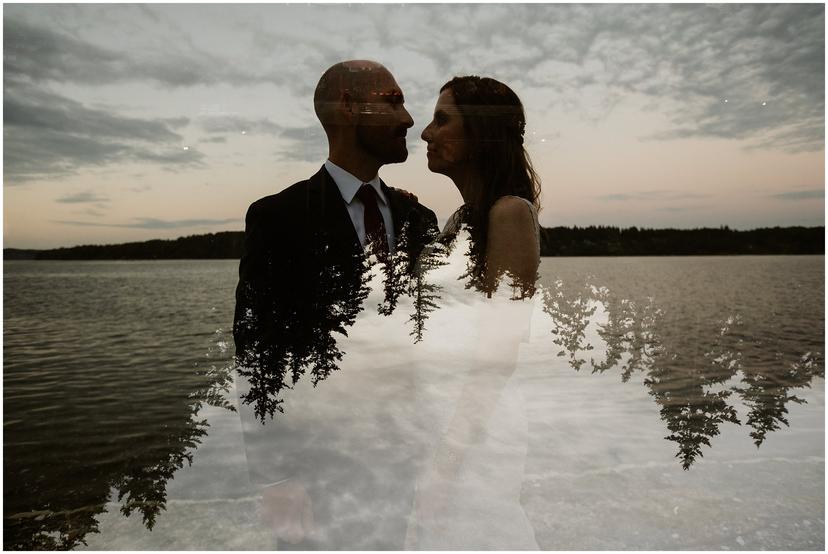 Kiana Lodge Wedding
Katie and Jeff got married at a perfect Pacific Northwest venue on a perfect Pacific Northwest day. With tall evergreens, views across Puget Sound, and a comfortable 75 degree day, their Kiana Lodge wedding was everything they wanted and more.
Katie is a friend from college. We met at OSU while working for the college newspaper together, then later realized we were in the same classes in our shared major. Then we found out we had the same mutual friends (aka her bridesmaid Michelle whose wedding I photographed in 2016). When Katie told me she met Jeff, I was overjoyed. When I first met him, he was SO nice, laid-back, easygoing, good-natured and fun. The exact kind of guy you want your friend to end up with. When they asked me to be their photographer, I was thrilled. Their Kiana Lodge wedding was SO fun. They put so much love into their decor and planning, and it was wonderful to be there as a photographer and a close friend!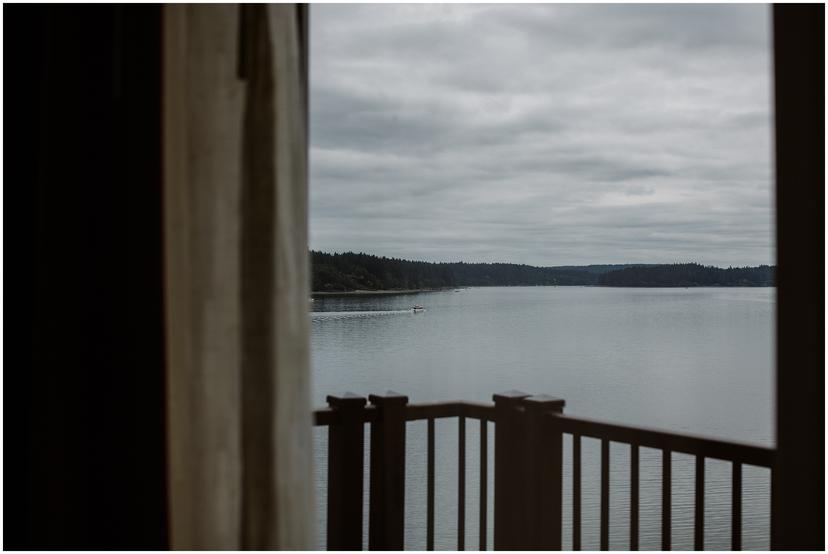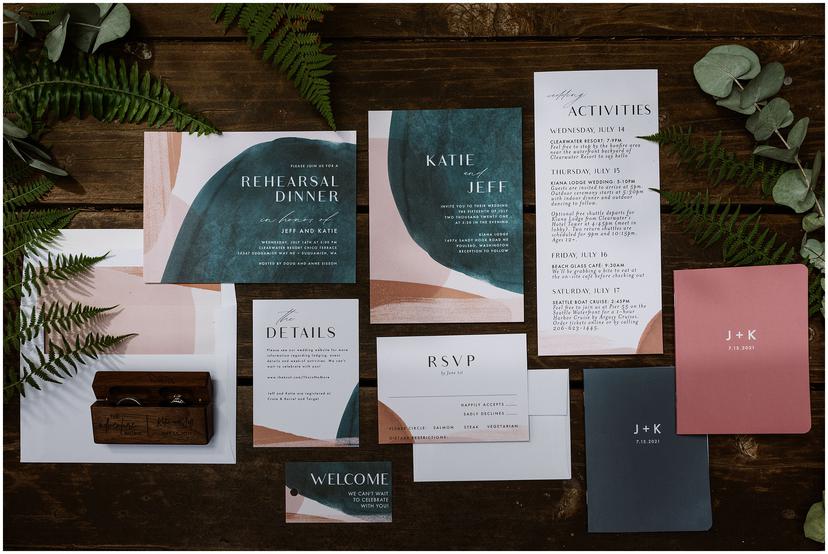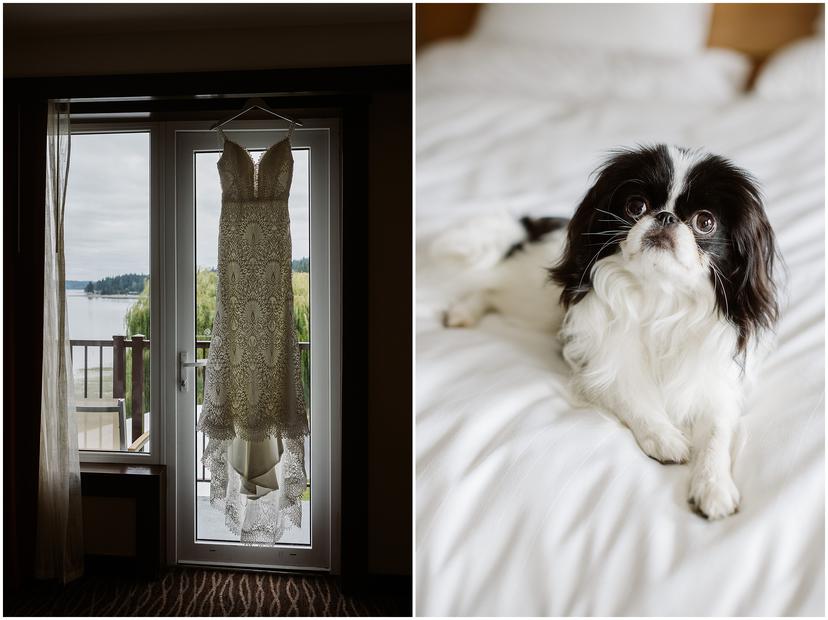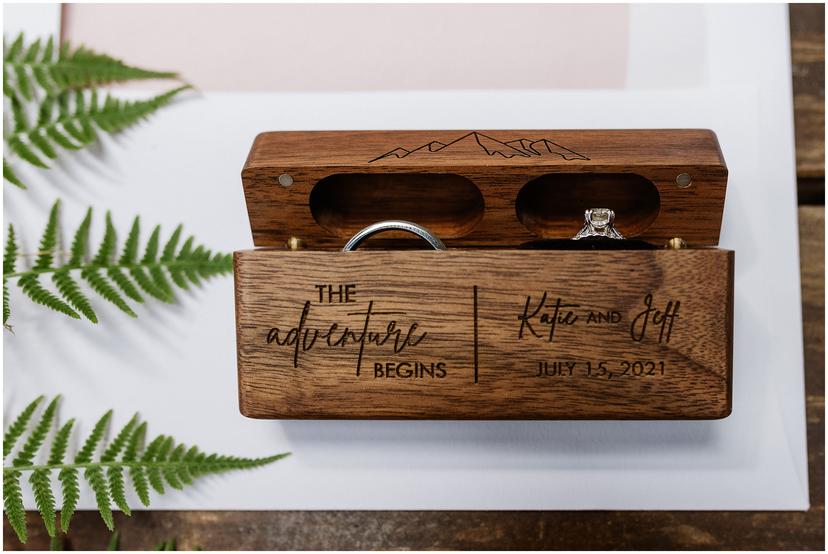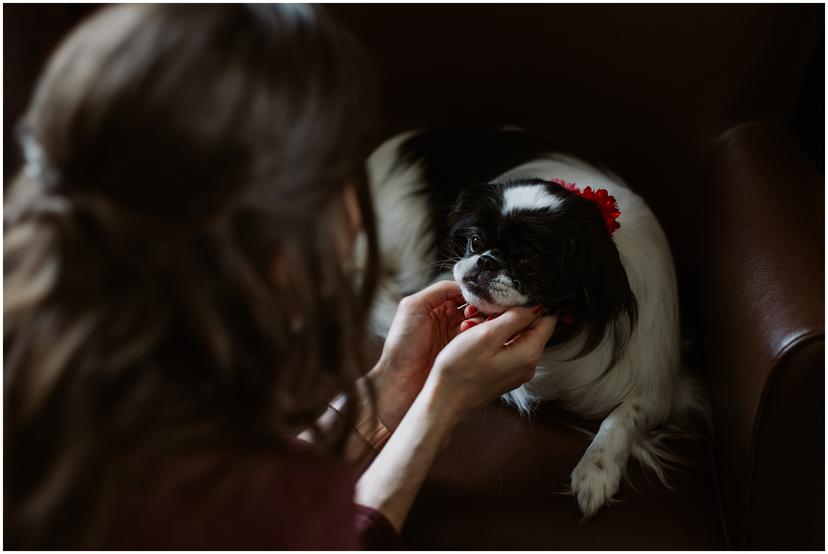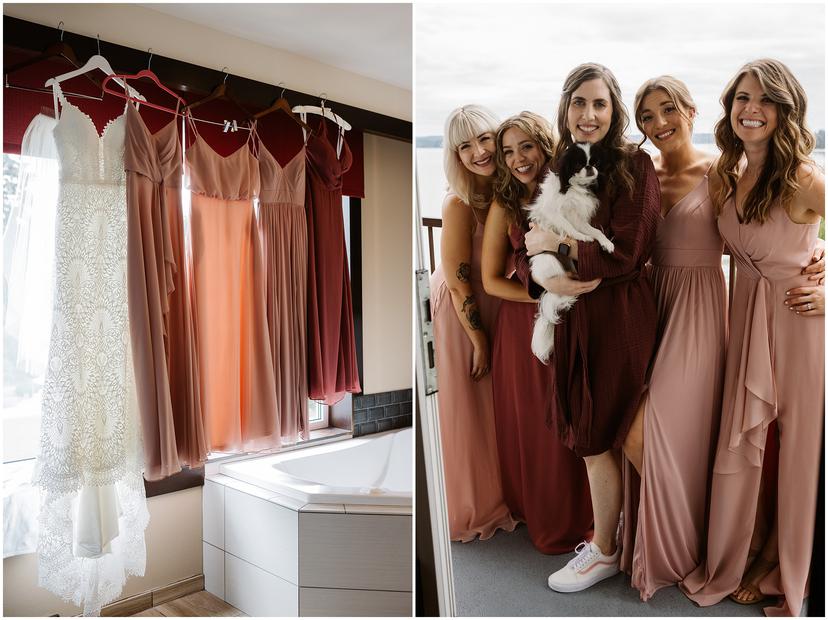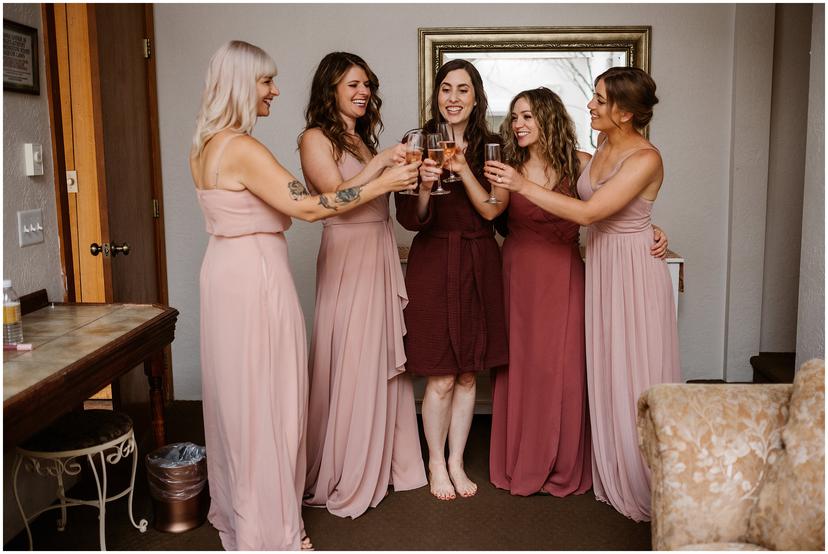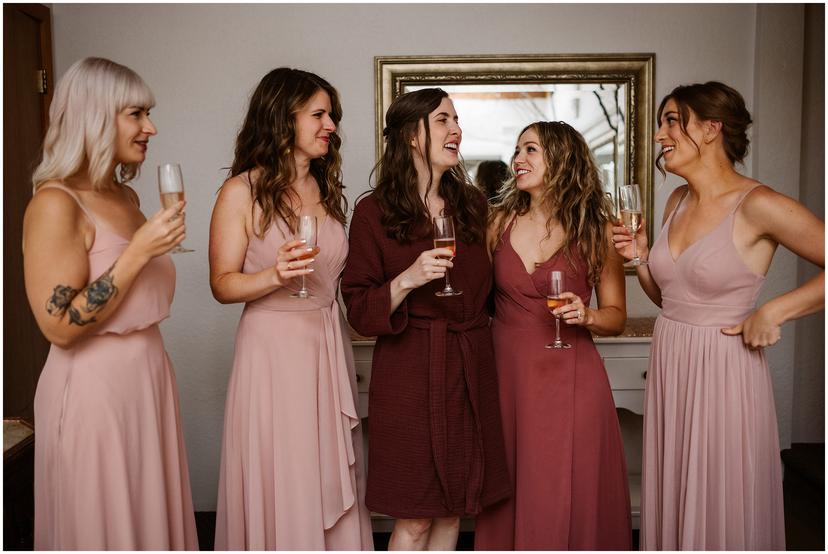 Kiana Lodge Location
Kiana Lodge is located in Poulsbo, Washington in Puget Sount. The address is 14976 Sandy Hook Rd. NE, Poulsbo, WA 98370. You can take a ferry from Seattle, or drive up the peninsula from Tacoma. It's a five minute drive from Bainbridge Island. The ferry from Seattle takes about 35 minutes. Driving from Tacoma takes 1 hour, and from Sea-Tac Airport takes 90 minutes. You can find detailed driving instructions here.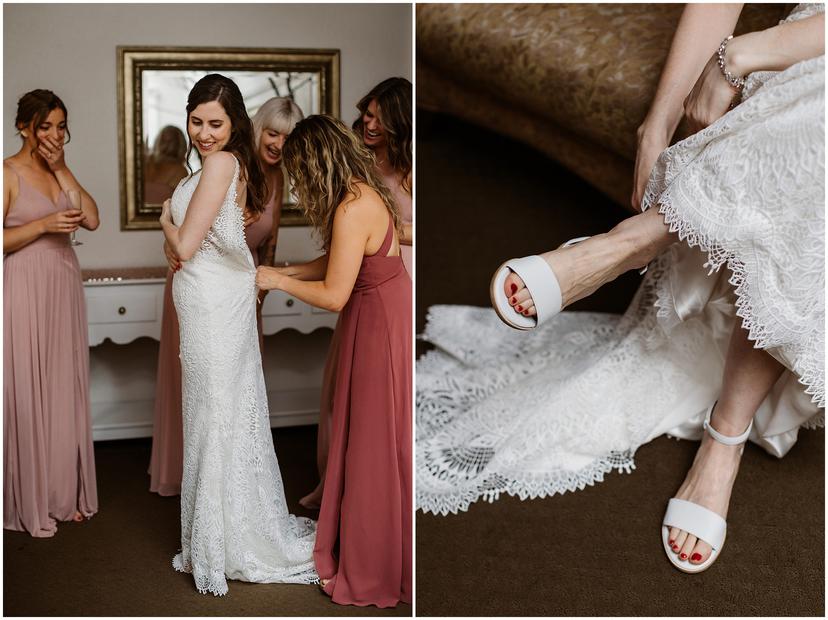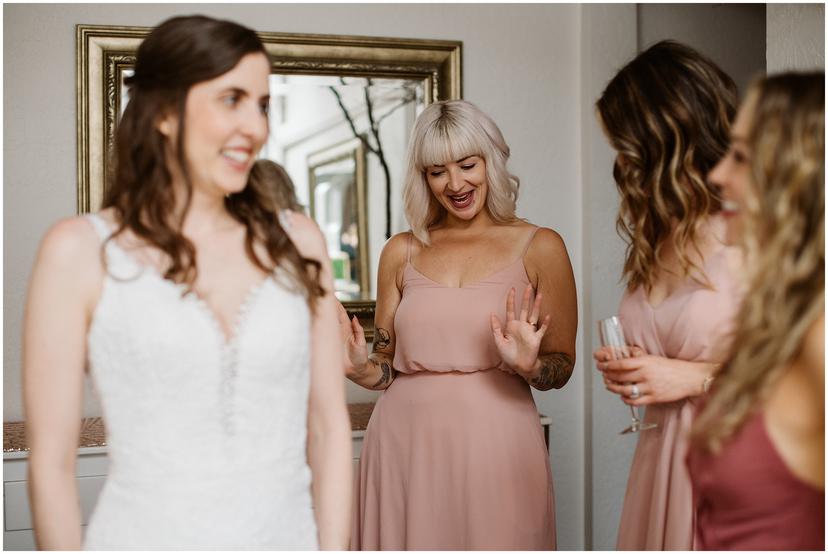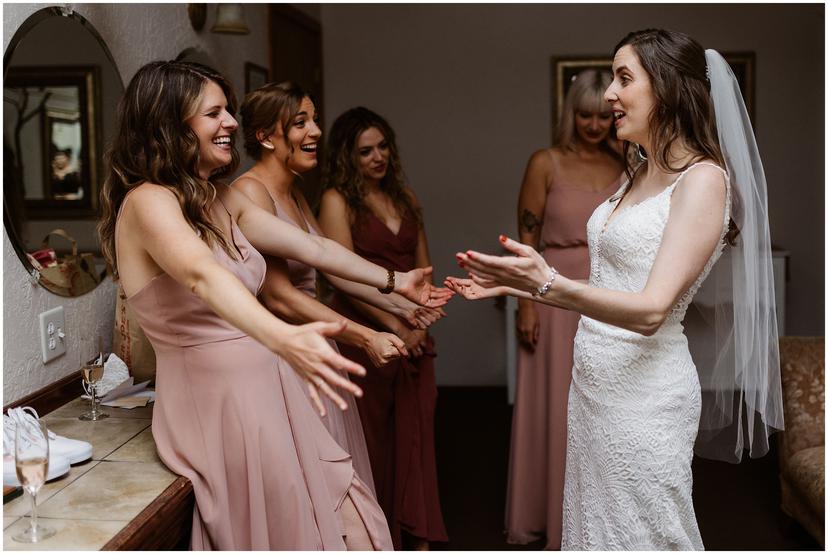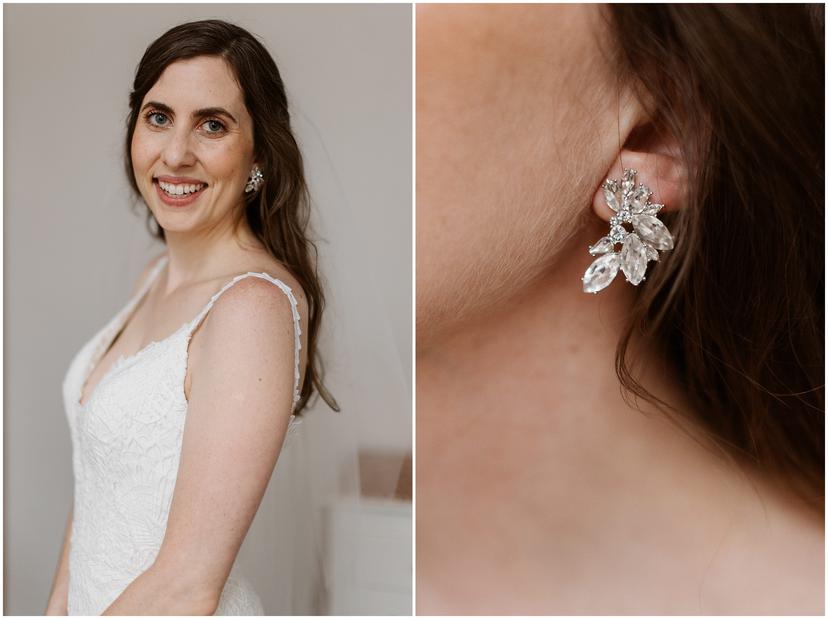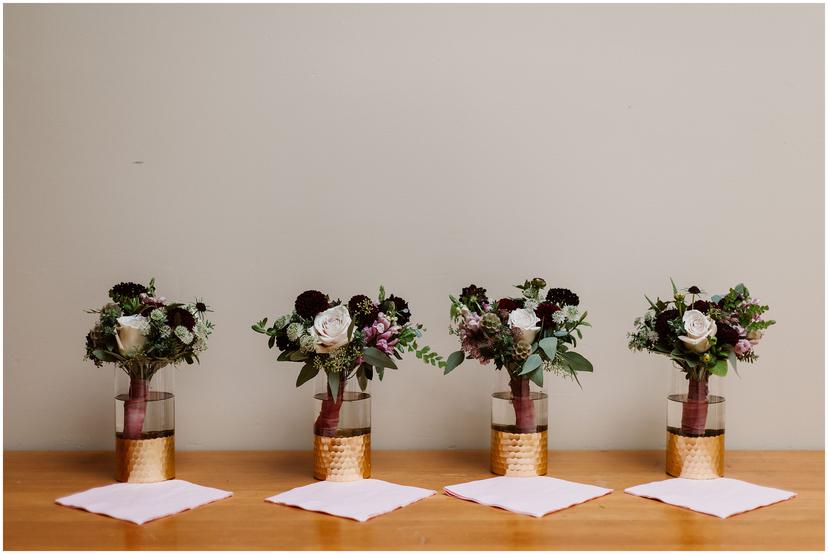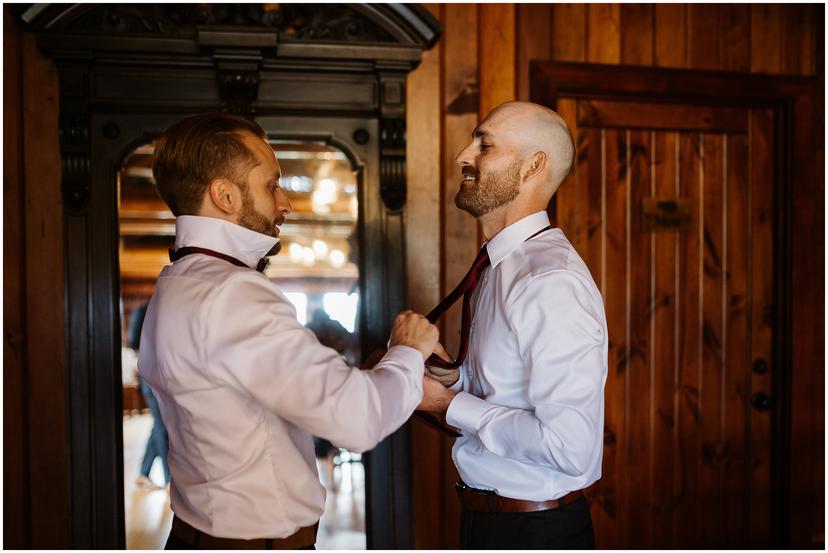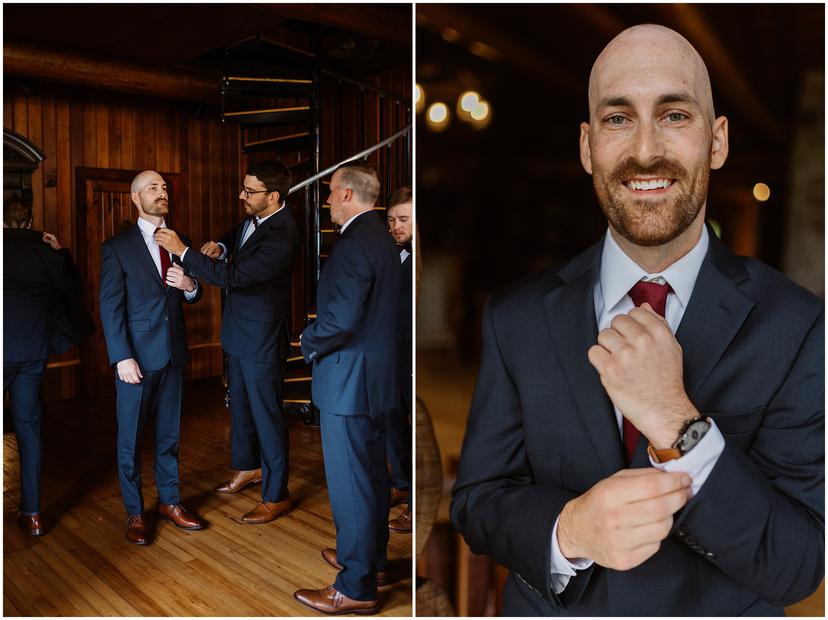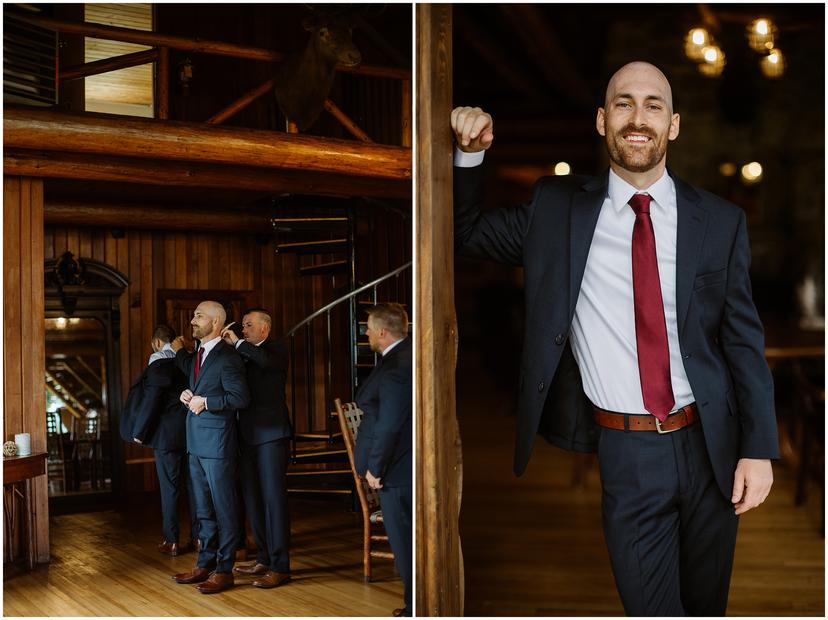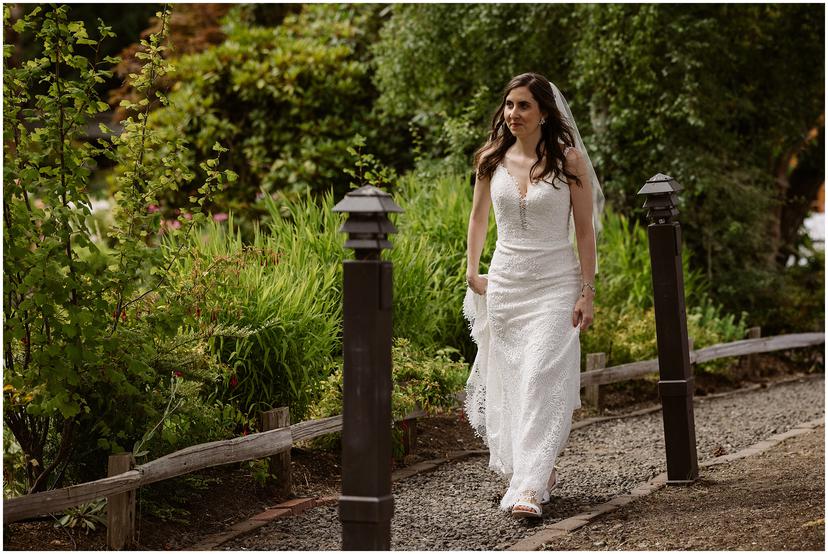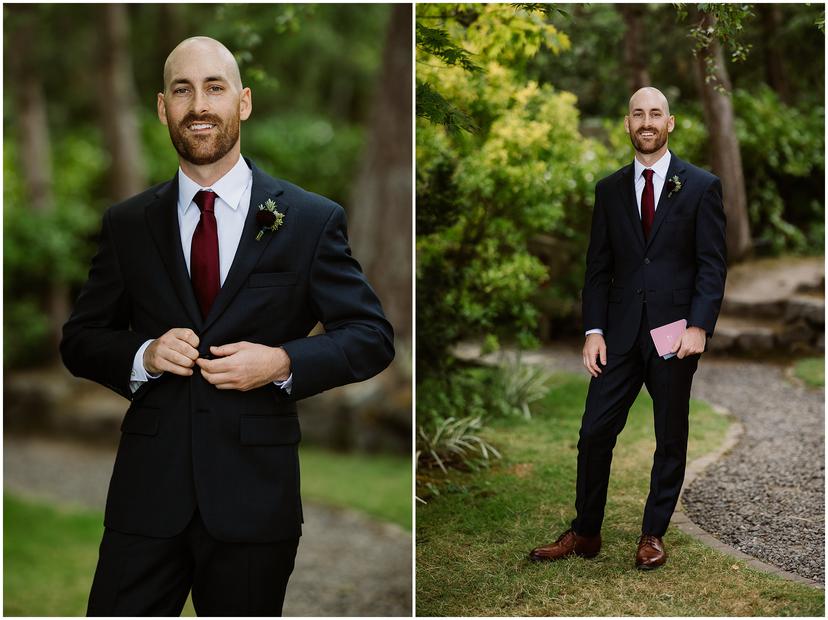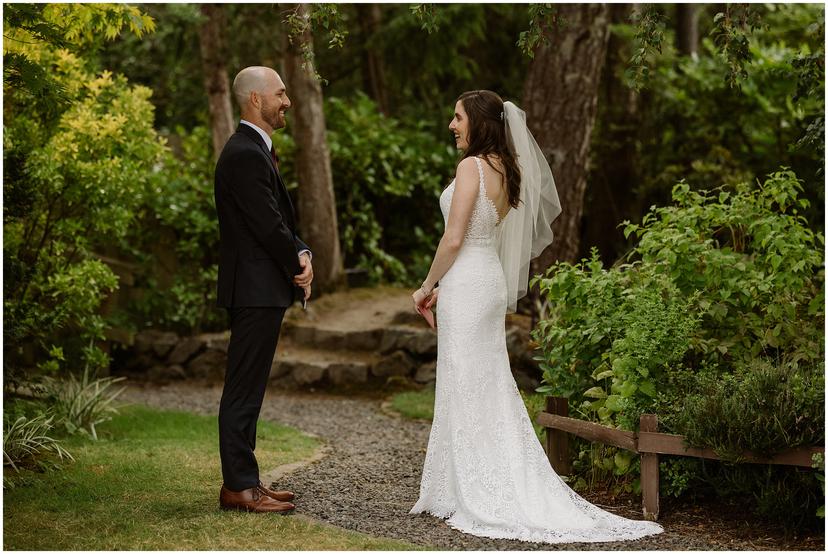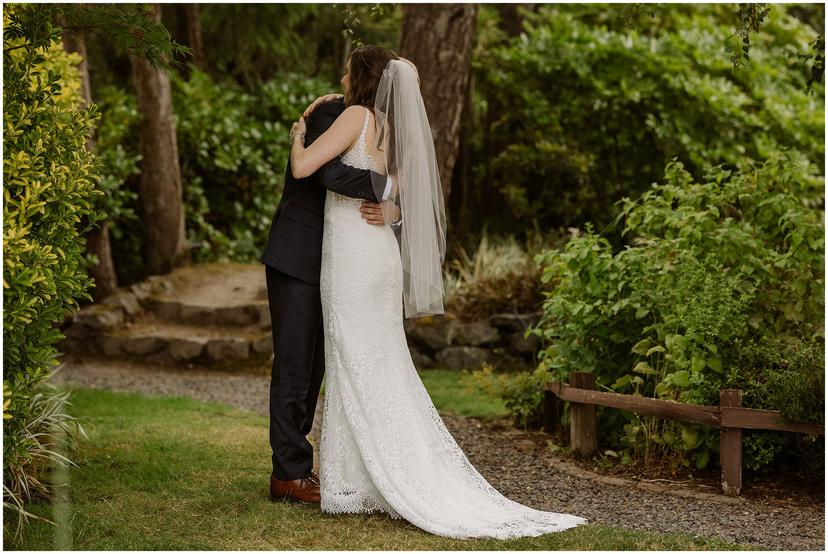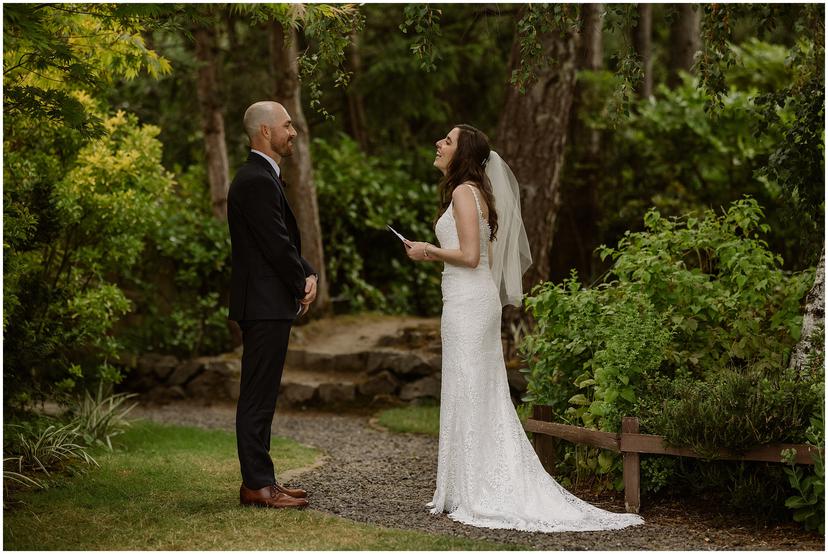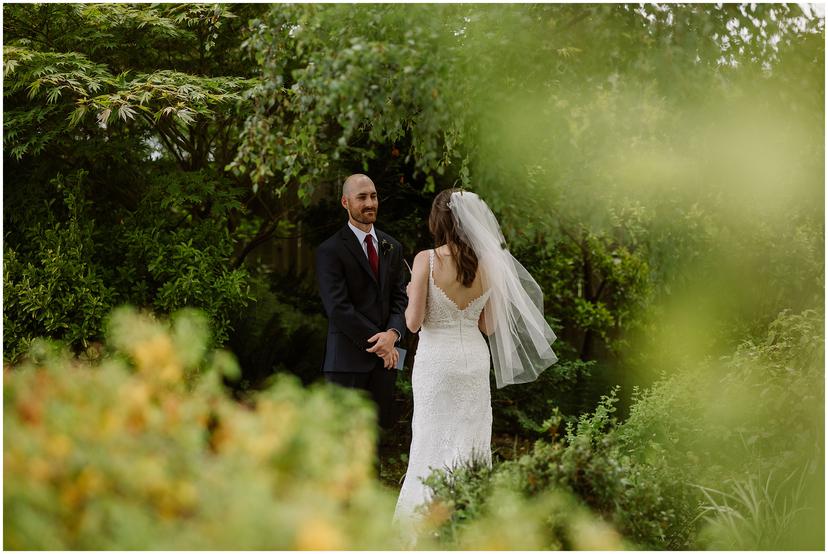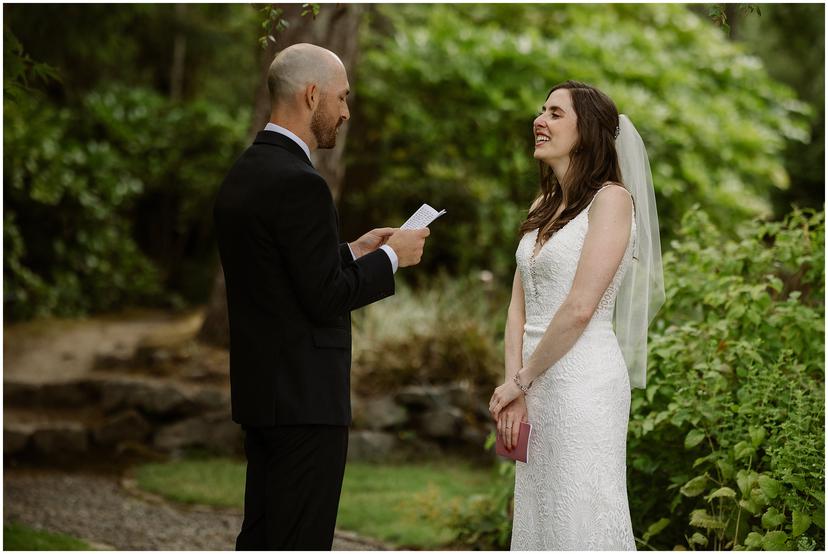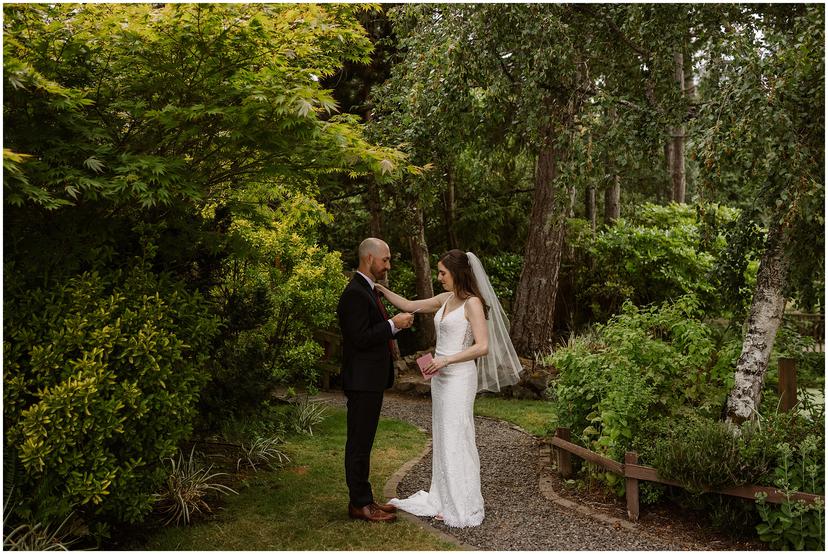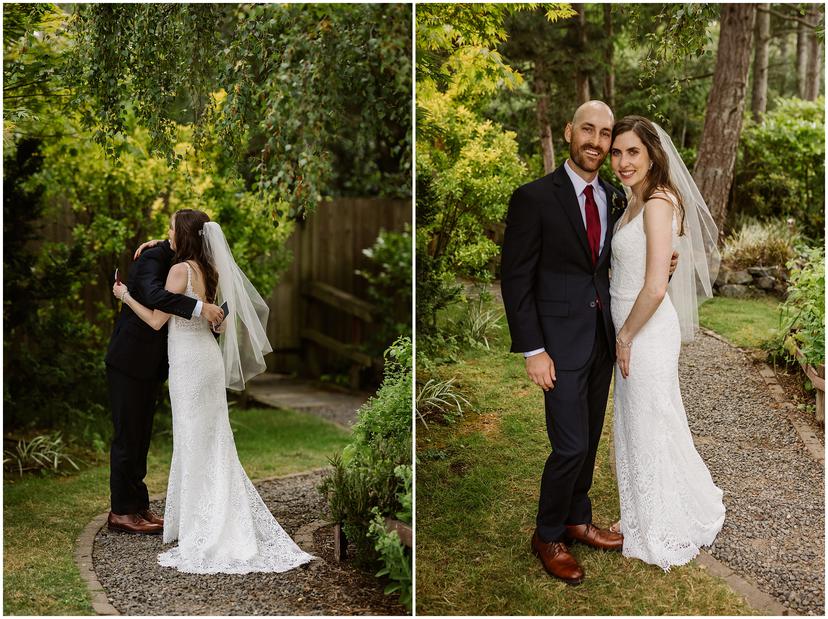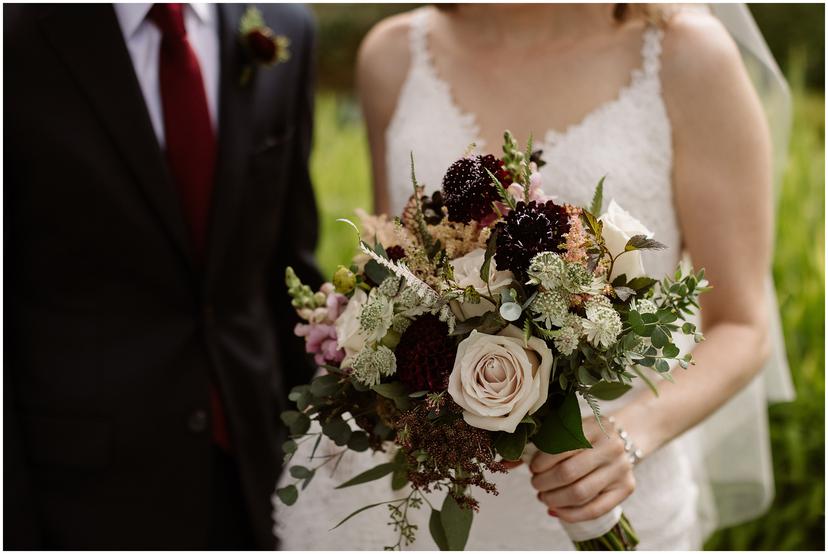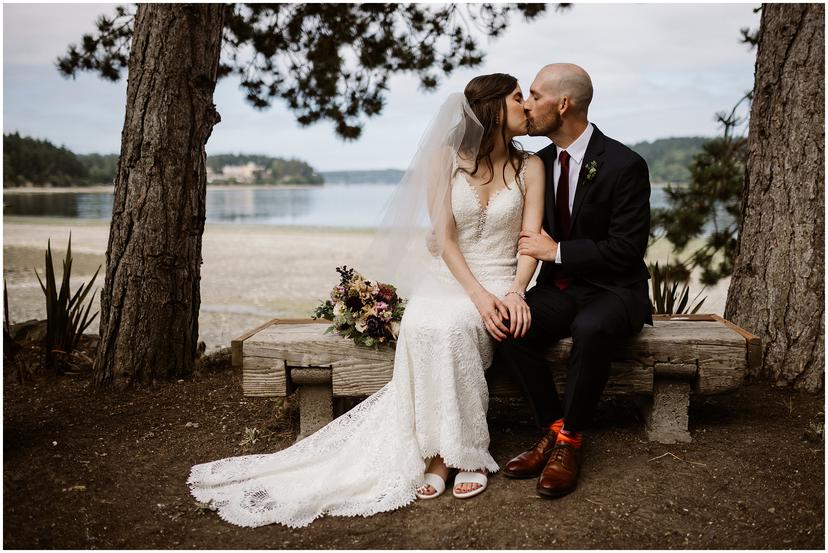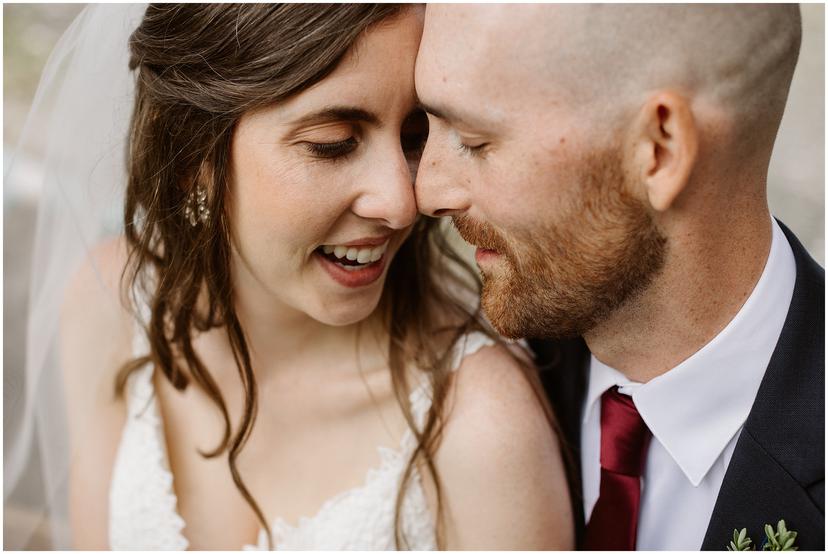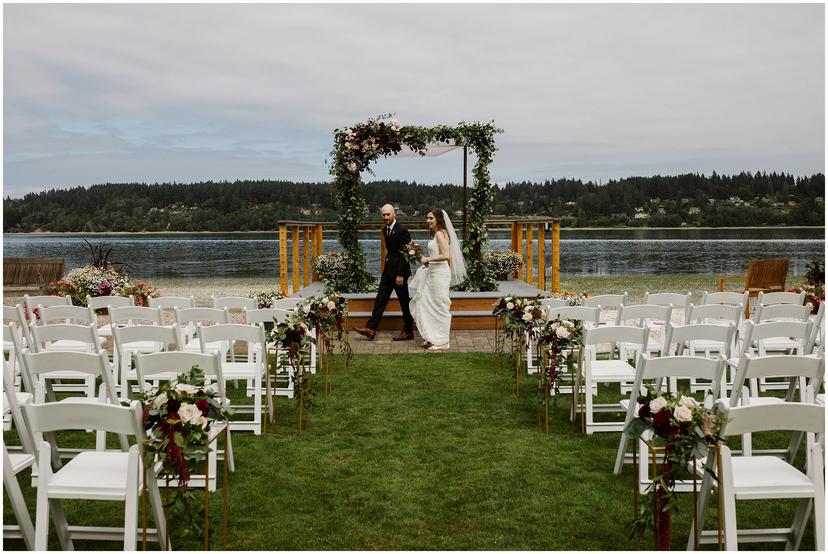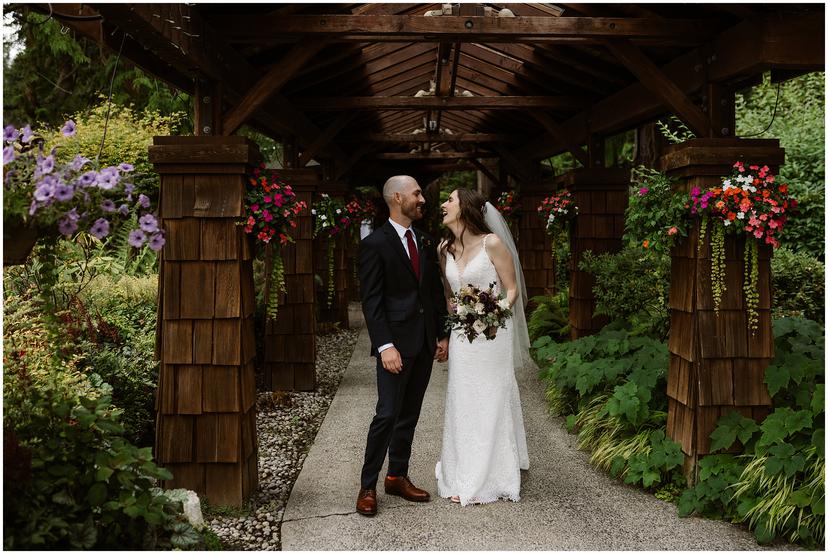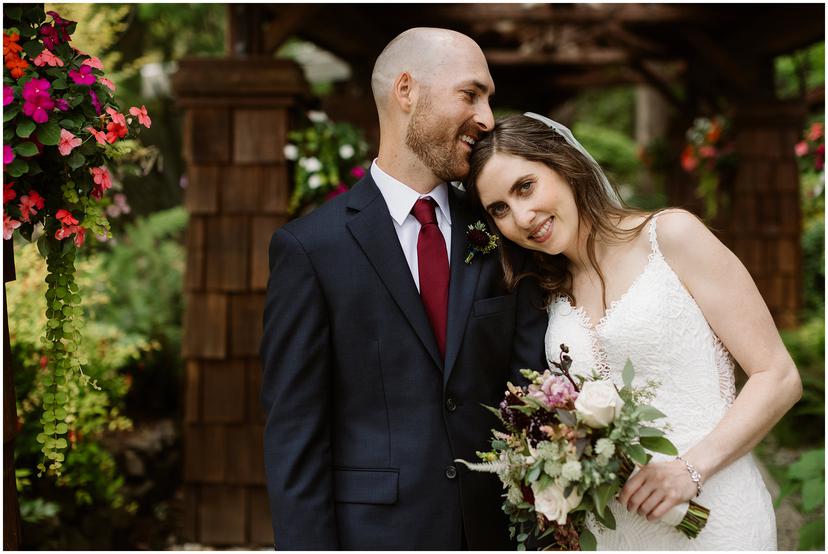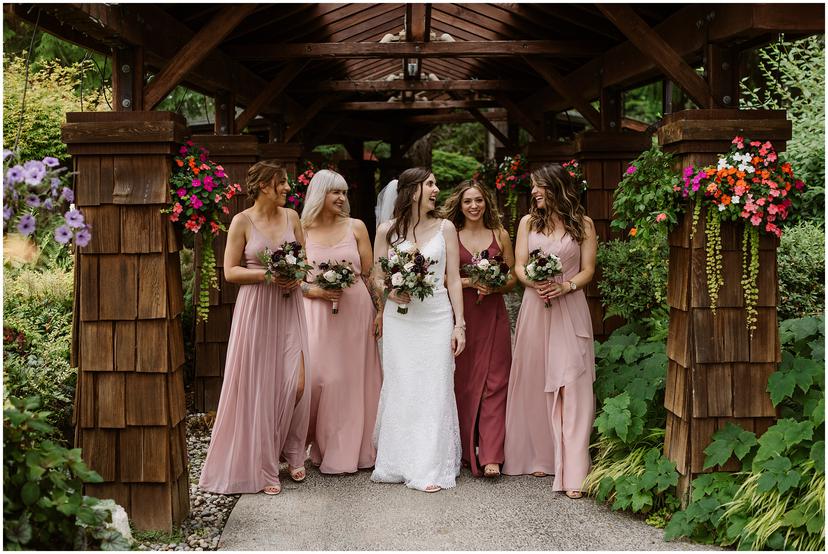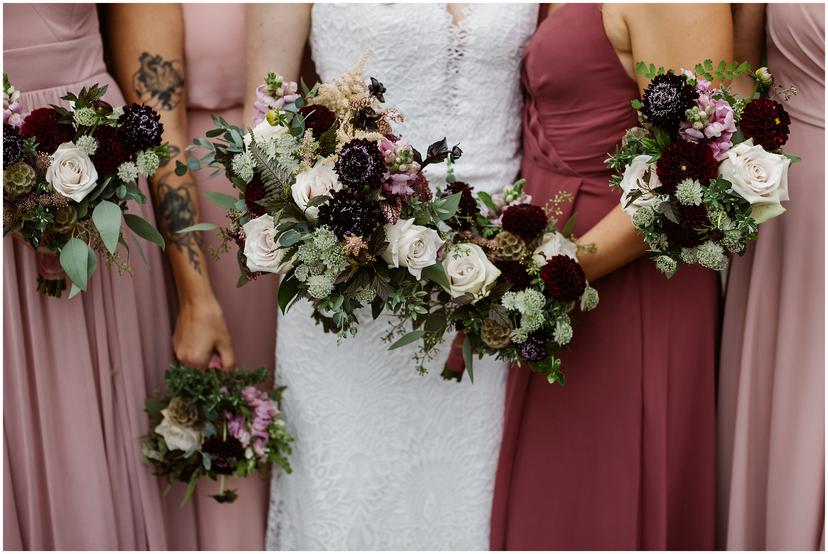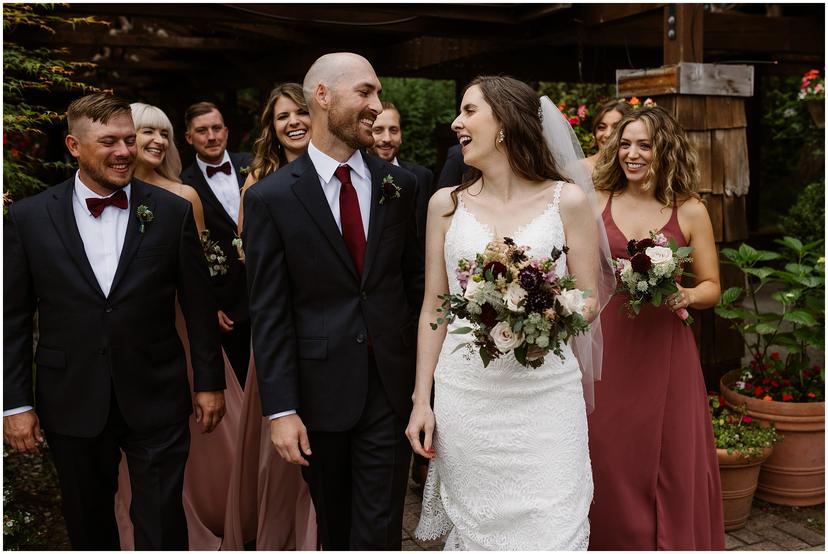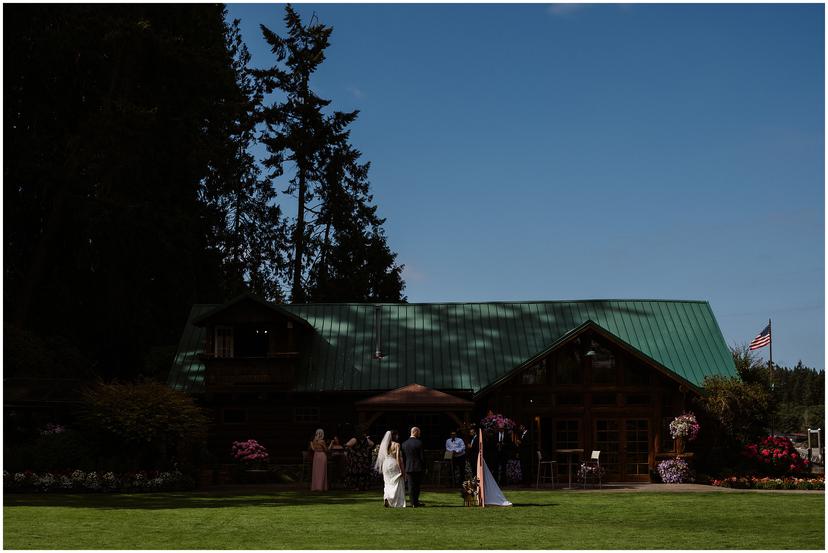 Kiana Lodge Photo Locations
There are SO many great places to take photos at Kiana Lodge. But here are some of my favorites:
The Beach Area
The beach is beautiful on cloudy days and at sunset! The water makes for a perfect backdrop for pictures or your ceremony. It can be great at low or high tide. There is also a MASSIVE old growth log on the beach that can be used for photos!
The forest
I'm particularly fond of the forested part of this venue near the longhouse and totem pole. It's closer to the parking lot, and where we took post-ceremony photos at this wedding! Great for moody vibes and little light pockets.
The garden pathways
I love the sheltered garden pathways between buildings at Kiana Lodge! They have great lighting for photos and I love all the lush plants, ferns and flowers. Bonus: the covered pathways work great in the sun OR on rainy days! I used these for many of the wedding party portraits in this wedding.
The Garden Atrium
The main venue itself has so many beautiful spots for photos! I love the skylights, hanging ferns, and architecture of the space.
The Moose Room
The Moose Room offers unique, rustic, moody vibes for photos. It's great for getting ready pictures.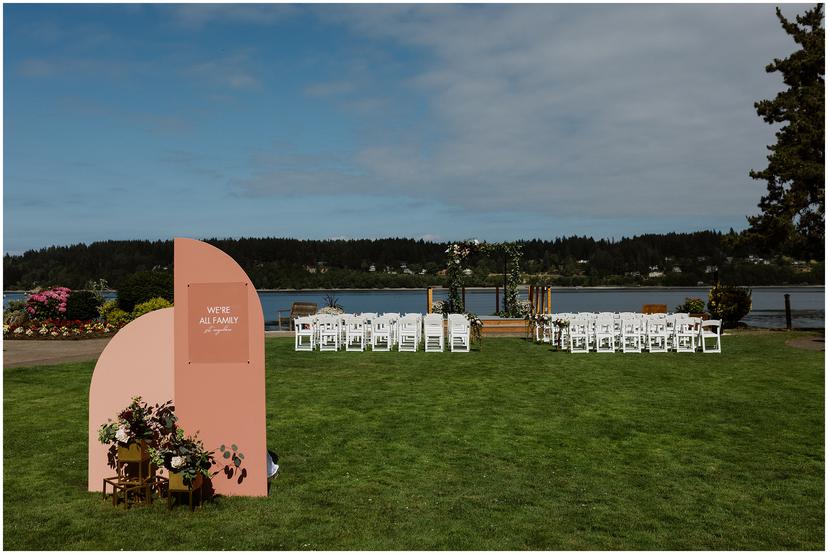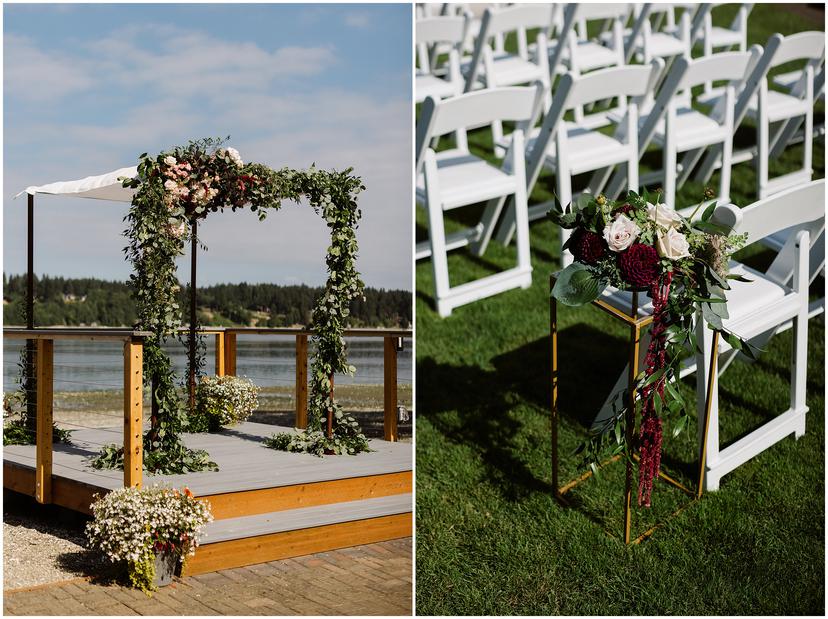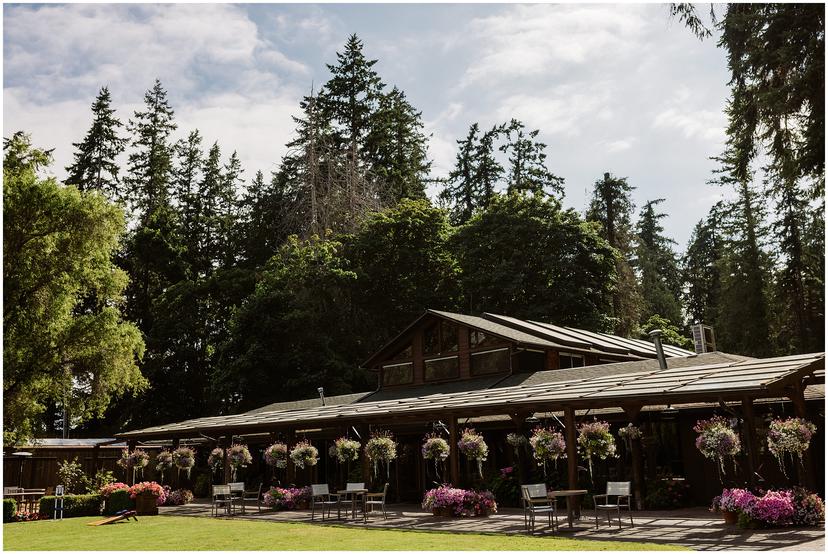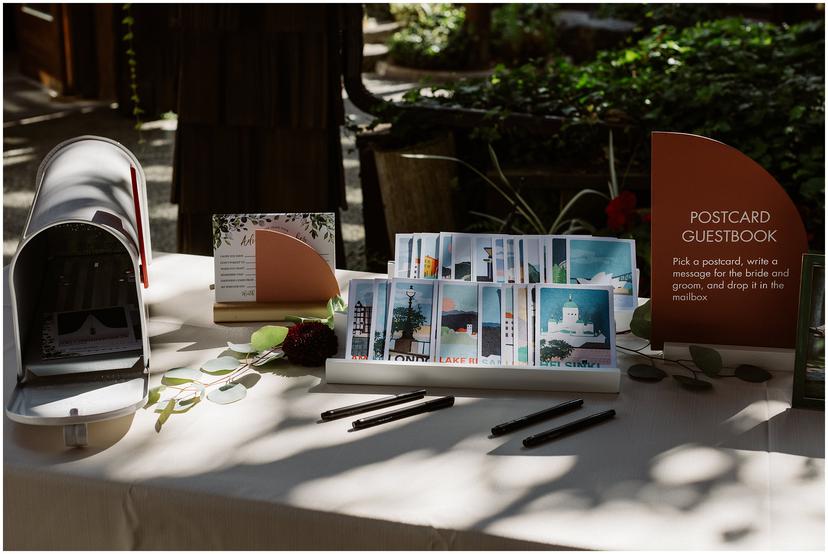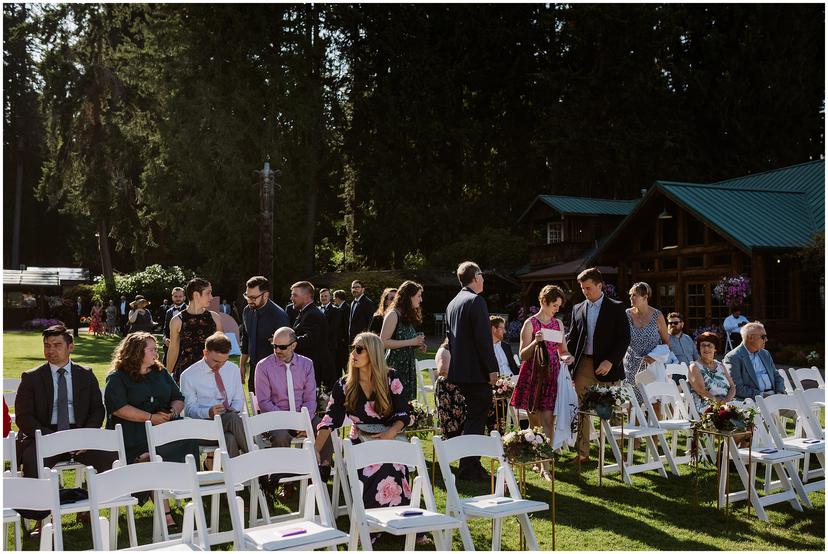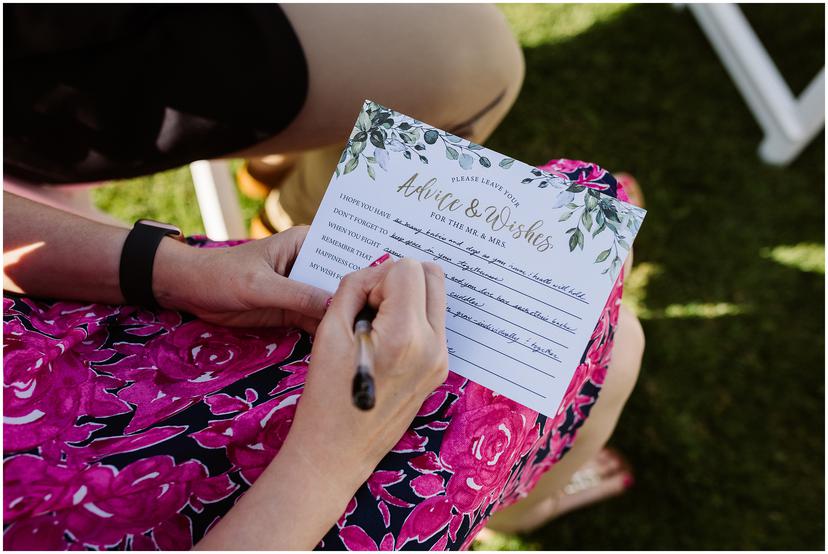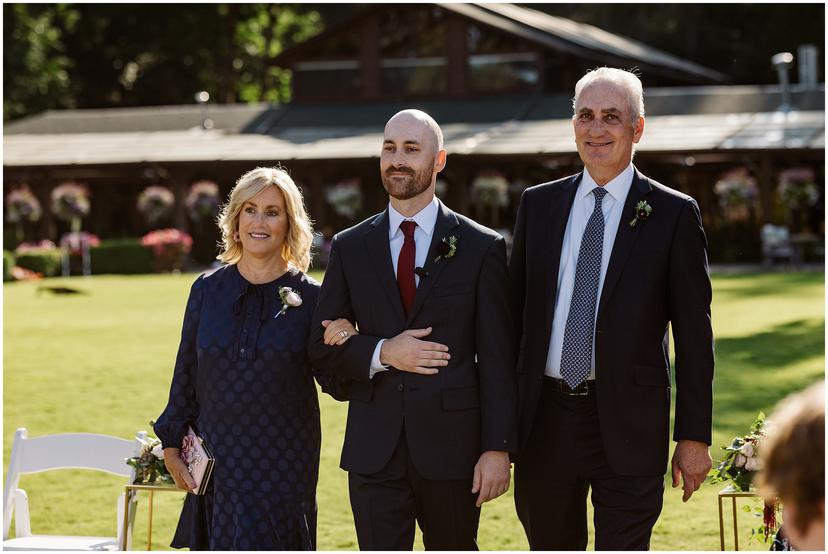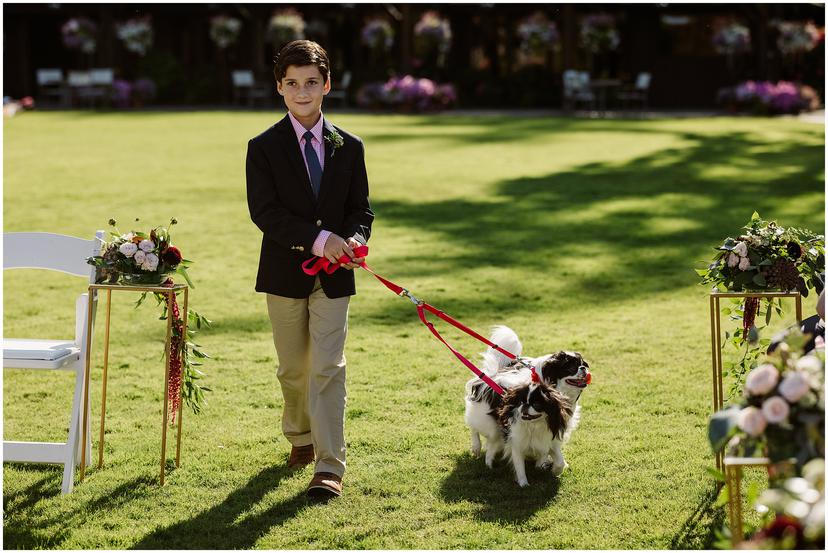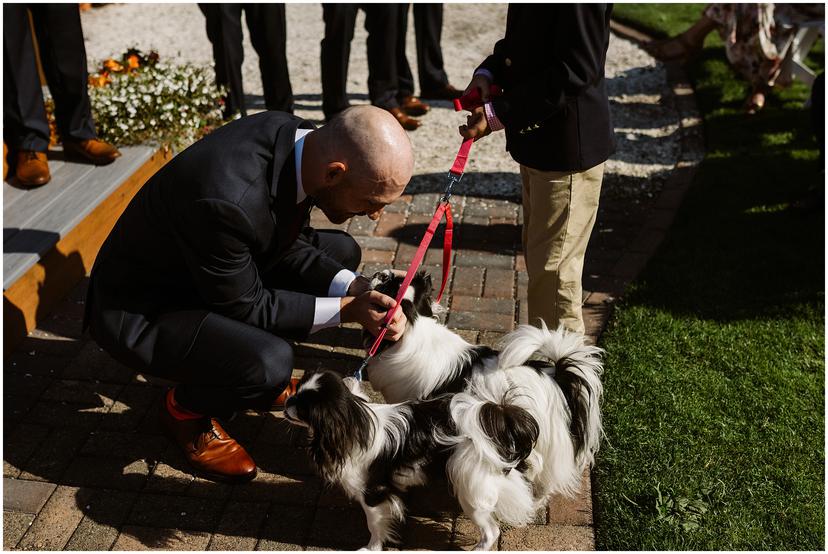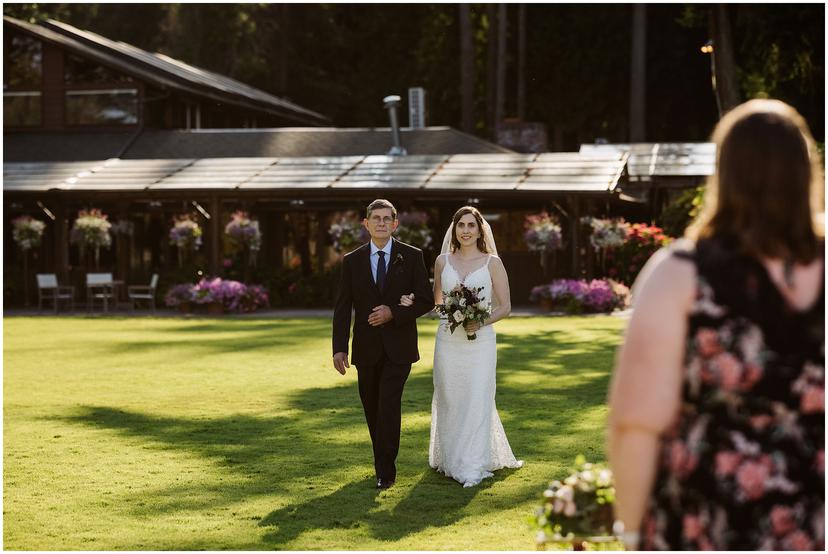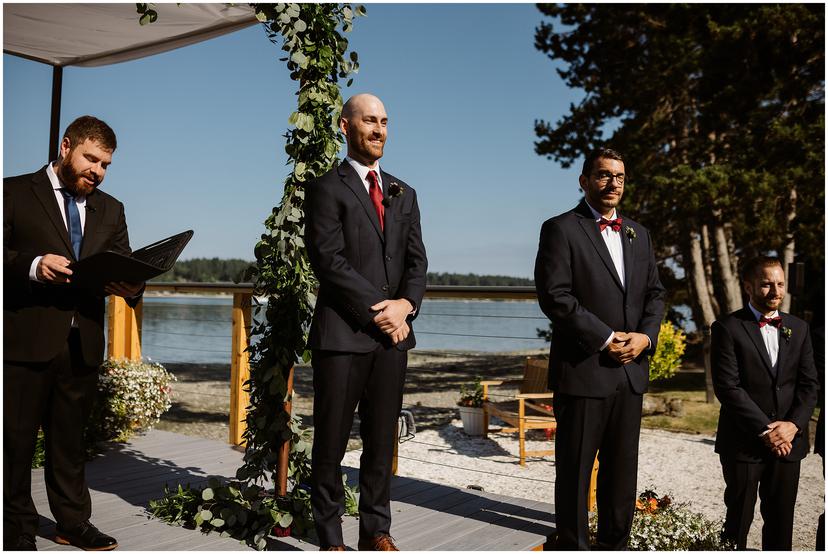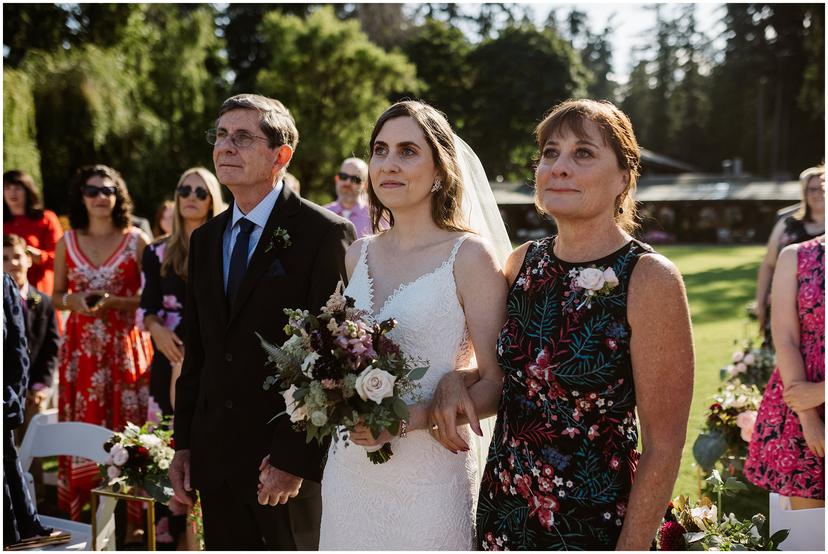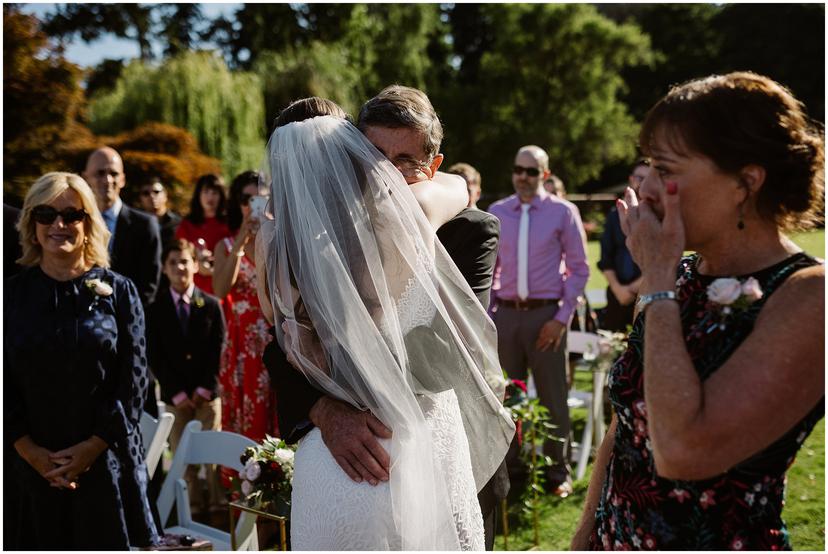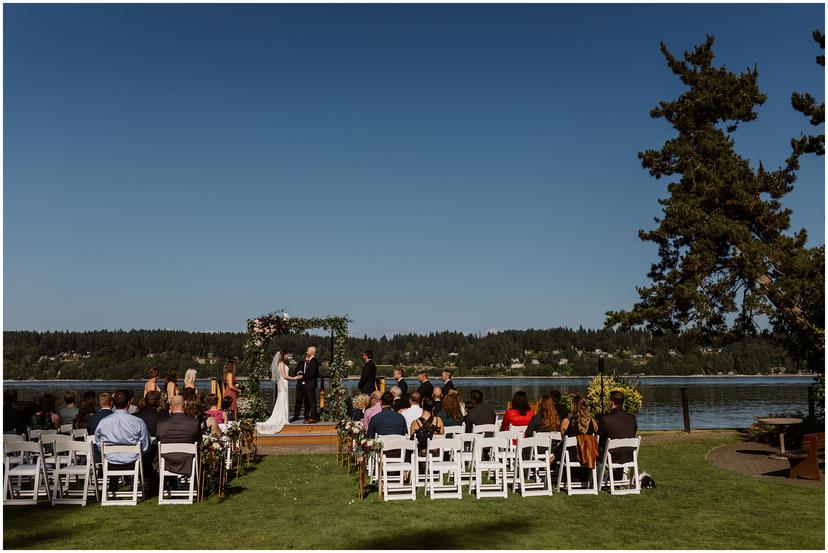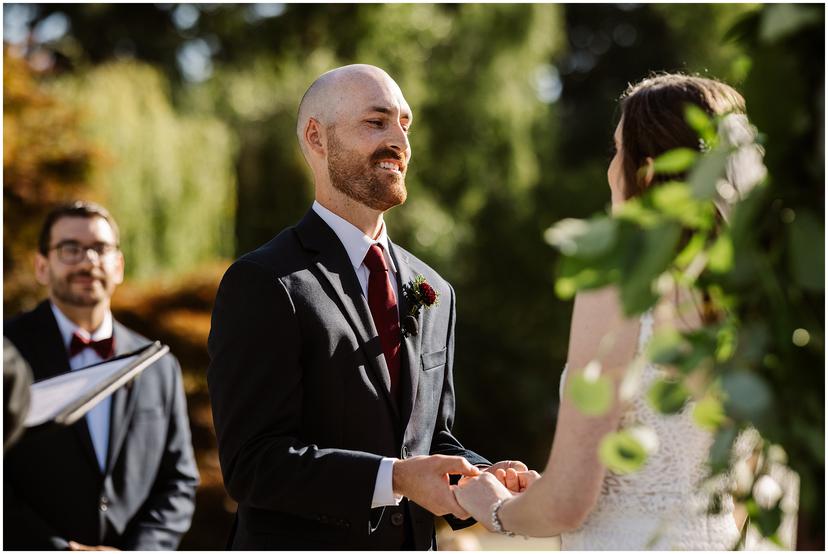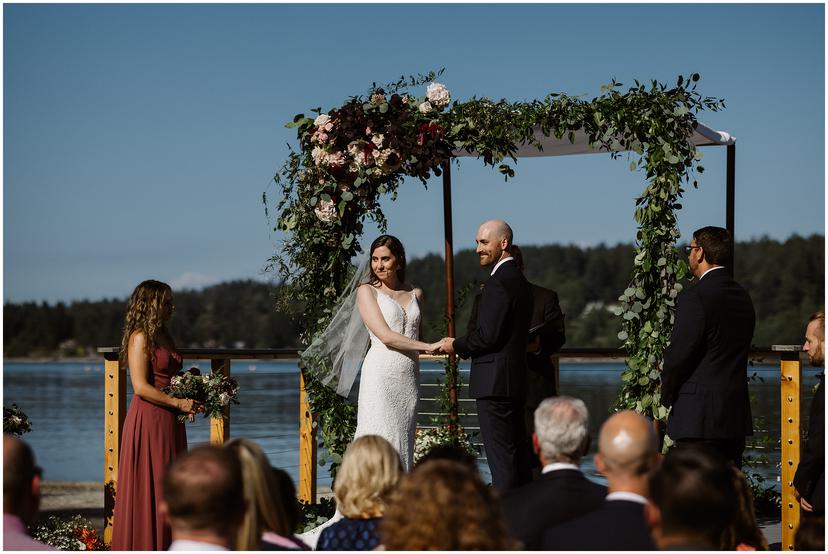 About Kiana Lodge
Kiana Lodge is one of those quintessential Pacific Northwest wedding venues that I will recommend to couples again and again. It has everything you might want in a venue. Beach access? Check. Forest vibes and plenty of shade? Check. Beautiful outdoor space? Check. Beautiful indoor space? Check. It even has all-inclusive policies that make it SO easy to plan a wedding. I am always happy to drive here!
"A delightful mix of rustic and natural elegance, Kiana Lodge is a perfect place to hold a meaningful event," says Kiana Lodge on their website. "The smell of fragrant gardens and the sea salt air. The warmth of the sun on your face as you watch eagles fly high above. The rushing sound of the waves hitting the shore, as you sit on the deck sipping a refreshing cocktail. Soft leather couches, floor to ceiling fireplaces, the soft crackles of the fire as you sit and sip the perfect glass of cabernet. That hint of fresh rosemary in our signature salmon. You can experience all this and more; only a short ferry ride away from Seattle." They aren't wrong. The venue is a little slice of Puget Sound heaven.
The property sits along 1000 feet of "no-bank" waterfront along Agate Passage in Puget Sound. There are abundant, lush flowers, sprawling gardens, tall cedars, a pond, a 13,000 sq ft lawn and that is just the outdoor space!
Kiana Lodge Amenities


Exclusive use of property



6 acres of outdoor gardens, 13,000 st ft event lawn



Accommodates up to 350 wedding guests



On-site wedding coordinator (this couple used Pam and LOVED her!)



Private dressing rooms for two partners



In-house catering and beverage service



ADA restrooms and wheelchair access



All buildings include wireless internet



Free, on-site parking



On-site deep-water dock that can be used for sea planes, boats, or steamers



Complete day-of setup by Kiana staff to include all china, silverware, glassware, tables, chairs, and linens. Also includes tear-down by Kiana Staff





You can read more on Kiana Lodge's website here!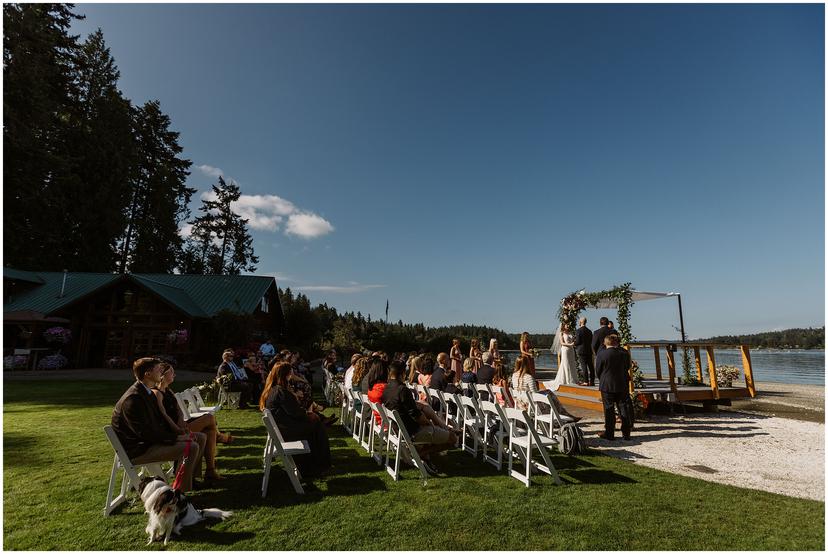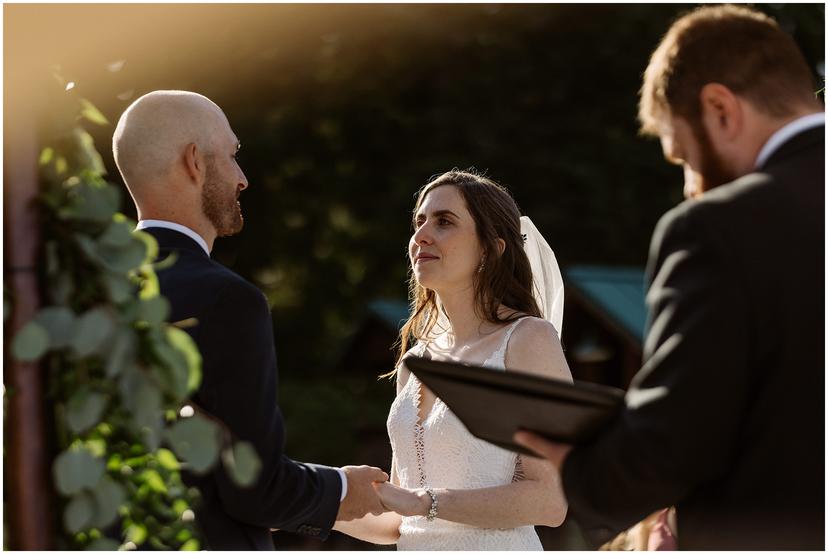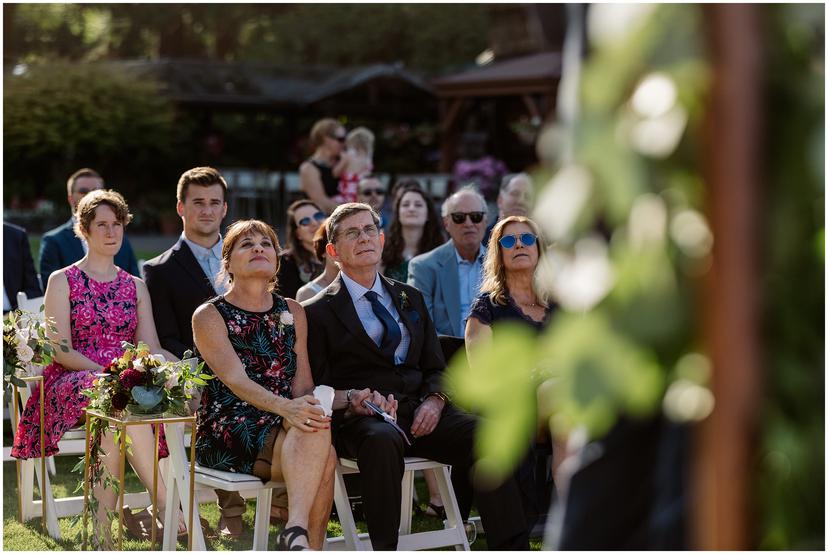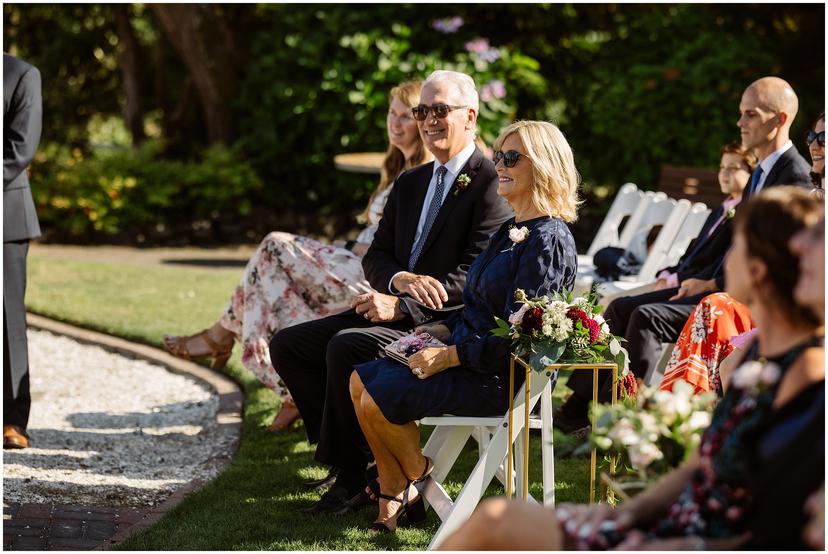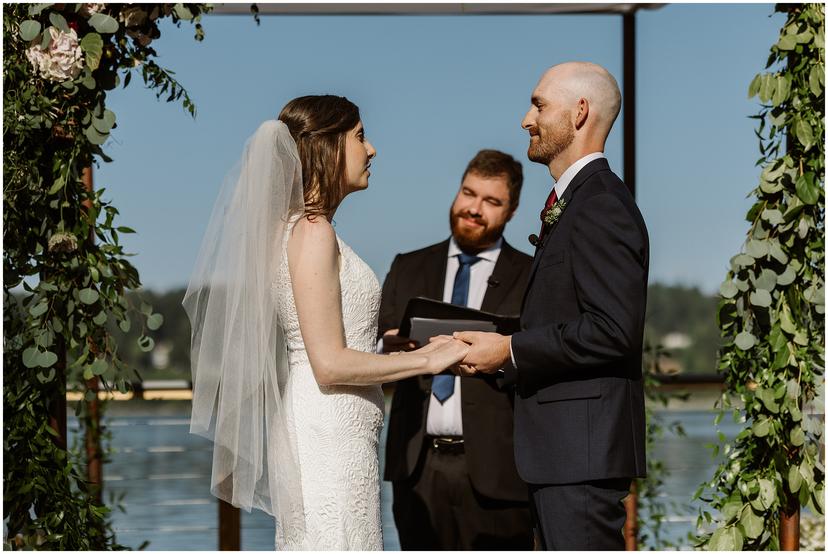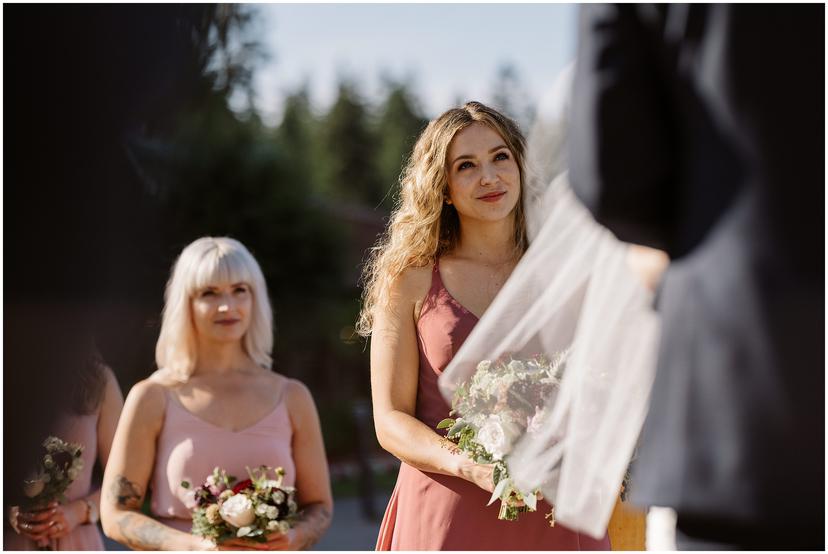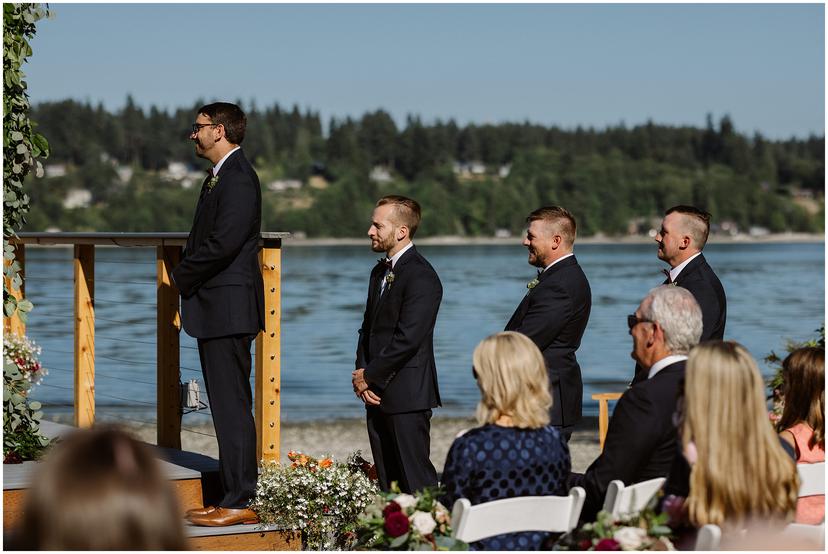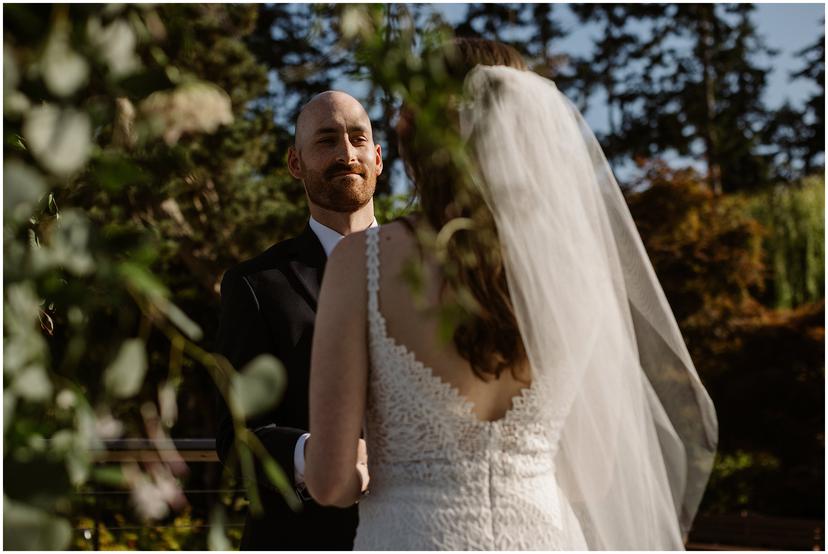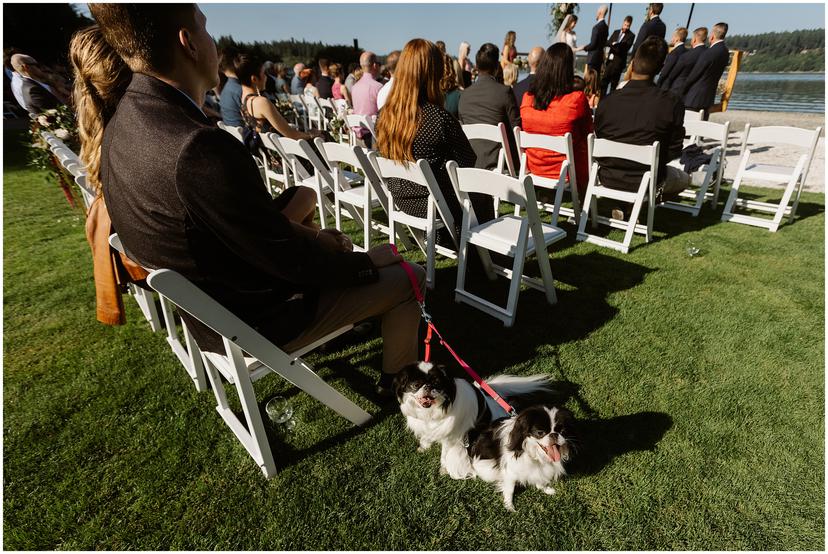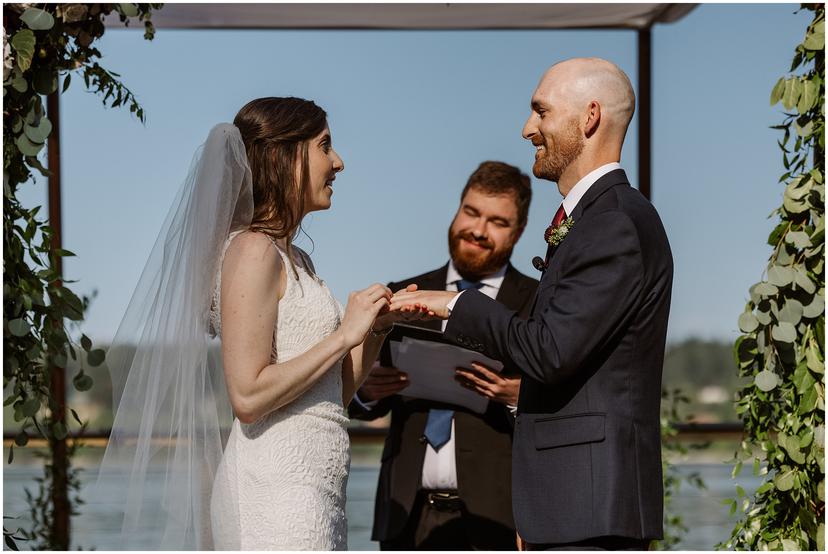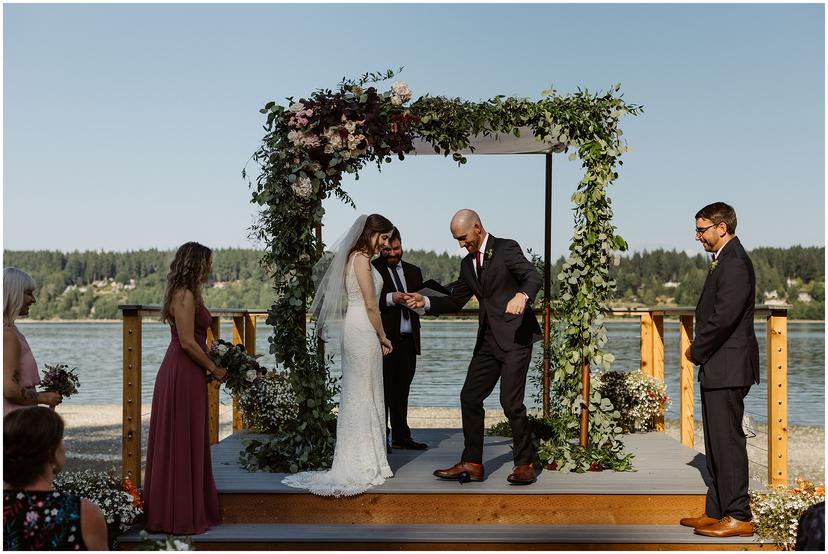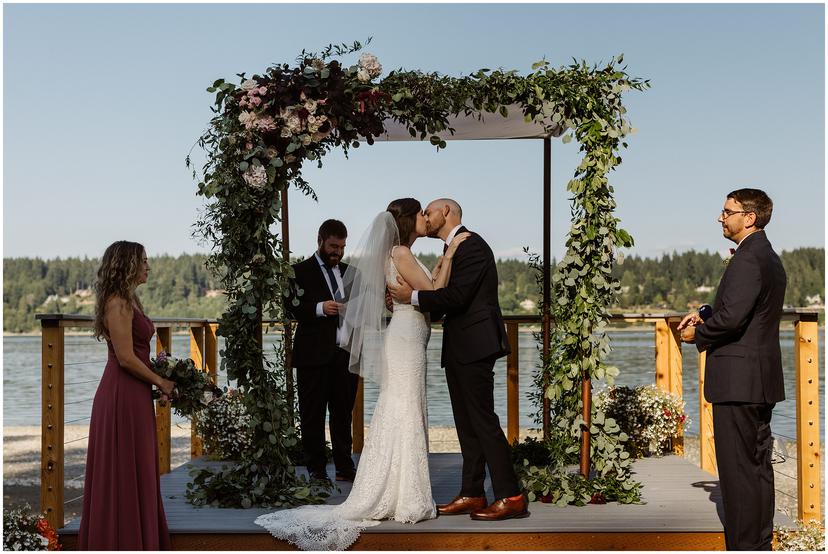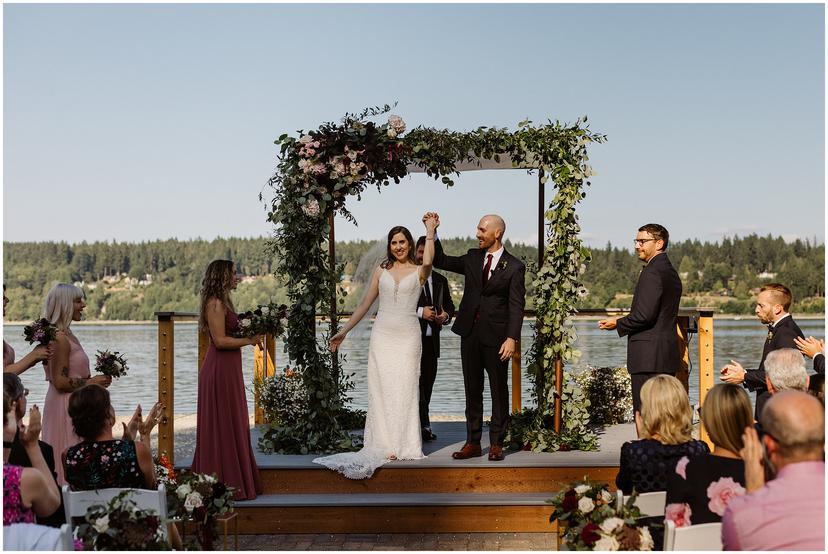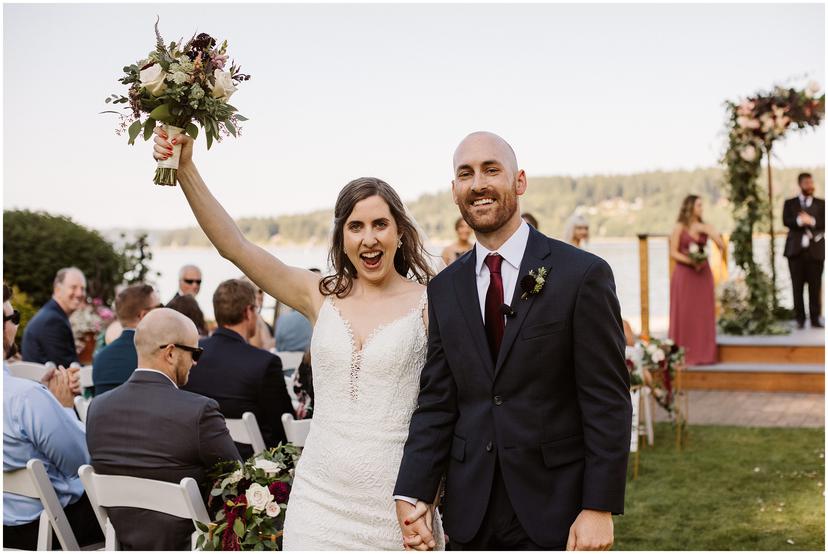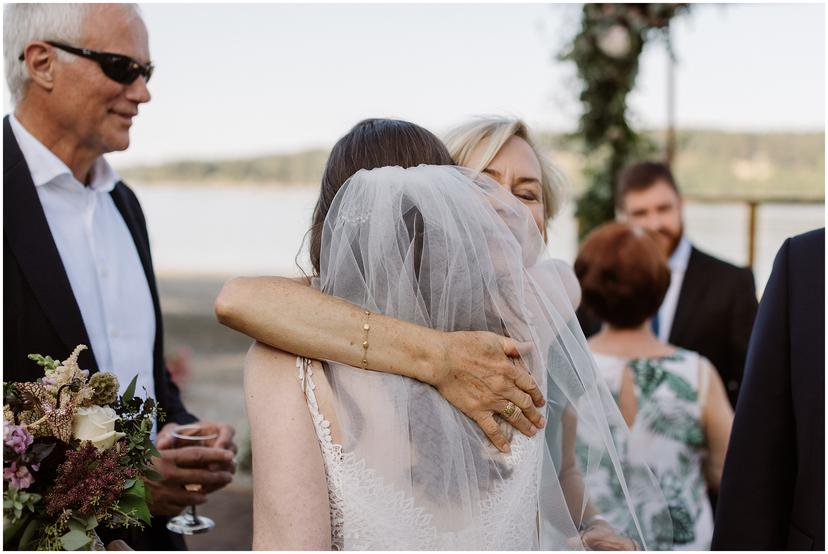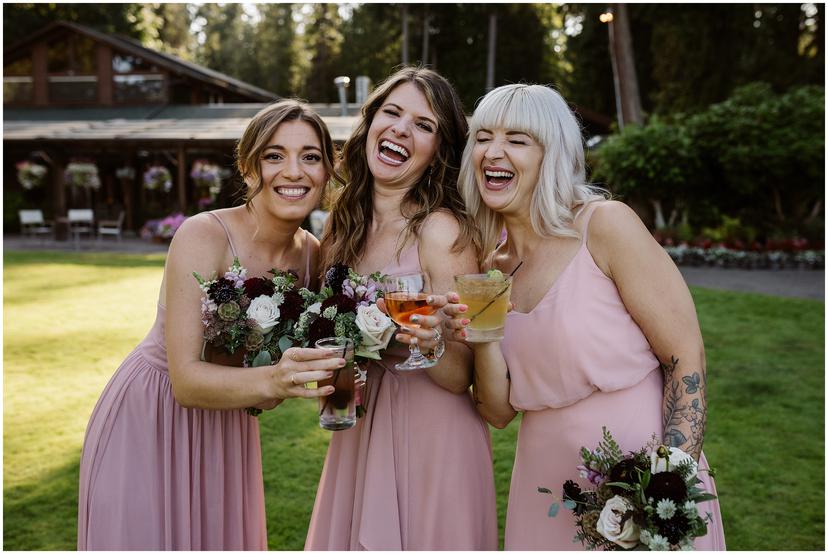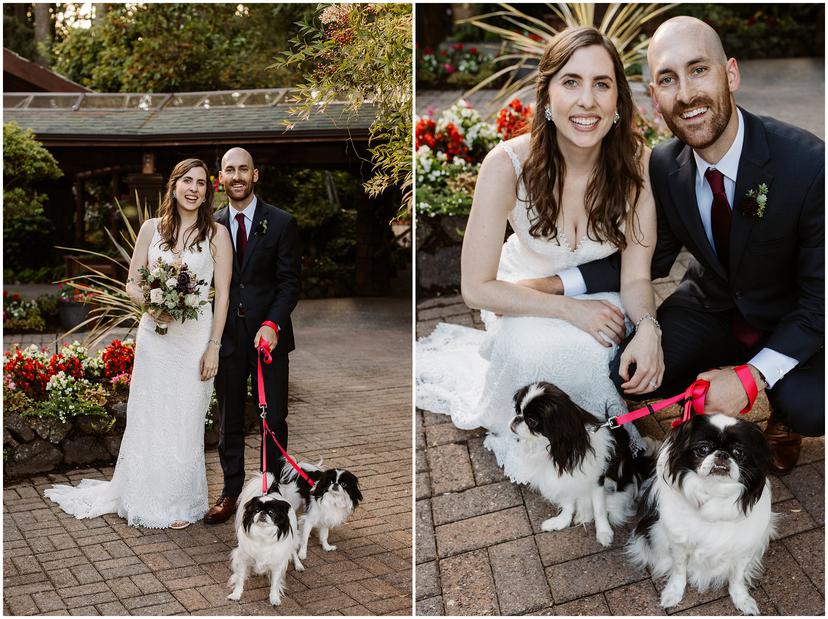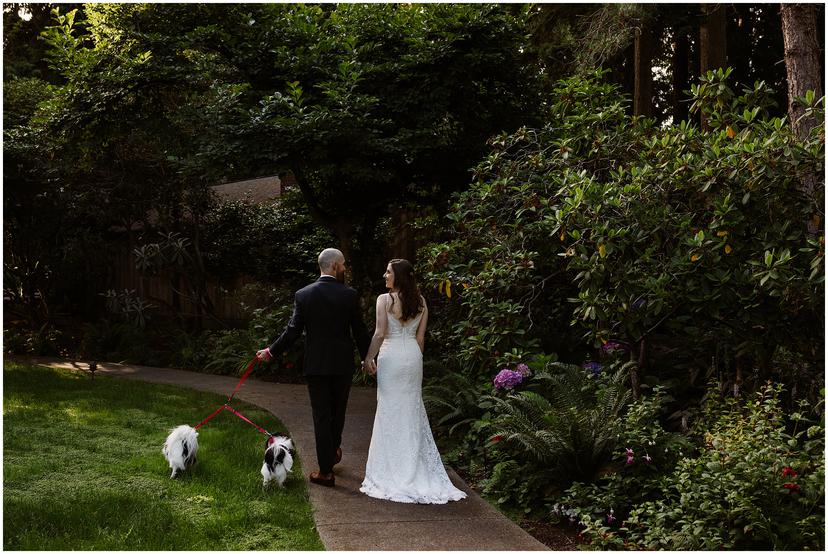 Favorite wedding memories:
Jeff: "You're holding this event for you, but ultimately you're seeing relatives from your side and your partner's side, friends mixing and coming together and sharing memories and stories about you without you even in the conversation. You realize how many people are there for you and they're all there to support you." 
Katie: "All of the people we love from all phases of our life were in one spot. It blew my mind to hear my college roommate say "oh, I met your Uncle Scott!" or a childhood friend to say they had a long conversation with my brother-in-law… and I wasn't there to introduce anyone to each other. They all did it on their own! (Also ironic that both of our answers were similar?! I wrote mine out first privately while Jeff thought about it, then he basically said what I said. Ha!)"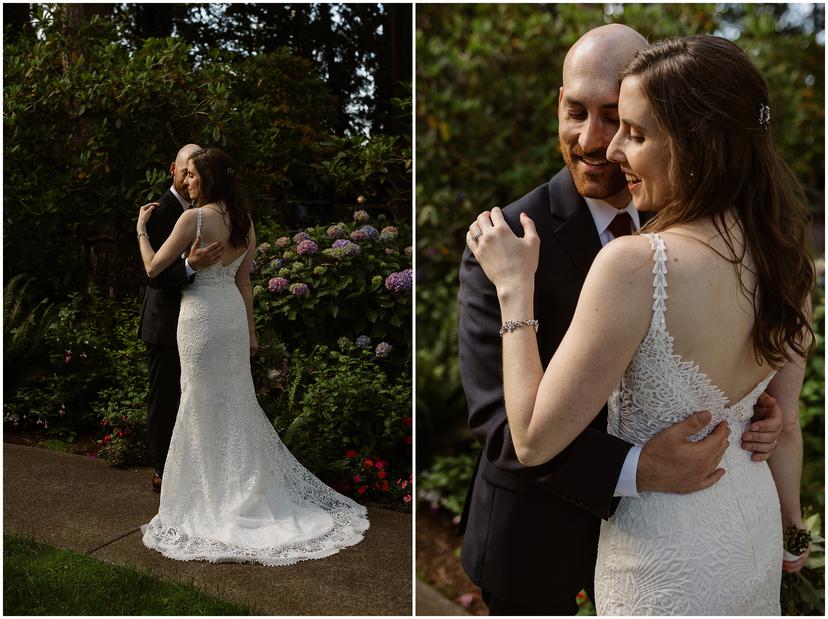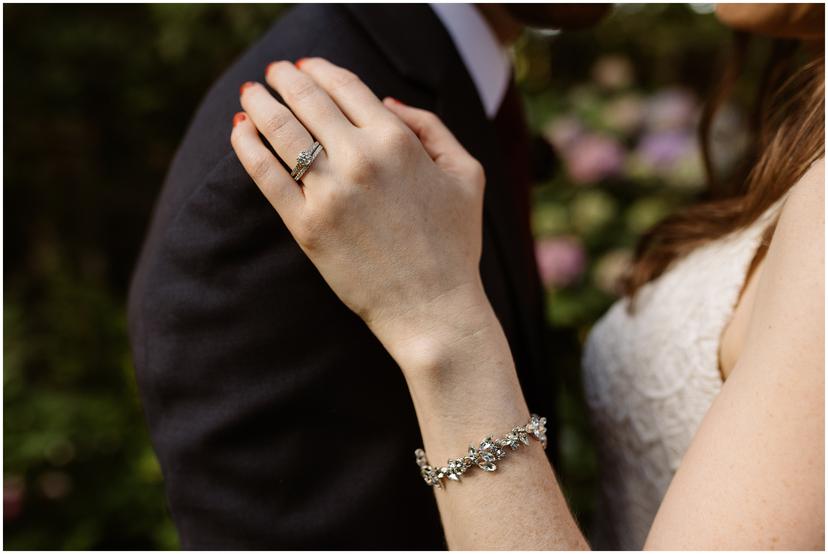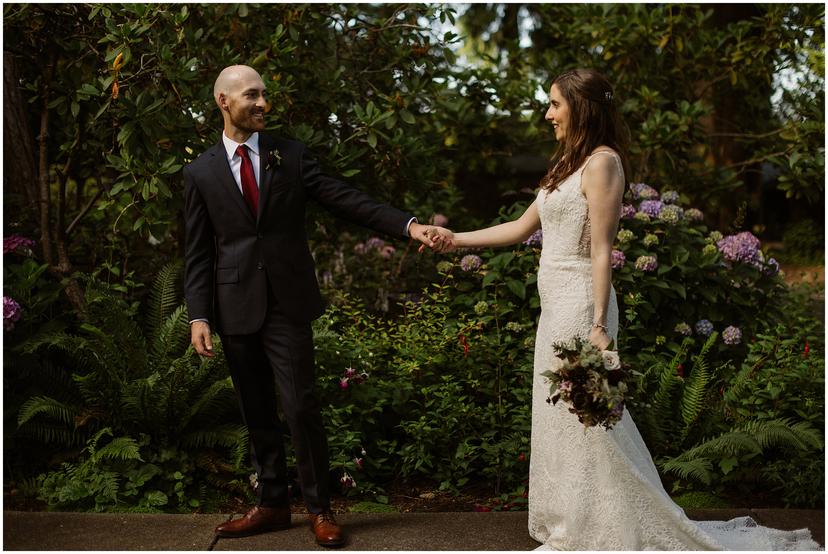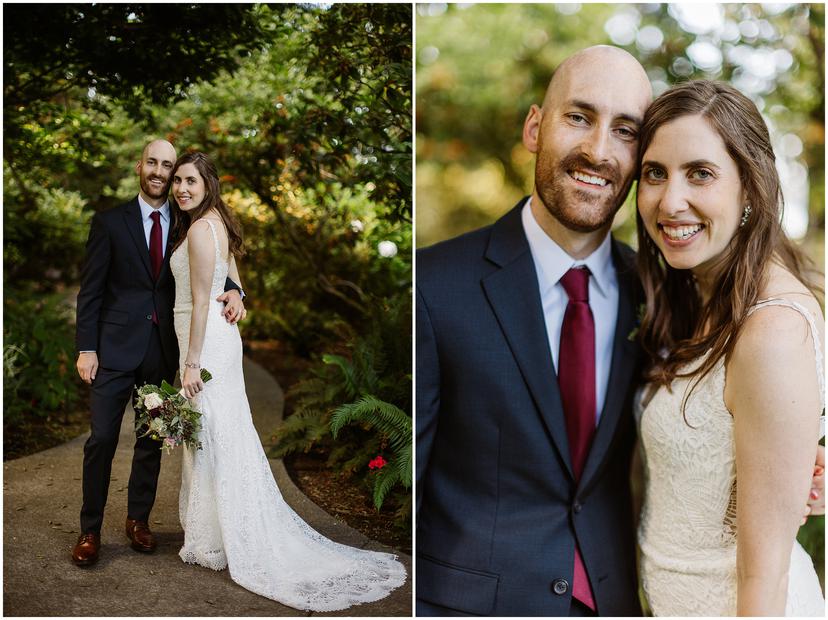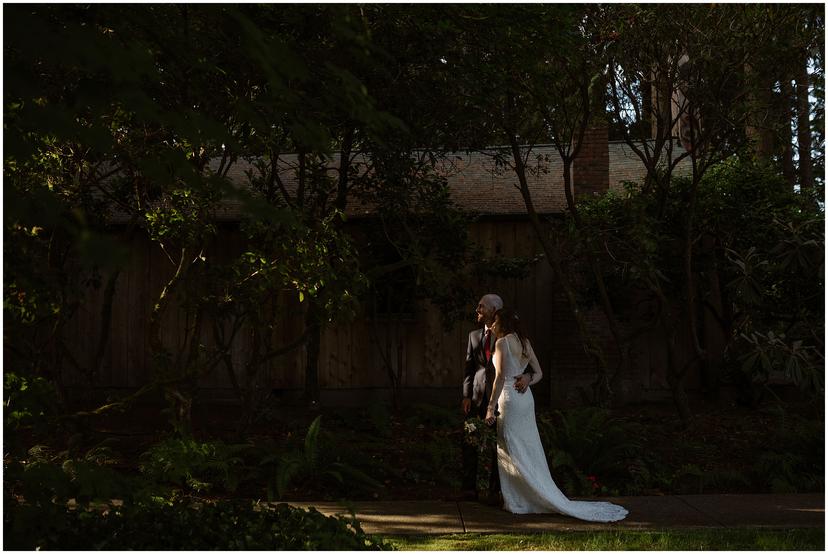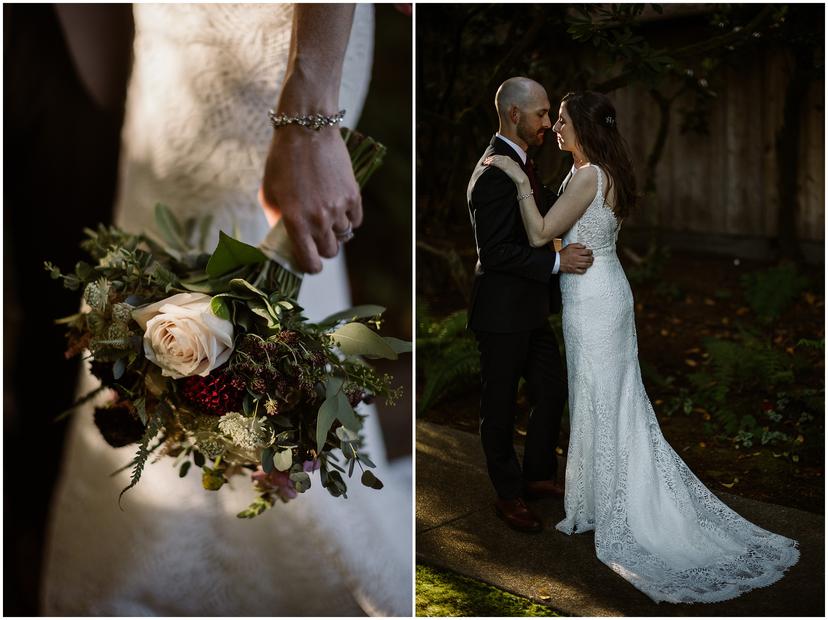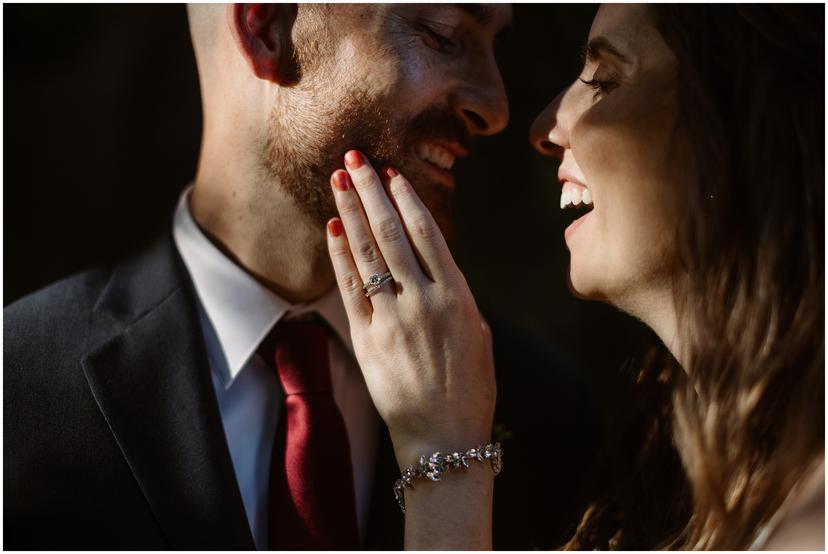 Kiana Lodge Accommodations
Kiana Lodge offers discounted rooms at the Clearwater Casino Resort, which is 5 minutes away down the road. There are shuttle services between the casino and the hotel. I stayed there myself for this wedding and the rooms were fantastic! Super comfy beds and extremely convenient. This couple also held their rehearsal dinner at the casino and it was fabulous.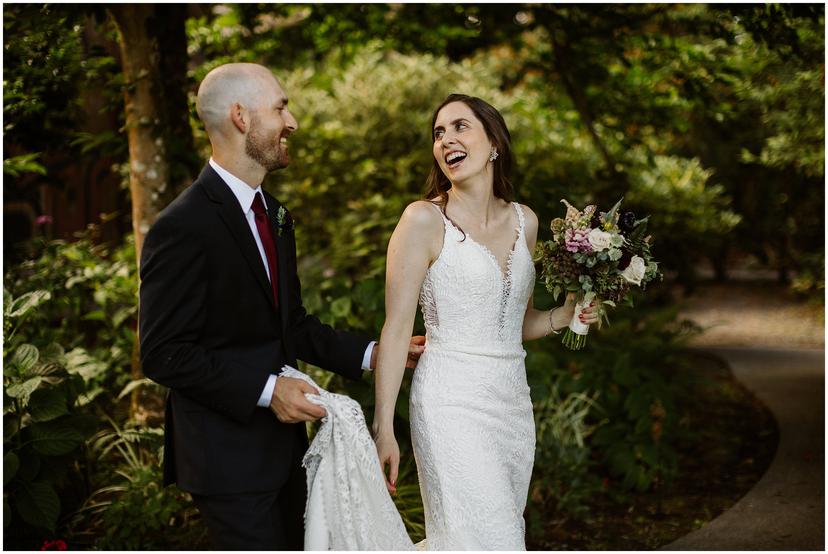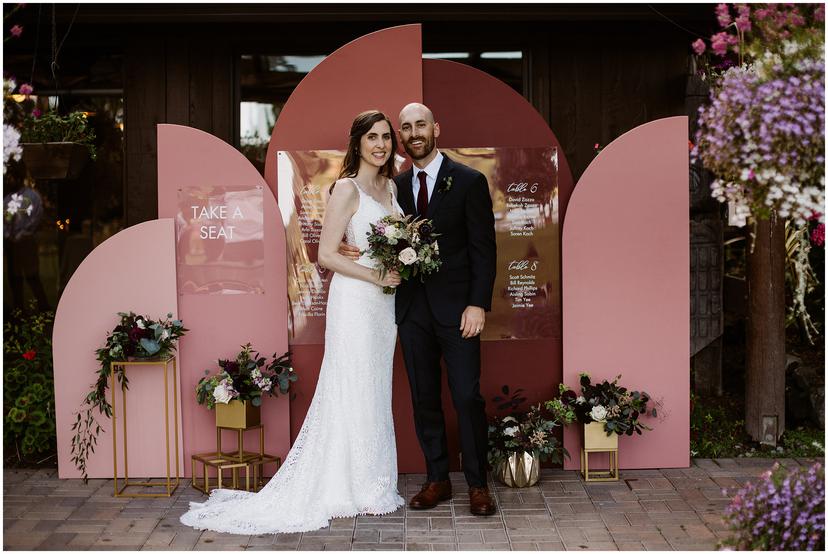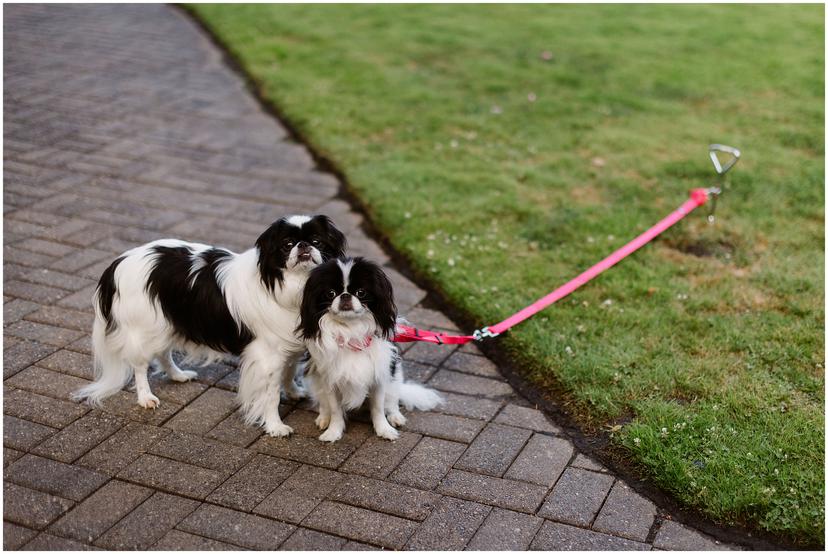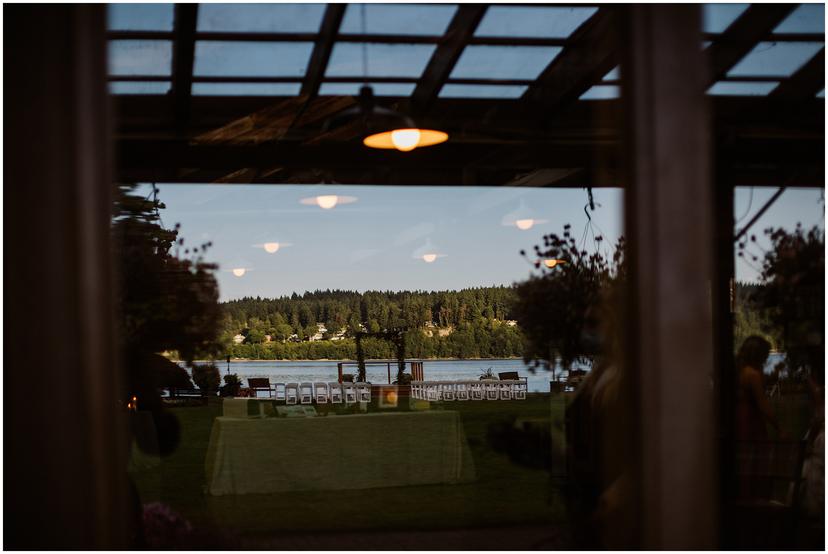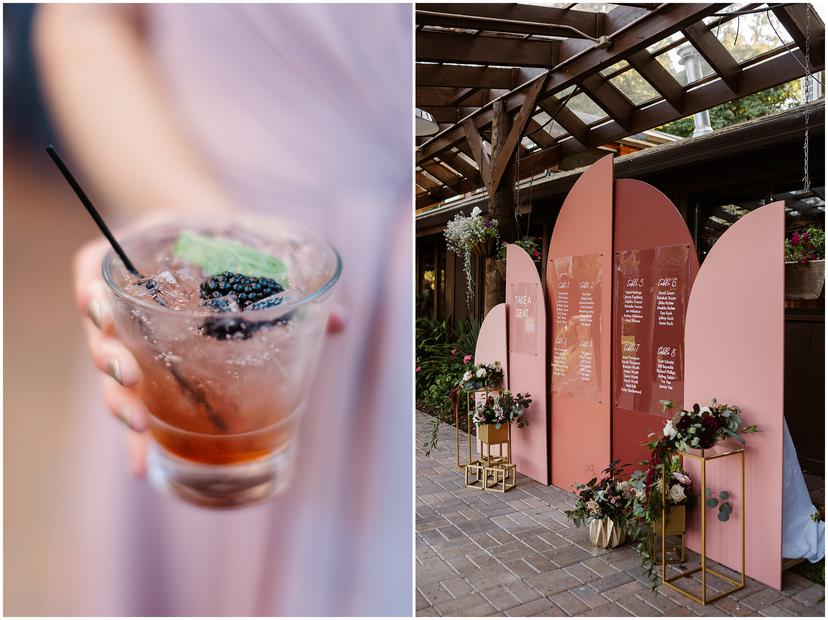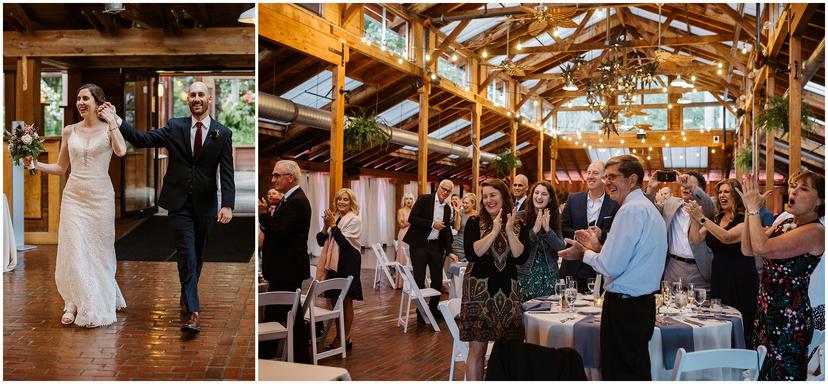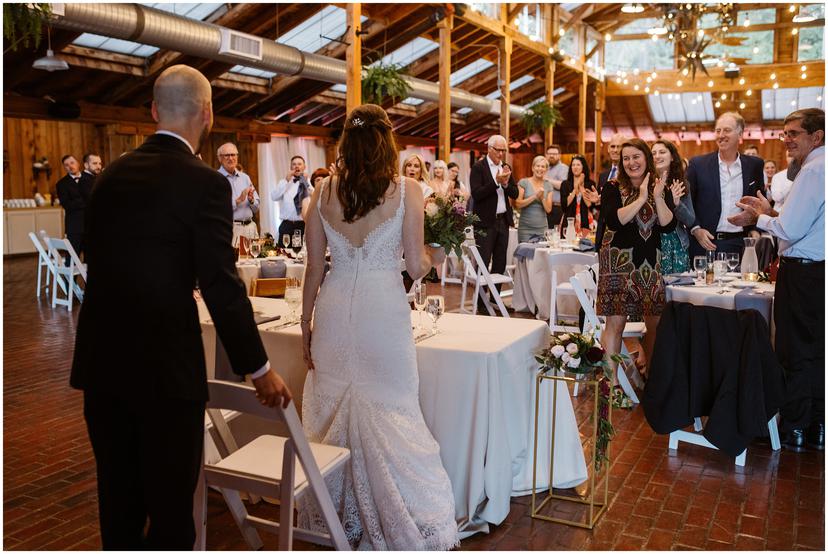 Why have a Kiana Lodge wedding?
"It embodies the essence of the Pacific Northwest - the architecture: timber-framed lodge, big timber's used in receipt in space, framed by gigantic pine and fir trees with backdrop of beach and water, which are all things that evoke people's perceptions of PNW and Washington," said Katie. "It's about giving people who haven't experienced the PNw the best, most comprehensive experience possible at one venue. The majority of our guests were from out of town, so it was important for them to get the whole package - and it totally delivered!"
"Part of the reason we chose Kiana is that is all-inclusive - this removed the headache of renting chairs, tables, flatware, hiring caterer and bartender, etc. And, the cost was probably less than what it would have been to hire them out."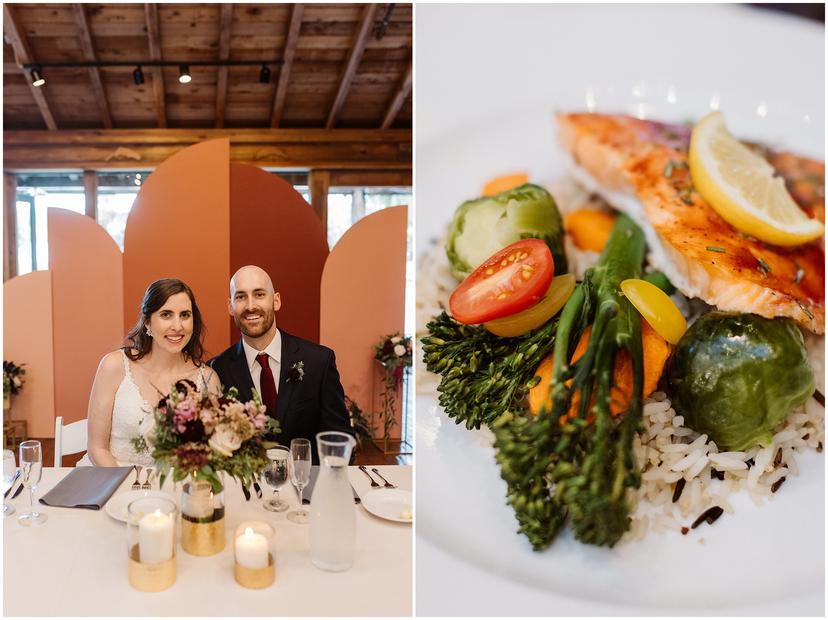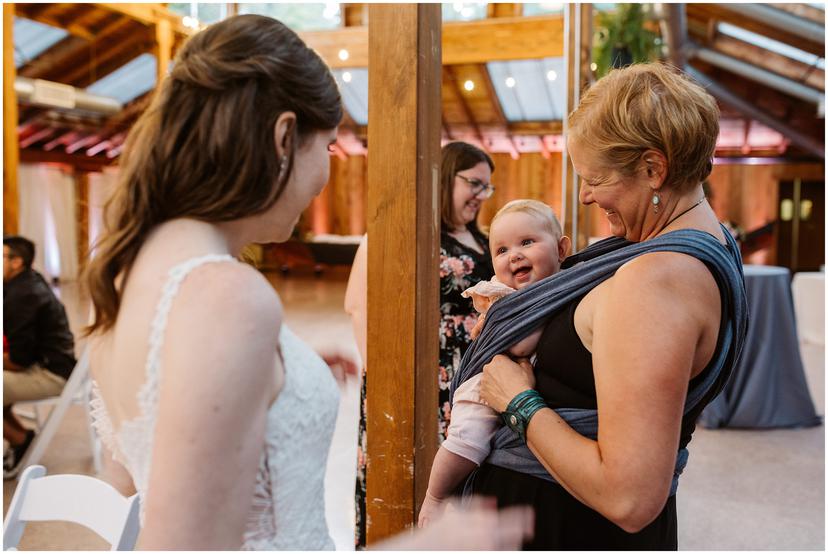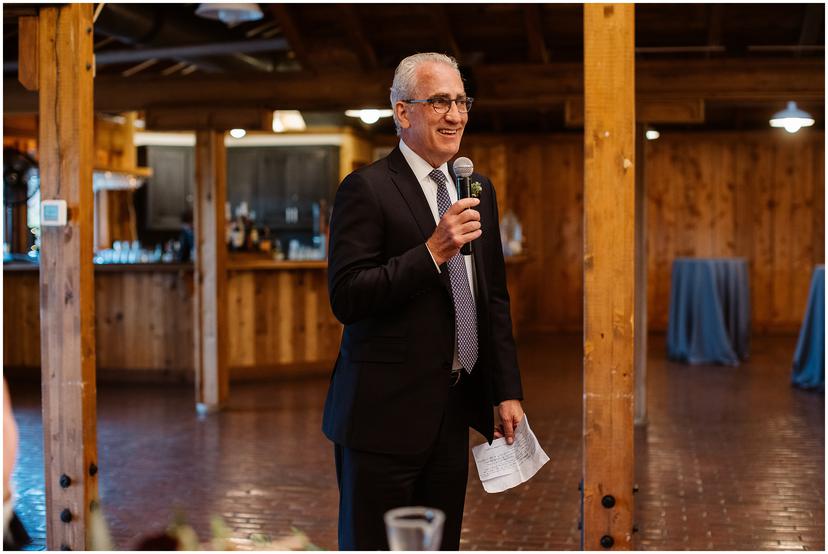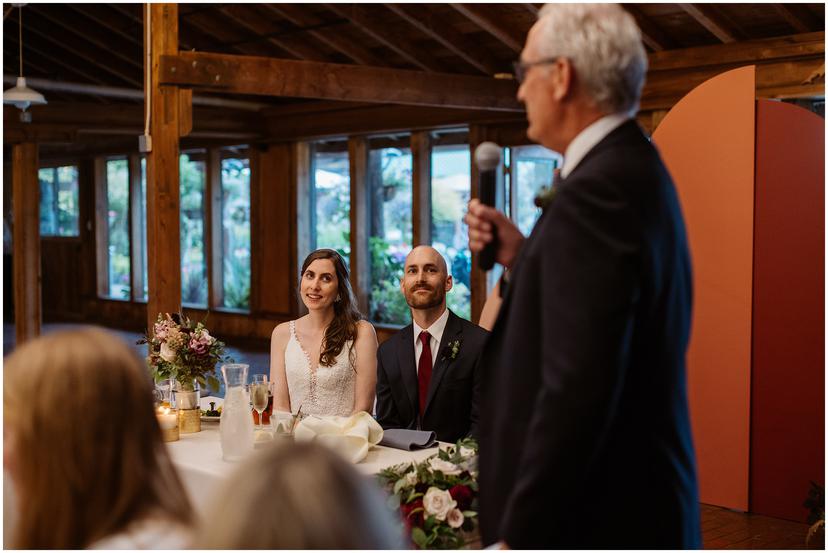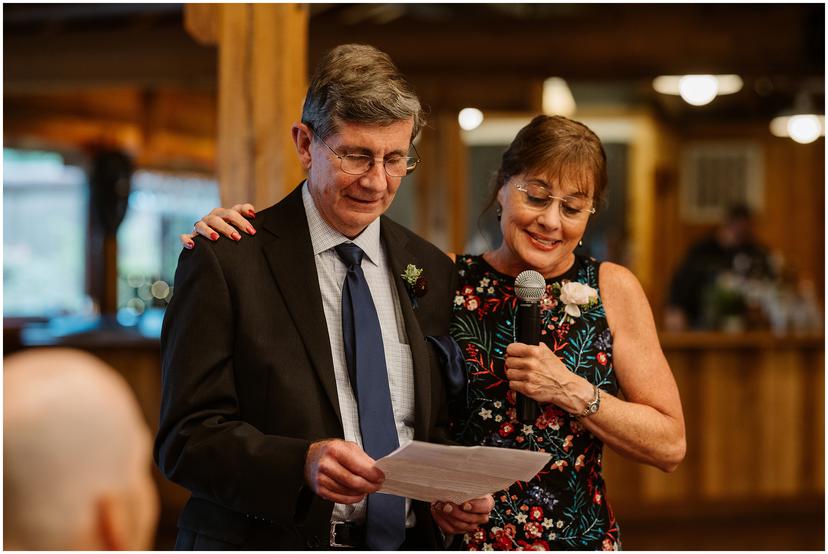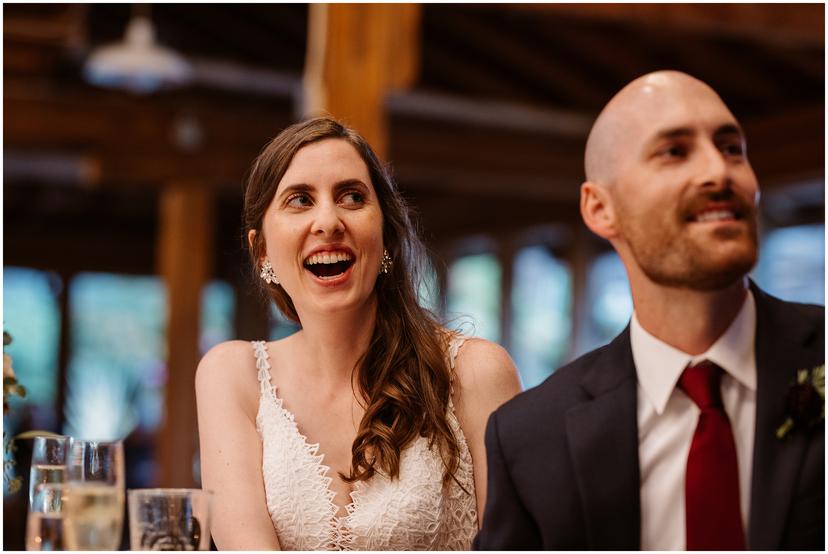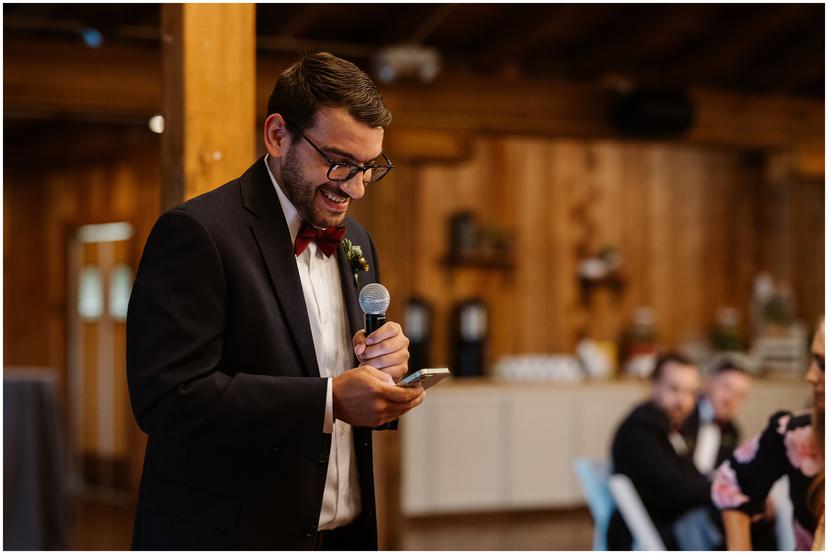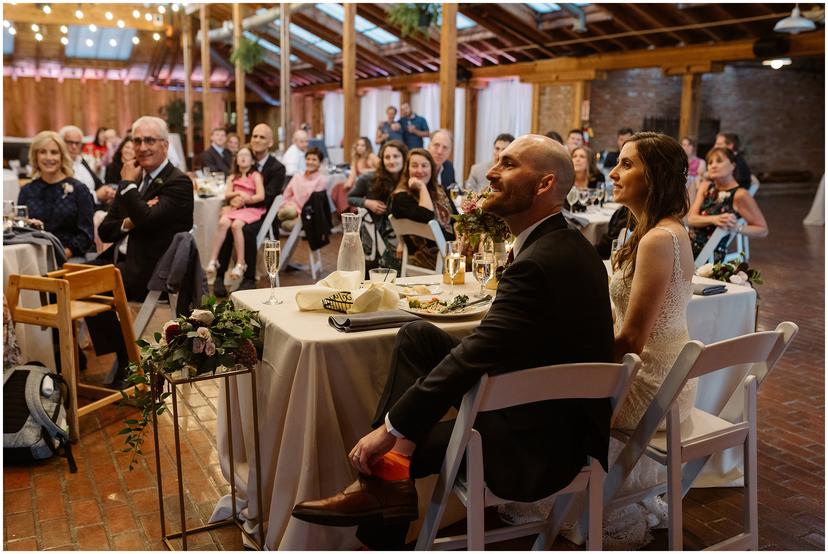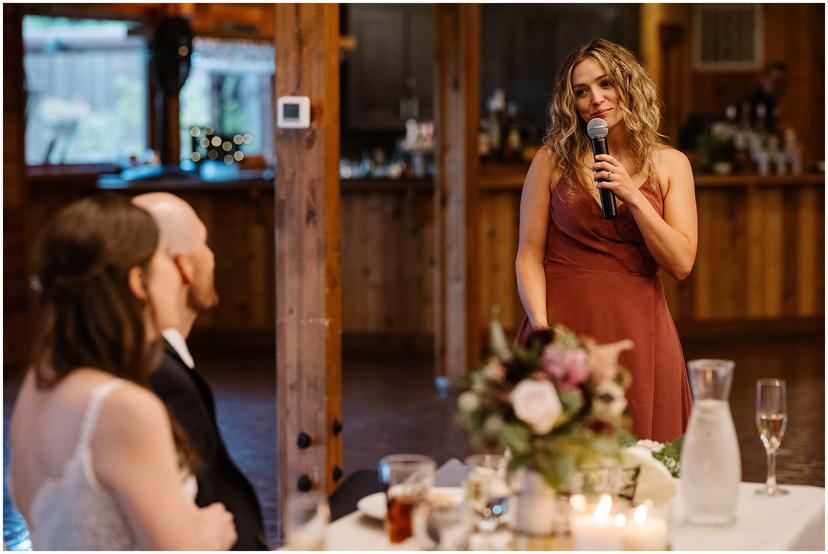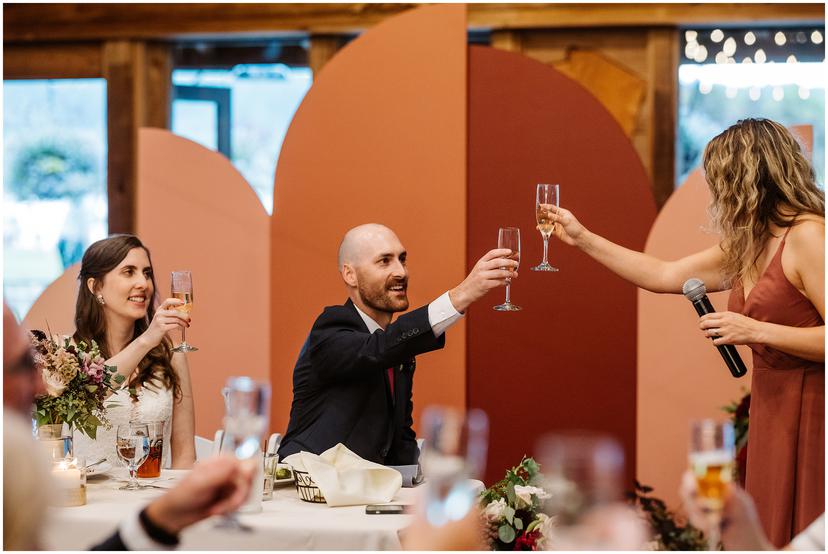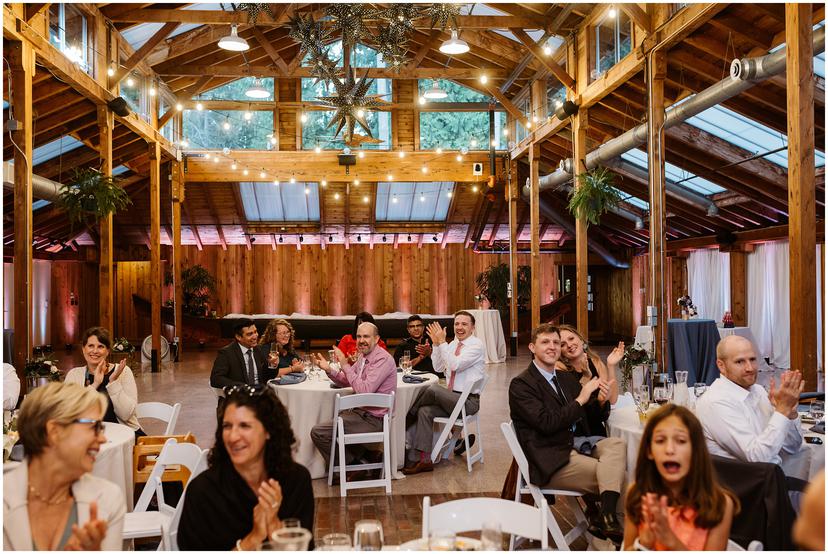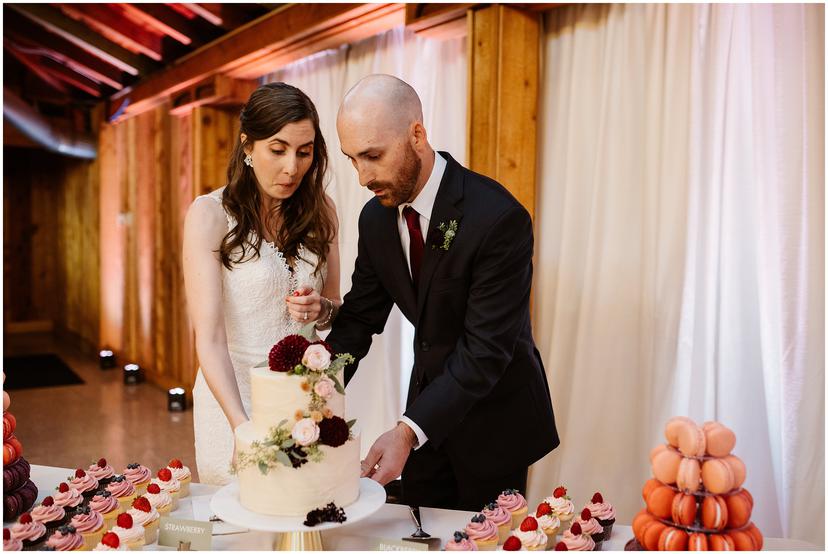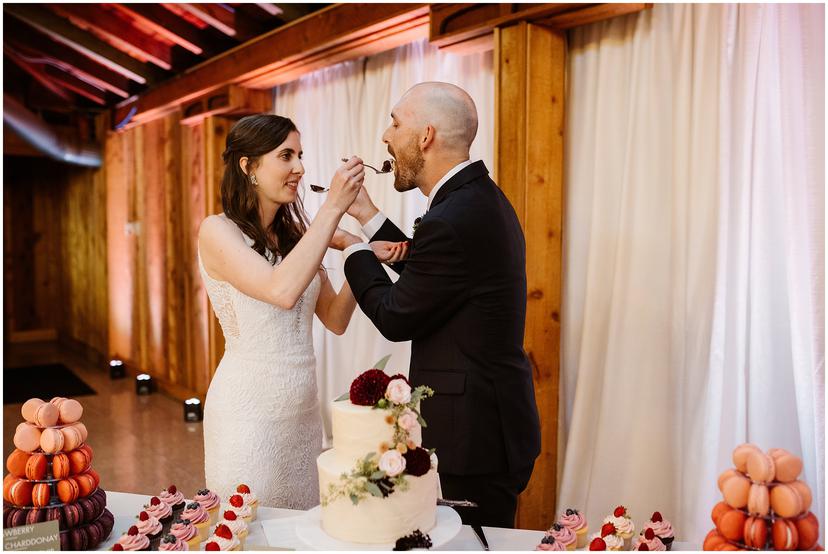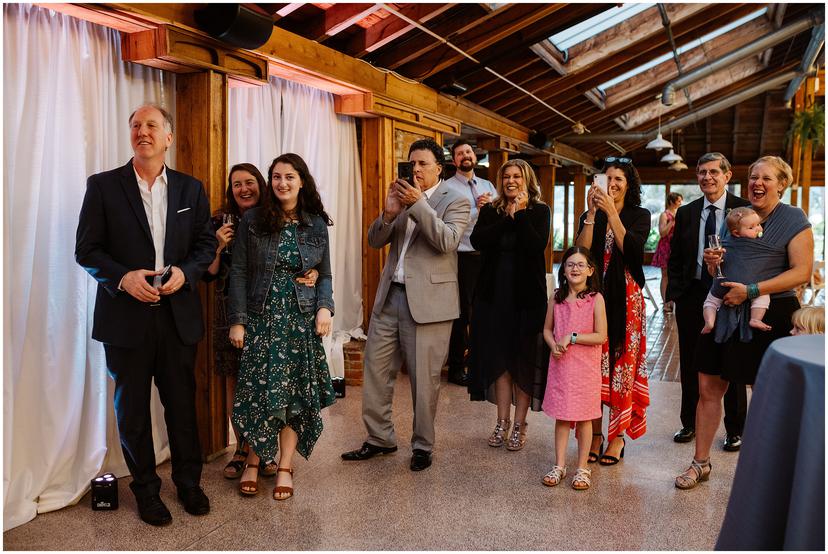 Advice for couples planning Poulsbo or Bainbridge Weddings
"Logistics - if on that side of the water, clear communication is needed for ferry times (and being early!!!!) to make it to the wedding on time," said Katie. "Seattle traffic is unpredictable and it took some people much longer than they thought."