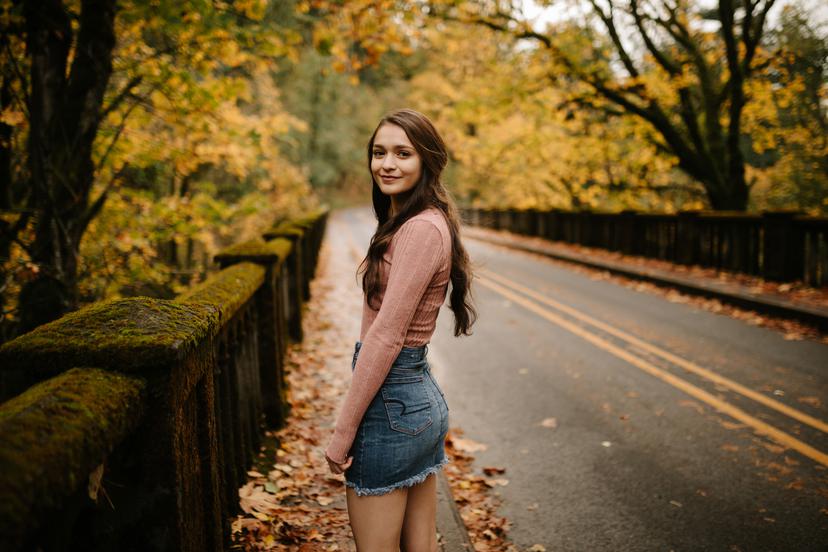 Best Portland Senior Photo Locations
I've been taking senior photos in Portland since 2008 and I've amassed a huge collection of locations! There are seriously so many pretty places for you to take the best Portland senior pictures. I love both natural and urban locations, and Portland has a ton to offer!
HOW TO CHOOSE A LOCATION
We all have places in our lives that make us feel relaxed and at peace, or places that hold special memories and meaning. Choose a place for your photos that feels like YOU. I'm always happy to suggest ideas based off what you have in mind!
Here's a list of my all-time favorite Portland senior photo locations, with photo examples for you to see!
PORTLAND SENIOR PHOTOS IN NATURE
These are Portland senior photo locations that are close to town but you give you more of a natural feel! Want the moody look of a forest, without having to drive super far? These spots are for you!
Hoyt Arborteum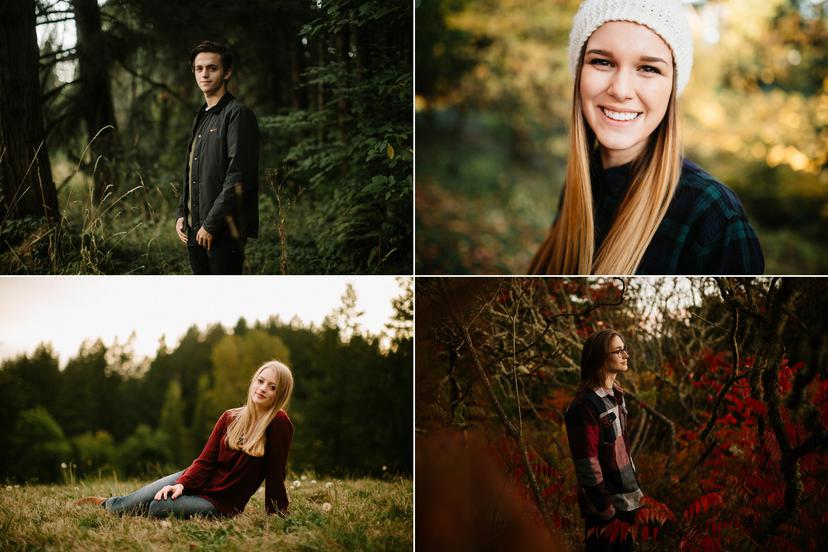 Hoyt Arboretum is my #1 favorite location to take photos at in Portland. Why? The forest there is beautiful and varied. You can get moody photos or brighter shots. The location is HUGE. And because it is on top of the hill, you get really lovely, flattering light! You can see more photos here and here and here or see what it looks like in the snow here!
Jenkins Estate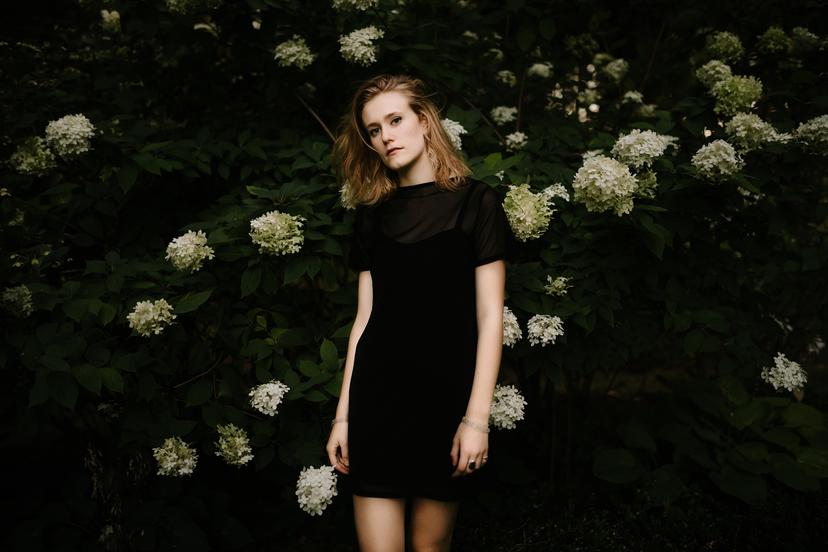 I love Jenkins Estate SO much. This place has a ton of variety and it's a really fantastic spot for senior photos. There's a moody forest, lots of flowers, gardens, some open spaces, and all of it photographs really well! You can see more photos here or here or even more here!
George Rogers Park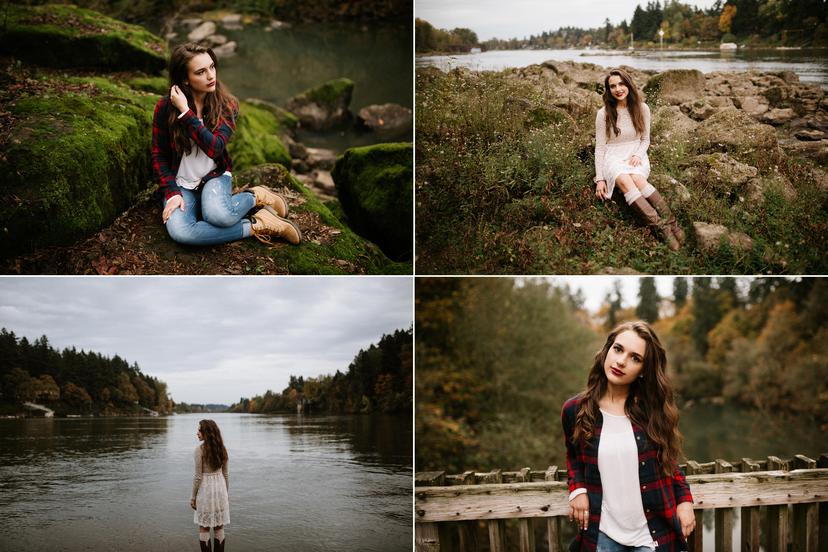 This park in Lake Oswego has great variety! It has a lush, moody forest, open beach, mossy rocks, grass, gardens, a bridge, etc! It makes for a really fun and versatile location. It's definitely one of my favorites. You can see more photos at this location on my blog here or here.
Lewis and Clark College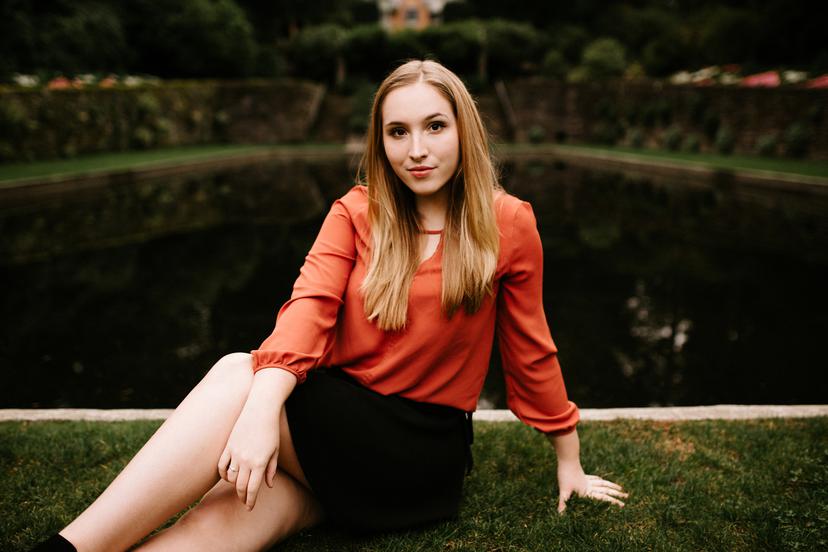 Lewis and Clark College has a stunning campus that looks amazing in photos! There are lot of dark forests, gardens, flowers, and old brick architecture that has an almost European vibe. It's one of my favorite spots for portraits. See more examples here and here and a few more here!
Crystal Springs Rhododendron Garden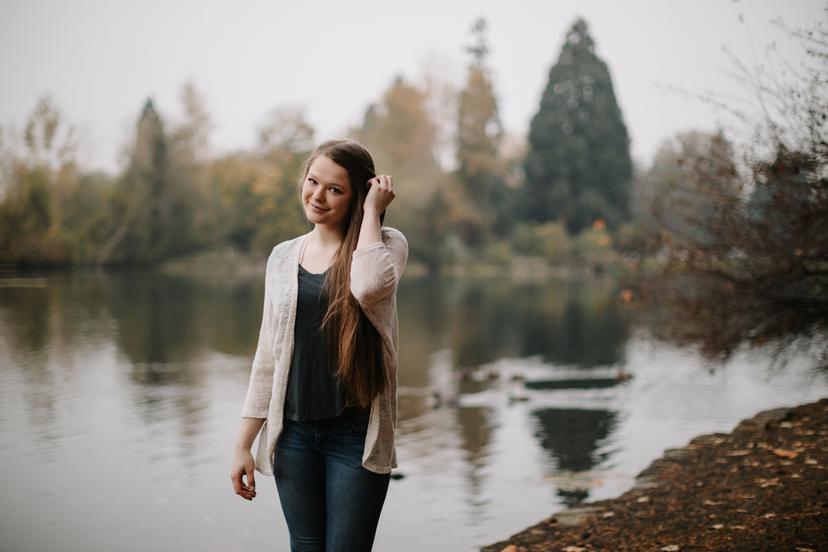 Crystal Springs is absolutely gorgeous. The rhododendron trees are so beautiful and this place really shines in spring and fall! It's more park-like than a true forest, but the lakes, paths and plants all look amazing in photos. You can see more photos here!
Forest Park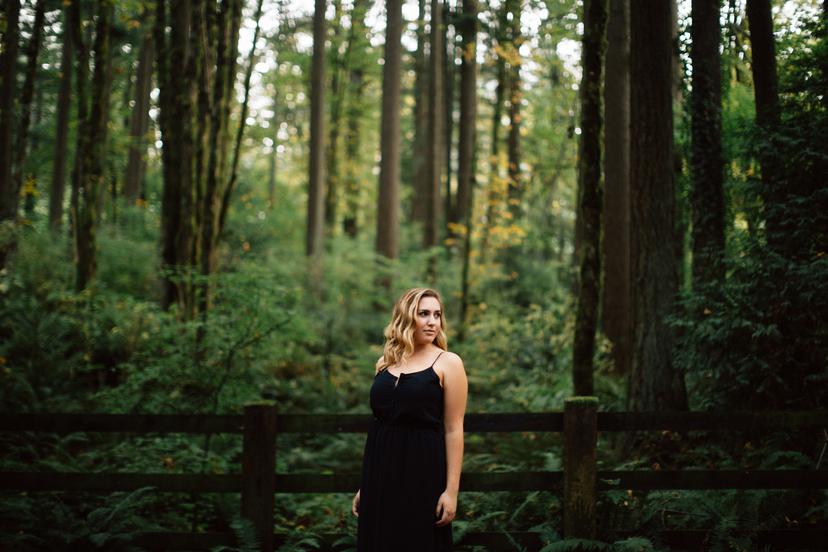 My favorite Forest Park location is a little off the beaten path; it's actually up on NW Skyline Blvd where NW Saltzman Rd meets a firetrail. I used to ride my mountain bike here as a kid and it's a beautiful spot for photos! Unlike other places in Forest Park, this particular location is on TOP of the hill so you get better flattering light. As much as I love hiking the Macleay Trails, the lighting down in that ravine is pretty terrible for photos! You can see more photo examples here and here!
Sellwood Riverfront Park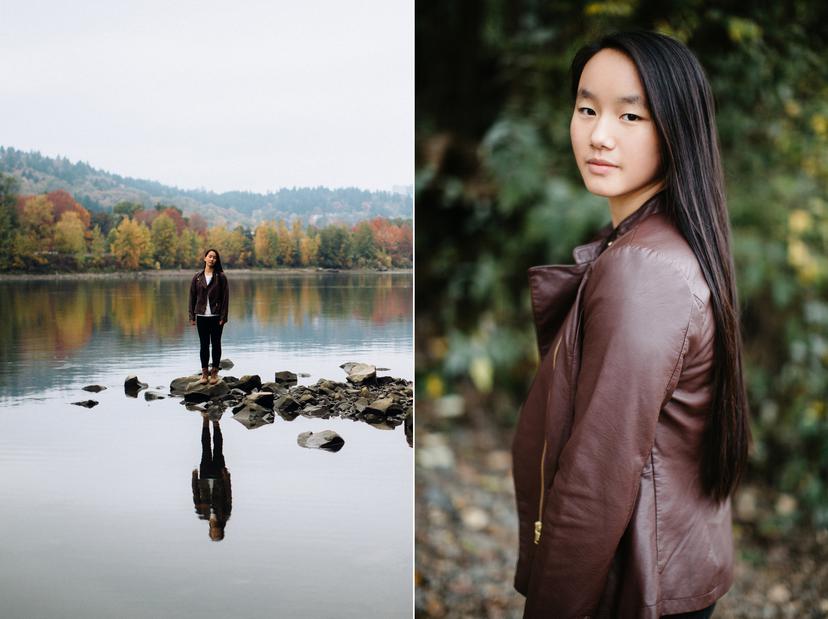 This little park along the Willamette River has nice views of Portland in the distance, mixed with a lovely patch of forest! You can see more examples here and at the end of this post here.
Dabney State Recreation Area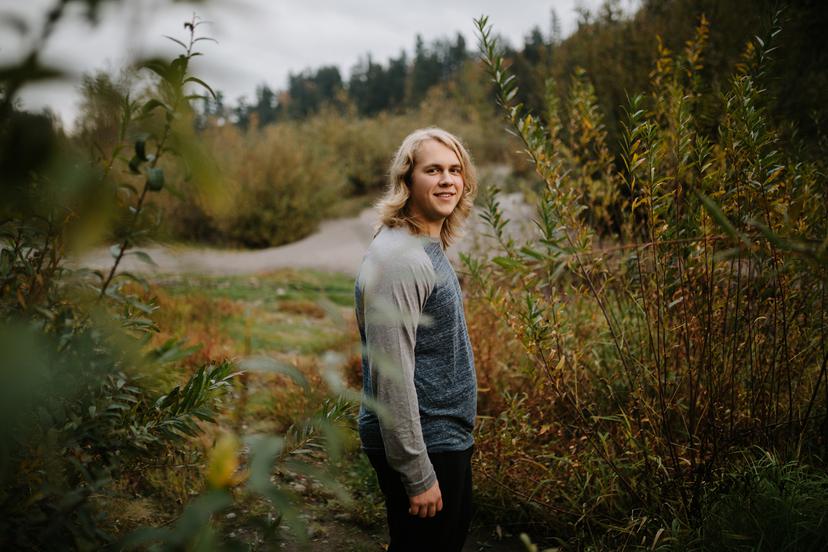 Dabney is along the Sandy river near Troutdale and it has really nice lighting and good variety of forest and riverside locations! It looks really incredible in the fall.
Cooper Mountain Nature Park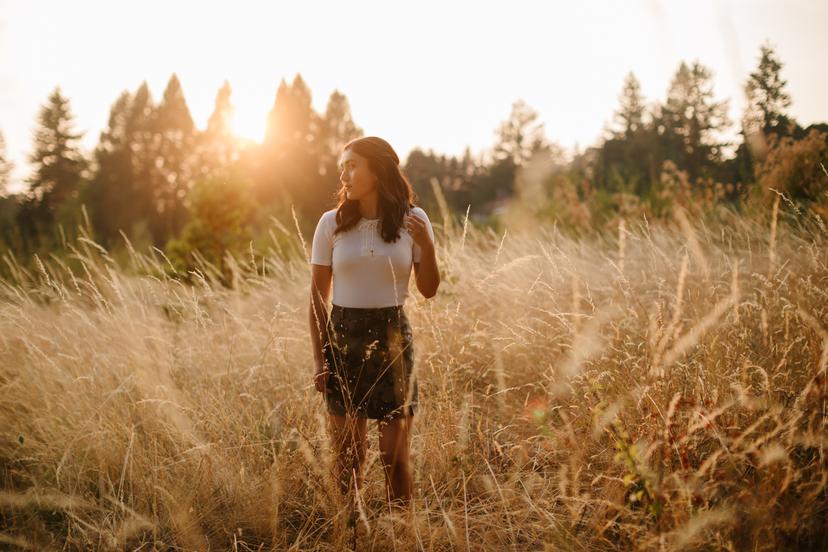 Cooper Mountain has beautiful golden fields and pine trees! If you want more of a golden, grass-field look, this is a perfect place! It also has gorgeous views out across the Willamette Valley. You can see more examples from shoots here!
Tualatin Hills Nature Park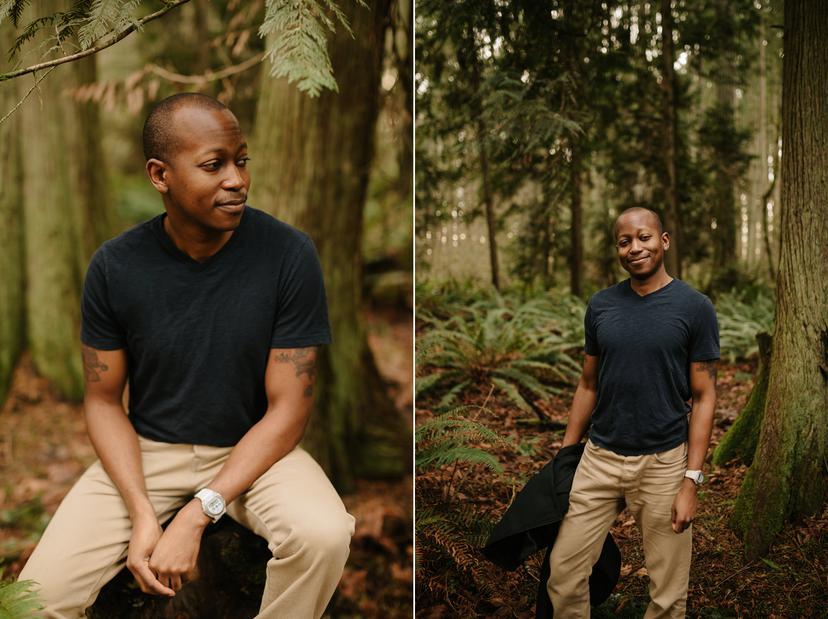 This patch of forest in Beaverton looks great in photos! There are lots of moody, mossy trees and a few bridges and boardwalks as well. Check out more Tualatin Hills Nature Park photos here!
Tryon Creek Nature Park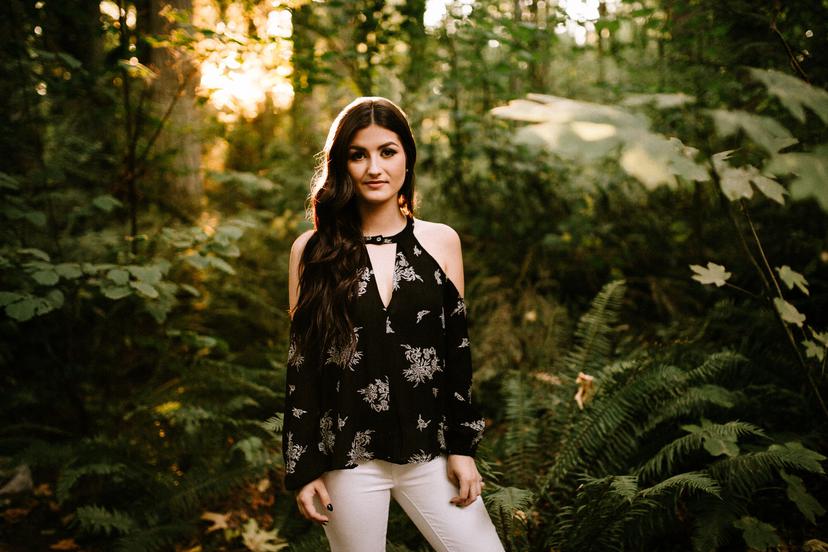 Tryon Creek is yet another beautiful patch of forest in Portland! The forest is huge, wild and very green!
Laurelhurst Park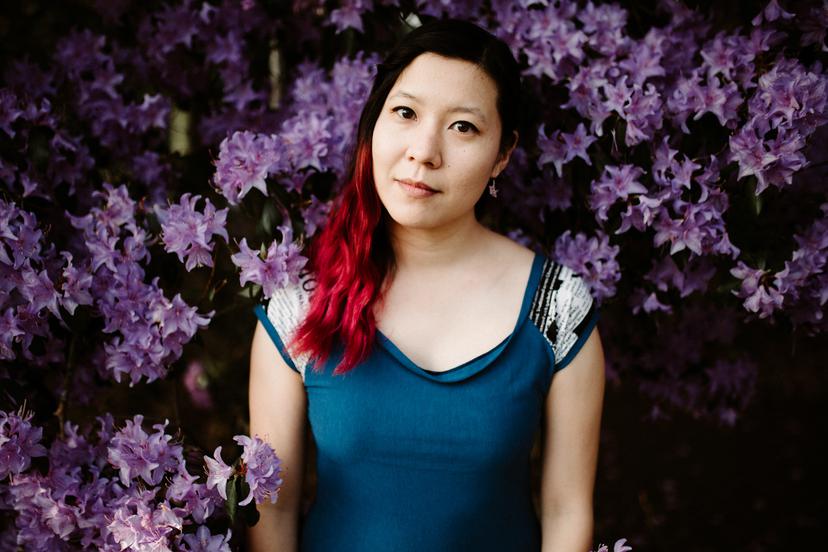 Laurelhurst Park has a ton of flowers, trees, grass and water elements! This huge park is in the heart of Portland and it's quite photogenic.
The Rose Garden in Washington Park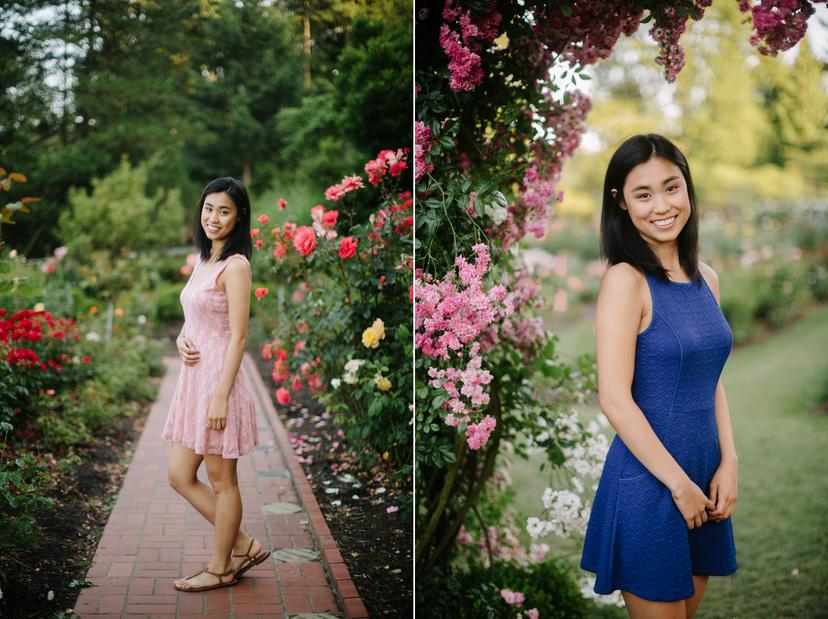 The rose garden is a great place for both forest photos and pictures with flowers! It has lots of variety and color. There are more photo examples on my blog here!
URBAN PORTLAND SENIOR PHOTO LOCATIONS
These urban locations are perfect for colorful, fun, and stylish Portland senior photos that show off the Portland vibe and spirit!
Eastbank Esplanade near OMSI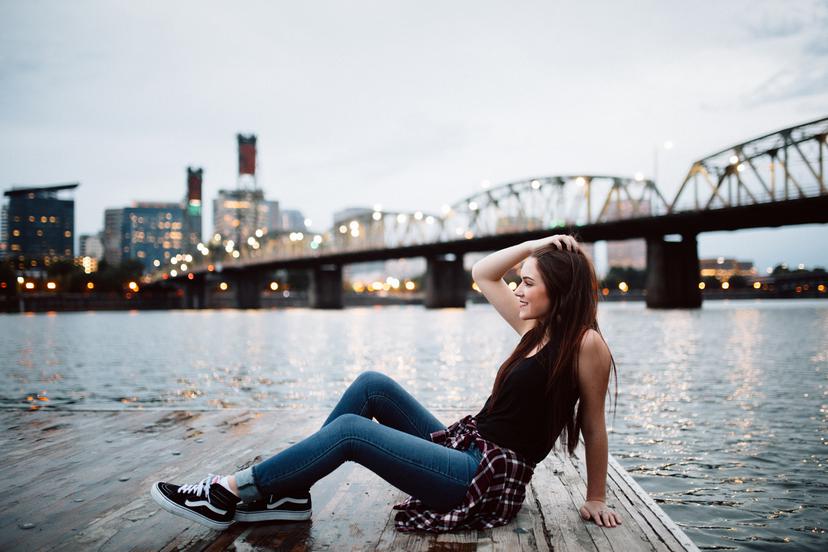 This is my number one favorite urban location in Portland! It has an amazing view of the city skyline and a nice dock that gives you the perfect backdrop along the river! Want more examples? Check out this post on my blog!
Broadway Bridge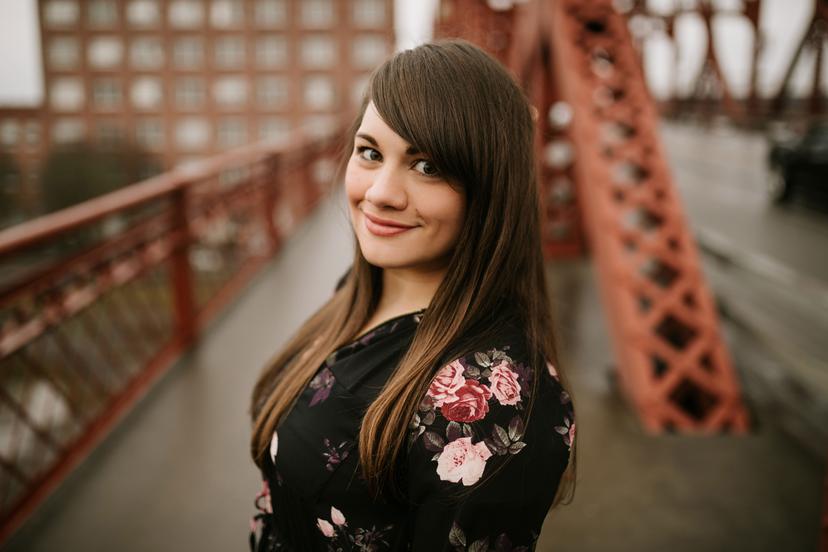 I love the ridge reddish color of the Broadway Bridge and it has great views of the Pearl District, river, and the entire city! It really photographs well! See more examples on my blog at the end of this post here.
Alberta Arts District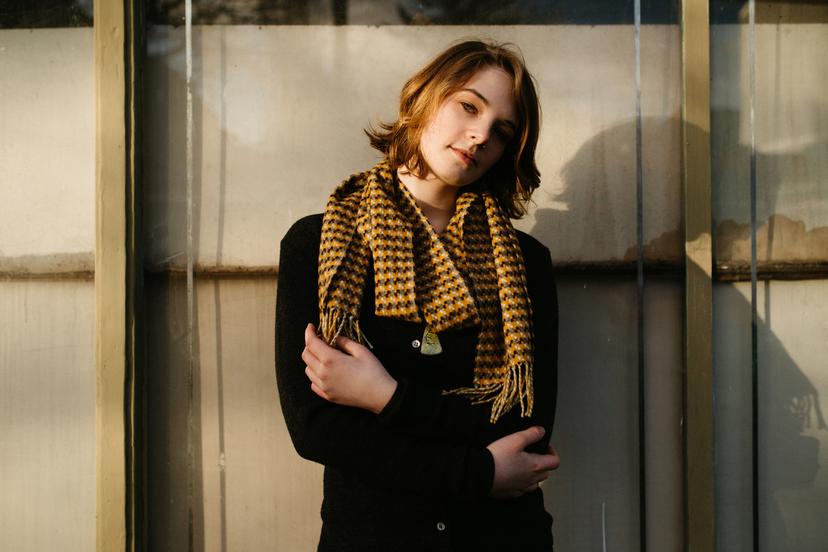 Alberta has so many colorful walls, buildings and murals! It has a really playful artsy vibe that photographs really well.
Hawthorne Bridge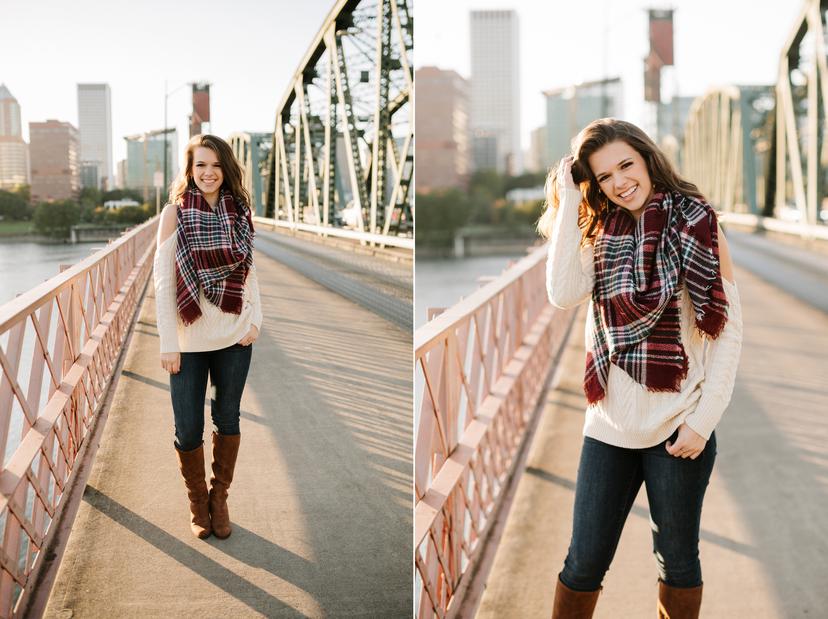 The Hawthorne Bridge is right by the Eastbank Esplanade OMSI location, so I often combine these two spots. The bridge has great views of Portland and easy pedestrian access. You can see more photos of the Hawthorne Bridge here!
Cathedral Park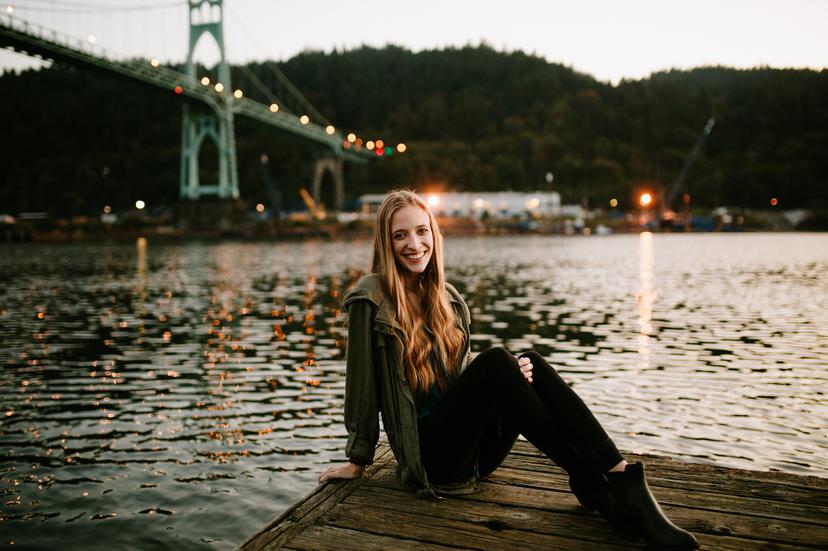 Cathedral Park in North Portland is a mix between nature and urban, so I didn't exactly know where to categorize it! It has lots of pretty trees, bushes and riverside locations, as well as industrial features on the edge of the park. And of course the majestic St. John's Bridge standing over it. You can see more examples here!
The Pearl District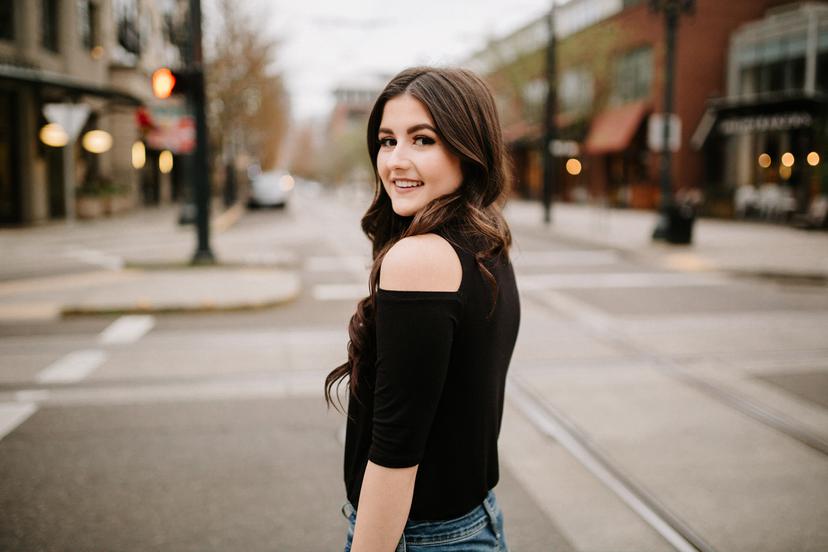 There are a ton of great spots for Portland senior photos in the Pearl District! You can wander around for ages. I love Tanner Springs and a particular parking garage nearby, but I always find new spots with cool lighting! You can see more Portland Pearl district senior photos here!
Parking Garages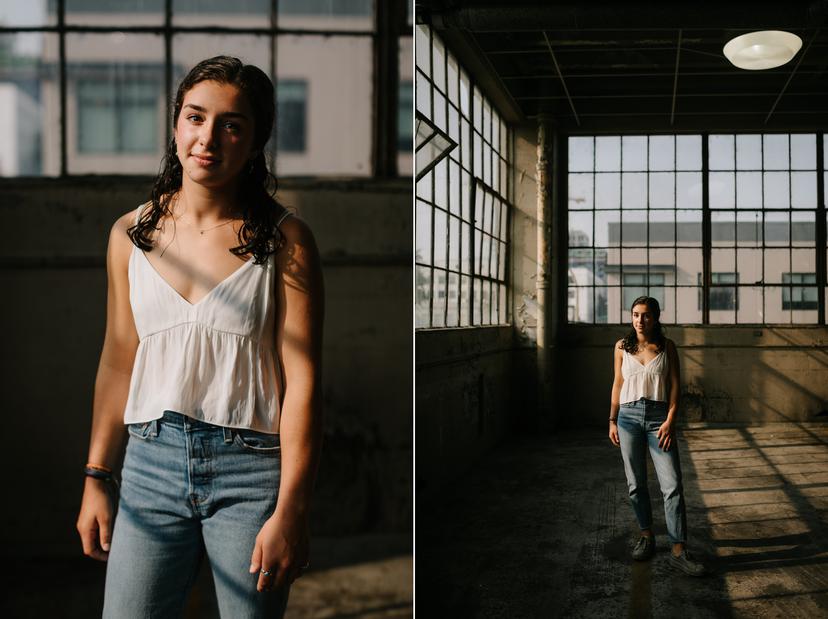 I won't name the specific garages, BUT there are lots of great parking structures in Portland that I love to take photos on! The views from these spots end up looking epic! Here are some more photos on the blog, plus some more here and here.
Burnside Bridge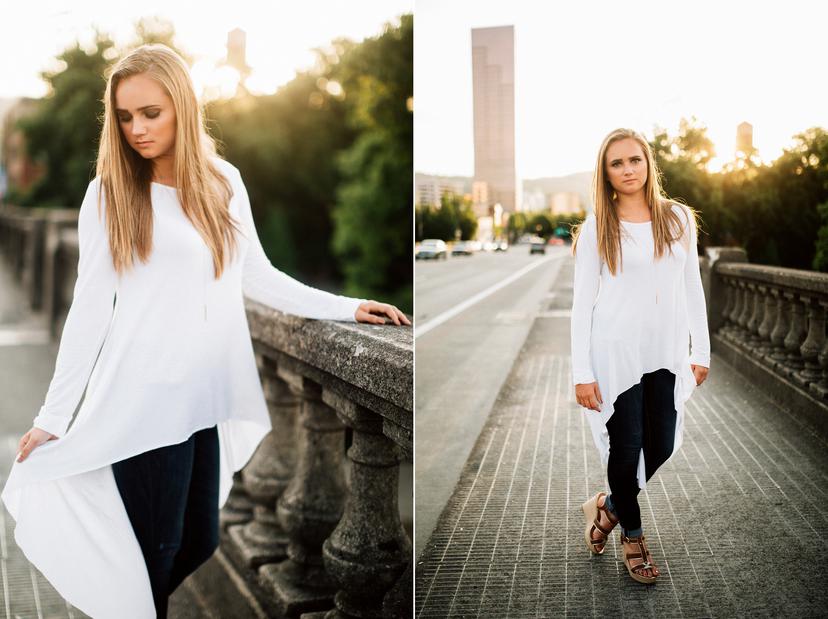 The Burnside Bridge in Portland has iconic views of Big Pink and the Portland sign! Perfect for classic Portland senior photos.
You can see more examples on this blog!
Eastside Industrial Area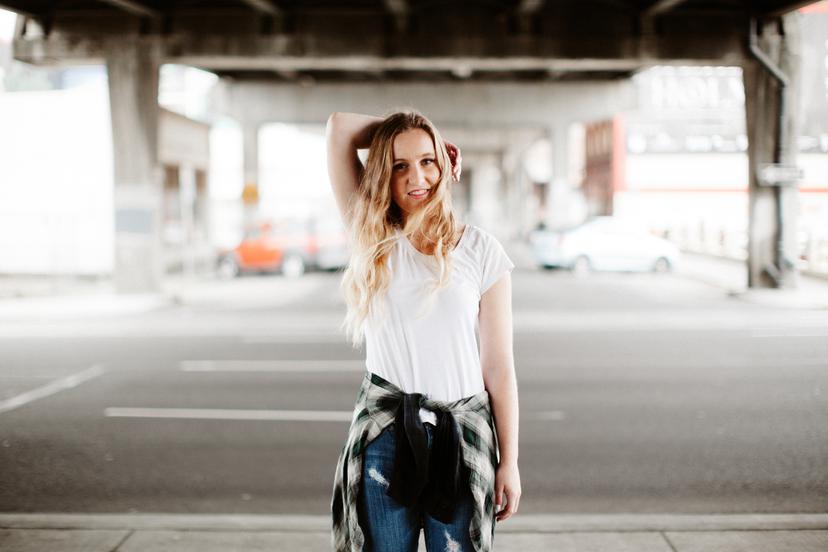 The Eastside Industrial Area has lots of cool walls, textures and interesting light. If you want more of a gritty feel, this is a great spot.
Old Town
Old Town has a great gritty feel and awesome architecture! There are lots of interesting backdrops in the area, ranging from historic fountains and crumbling bricks to modern facades. It's easy to combine Old Town with the Burnside Bridge and Portland sign. Just know that this area does have a pretty significant homeless population and sometimes the area can be a bit dirty. It still photographs well though.
You can view more Old Town senior photos on this blog.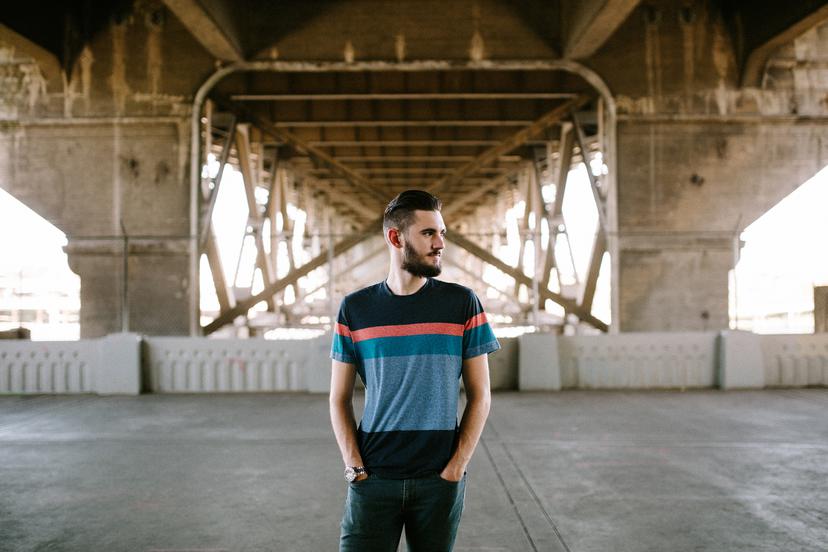 SENIOR PHOTO LOCATIONS OUTSIDE OF PORTLAND
Crave something adventurous? These portrait locations are a further drive, but they are so worth it!! The Pacific Northwest has so many beautiful places to explore and I'm always down for a fun road trip so we can get to know each other better! There are a ton of places not on this list, but these are some of my tried-and-true favorites! Just note that some spots on this list might incur a travel fee since they are significantly further from Portland!
Latourell Falls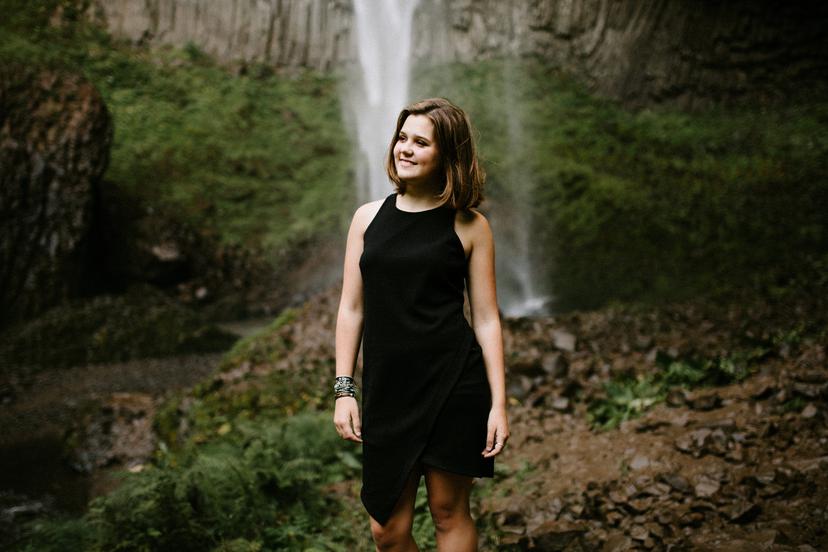 Latourell Falls is my go-to waterfall. It's gorgeous and it's SUPER easy to get to (just 40 minutes from Portland) plus it only takes like 5 minutes to walk down from the parking lot to the falls. You can also choose how close you want to get to it. You can stay comfortable on the paved path or walk a little trail all the way up underneath it! You can see more pictures on the blog here and here!
Dalton Point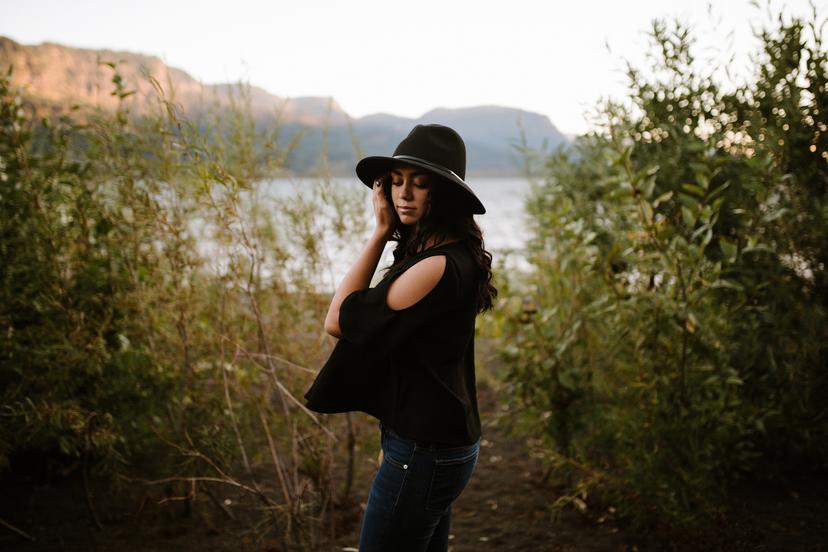 Dalton Point is a nondescript boat launch along the Columbia River that looks beautiful in photos. There's a little beach on one side that has amazing views of the cliff walls too. You just have to play it by ear because this amazing location changes a LOT depending on how high the water level is! It works best in drier months or whenever the river is low so you can walk out on the rocks for the best views. You can see more photos from this shoot here!
Haystack Rock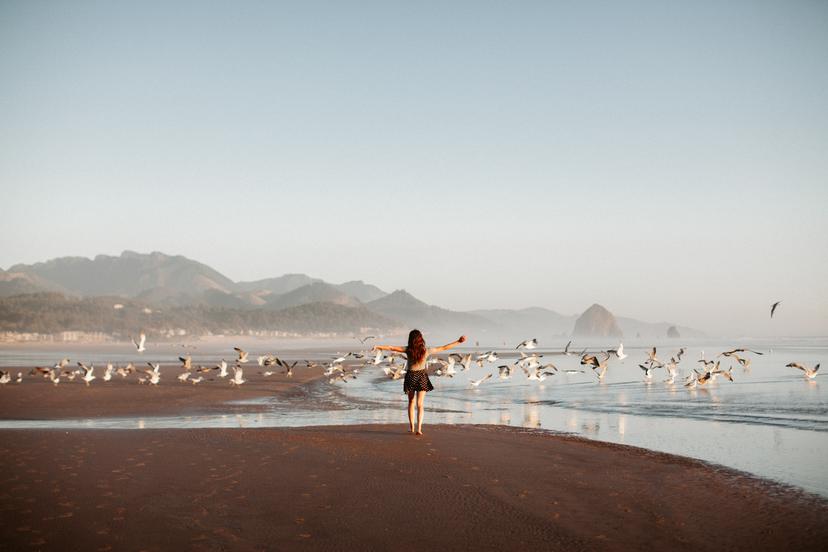 This iconic rock in Cannon Beach always manages to steal the show! It looks so good in photos and it even has puffins living on it part of the year! Pro-tip: weekends in the summer are SUPER busy. You'll get the best photos in shoulder seasons on days with less-than perfect weather when there is NO ONE on the beach!
Ecola State Park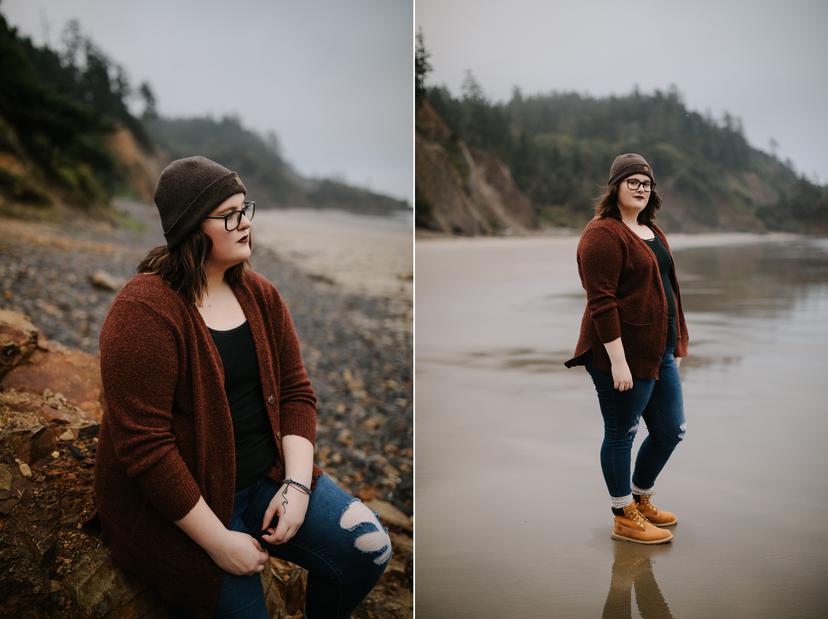 The main viewpoint at Ecola State Park has stunning views of the Pacific Ocean and Haystack Rock from a distance. Also, the forest in Ecola State Park is probably my favorite forest in the world, and I don't say that lightly. It's like Jurassic Park in there! It looks sooo good in pictures! I especially love it on foggy days. PLUS, Ecola also has this incredible beach called Indian Beach that's hardly ever busy! It has craggy cliffs, beautiful stones, as well as lots of driftwood. It's a magical place. You can see more photos on my blog here.
Want to know more about my senior and portrait sessions? Check out my my pricing and info page, or contact me!