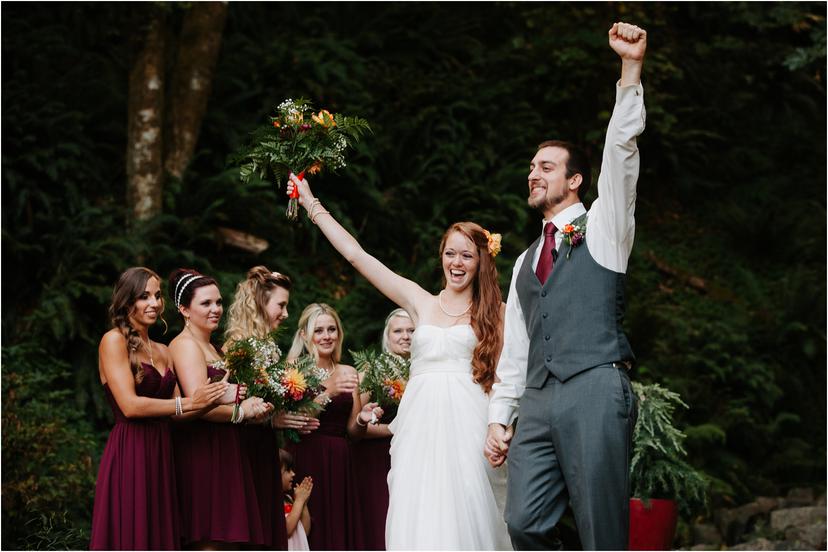 The Best Portland Wedding Venues
Getting engaged is magical. But figuring out WHERE and WHEN to get married is not. Lucky for you, there are a ton of stunning Portland wedding venues out there! The hard part is choosing the right one for you and your partner.
As a bride myself, I've been through this struggle. My husband and I originally planned our outdoor wedding on private property, but due to logistics the plans fell through. I found myself having to dig through pages and pages of internet articles looking for the perfect Oregon wedding venue and it was ROUGH. But we found one. We had to change our wedding date, but we made it work and we were SOOO happy with how it turned out!
The crazy thing is that I've been a Portland wedding photographer for 13 years now and I STILL had a really, really tough time looking for a Portland wedding venue. I can't even imagine how hard it must be for someone who doesn't stare at/think about/work at weddings all the dang time.
So, I've decided to help you out. Here's a list of my favorite Portland wedding venues! After 13 years and over 250 weddings, I've seen a LOT of these in person. But there are a few I'm still itching to document. I hope this list helps you look through some of your options, decide what you like and what you definitely don't like (the process of elimination is helpful too!) and shines light on some of the most awesome Portland wedding venues in town!
Indoor Portland Wedding Venues
Weddings come in many shapes and sizes, so I wanted to keep this list organized and easy to use! I'll start with my favorite indoor Portland wedding venues located super close to downtown and the heart of the city. These are perfect year-round in our rainy Oregon weather.
Union/Pine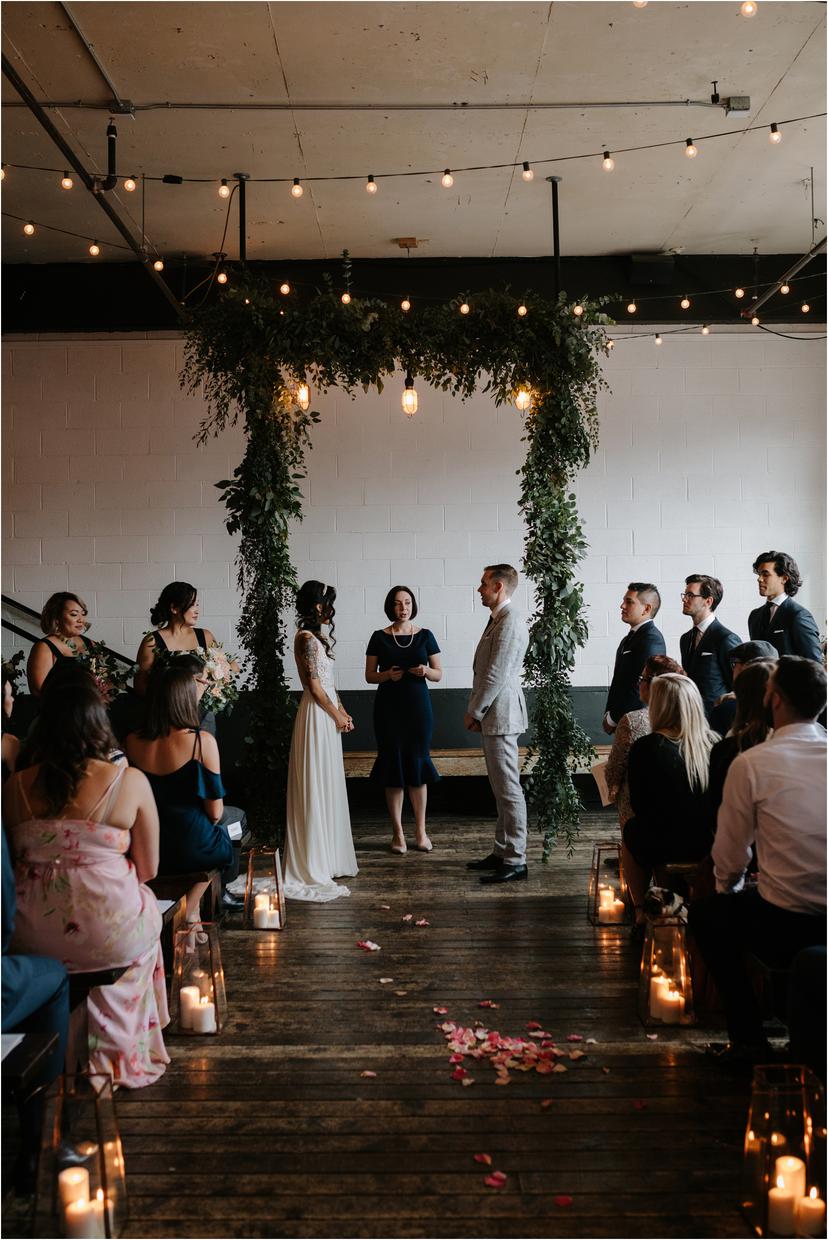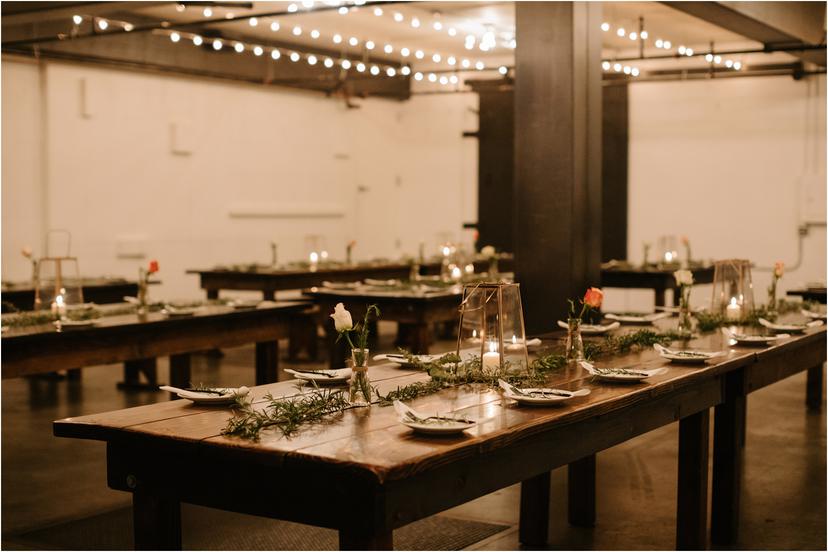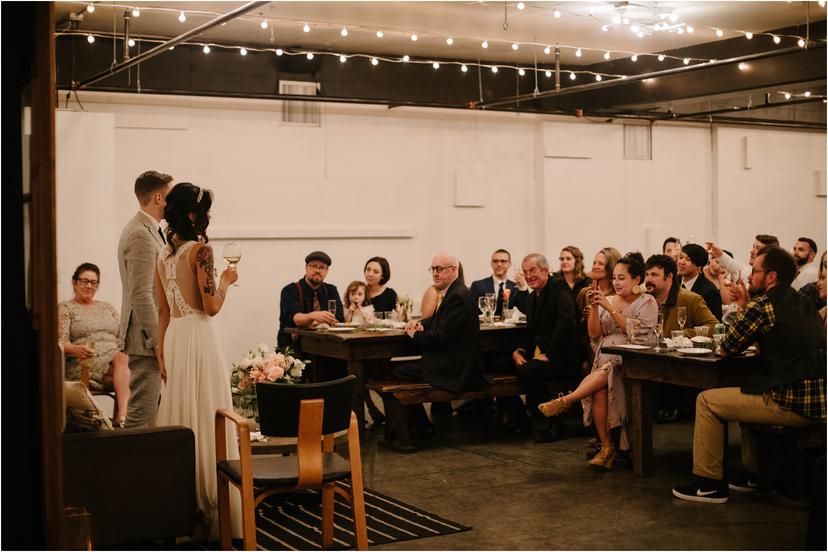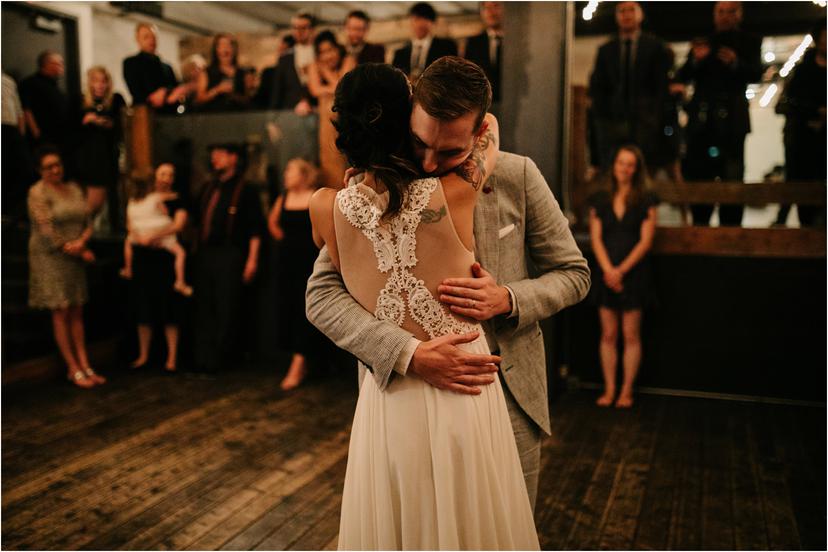 Location: Union Pine is located in inner SE Portland. The address is 525 SE Pine Street, Portland OR 97214
Capacity: Standing 300. Sitting 130. Works for small groups too! They also have a cool upstairs loft that you can rent out!
Why it's one of the best Portland wedding venues: Union Pine is a beautiful blank canvas that's perfect for an indoor Portland wedding. The lighting and space look GREAT for photography, the location holds plenty of people, and the vibe is modern but still cozy. It's located in the convenient heart of the east side near plenty of fun restaurants, bars and hotels for your guests!
Whoa, those photos are cool. Can I see more? Yes, check out this entire Union/Pine wedding!.
Show me the website! https://www.unionpine.com/
Coopers Hall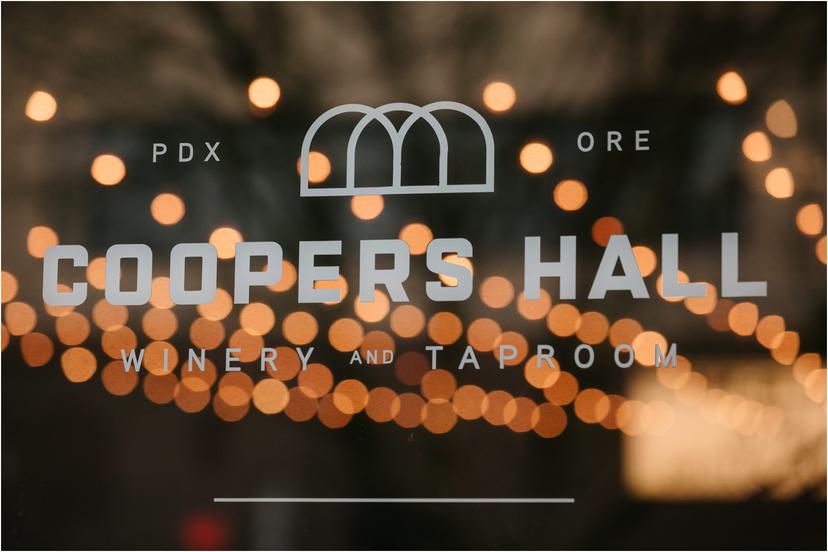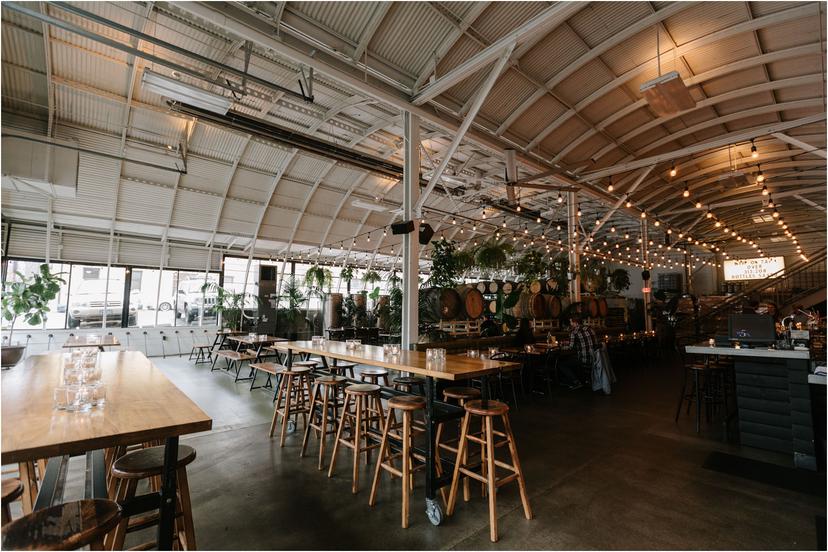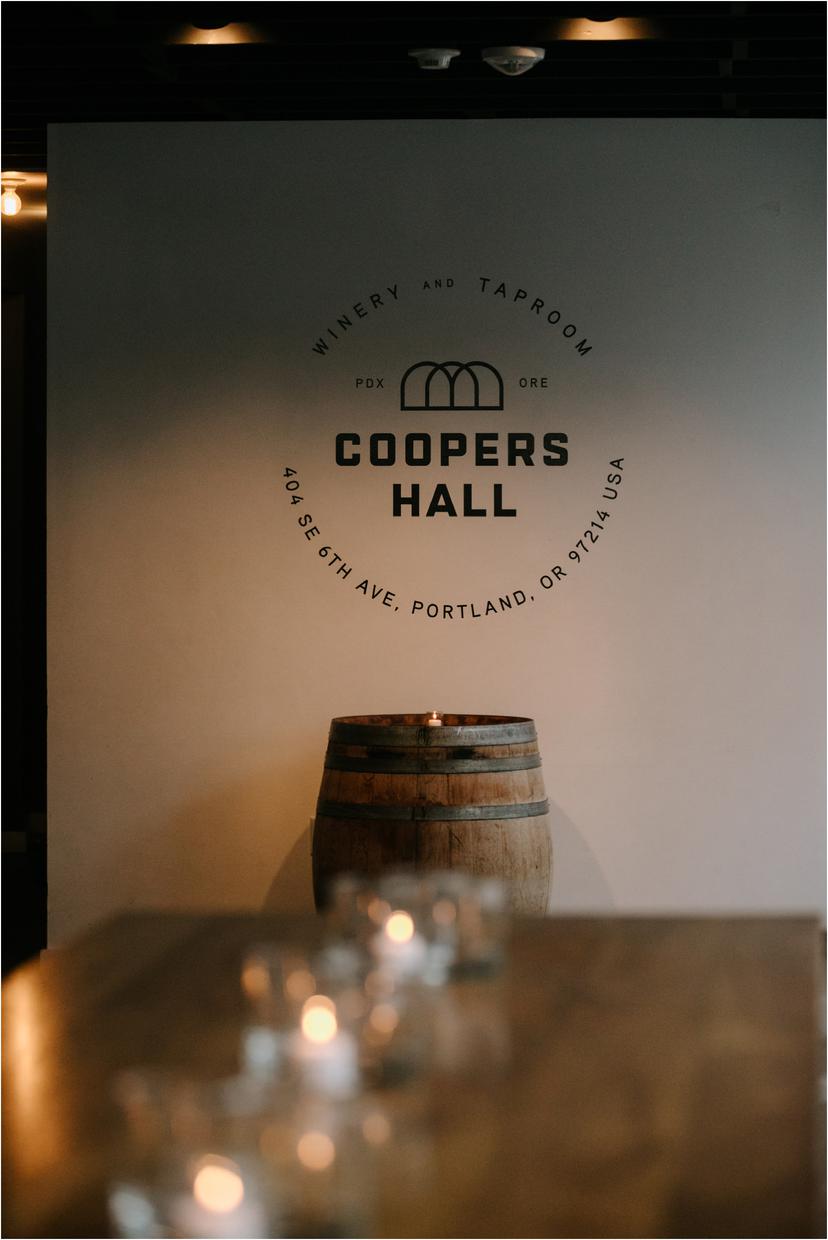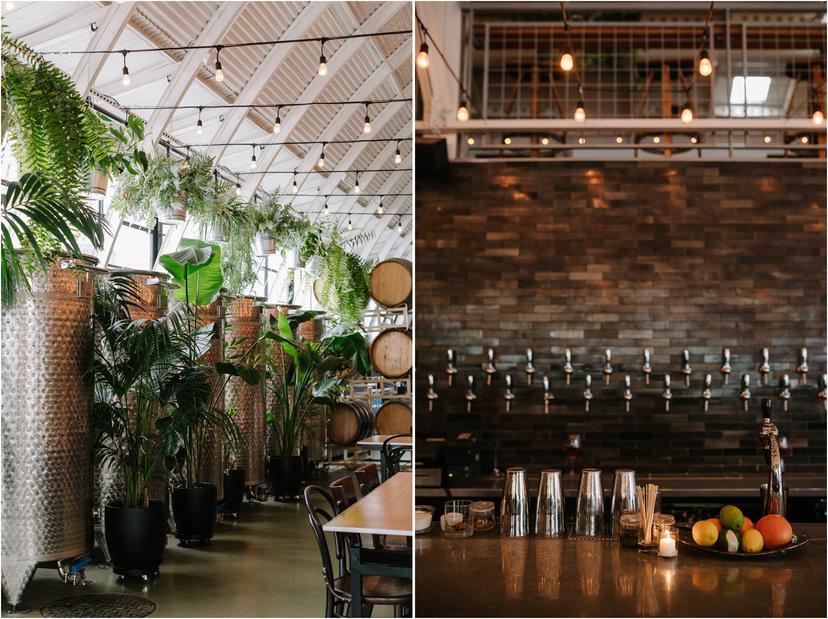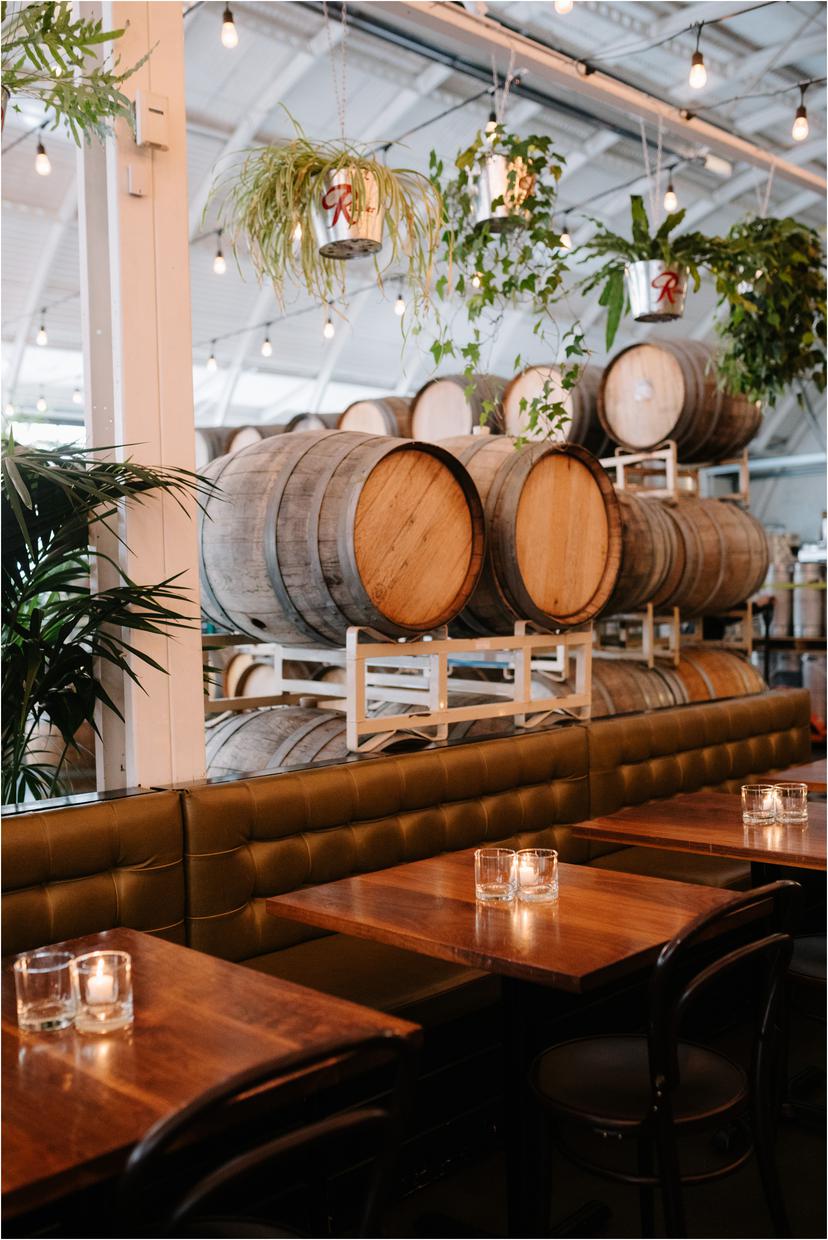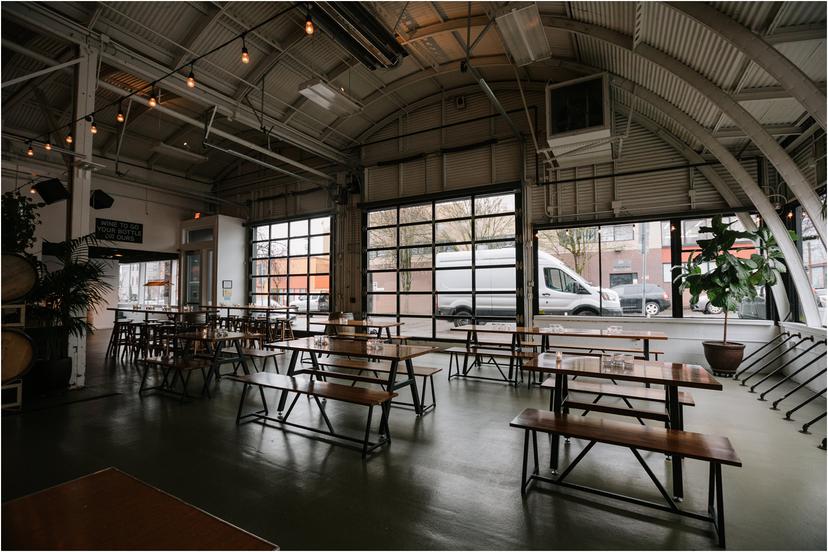 Location: Coopers Hall is also on the inner east side of Portland! Their address is 404 SE 6th Ave. Portland, OR 97214.
Capacity: If you do a full buyout of the Taproom, Barrel Room and Mezzanine areas, it holds 180 seated or 225 standing. The Barrel Room alone is 70 seated and 80 standing.
Why Coopers Hall is one of the best Portland wedding venues: THEY HAVE WINE ON TAP! I could literally shout that from the rooftops. I love everything about this place, but especially their environmentally friendly, save-the-planet mission statement. Also, their space is insanely beautiful. I come here with my friends all the time to drink wine and bask in the candlelit, plant filled, wine-loving space. Want to party, drink wine, and feel really cool all at the same time? This is your place. Please bring me along with you. We will have fun, I promise.
More photos please! You can learn more about Coopers Hall by checking out this wedding I photographed there in 2019.
Katy, what's their website? I need this place in my life. HERE YA GO!
Castaway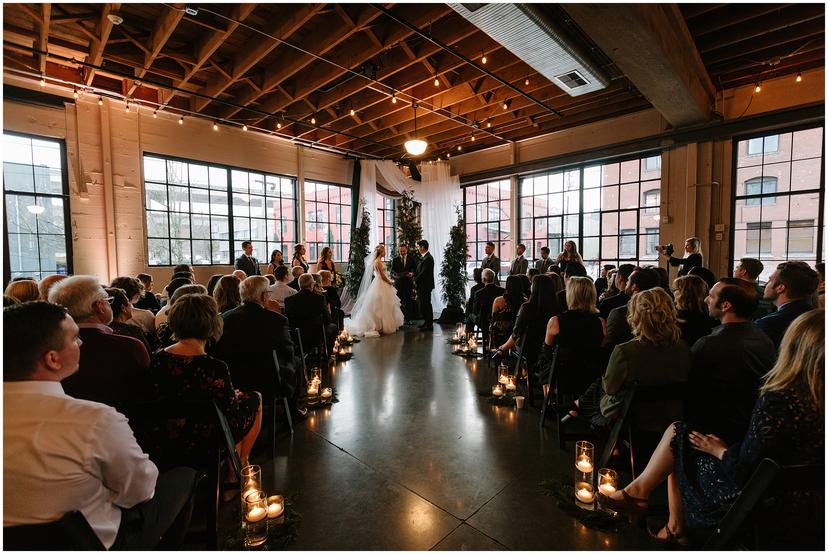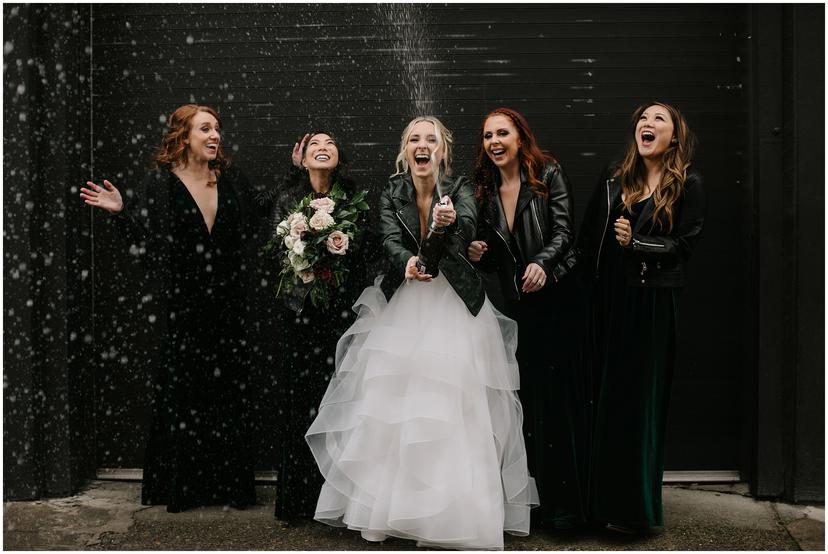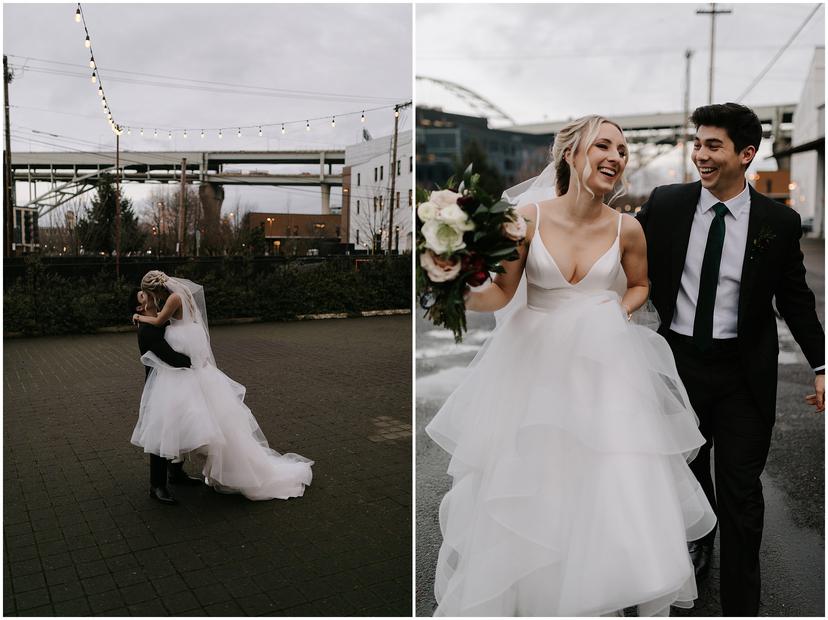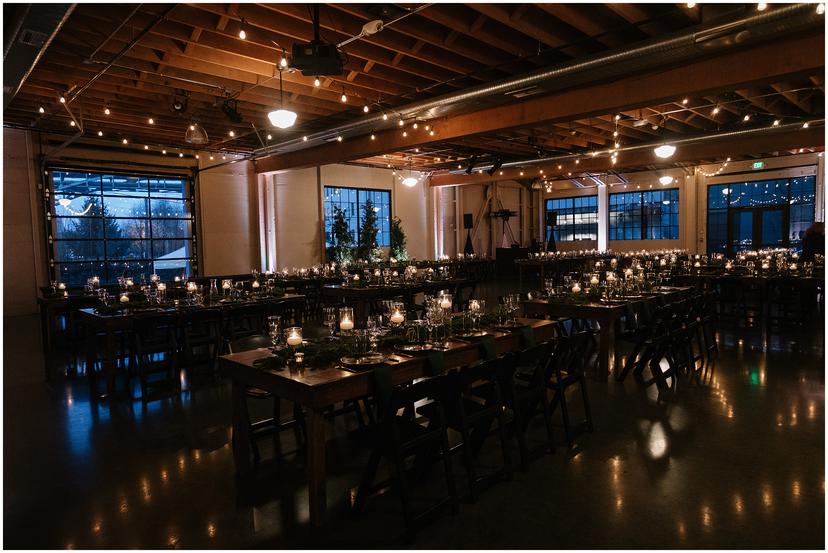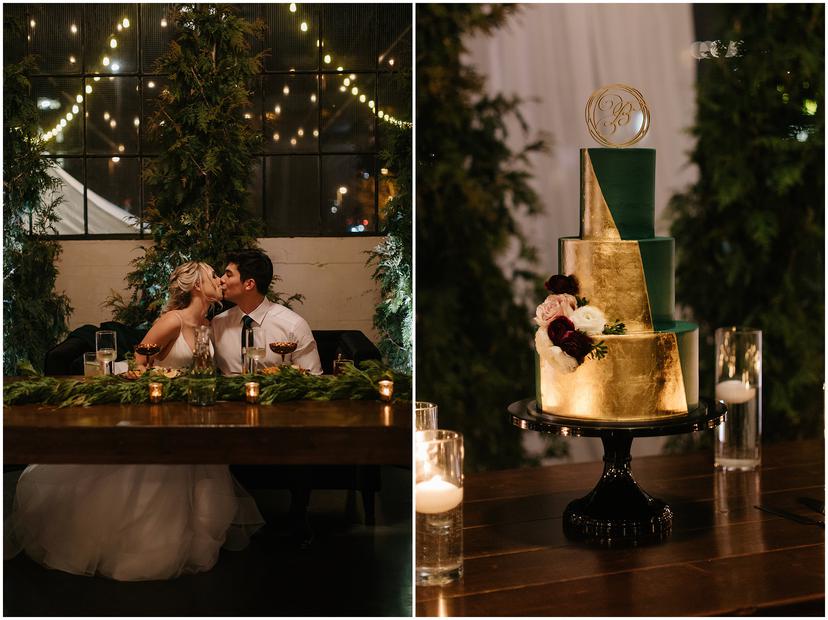 Location: Castaway Portland is an industrial indoor wedding venue located in Northwest Portland. It's on the edge of the Pearl District with stunning views of the Fremont Bridge. The address is 1900 NW 18th Ave, Portland, OR 97209.
Capacity: Castaway is 10,000 square feet and can hold 400 seated guests, 700 standing guests, or 1000 guests when combined with it's large outdoor patio. It's an amazing place for weddings!
Why should you get married at Castaway? Castaway is actually a restored warehouse initially built in 1929. The beautifully renovated space retains a lot of its unique character, especially the massive, wrap-around, original steel windows. The 14-foot ceilings with exposed beams make the place feel even more massive, but not so big that it's uncomfortable. People LOVE this venue, and it's easy to see why. It was voted best wedding venue in Portland by Oregon Bride in 2016, 2017, and 2018. It's a great place to host a HUGE indoor wedding event that feels edgy and fun. Also great year-round!
Want to see more pictures? View more photos of this stunning January 2020 Castaway wedding here!
Jupiter NEXT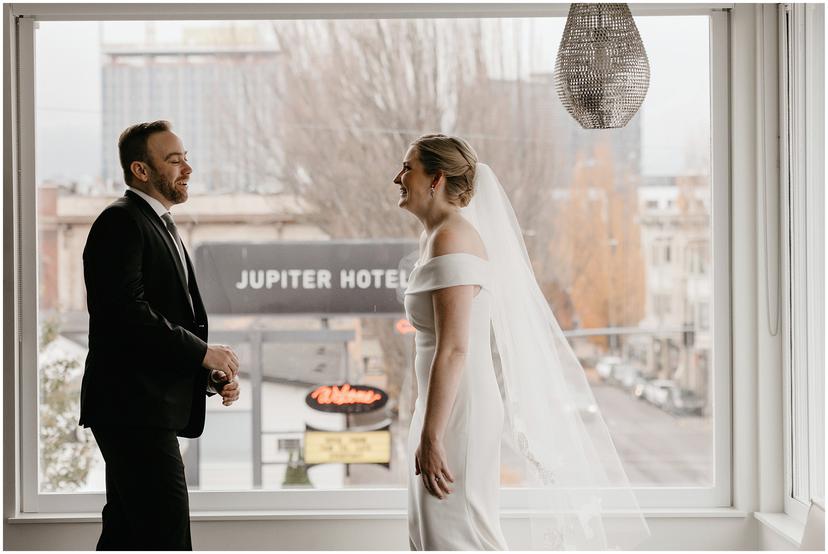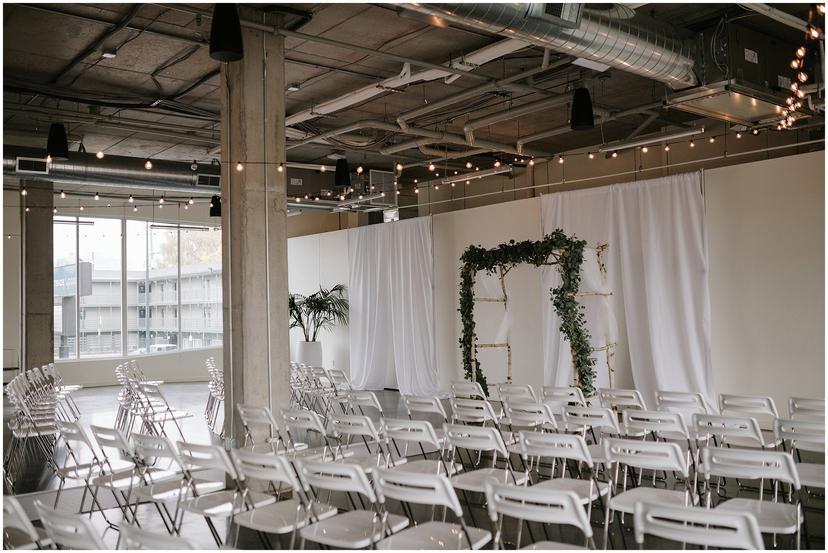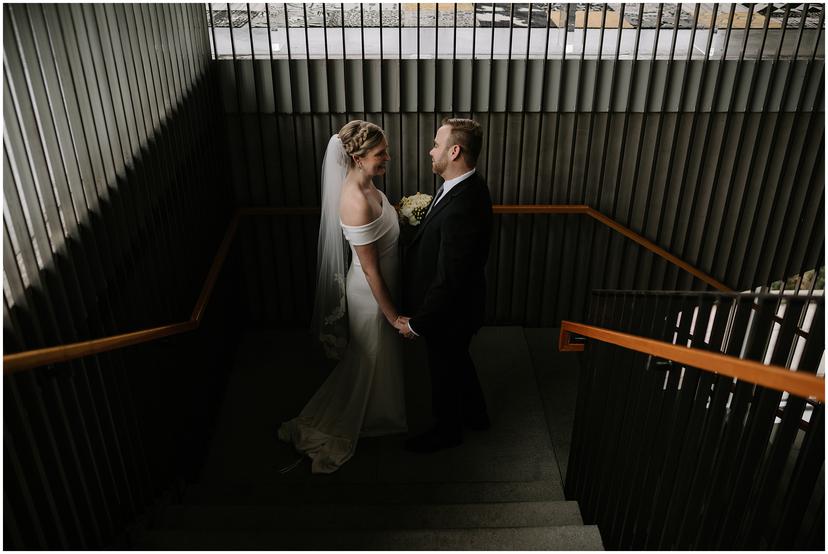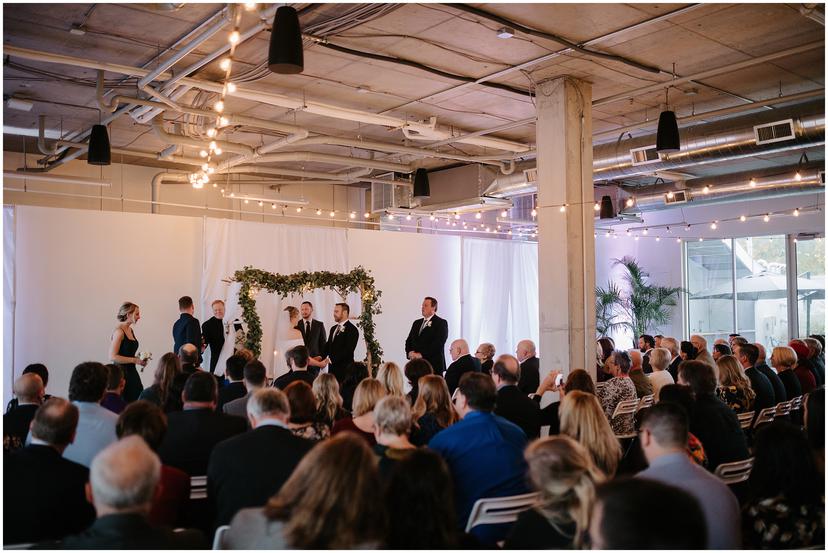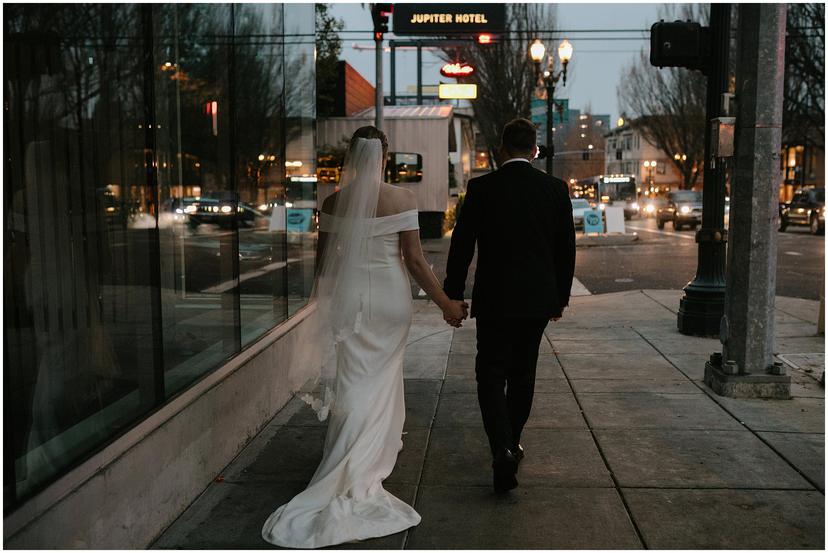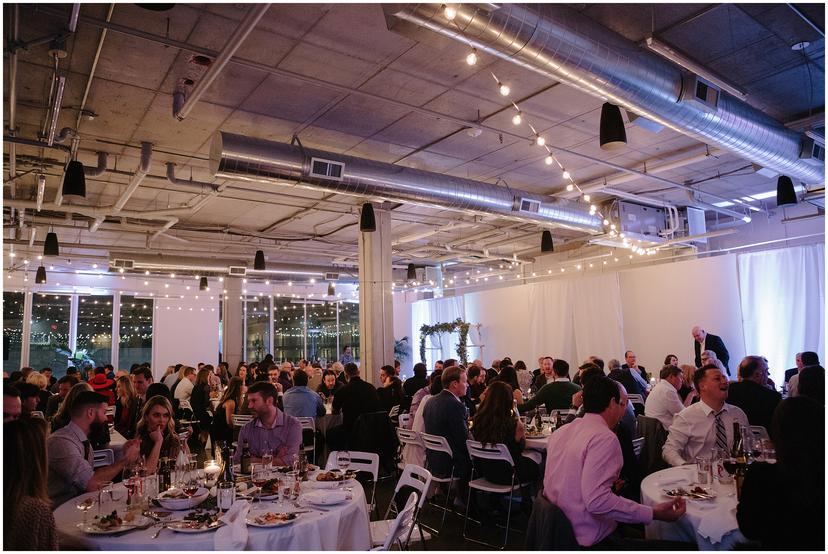 Location: Jupiter NEXT is a new-ish hotel in the Central Eastside of Portland. It's located on East Burnside, right next to the Doug Fir Lounge and the original Jupiter Hotel. It's close to downtown and a ton of fun bars, restaurants, and clubs. The address is 900 E Burnside St, Portland, OR 97214.
Capacity: There are multiple venue options at Jupiter NEXT, but the most popular is the large Arium Ballroom, pictured above. It's 3000 square feet and holds 175 for a seated dinner or 300 for a cocktail party.
Why Jupiter NEXT is a great wedding venue I love photographing Jupiter NEXT weddings. The venue is sleek and modern, and full of stunning natural light and huge windows. There are a ton of beautiful spots around the hotel for photos. You can get ready there, your guests can stay there, and you can throw the party there. It's got everything you need. AND, the location is top-notch; it's close to all the fun stuff on the inner-eastside.
Website https://jupiterhotel.com/amenities/
Want more Jupiter NEXT wedding photos? Check out this full blog post from this November 2019 Jupiter NEXT wedding.
Urban Studio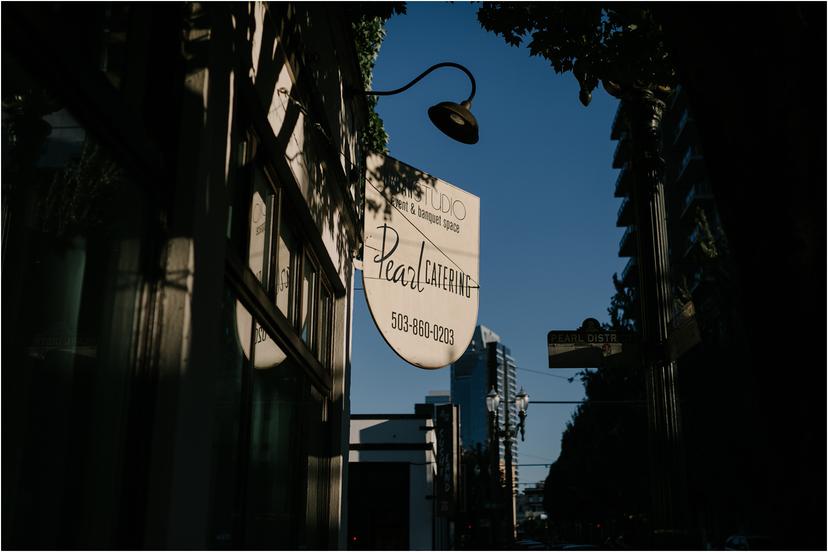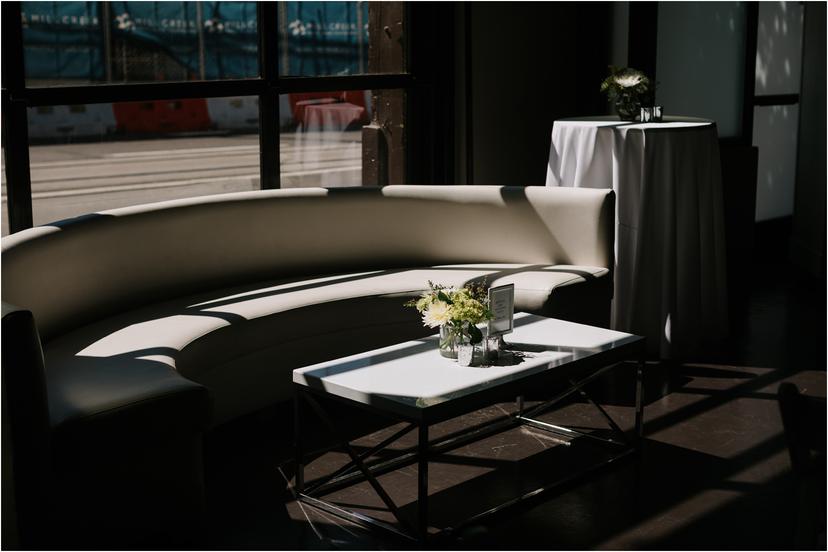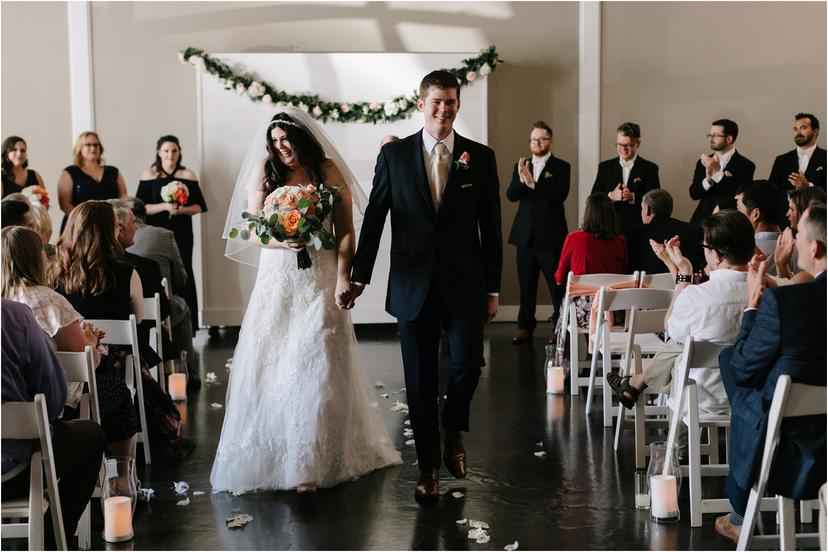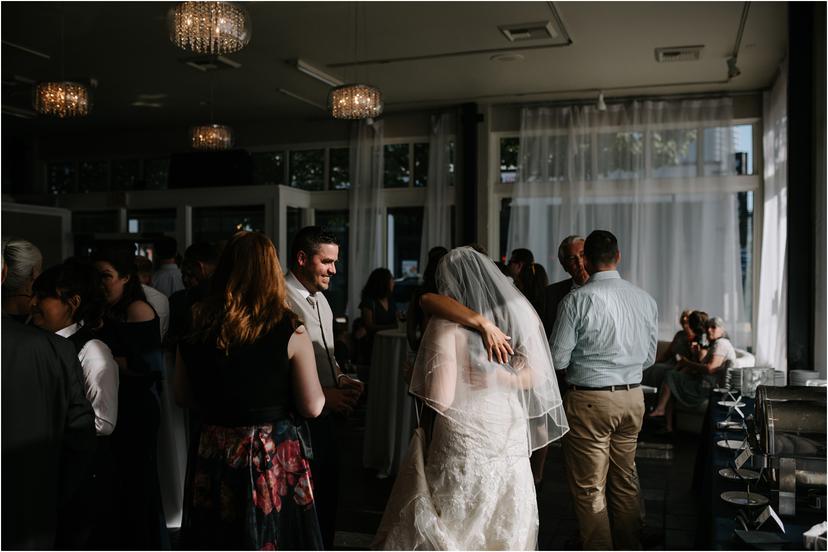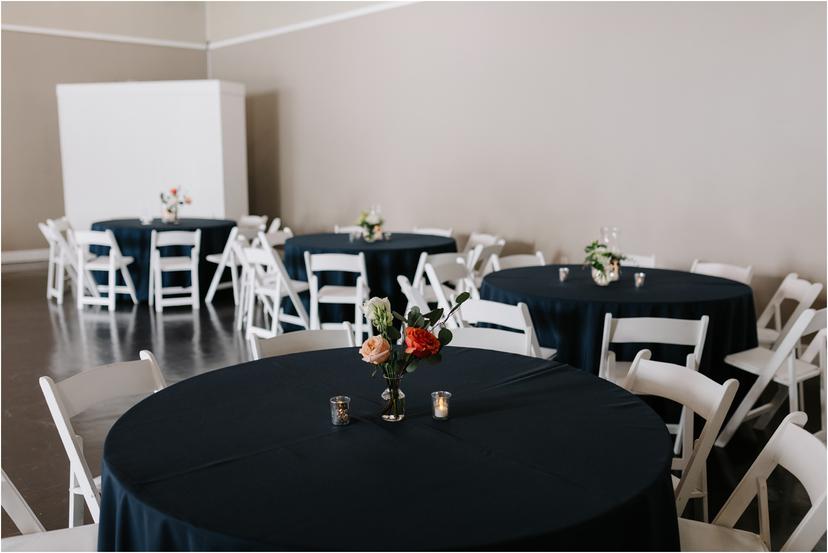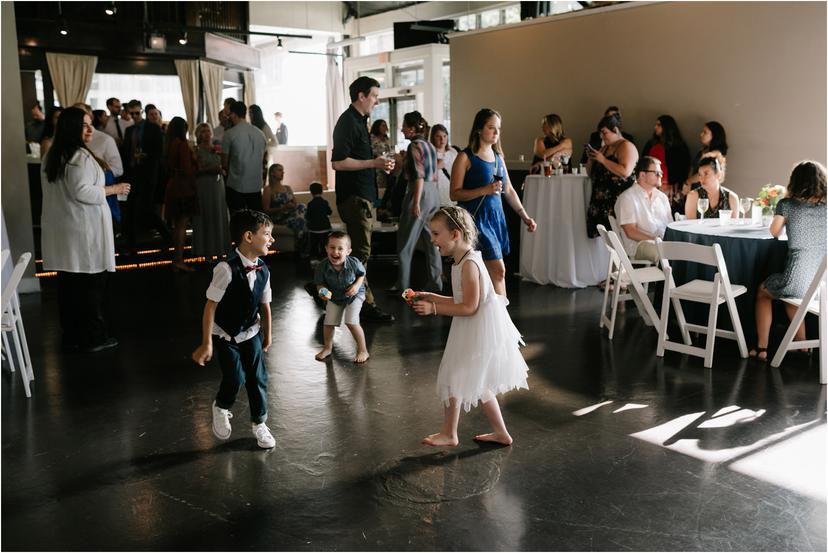 Location: Urban Studio is in the middle of the Pearl District! Their address is 935 NW DAVIS ST, PORTLAND, OR 97209
Capacity: Unknown, probably around 75 or maybe more?
Why Urban Studio is an awesome Portland wedding venue: Uh, do you see that magical light streaming in these windows?! Urban Studio lives up to it's name; it literally feels like a clean studio space where you can do ANYTHING and make it look awesome. These photos are from a pretty minimally decorated event, but you can really take the blank, beautiful space and make it your own! It's SO good for photography and it's in such a fun part of the Pearl District! I cannot wait to photograph more weddings here!
Can I see more of this wedding you photographed there? You sure can! Here's the link!
Website? Yes please: http://urbanstudiopdx.com/
The Cleaners at Ace Hotel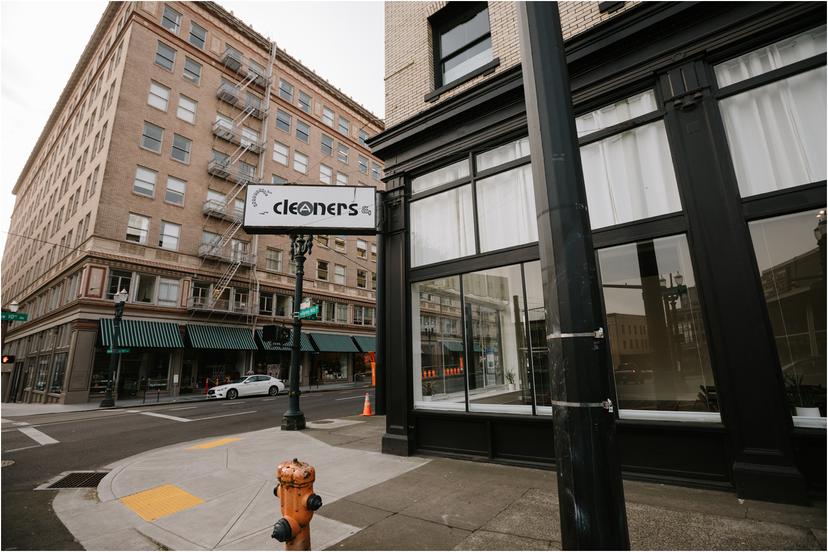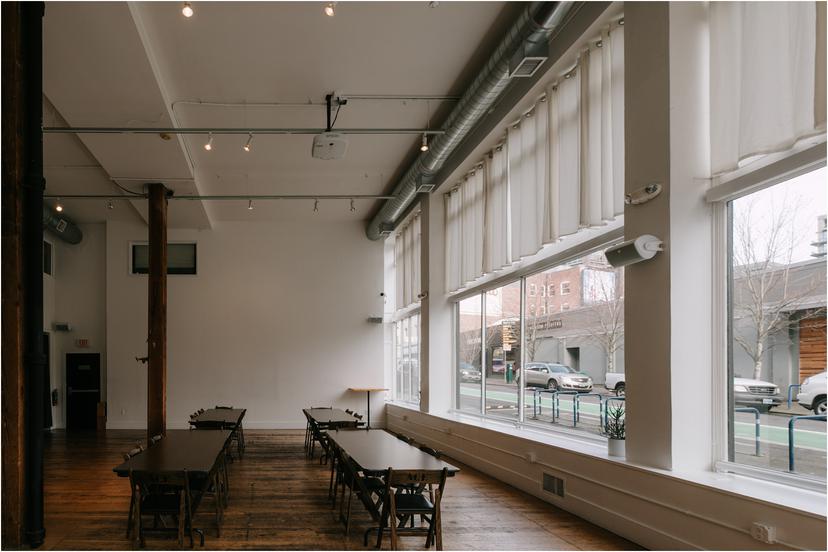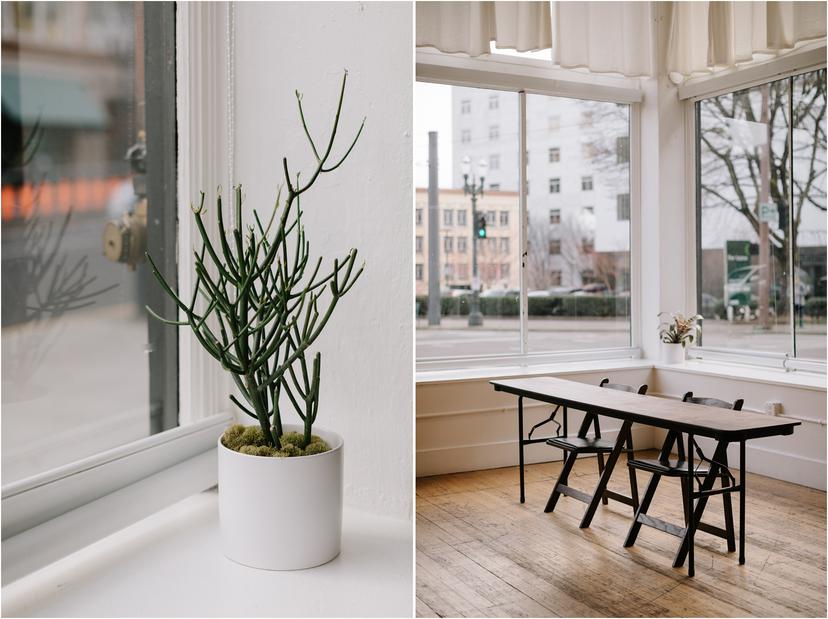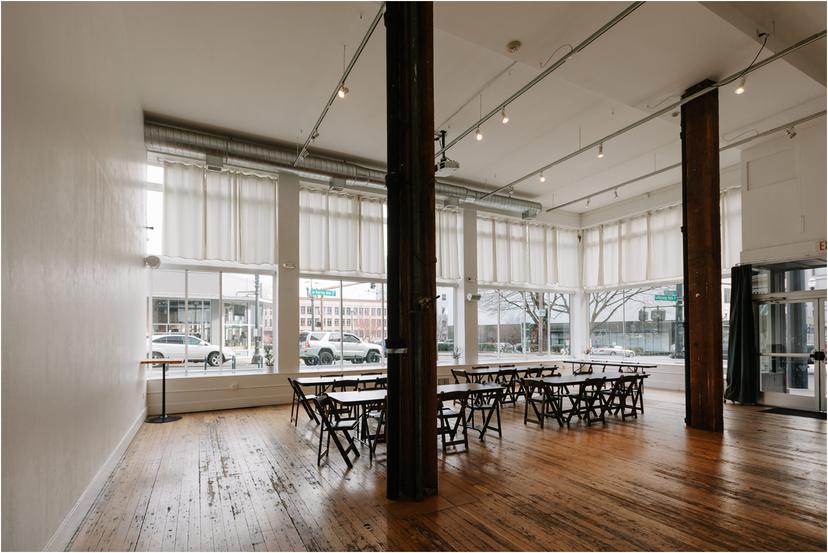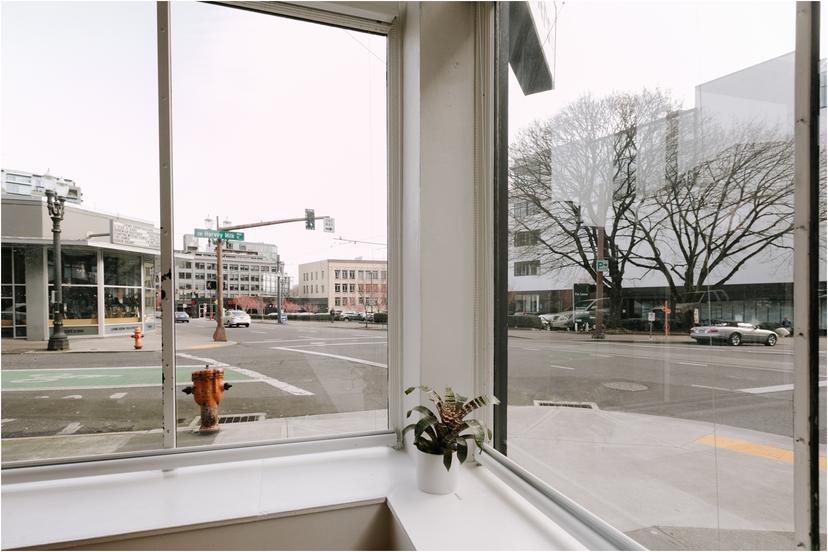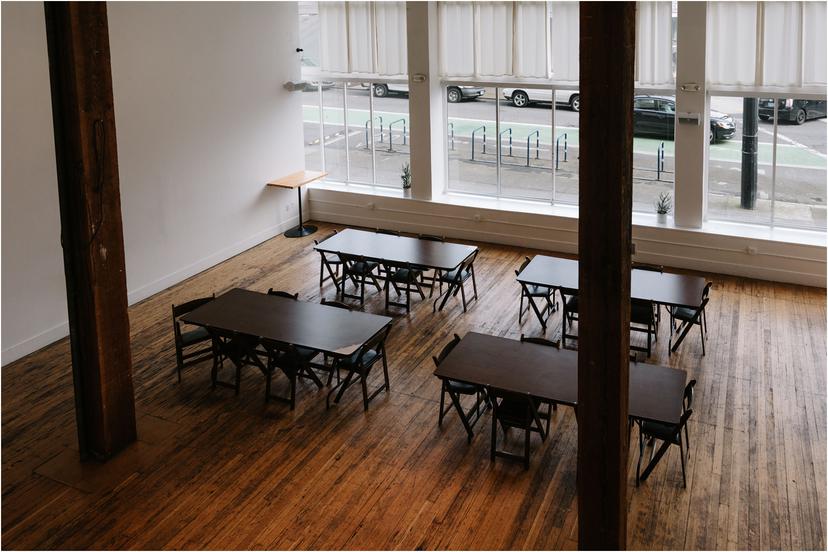 Location: The Cleaners is located adjacent to the Ace Hotel in the middle of downtown Portland! It's actually an old historic dry cleaning building, hence the name! The address is: 403 SW 10th Ave, Portland, OR 97205
Capacity: 80 people seated, 140 people standing
Why The Cleaners is one of the best Portland wedding venues: In case you haven't seen a trend here, I'm seriously loving clean venue spaces with wood floors, white walls, and TONS of natural light. I love the old school feel of the historic building and how it mixes with the modern urban vibe of the Ace Hotel and the city right outside. This would be a great destination venue for someone who wanted all their family and friends to stay at the Ace Hotel together while partying there too! It's also super close to Powell's Books and a ton of fun bars, restaurants, and Portland hot spots.
Website: https://www.acehotel.com/portland/events-and-spaces/event-spaces/
Additional Indoor Portland Wedding Venues
Here are a few more indoor Portland wedding venues worth looking at!
The Evergreen – The Evergreen holds 200 people sitting! It's close to everything on the East Side and it's beautiful inside!
** Plaza Del Toro** – Plaza del Toro is for the Portland foodie! It's located in the Eastside Industrial area and holds 90 seated or 150 standing.
Saint Irenes – This clean and modern space in Tualatin is perfect for a modern couples! Holds 50-110 guests.
Yale Union – Yale Union is a stunning, open art space with beautiful natural light in the middle of Portland! Looks sooo cool!
Outdoor Portland Wedding Venues
This next part of the list includes outdoor Portland wedding venues, including a few that have both indoor and outdoor spaces!
Blockhouse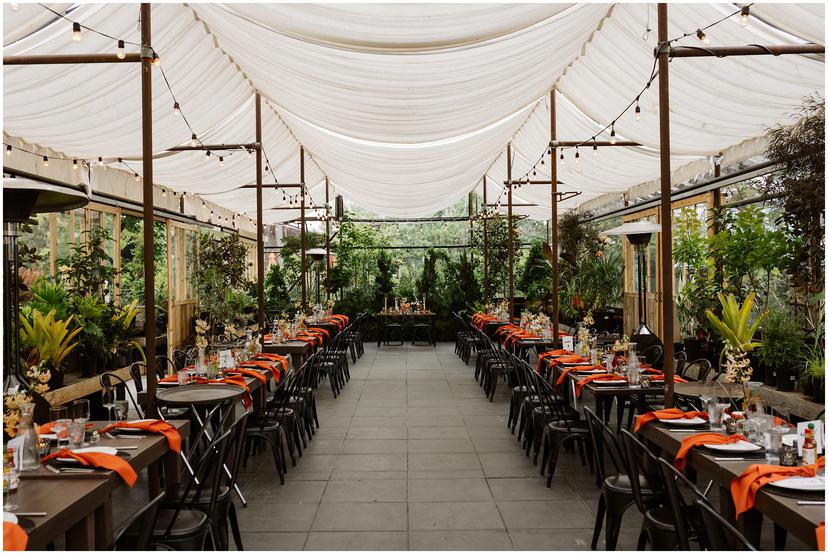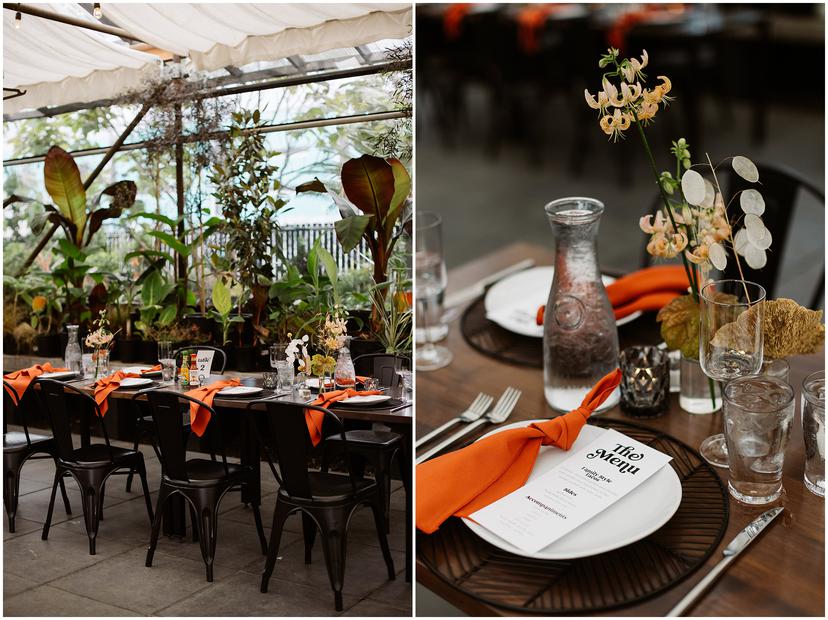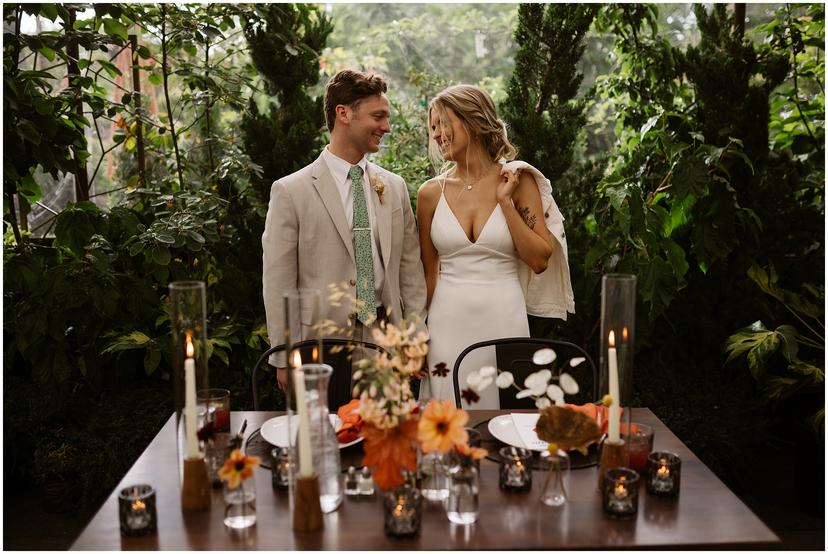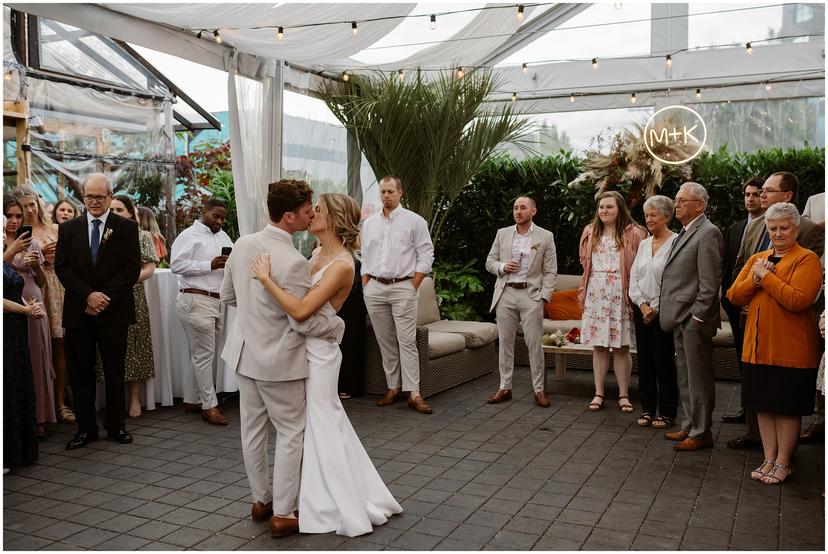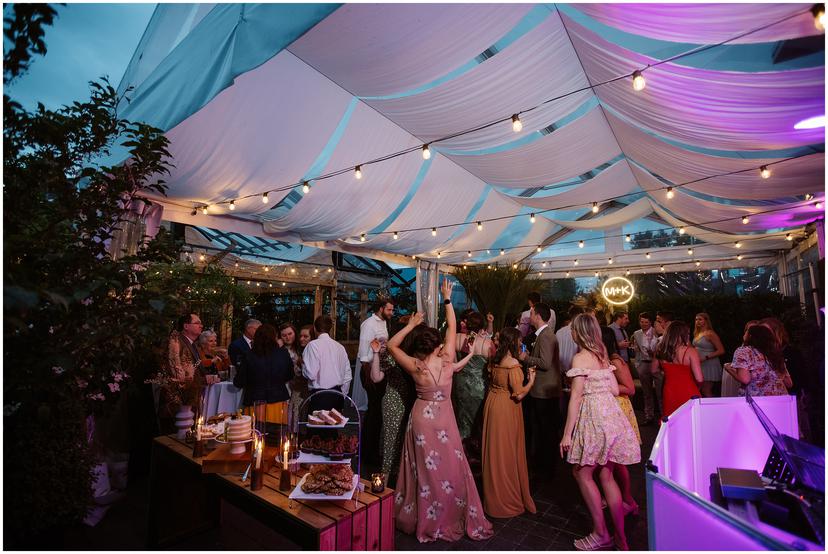 Location: Blockhouse is located right behind Pomarius Nursery](https://www.pomariusnursery.com/) and Castaway in NW Portland. The address is 1988 NW 18th Ave.
Capacity: According to Blockhouse's website as well as their [Weddingwire wedding venues in one; a smaller indoor space and larger outdoor area. Their indoor venue has a capacity of 48 people for a ceremony and reception. If you are only doing a reception, the indoor space can hold 60 seated guests and 70 standing. You can also take advantage of the outdoor patio and adjacent Pomarius nursery venue that connects the inside space. When you combine both, as pictured above, Blockhouse holds a maximum capacity of 120 wedding guests. Also noteworthy: the outdoor space is covered and available in any climate. The venue can provide heaters for colder weather if needed.
Why you should get married at Blockhouse? Blockhouse is like a beautiful garden oasis smack in the middle of the city. You don't have to decorate it that much because the surrounding greenhouse and gardens are already SO visually beautiful. It feels elegant, but not stuffy. It's close to everything. The indoor/outdoor space works in a variety of seasons and is beautiful year-round. PLUS, they have resident chickens wandering around being cute.
Blockhouse Website https://www.blockhousepdx.com/space
You can see the full blog post from this stunning Blockhouse wedding here!
Ecotrust building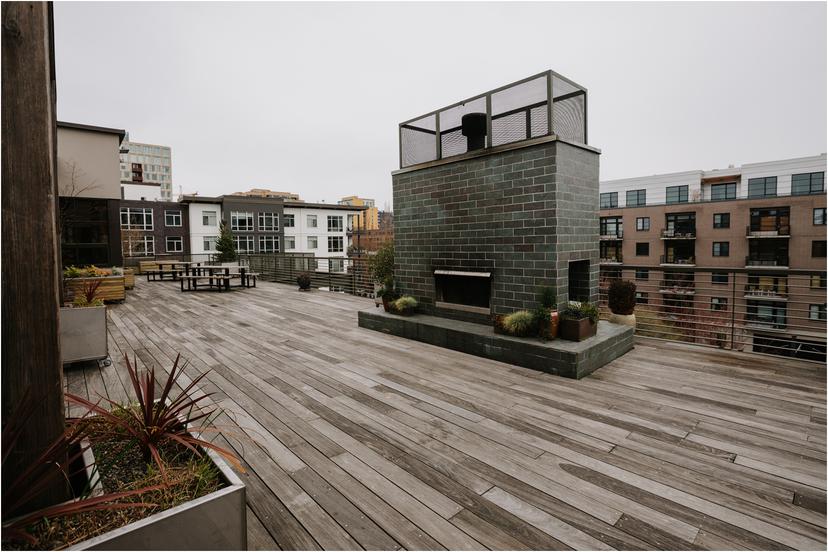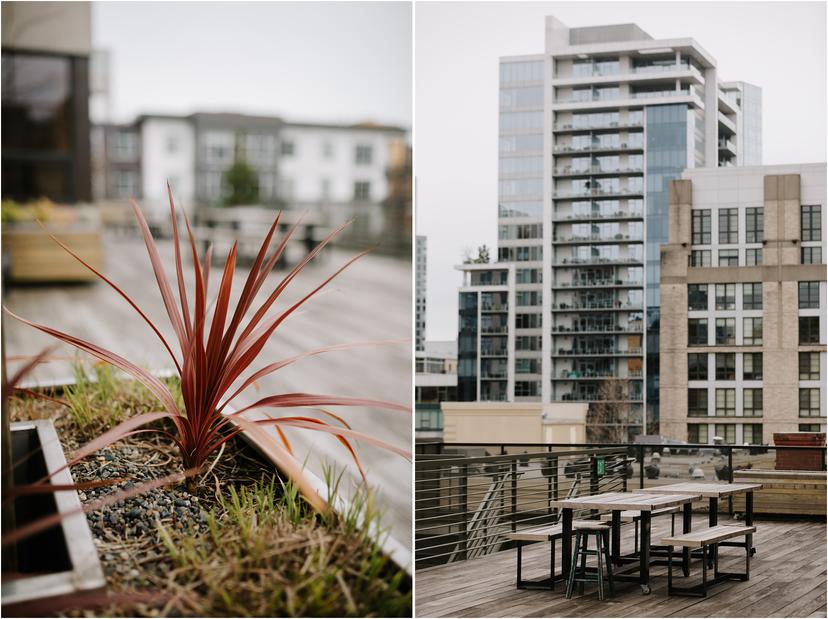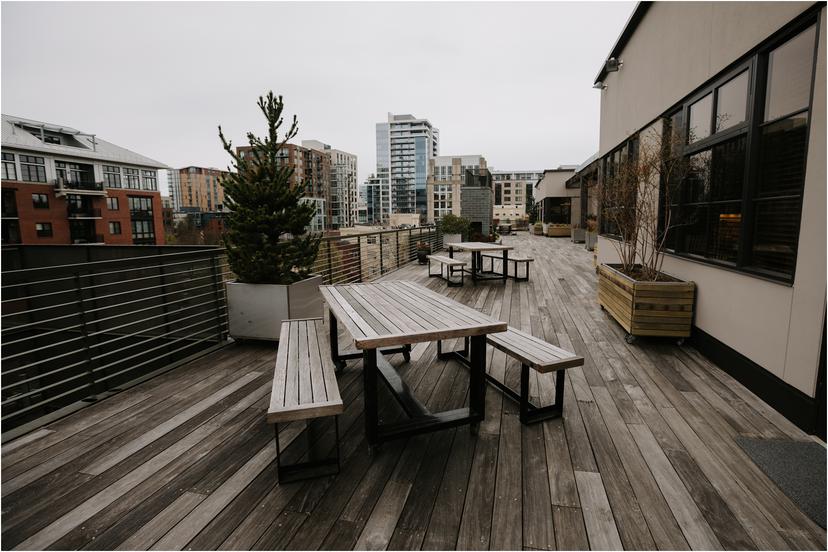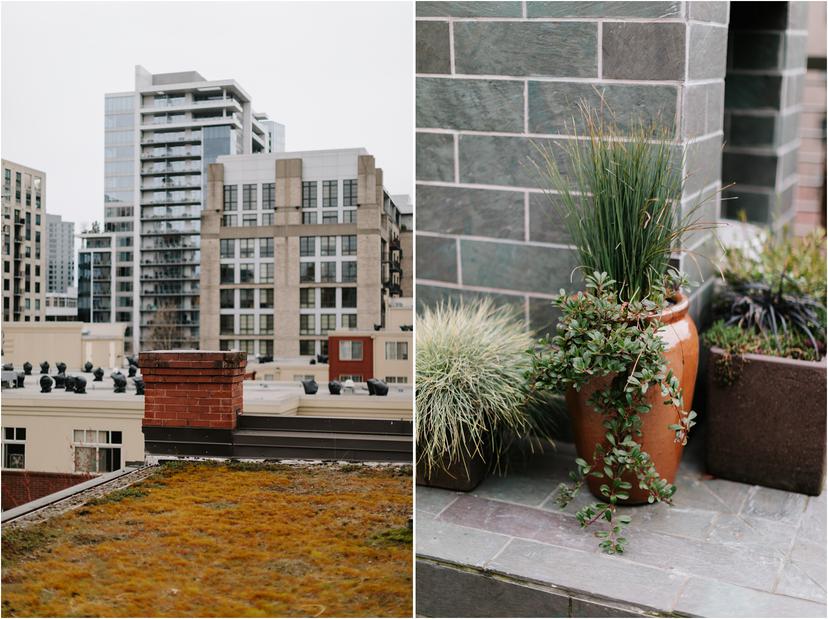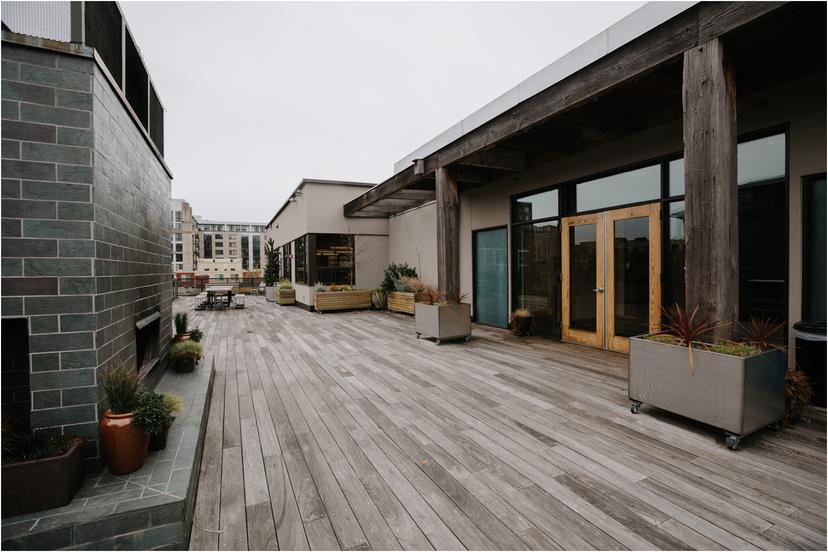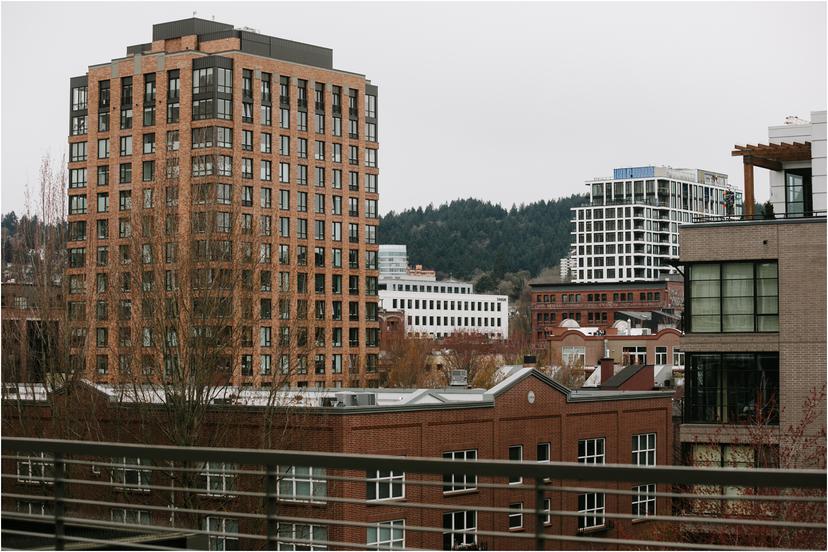 Location: The Ecotrust building is in the Pearl District and it has a BUNCH of different wedding venues within it (and nearby). Pictured above is the rooftop terrace, located on the roof of their main building at 721 NW 9th Ave, Ste 200, Portland, OR 97209.
Capacity: The Ecotrust Rooftop terrace holds 150 people seated and 200 standing. Their other brand new indoor venue, the Irving Street Studio, holds between 280 sitting and 500 standing.
Why Ecotrust is one of the best wedding venues in Portland: First of all, this building is green AF. For all of you environmentally-friendly people out there, Ecotrust is a natural choice. They are doing awesome things and they have a fabulous mission statement. Why not get married on an epic rooftop overlooking the city AND be environmentally friendly at the same time? Win-win. They also have not one, but FOUR event spaces, so you can pick and choose what fits your needs best! You can get married outside on the terrace and then party inside where it's warm. Basically you've got super nice people working there, everyone is saving the planet, the spaces are beautiful, and you have a lot of options. There are so many reasons to love Ecotrust!
Let's see that website, shall we? https://ecotrust.org/our-venue/
Kennedy School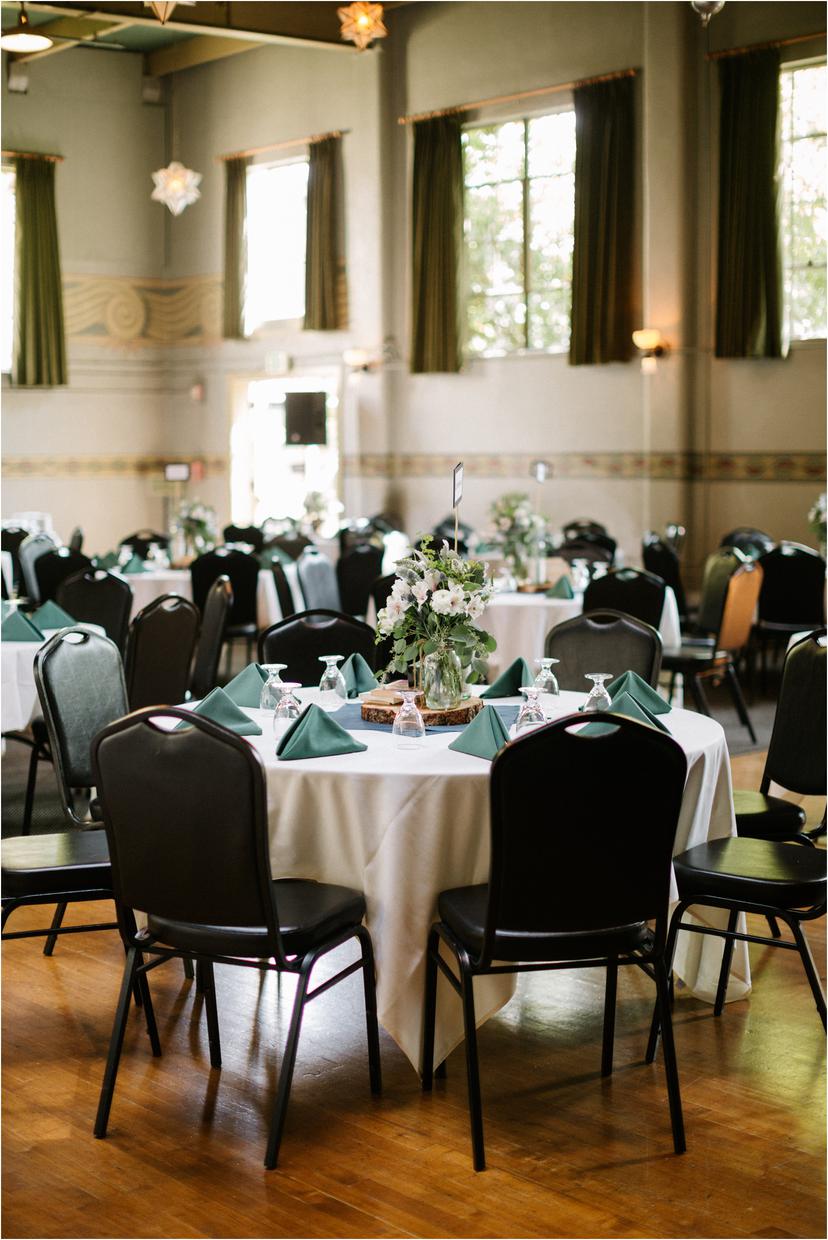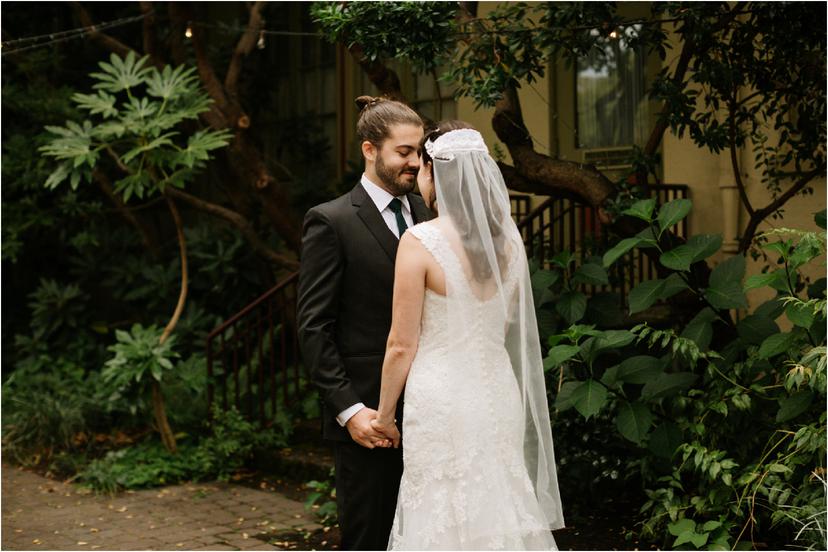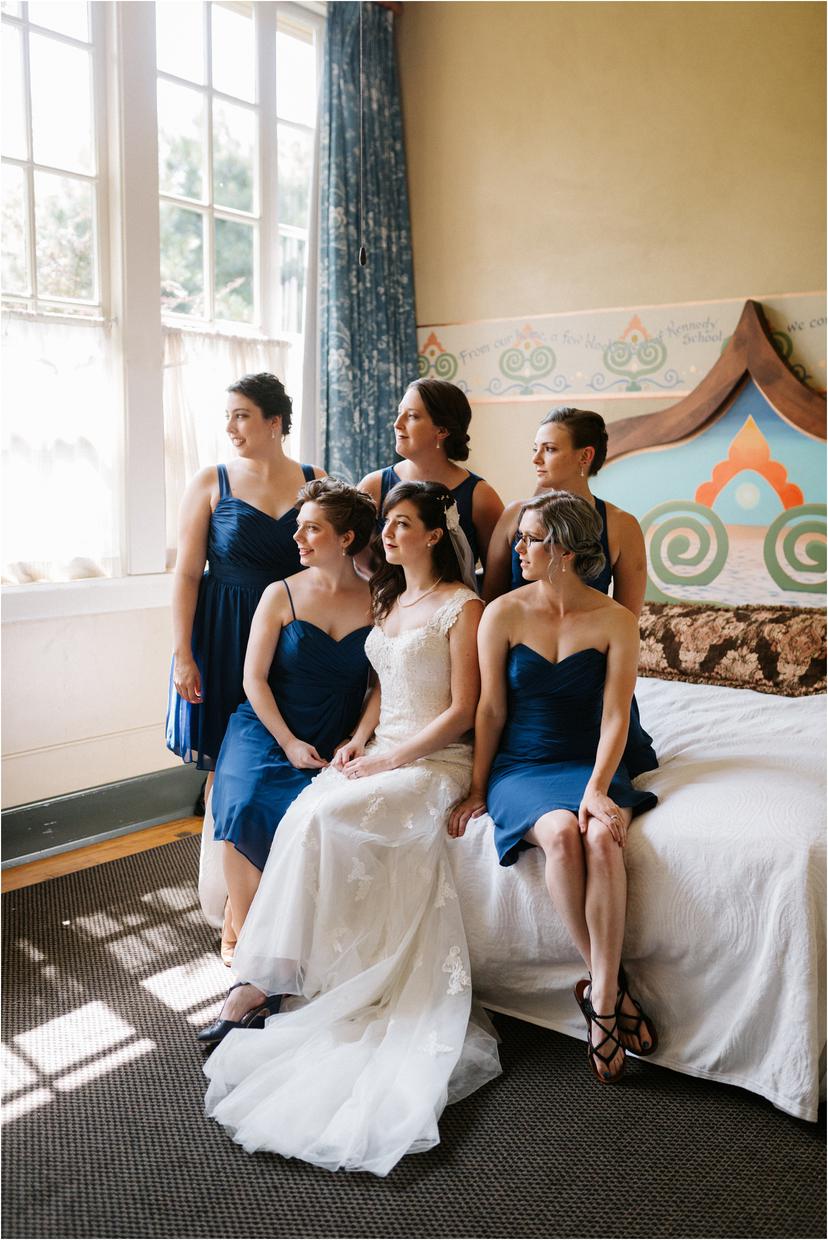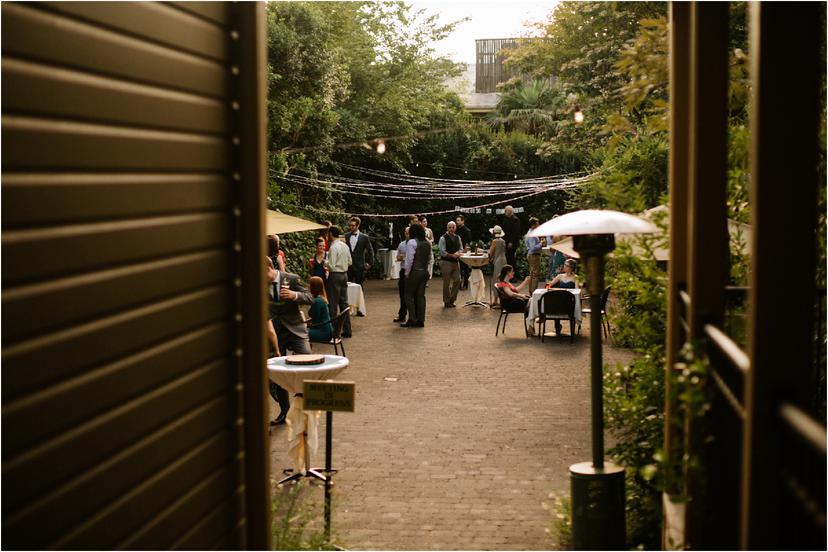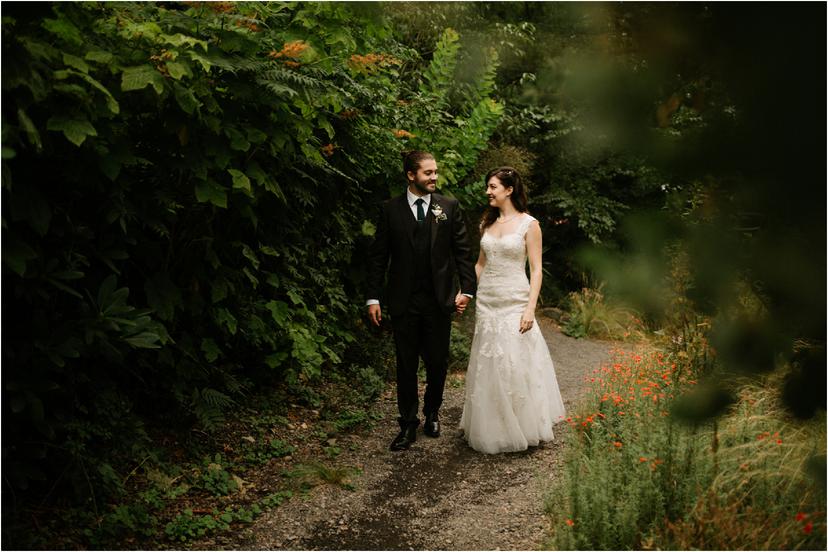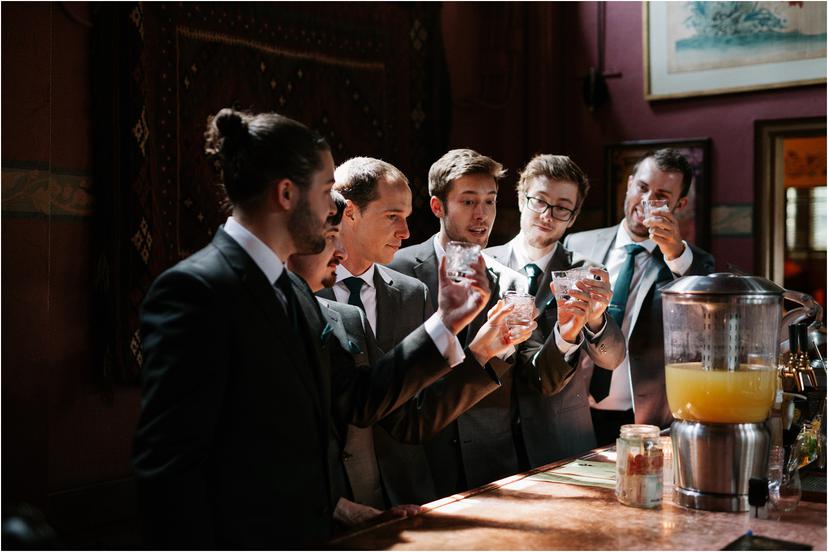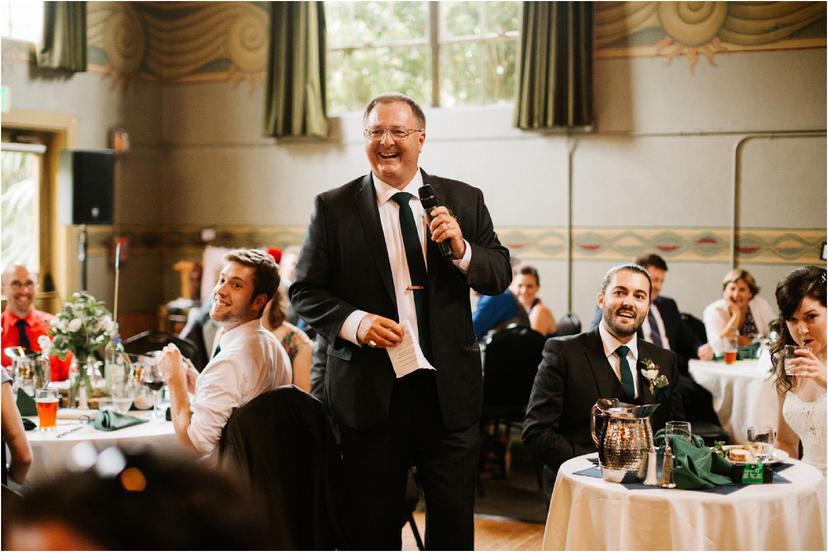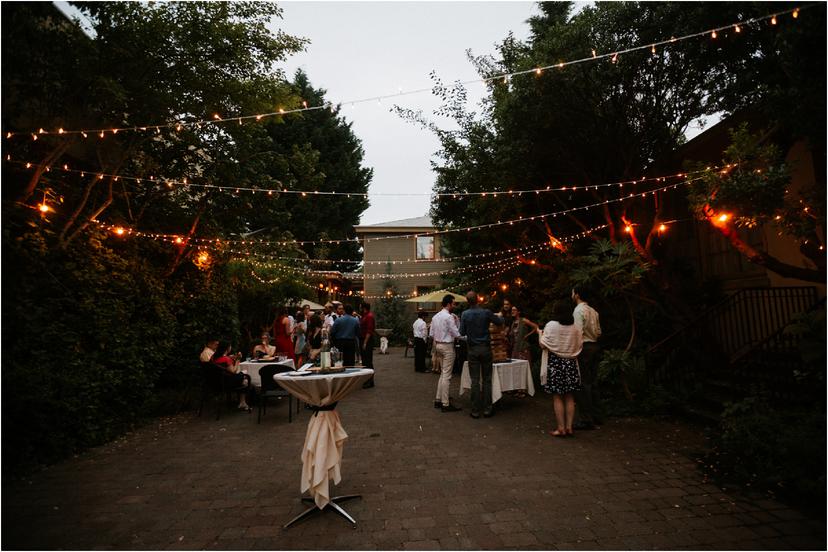 Location: The Kennedy School is in Northeast Portland. It's near Concordia in a neighborhood because it used to be an actual school! The address is 5736 NE 33rd Ave. Portland, OR 97211
Capacity: Indoor and outdoor spaces that hold up to 200 guests
Why Kennedy School is one of the best Portland wedding venues: Kennedy school isn't just a venue; it's a Portland hangout place. It's honestly a fun spot to go ANY day of the week. It has soaking pools, a movie theatre, a bunch of fun and quirky bars, and it's just damn good time. So why not get married there?! They have a beautiful courtyard that works well for photos and indoor/outdoor events, as well as a big "gym" that is essentially an indoor ballroom as well. The 1911 classrooms have been converted to guest rooms so your friends and family can all stay on site and drink the night away with you! Fun AND easy. Everyone always has a blast here!
Website: https://www.mcmenamins.com/private-events/weddings/kennedy-school
Leach Botanical Garden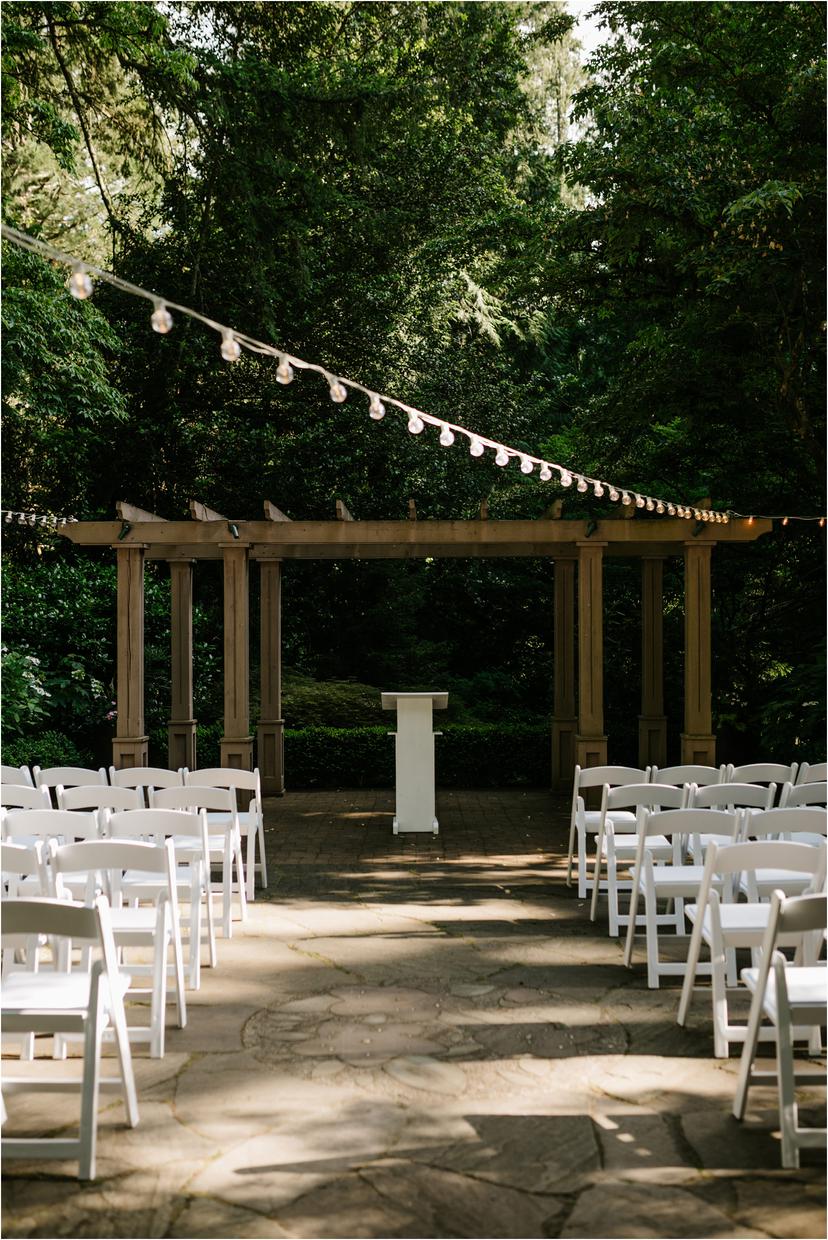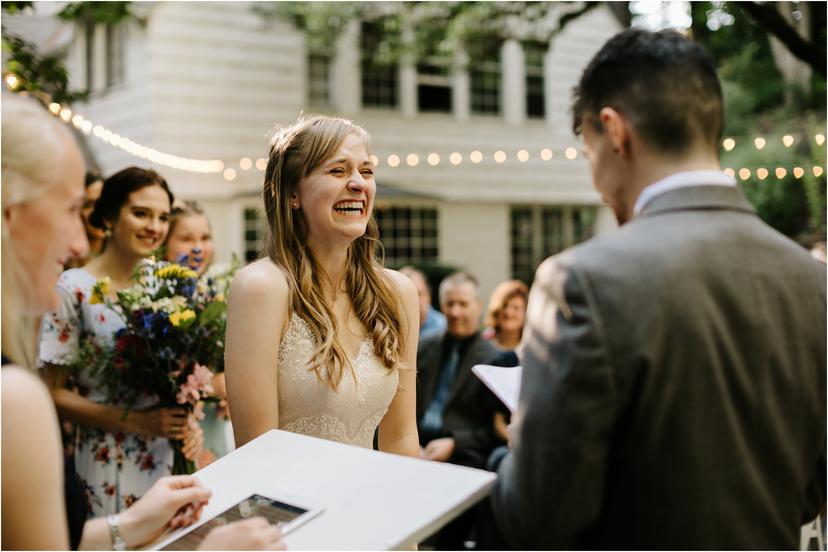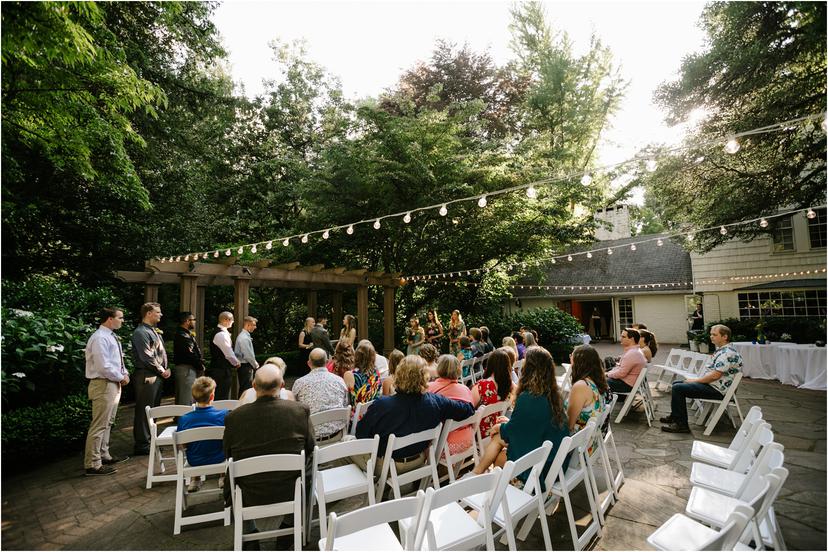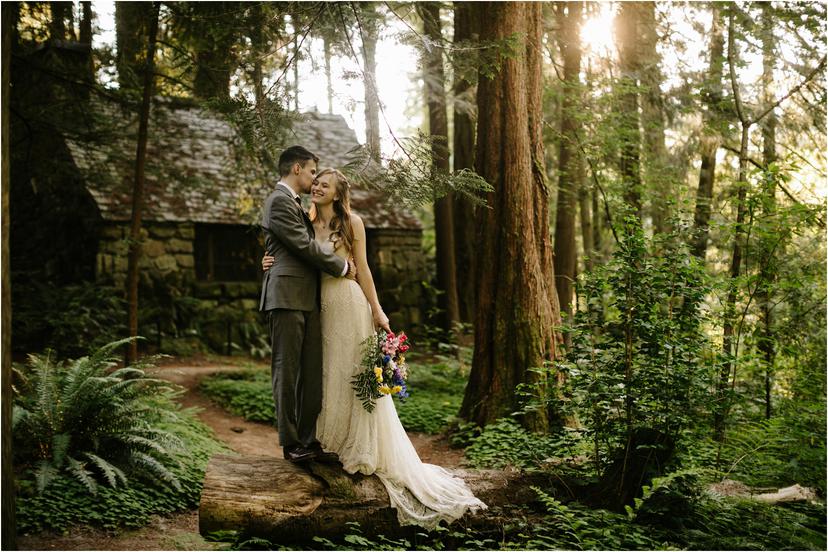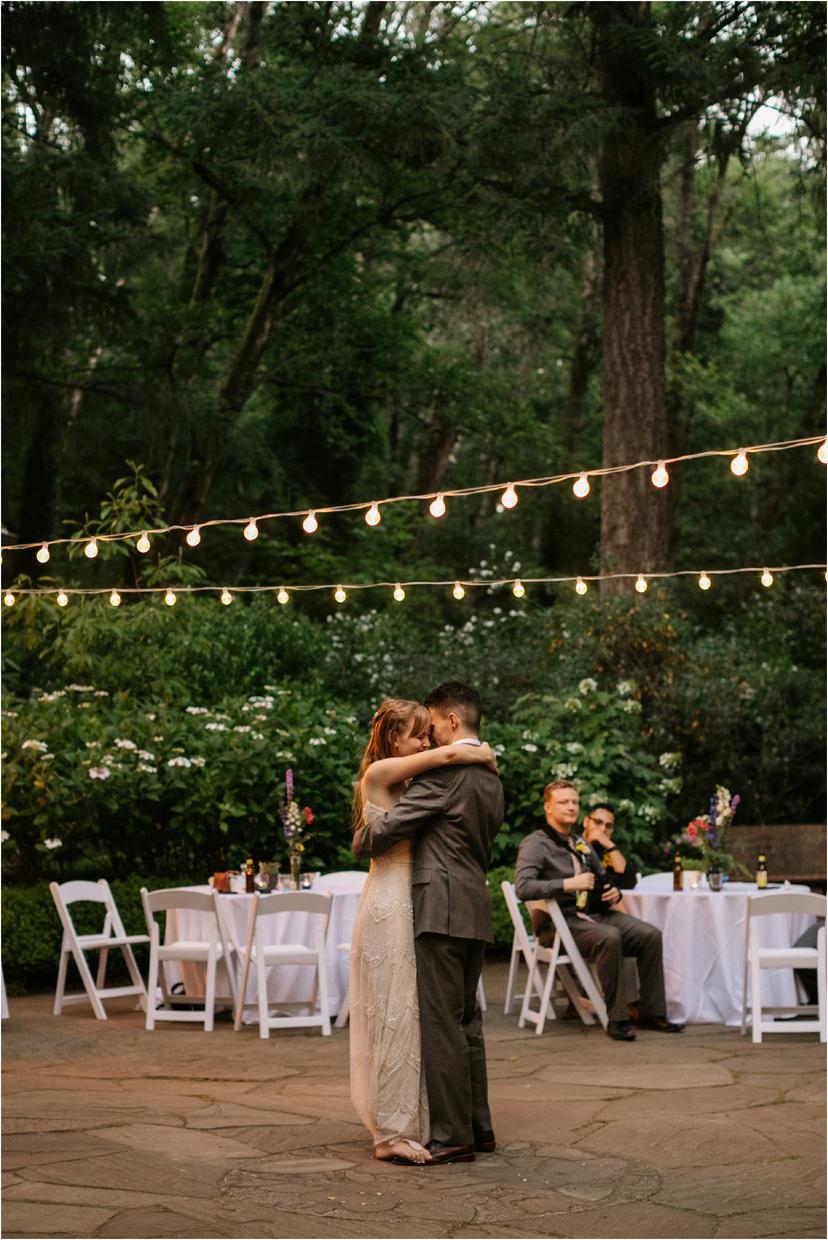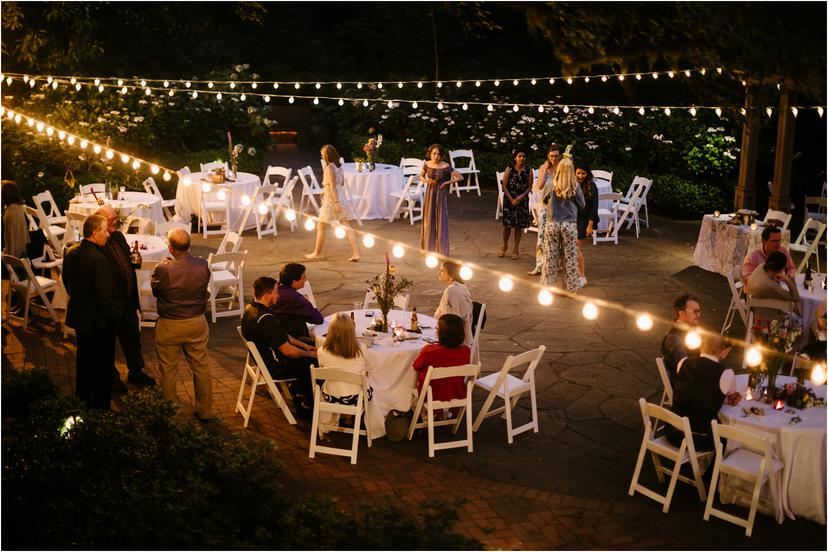 Location: Leach Botanical Gardens are located in Southeast Portland in a beautiful forested area along Johnson Creek. It's close to Happy Valley. The address is 6704 SE 122nd Ave, Portland, OR 97236 
Capacity: 80 guests
Why Leach Botanical Garden Weddings are awesome: I have a big ol' soft spot for this venue. It's SO peaceful. Nestled in the forest along a creek, surrounded by beautiful gardens and historic buildings, this outdoor Portland wedding venue is pure magic for any nature lover who wants to get married under tall trees. It's not the biggest venue ever but it's really fun and photographs SO well. It's perfect for a medium-sized outdoor Portland wedding.
Can I see more of this pretty wedding above? Heck yes, check it out HERE!
Website: https://www.leachgarden.org/weddings-and-rentals/
Hoyt Arboretum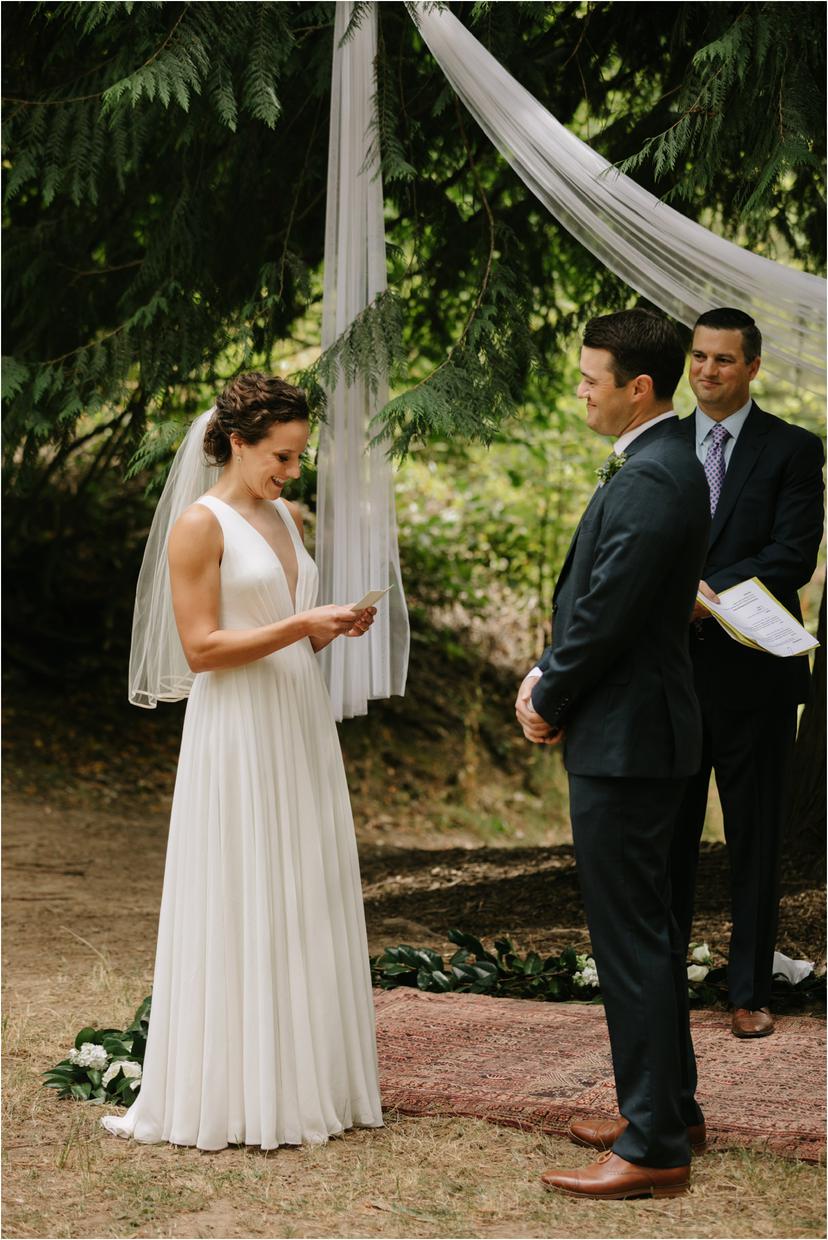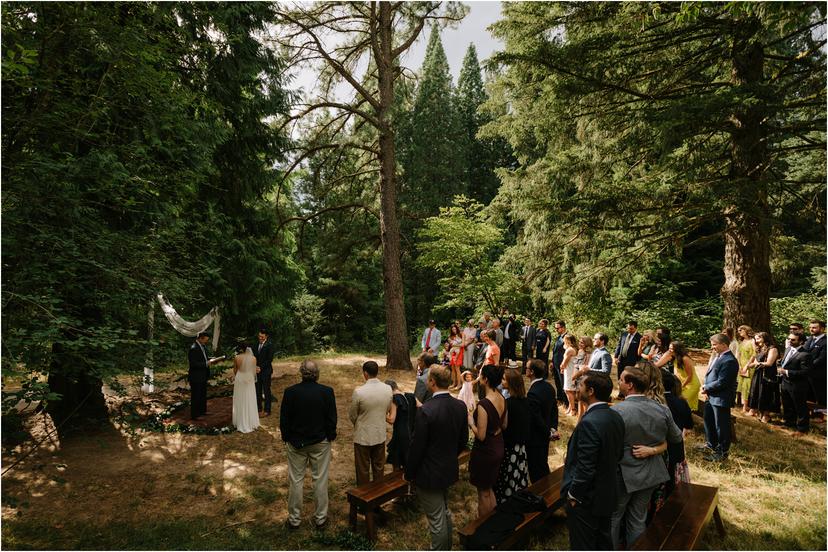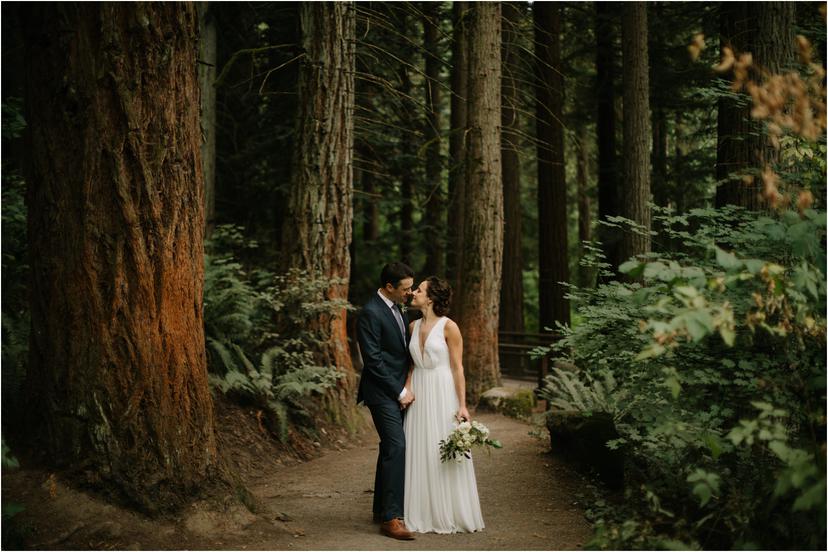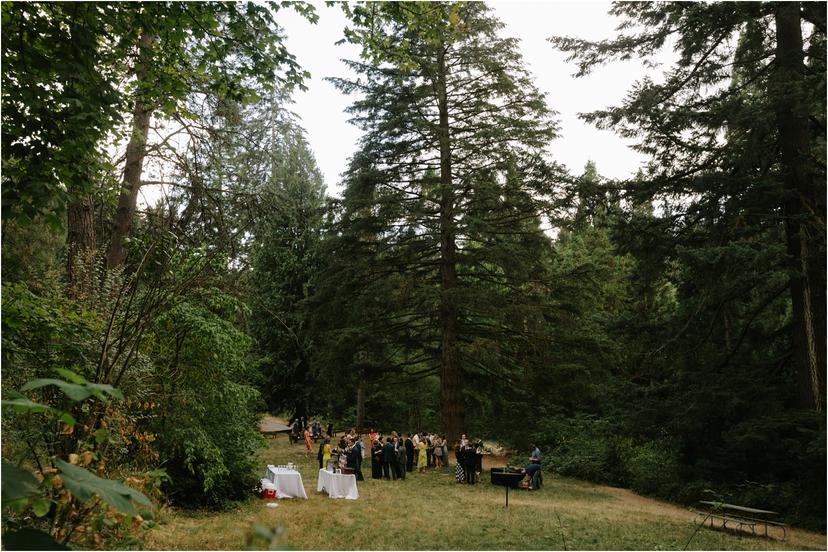 Location: The Hoyt Arboretum is located in the West Hills, just a little above the Zoo and Washington Park. The address of the visitor center is 4000 SW Fairview Blvd and the Picnic Shelter, Wedding Meadow and Redwood Deck are all a short walk away!
Capacity: The Steven's Pavillion Picnic Shelter holds 100 people and is covered. The Wedding Meadow (pictured above) also holds 100 people, but is uncovered. The Redwood Deck holds 25 people sitting or 50 standing. They also just opened up a brand new 2021 venue, the Stone Circle, which holds 40 people.
Why Hoyt Arboretum is one of the best Portland wedding venues: I could fill a book with love notes for the Hoyt Arboretum. I should probably become a member or volunteer considering how much time I spend there. It's literally one of my all time favorite places in Portland. It's QUIET. Pacific Wrens sing to you as you listen to the breeze through the evergreens. All four of the outdoor venue spaces are STUNNING, as well as extremely affordable. Your wedding photos in the forest will make everyone else jealous. This is the place I bring couples if they want beautiful forest photos close to the city. Getting married there is even better. Highly recommend!
Can I see more of your Hoyt Arboretum Photos?
Check out this June 2021 wedding at Stevens Pavilion
Or this 2018 wedding at the Wedding Meadow.
Or this 2021 wedding at the Redwood Deck
Website: https://www.hoytarboretum.org/activities-events/book-an-event/
Cathedral Park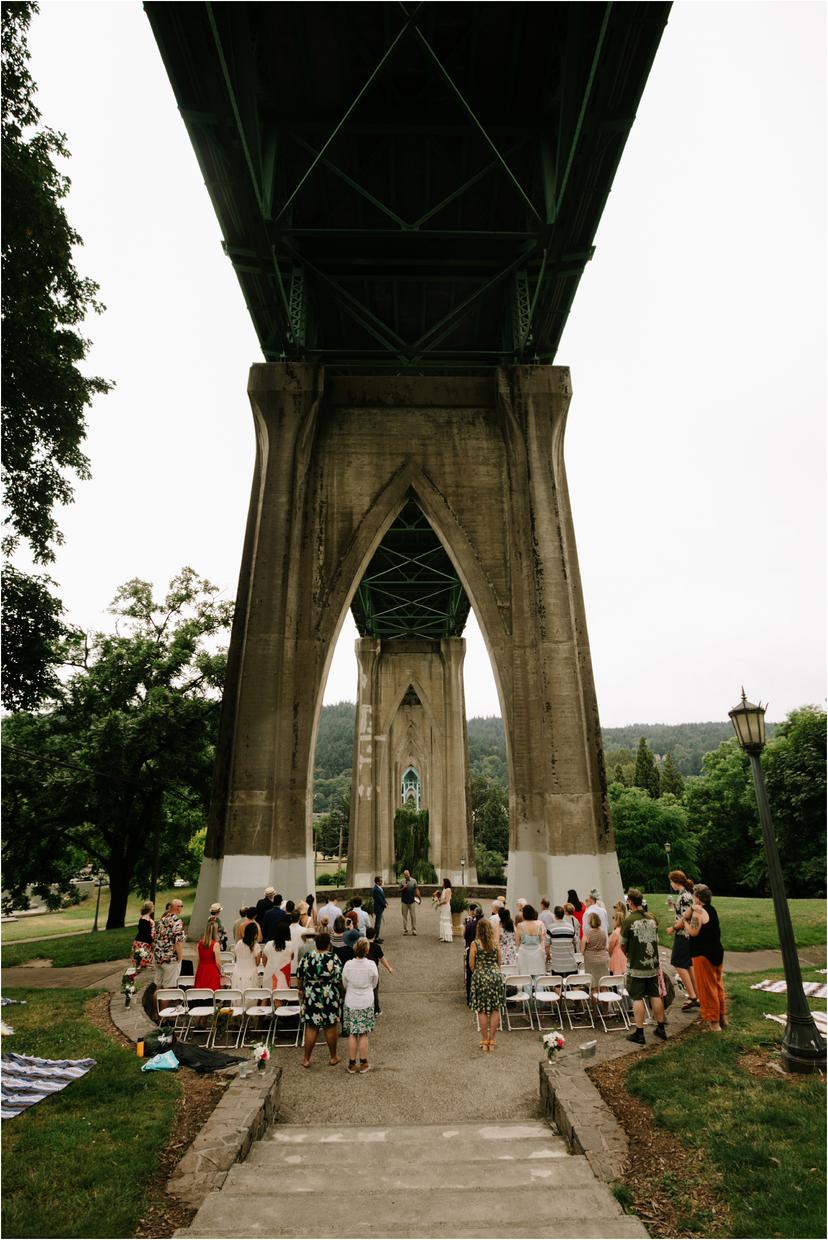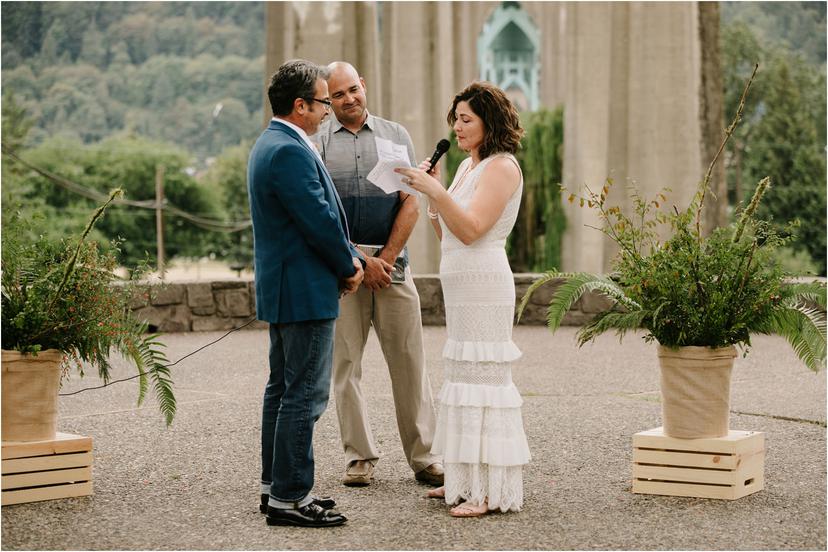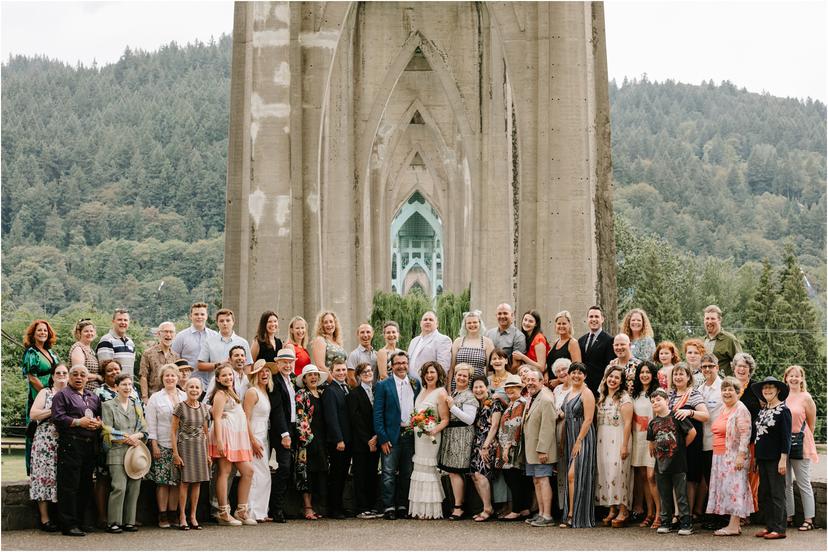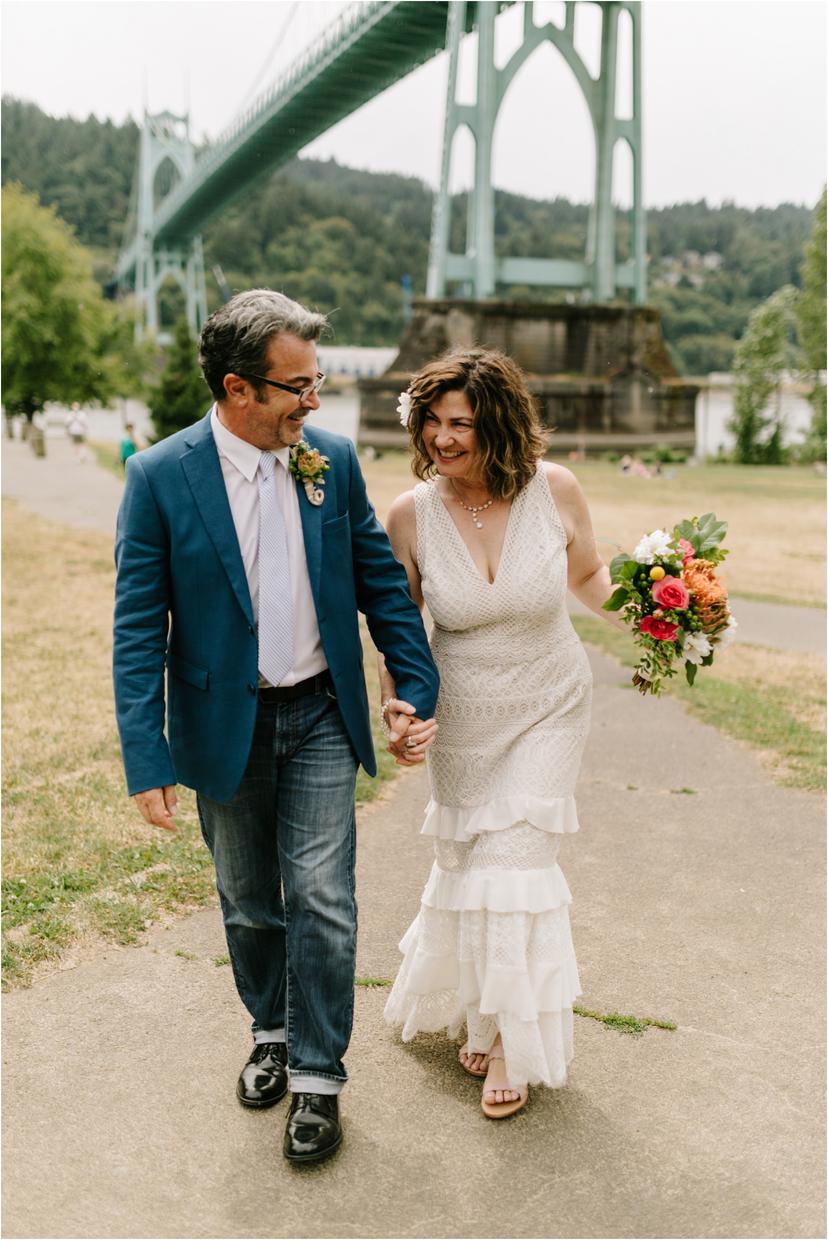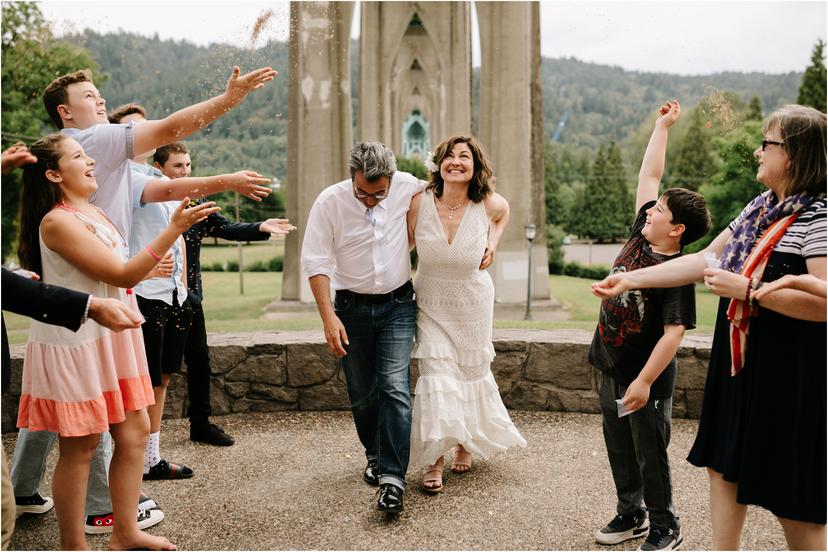 Location: Cathedral Park is directly under the St. John's Bridge in North Portland. The address is 6635 N Baltimore Ave, Portland, OR 97203
Capacity: The stairs and deck under the bridge hold 100 people. The amphitheater (not pictured) holds 250.
Why Cathedral Park is one of the best Portland wedding venues: Objectively speaking, the St. John's Bridge has gotta be one of the prettiest bridges in the world. Getting married under its pointed towers is epic. This is a popular Portland wedding venue and photography location because it's drop dead gorgeous. What a stunning and iconic way to start your marriage! It's also close to the heart of St. John's where there are lots of fun breweries, bars, and walkable neighborhoods! Bonus point – if it rains lightly, the bridge kinda covers you! Magic.
Show me more Cathedral Park pictures!
Here's a spring 2021 Cathedral Park sunrise elopement
And a 2019 Cathedral Park sunset elopement
Check out this 2018 full wedding here! 
Or this wedding I did back in 2014!
Website: You can learn more here!
Laurelhurst Park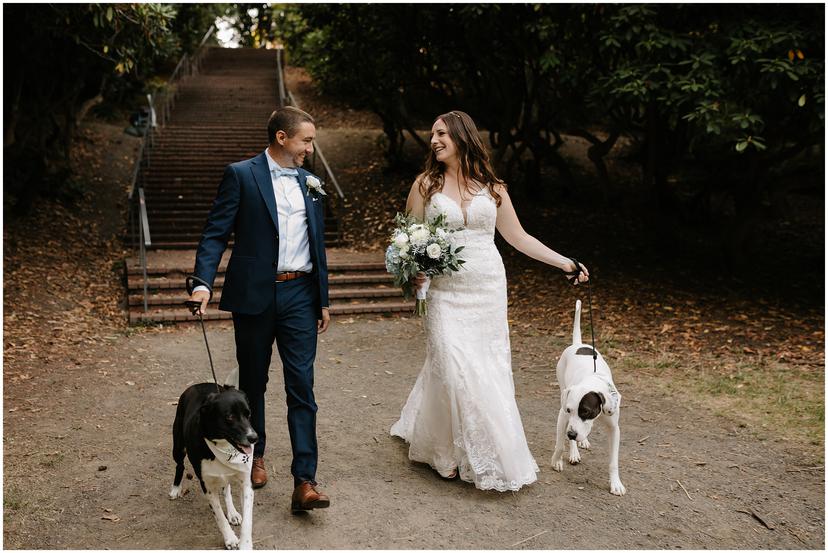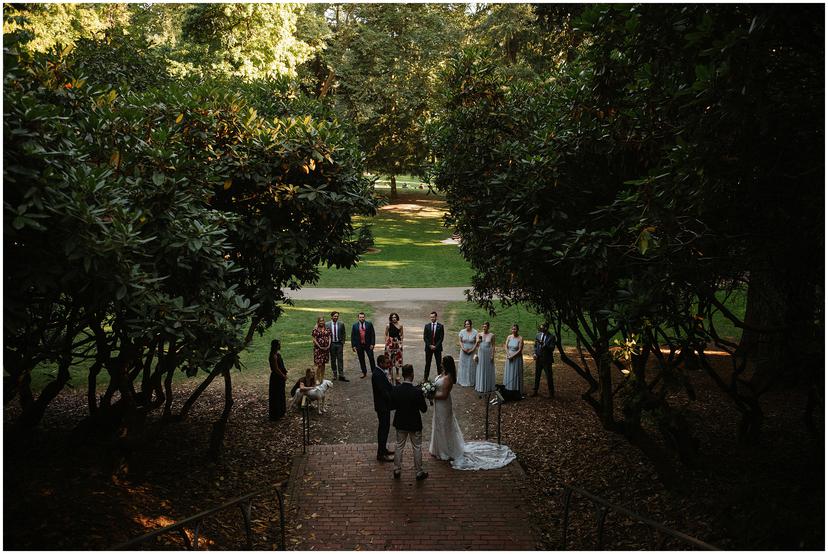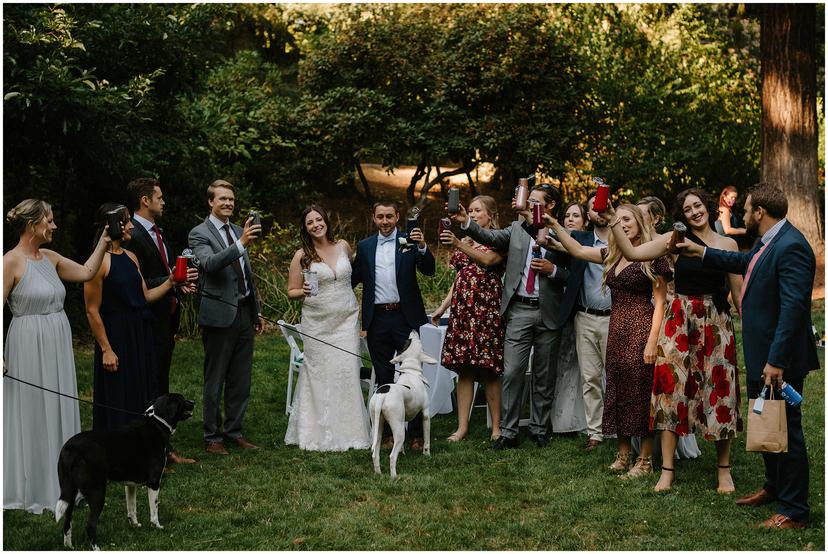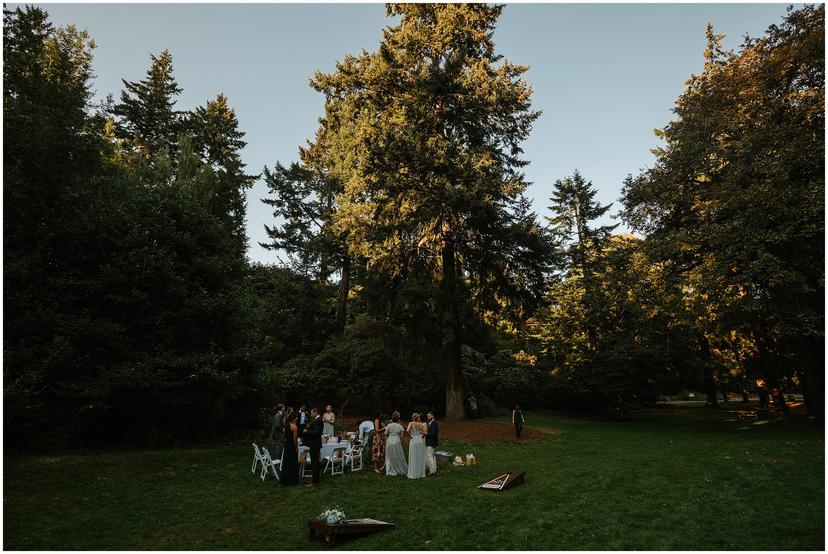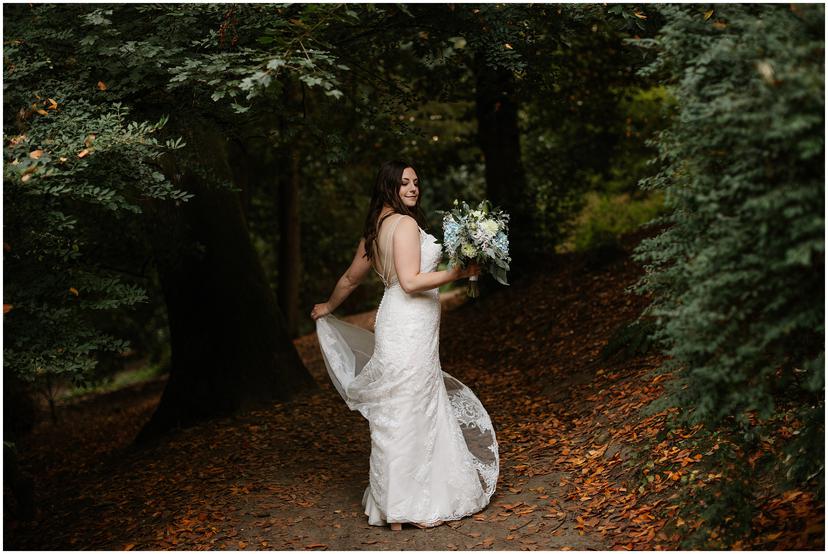 Location: Laurelhurst Park is located in the middle of Southeast Portland in the Laurelhurst Neighborhood.
Capacity: Up to 100 guests for the Laurelhurst Park Stairs.
Why should you get married at Laurelhurst Park? The Laurelhurst Park stairs are shaded and make a stunning, natural wedding backdrop that needs very little decor. They are also incredibly affordable to rent out - it's only about $250 to rent them for an event of up to 100 guests. Laurelhurst Park is iconic, beautiful, centrally located, and perfect for that idyllic laid-back Portland vibe.
Want to learn more about getting married at Laurelhurst Park? Head over to the Portland Parks and Recreation website to learn more about their permits and options.
More photos: You can check out this entire Laurelhurst Park ceremony blog post from September 2020.
Victorian Belle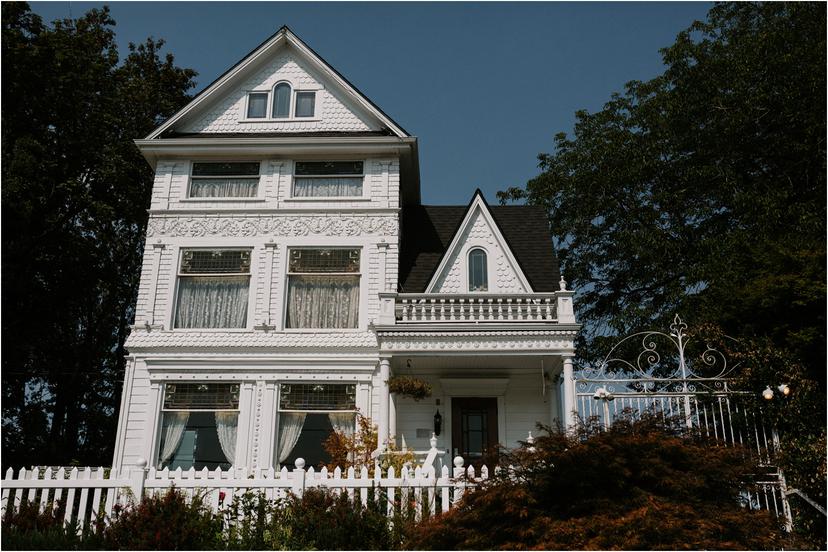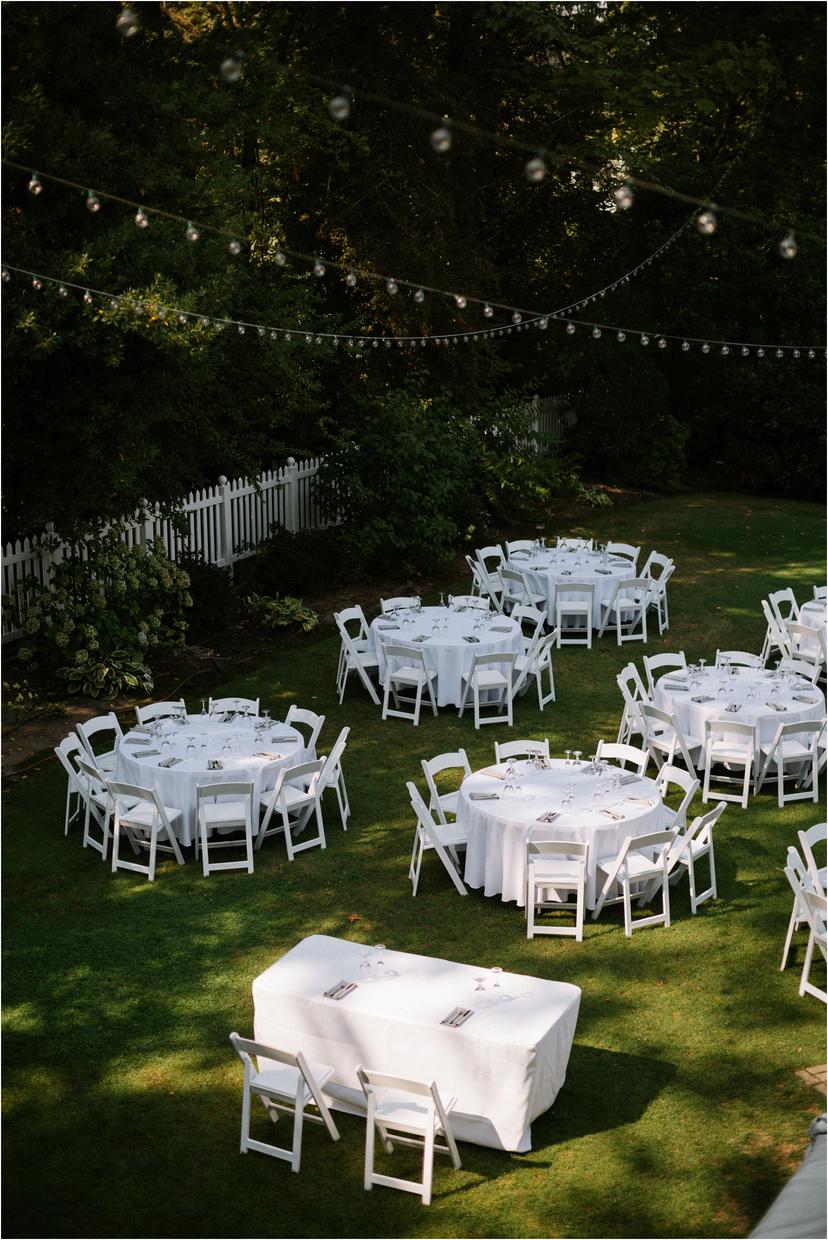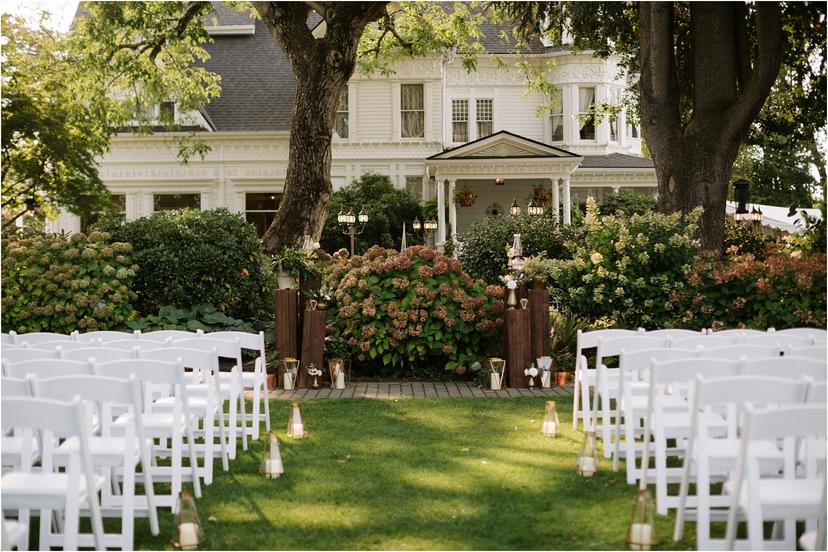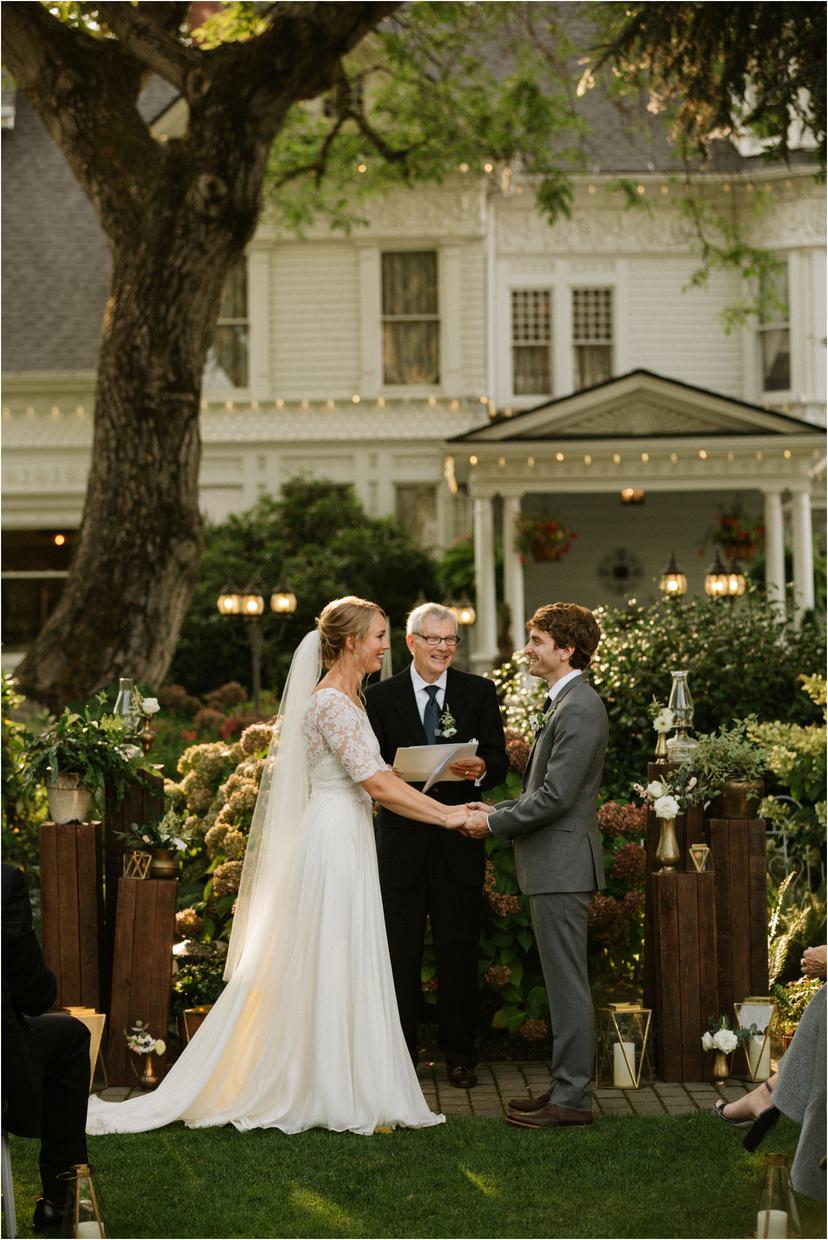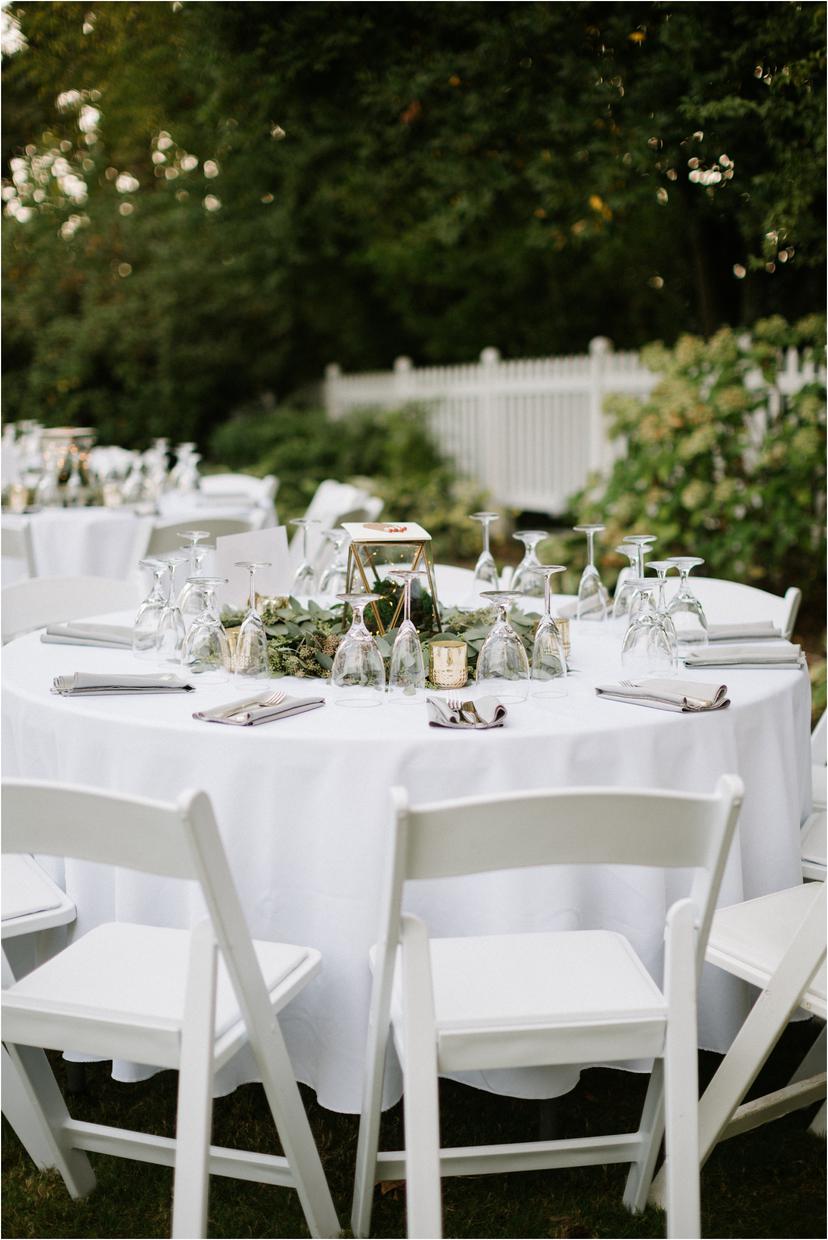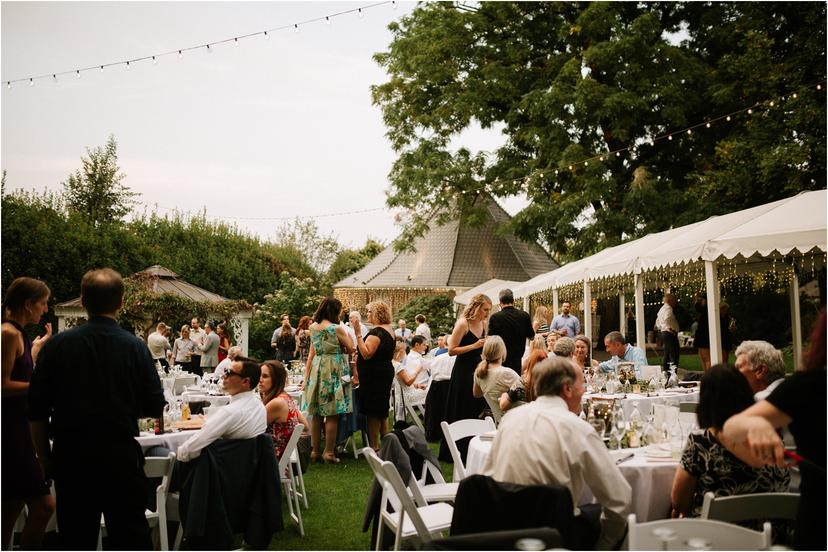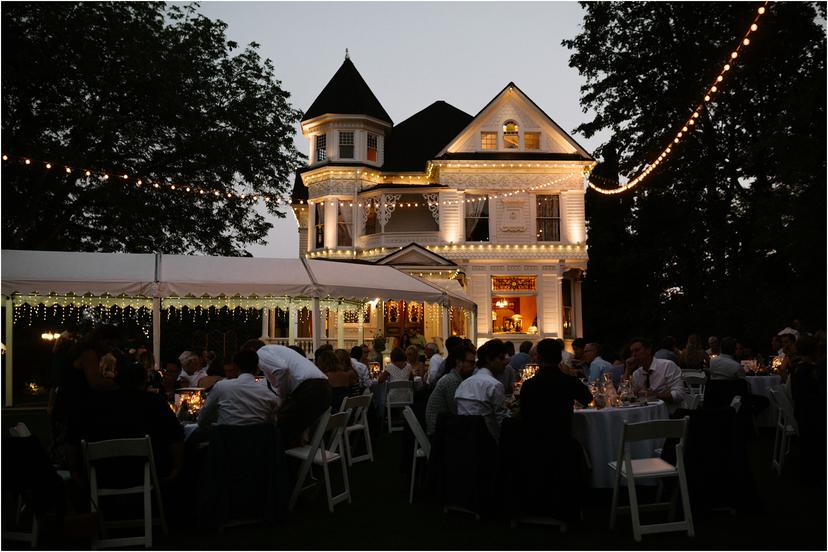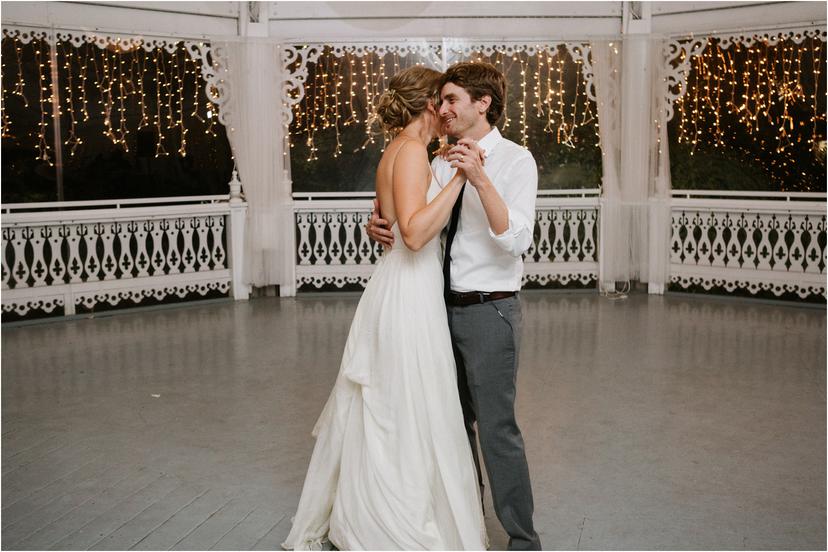 Location: The Victorian Belle is located in North Portland, between N. Interstate and Columbia Blvd. The address is 1441 N McClellan St, Portland, OR 97217
Capacity: Up to 300 guests
Why the Victorian Belle is one of Portland's best wedding venues: This historic building is a GREAT place to throw an outdoor summer party. It's got a vintage/romantic vibe and it photographs so well! The ceremony location is shaded and has perfect lighting for pictures. The antiques inside make for fun getting-ready photos. And the giant gazebo is an awesome spot for an epic late-night party! The whole property gives you plenty of space to invite everyone you love, without having to travel way outside of Portland's city limits! I always have a good time photographing weddings here.
Whoa, show me more of your Victorian Belle photos please: alrighty, here they are! and peep some of this 2020 Victorian Belle elopement too!
Website: Main website is here and you can learn more info here
Hornings Hideout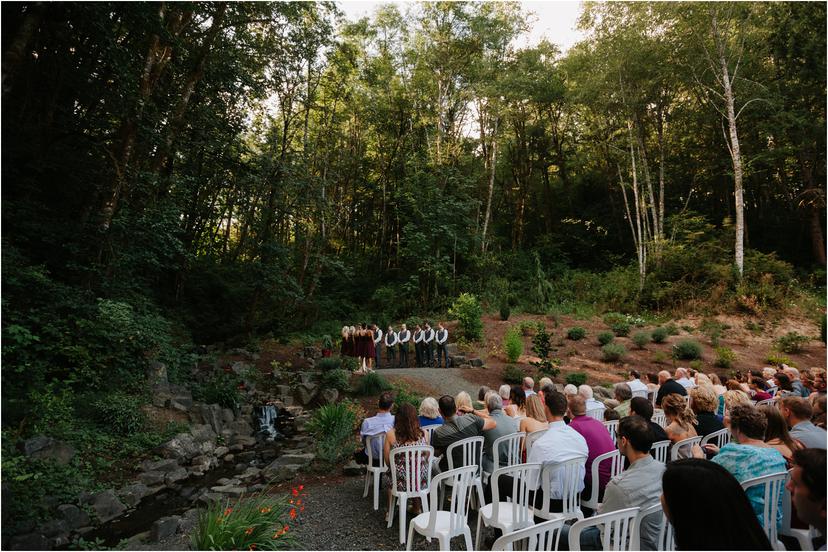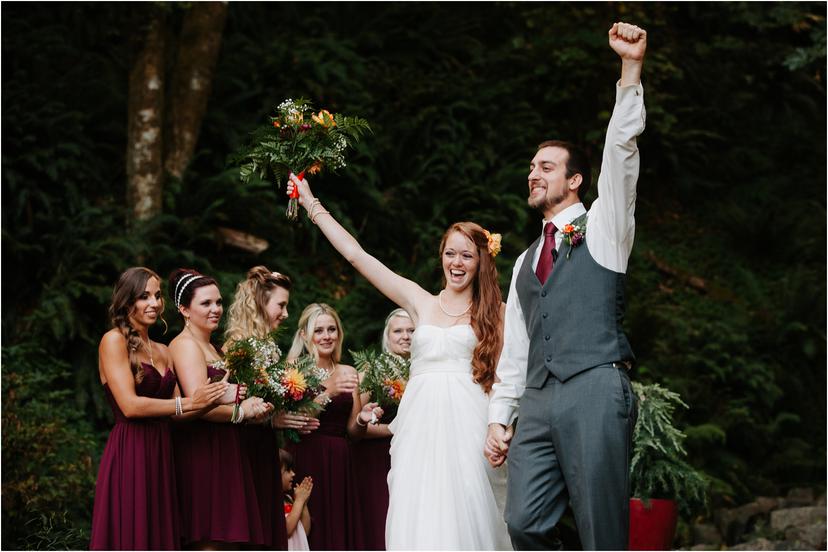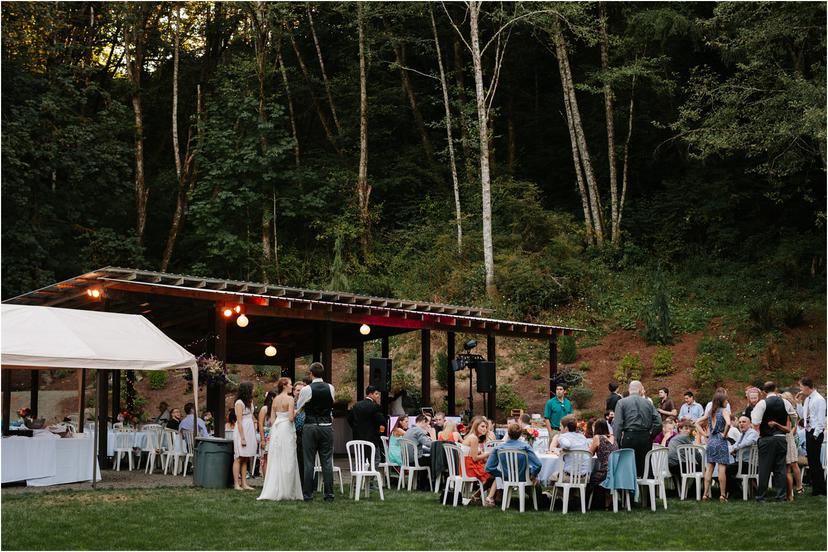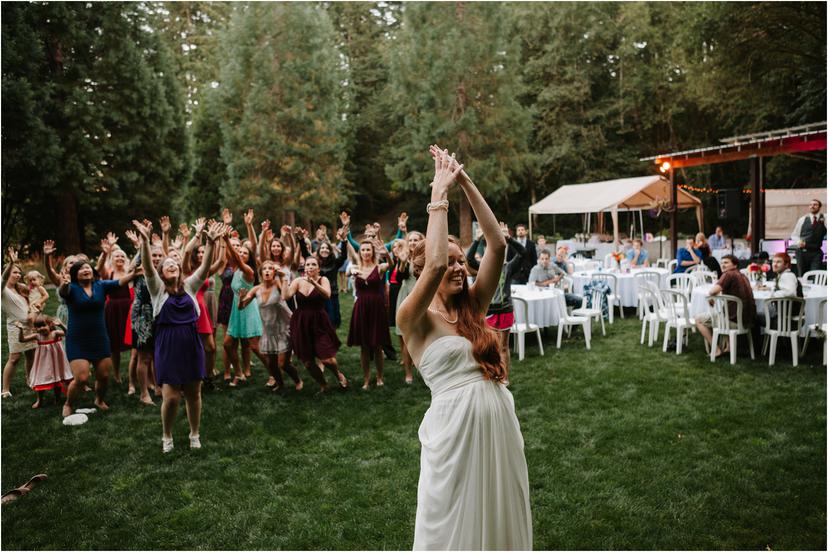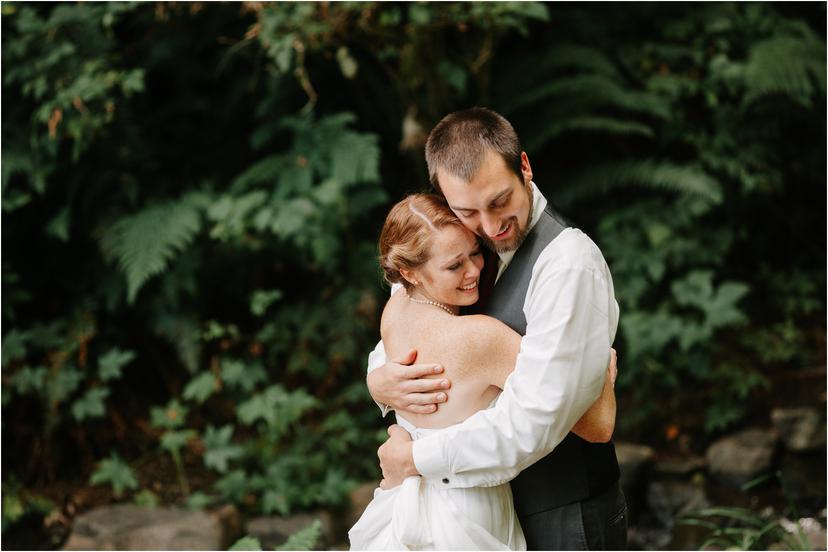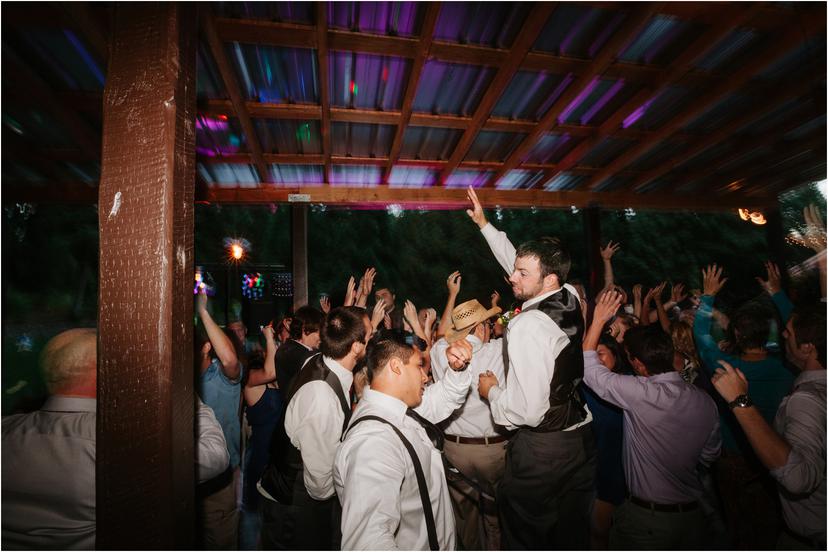 Location: Horning's Hideout is about 30 min west of Portland in North Plains. You take Highway 26 like you are going to the coast. The address is  21277 NW Brunswick Canyon Rd, North Plains, OR 97133
Capacity: Horning's Hideout has not one, not two, but THREE spaces where you can host your wedding. And all of there are huge (and beautiful)!  The Lakeside area can hold 350 people, the Creekside area can hold 300 people, and The Stage can hold 750. All are near water and tall, gorgeous trees!
Why Horning's Hideout is one of the best Portland wedding venues: I freaking love this place. It's close to Portland, but far enough to feel like you've gone into a forest away from it all. The venues all hold a ton of people which means you can invite everyone you love and not stress about it. The lighting and photography opportunities in the forest are MAGICAL. My little sister is getting married here this summer because I told her how obsessed with it I am. BONUS? You can camp! Get drunk with your friends in the forest, take epic photos, then camp in nature with the people you love. My kinda venue. I can't wait to do more weddings here!
Love it. Can I see more of your photos? Check out this 2014 Horning's Hideout wedding that I photographed here!
Website: http://www.horningshideout.com/?view=weddings
Camp Colton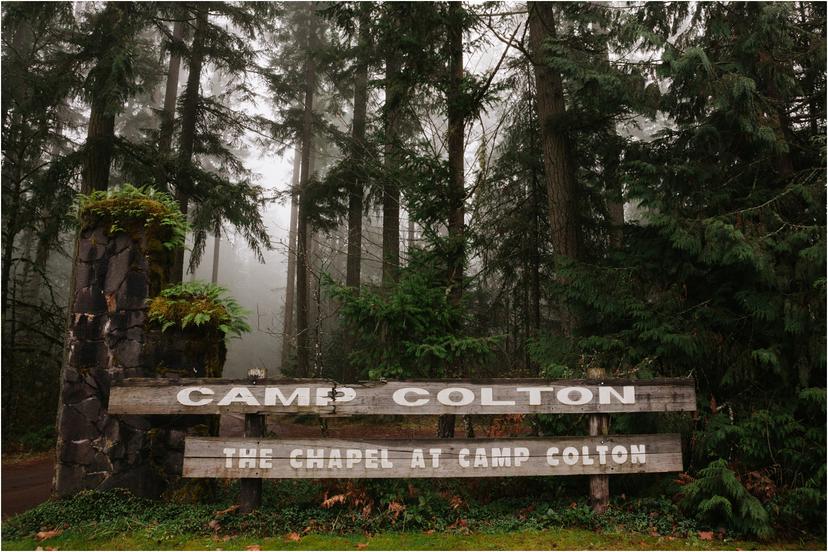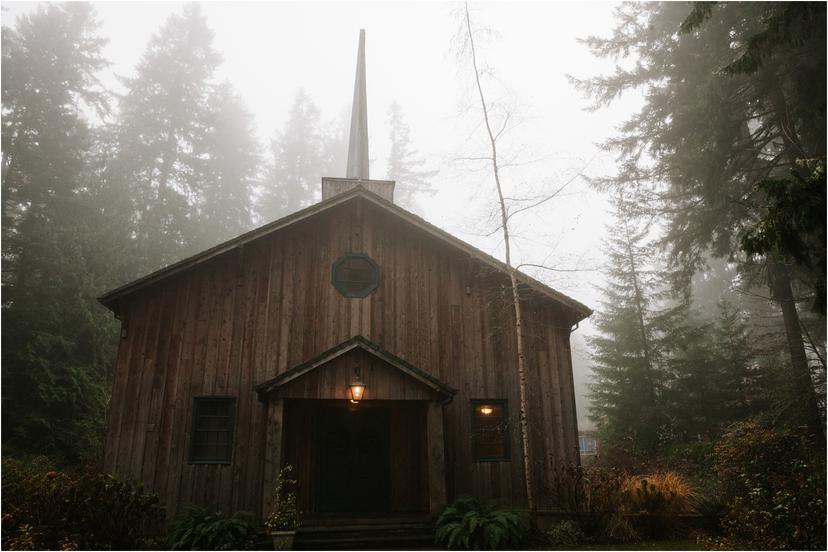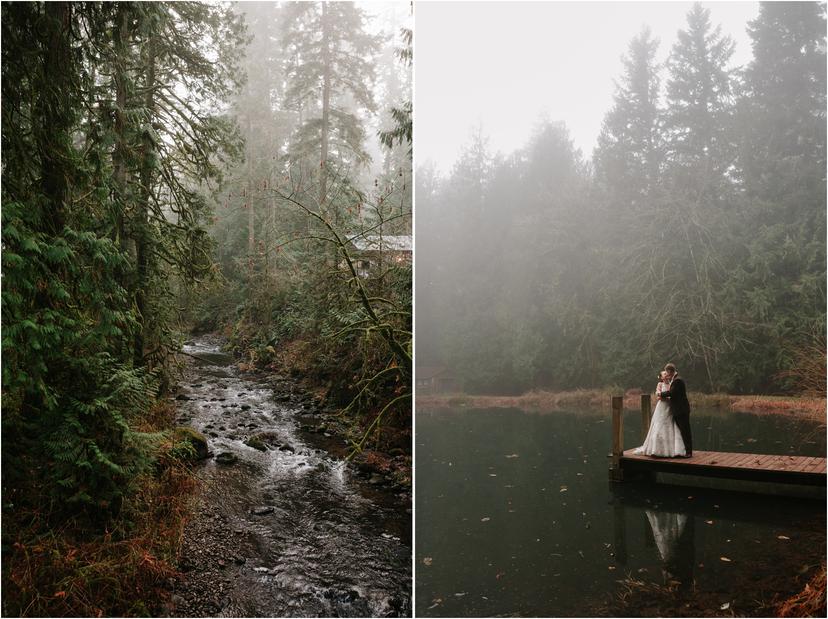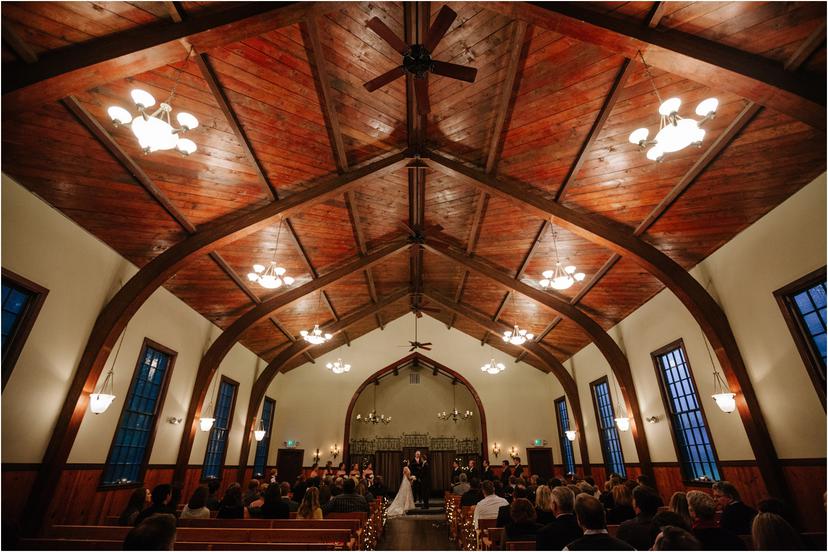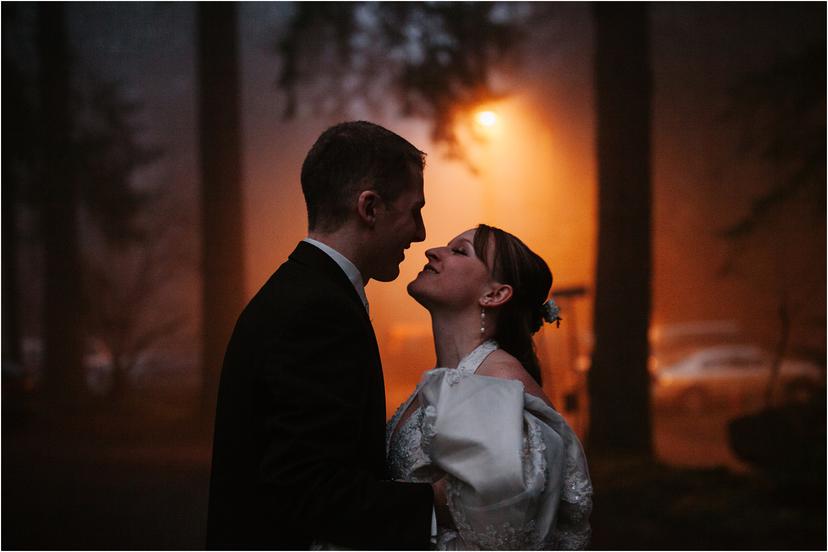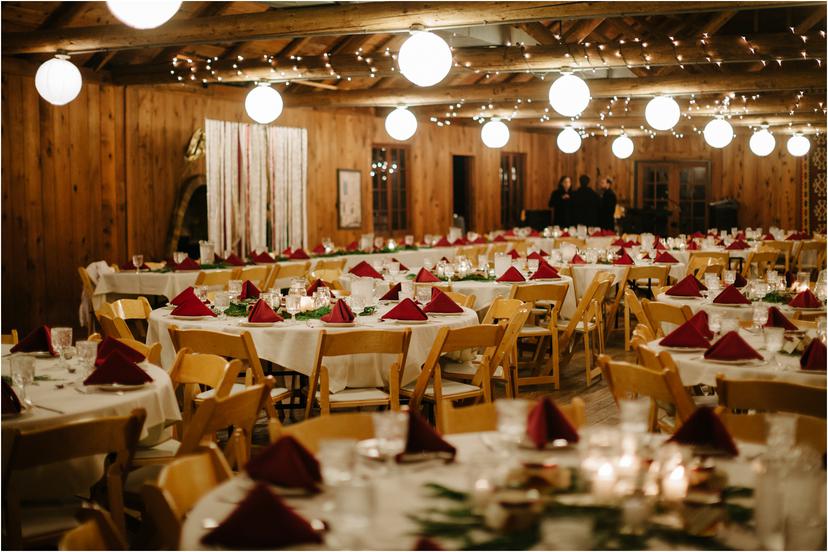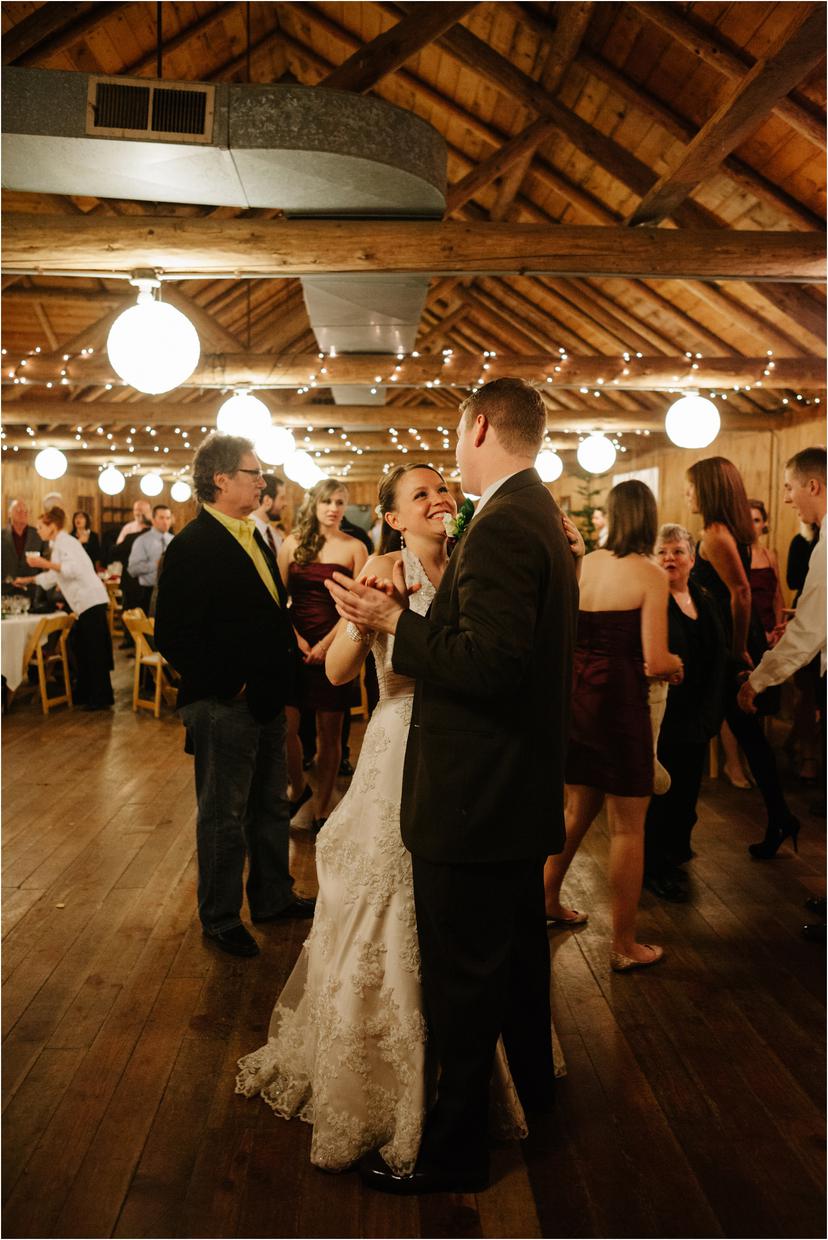 Location: Camp Colton is located in the Cascade Foothills in between Estacada and Mololla. It's about 50 minutes from Portland. The address is: 30000 S Camp Colton Dr, Colton, OR 97017
Capacity: Unknown. Probably 80+
Why Camp Colton is an awesome Portland wedding venue: I photographed a wedding here back in 2011 and fell in love with this place. The grounds are stunning, the chapel is beautiful, and the lodge is super cozy! Everything about this place is perfect for a photogenic forest wedding. The owners have changed since then and it looks like the whole place has had a gorgeous renovation! I would love to come back here with a fun, outdoorsy couple!
Website: https://www.campcolton.com/
Cornelius Pass Roadhouse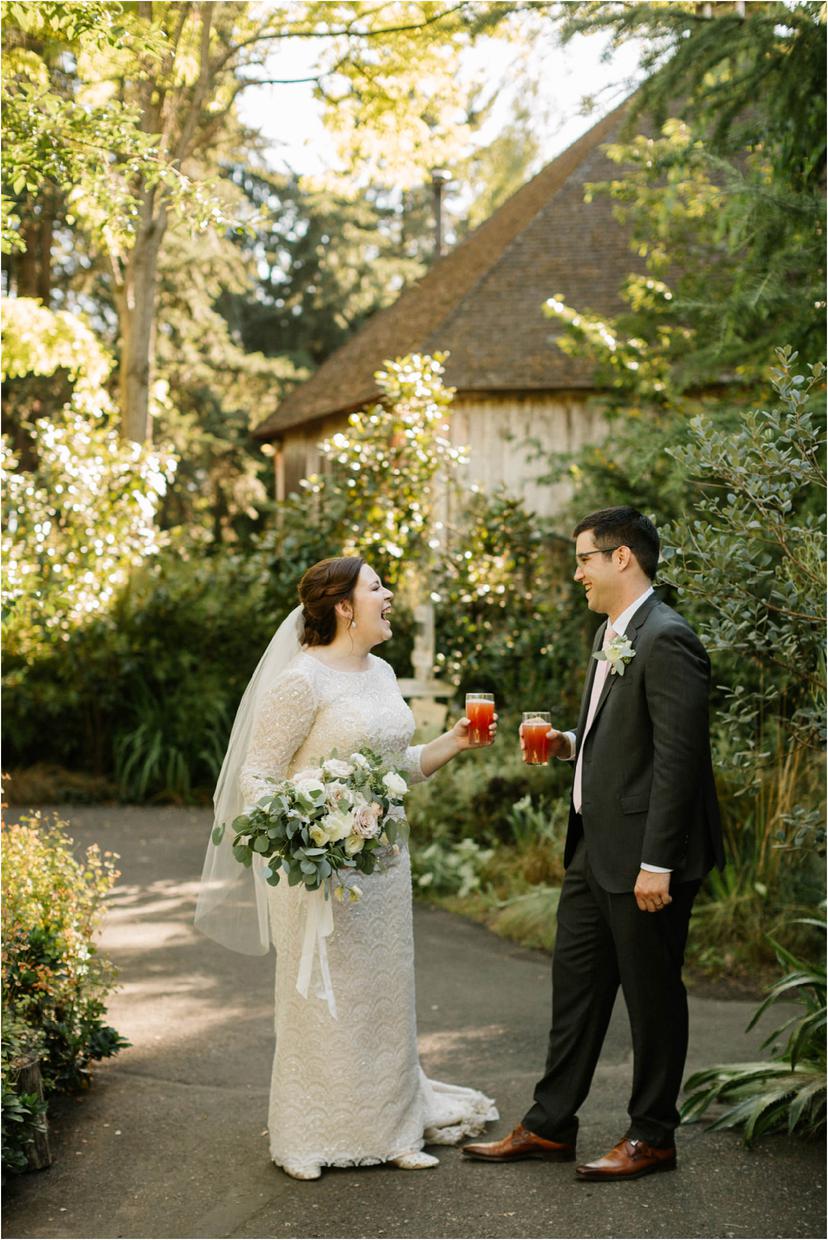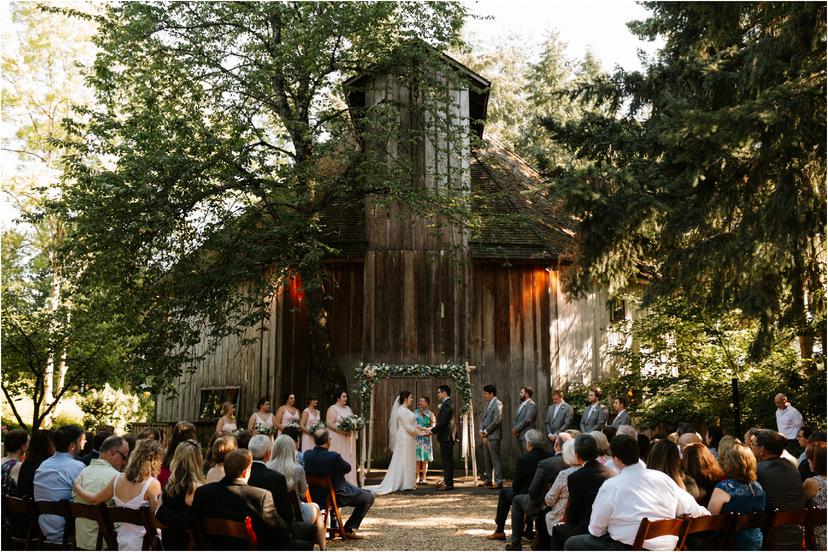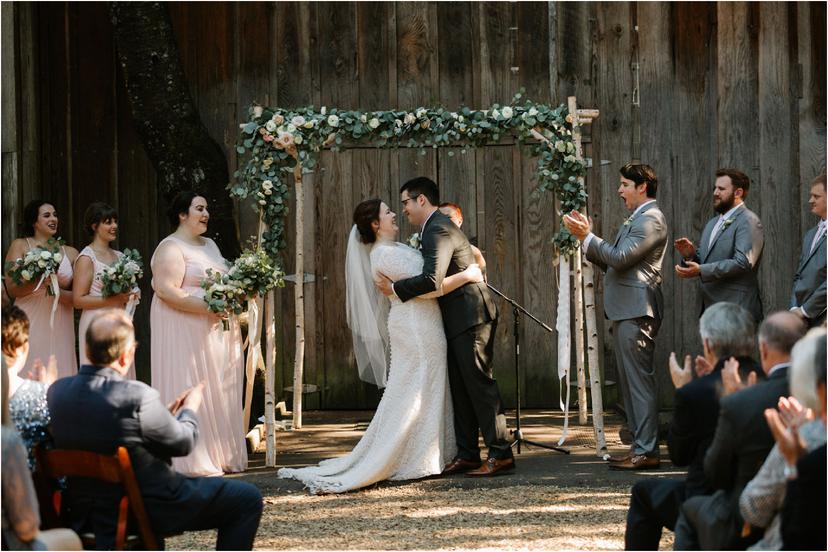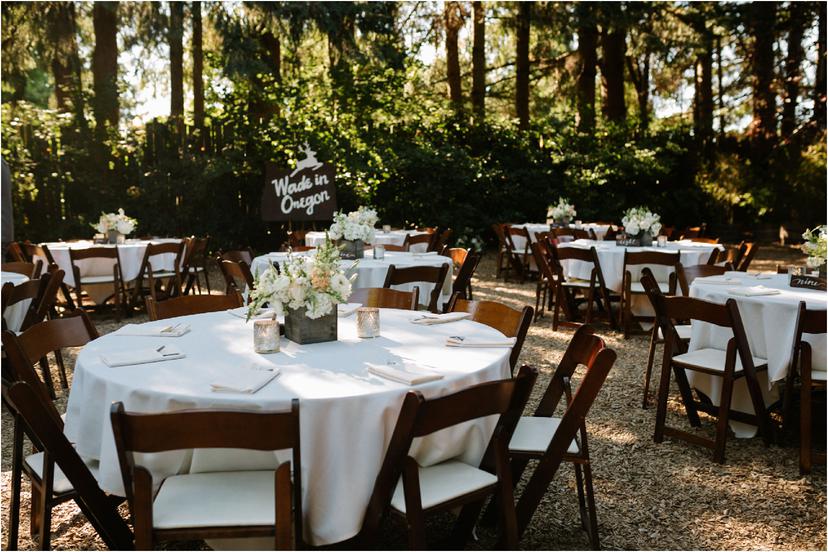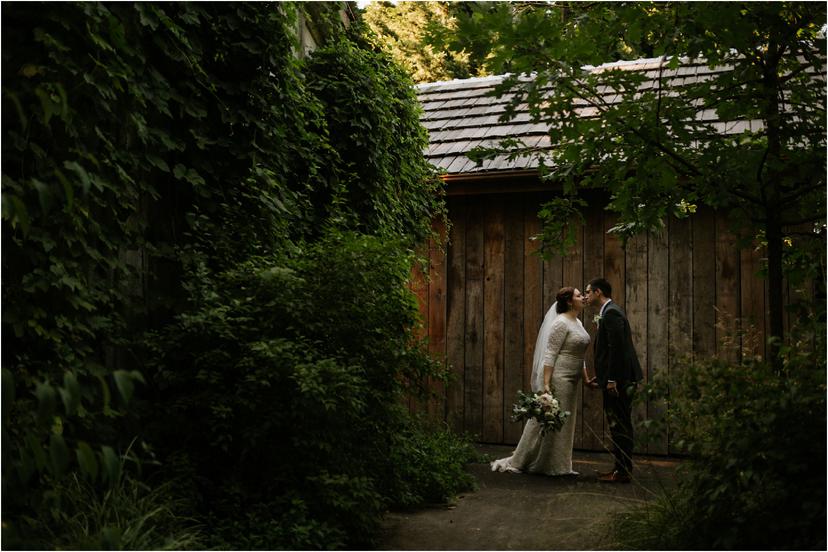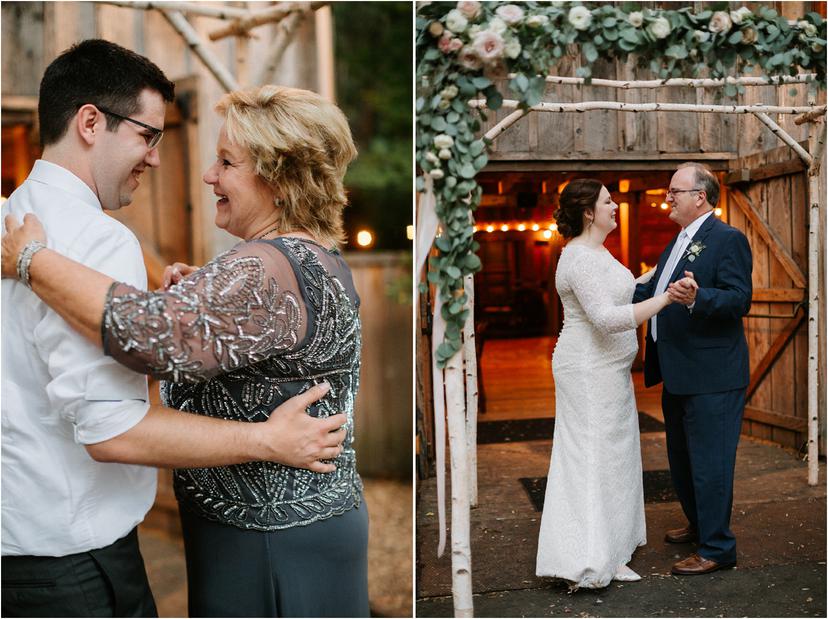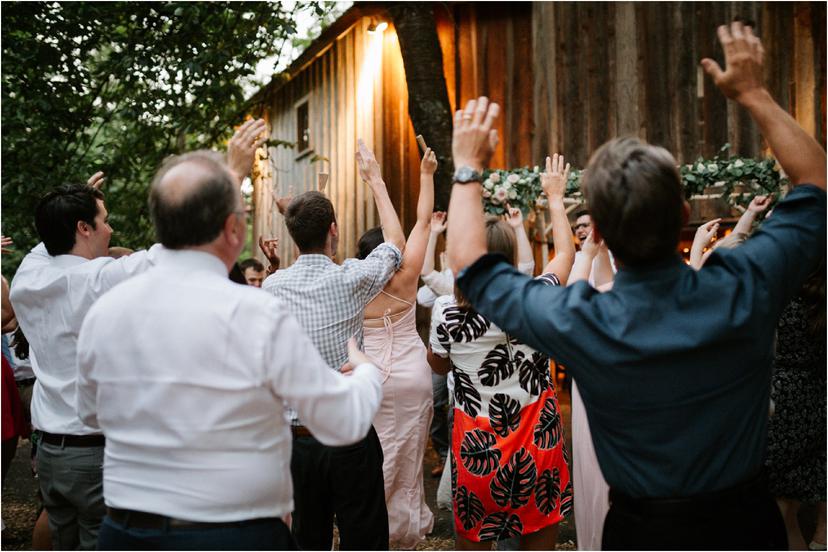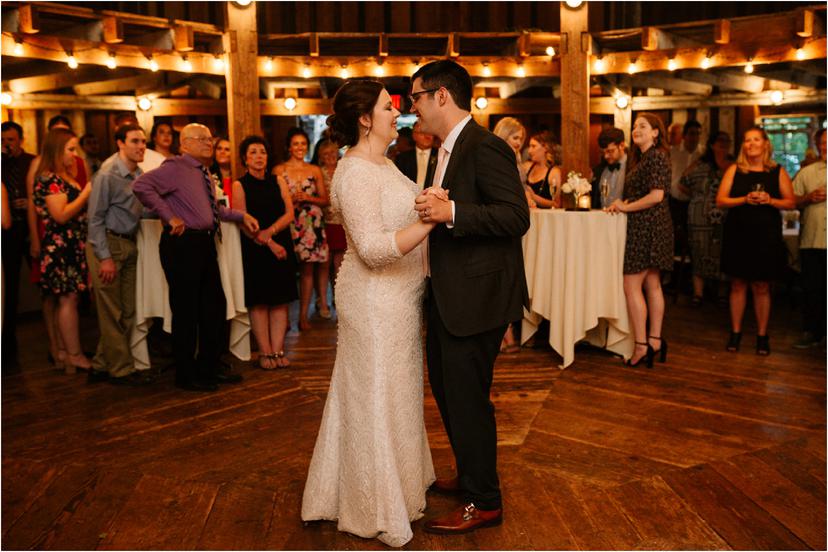 Location: McMenamins Cornelius Pass Roadhouse is located near Tanasbourne and Orenco Station, close to Beaverton and Hillsboro. The address is: 4045 NE Cornelius Pass Rd, Hillsboro, OR 97124
Capacity: The Octagonal Barn, pictured above, holds 120 guests inside and 200 guests outside. There are FOUR other wedding spots located at the Cornelius Pass Roadhouse as well, holding up to 400 guests.
Why McMenamins Cornelius Pass Roadhouse is one of Portland's top wedding venues: Just like every McMenamins in the Pacific Northwest, the Cornelius Pass Roadhouse is a LOT of fun. The historic roadhouse was build in 1866 and the entire property is filled with beautiful gardens, sneaky little bars, and plenty of indoor and outdoor spaces for hanging out. The venue is close to Portland and McMenamins always makes things easy with their inclusive packages and simple planning!
Ainsworth House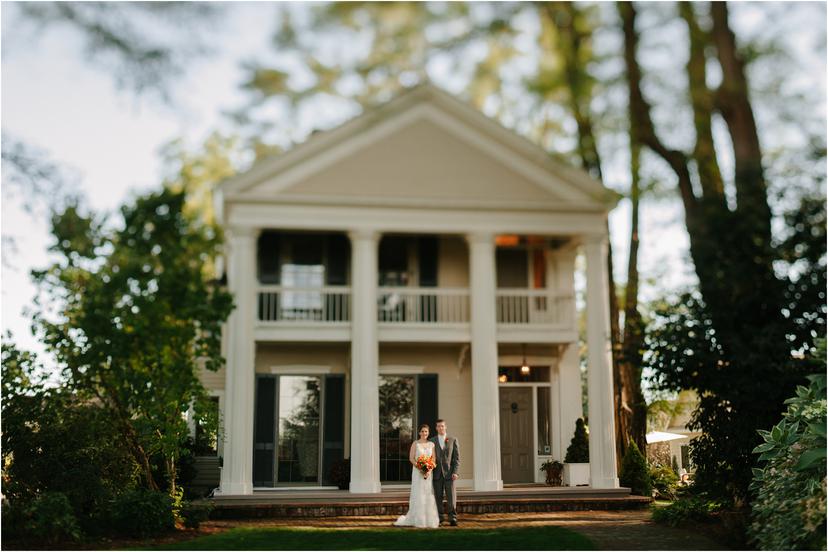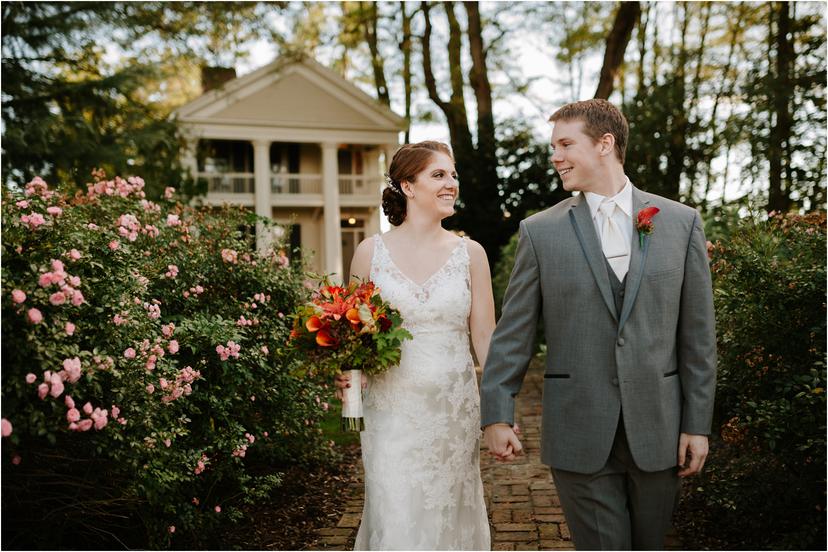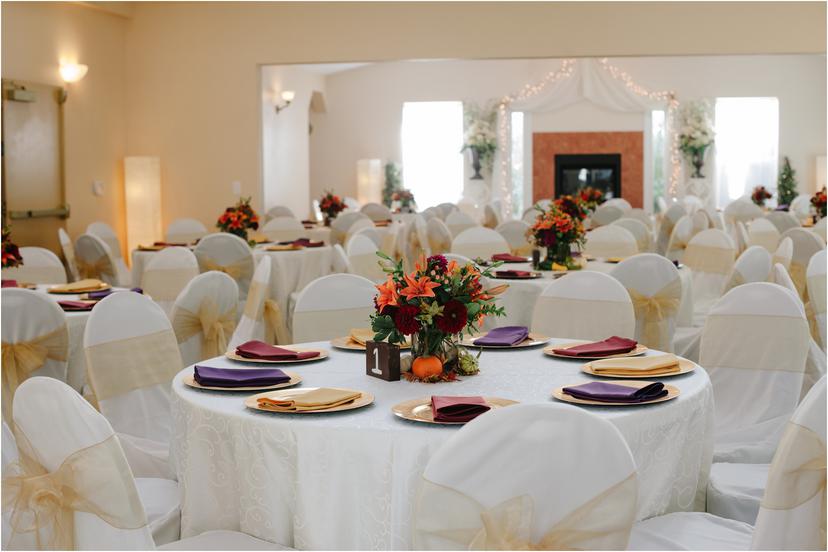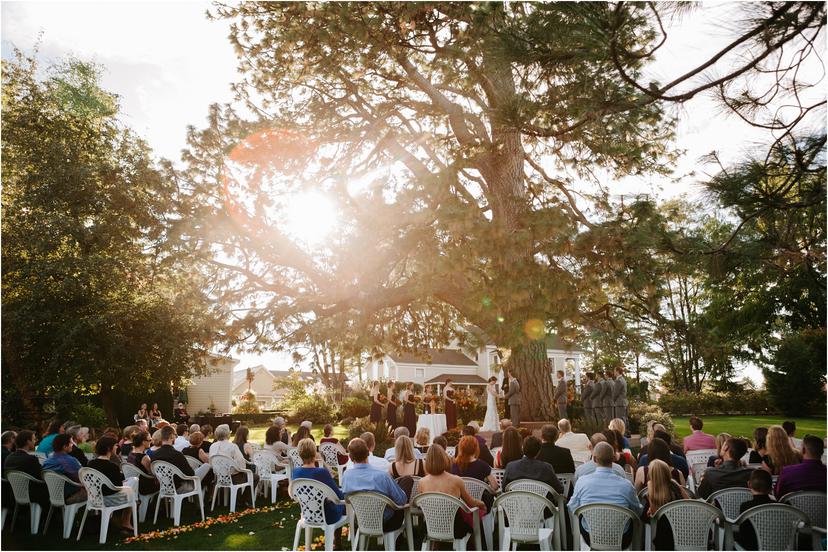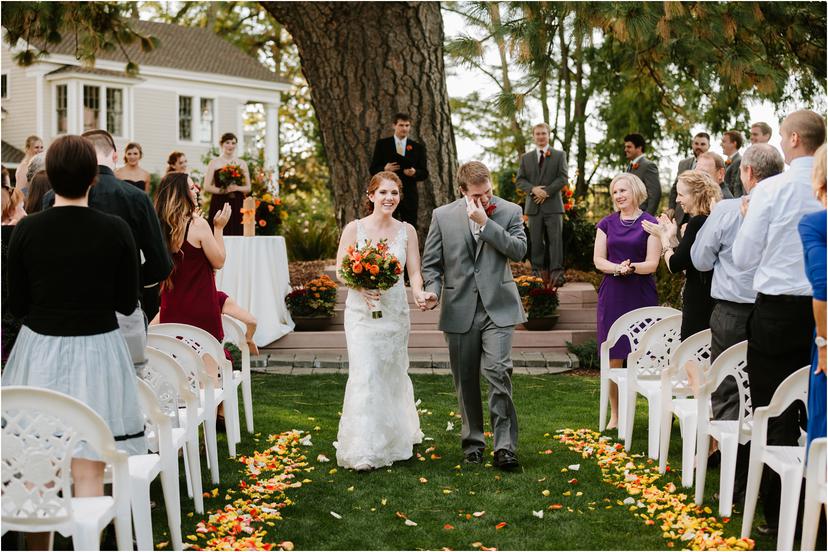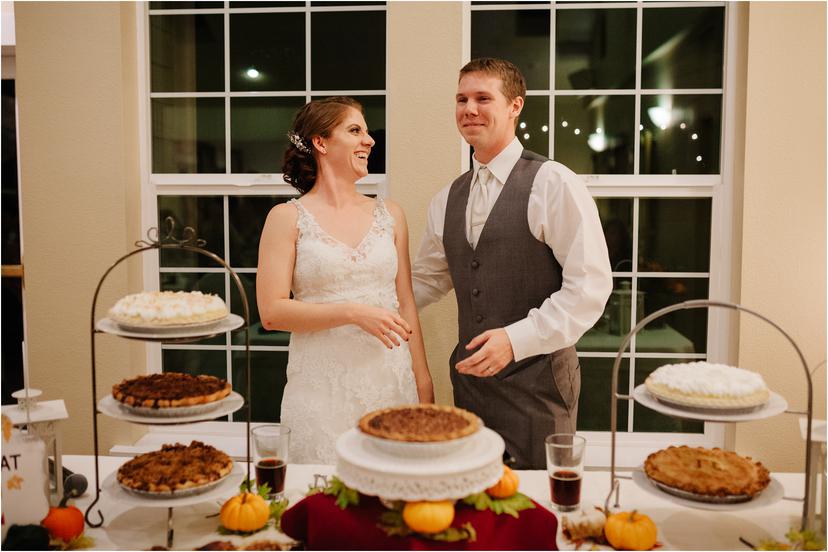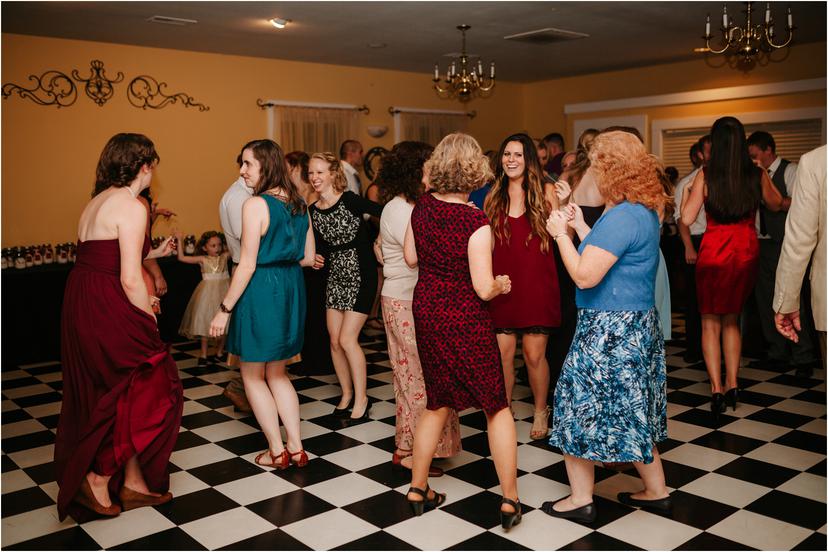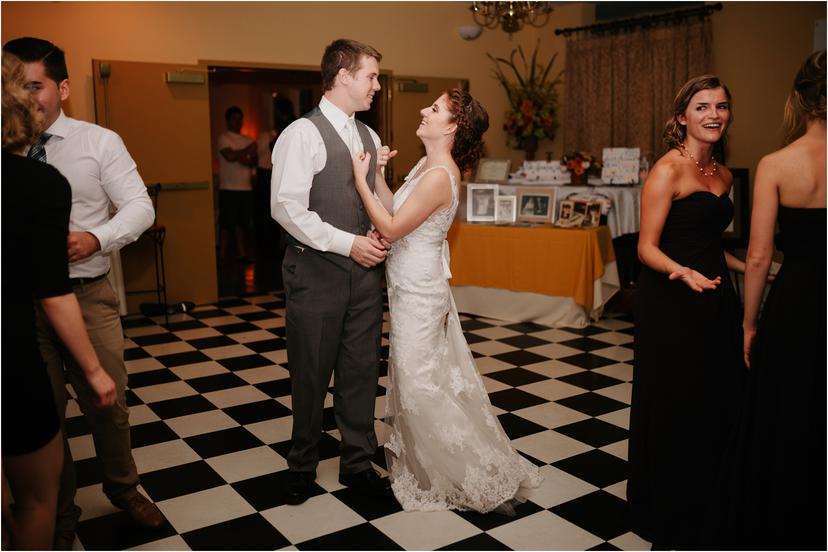 Location: The Ainsworth House is located in Oregon City in a suburban neighborhood! The address is: 19130 Lot Whitcomb Dr, Oregon City, OR 97045 
Capacity: 125 guests
Why the Ainsworth House is a top Portland wedding venue: The Ainsworth House is another beautiful historic Portland wedding venue. They offer all-inclusive packages with both indoor and outdoor options. The property is LOVELY with a classic house and stunning gardens that photograph beautifully. And the ceremony location is soo pretty! It's a great place to have a party without dealing with too much stress since they handle a lot of it for you.
Can I see some weddings you did there? Sure thing!
Website: https://ainsworthhouse.net/
McMenamins Grand Lodge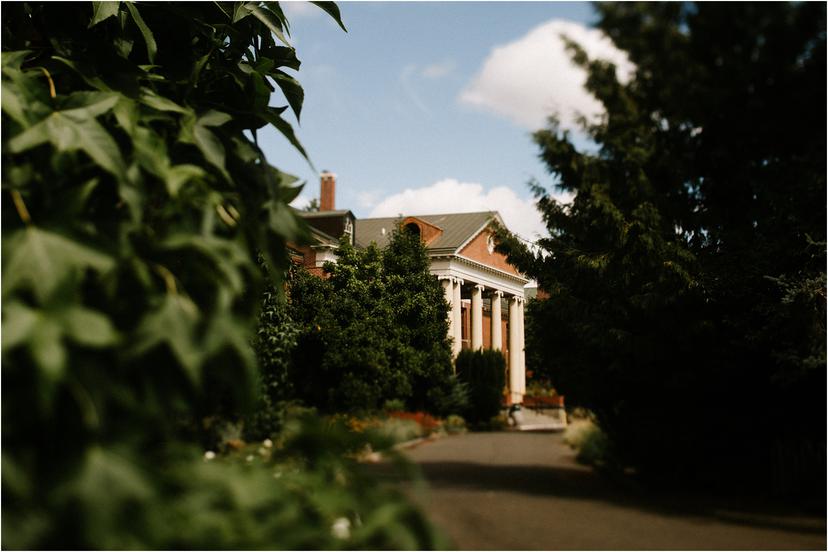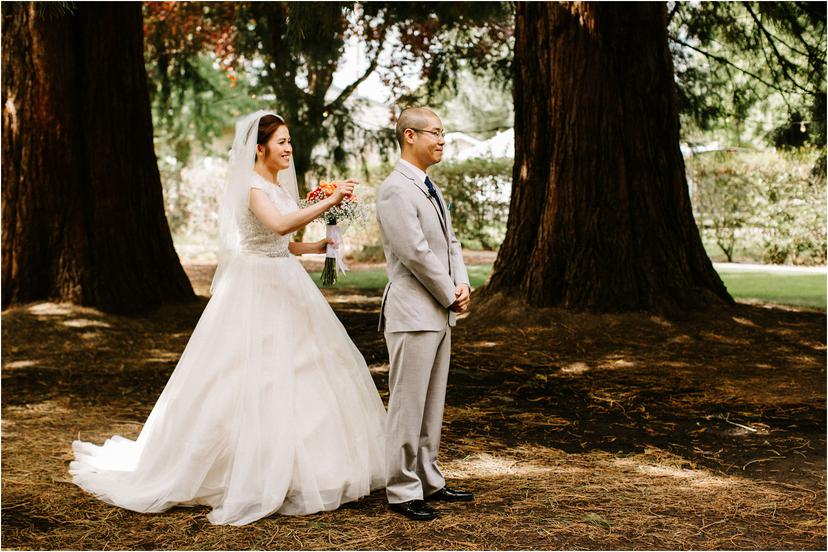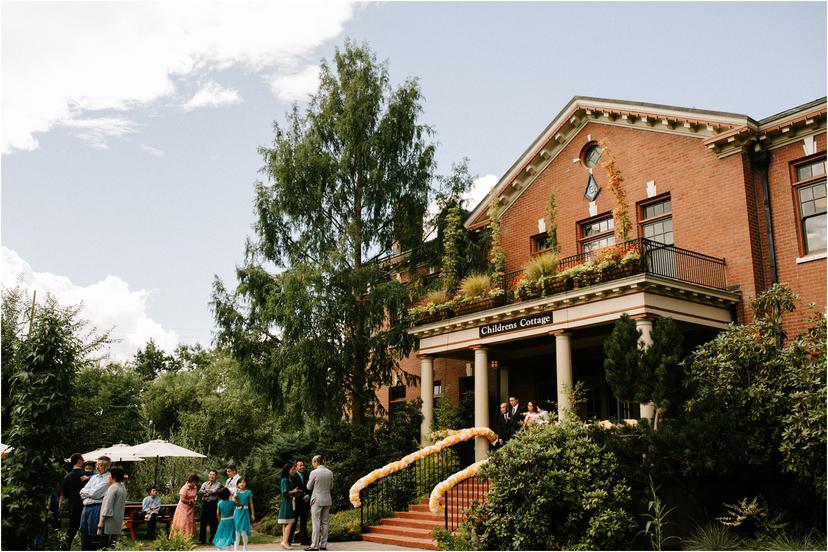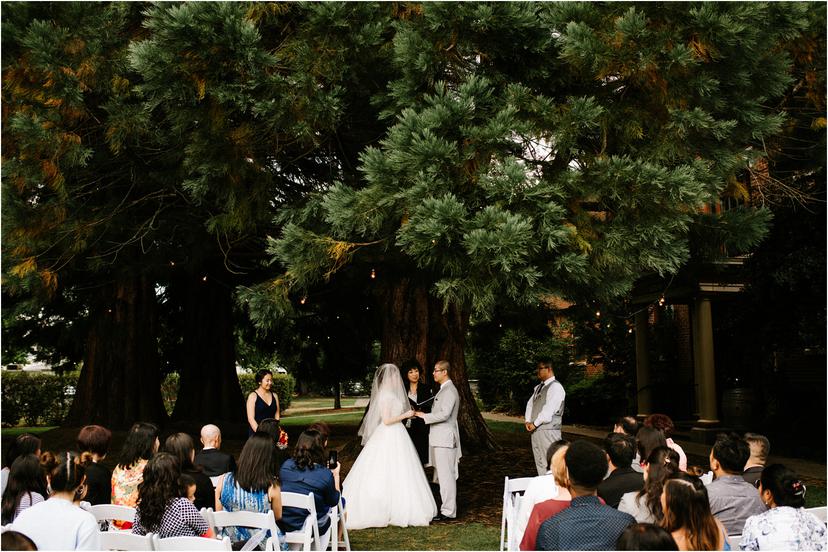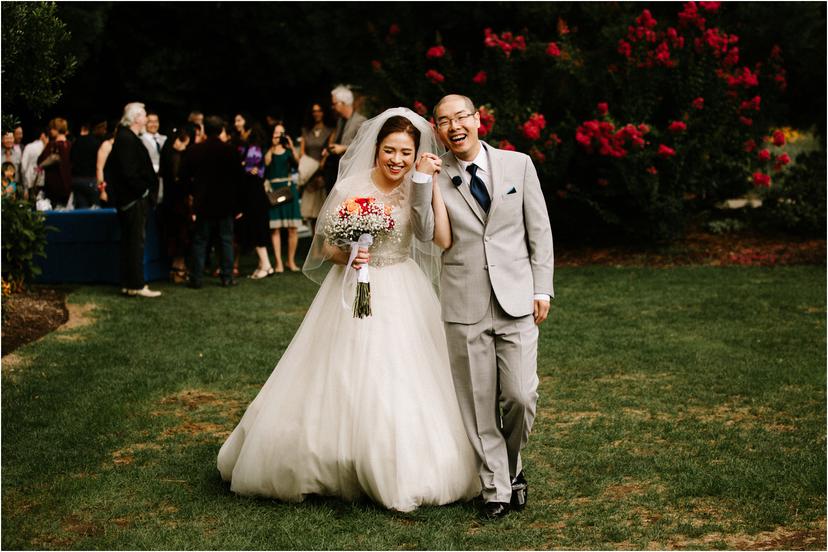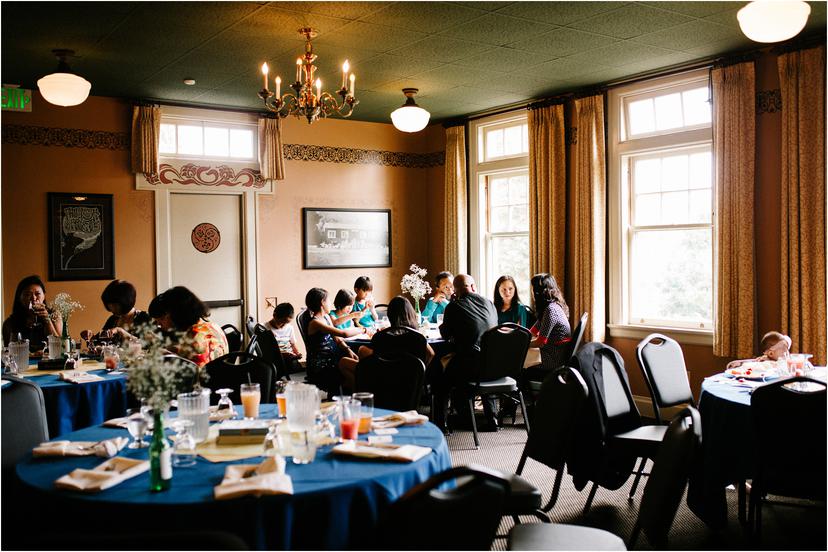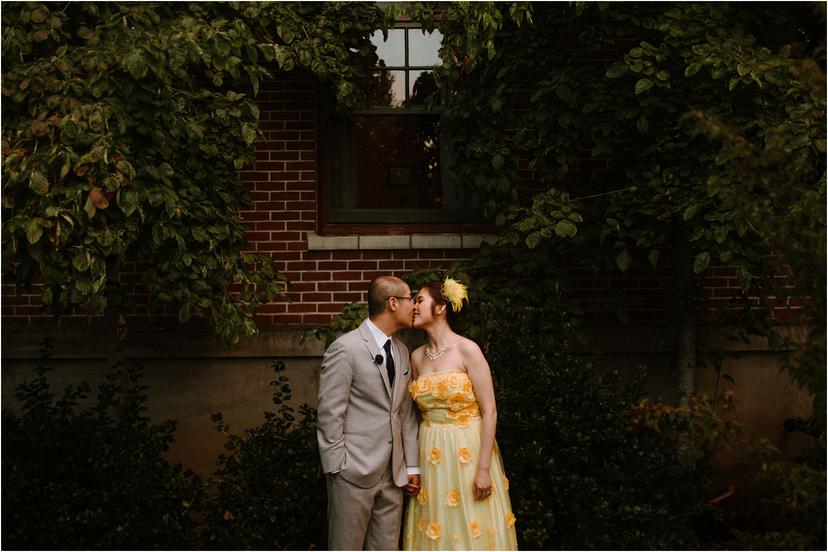 Location: McMenamins Grand Lodge is located in Forest Grove, a little bit west of Hillsboro. The address is 3505 Pacific Ave, Forest Grove, OR 97116
Capacity: The McMenamins Grand Lodge has 8 different event spaces for weddings. The Children's Cottage/Sequoia Grove pictured above holds 150 people. I've also done weddings at Delia's Garden which holds 200 guests, and Willow Grove which holds up to 300. They have more intimate spaces too if that's your jam.
Why The McMenamins Grand Lodge is a top Portland wedding venue: This big hotel has SO many fun options for Portland weddings. Your guests can stay on site and drink away the weekend at a variety of bars while enjoying relaxing spas, delicious food, and a close proximity to Oregon wine country. Heck yes!
Website: https://www.mcmenamins.com/private-events/weddings/grand-lodge
Abernathy Center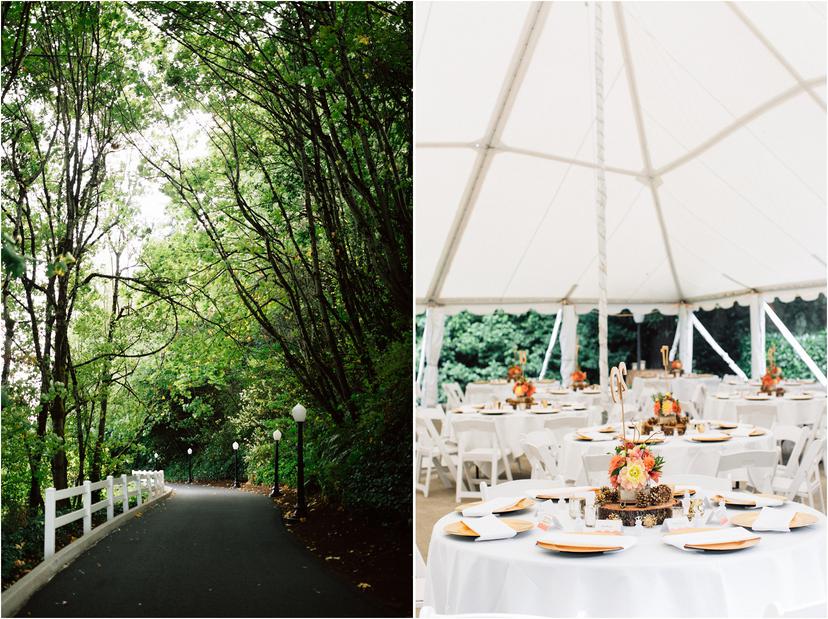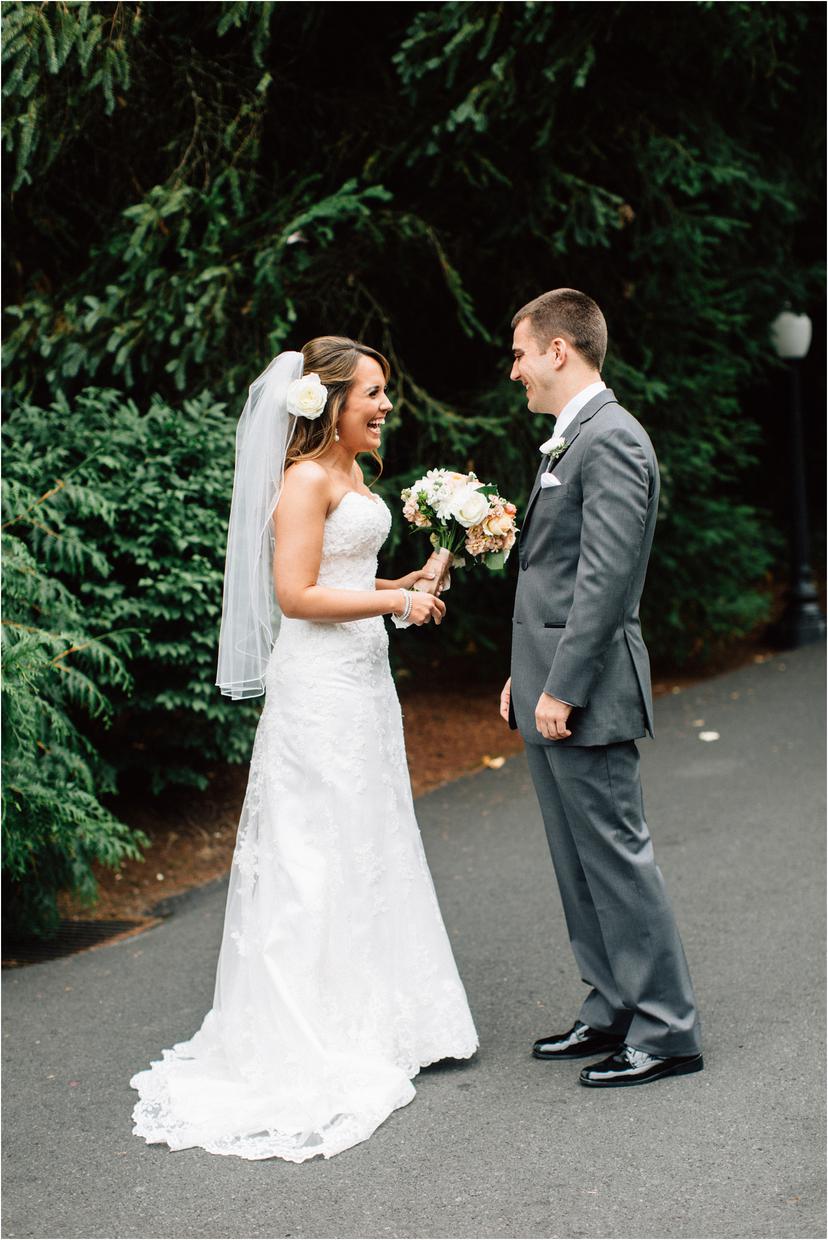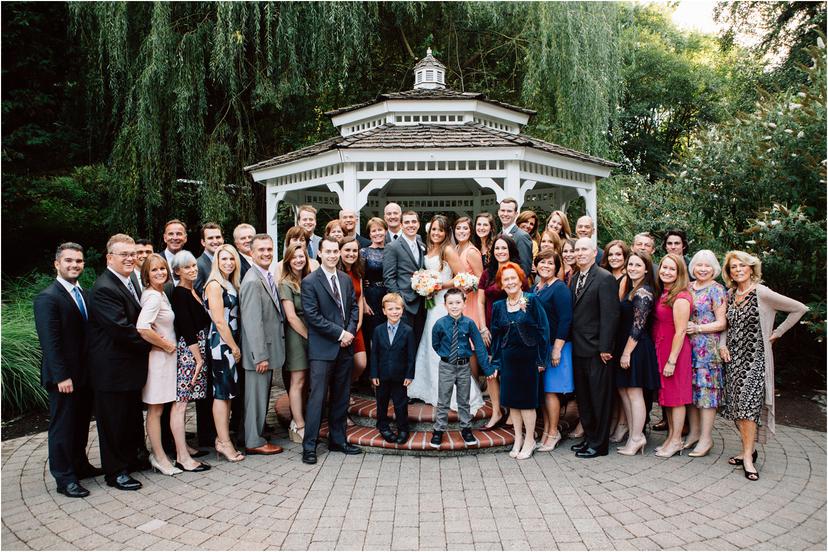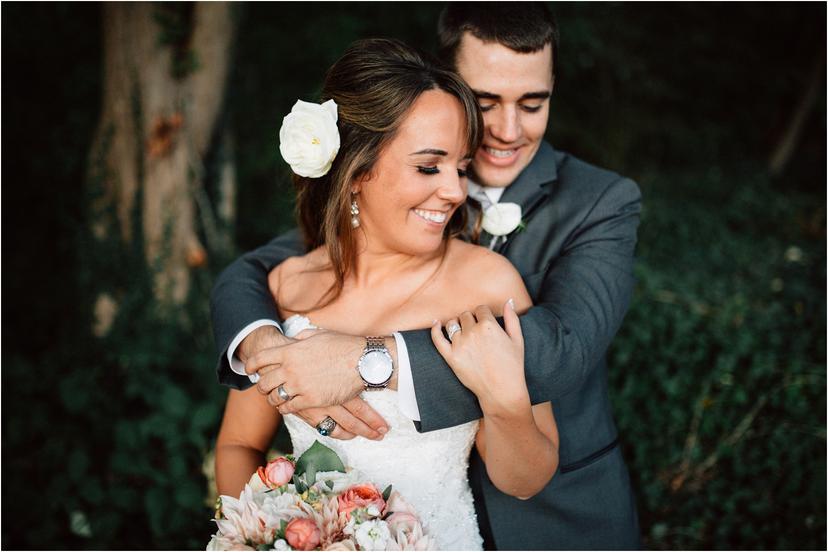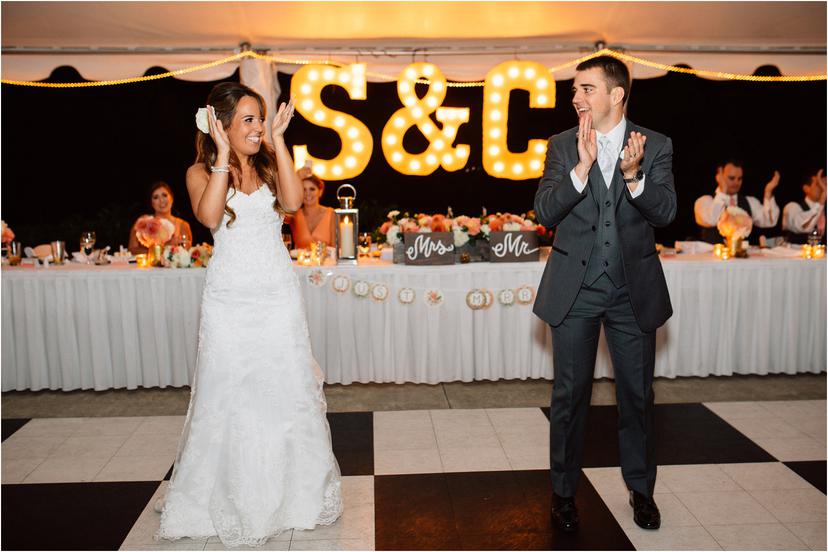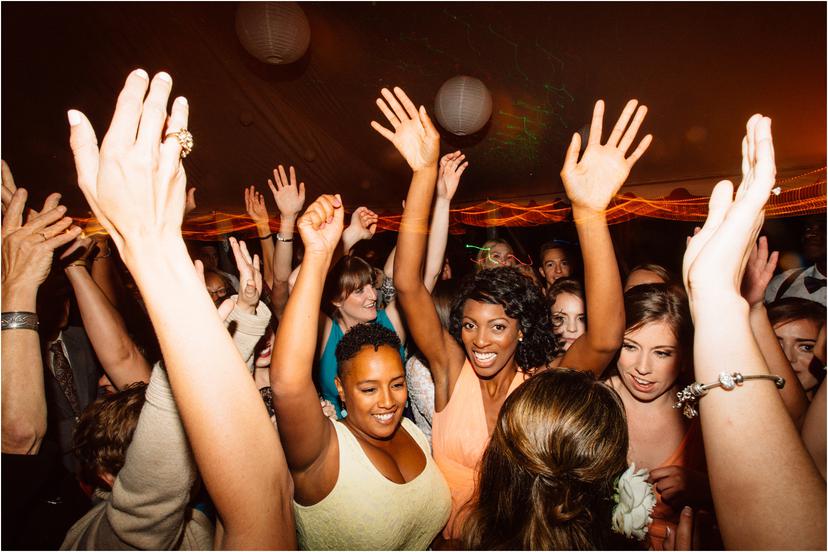 Location: Abernethy Center is located in Oregon City. The address is 606 15th St, Oregon City, OR 97045 
Capacity: Unknown, but they have four venue sites that hold a LOT of people. 150+ easily, probably higher
Why Abernethy Center is a great Portland wedding venue: True story, I went to prom here in high school! The Abernethy Center is a fun option for big events, whether you want to go outdoor or indoor. They do a LOT of weddings here, but they really know the ins and outs of how to make everything go smoothly. The Church is lovely and I'm quite fond of both the Abigail's Garden venue (pictured above) as well as the Veiled Garden, which is set beautifully in the trees. It's another really easy option for couples who don't want to do a ton of work themselves!
Website: https://abernethycenter.com/
Additional Portland Outdoor Wedding Venues
This list could go on for ages! But here are a few more to check out, just in case!
Revolution Hall – Have one drink on their rooftop in the summer and you will be SOLD on this spot. It's SO freaking awesome.
Eastside Exchange The Eastside Exchange Ballroom and rooftop have unparalleled views of the city and are soo cool! Love this spot!
Lewis and Clark College – Dude, the Frank Manor House and surrounding gardens are EPIC. I take photos here all the time. It's gorgeous.
Crystal Springs Rhododendron Garden  -This is another place I LOVE taking photos at! Beautiful gardens, ponds, trees, etc. And cute birds!
Vernonia Springs – Another stunning forest venue with camp vibes! This place looks like a blast. Perfect for outdoor lovers!
Laurelhurst Club and Laurelhurst Park – My best friend got married here! The club is an affordable and lovely venue right by the park! SO fun.
Edgefield – Another super fun McMenamins property with tons of bars and fun things to do!
Columbia River Gorge Wedding Venues
I wrote another article on all my favorite Columbia River Gorge wedding venues! Head over and check it out!
Mt Hood Wedding Venues
I've got a whole other post for Mt. Hood too! You can read all about the prettiest Mt Hood wedding venues here!
Learn more
I'll be making follow-up blog posts with Oregon Wine Country wedding venues, and Oregon Coast wedding venues as well! Can't wait to share them with you!
And if you enjoyed this post about Portland wedding venues, you might also want to check out my 13 tips for hacking your wedding day timeline and spending way more time with your guests. Weddings are ALL about the people, and half the reason you are renting a fun venue is so you can spend time with everyone you love! This article has awesome tips for how to maximize that time, no matter what venue you get.
Feel free reach out and contact me directly for questions! I'd love to hear your story and get to know you!
CHECK OUT MY REVIEWS ON GOOGLE