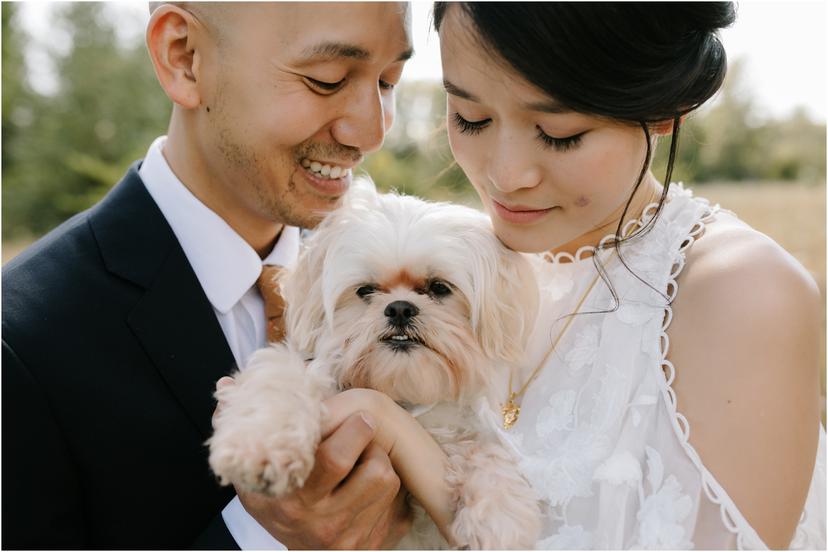 Center for Urban Horticulture Wedding Reception in Seattle
This Center for Urban Horticulture wedding reception in Seattle was SO fun. Jessica is an old friend from early high school and I was stoked when she reached out to me about photographing her Seattle wedding reception! I hadn't seen her in over a decade so it was incredible to catch up and document such a huge day of her life!
Jessica and Scott actually eloped earlier this year. They had a small courthouse wedding in downtown Seattle and it was very special and intimate. However, their friends and family really wanted to celebrate with them too, so they planned a big wedding reception for them at the Center for Urban Horticulture. It's a gorgeous venue – the atrium is a perfect spot for a dancefloor and the grounds are covered in stunning gardens, fields and forests that are perfect for photography! The party had a fun relaxed vibe.
We started the day with portraits and then Jessica and Scott joined the party as all their friends arrived. Their young nephews played string instruments together during cocktail hour and it was adorable. Then they served wood-fired pizza from Veraci Pizza (it was DELISH) and Jessica's cousin surprised her with a beautiful cake with a tiny figurine of the couple's cute dog, Truffle! The rest of the night was spent toasting, laughing and dancing! It was a blast!
About The Center for Urban Horticulture Weddings
The Center for Urban Horticulture at UW is a part of the University of Washington Botanic Gardens. It's located on the eastern edge of Univeristy of Washington's campus. The grounds are covered in fields, forests, and a variety of beautiful gardens. The venue holds a capacity of 200 guests, with both indoor and outdoor spaces. The rental includes an indoor reception hall (perfect for those rainy Seattle days!) as well as a lovely glass atrium where people typically hold their dance parties. The atrium can also be used for wedding ceremonies! There's also a courtyard, as well as a wedding meadow. It's a really stunning space with a ton of wedding options. The Center for Urban Horticulture typically rents the venue in for a 9-hour window, and the rental fee includes tables and chairs.
Jessica and Scott's story
Ironically enough, photography is actually what brought Jessica and Scott together! They met while they were both working at Yuen Lui, the photography studio that Scott's family has owned for several generations. They have been together for over 7 years now and both have new careers. Scott actually owns a really cool vintage shop in downtown Seattle called the West Seattle Workshop, and Jessica works in HR. Scott's favorite thing about Jess is the way her eyes light up when she gets excited. Jess's favorite thing about Scott is his quirky faces and mannerisms. They describe their perfect date night as eating kettle corn and drinking lime La Croix while watching TV. They also love hugging in grocery stores when they get separated and find each other. The proposal took place at the Venice Canals in California. They were walking over the bridges and Scott kept crouching down to take photos. Jess suspected that he might be proposing but after a long while of this she assumed that he was not. Finally while kneeling, Scott pulled out a contact lens case and said "I need to fix my contact" (which has happened before) and took out a ring and proposed! Of course, she said yes!
Kind words from the bride
"Katy was very helpful and organized in our planning conversations and correspondence before the reception," said Jessica. "She was cool under pressure and very efficient. We really enjoyed walking around our venue with her to take photos of just the two of us, she made us laugh and we never felt awkward around her. She was also really helpful during the whole evening and reminded us to take a deep breath before we walked out to a huge crowd, and she reminded me to eat when she saw that I was getting bombarded with well-wishing guests during dinner. The photos turned out so gorgeous - my husband and I don't particularly enjoy getting our photos taken but it was a pretty enjoyable experience with Katy. Whenever we look at the photos it brings me a lot of joy to think about what a fun evening we had."
The Vendors
Venue: Center for Urban Horticulture at UW

Dress:Dress is off the rack – brand is Zimmermann

akeup artist and hair stylist:OffWhite Makeup & Beauty 

Decor: DIY cactus centerpieces

Caterer: Veraci Pizza

DJ: DJ Kitman from Integral DJs

Shoes: Shoes are Schutz

Cake: Rosalie Cass – bride's cousin who is a pastry chef at McCaw Hall Cafe

Invitations: PaperCulture

Menswear: J.Crew

Jewelry: Heirloom gold pendant, ring designed by Wing Yao – https://wwake.com/
The Photos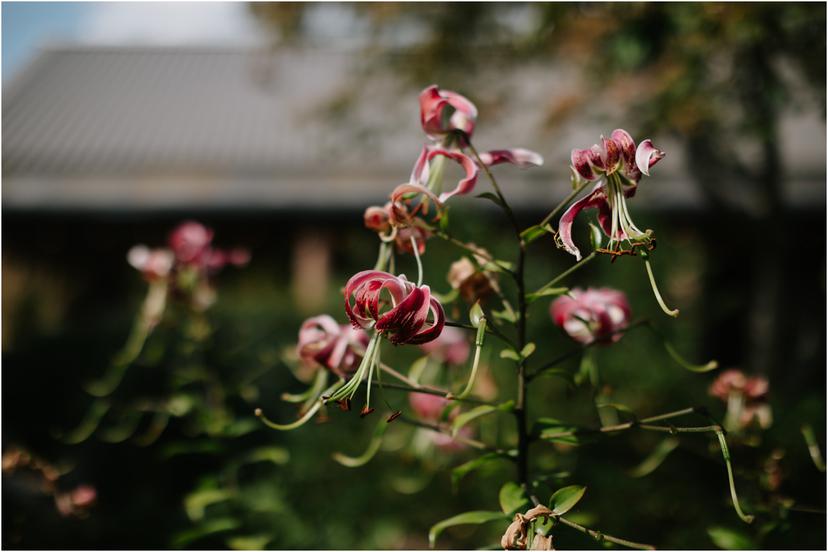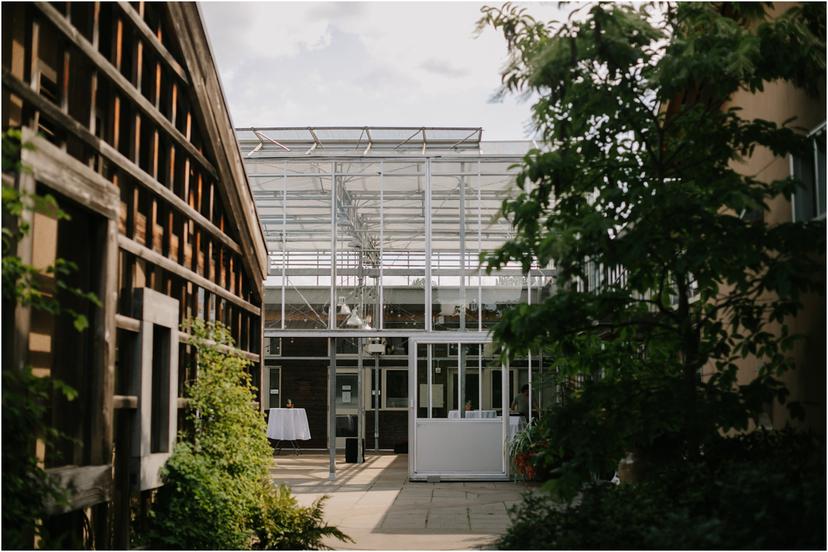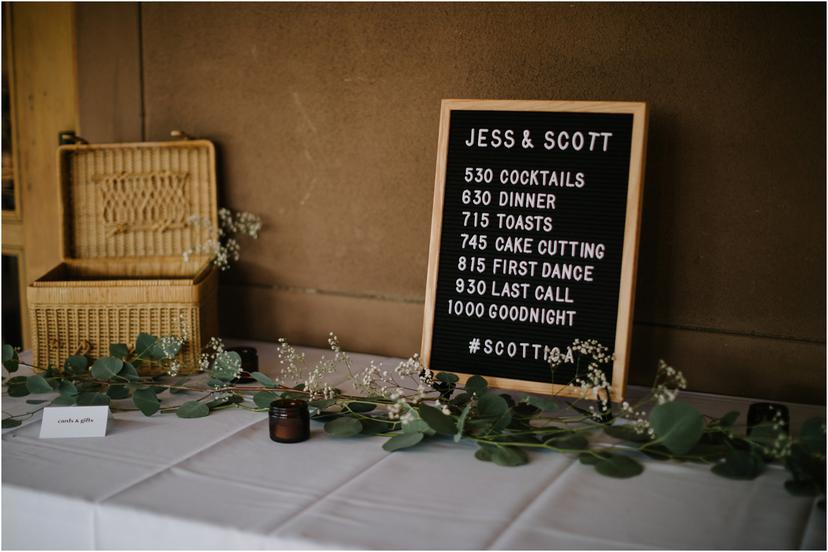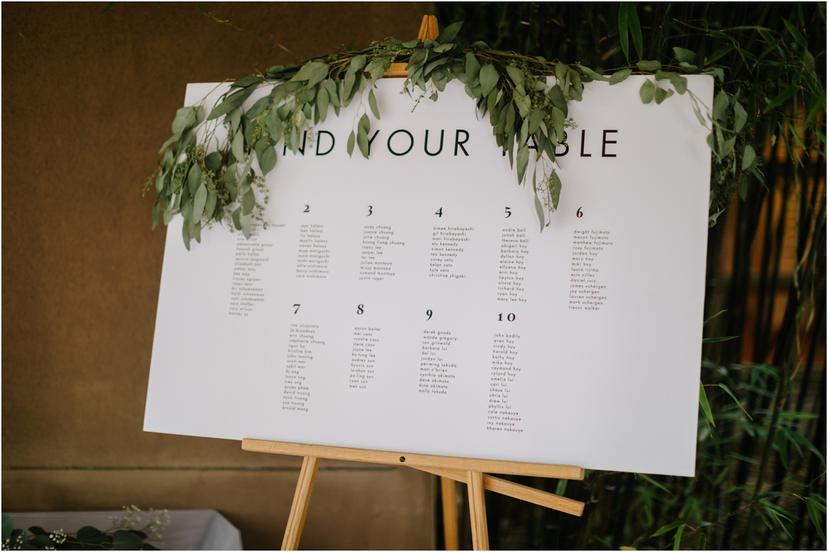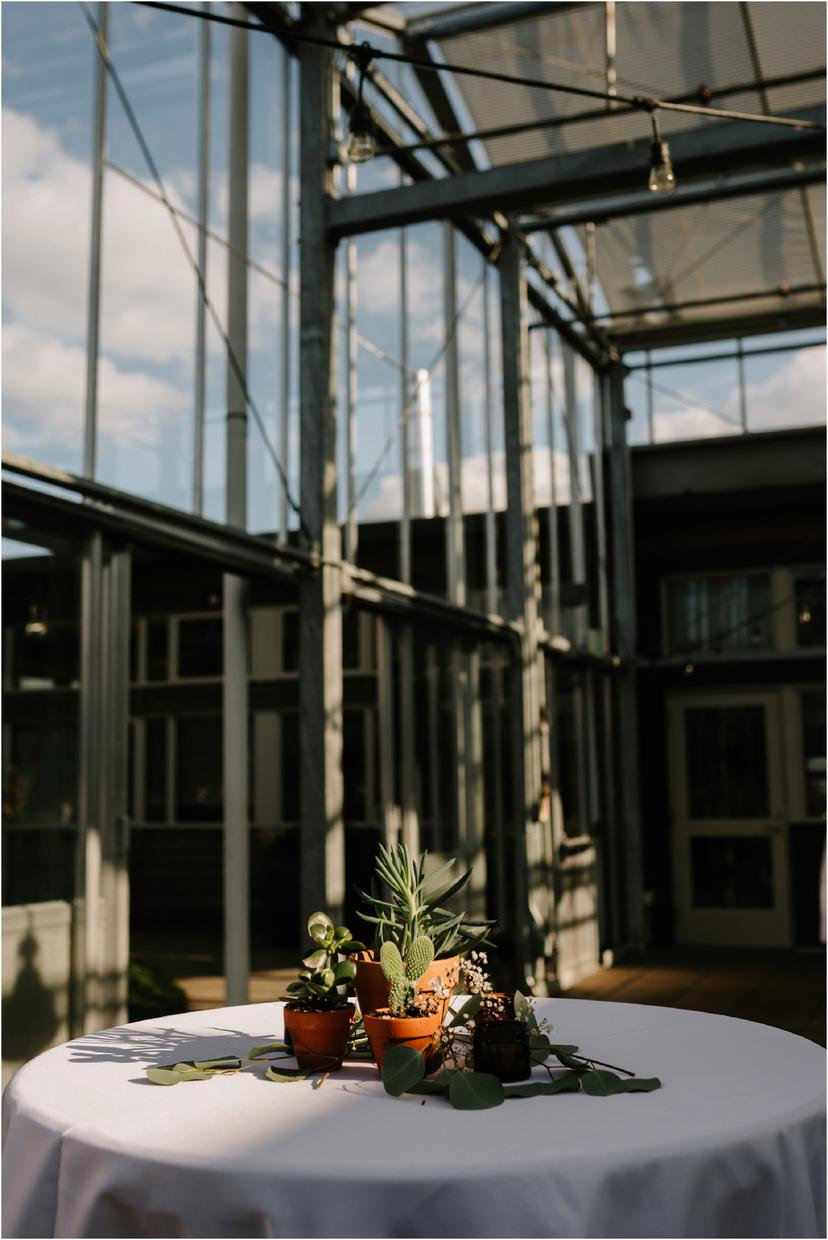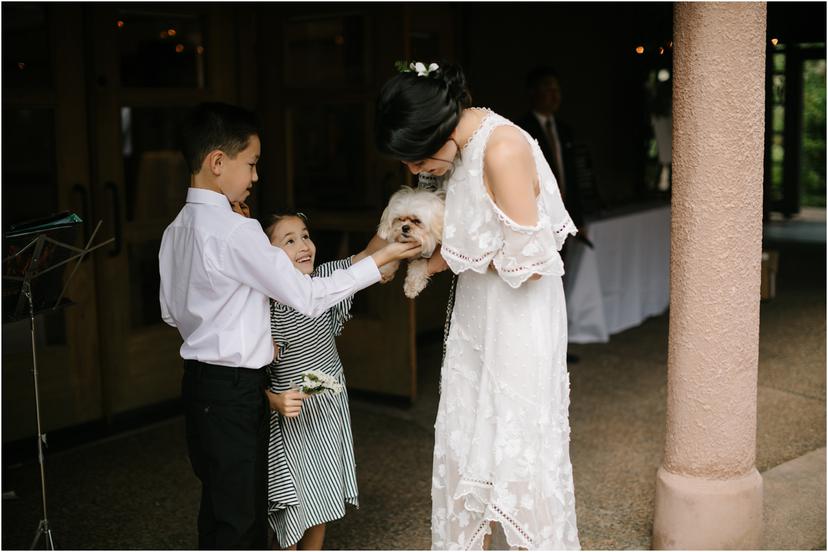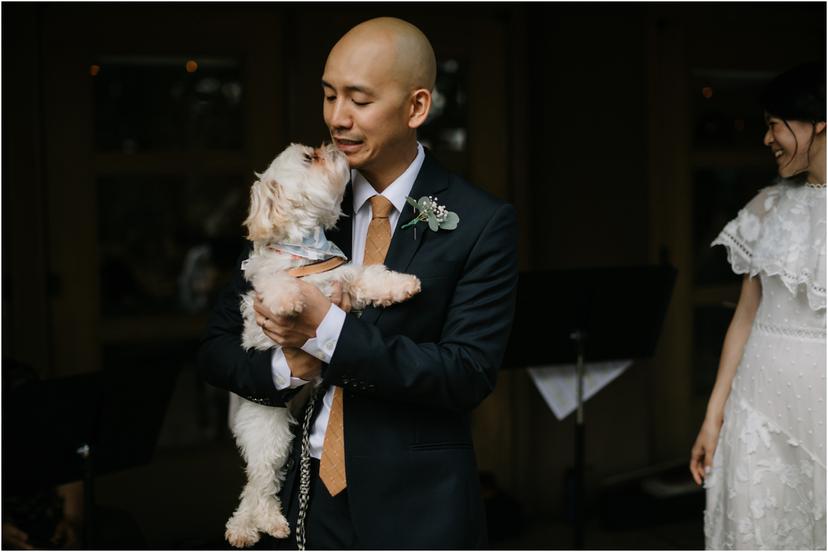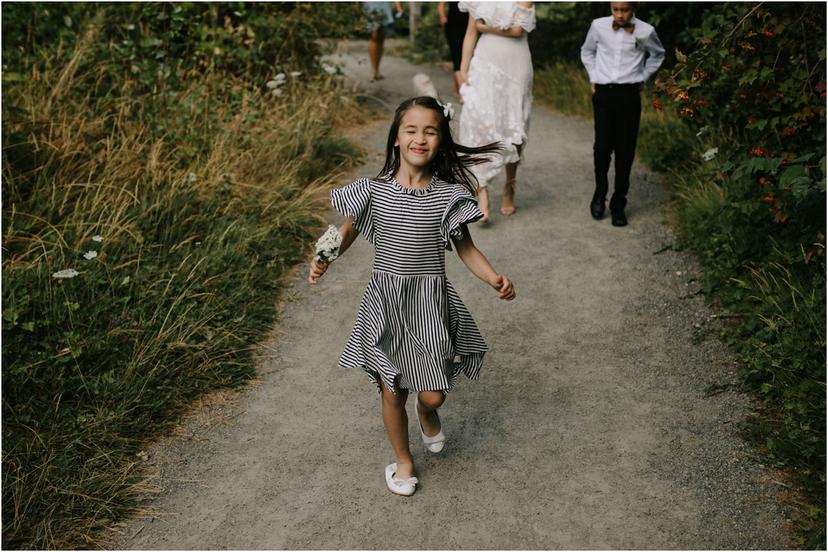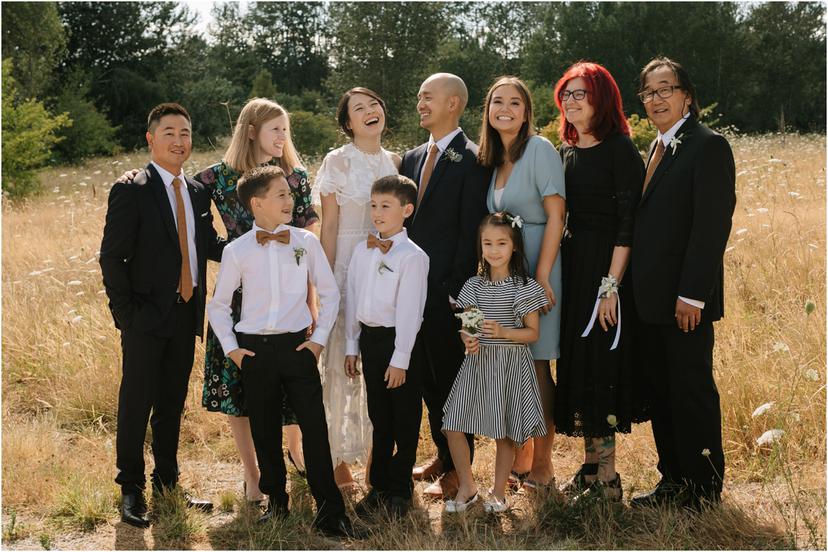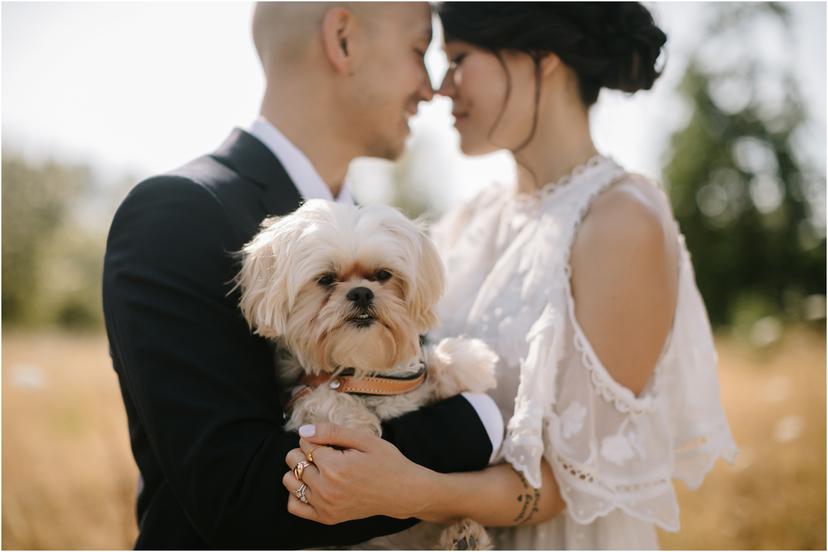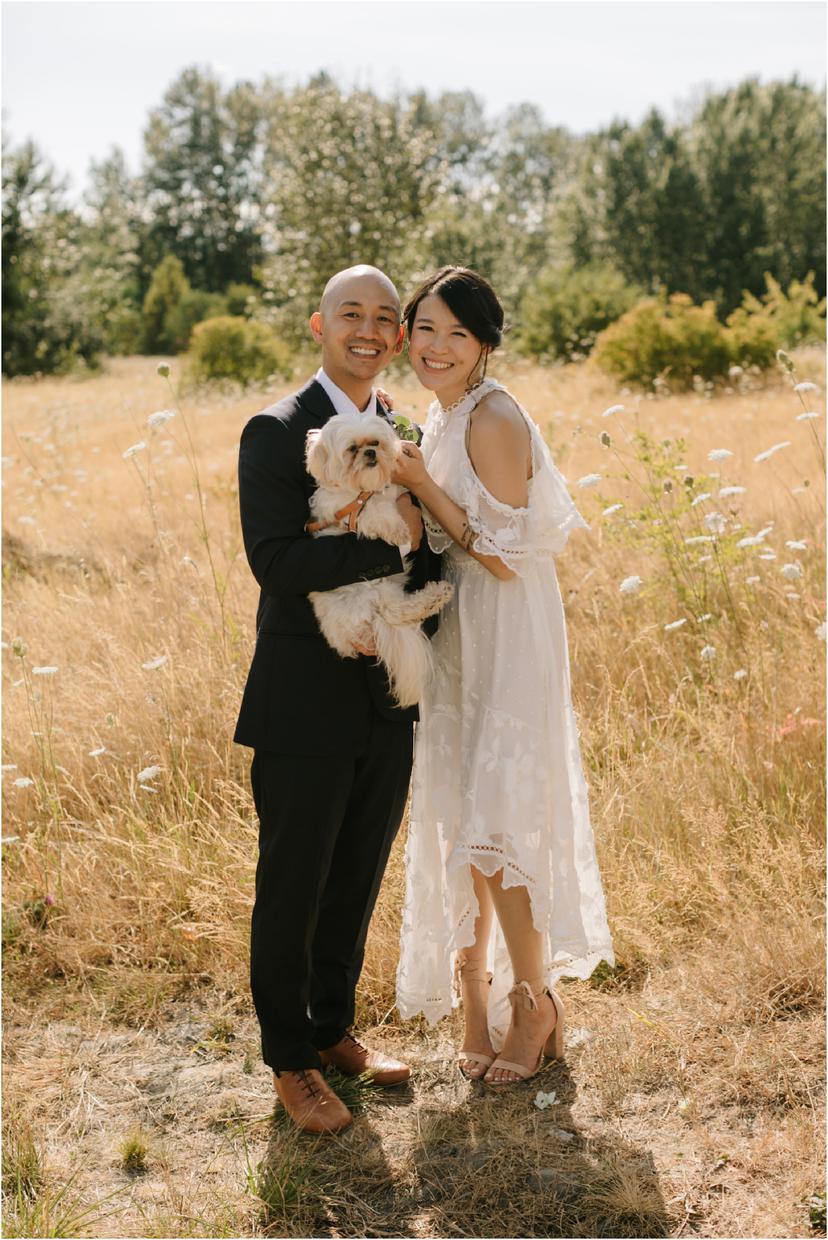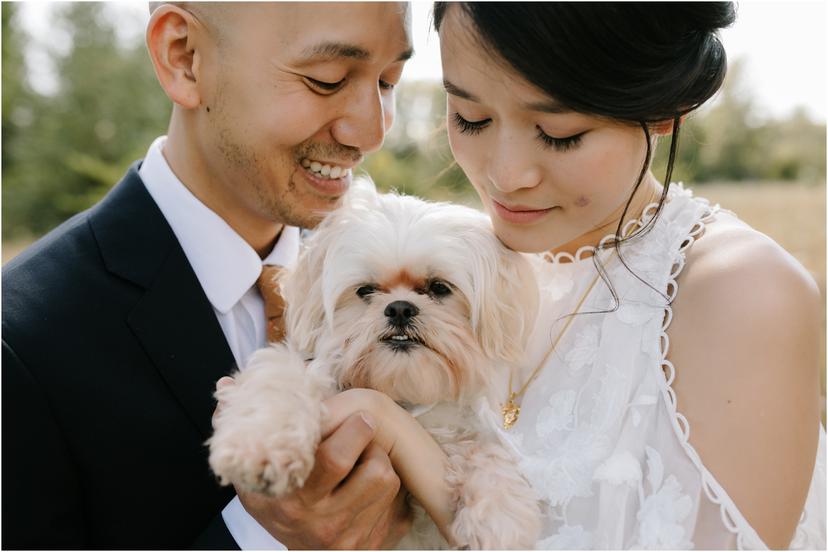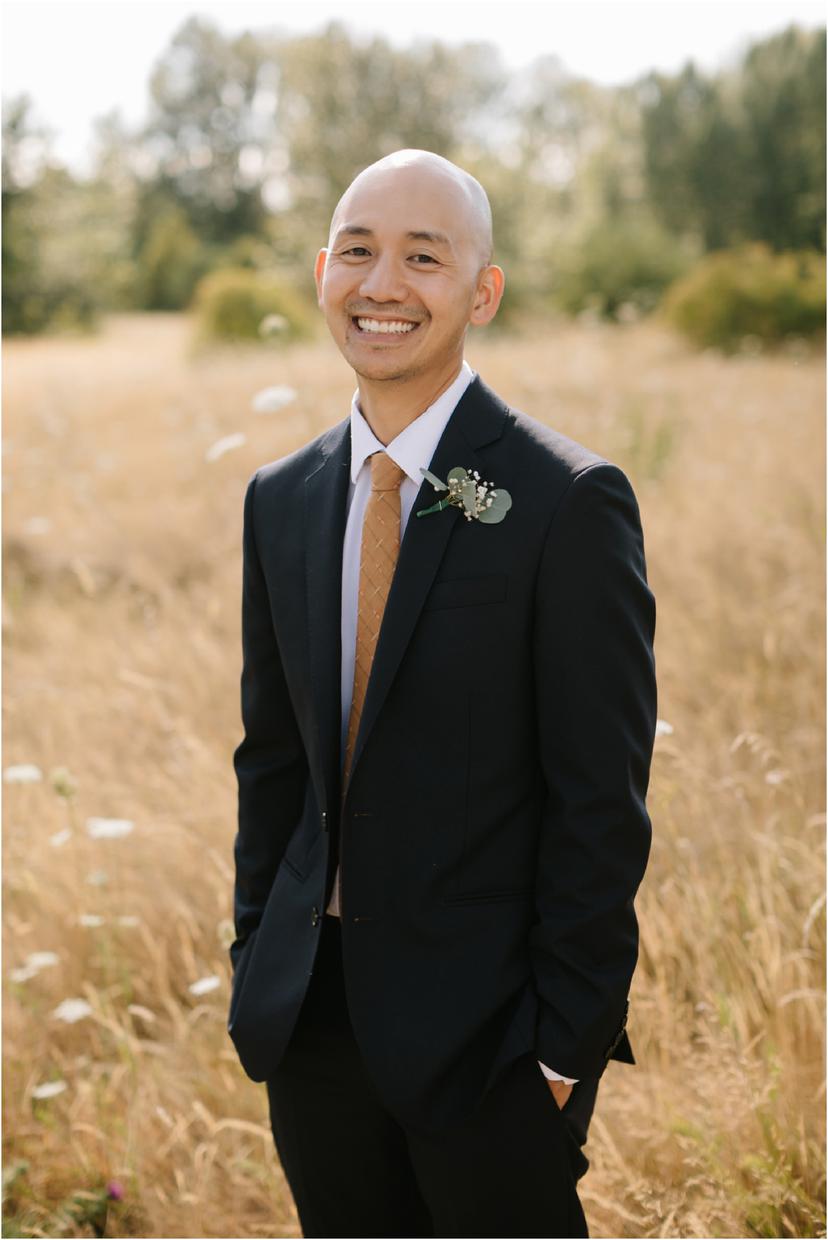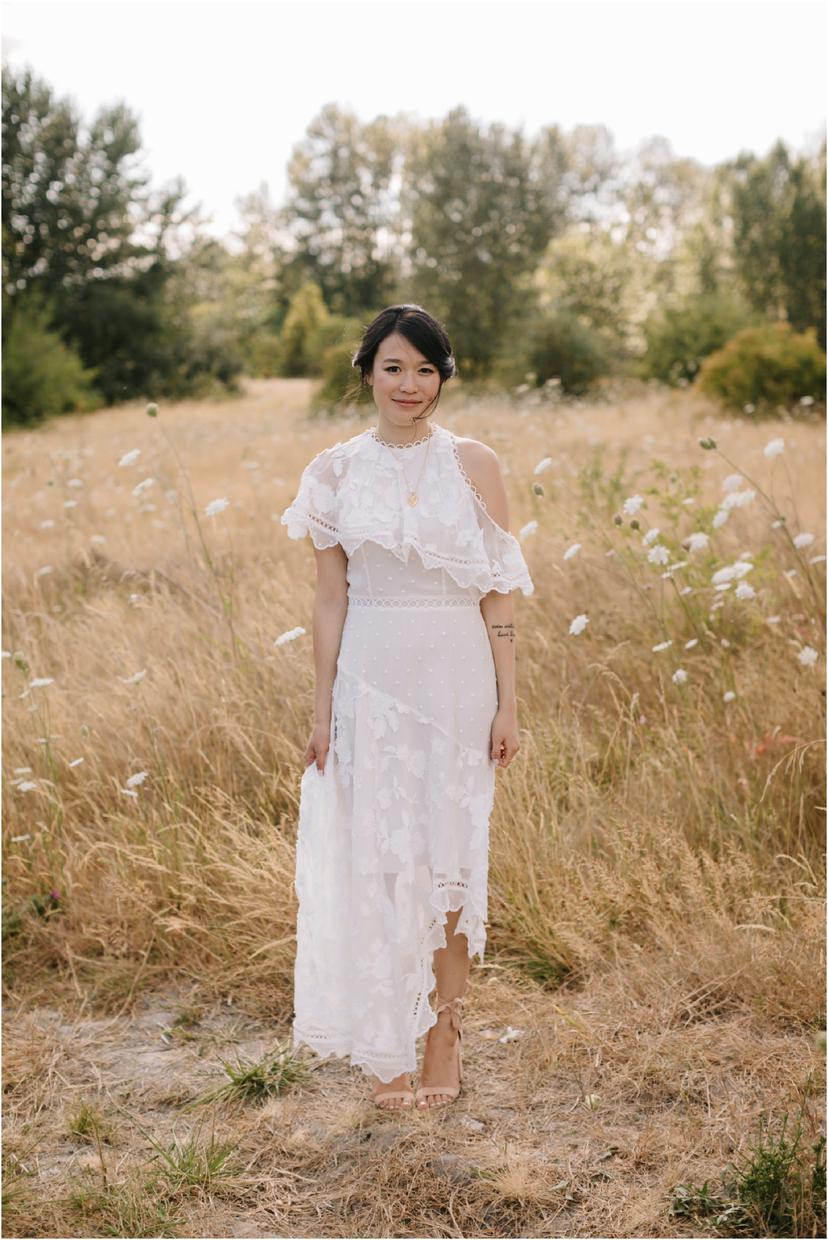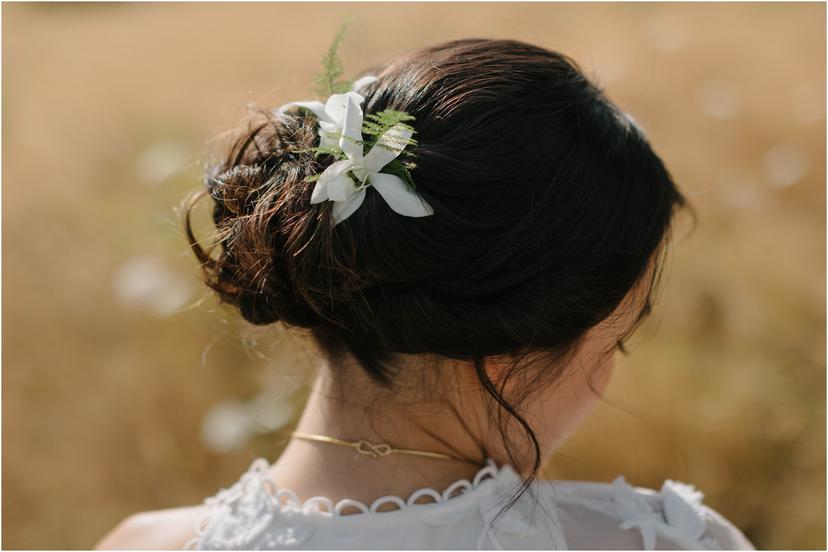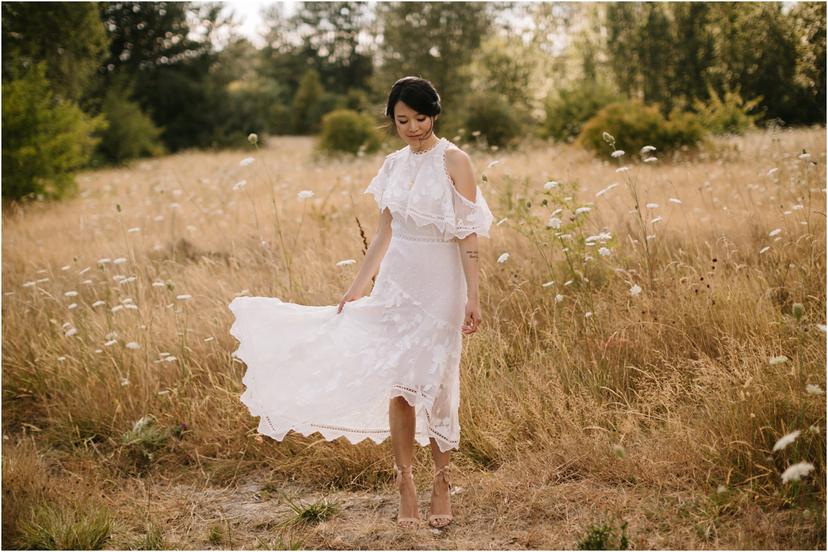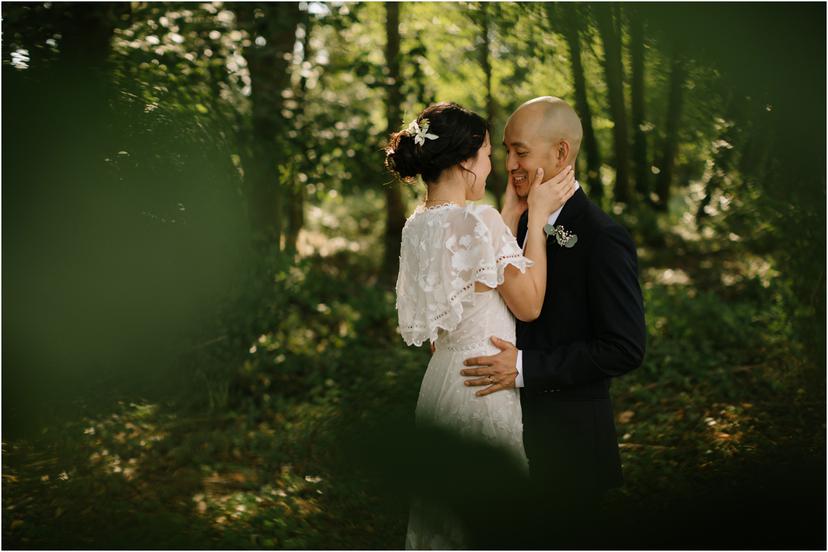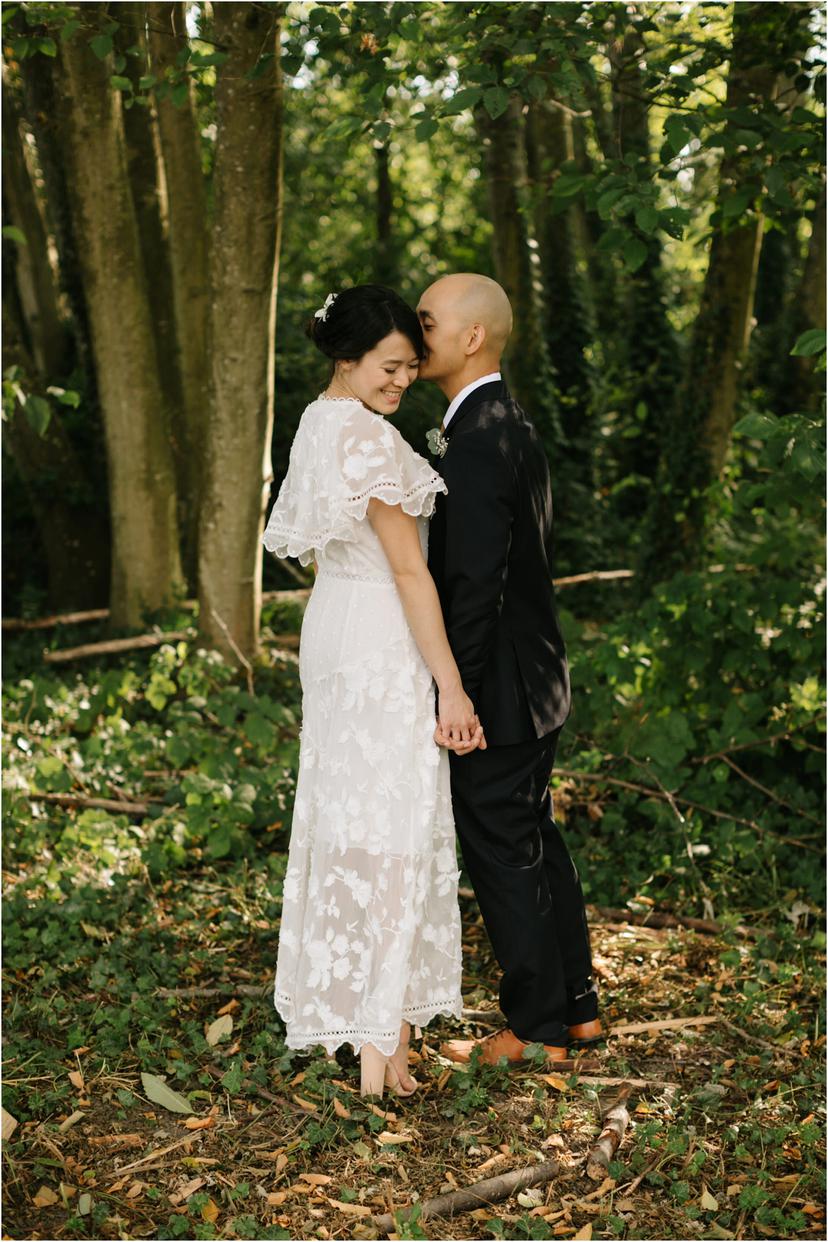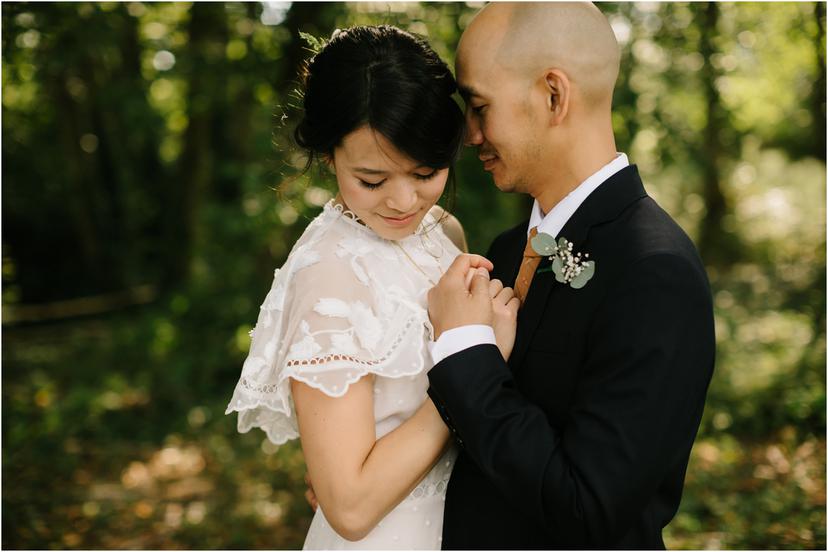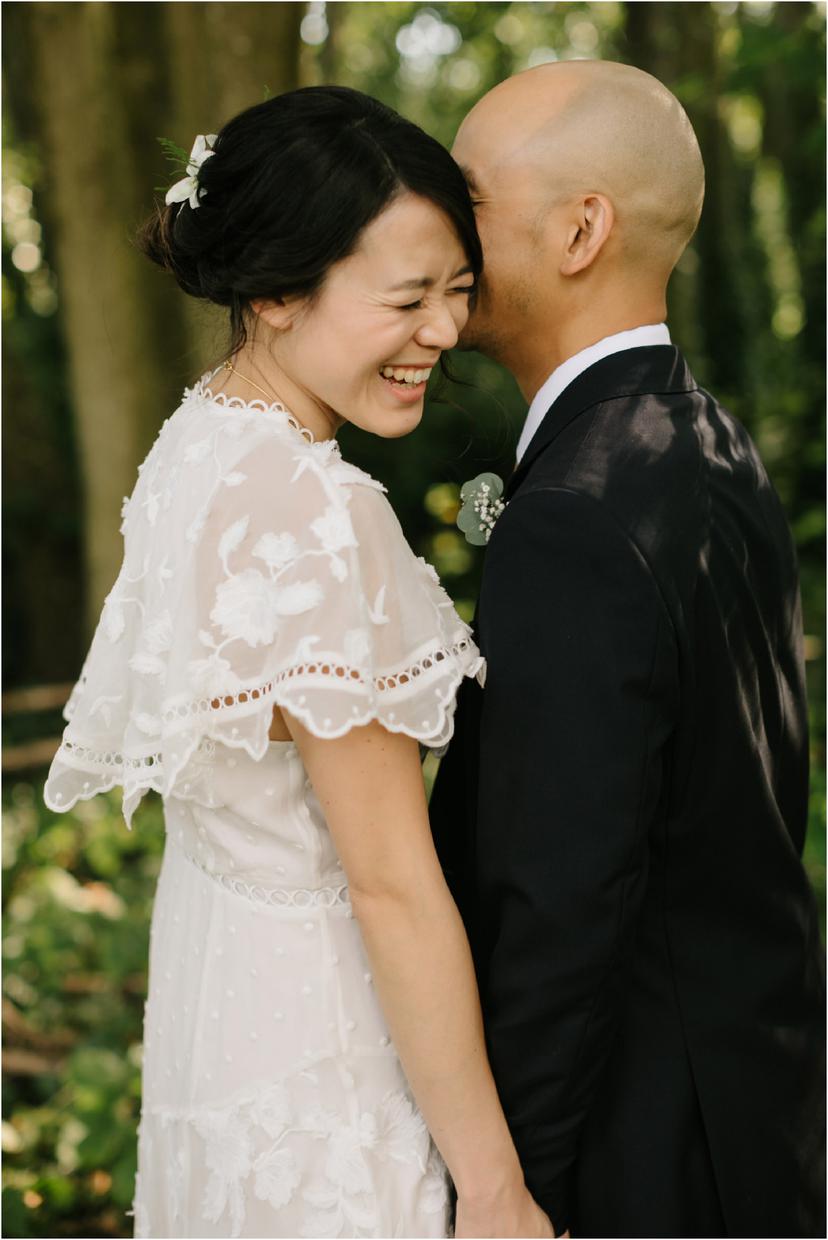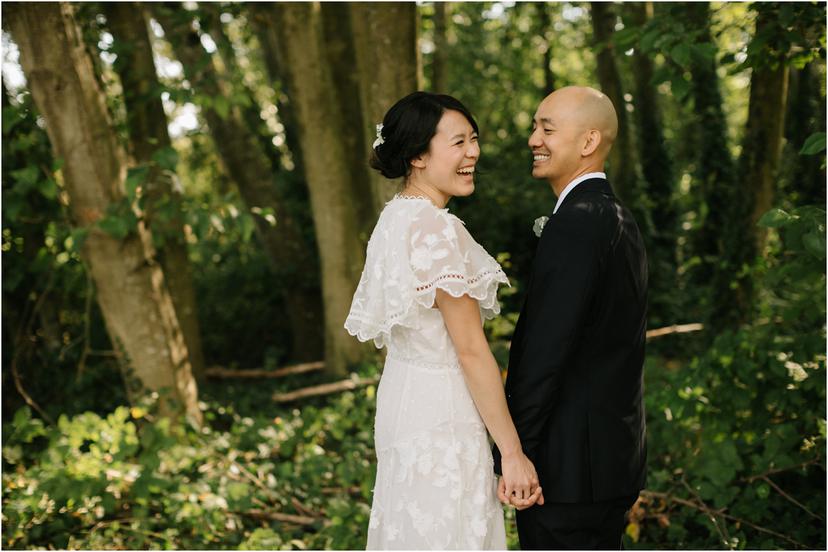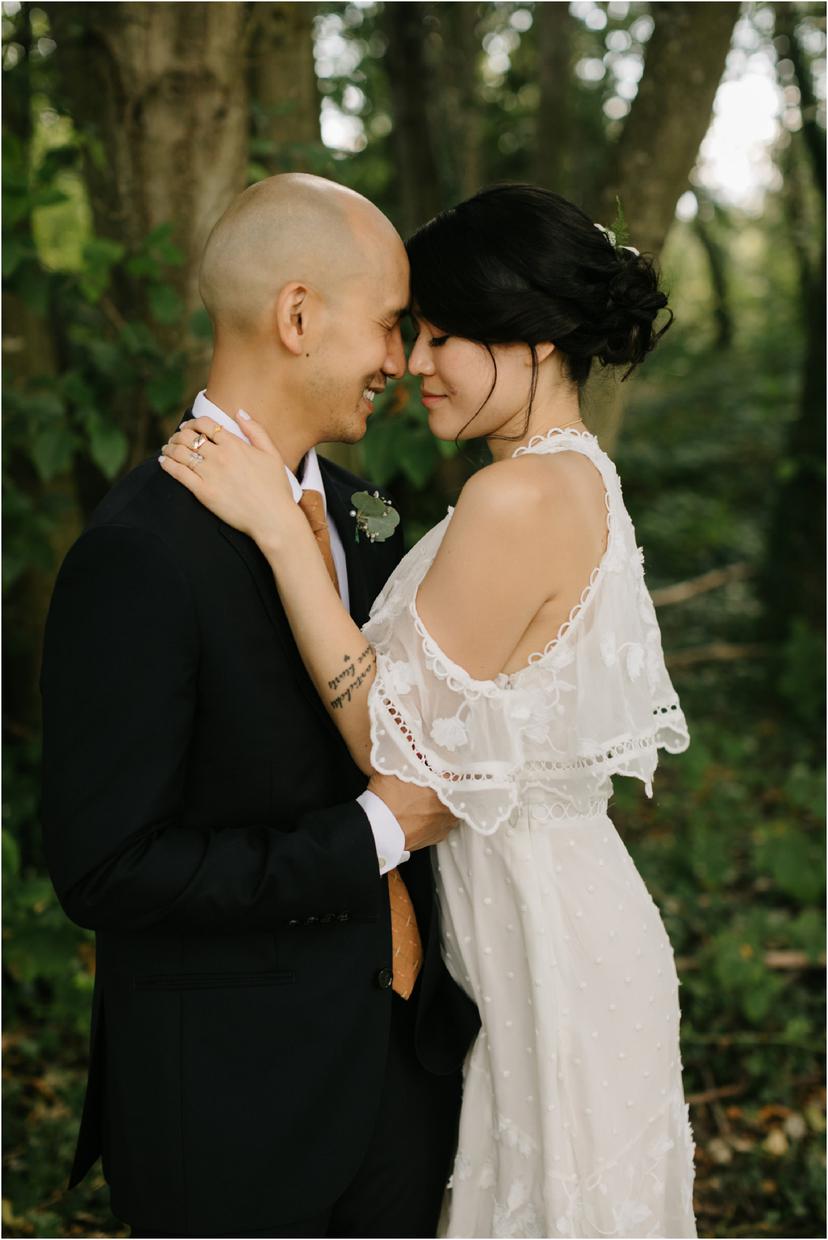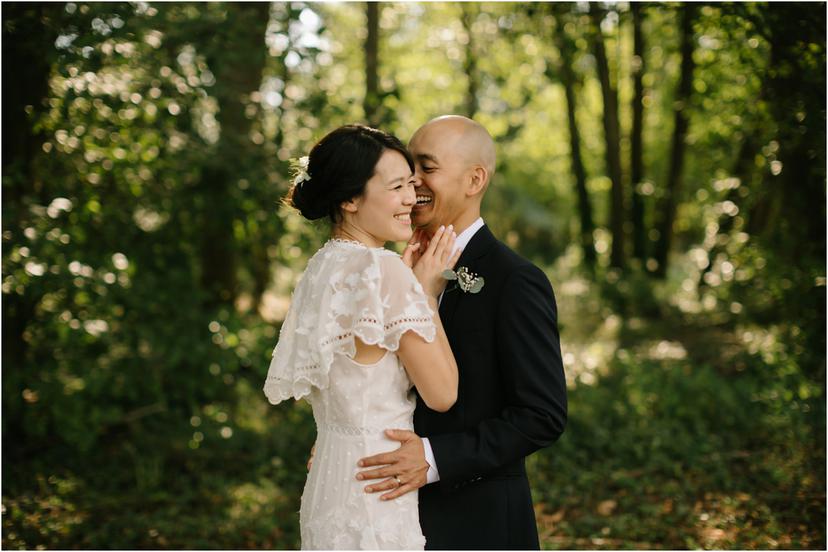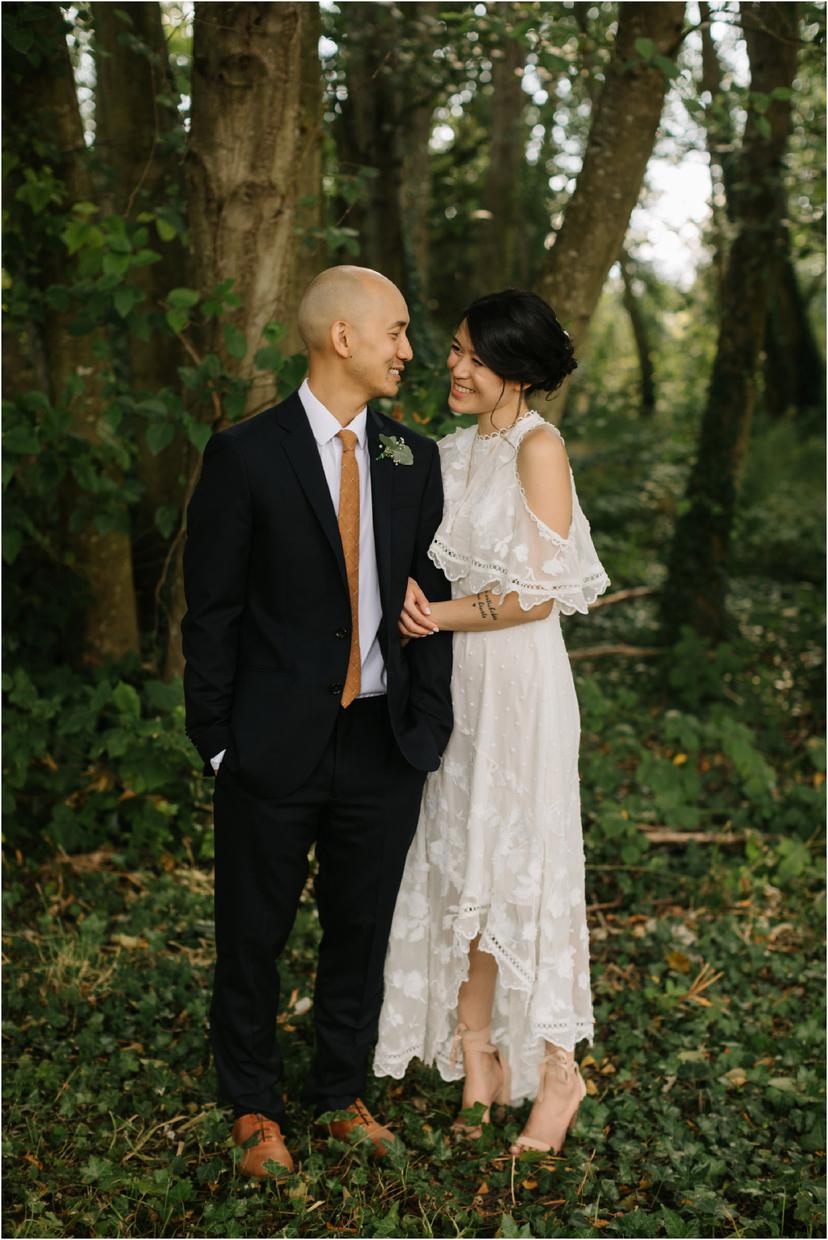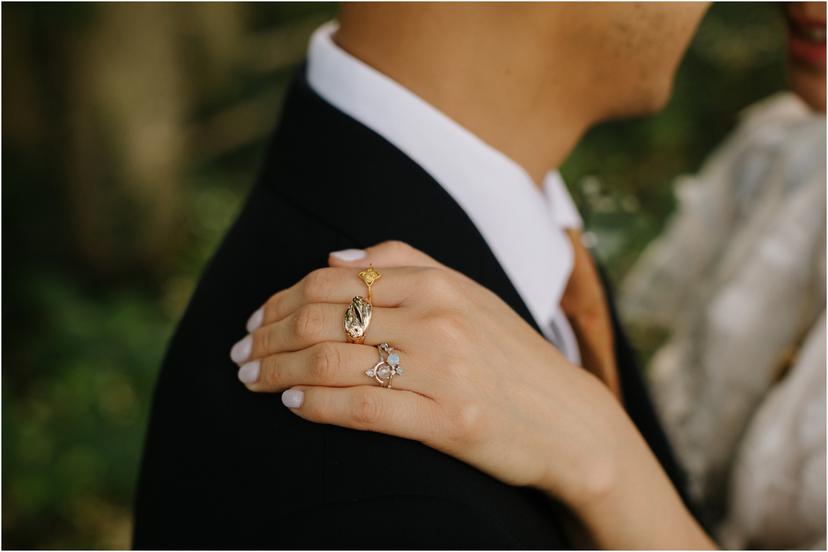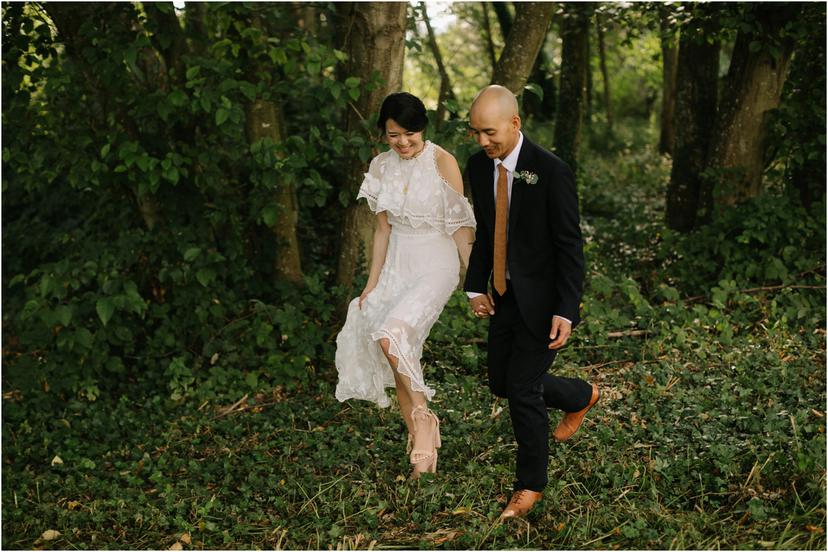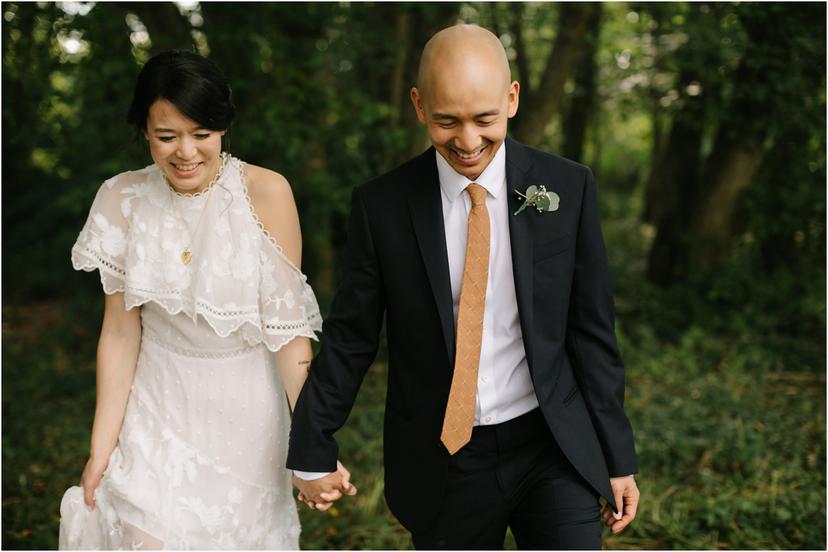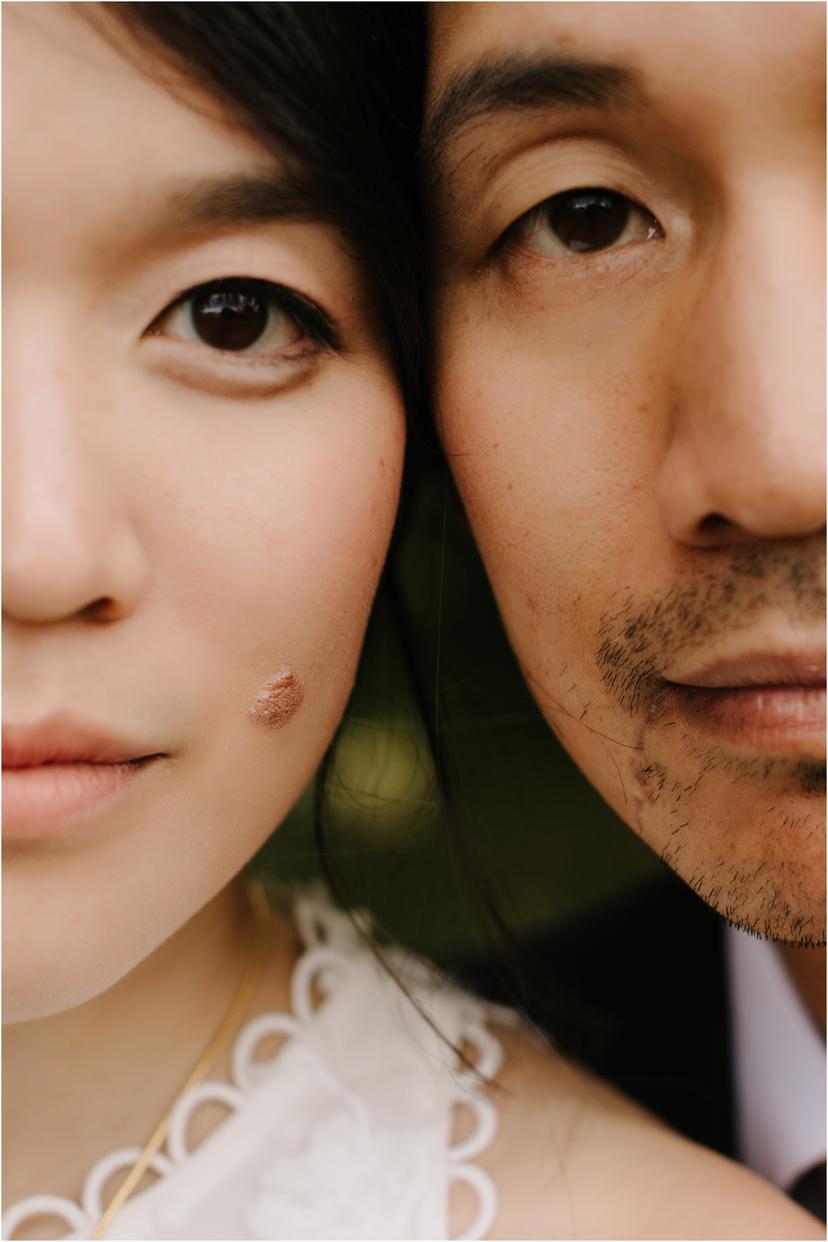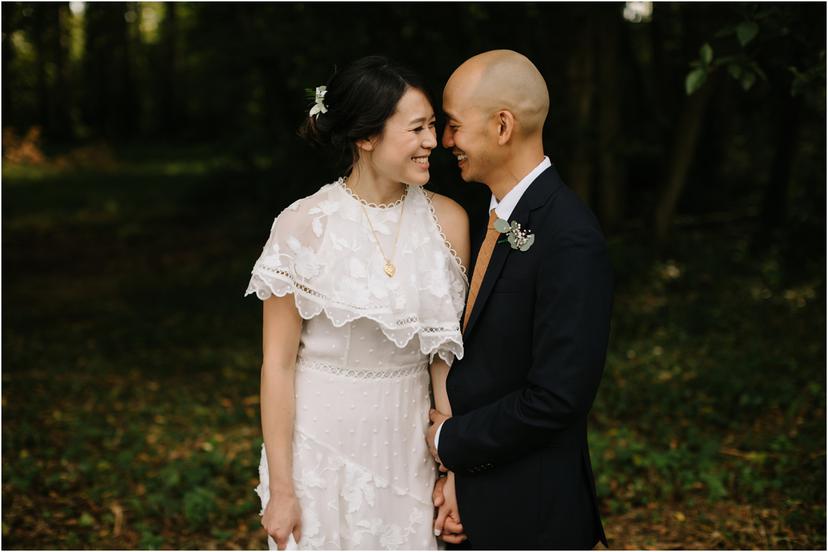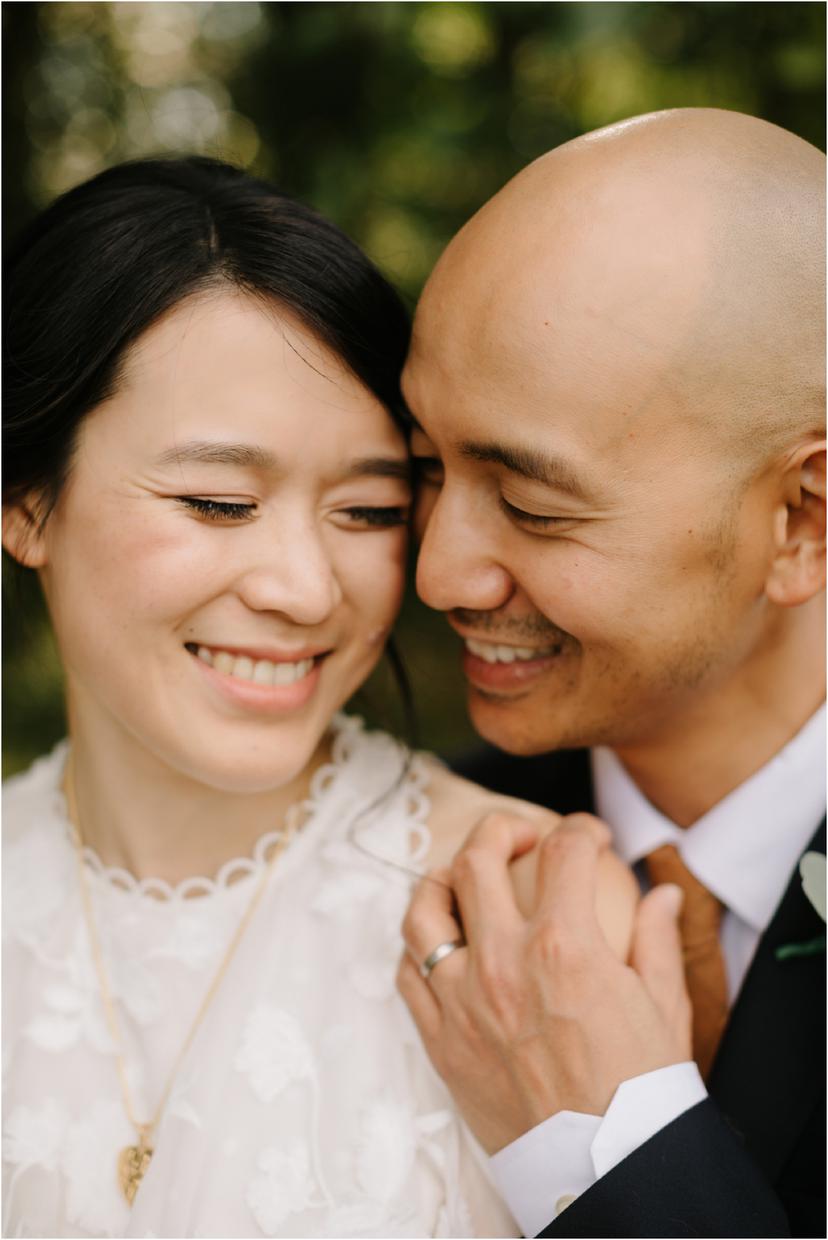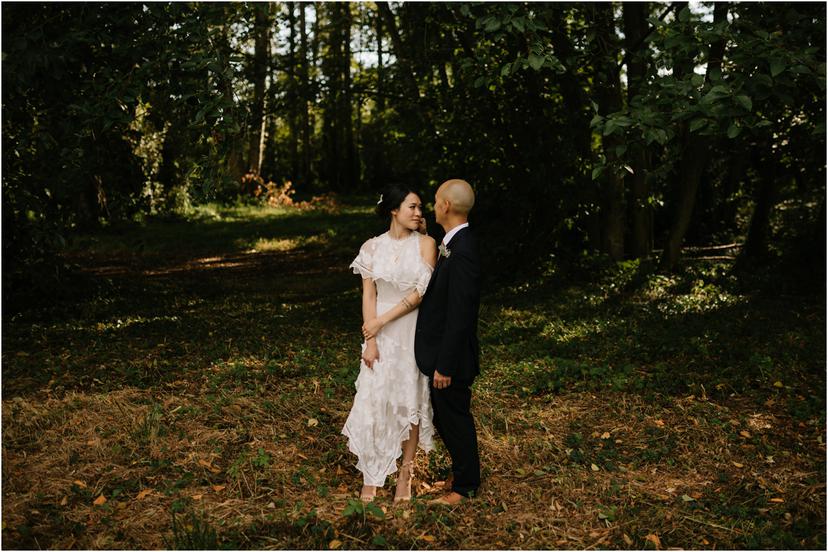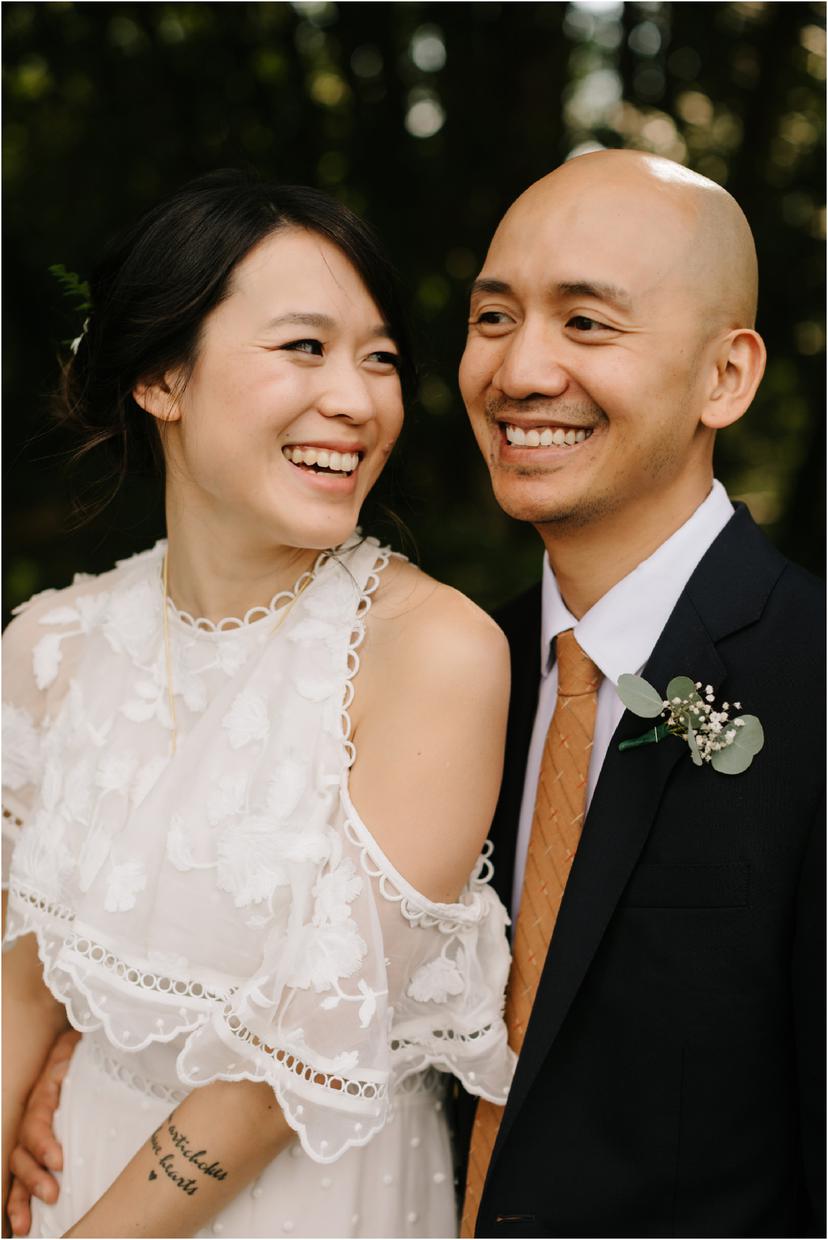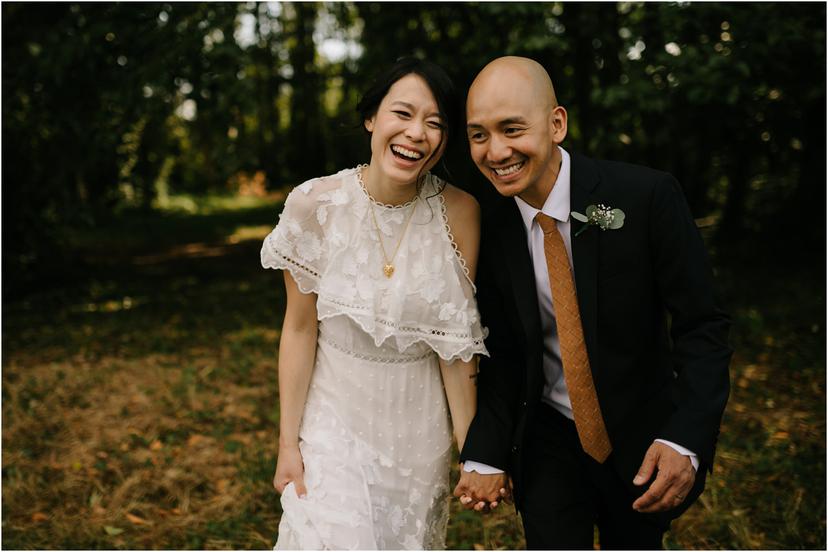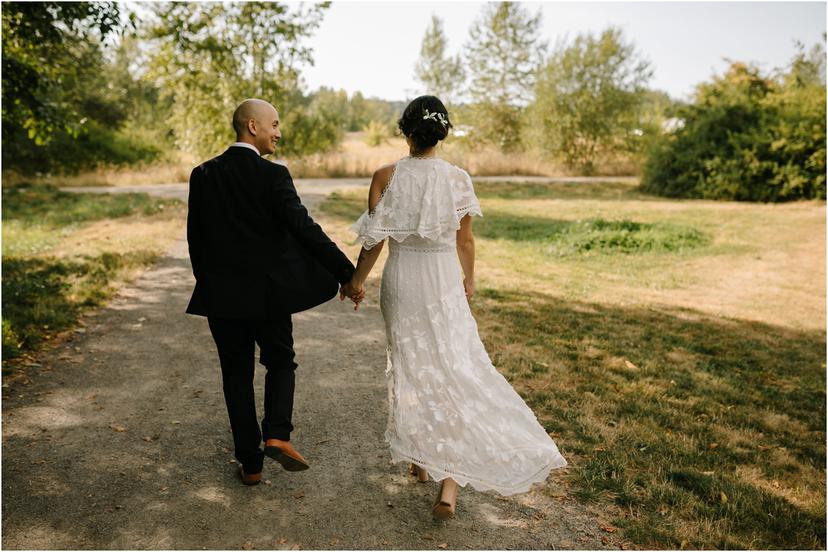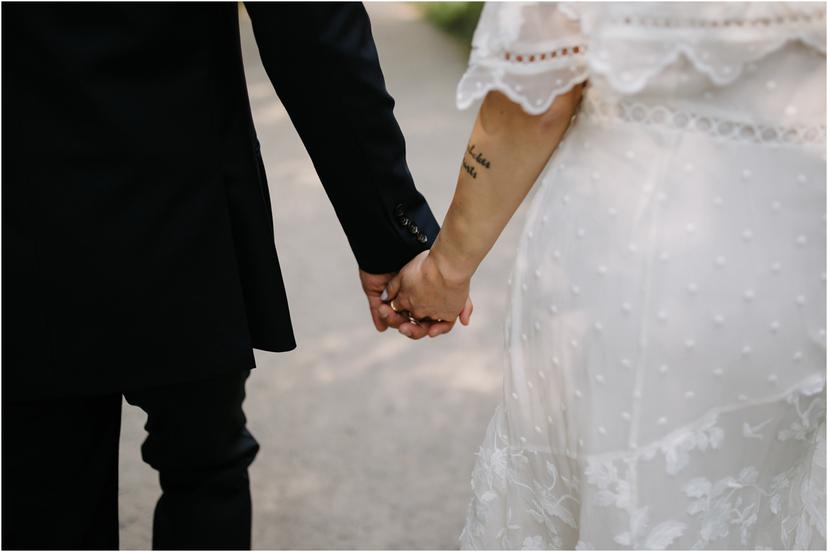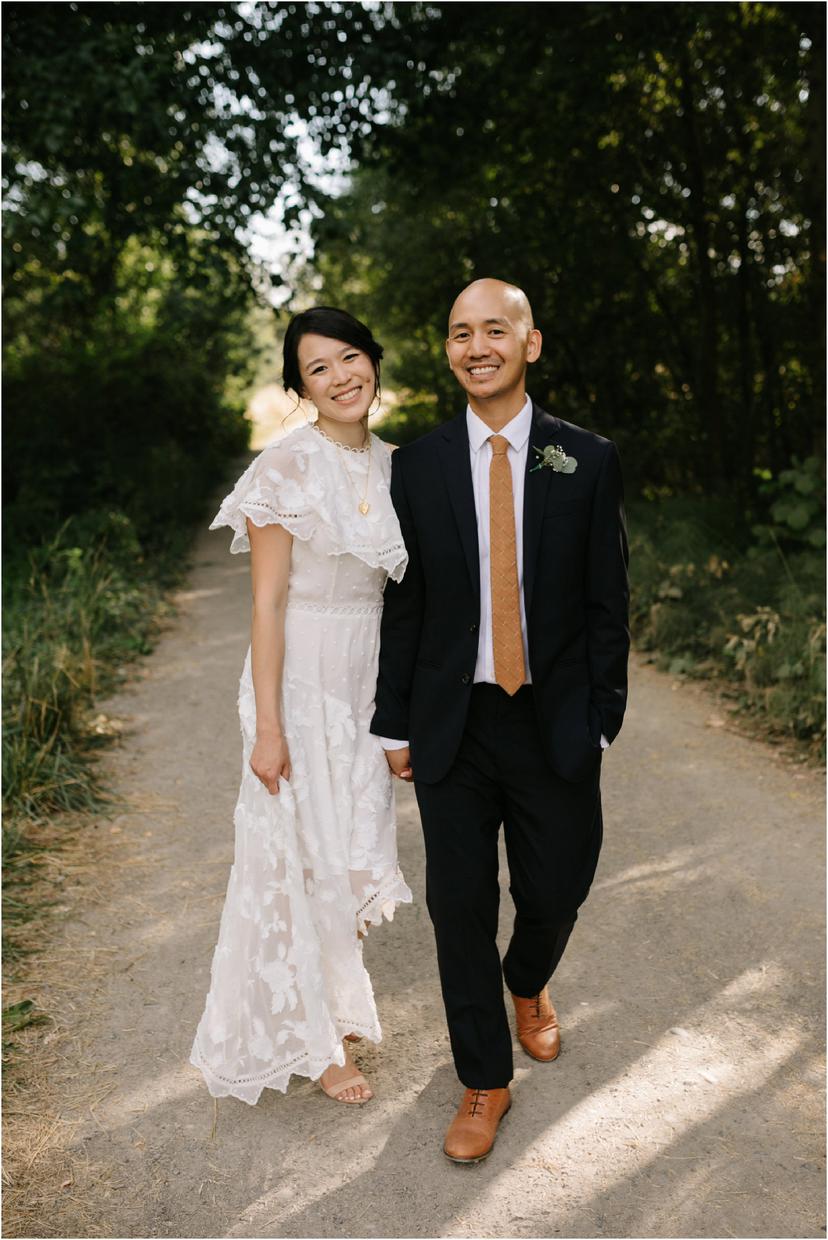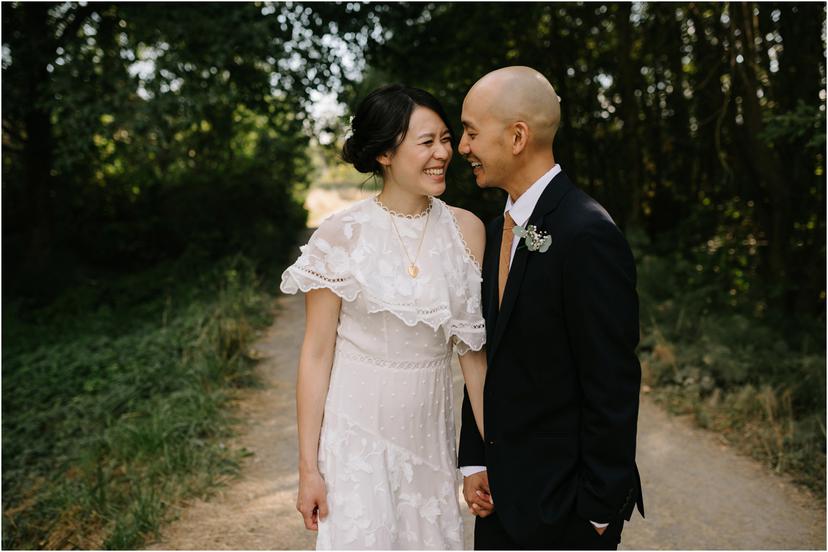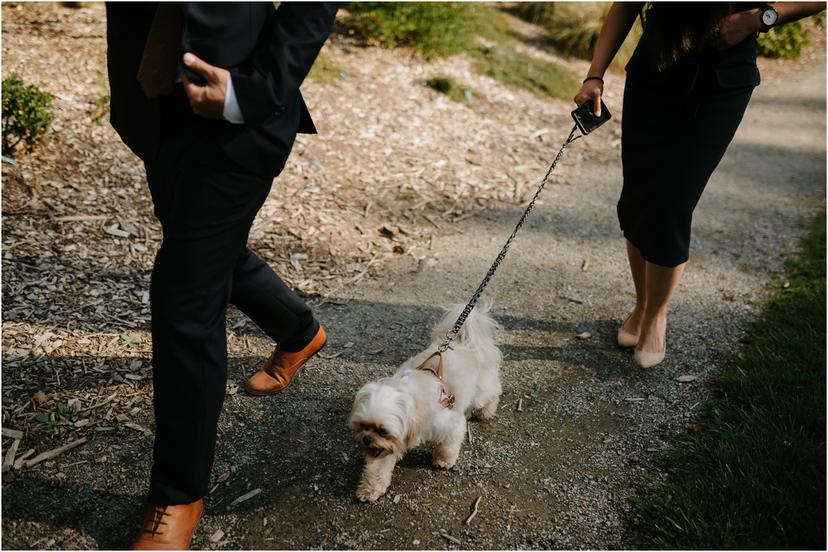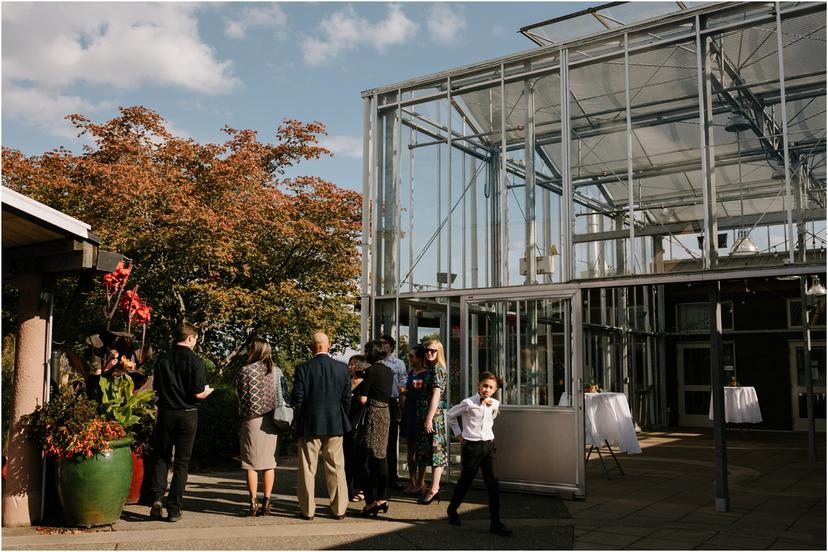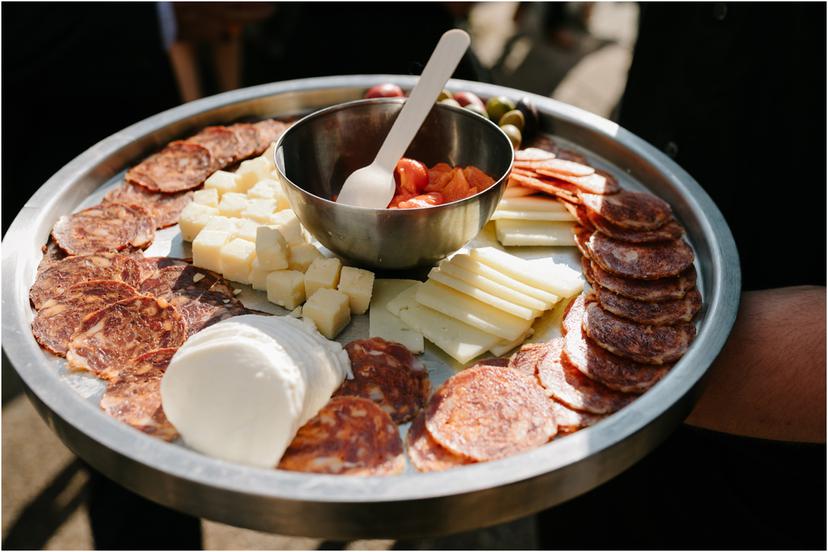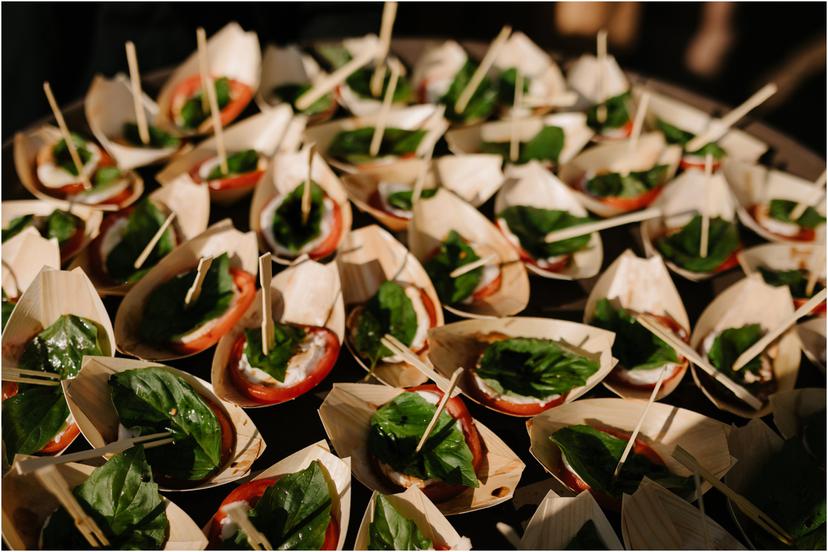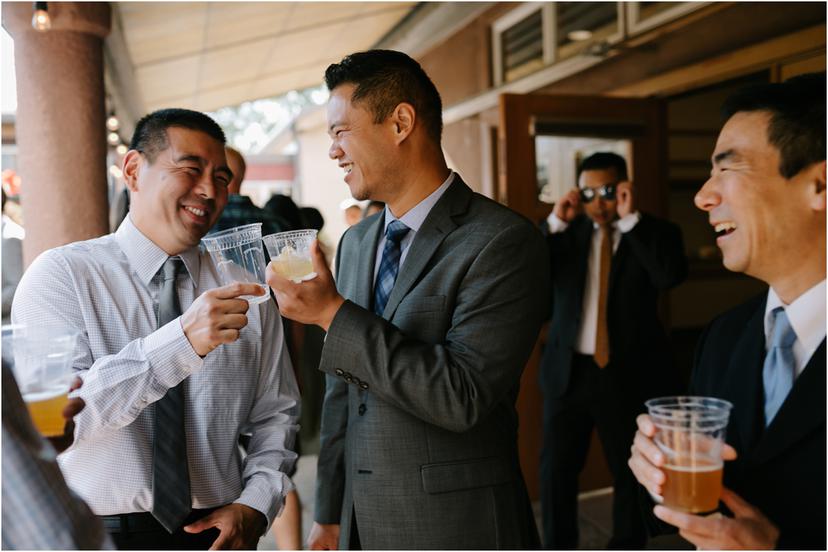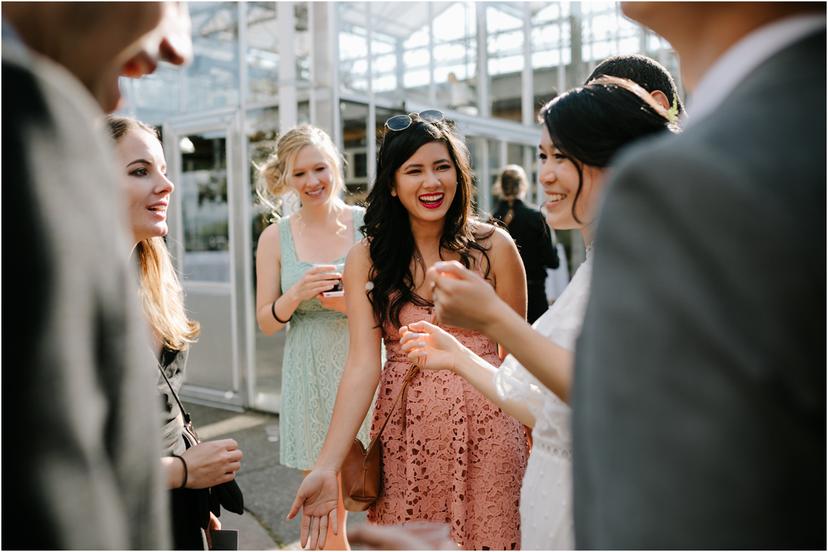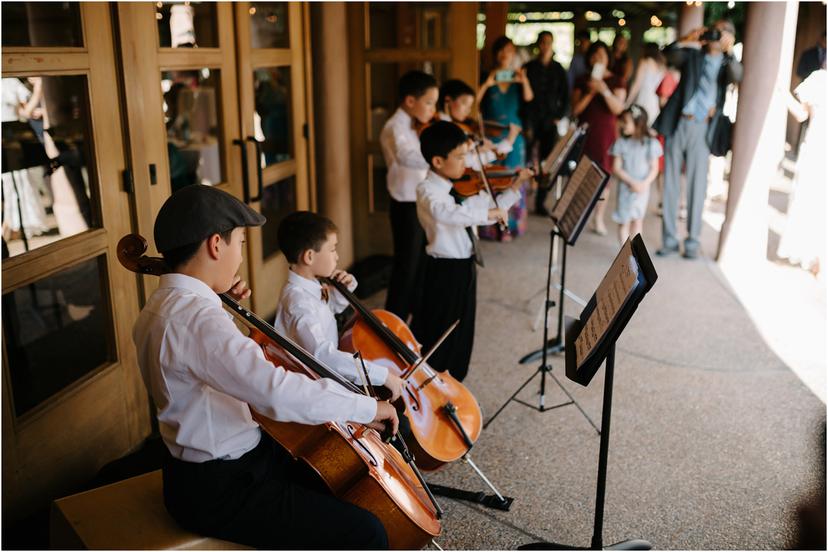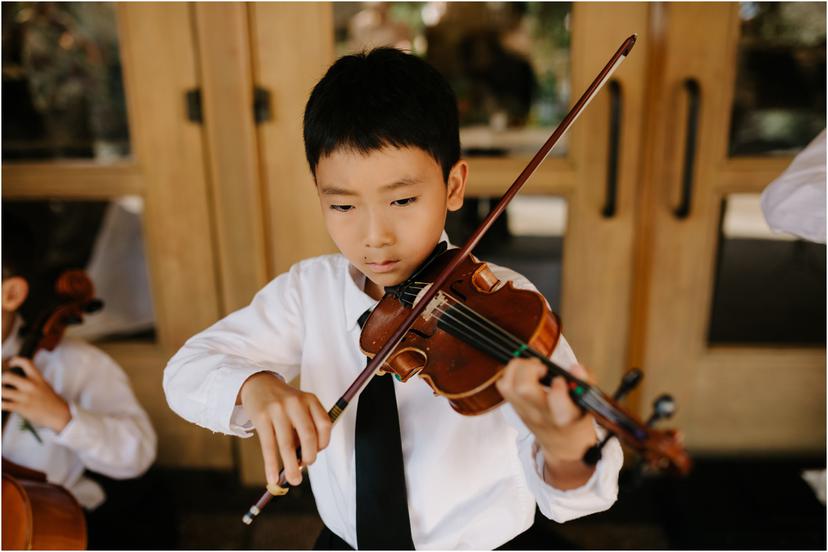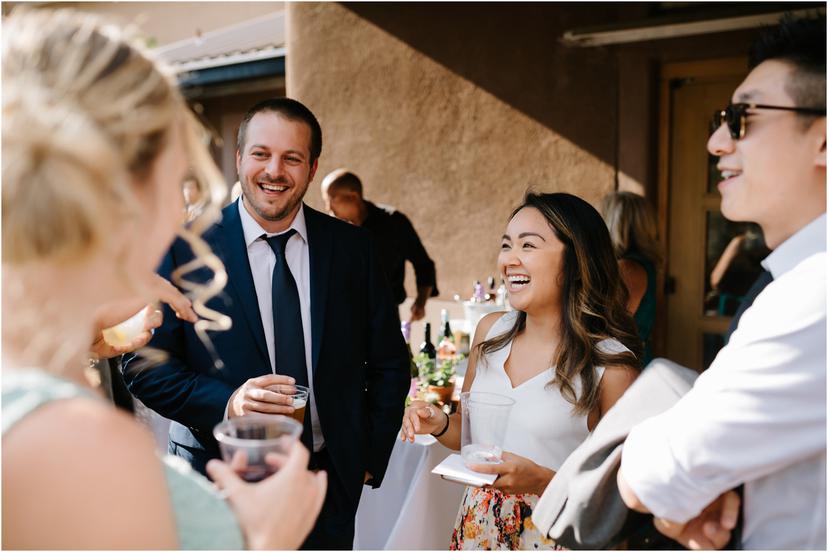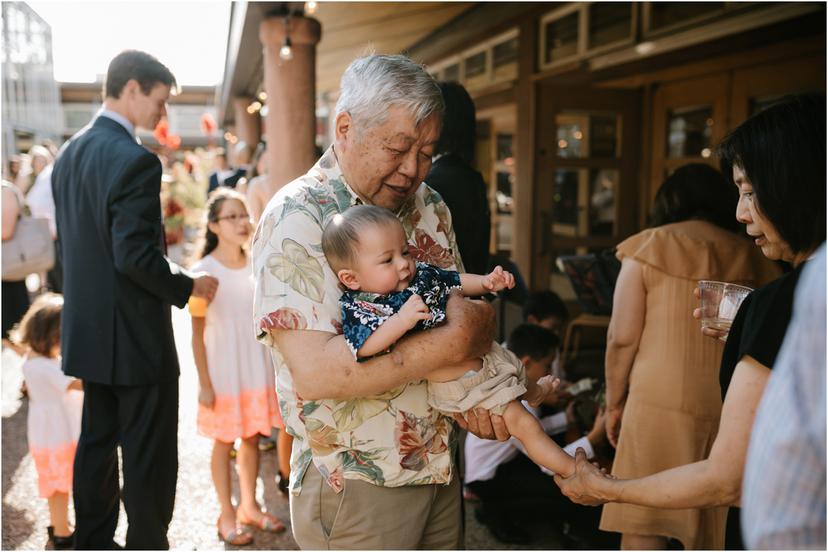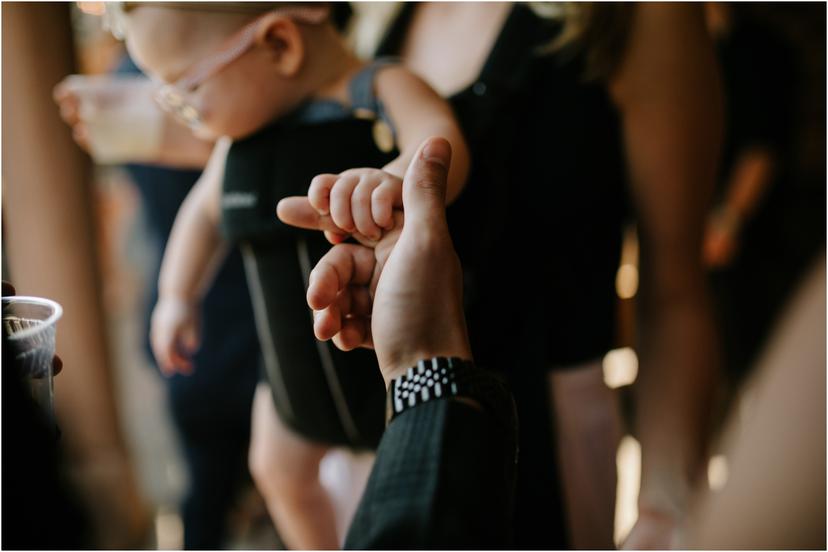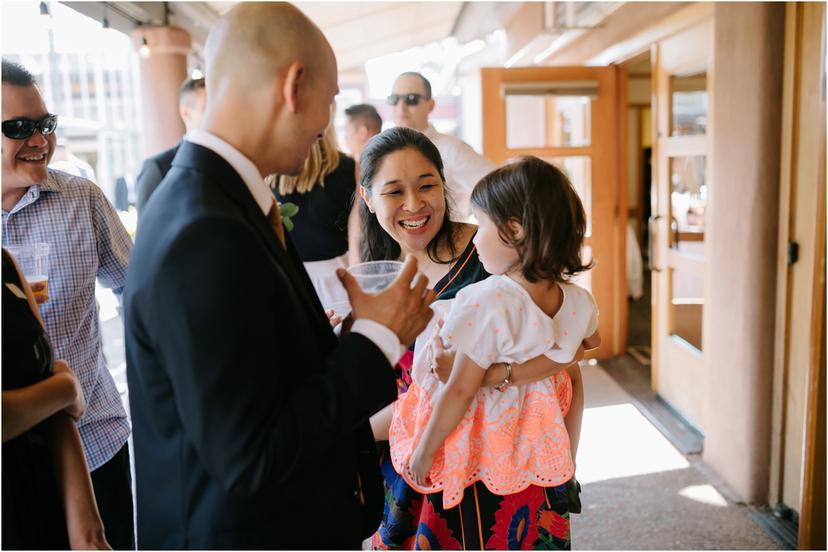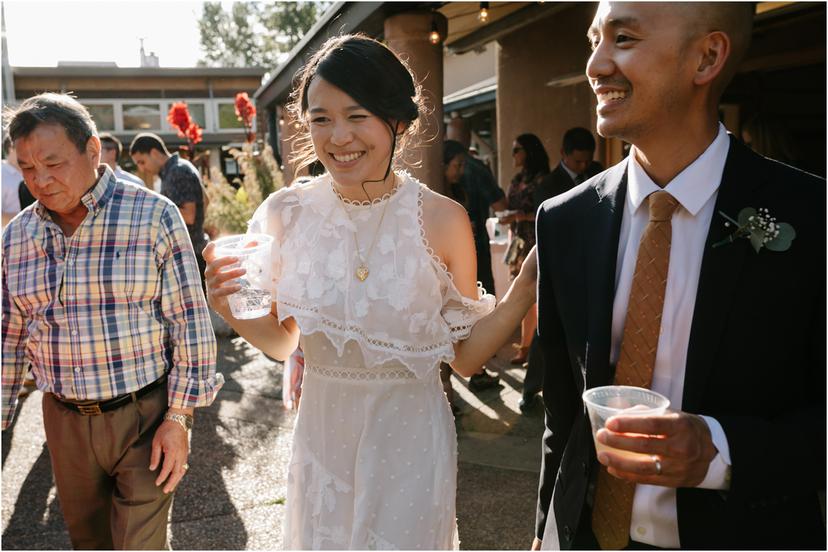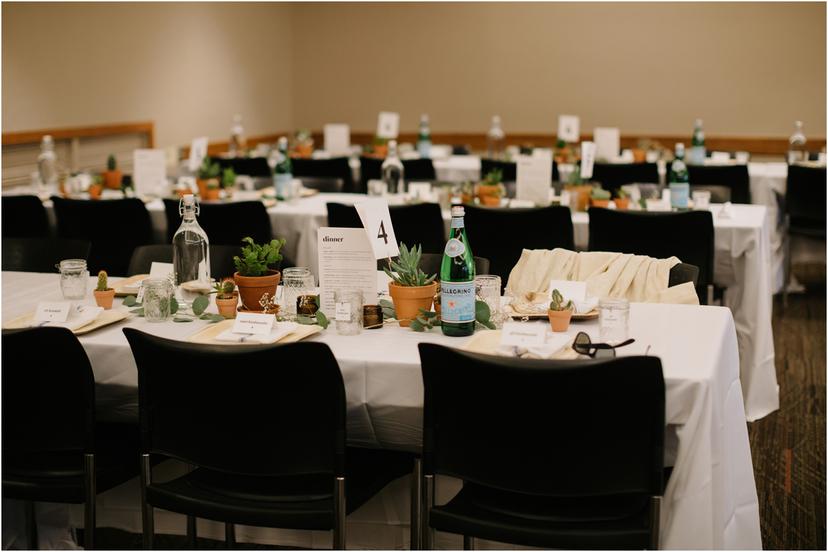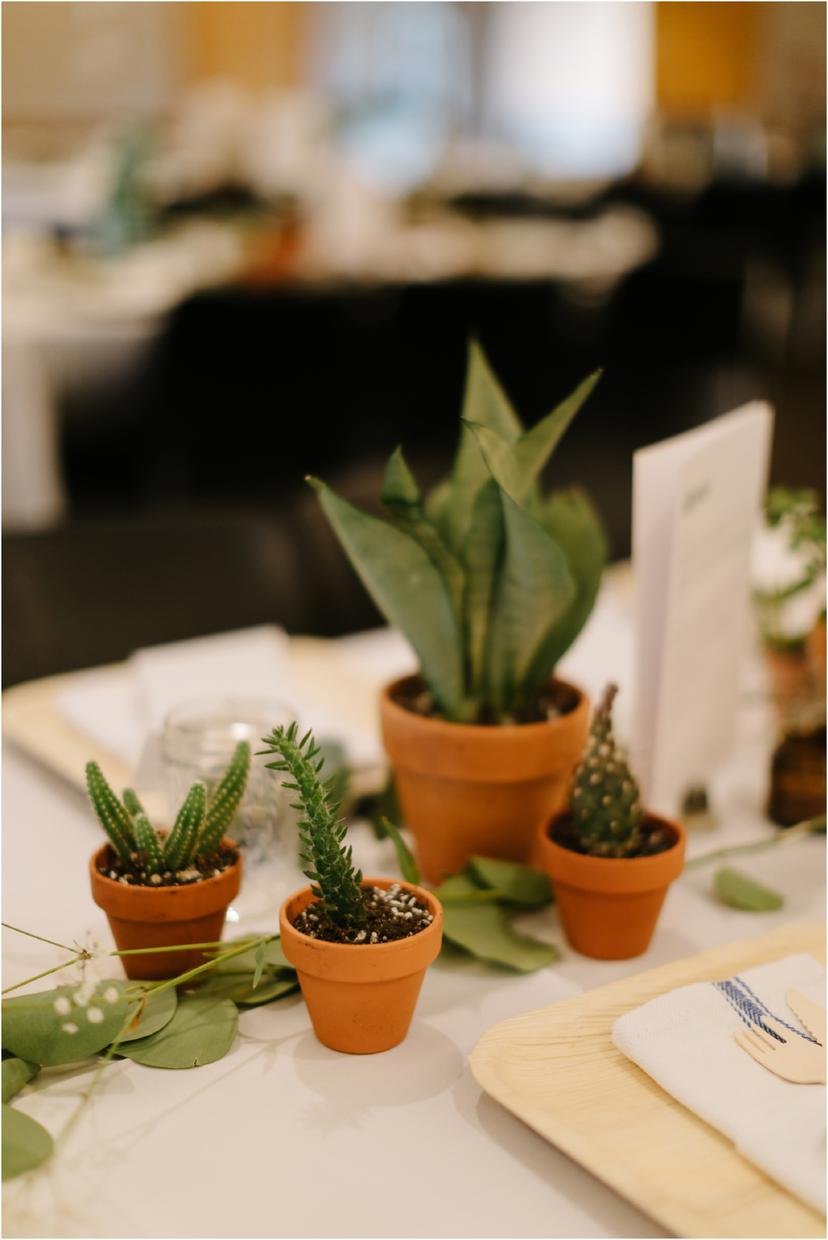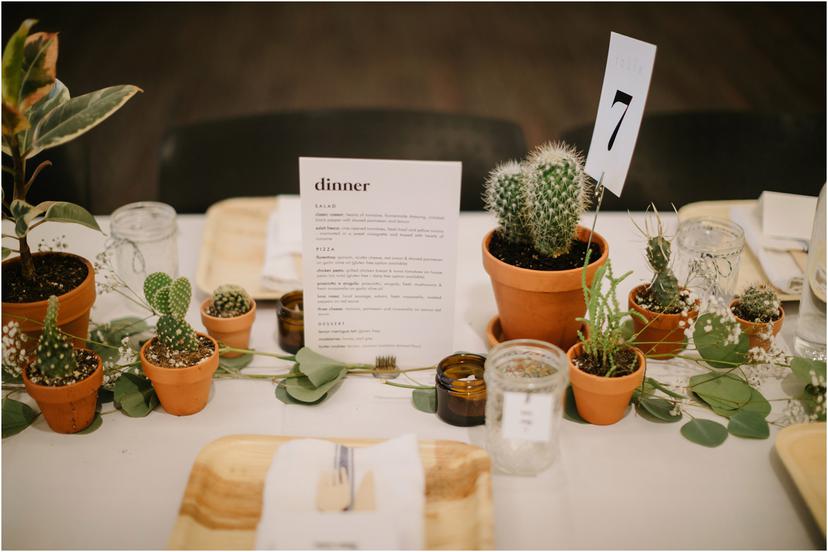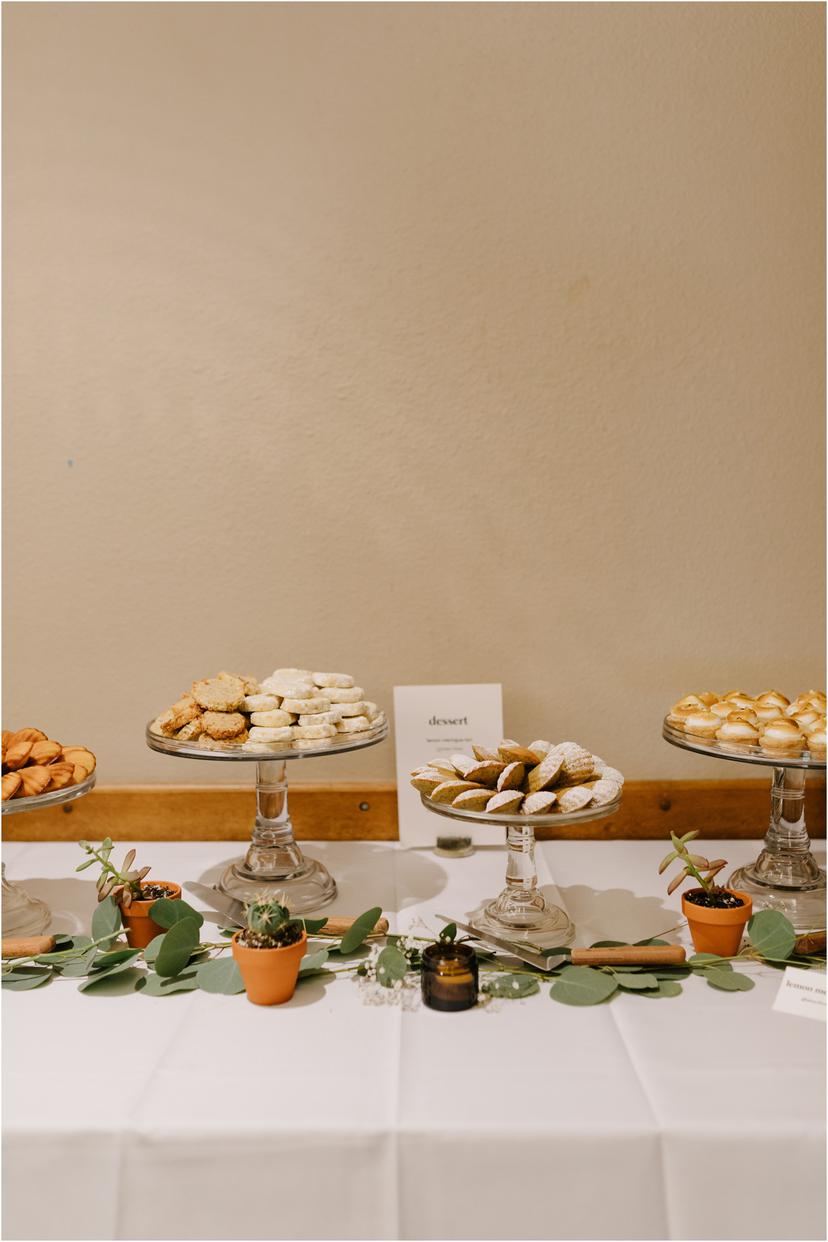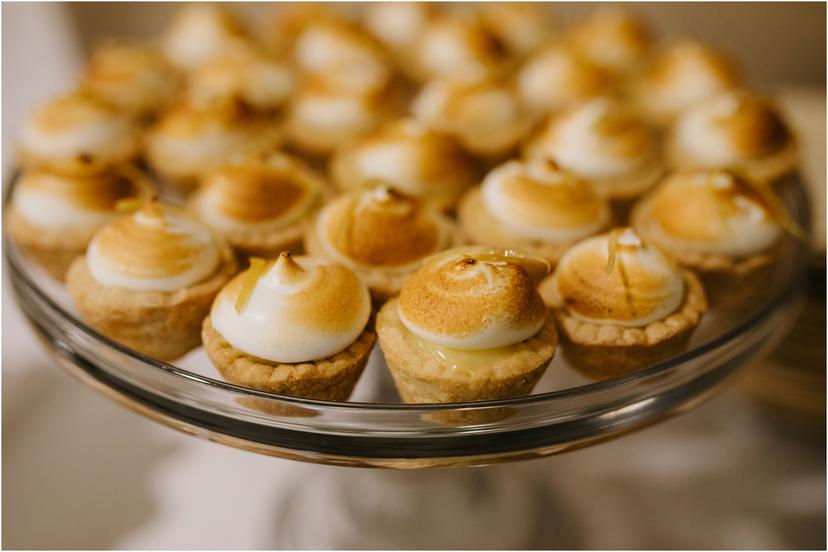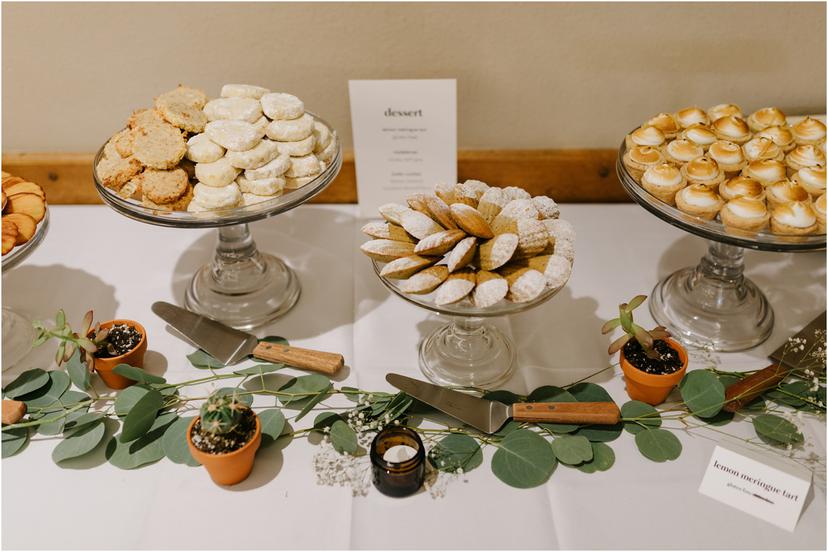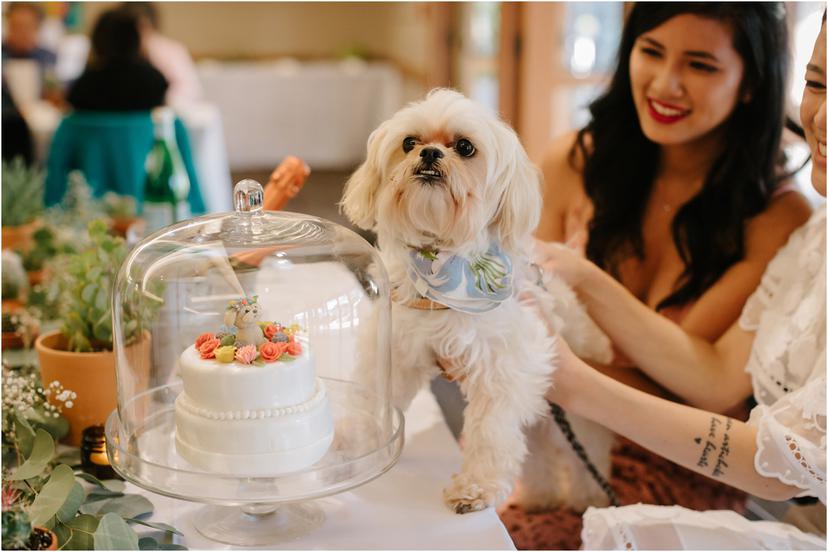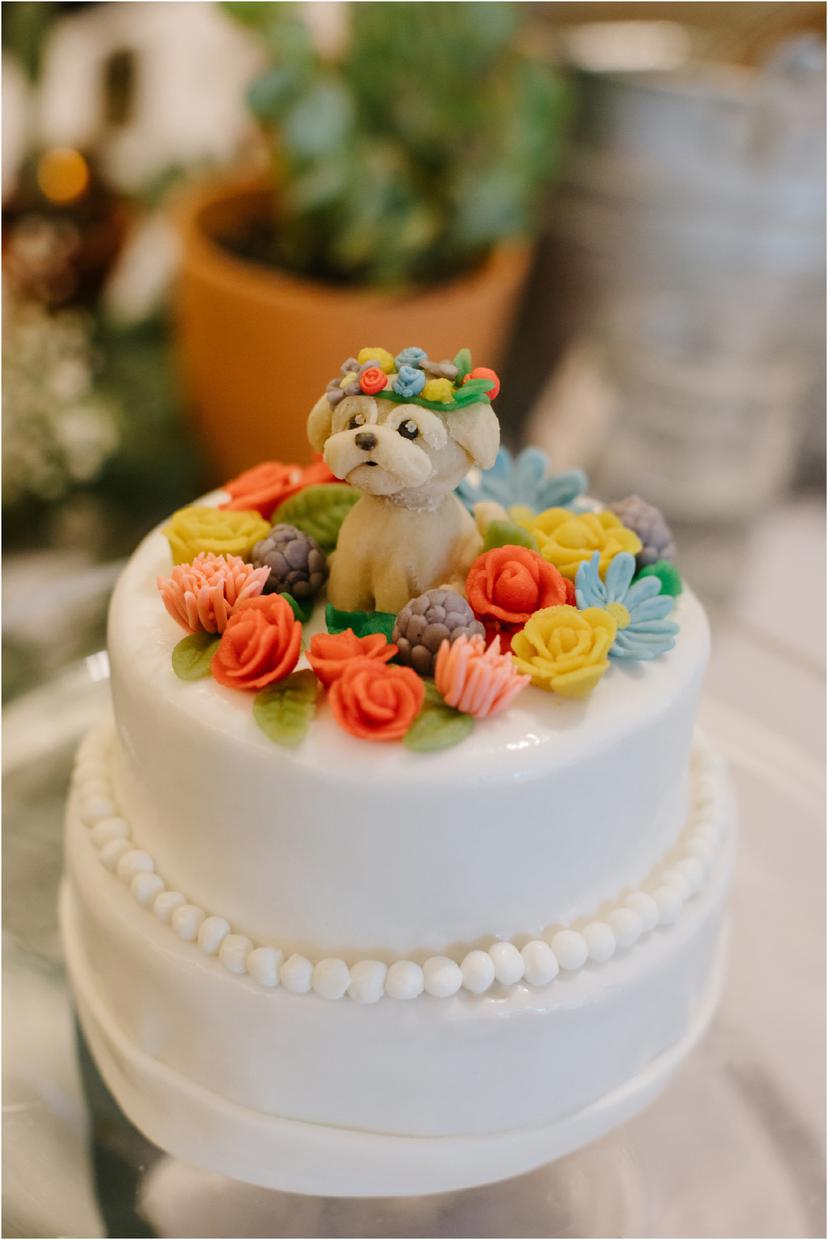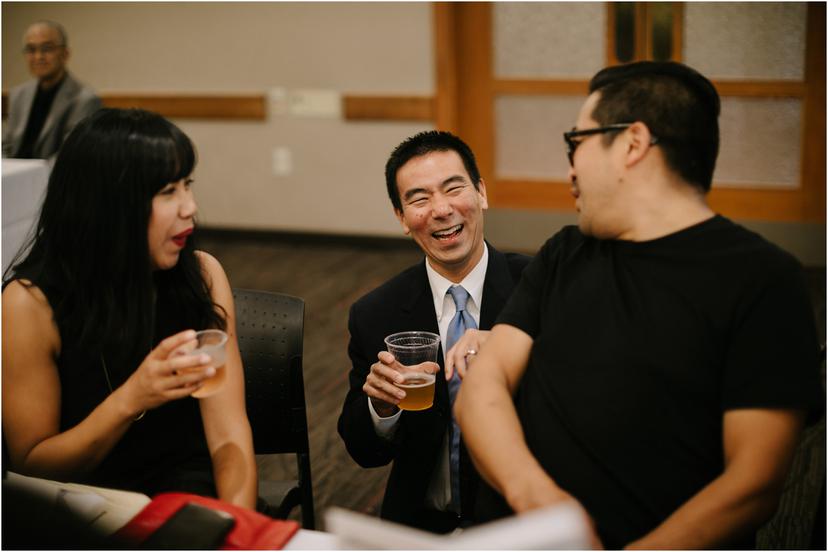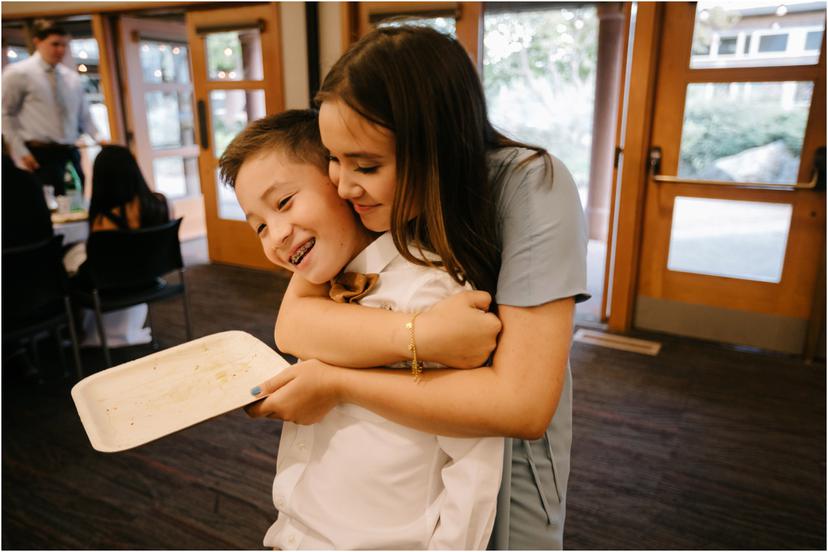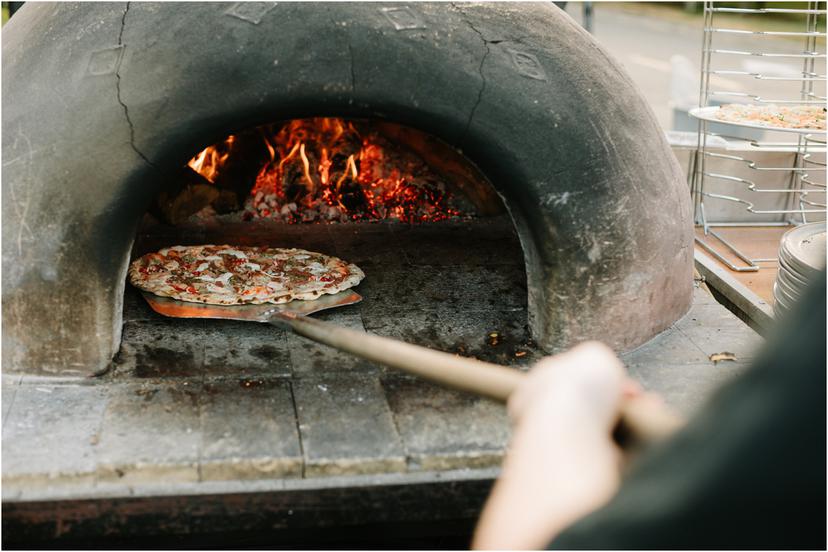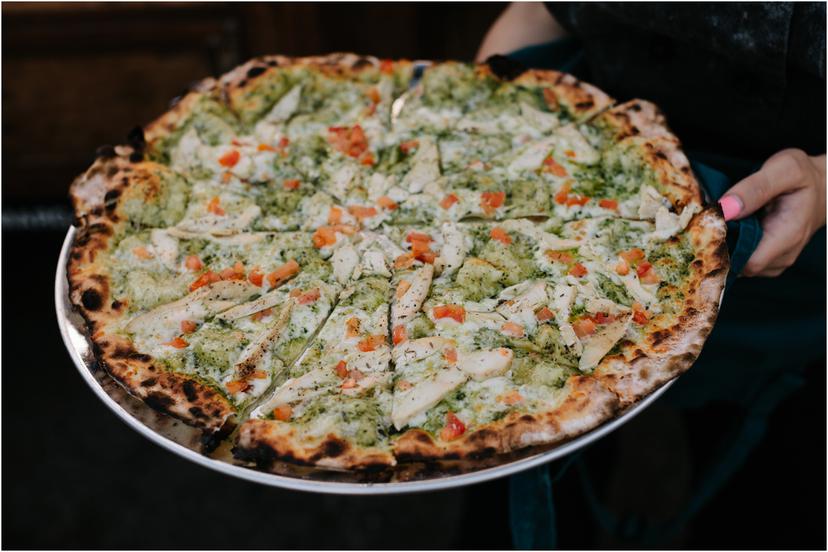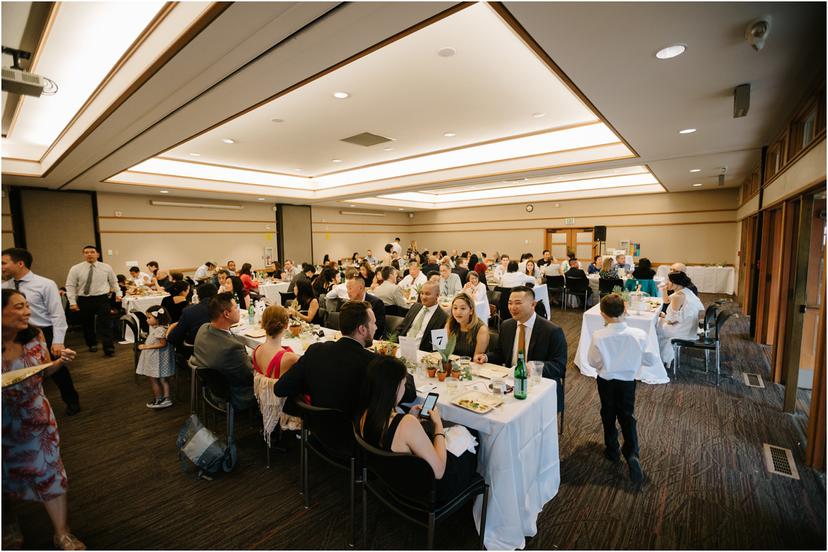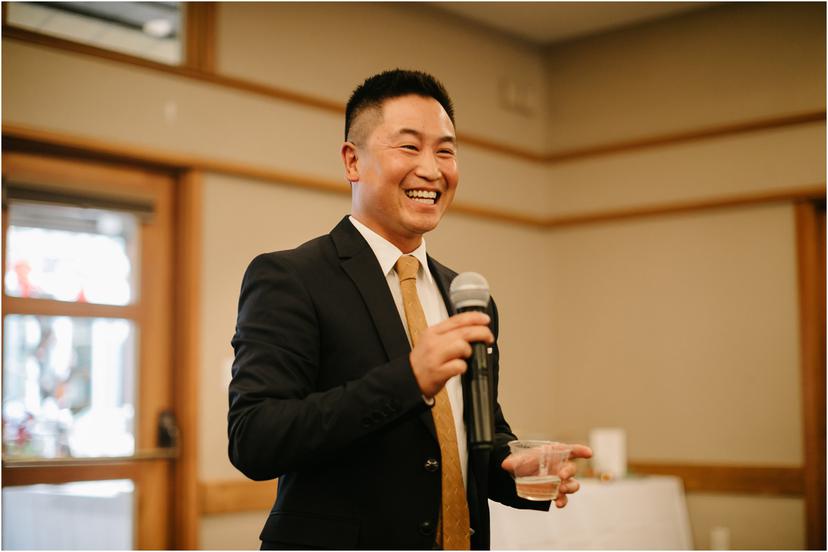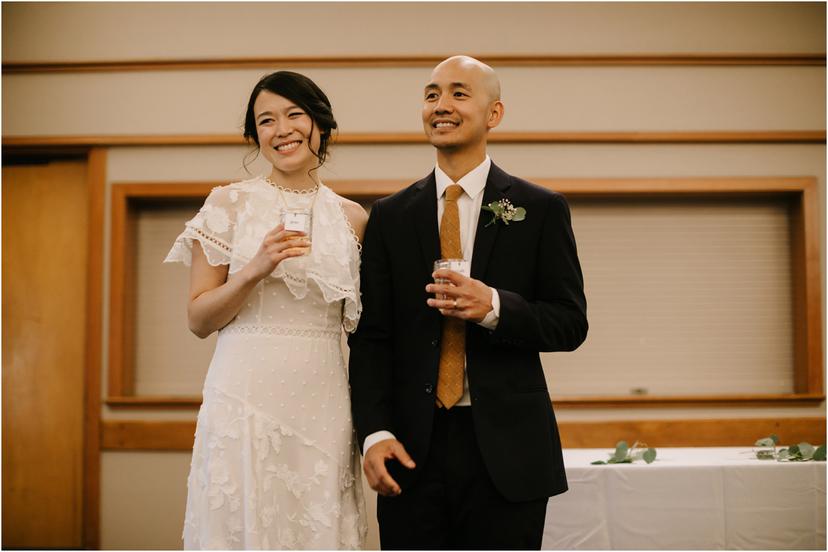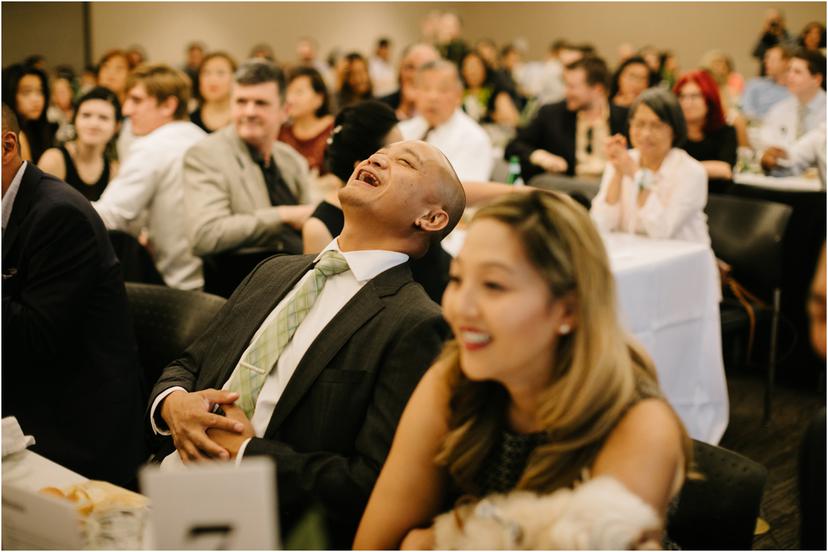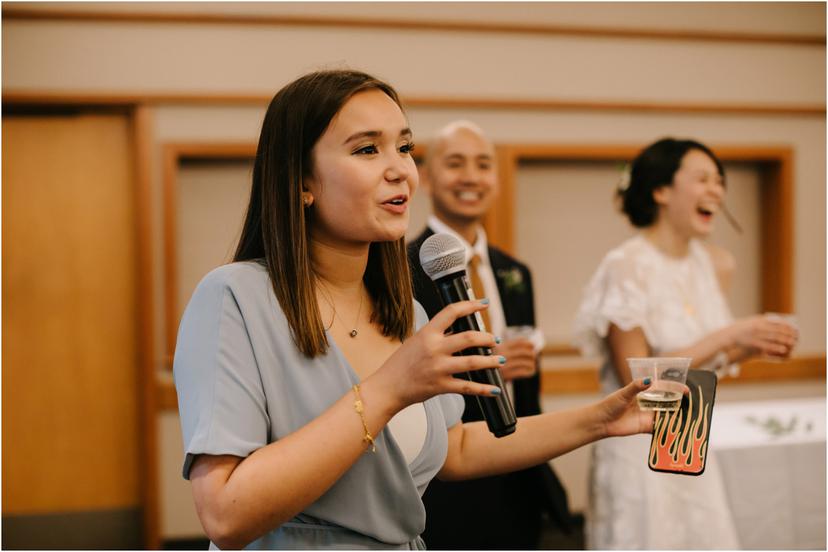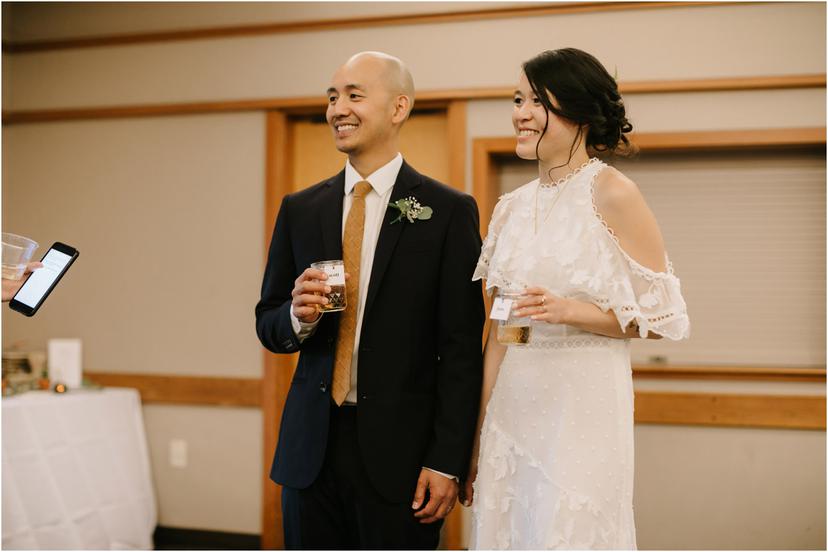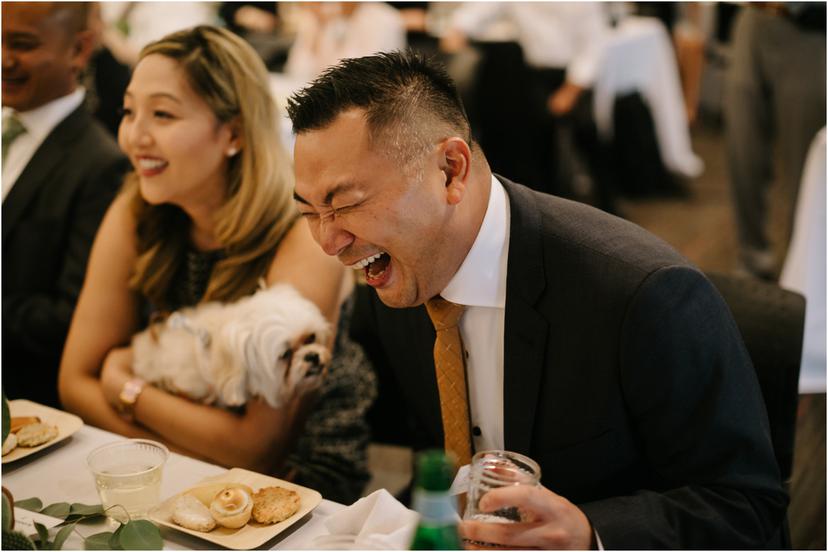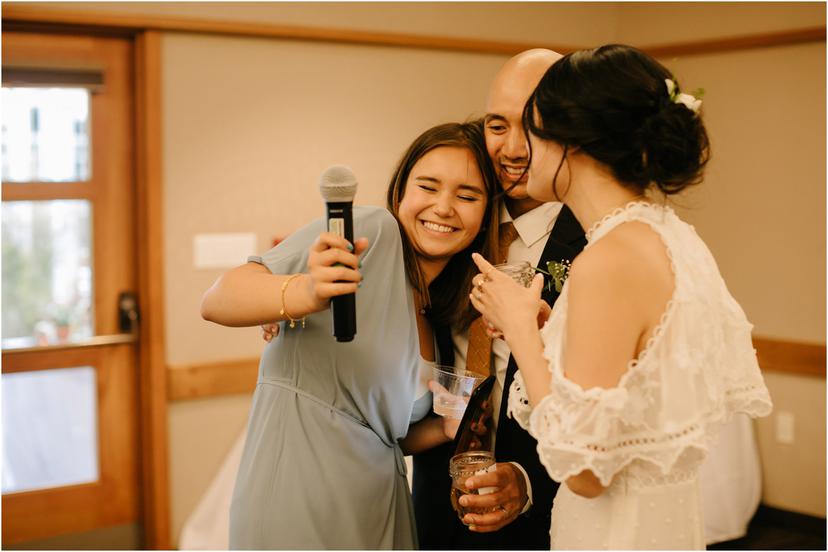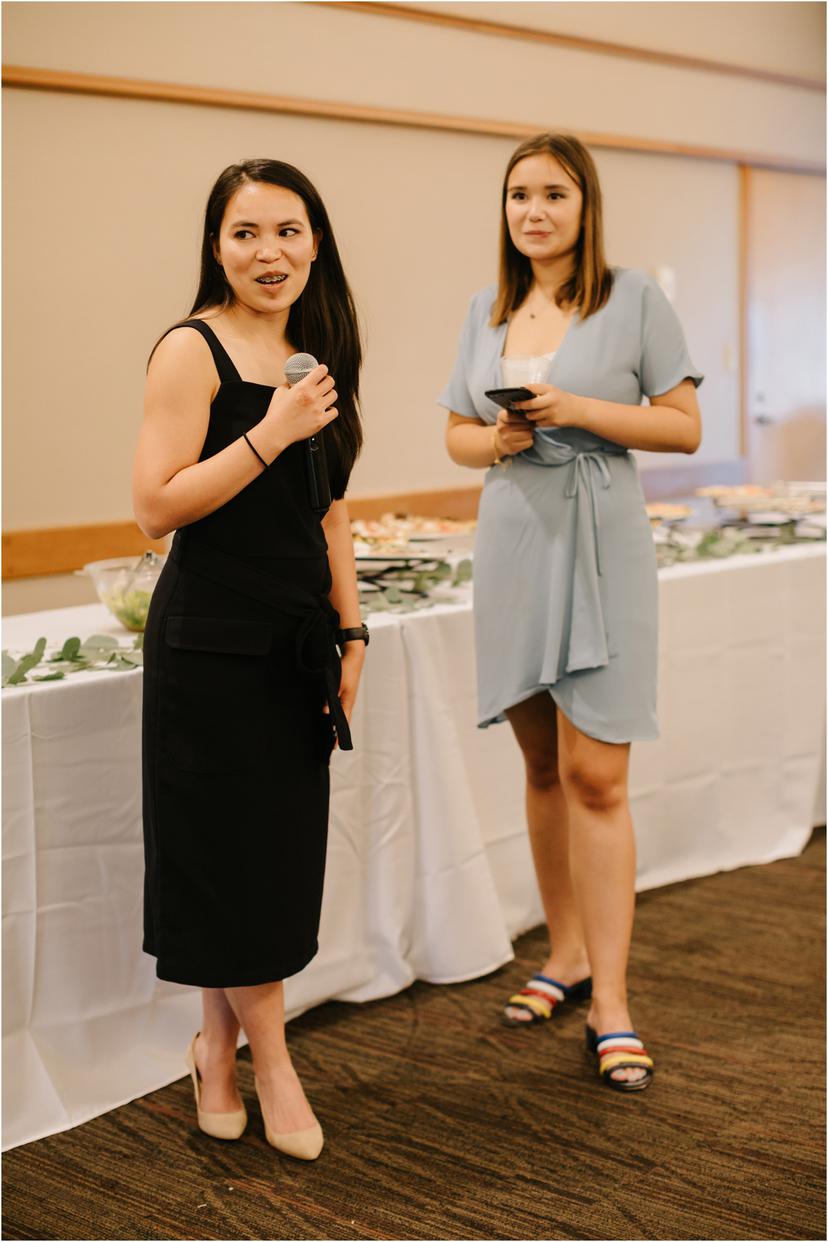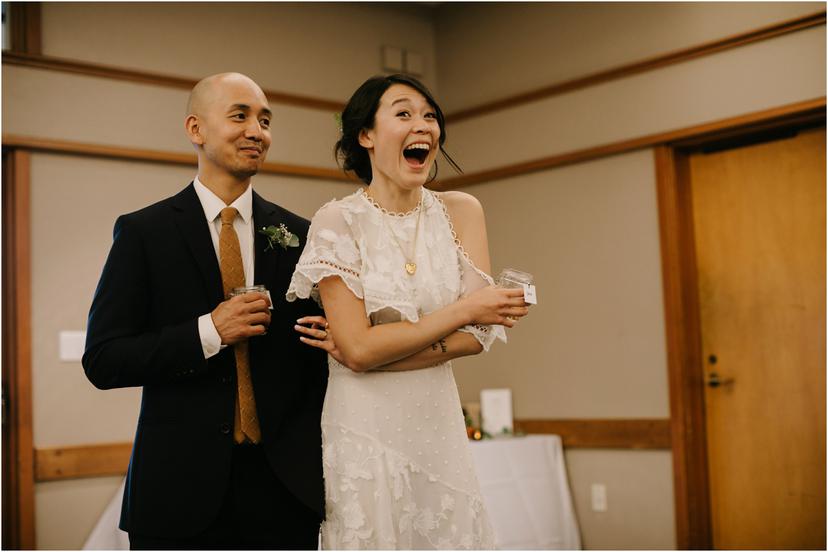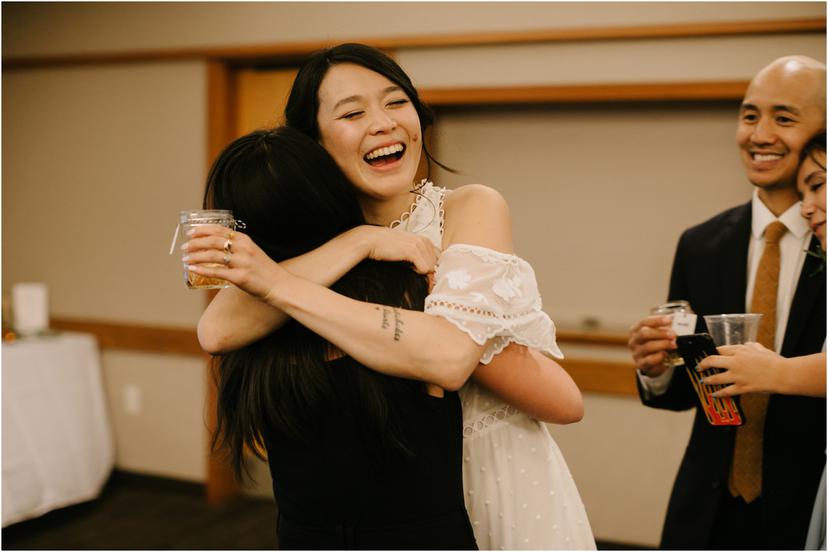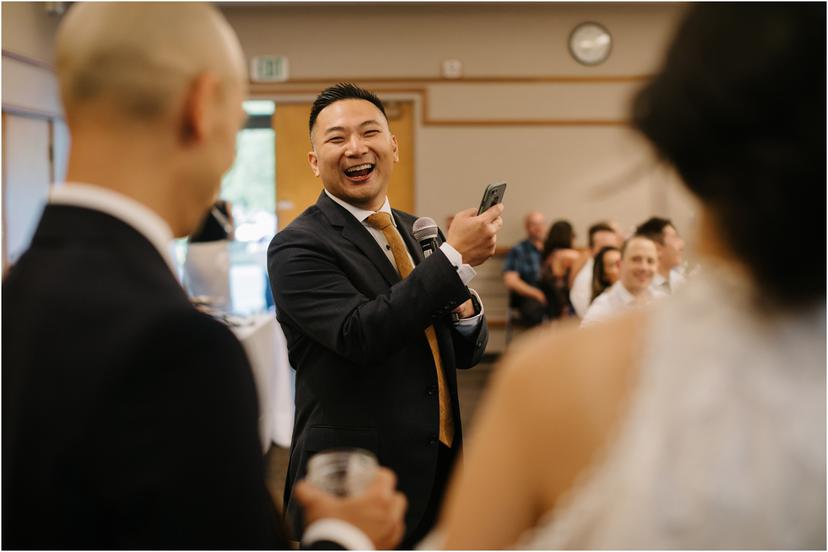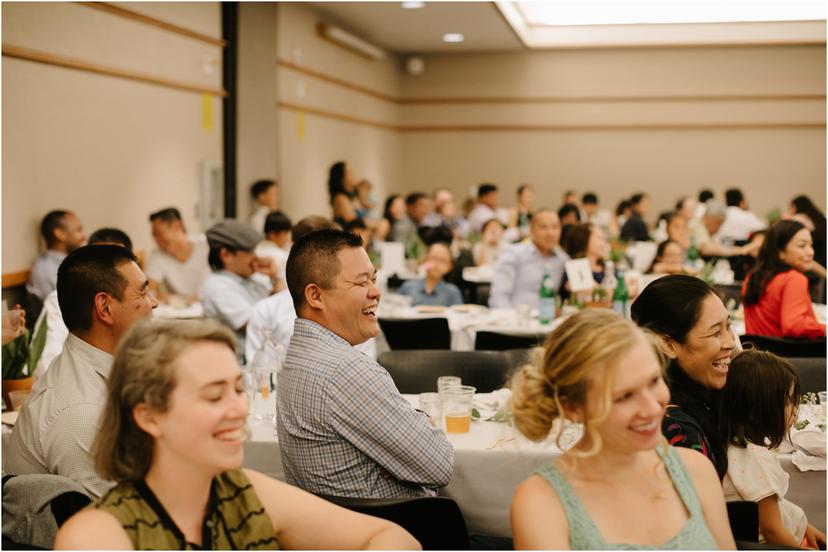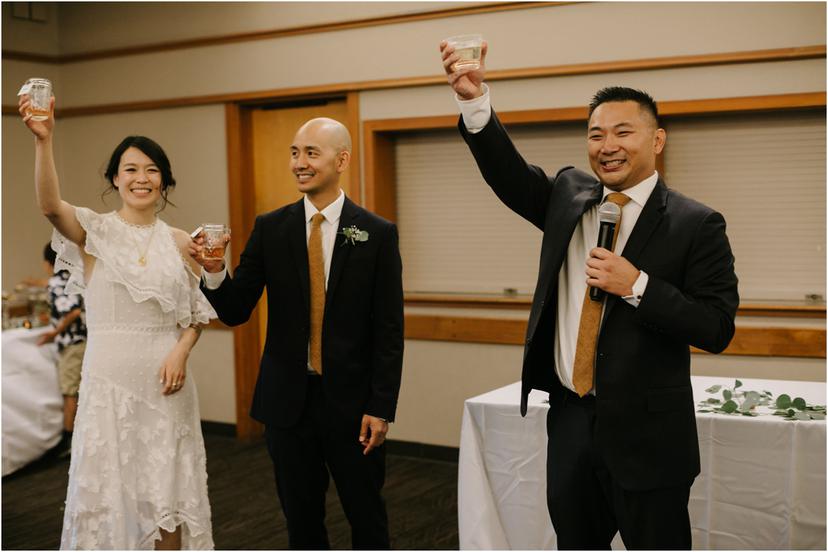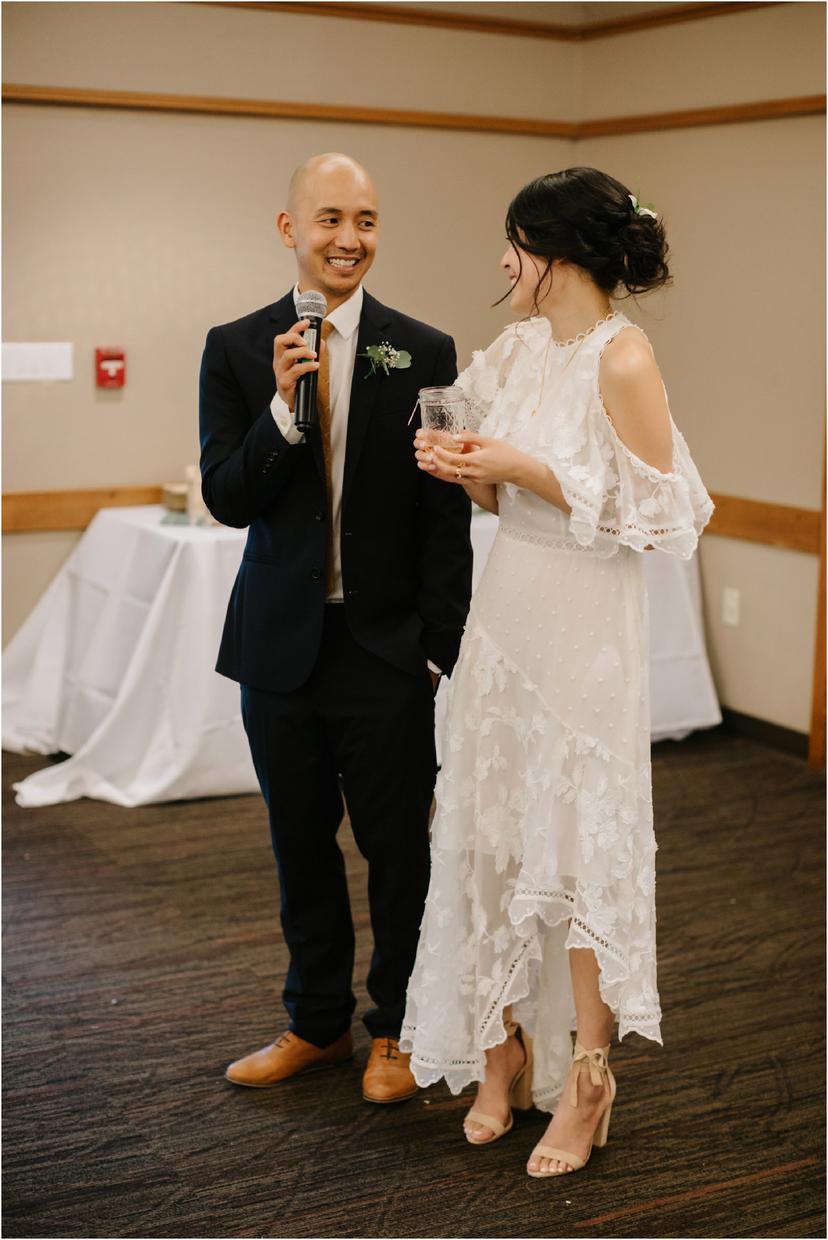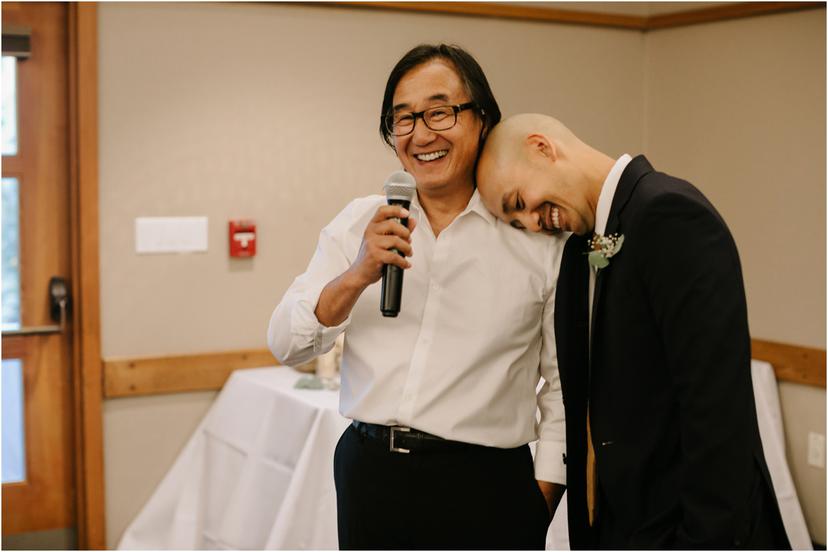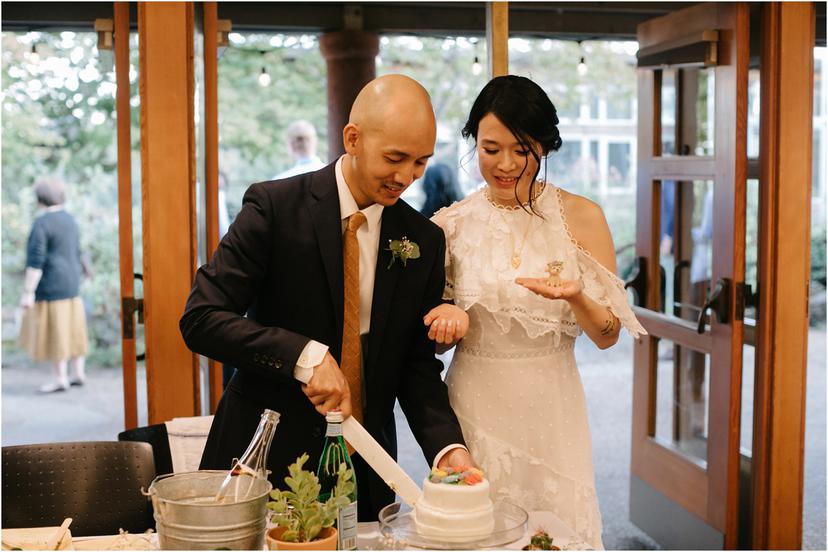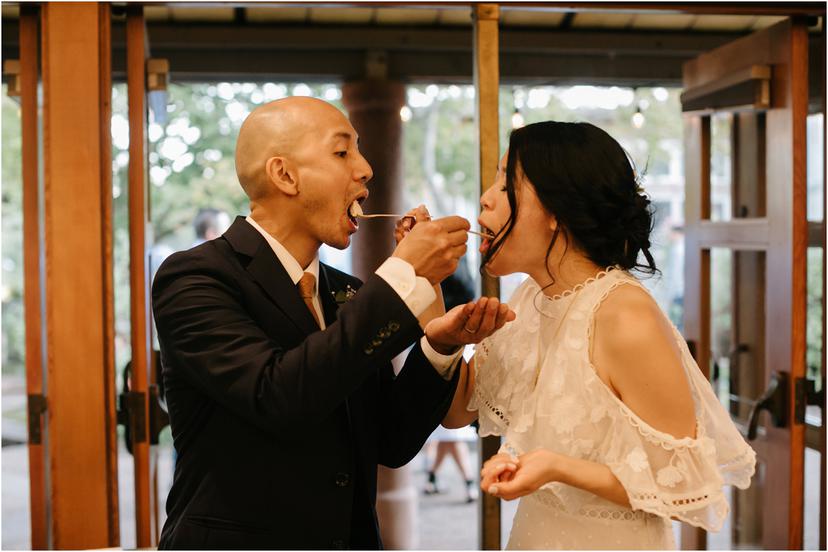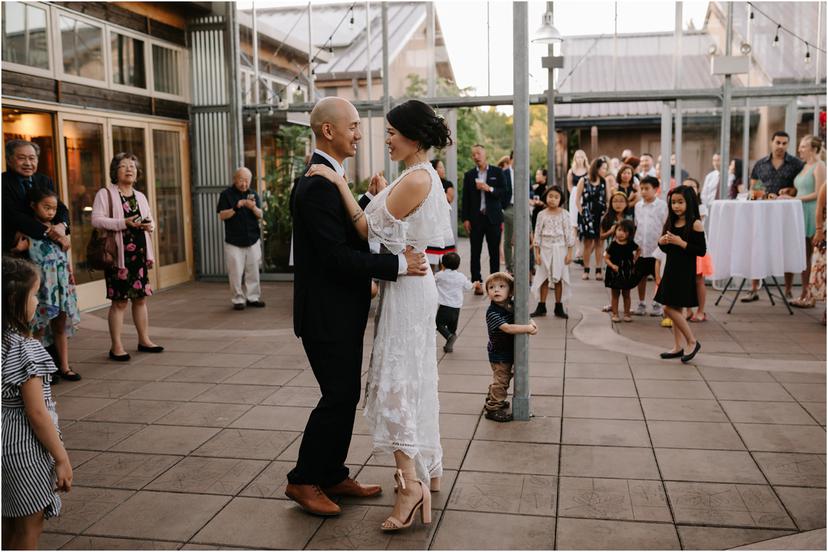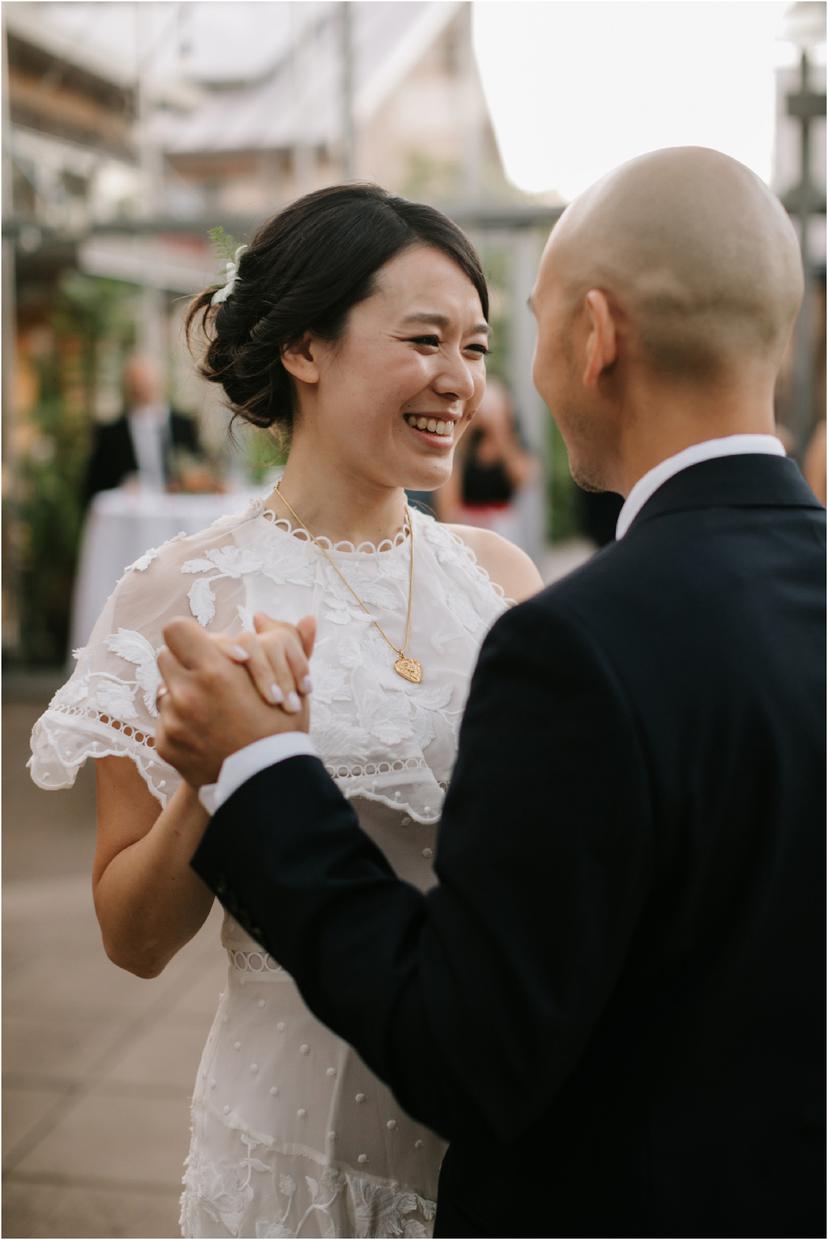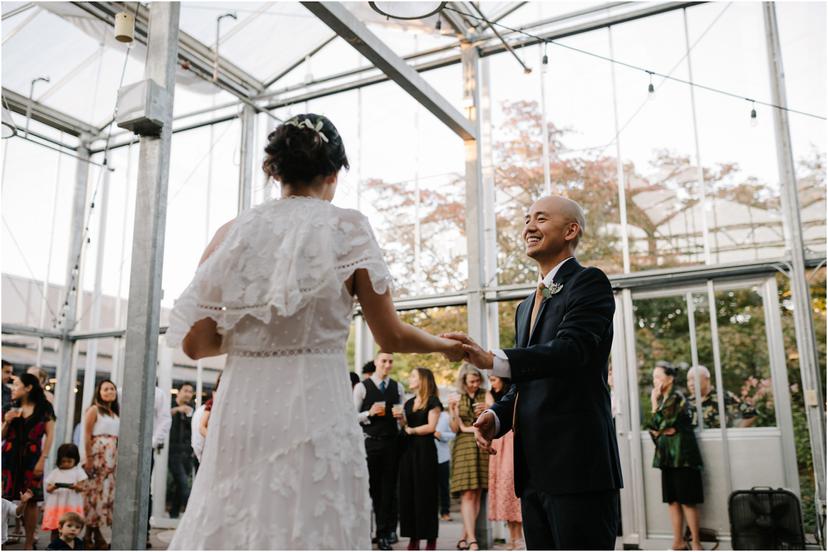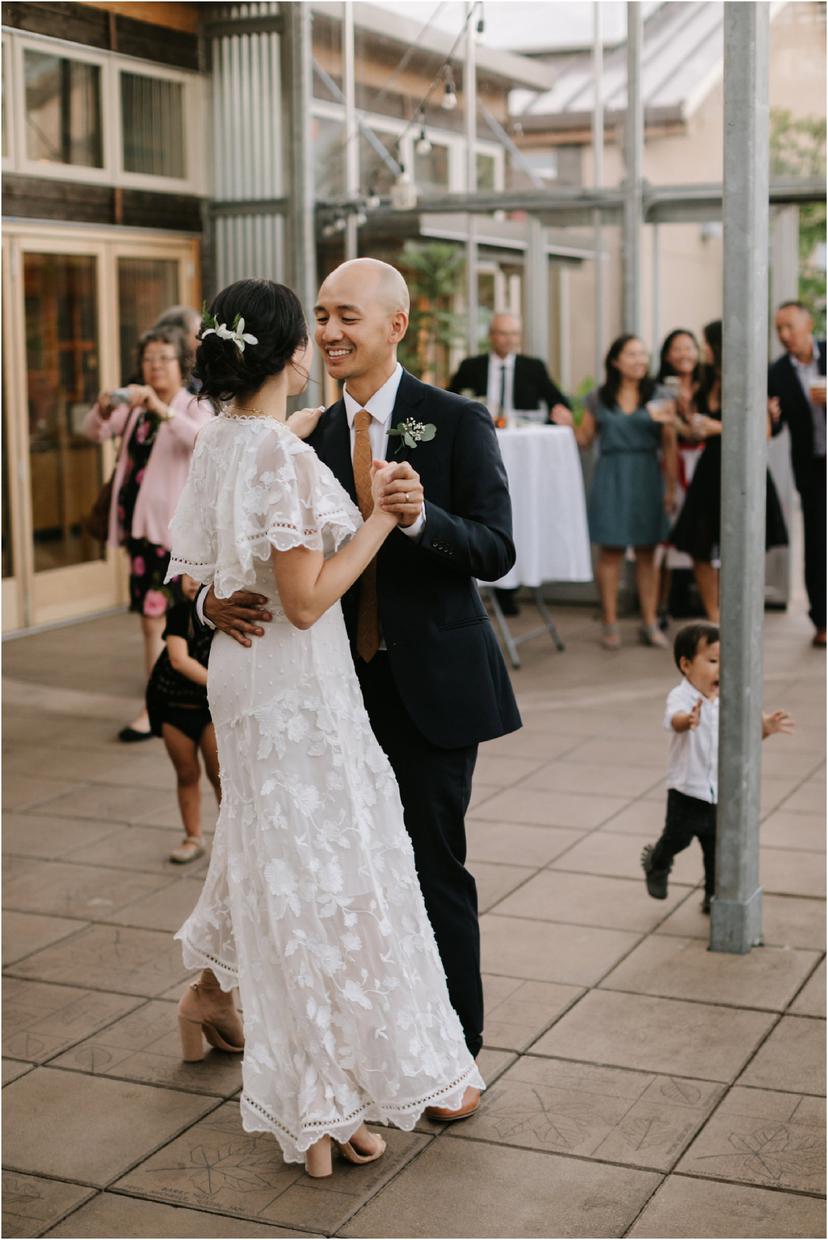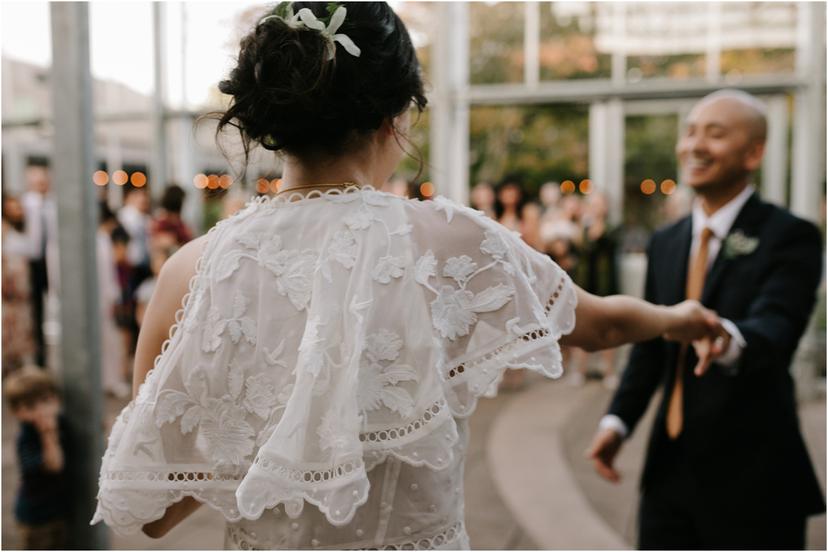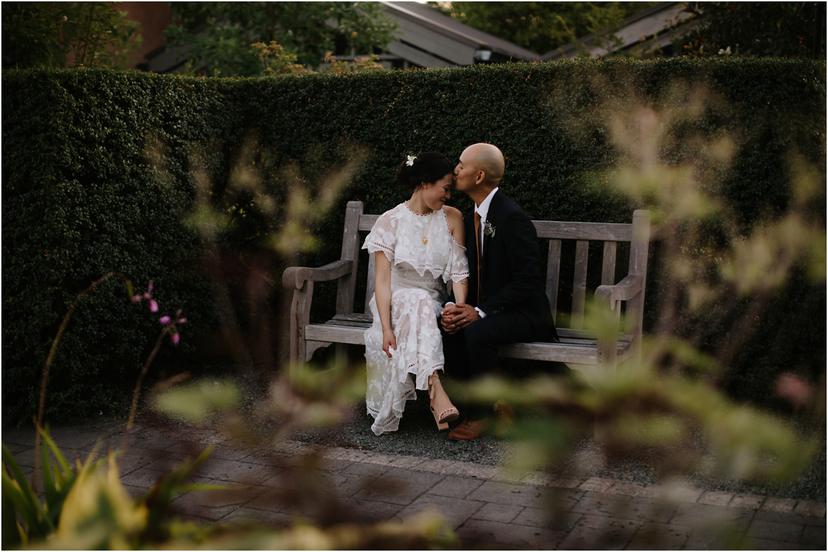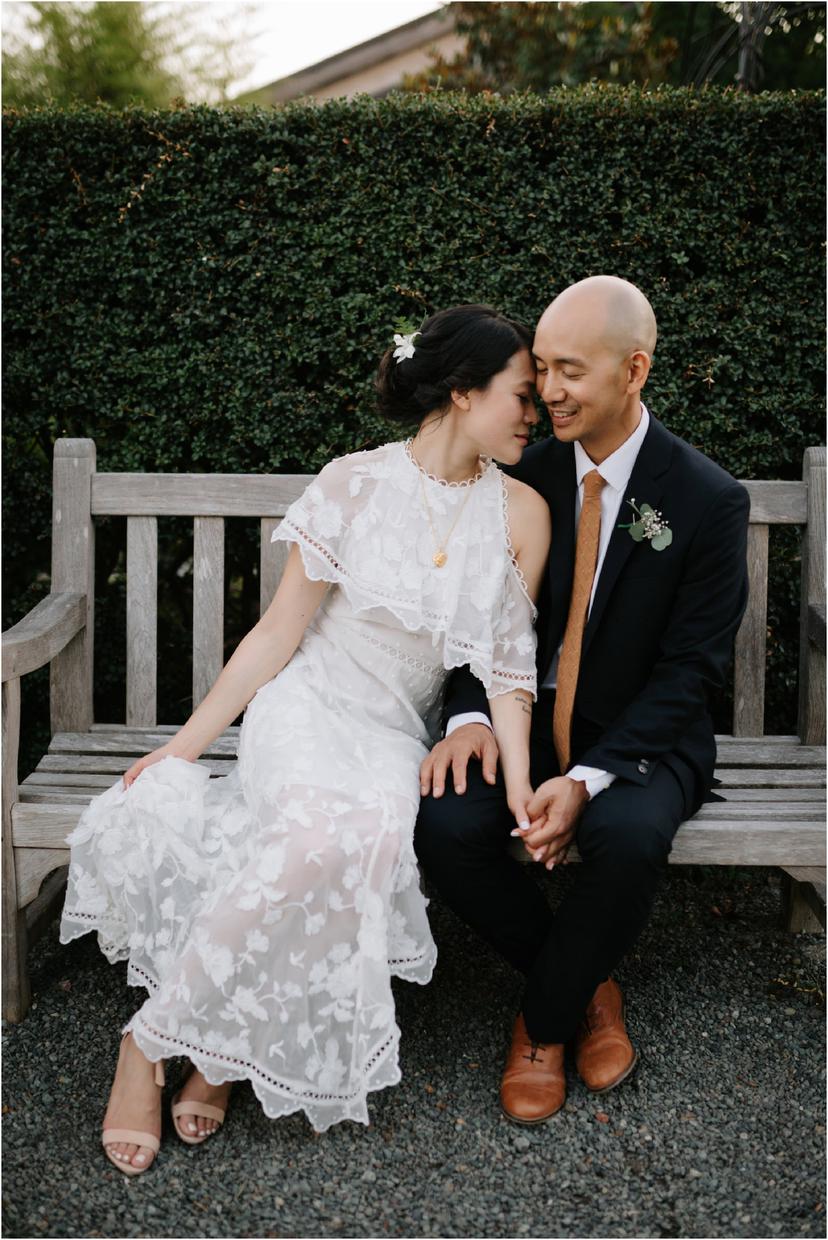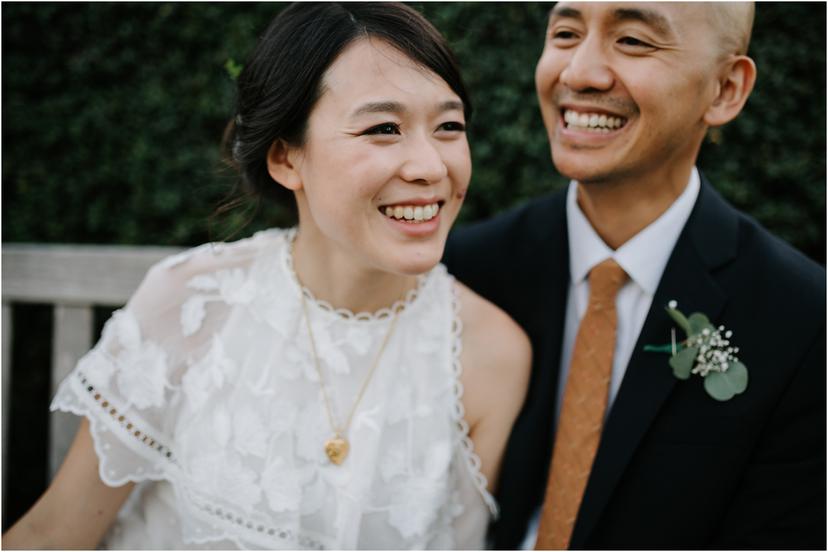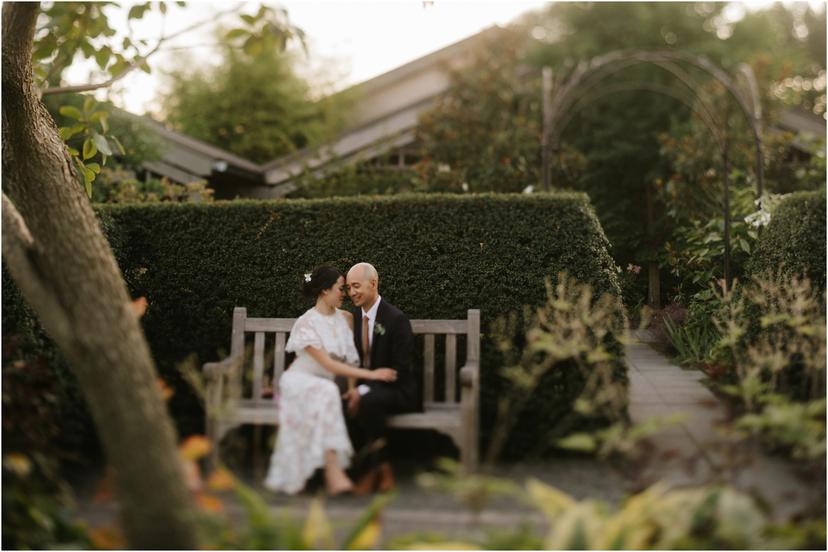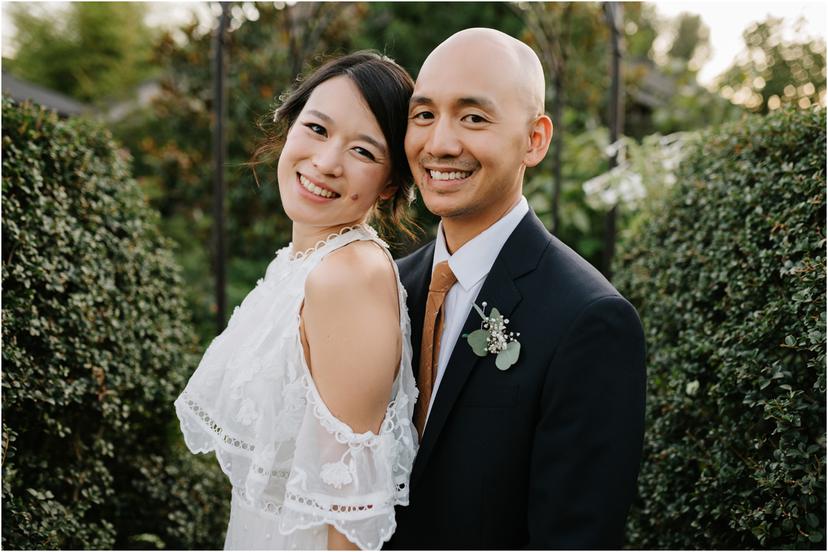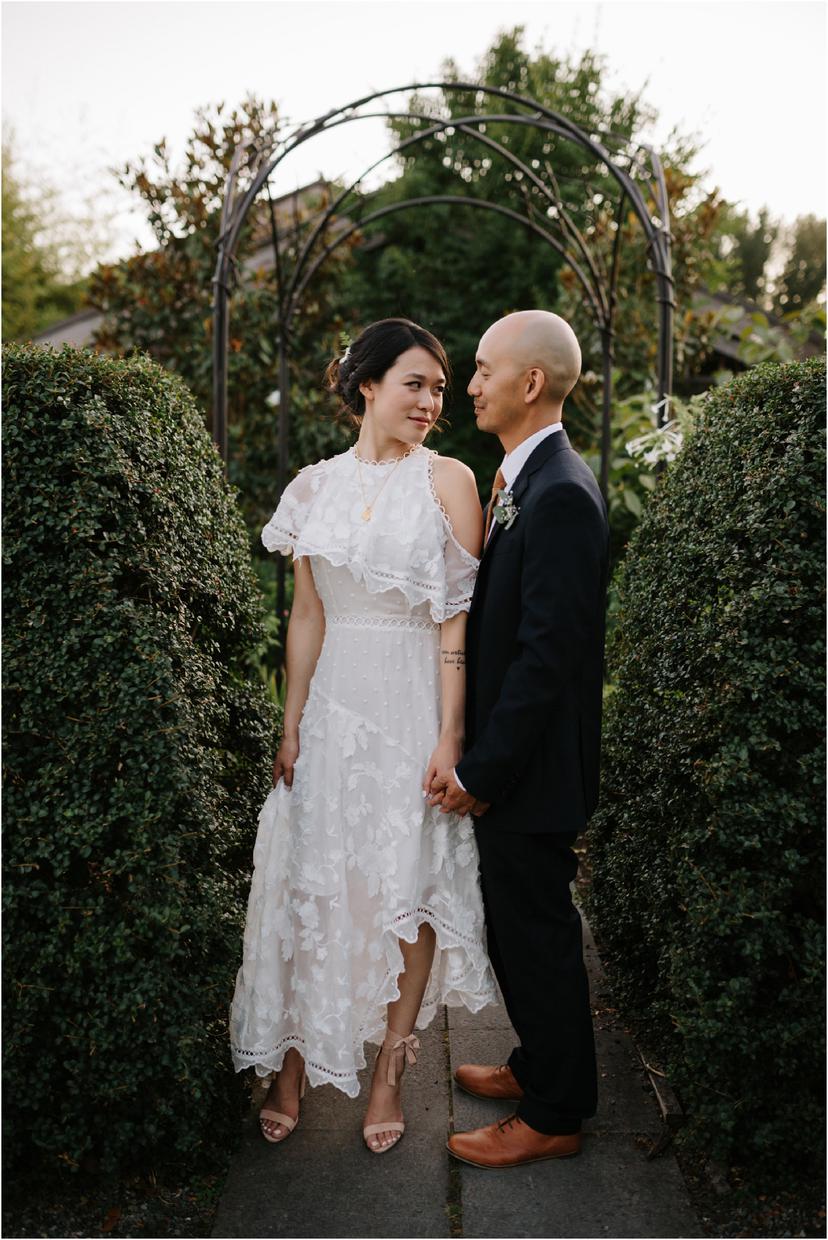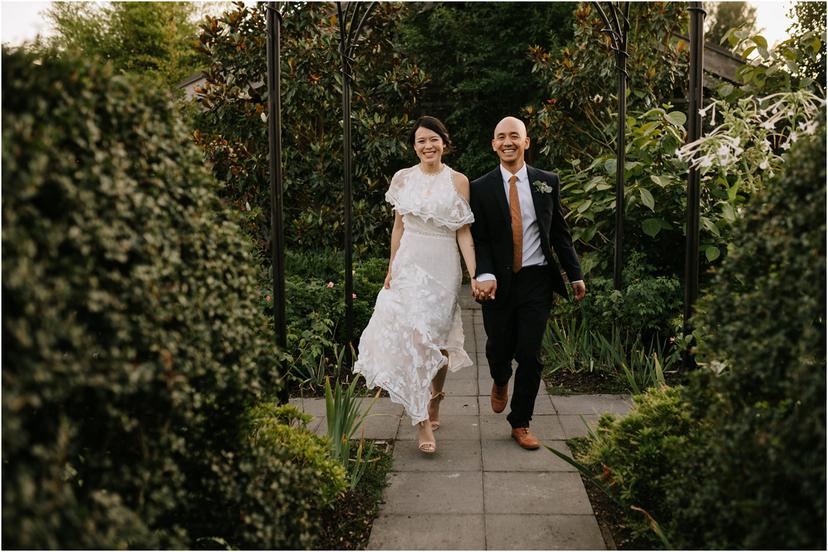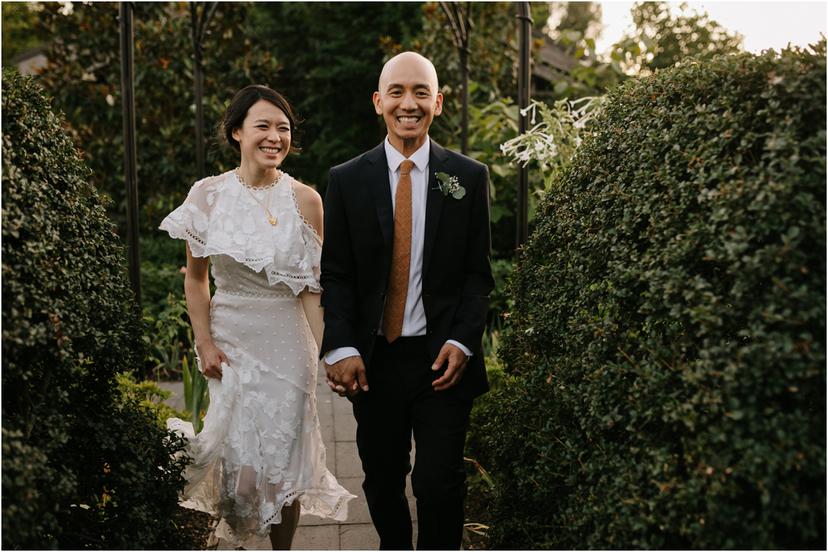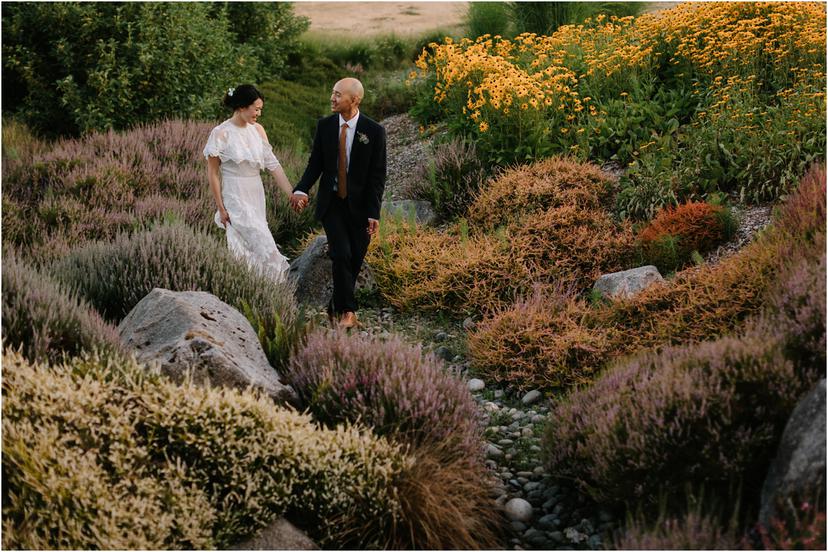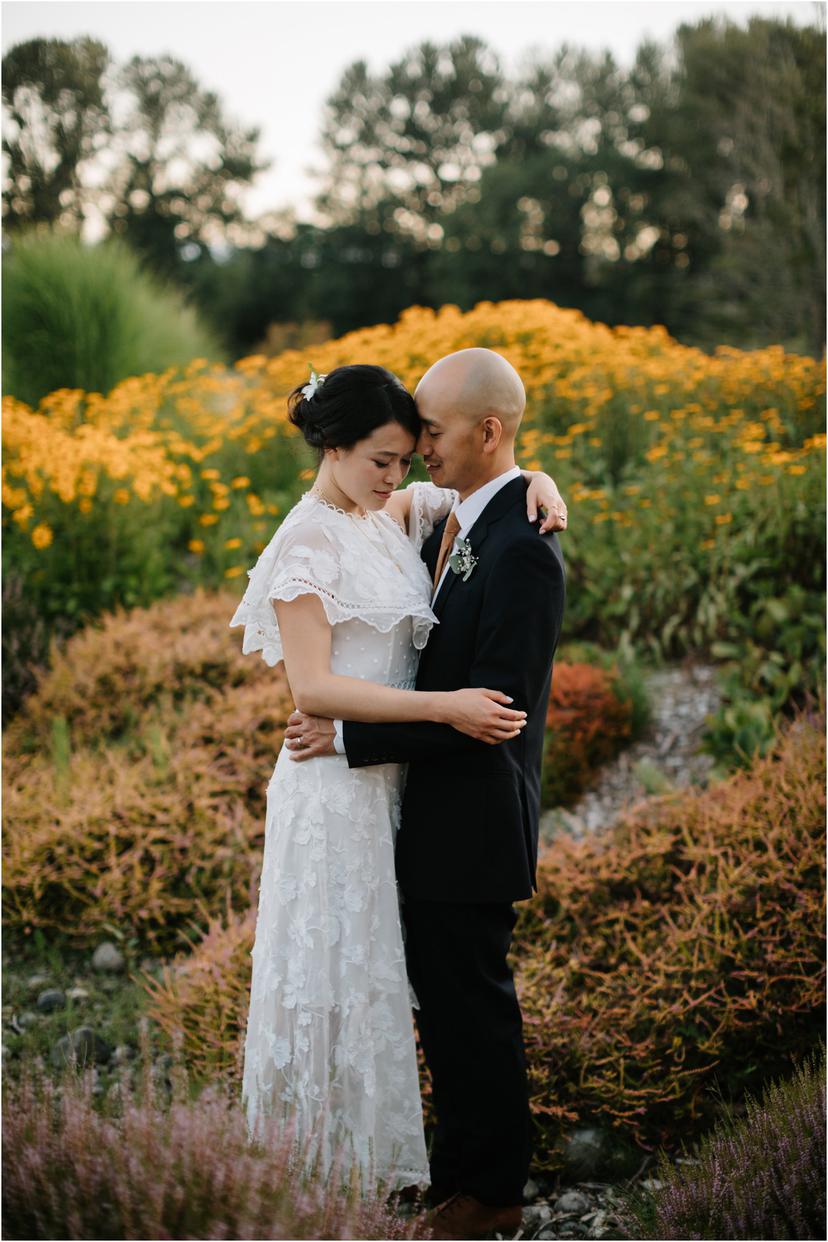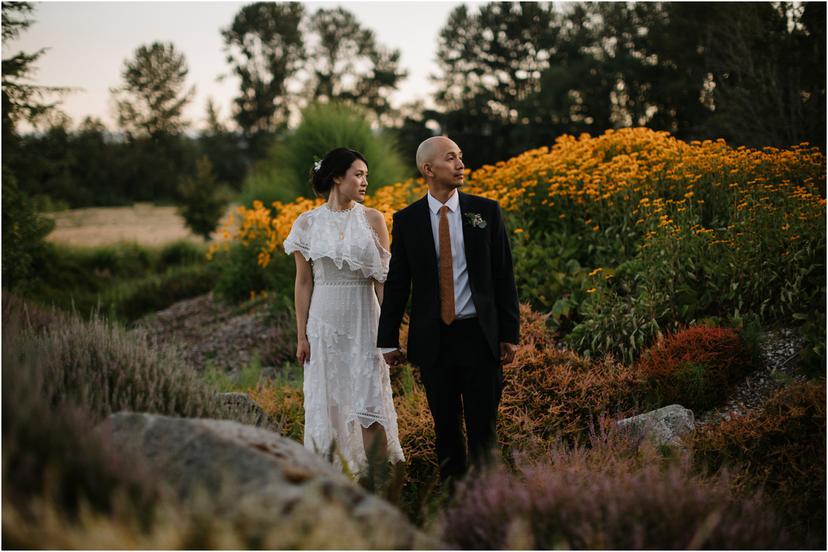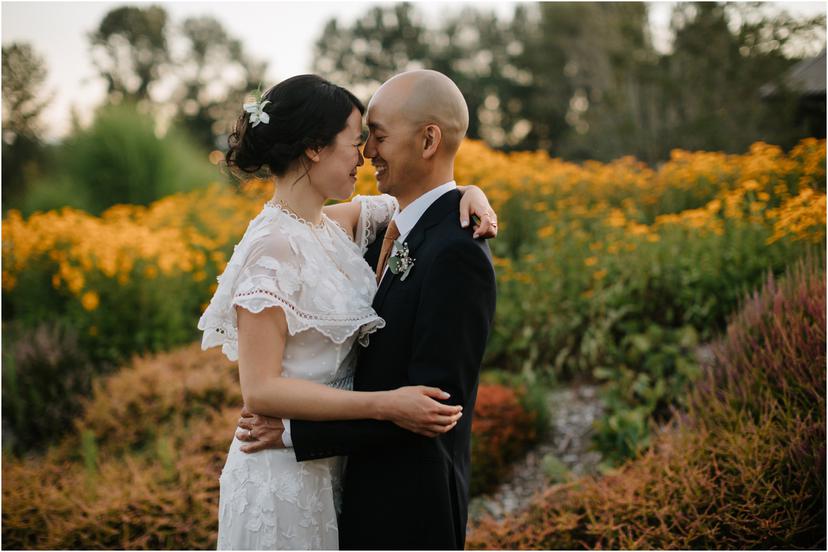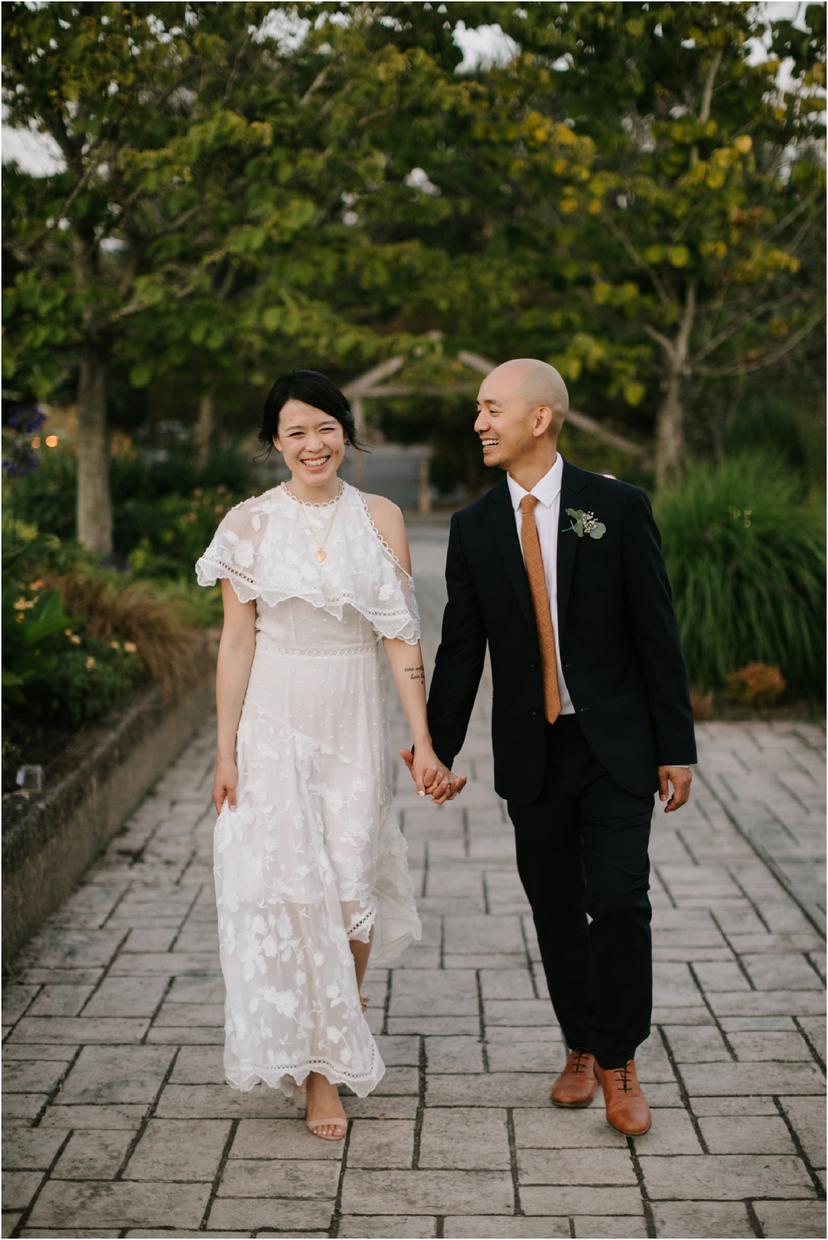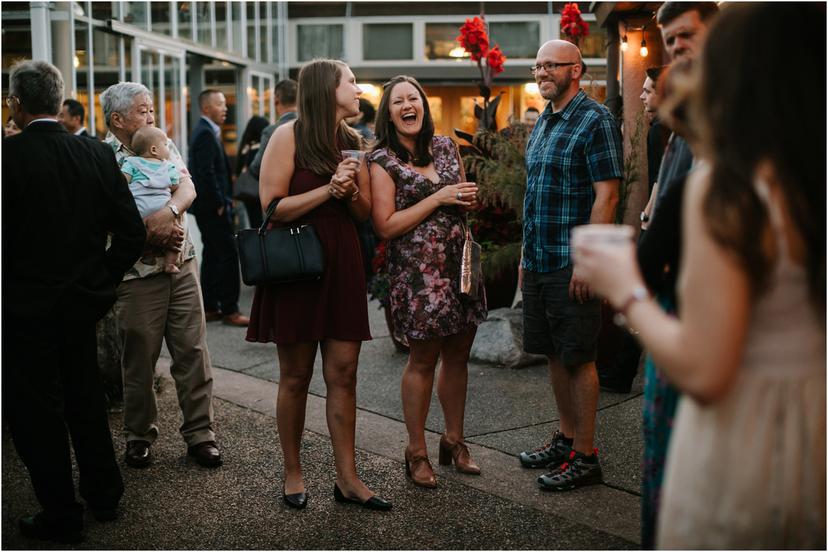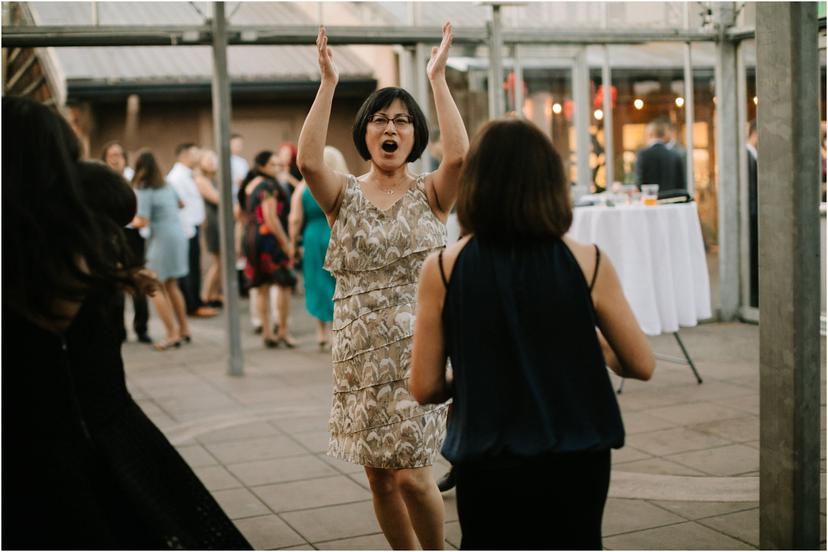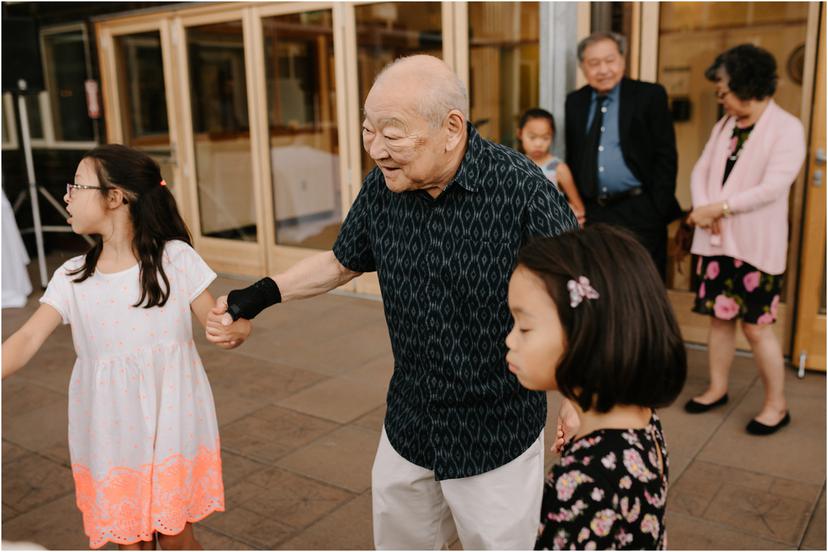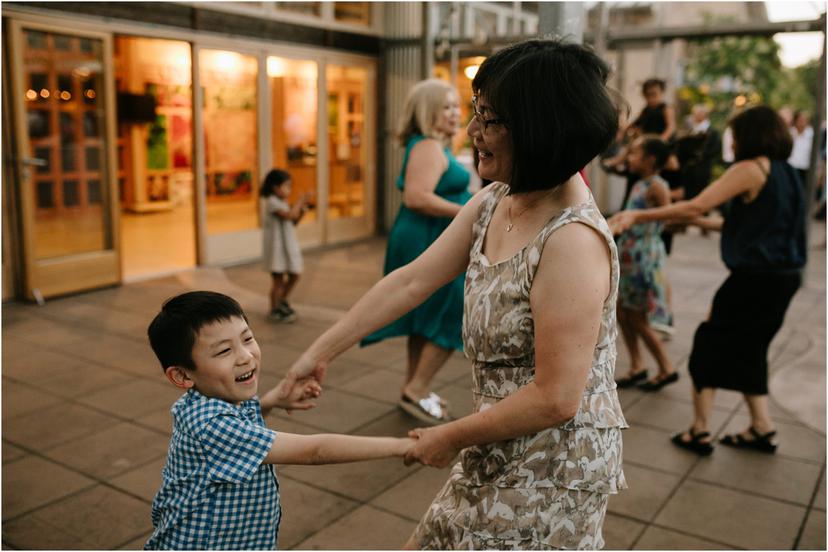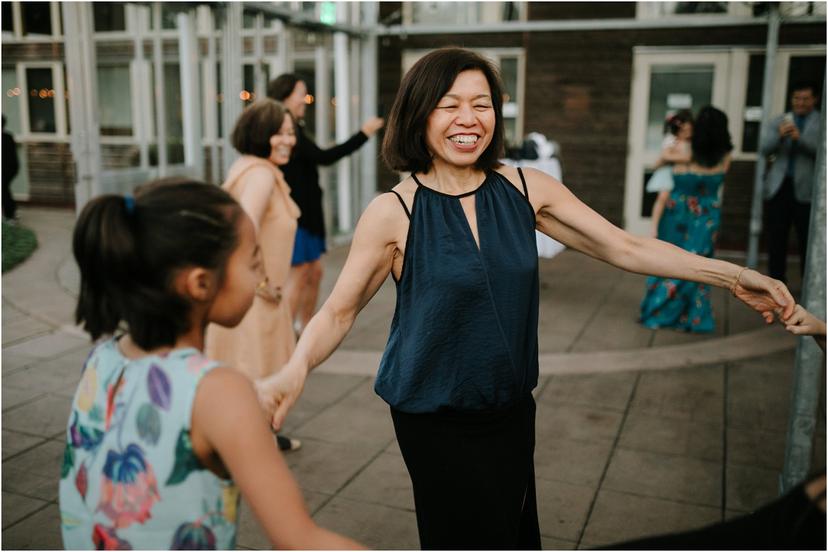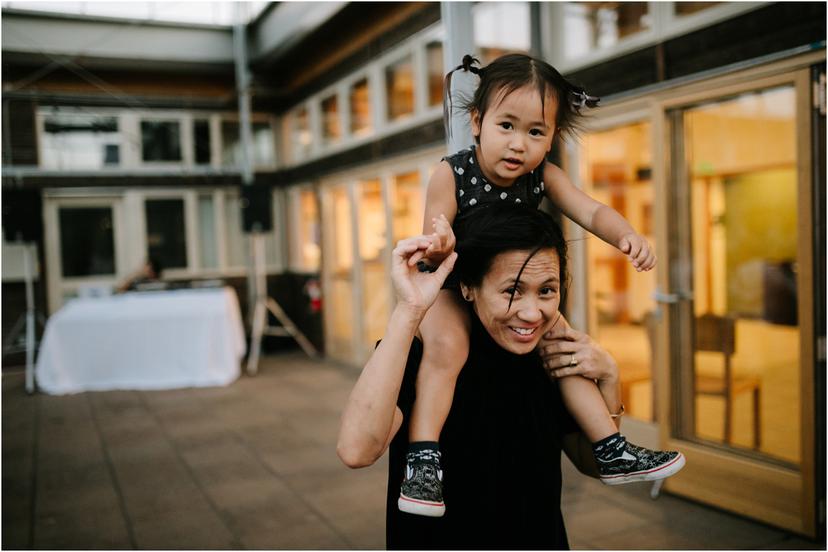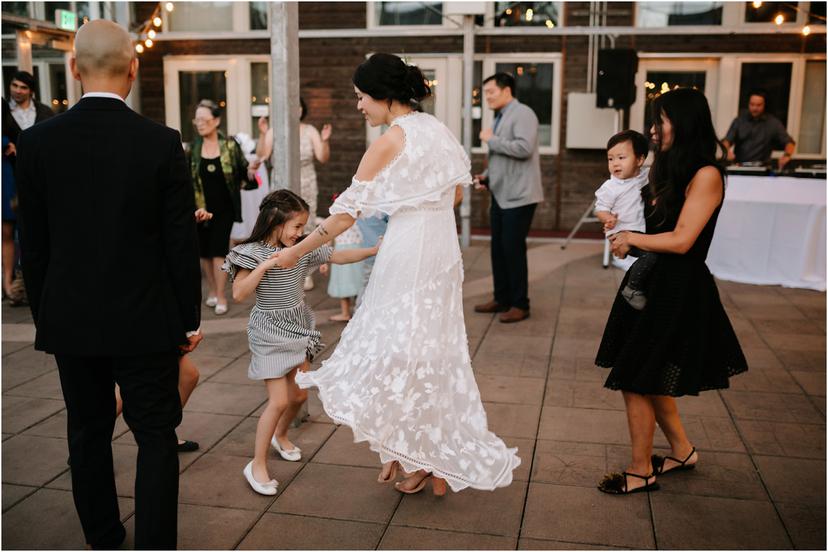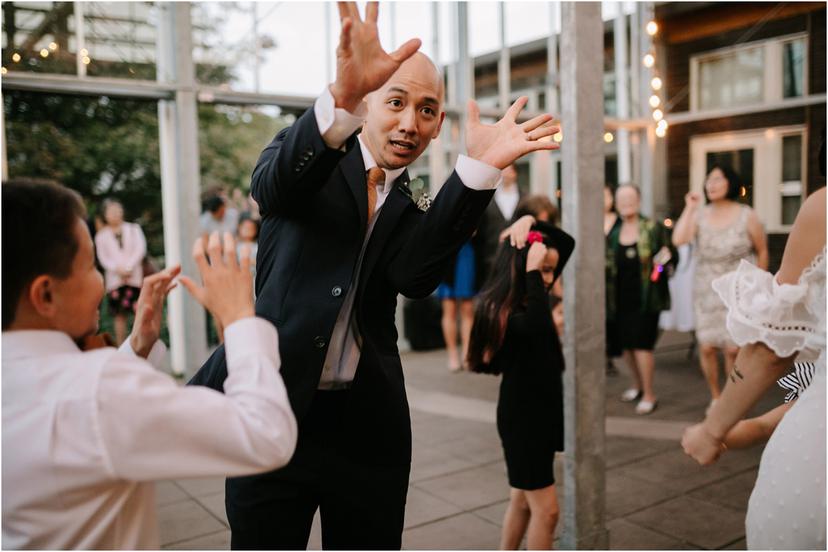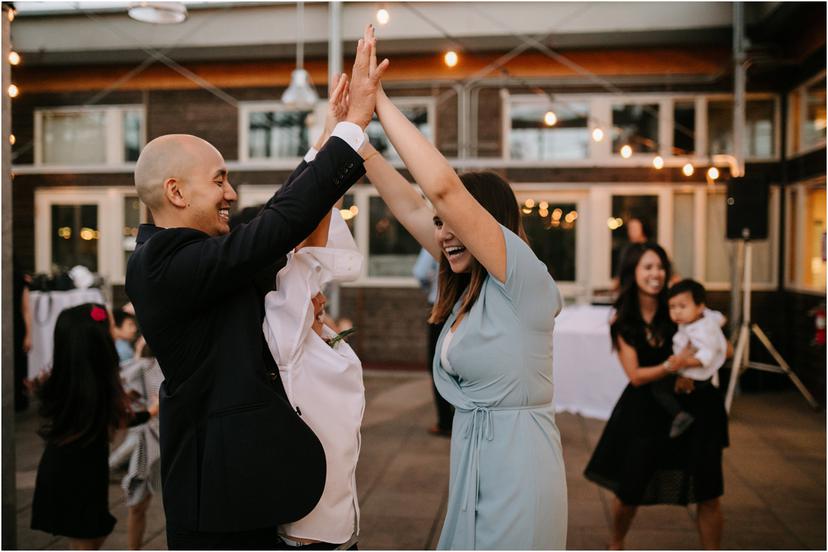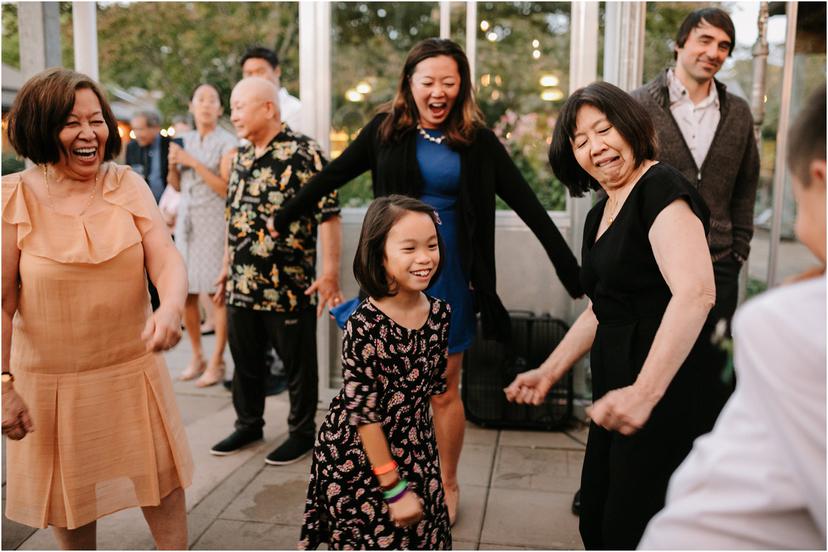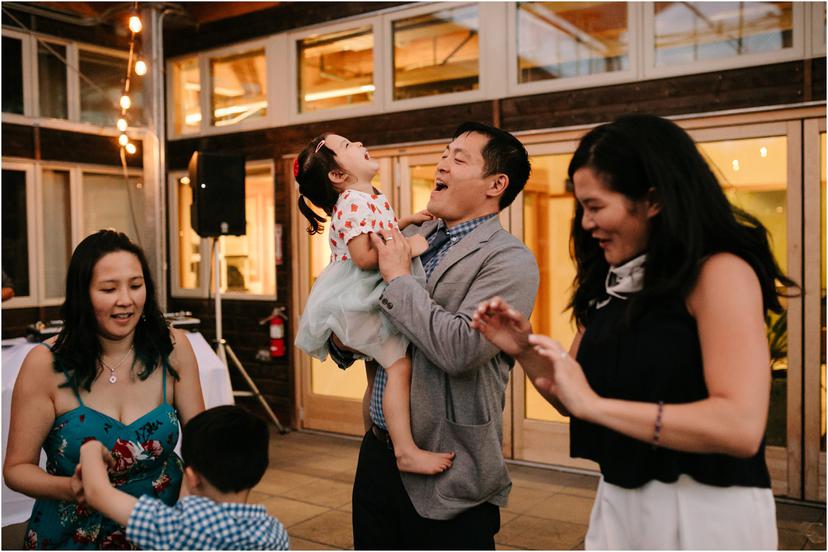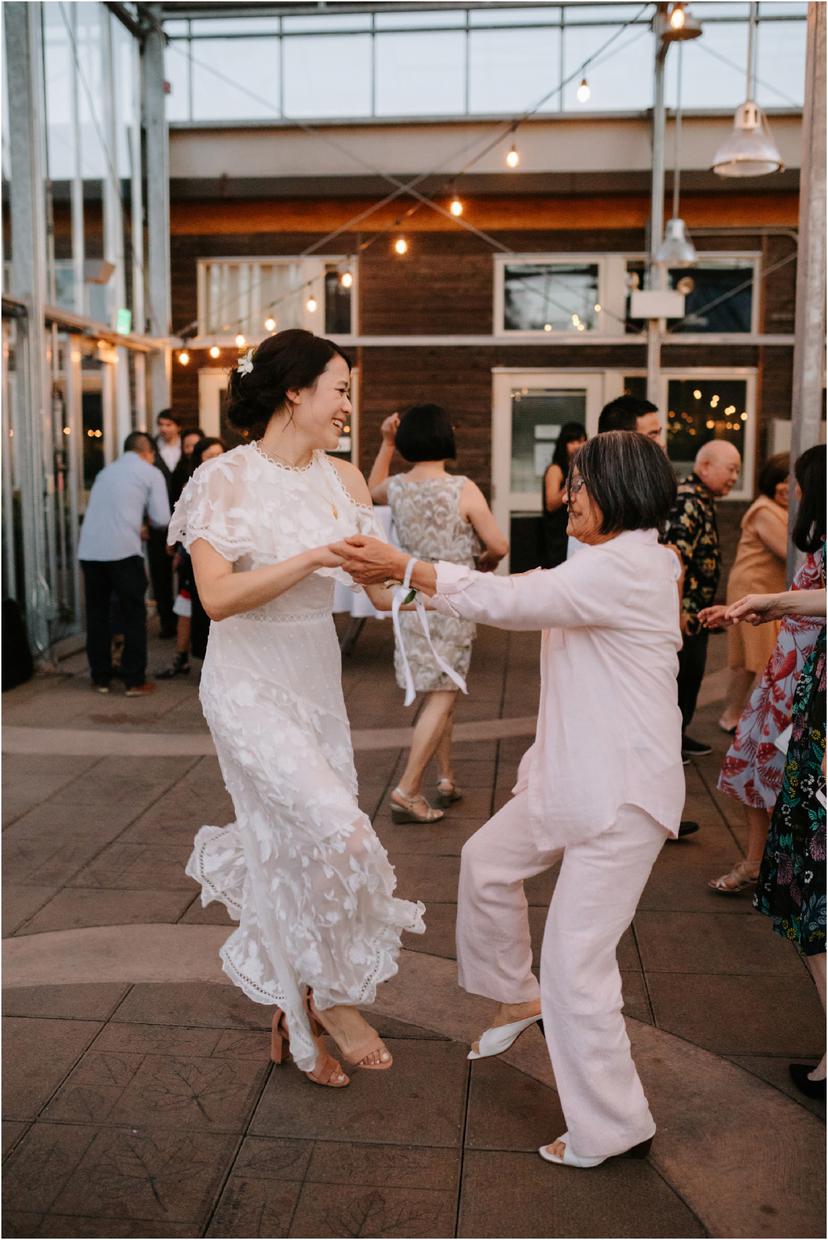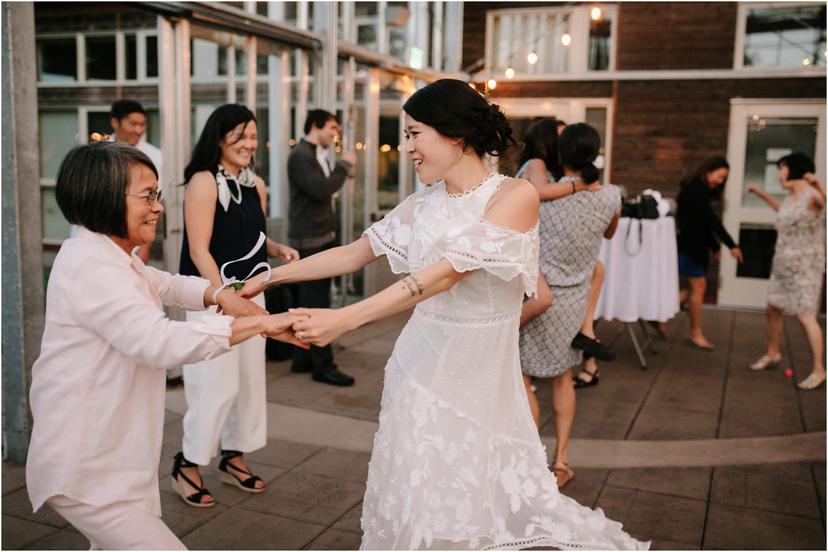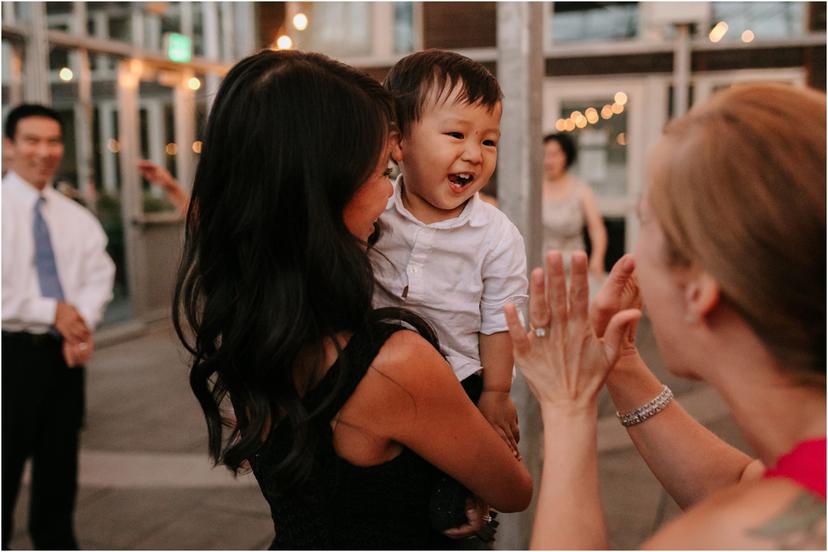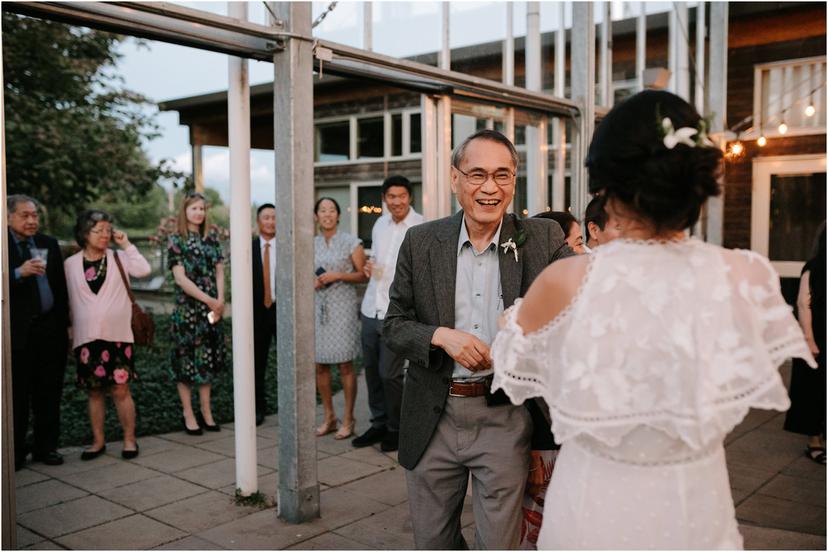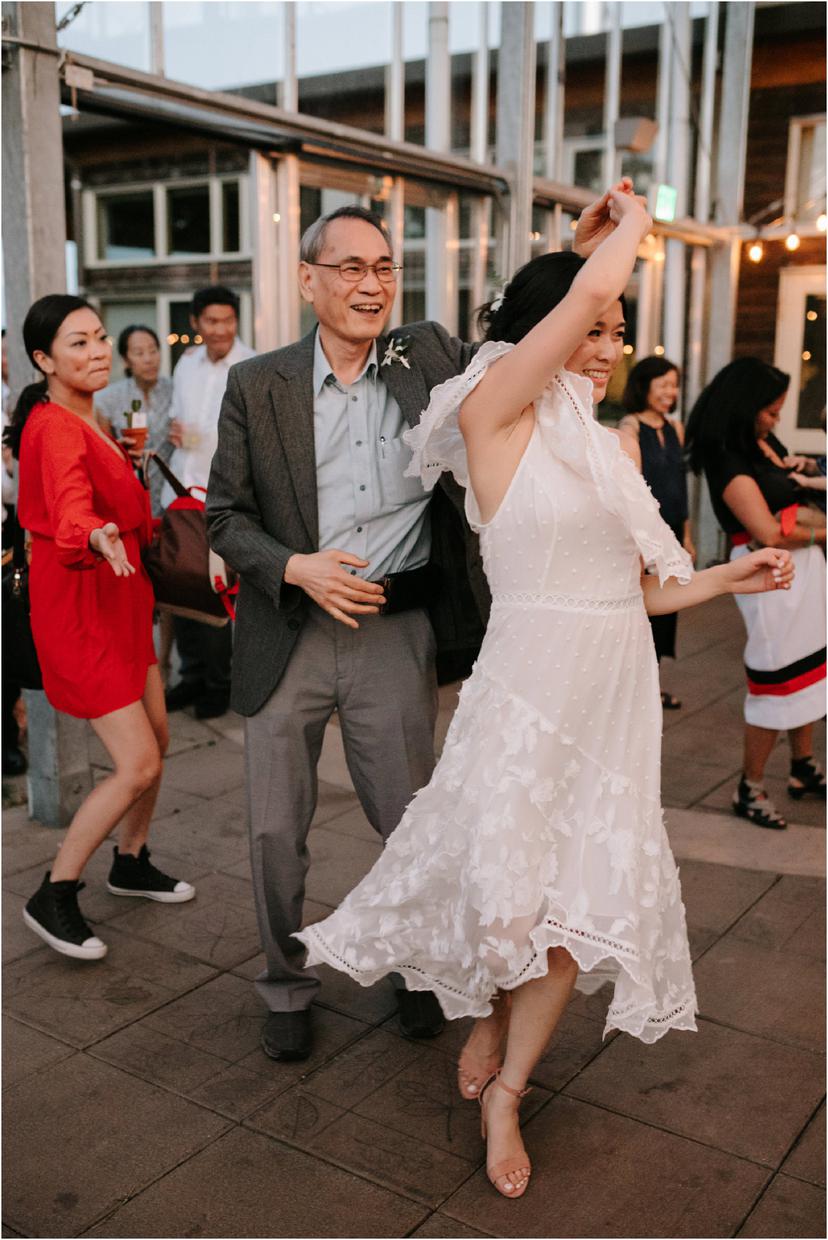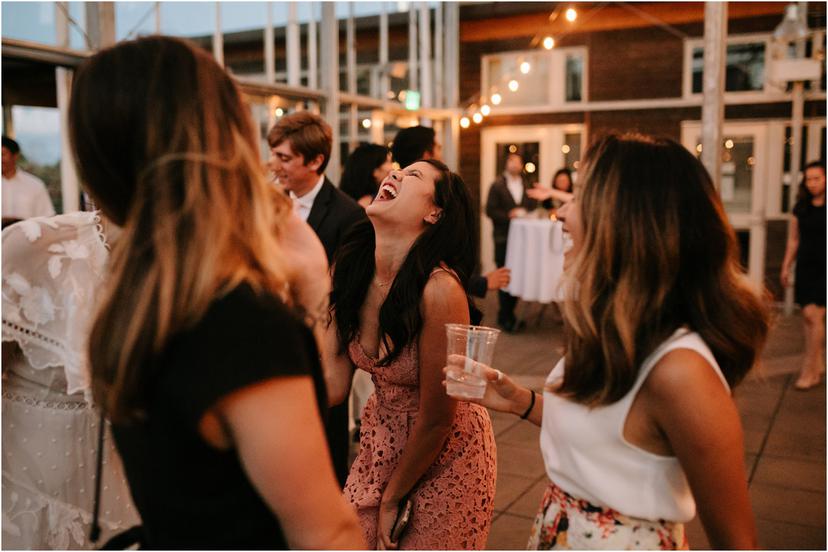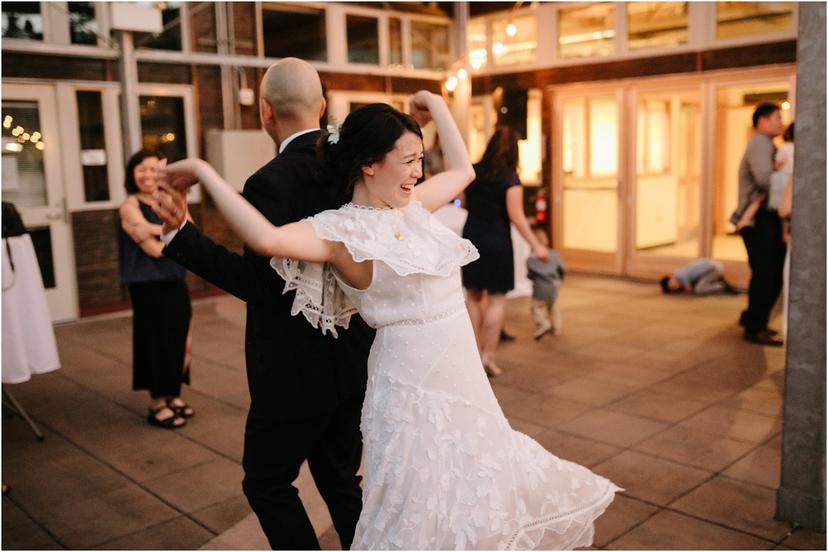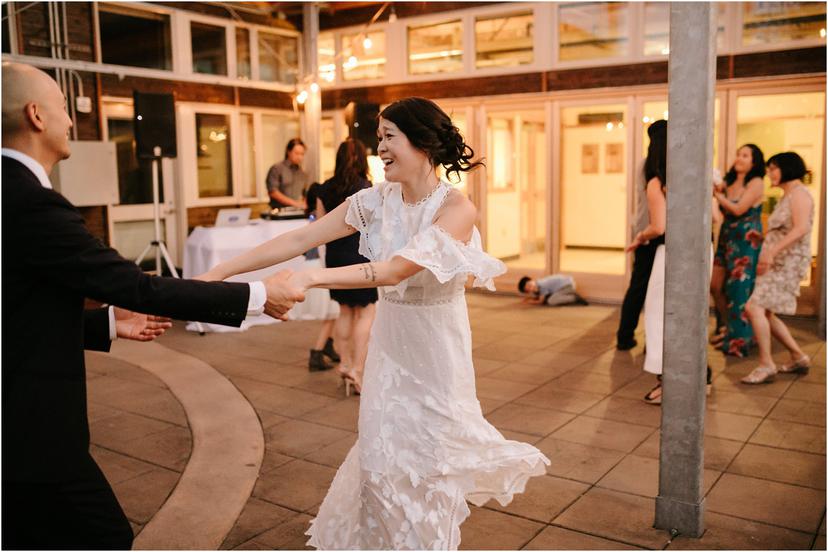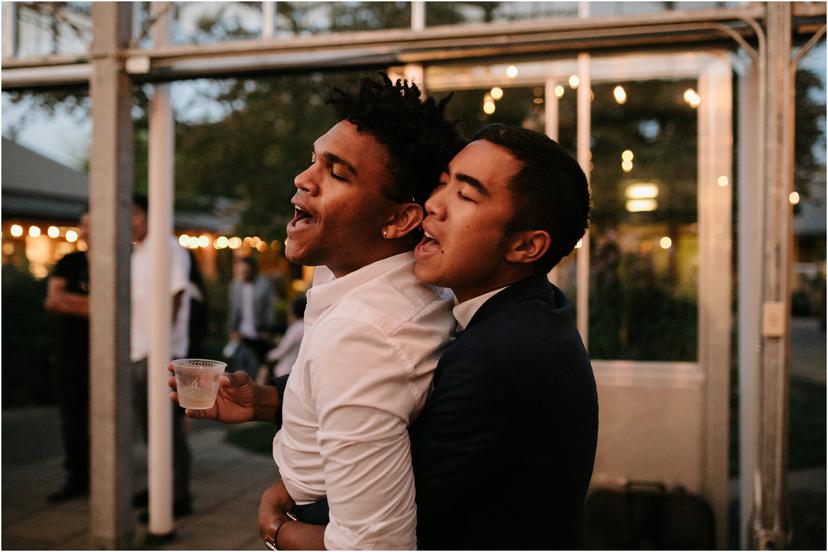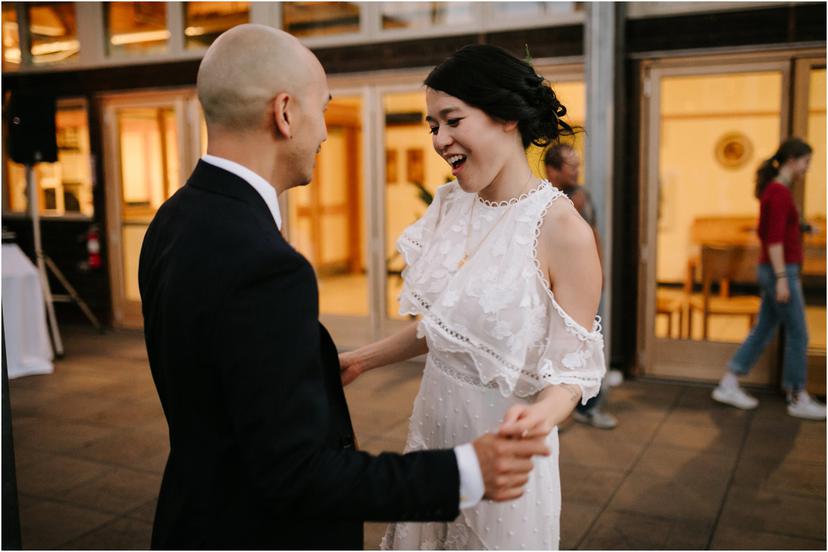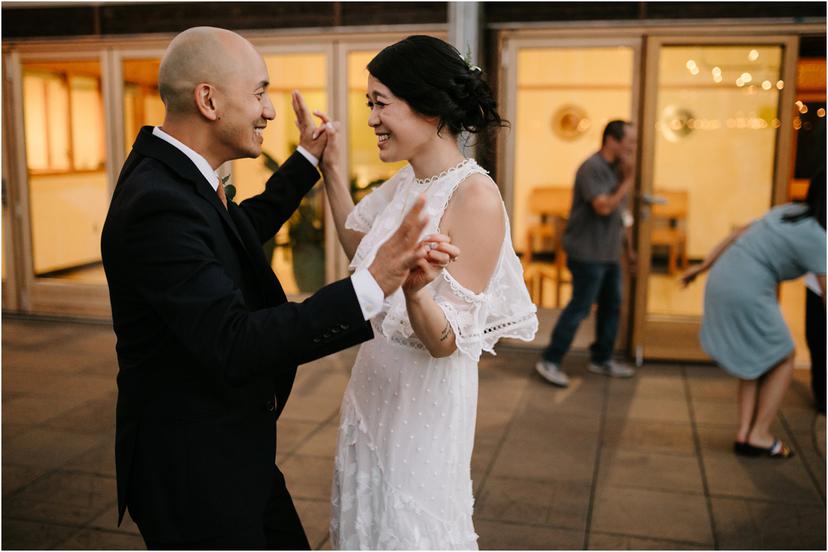 Did you love the Center for Urban Horticultre wedding? Here are some similar Seattle Wedding blog posts you might love as well!
RAYS BOATHOUSE SEATTLE WEDDING
SCENIC BEACH STATE PARK WEDDING