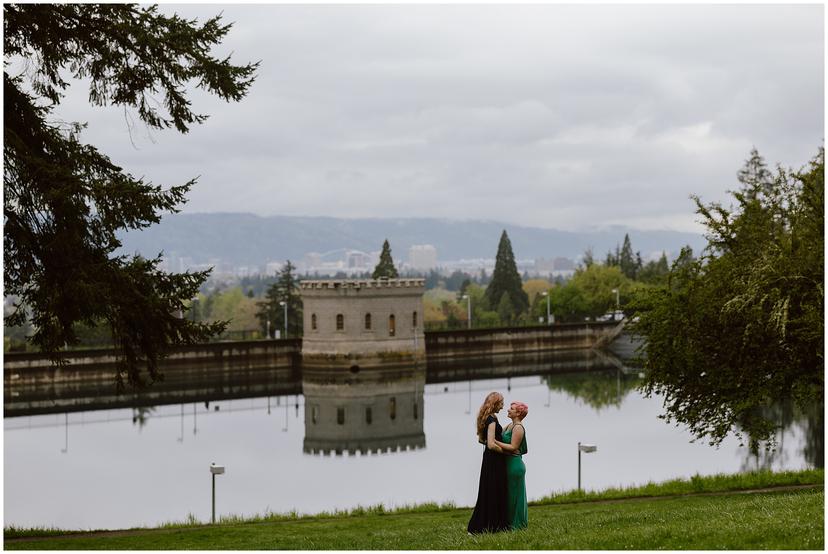 Mt Tabor Engagement Photos
I love Mt Tabor with a passion. I live really close to the park and spend a LOT of time here! If you are like me, and this little slice of Portland heaven feels like home, it might be the perfect spot for your engagement photos! If you're looking for a convenient location against a backdrop of natural beauty, Mt. Tabor Park in Portland, Oregon, is a gorgeous choice.
This engagement shoot took place on a cloudy day in the late spring.
About Mt. Tabor
Situated in Southeast Portland, this 196-acre park is a haven for nature enthusiasts and photographers alike. You can locate it at SE 60th Ave & Salmon St, Portland, OR 97215. Here's a map to help you find your way..
Different Photo Locations at Mt. Tabor:
Tabor is HUGE! Sometimes I opt to drive to different sides of the park so we don't have to walk so far.
The Reservoirs: Start your photoshoot by the water. The reservoirs offer a serene setting for those intimate waterside moments. If you prefer open space, the area above the main reservoir is a great option. Bring blankets and a picnic basket for a cozy setup. I often spend evenings with friends and family picnicking here and watching the sunset!
Stone Steps and Railings: For a touch of rustic charm, explore the stone steps and railings that wind through the park, perfect for candid shots.
The Summit: Hike up to the summit for stunning views of the city. Consider shooting during sunrise or sunset for added magic.
Tree-Lined Trails: Seek out the shaded trails for an enchanting atmosphere that's perfect for your photos. The forests at Tabor are lush and look great year-round.
Best Time of Year for Photos at Mt. Tabor:
Portland's weather can be unpredictable, so flexibility is key. However, if you're looking for ideal conditions, consider planning your photoshoot from mid spring through early fall. Spring (like this shoot) offers colorful blooms, while the warm tones of summer and early fall enhance your photos. Even winter looks good at Tabor though - most of the park consists of big evergreen trees that look stunning year-round.
What to Wear for Engagement Photos at Mt. Tabor
Choose outfits that reflect your style and comfort. Opt for colors that stand out against the park's green backdrop, such as white and beige, and earthy tones. You can also try bold jewel tones, like this couple! Layering is practical to adapt to Portland's weather, and don't forget to wear comfortable shoes for exploring the trails. Tabor can be dusty and muddy depending on the time of year.
Have any questions or tips to share? Feel free to drop them in the comments below!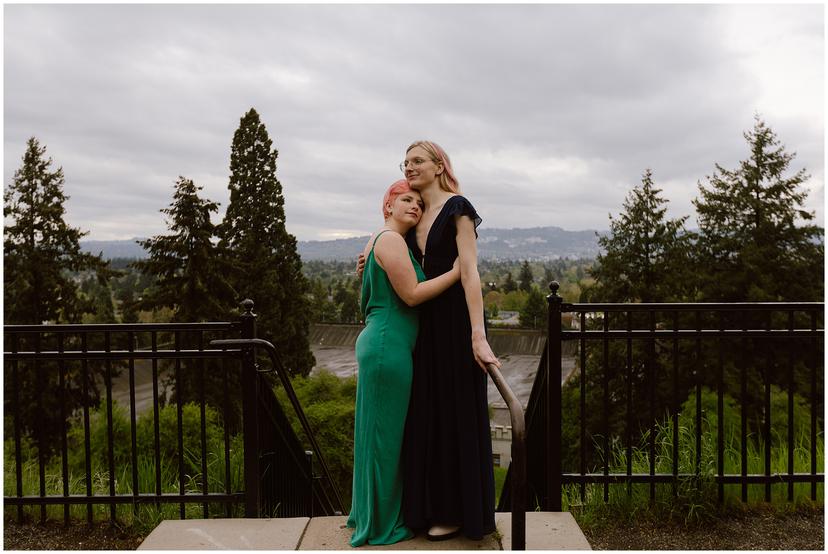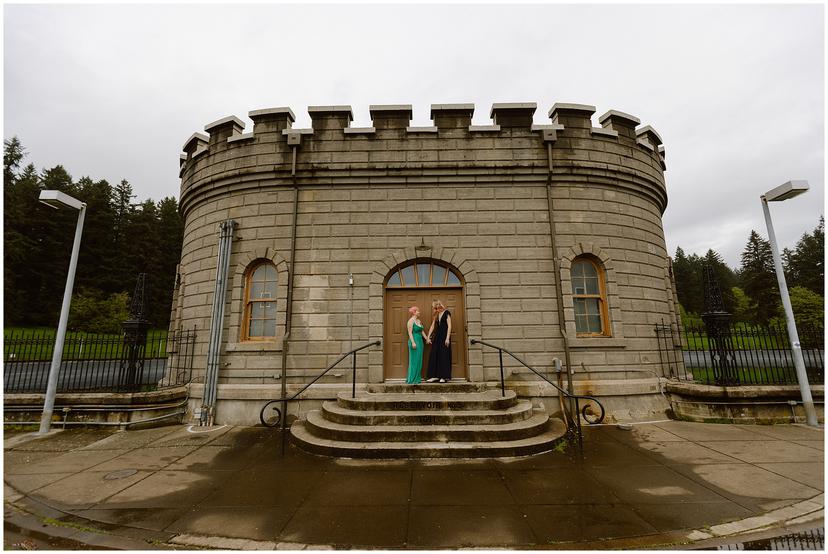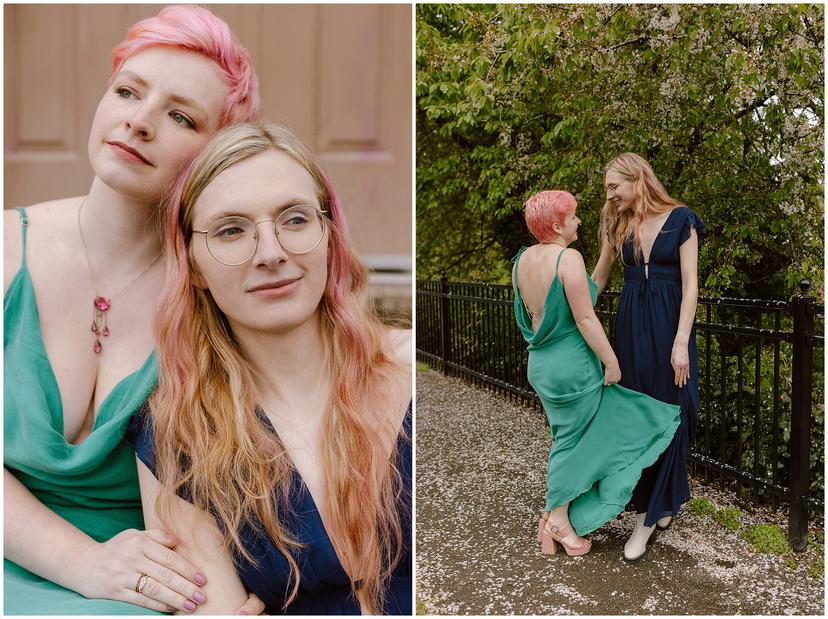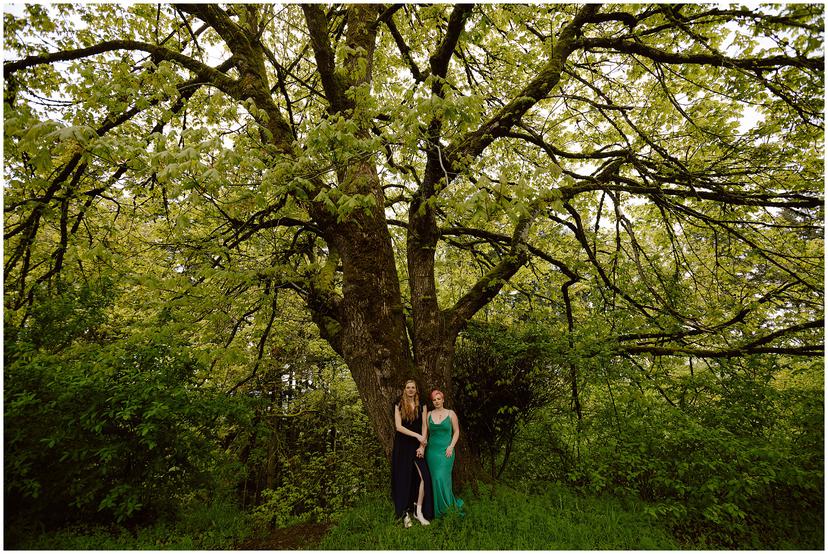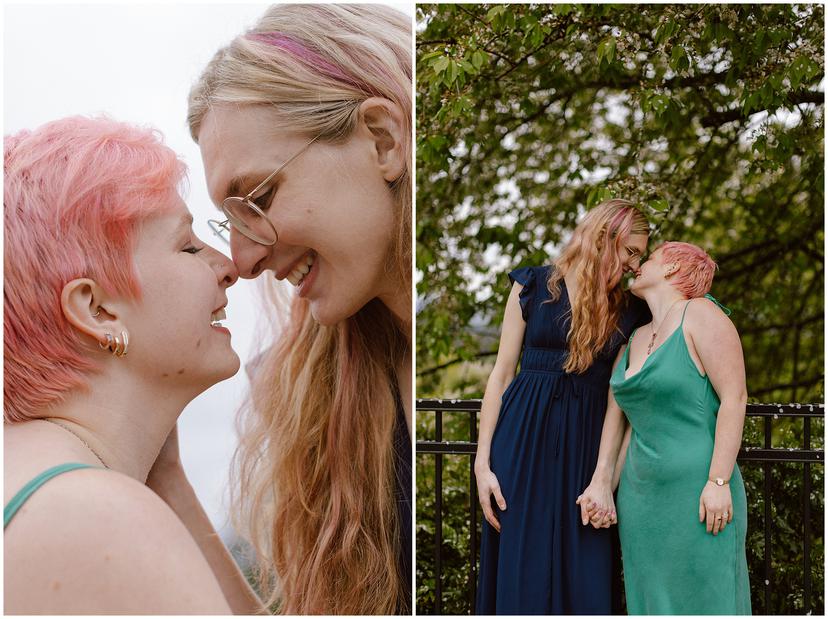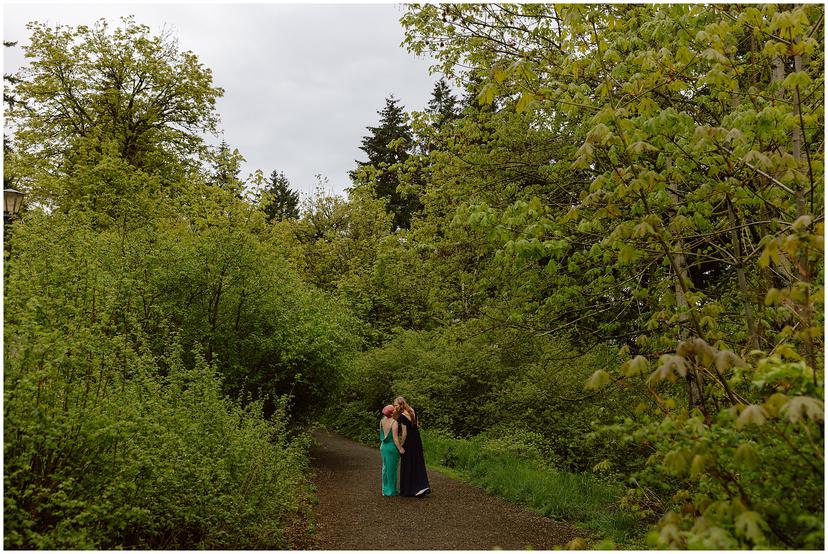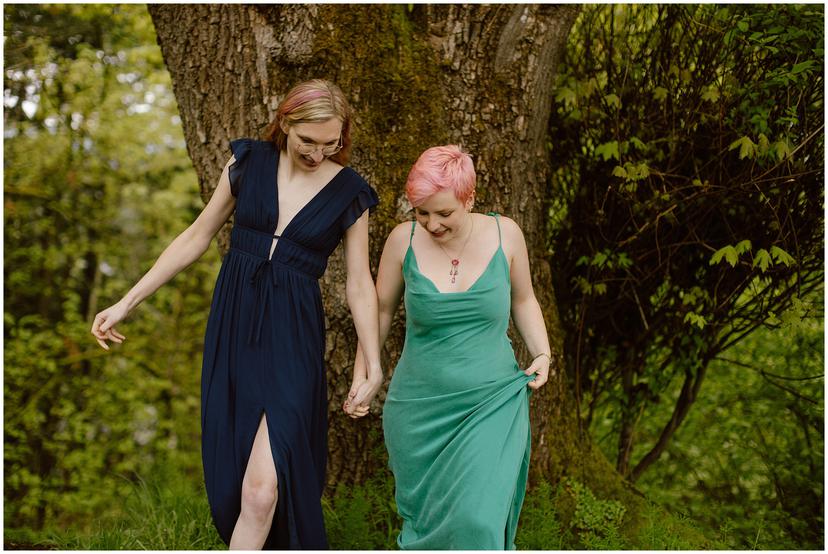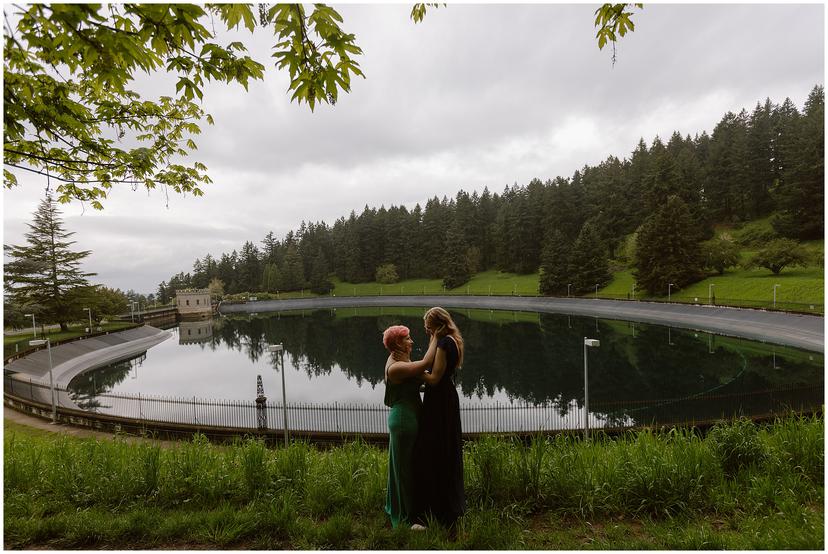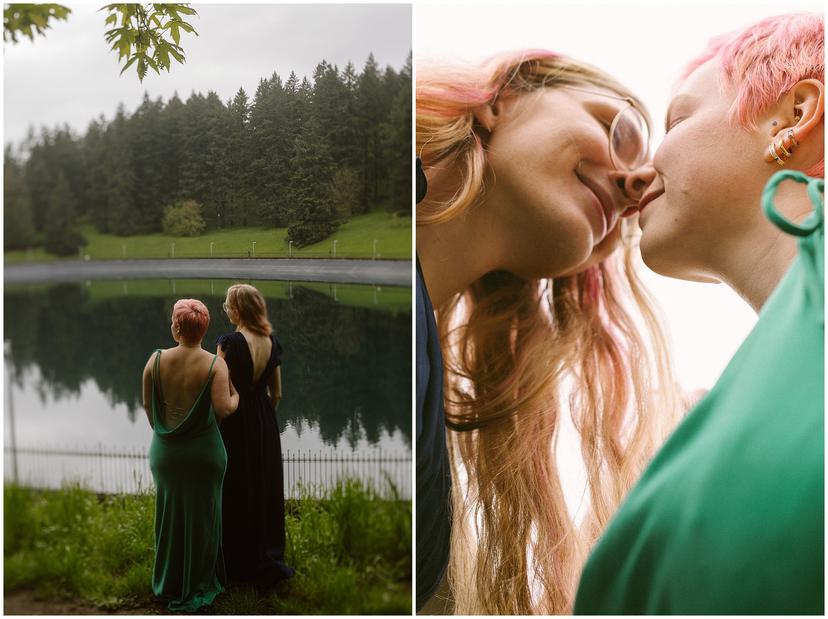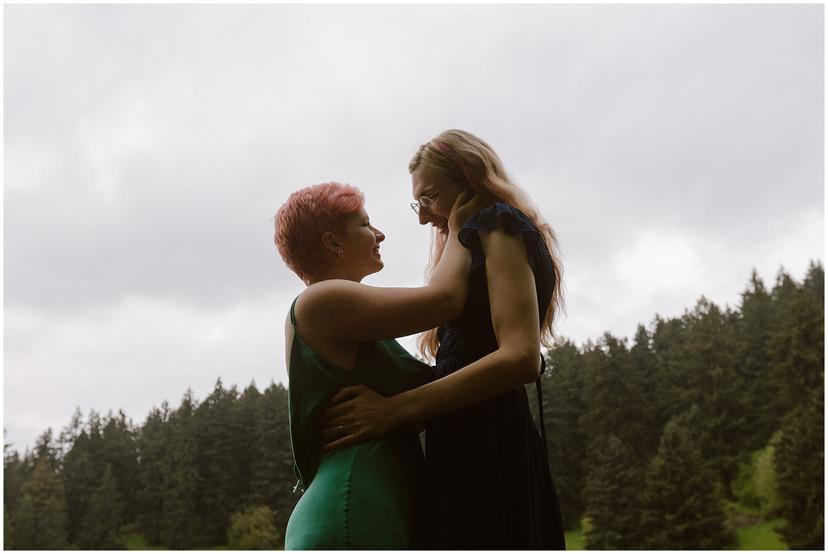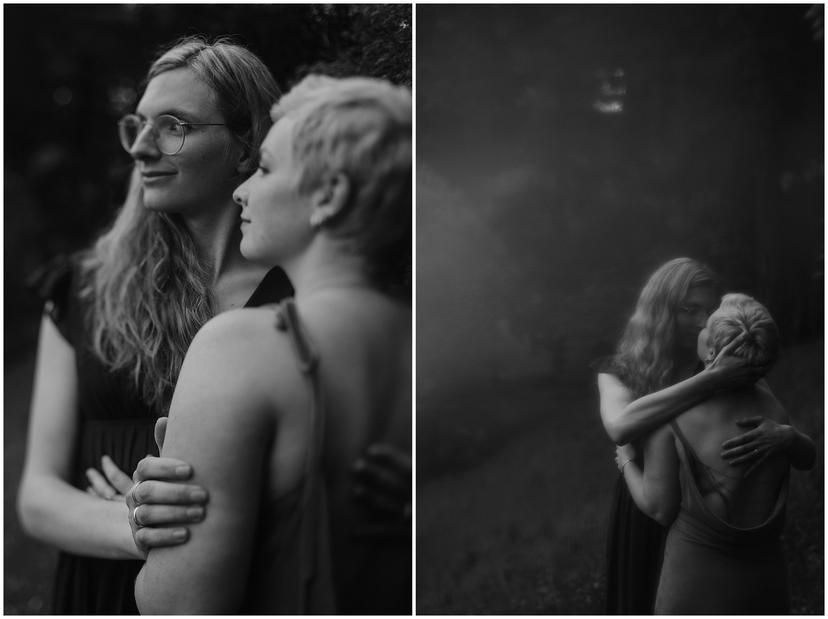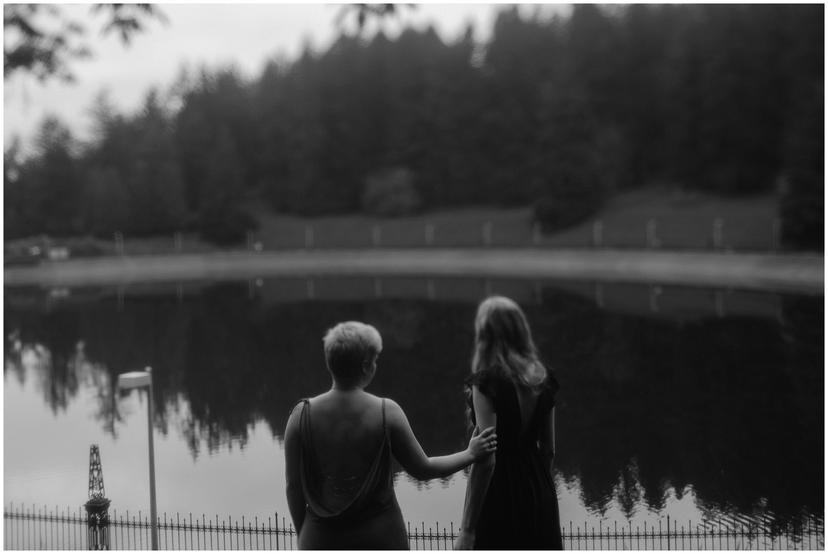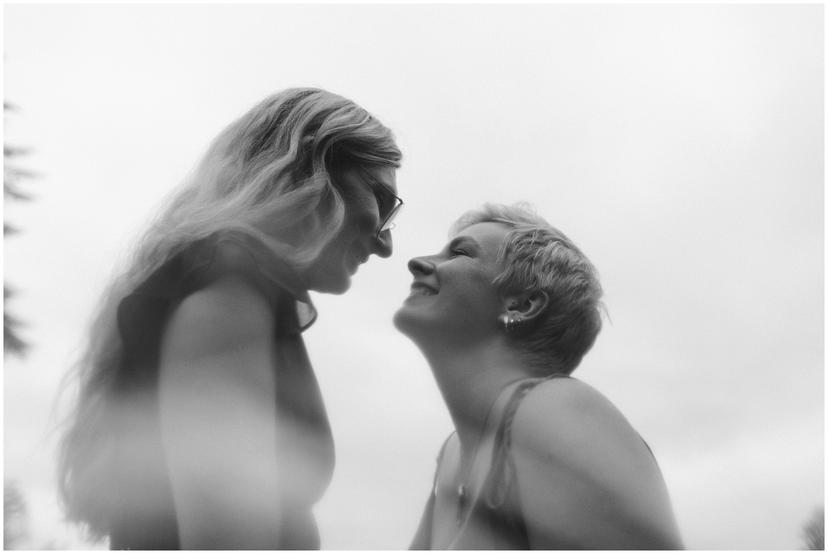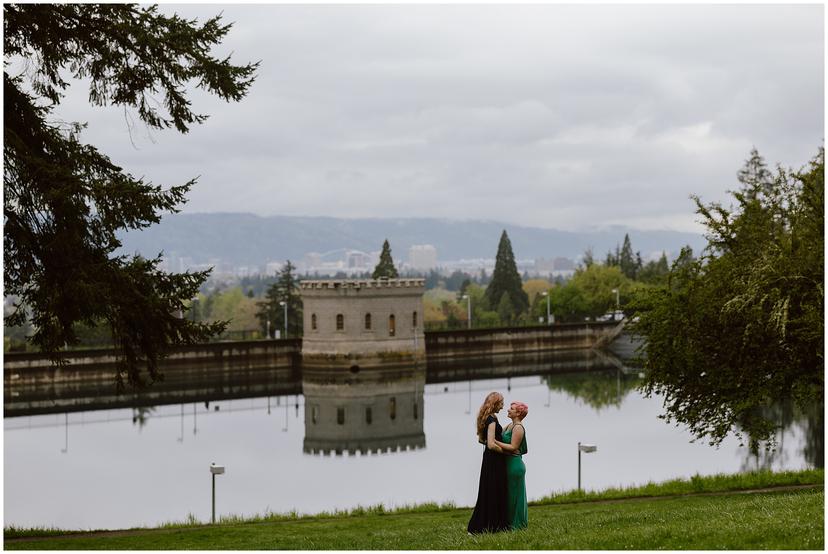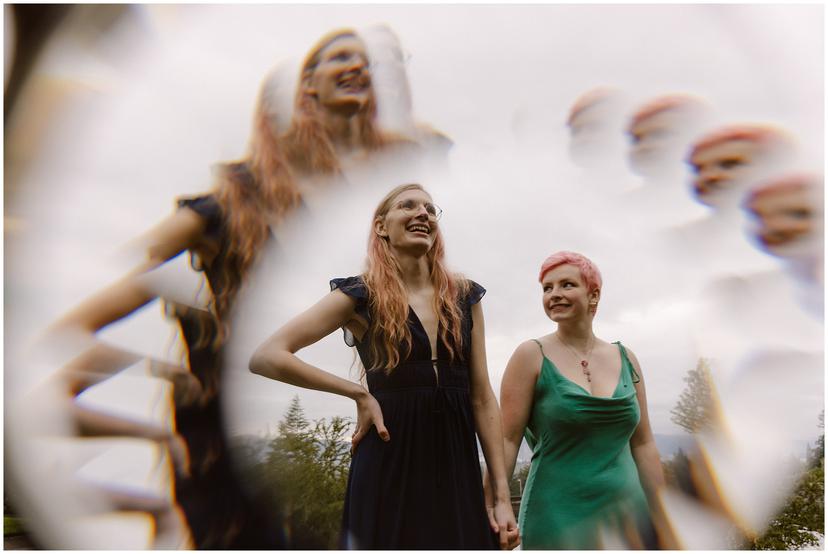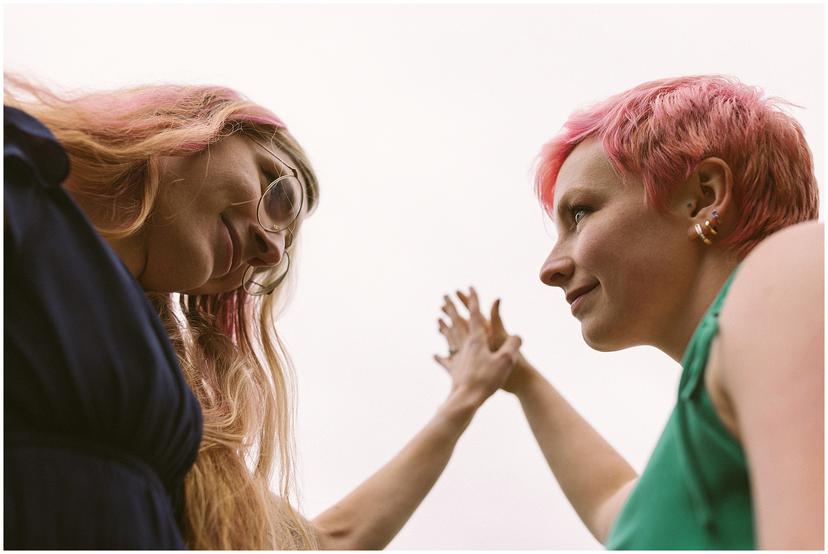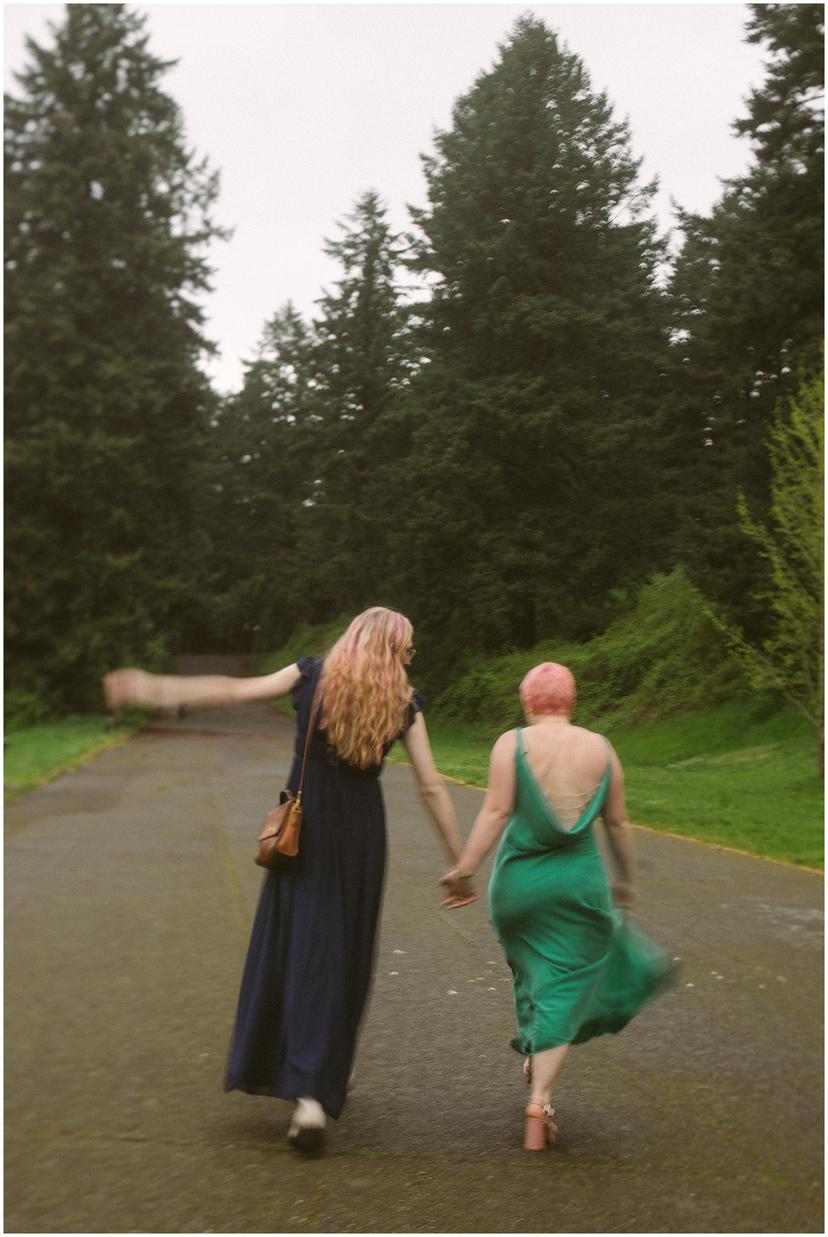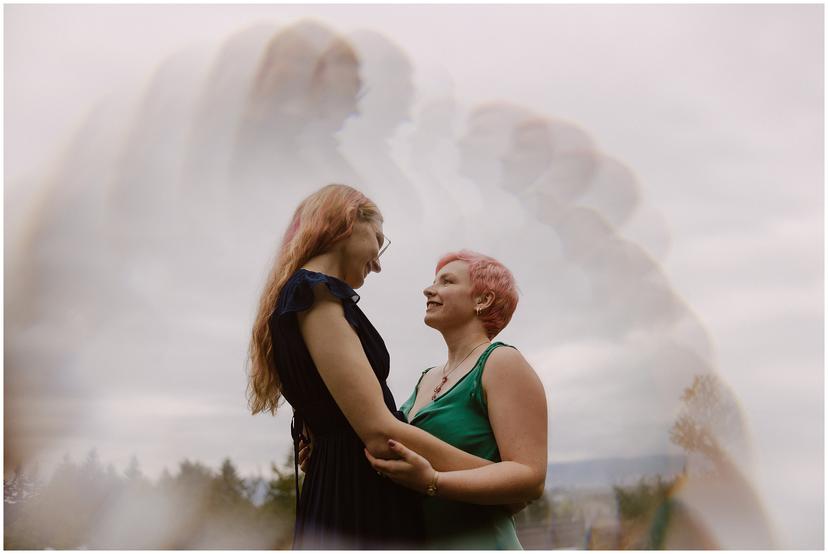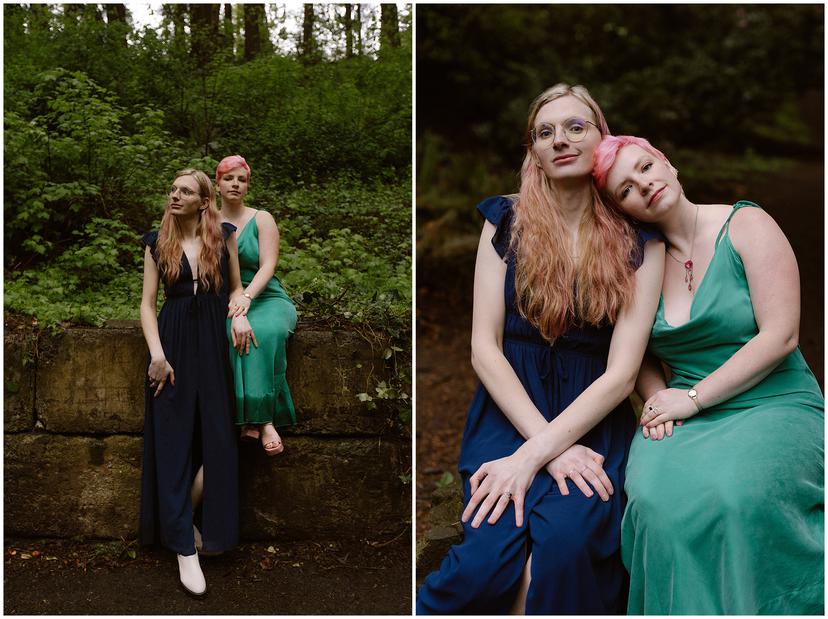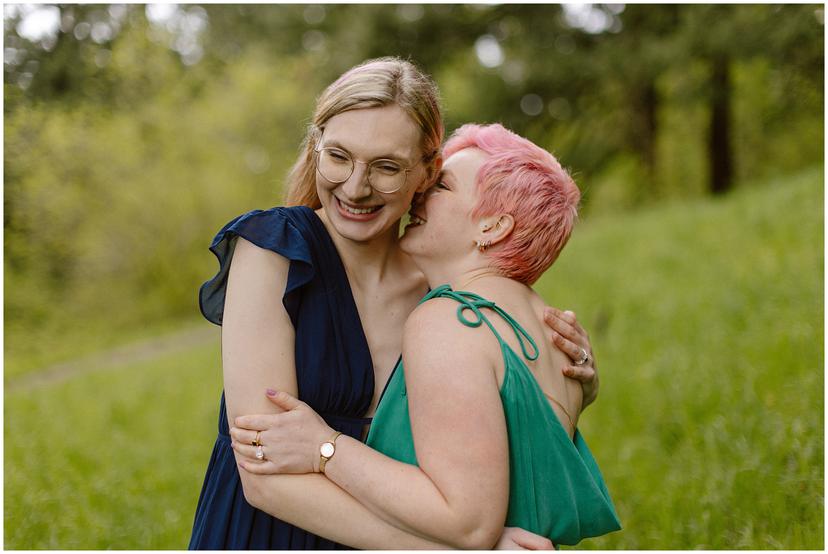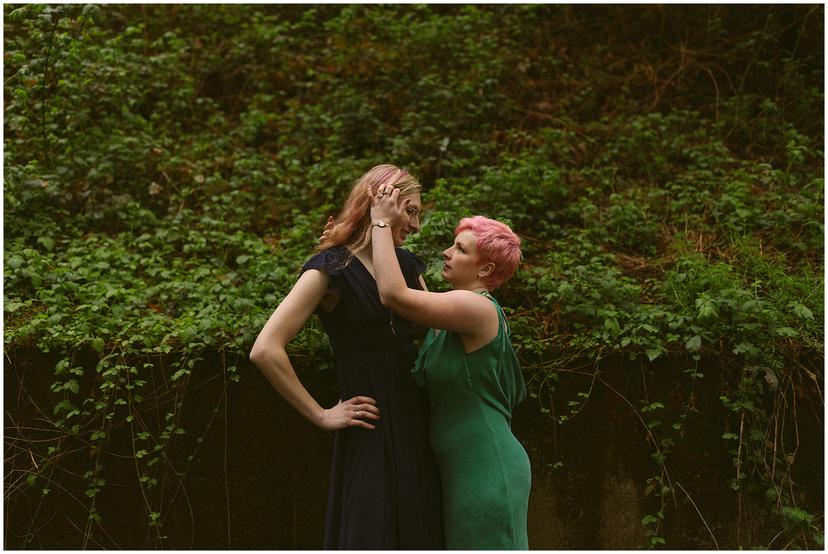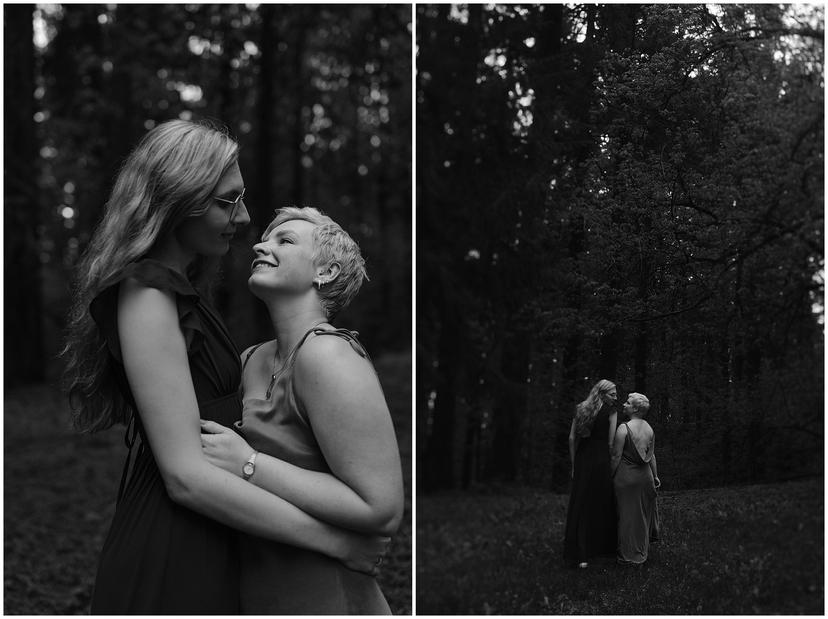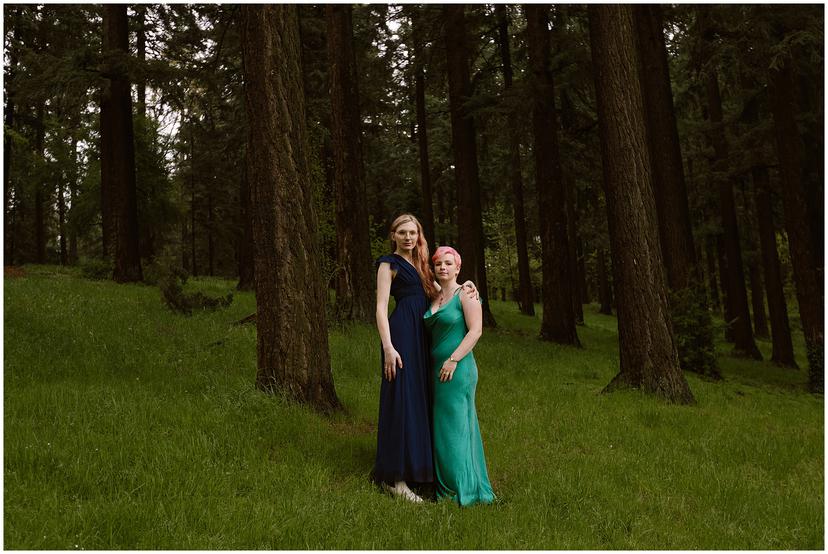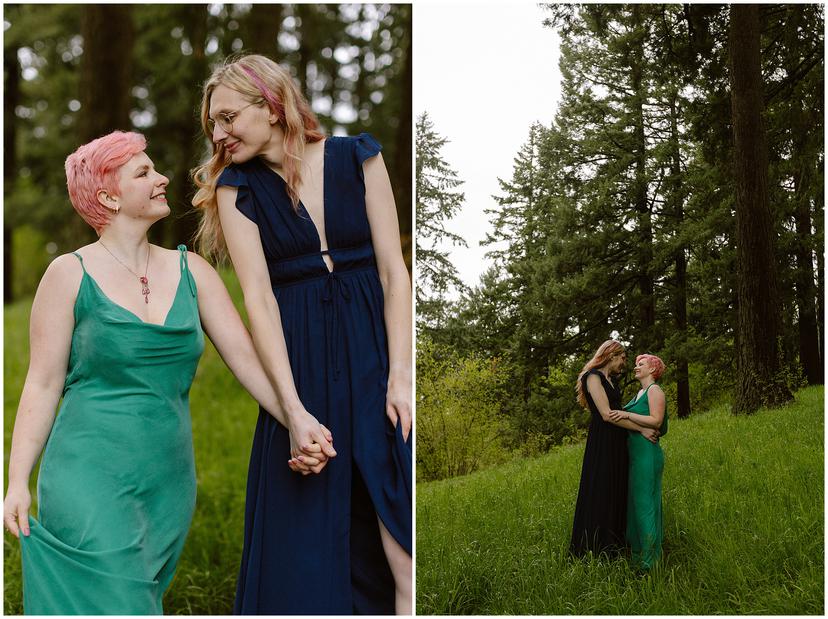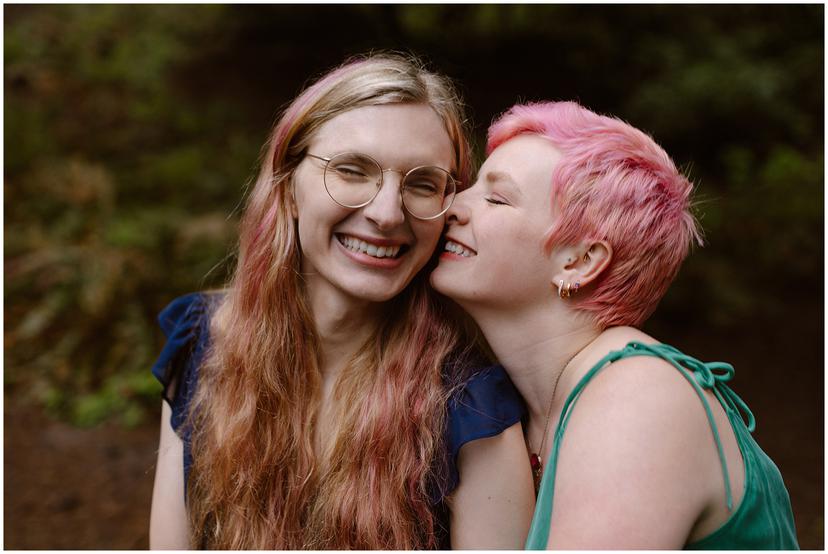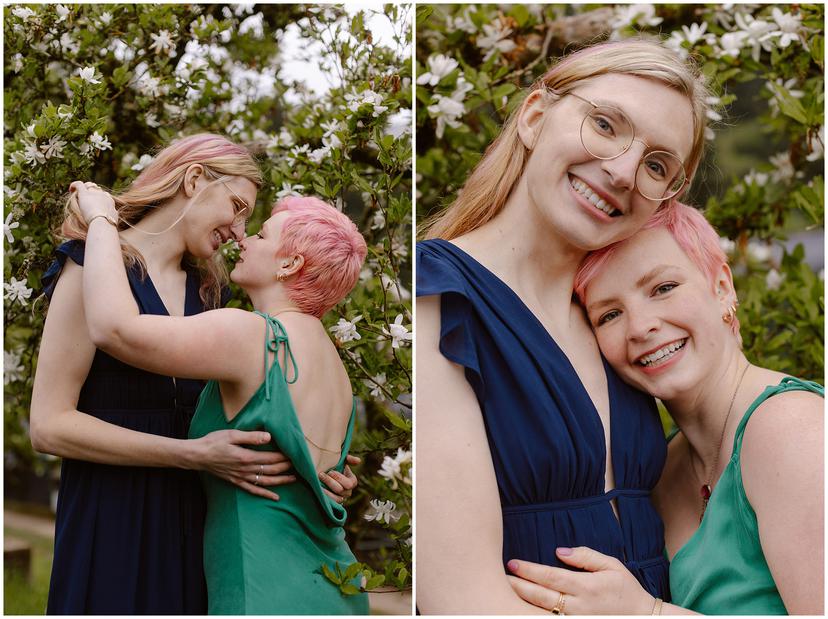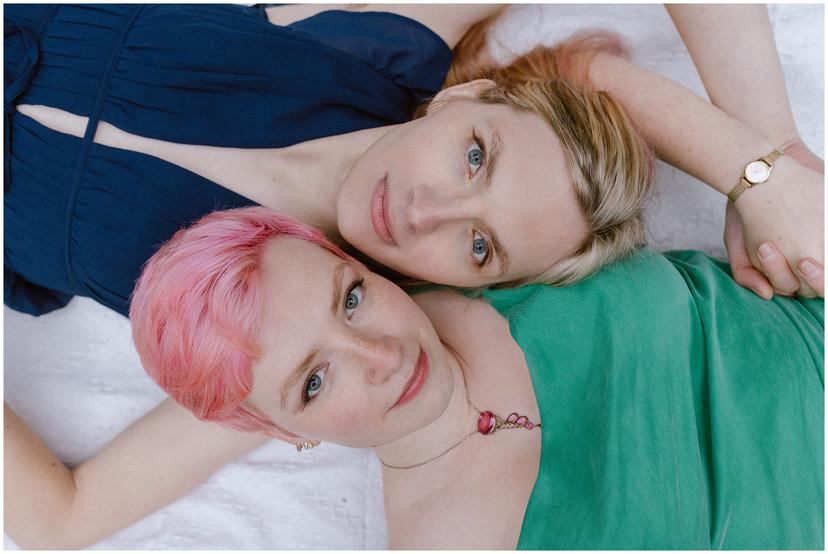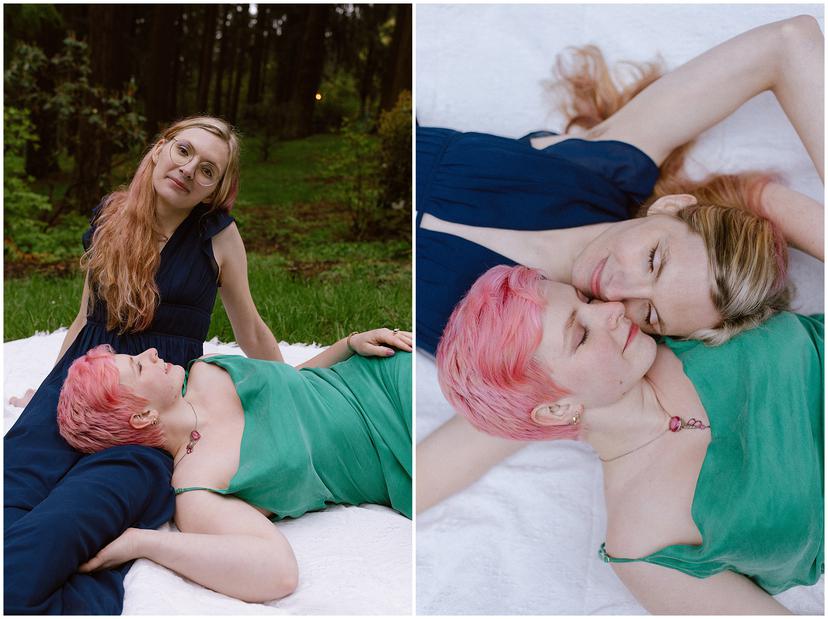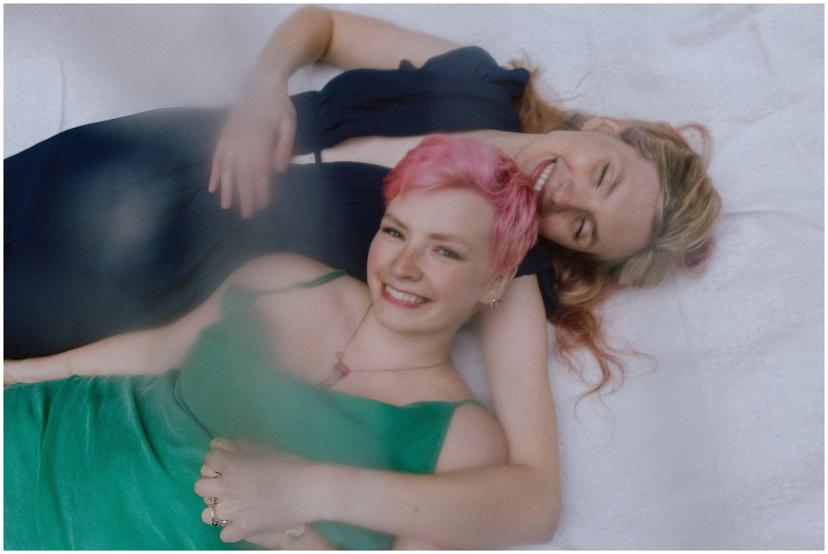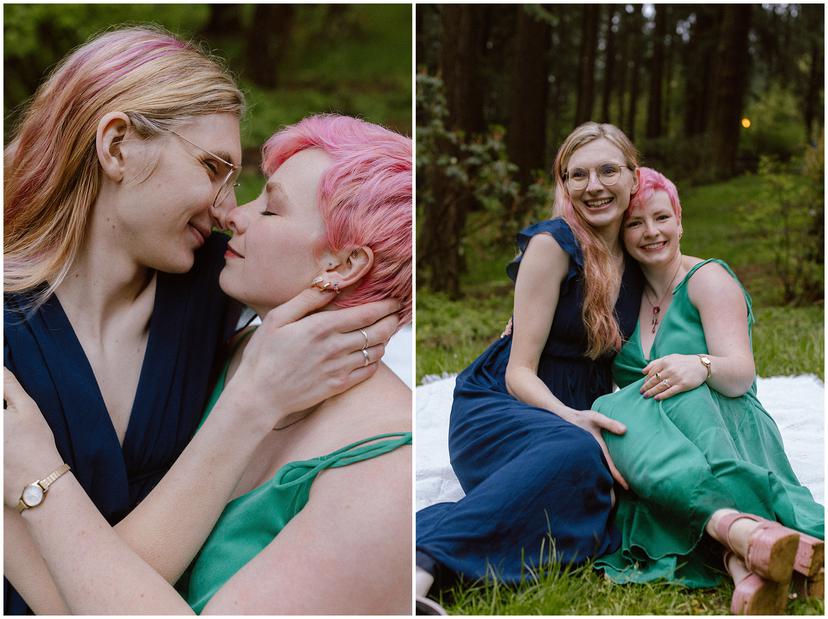 YAQUINA HEAD ENGAGEMENT PHOTOS
PORTLAND ENGAGEMENT PHOTO LOCATIONS
CHECK OUT MY REVIEWS ON GOOGLE