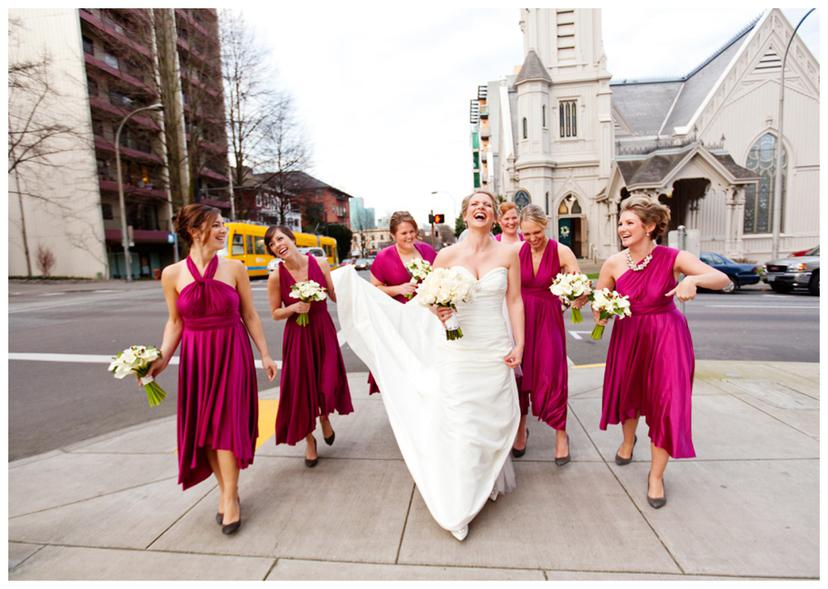 Sydney and Matt | Portland Wedding Photography
My friend and colleague, Peter Chee, asked me to second-shoot a wedding with him in Portland last weekend, and I had a blast! The ceremony was at The Old Church on 11th and Clay downtown, and the reception took place at the Portland Art Museum. I didn't get a ton of pictures of the two alone together, because during that section of the night I was actually helping Peter hold lighting equipment (to get some insanely beautiful night shots of the two alone in the Pearl District and in front of the Schnitzer) but I had a lot of fun shooting the rest of the evening anyway! I even ran into a few friends at the reception- Olivia and Brian Carter (I LOVE Olivia's blog- here) who I went to high school with, and my old choir teacher from 8th and 9th grade who I hadn't seen in over half a decade! I love how small and awesome Portland is. Anyway, here are some of my favorite shots from the evening! The Old Church was an amazing backdrop for detail shots.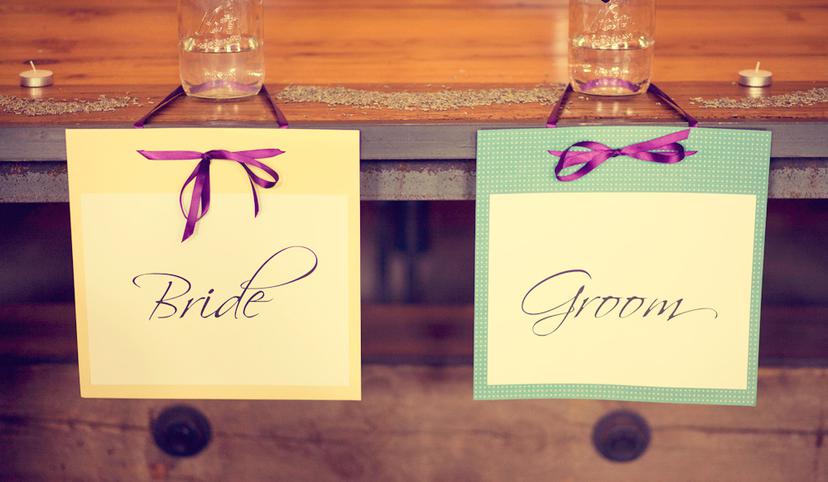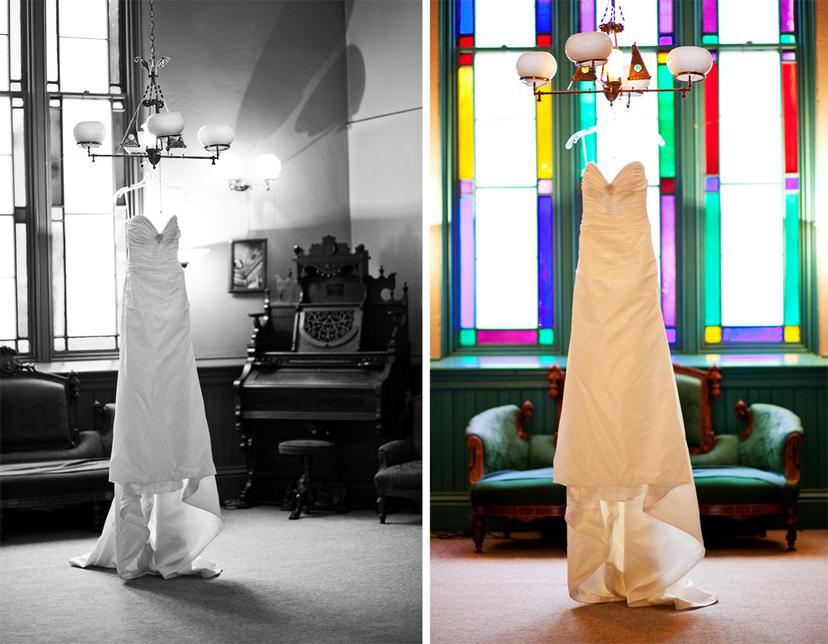 I liked Sydney right away, I mean, how could I not? She is full life! Always laughing or smiling.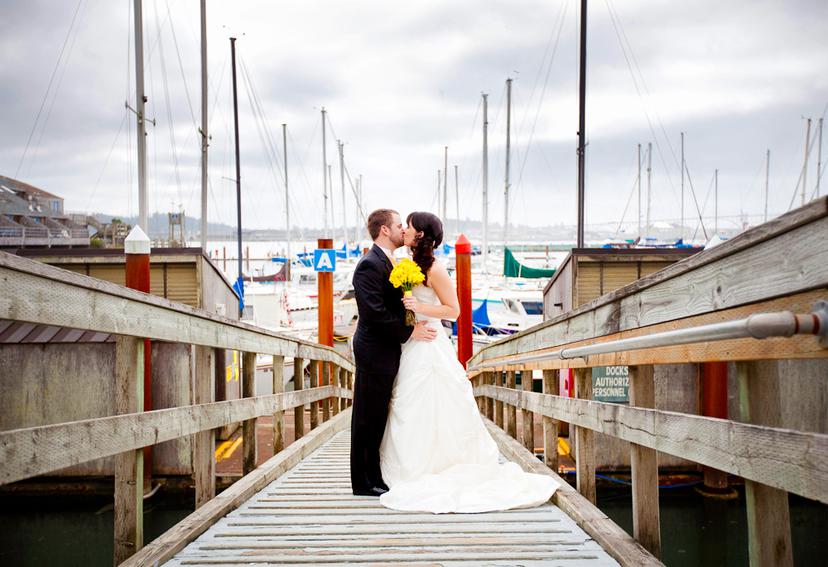 Her mom seeing her for the first time- and helping with her bracelet.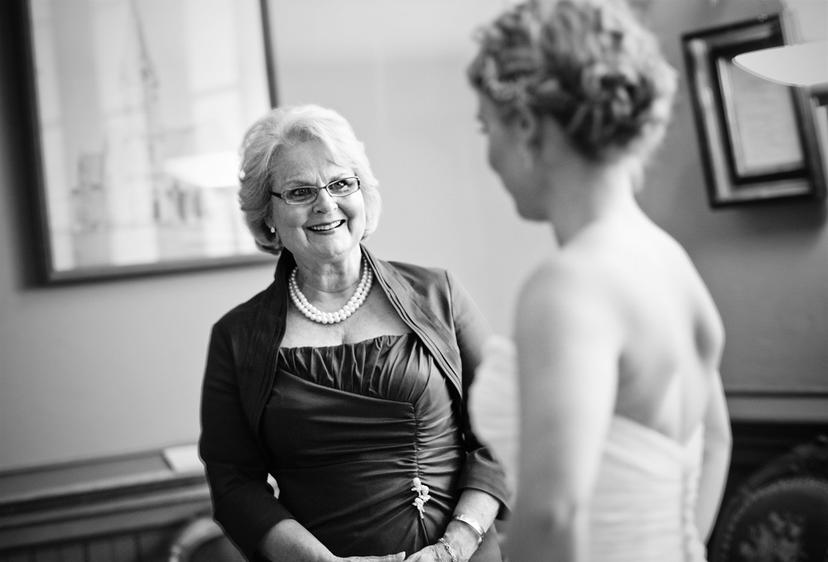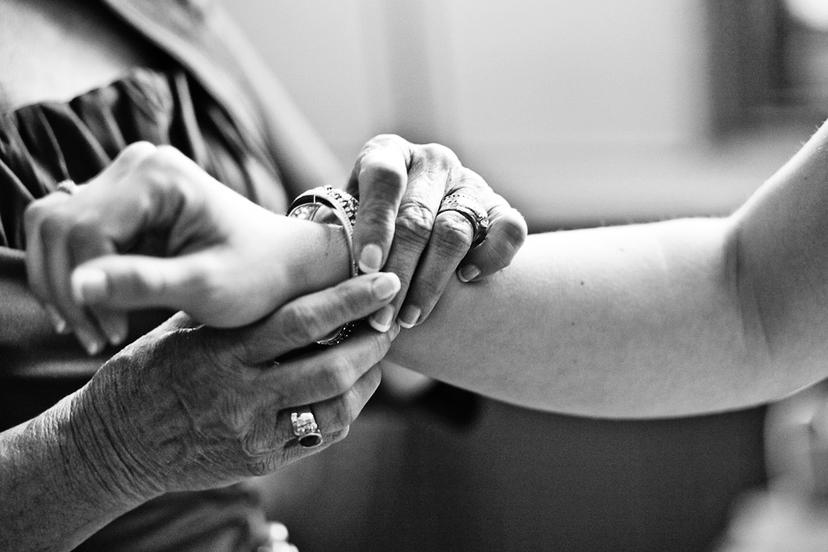 Her sisters and friends helping out with her veil.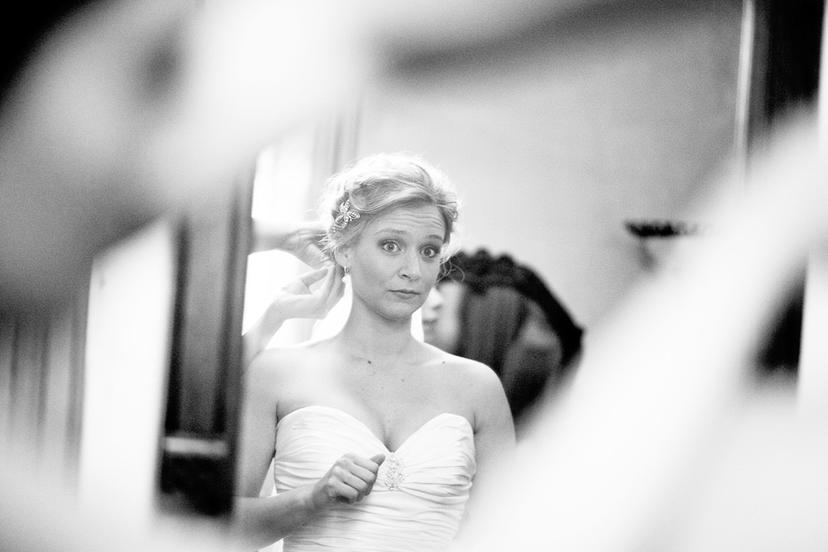 So pretty! The sliding doors behind her were tricky though- people kept coming in and out while Peter and I were taking these shots haha.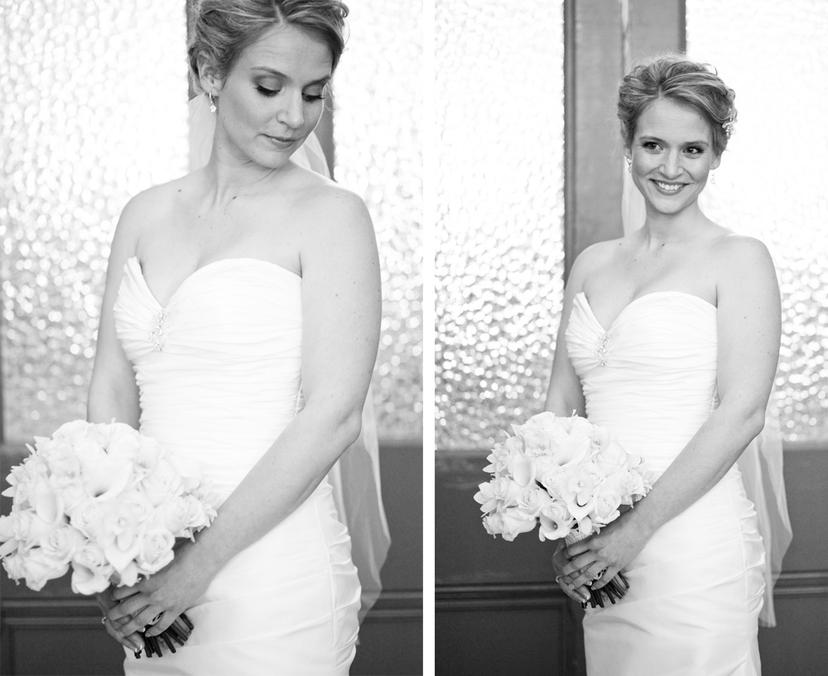 I love brides who have a sense of humor!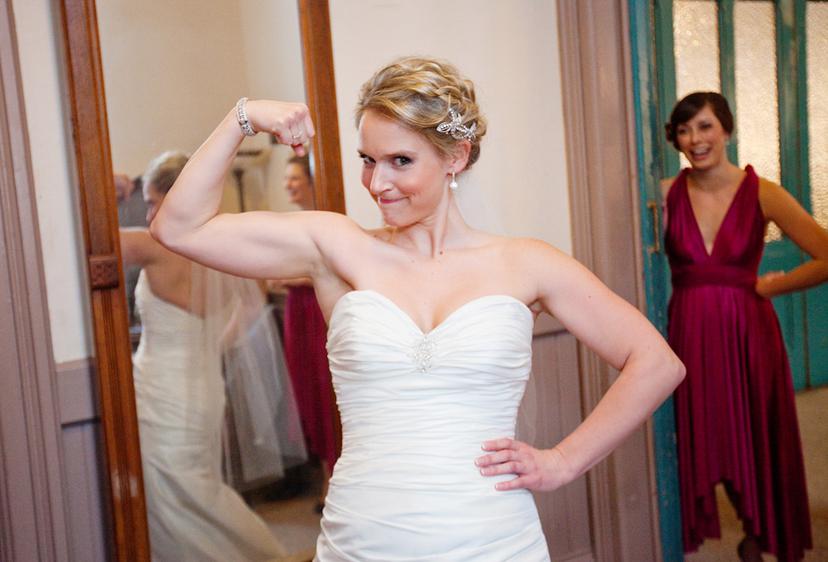 Their first look, with family watching from afar.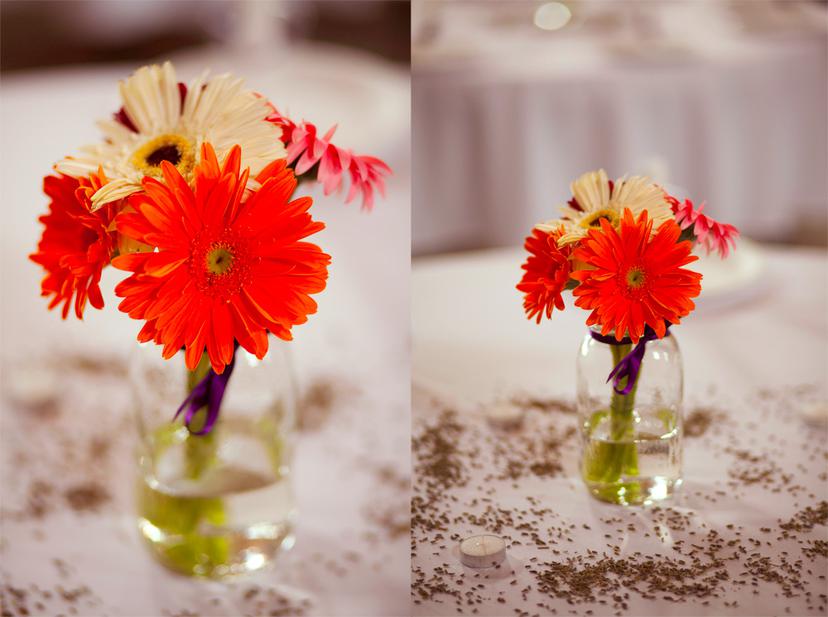 Then we headed outside for some quick portraits before the ceremony- we didn't have a ton of time but luckily the weather was perfect! Peter shot the guys and I shot the girls. Look at all these happy faces!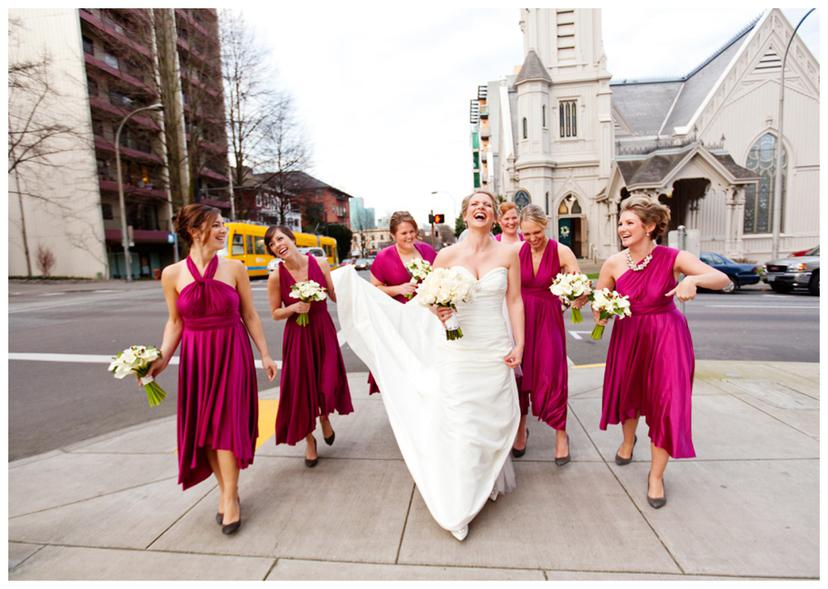 I always love shooting one-on-one portraits of brides and their girls.
And then a few of them together- I was so happy that streetcar paused there!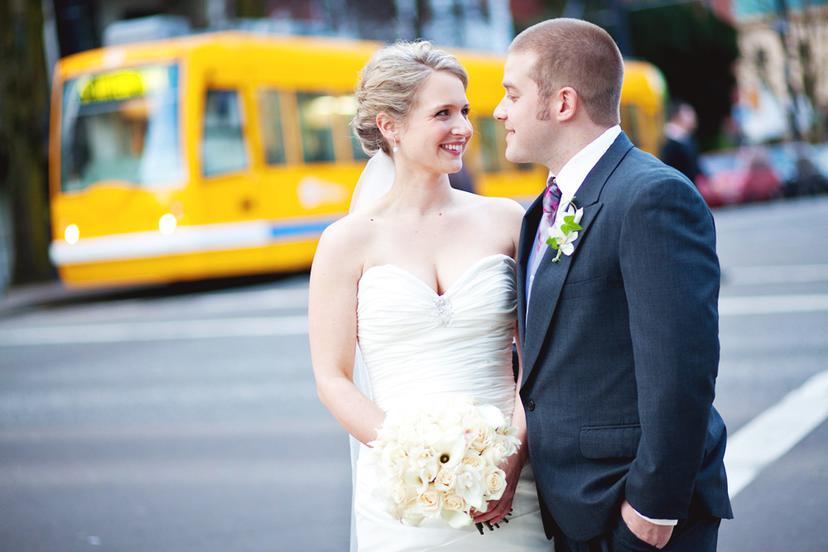 They really are a beautiful couple.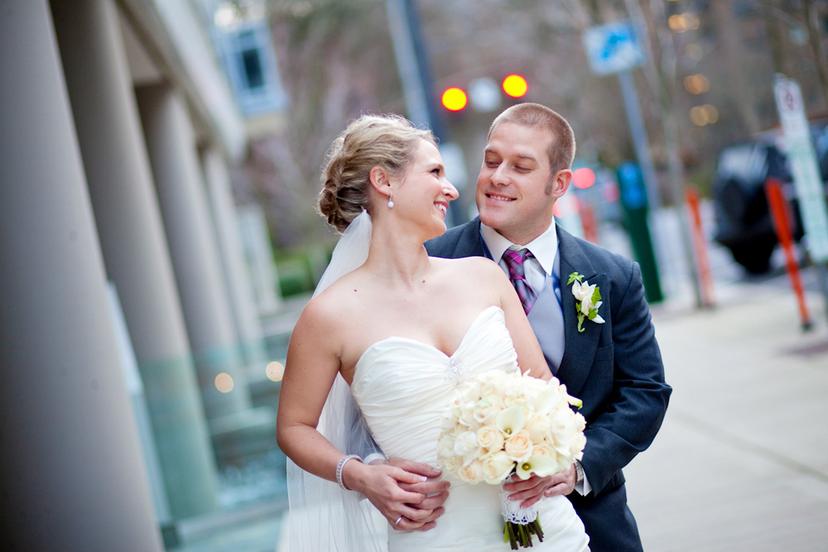 The church was packed!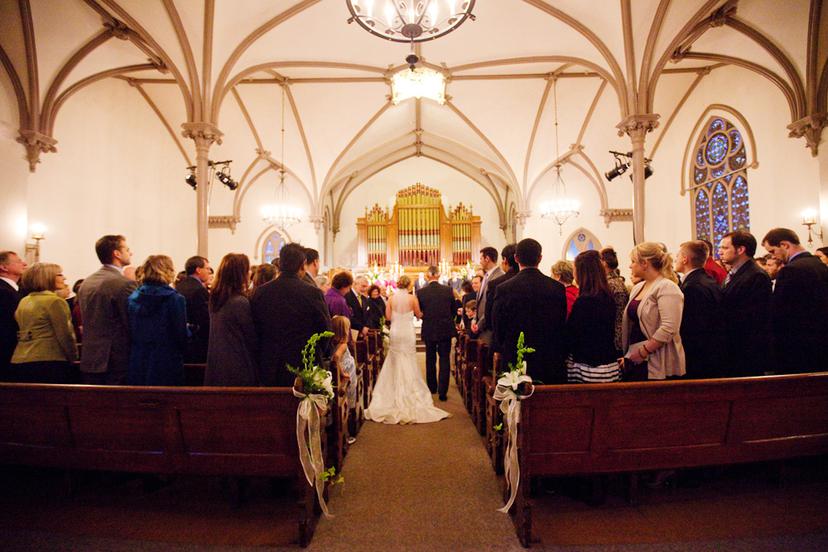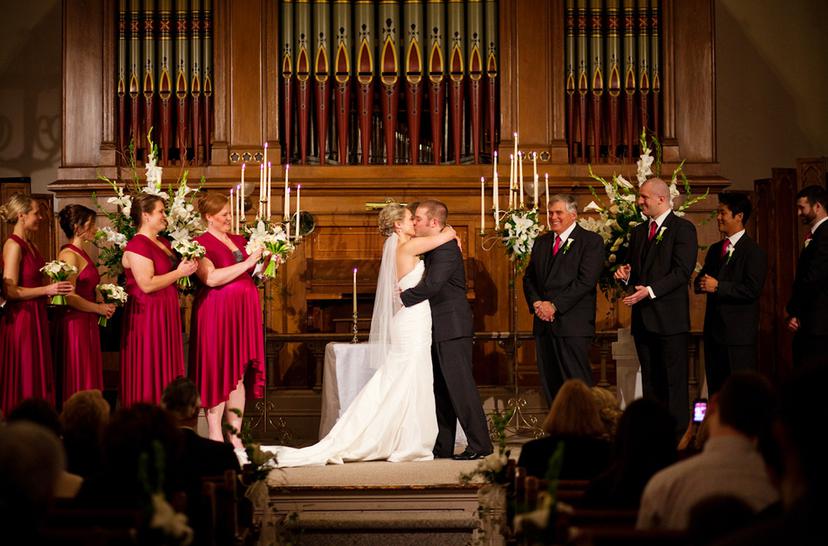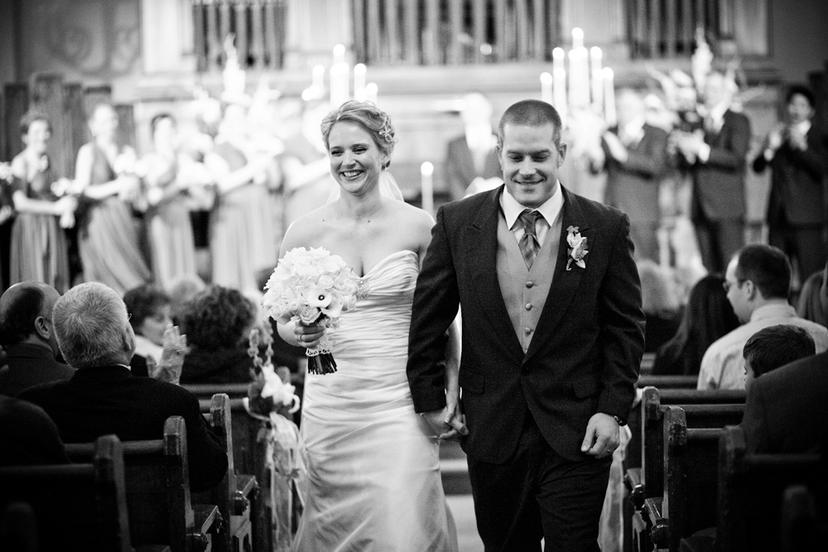 They rented a Bentley for an hour after the ceremony and Peter and I drove around taking night portraits of them around town. We could not have asked for a better night too- clear sky and it wasn't even that cold! Unfortunately I helped out with lighting during that time, so I don't have any awesome shots to post. The reception at the art museum was just incredible though. Sydney's dad gave a beautiful long speech to start it off.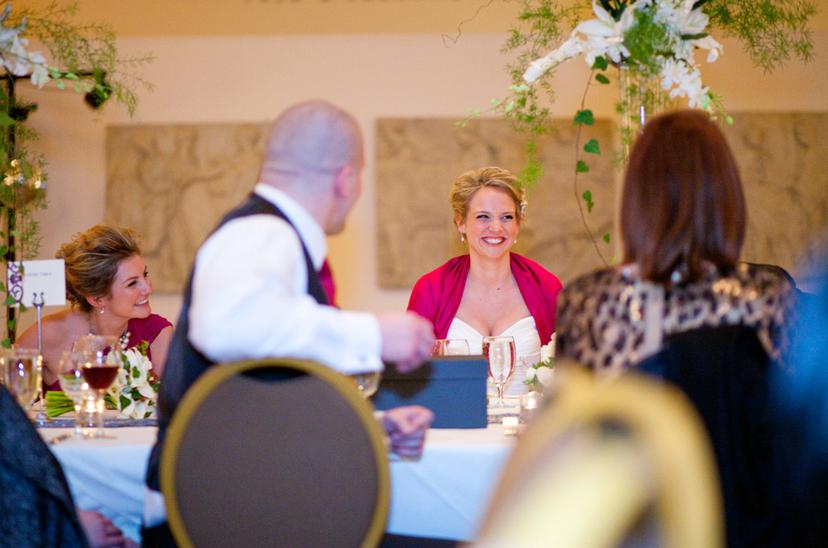 He also made a joke about people needing Depends… and gave Sydney a package!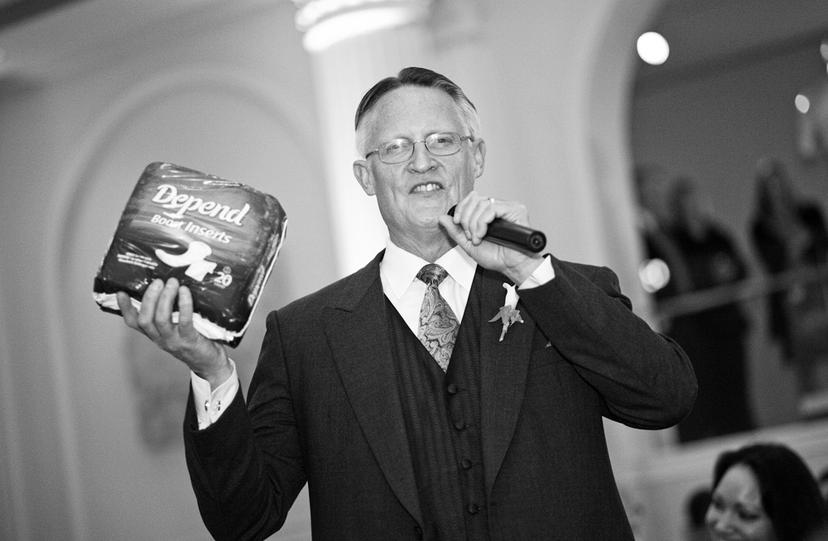 More beautiful toasts..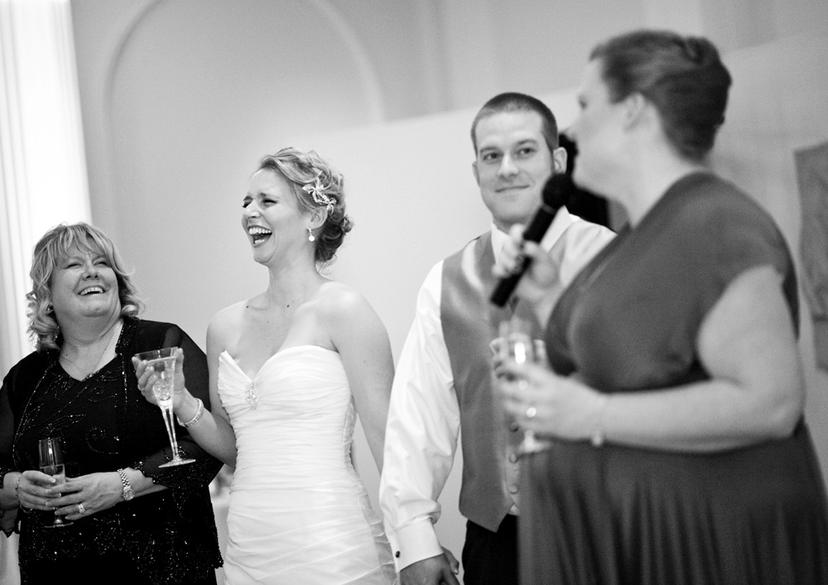 Showing off the bling!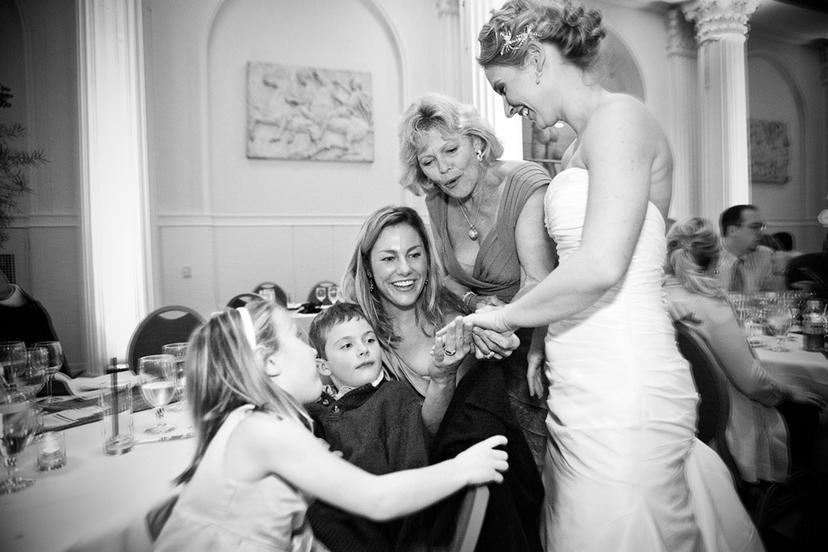 They were very well-behaved serving their cake!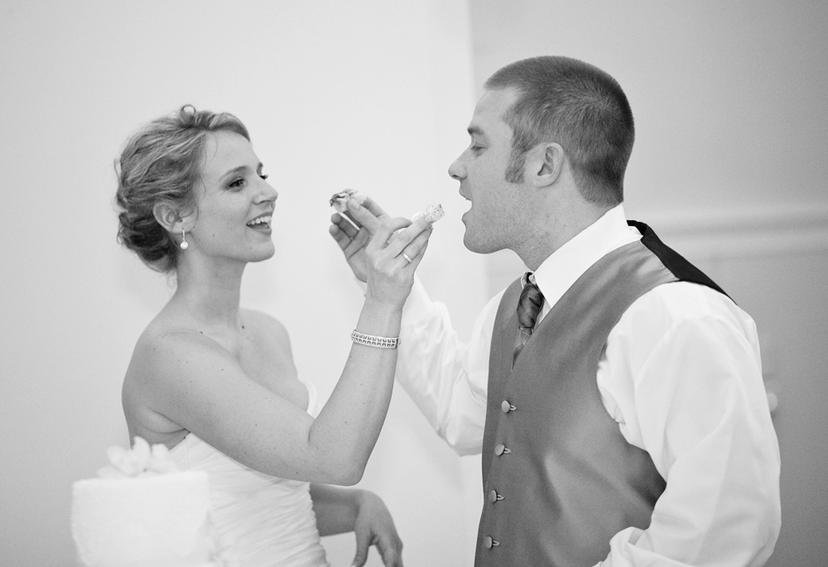 Beautiful first dance.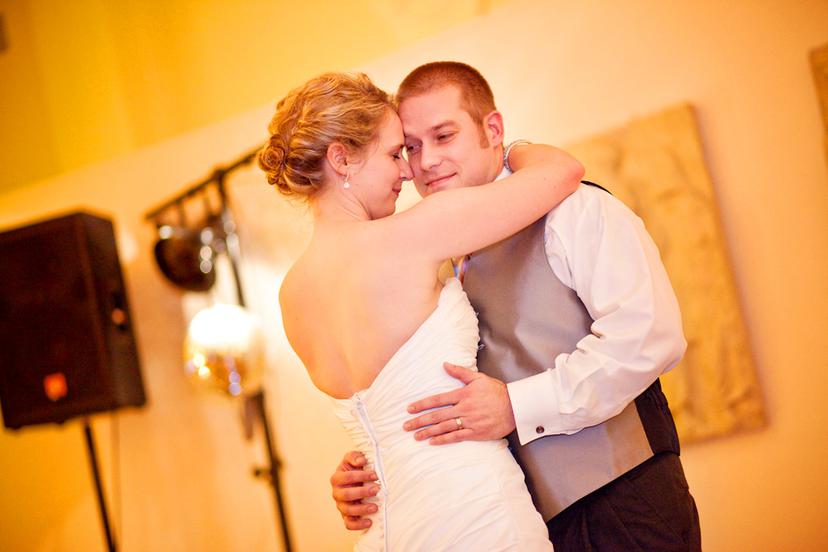 Adorable father-daughter dance too!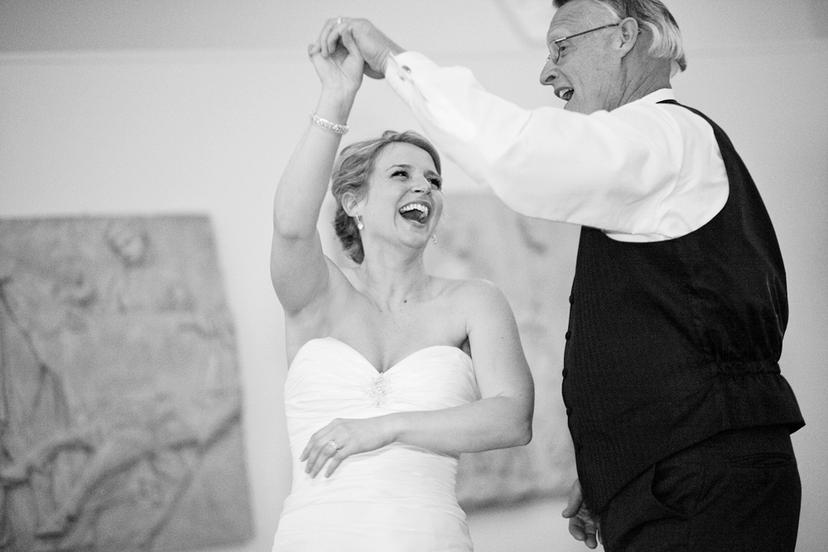 And the reception turned into one giant dance party. EVERYONE was dancing. Sydney used to teach line dances at OSU so she led the electric slide!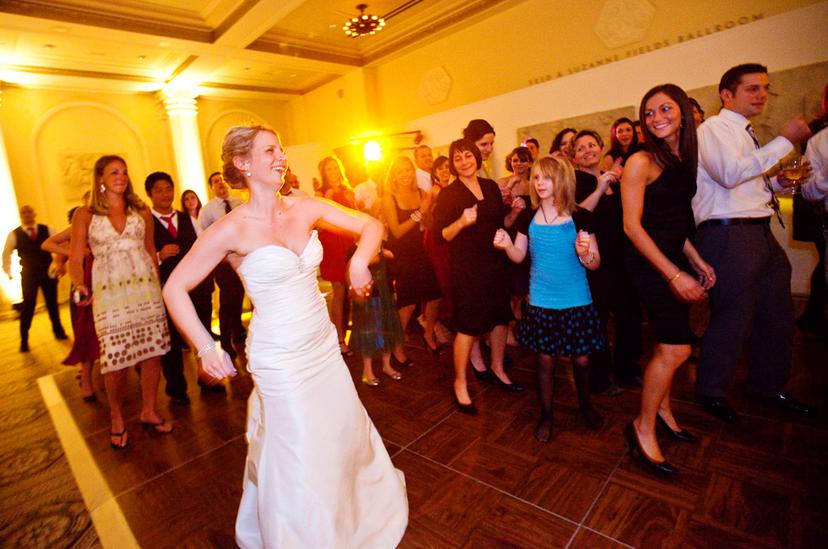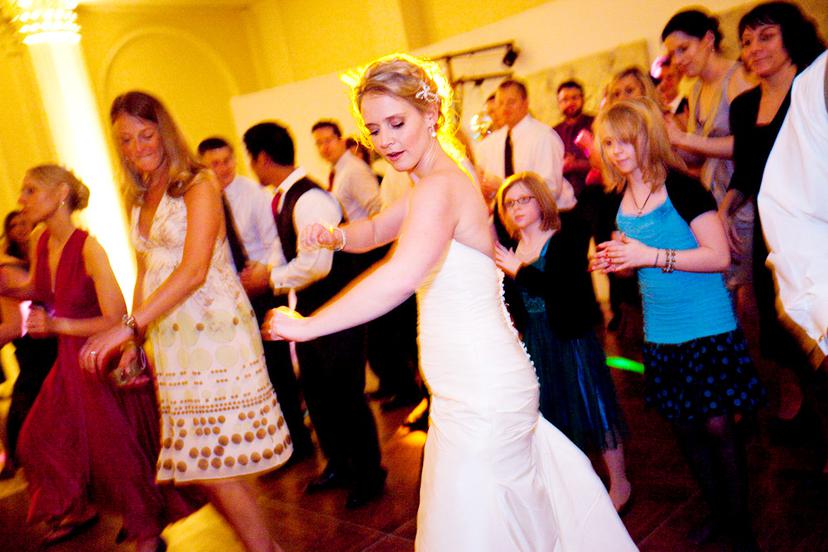 Everybody shout!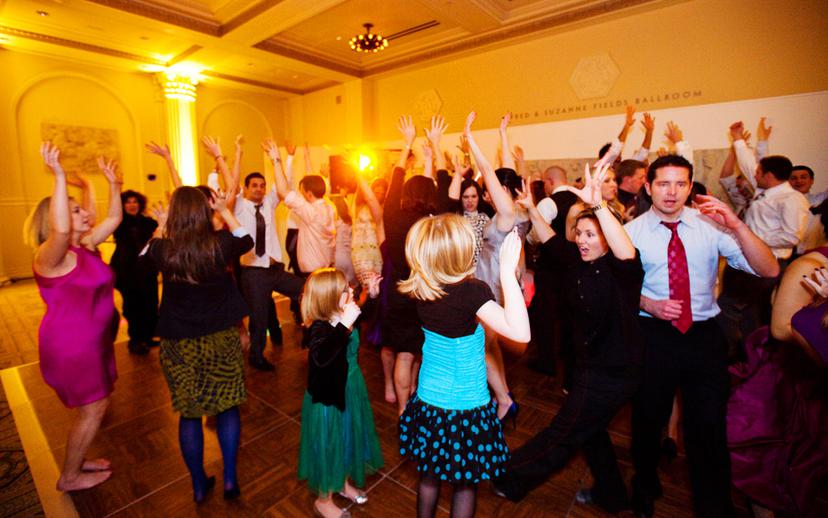 I had such a fun time that night! Thank you Peter for bringing me along, and thank you Sydney and Matt for being such wonderful, happy, photogenic people! Congratulations!