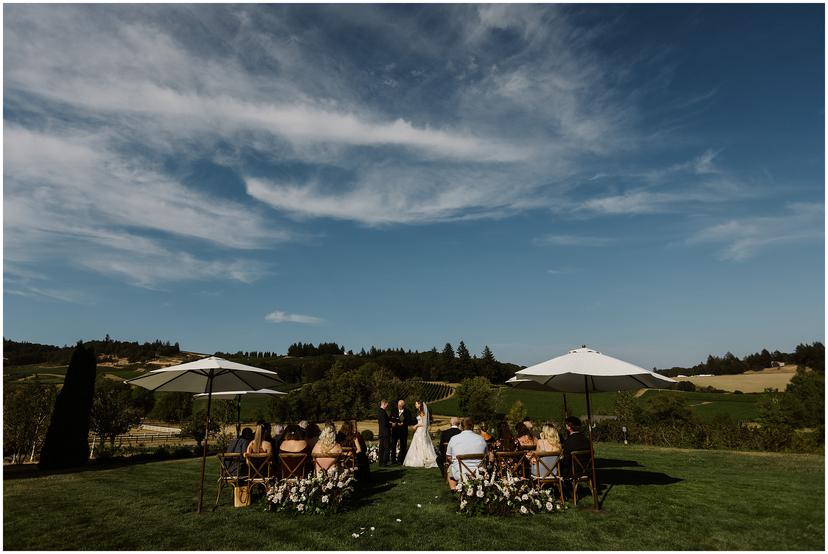 Zenith Vineyard Wedding
This was the loveliest wedding day. Catherine and Tyler went through many iterations of their wedding planning, including a 2020 postponement and huge downsizing in guest count. But the final day turned out perfectly. They ended up celebrating with the people who would have been in their wedding party, their partners, and their immediately families. The small size was pandemic friendly and the whole day was relaxed and easygoing. I loved their ceremony on the lawn at Zenith, the gorgeous lounge area setup, and the romantic dinner table on the veranda. Every detail was meticulously planned by Brooke of Luxe Event Productions and flawlessly executed. It was beautiful, fun, and such an honor to be a part of this day! I've only ever seen big weddings at this venue, and it was cool to see how the outdoor space transformed with fewer guests and a gorgeous layout!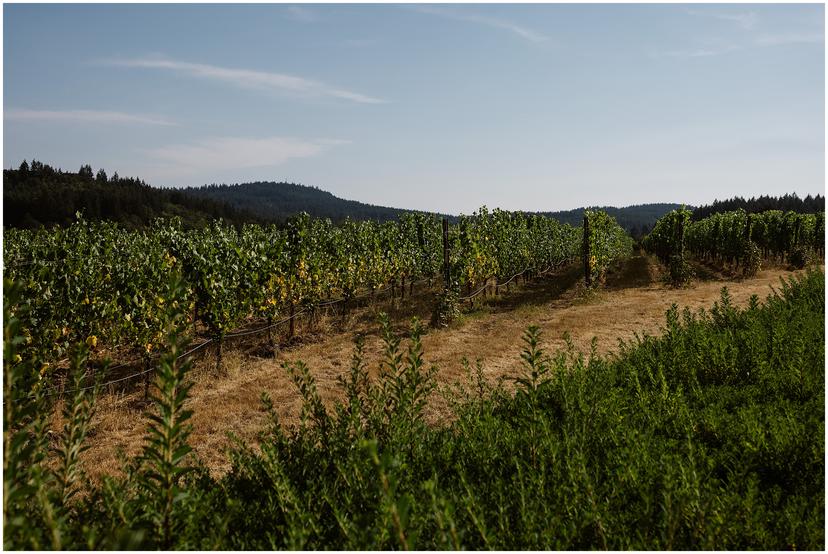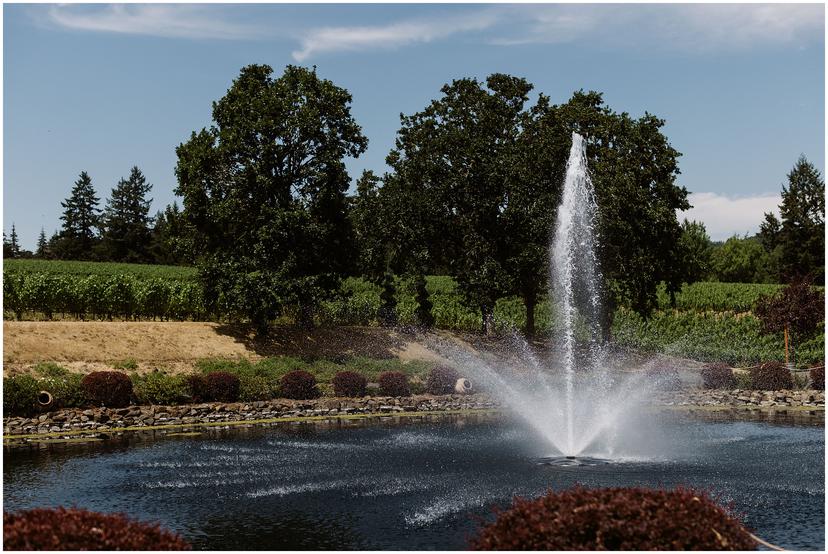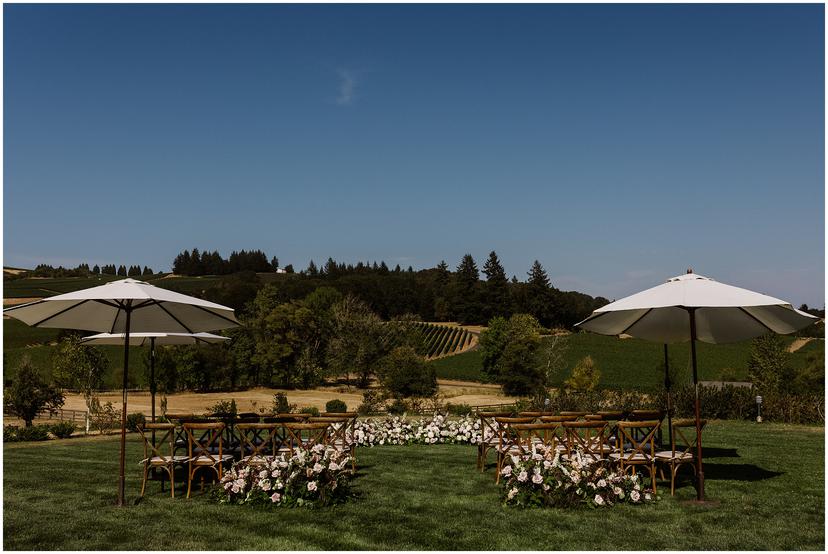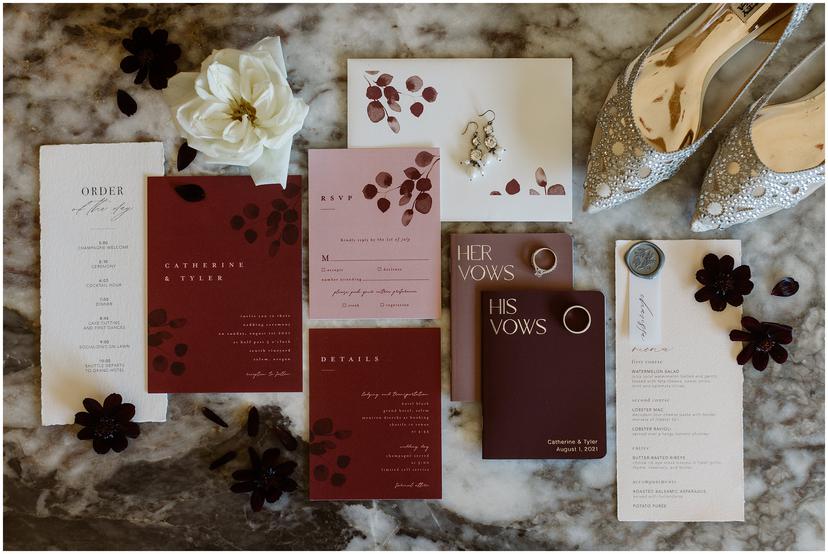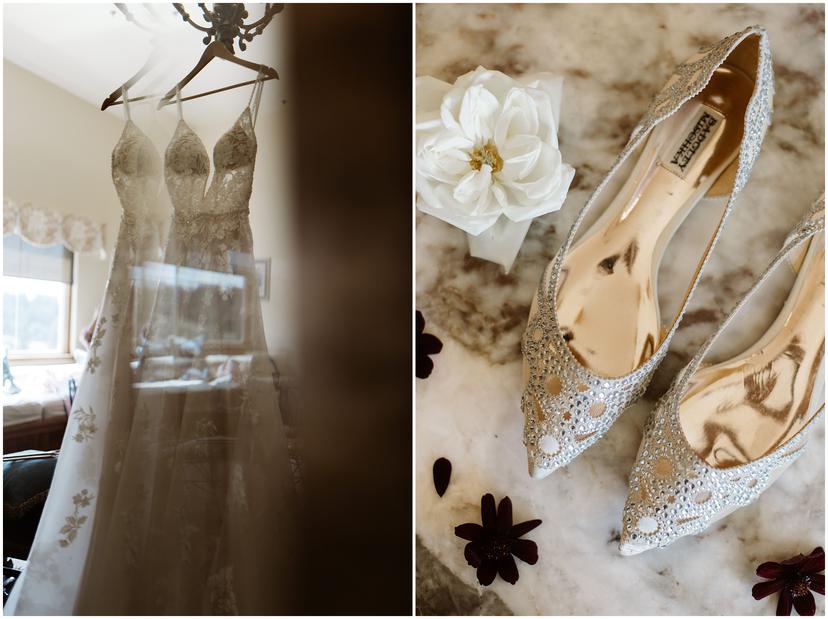 About Zenith Vineyard Weddings
Zenith Vineyardis located in the Eola-Amity hills of Oregon Wine Country, just 20 minutes from the state capitol, Salem. The wedding venue is nestled amongst grapevine covered hills, perched with views of evergreens and vineyards in all directions.
The venue can accommodate 15-500 guests with its massive indoor ballroom and expansive outdoor lawn and veranda.
You can read more about the specifics of the venue on their website here. Or read their reviews here. You can also see more info and photos on their Here Comes The Guide venue page that I help contribute to.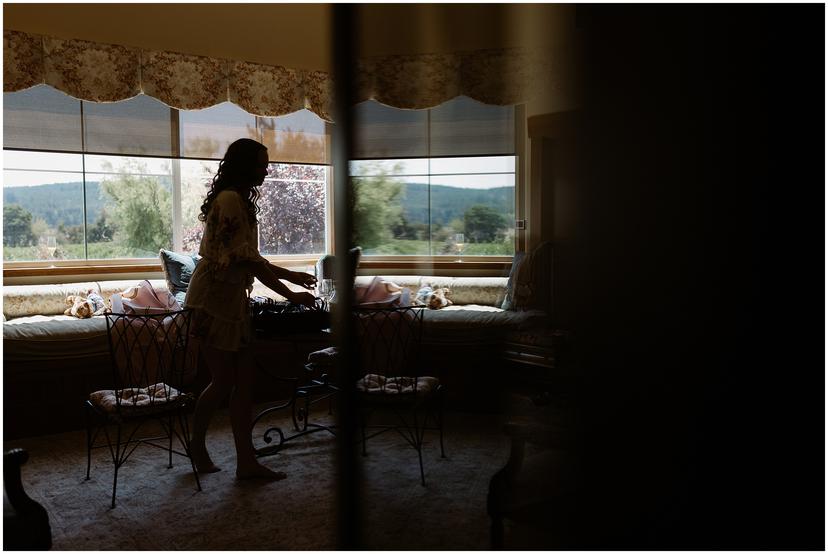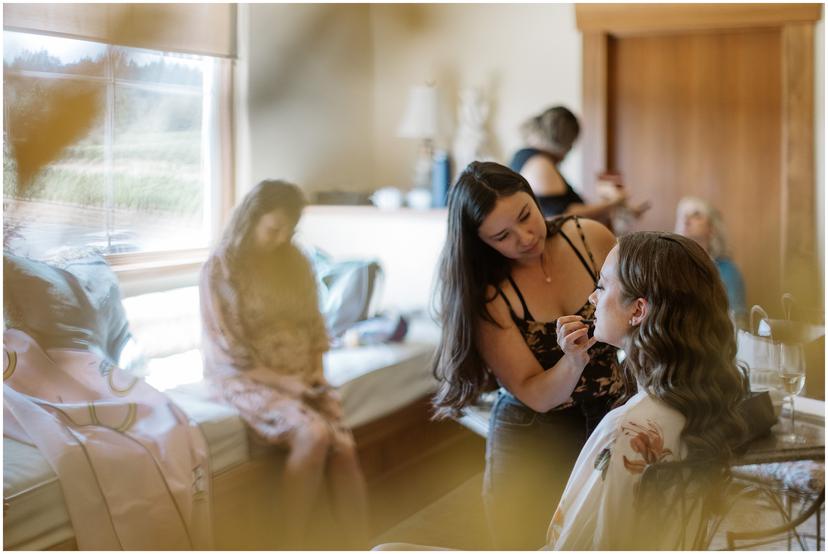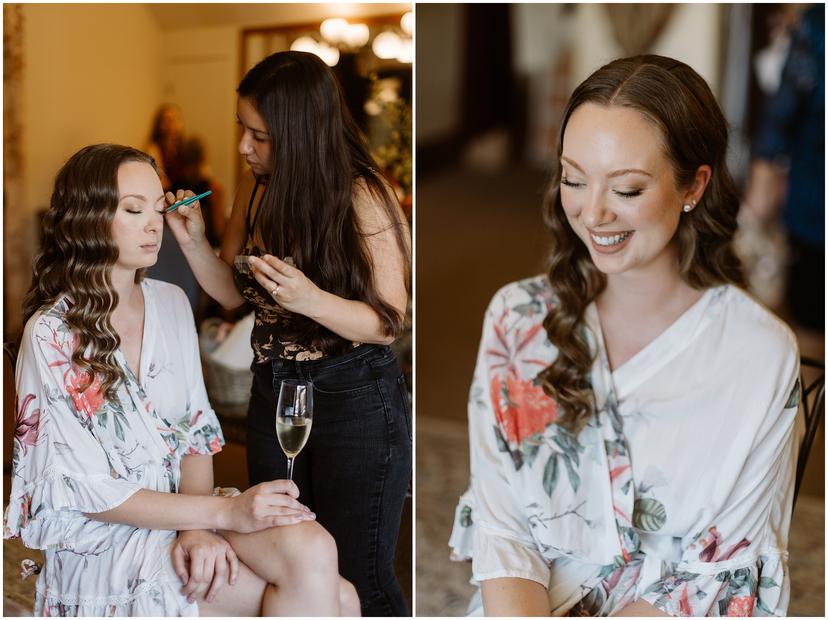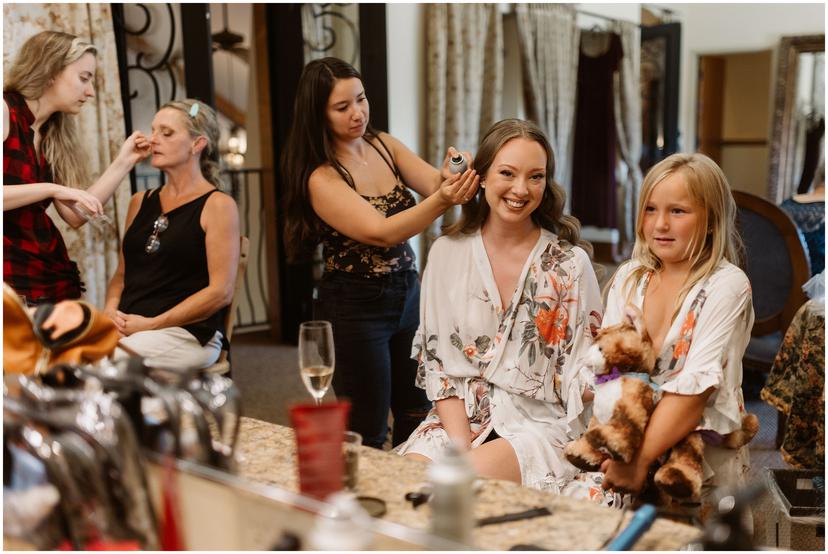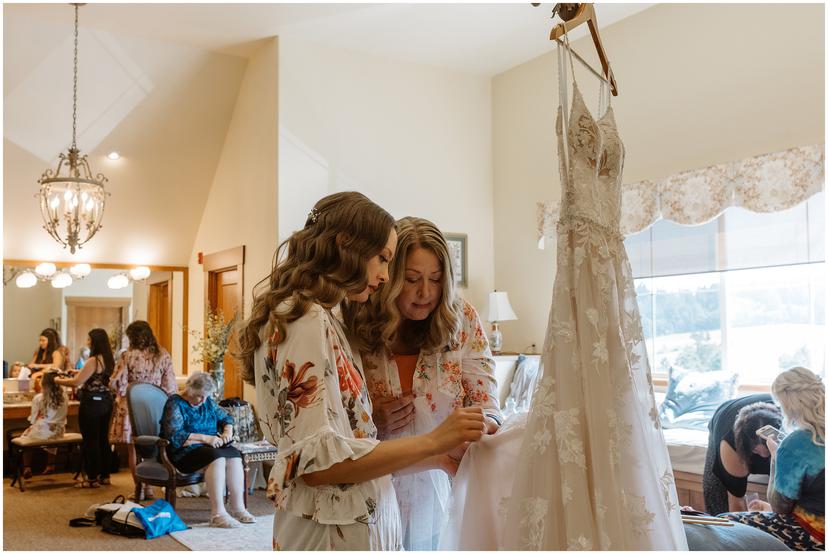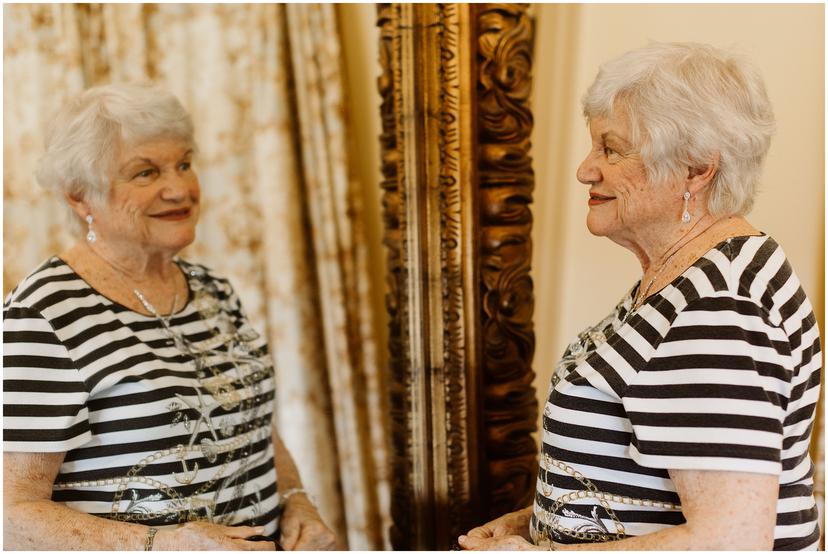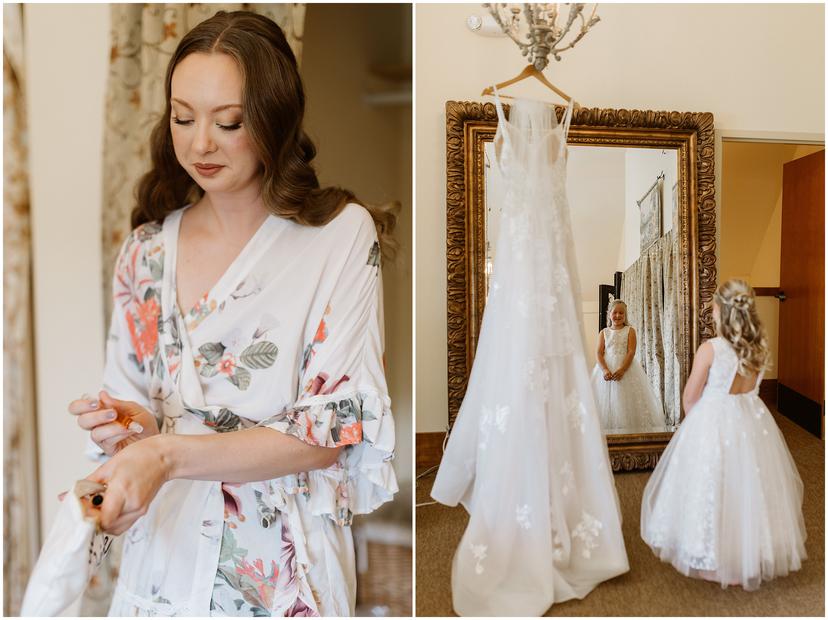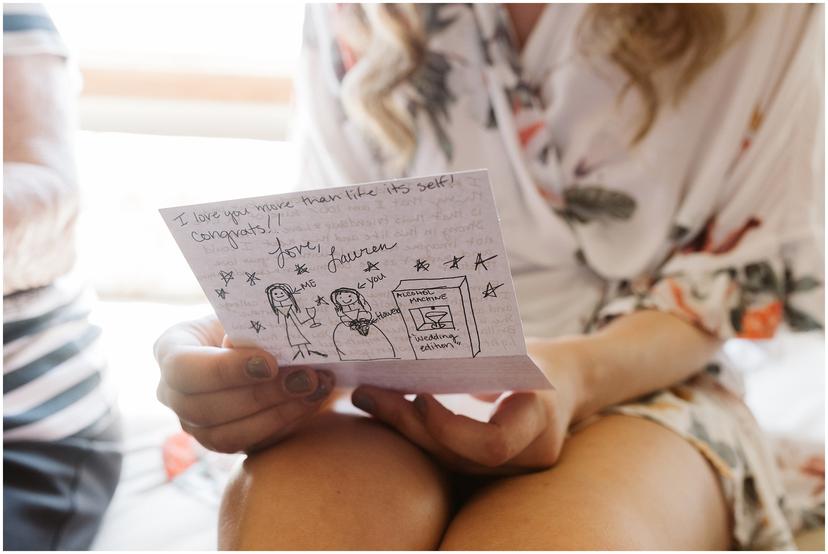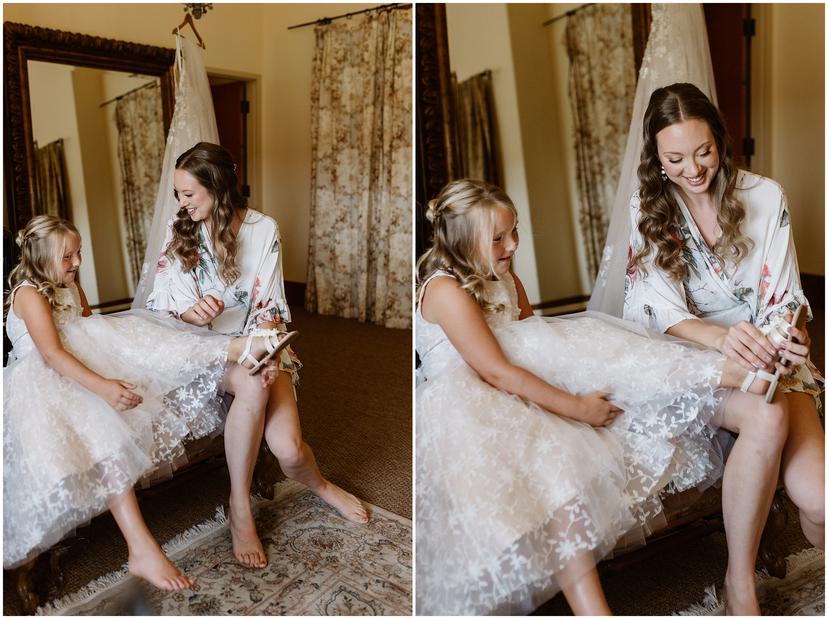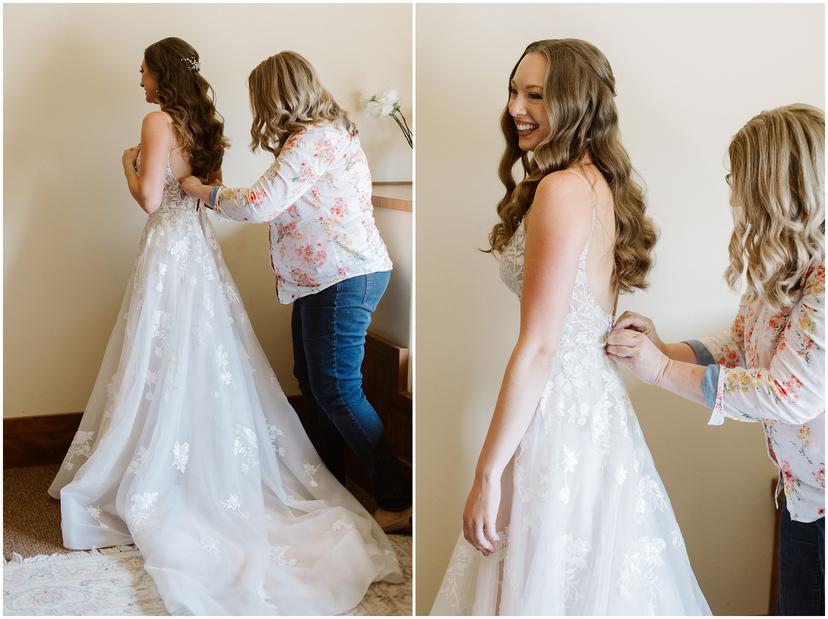 Reasons for choosing Zenith Vineyard wedding venue
Catherine: "I loved the luxurious bridal suite. So many comfortable areas for lounging and getting ready. The venue coordinator brought in water and champagne, and our friends were nice enough to deliver food. There's even a full bathroom with a tub."
Tyler: "The whole area felt very grand, especially with a small group."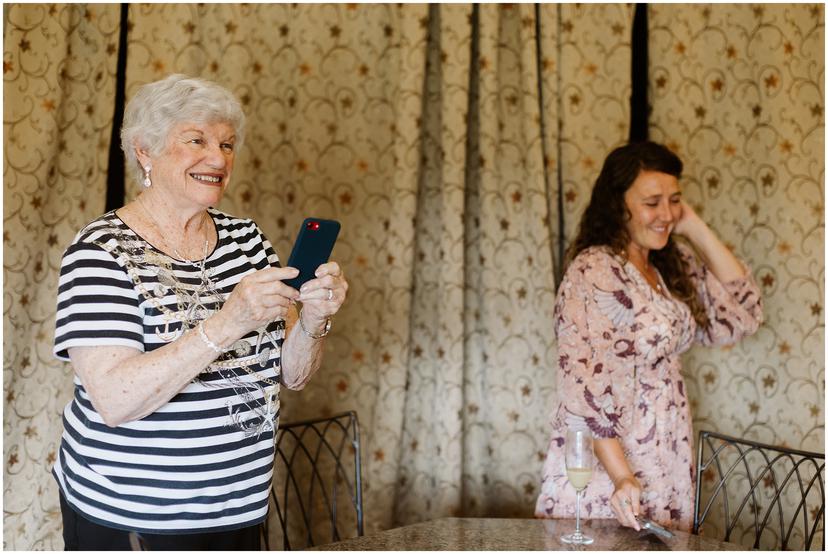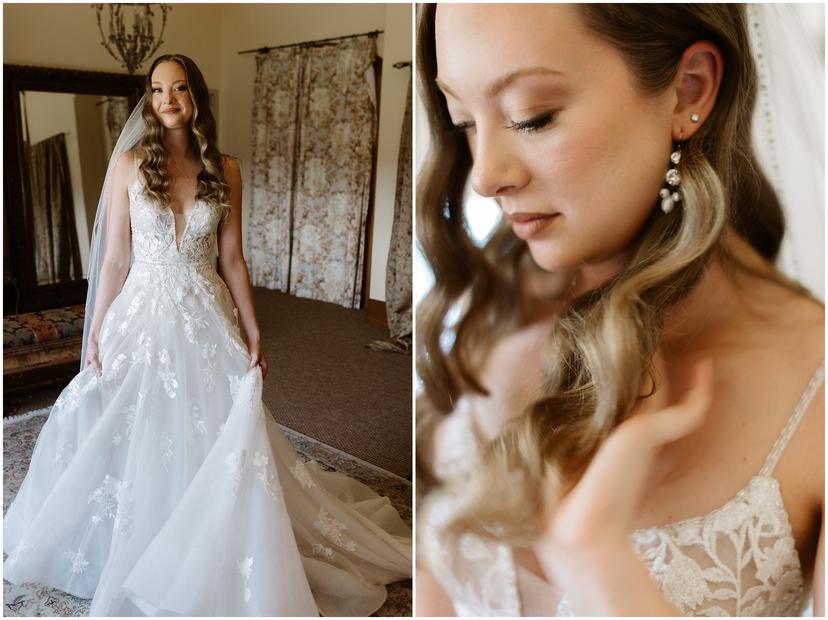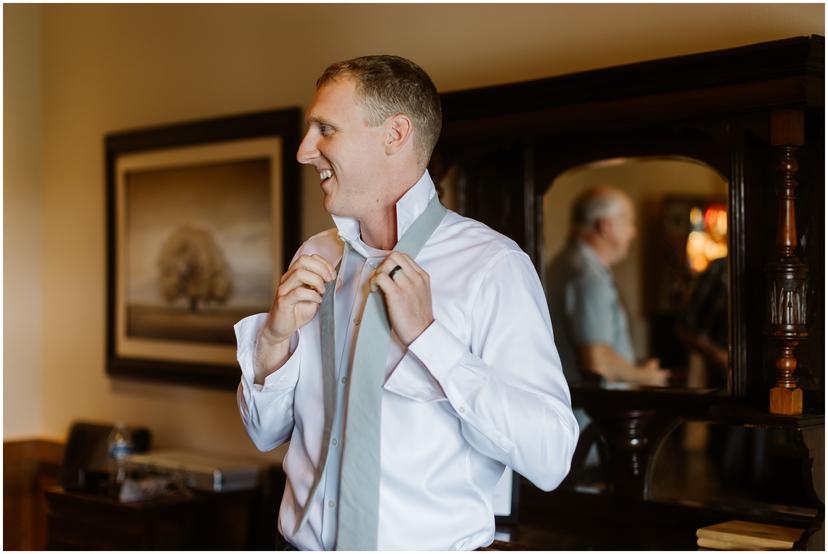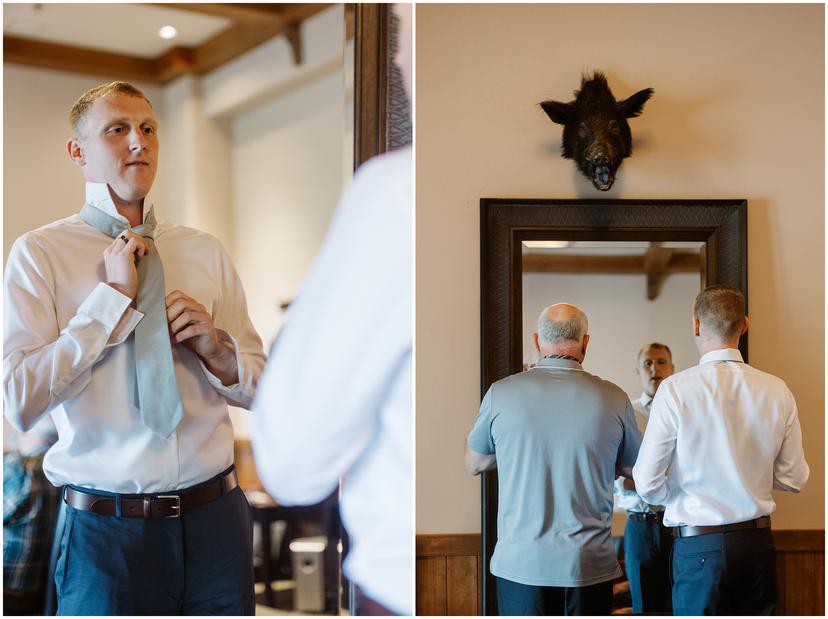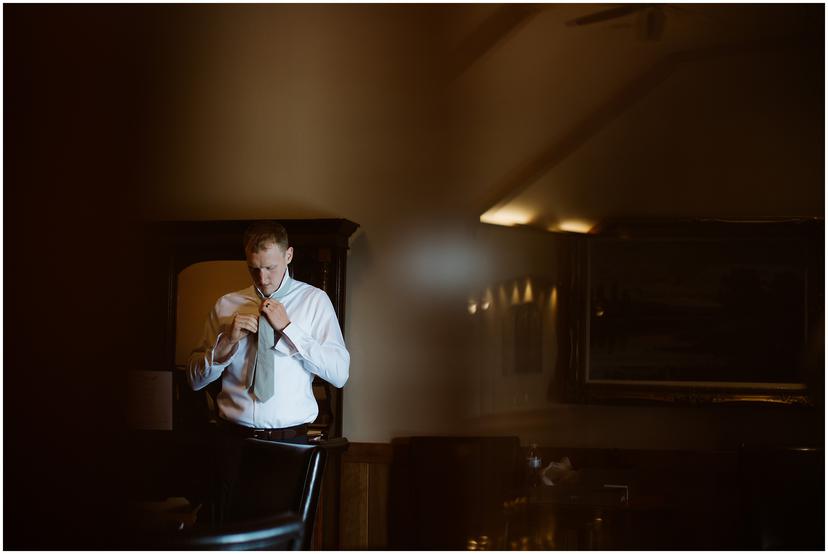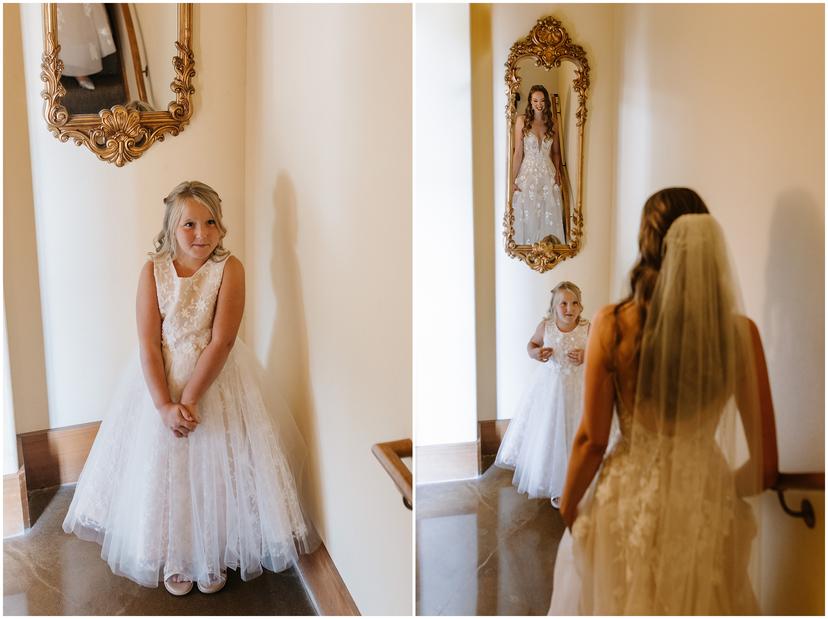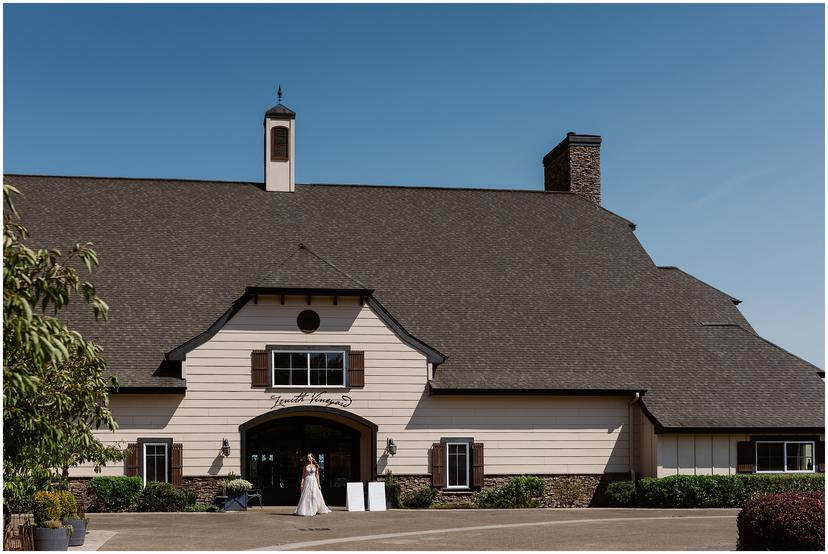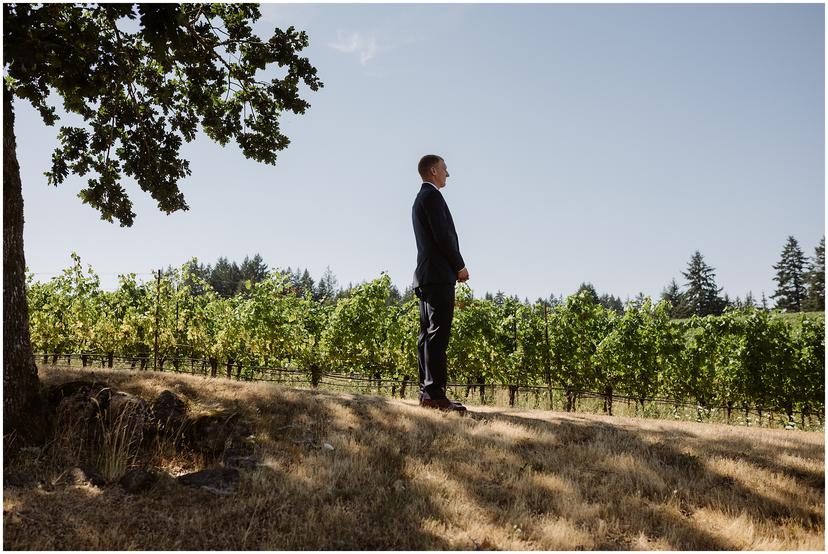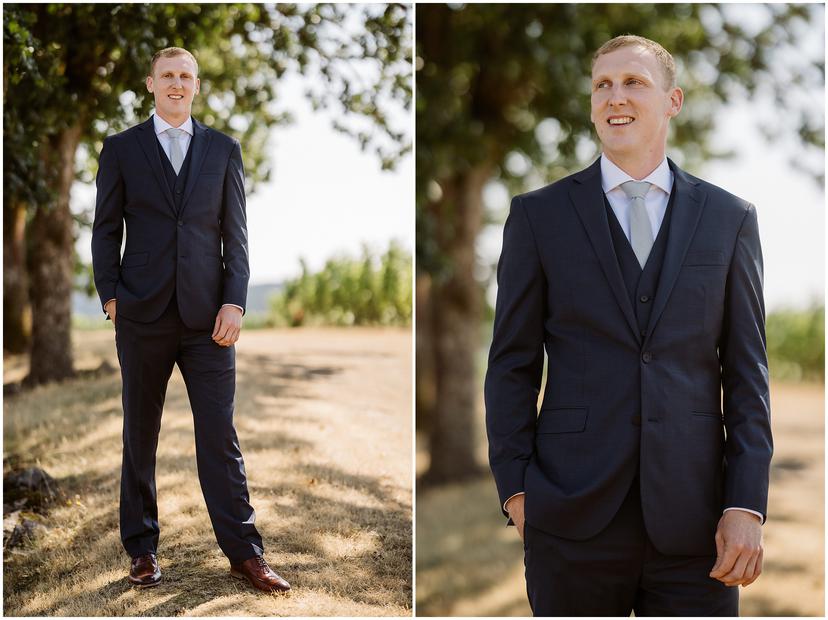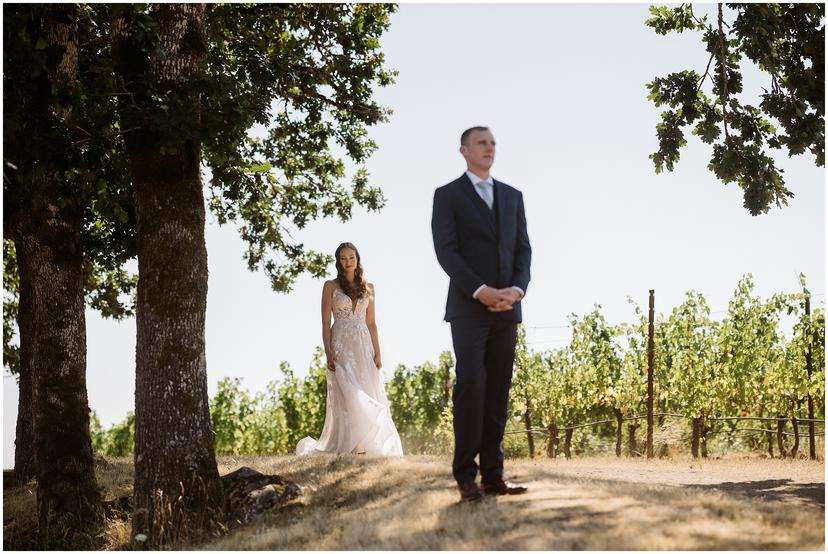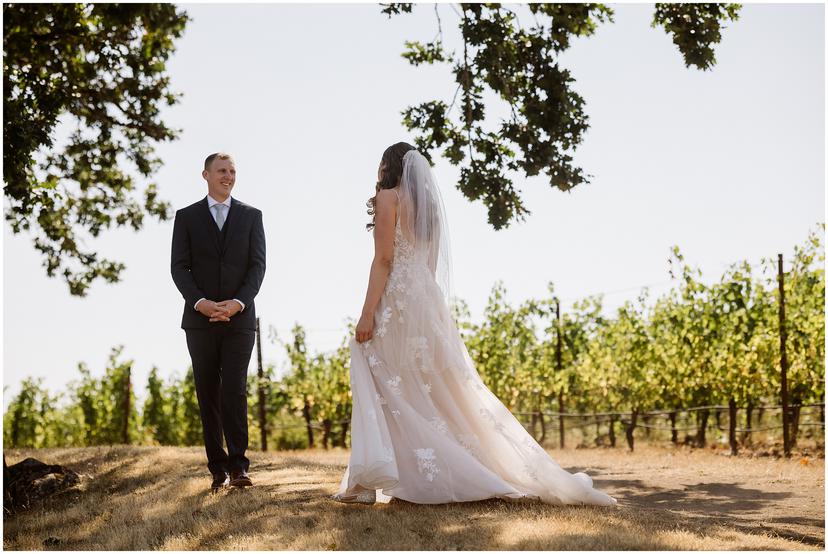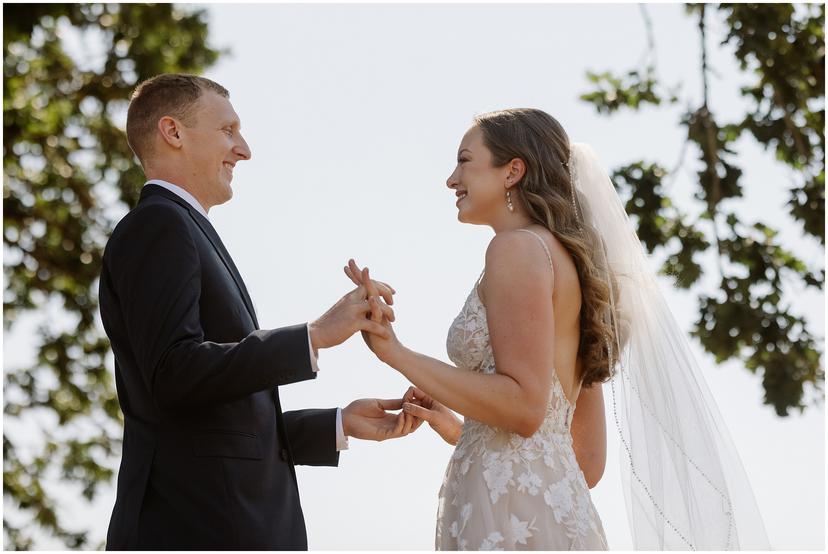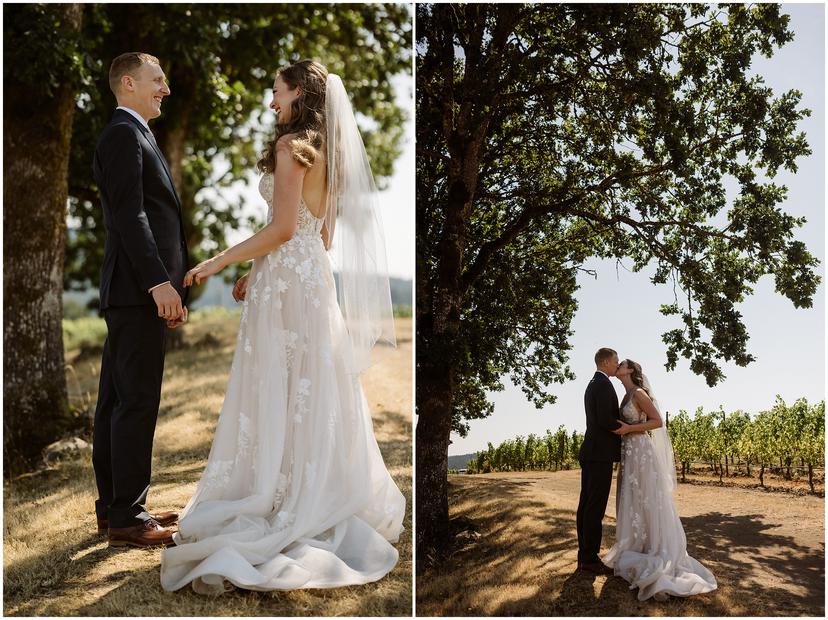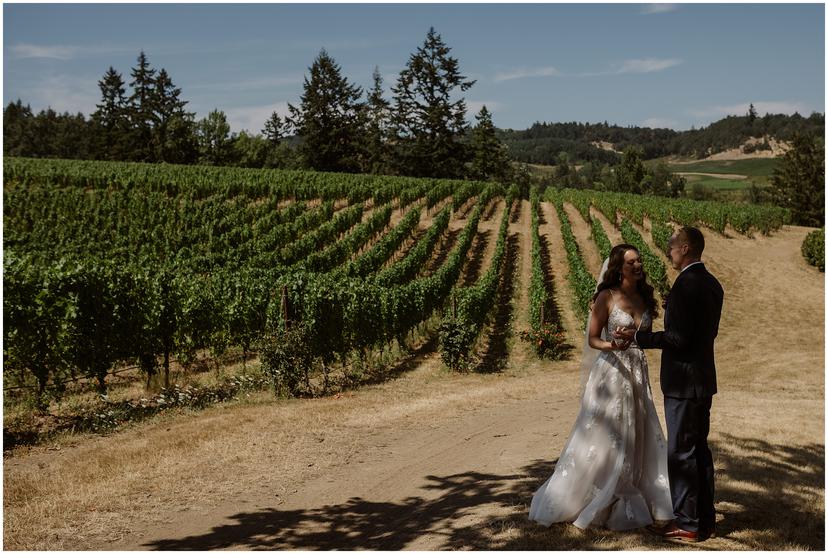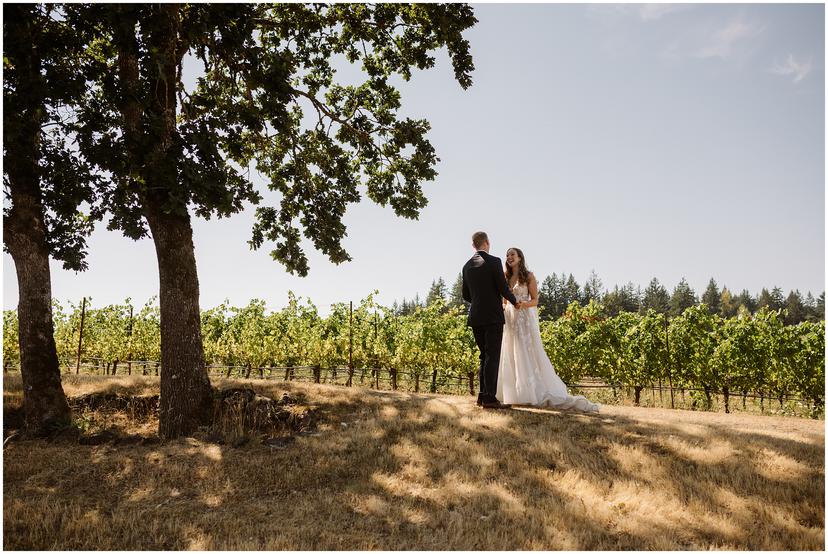 About the couple
How they met
"We grew up in adjacent towns but didn't meet until our freshman year of college at the University of Oregon. We were in the same dorm. In the spring, I (Catherine) asked Tyler to accompany me to one of my sorority's dances. We had an inebriated first kiss on the dance floor - nine years ago! - and started dating after graduation."
The Proposal
"Tyler proposed on our three-year dating anniversary," said Catherine. "He said he'd planned a surprise dinner date for the occasion, and suggested we make a stop on the way at this really cool, remote property where he'd done landscaping work. We walked around the property and then - surprise! - he'd coordinated with the owners (literally just walked up to their front door one day and asked!) to set up a picnic for me in their gazebo. Earlier that day he'd brought in a big cooler with a homemade dinner and our favorite drinks. As the night wore on, he suggested we take a paddle boat ride in the pond, and on the boat I innocently said, "Wow, nothing could make this more perfect," to which he responded, "Nothing?!" and showed me the ring. I think I blacked out!"
Favorite thing about each other?
"I love how Tyler loves the natural world," said Catherine. "He sees one organism and takes the time to care for all beings in such genuine ways. Anything we find dead in the yard is offered a proper burial. The first thing he does when he gets home from work is often take account of each plant's growth. All new blooms are praised. I've asked many times, so I know that Tyler's favorite thing about me is how we naturally see eye-to-eye. We generally apprise situations in the same way (though I could say the opposite many days!!). We're annoyed by the same things and find the same jokes funny. We get hung up on similar moral and ethical dilemmas. We find the same moments meaningful."