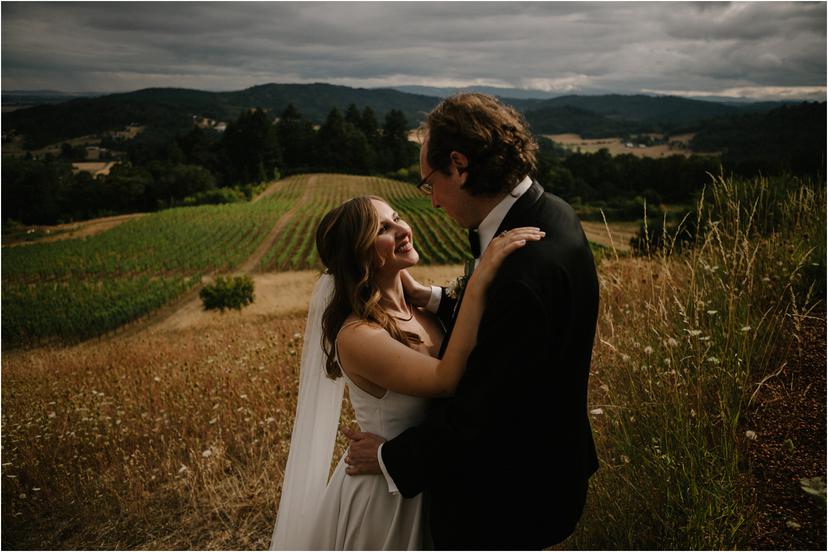 Youngberg Hill Wedding
You might recognize this couple from their rehearsal dinner photos that I shared a few days ago too! Megan and Beau met in NYC while they were both at Columbia. Megan's all about law, and Beau loves philosophy. They share a love for their cat, Mr. Biscuit, seeing movies together, and hanging out at cafes around the city.
Their ceremony was a unique blend between Beau's Jewish faith and Megan's Protestant background. One of my favorite moments of the day was when they did the Hora, immediately followed by Irish jig music. The dance floor was pure chaos! Everyone was spinning and laughing and being SO playful. It was an excellent way to bring Beau's Jewish side and Megan's Irish family all together. I love photographing fun moments like these between families and friends! So many of their guests came from ALL over the world and rarely get to see each other. It was beautiful to witness their reunion.
I have to mention that the decor by Blum Florals and coordination by Willaby's was absolutely fantastic. It was a cooler day (despite being mid-August), and the pampas grass and Pacific Northwest florals looked SO good. I was majorly inspired by the look! Also, can we talk about the stunning green bridesmaids' dresses and simple lavender bouquets?! So classy. It was a remarkably tasteful, fun, and beautiful day!
The Vendors
Venue: Youngberg Hill

Dress: Dear Heart dress from Lovely Bride in New York

Hair Stylist/Makeup Artist: St. Rue in McMinnville

Rings: Catbird in New York

Florist: Blum Florals

Officiant Rev. Jack Hodges and Mr. Craig Dorfman

Caterer and Coordination: Willaby's

Dessert: Lux Sucre and brides' mother

DJ: Michael Blake from John Ross

Lighting: Botten's