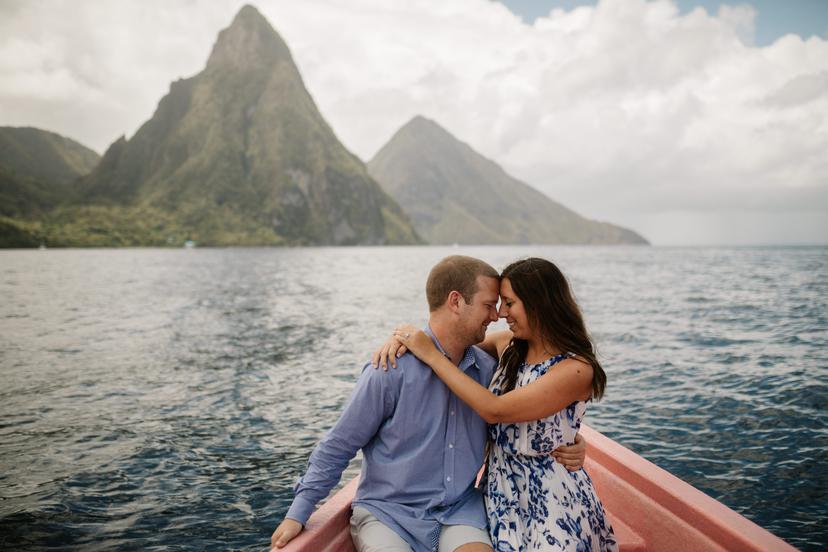 9 REASONS TO HAVE A DESTINATION WEDDING
I love destination weddings SO MUCH. They are crazy fun, a little stressful, but so worth it every time. Escaping to a beautiful new place with all your closest friends and family is so magical. It provides a much different wedding experience that focuses more on quality time over physical things, and I am ALL for that. Here are nine reasons why I love destination weddings and why I think they are frequently the best choice for couples!
1) Spend WAY more quality time with the people you love!
This is the number one reason I love destination weddings (and why I am planning one myself). Traditional wedding days are SO hectic and most of all, so short! You have such a small amount of time to chat with all the people who have traveled across the country (and the world) to see you. It sucks. But with a destination wedding, guests usually have to fly or drive in early, allowing you to spend MUCH more time with everyone!
"The wedding day goes by insanely fast so I LOVED that we got more than just one day to spend quality time with our family and friends," said Lauren, who got married in Carmel Valley in 2017. "Most people arrived the Thursday before our Saturday ceremony and stayed through Sunday. We were all in rental homes within blocks from each other and it was like a big family reunion as well as a vacation. It was so nice to get to relax and reconnect with everyone for a few days before the ceremony and start the celebrations early. The entire weekend felt like we were just floating on a cloud."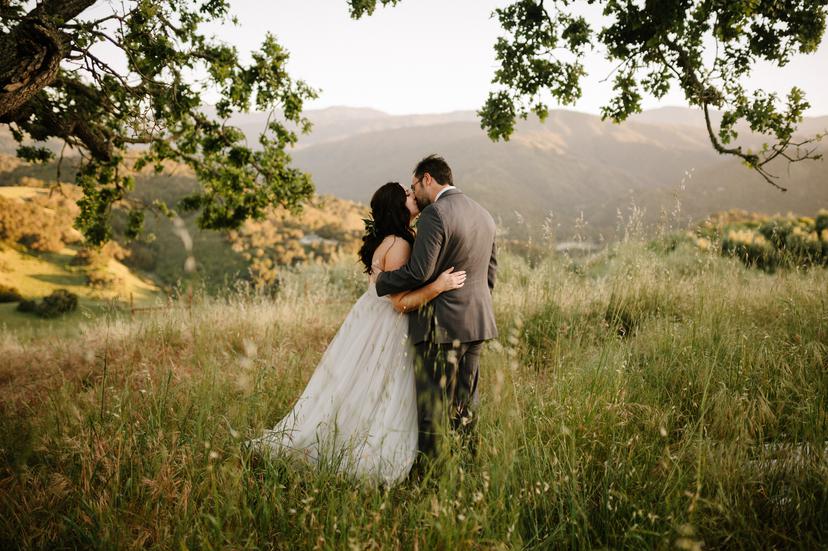 2) You don't have to stress as much about talking to every guest on your wedding day.
When you have more days to spend with people, you don't have to worry quite so much about "making the rounds" on your wedding day. A destination wedding means that your wedding day itself can be more relaxed and laid back since you are already there with the people you love!
"Our favorite part of a destination wedding was being on vacation with all of our closet friends and family," said Caitlin, one of my 2017 brides who got married in Puerto Vallarta, Mexico. "There was no pressure to catch up with everyone at the wedding because we had already been hanging out with them. We could just relax and have fun at our wedding."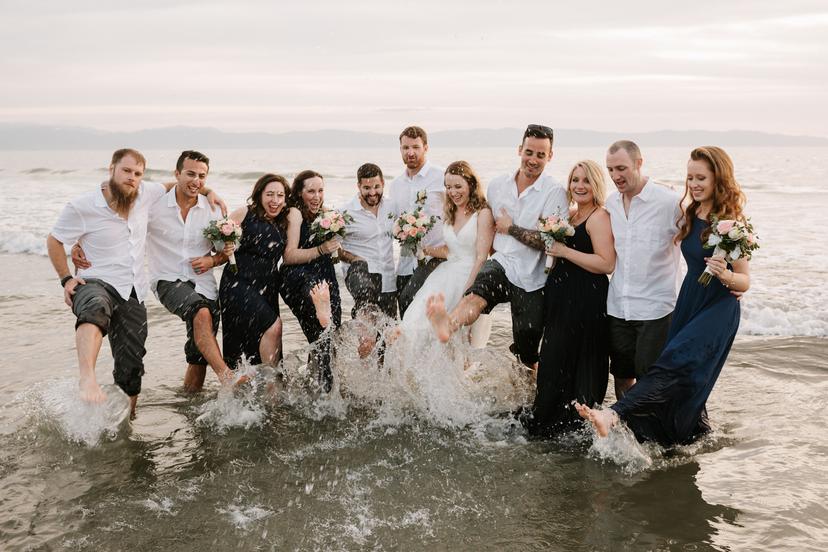 3) You get to invest in a vacation, not just a one-day event!
Spending 20 or 30k on just ONE day is a lot of money. It's hard to wrap your mind around it. But spending that same amount of money (or less!) on a vacation with all your best friends, your partner, and also getting married at the same time? Yeah, that sounds a lot better!
"It was a three-day wed-cation! What most people spend on a one-day event we got in three days!" said Deedra, who got married in Vegas with 60 of her closest family and friends.
4) You get to escape your everyday life which makes everything feel even MORE special!
As amazing as your life might be, it can be fun to get away from it all. Partying in your own city and sleeping in your own bed has its advantages, but it also makes it easier for memories to blur together. Being in a new place together and stepping outside your comfort zone can be so memorable! Traveling heightens your emotions and your awareness of everything around you in a good way, and it really helps you stay more present than when you are closer to your everyday life and responsibilites.
"Honestly, all of my memories of the wedding and the days surrounding it are so heightened because we were traveling and experiencing new things," said Amanda, who got married in Cuba in December 2018. "But the thing that stands out most is how present we both were without being absorbed in the non-stop technology that we are so accustomed to. In Cuba, we did not have any sort of reliable cell service or internet and it made for the most amazing time. Unplugging, immersing ourselves in a new place, and spending time in the moment was the most amazing wedding gift!"

5) It might actually be MORE convenient if your guests live all over!
If you've moved around a lot and your friends are already dispersed, people have to travel anyway! You might as well pick somewhere in the middle and make it really fun! Sometimes there's an obvious location for a wedding, but a lot of times there isn't. In today's global culture, we move around way more and meet people from all over the world! Sometimes it's unfair to pick one hometown over another. Or maybe you've both lived in a ton of different places so there isn't an obvious hometown choice. Either way, having a destination wedding can alleviate some distance problems by being centrally located for everyone, instead of convenient for a few.
"All of our friends are scattered and either of our hometowns would have been a far destination," said Betty who got married in Cabo.
6) You can invite more people and they will self select!
One interesting thing about destination weddings is that you often have MORE flexibility with your guests lists! Basically, traveling is expensive and difficult, and a lot of people won't be able to make it work. So you can, in theory, invite everyone you want to invite and people will self-select due to their perceived closeness with you, time, and finances. This can be hard because sometimes a few VIPs might not be able to make it, BUT it alleviates stress over who to invite!

7) Or you can invite LESS people and they will automatically understand because it's so far away!
On the other end of the spectrum, having a destination wedding helps guests understand that it may be a really special, intimate, and expensive gathering, so they are less likely to have their feelings hurt if you make it clear you are keeping things SUPER small. It's a lot easier to explain that you are having an intimate wedding in Europe than explain that you are having an intimate wedding in your hometown where everyone lives.
"Our main factor in choosing our guest list is the chateau we chose," said Christy, who is in the middle of planning her destination wedding in France for next year. "It only sleeps 32 people so that will be our max guest count. The guest list is mostly family and a handful of friends. If some family can't attend, we'll definitely extend invitations to other close friends, but 32 will always be the limit since we want to enjoy the chateau with everyone for those four days."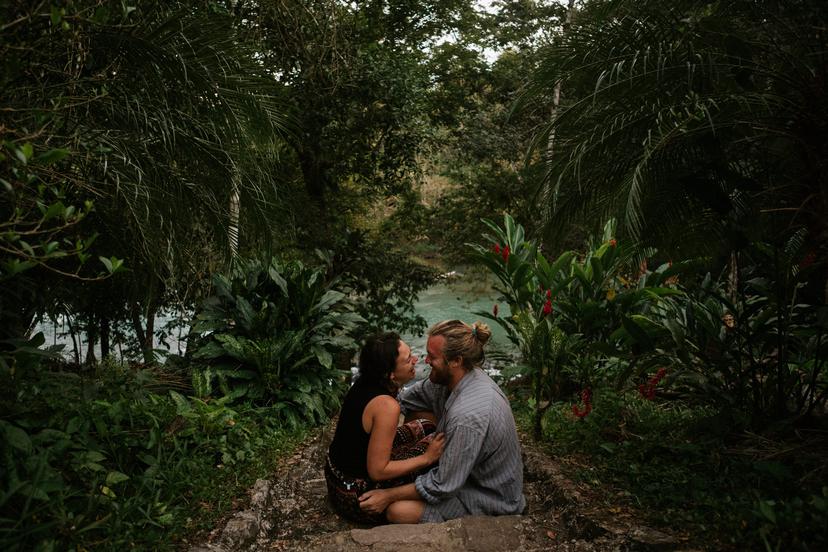 8) Your friends and family have more time to develop lasting friendships with each other.
This is something that a lot of people don't realize or even consider, but sometimes you walk away from a wedding experience with new friendships that can last a lifetime! I met one of my good friends this way actually - we were both bridesmaids in our best friends wedding and we immediately hit it off! She's traveling across the country to attend my wedding this summer and it makes me SO happy that I know her. All because of a wedding too!
"My favorite part was the friendships formed from our wedding," said Jessica who had a destination wedding in Hawaii. "We had everyone stay in the same two houses for multiple nights, and it's like they became one big family. They stay in touch now from all over the world. My friends from the US and the UK keep in touch with our friends from Australia and it's so cool to have our community feel so connected."
9) You can share your love for travel with your friends
Not everyone travels. Whether it's due to financial constrictions, fear of flying, or just living a life where traveling is not the norm, it's important to remember that not all your friends and family have gone on crazy international trips or experienced beautiful tropical beaches before. It's possible that your destination wedding is the first big opportunity or motivation for certain family members or friends to leave their state. Getting to share the unique beauty of a place you love with the people you love is very special. Whether its pointing out rare tropical birds or sharing a secret beach with someone who hasn't had a true vacation in decades, it can be pretty magical to experience the joys of traveling together. The shared memories are something you can cherish for the rest of your lives.
"We both love to travel and typically spend at least a couple of months every year outside the US," said Christy. "It felt natural to want to combine our wedding plans with a trip overseas, but this time its a trip that we share with those we love most."
Amanda agreed. "We got engaged while traveling and we knew that we wanted to travel again and bring a whole new experience and flavor to the memories of our wedding," she said.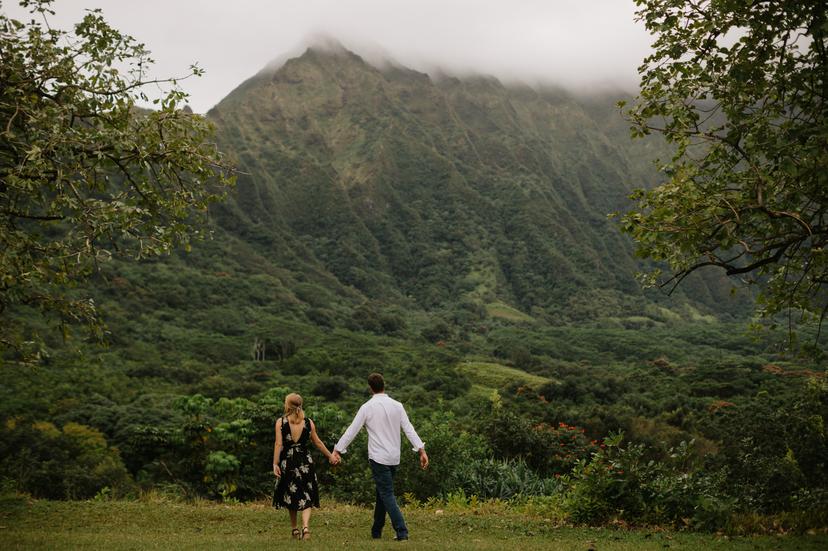 Want to know more about why I love destination wedding so much? Check out my philosophy page to find out! Or browse through some of my favorite weddings on my blog!
Are you thinking about having your own destination wedding? Need a photographer to bring along for the ride? Reach out to me and chat! I'd love to come along and tell the entire story of your destination weekend!