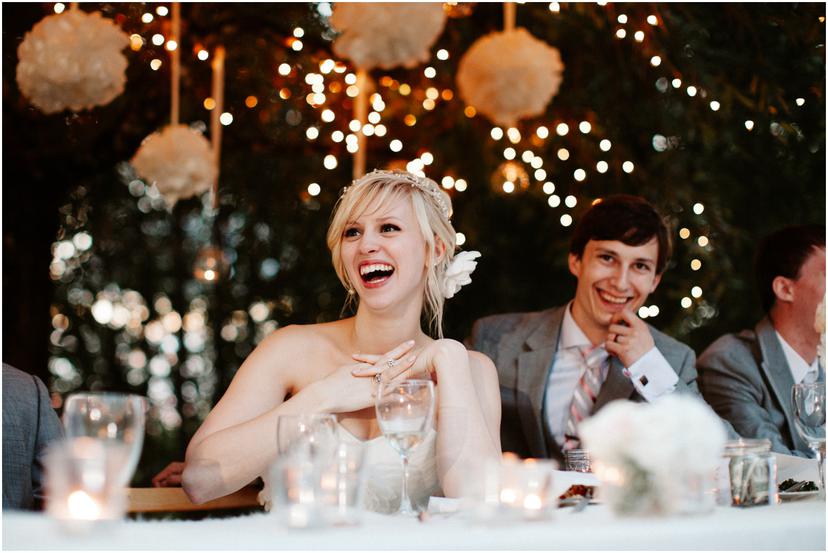 Wedding Toast Tips
Toasts are an overlooked portion of a wedding day. I get it; there are SO many other important things going on. But this chunk of the evening has the potential to be wildly entertaining, deeply emotional, or literally ruin the rest of the night. I've seen every outcome.

I've witnessed and photographed hundreds of toasts over the years, and I've come to this conclusion: we could all use a little help here.
Why? Because when toasts go wrong, they go REALLY wrong. I'm talking about toasts that go so long that you have to pay all your other vendors extra when your timeline gets completely messed up. Or, when toasts take up so much time that your DJ has to stop playing 30 minutes later due to noise restrictions, and you only have a 20-minute dance party. Or, your best man makes a drunken joke about a lewd sex act, downright embarrassing you in front of all your family and friends, especially grandma.
But good toasts? The ones that make you laugh so hard you cry? The ones that make you cry so hard you laugh? The ones that bring you closer to each other, closer to your guests, and give everyone goosebumps from witnessing this collective moment together? Those are something worth celebrating. That's why people still make toasts. We're holding out for that public speaking gold. And it's out there! It just requires some effort.
So, I've teamed up with my good friend, former portrait client, and all-around badass human being Hannah Michelotti to write this blog post. Hannah is a public speaking coach in Portland who works one-on-one with her clients to improve their public speaking goals. She helps people with one-time events, sales communication, interpersonal communication, job interviews, investment pitches, group presentations, and even TED talks. I've learned SO much about how to be a better public speaker, just by following her on Instagram. Between the two of us, we really, REALLY understand toasts. And we want to help you understand them too.
I've also reached out to several past clients to ask what they liked and didn't like about the toasts at their wedding. The responses were hilarious and very honest. We all agreed, definitely a lot of room for improvement out there!
Anyway, this article is written in three parts. Part One is for engaged couples planning their wedding. It's to help you better understand this section of your wedding day and prepare for it accordingly. Part Two and Part Three are about how to write and give an incredible toast. This is for all you out there who need to write the dang thing (feel free to skip over Part One, especially if it's the night before). I hope this helps you if you are feeling stuck and don't know where to begin. I definitely did a lot of googling when I was writing a toast for my sister's wedding last summer. This should make it easy!
Cheers!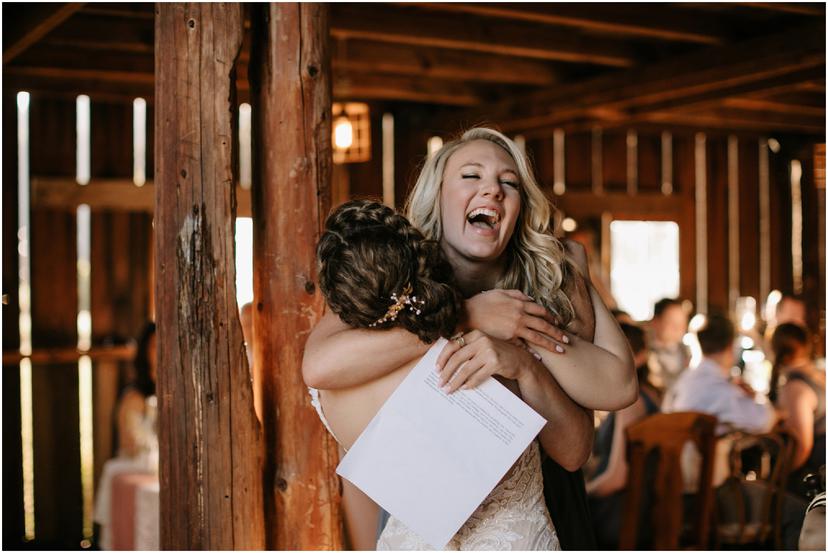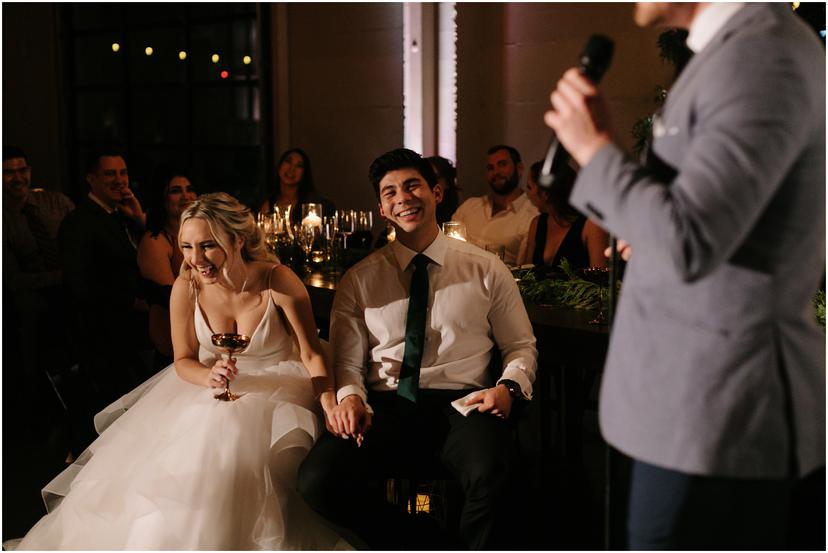 Part 1: How to make the toasts at your wedding go smoothly
Decide if you want toasts at your wedding
First things first: do you even like wedding toasts? Are they your least favorite part of weddings? Are you dreading what people might say? Do you think they are an antiquated tradition that doesn't suit you? That is 100% okay. You can cancel toasts. This is YOUR wedding, and you don't have to do anything that you don't want to. Make it your own. You have every right to go straight from dinner into dancing. If you are on the fence about toasts, discuss it with your partner and feel free to cut down or skip them entirely. You do you.
That said, toasts can be genuinely awe-inspiring when done well. They can leave you (and your guests) crying tears of joy, or peeing your pants from laughing so hard. Toasts can give a beautiful context to a wedding day. It's really fun to hear about a couple from their loved ones. But only if it's done well.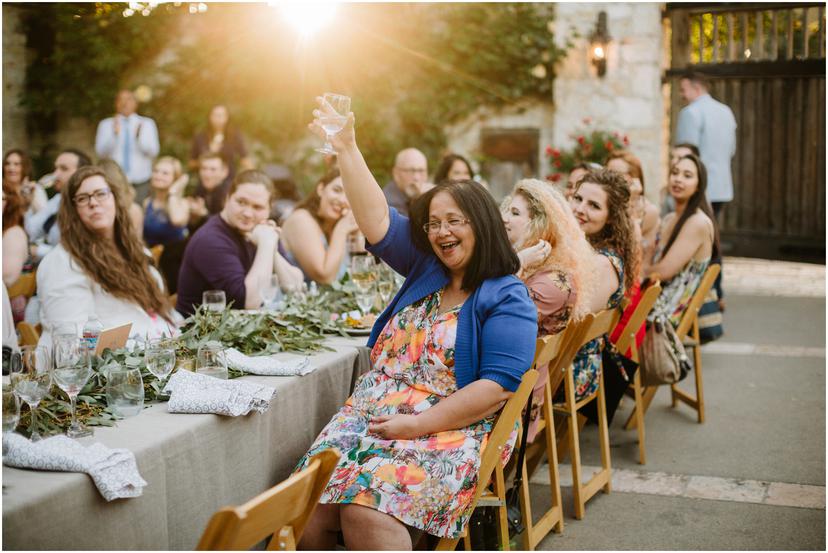 Choose people ahead of time
Now that you've decided you actually WANT to have toasts at your wedding, it's time to determine who gives them. It's best to keep the list short, maybe 2-3 people on each partner's side. Struggling to cut it down? Ask people to speak at your rehearsal dinner instead. There will be more time, and it's typically a more intimate, casual environment that's great for toasts. Save parents and maid of honor/best man toasts for the wedding day. Or, just stick to whoever you feel closest to in your lives (labels are dumb). Discuss with your partner and see what they think.
Once you decide who you want to speak, ask in advance! It's nice to ask your loved ones at least one month before your wedding, so they have time to prepare. More time is better.
"If you are seriously interested in hearing from a friend you value, give them a heads up," said Kyle, who got married in September 2018. "It's okay to ask for small favors on your wedding day. But be reasonable. Don't ask someone who gets panic attacks and hates public speaking."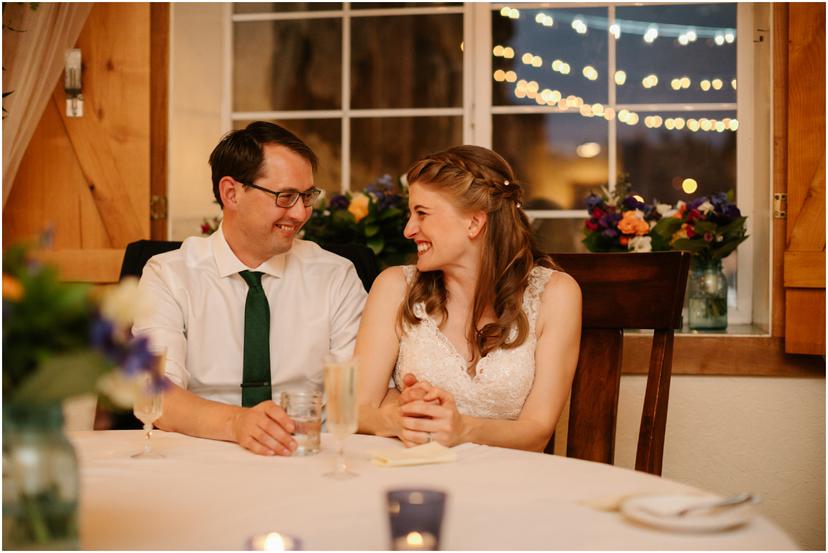 Set expectations about the length of speeches
Explain to people that you are excited to hear them speak, but you want toasts to be a brief part of your wedding overall. Three minutes or less is ideal. When toasts drag on, you lose valuable time you could be spending with guests, as well as time spent dancing and enjoying the party. Also, guests get bored SUPER quickly when toasts drag on.
"Your close friend from Indiana that you went to high school with does not get to give an 11-minute wedding speech," said Hannah Michelotti, the public-speaking coach. "The best wedding speeches are under five minutes long. They are short, sweet, and concise."
Giving parameters also helps you set expectations upfront.
"Don't let your drunk maid of honor have the microphone," said a bride who wishes to remain anonymous. "We didn't give any parameters or guidance, maybe that would have helped. Maybe insist they have a written version of it in case they drink too much or get nervous."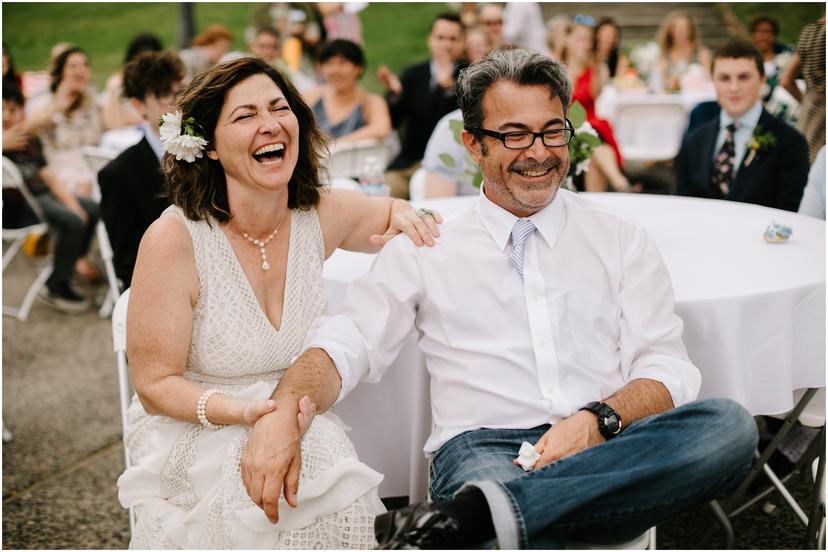 Consider the toasting location
Most people make toasts from their seats at dinner, but this isn't always best. Can everyone see you and hear the toaster? What's the lighting like? Are toasters standing in front of you or behind you? Will you move to stand next to them, or place your chairs in the center of the dancefloor? There are a lot of options. Your photographer and videographer will definitely have opinions about the lighting and the locations; please take their advice! You can usually leave this up to them and they will make a great decision.
I typically recommend that couples move their chairs to a location that is highly visible by everyone in the audience; usually in front of the head table or in the center of the dance floor. Your guests want to watch your reactions to the speeches! If possible, it's great to have you sit or stand next to the person giving the speech. This is perfect for images capturing both your emotions AND the person talking. It's also a good idea to temporarily move any large floral displays or decor that might block your faces during toasts.
Sometimes microphones have limitations - they have cords or dead zones, so make sure that wherever you are, people can hear the speeches.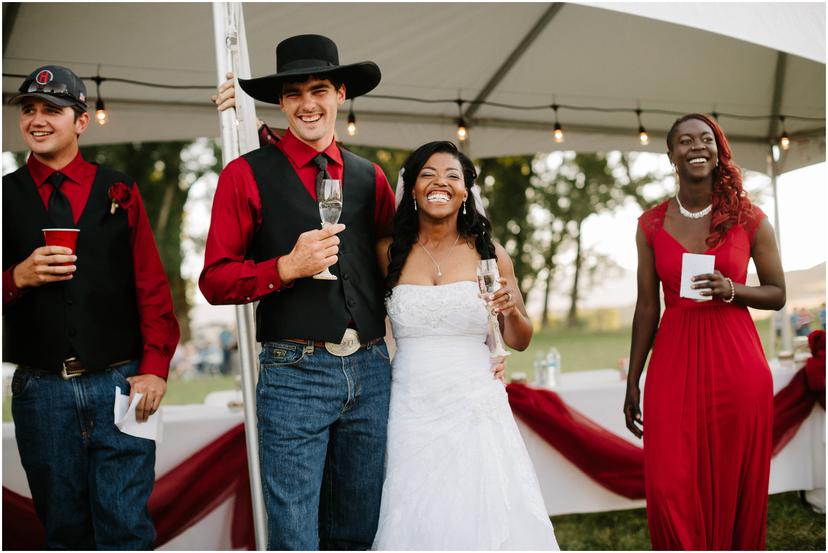 Create a structured toasting environment
Public speaking can be awkward and nerve-wracking. Your audience and toasters will appreciate knowing what's going on. Have a MC or designated person introduce each toaster, and help conclude their speech as well. For example: "Welcome Annie to the mic, the sister of the bride!" followed by "That was Annie, the sister of the bride. Thank you so much Annie! Next up, we have the father of the groom, Ted!" This is simple but helps give clarity. People LOVE clarity.
Allow the designated MC to signal people if their speech is going too long. Make this their job, not yours. They can joke with the audience about this, (insert academy award joke about the orchestra playing) or simply explain to the toasters privately beforehand. Have the MC give them a signal once they hit three minutes, and prepare to ask them to wrap things up at five minutes. Maybe this sounds harsh, but it can be done playfully, with tact, and will result in better speeches and active listeners. Toasts that exceed five minutes in length are selfish. It's okay to keep things short and sweet!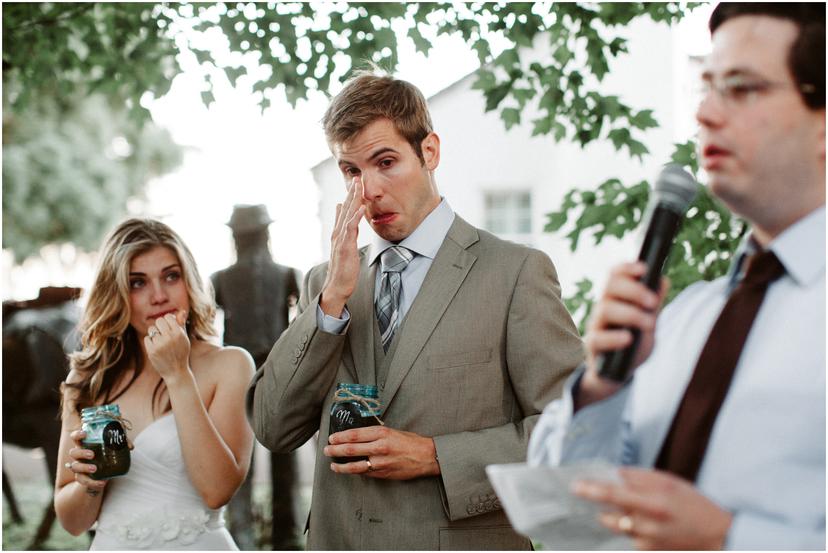 Don't forget to record toasts!
Your wedding day will be a blur. Great photos will help you remember moments, but they can only go so far. I highly recommend having a professional videographer, (or even a designated friend with the latest model of iPhone) record your toasts. It will be worth it to have that audio clip in the years to come. If your dad gives a heart-wrenching speech that moves you to tears and passes away five years later, that audio clip will be worth EVERYTHING to you. Make sure you get someone to record it.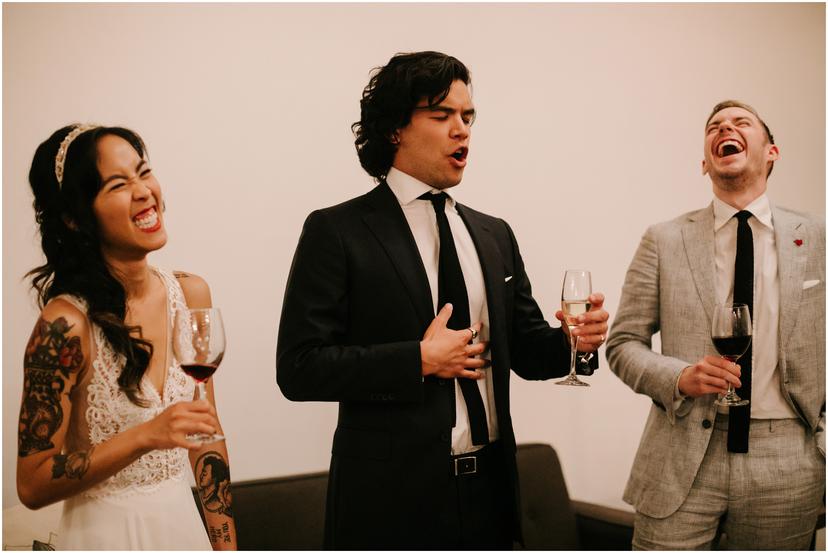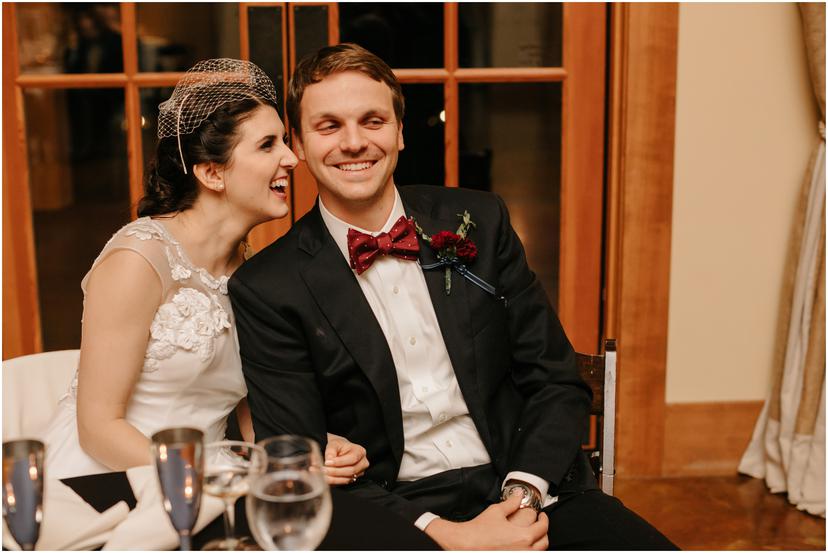 Part 2: How to write a wedding toast
Start early
Plan ahead. Yes, it's honorable to speak from your heart. But does the couple want you to "wing it?" Probably not. Step one is actually thinking about the toast ahead of time and jotting down some notes. If you are reading this article, you are already ahead of the game.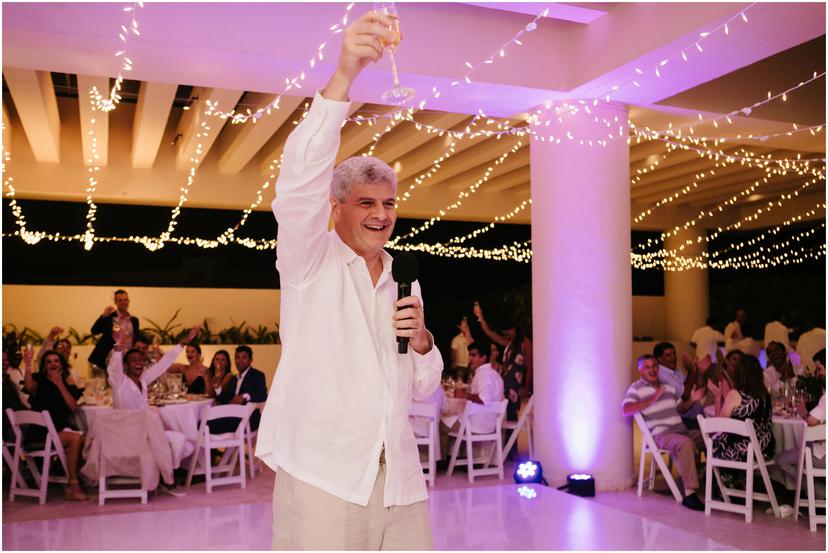 Brainstorm about the couple
"While it may seem obvious, your goal is to toast, lift up, and celebrate the happy couple, not roast them," said Hannah. "Tell a story that showcases positive qualities and attributes of the bride or groom. From a memorization standpoint, the reason a story works best is because you will be less likely to get lost or forget it!"
Not sure what to say, or which story to tell? Start brainstorming by writing down any words that come to mind when you think about the couple. Make a list of words that describe their relationship. Make two more lists that represent each person individually.
After you've written down some words, start thinking of stories involving the couple that might exemplify some of the words you came up with. Write down a few memories that might be entertaining and fun to share. If you can't think of stories, start looking through old photos and videos to jog your memory.
"Including a funny or sentimental story gets people's attention," said my sister Claire who gave an incredible toast at my own wedding last summer. "We actually looked through past photos/videos of Katy and Mikael to think of funny story ideas. Try to loop that story into why you think the couple's relationship is special or to highlight one of their personality traits!"
Based on your stories and your words, see if you can come up with a thesis or overall theme that can tie things together, and represents what you want to say about these people. Remember your goal again: this is supposed to be uplifting.
Still struggling? Think about books, music, movies, and tv shows that they love. Can you create a metaphor that tells its own story? Can you incorporate a quote that sums them up well? I've included some resources at the bottom of this post to help!
Hopefully, all these ideas will help you come up with something beautiful to say! Remember, it doesn't have to be lengthy. It just needs to be kind. When in doubt, keep things simple.
How to structure your speech
Once you have a story and rough idea for a theme, it's time to actually write this thing down.
"Jump right into it," says Hannah. "You can tell the audience, 'Hi, I'm Erika's Dad,' but that isn't necessary; most people already know you or assume you are the father of the bride."
Then, go chronologically in the story from start to finish.
"End where you started, but show that something has changed," said Hannah. For example, "'just like he was as a daring, brave eight-year-old, my little Timothy braved the military, came home, and was daring enough to ask Kelly out on a date. We're so glad he did.'"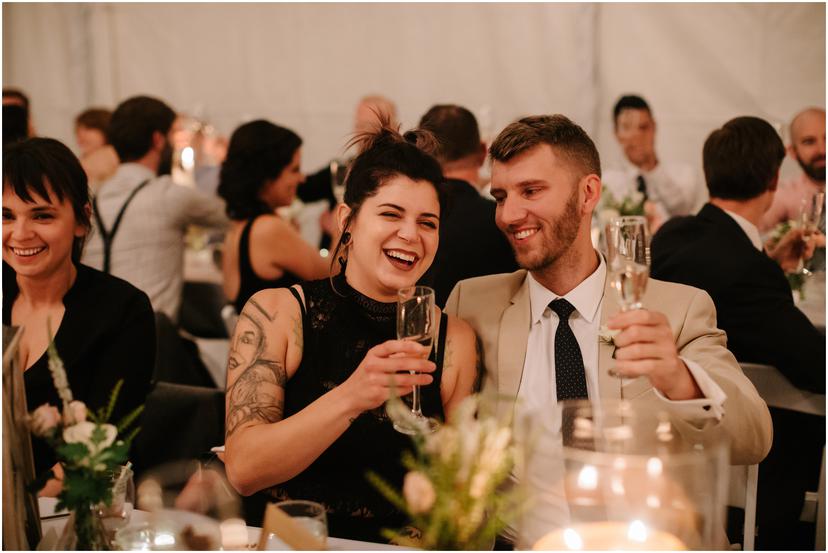 Things to avoid
If you have ANY question if a story is inappropriate or mean-spirited, don't tell it.
"If there is the slightest, creeping feeling of doubt in your mind that some of it might embarrass the happy couple, cut it from the speech or run it by the bride or groom," says Hannah.
Here are a few things to avoid, no matter what. Any mention of the couples exes. Any mention of sexual acts. Any mention of the cost of the wedding itself or wedding gifts. And any mention of the couple's future kids or pregnancies. Remember: don't be an asshole. This isn't about you.
Also necessary: try not to talk about yourself too much. And keep the inside jokes to a minimum. It might be funny for you, but it's annoying for everyone else. Tell relatable stories, but don't go on and on about yourself. You aren't the center of the show today. We want to know contextually how you know the couple, but not every detail of your 10-year friendship.
Lastly, make sure you talk about BOTH members of the couple, although it's likely you know one more than the other. There's nothing worse than being at a wedding and hearing four amazing speeches about one person while the other half of the couple sits there awkwardly like no one loves them. You can find ways to address both of them. Do it.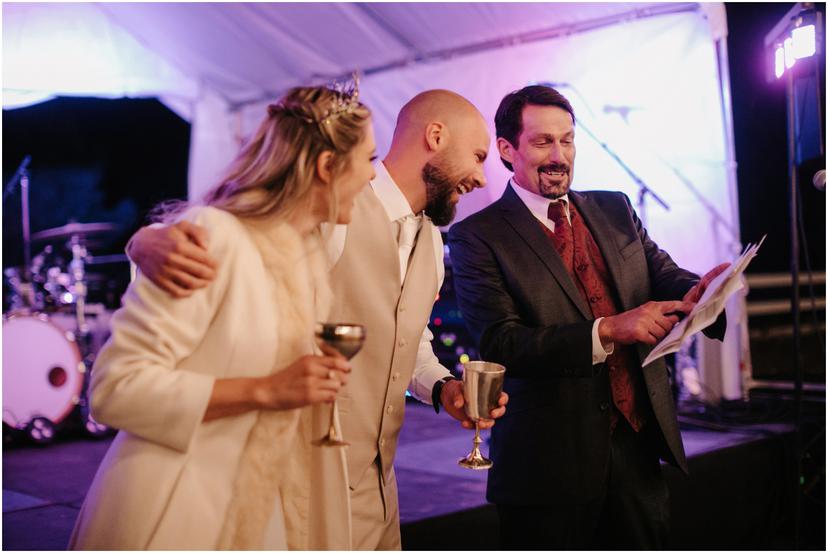 Extra tips for success
Stand out. At the end of the night, all the toasts will blend together in the couple's minds, and they will likely forget most of what people said. Having a really unique story, or a strong theme will help you stand out in people's minds.
When my two sisters gave their toast at my own wedding, they shared a hilarious story about my husband and me in Costa Rica. They remembered this story from looking at old photos. We were in a two-person kayak, and we got it stuck on a log in the middle of a river. My husband and I had to work together to free ourselves as my sisters watched, laughing. My sisters retold the story during their toast, repeating our kayak chant in perfect unison. "1,2,3 Scoot, 1,2,3 Scoot," they yelled, making the same humping motion my husband and I made as we attempted to move our boat over the log. Everyone laughed hysterically and it was highly memorable because it was such a funny story and they told it so well. Their overarching theme? Teamwork.
Finally: cater to your strengths. If you are funny, be funny. If you are emotional, be emotional. Don't try to be something you are not. Everyone will love you for being you.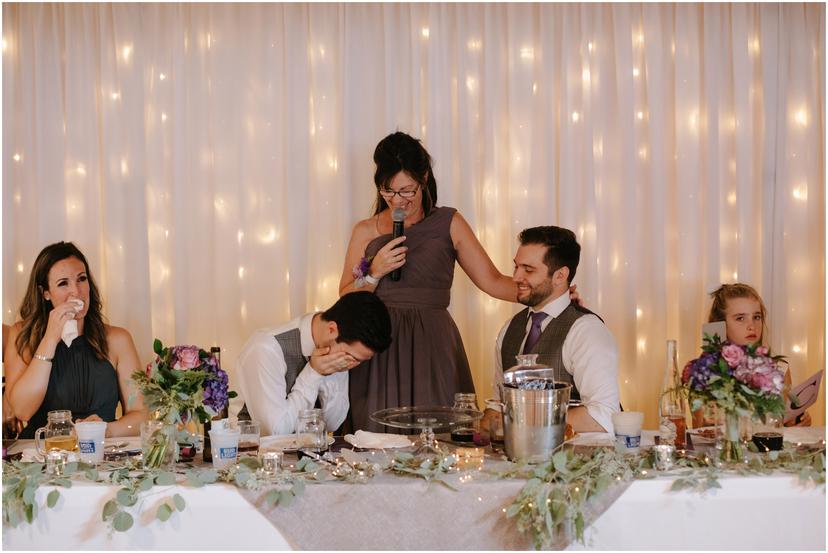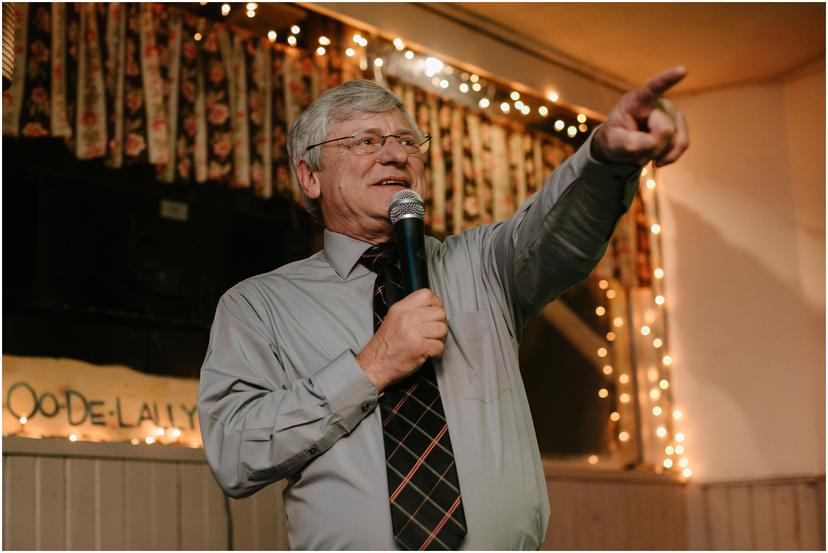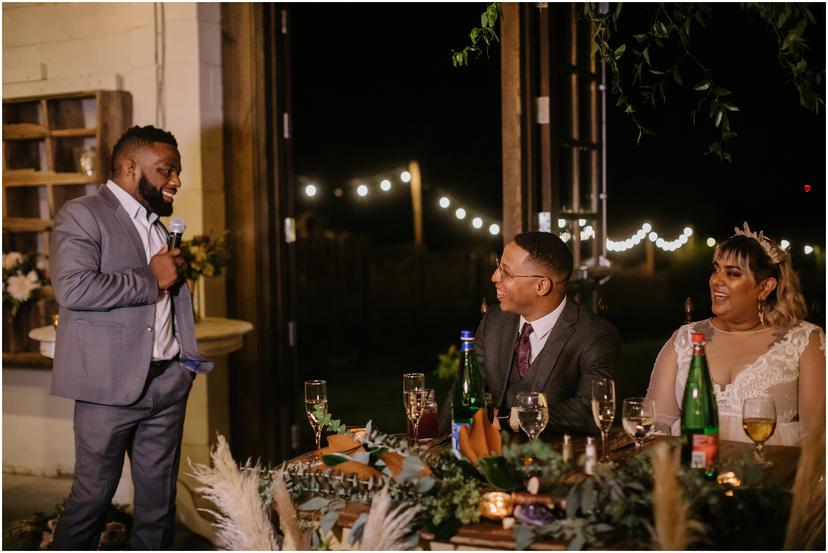 Part 3: How to actually GIVE a wedding toast
Combat your nerves with practice
"Practice," says Hannah. "Practice in advance. Imagine that you're in a play and you have two weeks to practice. You're going to be at the theatre every night for the next two weeks to practice for the play, right? The same goes for your wedding toast. The more you practice it, the more comfortable you will be.
"Time your speech when you practice. Subtract 30 seconds to 1 minute of time. We all speed up when we talk in public."
And remember, this is NOT the time to go off-script. People who do usually regret it. And the bride and groom will regret it too.
"A bunch of my friends had planned their toasts and were ready to go, but on my wedding day, they decided to wing it, and they were not good!" said a Portland bride who wishes to remain anonymous. "I wish they had read what they planned. They all agreed and said they didn't end up saying what they wanted to say. People want to think that they are good public speakers when they are emotional, but they are NOT."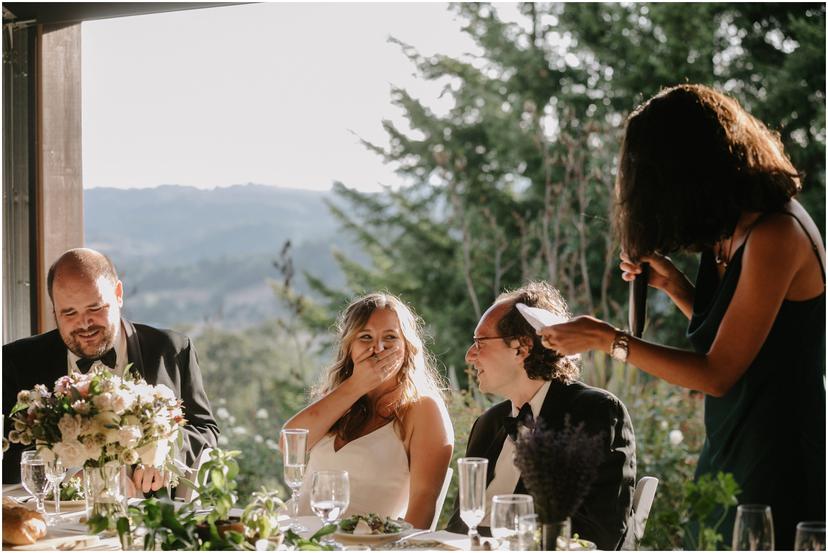 Physically prepare yourself
Make sure you have a legible, written copy of your speech somewhere, on your phone, or a piece of paper. Which one is better? Definitely paper.
"It's fine to read off of your phone, but reading what you have written by hand will actually help you more," says Hannah. "It's why rote memorization in second grade works. We remember what we physically write down with our hands."
Don't be drunk. "Seriously. I know your first inclination is to pound some Two Buck Chuck to battle nerves, but don't do it," said Hannah.
Finally, go to the bathroom before your toast. Make sure you don't tuck your dress into your underwear. No toilet paper on shoes. Check your hair, makeup, teeth, clothes, and fly.
Have a tissue or handkerchief in your pocket in case you cry.
As you walk up to the microphone, make sure you bring a drink with you, so you have something to actually toast with! But feel free to set it on a nearby table, so you don't have to hold it the entire time.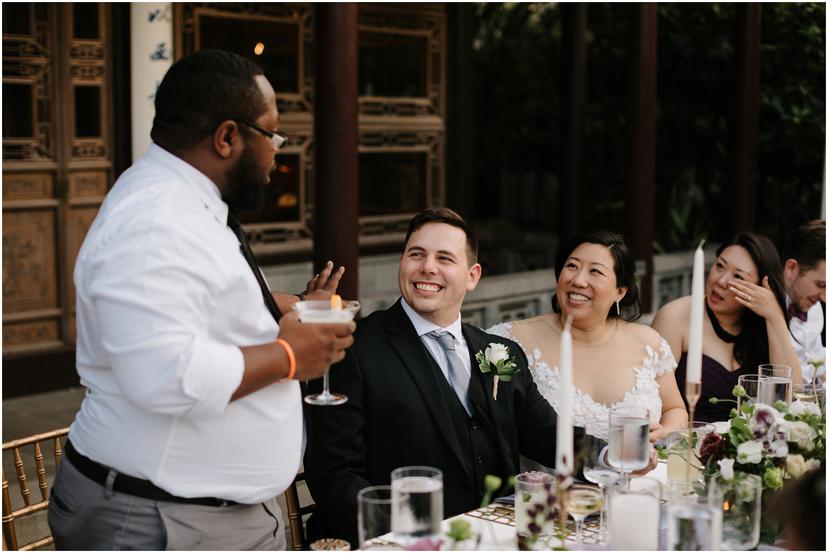 Use the microphone correctly
I can't tell you how many beautiful speeches I've heard that were ruined by incorrect microphone usage. This is not a time to be shy. You want everyone in the room to listen to your words clearly.
"Hold that sucker right next to your mouth," says Hannah. "You have spent all of this time and energy to write, edit, and practice your speech. The last thing you want is for people to miss what you have said."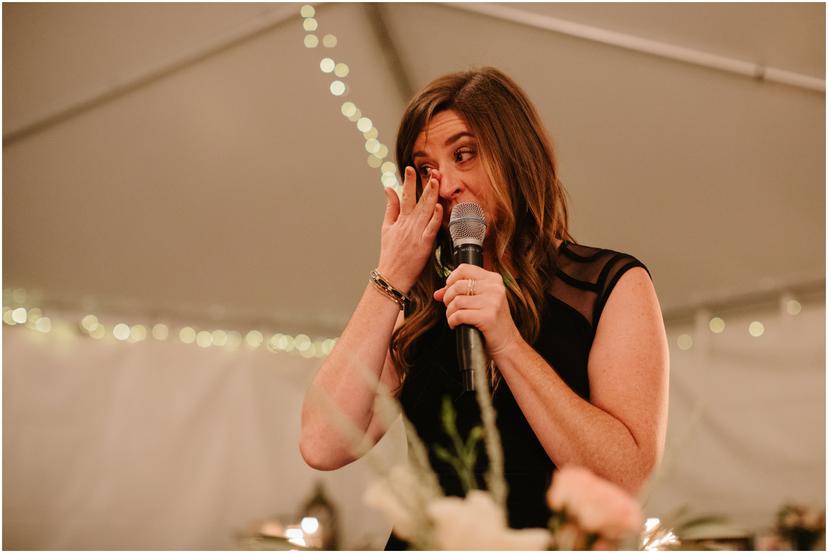 Make eye contact
You practiced, right? When you get up there, don't just stare down at your paper the entire time. Pause and look around the room every now and then. Make eye contact with different people. This will help you slow down and gauge the audience. It will also let you know if people can actually hear you.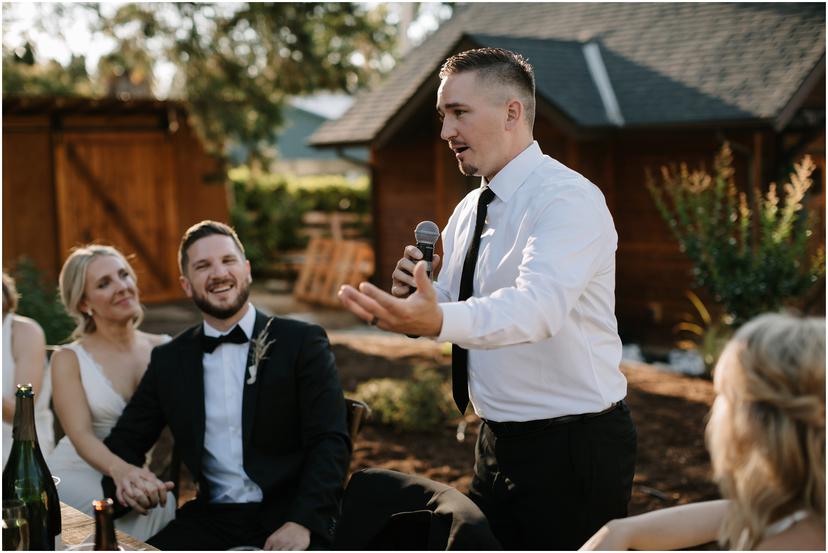 Embrace your emotions
One secret of wedding toasts? Everyone LOVES it when people cry. They want to cry while watching you. They want to feel things. That's why we love weddings. They remind us of the beautiful, fragile, complicated parts of humanity. We feel a lot of feels. And you might too once you get up there and start talking.
If you start to tear up, take a deep breath, and pause. Let a tear roll down your cheek for theatrical effect. Let the audience feel your emotions.
Then, muster on. If you need to go slower, use a tissue, or take a short pause, go ahead. Know that people aren't judging you for crying. They are excited you are crying, because you are speaking truth from your heart. They are probably crying with you, you just can't see through your own stress and tears.
What not to do? Don't abruptly abandon the rest of your speech. Don't sob and wail. Soldier on even if your voice is wavering. You've got this. And for God's sake, keep holding the microphone up by your mouth so people can hear you!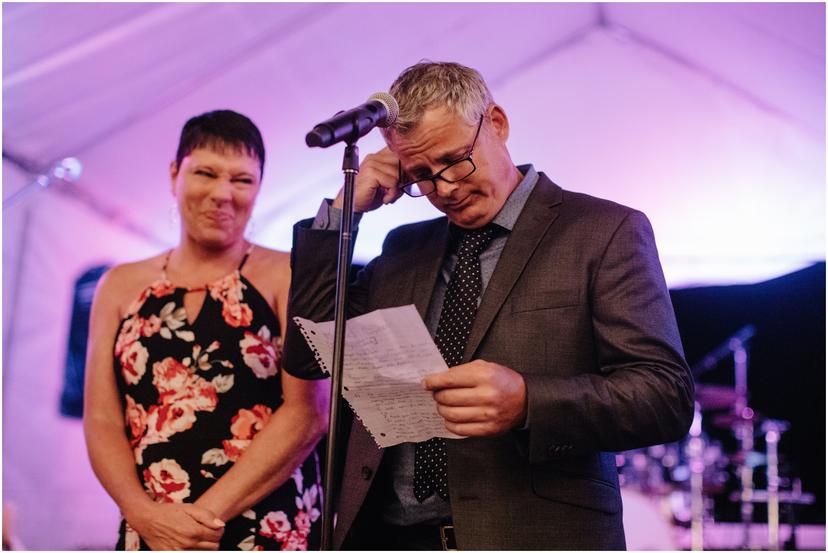 Have fun with it
This is a wedding! It's supposed to be fun. You don't have to be a perfectionist about your toast. Remember the goal: you are uplifting the couple. You are adding some extra love and joy into their day. Enjoy yourself and be honored that they asked you. You're going to do great.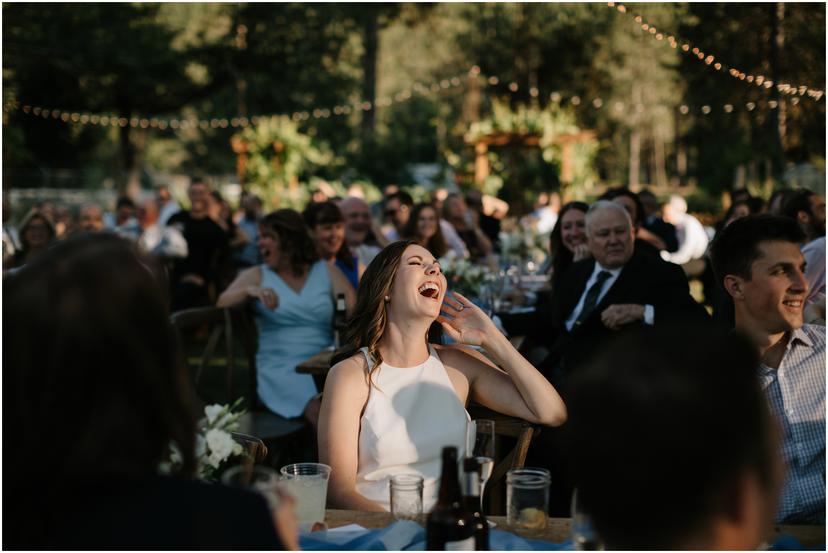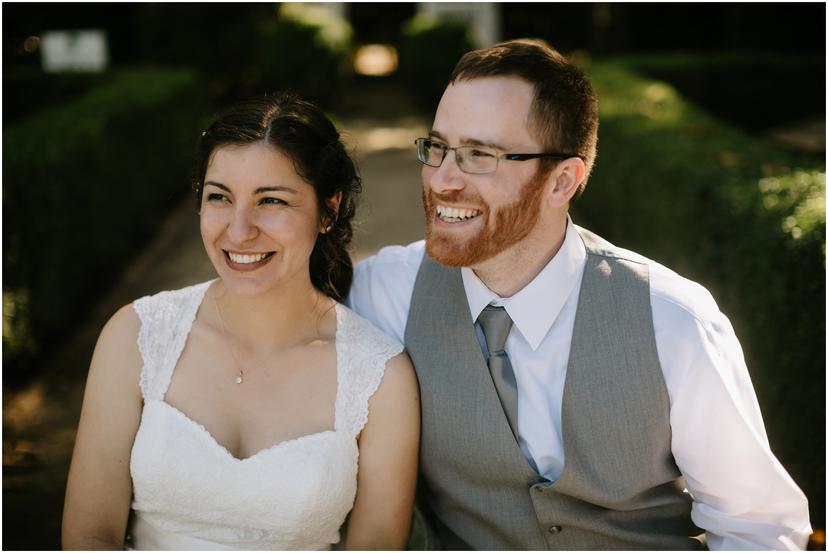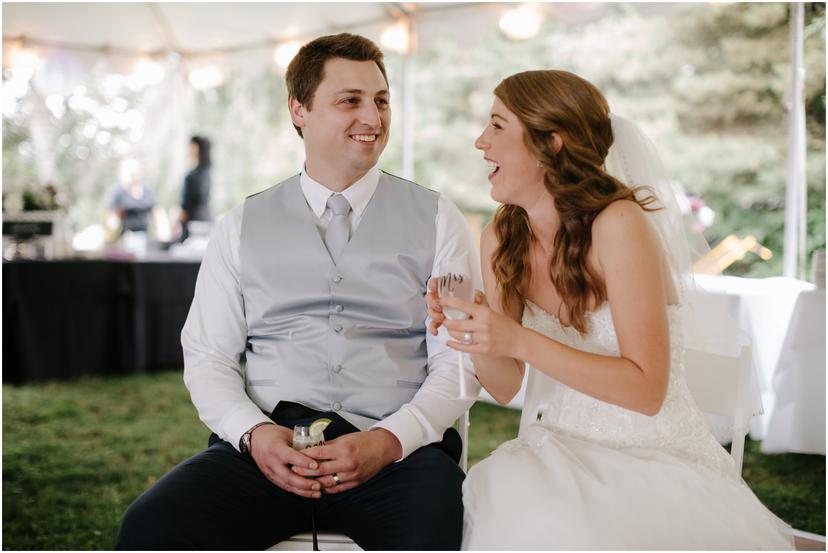 Wedding Toast Examples
Need to hear some examples, or learn more? I've got some resources for you!
This is a really entertaining video that talks about the history of toasts and has some great storytelling tips and joke ideas.
Need some idea for quotes about love? This article has a ton of examples from movies, literature, the bible, and proverbs.
Here are some SUPER short and sweet toasts that lack originality, but get the job done if you are struggling to come up with something.
Need some joke ideas? Here are some funny things to add to your toast, and a few more, specifically aimed at the best man.
Here's an easy, general template to use.
This is a great article specifically aimed at the father of the bride, but could be useful to any parent planning their speech.
Want to stand out and be super creative? Try giving a short speech to the tune of a song, poem or rap! This is an amazing, funny example.
This is a really sweet toast from a bride's brother with an unintentional, highly memorable joke. Great blend of emotion and humor.
Still need more ideas? Hop on Youtube and search for wedding toasts. Do you hate having to watch the long ones? Exactly. Don't make yours too long!
Remember, you can always reach out to Hannah for help or a consultation too! Here's how to contact her online, or you can follow her on Instagram for a ton of free tips and advice.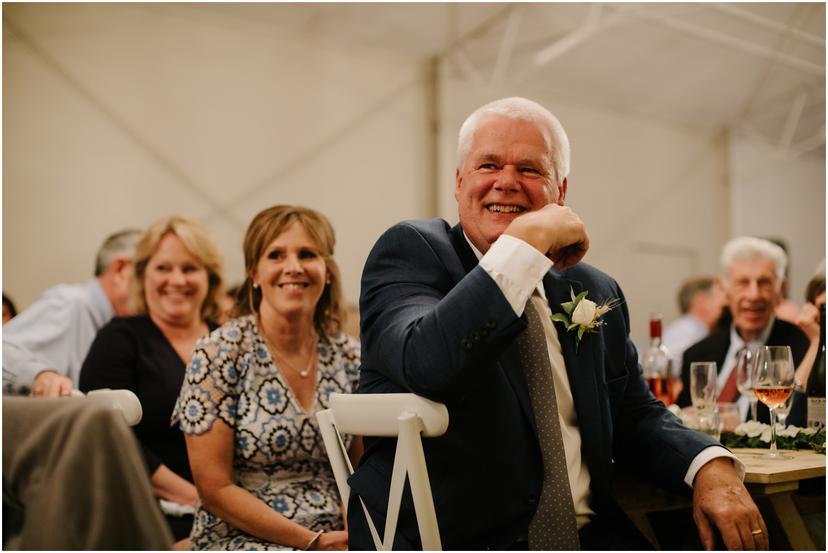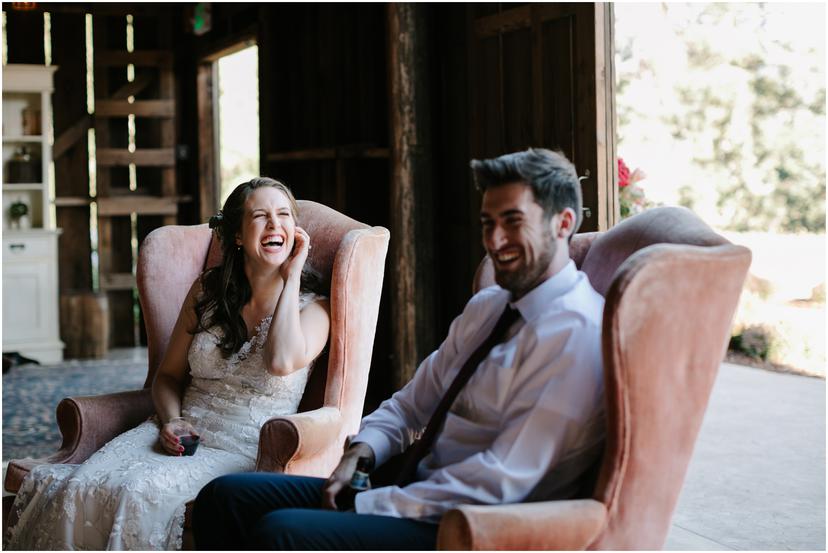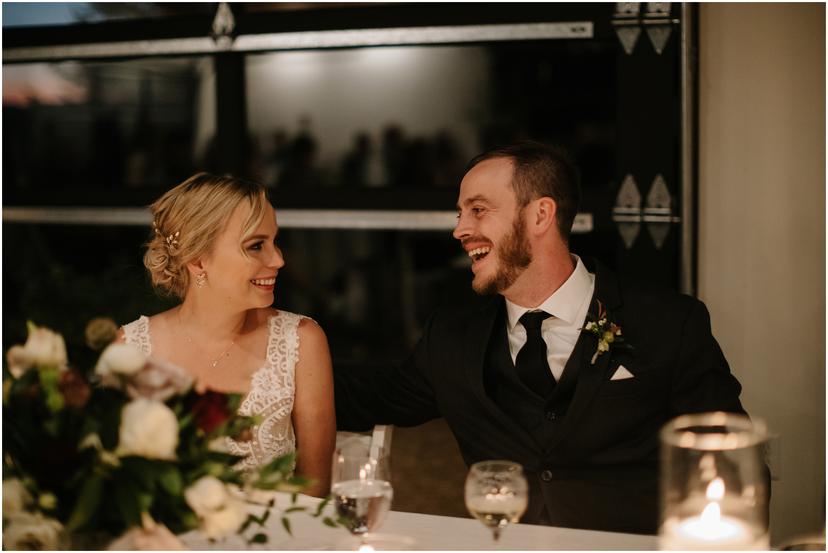 Browse more
NON-TRADITIONAL WEDDING TIMELINE IDEAS
REASONS TO HAVE A DESTINATION WEDDING
MY FAVORITE PORTLAND WEDDING VENUES