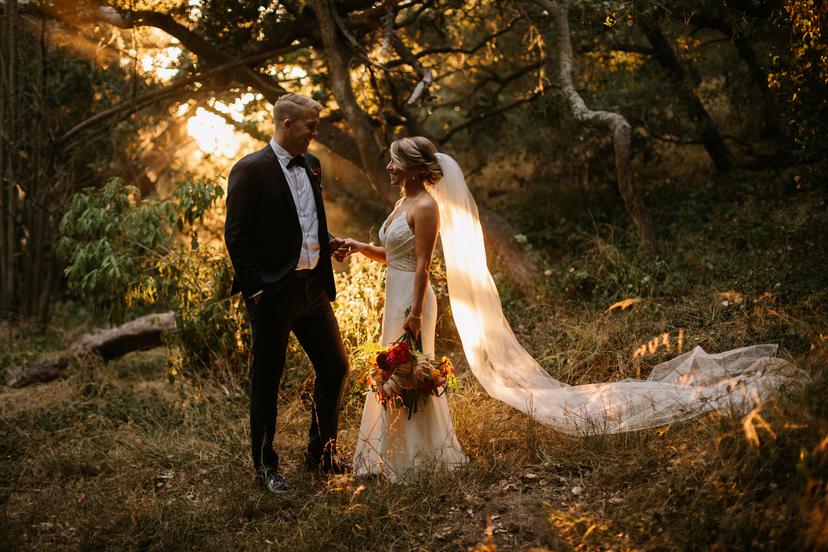 Wedding Pricing and Info
Whether it's just you, me and your dog, or 300 of your closest friends, I'm game. I love getting to witness a love story and meet all the incredible people who have been a part of it along the way. I love the big show-stopping moments and the quiet, intimate ones too. I'm not afraid to hike through the mud with you to find the perfect elopement spot in a forest, or break it down on the dance floor with your aunts, uncles, and drunk friends from college. I love the energy of people and the outdoors and the way that love brings it all together. I love the chaos, the simplicity, and the in-betweens. I thrive on it. It makes me happy.
Why? Because at the end of the day, you and I are usually best friends. Because when I photograph your wedding, one of the MOST important things to me is my relationship with you. I'm more like a close friend that you can hang with - not just another vendor on your list. I'm the kind of photographer who will have tears streaming down her face during your ceremony, who will be cheering you on the whole day, helping things run as smoothly as possible while drinking a beer with you at the end of the night. I always want to be on a more friendly, relaxed level so I can take photos that feel real and fun, not like they were taken from a total outsider perspective.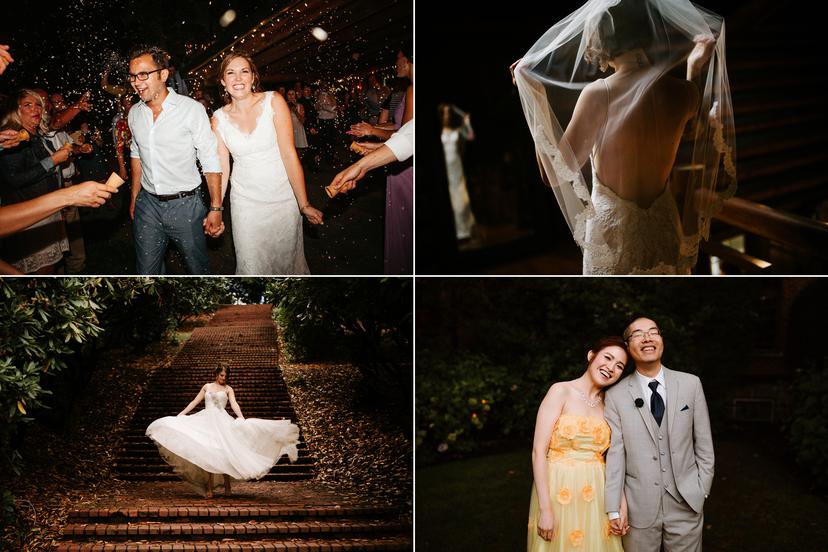 My Style
My approach to shooting weddings is both intentional and honest.
I'm always looking to find that intersection between what is beautiful and what is real. I shoot in a style that is mostly documentary-based, but I step in when I want to make something go the extra mile (like with directing people or posing objects, or asking someone to step into a spot with better lighting).
My style definitely has a little bit of a moody, emotional edge that incorporates natural light and the raw surroundings as much as possible. I absolutely love deep tones and colors that are true to life but have a feeling of rich warmth to them.
Ultimately, my main goal is to tell the full story of a wedding day through honest, gorgeous photography. This includes the details you put all the hard work into, the candid moments of you laughing with your friends, the family portraits you will cherish for decades, the sweet moments of you alone together in the beautiful place you chose to get married, and the epic party you throw to celebrate!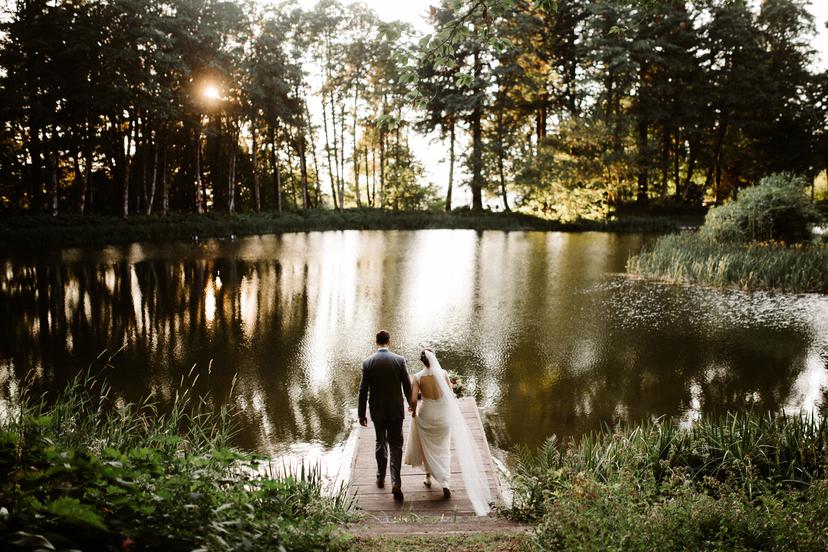 Posing and Direction
Do you feel awkward whenever you get your picture taken? Have no fear! Every photo of every couple on this website told me the EXACT same thing. Why? Because EVERYONE feels that way. My husband and I get our photos taken sometimes and heck, I feel that way too! So don't worry. I give a ton of direction when I'm shooting so that you never have to ask "what do I do with my hands?" or feel nervous. I won't put you in awkward poses, but I'll give you cues and directions that will get you moving, laughing, and interacting the way you always do. I don't want to pose you - I just want to make you look like YOU. Your best version of you.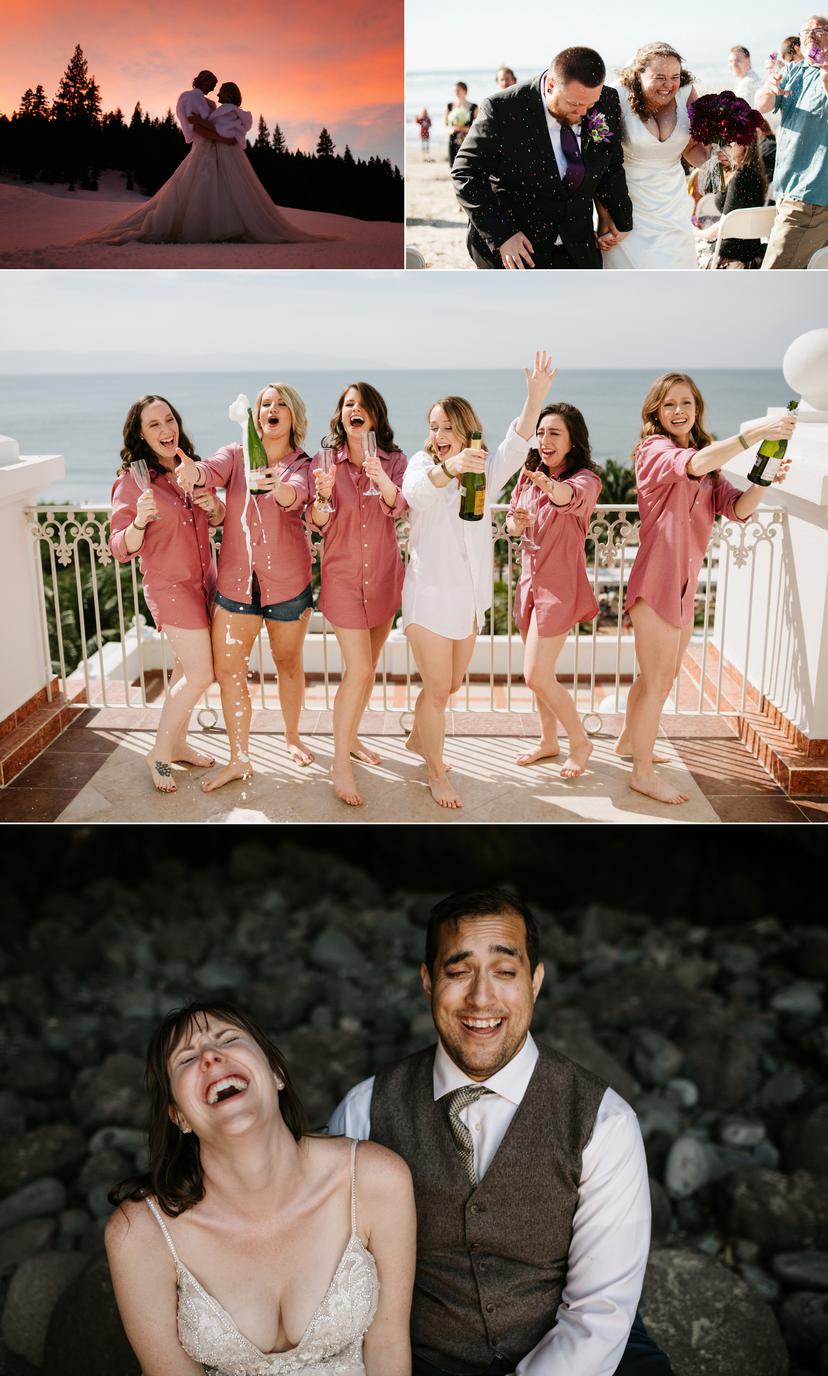 My Process
Interested in working with me? That's awesome! Here's a little insight into how my process works.
1) Email me! From there we can set up a phone call to get to know each other. I want to hear all about you and your story.
2) Choose one of my collections and I'll send you an electronic contract and invoice reserve the date. Then you'll be officially booked.
3) We can grab drinks or Facetime and I'll help you with planning your timeline so we can have the chillest day possible with plenty of extra time to hang with your friends and take all the best pictures.
4) As your wedding gets closer I'll also have you fill out a questionnaire so I have all your vendor information, and I'll send you a document to help with family photos!
5) We'll schedule a phone call or meeting before the wedding to go over everything one last time. Being on the same page is SO important.
6) I'll photograph your wedding! It will be amazing!
7) I'll send you a few previews right away - all my collections include sneak peeks within a week!
8) Then I'll edit a ton of photos for you. Some black and white, most in color. I usually deliver around 700-1000 high res images, give or take, depending on how long your wedding day was. I'll also design a custom album if your collection includes one. Then we'll setup a meeting, I'll show you the album design, you can make changes/approve it, and I'll deliver your images. You'll get all the edited, high res photos in an online gallery. I always deliver my wedding photos in under 14 weeks.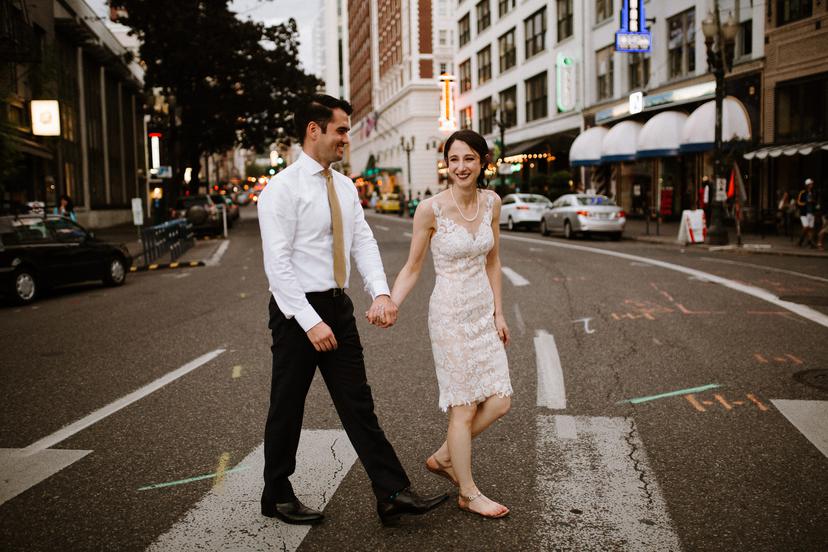 Wedding Pricing
Because weddings are SO personal, I usually prefer to chat with every couple over email and the phone before we start digging into the details of pricing! But I also understand that price is a HUGE factor in choosing a photographer, so my starting rates are listed below.
My full wedding collections start at $4750 for five hours of coverage.
Elopement collections start at $2500 for two hours of coverage.
Average wedding investment is $7000
Contact me to set up a phone call and we can go over all the details together!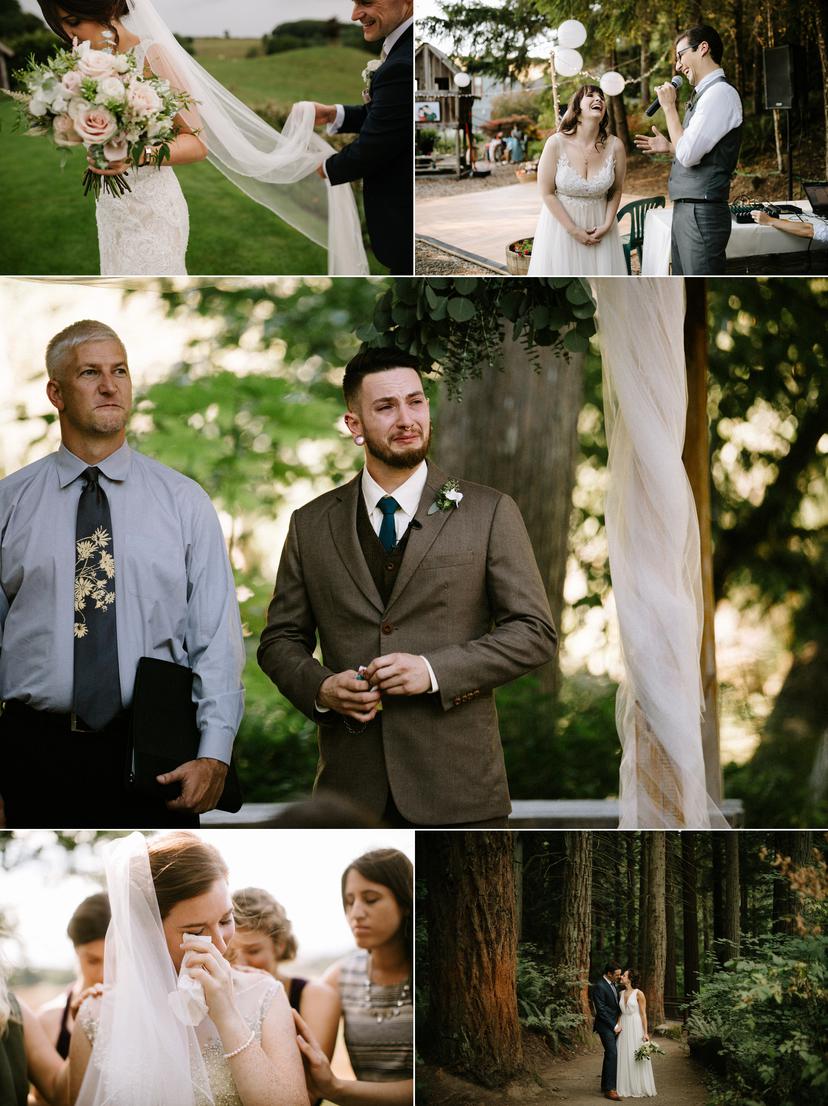 Engagement Photos
Want to take some epic Portland engagement photos before your wedding? Head over to my engagement and couples page for more information!
Wedding Timelines
Every couple I work with is totally unique. Because of this, I like to work 1:1 with them to create a wedding-day timeline that suits them perfectly.
You can read more about how to make your wedding timeline unique here:
NON-TRADITIONAL WEDDING TIMELINE IDEAS
Just for the sake of an example, here's what an 8 hour wedding timeline might look like.
Example Timeline
1pm - Katy arrives, photographs partner 1 getting ready

1:20pm - Photograph partner 2 getting ready

2pm - First Look and couples photos

2:45pm - Wedding party photos

3:30pm - Family photos

4:15pm - Done with group photos, Katy takes detail photos and candids of guests arriving

5pm - Ceremony begins

5:30pm - Ceremony ends, Katy takes just-married couples photos of you alone while you are super happy

5:45pm - Couple takes 10 min alone

6pm - Rejoin cocktail hour to hang with friends, Katy takes candids

6:30pm - Dinner

7pm - Sneak out for sunset pictures while people are eating

7:30pm - Toasts

8pm - Dessert

8:15pm - First Dances

8:30pm - Open Dancing

9pm - Katy is done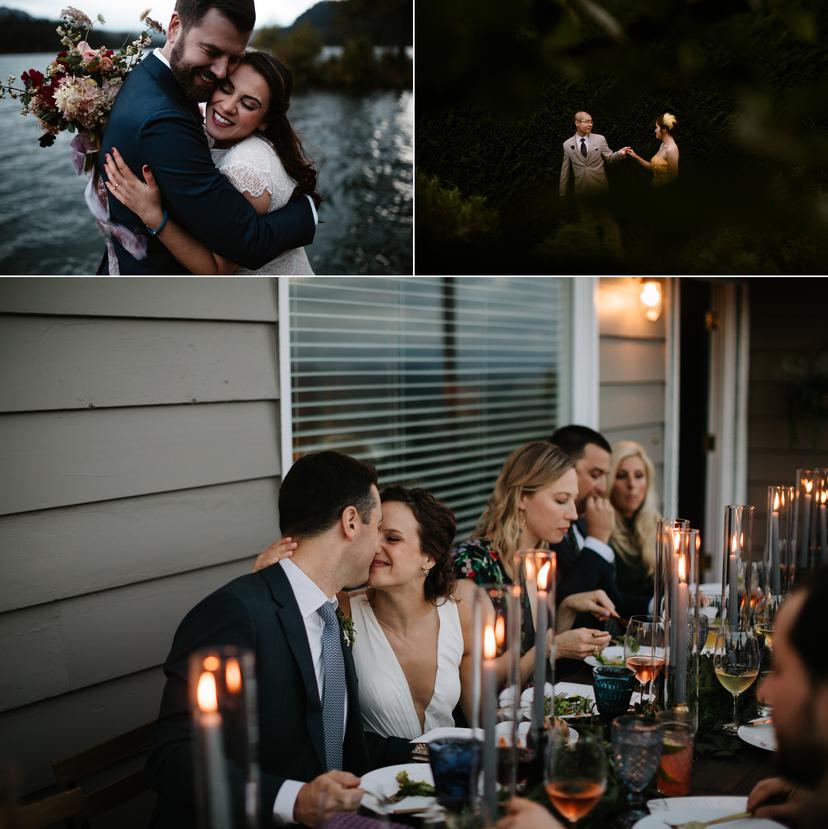 Factors to consider when planning your wedding timeline
Where you are getting ready, and with whom?
Are you doing a first look or waiting until the ceremony?
How many group photos you want, and when?
Are you going to have enough time for photos of just you two?
What time of day do you want to have your ceremony? What will the weather or temperature be like?
What type of meals are you serving, how are you serving them, and when?
How do you anticipate the day/night playing out? Will there be dancing? Late night hangouts? A formal exit?
You can read more in-depth and creative ways to plan your timeline by looking at the article I wrote below:
NON-TRADITIONAL WEDDING TIMELINES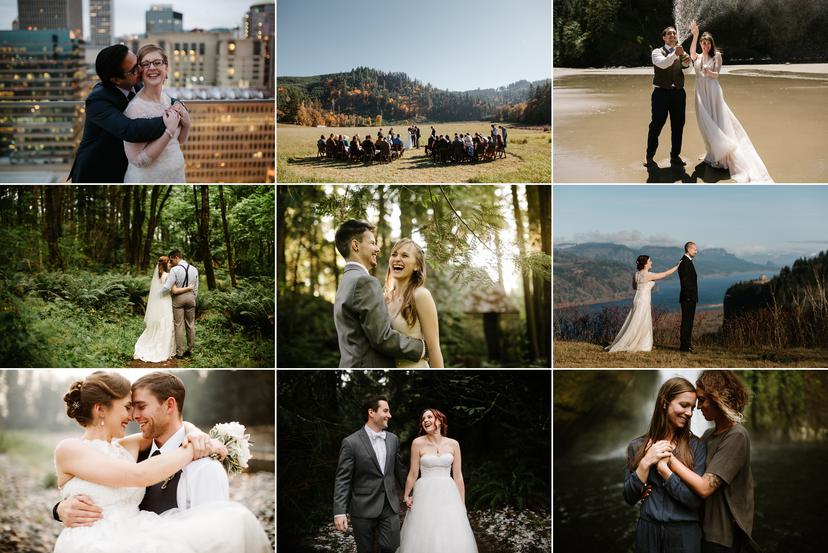 How weather and light impacts photos
Although locations and backgrounds are important, I'd still say that the number one thing that shapes the way a photo looks is the lighting.
I almost always use natural light (not flash) because it tells the story more accurately and give my photos a beautiful authentic look. However, not all natural light is created equal.
Bright sunlight in the middle of the day can be harsh but edgy. Open shade is flattering and soft, while dappled shade with sunlight can be difficult and contrasty. Soft backlighting in the evening looks romantic and happy with sun flares. Cloudy weather makes for photos with a beautiful even cast and more mood. It's important to know that all these types of lighting create a different look, and for the most part, that look is up to the weather.
If you are getting married in a place with no shade at the sunniest time of year, your photos aren't going to look the same as a wedding shot in cloudy Seattle near trees.
Like a particular vibe? Choose a venue and a time of year and aligns with your preferences. You can't predict the weather but you can improve your chances.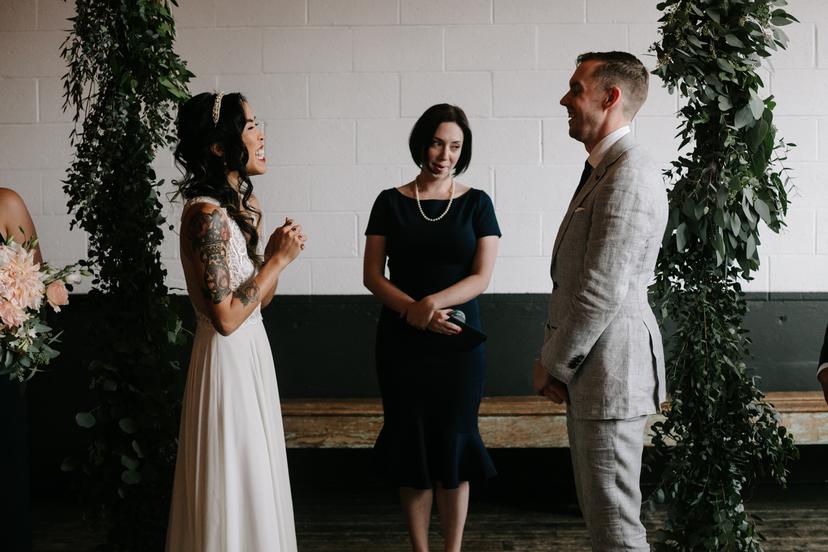 Wedding Venues
Choosing a venue is one of the most difficult parts of the wedding planning process! I have LOTS of resources to help though! Check out any of these articles for ideas
COLUMBIA RIVER GORGE WEDDING VENUES
OREGON WINE COUNTRY WEDDING VENUES - coming soon
OREGON COAST WEDDING VENUES - coming soon
WILLAMETTE VALLEY WEDDING VENUES - coming soon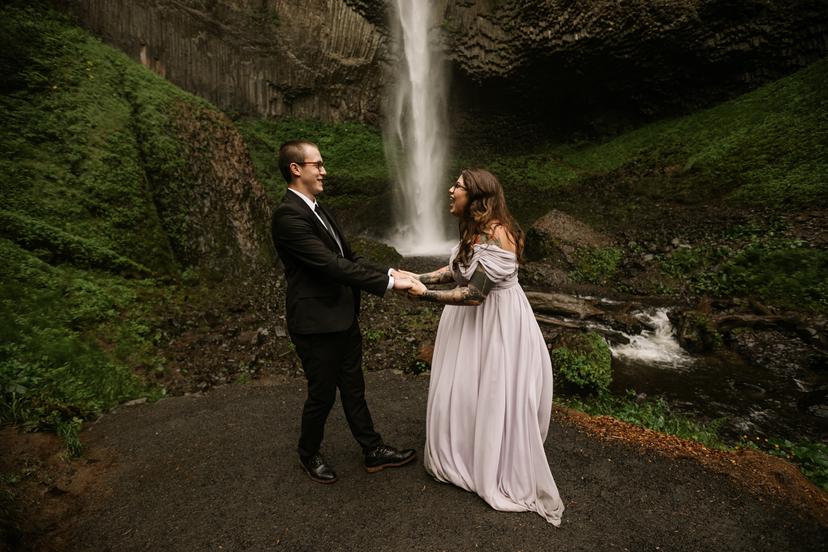 Best Portland Wedding Vendors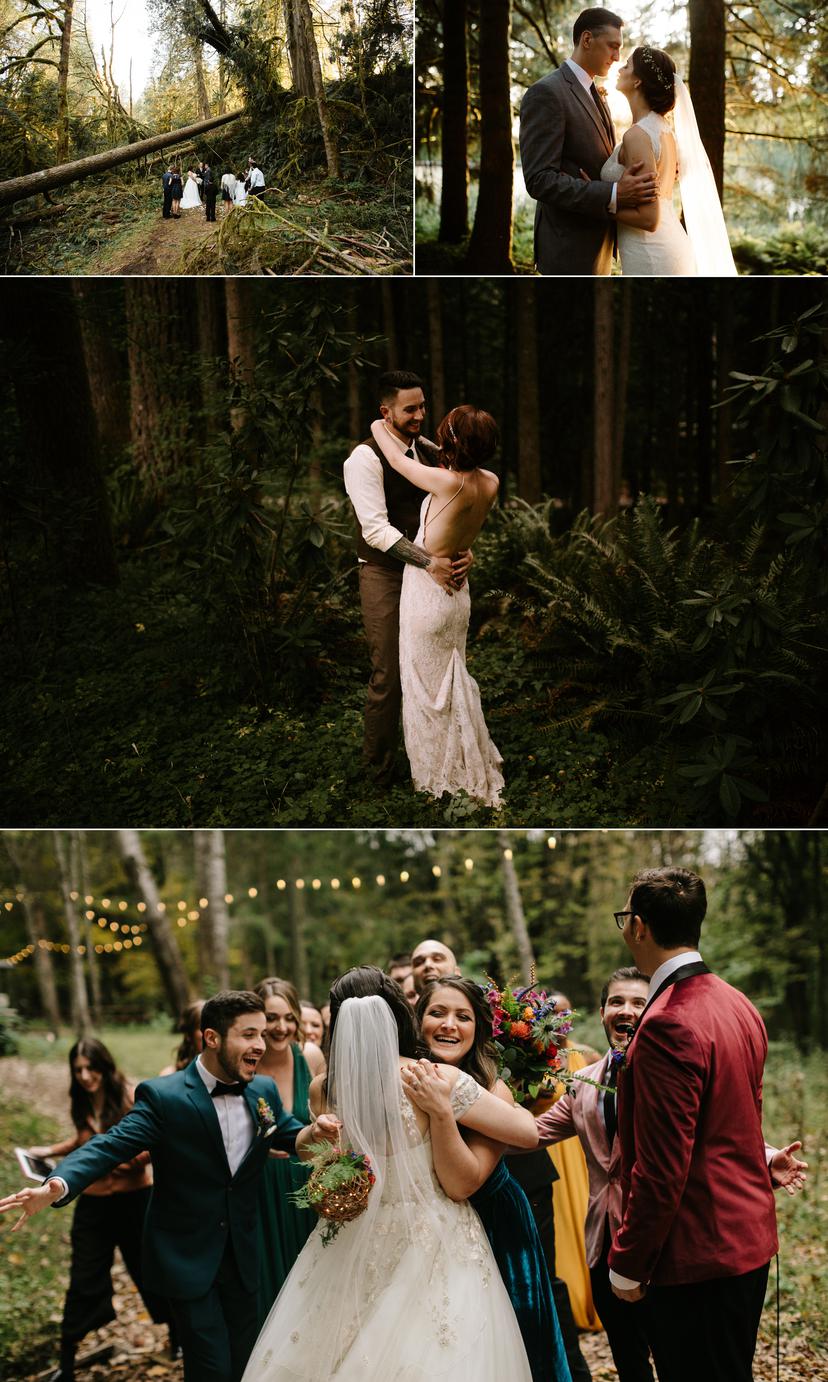 Portland Activities
I've lived in Portland since I was 6 years old! There are SO many fun things for you and your guests to do here! Here are some ideas in case you or your guests are new to the area!
Art and Book Lovers
Spend the morning at the Portland Art Museum! Then walk to lunch at The Picnic House, followed by some frozen yogurt at Tartberry. Stretch your legs by walking up to Powells Books on Burnside. Get lost in the stacks, and once you are tired, head across the street for a relaxing movie and drink at Living Room Theatres. Not feeling the movie? Drive over to the Alberta Arts district for a mescal at Teote, then wander the mural-covered streets and art galleries!
Shopping
Start the day at Gravy on N. Mississippi for brunch. Wander up and down the street and enjoy the quirky boutiques and bars! When it starts to get old, take an Uber to NW 23rd for a change of pace. Grab the lunch buffet at Swagat on 21st if you like Indian food, then some Salt and Straw for dessert. Wander up and down NW 23rd until you feel over it, then head to downtown! You can explore Pioneer Place for a more traditional shopping experience, then grab a yummy meal at Luc Lac. Want to go dancing after? You can walk over to Old Town for plenty of late night fun and debauchery.
Nature
Head up to Forest Park for a hike to start the day! You can park near The Audubon Society and then walk up to the Pittock Mansion for a great view of Portland. Afterward, check out the Portland Japanese Garden or the Rose Garden. Feeling hungry? You can grab a snack at Ken's Artisan Bakery or Lovejoy Bakers afterward. Want to get out of the city for awhile? Drive out to the Columbia River Gorge for a little waterfall tour! Take the Corbett exit and drive up to Women's Forum first for some epic views. Then stop at Crown Point, Latourell Falls and Bridal Veil falls to satisfy your waterfall needs. And if you have time, Multnomah Falls is pretty epic too (although usually crowded). When you are exhasuted, drive back to Portland and grab a fancy dinner at a farm-to-table restauruant like Coquine. Although you might want to make reservations first!
Nerdy Things
Start the day with OMSI! It's a super fun science museum that kids and adults can enjoy. After that, enjoy a hot bowl of ramen at Afuri, then rent bikes and do a bike tour of the esplanade along the Willamette River! When you're tired, stop at Powell's Books on Burnside, then hit up Ground Kontrol for some video games and drinking. If you need a change of location, take an Uber to Quarterworld in Southeast!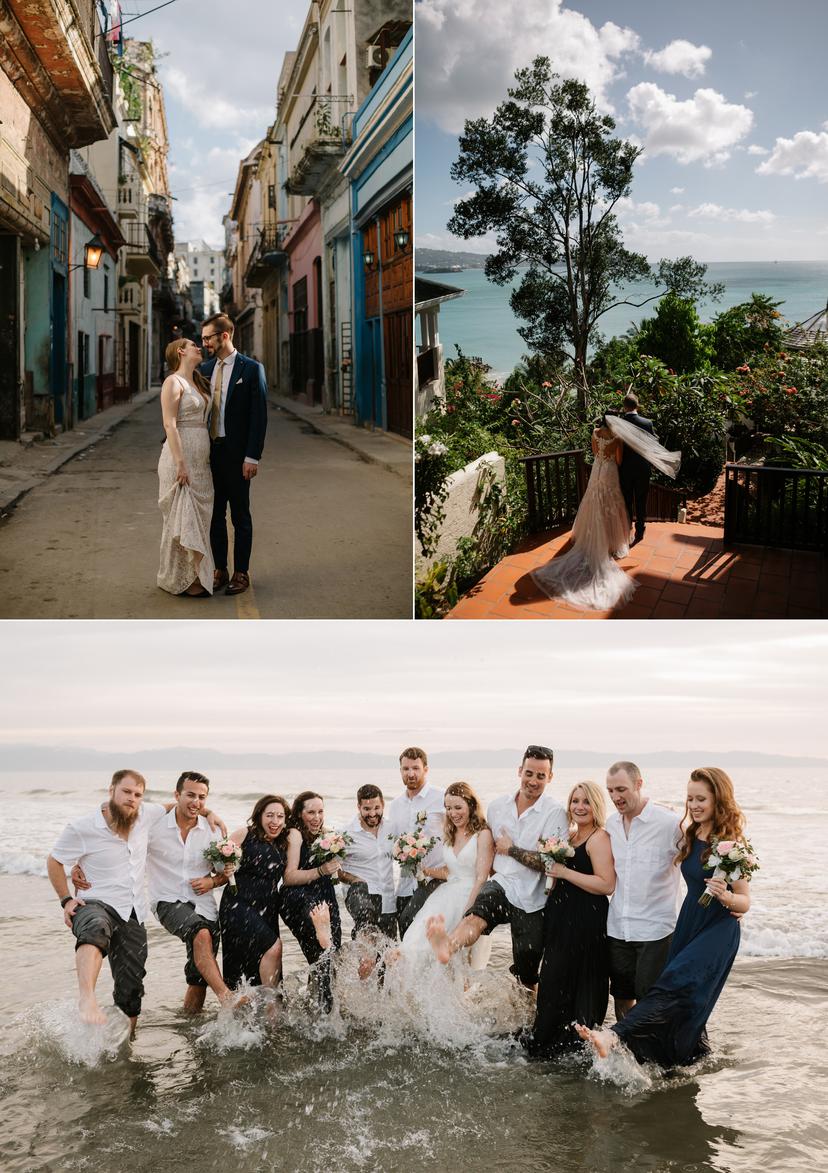 Destination Weddings
Thinking about getting married outside of Portland? That's fun too! Here are some articles about destination weddings to help you out! I've photographed weddings in 10 different states and 7 countries; I'm always happy to hop on a plane and document your adventure!
WHY YOU SHOULD HAVE A DESTINATION WEDDING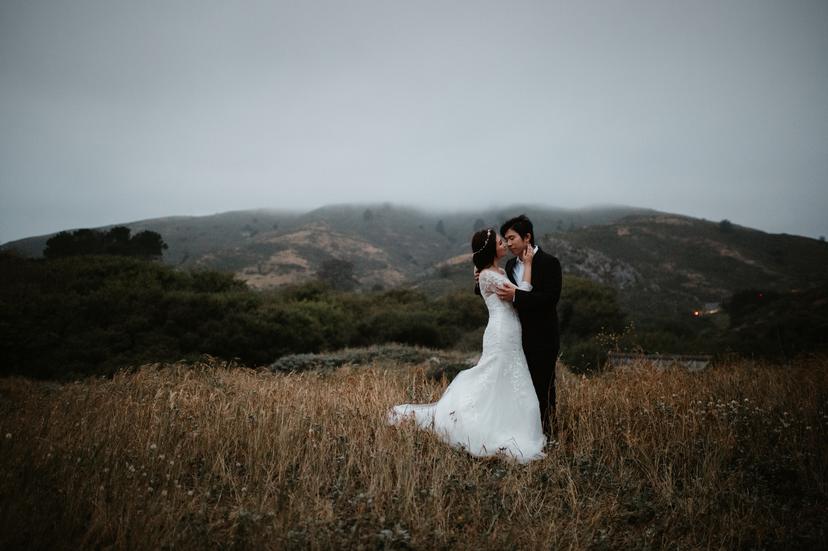 Wedding FAQ
For general questions, you can check out my FAQ page!
More Info
MY FAVORITE PORTLAND WEDDING VENUES
EVERYTHING YOU NEED TO KNOW ABOUT WEDDING TOASTS
LEARN ABOUT NON-TRADITIONAL WEDDING TIMELINES
CHECK OUT MY REVIEWS ON GOOGLE
RECENT WEDDINGS ON THE BLOG