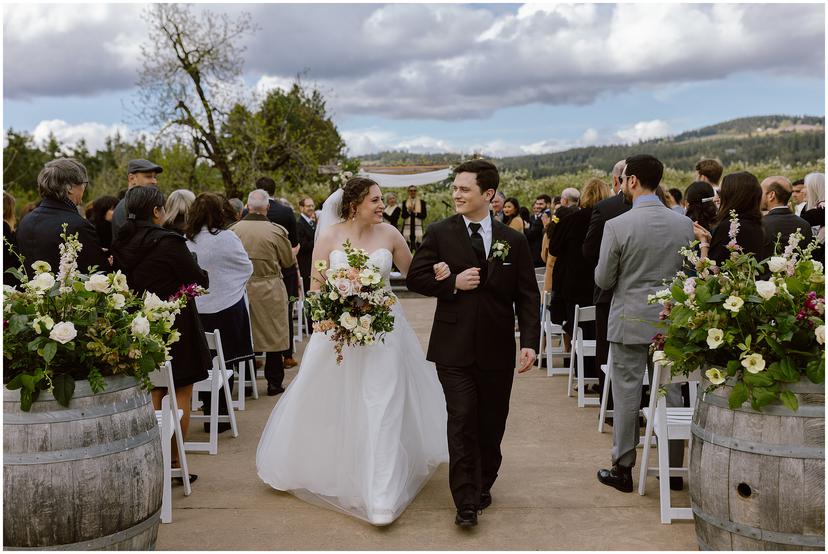 Tin Roof Barn Weddings
Open fields, mountain views, a 100-year-old barn, orchards, forests - honestly what is NOT to love about Tin Roof Barn weddings?! This Columbia River Gorge wedding venue has it all, and I love documenting weddings here!
Tin Roof Barn includes a TON of decor (tables, chairs, furniture, and more) so they didn't have to worry about many other rentals! The venue has such a fun, cozy, and eclectic vibe. I love the way that every couples makes it their own!
I've done MANY weddings at this venue and it is a joy every time! You can see more examples here, here, here and here.
The best places to take photos at Tin Roof Barn
The Tin Roof Barn has SO many great photo opportunities! The bridesmaid and groomsmen getting-ready rooms have good natural light and minimal decor, which makes for great shots. The tree next to the main house provides ample shade that works great for a first look or family pictures. The barn has SO many cute vignettes with vintage furniture and the light streaming in looks amazing at all hours of the day/night. There is also a forest on the back side of the property that photographs well, although you need to get special permission from the owners to take bride and groom portraits there (group photos aren't allowed in that area).
Something interesting about Tin Roof Barn is that the sun sets early there! Because of the hills to the west, golden hour actually occurs one hour earlier than the sunset. This is great to remember so you can get the best sunset photos possible! The fields around the barn make for a stunning backdrop for evening pictures.
In the middle of the day, things can get pretty bright, so I usually take most photos under the big tree, or I head off-site to a nearby park! Northwestern Park is a 5-minute drive away. It's located on the edge of the White Salmon River and has pretty wildflowers, different-looking fields, and some spots with shadier, even lighting for portraits.
Learn More
Did you love these spring wedding photos at Tin Roof Barn? If so, here are some other blog posts you might enjoy. And always, feel free to contact me with more questions!
ANOTHER 2019 TIN ROOF BARN WEDDING
MORE COLUMBIA GORGE WEDDING VENUES