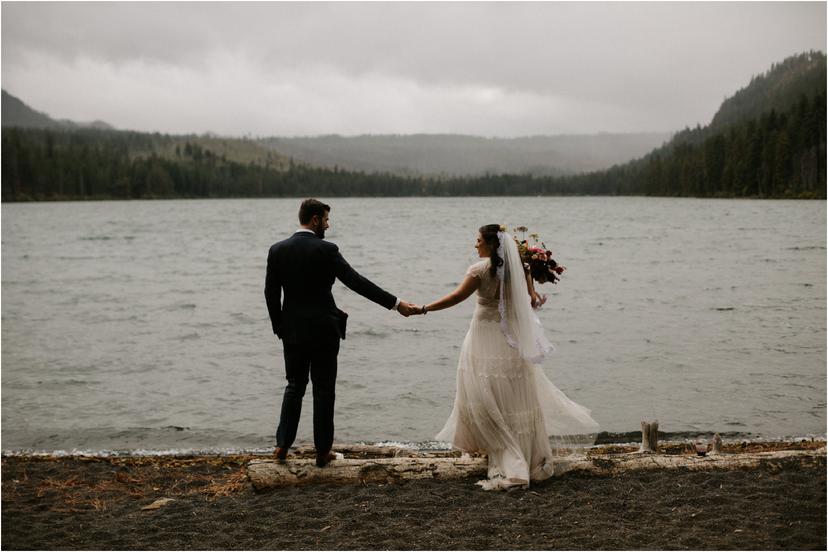 Suttle Lake Wedding
I am SO excited to share this Suttle Lake Lodge wedding with you! It was just featured on Junebug Weddings yesterday, so I figured it was the perfect time to blog it as well! You might remember Candice and Jim from their epic engagement photos at Smith Rock! They are one of my all-time favorite couples and their wedding was truly amazing. Candice has such an incredible eye for design, and she really allowed herself to have fun with the planning process. She even did a bunch of the calligraphy herself! Their wedding took place at Suttle Lake Lodge, a venue I adore, and it had those perfect cabin-in-the-forest vibes. It was a destination wedding, and the whole weekend felt warm and cozy, with free-flowing wine, bonfires, and so much beautiful conversation. It was SO fun to be a part of it all! This was such a dream wedding for me.
A Bold, Colorful Outdoor Weekend
Jim and Candice became good friends and fell in love while wandering around the Pacific Northwest. They loved Oregon and wanted to have their wedding in a place with stunning natural beauty in the forest. My kinda people! They decided to have a Suttle Lake Lodge wedding because of its rustic but modern vibe, plus it's epic lakefront views. They loved that the entire place was an outdoor playground. They felt like their guests could have a weekend-long experience in their outdoors, complete with hiking, campfires, kayaking and cozy cabin vibes. Candice and Jim decided not to have bridesmaids or groomsmen, but instead asked all their closest friends to wear bold jewel tones. The group photo looked SO awesome and it was such a great way to include friends without the stress of a huge bridal party! The thing I loved MOST about the entire weekend wasn't the stunning fall colors, the gorgeous venue, the epic flowers, or the tasty food. It was Candice and Jim themselves. Their kindness was incredible. Since they found my work online in early 2017, Candice and Jim went from being complete strangers to people who are honestly my friends. I love Candice's warm and lively personality and how it compliments Jim's quieter side. I love how smart they both are and how passionate they are about everything they do. They are welcoming, friendly, and fun. Getting to know them has been such a blessing in my life!
The Vendors
Day-Of Coordinator: Ella Events

Venue:  The Suttle Lodge

Floral Design: HART Floral Design

Cake: Foxtail Bakeshop

DJ: Keawe Anderson with  Flipflop Sounds

Stationery: Parkside Prints

Makeup Artist: Cassidy Elise

Wedding Dress: Lihi Hod via Marina Marrison

Bridal Accessories: Bryr Studio

Groom's Apparel: SuitSupply

Rings: Single Stone and Blue Nile

Rentals: Set In Your Way Rentals and West Coast Events

Tabletop Rentals: Something Borrowed

Tent Rental: Elevation Tents

Photo Booth:  Bend VW Photobus