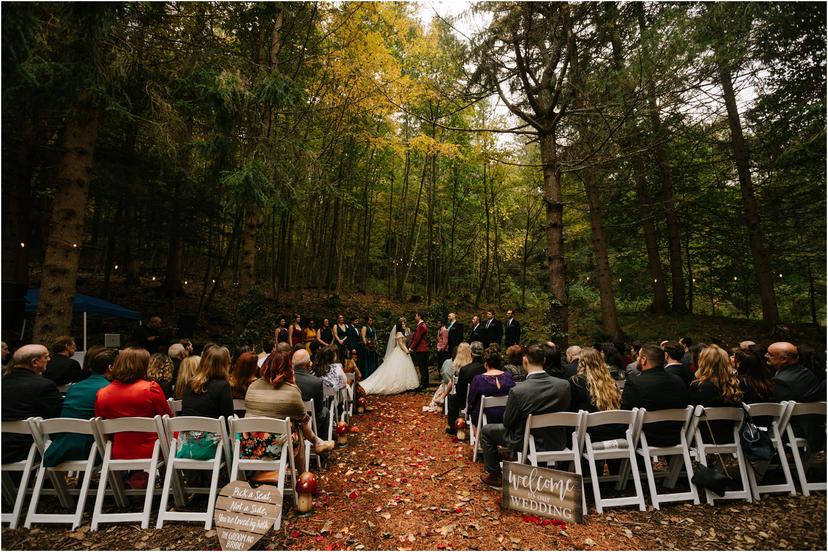 Whimsical Fairytale Spillian Wedding
Once upon a time, the most lovely couple flew me to upstate New York and I photographed their whimsical fairytale Spillian wedding that was straight out of a storybook. It was magical in every possible way. These two belong together.
You see, Maggie and Joey met in high school. They are each other's first boyfriend/girlfriend. Everyone kept telling them that your first love is rarely your last, but they didn't believe them! They just kept dating and dating and dating.
"Joey is my first and only boyfriend," Maggie told me. "Brace yourself for some corniness… when I was kid I felt like a I had a very specific purpose in life. I wasn't sure what it was but I knew I wasn't supposed to save the world, or become someone famous, or cure the incurable. Joey and I both lived near Freehold, NJ and met in high school, slowly becoming close friends. We started dating our junior year and it was so weirdly wonderful. I'd never been in a relationship before, and neither had he, but somehow there was just something that happened that we don't have a word for yet. 'Magic' might be the closest one (I know, cornball, I can't think of another word!). We'd find ourselves on crazy adventures through the woods, having unreal encounters with wild animals, and feeling as if what mattered in life was so clear and simple. I loved him with all of my heart and soul then and plan to for the rest of time. My parents would often say Joey was, 'One of many' and I never understood why anyone would start a relationship with the intention of ending it. After a year or two, I started to realize how so many people had/have so little faith in relationships. It was then that I figured out my purpose in life: To restore faith and hope in true love in the hopes that it spreads like wildfire."
Maggie and Joey had been together for 10 years when they first emailed me. From meeting in high school to getting their Ph.D's together they have been through it all. And they were ready to celebrate the decade together with the most amazing whimsical fairytale Spillian wedding ever.
An enchanted weekend in the Catskills
As Maggie and Joey started to plan their wedding, they knew they wanted to think outside the box. "One of the reasons we ended up picking Spillian as our venue was because the name is Old English for 'to play' or 'to revel,'" Maggie said.  "We want everyone to be happy in fun in a whimsical/woodlandy/ fairytale setting, to feel alive and forget the 'real' world for a bit."
"Neither Joey nor I have ever beat to same drum as most, and do not like the traditional wedding poses and photos," Maggie said. "We are looking for a kind of wild, ethereal, unconventional "differentness" in our photos. When I stumbled upon your website, I couldn't believe how perfectly and creatively you captured joy! I value authenticity so highly and your work amazingly embodies it!" Their wedding was filled with enchanted details, a jewel-toned palette, the most amazing florals, and took place during the gorgeous autumn woods of the Catskills. Maggie didn't have a planner – she did everything herself and it was unreal how well it all came together.
Family at the heart of it all
Even though this whimsical fairytale Spillian wedding was visually stunning to its core, that wasn't the biggest takeaway for me. It was the family. The closeness of Maggie's family brought me to tears. I've witnessed a lot of fascinating family dynamics over the years but Maggie and Joey's families left me speechless with their love. As Maggie spun in circles, barefoot on the cool earth as she danced with her father, I asked her mother "do you feel like the luckiest mother in the world to have a family that is so incredibly close?" Her response? "Yes, but they went through hell together to end up like this."
You see, Maggie's father almost didn't make it to the wedding. He had cancer, got better, went into remission, and had his health completely fail just a month or two before the wedding. He was in the ICU for WEEKS and most people did not expect him to make it. Maggie said that instead of wedding planning or working on school, she slept in the hospital with her siblings to keep him company. His remarkable recovery and presence at the wedding was the best gift she could have received. It help put everything else into perspective.
Maggie's siblings were both her maids of honor AND Joey's best man. Joey and Maggie's brother, JR, had arguably known each other the same amount of time or maybe even longer than Maggie knew Joey. They've had SO many adventures over the years. In marrying Maggie, Joey wasn't just getting a wife, he was gaining two brothers and a sister that had already treated him like family for years. It was beautiful. All in all, this was one of the most amazing wedding weekends of my life. Maggie and Joey welcomed me into their world like I was family, even though I was meeting them for the first time ever. Their energy and passion was contagious and I walked away knowing I had made new lifelong friends. I'm seriously so grateful for these two and I am so excited to share their love story and whimsical fairytale Spillian wedding in the Catskills with you today!!
The Vendors