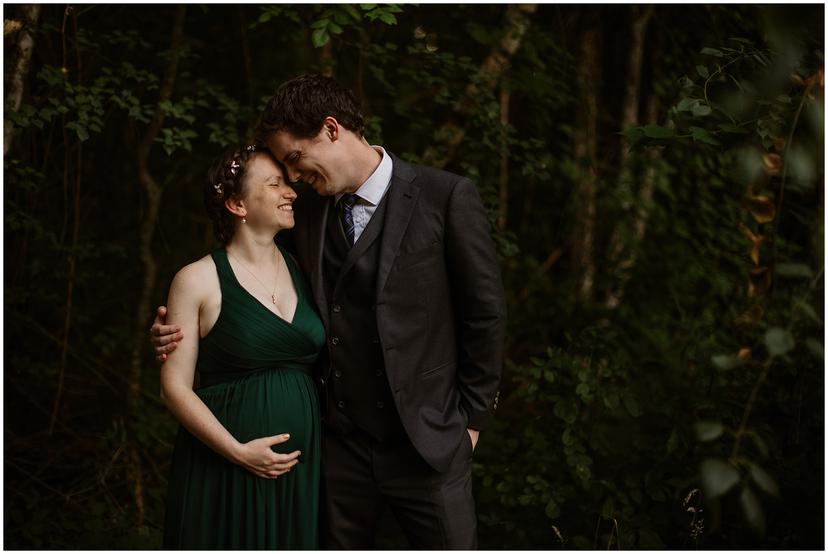 Nordia House Wedding Reception
Carl and Ashlin planned, and then replanned their 2020 wedding, like so many others. They also eloped privately instead of waiting, and switched to a reception party in lieu of a traditional wedding. They had to wait over a year to celebrate their marriage with friends and family, and in that time, Ashlin got pregnant! It didn't stop her from rocking a beautiful green dress, stunning heels, and having a blast with her loved ones at Nordic Northwest, also know as Nordia House. This was such a beautiful event and it was an honor to document it!
We started and ended the day with some wedding and maternity photos of Carl and Ashlin alone together. The rest of the time I took candids and enjoyed their celebration! It was such a relaxed and fun wedding.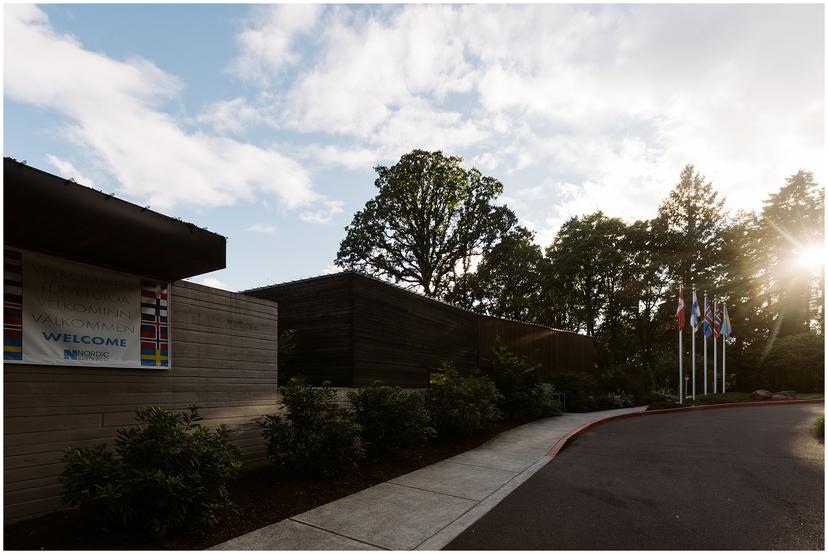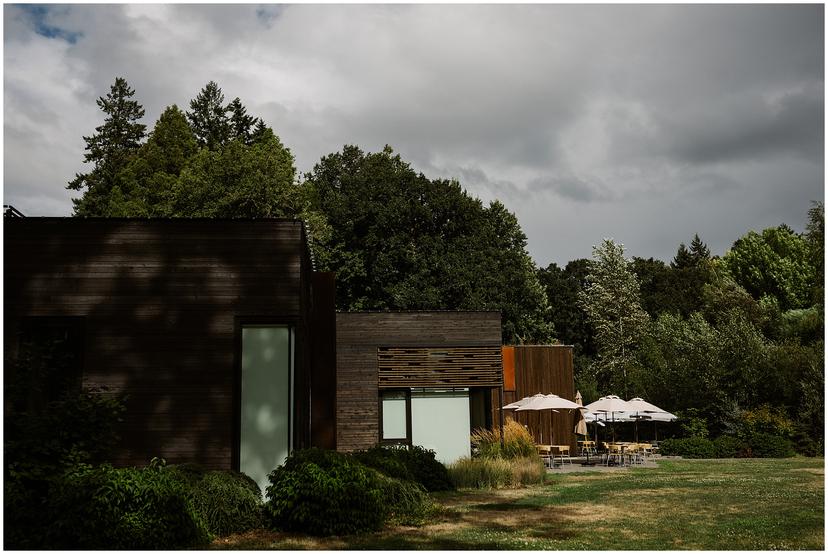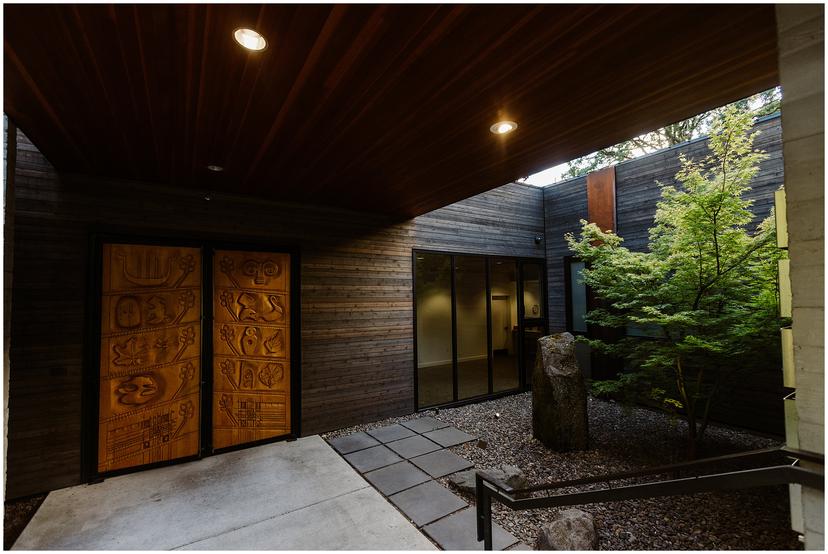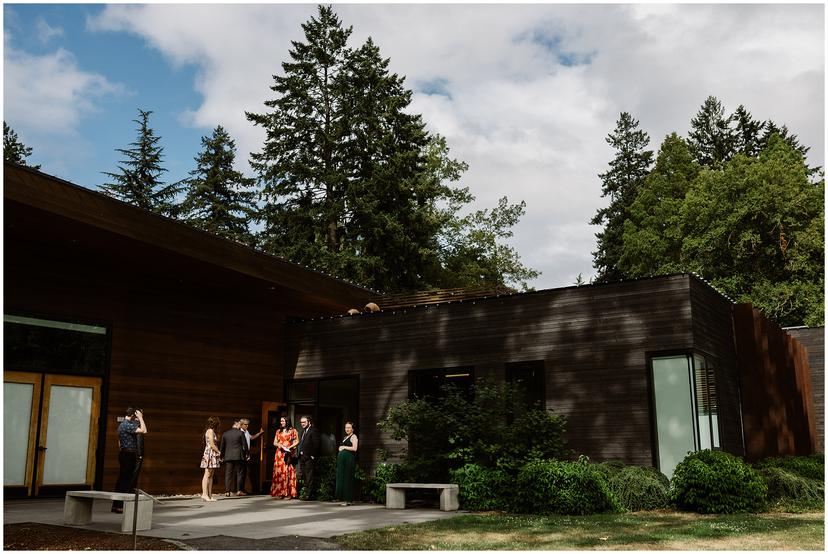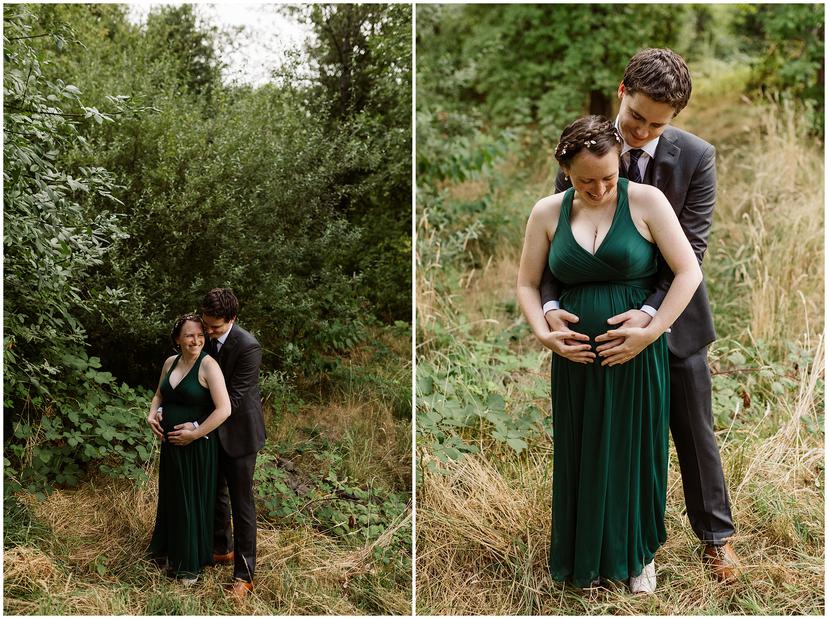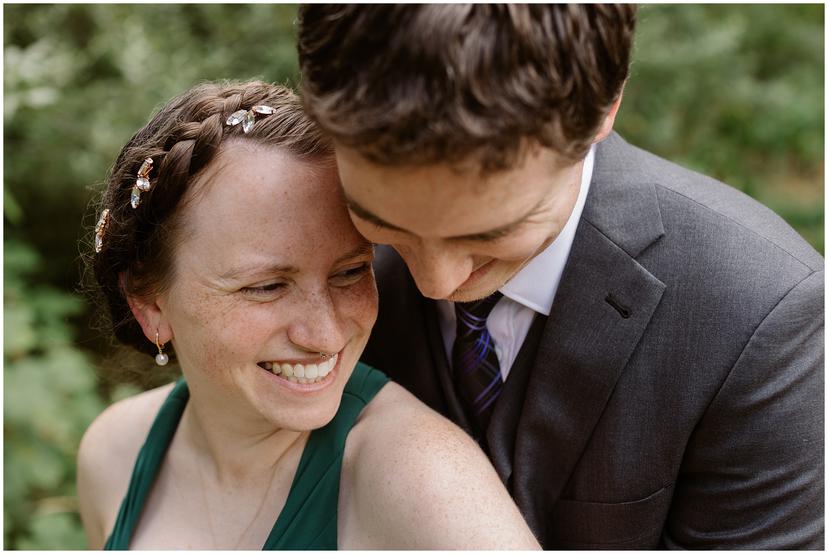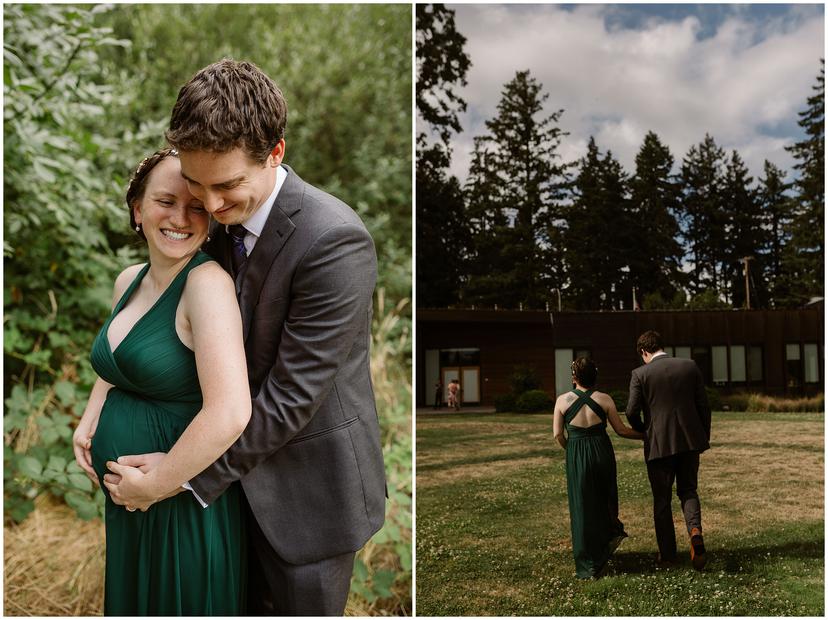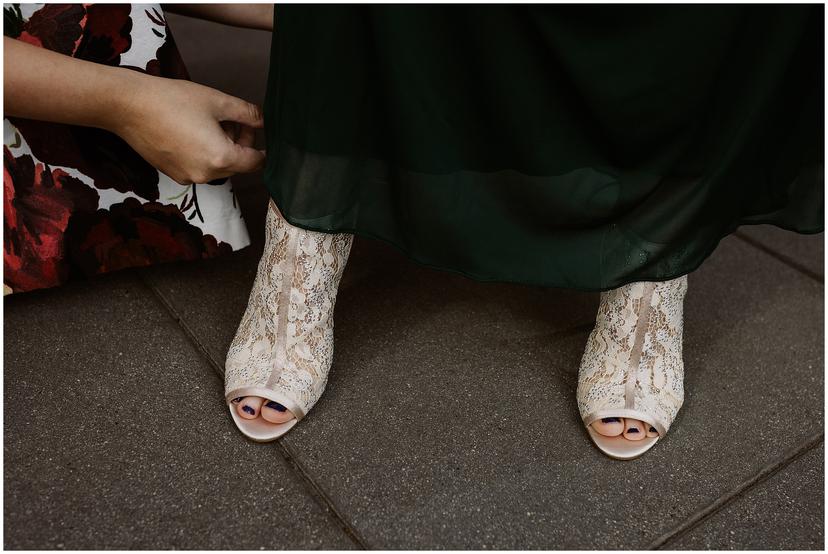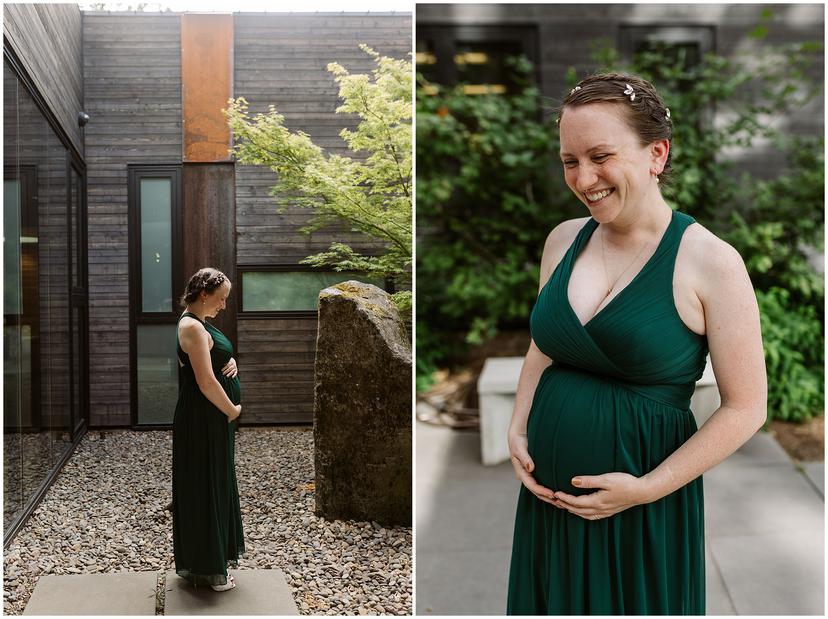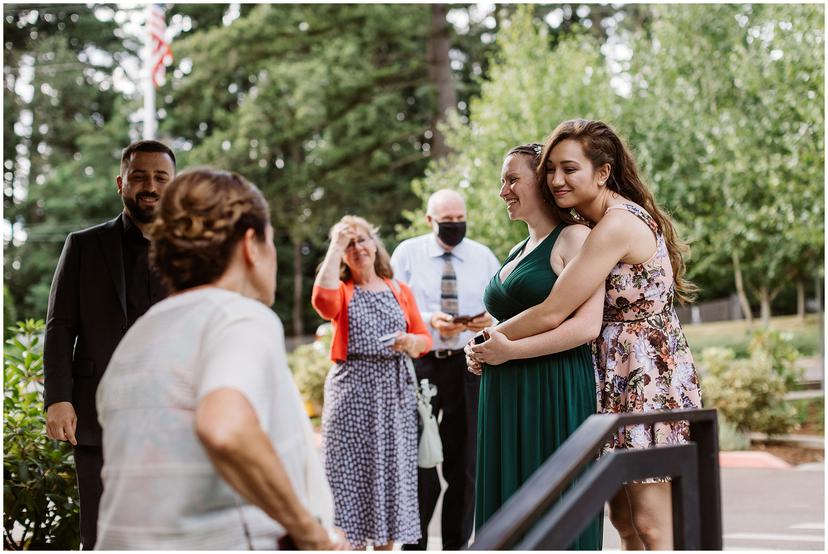 About the couple
How did you meet?
"Ashlin and Carl met in an entirely unromantic situation: a job interview. Carl (the interviewer) left the meeting thinking she would be great for the postion. Ashlin (the interviewee) left the meeting greatly disliking him. After their rocky start, Carl went out of his way to be helpful, and he was one of the first people Ashlin talked to at her new place of work (yes, she got the job). They were friendly for a year before something shifted and Ashlin found herself developing a crush. They exchanged numbers right before she went on a three-week trip back to PA, during which they texted constantly. When both her mom and her best friend asked why she kept looking at her phone every two minutes, Ashlin told them about this kind, sweet guy she was into, who she wasn't sure liked her back. On the other side of the states, Carl was similarly spending a lot of time texting Ashlin, and trying to figure out what the chances of her liking him were. Their first non-date was an Ikea trip to furnish Ashlin's new apartment a week after she got back. Their first date was a few nights later at Zoo Lights, then dinner and a movie soon after that. He moved in basically from that first day, and they both knew it was seriously serious when he moved his computer in a few months later. Then he bought a house and she moved in. They've been back to Ikea many times."
Who proposed and what was it like?
"Ashlin proposed on New Year's Eve. In the month leading up to the new year, she contacted Carl's family and friends and asked each to take a picture with a word in "Carl, will you marry me?". She then sneakily printed these pictures and smuggled them into the house, along with two dozen roses. At 5 o'clock the morning of, she quietly set up the proposal, and when Carl woke up, she asked him to marry her. He said yes."
What is your favorite thing about each other?
Ashlin says: "Carl is kind, easy-going, and always willing to compromise."
Carl says: "Ashlin has similar values and interests, and we can always find something fun to do together."
What is your ideal date night?
"Trying out a new spot for dinner, having a fancy cocktail, and going home and vegging out together!"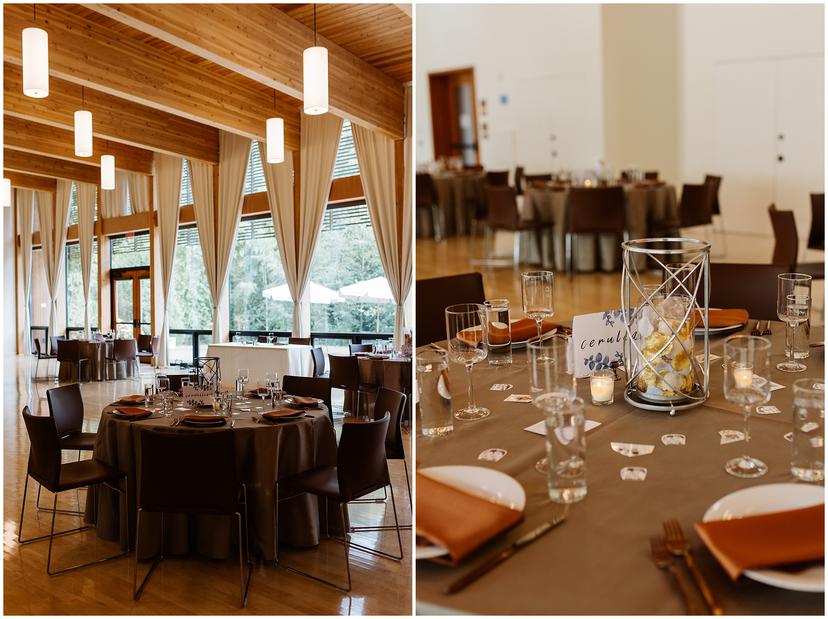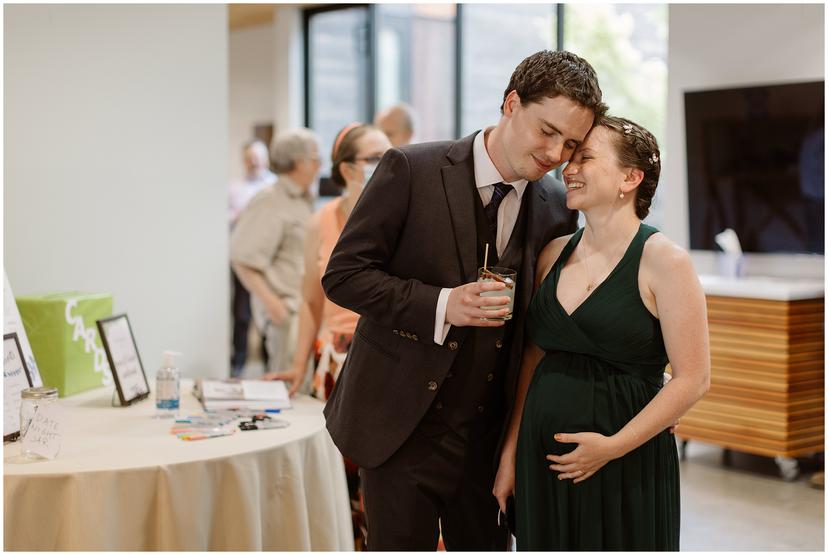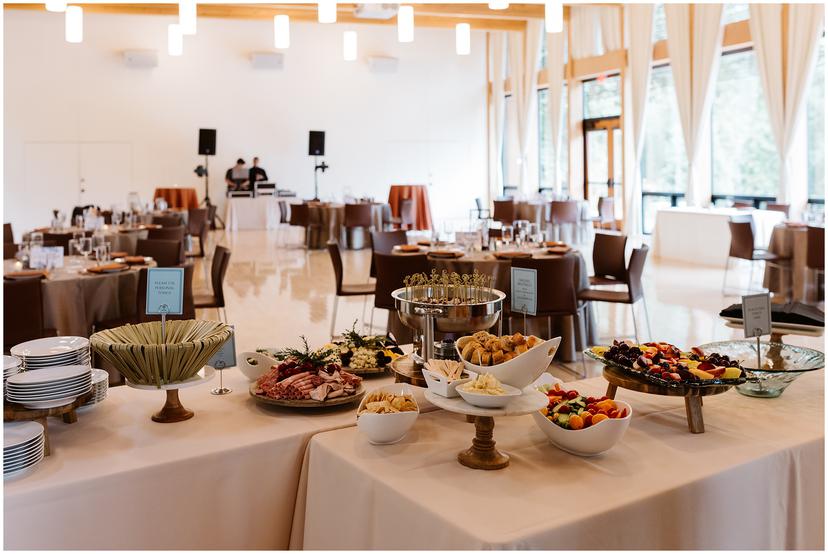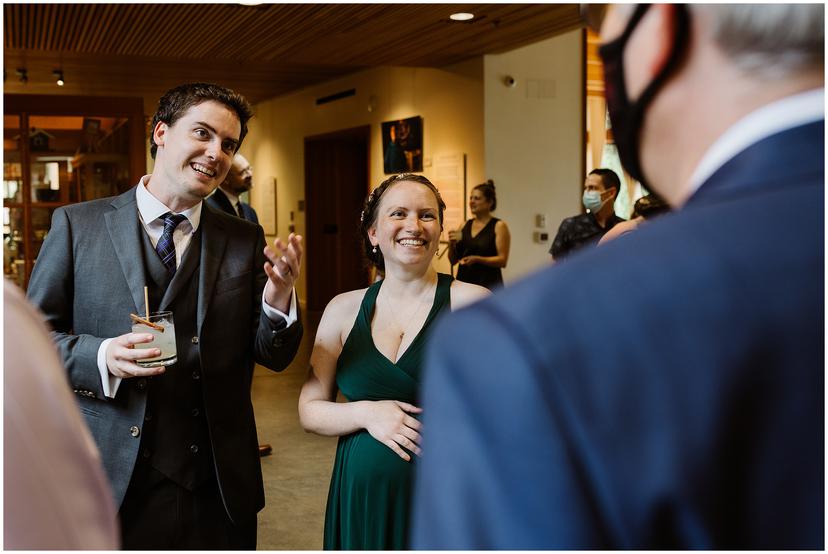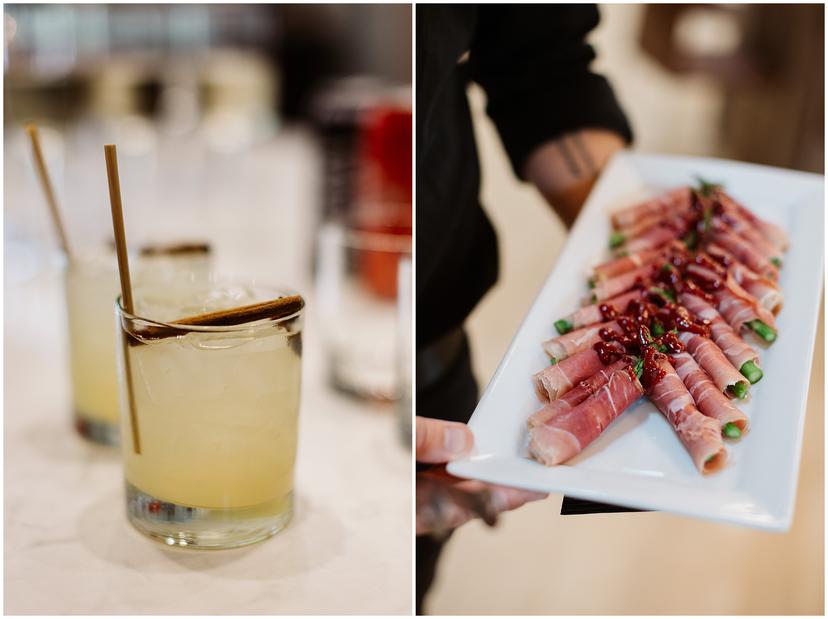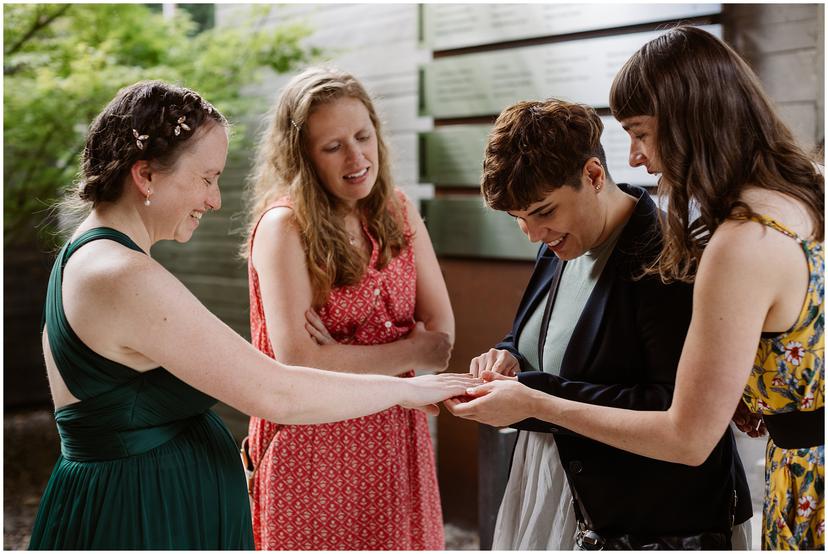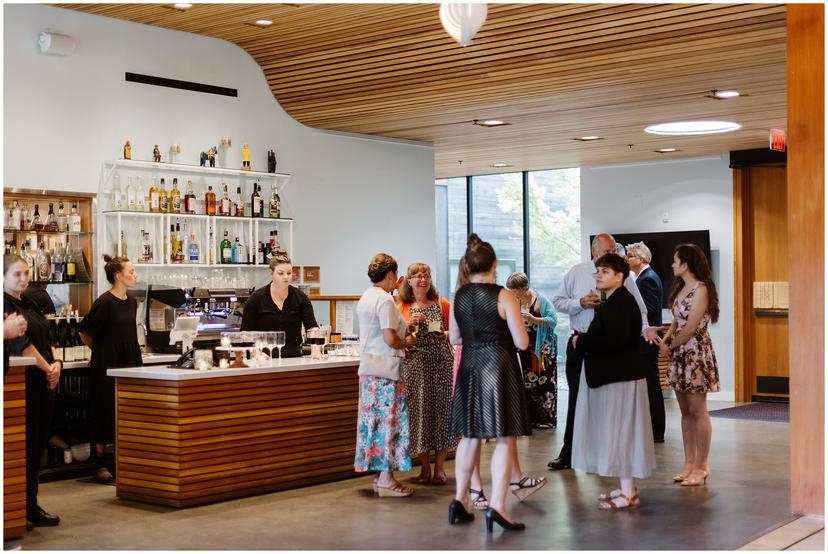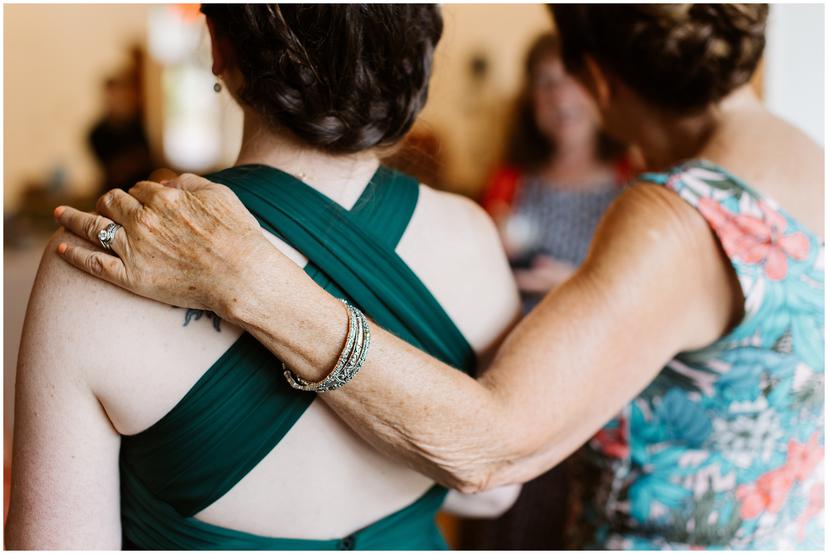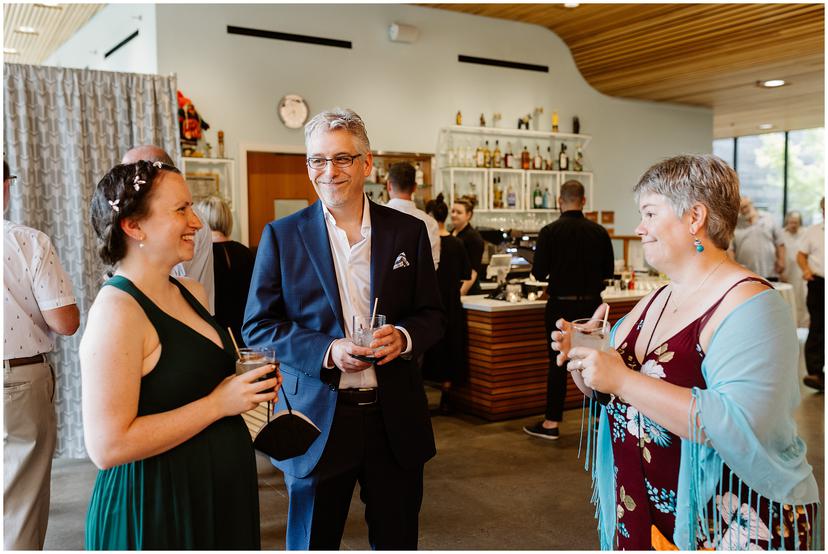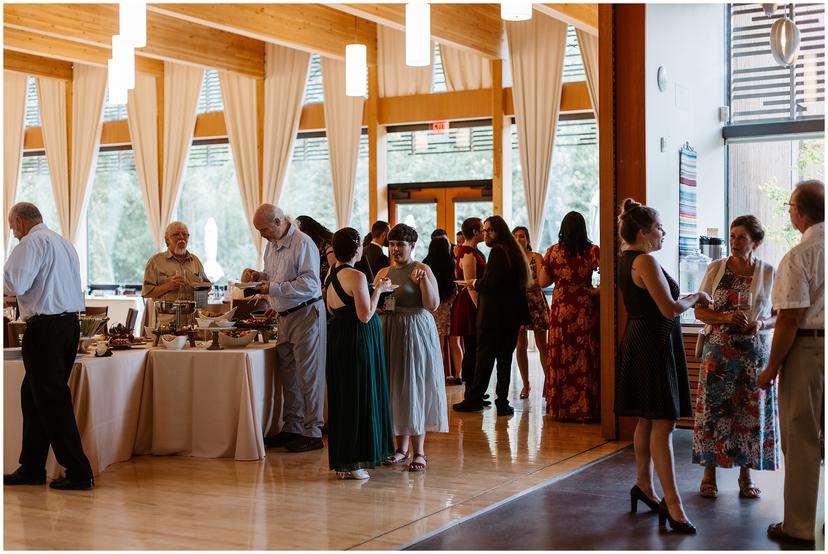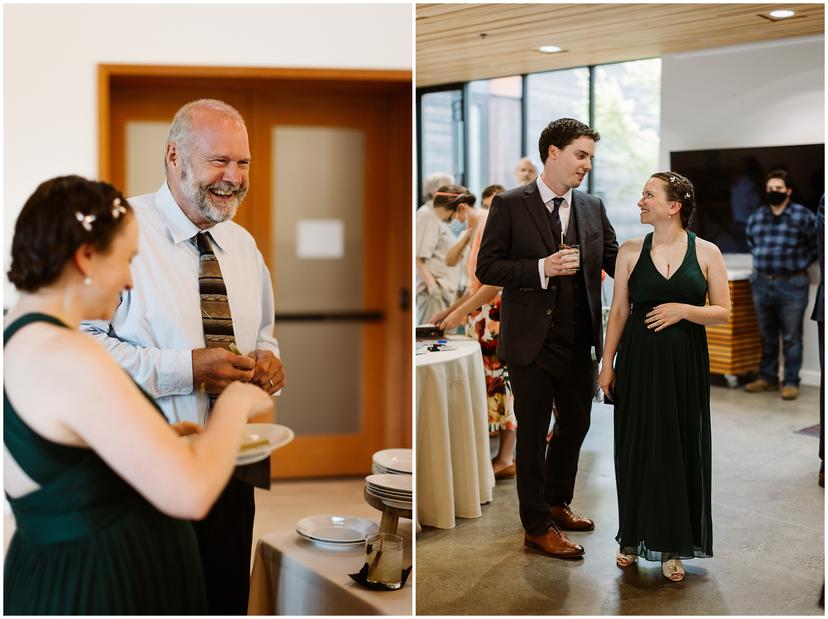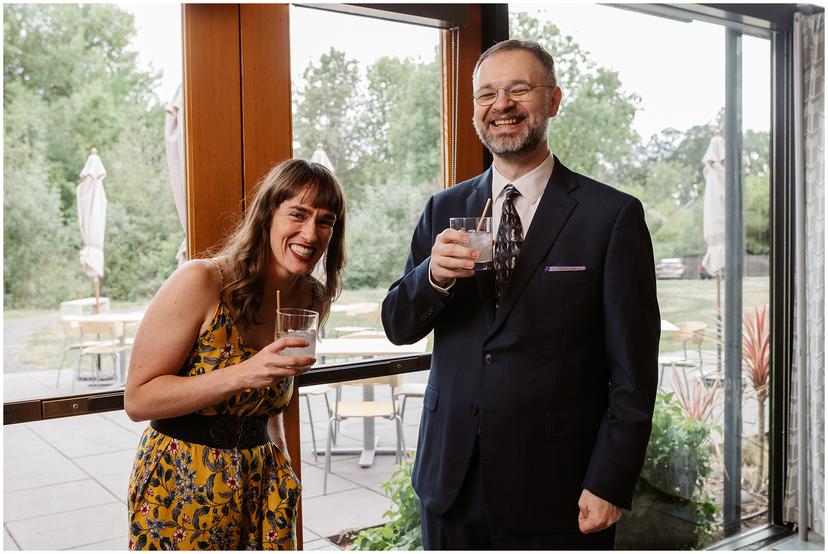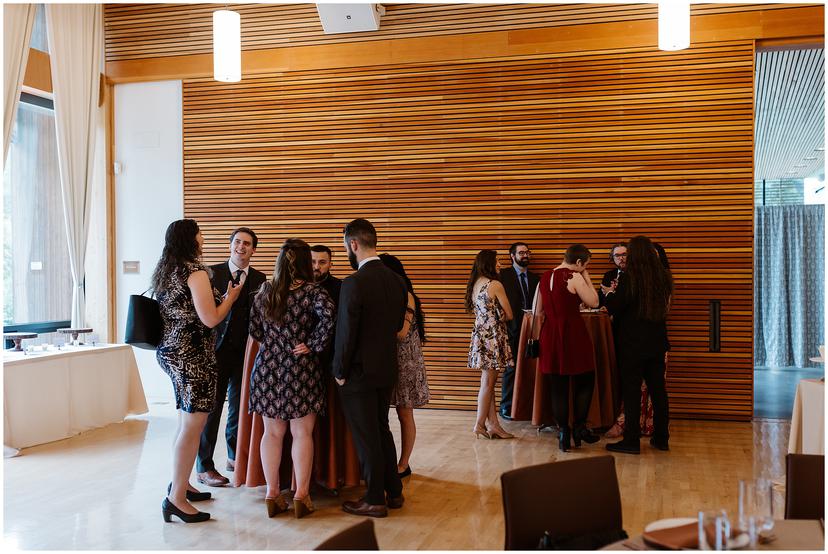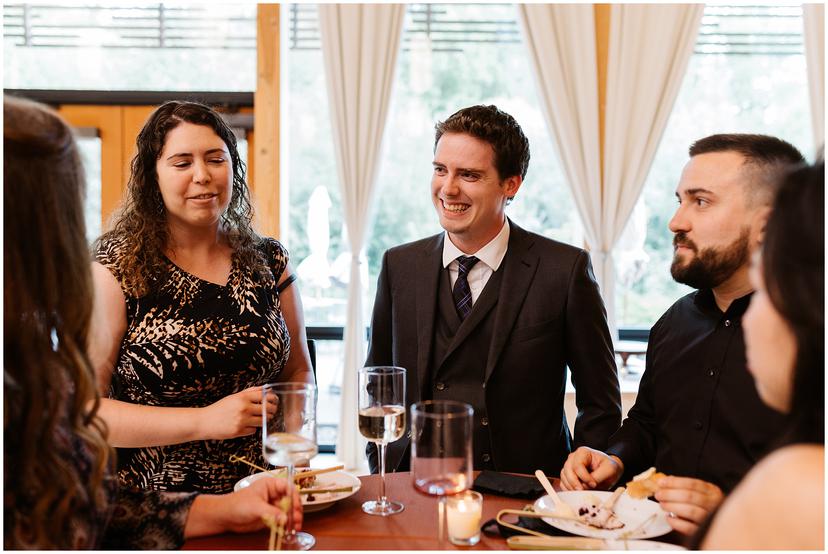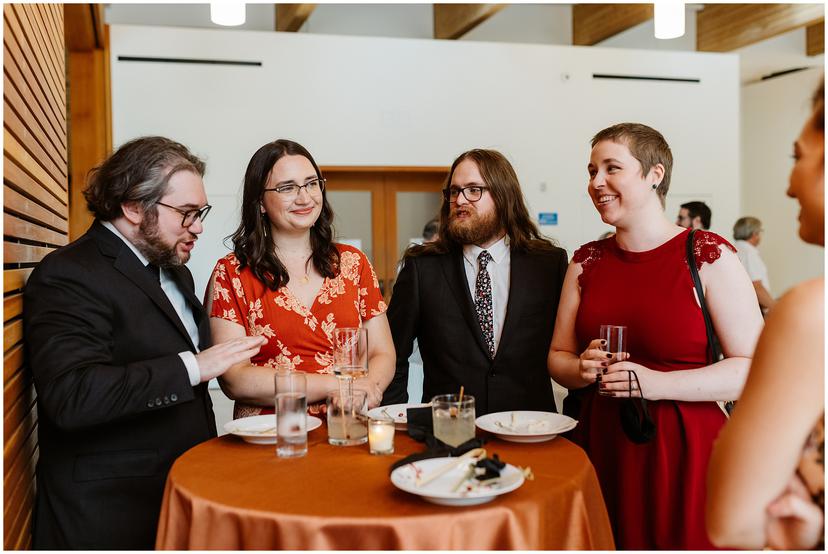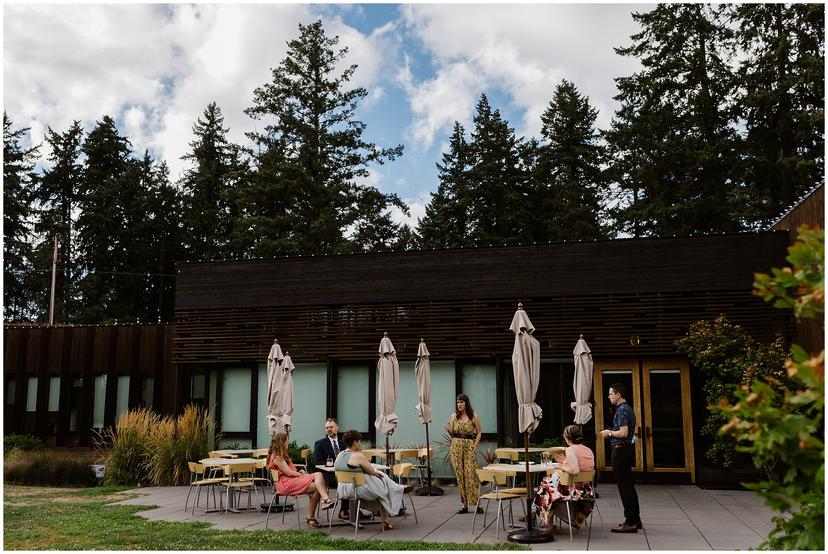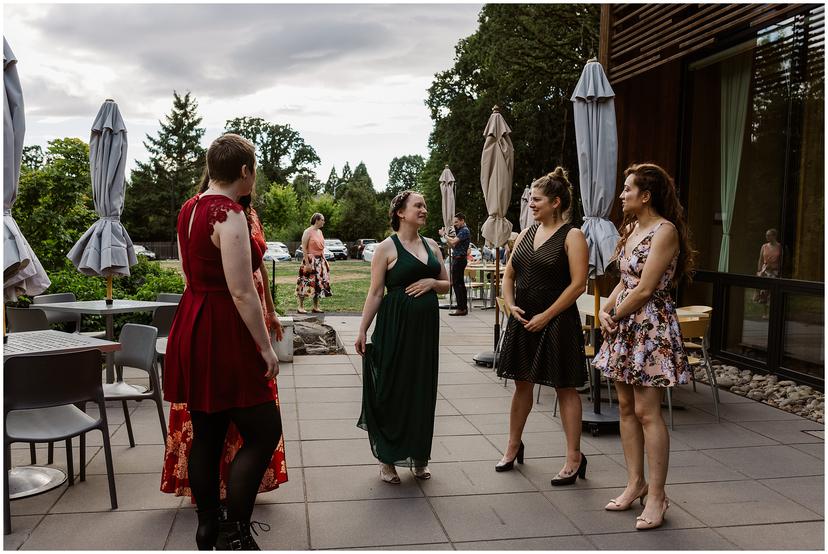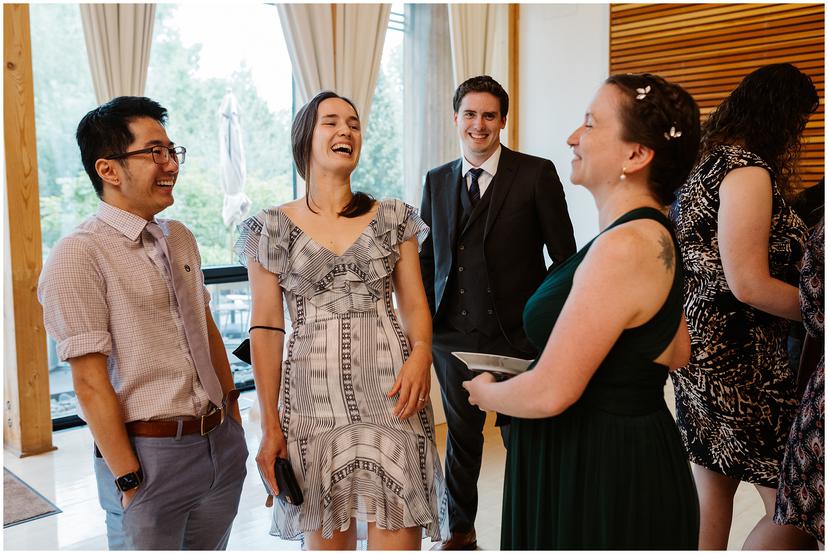 About Nordic Northwest
Nordic Northwest is a non profit organization in Portland that celebrates and focuses on the five Nordic nations: Sweden, Norway, Denmark, Iceland, and Finland. The cultural center is conveniently located in SW Portland at 8800 SW Oleson Rd. Portland, OR 97223. It's near Washington Square Mall in between highway 217 and I5.
According to the Nordic Northwest website, their mission and goals are to:
-"Highlight, honor, educate, communicate, promote and celebrate Nordic culture and traditions, ancestral, modern and contemporary.
-Provide value and serve members by developing and making available and accessible Nordic cultural and educational programming that is rich, authentic and forward looking."
-"We introduce new generations to stories of the Nordic past, celebrate the values of contemporary Nordic societies and highlight new developments and innovations from Denmark, Iceland, Finland, Norway and Sweden," says Nordic Northwest on their website. "We are an inclusive community, welcoming to those of Nordic and non-Nordic descent alike and seek to uphold the ideals of the contemporary Nordic countries, including sustainability, egalitarianism and a deep connection to nature. Within out cultural center we host Broder Söder, a Nordic inspired brunch cafe & Nordic Finn Ware, a Nordic gift shop."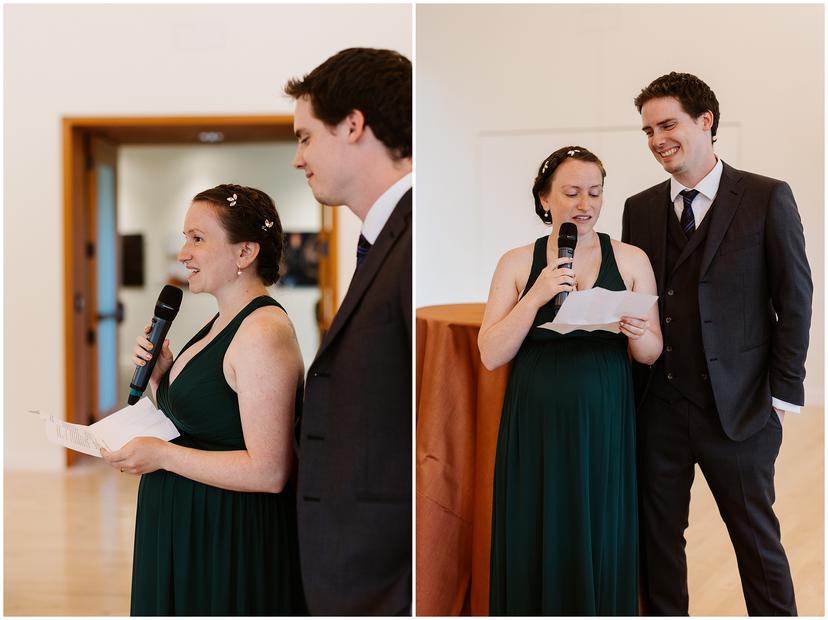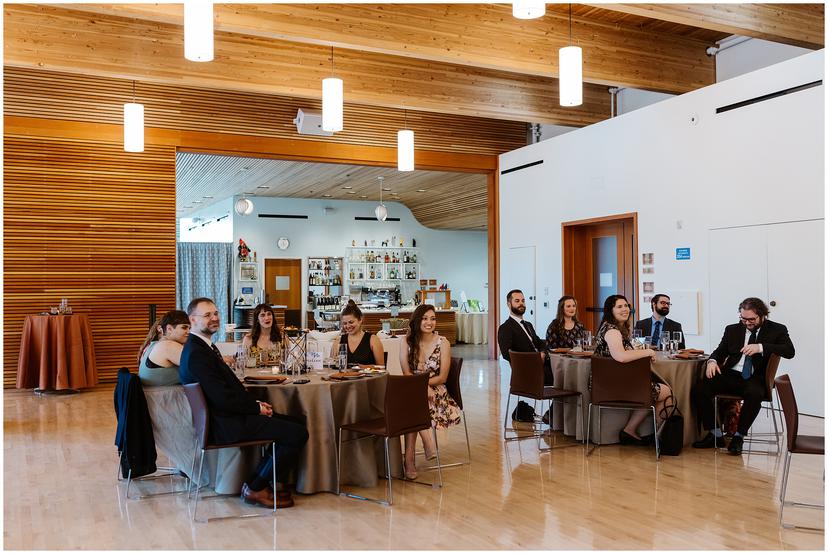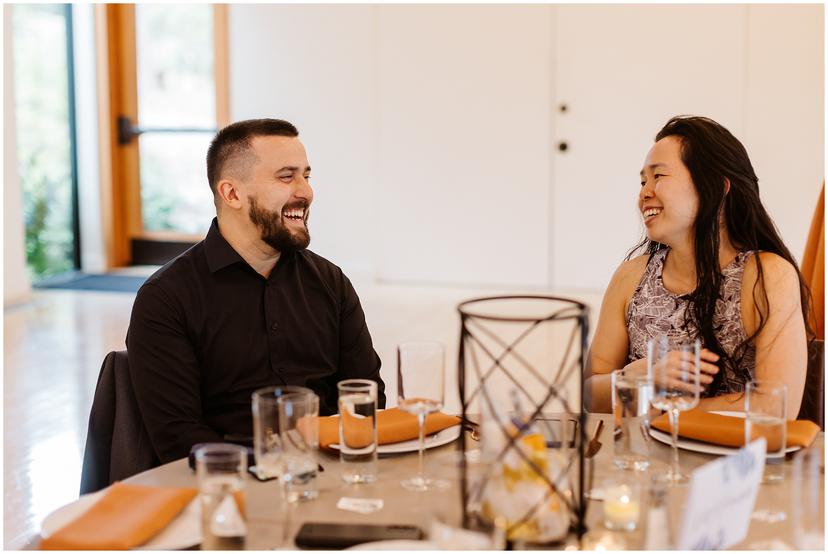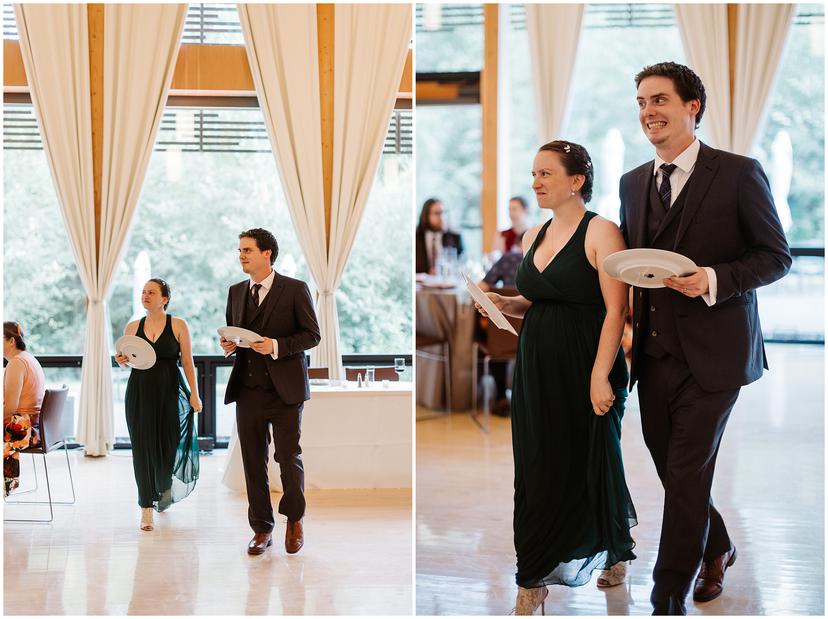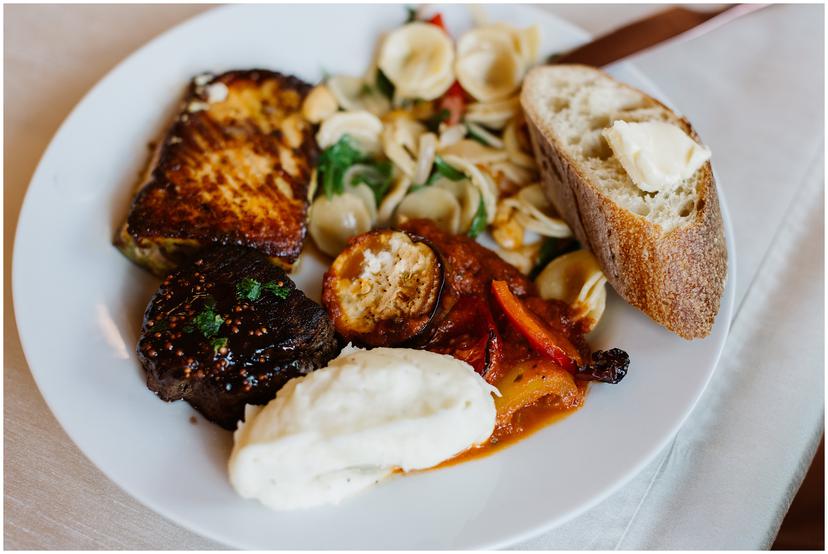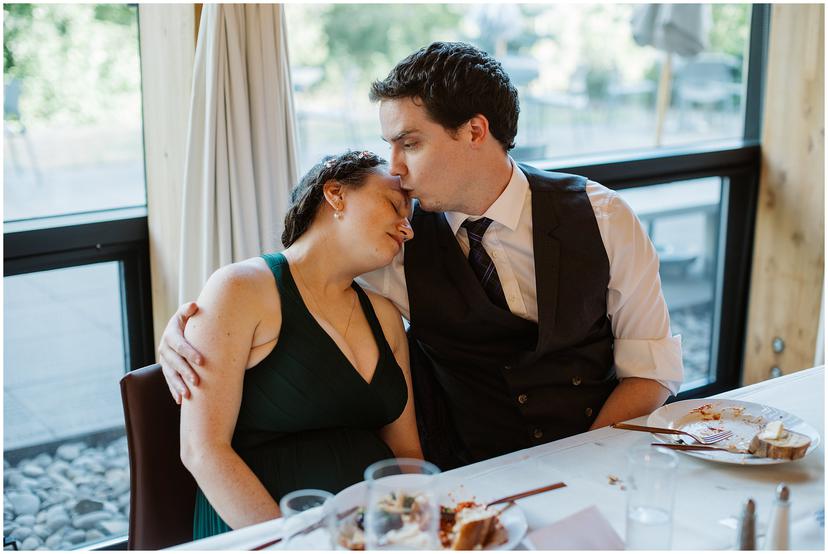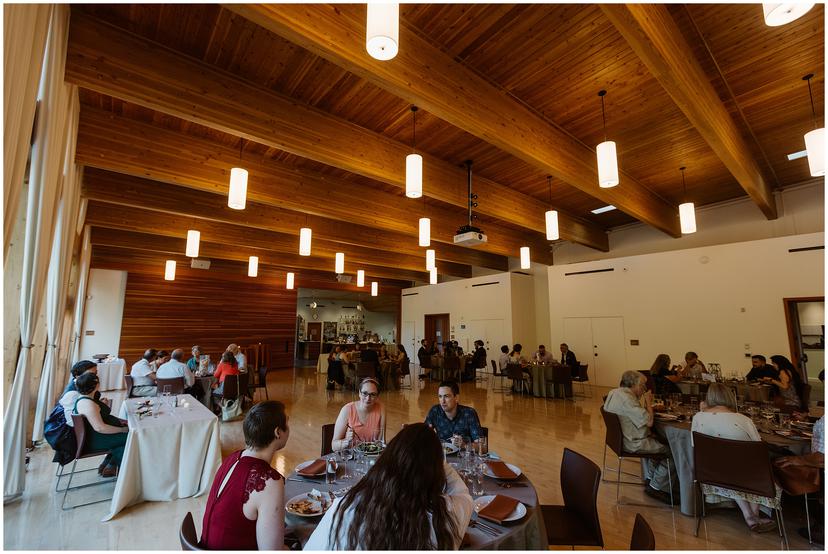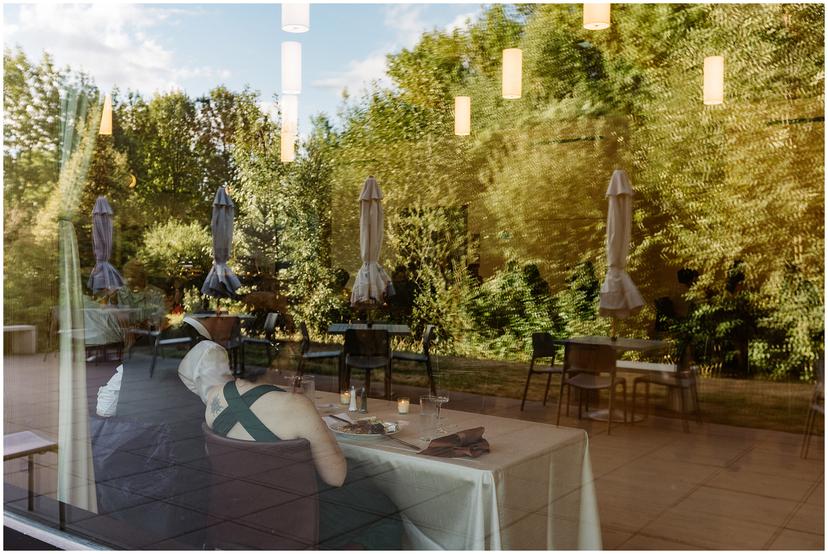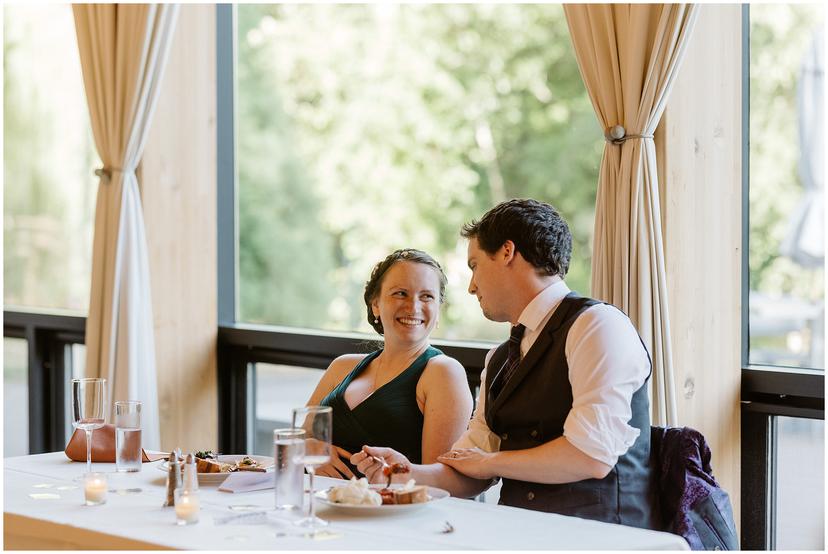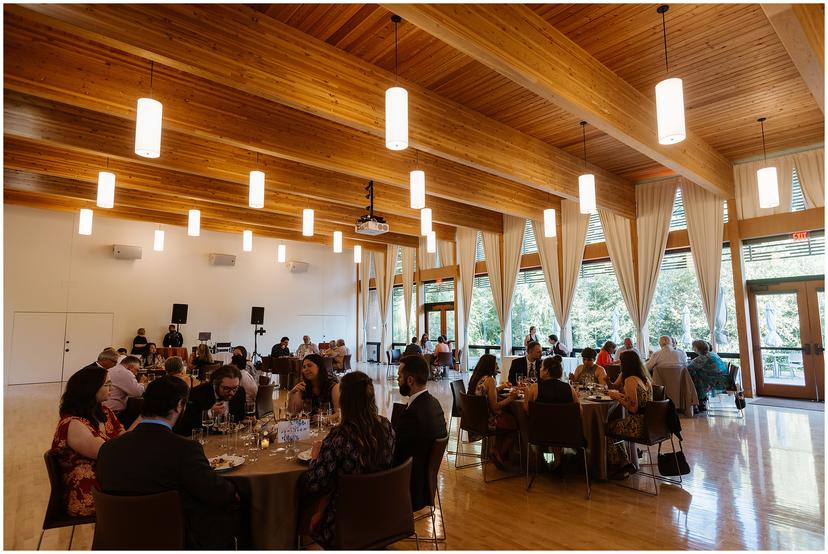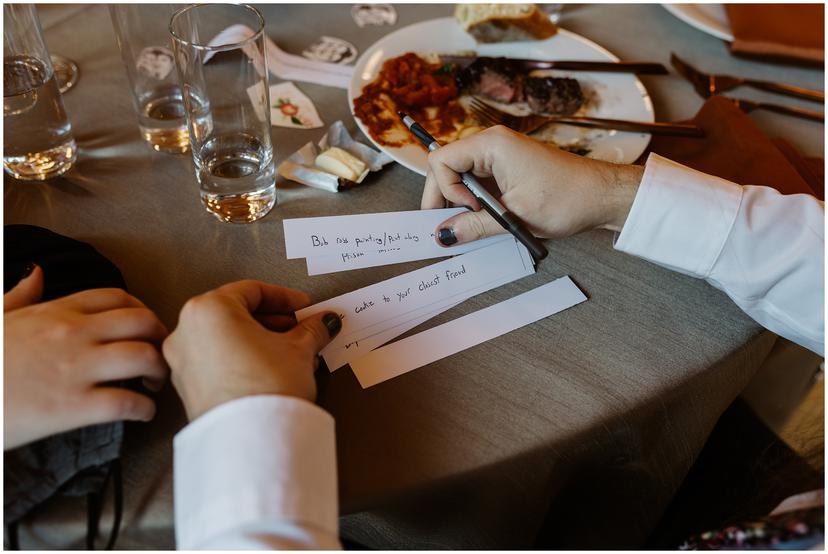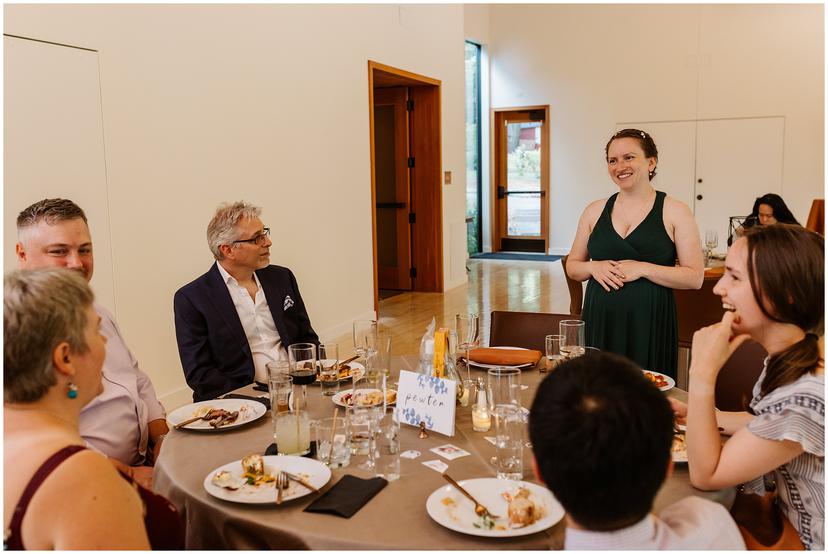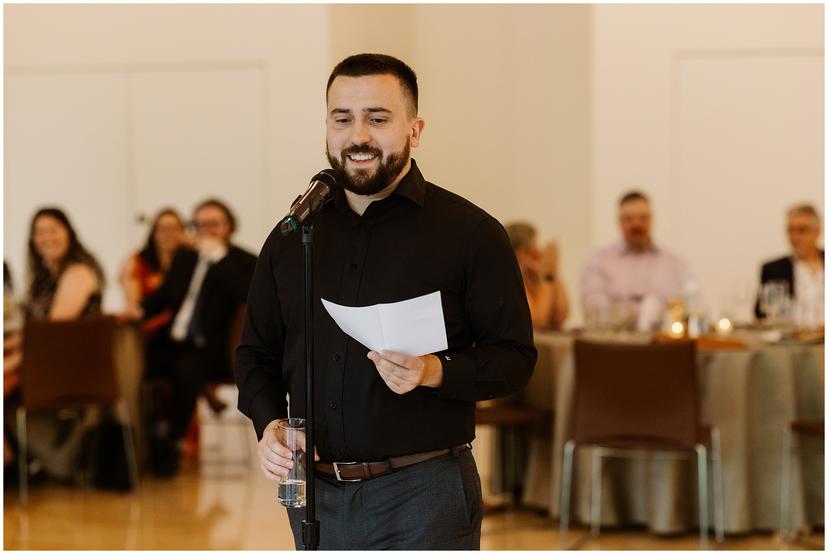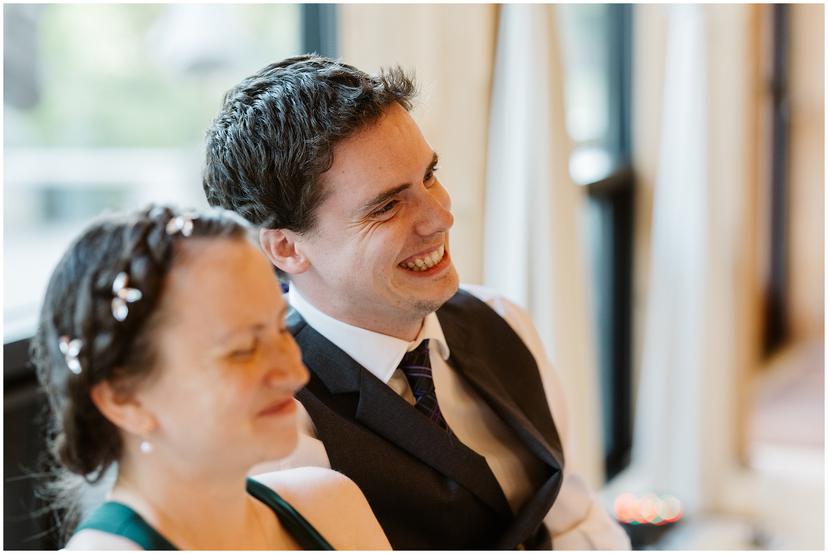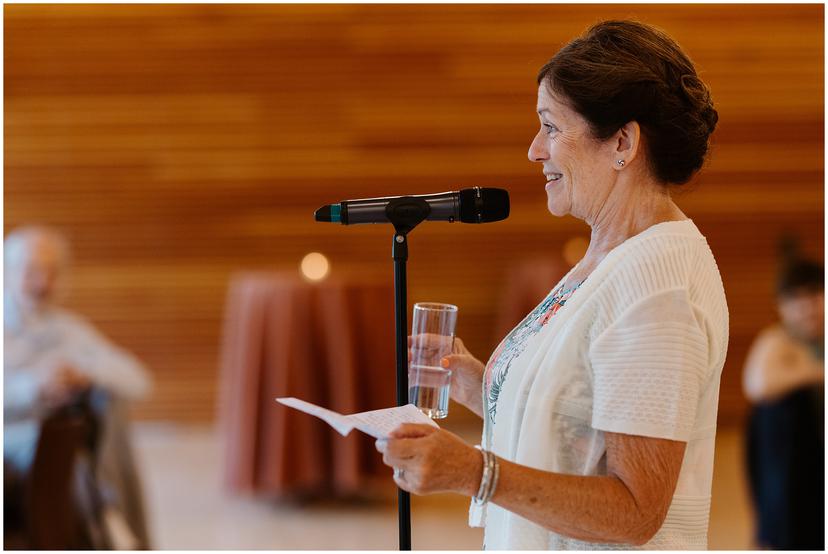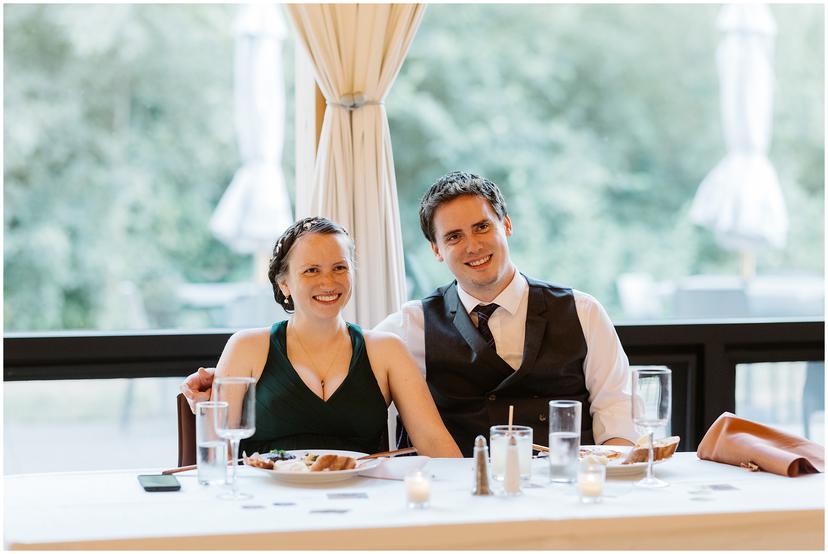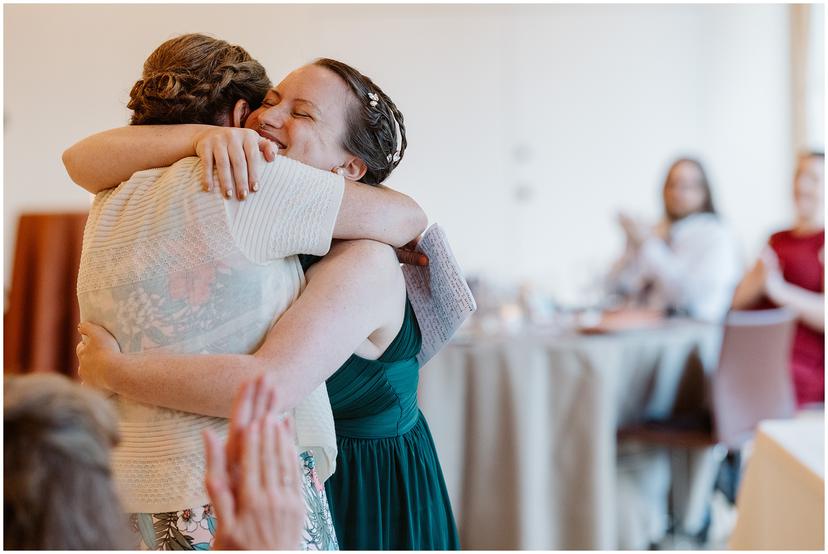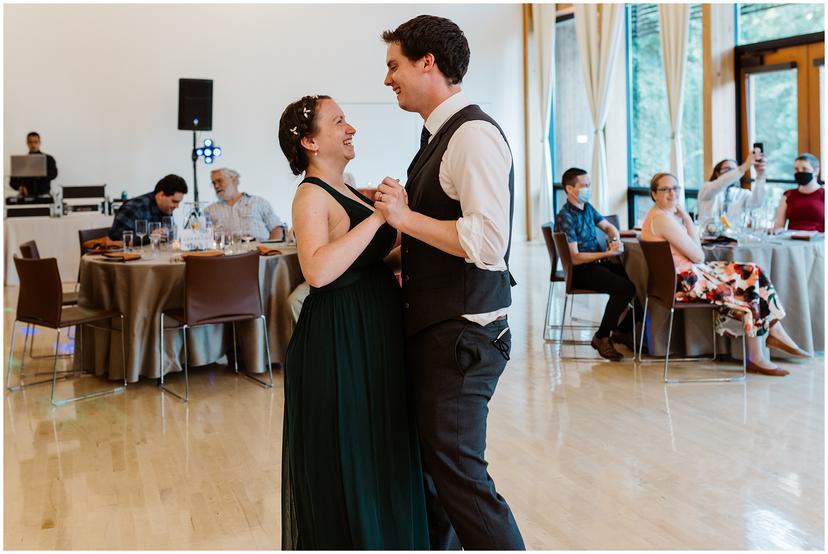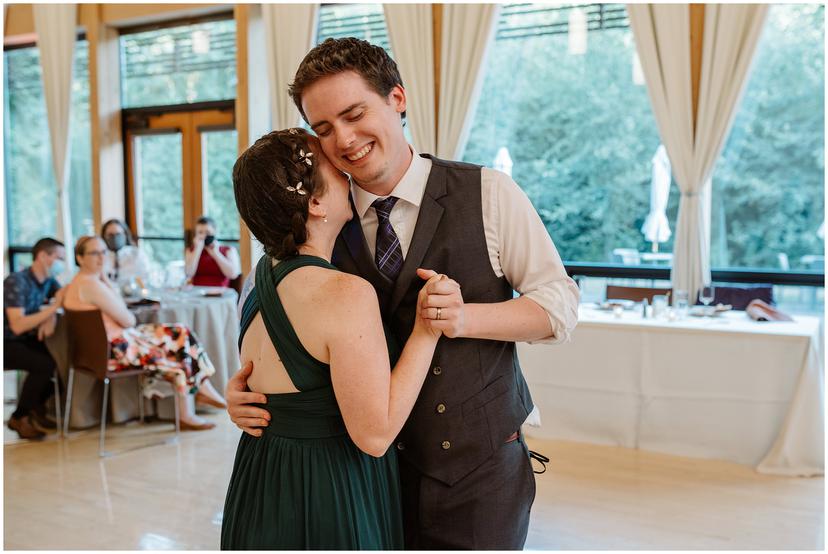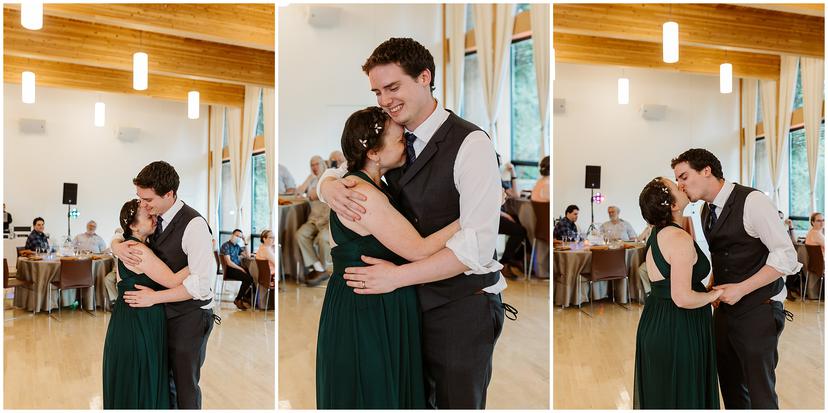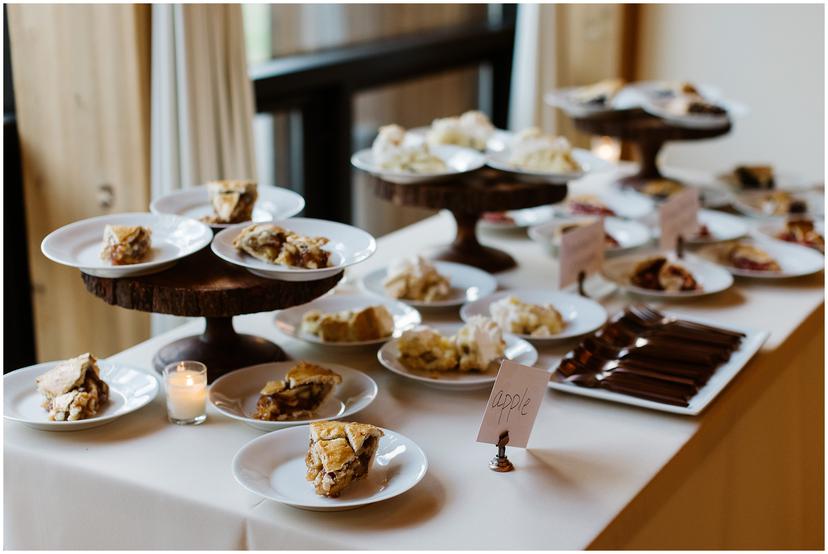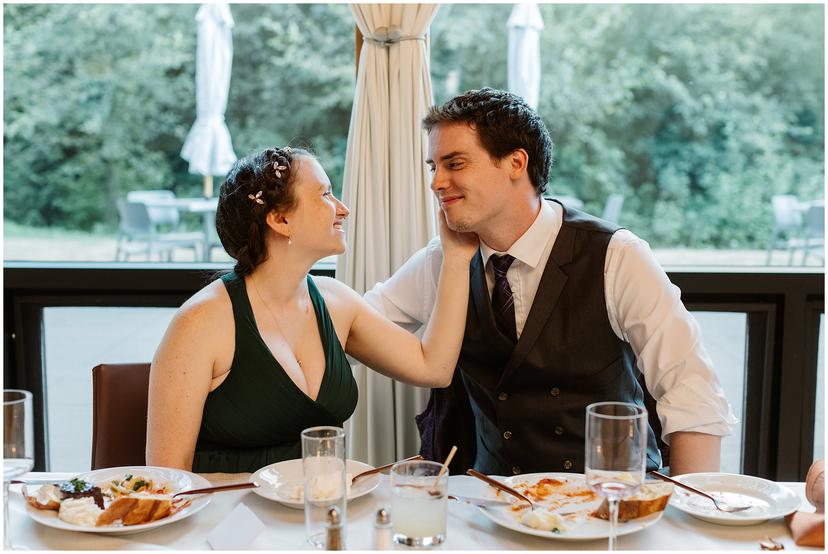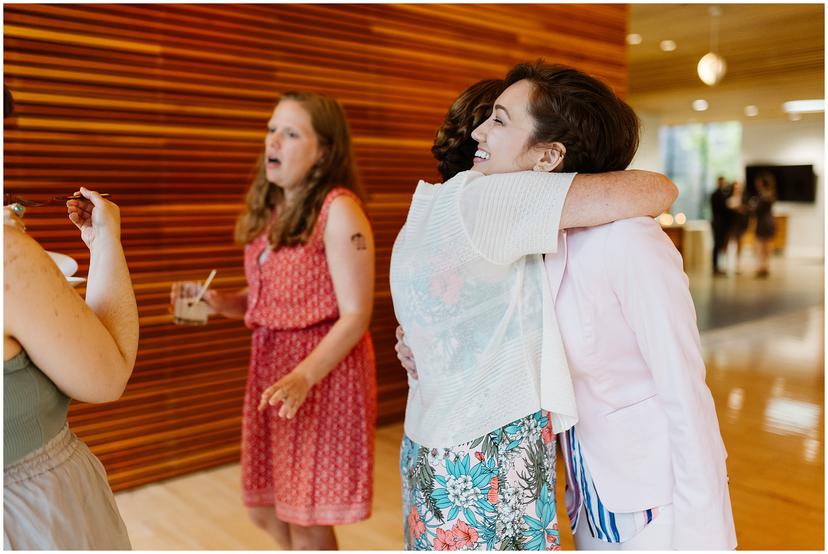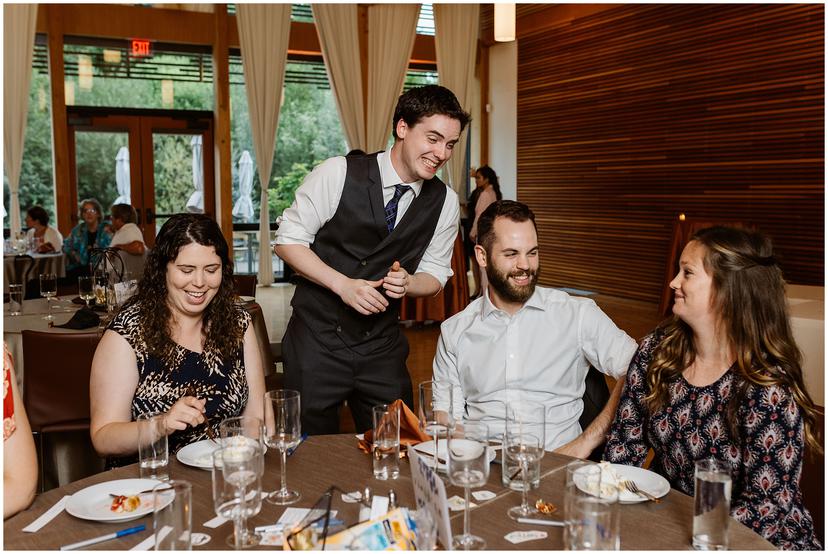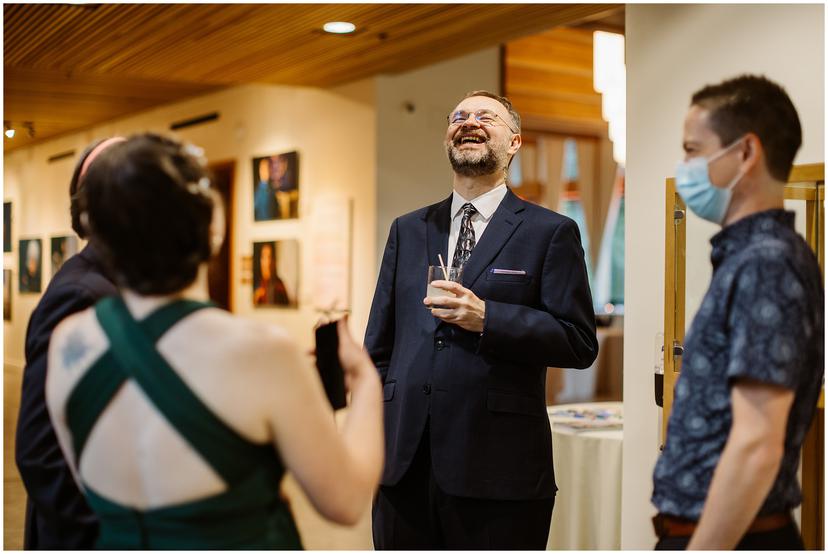 About Nordia House Weddings
Nordia Houseis architectually stunning Portland wedding venue nestled in the wooded hills of SW Portland. The venue, designed by Brian Melton of Di Loreto Architecture, showcases all the beauty of contemporary Nordic design. The space is filled with modern touches, natural materials, floor to ceiling windows, and beautiful clean lines. It's beautiful for parties and for photography! I was so thrilled do this wedding reception here.
According to their website, the Great Hall venue at Nordia House includes:
-3000 square foot open floorplan with floor-to-ceiling view of grounds suitable for up to 180 people.
-Versatile seating arrangements for dining, weddings, lectures, presentations, breakout groups and more.
-Includes available chairs and tables, A/V system, projector capability, parking for up to 50 cars, access to patio and Nordia House grounds, as well as indoor and outdoor access. You can have a wedding ceremony outside on the grounds, and in indoor reception, if you like!
You can learn more about Nordia House weddings by viewing their rental brochure here. You can also learn more on their website, their Weddingwire page, and the Venue Report page.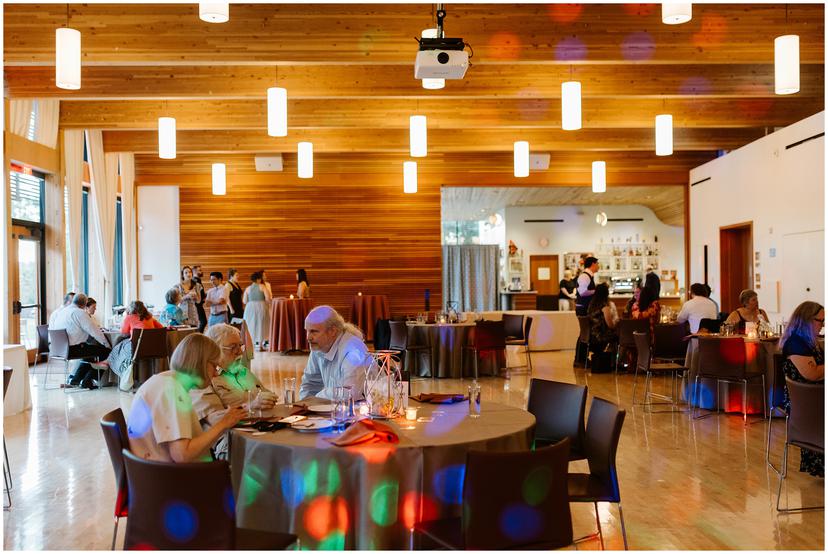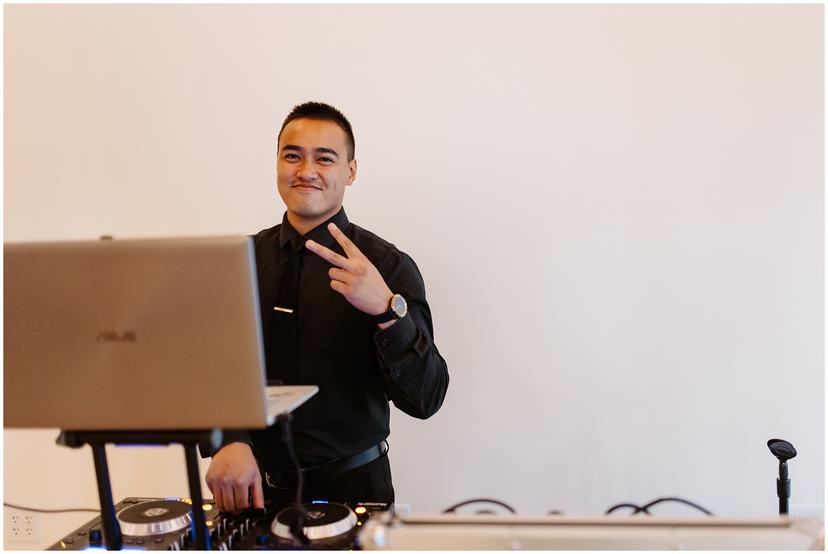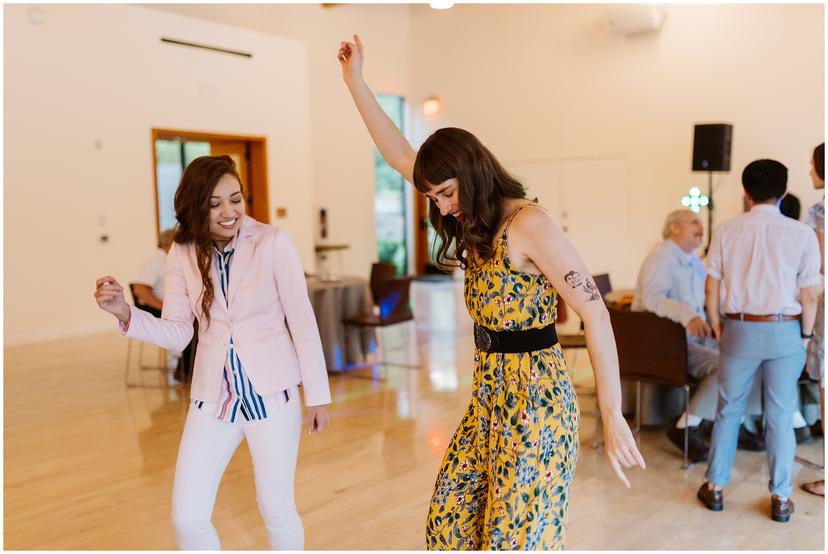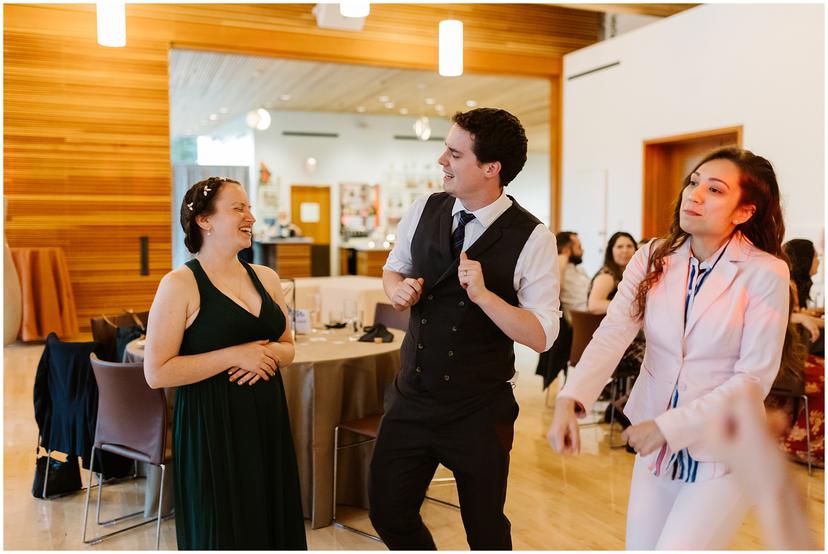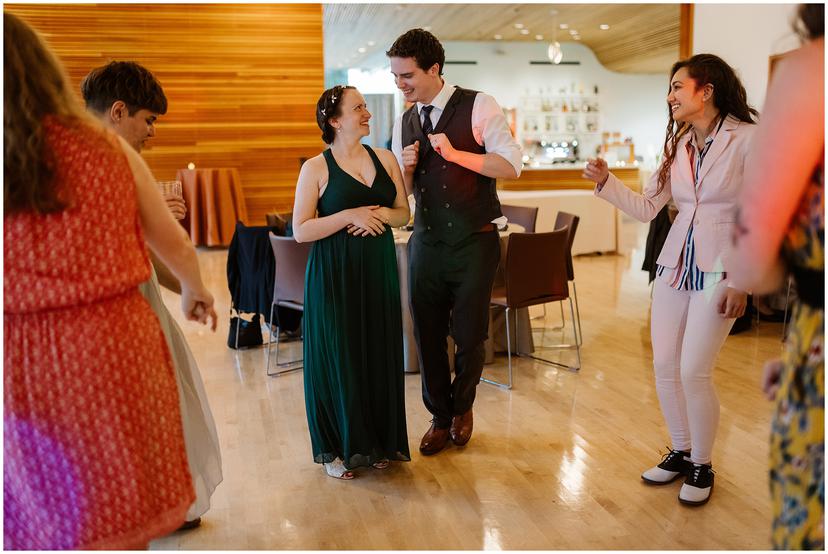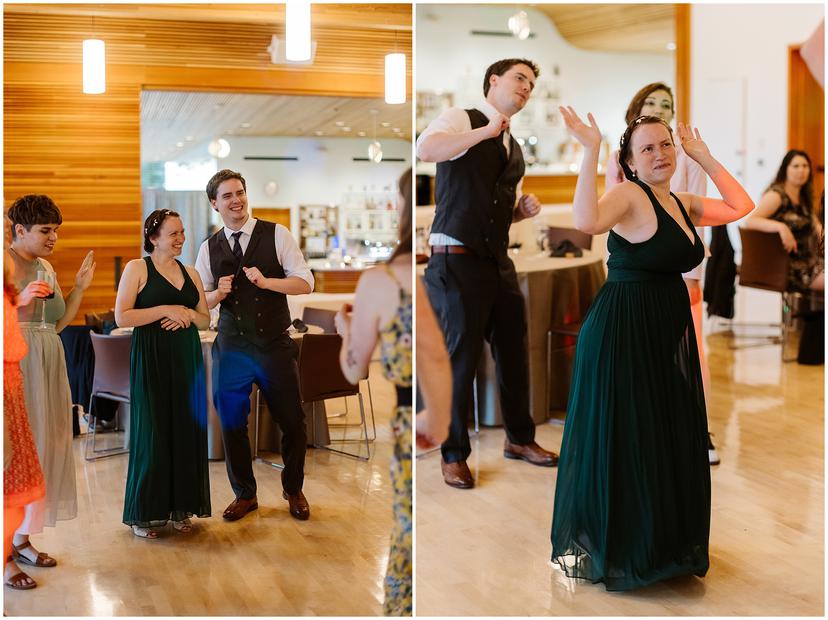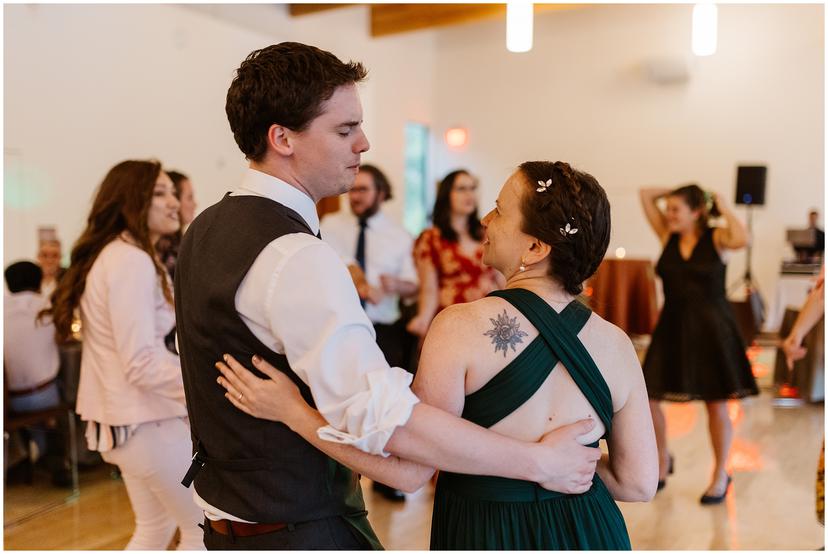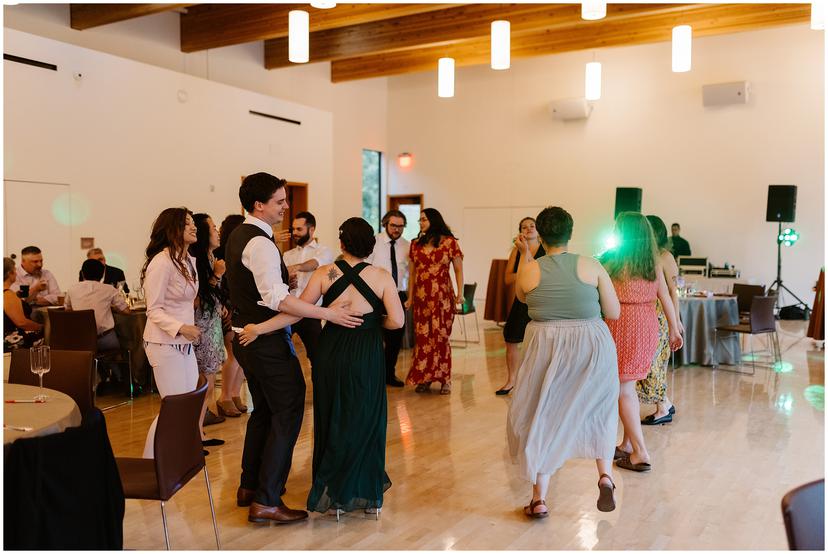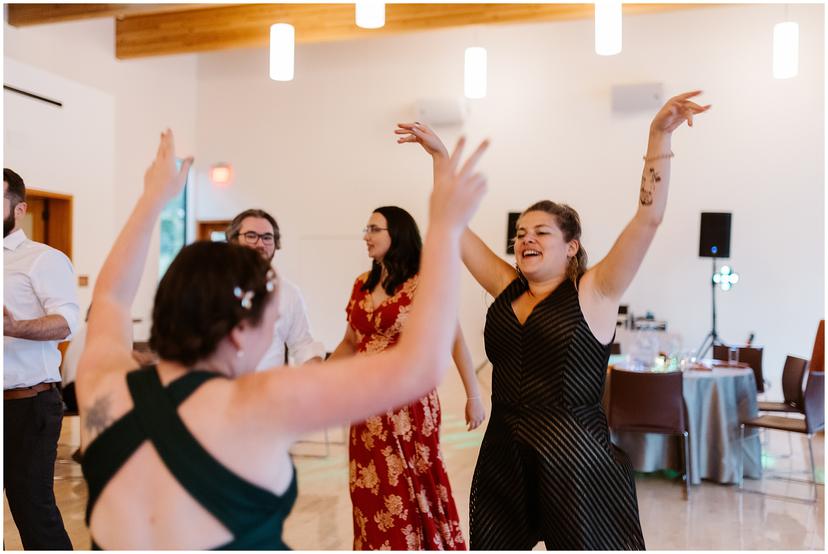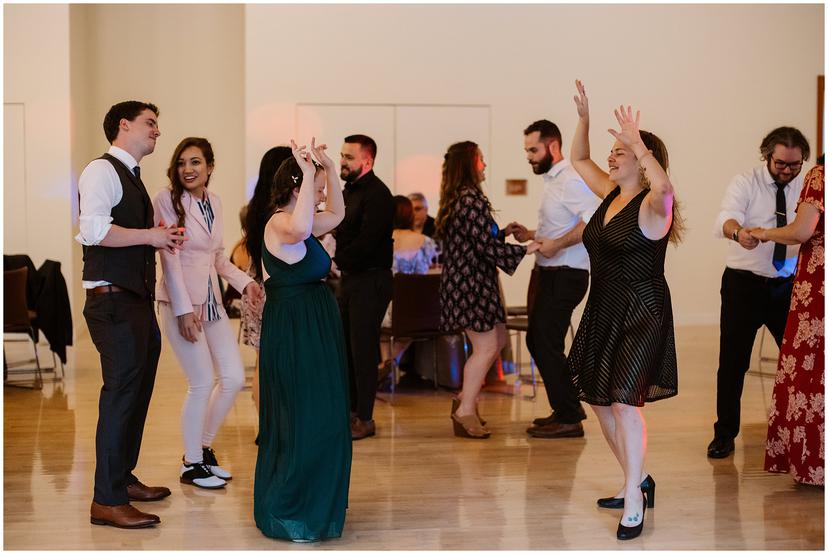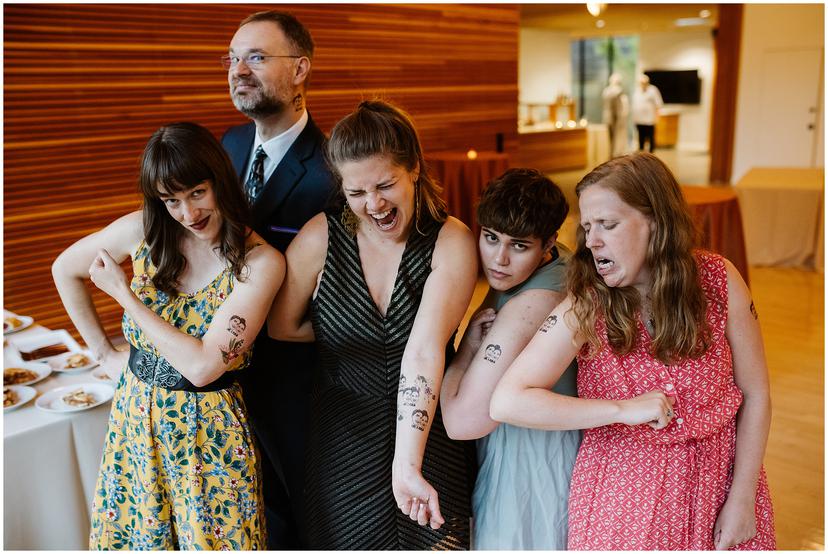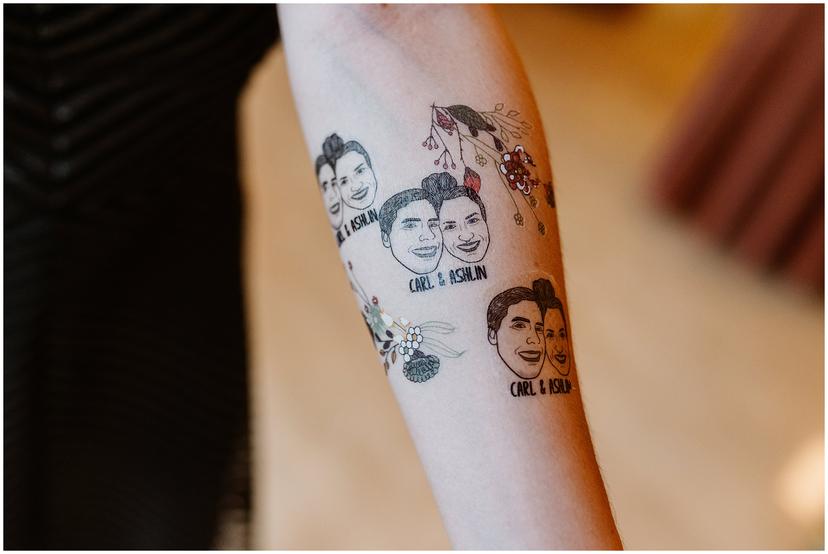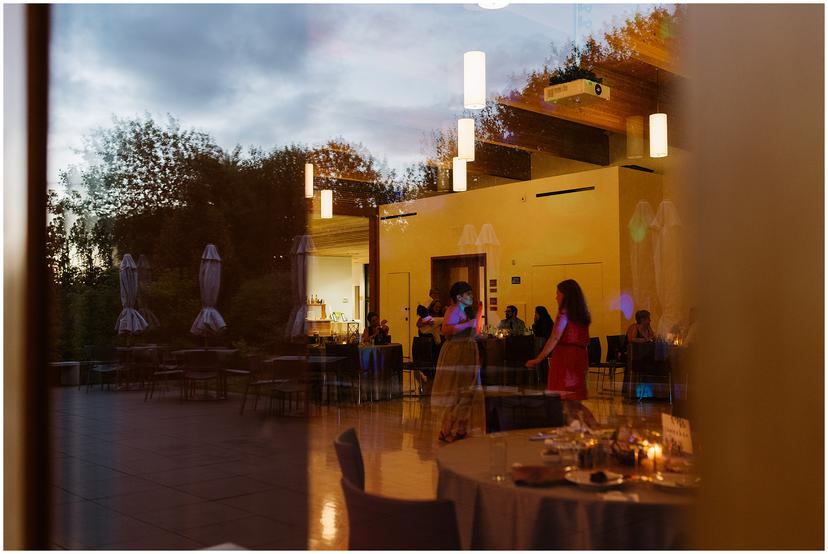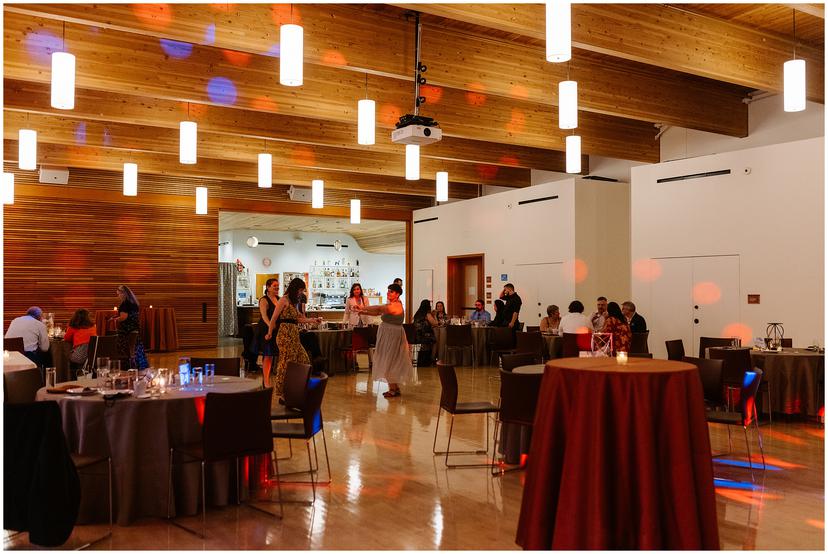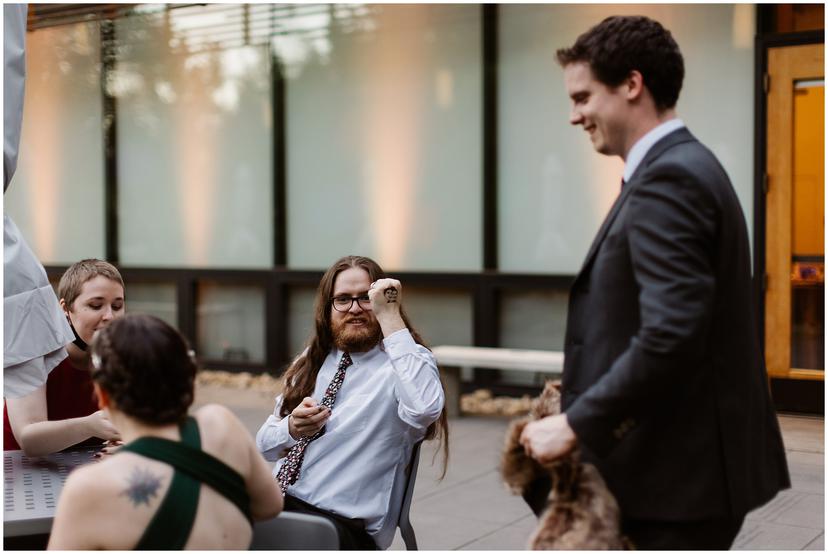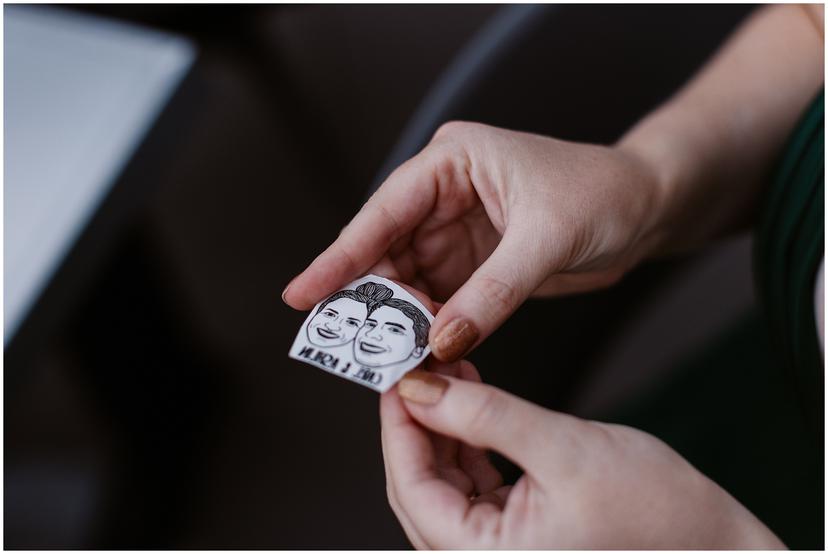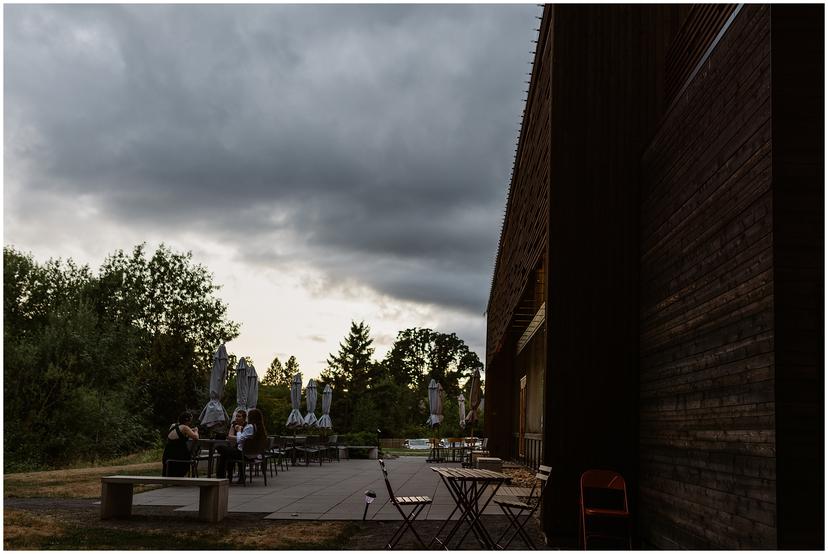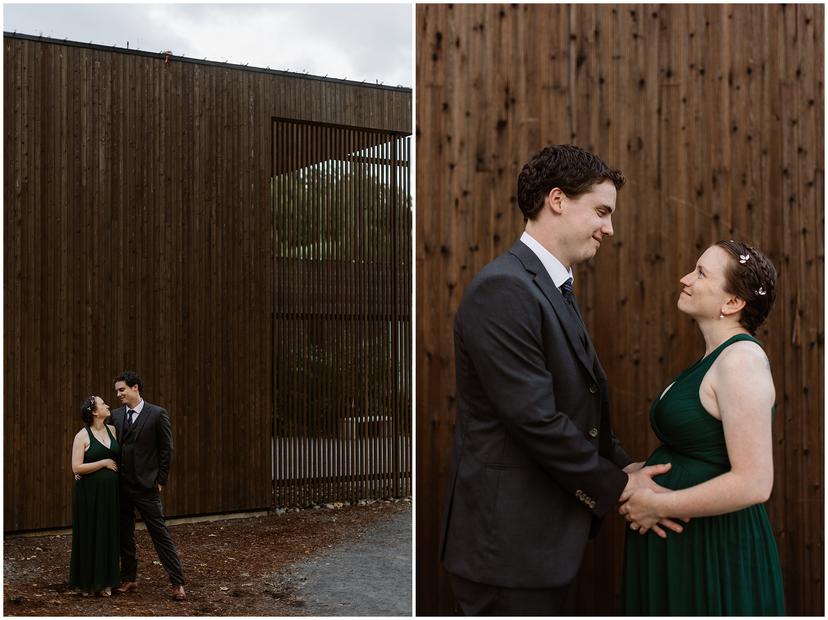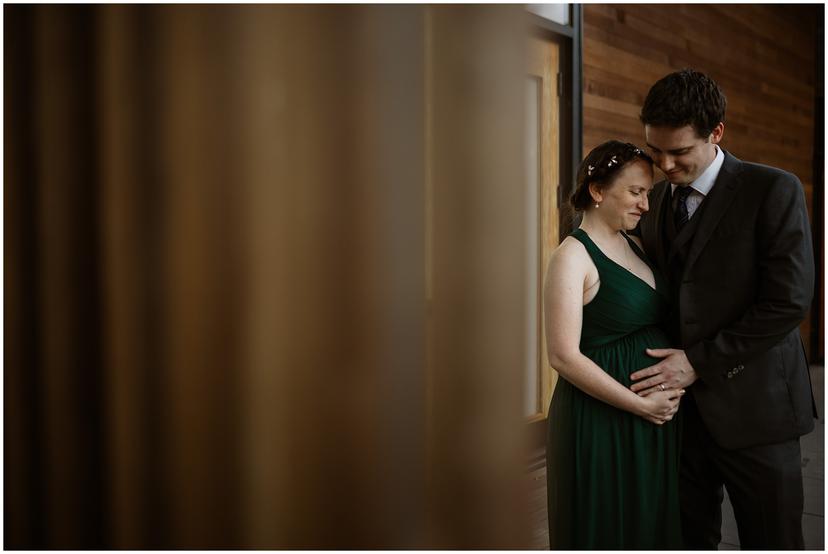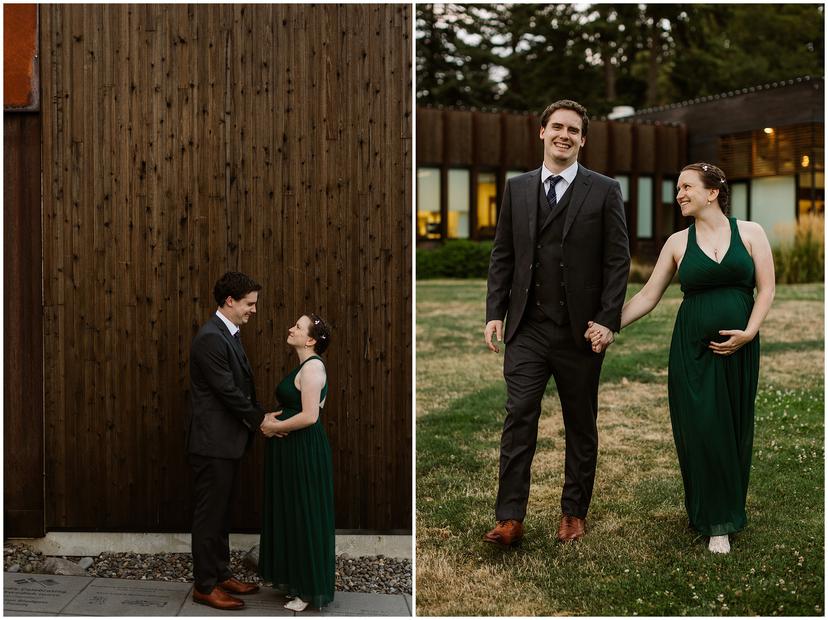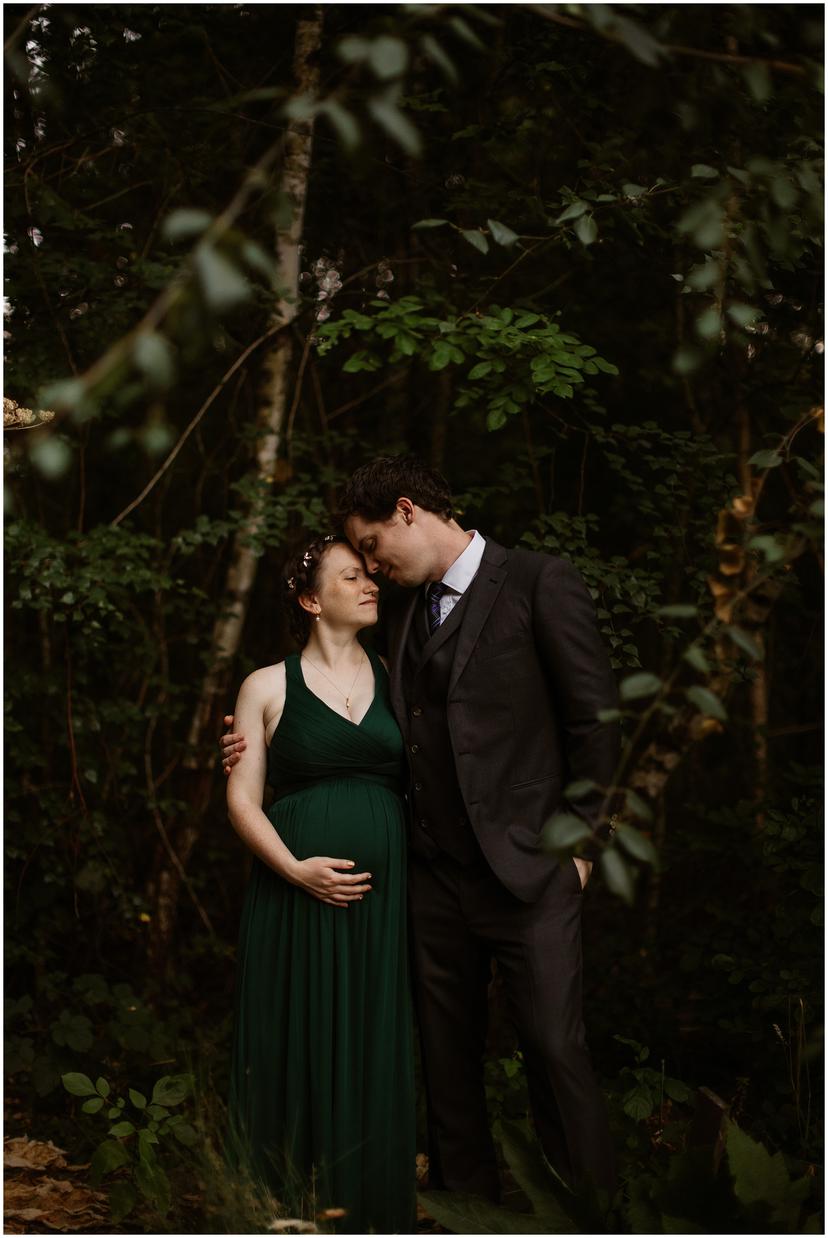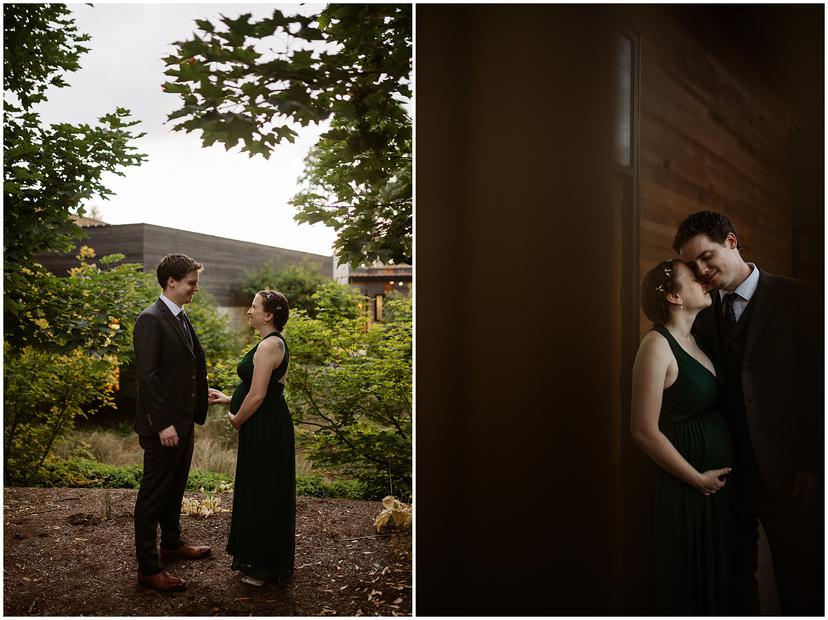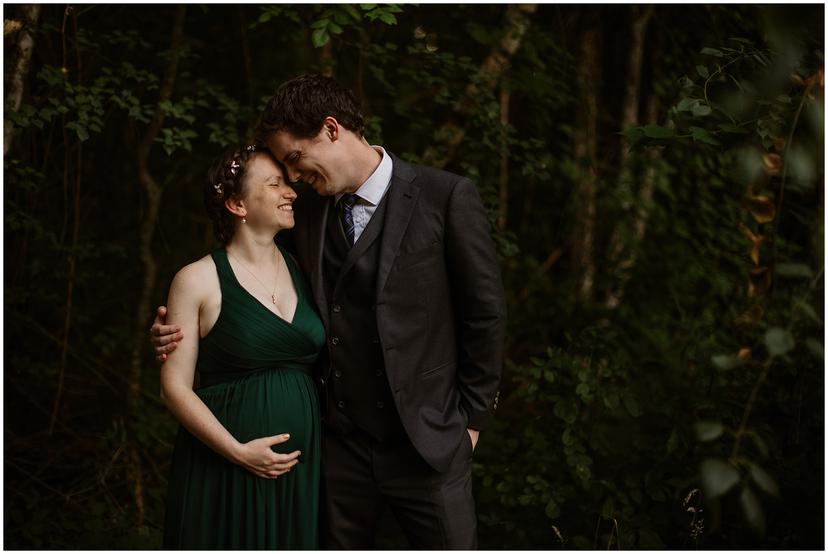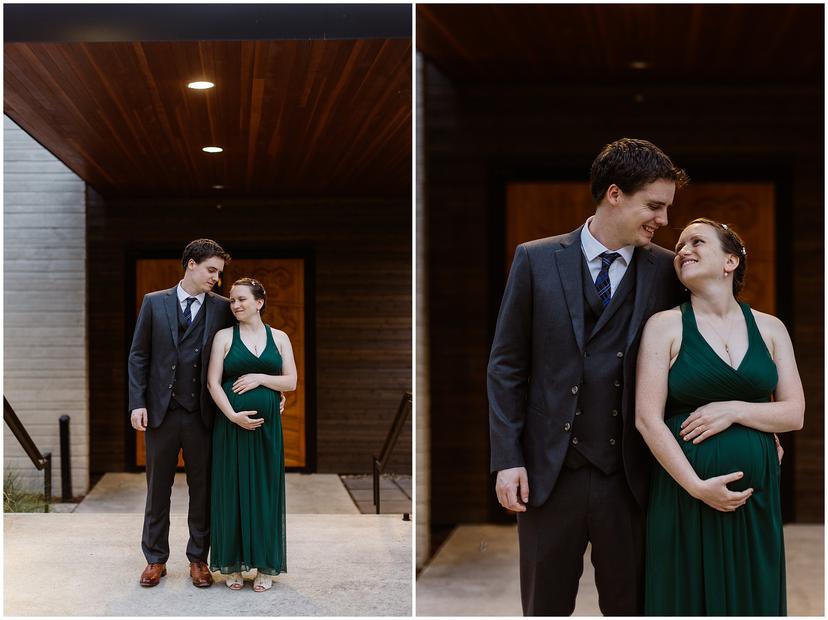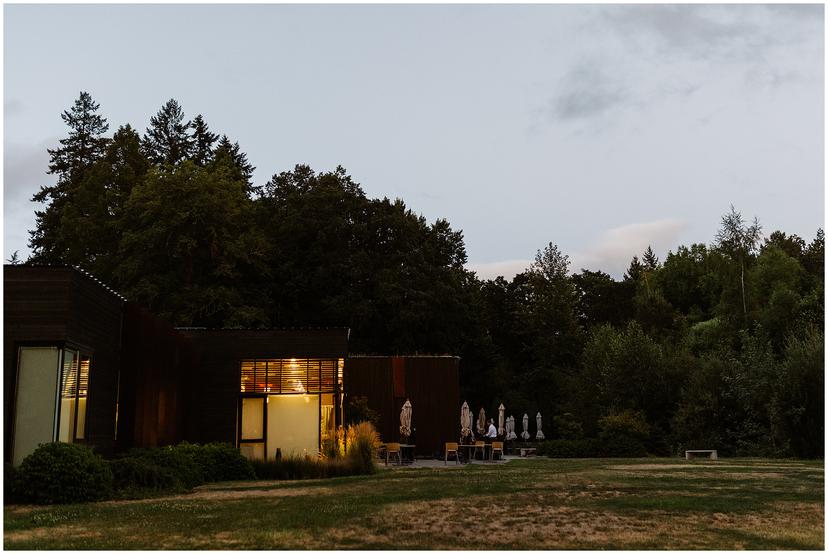 The Vendors
Suit: Indochino

Green Dress: David's Bridal bridesmaid dress

Hair Stylist: Ritual Hair Design

Carl shoes - Allen Edmonds

Ashlin shoes - Badgley Mischka

Temporary couples tattoo: Etsy store wandersketch

Caterer: Broder Soder

Dessert: pies from Banning's restaurant

DJ: David Efaw Productions
Learn More
Did you like learning about this Nordia House wedding in Portland? If so, here are some other blog posts you might enjoy! And always, feel free to contact me with more questions! I am here for you.
LEARN ABOUT NON-TRADITIONAL WEDDING TIMELINES
CHECK OUT MY REVIEWS ON GOOGLE