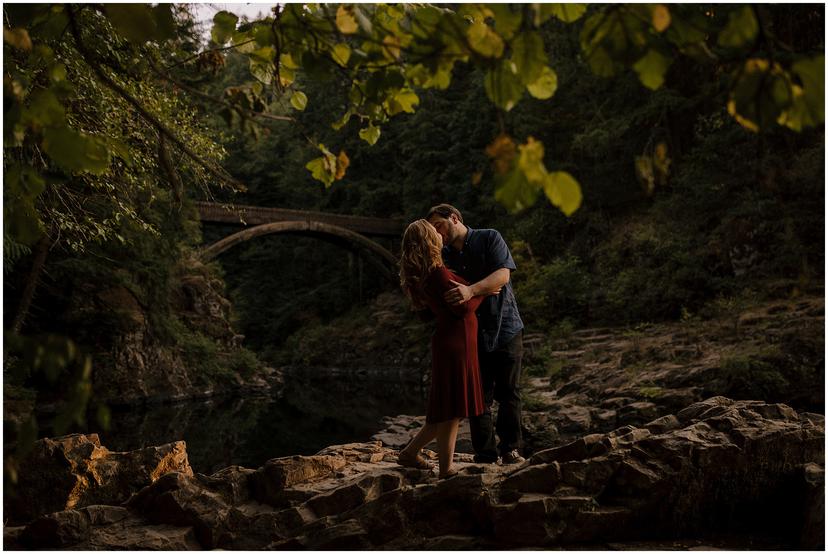 Moulton Falls Engagement Photos
Katie and Pete have been together since high school in 2006! So impressive. They are getting married back home in Long Island next year, but they hired me to take some local engagement photos near their home in Vancouver, Washington. They wanted to showcase the beauty of the Pacific Northwest for their families and friends back home. This Moulton Falls engagement shoot was perfect for that! I loved the waterfall, reflections, epic bridge, and the beautiful forest. Such a fun place to explore and take pictures.
Moulton Falls Location
Moulton Falls Regional Park is located in SW Washington, about 40 minutes northeast of Vancouver. The scenic location sprawls along the East Fork of the Lewis River.
About Moulton Falls
According to Clark County's website, Moulton Falls Regional Park is 387 acre and sits at the intersection of the East Fork of the Lewis River and Big Tree Creek. The park features two distinct waterfalls as well as an arched bridge that is over three stories tall. The park covers both sides of the river, and the entire area is heavily forested.
The park also features "volcanic rock formations from early lava flows, historic Indian meeting grounds, a swing bridge on Big Tree Creek and access to the 7.5-mile Bells Mountain Trail," according to the Clark County Website.
The hours are 7am til dusk. Swimming is allowed, but there is no lifeguard on duty.
I would love to come back for a day of relaxing with friends and my husband! Such a peaceful and gorgeous spot!
The Photos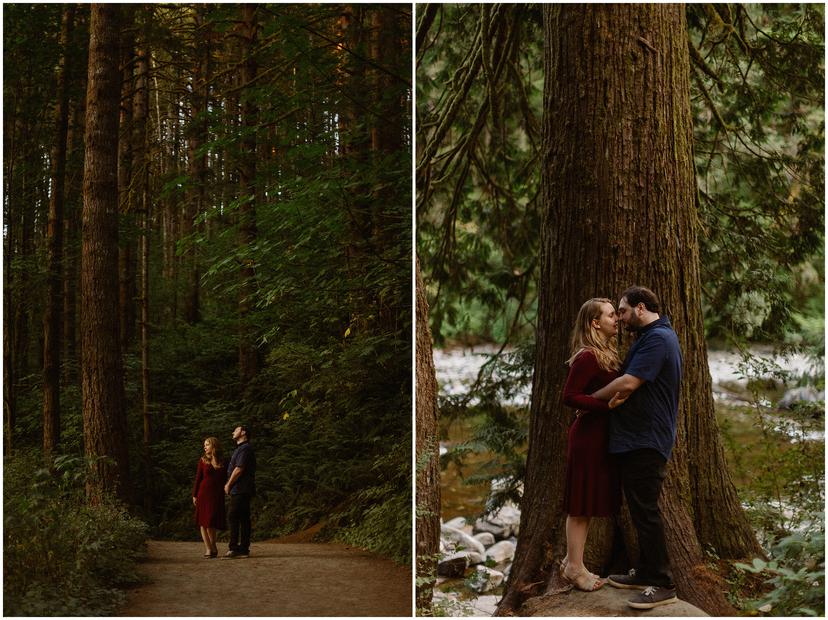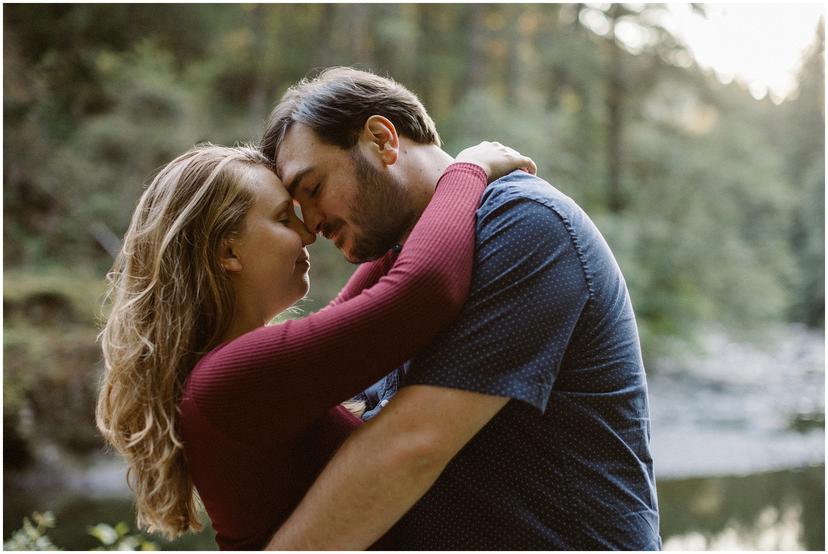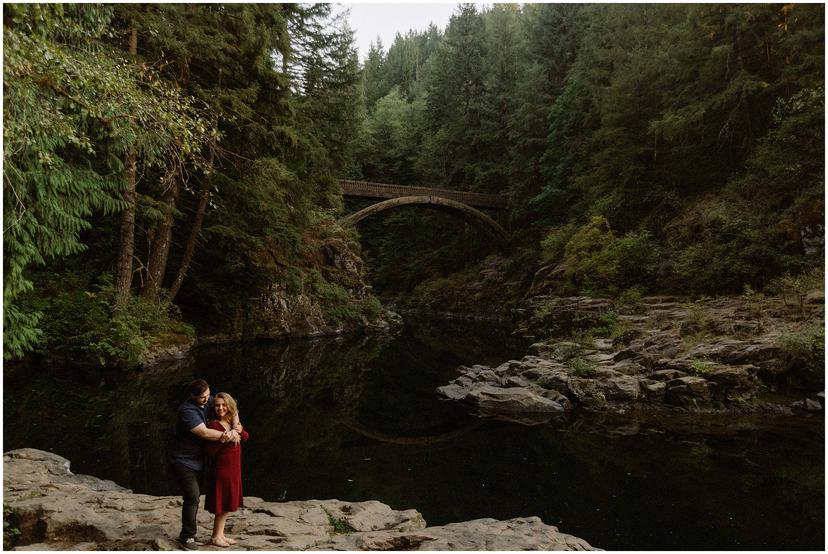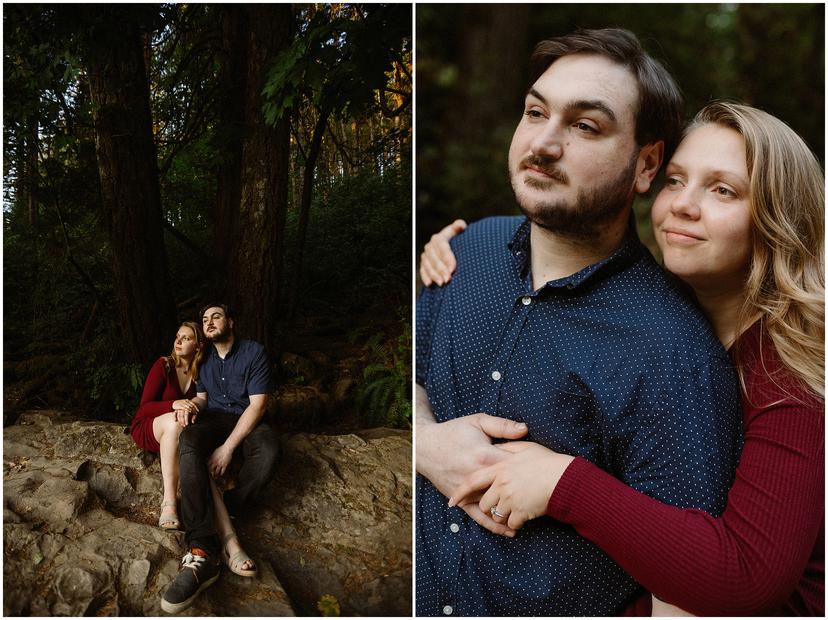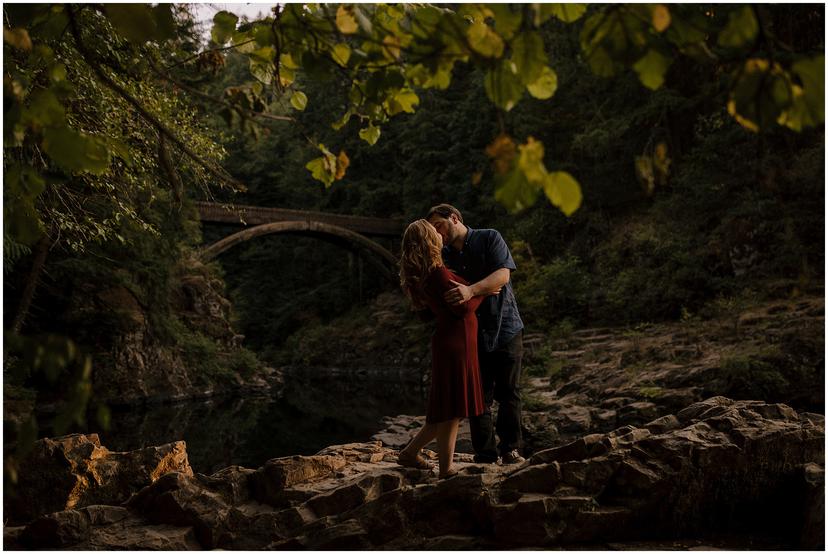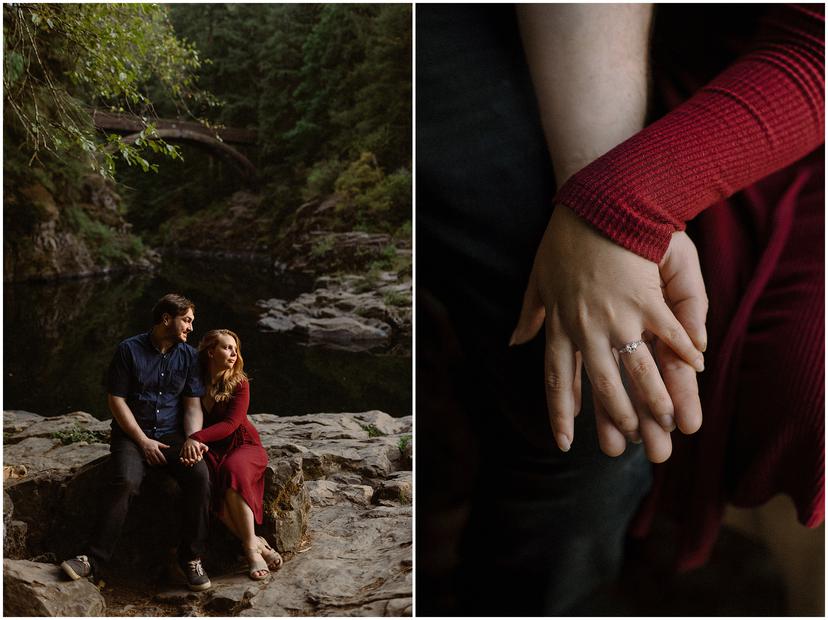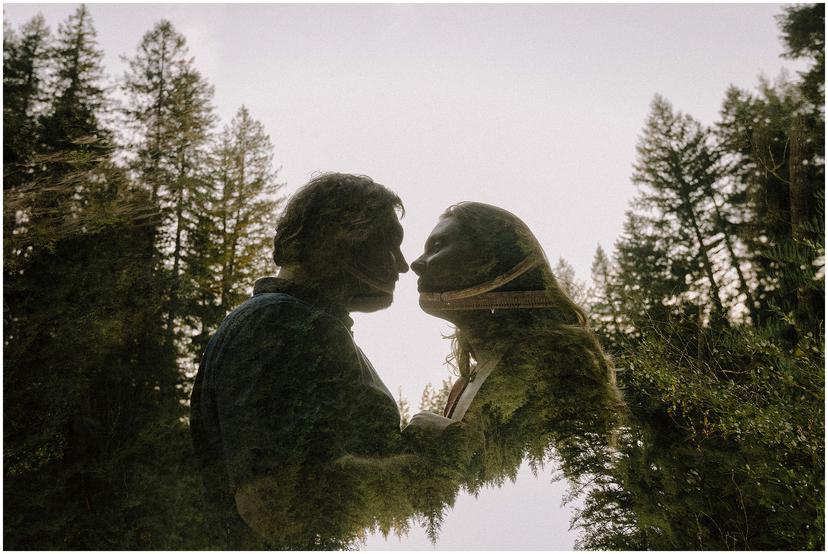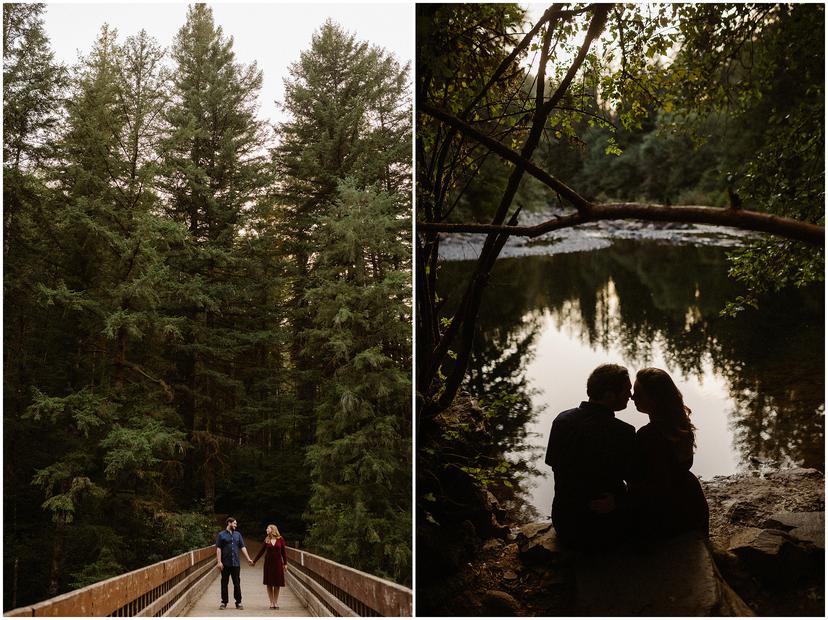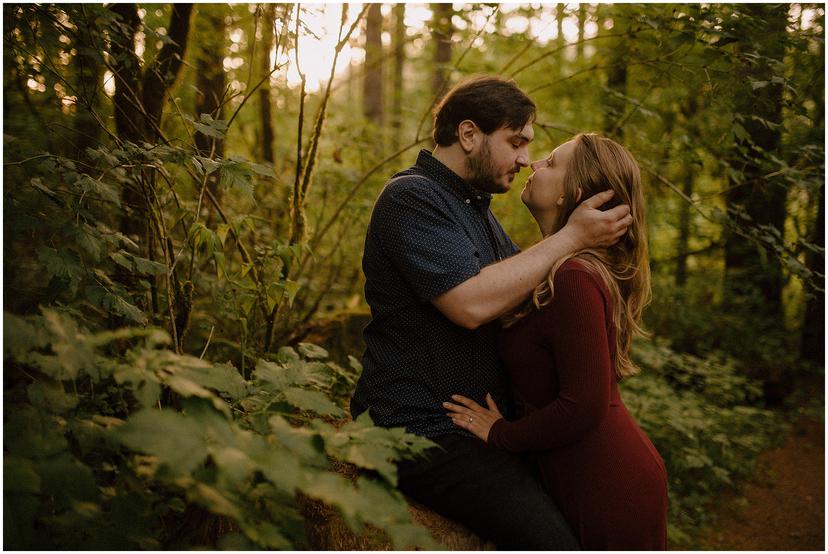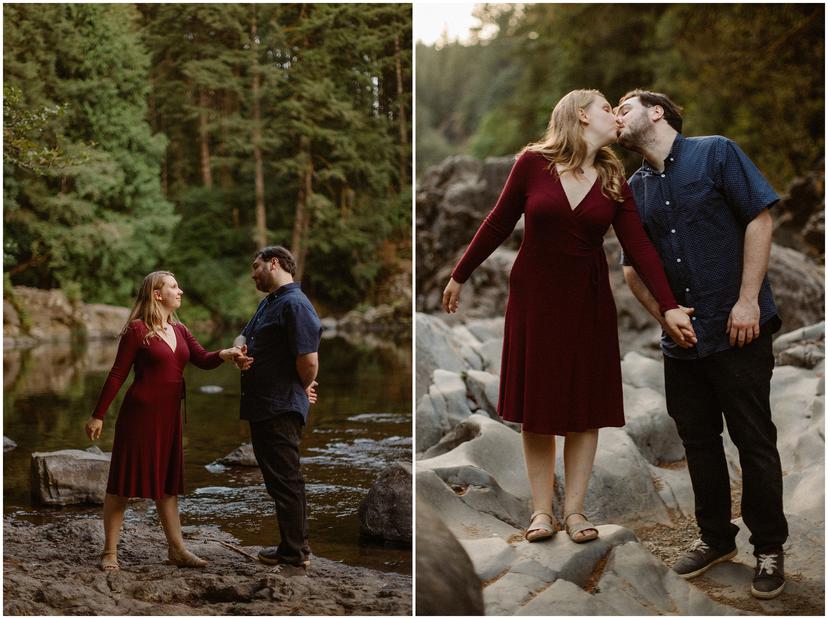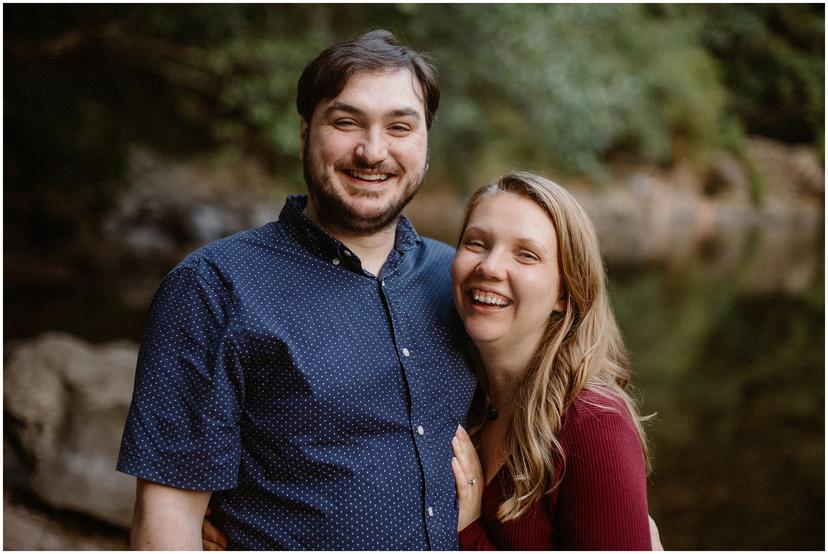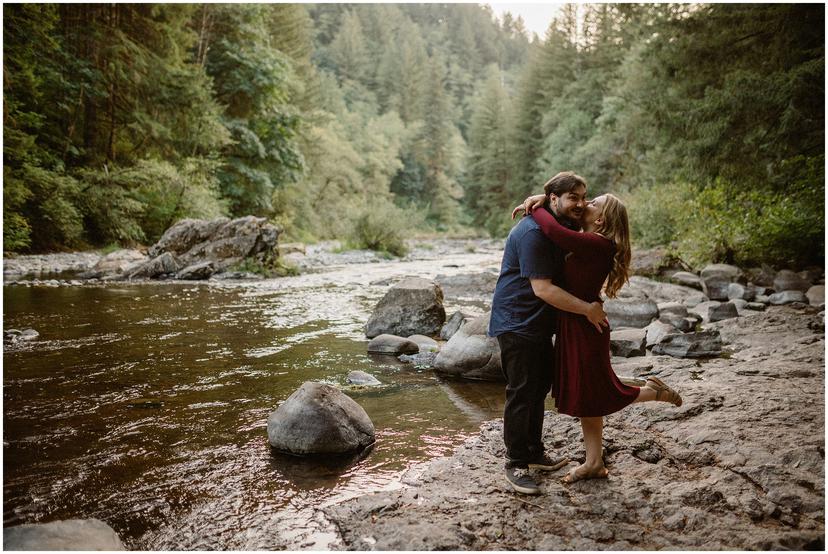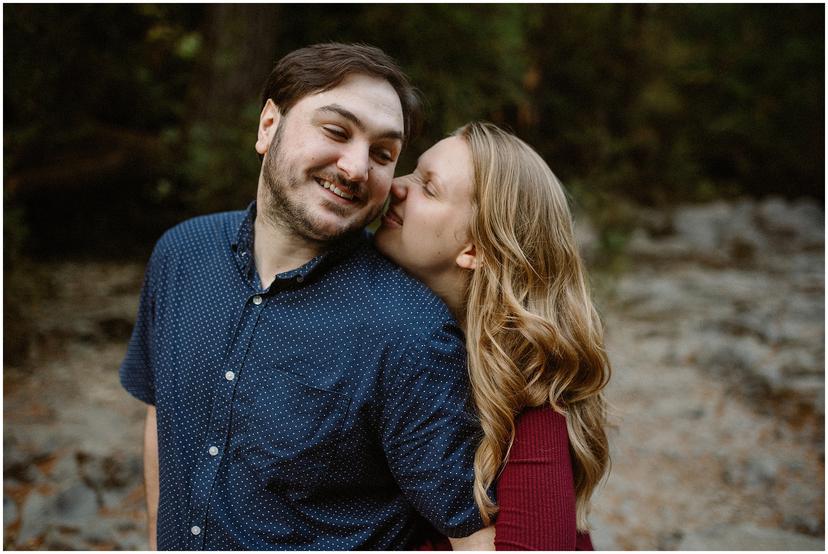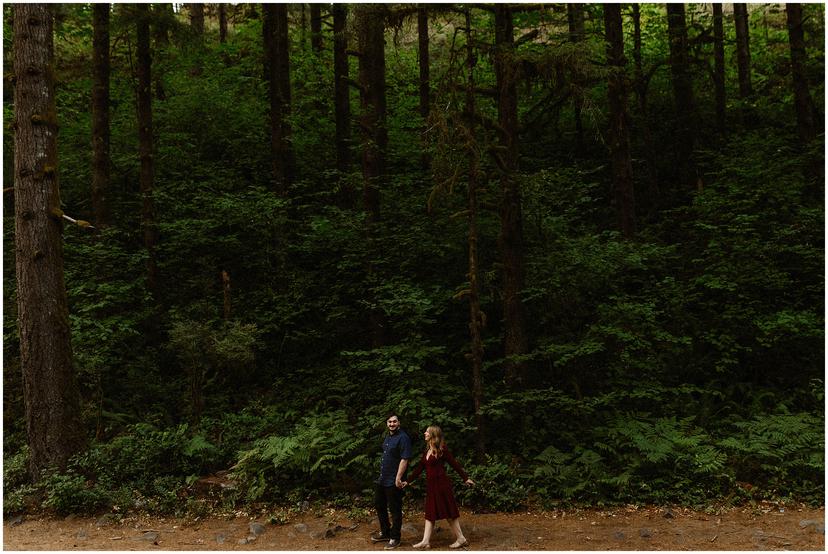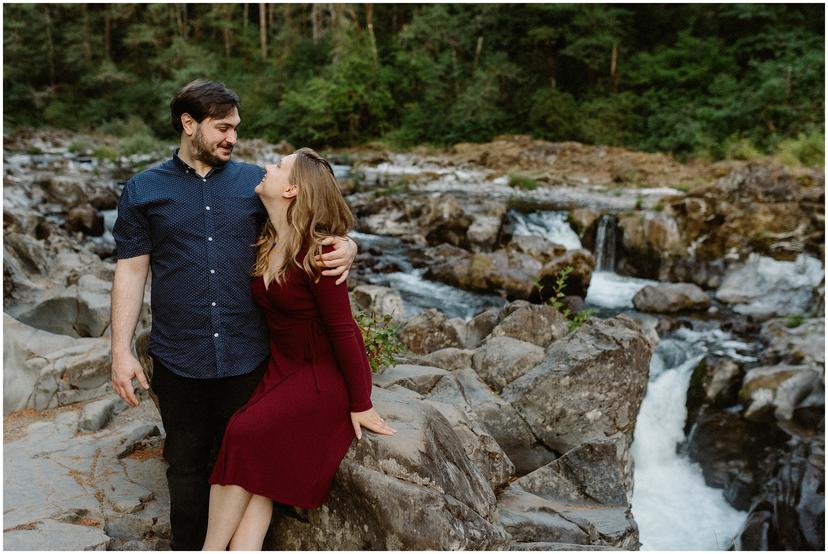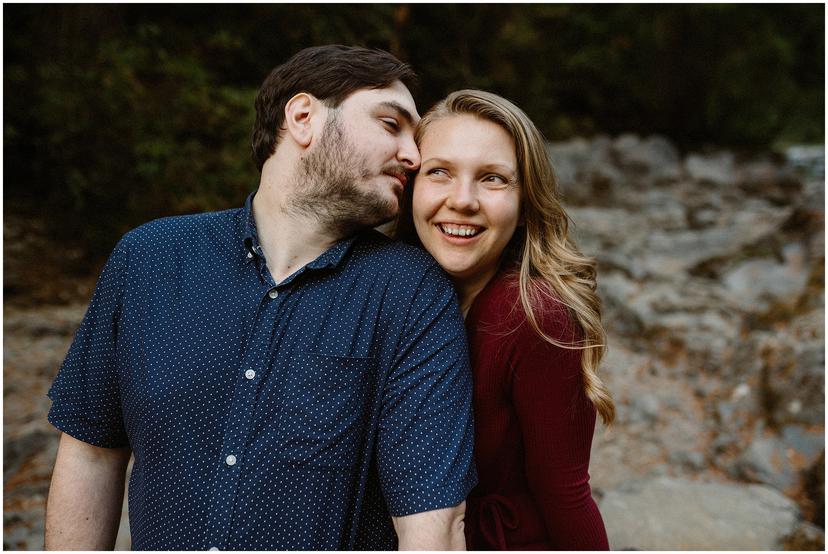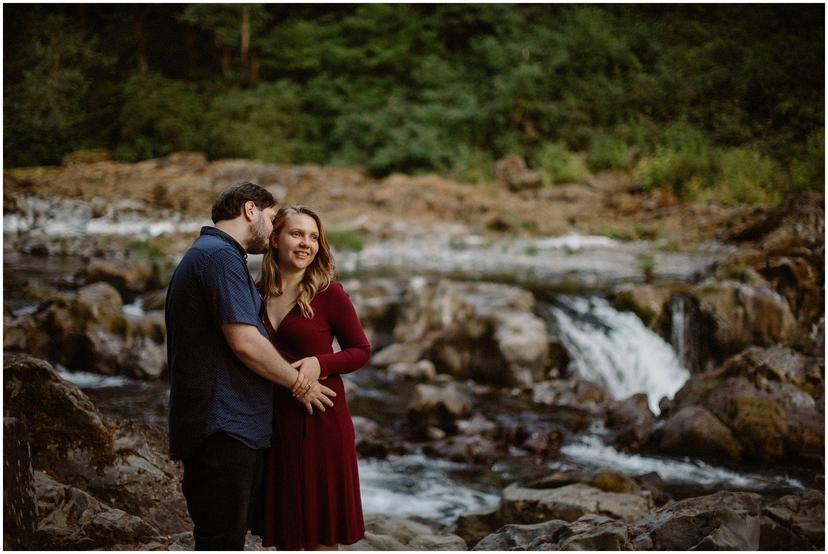 Learn More
Did you like these engagement photos at Moulton Falls? If so, you might like these other blog posts about proposals and engagement photos! And if you have any questions, or you are planning your own proposal, feel free to contact me! I'd love to help.
YAQUINA HEAD ENGAGEMENT PHOTOS
ENGAGEMENT PHOTO PRICING AND INFO
CHECK OUT MY REVIEWS ON GOOGLE