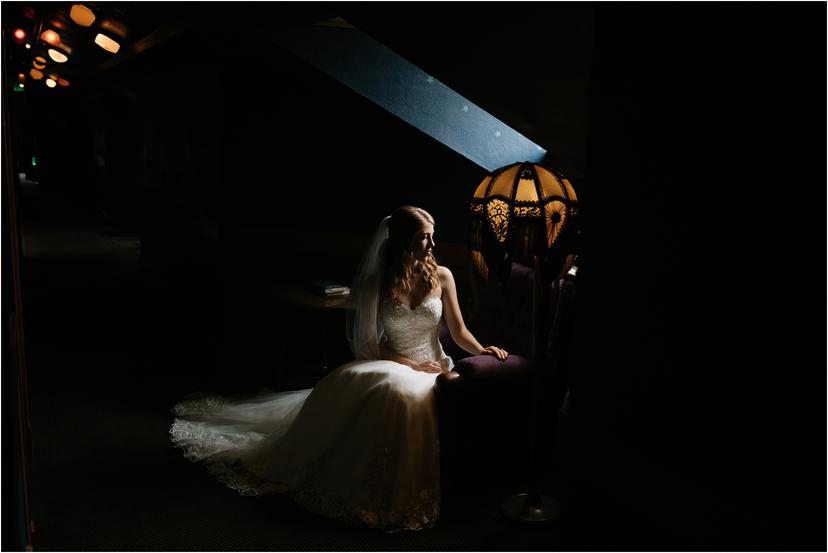 McMenamins Grand Lodge Wedding
Connor and Kristy said their vows in a beautiful garden setting at the McMenamins Grand Lodge in July. It was one of those perfect Oregon summer days - not too hot, not too cold, and the perfect amount of cloud cover to be comfortable!
These two live in Arizona, so they planned their Oregon destination wedding from afar with the help of Connor's mom. They drove all the way instead of flying, which was great because that meant they could bring their two dogs!!
I'm a HUGE fan of dogs at weddings (hello cuteness), and when Kristy put a tutu and bowtie on hers, I just about died. Prepare yourselves for wayyy too many dog photos in the blog below!
McMenamins Grand Lodge Photo Locations
I've done a bunch of weddings at the McMenamins Grand Lodge over the years, and I always love finding new spots to get creative at this huge garden venue!
Kristy and Connor rented getting ready rooms on the top floor of the lodge with amazing dark walls and skylights that made for some gorgeous artistic photos! I definitely recommend heading up to that floor if you want to try some portraits that are a little moodier than your average bridal shots.
Their wedding took place in Delia's Garden, and I loved the way they held their ceremony under the big tree in the back. There are tons of trees and great shady spots in that area!
I also love taking pictures in front of the lodge itself, and even a few in the road out front! These spots really capture the vibe of the entire venue so well.
Why did you pick McMenamins Grand Lodge for your wedding venue?
"We chose the Grand Lodge because we wanted to do an outdoor wedding and fell in love with Delia's Garden," Kristy said. "I had randomly eaten at a restaurant at the Grand Lodge with a friend a couple years before and thought it was such a beautiful place, and it was just as beautiful when we went to look at it again as a potential venue option.
"Connor proposed to me last summer when we were visiting Oregon, and we actually picked our venue out that same week! We weren't going to be back to Oregon again for a while, so we felt like we needed to look with the little time we had, and as soon as we went to the Grand Lodge we knew that was the place for us!
"McMenamins makes planning a wedding from another state SUPER easy, too. They set up the tables and chairs and do the catering, so it was a good all-in-one option that made it significantly less stressful trying to plan the wedding from Arizona! We were SO happy with everything from Mcmenamins and highly recommend it to anyone getting married or hosting another big event." 
What was your favorite memory from the wedding? 
"Connor and I both agree that the first look was our favorite part of the day!" said Kristy. "We were skeptical of doing it at first but are SO glad we did (THANK YOU for helping us make that decision). Connor had told me there was no way he would cry the day of the wedding, but when he saw me, he shed a couple tears, and that was my favorite moment of the day, by far!  
It was nice getting a few moments alone together before the madness of the wedding started, too. Seeing our friends and families was also really great! It's hard work going around to say hi to everyone, but it was great getting to see so many friends and family, especially since we don't get to see them as much now that we're living in Arizona."
Do you have any advice for couples planning weddings at McMenamins venues? 
"Start looking for a venue early! We were lucky that the Grand Lodge is not as busy as other McMenamins venues and they happened to have a Saturday in July open for this year when we visited in July the year prior. We looked at a couple other venue options, including McMenamins Edgefield but they were already booked up on every Saturday for the ENTIRE summer! Planning early makes figuring out all of the details of the wedding easier, too."
Any other insight for engaged couples, or things you loved about your vendors?
"We were extremely happy with all of our vendors! Our officiant, Steve Sharp, made everything super easy for us and listened to all of our wishes for the ceremony. He was timely with everything, super easy to talk to and even took our marriage license into the courthouse for us (which was super helpful since we left on Sunday for our Honeymoon and then returned to Arizona).
"Jeff Trinci was an absolutely awesome DJ, too. He asks for song requests for every possible thing you could think of, and he also lets you send suggested songs to play during the reception - and he actually played our suggestions. He kept the mood fun all night and got more people out on the dance floor than I would've expected. I've seen other DJs at weddings who were just OK, and it can really influence how fun the reception is!
"Connor's mom LOVES decorating, so we let her pick out all of the wedding decor. It would've been hard to get all of that sorted out while in Arizona (and it would've been hard to get all the decorations to Oregon!), so we told her our color scheme, and she did the rest. It was super helpful, and she had a blast doing it, so it was a win-win!" 
The Vendors
Photography by Katy Weaver Photography

Venue, Catering, Rentals, Bar: McMenamins Grand Lodge

Dress: David's Bridal

Suit: Tommy Hilfiger from Macy's

Officiant: Steve Sharp

Flowers, Coordination, and Signs: Groom's mother Jennifer

Cake: Bales Thriftway

DJ: Jeff Trinci, Mobile Music DJs
The Slideshow
The Photos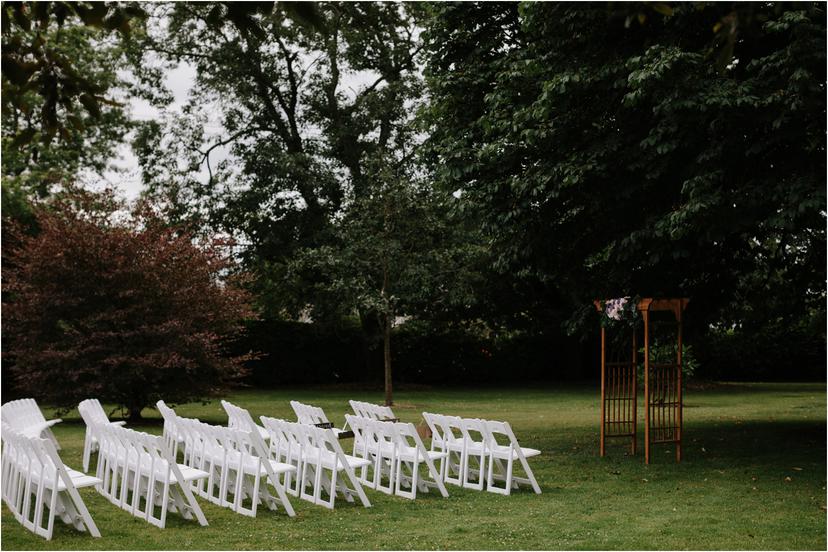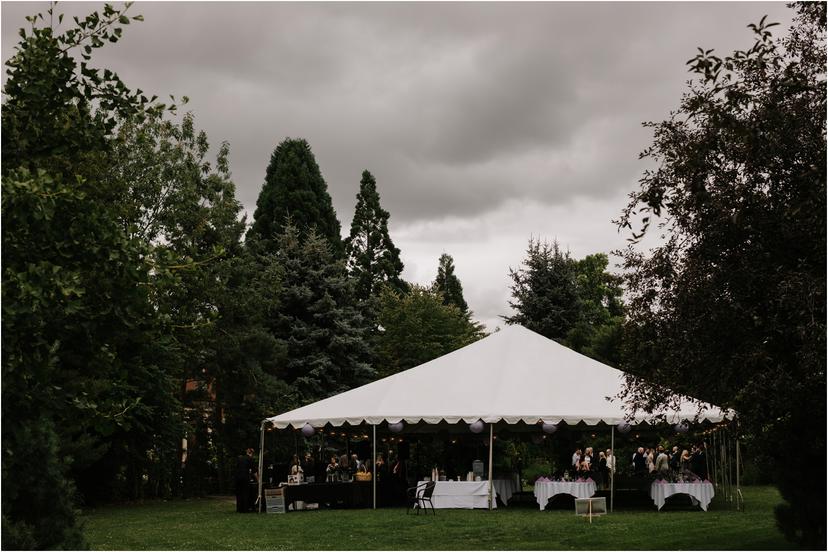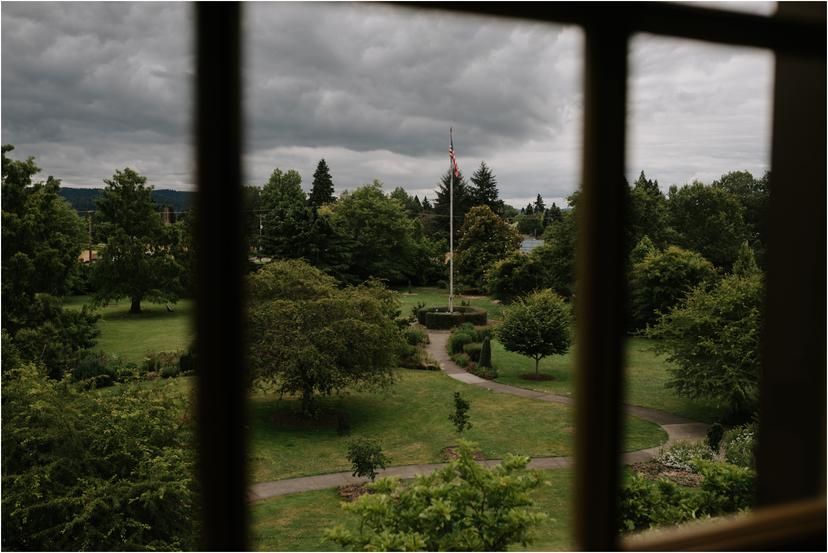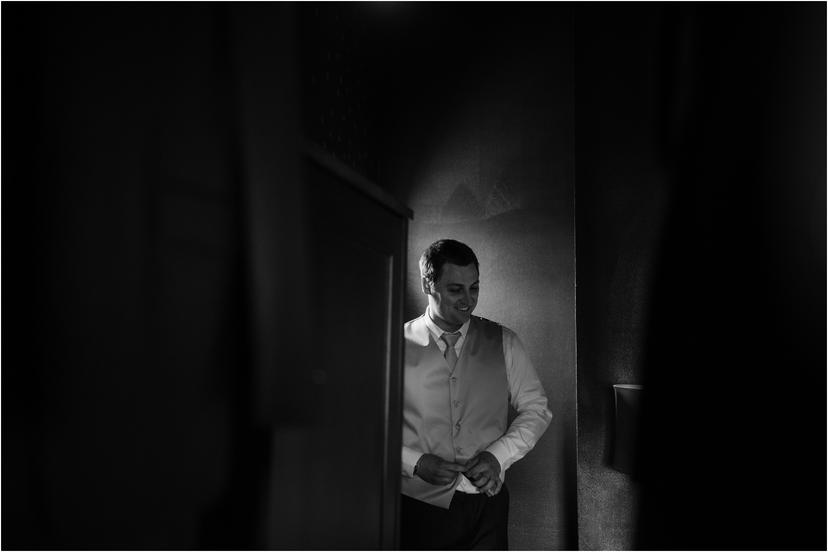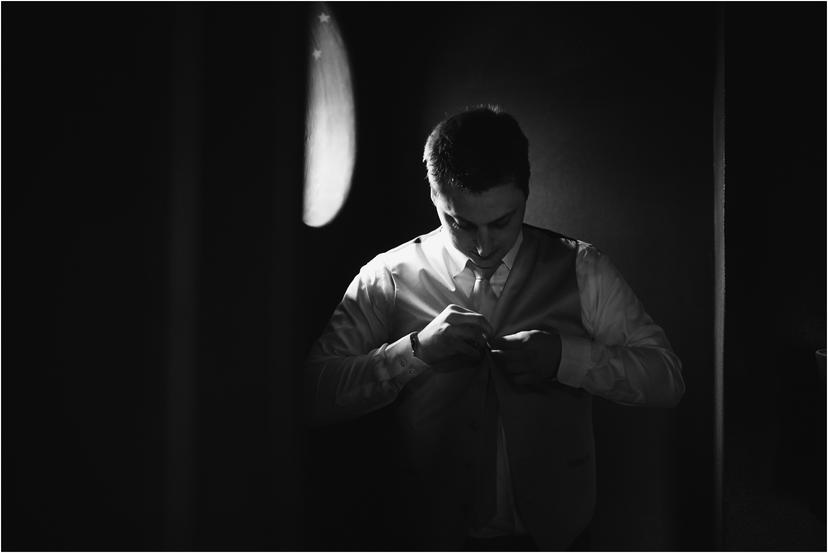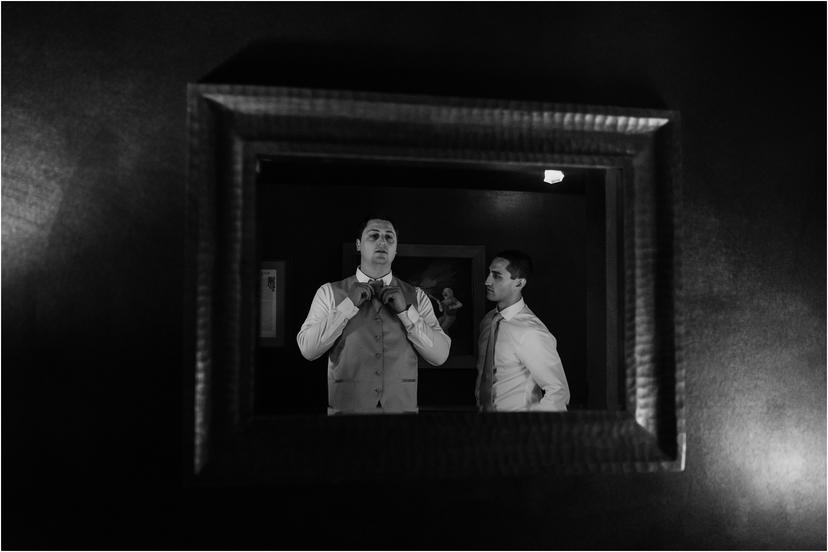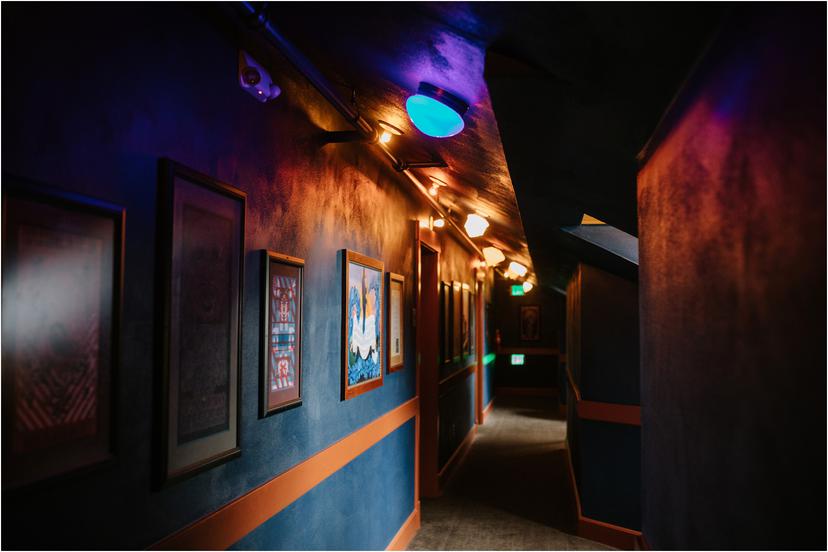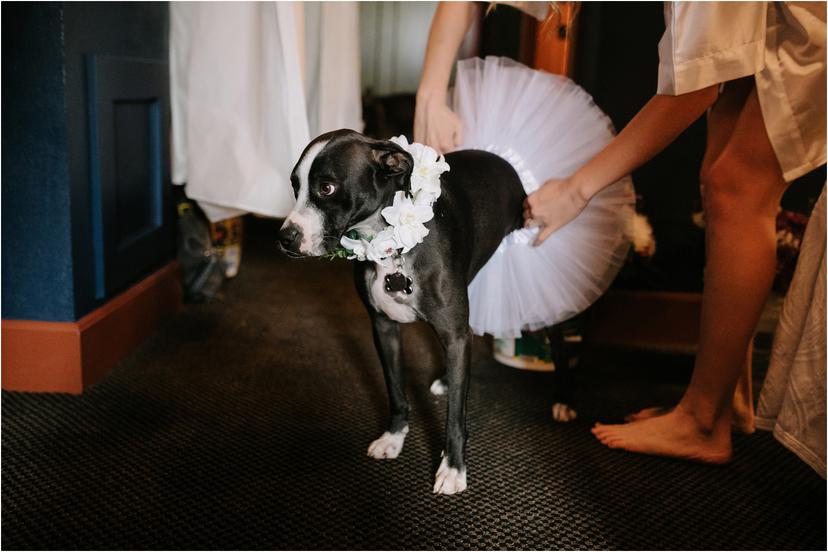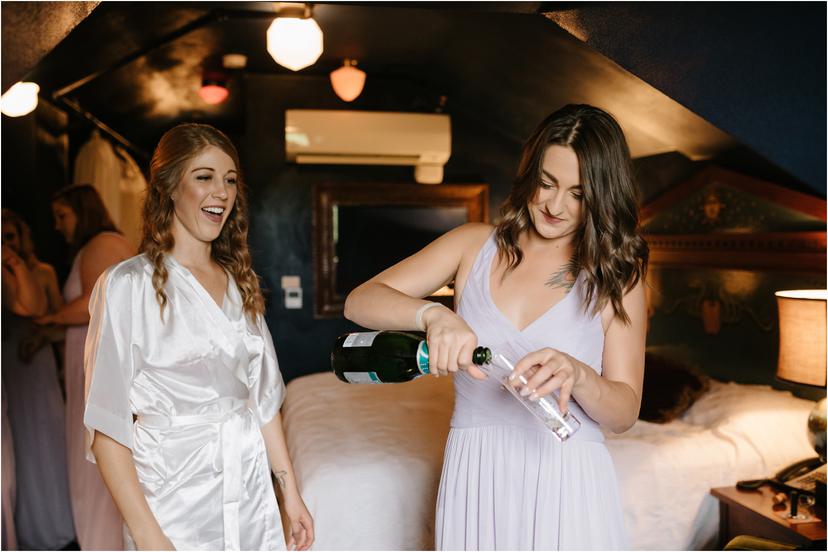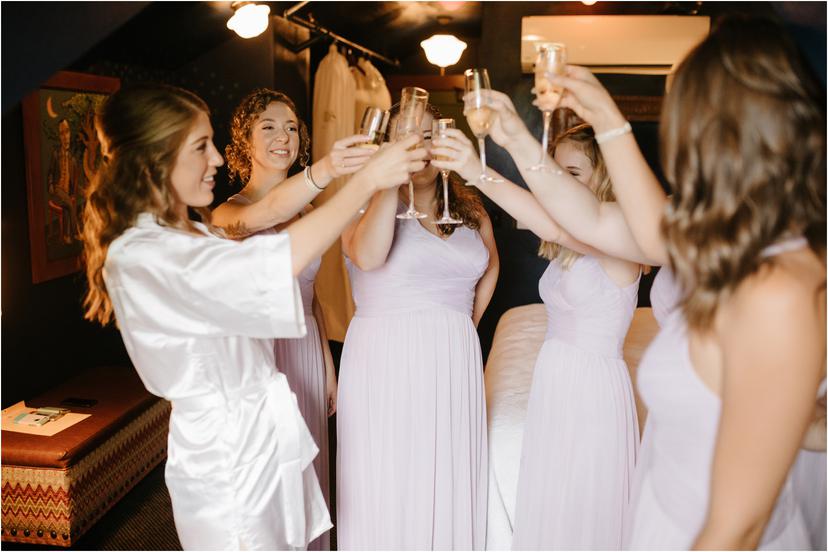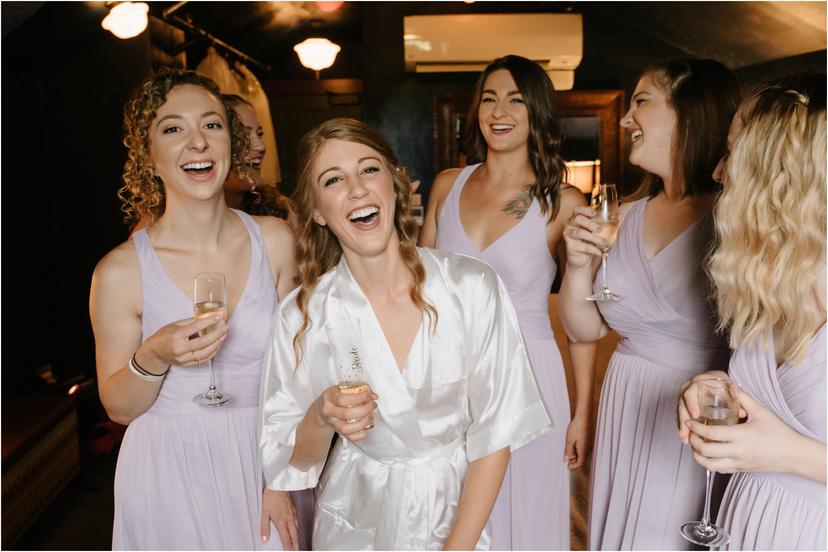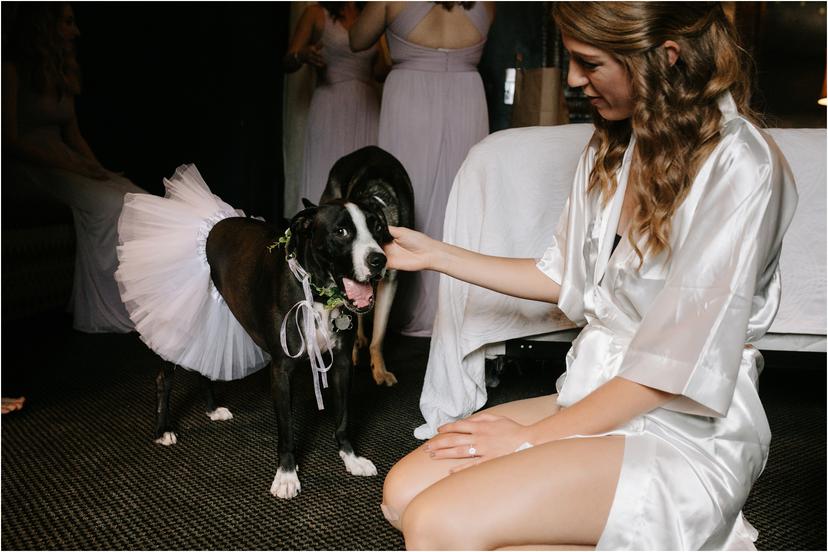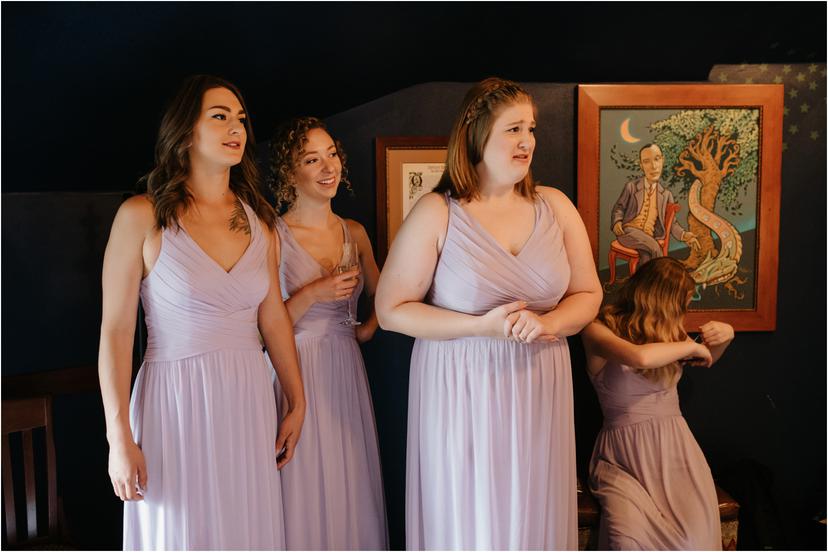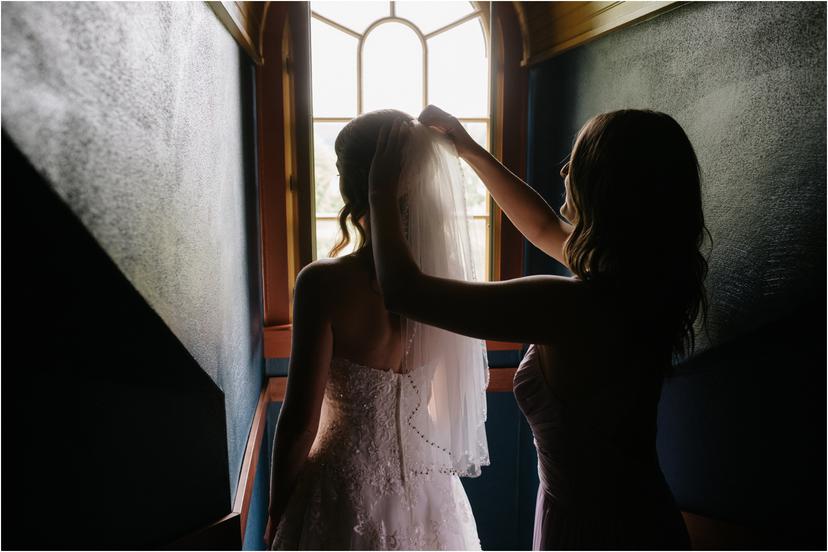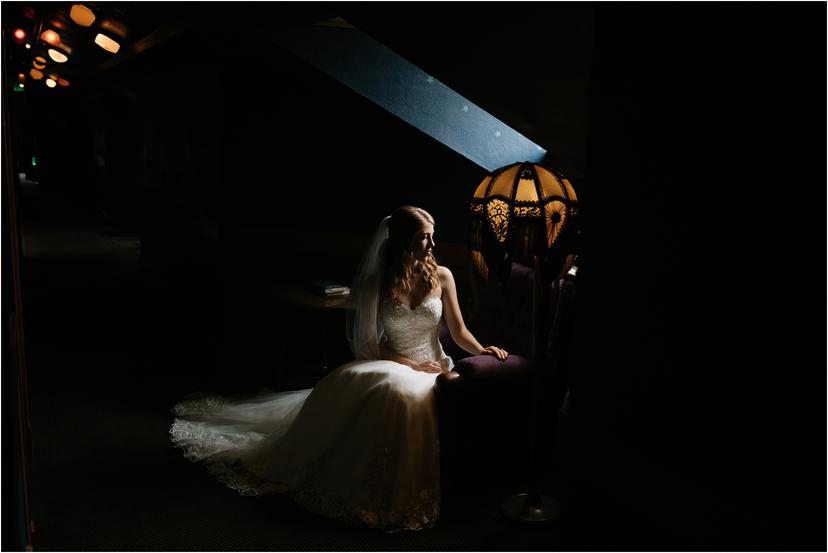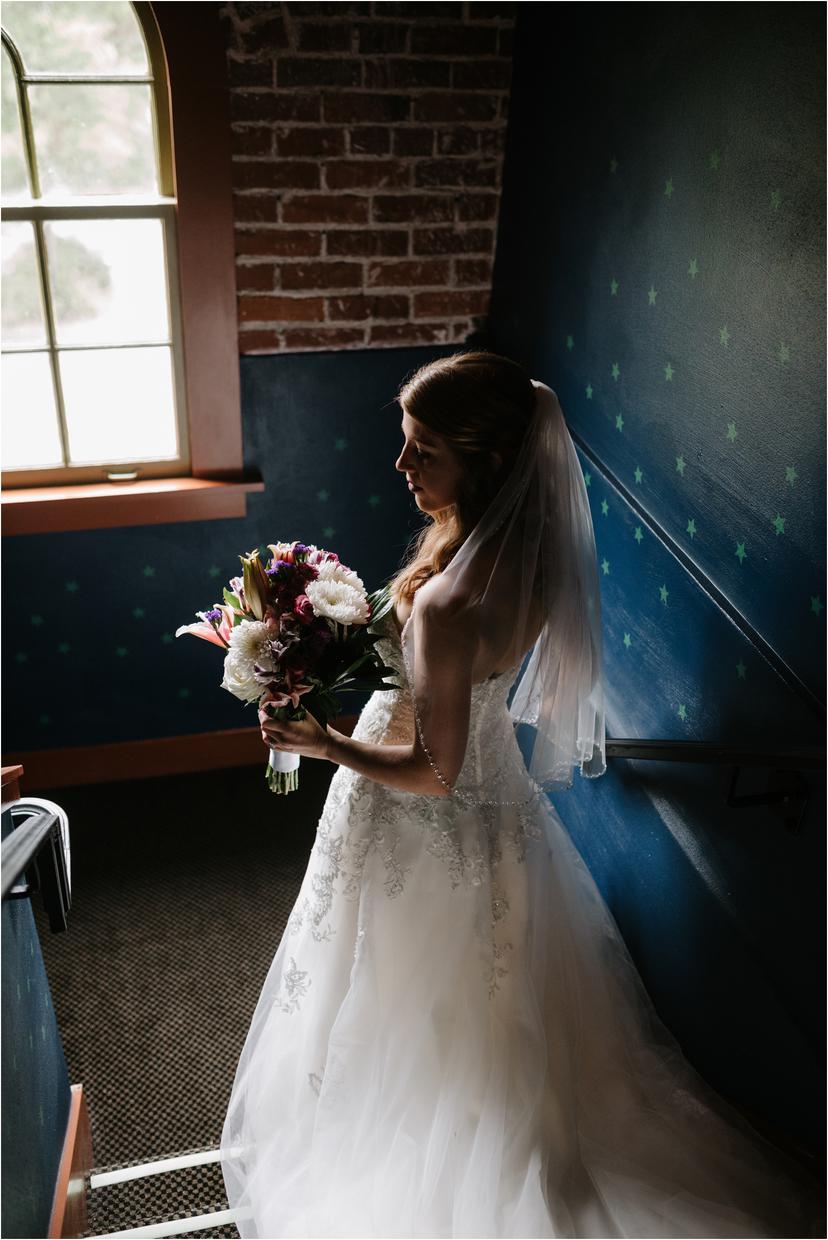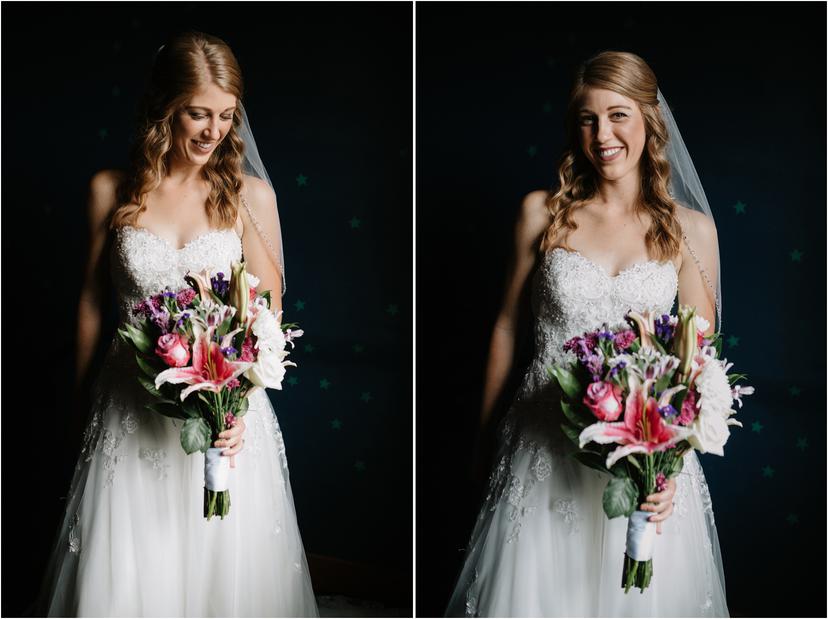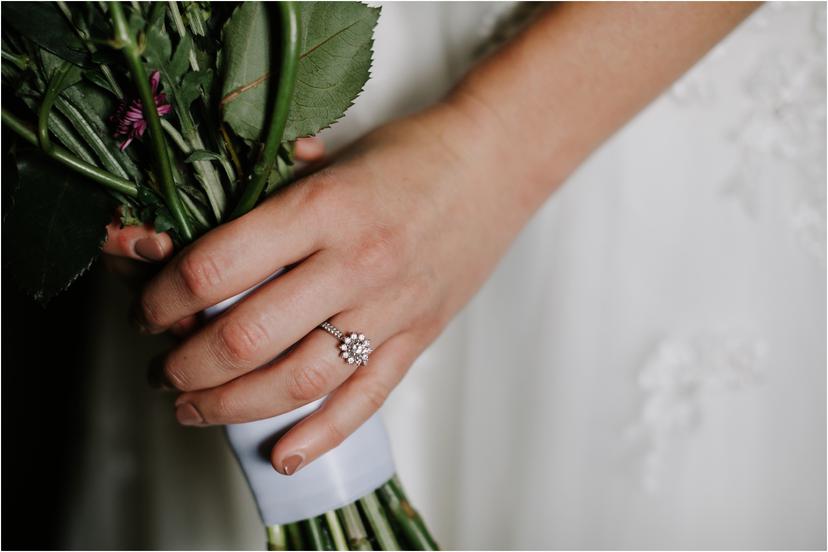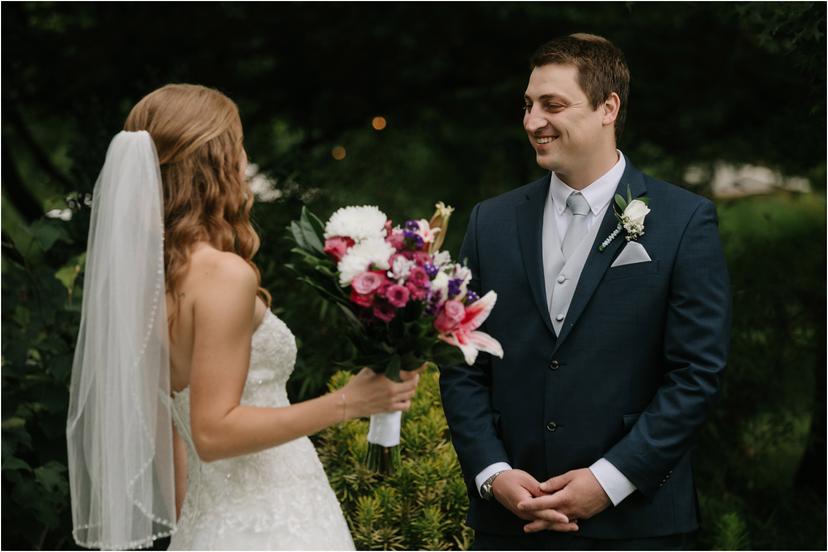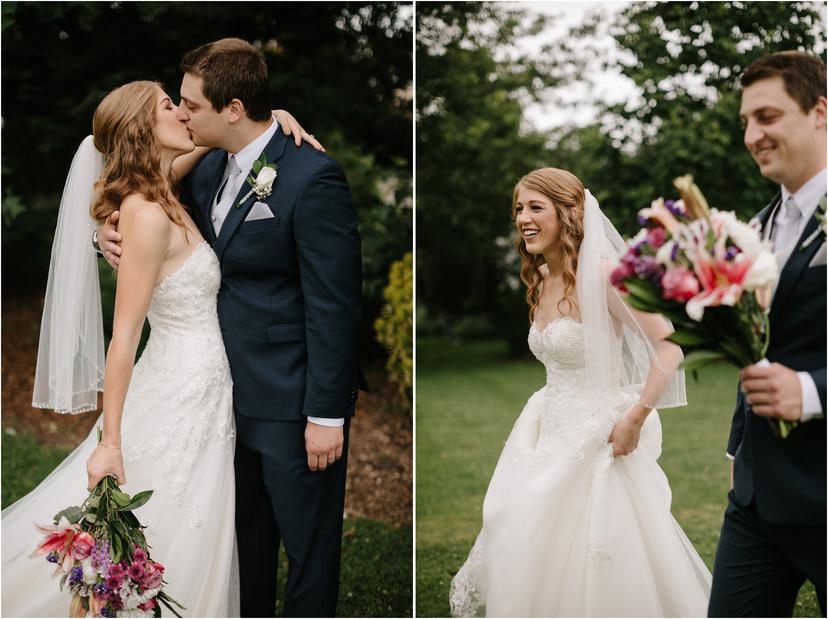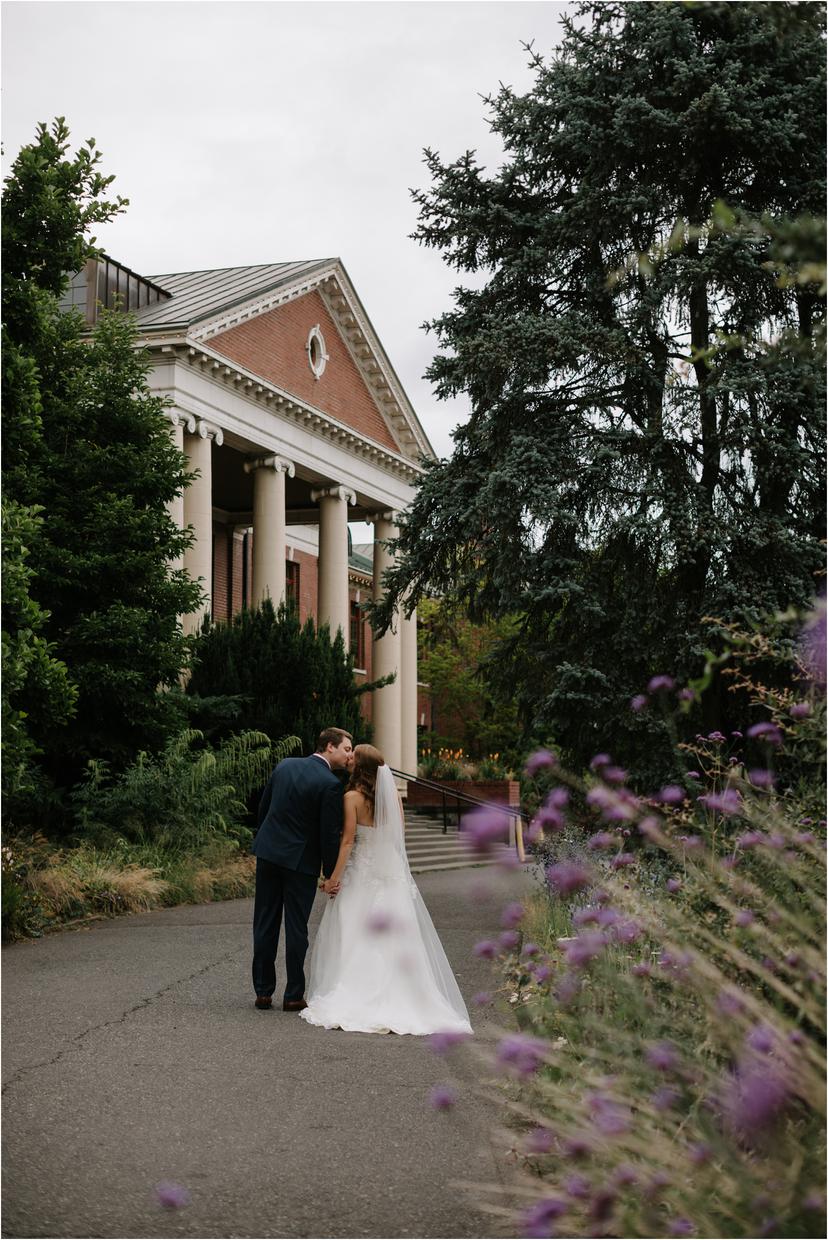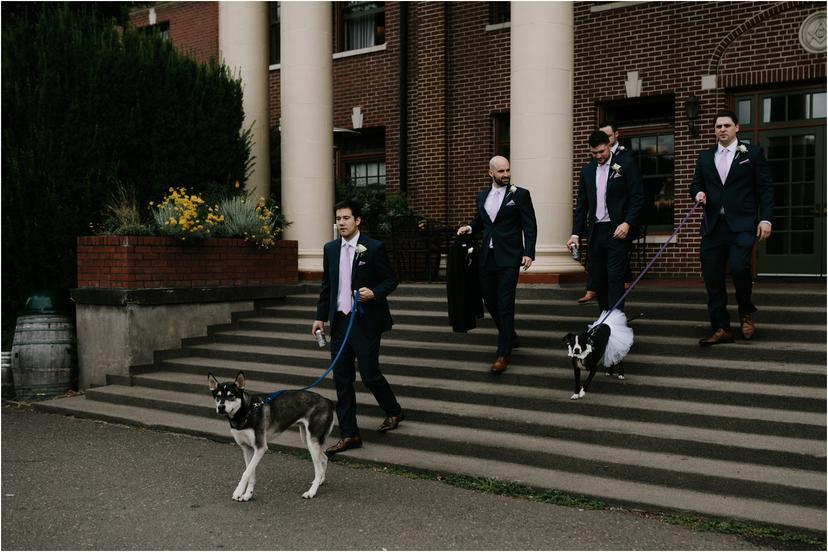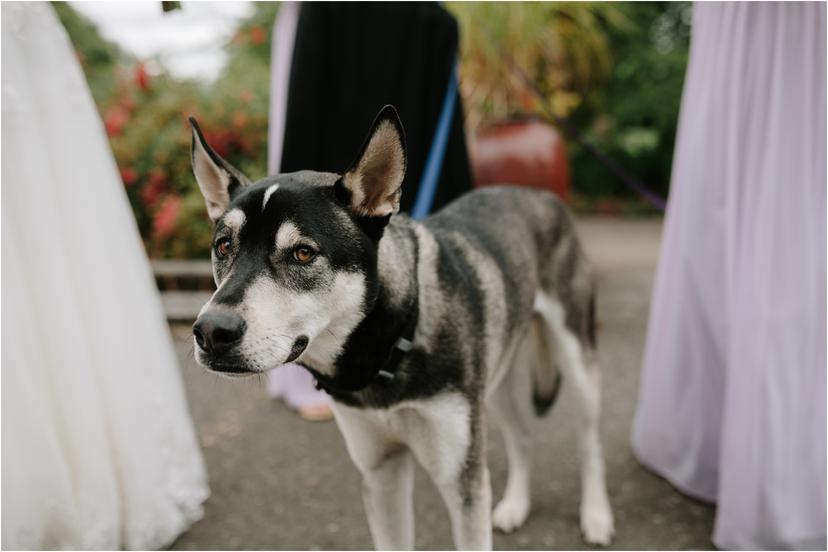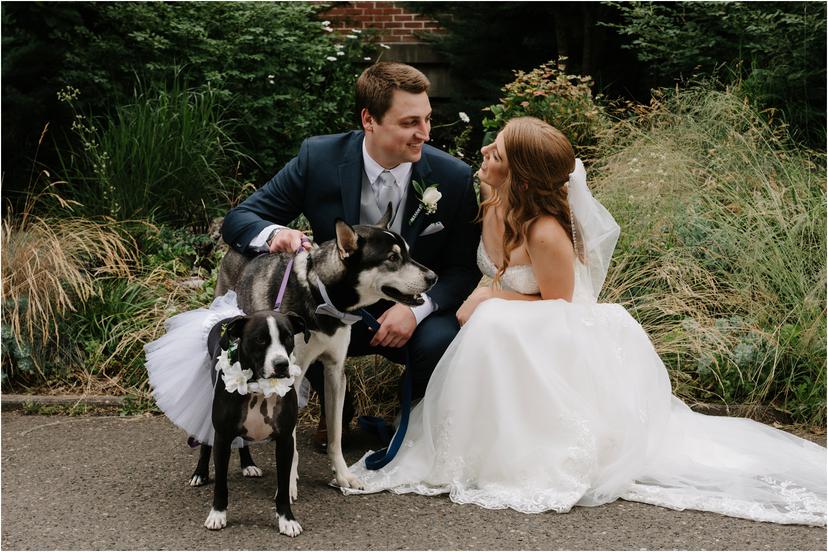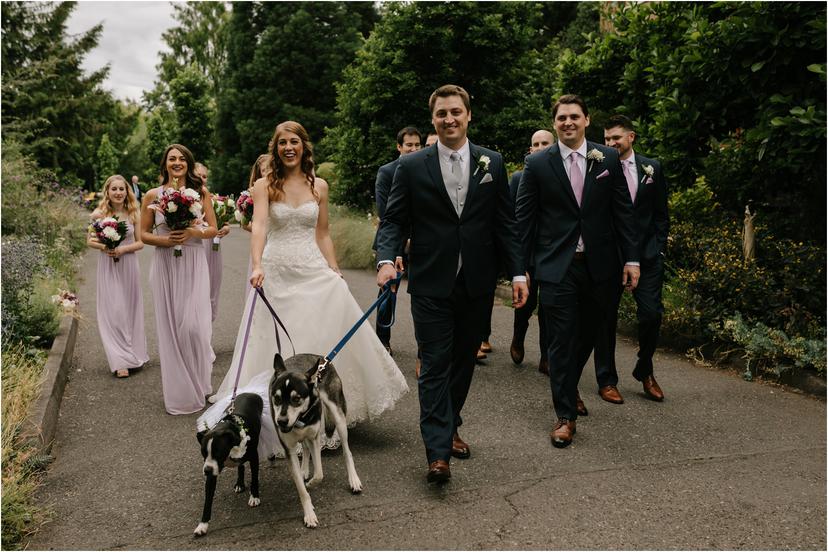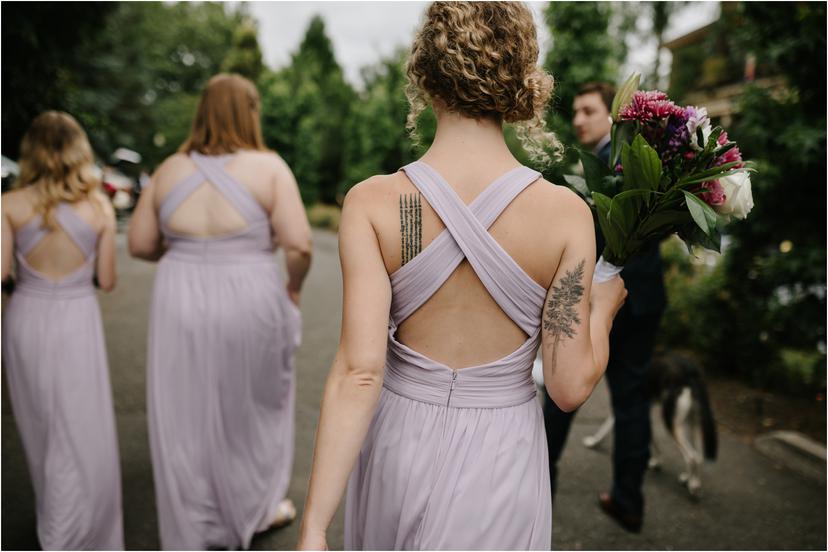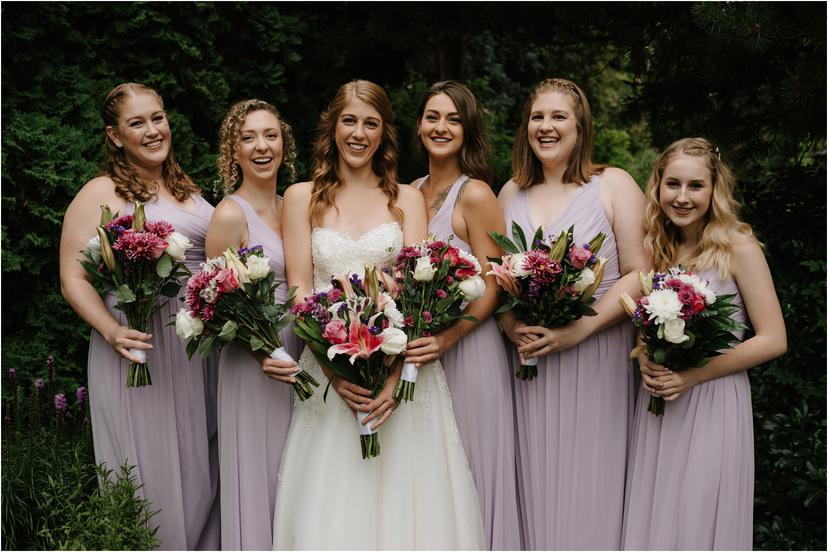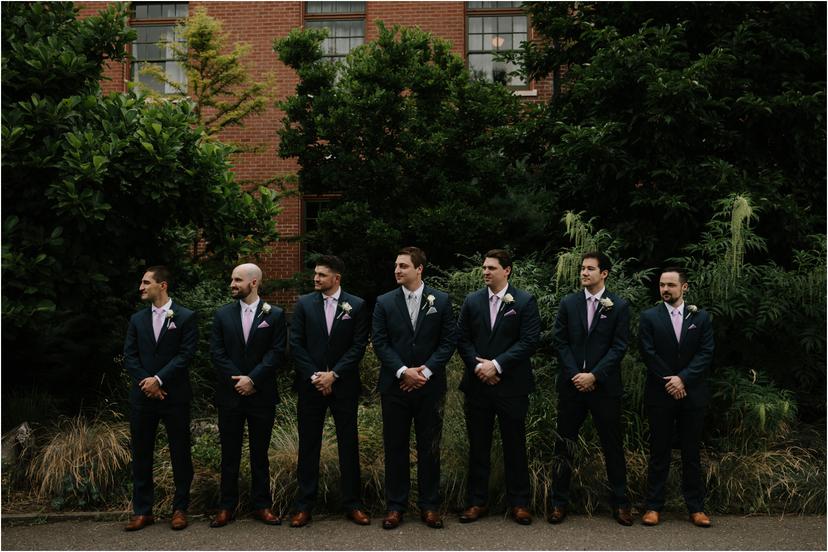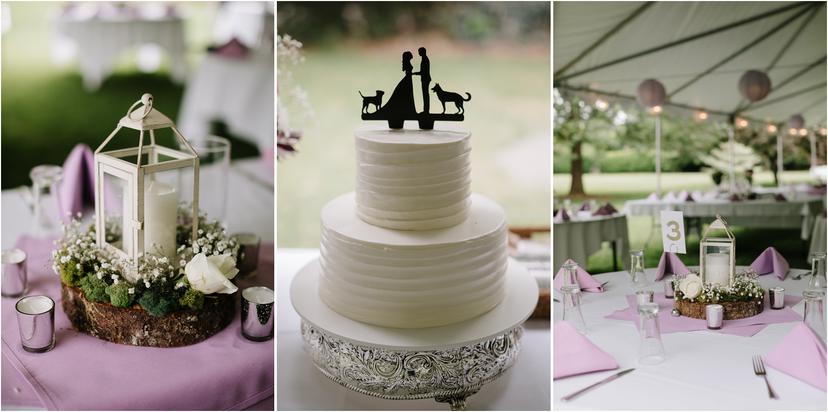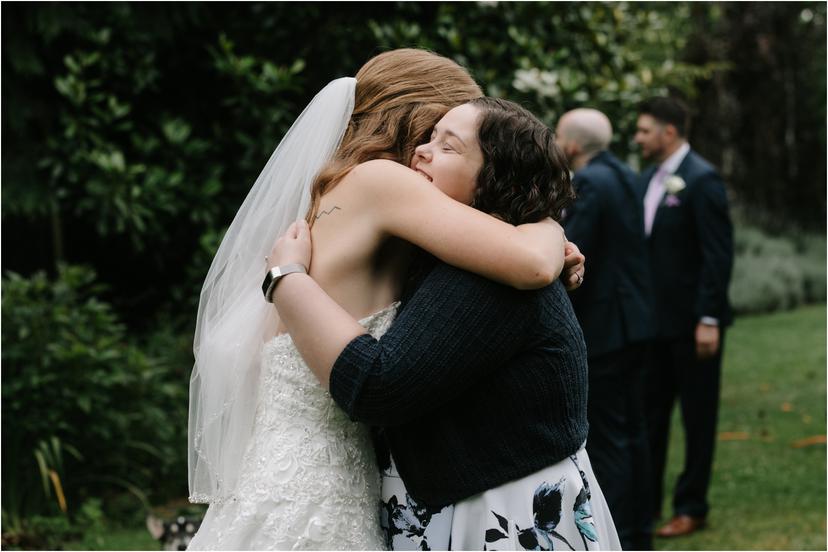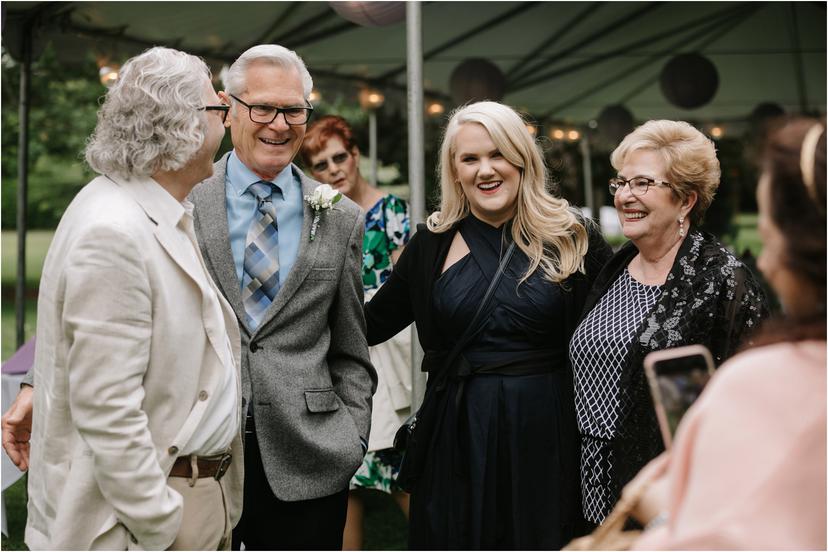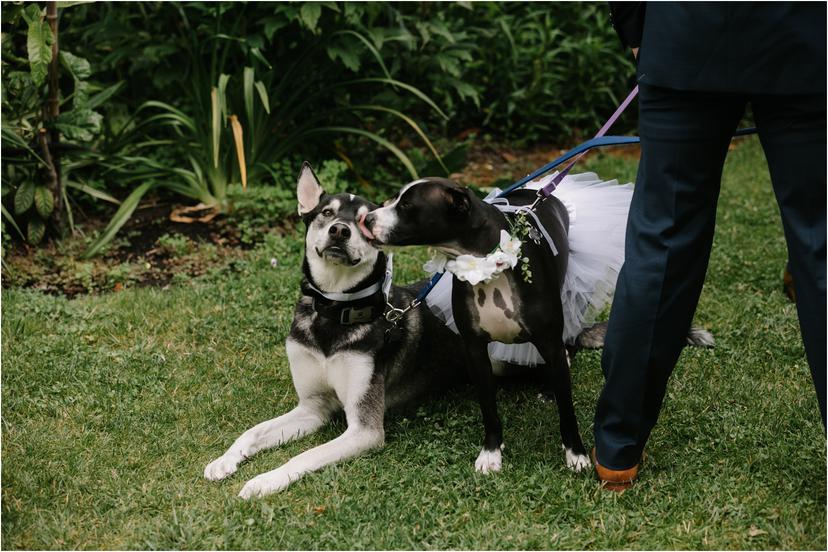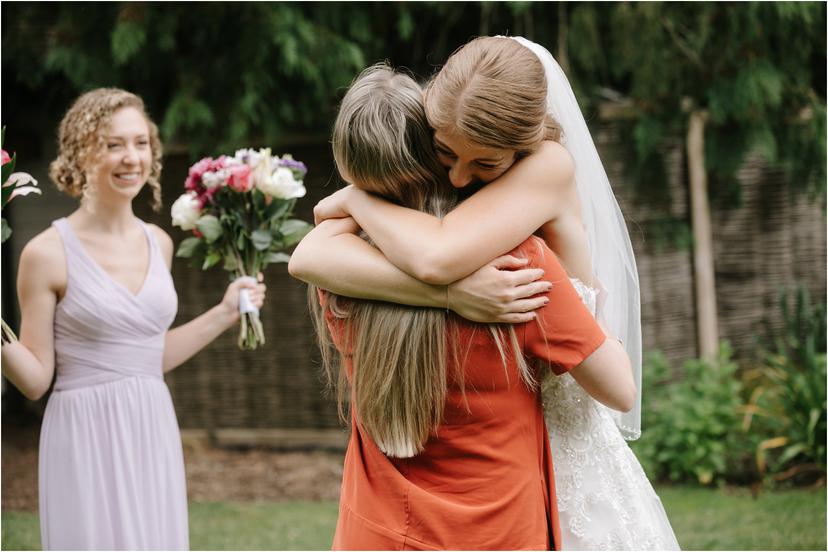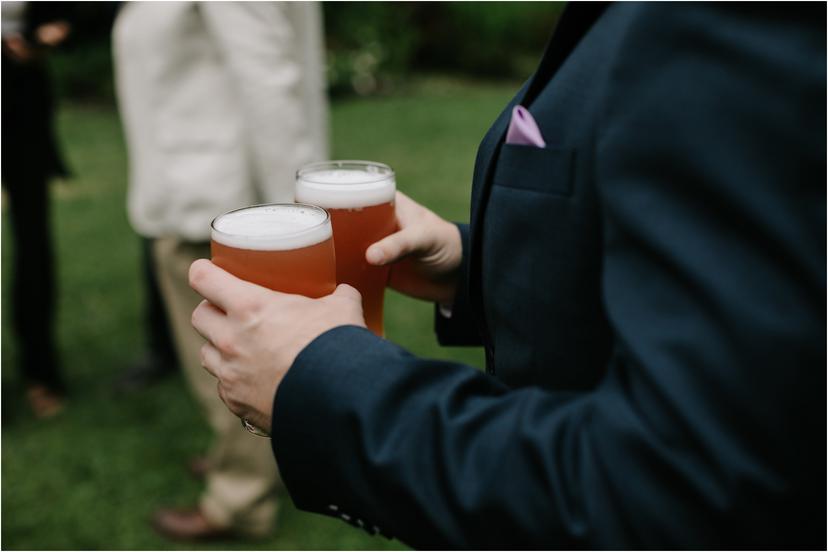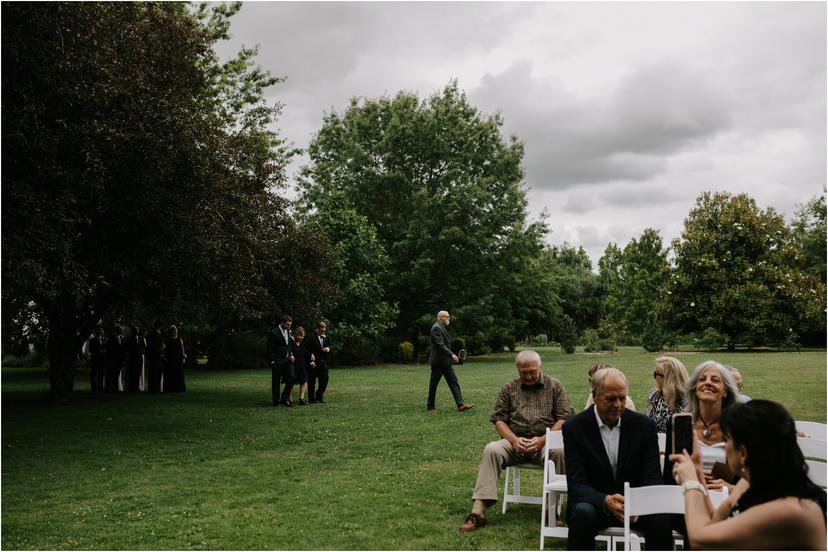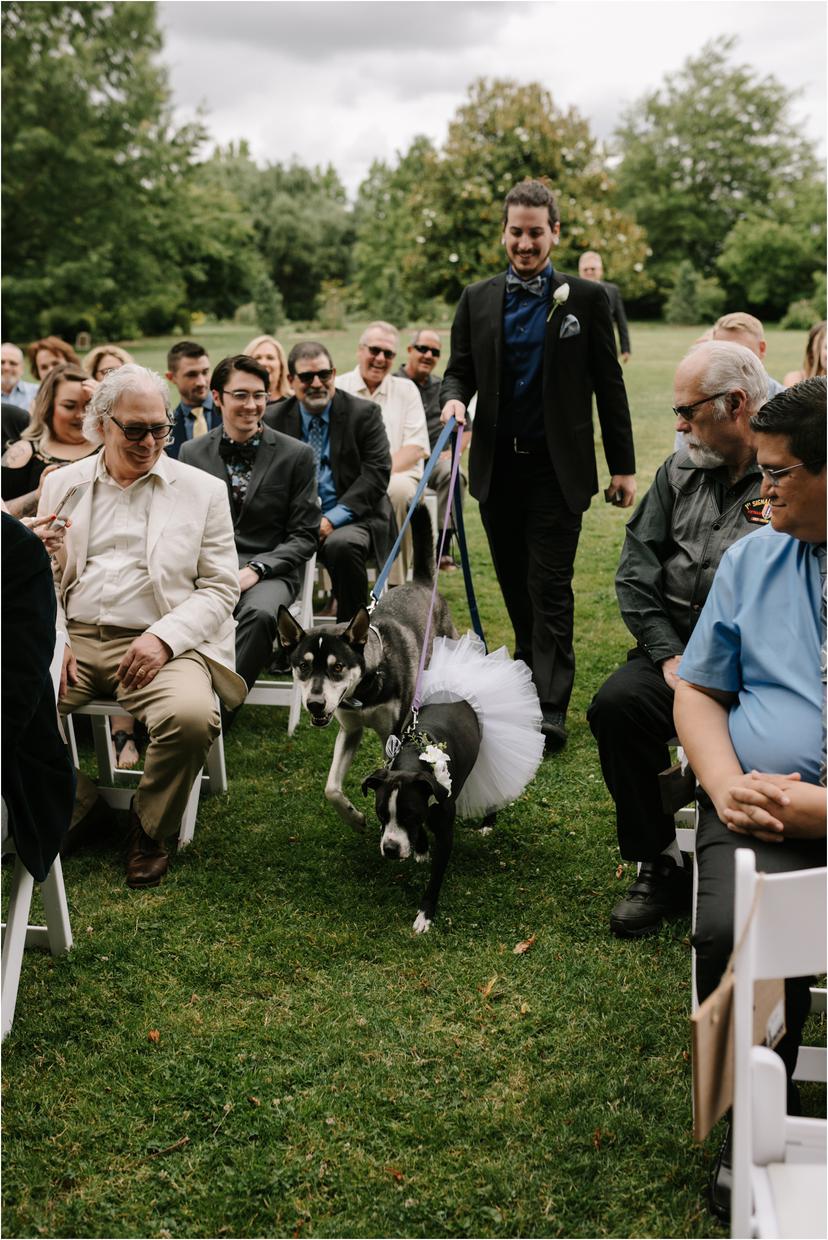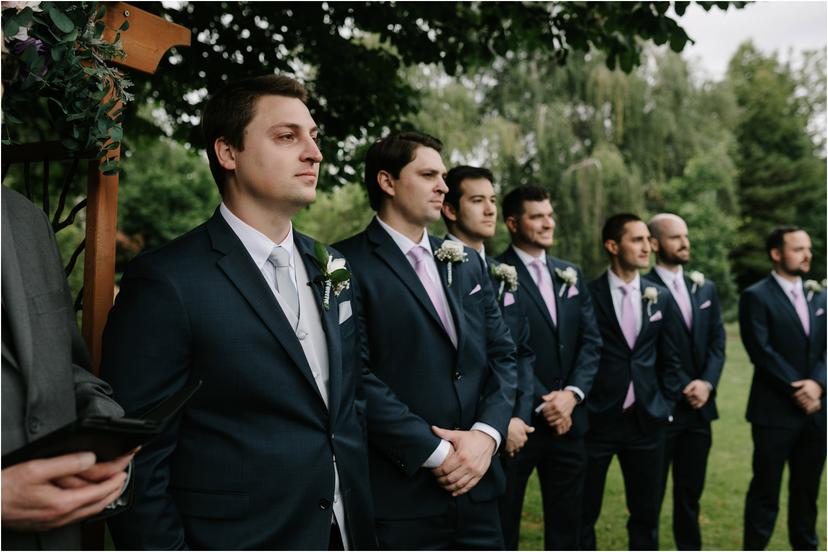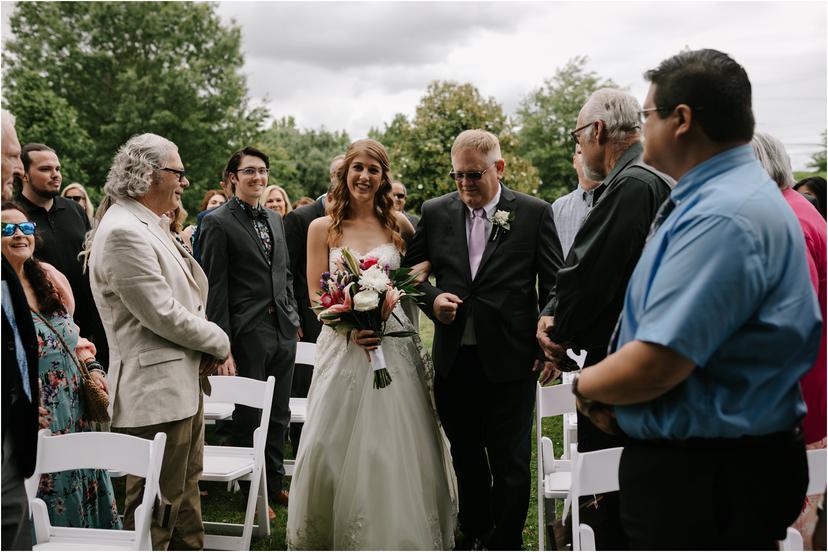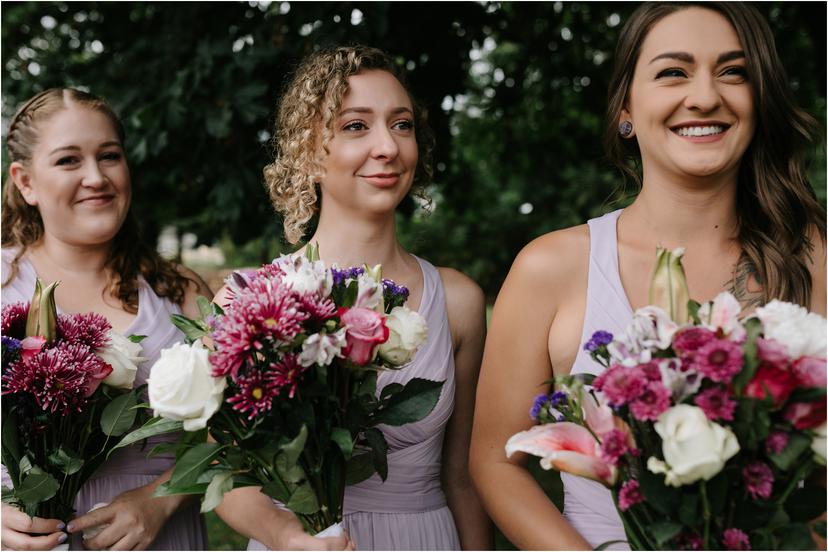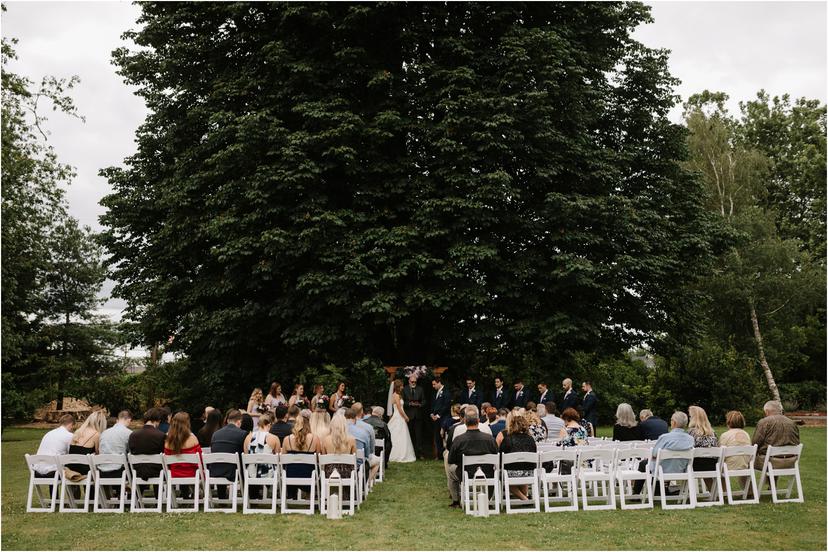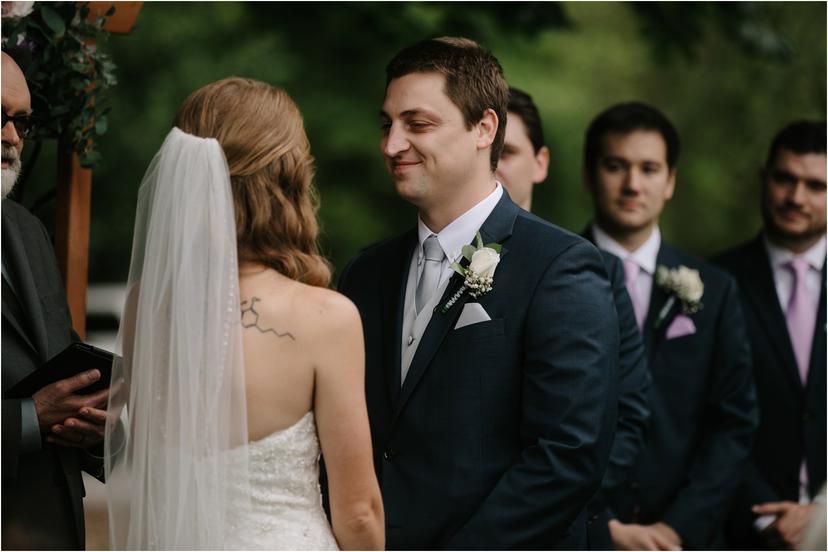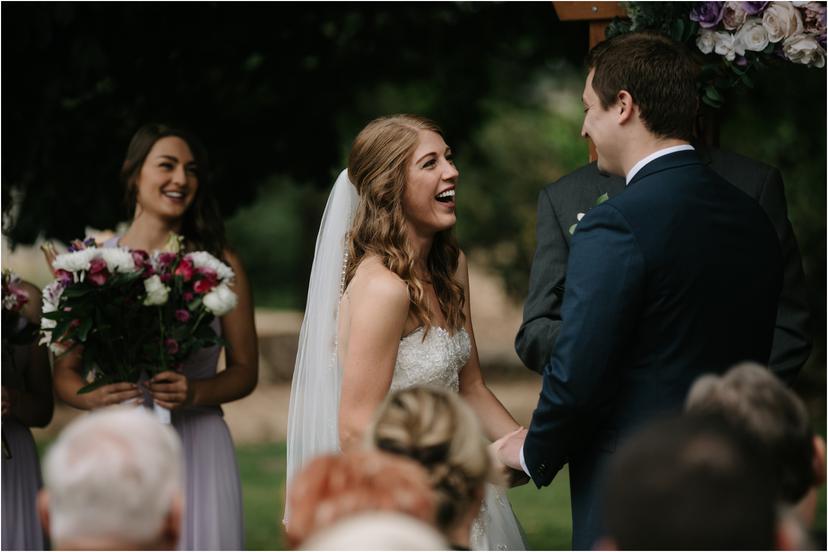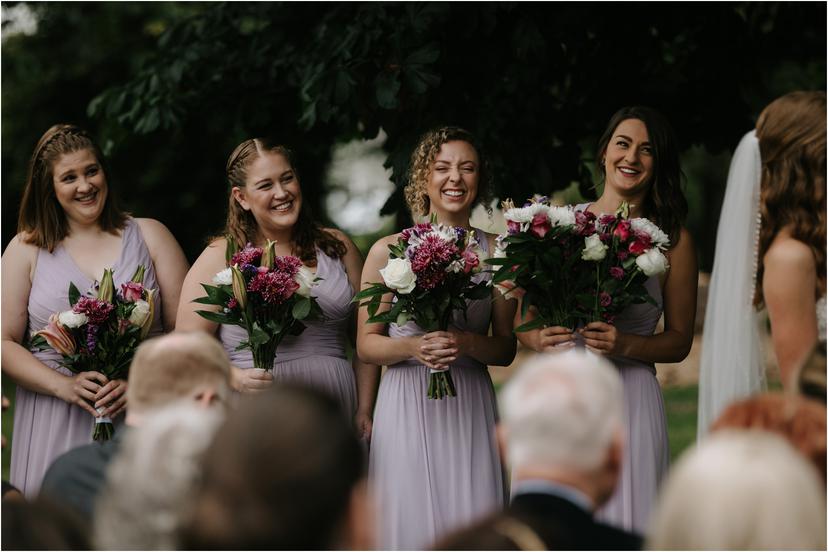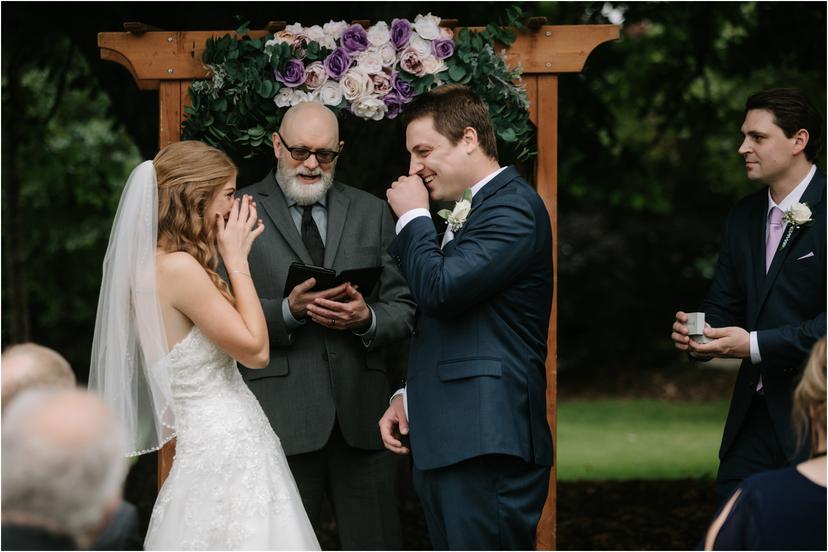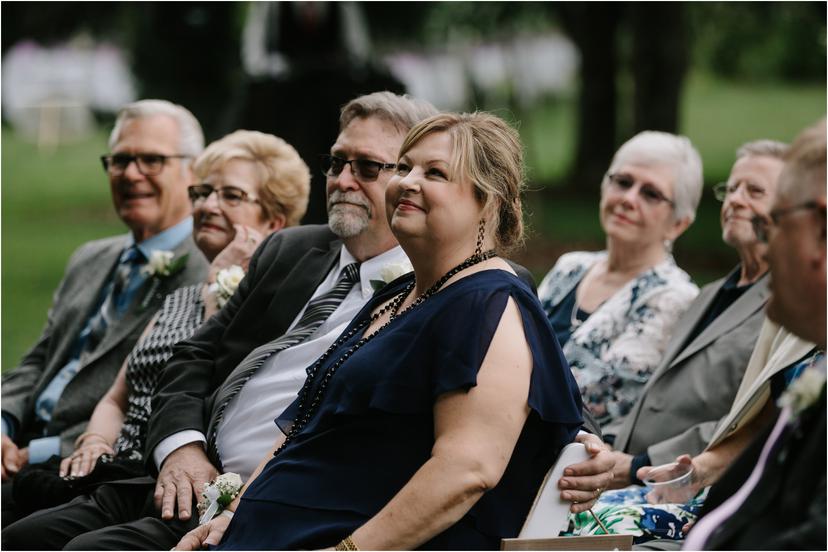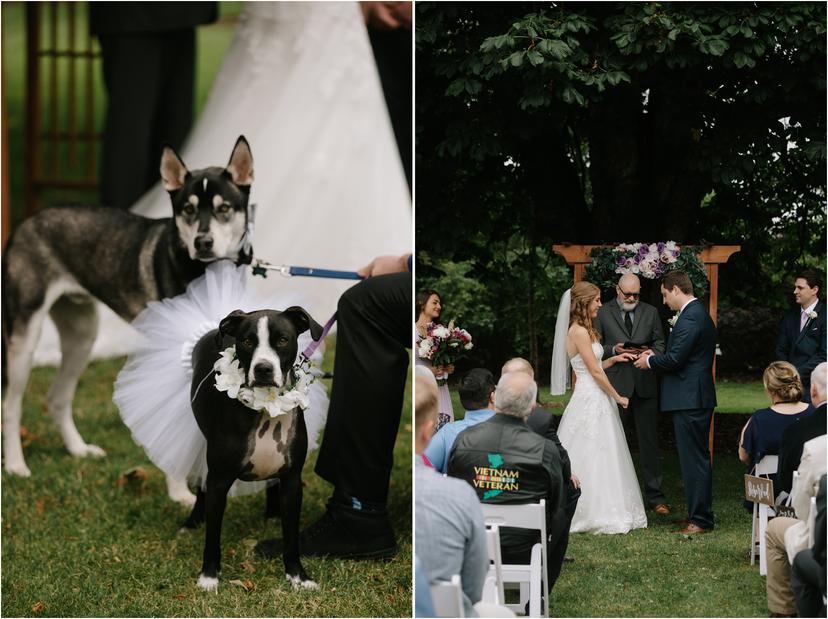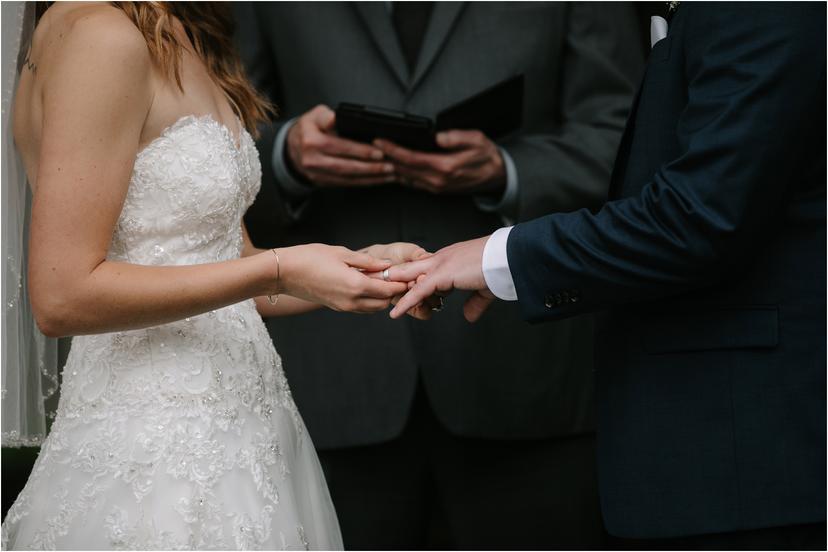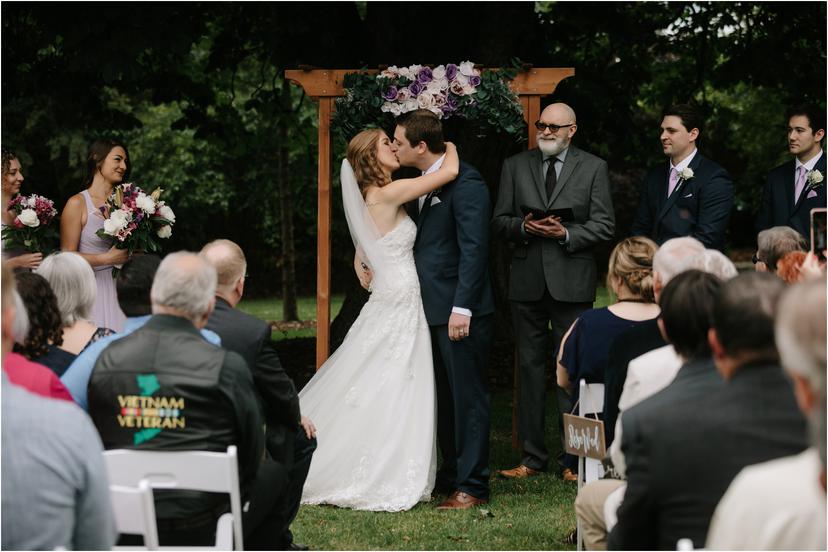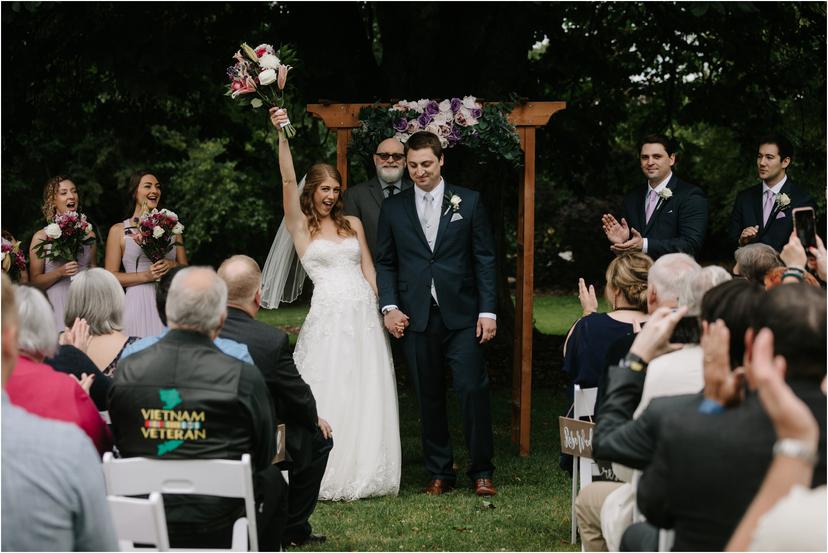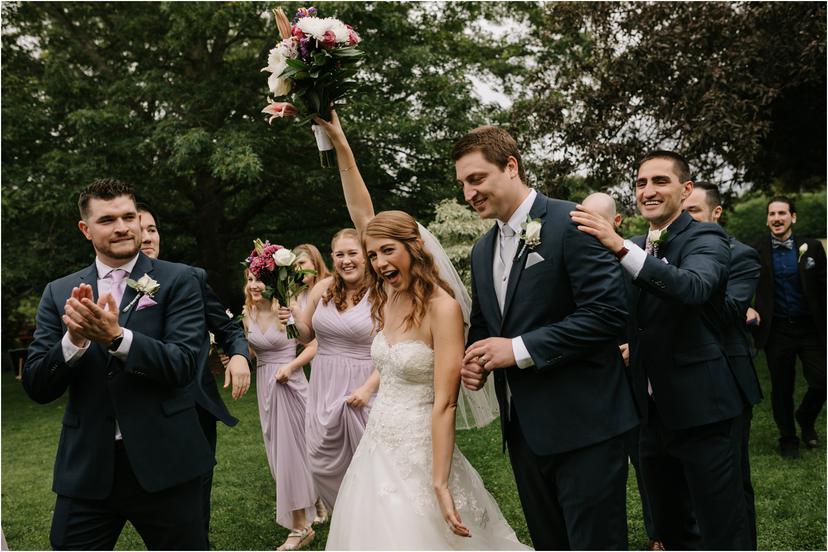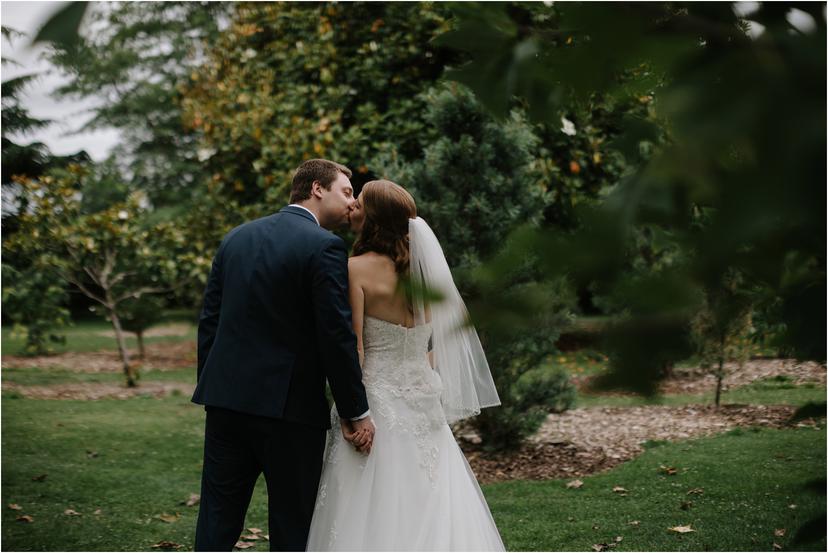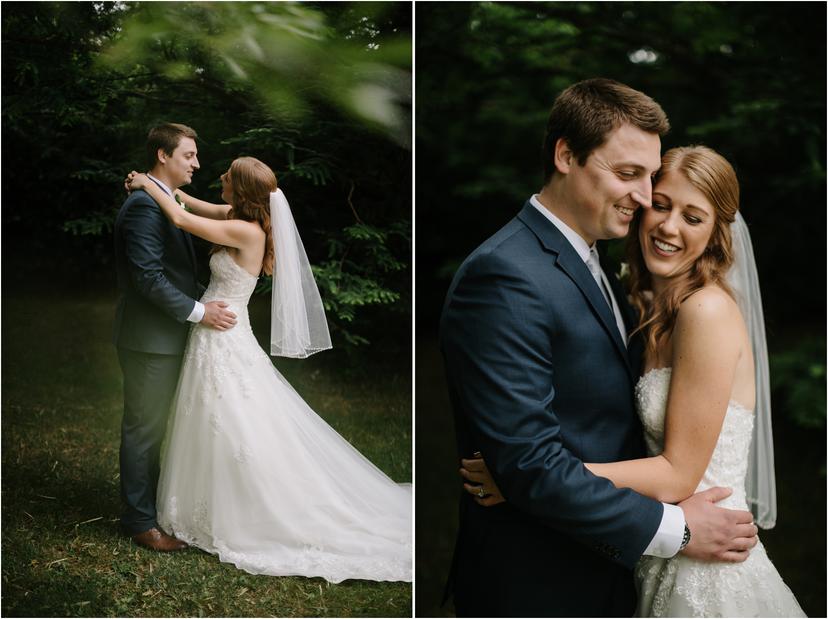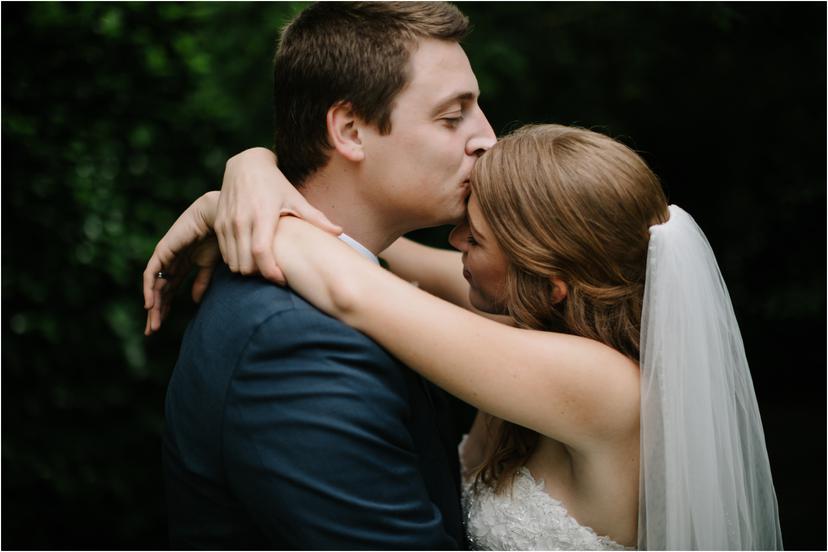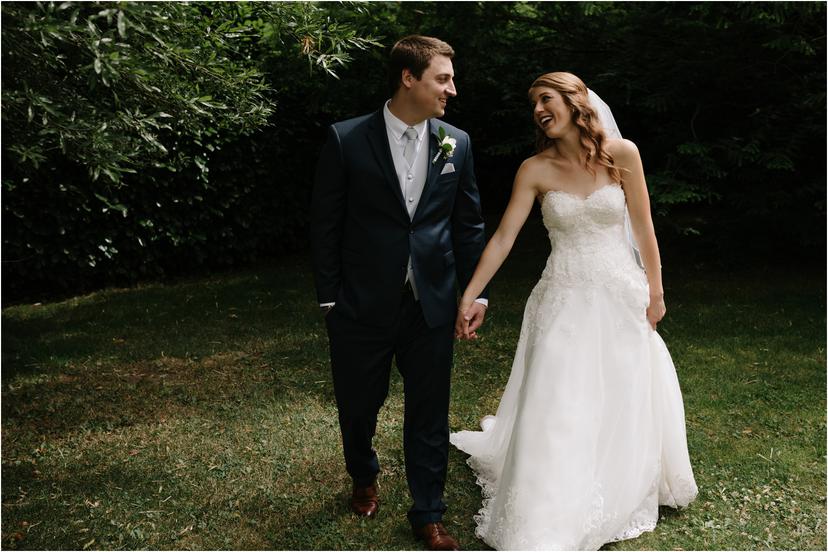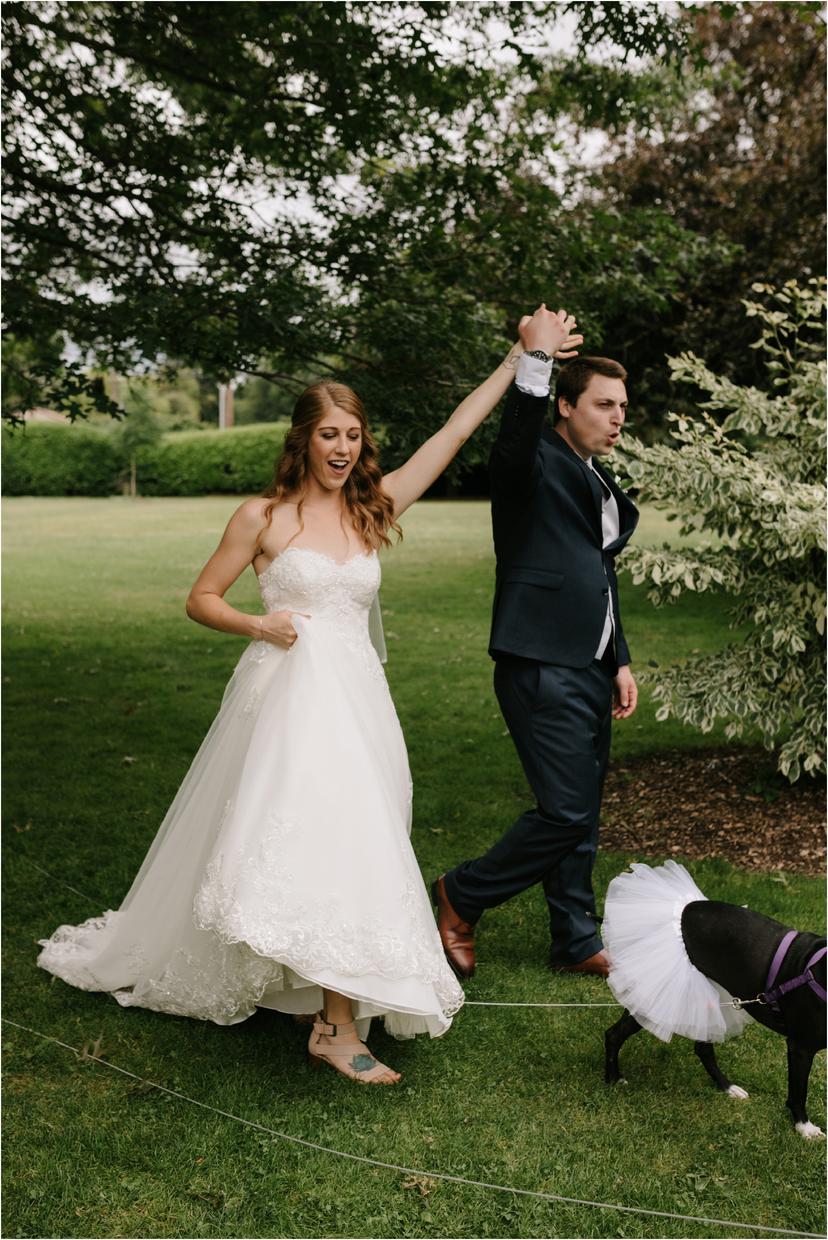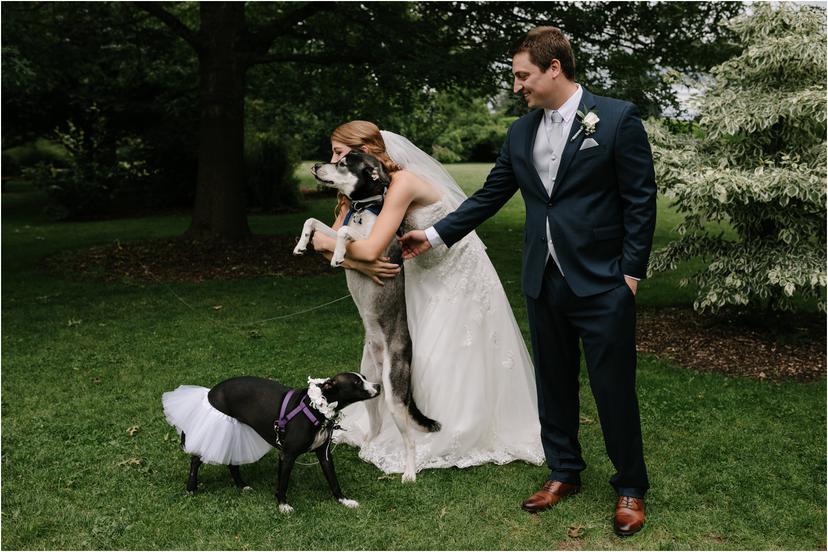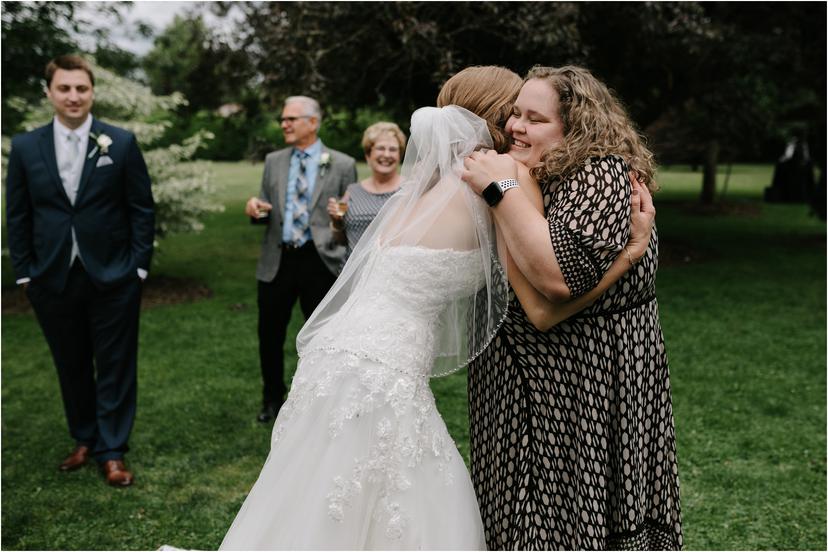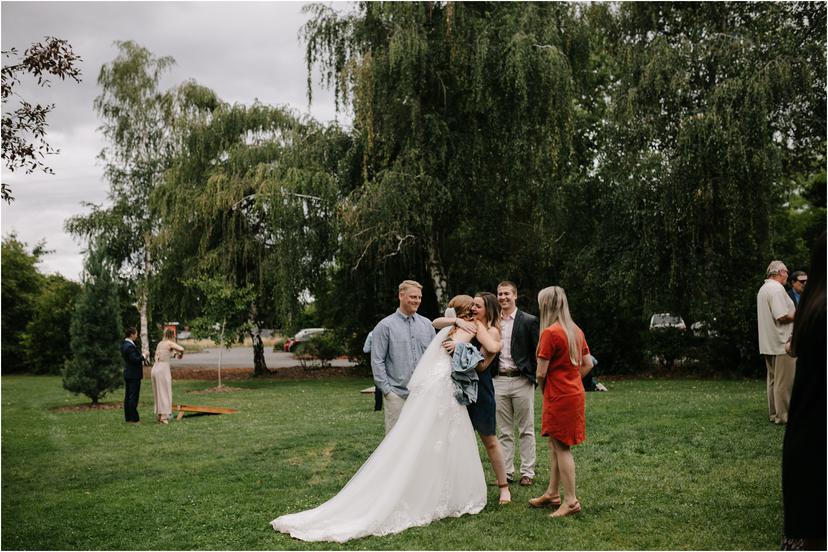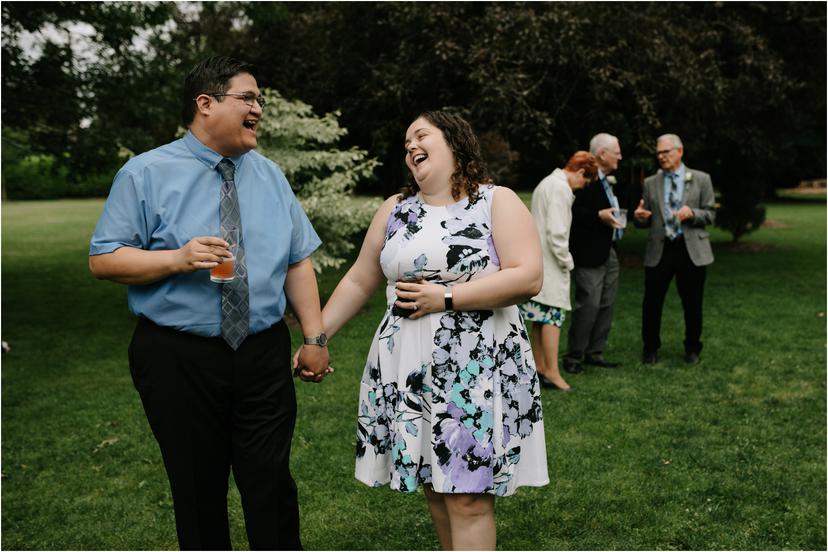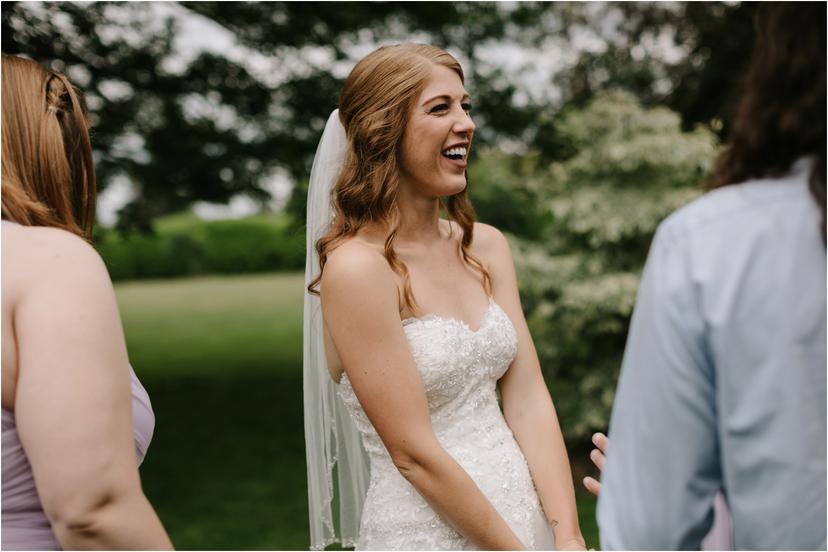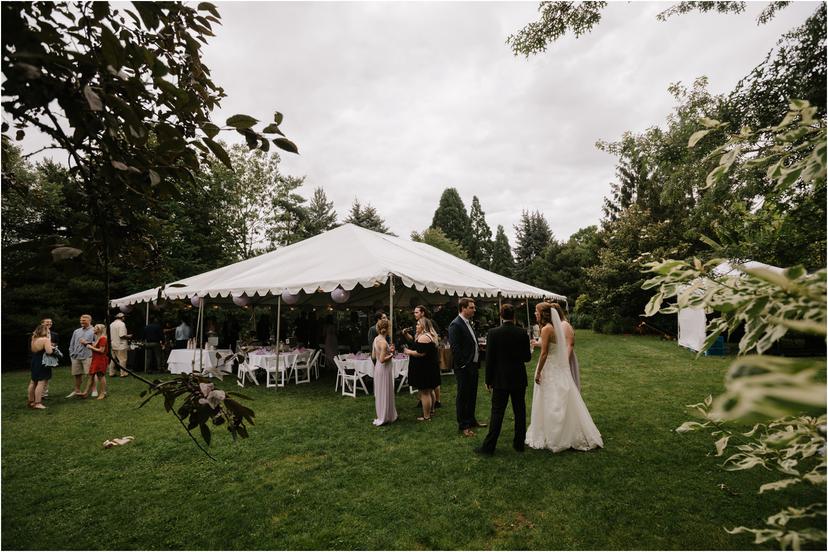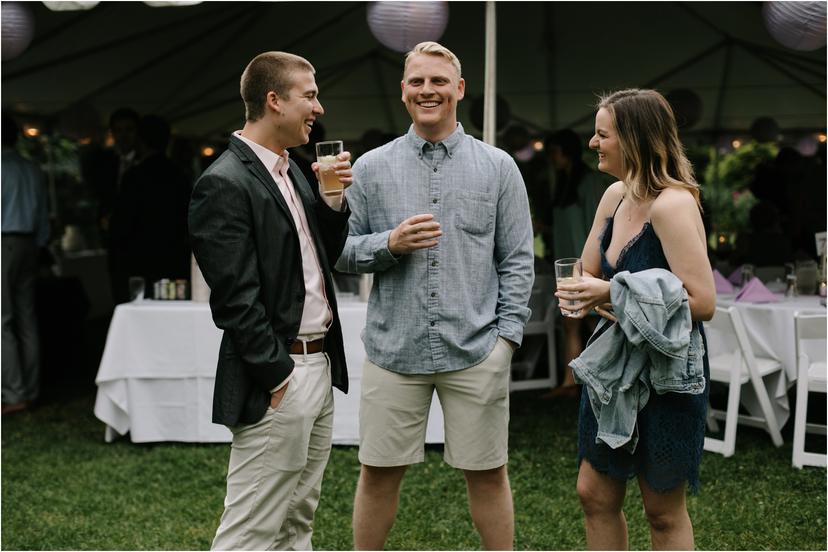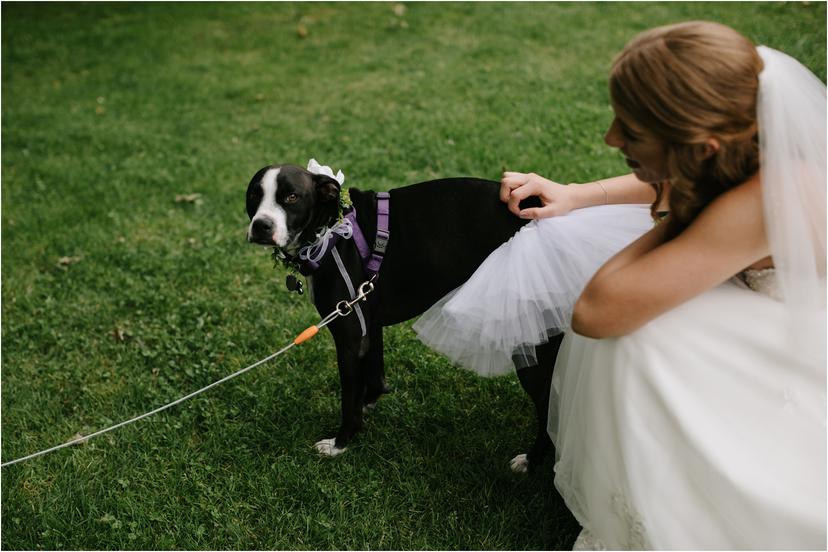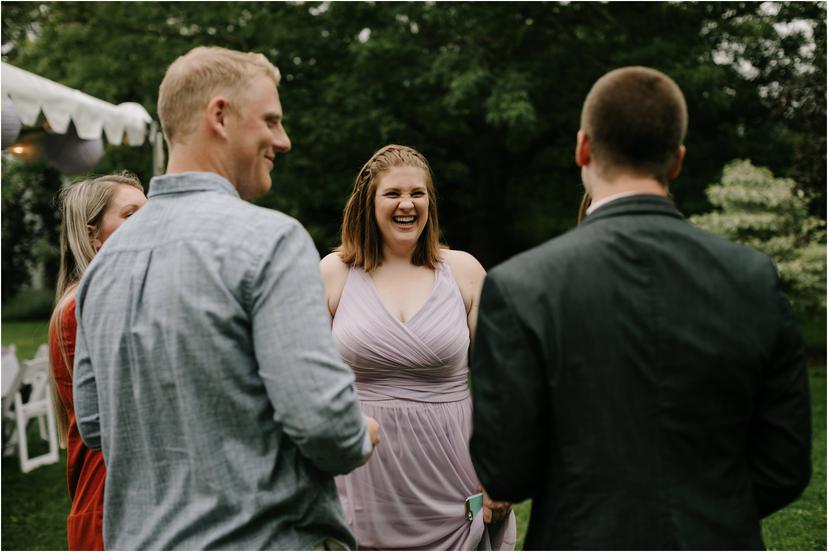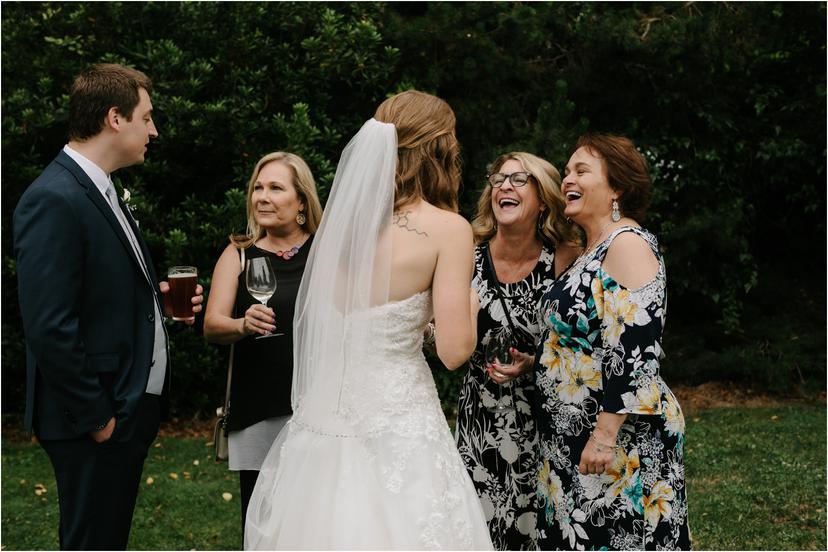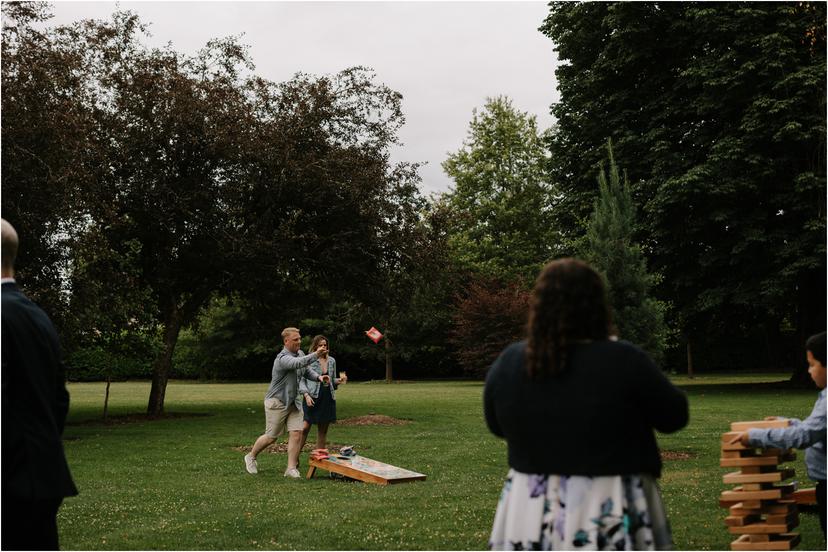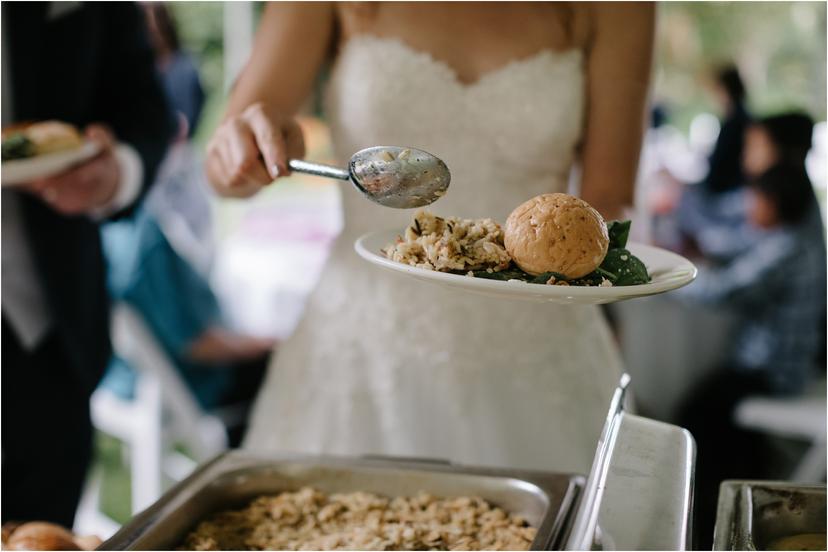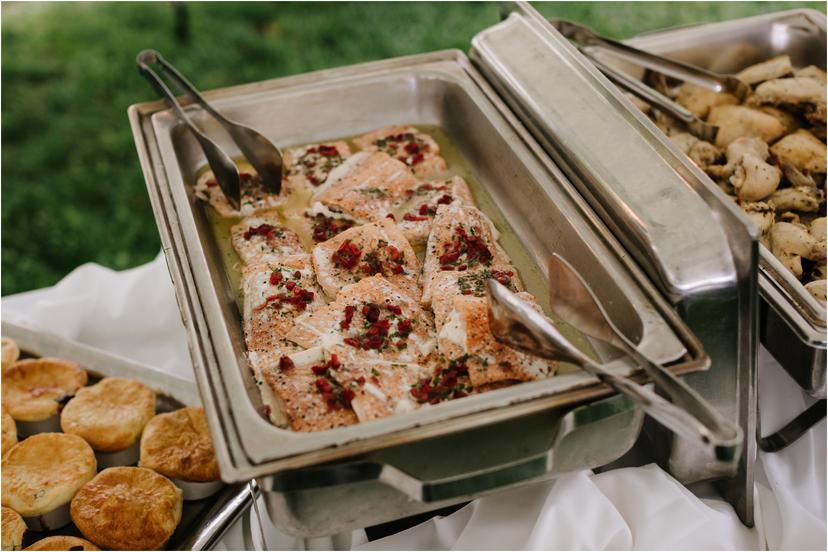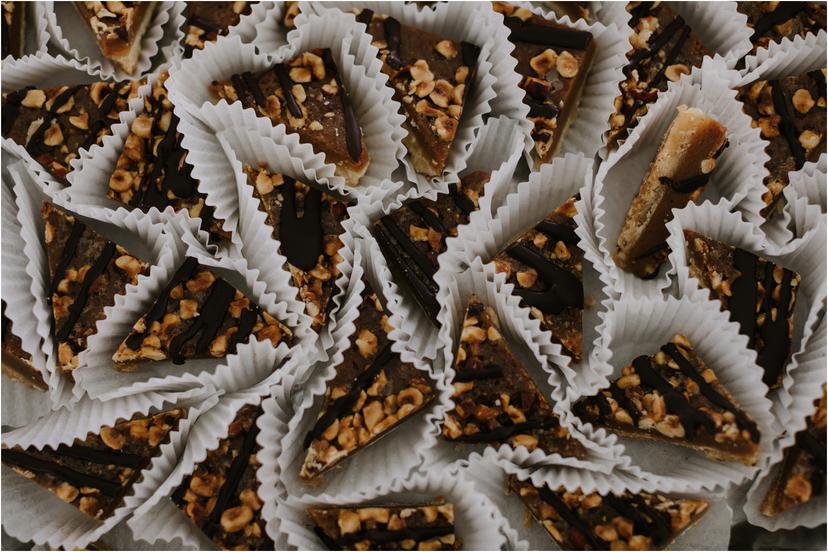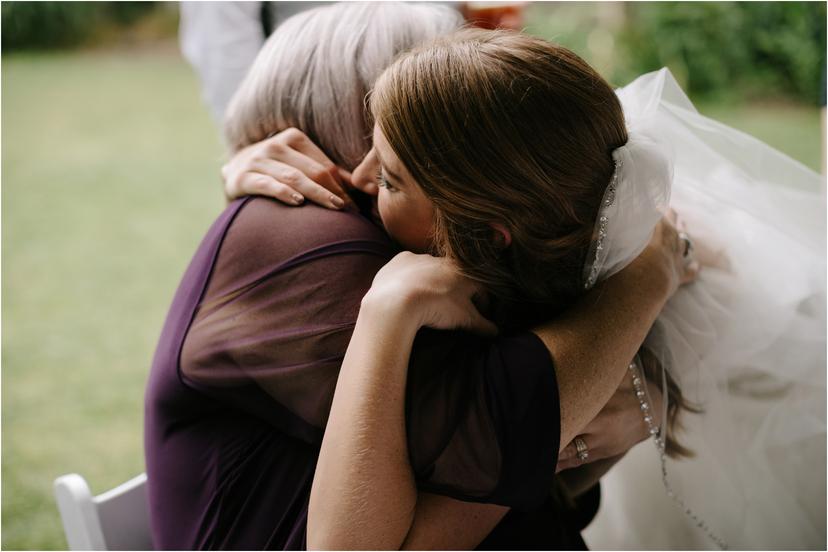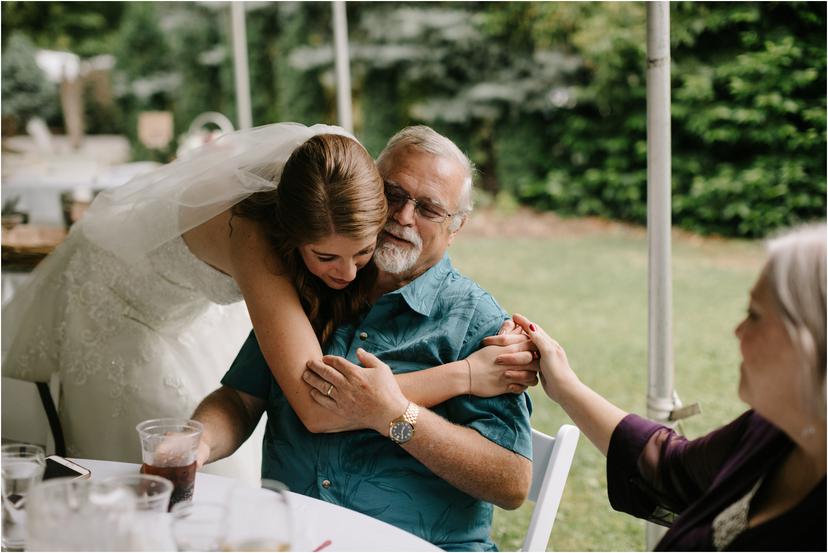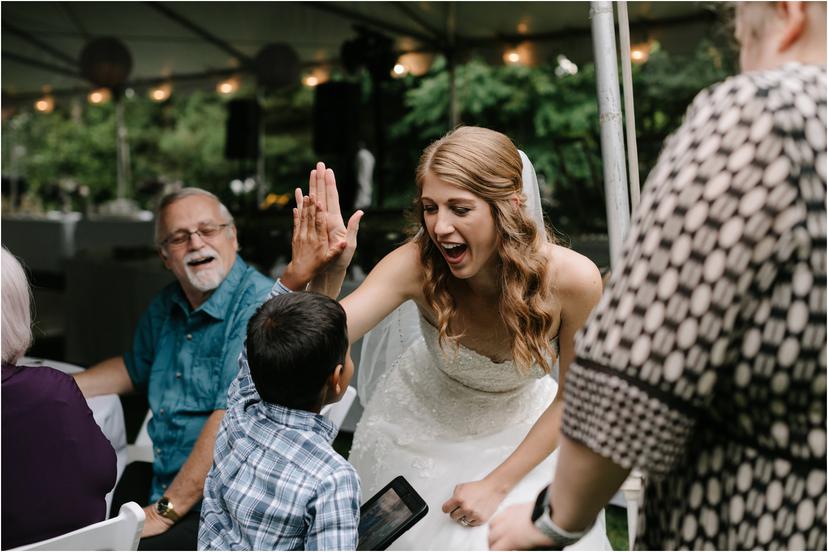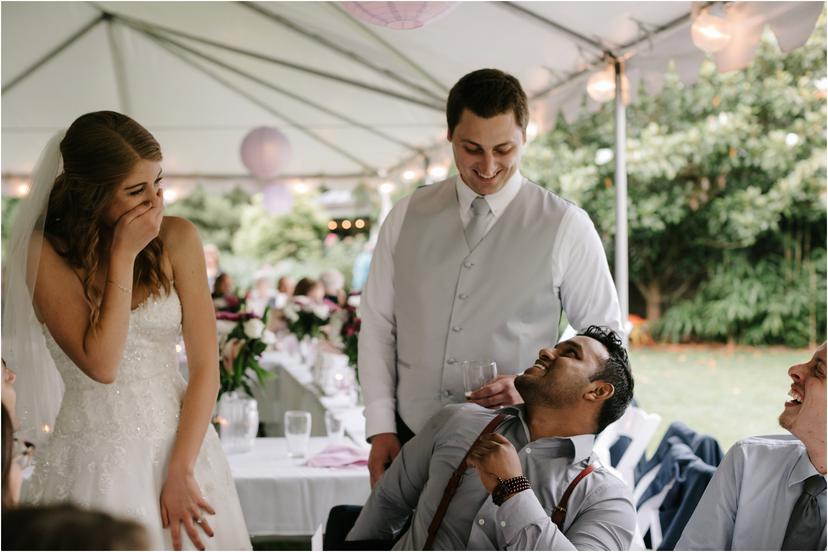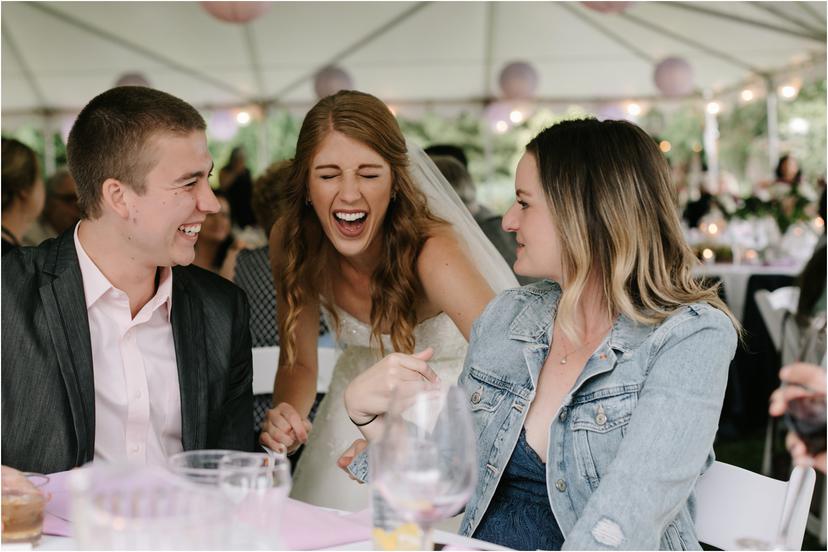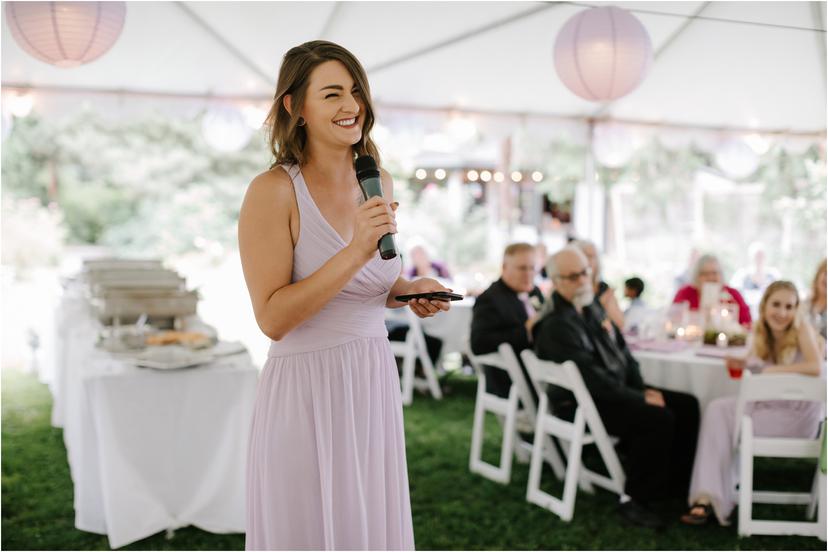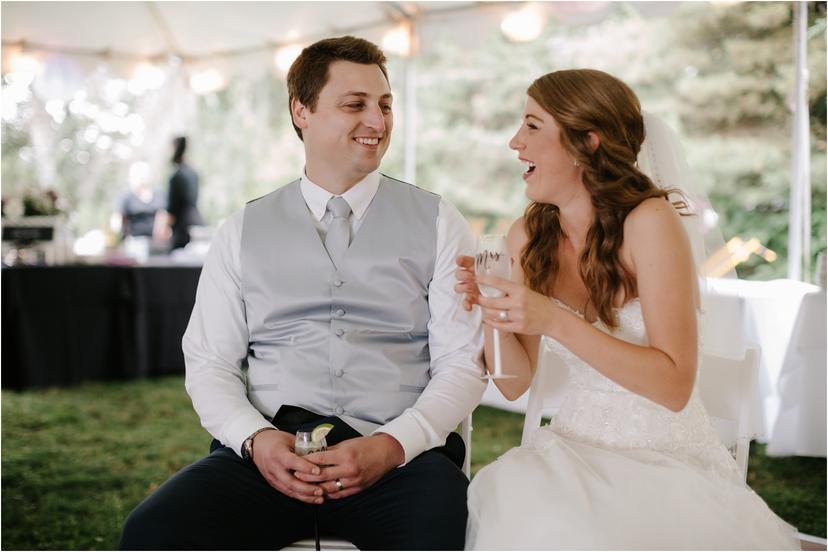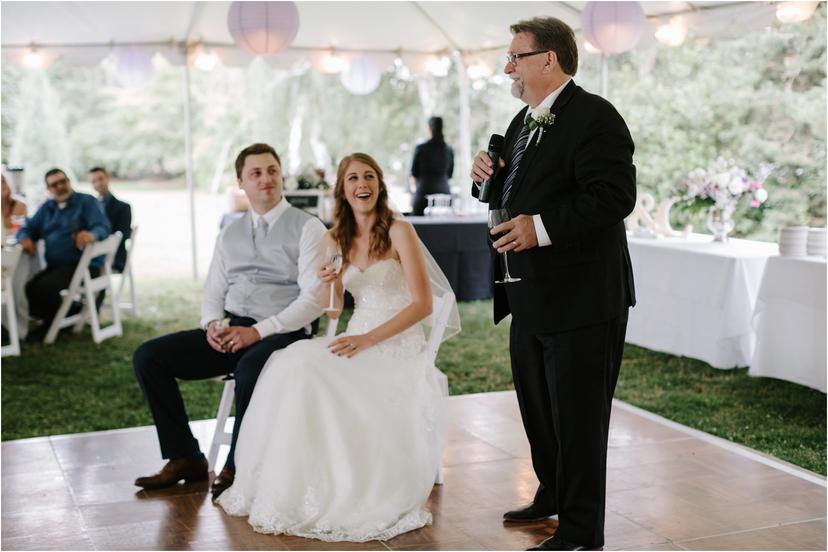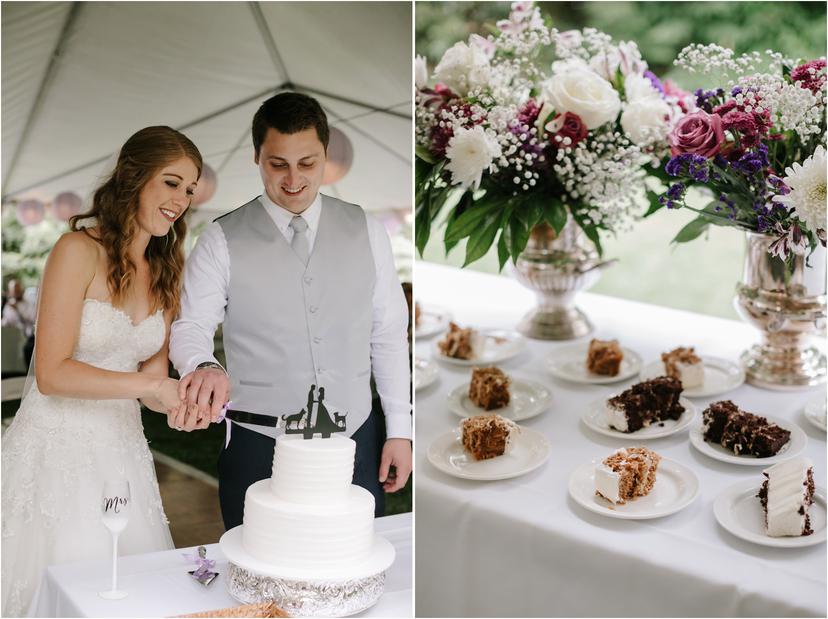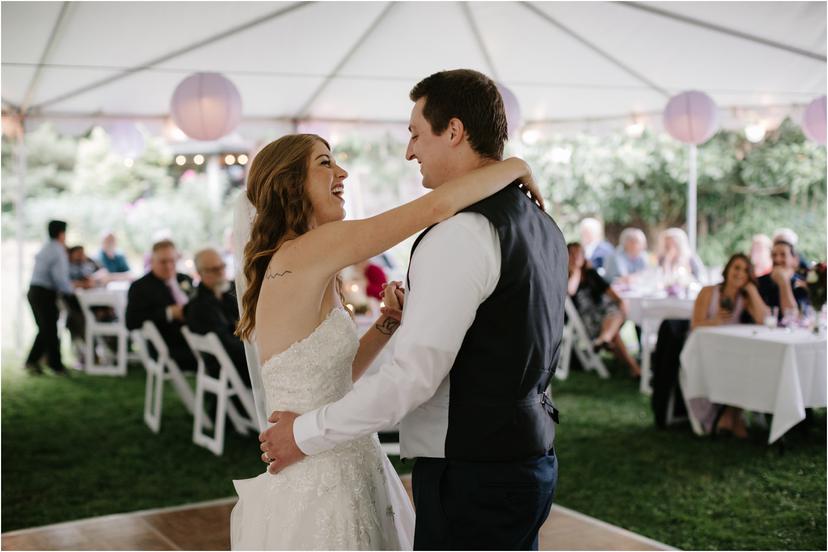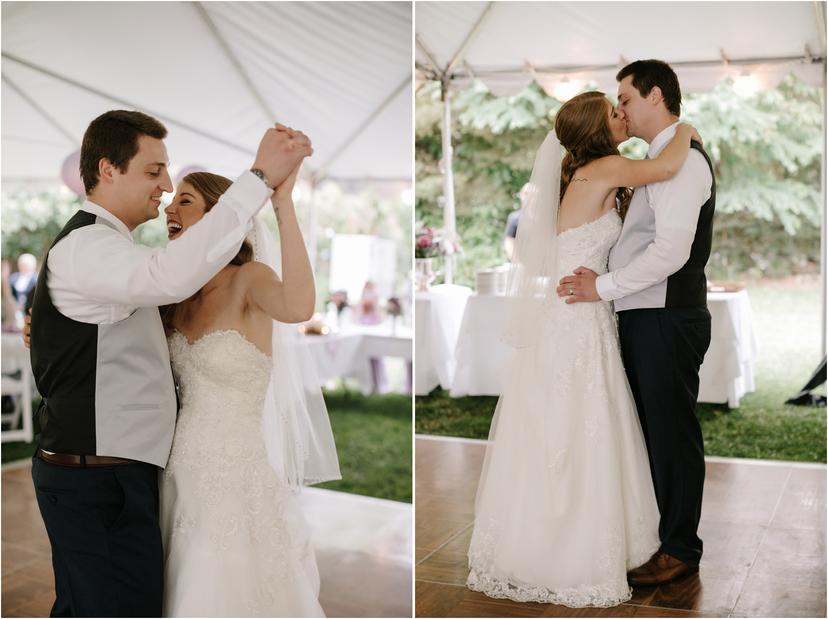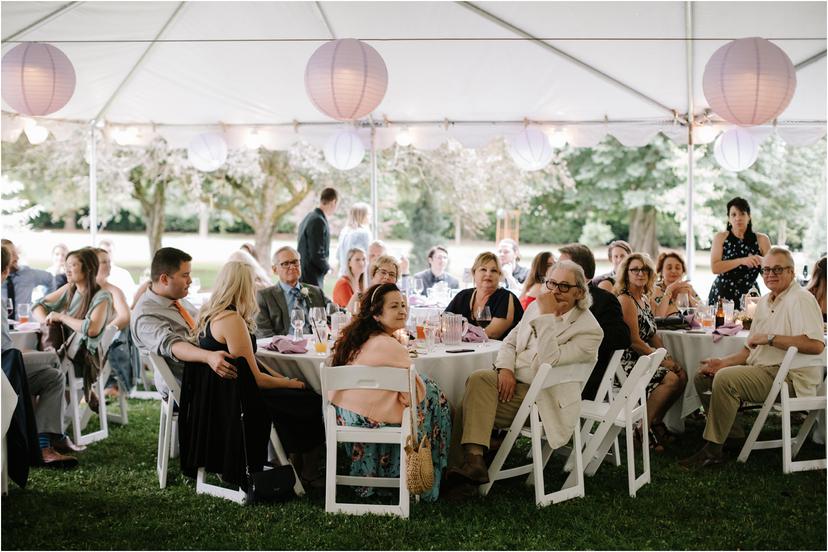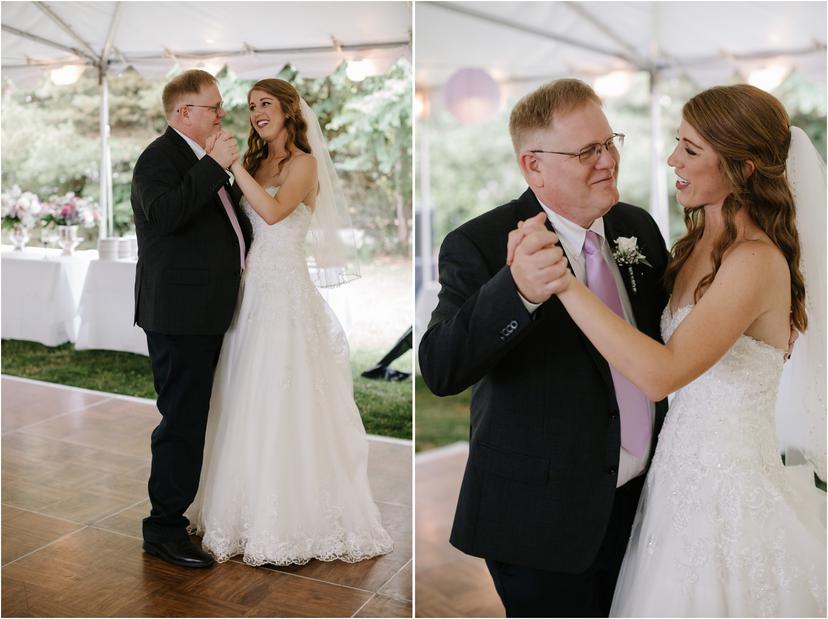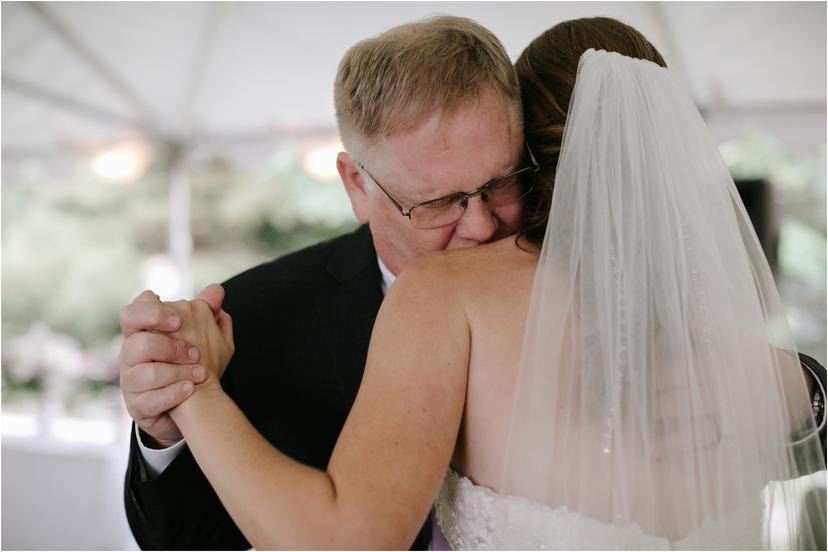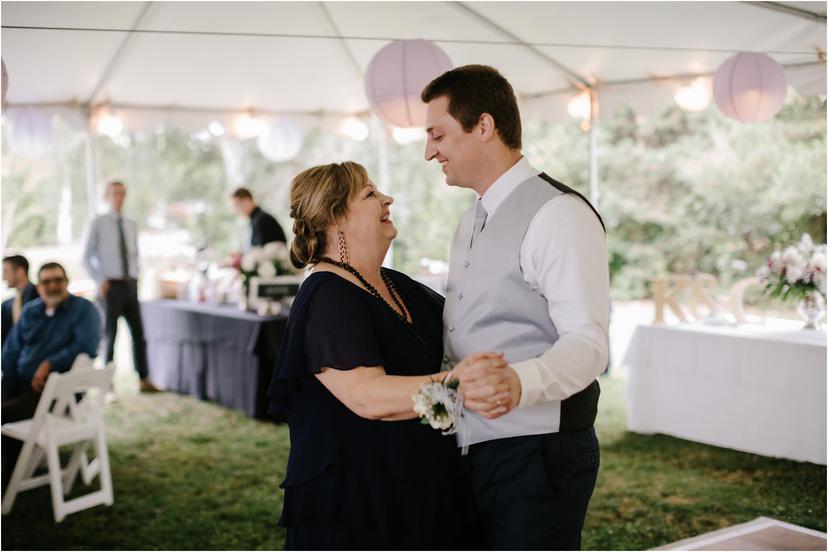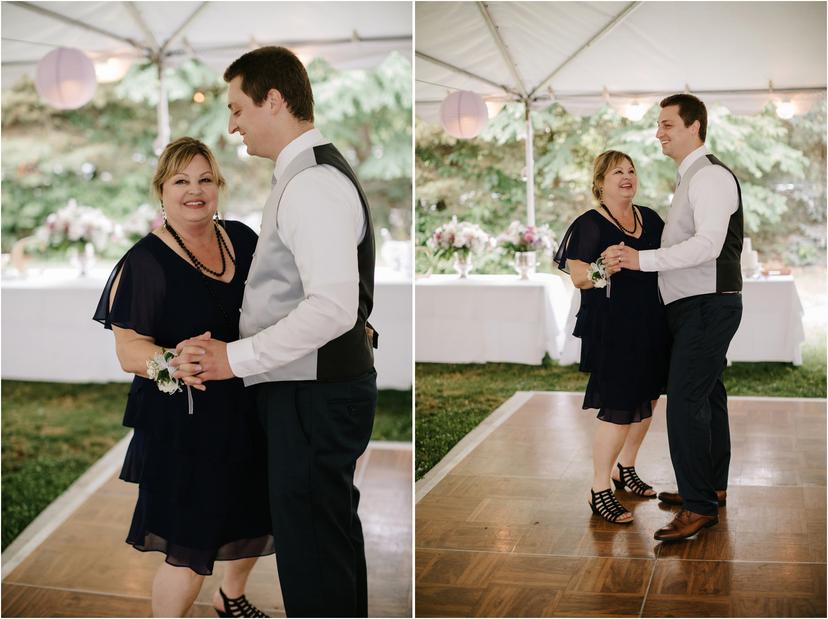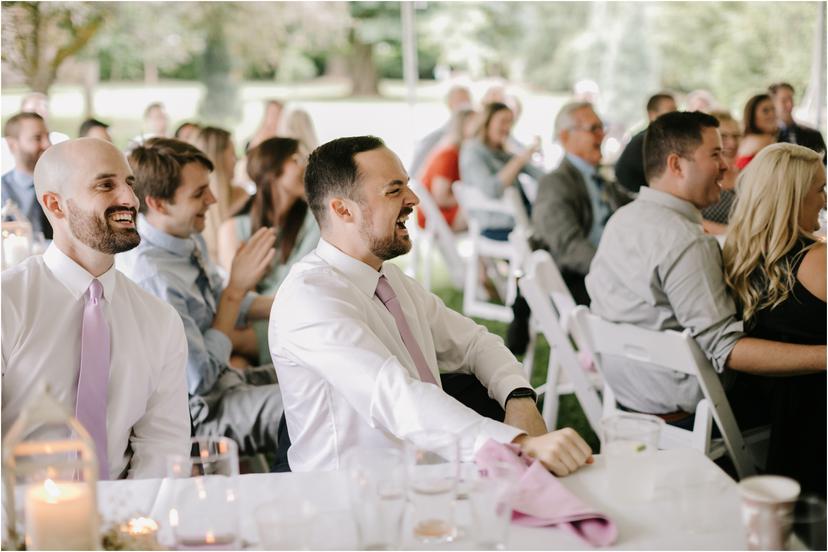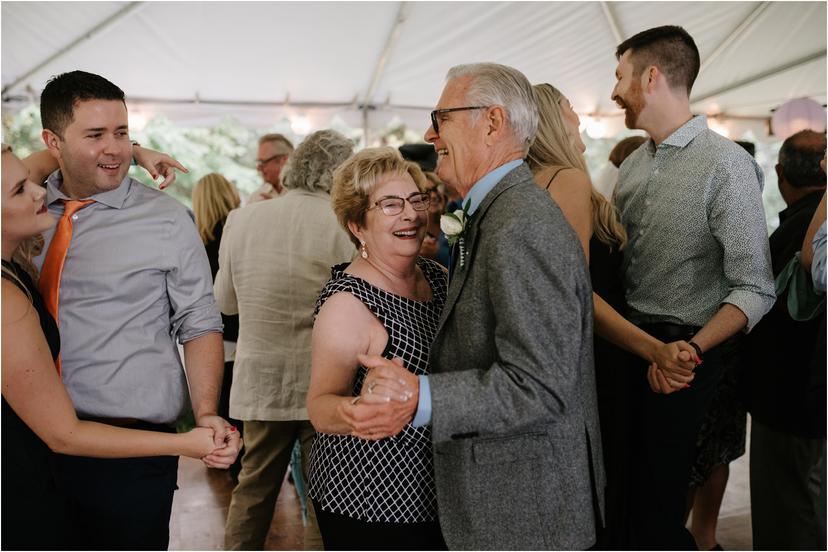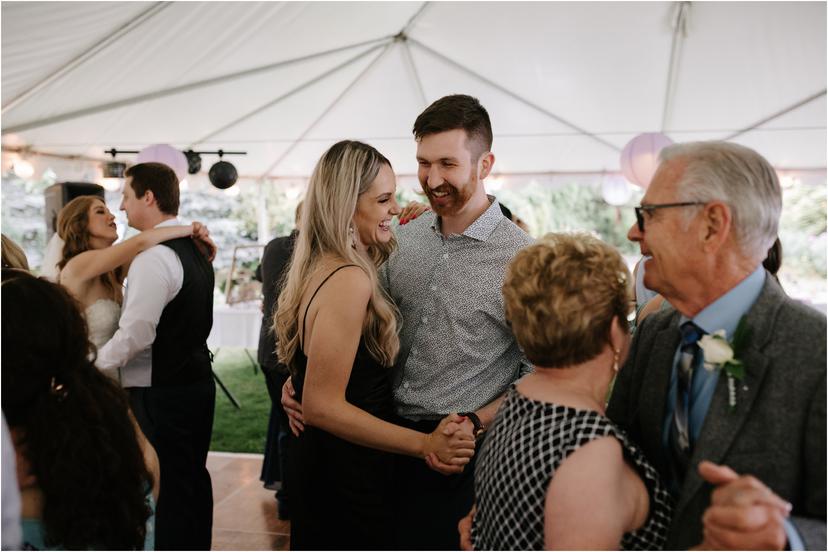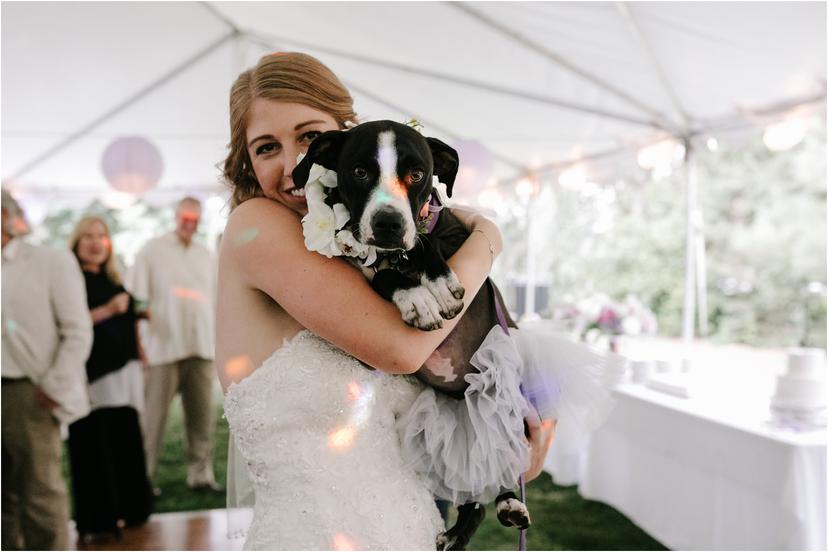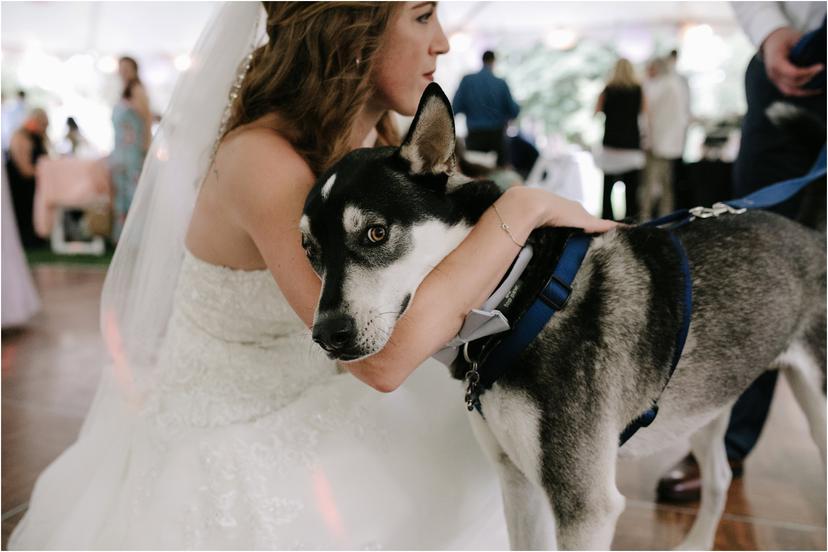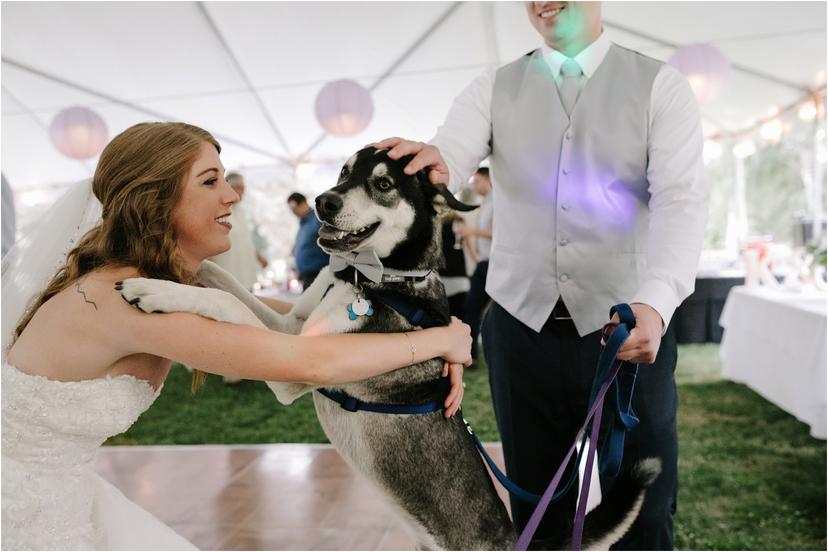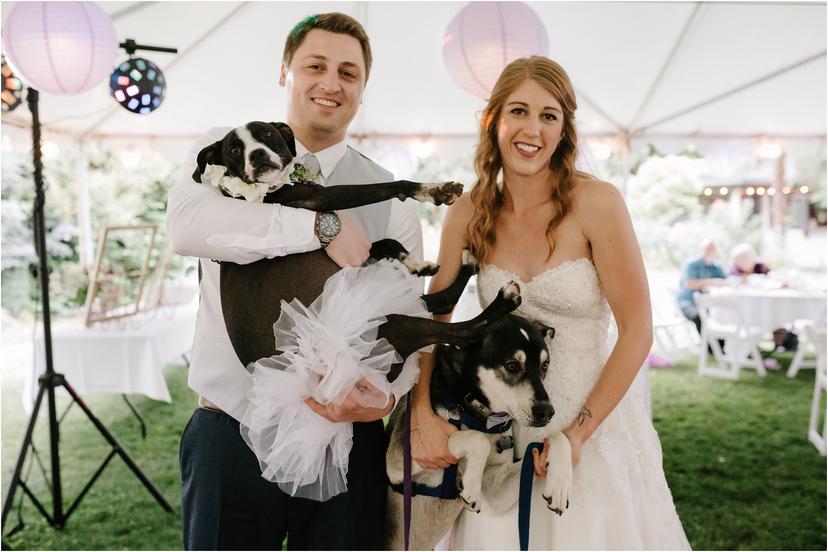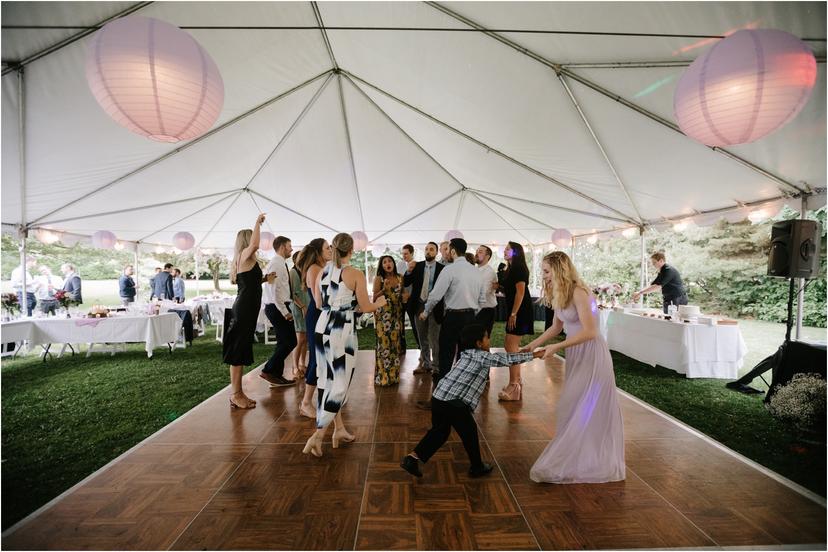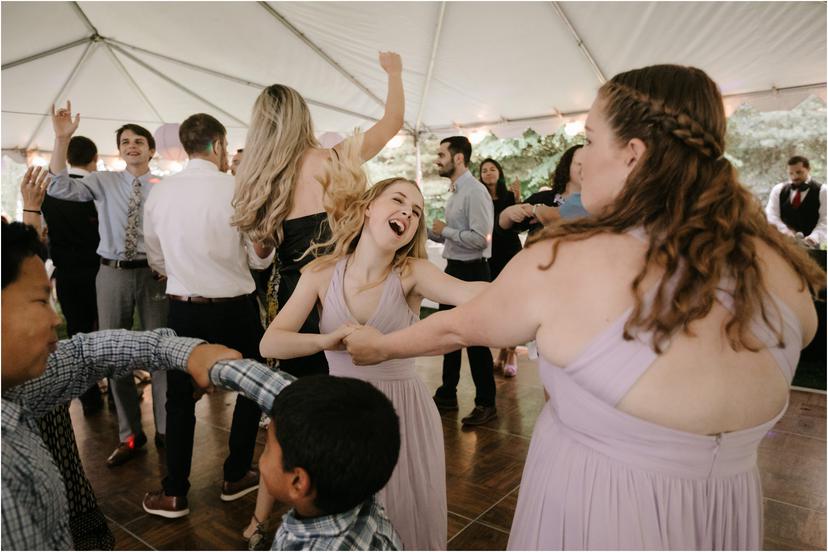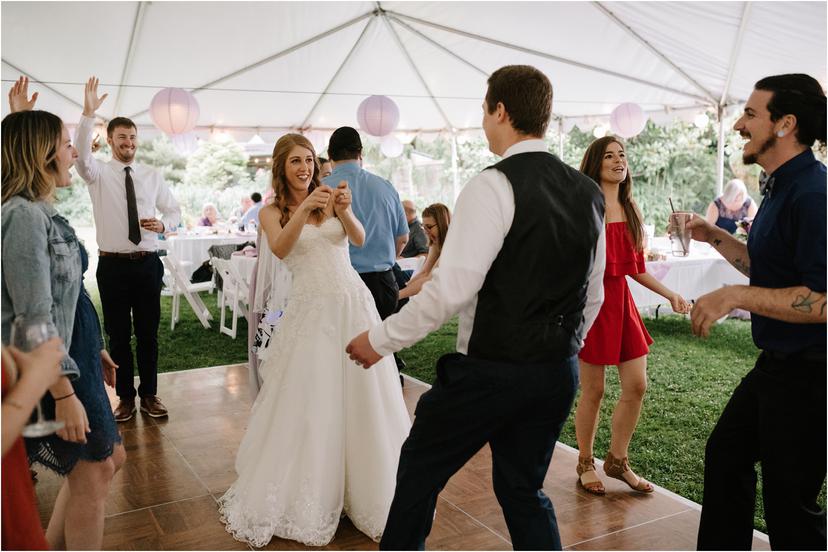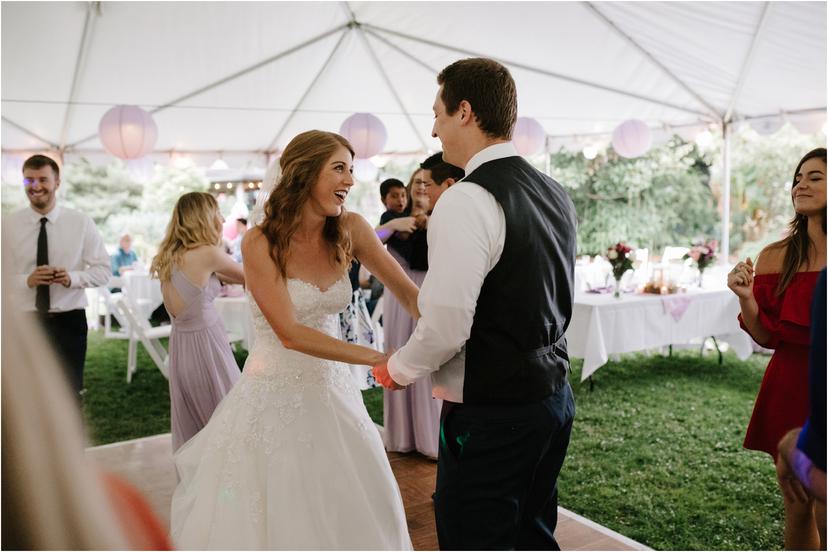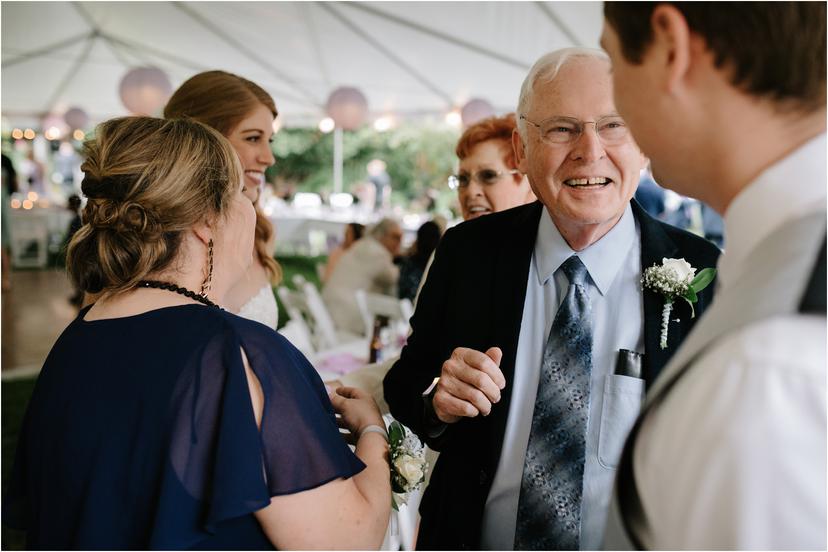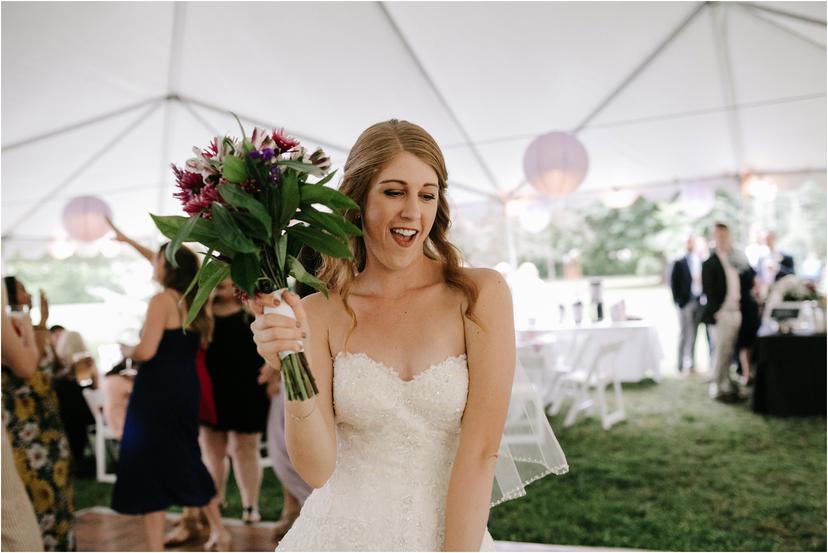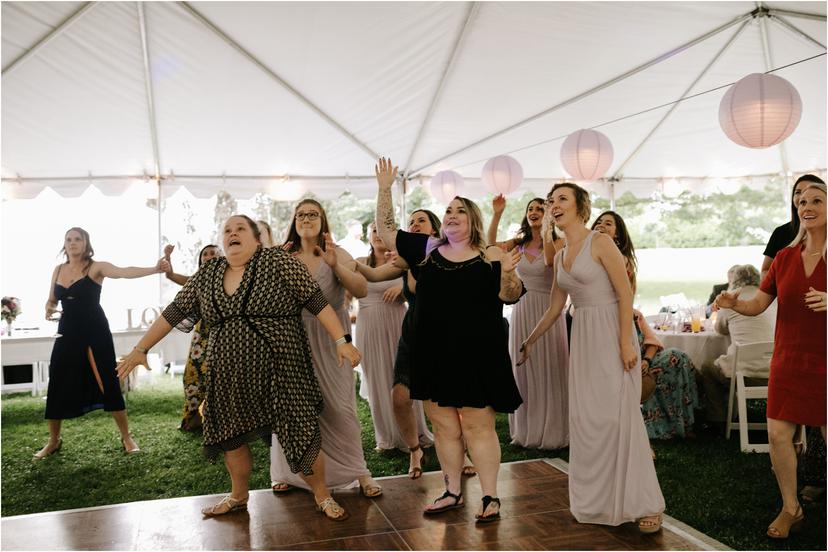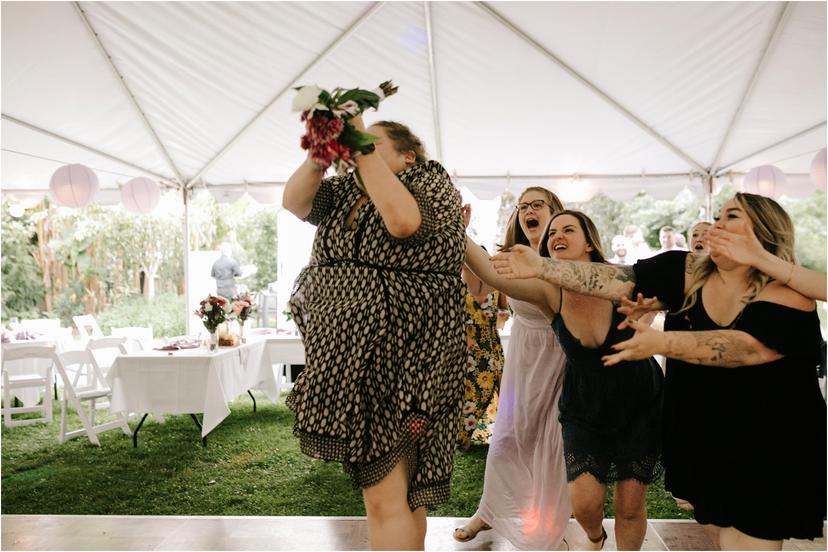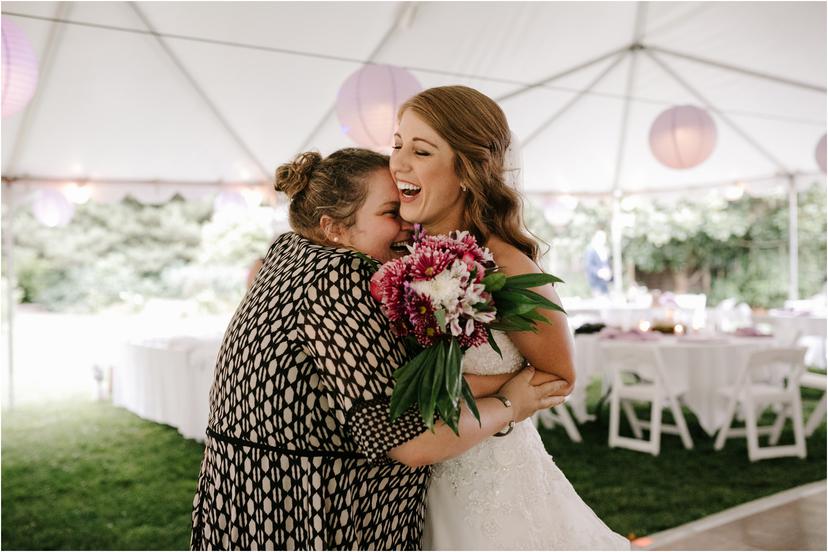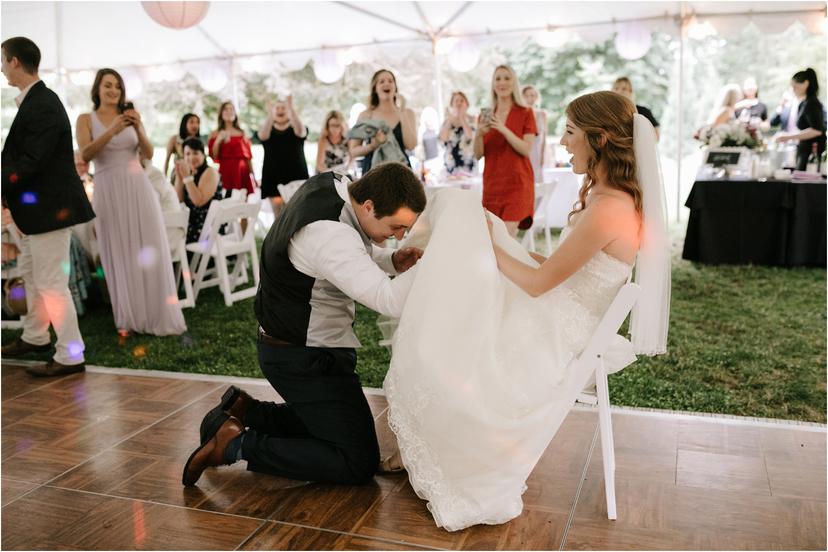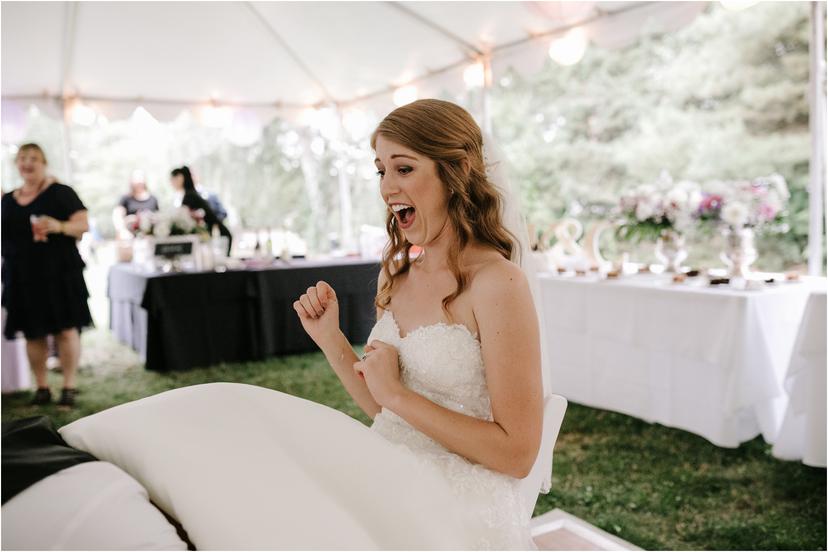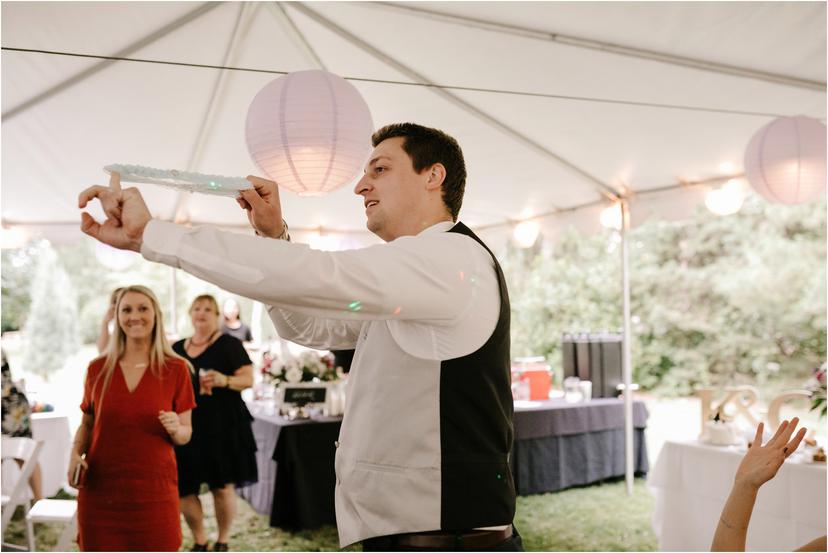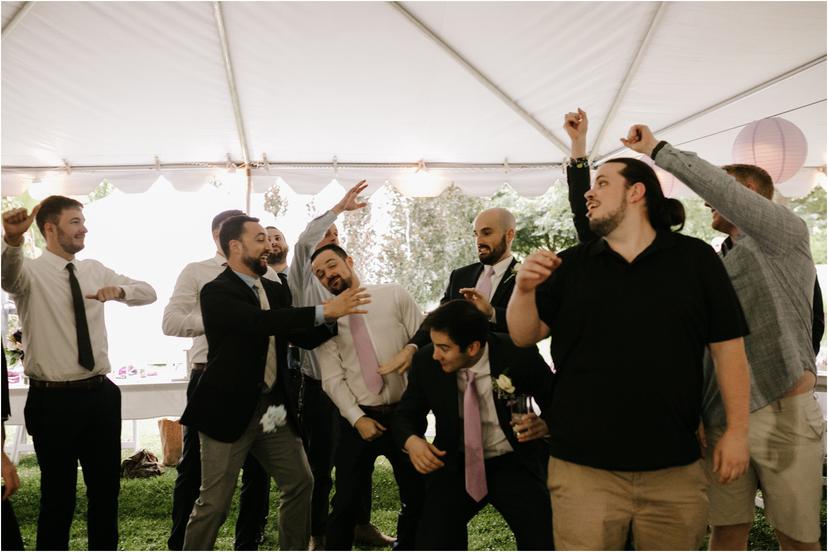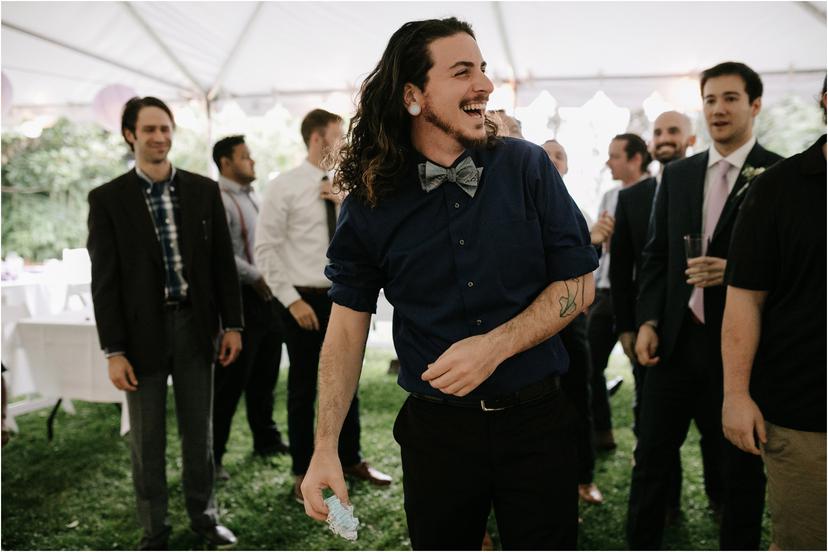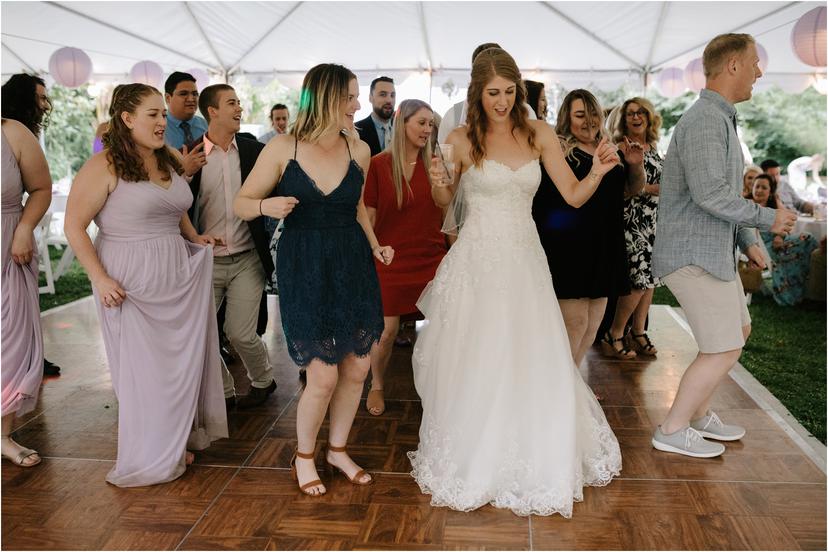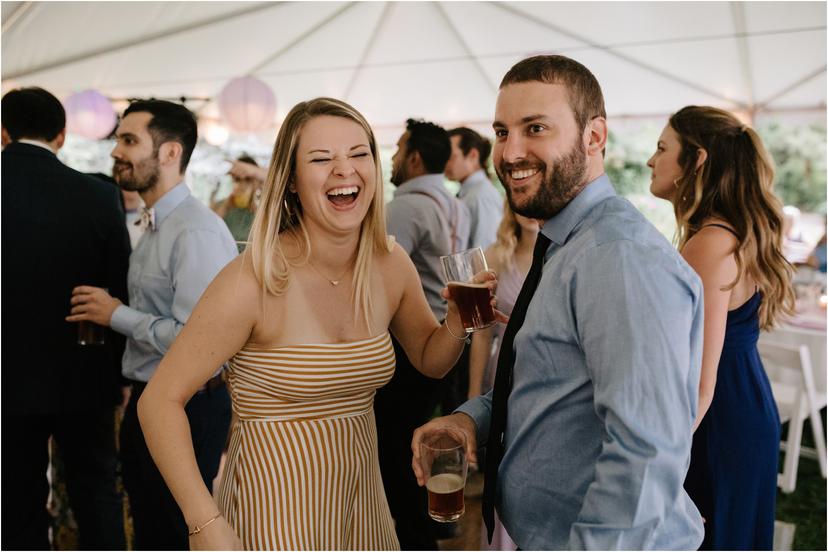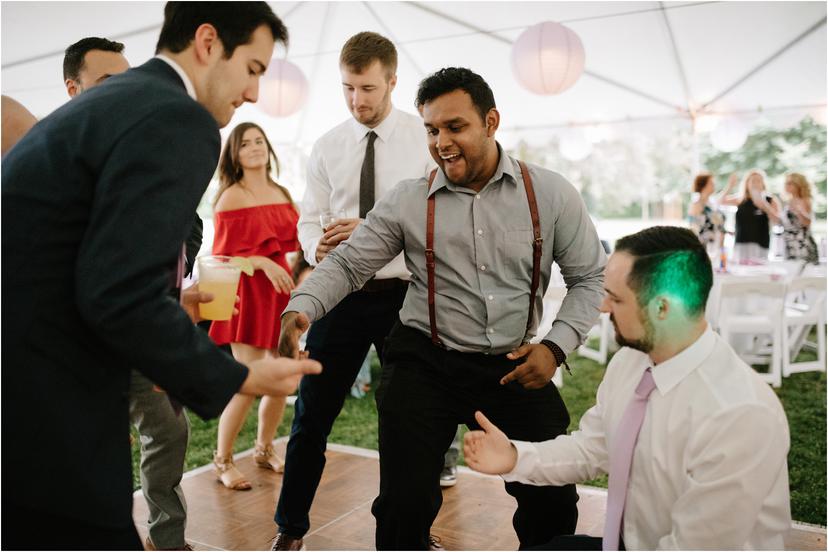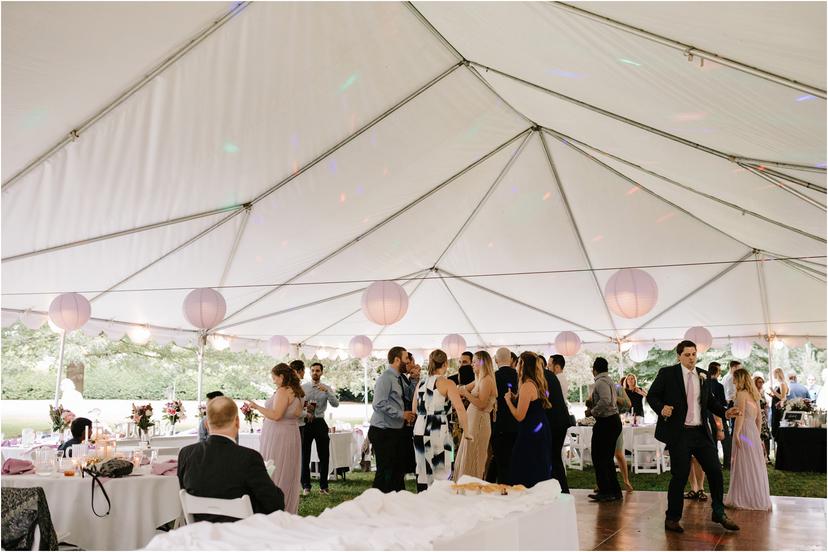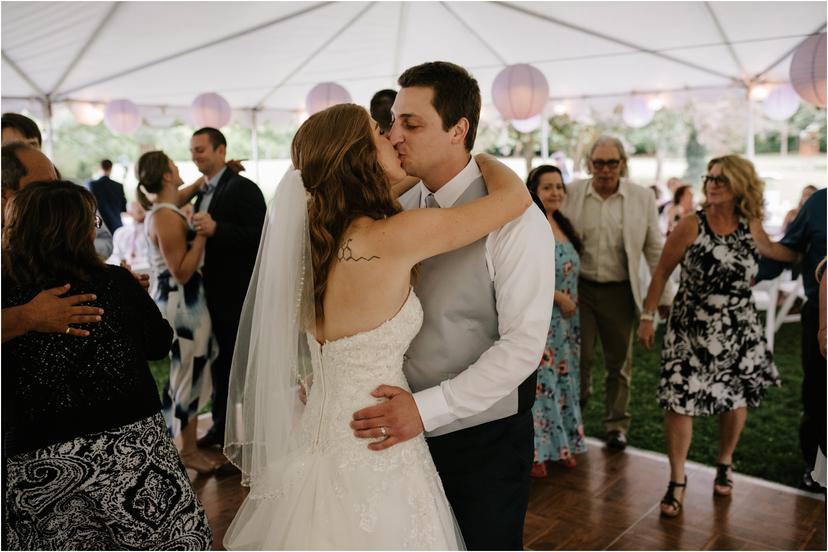 Did you love this McMenamins Grand Lodge wedding? Check out some more gorgeous McMenamins weddings I've done below, or some favorite Portland wedding venues that are similar to this one!
MCMENAMINS CORNELIUS PASS ROADHOUSE WEDDING