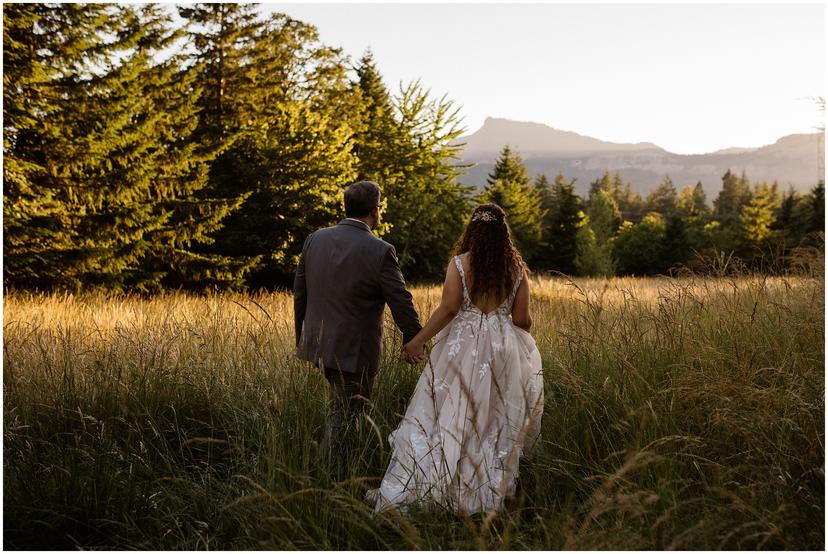 Maple Leaf Events Wedding
It was a perfect sunny day for a wedding in the gorge. Sara and Steven wanted to celebrate the Pacific Northwest for bringing them together, and they couldn't imagine a more beautiful place to begin the rest of their lives together. Their June 19th wedding at Maple Leaf Events was playful, loving, unique, and just plain fun. I knew Sara because I photographed her bridesmaid Lauren's wedding a few years ago, and it was amazing to be reunited with such a fantastic group of humans. I danced and laughed and had SUCH a good time during this day. So grateful to have been a part of it!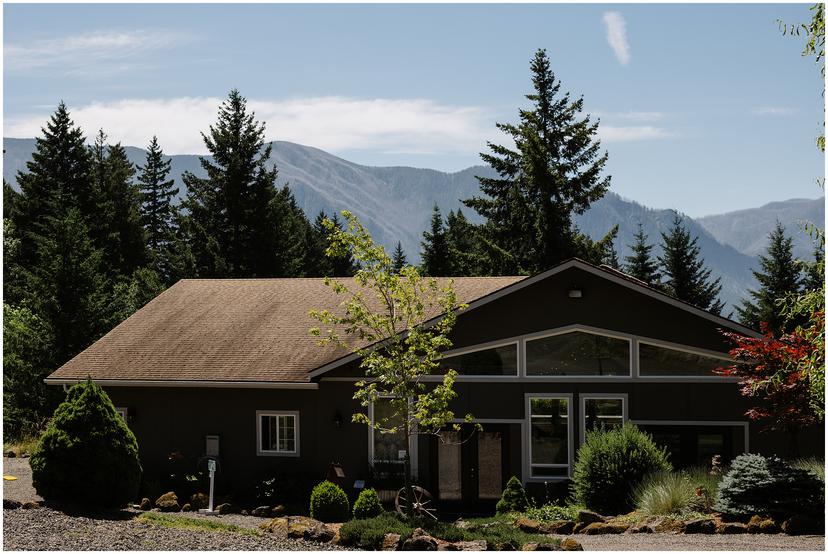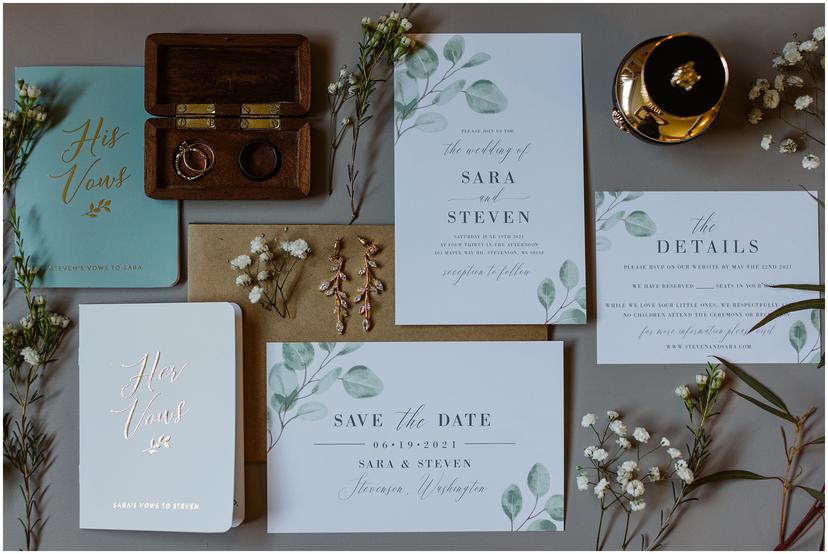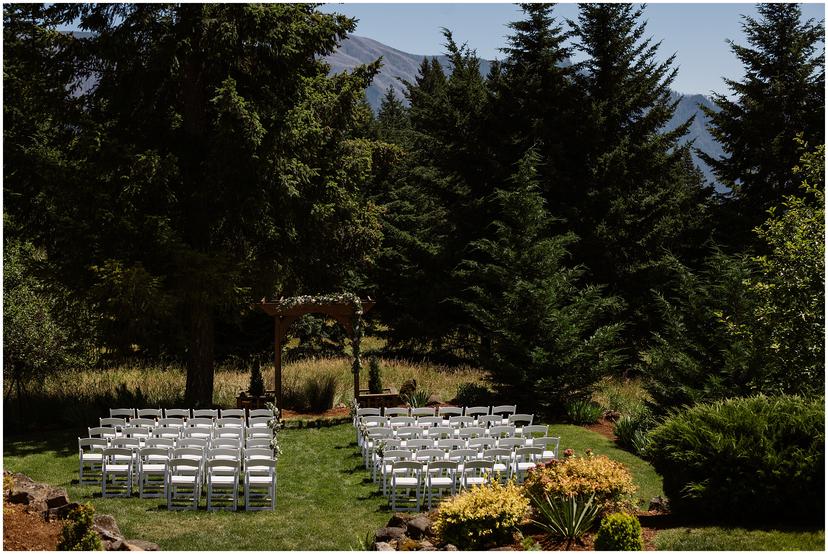 Maple Leaf Events location
Maple Leaf Events is a large Columbia River Gorge wedding venue just outside Stevenson, Washington. It only takes about 45 minutes to get to the venue from the Portland/Vancouver area, and 35 minutes from Hood River. The venue is located at 401 Maple Way, Stevenson WA, 98648.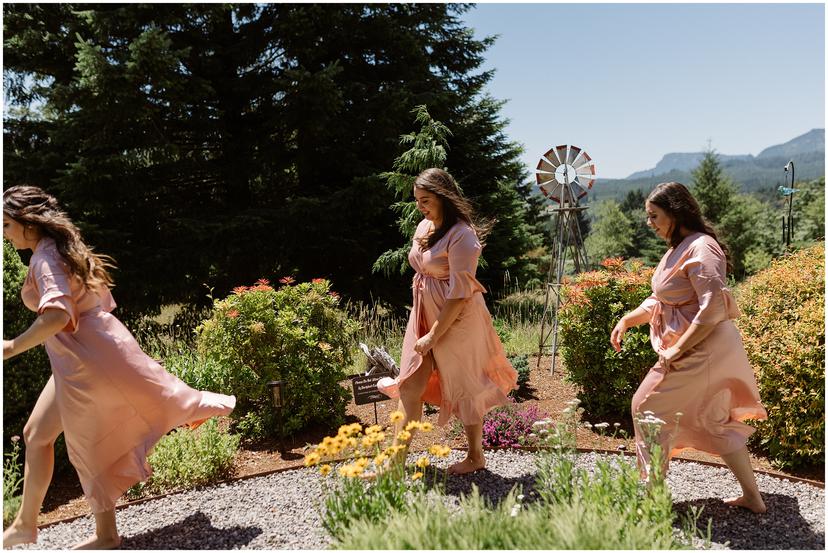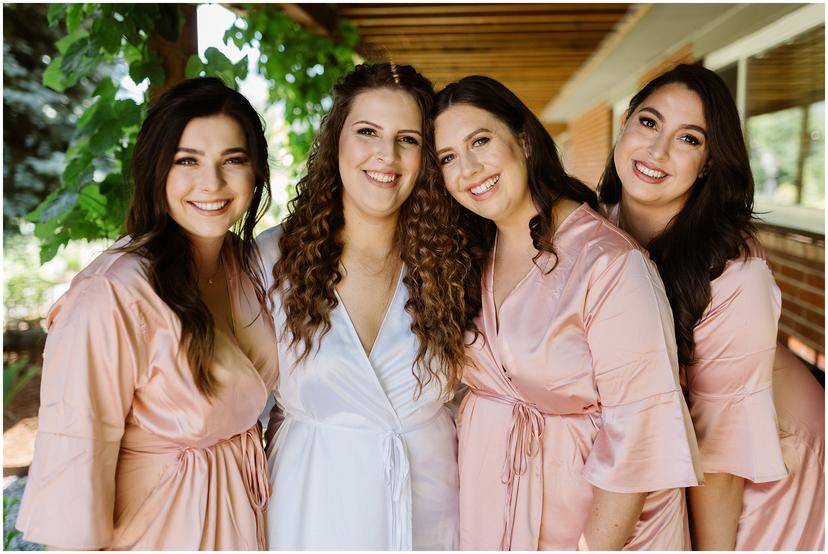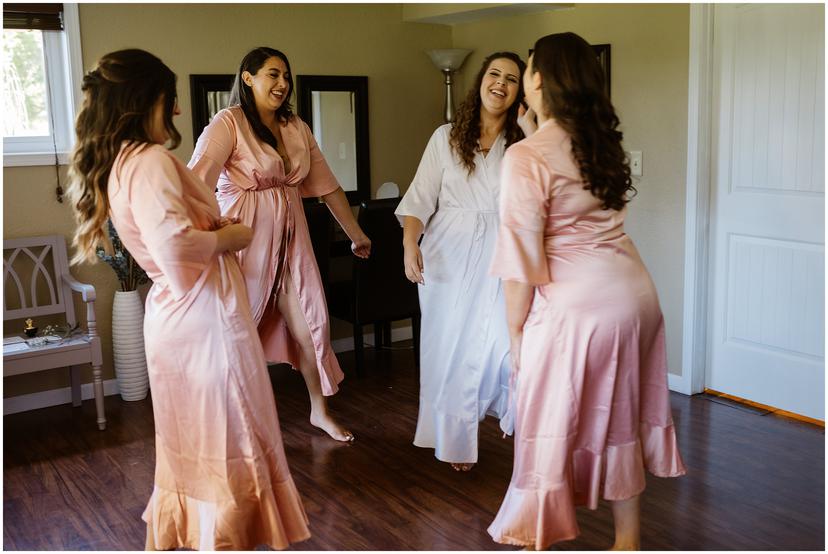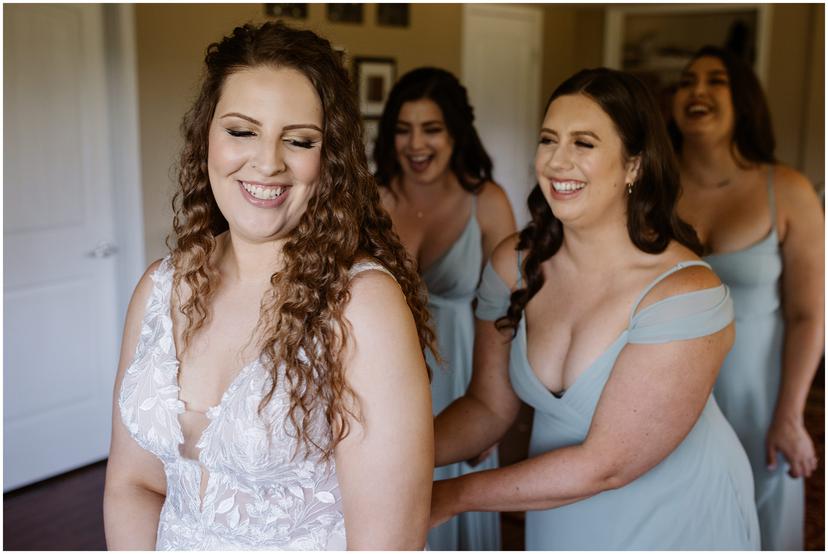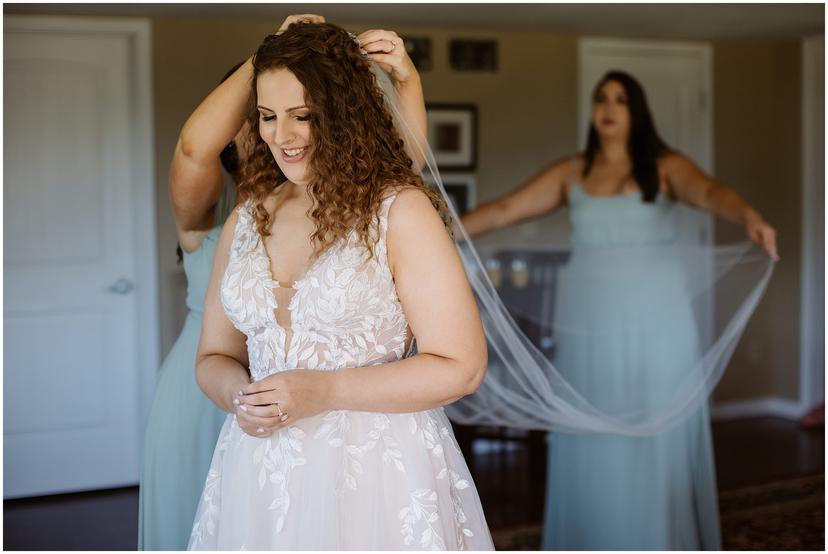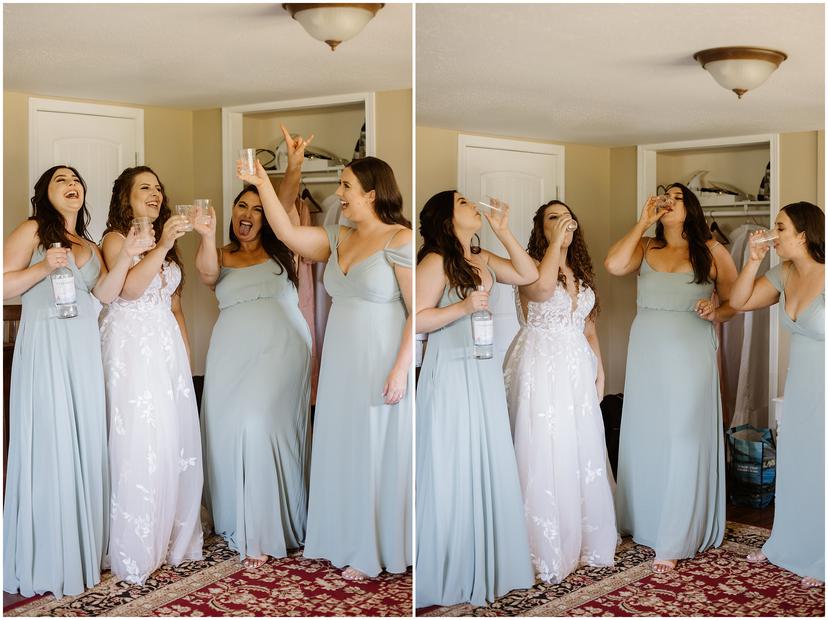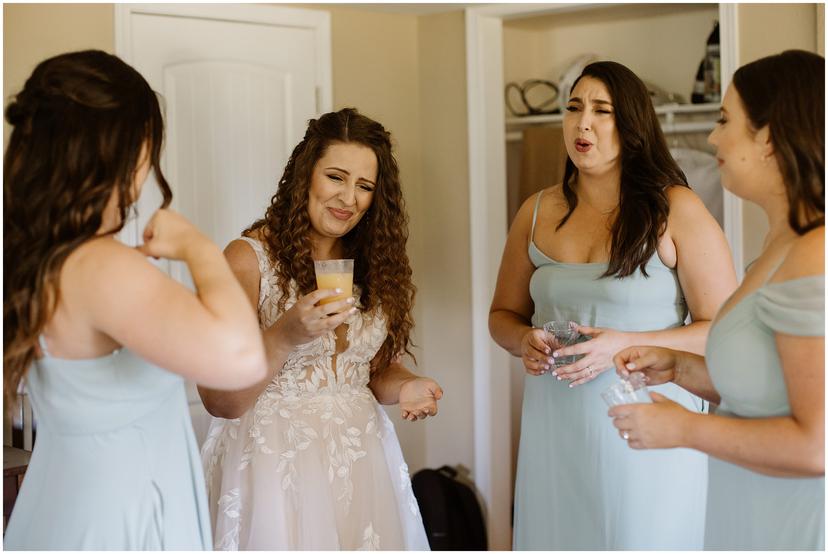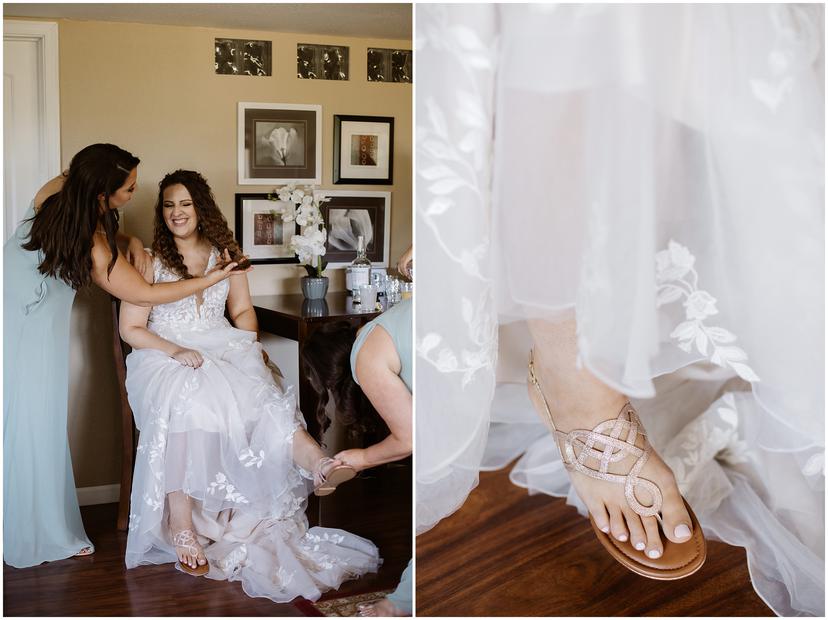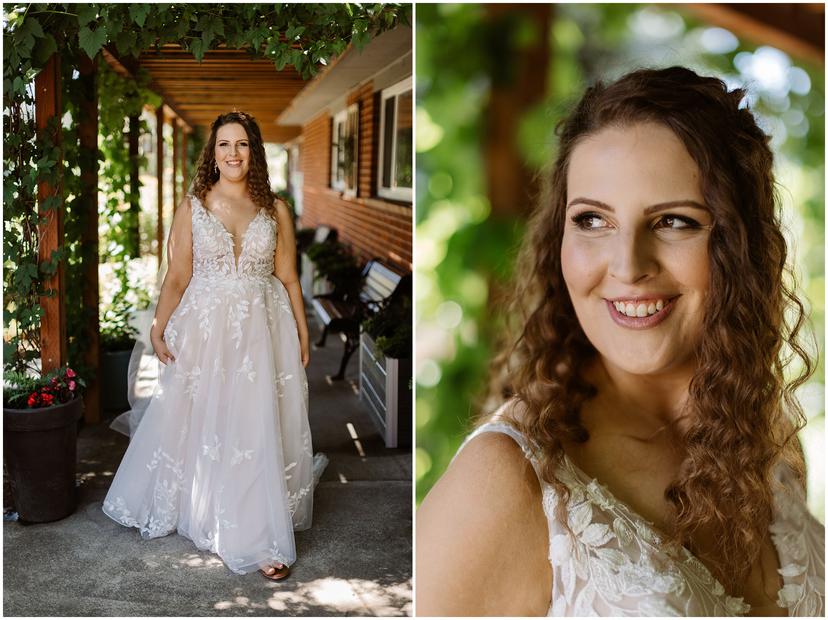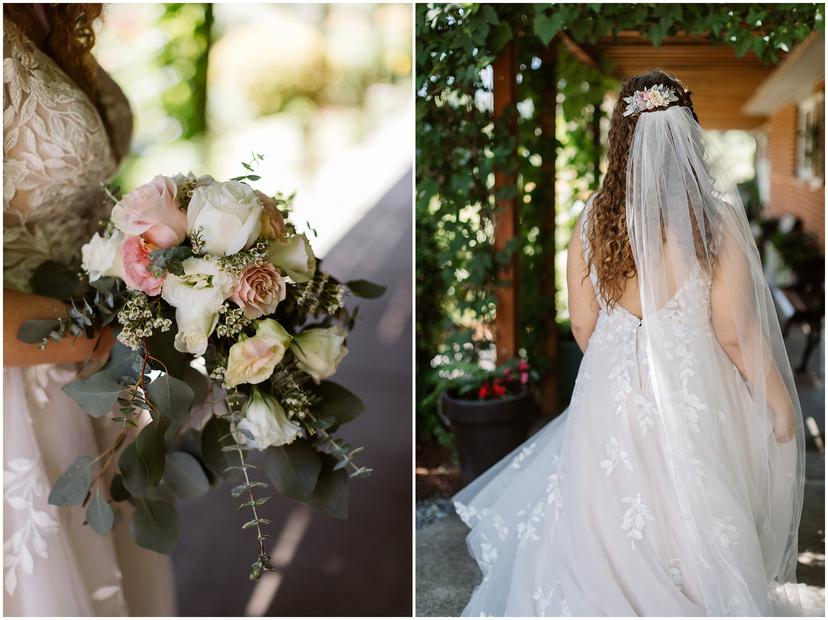 About the couple
Sara and Steven met on OK Cupid, even though Sara only planned on using her account to troll people. "You know how online dating is, some guys send super weird messages and I thought I was funny responding in a sassy manner," said Sara. "Then one day Steve sent me a really genuine message and I decided to respond. He was attracted to the Office Quote in my bio."
Sara and Steven love cider tasting, playing games, thrifting, watching TV together, going to the beach, and hanging out with their corgi Odin. Family and friends are super important to them and they wanted their wedding to feel "blissful, carefree, and full of love." Their favorite thing about each other is each of their patience toward each other.
"He is the most patient, kind person," wrote Sara in her initial inquiry to me. "I'm sure everyone says this, but I wouldn't be the same person I am today without him. He pushed me to care for myself in a way no one else ever had. I feel like I have 100% trust in him and we share a deep, special love."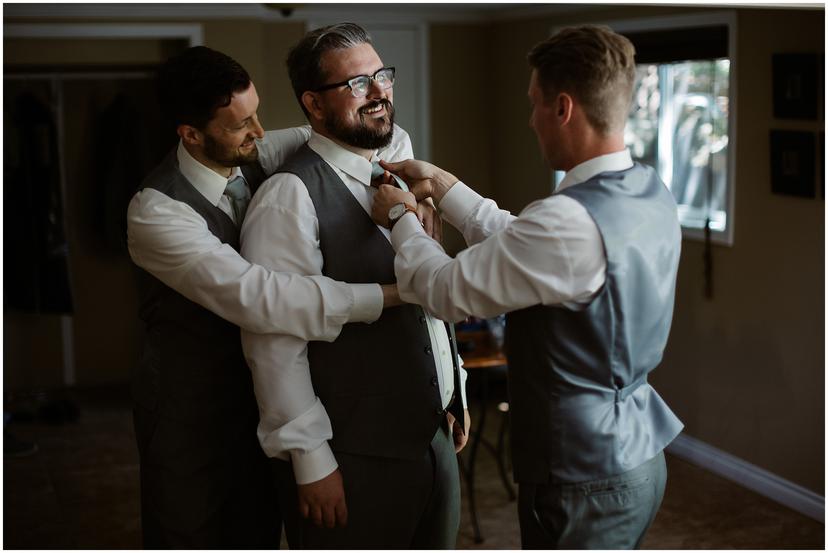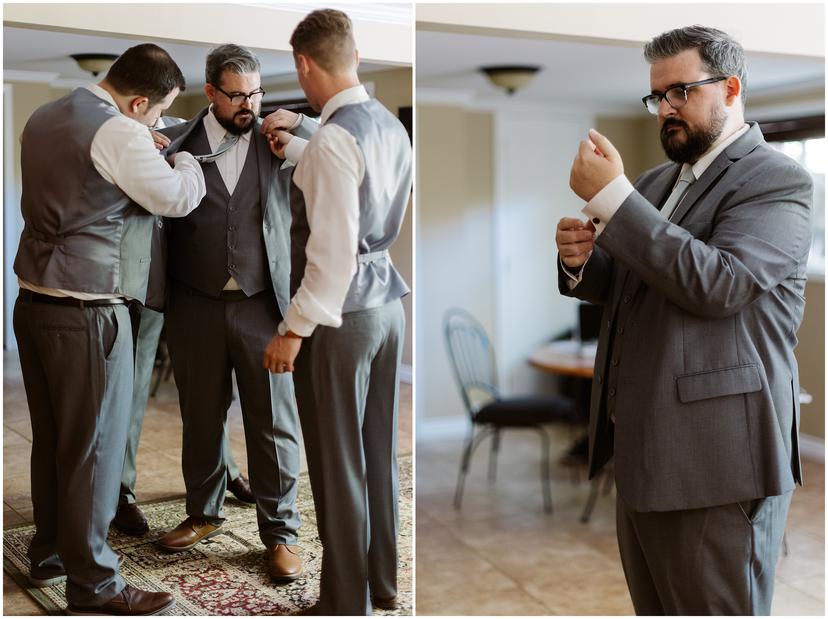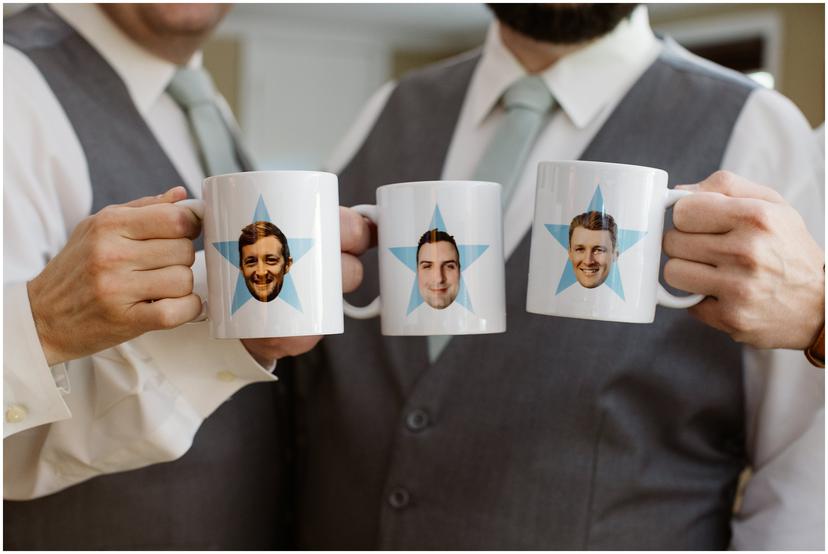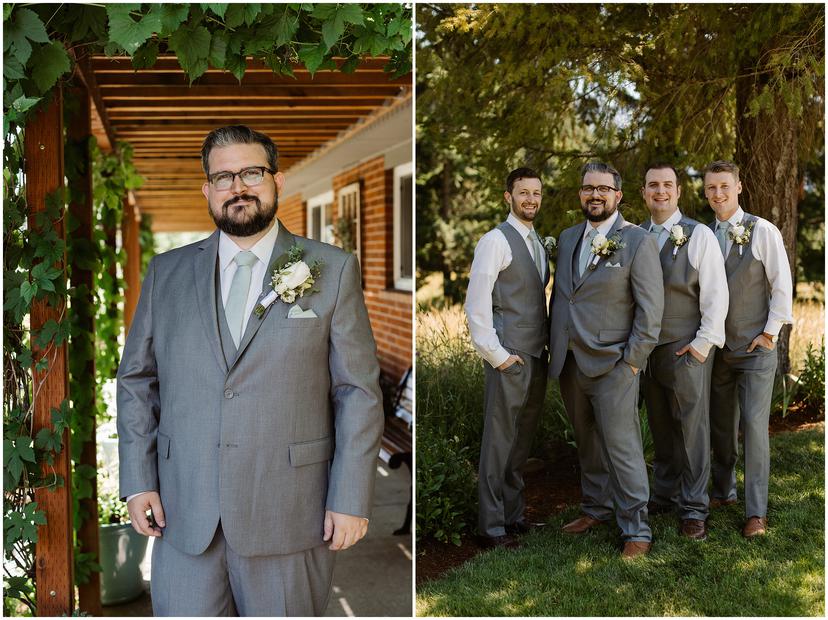 Reading vows privately during a first look
"Do a first look," said Sara. "It took a lot of pressure off the day and the ceremony, and allowed us to do photos with family and the wedding party before the ceremony. Also, we read our vows to each other for the first time at our first look. This was one of the decisions we are most thankful for. It helped get the big emotions out before the ceremony (granted, there were still emotions just not as blubbery) and allowed us to fully concentrate on each others words. Plus, it is just the two of you so the words feel meaningful and intimate. When we read them at the ceremony, we were hearing and reading them for a second time so it was easier to focus in on smaller details, relax, slow down, and project."
You can learn more about doing a first look and other non-traditional wedding timeline ideas on my article here!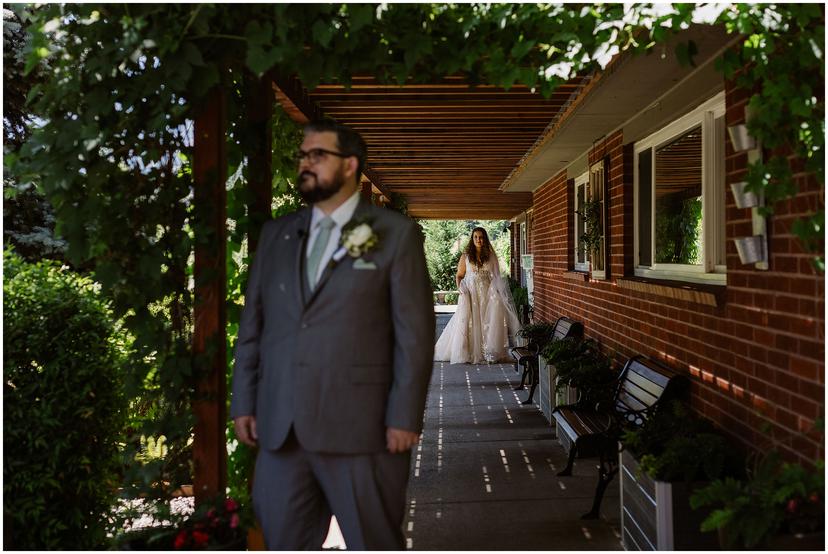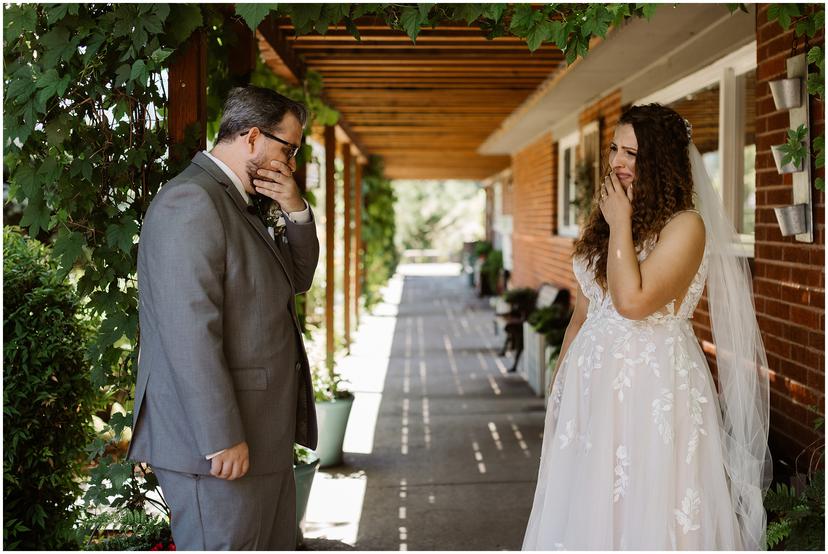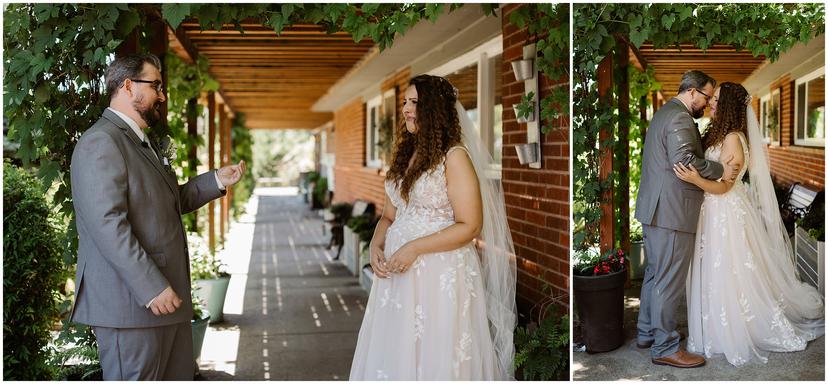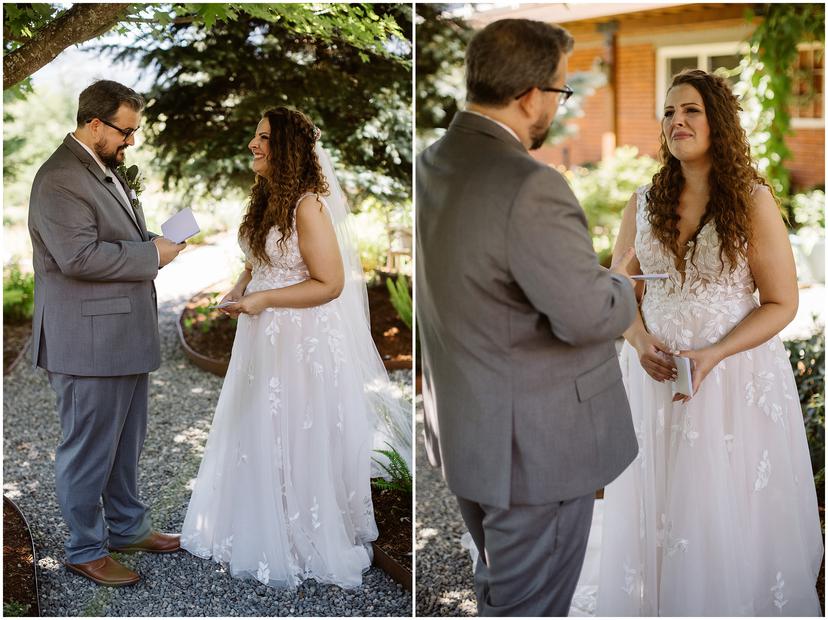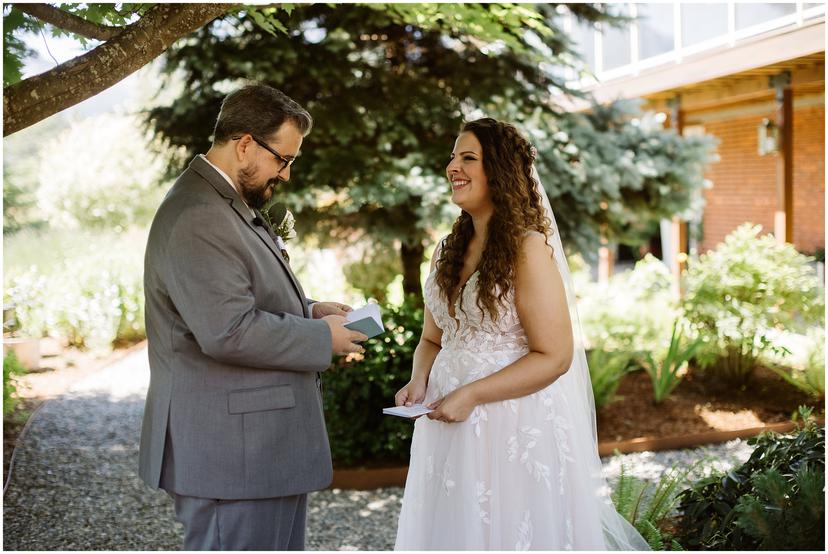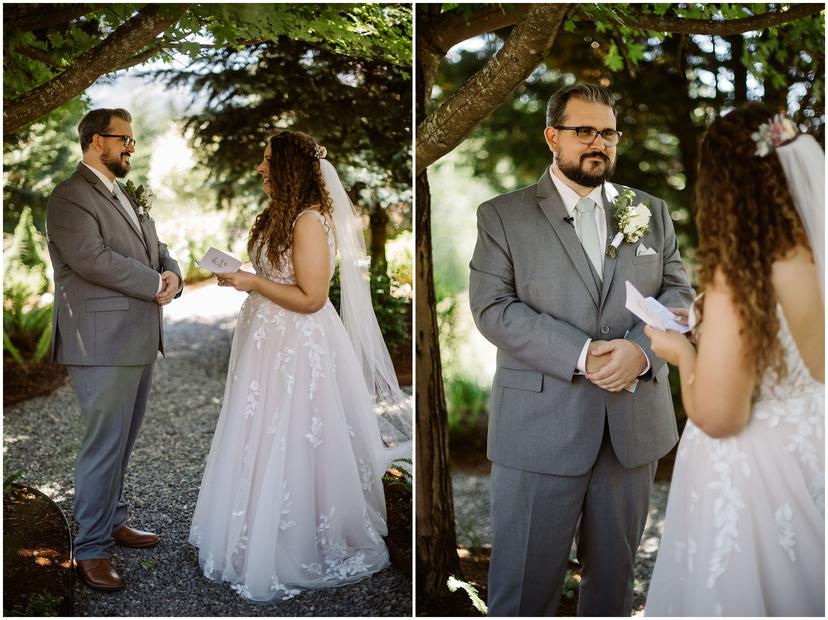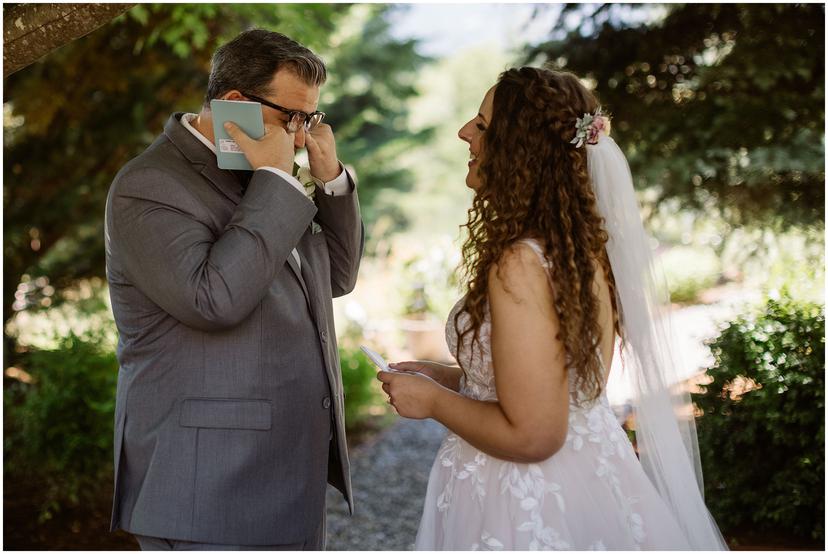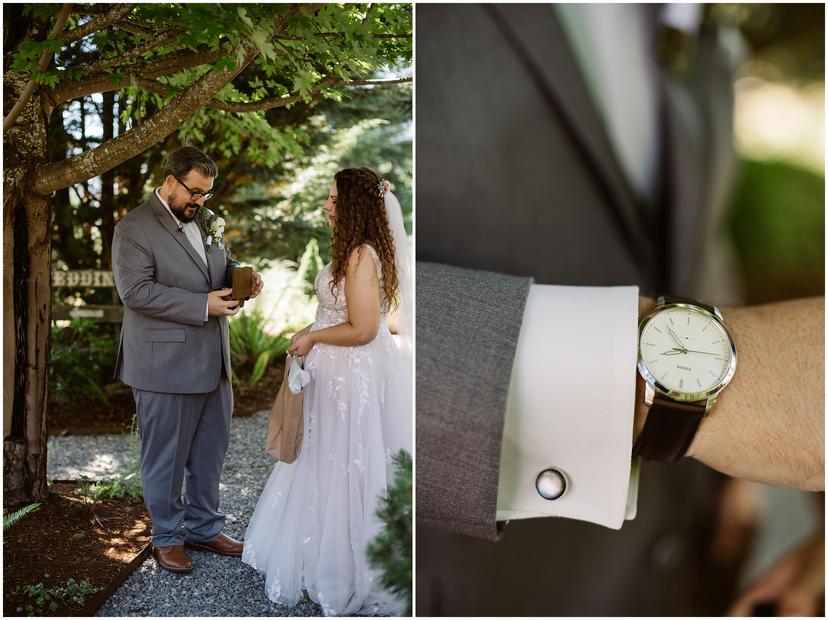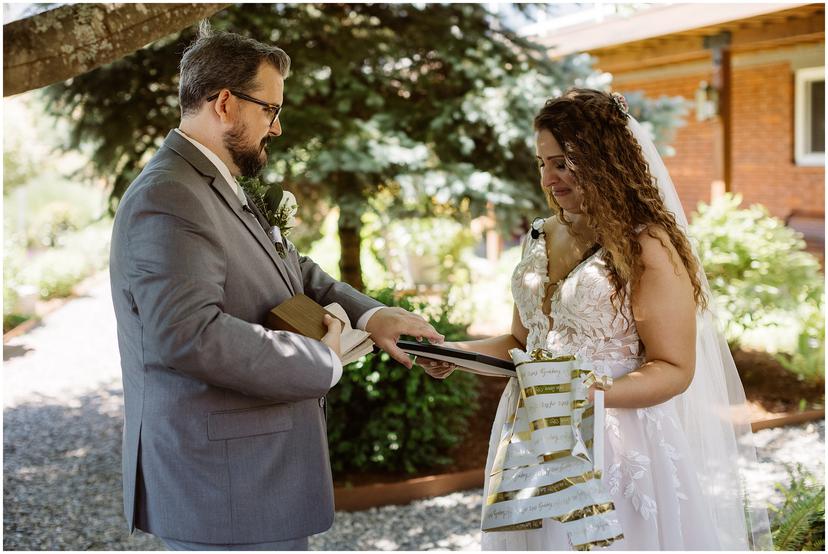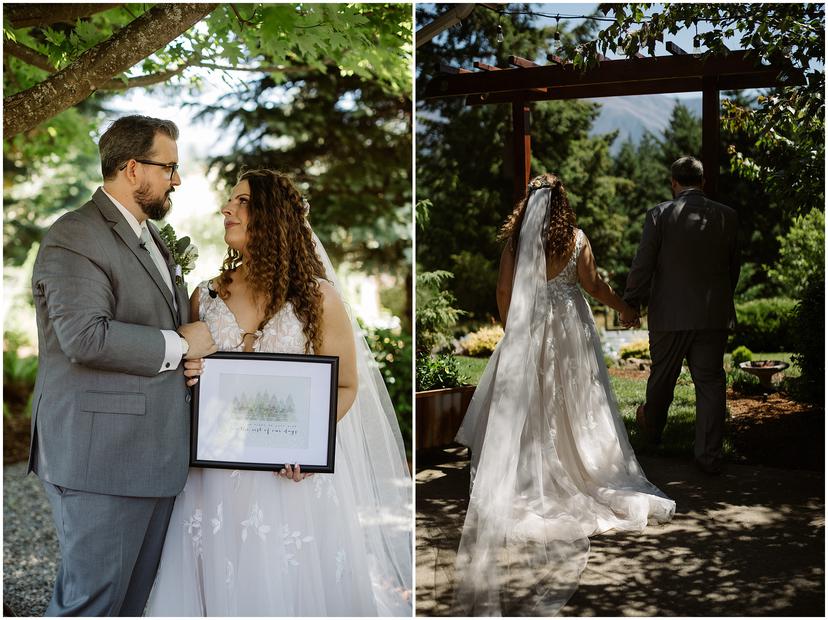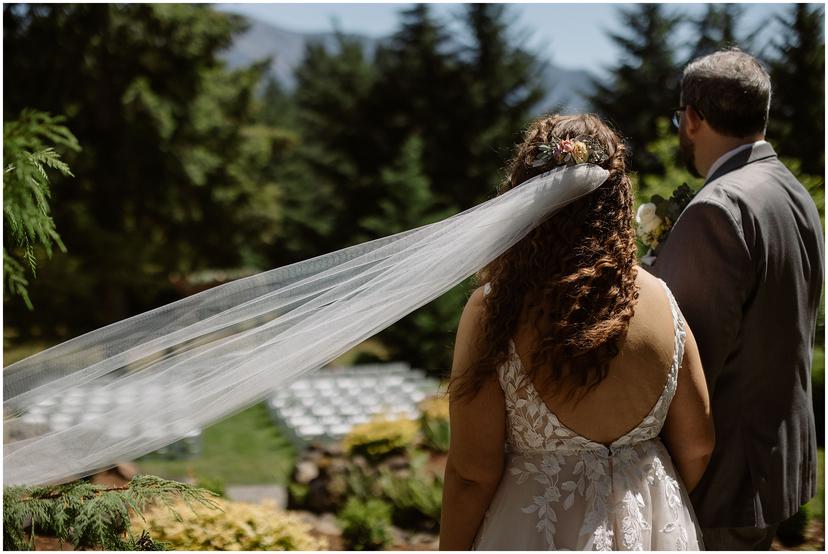 Reasons to have a Maple Leaf Events wedding
"So many reasons!" said Sara. "First, the views are absolutely stunning. We knew we wanted to get married in the gorge if possible and this venue delivered lots of scenery and was exactly what we envisioned. Not only is it beautiful, but it's nice and quiet. We felt tucked away and private.
"Second, the owners are AMAZING! They put no restrictions on our vendors, their venue includes a lot of extras like chairs and tables, and they are fun to work with. I had a blast getting to know Jami and couldn't have asked for a better venue owner to work with.
"Last, we loved the option to stay on site. There are three cabins you can rent (nice ones, not camping style) and they are fully equipped, comfortable, and within a super short walk of the venue space. We went up a day before our rehearsal and It helped us decompress, relax, and mentally prepare before the wedding."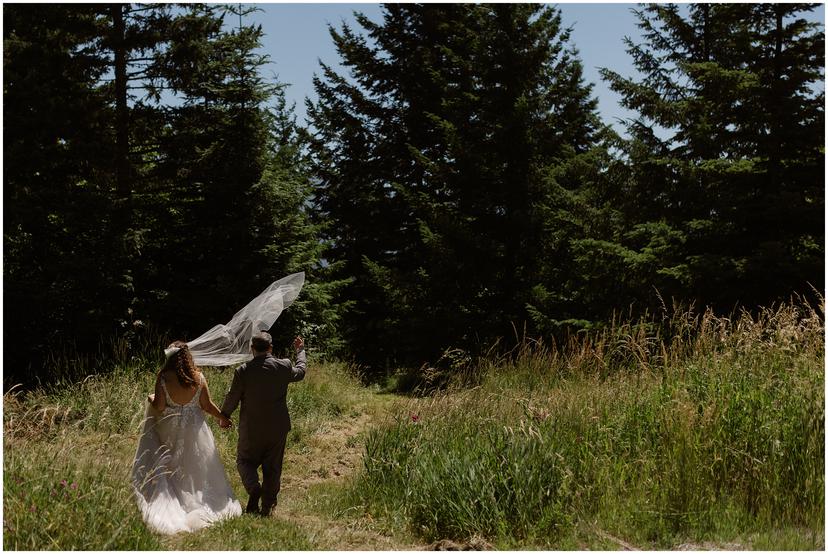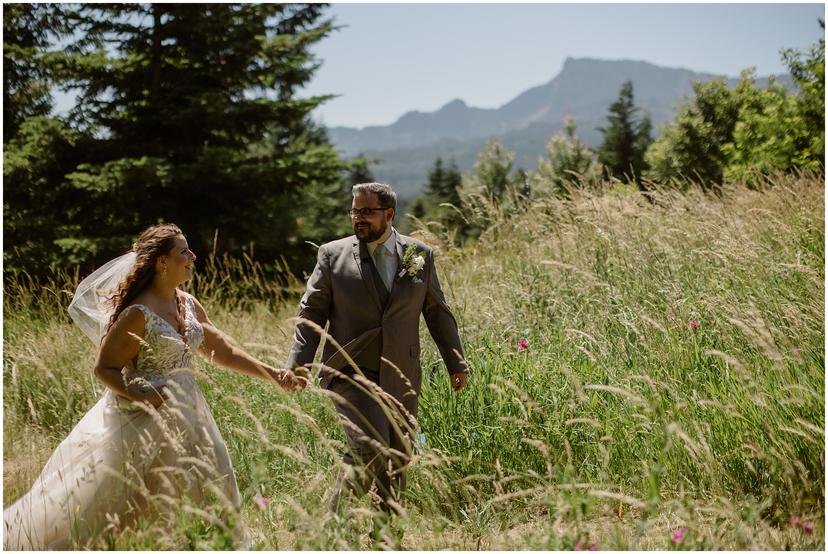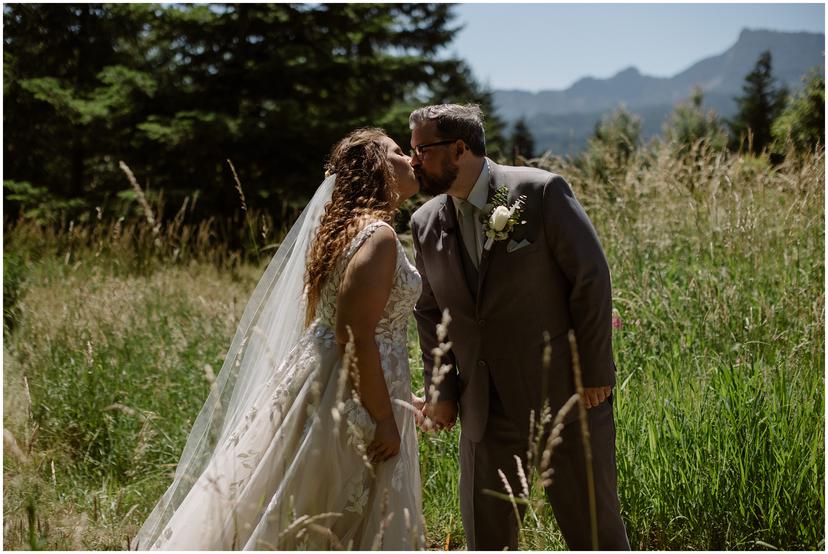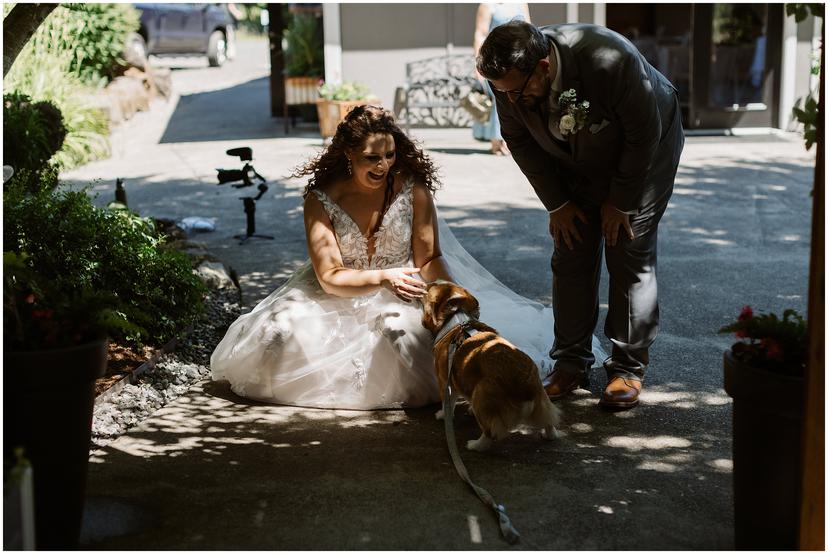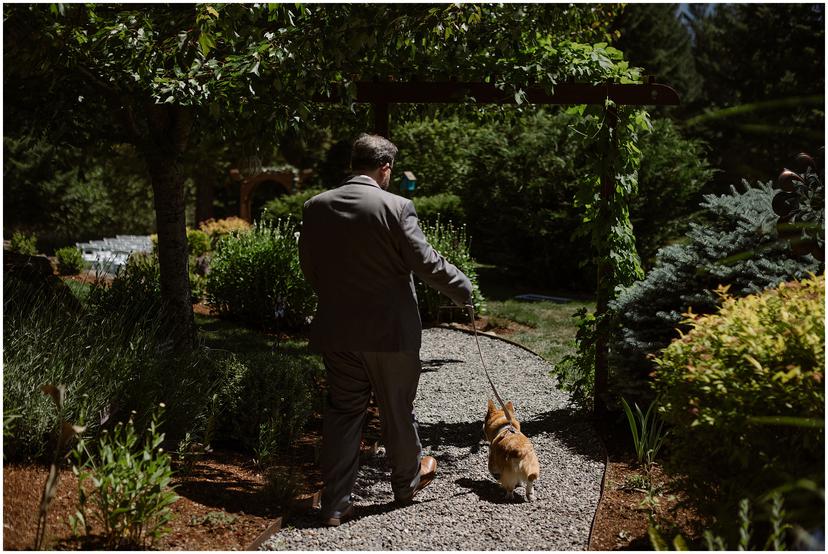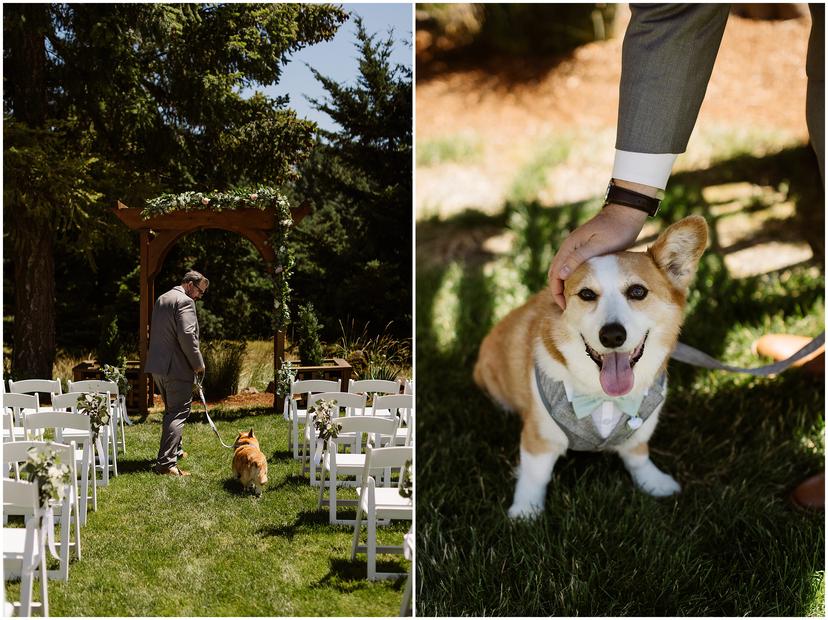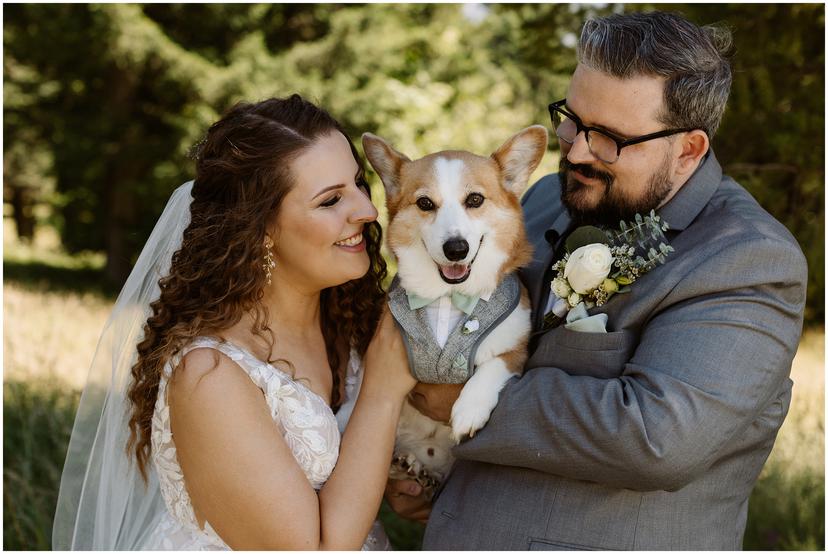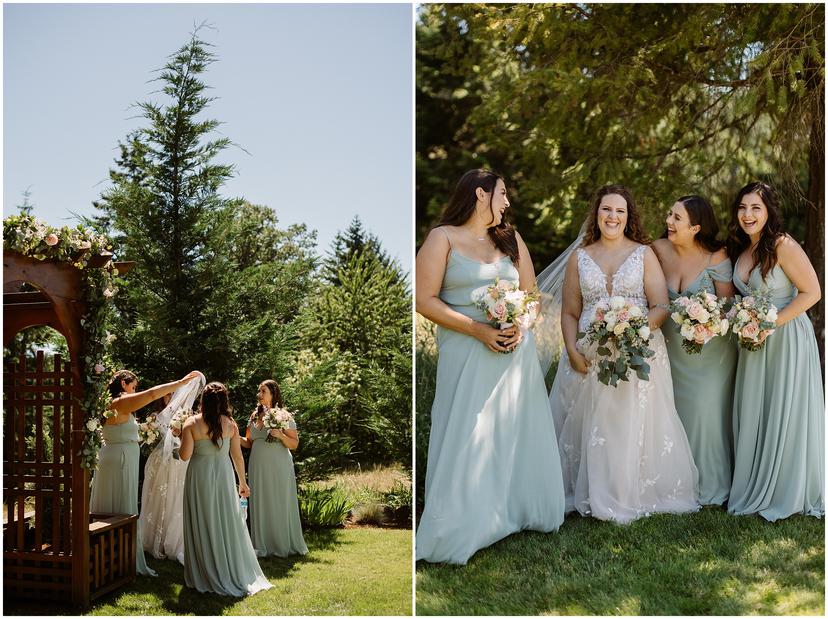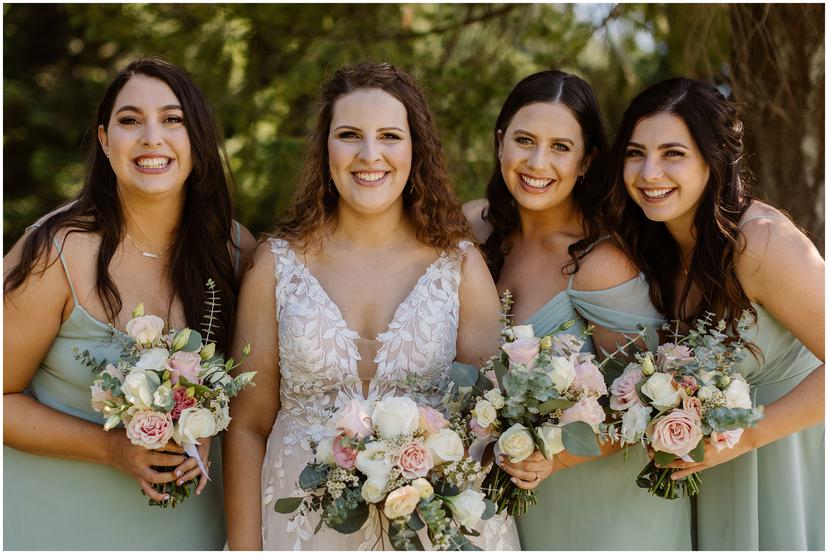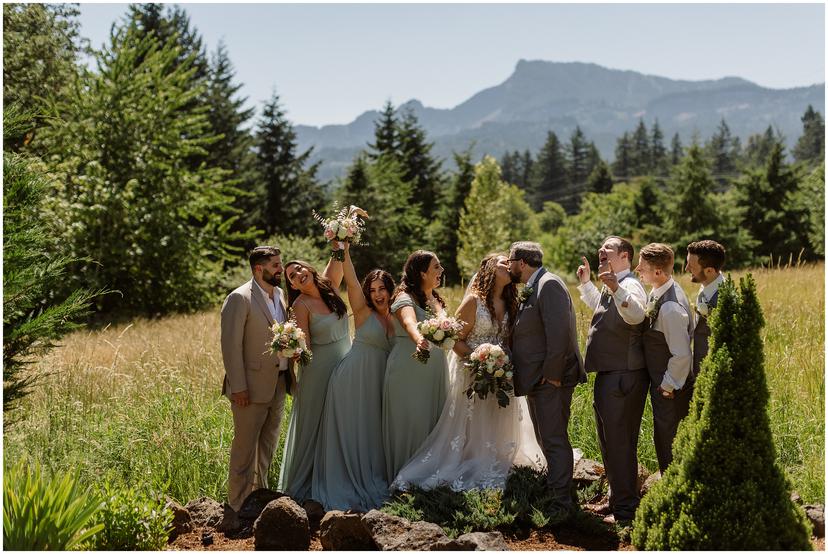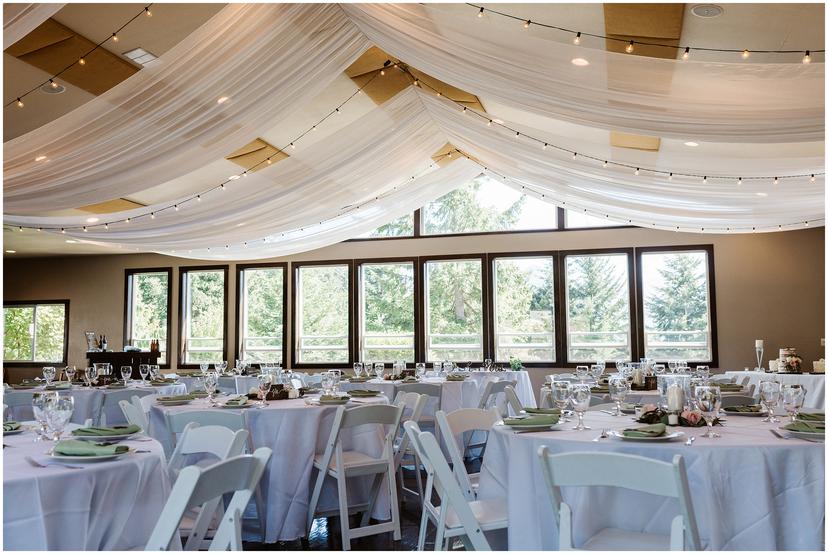 About Maple Leaf Events wedding venue
Maple Leaf Events is a stunning indoor-outdoor wedding venue that is available year-round in the Columbia River Gorge. The venue was built in 2009 and sits on 5 scenic acres with views of the gorge and Cascade mountains. The venue is also entirely family owned!
Maple Leaf Events Capacity
Maple Leaf Events can host weddings of up to 150 guests in the summer and fall, and 120 guests in the spring and winter.
Maple Leaf Events Amenities
-Large, 2800 square foot indoor reception hall with huge windows, prep kitchen, and restrooms

-Outdoor ceremony area

-5 acres of outdoor patios and beautiful landscaping for photos

-Onsite prep suites for wedding party to get ready in (with restrooms)

-Parking for roughly 60 cars

-All tables and chairs included

-Lawn games

-Open vendor policy - you can pick your own vendors or even self-cater

-Three on-site Airbnb rental cabins

-All available toilets feature indoor plumbing

-Pet friendly for service dogs and dogs in the wedding party

-1 hour rehearsal on a separate date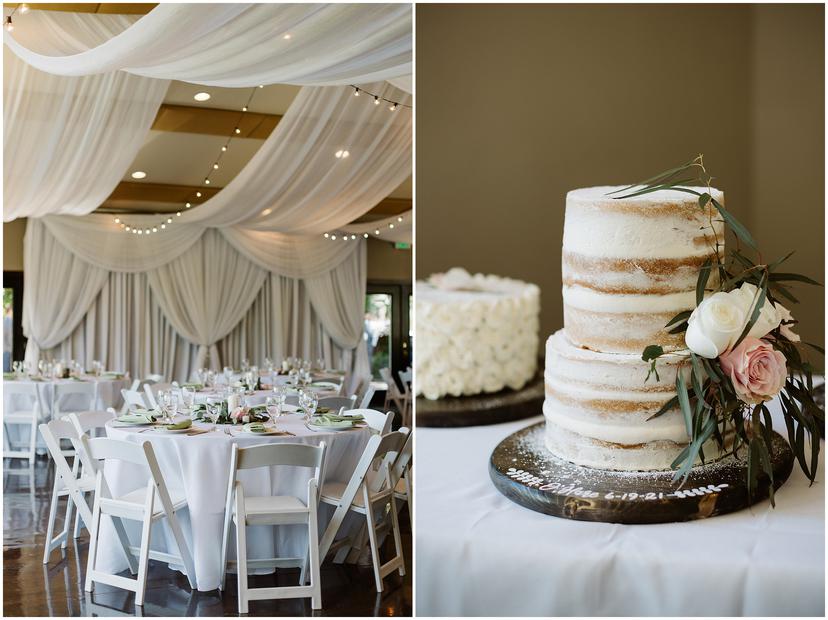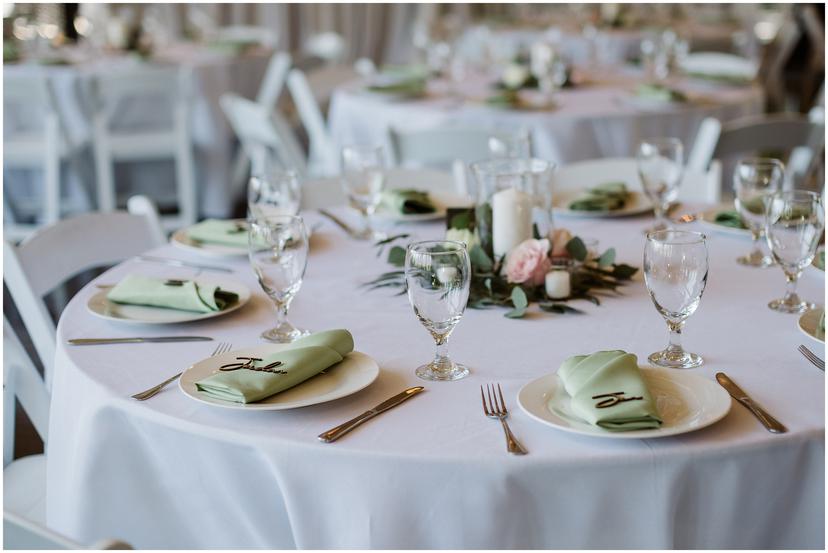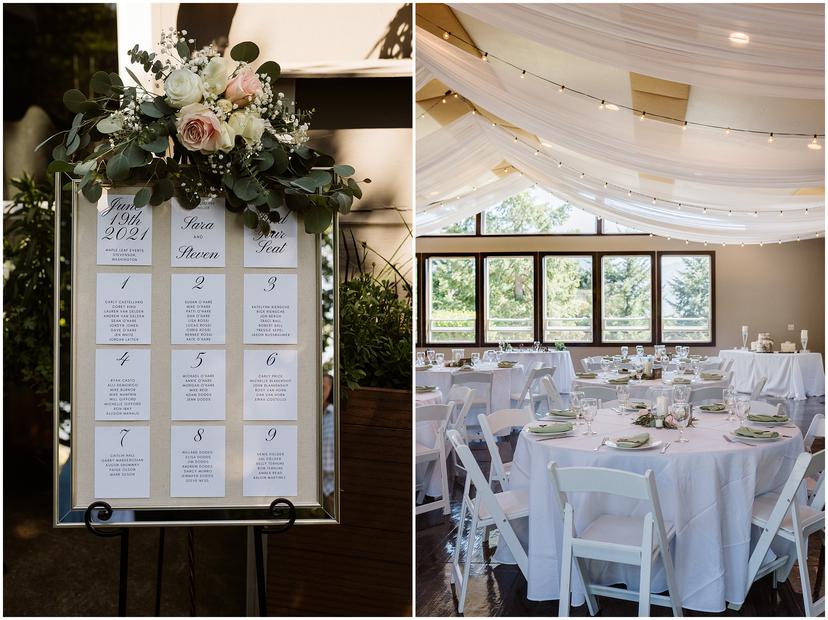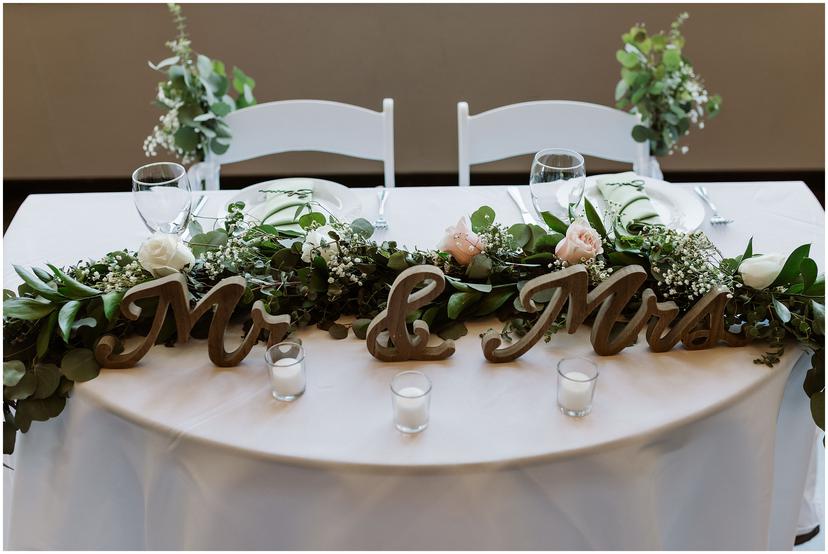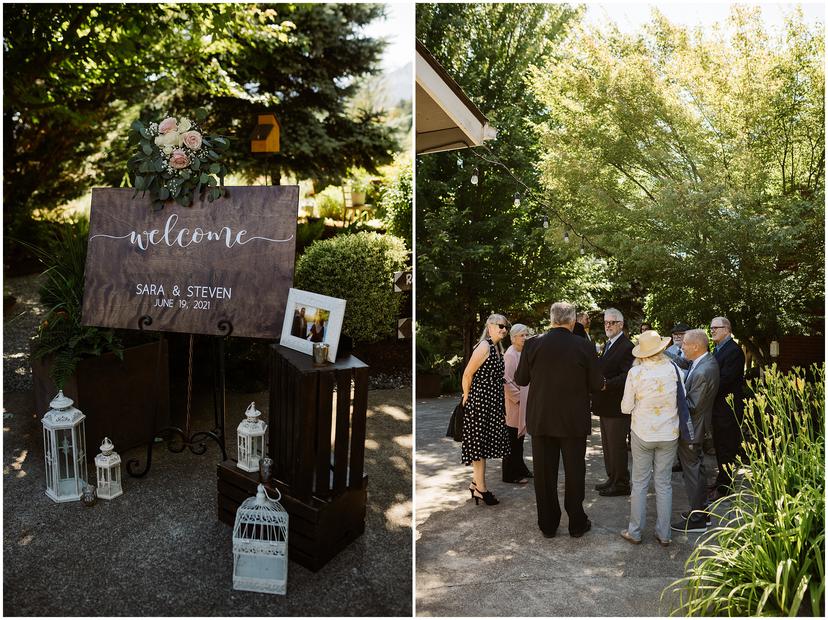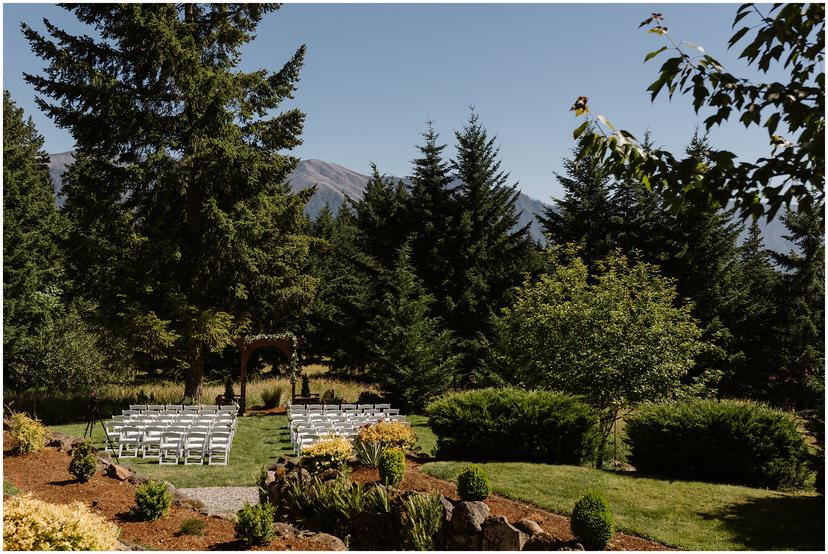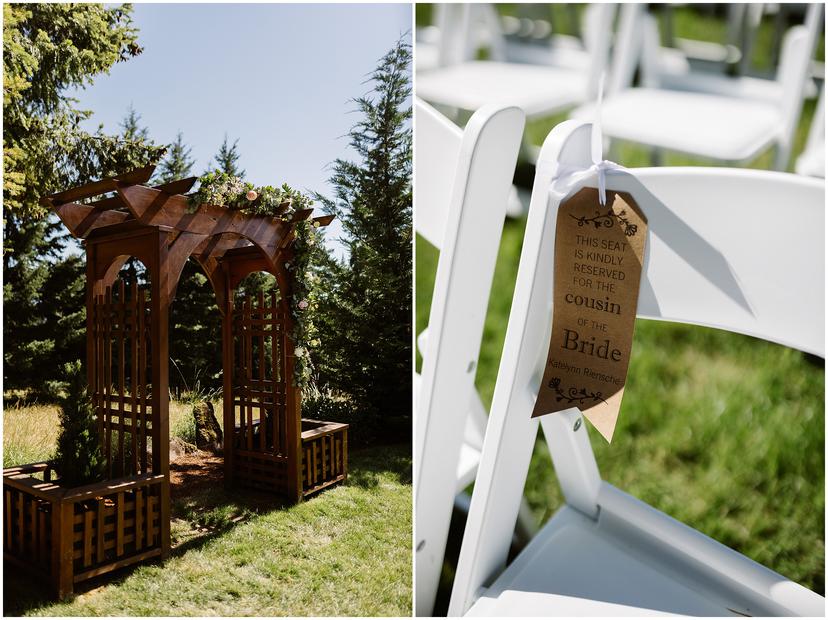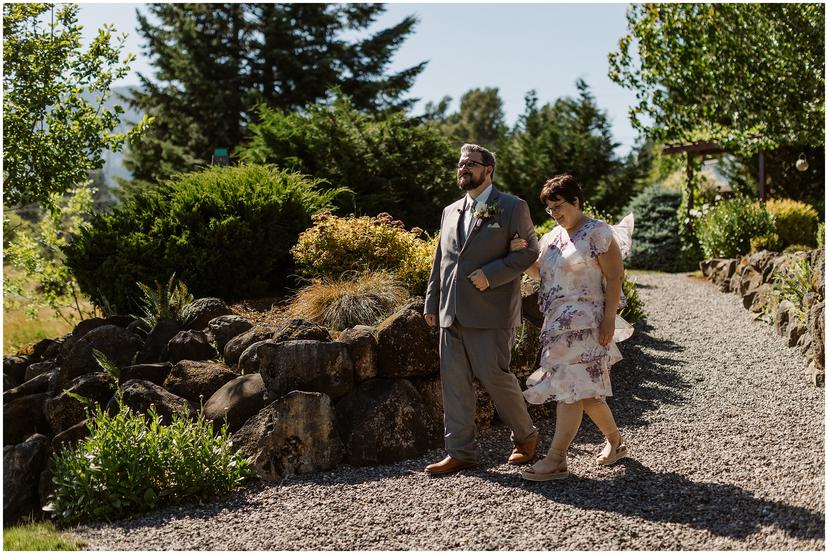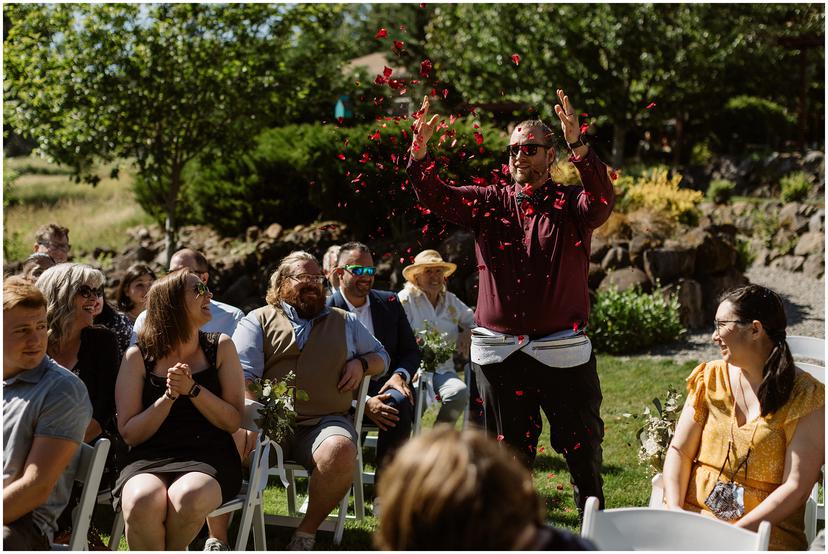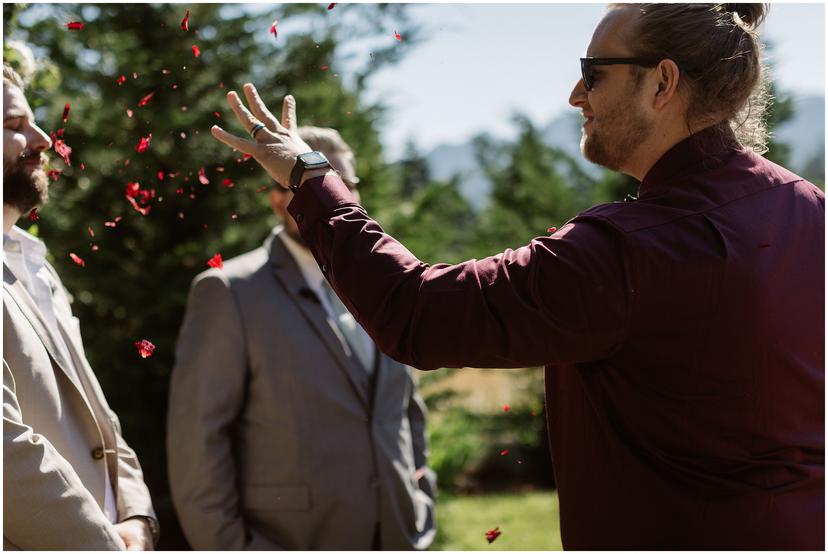 Favorite wedding memories
Steve: "The moment Sara said I do."
Sara: "It was the surprise walk down the aisle song I picked. We had rehearsed with Canon in D, and I kept this song a secret from him the entire time. It was a song that he wanted to be our first dance song, I asked for something with actual lyrics, and it fizzled out. Seeing his reaction, and later hearing it back on the videographers recording, meant the world to me. It felt nice to do something special and meaningful for him, and now that song he loves will always have extra meaning."