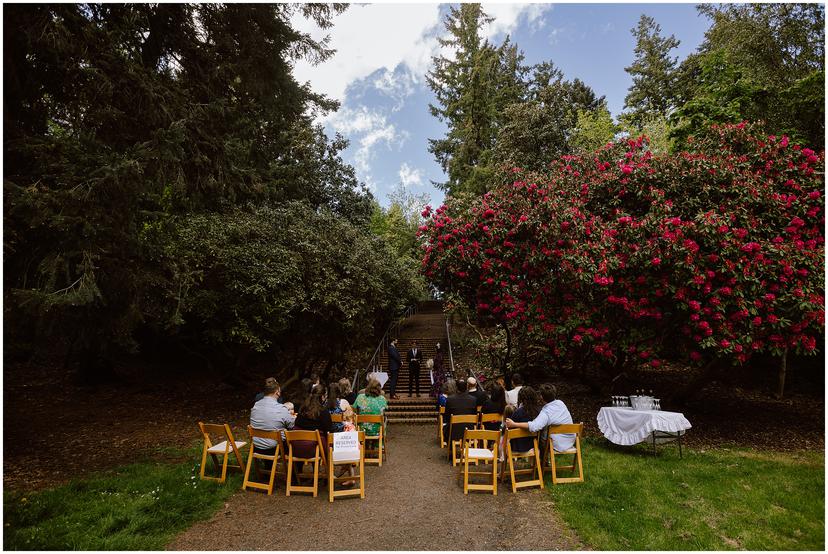 Laurelhurst Park Wedding
This was such a delightful little Laurelhurst Park wedding! Everything was bright green and blooming - and the Oregon weather cooperated for once. I loved how sweet and simple this day was, which was perfect because the couple wanted it to be "smooth, fun, and low-key."
Bethany and Cam rocked their unique and colorful wedding outfits. I loved Bethany's purple dress from Oliphant and how well it coordinated with Cam's custom Indochino suit and Frank & Buck tie. The dried flowers from Idle Wild Floral were the perfect touch.
Their outfits were playful and suited their personalities perfectly. Great for a casual wedding in the park!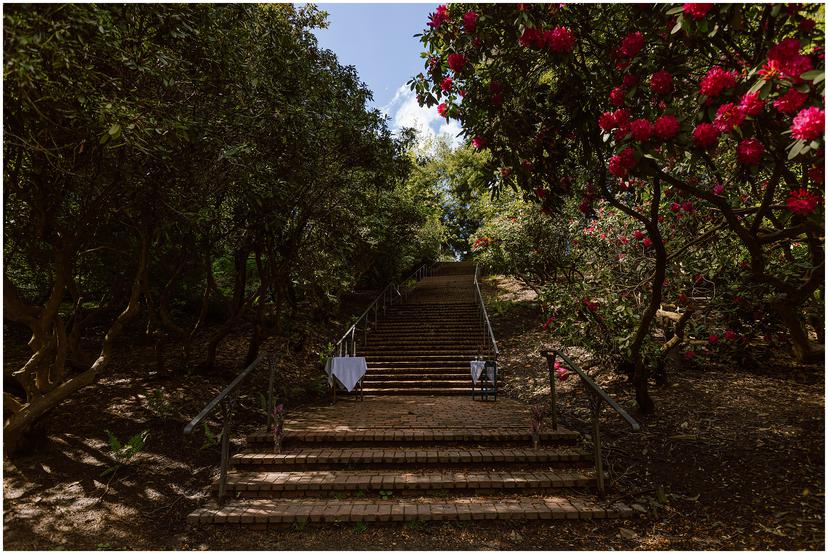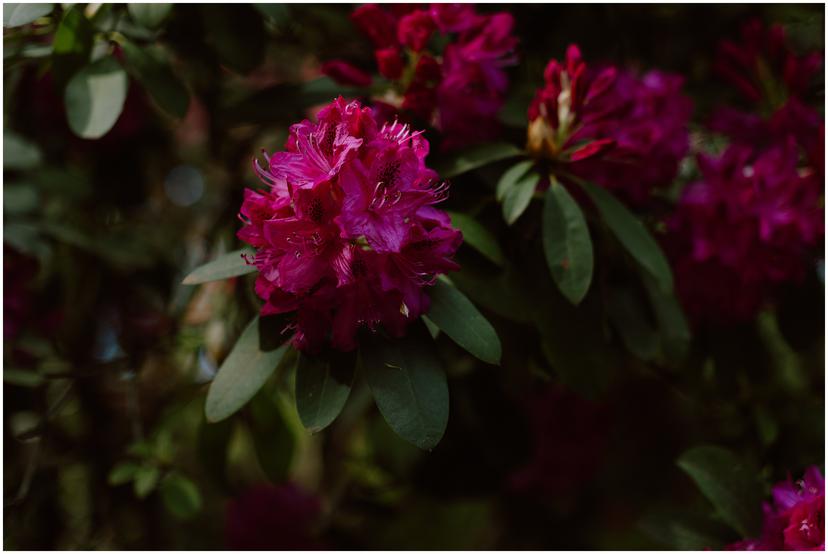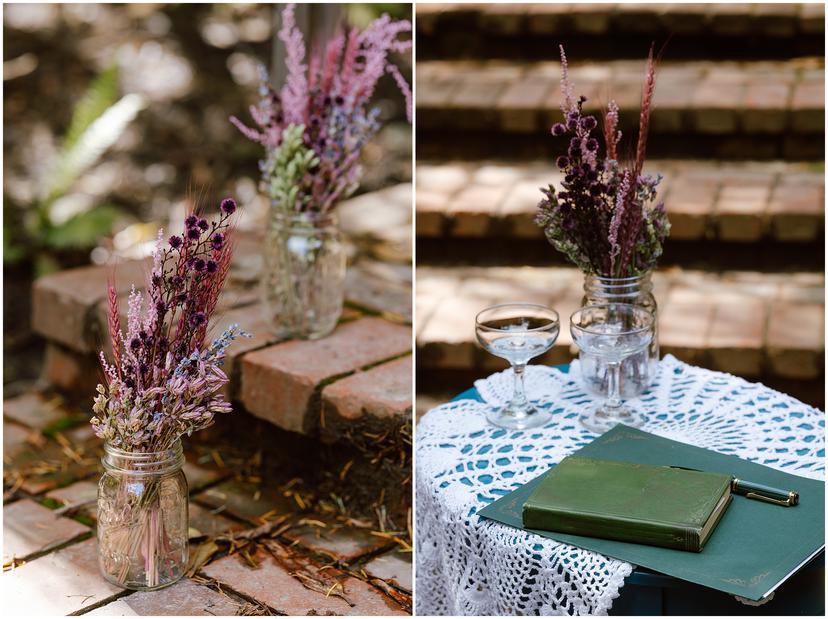 Laurelhurst Park wedding portraits
We started the day with some portraits around Laurelhurst Park. Bethany and Cam booked me for 3 hours on this day, and we spent the majority of that time at Laurelhurst Park. They decided to get ready together that morning, and spent the entire day with each other, rather than doing a first look or waiting to see each other at the ceremony. This made everything so relaxed and lovely!
After about 30 minutes of portraits around the park, Bethany and Cam greeted their guests and took all their family group photos before the ceremony.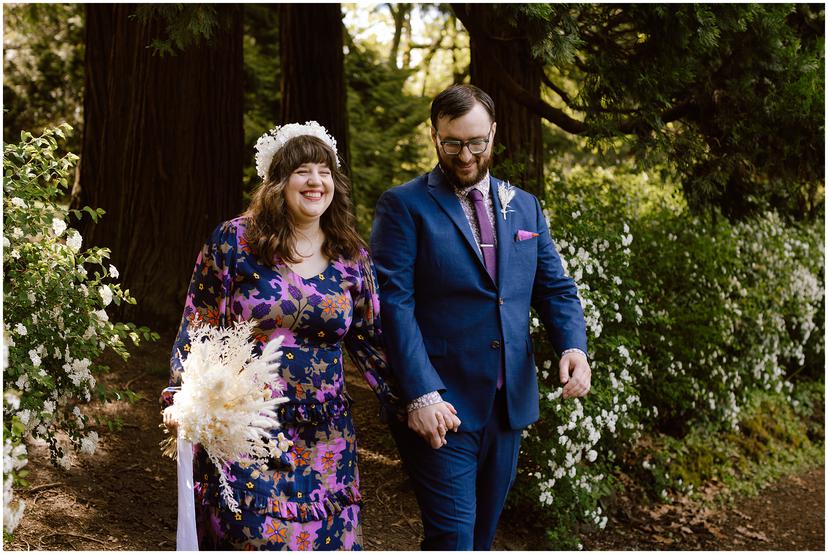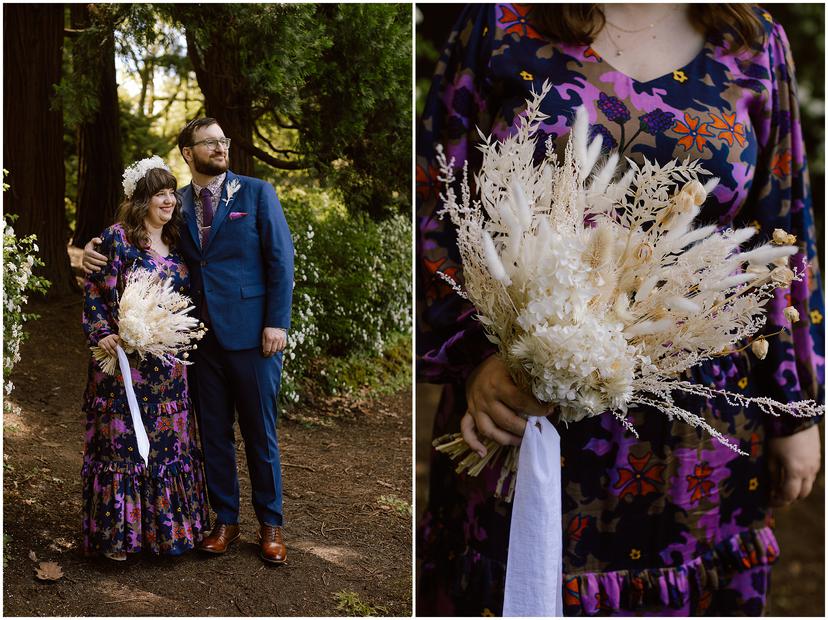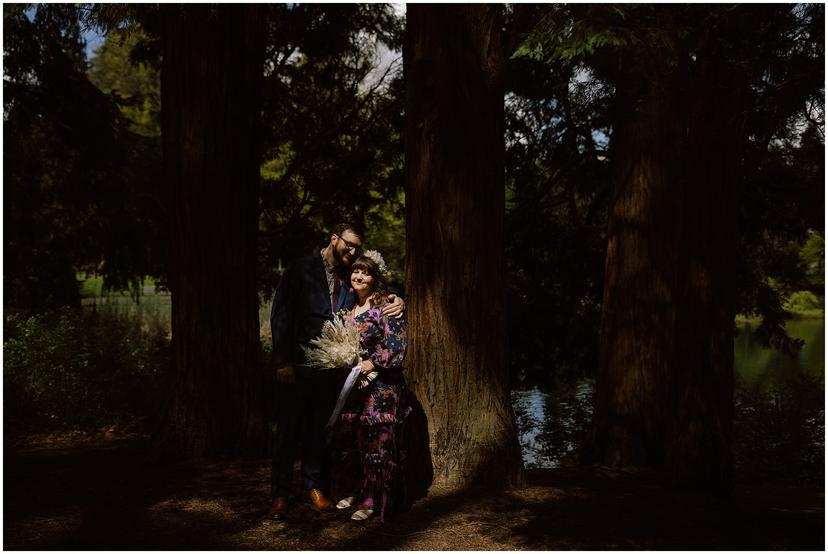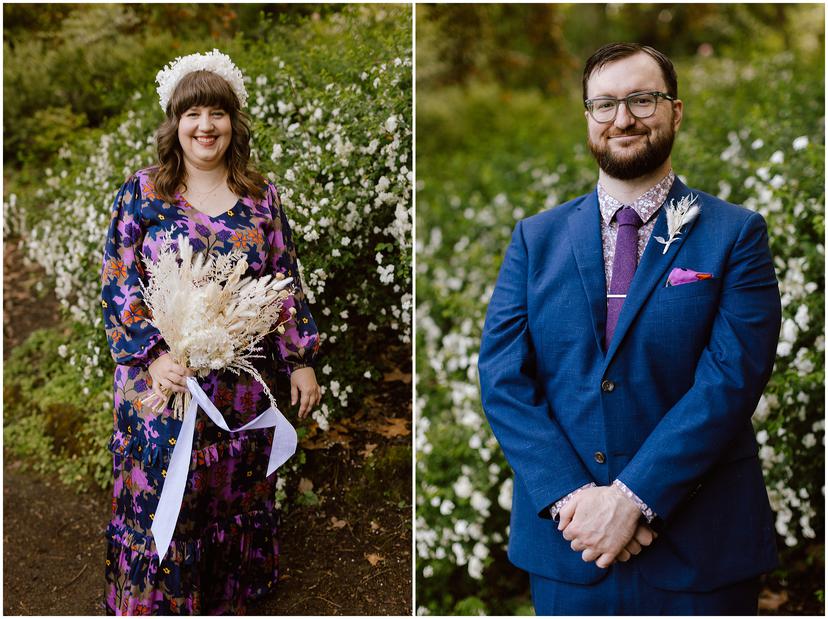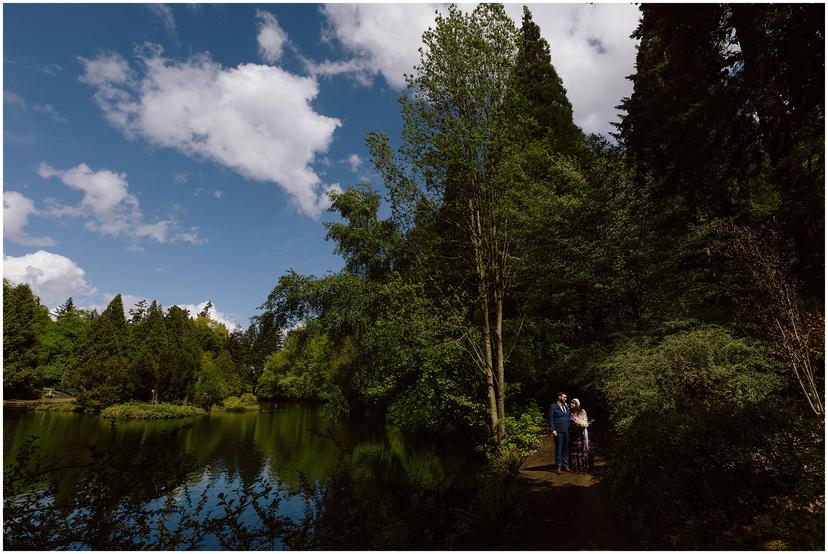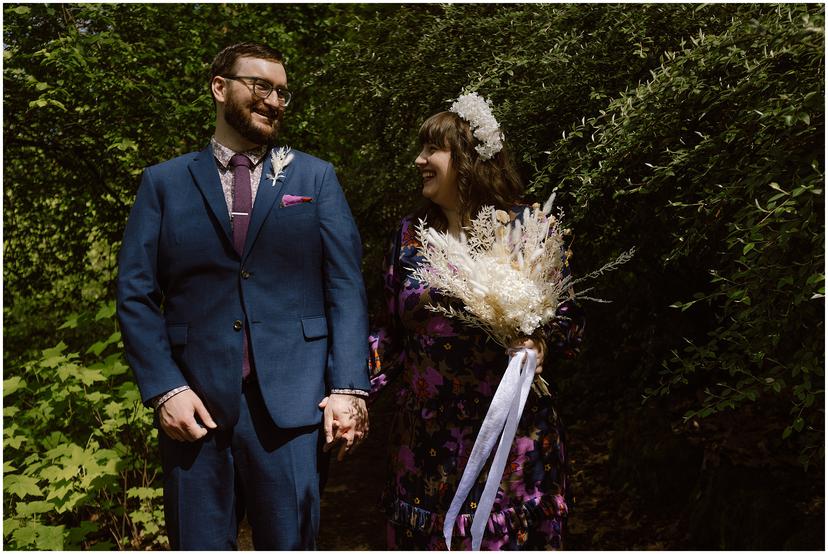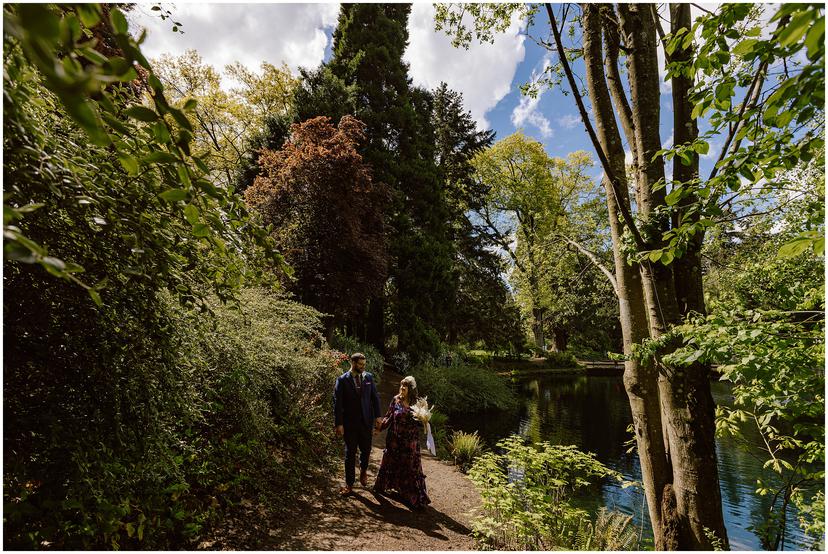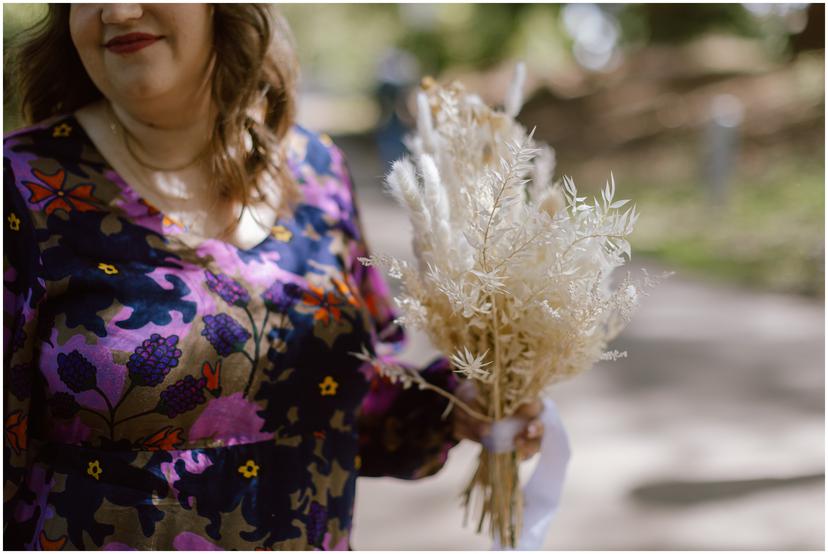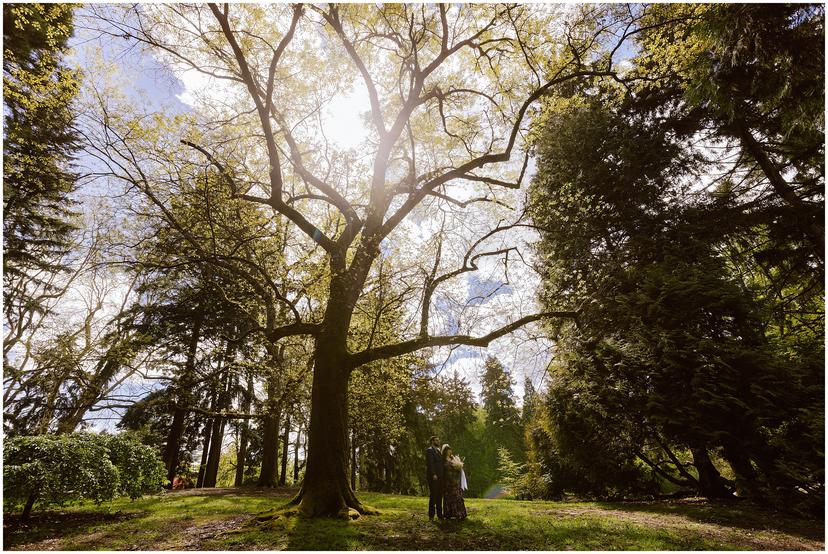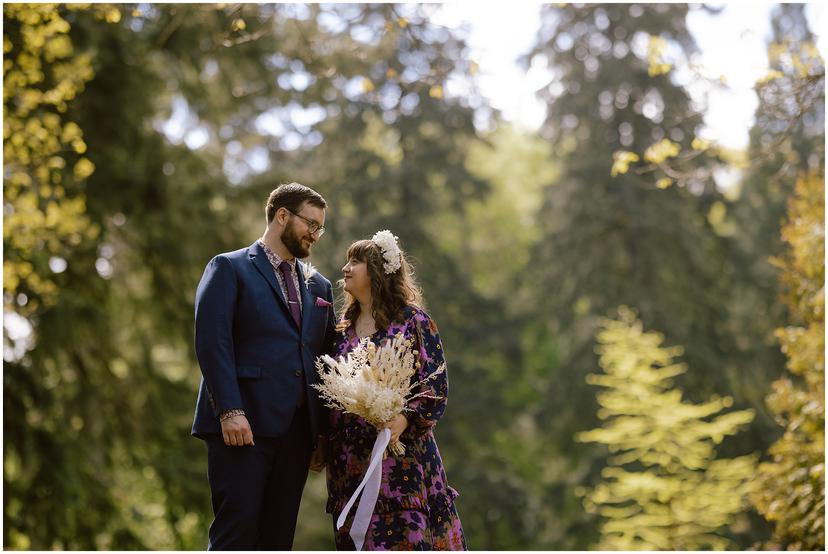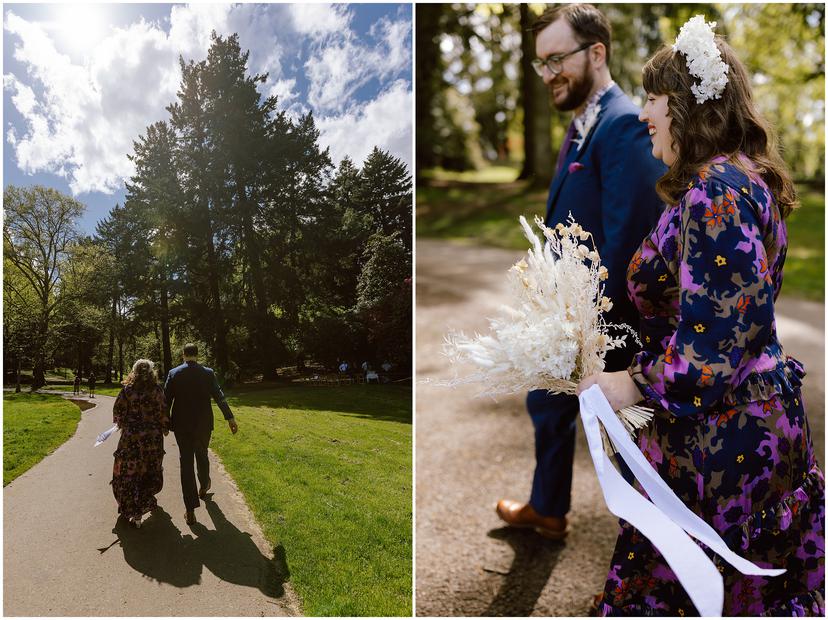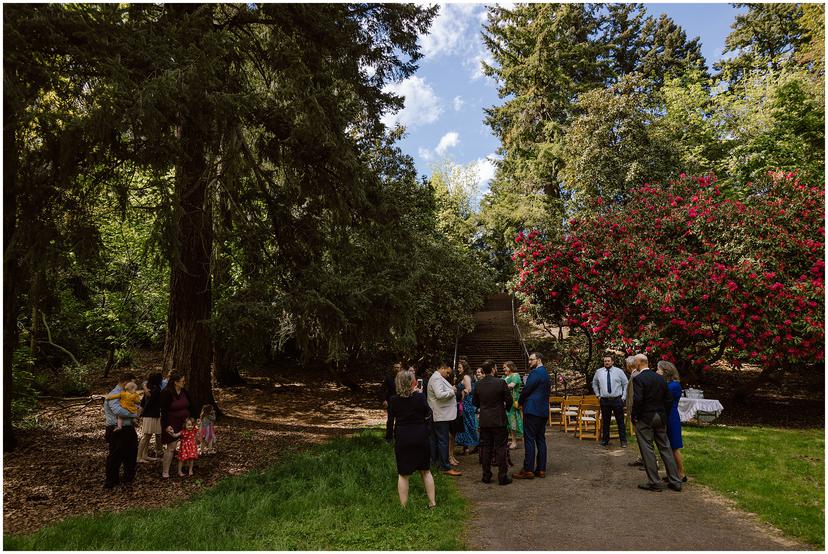 How to plan a Laurelhurst Park wedding
There are many locations available to rent at Laurelhurst Park, but in my opinion the stairs are the best for a wedding! The stairs are shaded and make a stunning, natural wedding backdrop that needs very little decor. They are also incredibly affordable to rent out - it's only about $250 to rent them for an event of up to 100 guests.
Want to learn more about getting married at Laurelhurst Park or another gorgeous Portland park? Head over to the Portland Parks and Recreation website to learn more about their permits and options.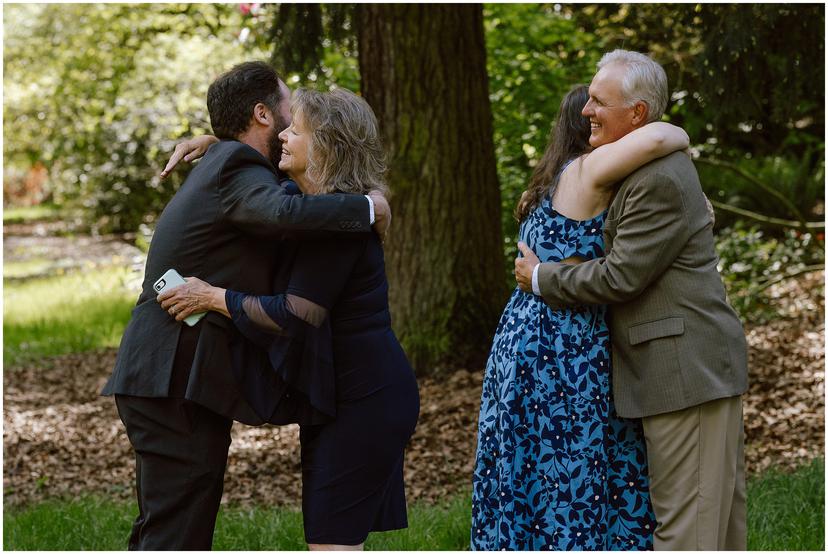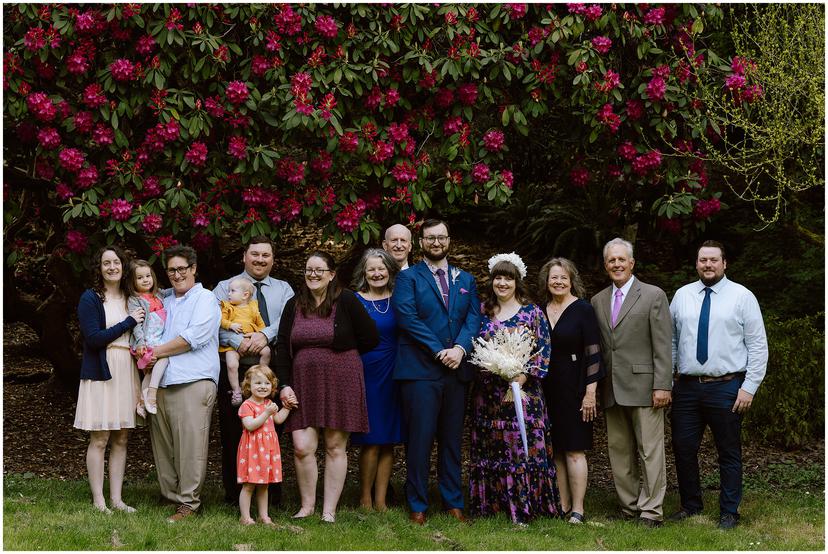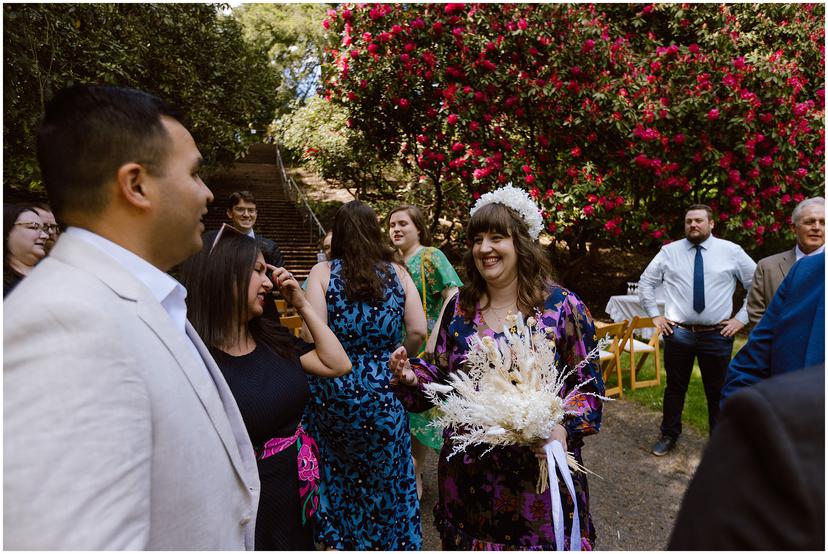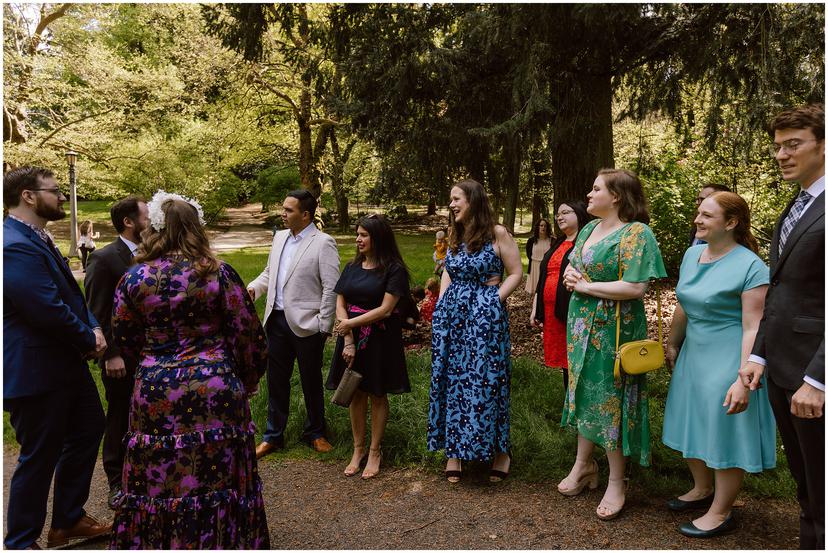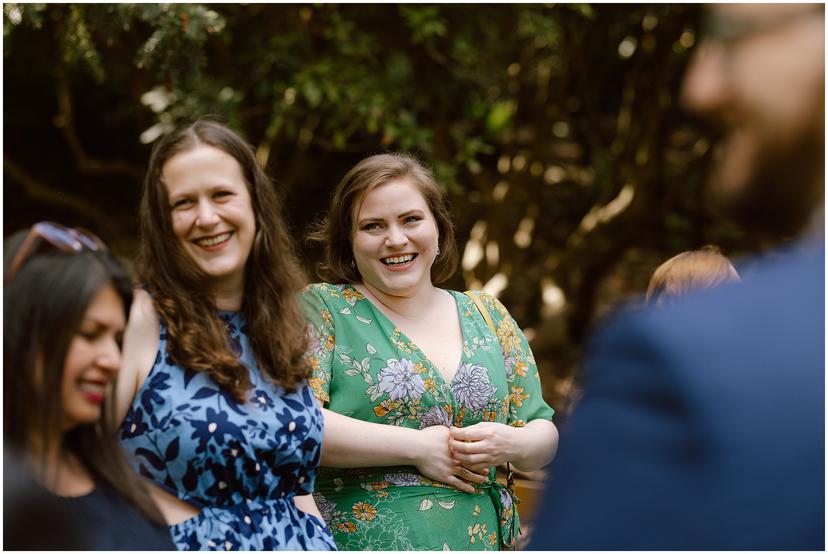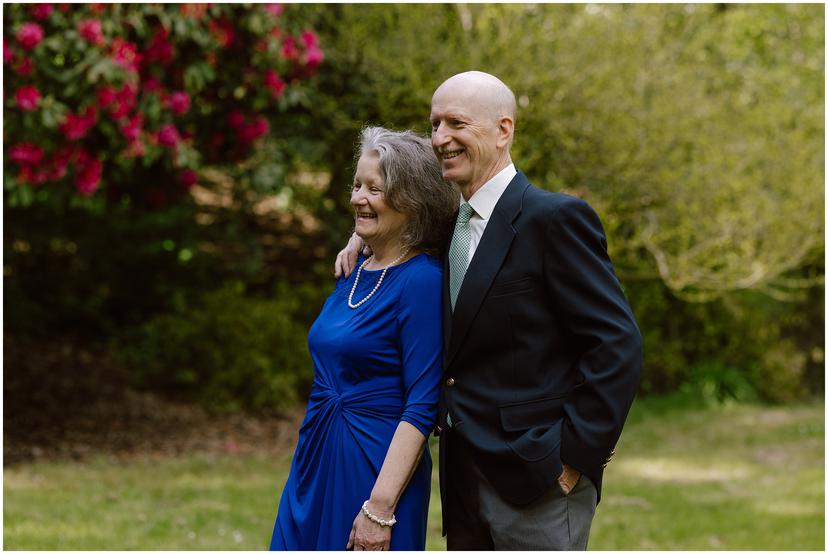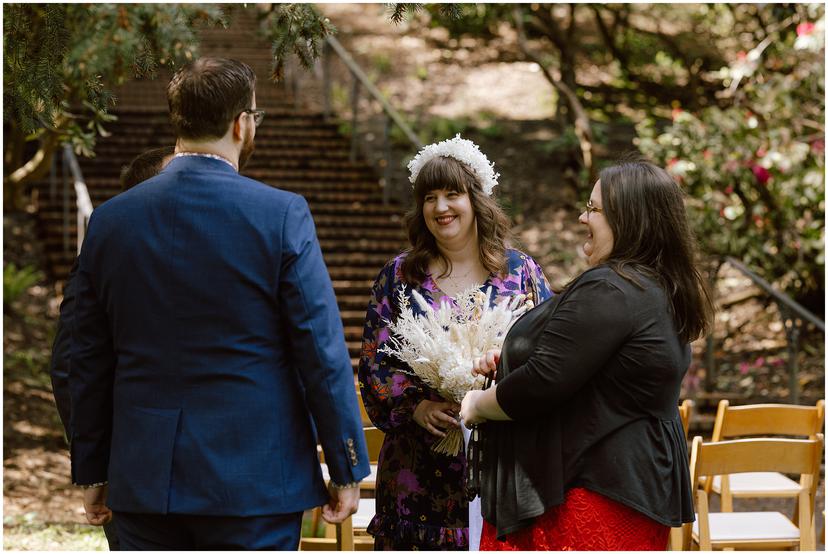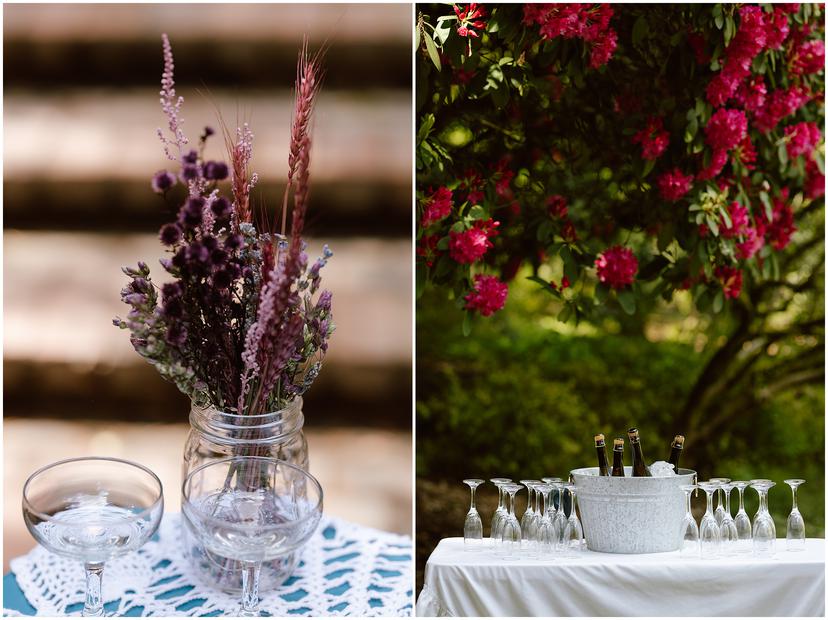 About the wedding ceremony
Cam and Bethany's ceremony was short and sweet. They entered from the path above the stairs, and included their parents in lighting a unity candle. Their friend Hendrik officiated, and they concluded the ceremony by popping champagne and toasting with everyone! This led directly into a casual hour of drinks and mingling - perfect for lots of beautiful candids and quality time with their guests.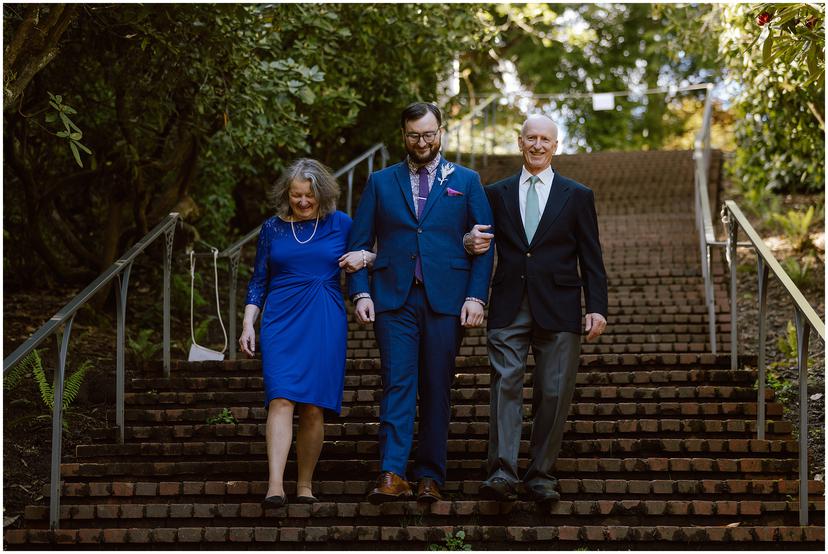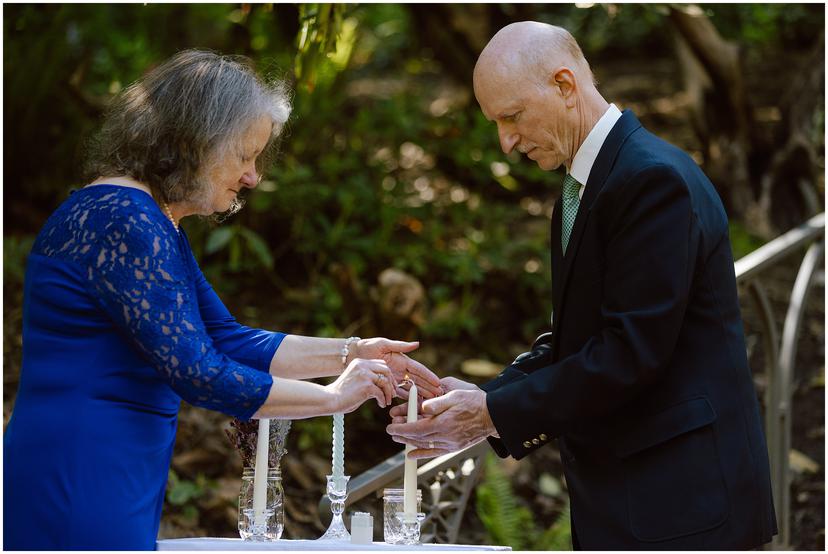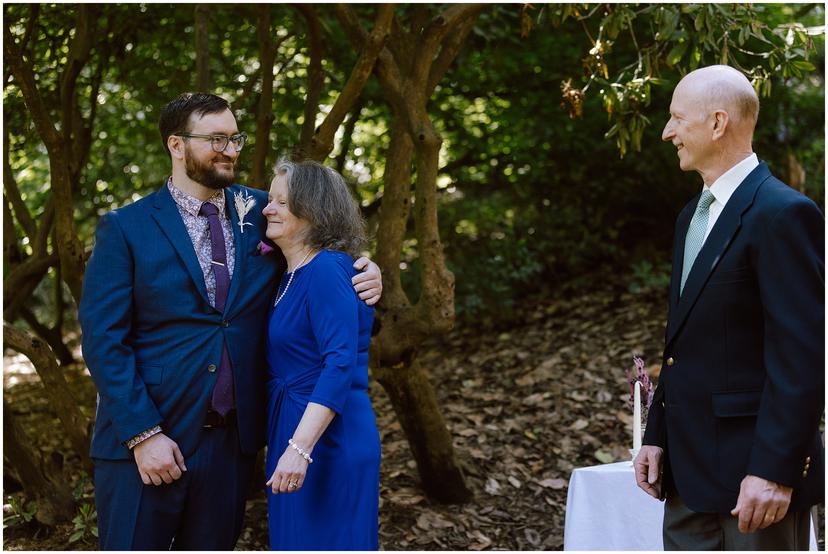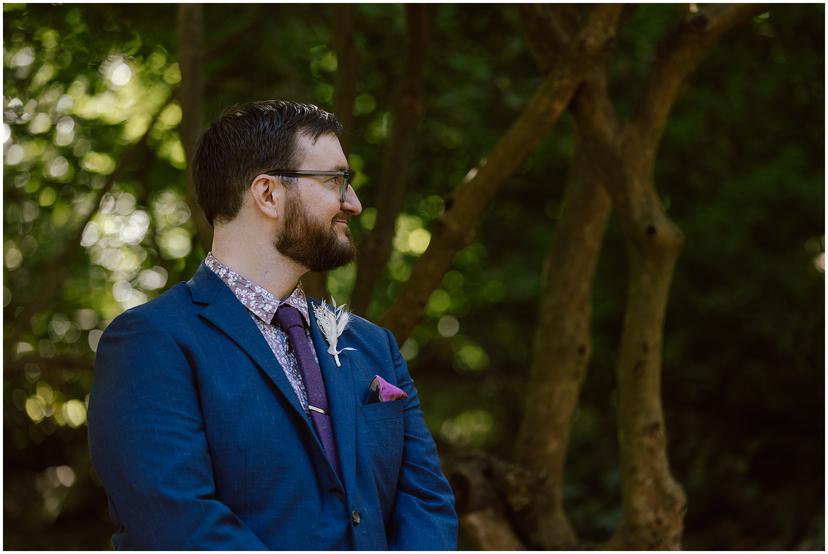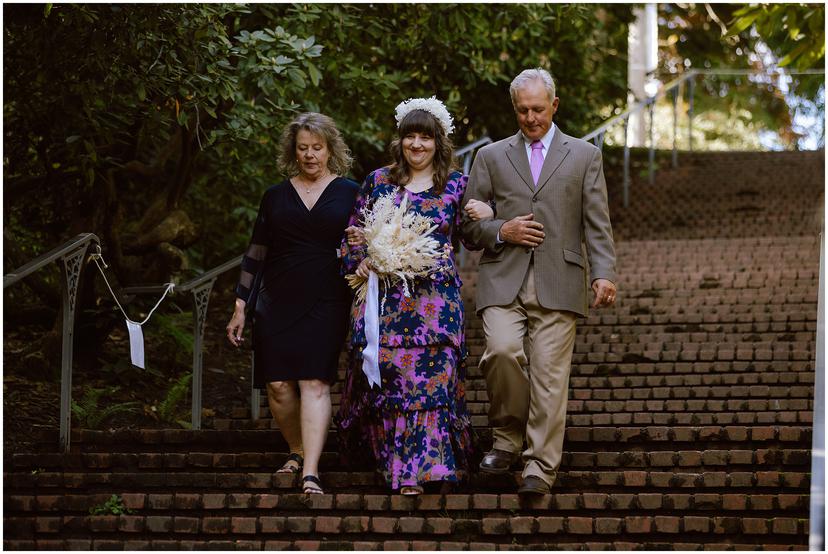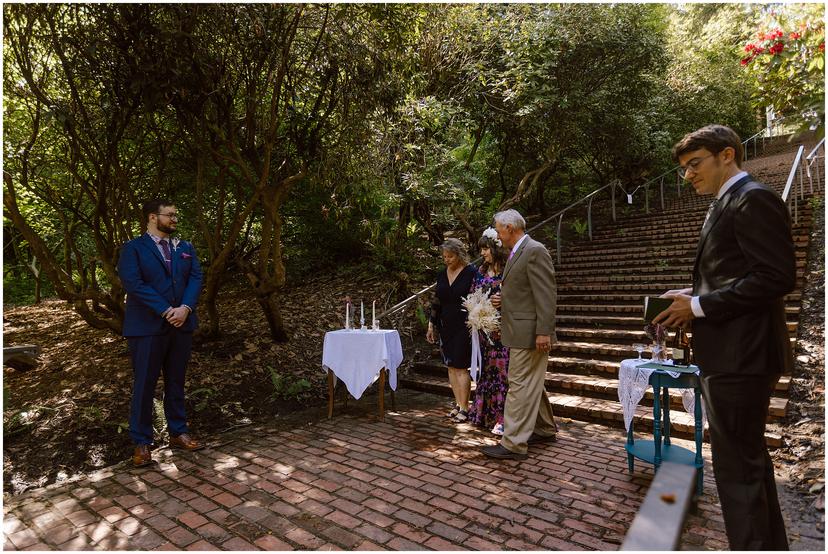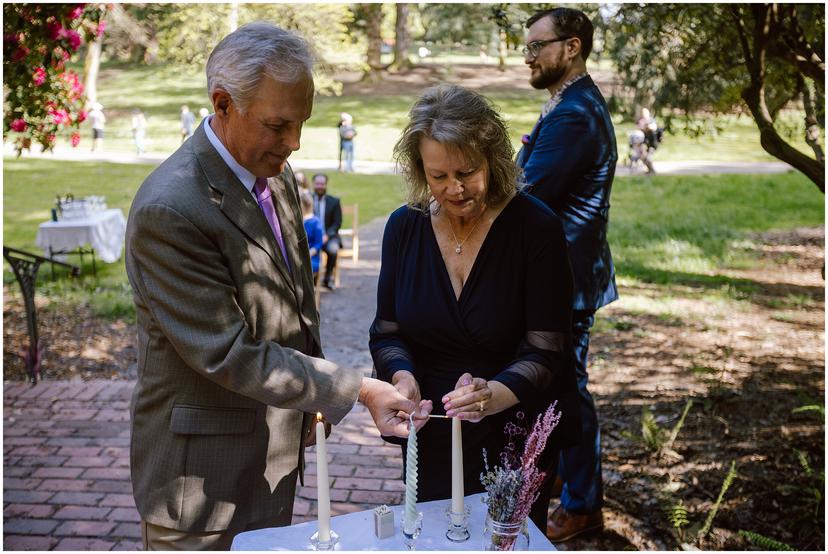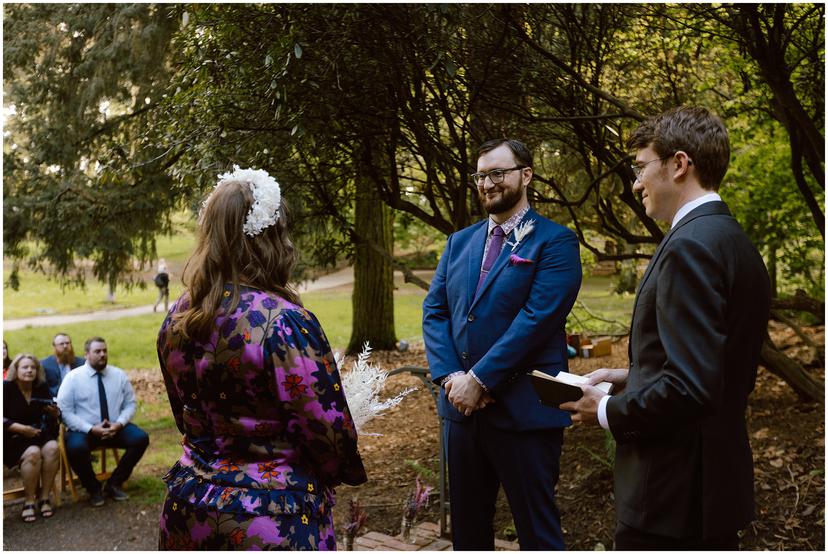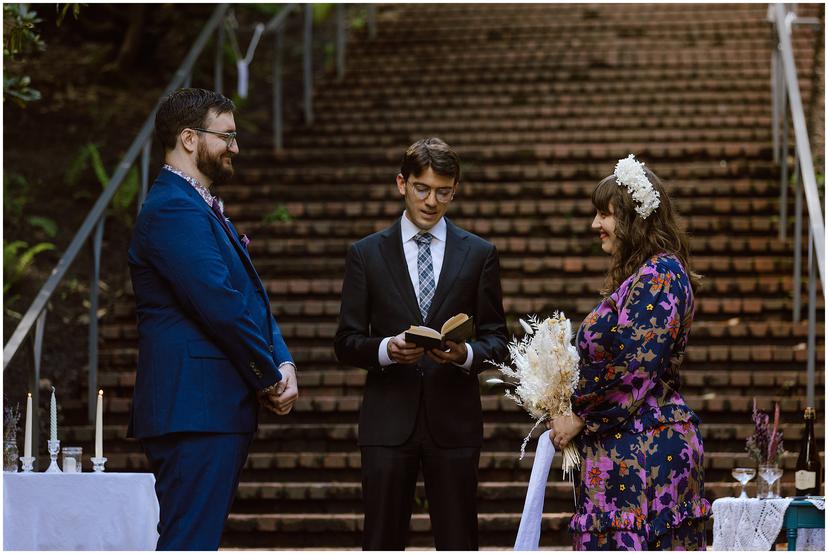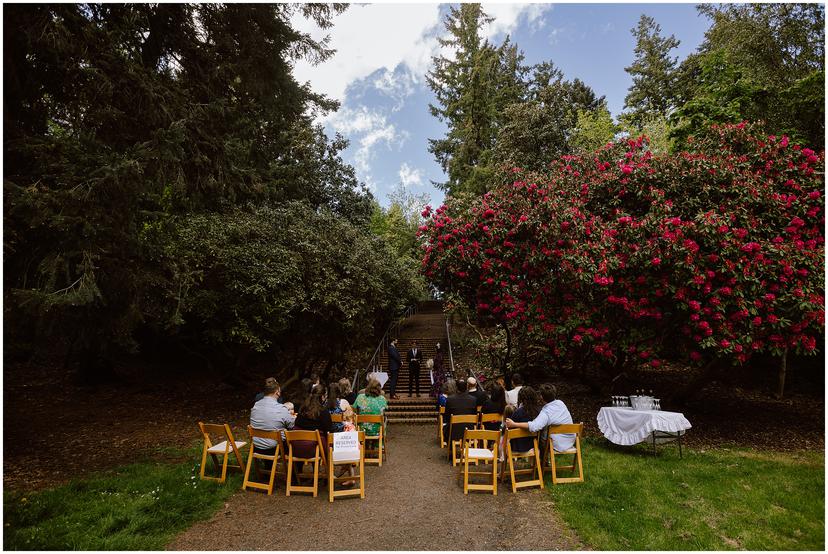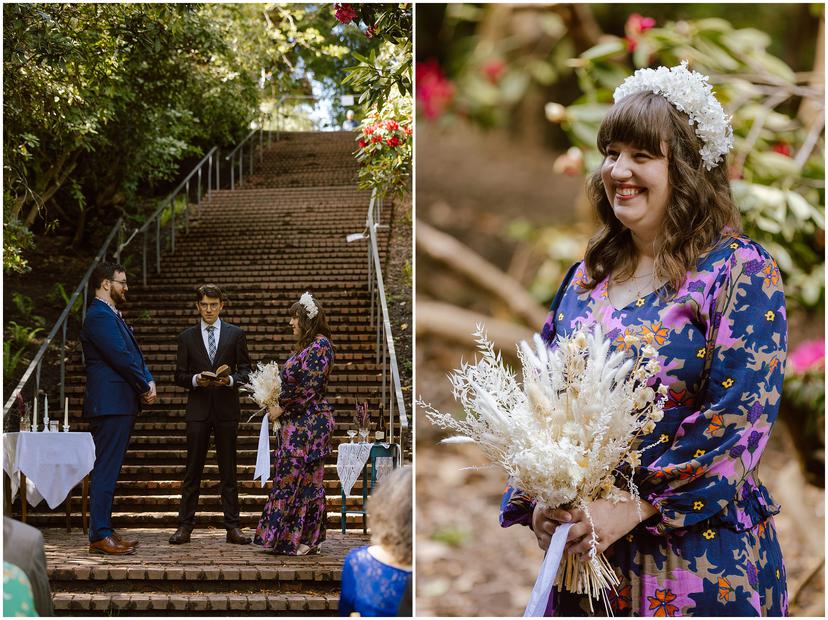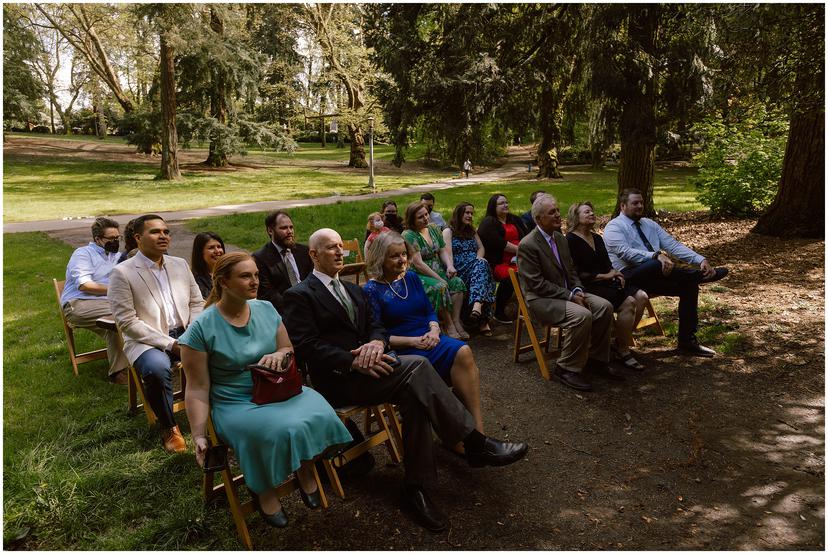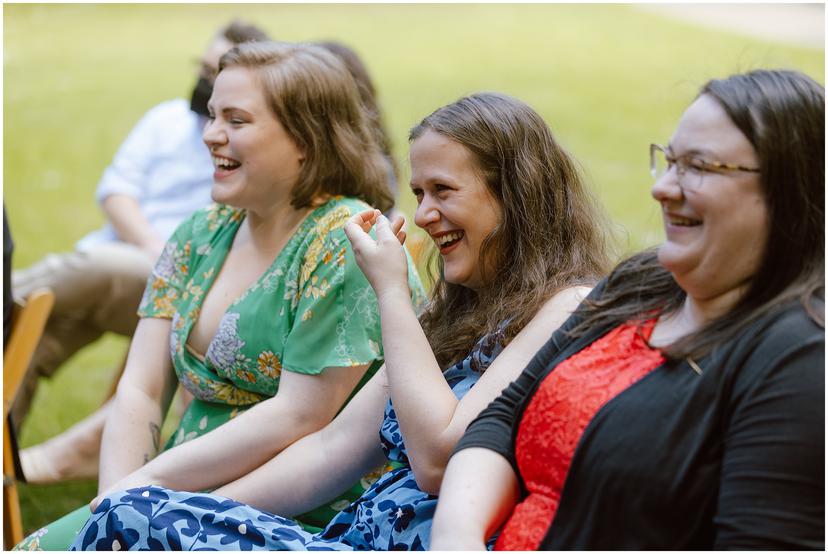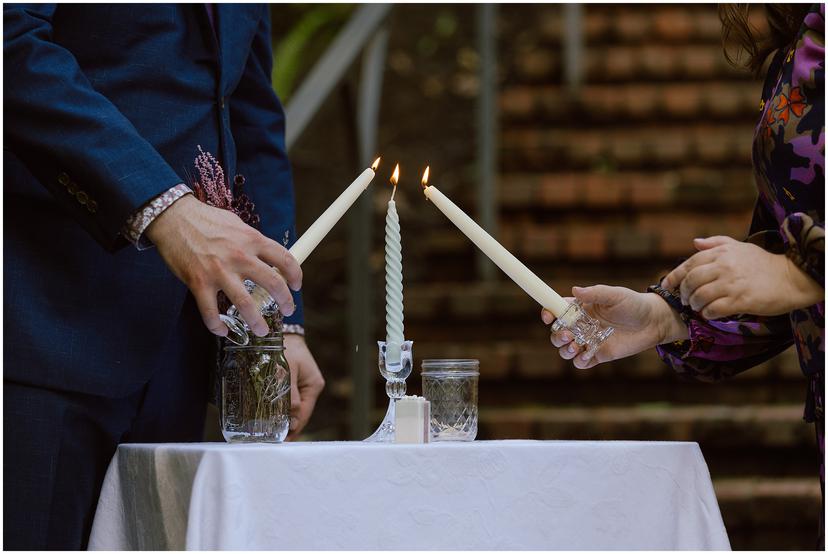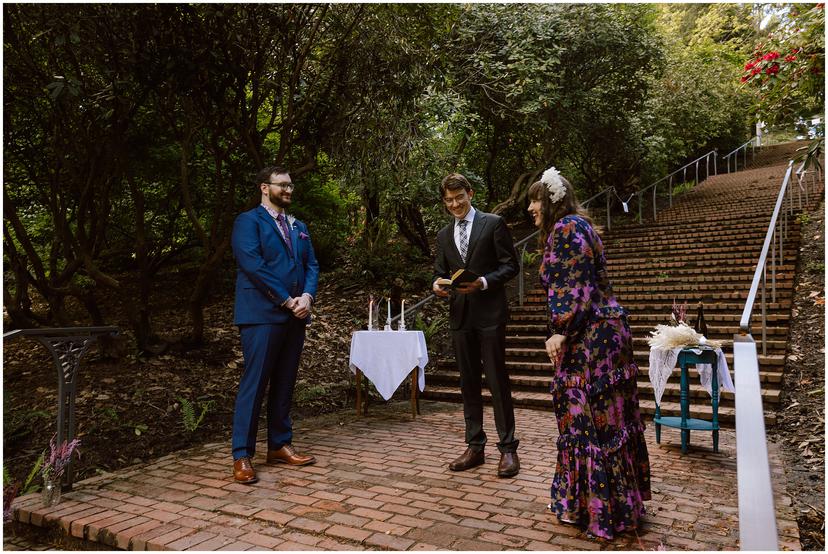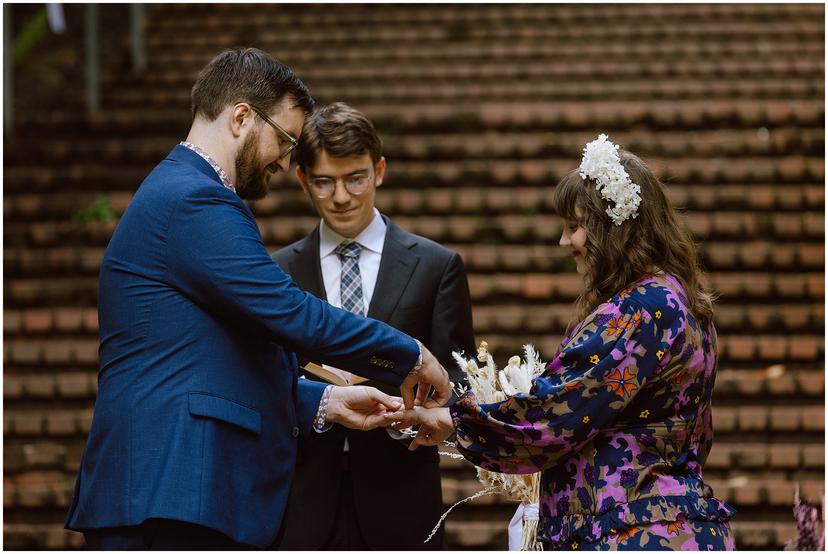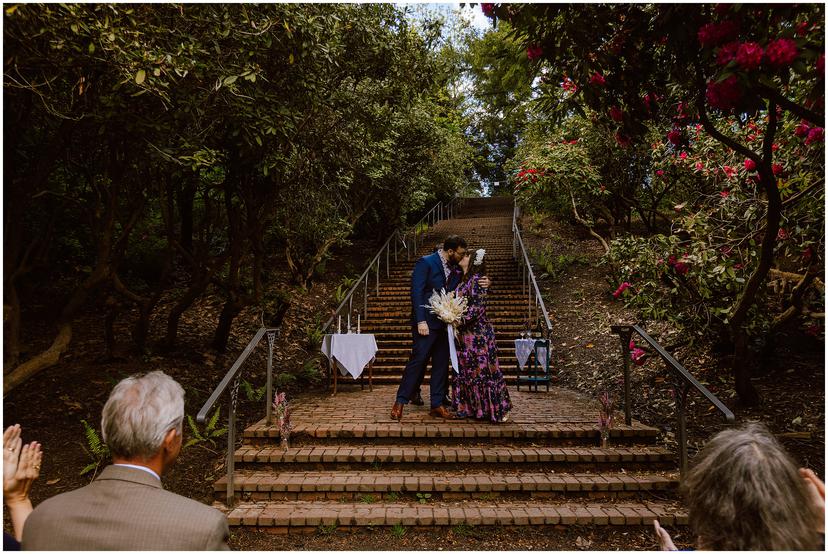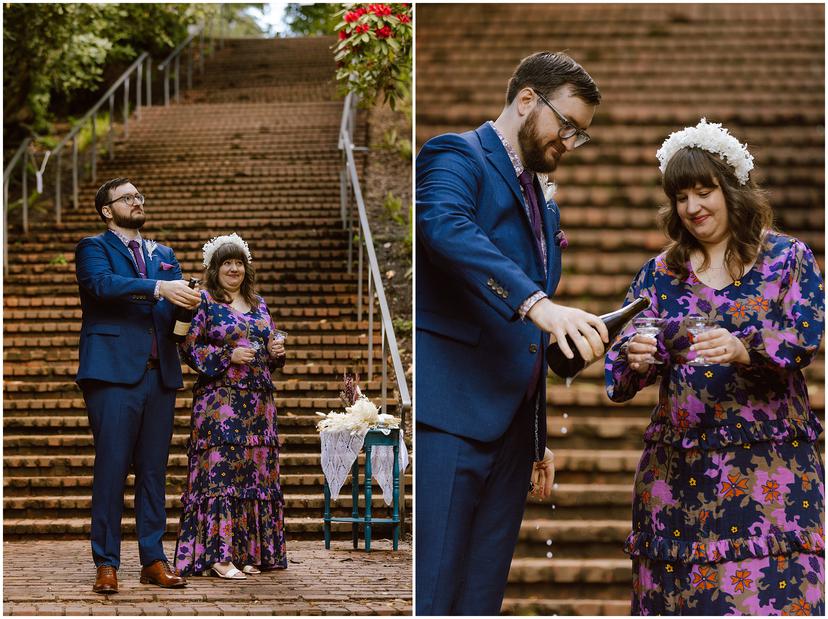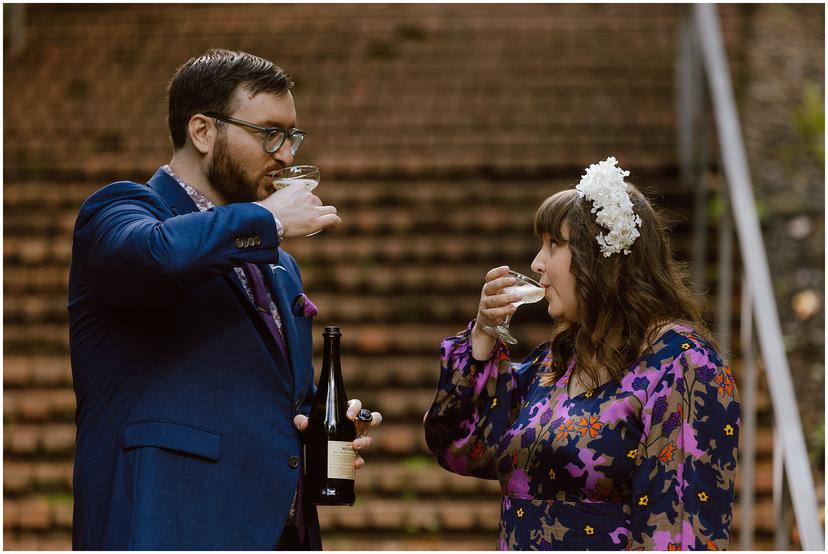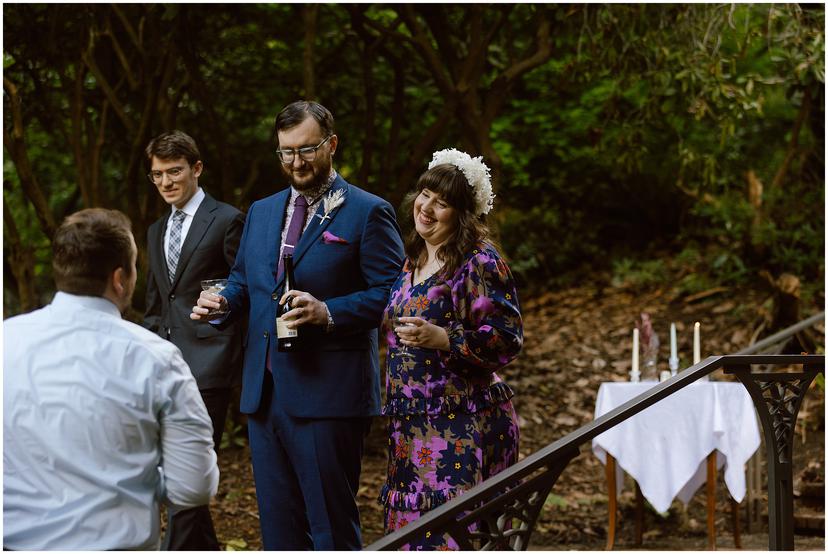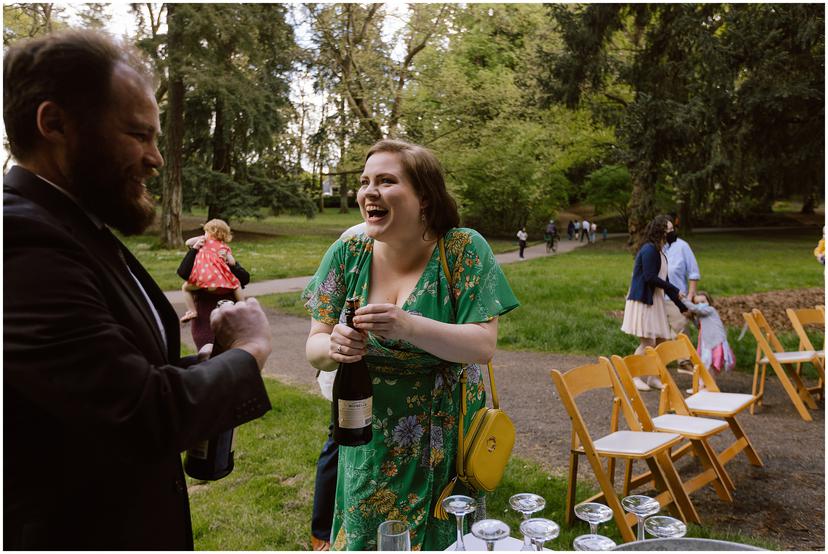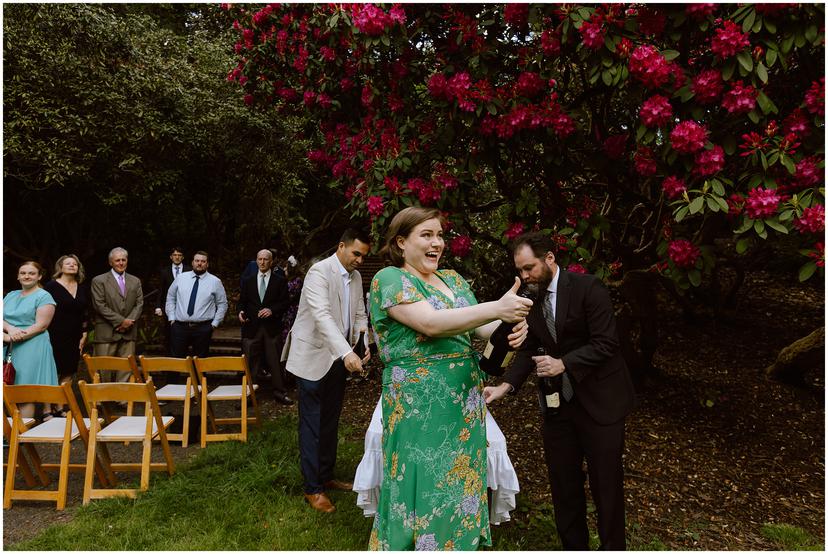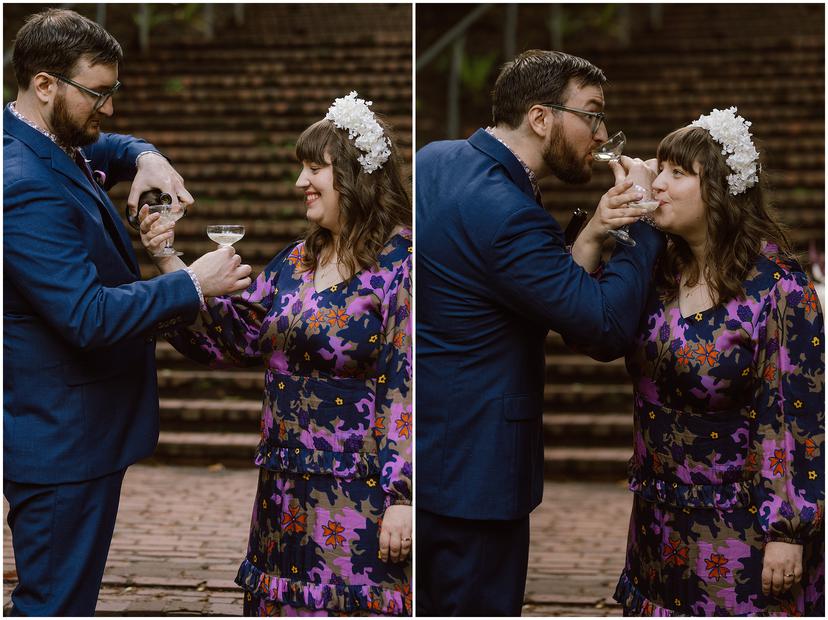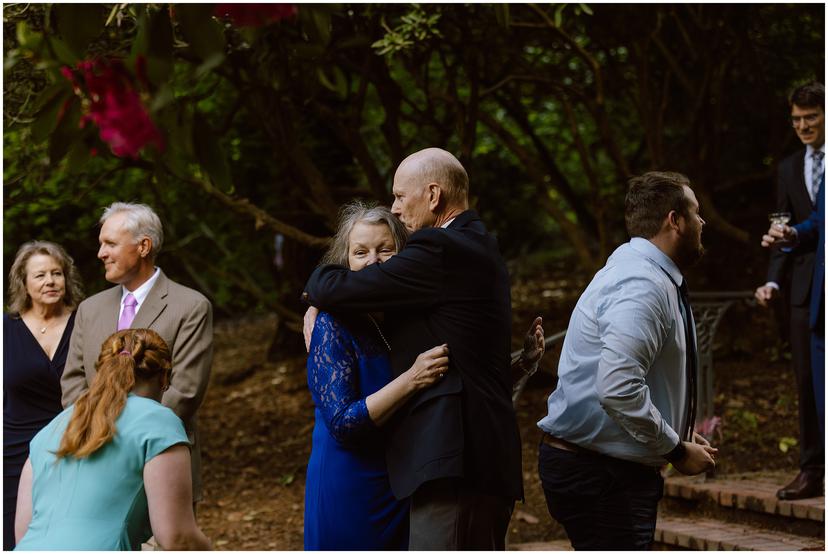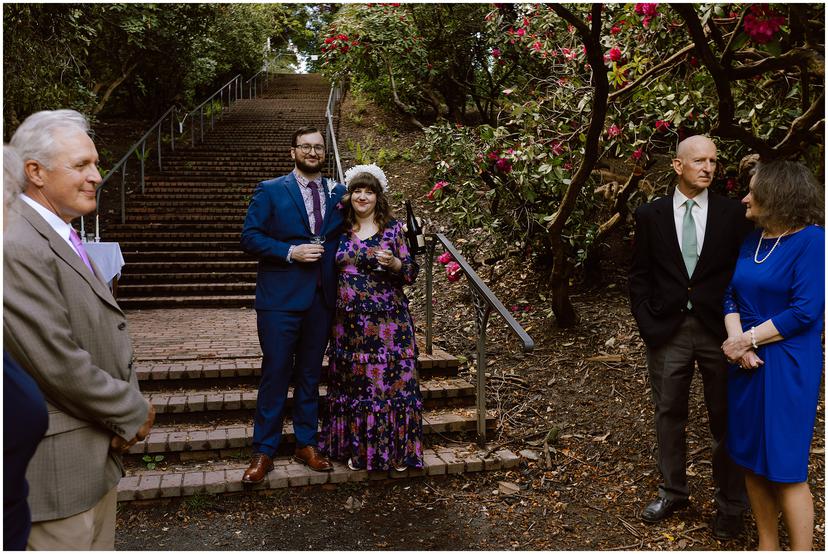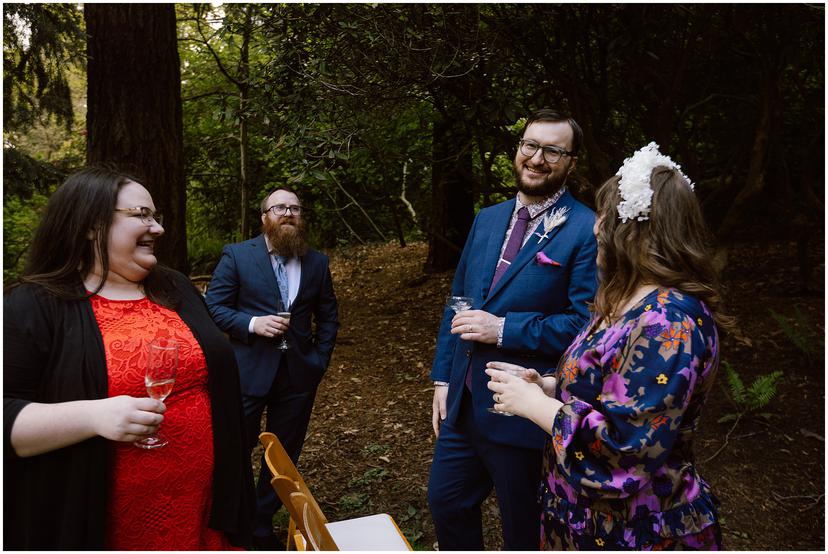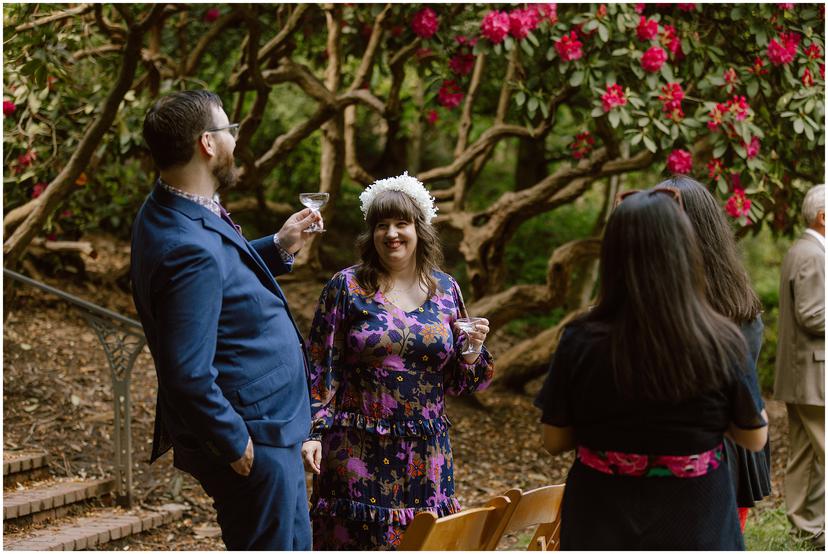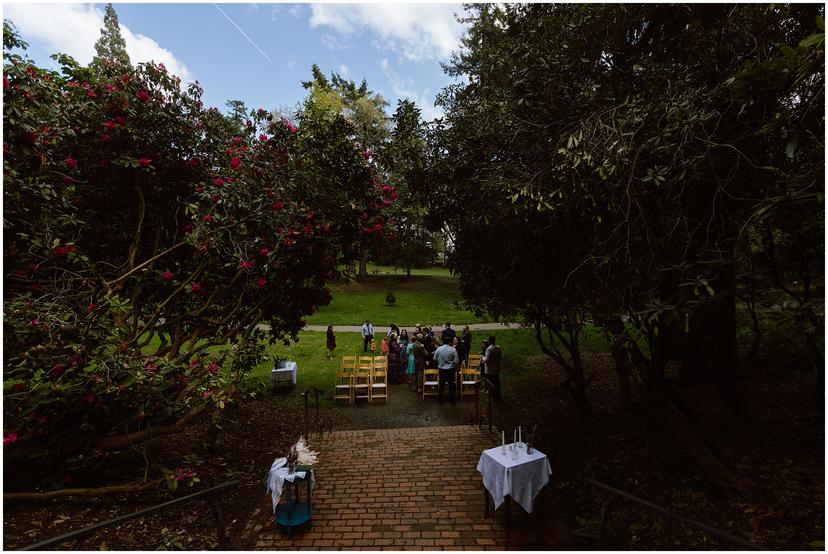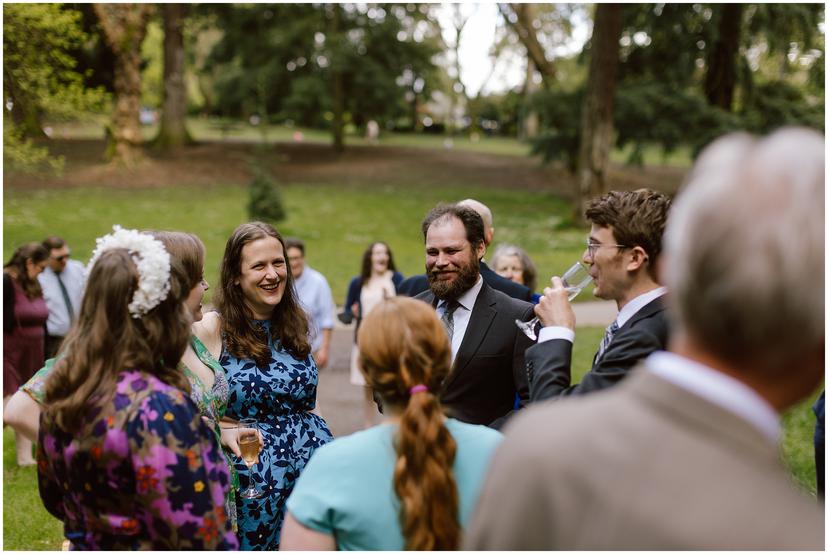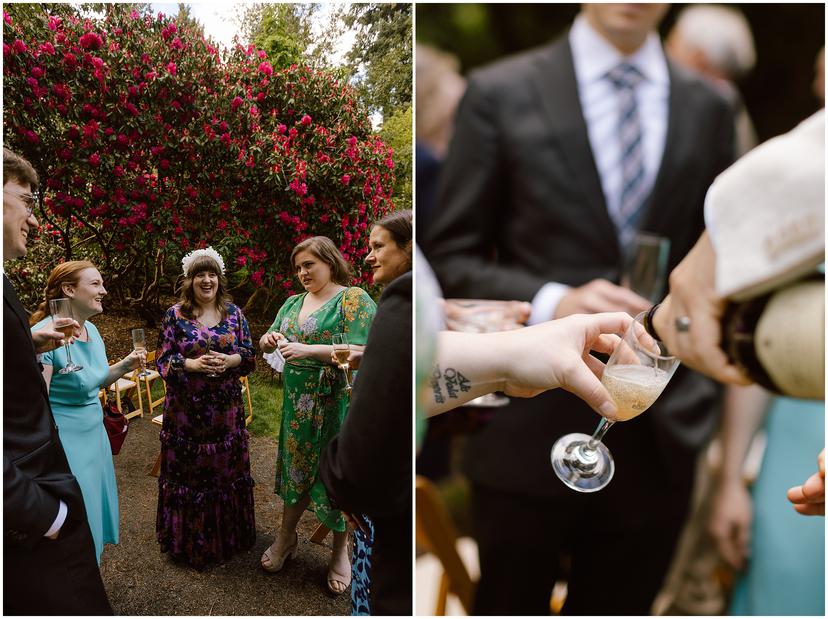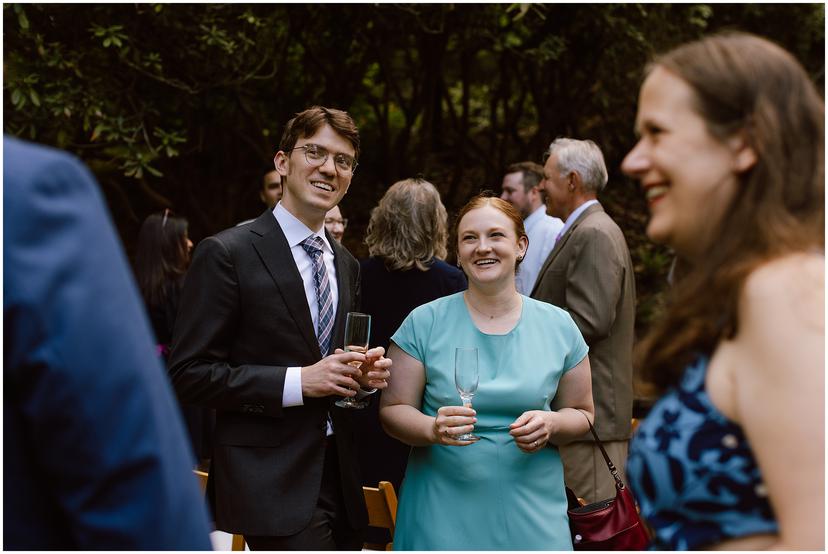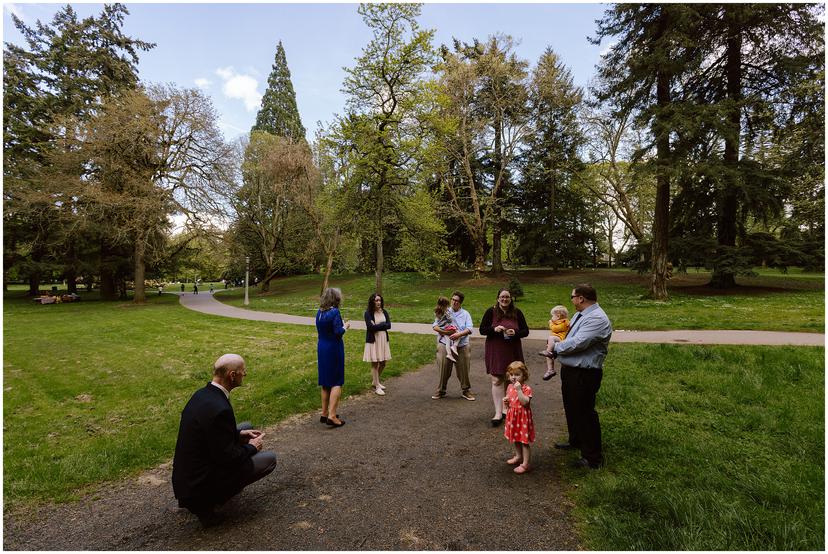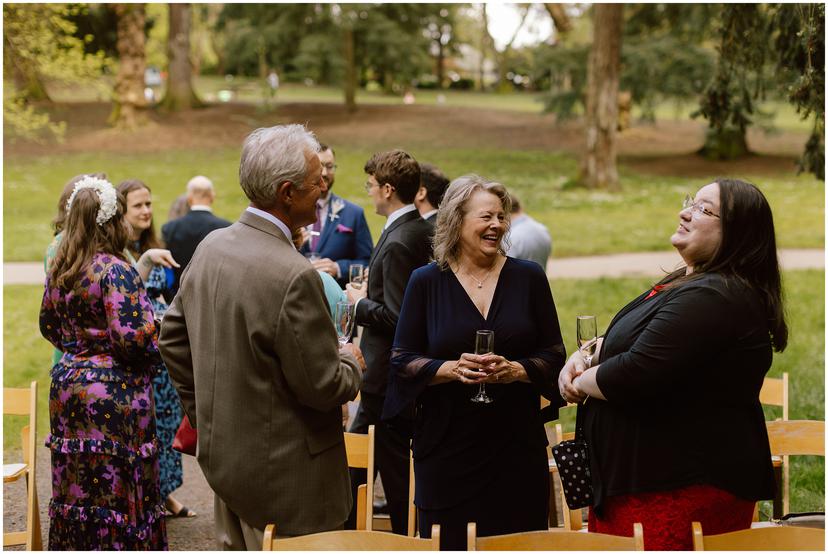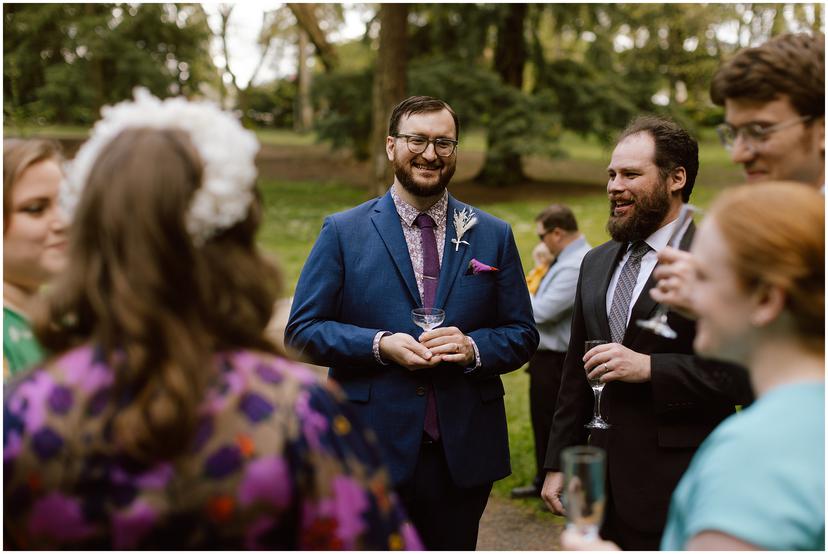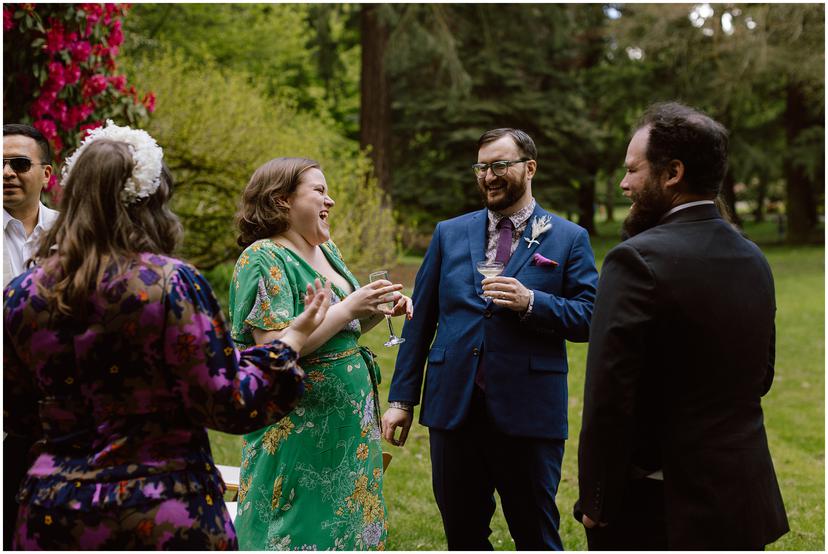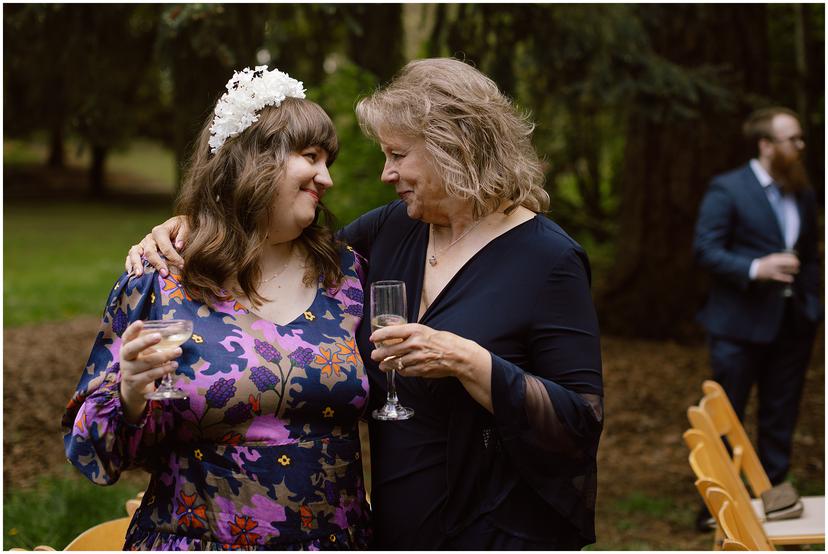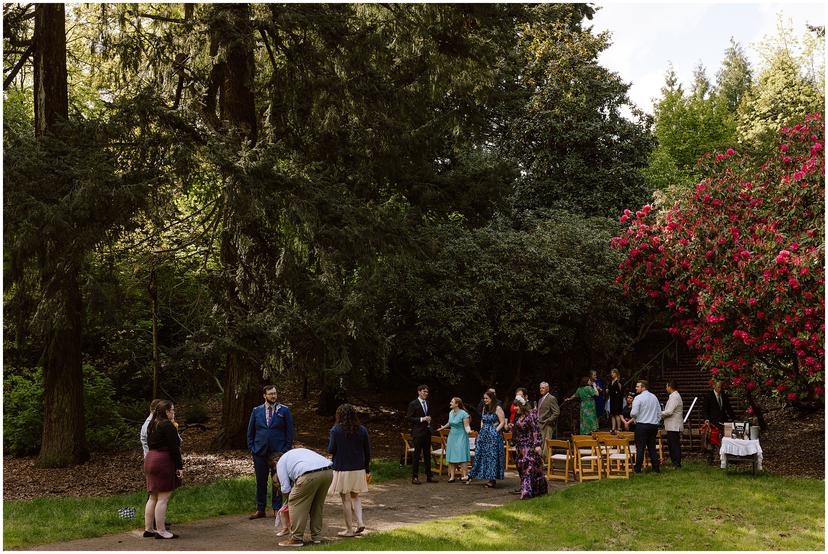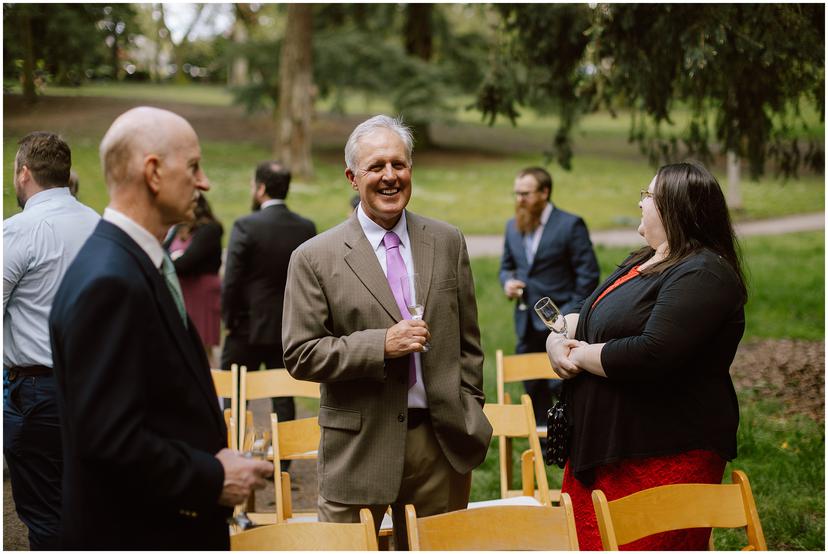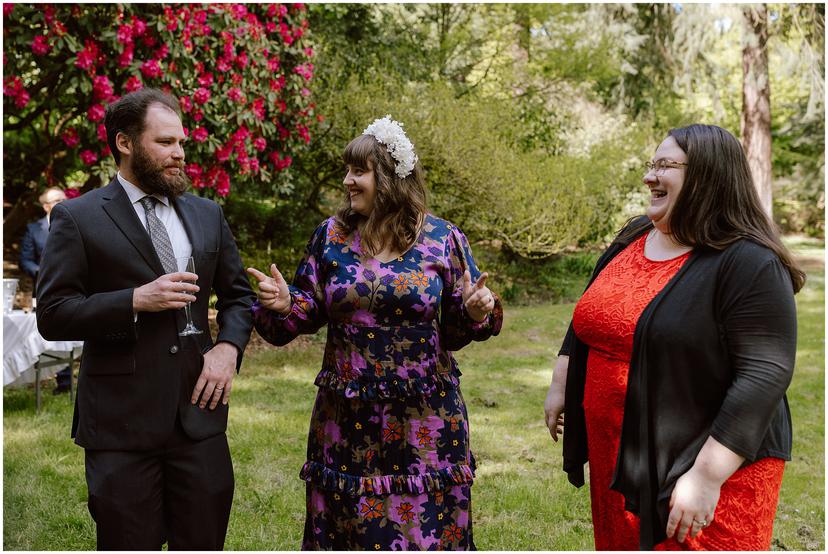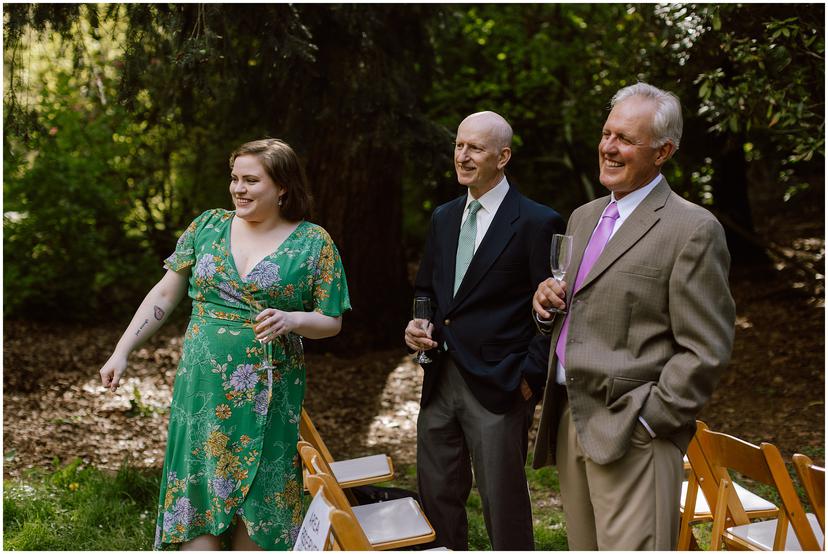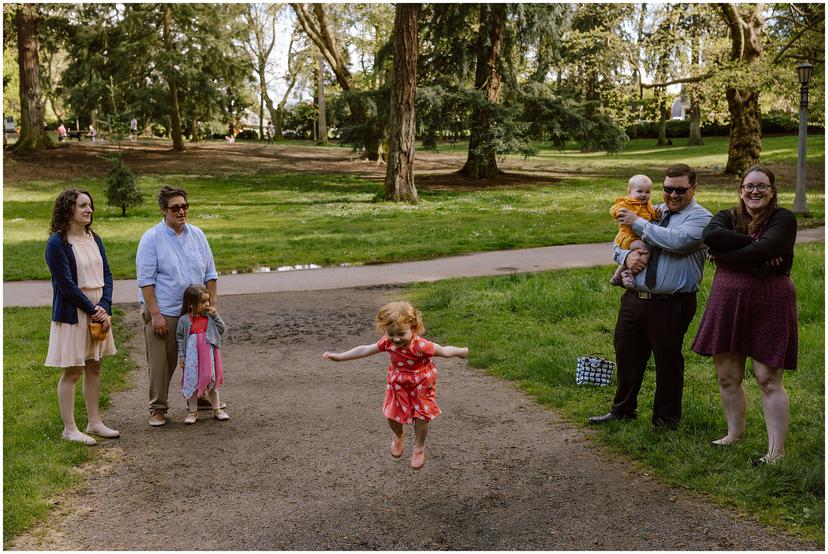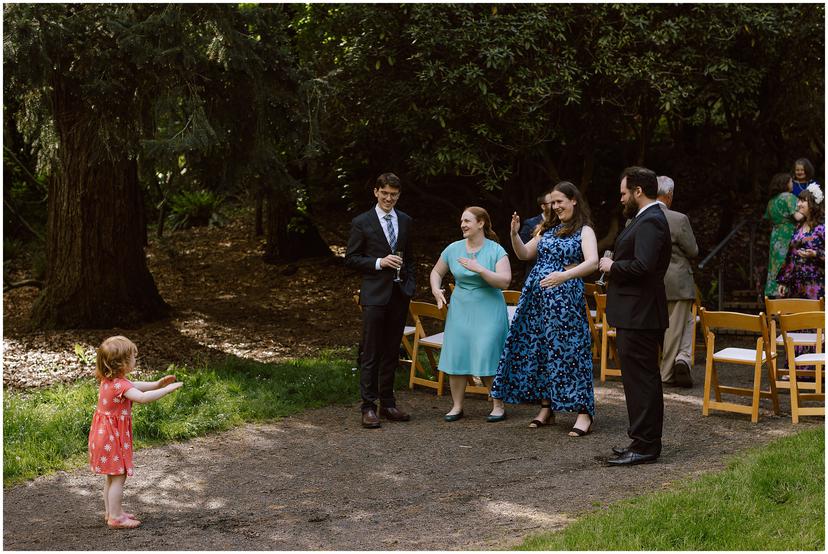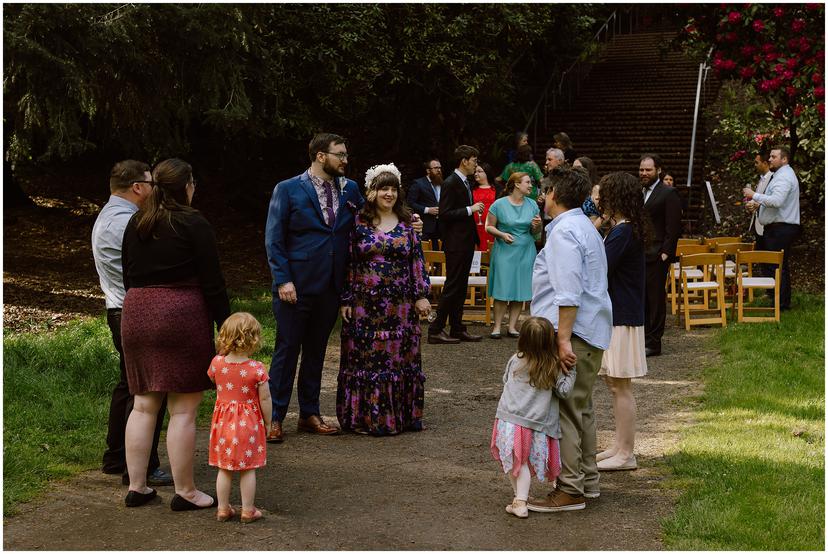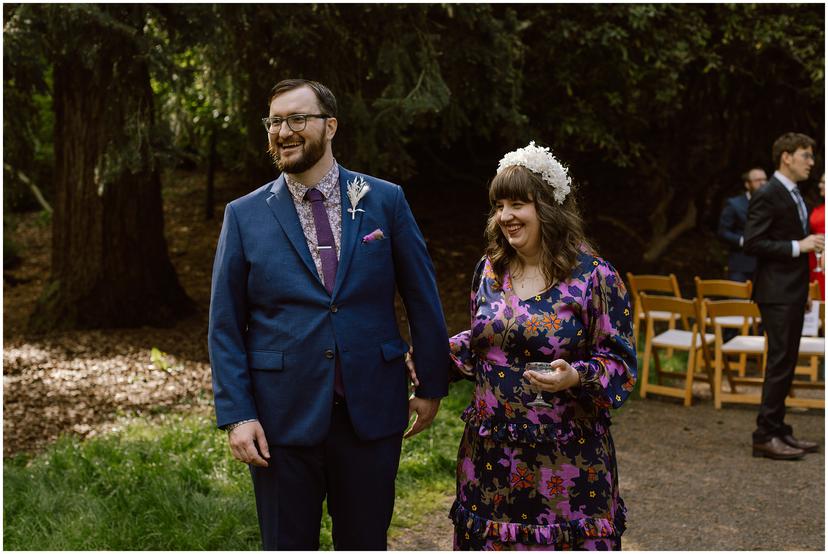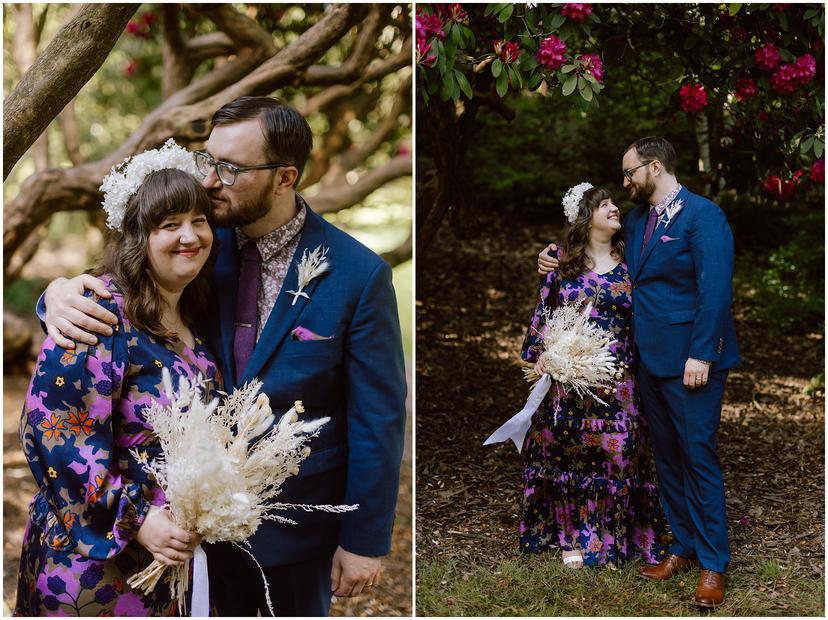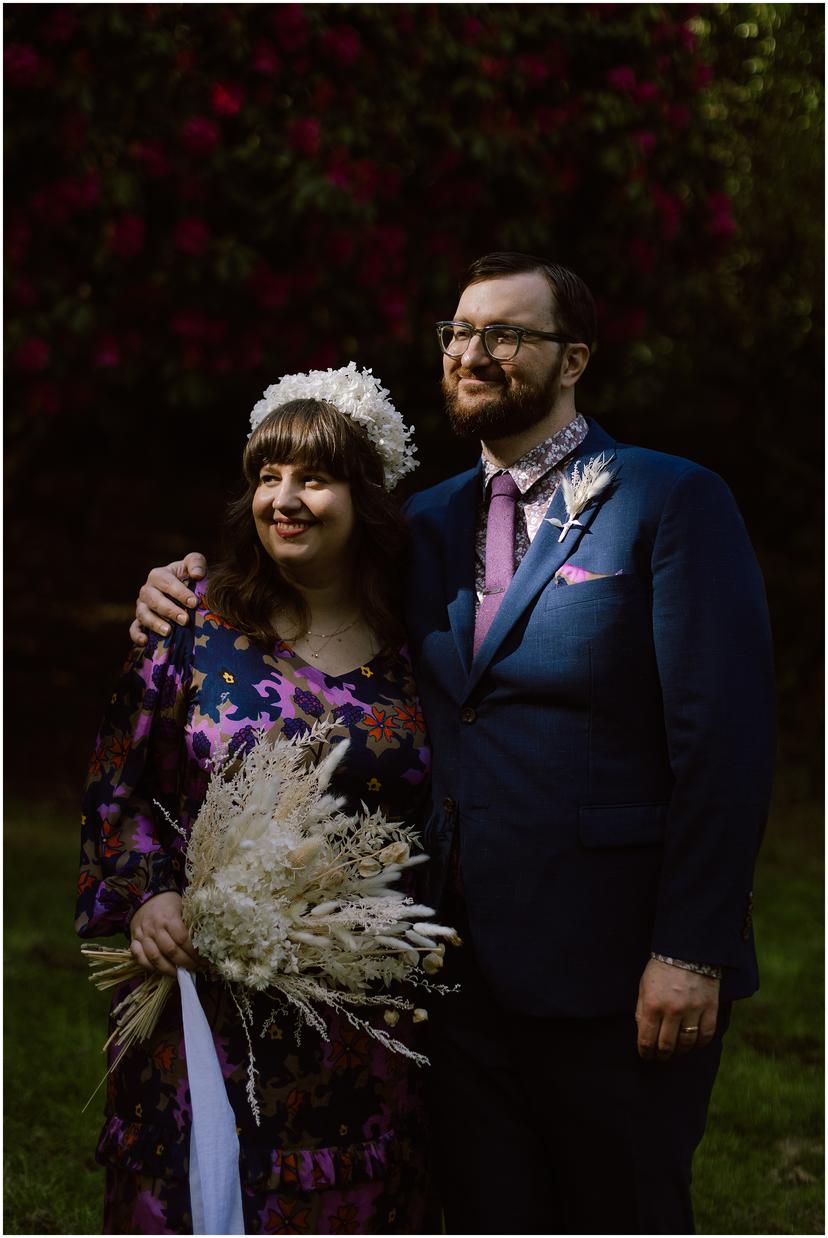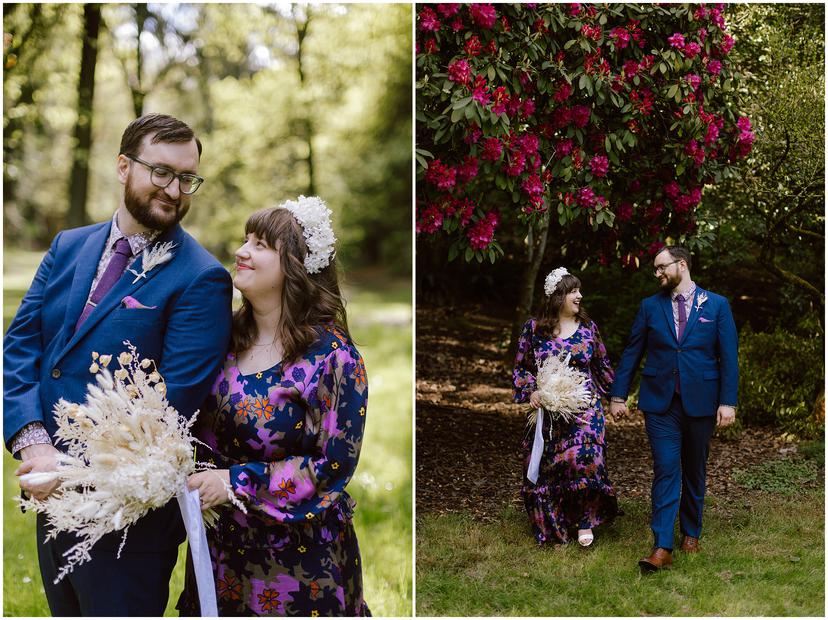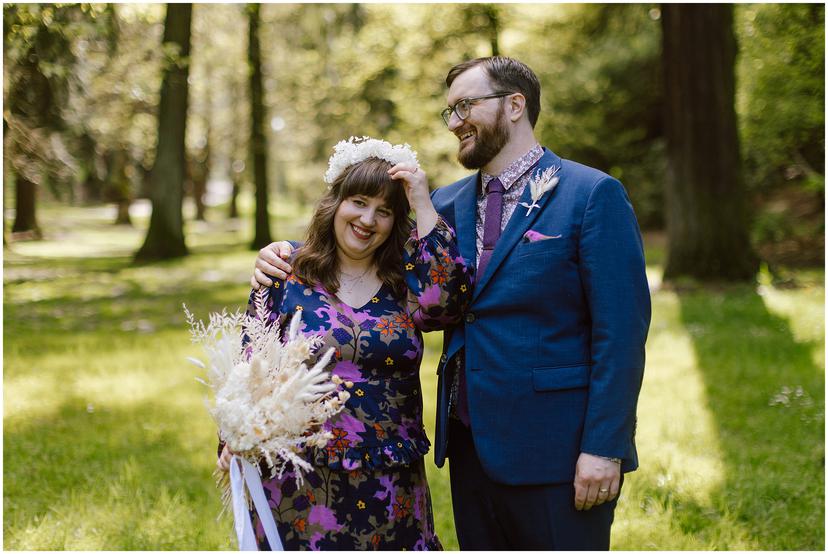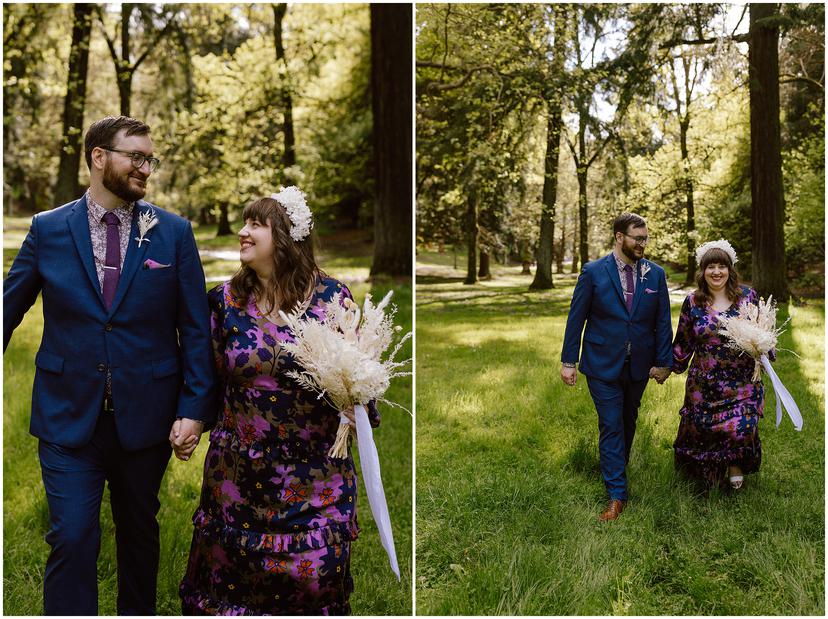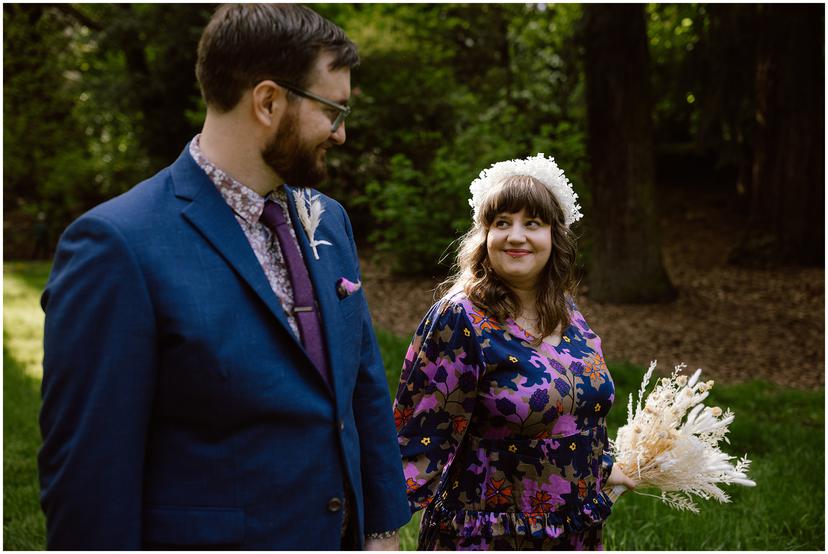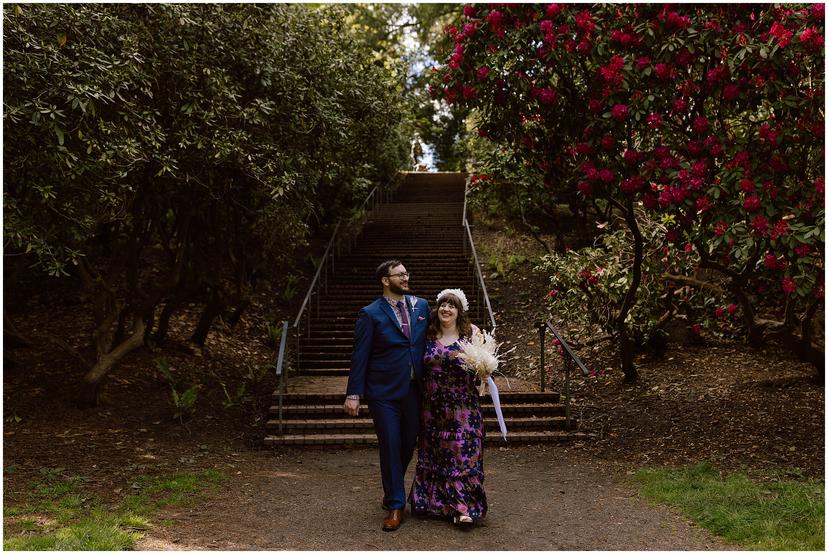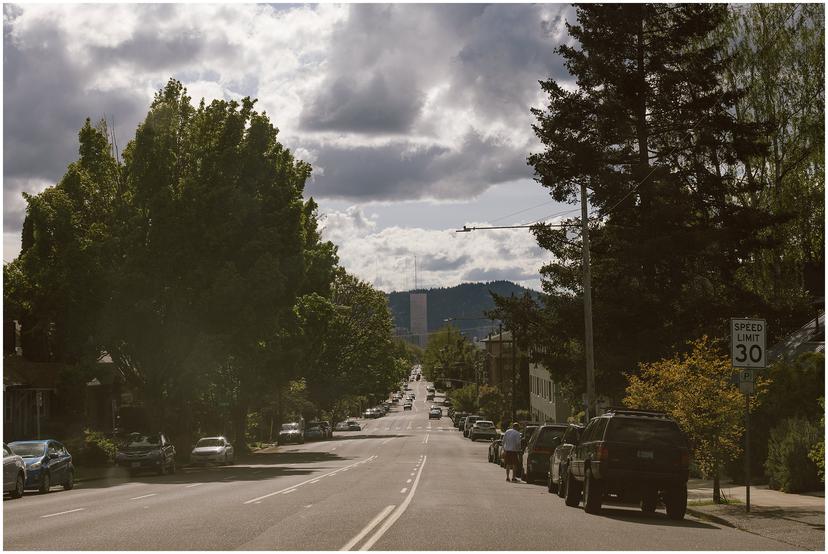 Tusk Wedding Reception
After about an hour of mingling time, everyone packed up the chairs and we drove down the road to Tusk for their reception. This upscale Portland Mediterranean restaurant has a beautiful indoor/outdoor dining room that they rented out for dinner. I was only there for the beginning of the meal, but it was a simple, elegant way to celebrate their marriage. If you haven't eaten at Tusk before - I highly recommend it!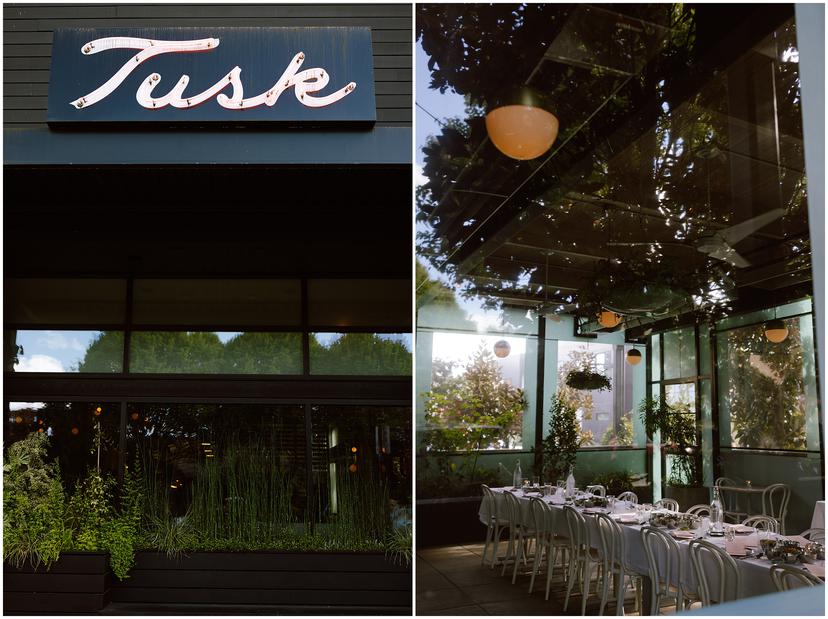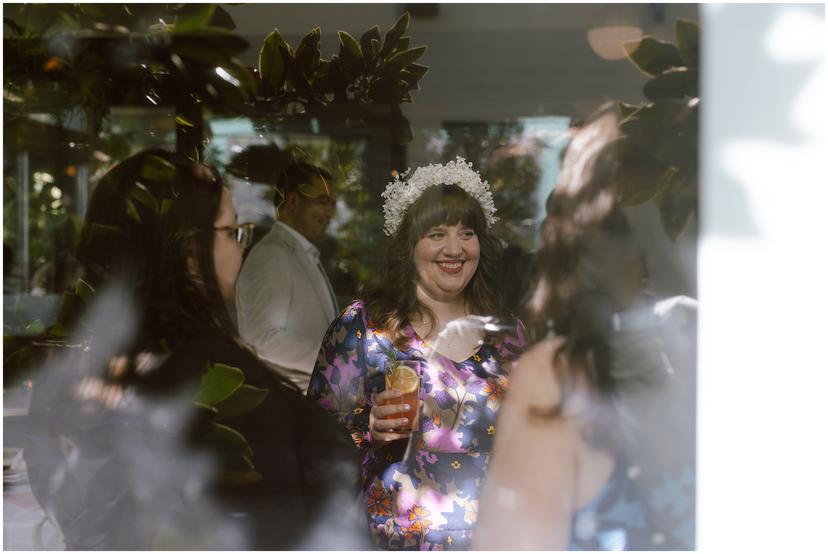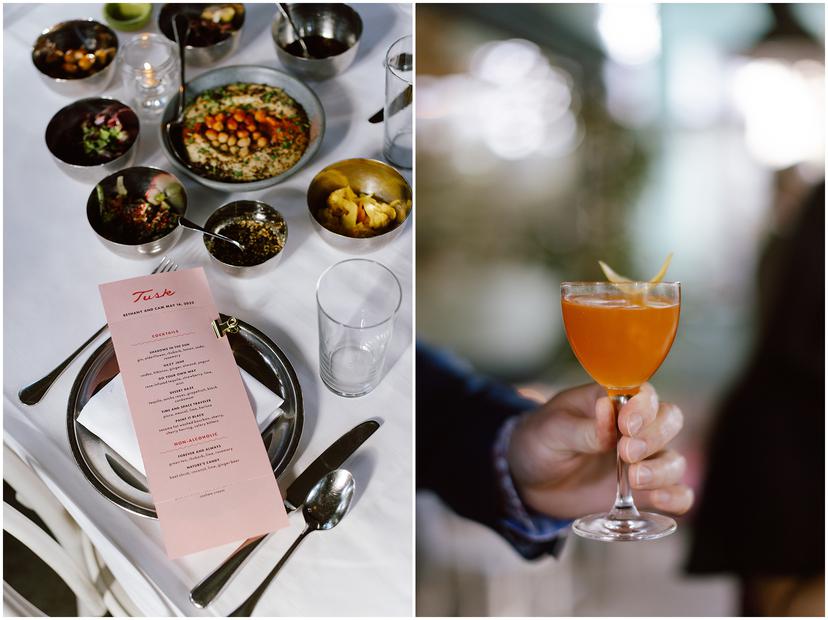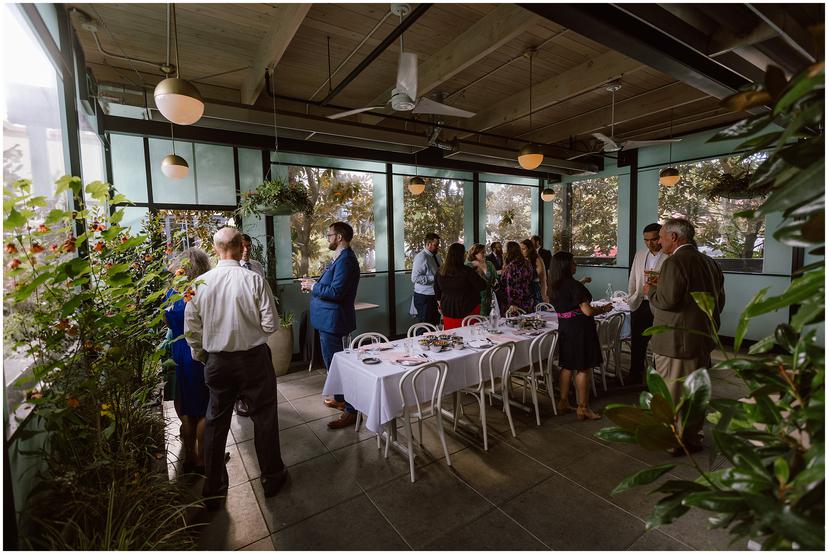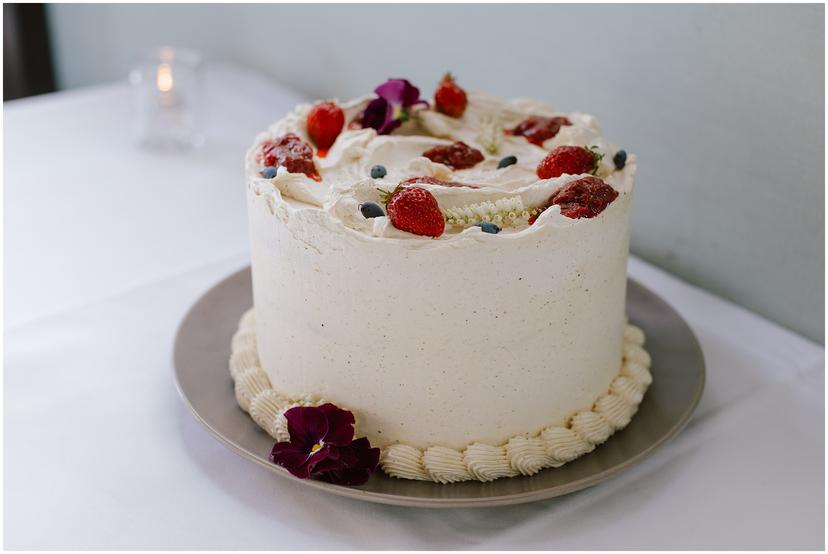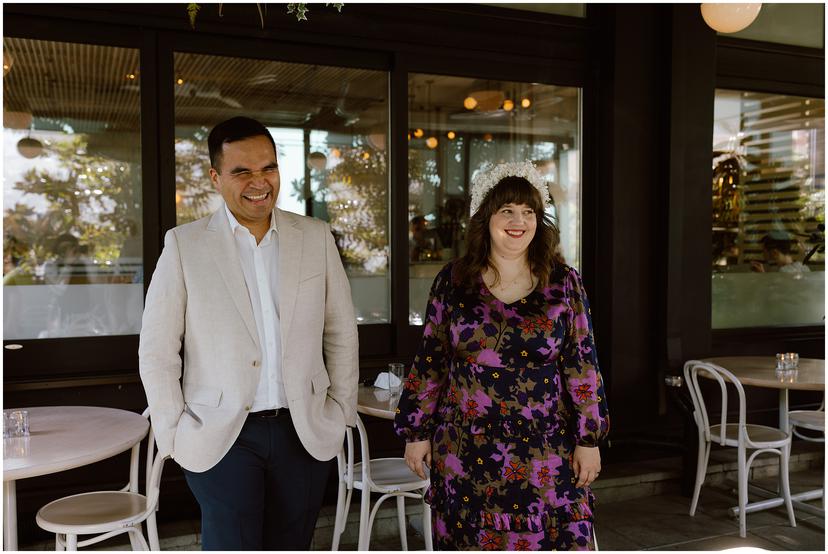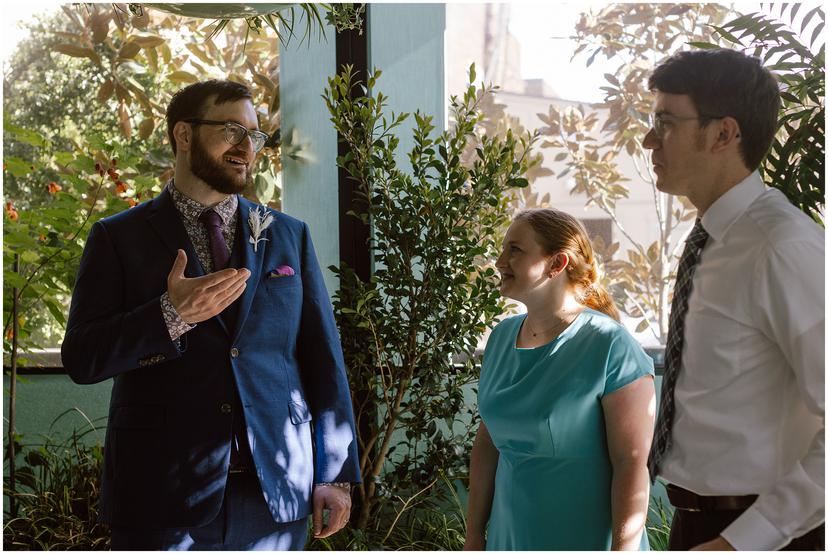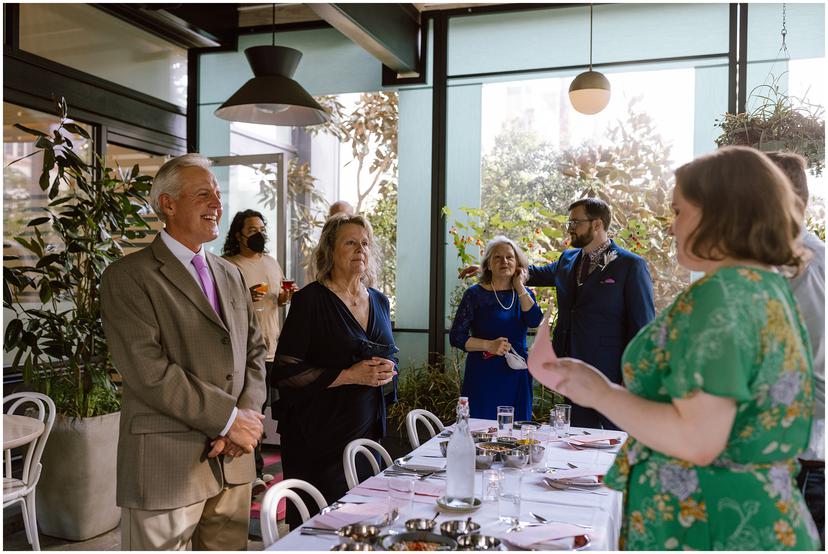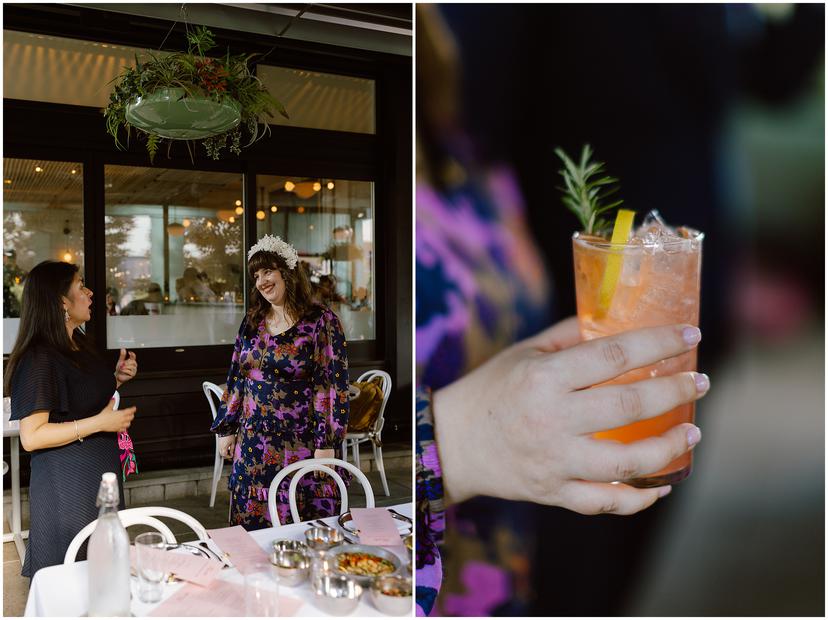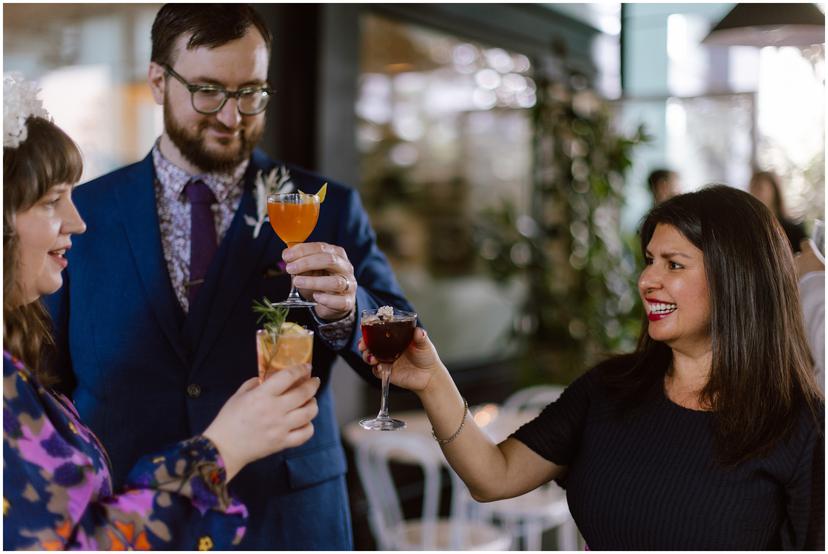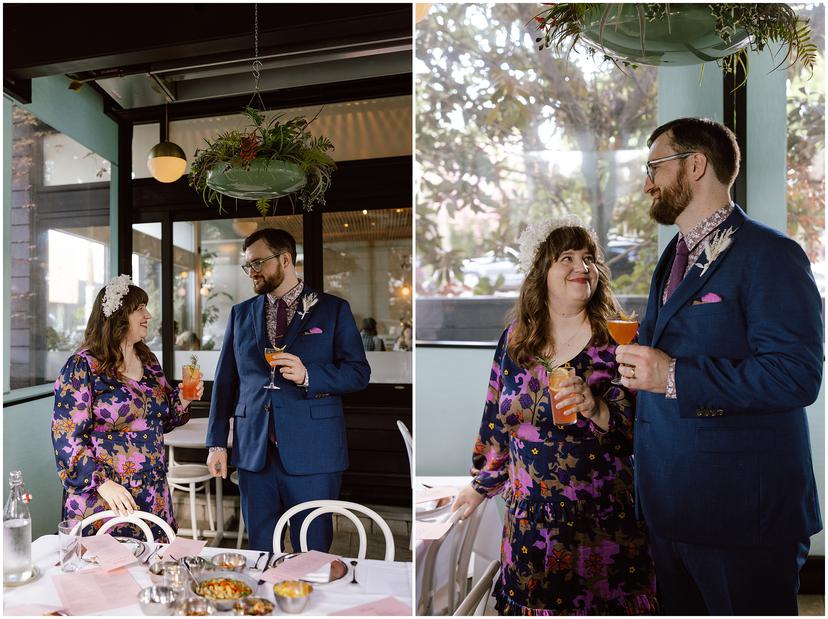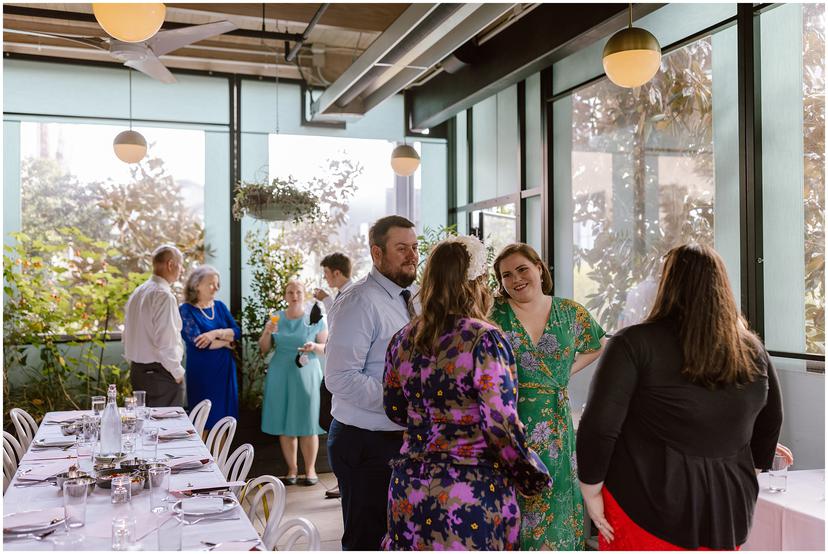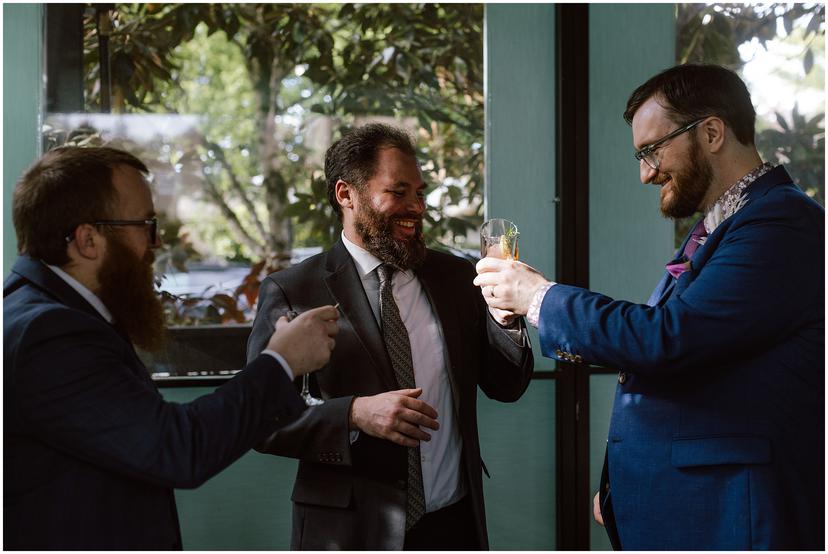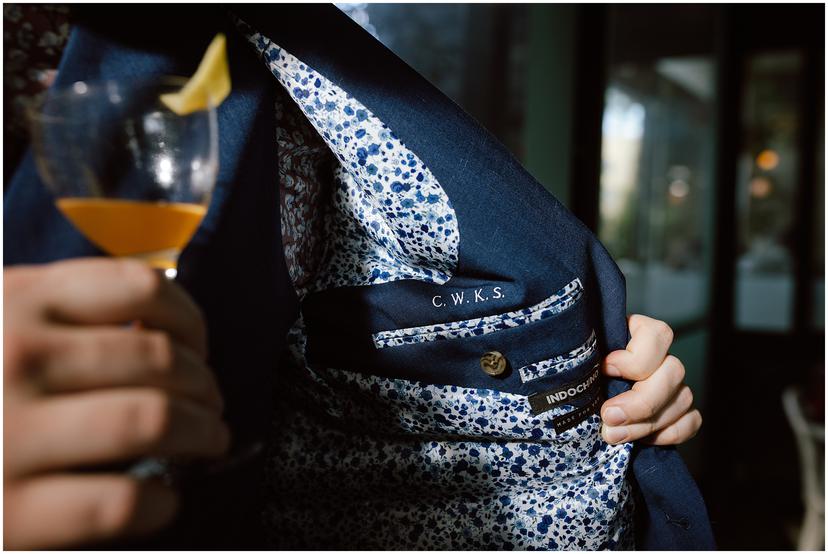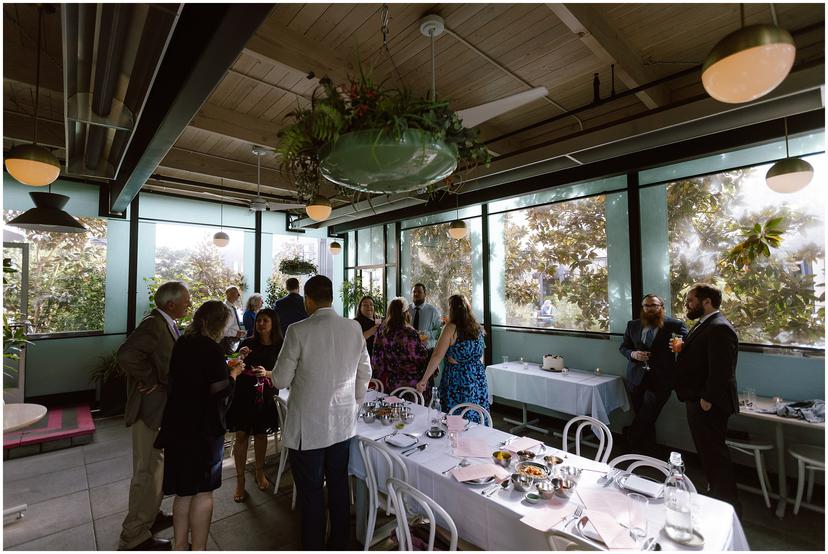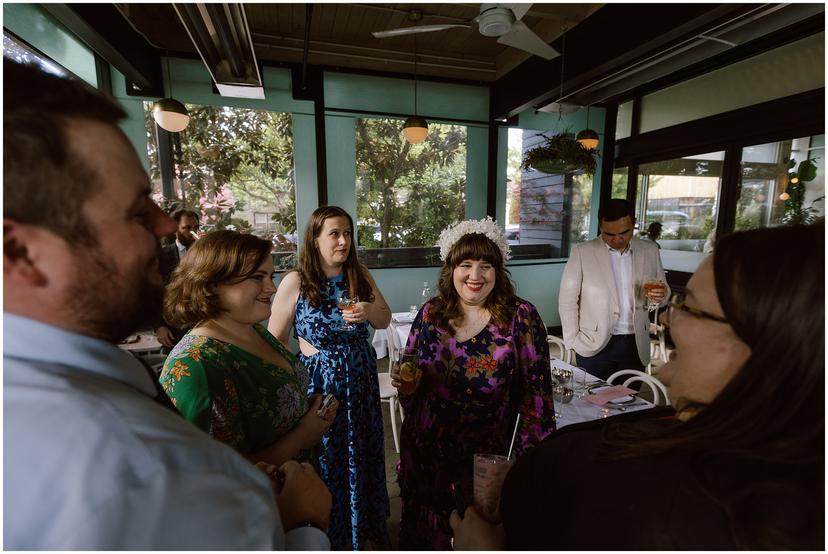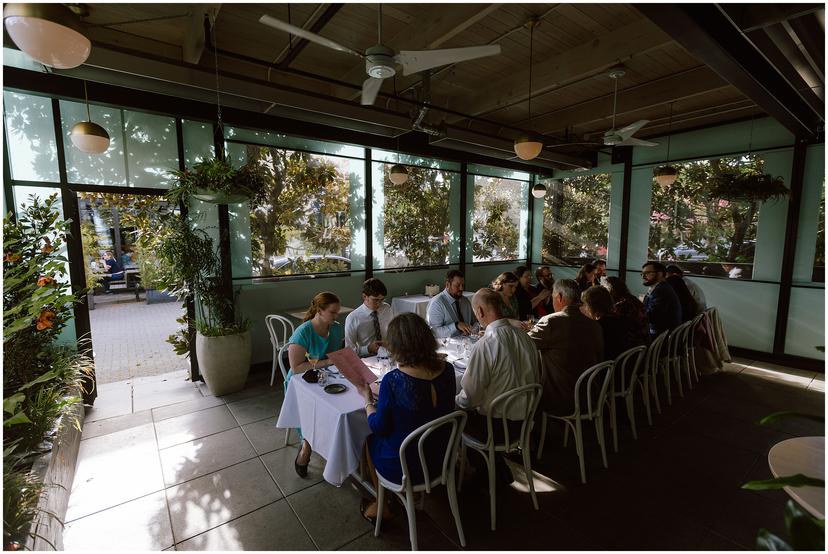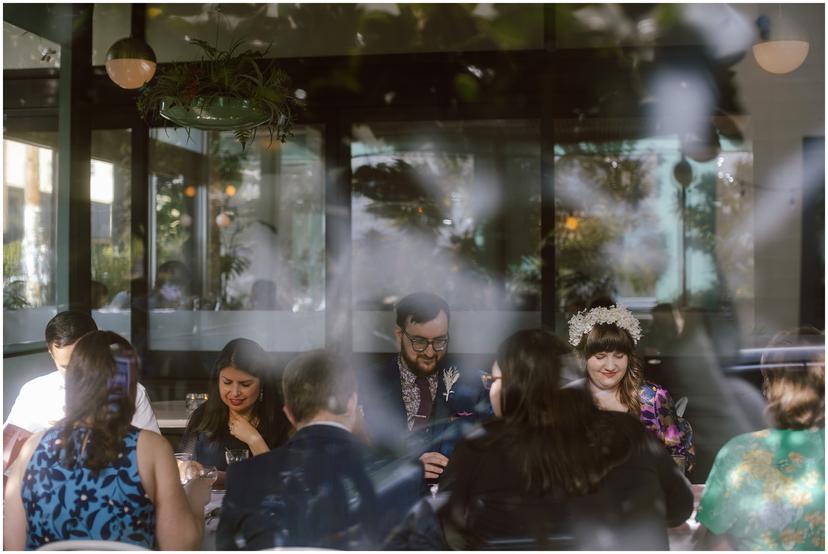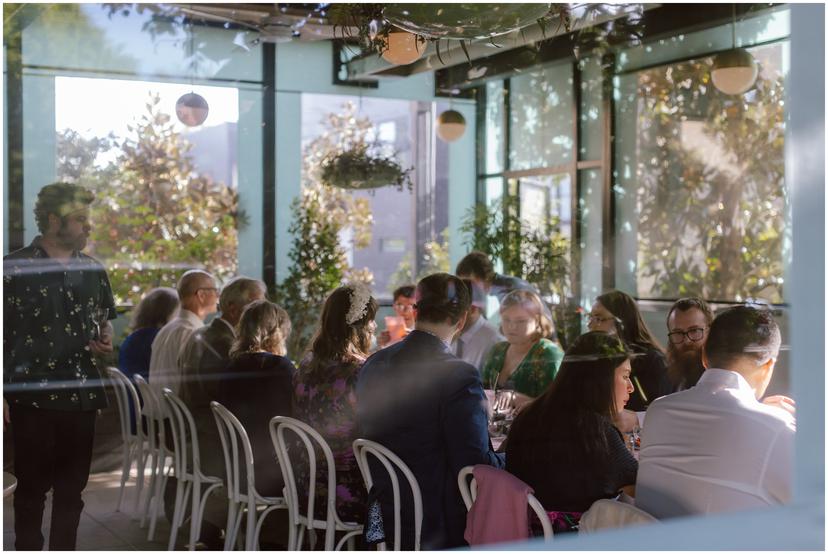 Vendors
Ceremony Venue: Laurelhurst Park

Reception Venue: Tusk

Suit: Indochino

Dress: Oliphant

Tie: Frank & Buck

Florist: Idle Wild Floral

Rental chairs: The Party Place
Browse more
Did you love these unique Portland wedding photos at Laurelhurst Park and Tusk? If so, you might enjoy these other weddings I've photographed as well! And always feel free to contact me if you have questions, or reach out if you are planning your own intimate Portland wedding or elopement.
ANOTHER LAURELHURST PARK WEDDING
SPRING SCHOLLS VALLEY LODGE WEDDING