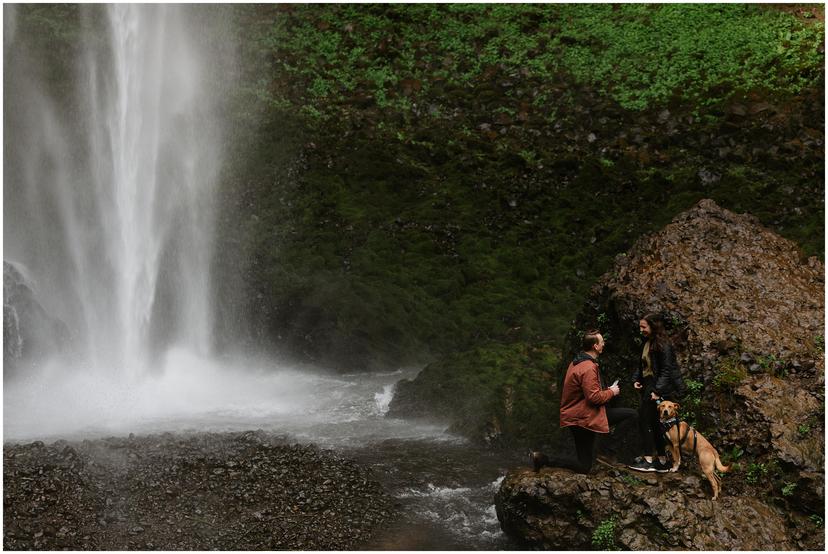 Latourell Falls Proposal
Jeff contacted me a few weeks ago to help photograph his proposal! He wasn't exactly sure how he wanted to do it, but he was leaning toward the idea of a waterfall and wanted some guidance. We talked on the phone, schemed up a little plan, and it went perfectly!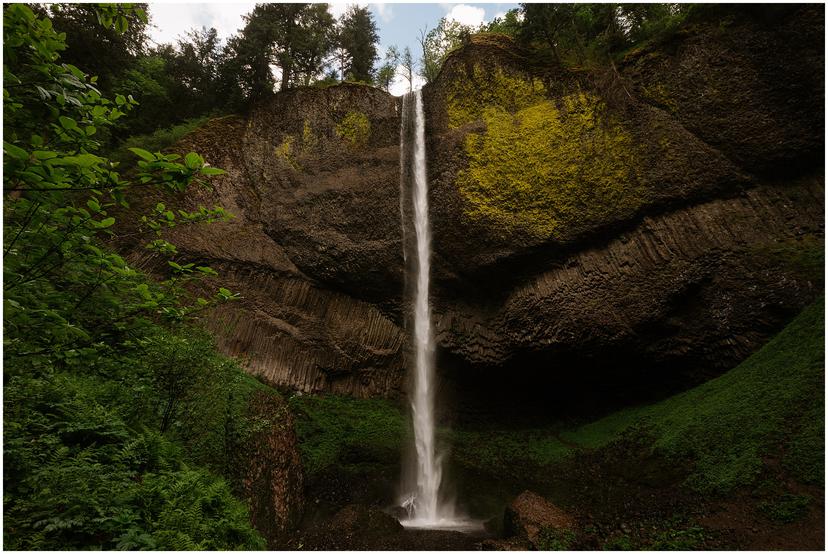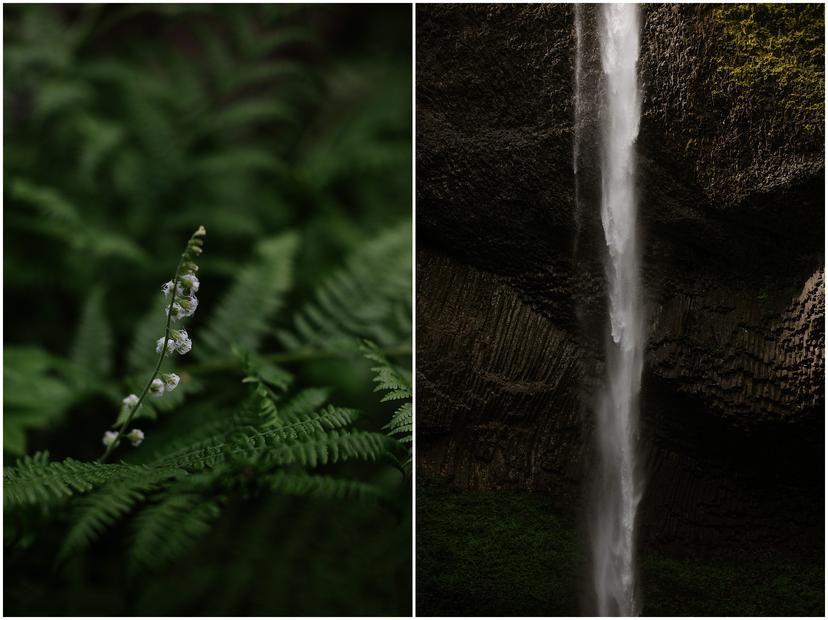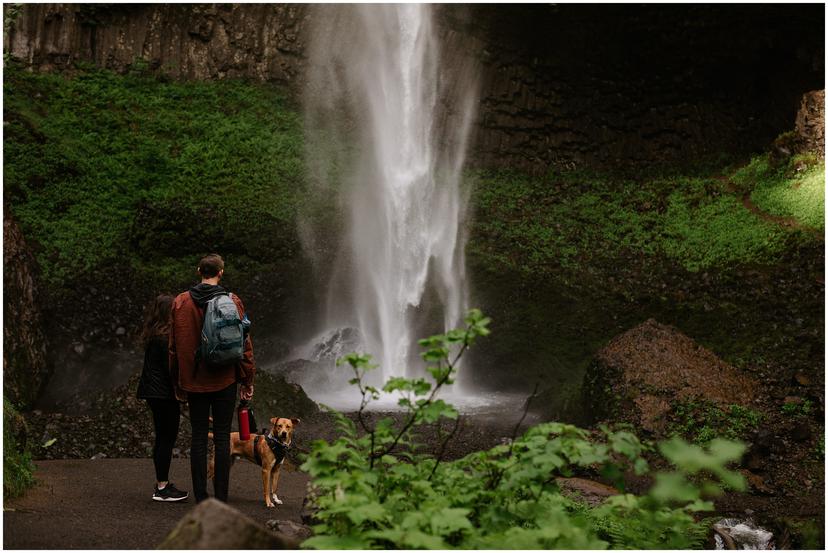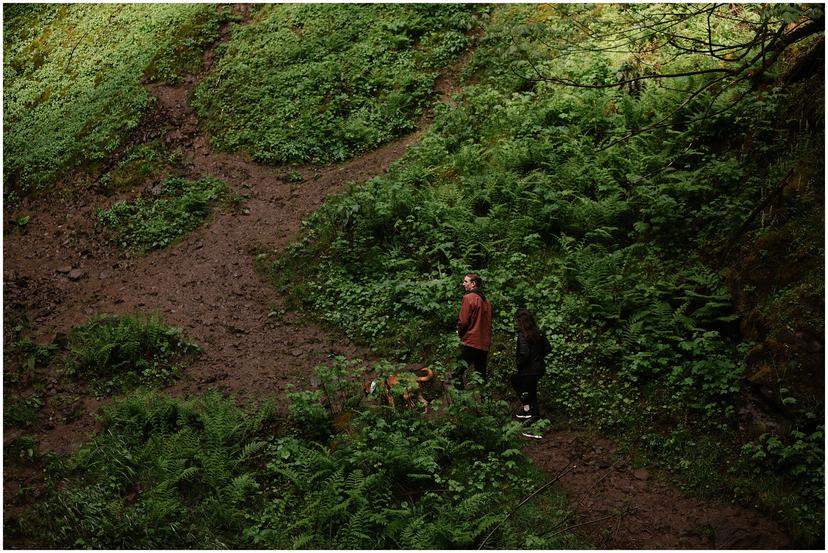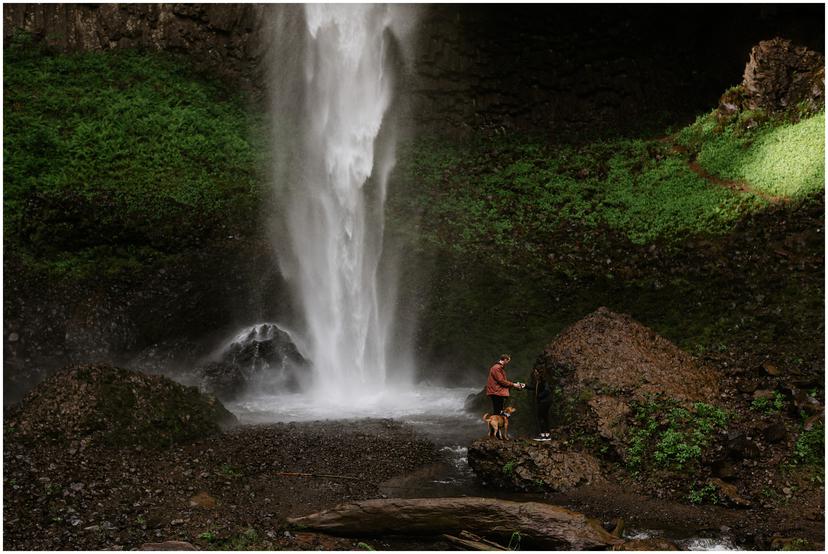 How to prepare for a proposal
Jeff told his girlfriend to take the day off work so they could go hiking and then explore Hood River. He told her wildflowers were in season so she was ready to spend the day in nature with him. He secretly packed her an extra outfit and some makeup touchups in the back of their car.
Once they were on the road, he said he wanted to stop by a few waterfall hikes too. So they went to Latourell Falls along the historic Columbia River Highway.
Of course, I was already there, hiding in plain sight as a landscape photographer. They walked right past me on the trail as I pretended to take nature shots. Luckily, since it was early in the day, we were the only people there!
Jeff took his girlfriend (and her dog!) around to the base of the falls, and then got down on one knee and proposed. I immediately stopped taking fake photos of the waterfall and started taking real photos of the proposal. She said yes, they got soaking wet, and then I congratulated them as they walked back over to me. It was perfect.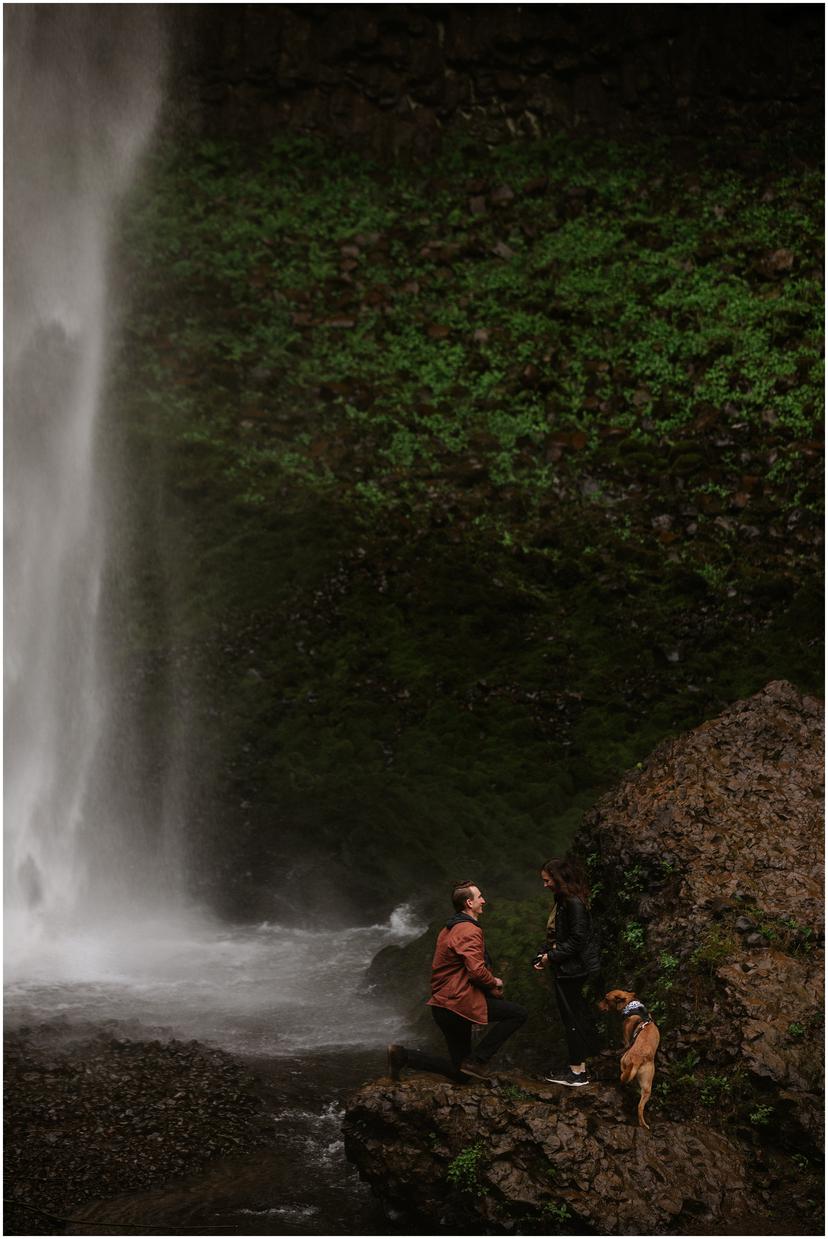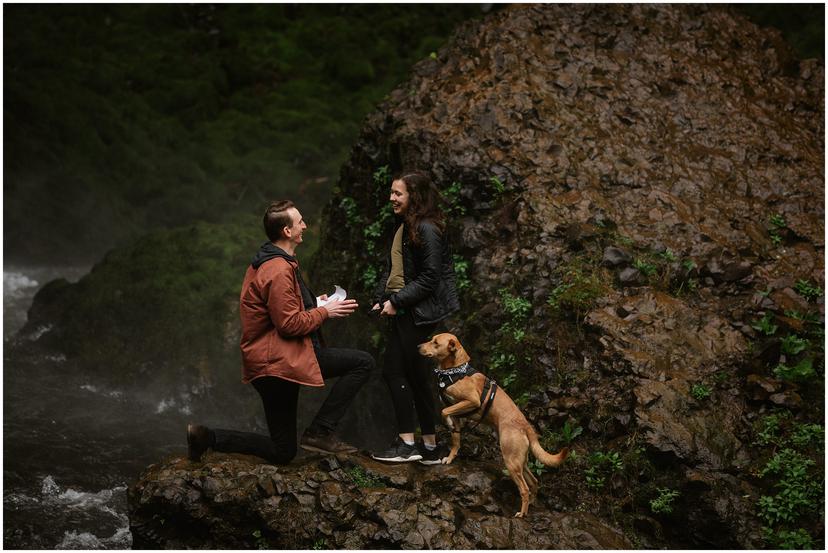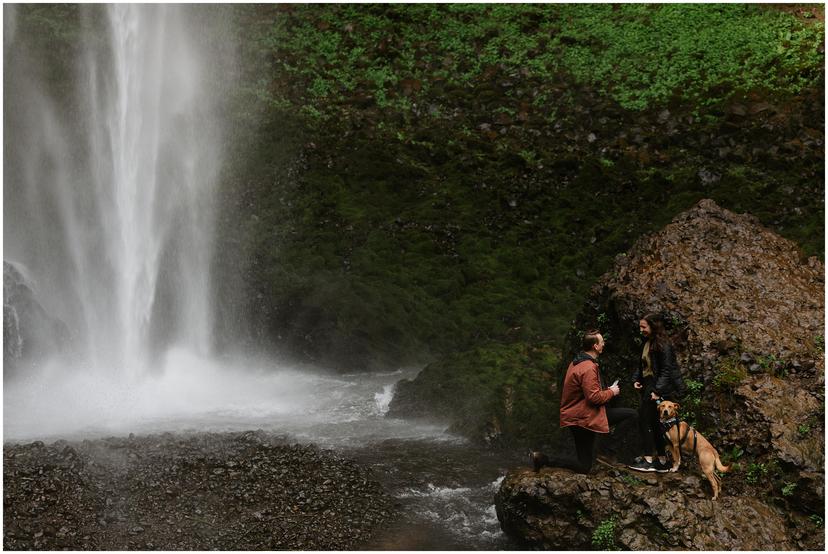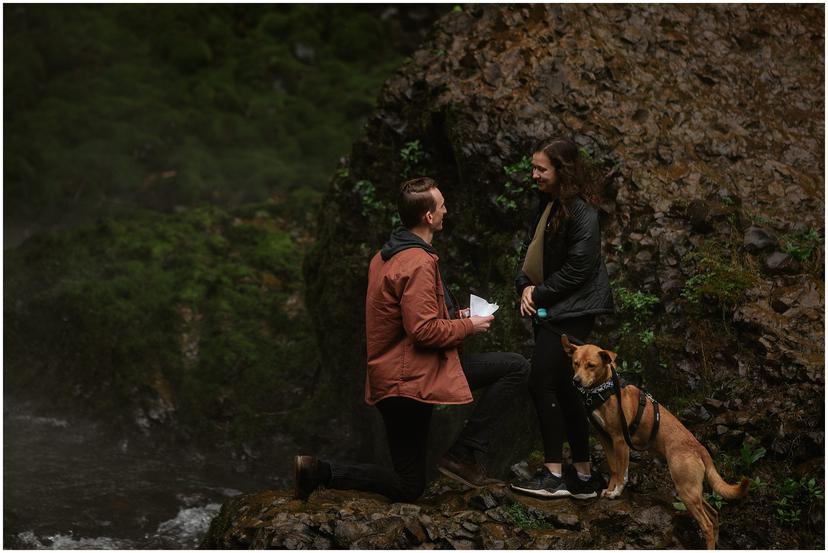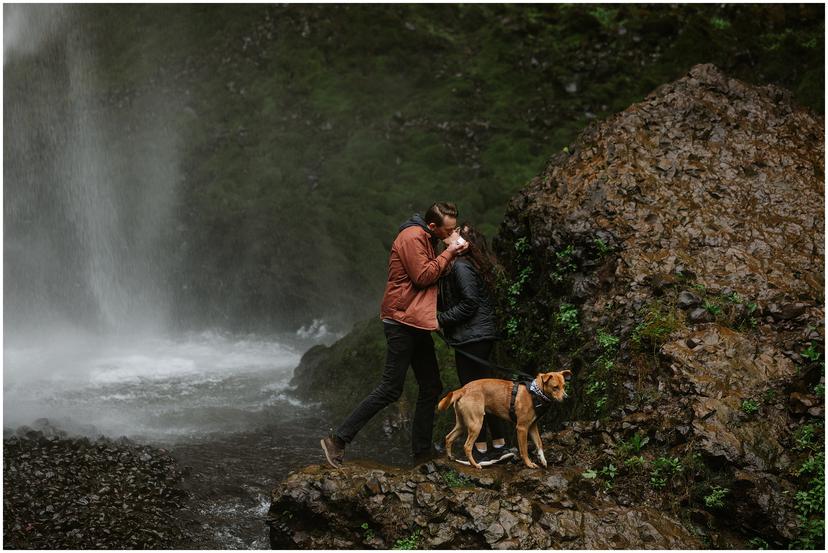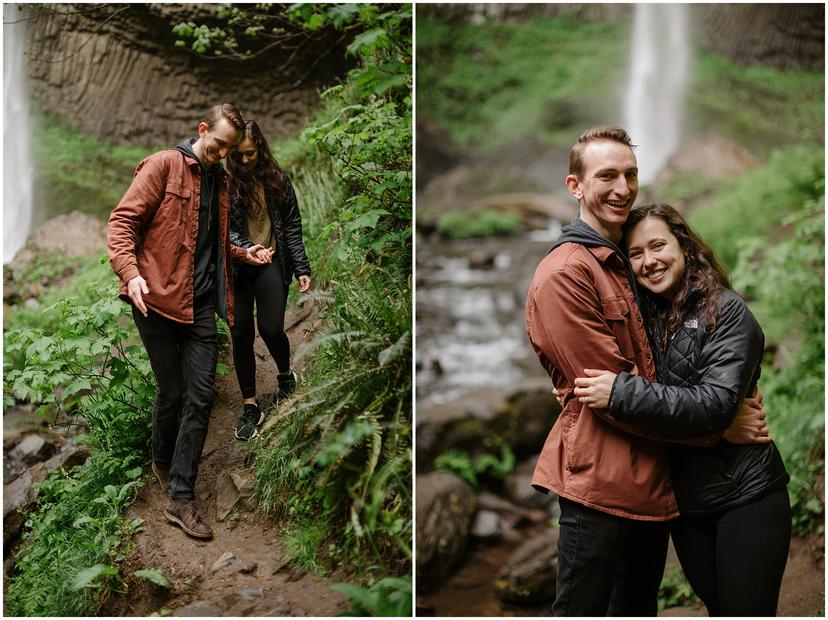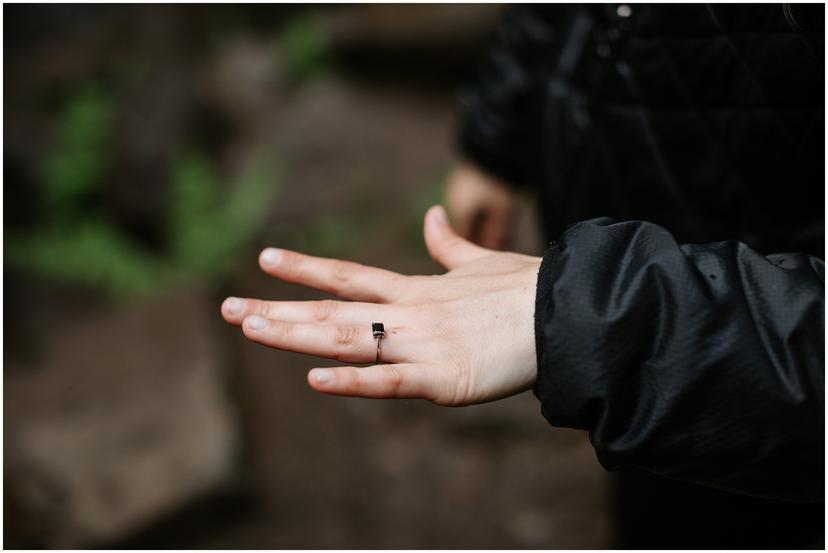 Why propose at Latourell Falls
Latourell Falls is an amazing location for a proposal or engagement photoshoot, for several reasons:


It's close to Portland - I can get there in 30 minutes from my house in Southeast.



The waterfall itself is extremely beautiful and tall



The walk to the falls only takes 5 minutes and it's on an easy trail



You can usually find parking pretty easily, with the exception of midday on weekends



It's shady and there is a wide range of times that the falls will photograph well during the day - giving you more flexibility on photo timing.





In this case, Jeff knew he didn't want to propose at the end of a long hike, so he wanted something short and sweet. We did this proposal in the morning around 9:45am so that he could start the day with proposing and spend the rest of the day celebrating.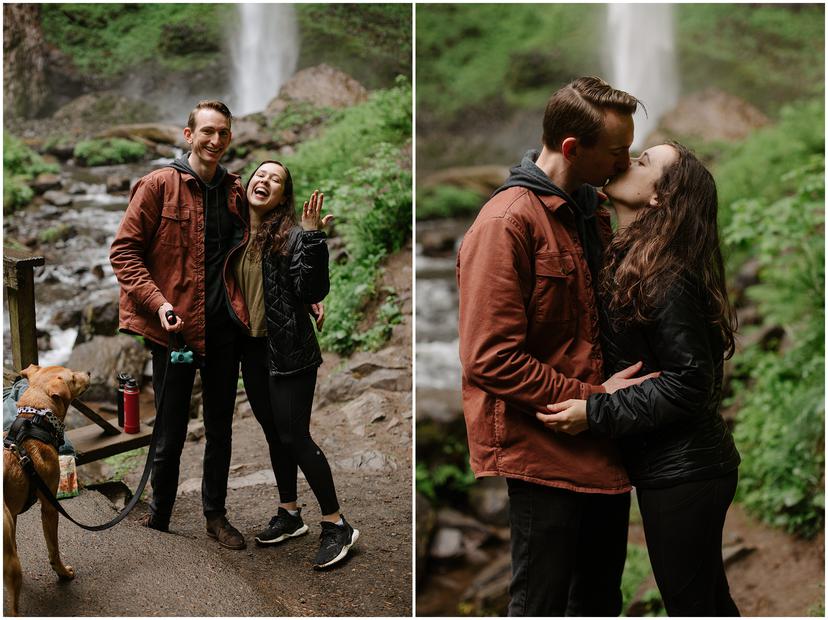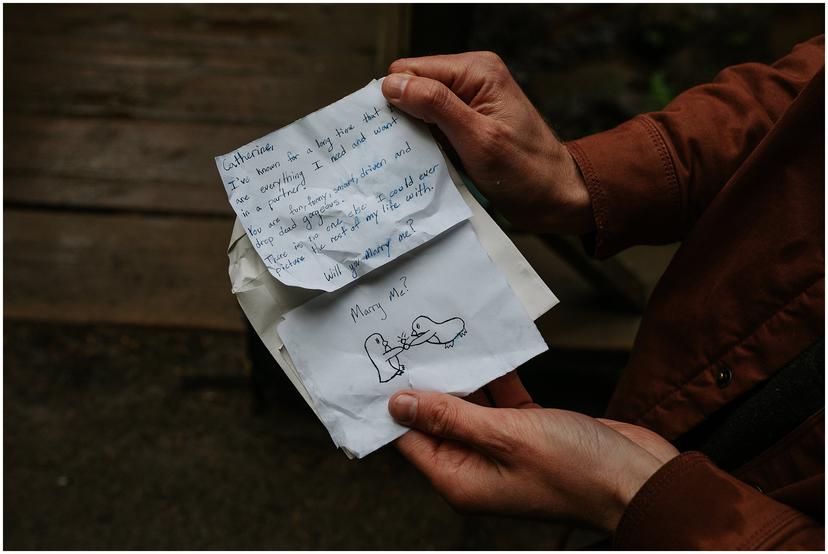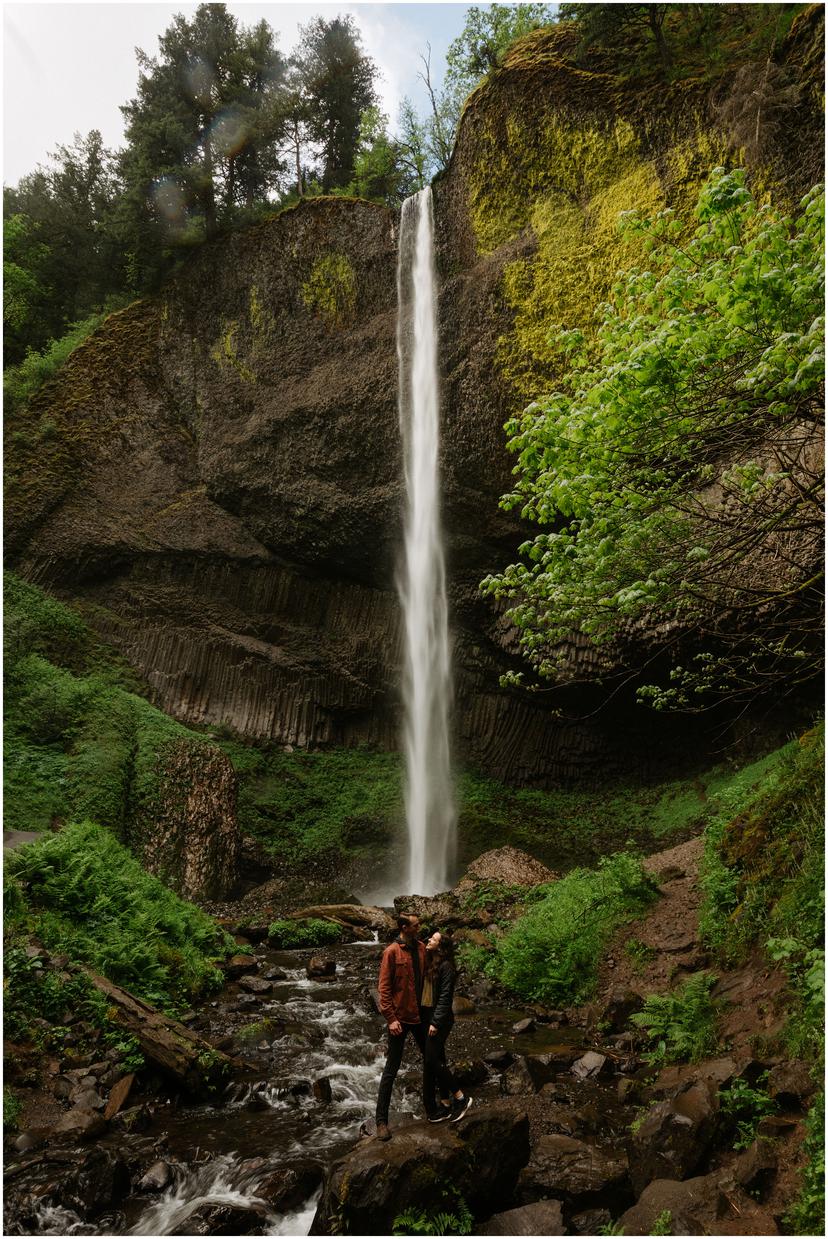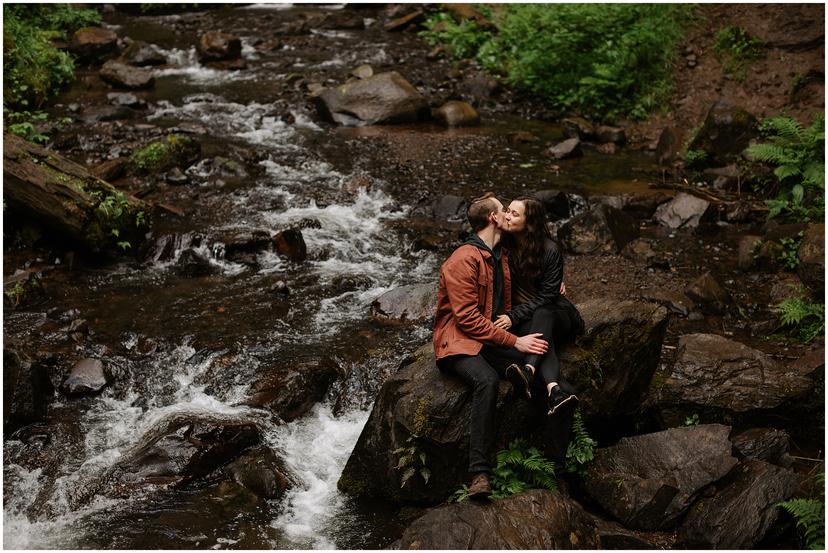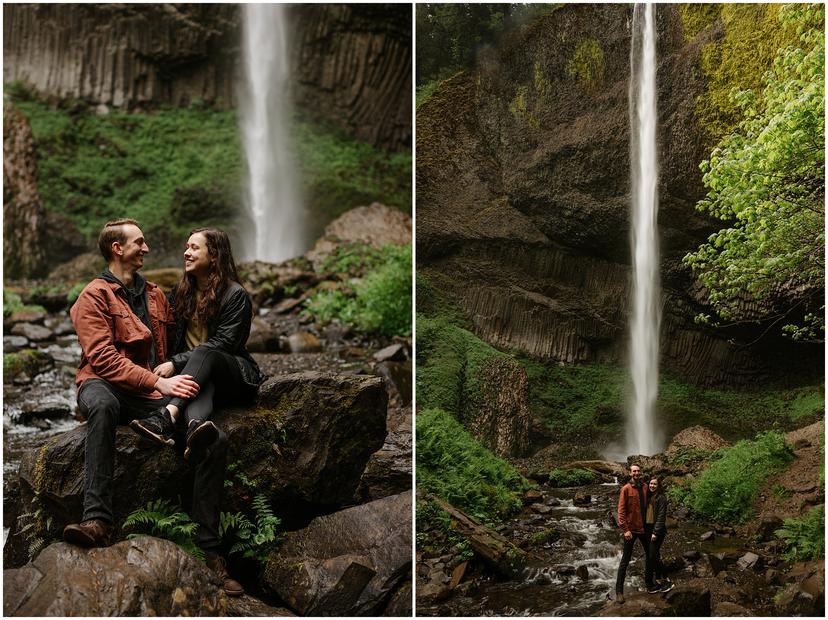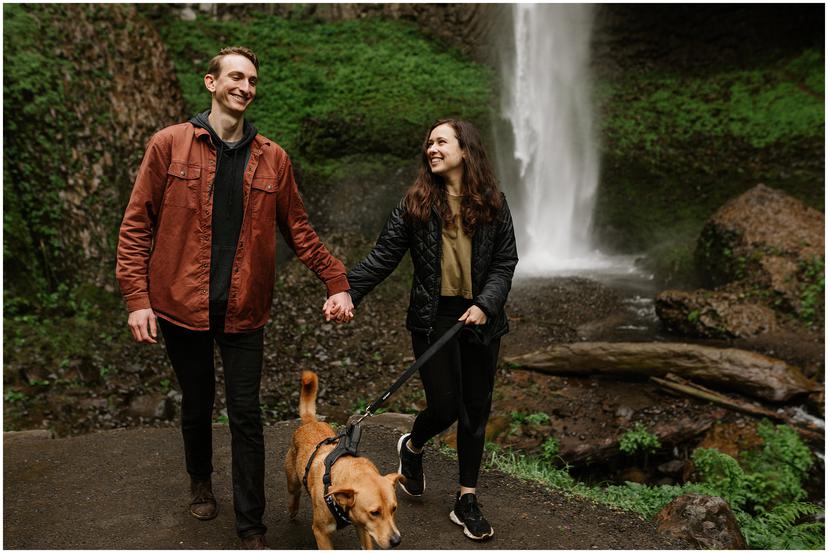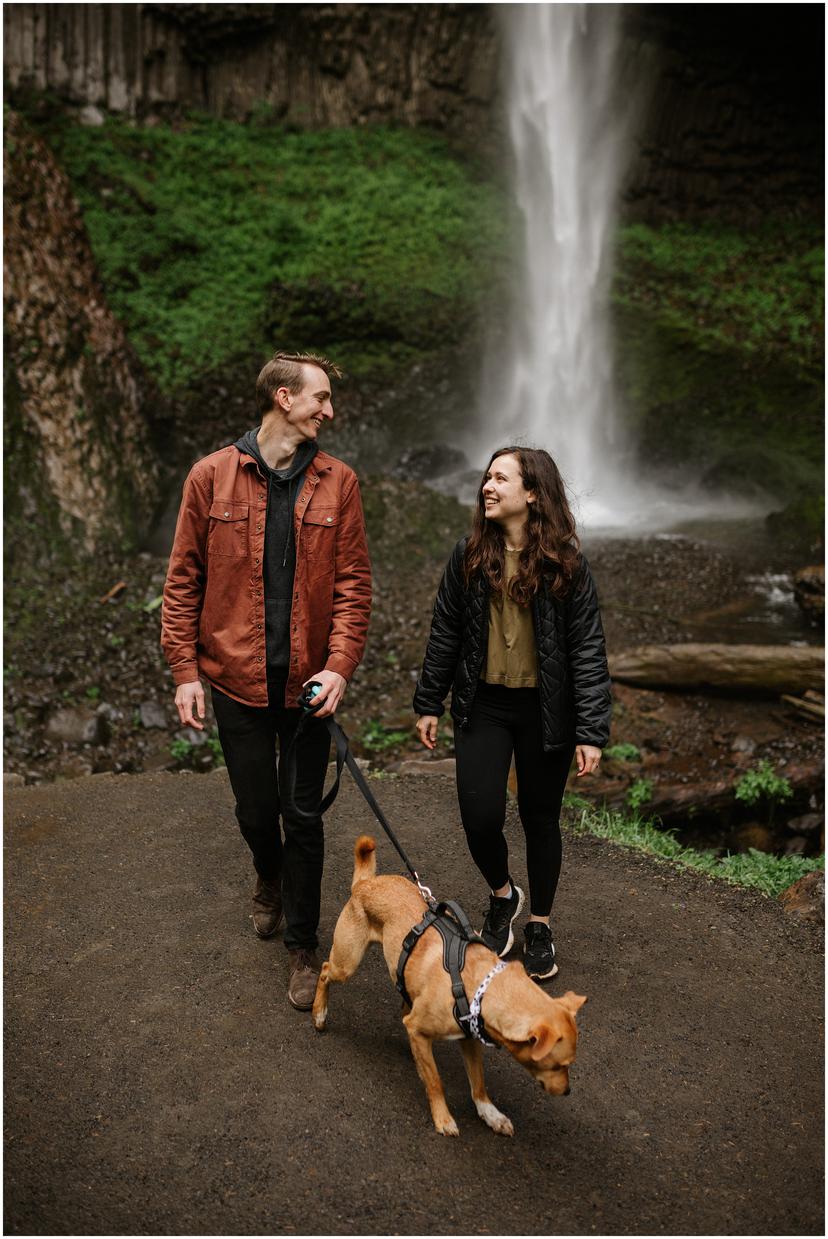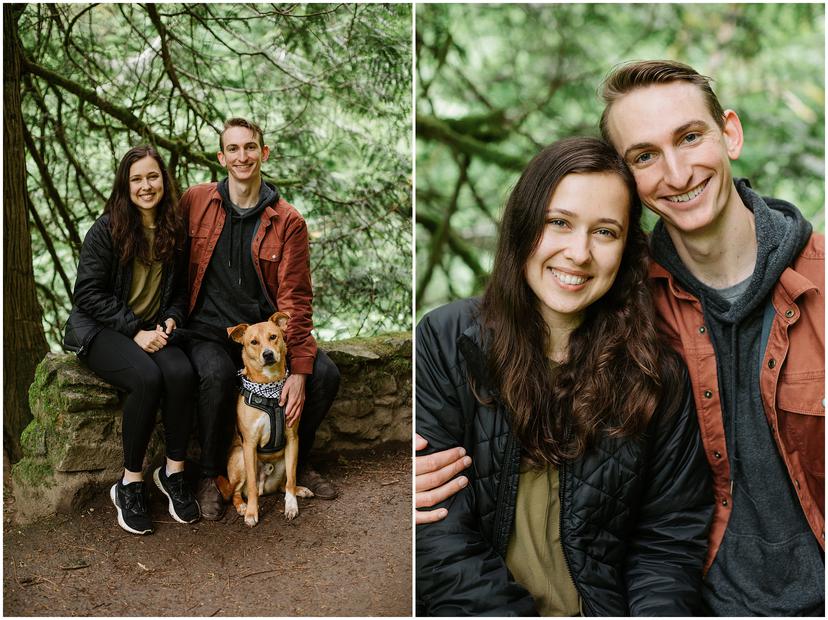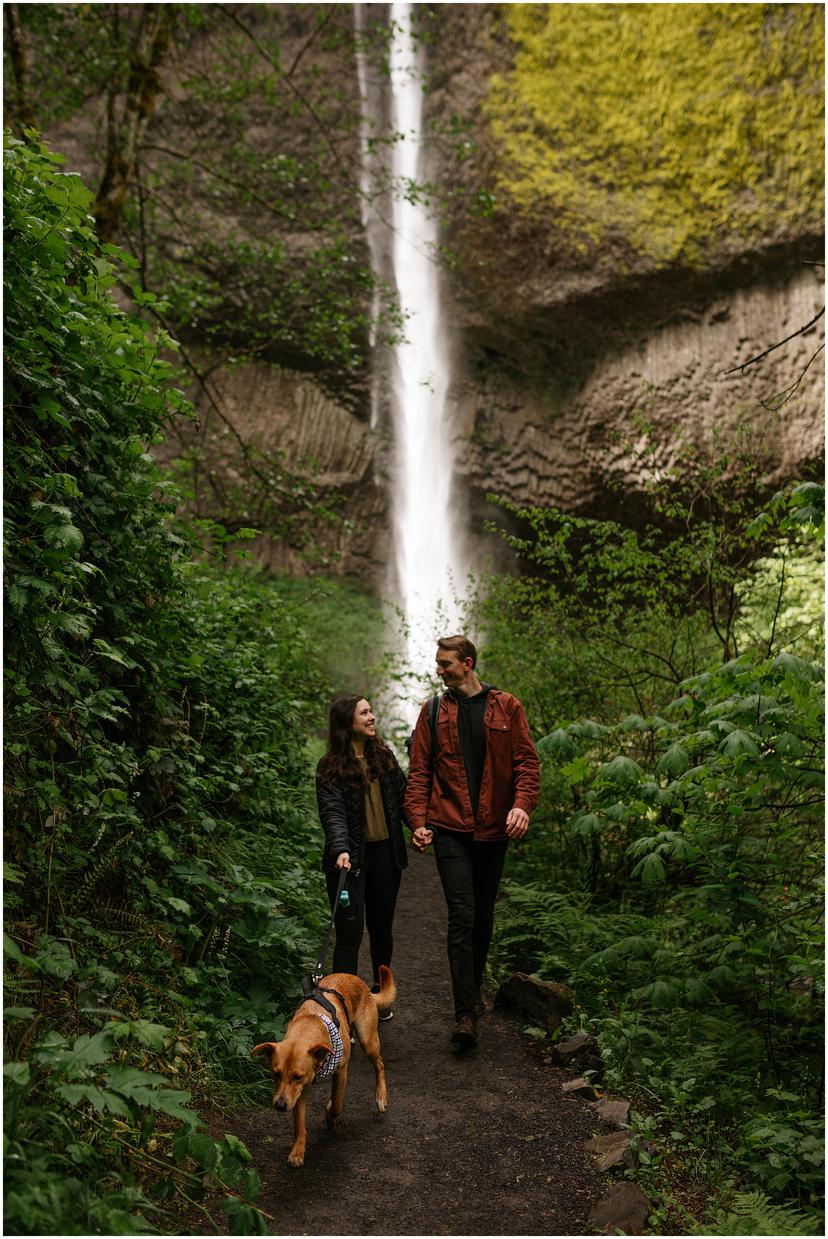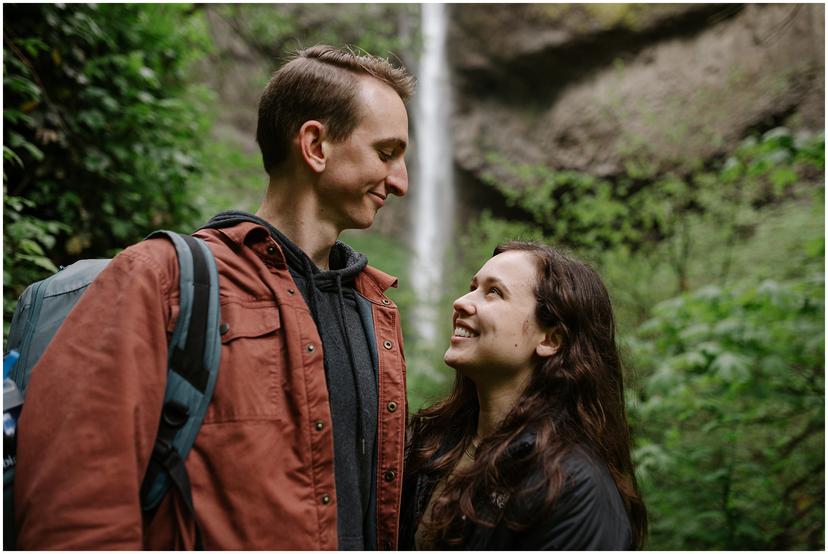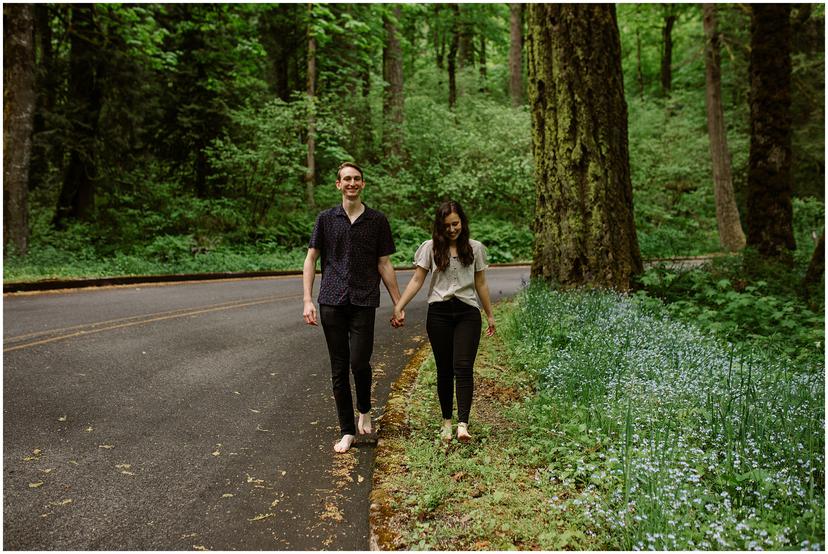 Columbia Gorge Engagement Photos
We spent the next hour taking fun engagement photos at Latourell Falls, and then up the road at Crown Point. She changed into the clothes that Jeff brought, although he accidentally forgot shoes, and hers were all muddy, so they both ended up being barefoot for the second half of the photoshoot. It was playful, silly and fun though. My proposal collection includes documentation of the proposal itself and up to 90 minutes of portrait time afterward, meaning you get a LOT of fun engagement pictures from the entire thing!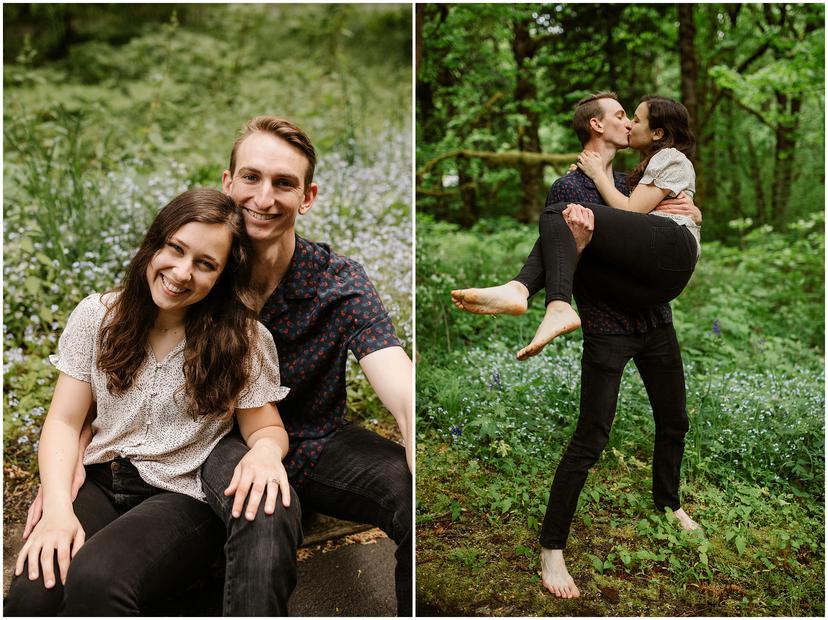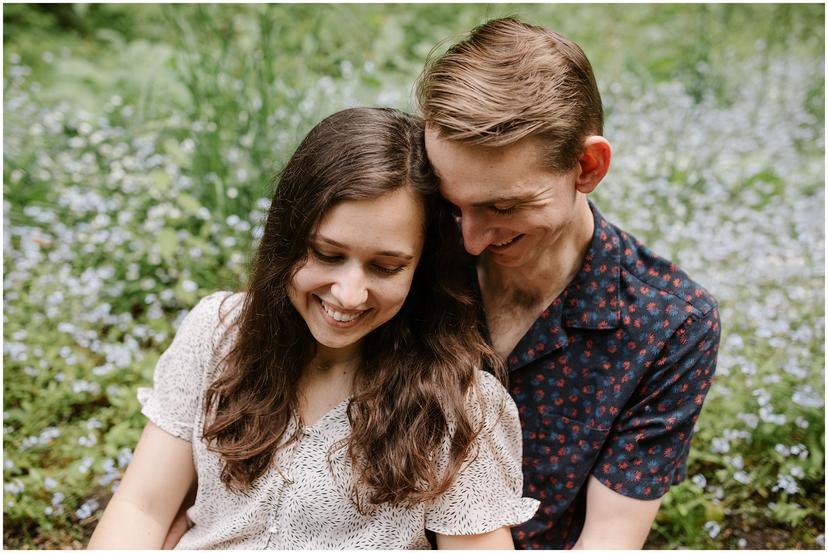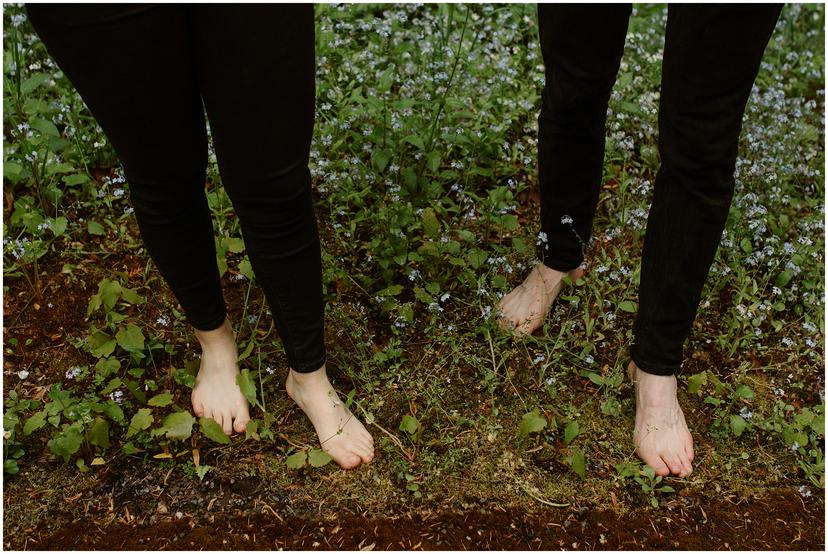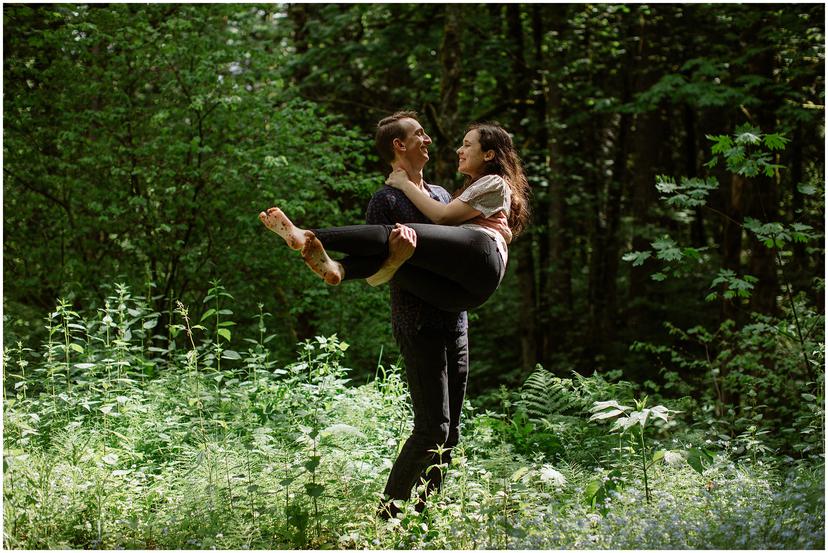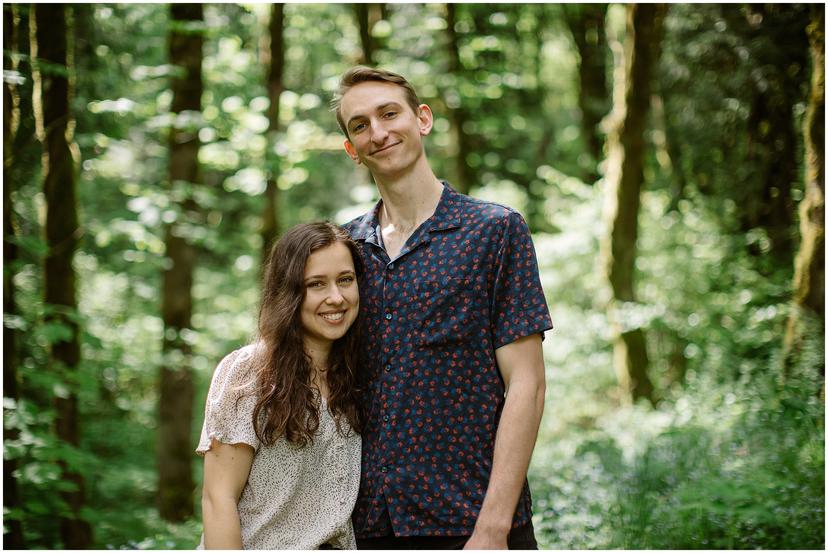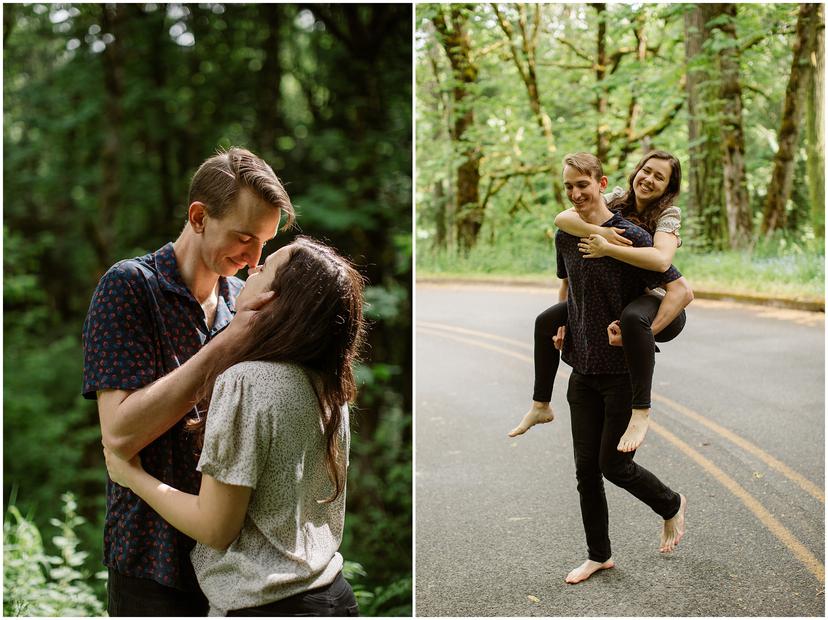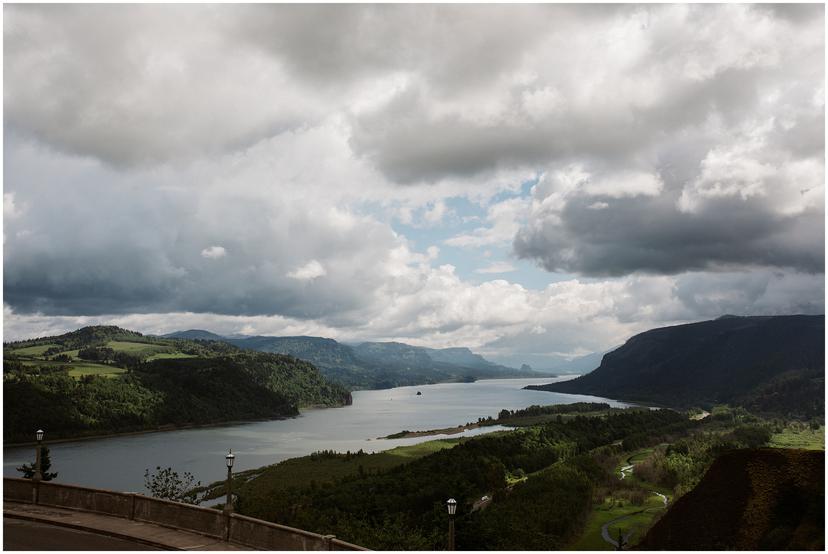 More proposal tips
Plan something that's right for them
This is obvious, but important. If your partner is quiet, introverted, and a bit of a homebody, doing a huge outdoor proposal in front of an audience may stress them out. Plan something intimate that they will love. You can reach out to me, or other wedding professionals to help with ideas, photography, setup, and more. I ask a ton of questions and can help you brainstorm something that fits your person perfectly.
Write down what you want to say
I know that proposing is a big deal, and can be very stressful. Because of that, it can be helpful to write down what you want to say to your partner, in case you forget in the moment. You can pull out a ring, AND read them a love letter at the same time. Bonus points: now they have an extra memento from the proposal to remember your words!
Prepare for tears
If you think your partner might cry, it's a good idea to plan ahead. Have some tissues in your pocket. If they wear makeup, bring extra makeup touchups for them (secretly) so that they can fix their face if mascara runs down their cheeks. They will be so grateful, especially if you are doing anything right afterward, or if you are getting photos.
Learn More
Did you like these proposal photos at Latourell Falls? If so, you might like these other blog posts about proposals and engagement photos! And if you have any questions, or you are planning your own proposal, feel free to contact me! I'd love to help.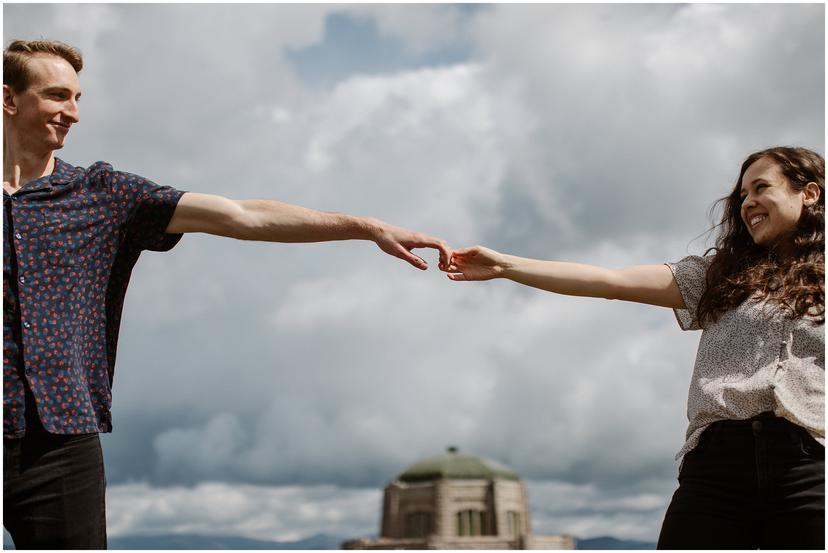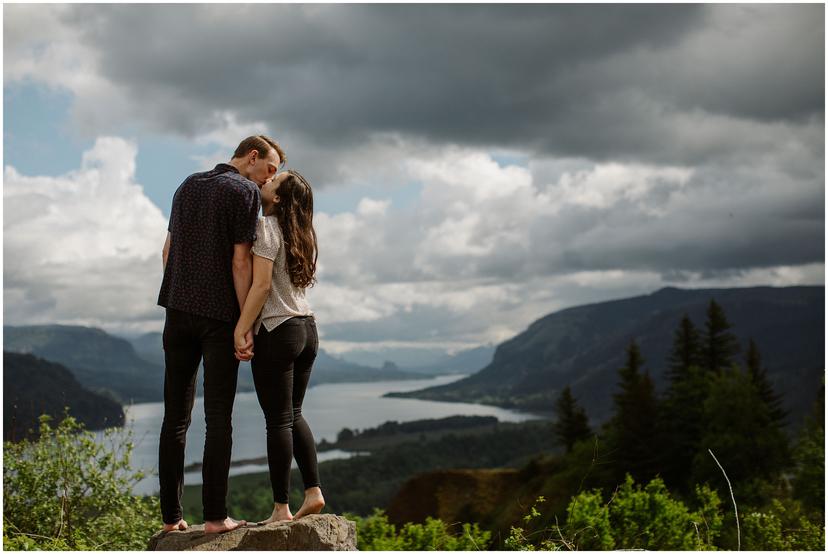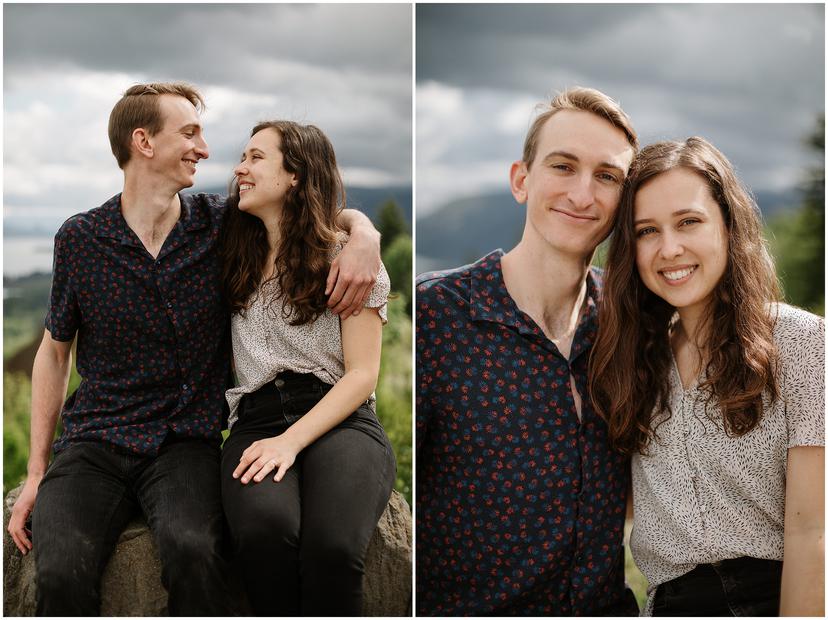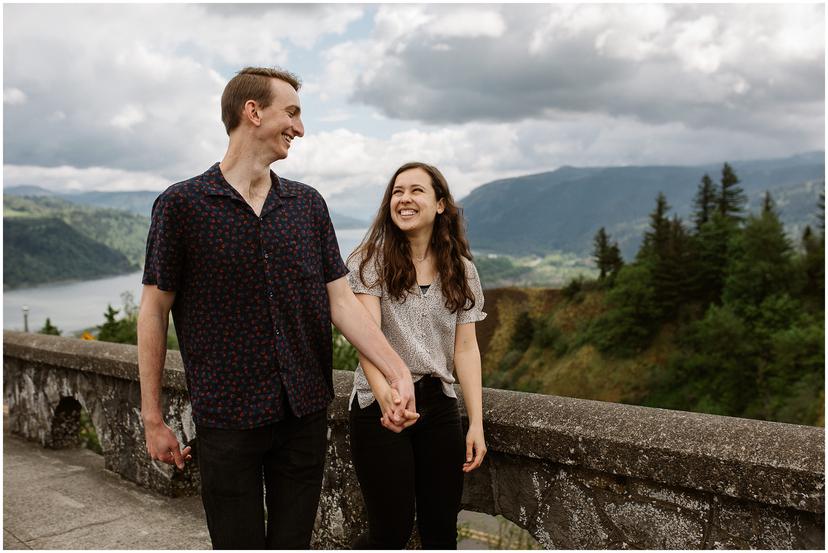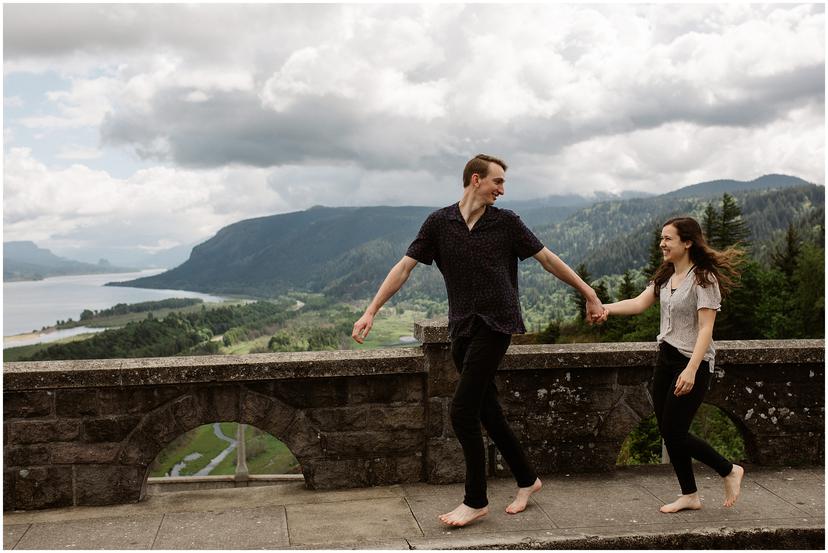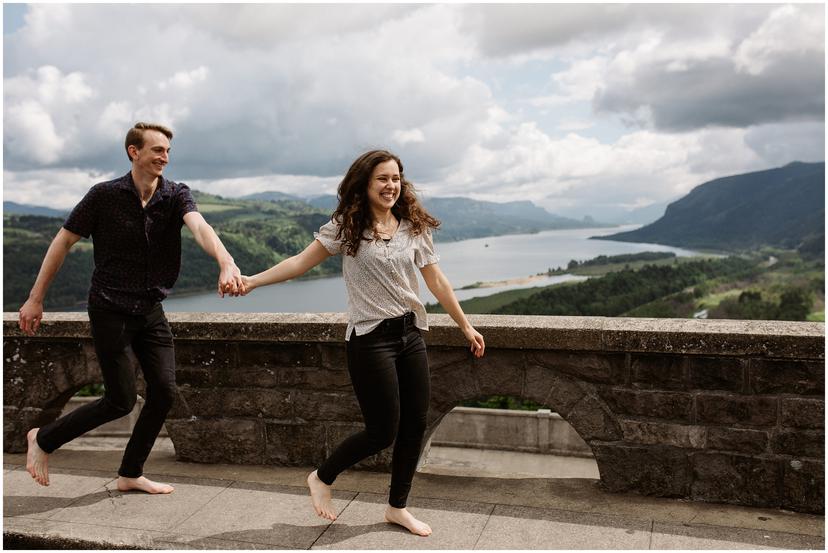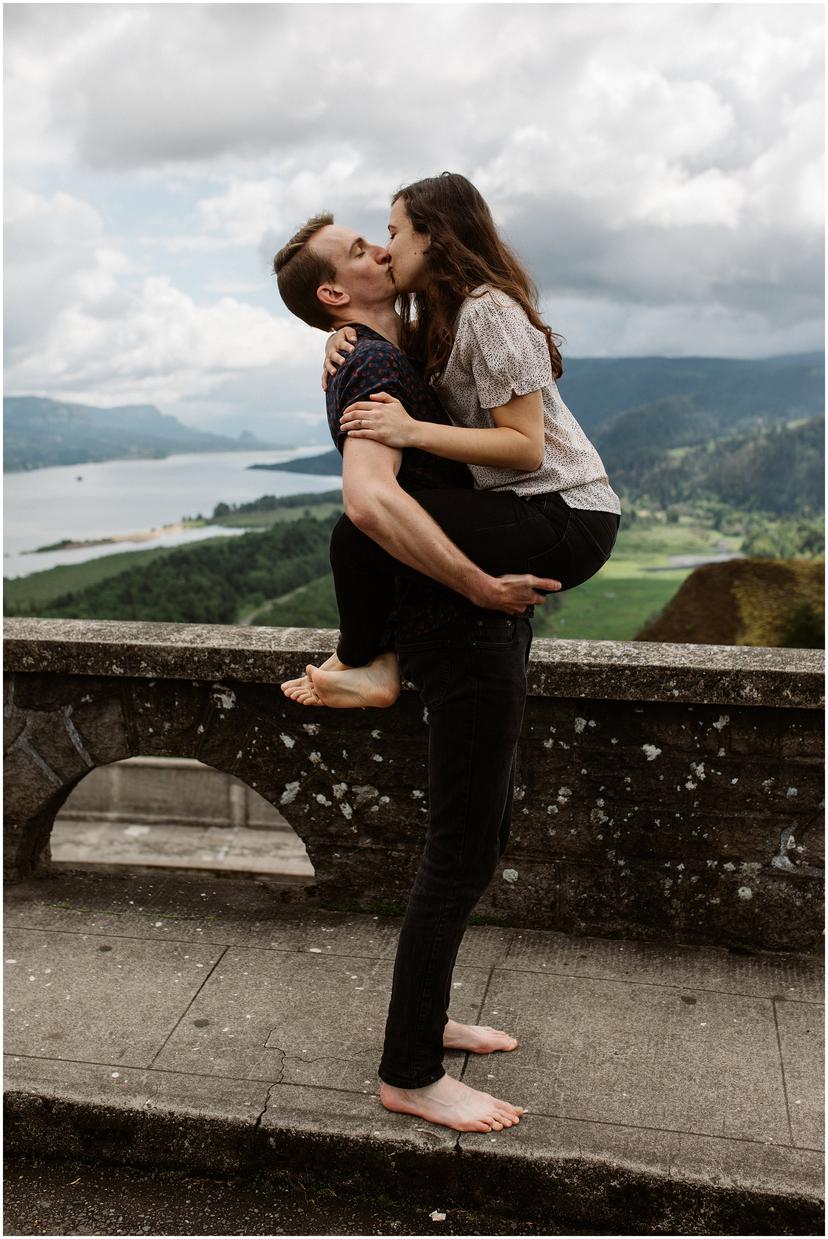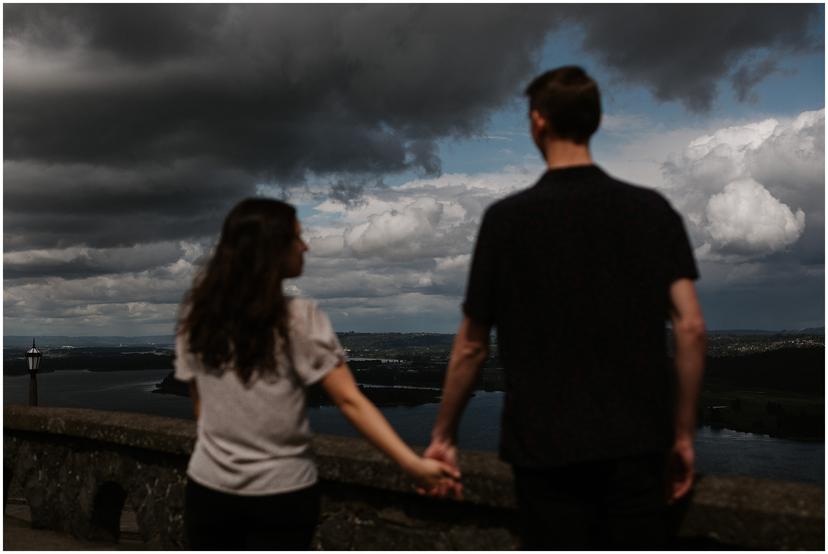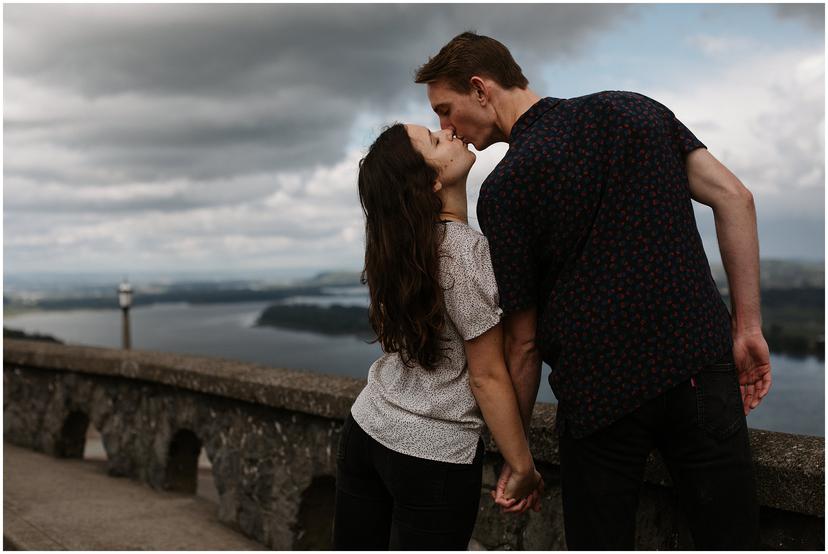 ENGAGEMENT PHOTO PRICING AND INFO
CHECK OUT MY REVIEWS ON GOOGLE