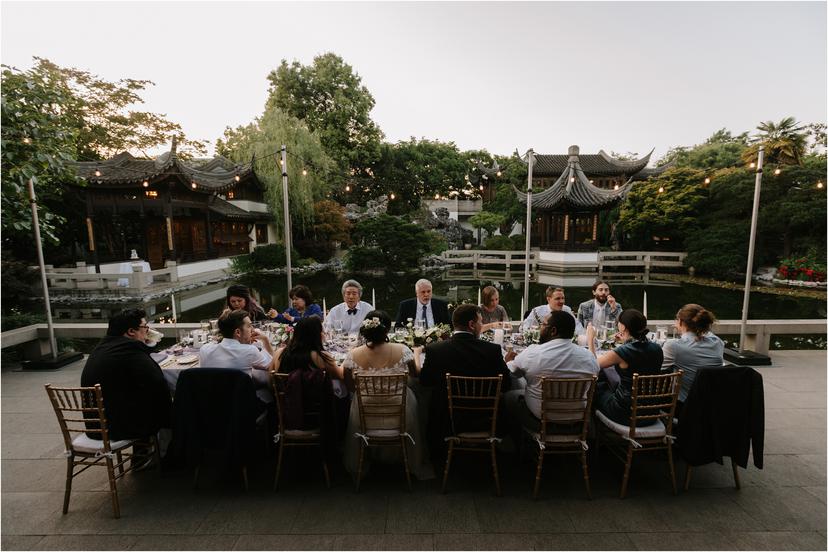 Lan Su Chinese Garden Wedding
I was SO excited when Patty and John reached out to me about photographing their Lan Su Chinese Garden wedding. I've always wanted to photograph these gardens, and this intimate, outdoor wedding was the perfect opportunity to see them shine!
Patty has a background in art direction and loves moody, documentary photography. Her design experience, combined with the beautiful work of Vibrant Table and Songbird Floristry, resulted in one of the most stunning tablescapes I have ever seen. The purple and gold accents complimented the serene gardens in the middle of busy downtown Portland.
"We originally eloped at the Japanese garden in Hawaii, so we wanted to recreate that Asian theme," Patty explained. "Because we are already married, we wanted to have a really small wedding with about 20 guests."
The ceremony took place in the Pagoda, and then they hosted a small, elegant, formal dinner with a chef's table type of presentation. Most of their guests came from the east coast, so they wanted to spoil them with a nice meal and enjoy a long evening with friends and family.
Why did you choose the Lan Su Chinese Garden?
"We loved the natural beauty and the intimate feeling," Patty said.
The Lan Su Chinese Gardens are right in the middle of downtown, but they honestly feel like another world entirely. The gardens feature winding walkways, a lake with multiple bridges, pavilions, and stunning Chinese-style landscaping. There's also a teahouse! If you live in Portland, it's worth a visit during the day sometime. And if you are planning a private event, I highly recommend the Lan Su Gardens as a wedding venue!
What was your favorite memory from the wedding?
"Toasts from my sister, who is my best friend and of course, my vows," Patty said.
"The food and service from Vibrant Table were top notch and Marissa, our catering coordinator, did a great job. Our officiant, Jennifer Nies, was AMAZING."
Any advice for couples planning weddings similar to yours?
"We loved having a small and private affair; it left us with more budget to do custom things and really gave us the wedding of our dreams. Advice? Don't sweat the small stuff and just look forward to spending quality time with your guests."
The Slideshow
The Vendors
The Photos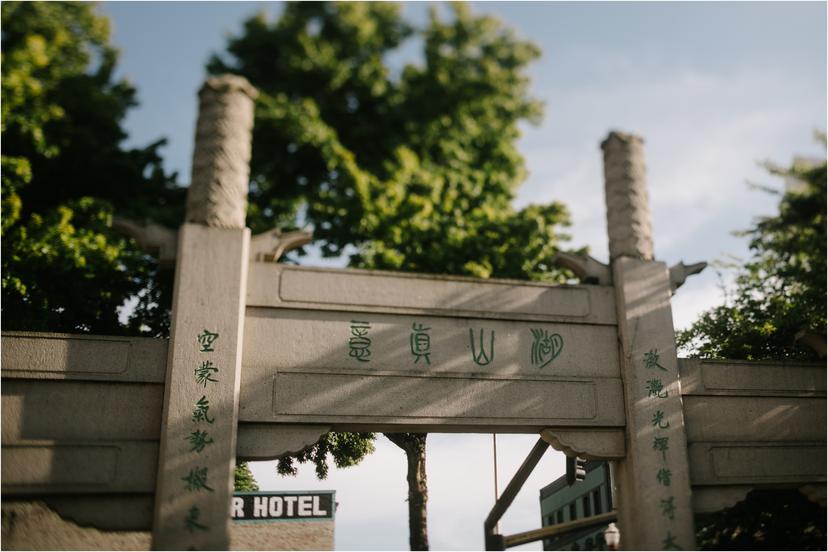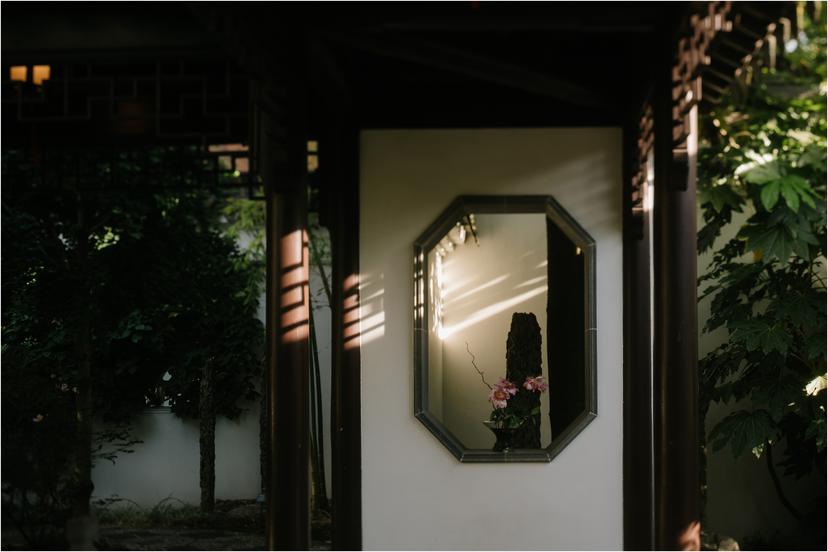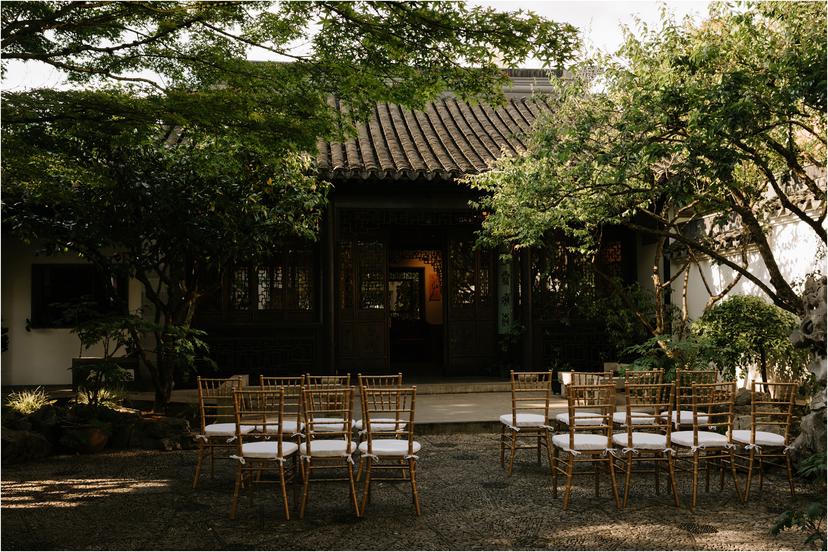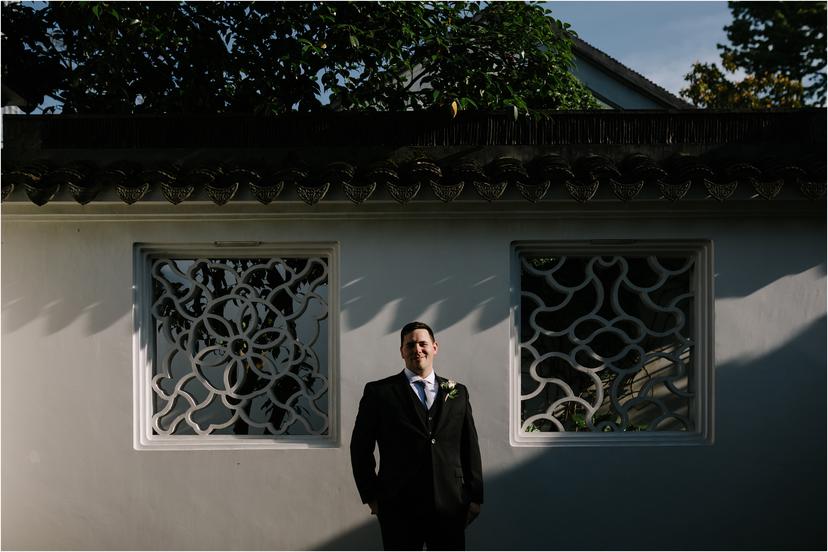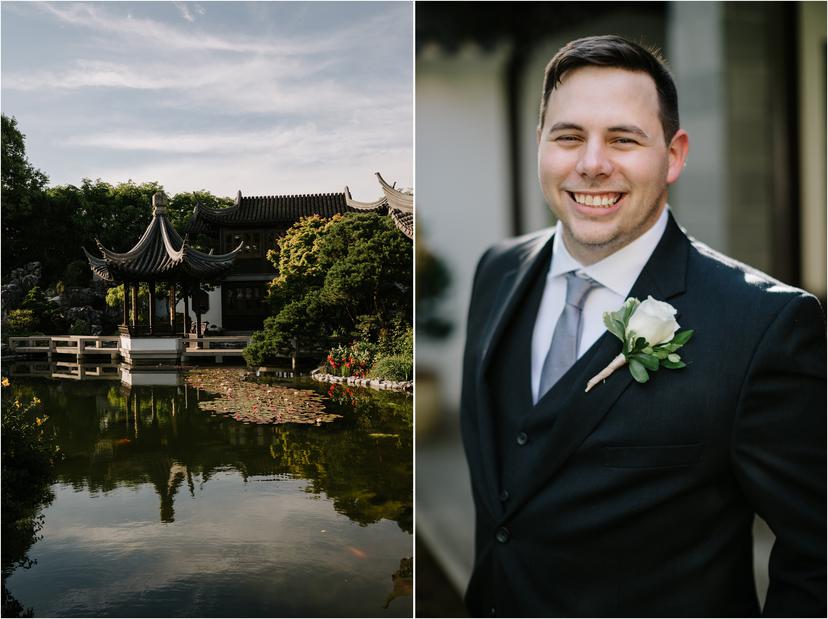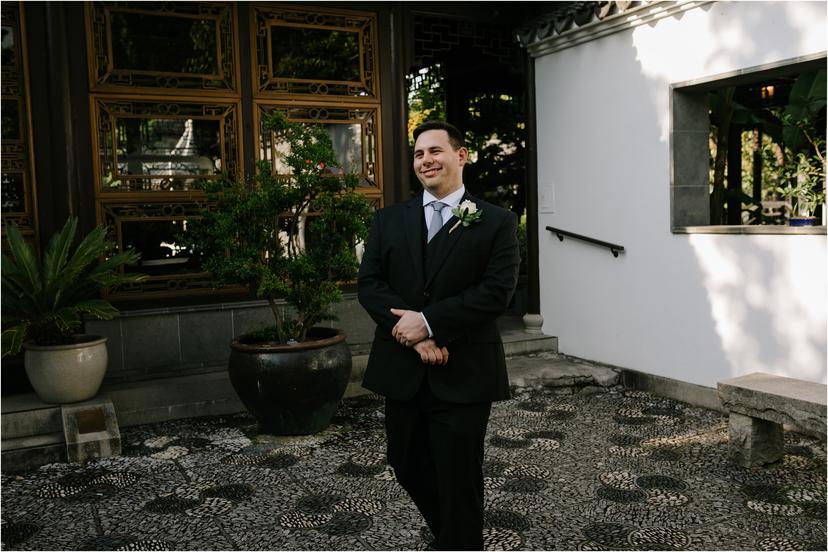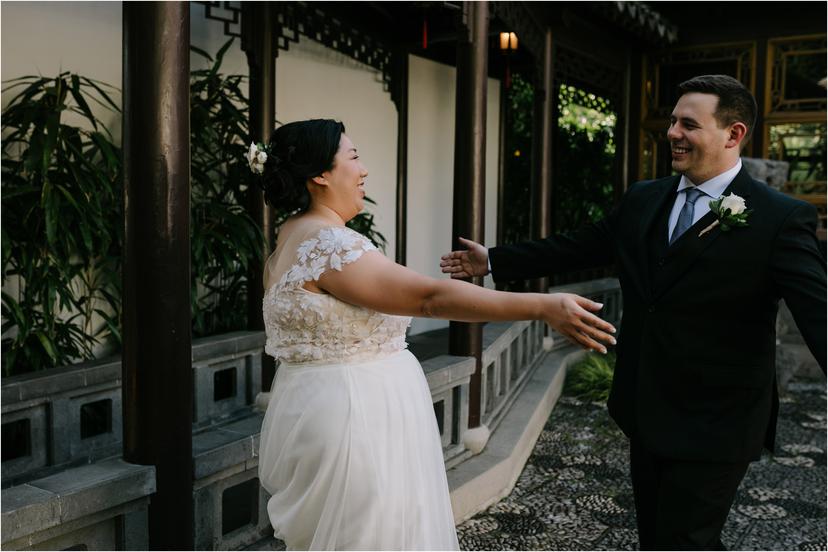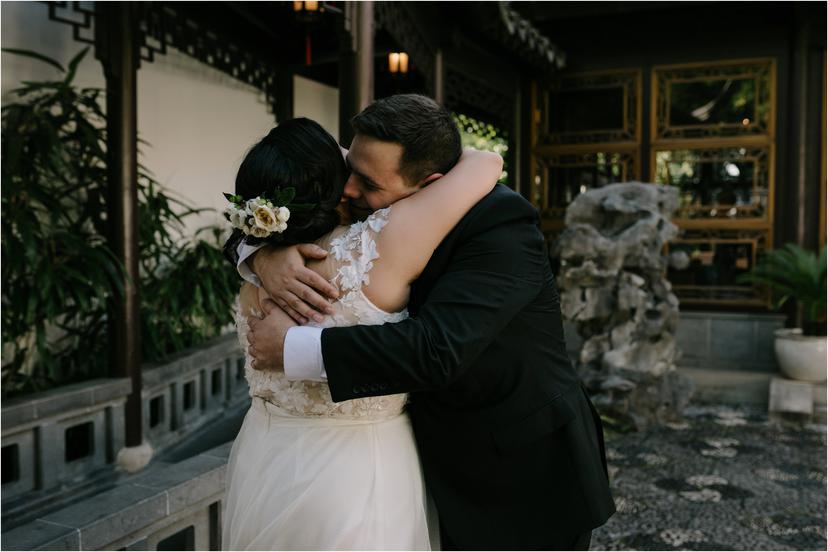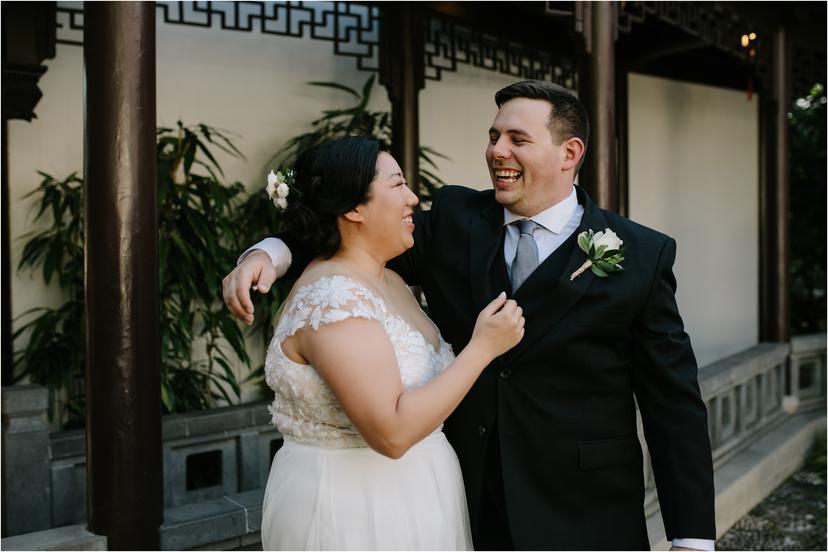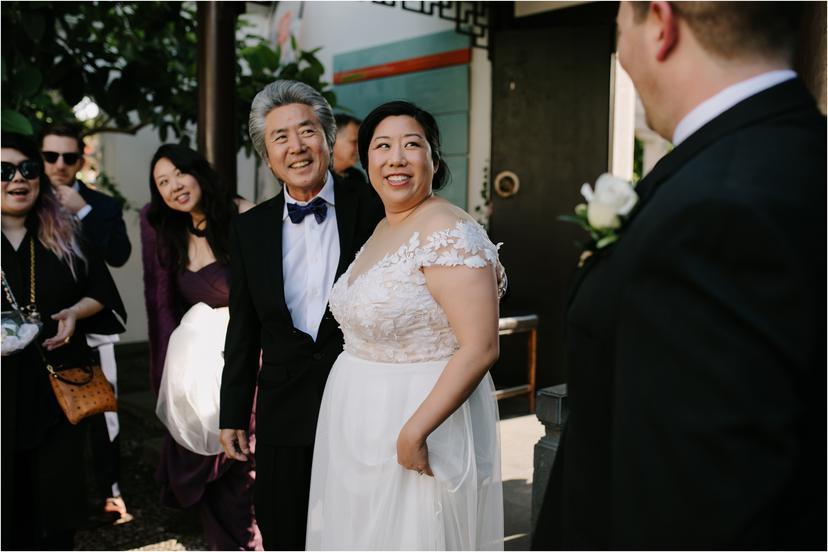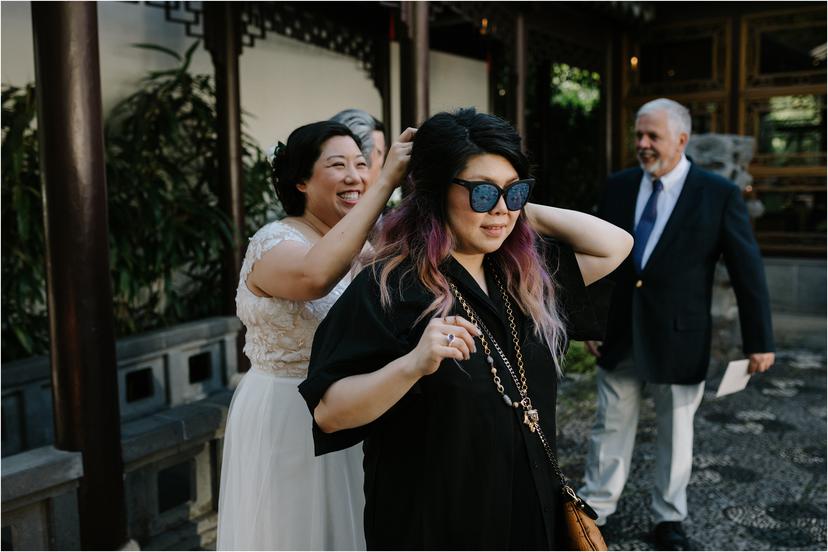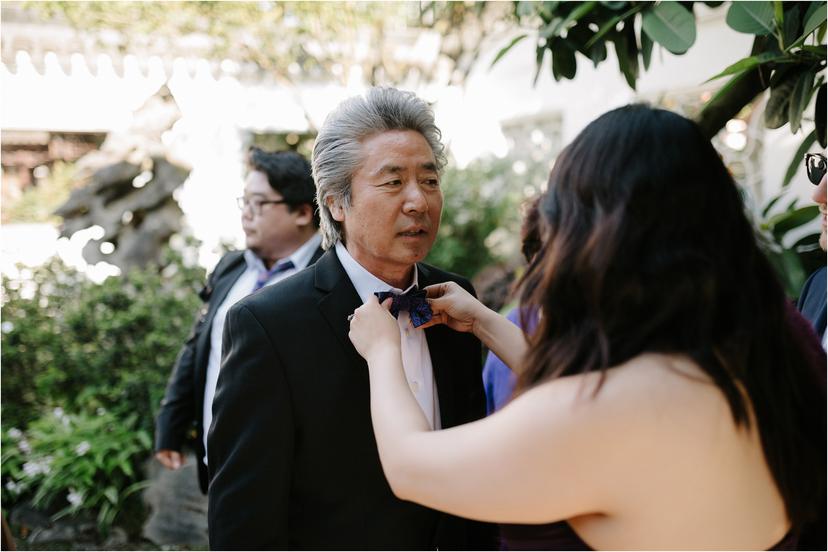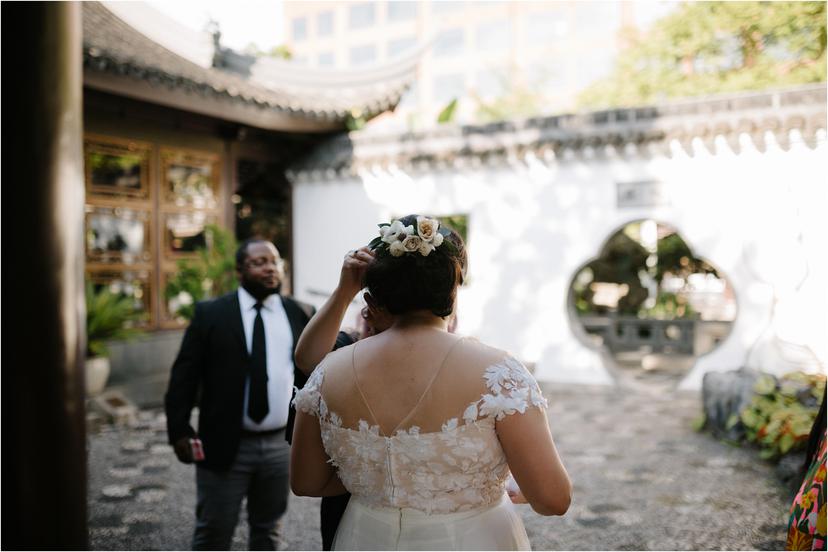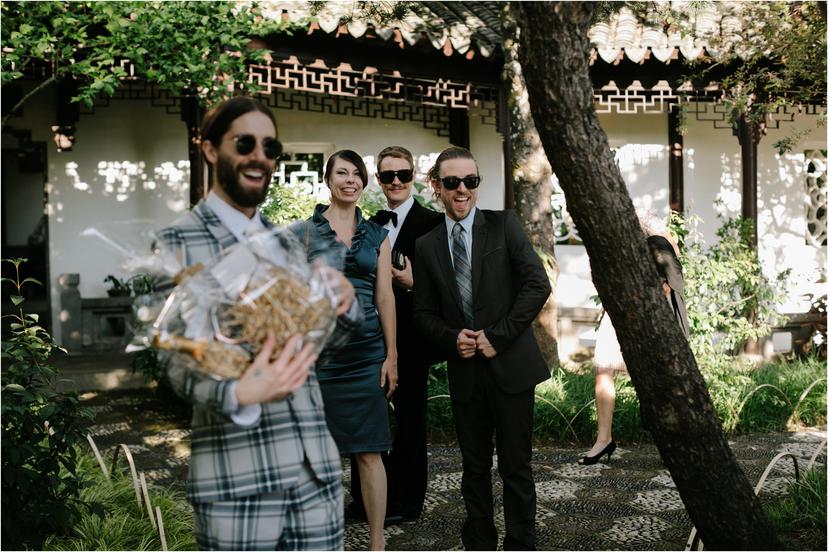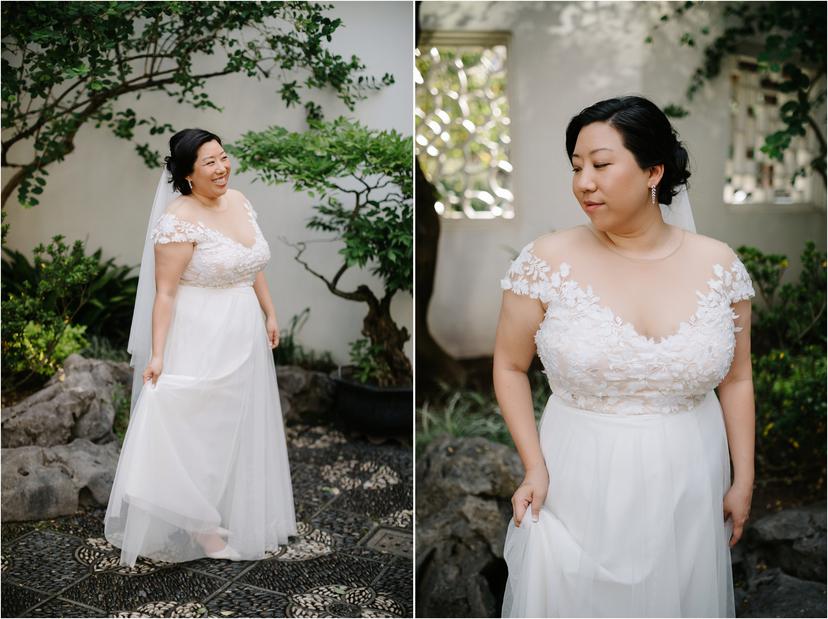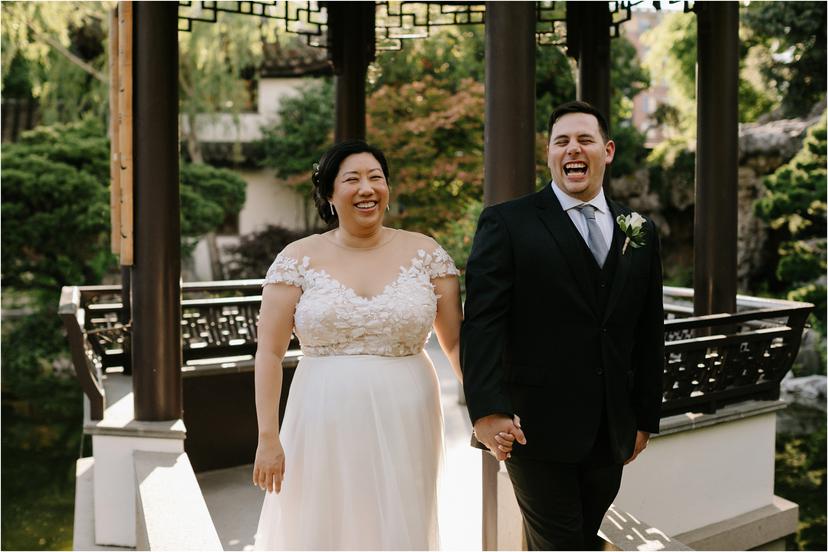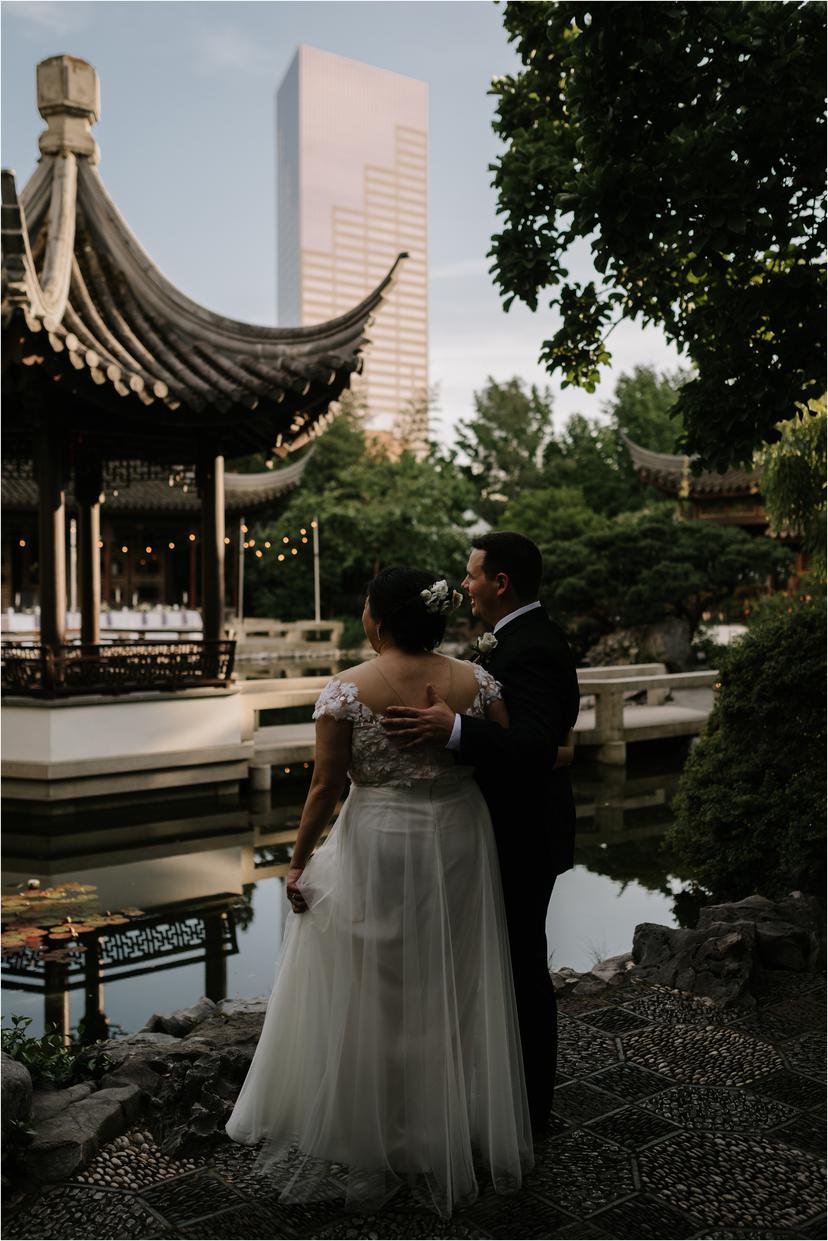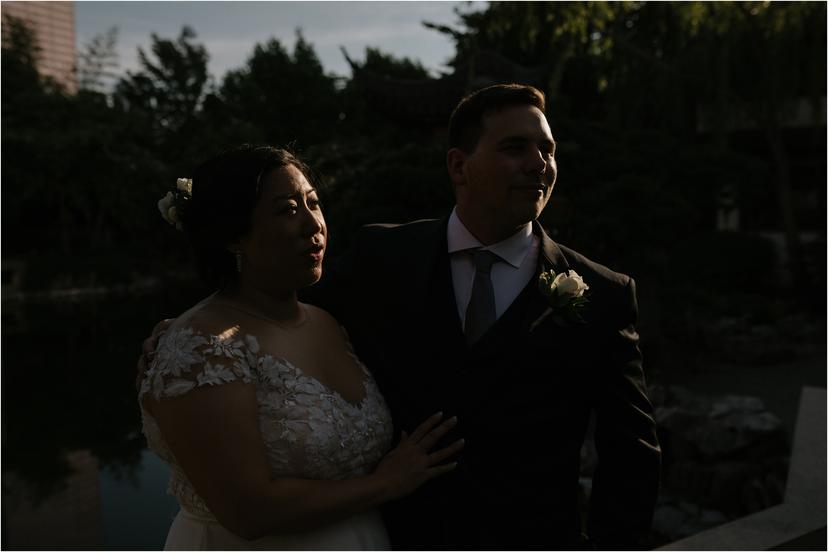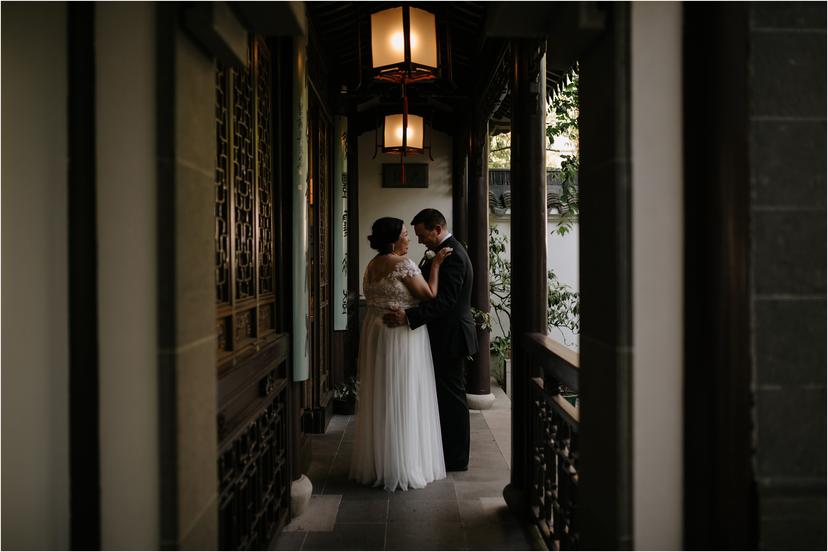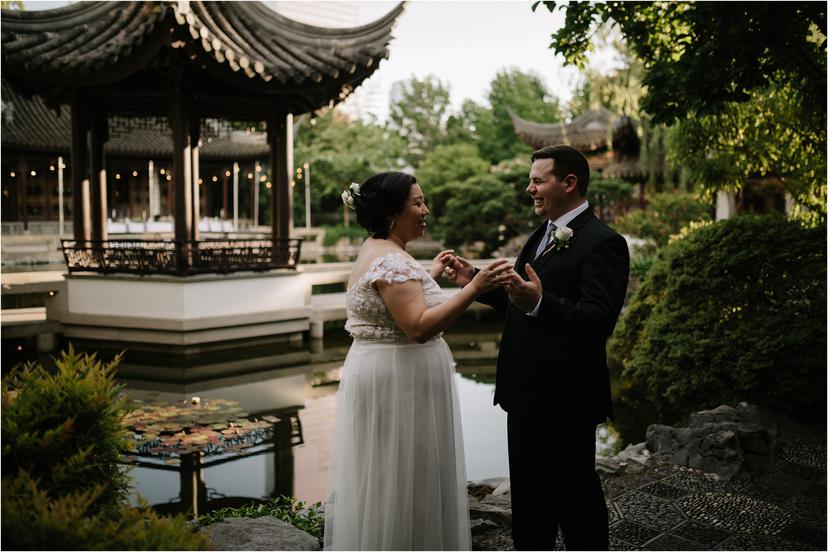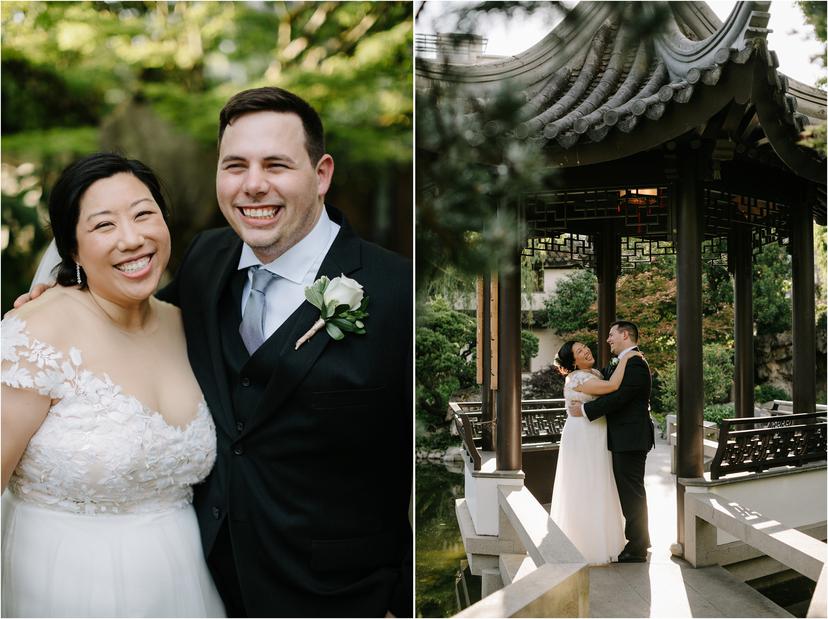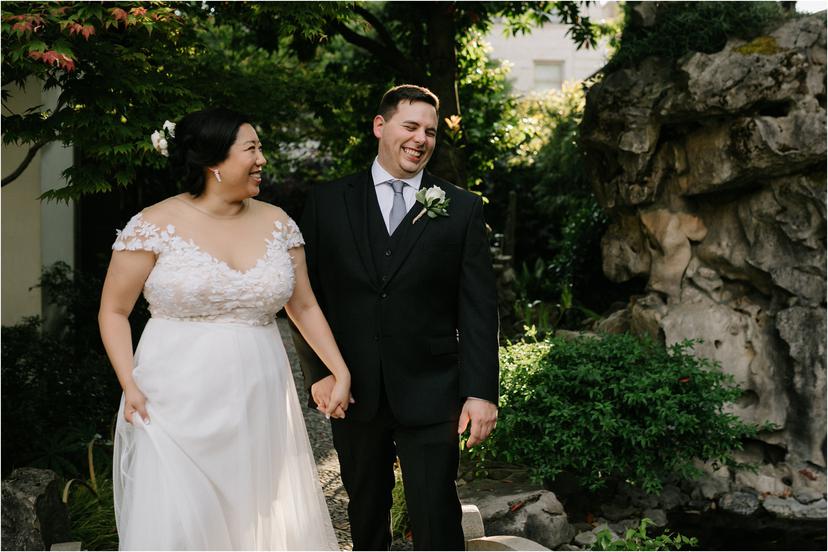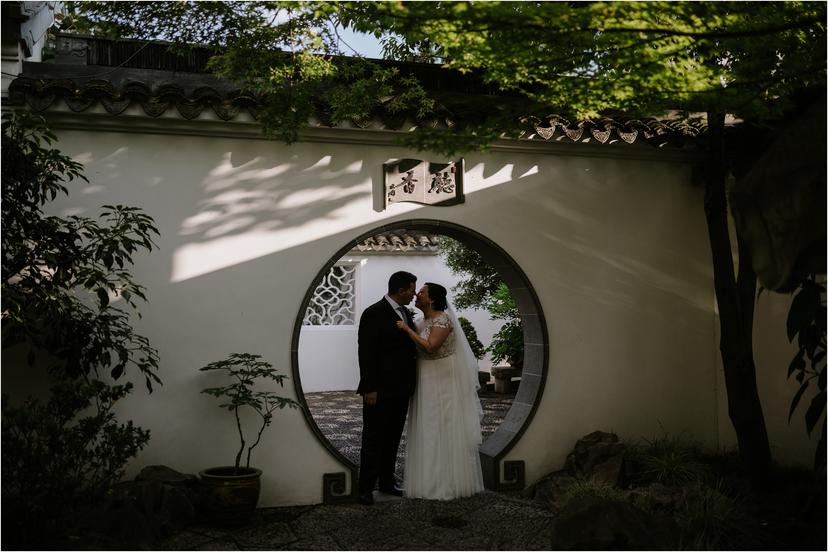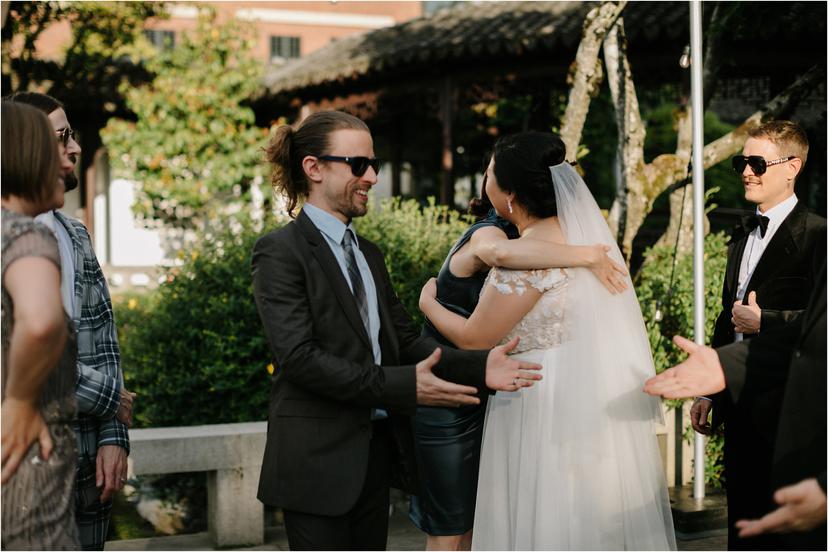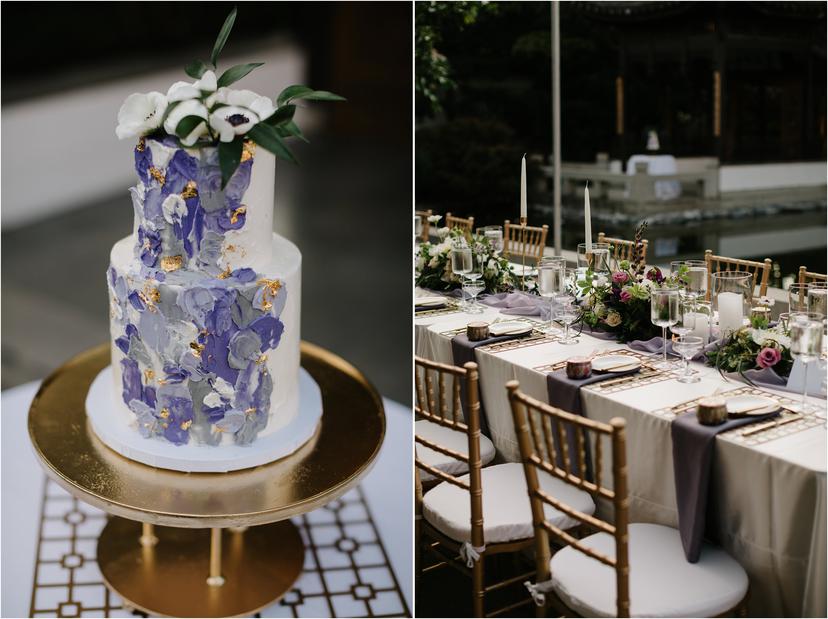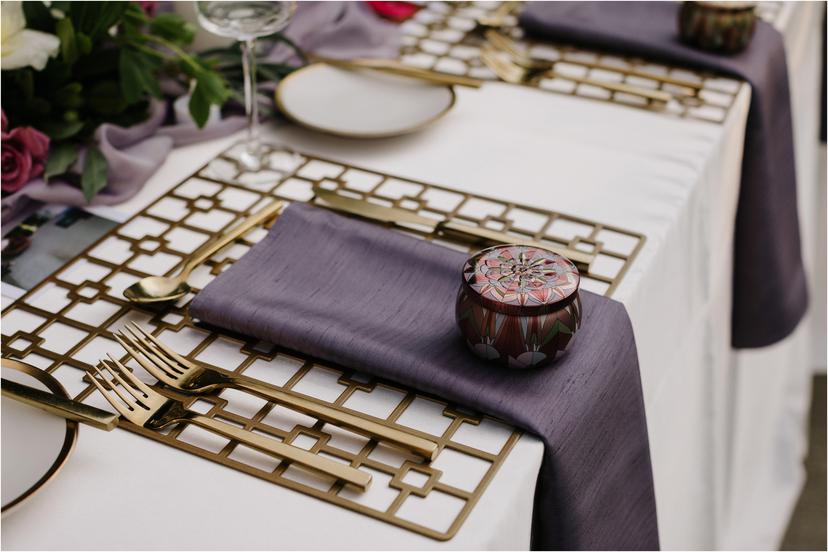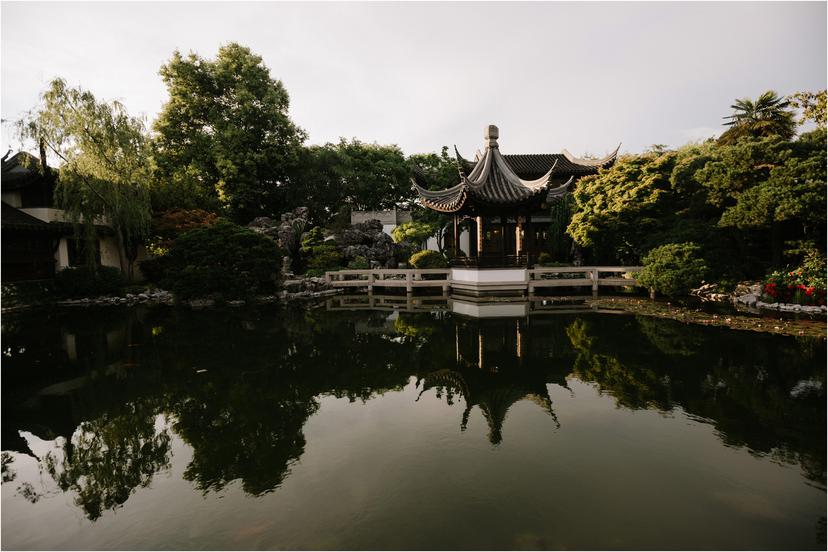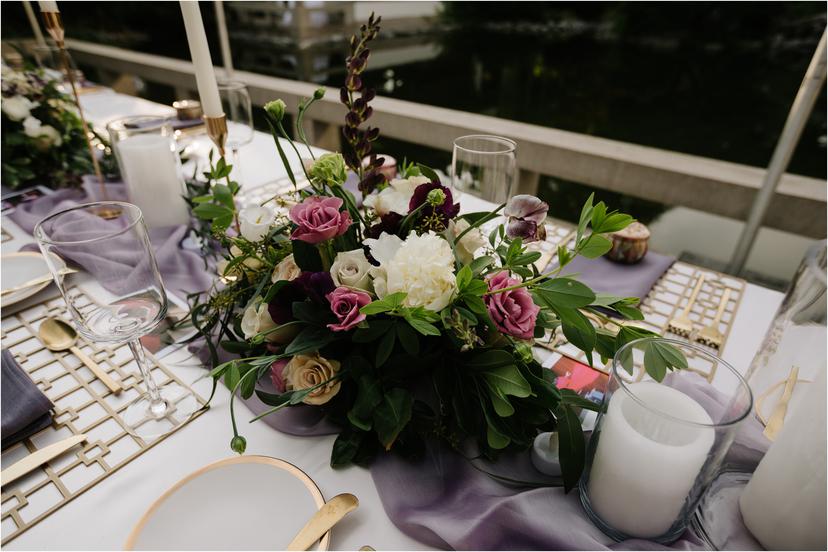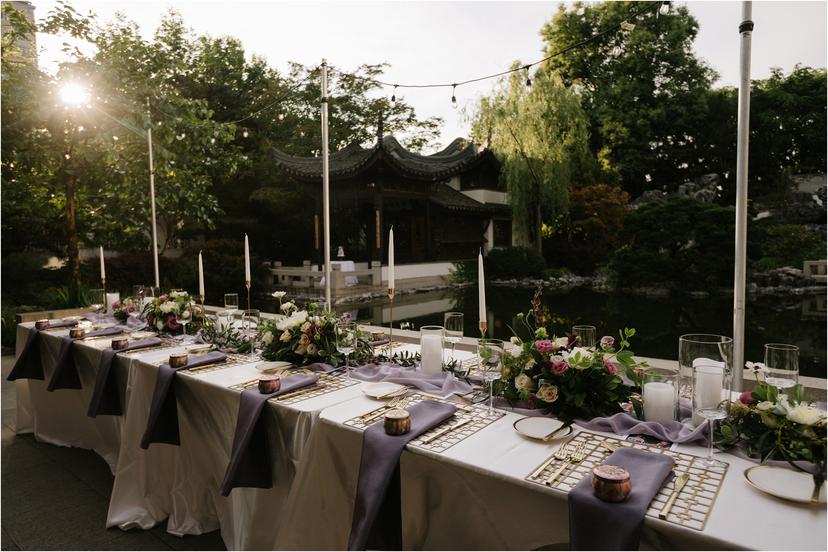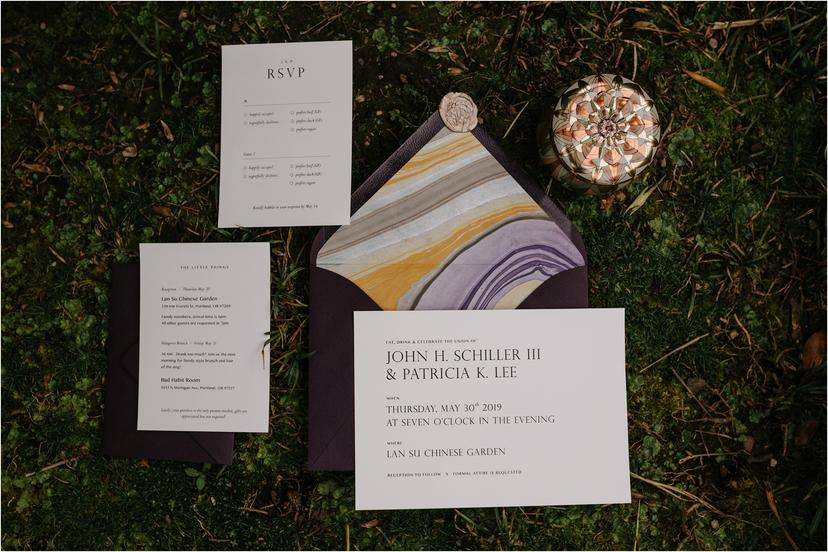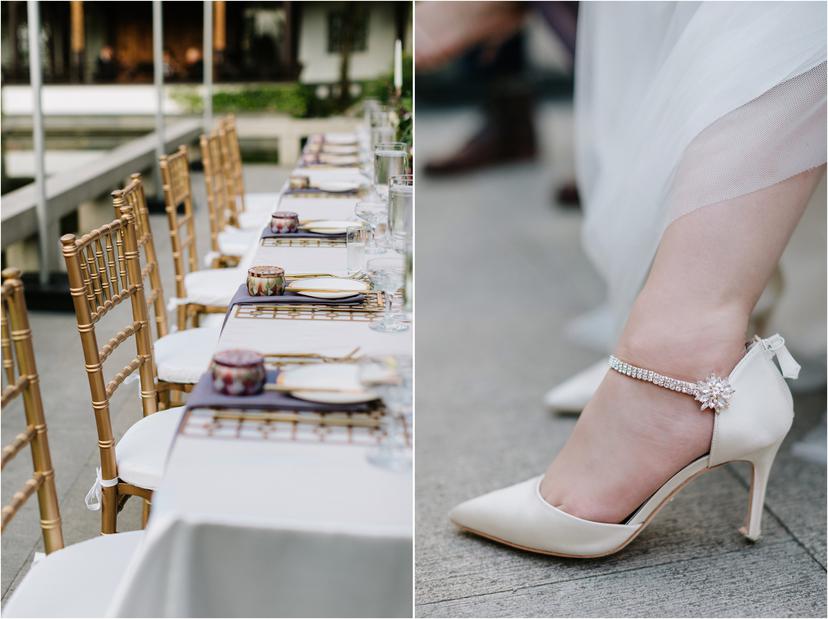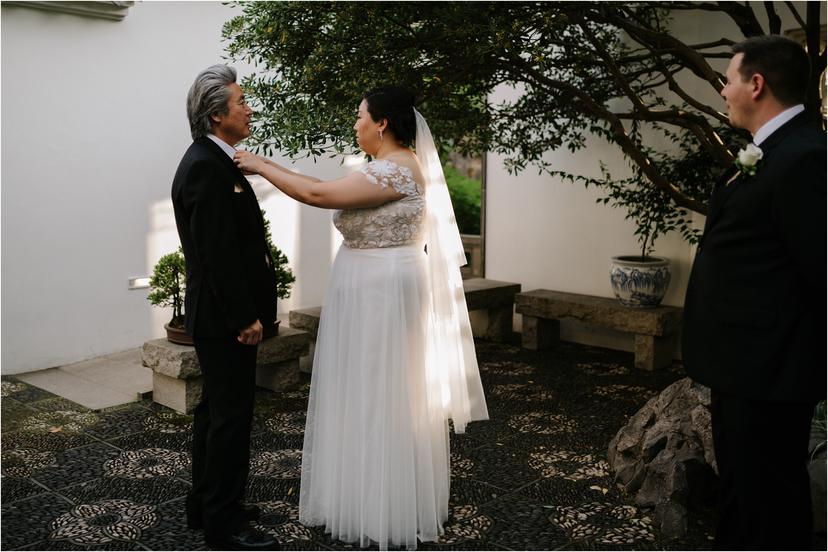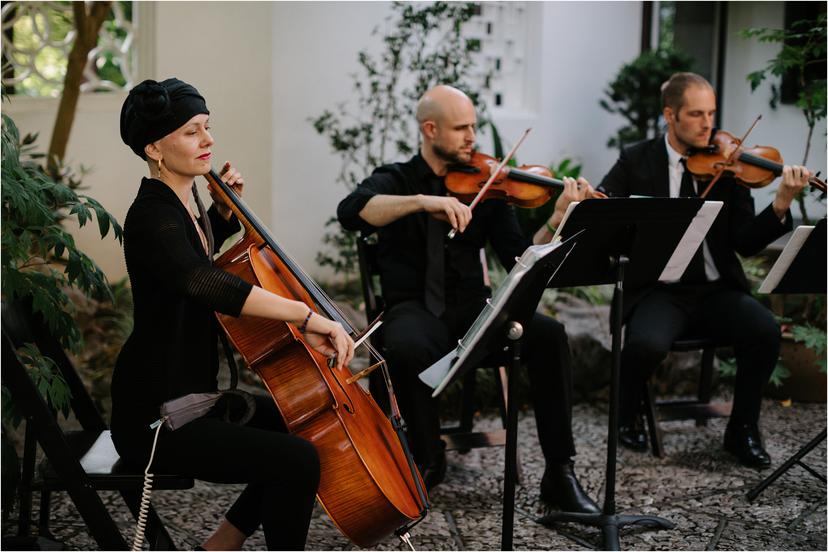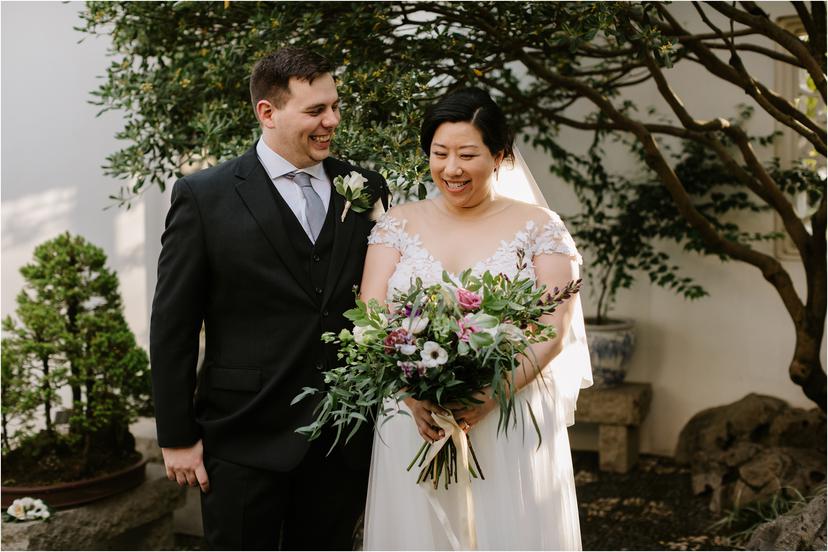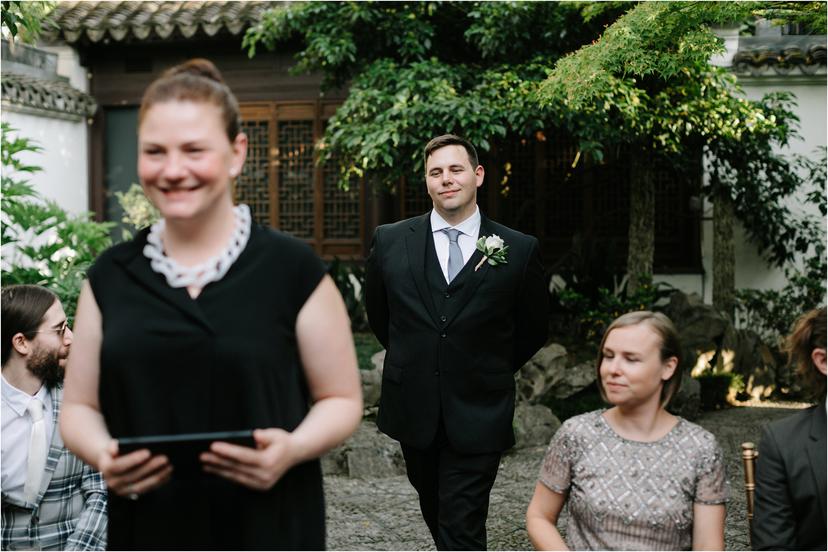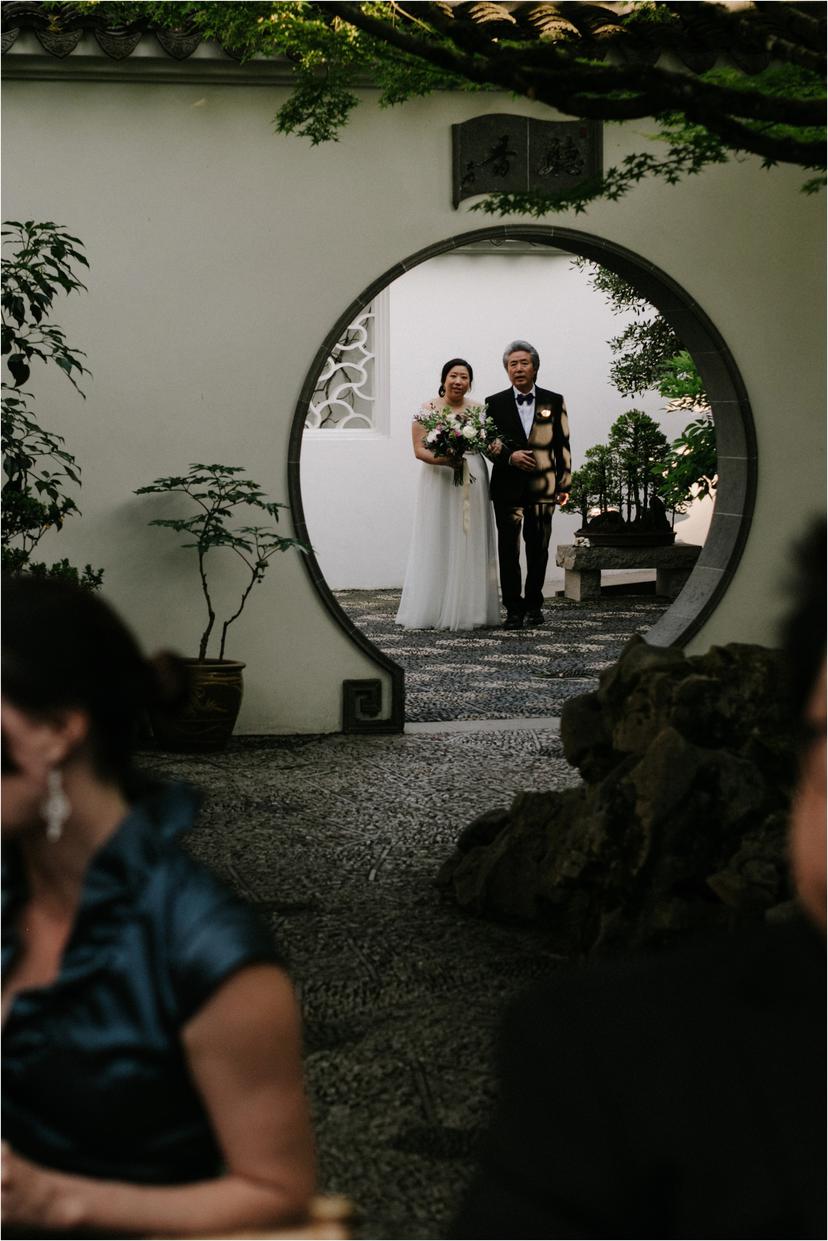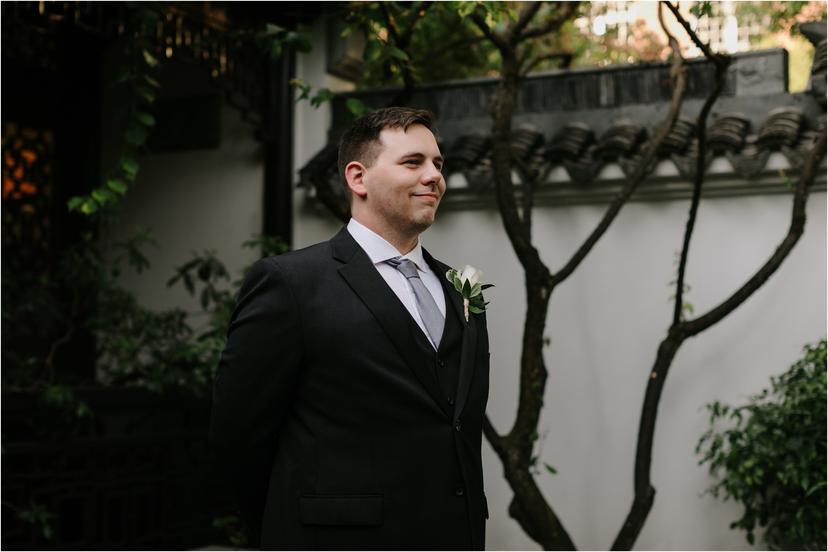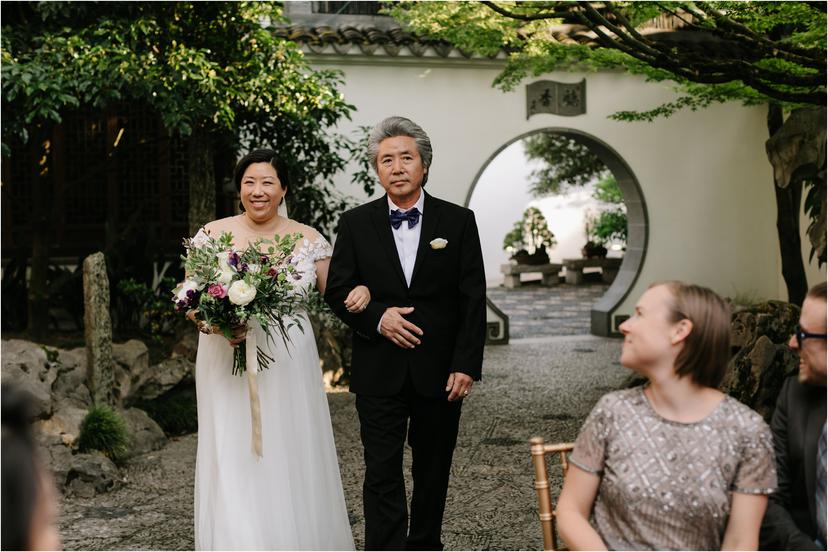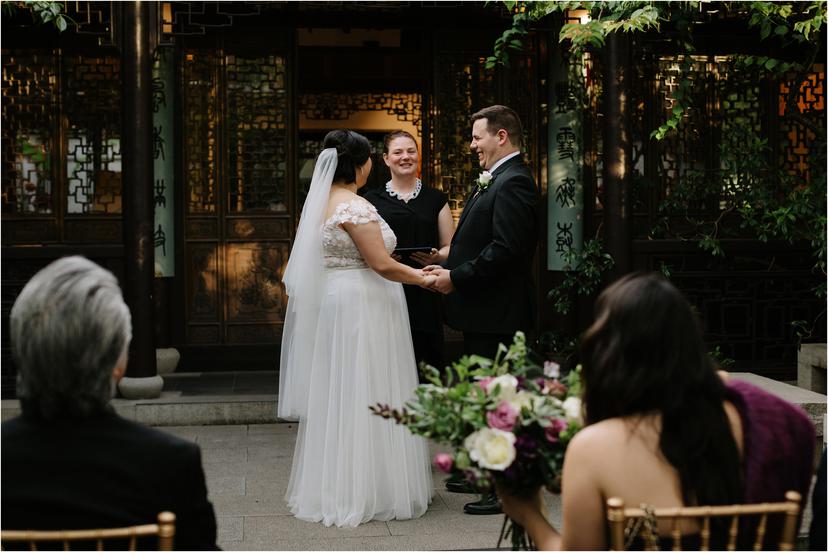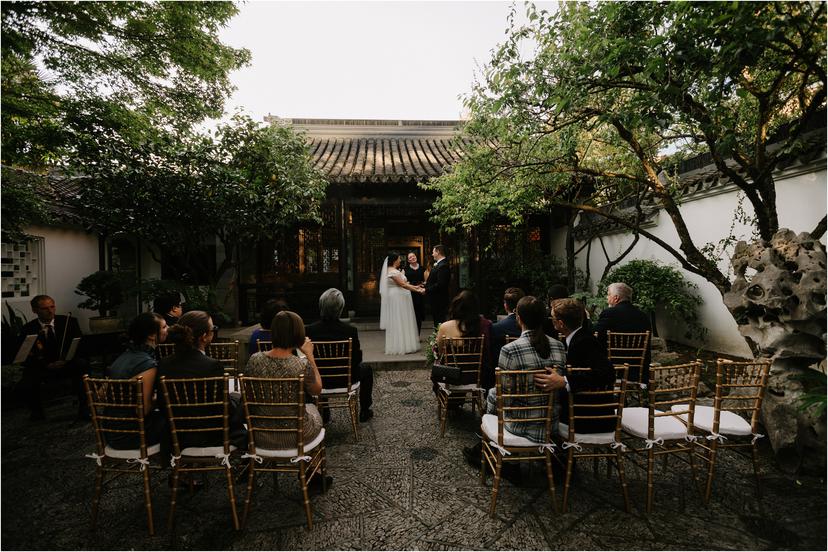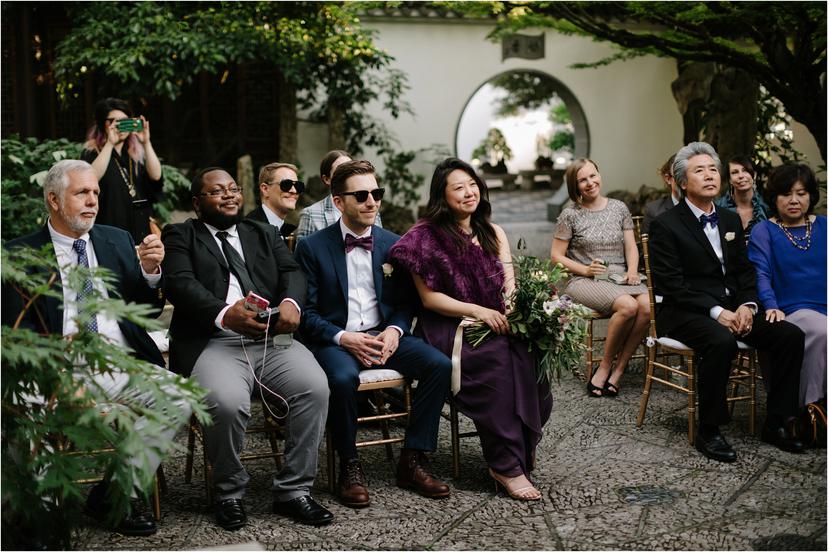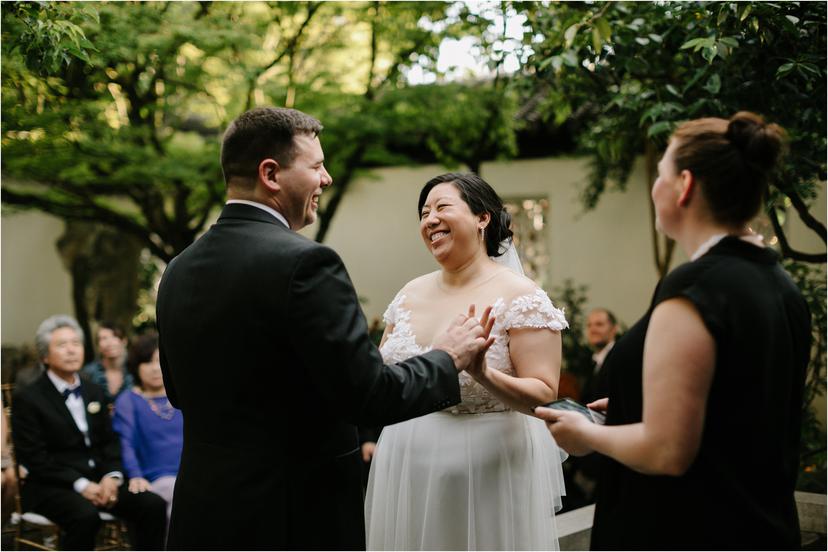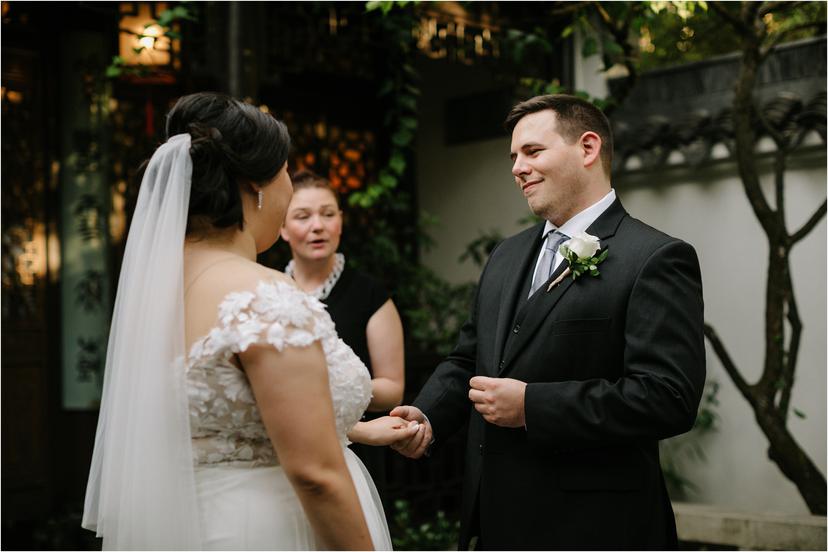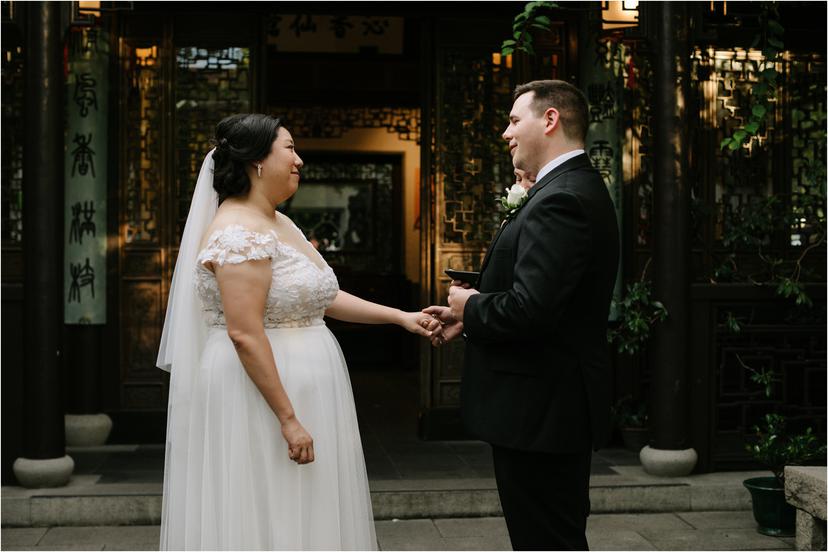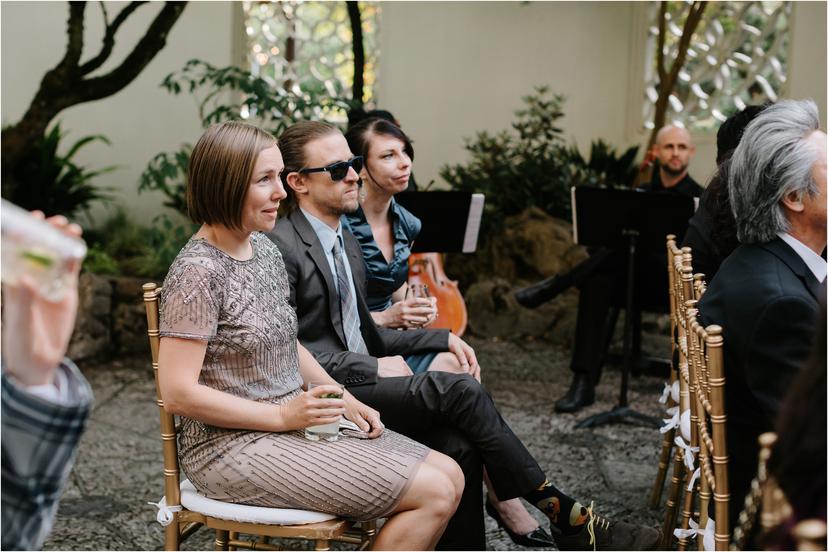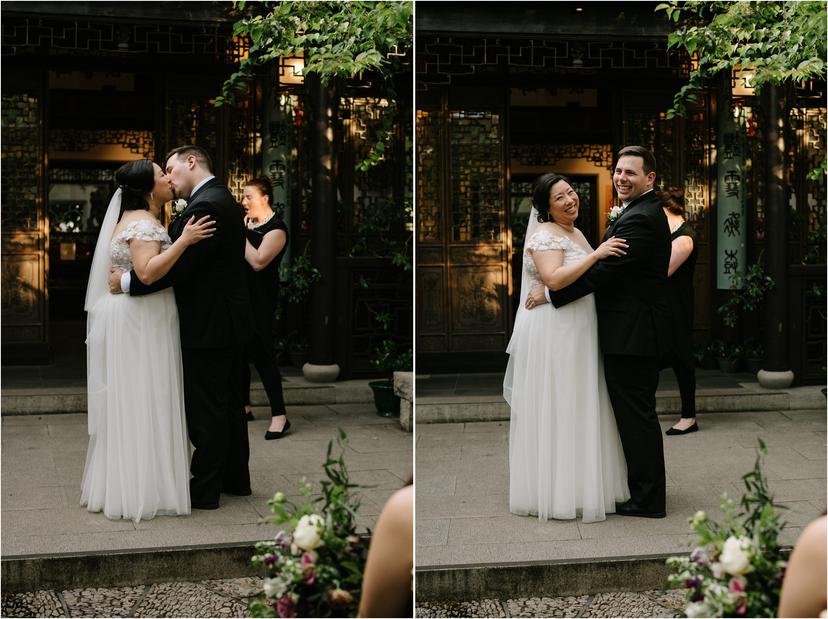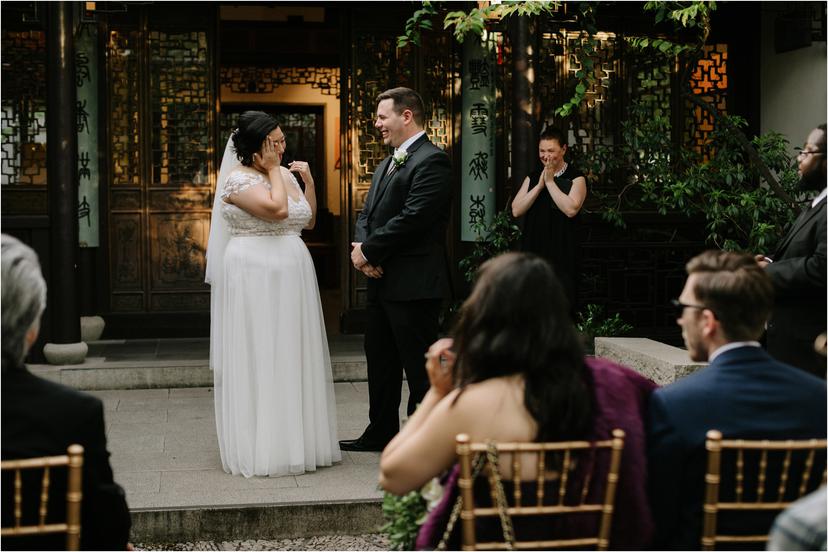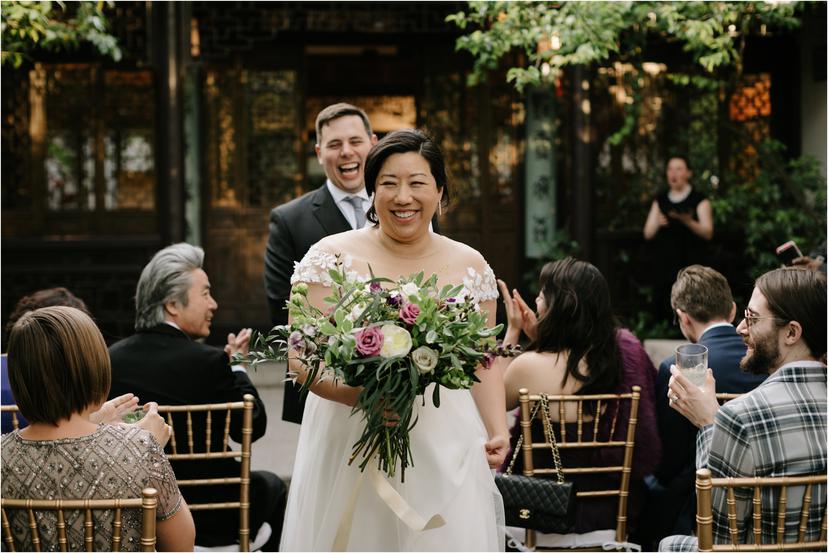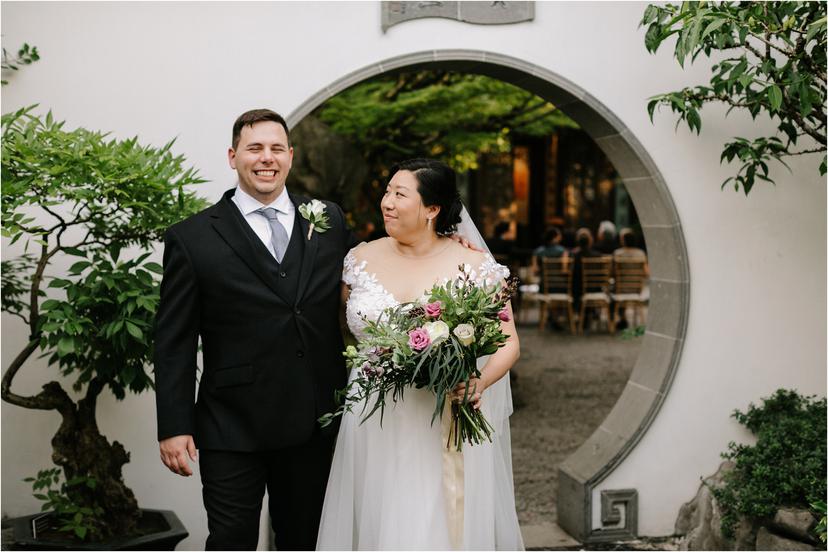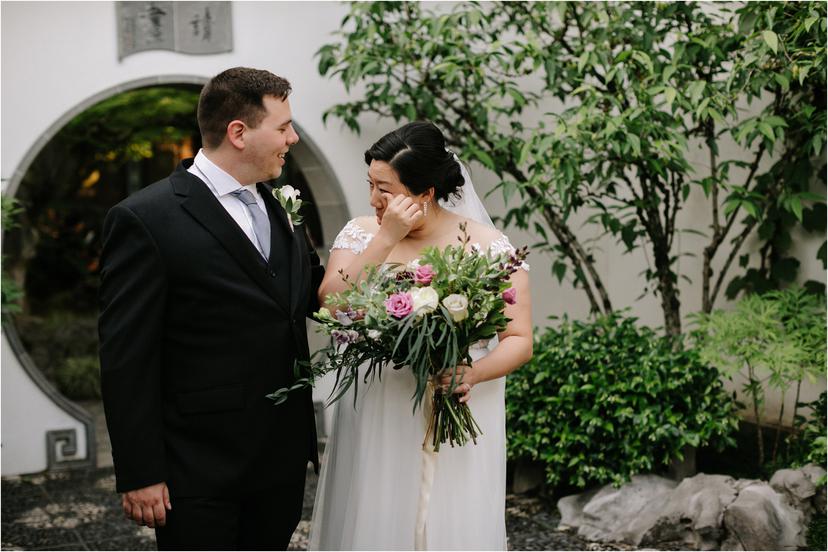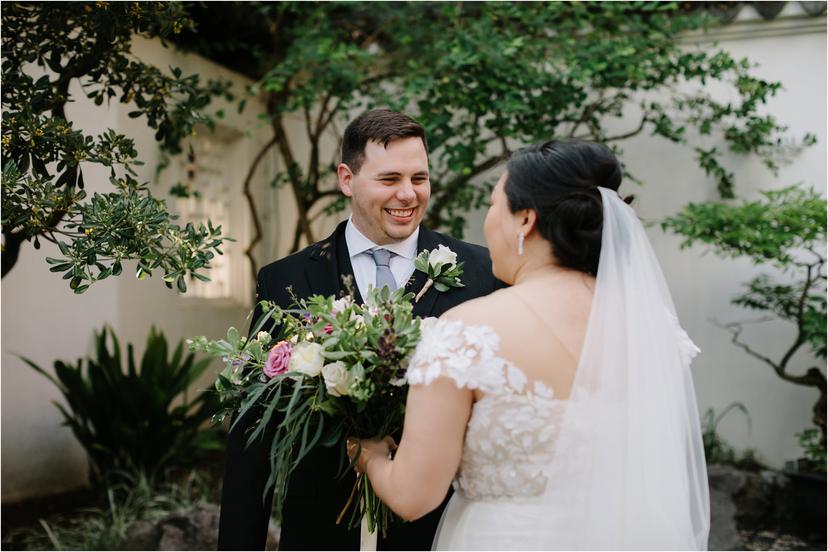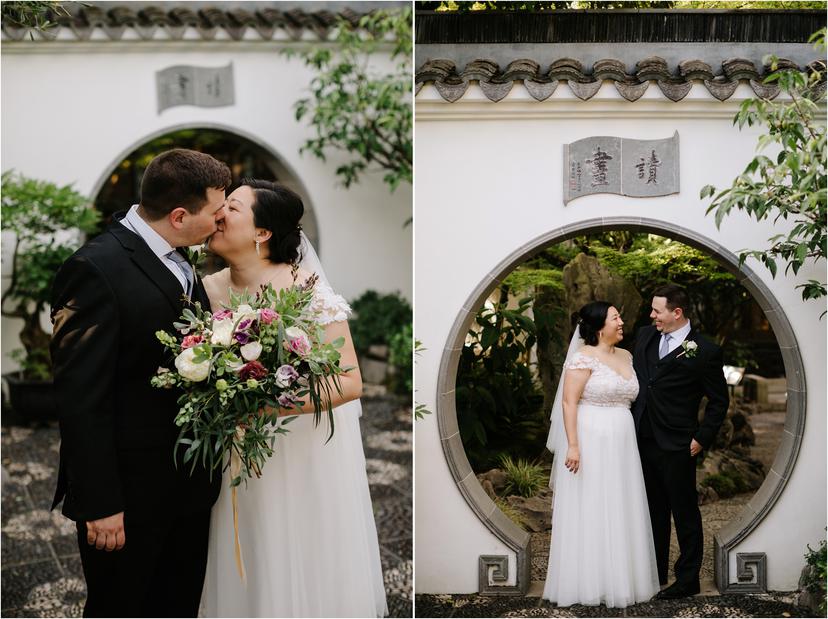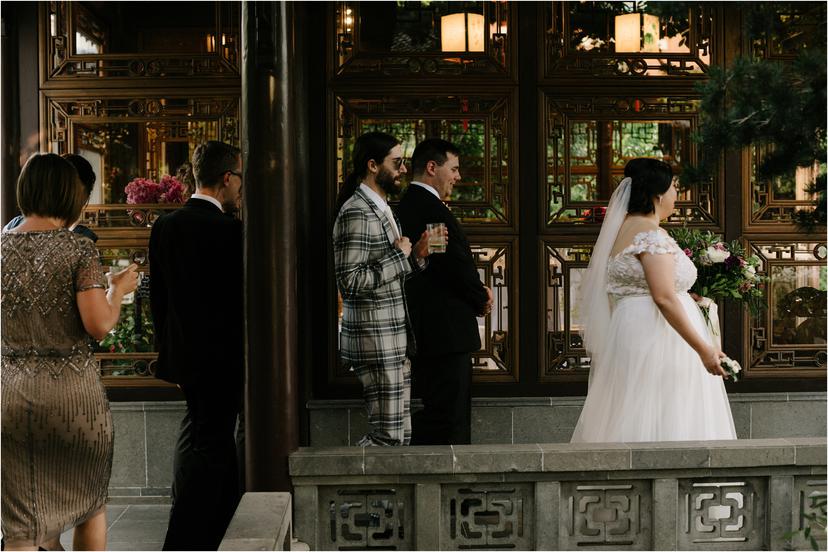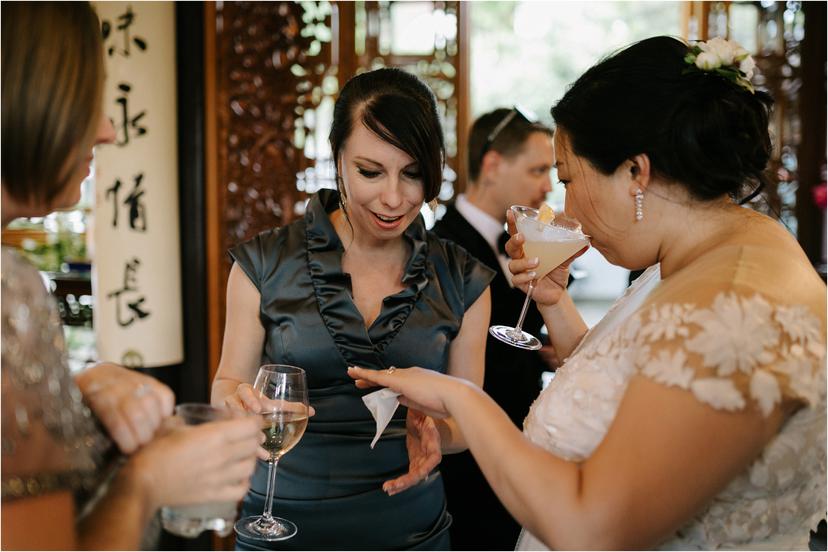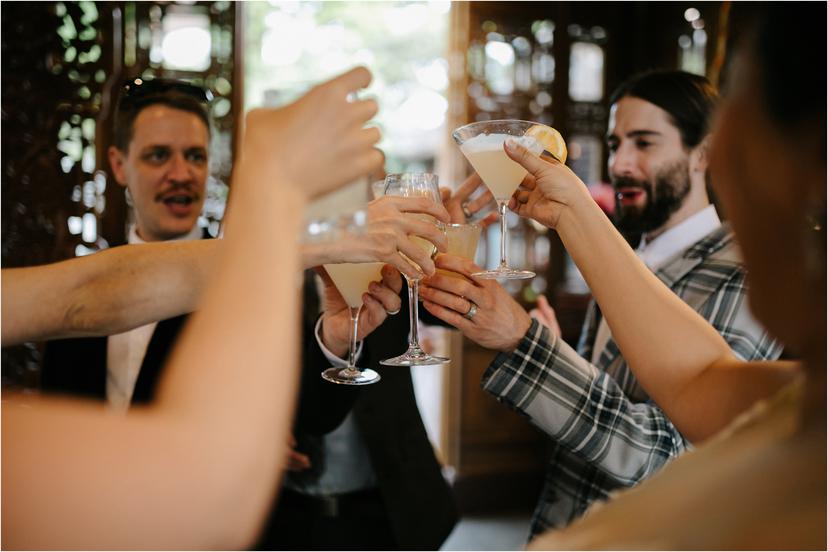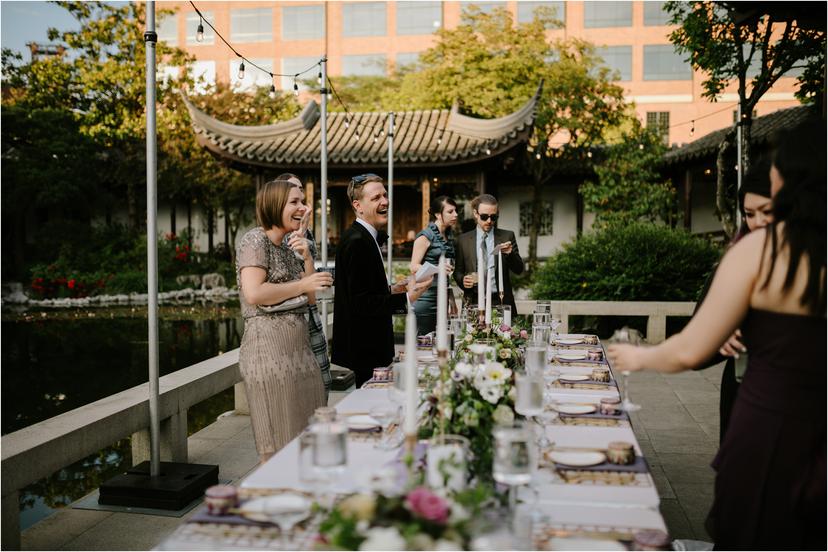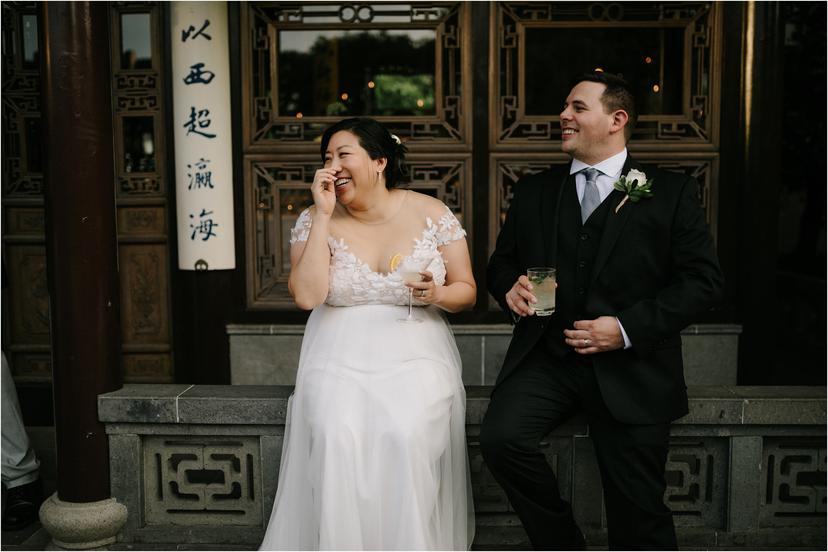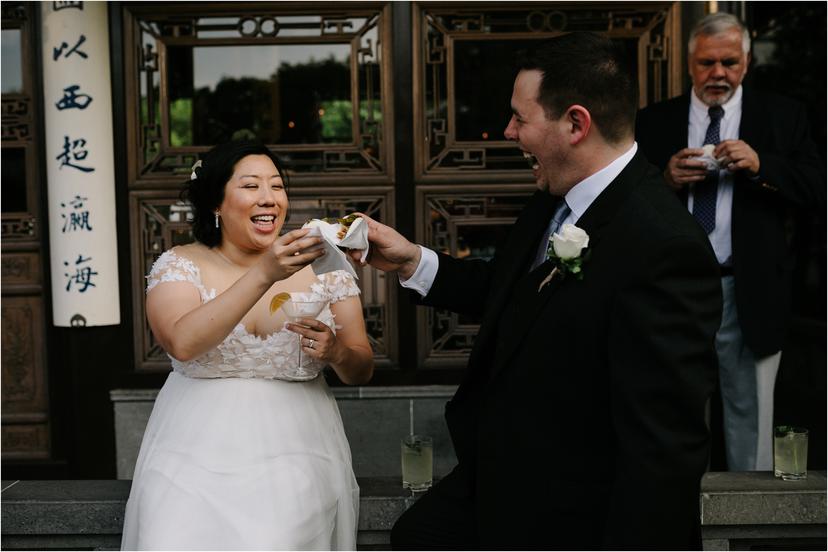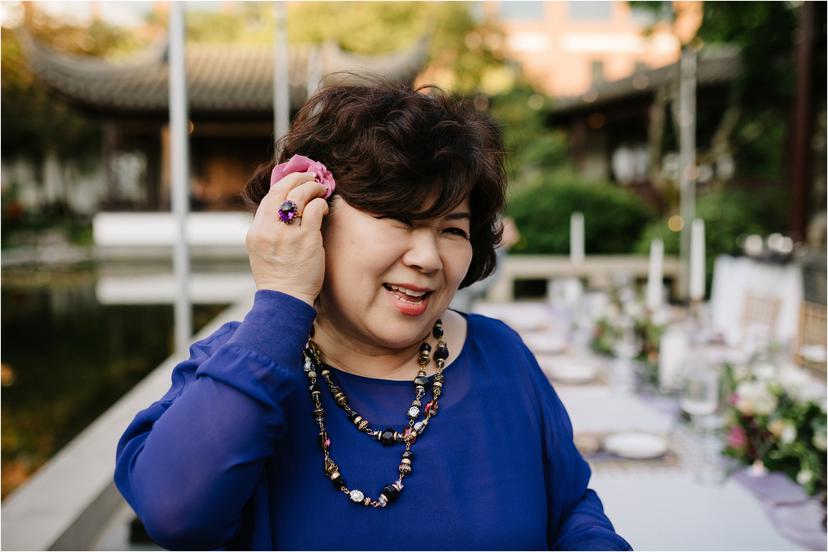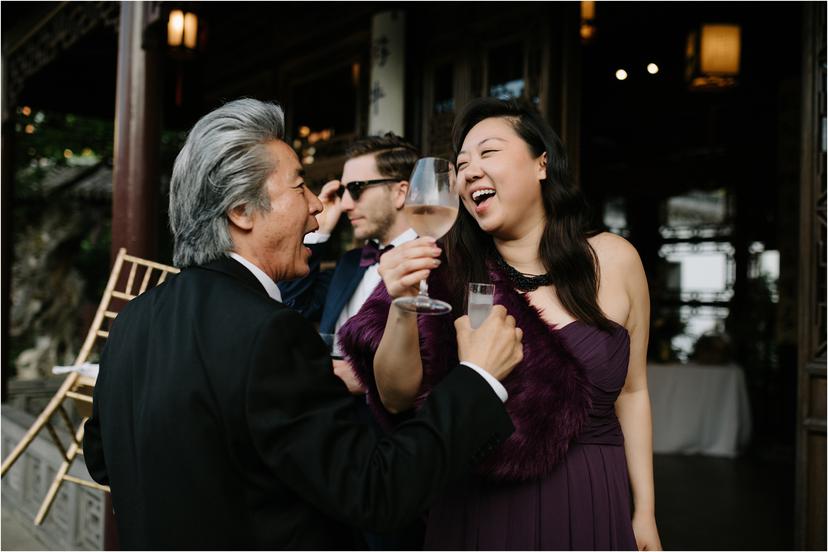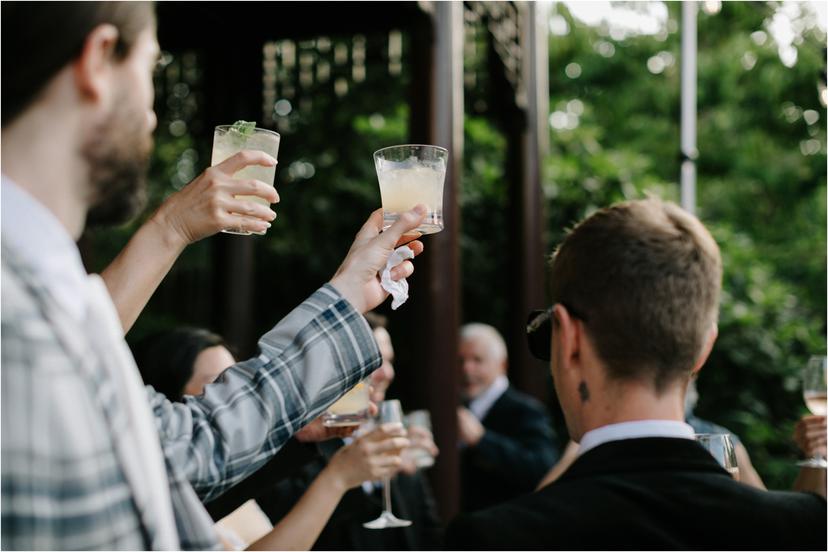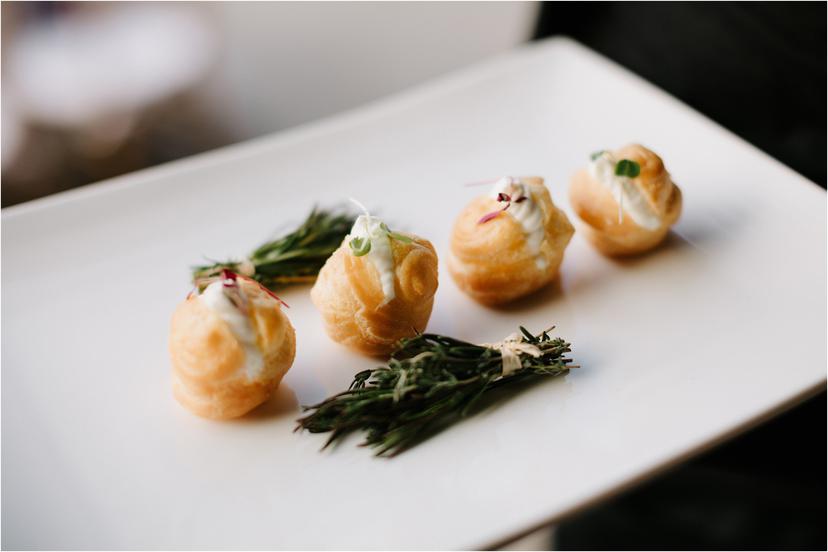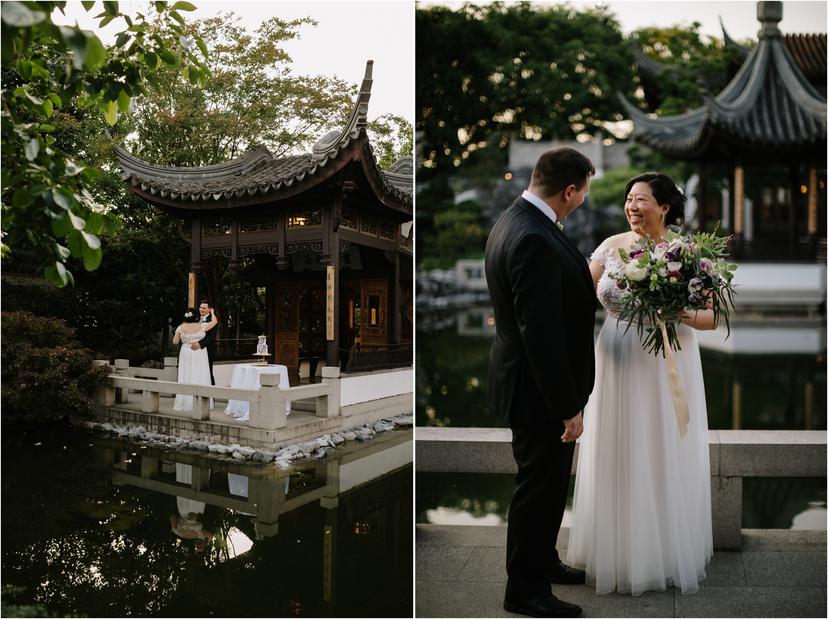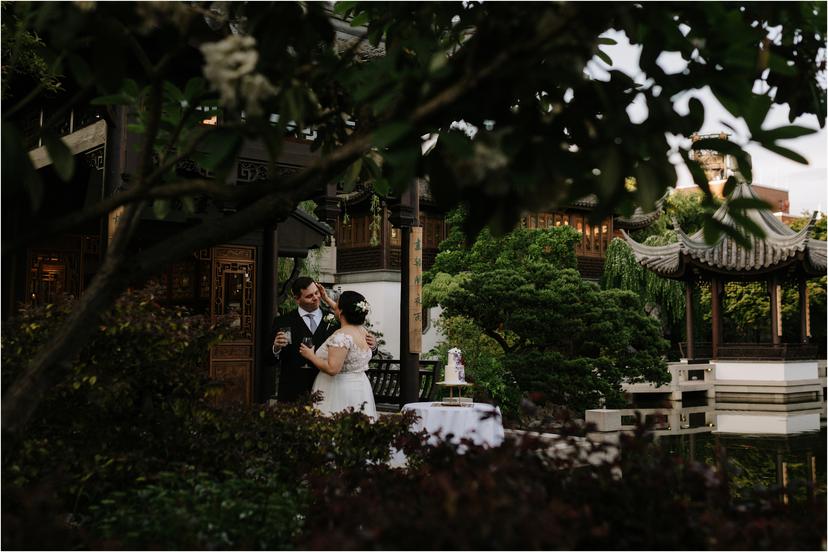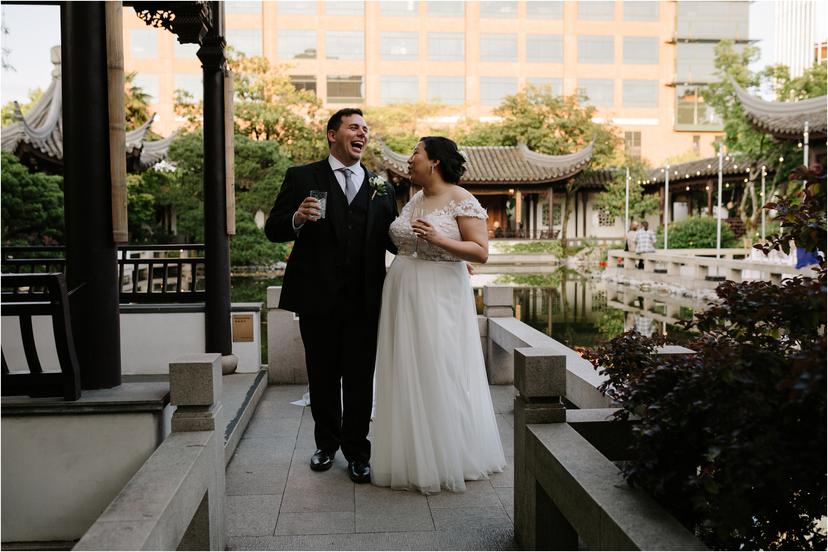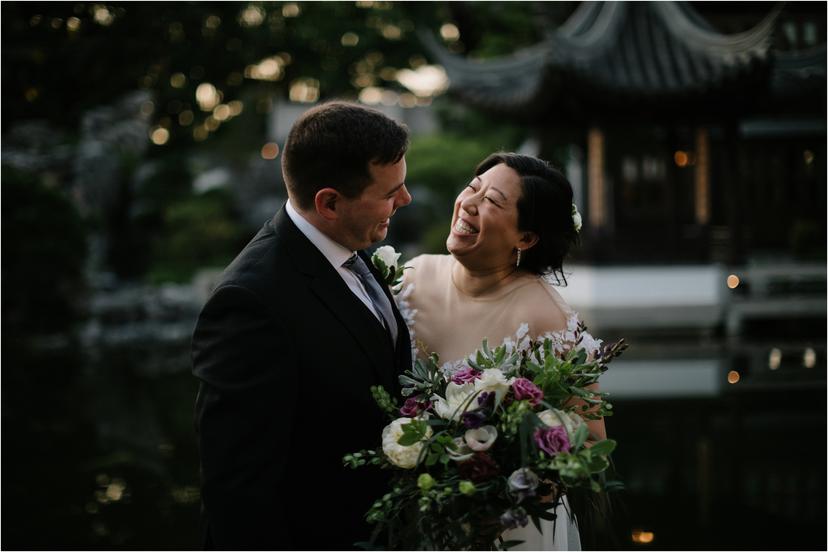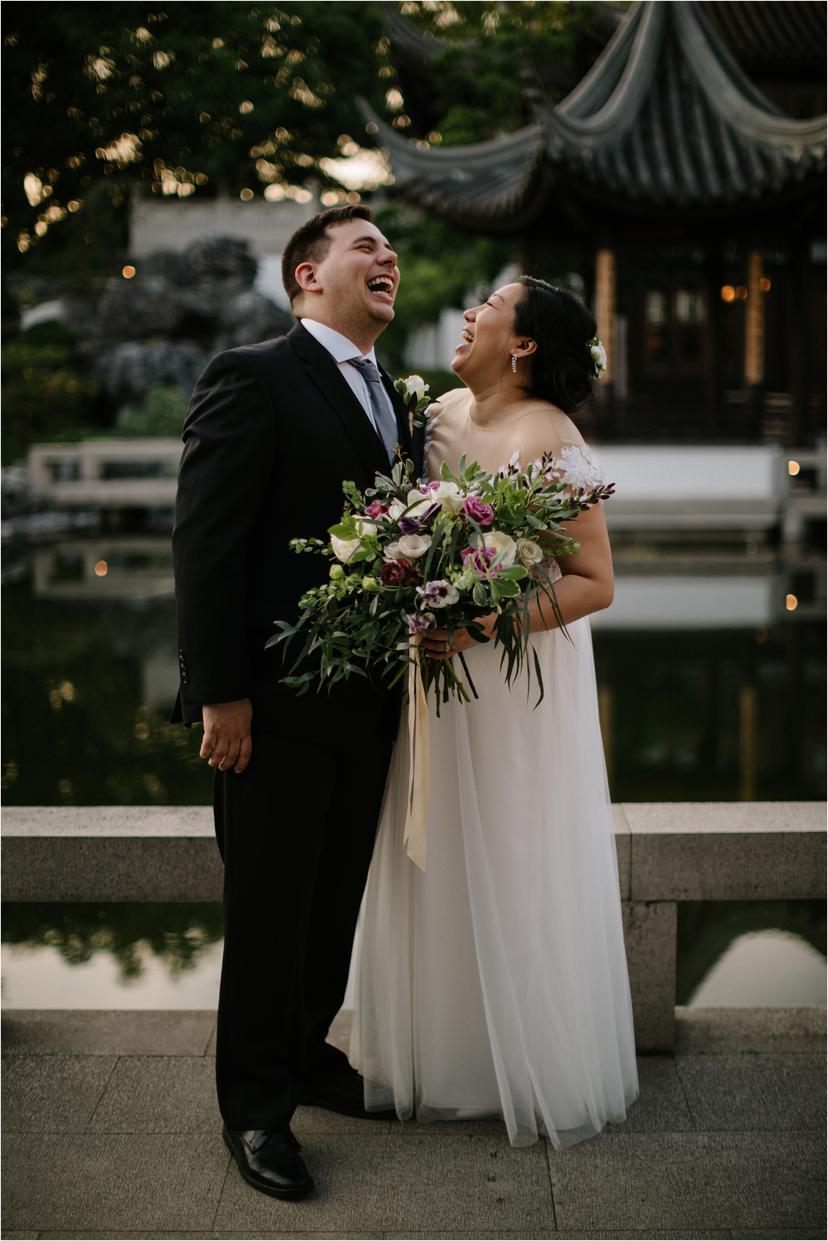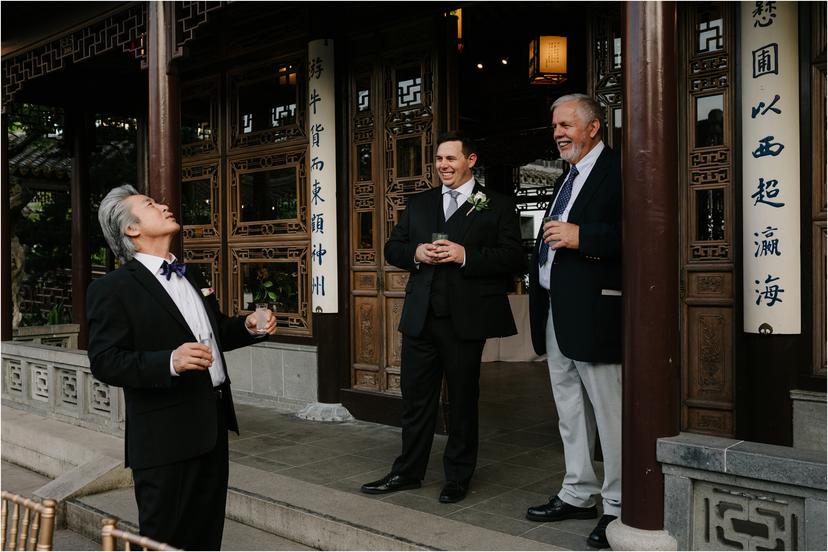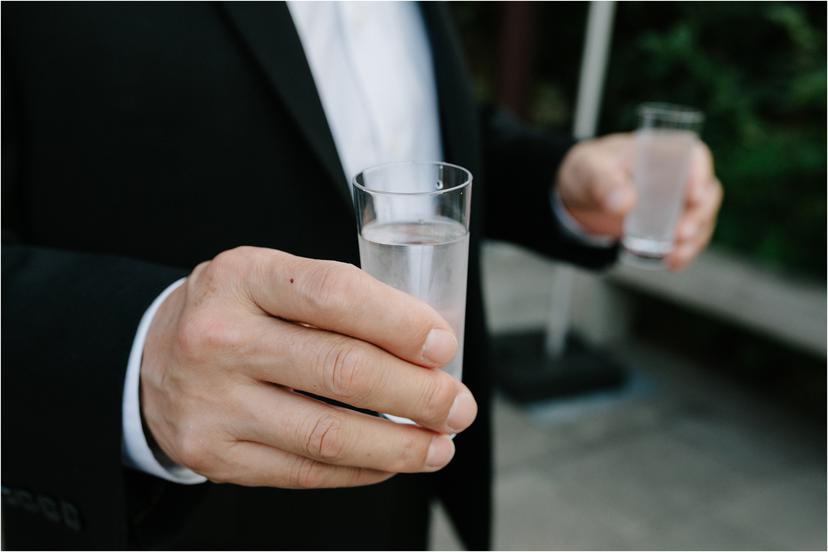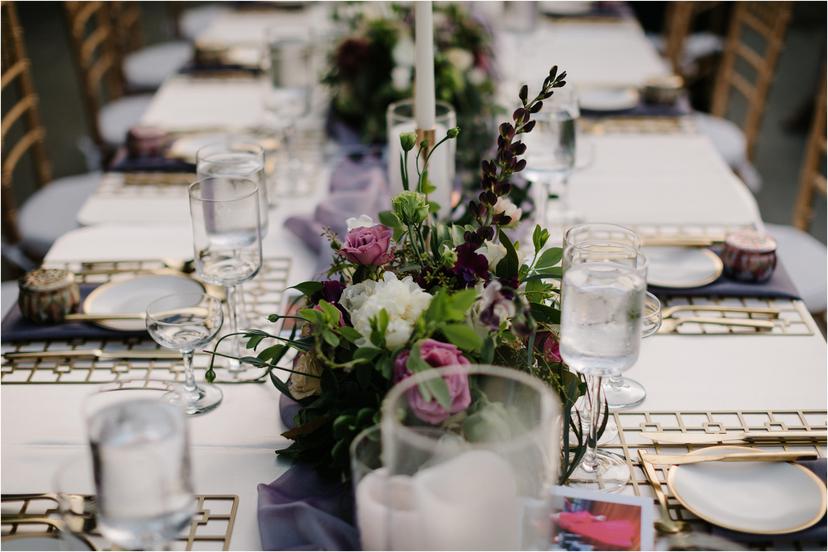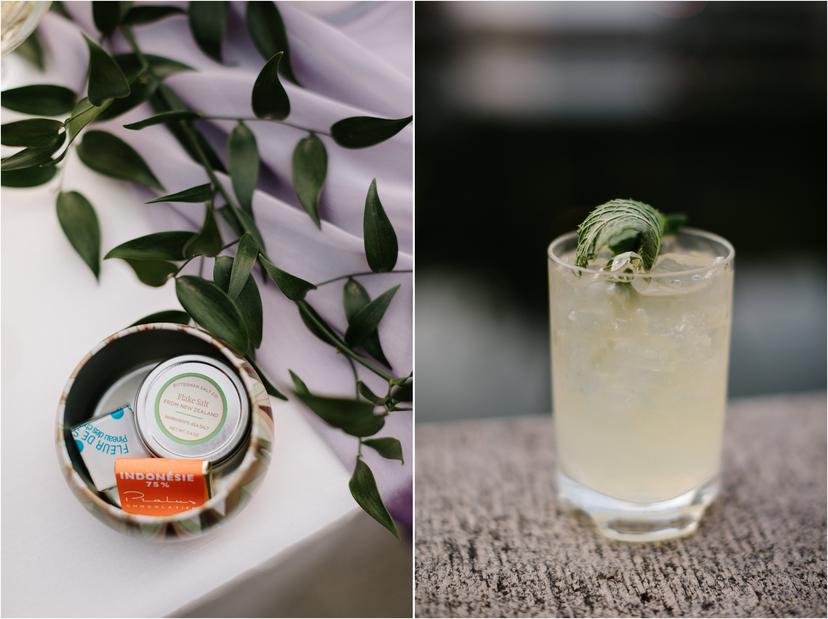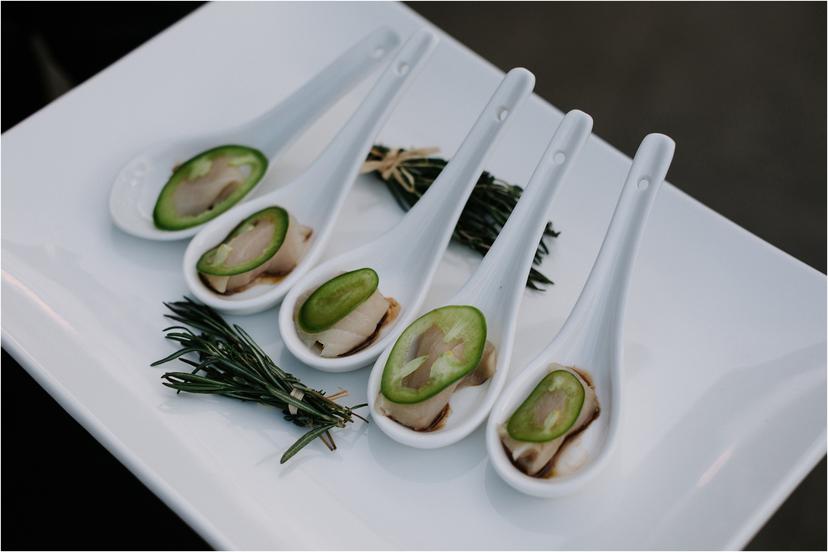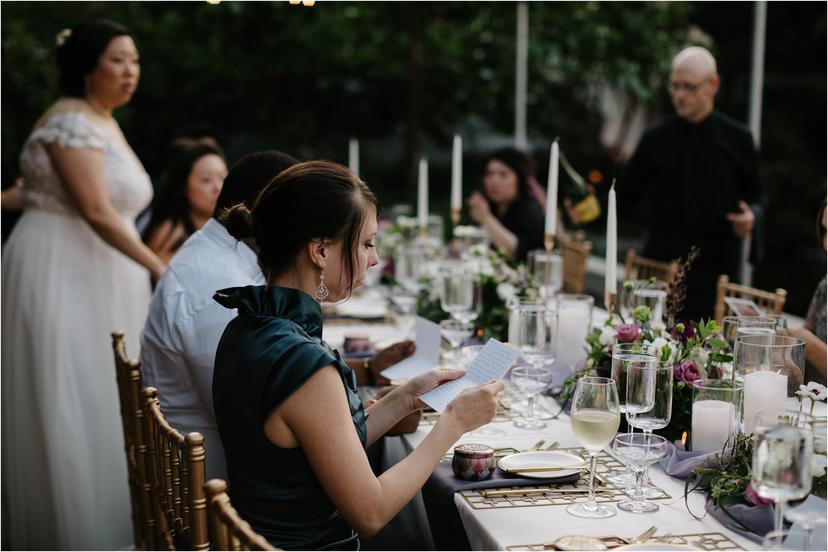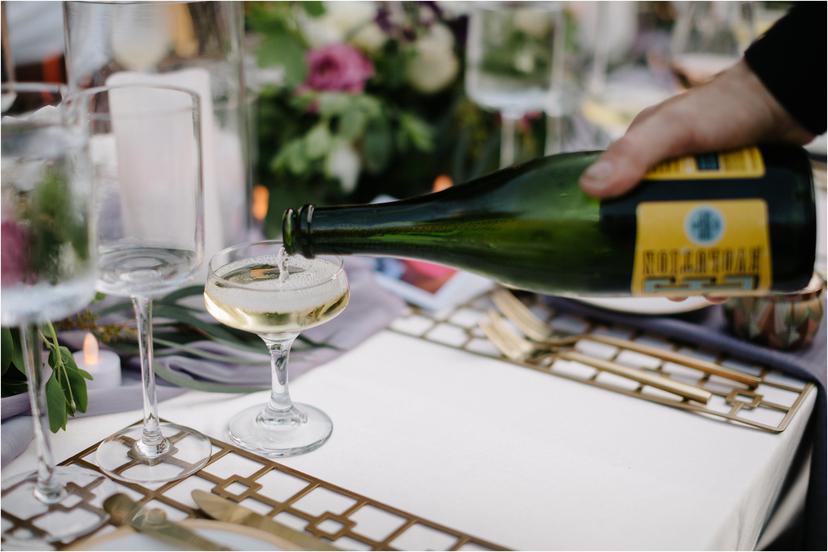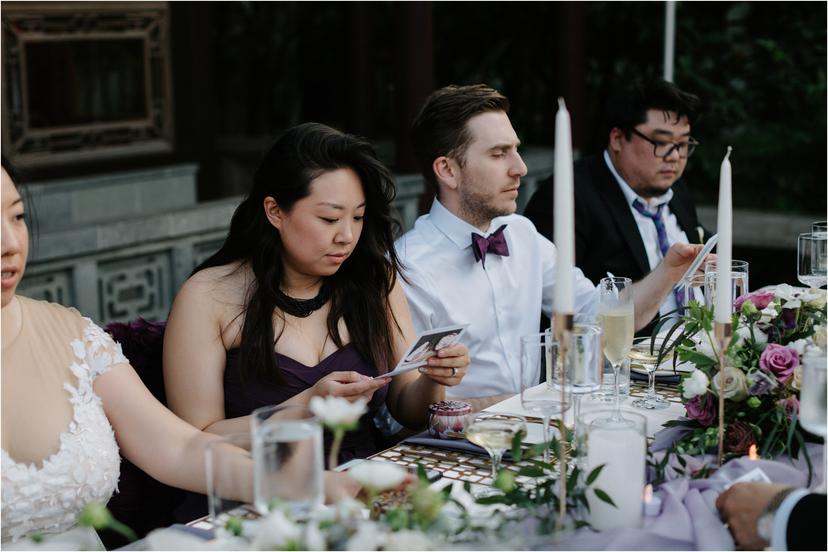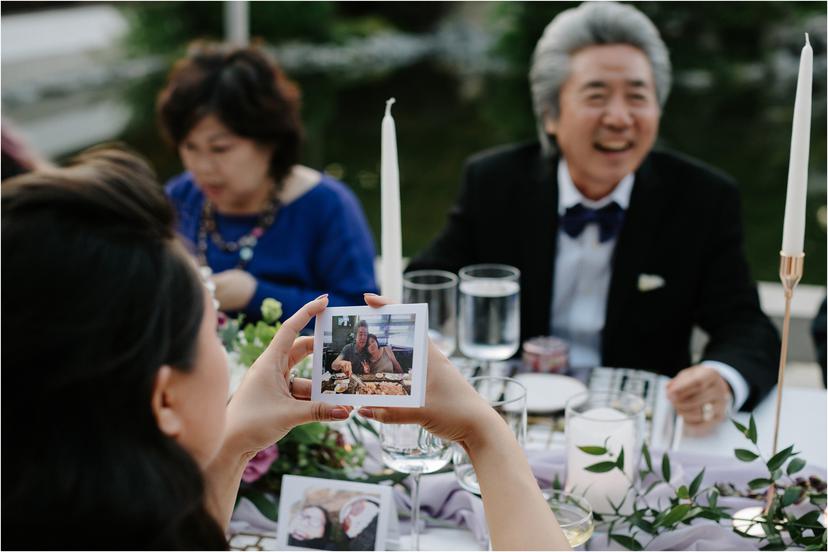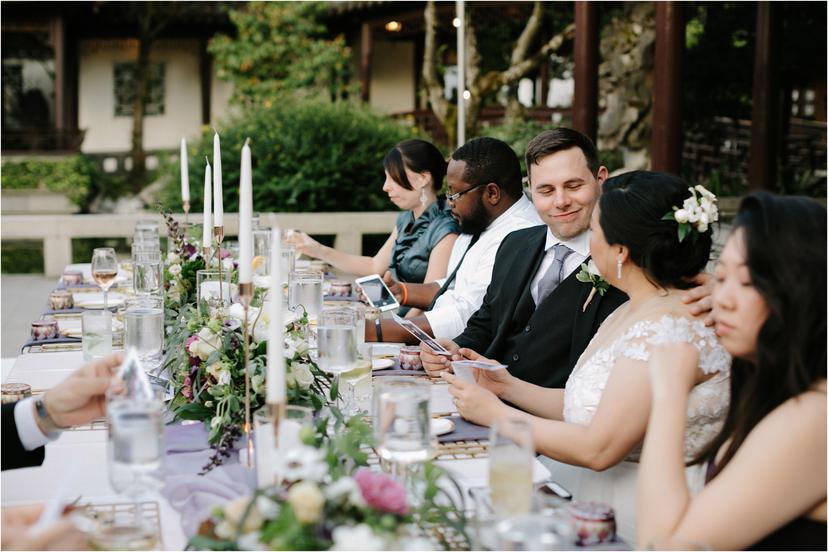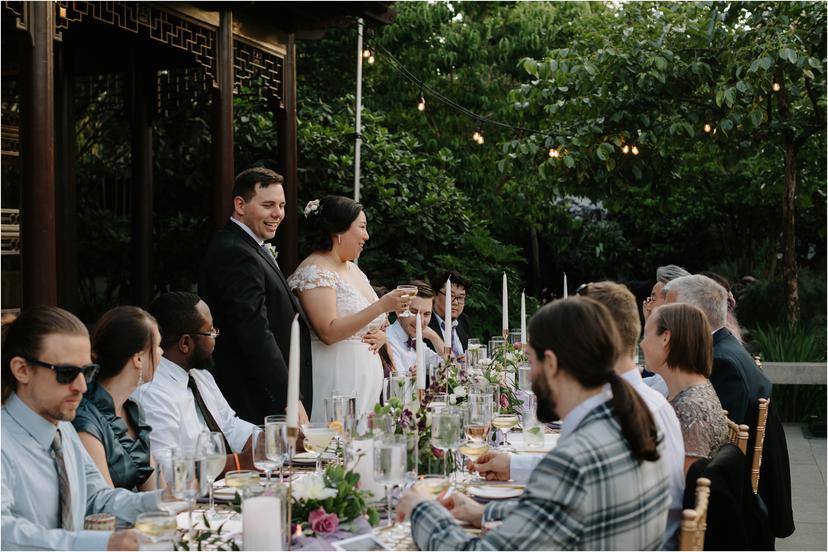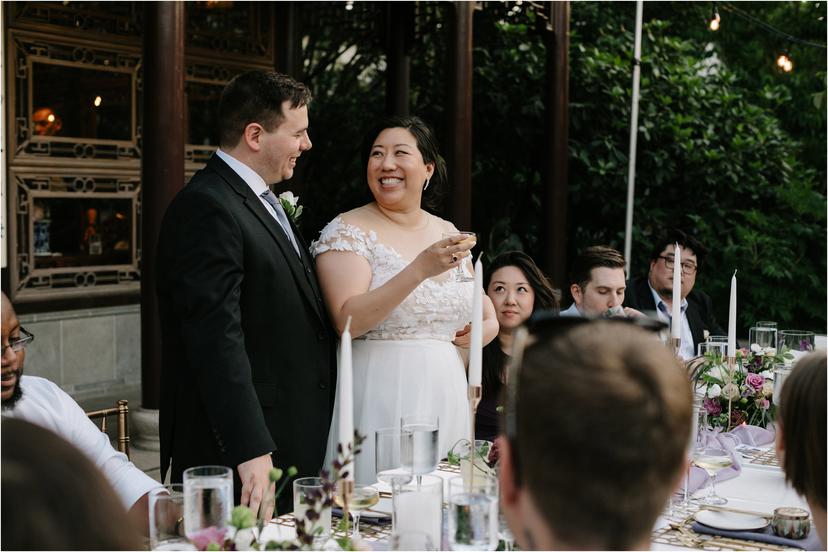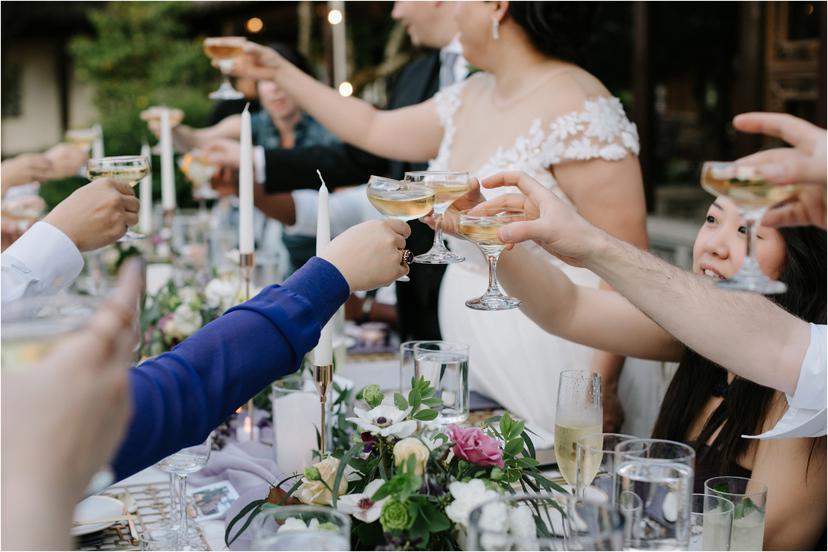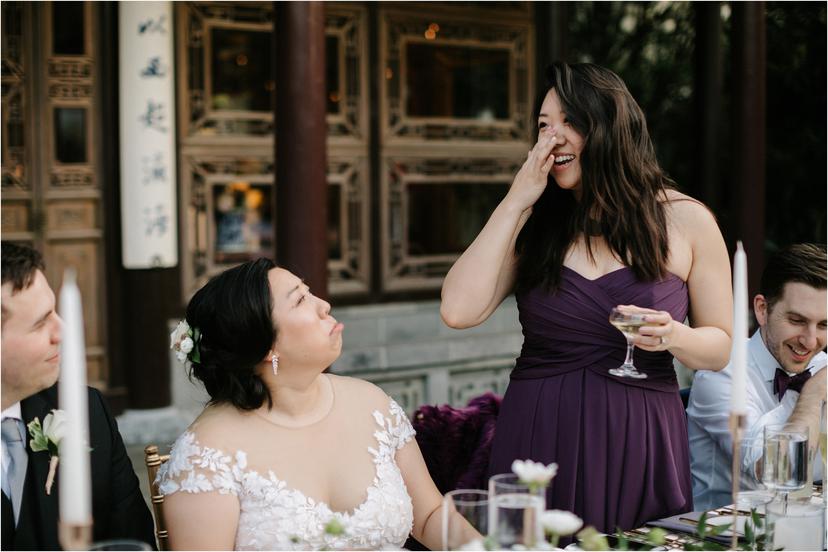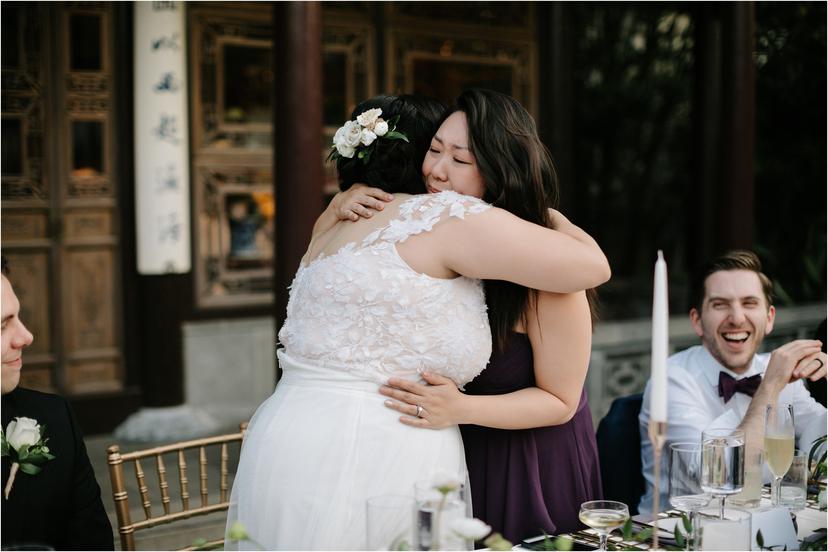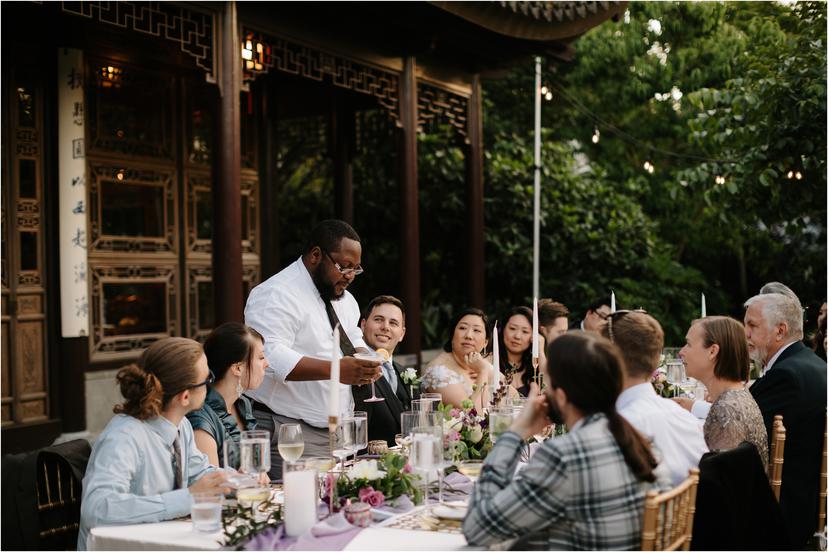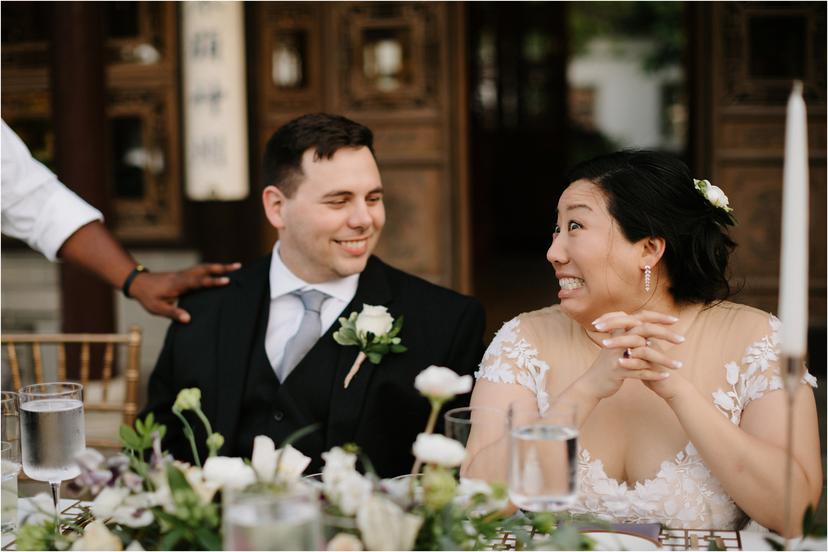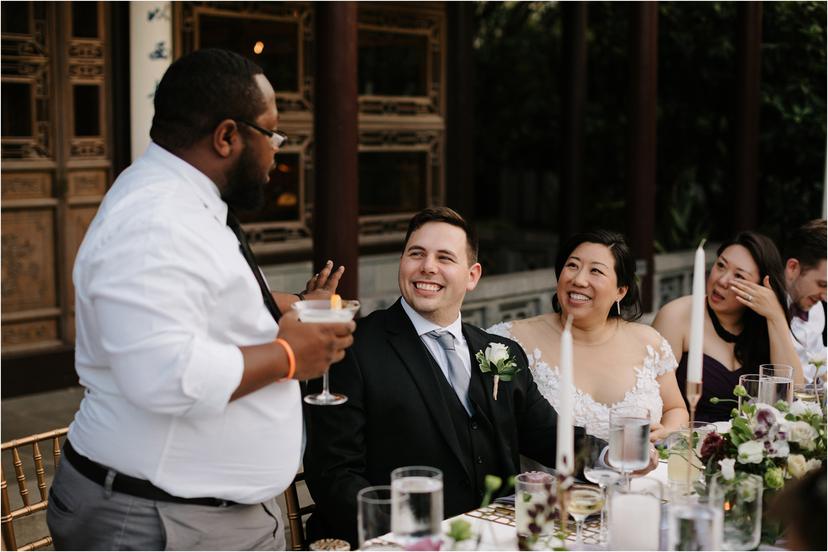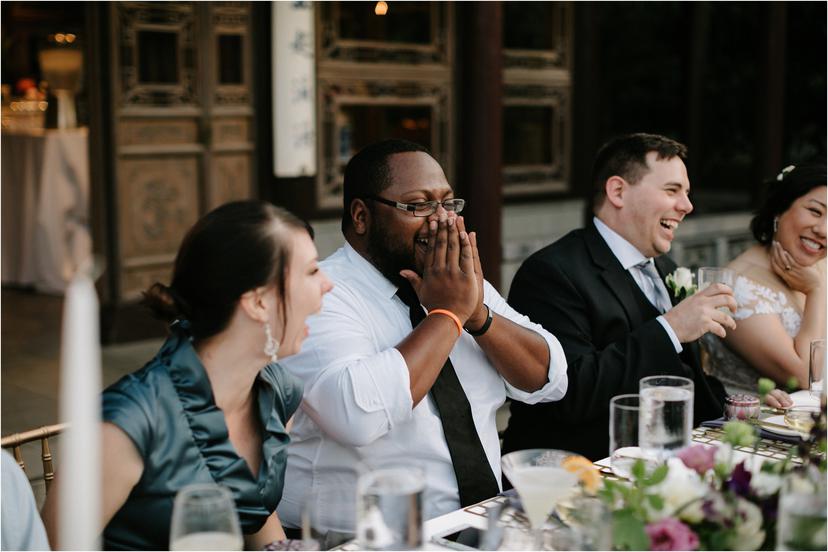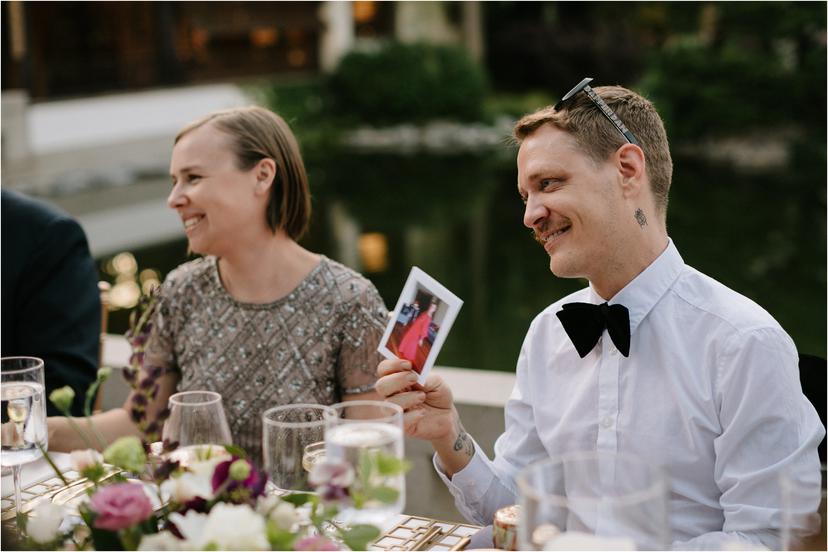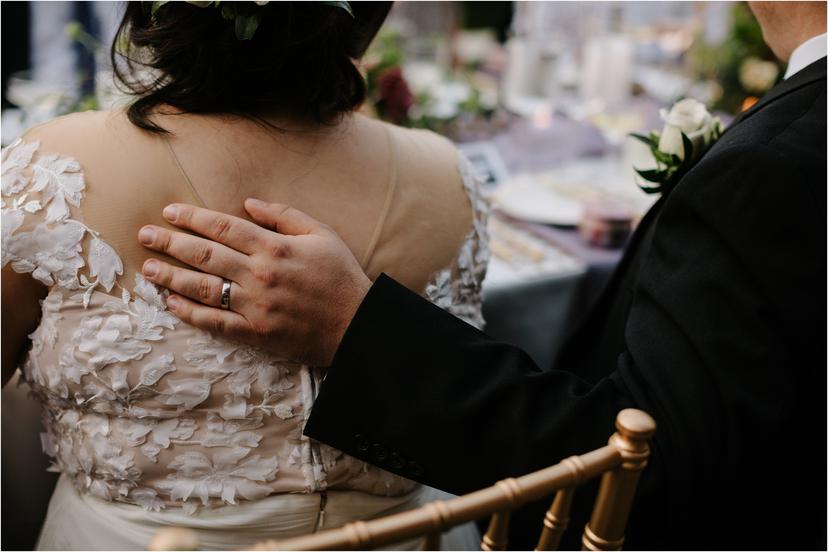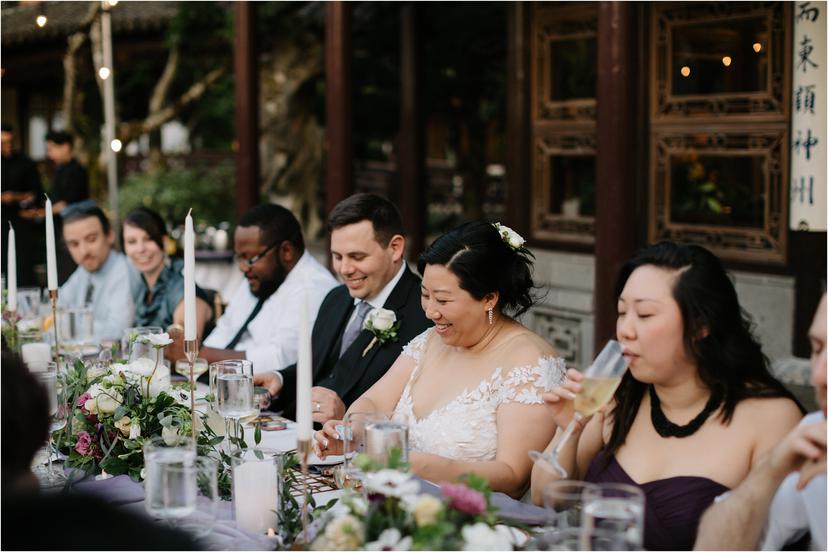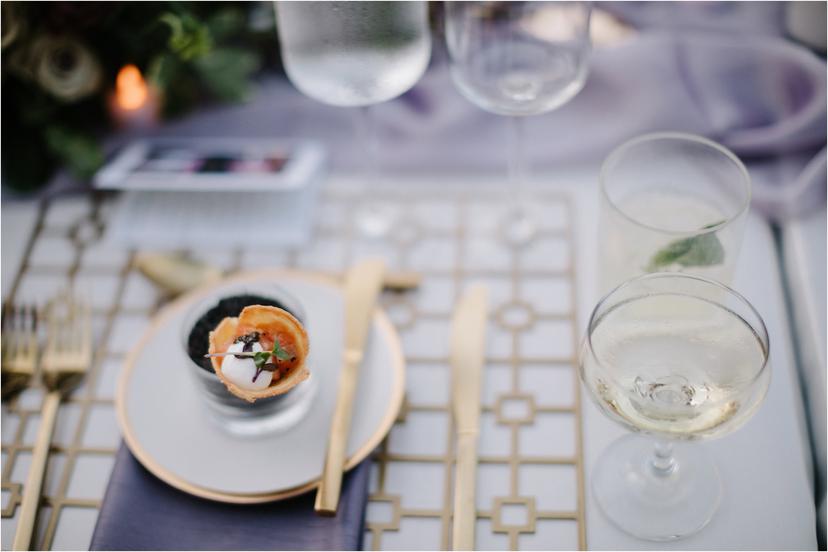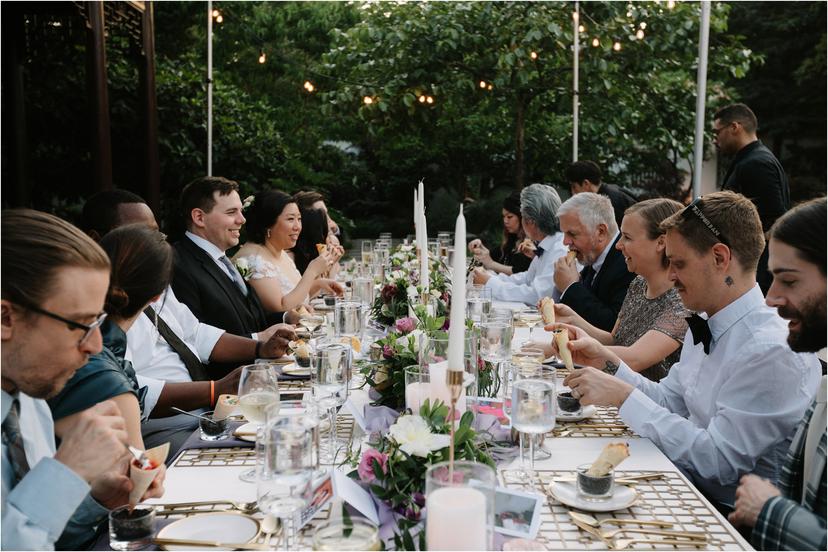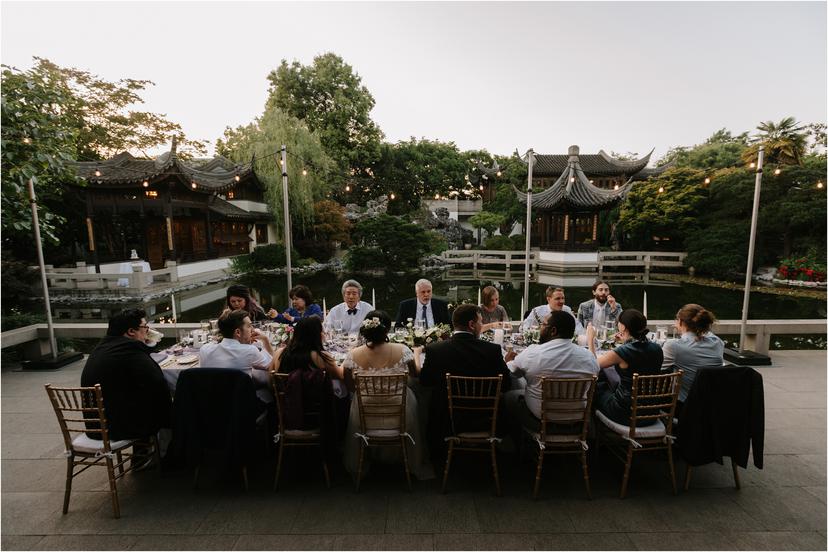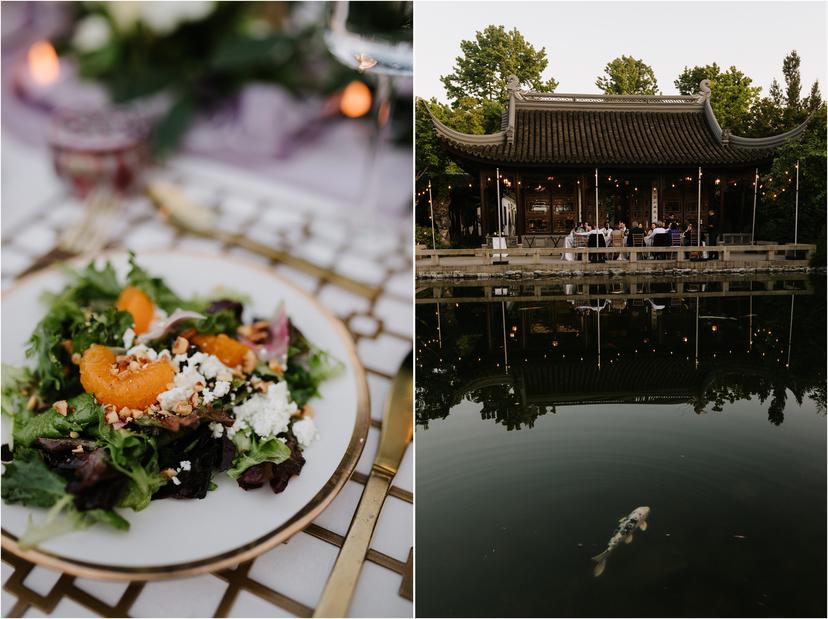 Love this intimate Lan Su Chinese Garden wedding? Check out more of my wedding work below! Or contact me!