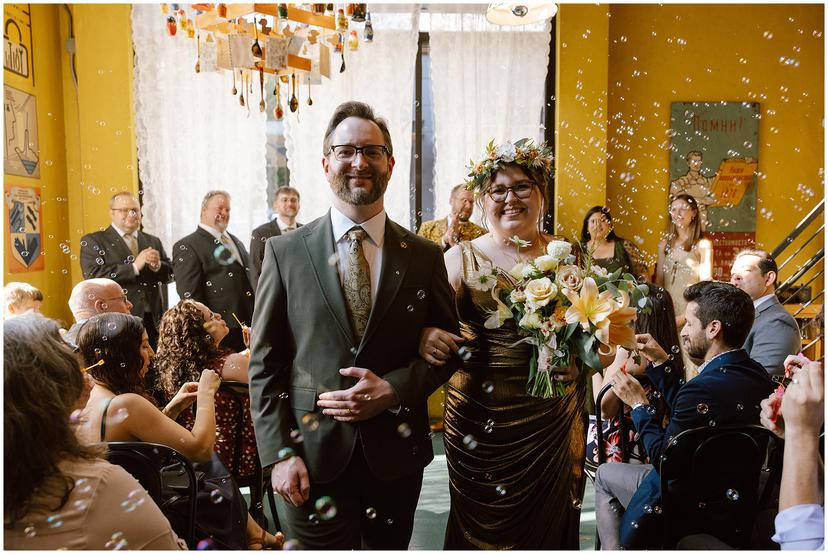 Kachka Wedding
Alright, folks, grab your seats because we're diving headfirst into one of the most unforgettable weddings I've had the pleasure of documenting. Olga and Mike decided to celebrate at none other than Kachka in Portland, Oregon. Their day was filled with mouthwatering cuisine, bold choices, and a whole lot of personality. In a world of cookie-cutter weddings, this one's a standout, and I'm about to spill the tea on how they made it happen. So, get ready to be inspired and maybe even a little jealous – because this wedding was the epitome of "out of the box" and "dang, that's cool."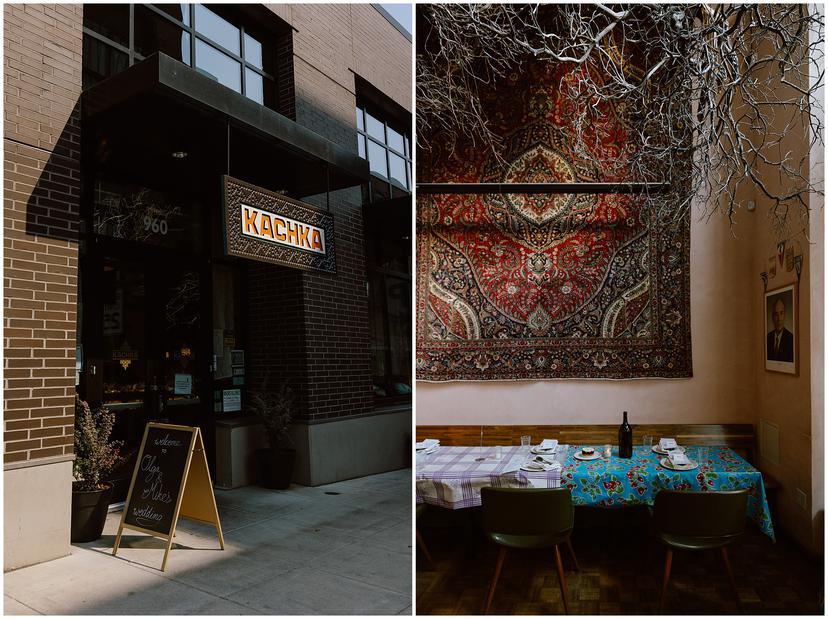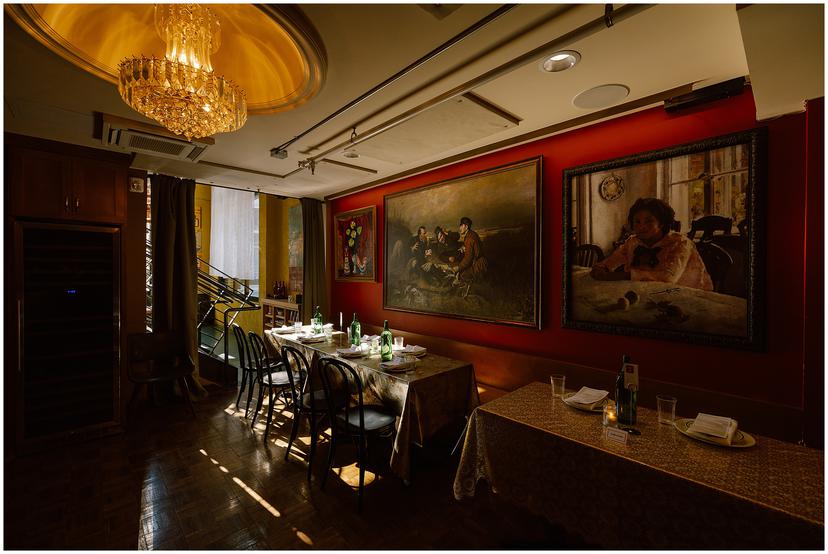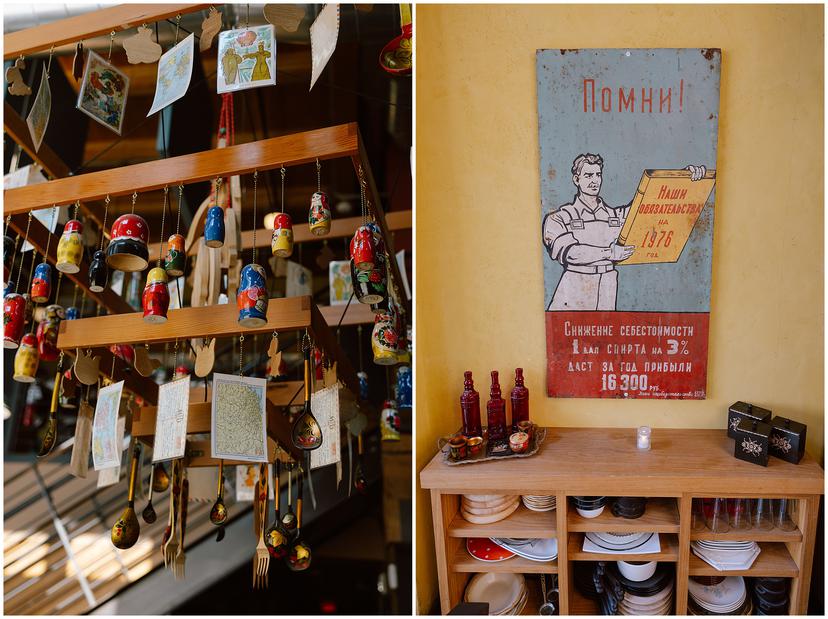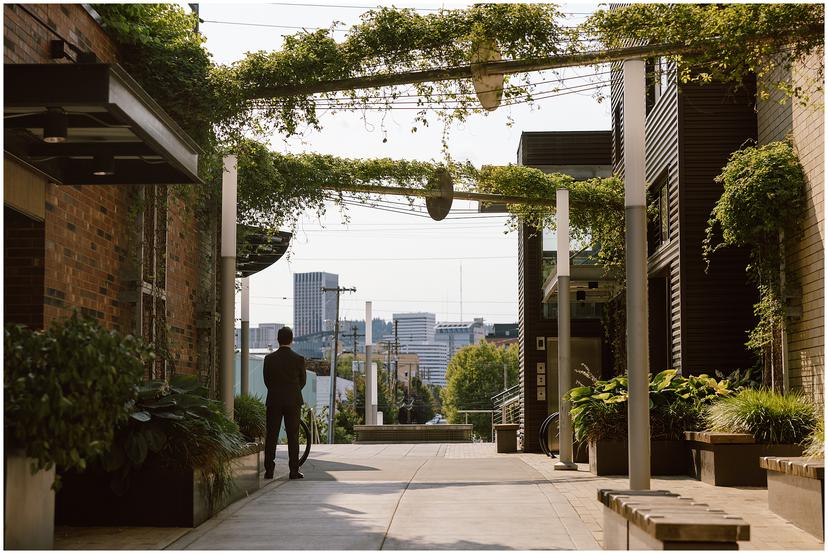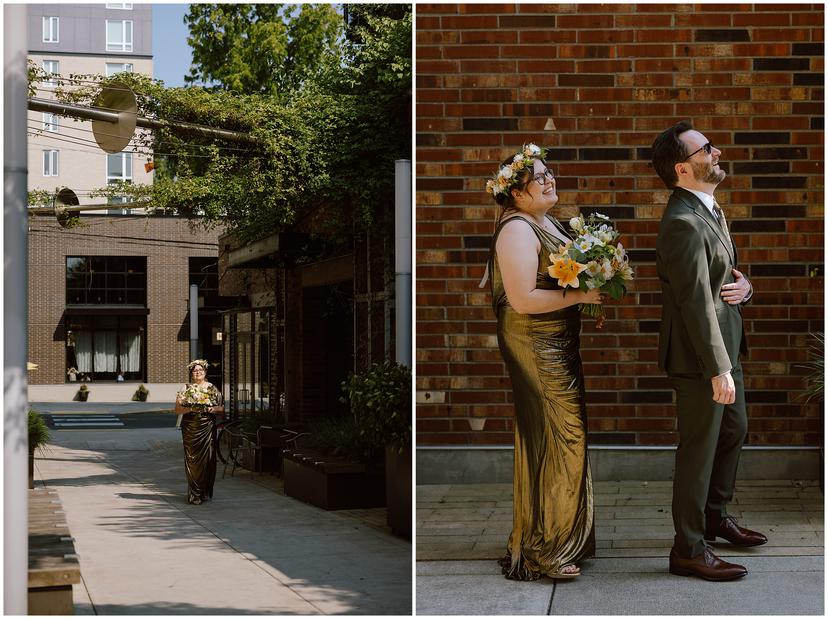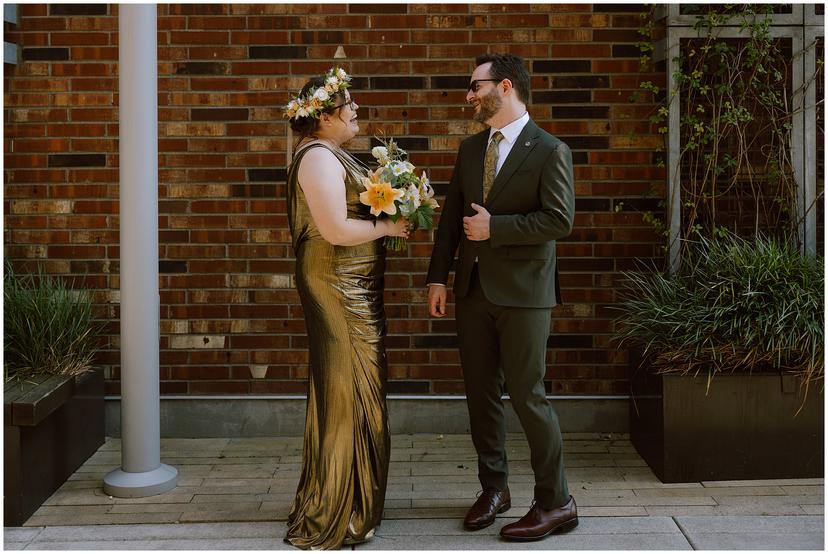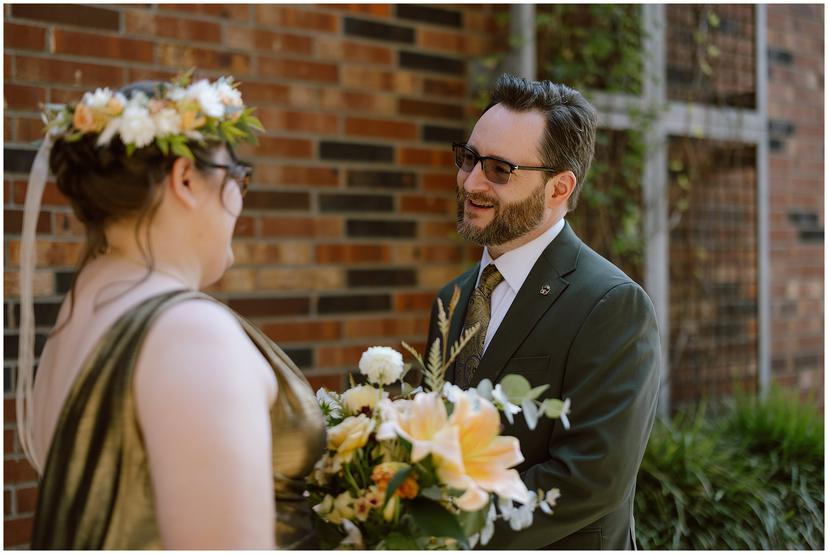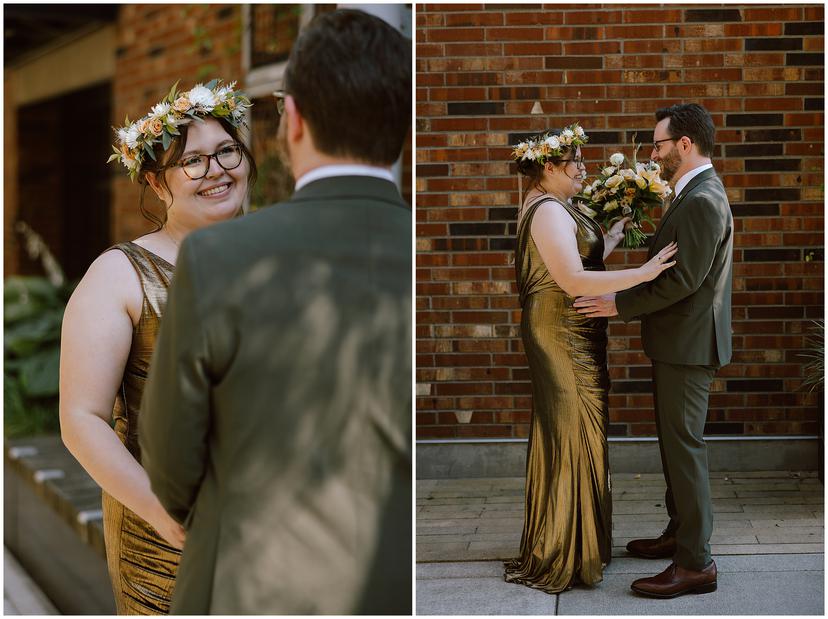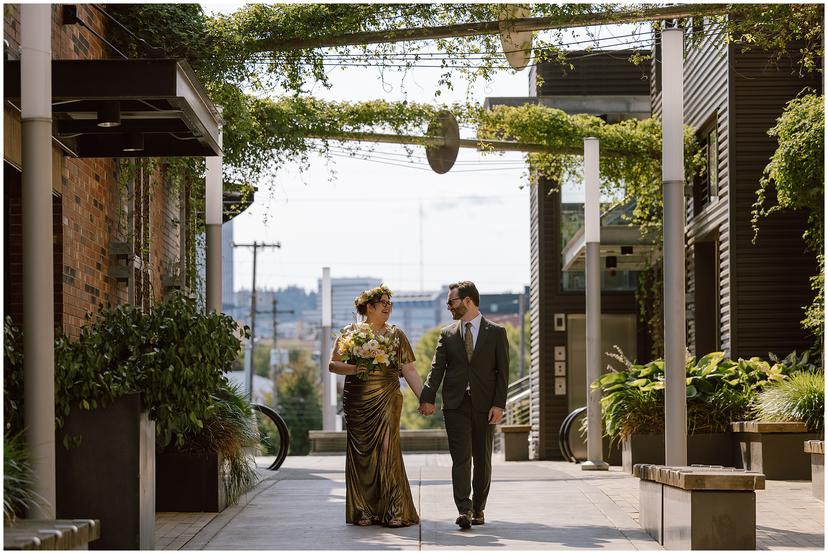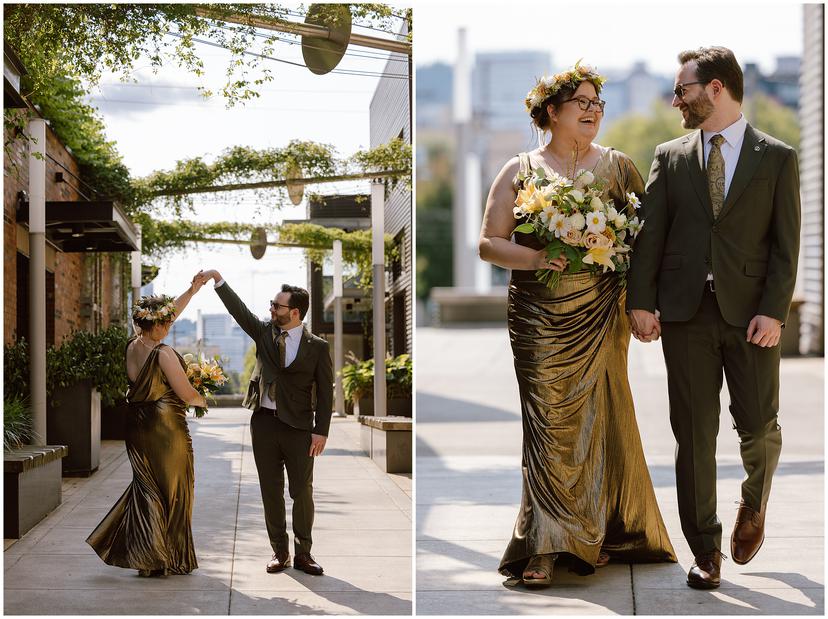 About Kachka
Kachka isn't just a restaurant; it's a place steeped in history and resilience. Situated at 960 SE 11th Ave, Portland, Oregon 97214, Kachka's menu is a nod to the past, firmly rooted in the Soviet era, with influences tracing back to czarist extravagance and traditional rustic cuisine. But the heart and soul of Kachka are intricately tied to a singular, poignant moment seventy-five years ago, as told in the book, KACHKA by Bonnie Frumkin Morales with Deena Prichep.
In October 1941, in the small Belarusian town of Bobr, a dark chapter of history unfolded as Jews were gathered into the ghetto, facing an ominous fate. Among them was Rakhil Altshuler, a determined woman who carried with her an incredible story of survival. She bundled up her three-month-old baby, kissed her parents goodbye, and escaped under the barbed wire fence just before tragedy struck. A day later, all 961 Jews in Bobr met a tragic end.
What followed was a harrowing journey of survival. Rakhil spent two months on foot, traversing forests, village to village, begging for sustenance and shelter. Her baby sadly perished, and she laid him to rest in a makeshift grave in a field, dug with her own hands. Her odyssey finally came to a halt when she encountered a starosta, a Nazi-appointed town warden. Her life hinged on a single word—a word in Ukrainian.
Rakhil, a Belarusian Jew, had never spoken Ukrainian. She communicated in Yiddish, Russian, and a few words of Belarusian. The pivotal moment came when the starosta questioned her: "How do you say 'ootka' [duck] in Ukrainian?" Rakhil, holding her breath, managed to conjure the Belarusian/Yiddish word: kachka. With this one word, the gate to her freedom swung open, and she ventured forth to join the partizan resistance.
Fast forward a generation, and Rakhil's son, Vyacheslav (Slava) Frumkin, would take a leap of faith and leave the Soviet Union with his wife, Lyubov, and young son, Simon, bound for Chicago. This marked the beginning of their journey as part of the narrative of Soviet Jewish immigration to the New World. A year later, Bonnie Frumkin Morales was born.
When Bonnie decided to open a Russian restaurant in Portland, she knew there was no other name that could capture the essence of their family's remarkable journey. The name Kachka embodies the courage that threaded through generations—the unwavering determination of her grandmother during life-or-death wartime, her parents' audacity in forging a new life in an unfamiliar world, and Bonnie's mission to bring the rich tapestry of the Russian experience to a fresh and inviting table.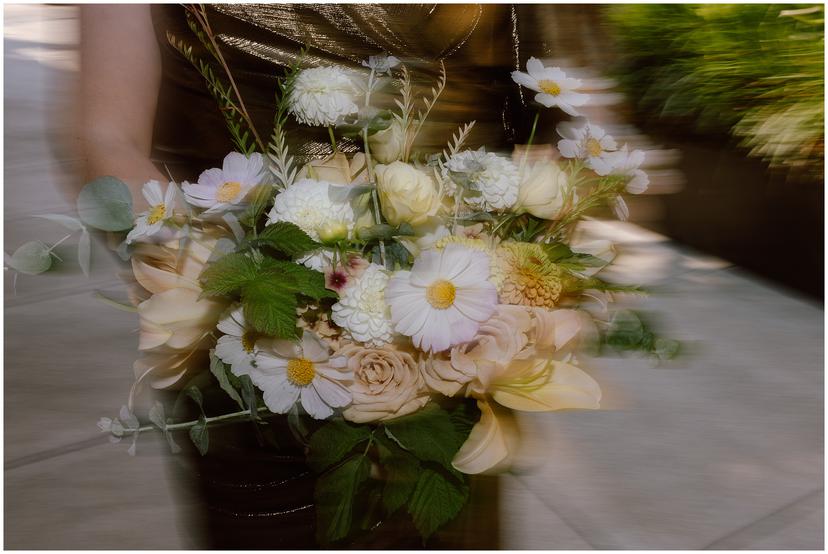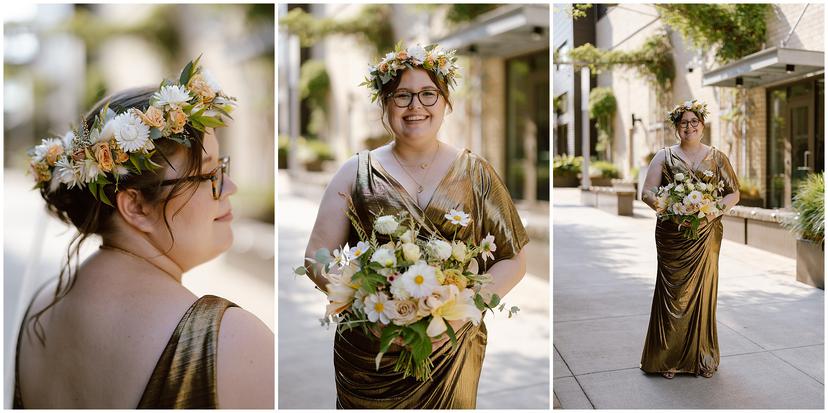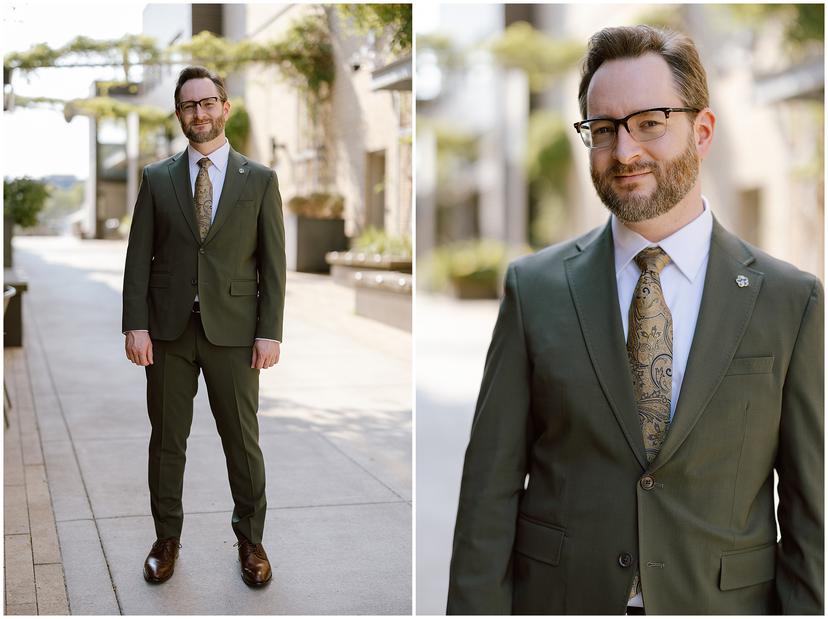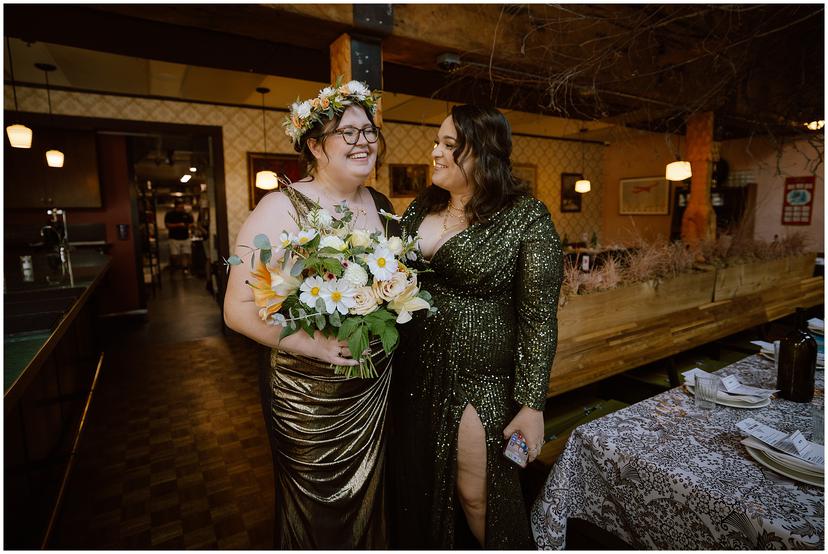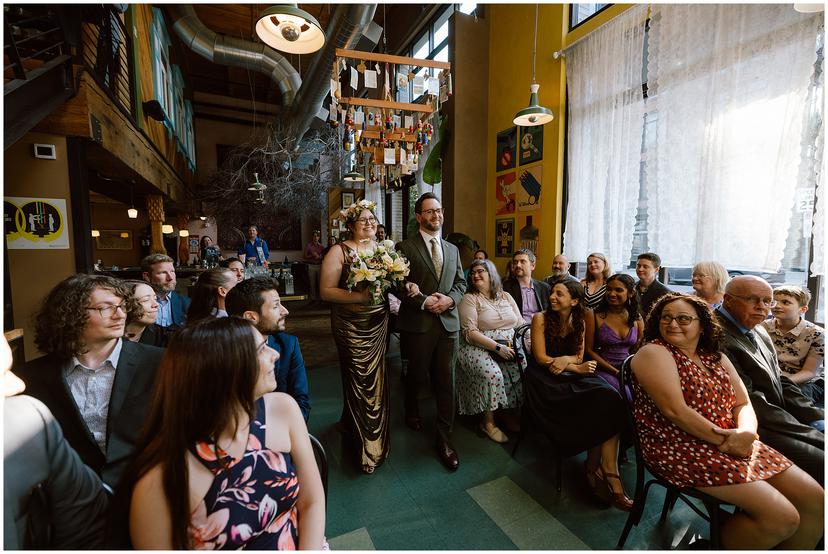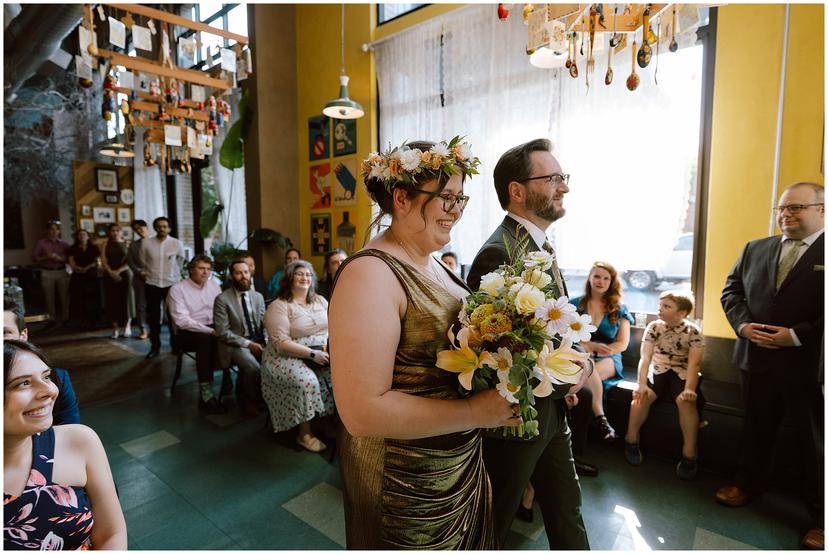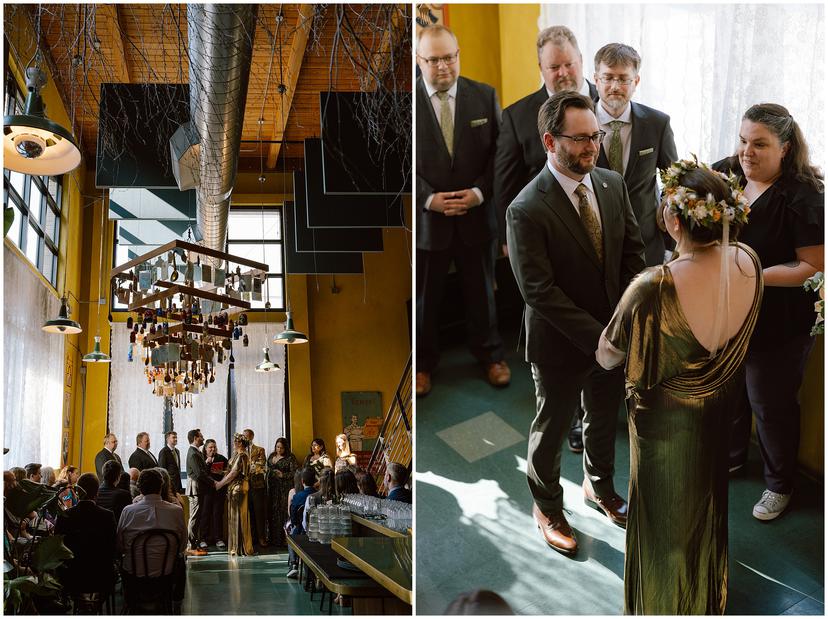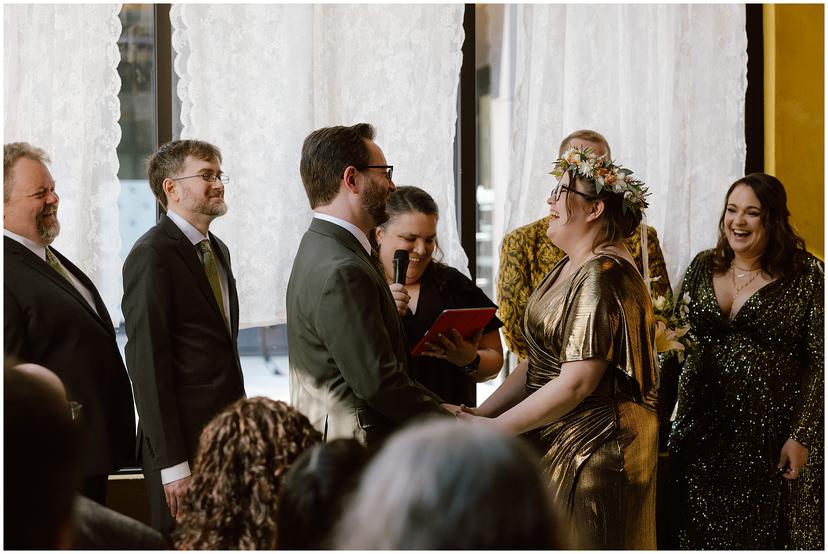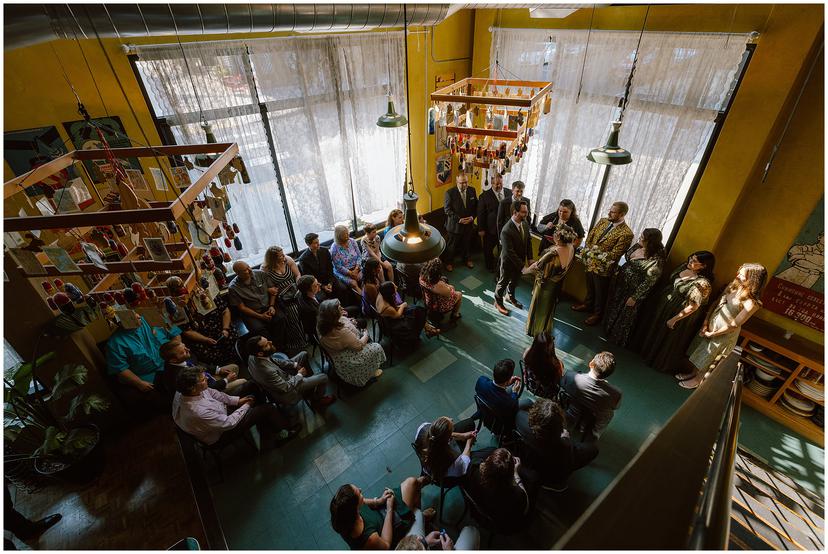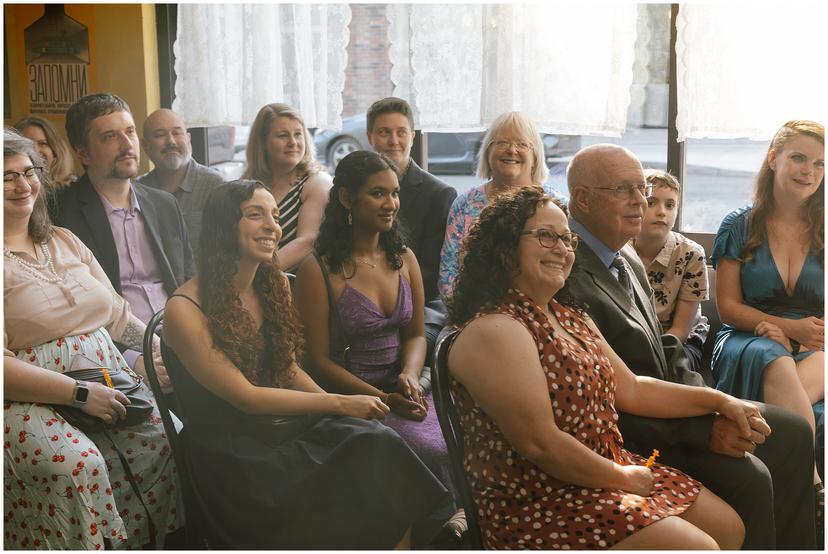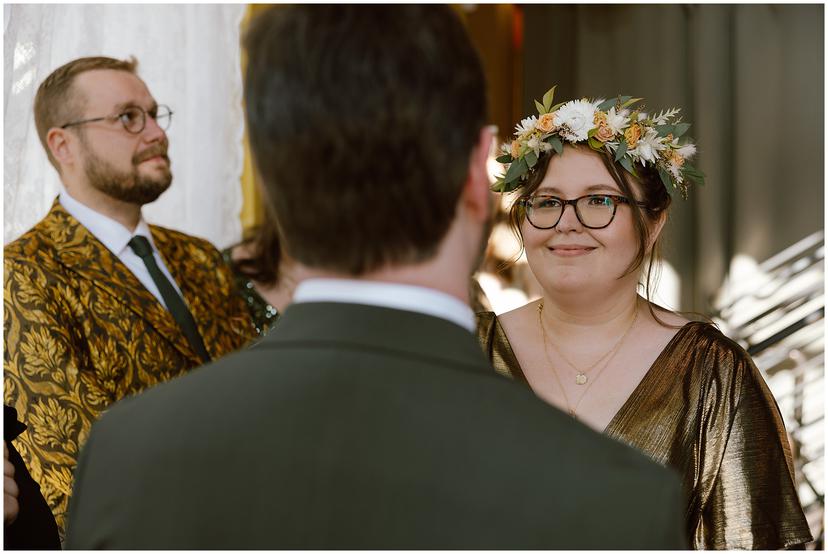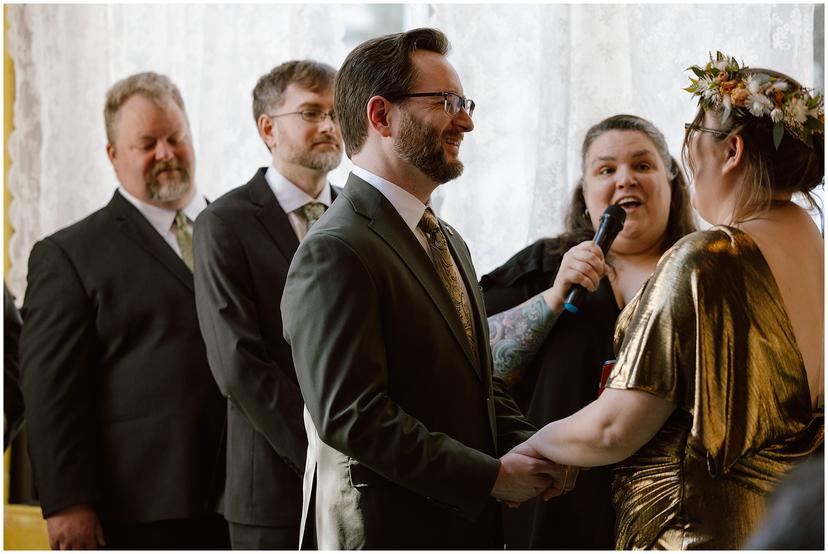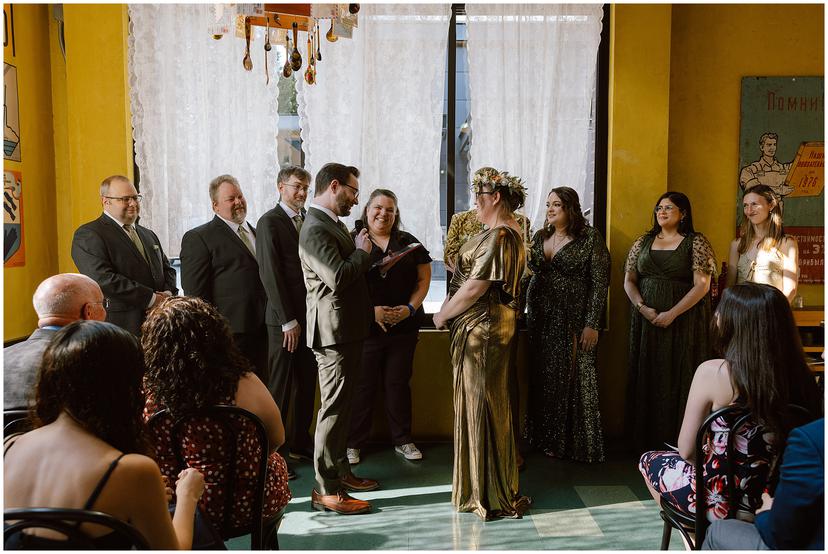 About the Couple
Olga and Mike's love story began in the digital age when they crossed paths on OK Cupid in September 2019. What initially started as a humorous reference to Mike as "the soup guy" soon evolved into a deep and profound connection based on kindness, patience, and unwavering support.
Their engagement, set against the backdrop of a cascading waterfall during a camping trip with friends, was a testament to their adventurous spirit and love for the outdoors. Olga and Mike cherished the simple joys of their relationship, from cozy nights in pajamas watching Star Trek to bonding over board games and culinary adventures.
Their vision for their wedding day was clear - a celebration of their love, surrounded by cherished friends and family.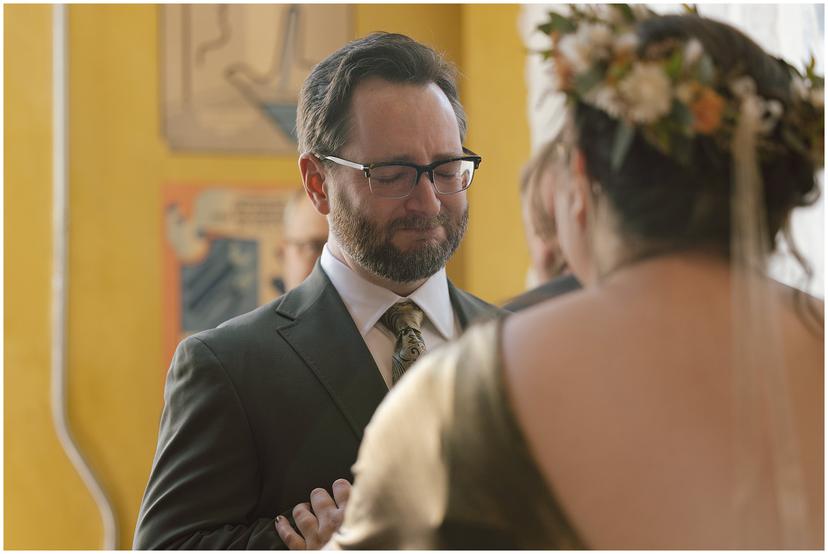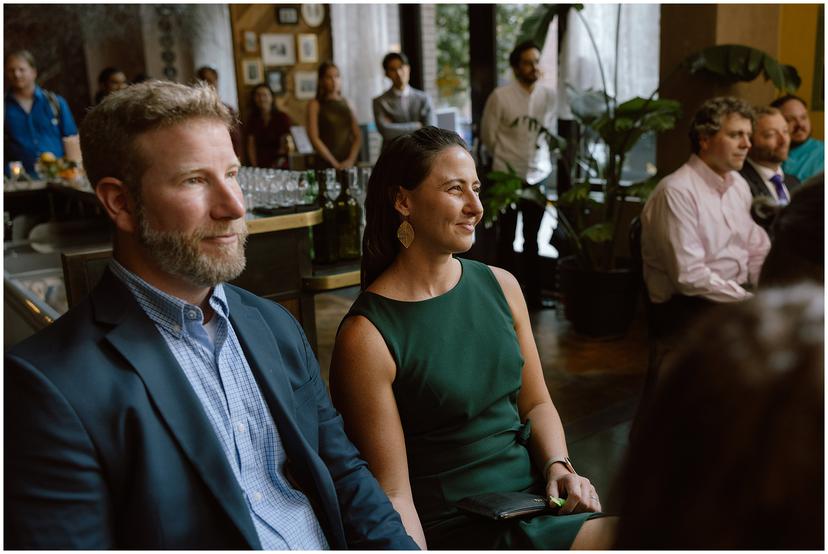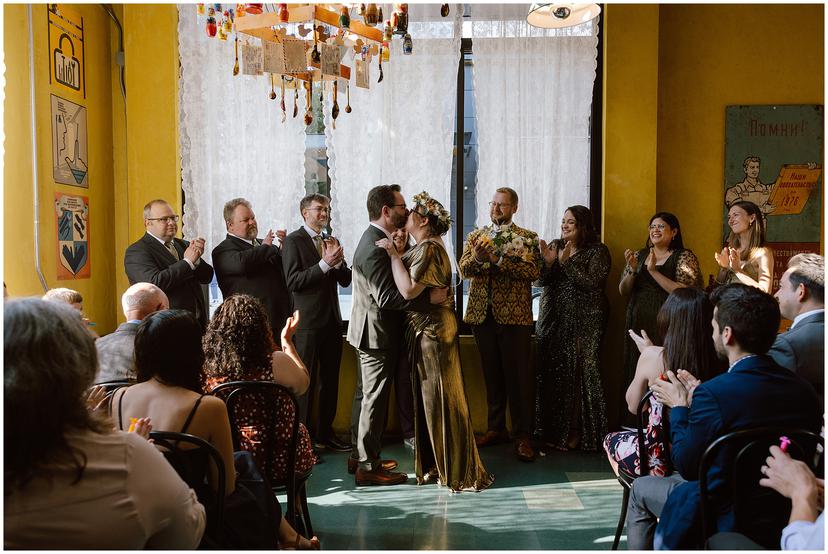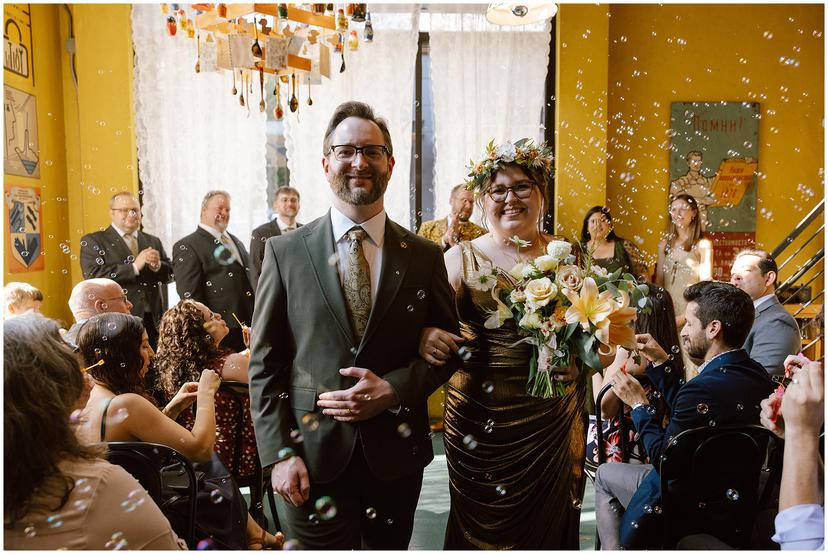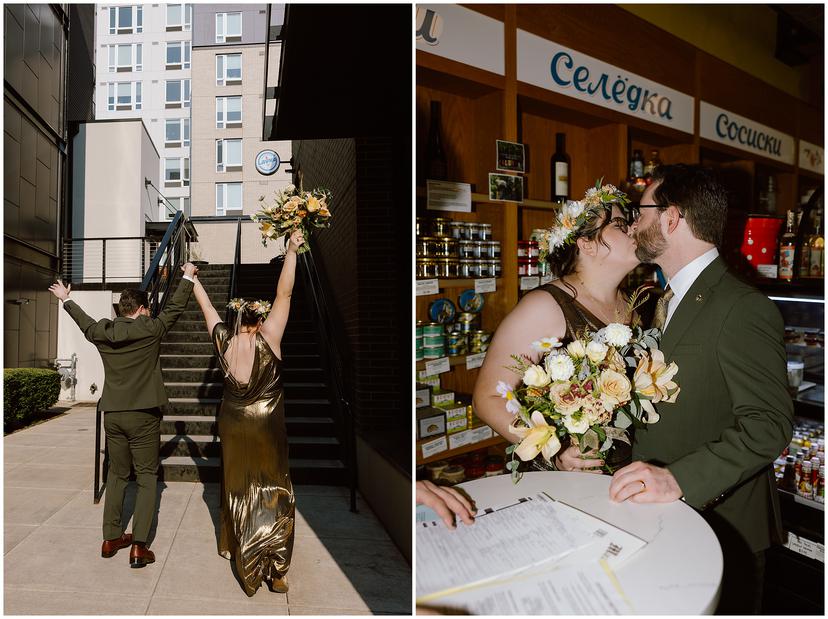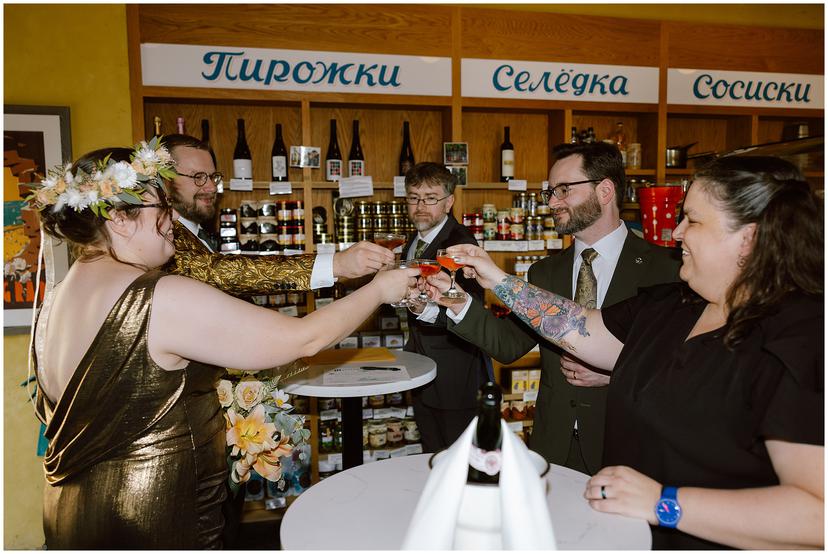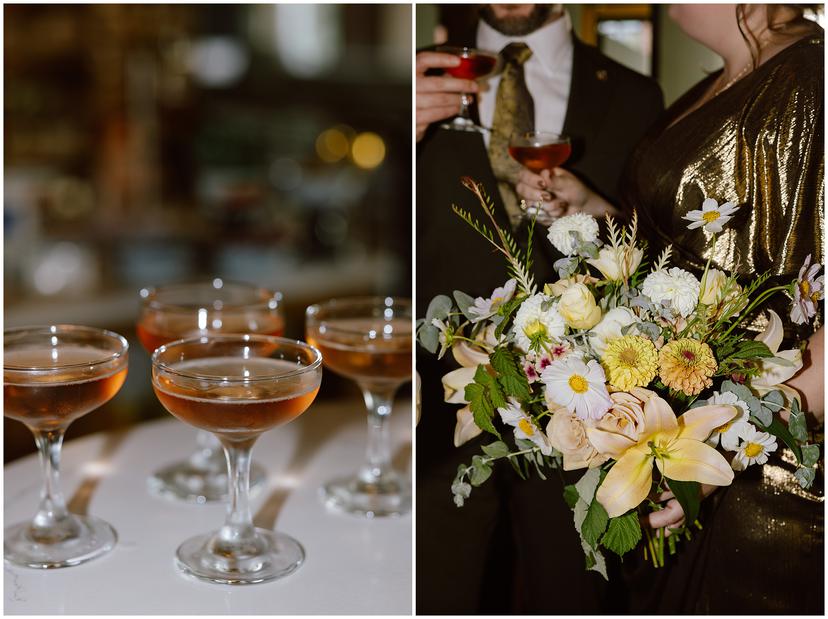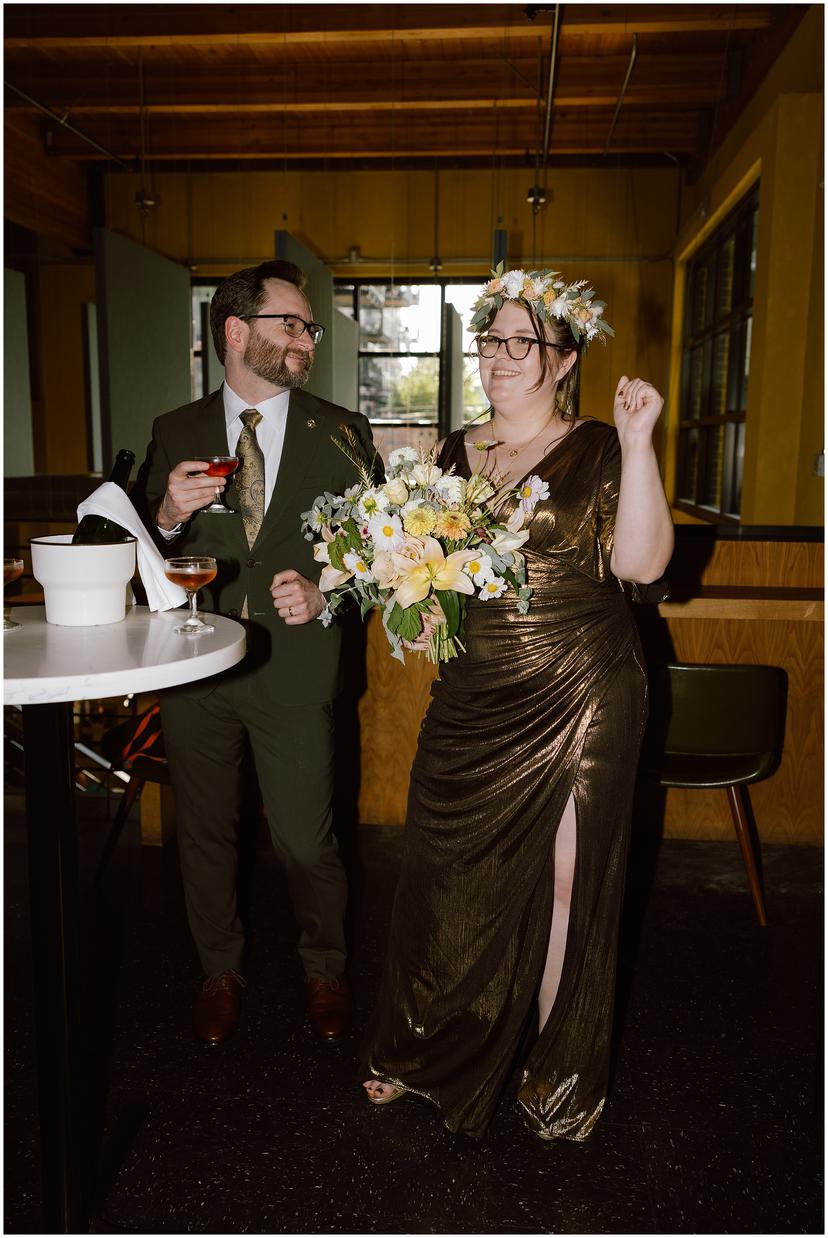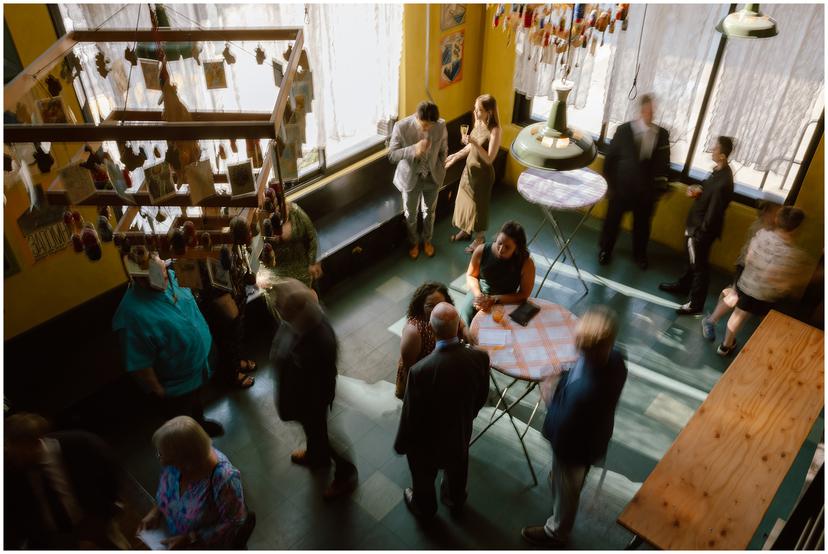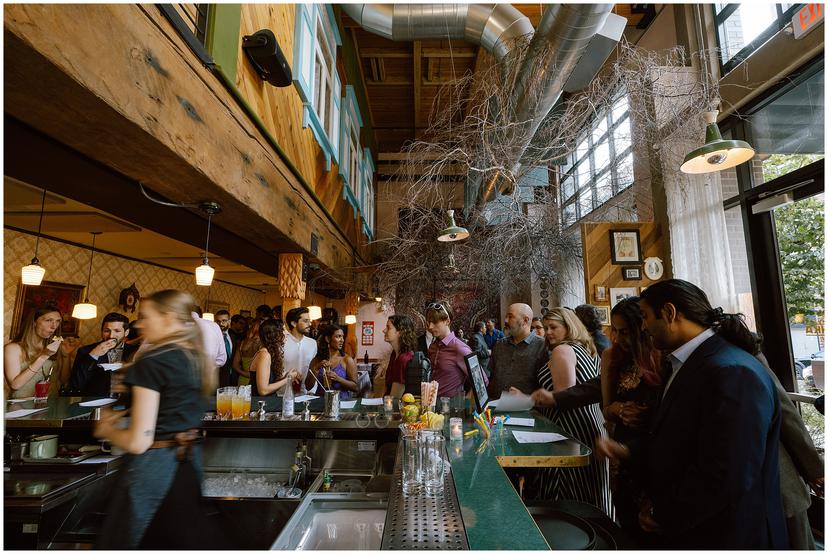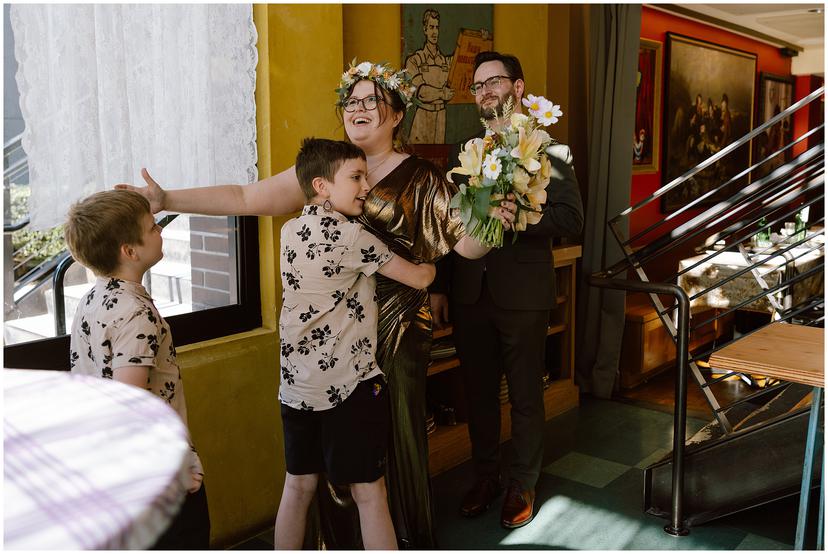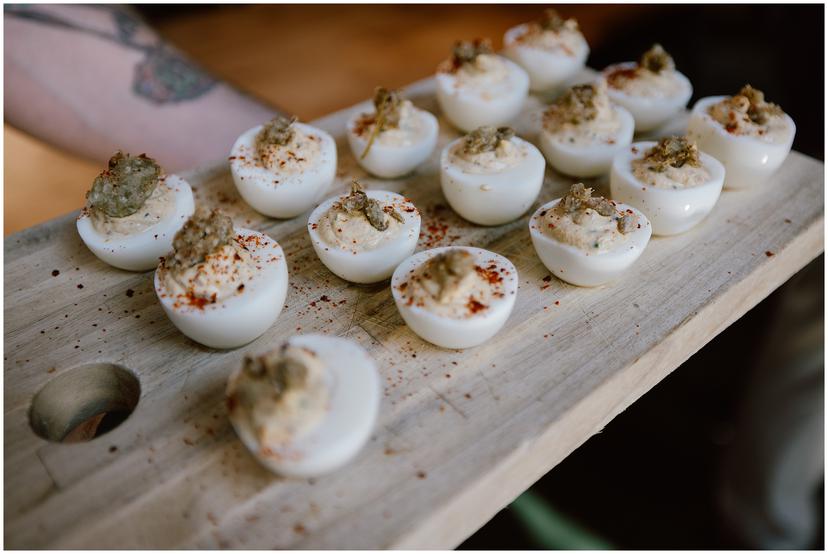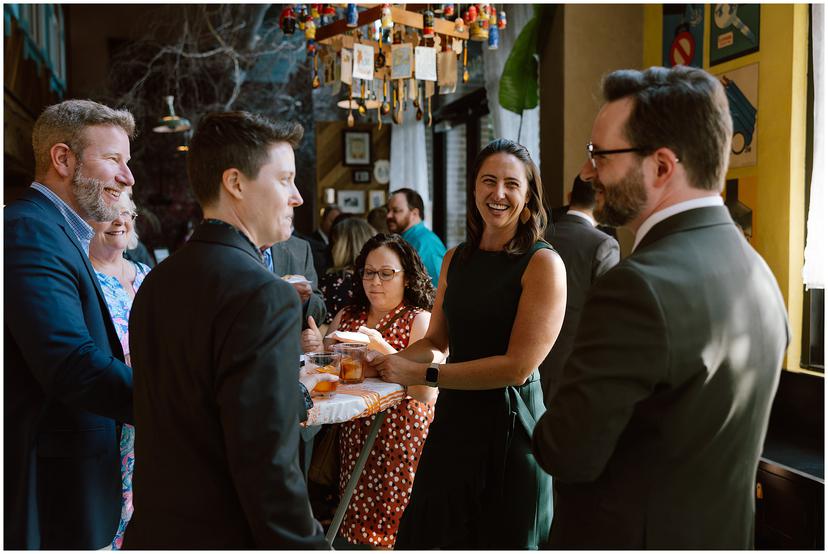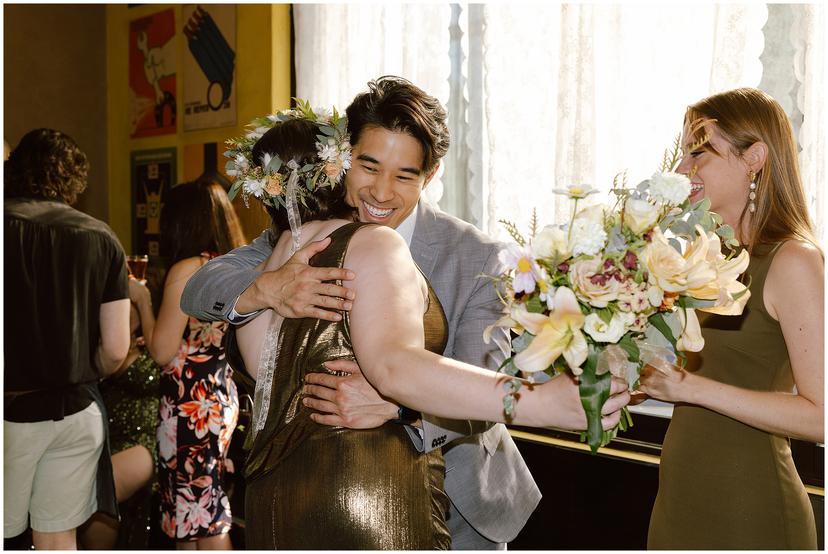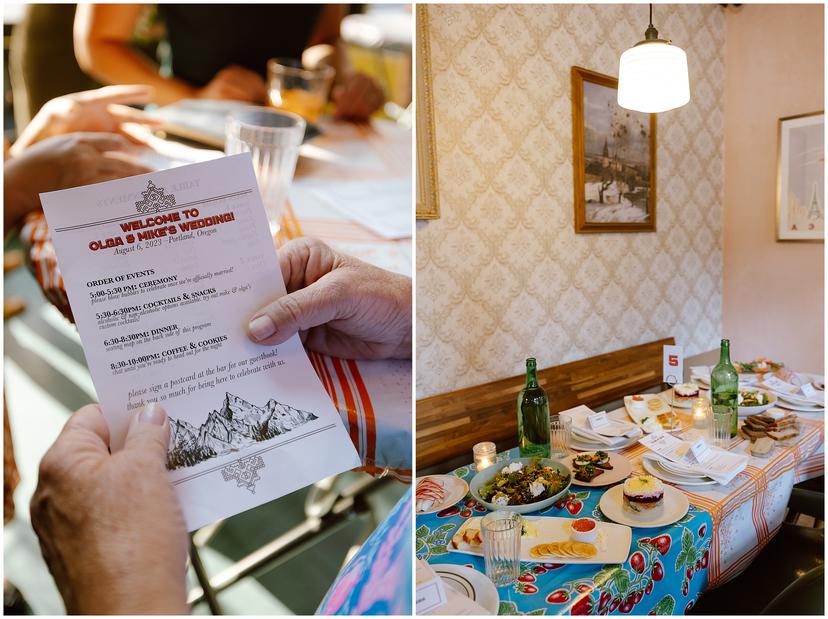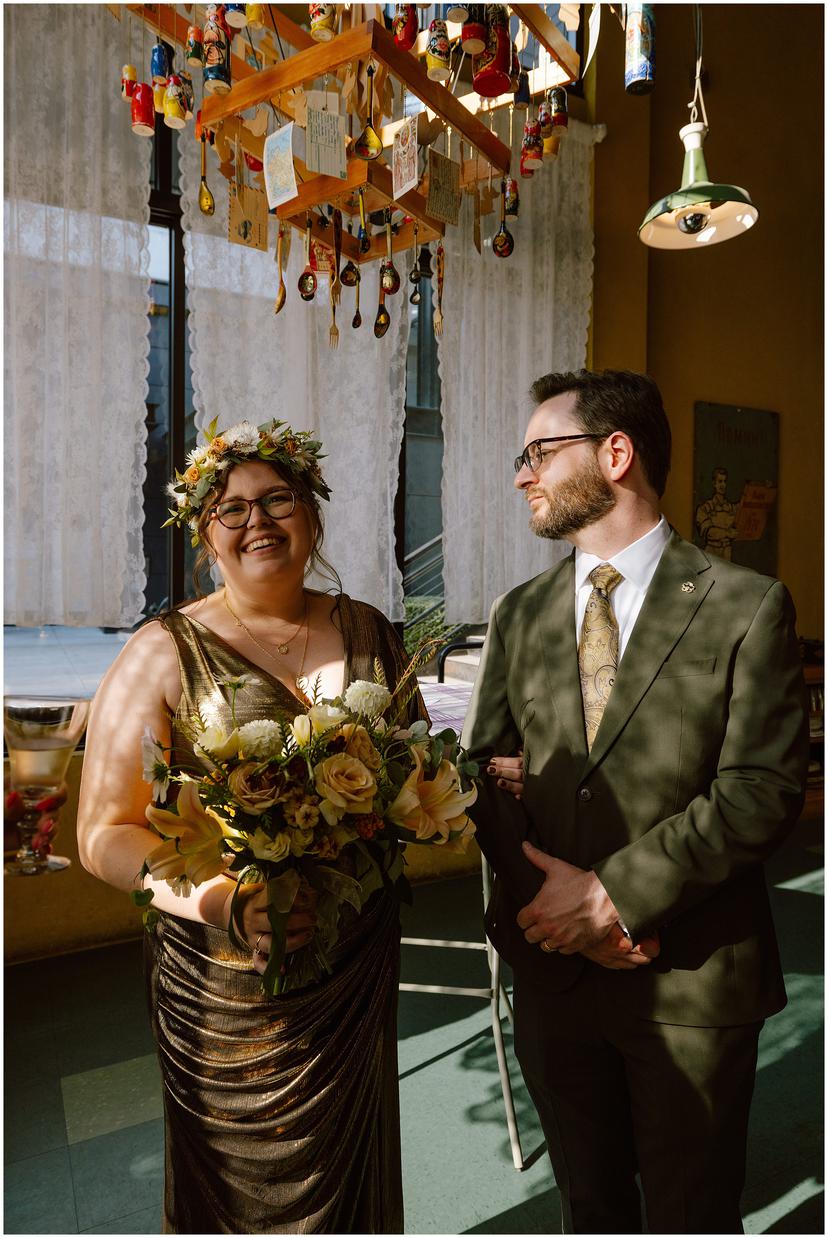 Why have a Kachka wedding?
Selecting the right venue for your wedding is a crucial decision that sets the tone for the entire event. Olga and Mike's choice of Kachka, a renowned Russian restaurant in Portland, Oregon, was driven by their love for exceptional cuisine and a deep connection to the restaurant.
"Kachka felt like the perfect choice for us," Mike explained. "We wanted a venue that was meaningful to our relationship, and Kachka had always held a special place in our hearts."
Kachka is known for its lively atmosphere and authentic Eastern European cuisine, making it an ideal backdrop for Olga and Mike's unique celebration.
Olga and Mike were also keen on spending their wedding day relaxing with family and friends, and eating delicious food! As you look through their photo, you'll notice they skipped a lot of traditions and just had a ceremony, followed drinks and dinner. They didn't bother with toasts, desserts, dancing, or anything that didn't feel like them. The resulting party was beautiful, very fun, laid-back, and had this relaxed flow that felt very natural. It was a wedding that didn't feel overly wedding-ish. It was perfect for them.
For couples seeking a distinctive and memorable wedding experience, Olga and Mike's decision to celebrate at Kachka offers several compelling reasons:
Personal Connection:
"Kachka is where I introduced Mike to Eastern European cuisine for the first time," Olga recalled. "It held a special place in our hearts, making it the perfect choice."
Distinctive Vibes:
Mike added, "Kachka's vibrant atmosphere, infused with Eastern European charm, added a unique flavor to our celebration. It felt like a true reflection of our personalities."
Customized Experience:
Olga and Mike appreciated the personalized touches Kachka provided. "From custom cocktails and desserts to stationery and wedding favors, Kachka went above and beyond to make our day special," Olga explained.
Expert Assistance:
"Having experts in various aspects of wedding planning made all the difference," Mike emphasized. "We trusted their expertise and collaborated seamlessly, resulting in a stress-free day."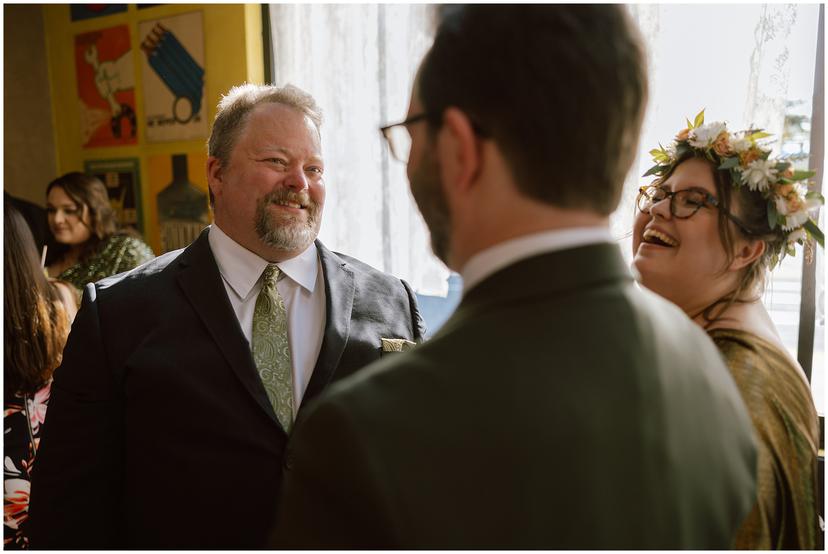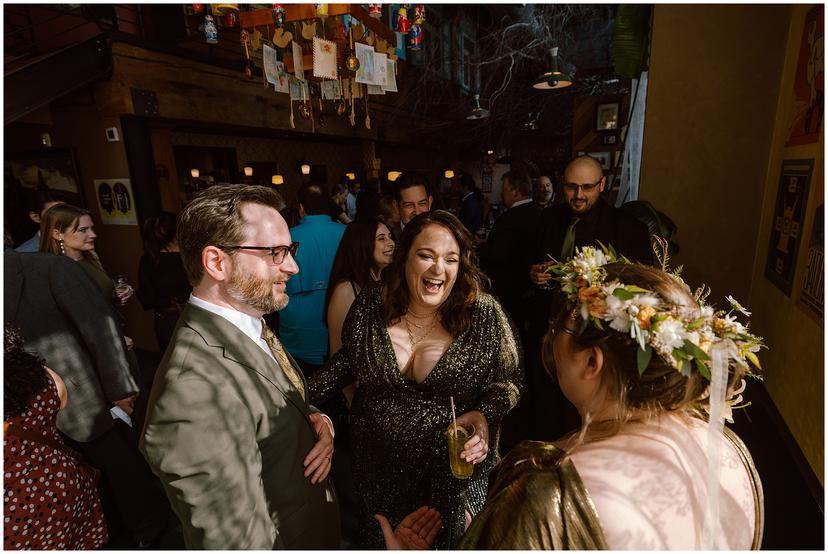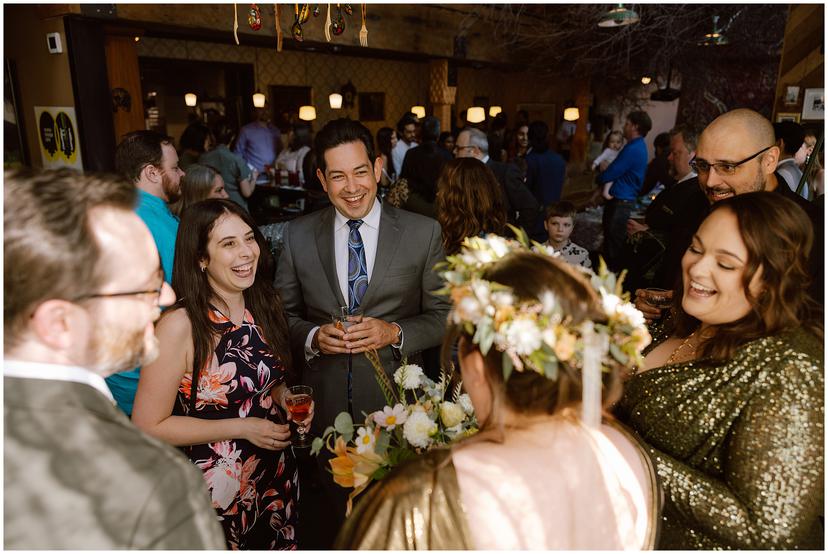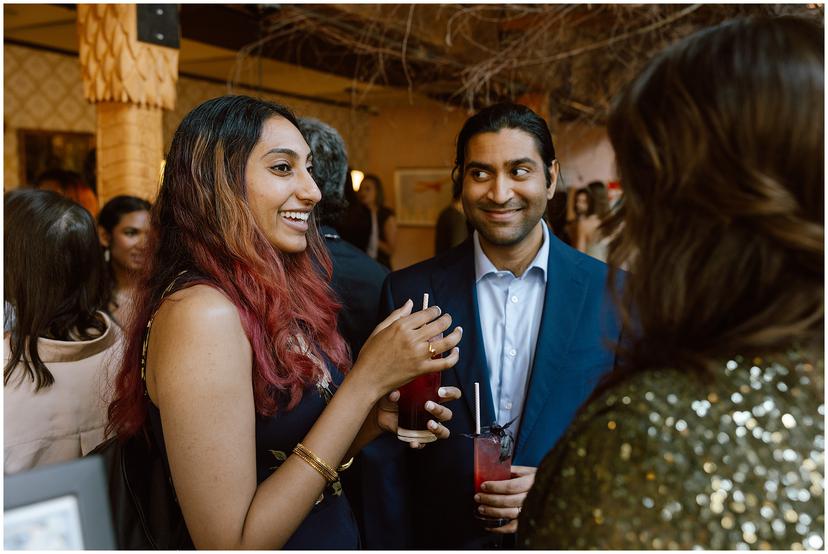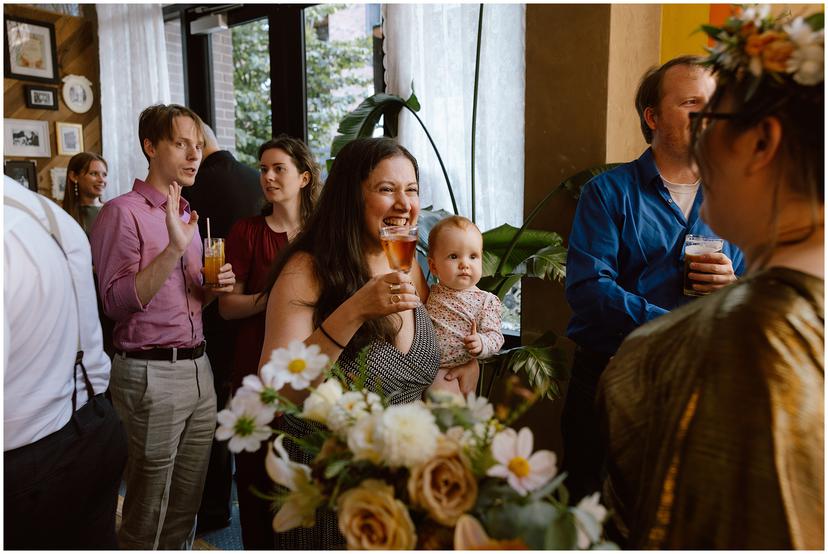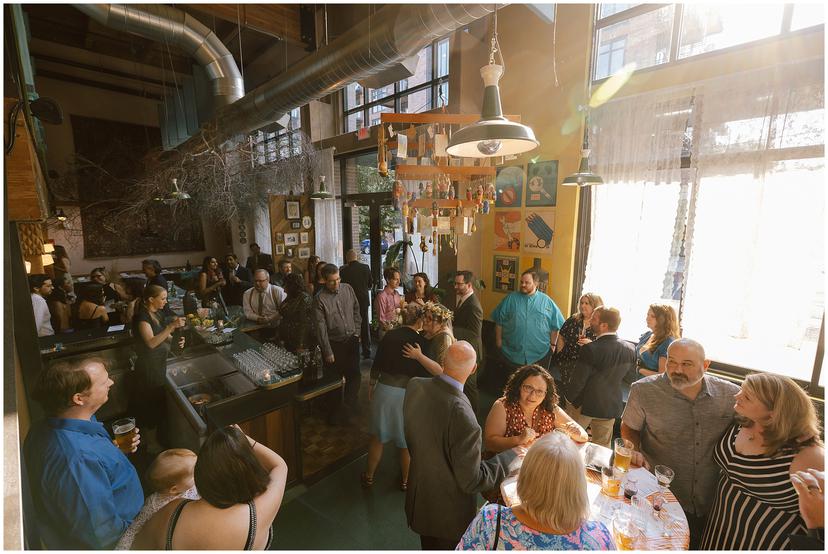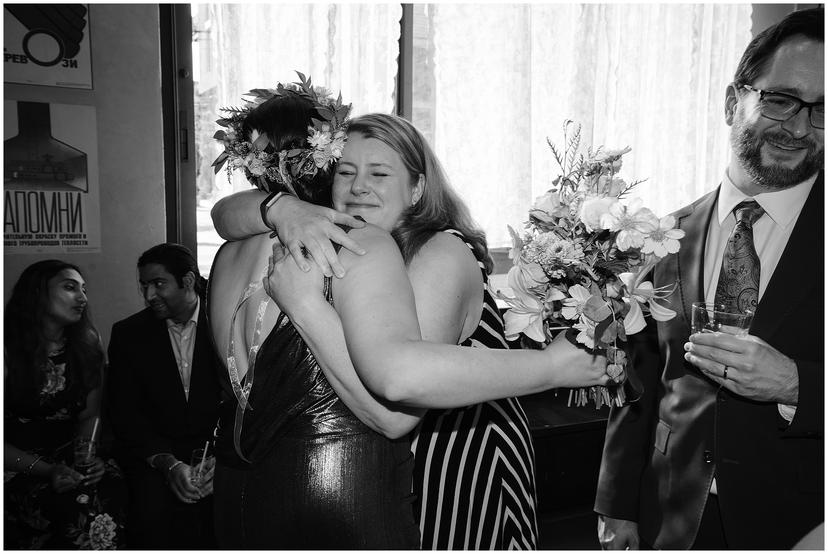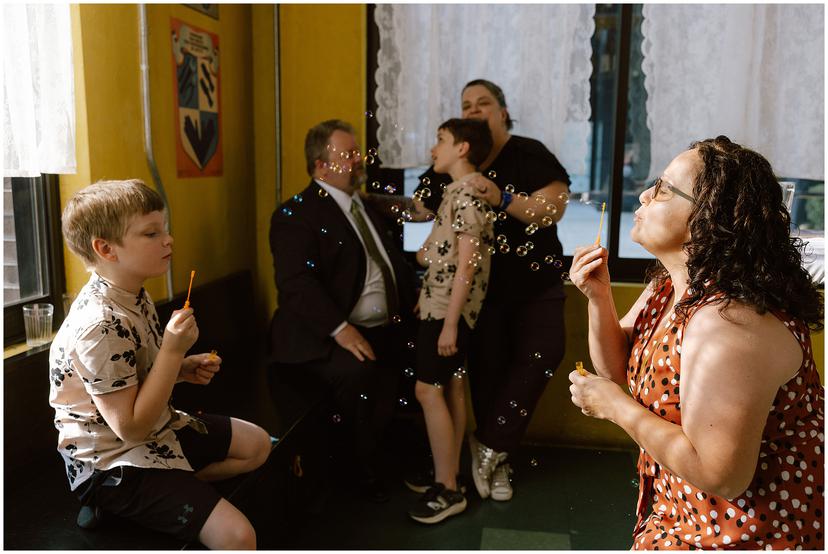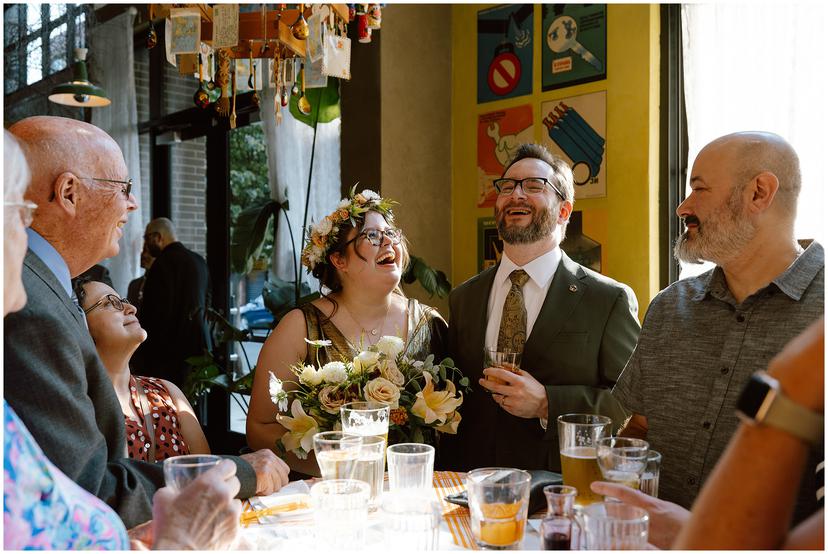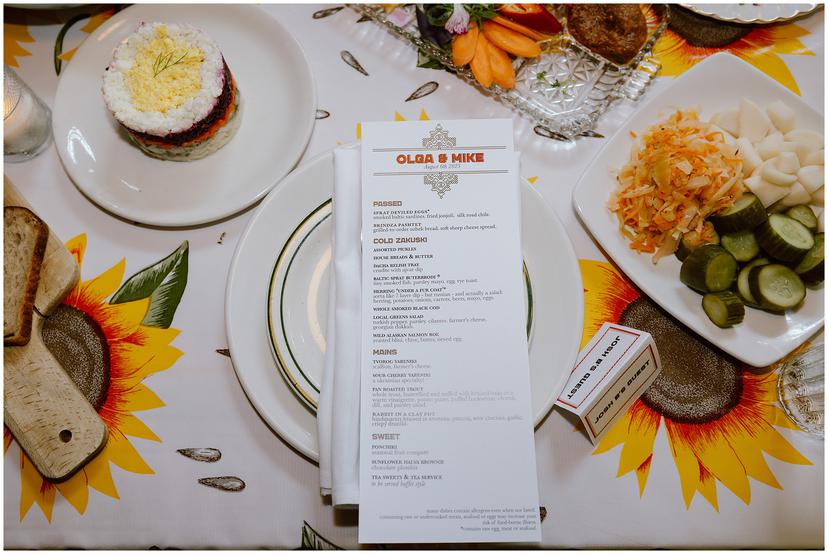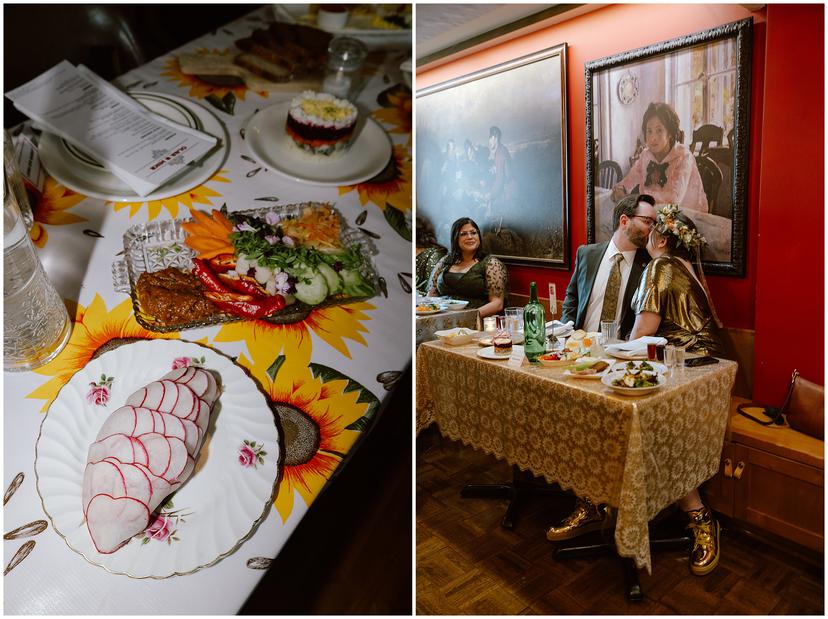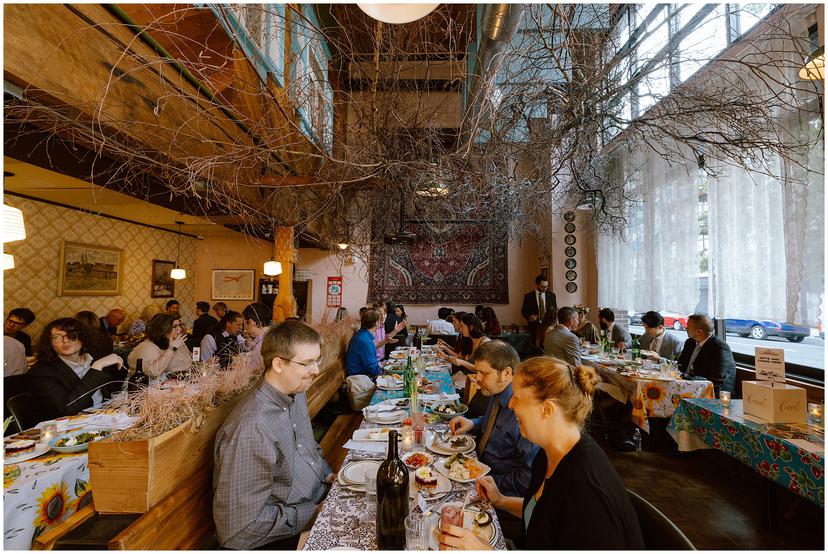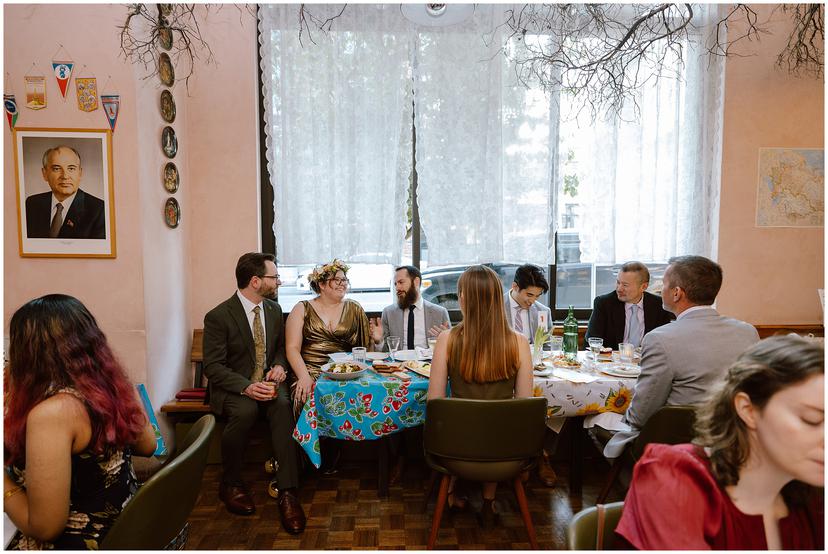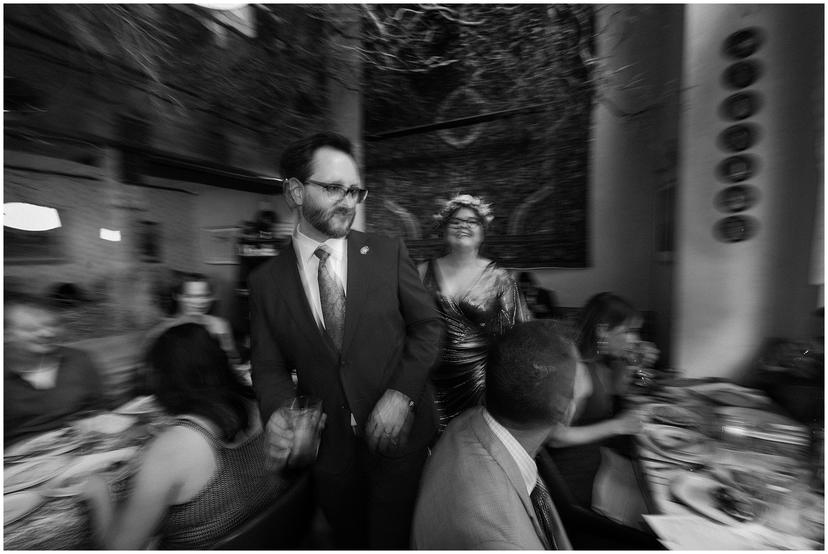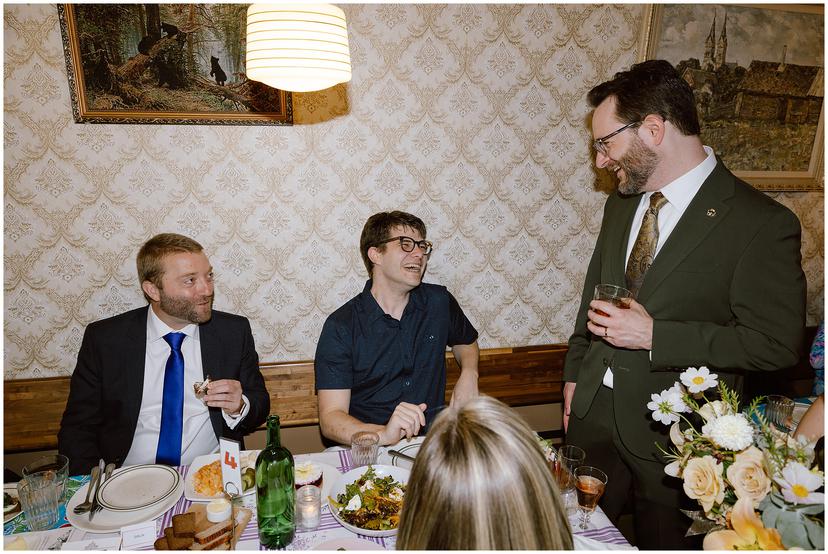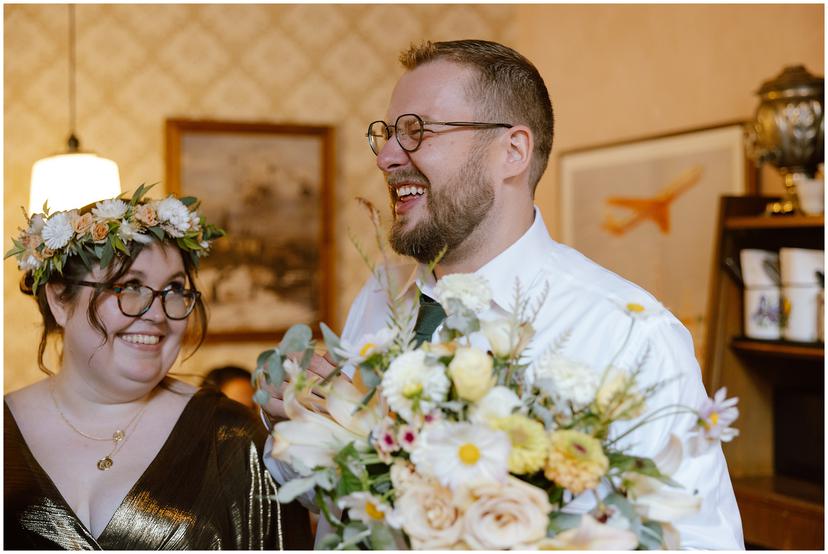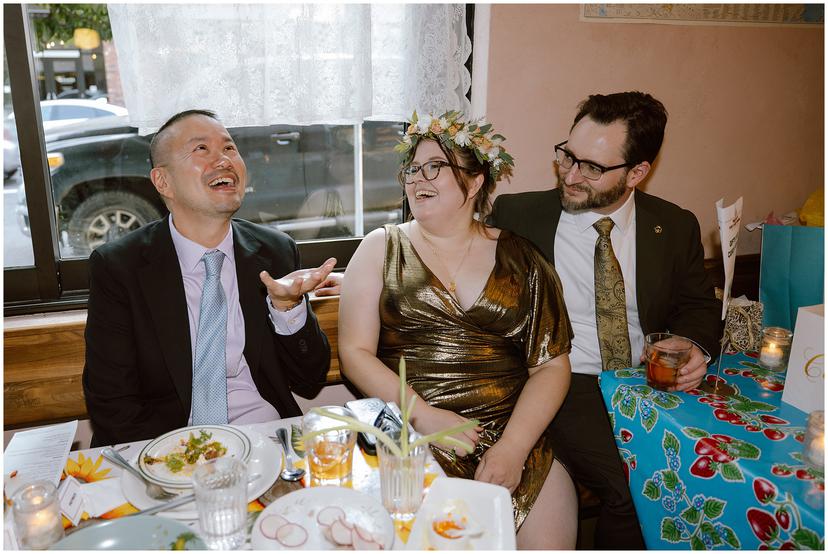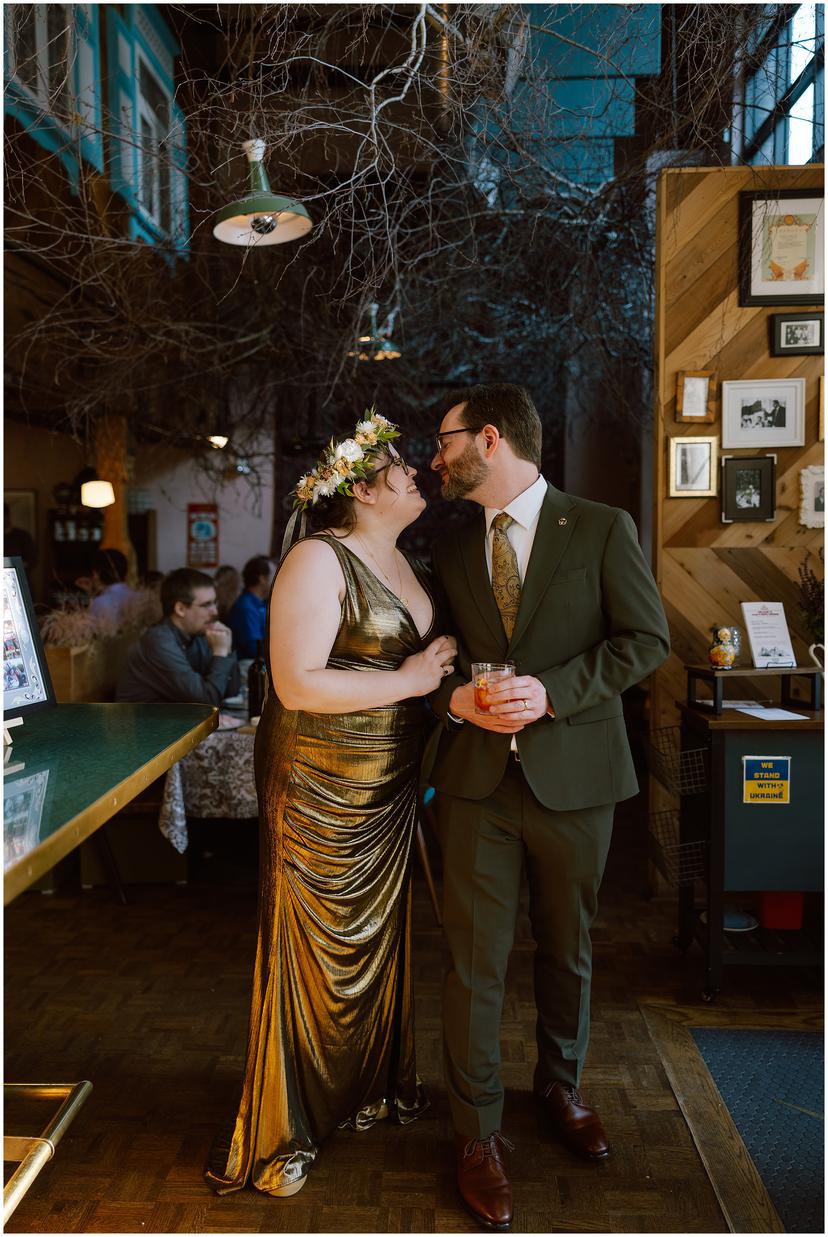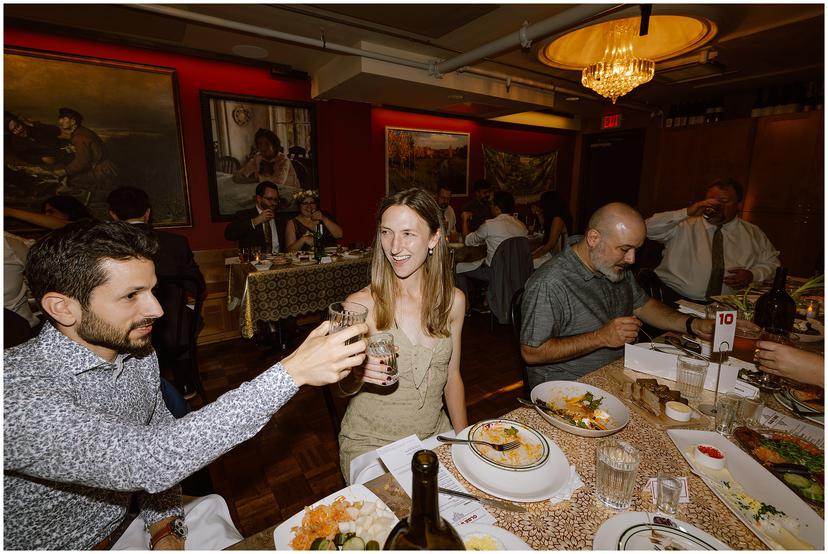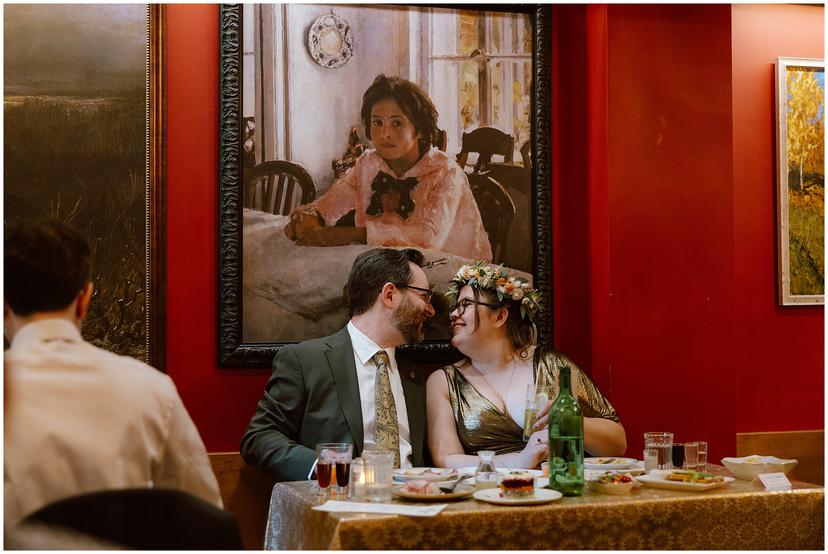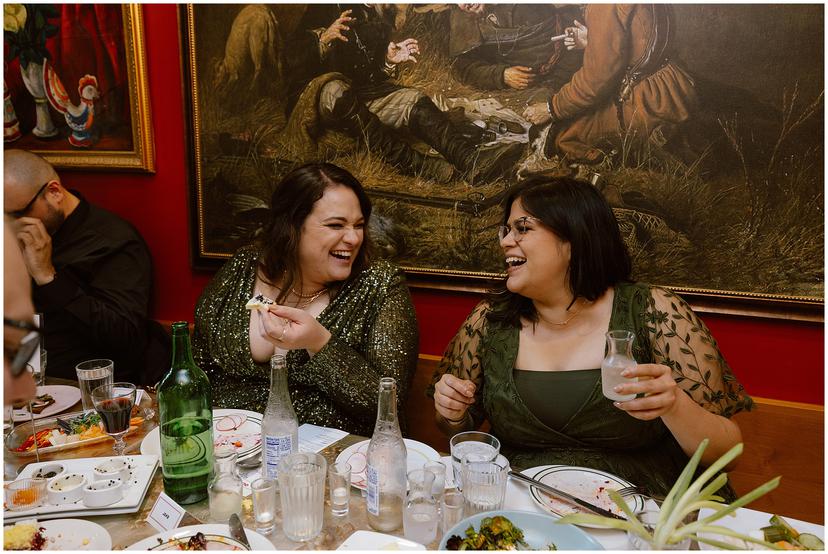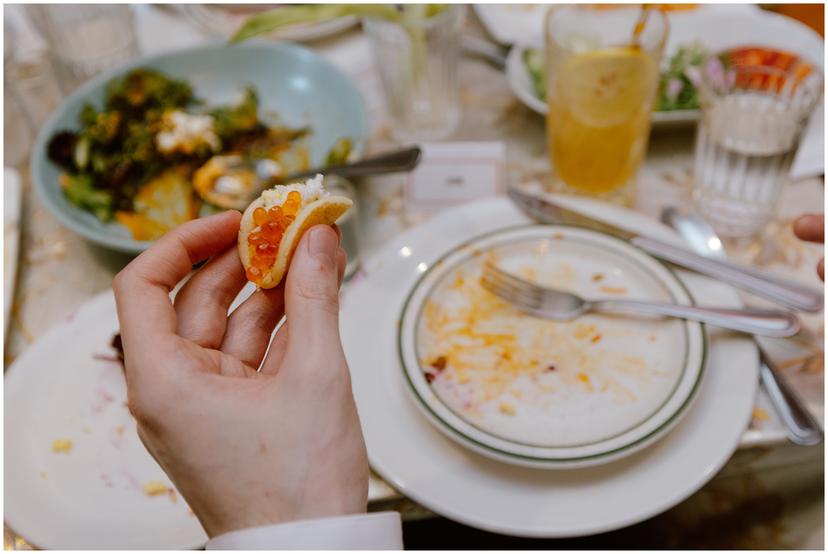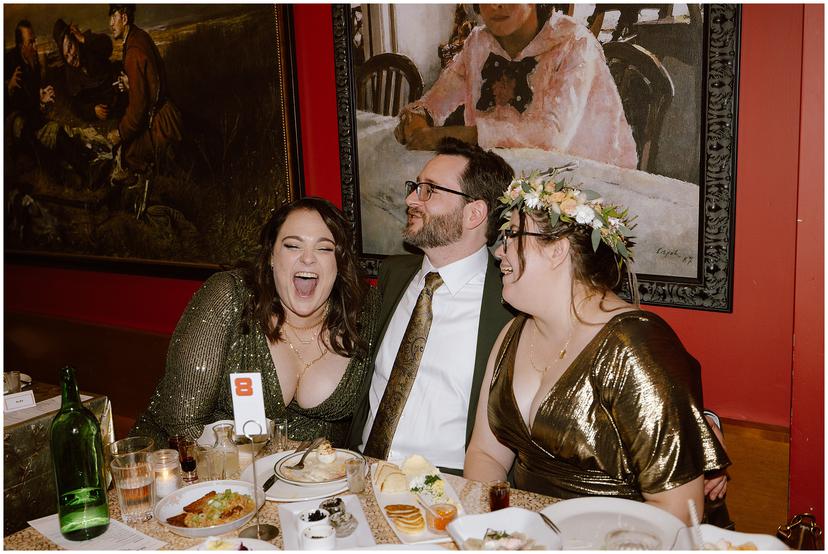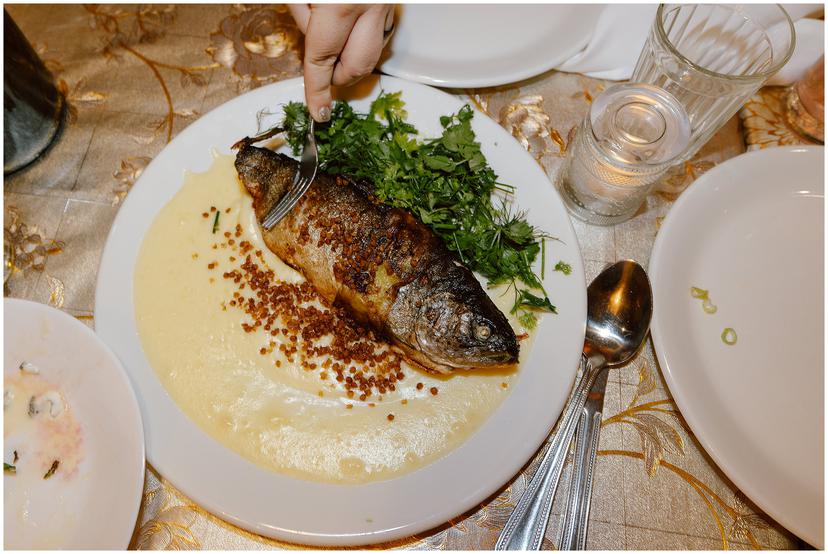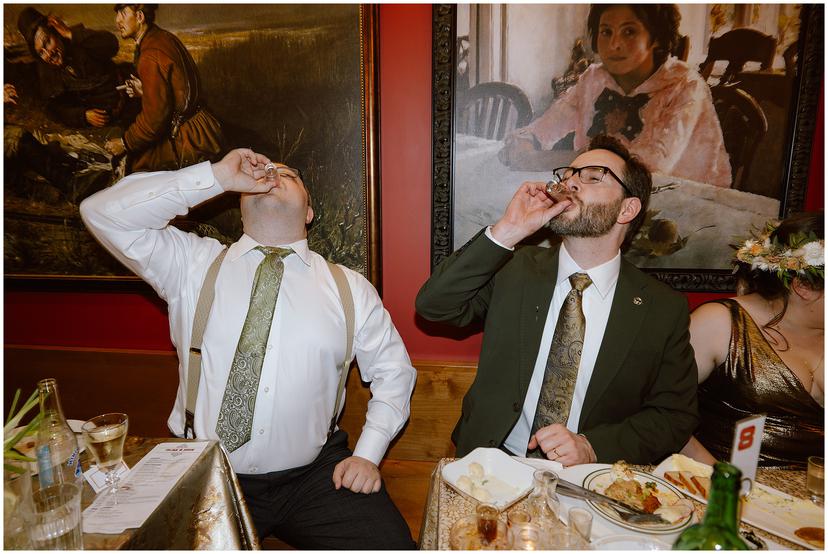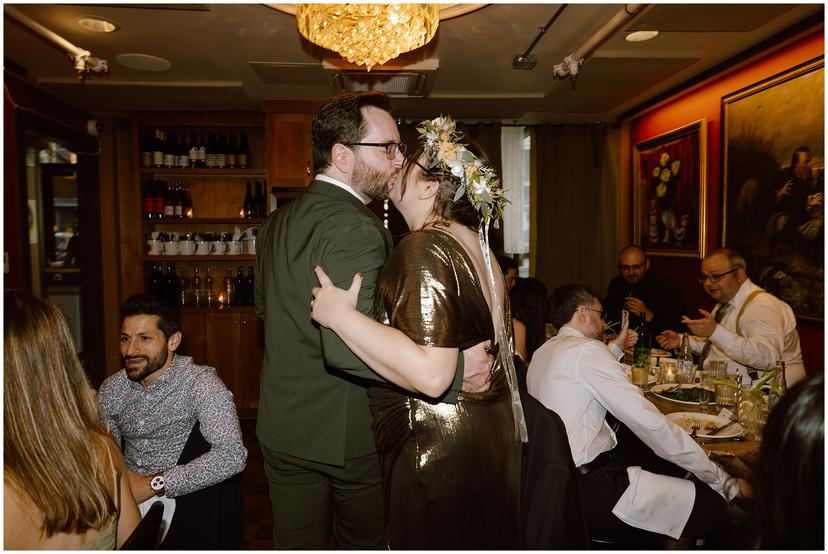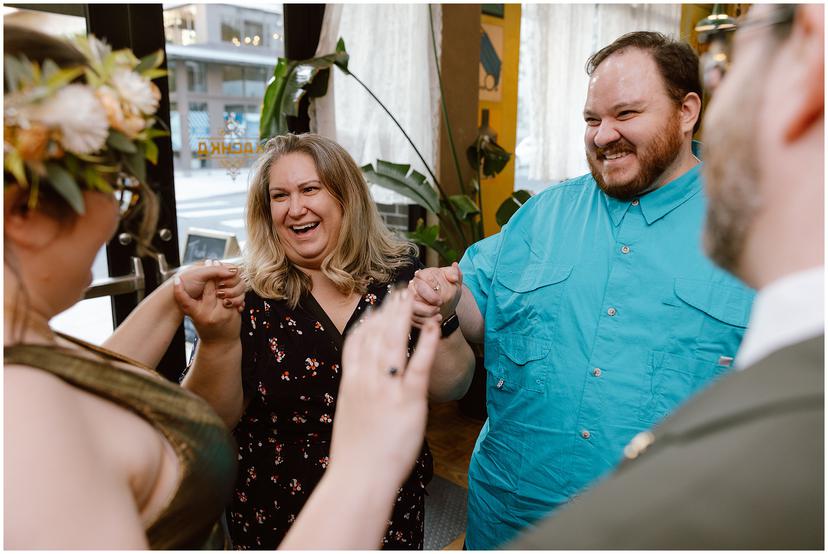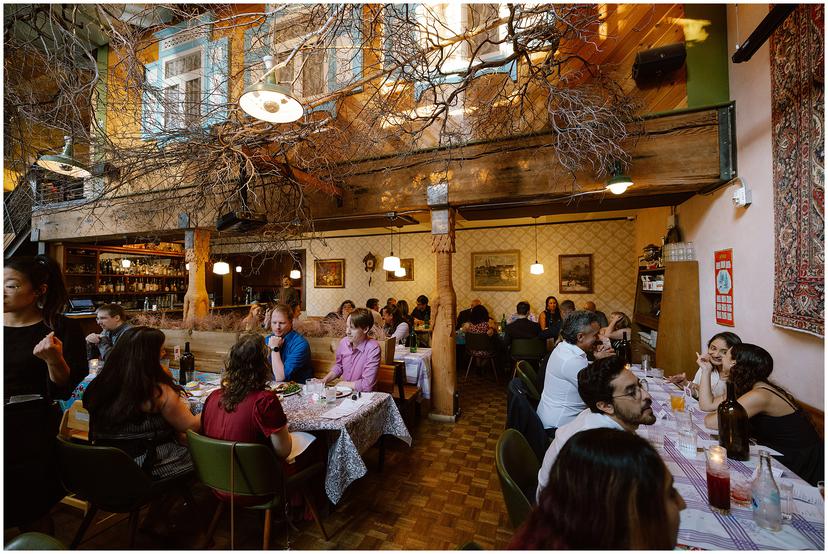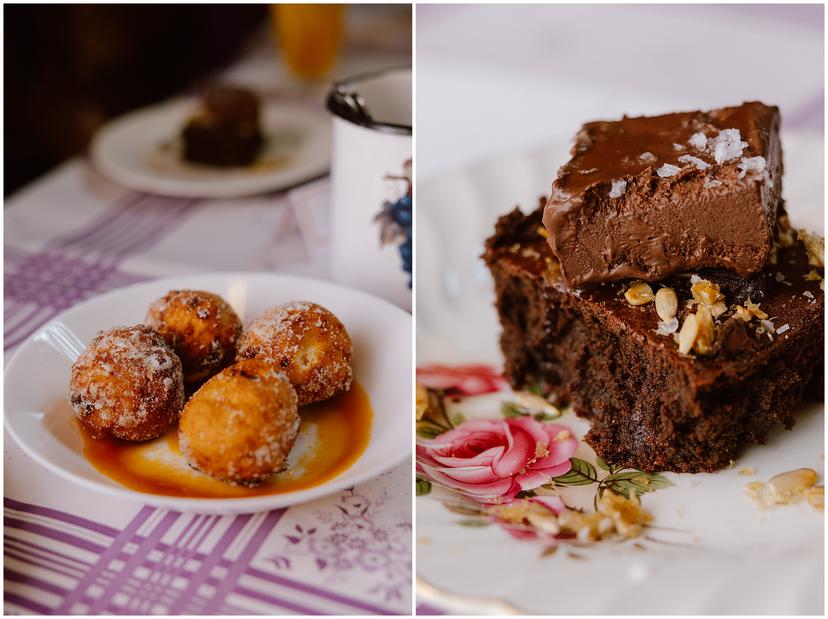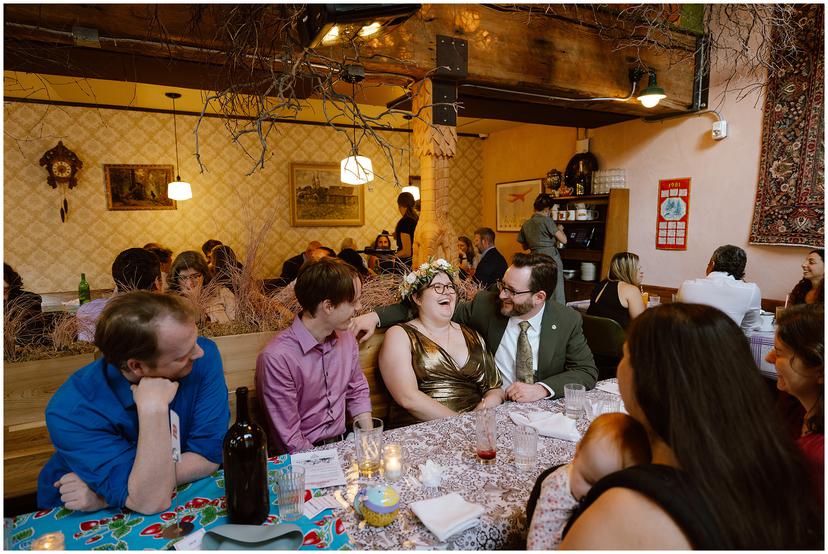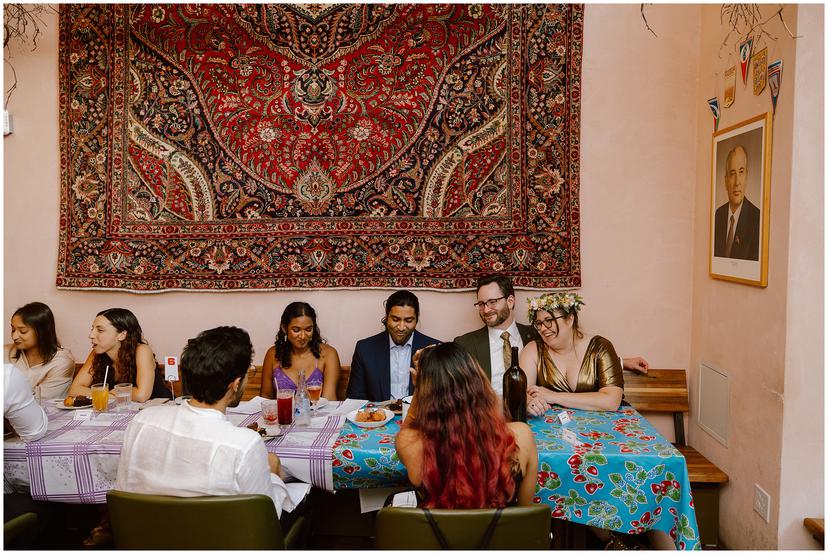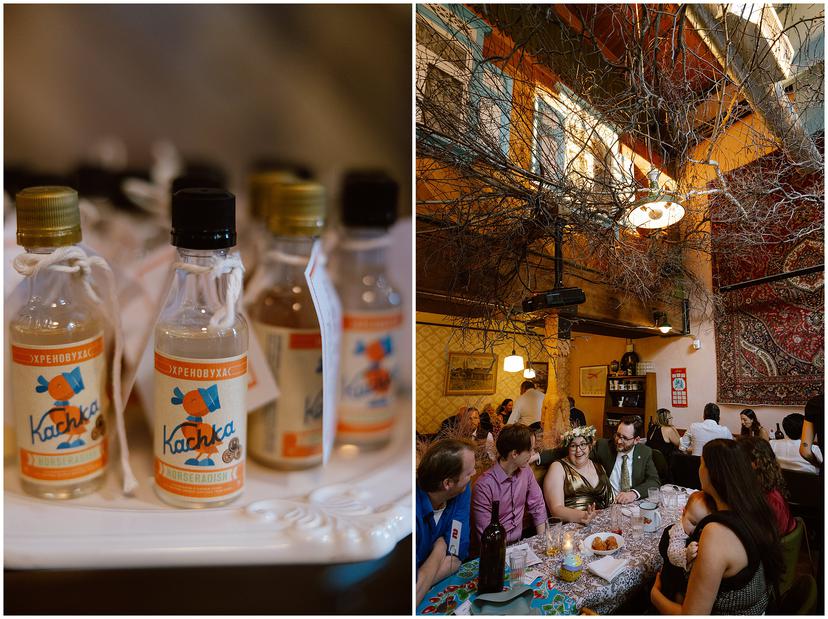 Wedding Planning Advice
Planning a wedding can be an exhilarating yet challenging experience, and Olga and Mike's journey offers valuable insights for couples embarking on their own:
Trust the Experts
Olga advised, "Find professionals who align with your vision and trust their expertise. It ensures a worry-free day."
Prioritize What Matters
"Identify what's most important to both of you," Mike urged. "We skipped traditional elements like a cake or a dance floor and focused on creating an authentic evening."
Personalize the Details
"Infuse your wedding with elements that bring joy to both of you," Olga shared. "Unique guestbook alternatives, fun favors, or theme-related decorations make lasting memories."
Explore Local Options
Mike recommended, "Explore local venues for additional events like rehearsal dinners or brunches. It adds variety and character to your wedding experience."
Authenticity Matters:
"Above all, aim for authenticity," Olga emphasized. "Our wedding truly reflected our warmth, community spirit, and love for great food. Make sure yours feels genuine and unique."
Olga and Mike's Kachka wedding serves as a remarkable example of how personal connection to a venue and a commitment to authenticity can create a celebration filled with joy, laughter, and cherished memories. As you plan your own special day, remember that it's the personal touches and meaningful choices that make it truly unforgettable.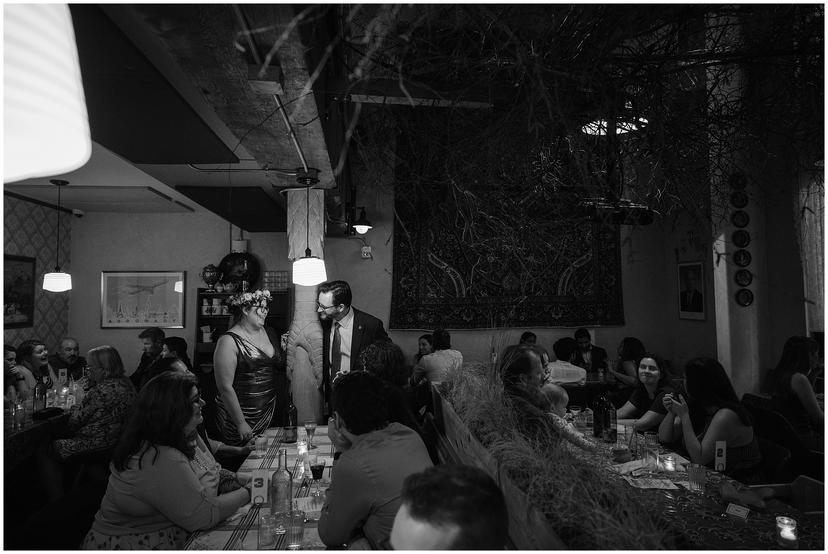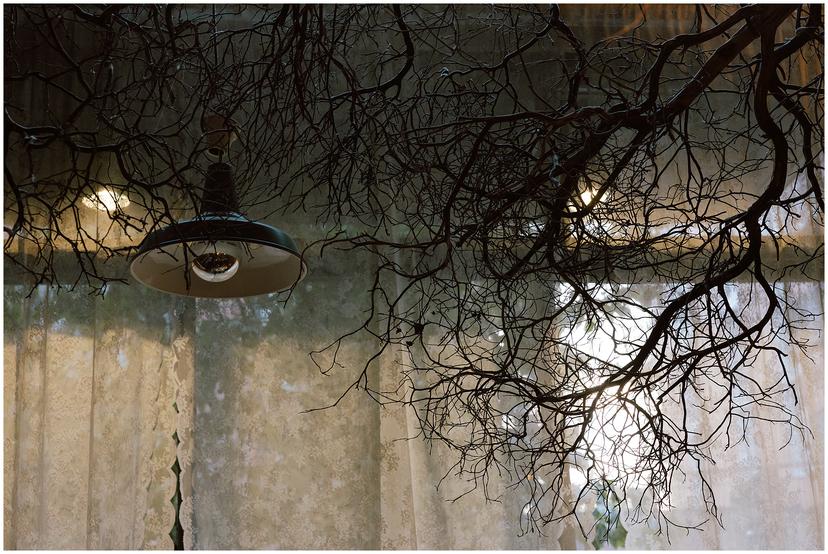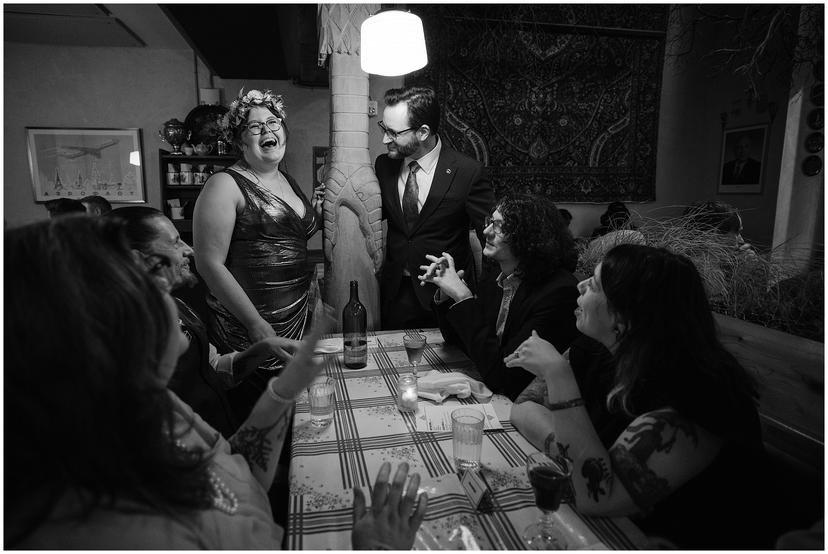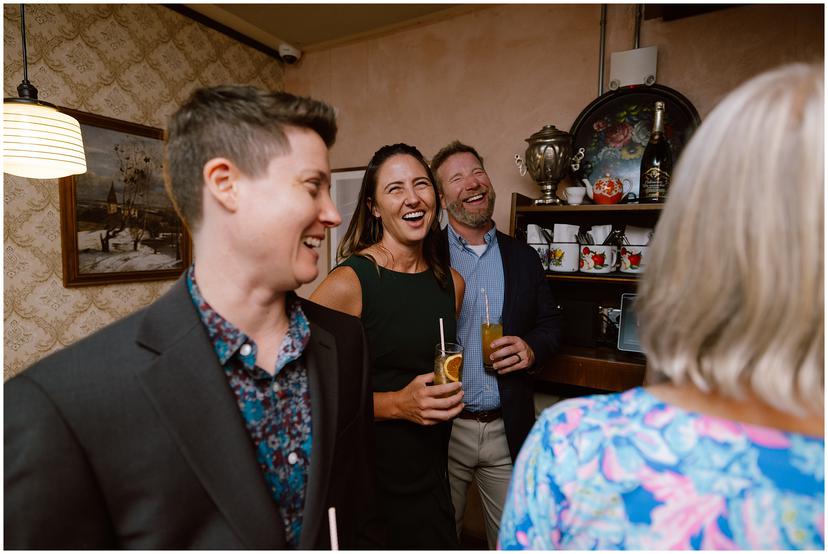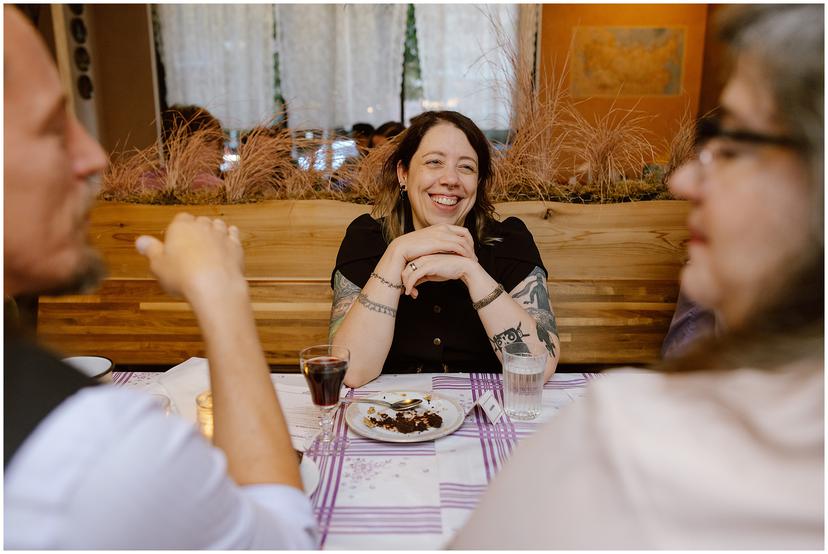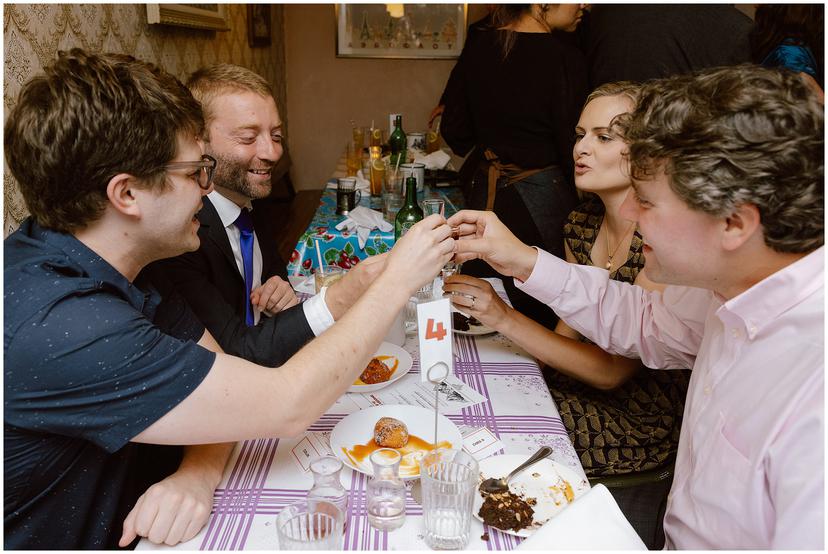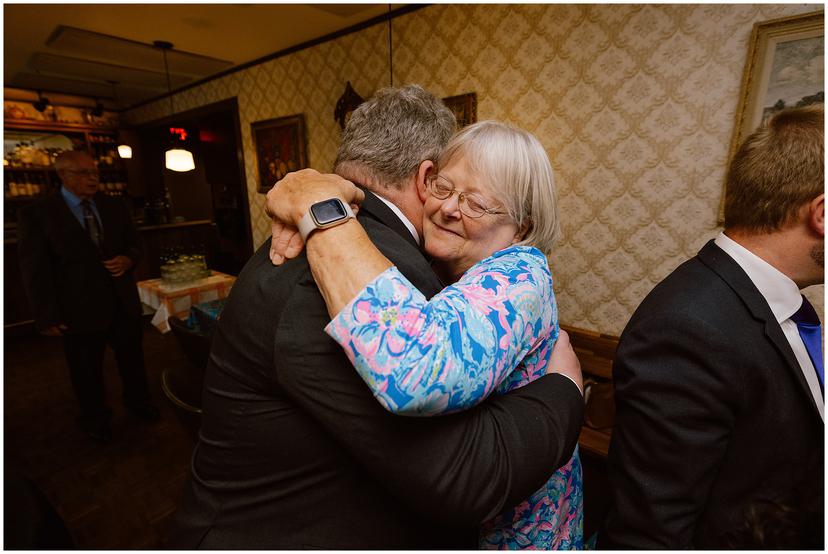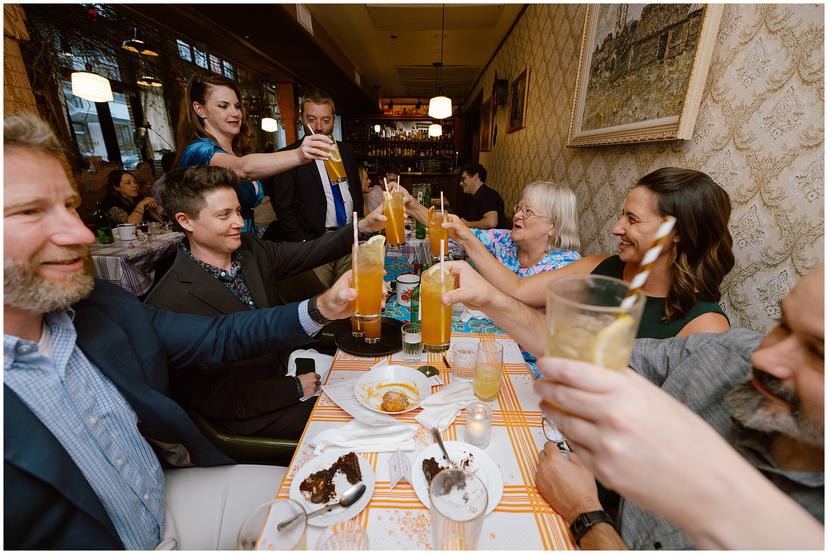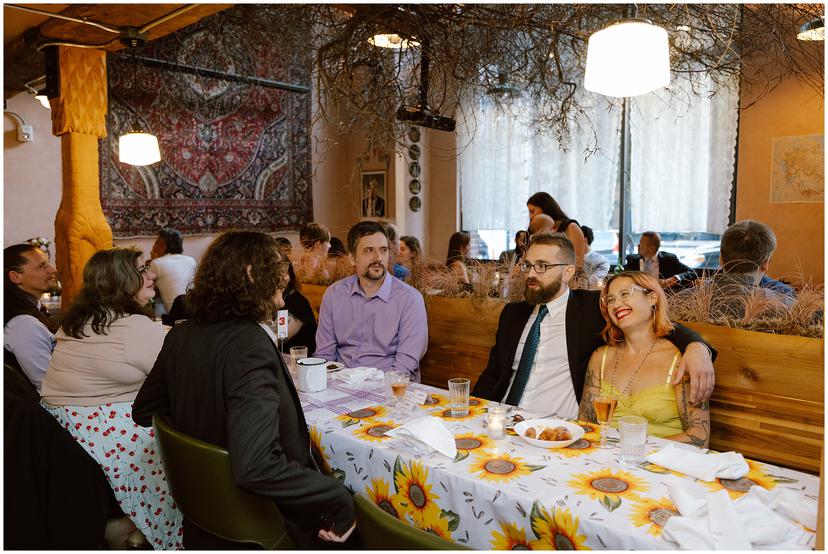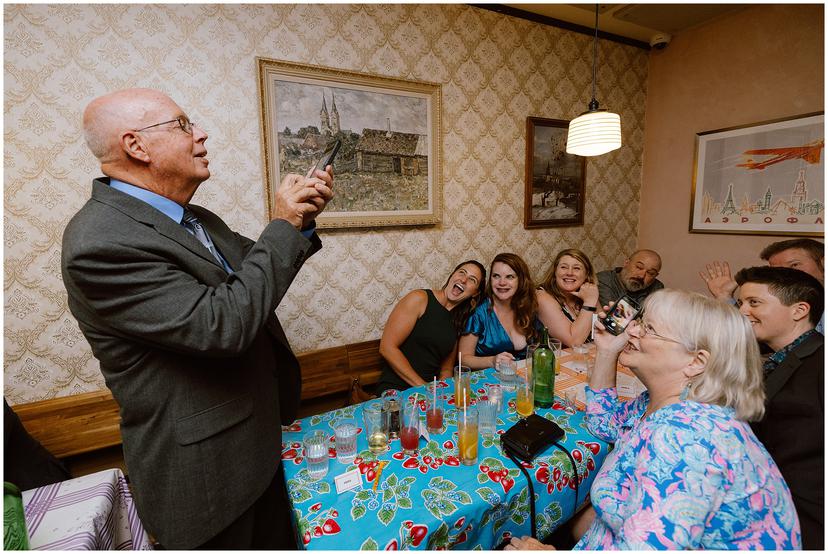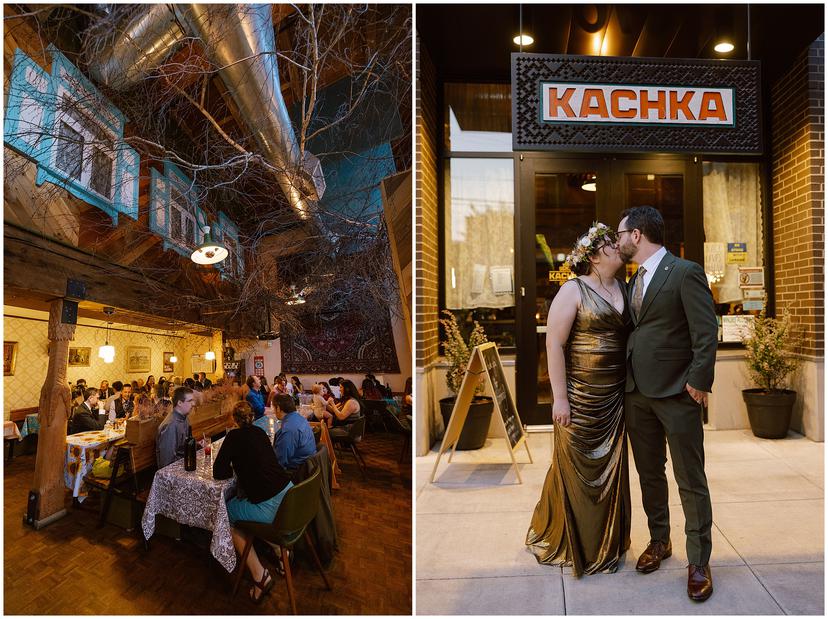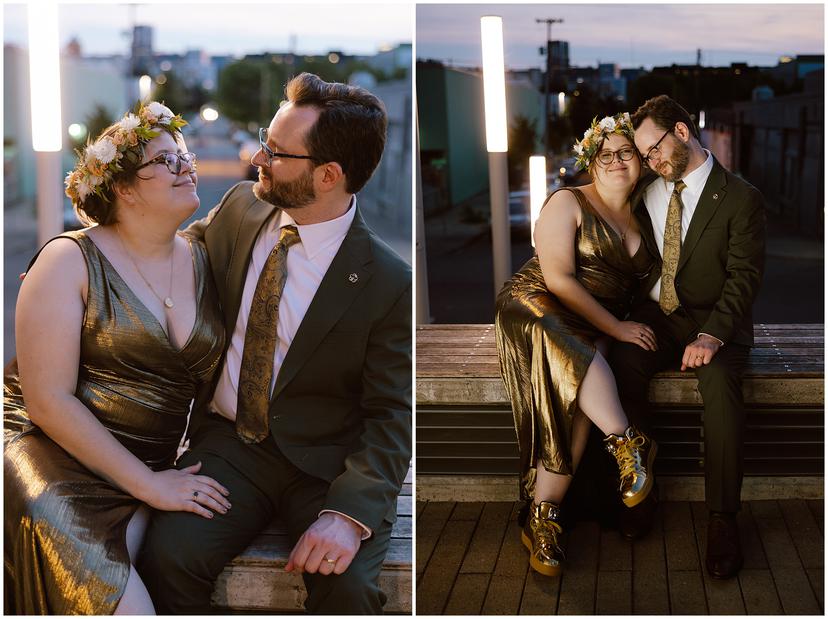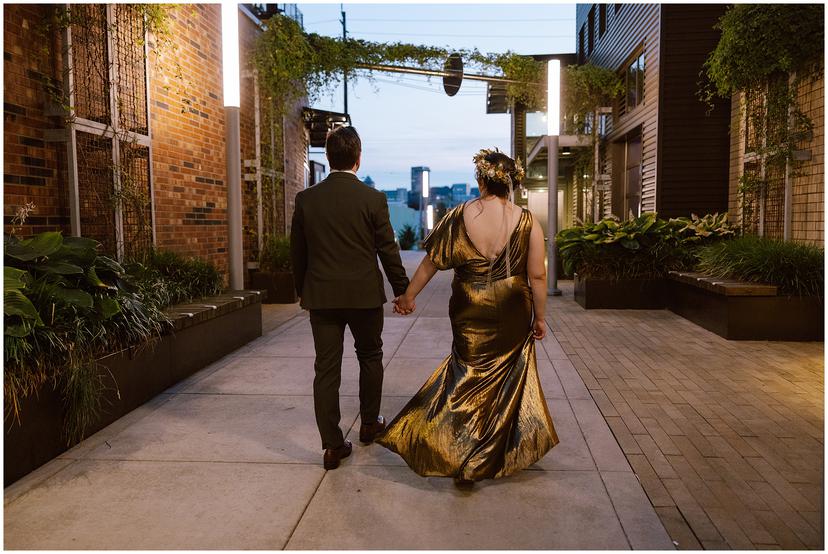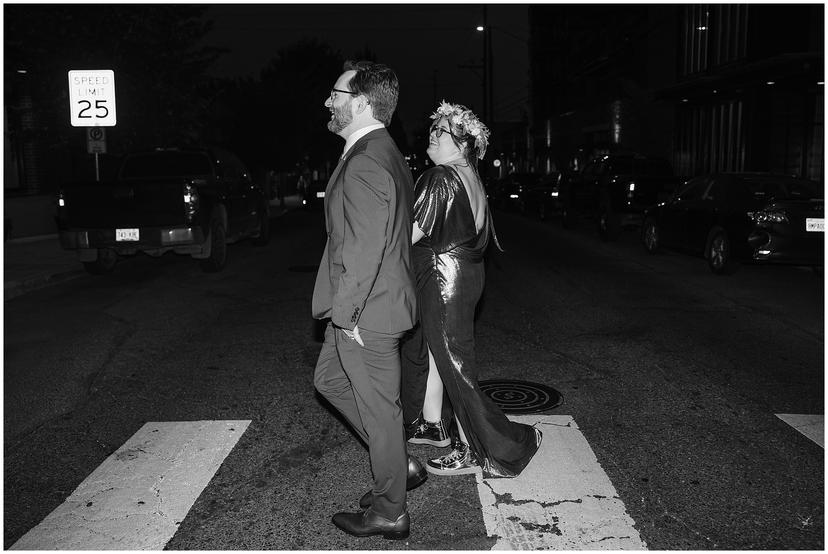 Vendors
Venue and food: Kachka

Dress: Mac Duggal

Suit: Tom Baker

Hair Stylist and Makeup Artist: Blossom & Beauty

Florist: Solabee
Learn more
If you liked reading about this Kachka wedding, you might find these other blogs interesting or useful as well!
PORTLAND WEDDING AT BLOCKHOUSE
LEARN ABOUT NON-TRADITIONAL WEDDING TIMELINES
CHECK OUT MY REVIEWS ON GOOGLE