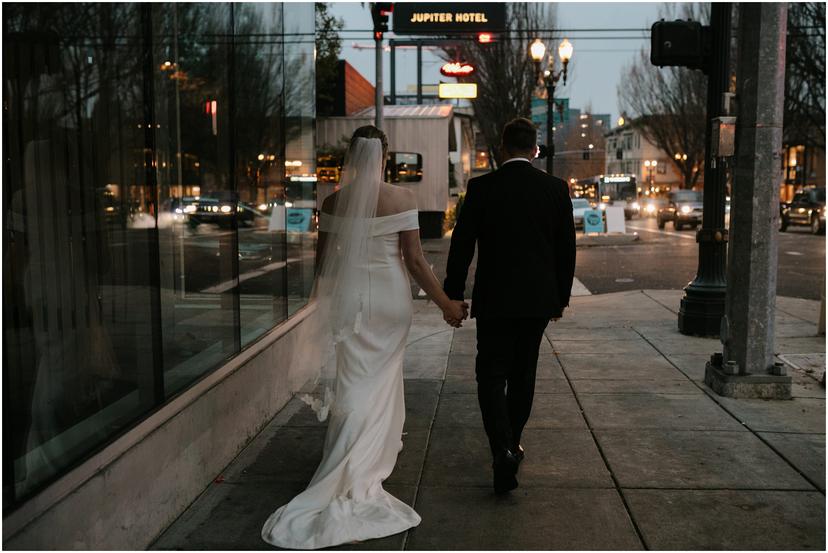 Jupiter NEXT Wedding
Clean, modern, moody, and very Portland. That's how I'd describe this dreamy Jupiter NEXT wedding. I adore this hotel and venue space, and this couple was an absolute joy to work with. These are the kinda people you just want to hang out with. And they threw one heck of a fun party. We spent the afternoon exploring the city together, drinking at their favorite bar, then celebrating their indoor evening wedding with 150 closest friends. The night ended with a dance party, Ruby Jewel ice cream bars, and shotgunning beers (with a priest!?). It was memorable and SO fun.
About Jupiter NEXT Weddings
Jupiter NEXT is a tall, newish hotel in the Central Eastside of Portland. It's located on East Burnside, right next to the Doug Fir Lounge and the original Jupiter Hotel. It's sleek, modern, fun and photographs SO WELL. It's really the perfect place to get ready, take photos, AND throw an awesome party. Can you tell I'm a fan? I'm a big fan.
Kaitlyn and Greg chose to get married in the Arium Ballroom. It's located on the second floor of Jupiter NEXT and has huge dreamy windows with TONS of natural light. It's got 3000 square feet of space and holds 175 for a seated dinner or 300 for a cocktail party. The white walls make your photos look incredible (I wish every venue painted their walls white, seriously). It works great for bold and bright weddings in the daytime, or moodier, romantic evening weddings like this one.
The space also has a little patio, aptly named The Secret Garden that works great for outdoor portraits or smaller weddingss as well.
Where to take photos at the Jupiter NEXT
If you are planning a Jupiter NEXT wedding, I recommend getting at least one XL room for getting ready photos, and maybe one XX room as well. These spaces look incredible in photos. I love the bright and spacious atmosphere of the corner XL room that looks out on the city. Kaitlyn and Greg opted to do their first look in their room so they could cry in private (SUCH a good idea if you are nervous!). The room was plenty big for this and made them way more comfortable. The XX rooms are also great for photos, too - they have a beautiful dark wall in them that looks almost like a studio backdrop in photos. Love the moody vibes and natural light. Always.
When I have time, I love taking a few clean and simple shots in the Arium Ballrooms, as well as on the modern stairway leading down to the lobby. The hotel lobby of Jupiter NEXT has a bunch of great photo opportunities, as well. You can check out more from this wedding, where I took a ton of pictures in the Jupiter NEXT lobby and surrounding areas on a sunny September day.
The secret garden patio looks excellent in photos - even on a sunny day, it looks great with bold, harsh light. During this wedding, we used the patio for a few quick group portraits post-ceremony before it got dark. So perfect!
The areas surrounding Jupiter NEXT are ripe with photo opportunities. Kaitlyn and Greg walked over to Doug Fir at dusk, and we took a few in the street, in the front, and on their back patio. That was a sweet momentary escape from the chaos of the party. The neighborhood around this hotel has lots of beautiful walls and streets that work great for photos. In this case, we took a lot of pictures off-site, but we didn't necessarily have to! There are a ton of great options nearby.
A non-conventional wedding timeline
Kaitlyn and Greg wanted a laid-back wedding day, and they made some crucial decisions early on that helped this happen! First, they decided to keep their wedding party small: just a maid of honor and best man. Simple. Second, they decided to do a first look. This gave us time to take a bunch of pictures earlier in the day. Third, they rented a luxury car and spent 2 hours driving around Portland taking photos with me and their small wedding party at some of their favorite places. We started at Cathedral Park and took a few in the forest nearby in the pouring rain. Then, we stopped downtown by Mary's for some urban pictures along Broadway. Finally, we finished up at one of their all-time favorite Portland establishments, The Sandy Hut. Classic. We all had jello shots and a quick drink before their ceremony. It helped them relax and really made the day fun and intimate before the crazy party began.
A lot of times, couples feel stuck at their weddings because they can only take photos at the venue or the immediate area nearby. Hiring a car like this was a great way to get a TON of amazing portraits, even in November rain! It was so fun, different, and resulted in some fantastic images. I'd be happy to help any of my couples work something like this into their days!
More about Kaitlyn and Greg
Kaitlyn and Greg first met through mutual friends. Her sister and her boyfriend invited Greg to Whiskey Soda Lounge while they were all hanging out, but he was busy working on his deck. So Greg procrastinated, drank like four more beers, worked on it a bit longer, then came out to the bar. Kaitlyn immediately assumed he was married (because he had been working on a deck!). Greg also thought she was too good to be true and must be in a relationship. At the end of the night, his friend corrected him, told him she was single, and he wrote down his number. She proceeded to throw it away because she still thought he was married. It was sort of a fail, but they figured everything out the next day, and then sparks flew!
Greg proposed at Manzanita. "I was so shocked!" Kaitlyn said. "He planned a weekend away to the coast, and we stayed in an Airbnb close to the ocean. At sunset, he brought me down to the water to build a fire (I had to start it, haha!). Then we took a walk along the ocean and I was a few steps ahead of him and when I turned around he was down on one knee. He was tearful and speechless. We both cried and I immediately said "YES!!" We celebrated with a perfect sunset and evening to ourselves in Manzanita. We decided to wait until the next morning to share it with our family and friends."
One of my favorite conversations with Kaitlyn and Greg went a little like this:
"Why her?" I asked Greg.

"The moment you'll meet her, you'll know," he said. "She's so engaging and smiling and positive and brilliant. Every day she goes to work as a nurse practitioner, and if you see her, that means you've had a stem cell treatment for Hodgkin's Lymphoma. All my friends and family like her better than me. That's okay. I'm a 9, she's a 10."
Kaitlyn giggled the entire time he was talking. "Why him?" I asked her in return.

"The number one is his sense of humor, he makes me laugh SO hard every day," she said. "He's very caring and so supportive and so genuine. He gives me reasons to be happy every day."
The Vendors
Venue: Jupiter NEXT

Dress and Veil: Theia from A&Be Bridal

Suit: Calvin Klein suit from Macy's

Hair Stylist/Makeup Artist: Kayla Dunham from Dosha Salon Spa

Florist: Jane Russell

Officiant: Terry Keehan and Reid Verner

Caterer: White Pepper

Dessert: Ruby Jewel Ice Cream

DJ: Noteworthy DJs

Wedding Coordinator: Amy Benson

Invitations and Menus: Zola

Rentals: Jupiter supplies linens, chairs and tables. White Pepper supplied table settings. Bridgewood Rentals supplied wine and beer glasses.
The Photos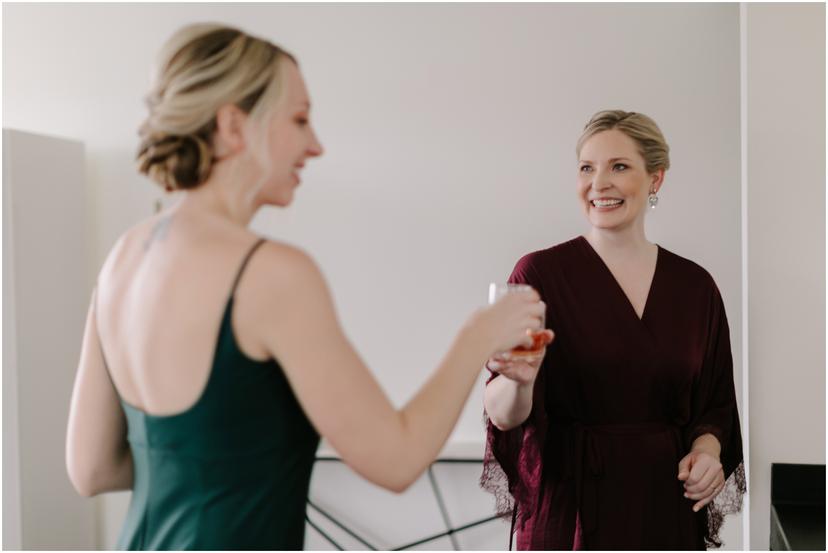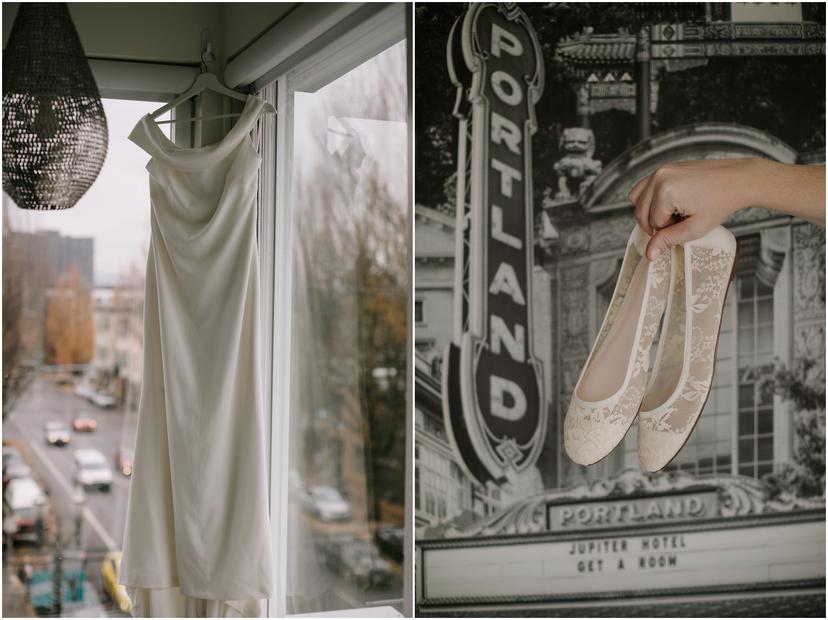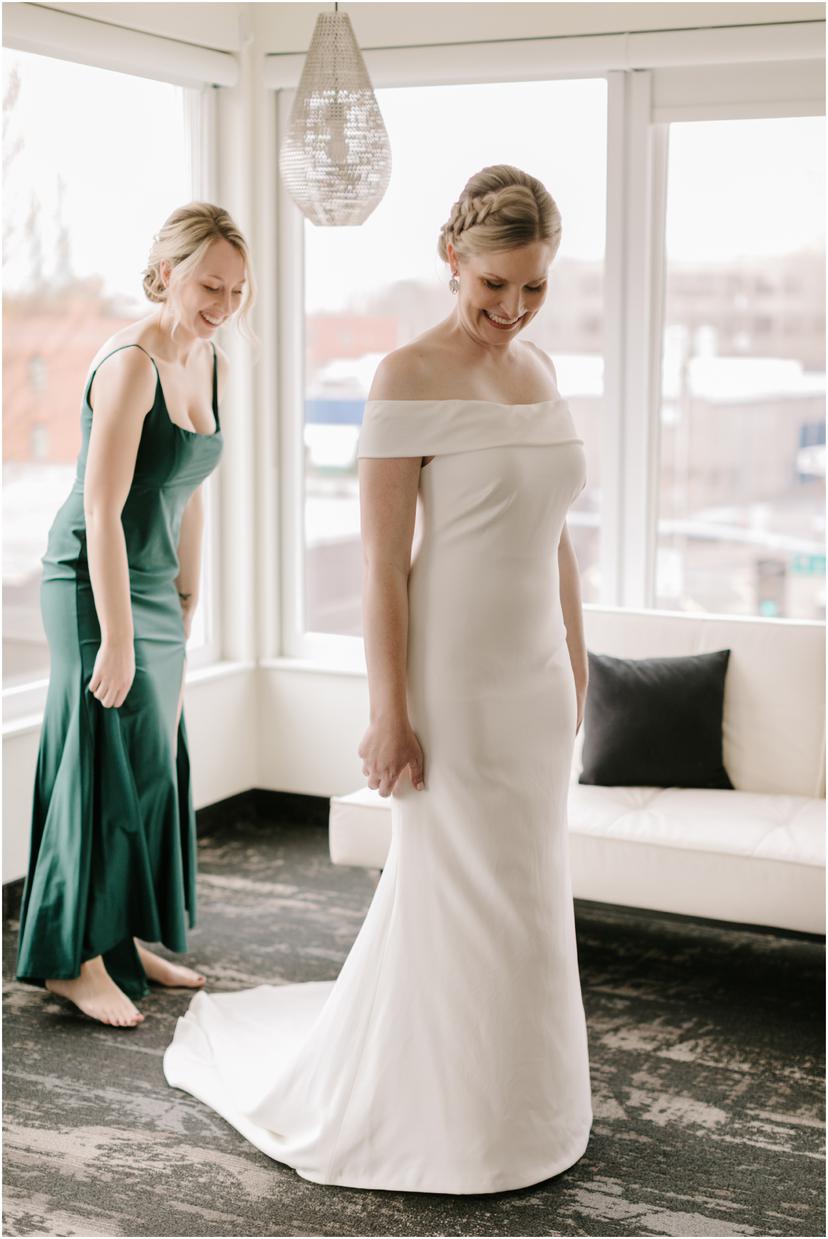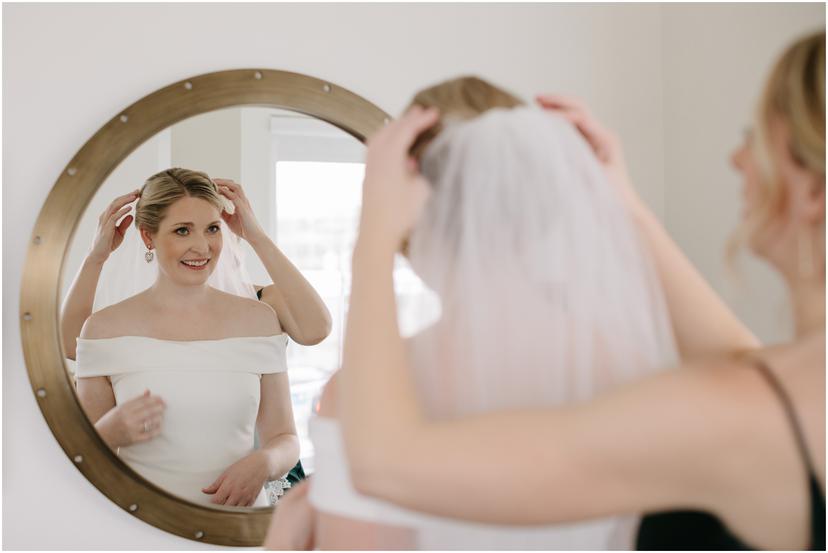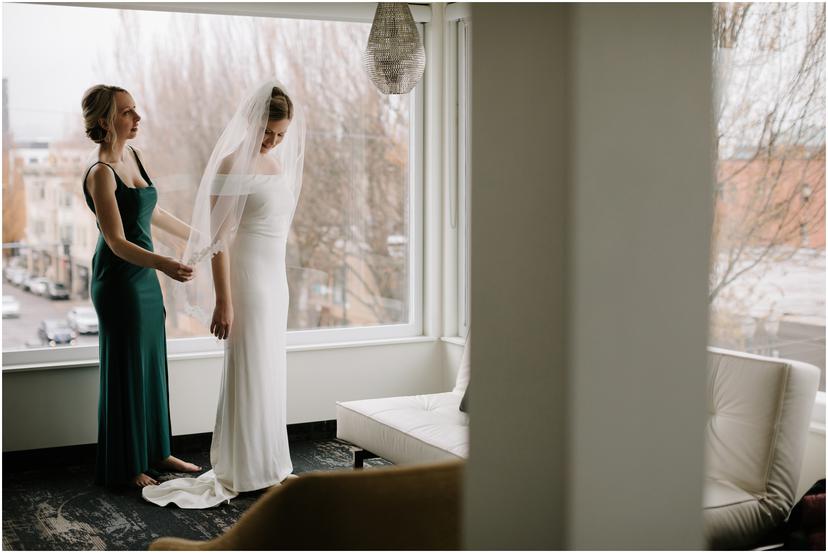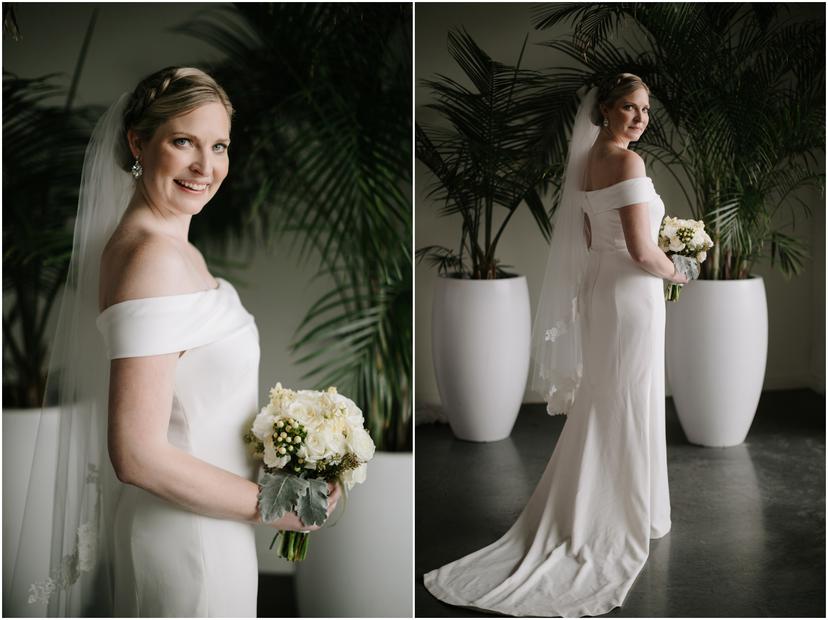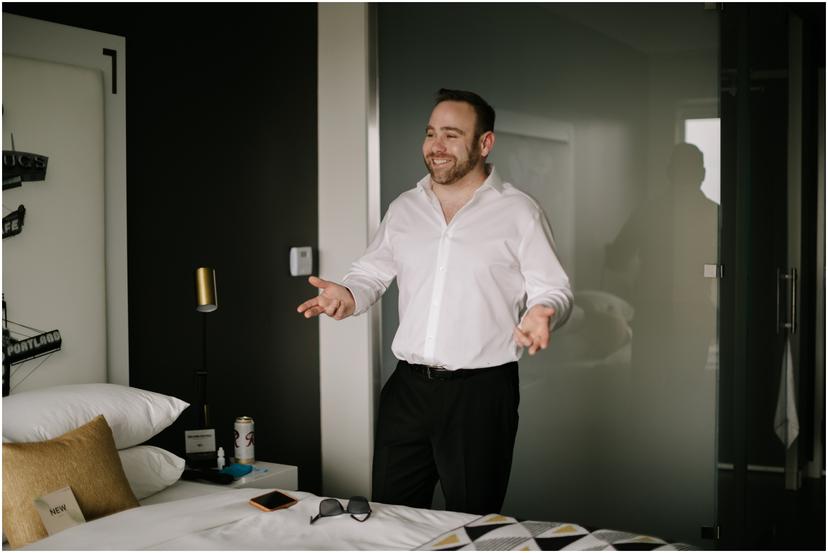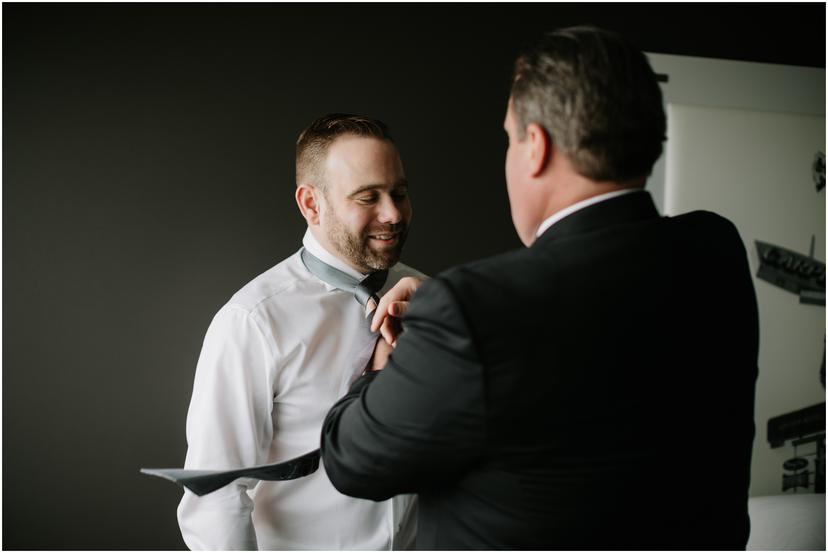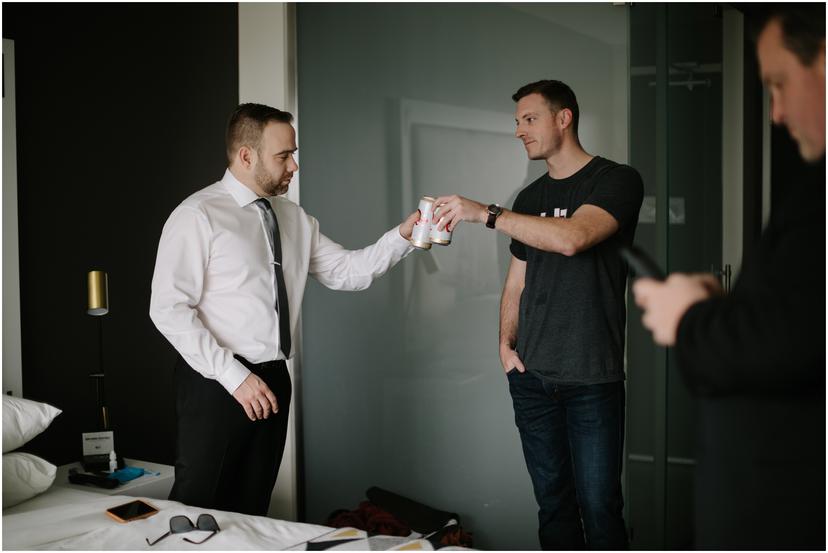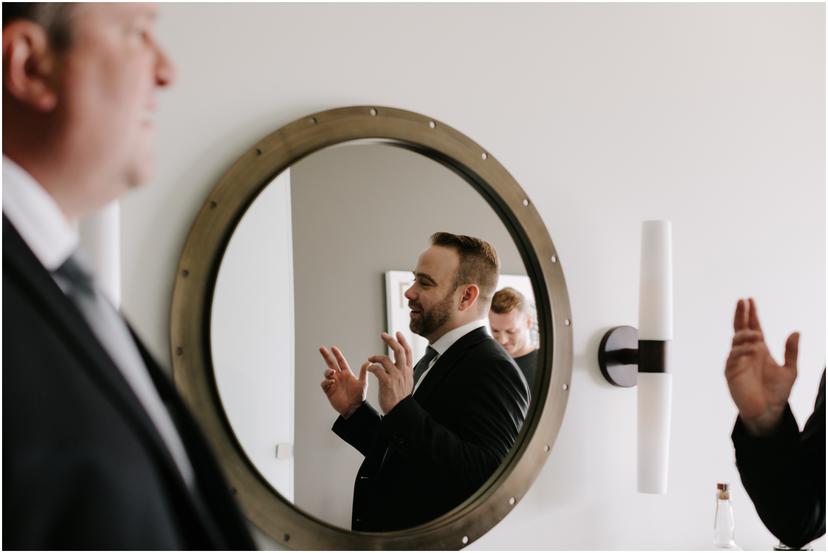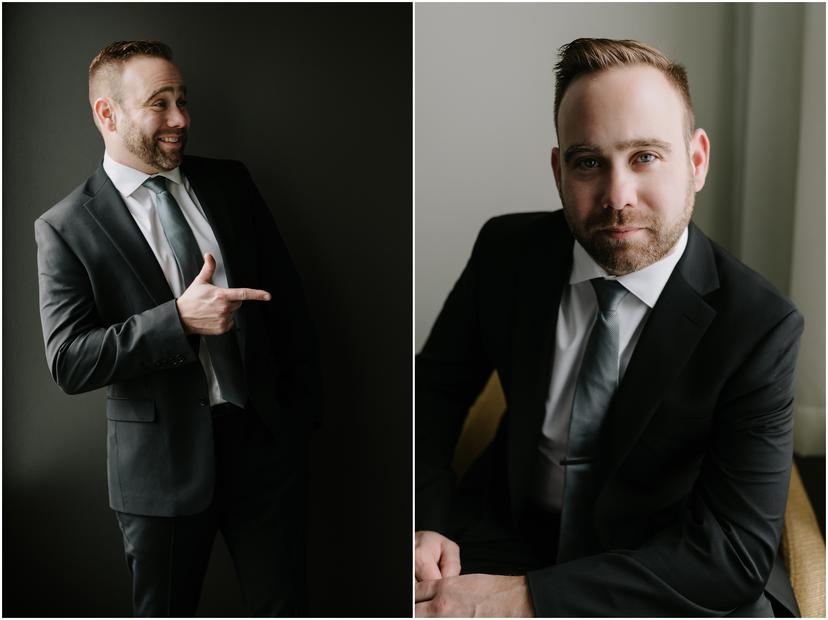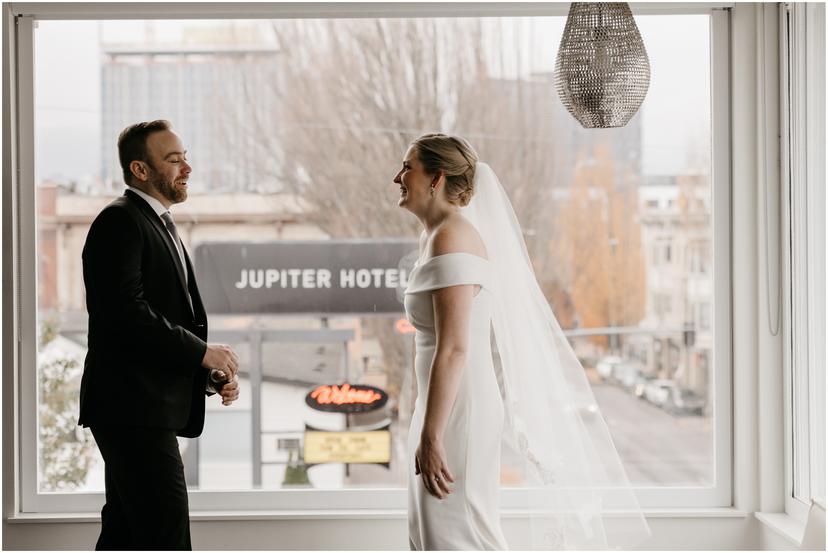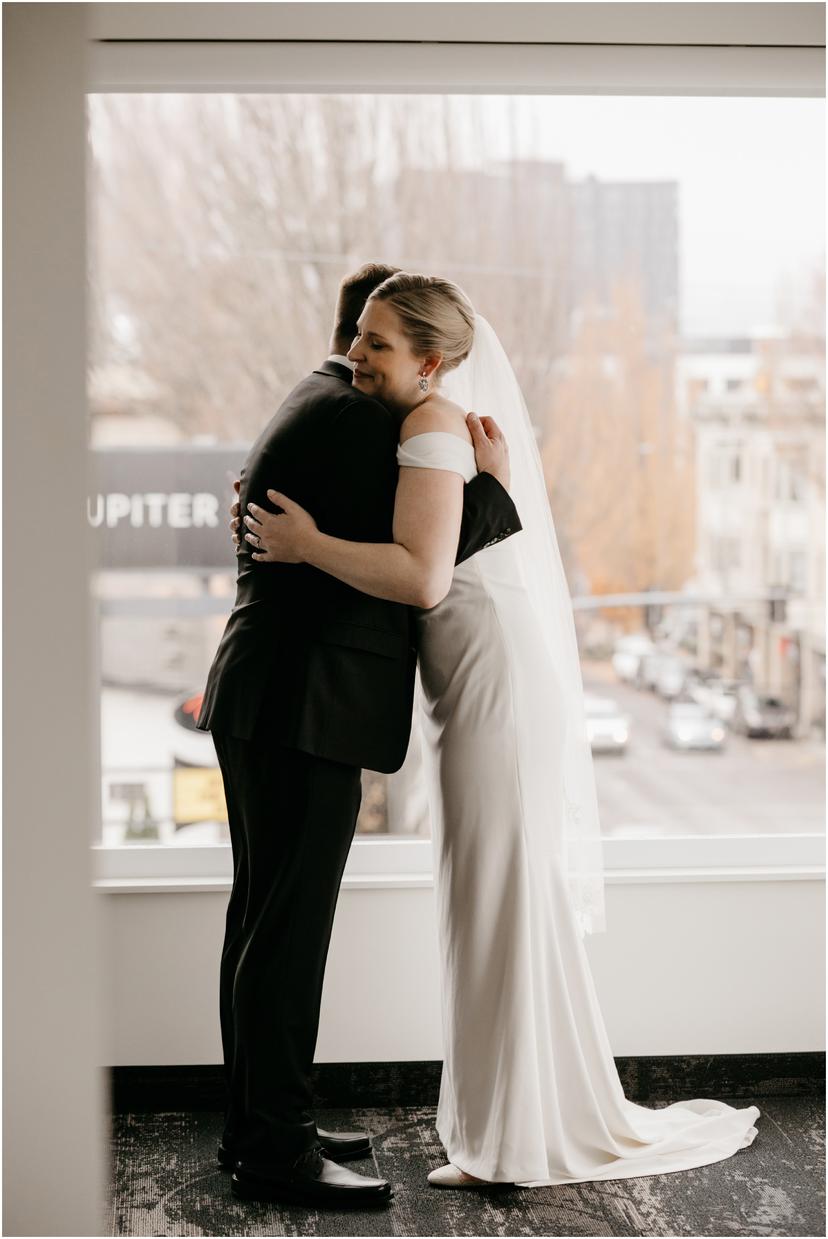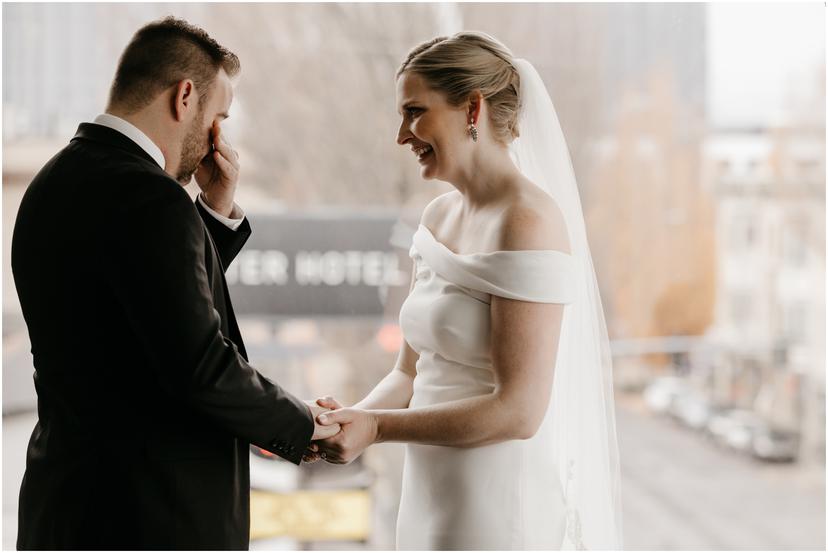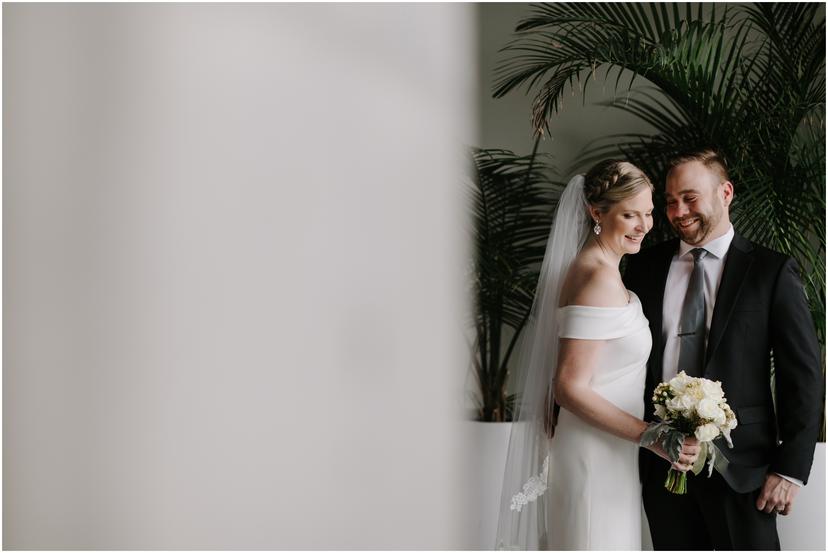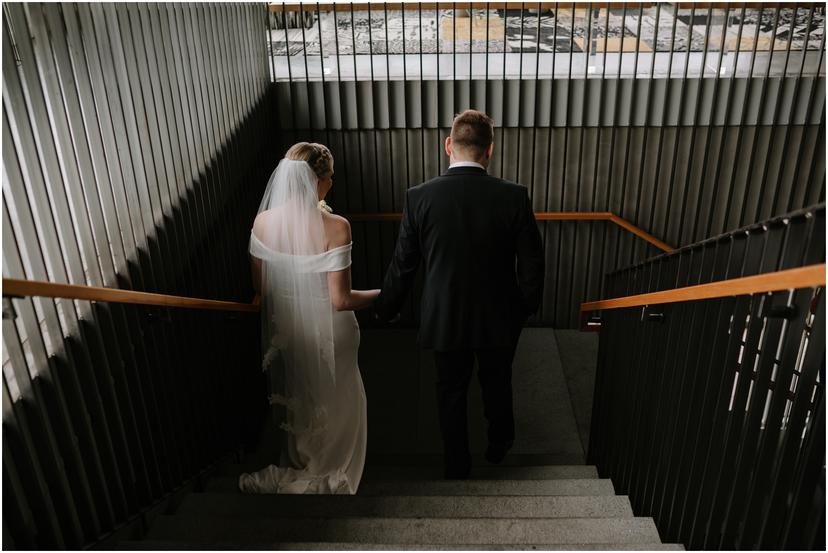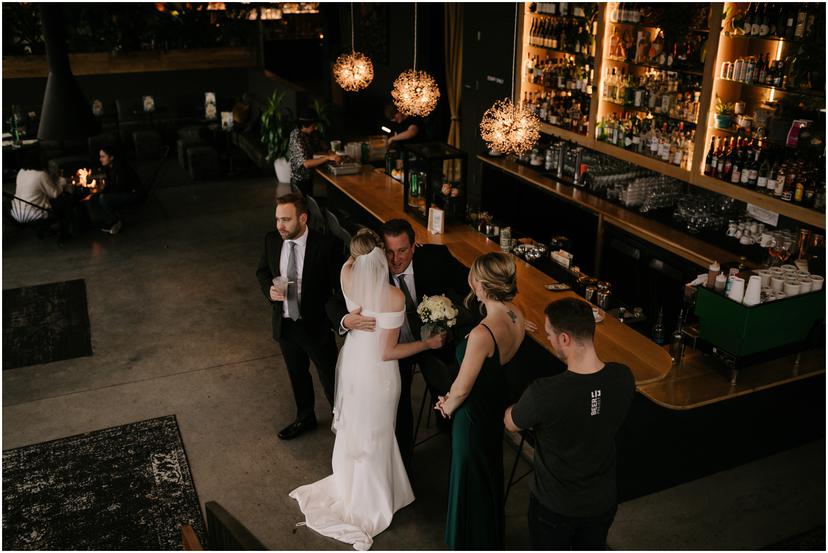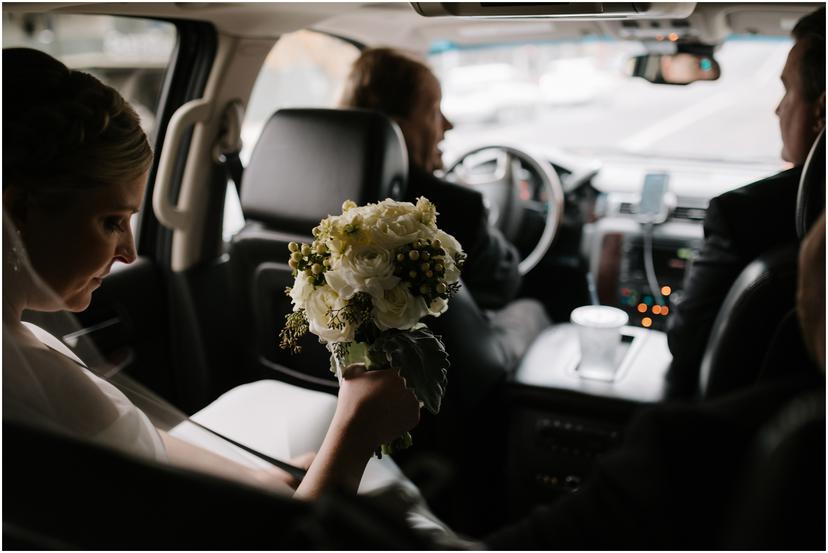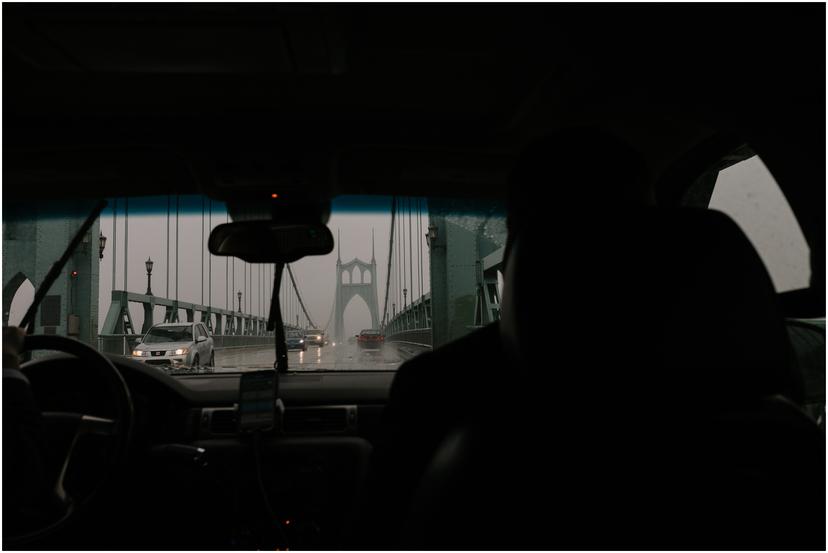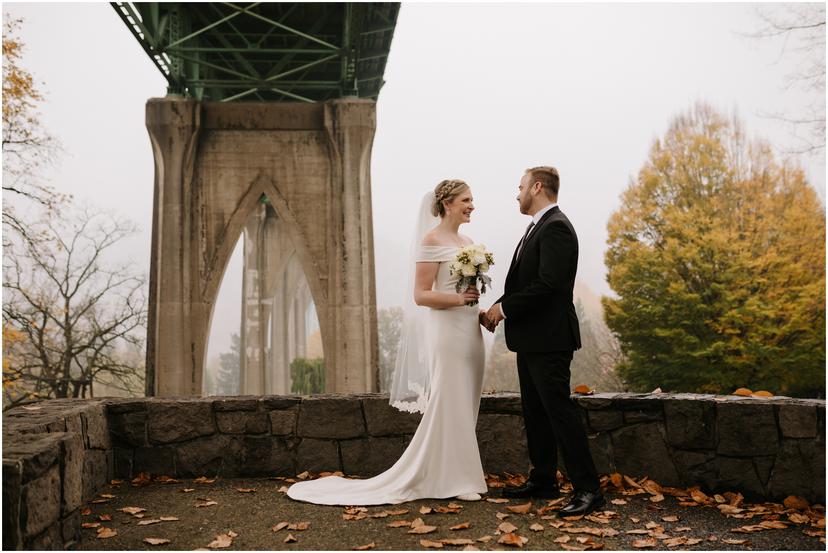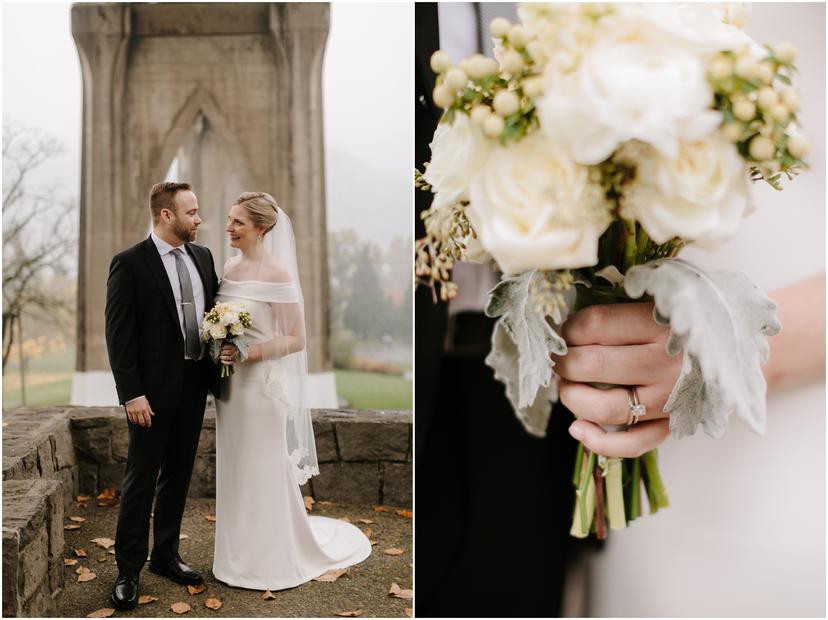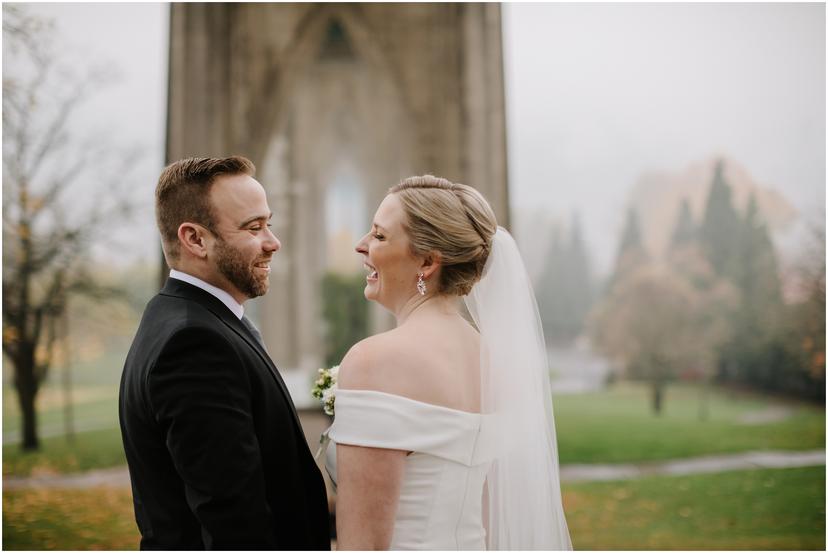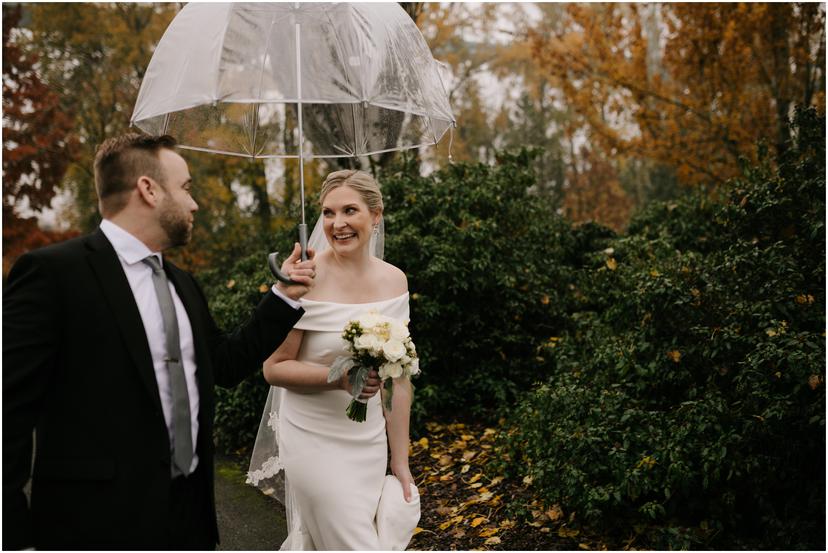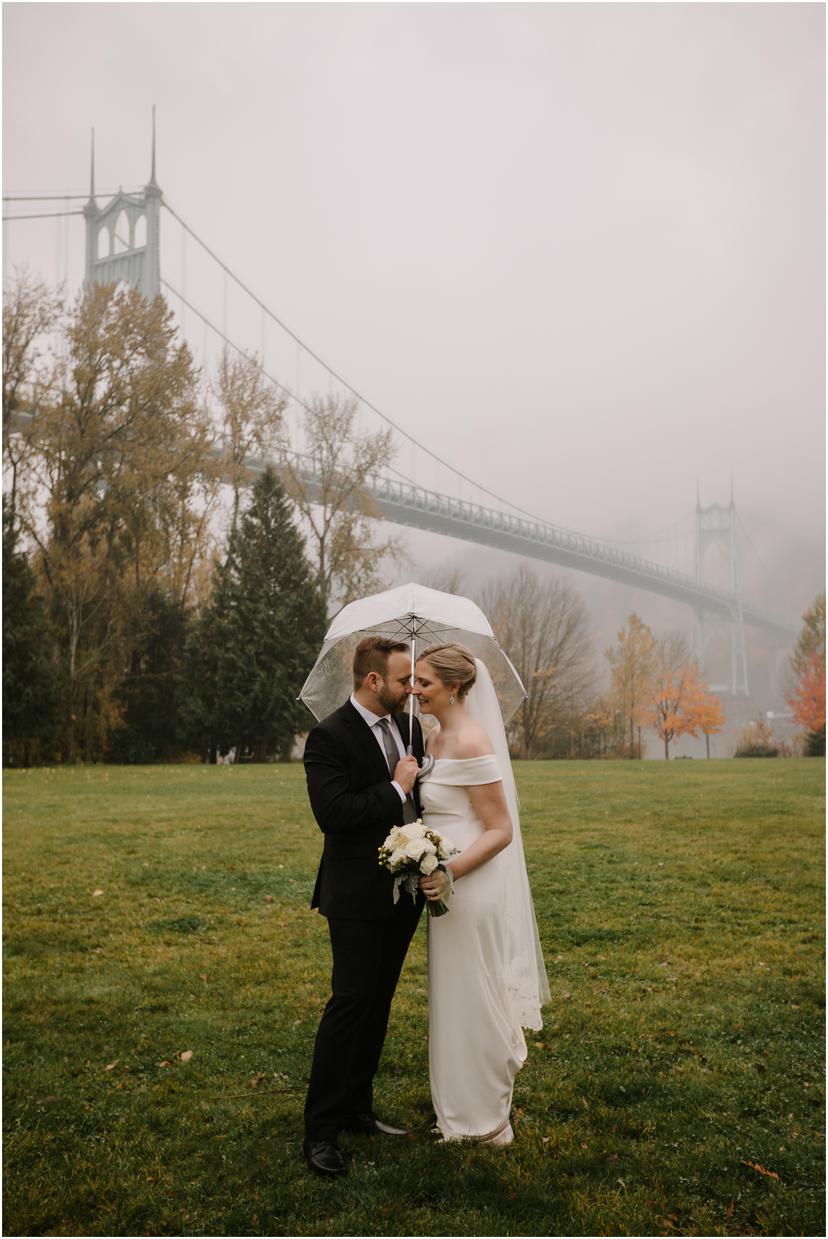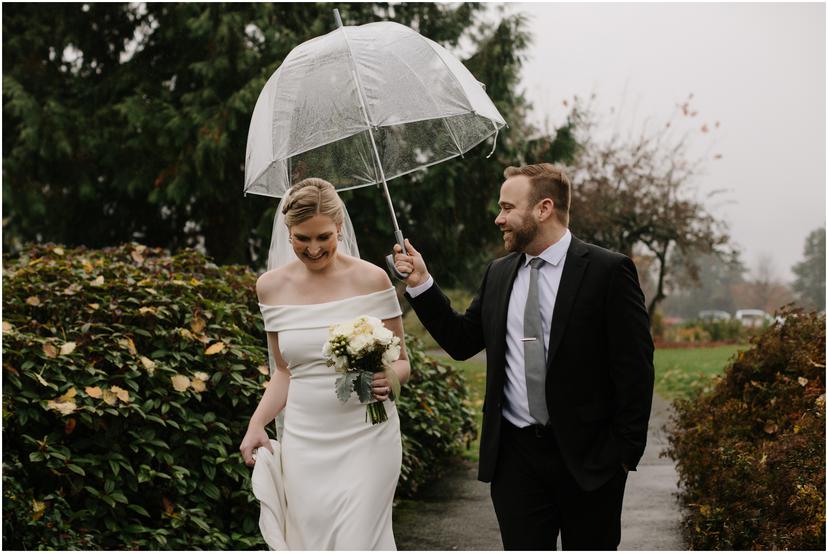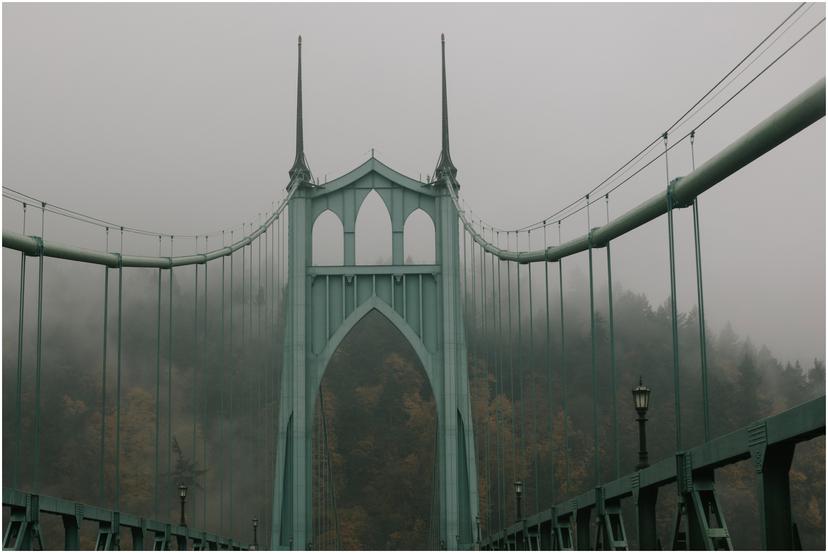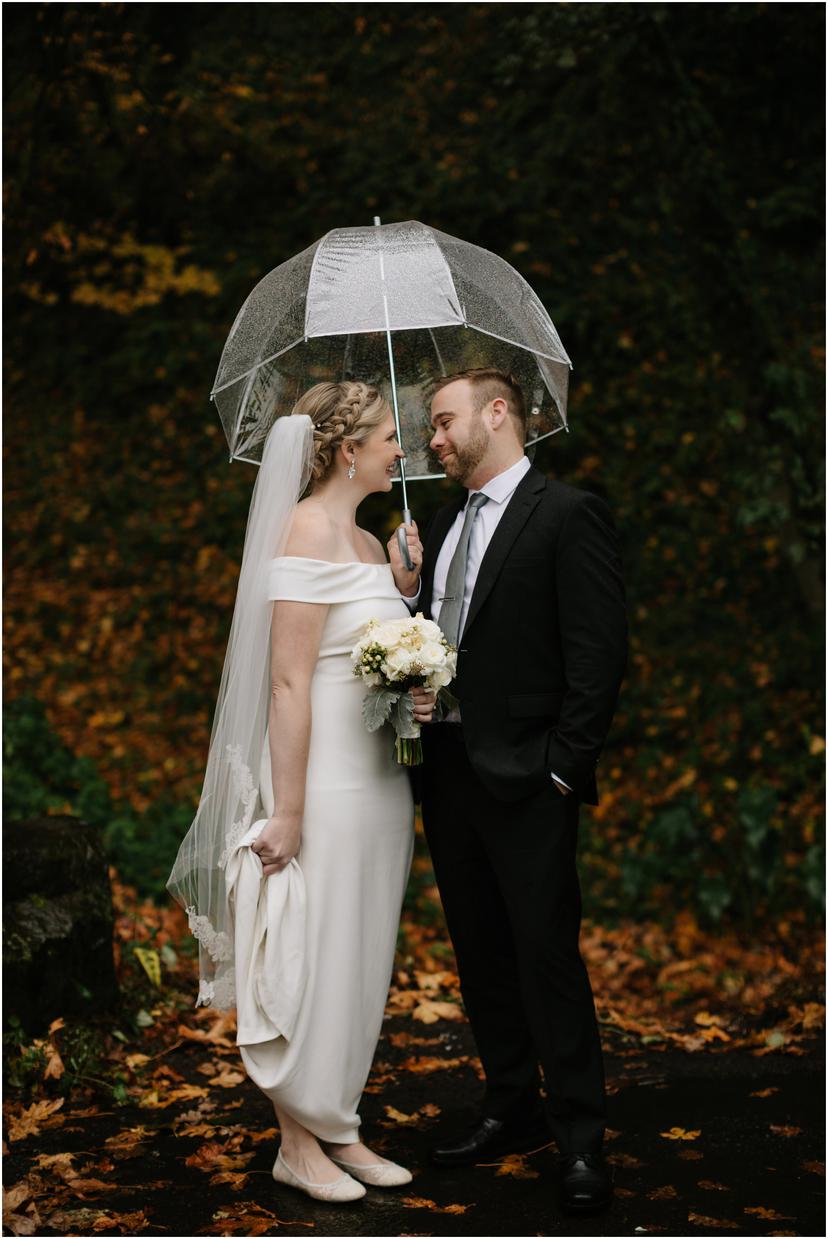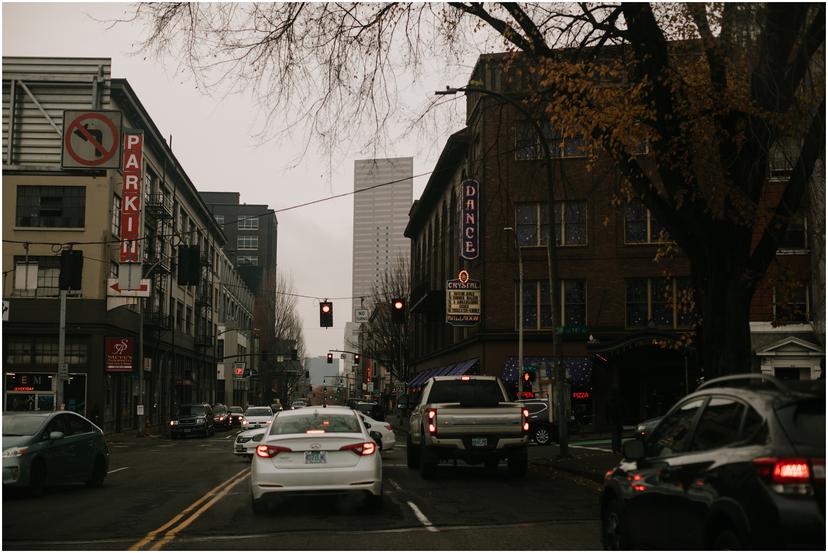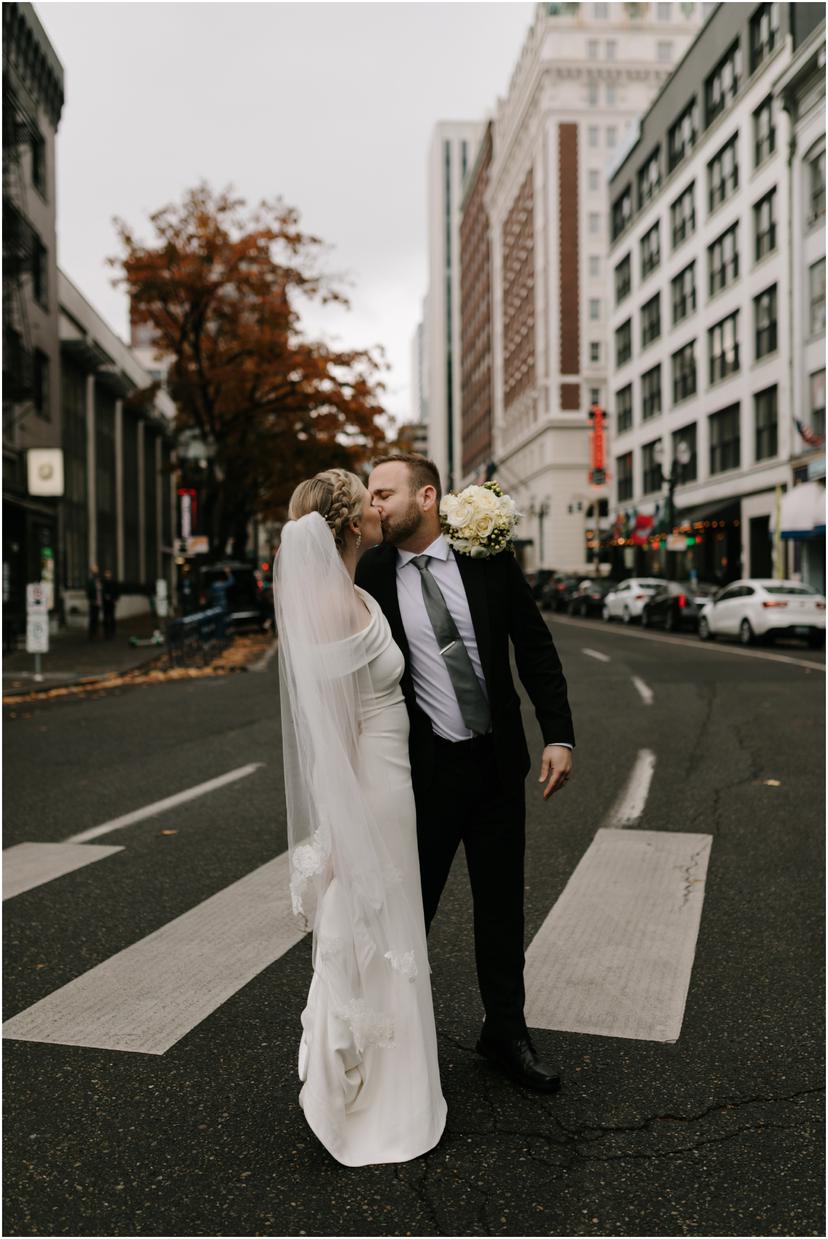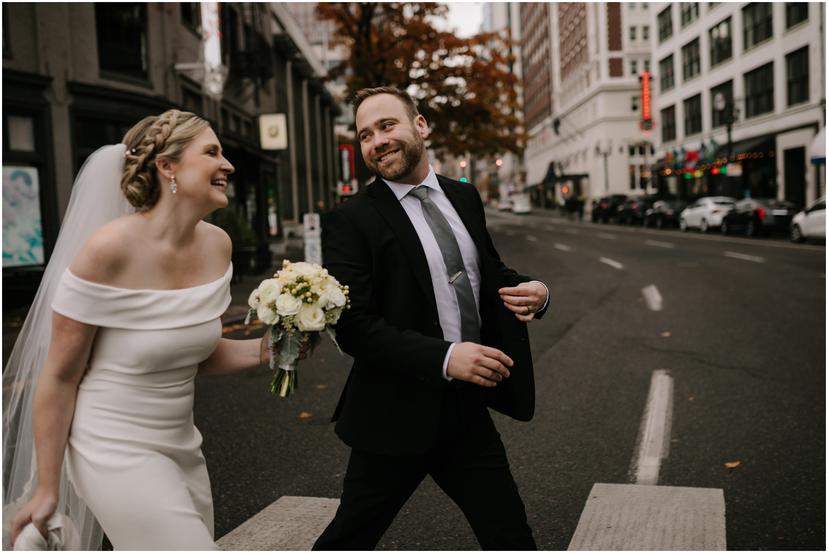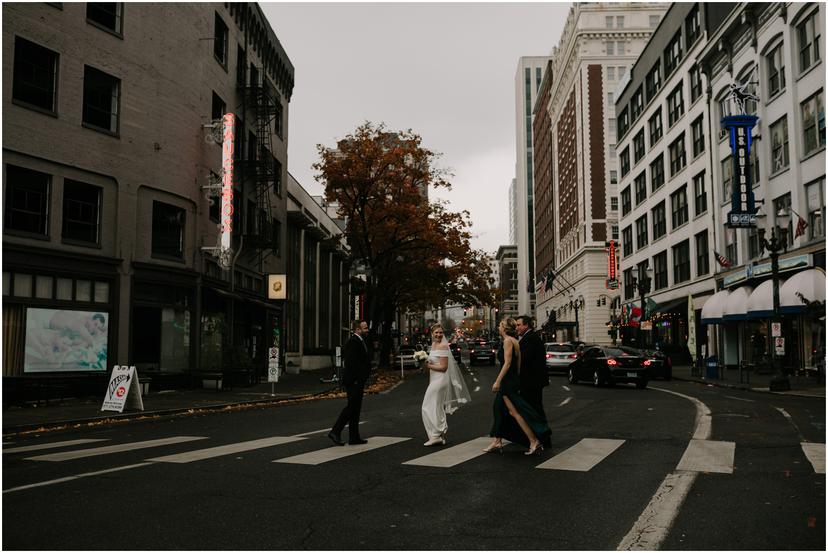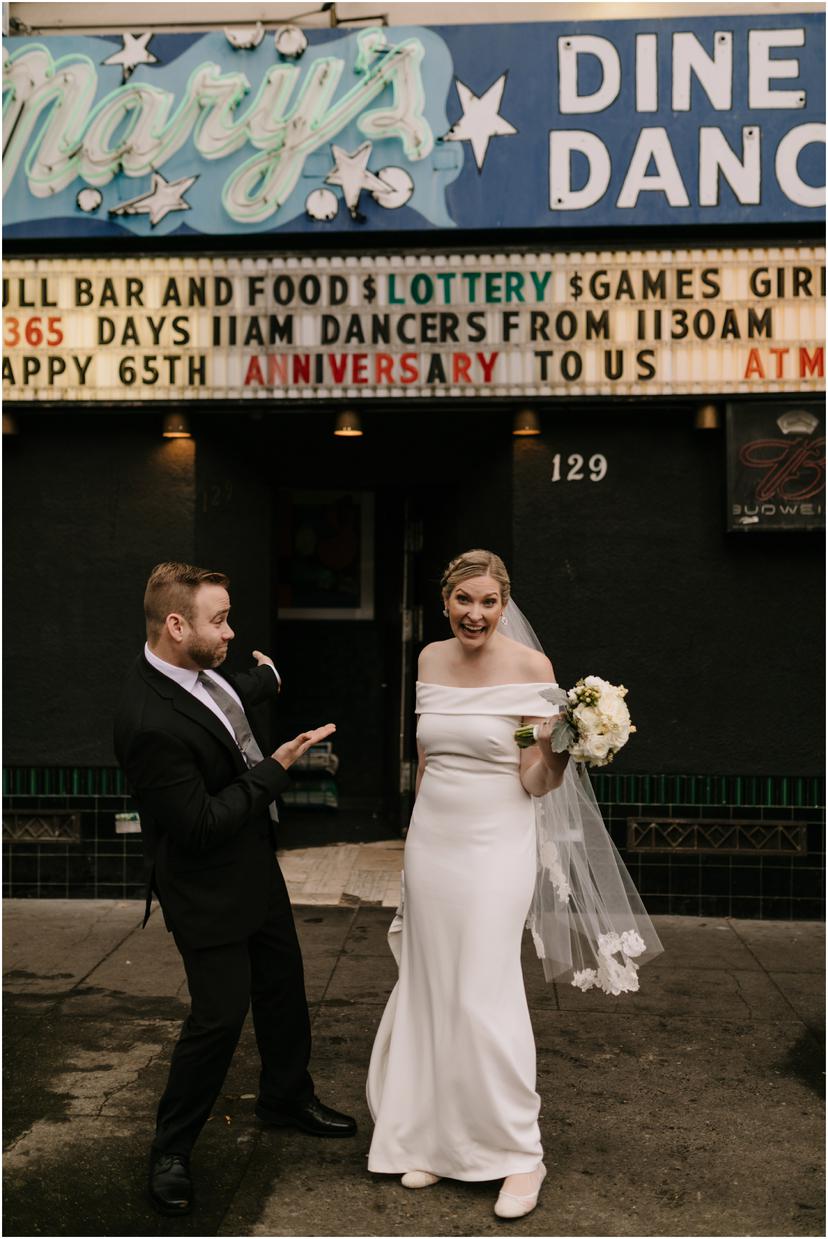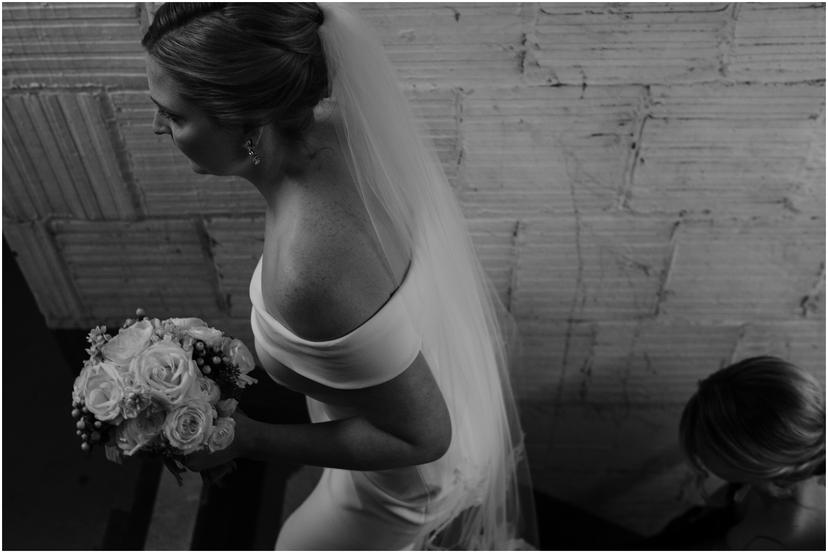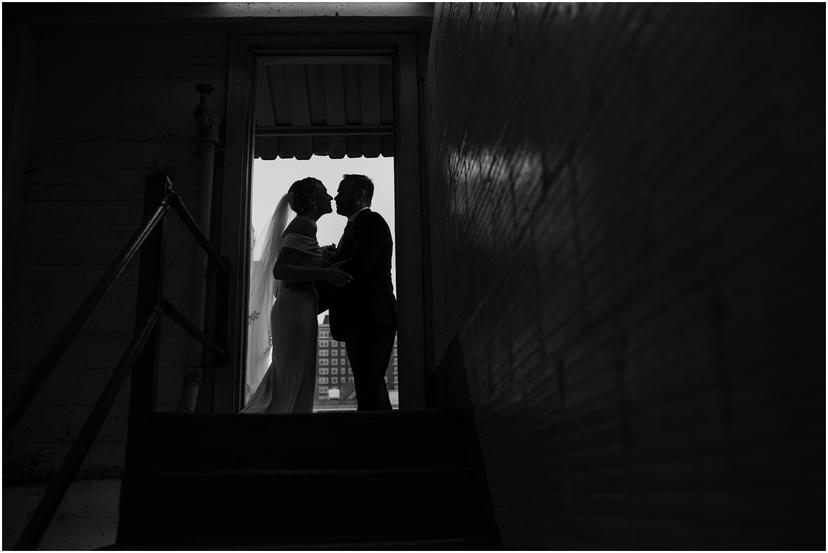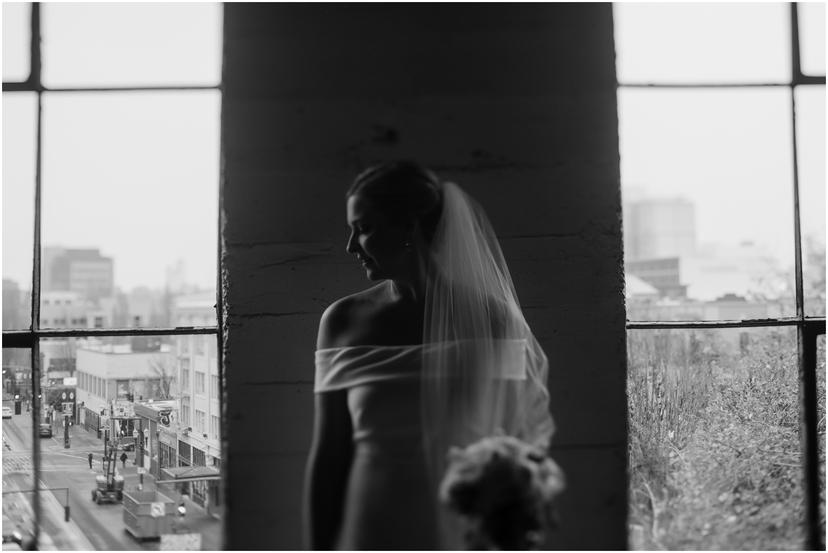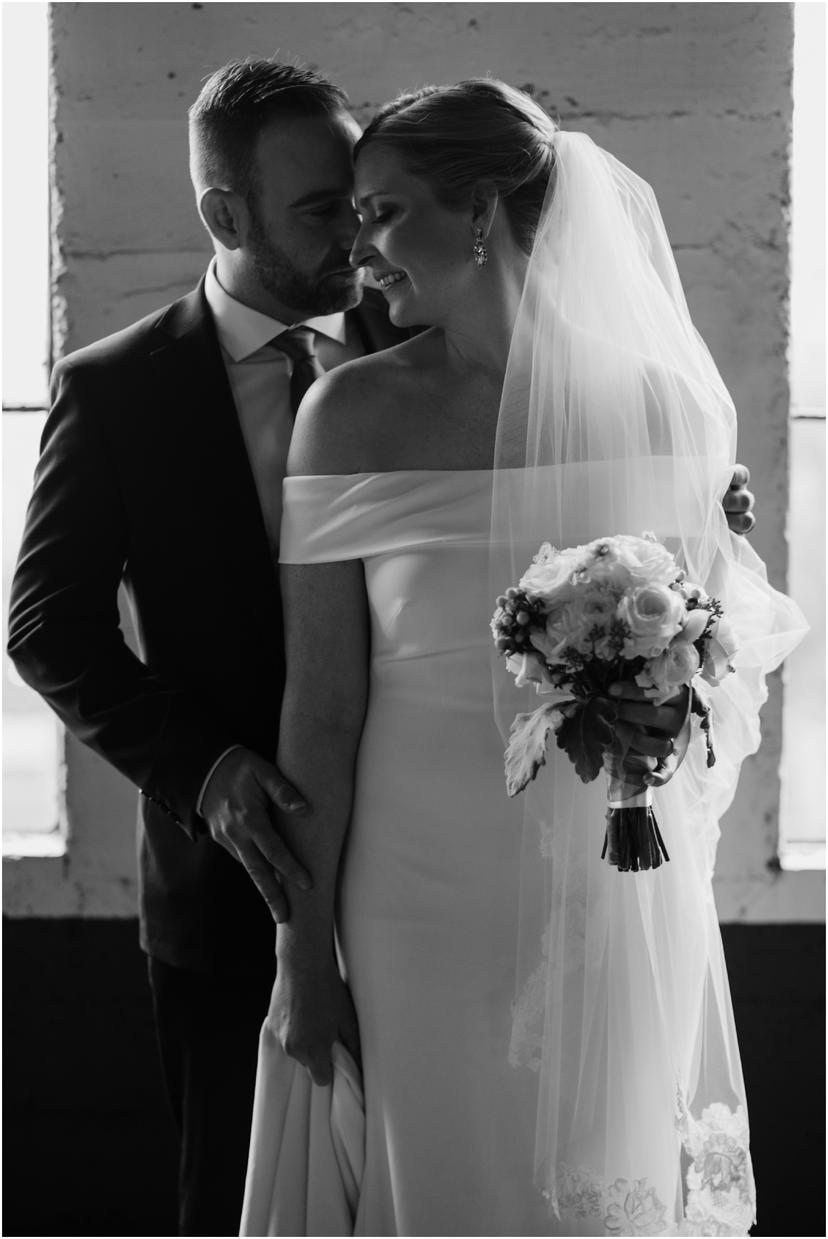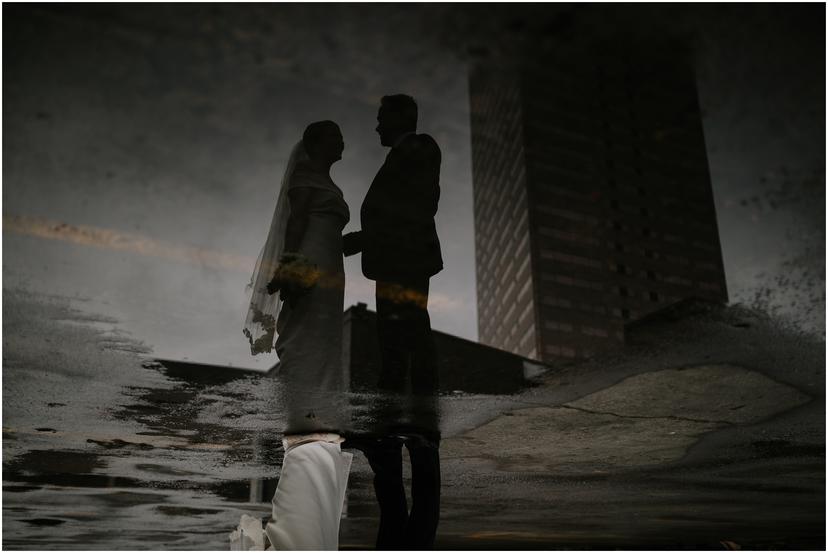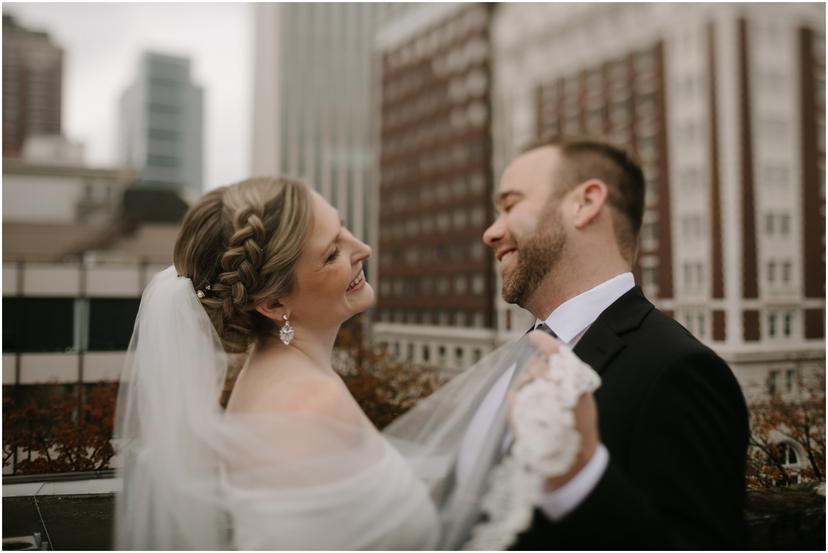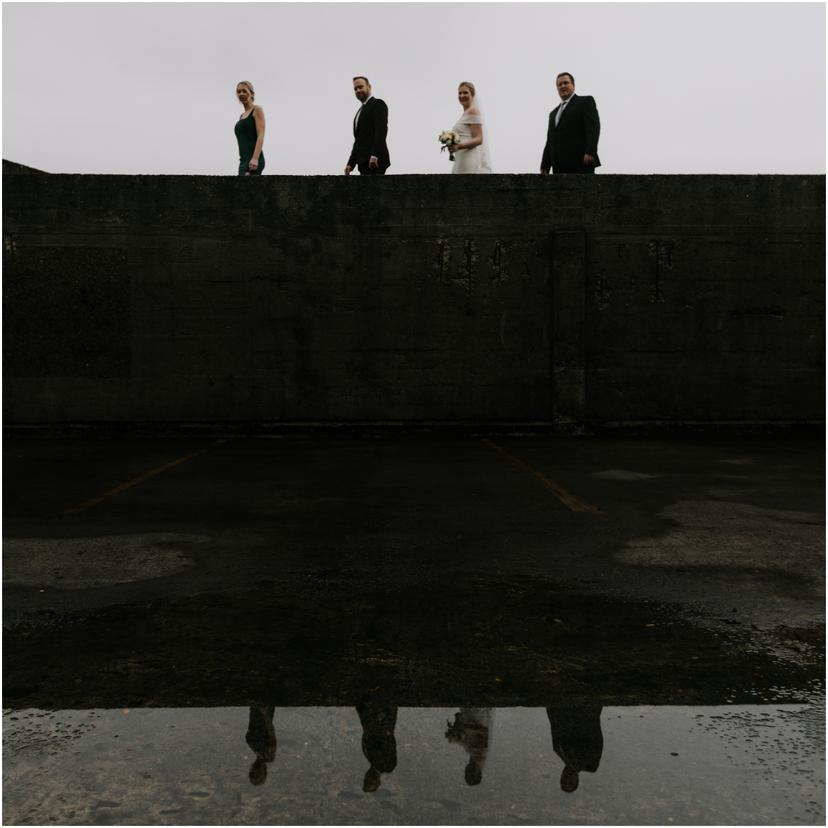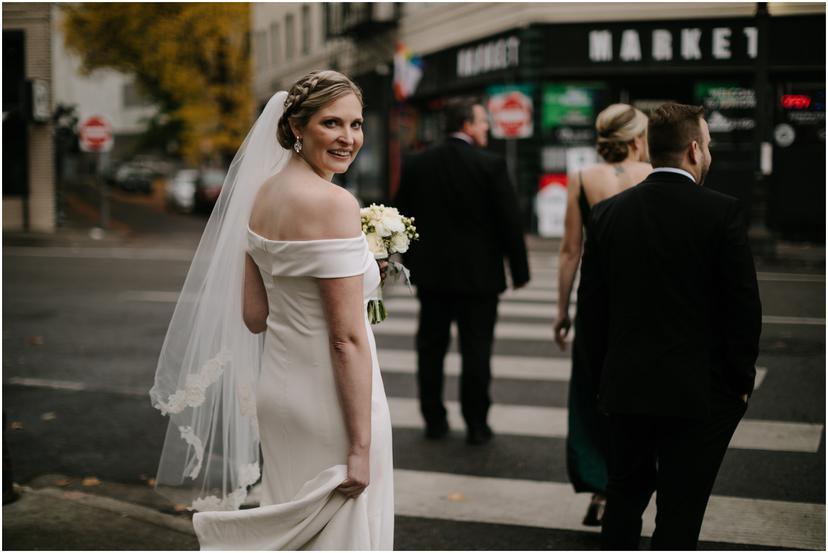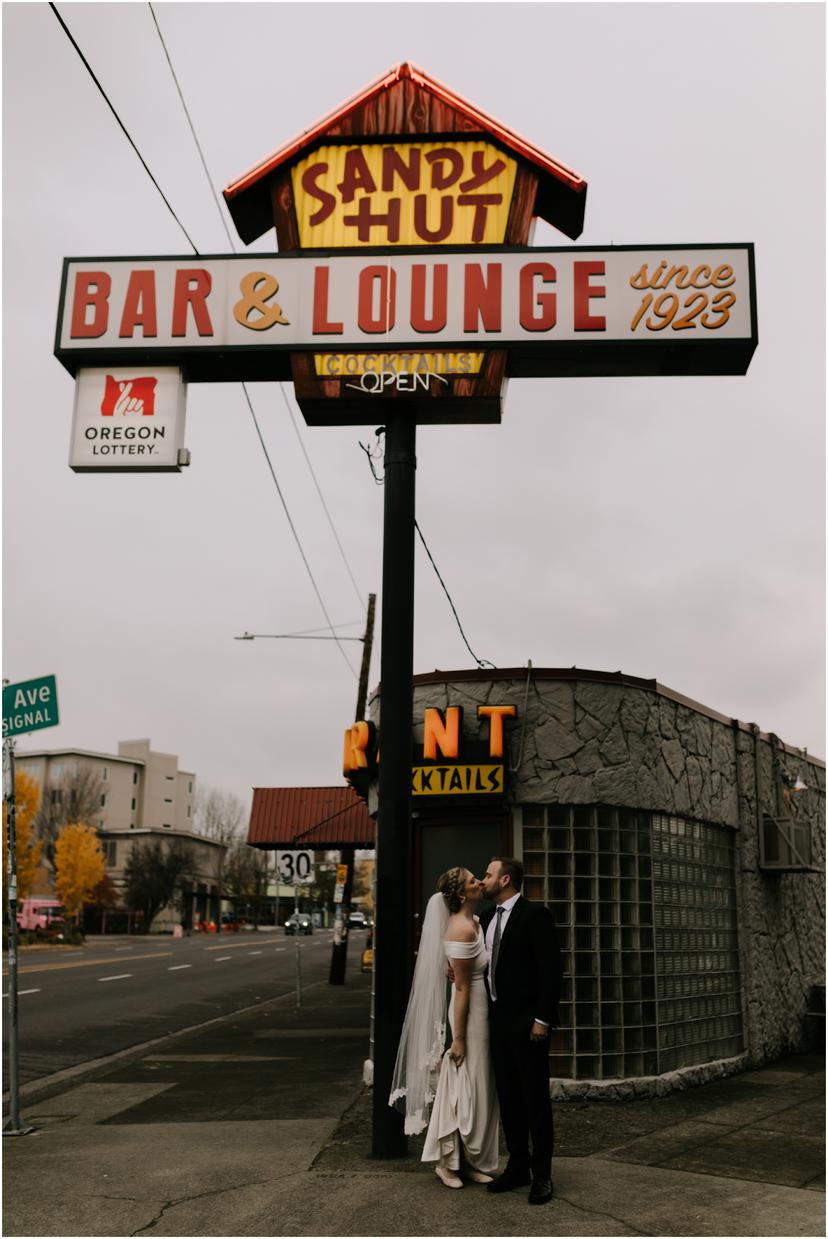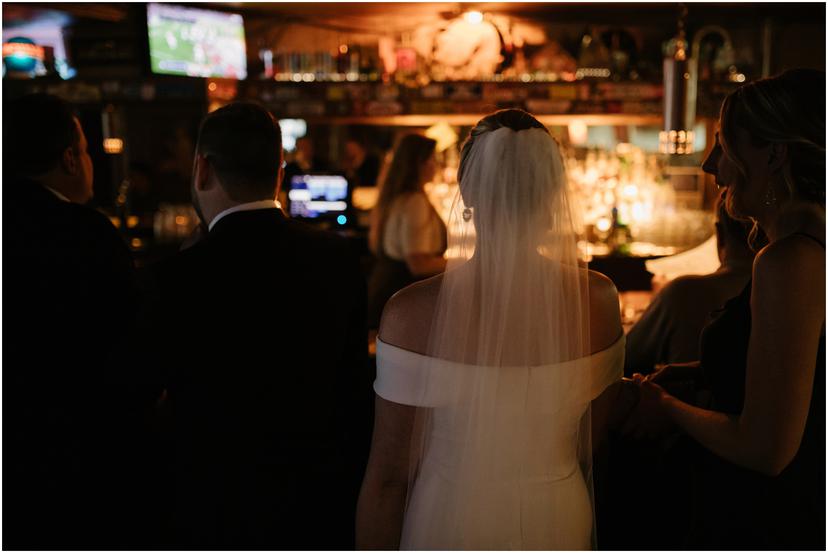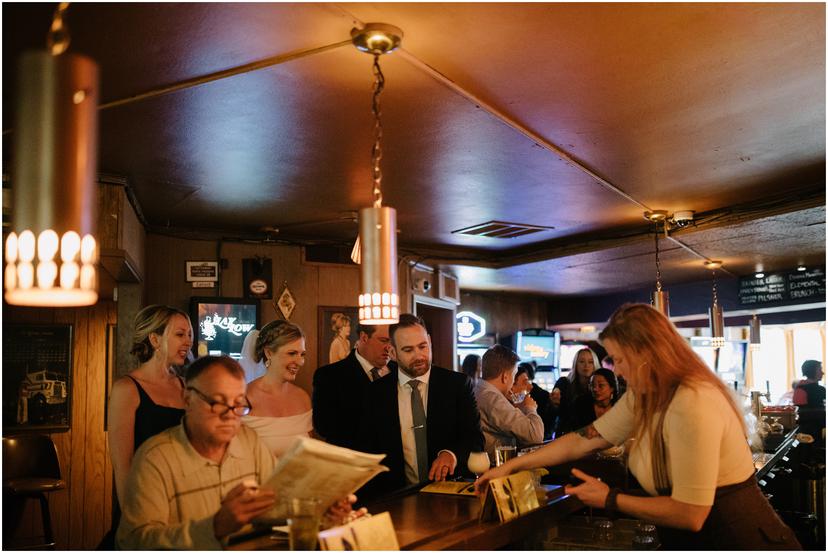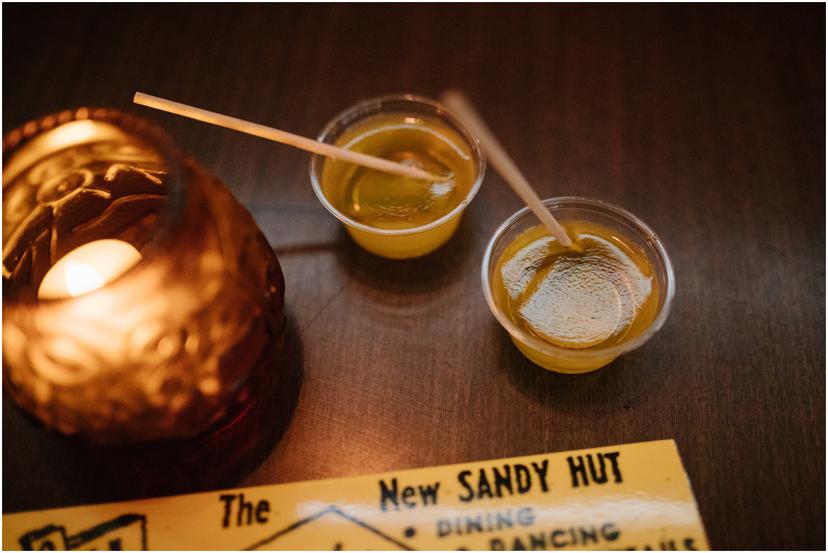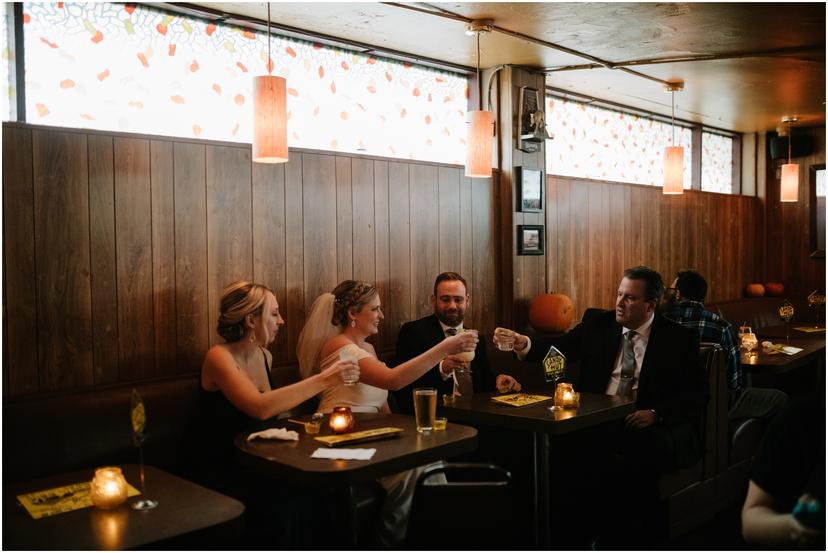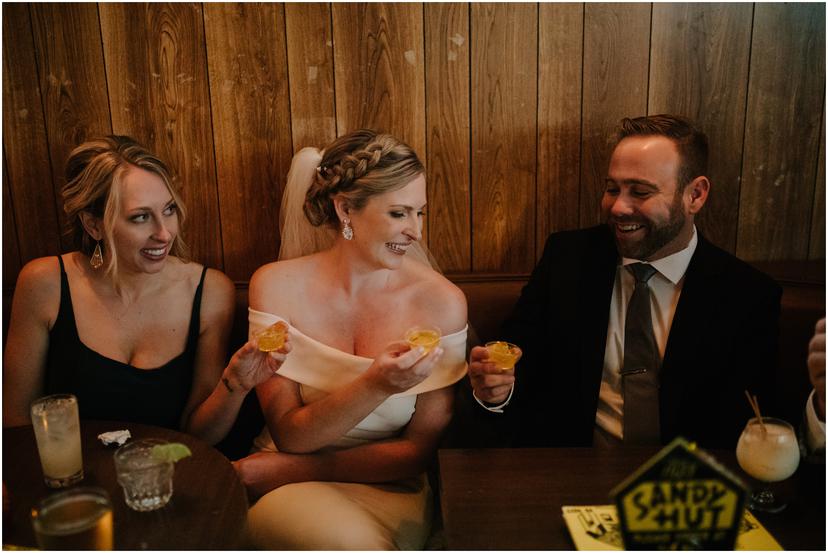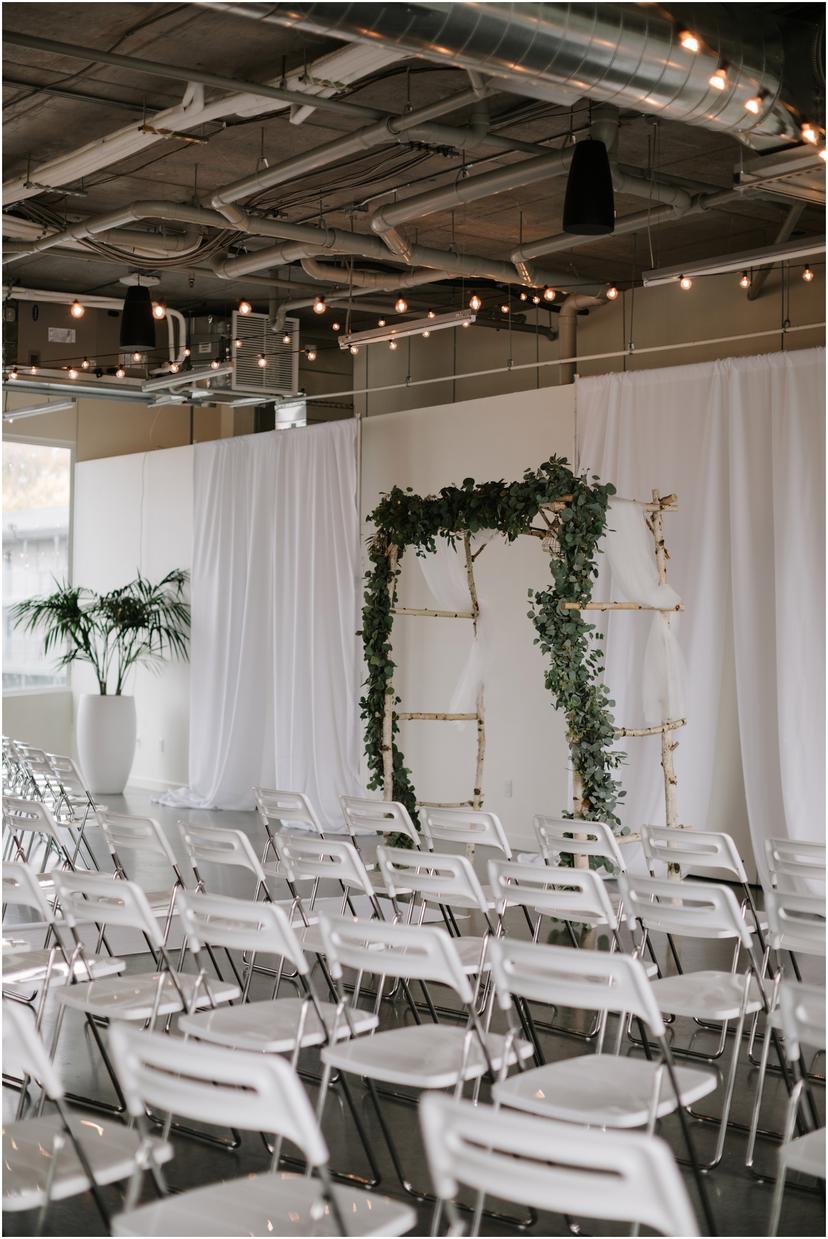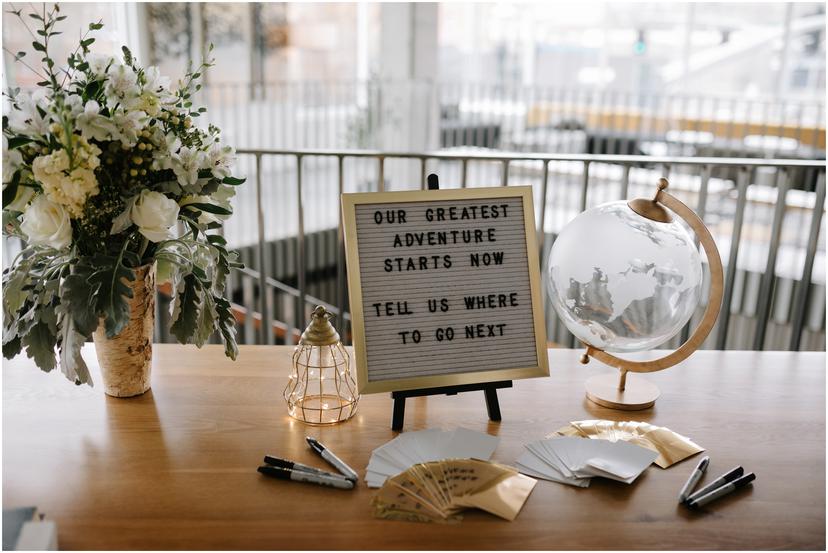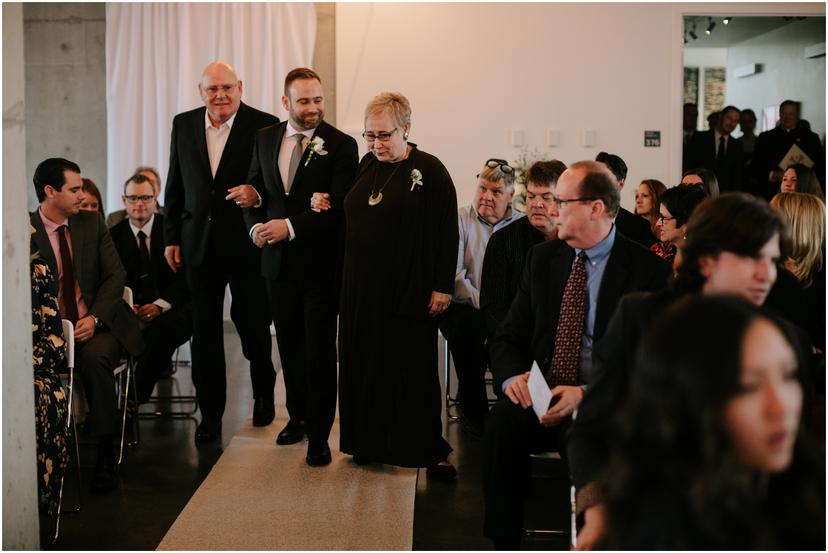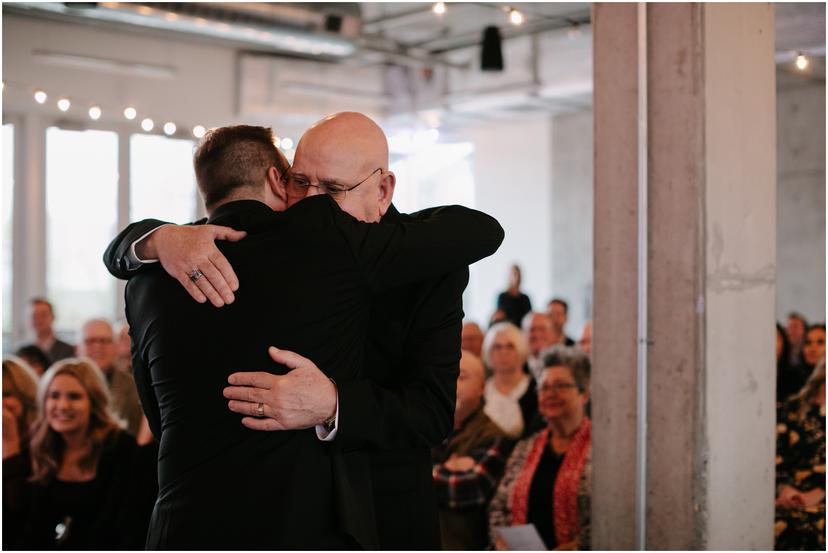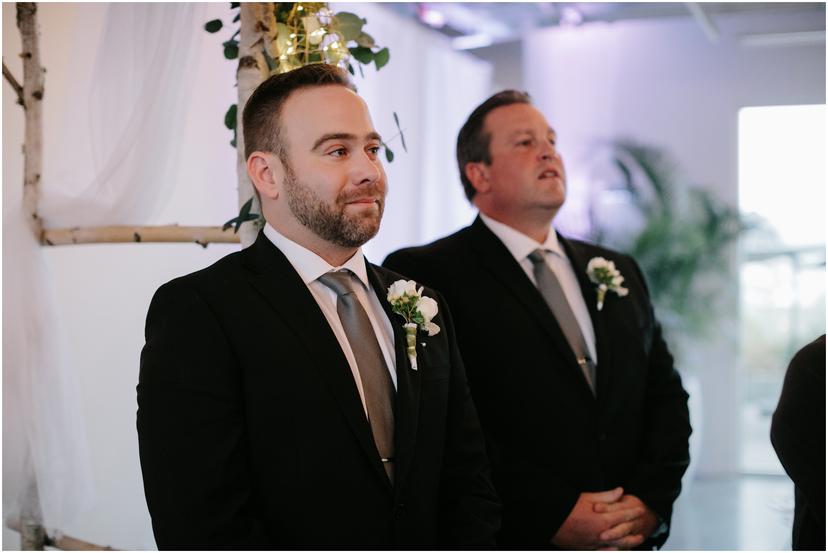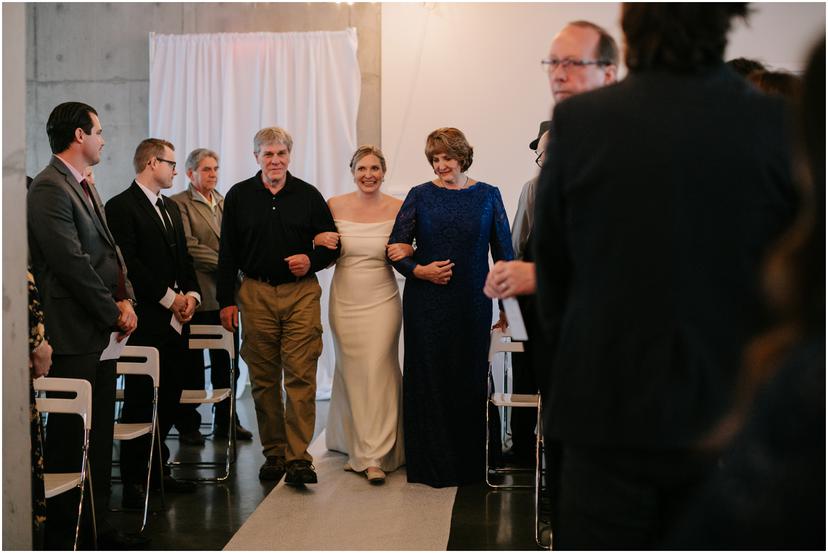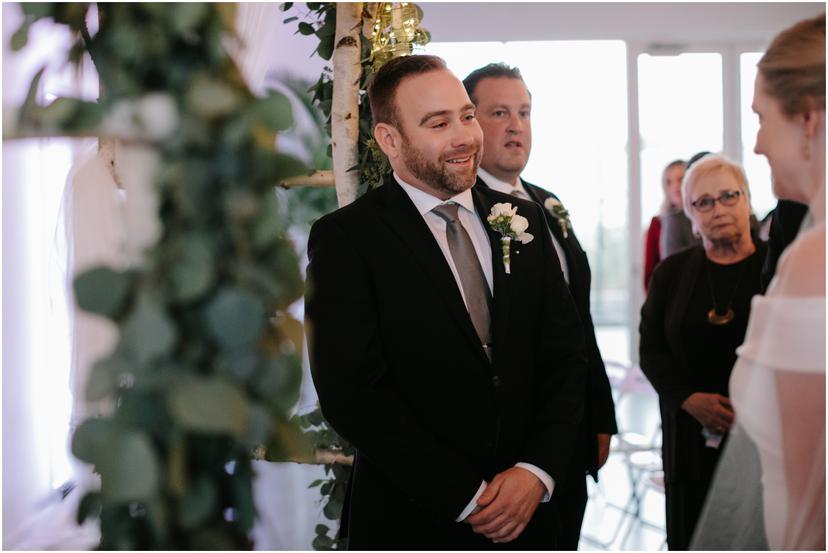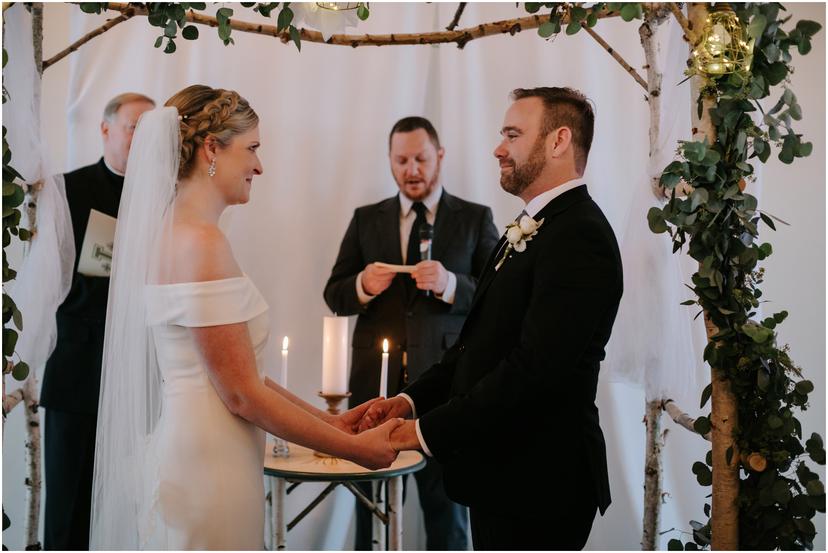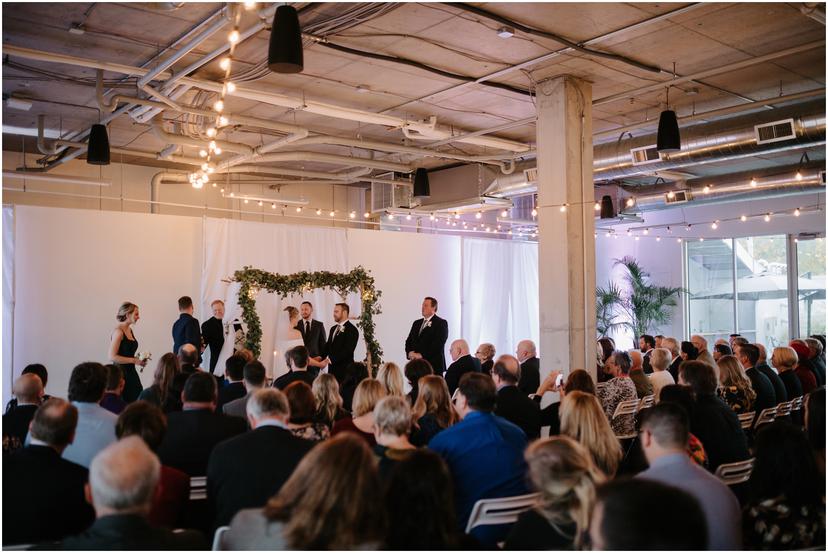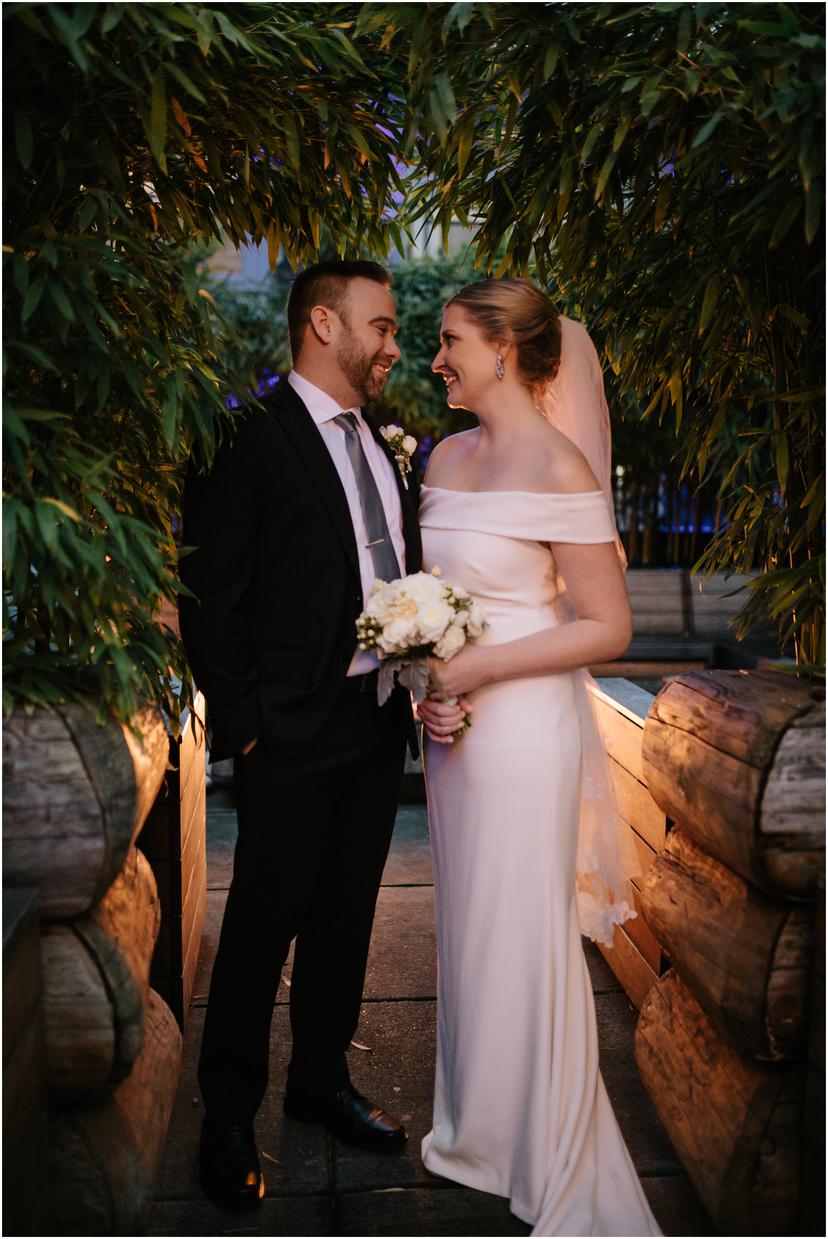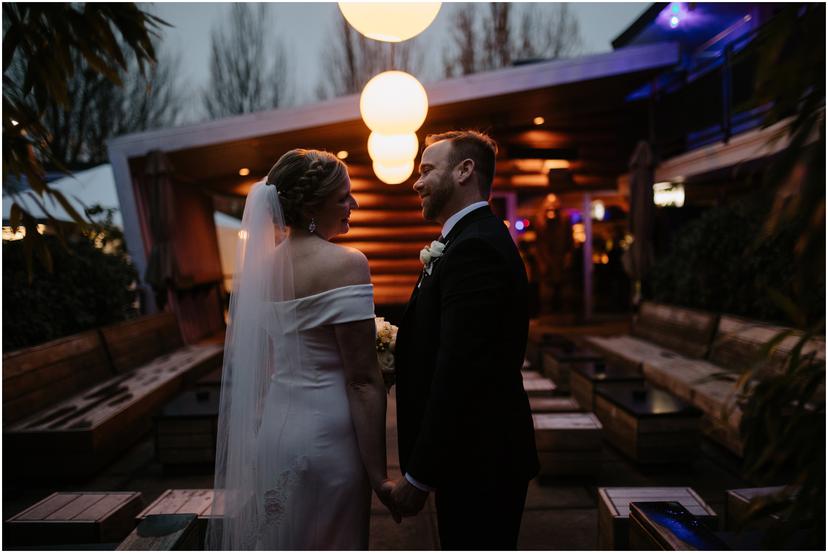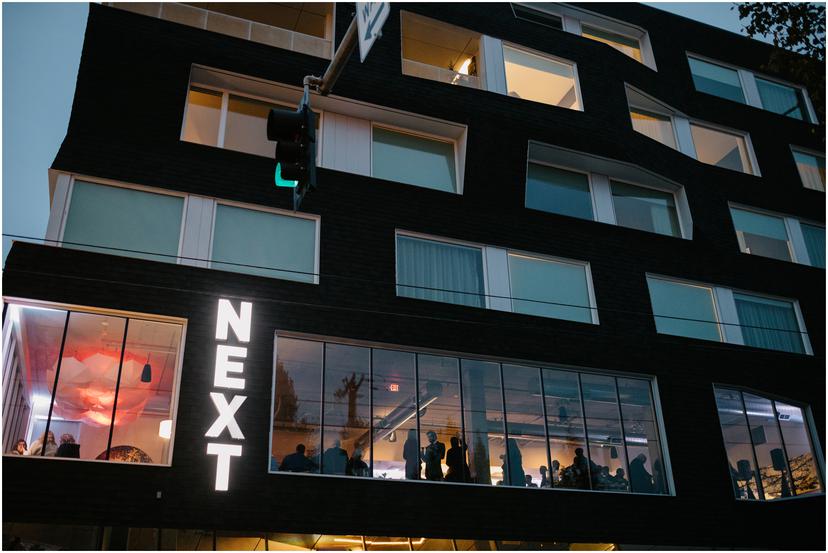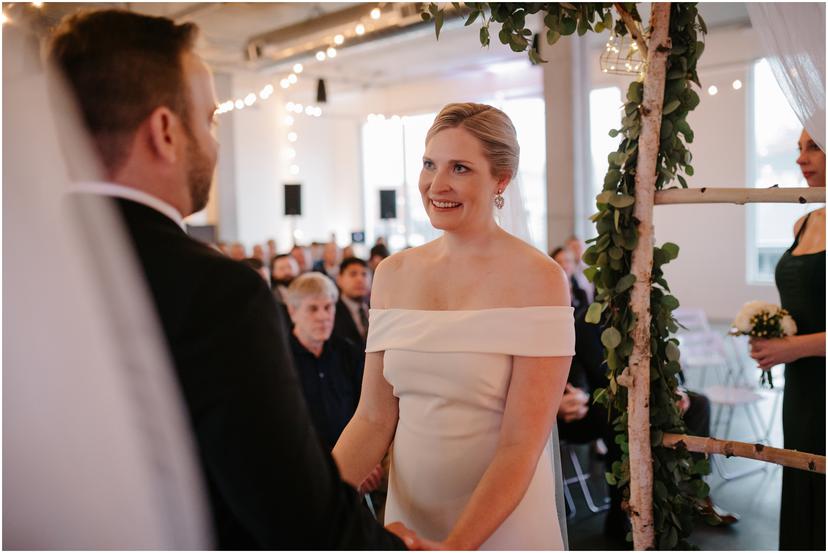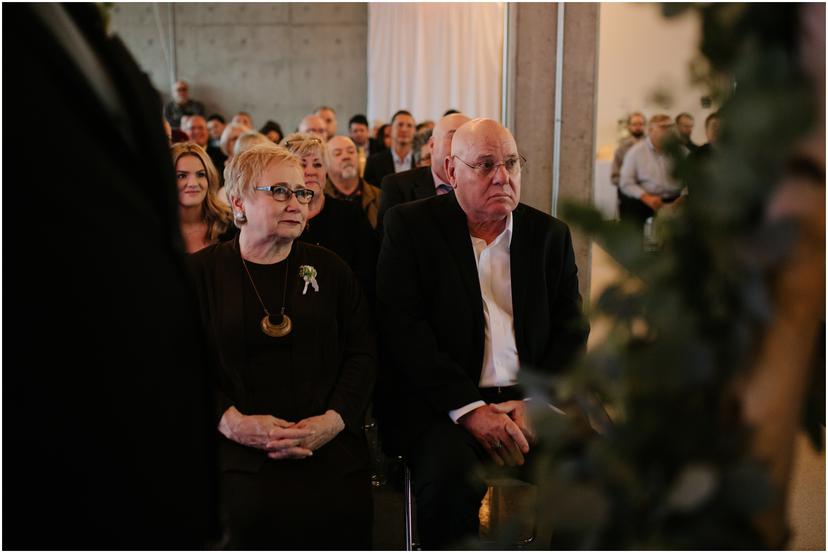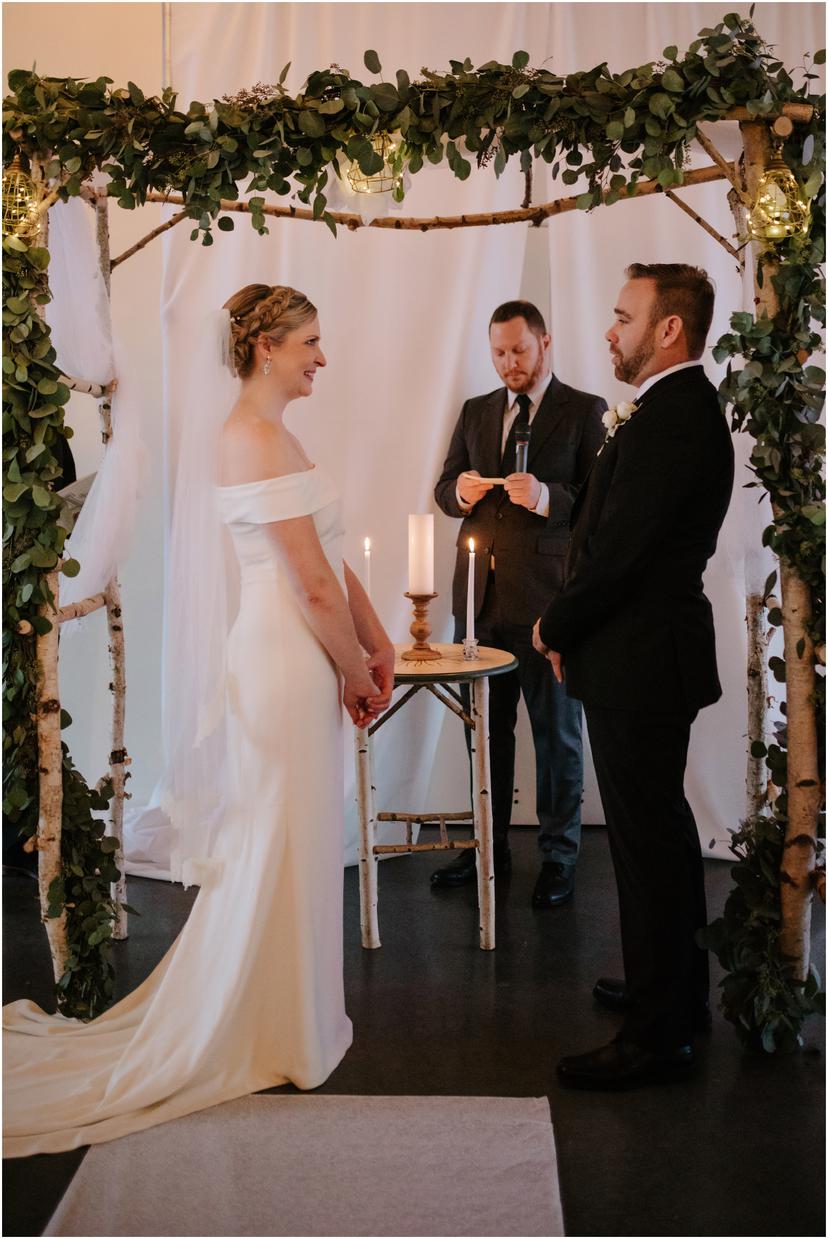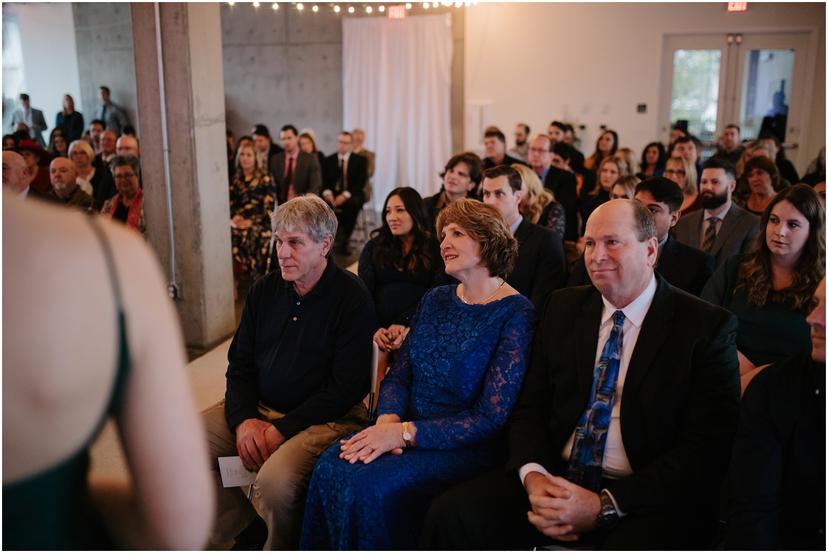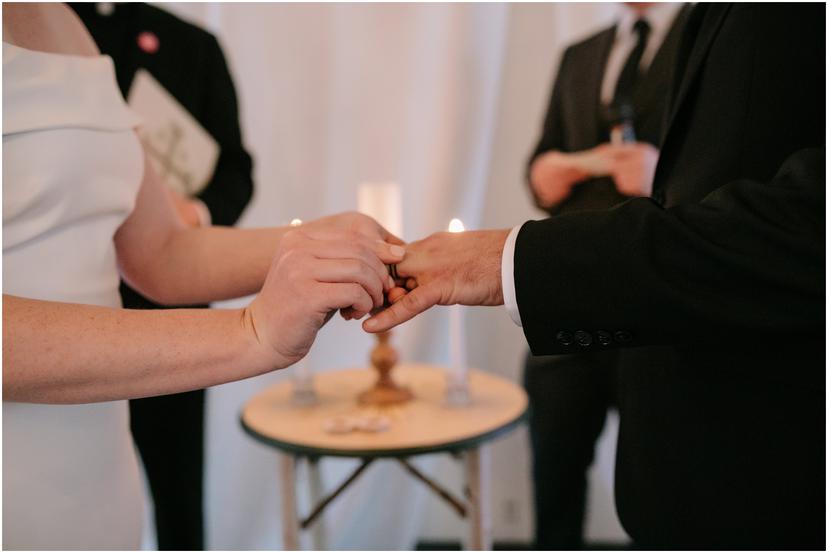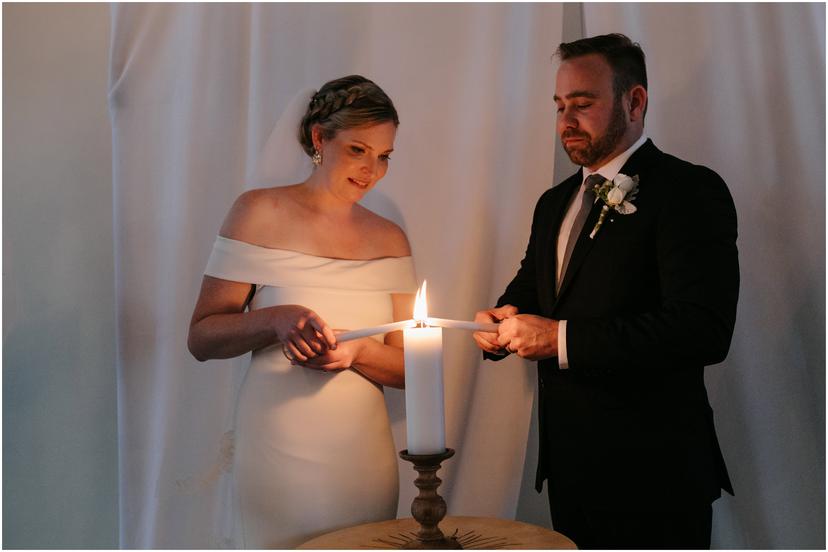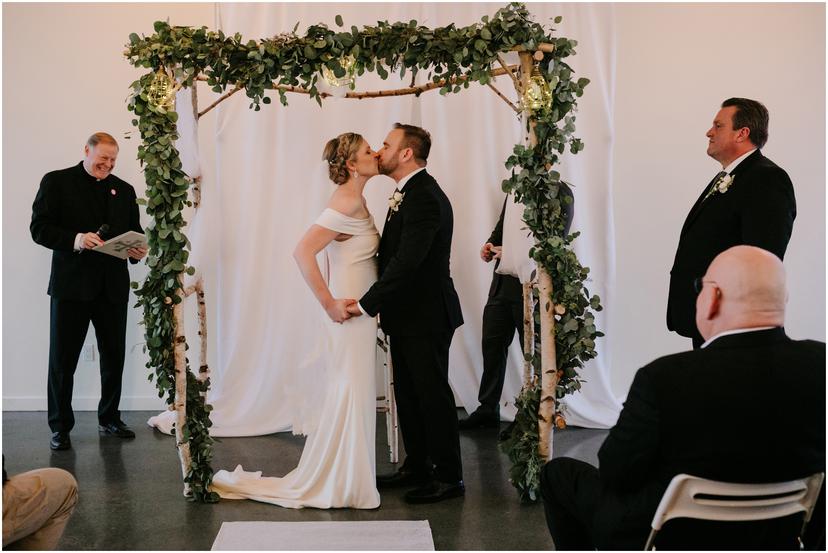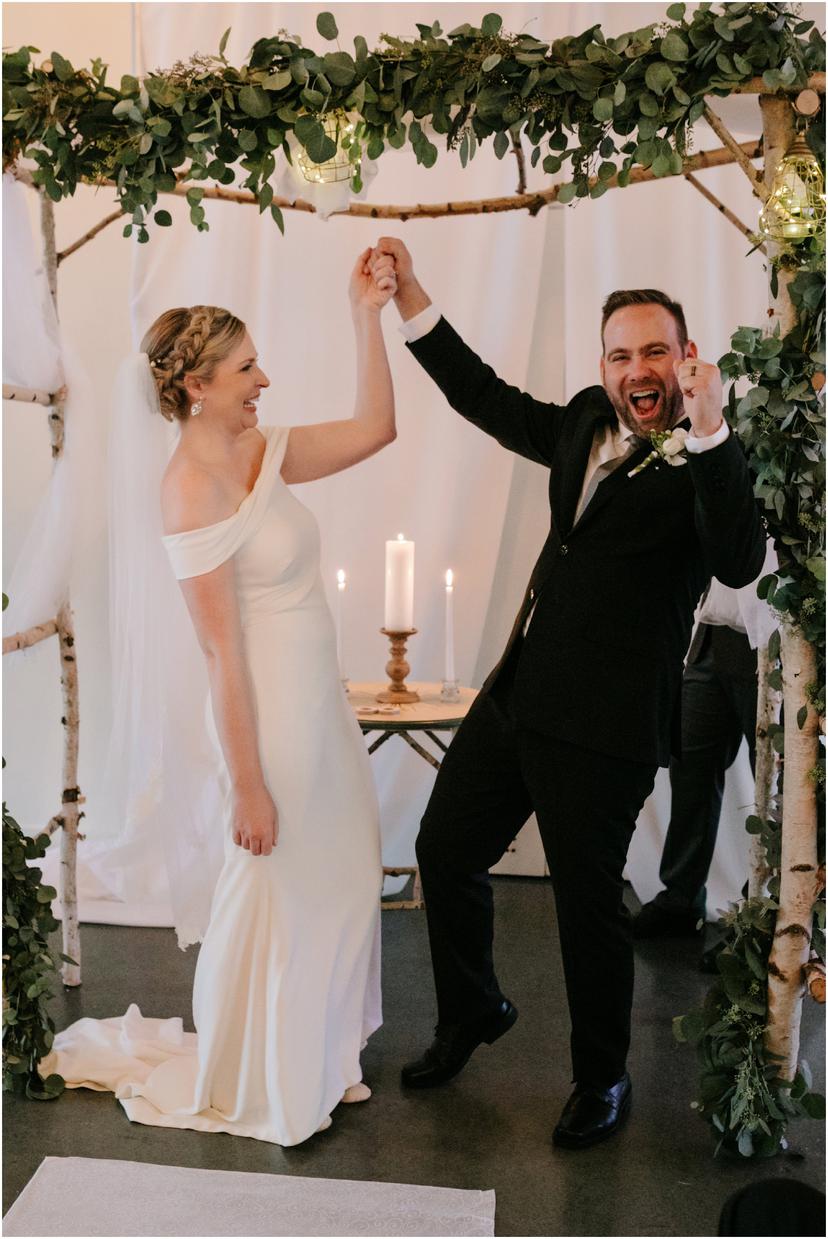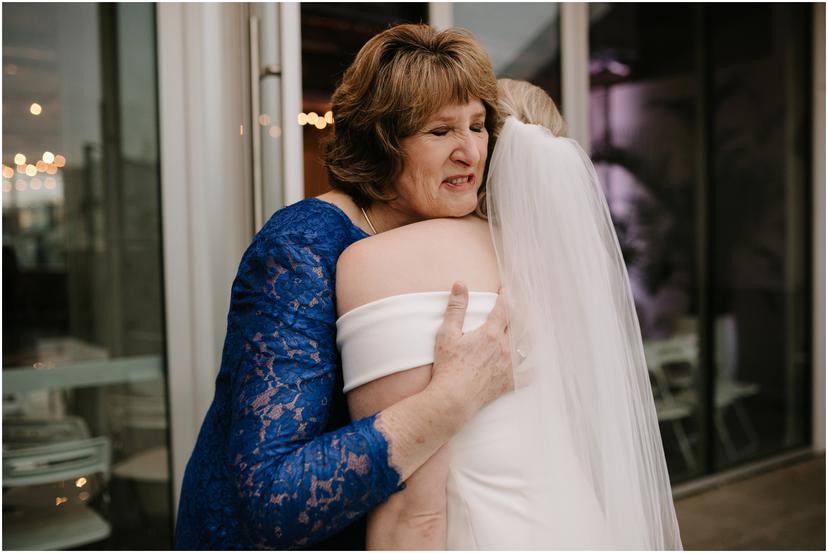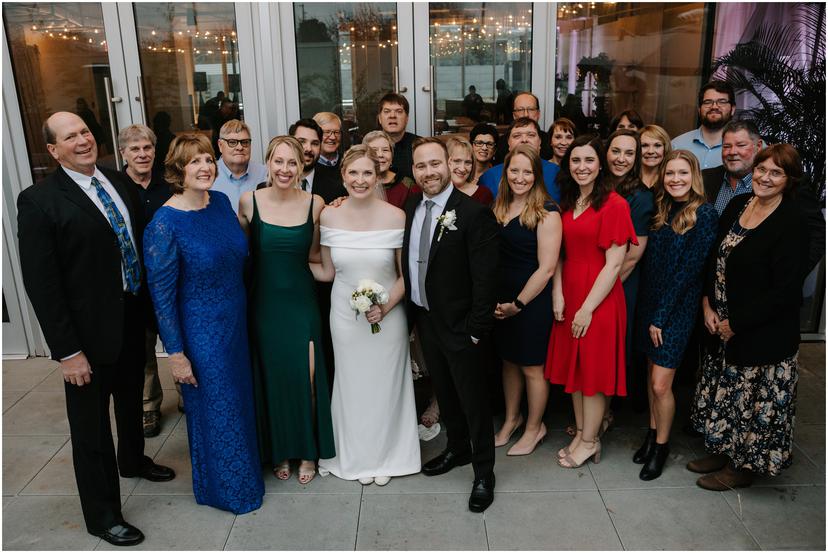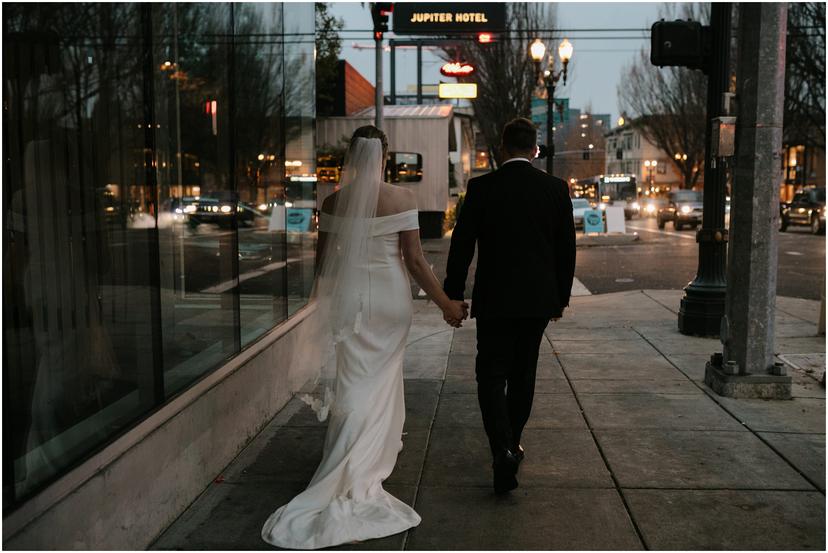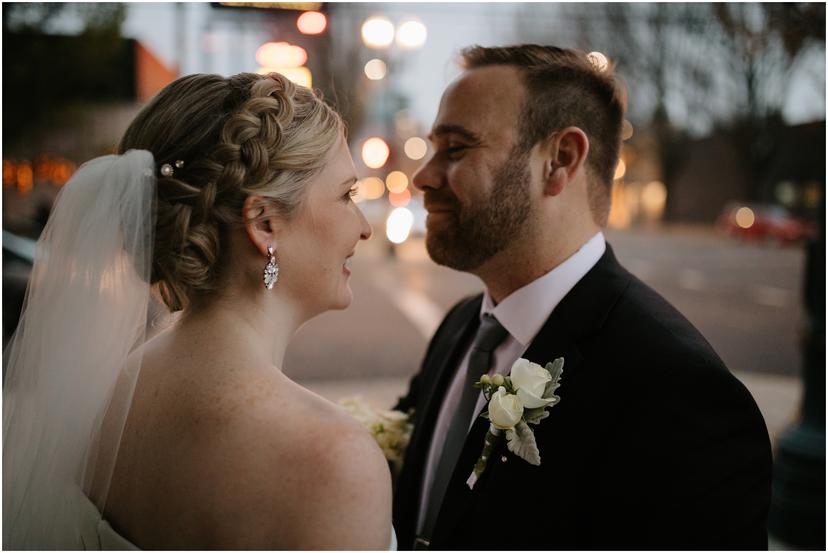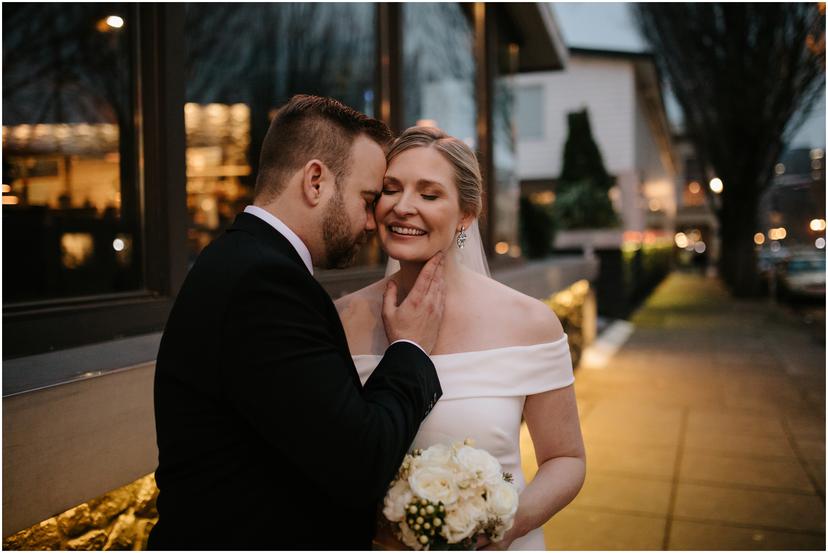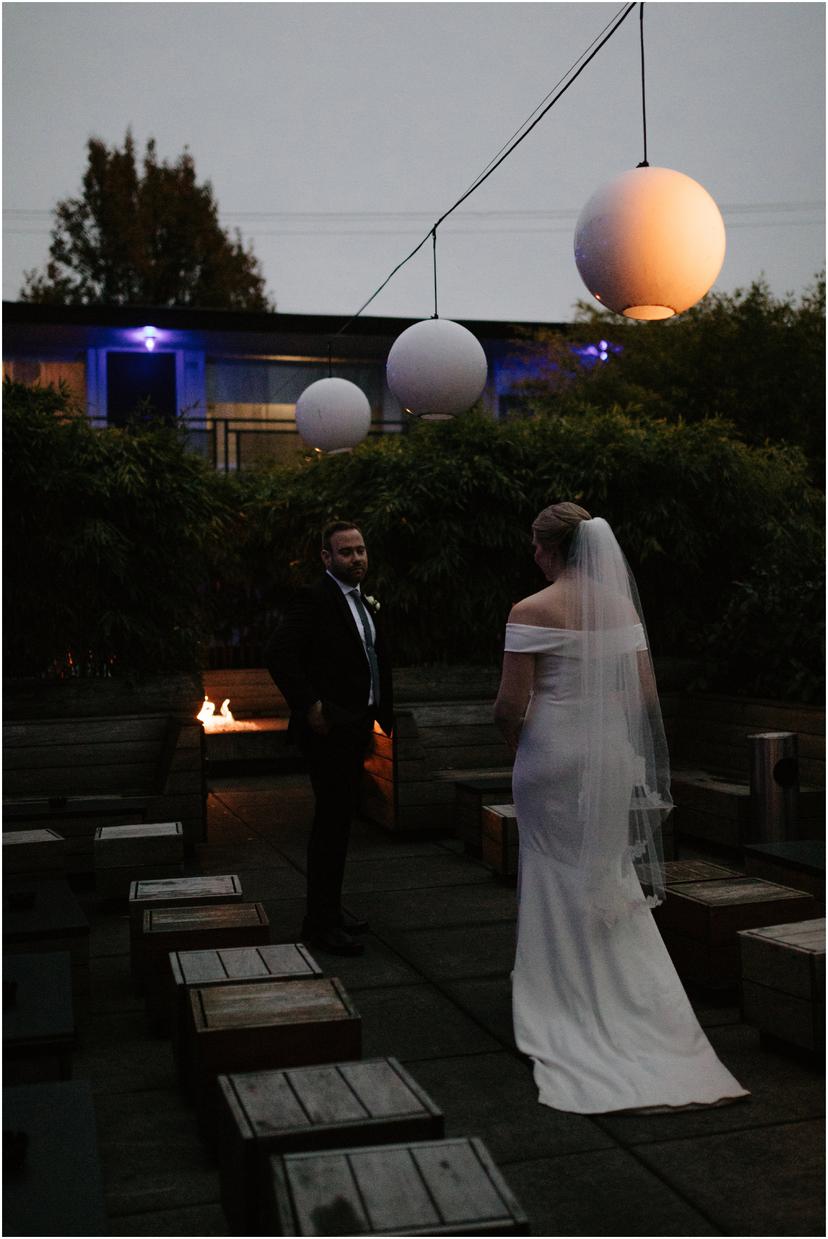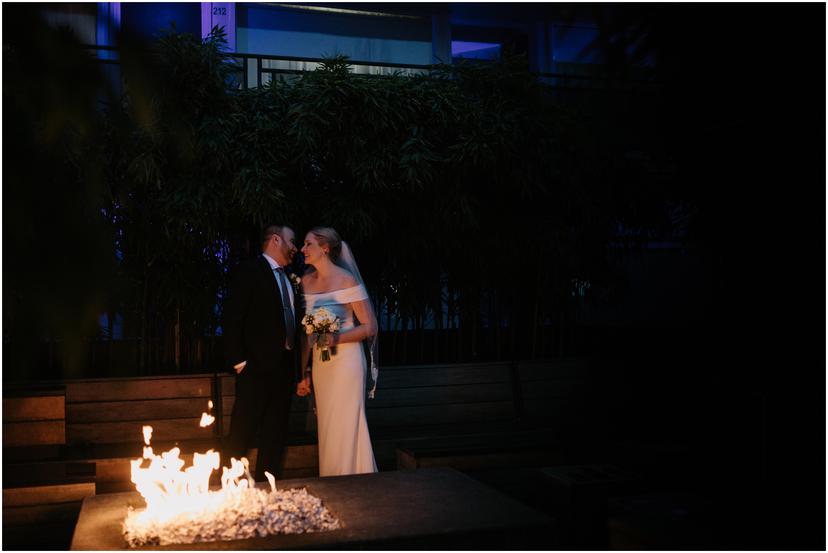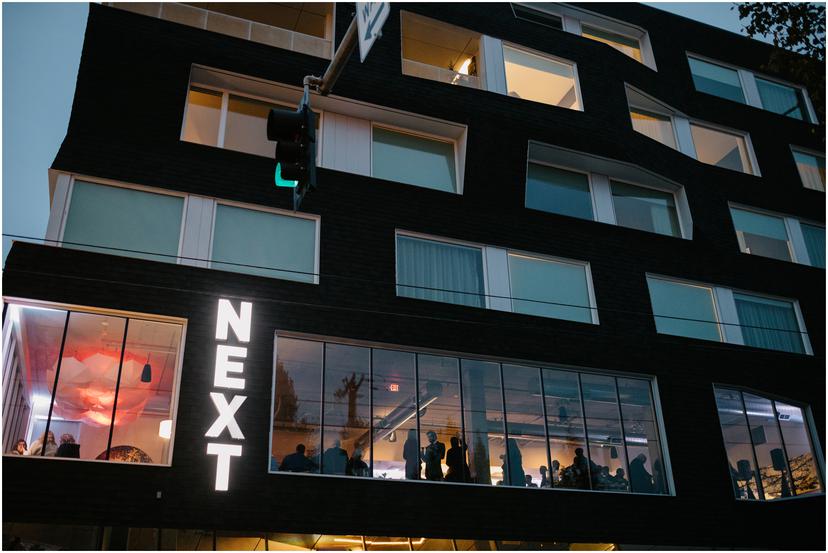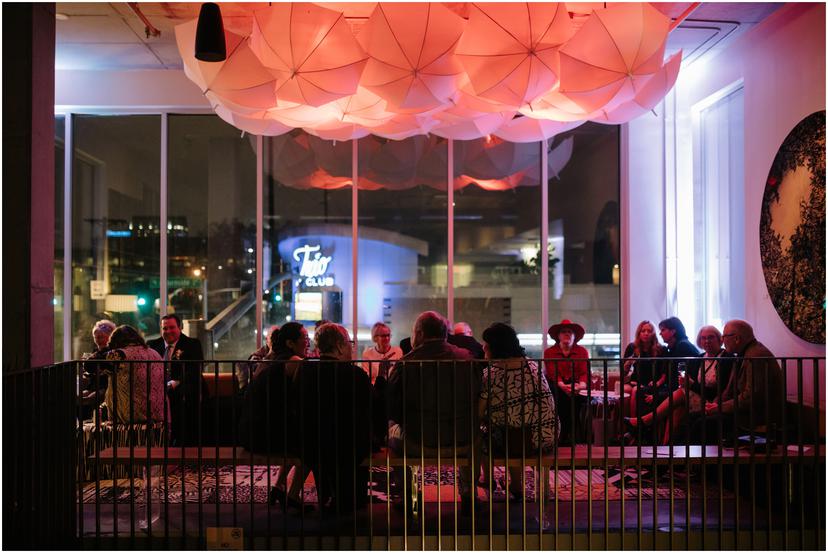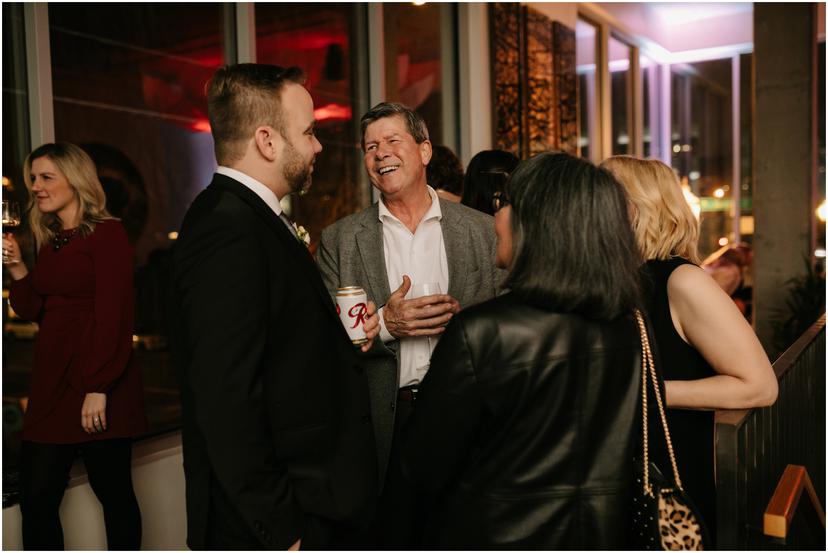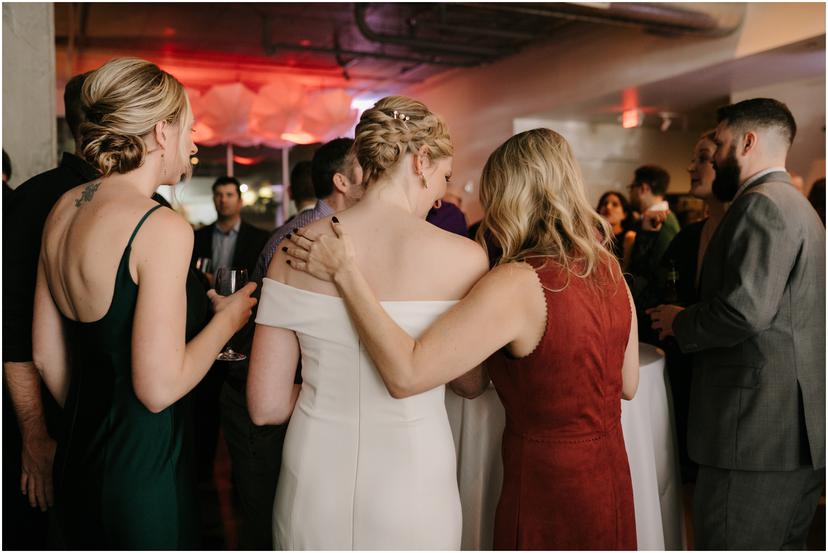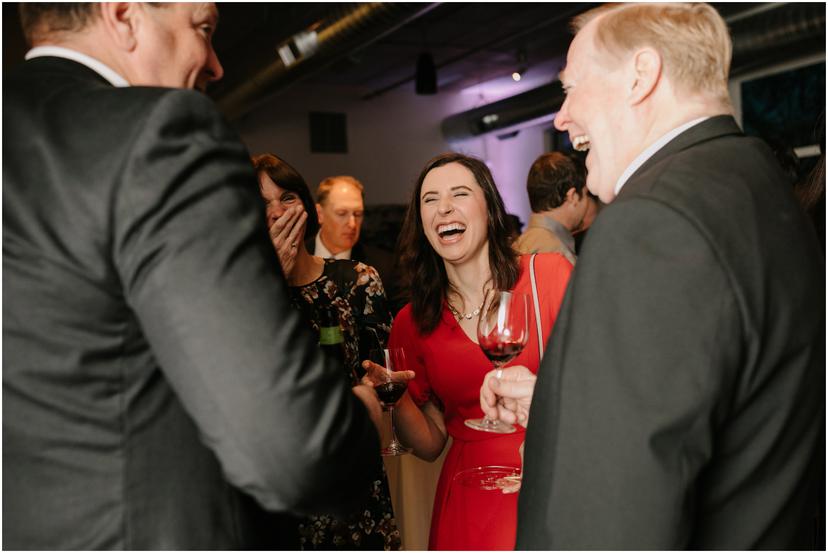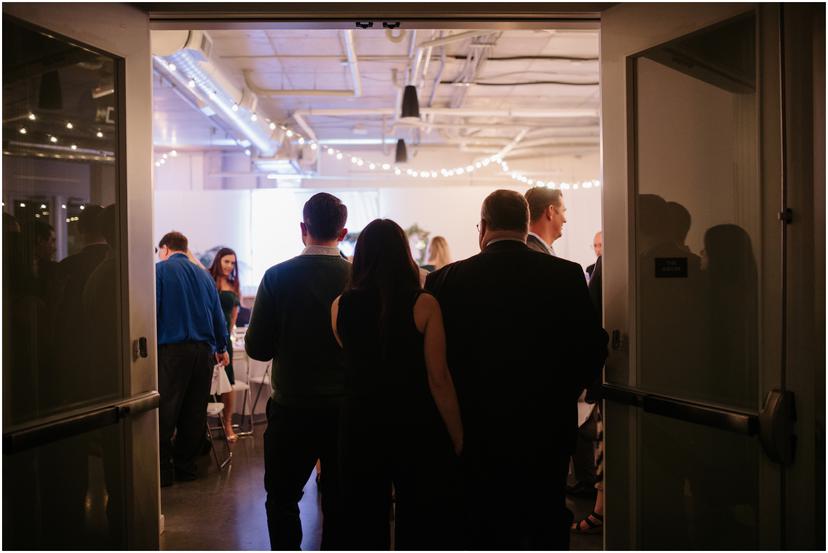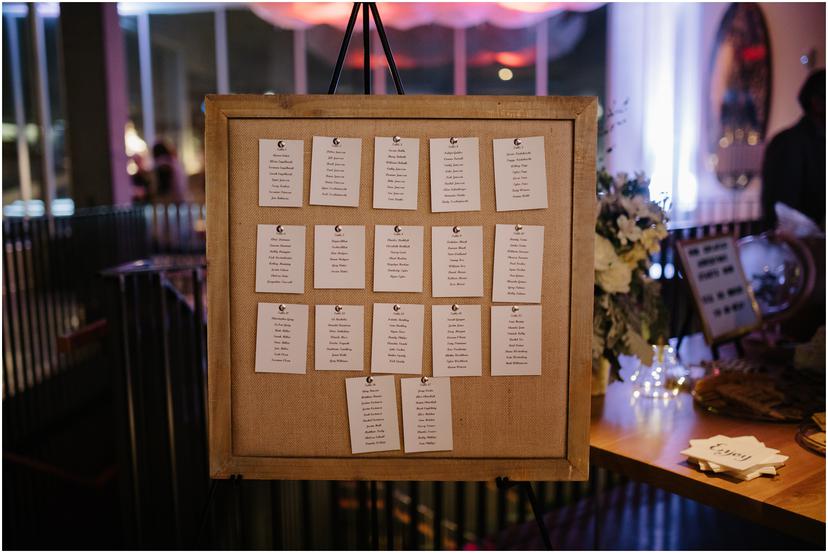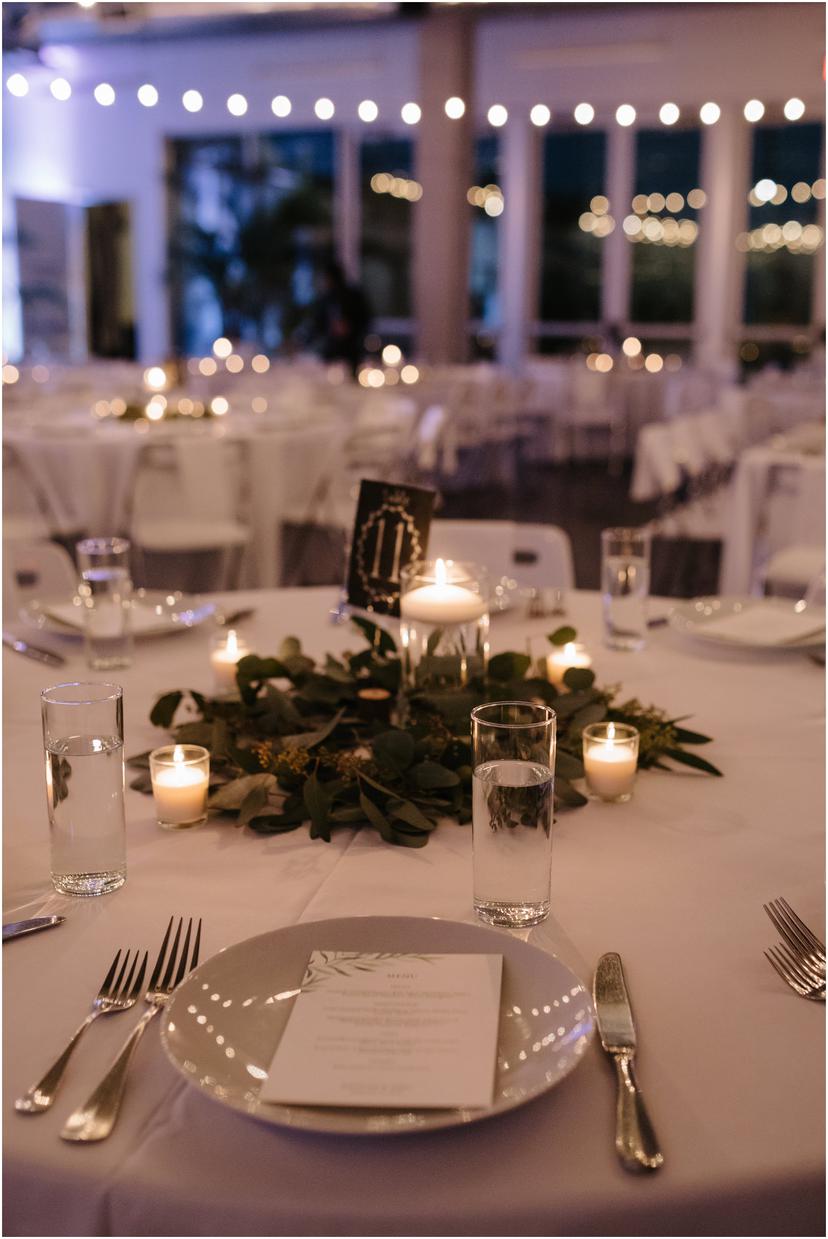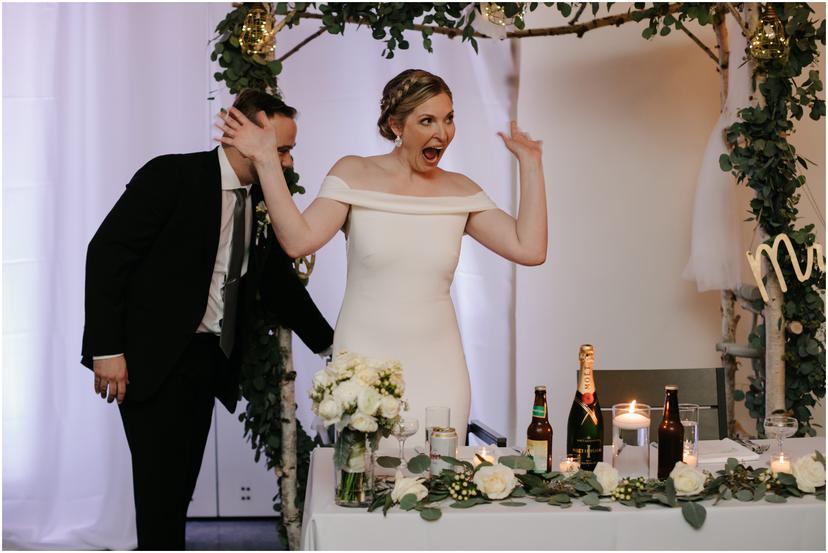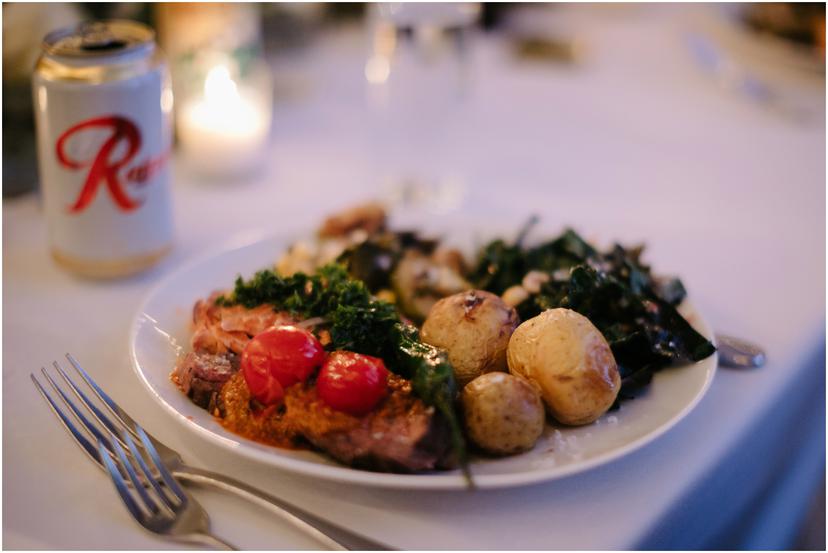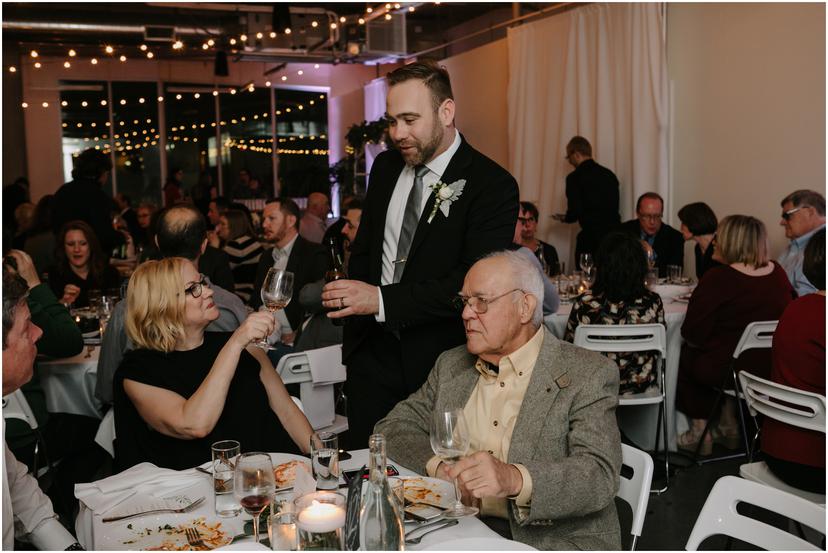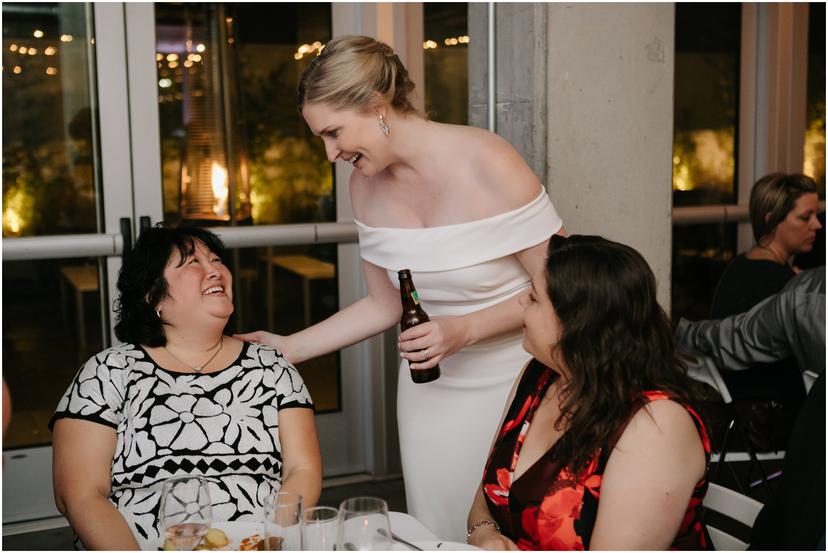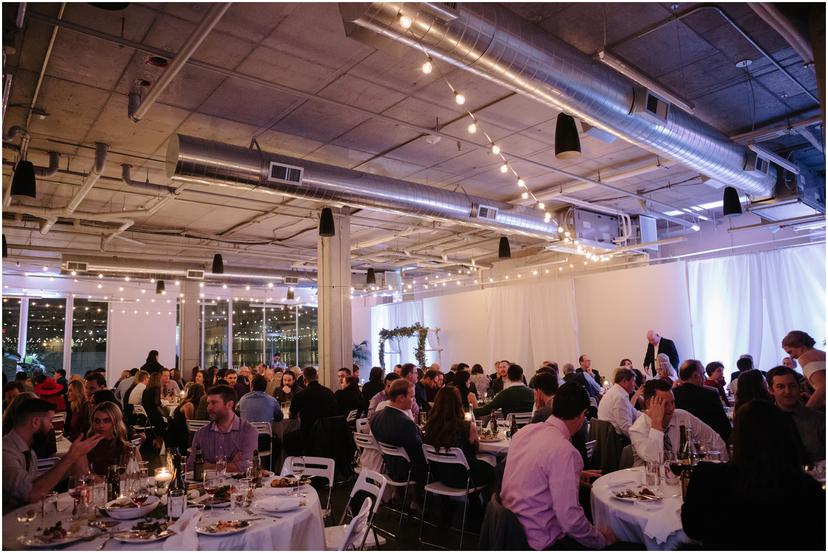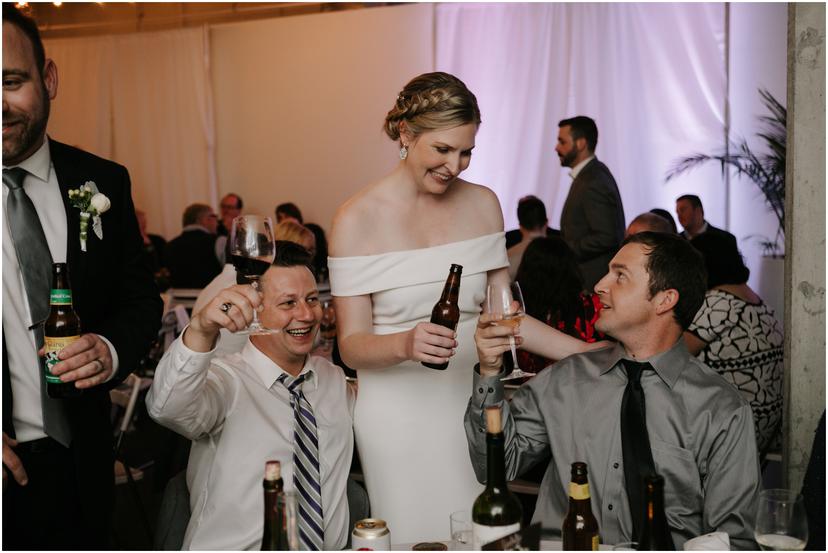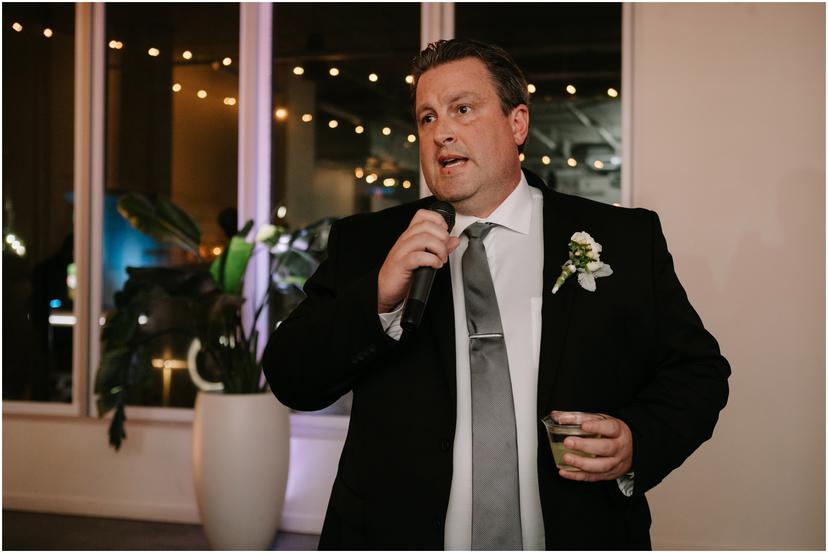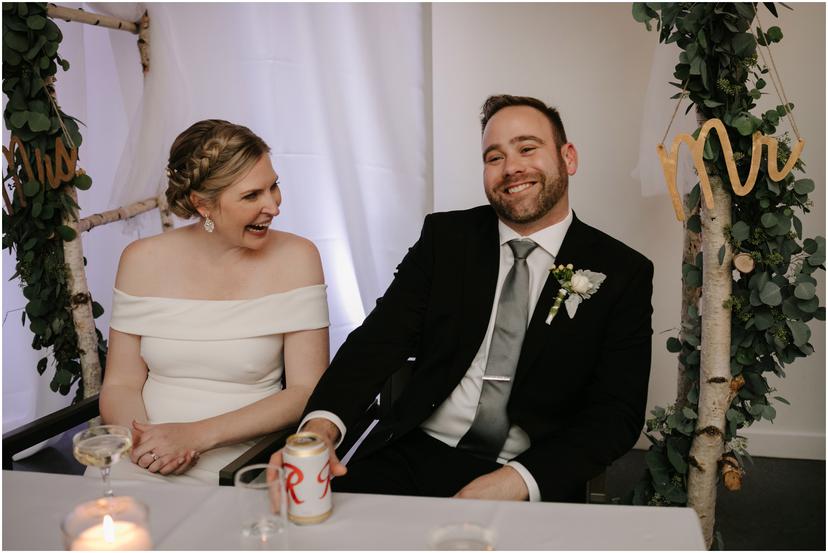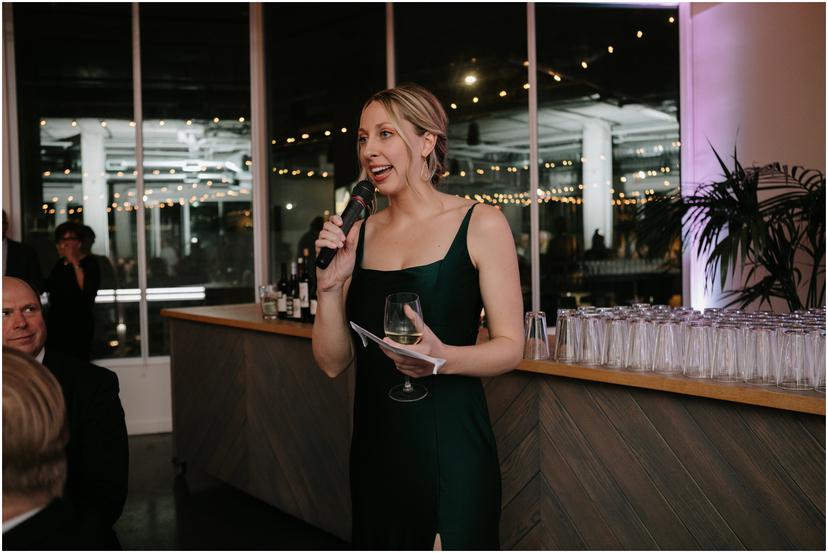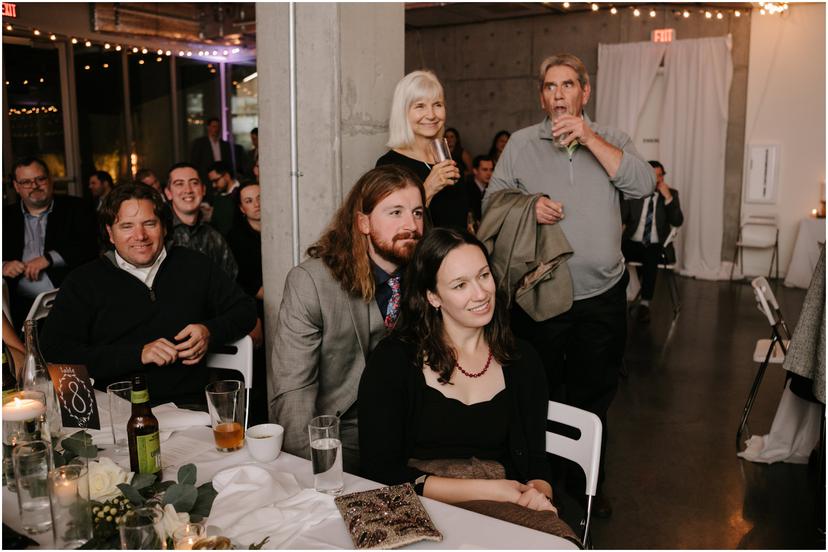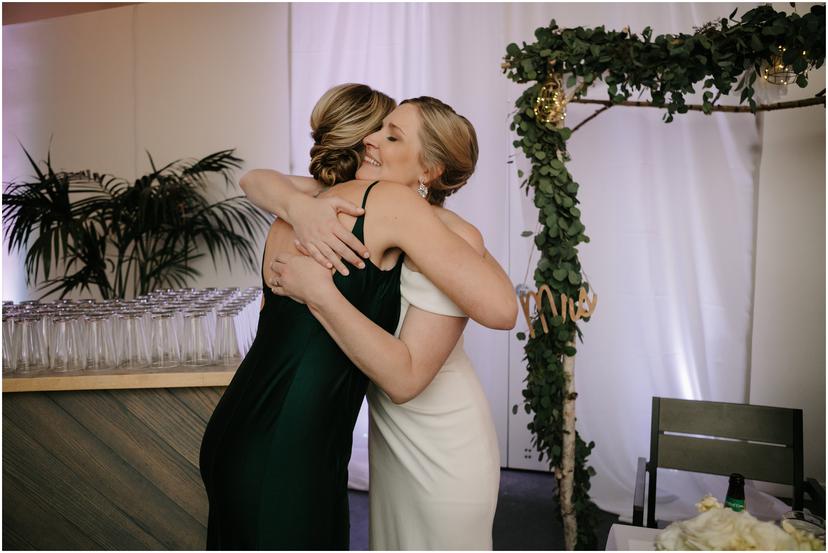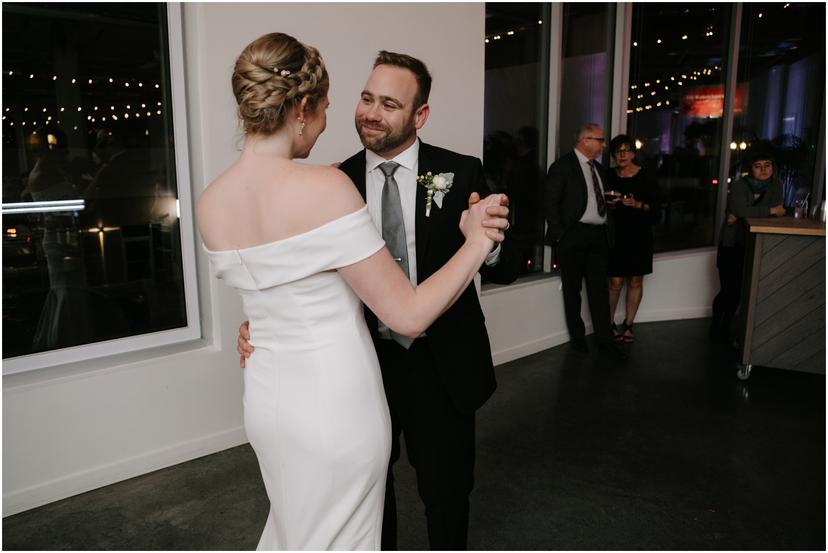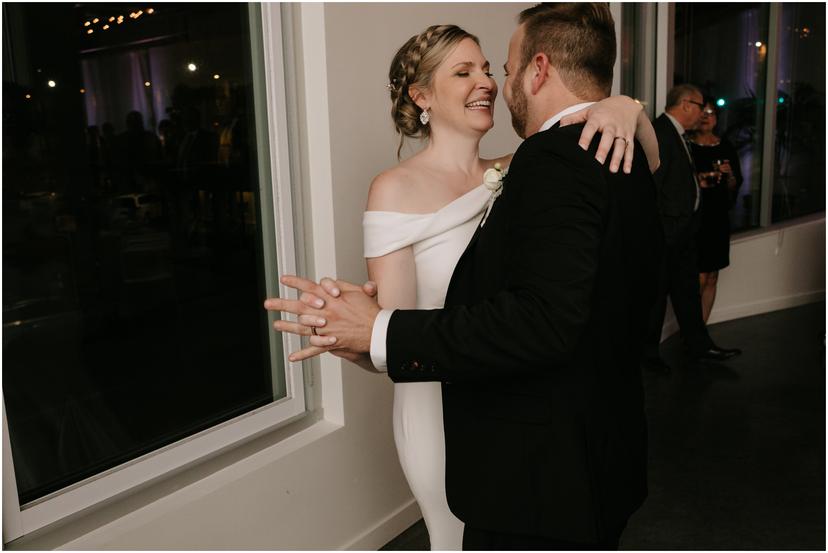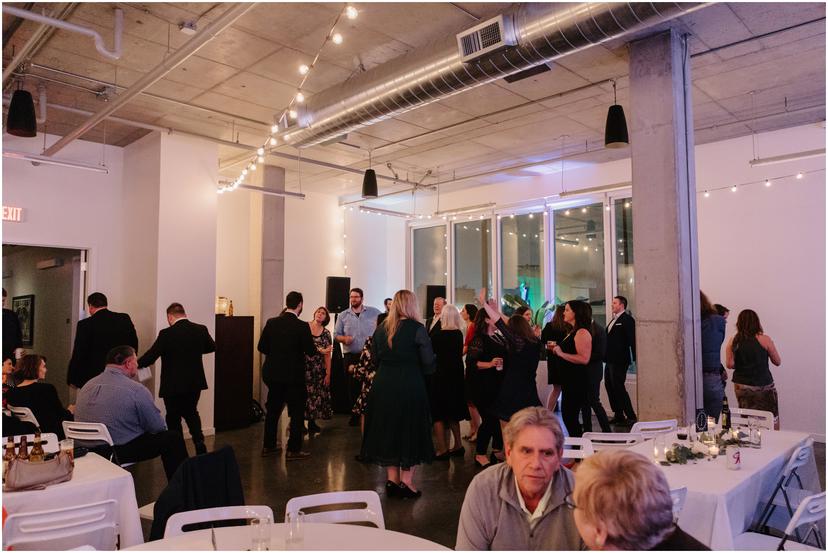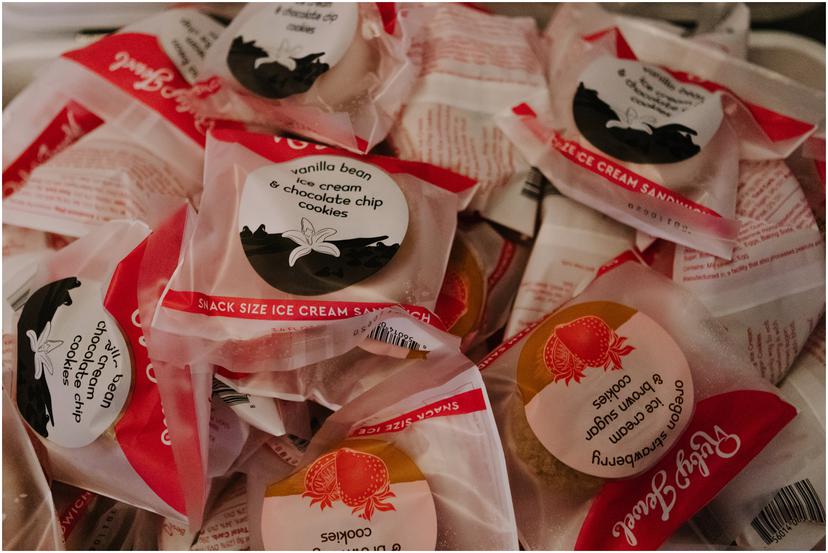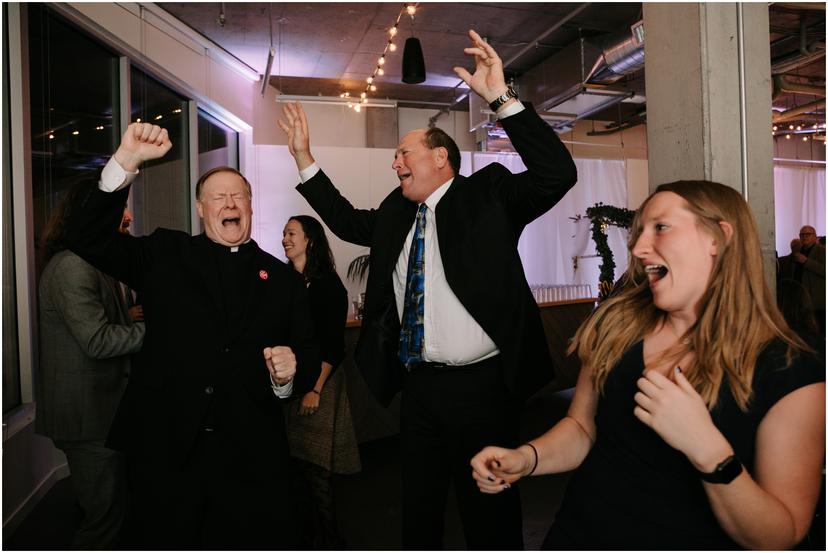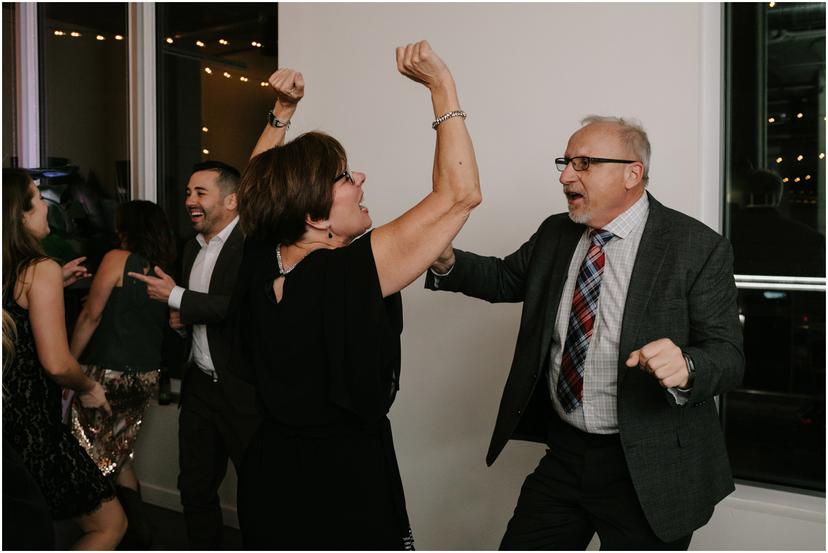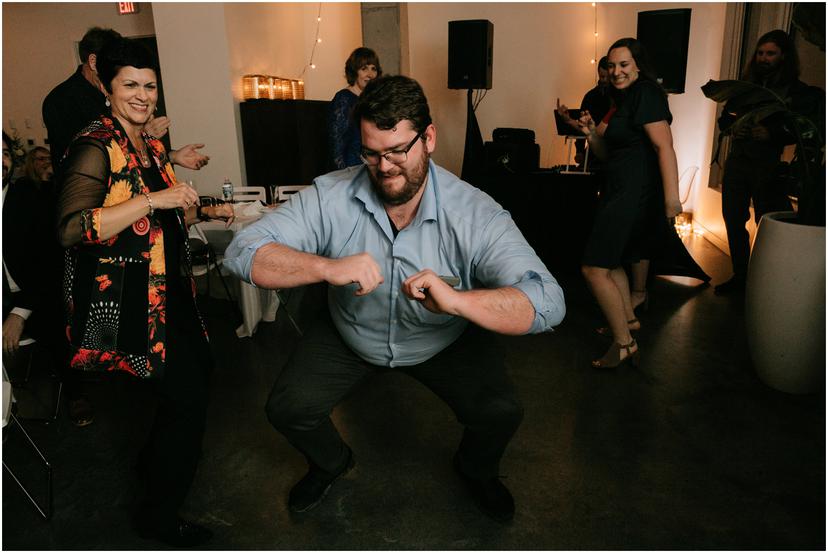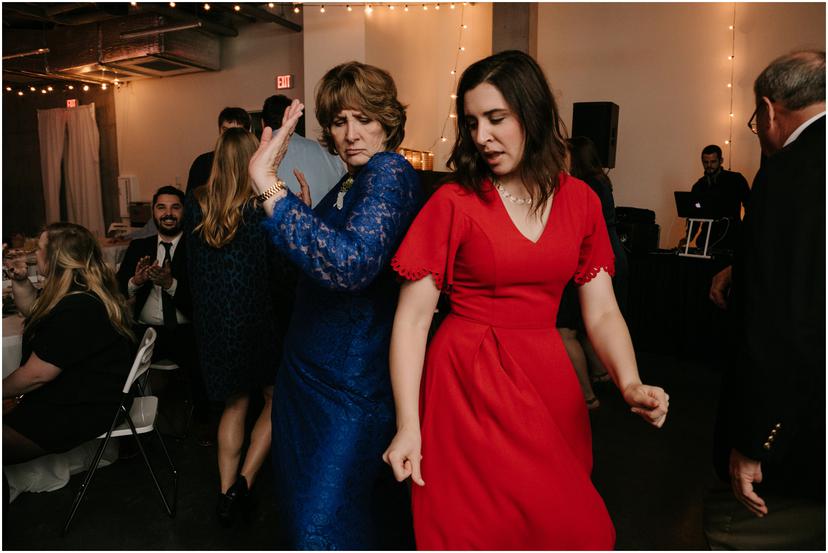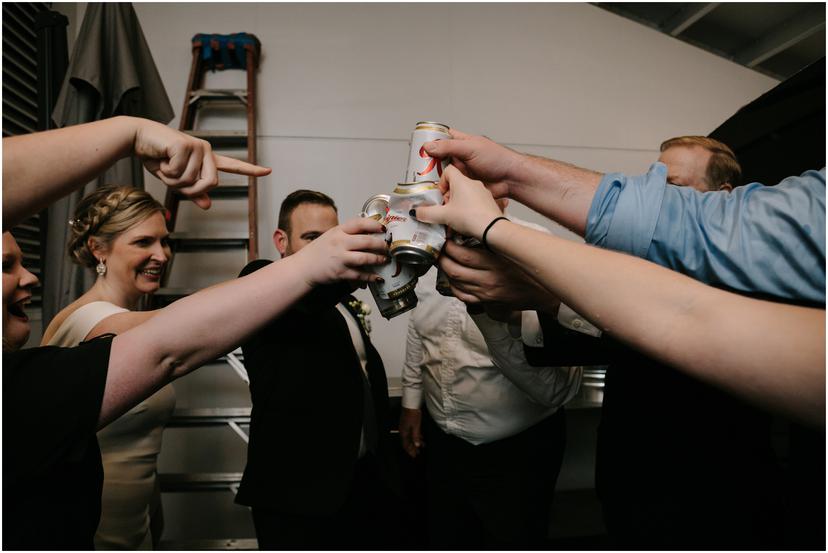 Did you love this Jupiter NEXT wedding? Here are a few similar blog posts you might enjoy as well!
MOODY WEDDING IN SEAVIEW WASHINGTON
MY FAVORITE PORTLAND WEDDING VENUES