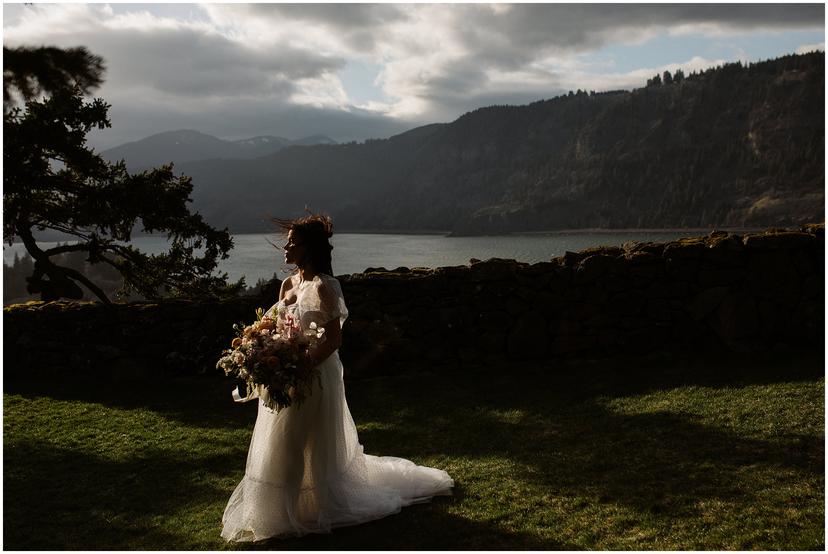 Griffin House Wedding
It's no secret that the Columbia River Gorge is one of the most spectacular places in the Pacific Northwest (or in the world). I know so many couples who spend their weekends exploring this rugged location - hiking, biking, wine-tasting, beer-drinking, boating, and even just relaxing with a view. It's the place you want to show off to your out-of-town friends. It's the place that makes you want to move here from across the country. It's remarkable. For all those reasons (and more), it's also a fantastic location for a wedding.
There are SO many Columbia River Gorge wedding venues out there. I've been to a LOT of them (you can read more on my Columbia River Gorge venue guide here. But this venue, The Griffin House, is something else. Perched on the edge of a cliff over the Columbia River, the Griffin House has unbeatable western views of the gorge itself. It feels intensely private. The raw energy of the wind and elements makes you feel alive. It showcases all the beauty the Pacific Northwest has to offer.
I wanted to learn more about this venue (and share that information with you guys!), so I photographed a styled wedding shoot here and interviewed the owner, Marlowe. The shoot was styled, planned, and designed by Your Perfect Bridesmaid, one of my all-time favorite wedding planners in Portland. I'm so excited to share these photos and this interview with you!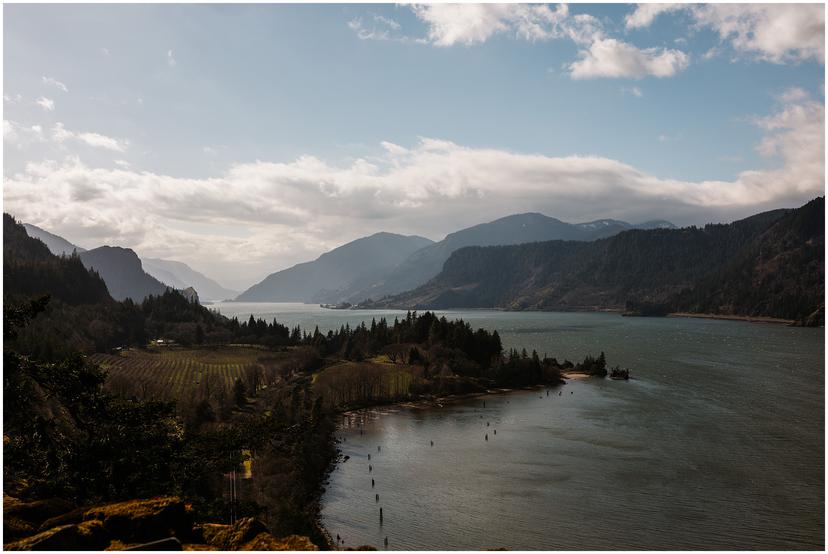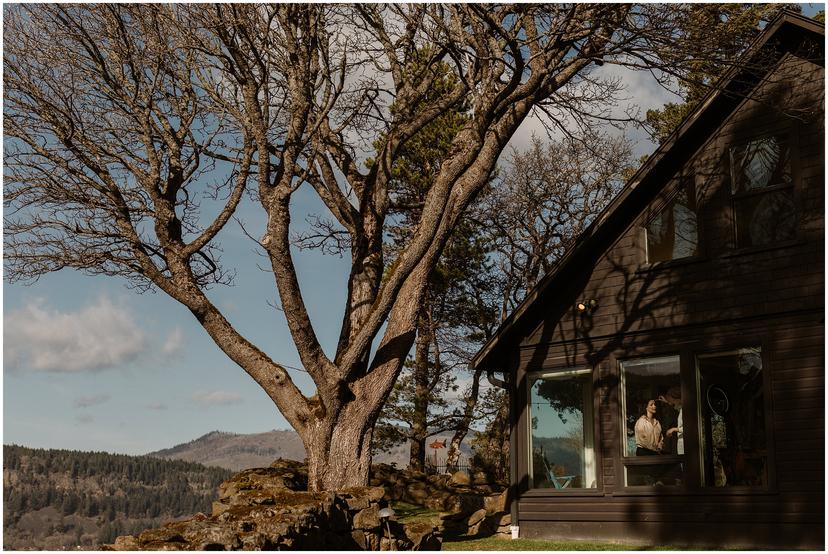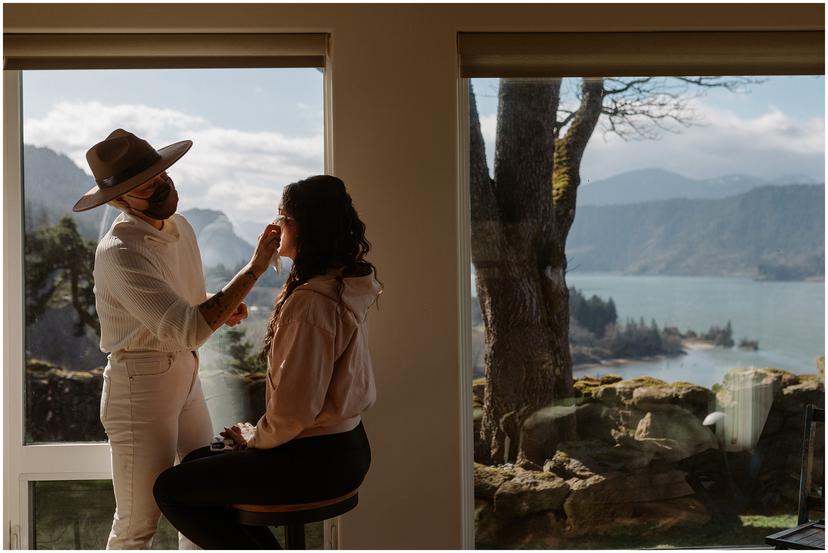 Griffin House Location
The Griffin House is located on the west side of Hood River on Westcliff Drive. It sits on a cliff 500 feet above the Columbia River on the Oregon side. It's a 5-minute drive to downtown Hood River and only 1 hour from Portland. The address is:
The Griffin House, Westcliff Dr, Hood River, OR 97031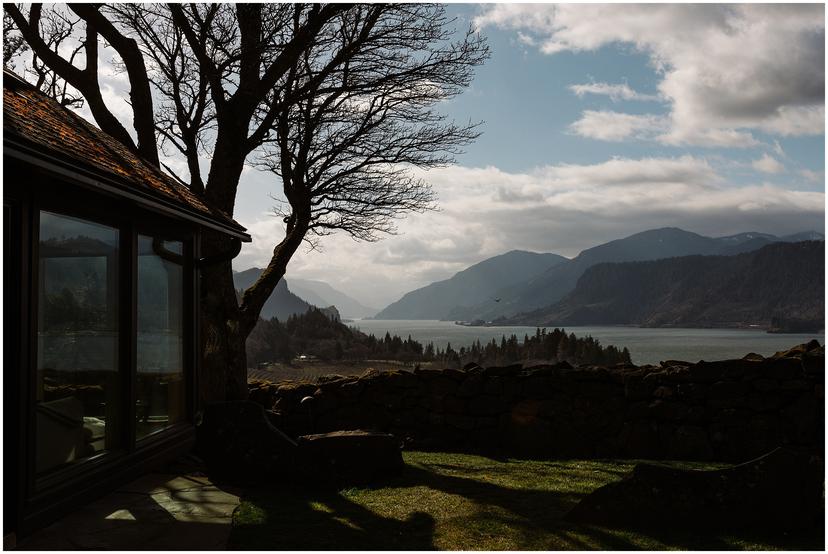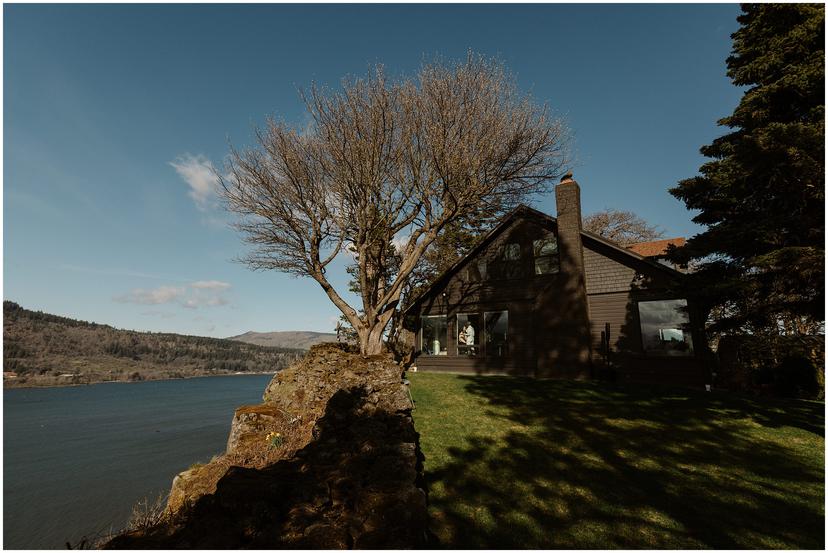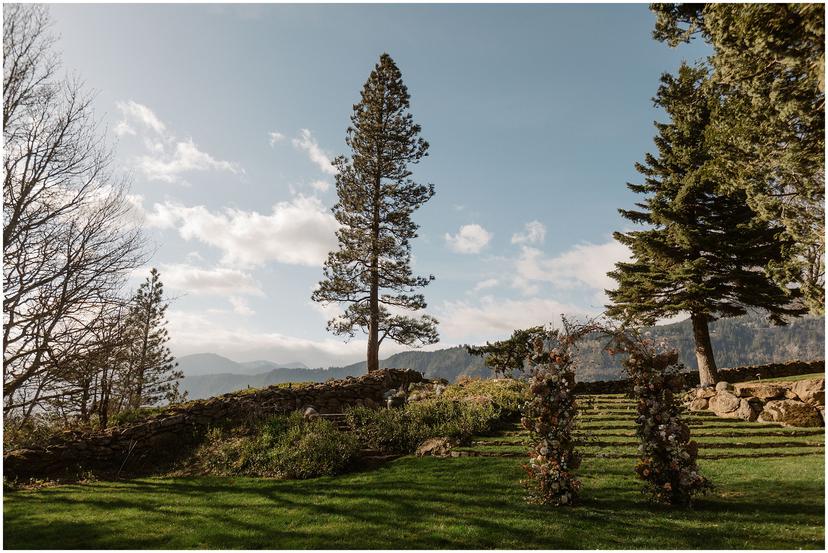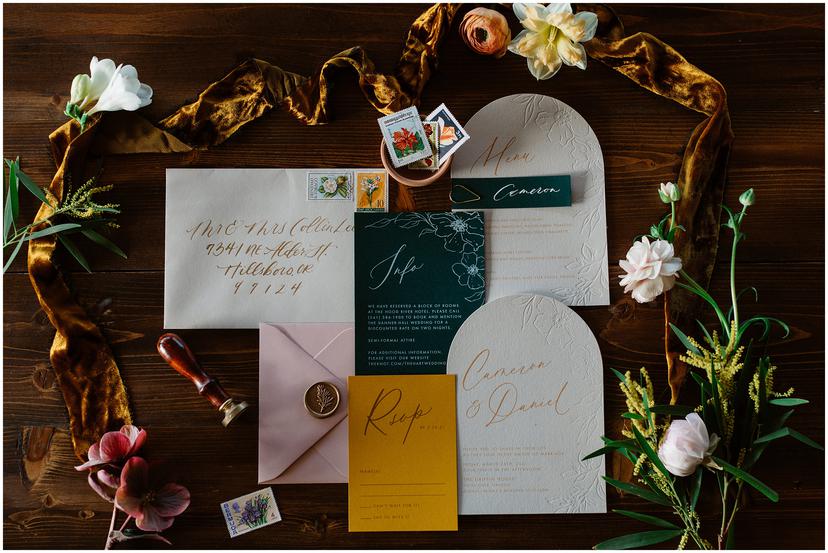 The history of The Griffin House
"My mom and my dad were avid windsurfers in the 80s, in the OG windsurfing days," said Marlow Griffin, the venue owner. "At that time, Hood River was NOT a destination - it was a little fruit and agriculture town. They came up here and were windsurfing and found this property on Westcliff, aka the future Griffin House. At the time, it was the price of a very expensive car. When they found it, it was so overgrown you hardly see the views.
The house itself was built in the early 1900s. The property used to be a dairy and a fox farm at that time. Marlowe told me that there are lots of mysterious little quirks about the home that she loves. "There's actually a secret tunnel in the house that leads to the edge of the cliff," she said. "It's very mysterious - we're not sure what it was used for, but there are lots of fun stories."
After their windsurfing days started to wind down, Marlowe's mom, Claire Griffin, decided to renovate the property. They began doing weddings very casually in 2008, just 2-3 a year.
"I teased her at first," said Marlowe, laughing. "I said she just wanted to do weddings so she could host more parties." Her mom loved hosting SO much.
After a decade of casually doing weddings, the family reevaluated the future of their property. In 2018, Marlowe took the leap, quit her job, and jumped on board to run the business. Now, she owns the business, and her mom owns the property.
When Marlowe jumped on board, the family shifted their goals.
"My parents fell in love with the view," Marlowe said. "They have a deep sense of place and landscape. I don't think they ever pictured that they would be doing weddings. But when I joined them, I completely fell in love with this business. I am passionate about creating a sense of place within this landscape of natural beauty. My life personally has been strongly impacted by these types of spaces and experiences that stick with me. So, being able to help cultivate that for other people on one of the most important days of their lives really makes my heart beat."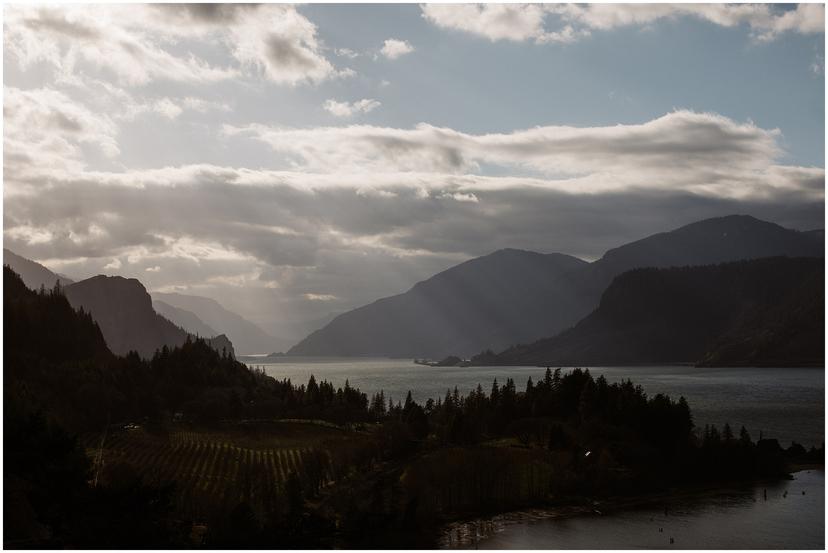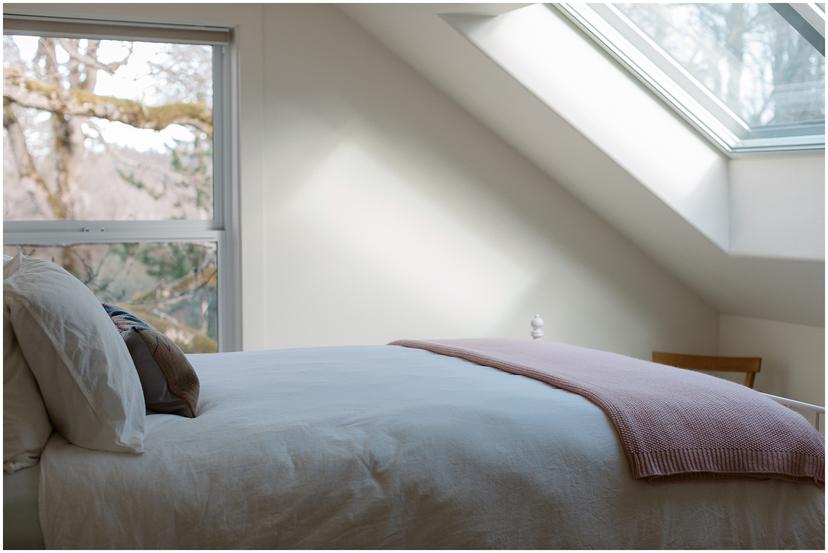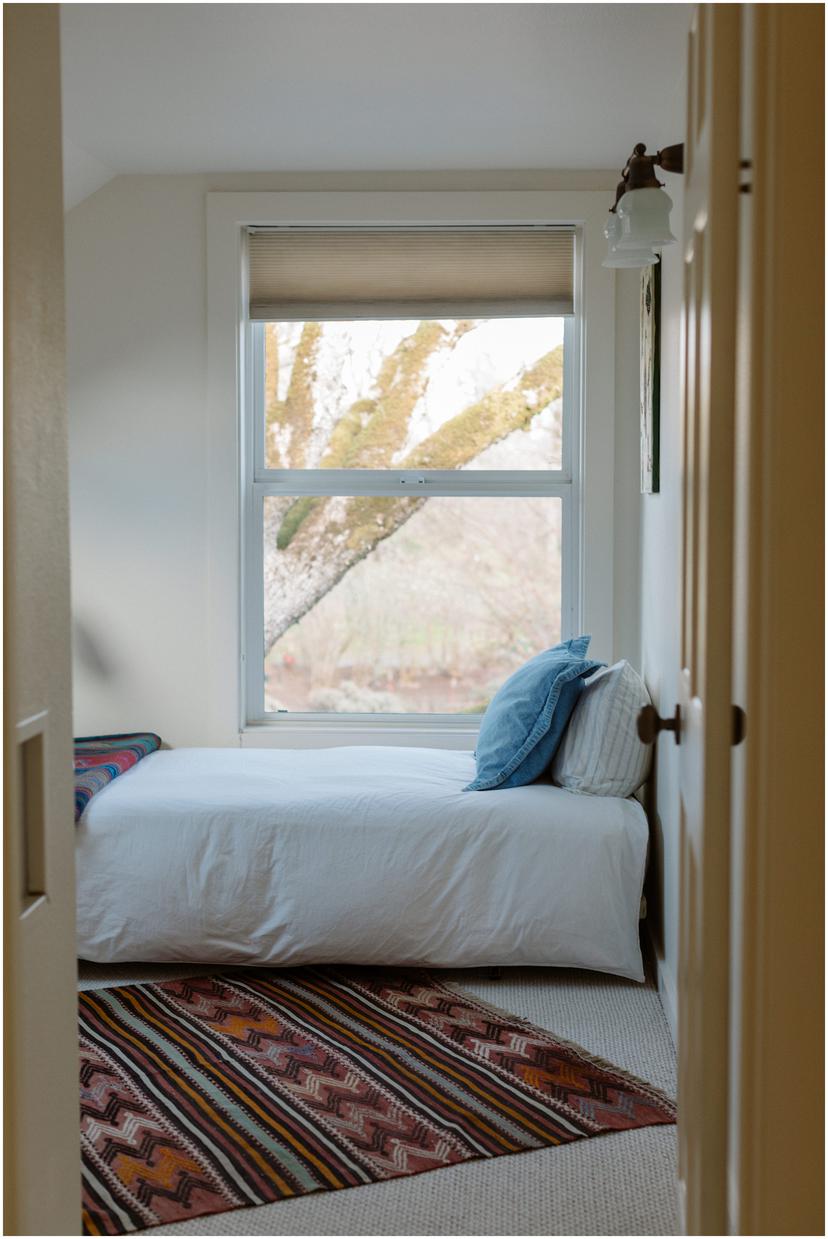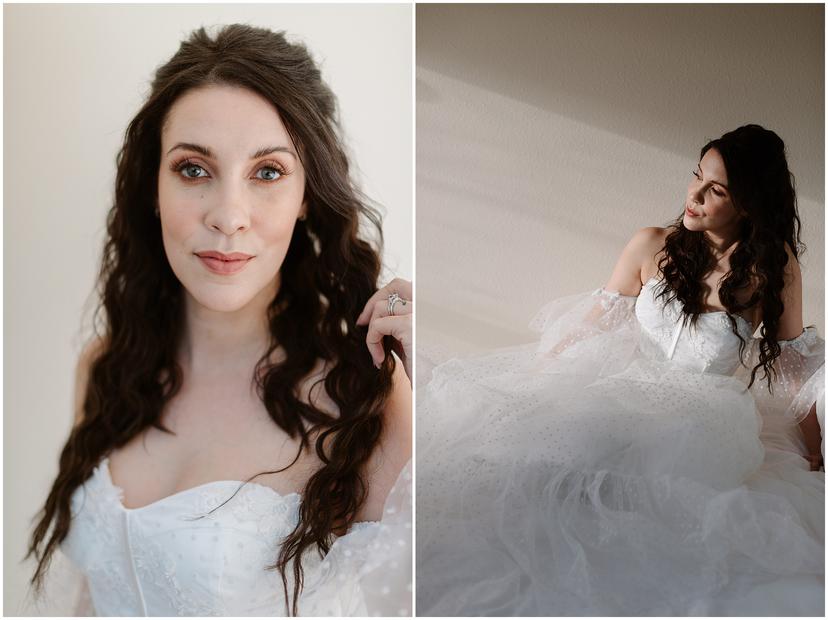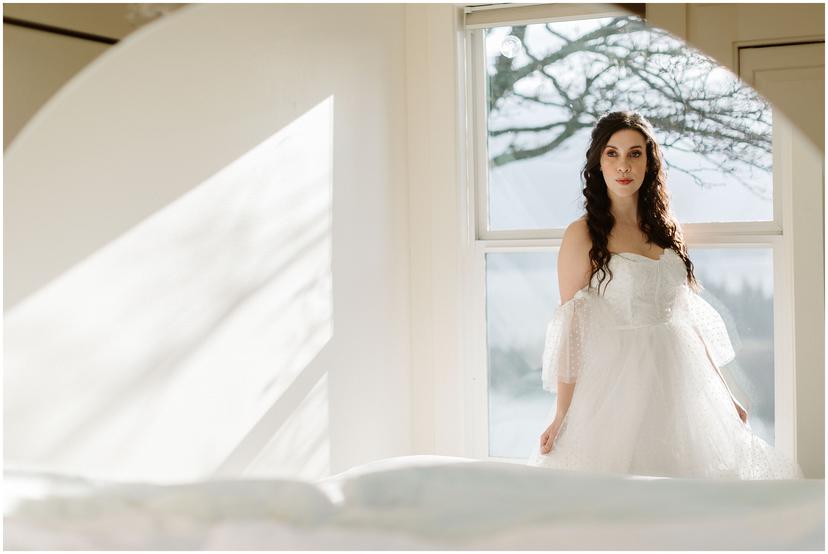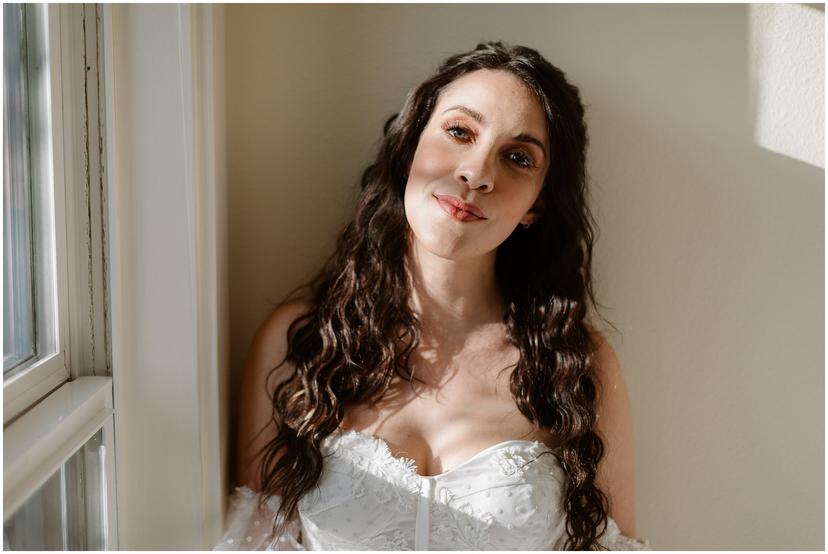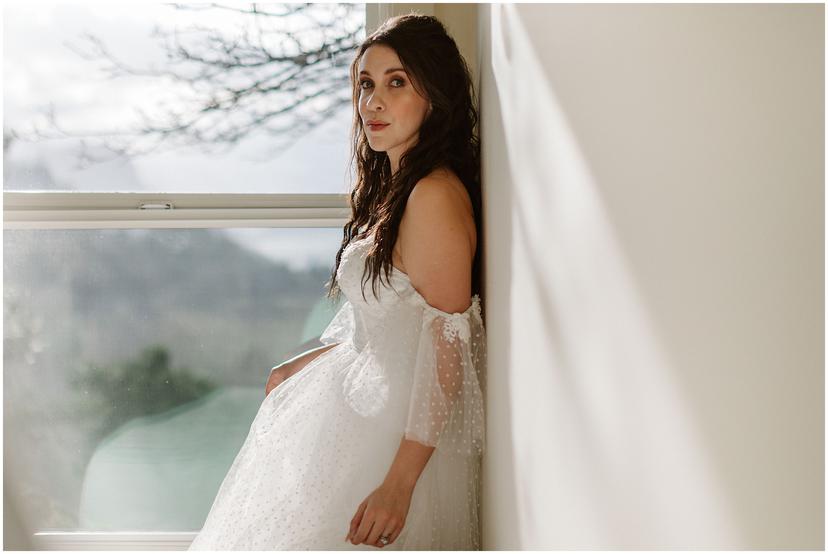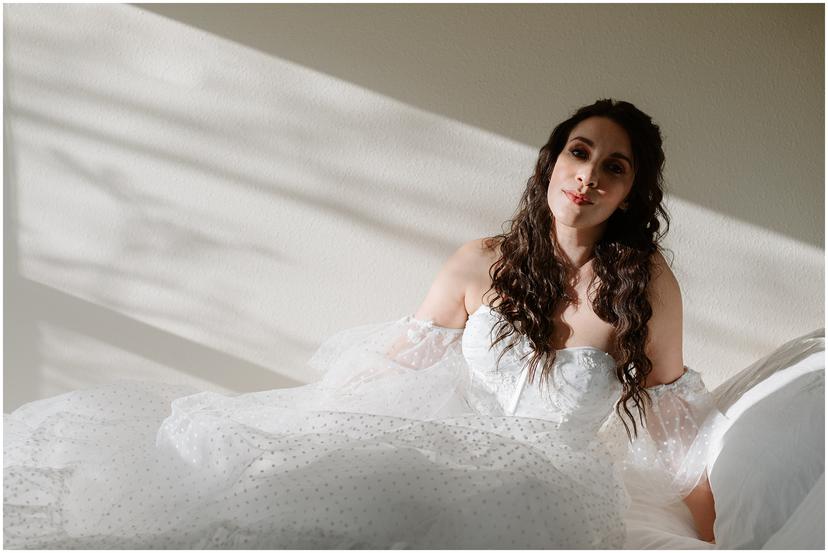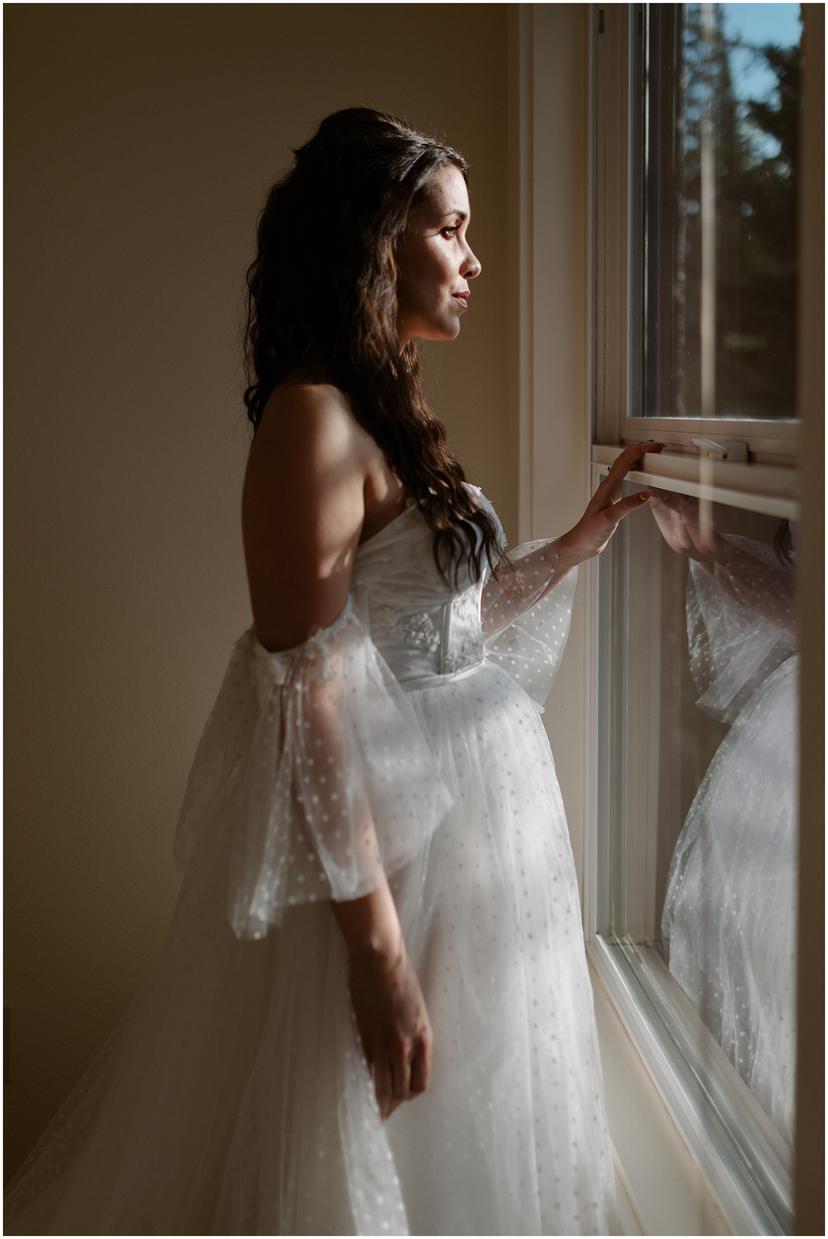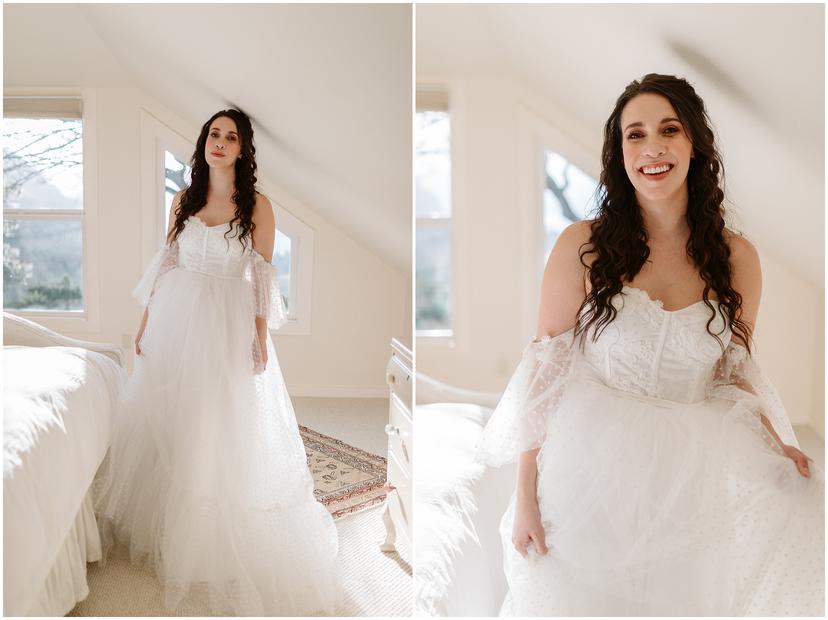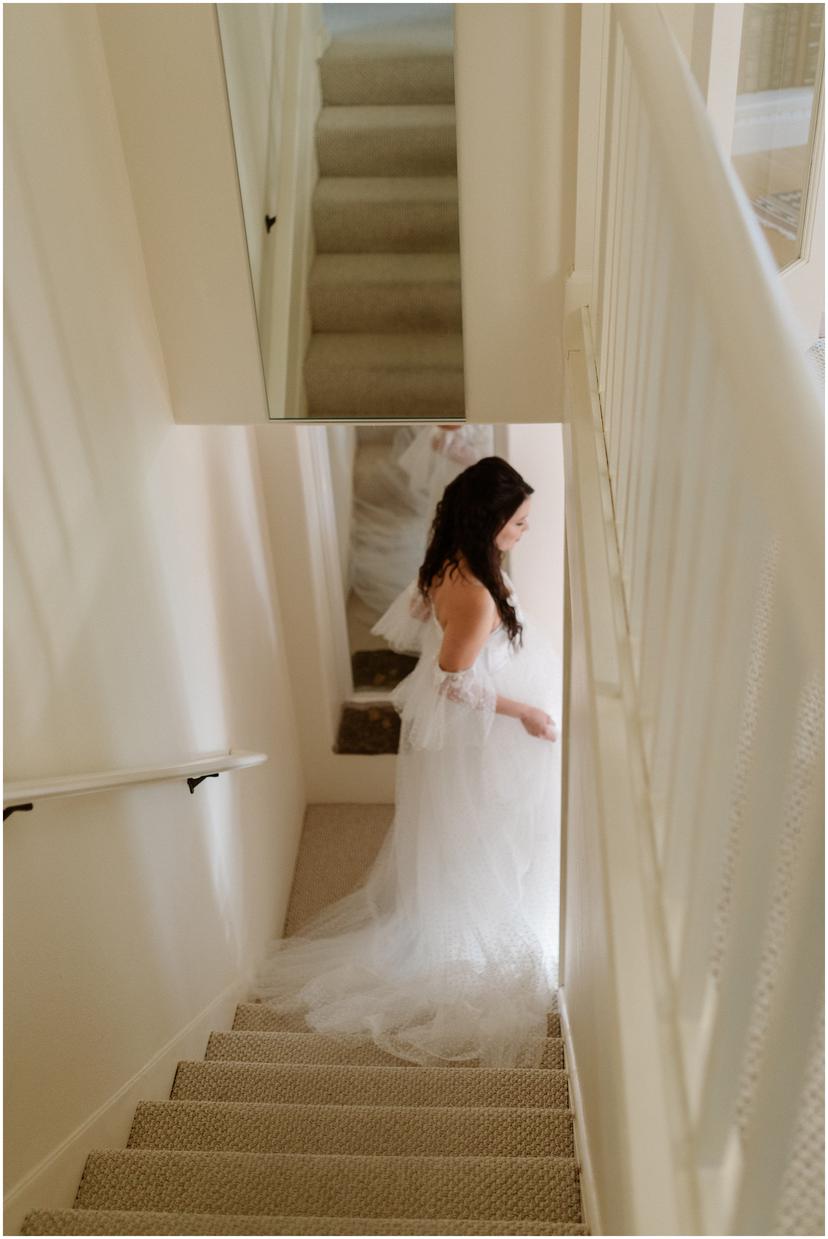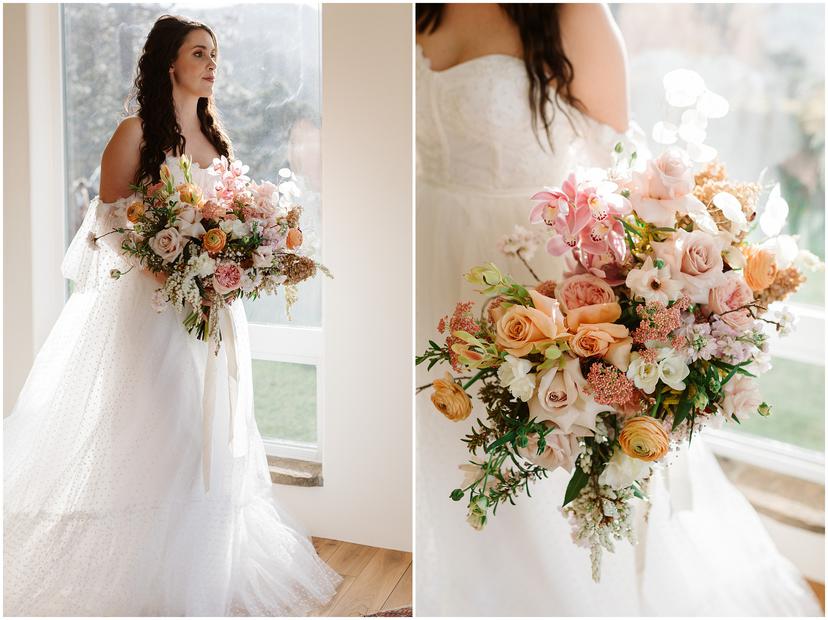 What makes the Griffin House unique?
"We really value hospitality above all," said Marlowe. "We see ourselves as being responsible on the day-of for doing everything in our power to make sure that personal details, dreams, desires, and goals are being met. Everyone on our team comes from that philosophy and background of hospitality."
"There are a lot of venues out there who are very rule-centric, and I feel like the most common response to requests is usually 'no.' We really want our response to be a resounding 'YES, and how we can make that happen?'"
"I learned early on that everything was about the view," said Marlowe. "But to me, the view is just a perk. I know that's why people book, but I want people to walk away from their wedding day feeling like they were loved, taken care of, and feel welcomed back here. I want them to feel like family now."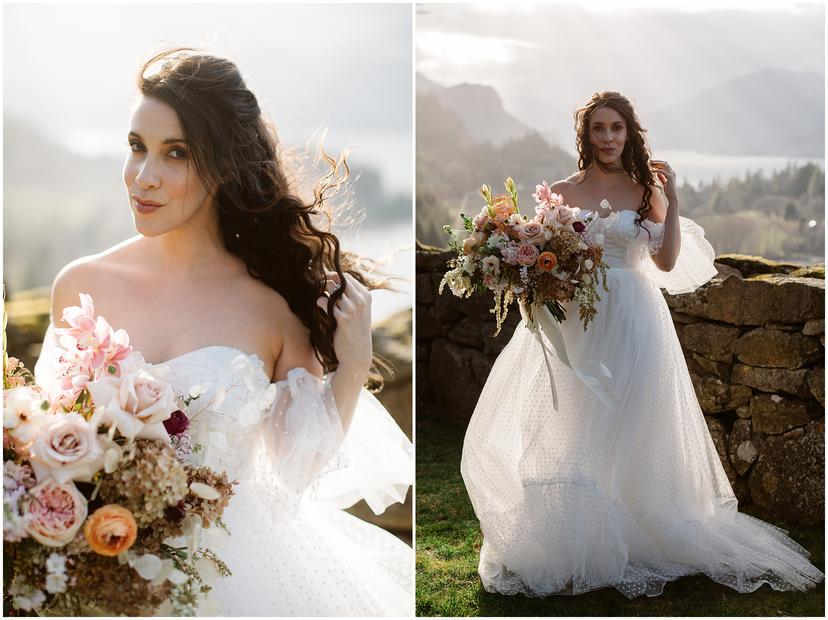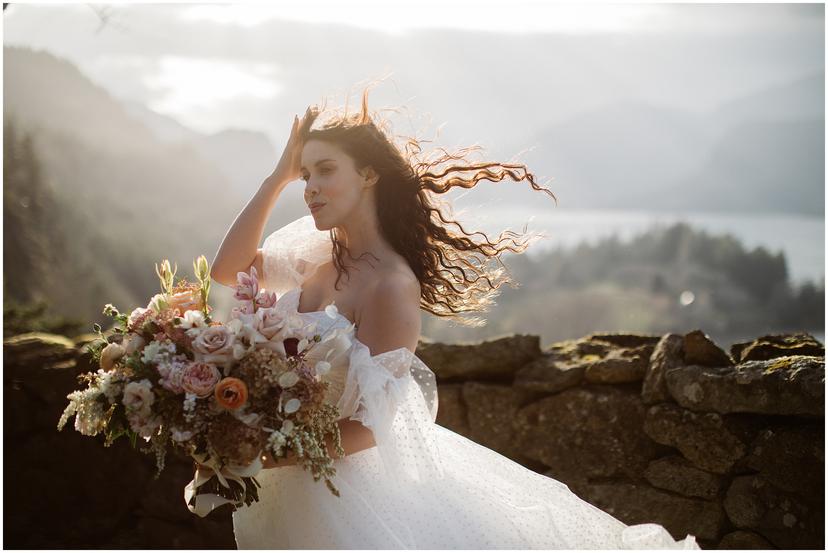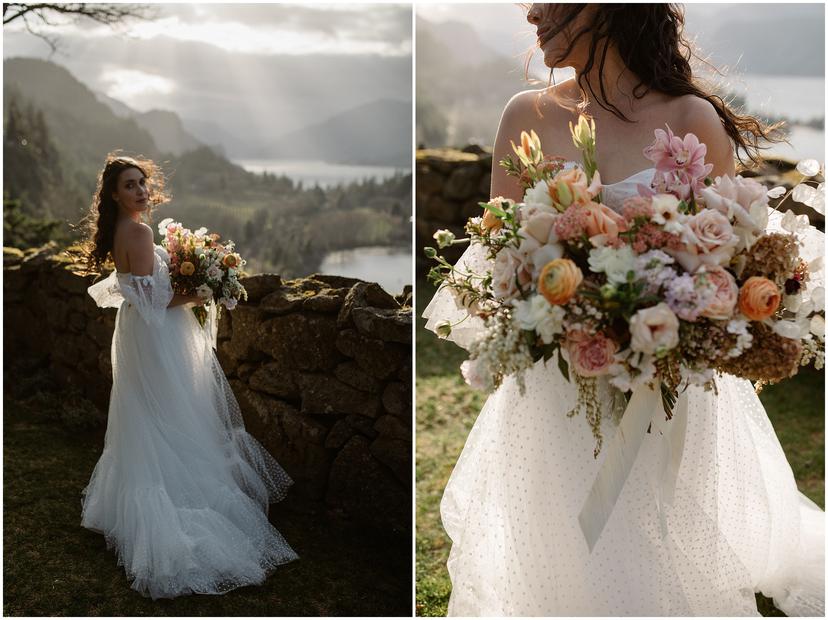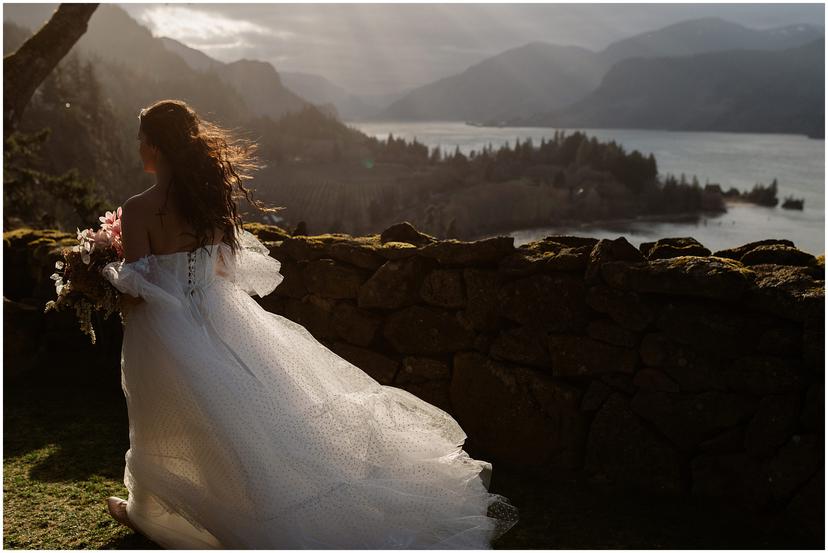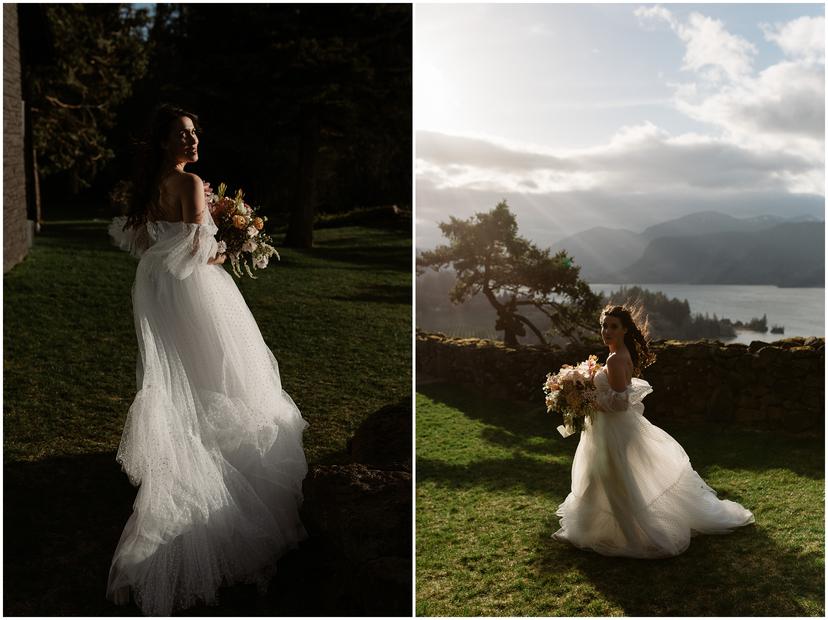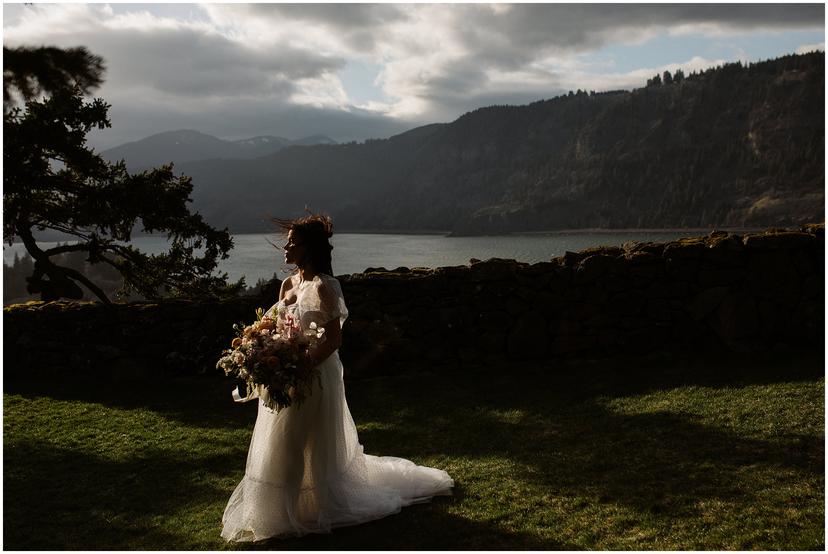 The Griffin House Layout
"There are four different outdoor spaces on the property, and there is not just one way to flow between them," said Marlowe. "There are a lot of terraces and different little spots. We love to work with planners and couples to customize their use of the spaces so that we can accommodate their vision." Marlowe never wants the venue to feel cookie-cutter like every wedding is the same. It's important that every couple can make it their own.
"I basically view the venue as a template," said Marlowe. "You don't have to dress it up if you don't want to. Just add a few bistro tables, some booze, music, food, and you are good to go. Or dress it up as much as you want! We put a big emphasis on our landscaping and gardens so that the space is already gorgeous on its own."
The four main areas include:
The Welcome Terrace
The first place guests see when they arrive. The welcome terrace greets them with spectacular western views of the Columbia River Gorge. This is a great spot for sunset portraits. The stone wall adds old world charm and drama.
The Ceremony Lawn
The Ceremony Lawn consists of a triangle-shaped lawn and small patio directly facing the Gorge views, with a few solitary pine trees for shade and drama. During this styled shoot, we used the ceremony lawn for the wedding table setup.
The Reception Lawn
This is an enormous lawn below the Ceremony Lawn, perfect for big receptions. This is where the clear tent goes from May-October. It's ideal for large gatherings. In the styled shoot pictured here, we used the Reception Lawn for the ceremony arch and ceremony photos.
The Eastern Lawn
The Eastern Lawn sits on the cliff's edge above the house, with stunning views of the river. It's a perfect place for cocktail hour, dancing, and mingling.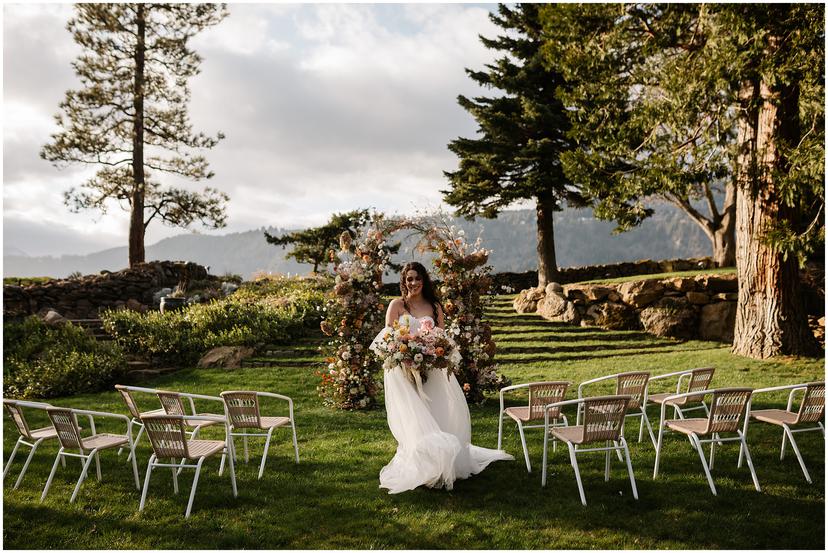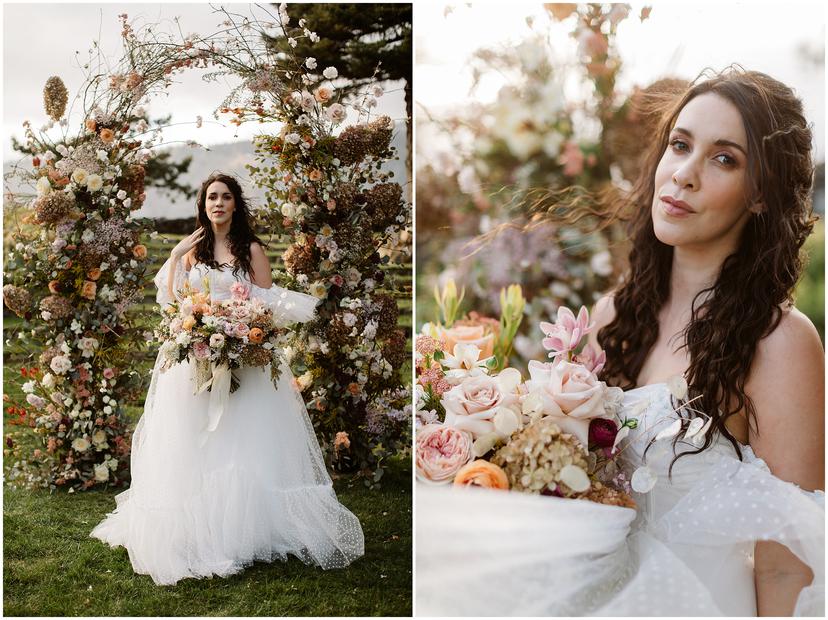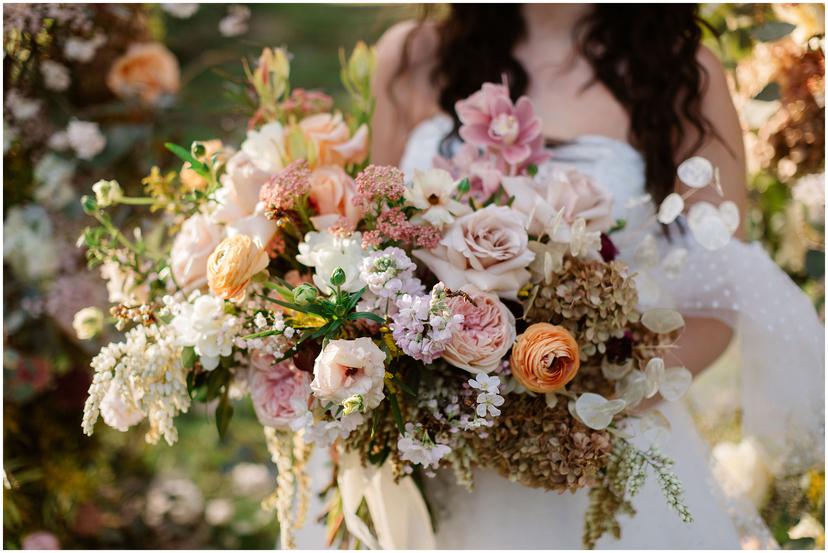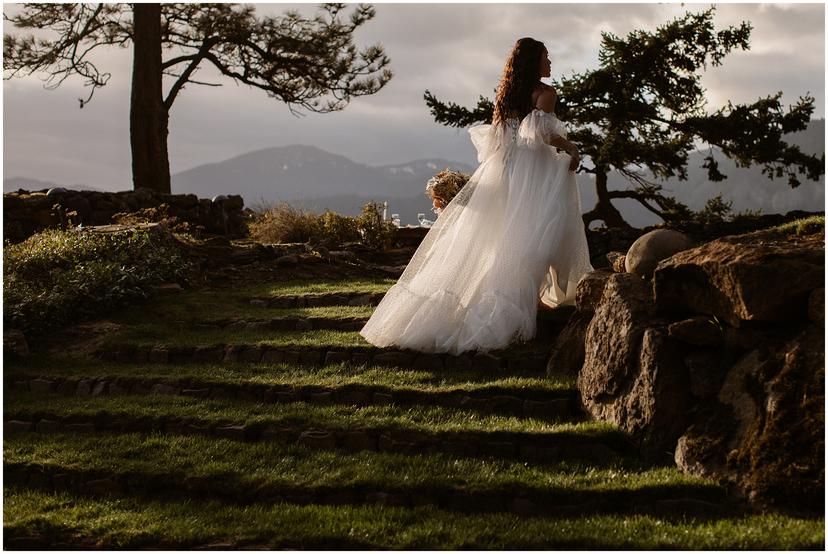 Sample Venue Flow
"This is a sample of one way a couple could use the venue for their event," said Marlowe.
"It starts when you arrive. When driving down Westcliff and our street, you don't realize you are 500 ft above the river. Guests arrive on the terrace and are hit by the view, and it's a really fun surprise. Meanwhile, the wedding party is tucked away inside the house, and there is all this anticipation from guests and wedding party alike.
"When it's time for the ceremony, guests walk along the stone wall, dropping down to the ceremony lawn with the gorge views.
"Following the ceremony, we love to recommend doing some sort of pre-poured toast, champagne or tequila shots, or something fun like that. The couple can lead guests up past the ceremony lawn to our eastern lawn, which is the second big reveal of the day. We love to incorporate surprises for our guests. When you first arrive, you don't even see that space. This culminates all the wedding energy into a big cheers, which flows directly into cocktail hour, which is now set up and being served on the eastern lawn.
"Then, when it's time for the reception, guests walk around the east side of the house. The wedding party and couple can hang back and take a moment, and then make a grand entrance down the grassy stone steps to the reception in the clear tent."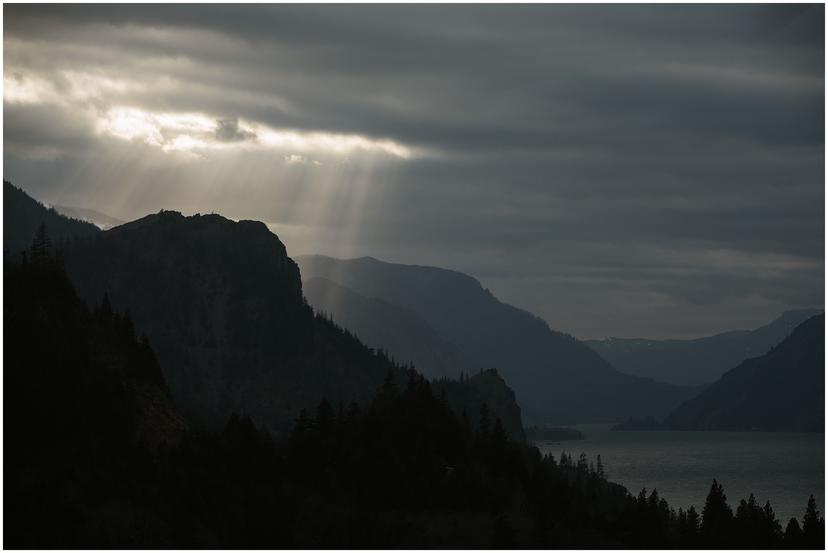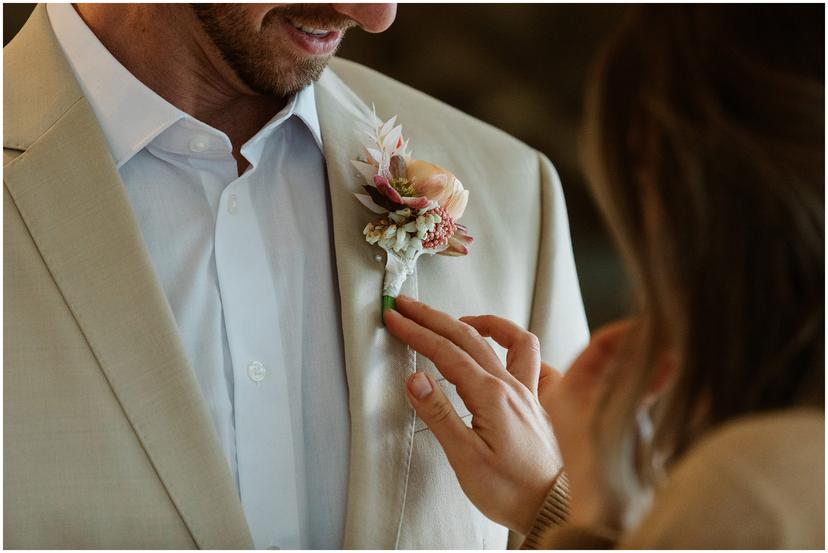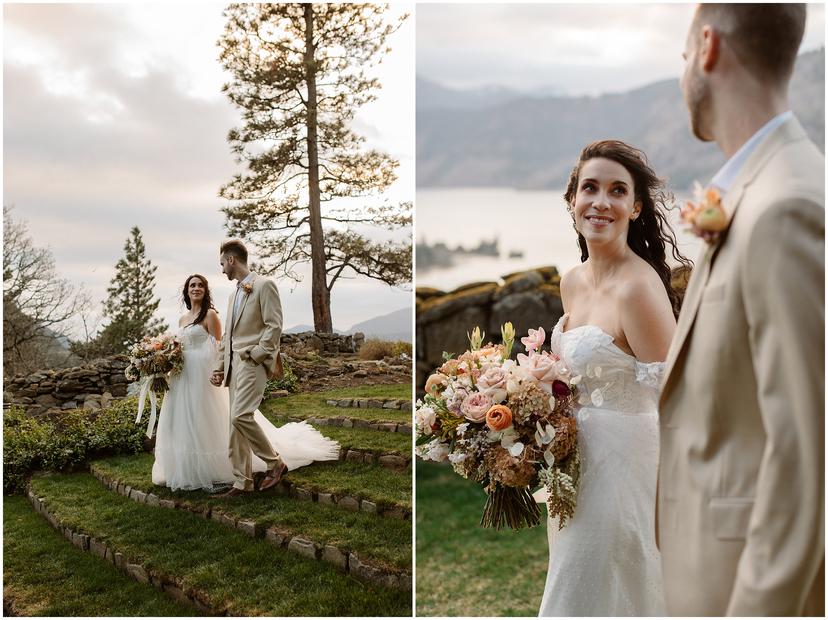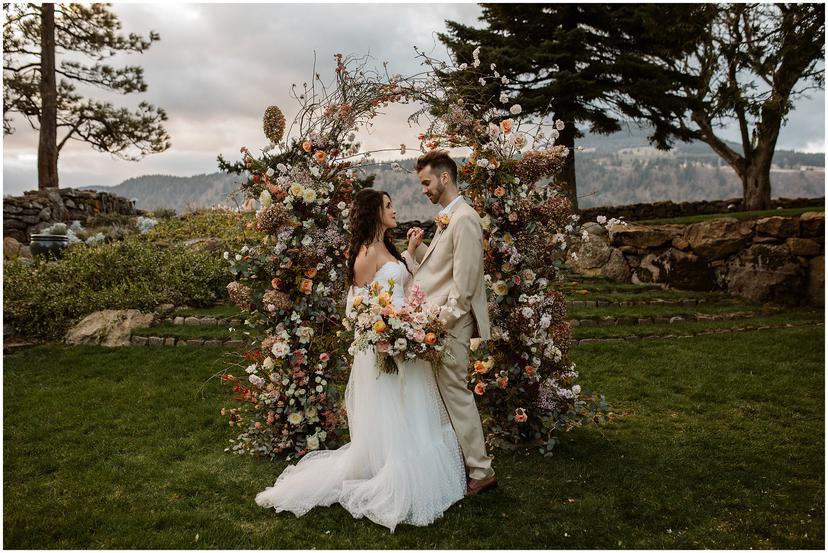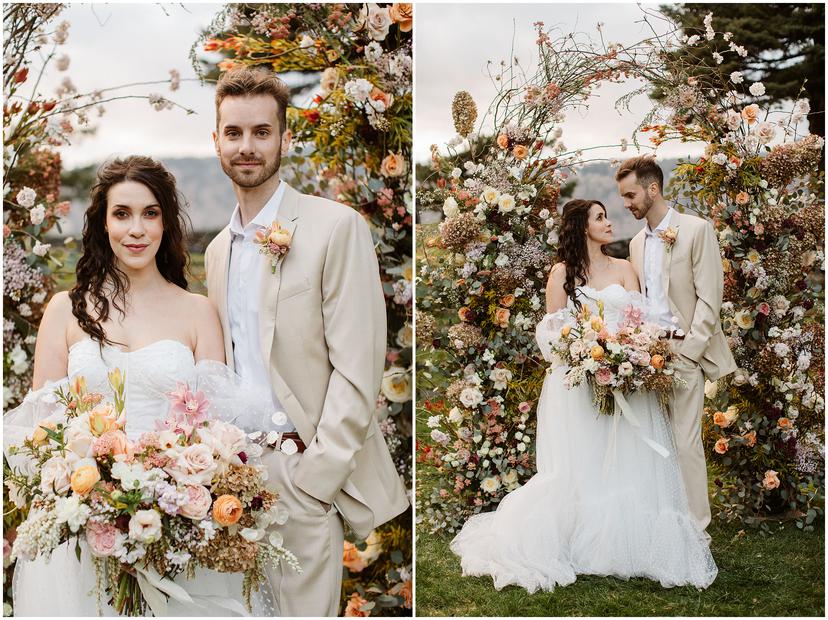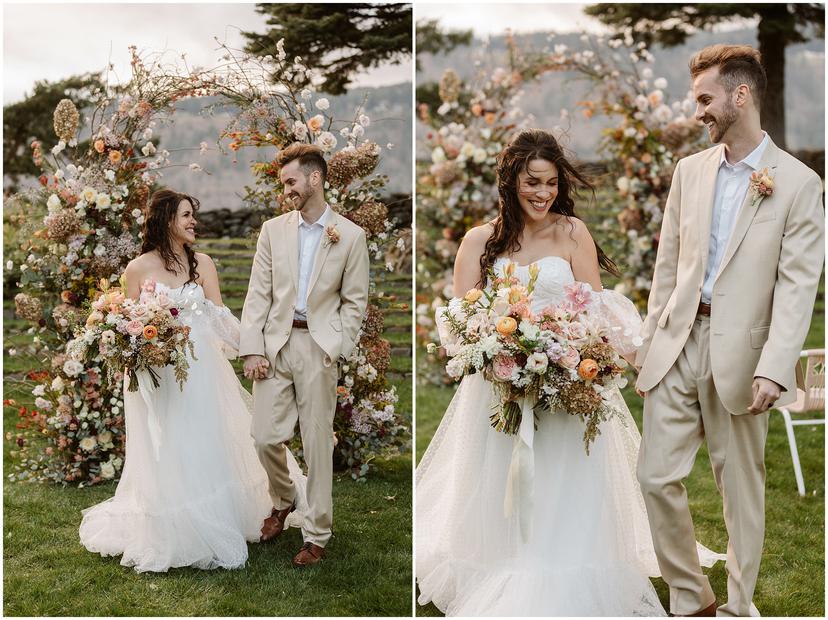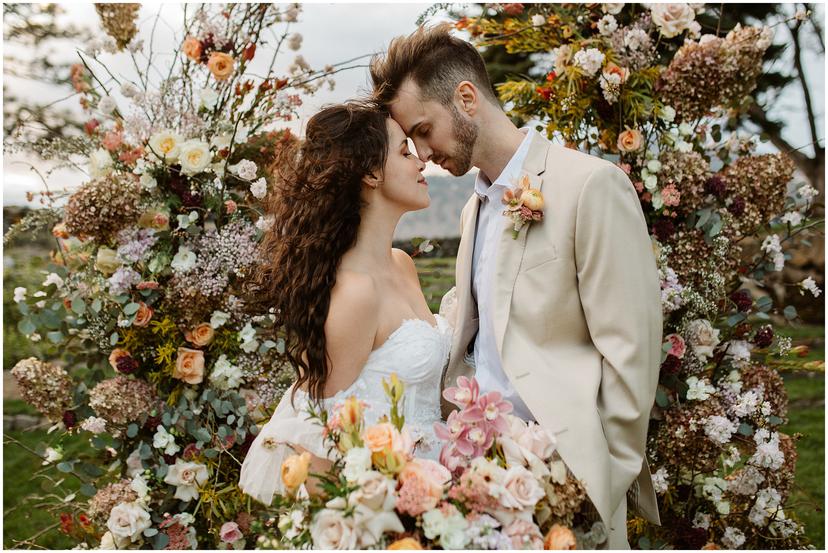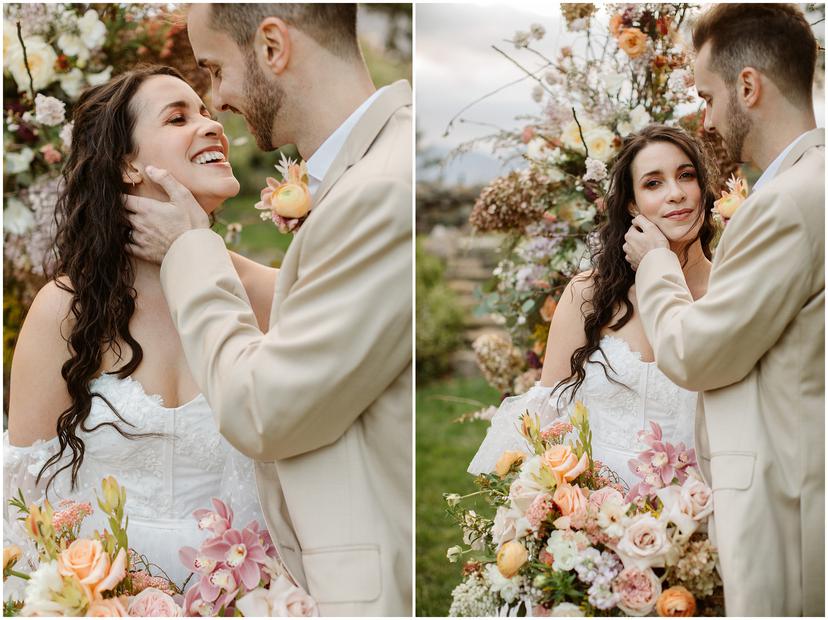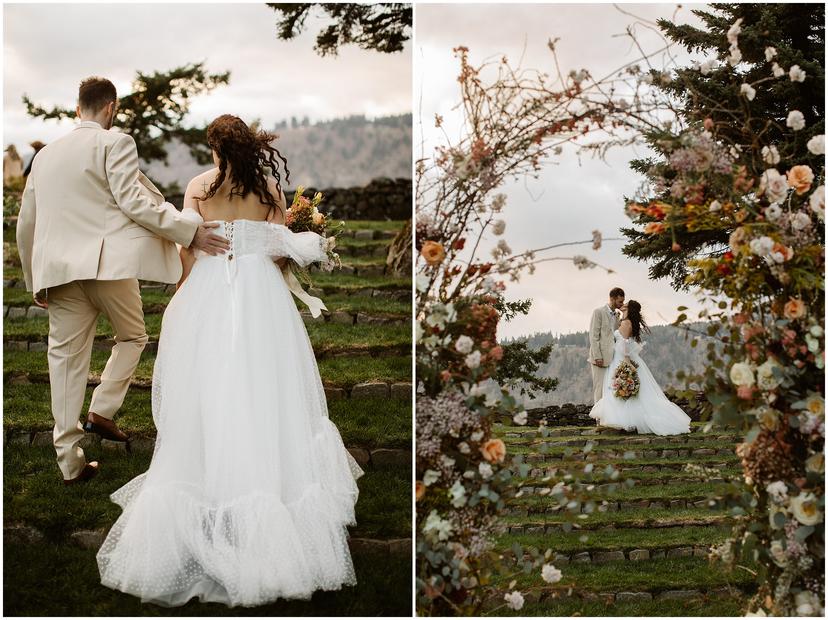 What should couples know before booking the Griffin House?
"You have access to the house and grounds from 7 am - 11 pm on the day of, so you can truly spend the full day taking it all in, getting ready, mimosa'ing, etc.," said Marlowe.
There are also two getting-ready suites for the couple. "That's something we get a lot of positive feedback on," said Marlowe. "For us, it was essential to provide TWO spaces for both partners to get ready. One of which has a private patio and outdoor access and the other overlooks the view and is filled with natural light."
"The main floor of the house winds up being space for anybody else who wants to be there day-of to have their own room. It's such an emotional day for everyone - sometimes, the bride's father just needs to chill on the couch for a minute and have his own space. There is room for everyone."
"If you are dying for a wedding weekend/overnight experience, the house is also available for rent. You can extend the experience if you want."
"Lastly, our team is constantly looking, as we continue to operate weddings, for things that can be improved," said Marlowe. "We are actively forward-looking and not complacent with how we are, which is in the best interest of our couples and future couples."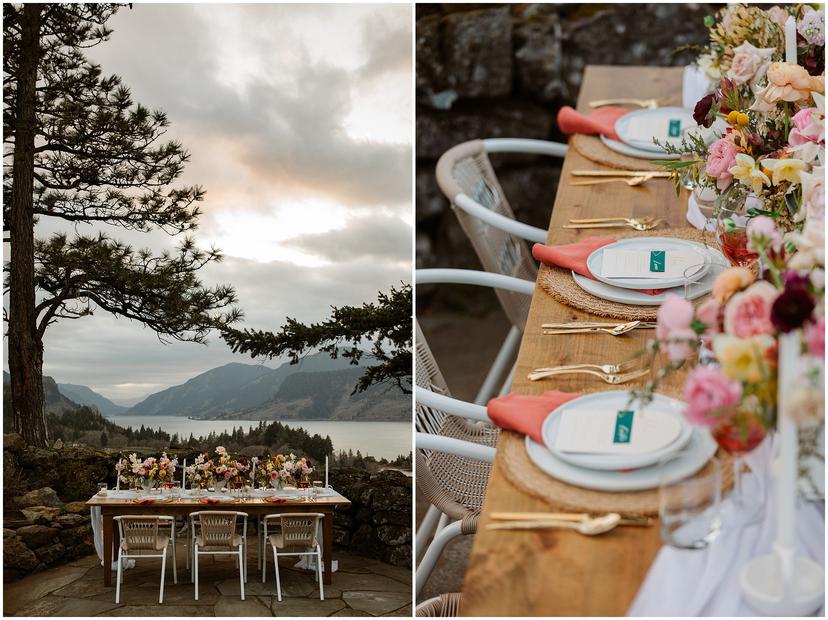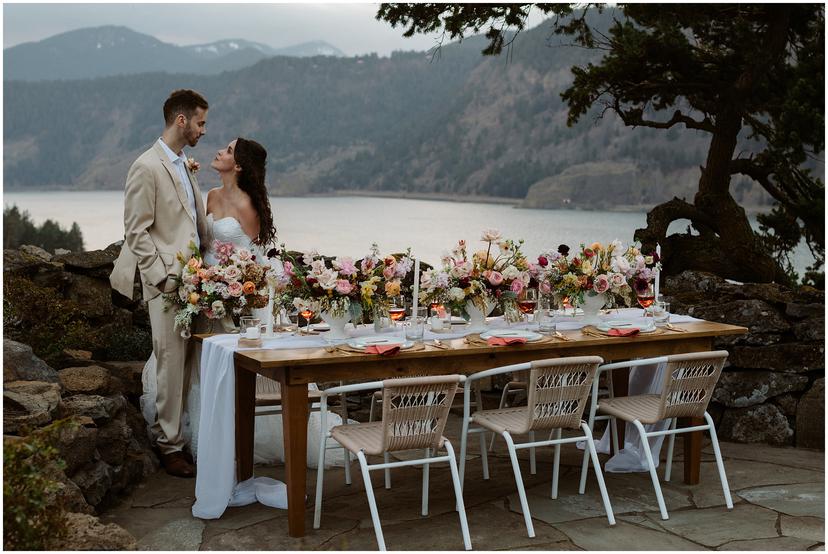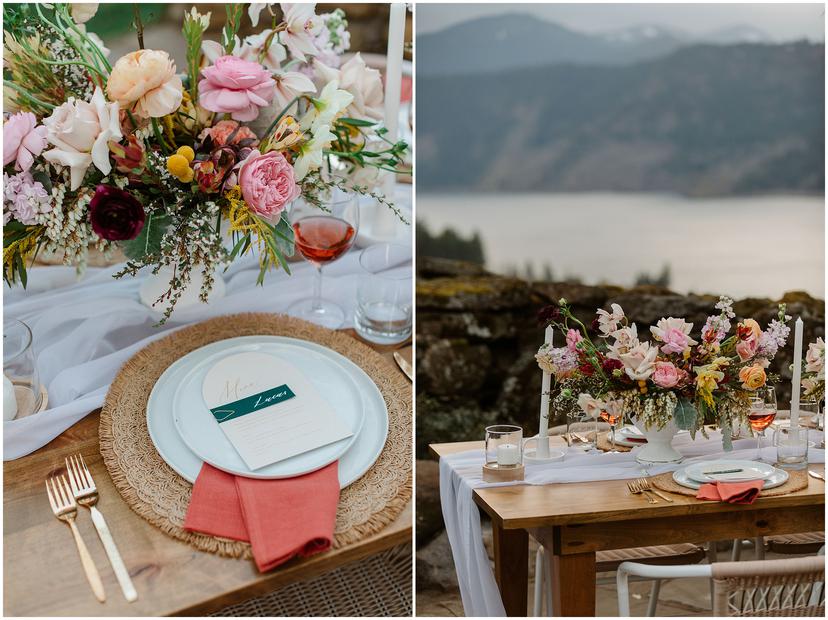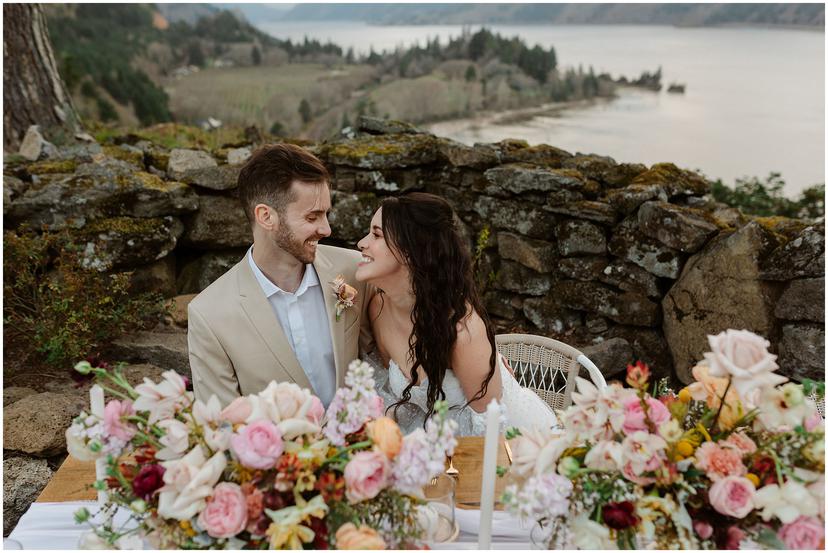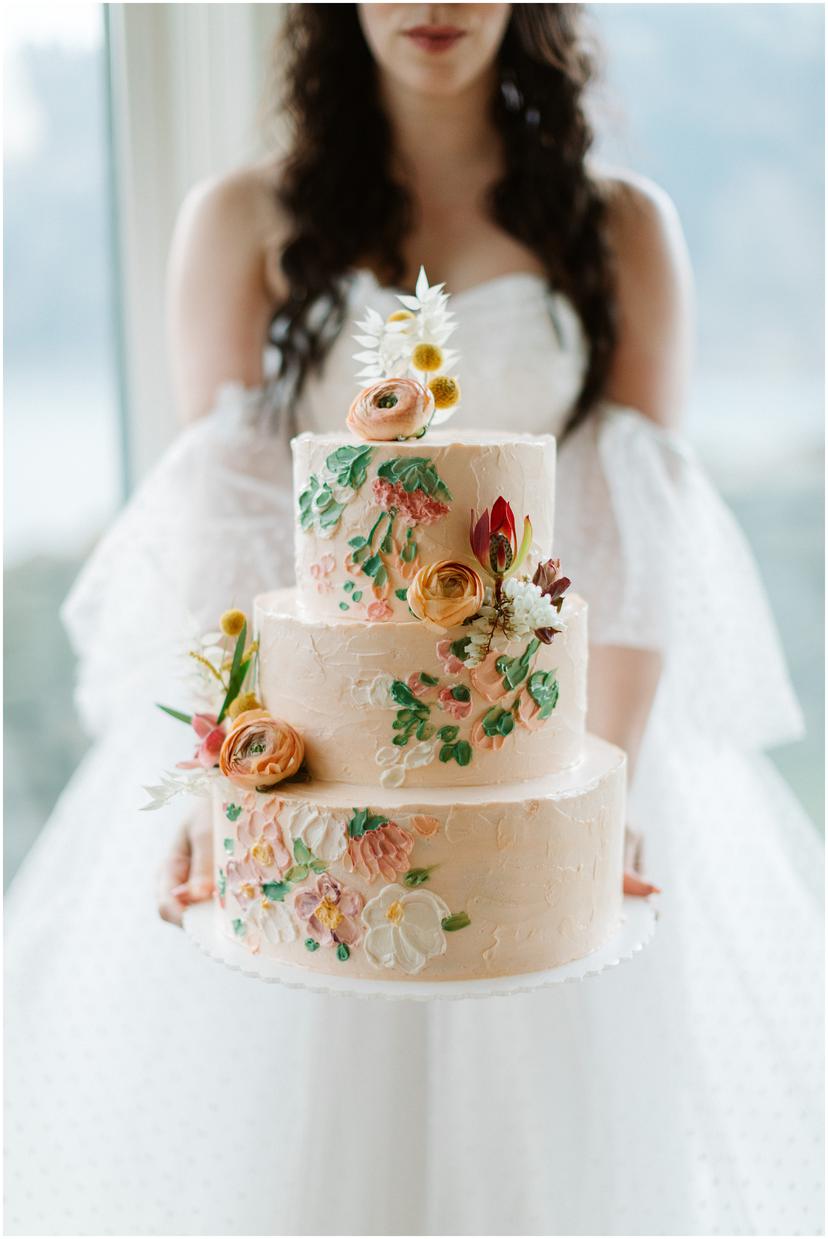 What about the wind?
"If you are a bride or groom who doesn't want their hair to move, and you don't want that sense of spontaneity and adventure that comes with it, this might not be the right venue for you," said Marlowe. "Because it CAN be windy. It's honestly part of the majesty and wildness of our surrounding landscapes. If you are truly in the heart of the Columbia River Gorge, there shouldn't be an expectation of what the weather will do for you. There has to be an openness toward unpredictability. Adventure is the true spirit of the Pacific Northwest. It all aligns."
The famous Columbia Gorge wind is the main reason that The Griffin House is providing a covered structure for all weddings this year. They know it's essential to have a protected space to take respite from the wind while still being immersed in the beautiful surroundings.
"We have a clear tent, and it feels like being in a greenhouse," said Marlowe. "The outdoor reception lawn is like a wild and overgrown outdoor ballroom. The clear tent will be up from May-October. Smaller weddings don't have to use it; they can hold their reception on the eastern lawn up top.
"Ultimately, there's really no way to avoid the wind at the ceremony spot, terrace, or eastern lawn," said Marlowe. "So we advise people to plan for wind with decor, florals, glassware, and food."
"From the photographer and videographer perspective, wind adds SO much beautiful movement and energy to photos; how it affects the dress, the hair, and the energy of the couple."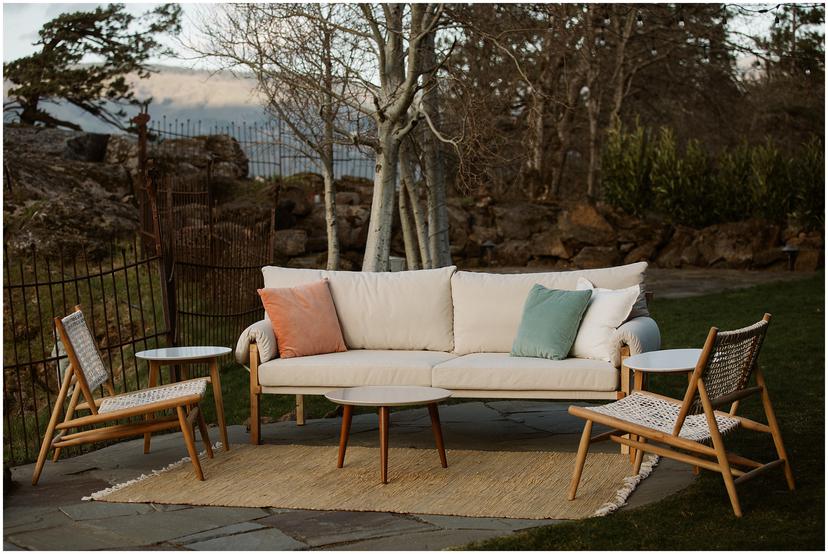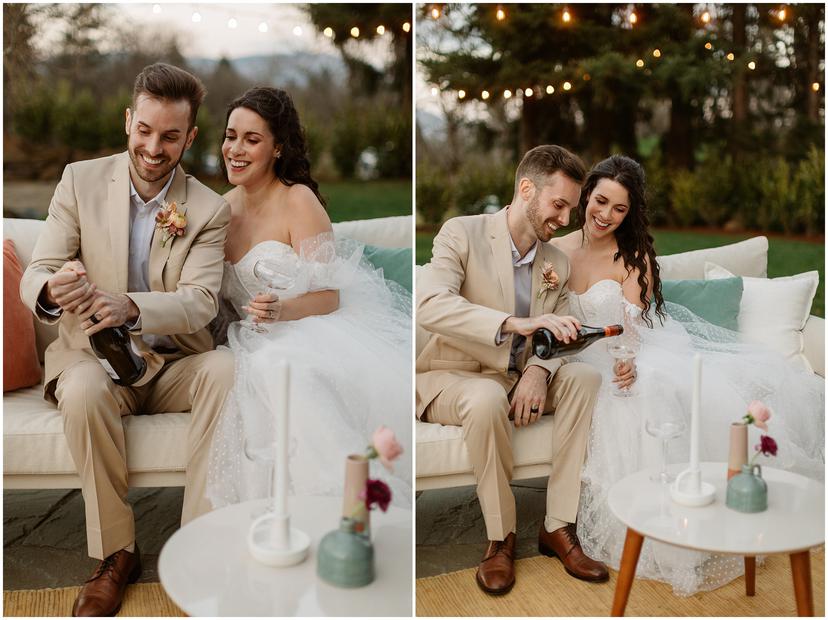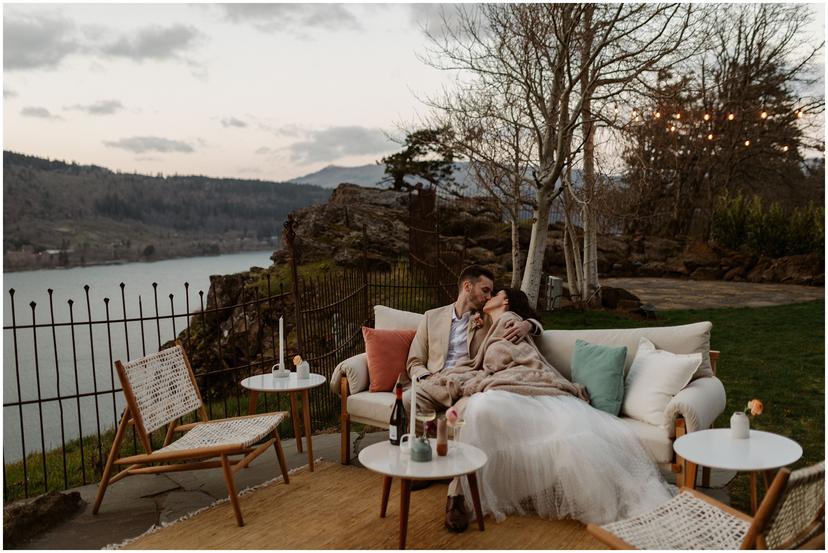 Griffin House Capacity
The Griffin House has a maximum capacity of 175 guests for events. If you rent the house overnight, or for the weekend, it sleeps ten people.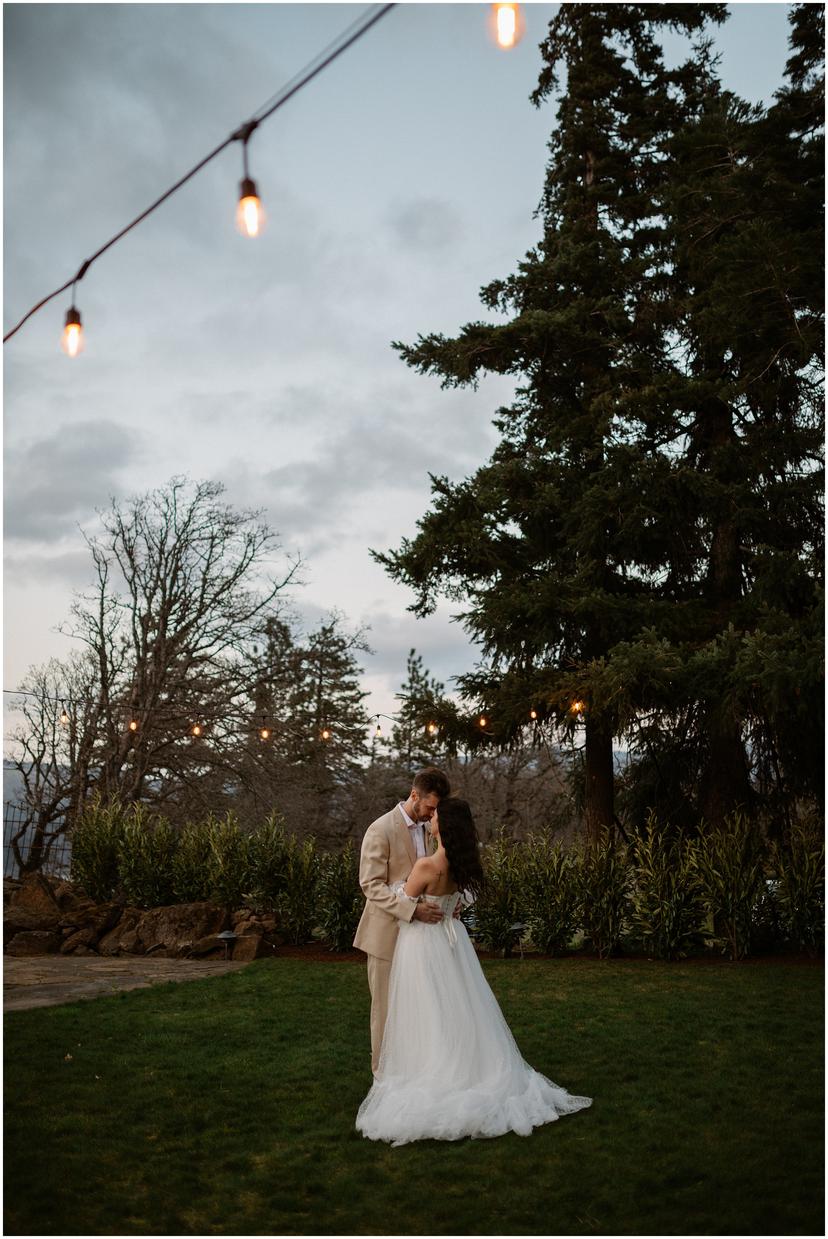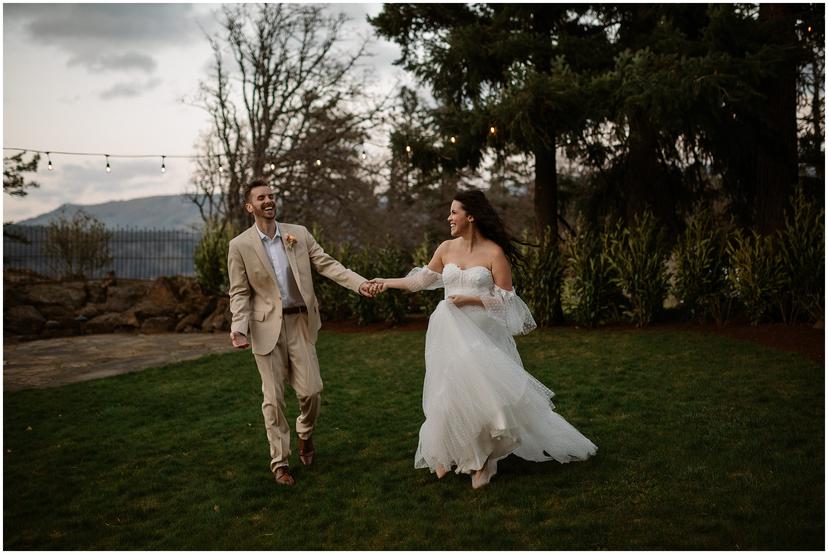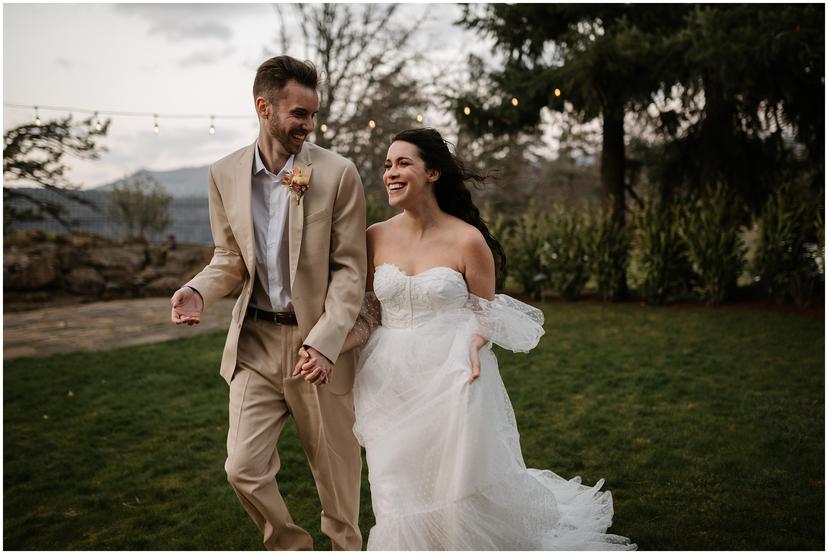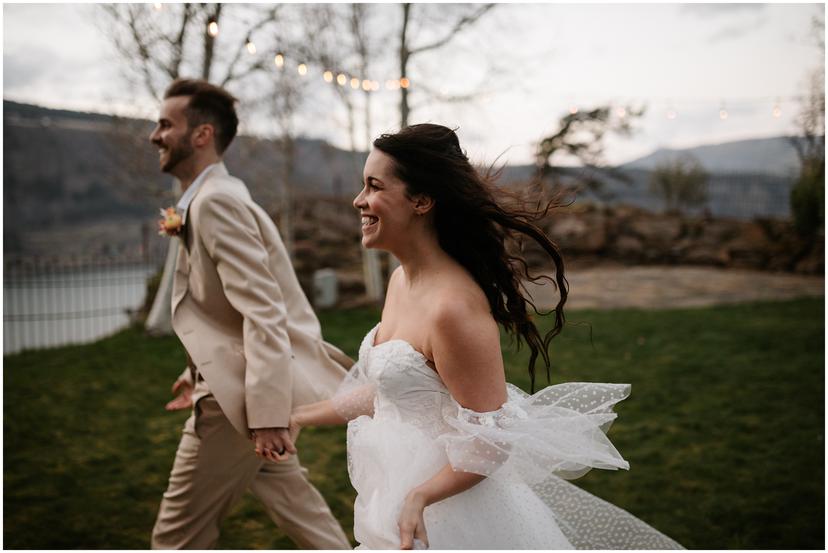 Griffin House Pricing
Griffin House venue packages include complete, private access to the house and grounds from 7 am-11 pm, with a 6-hour event window from 4 pm-10 pm. They also include two separate getting ready suites, a private, sheltered catering space with electricity, water, sink, countertops, and parking, chairs for 175 guests, walnut farm tables for 175 guests, onsite guest parking for 25 cars, separate vendor parking, and a 1-hour rehearsal window. They also offer an extensive vendor recommendation list, a venue manager, full access to their furniture inventory, and setup/breakdown for all items in their inventory.
The Griffin House also includes full bartending services with an option for separate bartending vendors for cocktail hour (like vintage bar trailers, margarita trucks, etc.)
Couples-only, two-person elopements start at $1500 (Mondays-Thursdays only)
Tiny weddings, with 3-20 guests, start at $5500 (Monday-Thursdays only)
Small weddings, with 21-50 guests, range from $6750 (weekdays) to $9450 (Saturdays)
Classic weddings, with 51-175 guests, range from $7500 (weekdays) to $10,500 (Saturdays)
Renting the house for an entire weekend with ten overnight guests starts at $25,000. The house amenities include a full kitchen, three full baths, an indoor gas fireplace, private indoor bar, vintage piano, claw-foot tub, bbq grill, outdoor fire pit, and lawn games.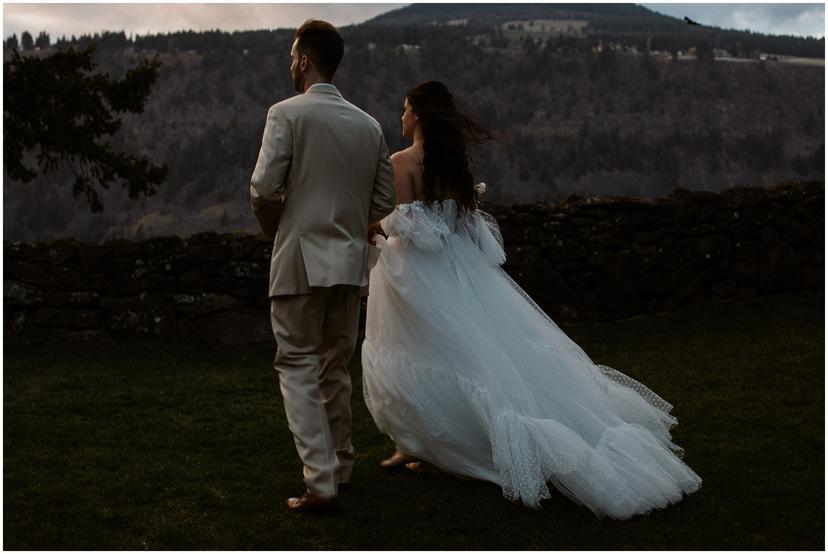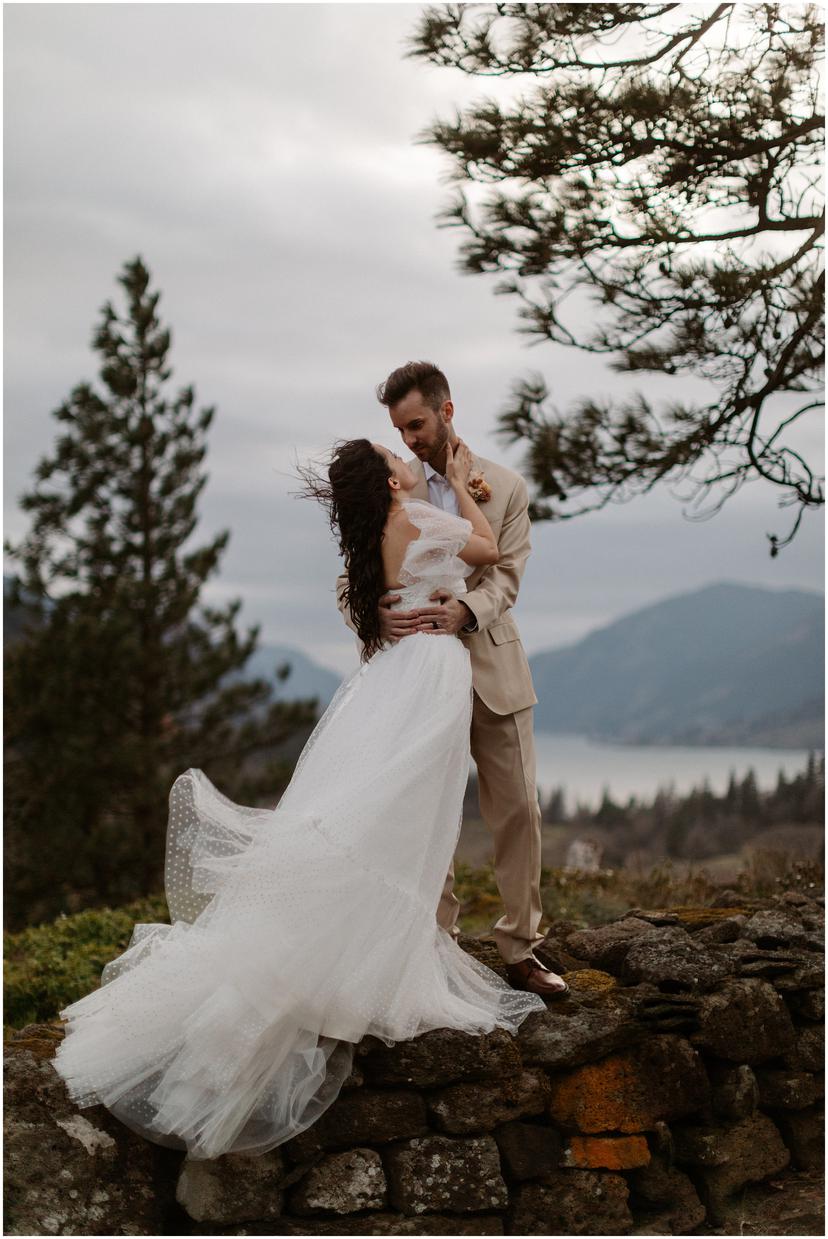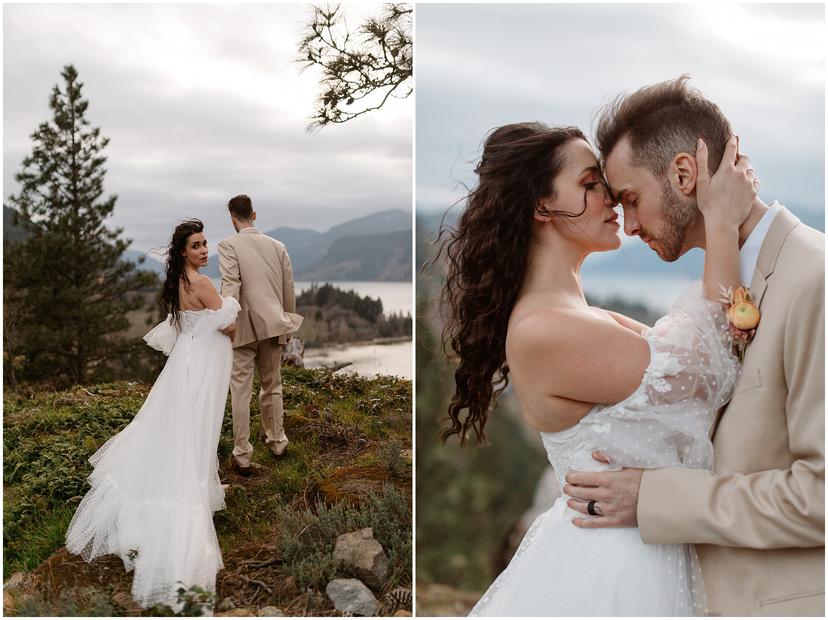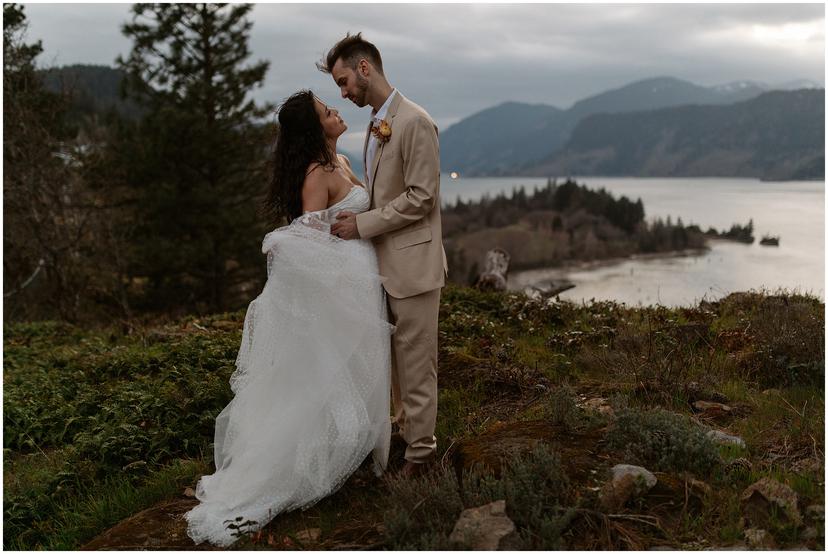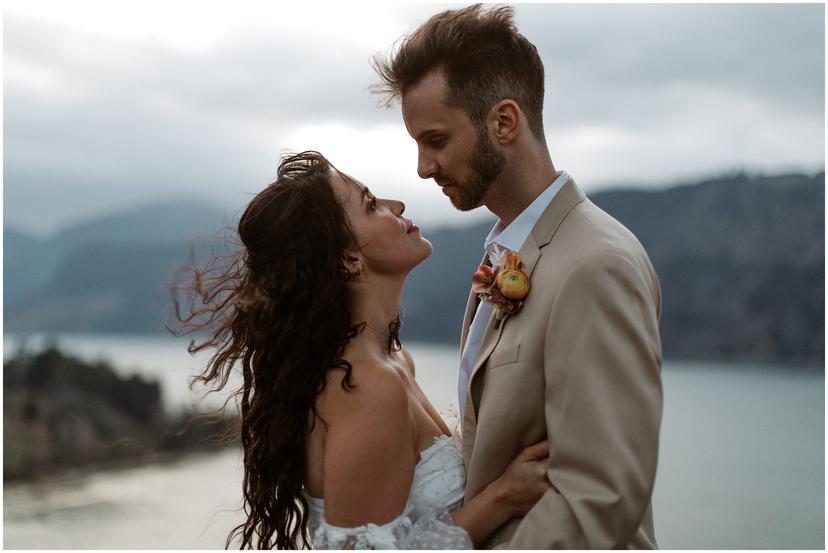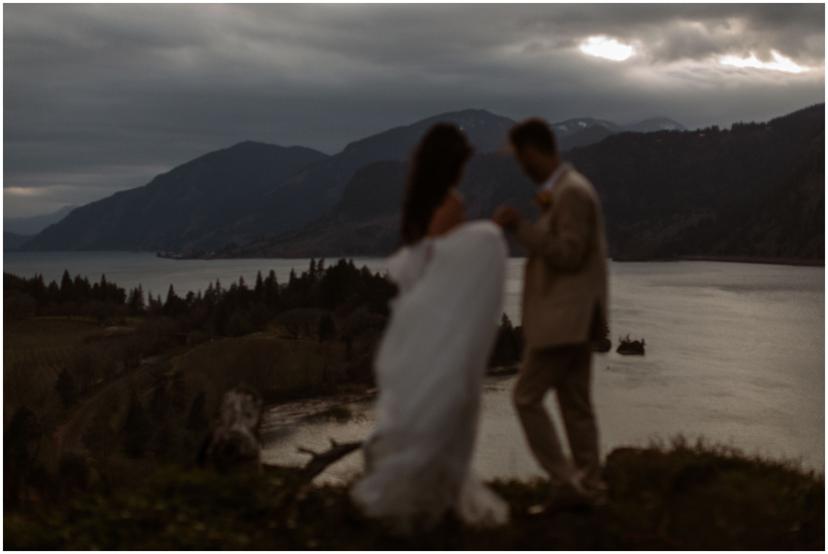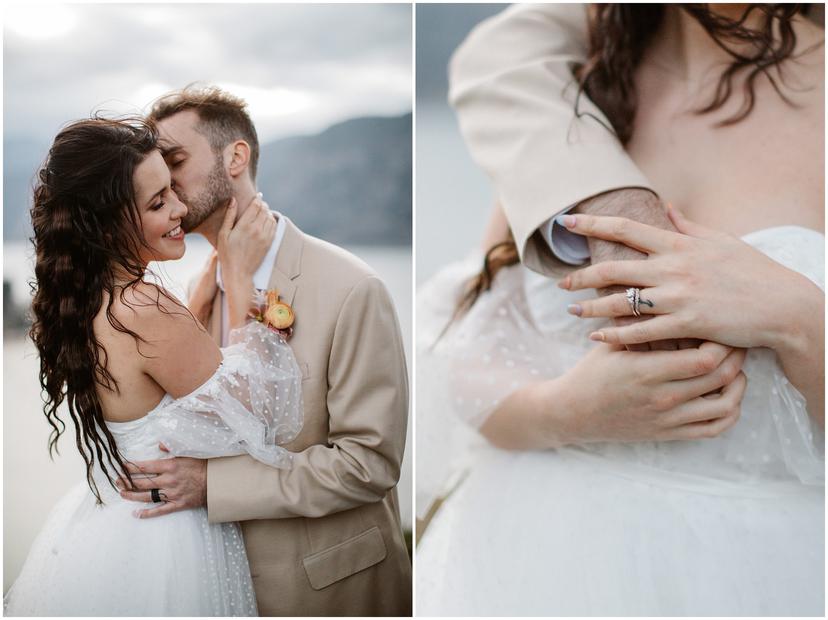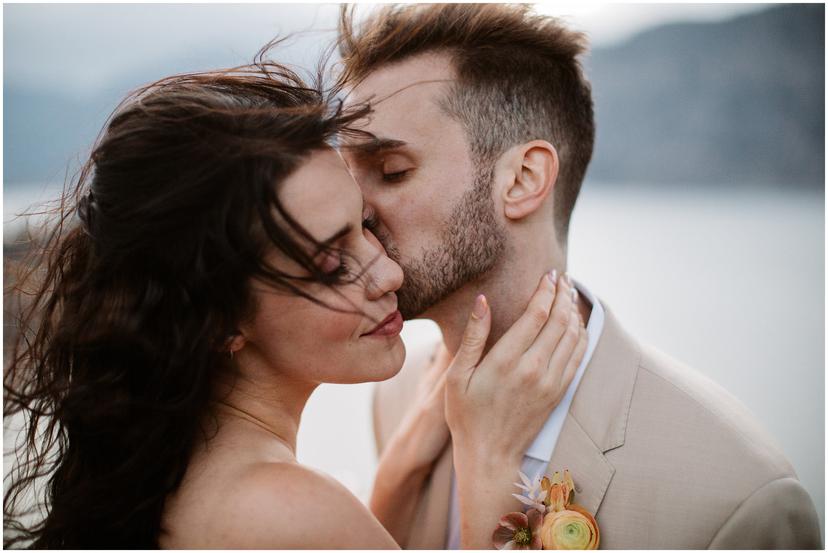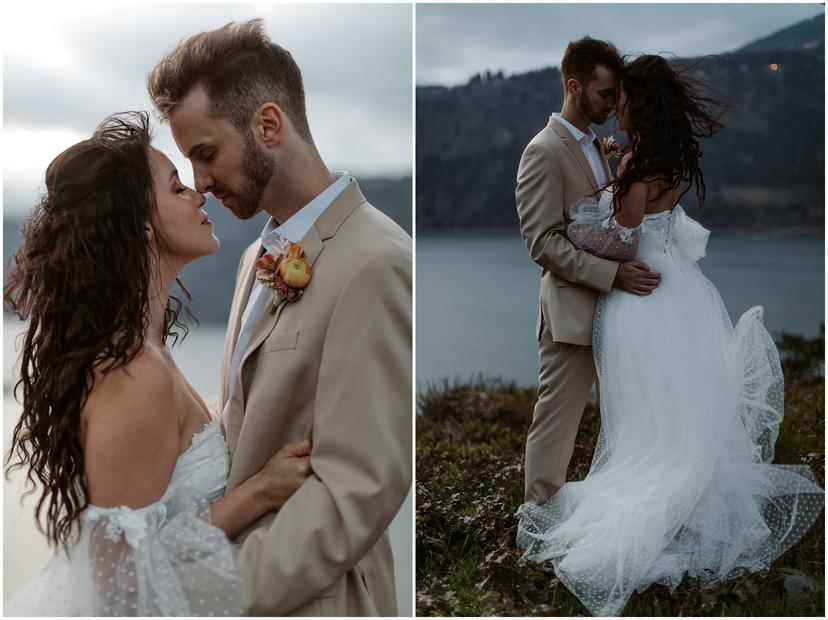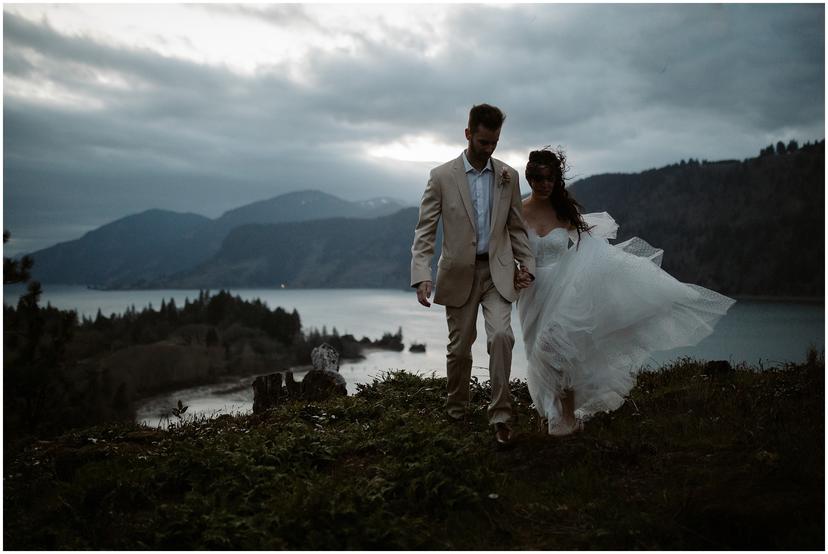 Other Griffin House Policies
The house is available for a single-day rental, overnight rental, or full weekend rental.
The Griffin House has an a la carte vendor policy, meaning you get to choose your own vendors!
The Griffin House requires an event planner or day-of coordinator at all events to ensure the day goes smoothly and professionally. They are happy to help recommend their favorite pre-approved vendors or work with new ones.
If your event has over 50 guests, you will be required to rent a restroom trailer through the Griffin House.
If you want to know more, please reach out to Marlowe or a member on her team! You can contact the Griffin House through their website here or email them directly at [email protected]
You can also follow the Griffin House on Instagram to see more weddings and photos!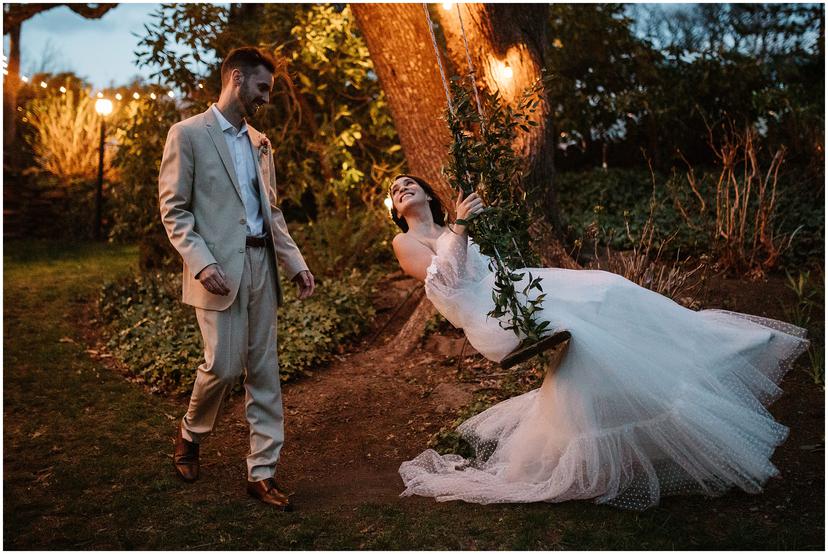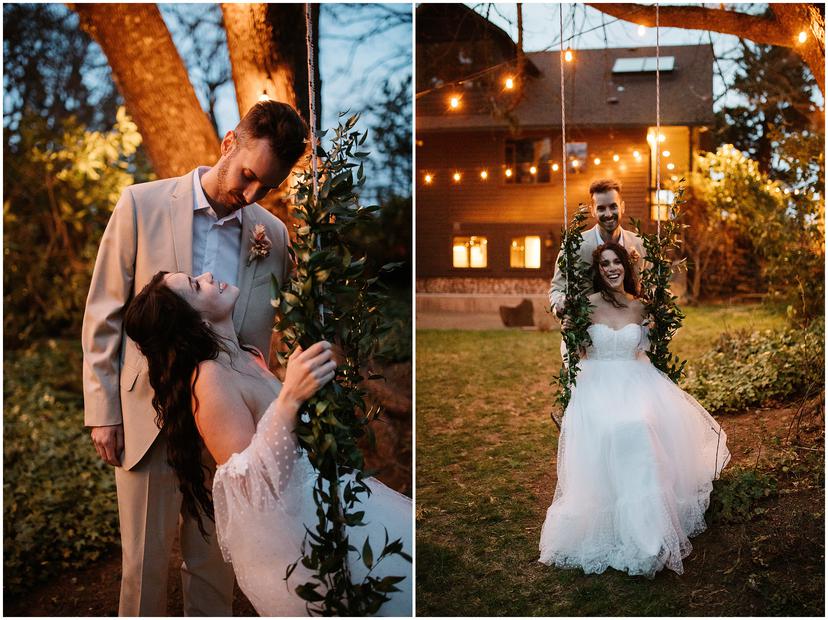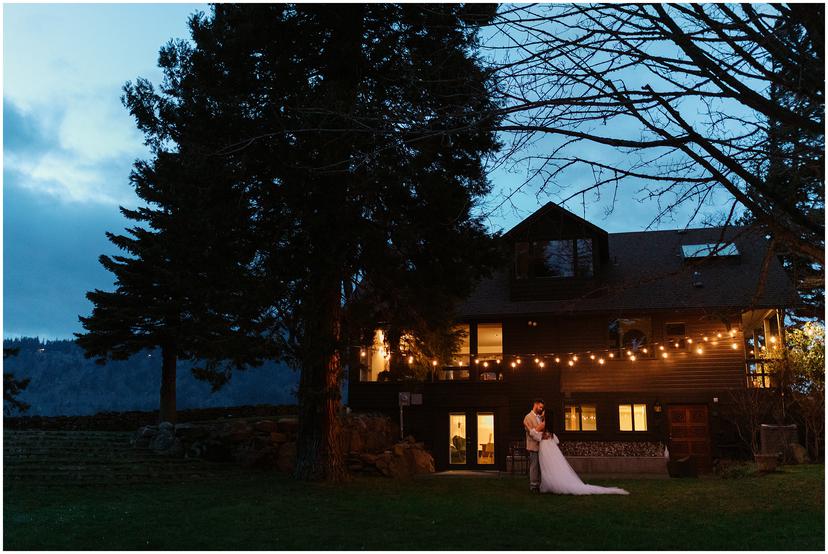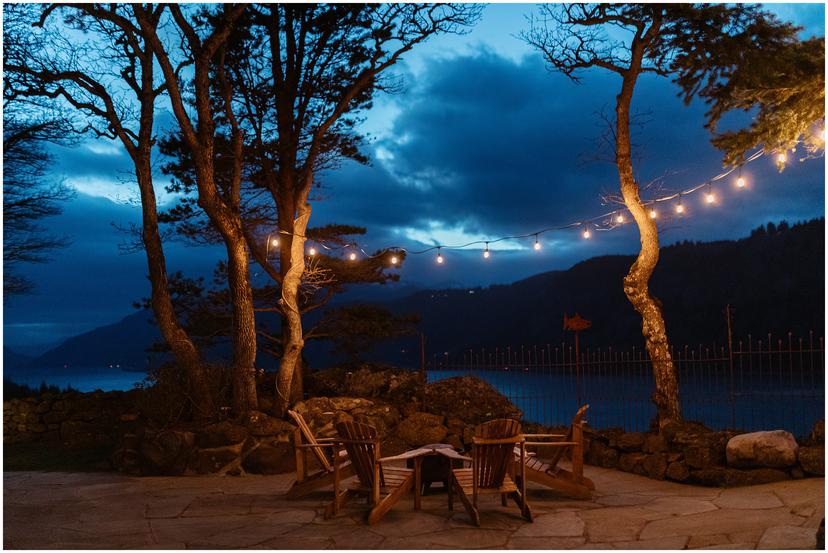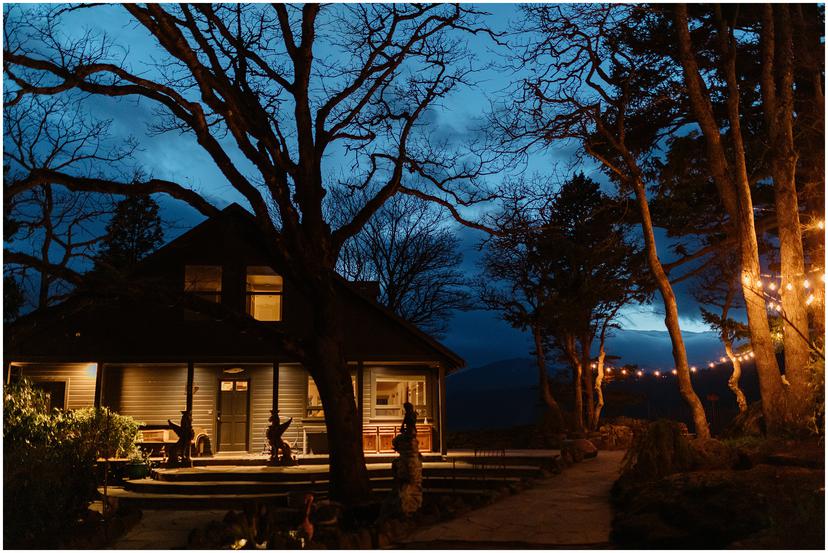 Vendor Credits
Venue: Griffin House

Planning, Design & Styling: Emily Donner with Your Perfect Bridesmaid

Photographer: Katy Weaver Photography

Videographer: NW Film Co.

Flowers: Jodi Iverson Florals

Hair & Makeup: Style by Mal Hair & Makeup

Rentals: Vintage Meets Modern

Models: Celeste & Josh Swink - a real married couple!

Bridal Gown: PNW Gowns

Tux: The Black Tux

Cake: Fleur Cakes

Invitation Suite: The Lettering Bee

Ribbon: Tono & Co
Learn More
Did you like learning about The Griffin House and seeing photos from this Columbia River Gorge styled wedding? If so, here are some other blog posts you might enjoy! And always, feel free to contact me with more questions! I am here for you.
MY COLUMBIA RIVER GORGE VENUE GUIDE
LEARN ABOUT NON-TRADITIONAL WEDDING TIMELINES
CHECK OUT MY REVIEWS ON GOOGLE