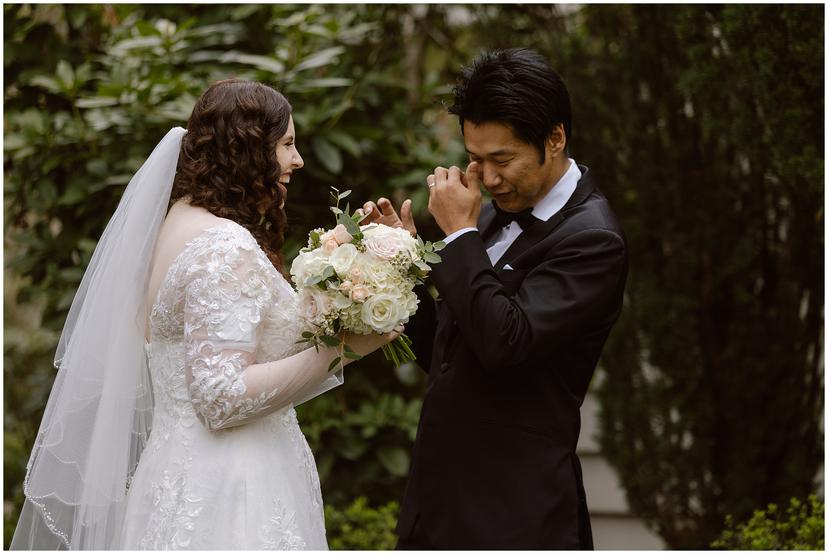 Gray Gables Estate Wedding
Spring in Portland is beautiful. And it's even better when you are getting married in a romantic garden with your closest family and friends from around the globe. Sarah and Jay's Gray Gables Estate wedding was relaxed and sweet, and every moment was drenched in love, laughter, joy, and even a little silliness. Such a joy to document!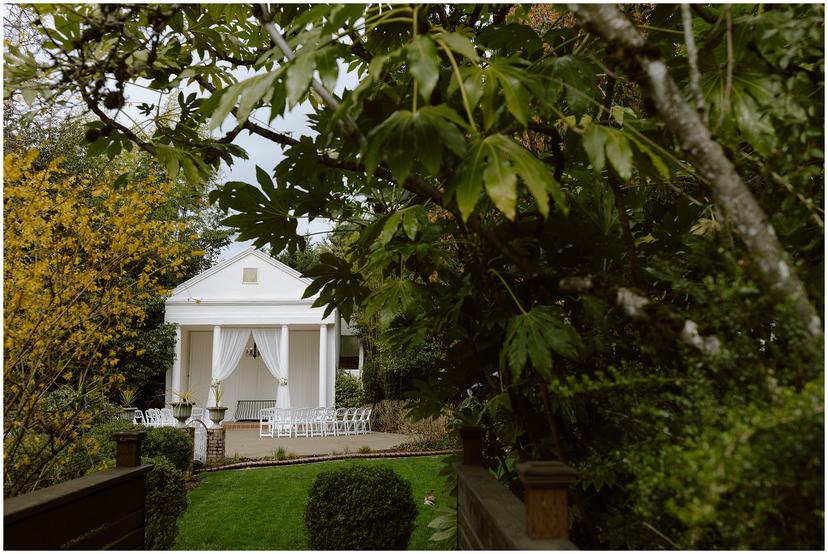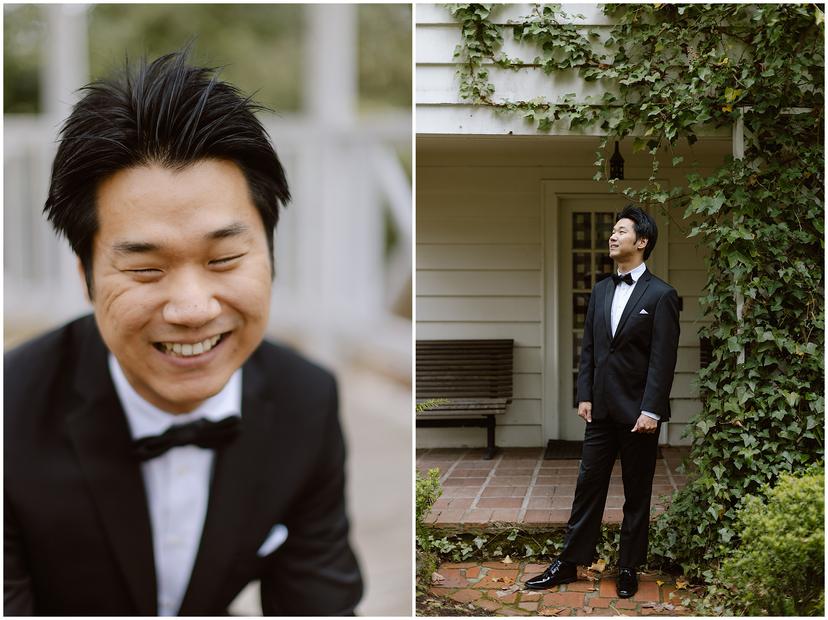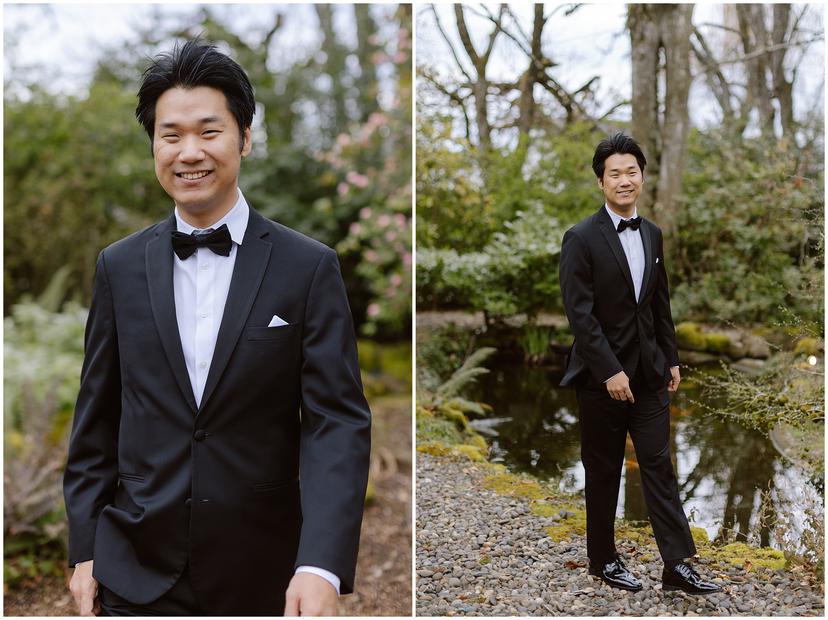 About Gray Gables Estate
Gray Gables Estate is a garden venue located in Portland, Oregon. The expansive gardens, charming architecture, and peaceful atmosphere are a dreamy backdrop for any couple. The estate perfectly fuses natural charm and timeless elegance, offering a variety of indoor and outdoor spaces for ceremonies and receptions. It's great for weddings or events at any time of year - the multiple spaces and expansive grounds are flexible and allow for many options, regardless of weather.
According to Here Comes the Guide, one of the best things about this venue is that you can stay late! Parties can last til 2am at Gray Gables Estate , which is really rare to find in a venue! It can also host up 260 guests so it works for small and large events.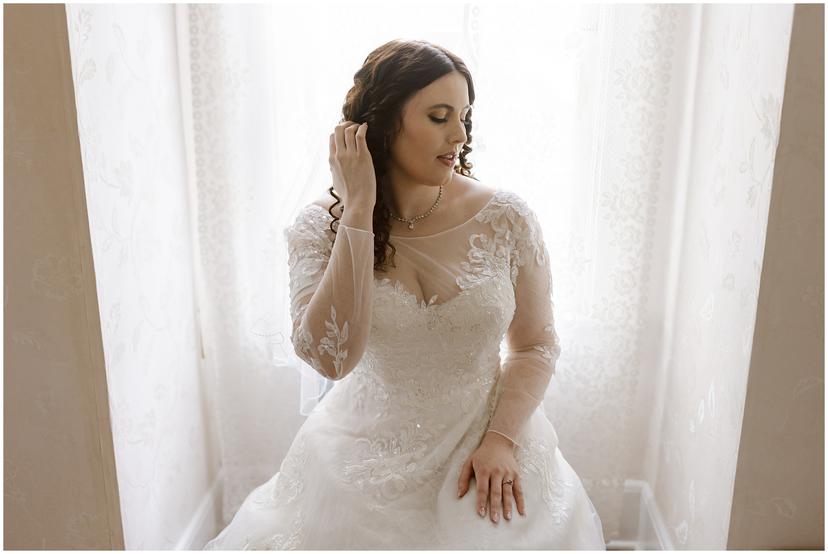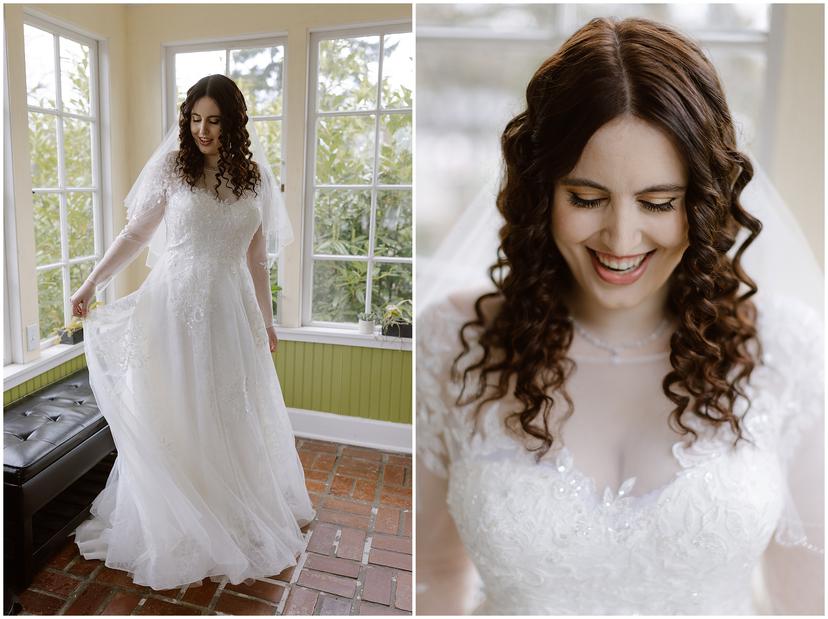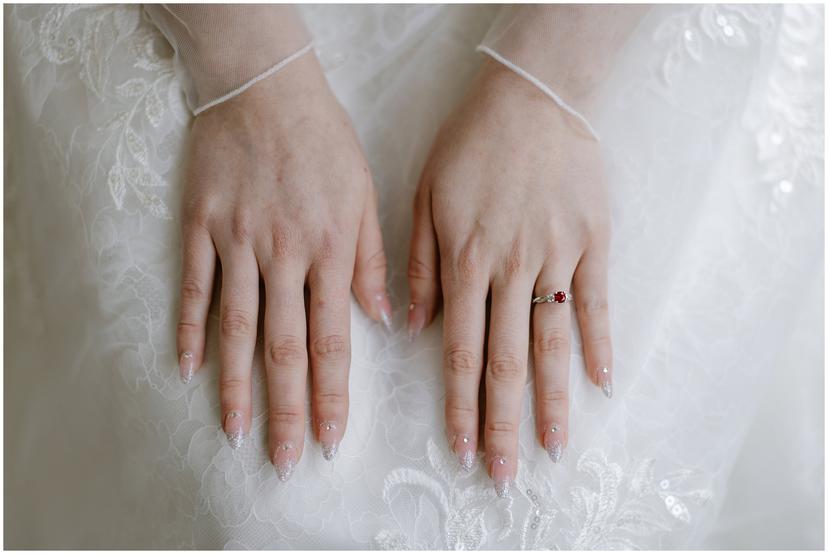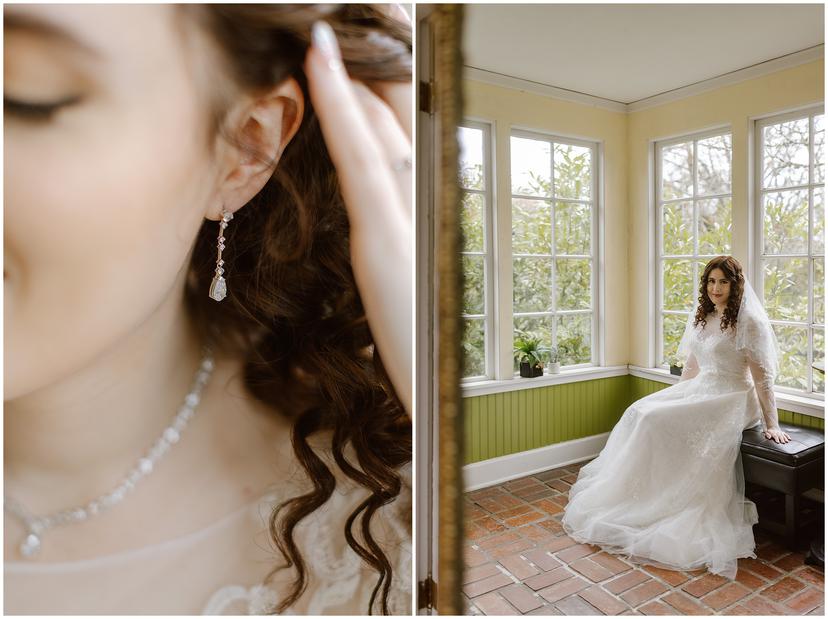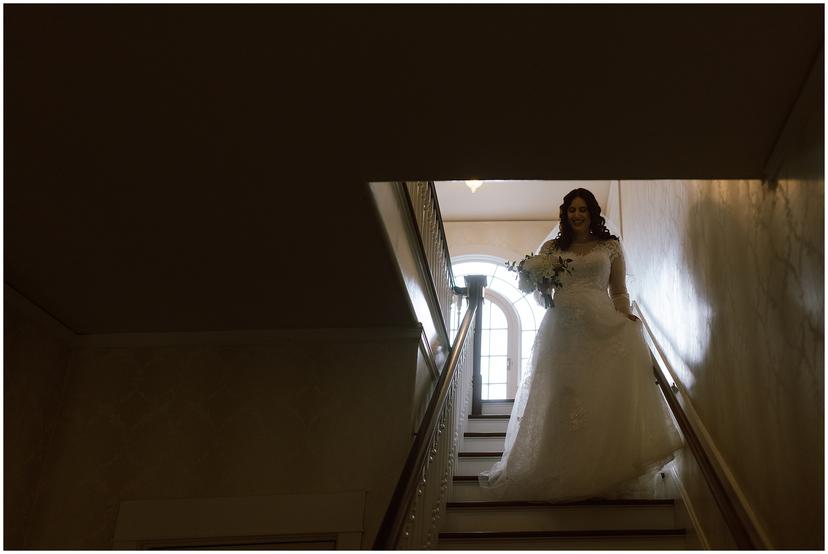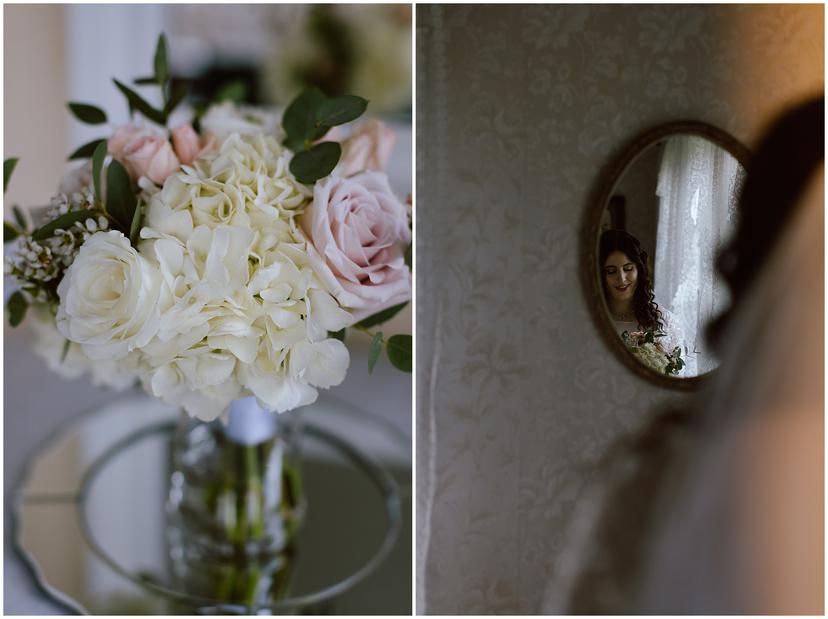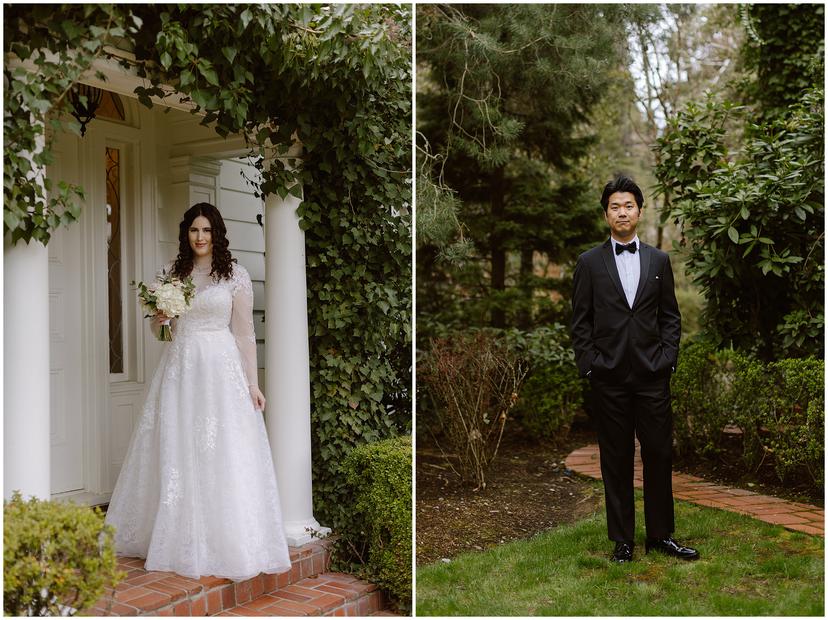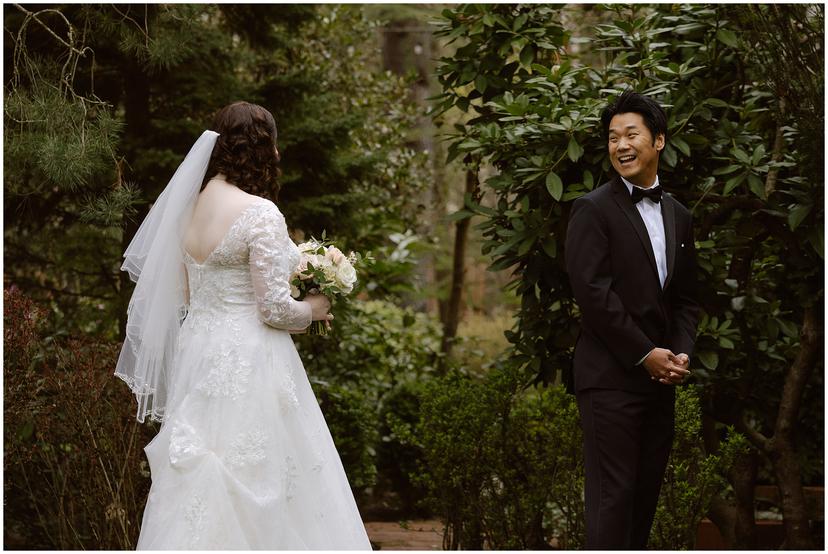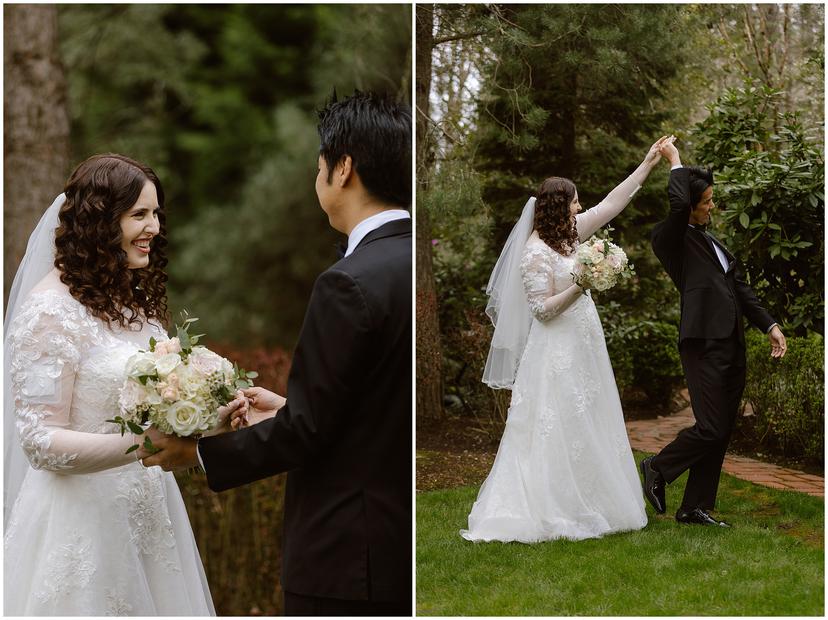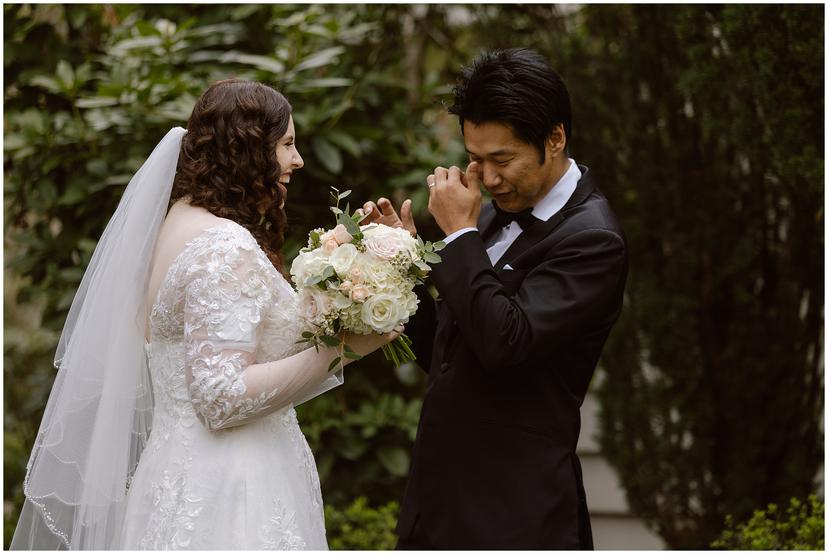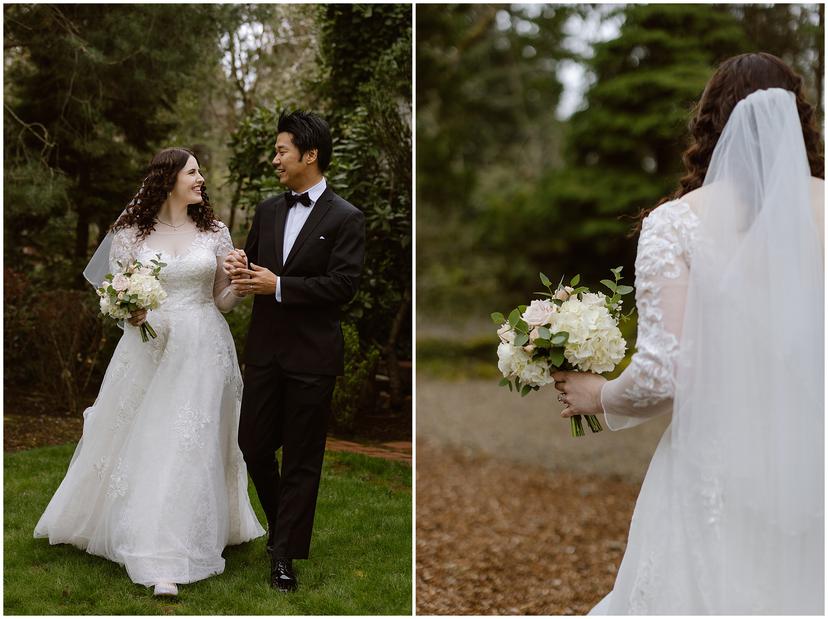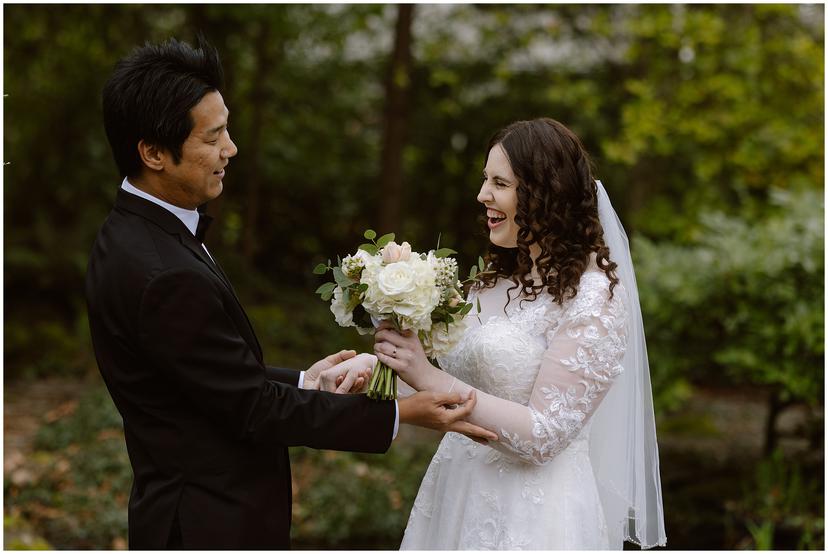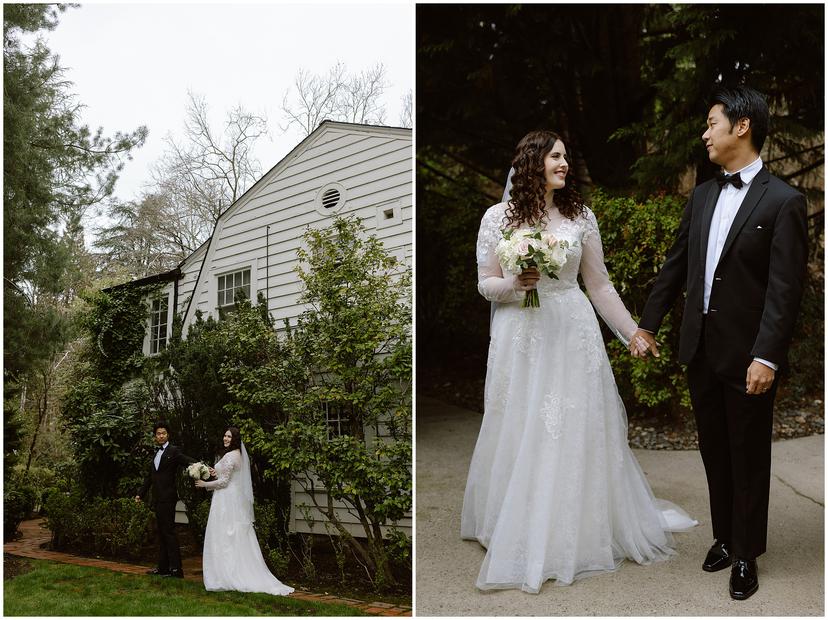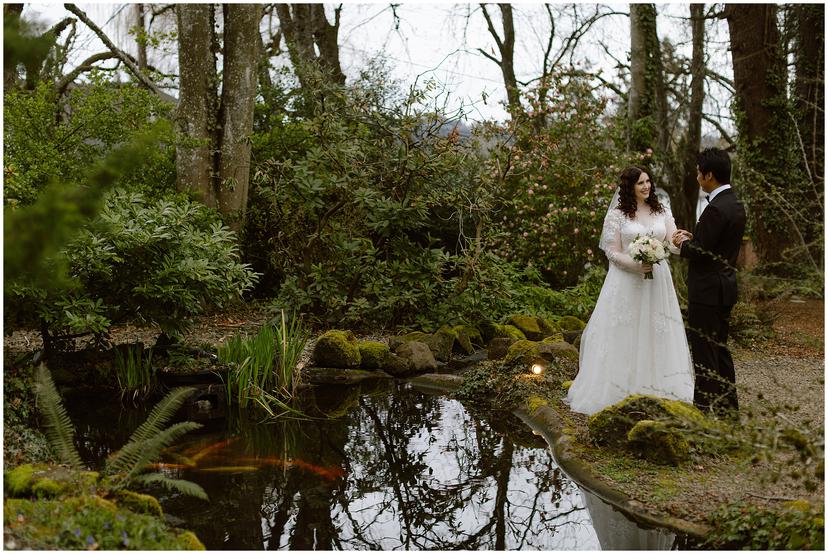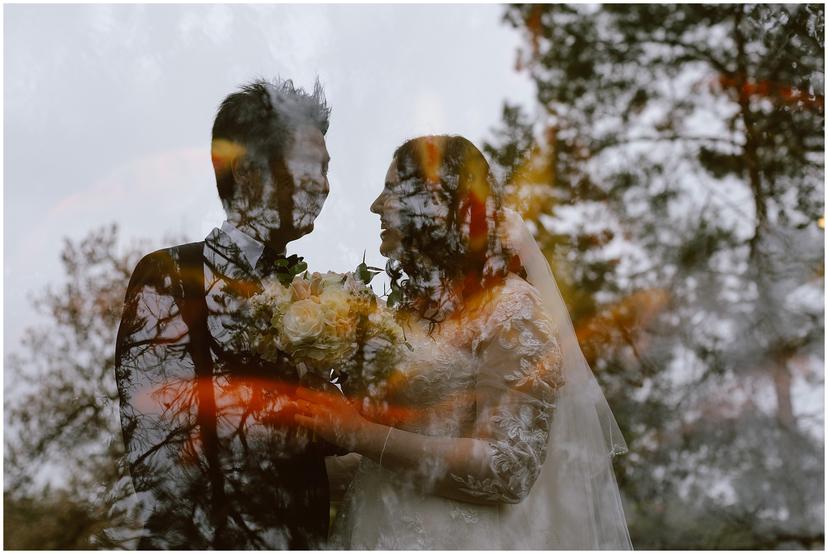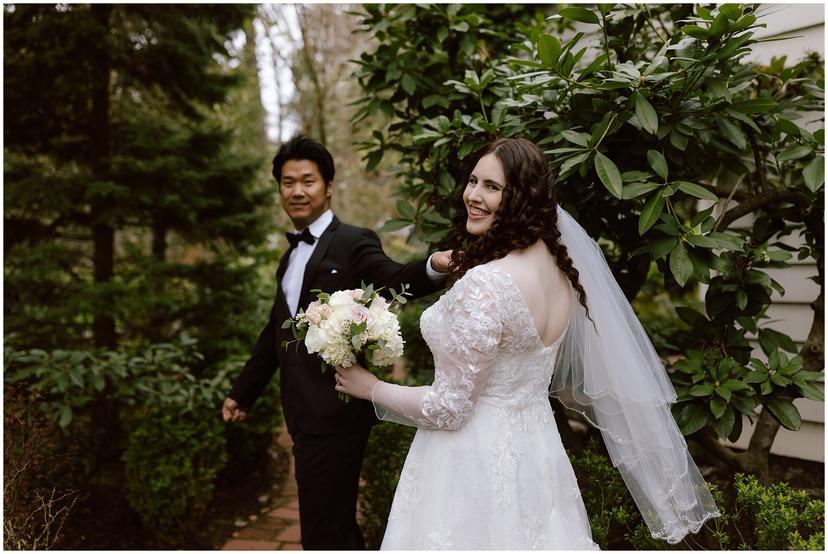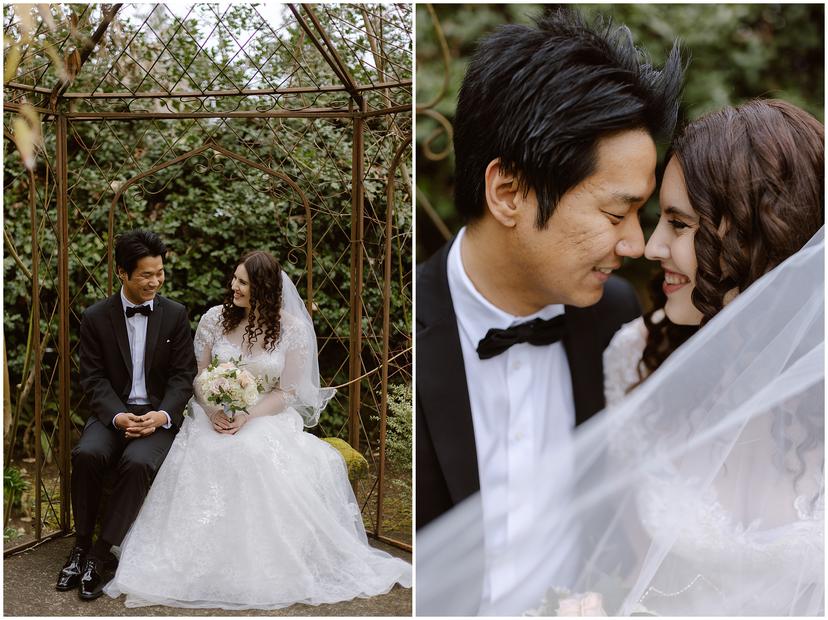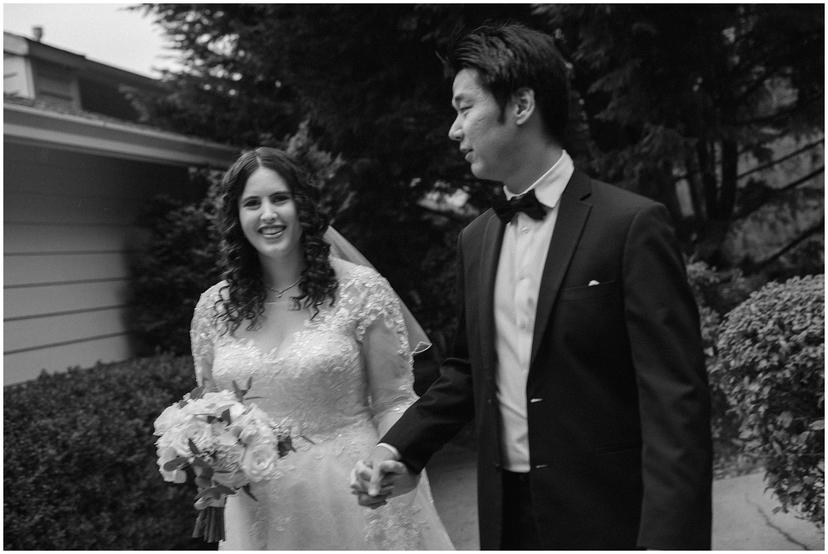 Gray Gables Estate Location
Located just minutes from downtown Portland, Gray Gables Estate provides an easy and convenient venue for both locals and out-of-town guests. The venue is situated in the middle of a neighborhood in Southeast Portland, but once you are in the gardens you feel worlds away.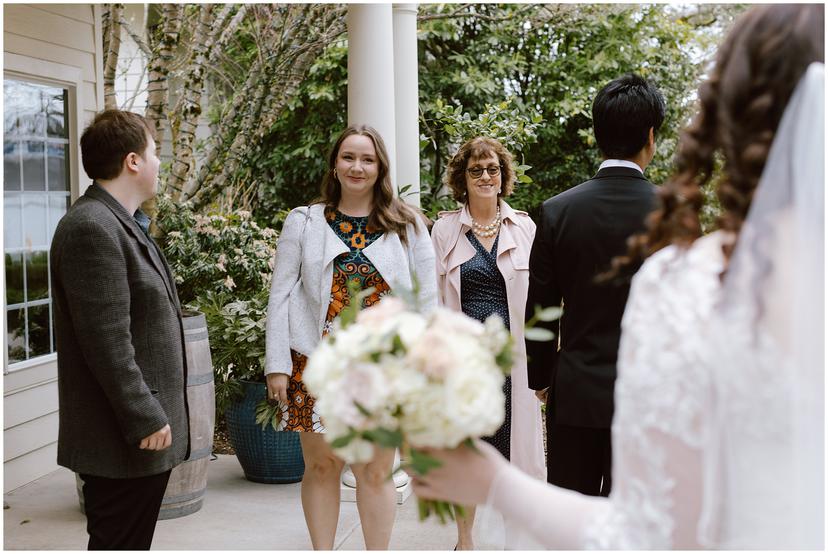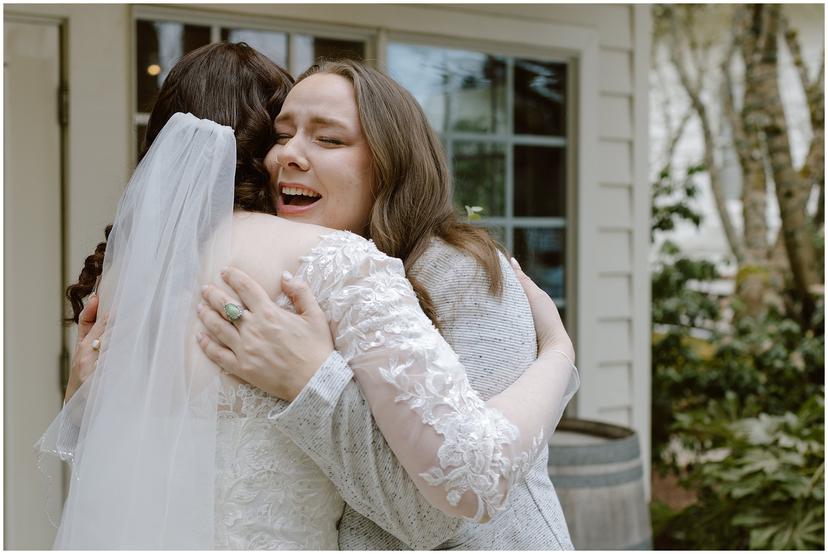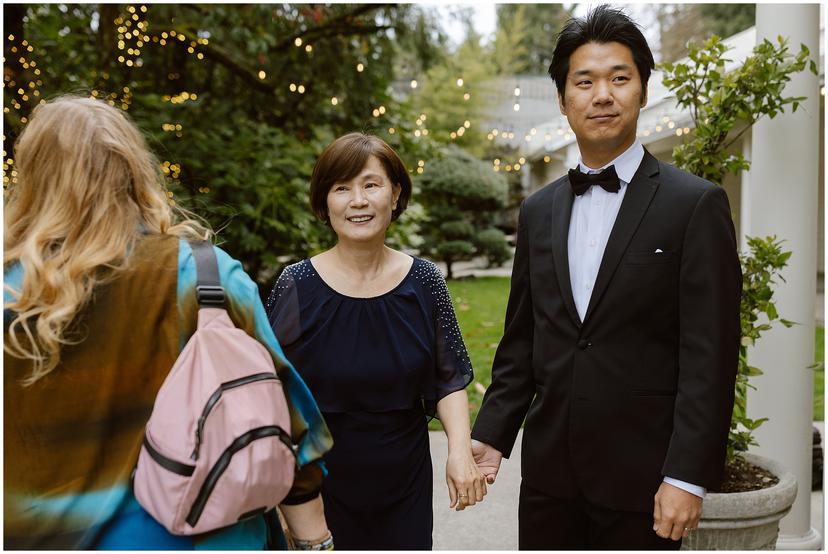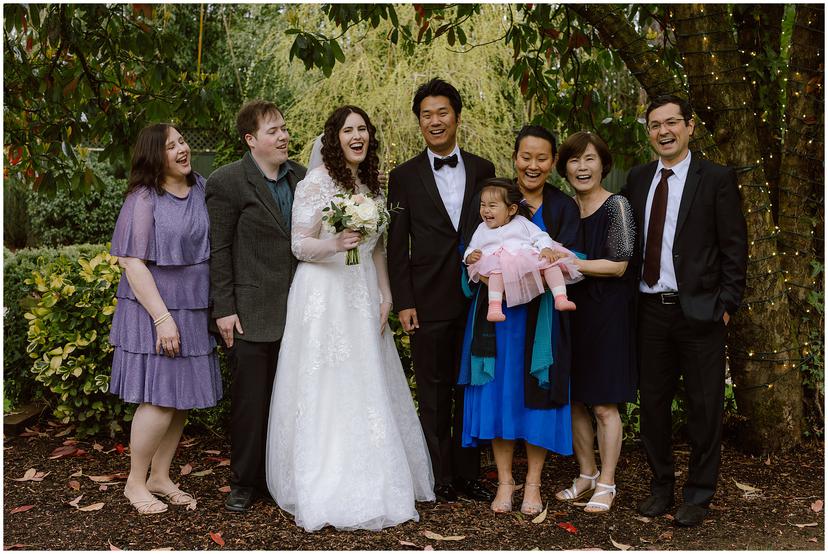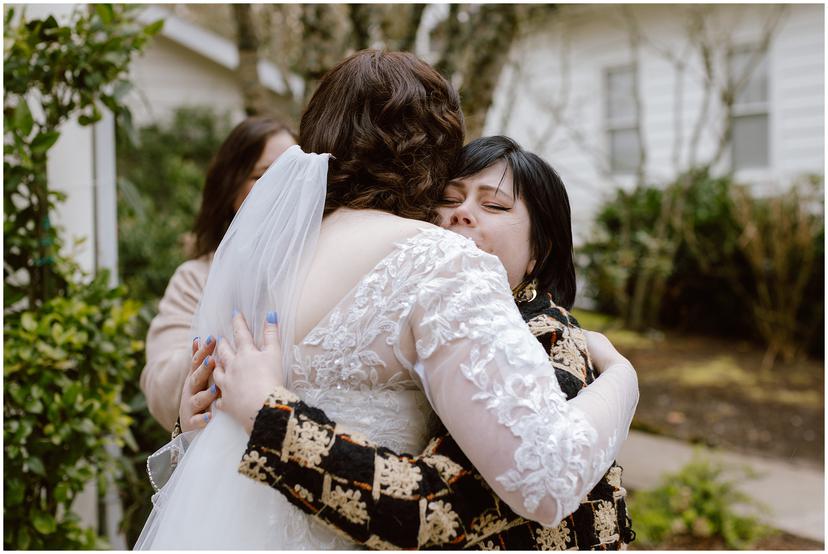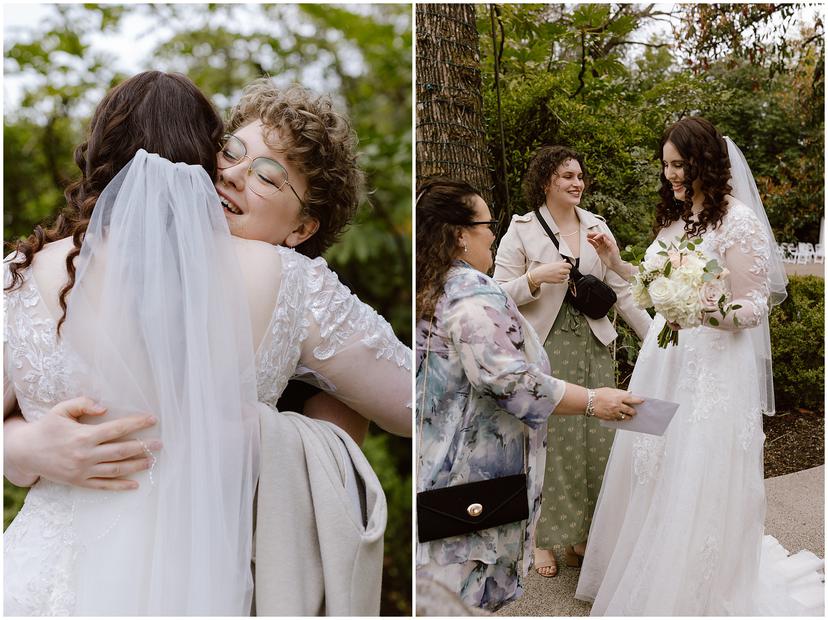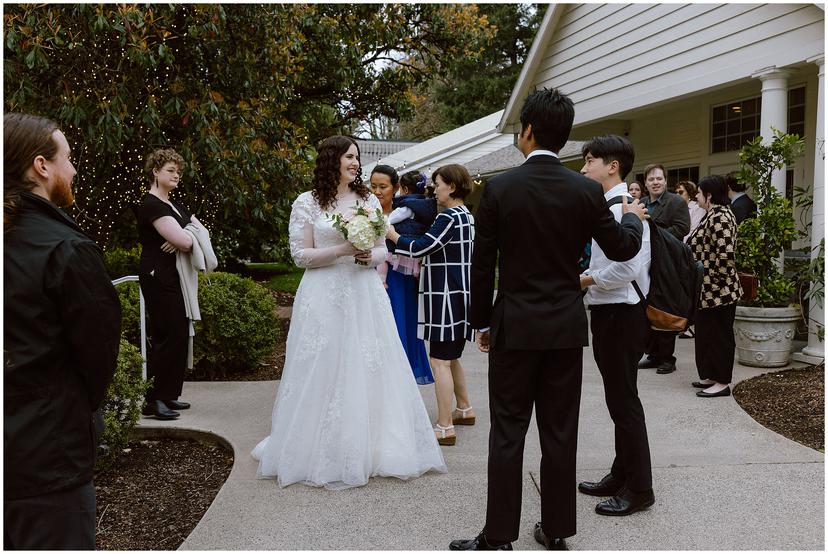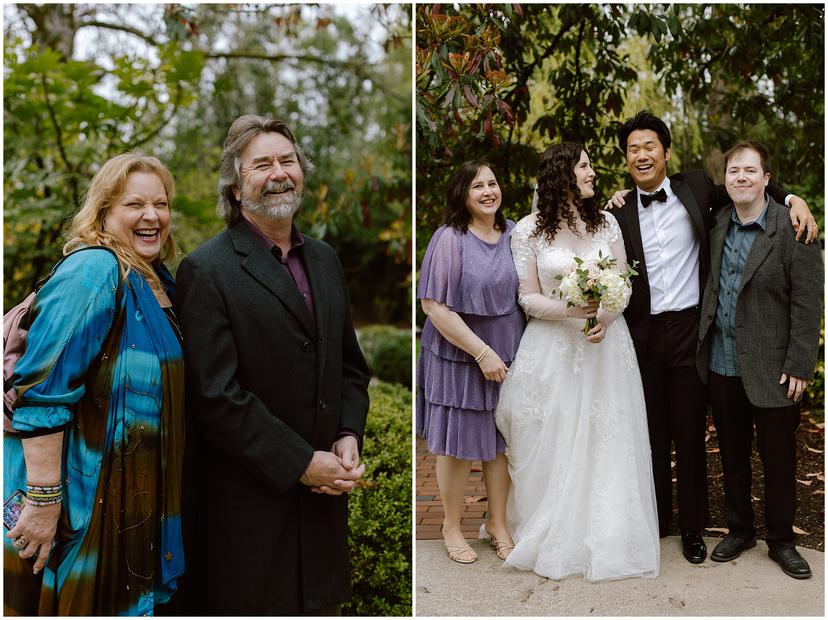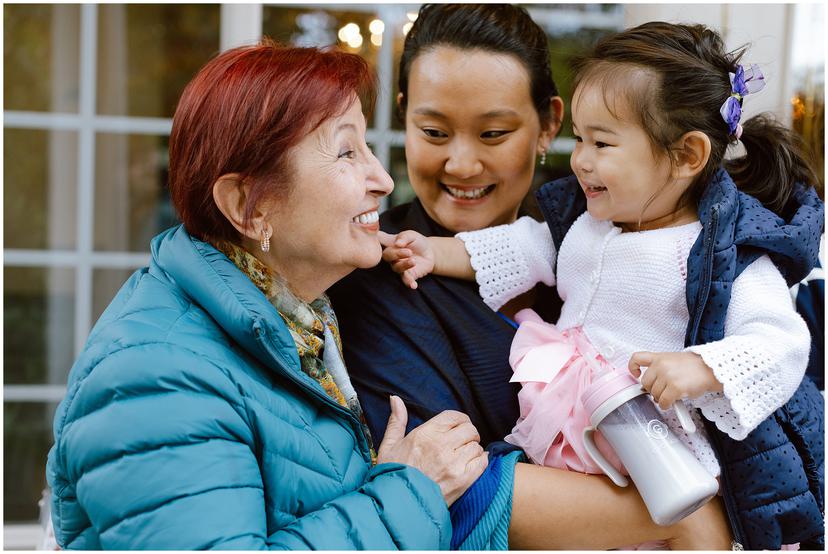 About the Couple
Sarah and Jay are a playful blend of fun-loving and romantic. They are an adventurous couple who met while teaching English in Korea, and have a deep love for music, especially karaoke. Their spark is undeniable, and their shared joy and love were the highlight of the day.
Sarah and Jay first met as co-workers at a school in Korea, and their relationship gradually blossomed. Their engagement story is equally heartwarming; Jay surprised Sarah in their apartment, in a suit, with a ring and a cake.
What they cherish most about each other are their kindness, empathy, and undoubted love. They enjoy spending quality time together, whether that be at their favorite café, strolling on the beach, or even passing judgement on bad clothing while shopping together.
In envisioning their wedding day, three words came to mind: beautiful, warm, and joyful.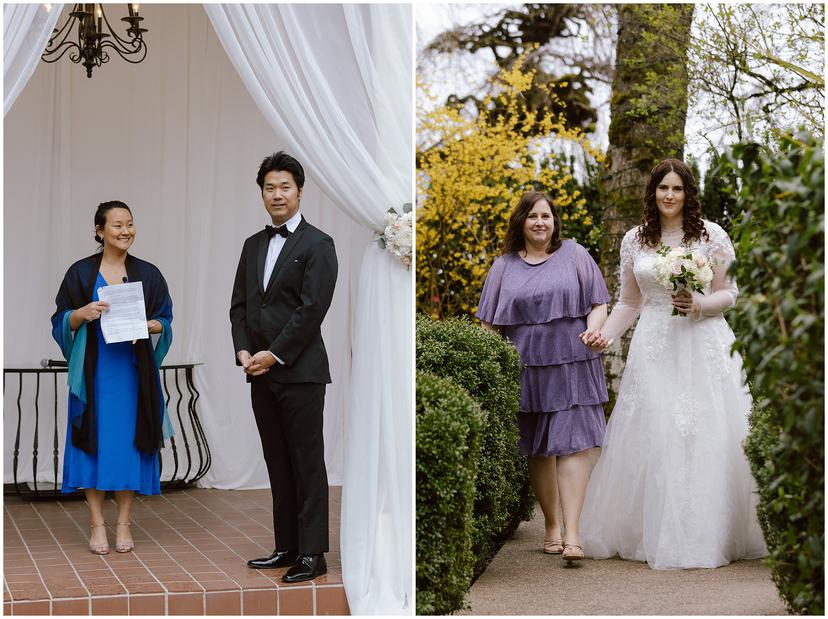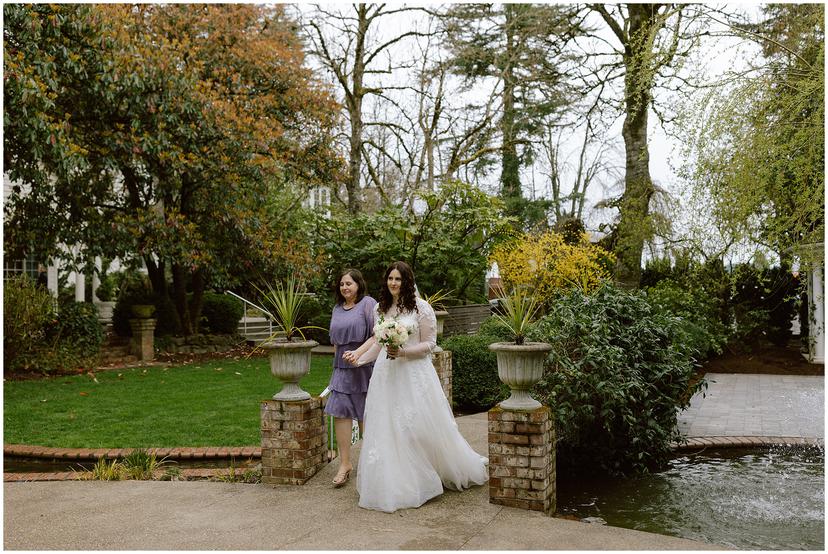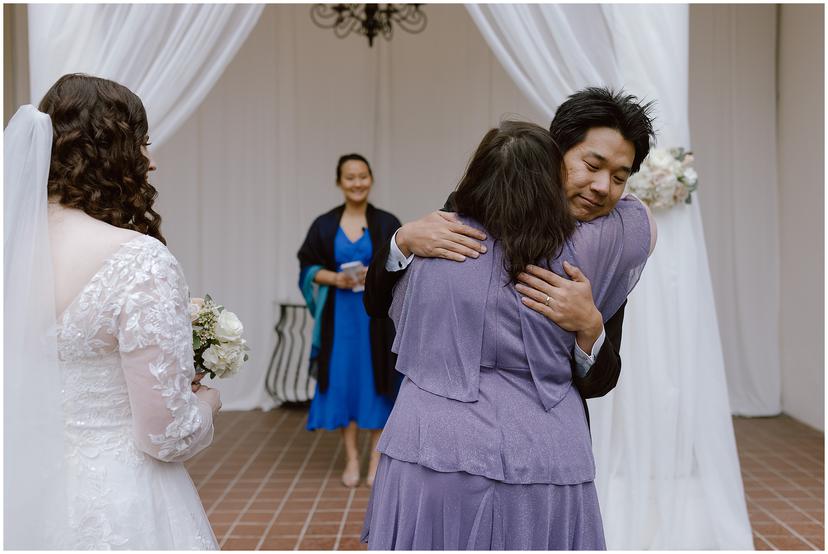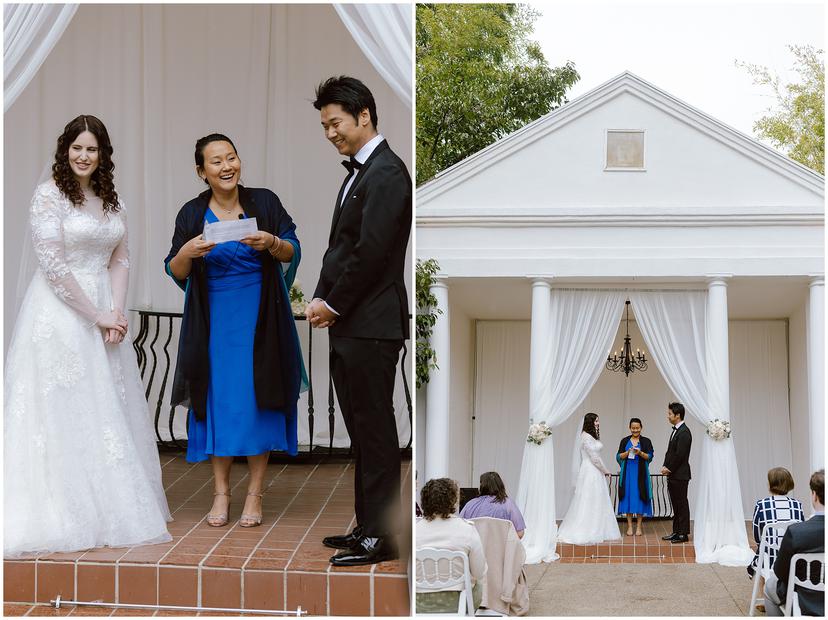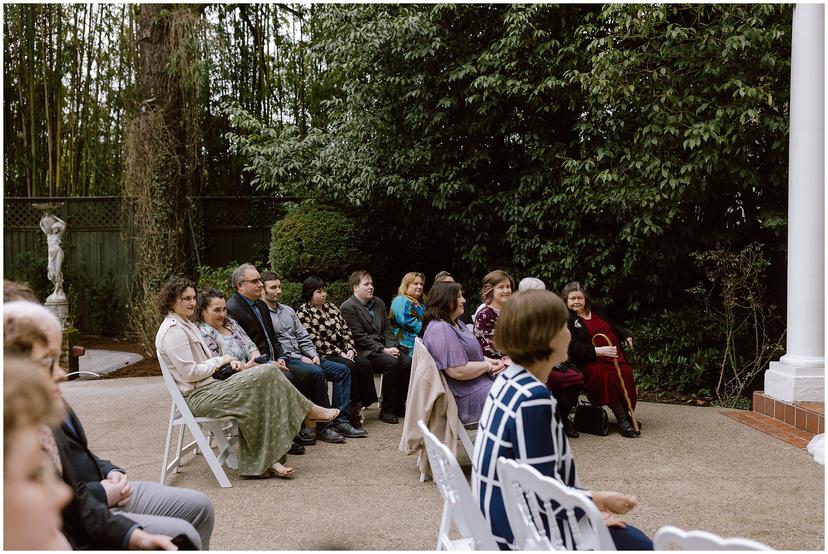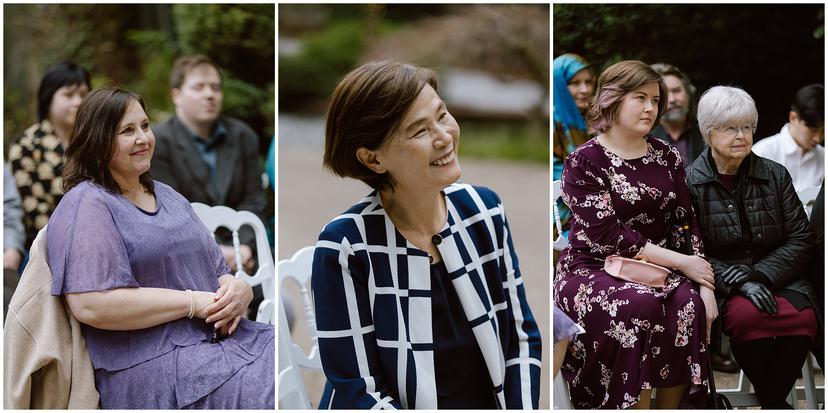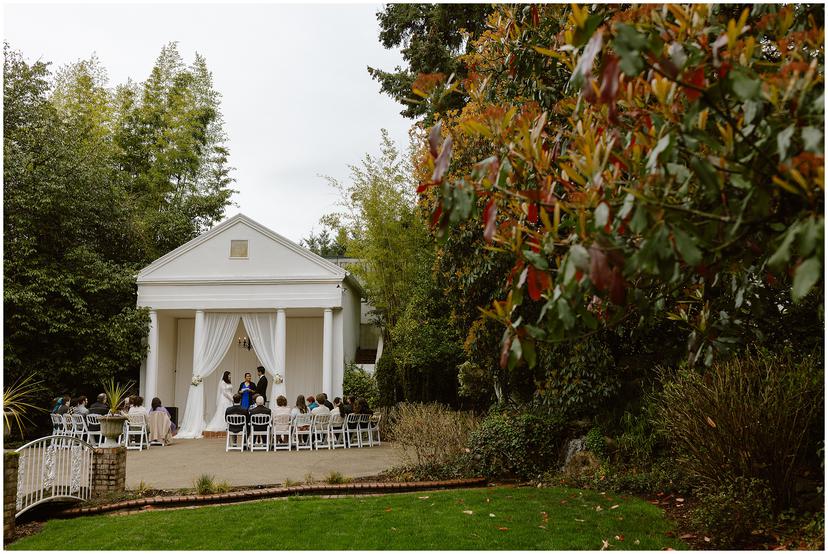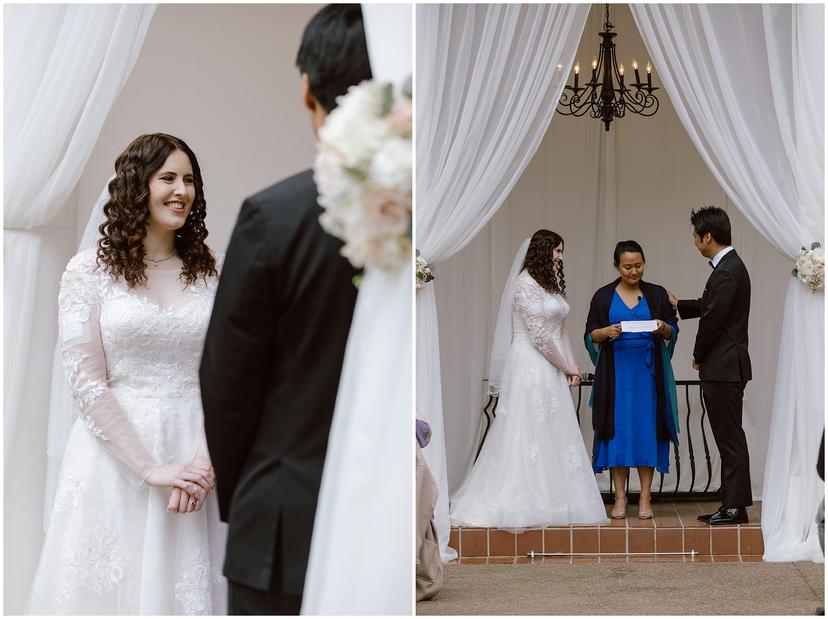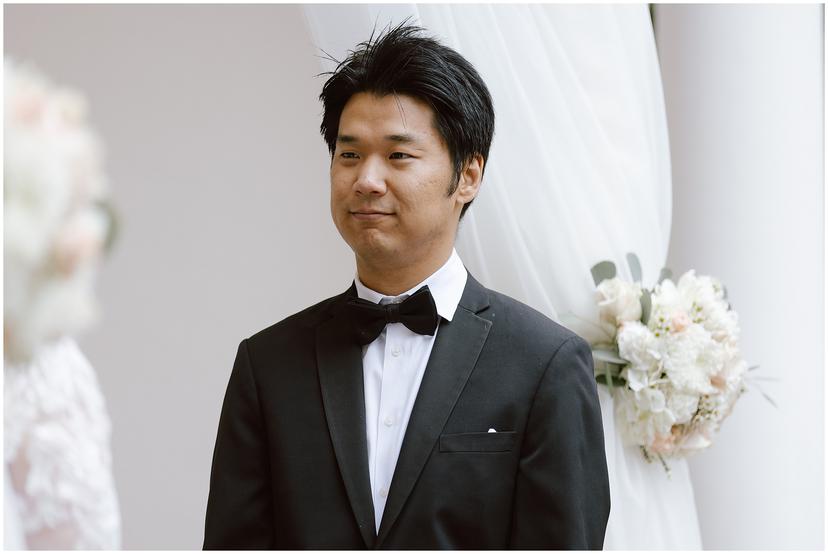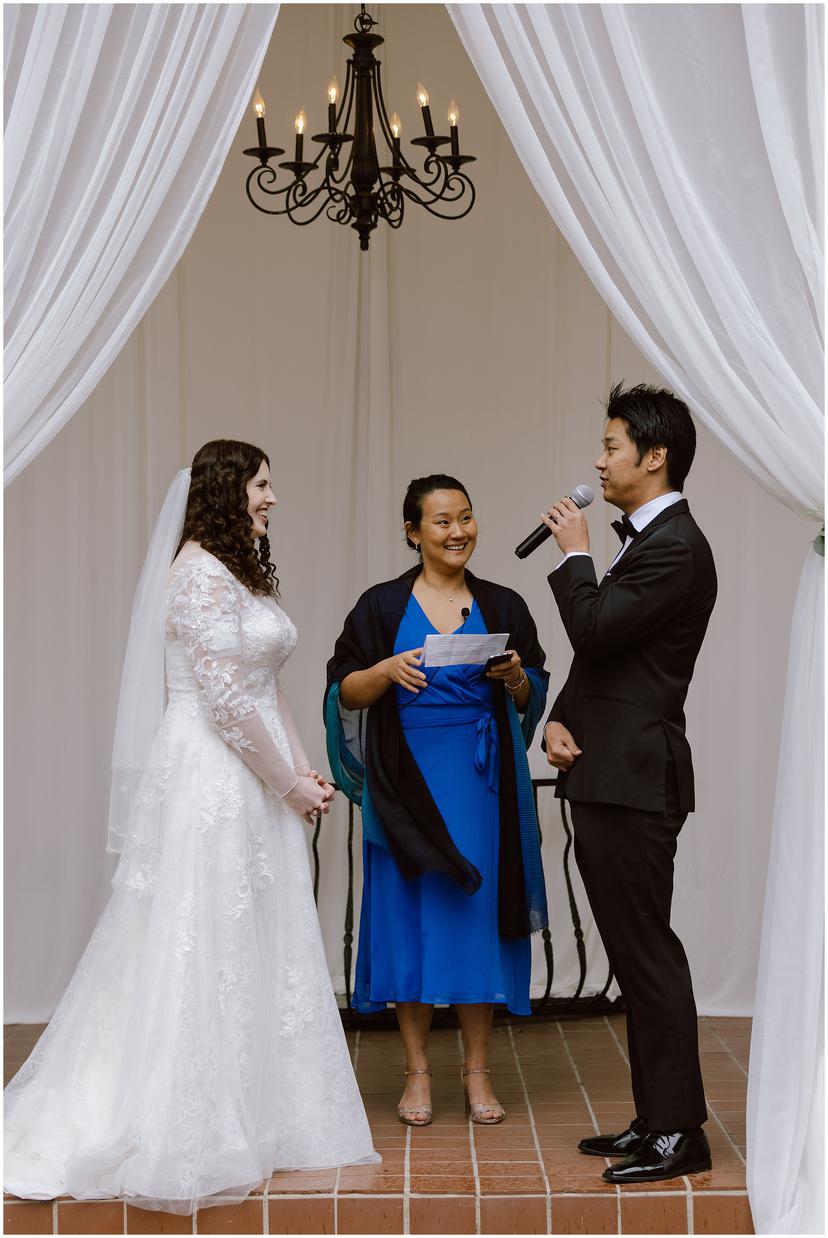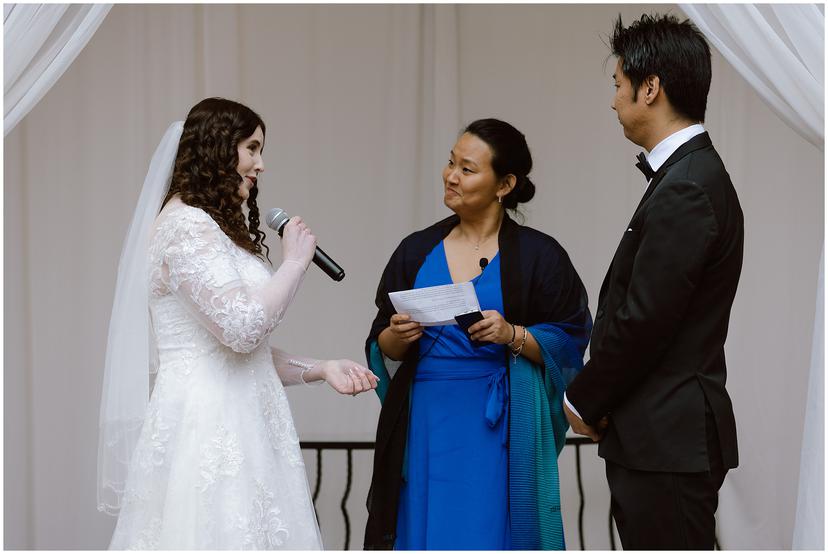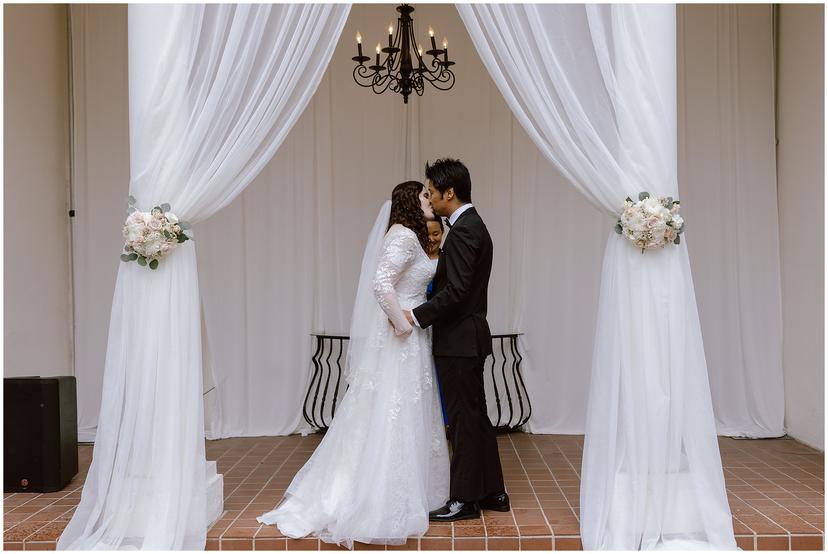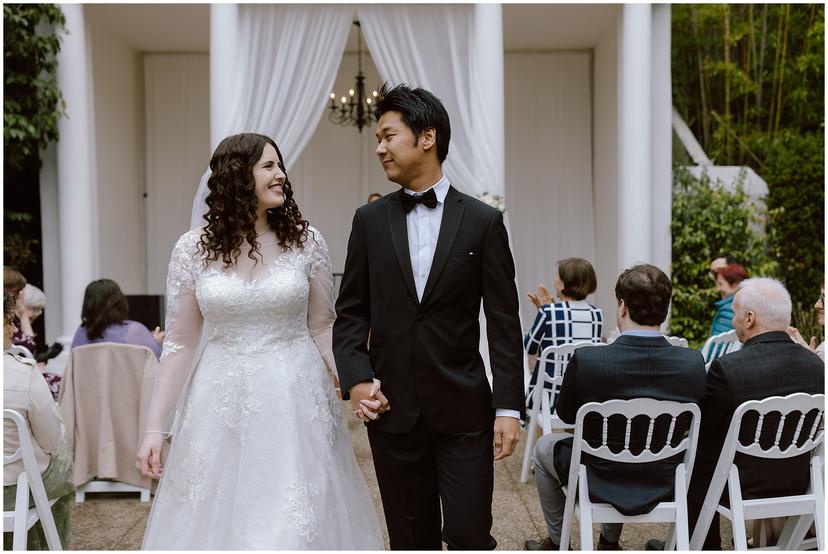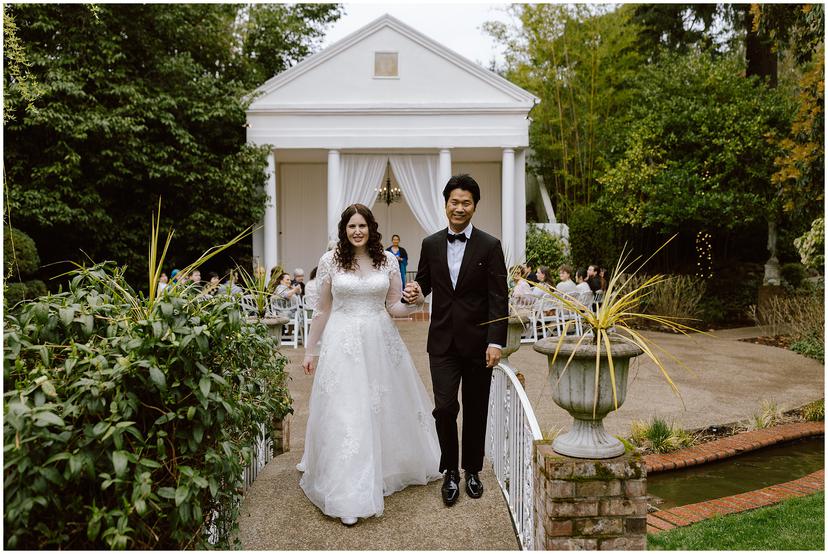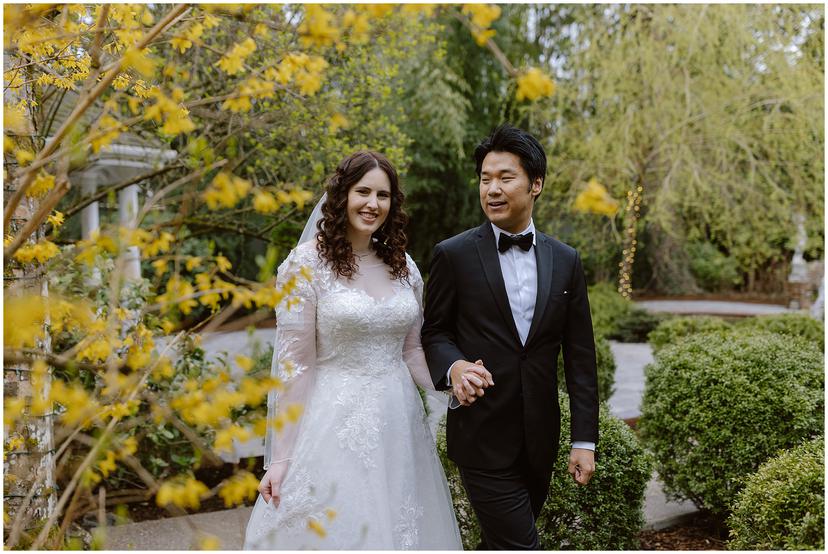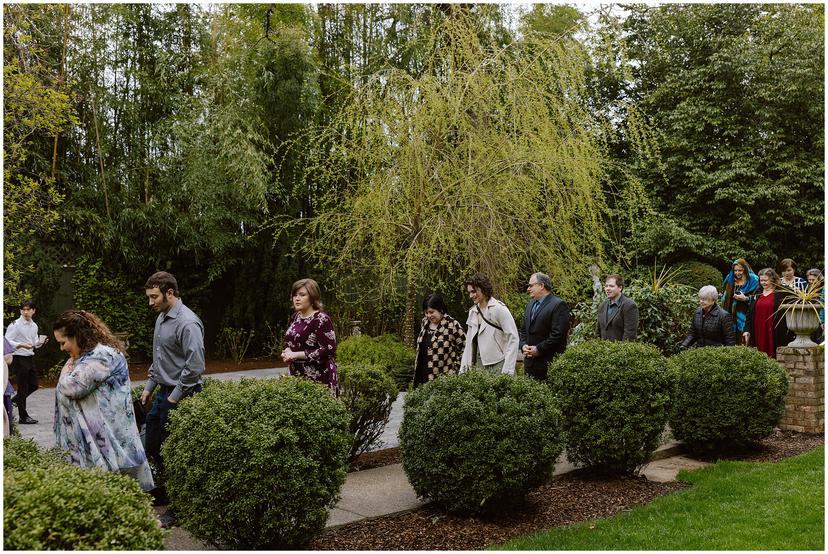 Why Choose Gray Gables Estate
Sarah and Jay chose Gray Gables Estate for their wedding due to the stunning and well-maintained greenery. The venue provided a serene and tranquil setting that matched their aesthetic and taste.
"We really loved how well taken care of the plants were and we both thought that the venue was so beautiful and peaceful," said Jay and Sarah. "The atmosphere was very lovely and classy."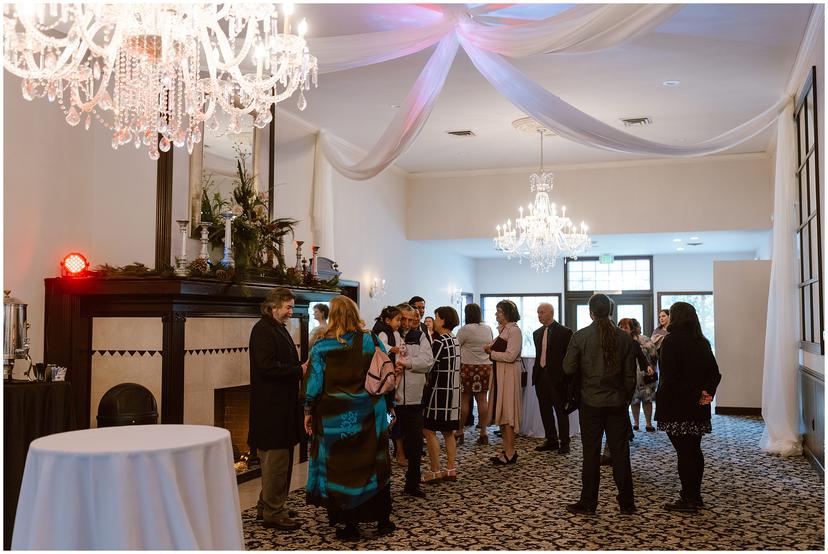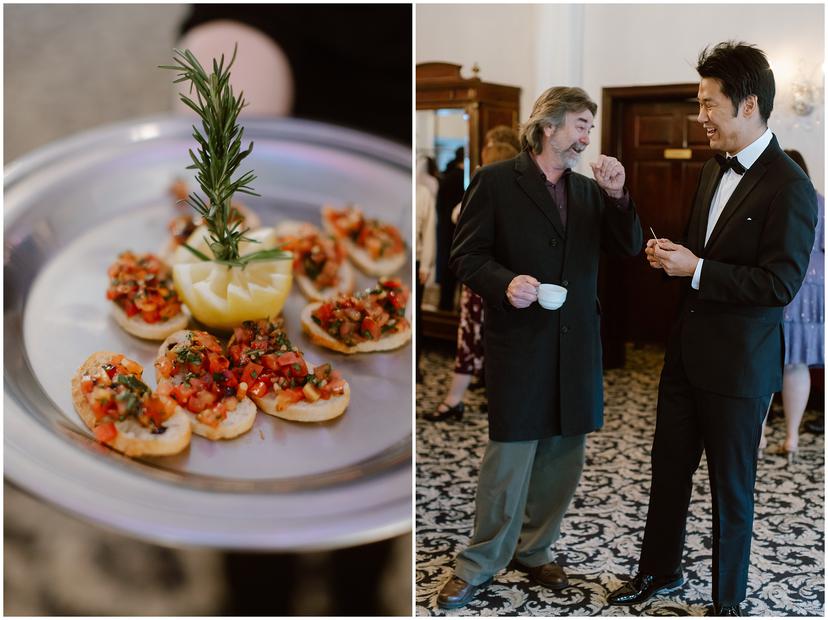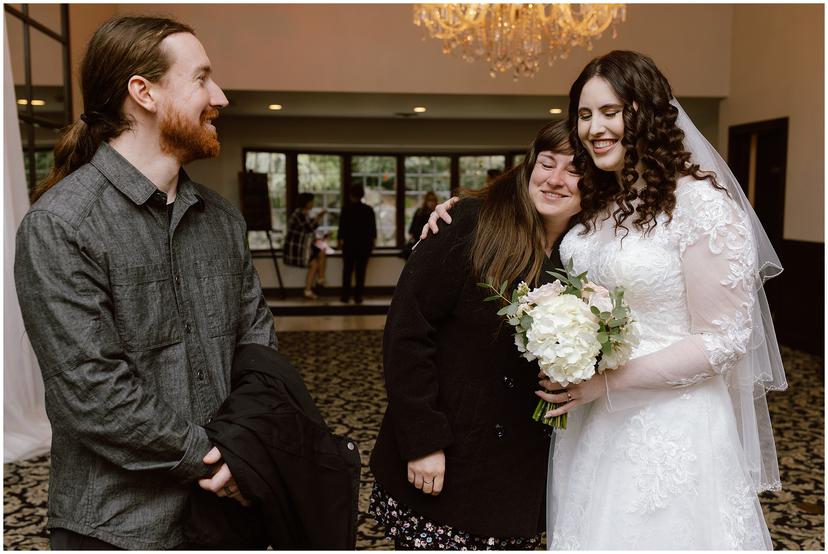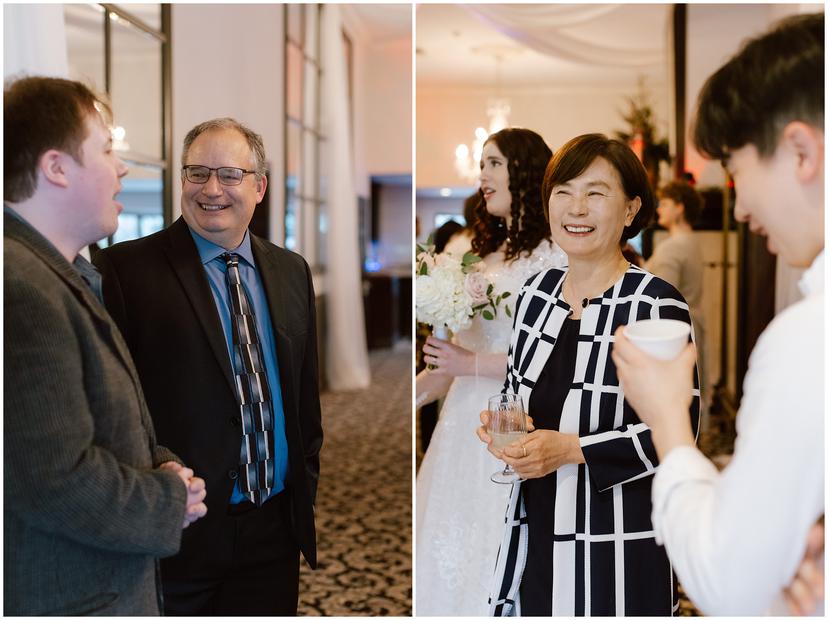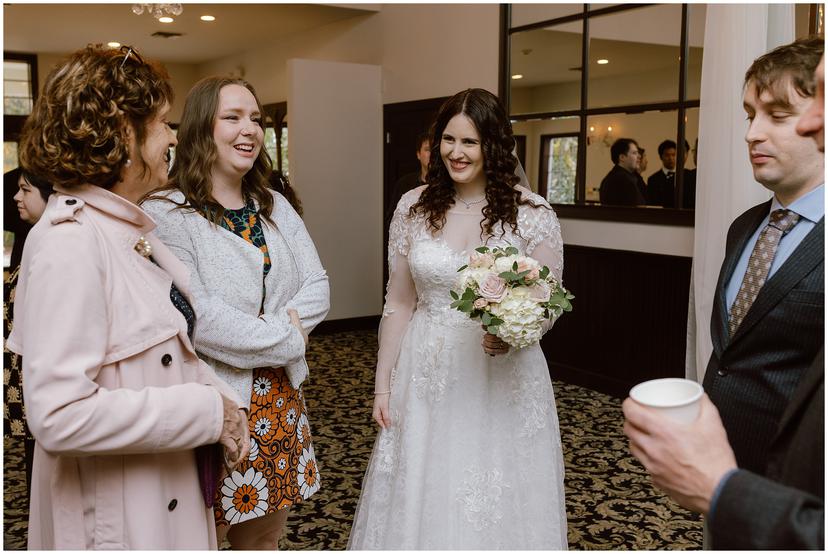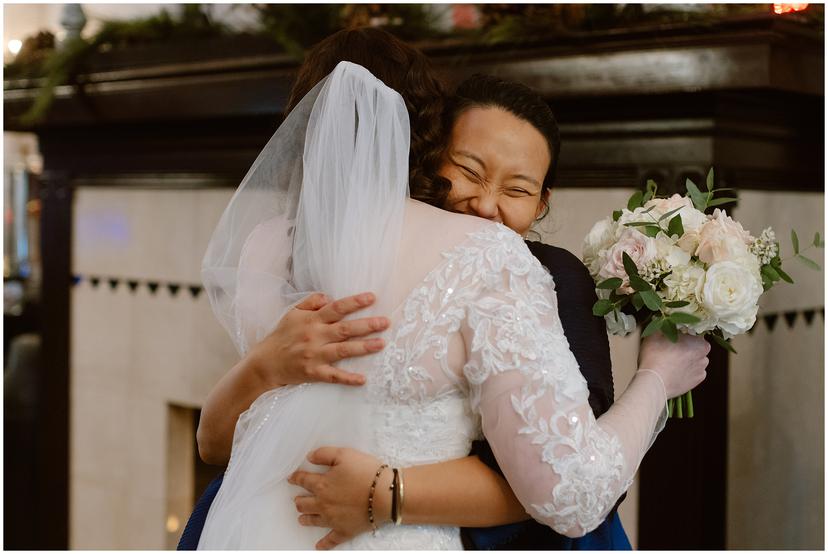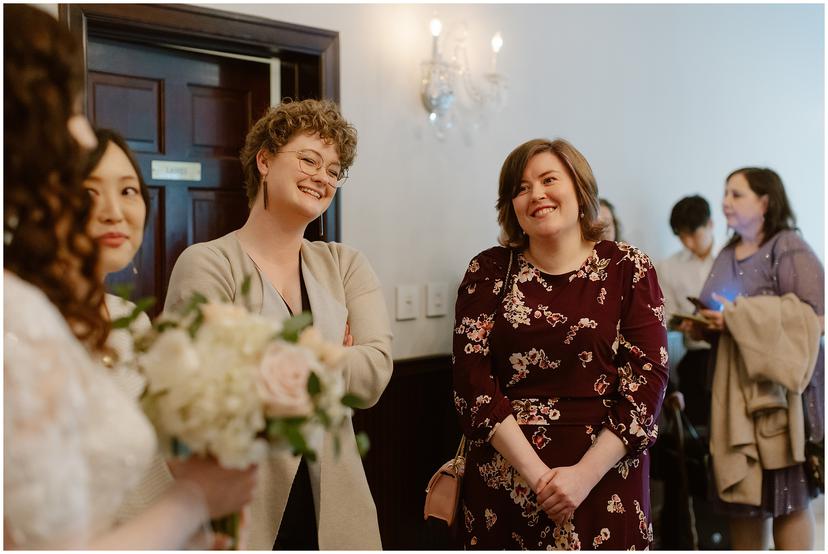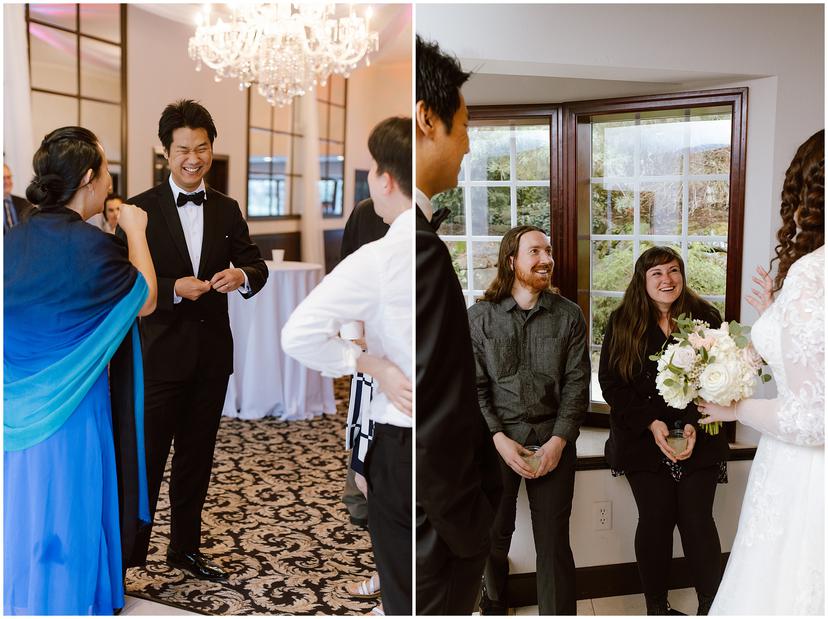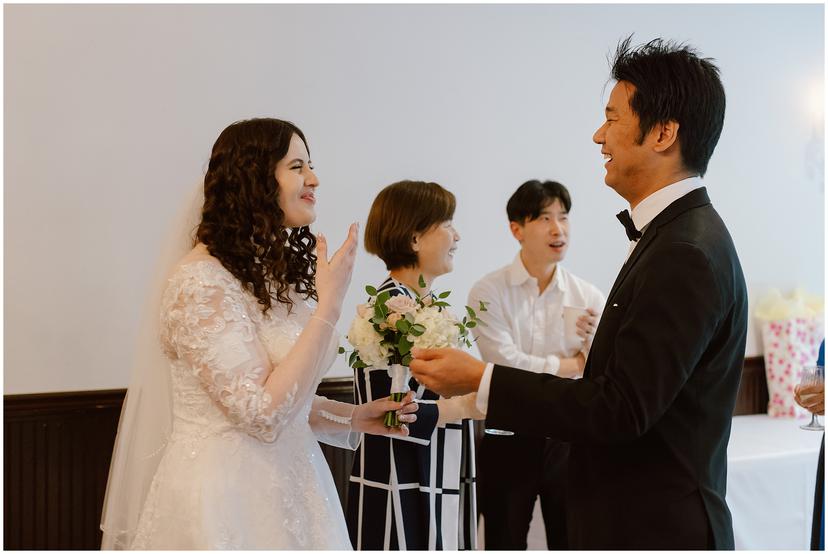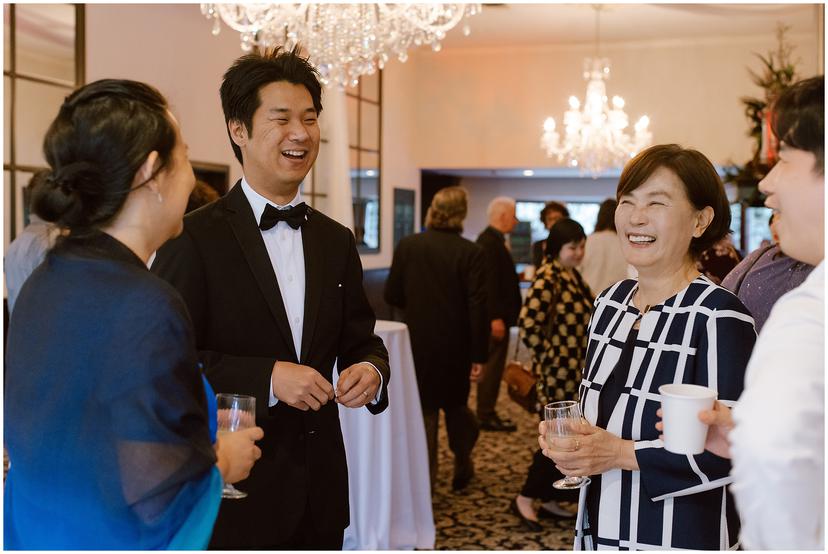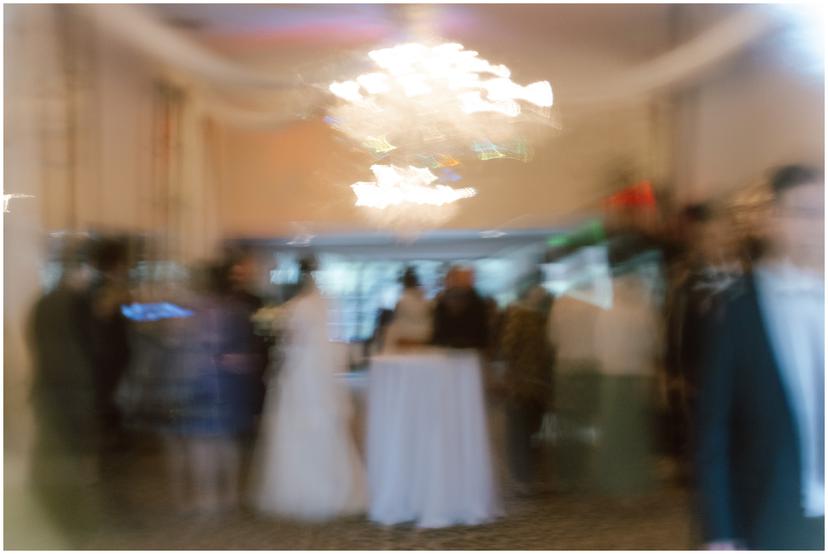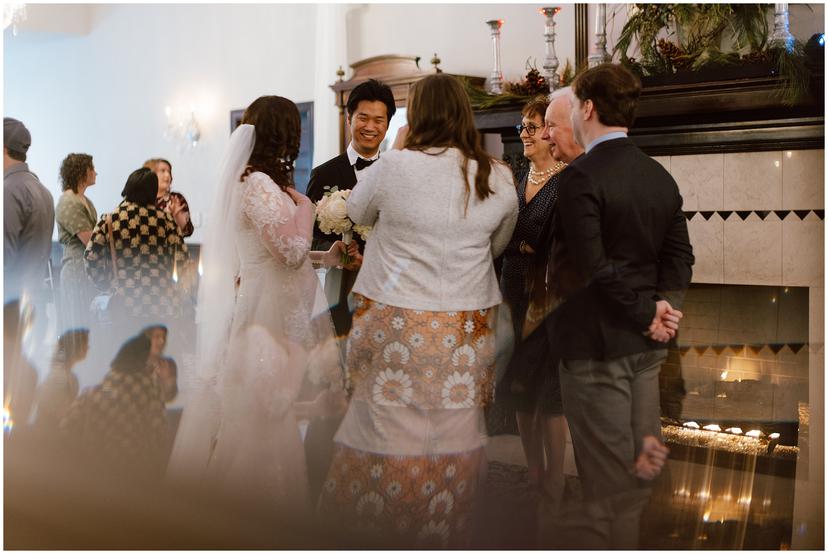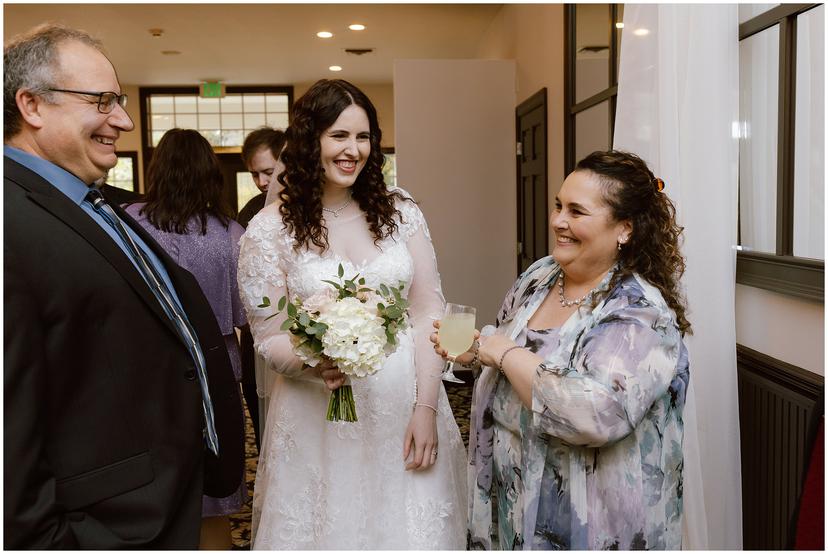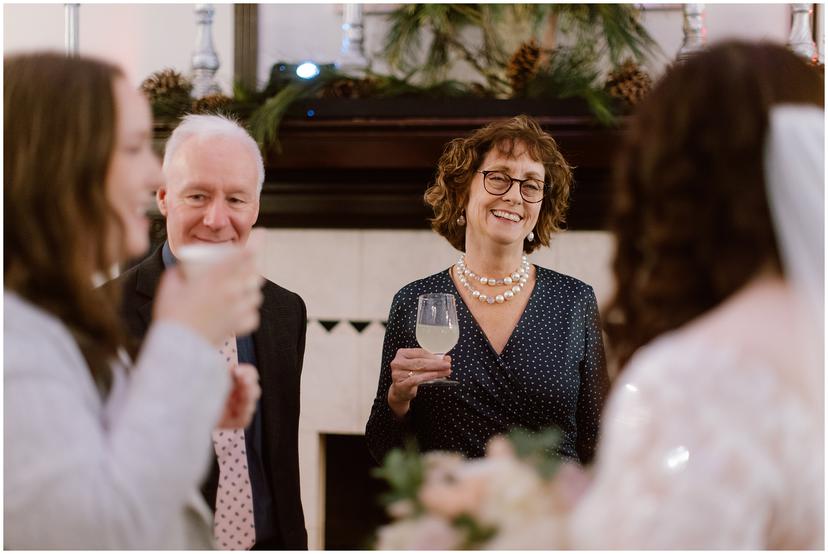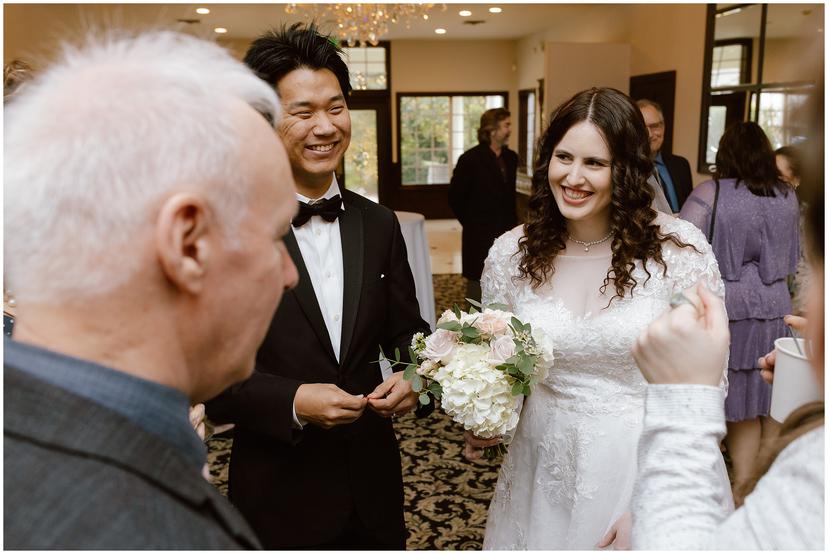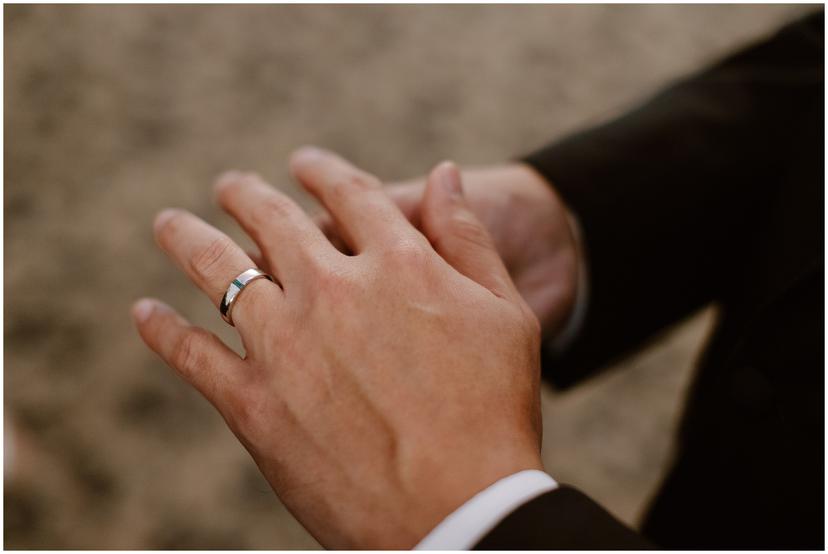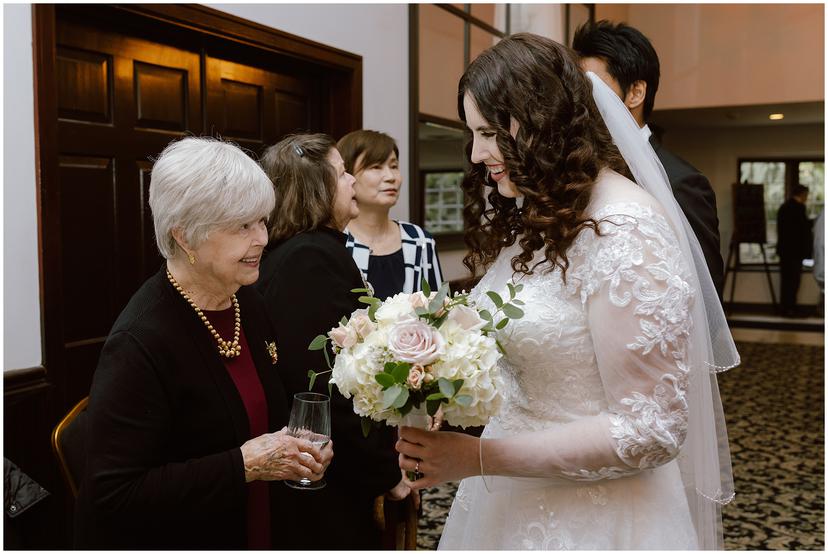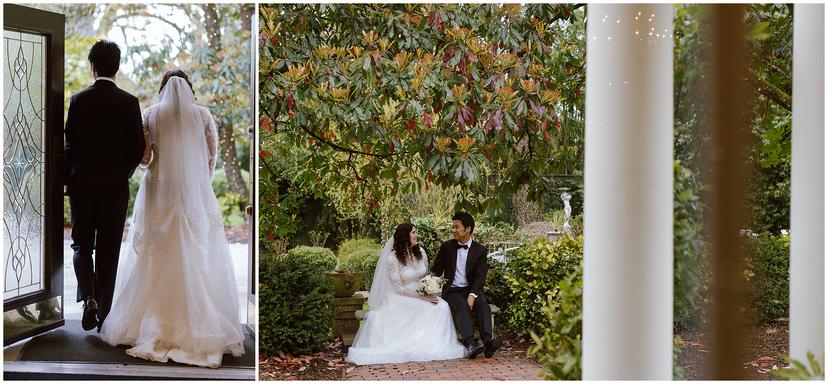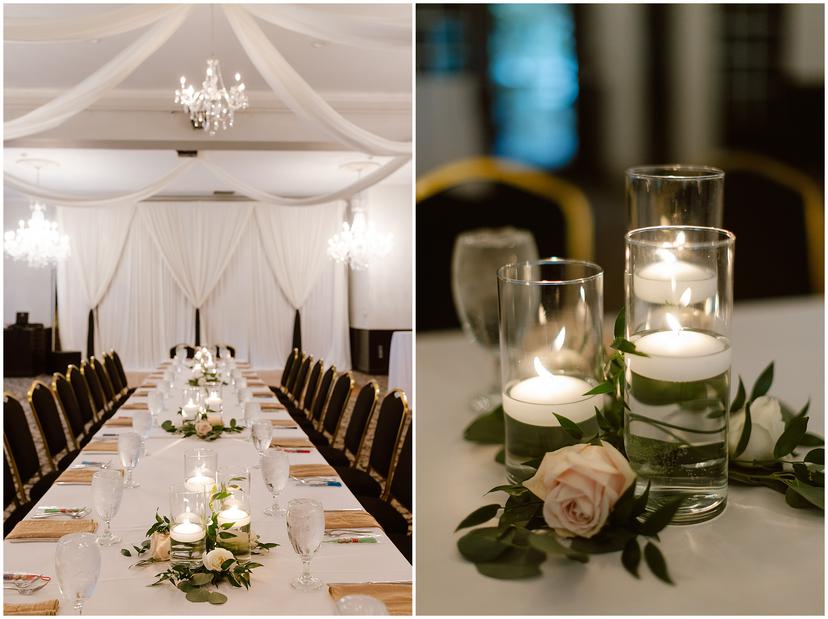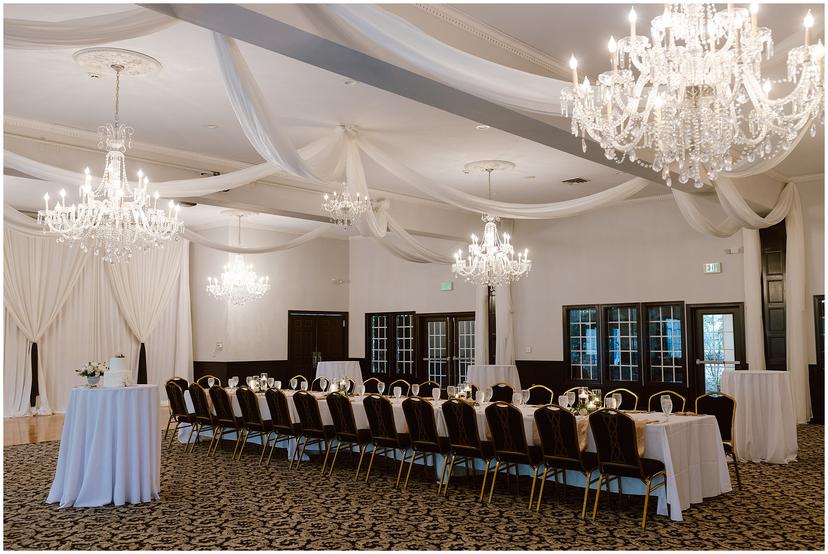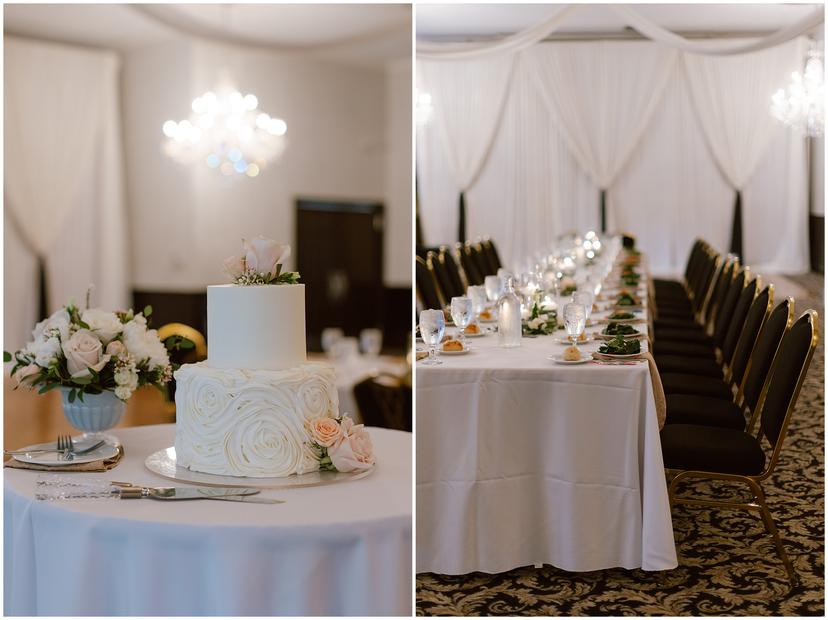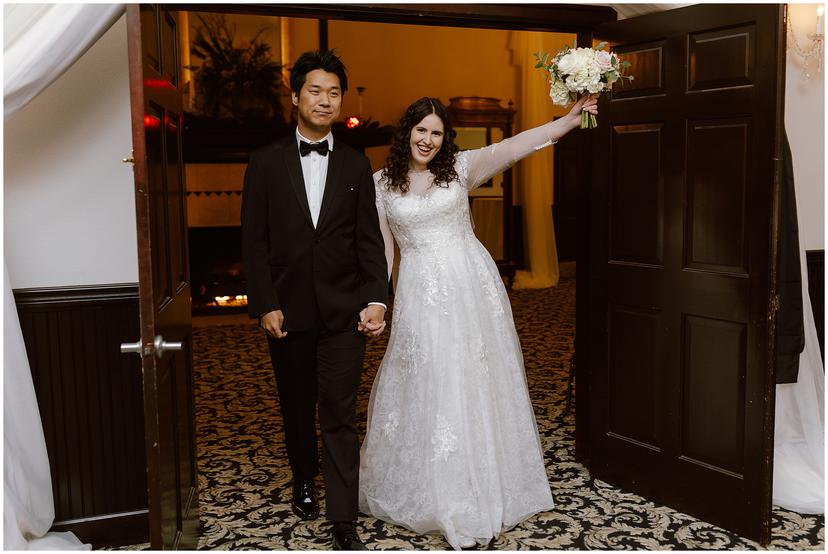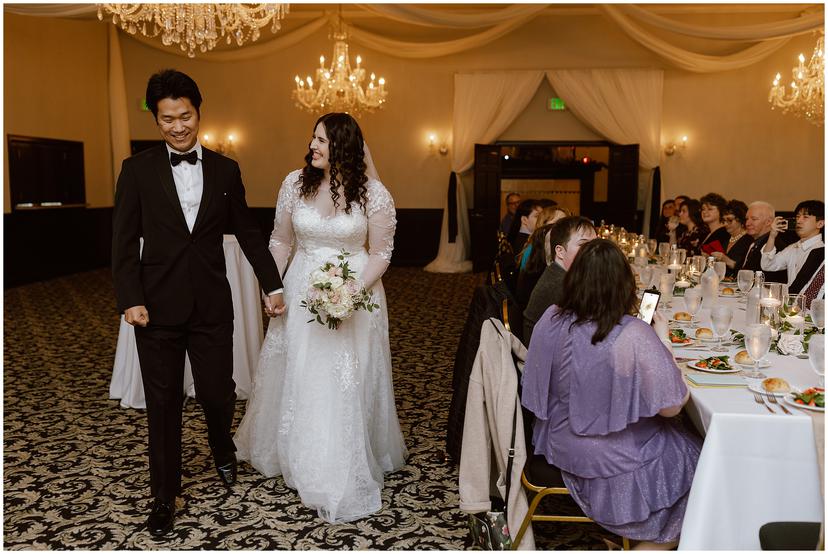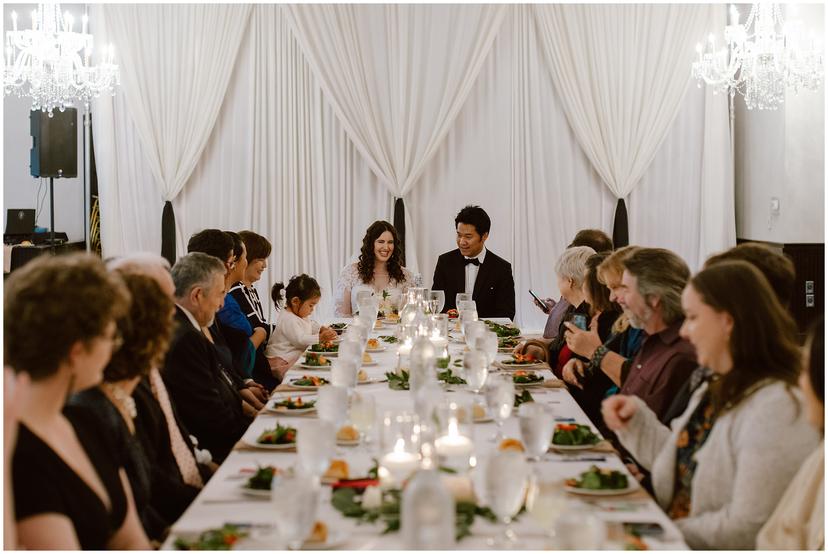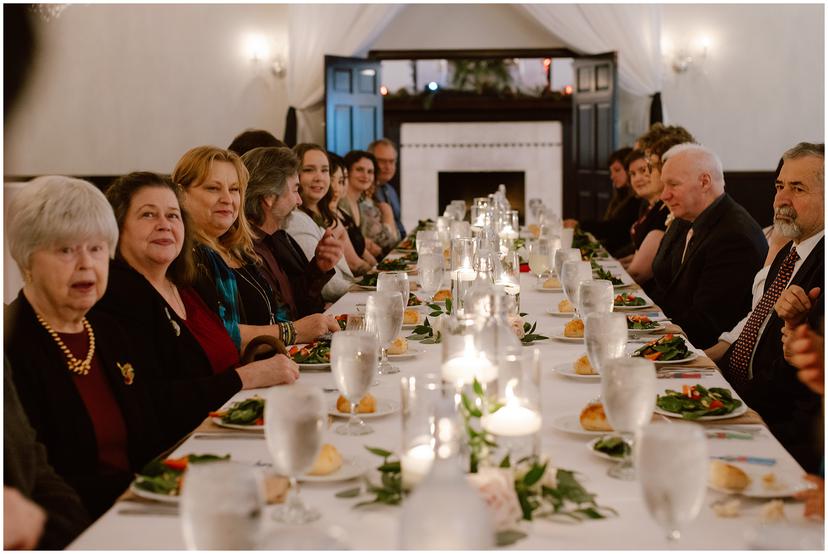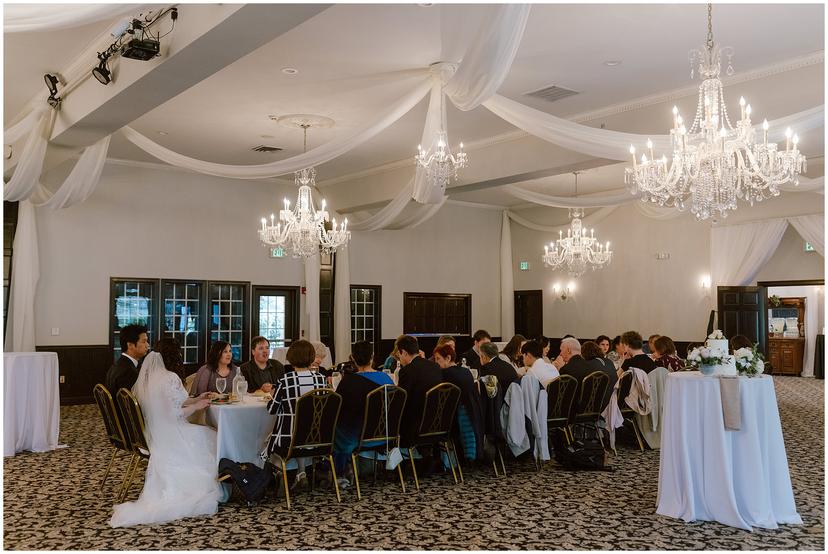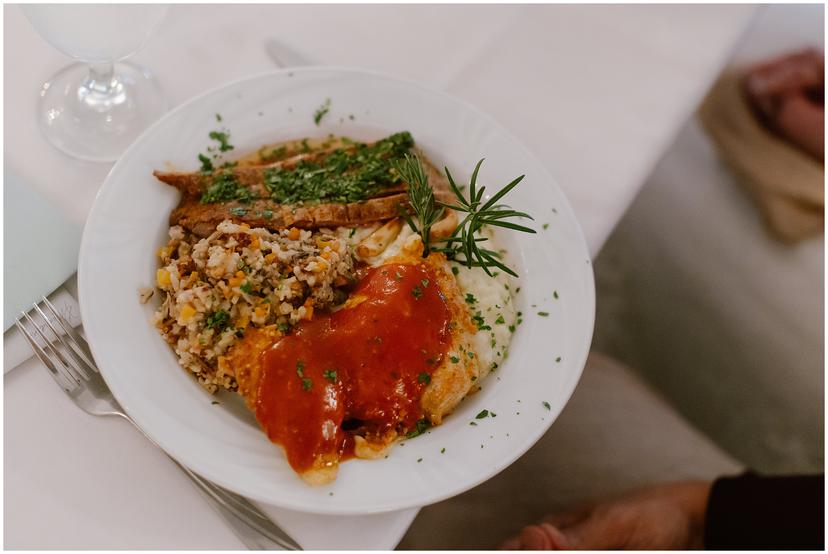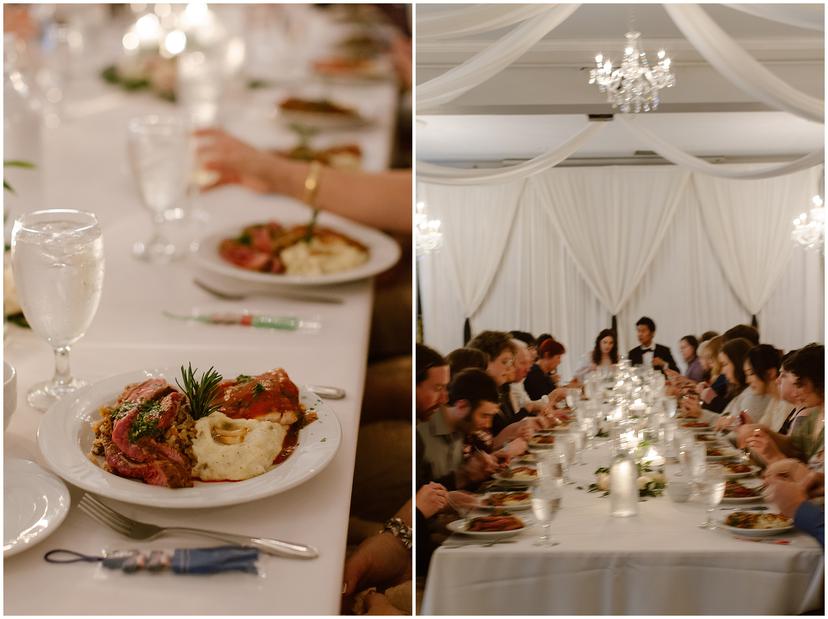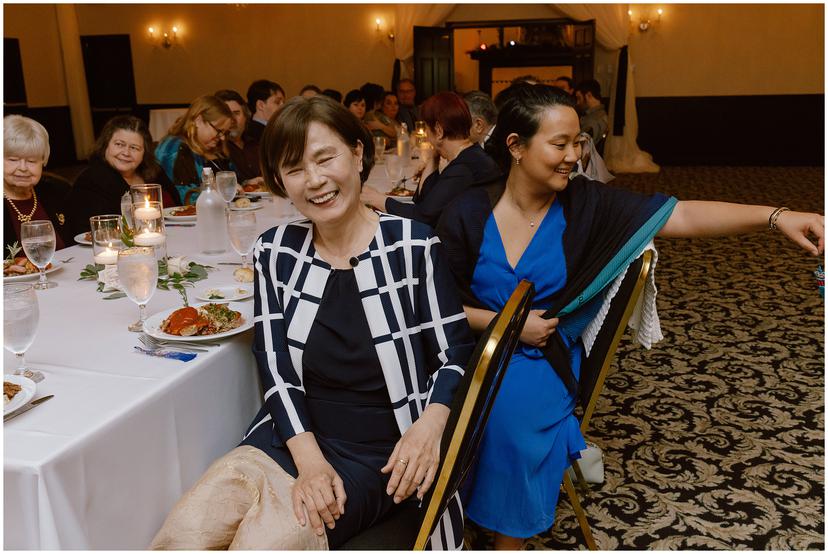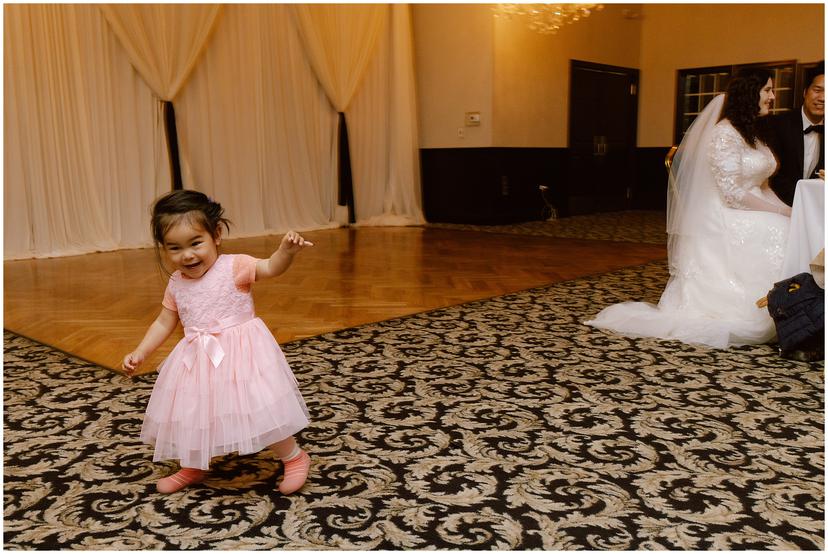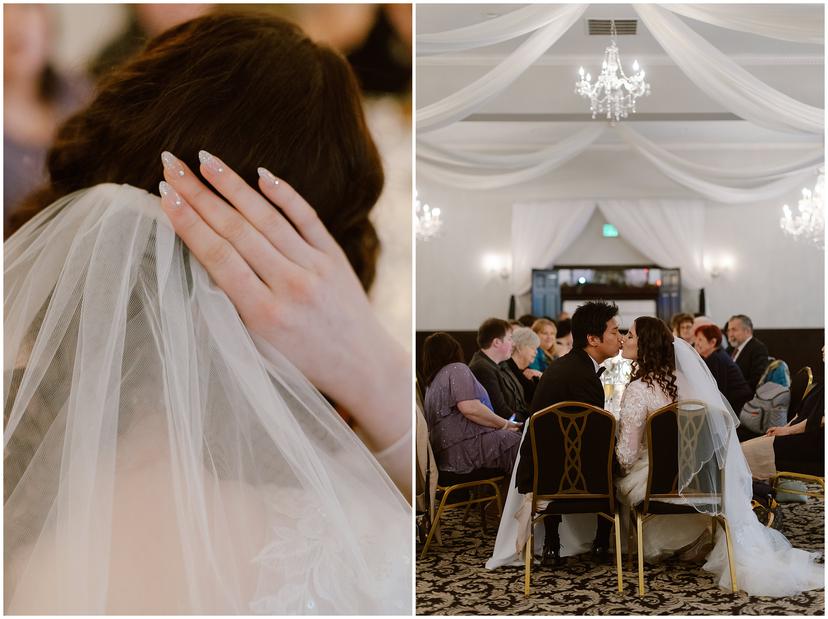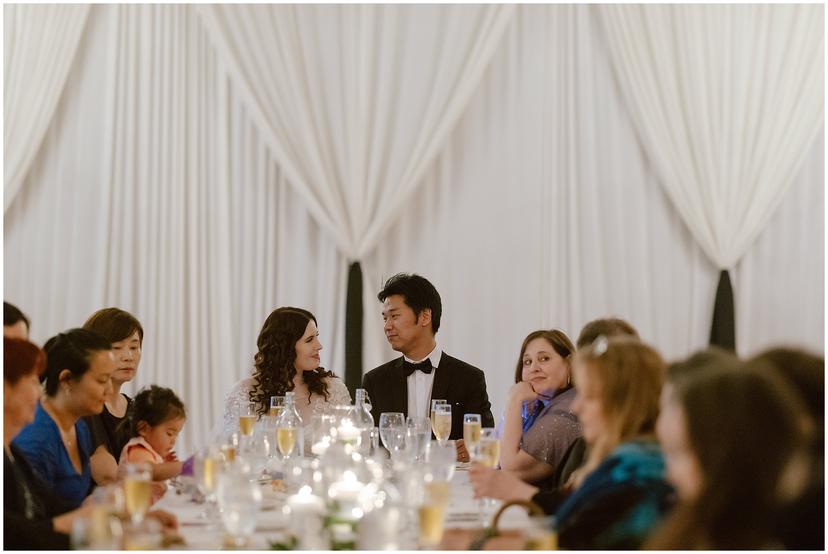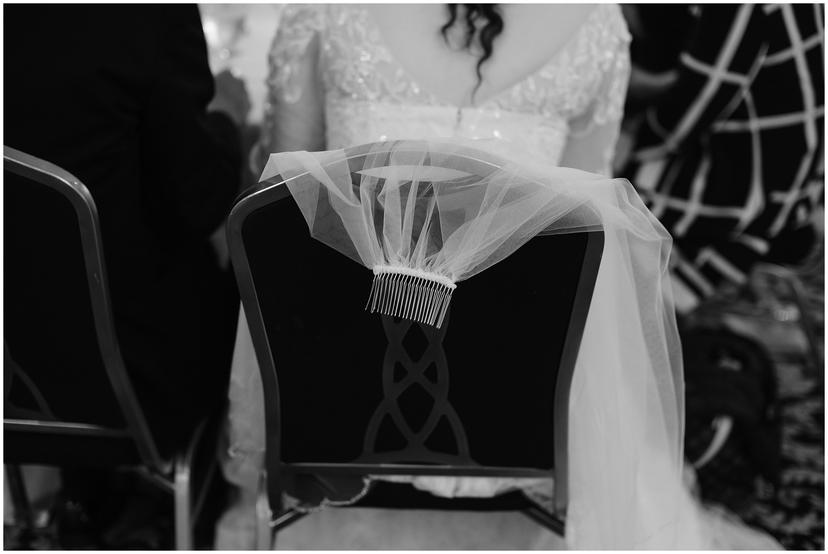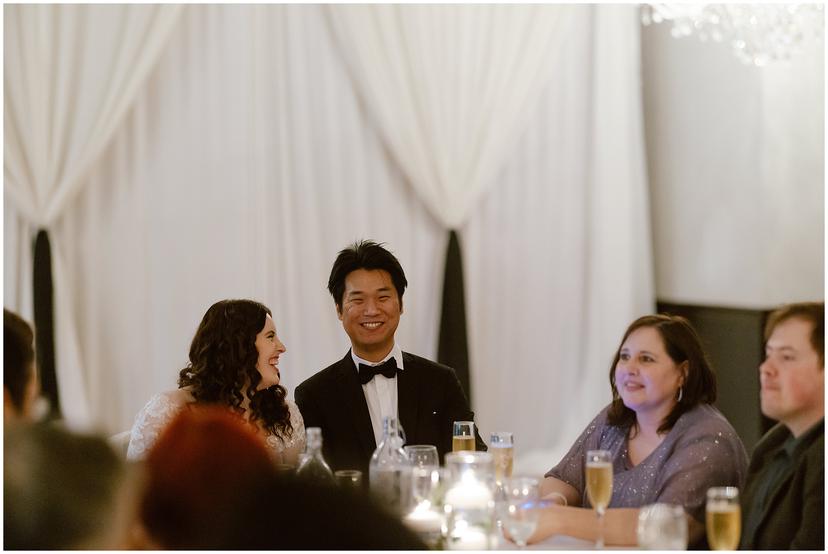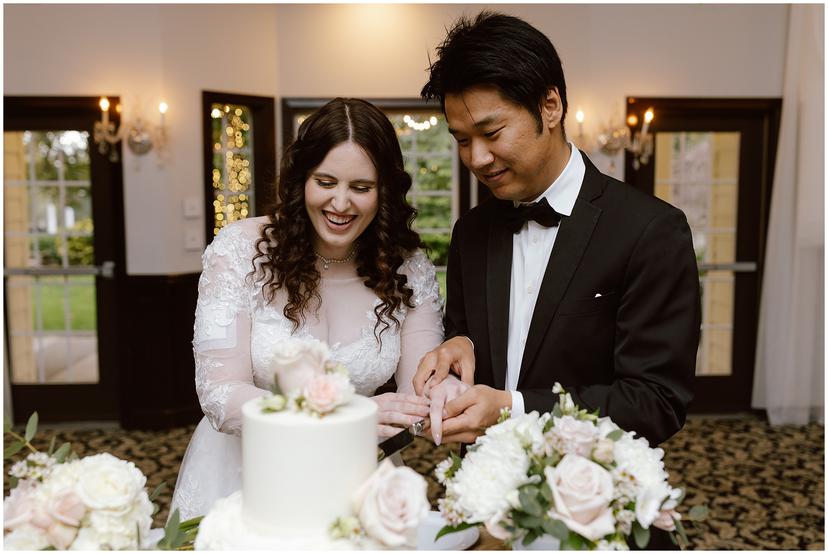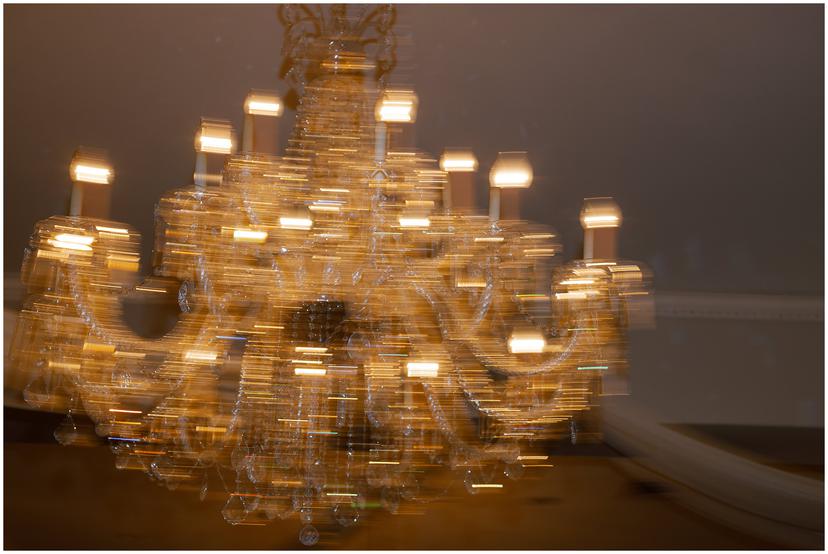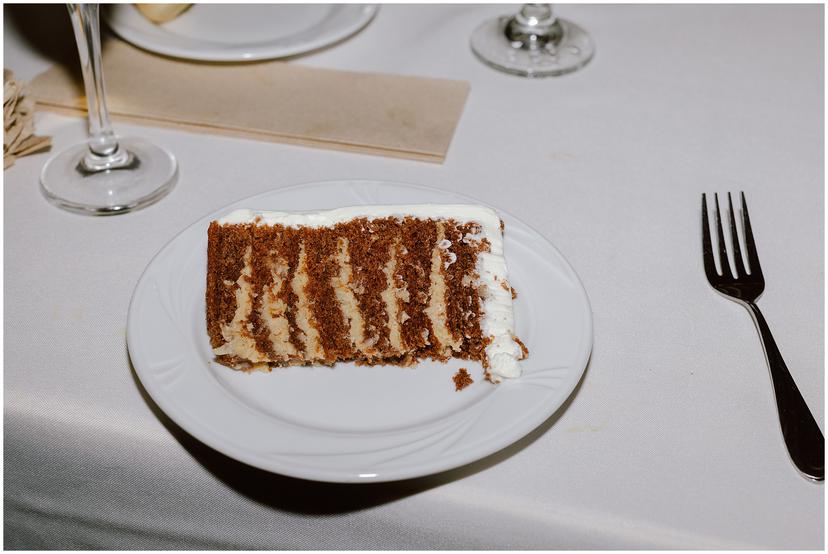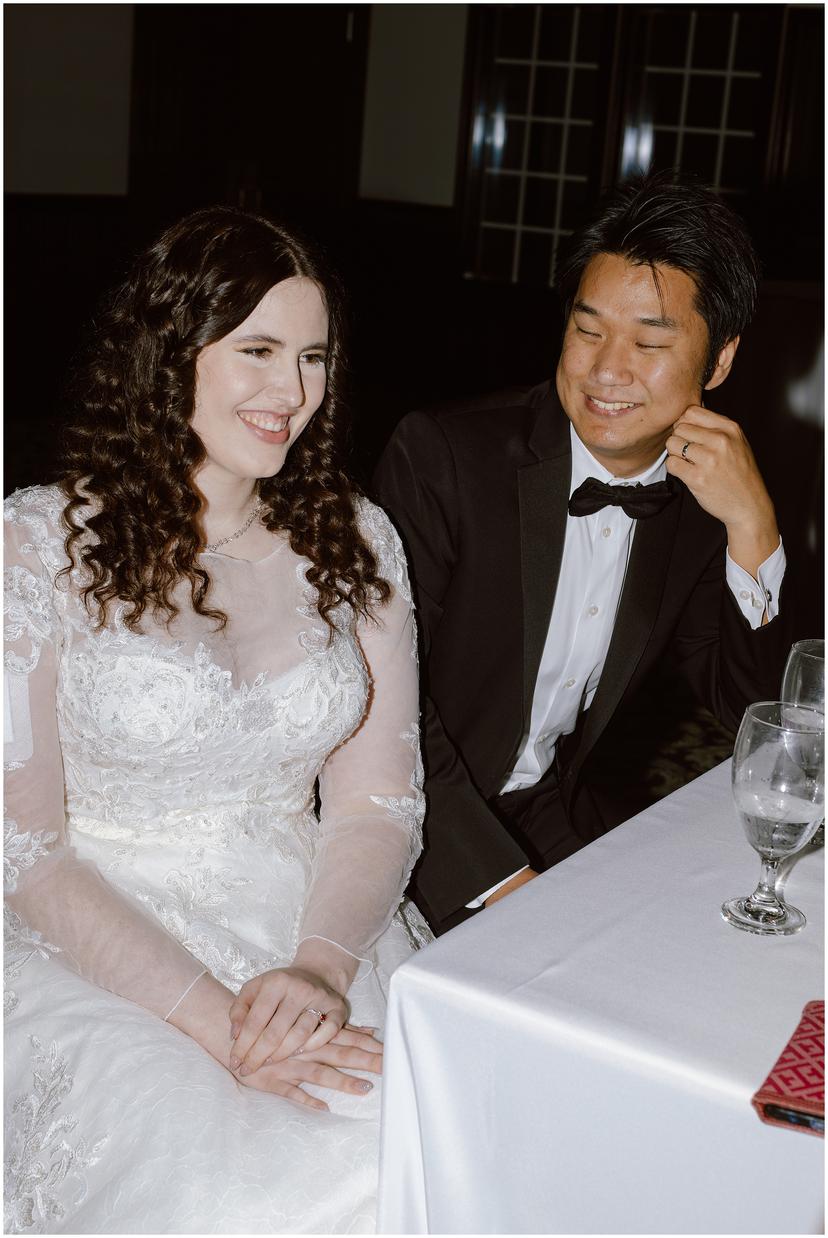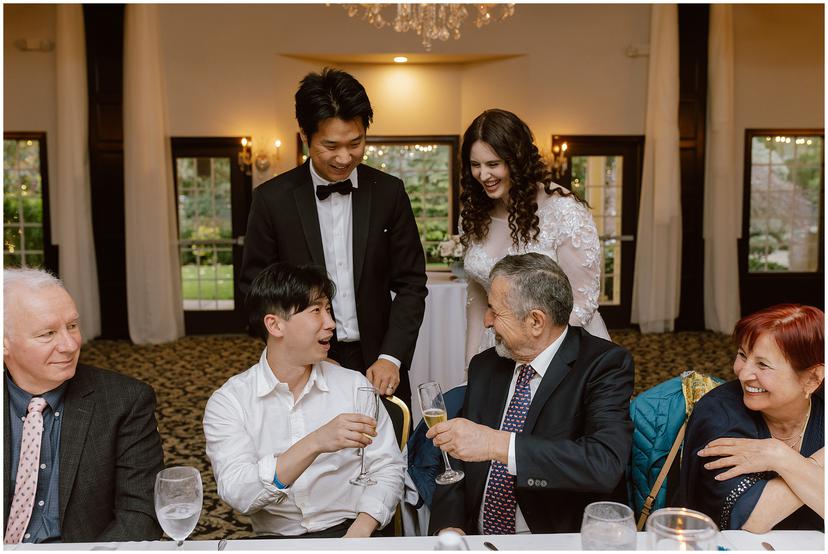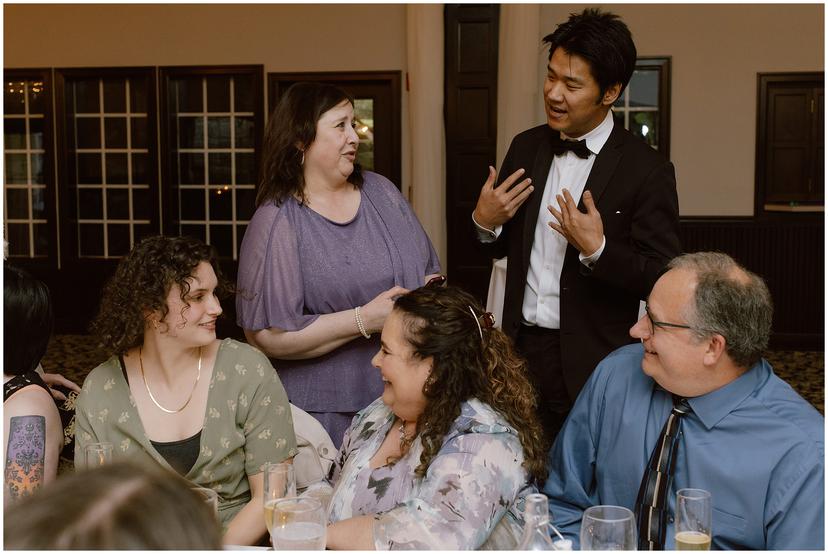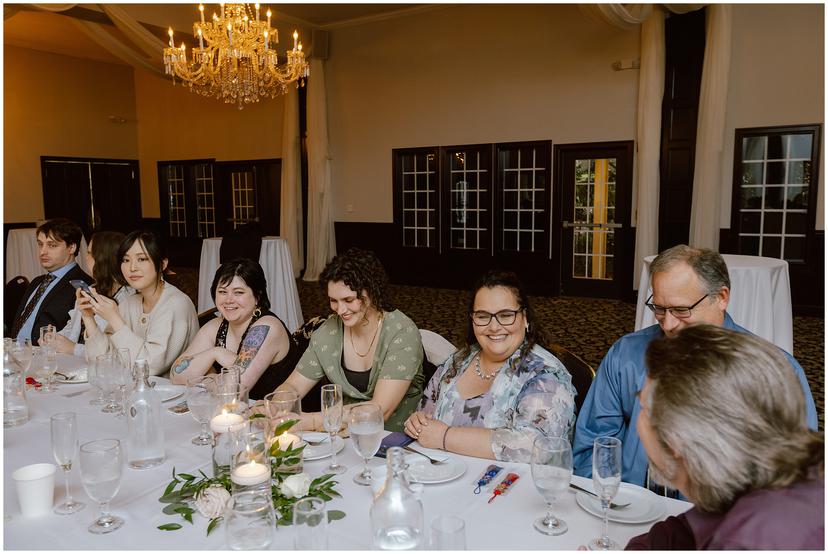 Favorite Memories
Sarah and Jay's favorite memories were their entrance into their dinner, their first look, and their heartfelt moments on the dance floor.
"[I loved] when we took our seat at the long table while family was clapping and smiling for us, and the first look because Sarah looked so lovely and it was so fun taking pictures together," Jay said.
"[For me] seeing Jay's face during the first look was amazing- he was so happy and sweet," said Sarah. "I also really loved dancing with Jay and feeling even closer to him."
Uniquely, Sarah and Jay decided to swap outfits during their sunset photos, and this was also one of their favorite times of the day. They immediately relaxed and got to be their goofy selves away from the party for a few minutes.
"The outfit swap was so fun!!" they said. "We are really glad you could capture that moment. Although we went with traditional wedding attire, it was a fun twist to swap outfits for some photos! We figured it would be a great memory for us and when else would we have the opportunity?"
Sarah and Jay also loved their music selection that included both American and Korean hits.
"Most of the music that we chose were from our karaoke song list," said Jay. "While living in Korea, we would often spend an hour or two every Friday night singing karaoke! Our first dance was a Korean song ("Everytime" by Chen & Punch) that we both like - the lyrics are very sweet."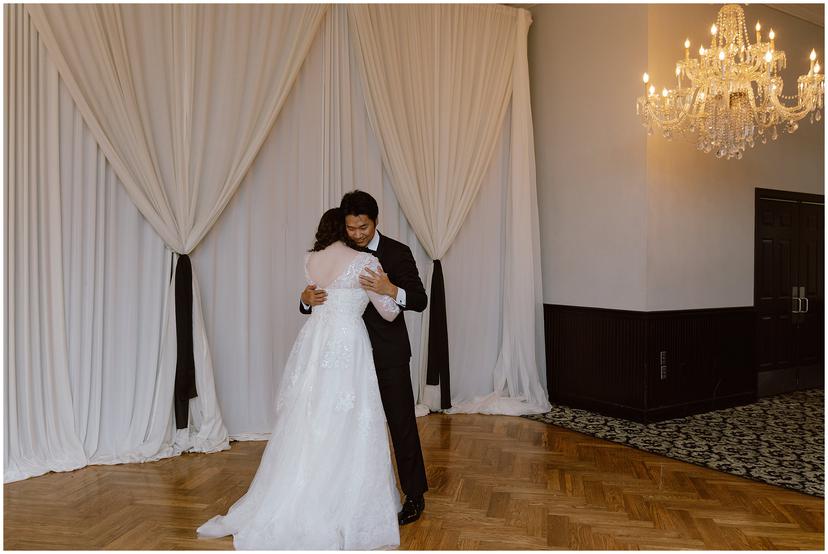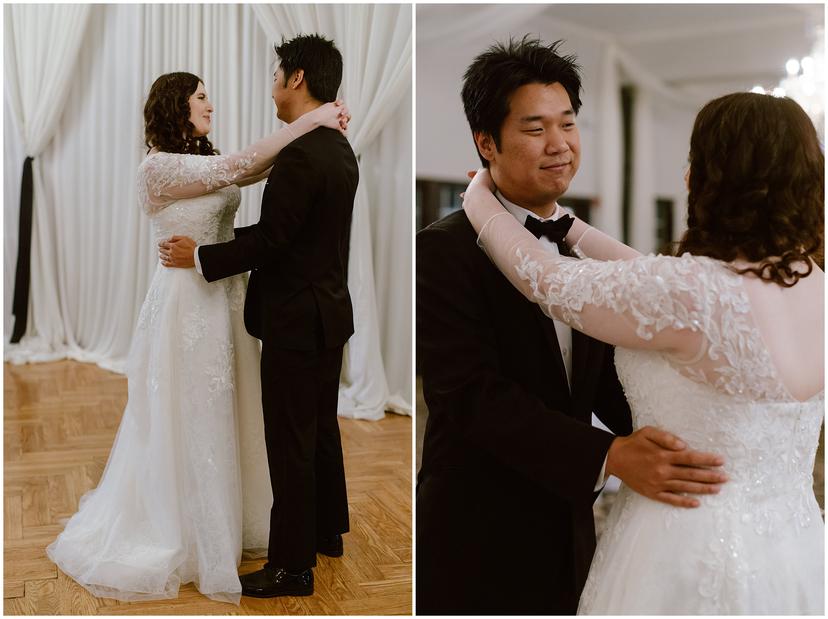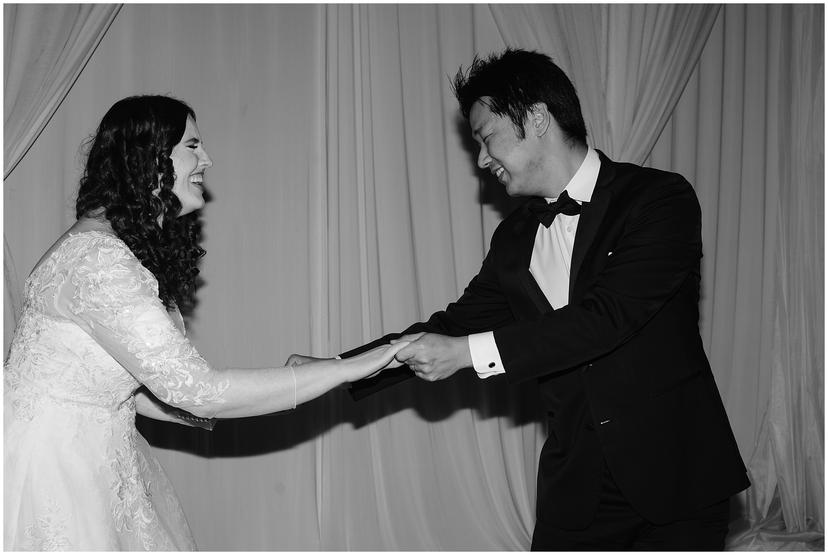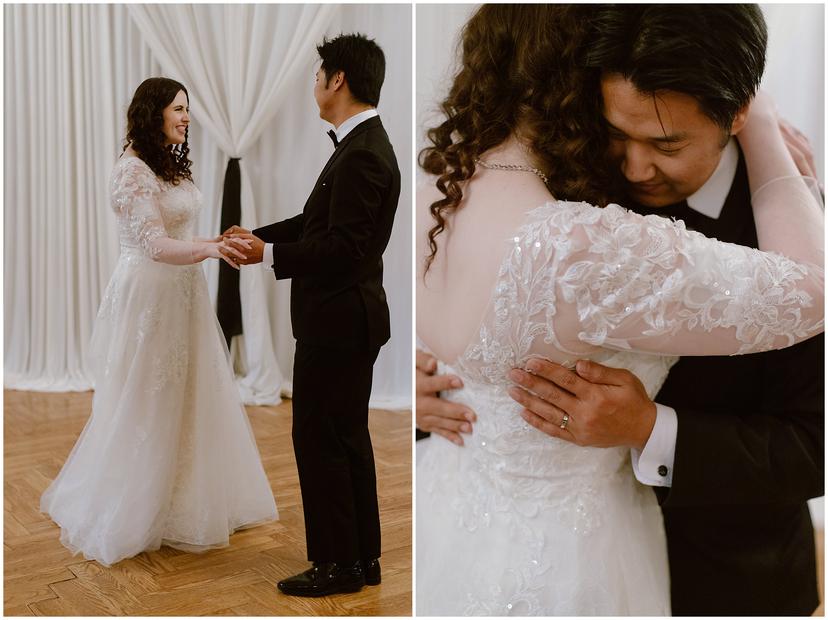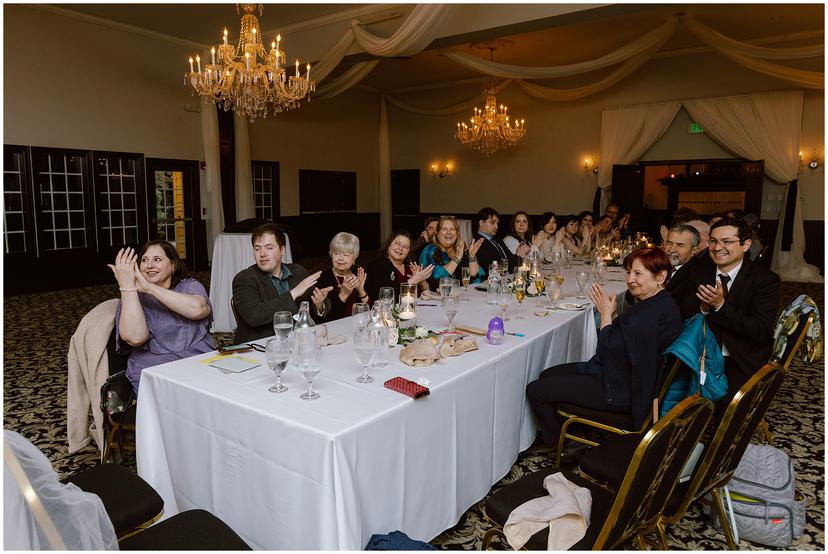 Portland Wedding Planning Advice
"Getting married in the off season is cheaper but still just as wonderful!" said Jay and Sarah "It makes planning less stressful since most places will have availability. It's also good for both partners to express their ideas for the wedding to ensure that both are on the same page and that both have an equal say for important decisions."