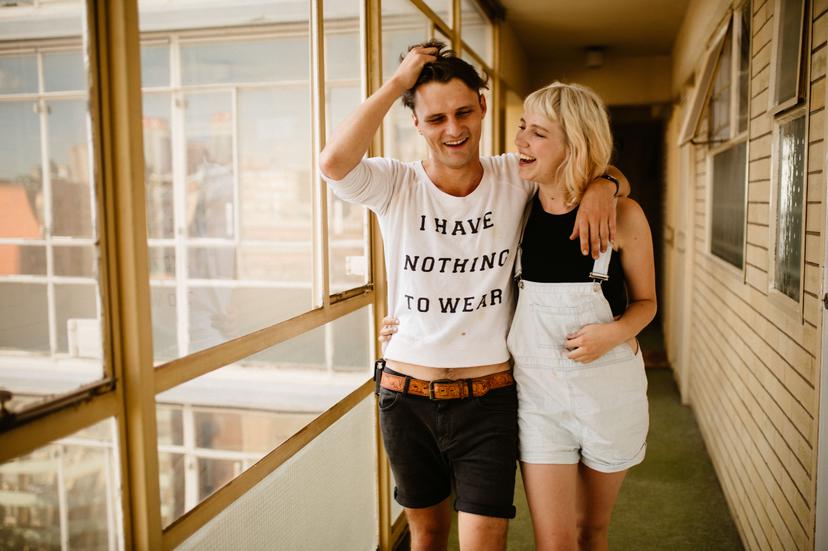 Frequently Asked Questions
What happens if the coronavirus impacts my wedding or our photoshoot?
I have an entire page devoted to how my business is handling the COVID-19 crisis. Please head there to read the latest updated FAQ!
Where are you located? Do you travel?
I live in Portland, Oregon! I've lived here since I was 6 years old and I can't seem to get enough of the place! My house is in Southeast Portland but I take photos all over the metro area and the rest of the state.
Travel is a HUGE priority in my life, and I'll gladly fly or drive to wherever you may be! I absolutely love to meet new people, explore new cultures, and tell the WHOLE story, not just a small part of it.
What is your photography style?
Here are a few words I like to use to describe my style: vibrant, raw, real, bold, honest, moody, earthy, and eccentric. I'm always looking to find that intersection between what is beautiful and what is real.
For weddings, I'm in a role that is mostly documentary-based. When I'm taking portraits, I give a LOT of direction and cues to keep you moving and acting naturally so that you never have to feel awkward!
My work has a rich, moody warmth to it and I'm naturally drawn to authentic emotion and stunning natural scenery.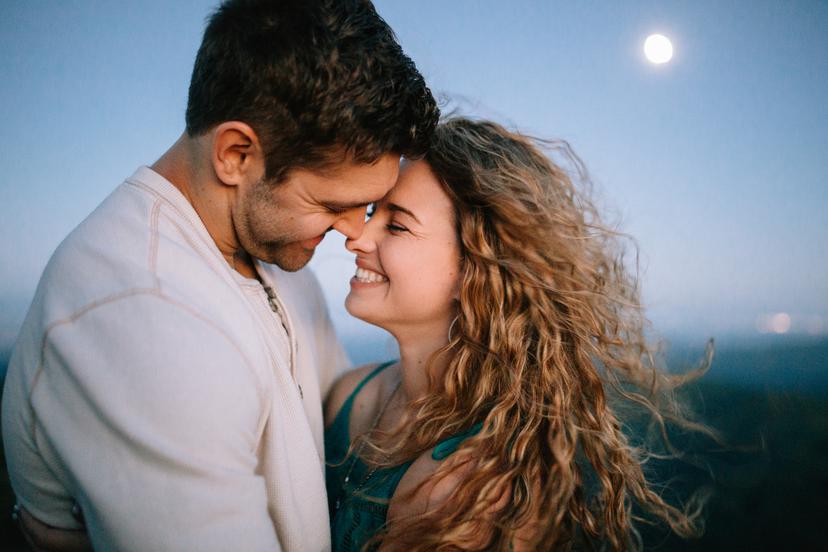 Do you have insurance?
Yes! My gear is insured and I also have liability insurance.
Do you shoot with flash?
Sometimes. Most of the time I work solely with natural light because I love the realness that it gives my images. You'll only really see me using flash during wedding receptions if it is really, really dark, or on the dance floor.
Do you have a second photographer for weddings?
I offer wedding packages both with and without a second shooter. I actually have shot about 90% of my weddings alone, and I'm totally confident and happy to shoot by myself. I love the bond I form with my clients when it's just me there by myself. It's easier to feel like just another friend at the wedding that way, seamlessly slipping into the memories of the weekend, rather than a team of people tasked with documenting things.
Of course, if you prefer to have two photographers at your wedding, I can always make that happen! You can add a second shooter to any of my packages if you want. If you are having a really large wedding, this is something I definitely recommend. Smaller, intimate wedding days are pretty easy to cover by myself.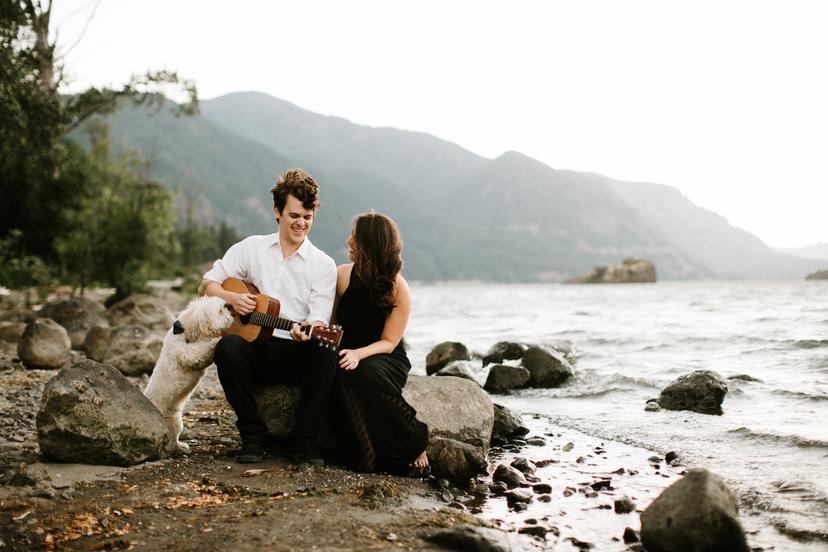 Do you have a backup camera body?
Yes! I always carry two camera bodies in case one of them unexpectedly stops working.
Do you accept credit cards?
Yes! But I strongly prefer cash, checks or direct deposits whenever possible.
How do I book you?
Send me an email! Then we'll set up a phone call to go over details and get to know each other. Once we've decided on a collection and a date, I'll send you an electronic contract to fill out and sign to reserve me. Then you just put down a deposit upfront and we're all set! The rest of the payment is due on the day of the wedding or shoot. I usually do 50% down and 50% due by the day of the session.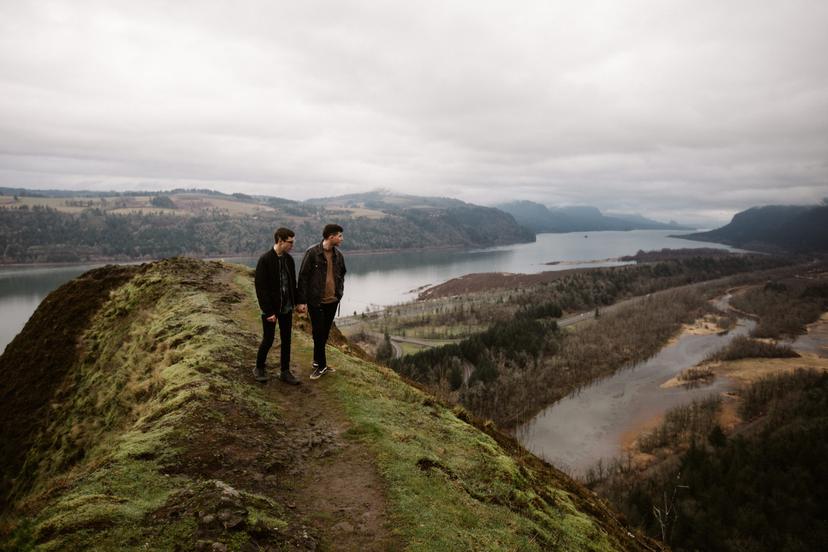 What happens if you get injured before my wedding or shoot?
If it's a photoshoot, I will reschedule with you and your deposit will move to the new date!
If it's a wedding, I do have a limit of liability clause in every wedding contract in case something really bad happens and I am unable to make it to your wedding day. Essentially, if I get injured, I will try my hardest to make it to the wedding no matter what. If I can't, I will do everything in my power to find a replacement photographer for you. If I am unable to do that, I will give you back your money.
Here is what the clause says:
"In the unlikely event that a photographer is injured, becomes too ill, or is otherwise unable to photograph the event, Katy Weaver Photography will make every effort to secure a replacement photographer. If this situation should occur, and a suitable replacement is not found, photography liability is limited to the return of all payments received for the event. If Katy Weaver Photography cannot perform this Agreement in whole or in part due to acts of God, nature forces (including extreme wind, rain, snow, earthquakes, storms, etc.), terrorism, or other unforeseen circumstances beyond their control, Katy Weaver Photography will return all fees to the Client(s) but shall have no further liability with respect to this Agreement. This limitation on liability shall also apply in the event that photographic materials are damaged in processing, lost through camera malfunction, lost in the mail, or otherwise lost or damaged without fault on the part of Photographer. Client agrees that an entire wedding cannot be replicated, reenacted or repeated for the purpose of a re-photographing and limits Katy Weaver Photography's liability to the amount paid under this contract."
Do you back up your files?
Yes! I shoot to two different cards in camera, so I immediately have a back-up of your images from the get-go. Then I upload to a RAID array of 5 different hard drives where my data is duplicated across all of them twice in case one or two of them fail at any time. I also put my in-progress work on one more additional drive that is backed up to the cloud, so if I haven't finished your photos they are in a TON of different places in case something goes horribly wrong!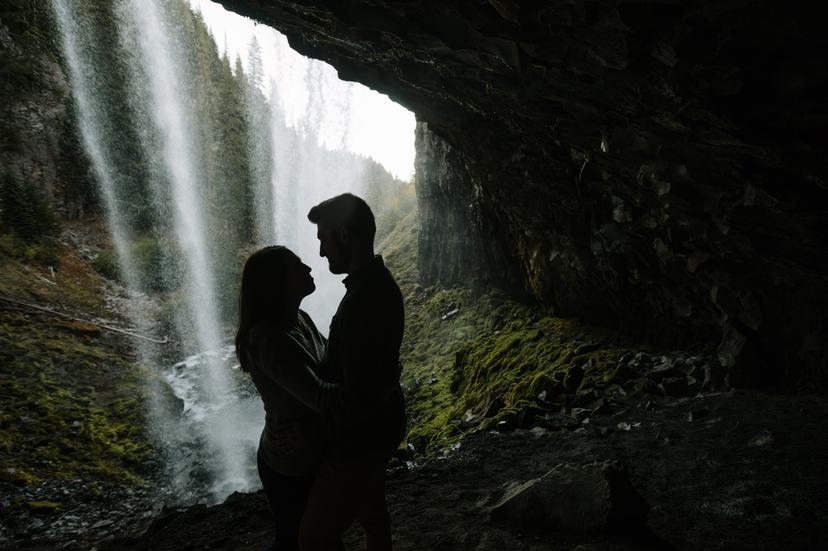 How many photos do we get?
For weddings: one of my goals as a wedding photographer is to give people as many photos from their wedding day as possible. I typically take anywhere from 1500 to 5000 images during a wedding, depending on how long I was there, how big of a wedding it was, how busy it was, and whether or not I had a second shooter with me. When I come home and look at the pictures, I sort them with this mantra in mind: "If it doesn't suck, I'll give it to you." Sounds silly, but it's so true! As long as it's in focus, not awkward, and not a duplicate, I will edit it. Most of my wedding clients get somewhere between 700 and 1500 hand edited wedding images. I want to absolutely inundate you with memories from the day!
For portraits: you get to choose the images you want! My portrait collections include a specific number of final edited, retouched images. You can always add extras at $15 per additional edited shot too if you want more!
How long will it take to get my photos back?
For weddings: It usually takes me about 6-14 weeks to finish editing a wedding. Each of my wedding collections has a different deadline, and I take every deadline extremely seriously (I've never missed one!). No matter what, it will never take me longer than 14 weeks maximum to finish your wedding photos.
For portraits: I usually send proofs within 1 week, and once you have picked your favorites for me to edit, it takes me a max of four weeks to finish them.
Can I have all the unedited photos?
I don't usually give out the unedited photos without an extra fee! If you want to chat about that, let me know and we can discuss more!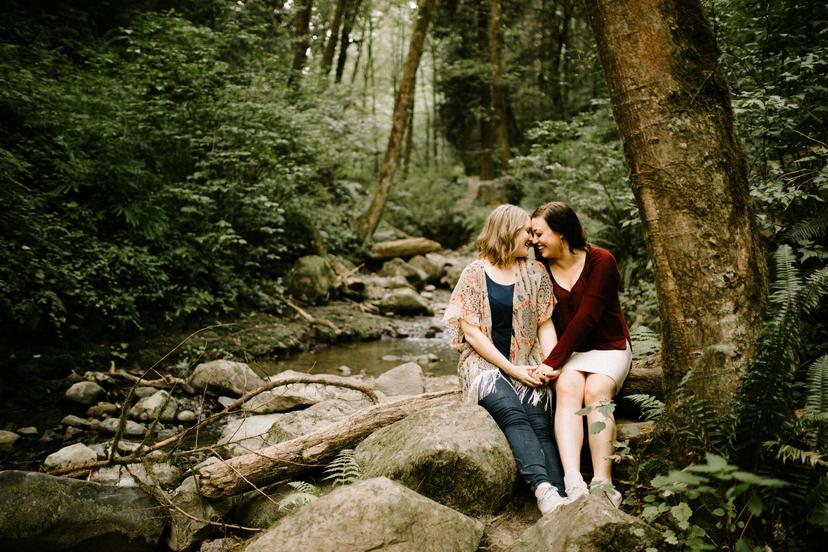 Can you photoshop us?
For Weddings: Sort of. During weddings, I take THOUSANDS of photos. And sometimes I edit over 1500 of them. Because I deliver so many edited images, I don't have the chance to go into Photoshop on every single one and fix tiny little skin details and wrinkles or clone out trees or stuff like that. That would take eons. I might do that on a few photos that are really special, and I will do my best to clean up skin or other distractions in close-ups within Lightroom (the editing software I use for weddings), but I don't do full-blown retouching on every wedding photo. I'll make sure you look your best though!
For Portraits: Yes! For portrait sessions, I deliver a smaller, specific number of images that you have chosen yourself. For this reason, I am able to individually photoshop each image to fix temporary things like acne, and yellow teeth. I do NOT do drastic retouching (wrinkles, braces, slimming) to alter your physical appearance without an extra fee.
How will we receive our images?
You'll get an online gallery where you can download the high res photos directly or order prints!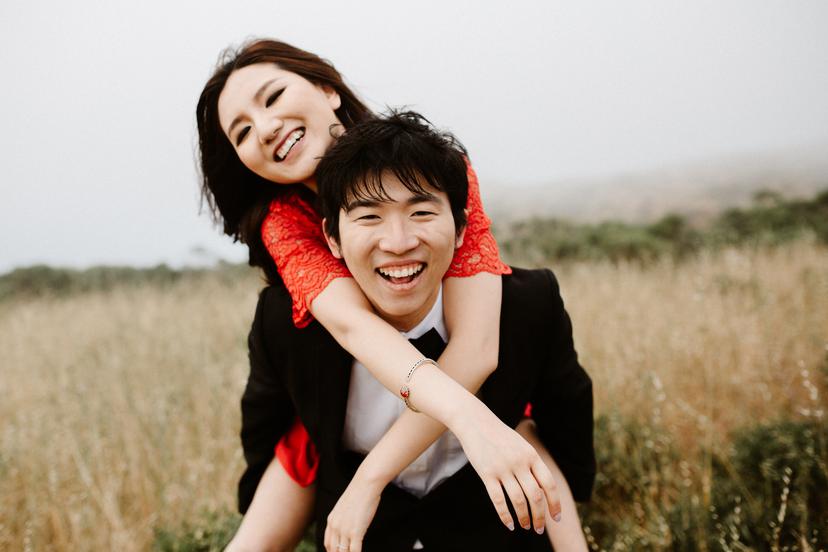 Can I print the photos myself?
Yes! Every single one of my photo packages includes a digital download of the images, so if you really want to order prints yourself, you can! Hooray!
That said, I do like to warn people that not all prints are created equal. A lot of places will print things with strange looking colors, greenish casts, too much contrast, and just in general they wont turn out the way they are supposed to look! I spend hours editing photos to make them look a specific way, and bad printing totally reverses all my hard work, which is a total bummer. Because of this, I always recommend that you order prints through me if you want to make sure they come out perfectly. I send everyone an online gallery with their images, and you can order prints at any time, in any size, in any paper, and they all come with a satisfaction guarantee or your money back!
Can I post the photos on social media?
Yes! Please do! I love when people share their images online with friends and family! However, if you do share them, make sure to give me photo credit and include a link back to my photography page within whatever platform you are using. And please don't apply any additional filters to alter or change them in any way.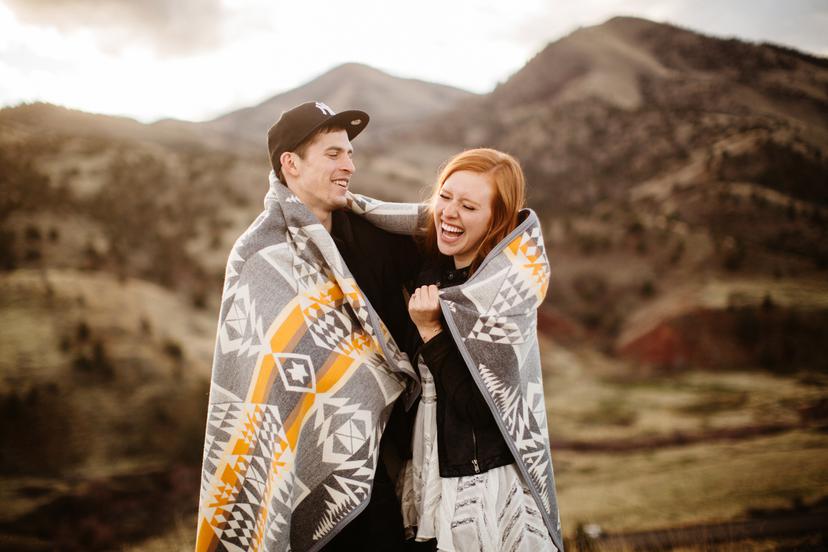 Do you do hair and makeup?
I don't do hair and makeup, and I don't think you HAVE to get hair and makeup done, because you are beautiful the way you are and I love working with you people who have more of a natural look! However, if you do opt for a makeup artist, I highly recommend Cassandra Kennedy Beauty. You can check out my vendor guide for more makeup artist recommendations!
What's your favorite location?
I don't have one! My favorite locations are places I've never been before, just because it's always more fun to go somewhere new! That said, I do really love epic landscapes like waterfalls, the Columbia River Gorge, the Oregon Coast, forests, mountaintops, and riversides. I also love shooting on rooftops and bridges in the city.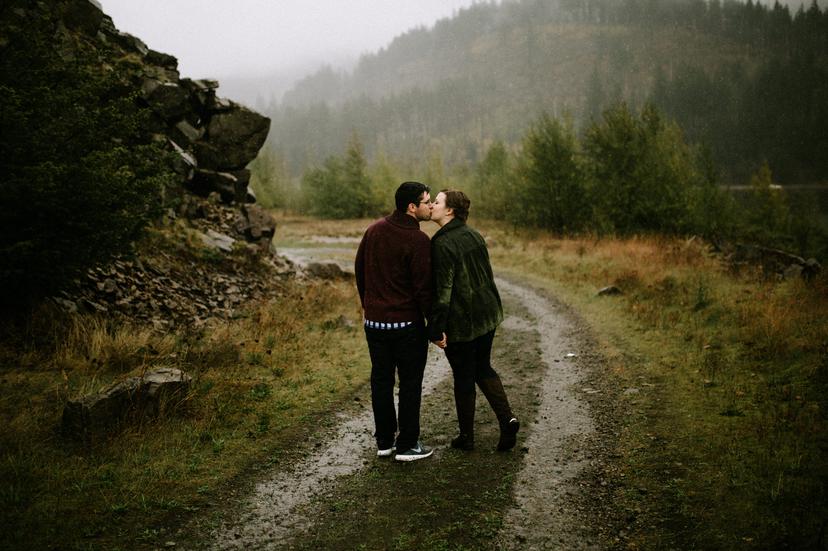 What happens if it rains?
For weddings: let's go along with it! I'll try to find covered areas or indoor spots for photos, but I also LOVE rain, and I think it's so romantic! Feel free to rent clear umbrellas for your wedding party and embrace it!
For portrait sessions: call me! I understand that most people don't enjoy being wet and cold while being photographed, so if it's coming down pretty steadily I usually try to reschedule to my next available date. I do like to wait until the day of the shoot to make the final call though since weather can be so unpredictable! Also, if you happen to be like me and enjoy moody photos taken on cloudier days, I'm happy to go for it! As long as it's light rain and not a torrential downpour, I'm usually happy to shoot in it!
Wanna know more?
I'd love to chat with you and answer any questions you might have! You can also head over to my blog to browse more of my work!