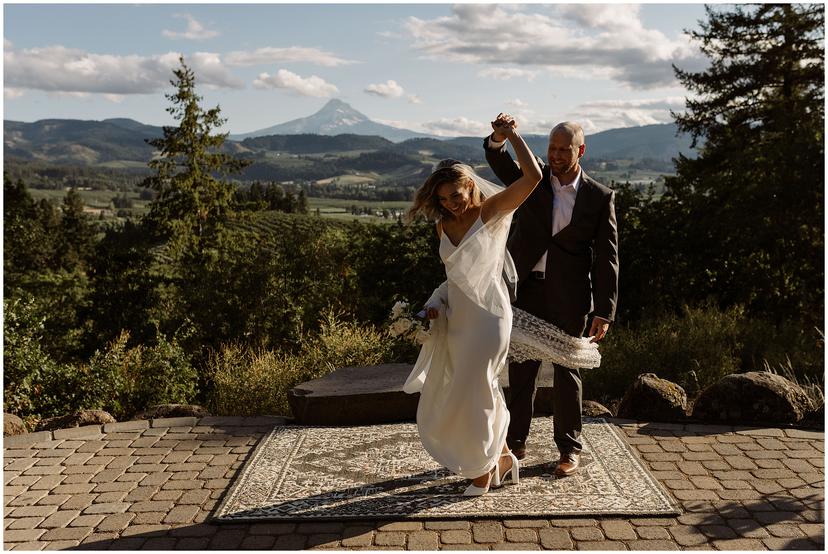 Crag Rat Hut Wedding
If you haven't been to a Crag Rat Hut wedding yet, you are missing out. This venue is gold, and one of my all-time favorites for sure. I was SO bummed when Nicole and Jared had to postpone their original winter wedding on Mt. Hood, but this warm summer reception at Crag Rats was the next best thing. They eloped on their original date and this wedding served as their big reception party with all their loved ones. The views were gorgeous, the atmosphere was laid-back, and the whole evening was lovely in every way.
You might recognize these two from the Kiana Lodge wedding I recently blogged - Nicole was the Matron of Honor at that wedding! It was so fun to get to know her and Jared at more than one event this year!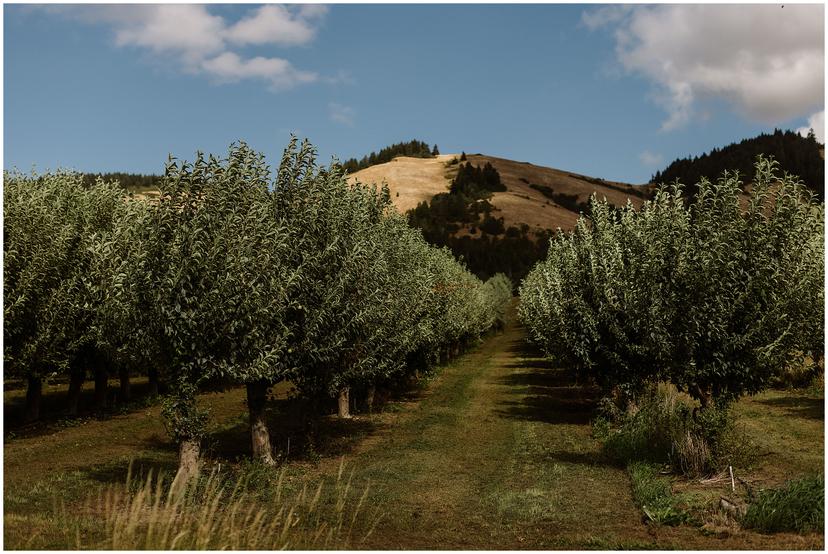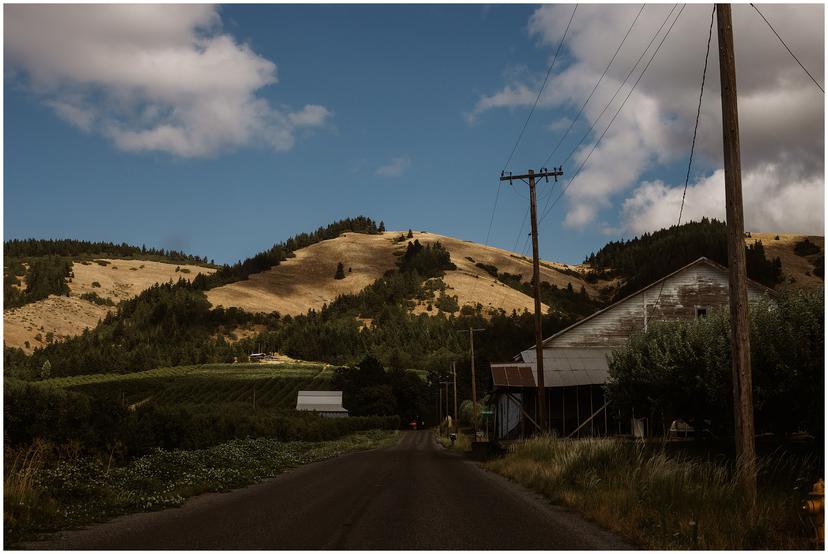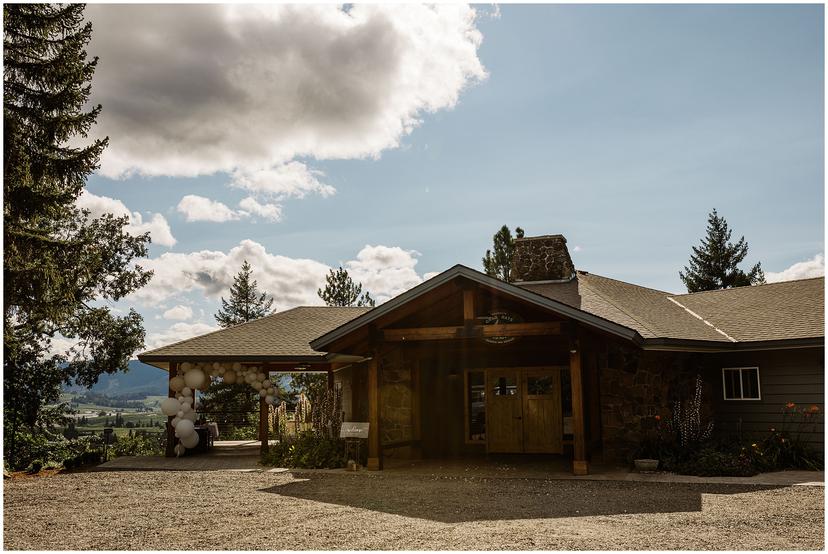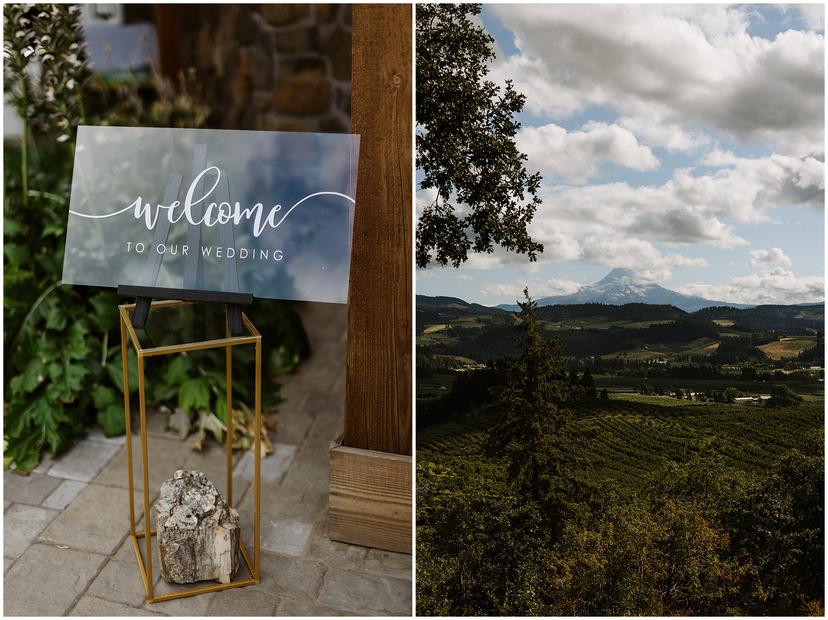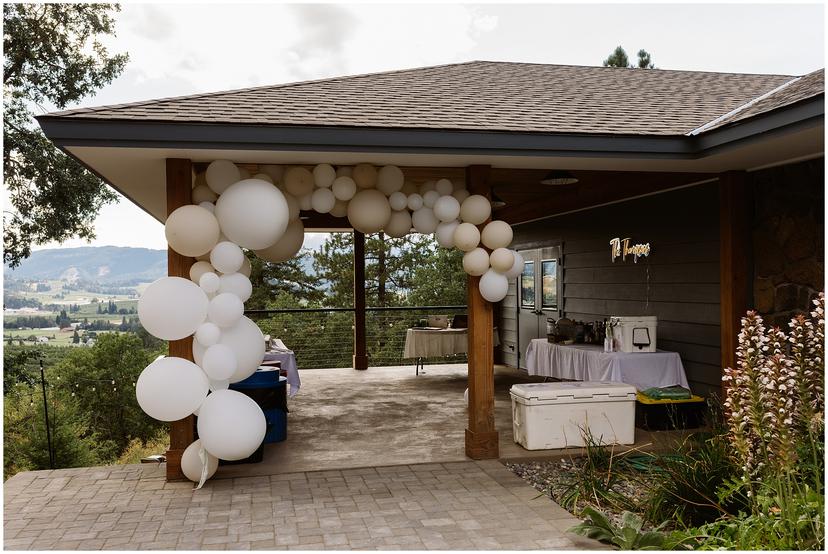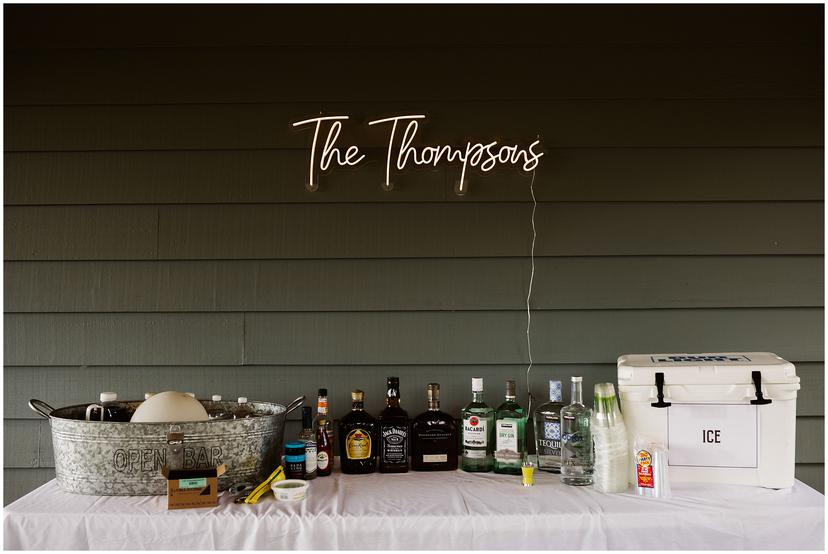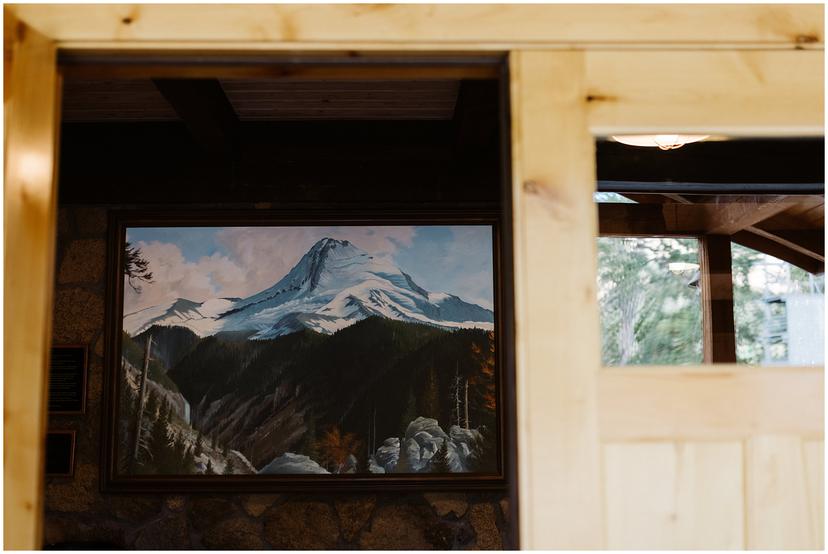 About Crag Rat Hut Weddings
Crag Rat Hut might sound like a funny name for a wedding venue, but this location is much more than that! The Crag Rats are America's oldest search and rescue organization - originally formed in 1926. Their group is entirely non-profit, all-volunteer based, and they serve the Mt Hood, Hood River, and Columbia River Gorge areas.
"In 1923, a group of Hood River Valley residents, who frequently climbed together, were called out to search for a lost boy, their first informal search and rescue mission," says the Crag Rats Website. "In 1926, the climbers were again called upon to search for another lost boy on Mt Hood, joining the Forest Service, US Army, and mountaineering groups from Portland. After several days, these Hood River climbers found the boy and returned him safely to his family, whereupon reporters asked the men the name of their group. These men were not officially organized as a group, but under the spotlight of a media interview, they recalled the tag one of the wives hung on the them for their frequent mountain ventures to climb amongst the crags, thus declaring themselves the Crag Rats. The Crag Rats soon became well-known regionally and nationally for their search and rescue accomplishments, and were a charter member of the national Mountain Rescue Association in 1959. The Crag Rats still wear their signature black and white checkered shirts, adopted in the 1920's, and remain very active at their primary focus of search and rescue on Mt Hood and in the Columbia Gorge."
The Crag Rat Hut wedding venue is actually a club house built for the Crag Rats. They moved to this building in the late 1960's, after construction of highway 84 displaced their old meeting spot. It was supposed to be used for meetings, trainings and banquets, but it slowly morphed into a wedding venue over time.
"We rented it out occasionally to the members for next to nothing, and there really wasn't many outside entities that used it unless they knew a Crag Rats," said longtime Crag Rats member Bernie Wells in a Columbia Gorge News Article in 2020. "But then, little by little, we started getting more inquiries about renting it out."
As the Crag Rat Hut got more wedding inquiries, they realized they could fund their search and rescue needs by making it an official wedding venue. So money spent on this venue goes directly back into the community - helping supplement donations to rescue those in need.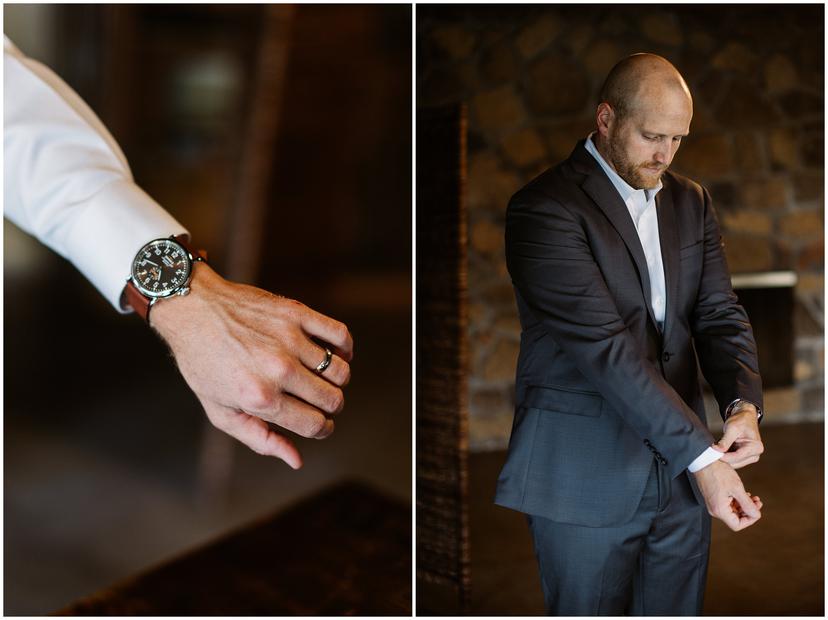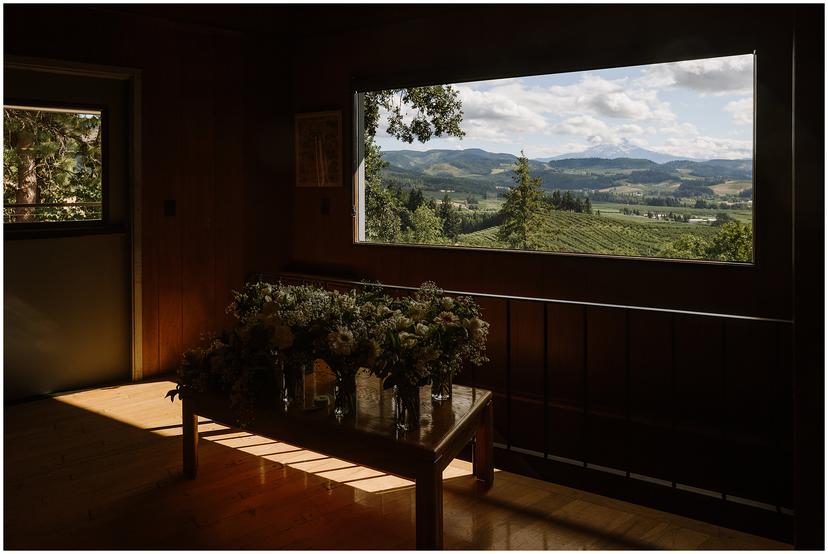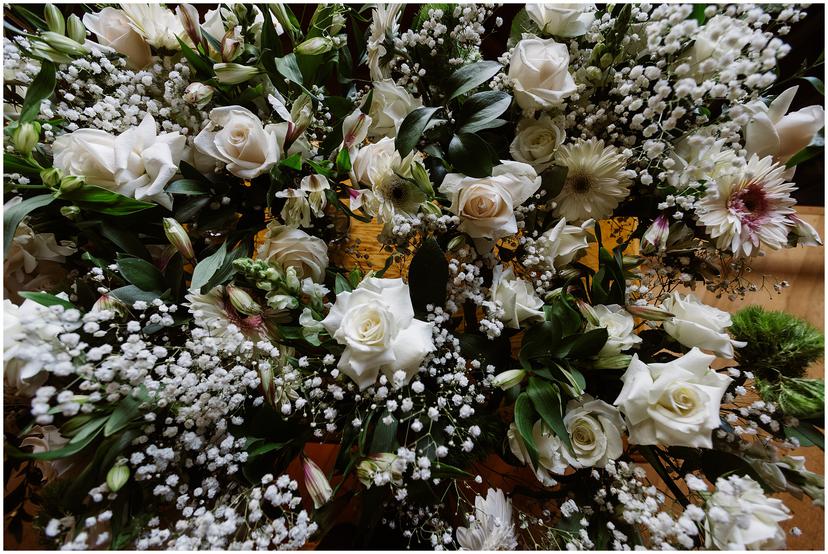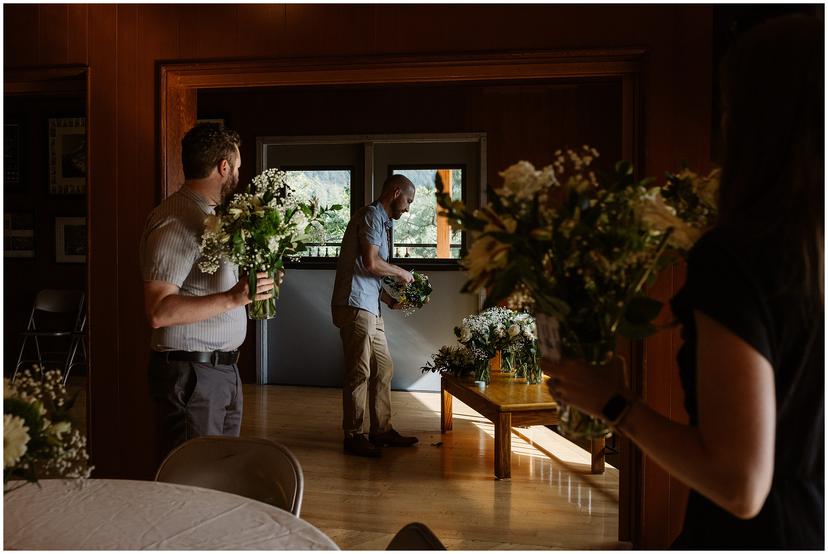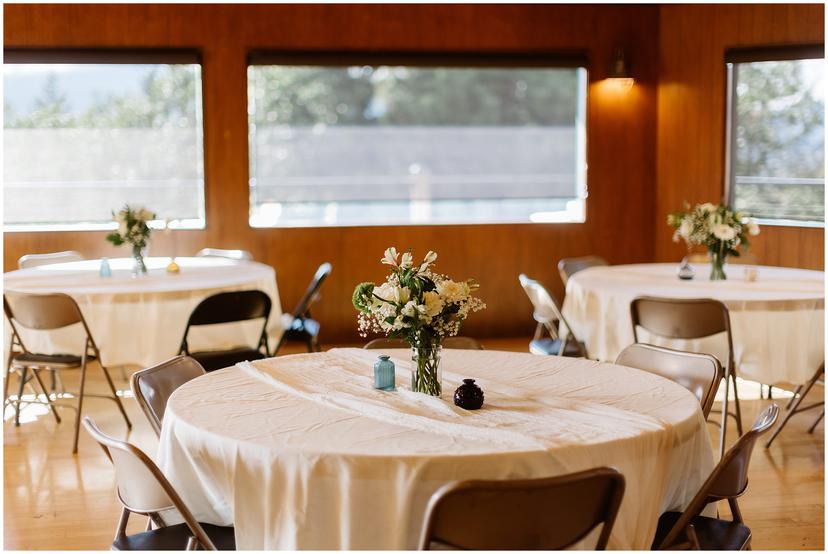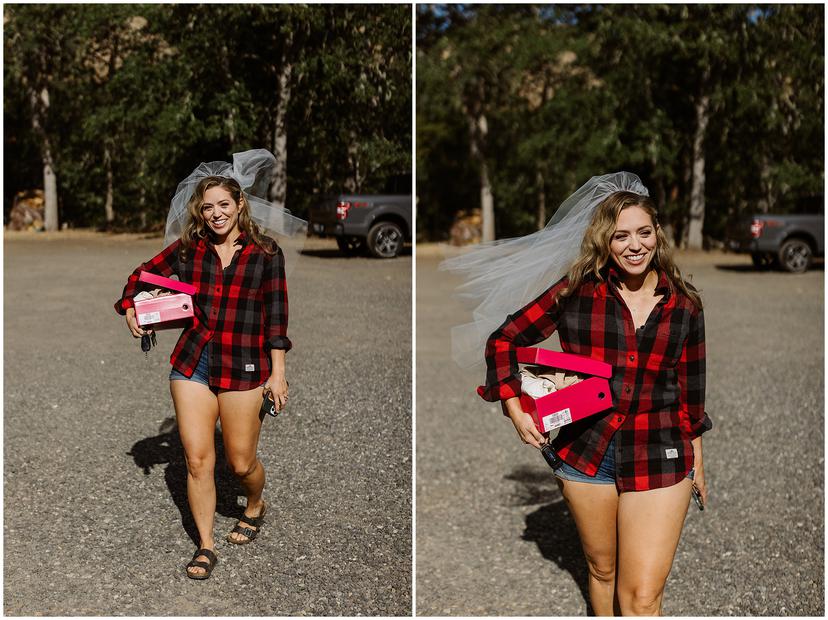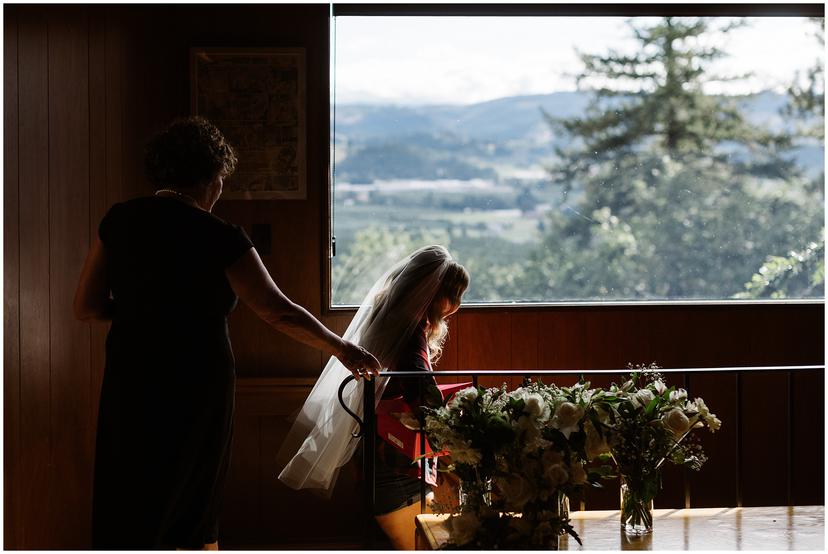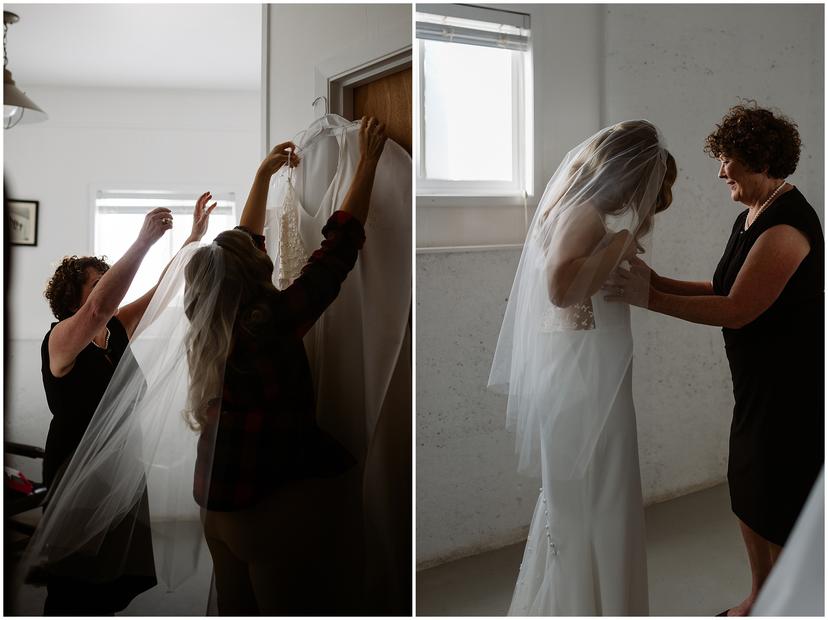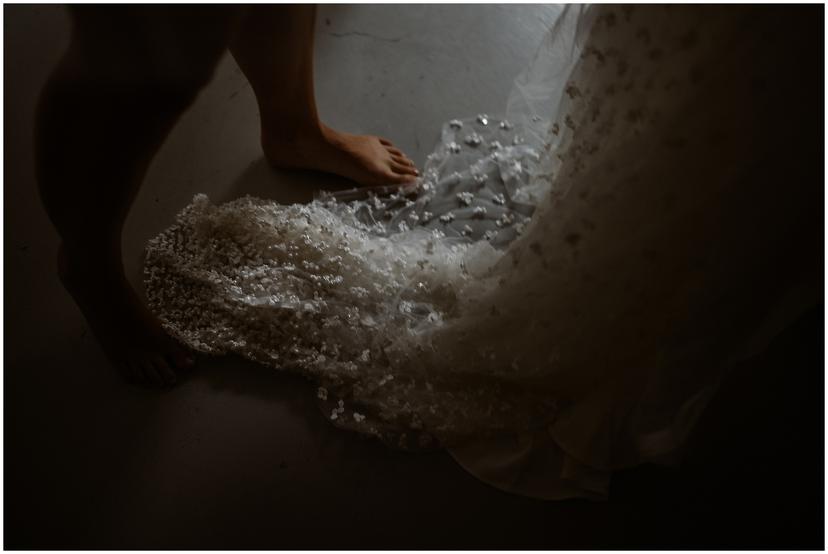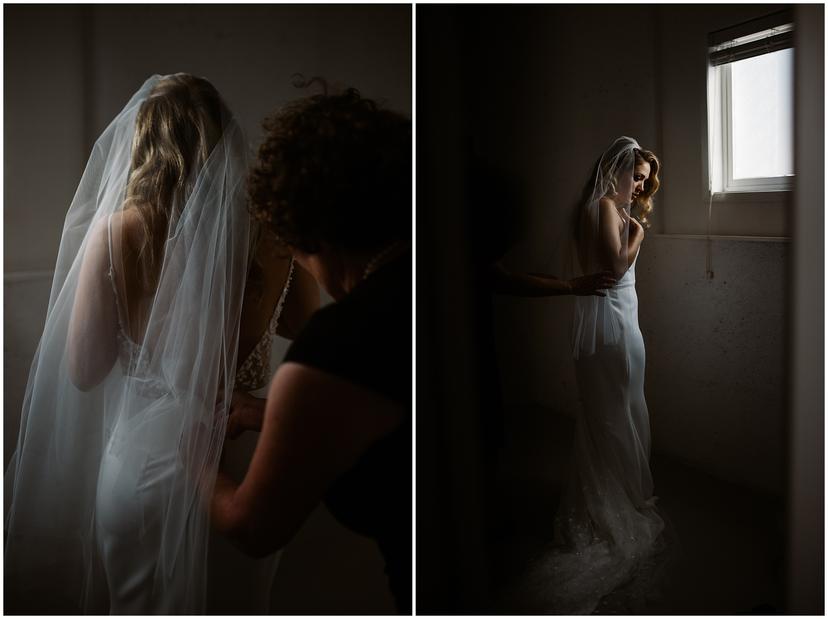 Why did you choose Crag Rat Hut as your wedding venue?
Jared: "Cost and independence to decorate how we wanted and obviously the view. It felt like a relaxed evening in the backyard with friends."
Nicole: "The view, but also the freedom to use the space how you see fit. The manager at the hut was great to work with."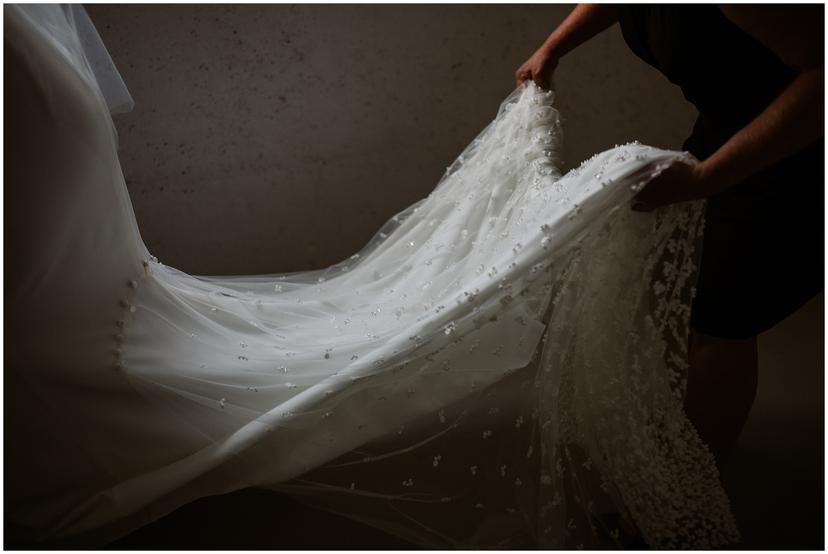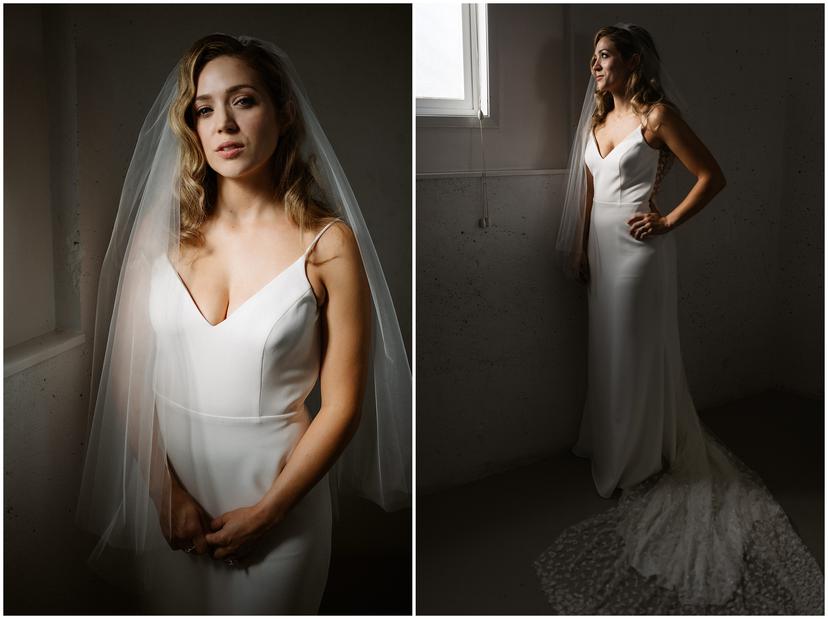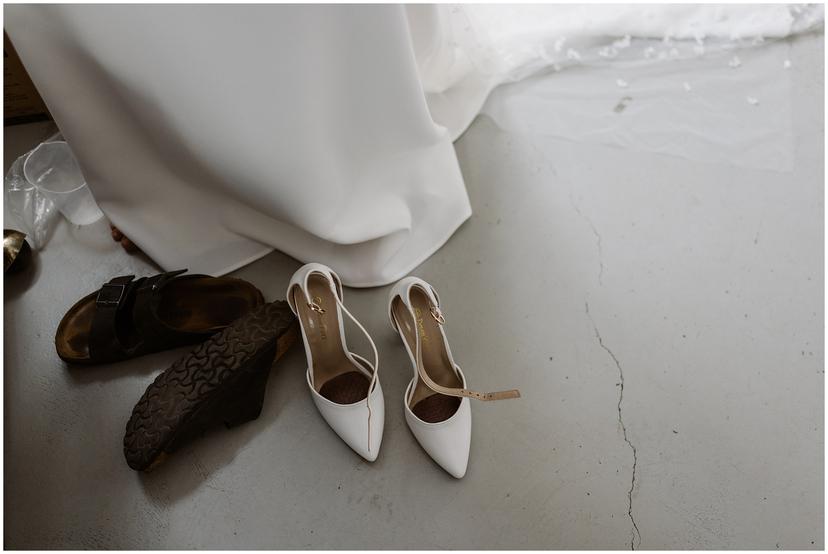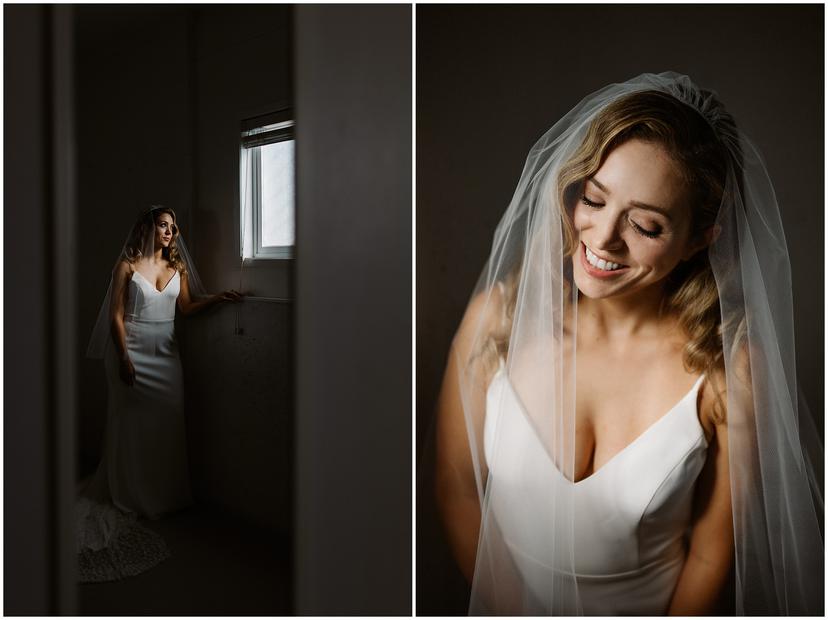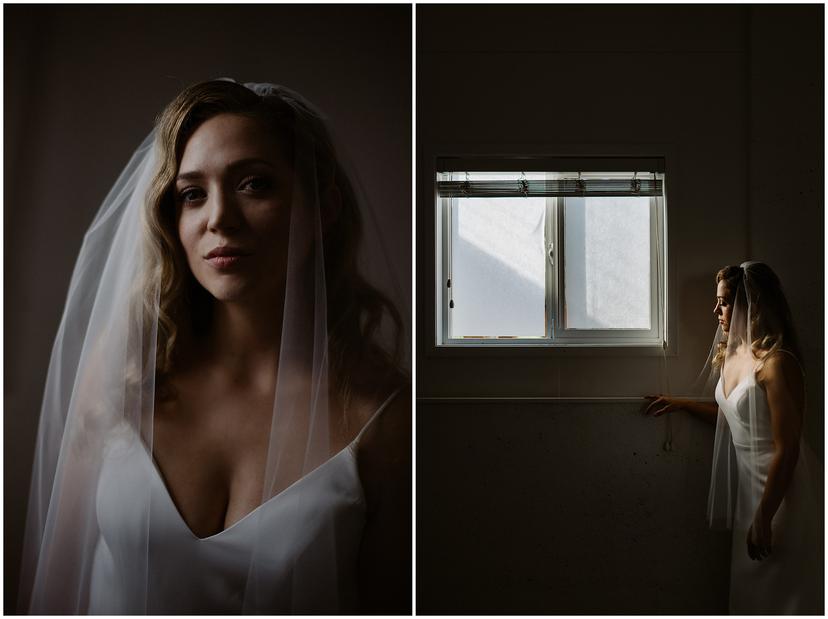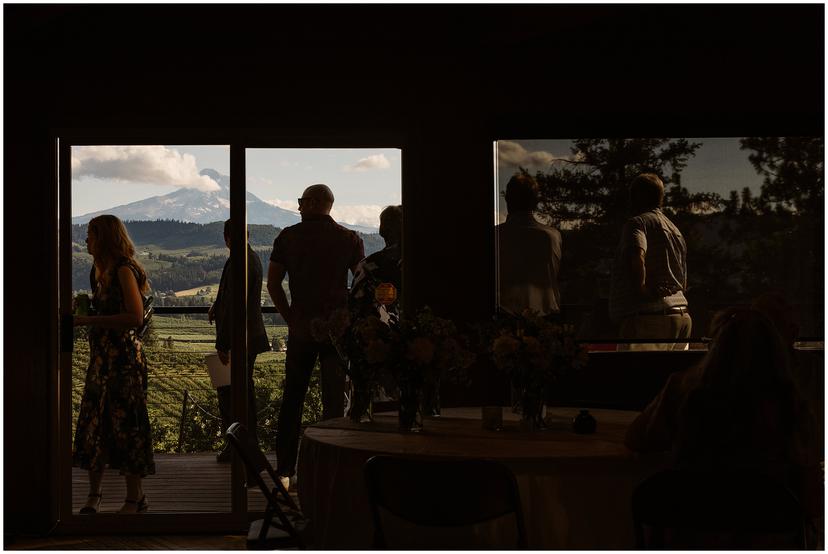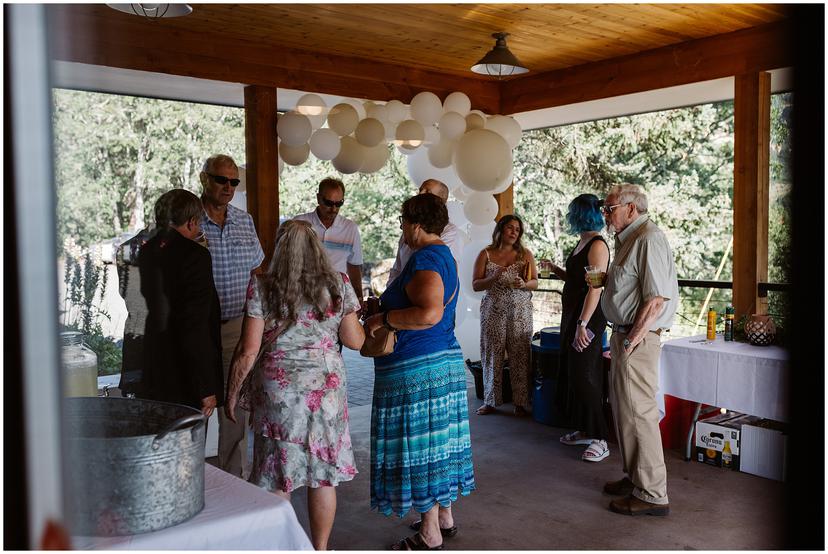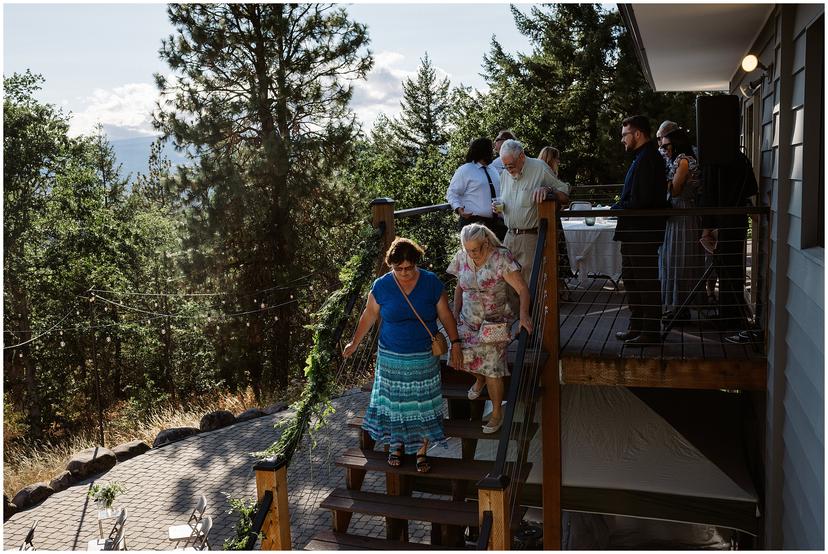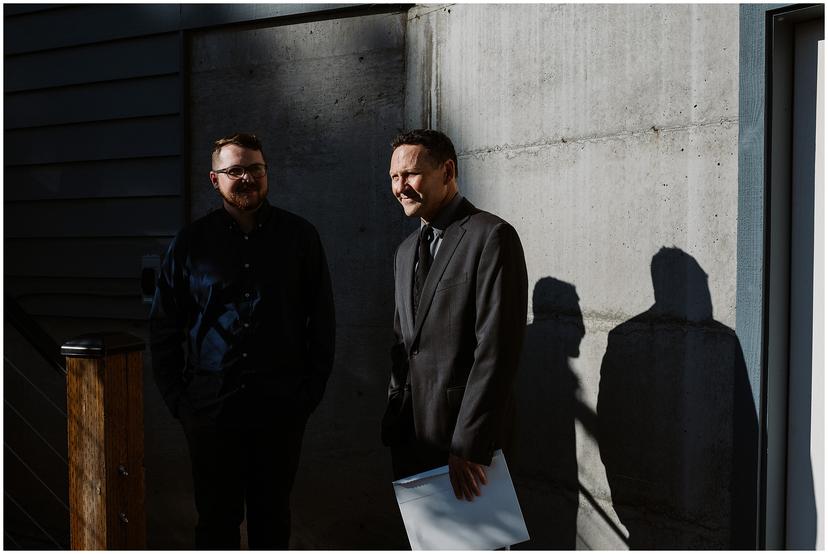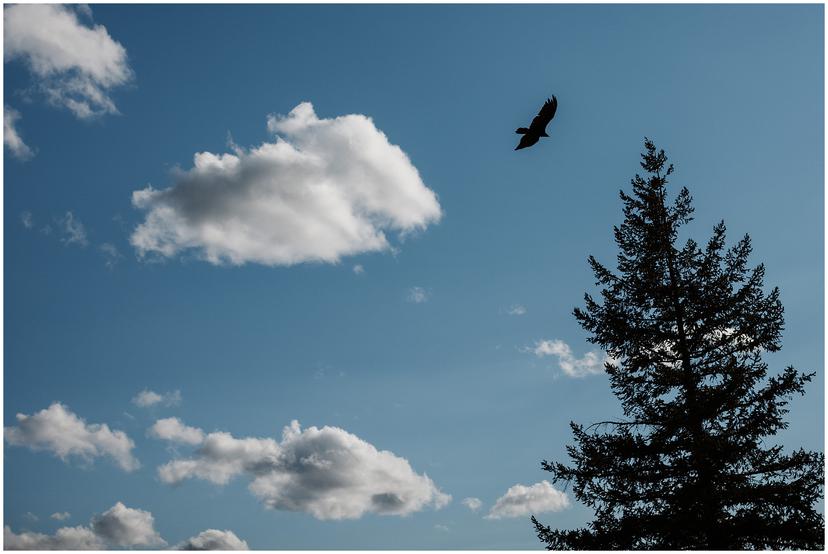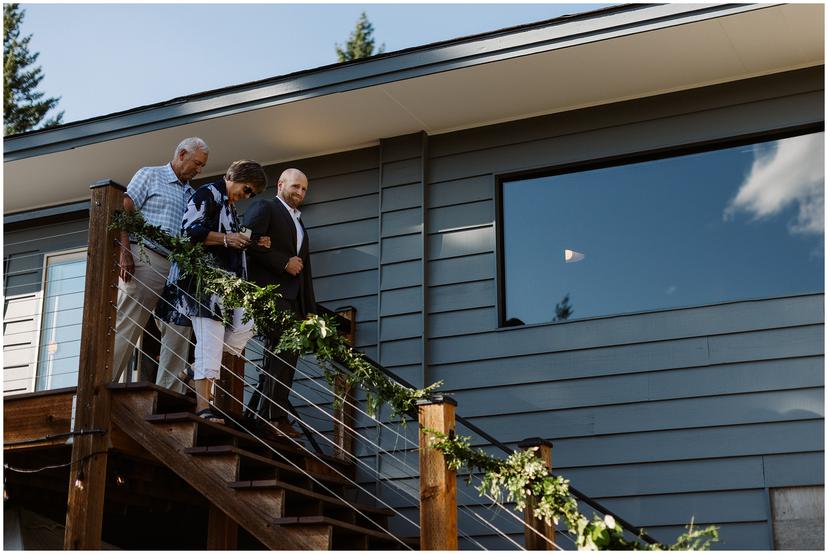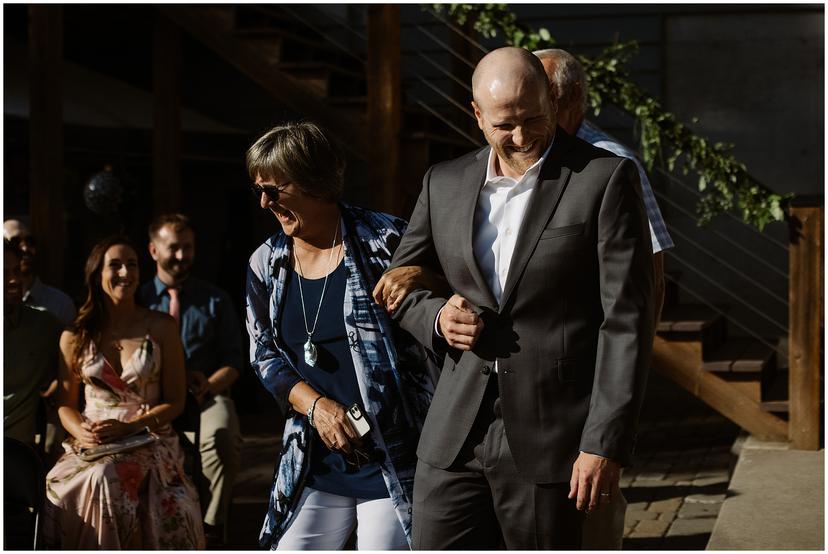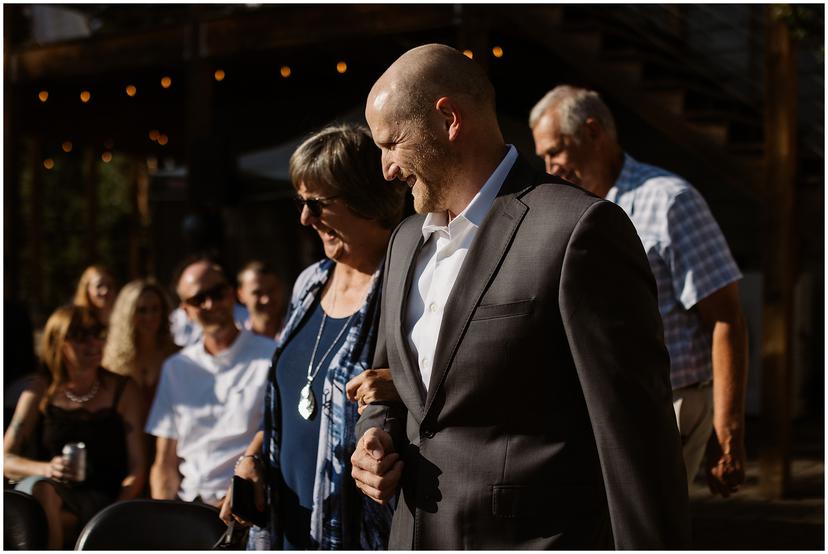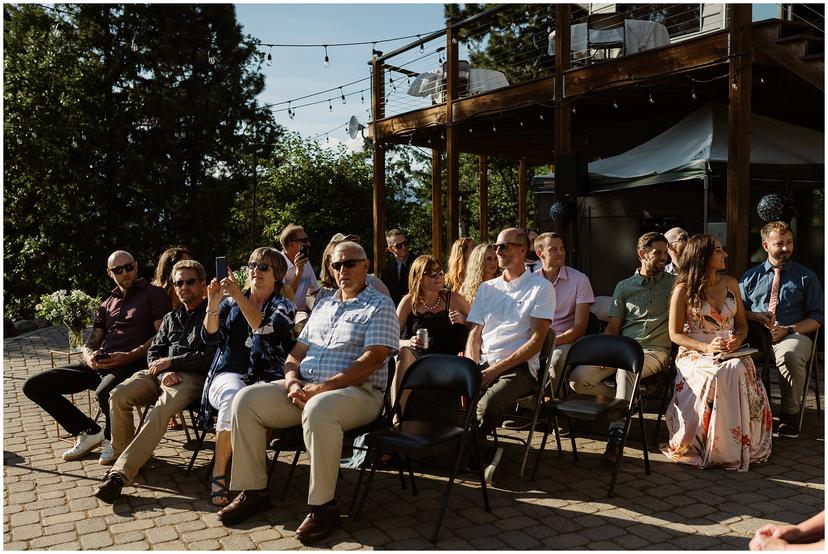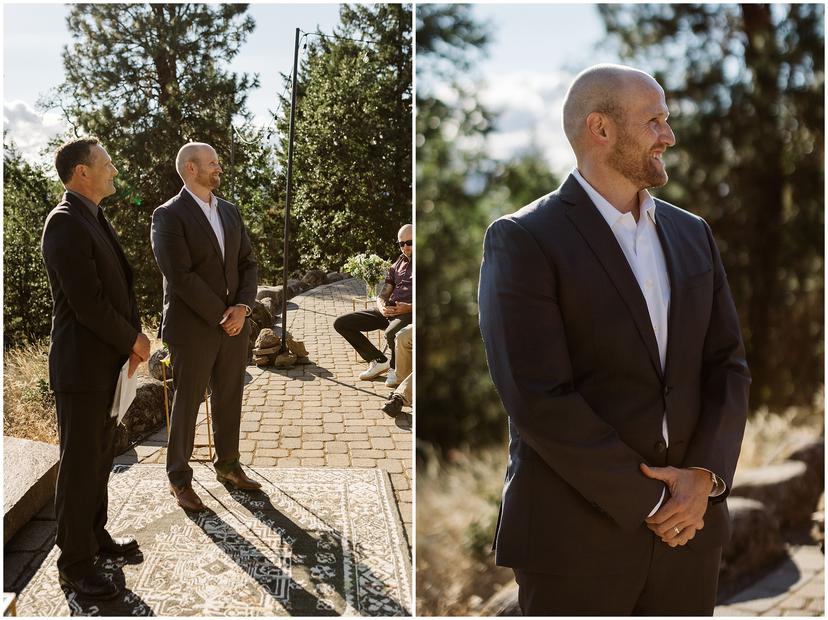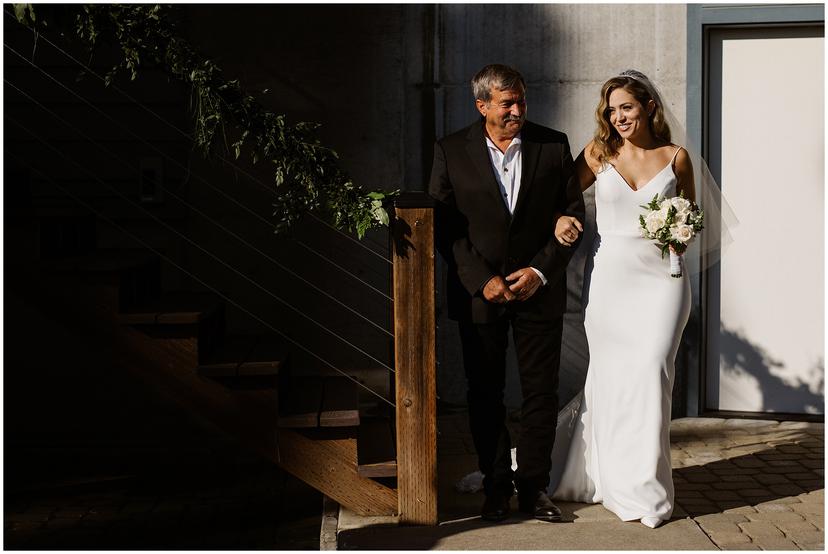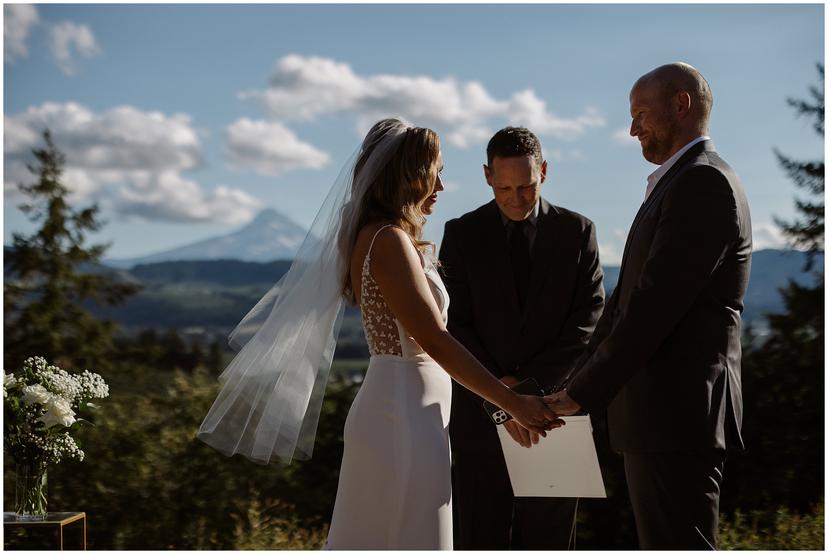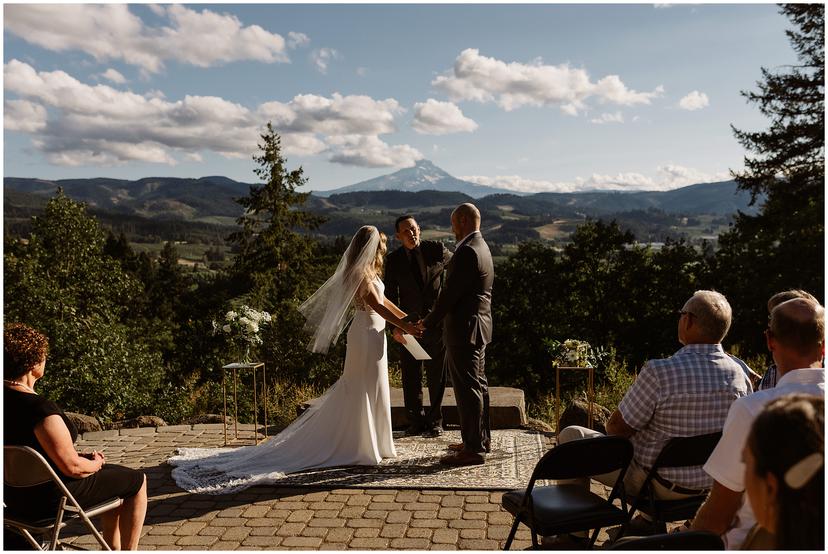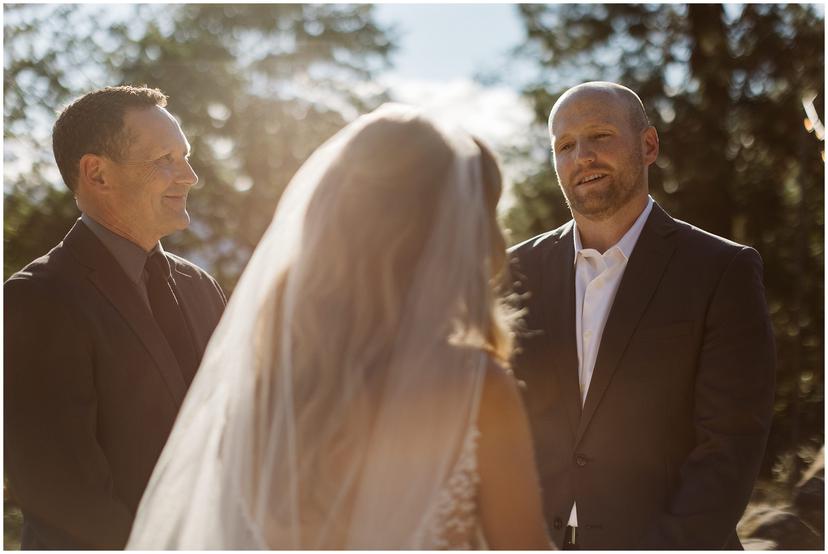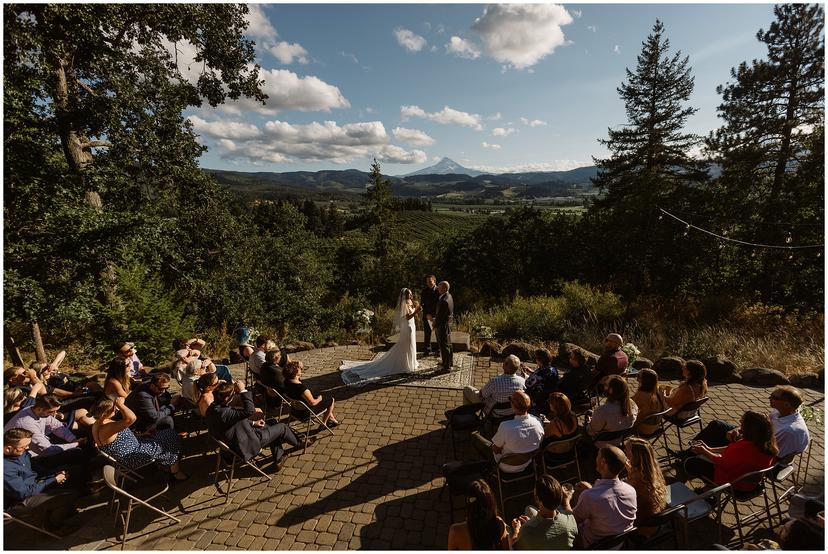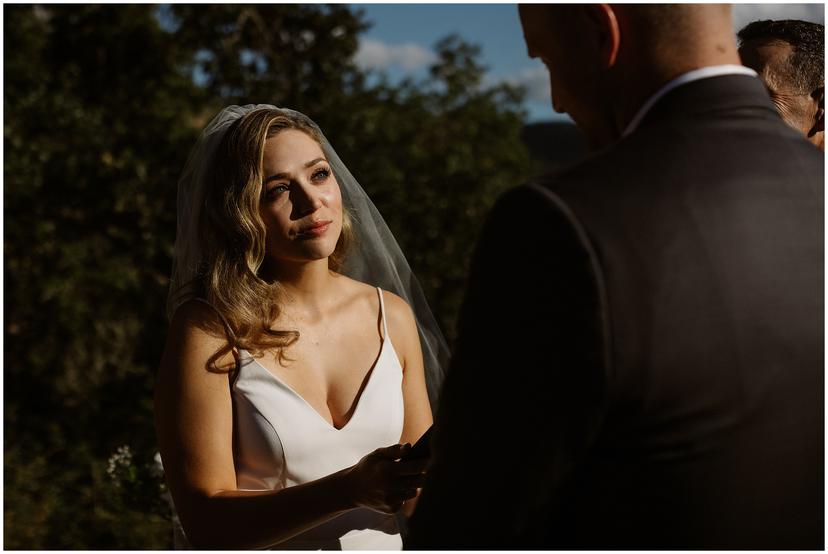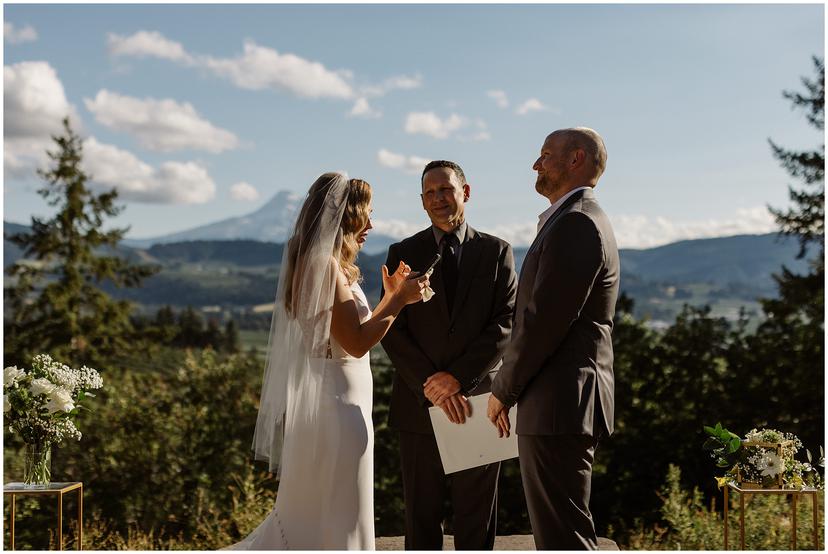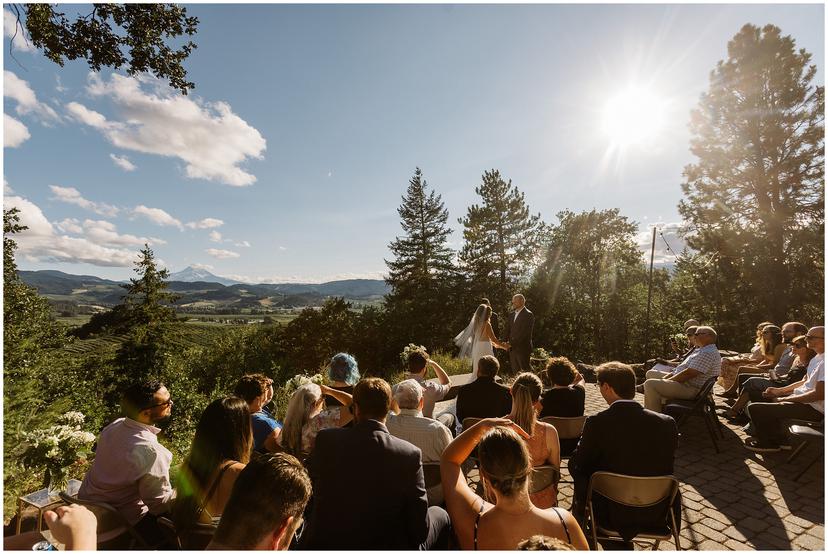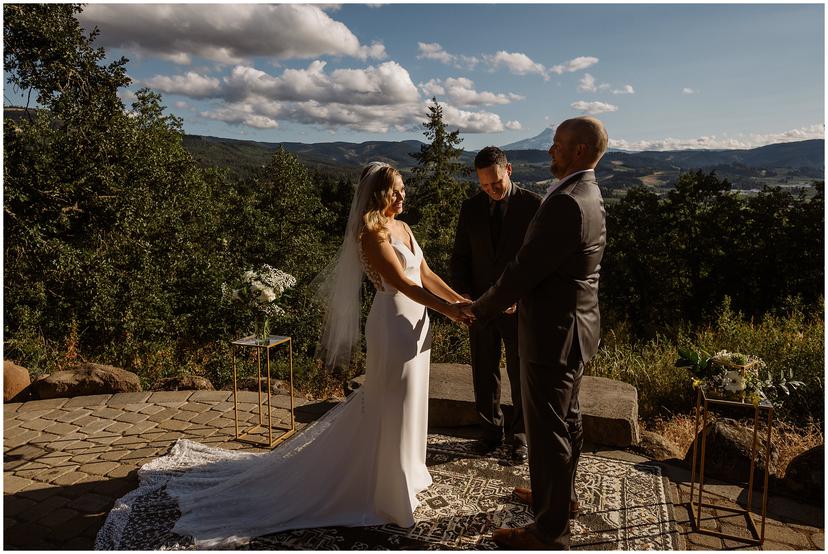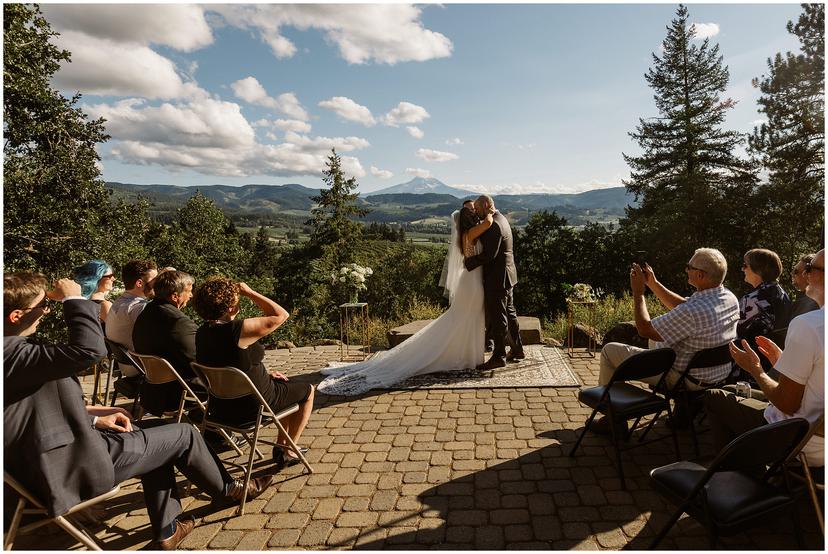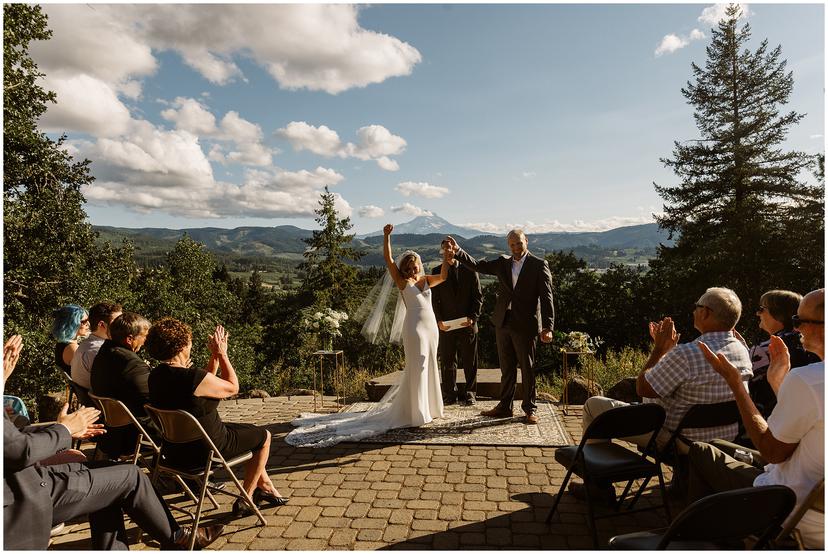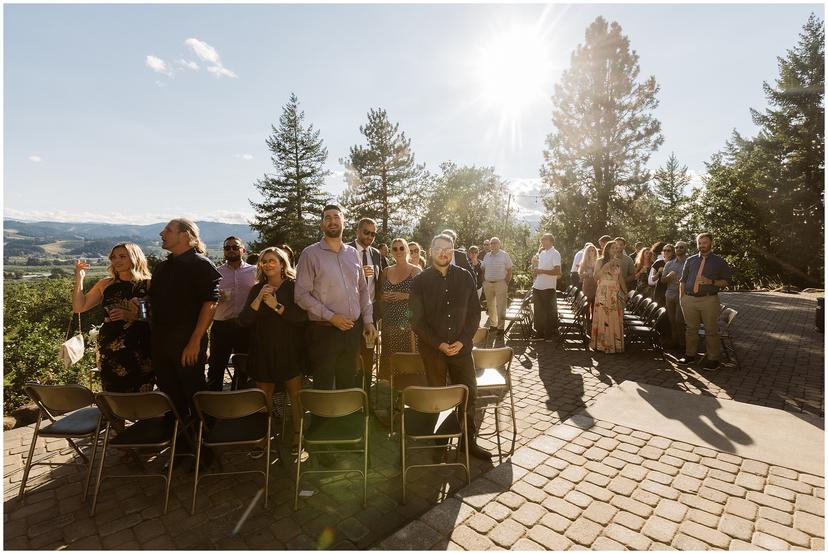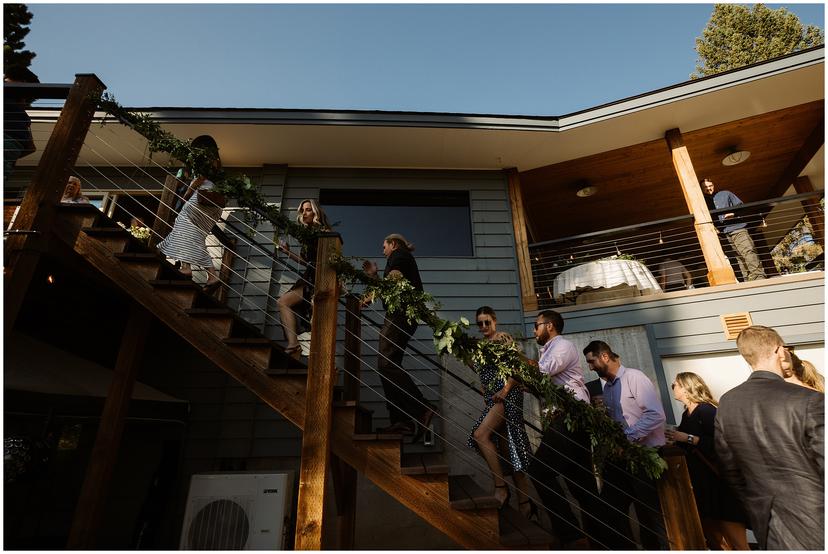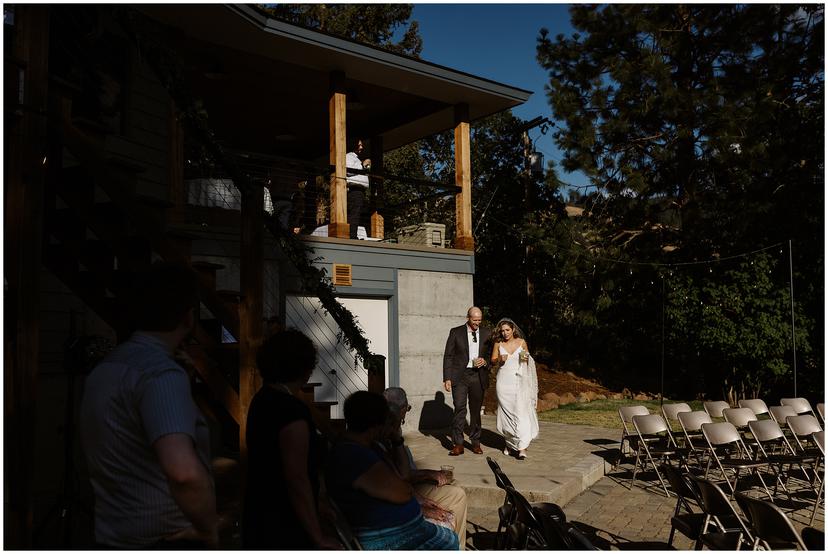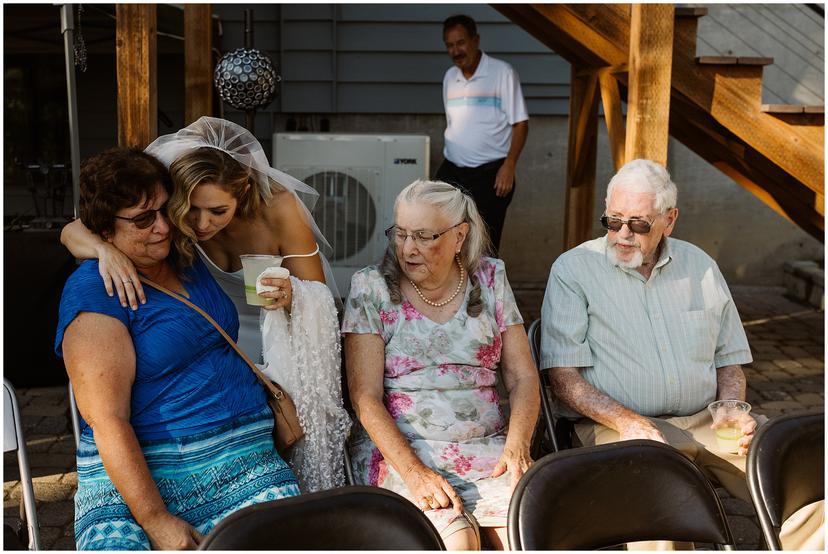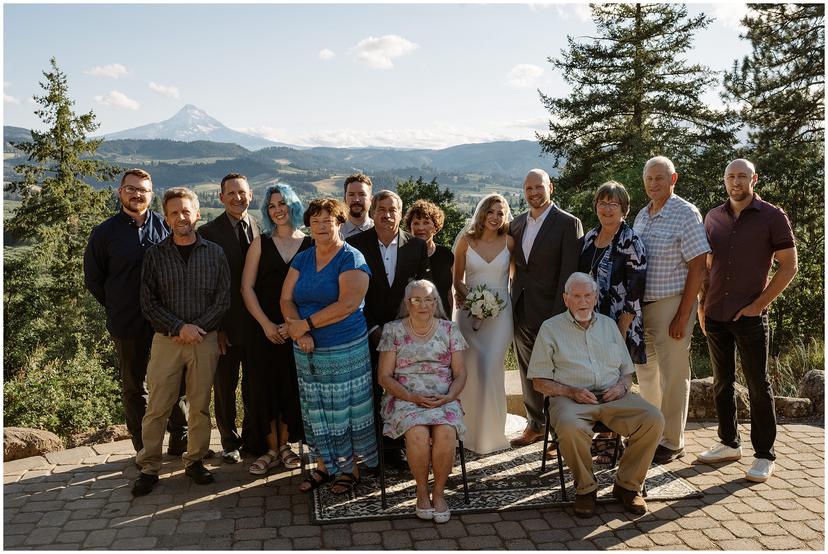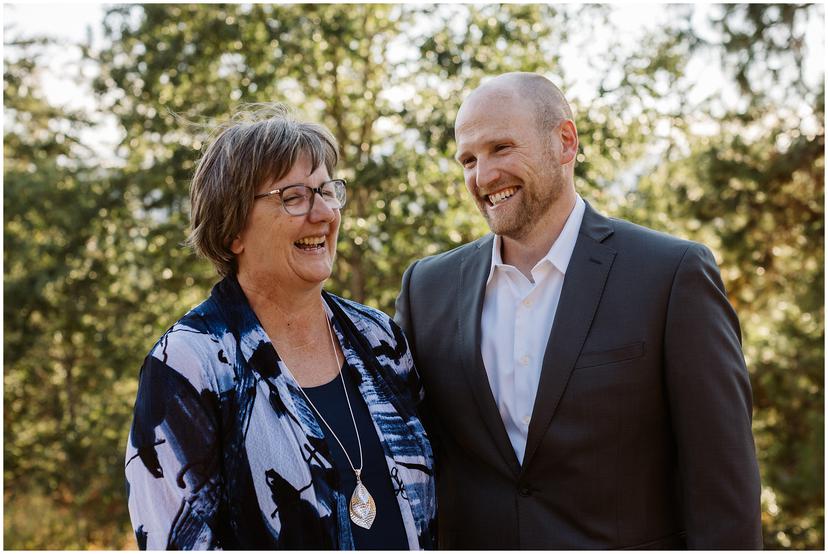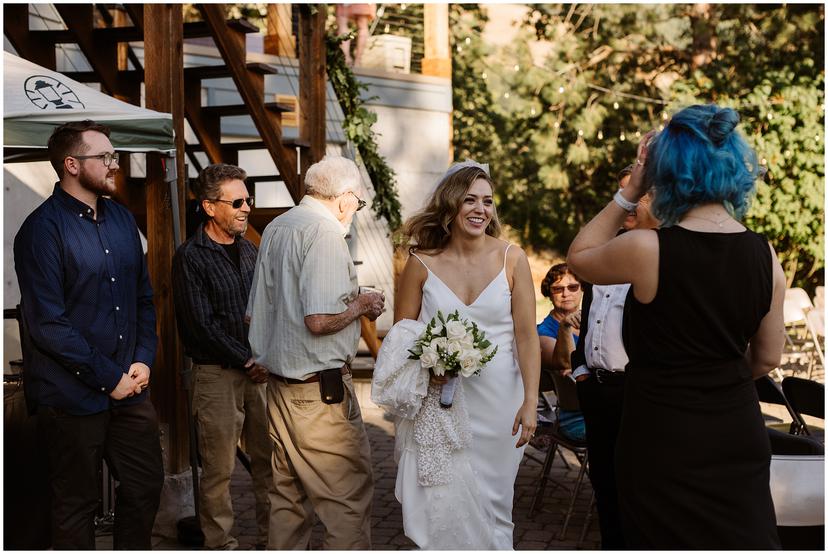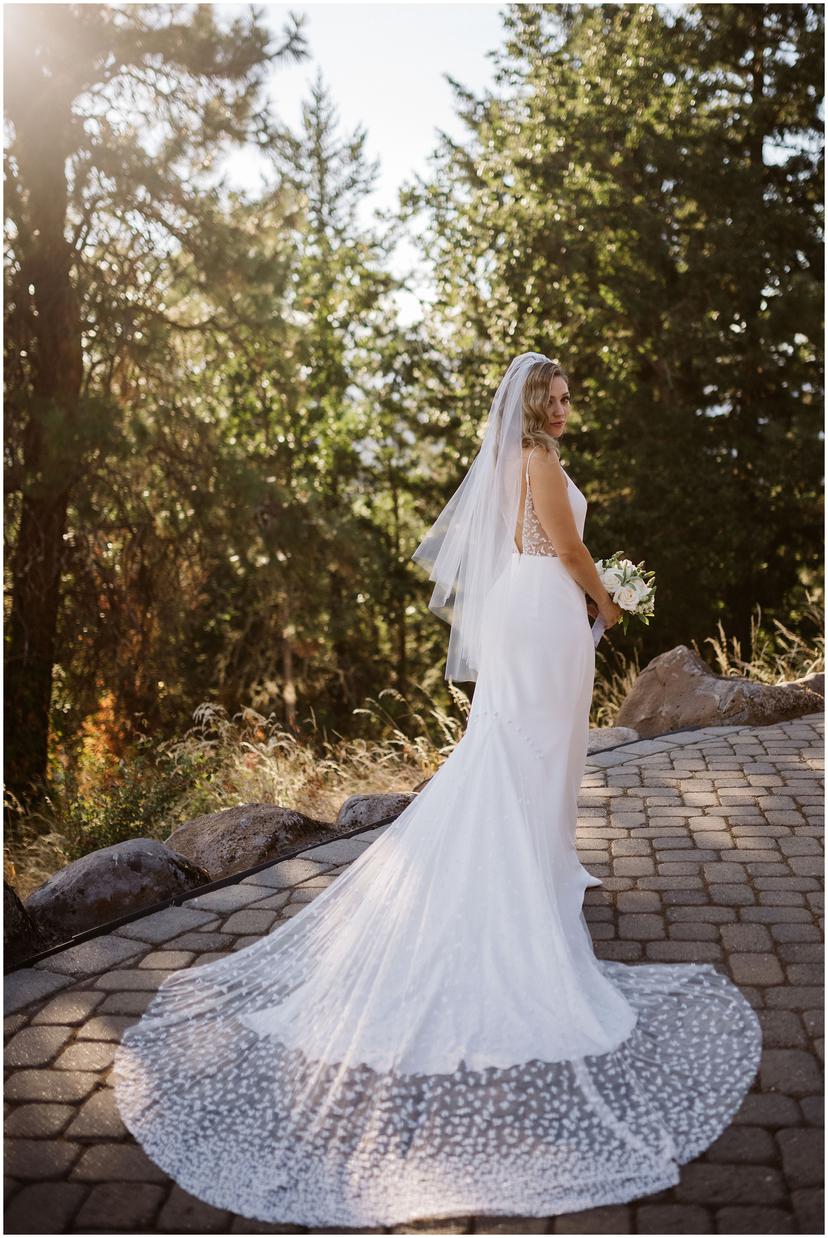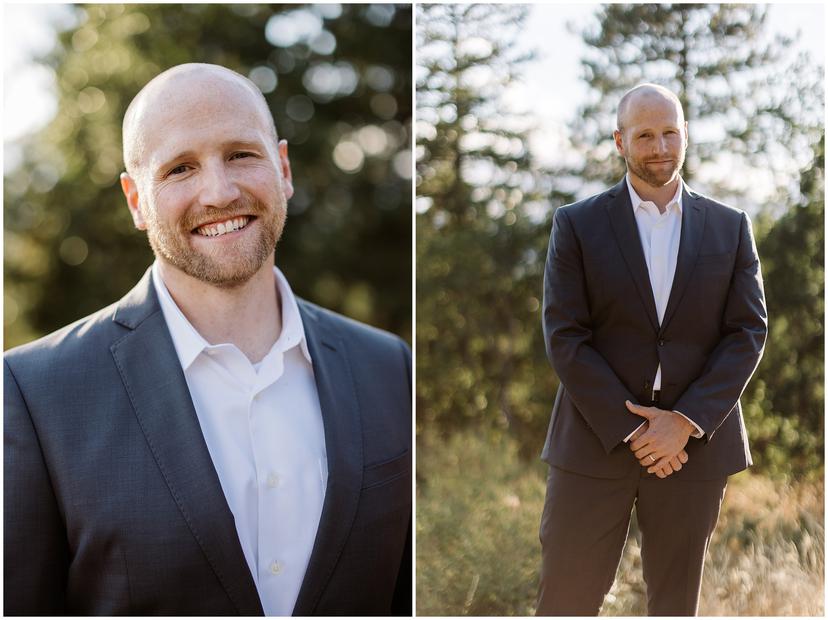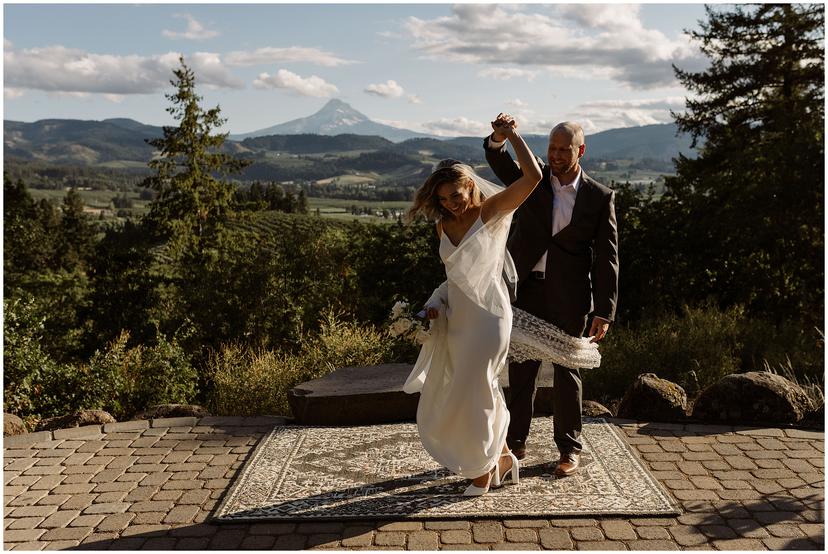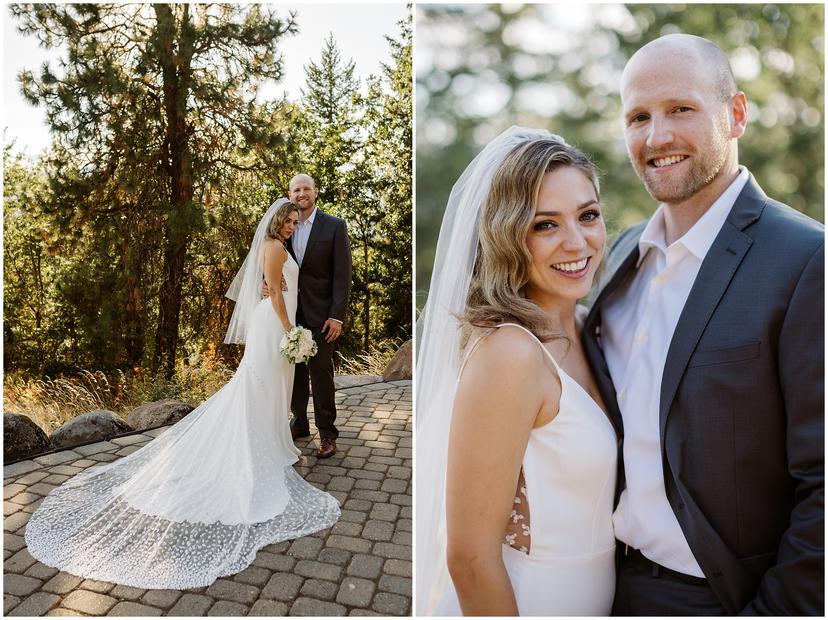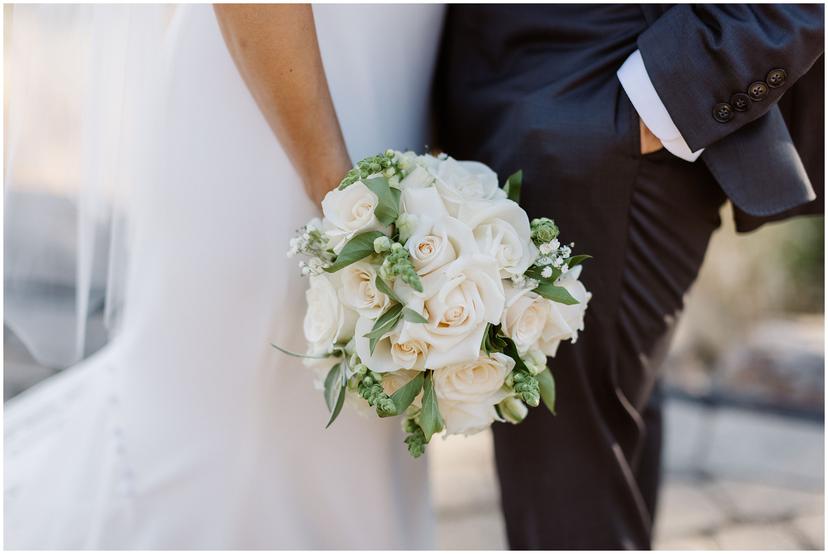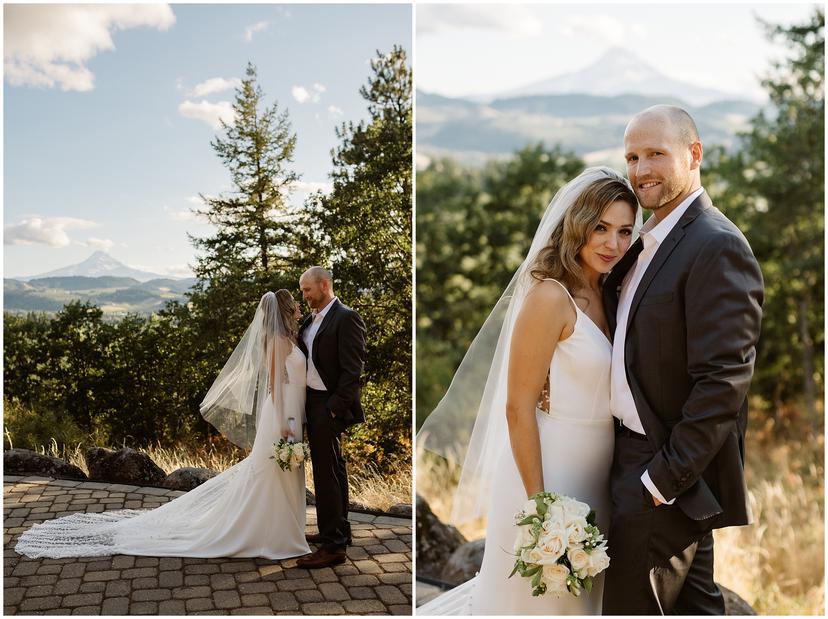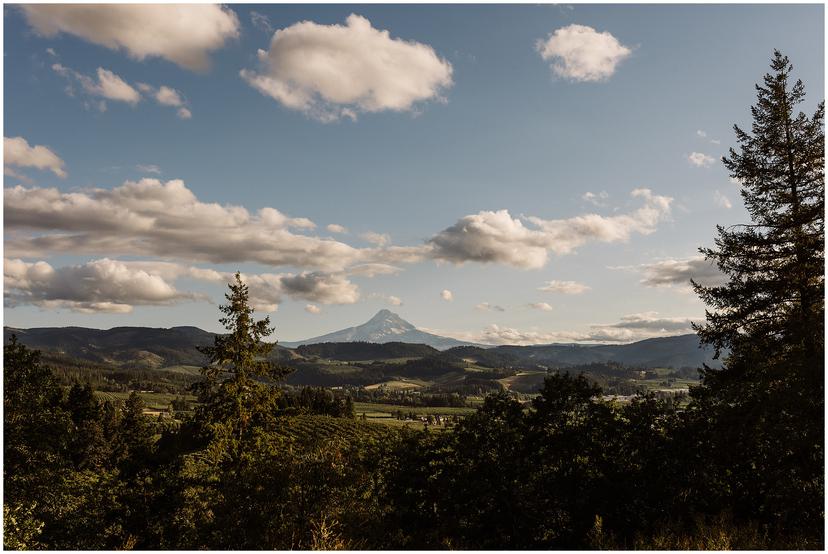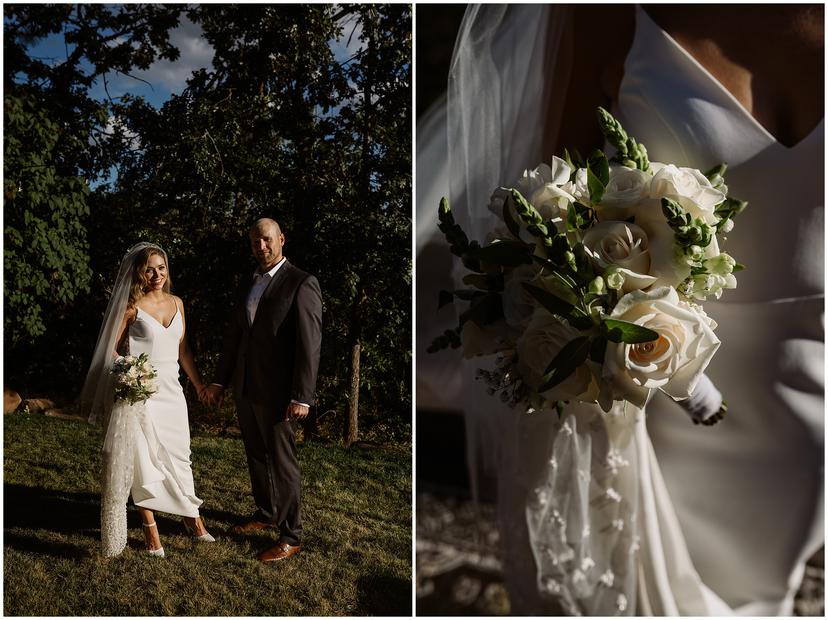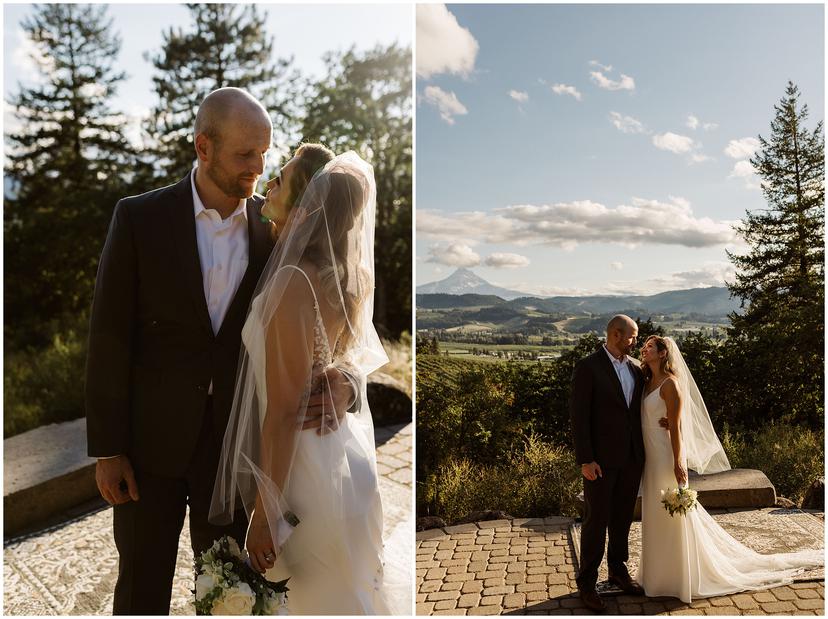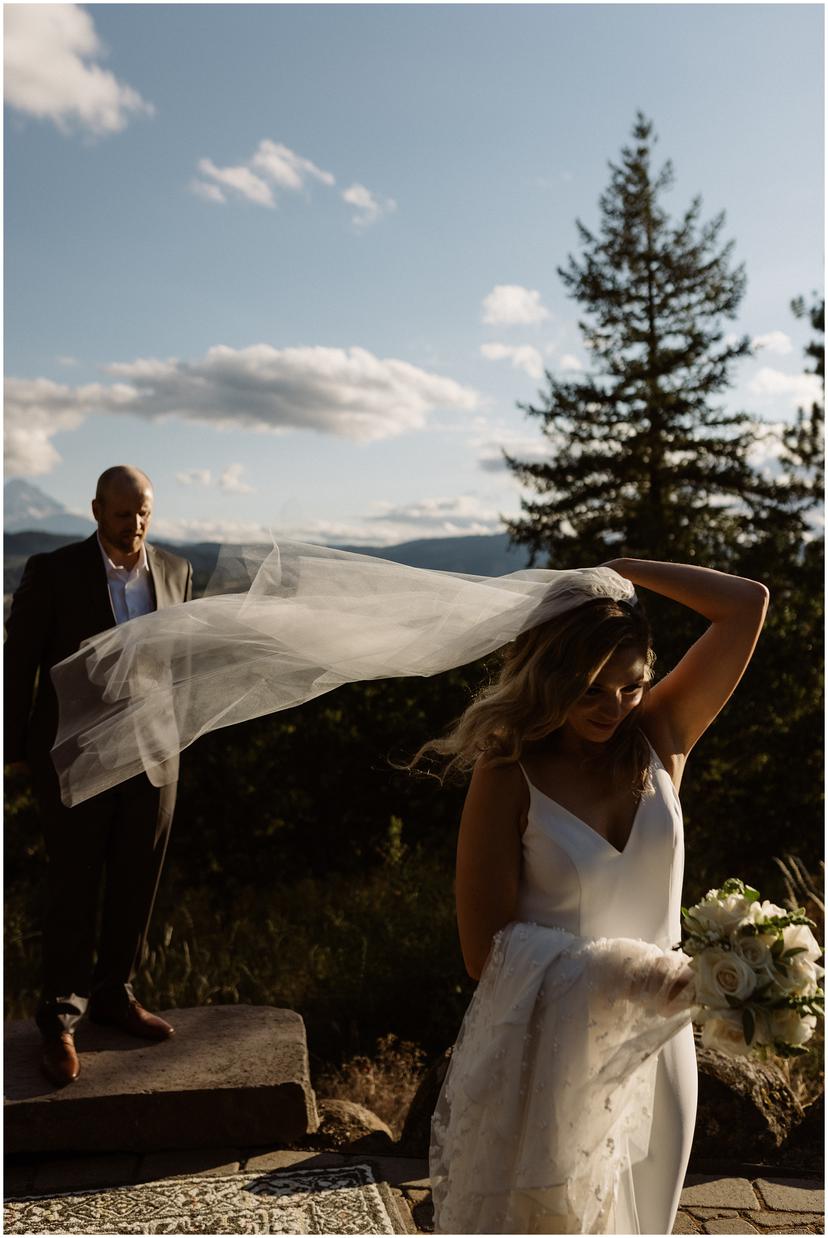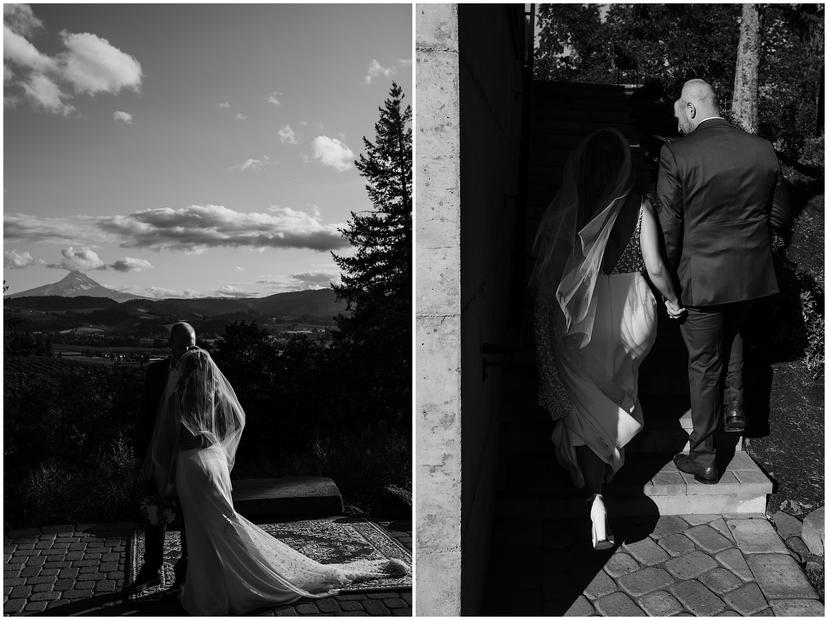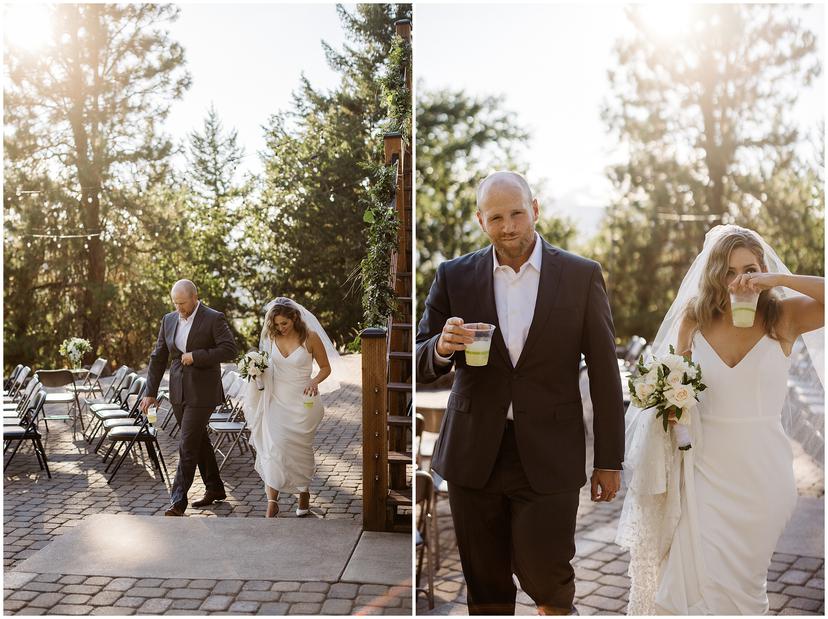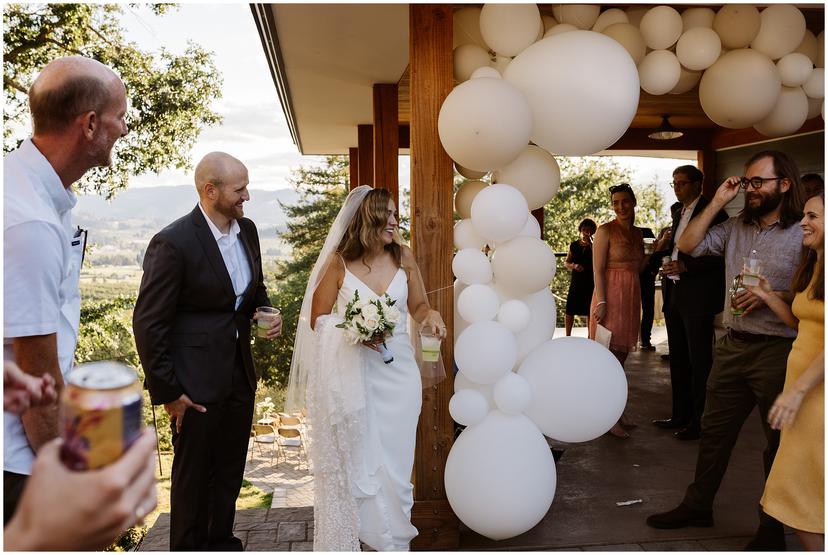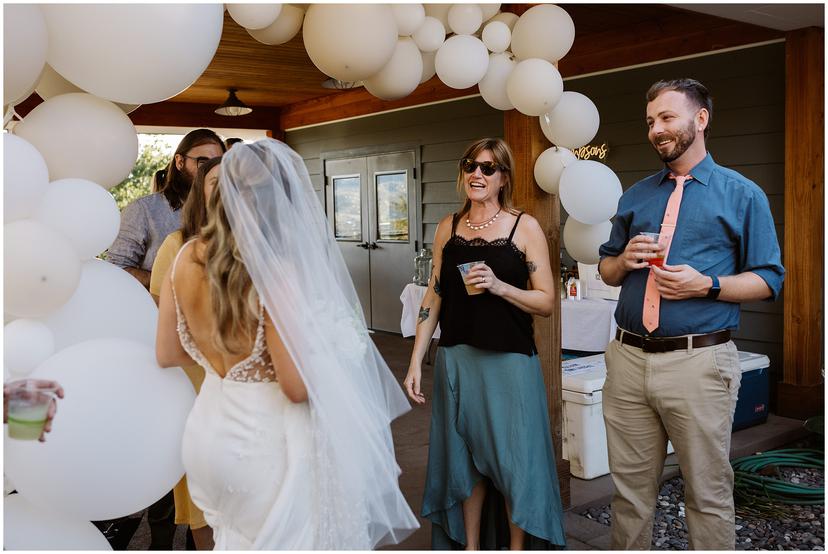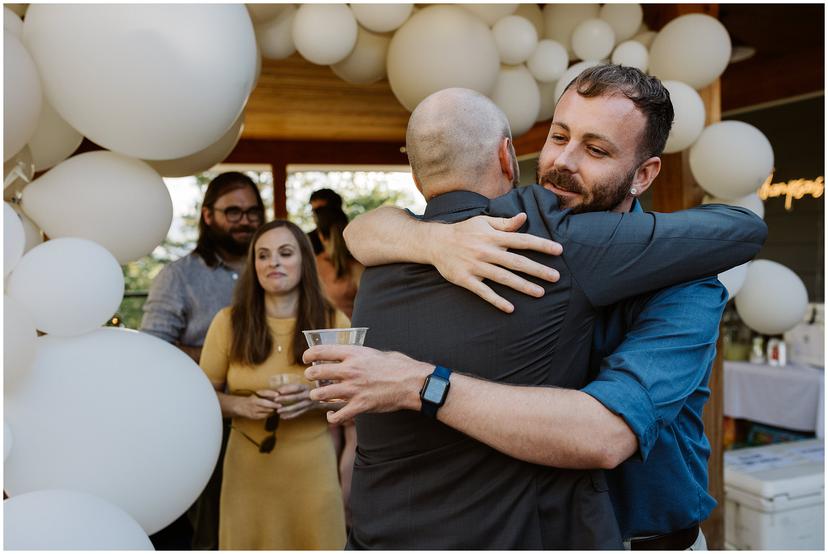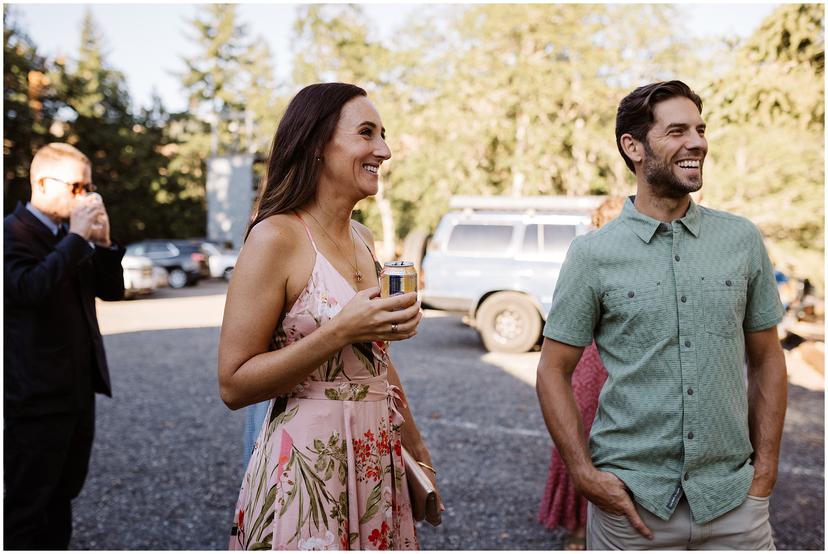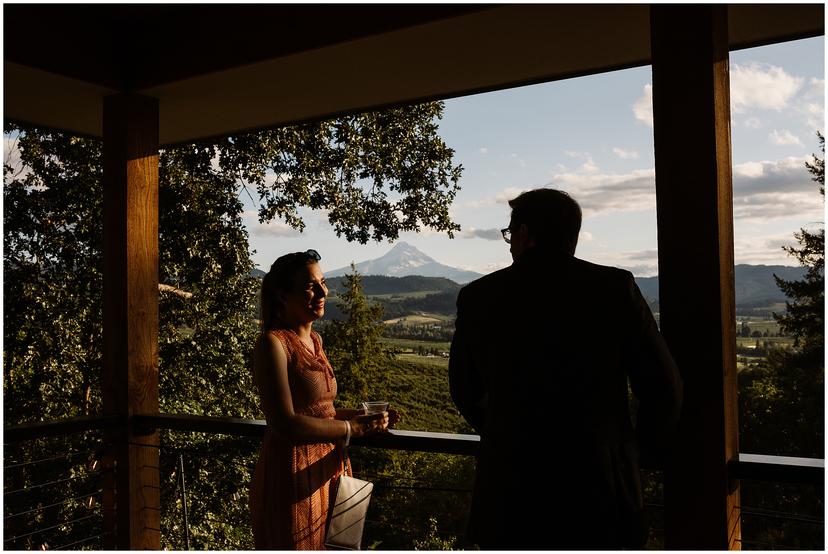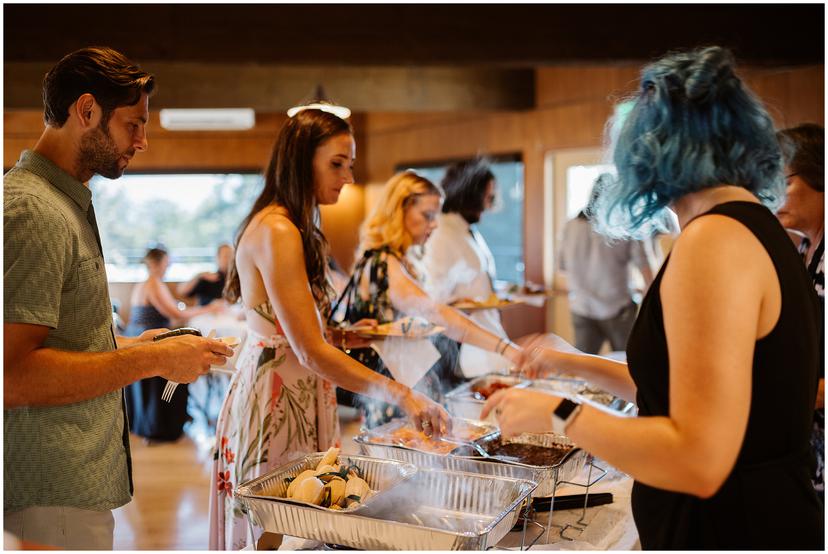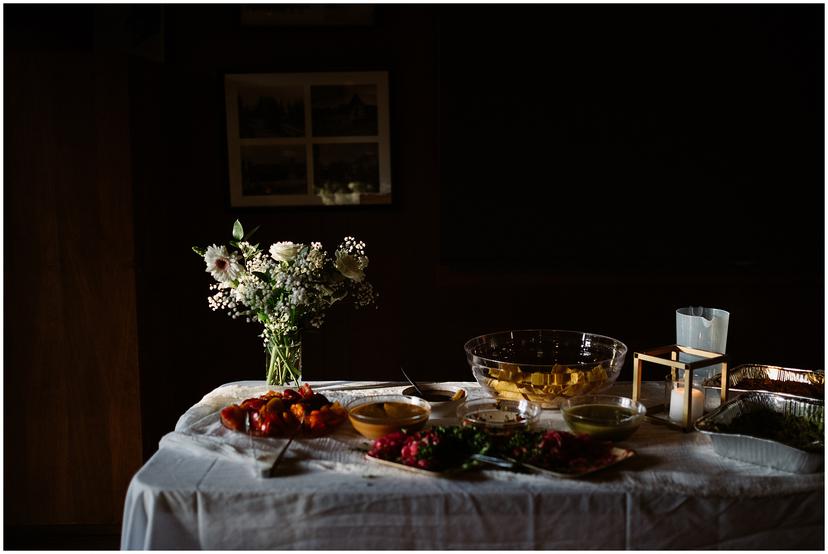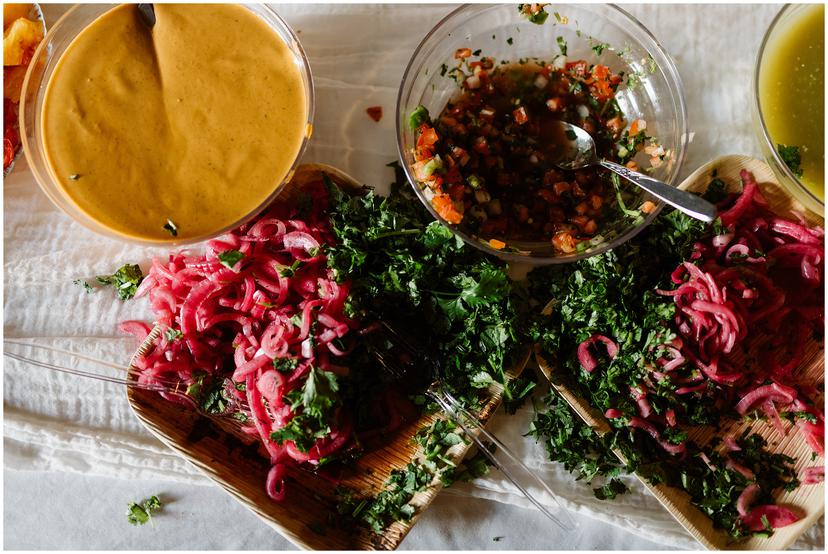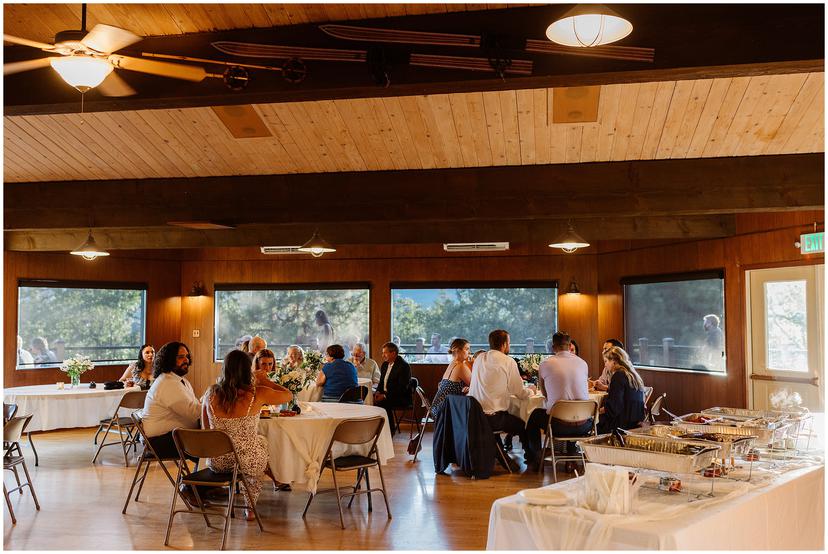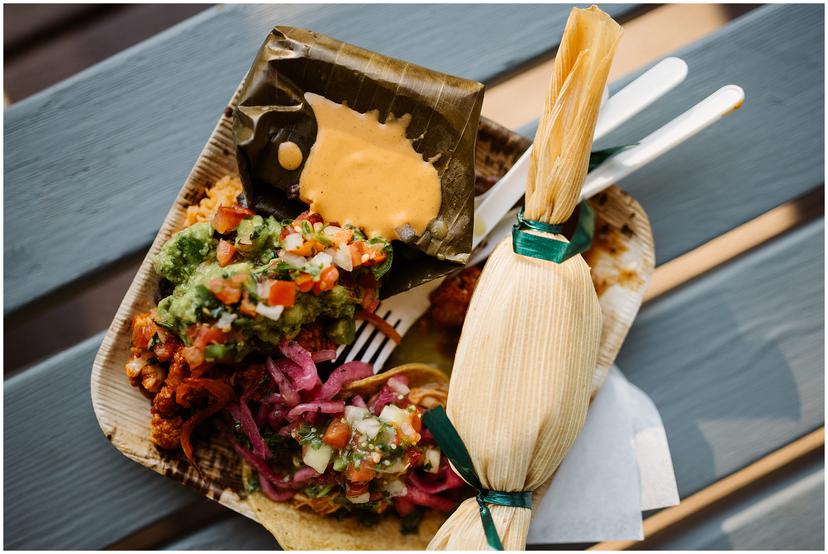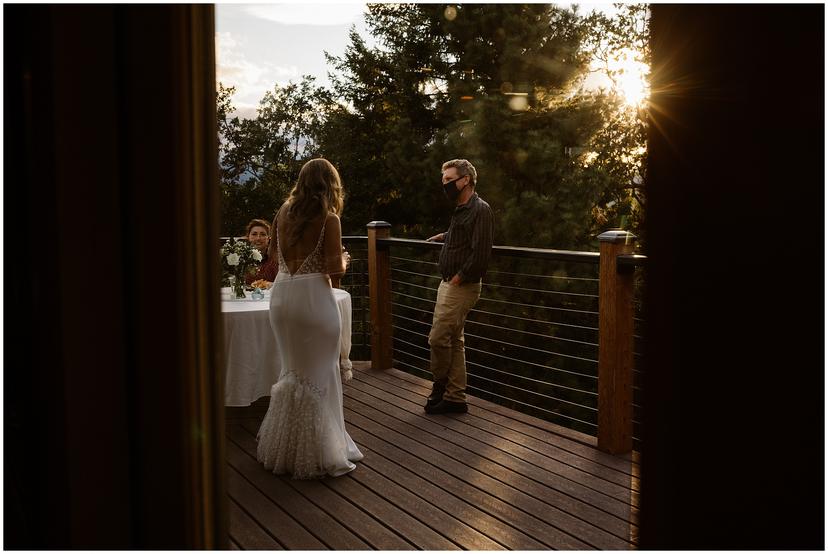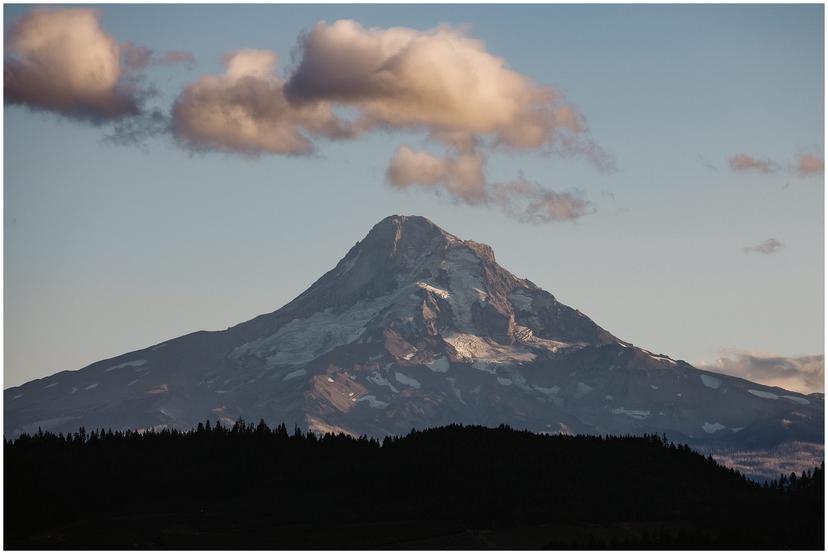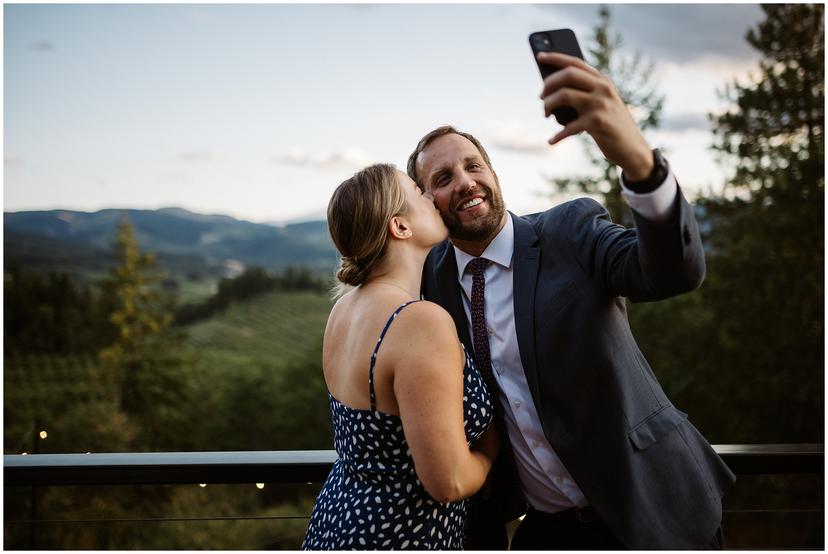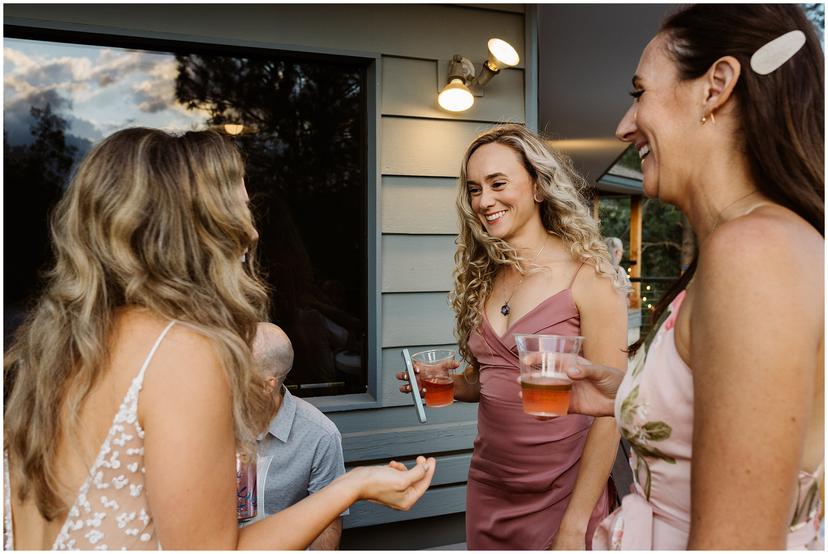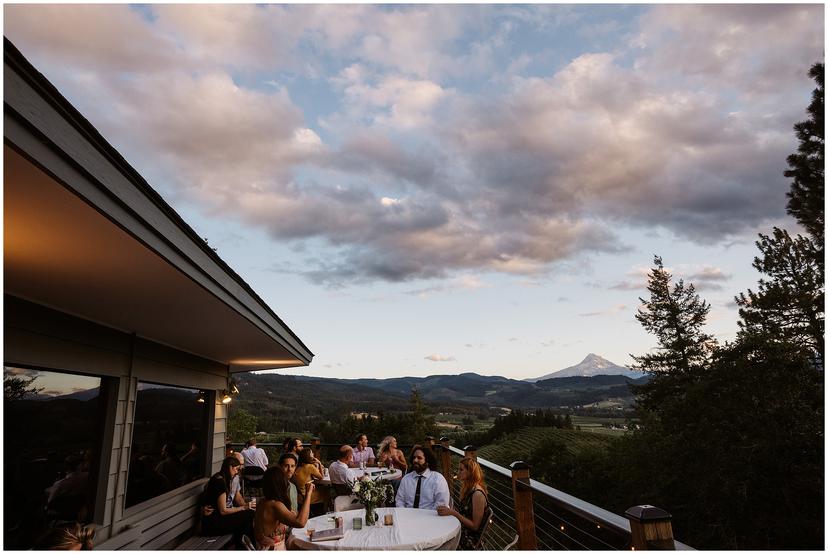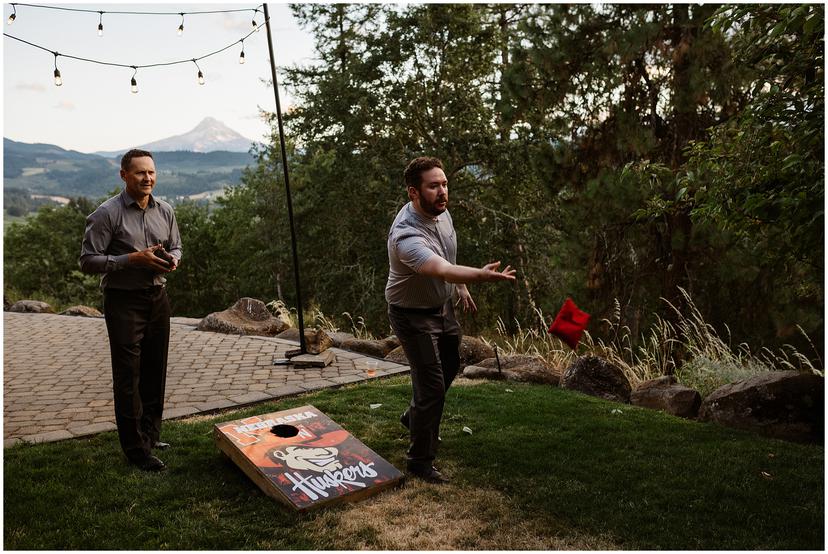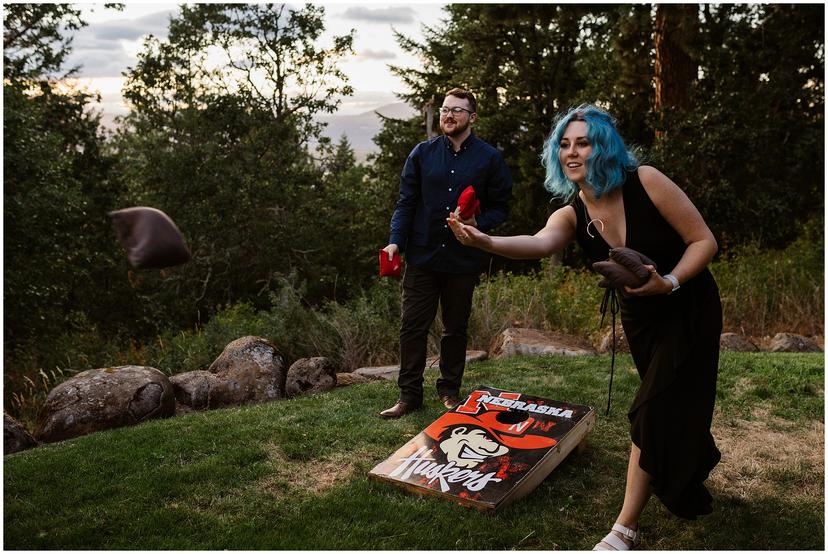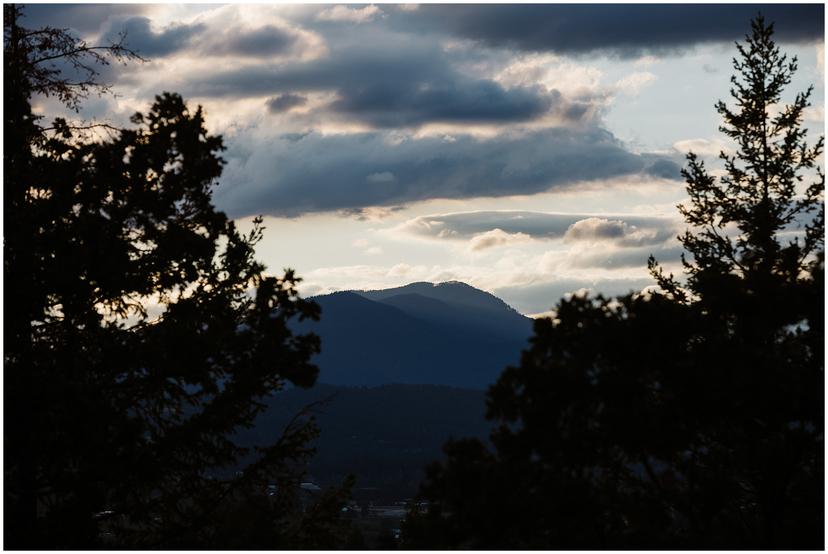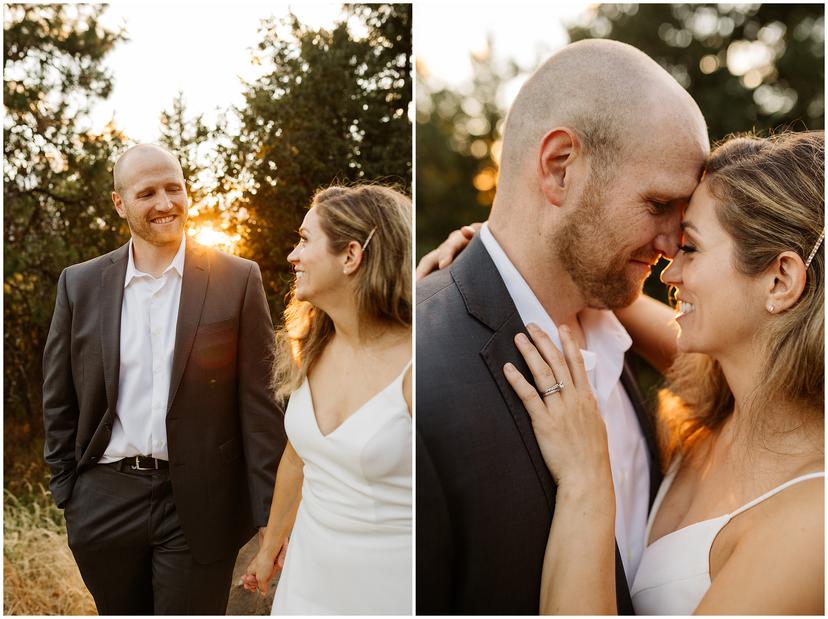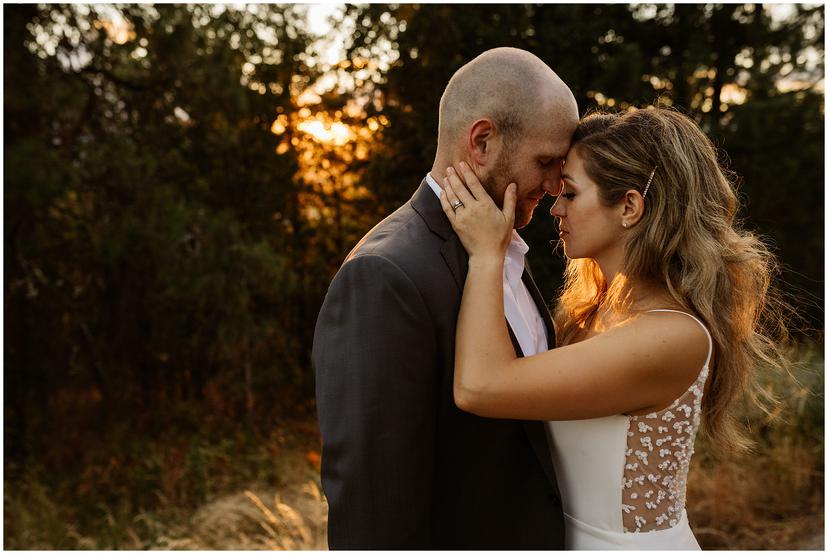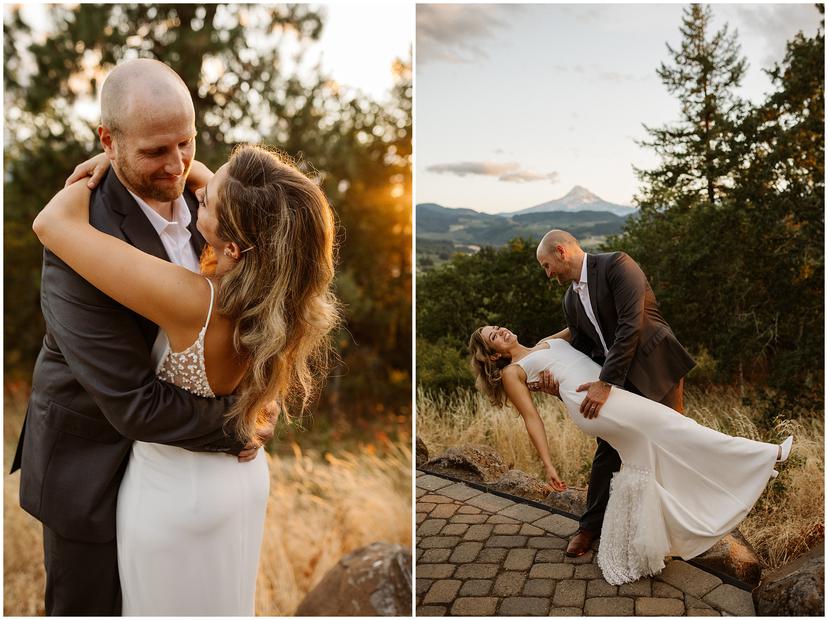 Crag Rat Hut Amenities
The Crag Rats describe their venue as a "mountain style lodge." It's a two-story building located 10 minutes south of Hood River on top of a hill. The venue has some of the best Mt Hood views in the valley.
According to the Crag Rat's website: "The building has a large event room on the main floor, with a large stone fireplace, full kitchen, two bathrooms, and a wrap-around deck; the downstairs has additional gathering space as well as another bathroom. Included are ten round folding dining tables, five serving tables and plenty of chairs. A large parking area is adjacent to the building. Amenities include: free WiFi, wireless microphone and Bluetooth sound system, three patio/deck areas, lovely private wooded surroundings."
My favorite part of the Crag Rat Hut is that you can bring your own food, own alcohol, and have a very laid-back, DIY wedding here if you want. You don't have to have a bartender or official caterer. This couple had an open bar that they provided themselves, and got delicious takeout from Tamale Boy in Portland for dinner. Simple, easy, fun.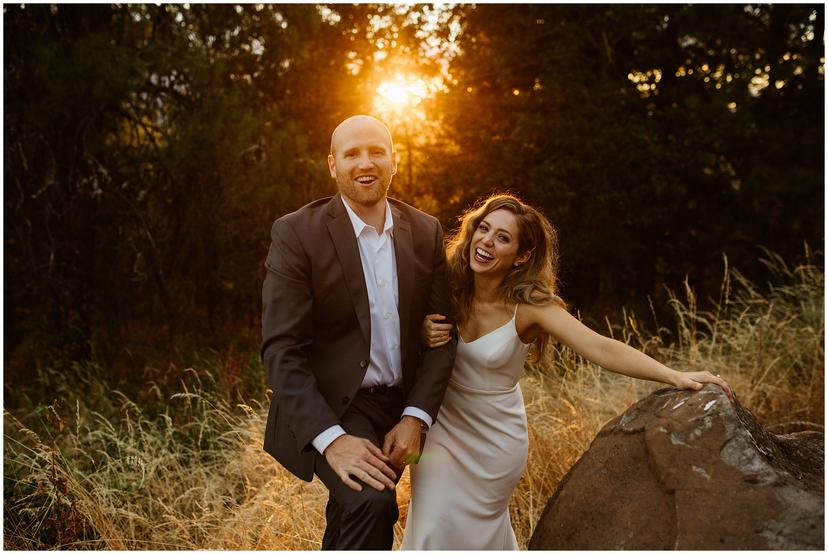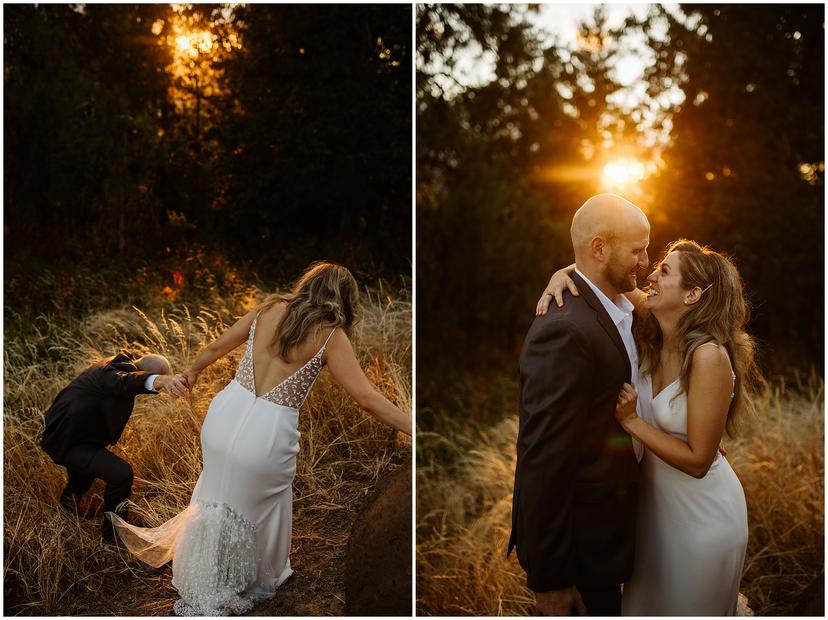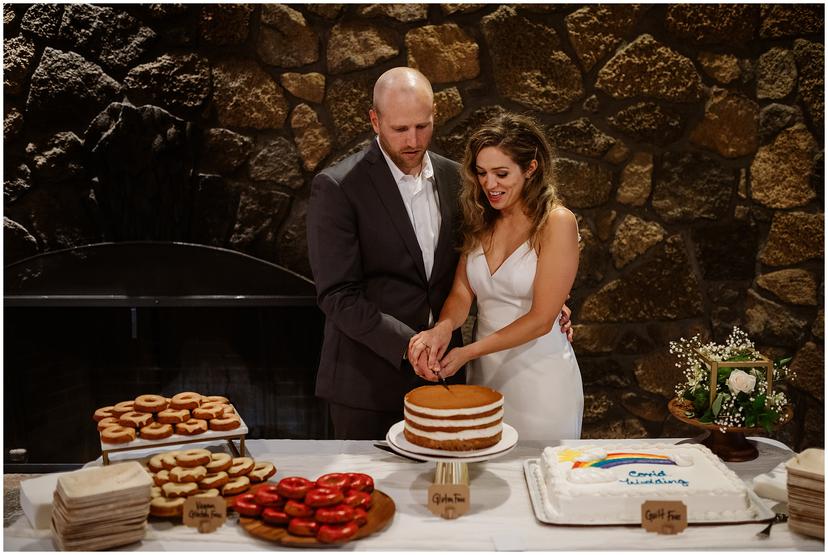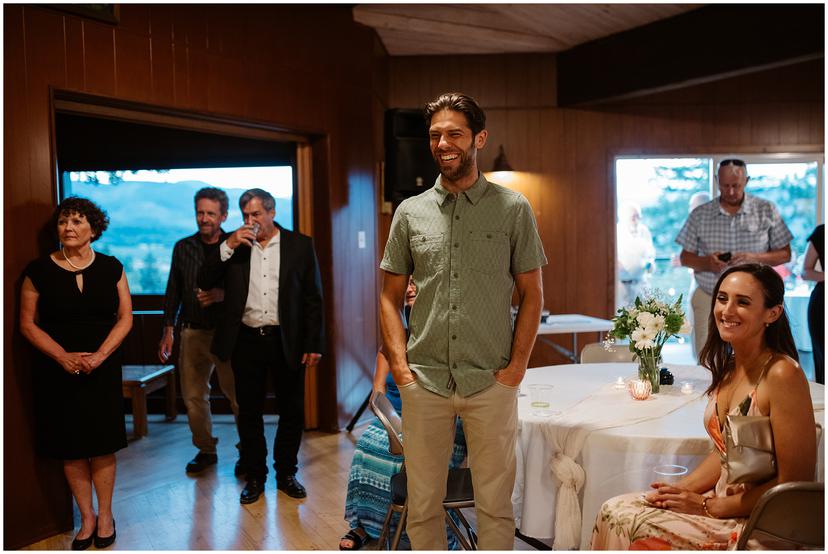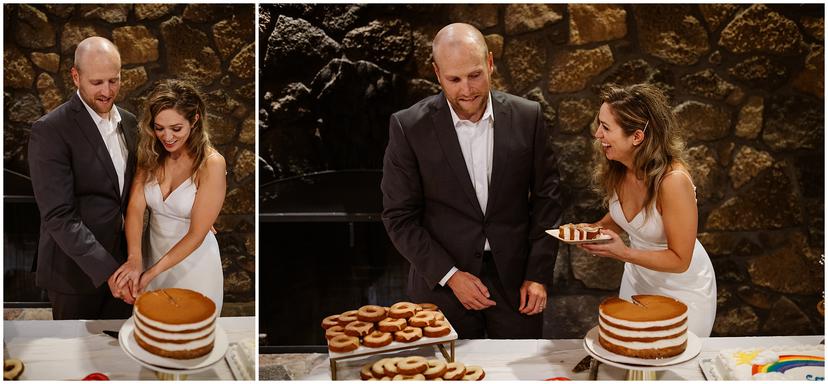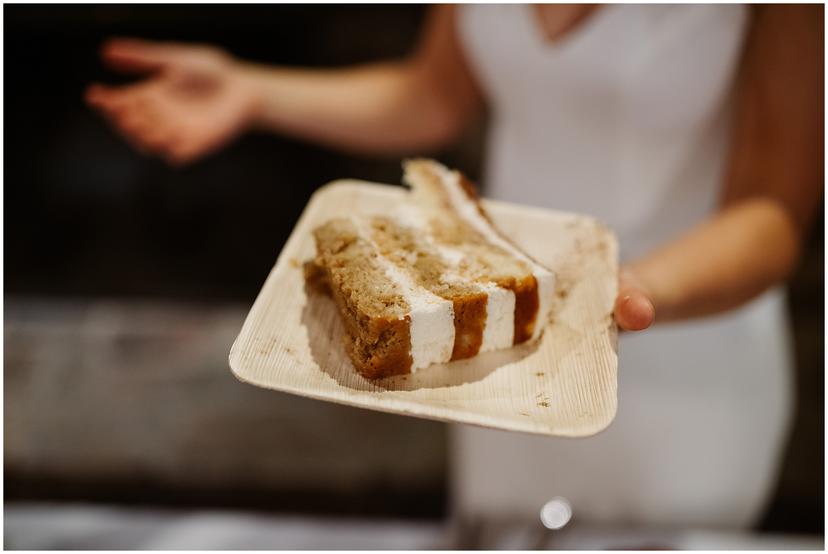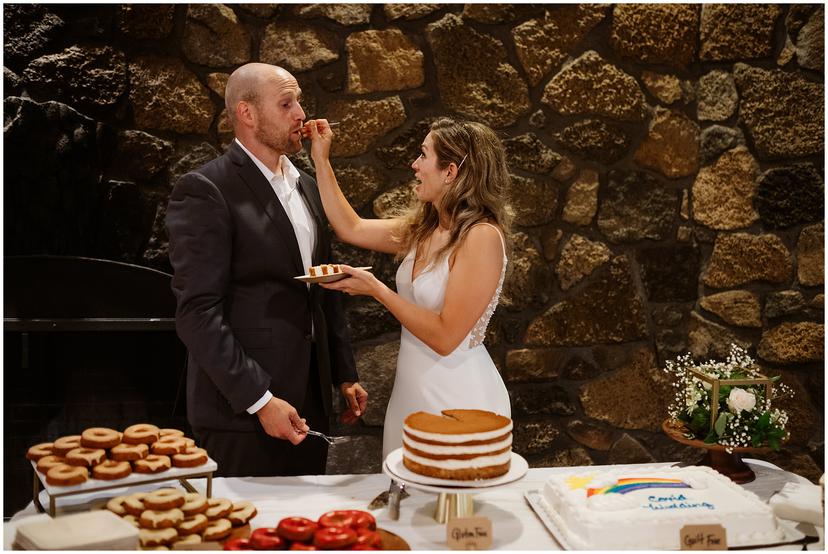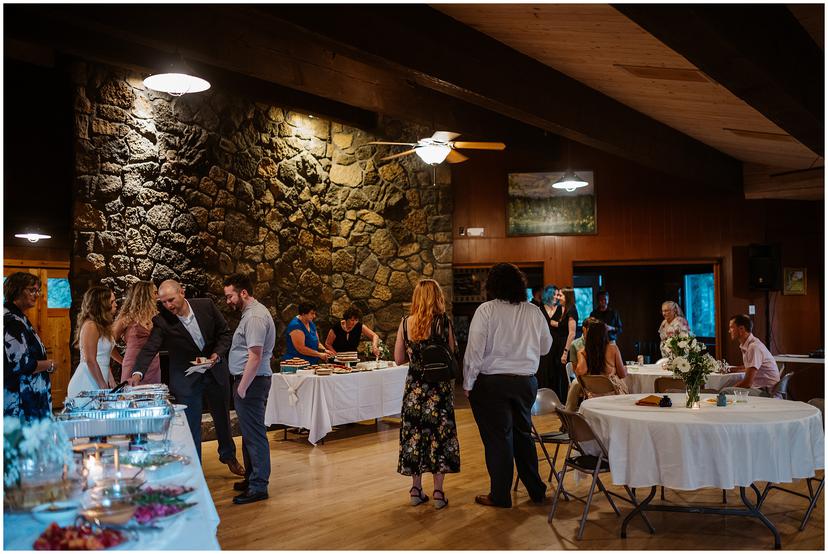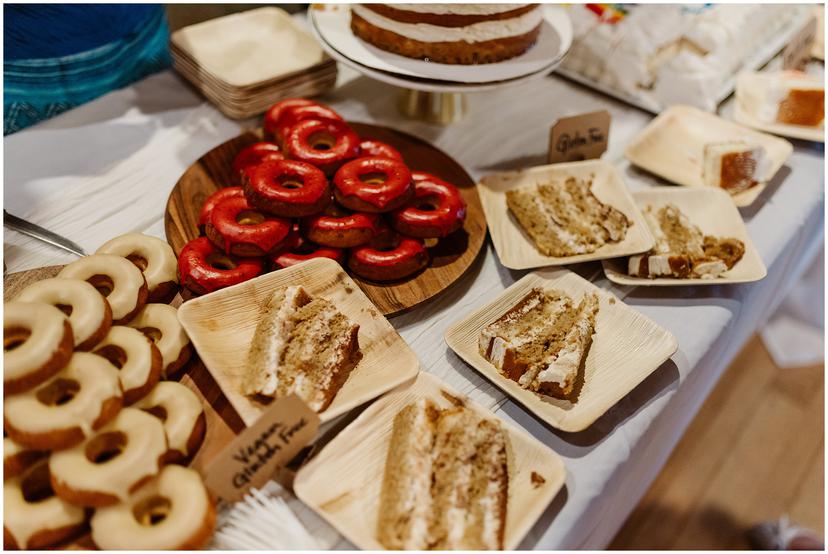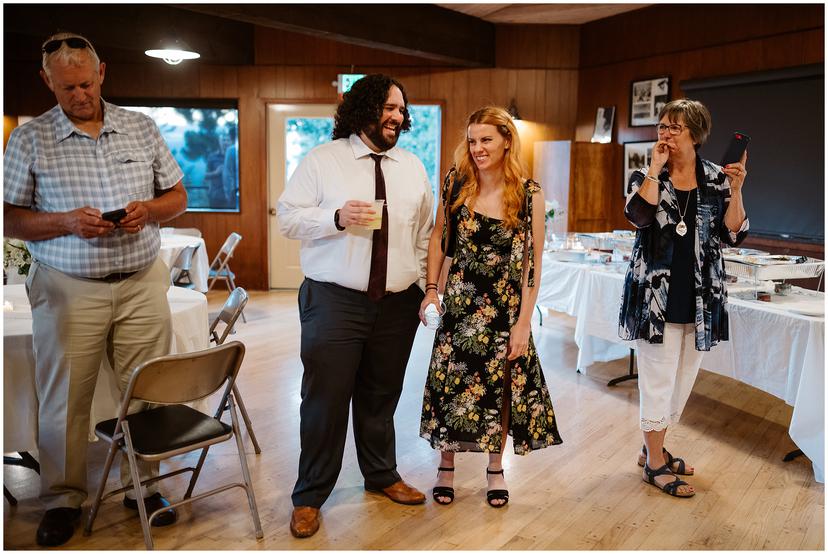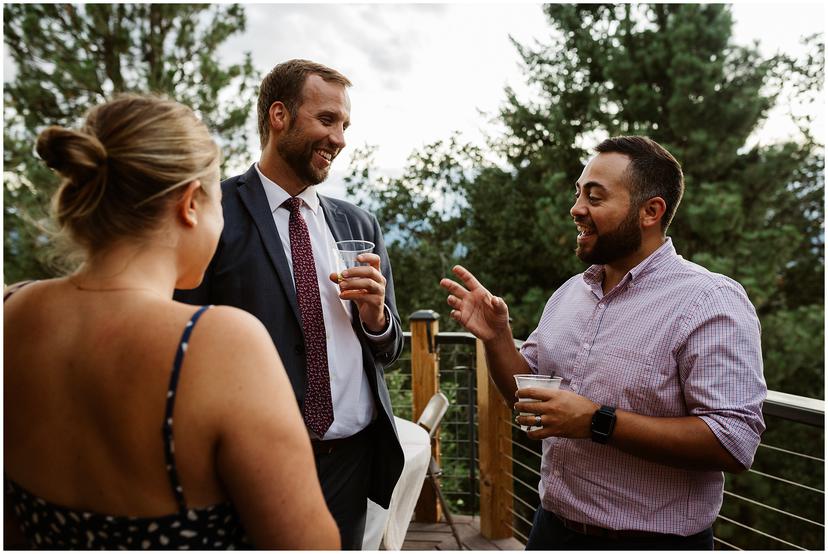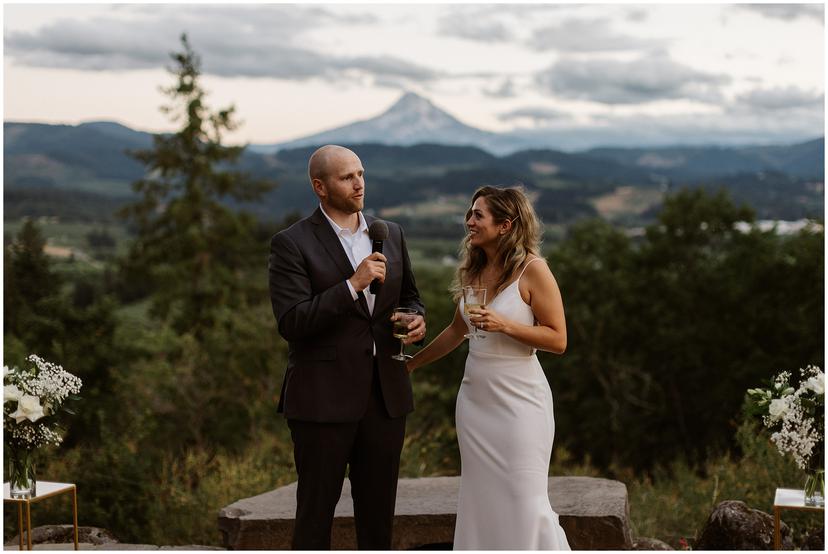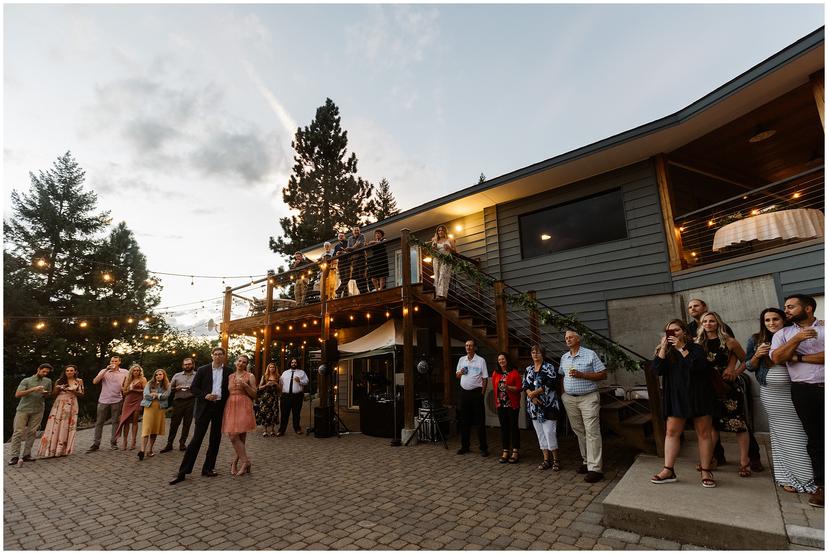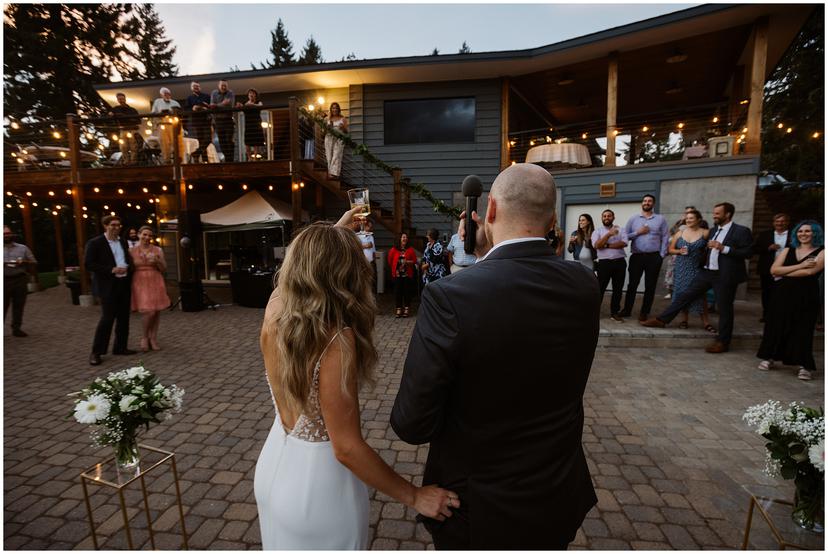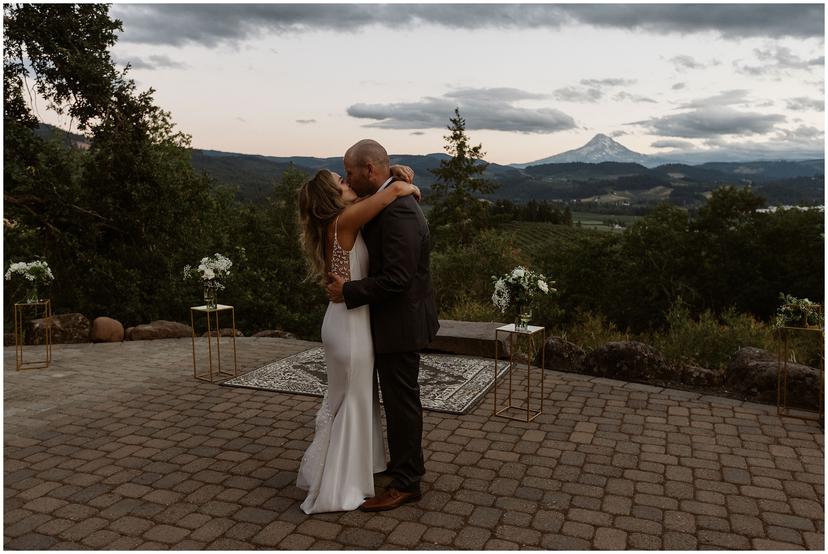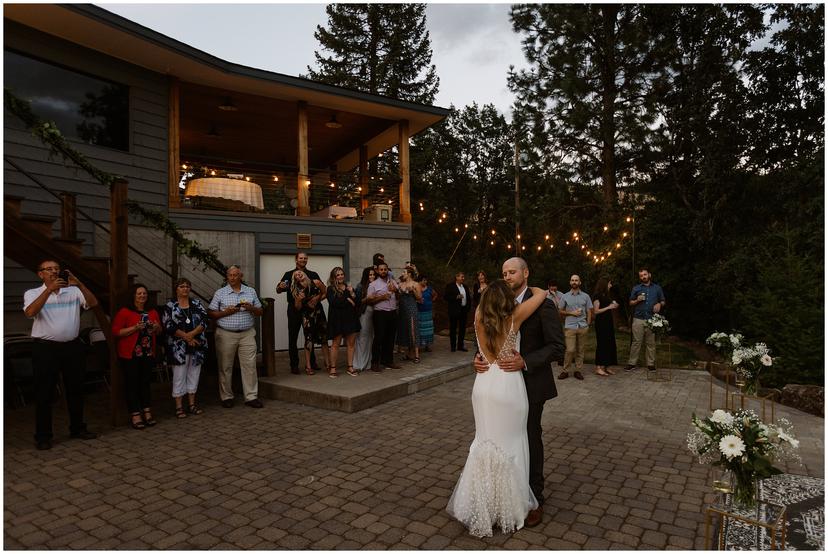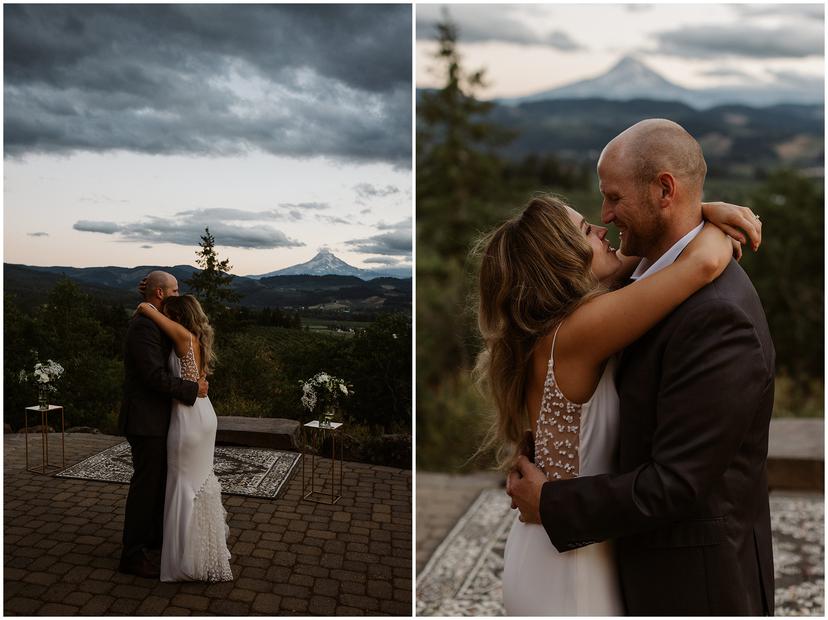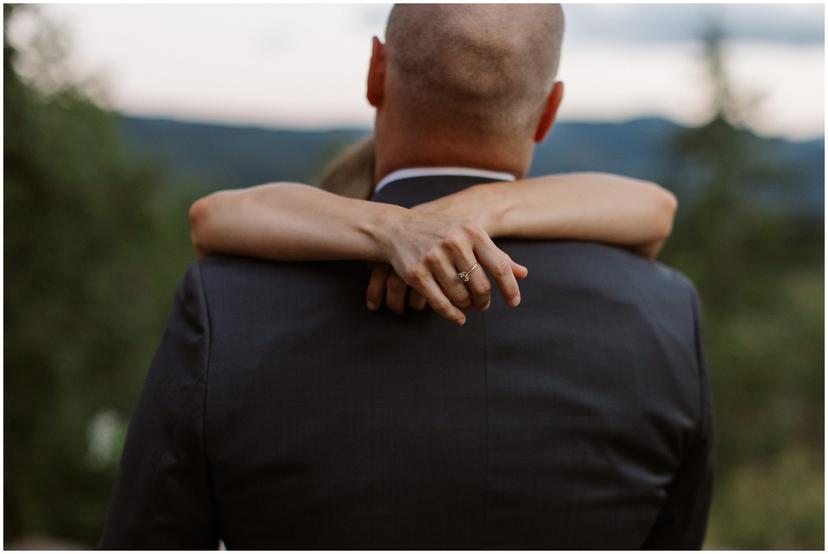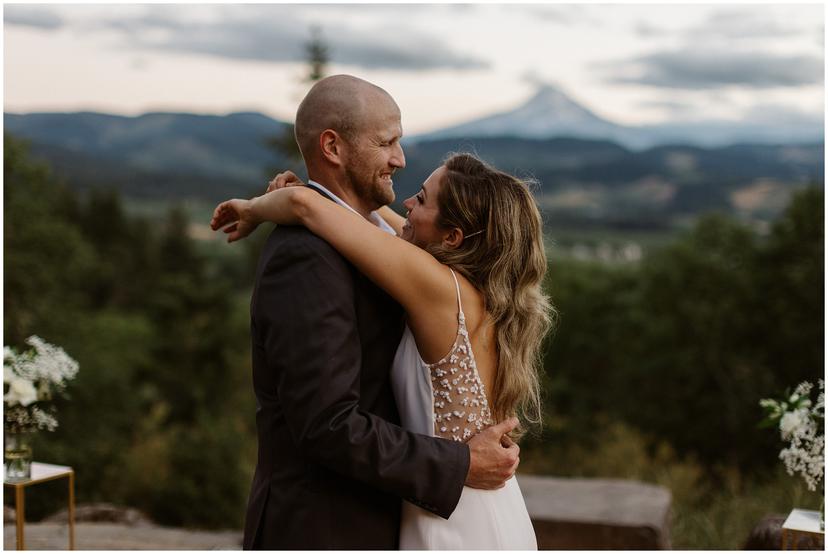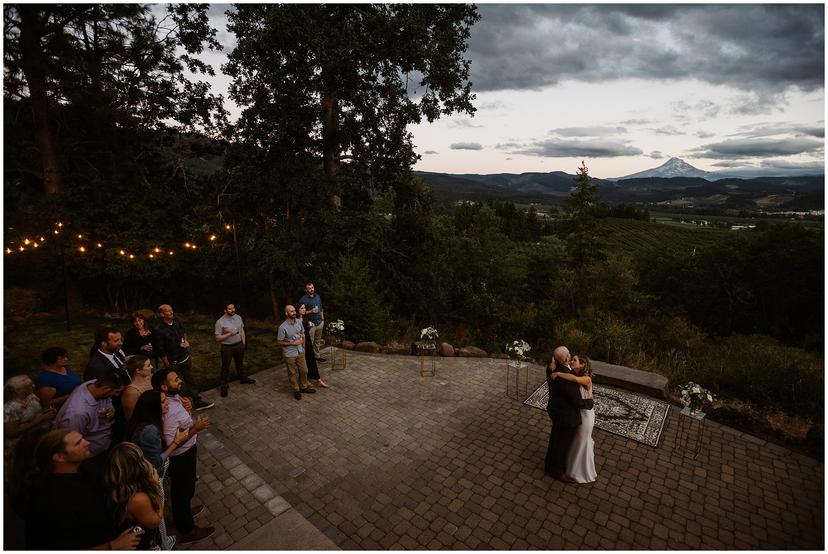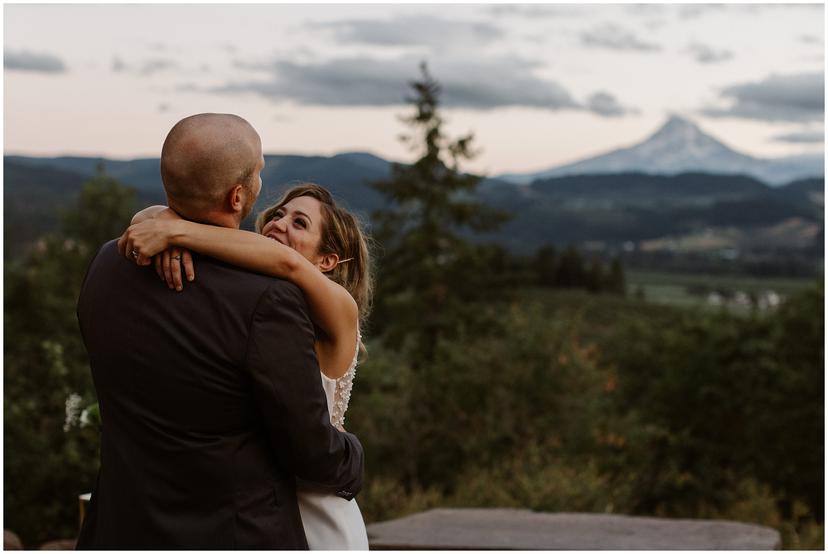 Favorite wedding memories
Jared: "Seeing the venue transform into a wedding and seeing Nicole walk down the stairs. Also The five minutes by ourselves at the bar post-ceremony."
Nicole: "Jared's vows, they were off the cuff, honest to who he is and so sweet. Seeing my friend Lena and her partner Eric dance. I never thought after her years of health struggles she would live to see our wedding. To have her there and see her dance was a memory I will cherish forever."