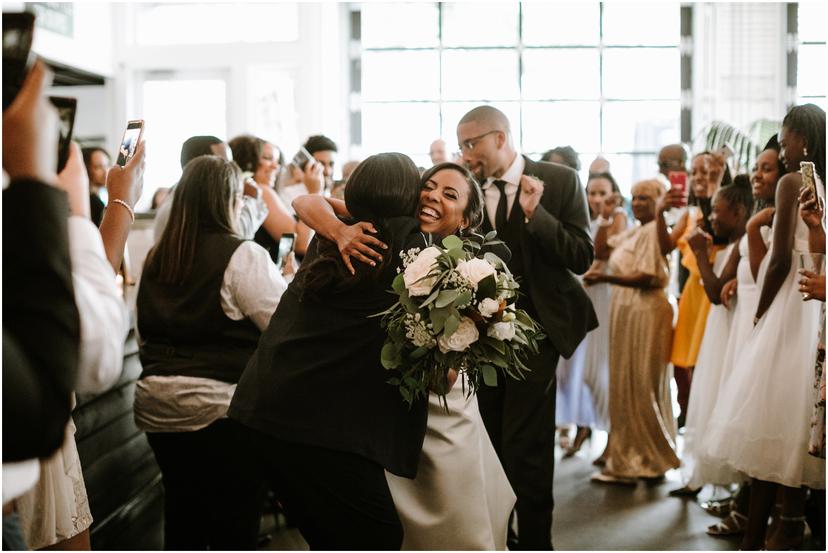 Coopers Hall Wedding
I photographed this Coopers Hall wedding last year with my talented friend Will Khoury. The couple held a romantic ceremony at The Old Church downtown, and then hosted a chic wedding reception at Coopers Hall. This is one of my all-time favorite Portland wedding venues, so I wanted to share a bit more about this place and what it's like to get married here!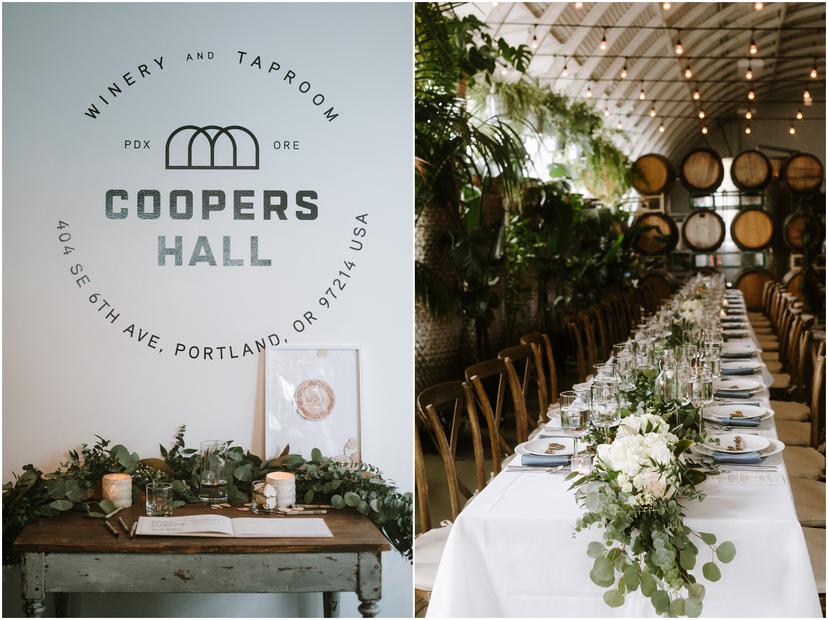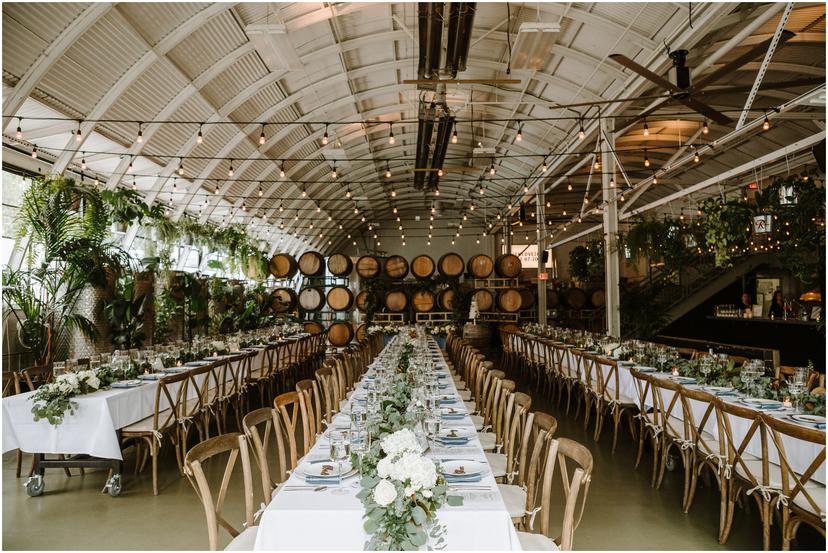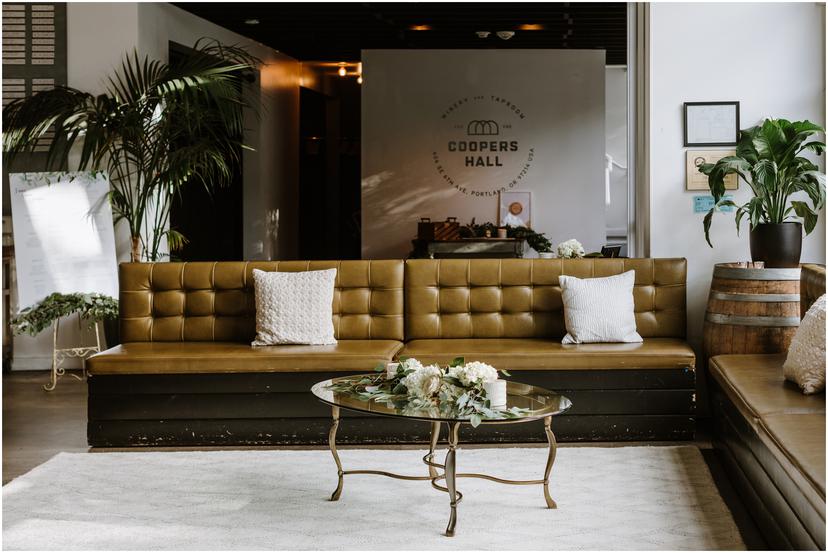 Coopers Hall Location
Coopers Hall is located in Southeast Portland, at 404 SE 6th Ave. It's in the popular inner southeast industrial neighborhood, just a few blocks away from bustling Grand Avenue and E. Burnside St. There are many bars, restaurants, breweries, hotels, and clubs nearby. It takes less than 20 minutes to get to Coopers Hall from Portland International Airport. Coopers Hall is centrally located in Portland, only minutes away from downtown, the river, and most of the cities top attractions.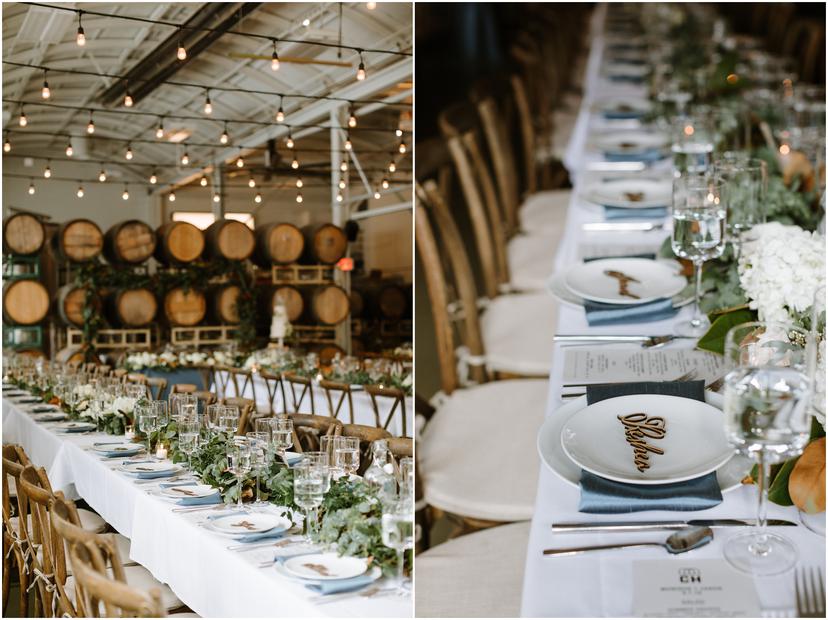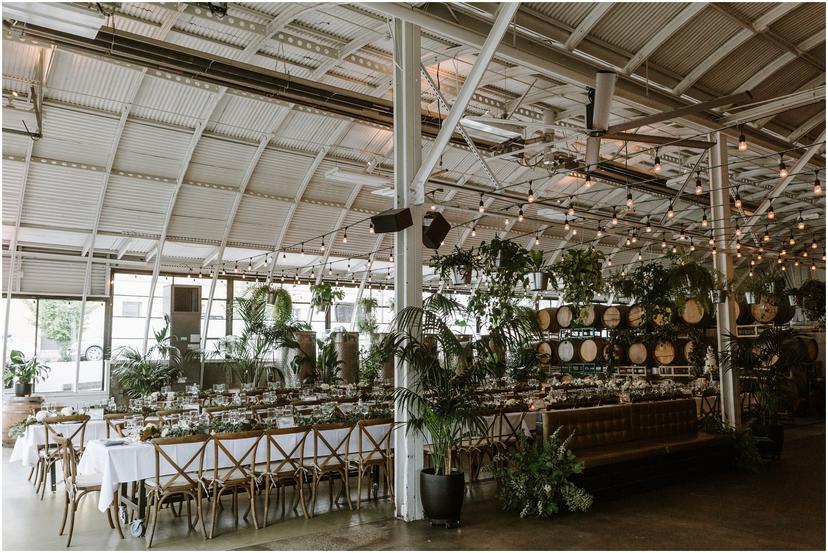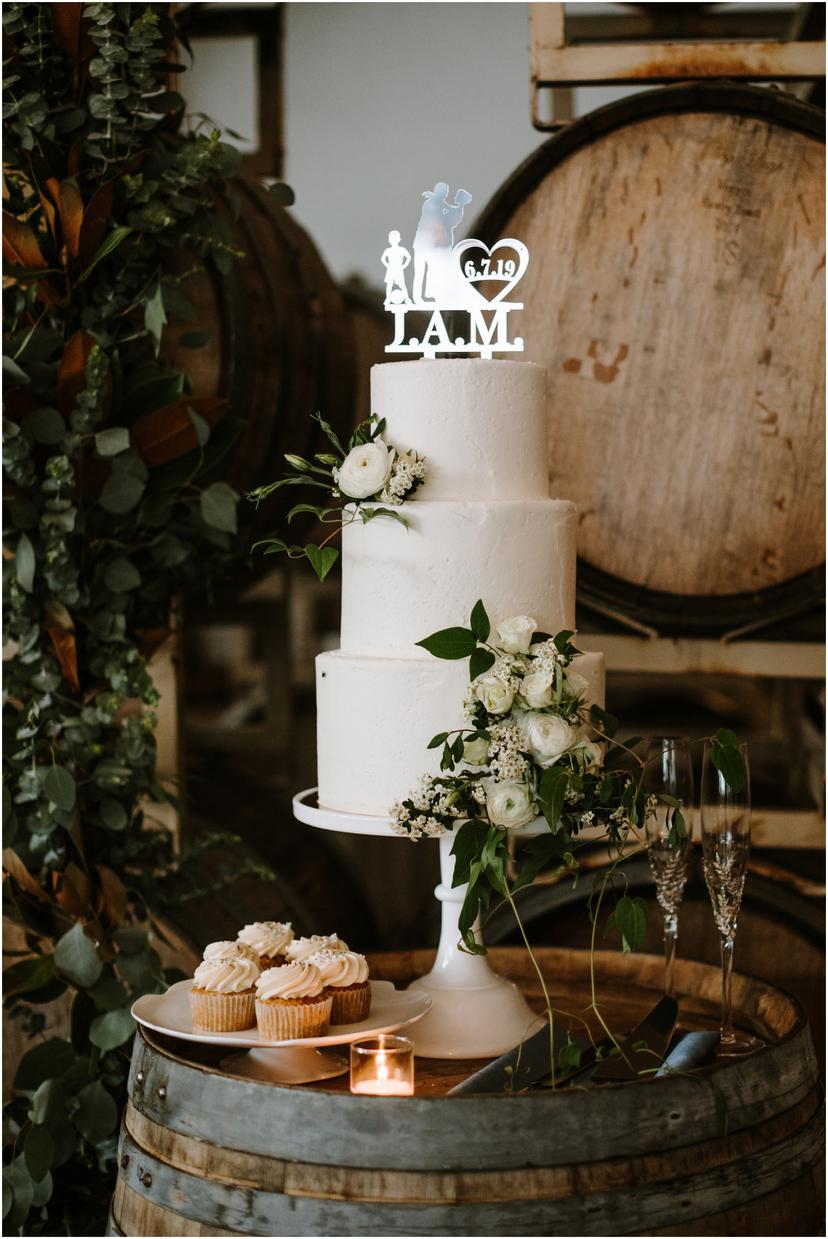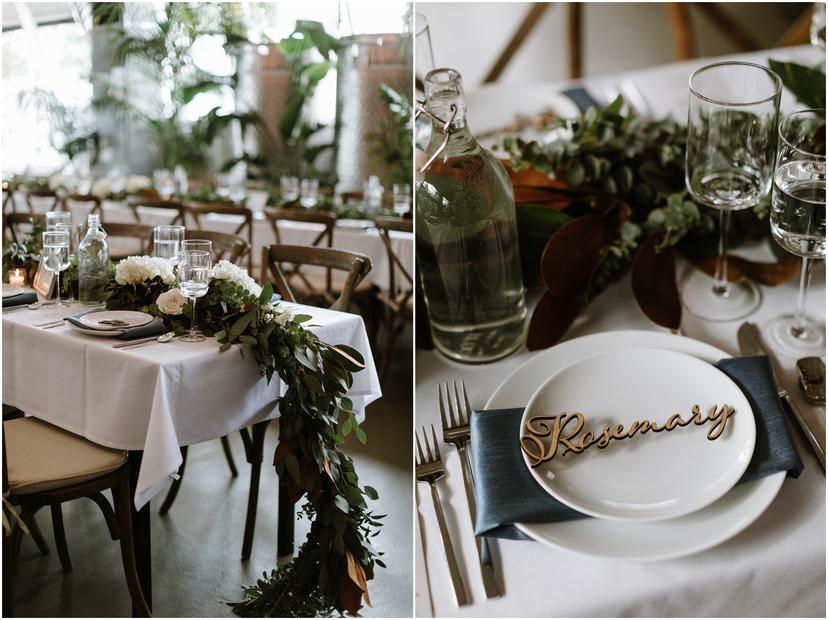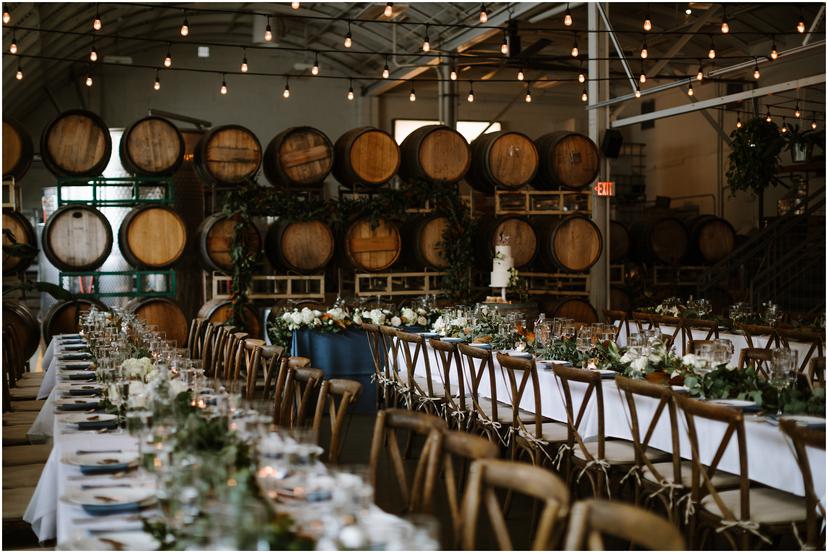 About Coopers Hall Weddings
Coopers Hall weddings blend the romance of a winery with the chicness of an urban, industrial space. The Portland wedding venue provides a convenient, cozy, and relaxed atmosphere for wine-lovers and foodies alike. Their claim to fame is their sustainability-mindset and their wine on tap!
Coopers Hall offers a variety of wedding packages, including all-inclusive options. They are also able to provide event rentals, event planners, liability insurance, outside vendors, pet-friendly areas, setup and cleanup options, shuttles, valet service, and have wheelchair access. You can read more reviews on their WeddingWire venue page here!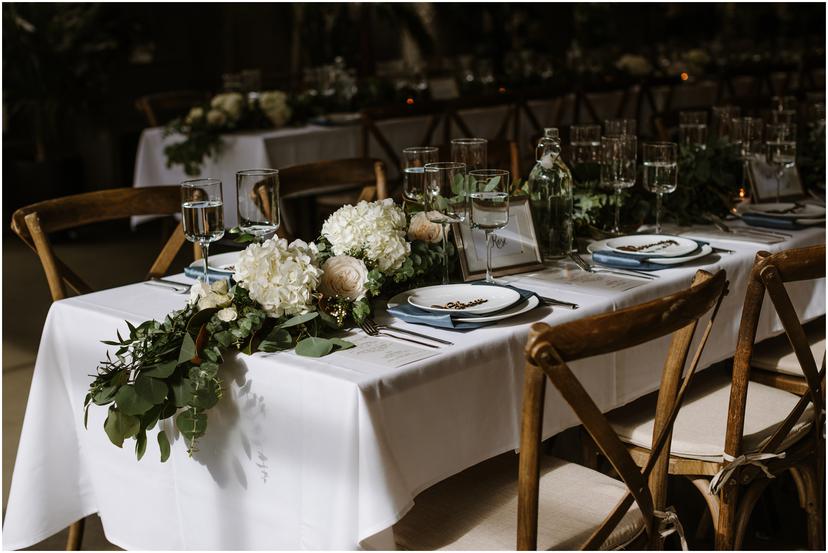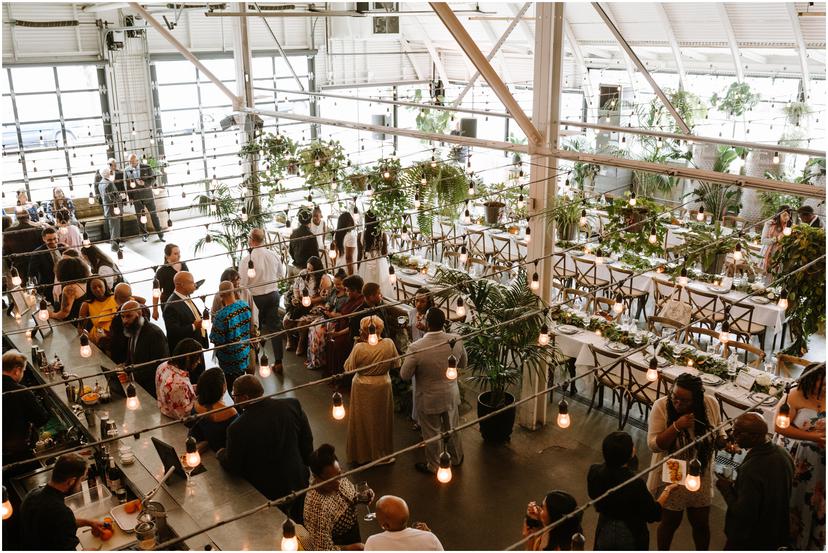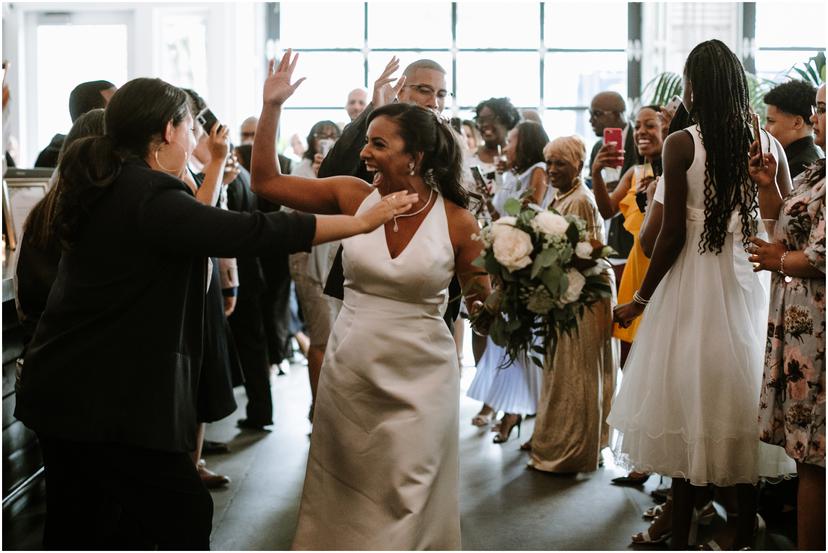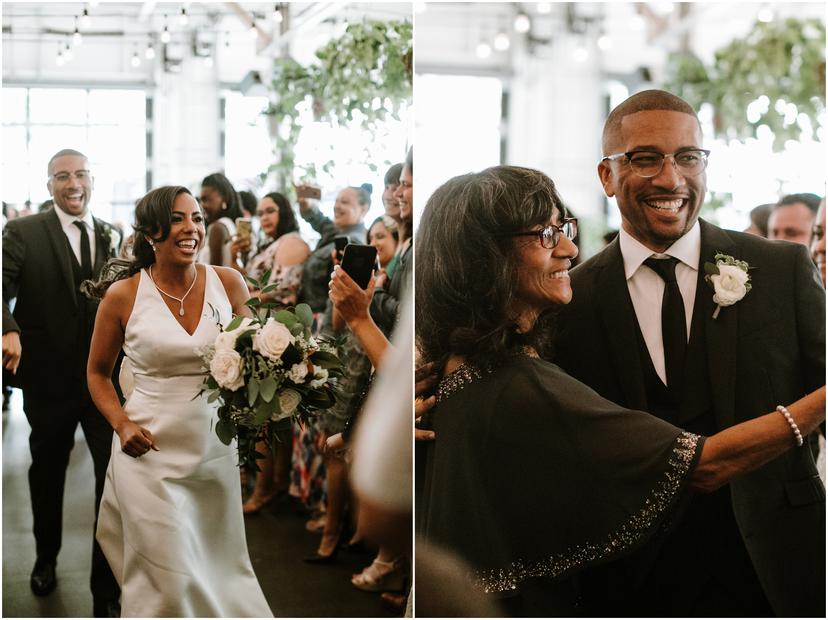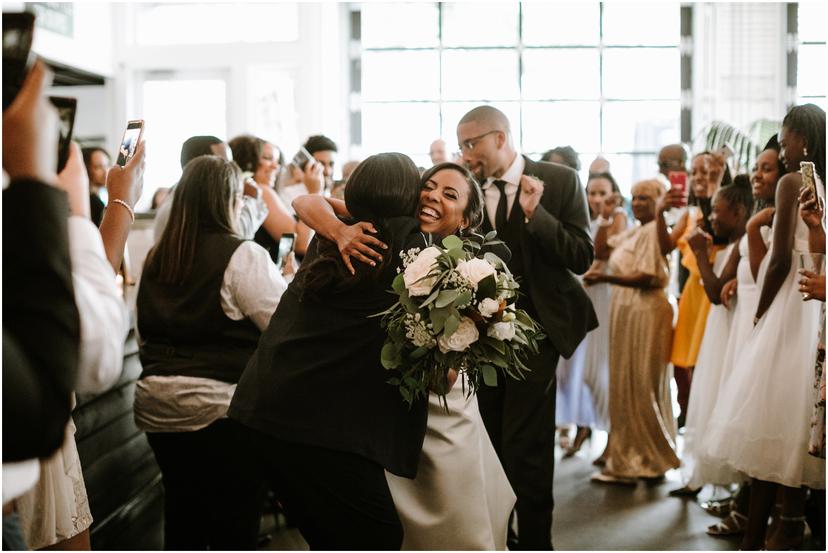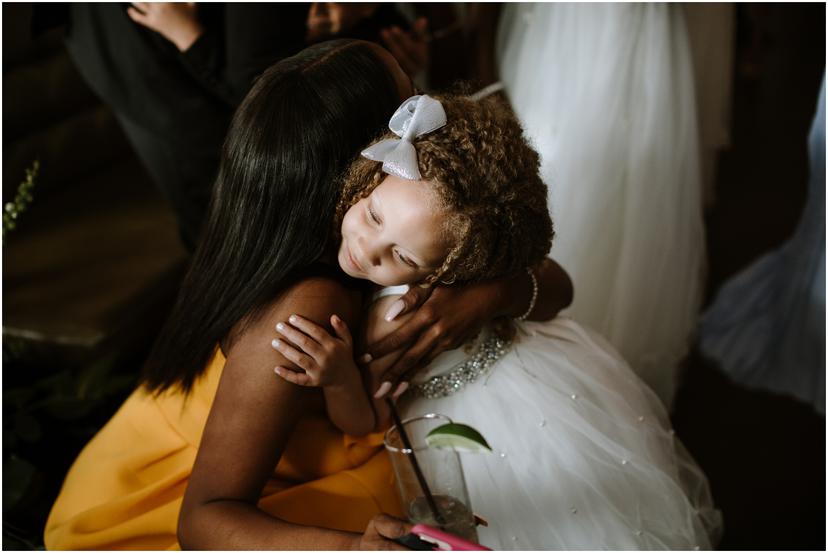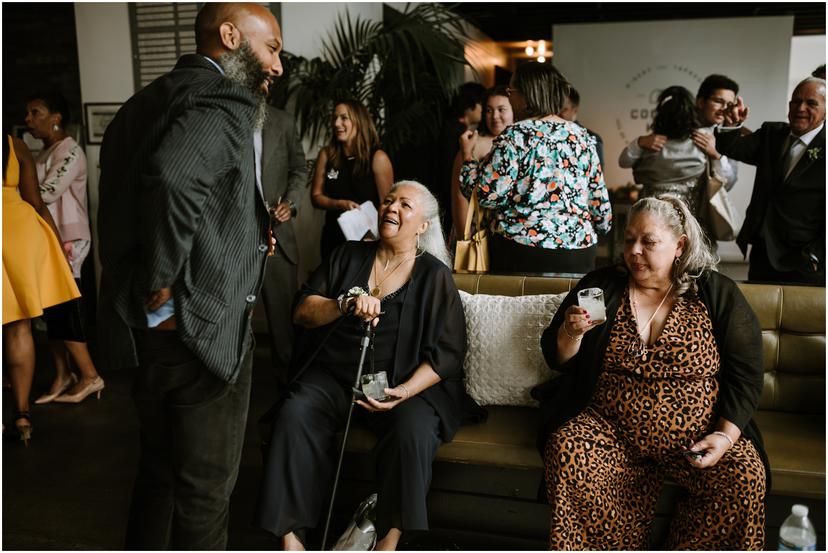 Coopers Hall Food
The food at Coopers Hall is next-level. This is a place I love to come myself with friends for a glass of wine (or several) and dinner during the week. Their trout sandwich is to die for. Coopers Hall locally sources all their ingredients, with a focus on sustainability and seasonality. The chef, Keith Morris, has a French background, which definitely influences the Pacific Northwest ingredients in a beautiful way.
For Coopers Hall weddings, the kitchen is able to work with a variety of dietary restrictions, and they have many dining options. You are welcome to choose from buffets, family-style service, appetizers, cocktail receptions, and more. You can do a tasting in advance, and you are also able to book the full service bar, including spirits, beer, and of course, wine!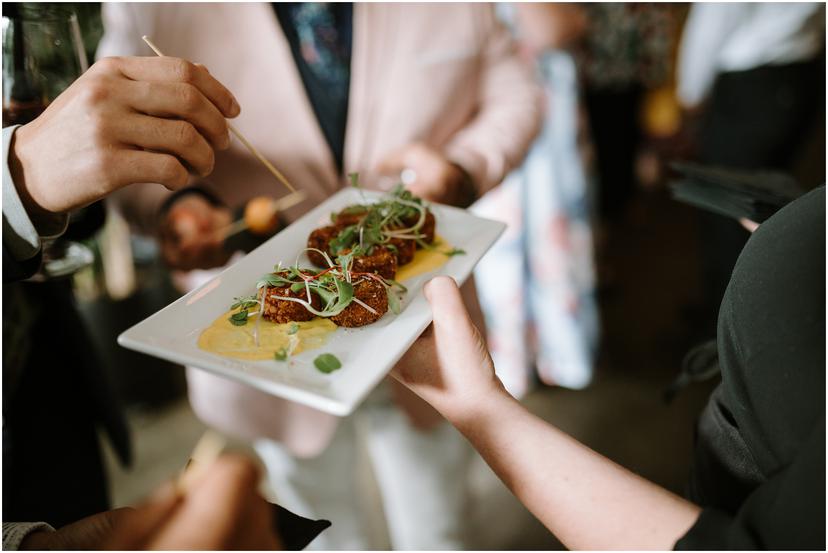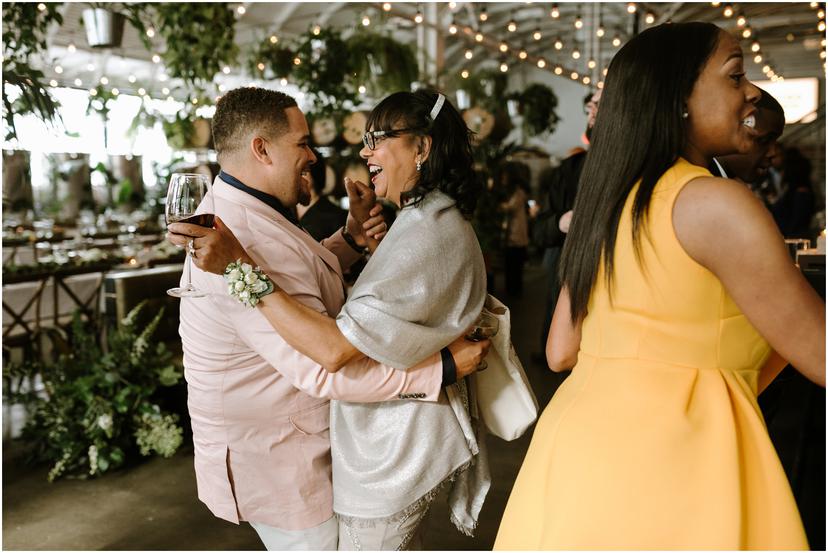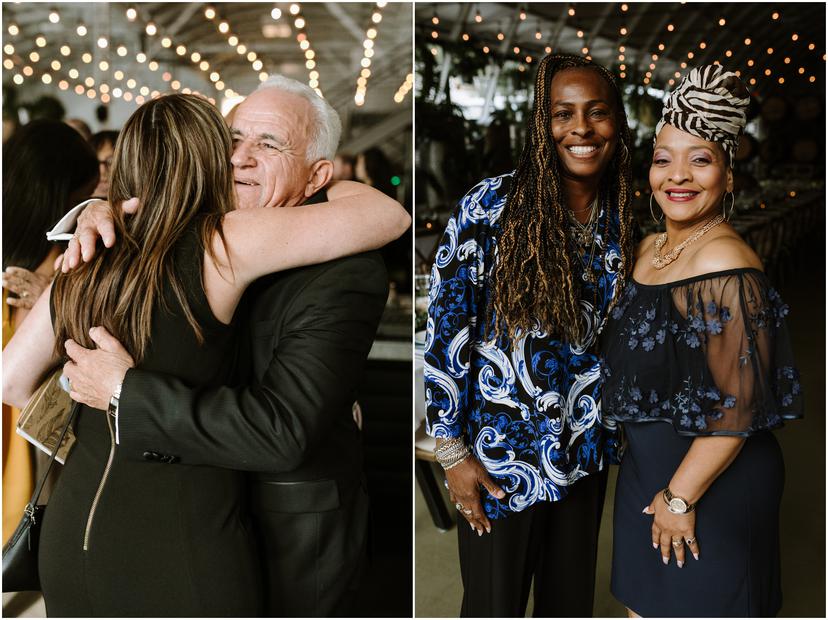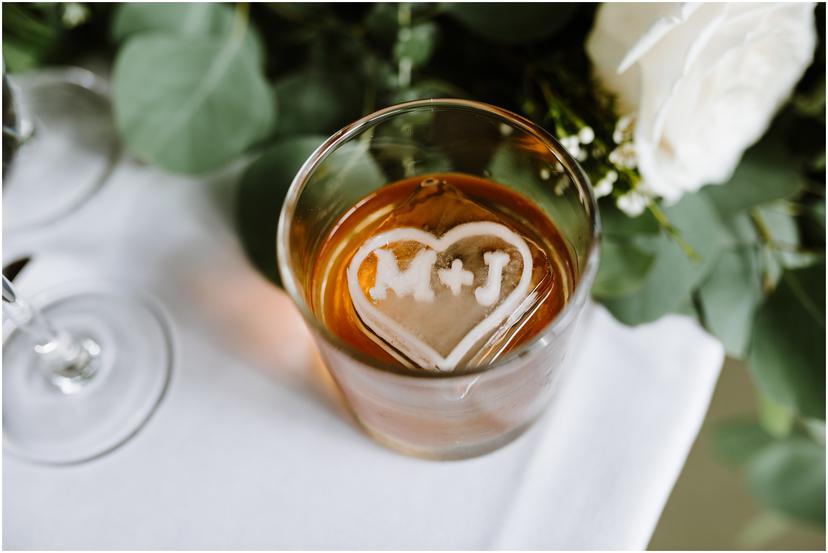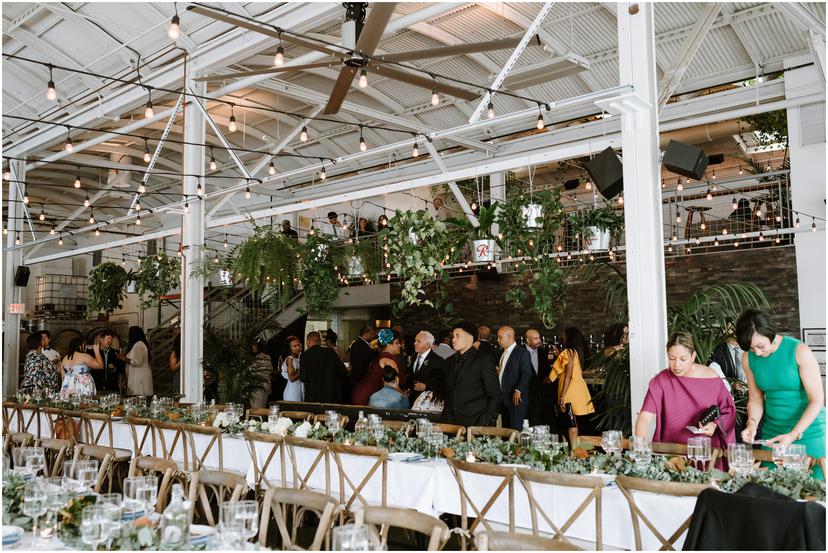 About Coopers Hall Wine
Coopers Hall refers to themselves as "an urban winery that puts sustainability first." Their wine is produced by their partner Phil Kramer who owns AlexEli Vineyard, located in the eastern part of the Willamette Valley close to Silverton. The vineyard is LIVE certified and includes Pinot Noir, Chardonnay, Müller-Thurgau, Riesling, Pinot Gris, and Gewurztraminer grapes. What makes Coopers Hall unique is its dedication to the art of Keg wine. Instead of bottling their wine, they serve it directly from kegs! They have 36 different wines on tap, and have saved hundreds of thousands of glass bottles this way.
Something I personally enjoy about Coopers Hall wine is their attitude. Many people have a pre-conceived notion that wine needs to be viewed as "precious" and only "certain" types of people can enjoy it. Coopers Hall is working to dismantle that opinion. They believe strongly in bringing wine to the people in a way that is sustainable, fun, accessible, and anything but pretentious. And yes, it's delicious too!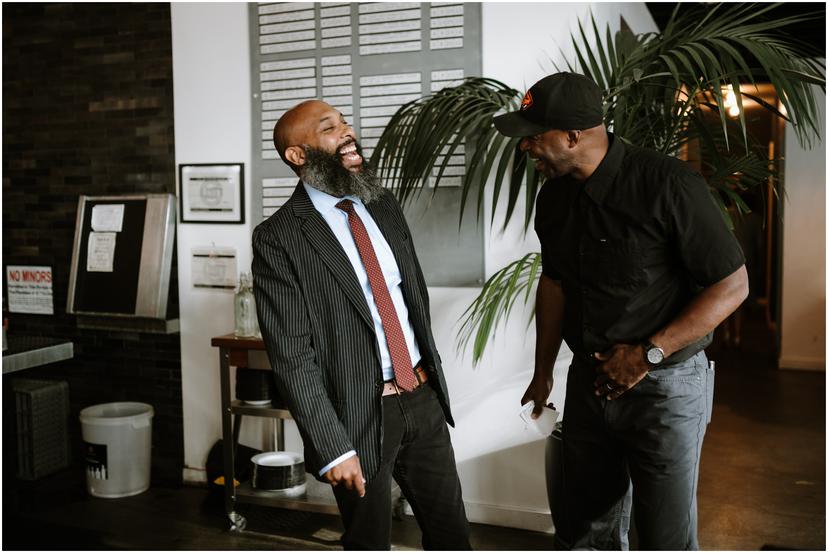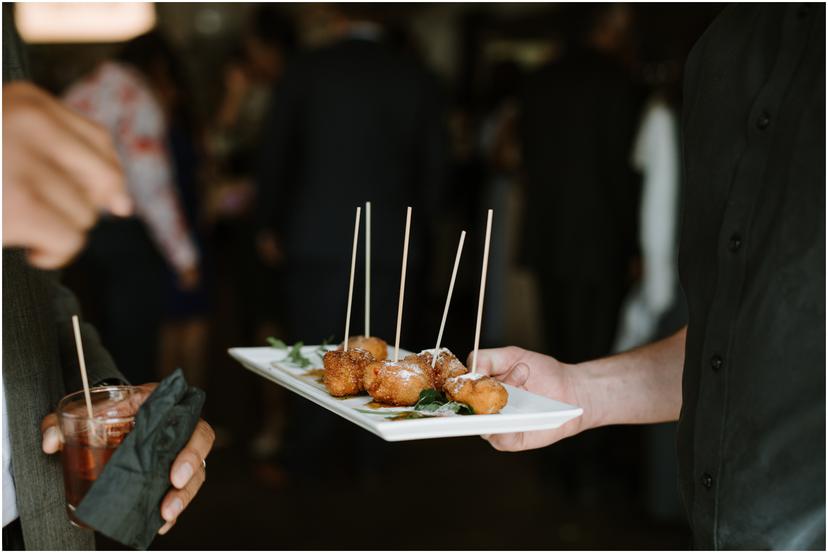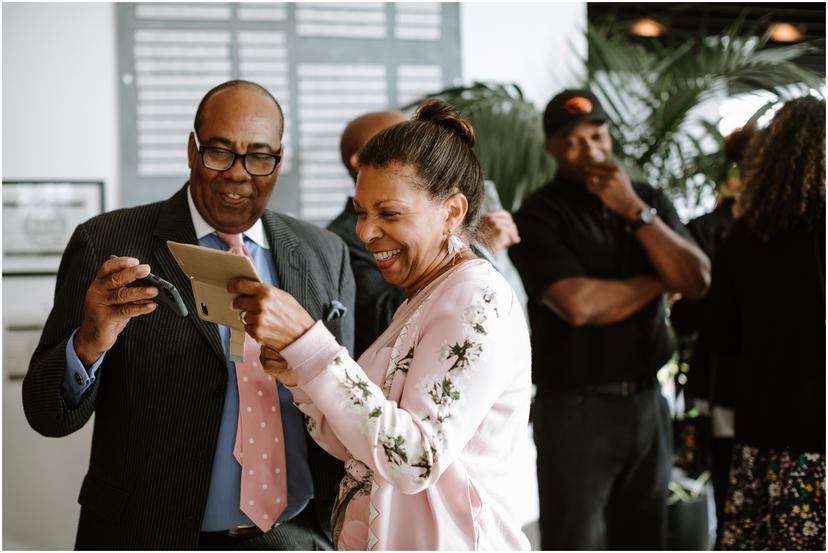 Coopers Hall Wedding Cost
Coopers Hall weddings have a food and beverage minimum between $4k and $10k, depending on the day of the week and the time of year. The ceremony fee is $500 per event. Meals, when priced separately, are $60 per person and up. They have beverage packages that begin at $40 per person, though actual cost is based on the quantity consumed. Your service charge is 22%. Peak season is considered April-December. Rates are typically lower from January-March.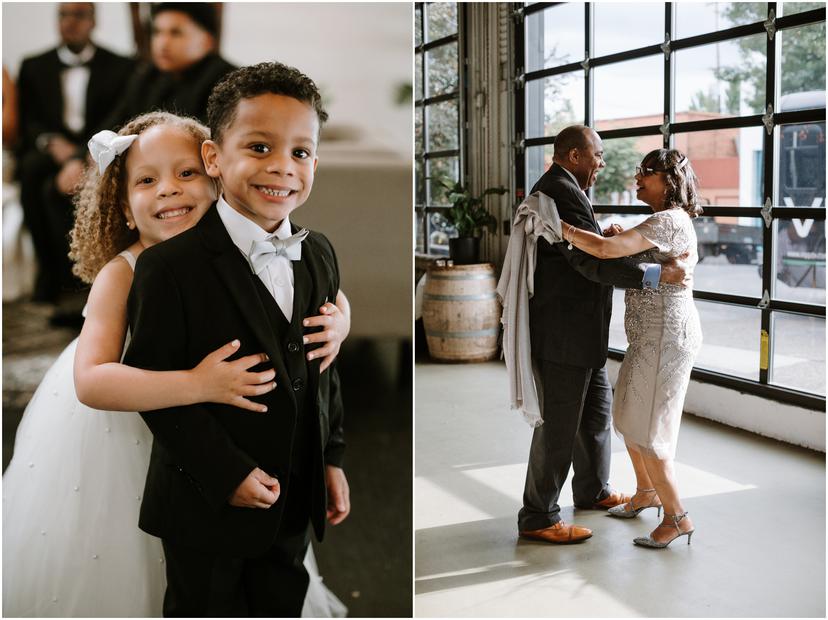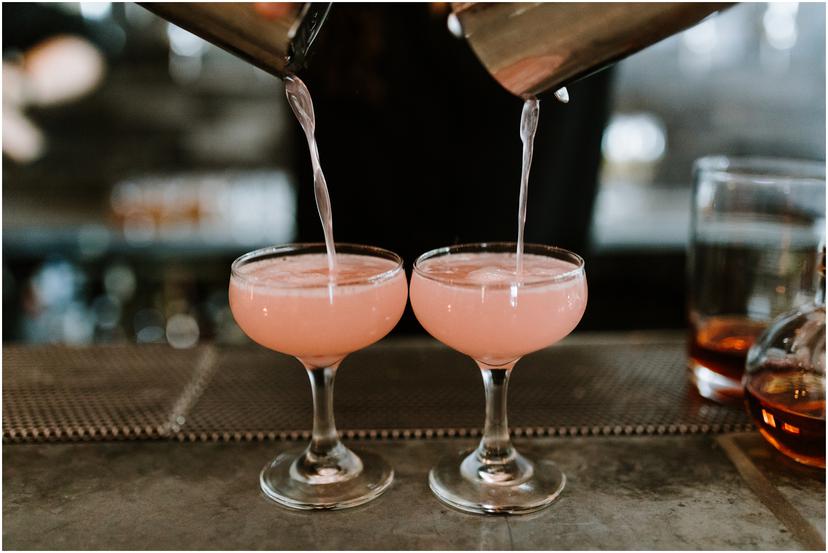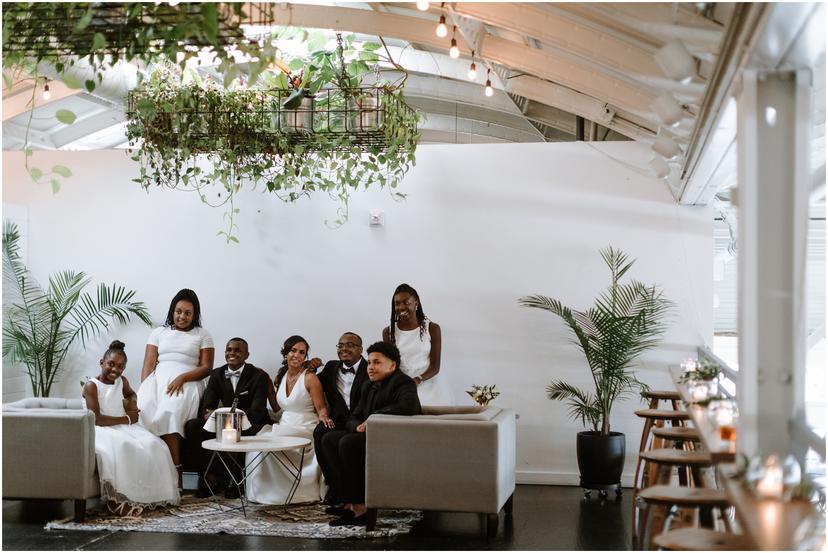 Coopers Hall Event Spaces
Coopers Hall has multiple event spaces; the Taproom, Mezzanine and the Barrel Room. Each offers something unique, and you can rent multiple spaces for a large event of up to 180 seated or 225 standing.
The Taproom consists of the main space in Cooper Hall. This is where most people hold their wedding ceremony or large reception. The space is surrounded by green plants, cozy wine barrels, and the industrial feel of the modern building. Most of this wedding took place here.
The Mezzanine is accessible by stairs and it sits above the Barrel Room with an open view of both the taproom and winery. The Mezzanine can be used by itself for smaller events, and has a capacity of 50 standing and 40 seated. It can also rented in conjunction with the Barrel Room, as with this event. It's a great little spot for guests to escape to. You can use it for a Photo Booth, for group pictures, or just as an additional hang-out space for anyone who wants a quieter perch away from the main party.
The Barrel Room is on the main floor of the winery production area. It has a capacity of up to 70 guests and is a semi-private space surrounded by wine barrels.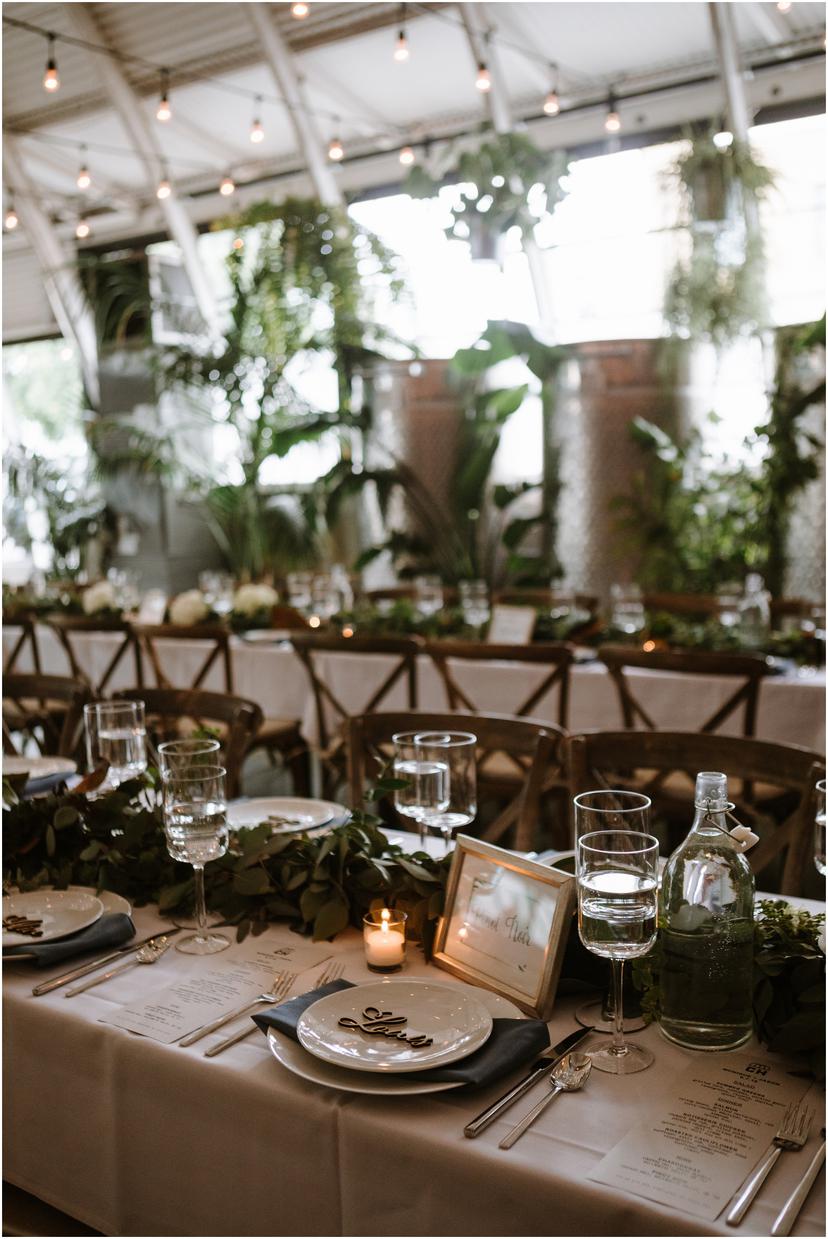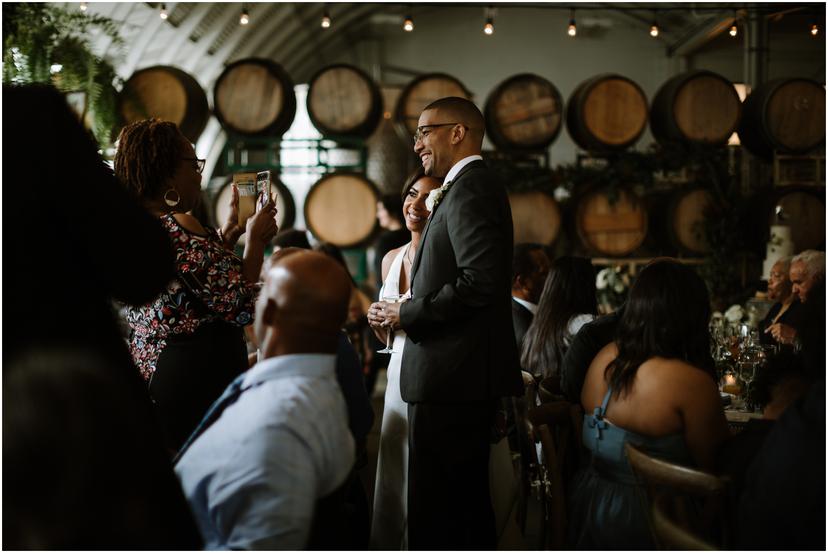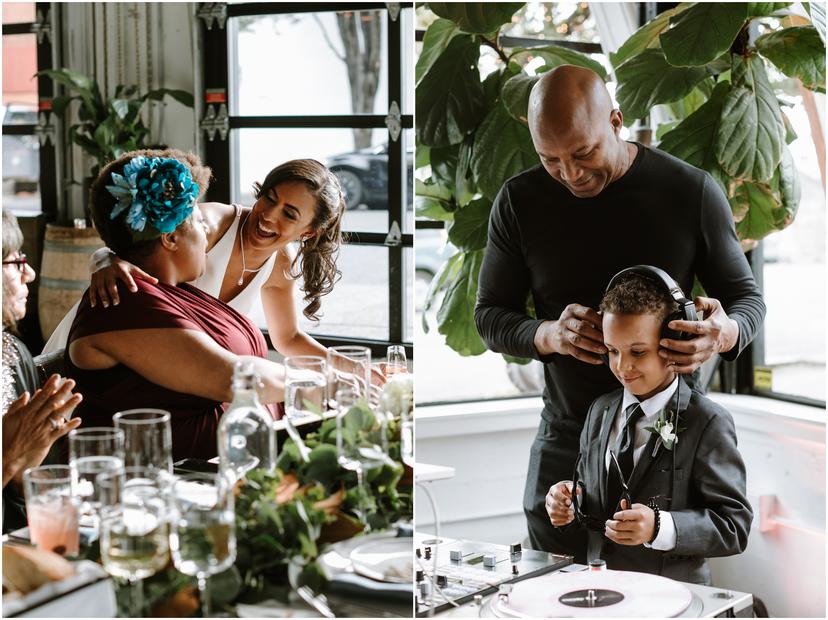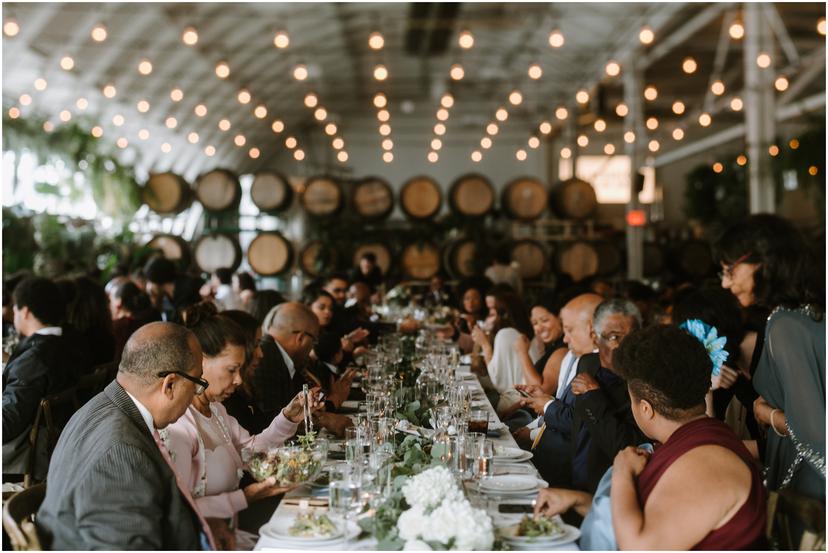 Wedding photo locations near Coopers Hall
Because Coopers Hall is centrally located in the middle of Portland, there are SO many wedding photo locations at your fingertips! Here are some of my favorites:
SE Industrial Area
You can literally just walk out the door and wander the neighborhood. There are a ton of industrial walls, colorful murals, and clean urban backdrops at your fingertips. You can see more examples from this wedding that took place at a different venue a few blocks away.
Eastbank Esplanade
Coopers Hall is very close to the Willamette River, so it's a short drive to get to some perfect city-skyline views along the Eastbank Esplanade. My favorite spot is right next to OMSI, but anywhere along the esplanade will give you iconic views of Portland. Here's a rainy photoshoot taken there as an example.
Portland Bridges
It only takes 5 minutes to drive to one of the many bridges crossing the Willamette River. These make for great photo spots, with city views, a romantic feel, and the water nearby. I love the Burnside Bridge with the Portland sign in the background, but the Hawthorne, Morrison and Broadway bridge also work great! You can see some Broadway Bridge examples at the end of this blog post.
Laurelhurst Park
This huge Portland Park is a short drive from Coopers Hall, making it an ideal spot for portraits in nature. There is a large pond, as well as a variety of trees. You can see examples from two weddings I've photographed there, this one in 2020 and this one in 2016
Washington Park
If you want Pacific Northwest vibes, you can cross the river and drive up Burnside to Washington Park. This massive park has a variety of options, from a beautiful rose garden, to the heavily wooded Hoyt Arboretum. You can see portraits at the rose garden here, and more examples from Hoyt Arboretum here. Hoyt happens to be my favorite place in Portland for photos.
More Locations
If you want to budget extra time into your day, you can consider taking photos anywhere in the Portland area! Here's a great guide to some of my favorite locations for couples photos around Portland, Oregon.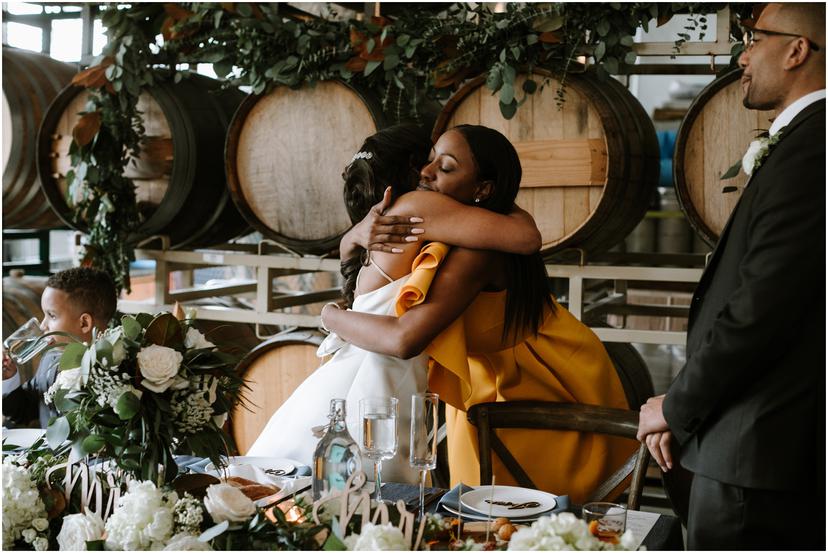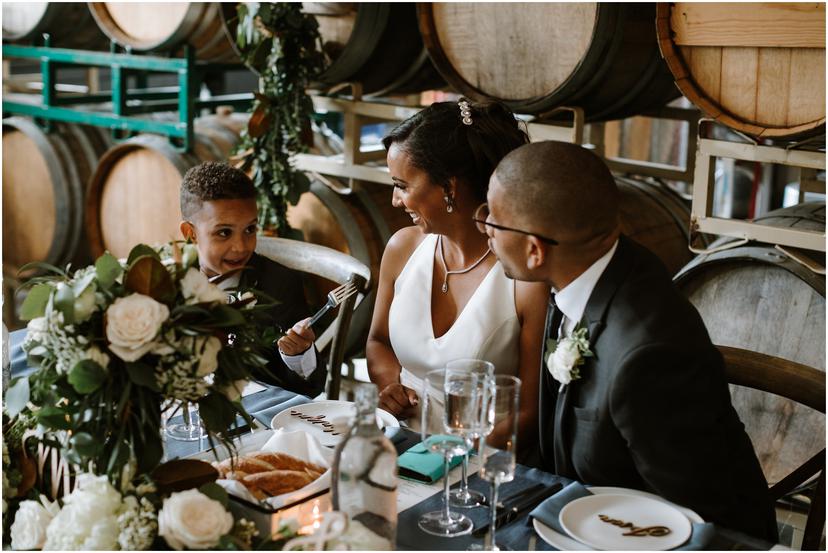 Hotels near Coopers Hall
My favorite hotels near Coopers Hall are Jupiter Next (walking distance), The Hoxton Hotel (ten minutes away across the river), The Sentinel Hotel in downtown, and the Kex Hotel (3 minute drive).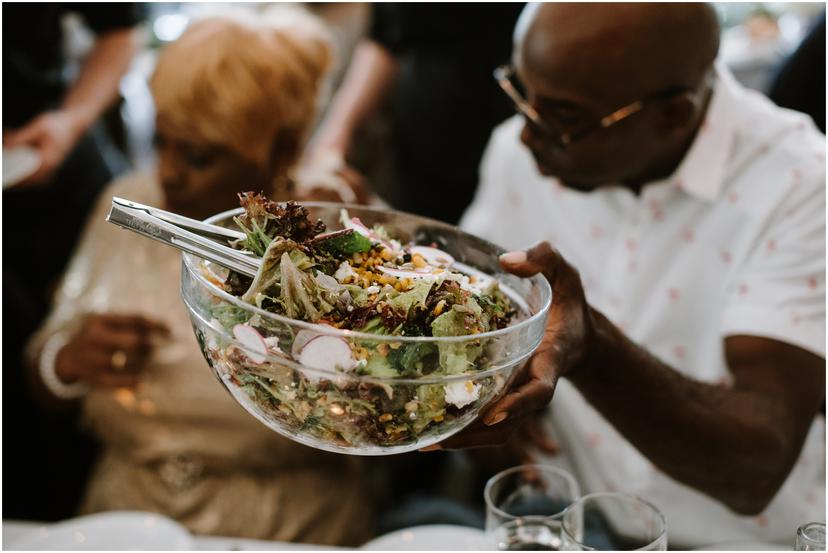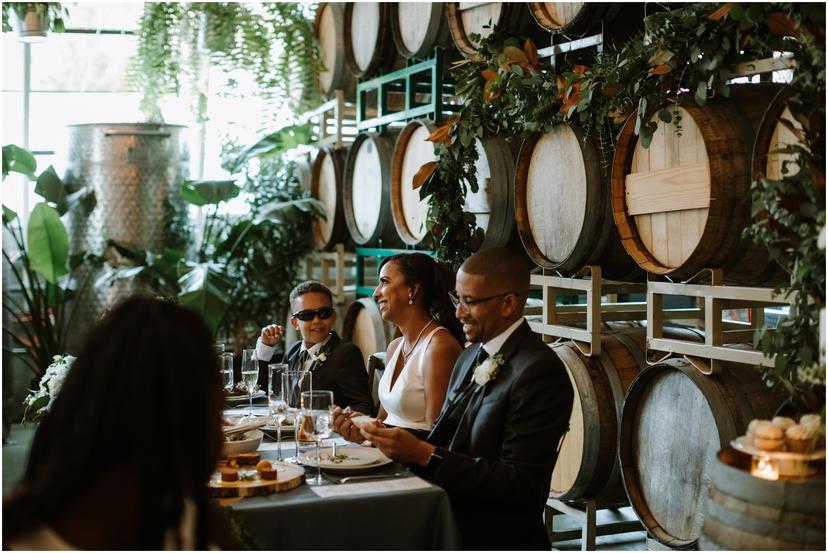 Browse more
Did you enjoy learning about this Coopers Hall wedding?? If so, you might like these other similar weddings I've photographed recently! And always, feel free to contact me if you have questions, or reach out if you are planning your own Portland wedding!
MY FAVORITE PORTLAND WEDDING VENUES