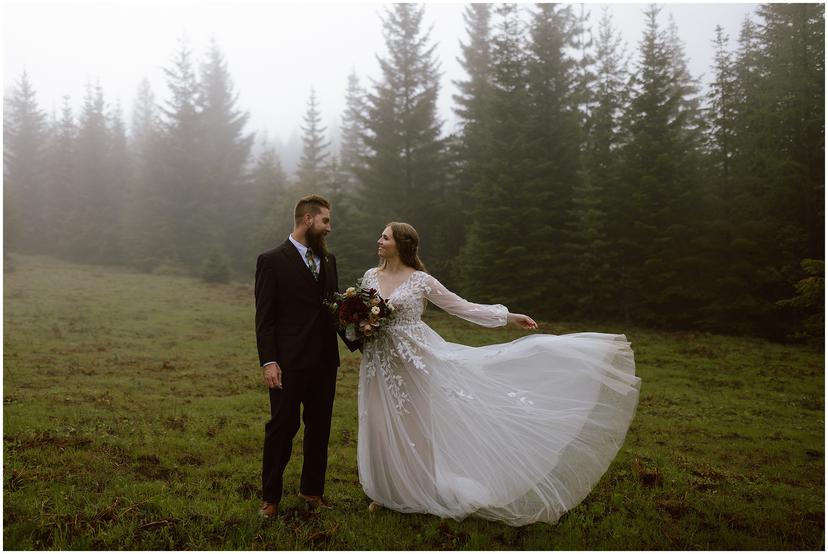 Cooper Spur Wedding
This gorgeous Cooper Spur Mountain Resort wedding was a little bit wet, but a ton of fun. I adore Mount Hood and it's such a beautiful place to get married, even when the mountain itself doesn't show! The forest and mountain air are still beautiful and refreshing.
Kelsey and Phil choose Cooper Spur Mountain Resort for their wedding because they wanted a destination venue for all their friends and family over the weekend. They got to spend SO much quality time with their guests, and dance the night away in a cozy tent as it rained outside. They were laid-back, had great attitudes, and didn't let the wet spring weather affect their happiness at all. It was a joy to document and I was so honored to be there!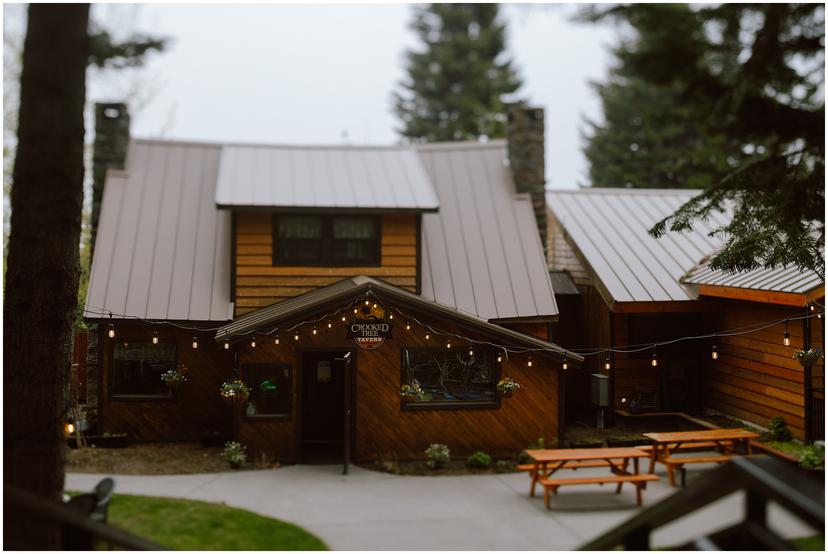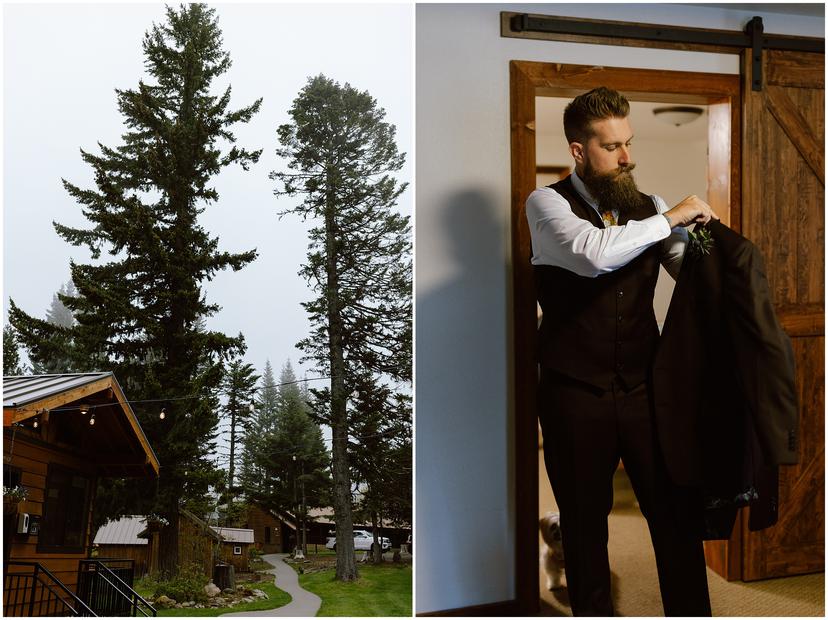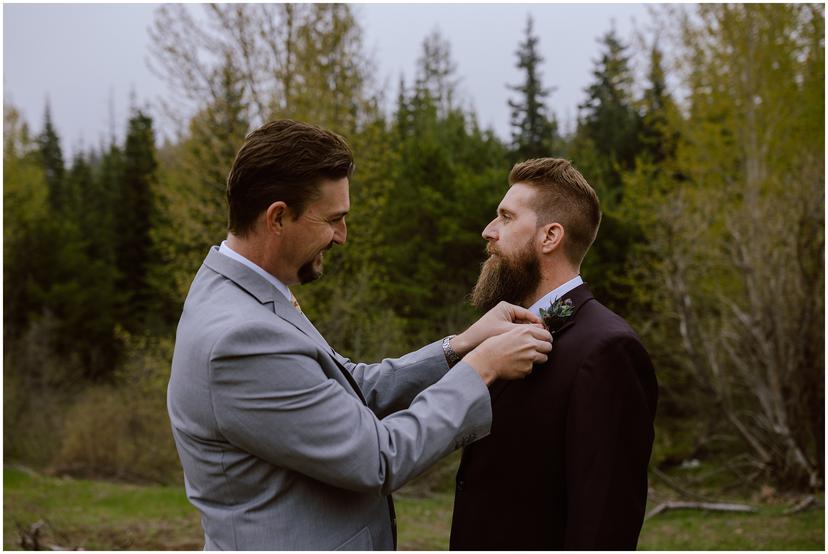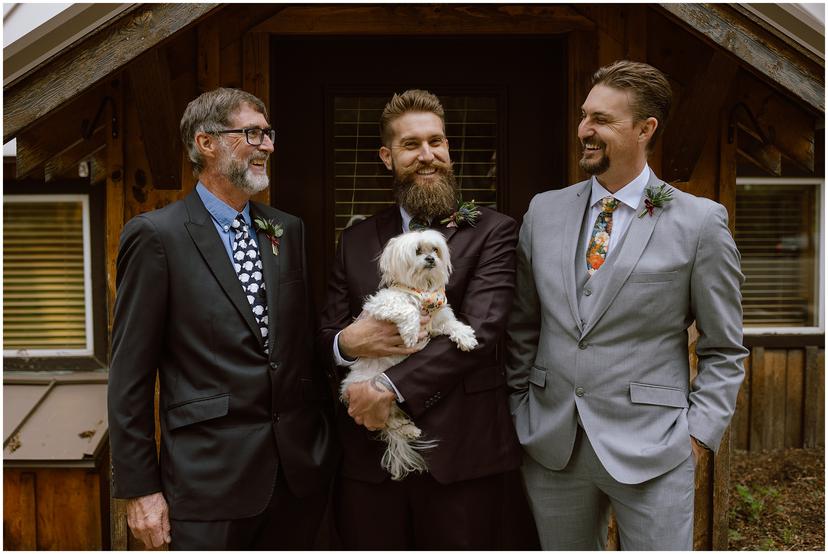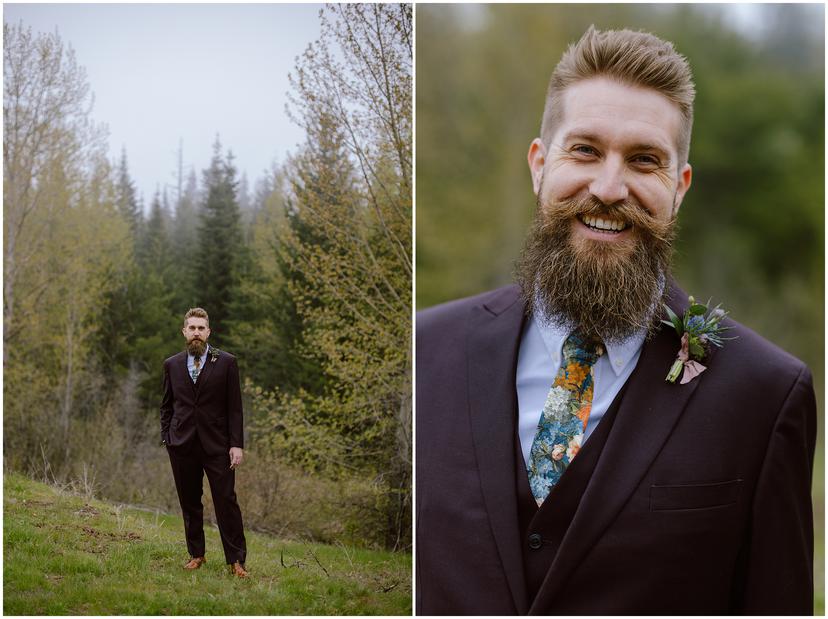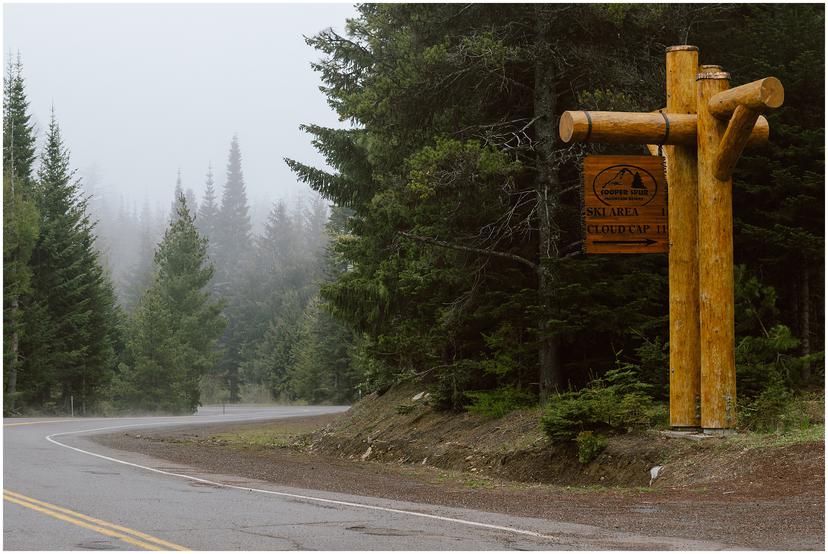 Why have a Cooper Spur wedding?
"We chose Cooper Spur Mountain Resort for the mountain setting and the fact that most guests were able to stay onsite for the entire weekend which meant more quality time with everyone," said Kelsey. "Cooper Spur Mountain Resort went above and beyond helping make it a special weekend and ensuring we could be guests at our own wedding."
"We highly recommend choosing a venue like CSMR that takes care of all the little details for you. We also were so happy with our choice to make it a weekend getaway for a majority of the guests, and having an informal BBQ hosted by the resort for the rehearsal dinner and a farewell breakfast the following morning allowed us to spend quality time with our friends and family spread over 3 days. This also meant that we could dance the night away and enjoy the reception without the pressure to make it around to every single person to thank them for coming as we'd already spent that quality time with them and could just relax and have fun."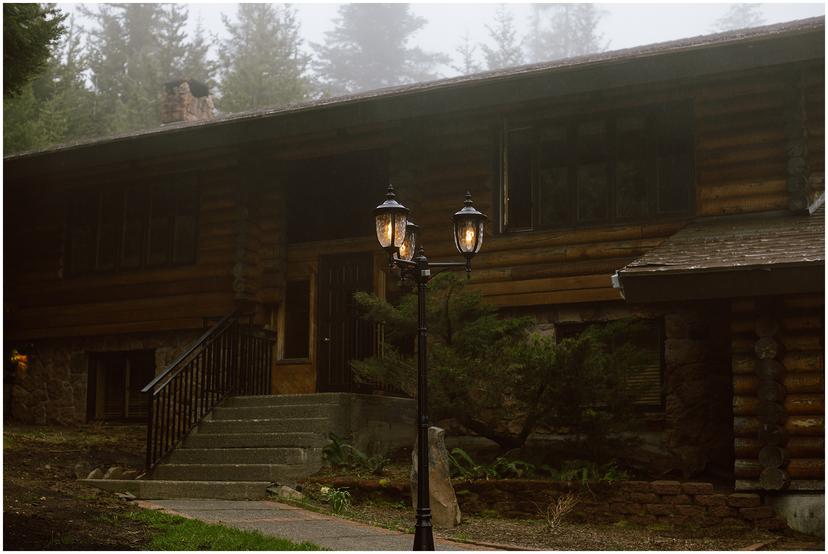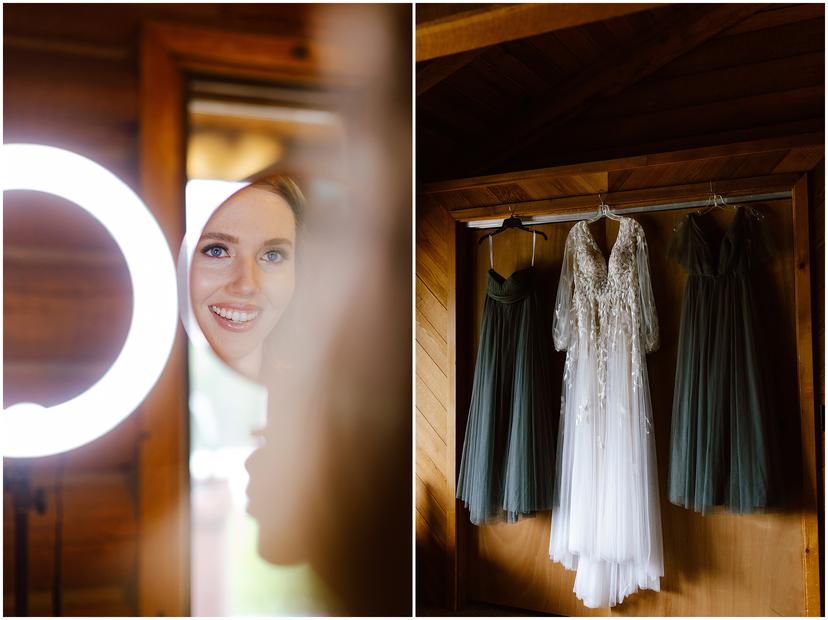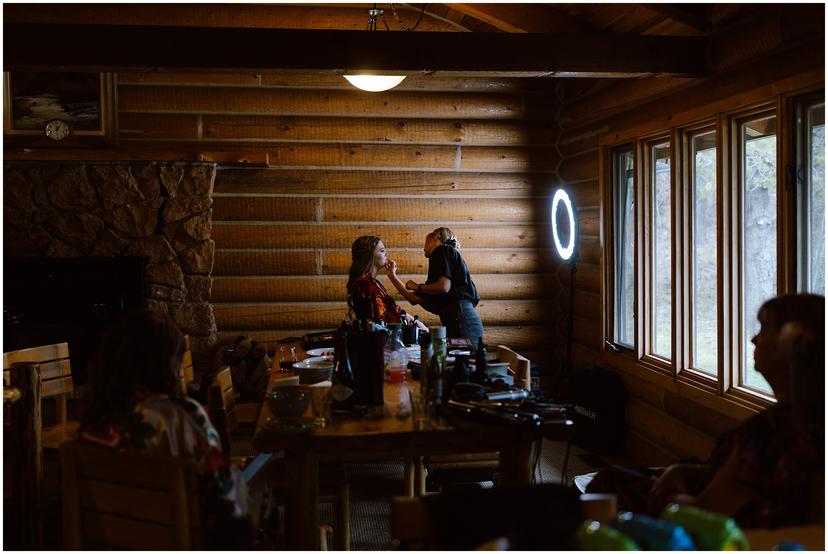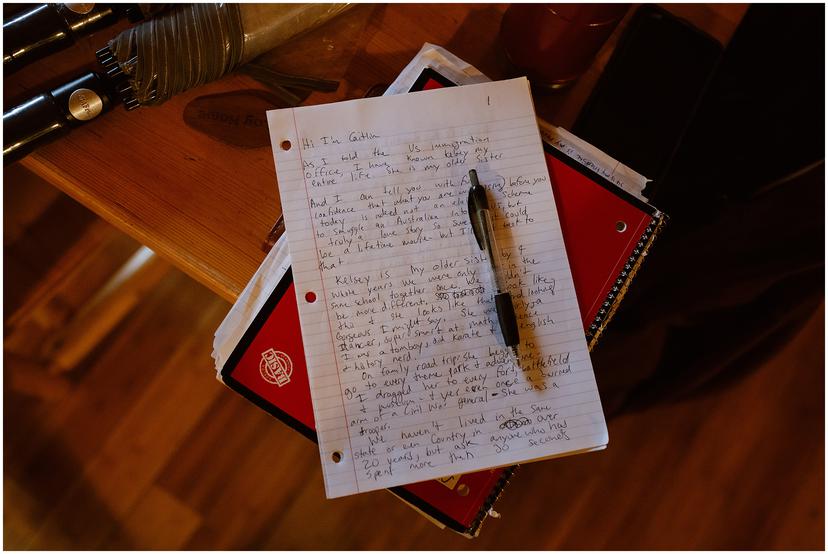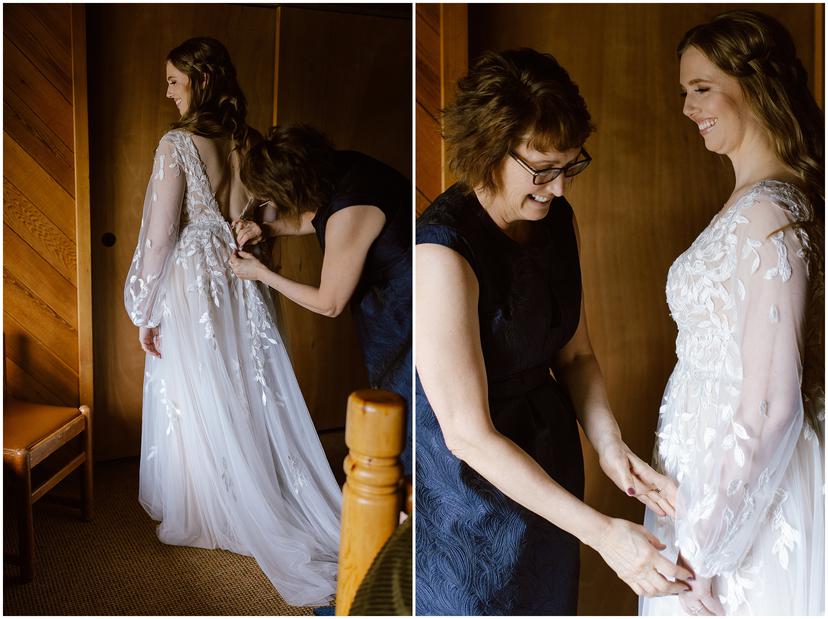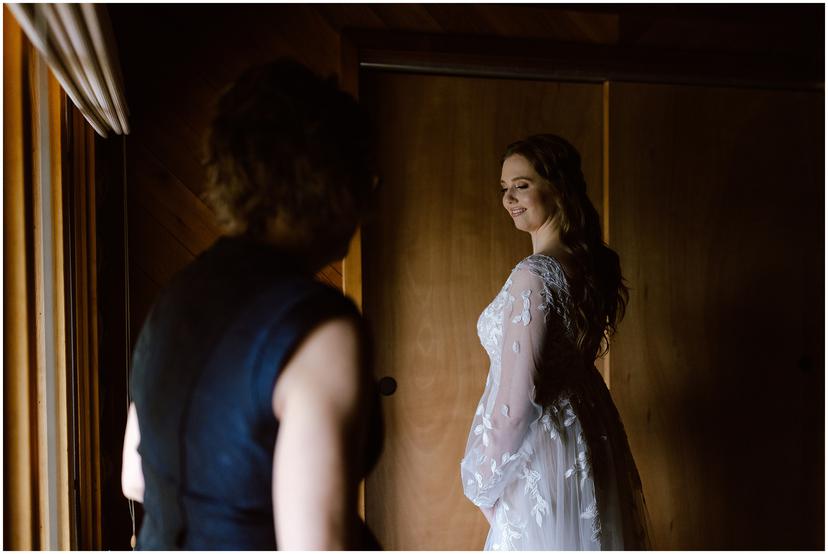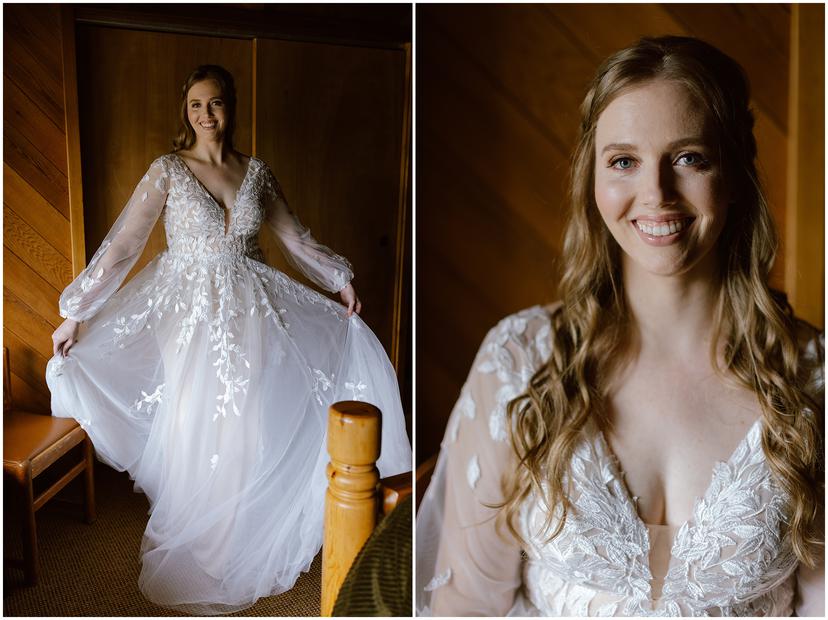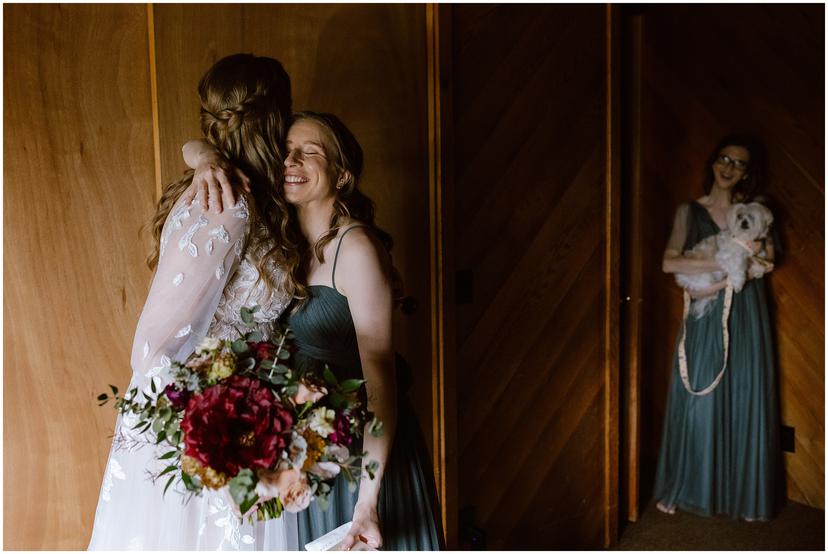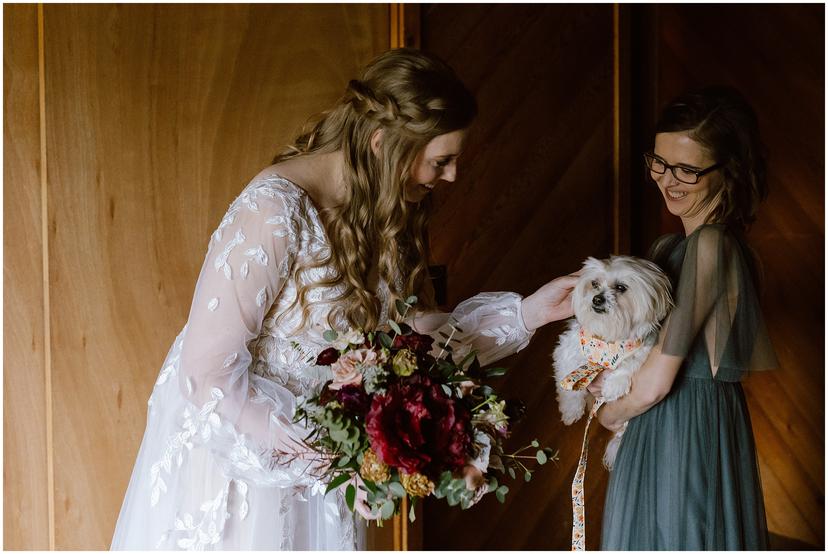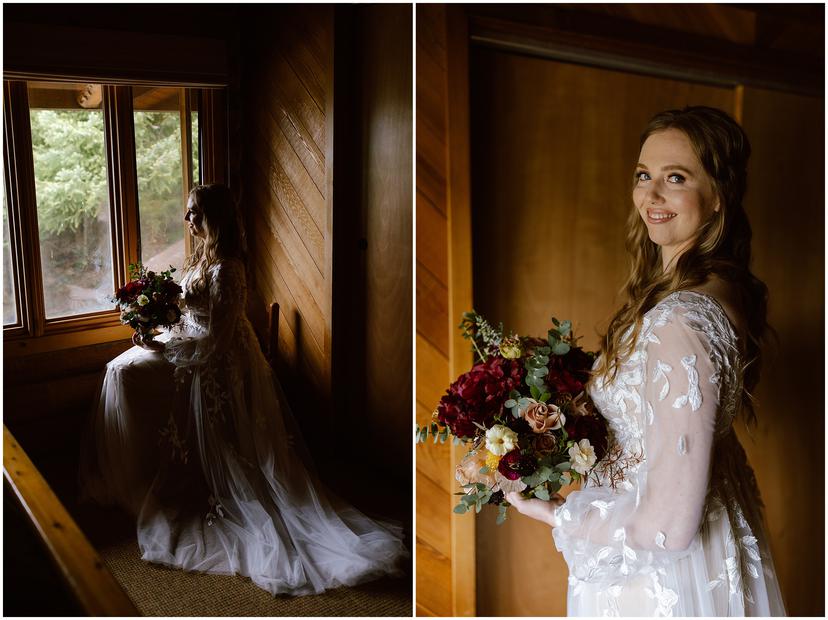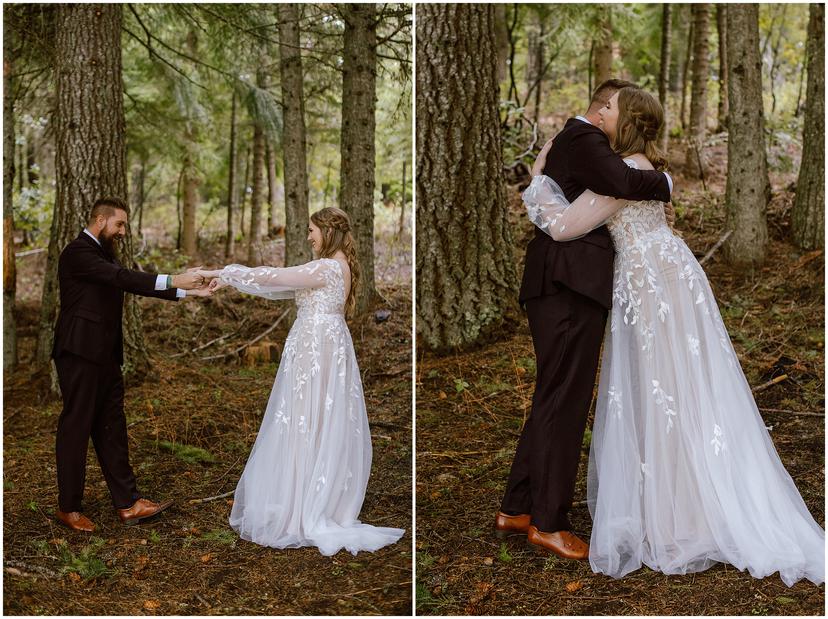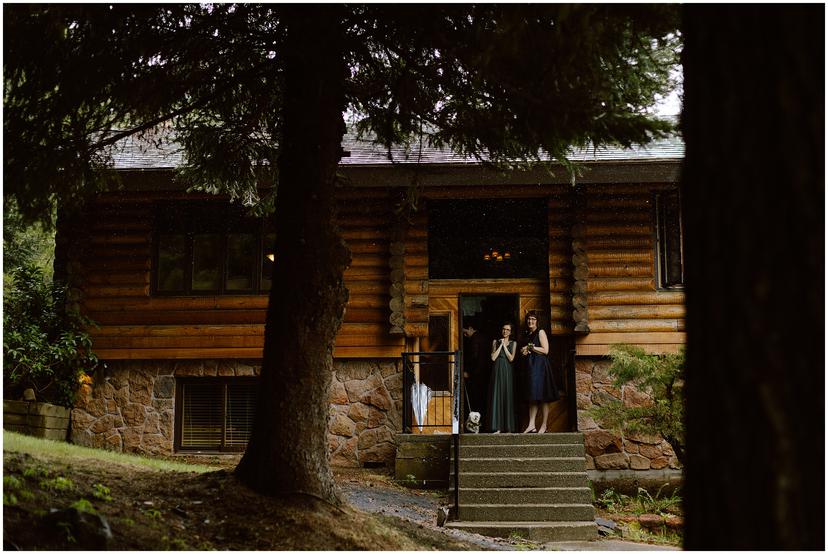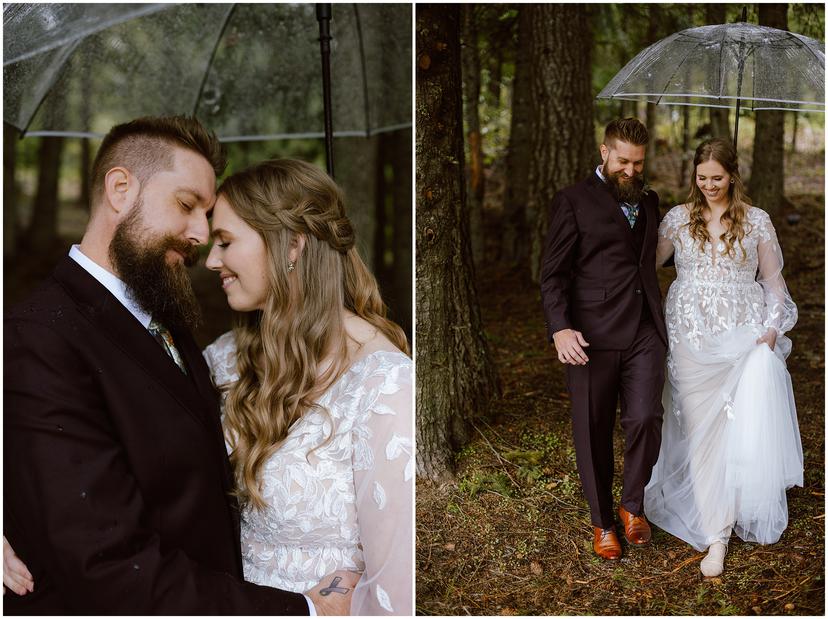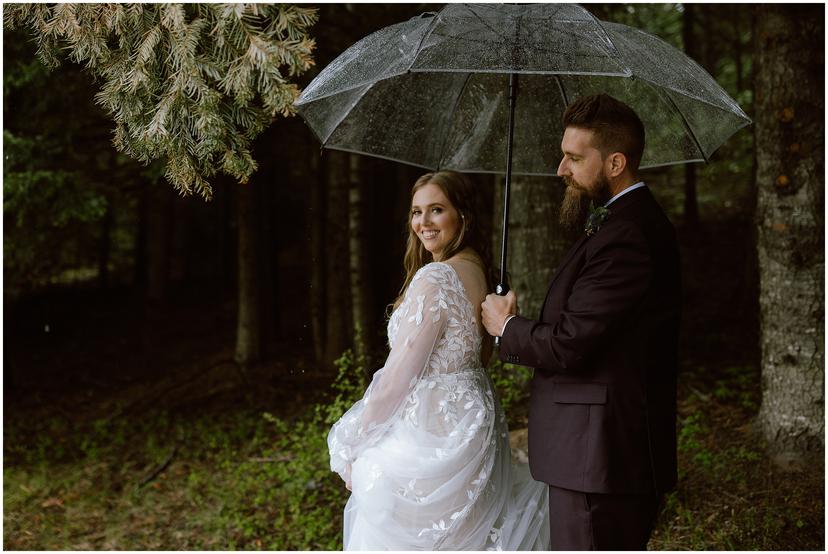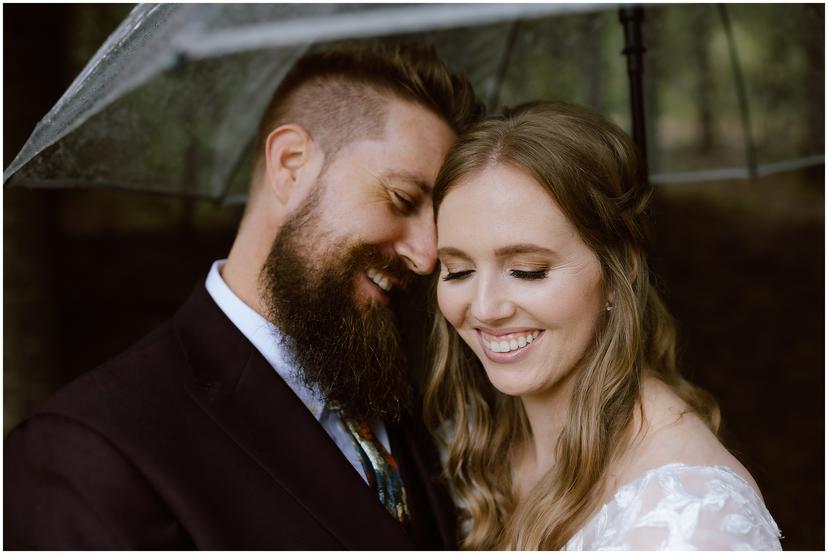 About the wedding attire
"I chose my dress because it felt ethereal and woodsy with the lace leaf appliqué and I love a good sleeve!" said Kelsey. "Phil chose the burgundy suit because Kelsey said he looked good in a burgundy suit, haha. He added the skull lining because he said he is "hardcore," lol."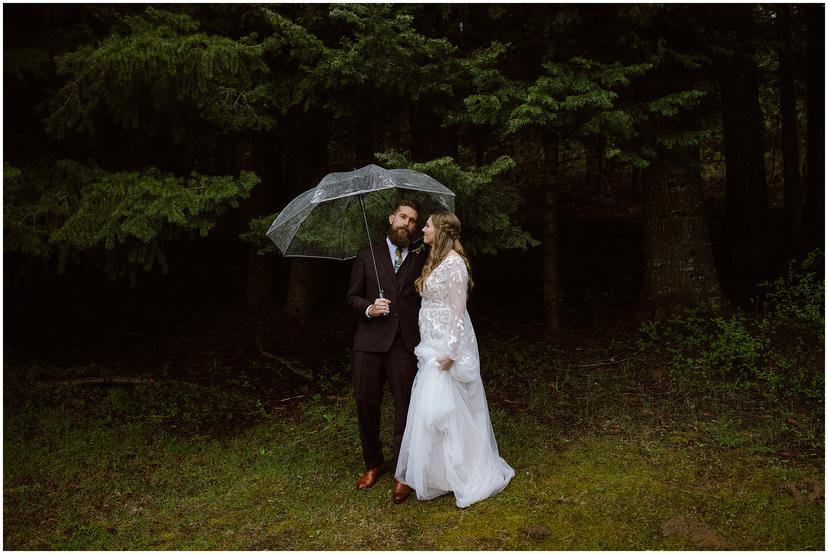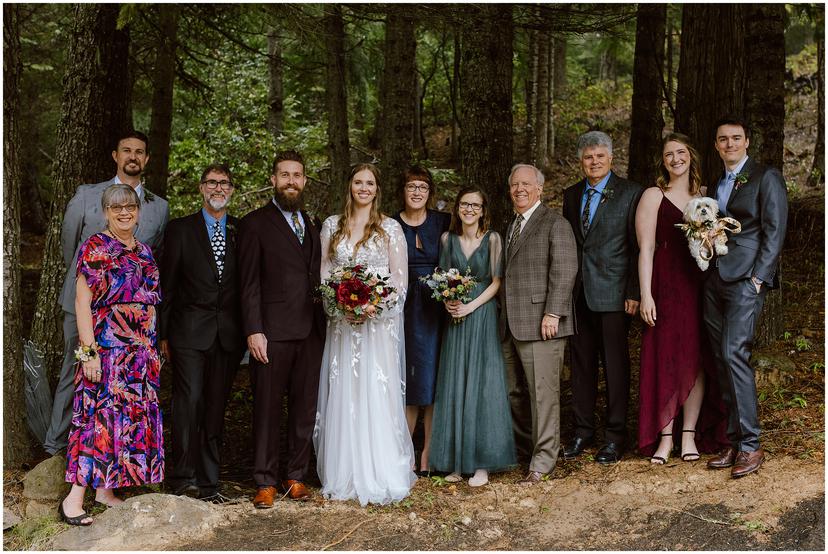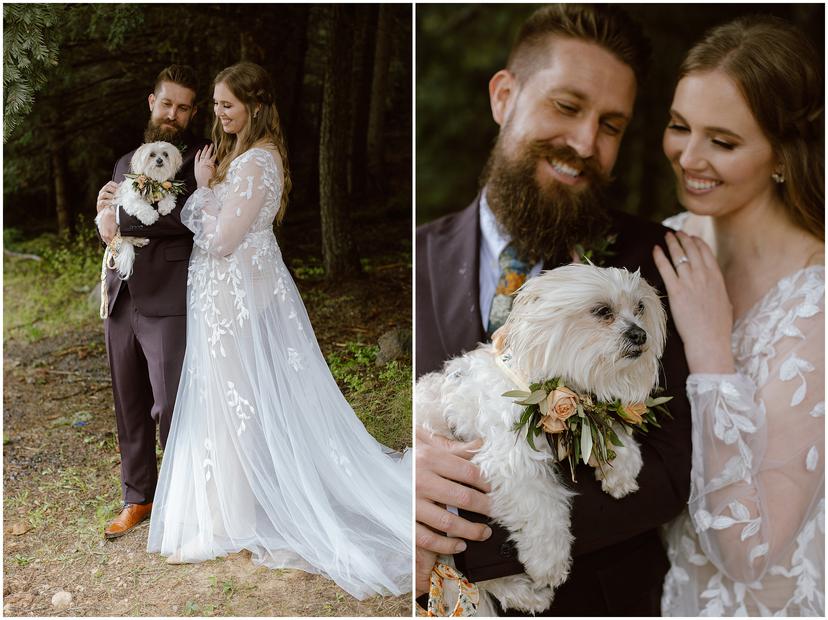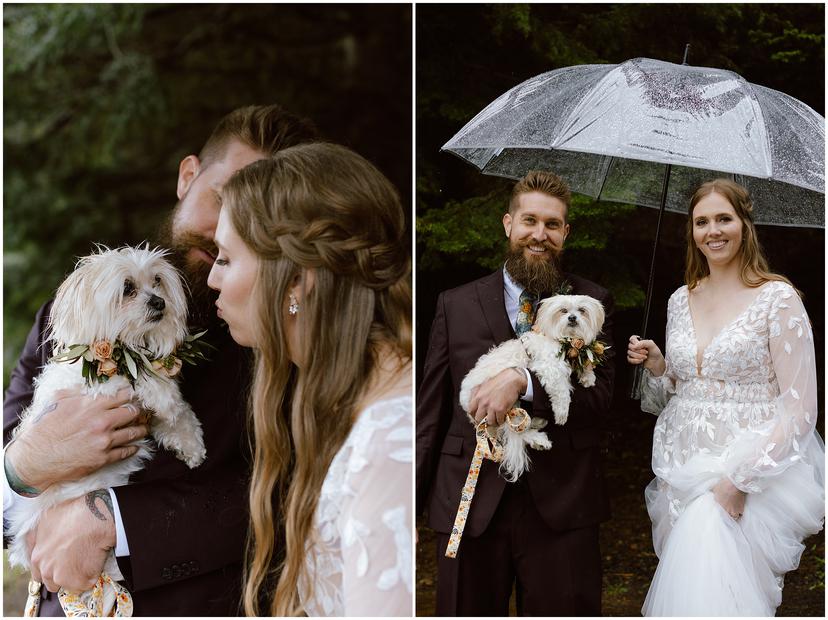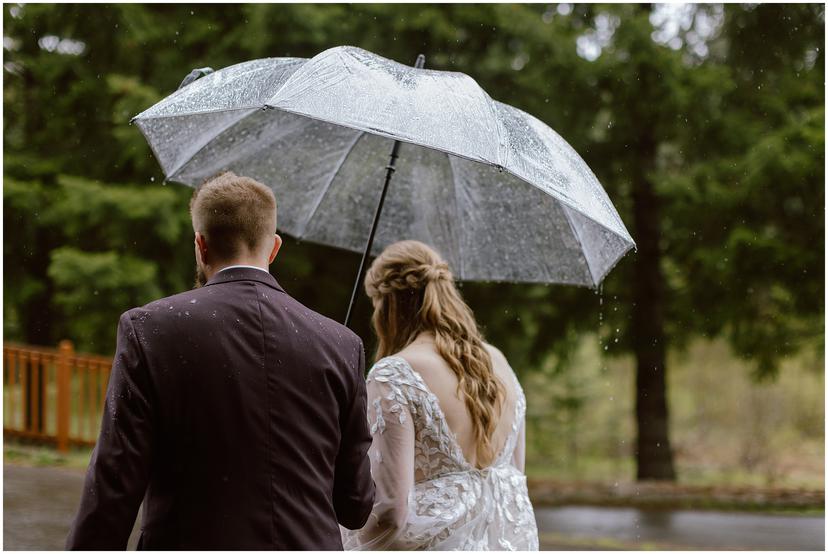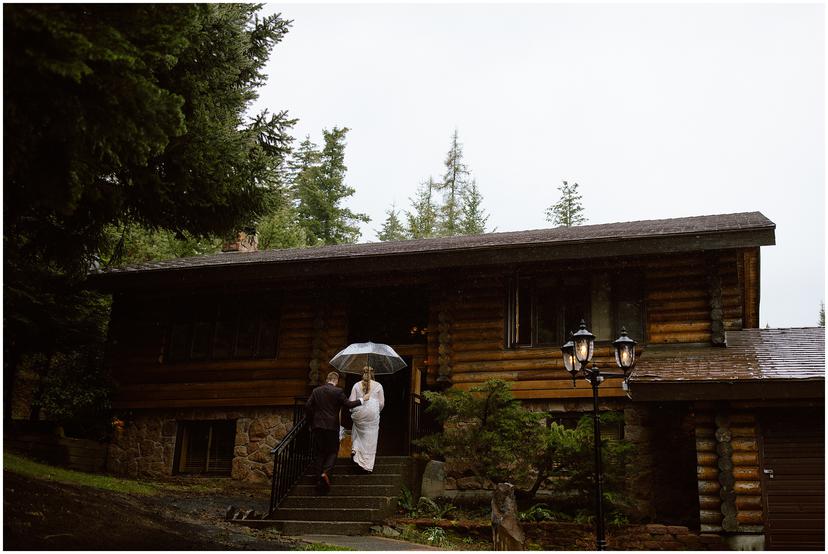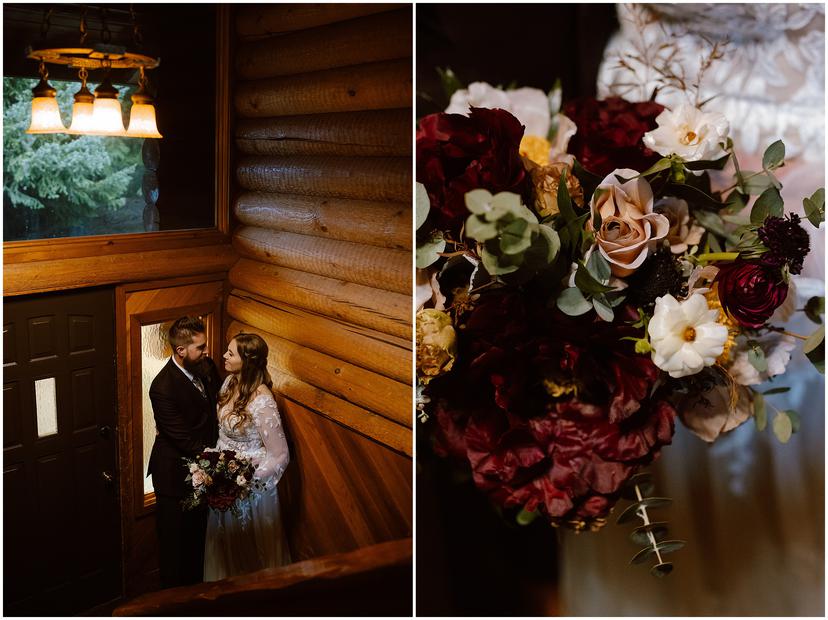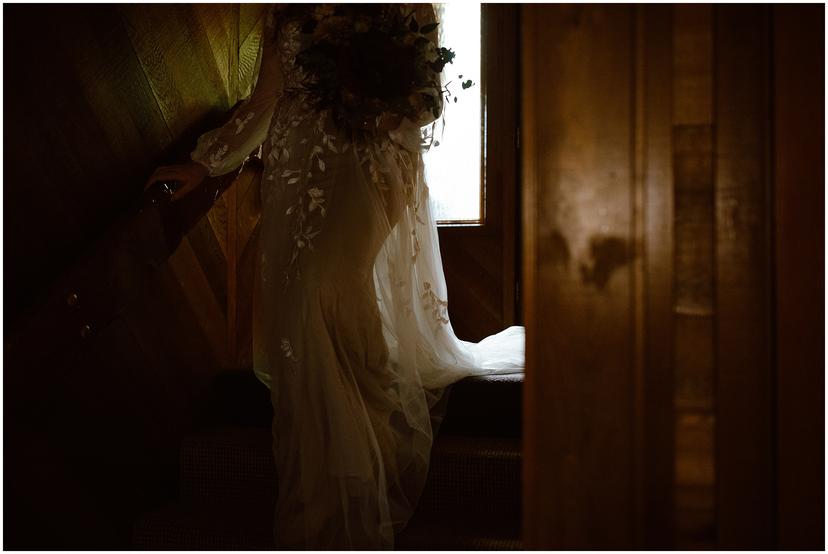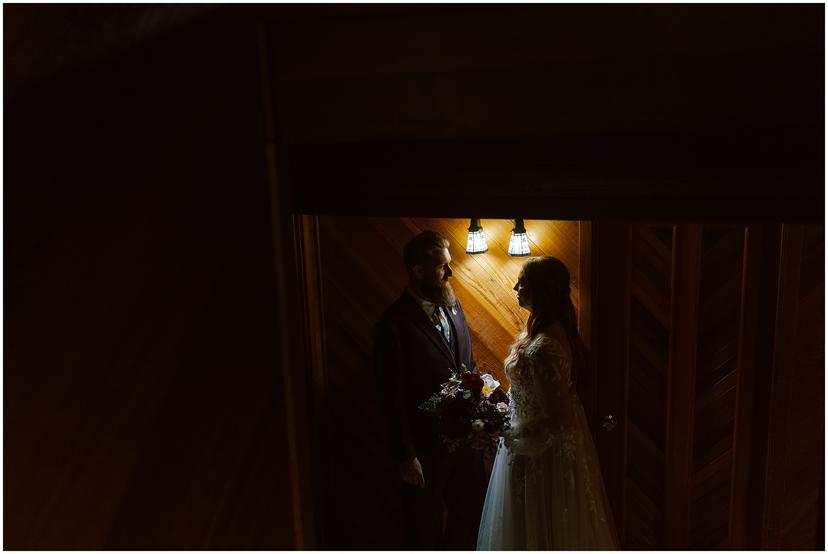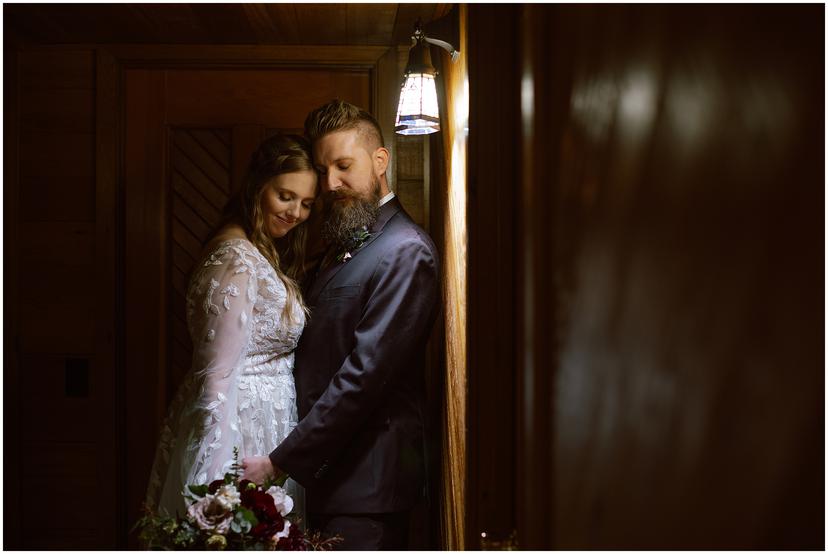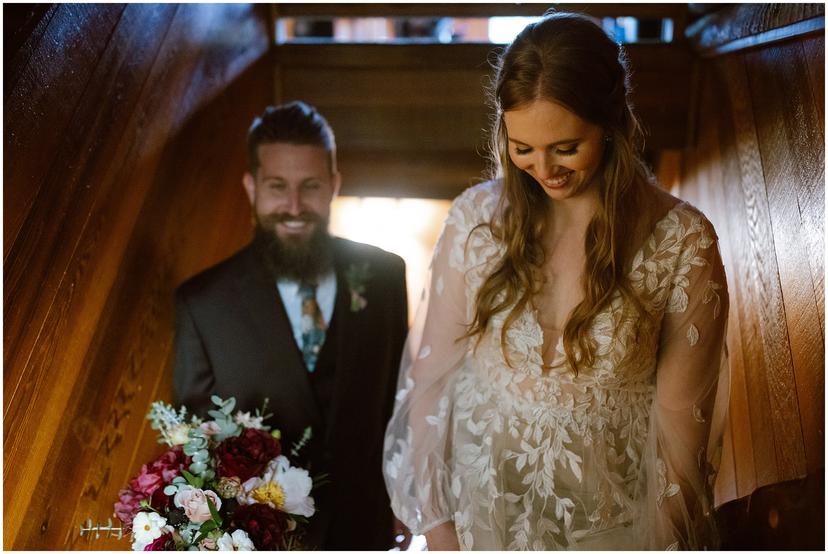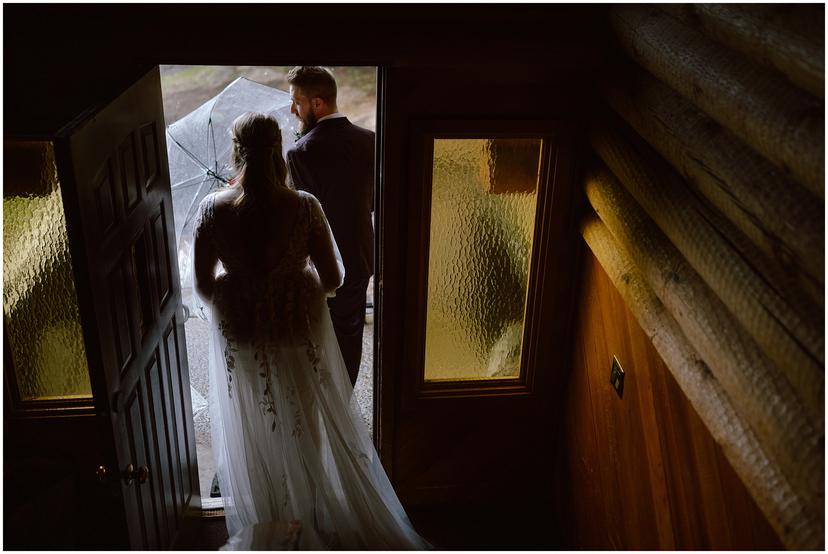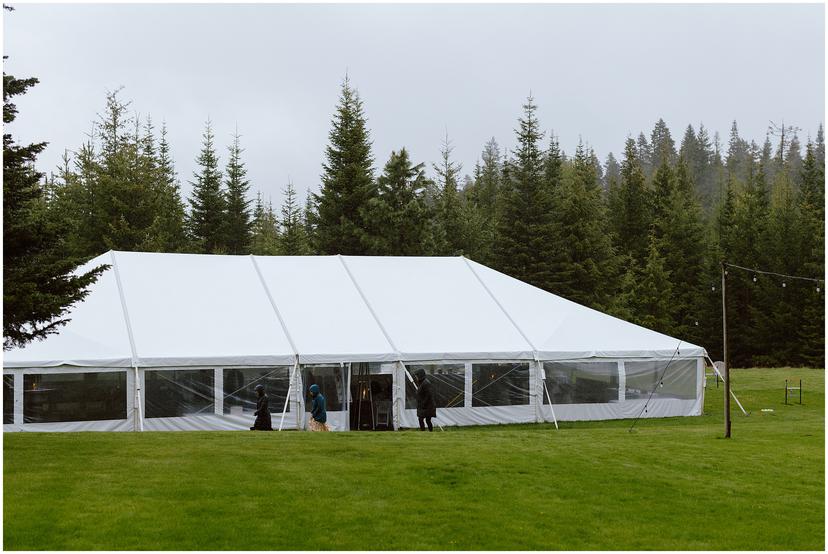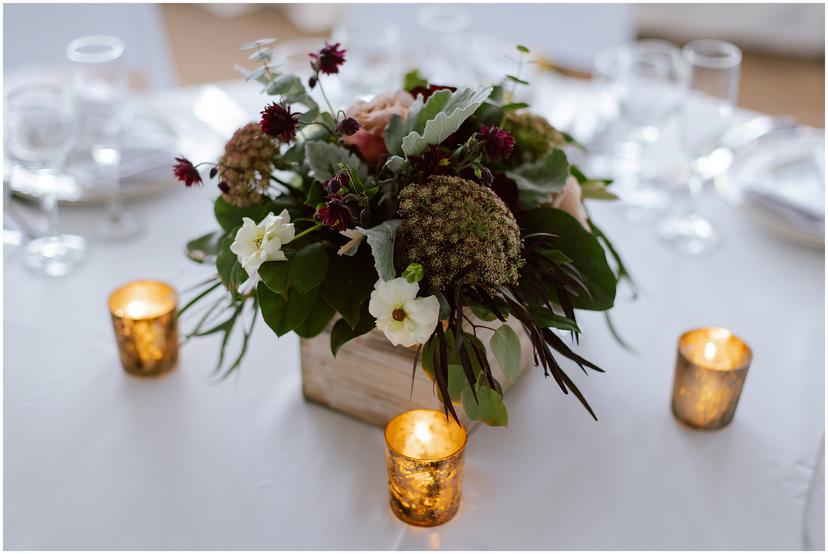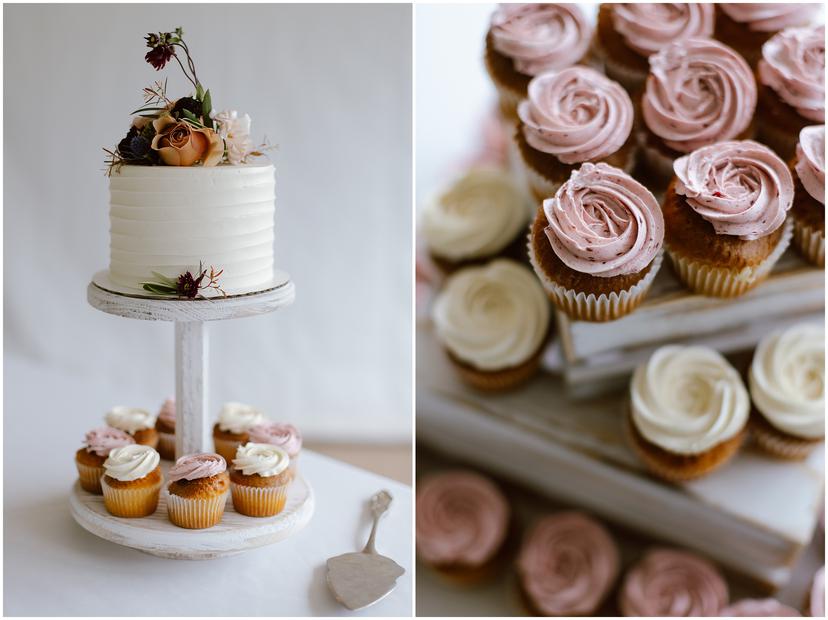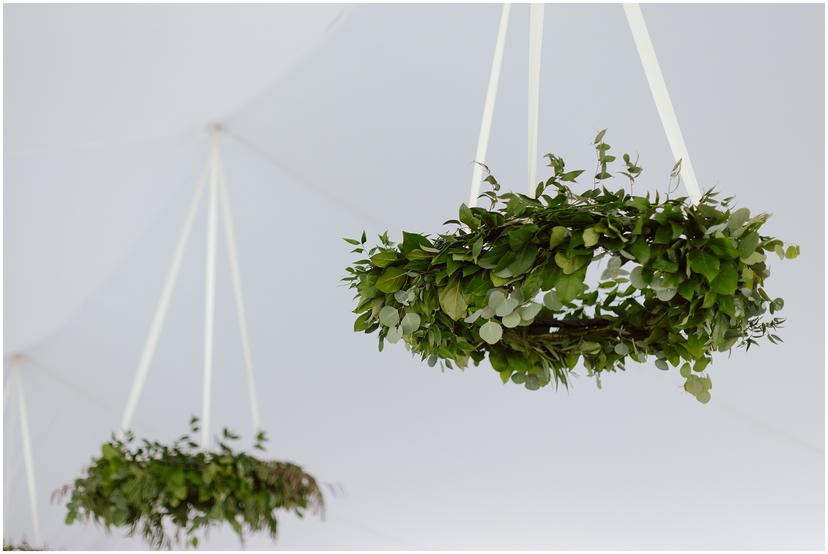 About the wedding colors
"[Because Phil is from Australia], we wanted to draw in nods to Australia with the eucalyptus colors for the bridesmaids. Kelsey's dress was made by Essence of Australia."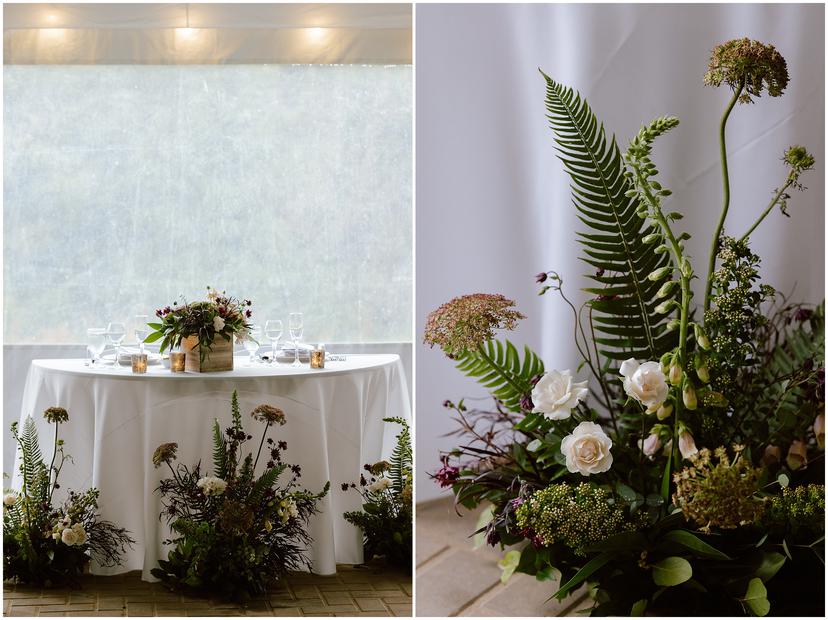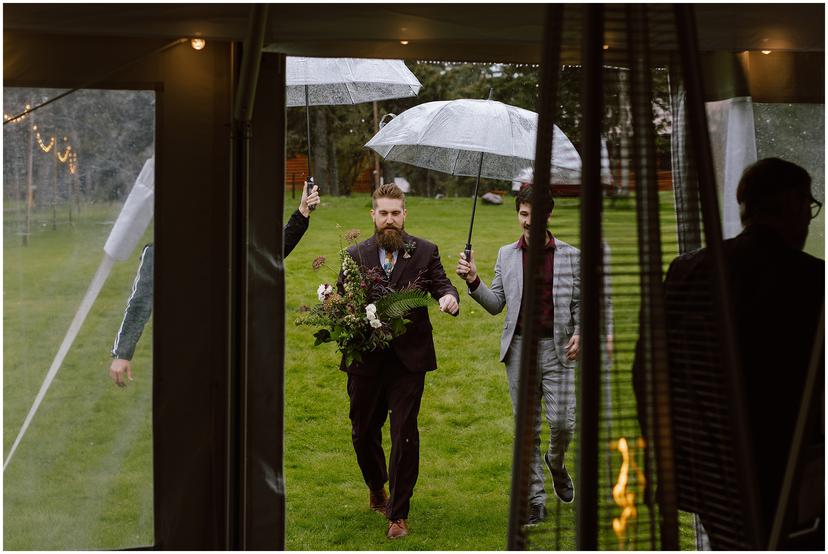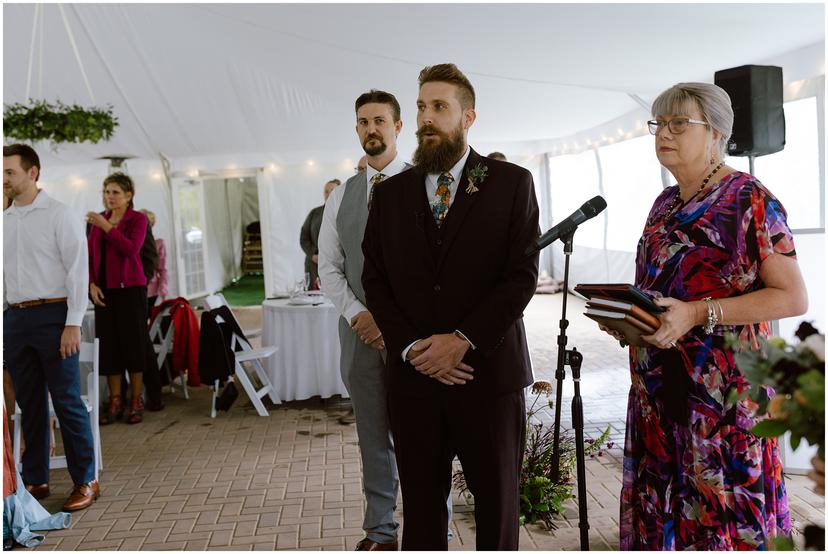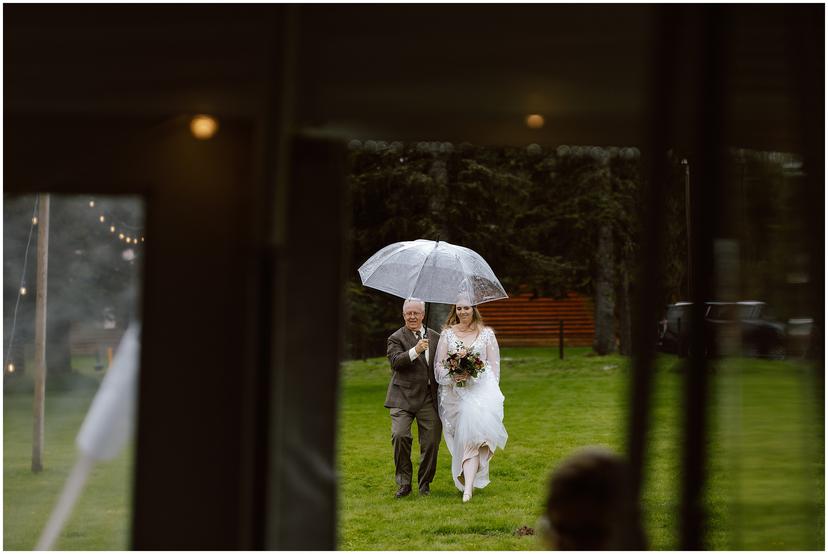 About the wedding music
"The music leading up to the ceremony told the back story of our lives," said Kelsey. "The bridal processional was a piano/instrumental version of Kelsey's favorite song "Hopeless Wanderer" by Mumford and Sons. The first dance was to "Gracefully" by Vintage Trouble, which was the band we saw for our first date. We had asked our guests to request songs as part of the RSVP card, and these requests were played throughout the night."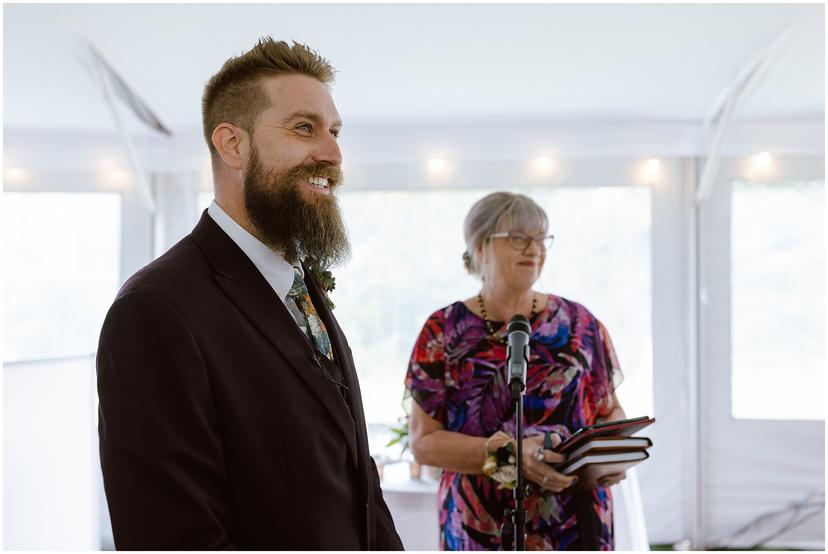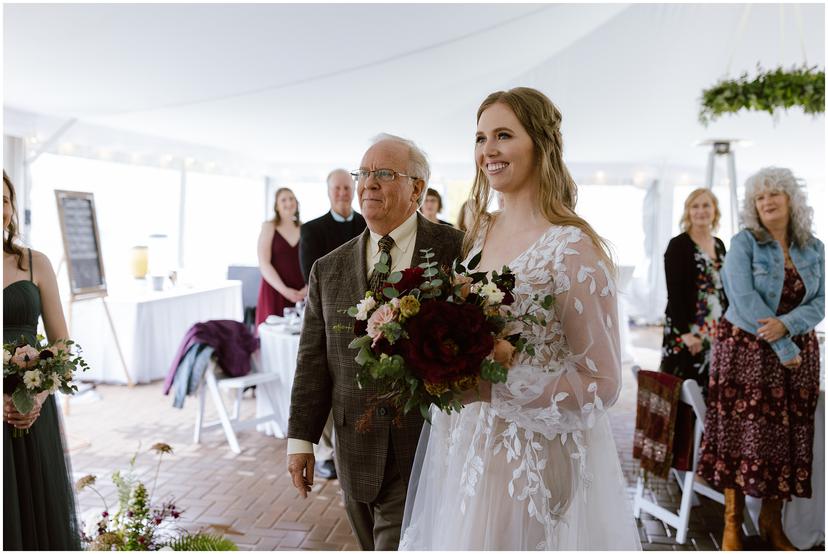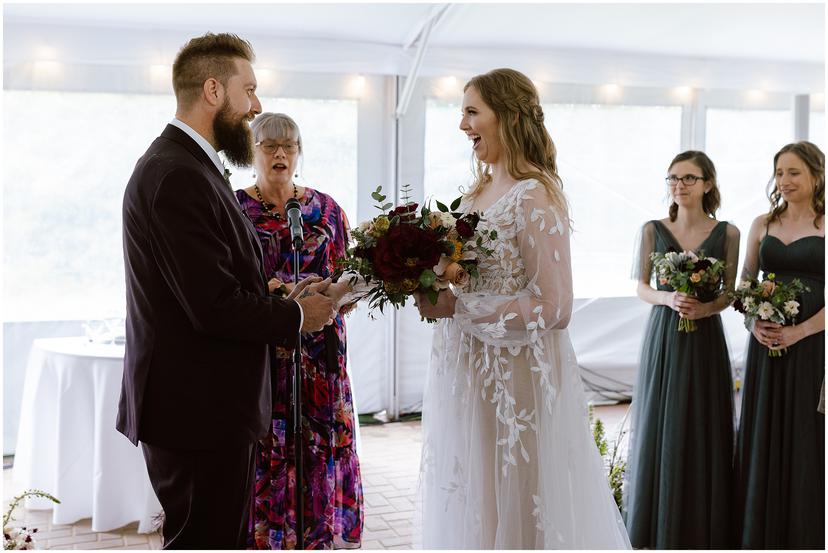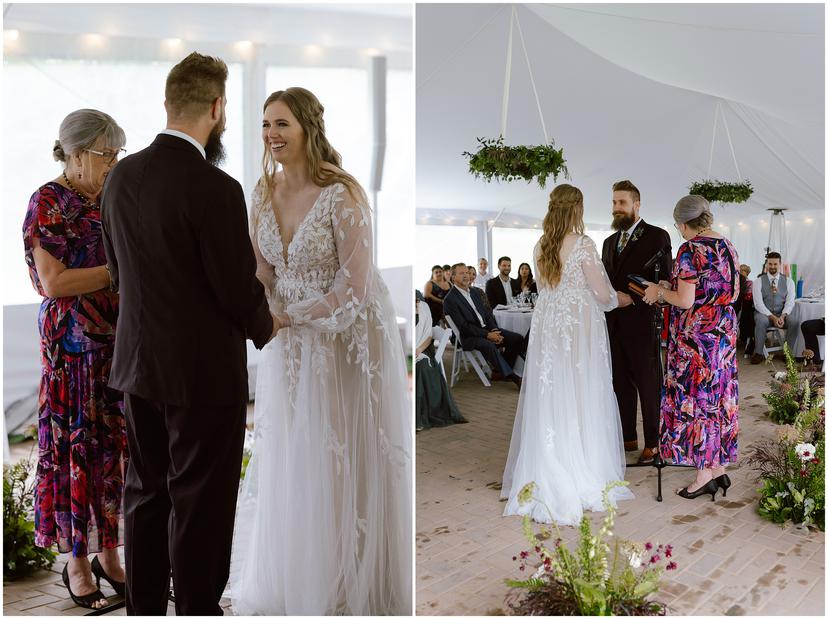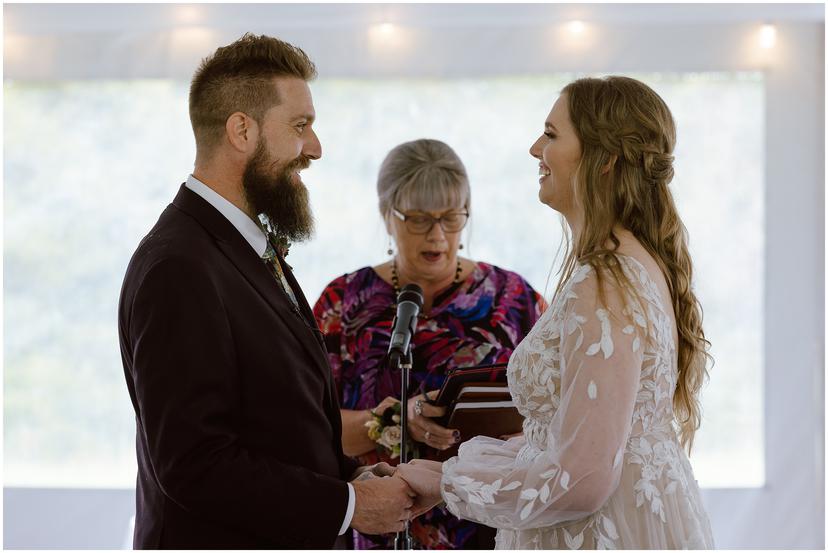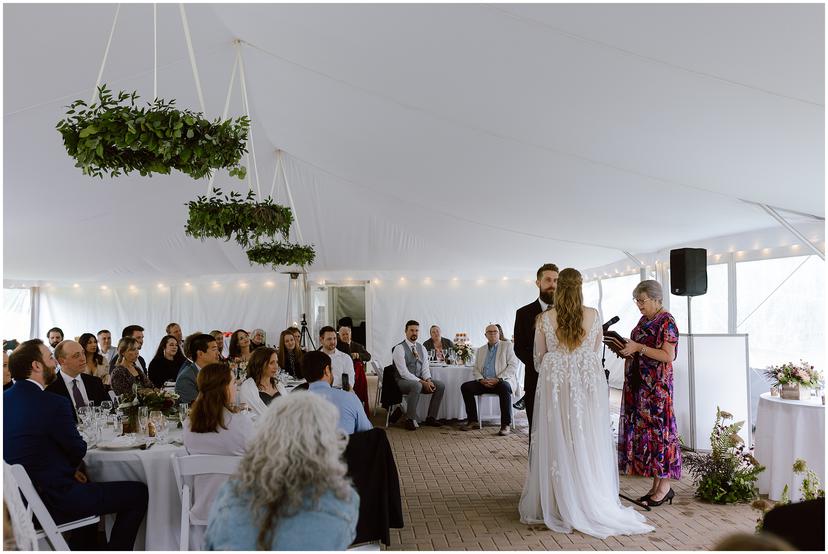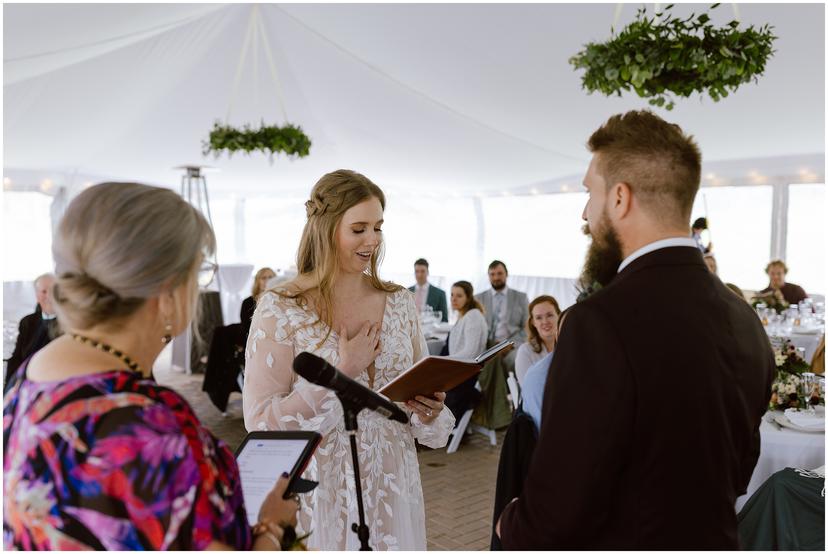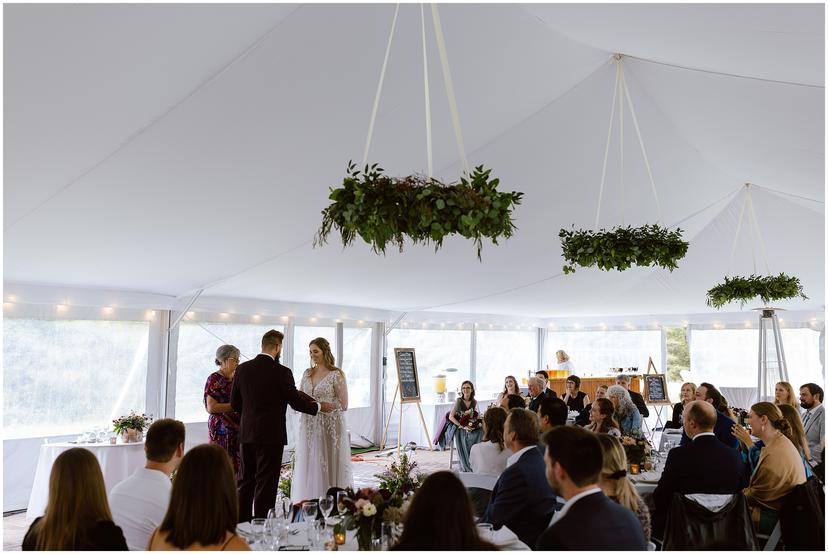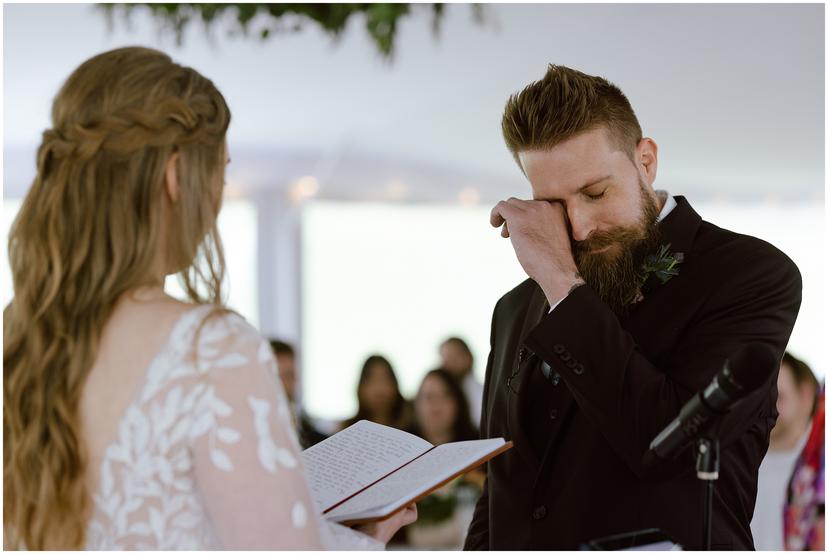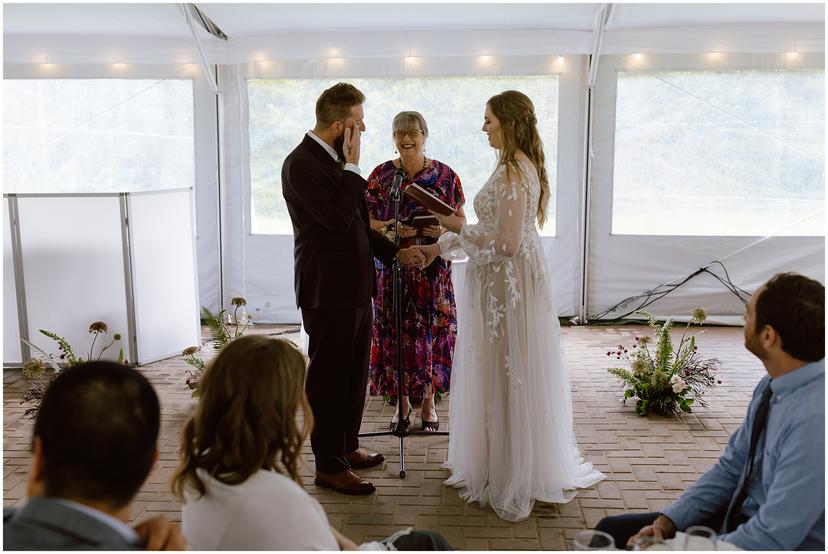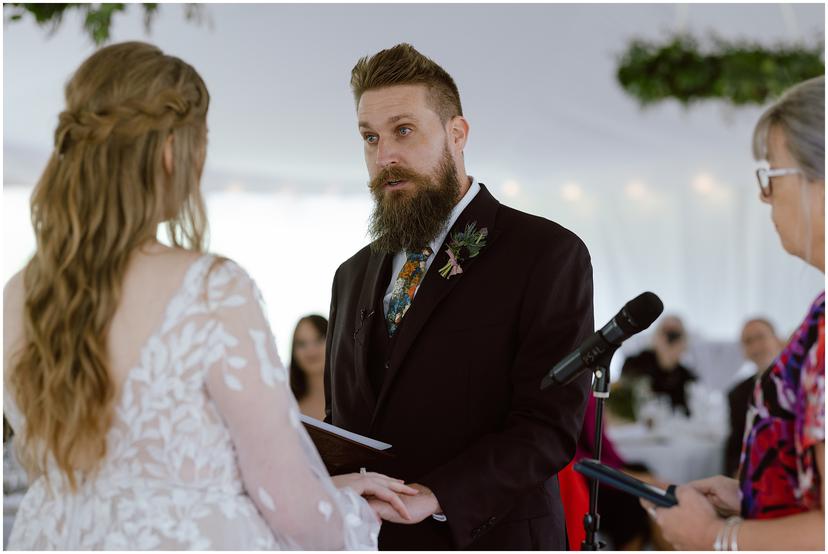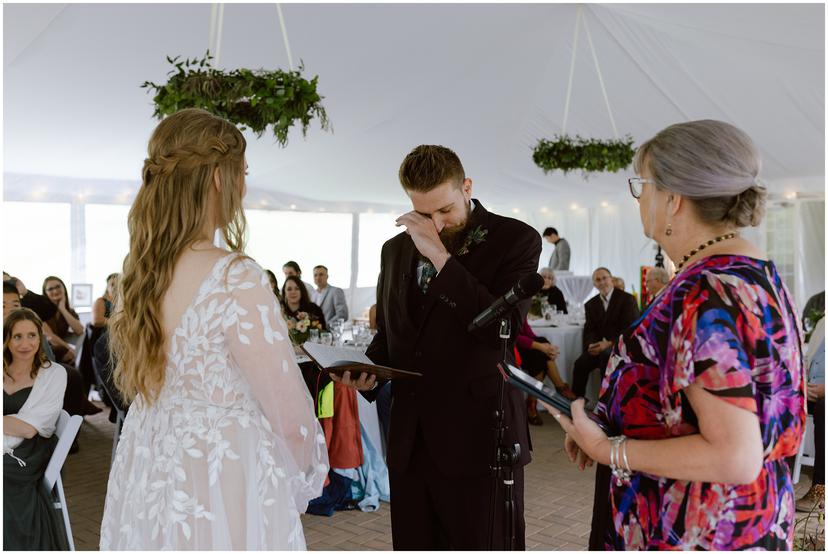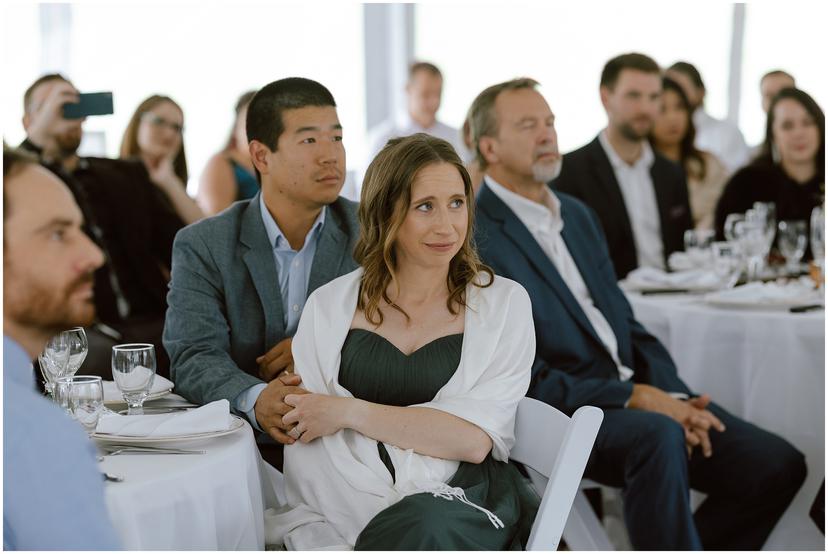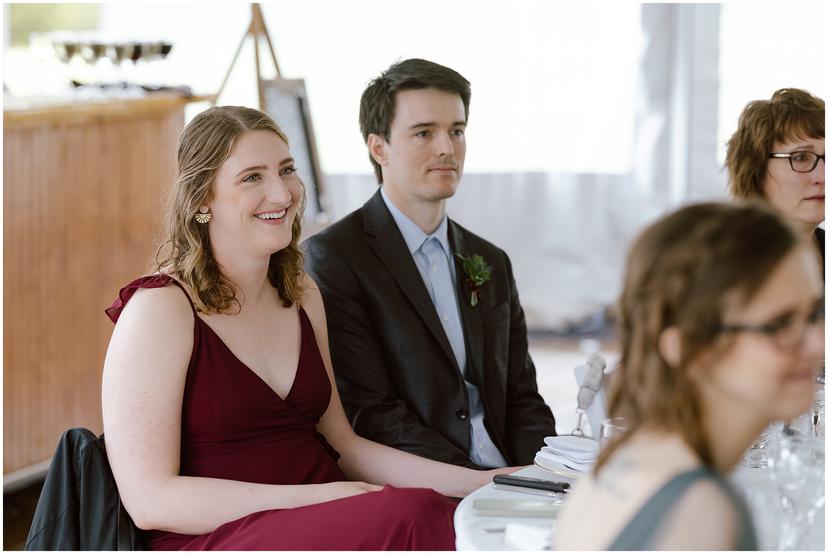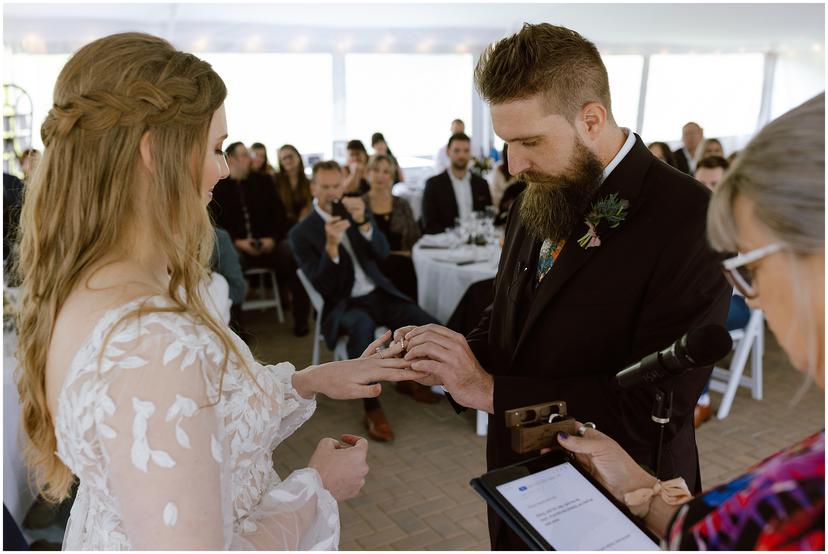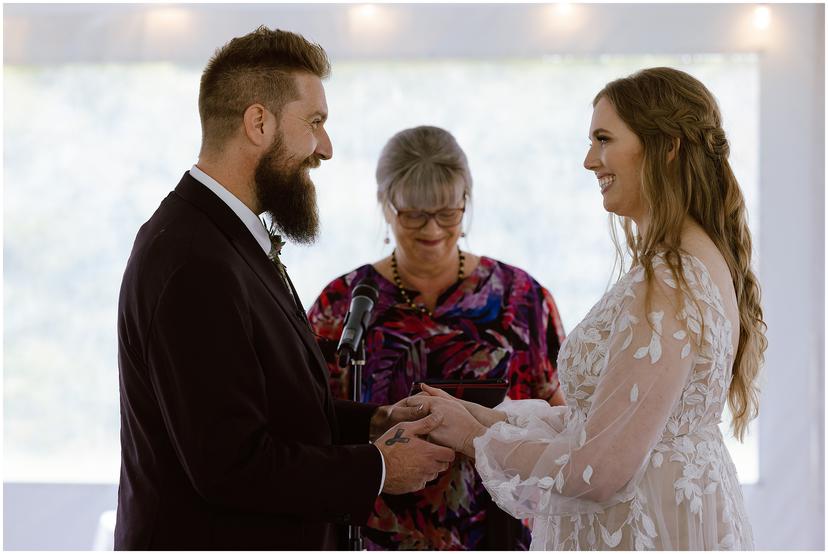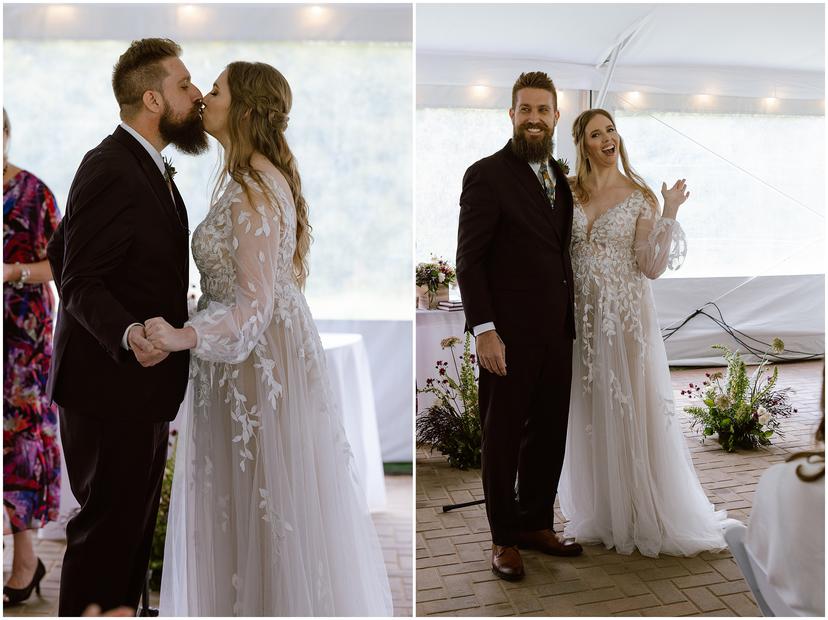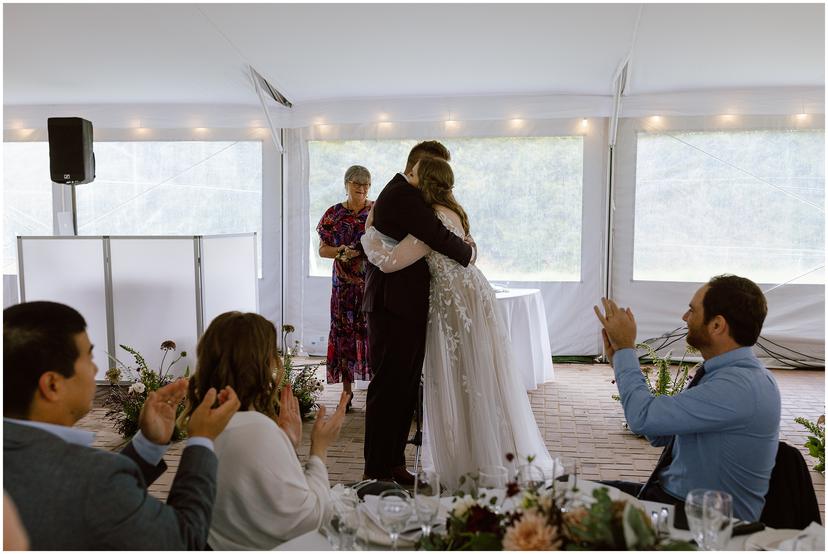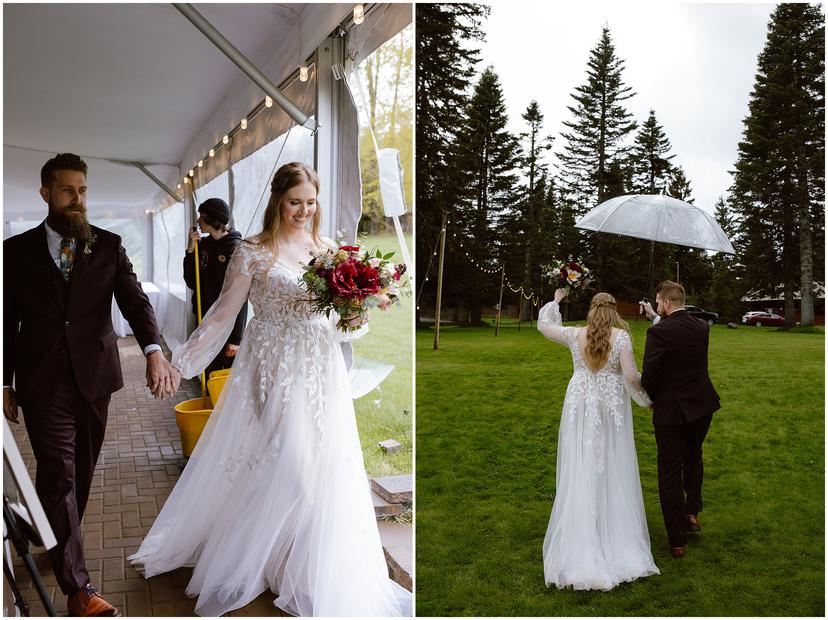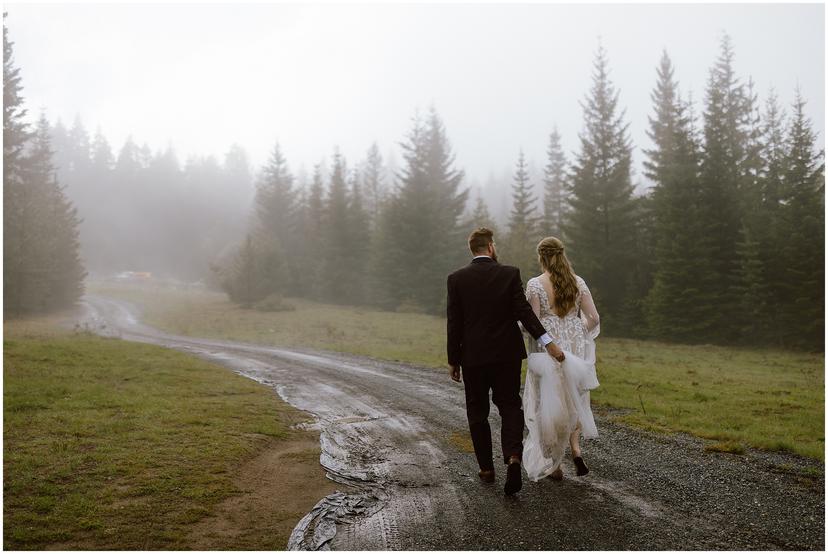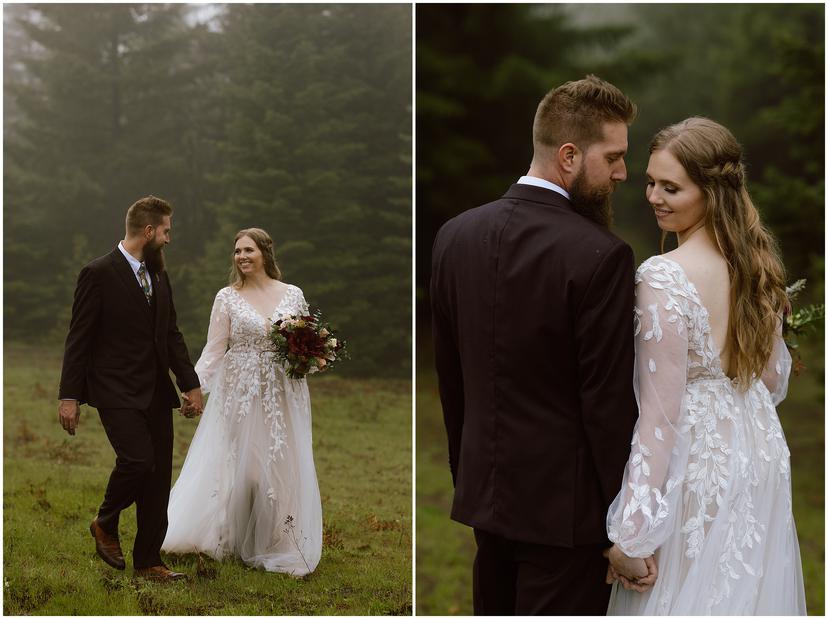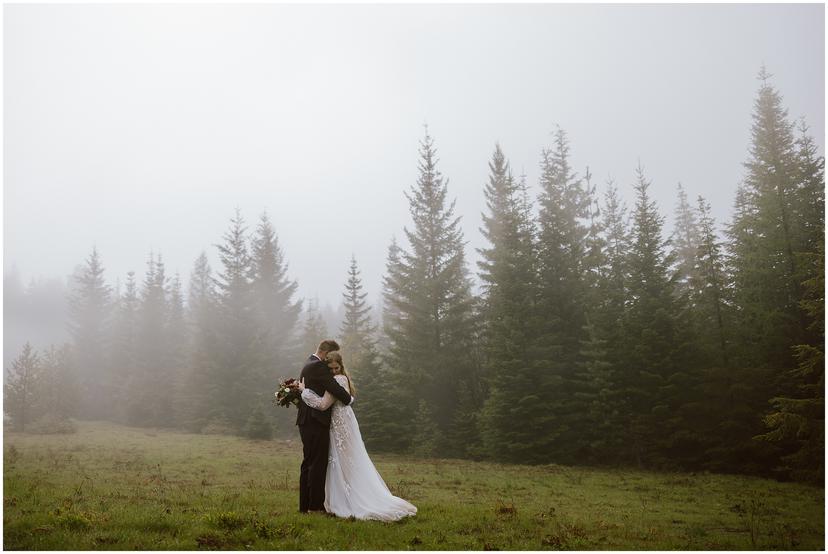 Favorite Cooper Spur wedding memories
Kelsey: "Spending the dinner hour at our sweetheart table, reflecting on the ceremony and spending that time just the 2 of us."
Phil: "Our first look, finally seeing Kelsey in her dress for the first time; the little moments we took just the two of us (cake cutting, dinner, post-ceremony photos)."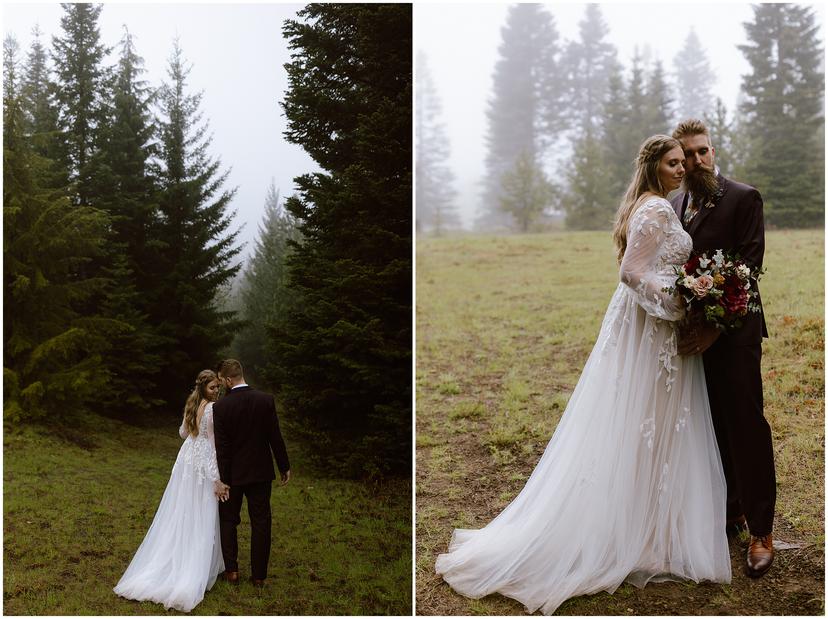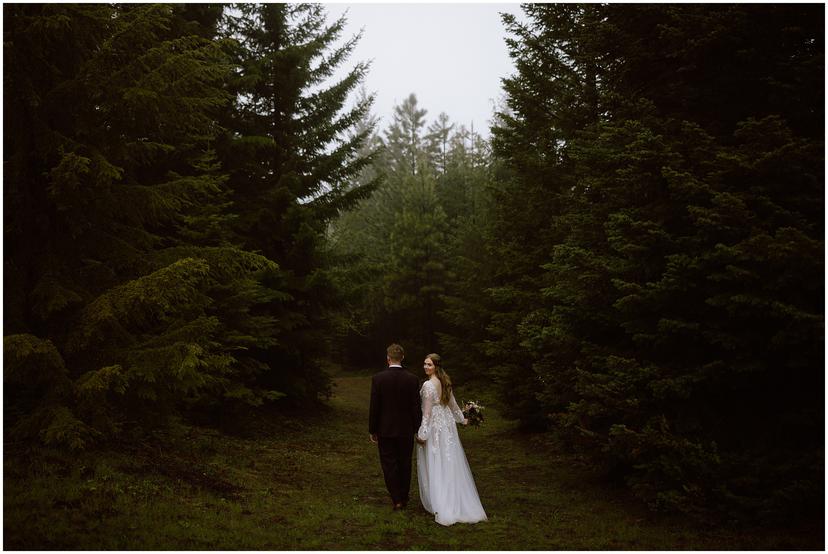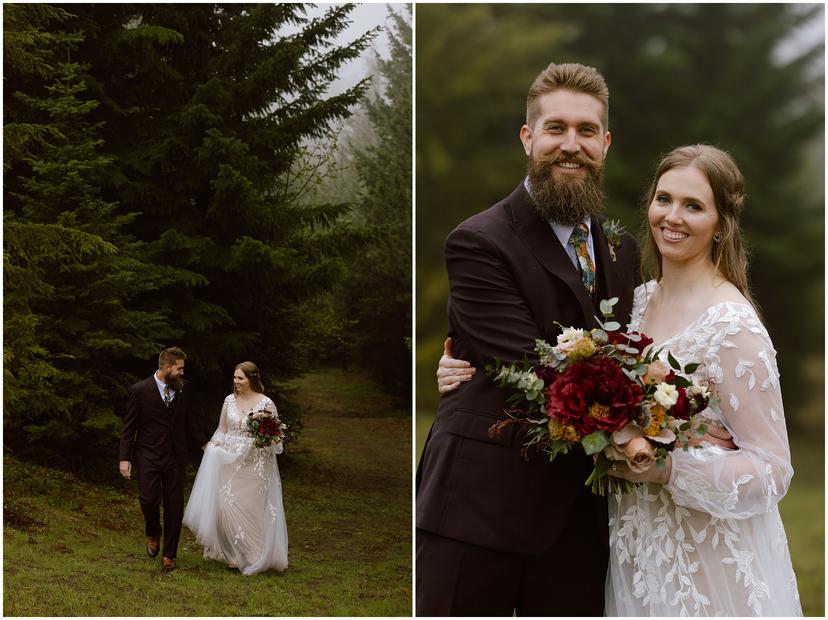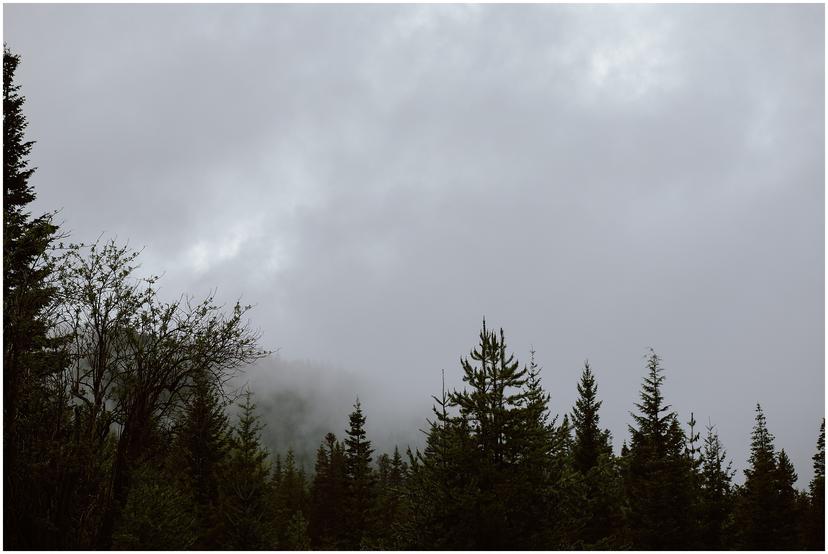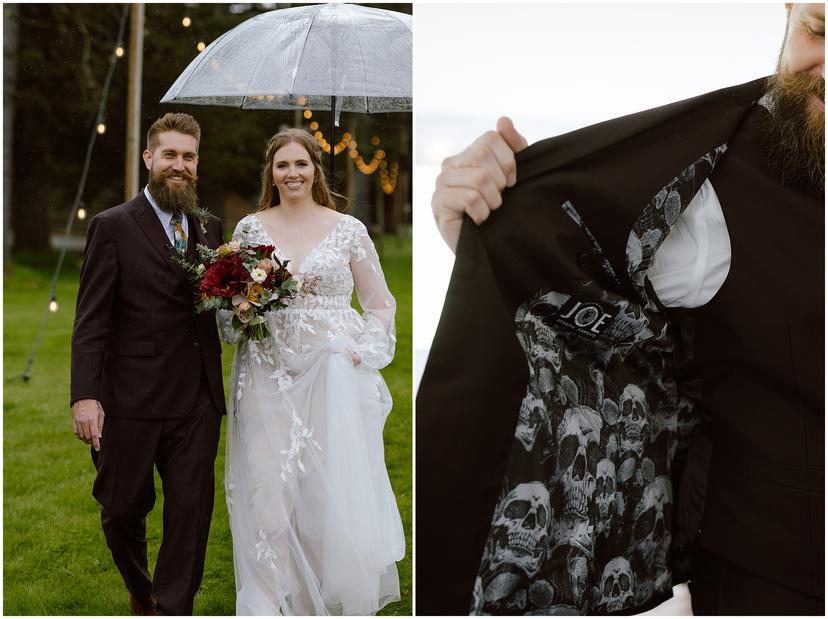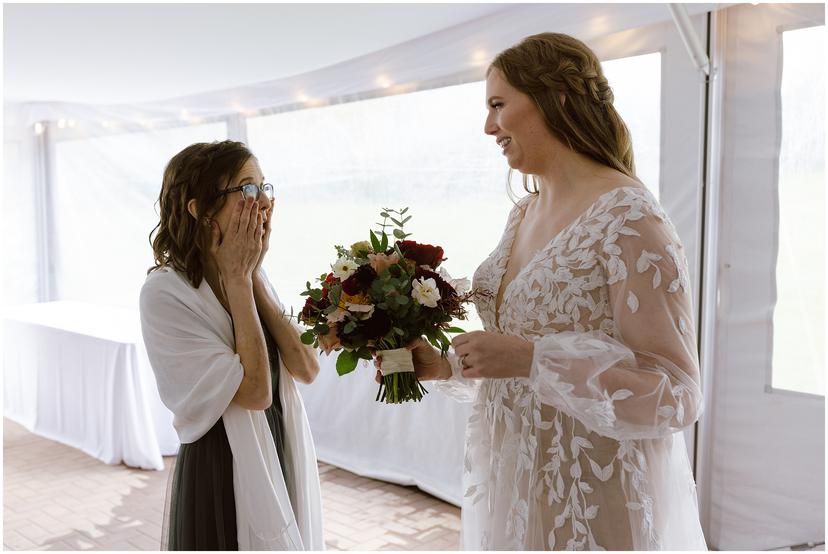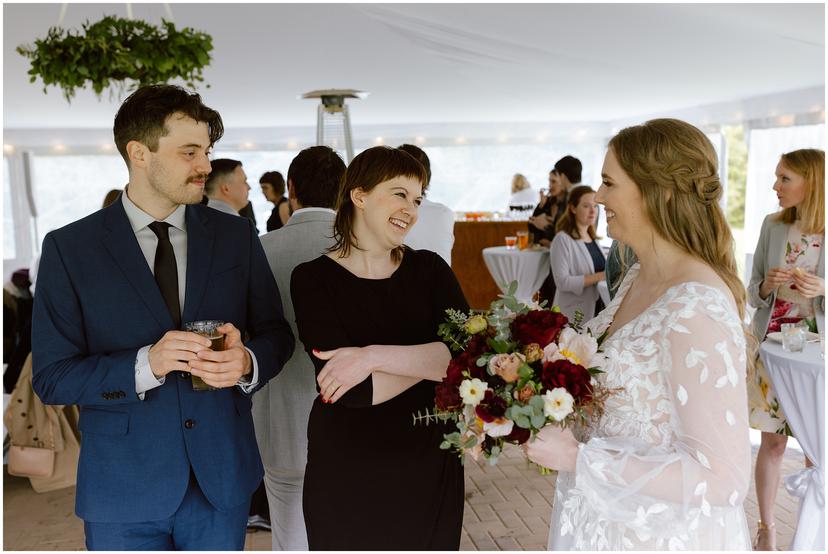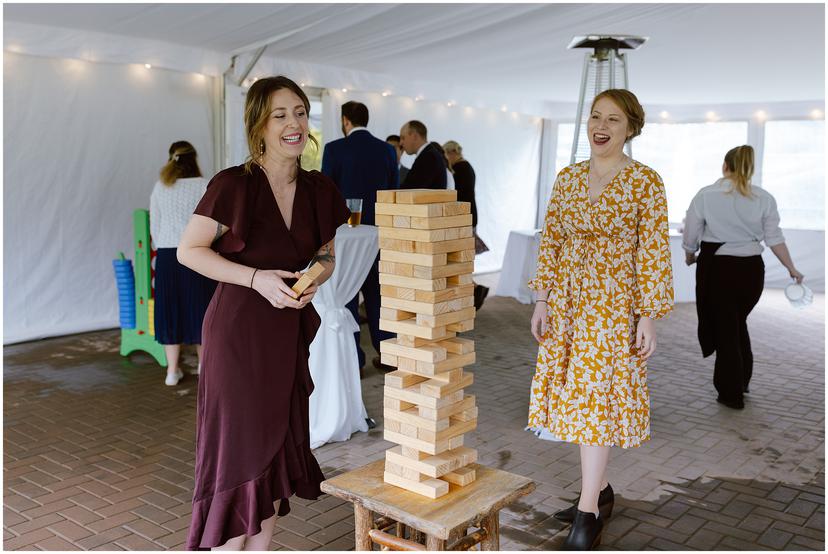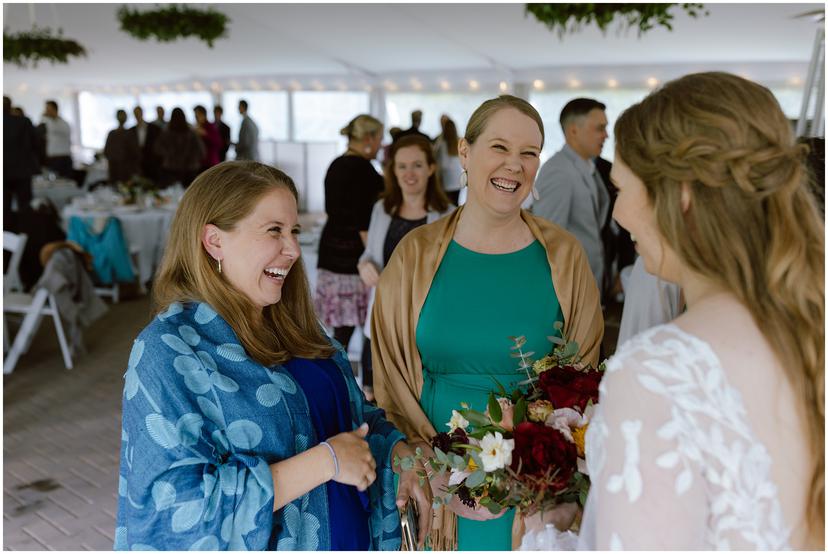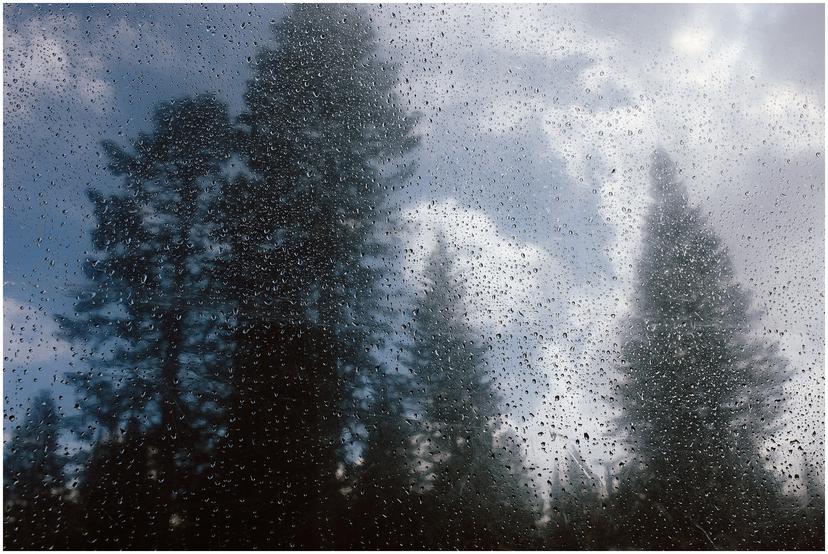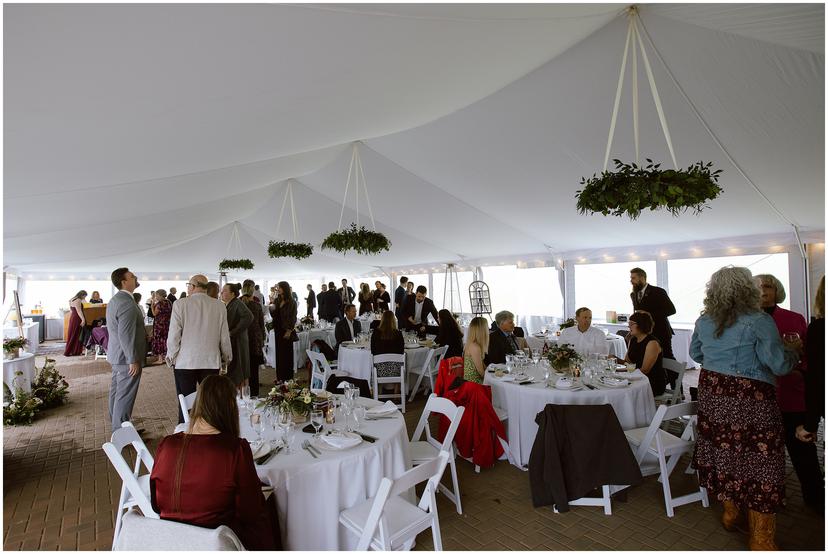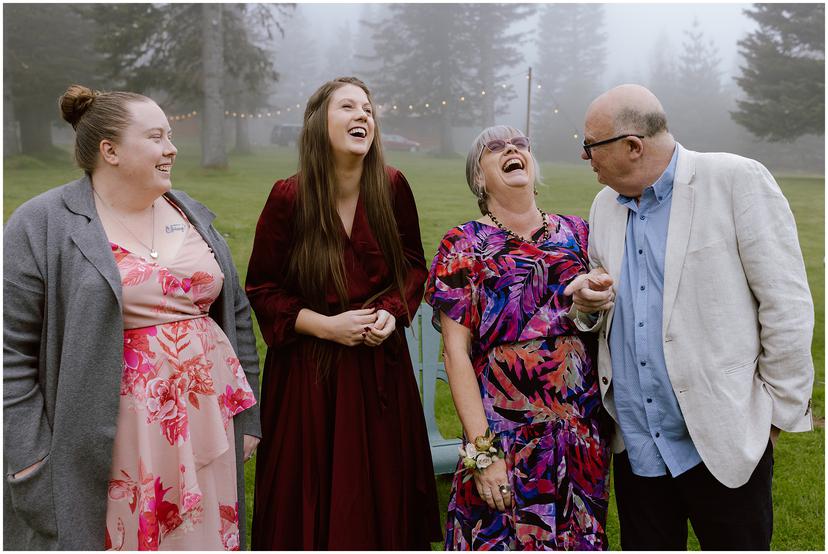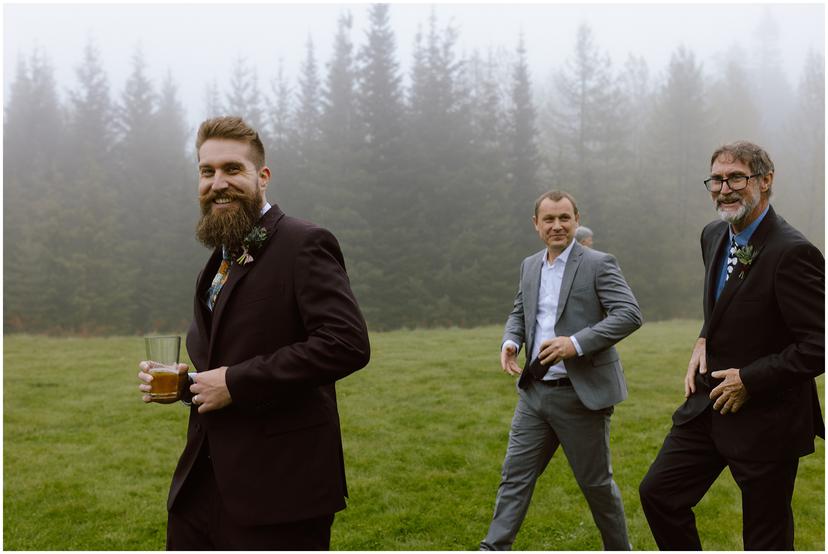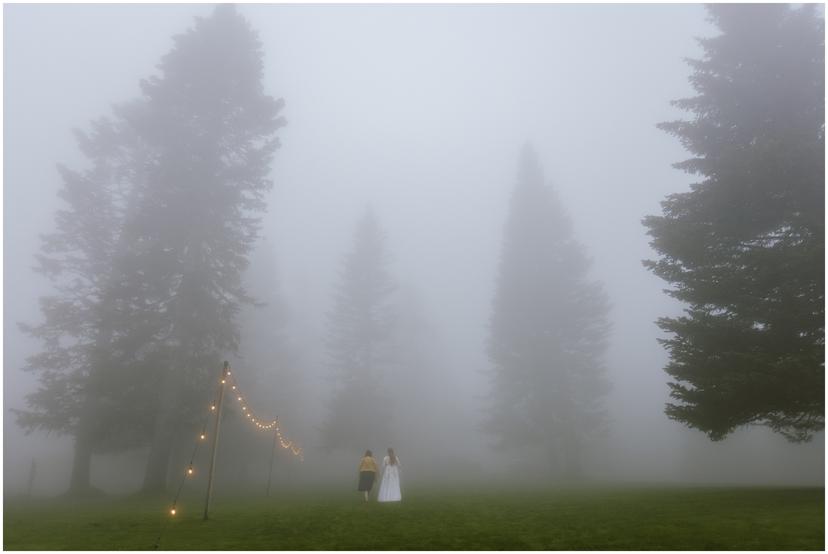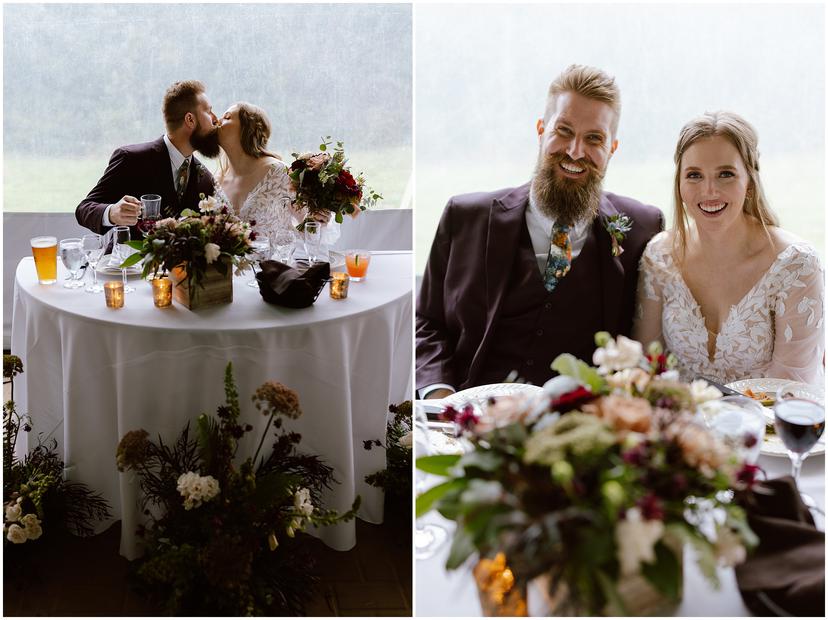 How to have a great wedding experience
"Doing a first look helps with the nerves and anxiety pre- ceremony!" said Kelsey. "The sweetheart table gives you that alone time without having to remove yourselves from the event."