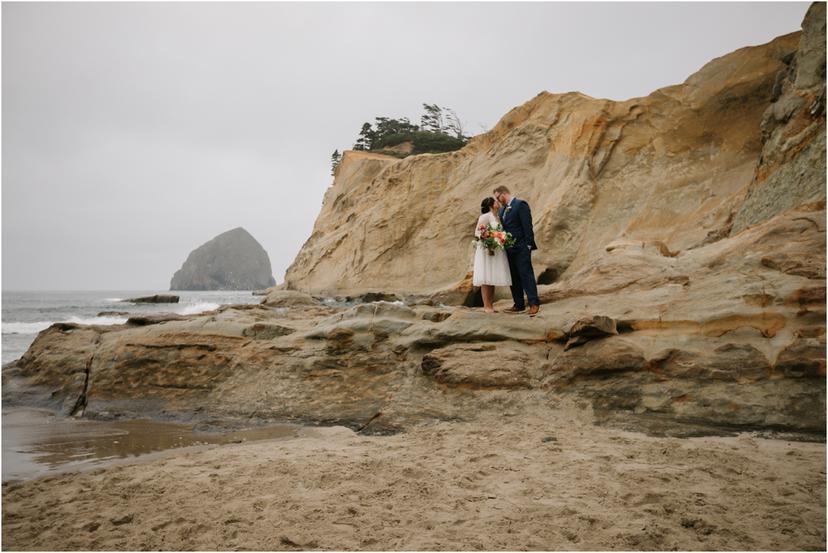 Cape Kiwanda Elopement
"Mutual weirdness forever." That's what Adrienne and Tyler's cake topper said, and that sums up their beautiful, quirky relationship perfectly. Their Oregon Coast elopement at Cape Kiwanda was SO fun, emotional, goofy, playful, and relaxed. We ran barefoot in the sand, played with dogs, and almost everyone cried at some point. The weather was much cooler and rainier than was forecasted, but it all worked out beautifully in the end.
An intimate Oregon Coast elopement at Cape Kiwanda
Adrienne and Tyler got ready at a gorgeous Vacasa beach house in Pacific City just a short drive from Cape Kiwanda. The house had big decks, beautiful window light, and most importantly, a big grill for barbecuing. Their adorable 3-legged husky named Murphy joined them, along with the bride's brother's dog Bruce. They did their first look out on the back deck in the drizzle with Murphy circling around them. It was so hard not to cry when I saw Tyler's reaction. Oh my gosh. Emotion is a good thing. Everyone took a shot before we left the house, and then we head out for the beach! I was lucky enough to personally chauffeur Murphy to the beach in my car. It was misting lightly when we got there, but the temperature was actually perfect and it wasn't windy. Their ceremony took place in the cove at the base of Cape Kiwanda and I photographed the entire thing barefoot and happy. Adrienne's brother married them and it was deeply personal, emotional, and playful. I felt so lucky to be a part of it!
Laid-back reception vibes
After their ceremony we took a ton of photos at Cape Kiwanda and then head back to the beach house to celebrate! Adrienne's father was the barbecue master, grilling up oysters, halibut and beef for everyone. Adrienne and Tyler opened a special bottle of Stoller Family Estate Rosé that they had been saving from the day they got engaged, and we all played with bubble-makers on the back deck. It was such a fun, laid-back house party vibe that perfectly complimenting their intimate Oregon Coast elopement at Cape Kiwanda.
Their Story
Like most modern-day love stories, Adrienne and Tyler's began online. They both love to eat delicious food (my kinda people!), drink good whiskey, travel, watch movies, sing karaoke and dance to 80's music. Adrienne has this beautiful patient calmness to her, and Tyler is goofy, outspoken, and decisive. He knows what he wants. When I asked them what they love most about each other, Tyler said he loved how caring and loving Adrienne was for just about everybody, and her tolerance. Adrienne said she loved Tyler's thirst for knowledge, his goofiness, his ability to teach himself anything, and his appreciation for art. They told me their ideal date night would be biking around the city together on a warm summer night. Tyler proposed to her at Stoller Winery in front of about 14 of their closest family and friends, and they were gifted the bottle of rosé that they drank on their wedding day. It was SO amazing to get to know these two and be welcomed into their family. They have such a warmth. I felt so appreciated the entire time I was with them and honestly it seemed more like they were old friends than clients! Congratulations you two!
The Vendors
Who designed your dress and where did you buy it?: Dress was created with two different pieces from David's Bridal

Makeup artist + hair stylist: Jasmine Thomas from Blossom & Beauty

Florist: Solabee Flowers

Bridal Veil/Headpiece/Shoes/Accessories: Headpiece from BHLDN

Shoes from Kate Spade

Menswear:Men's Wearhouse

Jewelry: Grooms wedding band from Shane Co

Alterations: Fine from FYN Apparel did the alterations

Venue: Cape Kiwanda and a Vacasa Beach House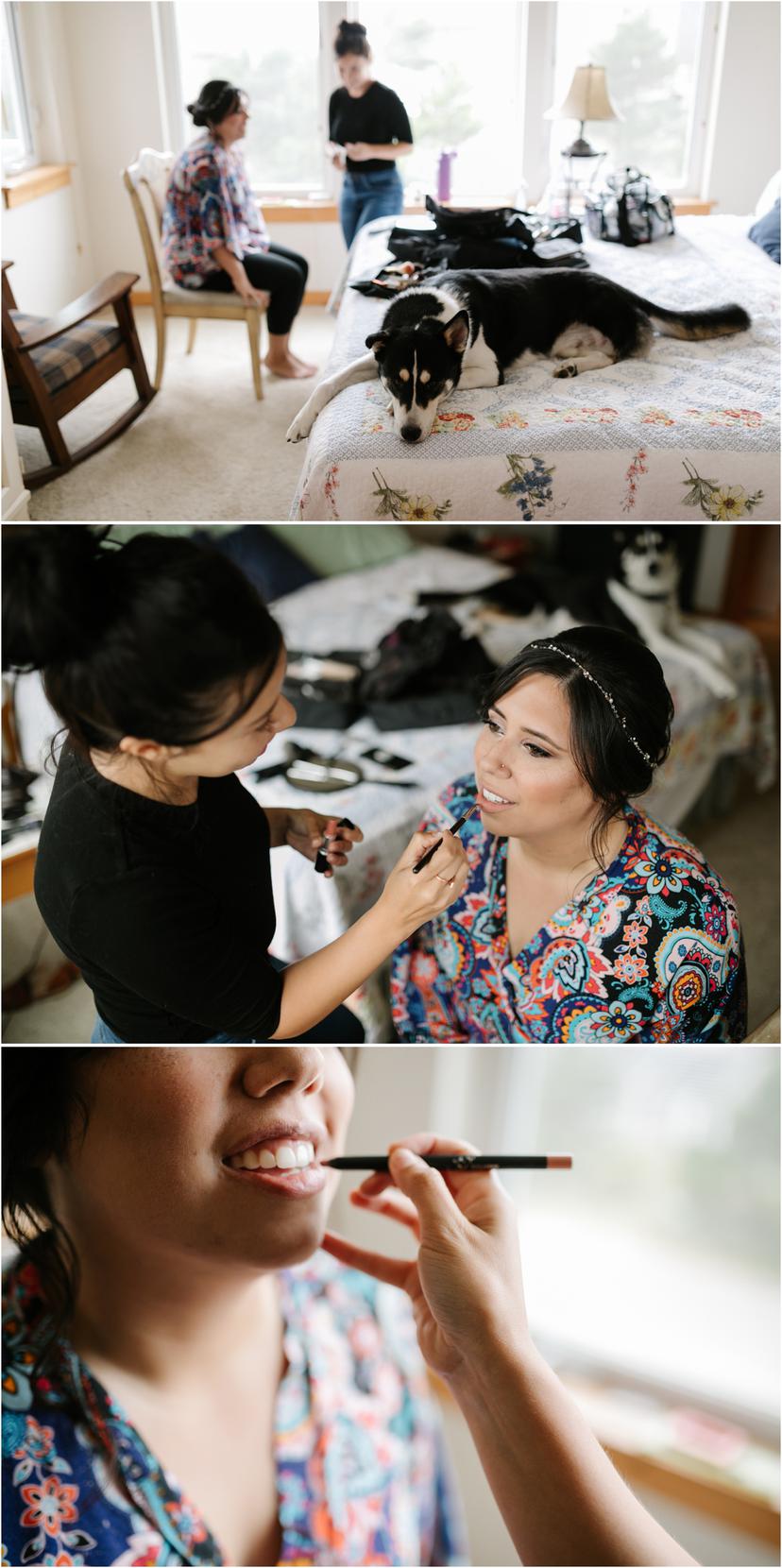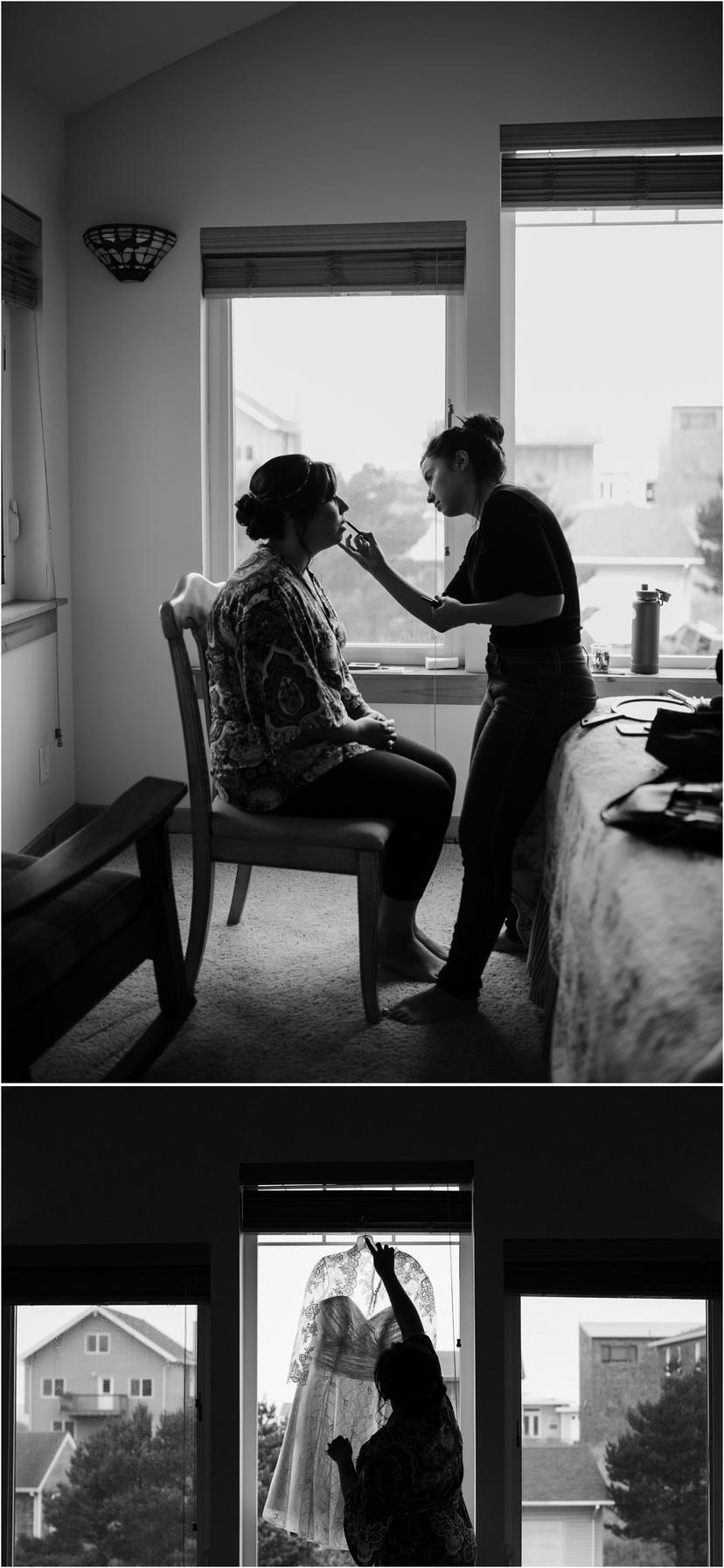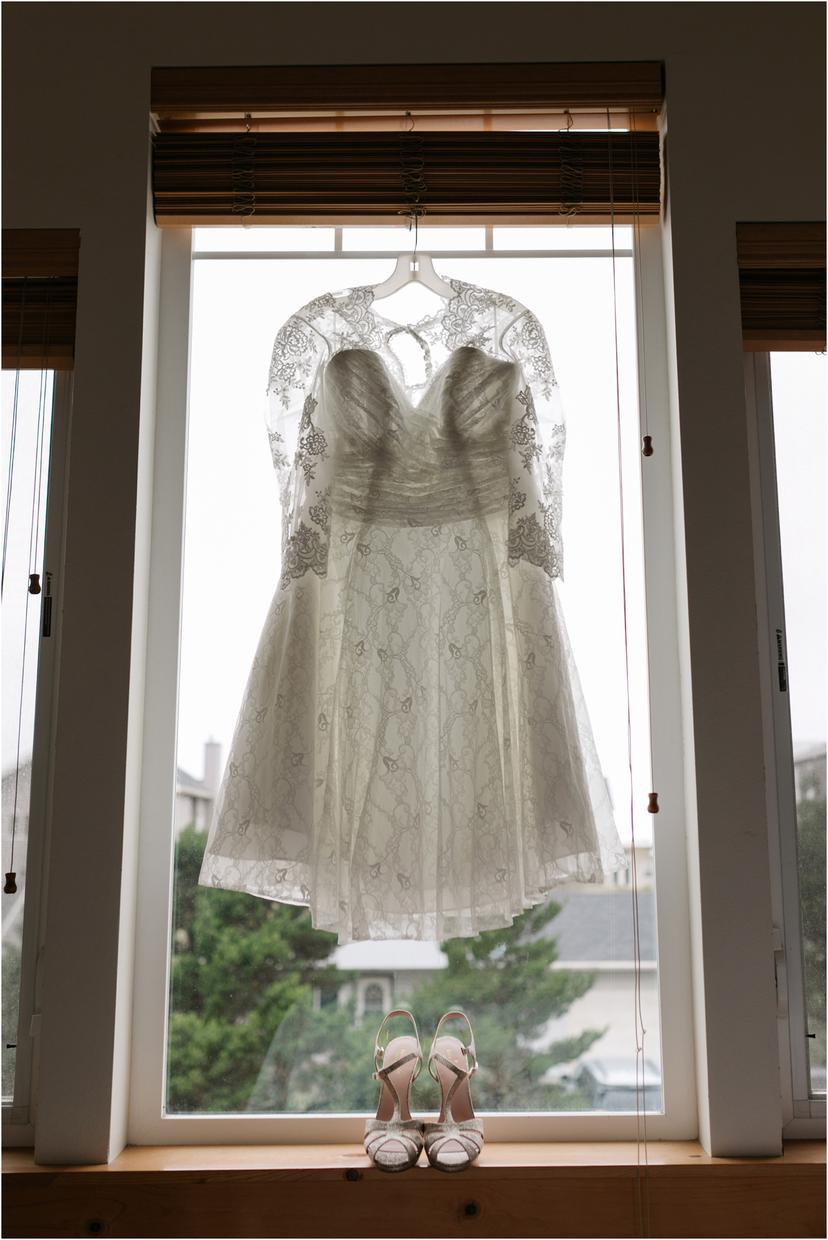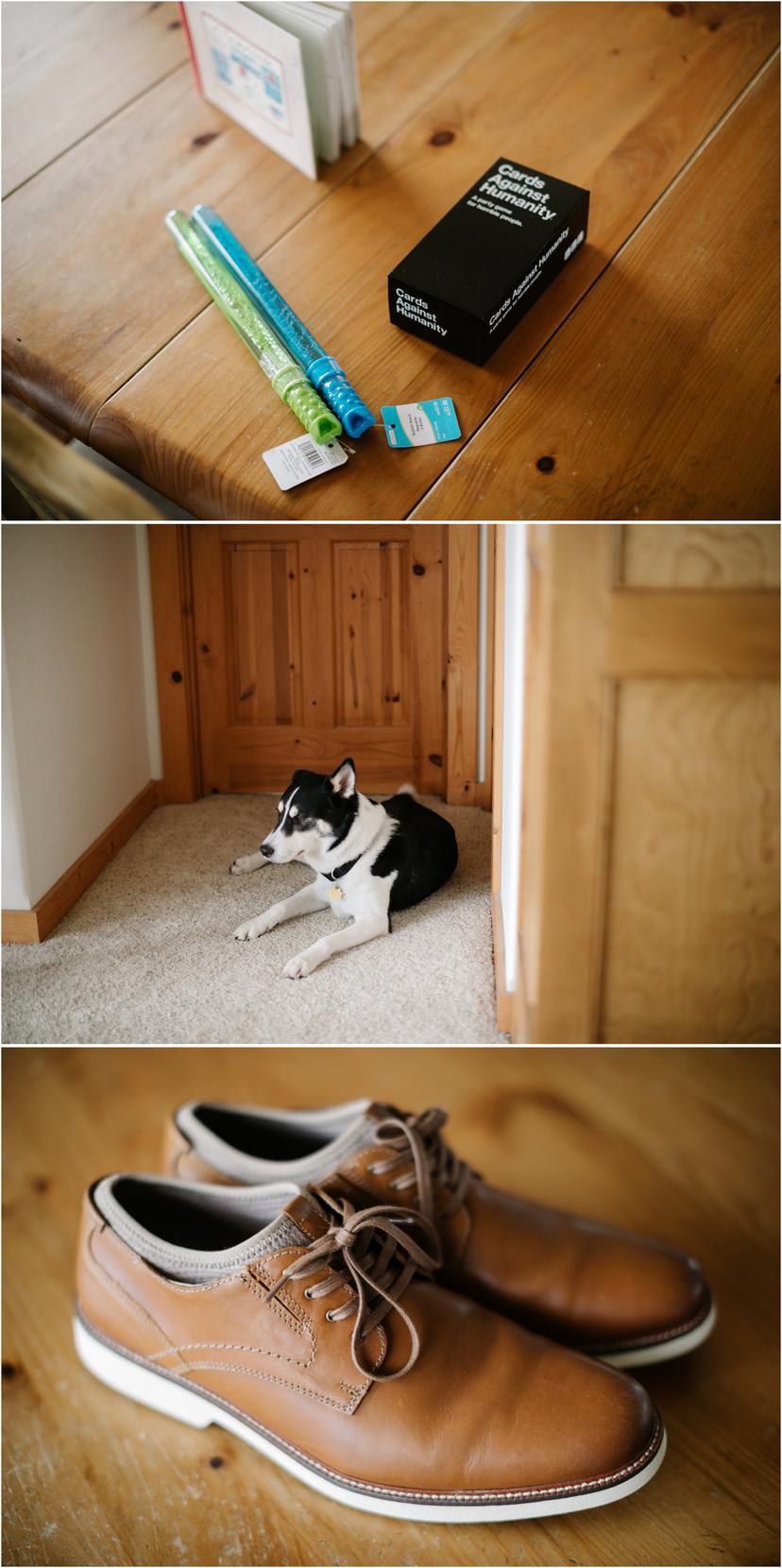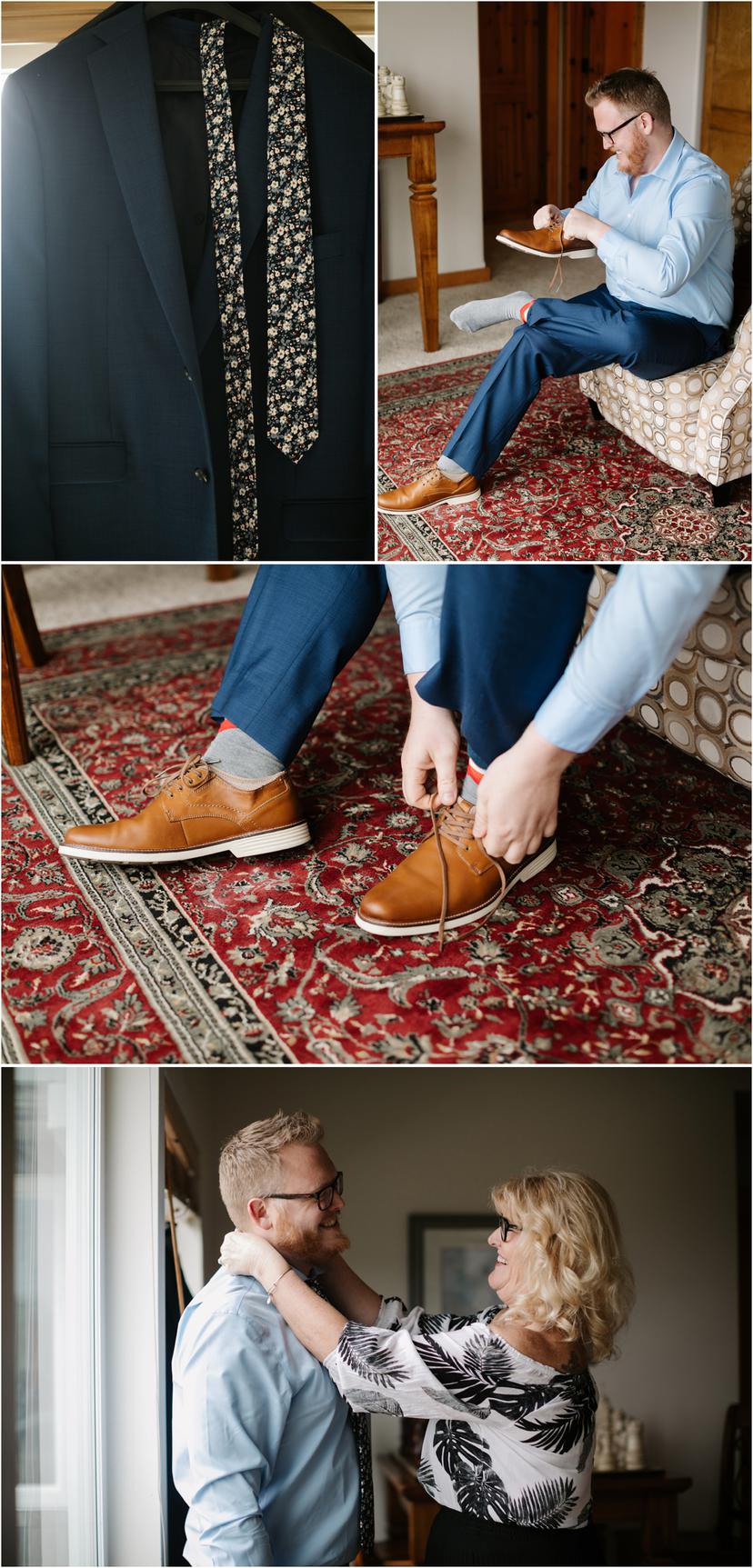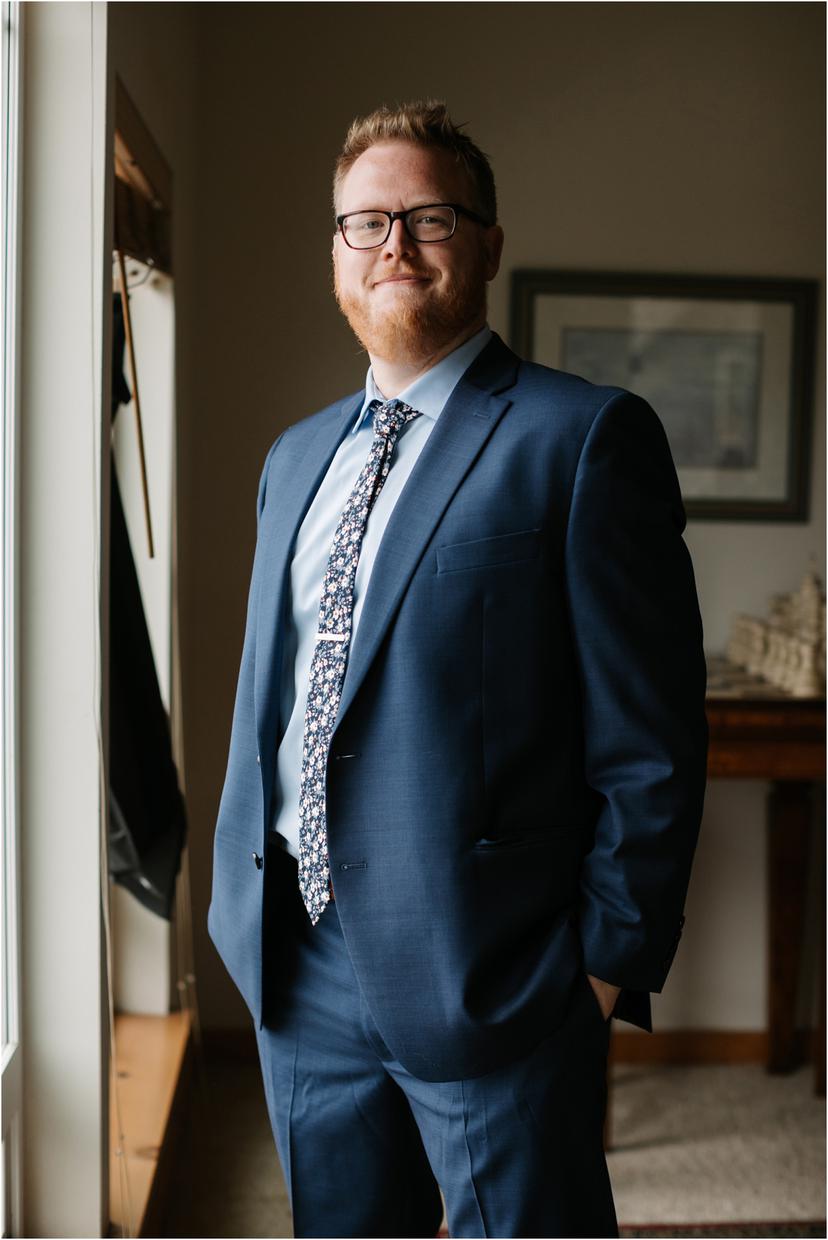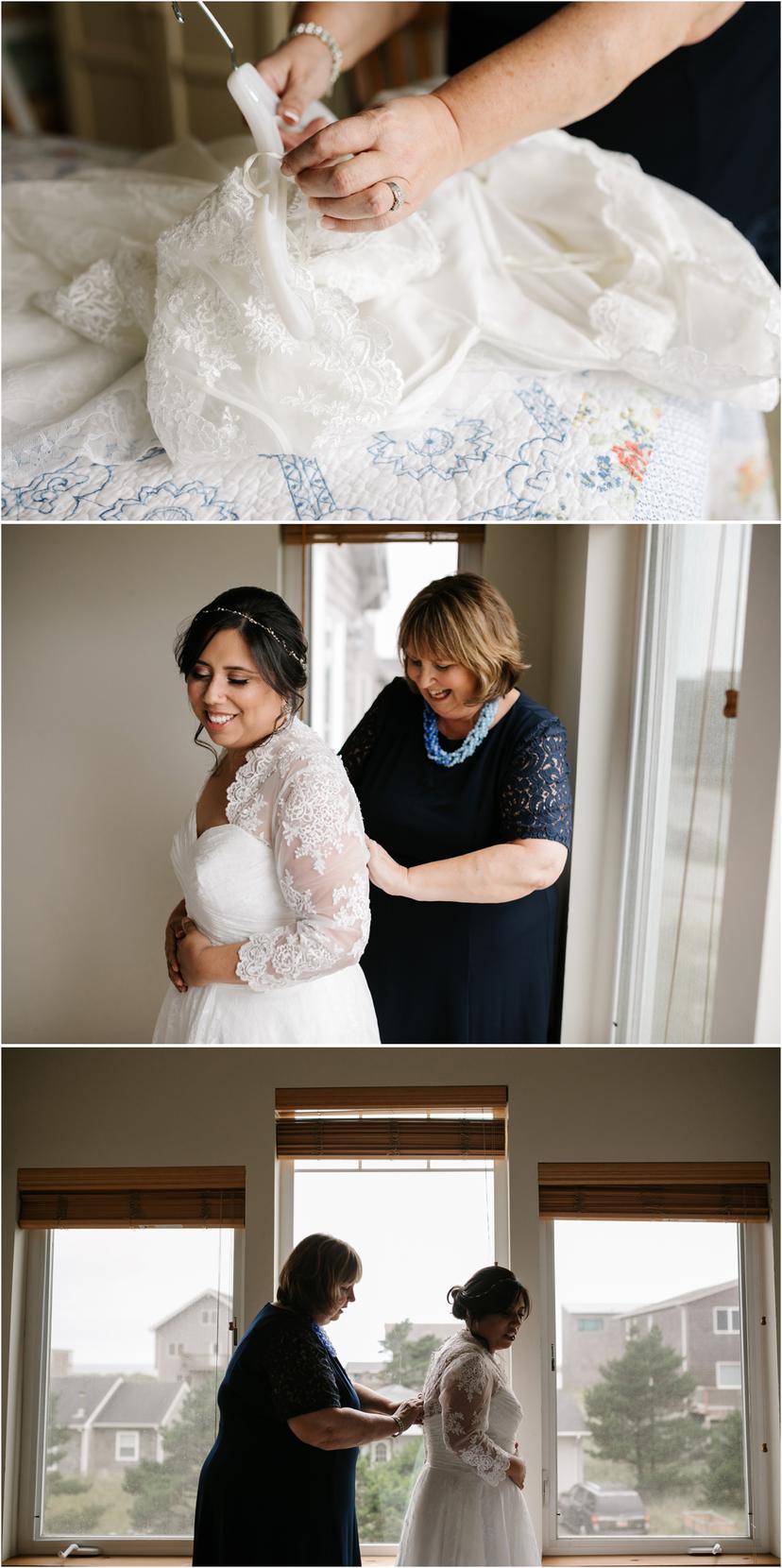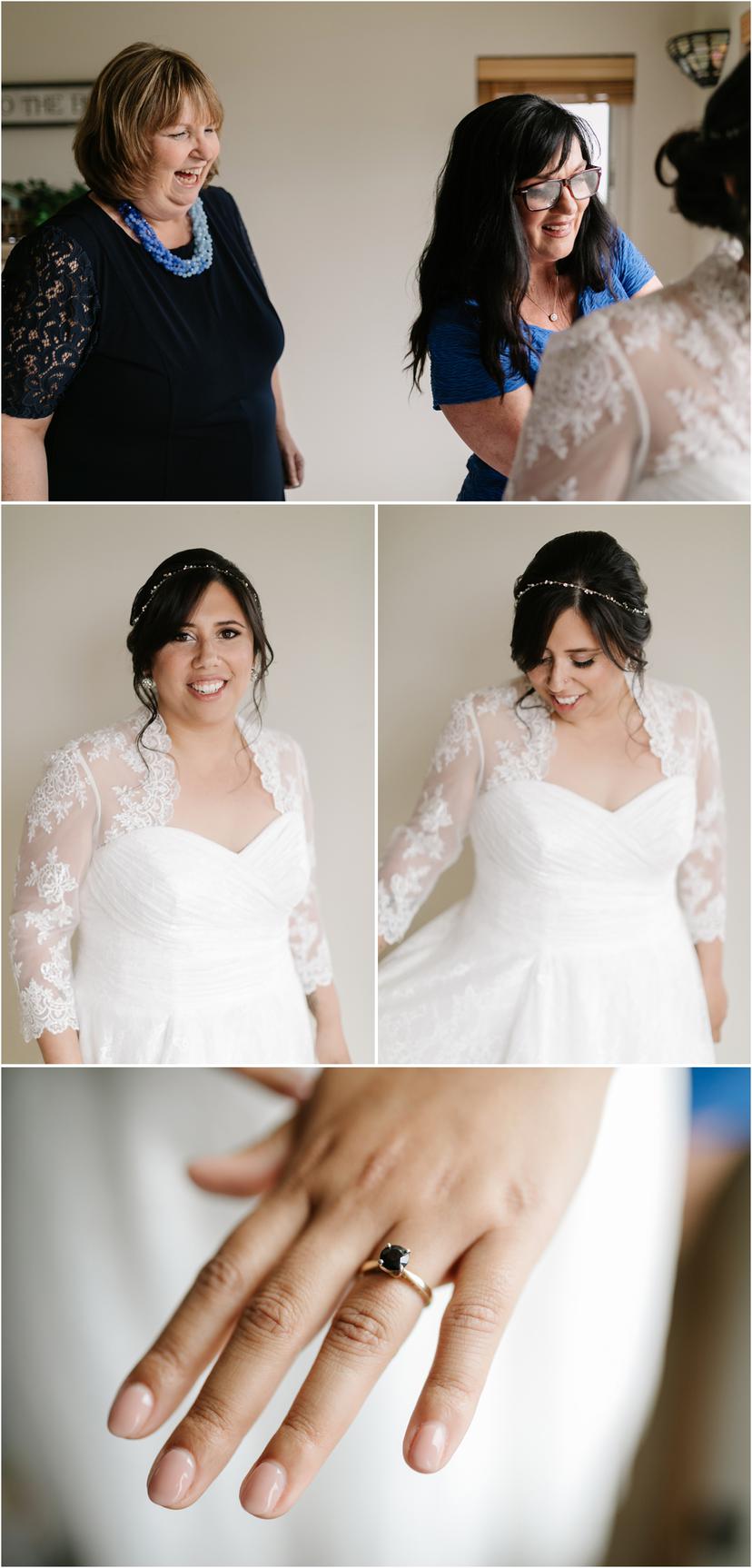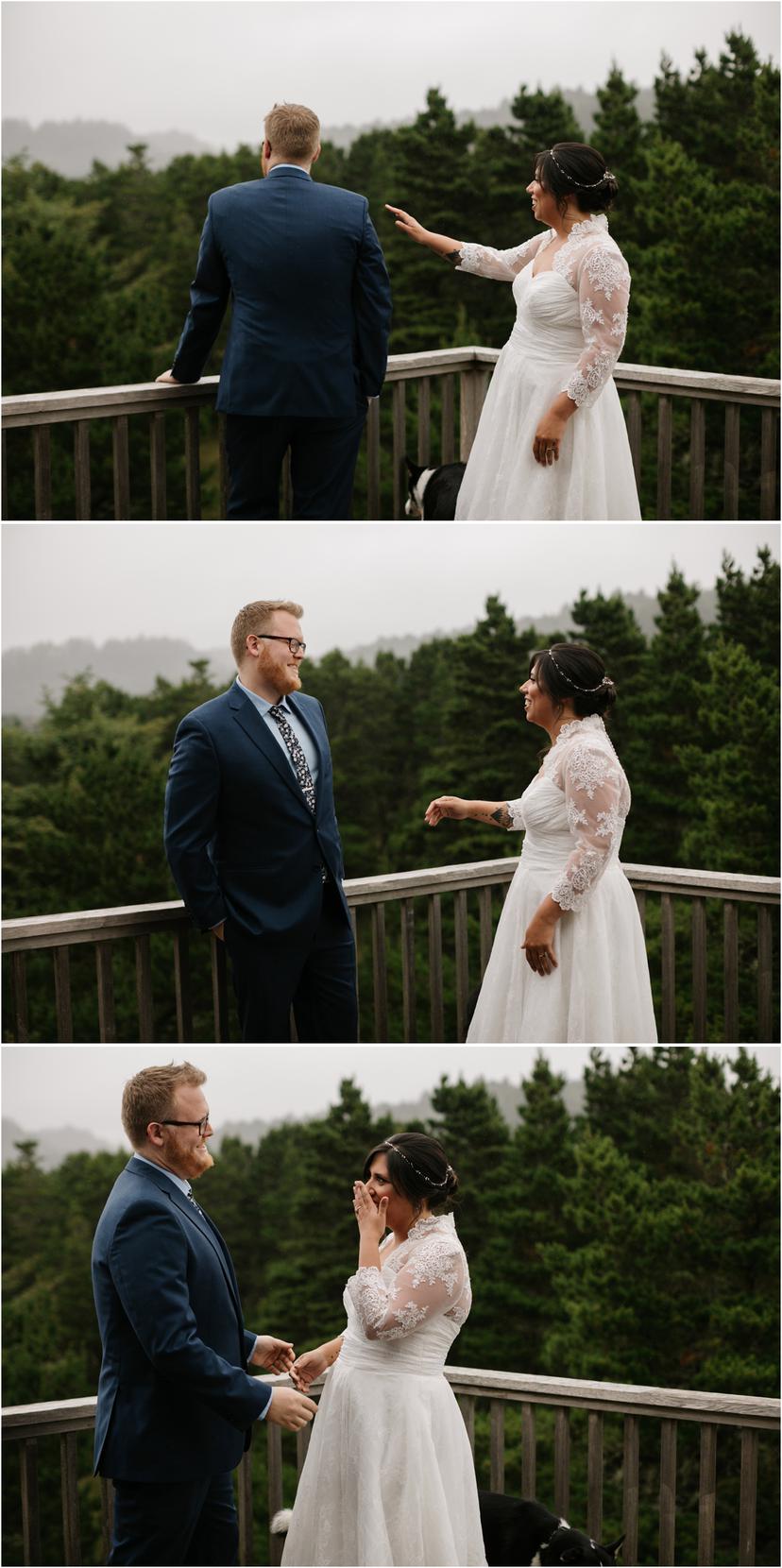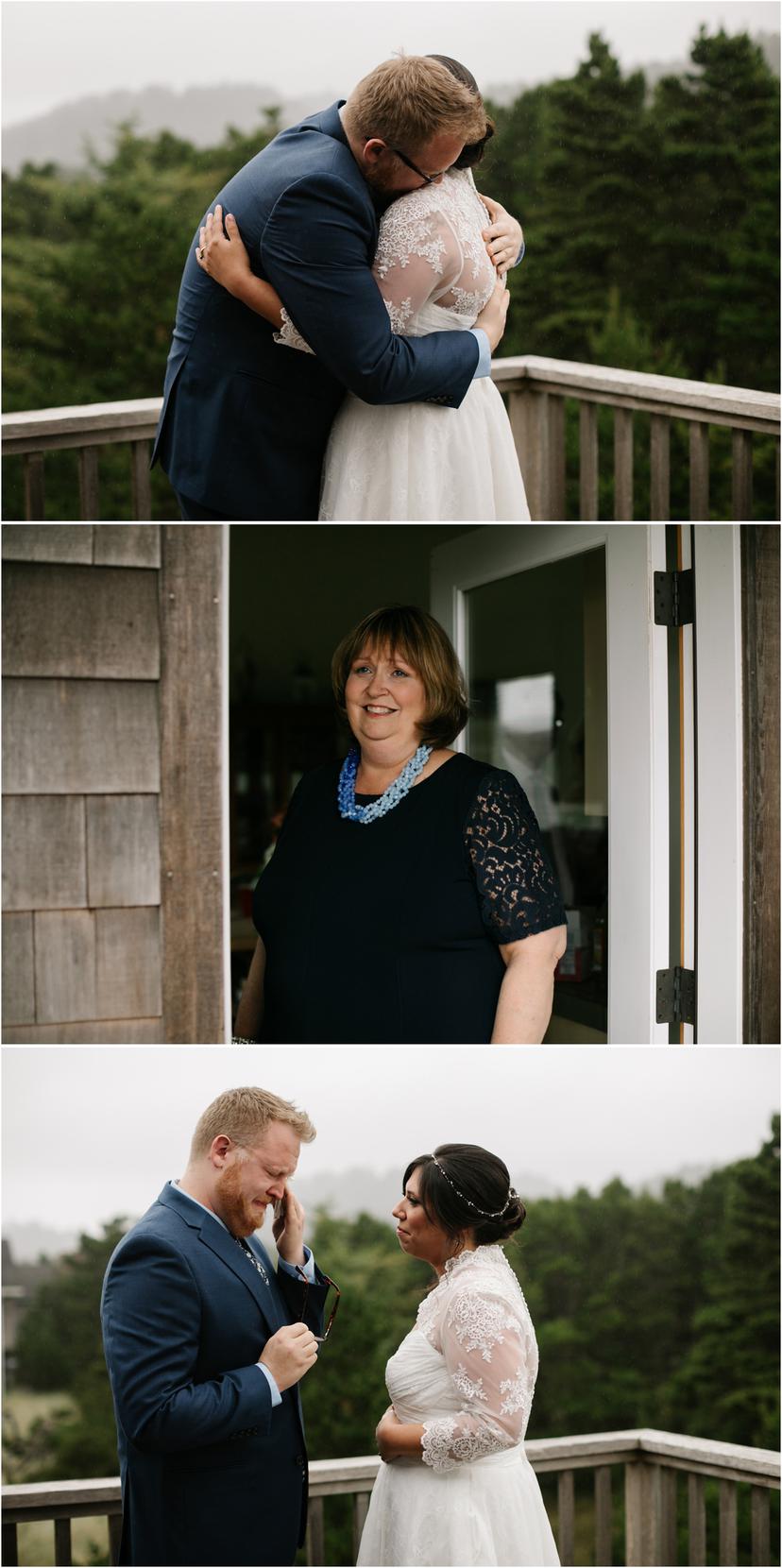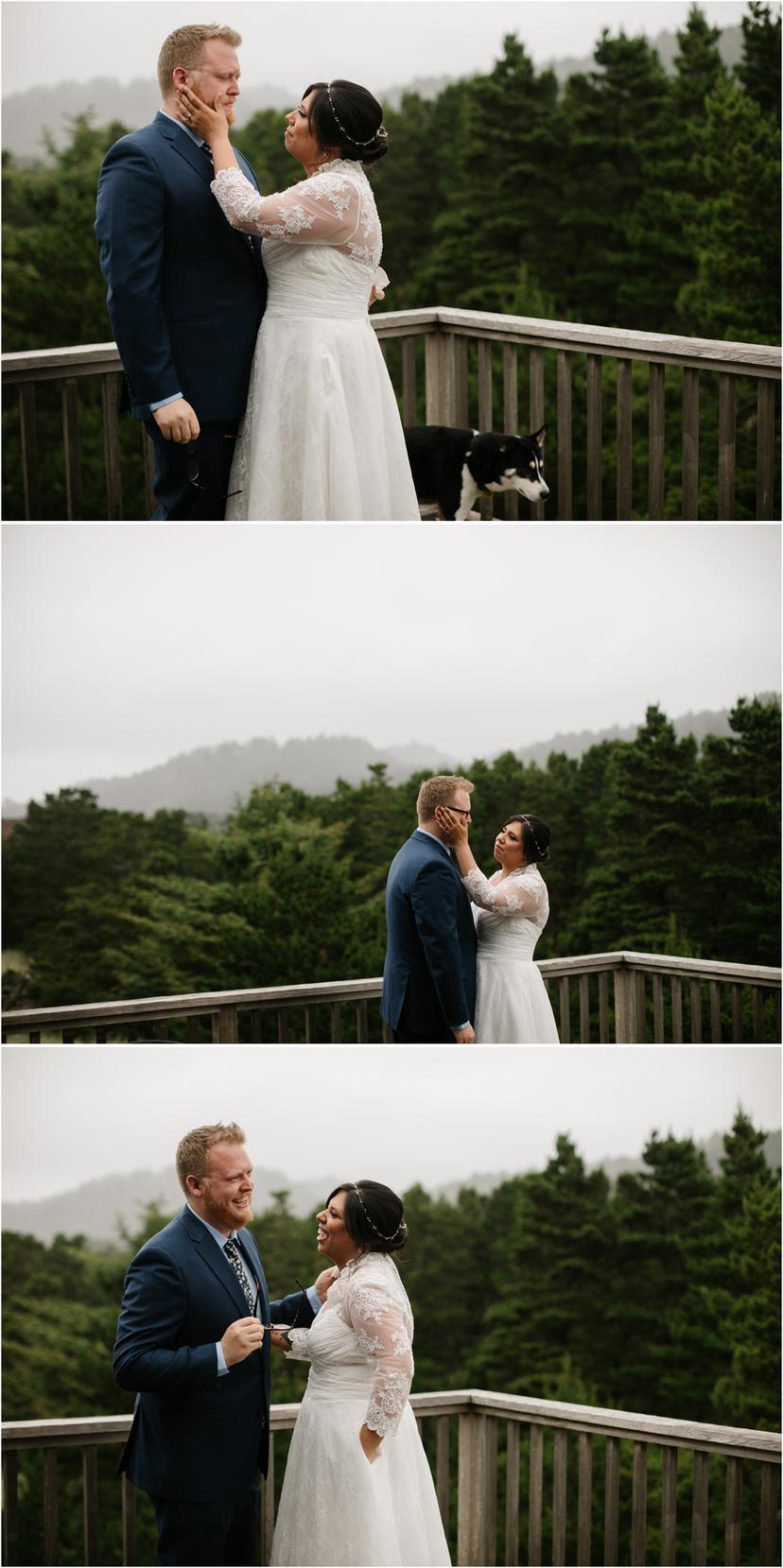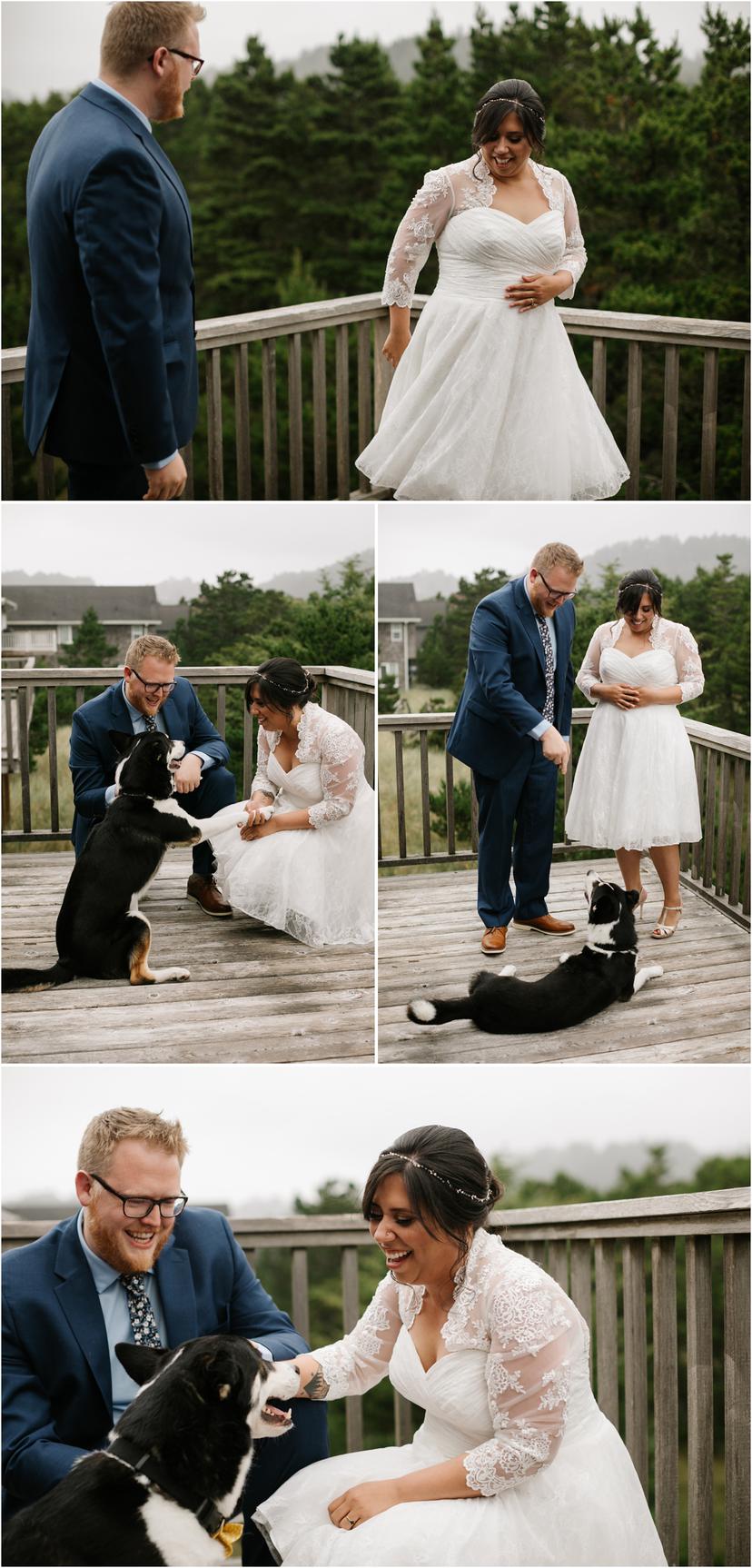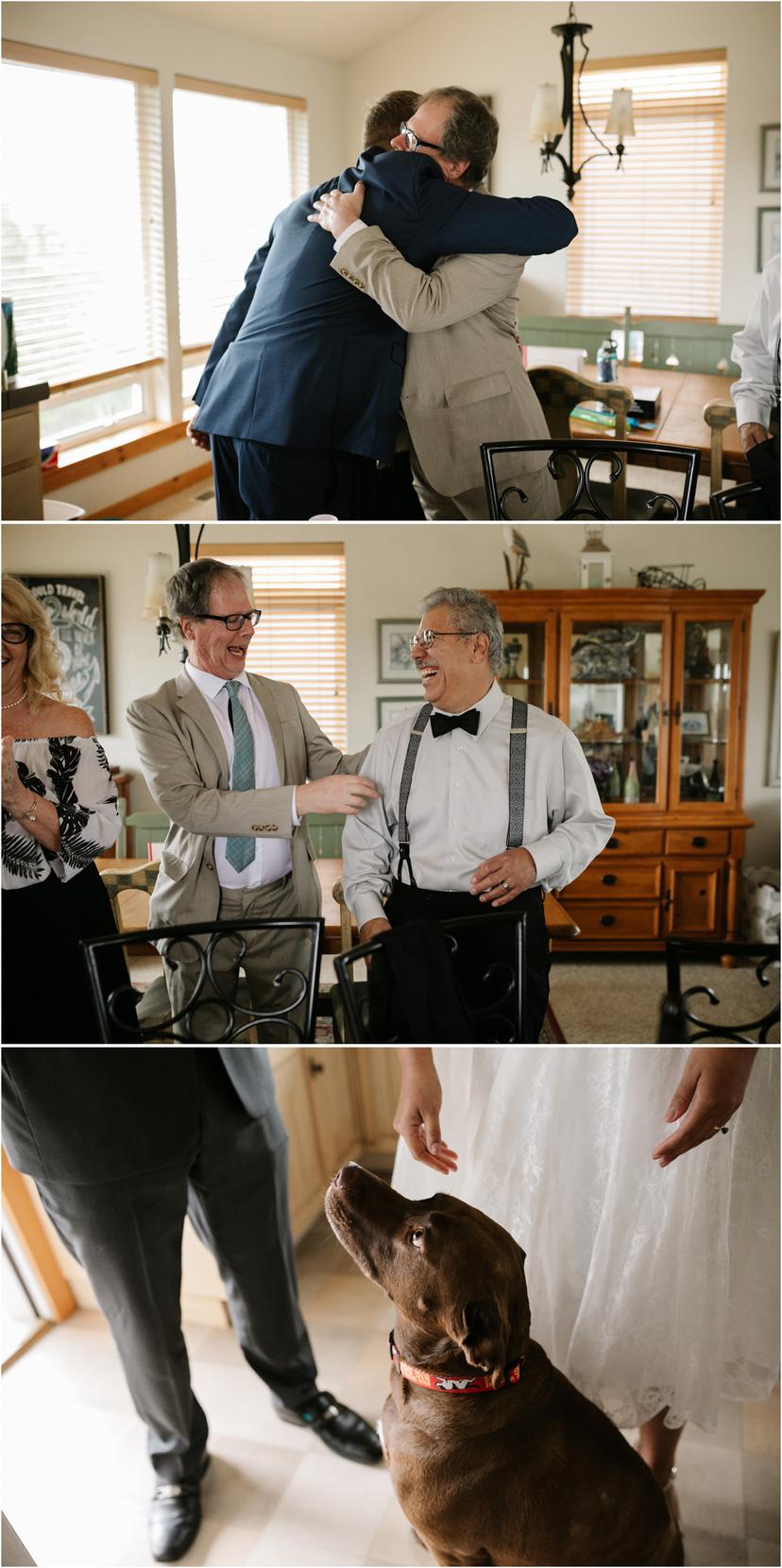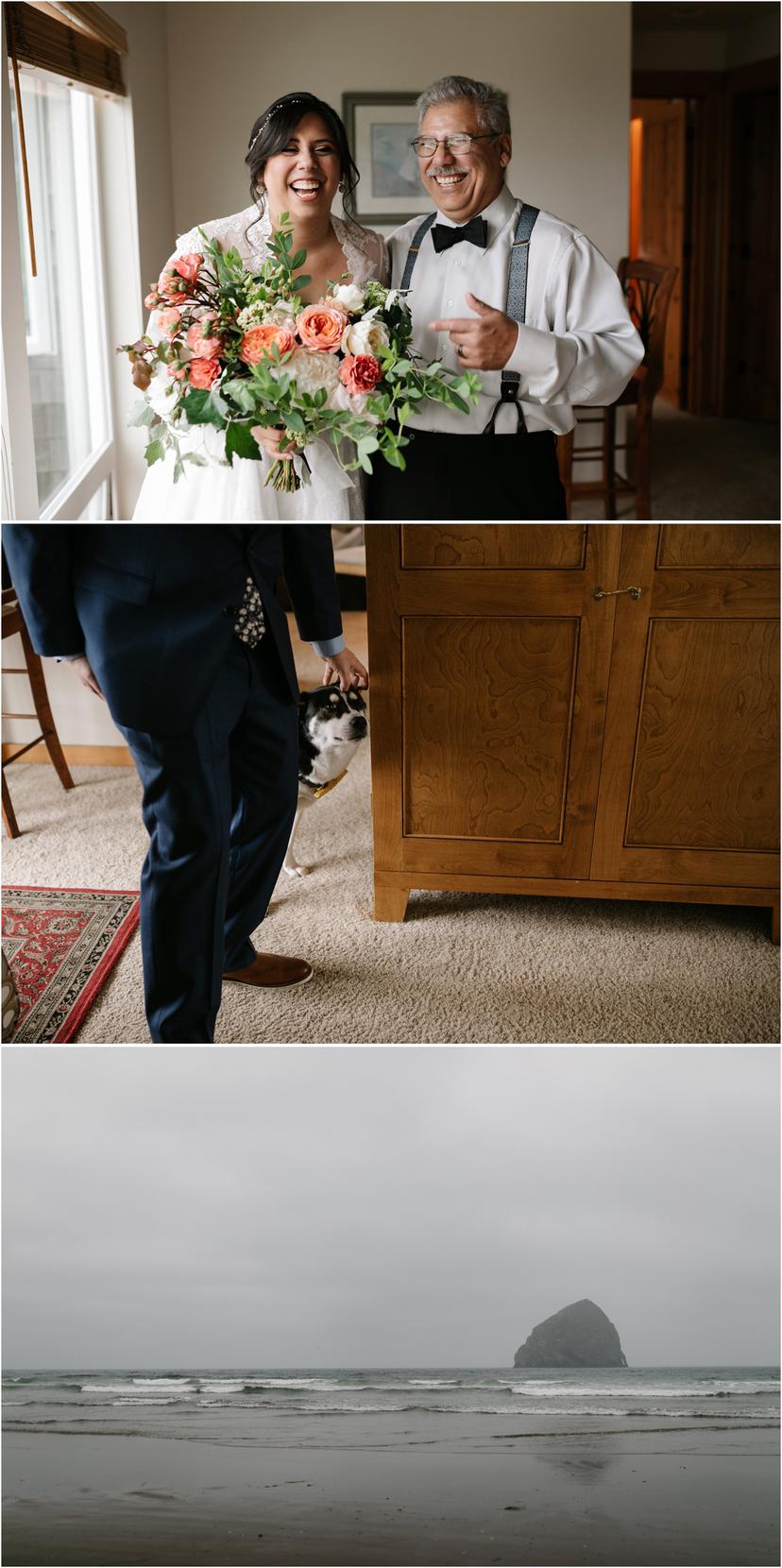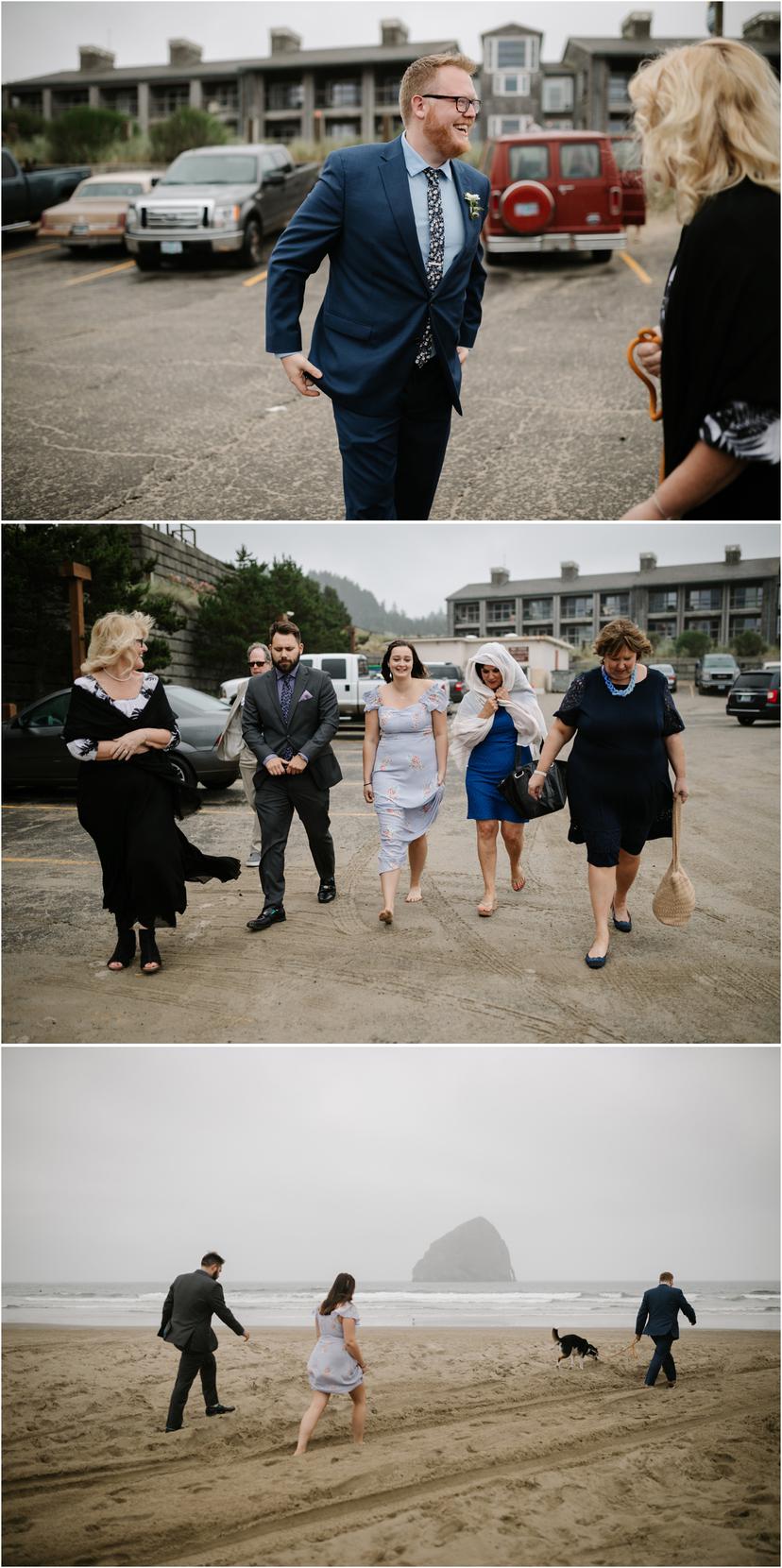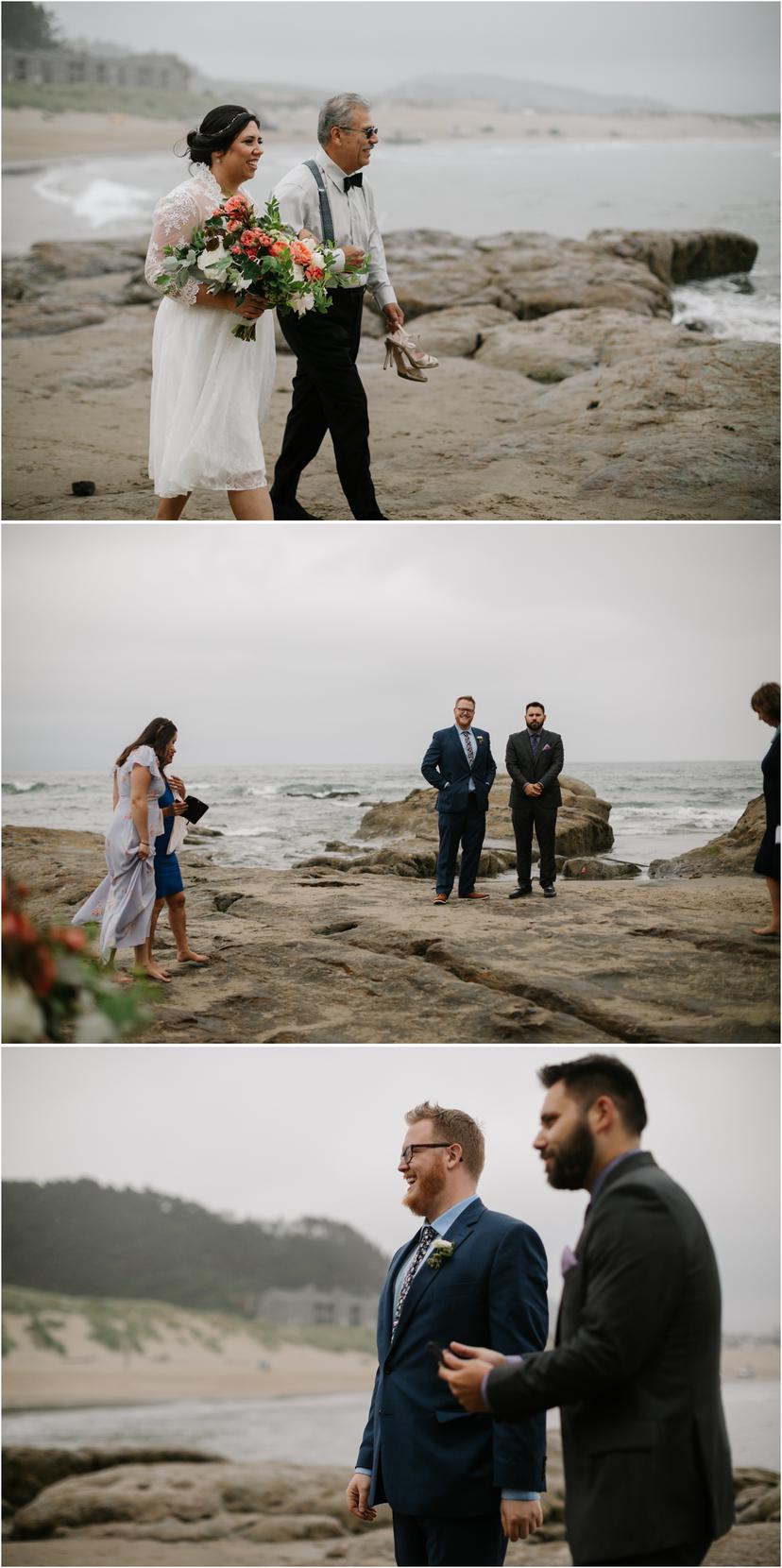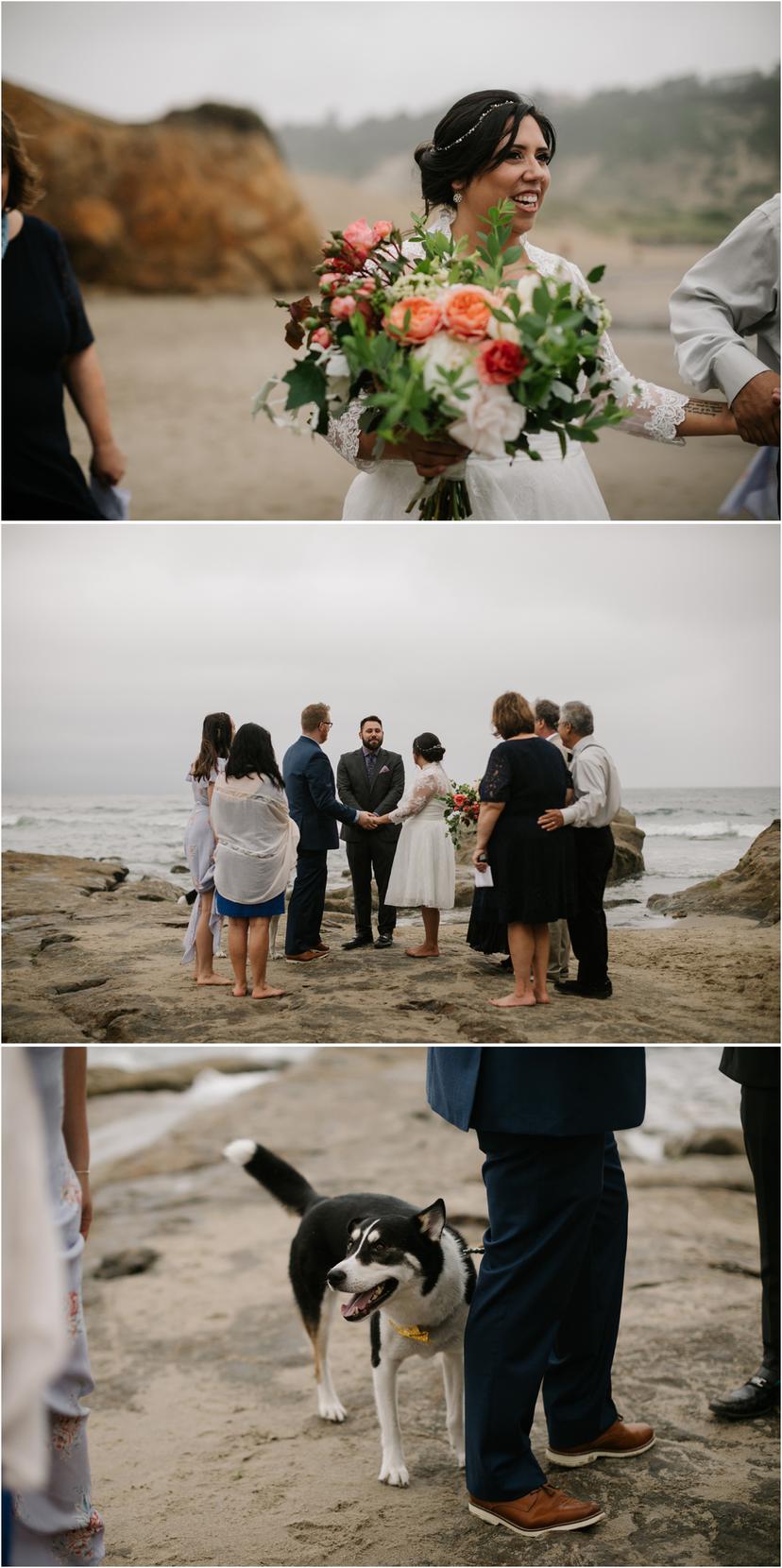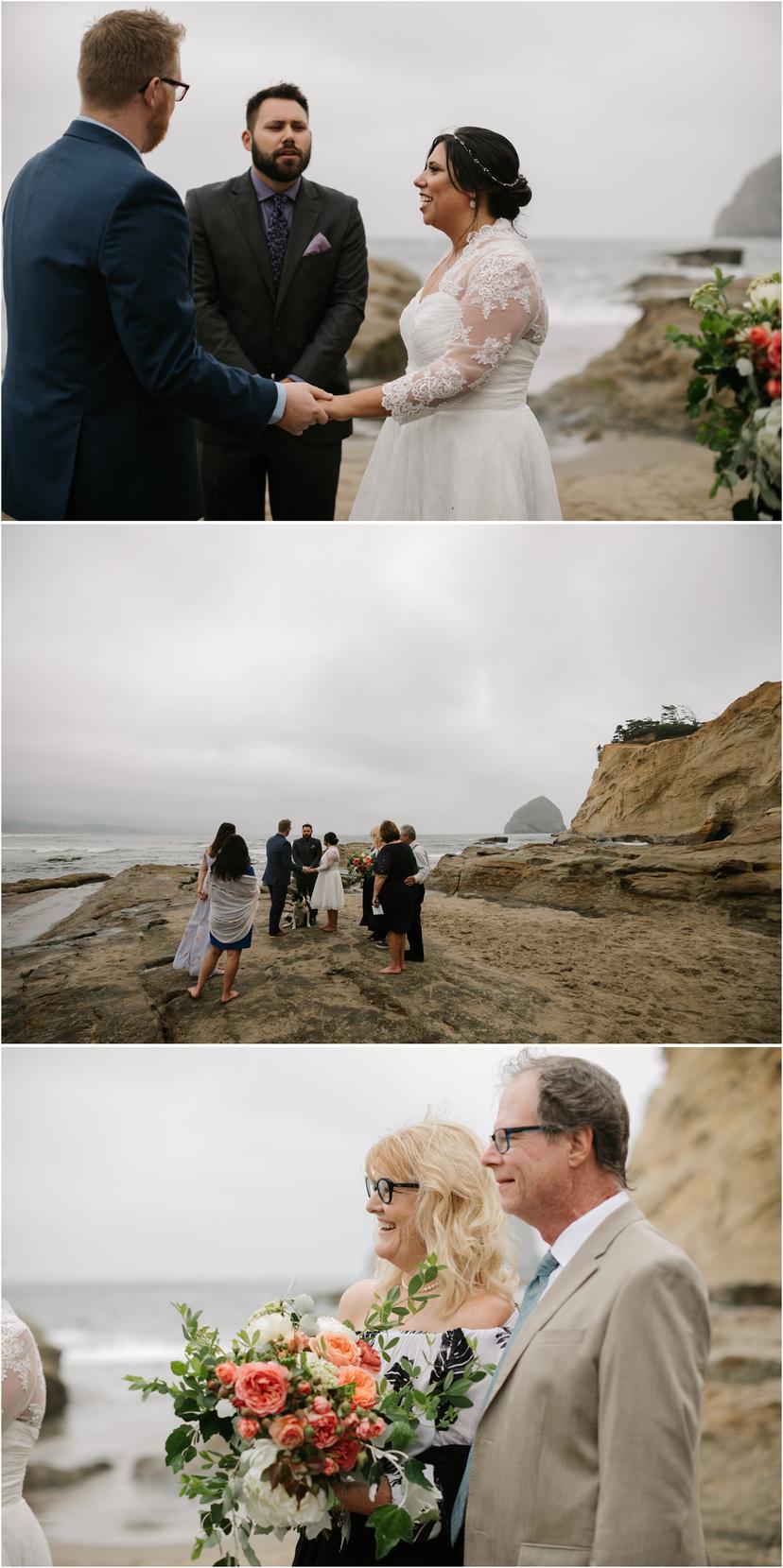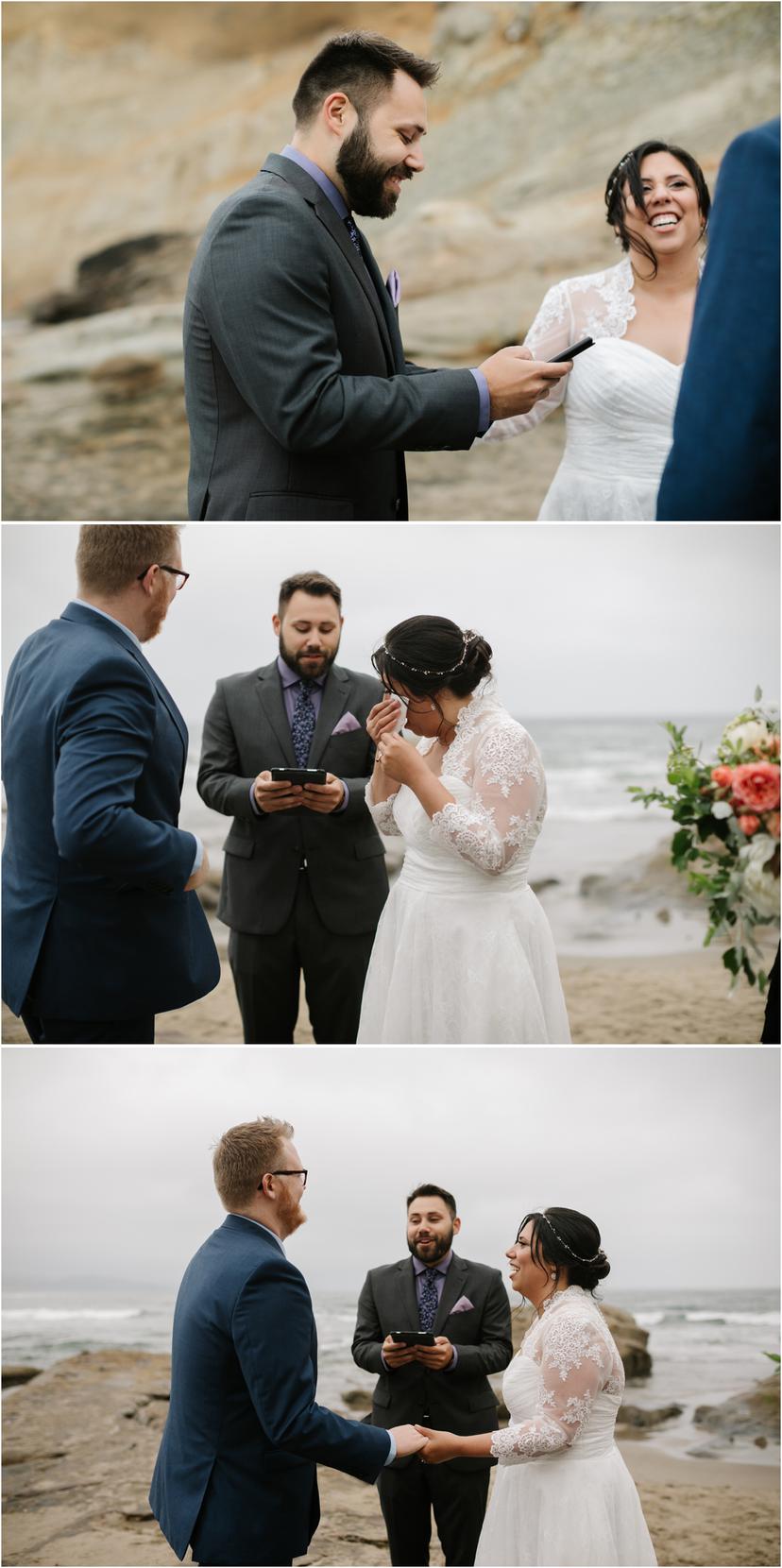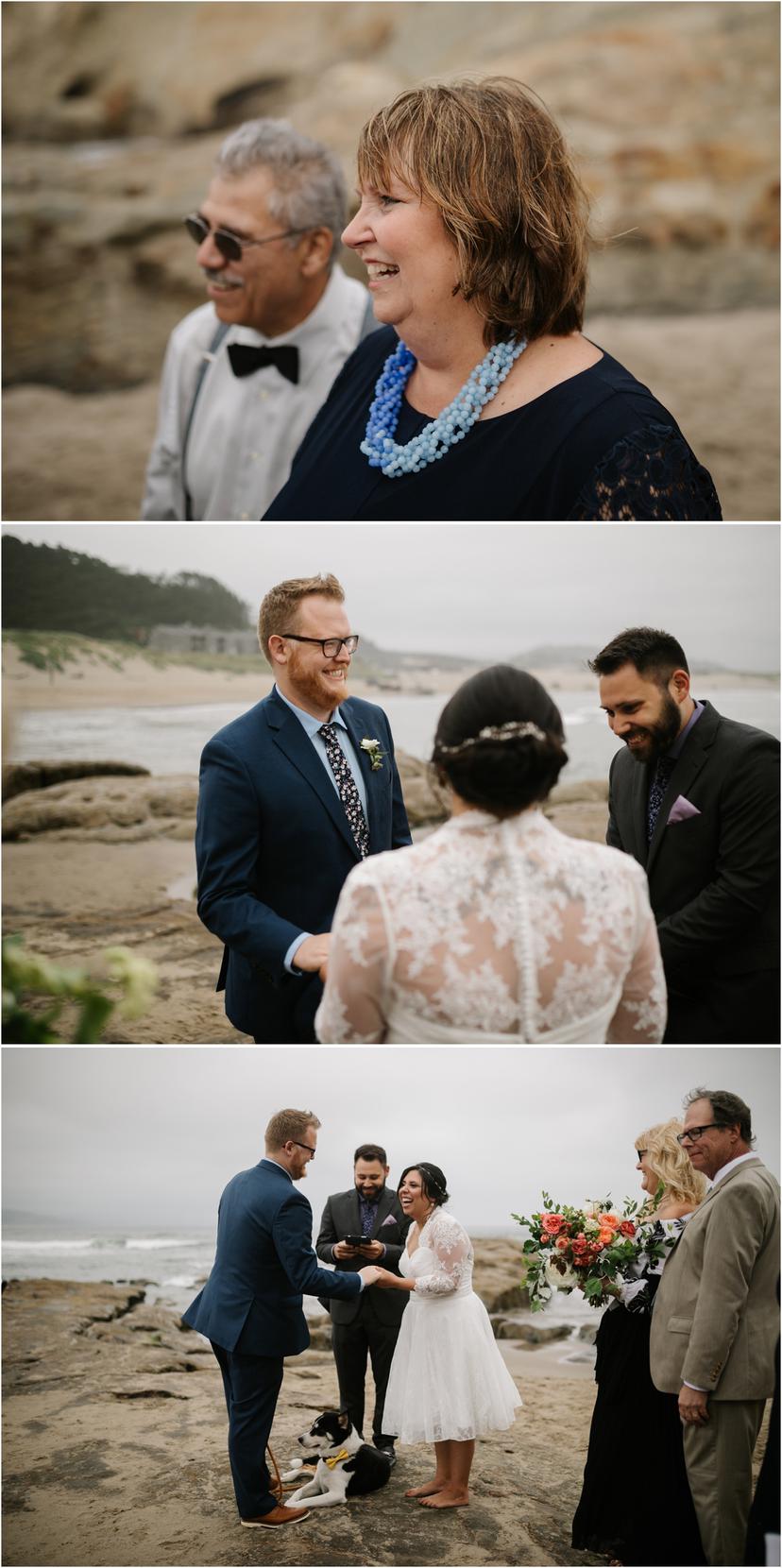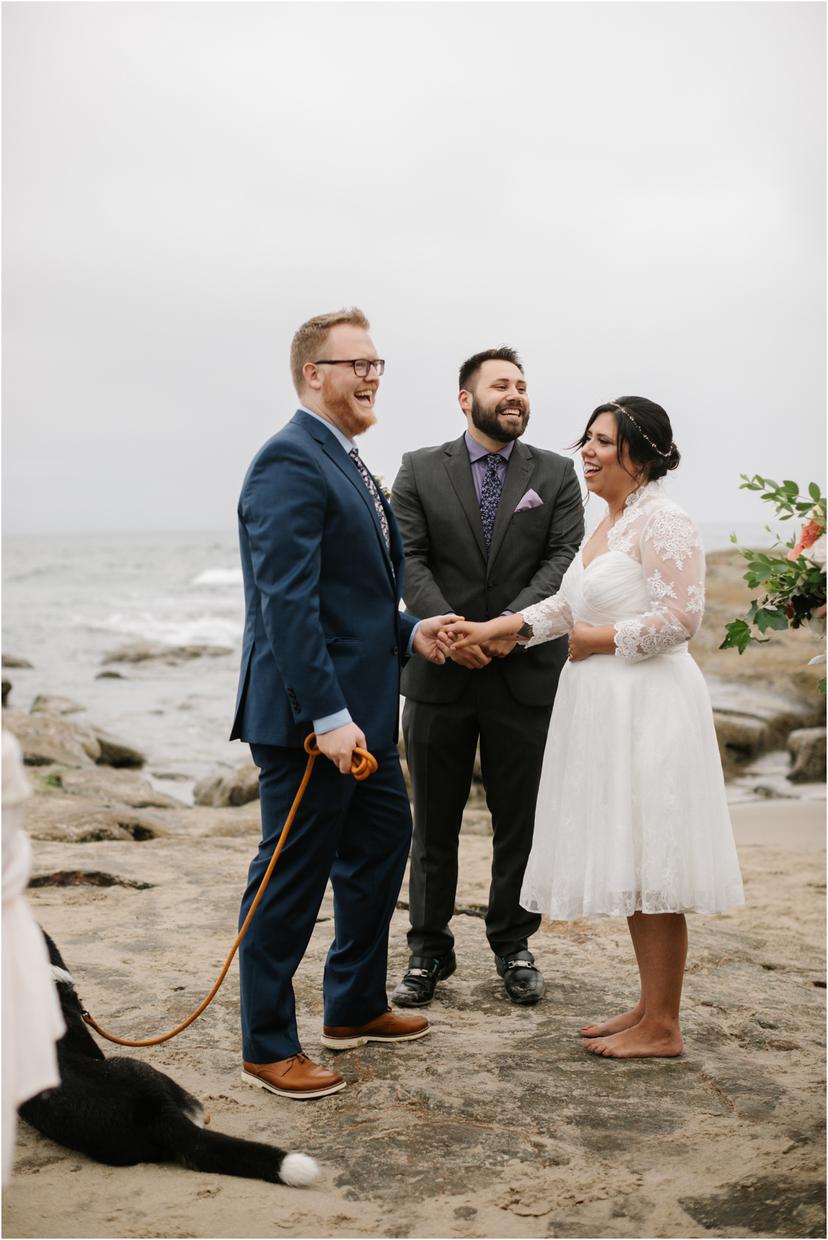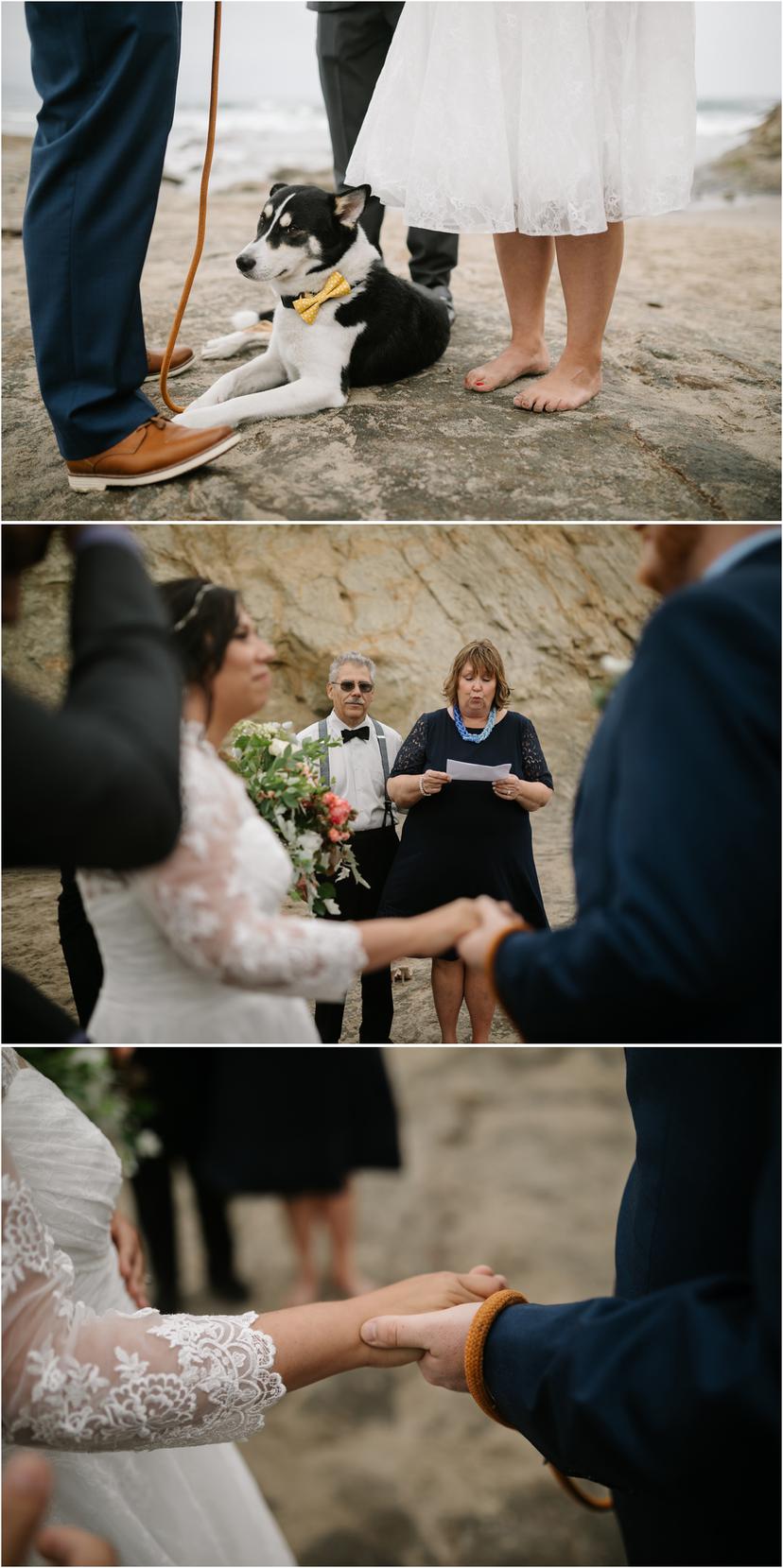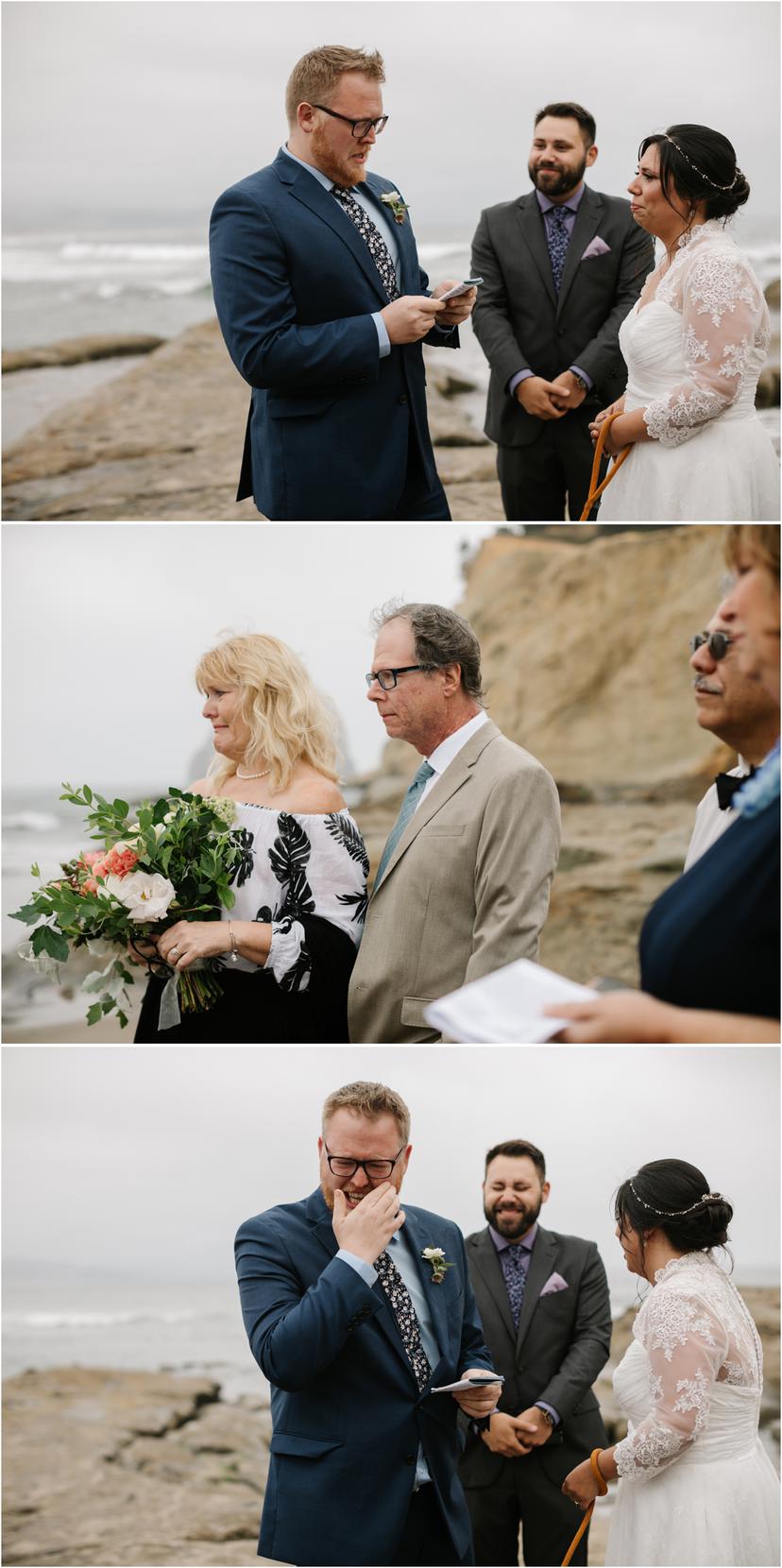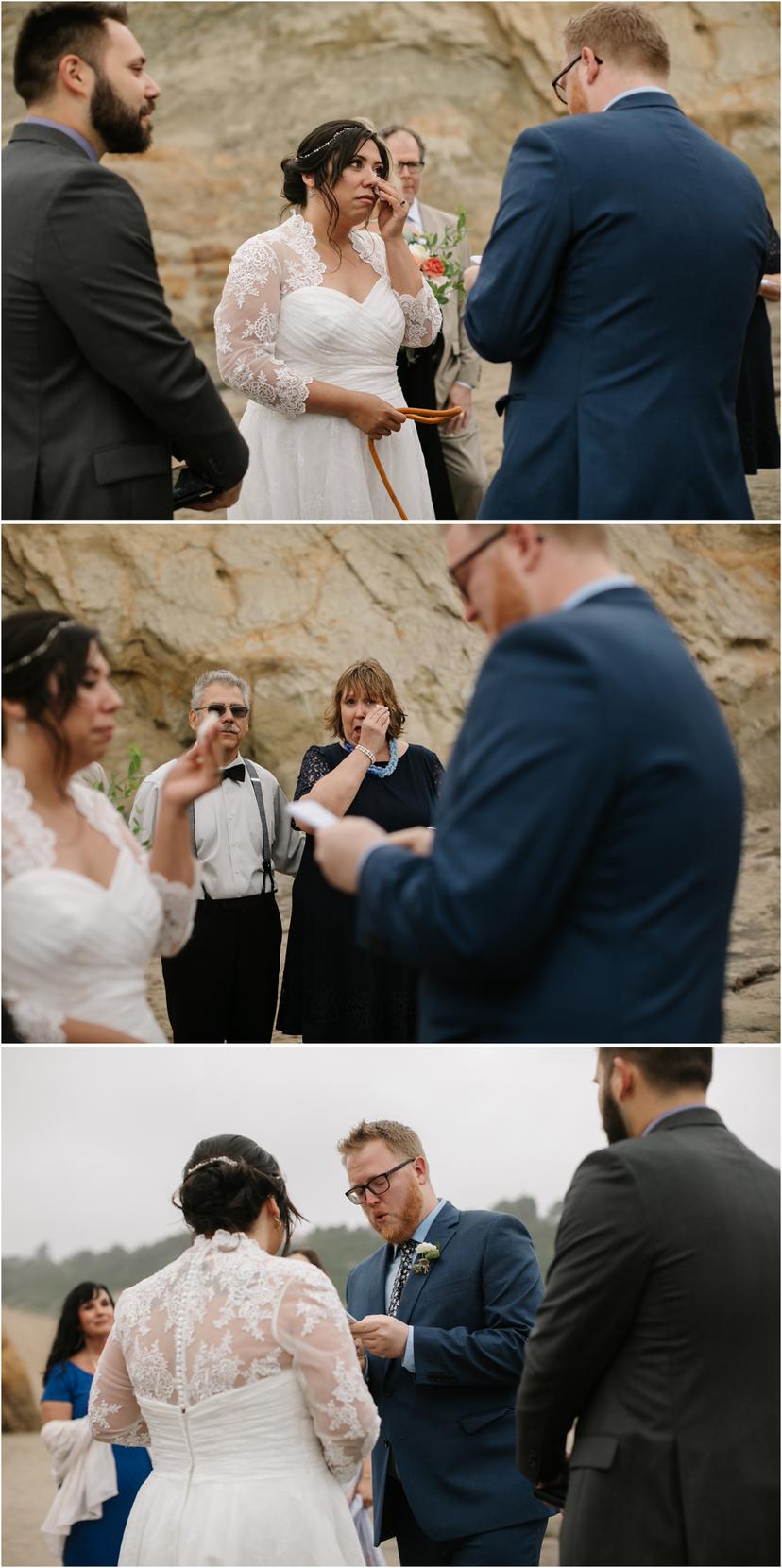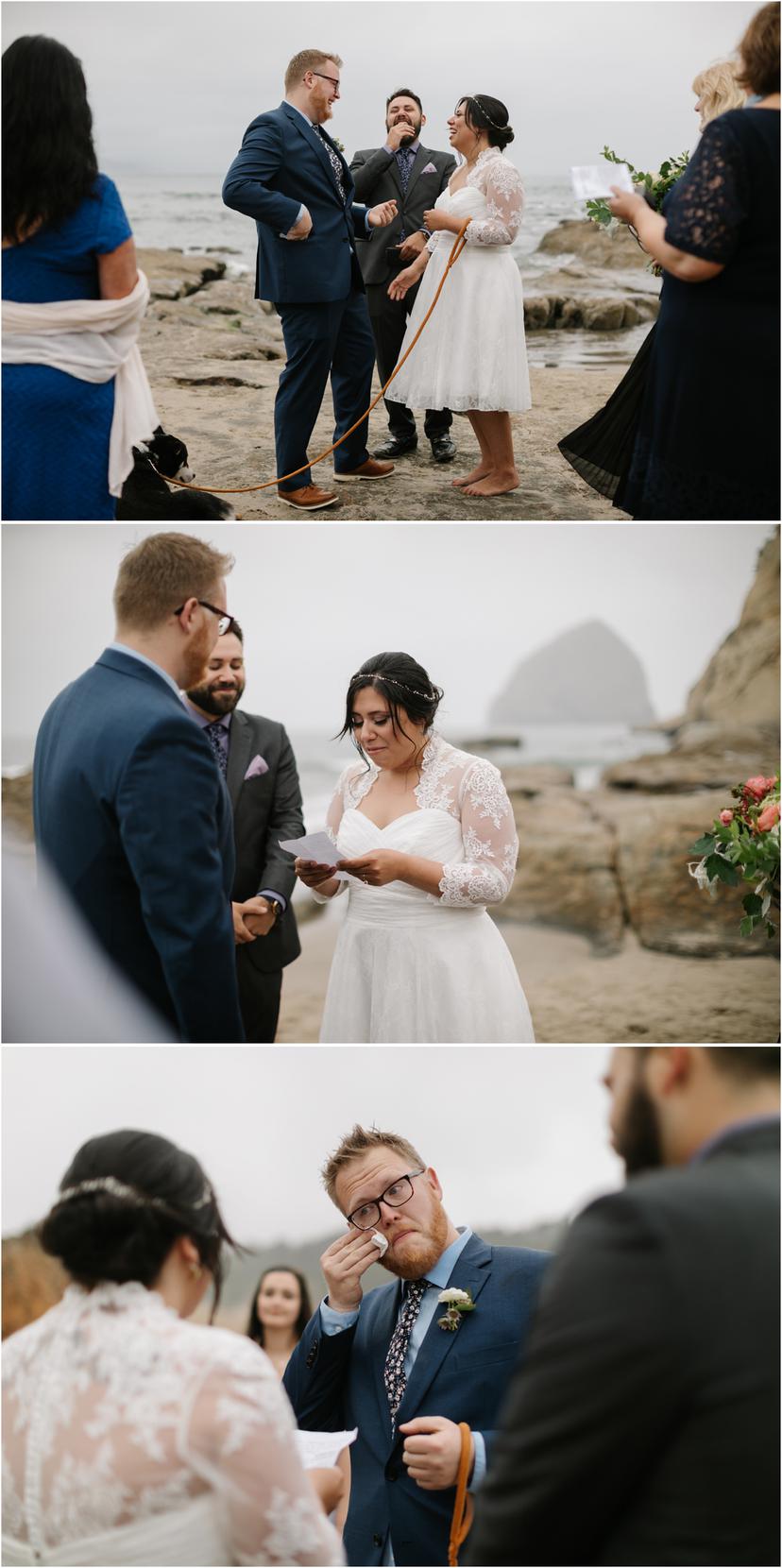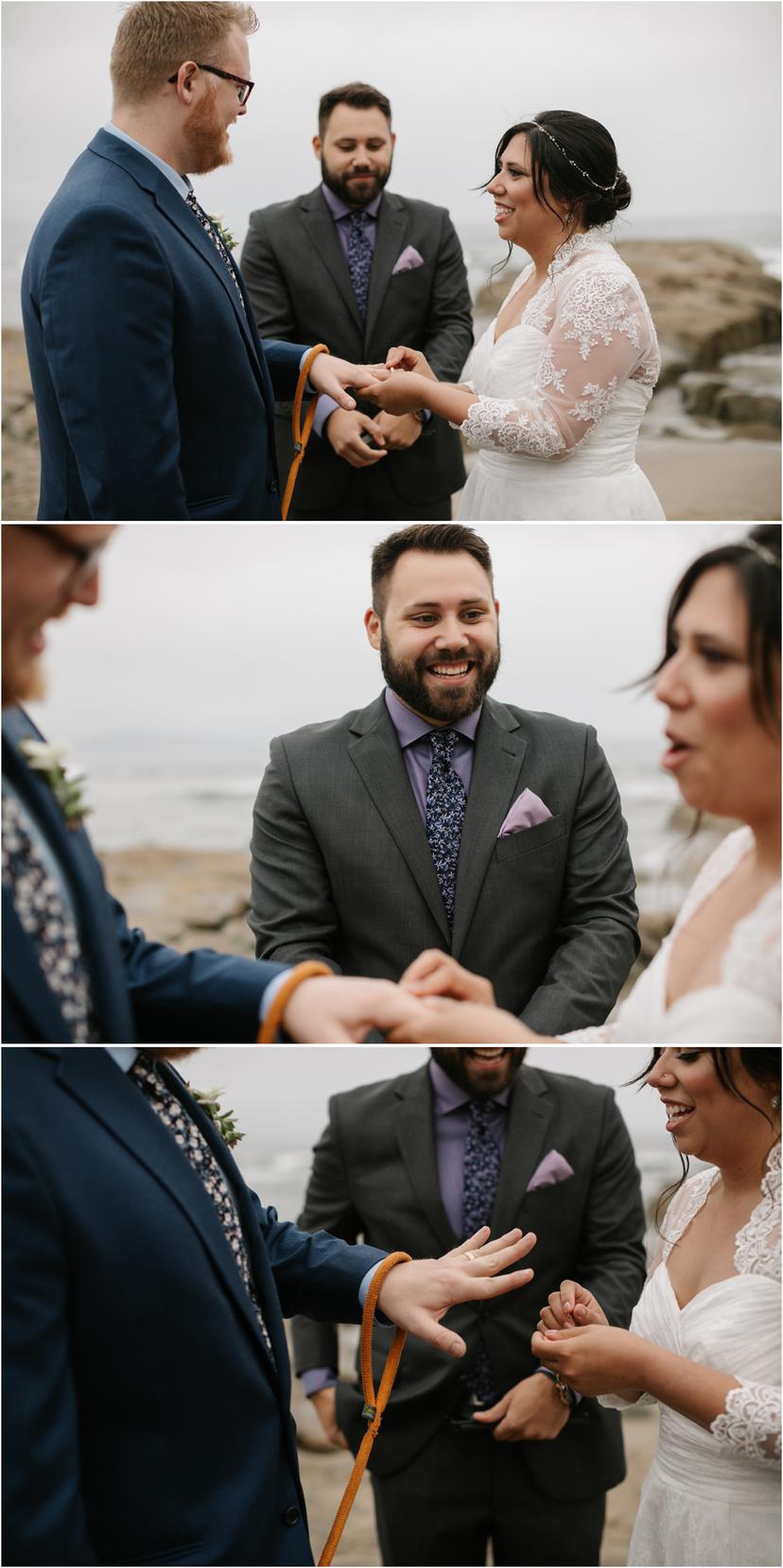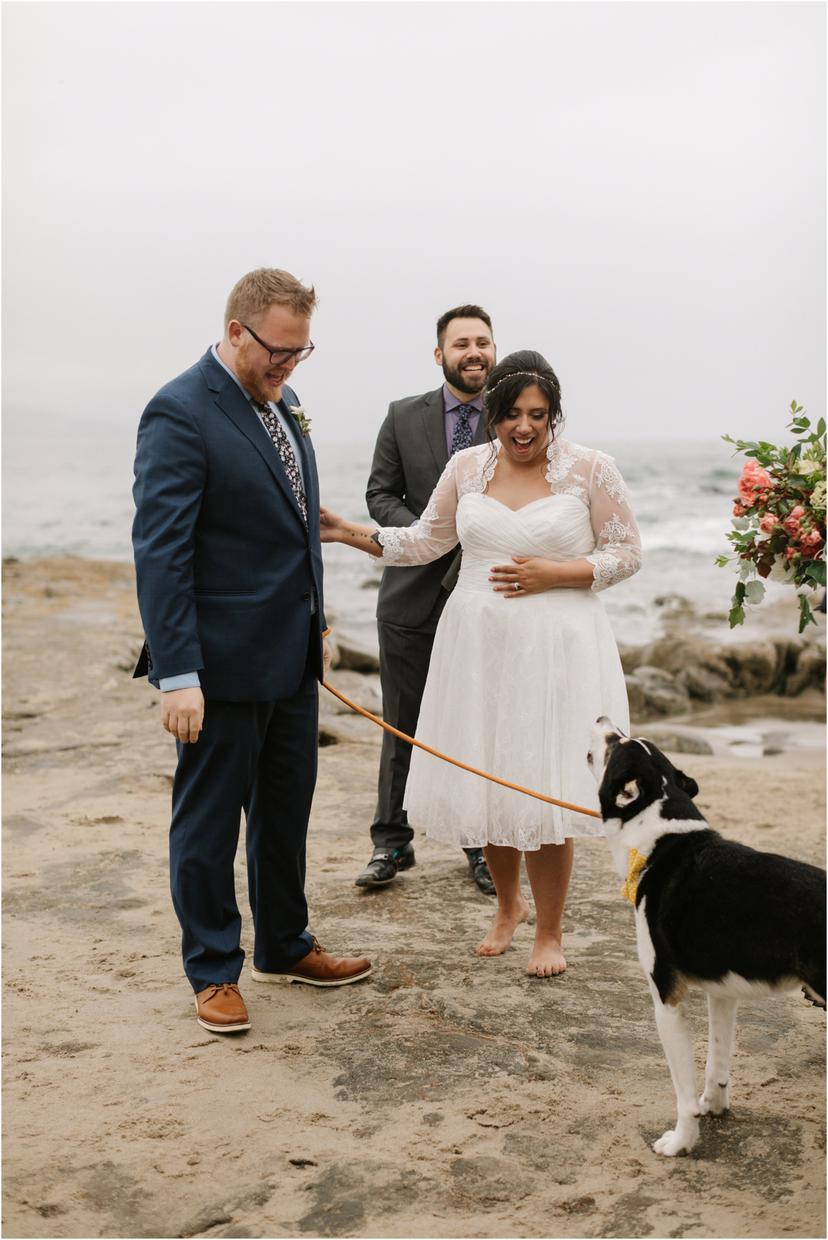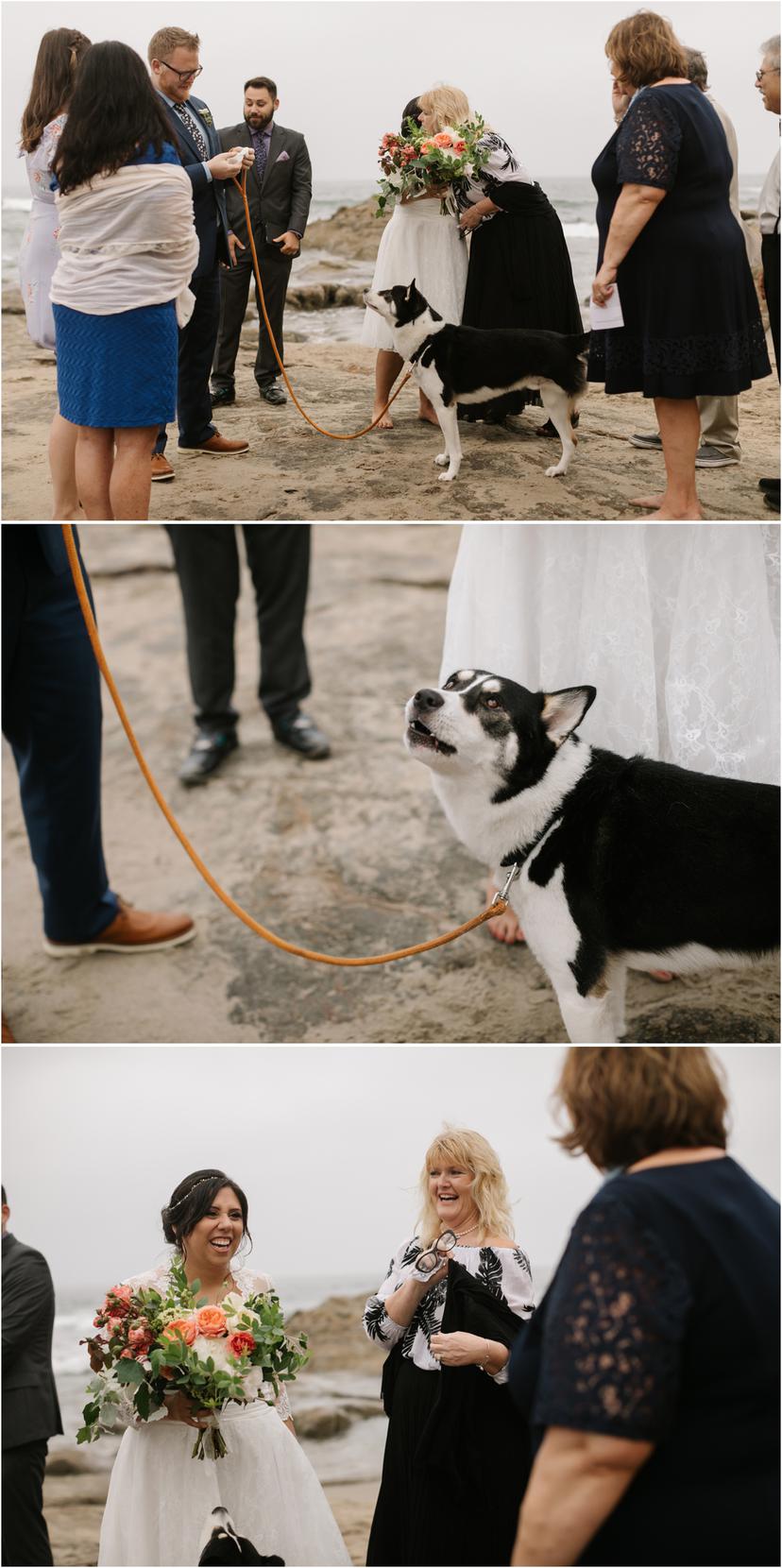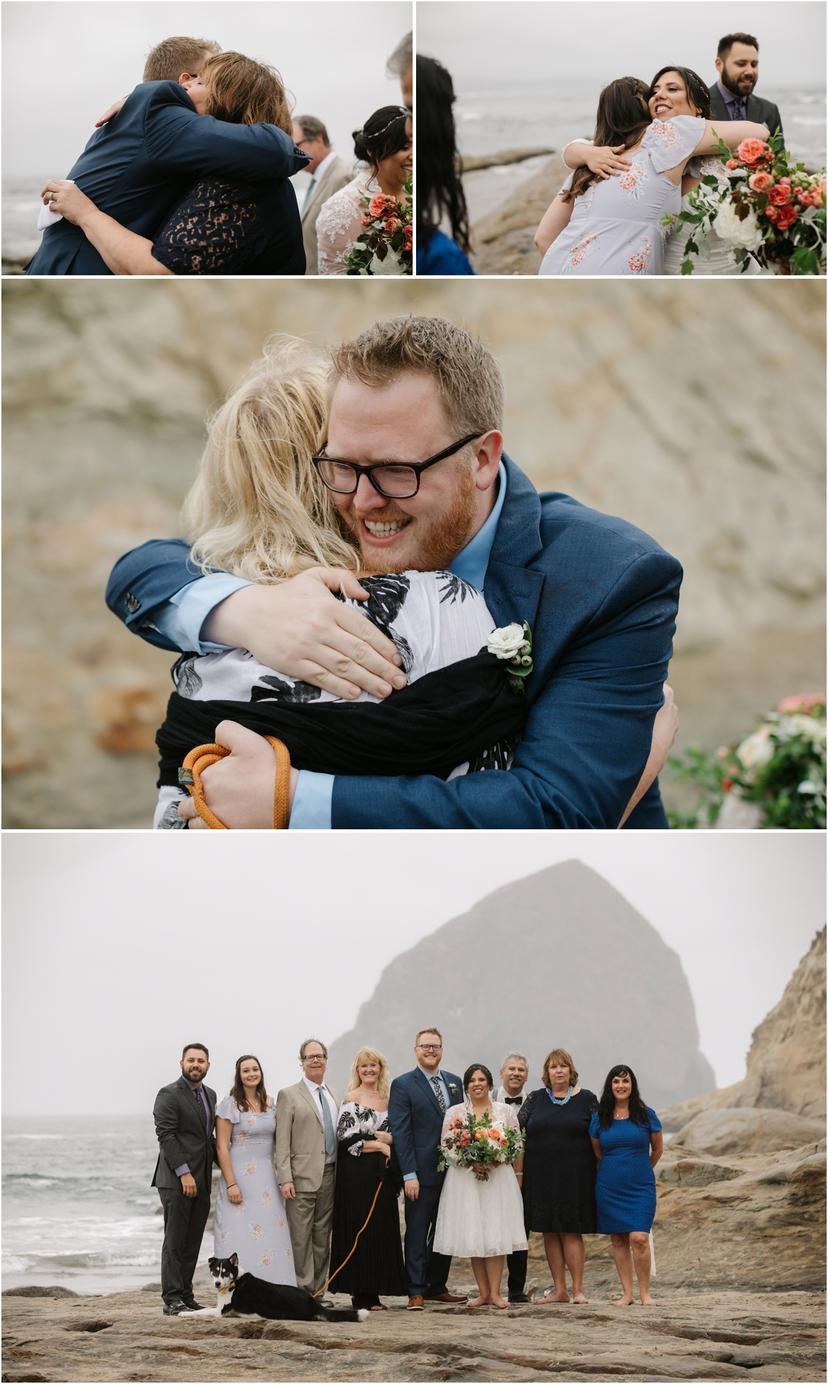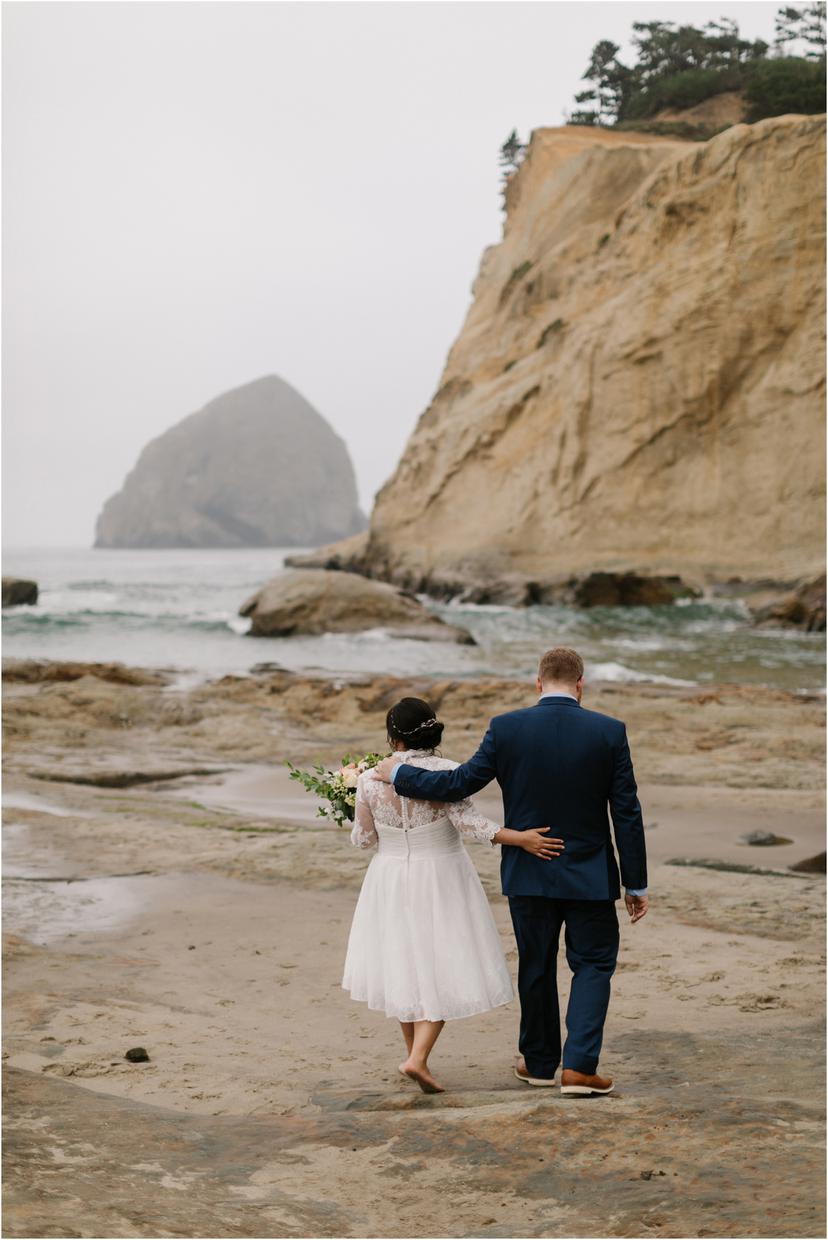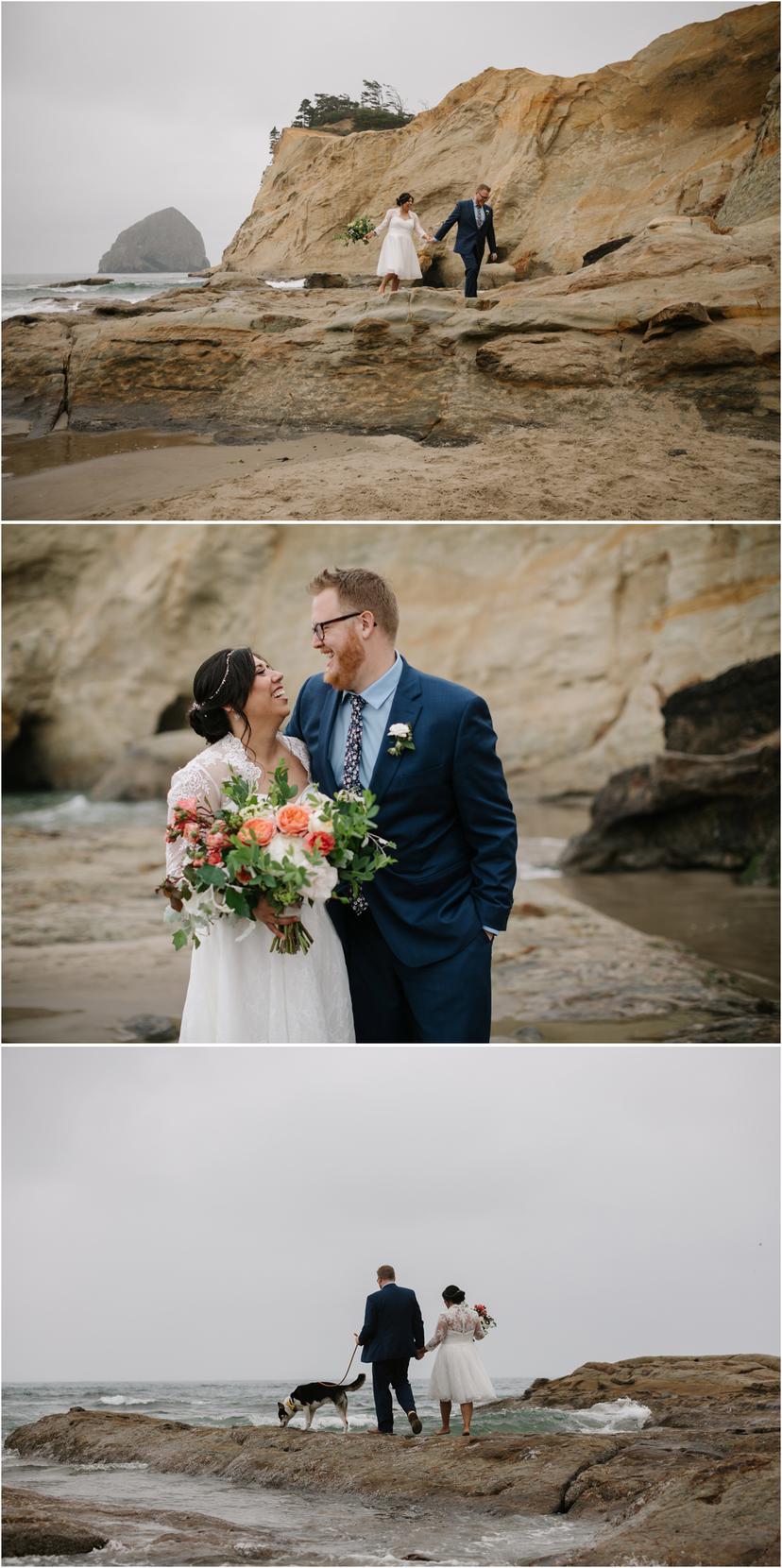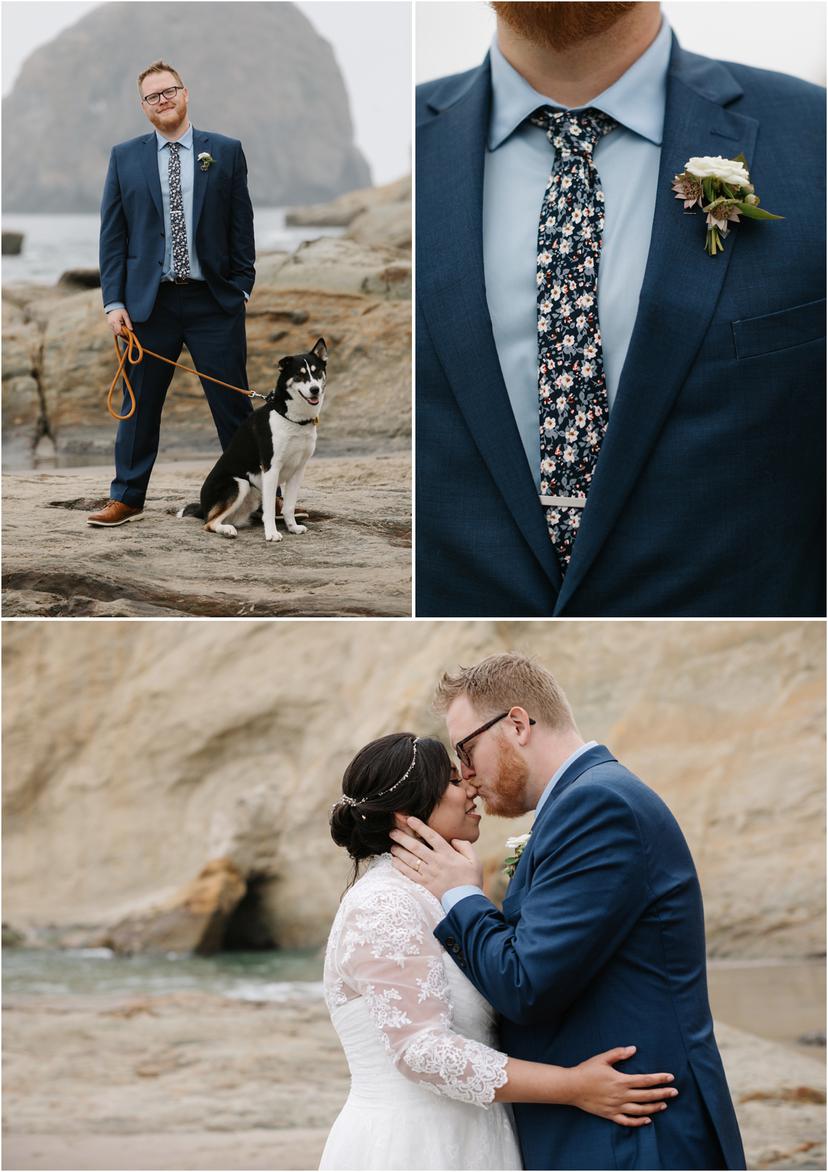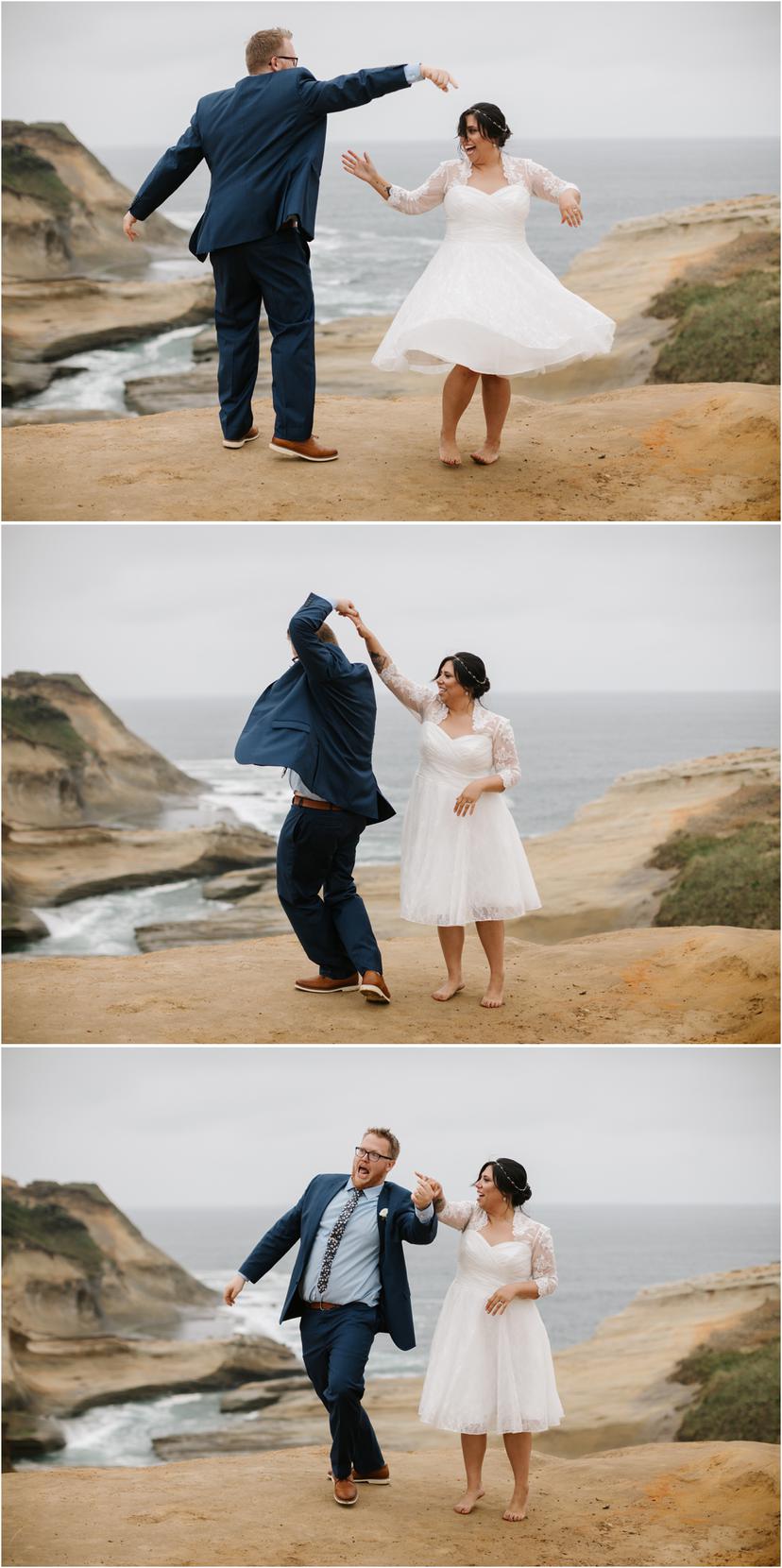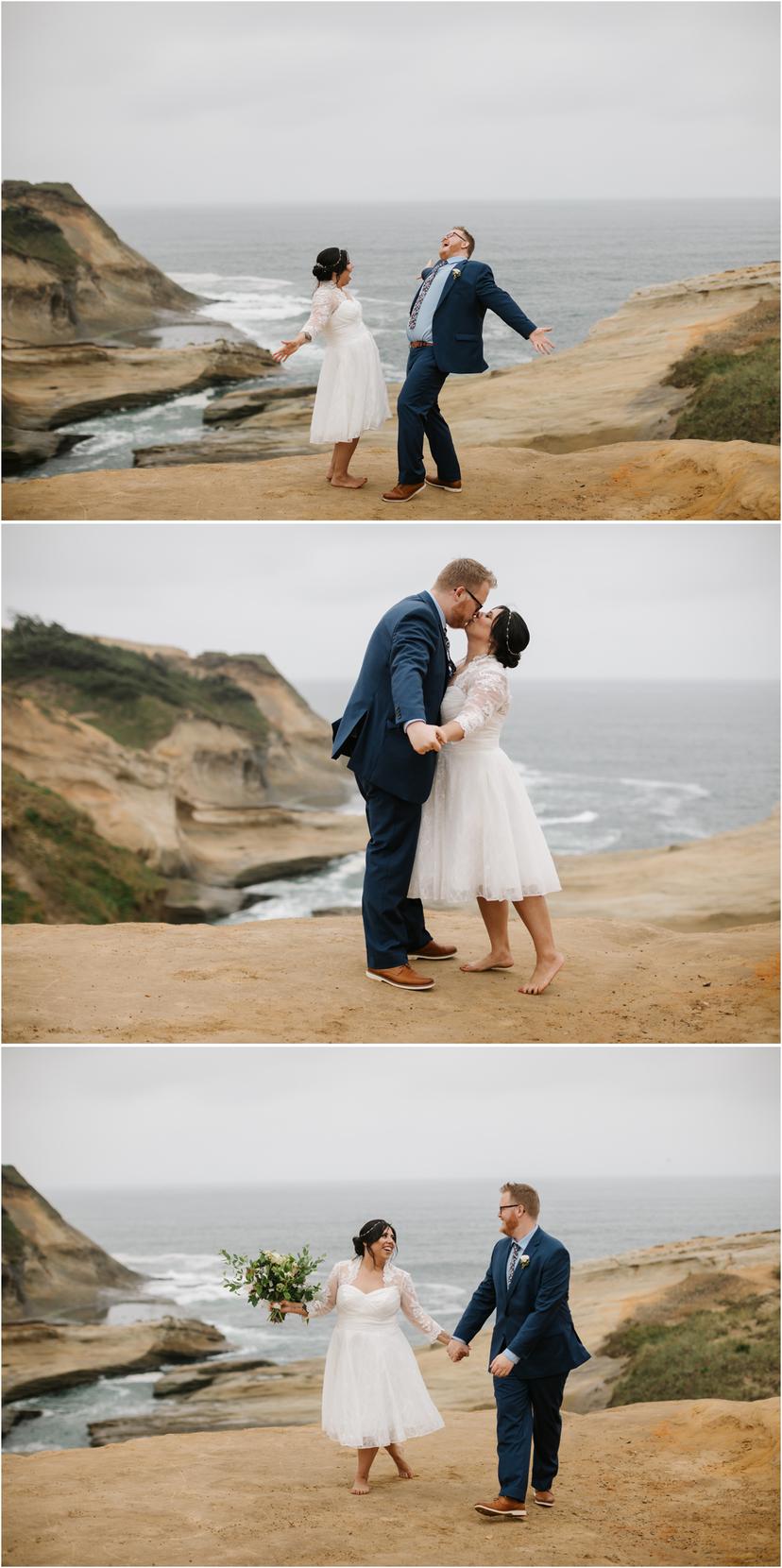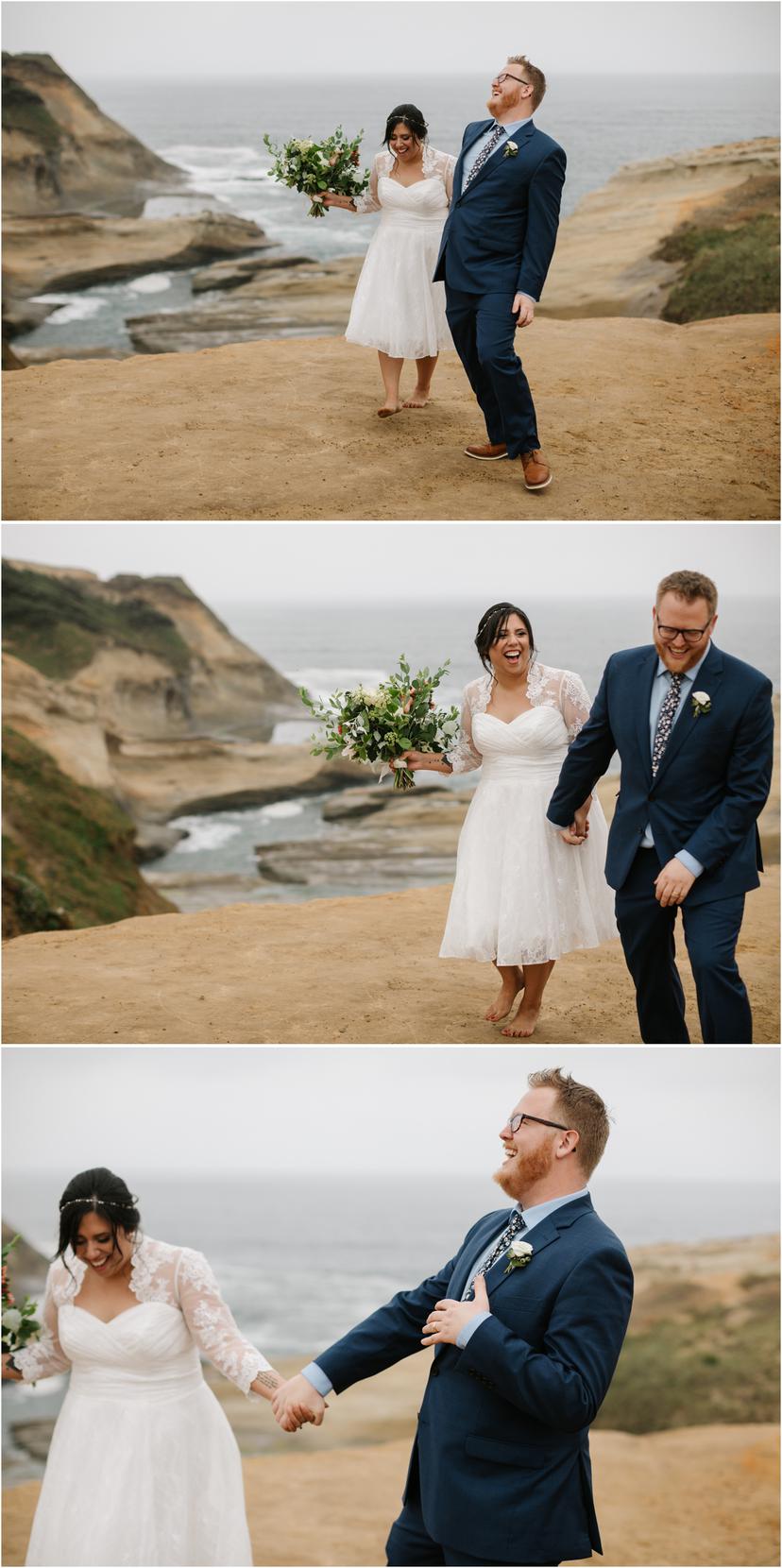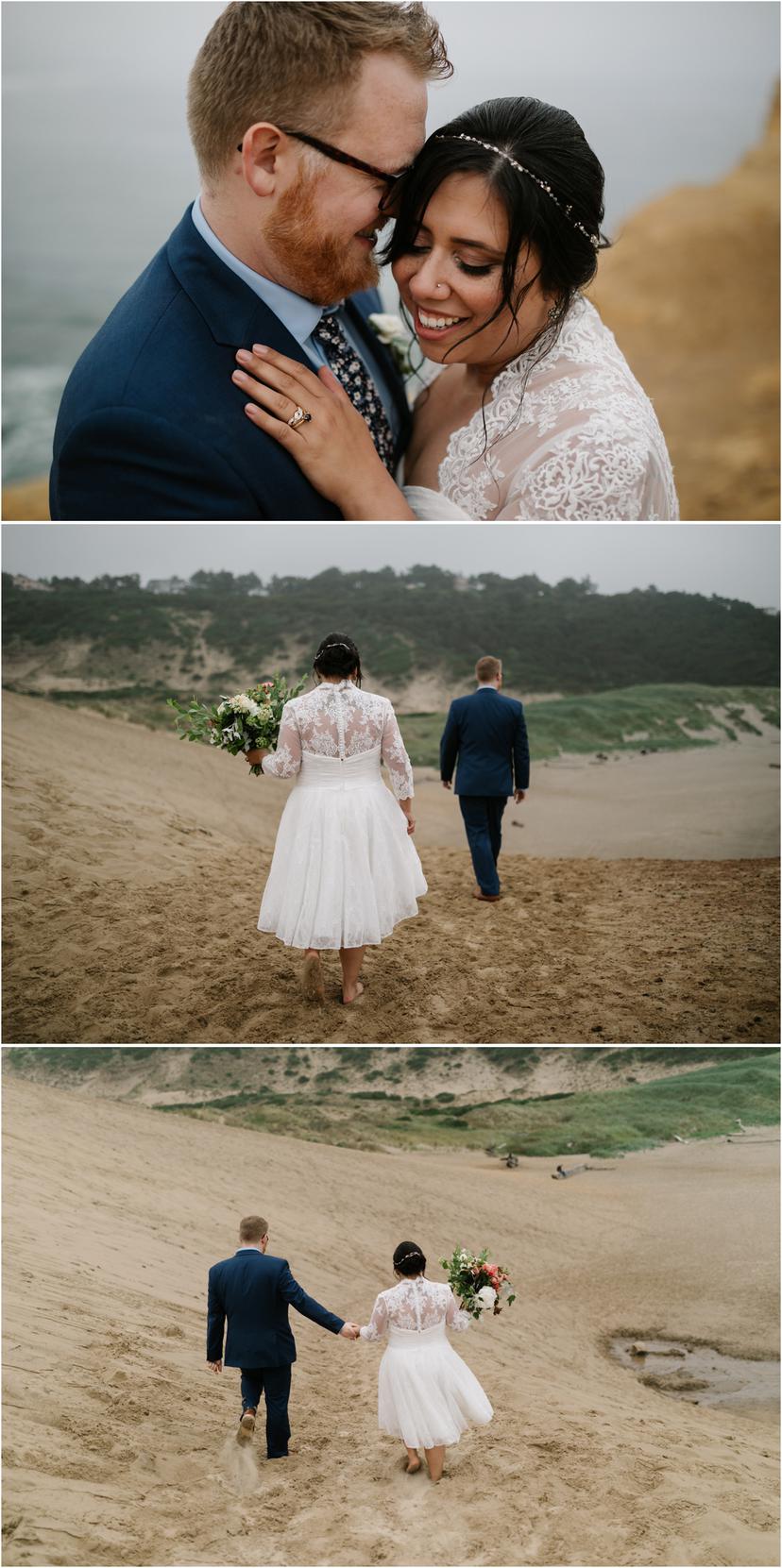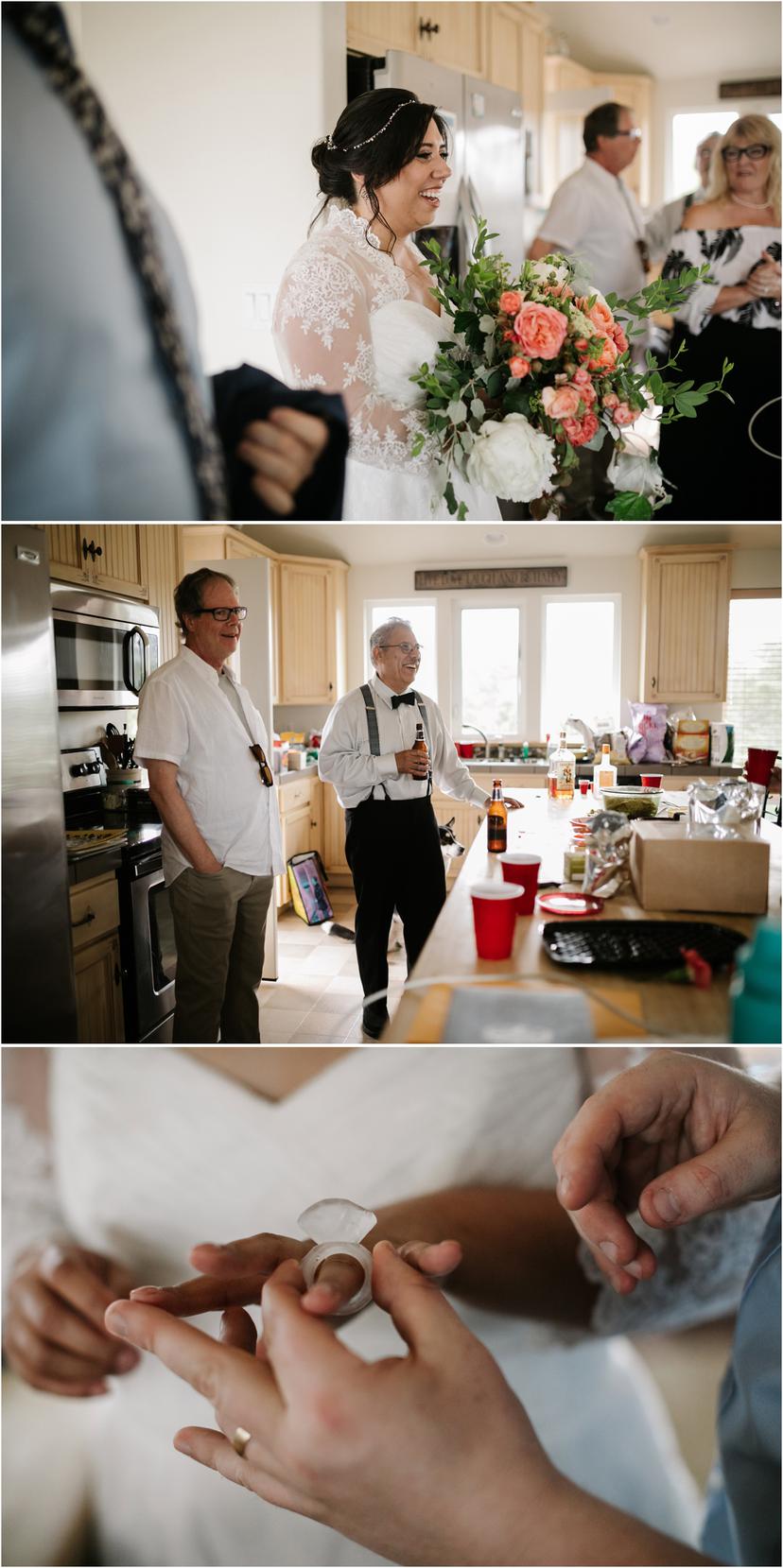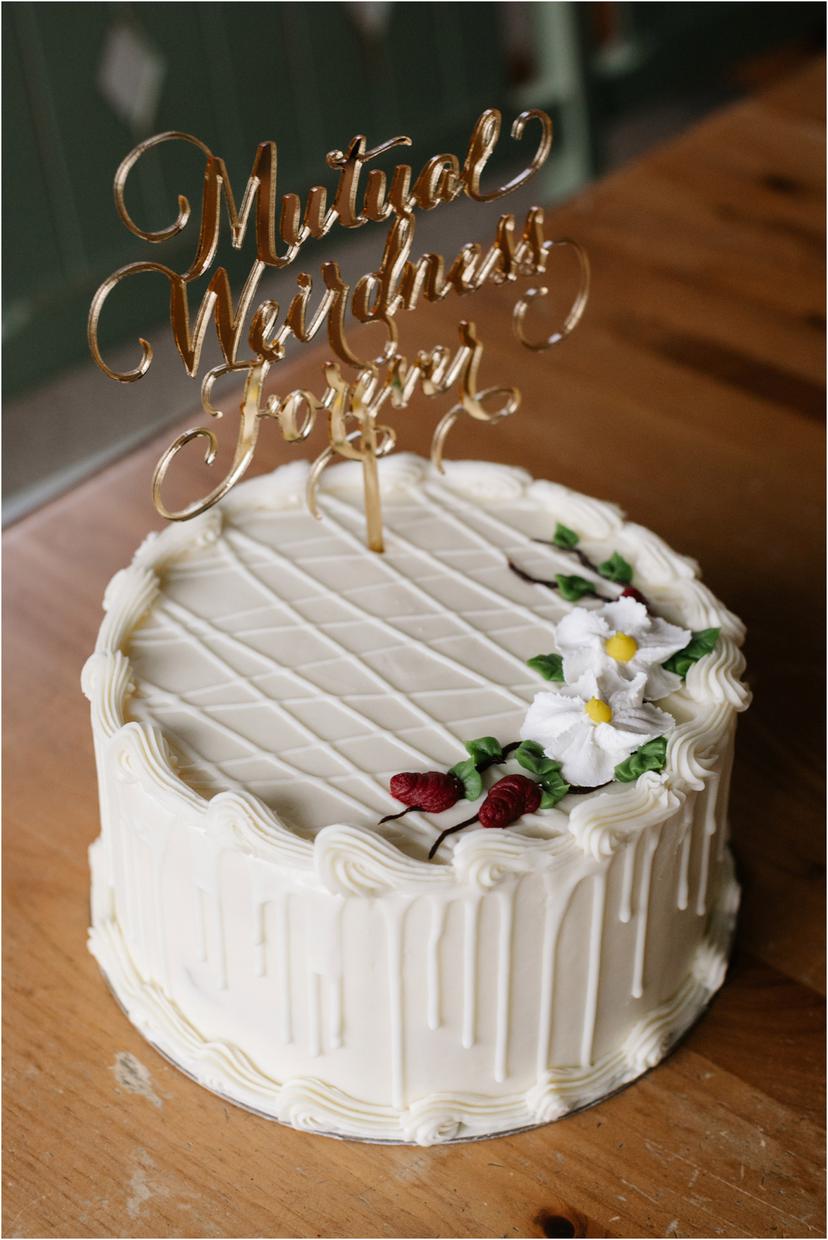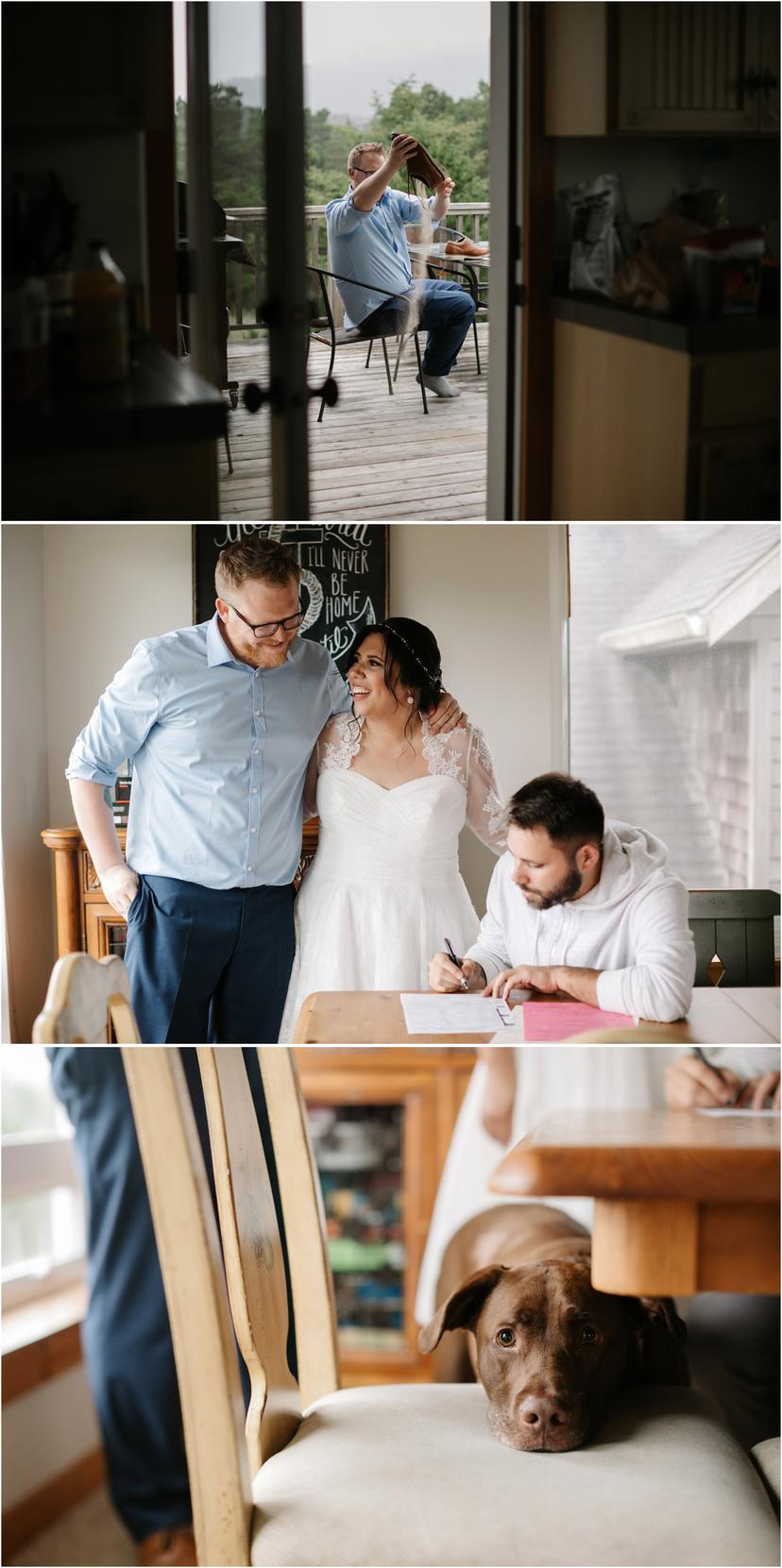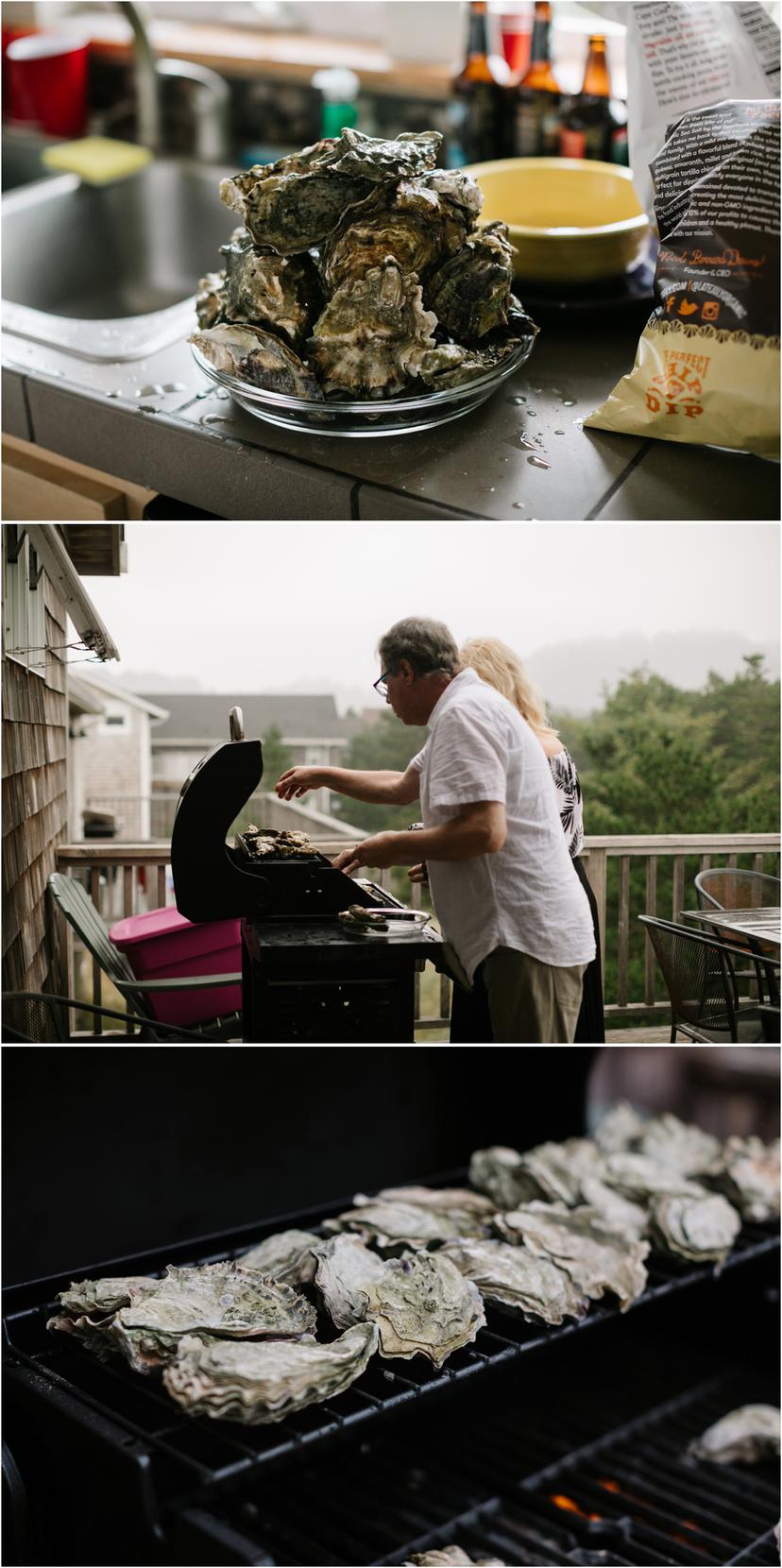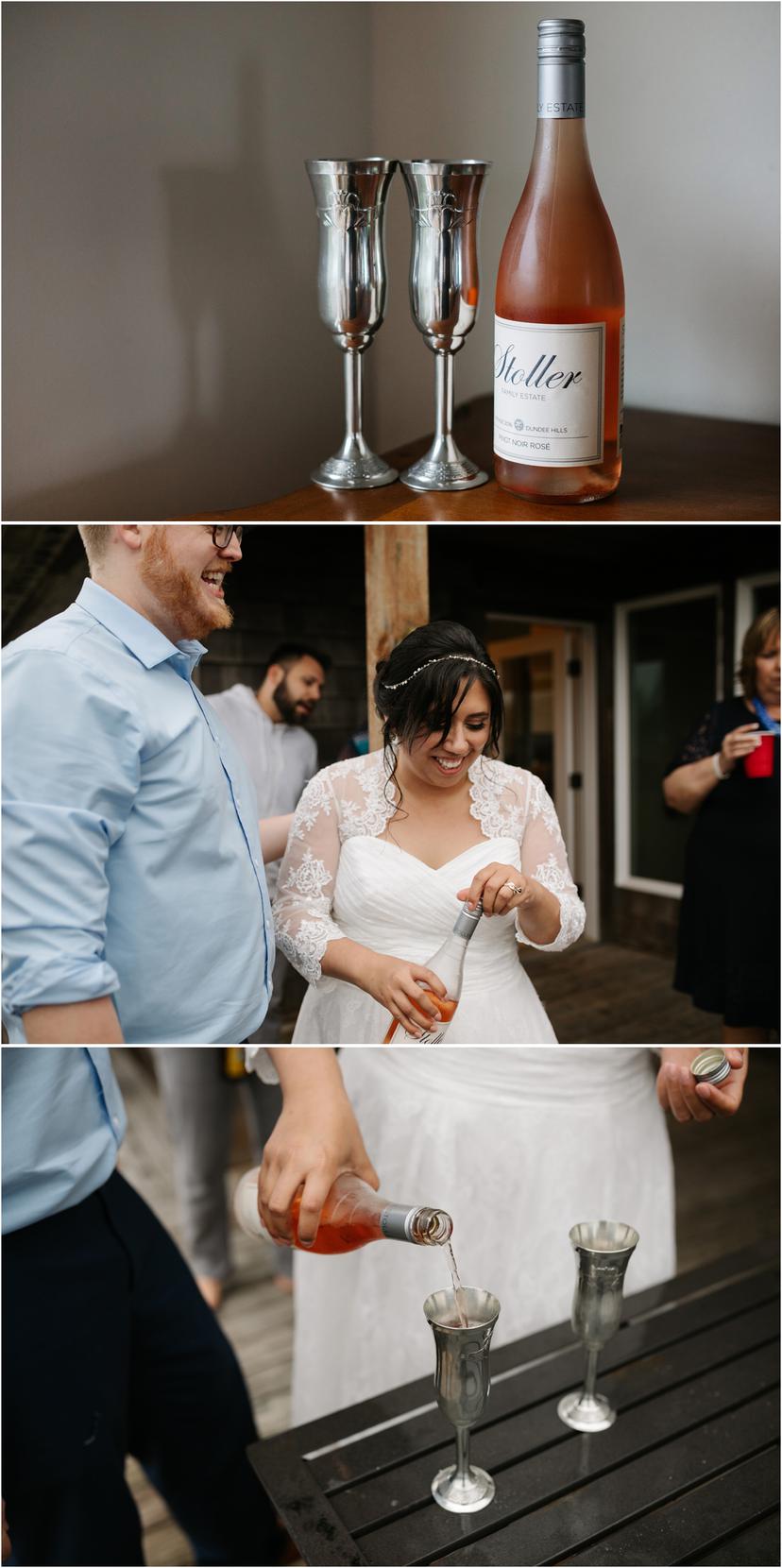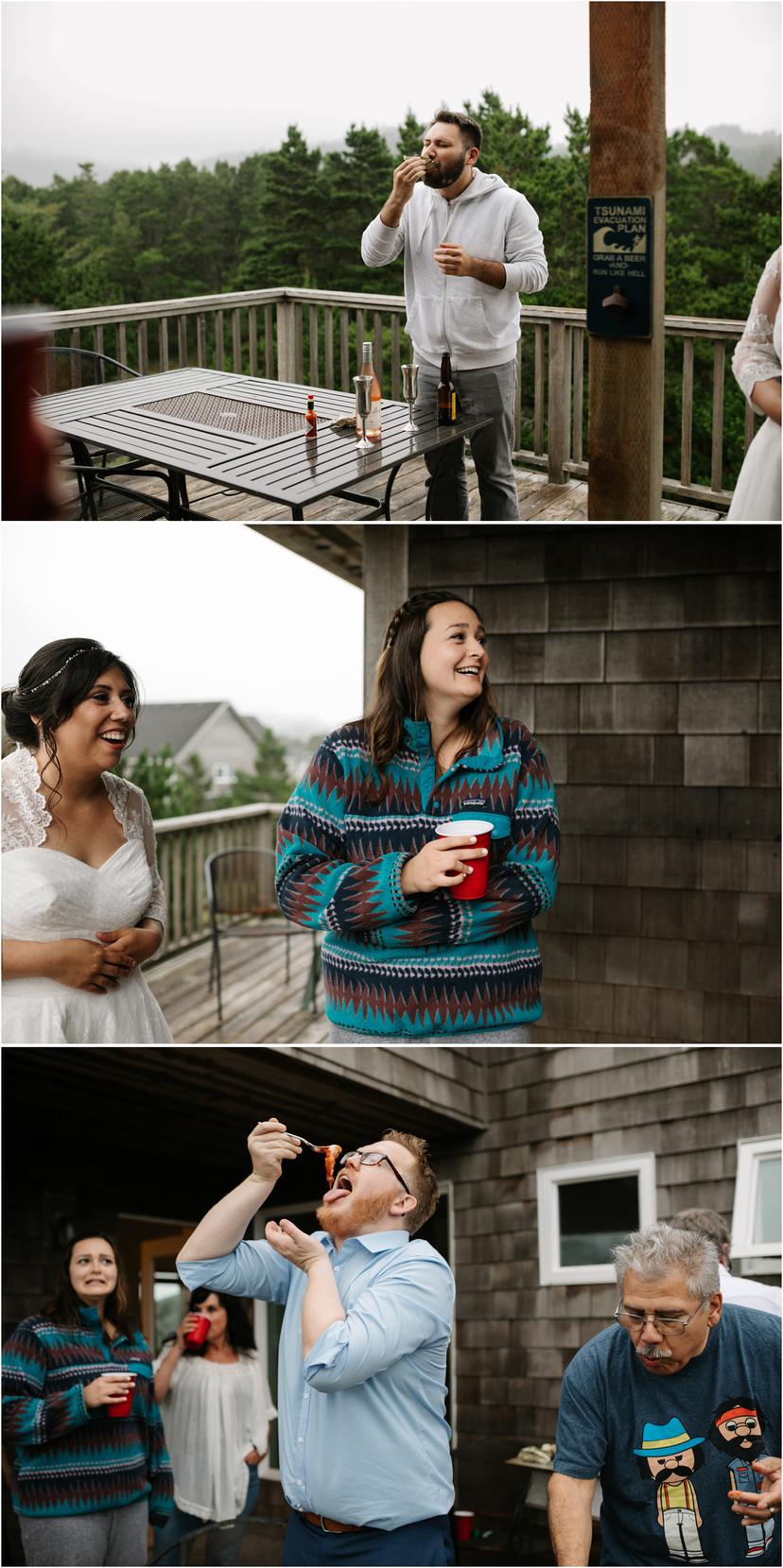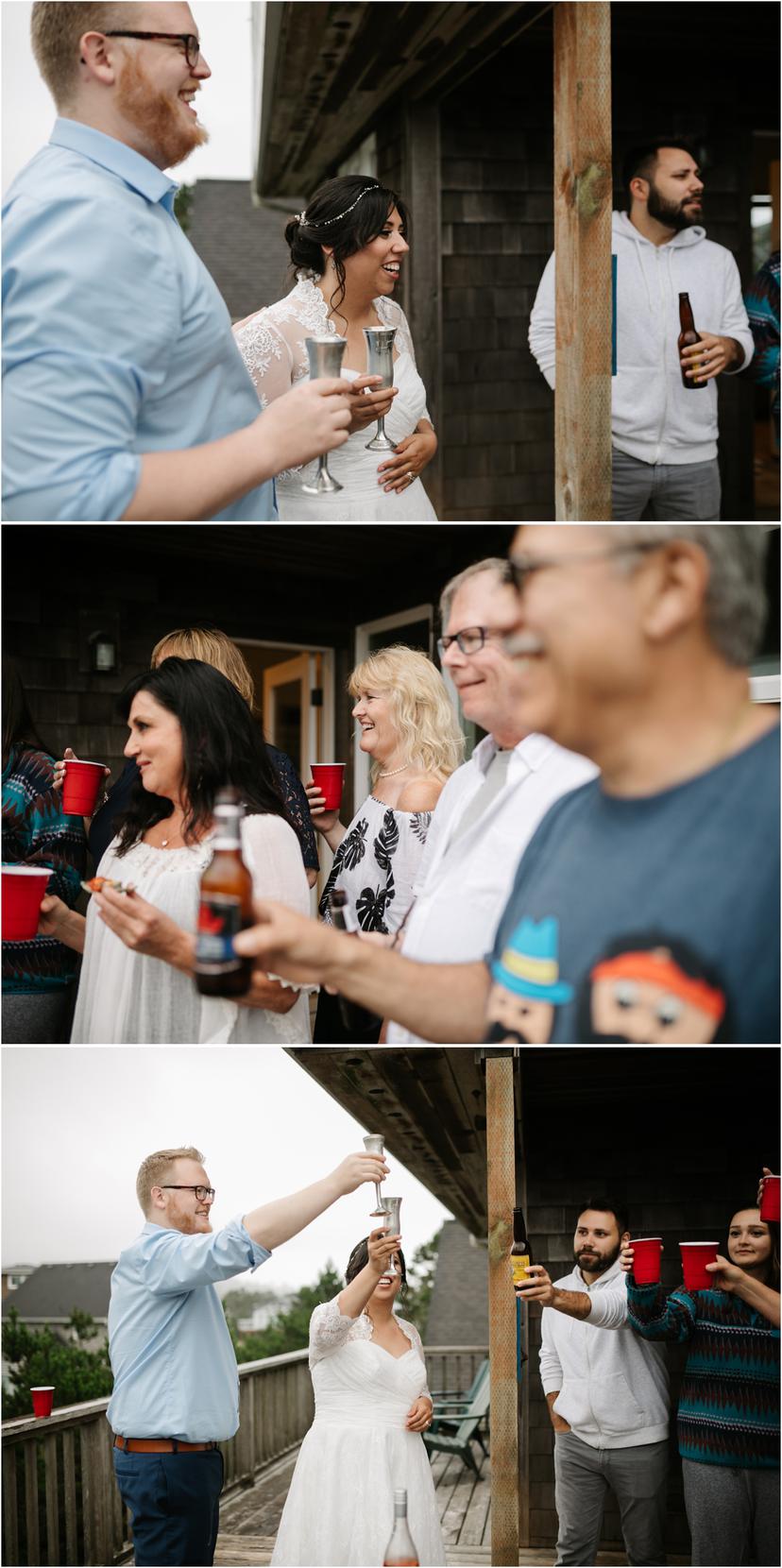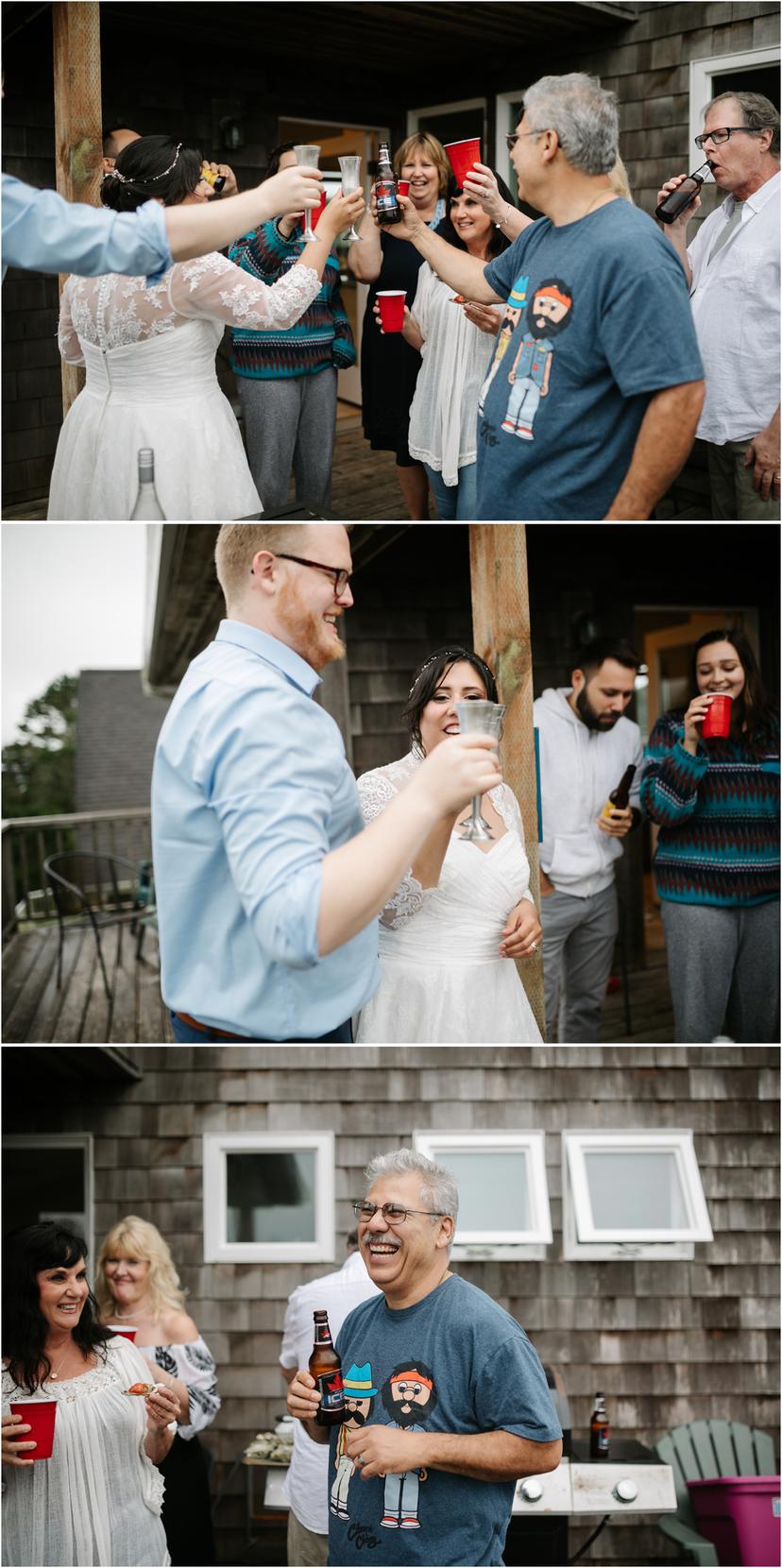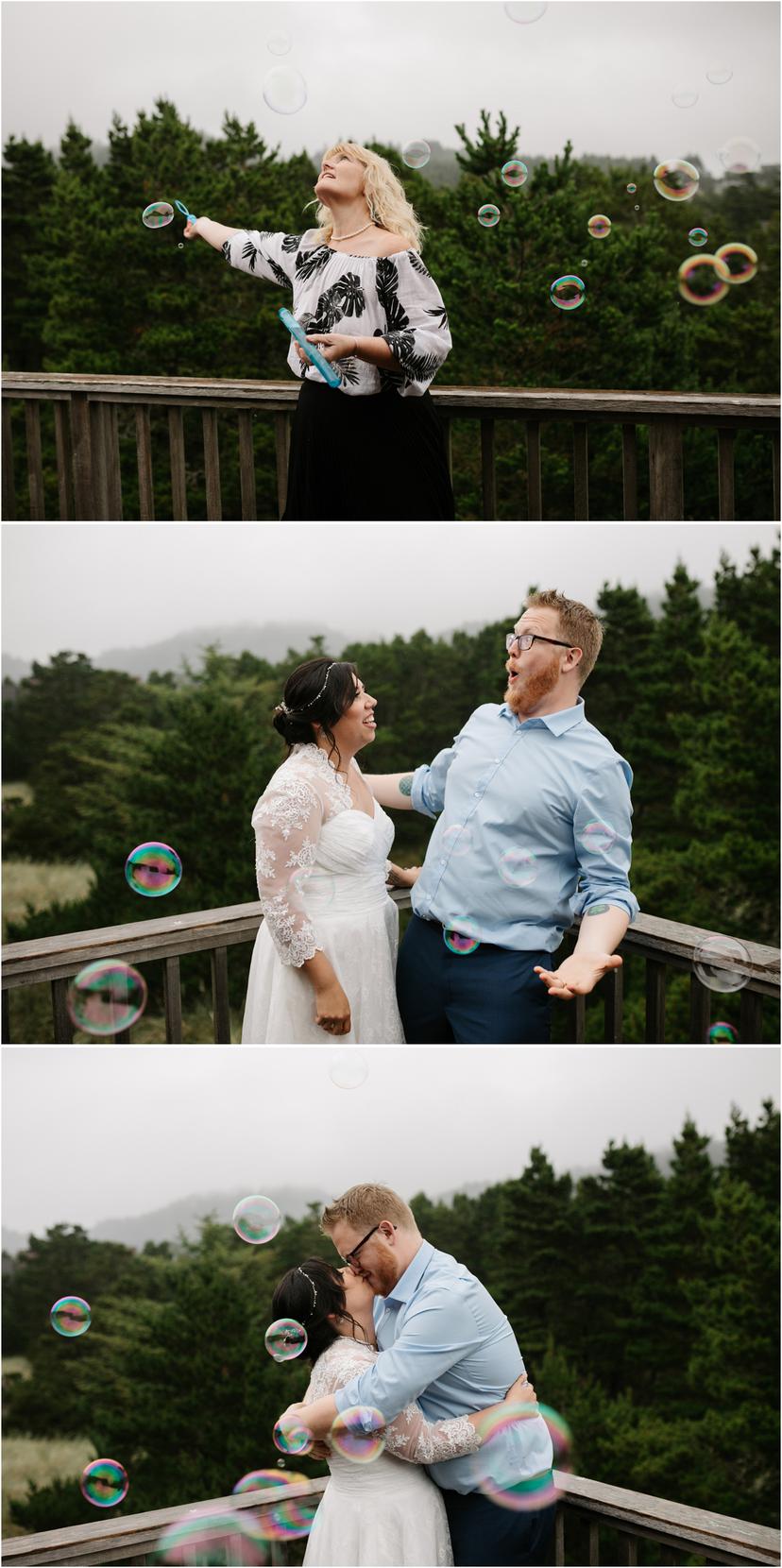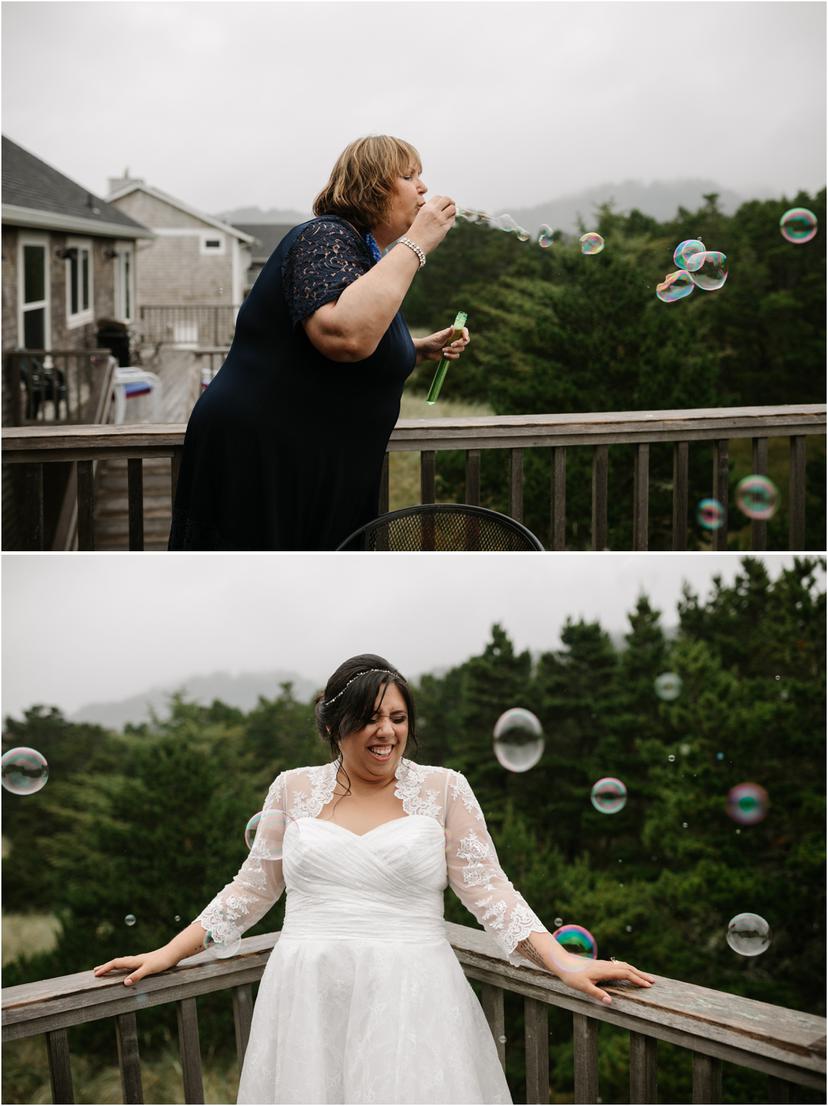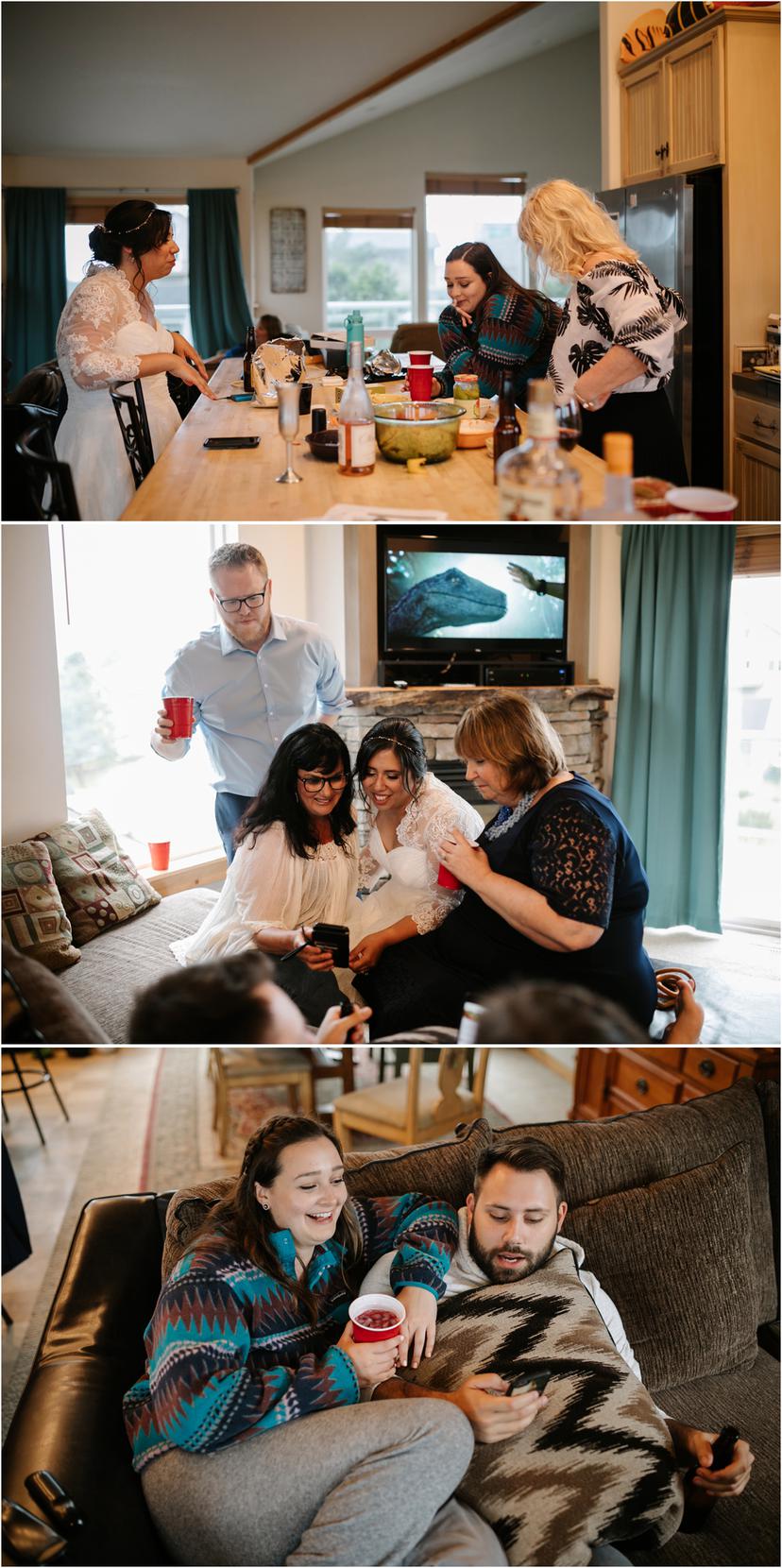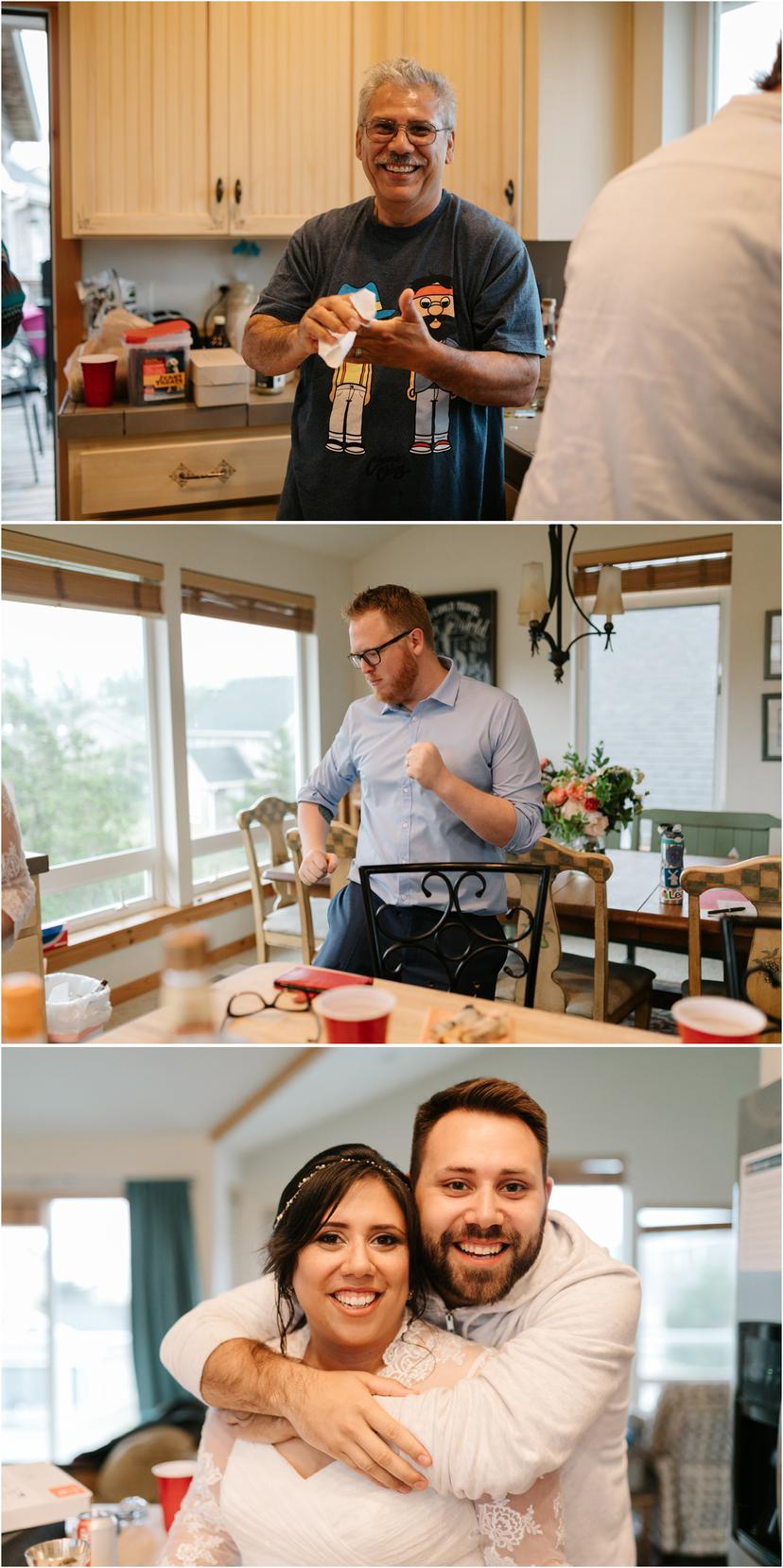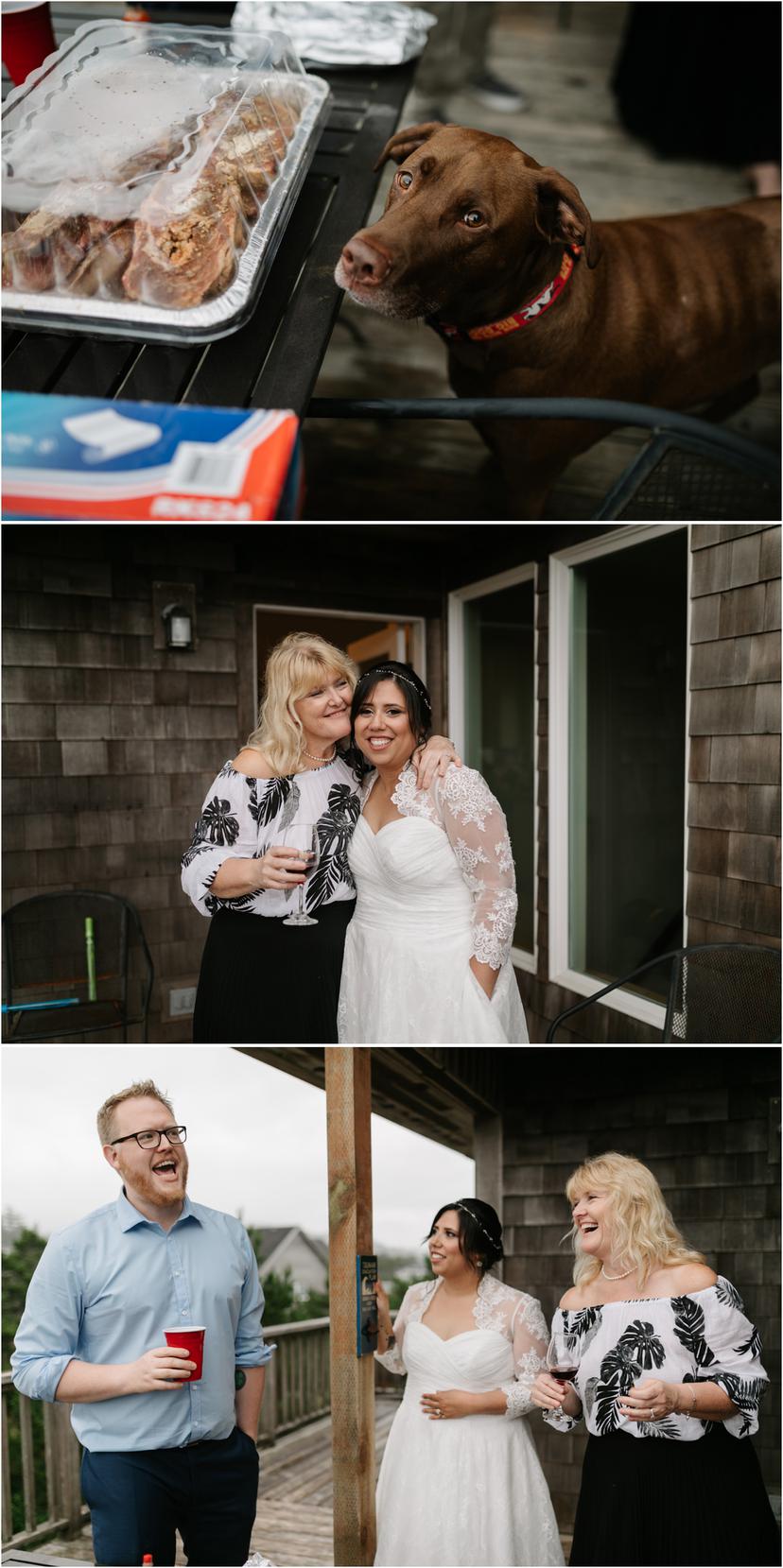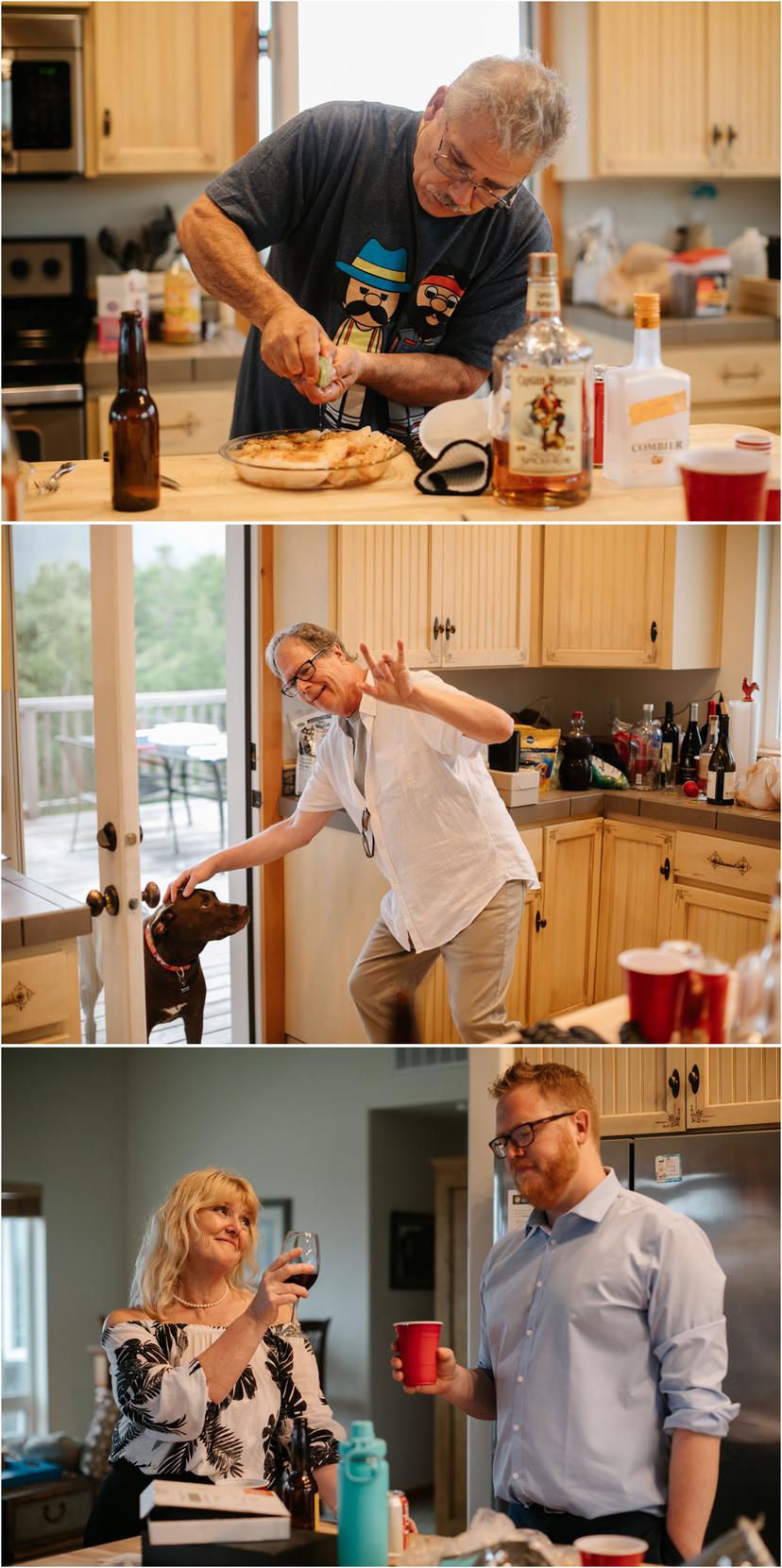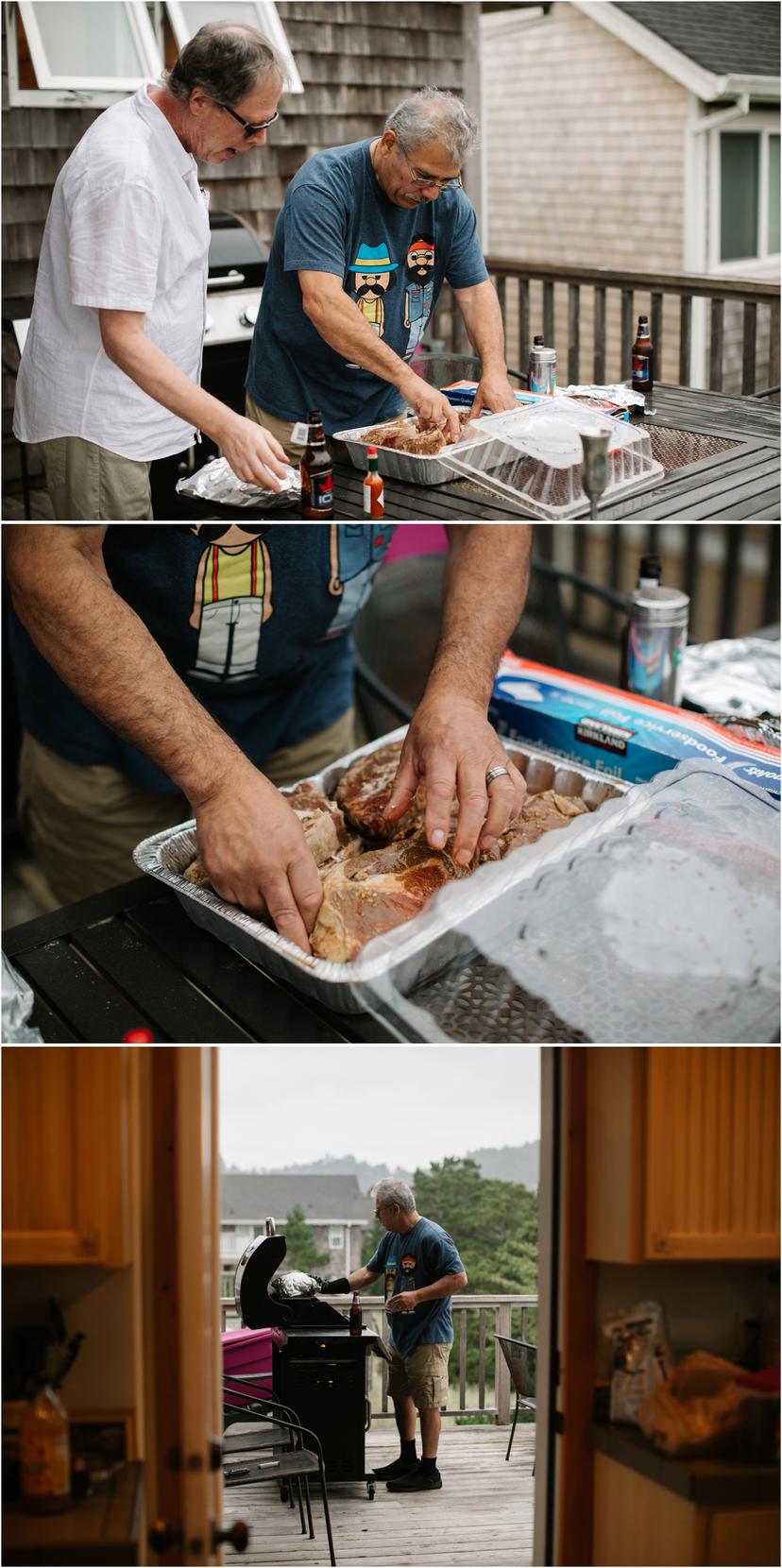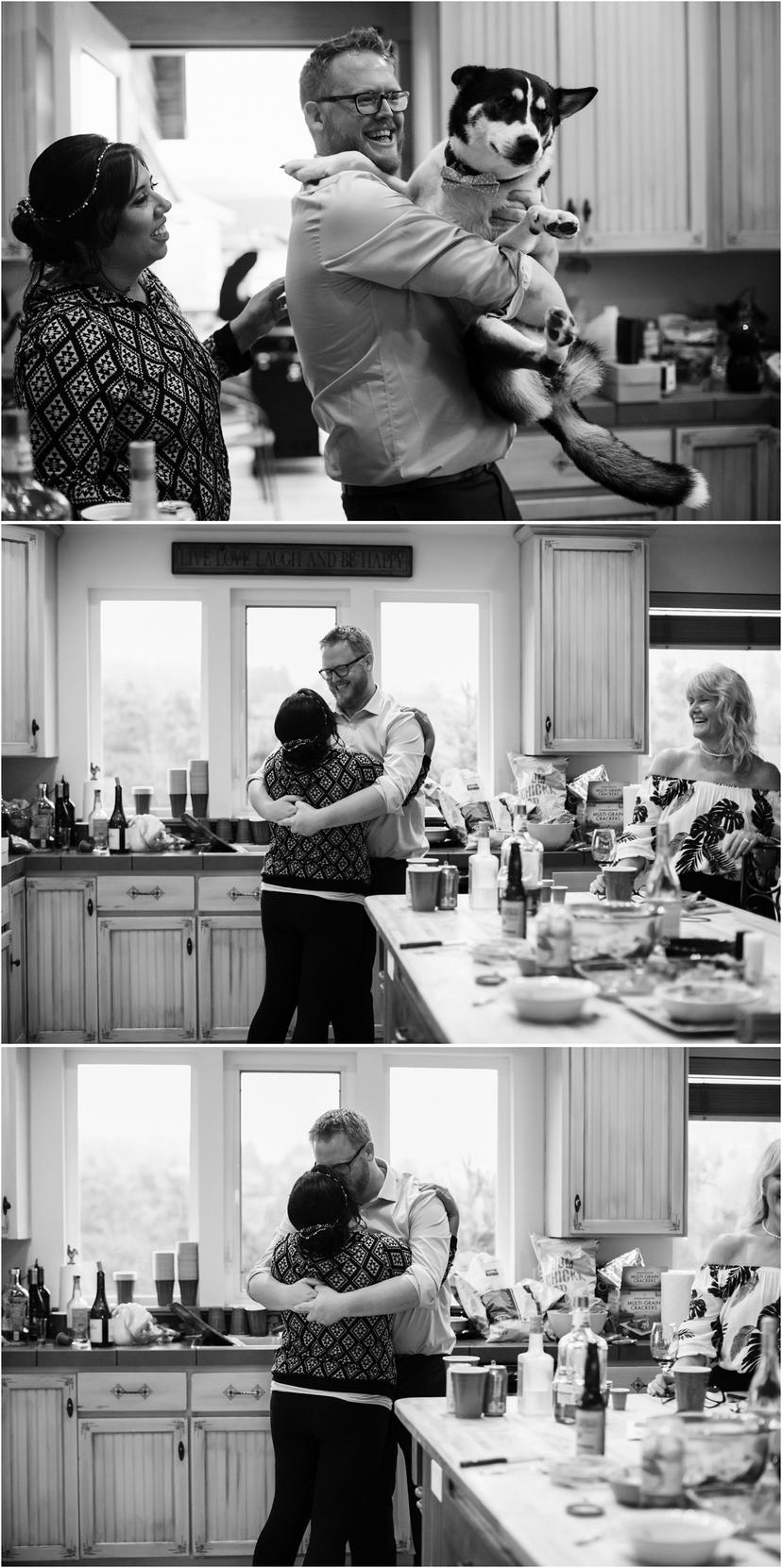 Browse More
Did you love this Oregon Coast elopement as much as me? Here are some similar blog posts you might love as well!
DEVILS PUNCHBOWL OREGON COAST ELOPEMENT
MOODY OLYMPIC PENINSULA ELOPEMENT
INTIMATE HECETA HEAD LIGHTHOUSE WEDDING