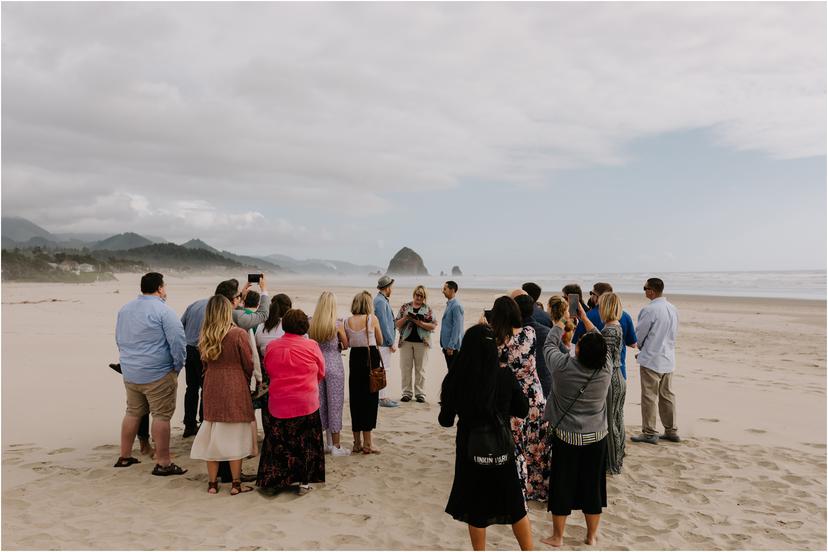 Cannon Beach Wedding Photos
It's safe to say that I am pretty obsessed with the Oregon Coast. When Sam and Durrell reached out to me about photographing their intimate Cannon Beach wedding, I was SO stoked. Cannon Beach has always been a special place for me, and I love any opportunity to head out there for the day! I grew up in Portland, and I'd frequently take day trips to Cannon Beach with my little sisters and my best friends once I was able to drive at around age 16. It's my happy place. I looove doing Cannon Beach weddings and sharing this gorgeous place with my clients!
Where to get married at Cannon Beach
Sam and Durrell wanted their Canon Beach destination wedding to be informal, easy, and fun. They came from out of town, so they had to plan everything remotely with my help! They knew they wanted two things: iconic Haystack Rock in the background, and to get married on the beach. But they weren't sure exactly where to do it!
Having been to Cannon Beach hundreds of times, I was happy to suggest that we plan their ceremony on the north side of the beach, away from the crowds. We parked near Les Shirley Park and then walked out over the dunes to the beach. They held their ceremony at 6pm to get better lighting, and we lucked out with gorgeous fog rolling in, warm weather, no wind, and the best part - no crowds on that part of the beach! It was totally intimate, and I didn't have to edit a million tourists out of the background. Perfection.
Where to take Cannon Beach wedding photos
When planning their intimate Cannon Beach wedding, Sam and Durell focused their photography time toward creative portraits and coverage of the ceremony/group photos. We started the day at their stunning Airbnb in Arch Cape, then took pictures right next to Haystack Rock (with the crowds haha), as well as at Ecola State Park at the viewpoint and in the forest. After their ceremony, we wandered toward the northern-most point at Cannon Beach for some portraits near Sea Lion Rocks. After that, they drove to Angelina's in Seaside for pizza with their friends!
About the couple
Durrell and Sam met 10 years ago on the internet before online dating was as popular as it is now. Durrell said hi first, and they talked for a week before agreeing to go on their first date. Before they met, Sam was like, "I have to tell you something. I was born deaf, and I have a cochlear implant." Durrell wasn't fazed by this, and they hit it off despite a few communication difficulties.
"Sam's the sweetest and most genuine guy you'll meet," Durrell told me. "He's super inspiring and doesn't let his lack of hearing stop him from anything."
"Durrell makes me laugh, and if I don't understand him, he's willing to have difficult conversations with me," Sam said. "Both of us have a hard time communicating with each other sometimes… but at the end of the day we crack jokes about it. Also, he would be a great counselor. He's so accepting, kind, incredibly loyal and down to earth guy. That's what I love about him."
Why they got married at Cannon Beach
"[Cannon Beach] provided a beautiful backdrop with a nice mix of beachy and woodsy backgrounds. Of course, we loved the iconic rock as well," Durrell told me.
Their favorite memory was seeing everyone gathered on the beach, waiting for them before the ceremony began.
Advice for other couples planning weddings at Cannon Beach or on the Oregon Coast
"Keep it simple and research your ideal location. With the help of you, of course, we decided that being further north would provide a bit more privacy," Sam and Durrell said.
"It's hard not being local, but doing our research and reading reviews online helped us land on a great dinner venue and bakery for our cake. Angelinas in Seaside was great for a private and informal gathering, and the food was great. Cannon Beach Bakery made us two cakes that were loved by all. For our outfits, we wanted to coordinate but not necessarily wear the same thing exactly. We landed on wearing the same blazer while alternating dark and light pants and shirts. "
Overall, this intimate Cannon Beach wedding was an absolute dream, and I had SO much fun working with these two! Congratulations Sam and Durrell!
The Vendors
Photography by Katy Weaver Photography

Locations: Arch Cape, Haystack Rock, North Cannon Beach, Ecola State Park

Outfits: H&M

Rings: Manly Bands
The Slideshow
The Photos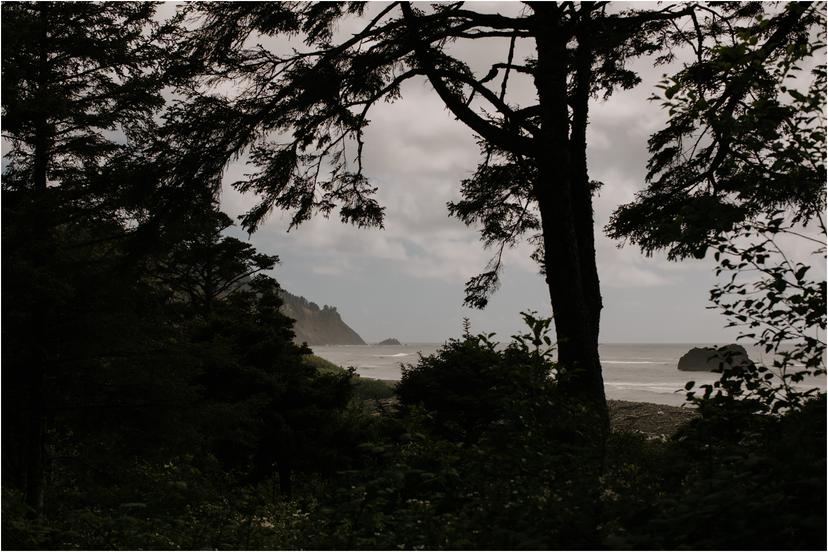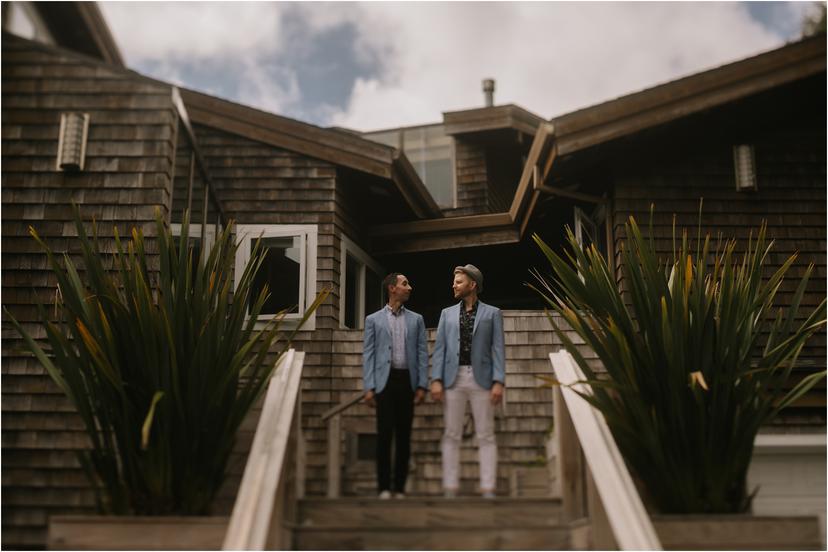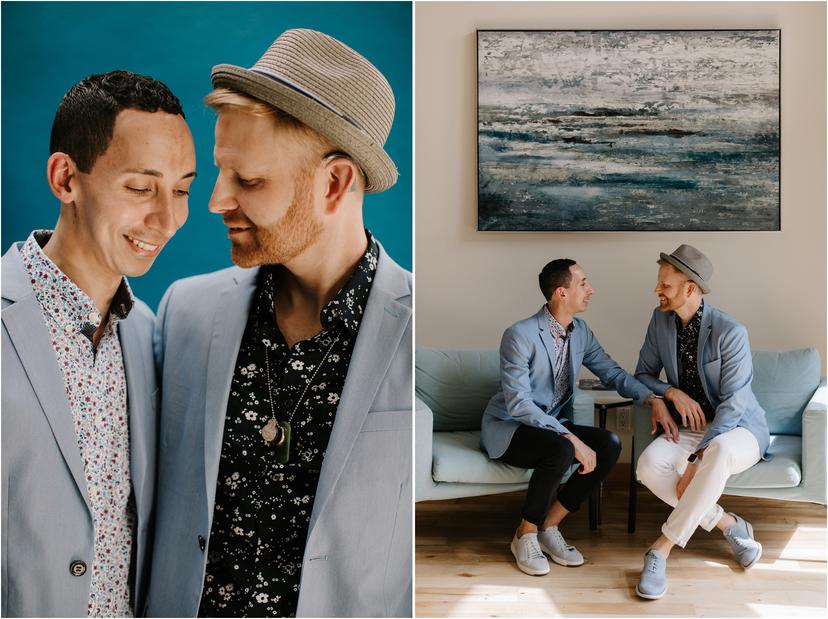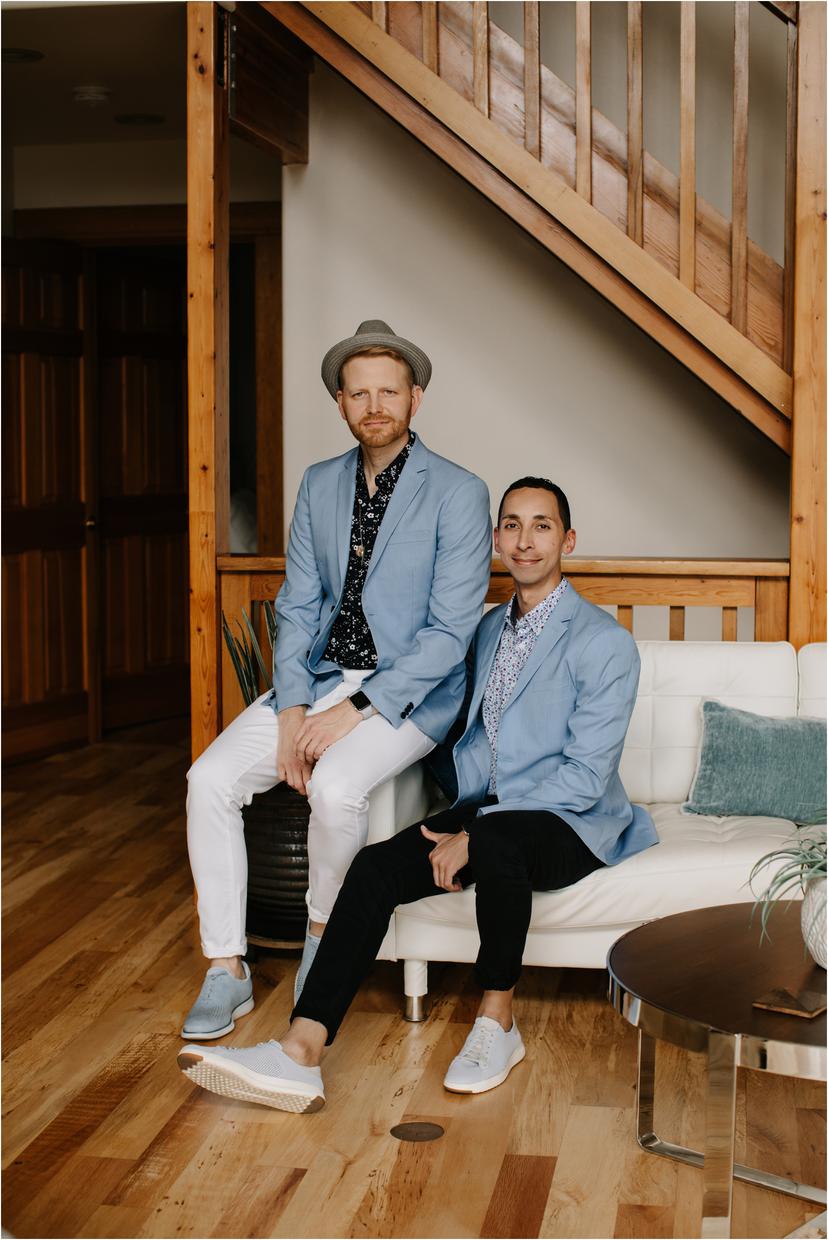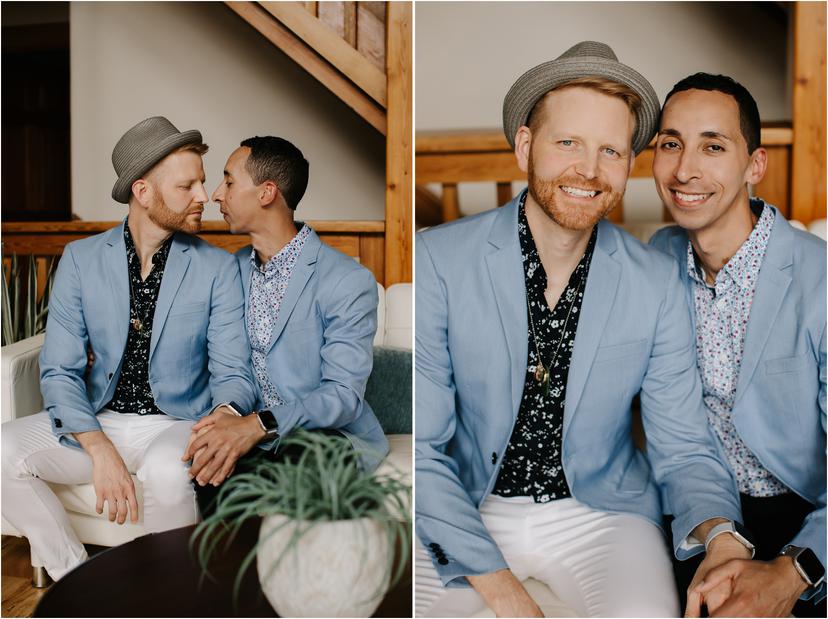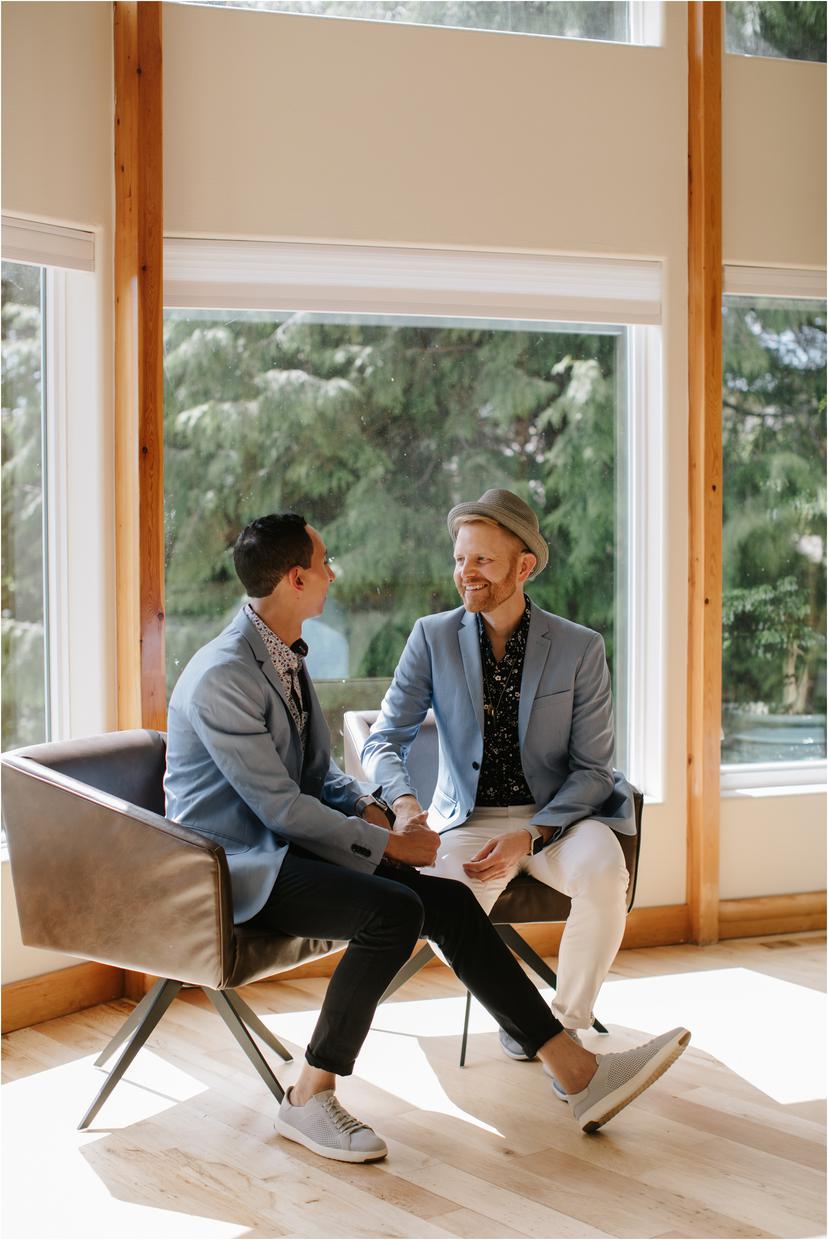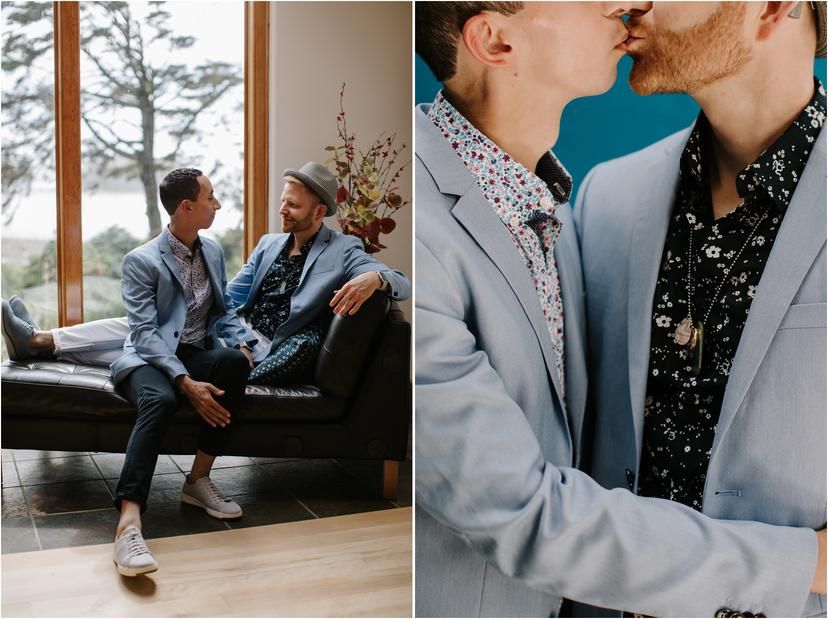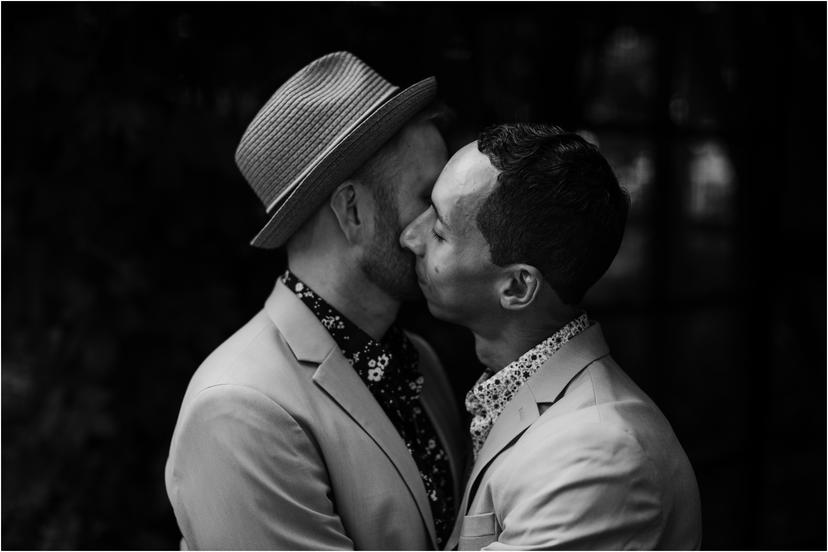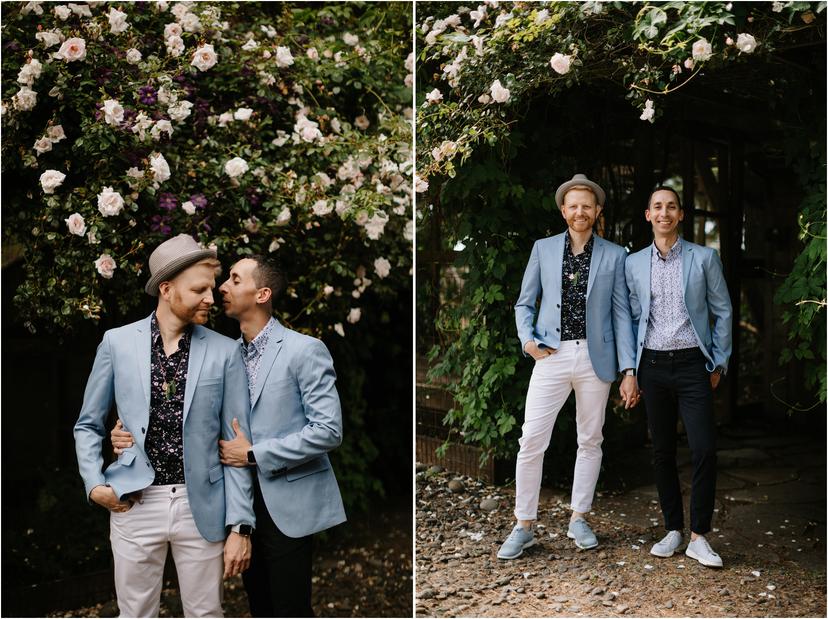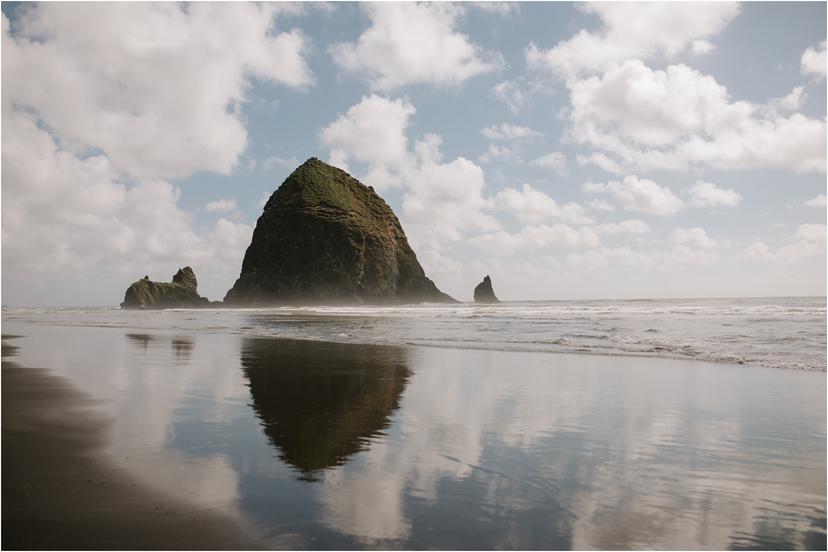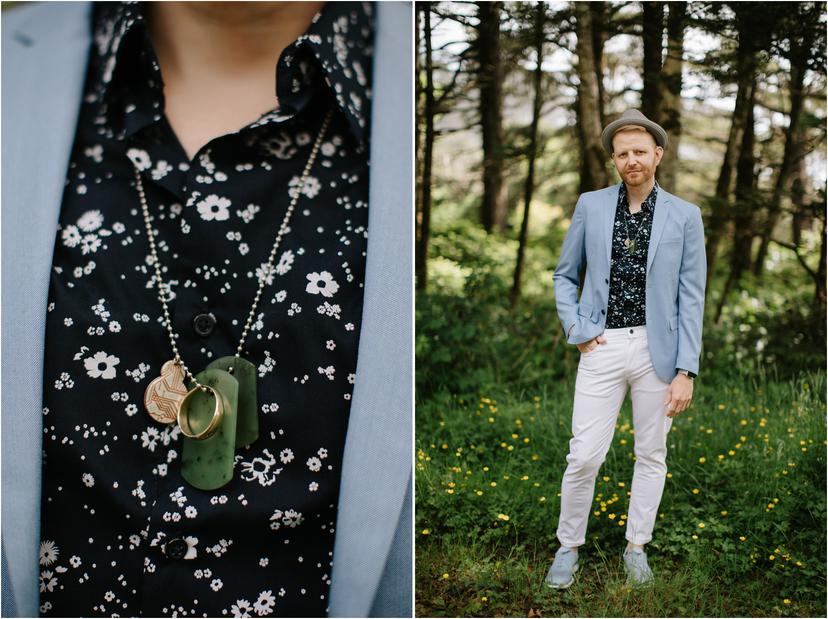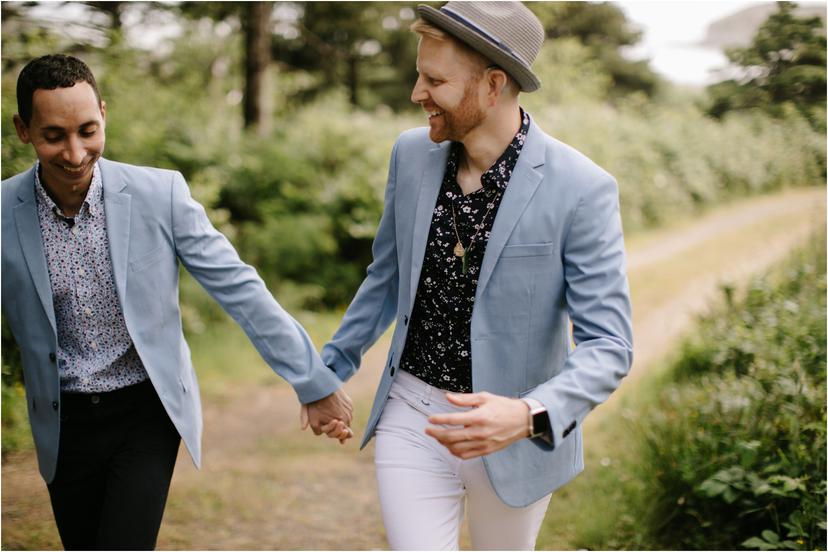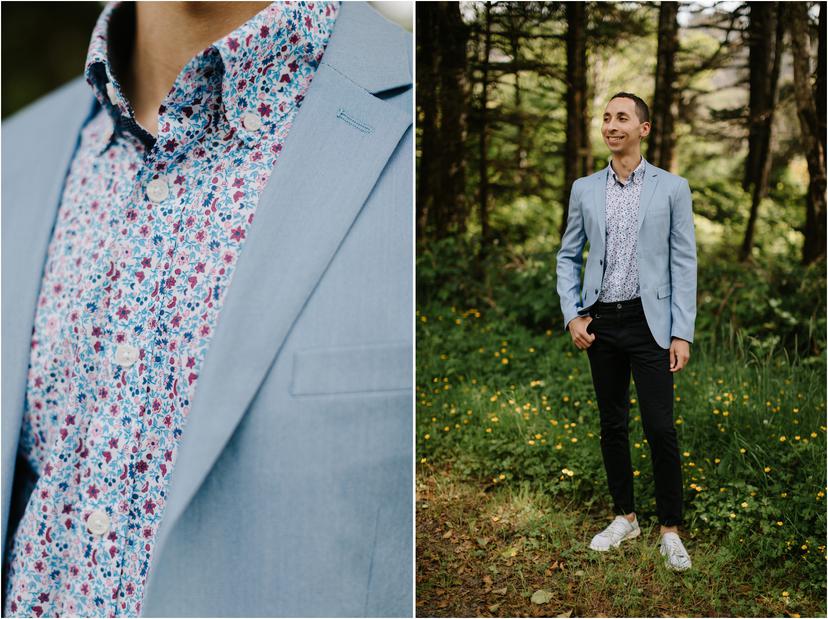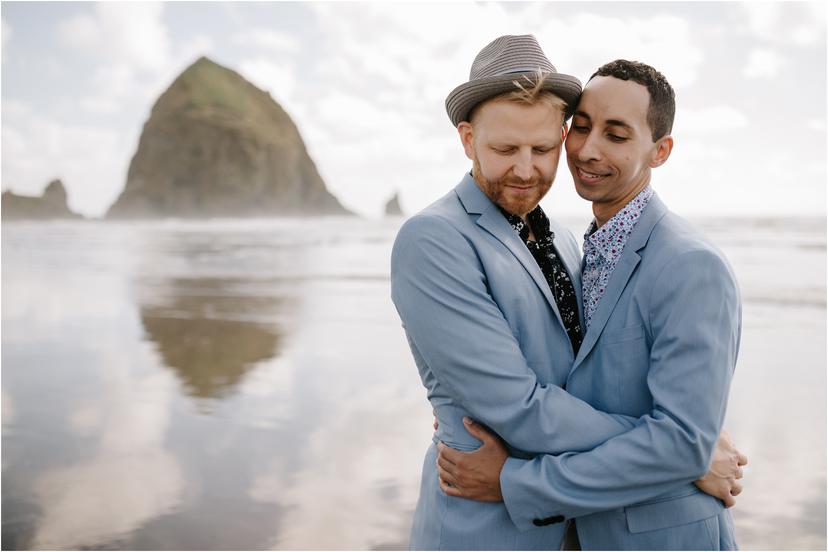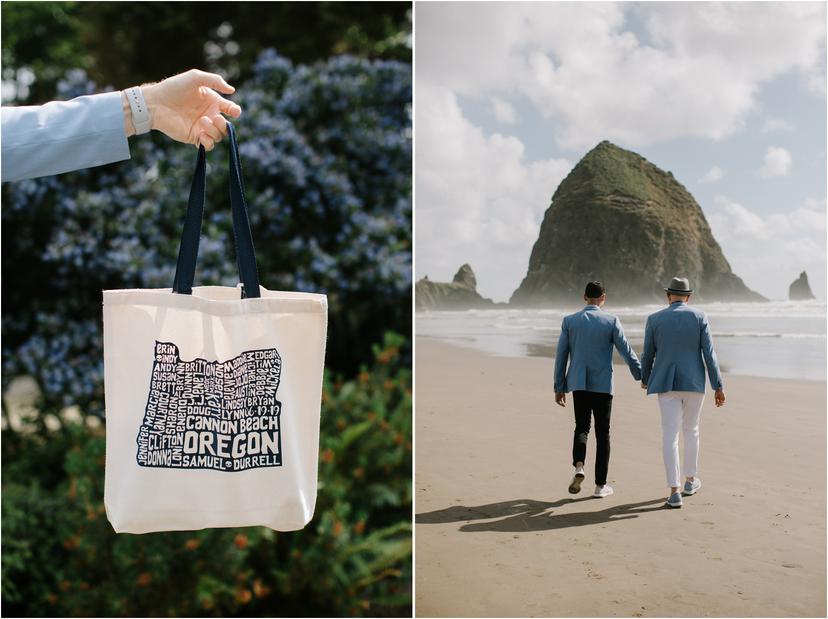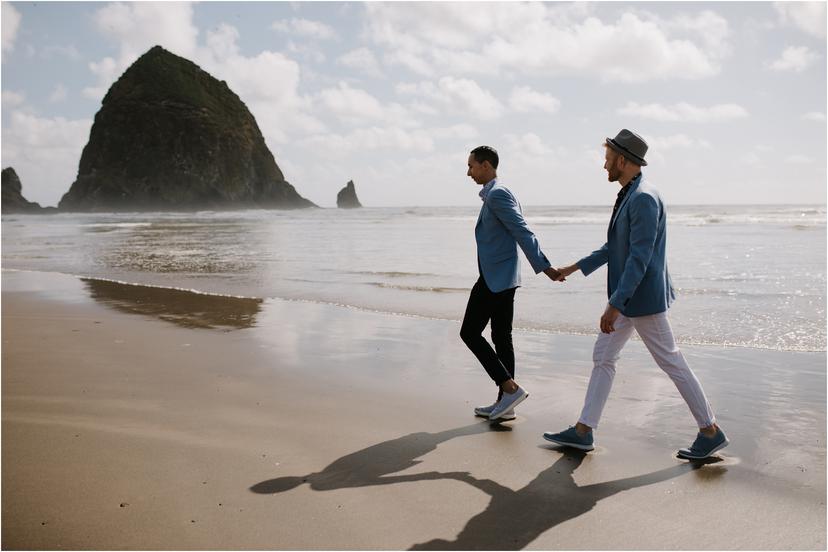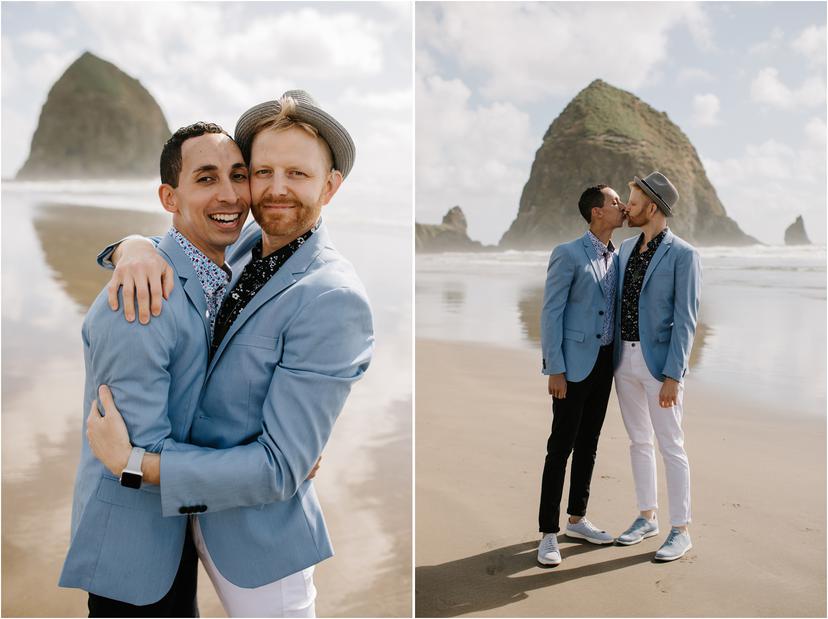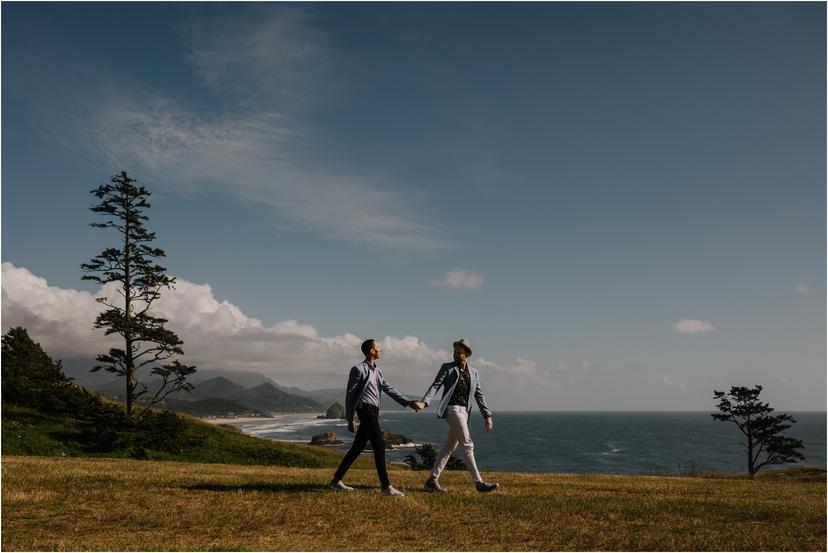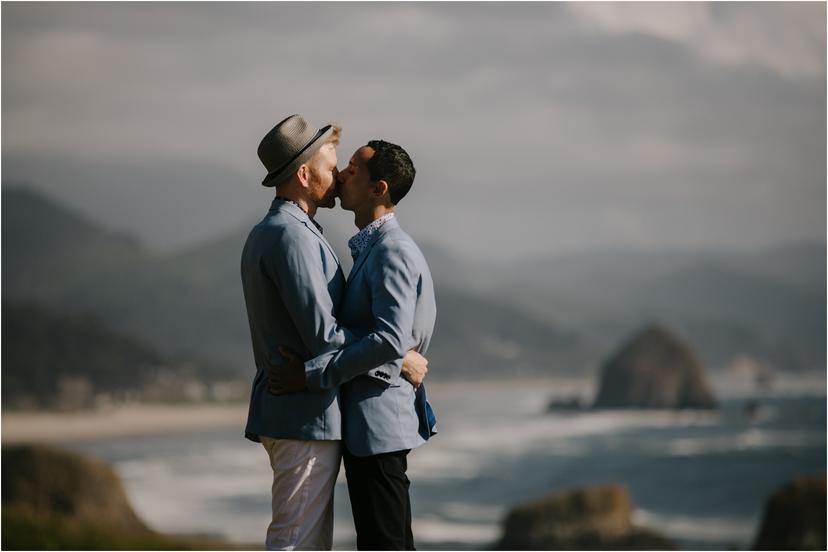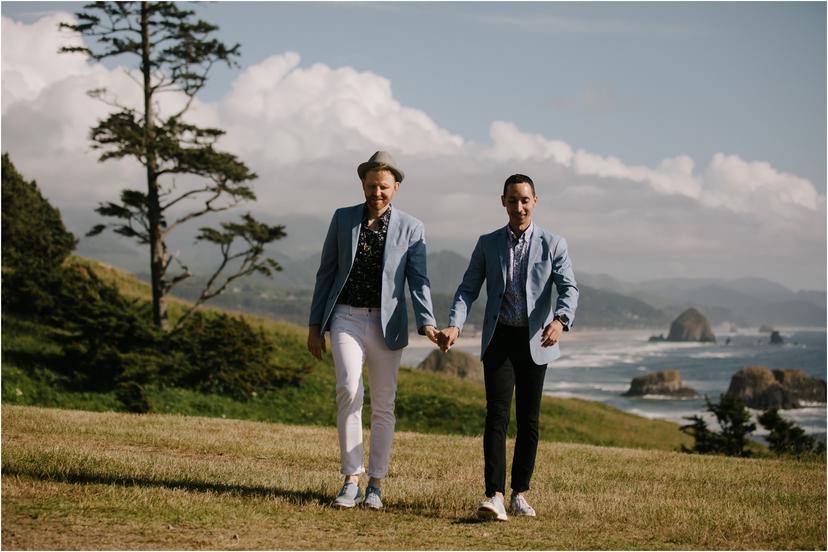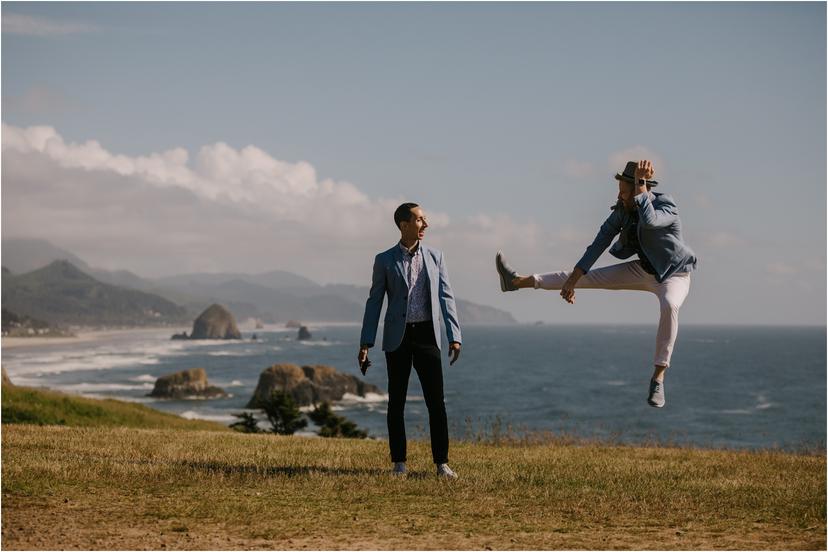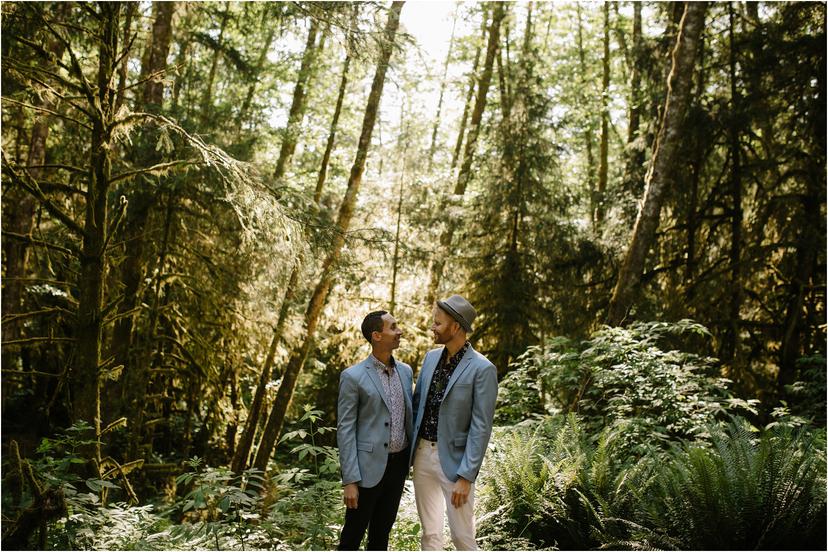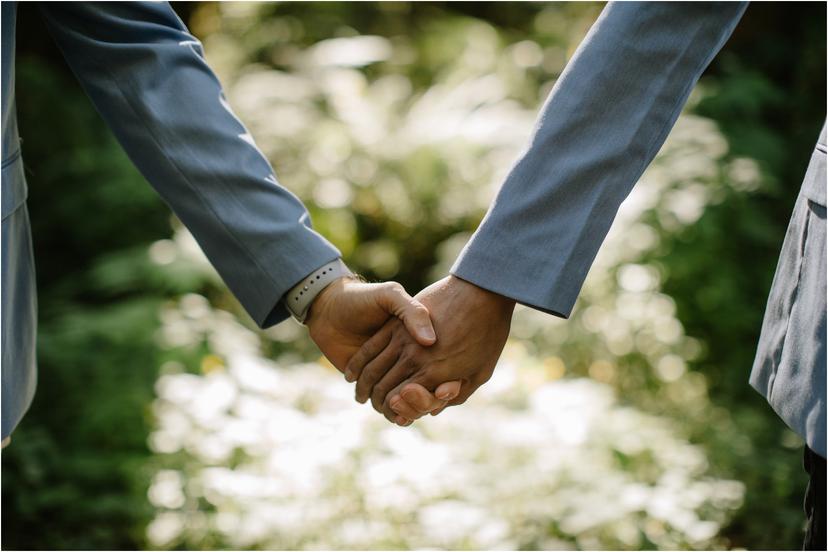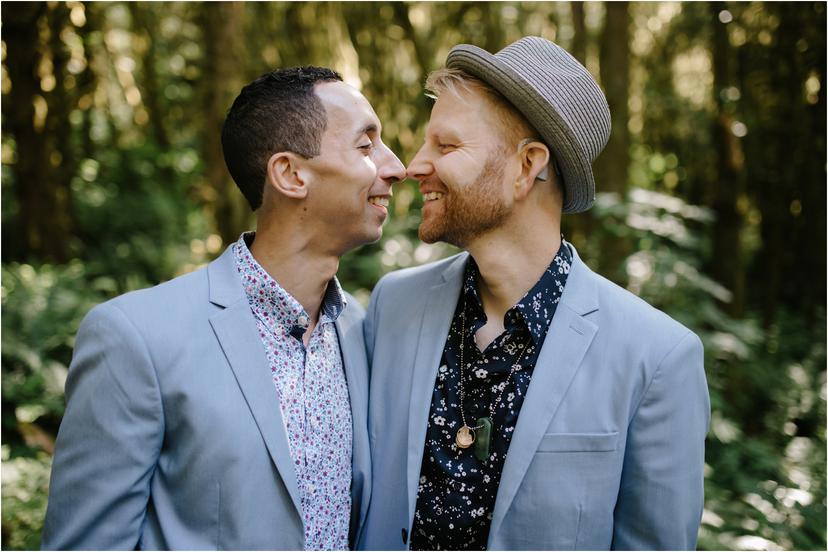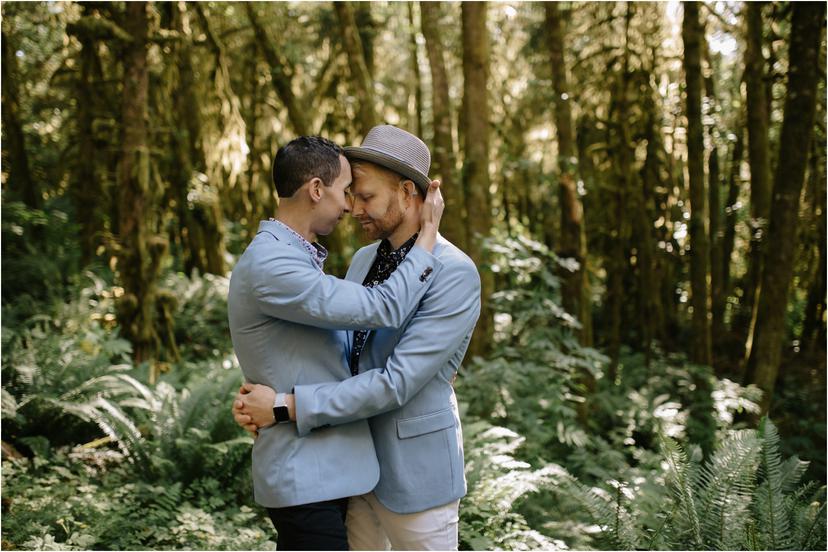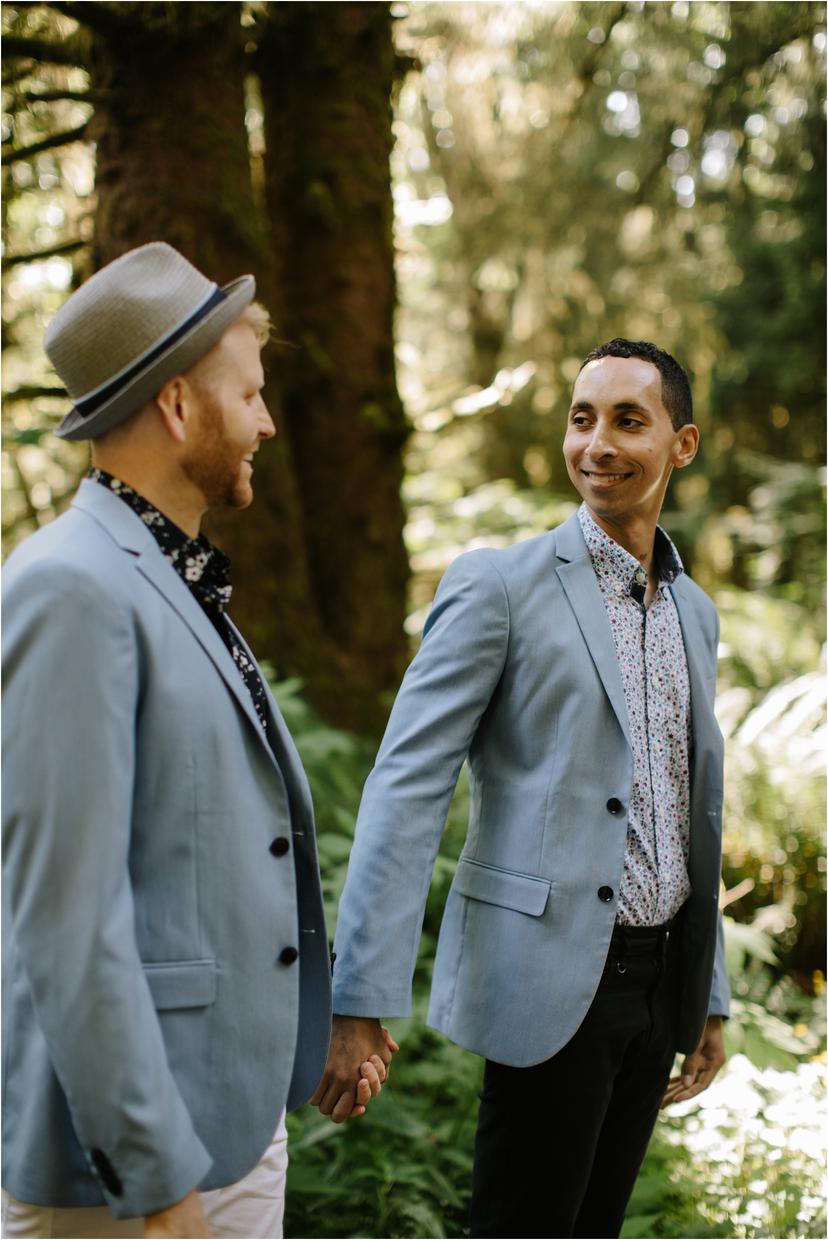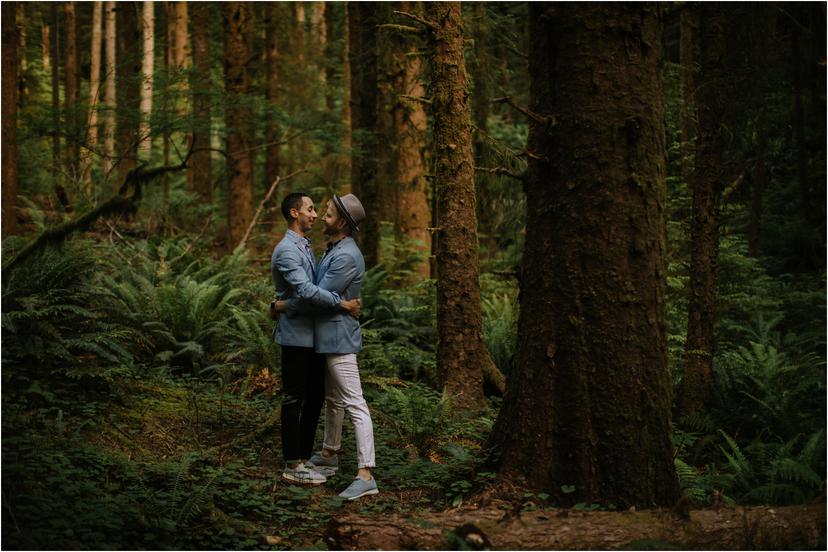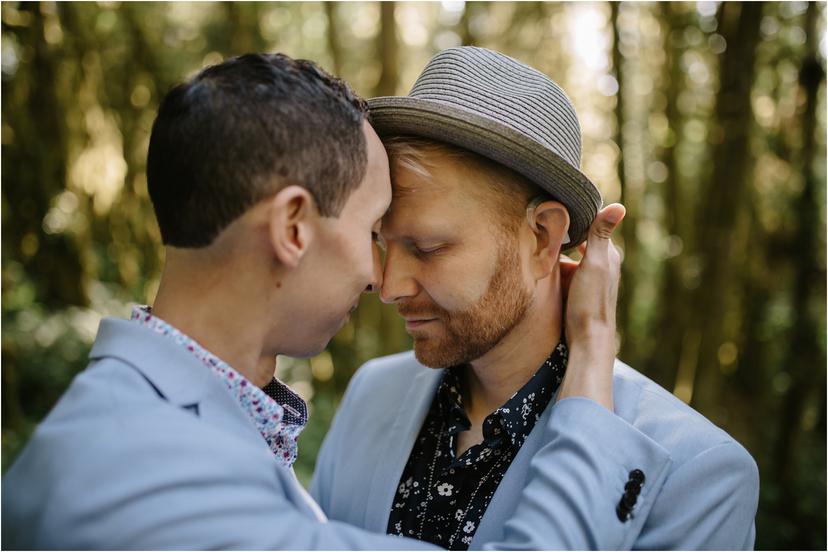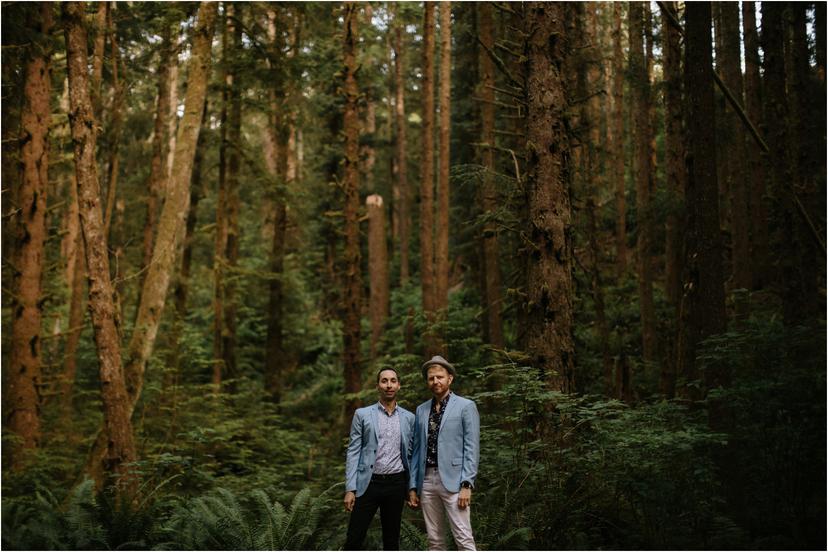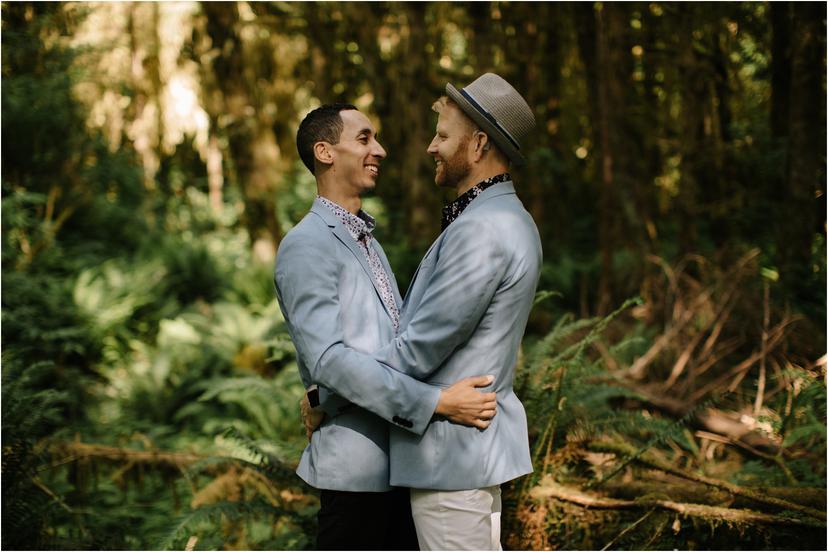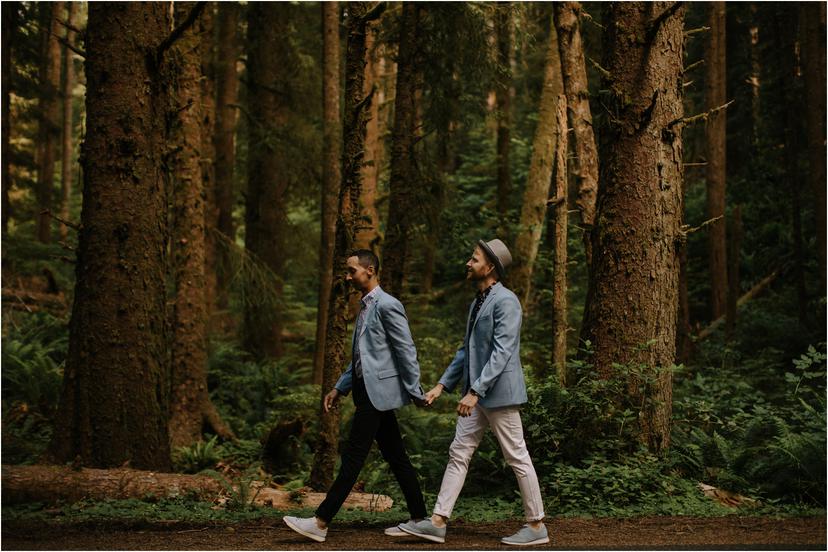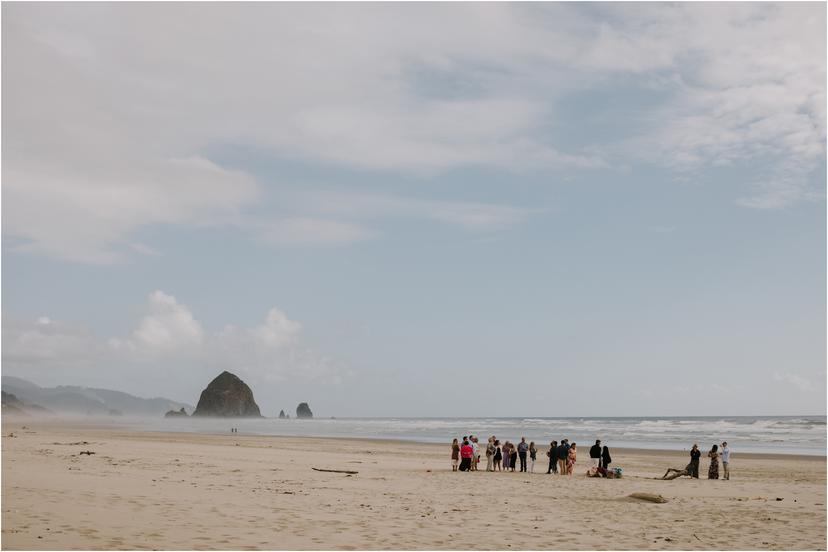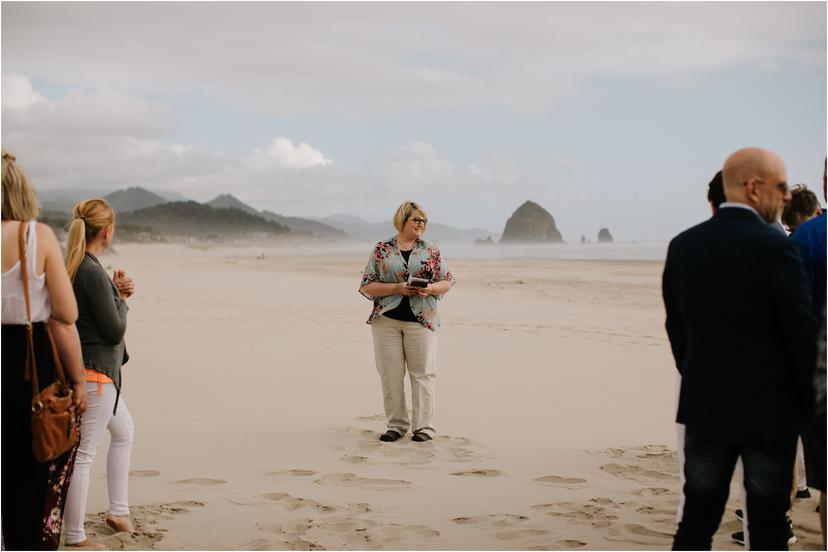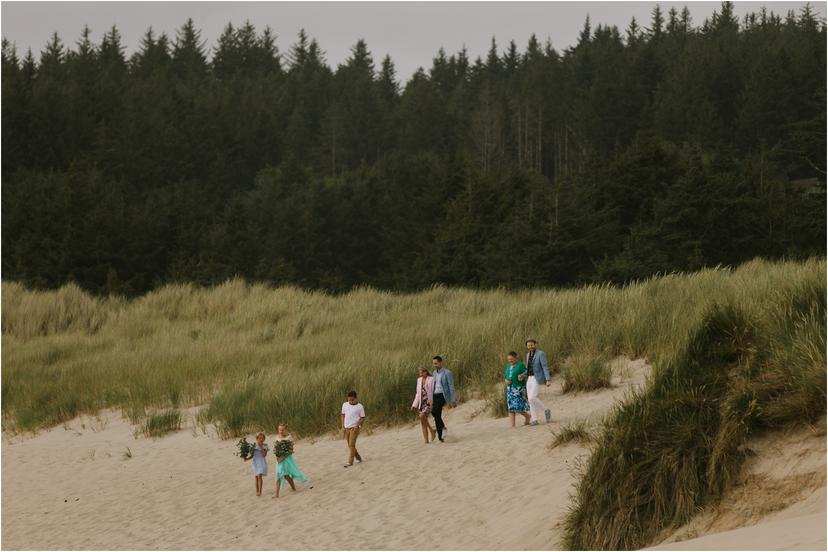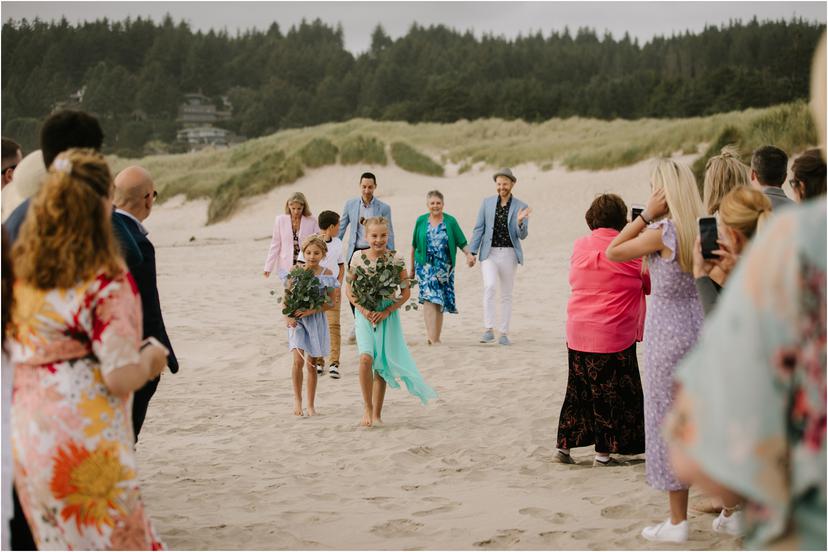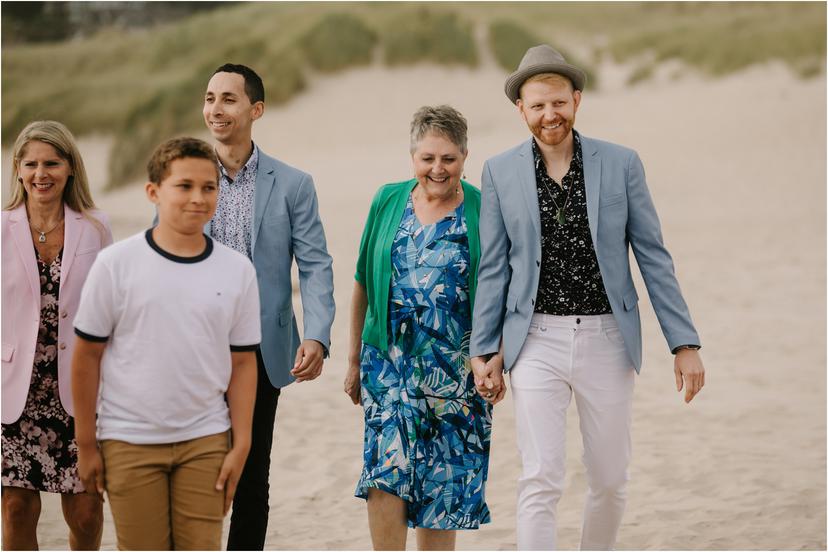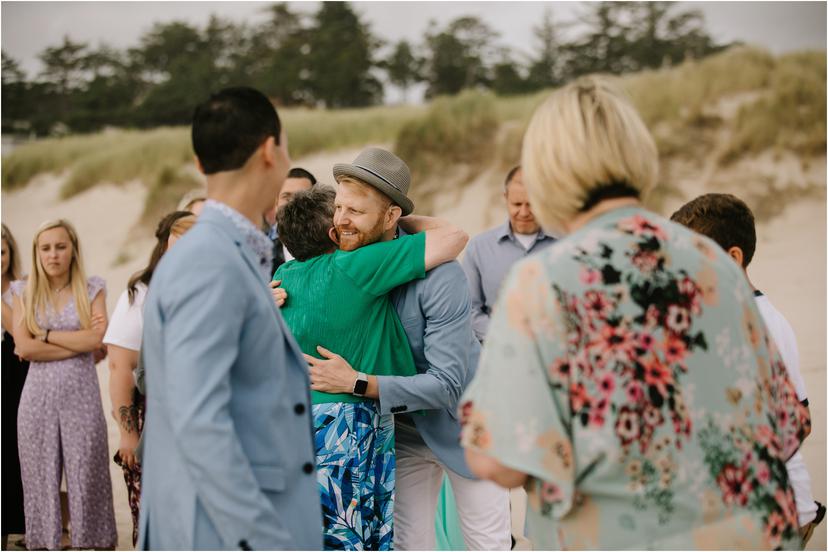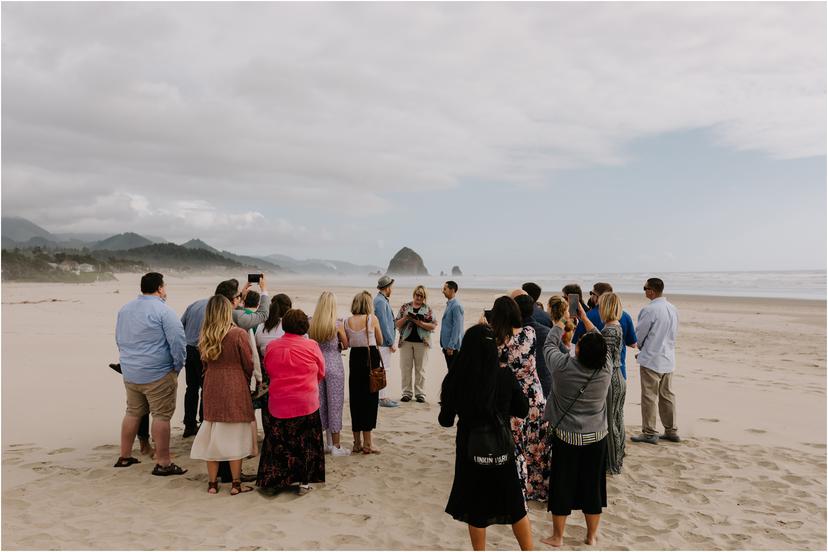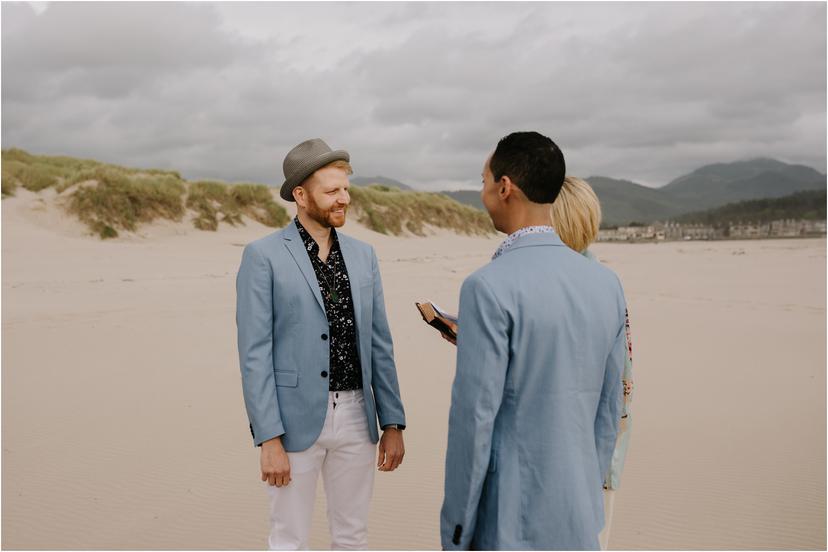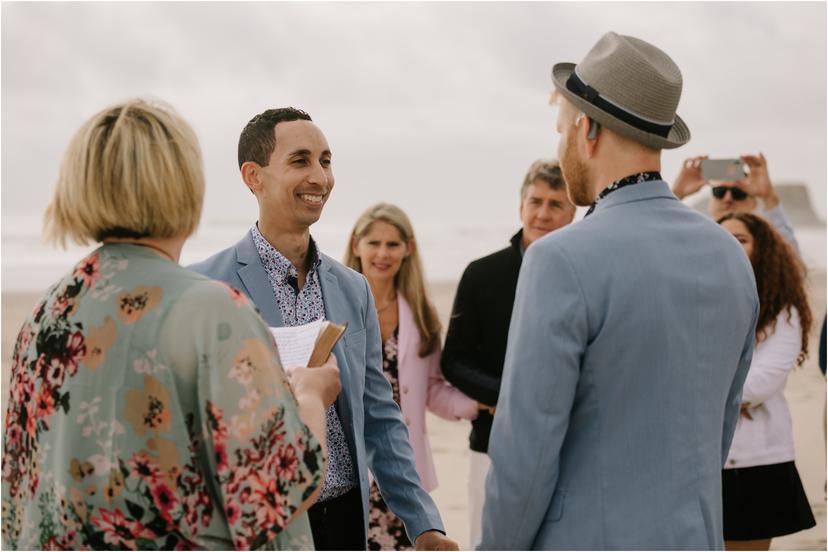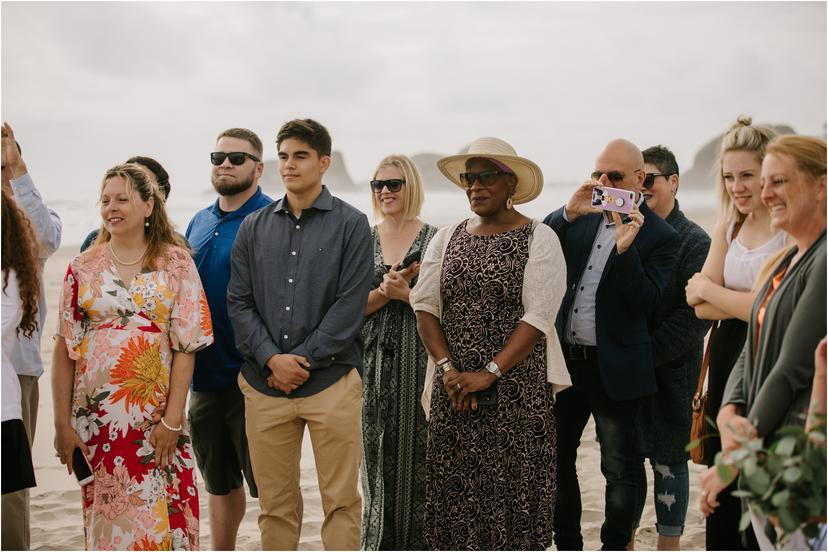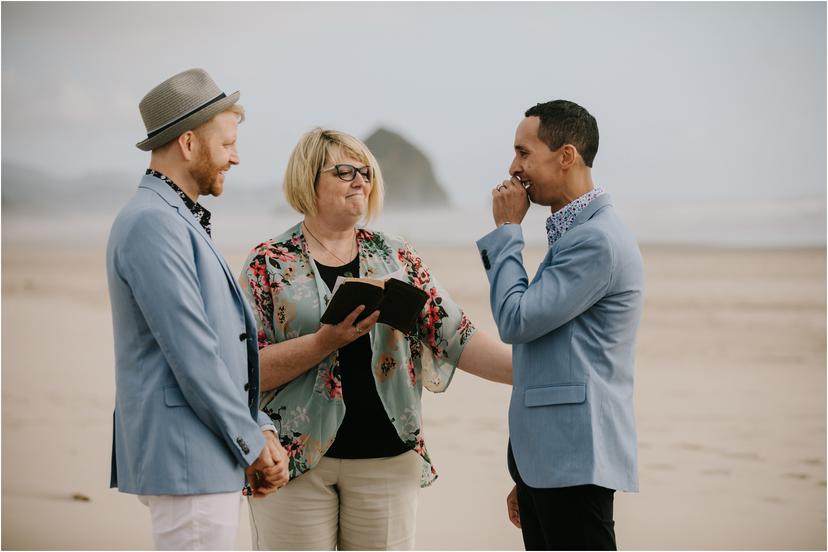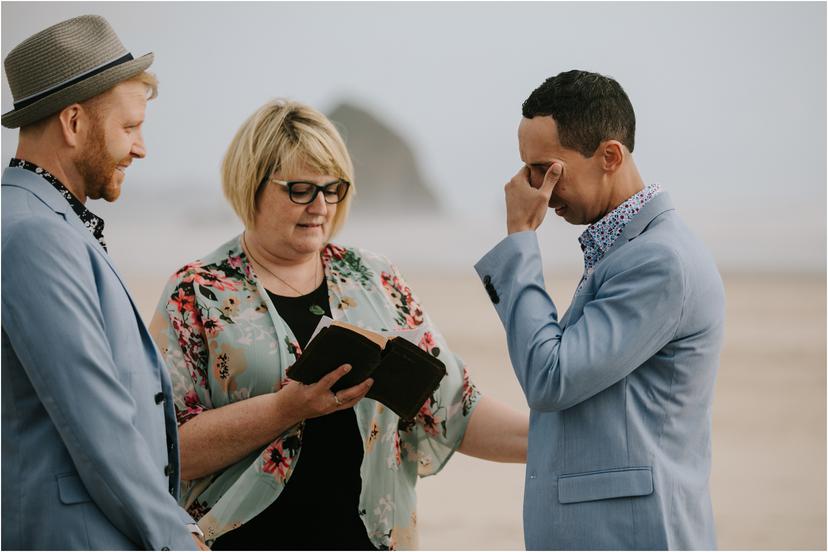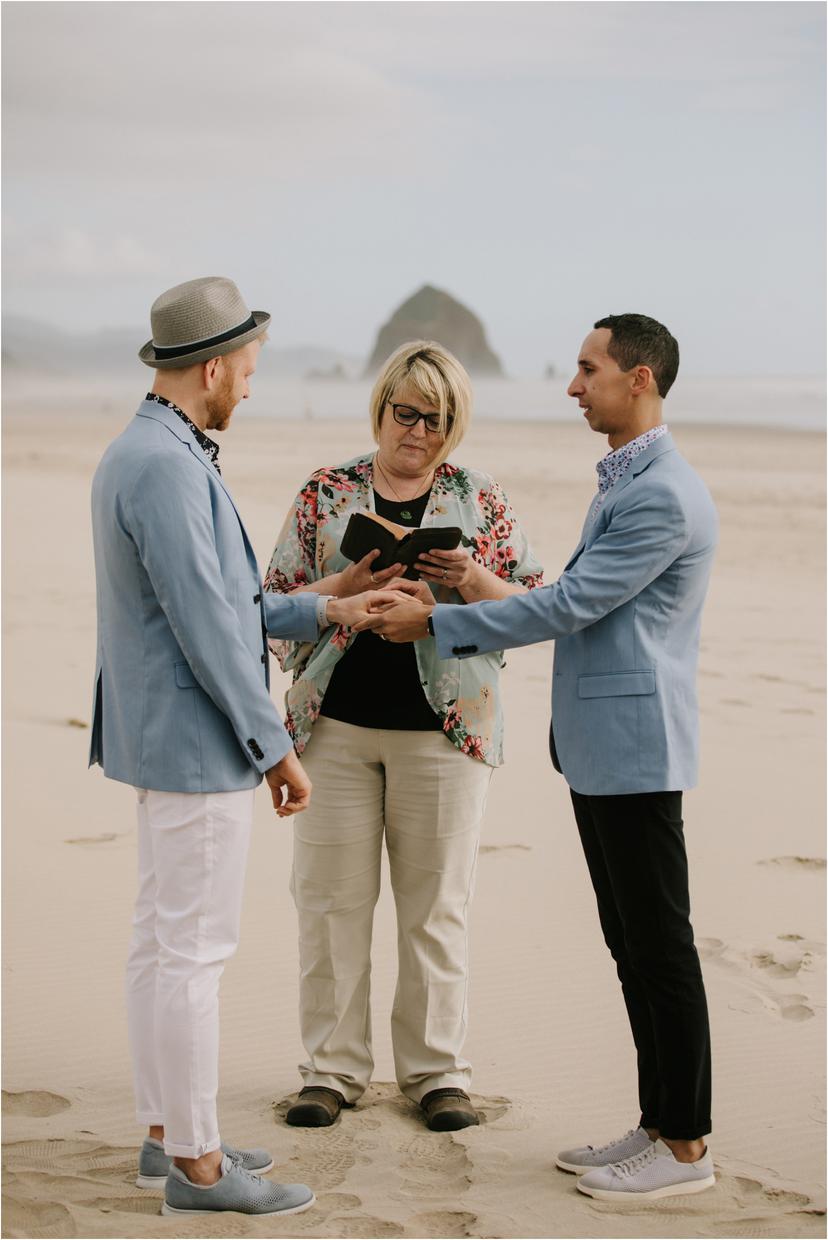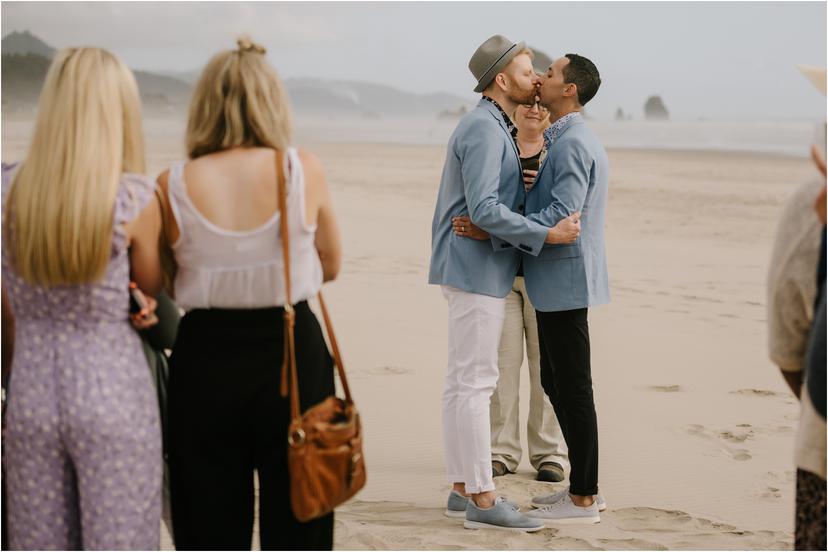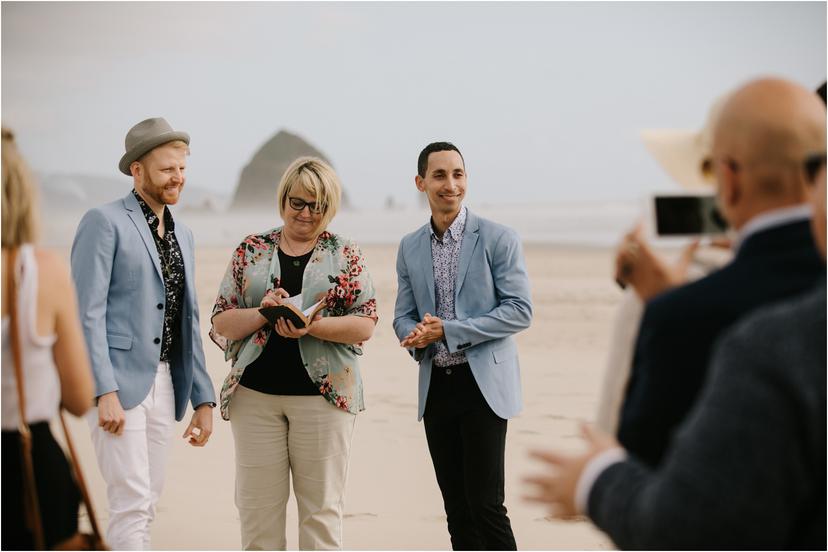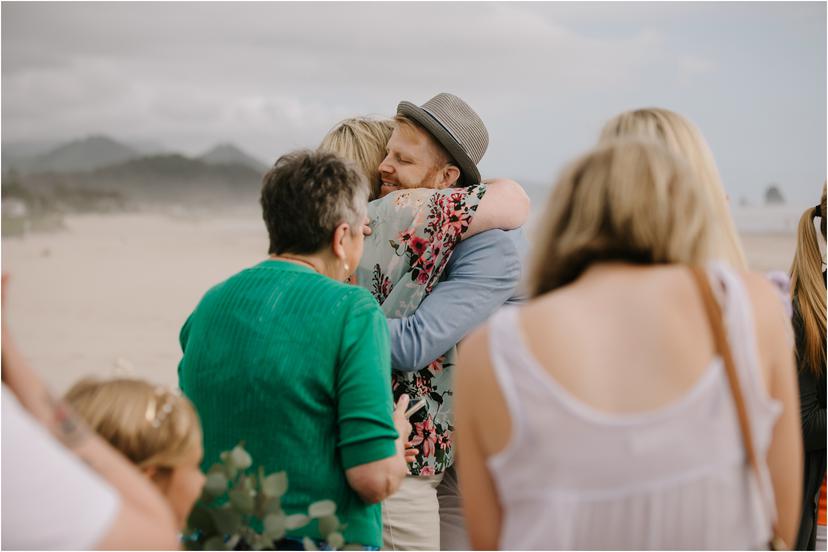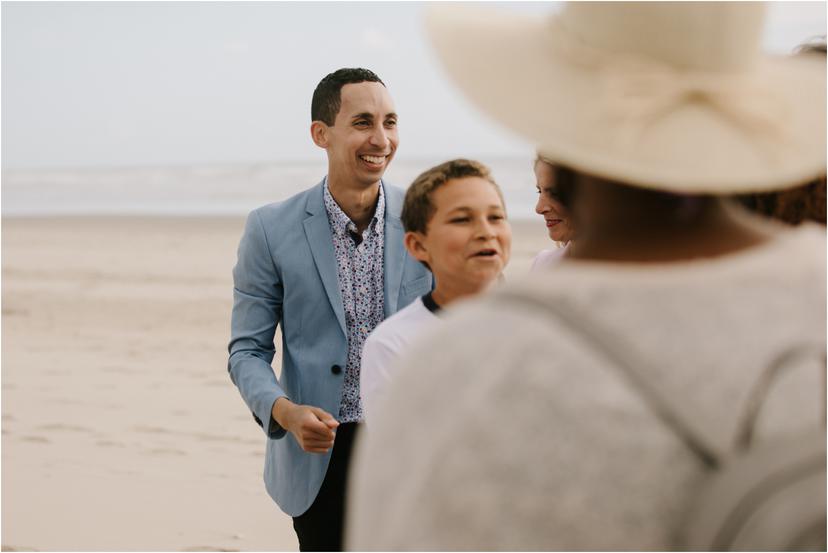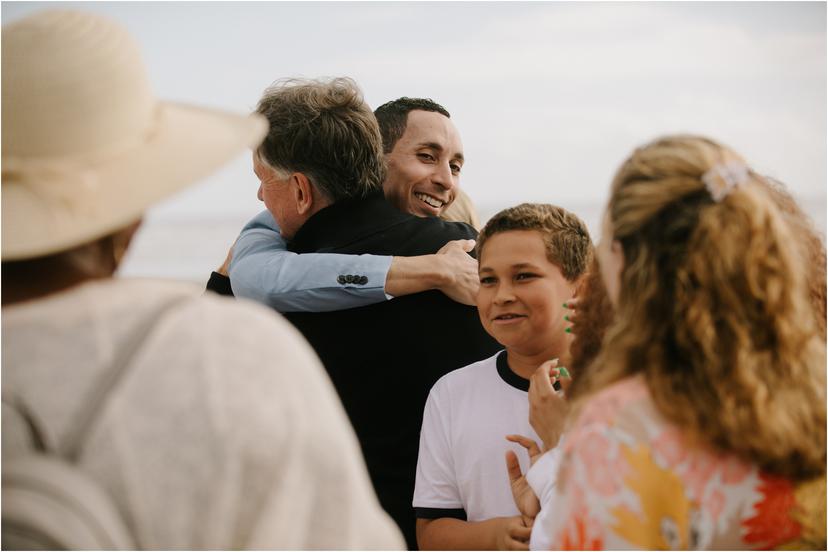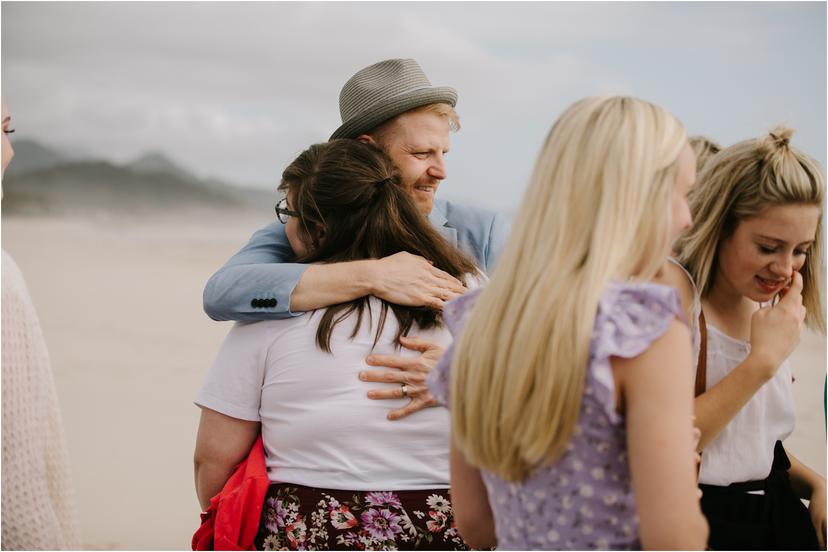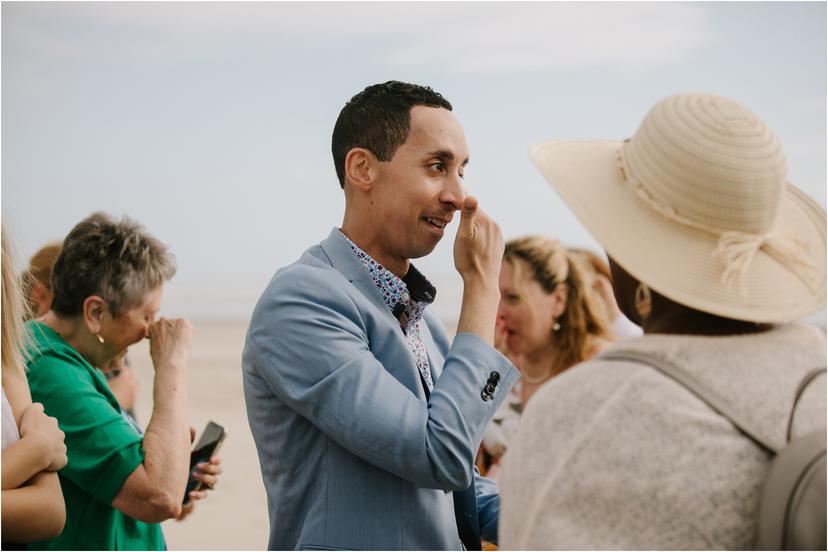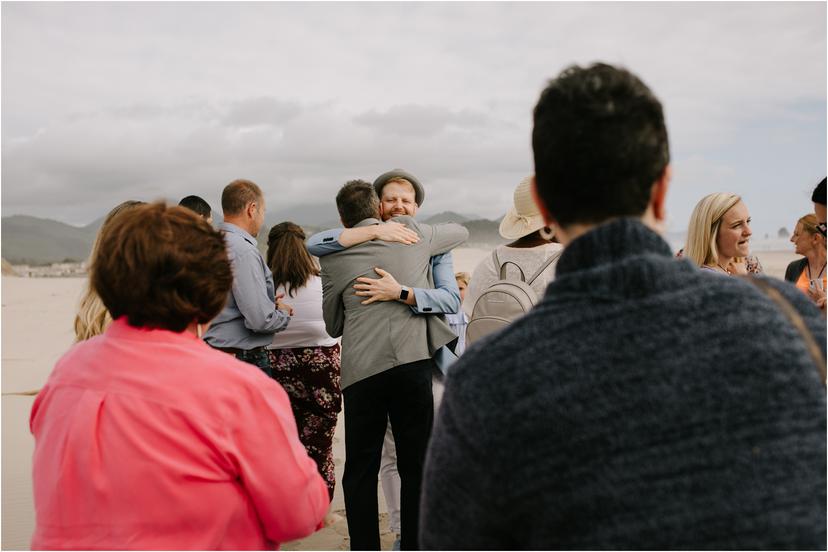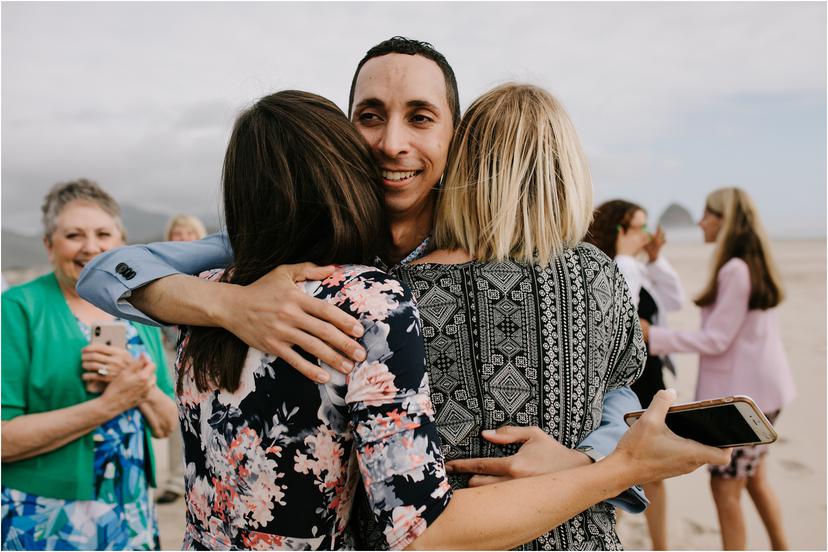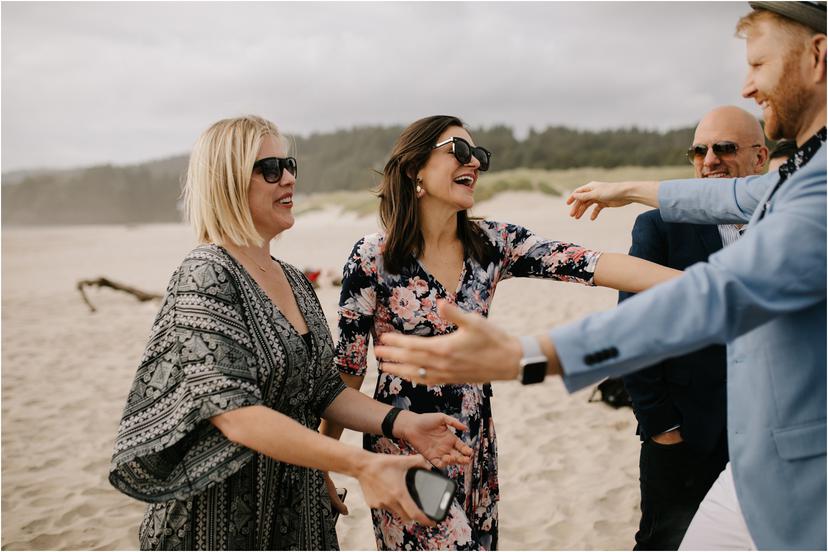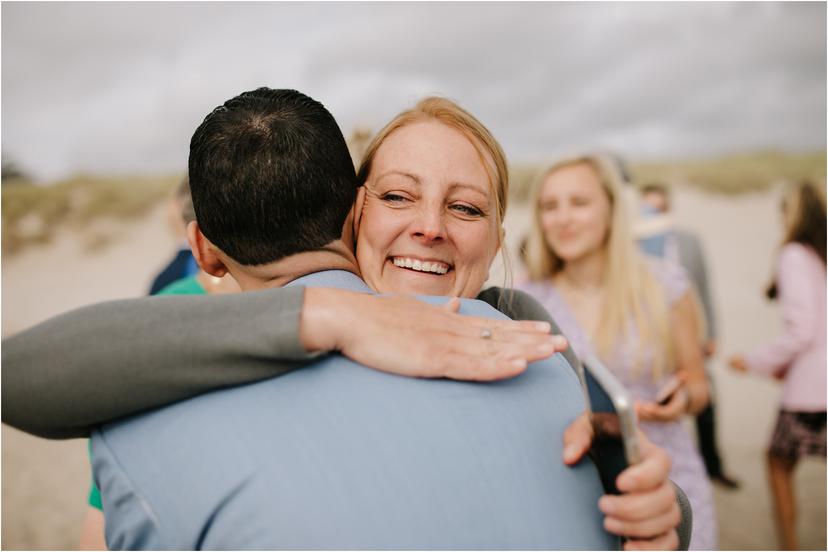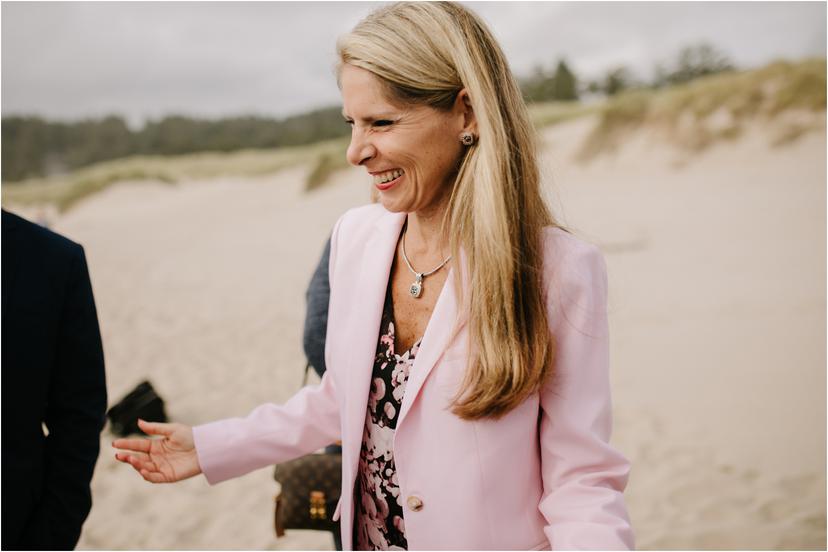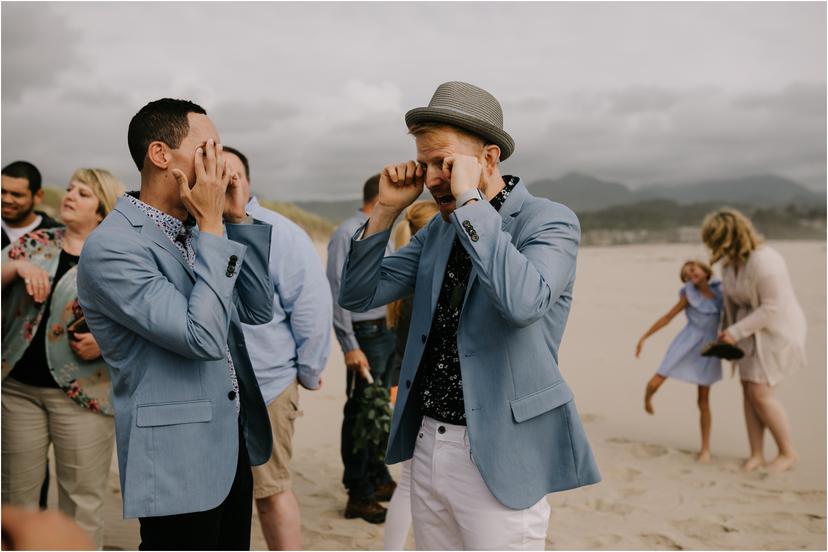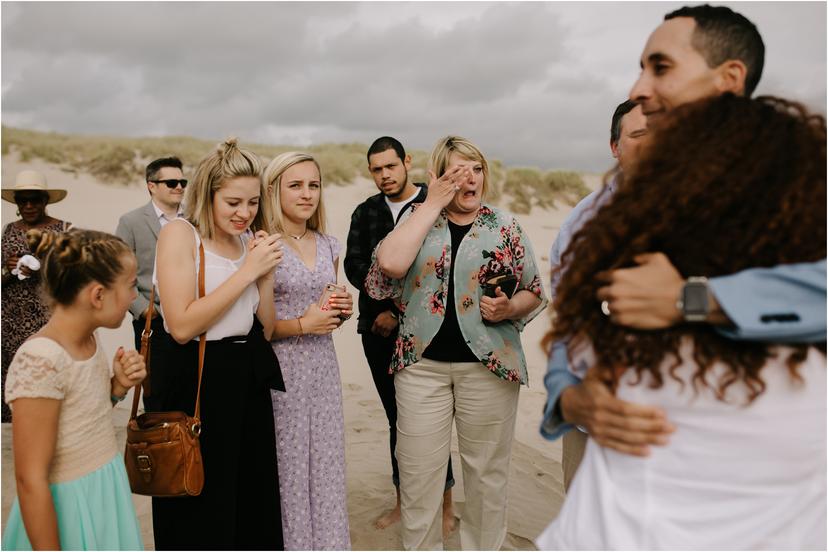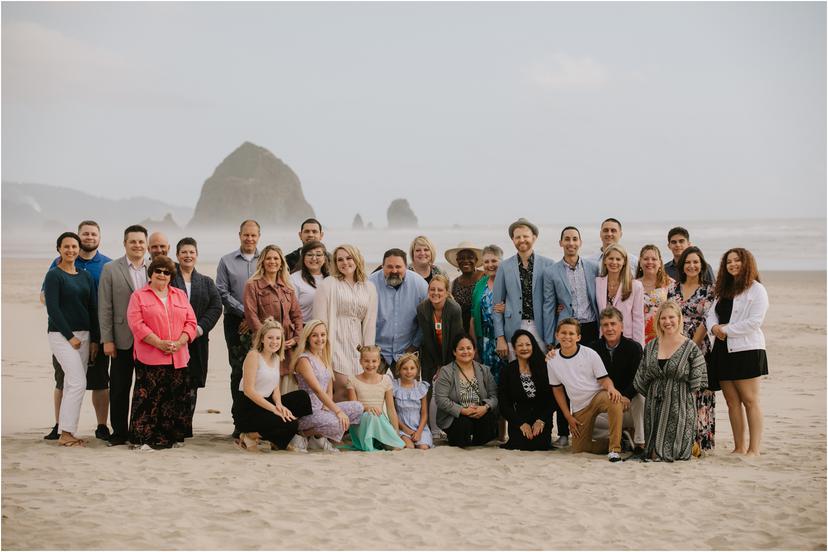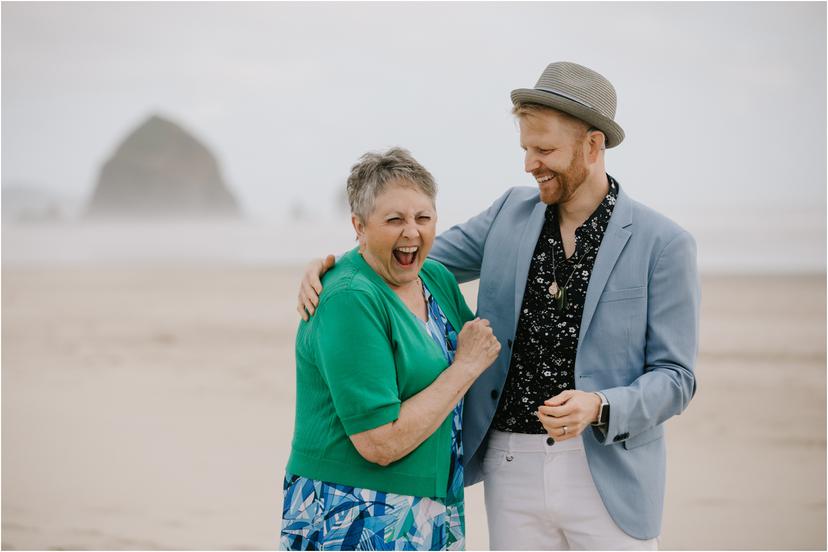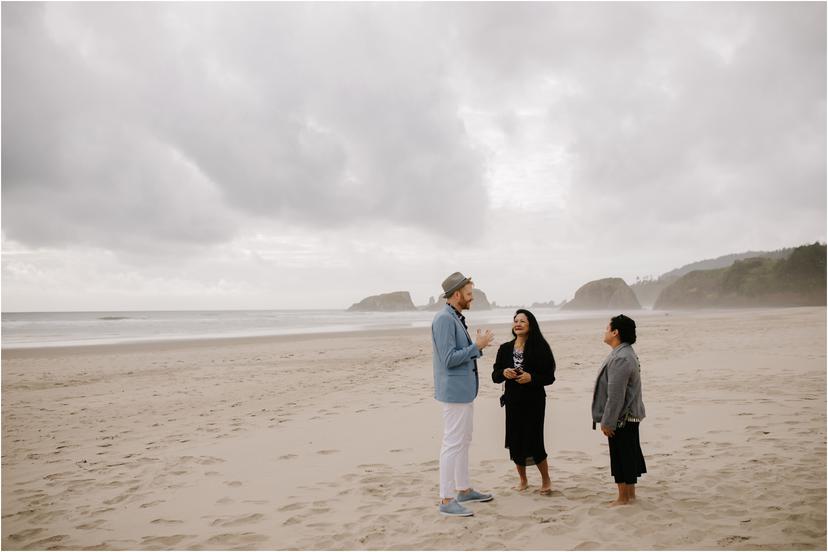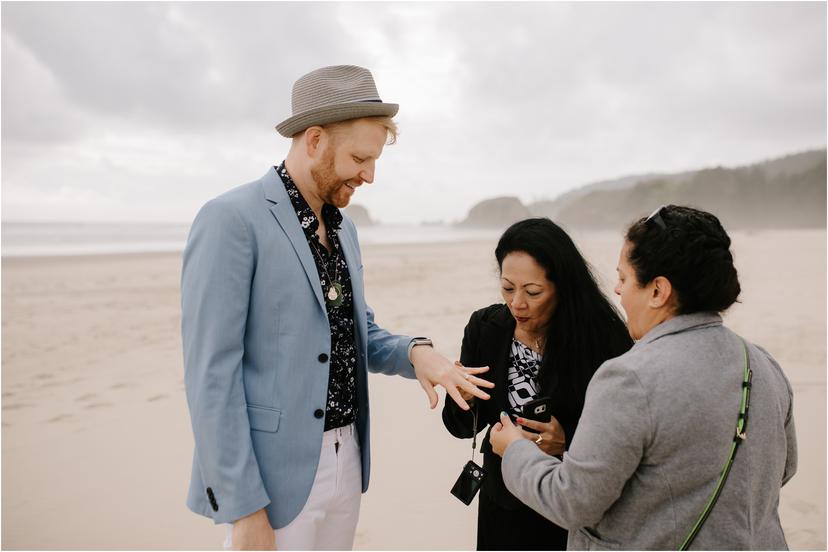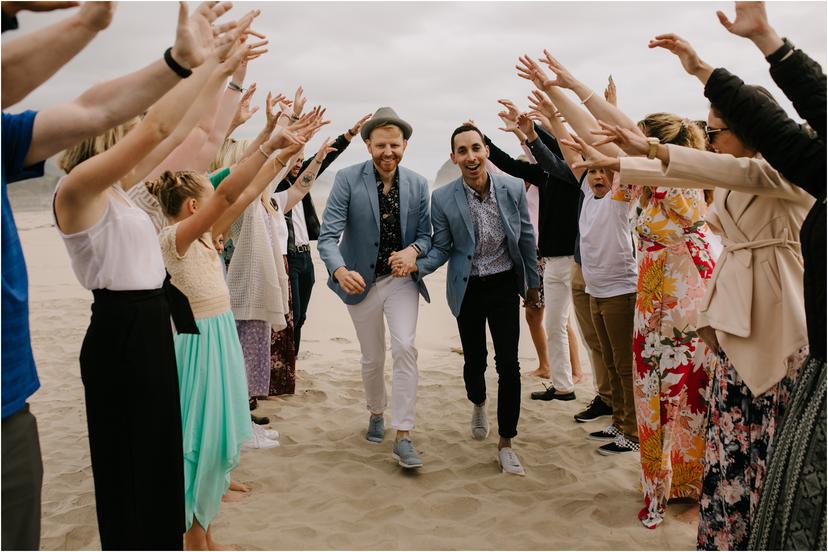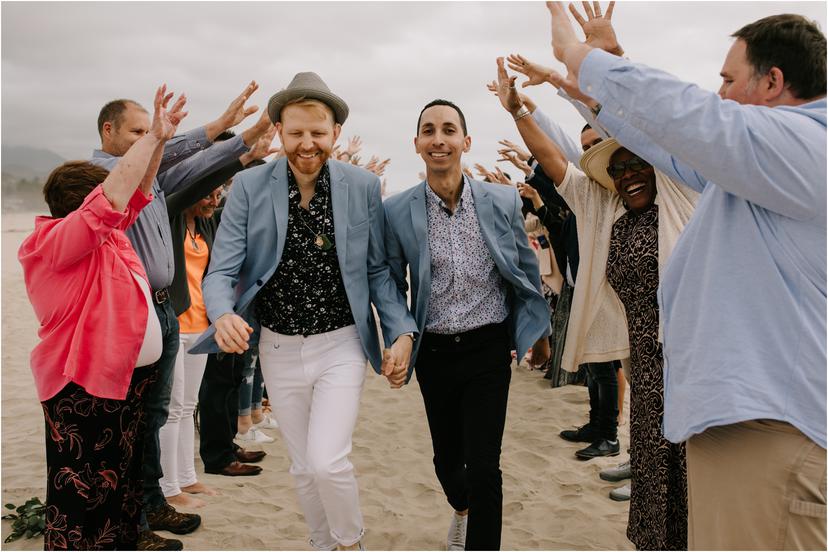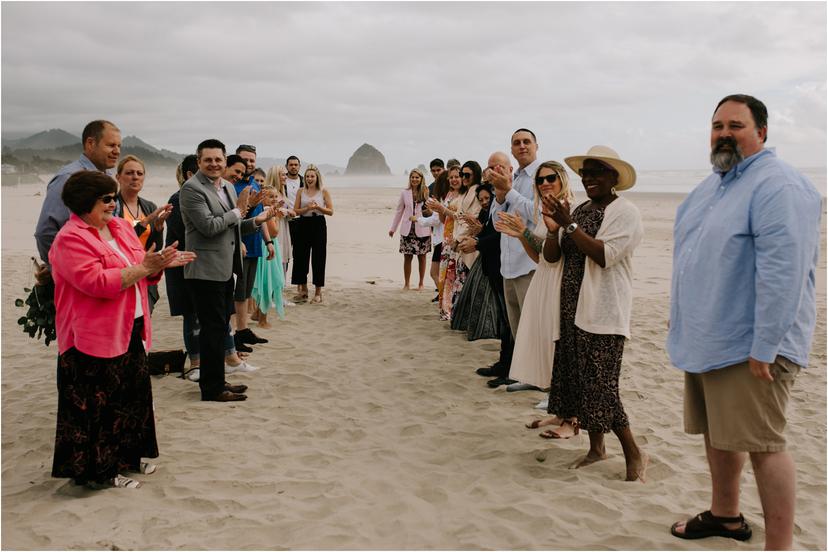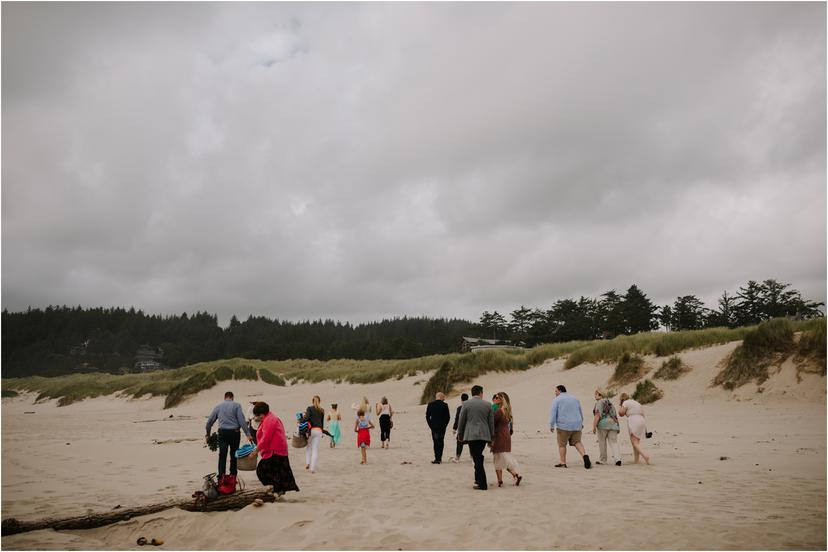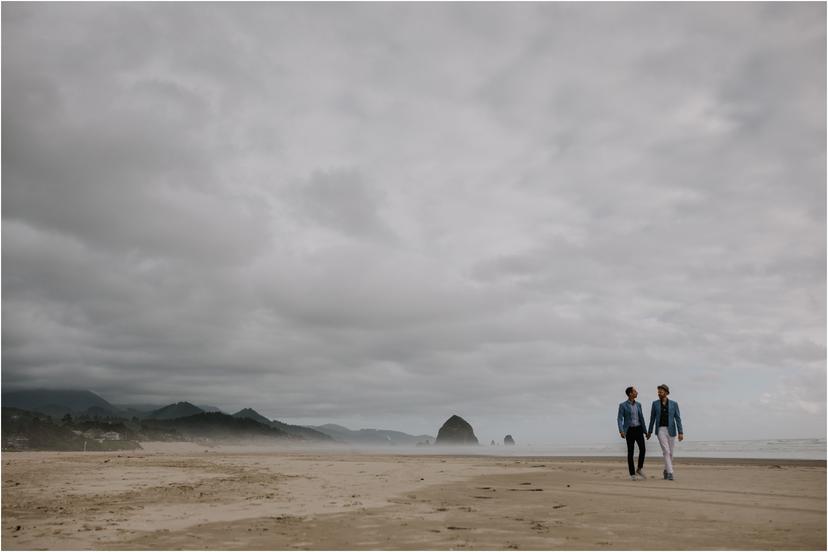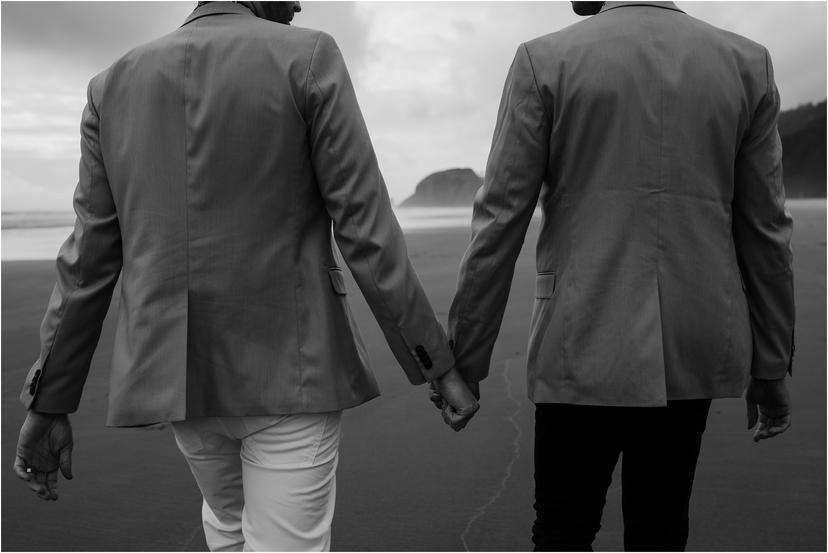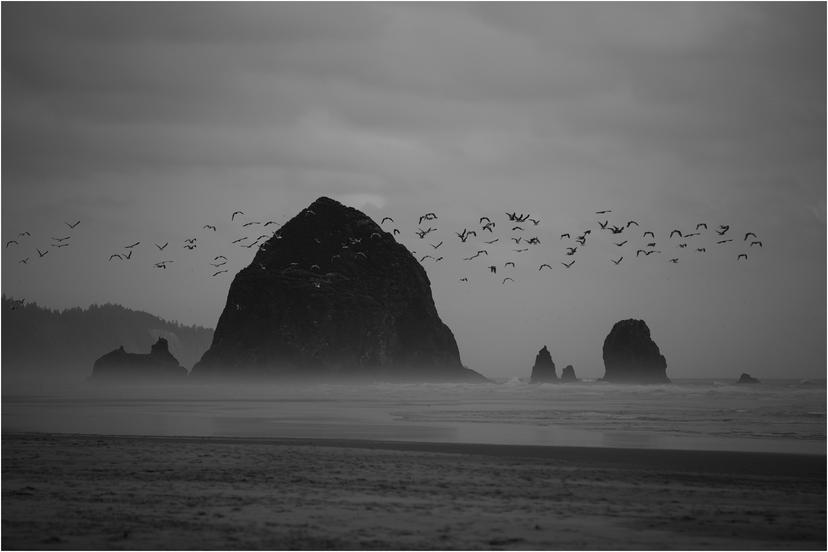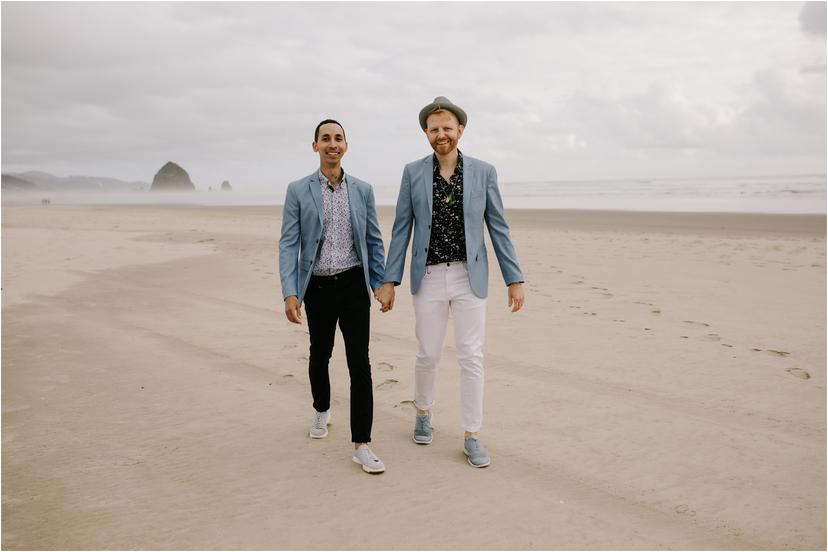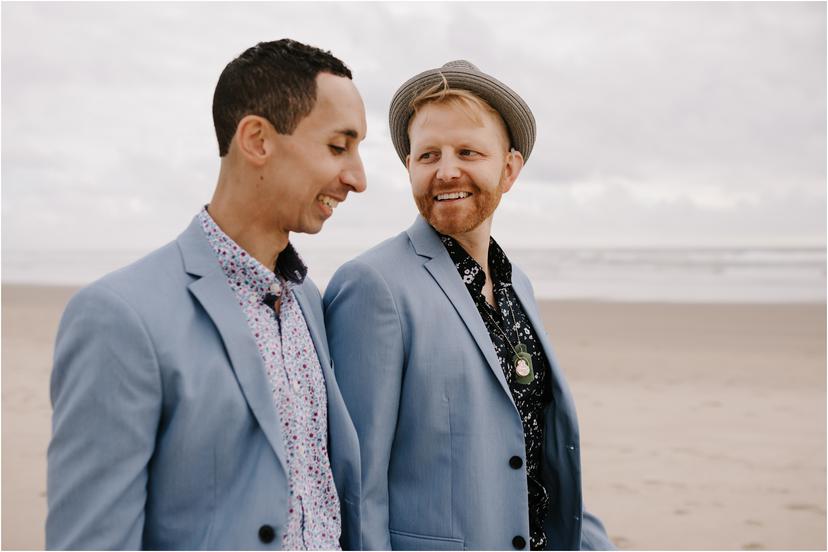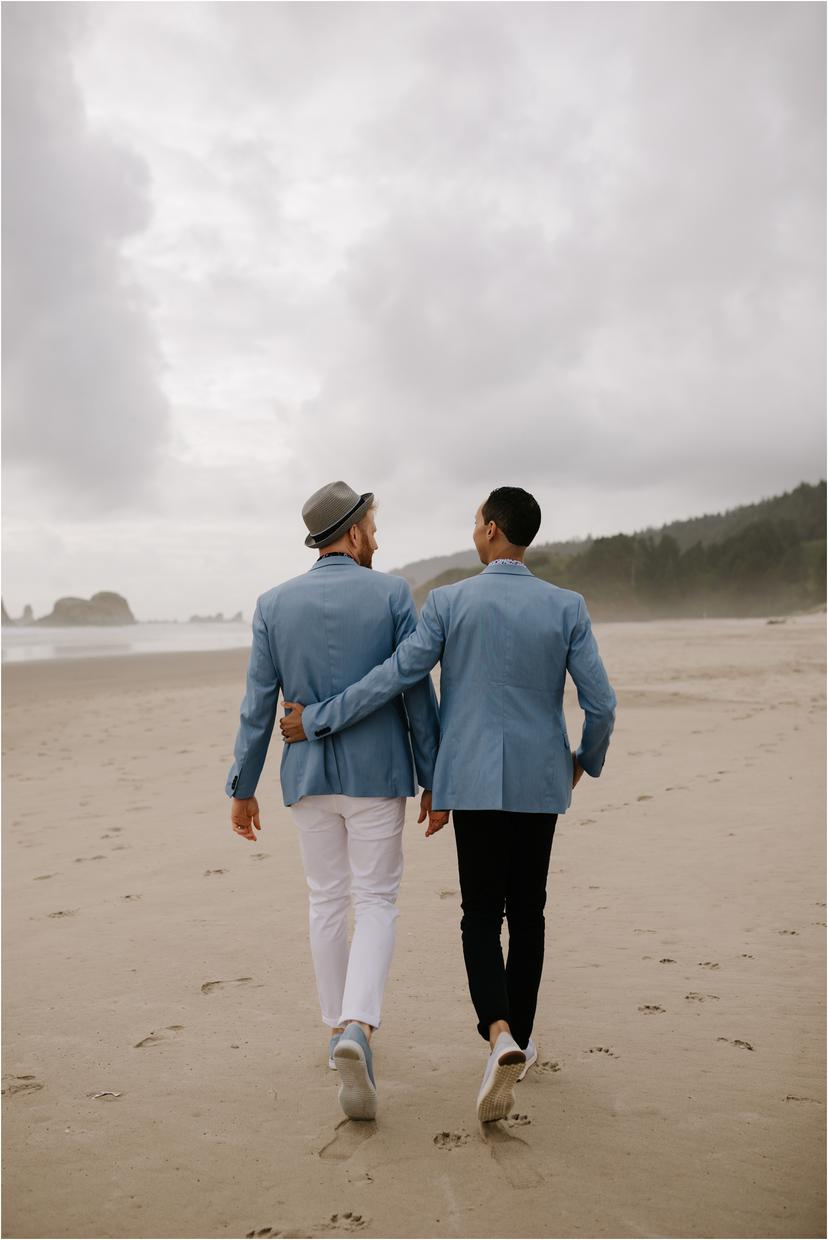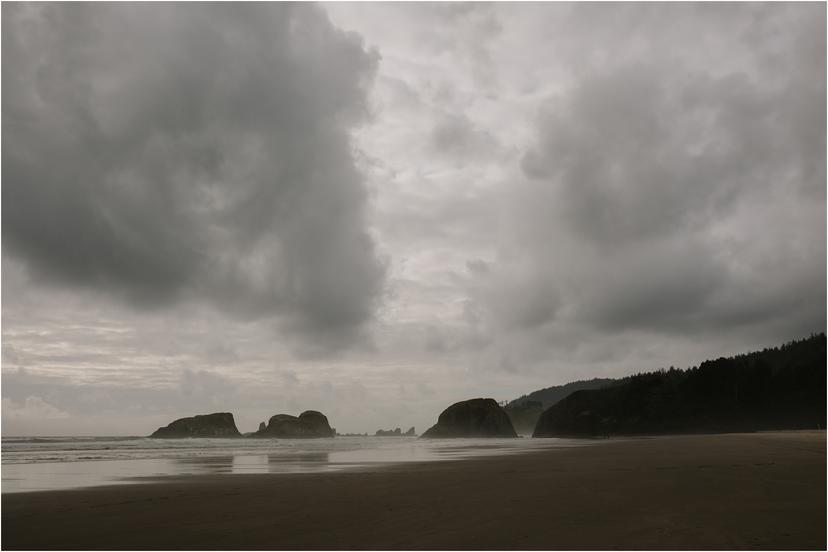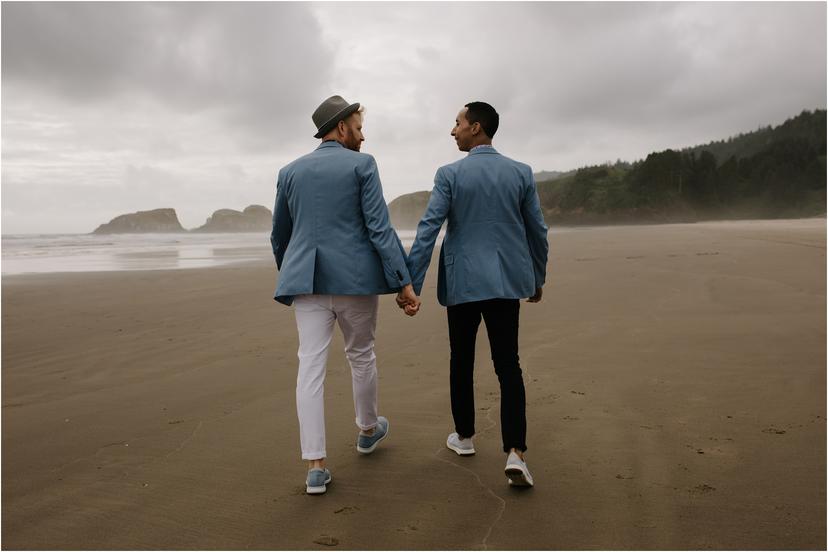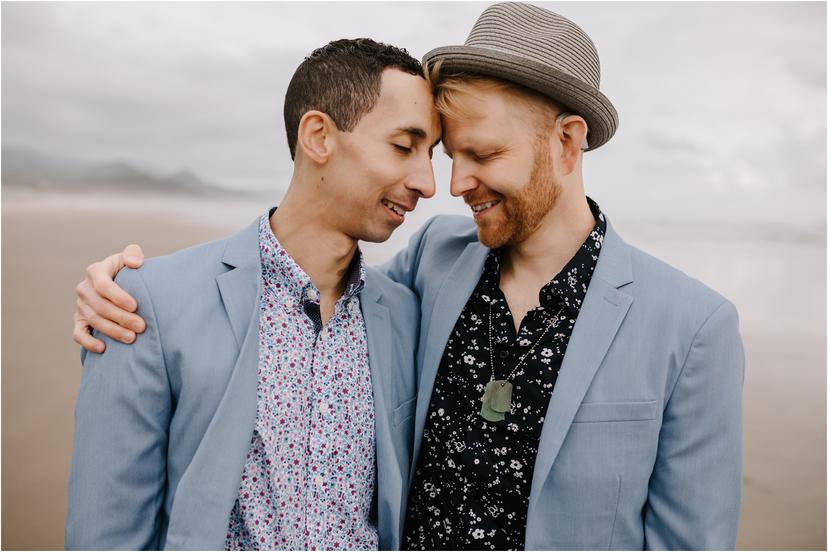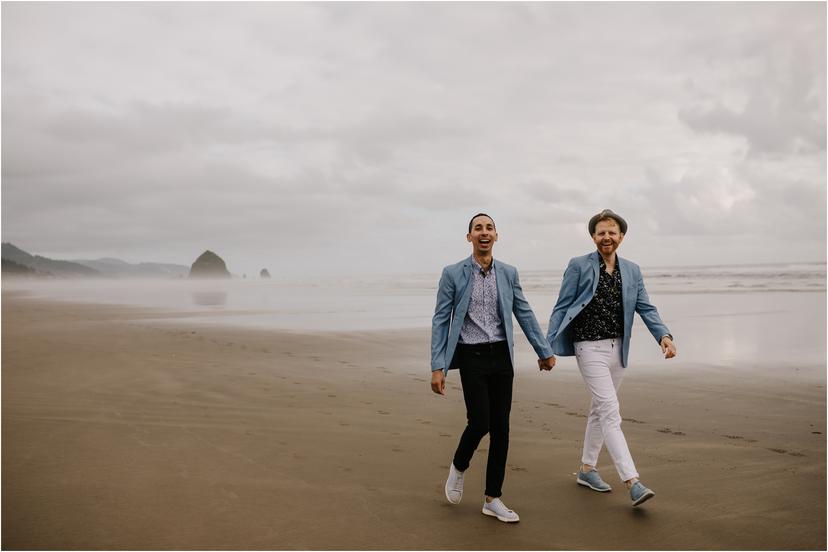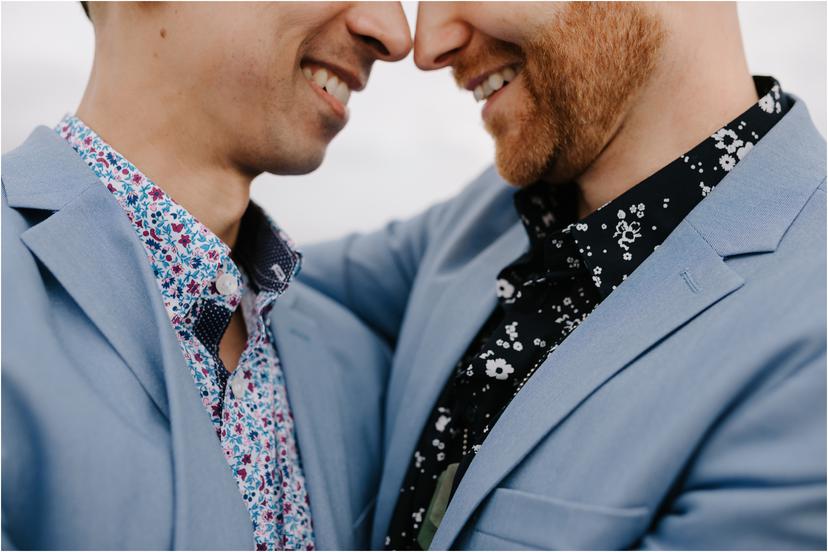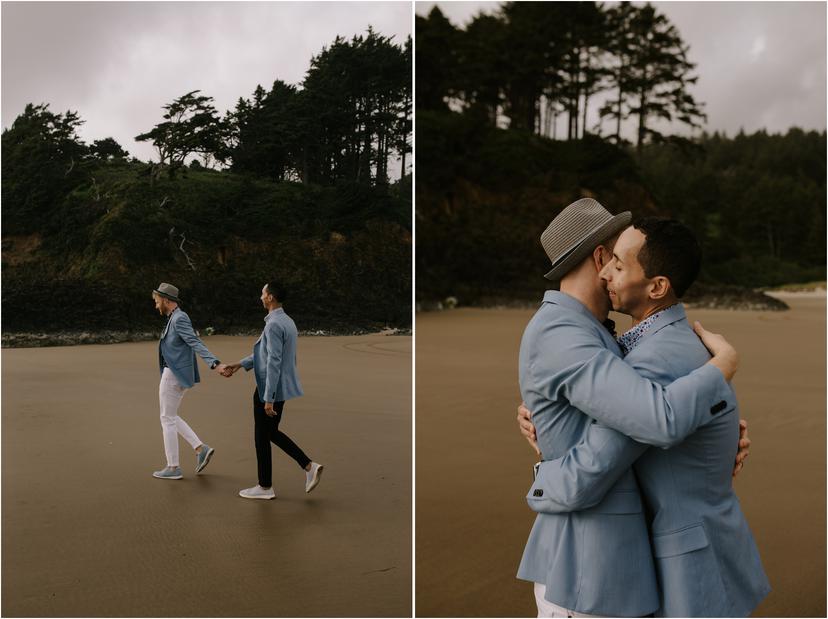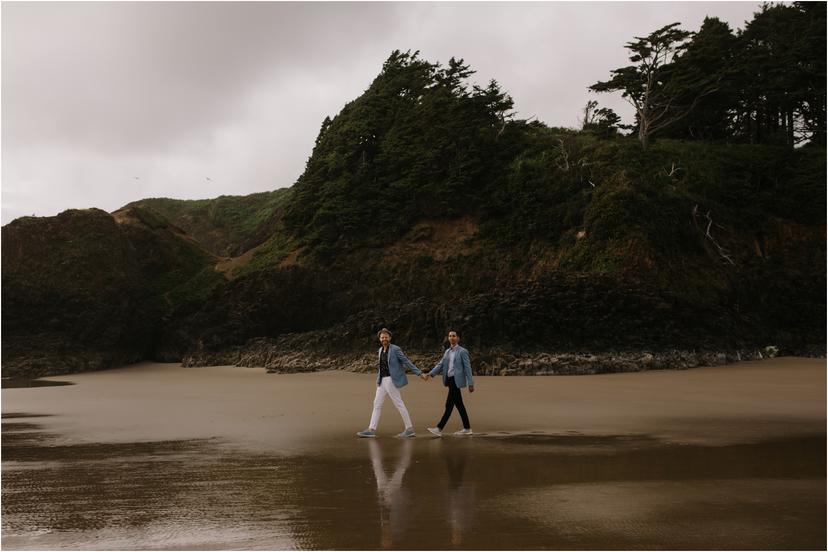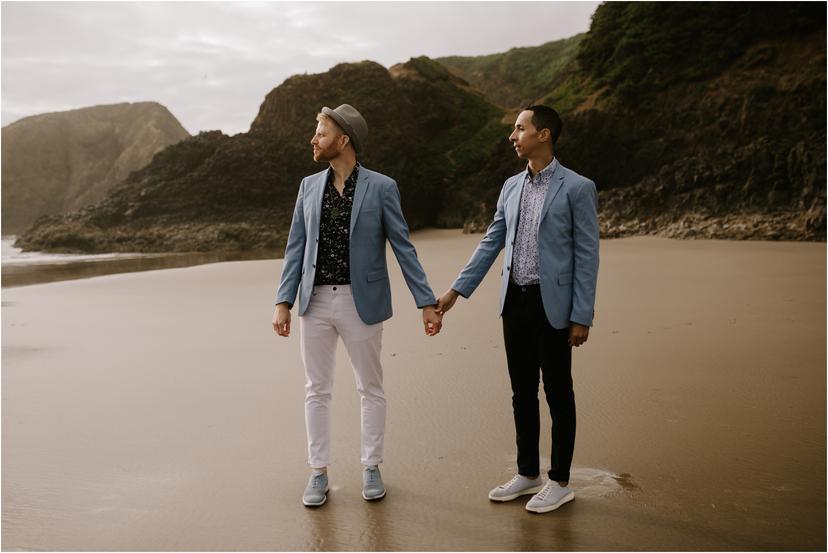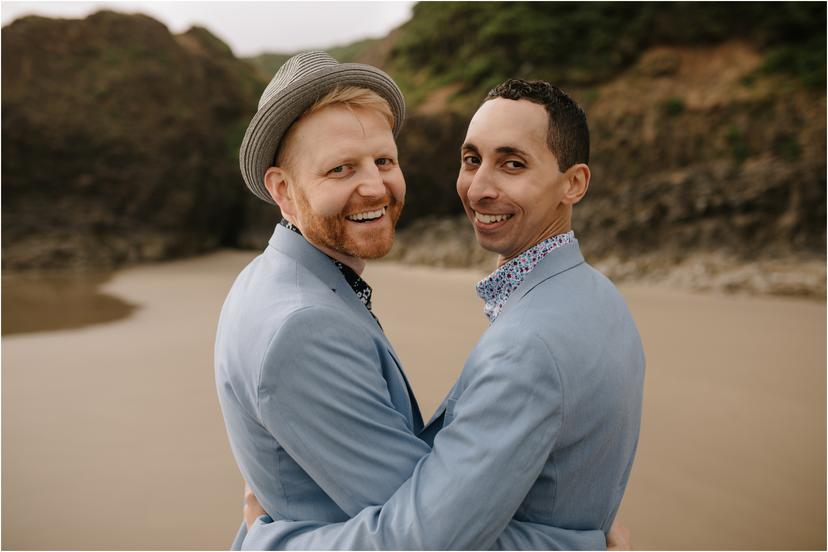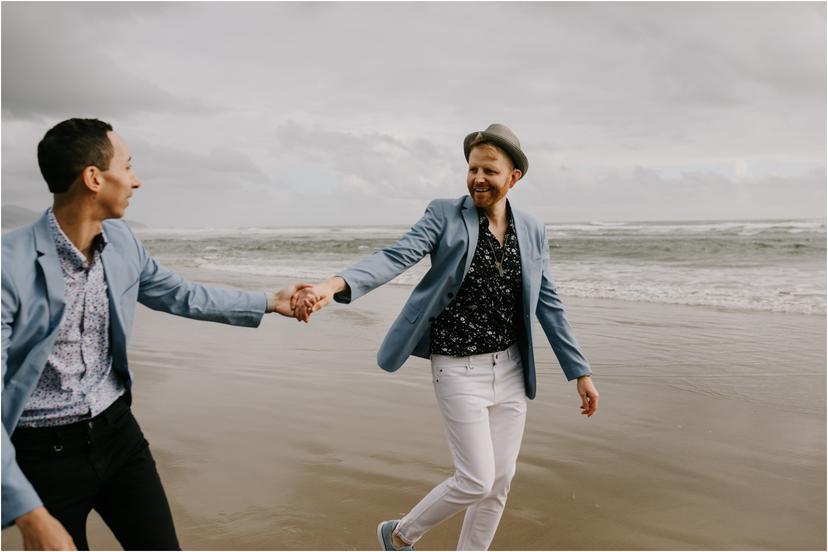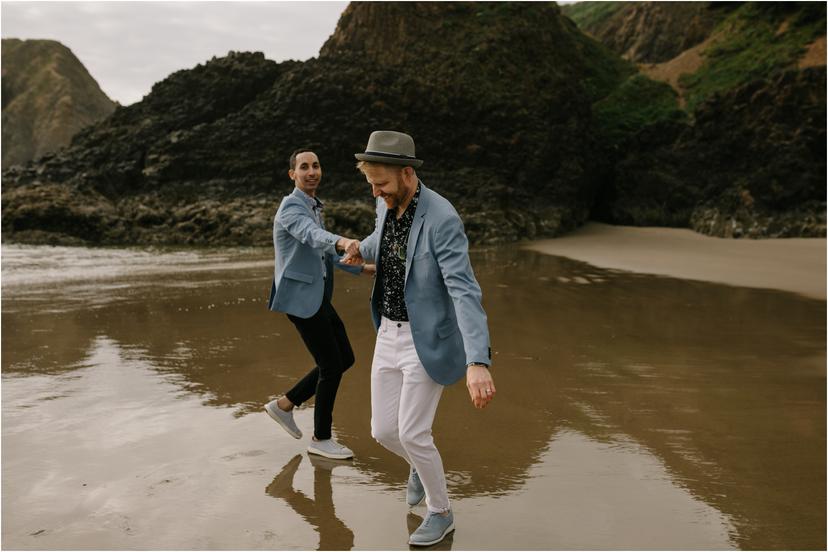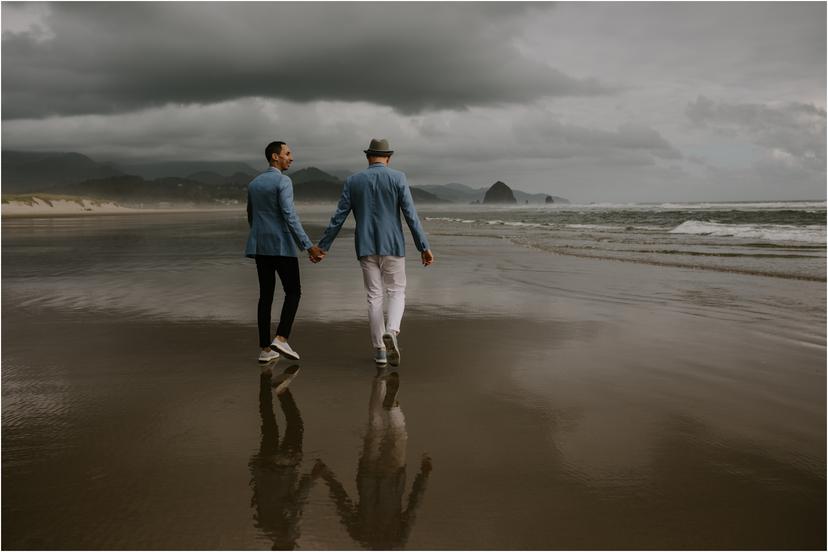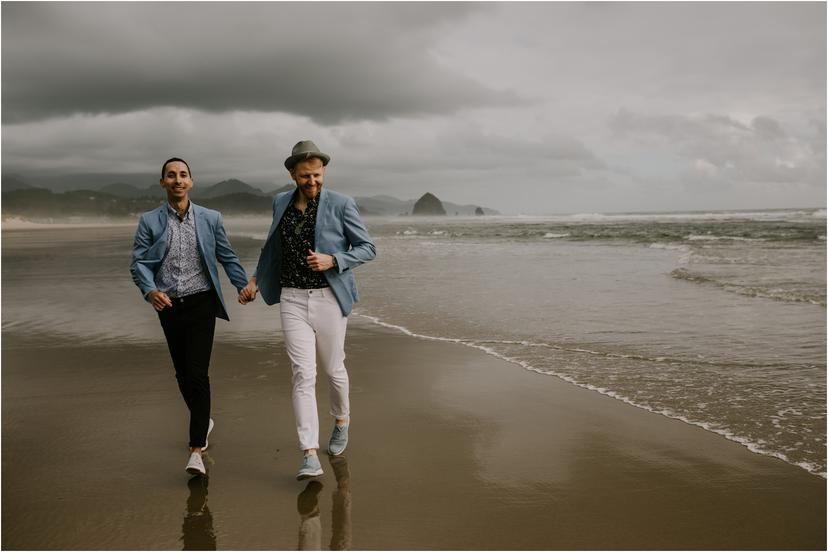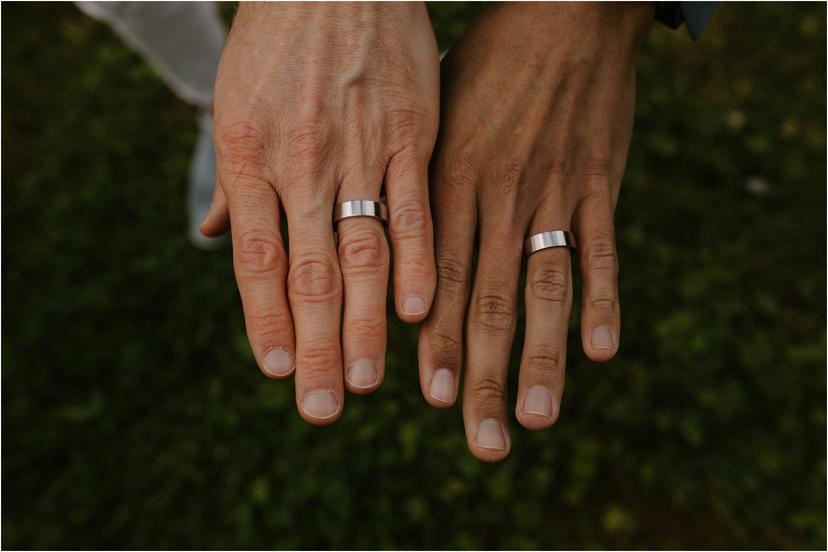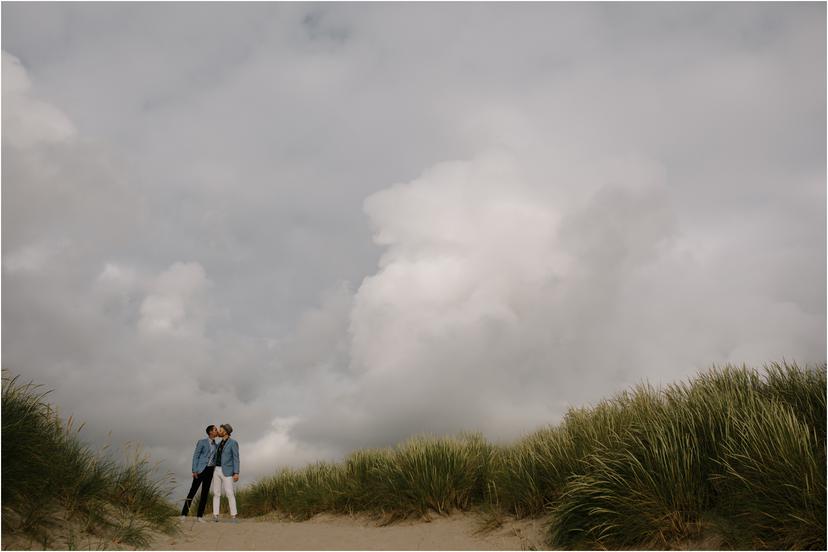 Obsessed with Oregon Coast just like me? Check out more Cannon Beach photoshoots I've done, or other Oregon Coast weddings below!
ANOTHER OREGON COAST ELOPEMENT
ECOLA STATE PARK ENGAGEMENT PHOTOS