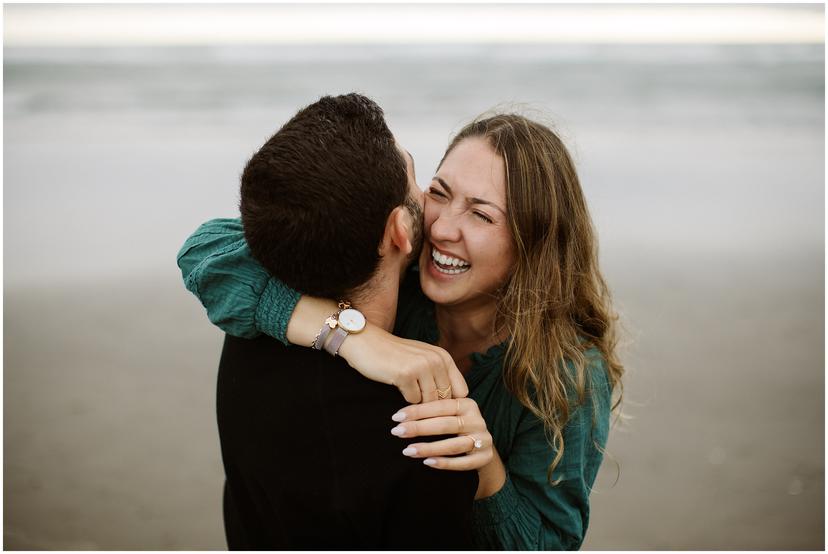 Cannon Beach Proposal
About the Proposal
When you've been together for 9 years, you want to make the proposal something special. Gavin did exactly that.
I asked Gavin "why Nicole?" and this was his response:
"The biggest thing is that over time, there's nothing that we don't know about each other," said Gavin. "We have so many similarities, interests, passions, and love for things, no matter what. I could be sitting and laughing at something, and I know for a fact whatever I'm laughing at, she is too. It's that mirrored aspect, we're like mirror images of each other."
Gavin and Nicole both live in Florida, but came to Portland for their first PNW vacation. Gavin reached out to me and Ashley with Alston Mayger Events to help him to plan the perfect proposal day. When I asked him about what Nicole might like, he told me "she's not extra, but she is detail-oriented, and I want this to be BIG."
So, instead of one big surprise, we planned two! First, Gavin proposed in front of Haystack Rock with me hiding in plain sight, pretending to be a landscape photographer. After that initial surprise, I took them to a few of my favorite photo locations at Ecola State Park. Finally, we ended up at Indian Beach for sunset photos. As we walked onto the beach, Nicole received her second big surprise; an elaborate picnic setup by Alston Mayger Events, Jodi Iverson Floral and Lily and Cane Rentals. The romantic setup included wine, cheese, champagne and charcuterie. It was beautiful and the perfect way to end the night. Nicole works in PR for hotels and wine, so these little touches meant a lot to her.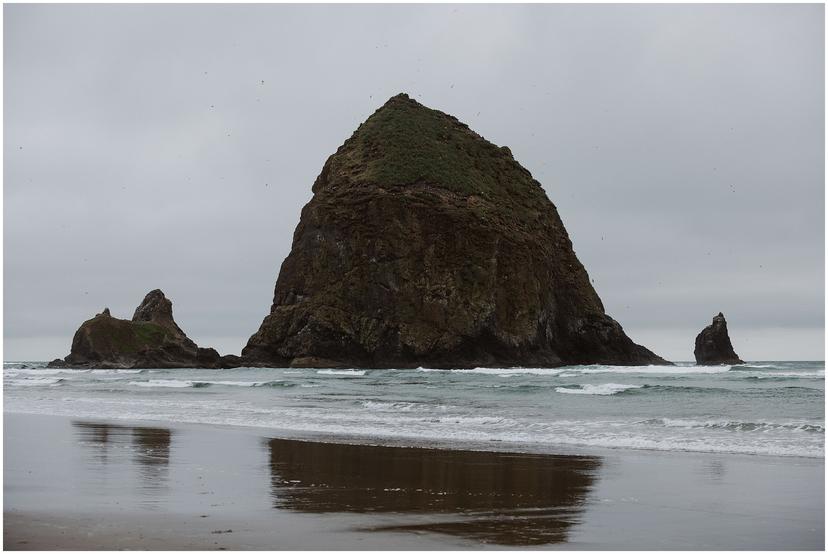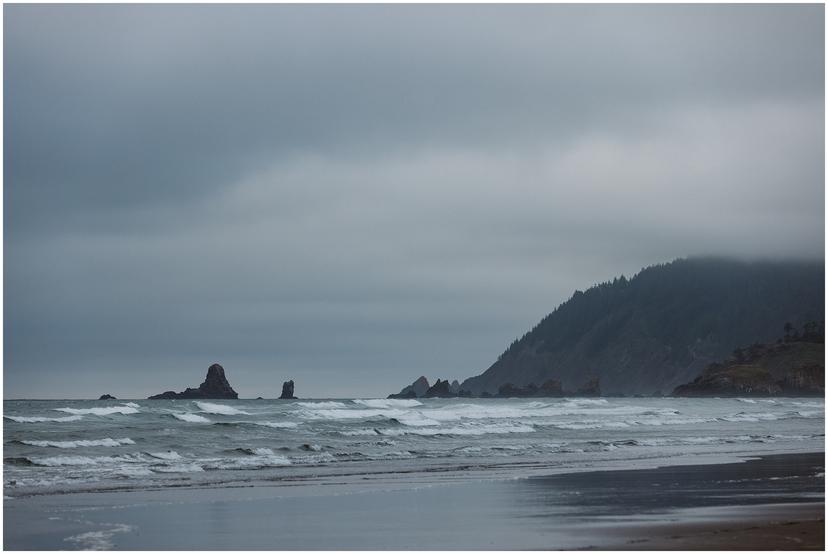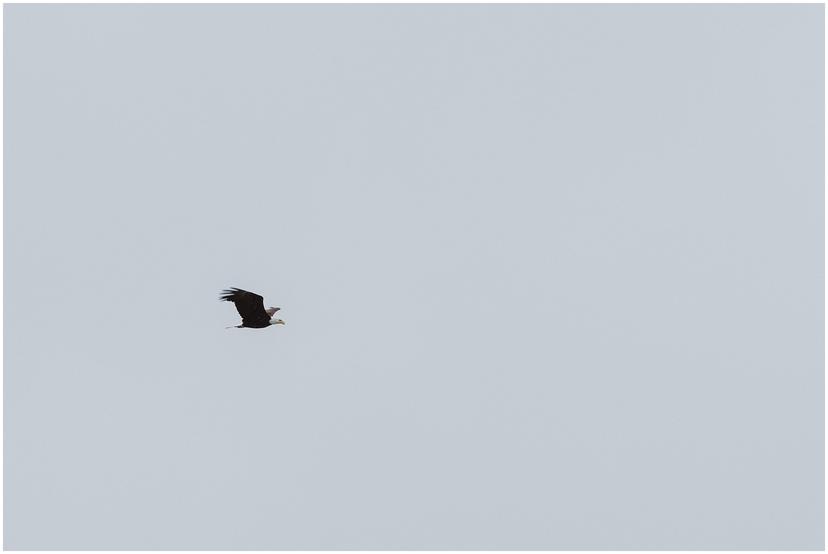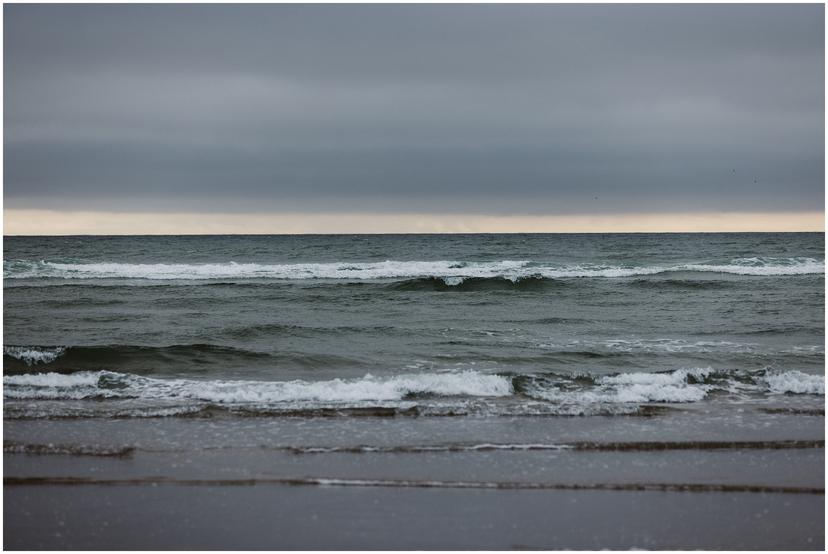 Why propose at Cannon Beach
"I picked Cannon Beach for a few reasons," said Gavin. "My fiancé and I already had a trip planned to the Pacific NW and I knew that I wanted to propose on that trip. While doing research of places to visit I stumbled upon Cannon Beach and loved how impressive it was in photos. We both really wanted to take a trip to the coast to see that part of Oregon and visit Cannon. My fiancé and I have always had a strong connection with the beach since we spent countless hours there growing up in South Florida. I decided it would be a perfect location to pop the question. It didn't hurt that all the proposal photos I saw in front of haystack rock looked incredible."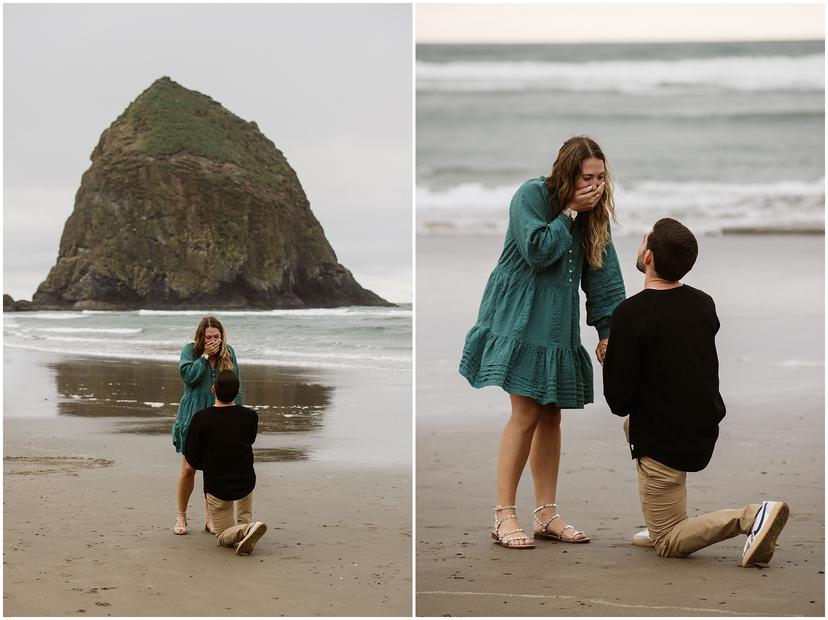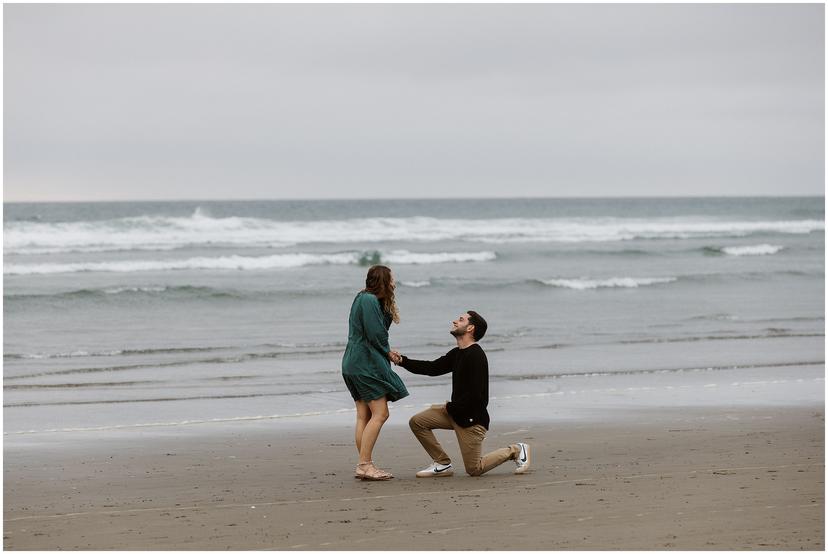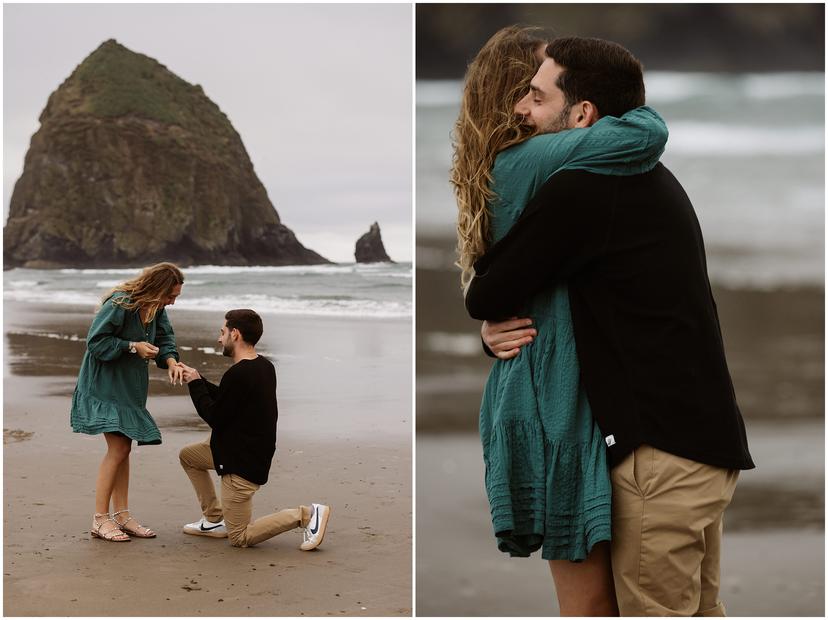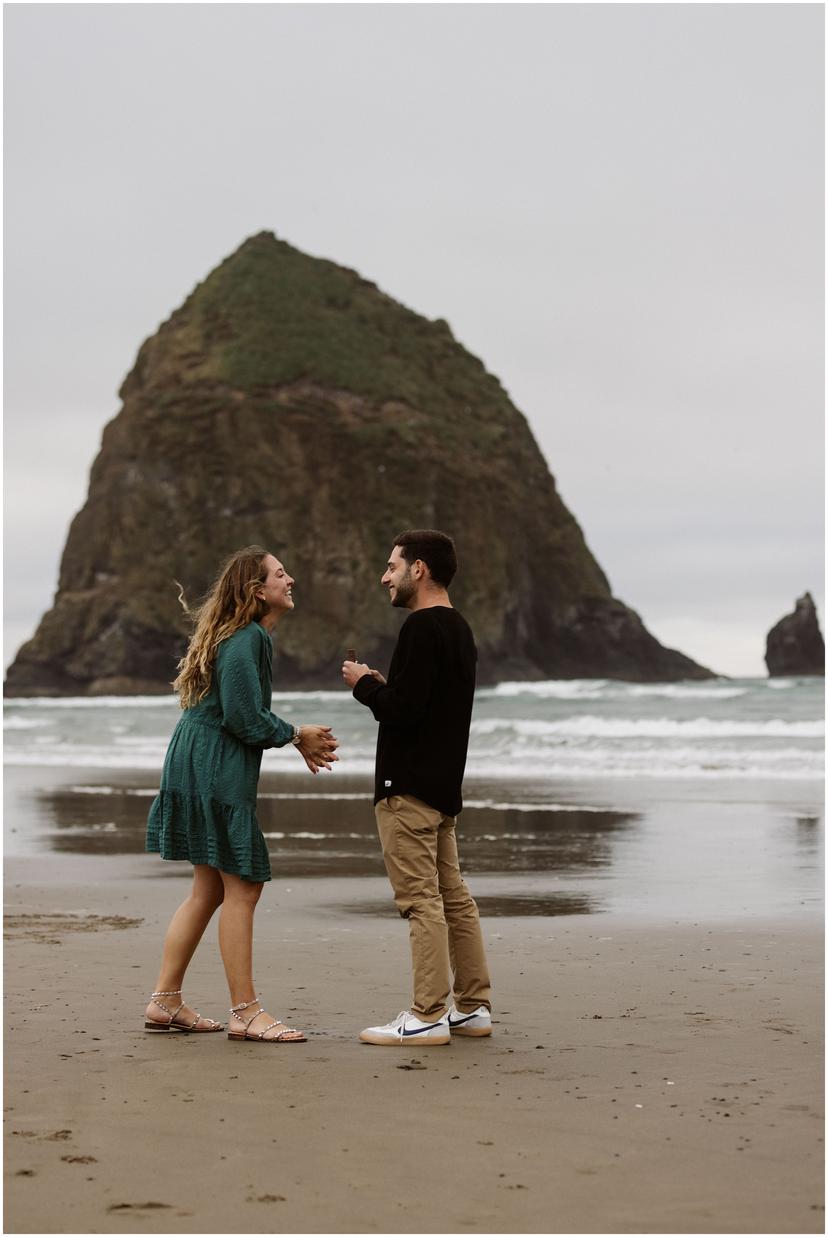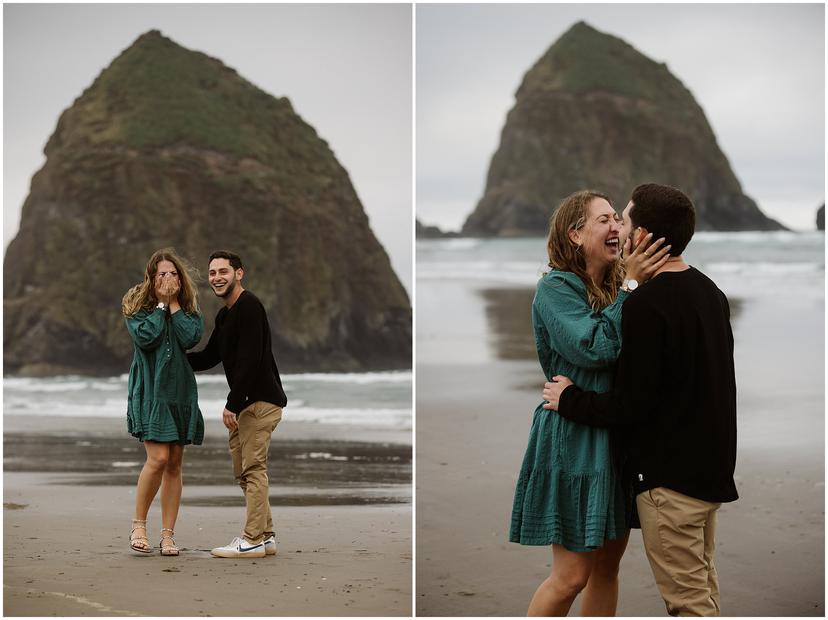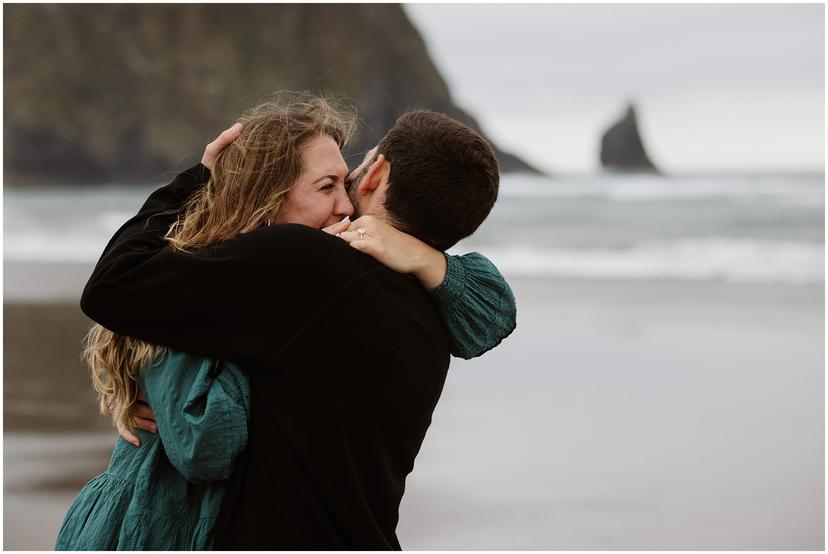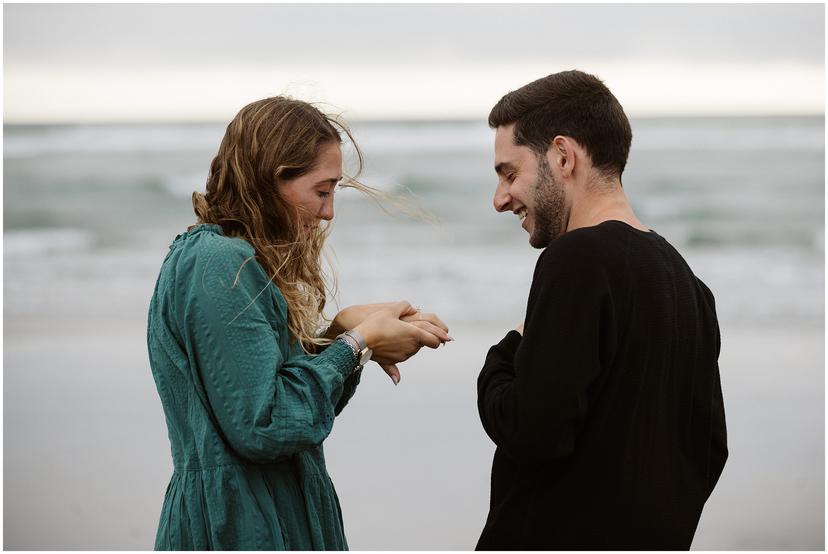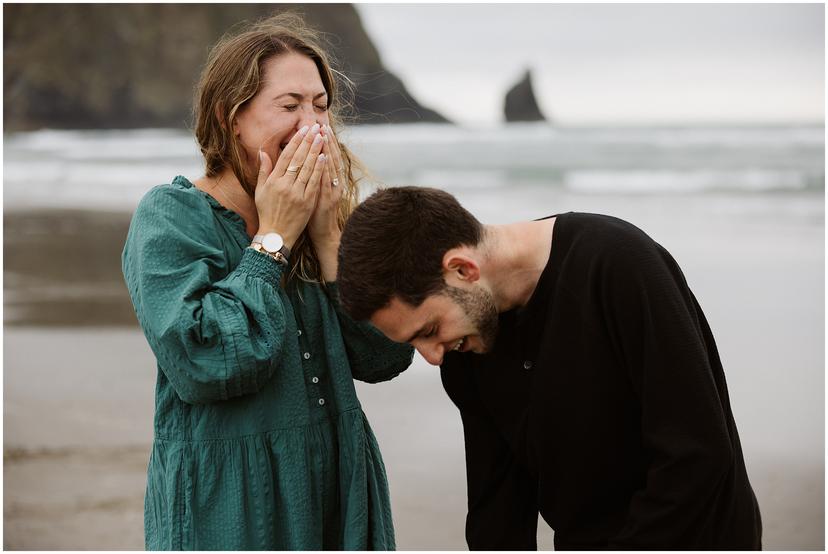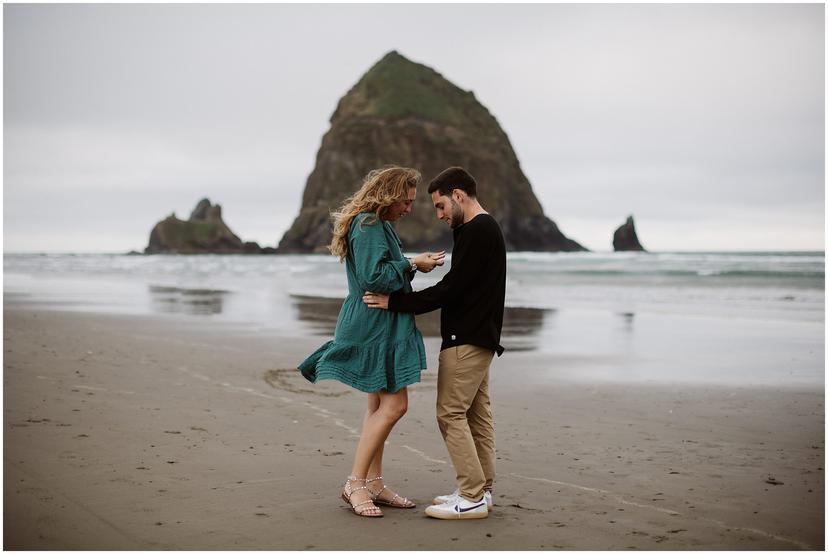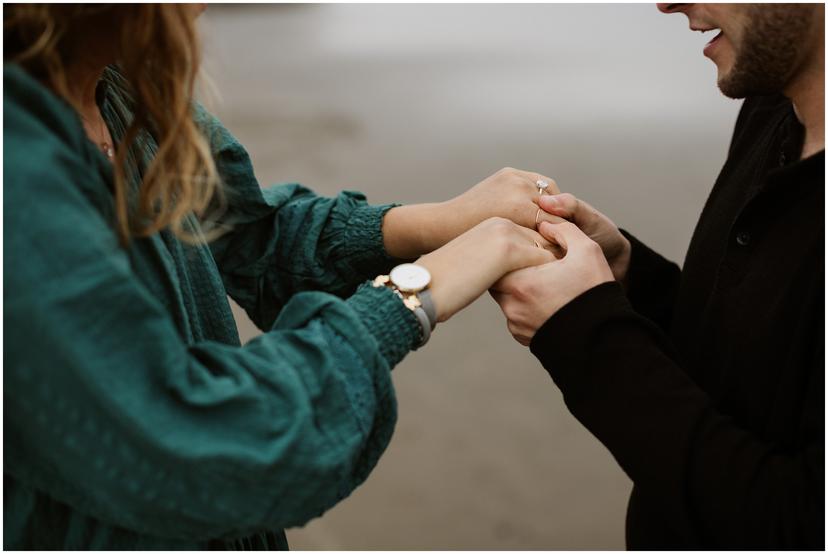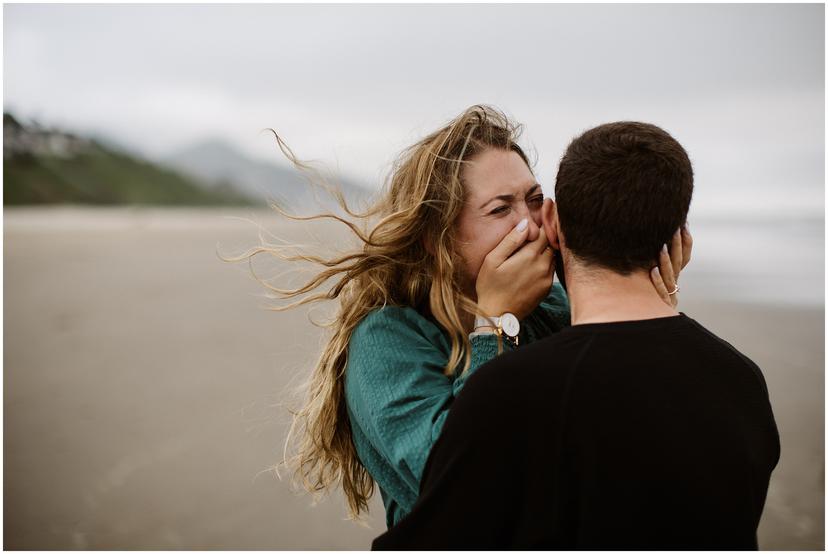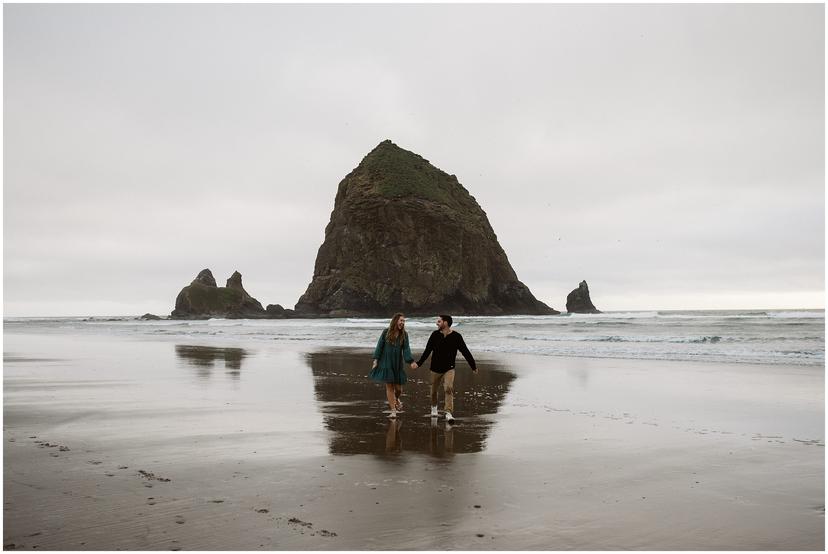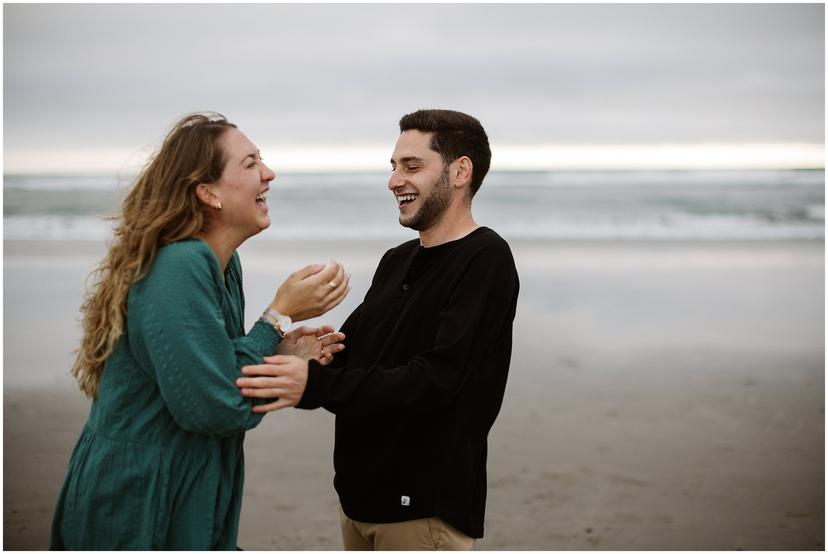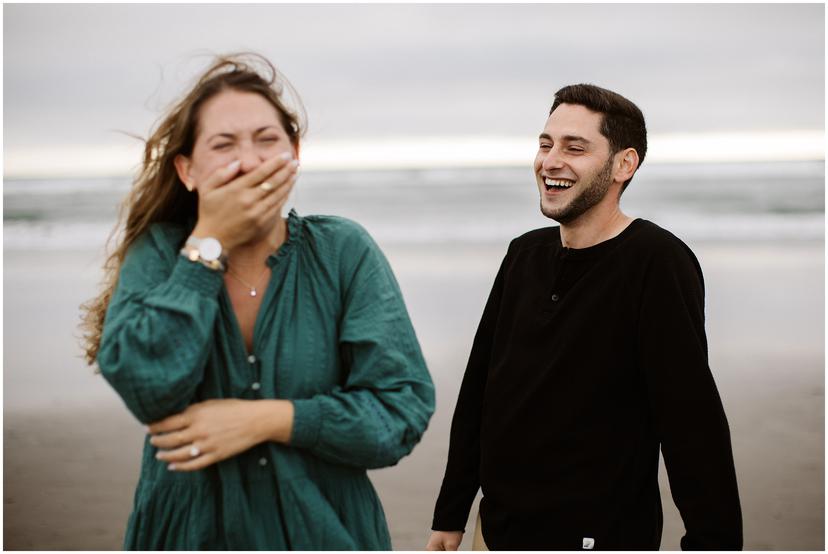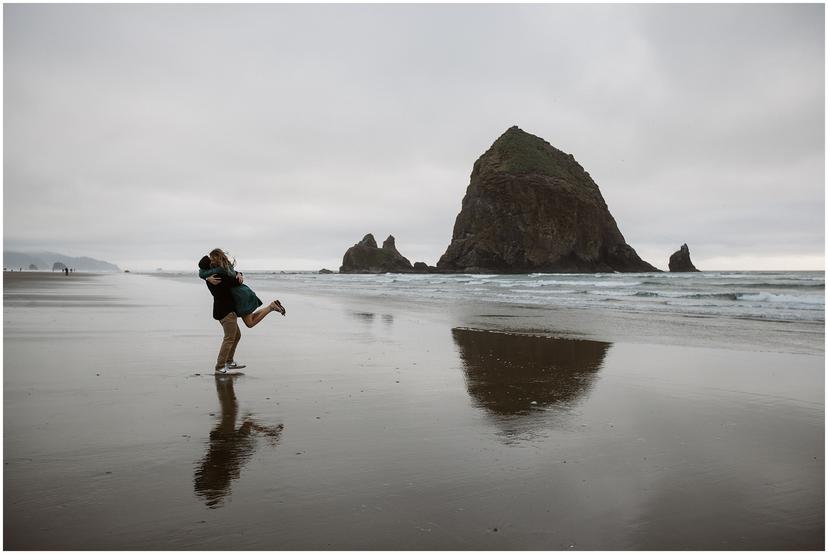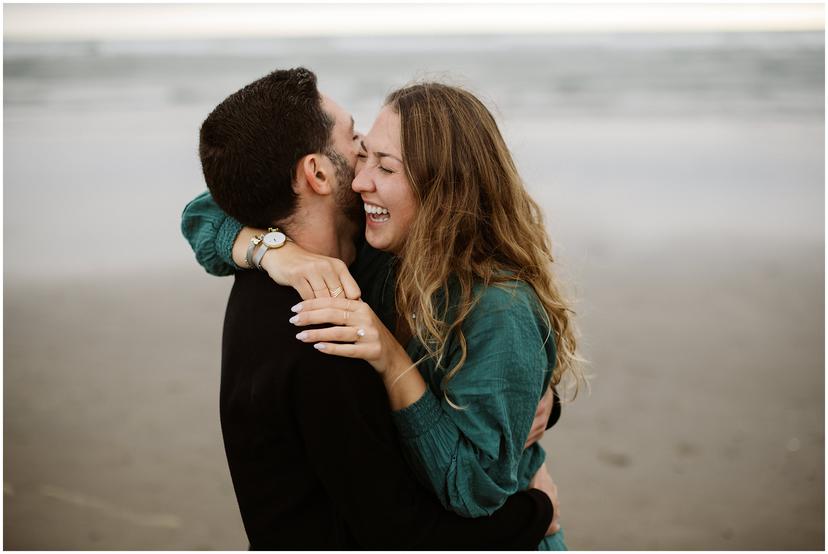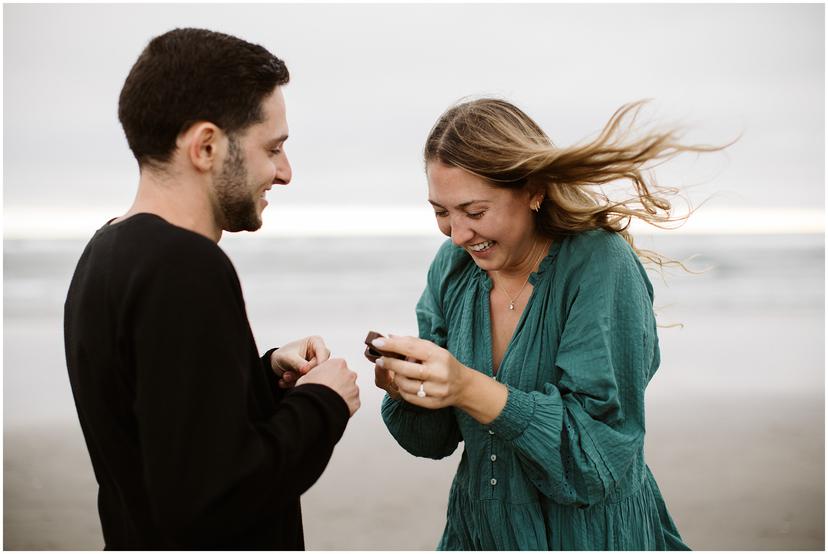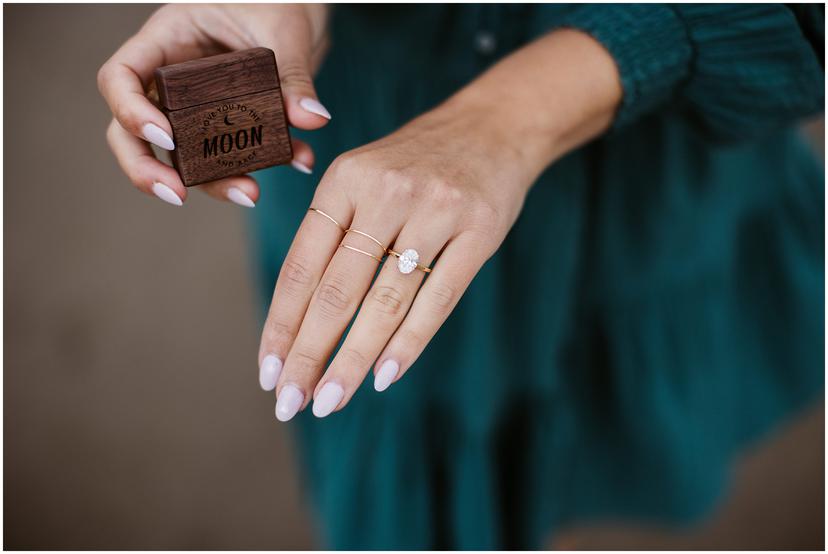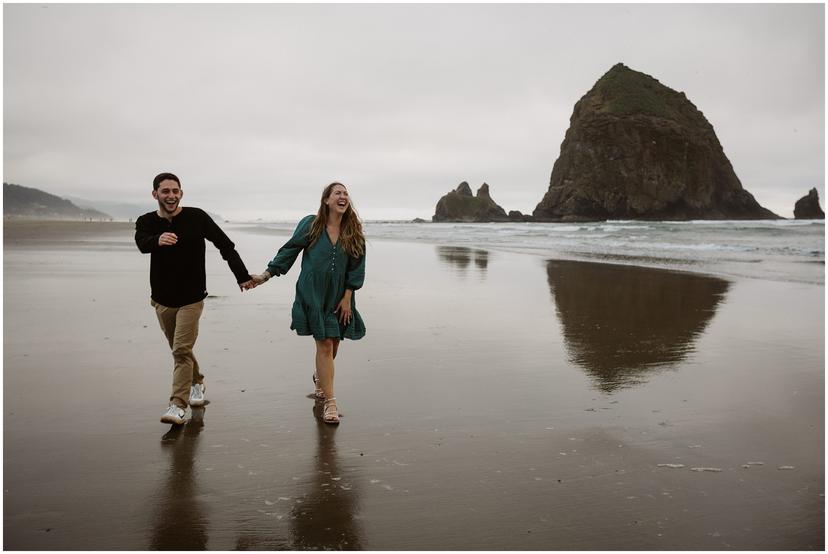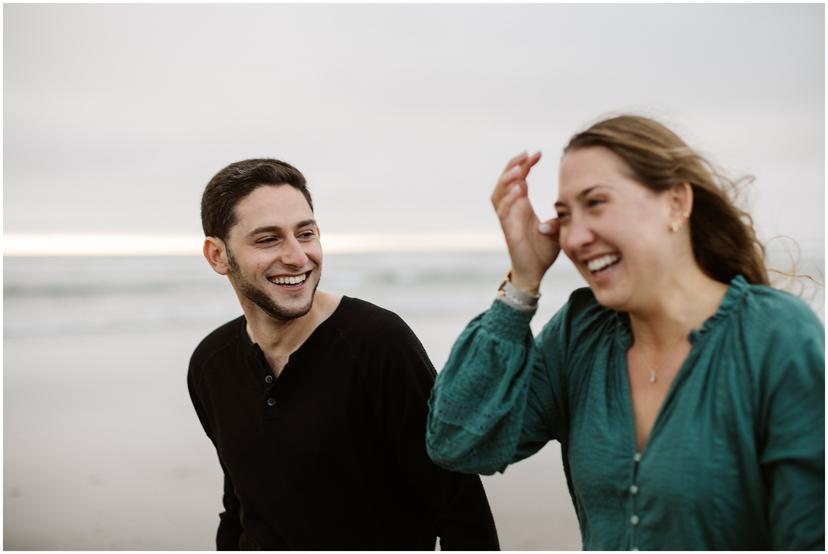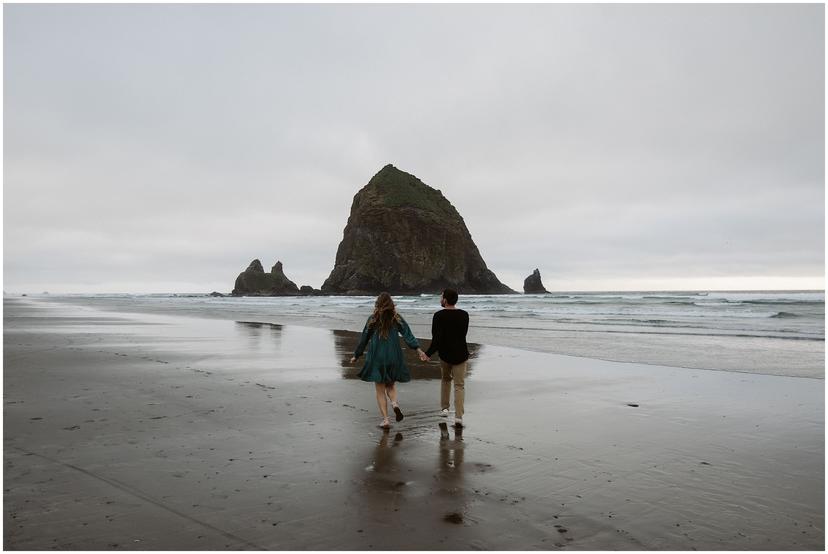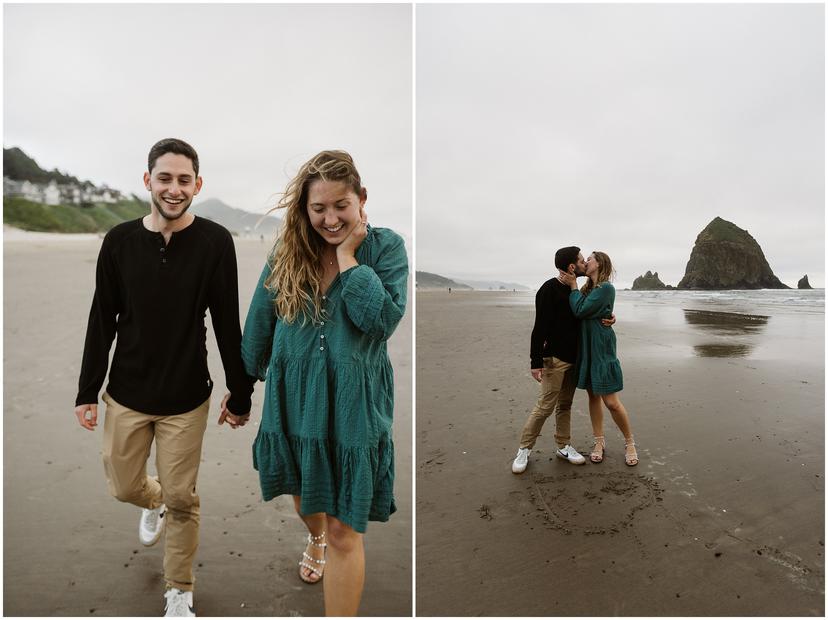 Favorite Cannon Beach Proposal Memories 
"My favorite memory from the proposal day was the pure excitement and disbelief in my fiancé's face when I got down on one knee to ask her," said Gavin. "I had been trying be as secretive as possible and told her I wouldn't be proposing for months down the road. Afterwards, we took some photos with Katy and finished with a second surprise, a beach picnic on Indian beach. To see her reaction to a second surprise was amazing."
"Nicole, my fiancé, says the chain of endless surprises was the most memorable. She says she loved having unforgettable surprises multiple times in one night."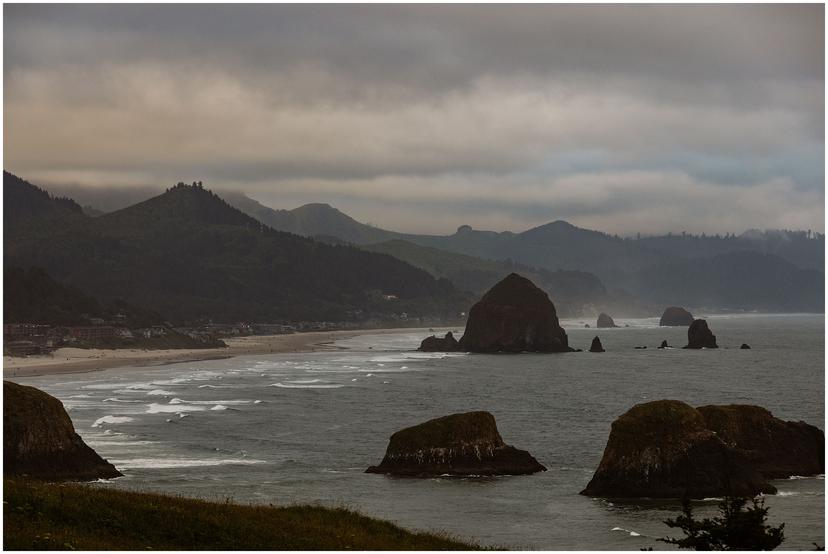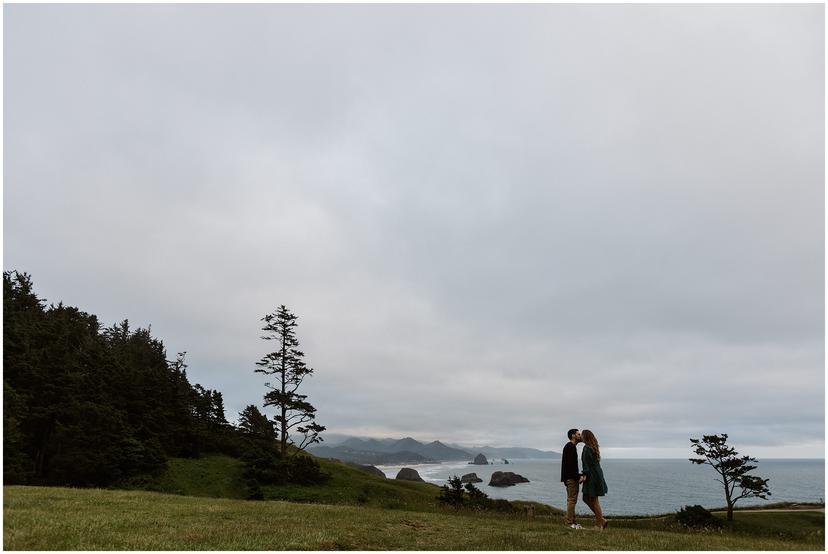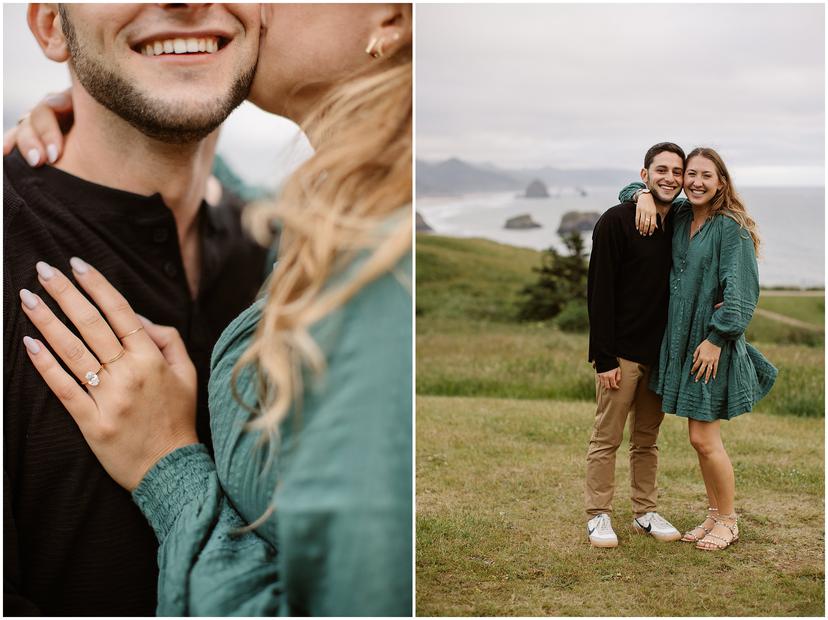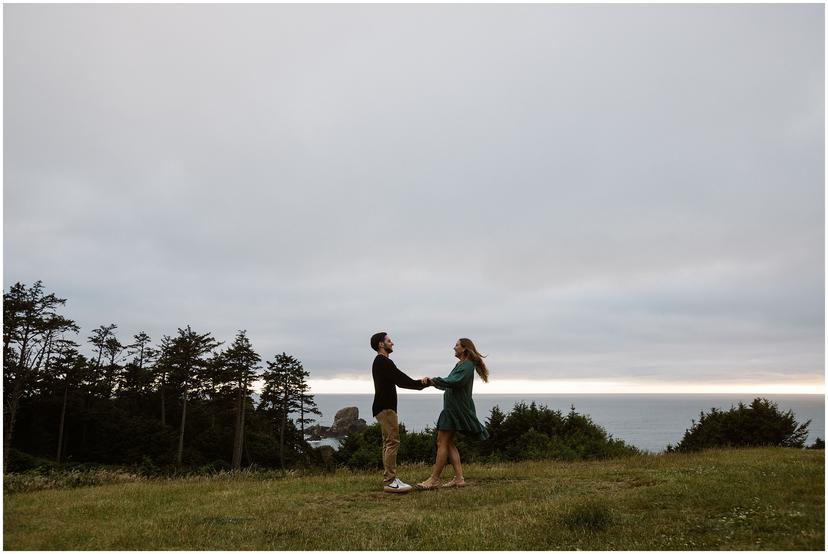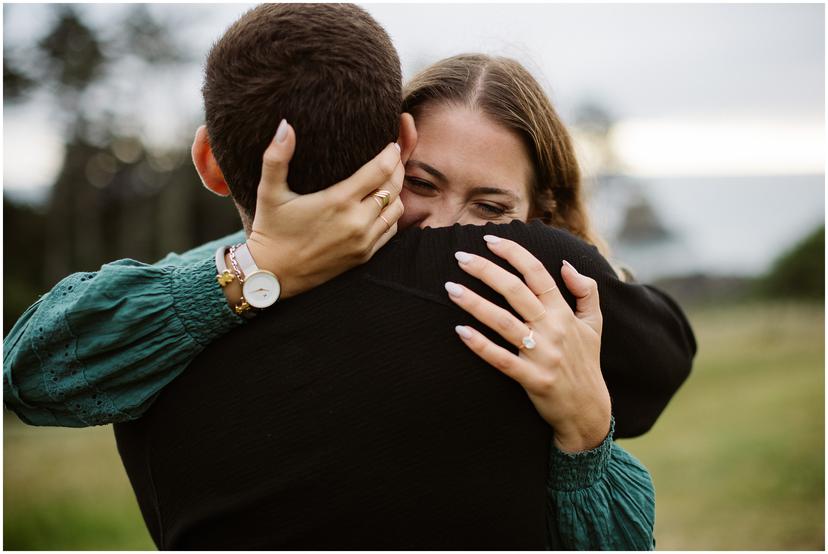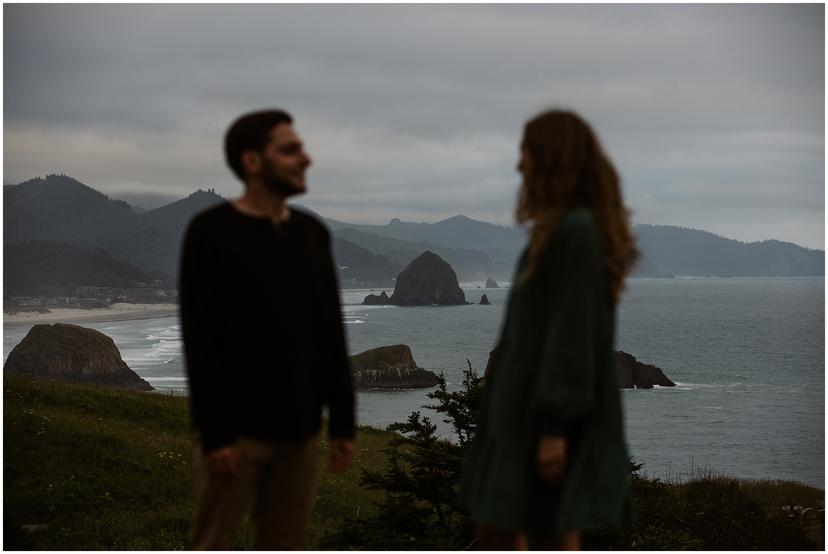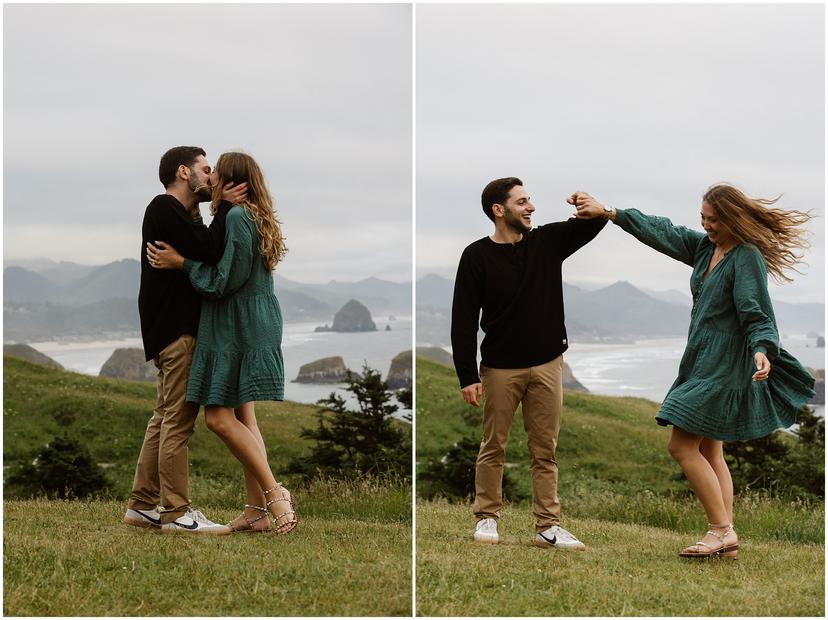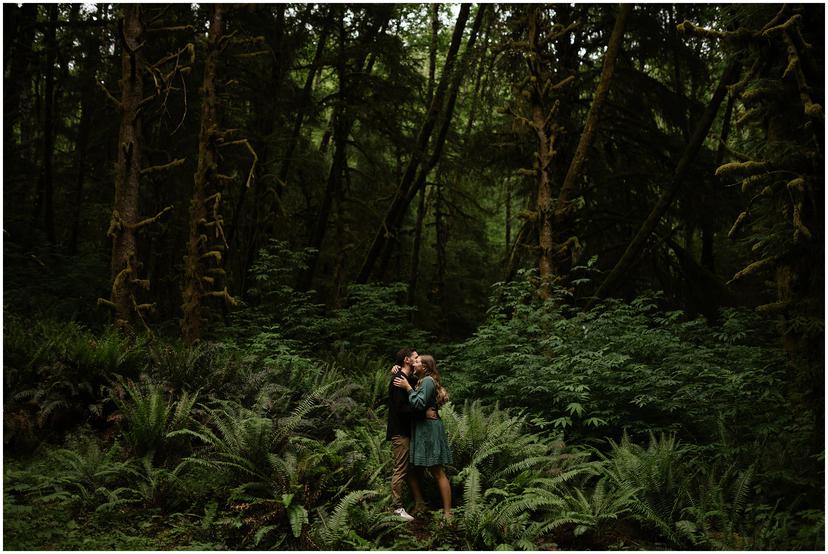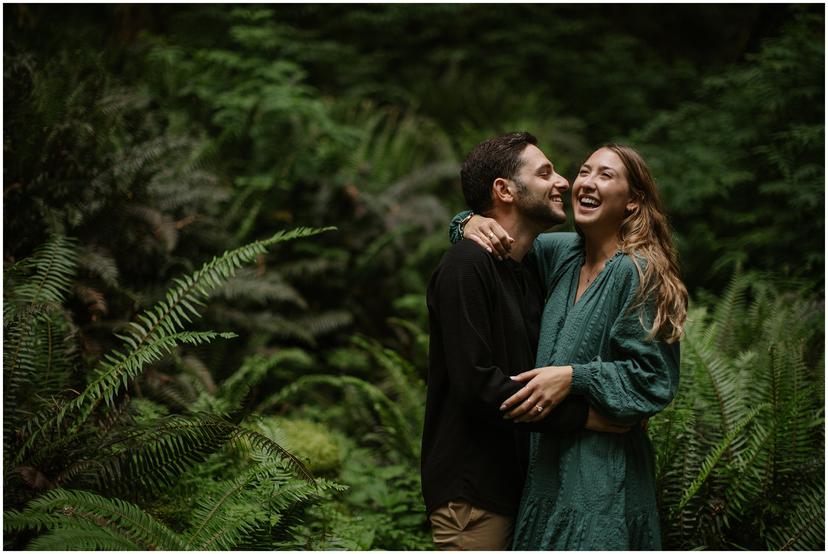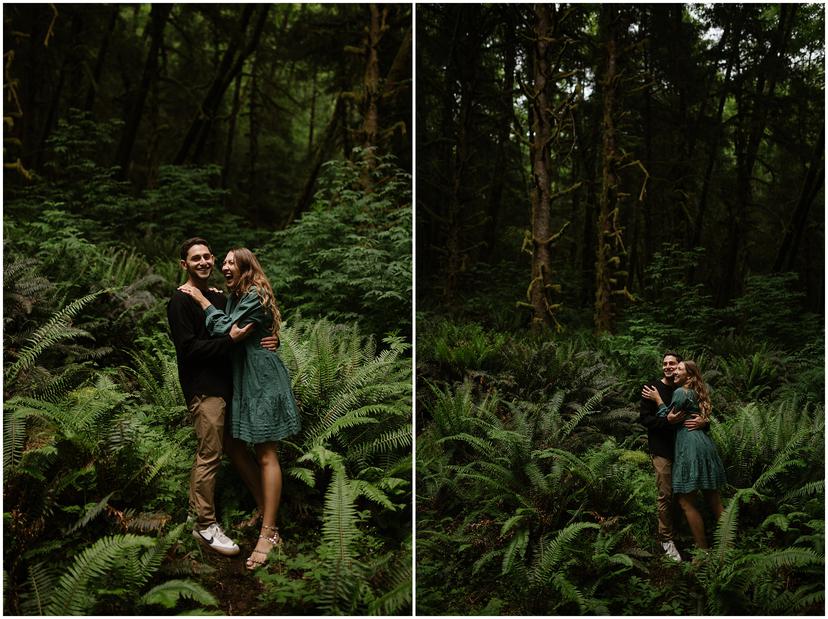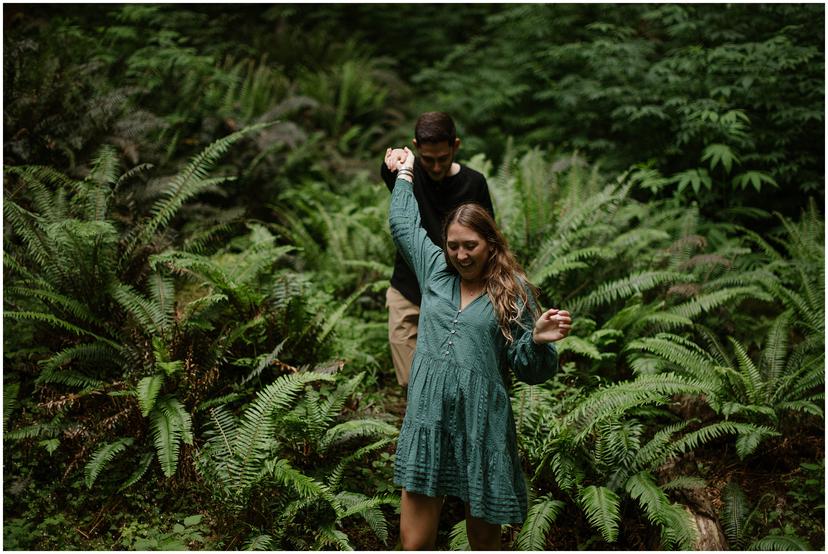 Advice for planning a proposal
"I would recommend listening and gathering clues for what your partner wants in a proposal," said Gavin. "I wanted to make sure I could create a night that was unforgettable and surpassed her expectations. Otherwise, do plenty of research and figure out the best time, location, and anything else you want occur on that day. Also, make sure to get Katy to take your photos and help and you coordinate the day."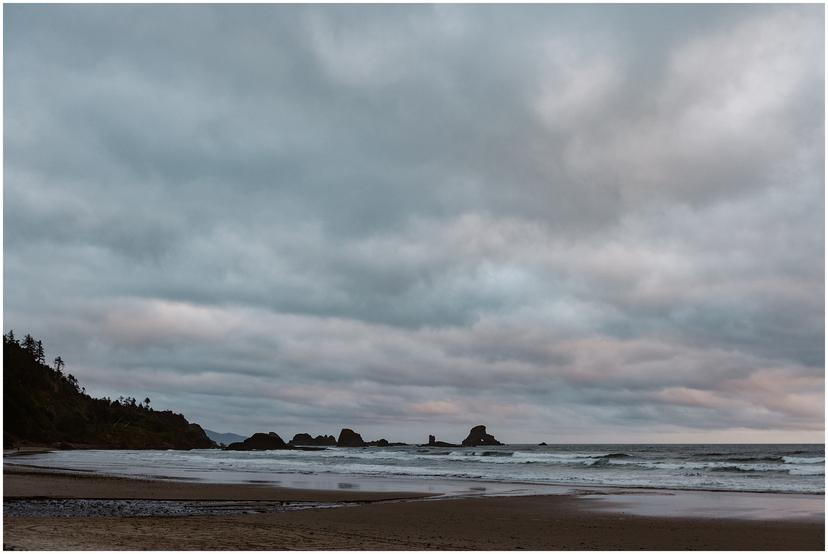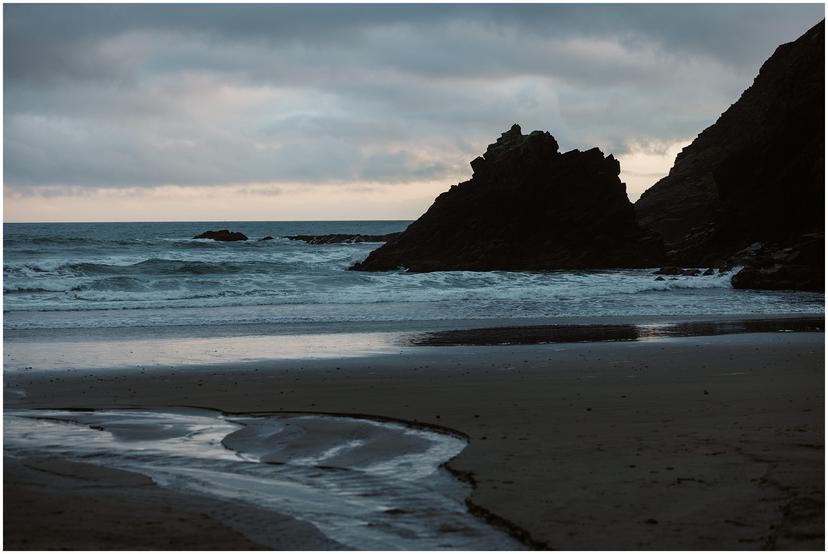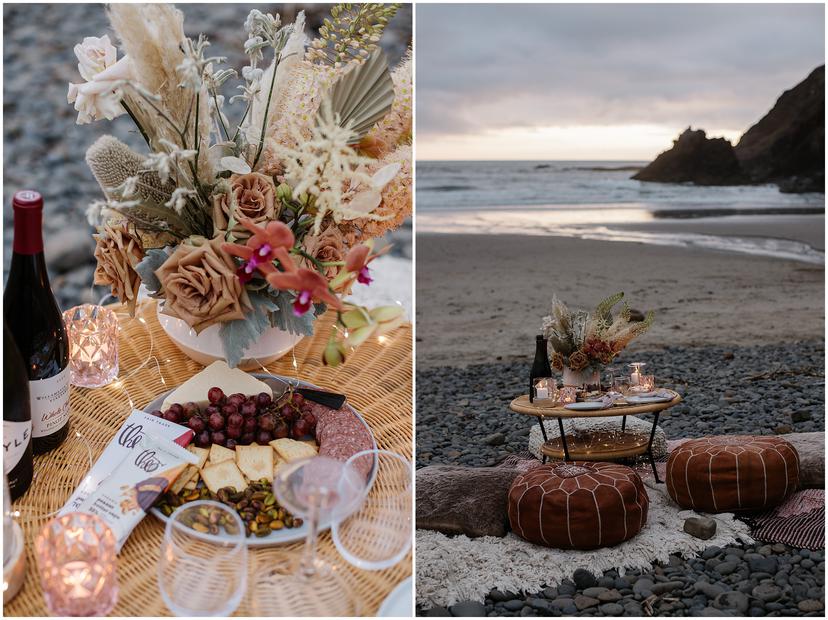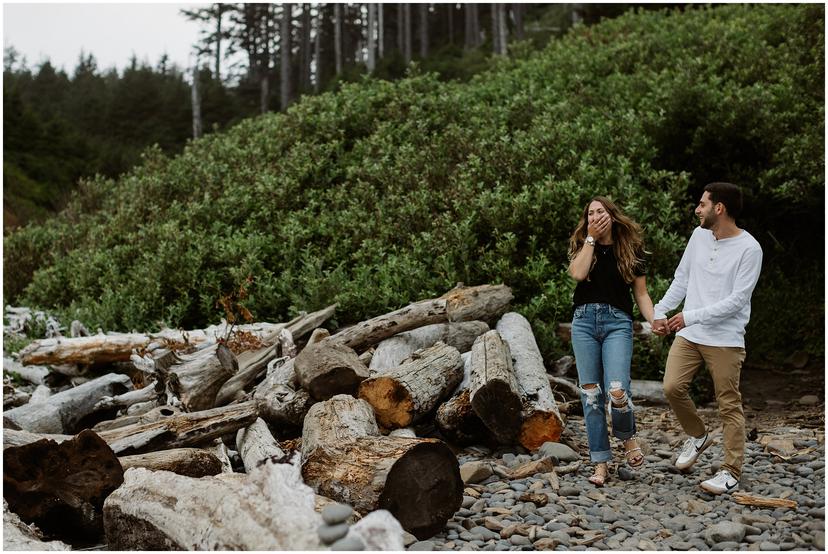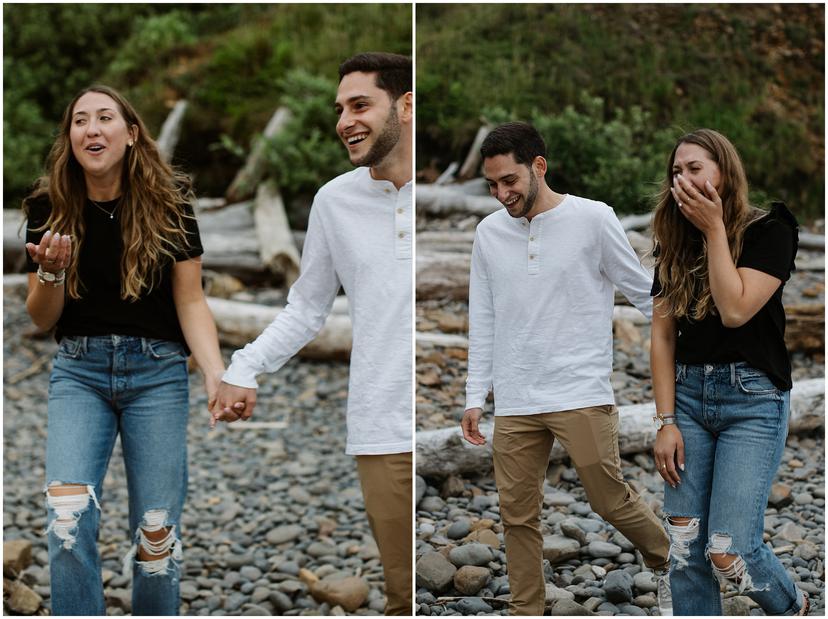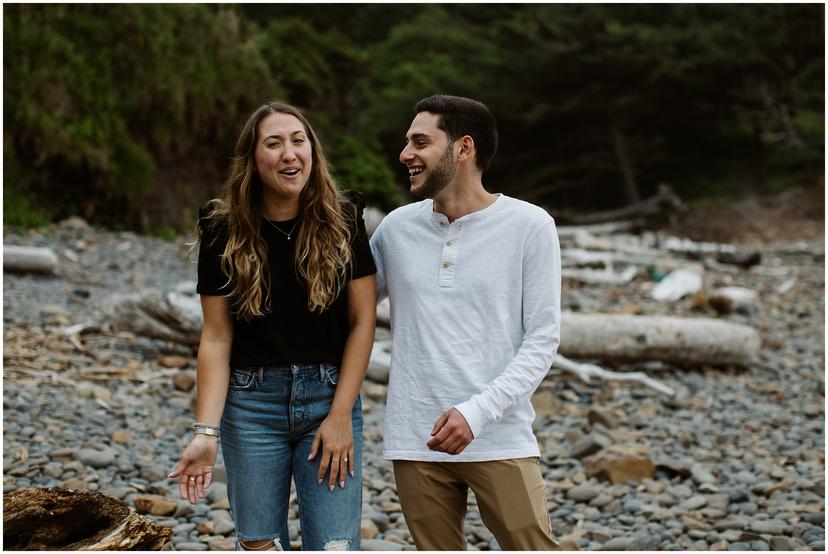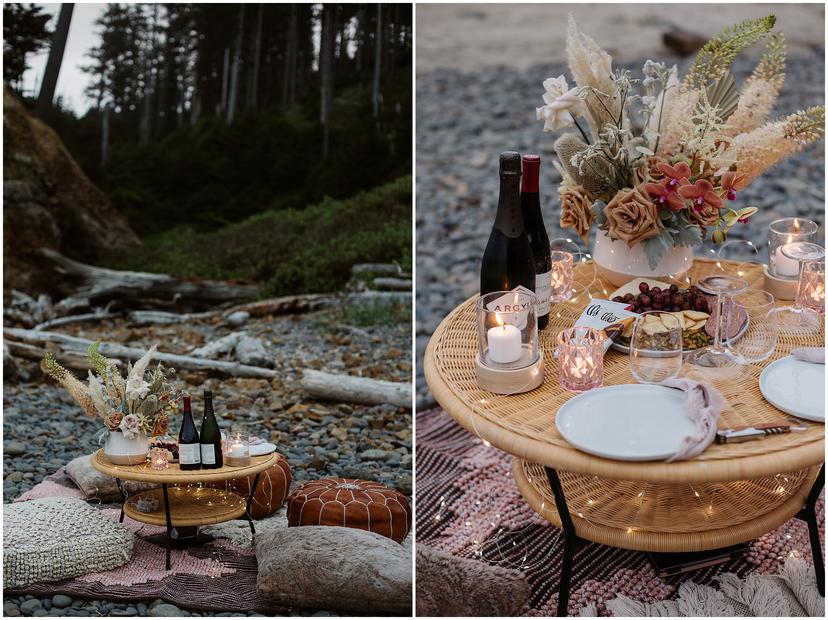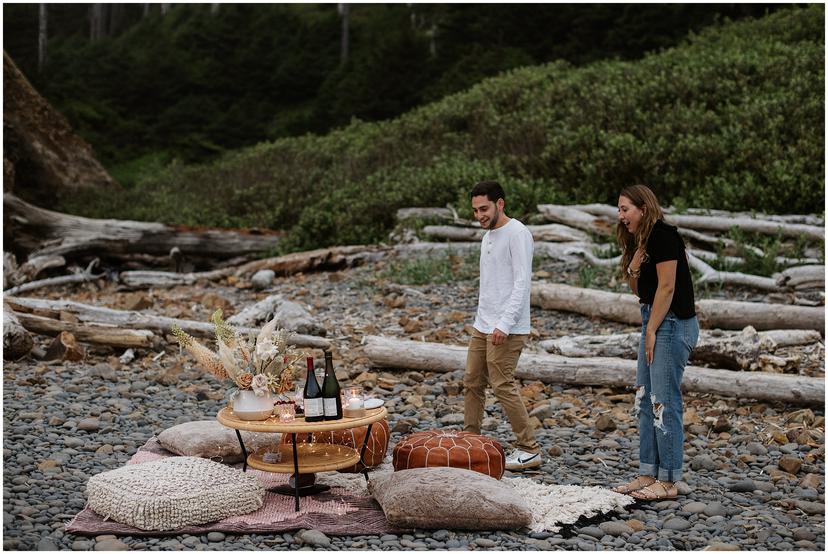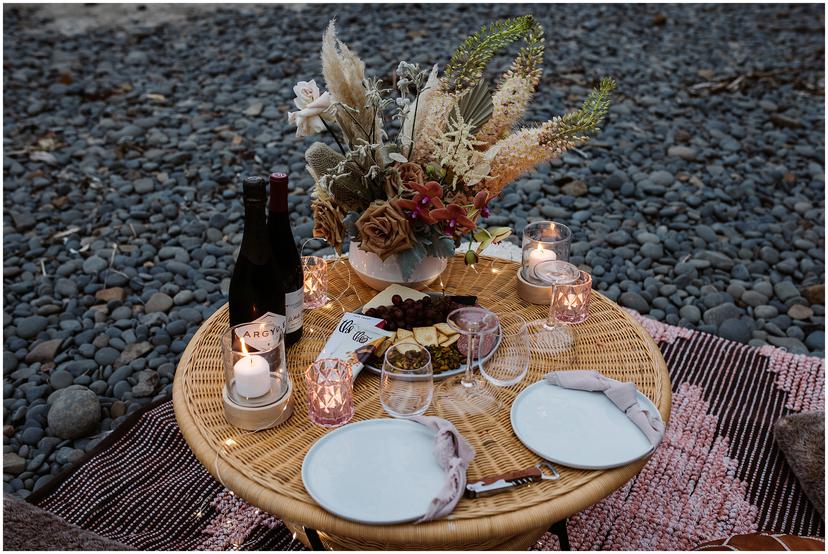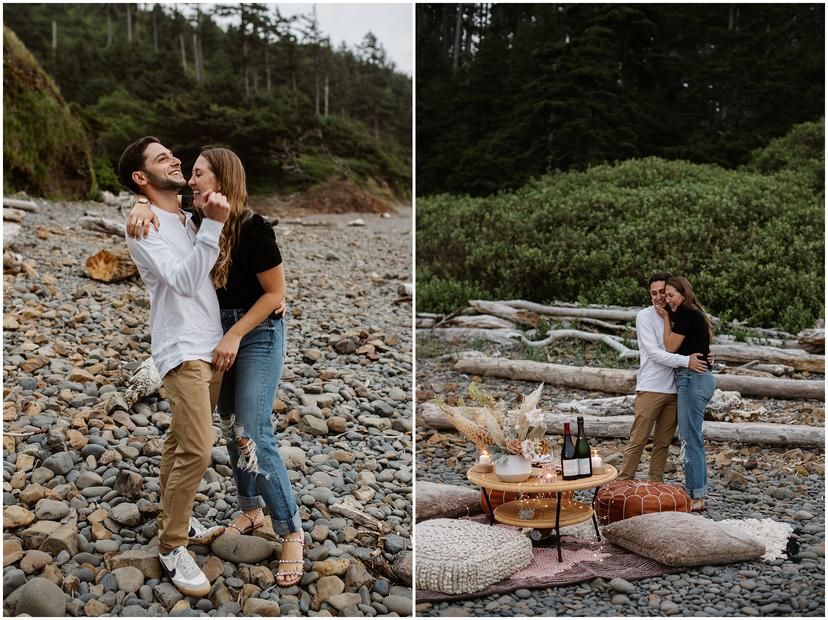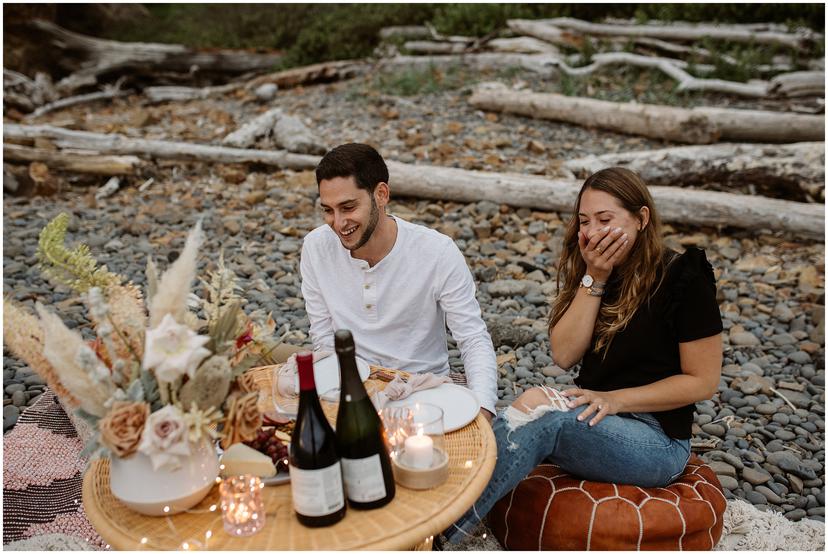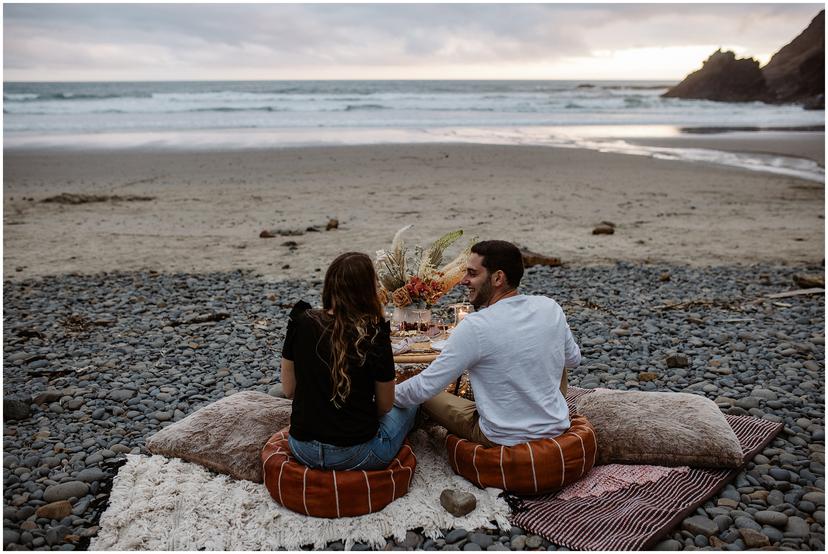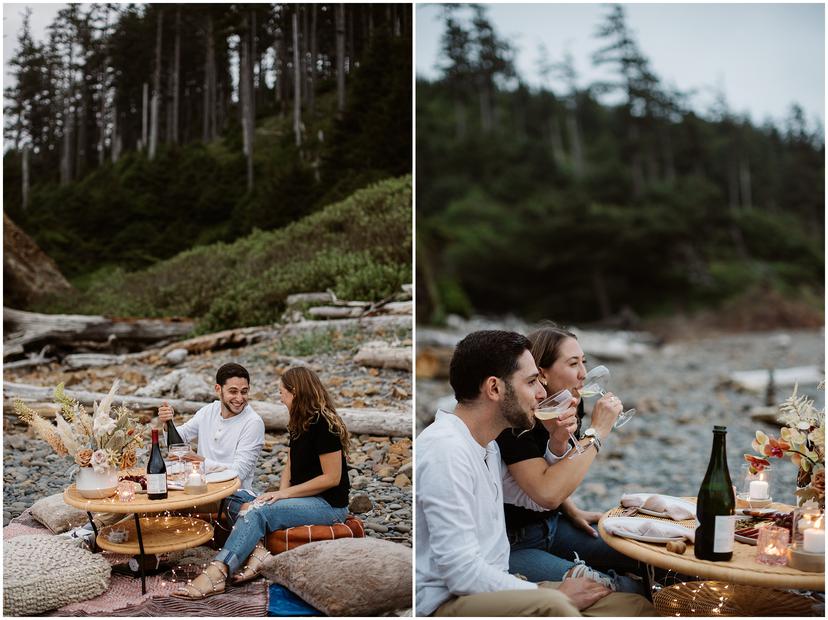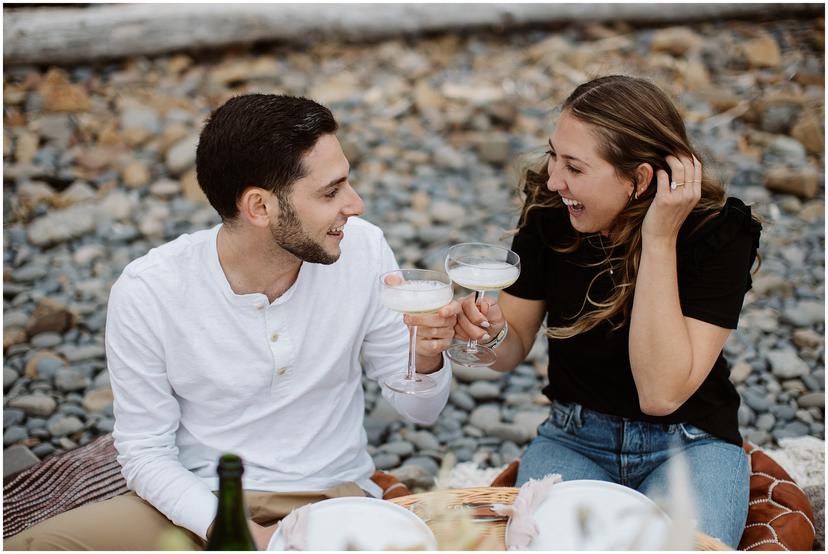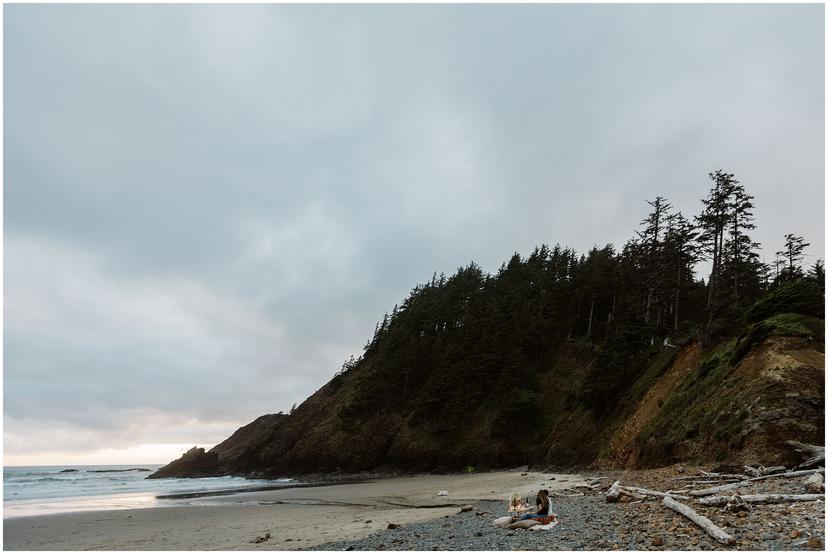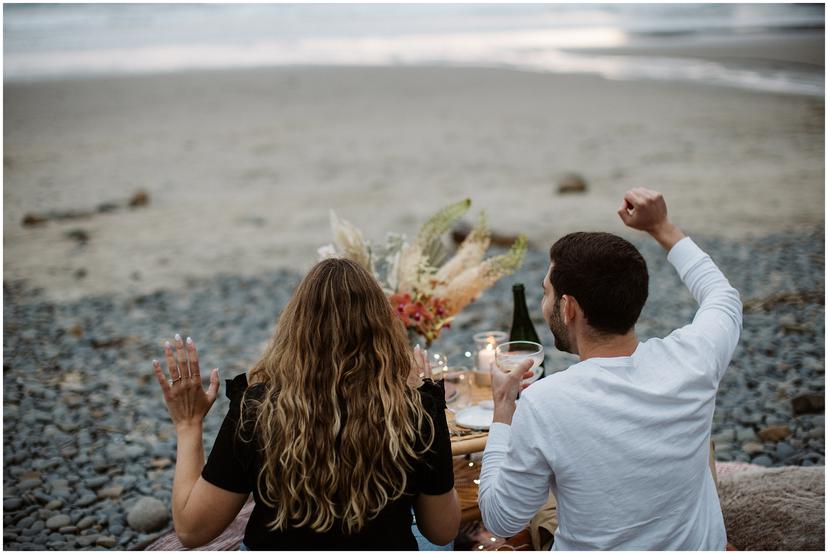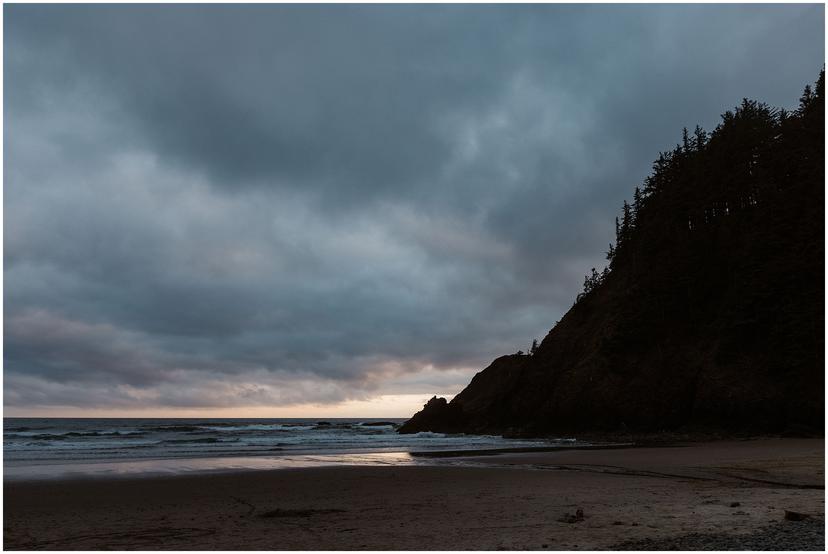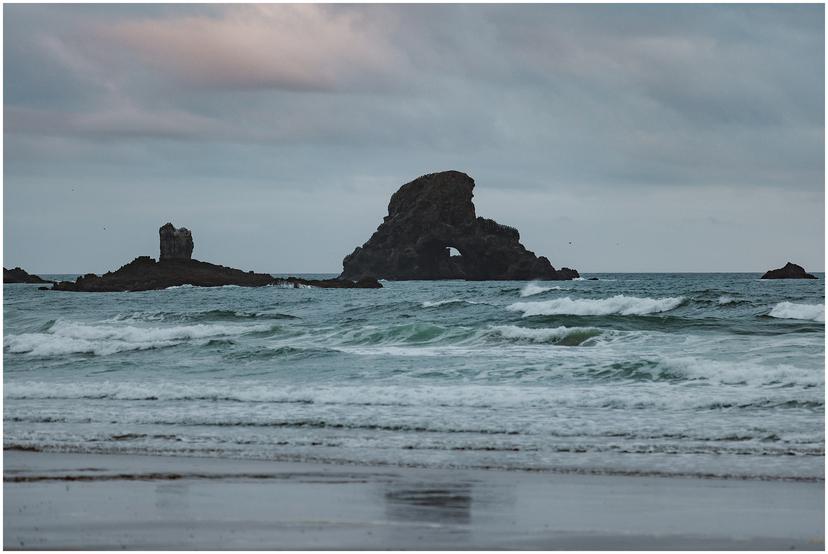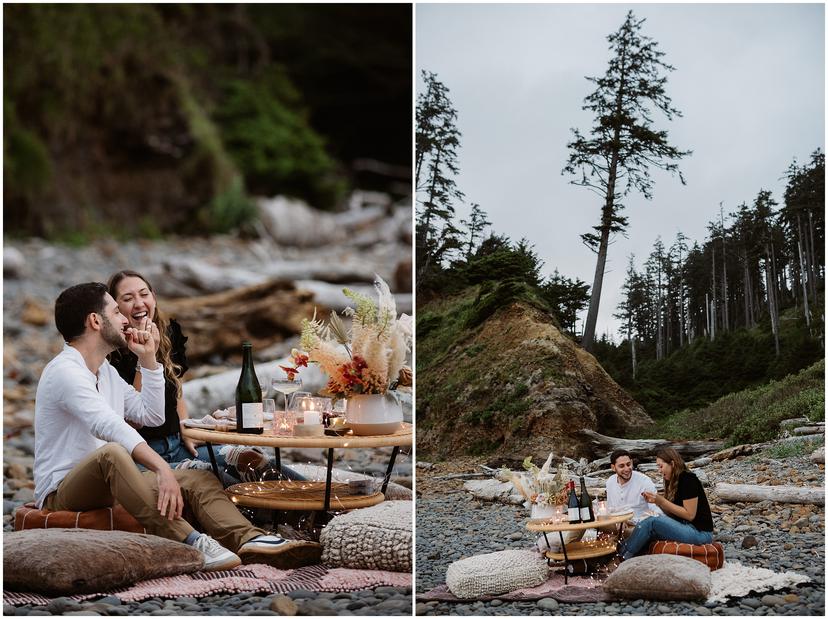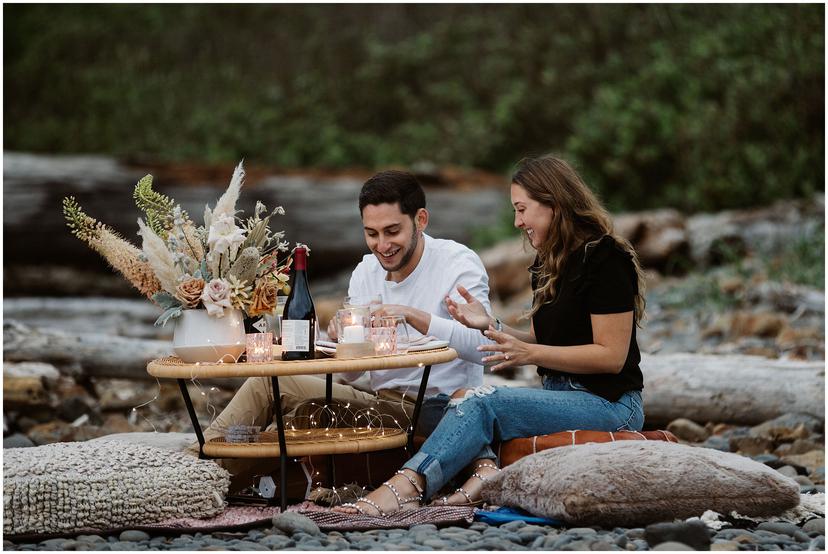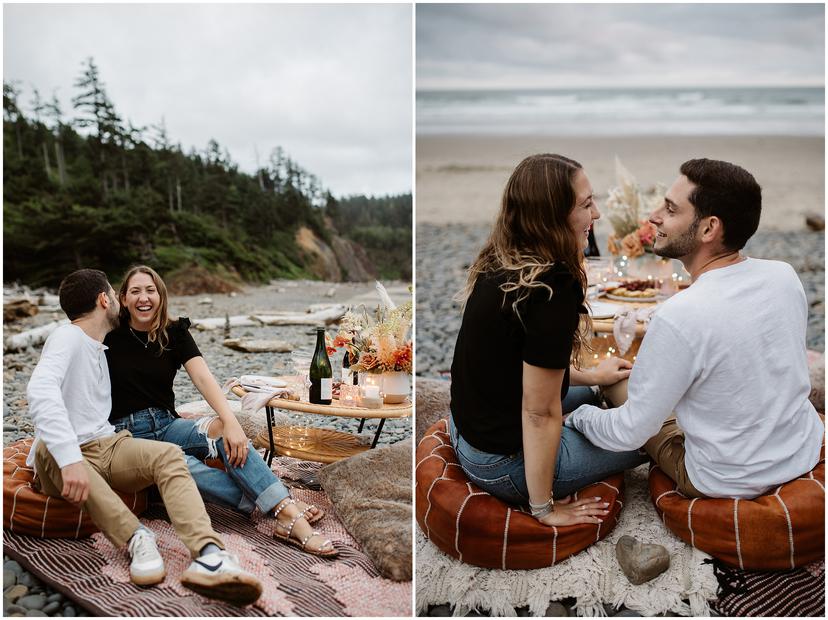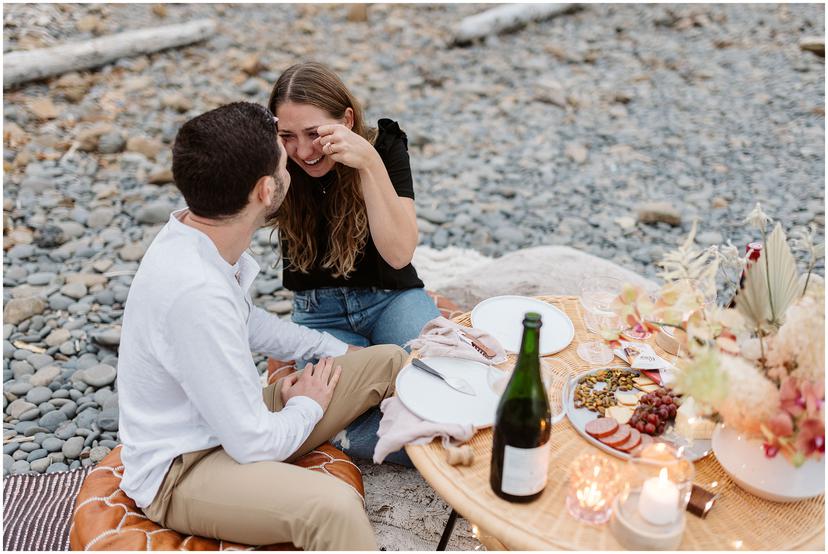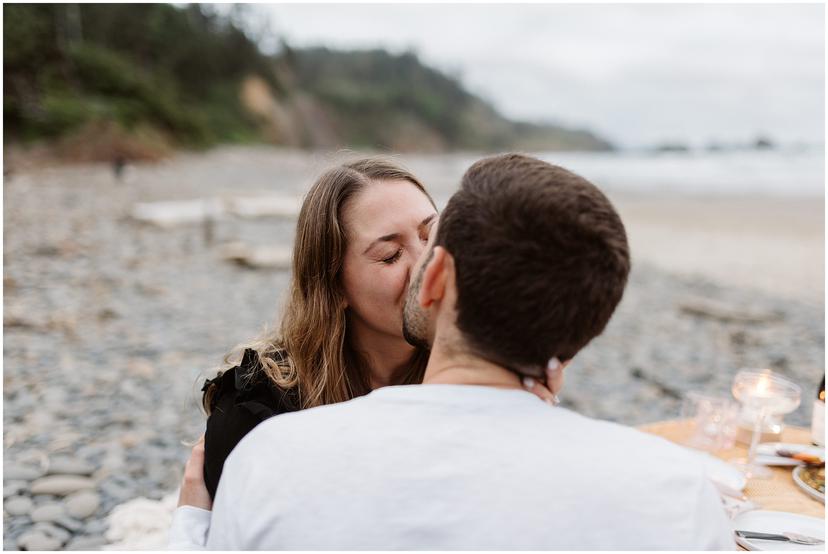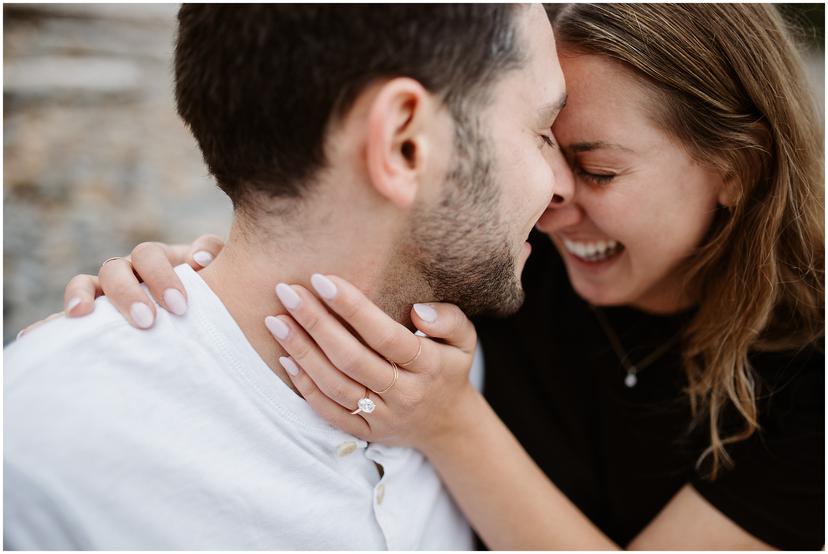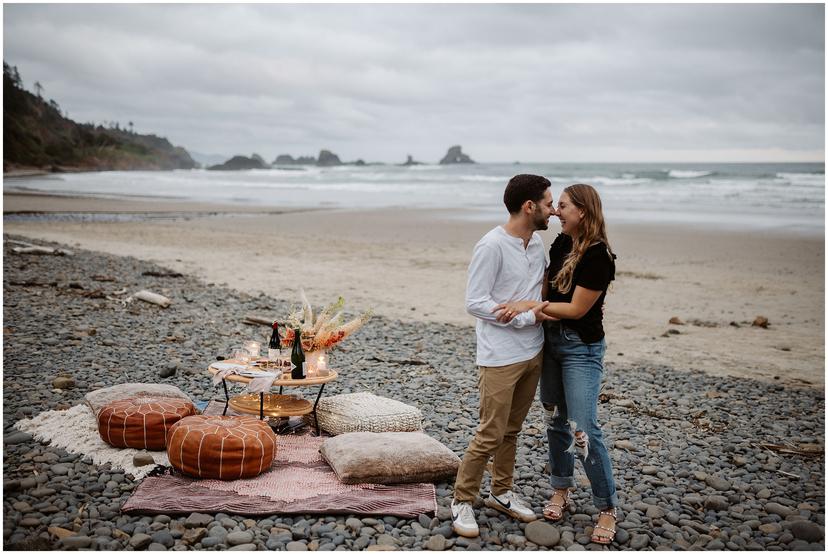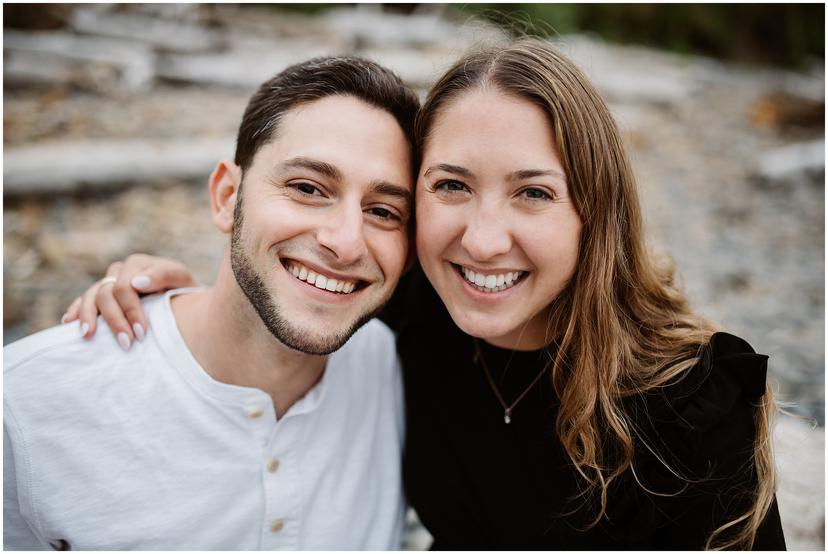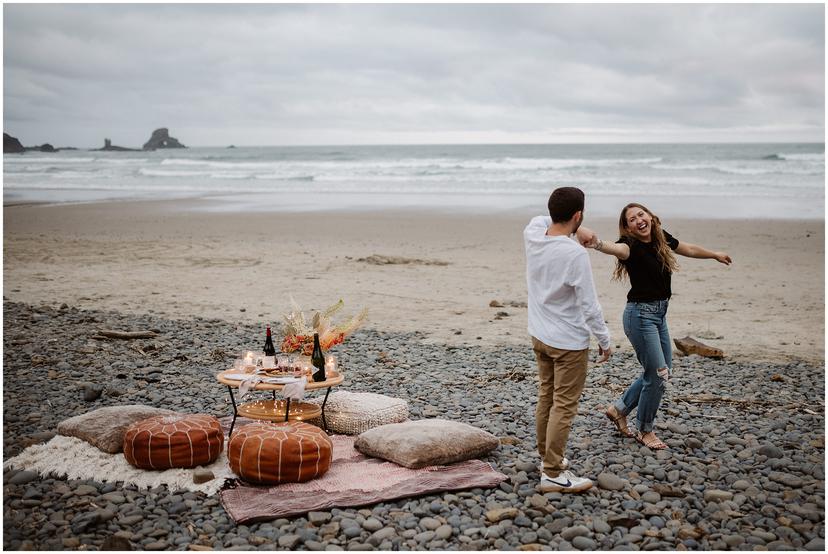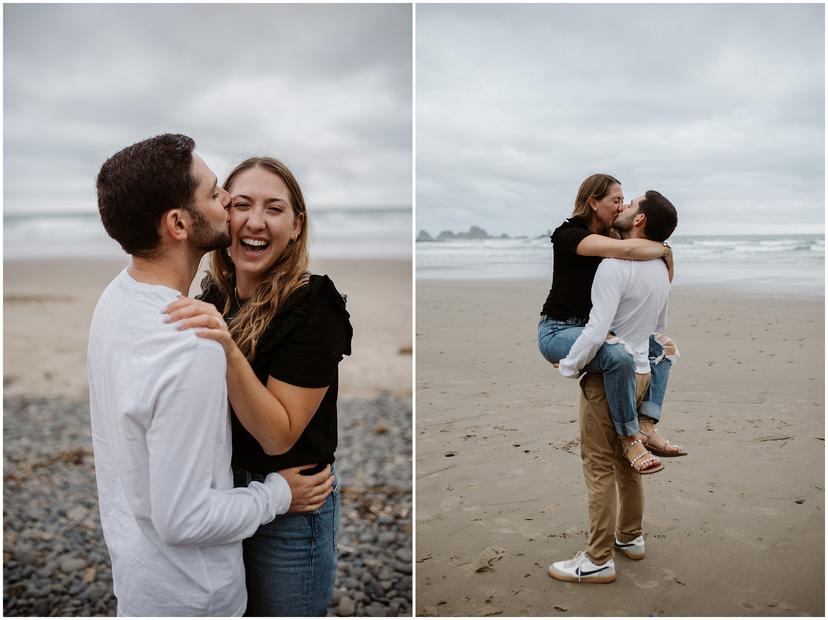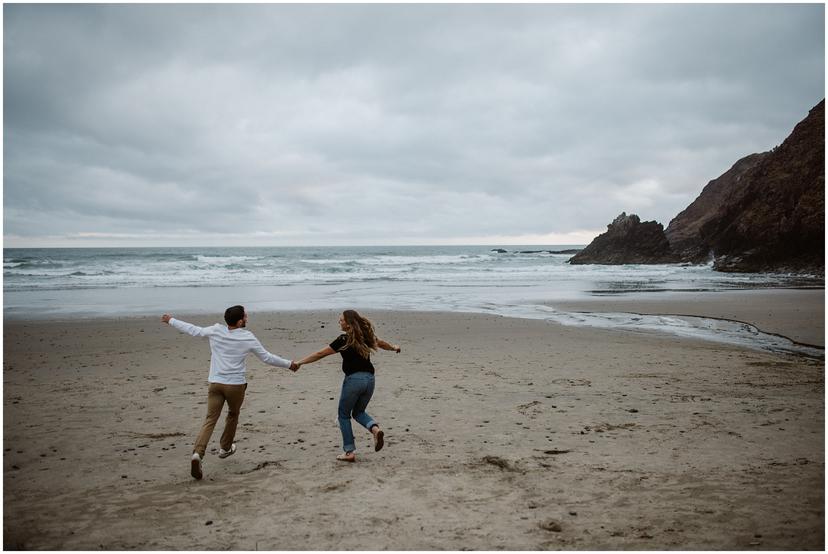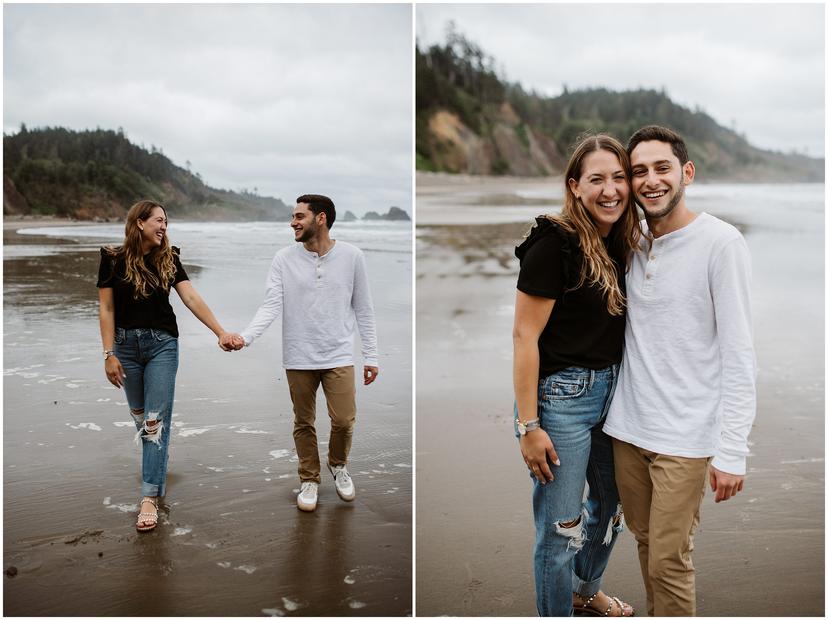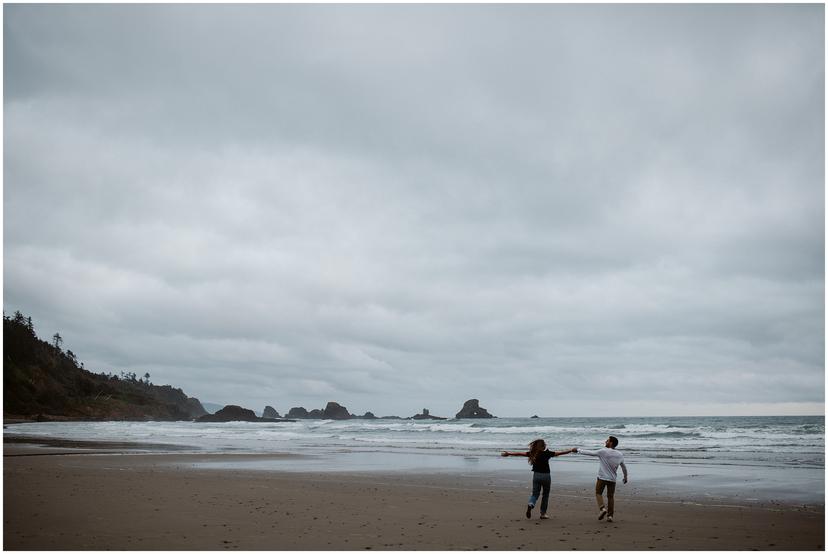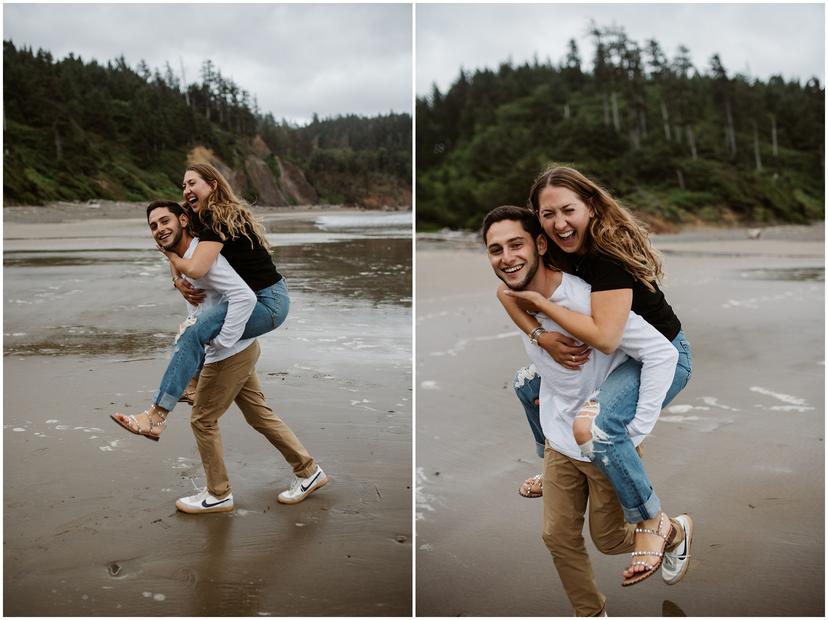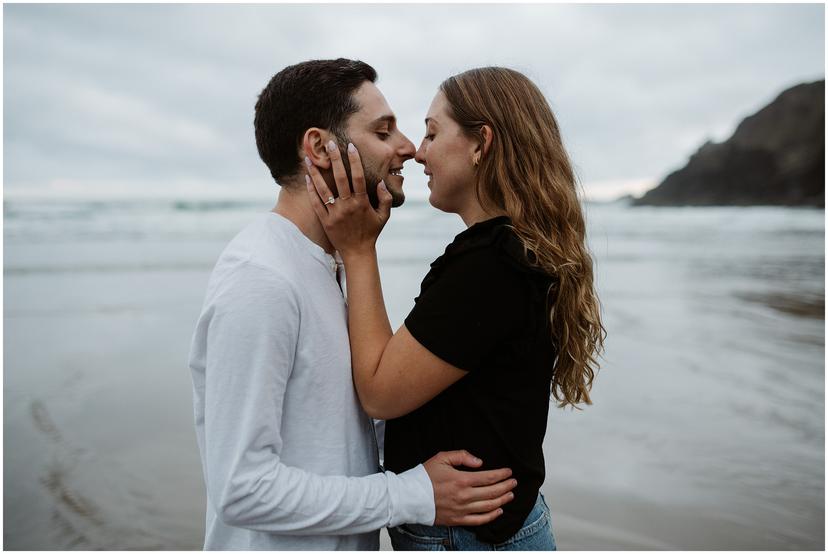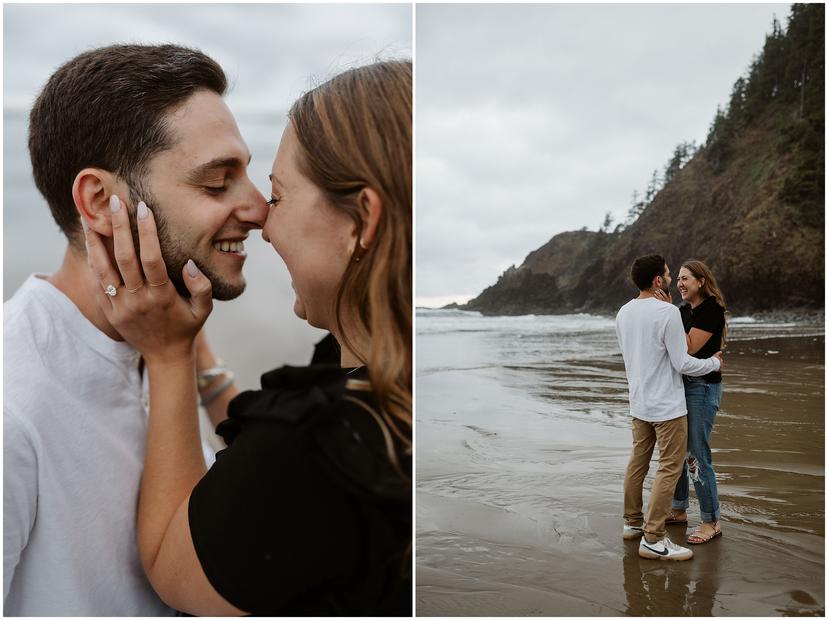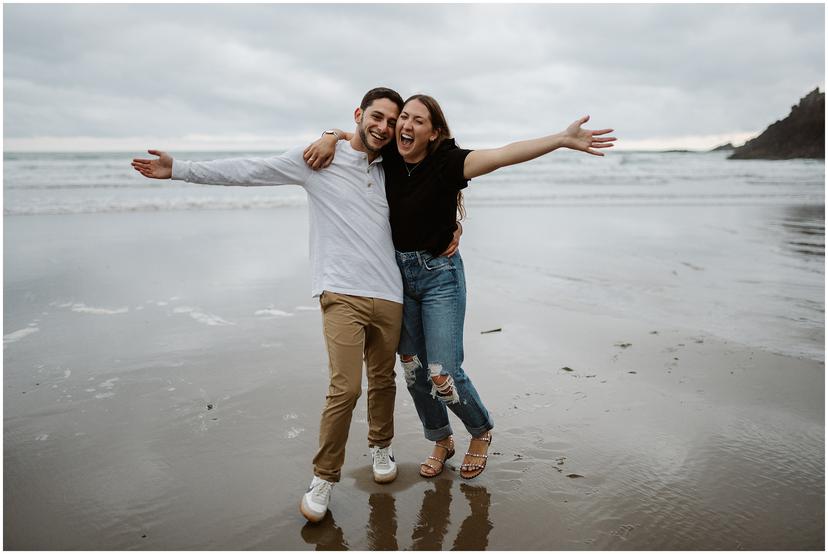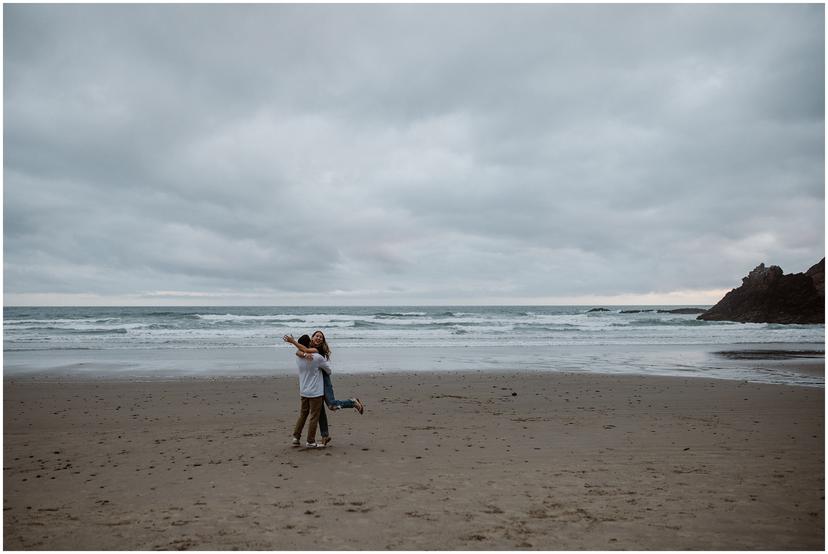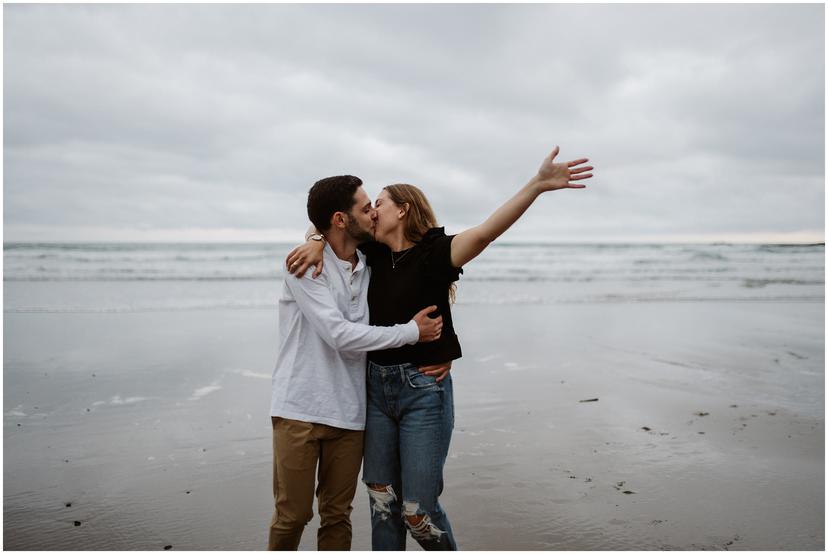 Vendors
Photos - Katy Weaver Photography

Styling and Coordination - Ashley with Alston Mayger Events

Florals - Jodi Iverson Floral

Rentals - Lily and Cane Rentals
Learn More
Did you like these proposal photos at Cannon Beach? If so, you might like these other blog posts about proposals and engagement photos! And if you have any questions, or you are planning your own proposal, feel free to contact me! I'd love to help.
ENGAGEMENT PHOTO PRICING AND INFO
CHECK OUT MY REVIEWS ON GOOGLE