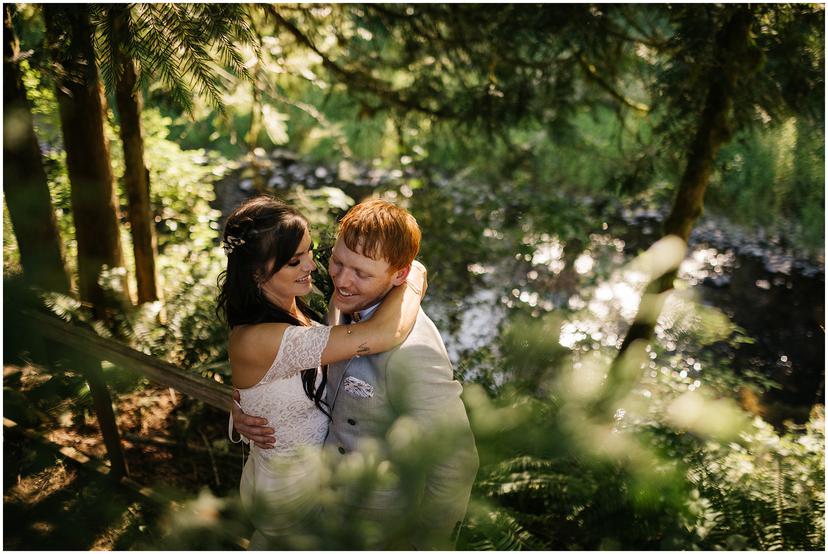 Bridge Over Clear Creek Wedding
"We really want a huge party outdoors," said Amie and Jesse. And that's what this wedding was. A gorgeous event in the forest. Their vision was "fairytale, twinkly forest vibes, whimsical, enchanting," and my favorite descriptor: "Taylor Swift."
Bridge Over Clear Creek is a private, forested wedding venue in Estacada, Oregon. It was the perfect fit for this outdoorsy couple who wanted to party with their friends late into the night.
I went to high school with Amie (and her maid of honor Claire, who you might recognize since I did her elopement last year!. It was SO fun to catch up with a ton of old friends at this wedding, as well as hop into a group picture or two! It's always such an honor to work with people who I have known for so long.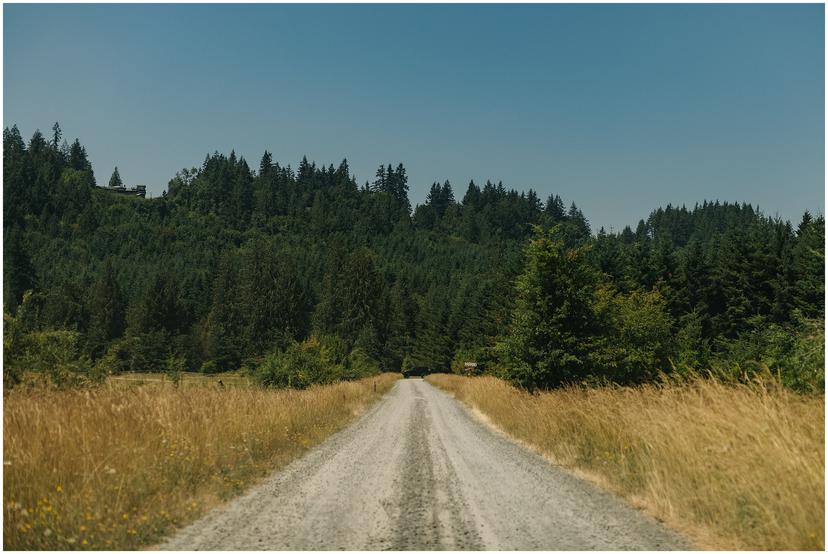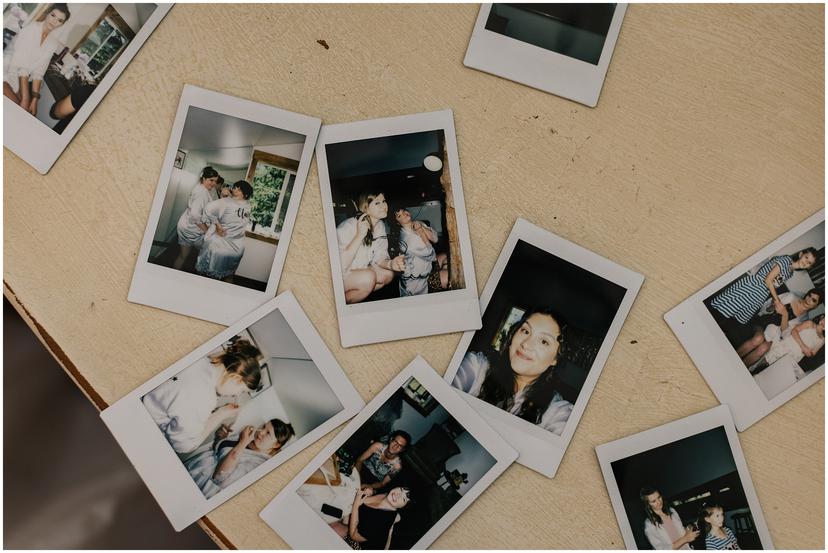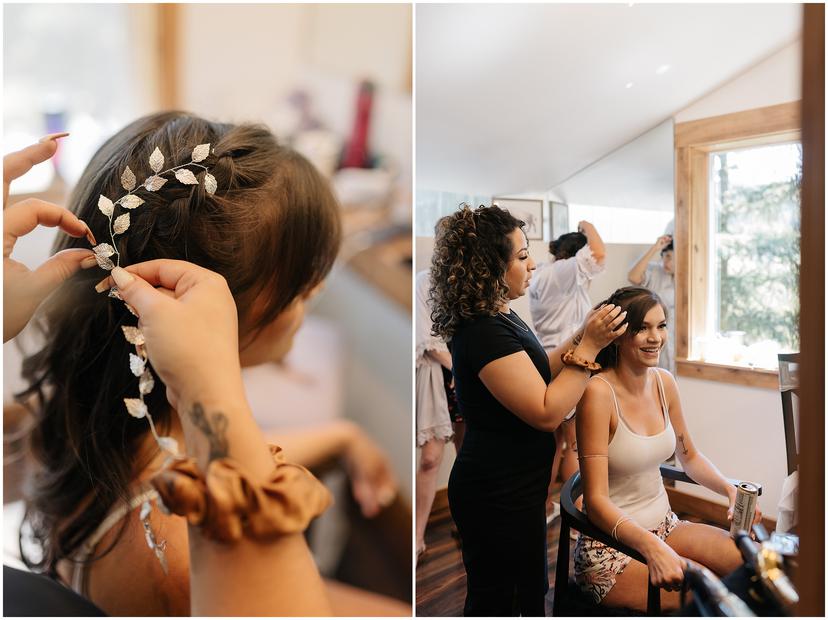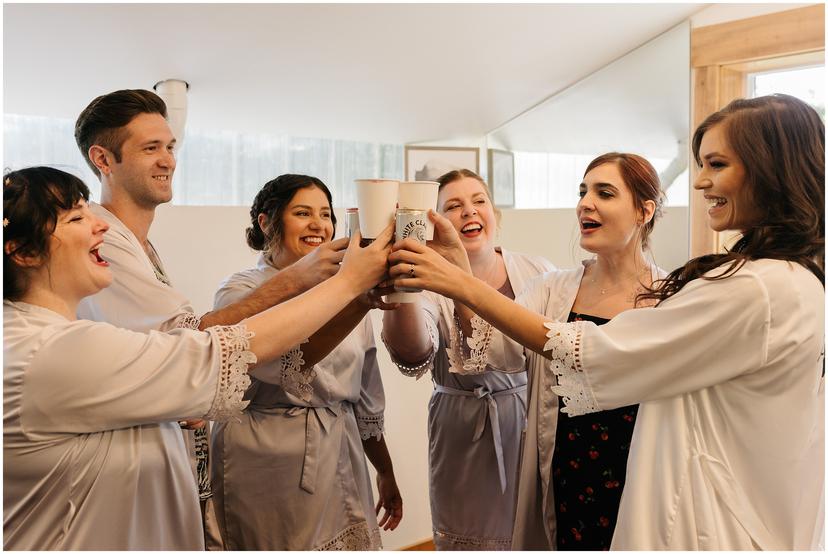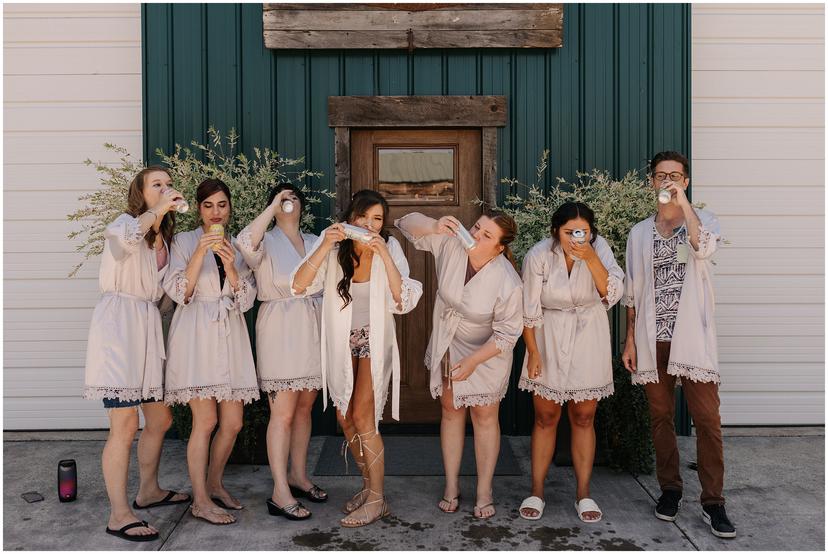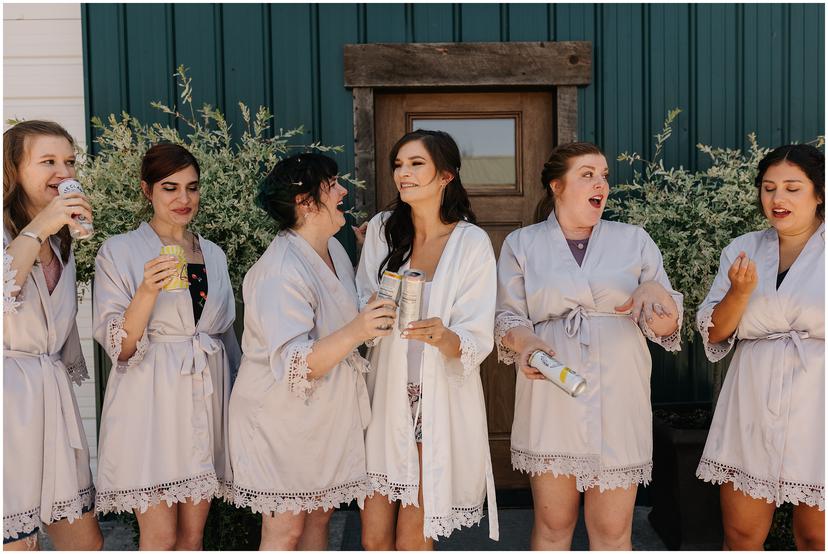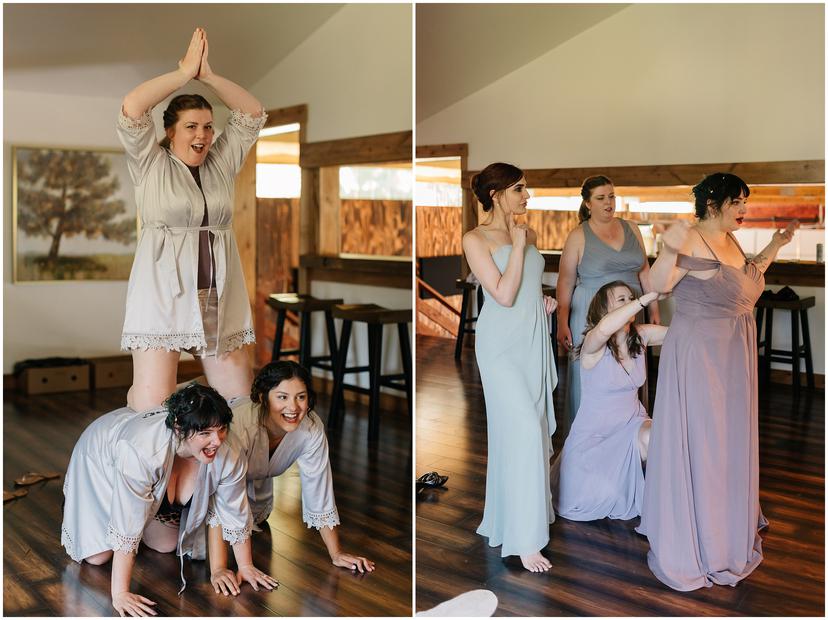 About Bridge Over Clear Creek
Bridge Over Clear Creek is located in Estacada, Oregon, about 40 minutes from Portland. The venue is large, and forested, occupying an overgrown Christmas tree farm along Clear Creek. It sits on private land and the owners, Gregg and Lisa, live on site.
"Bridge Over Clear Creek offers indoor and outdoor event spaces, accommodating a maximum of 180 guests. The venue itself is very private, enabling you to truly start with a blank slate as you create a wedding that reflects your style, personality and budget. Our season runs June - September," said the venue on WeddingWire.
Bridge Over Clear Creek is known for being friendly, flexible, and accommodating. They offer full-weekend rates and guests can camp on-site. It can be described as dreamy, whimsical and rustic.
The massive property offers a wide variety of options for a wedding, with separate areas that can be used for a ceremony, dinner site, cocktail hour, and dance party. There are two rooms to stay in overnight and getting ready spaces available for both parters.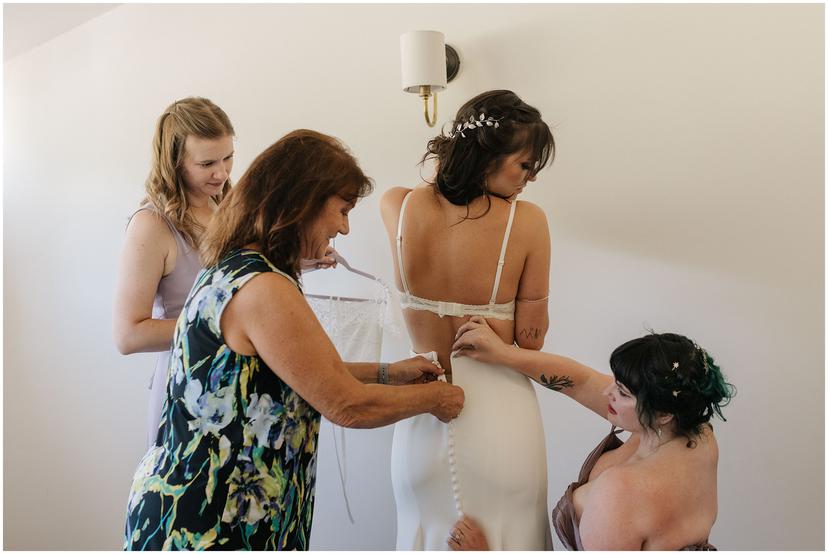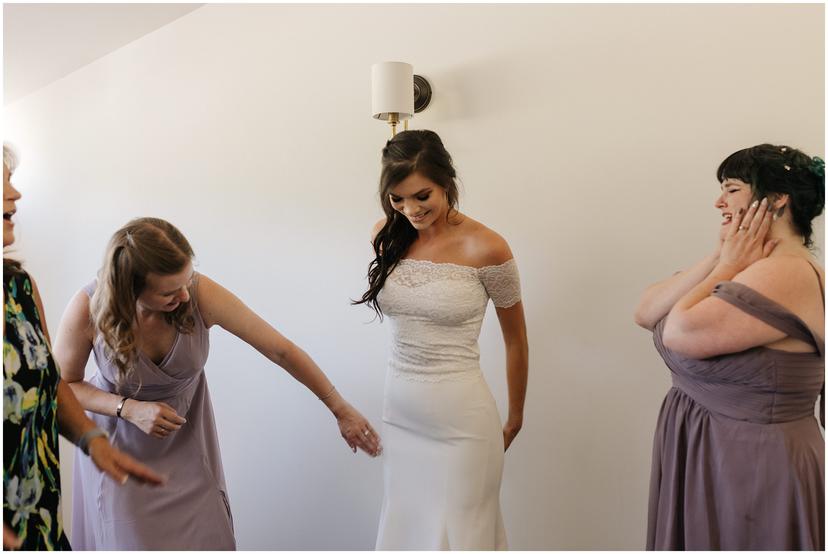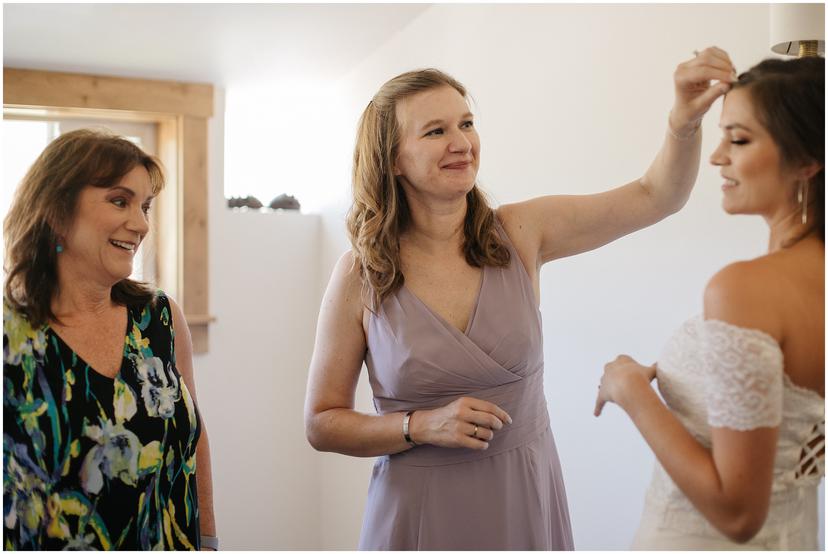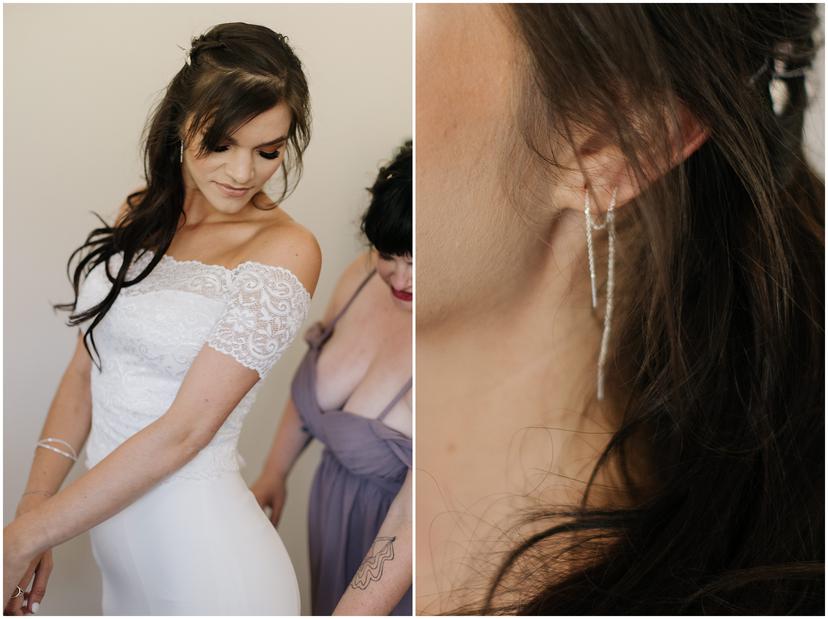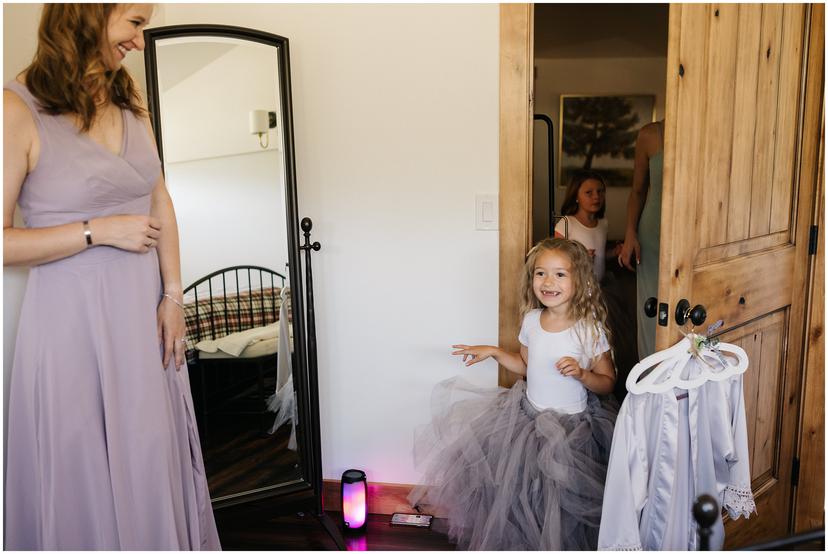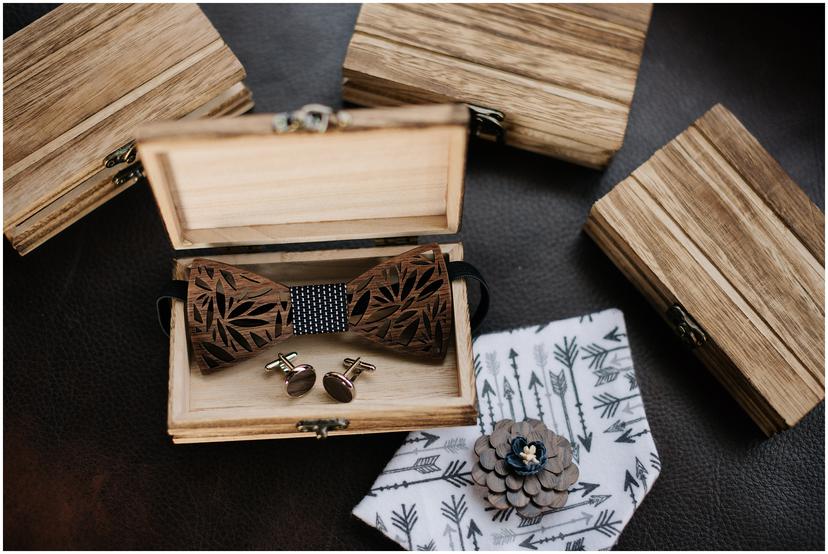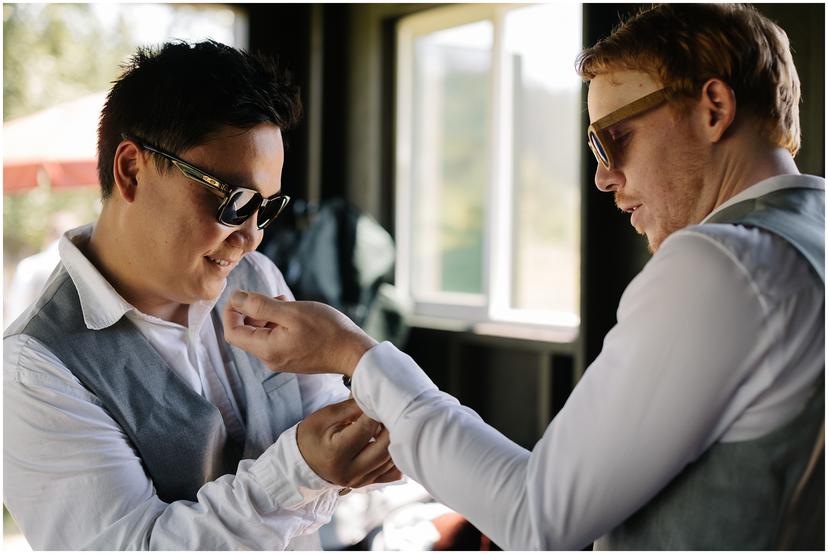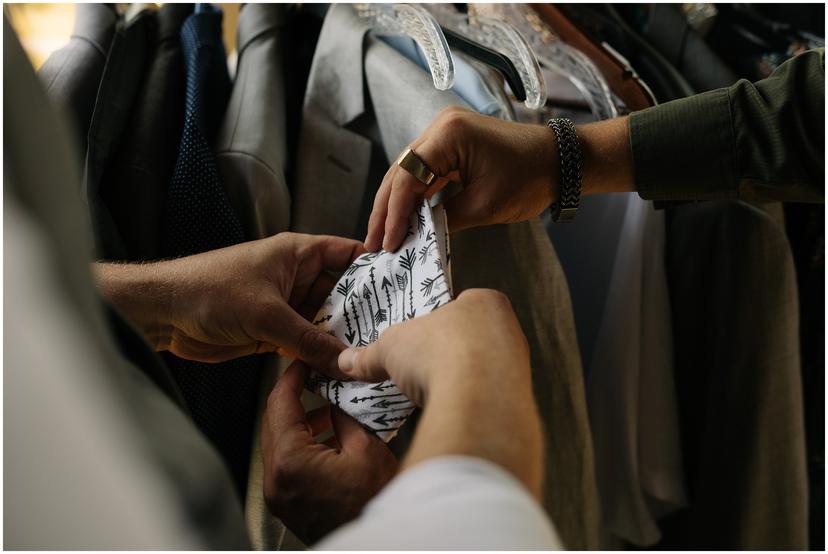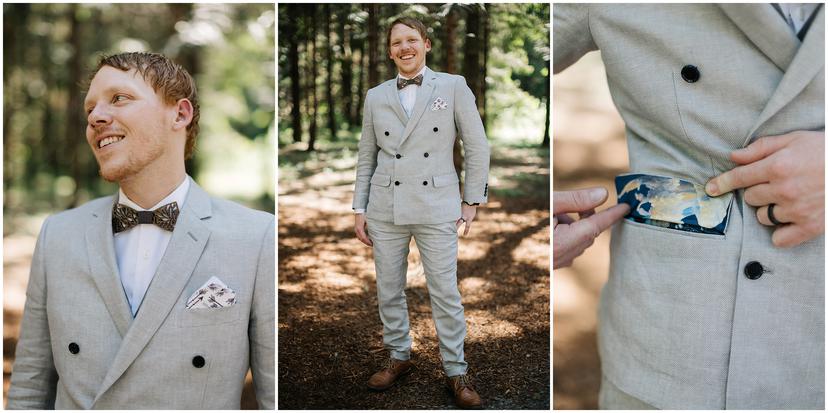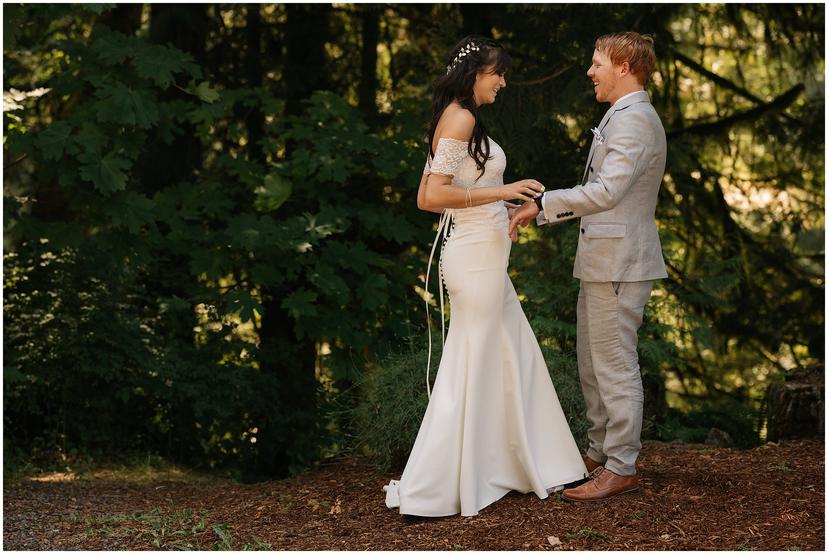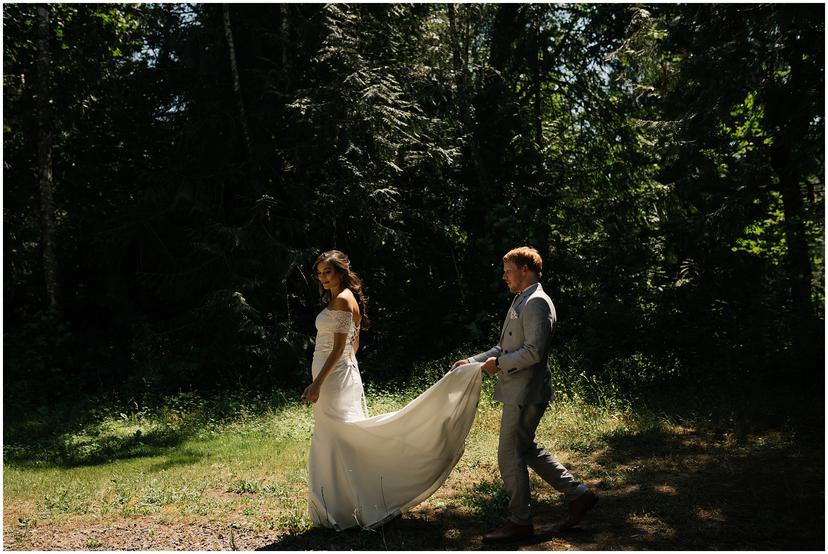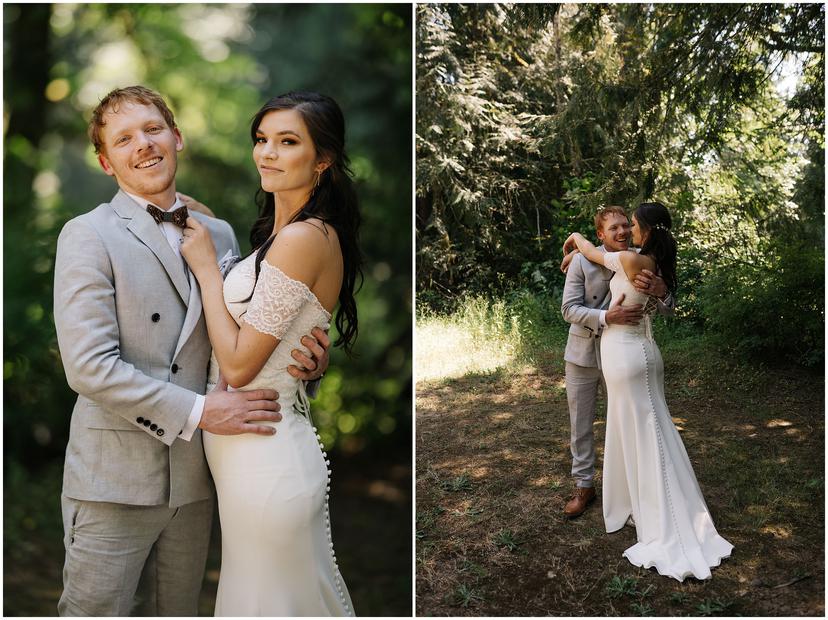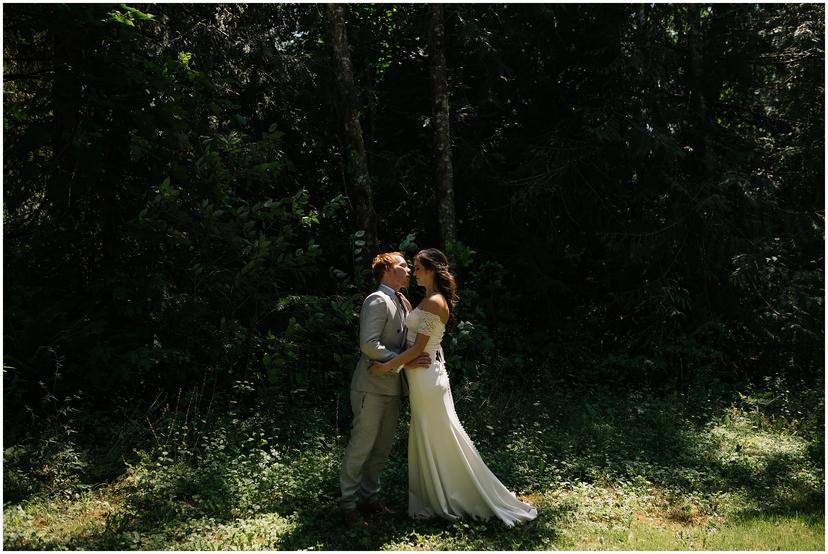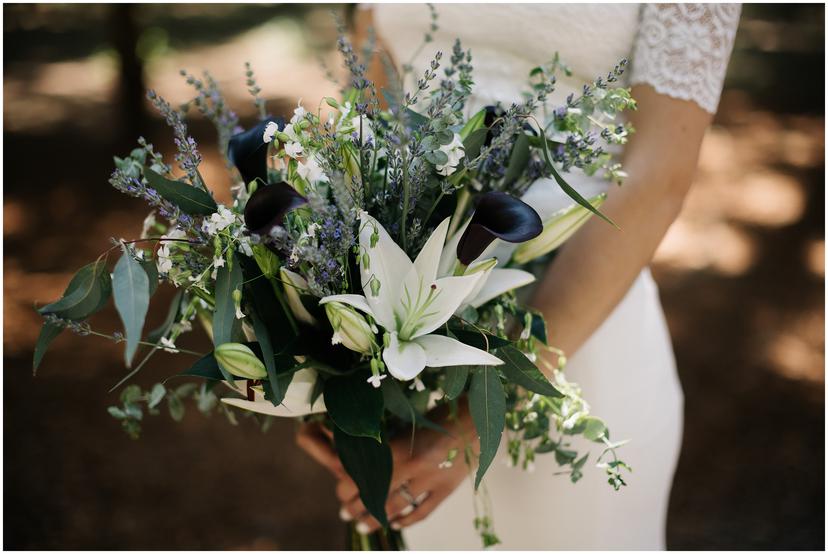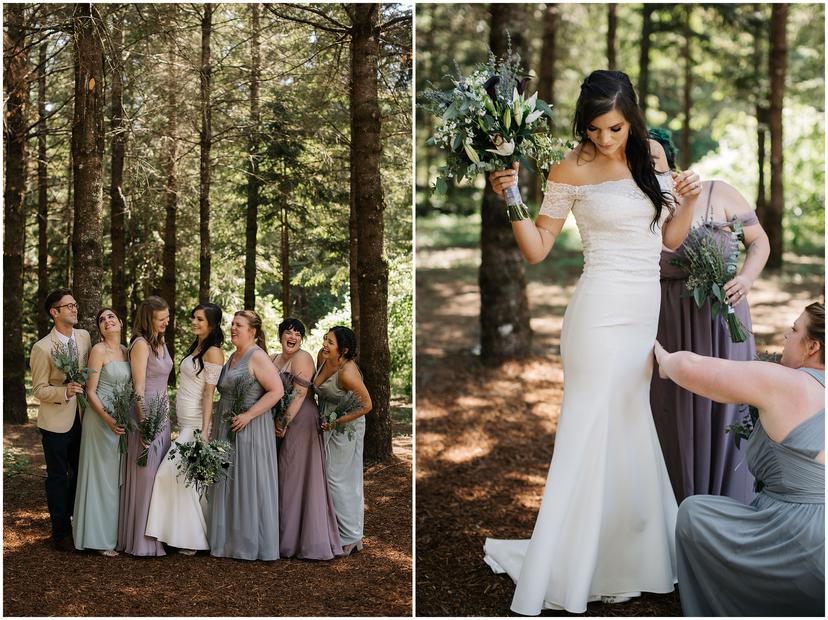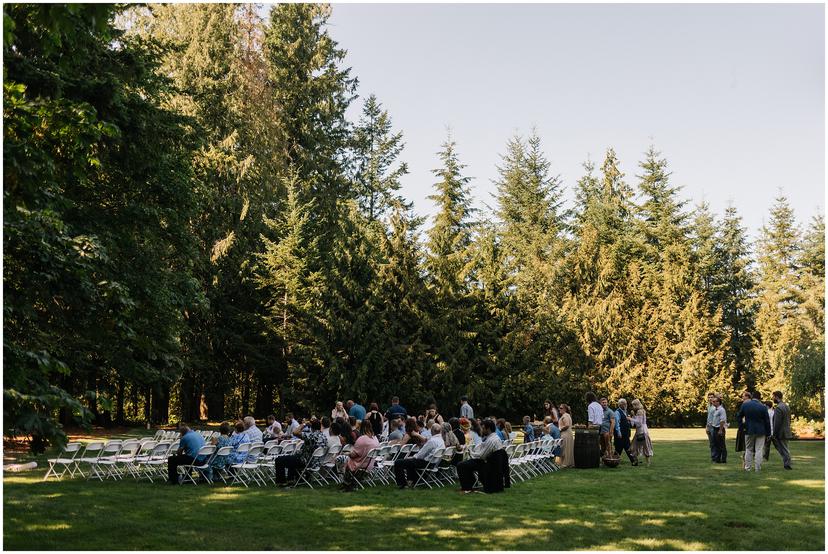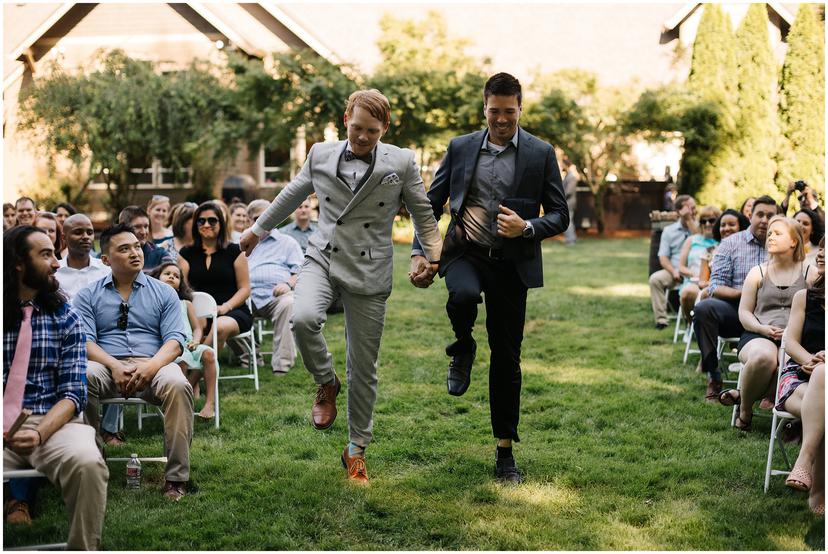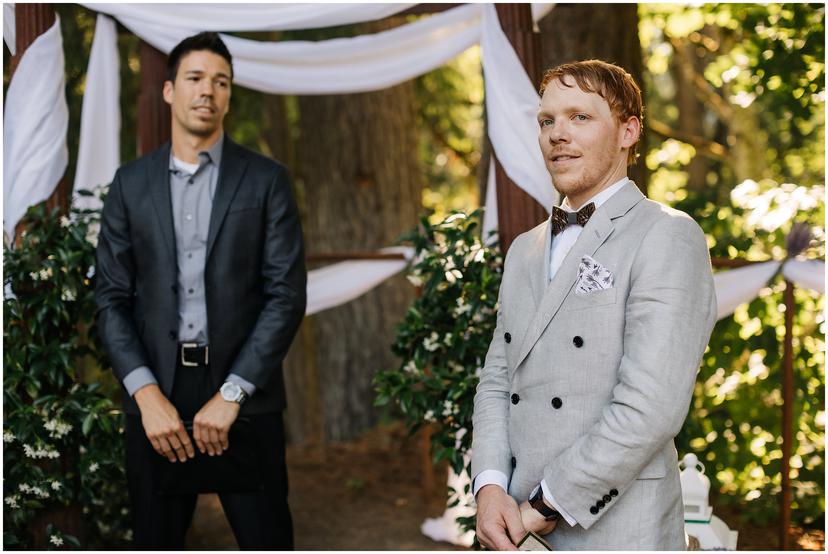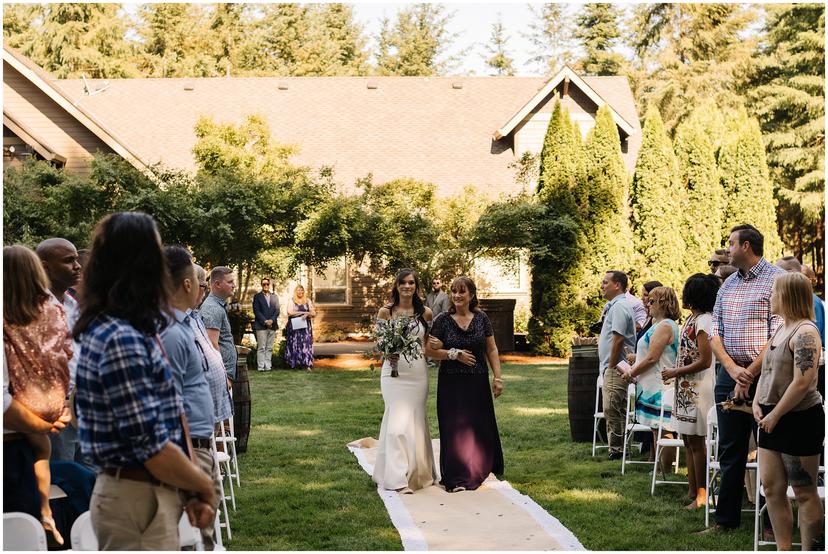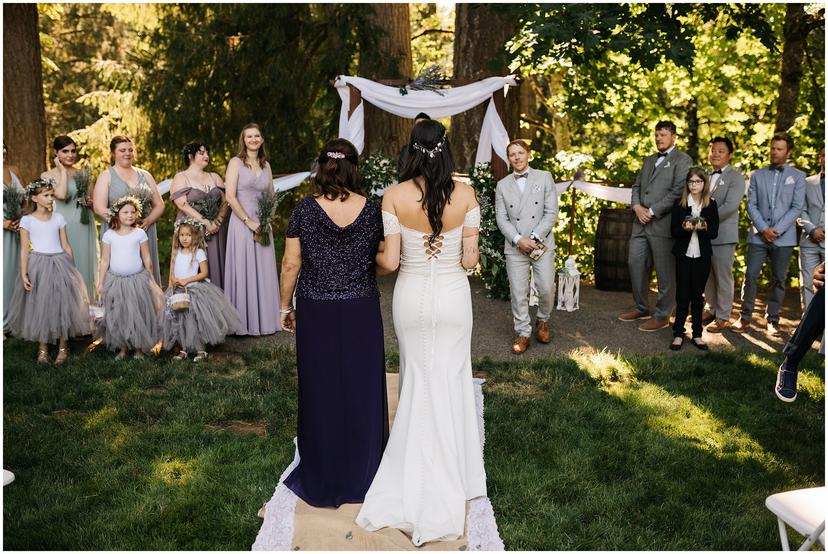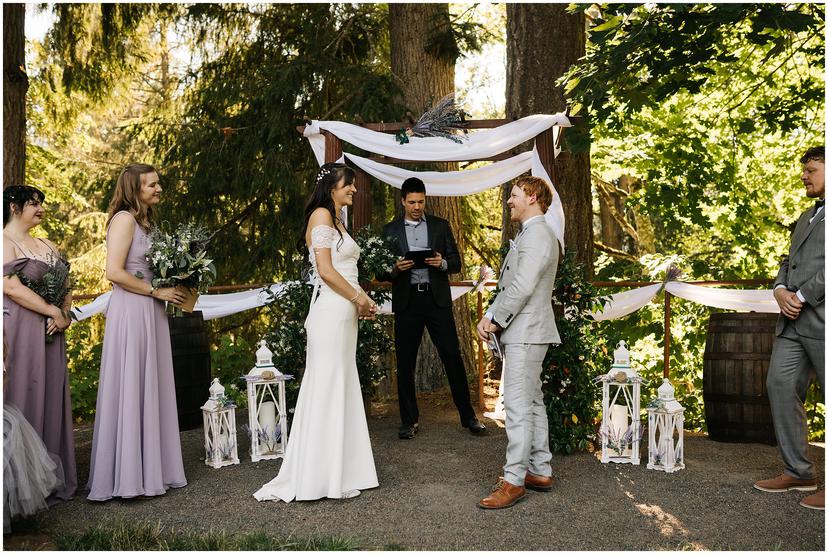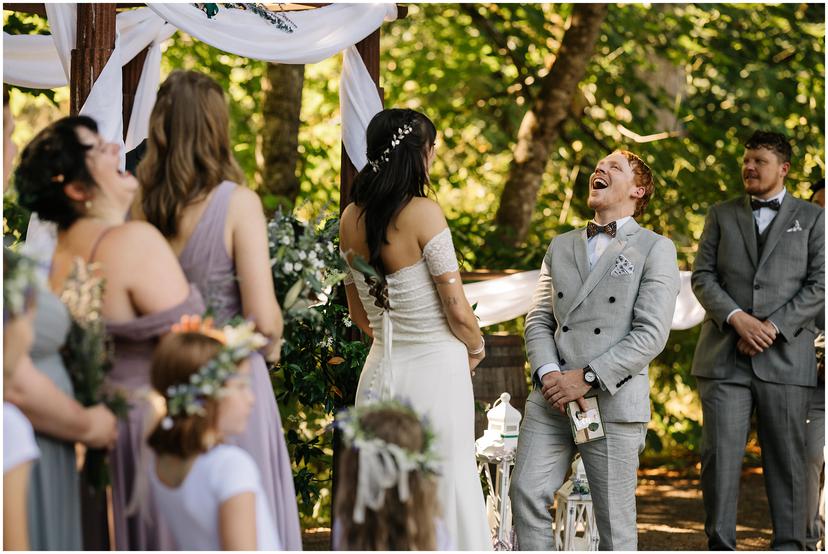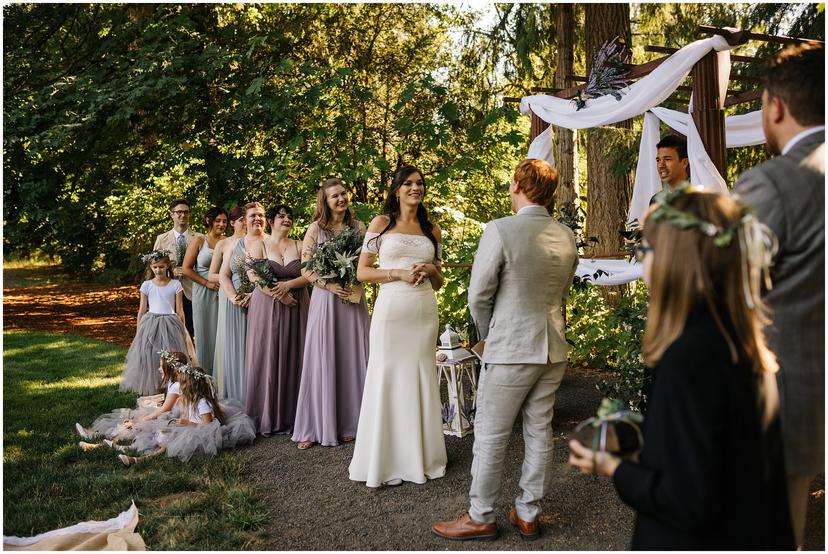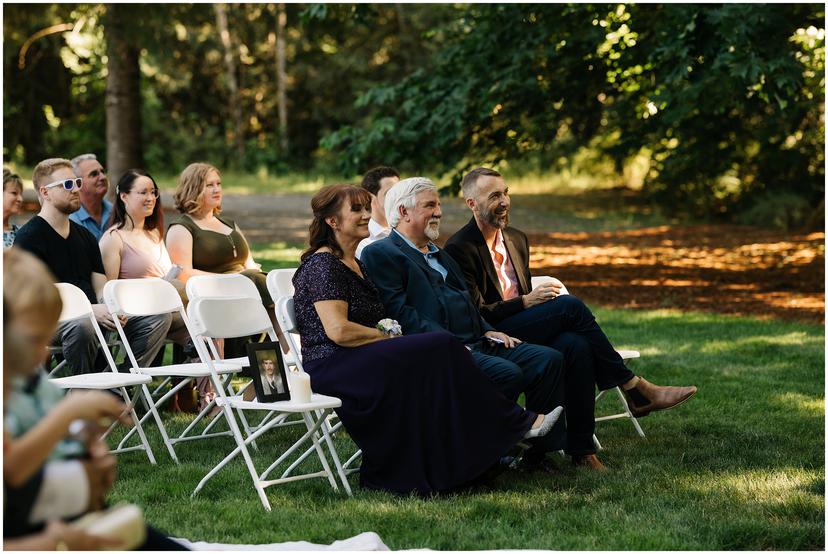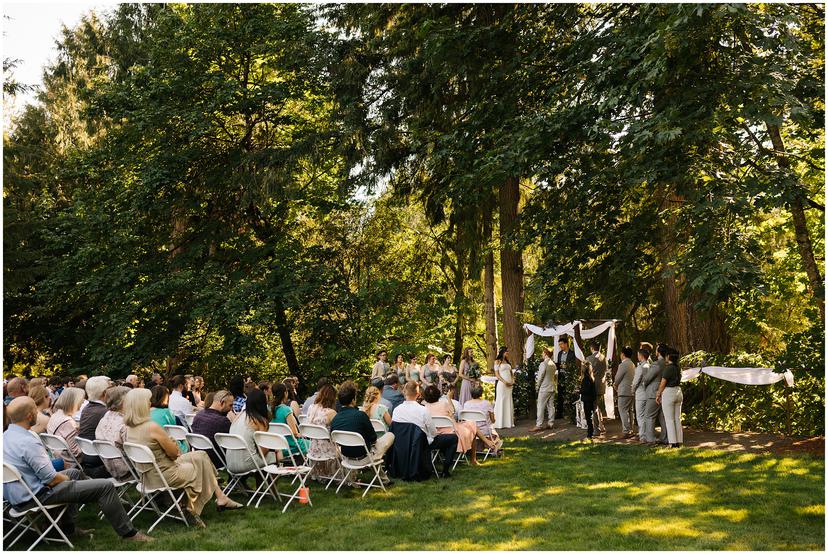 Favorite Bridge Over Clear Creek wedding memories
Amie: "My favorite memory was definitely the ceremony- and more specifically the vows! The whole week had been so chaotic. I hadn't gotten to see Jesse much at all since we had so many people in town and so much going on. The moment I was walking down the aisle none of that mattered anymore. Looking at Jesse, looking at my Mom, looking at my brother (who officiated) and of course our wedding party; all of a sudden all of it felt insanely important and special. I was completely humbled and filled with joy walking toward all these people that had helped us get to this point. Then to be at the altar with Jesse and hear him getting emotional trying to get through his vows- it just put me over the edge with happiness. The fact that we got to share these vows with all of our loved ones that we had both been low-key working on since the moment we met…it just made everything come together and feel so right. Never have I ever felt so honored and grateful to be a part of something."
Jesse: "It's incredibly hard to decide, but the thing that stood out to me was the first look and how we actually pulled off not seeing each other in our attire before the wedding. That was certainly difficult, but totally worth it. I was so excited to see Amie in her dress and when I did for the first time, I felt like we were going to be on the cover of a magazine. That was the moment that I realized this was actually about to happen. I was completely blown away."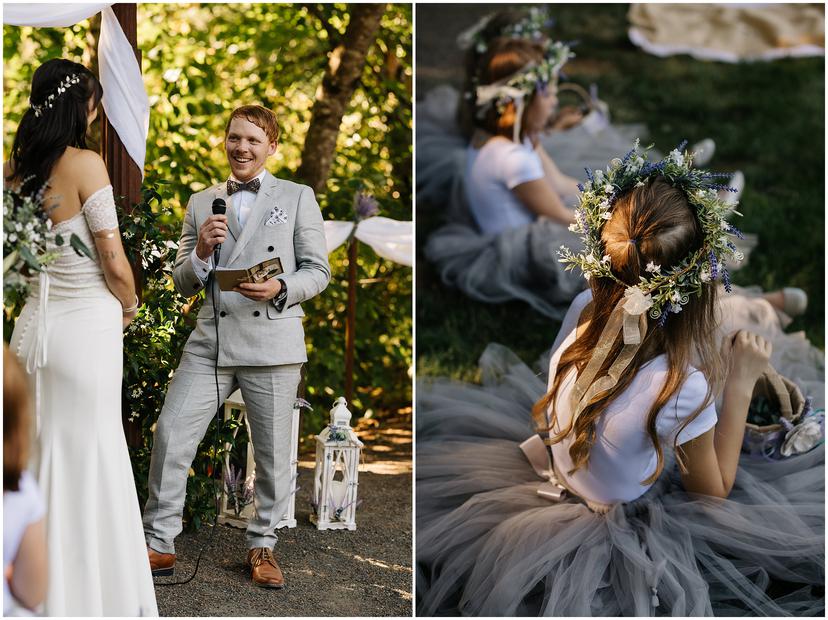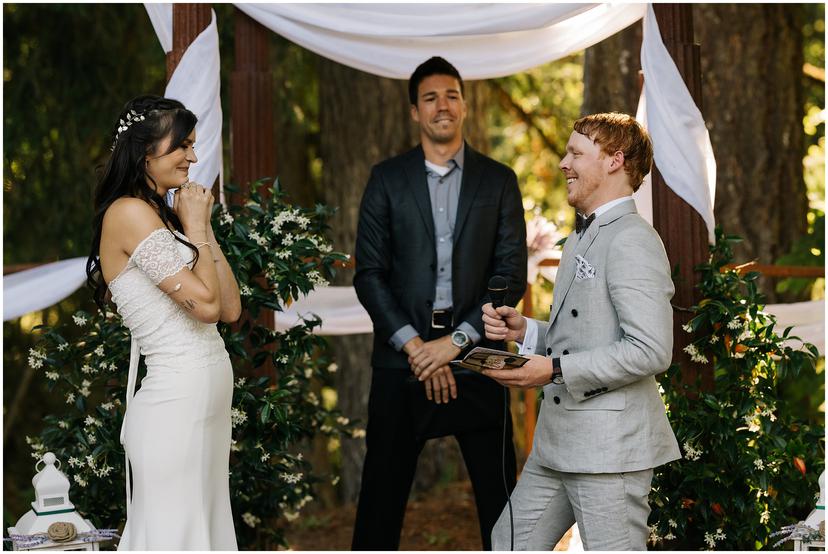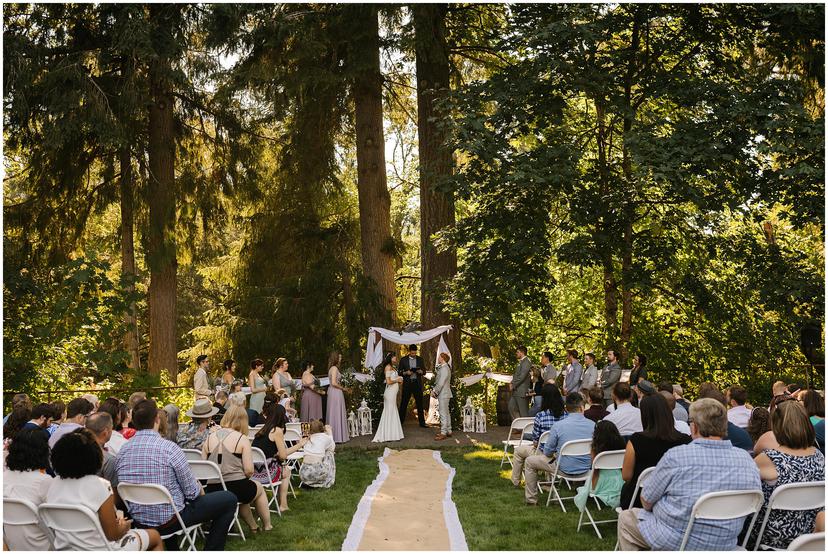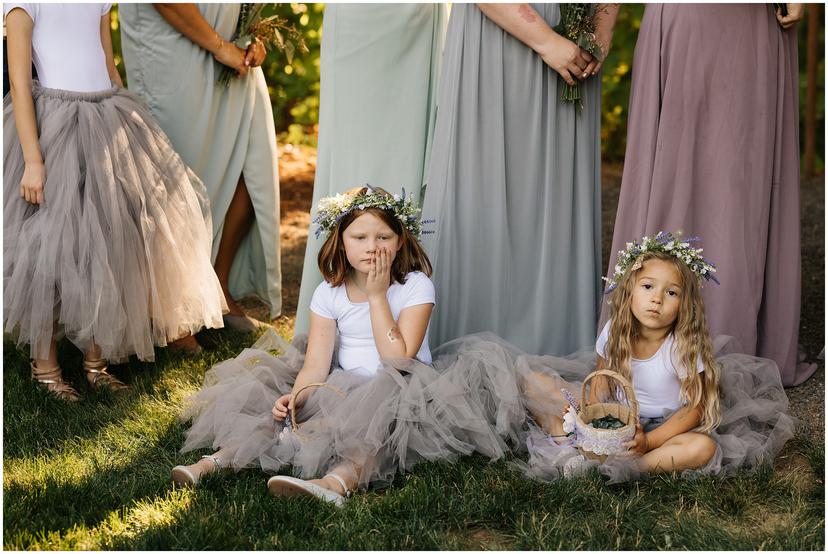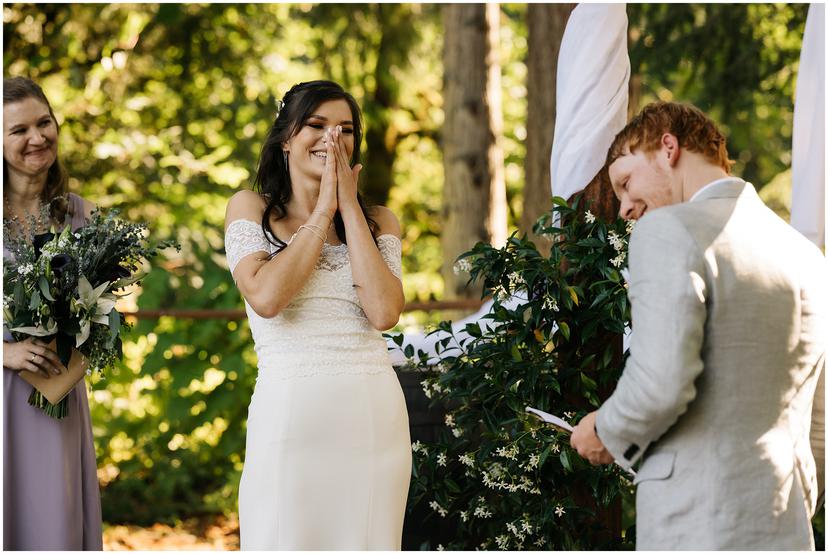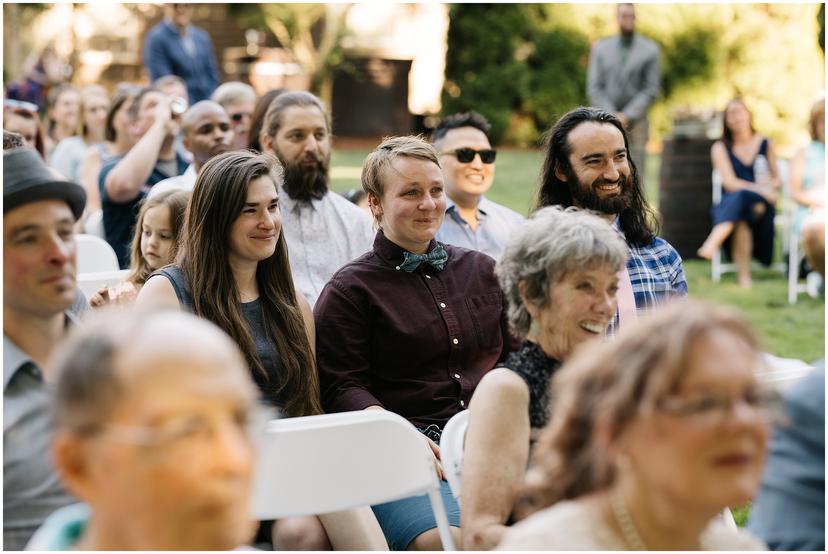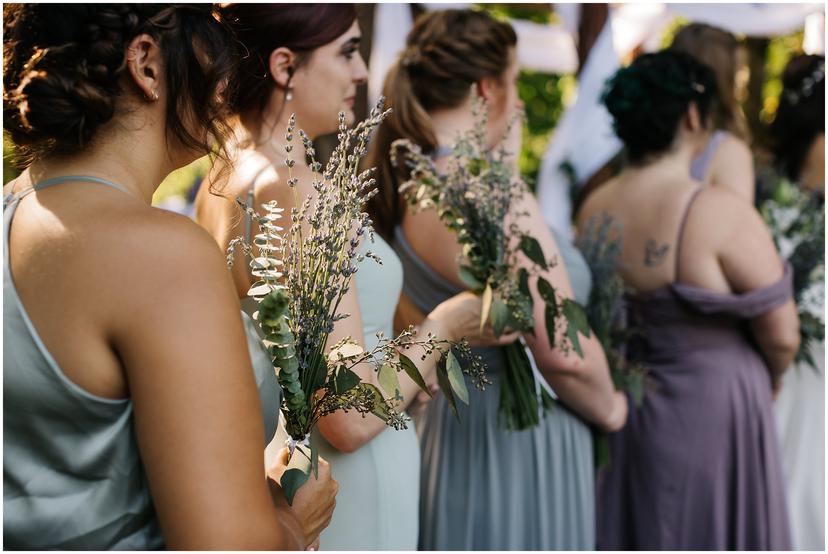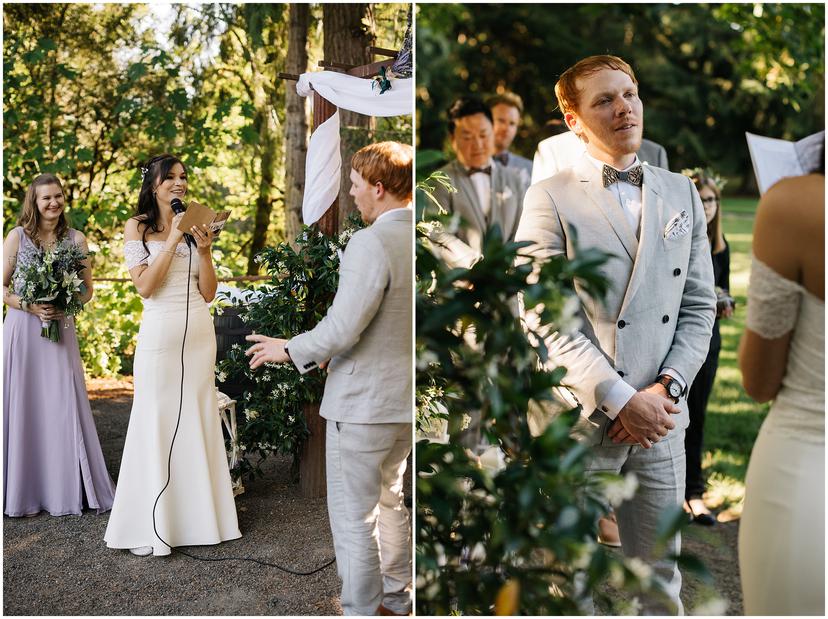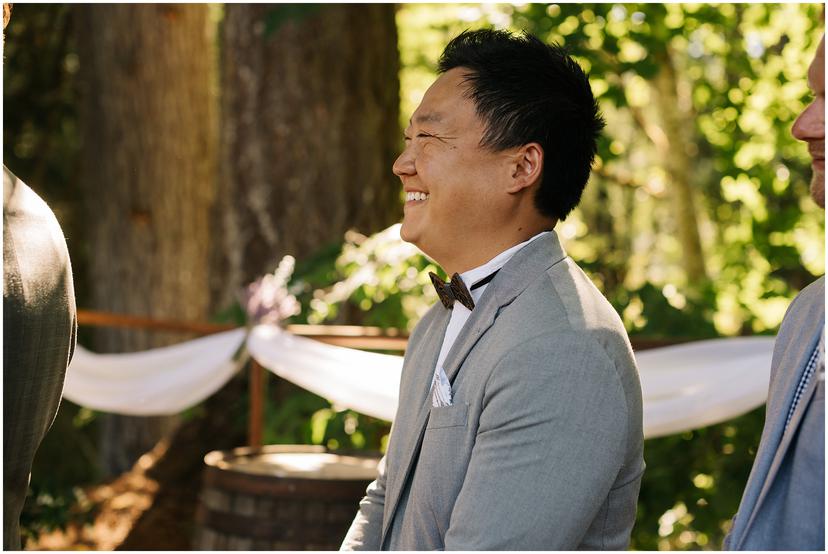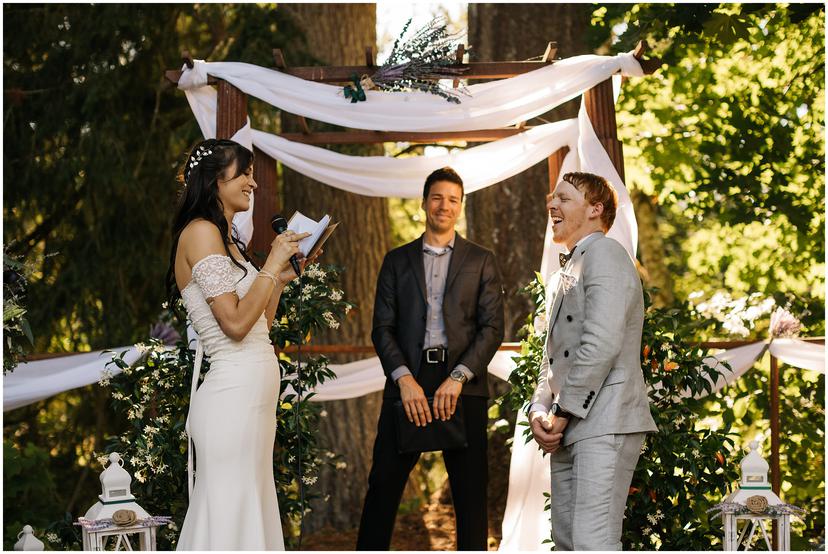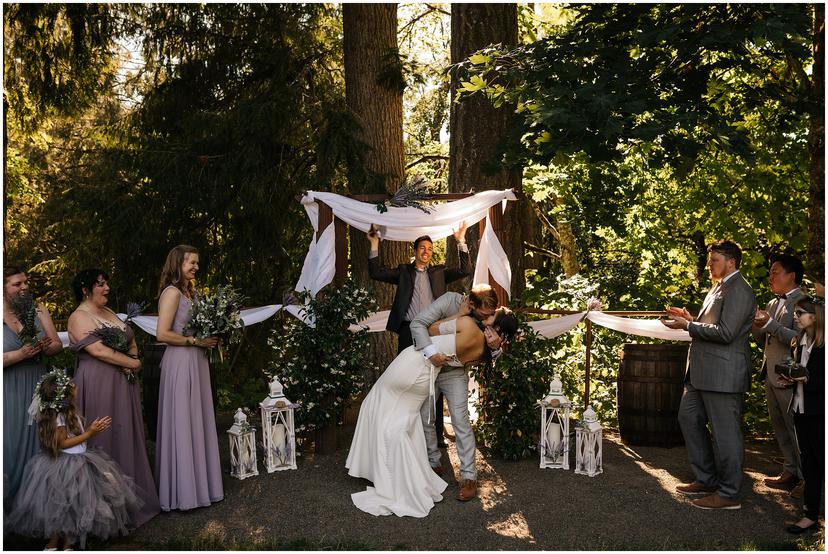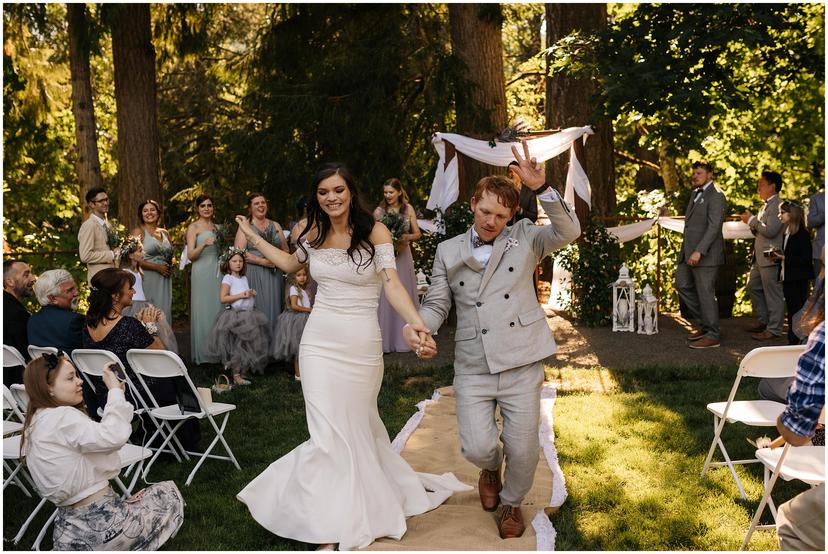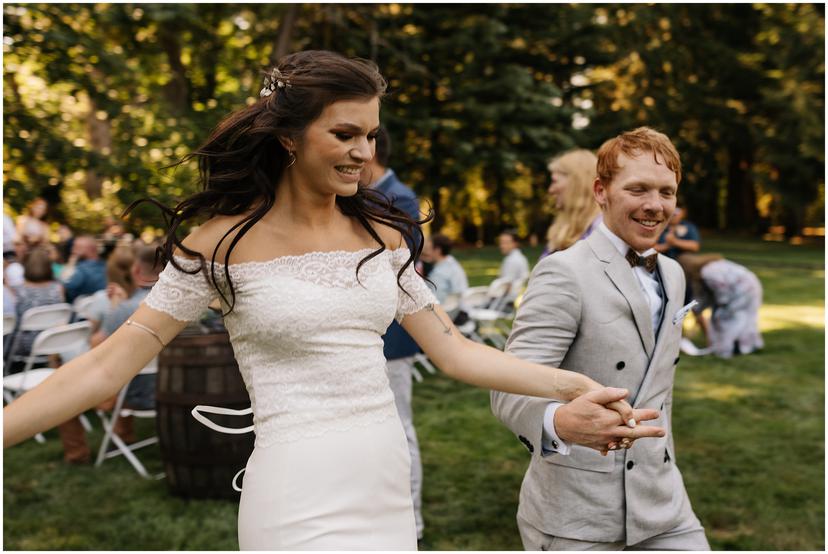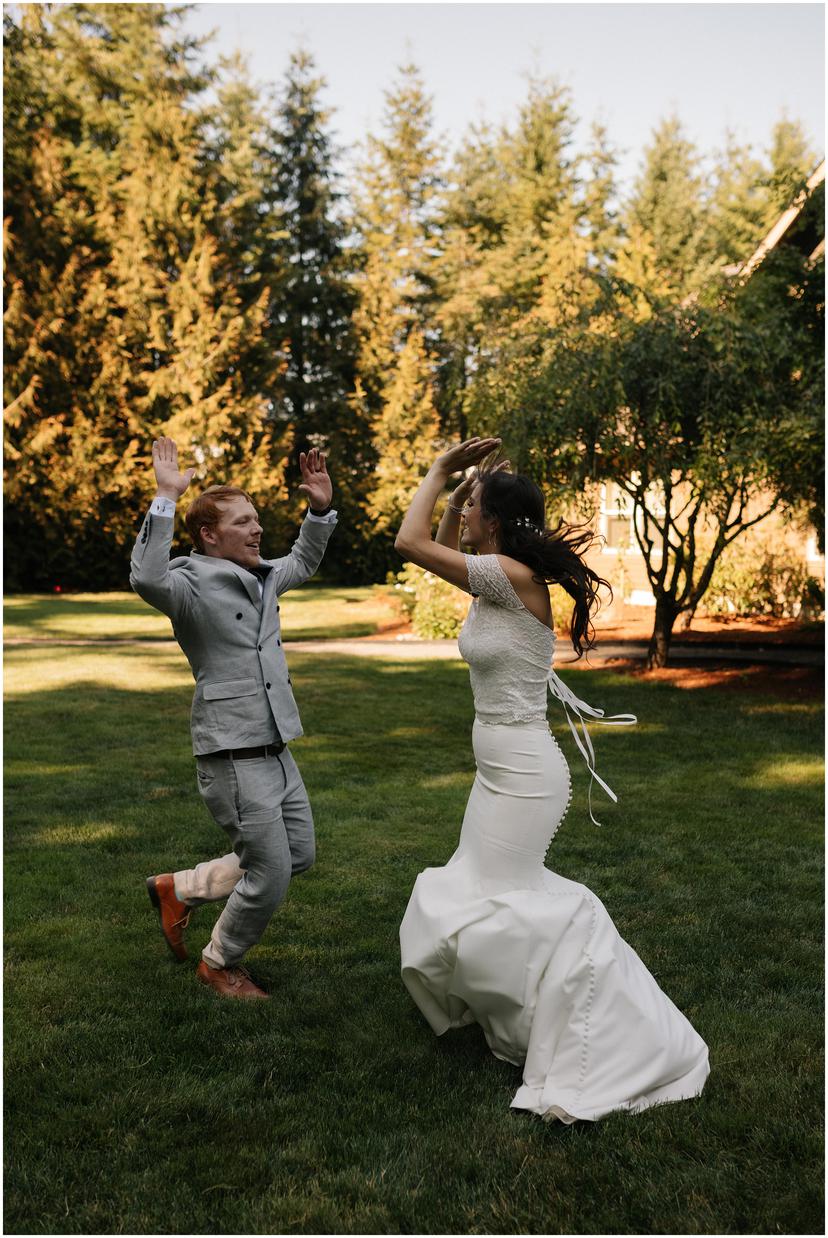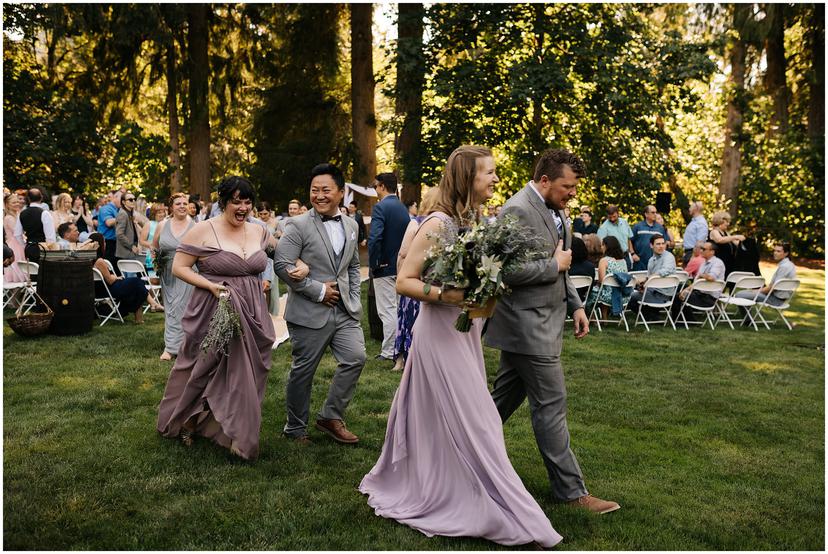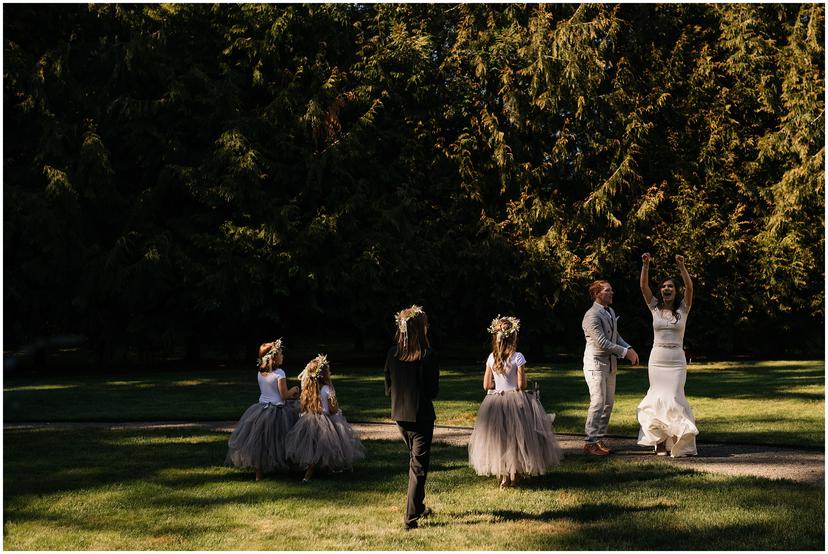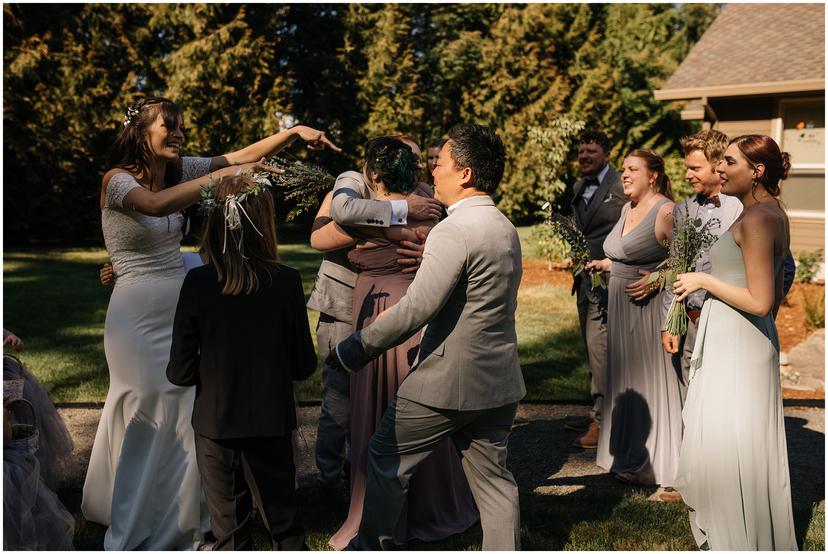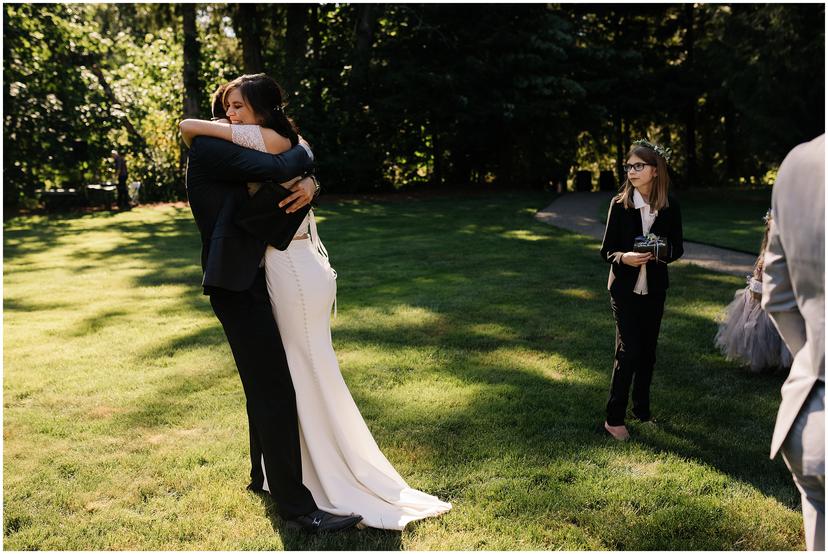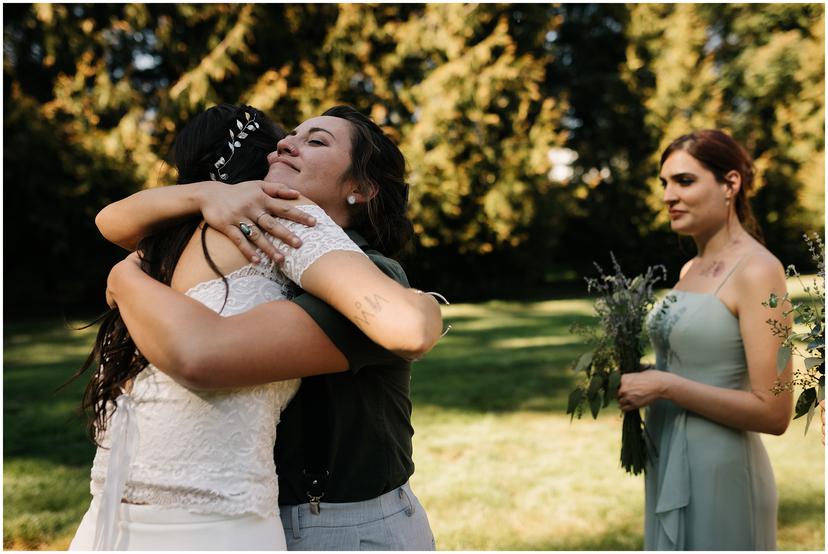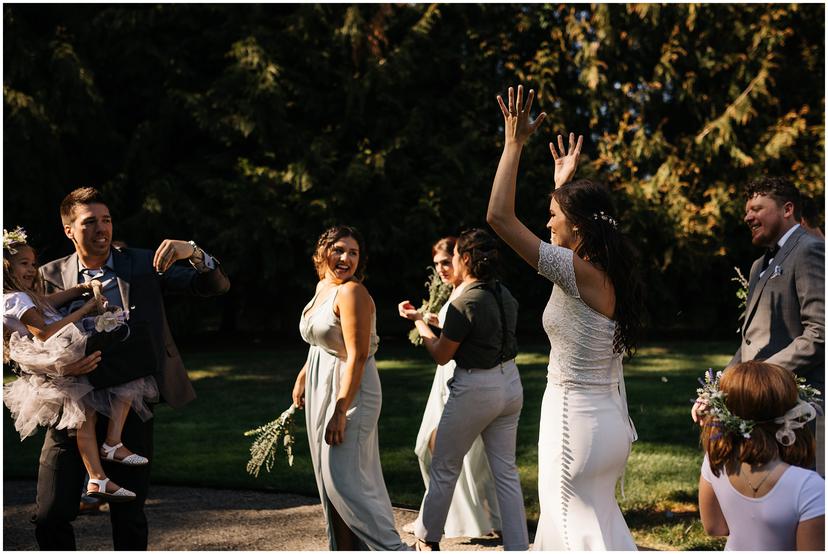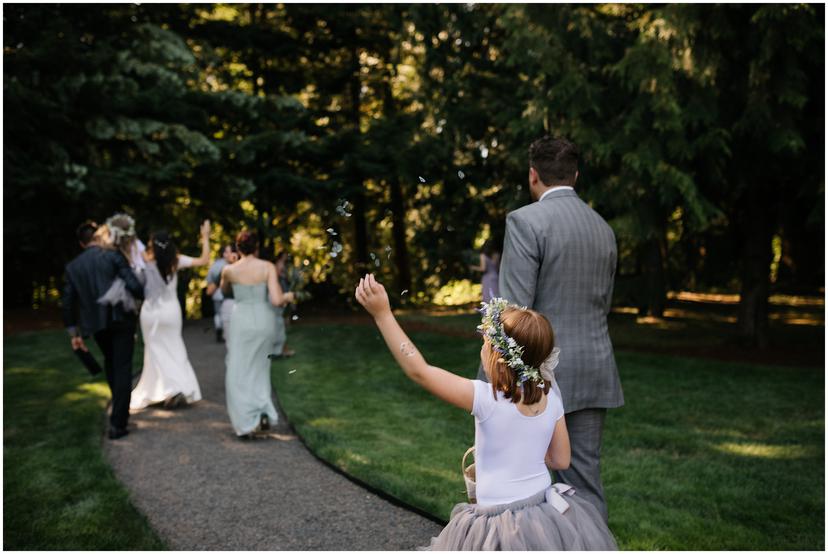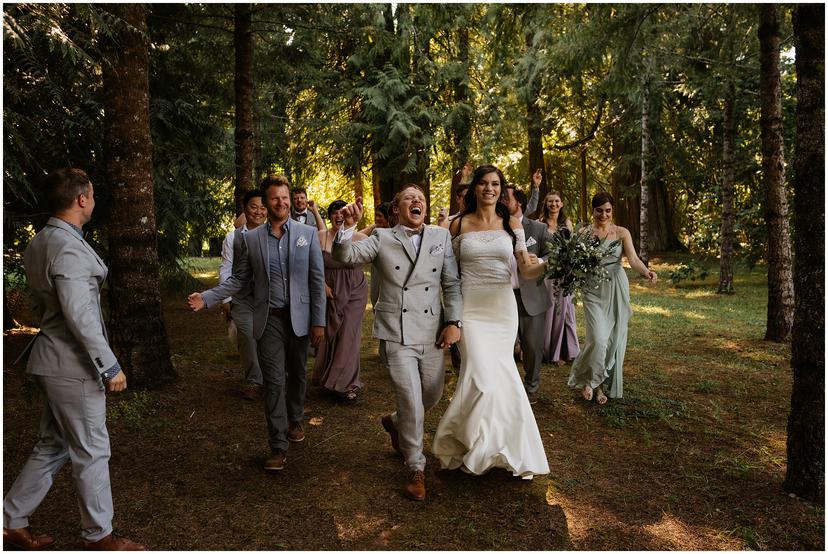 Reasons to have a Bridge Over Clear Creek wedding
"We looked at probably 10 venues total," said Amie. "Our major criteria were 1) that it be outdoors and 2) that it would have overnight capabilities for both us and our VIP guests. Bridge Over Clear Creek had all of that and more. Amenities included a fancy air-conditioned upstairs suite with 2 private bedrooms, a bridal primping bathroom, and a living room area with a couch and a pull-out bed. Downstairs had an additional bathroom with a shower, a bar, a pool table, a TV, and a dance floor. The outdoor part was a fancy rustic dream with trees, fairy lights, and infinite areas for camping. It was the perfect blend of glamour and the great outdoors that we were dreaming of."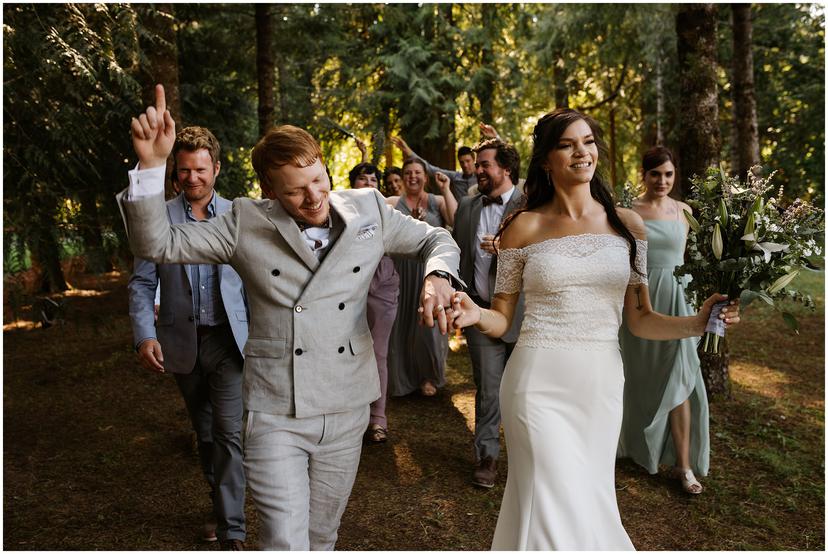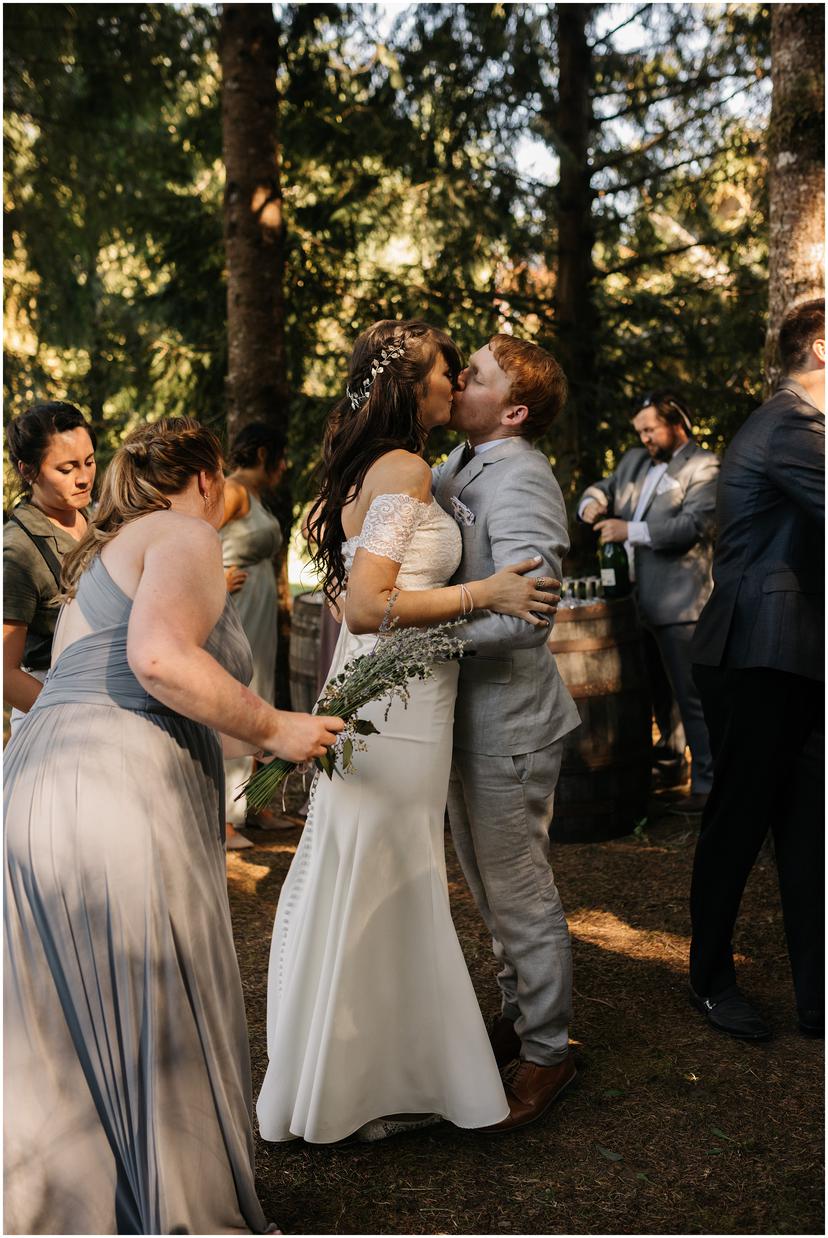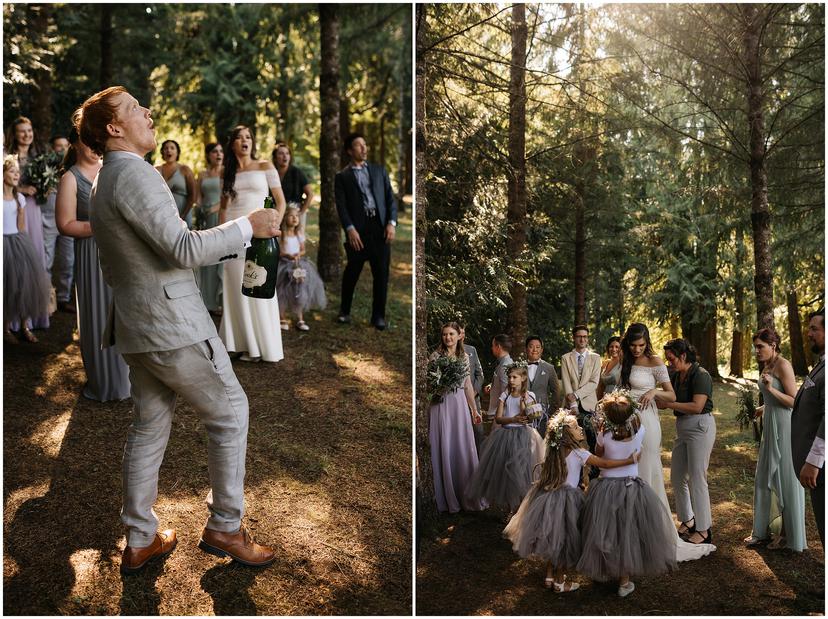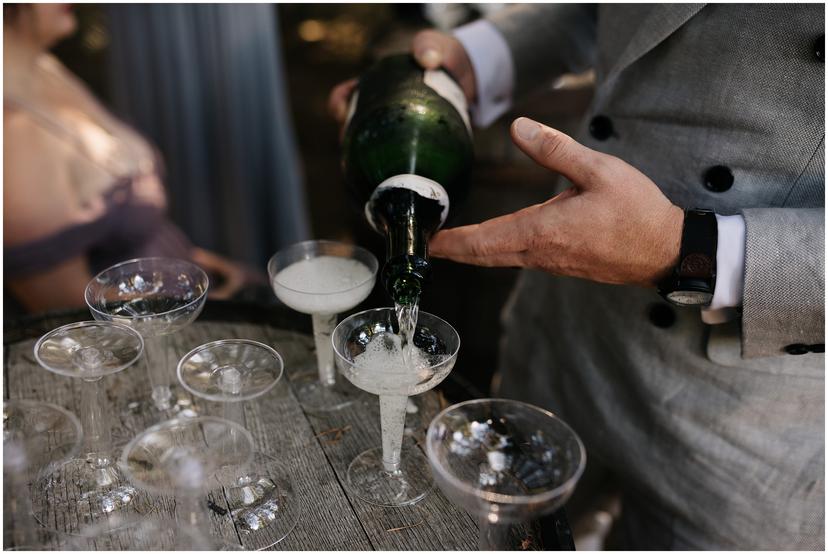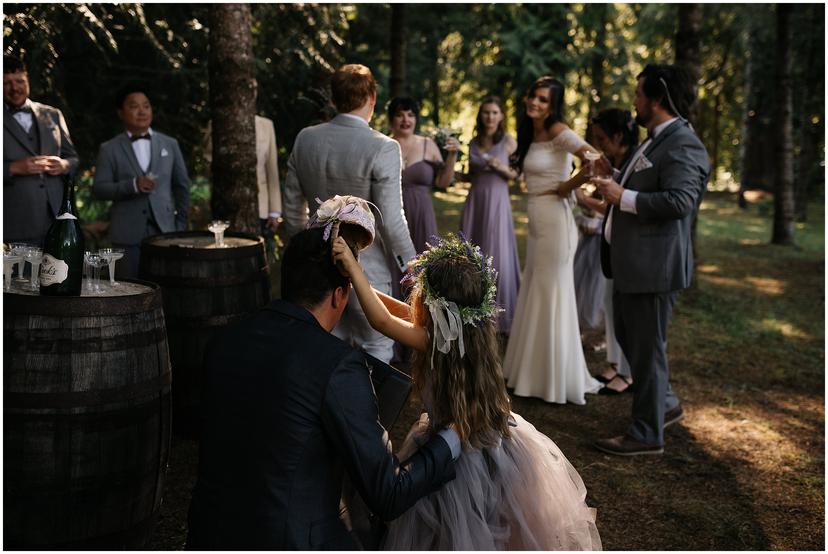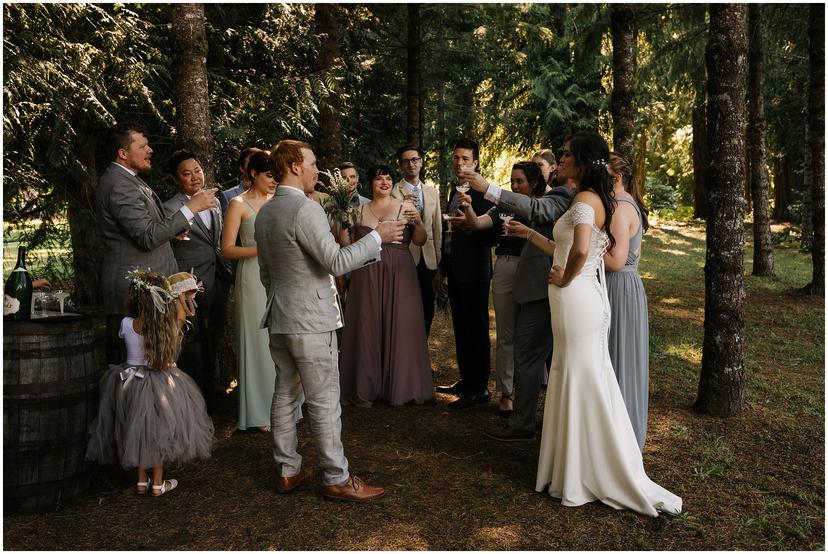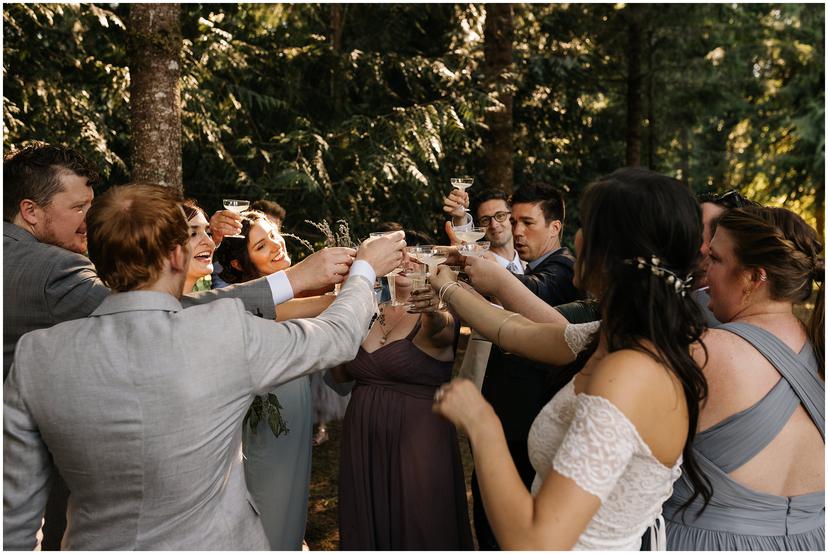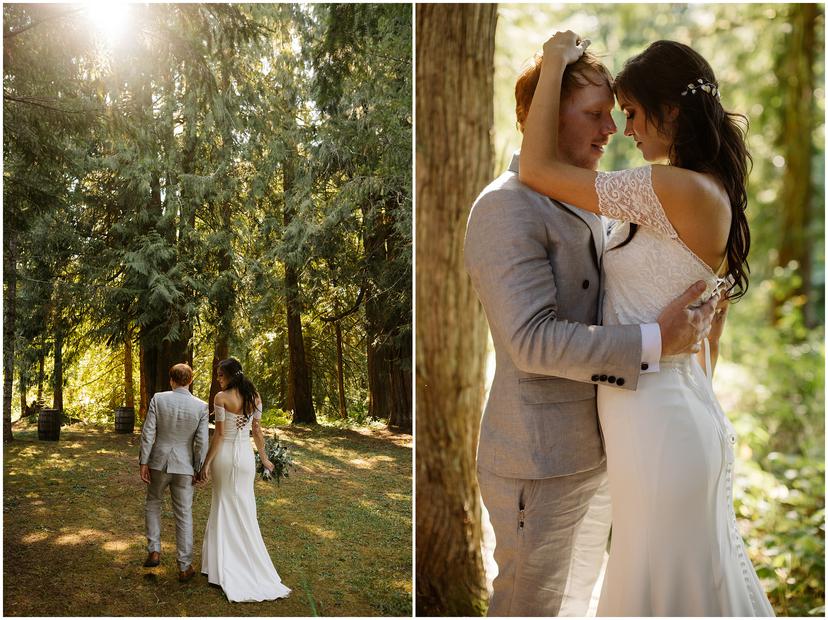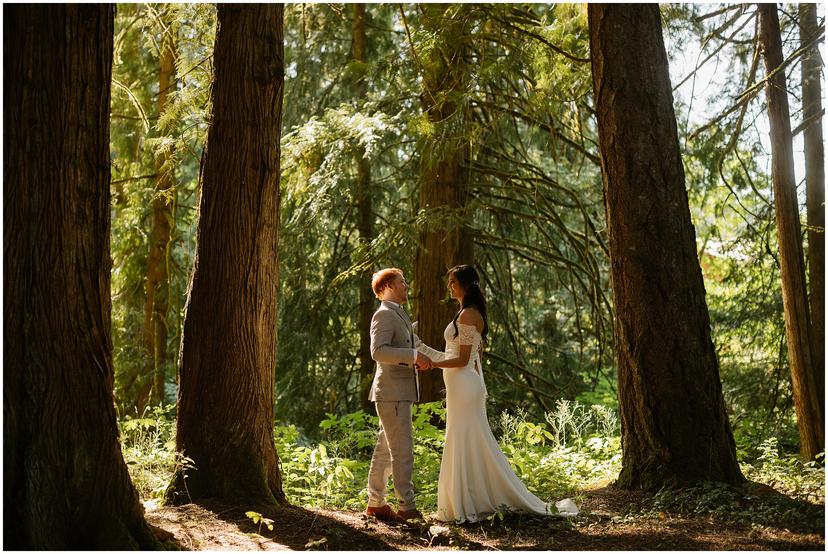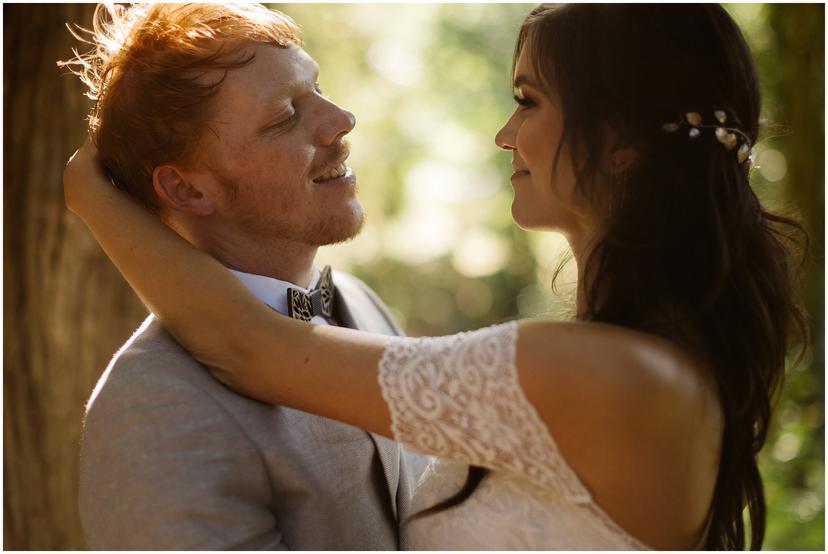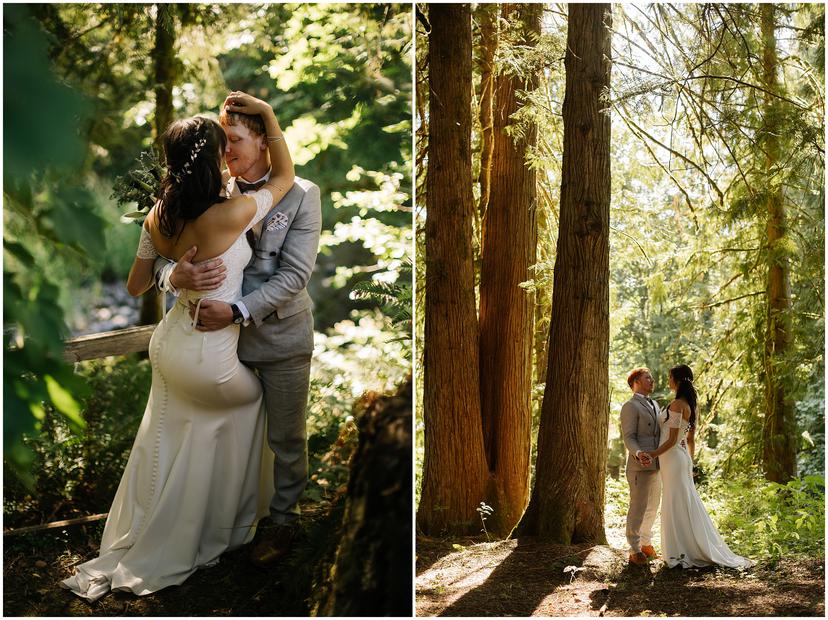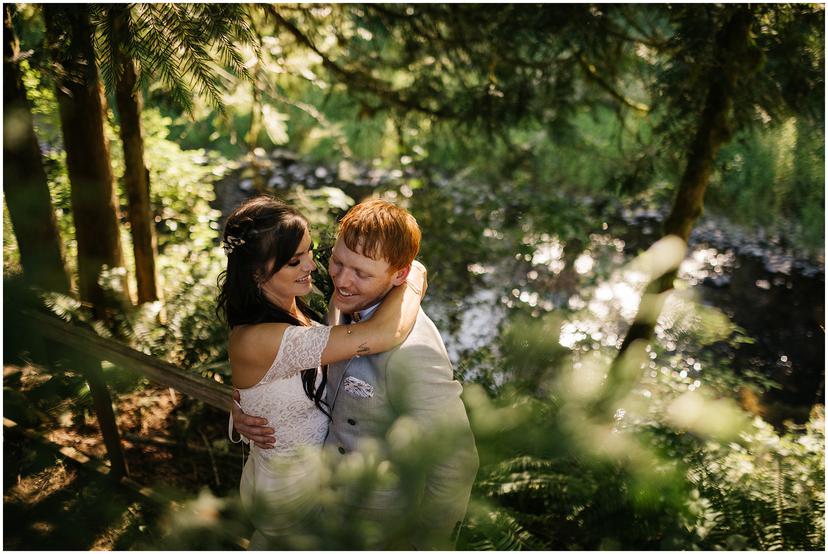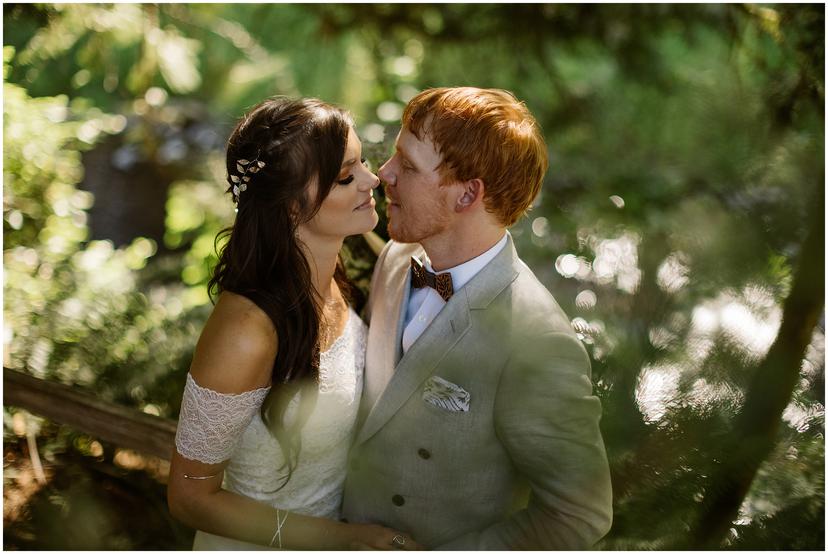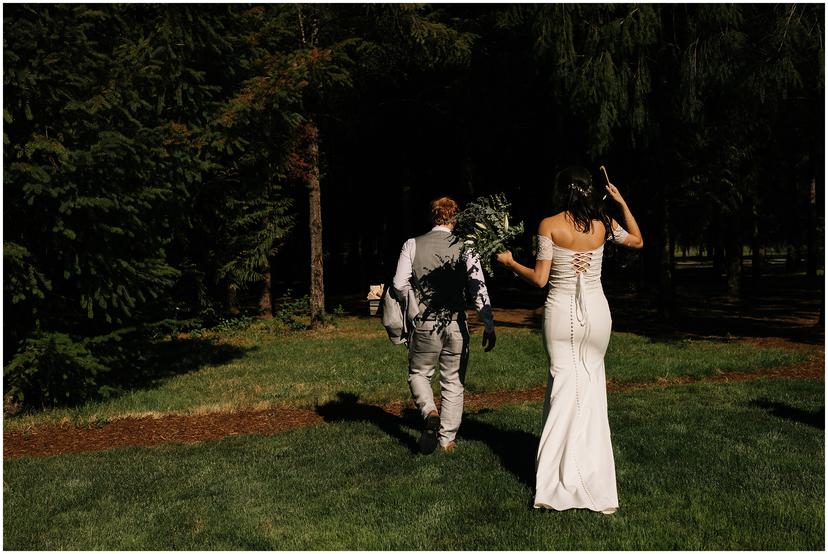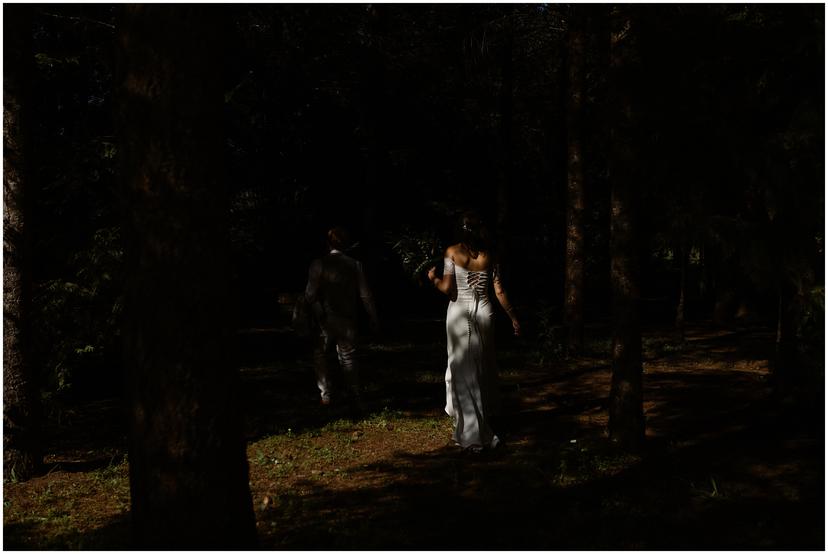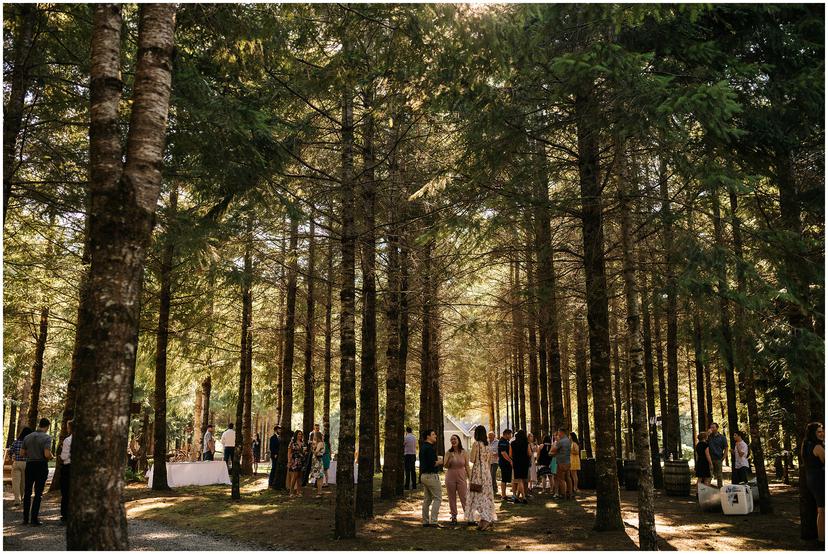 About the couple
How did you meet?
"So, I had been working as an RN at a skilled nursing facility and was starting my BSN (Bachelors of Science in Nursing) program online," said Amie. "One of the first classes was statistics. I decided to take it at the local community college (PCC) instead of doing it online because… math. It was a once a week class. So… the week that the class was supposed to start, my friend Claire surprised me with a trip to Vegas as a Christmas present, haha. So I missed the first stats class, AKA the entire first week of information. So my professor advised me to get my confused ass into the tutor center and get some help to get caught up. When I went, the secretary in that office gave me a tutor schedule and told me "There are several math tutors that work in here but there's only one that can do stats. His name is Jesse and here are the days he works." She highlighted his name across the whole calendar month and told me to come in on his days. So, I did! We spent entire days together doing stats for close to 2 ish months? I was insanely smitten but didn't think he could possibly feel the same way. He was this science-y/snowboarding/rock climbing/eagle scout man while I had barely been camping once or twice in my life at that point, haha. So I didn't think he could possibly be into me. Toward the end of my class I mentioned to Jesse it was gonna be weird when my class finished cause I wouldn't be seeing him much anymore. He responded by telling me he had gotten into grad school up in Bellingham, WA. We decided we probably better hang out before that. He wrote his phone number down on the tutor dry erase board, and I guess the rest is history."
Who proposed and what was it like?
"Jesse is a MF rockstar in the proposal department," said Amie. "He called my work scheduler and arranged to secretly take me off the schedule for a week!! So, one day I was literally getting ready for work when he stopped me saying "Put your work bag down, you aren't going to work tonight or any other night this week. We're going on a trip and I've already packed everything up." That day he drove me all the way to Mt. Rainer (which is the place where we first said the 'I love yous' several years before that) for an epic week of camping. He arranged for my best friend Claire & Peter to surprise me there the first night, then my parents, then his brother, then MY brother, then my childhood bestie even showed up!! It was wild. Every day blew my mind. Finally toward the end of the week he proposed on the most beautiful day in the most beautiful place and it was literally perfect."
What is your favorite thing about each other?
Jesse: "It's so hard for me to answer this question because with you I'm like a kid in the candy store!! My favorite thing about you is your empathy and the way you treat people around you. You're always so capable of putting yourself in other people's shoes and I appreciate that so much about you"
Amie: "My fav thing about Jesse is probably his genuine kindness. Toward everyone. No matter what. It just warms my freakin' heart all the time knowing that I'm with someone who would literally give the shirt off his back to anyone who needed it. Also he is very smart and I definitely have a thing for smart boys. He constantly teaches me about the environment, trees, plants, flowers, mountains… It's nice. I feel lucky. I truly never knew about that kinda stuff before Jesse. It has been life altering."
What's your ideal date night like?
"Our favorite dates are always the ones where we find some super cool/epic outdoor spot with views that could kill… it's just me and him and usually a guitar or a Bluetooth speaker. We love making outdoor meals so there's usually food and/or drinks involved. We just hang outside in nature and take in all the views. Often times Jesse is teaching me about environmental things or we are working on new songs together on the guitar. It's always lovely."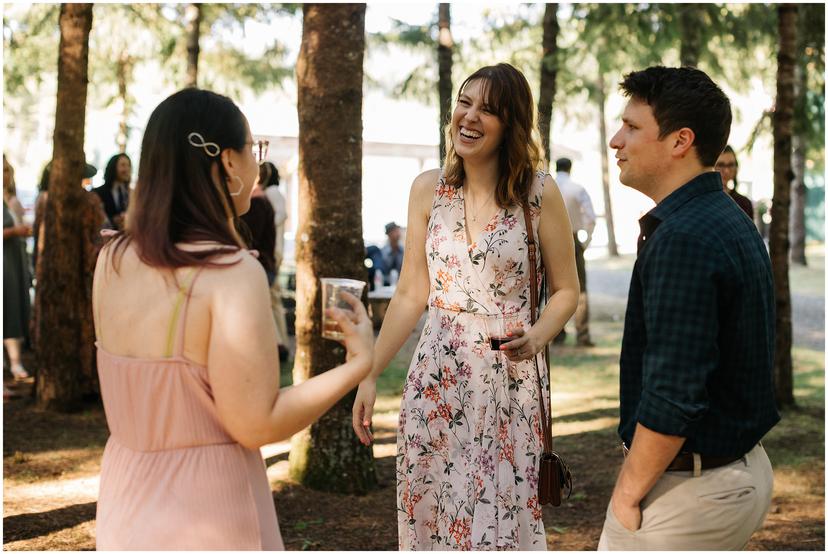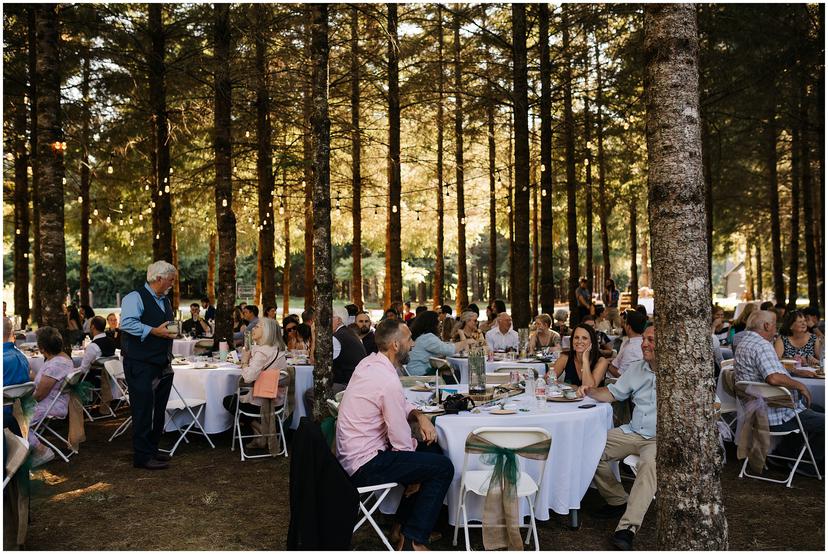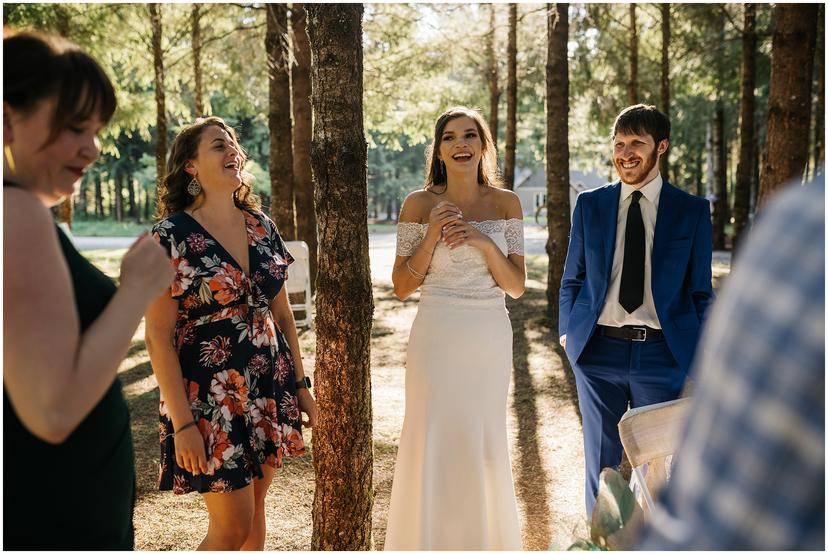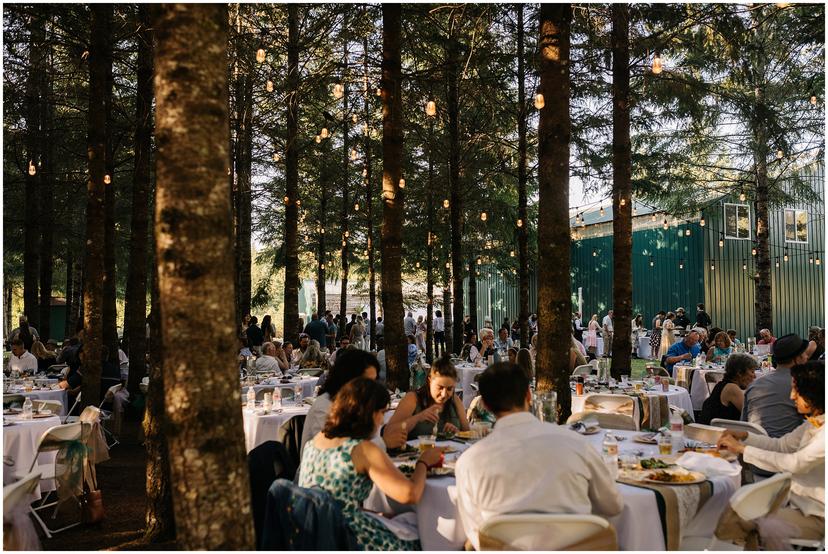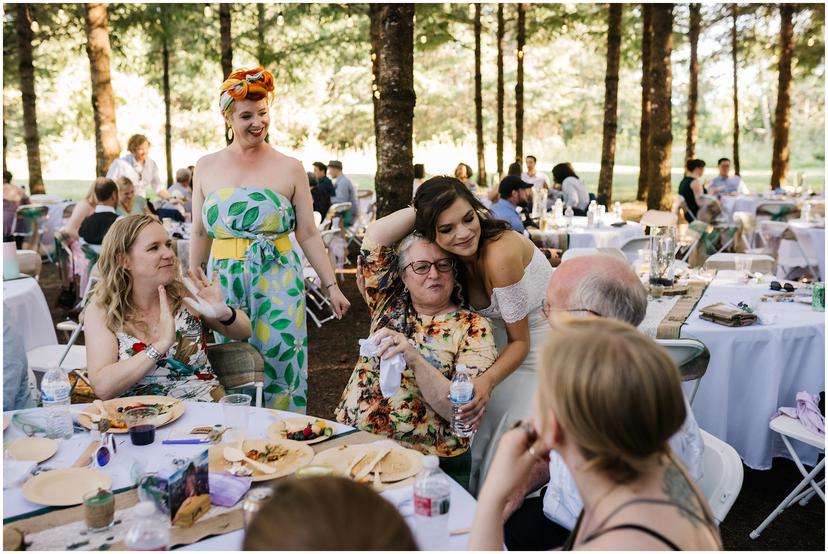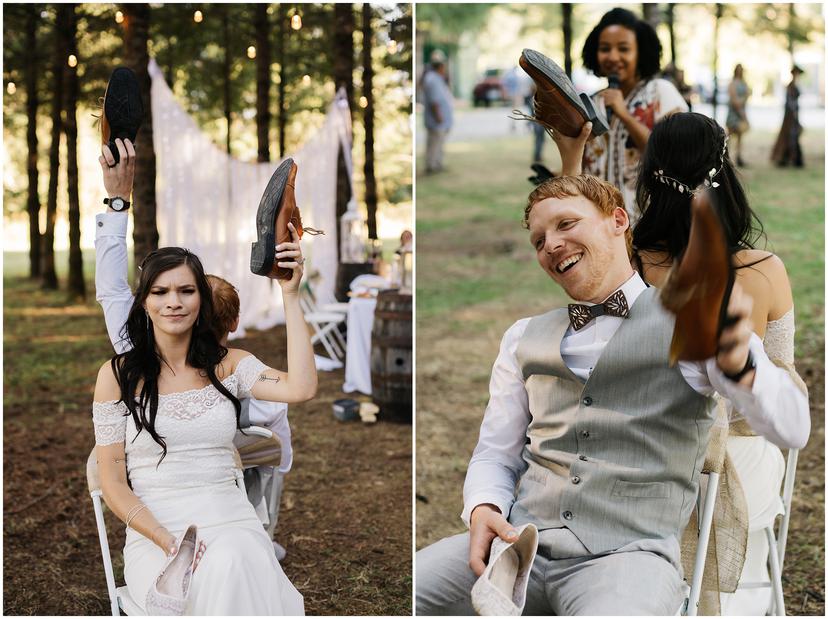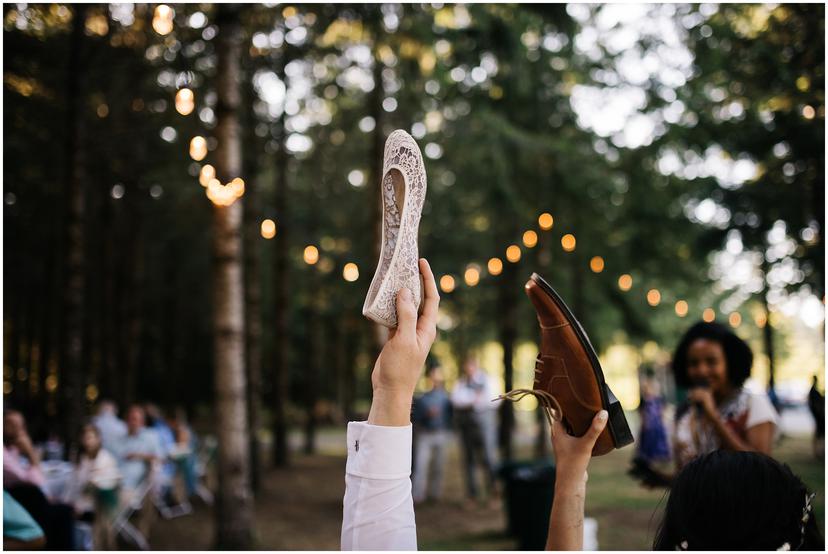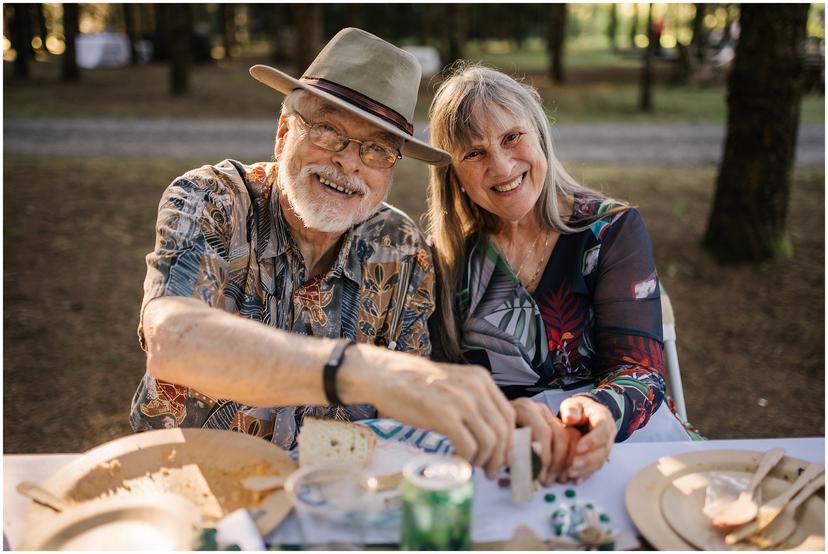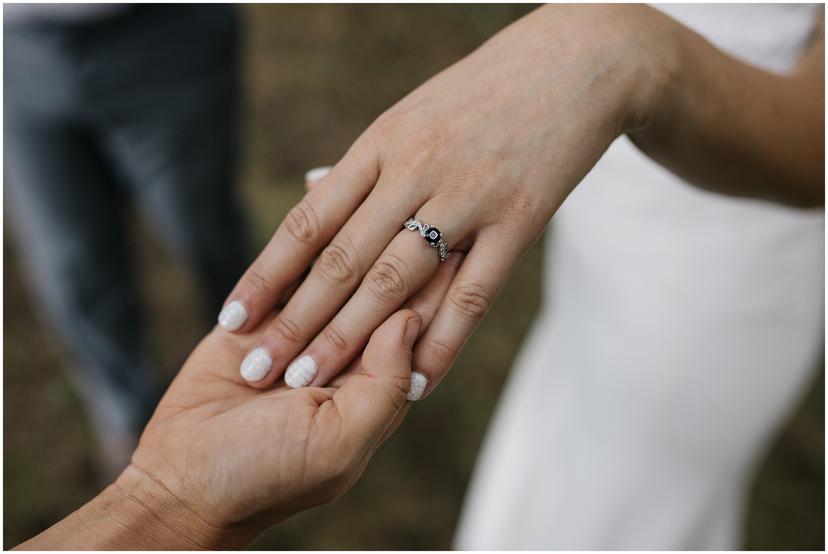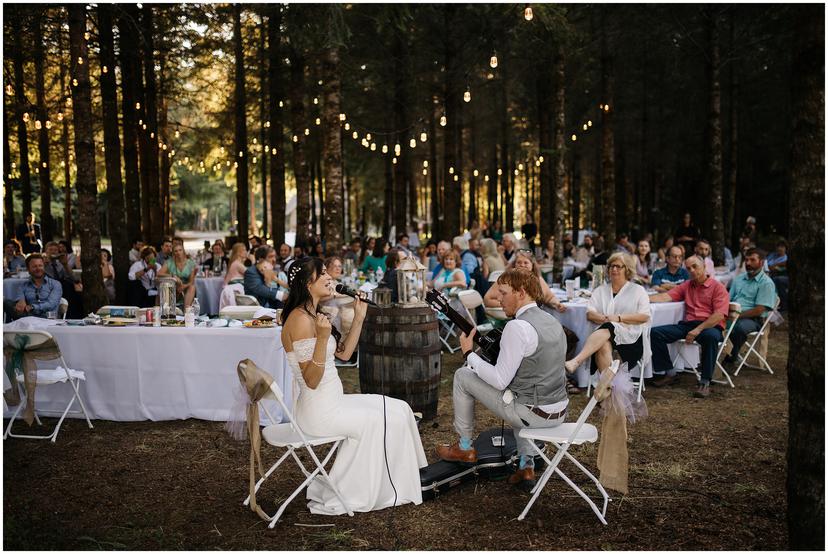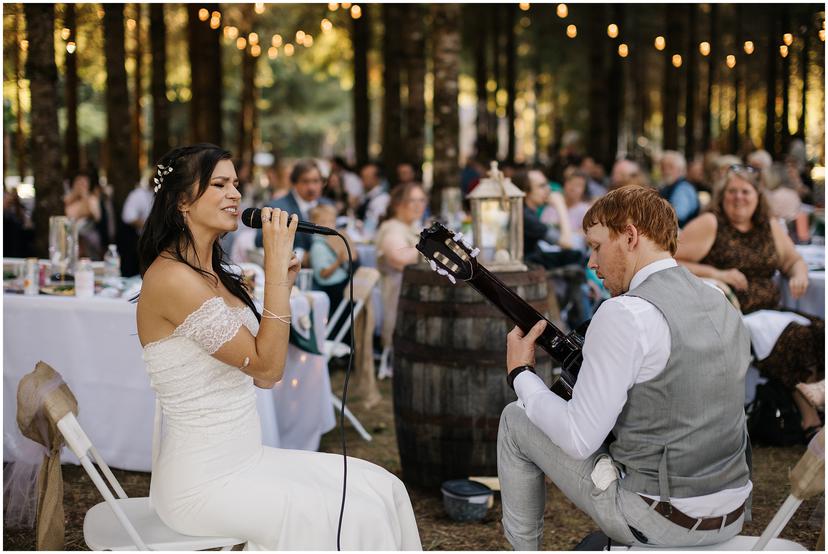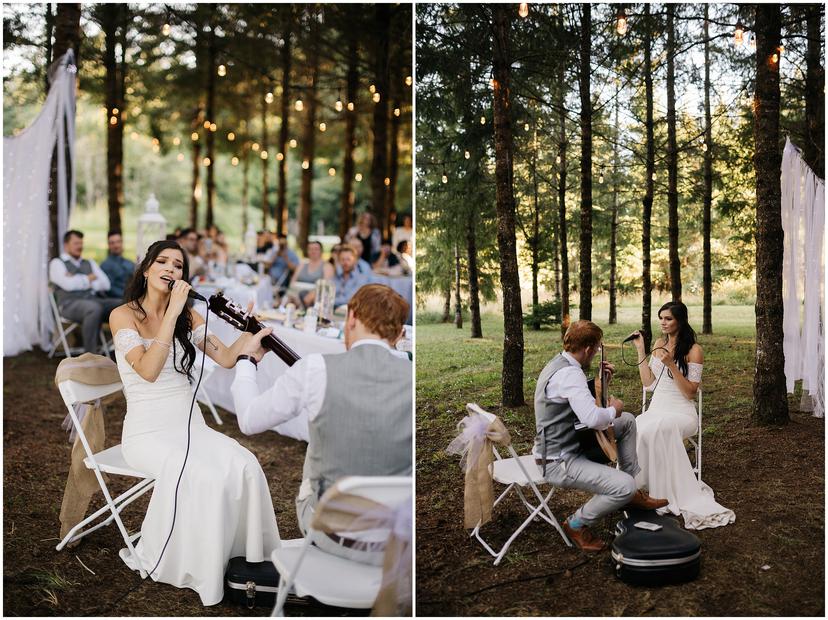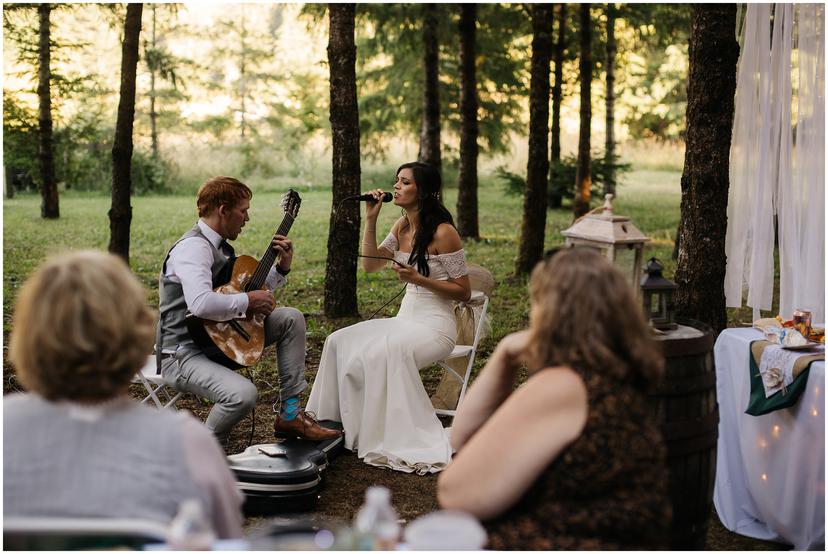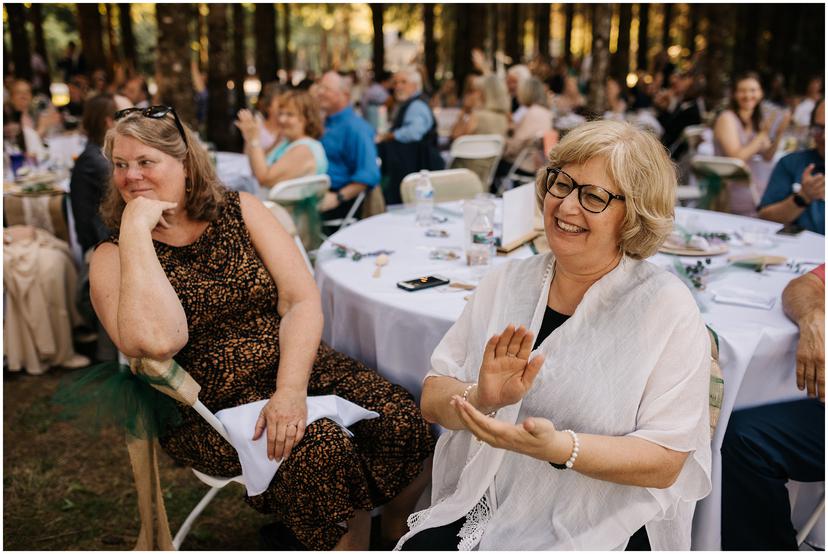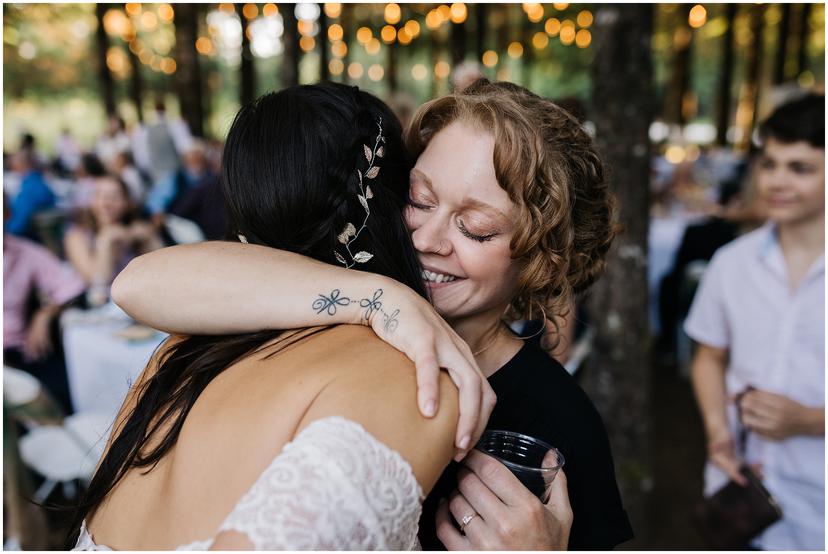 Advice about venue searching
"Definitely go and look at all of your potential venues in person," said Amie. "Bring a notebook with all of the important questions and criteria that are important to you. That will all be extremely helpful when you get home and you are trying to compare and contrast everything you've seen. Be firm in what is important to you and keep looking until you find it! If you're able to, bring a friend or loved one with you who understands your vision and can help sort things out with you.