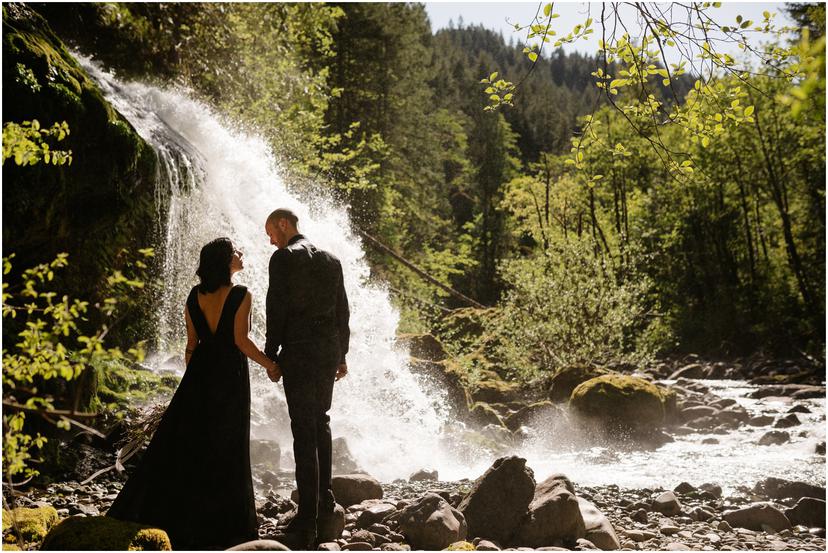 Steep Creek Falls Elopement
Trianne and Devin are both artists and appreciate beauty anywhere they can find it. They originally planned a wedding with 50 guests at scenic Bridal Veil Lakes, but COVID-19 ruined those dreams. Instead, they eloped. Steep Creek Falls was the perfect backdrop for their intimate day. Their guests included the two of them, myself, and three close friends, to serve as their officiant and witnesses. It was peaceful, private, and beautiful.
About Steep Creek Falls
This remote waterfall is WAY up a gravel road outside of Stevenson, Washington. It's one of my all-time favorite places to take pictures in the gorge, simply because it's out-of-the-way. The gravel road is dusty and riddled with potholes, enough to scare away most tourists who stick to the scenic Historic Highway on the Oregon side. There are multiple twists and turns, and once you arrive, there is no cell phone service. But this place has a certain magic to it. There's a flat area on one side of the bridge that's perfect for a picnic or small elopement, and then it's easy to wander over to the falls for some epic pictures. I wouldn't recommend eloping directly in front of the waterfall since it is quite loud, but it's perfect for photos afterward!
Why did you choose Steep Creek Falls for your elopement?
"We were having a lot of trouble finding a location we loved that we were allowed to go to. Finding Steep Creek Falls was a huge blessing. With Washington's state recreation scheduled to open 3 days before the wedding, it worked out perfectly. We wanted to find a location that was beautiful but, at the same time, private. We didn't want to be in a park surrounded by strangers or break any laws to have the perfect location. We wanted somewhere that was worry-free but still unique. When we first saw Steep Creek Falls, we loved the way the sun shown on the river and sparkled in the waterfall, seemingly changing its color depending on where the sun chose to shine. We watched the birds dip and dive into rapids and back up into the rock wall. It was all so beautiful and the perfect place for us. We felt blessed that even on our wedding day, we were able to take our time and really take in our surroundings."
What was your favorite memory from your Steep Creek Falls elopement?
"We discussed this at the end of our wedding day, and we definitely agree on one favorite moment. We have heard from other couples that your wedding day seems to be a blur and that hearing or speaking your vows happens so fast you hardly remember what happened. Trianne and I both feel that our favorite memory from the elopement was the way the world seemed to slow down during our vows. We had butterflies up until we were standing with one another. All of a sudden, we felt so present in the moment that we were able to hang on to each word as it was spoken. Time seemed to move slowly, and the memories were painted into our minds perfectly. We never felt rushed, and the pacing of the afternoon was relaxed and fun."
Do you have any advice for other couples planning weddings or elopements in the Columbia River Gorge?
"We want to encourage other couples to scout your location (if you can) and really spend some time there. Think about where the sun might be shining, or hiding, and spend some quality time searching for a spot that truly feels right to you. It doesn't have to be right for everyone to be the right place for you."
Any other insight that you would share about your wedding experience?
"We got some great advice when we first started to plan for our wedding. Be honest with yourself about what you want. It's easy to be influenced in one direction or another when working with so many people to create an event. It's important to remember that this day is about YOU and what makes you happy! Do things and make decisions that truly reflect who you are as a couple, not just what you think other people may want to see or do. It's important to acknowledge the suggestions of others, but trying to find a way to put your unique stamp on your wedding and truly make it YOUR day is important. For example, Trianne wore a black dress, and most of us didn't even wear shoes during the ceremony, and that's exactly the way we wanted it."
Vendors
Flowers: Flora Kultur, "Sarah Jane is an absolute dream to work with and is incredibly talented! My bouquet couldn't have been more beautiful. She is so sweet and really took the time to understand what style and flowers I wanted," said Trianne.
Rental car: Turo
Donuts: "from our favorite donut spot, Nola Doughnuts."
Rings: "Devin had a custom ring designed for Trianne made from white gold, a black diamond, a couple small accenting diamonds, and turquoise. Trianne found Devin's ring from Alexis Russell and is white gold with 3 accenting black diamonds across the top."
The Photos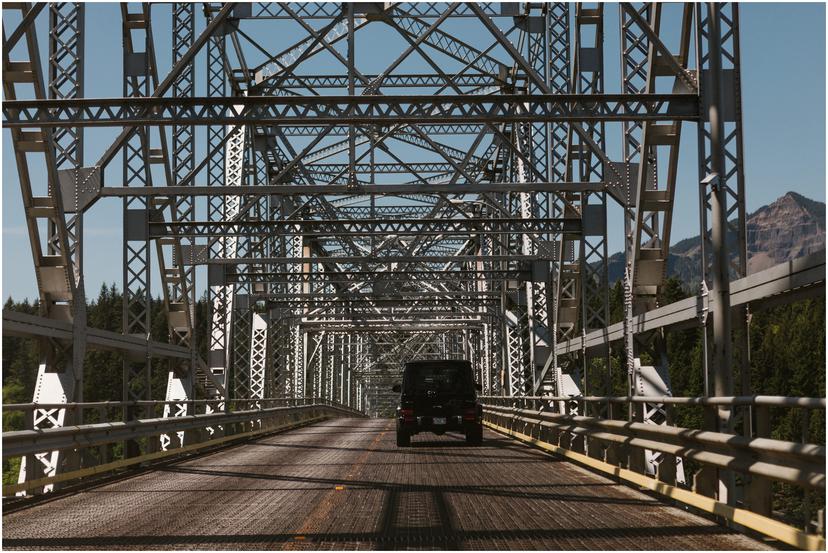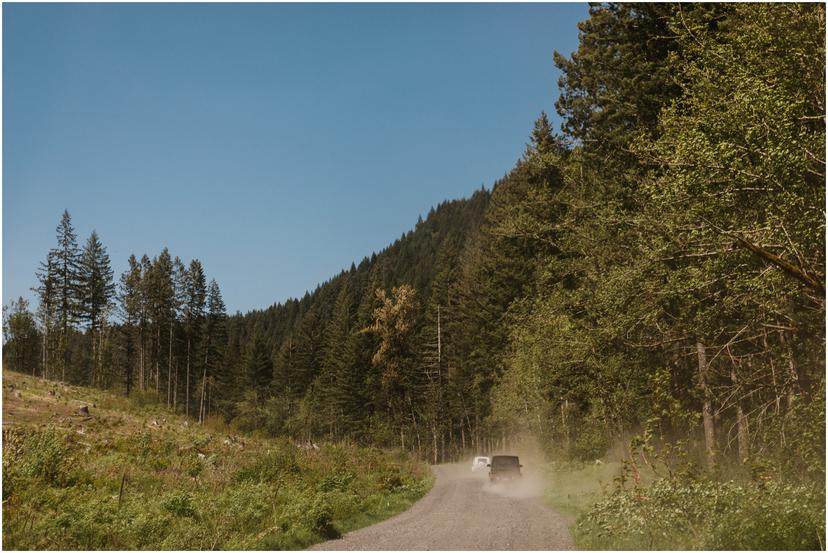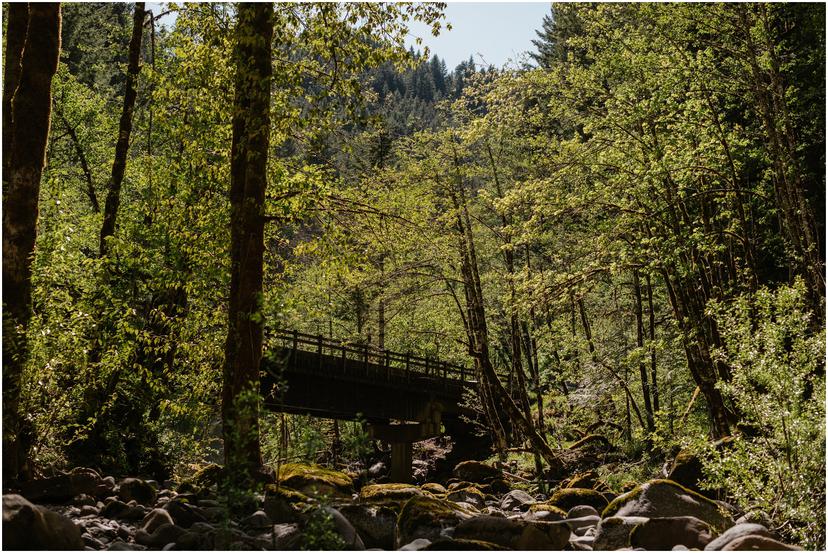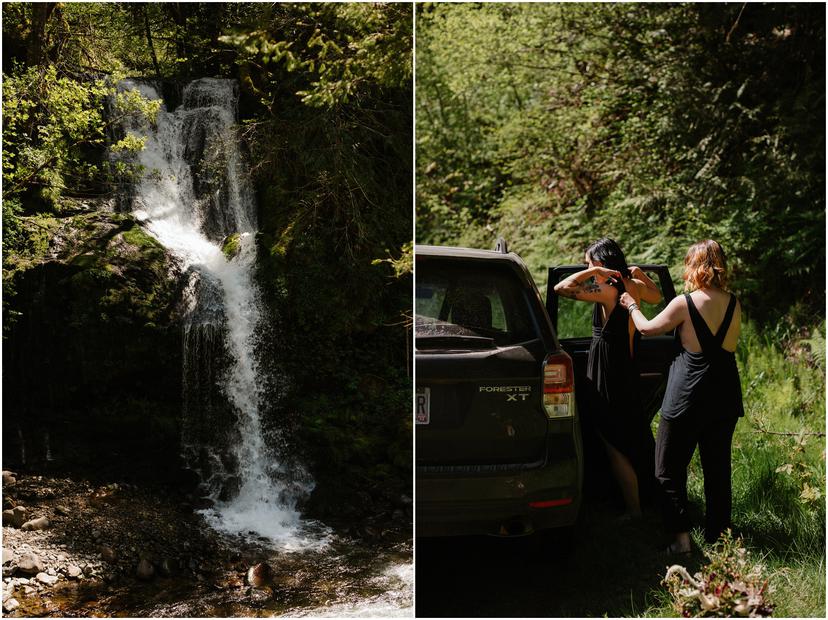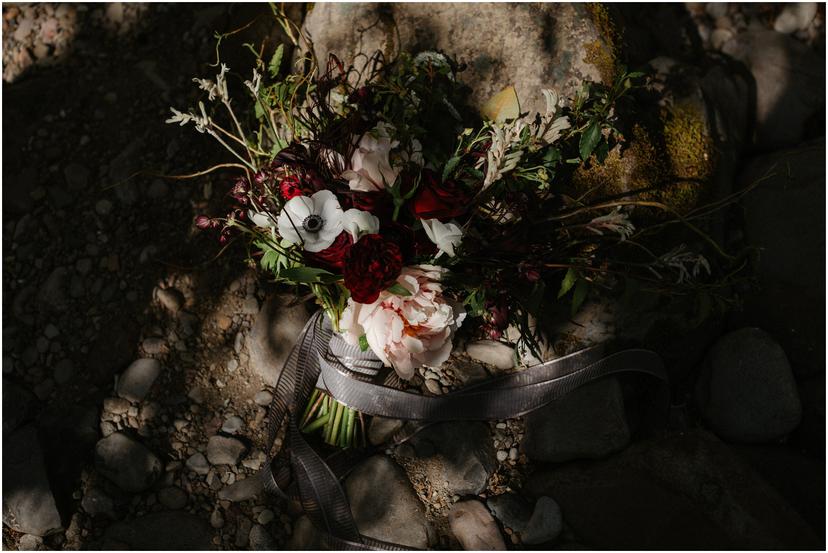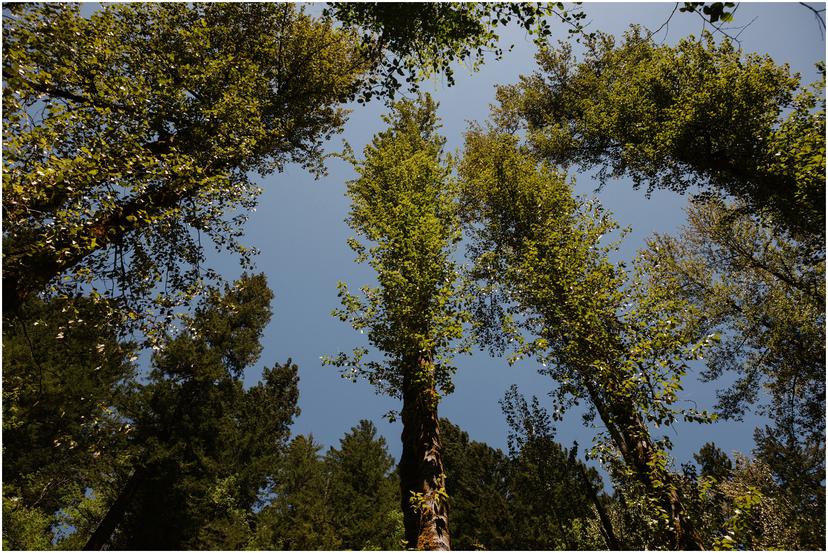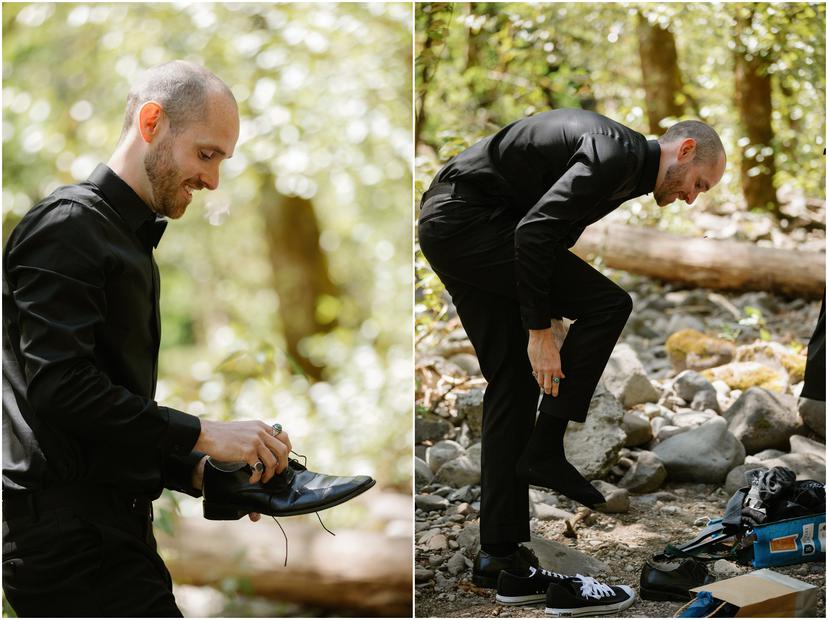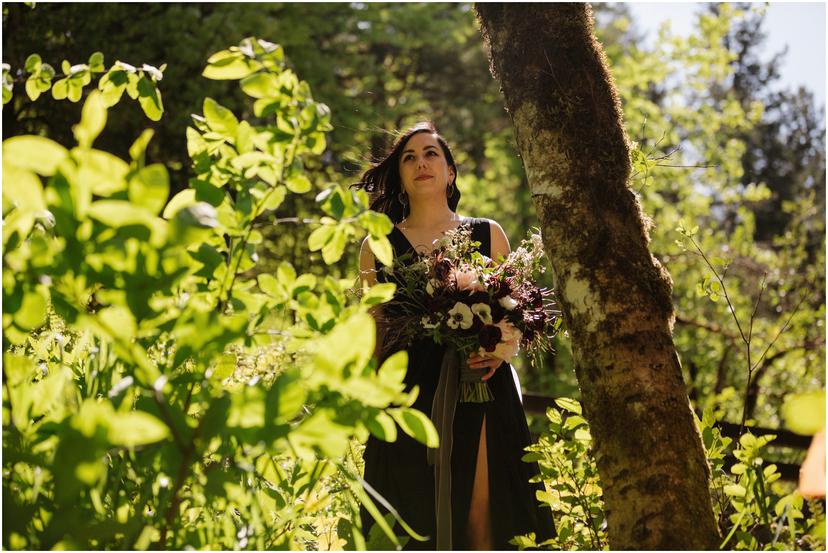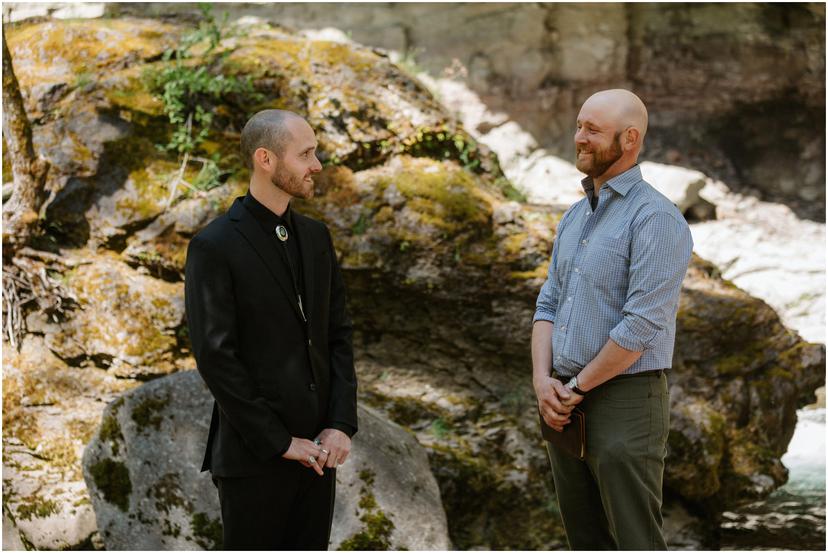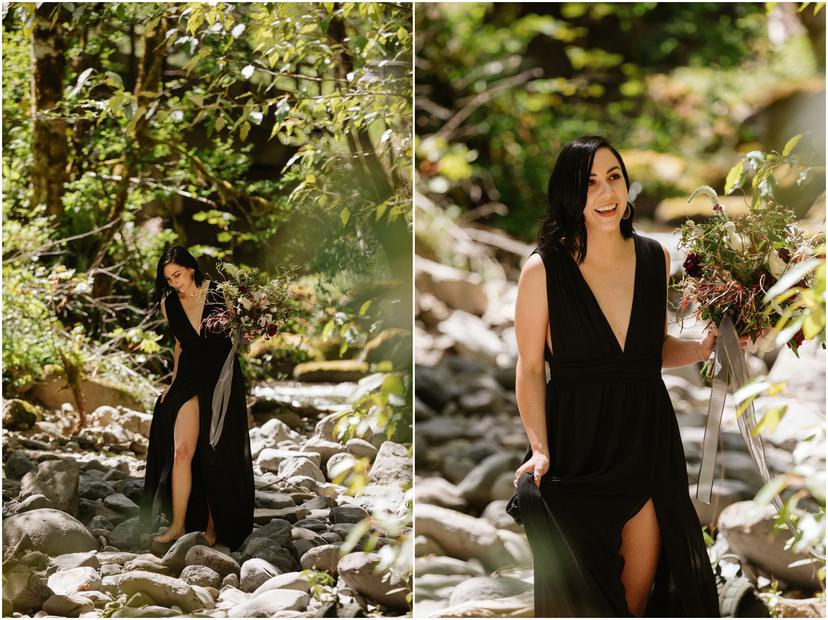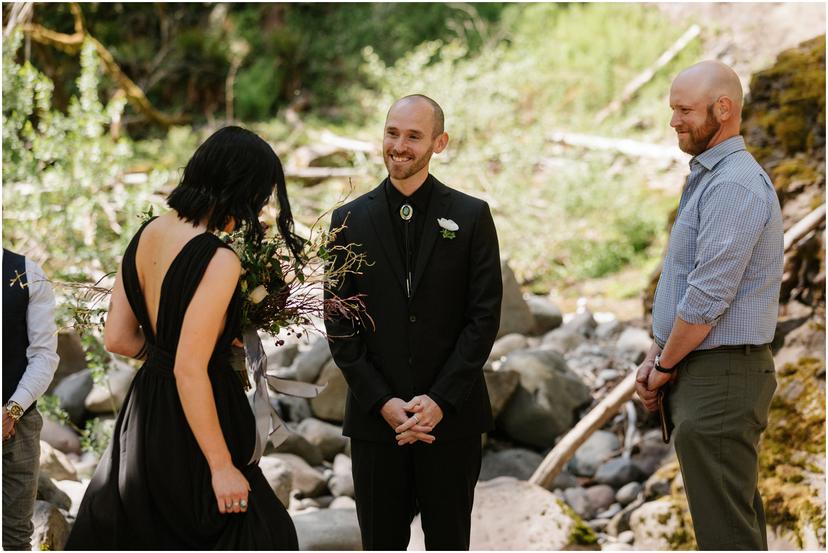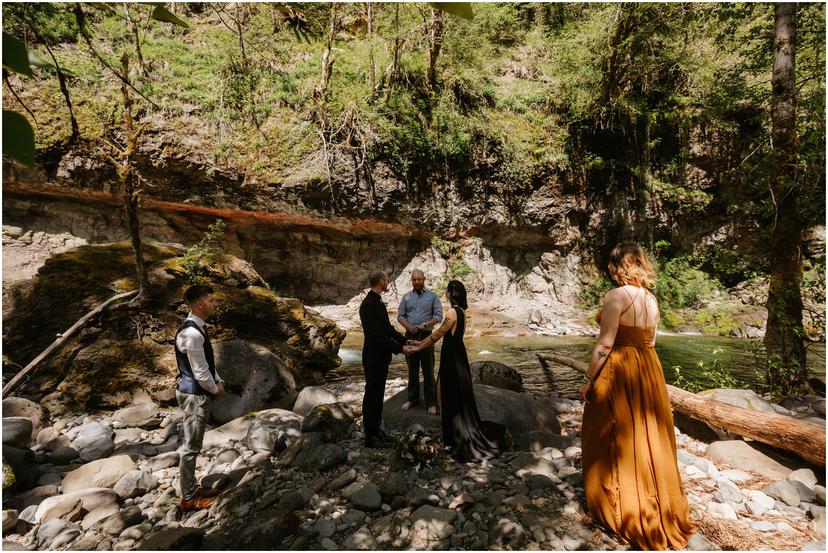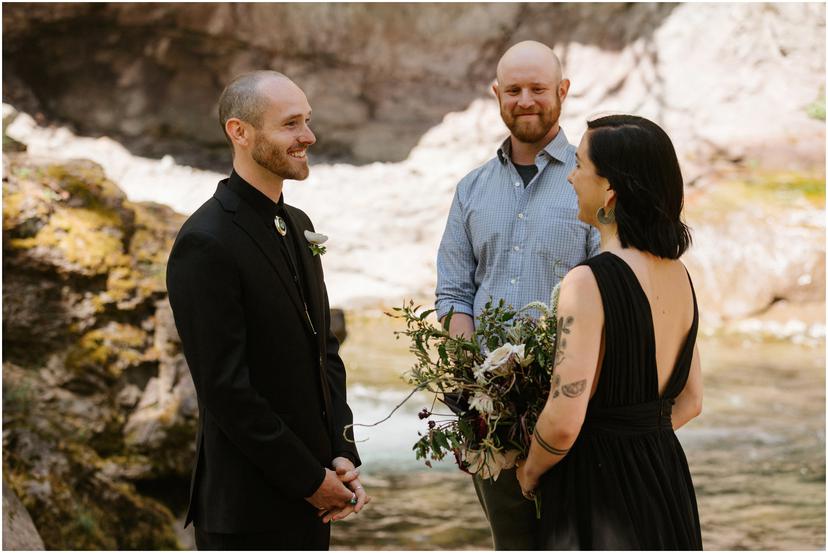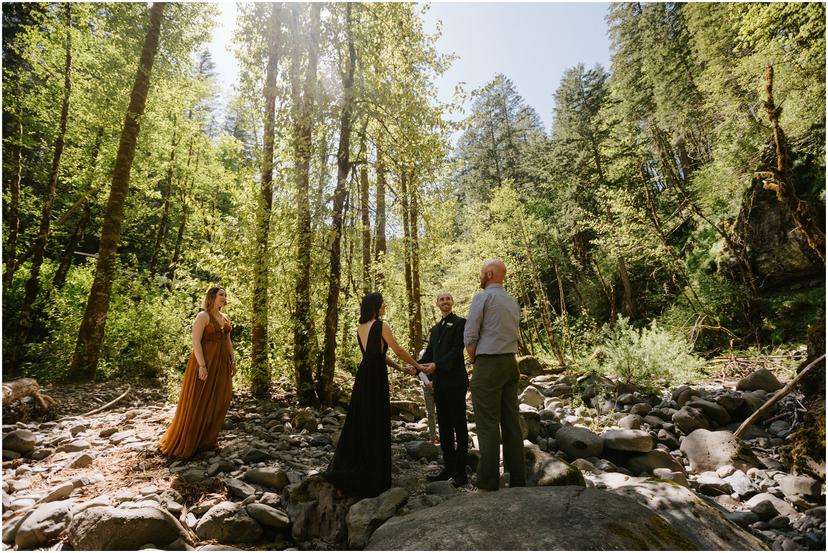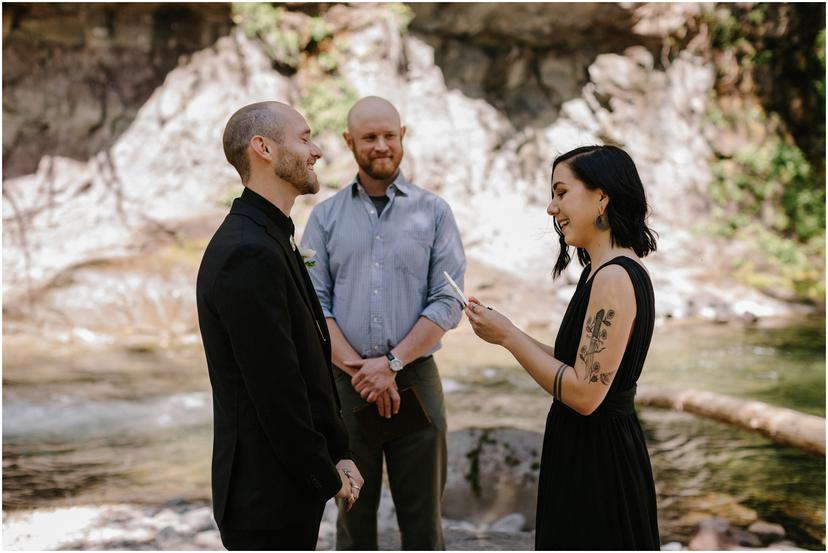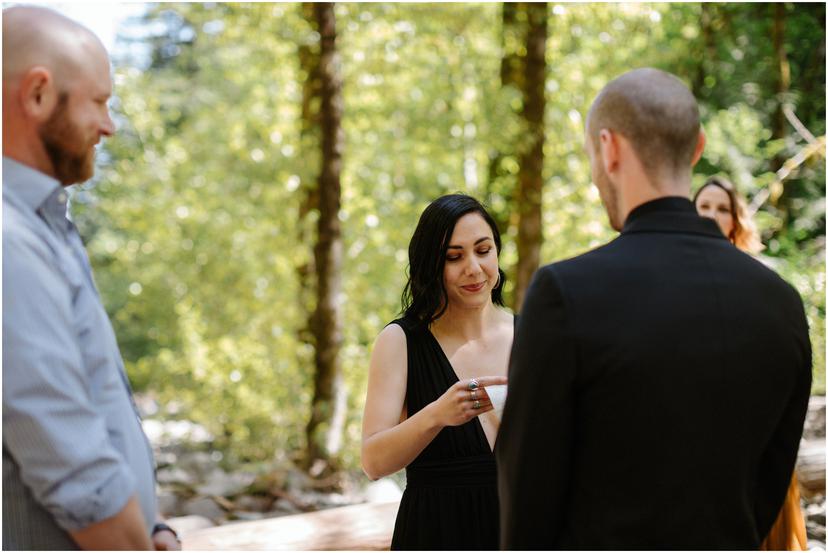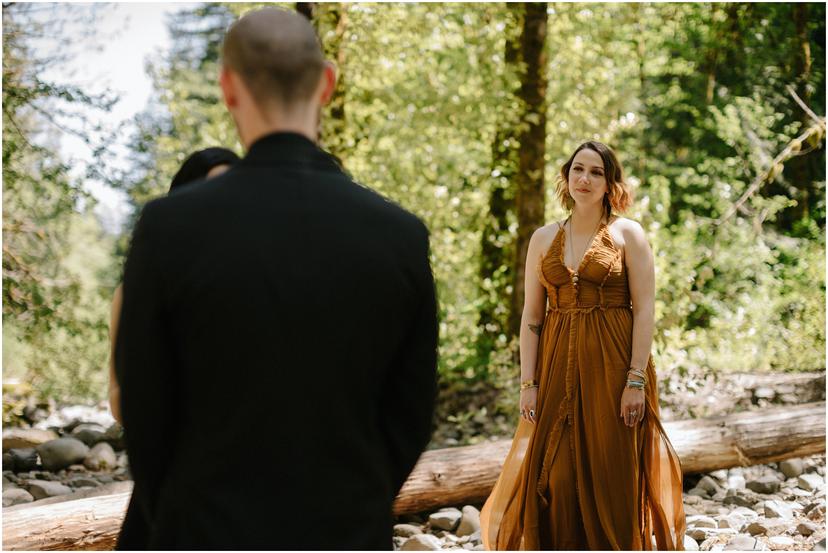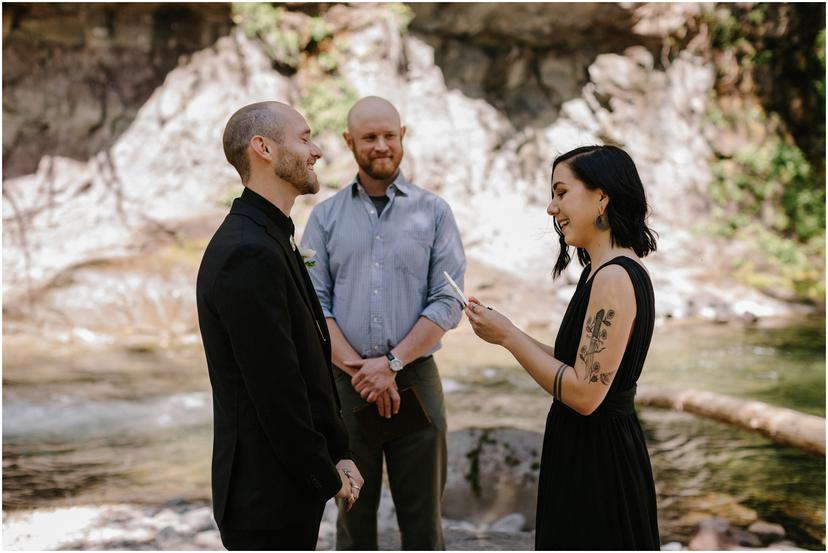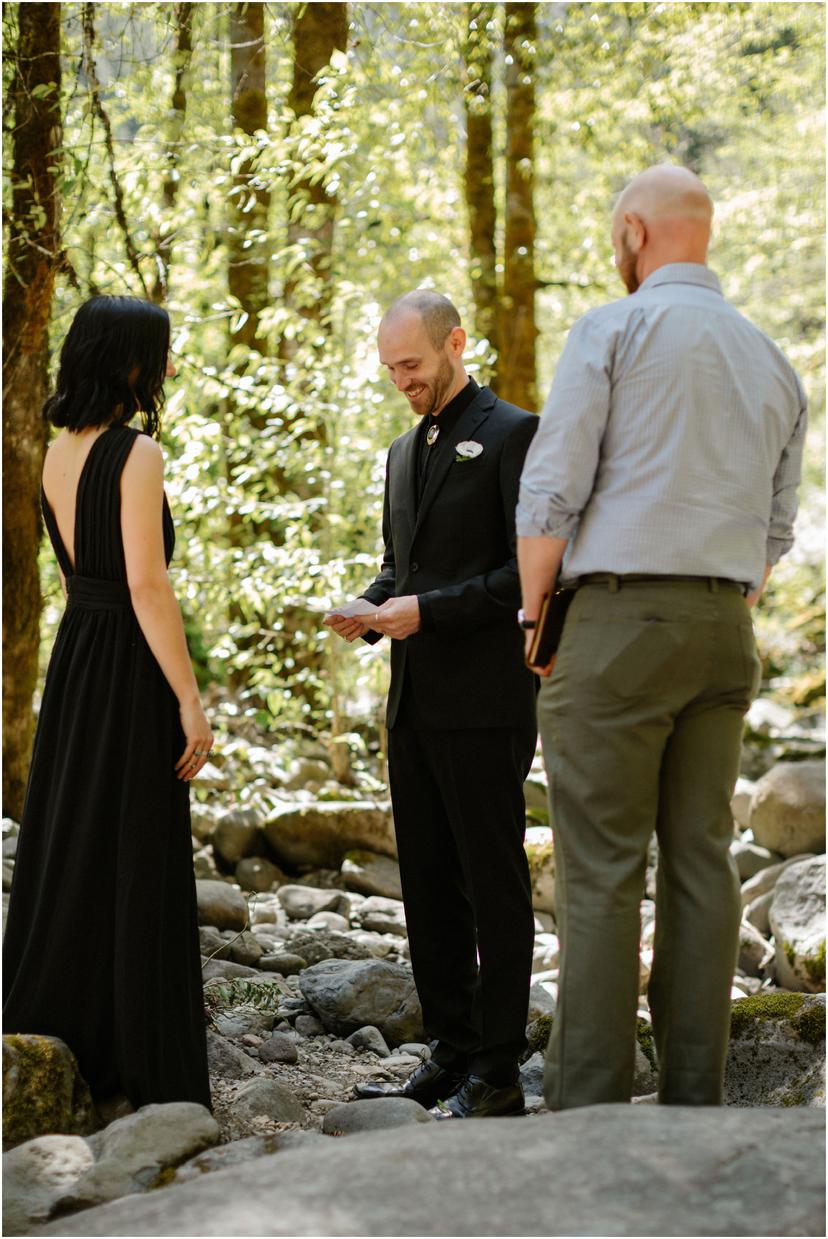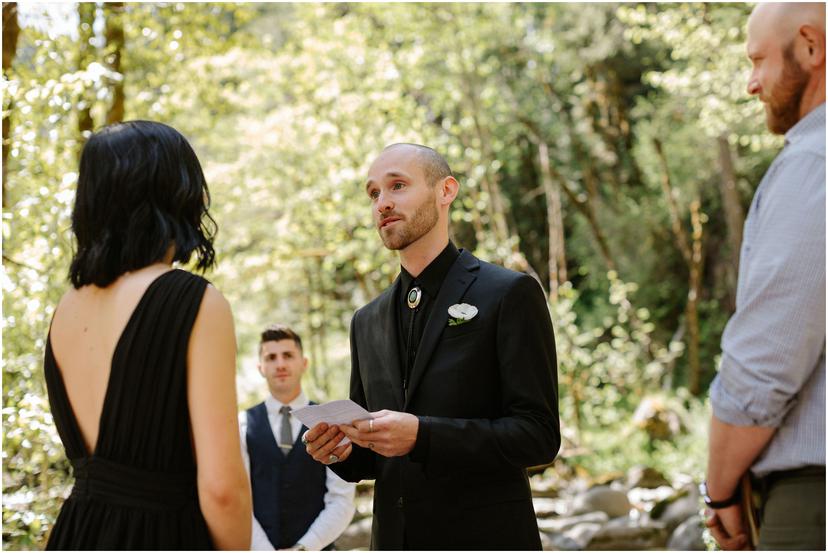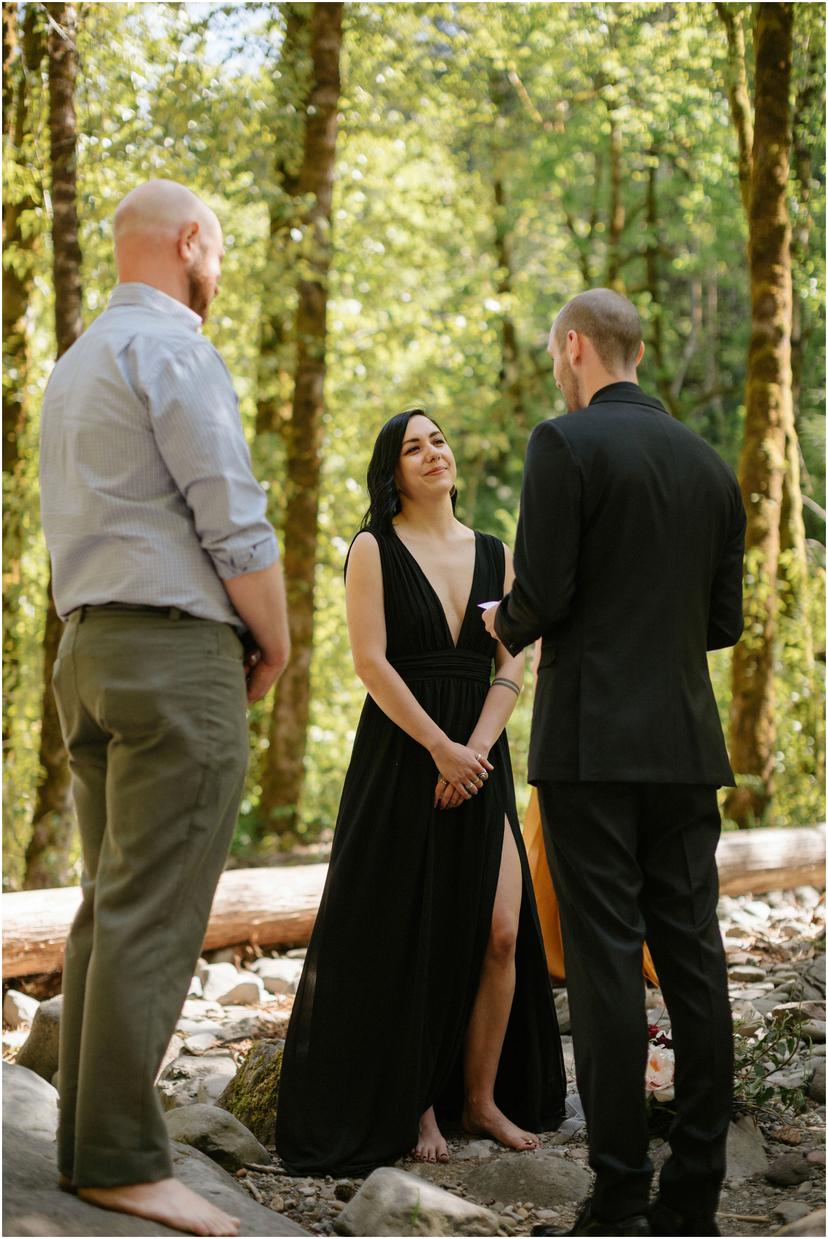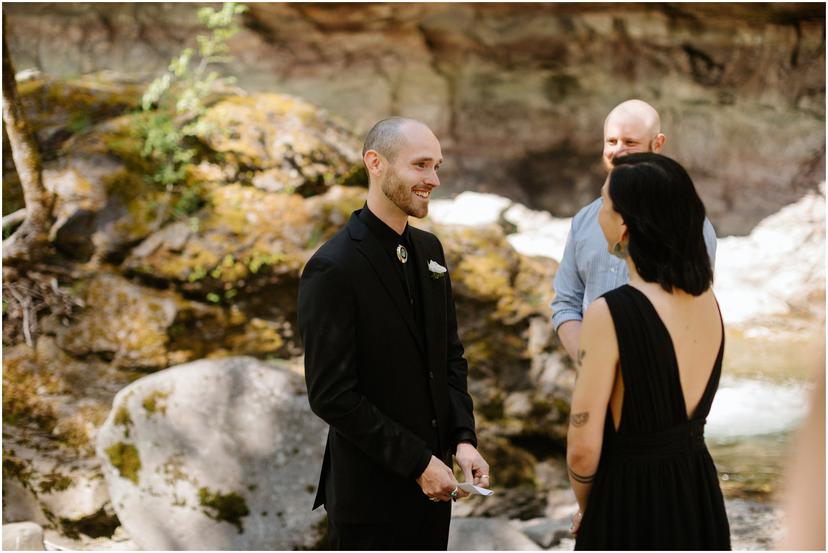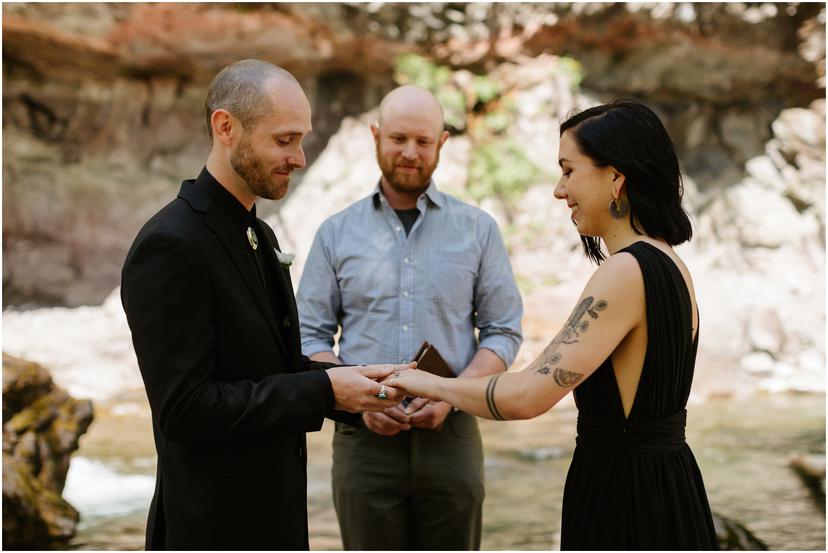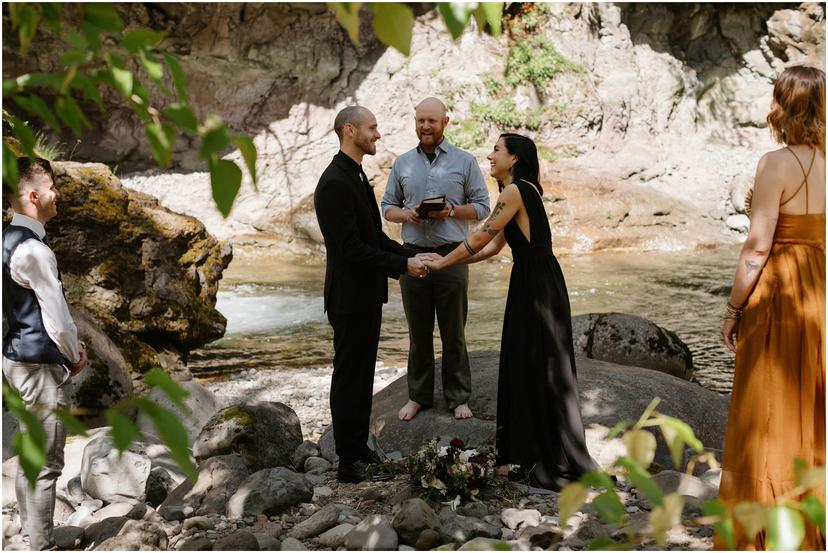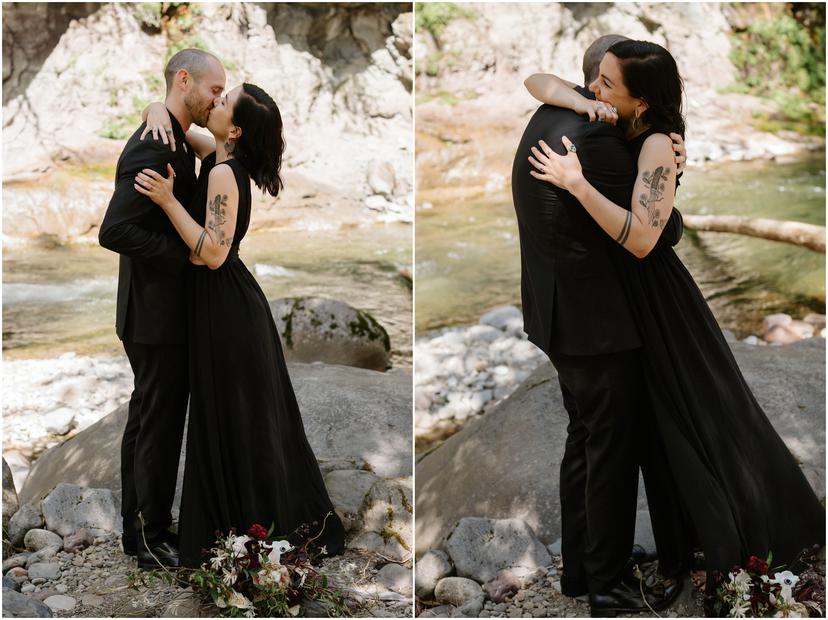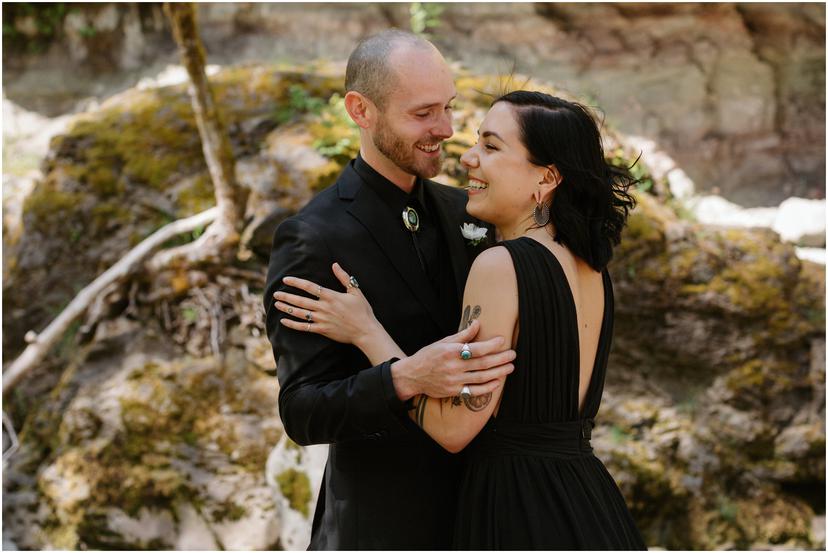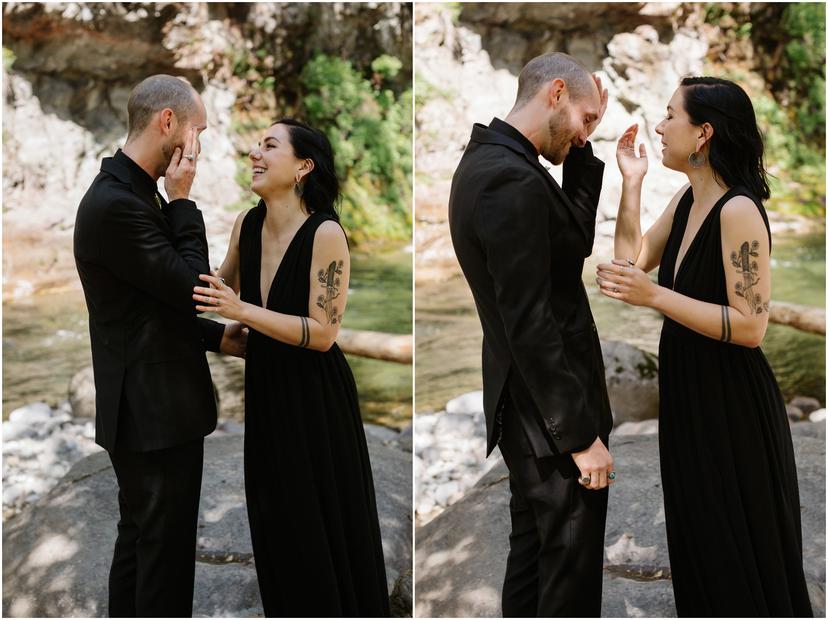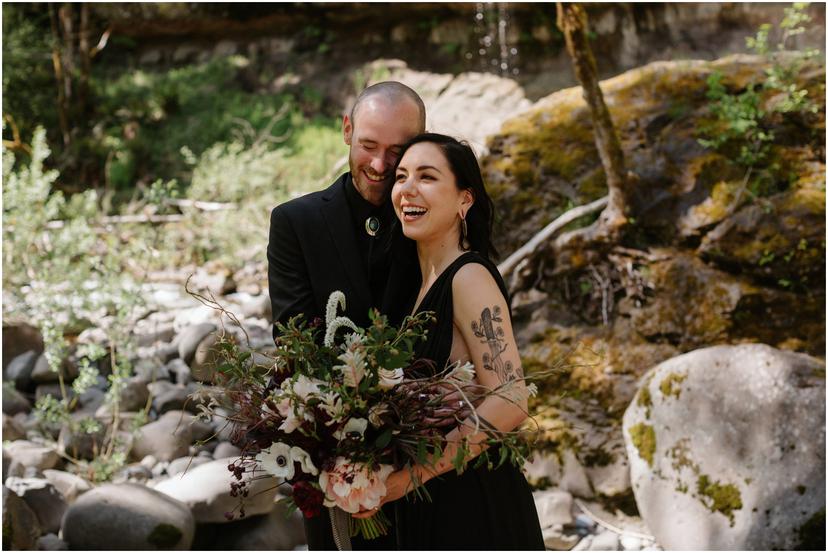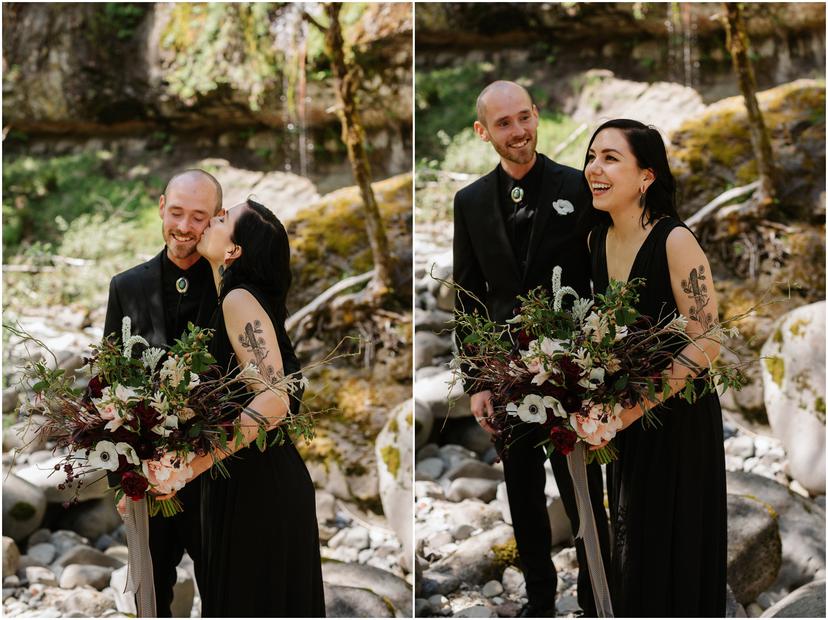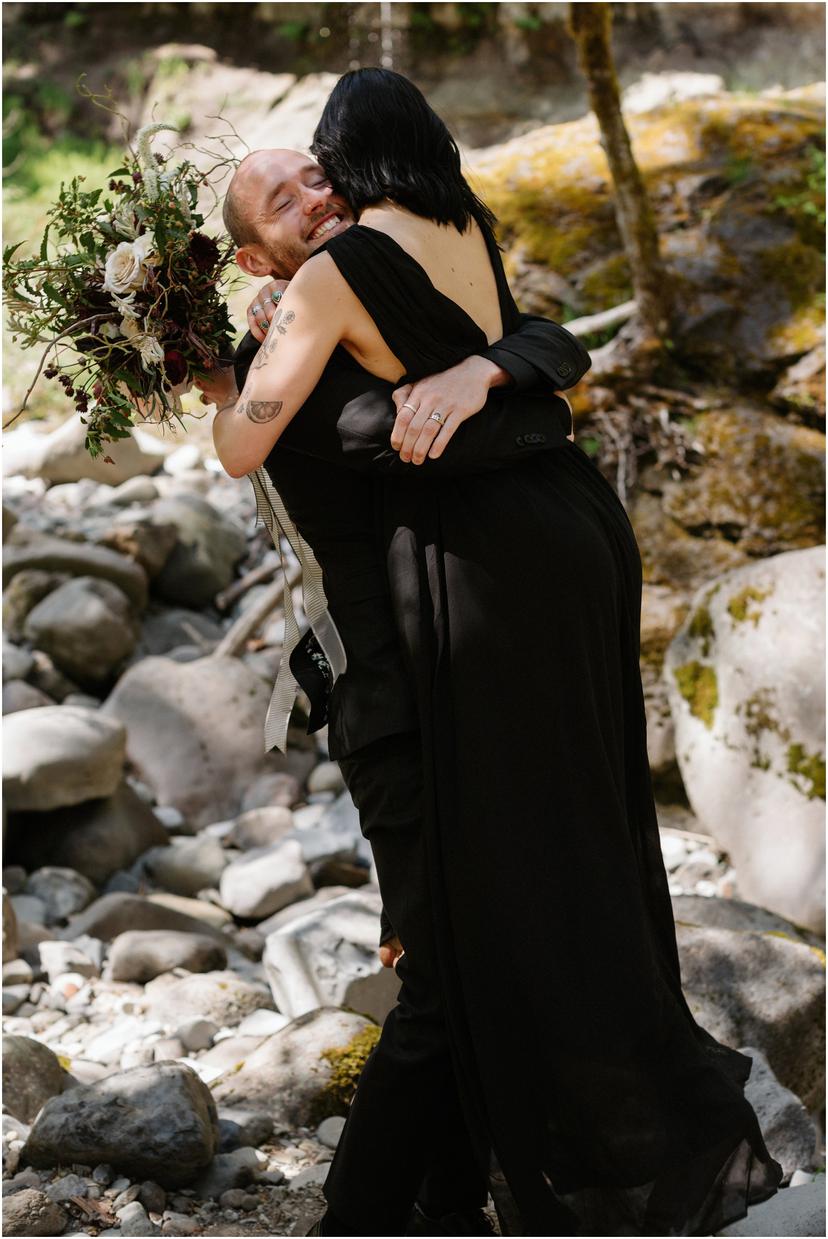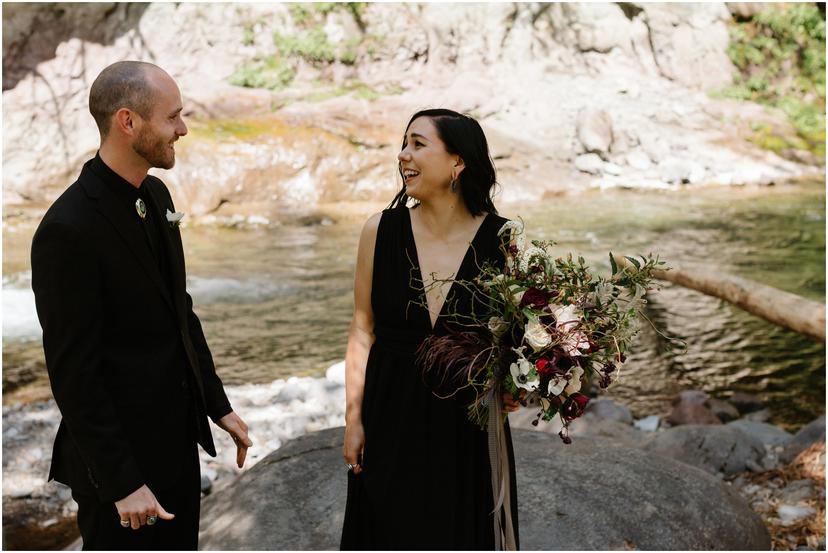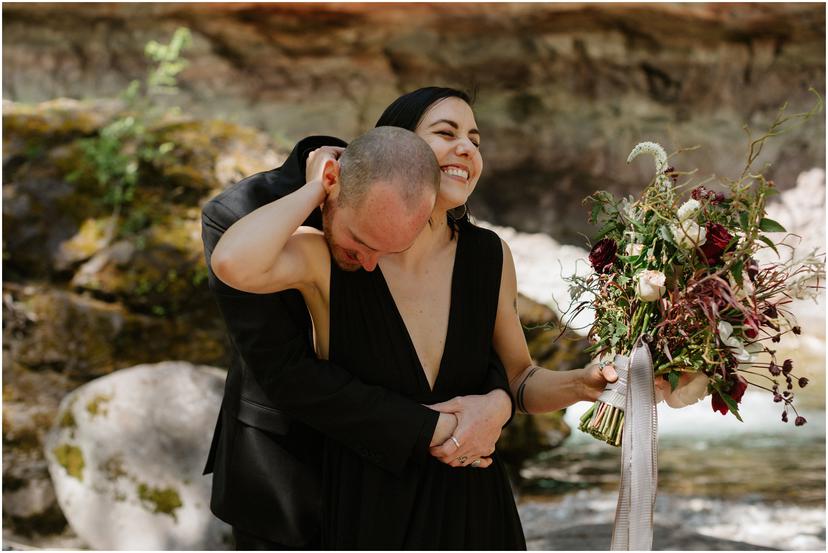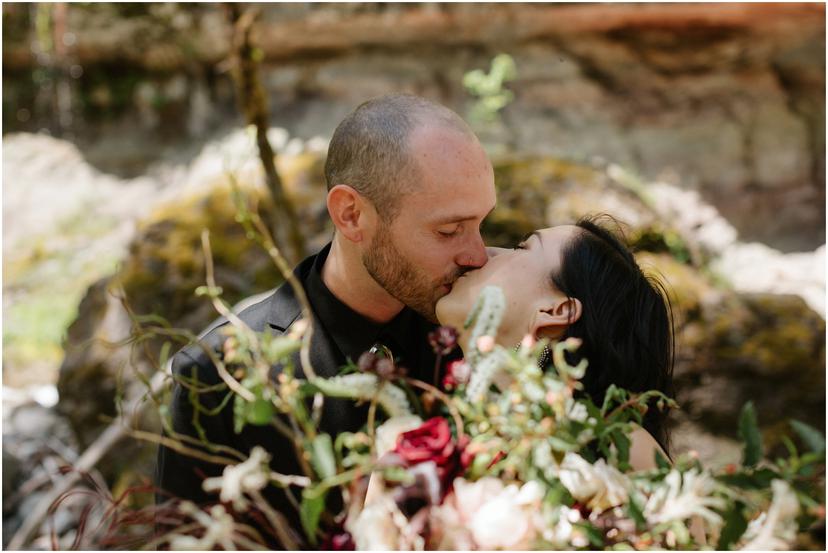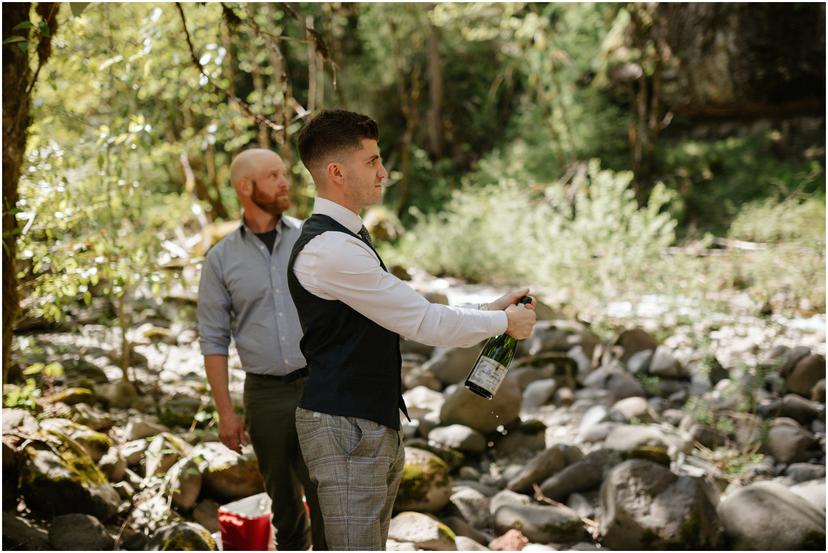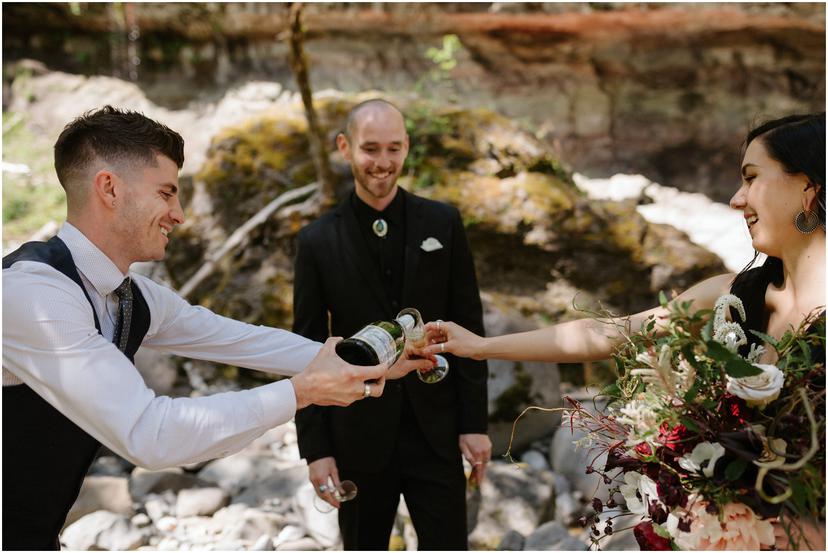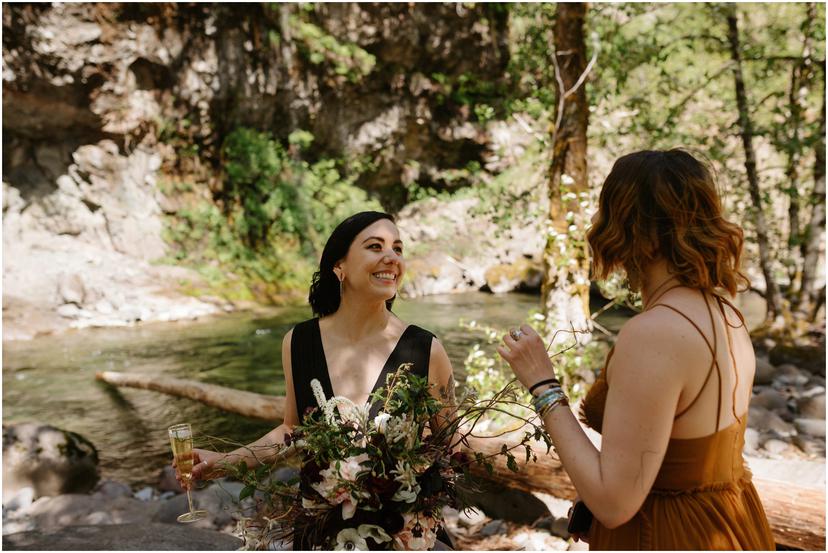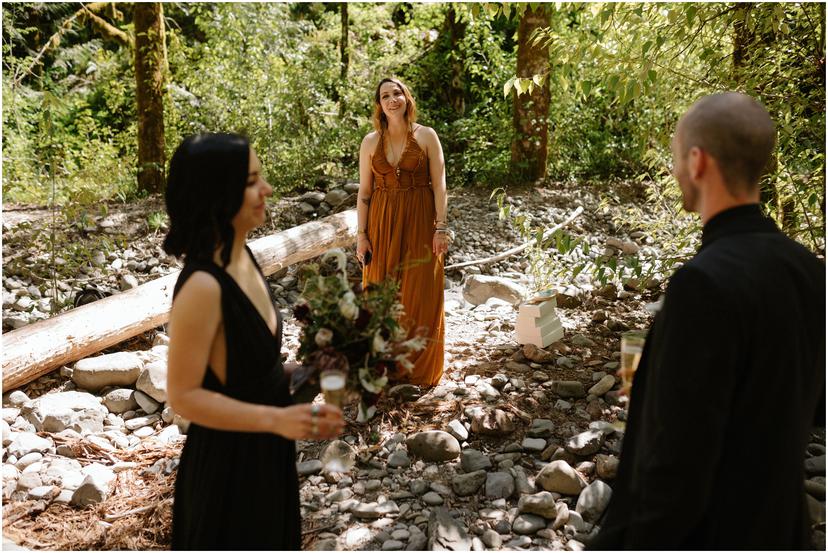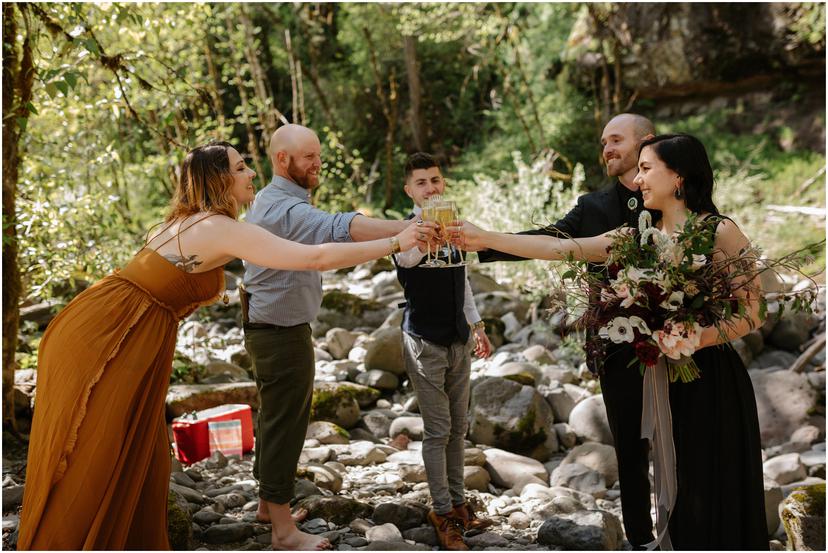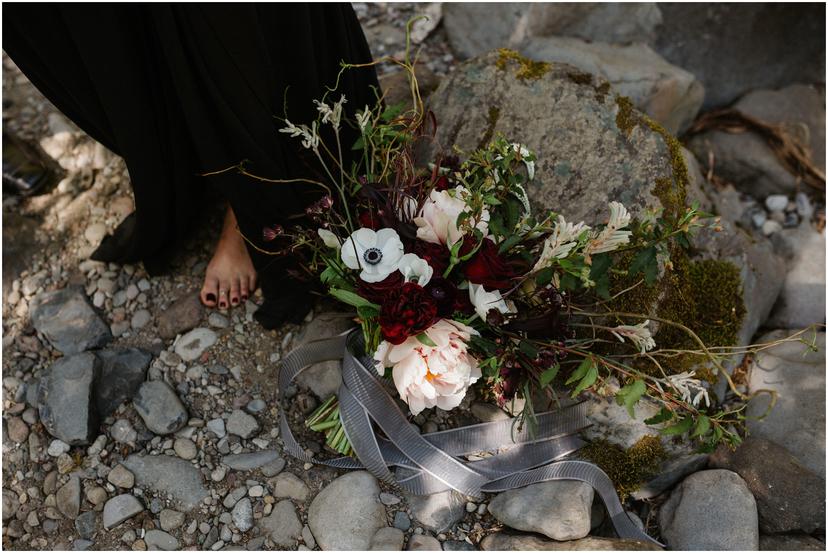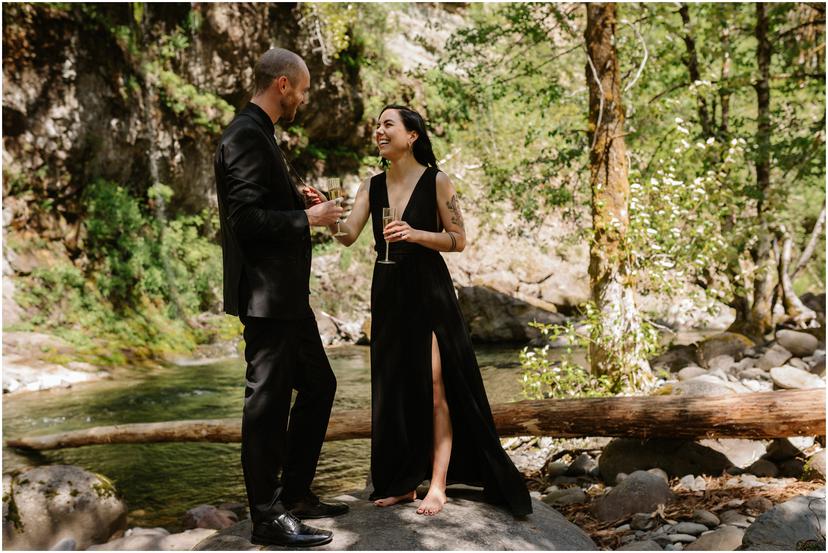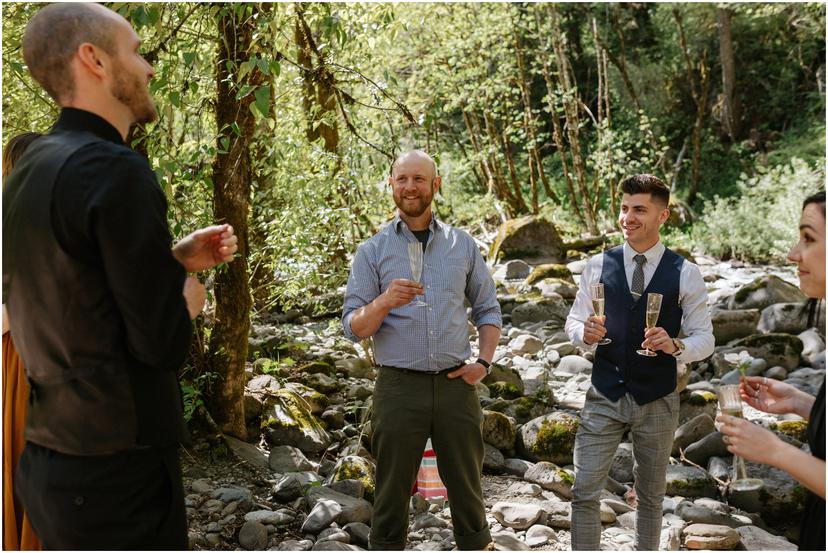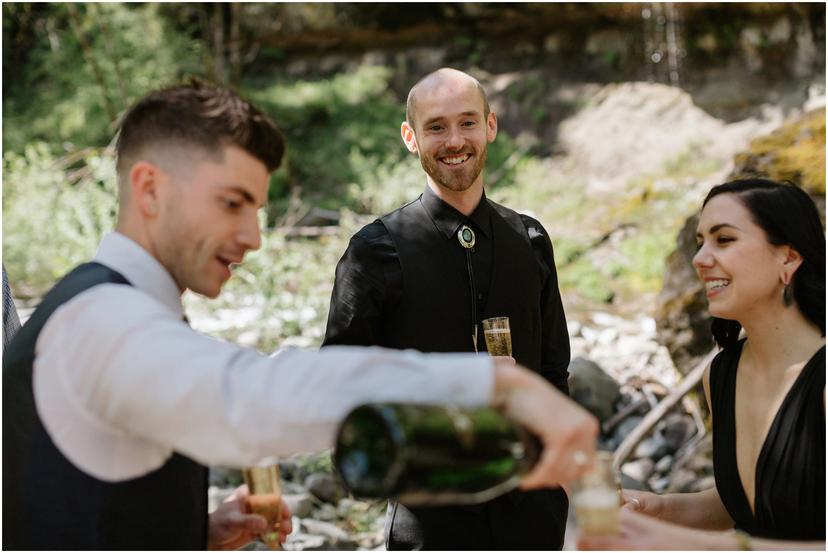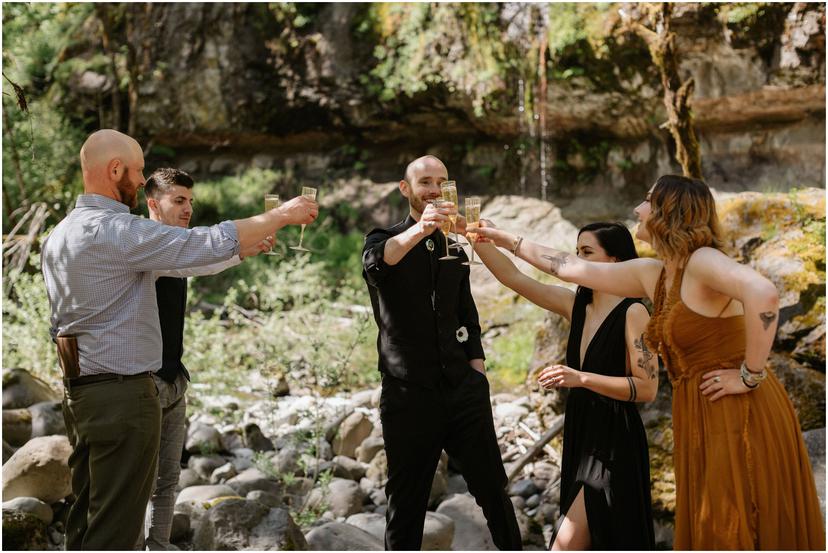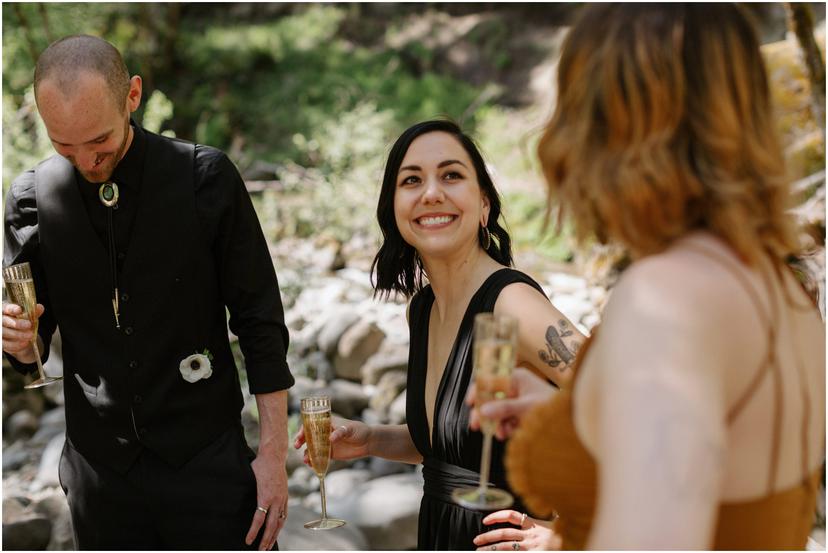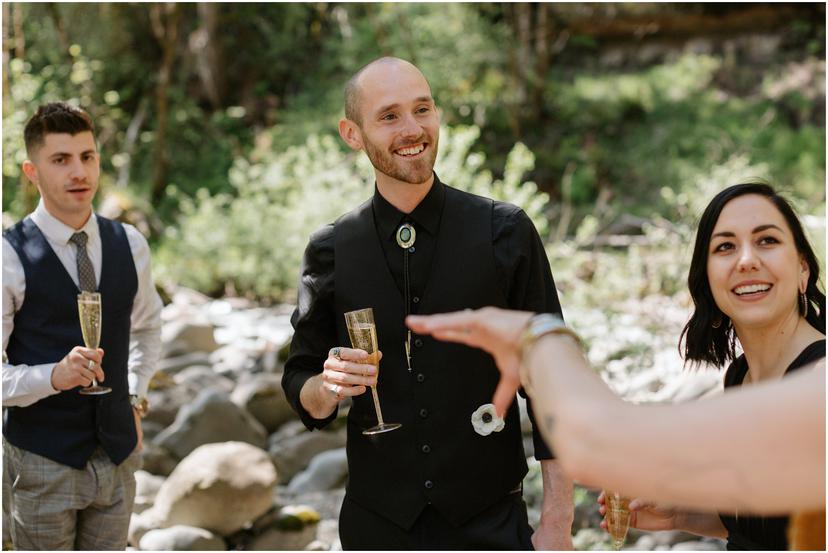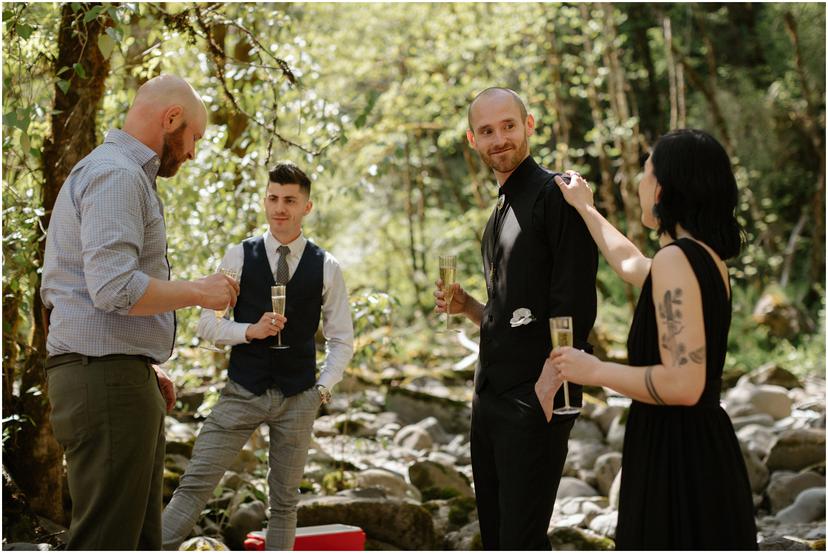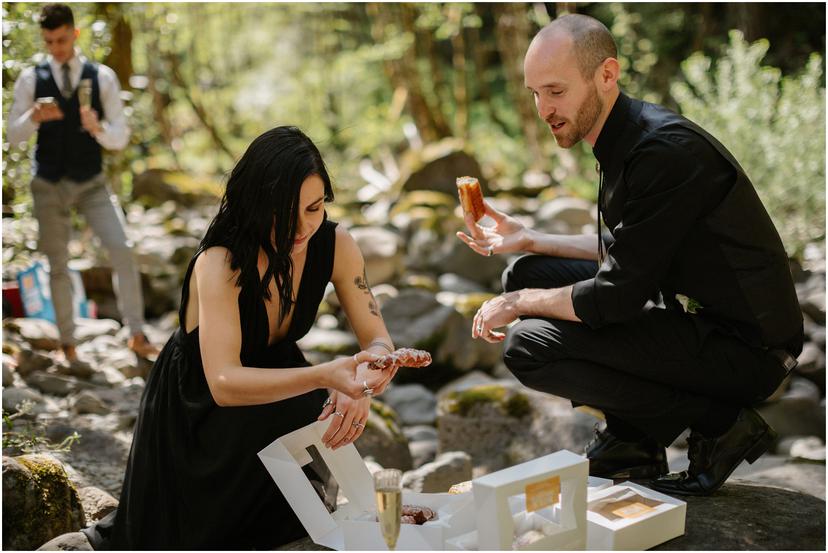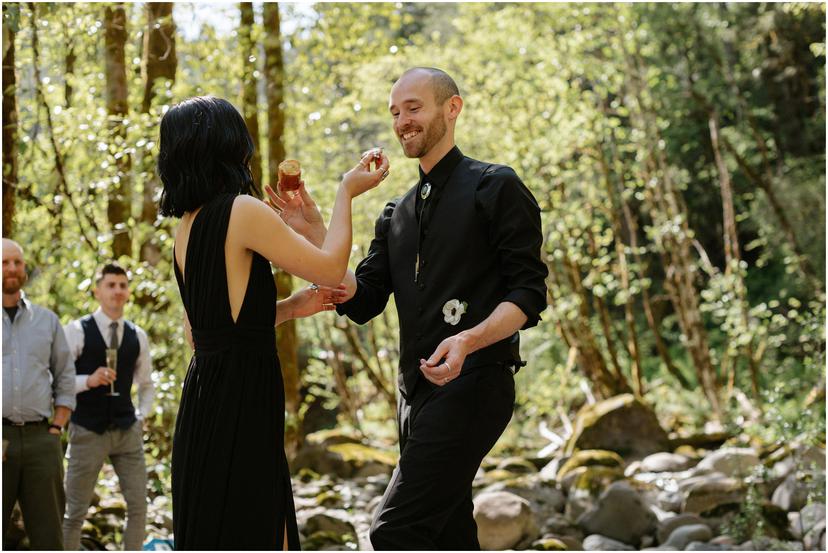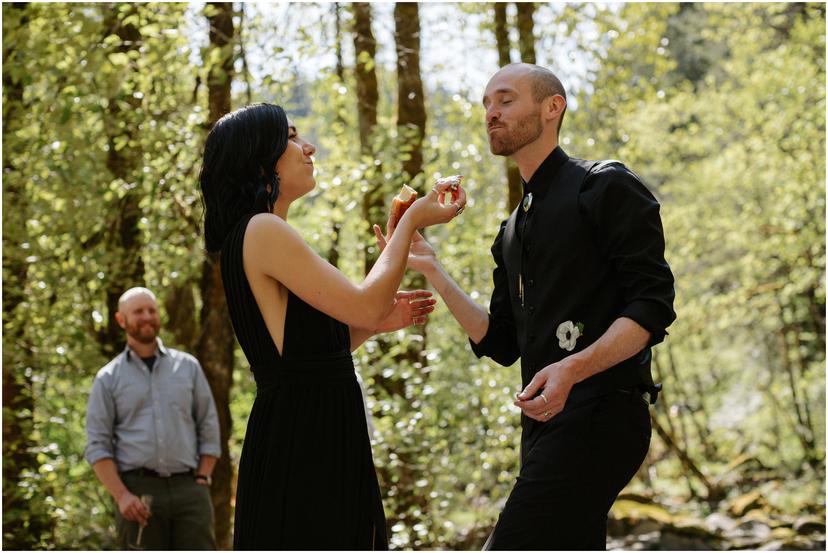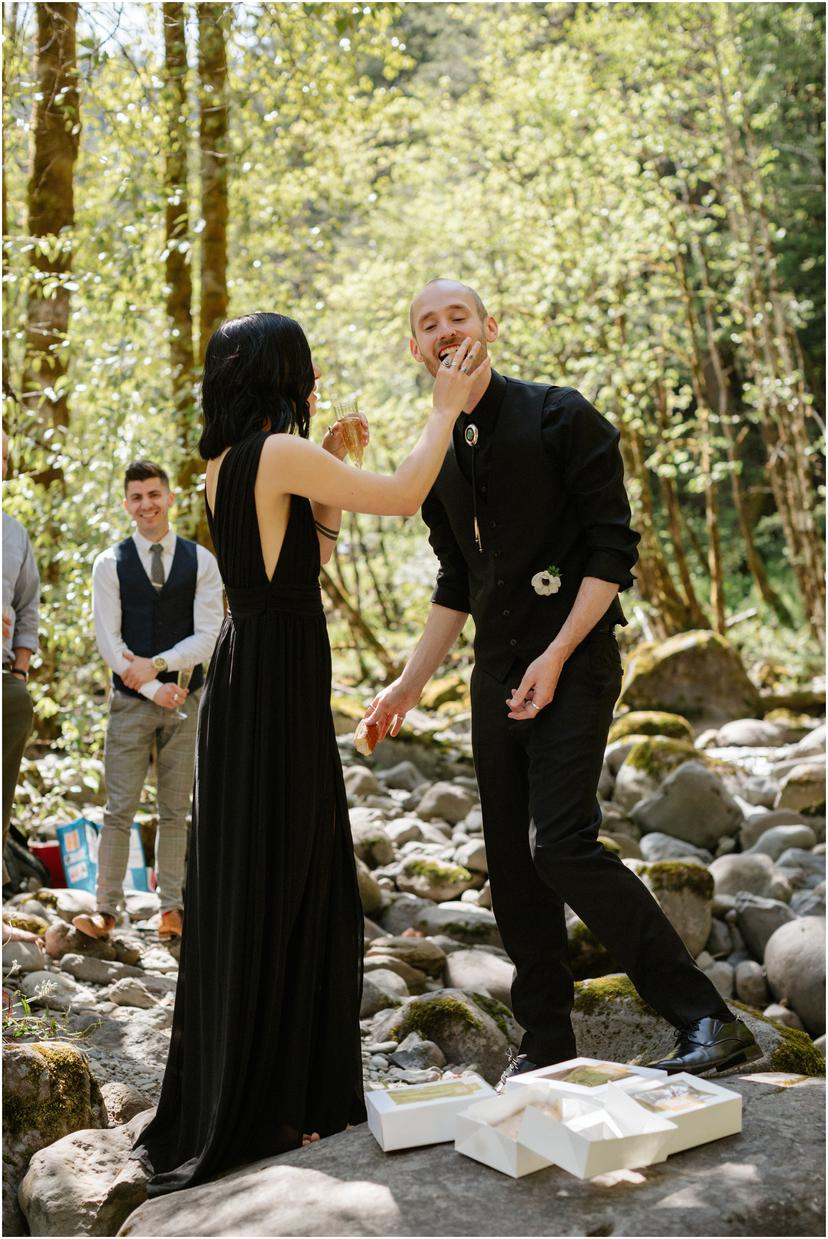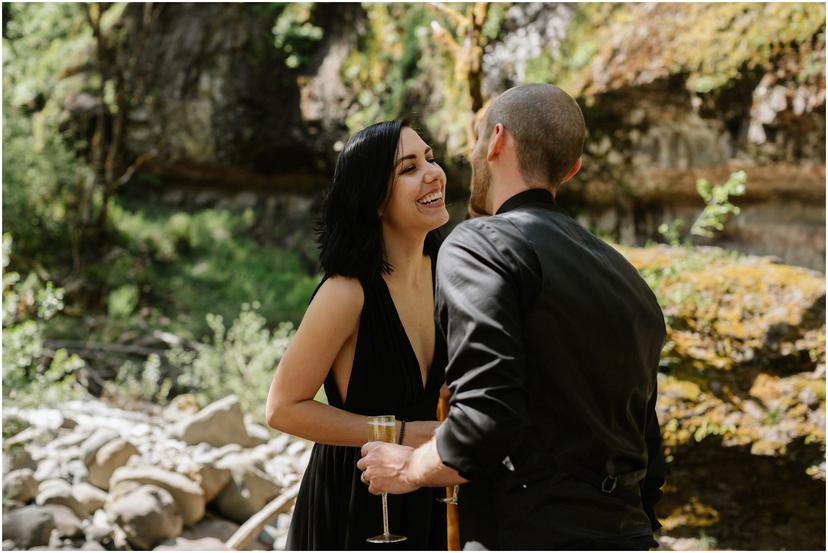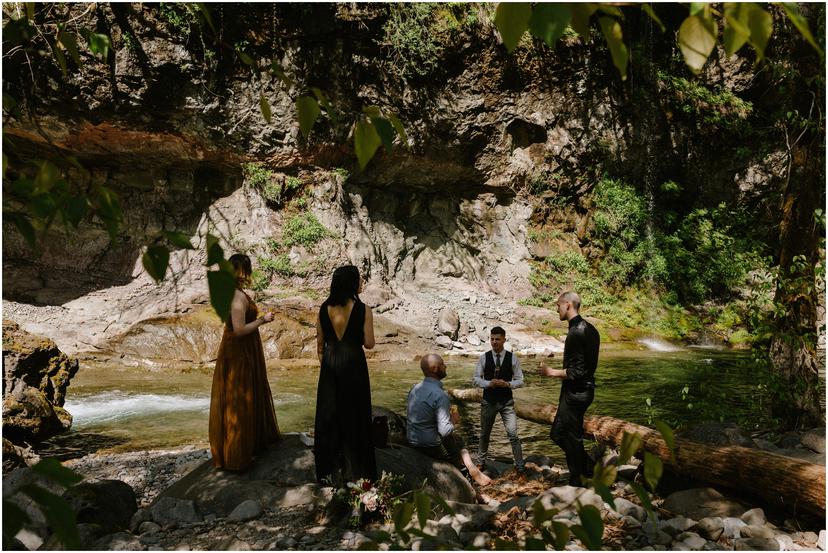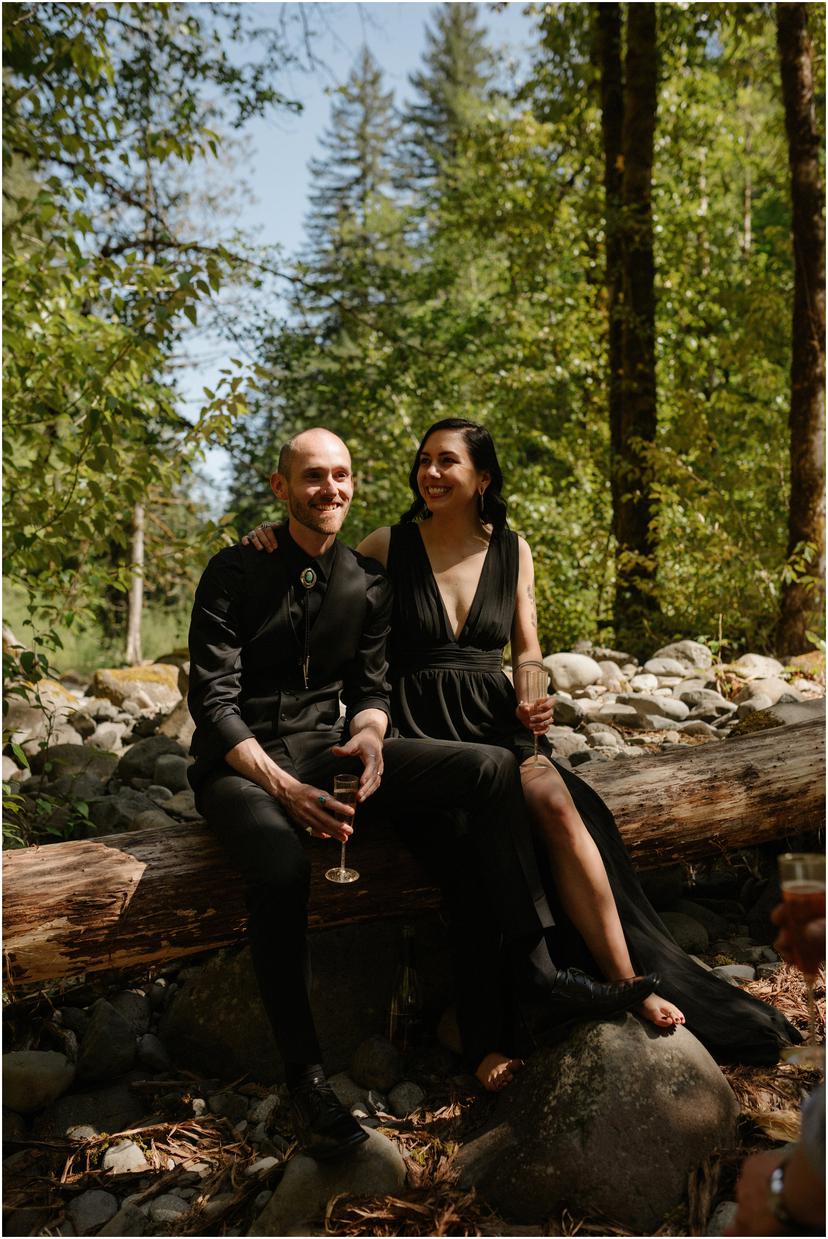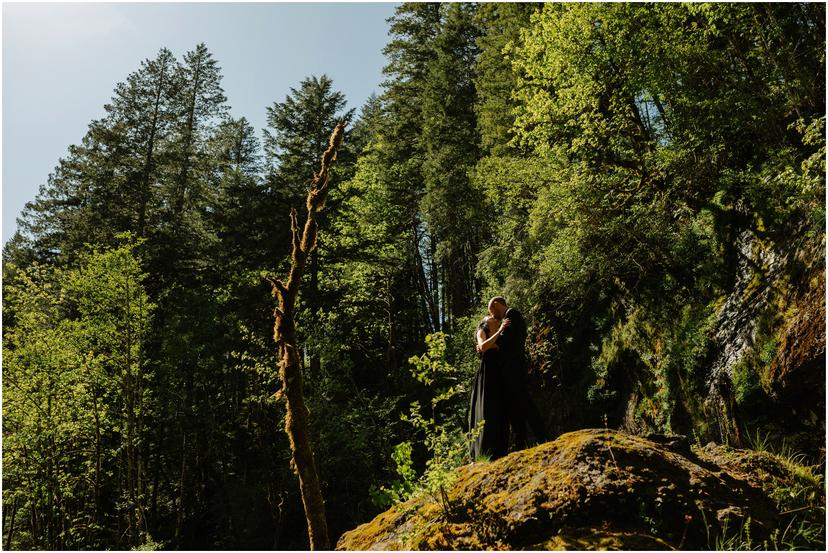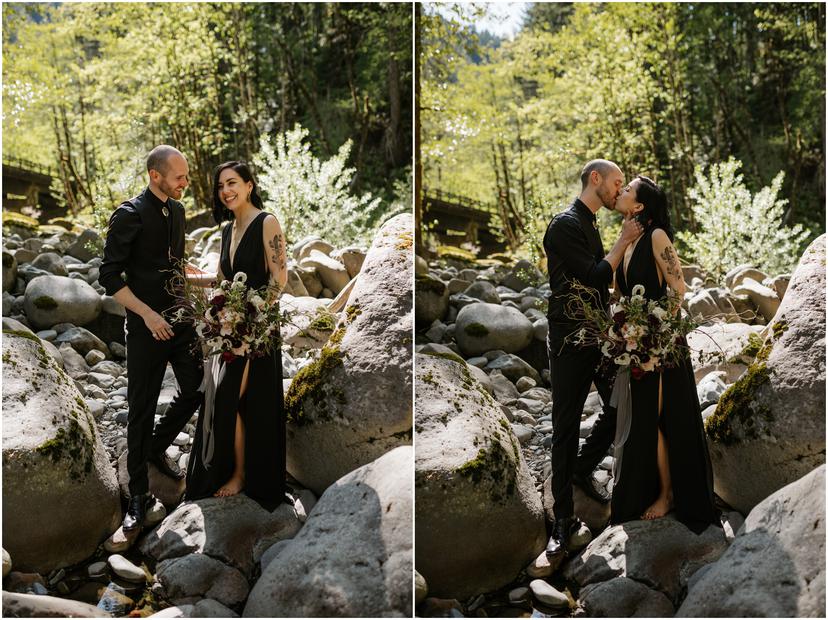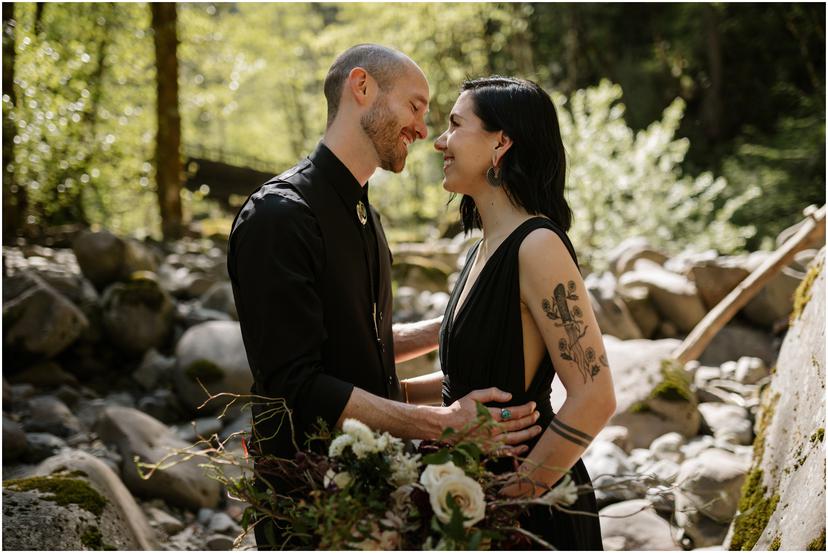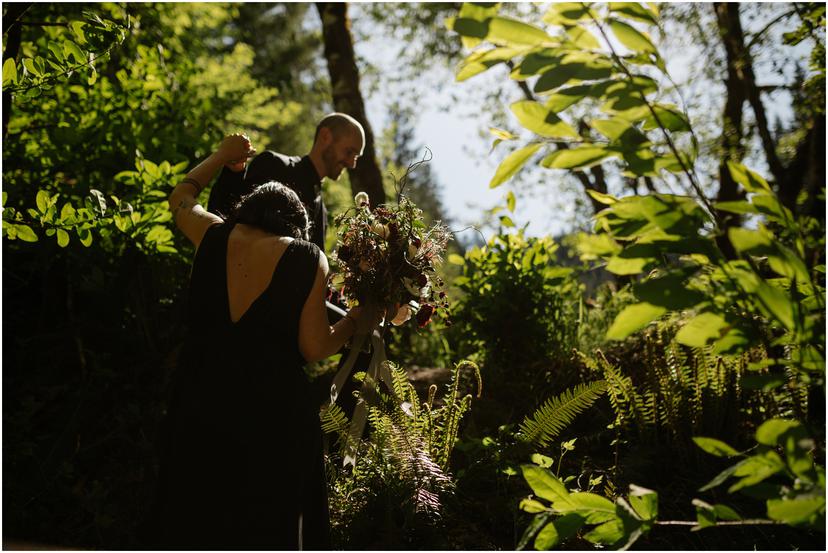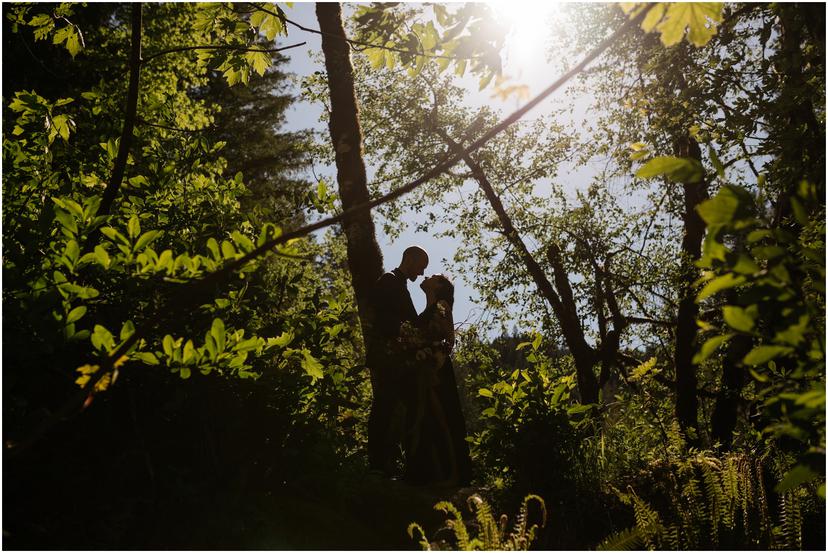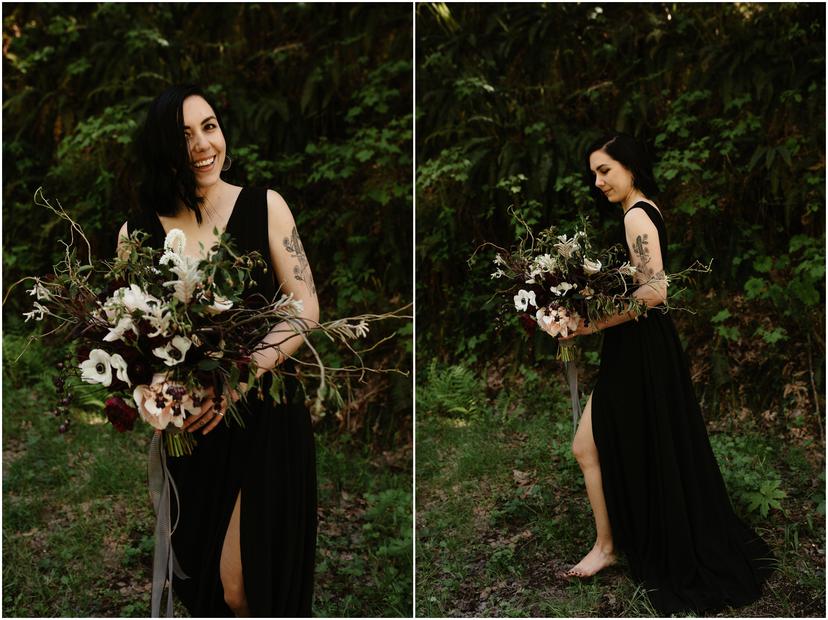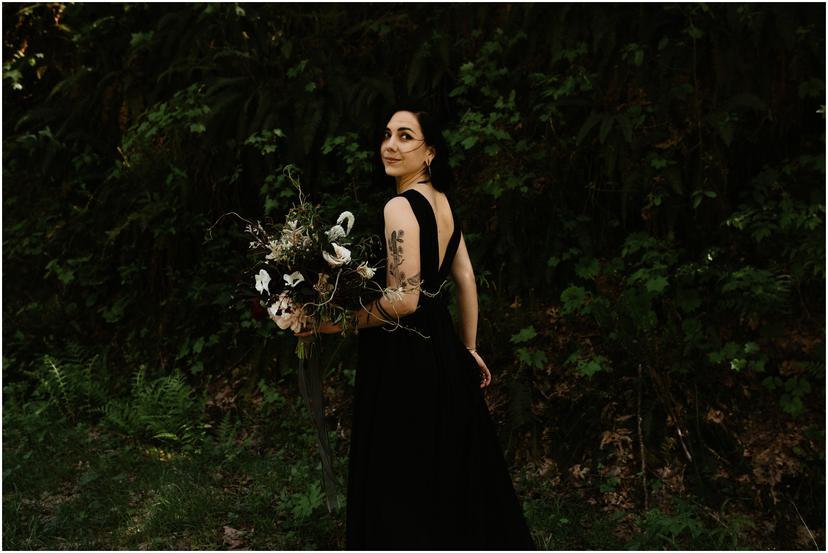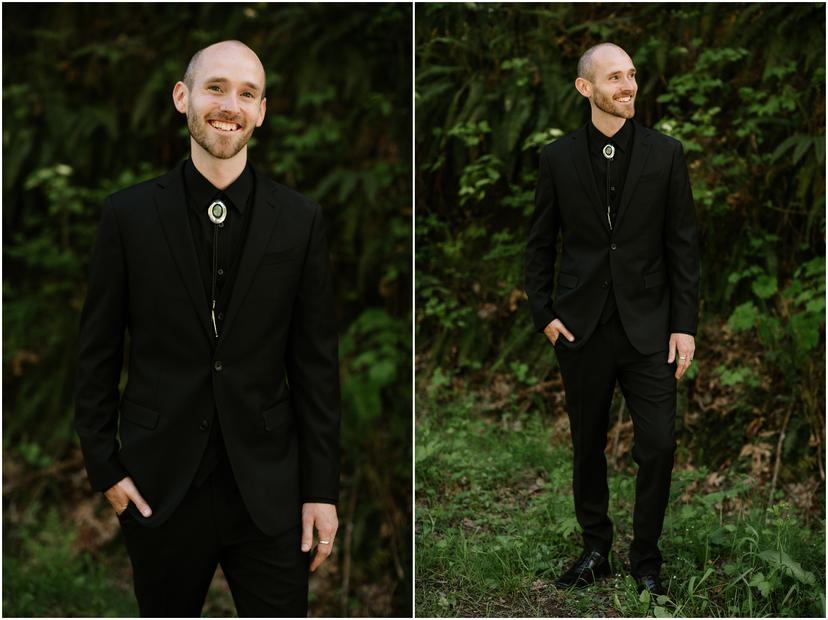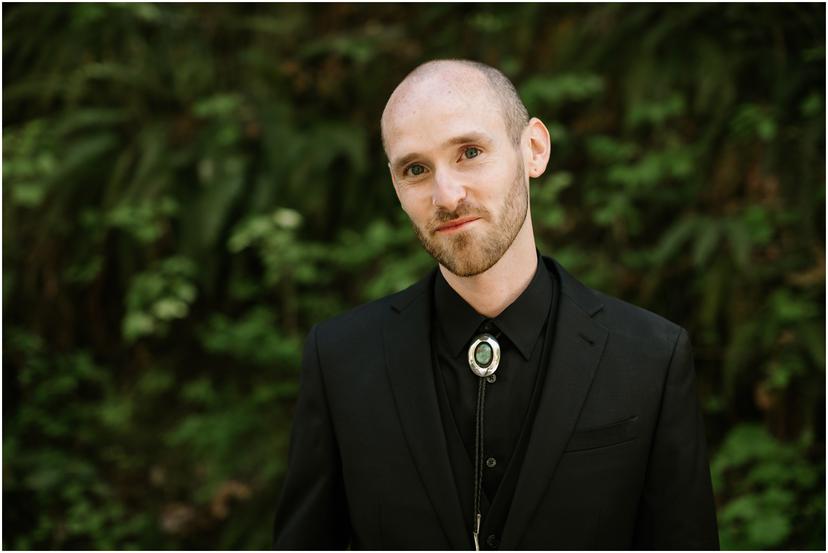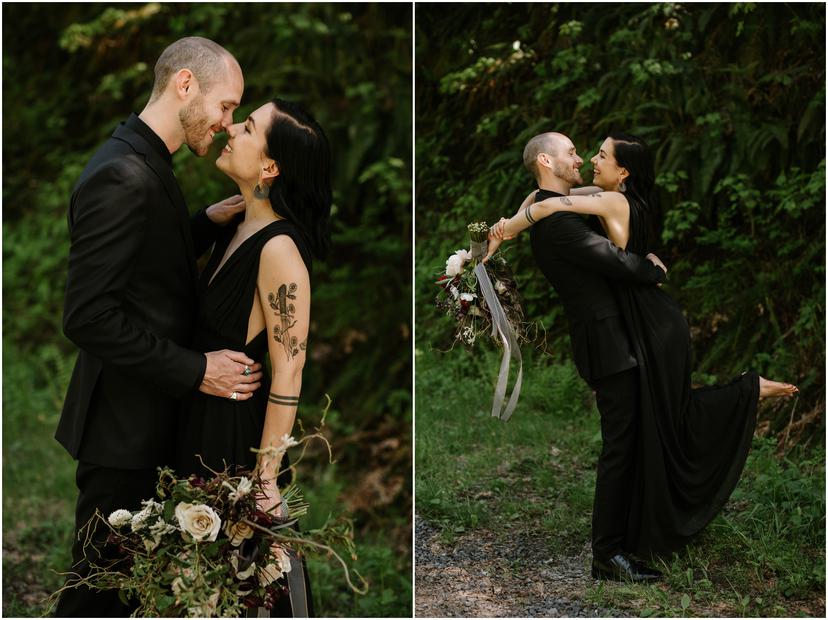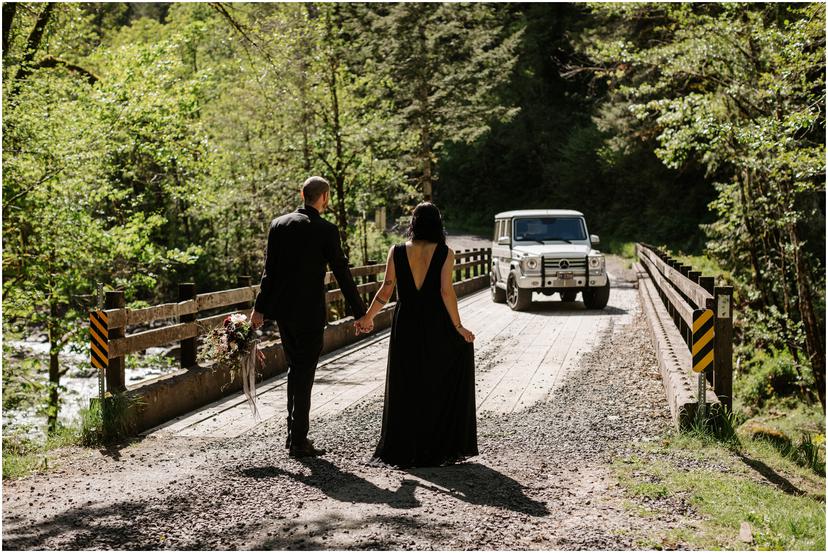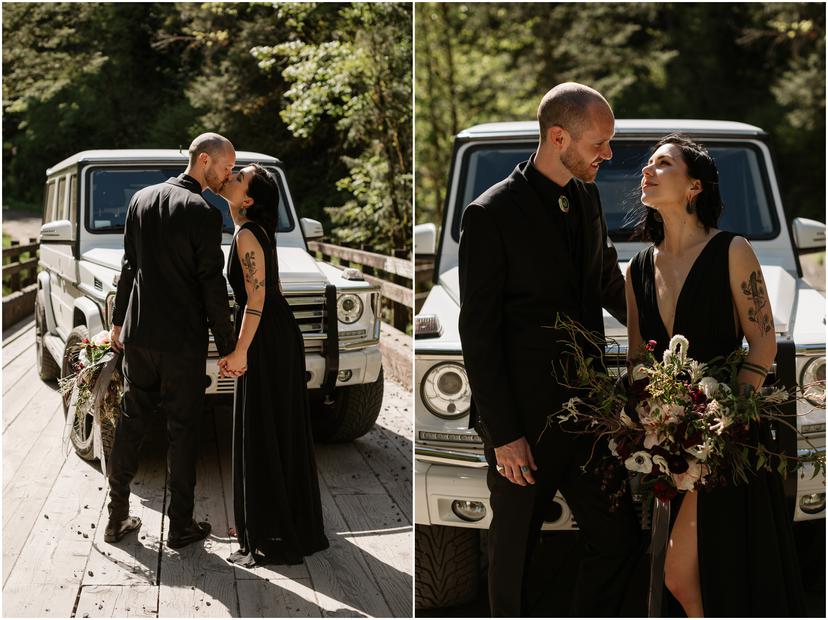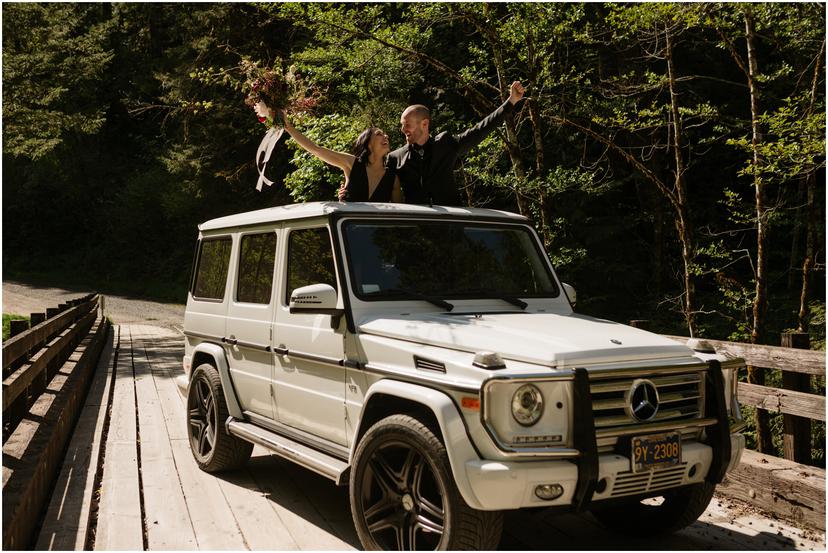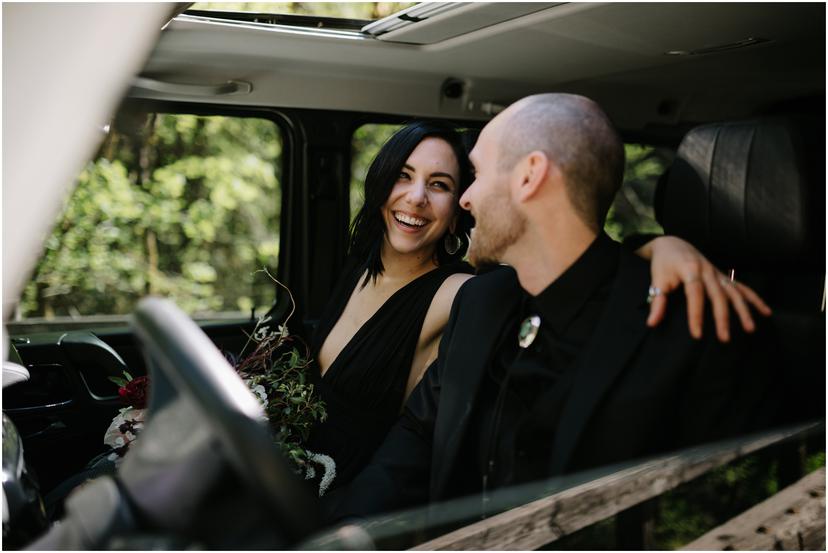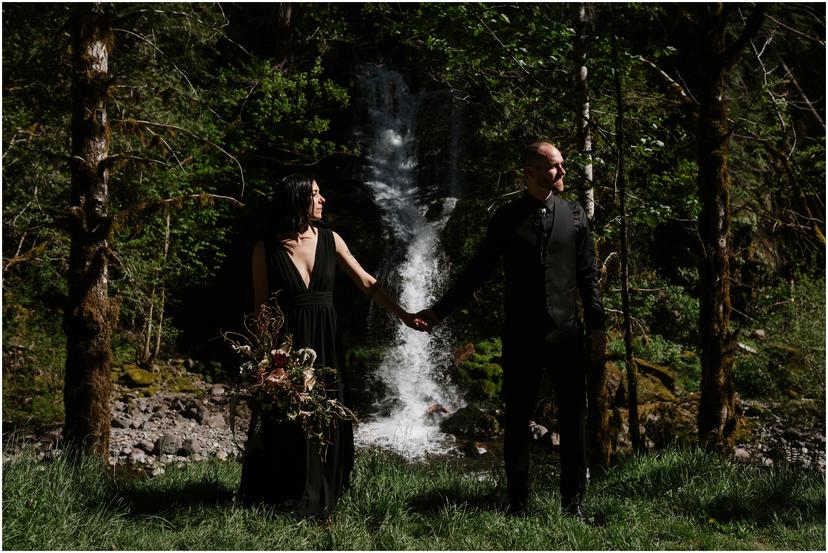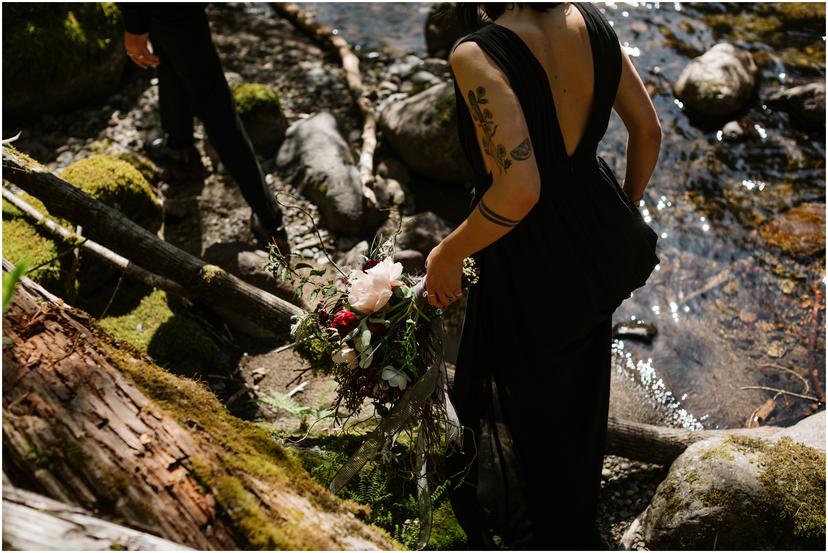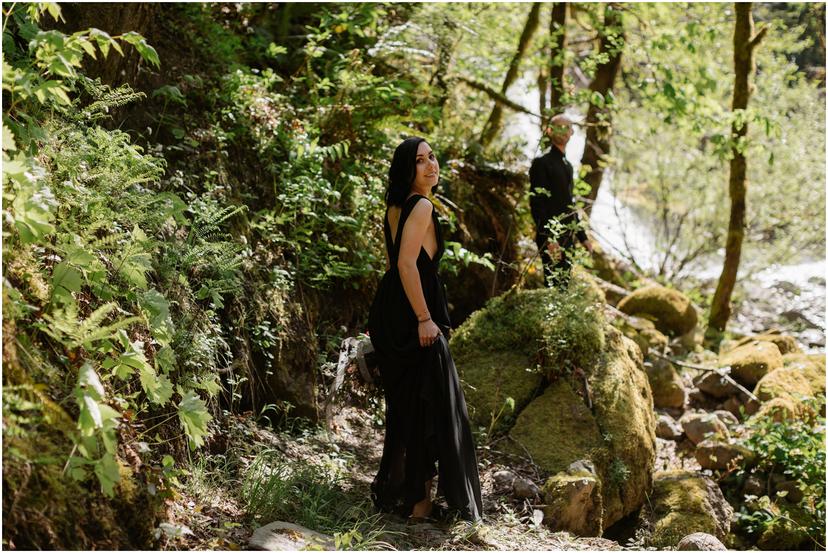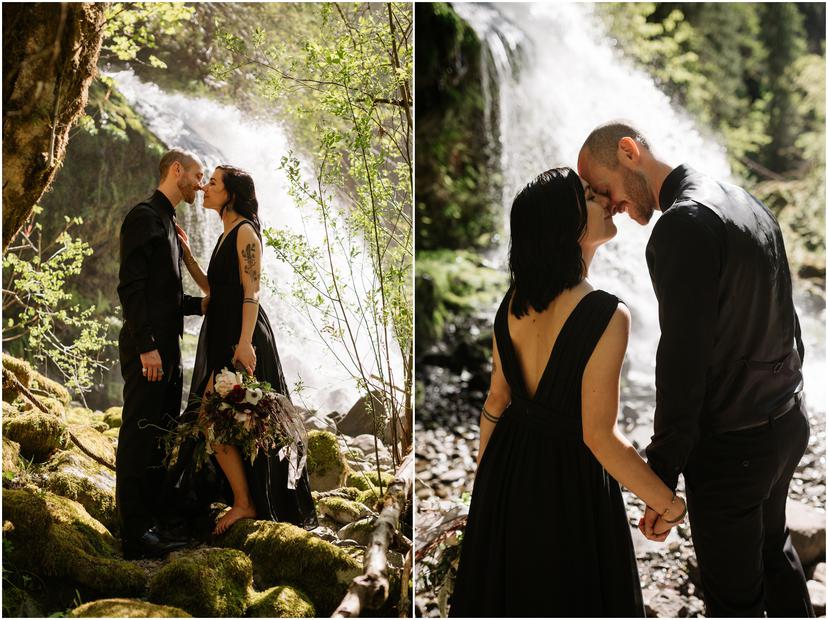 ![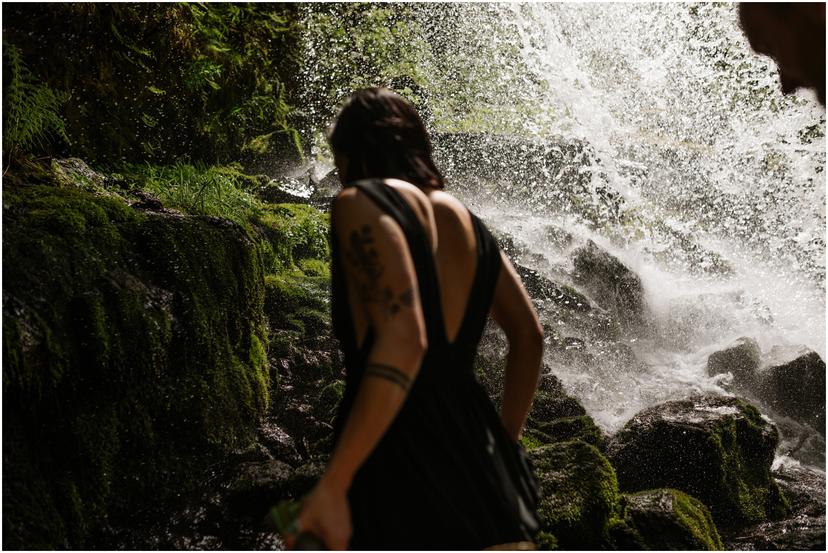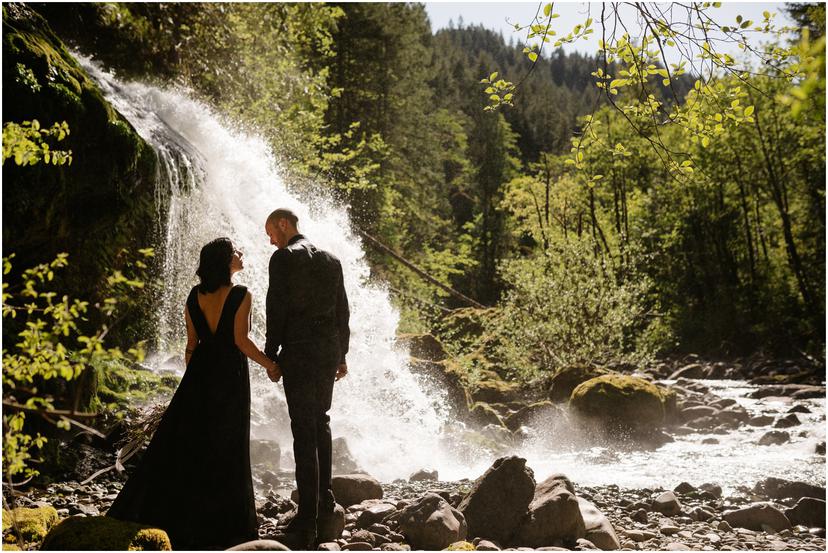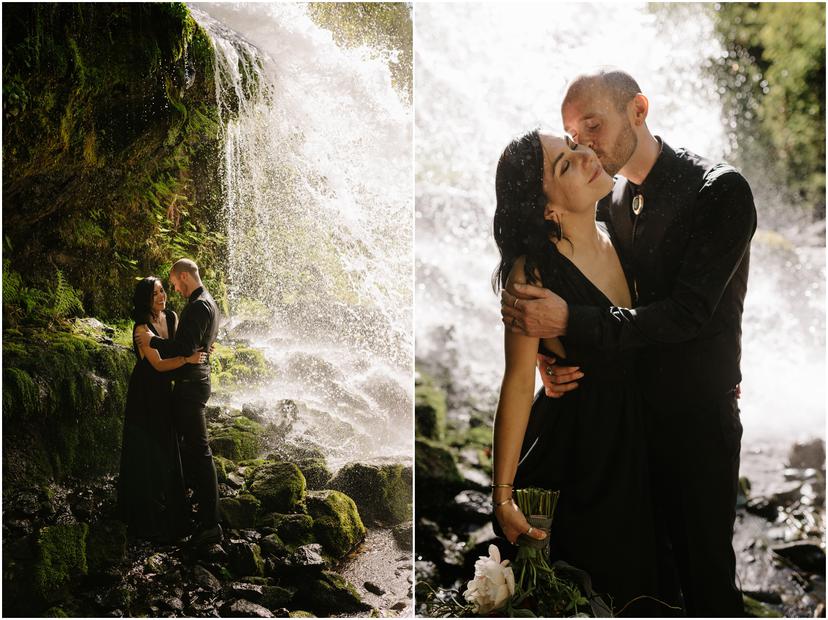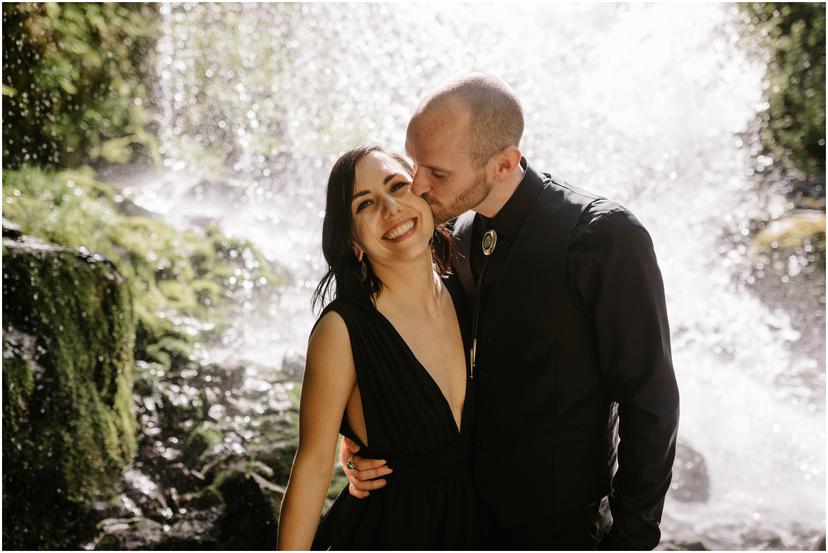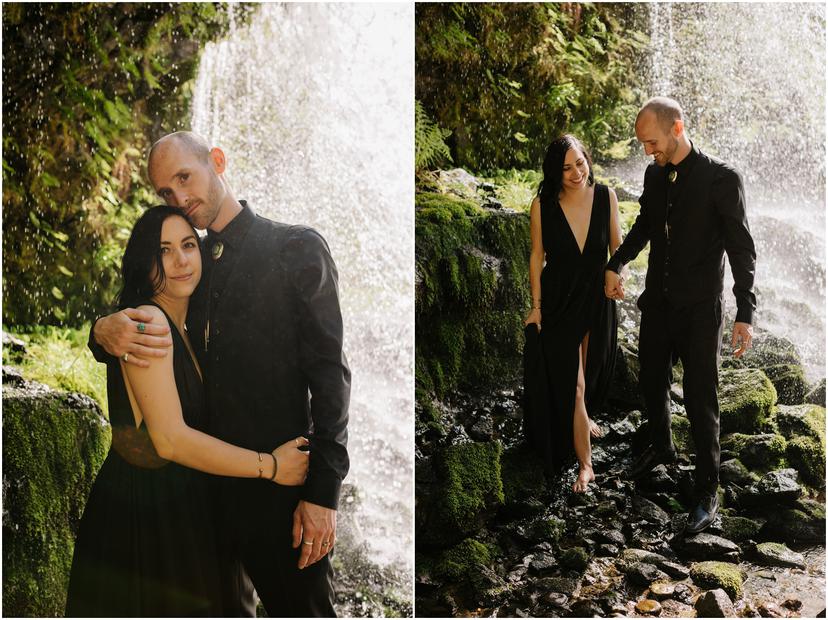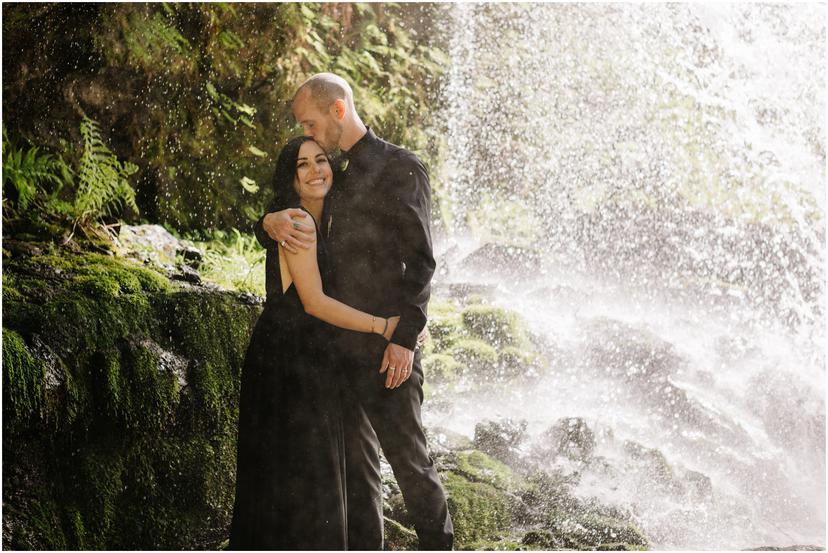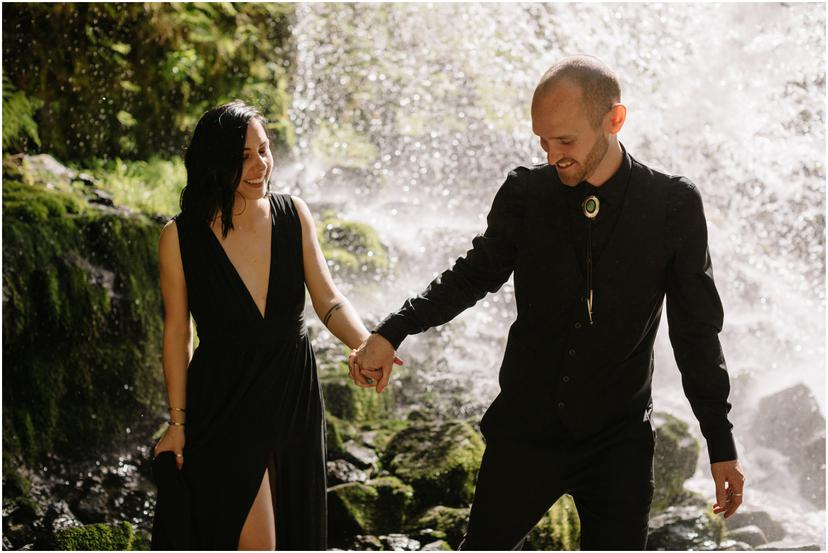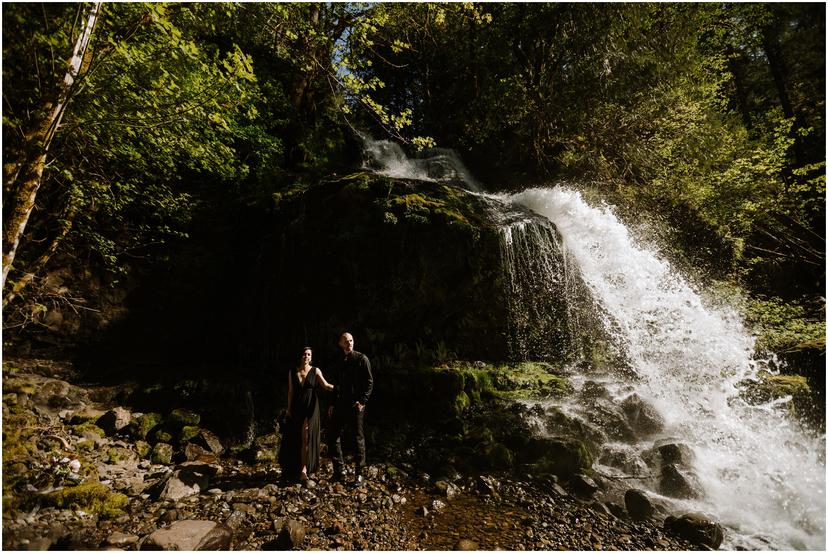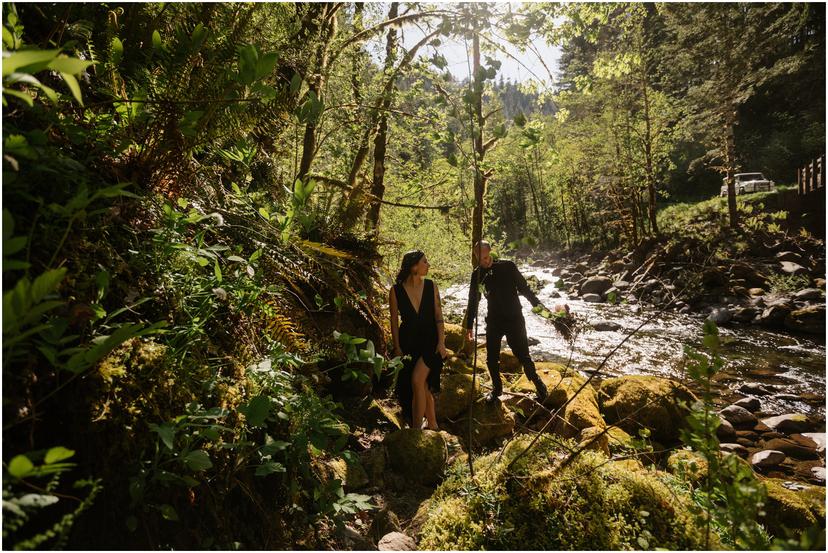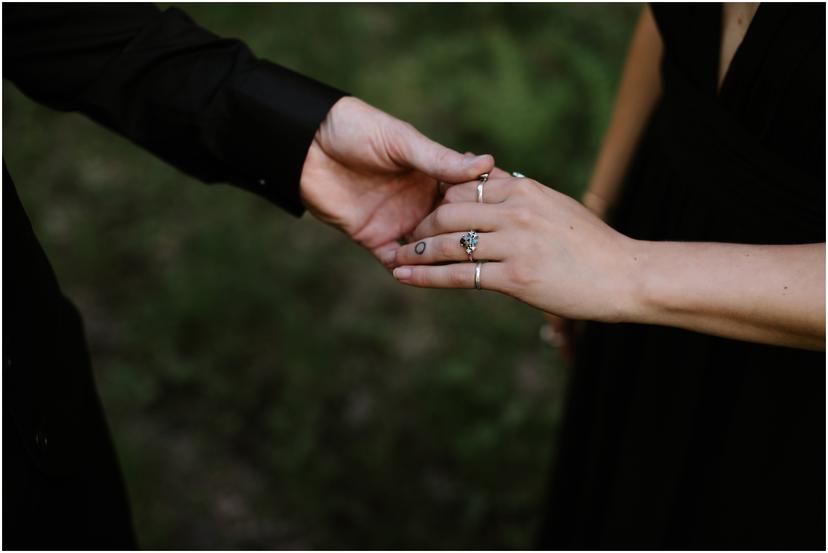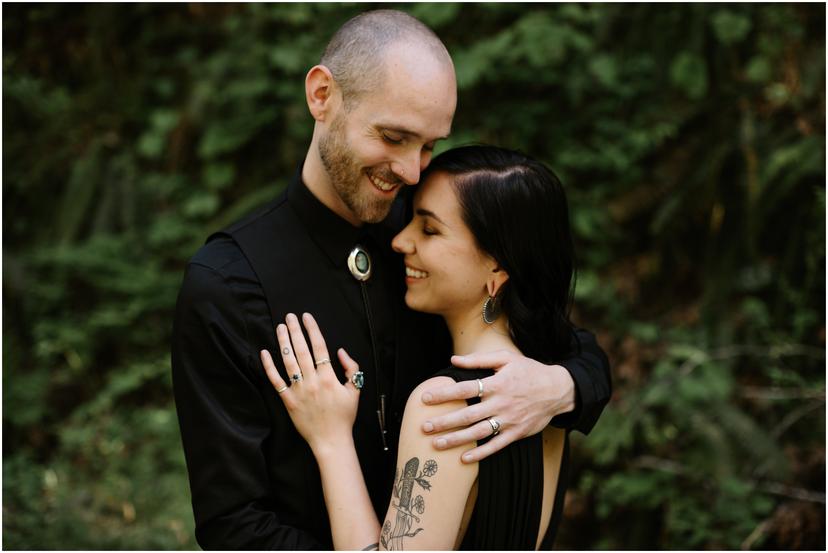 Did you love these elopement photos? You might enjoy these other elopements I've photographed as well! And always feel free to contact me if you have questions, or if you are planning your own elopement!
INTIMATE LAKE OSWEGO BACKYARD WEDDING