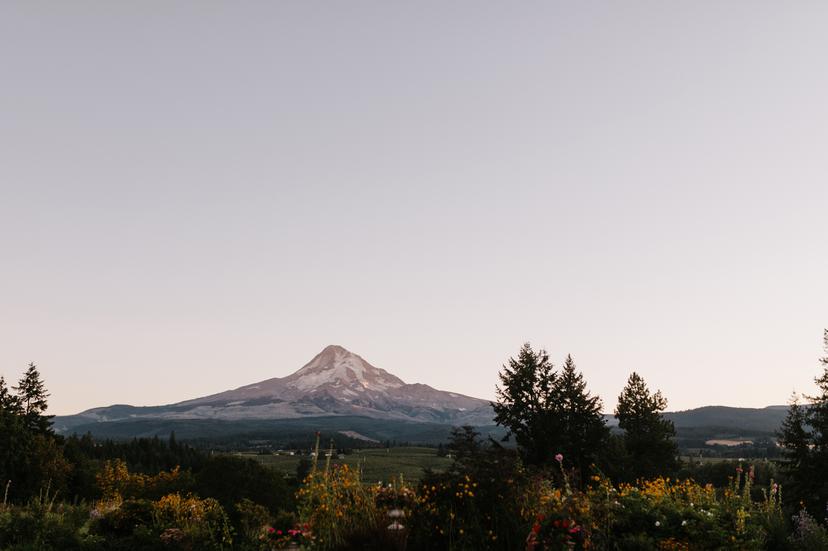 Mt. Hood Wedding Venues
Mt. Hood is such an iconic place for a Pacific Northwest wedding! I absolutely LOVE photographing Mt Hood weddings at these stunning Mt Hood venues. Whether you are from Oregon, or from out of town, these spots will wow your guests and provide you with scenic backdrops for one of the biggest days of your life. Most of these venues are only 90 minutes from Portland too!
MT. HOOD BED AND BREAKFAST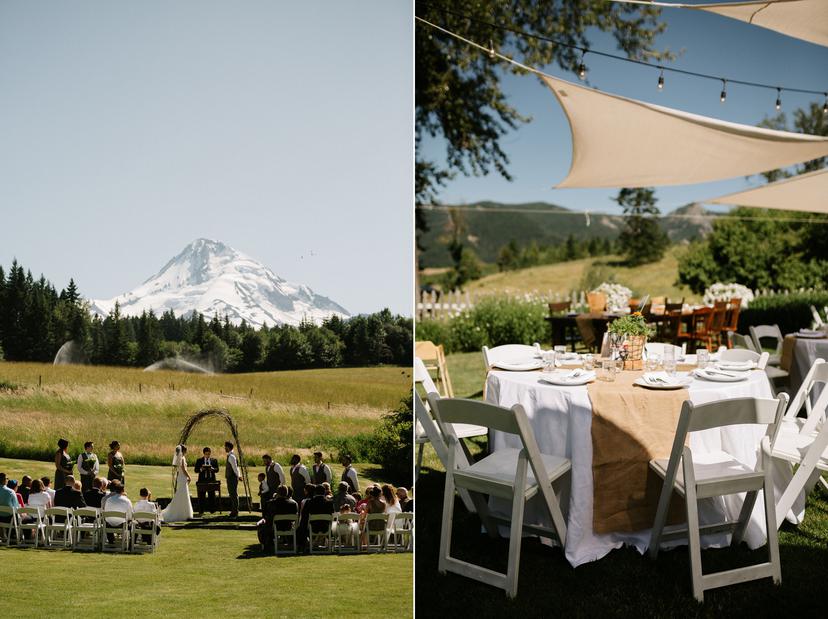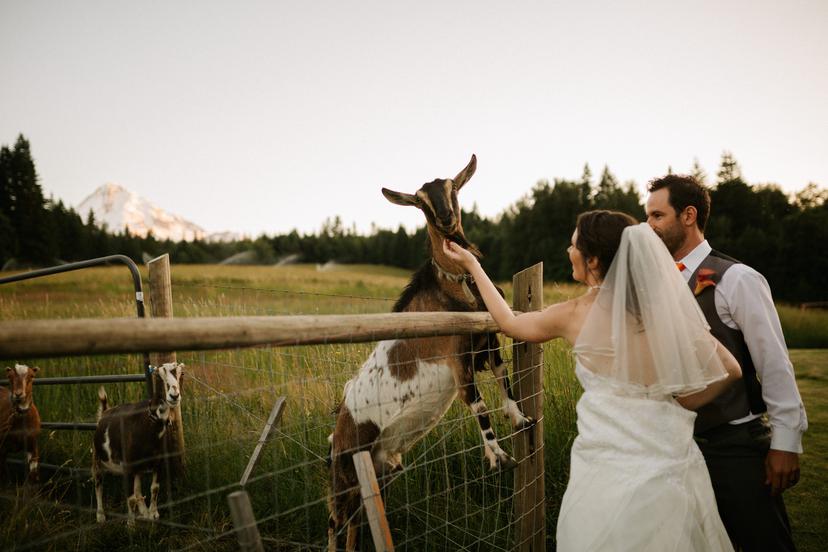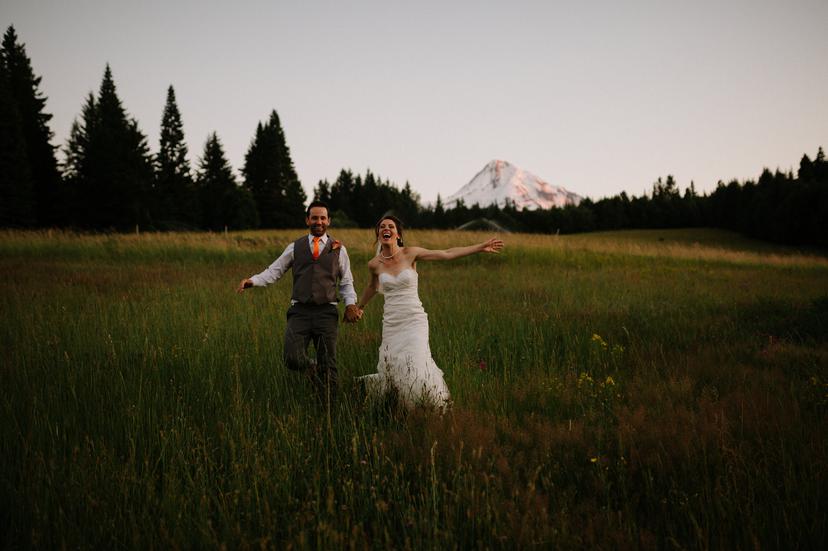 Location: Mt. Hood Bed and Breakfast is located on the back side of Mt Hood, near highway 35 and close to Parkdale and Hood River.
Why Mt. Hood Bed and Breakfast is a great Mt. Hood wedding venue: this place is so much fun! The views of the mountain are unreal and the outdoor farm setting is relaxing and peaceful. It's seriously such a perfect place to take epic wedding photos too! I would love to come back here more often!
MT. HOOD ORGANIC FARMS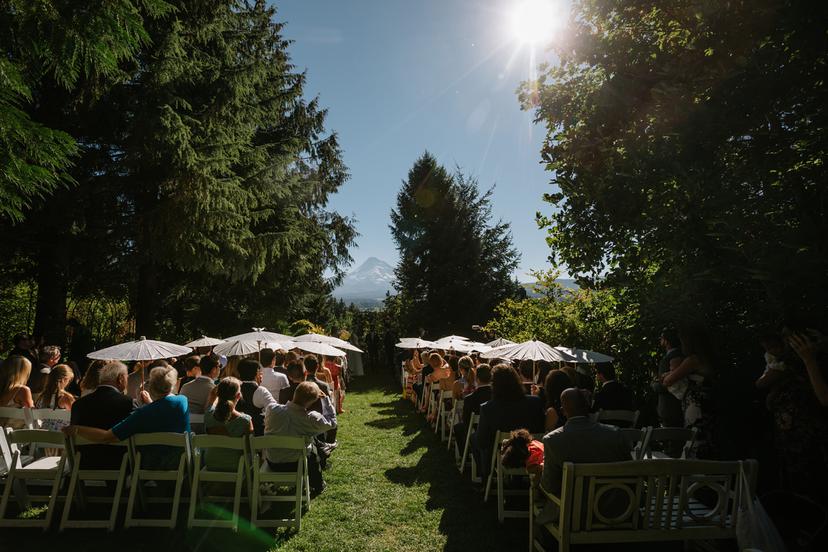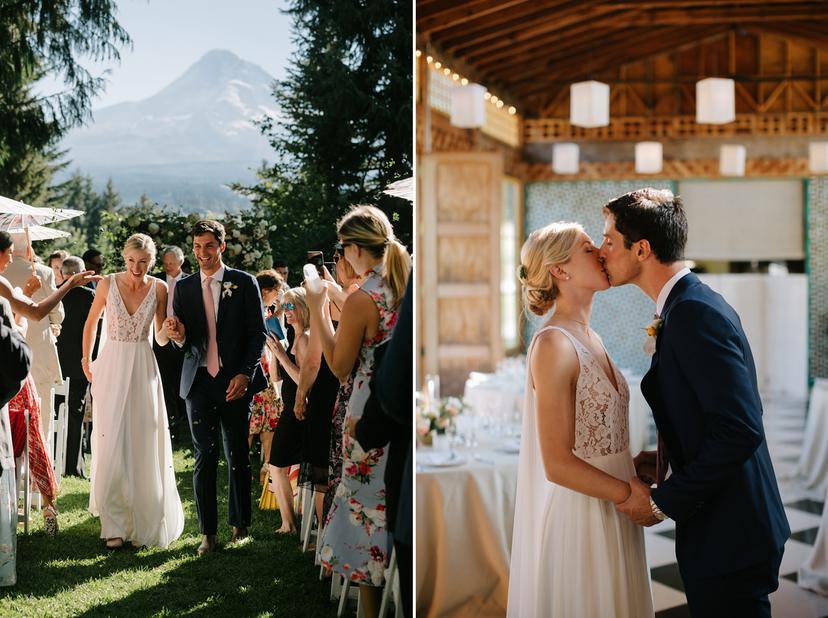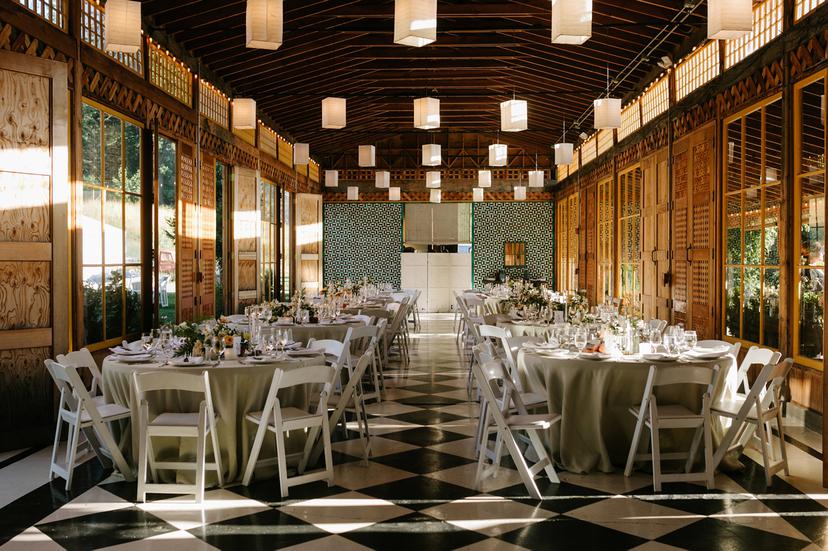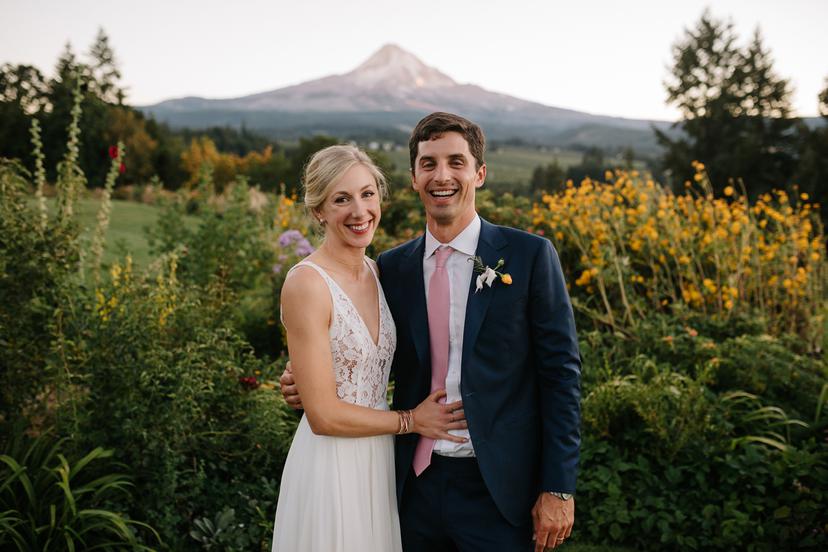 Location: Mt. Hood Organic Farms is located in Parkdale, close to Hood River.
Capacity: 75-200 guests
Why Mt. Hood Organic Farms are one of the best Mt. Hood wedding venues: this venue is huge and has SO many pretty gardens and spots to take pictures! The mountain looms in the background and flowers and orchards are abundant. The indoor reception space is SO unique and beautiful too! This is a perfect place for an outdoor wedding with a more elegant vibe!
TIMBERLINE LODGE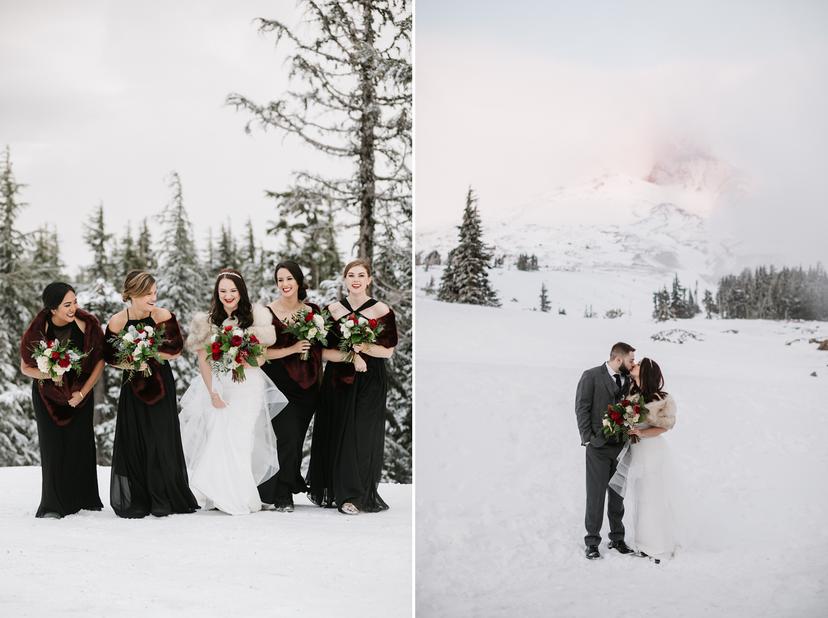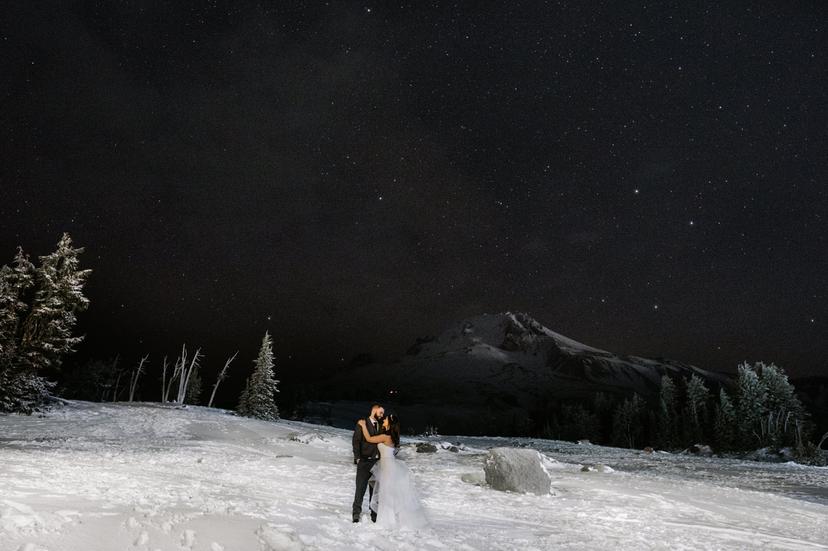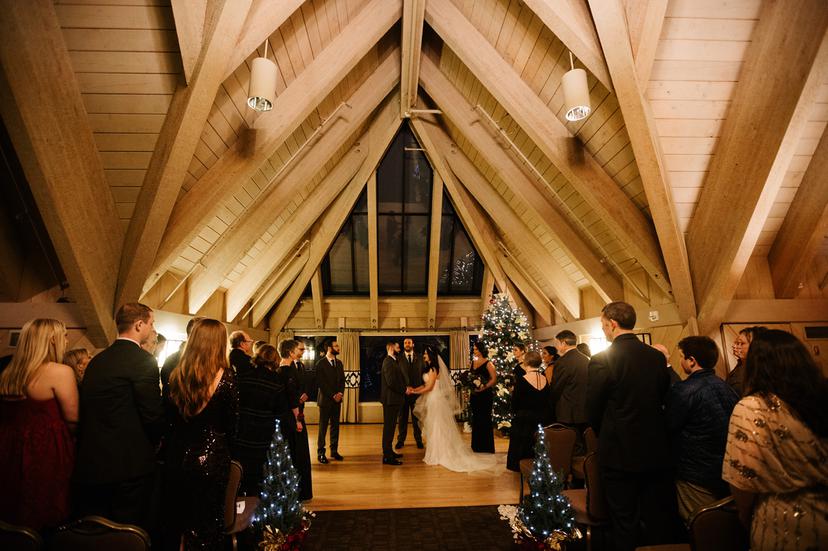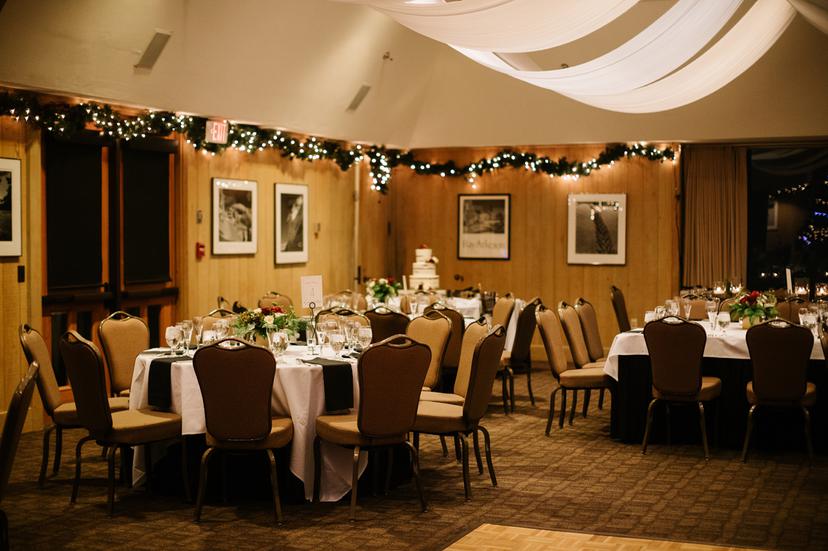 Location: Literally on the mountain! Timberline Lodge is an alpine experience at 6,000 ft!
Capacity: Up to 200 depending on the space you pick!
Why Timberline Lodge is a top Mt. Hood wedding venue: Timberline lodge is a unique, historic building with a lot of charm. And the location on the mountain can't be beat! You are in a true alpine location, snow-covered most of the year and brilliantly lush for a few months in the summer. It's great for weddings year-round and they have a ton of different spaces and options for weddings of all sizes, indoors or out! There are so many beautiful spots for amazing Mt. Hood wedding photos!
CRAG RAT HUT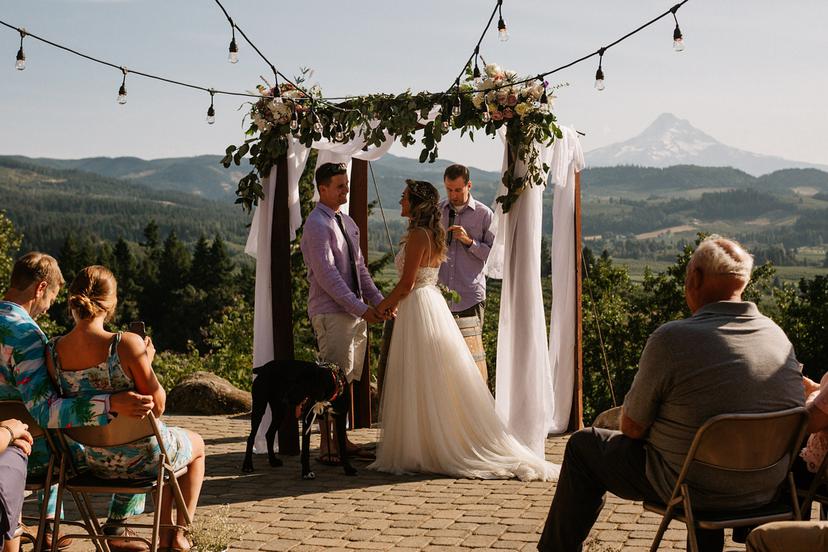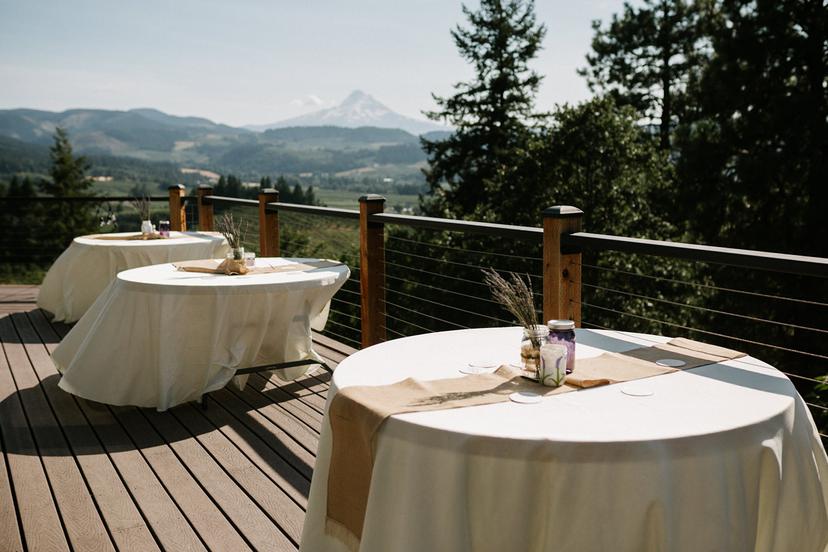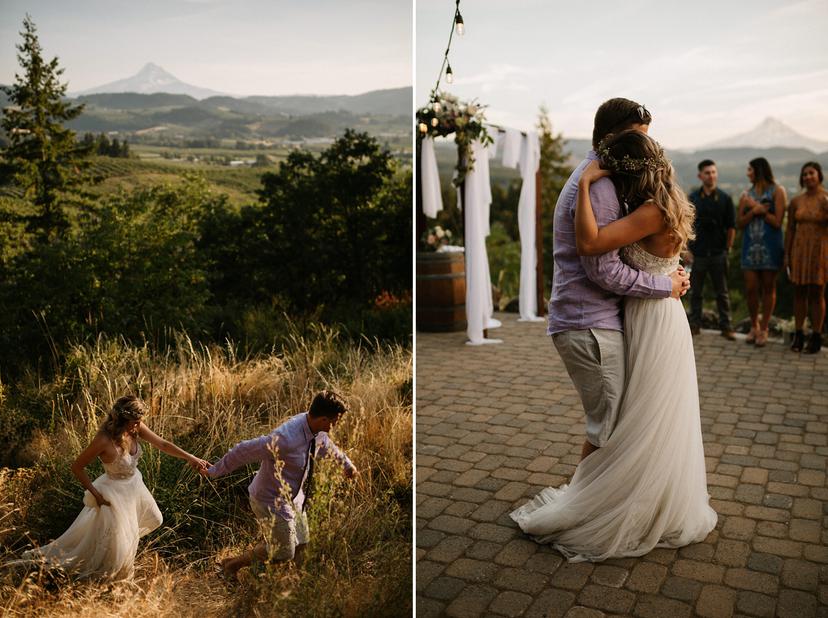 Location: The Crag Rat hut is located about 10 miles south of Hood River on a little hill overlooking the valley and Mt. Hood.
Why Cragg Rat Hut is a great Mt. Hood wedding venue: this unique building has amazing views and it's a great low-key wedding venue with both indoor and outdoor spaces! It photographs beautifully and feels very private. The Crag Rats are a search and rescue group and this is one of their buildings they rent out to support their mission - pretty cool! It's definitely worth looking into, especially if you want a more DIY venue where you can bring in everything yourself and do exactly what you want with less restrictions than many other venues.
MT. HOOD OREGON RESORT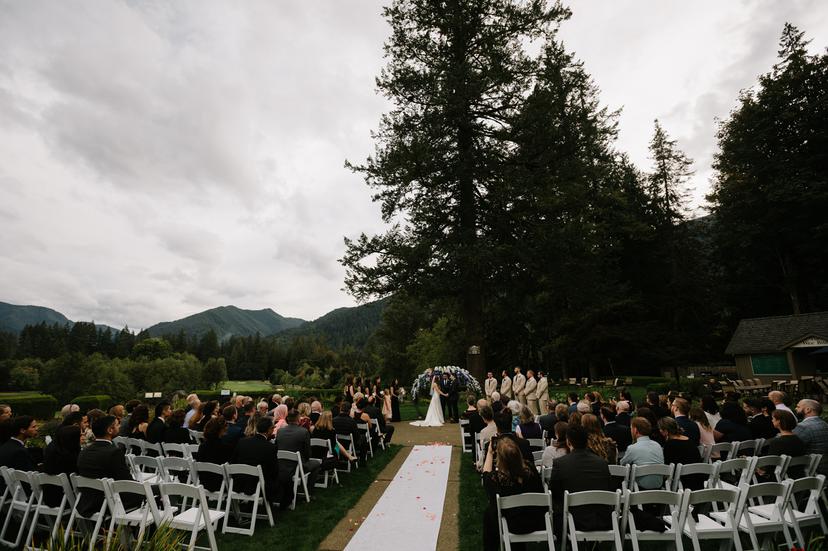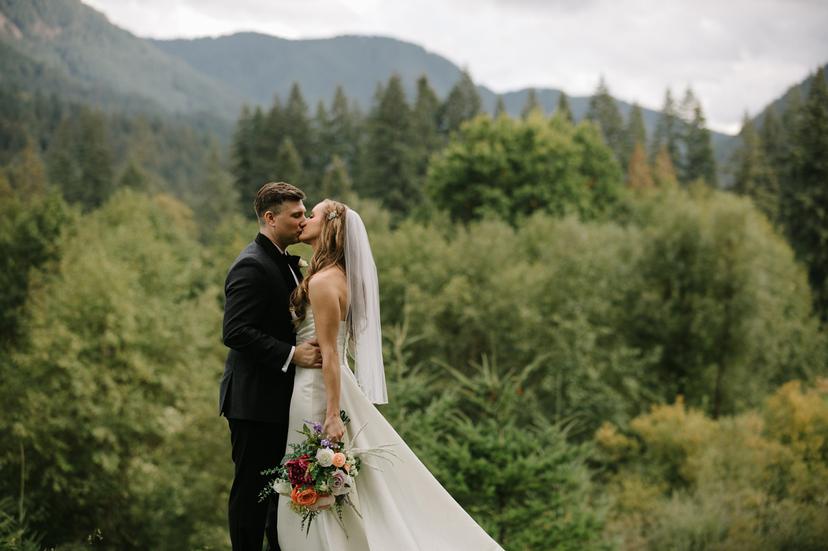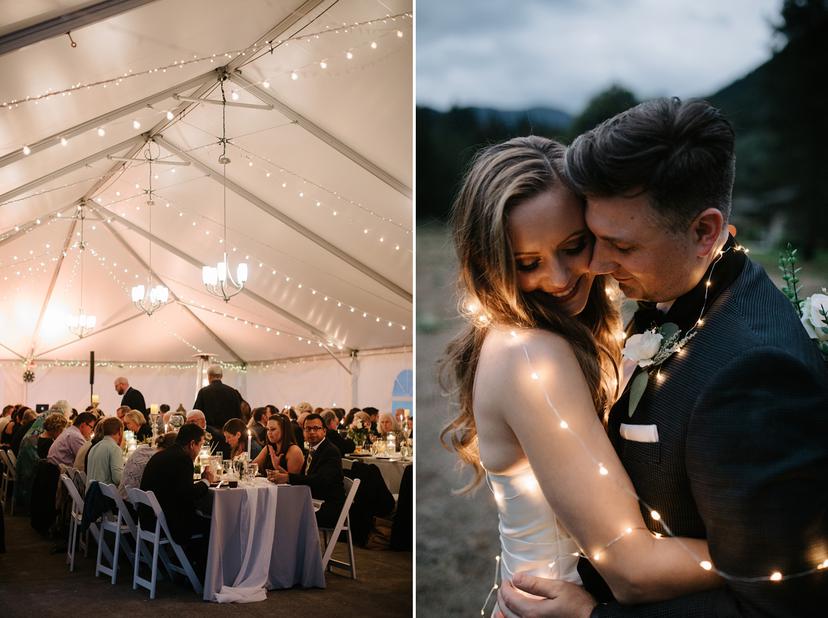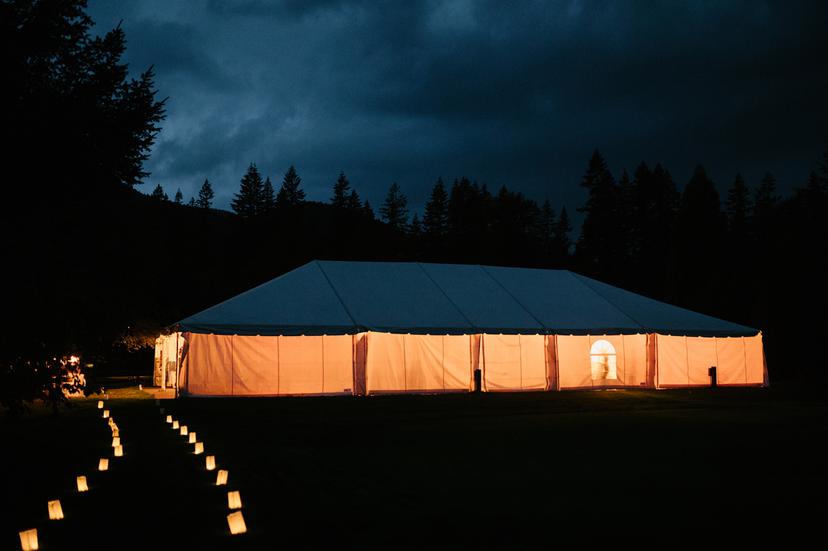 Location: near Welches and highway 26, on the west side of Mt. Hood.
Capacity: up to 400 guests
Why Mt. Hood Oregon Resort is one of the best Mt. Hood wedding venues: I'm not usually a huge fan of golf course venues, but this one is pretty awesome. The views of the surrounding forested hillsides are SO beautiful and all the ferns, trees, and mountain vibes make this place extremely photogenic and special. There are a ton of great locations for photos and the ceremony space is so pretty! I love the big party tent as well as outdoor spaces, and they also have a huge ballroom space indoors if you want to be extra warm! Lots of awesomeness!
OTHER MT. HOOD WEDDING VENUES
COLUMBIA RIVER GORGE WEDDING VENUES
COLUMBIA RIVER GORGE WEDDING VENUES
PORTLAND WEDDING VENUES