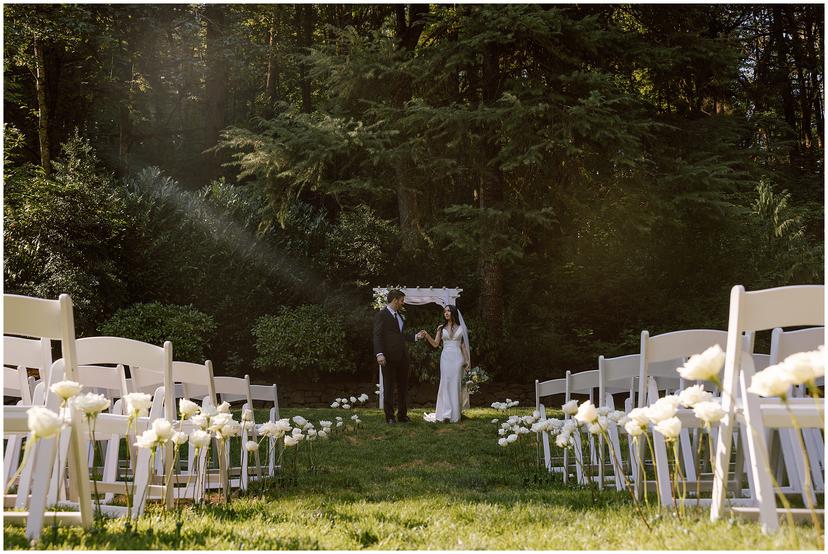 Horning's Hideout Wedding
Alice and Steve got married in August 2023 at one of my favorite Portland wedding venues, Horning's Hideout. If you're searching for the perfect laid-back outdoor wedding venue, you've found it. With three unique venue options to choose from, Horning's Hideout offers couples a variety of gorgeous backdrops to host their celebrations. Alice and Steve chose the Lakeside venue - it was a hot day but the shade and water kept them cool and happy! I loved all the personal details of their day and it was so fun to be a part of it!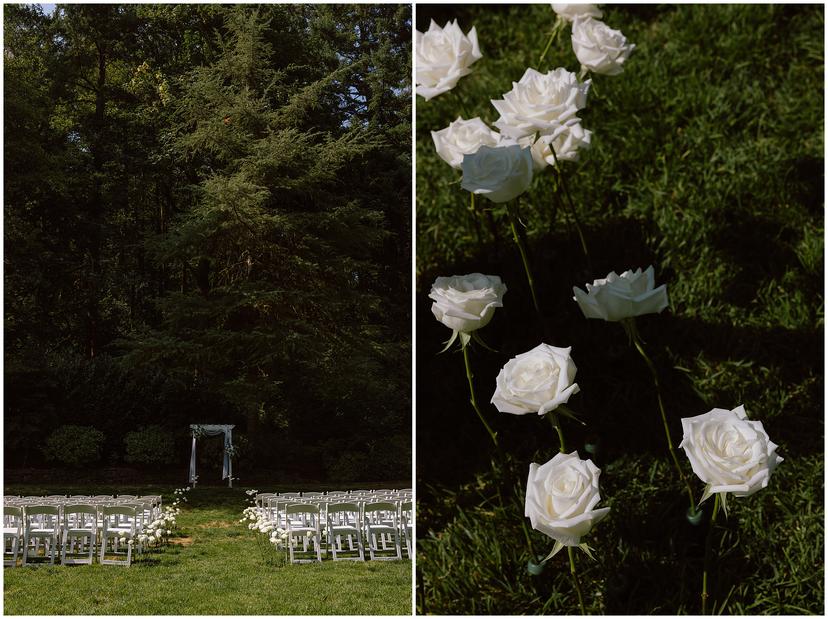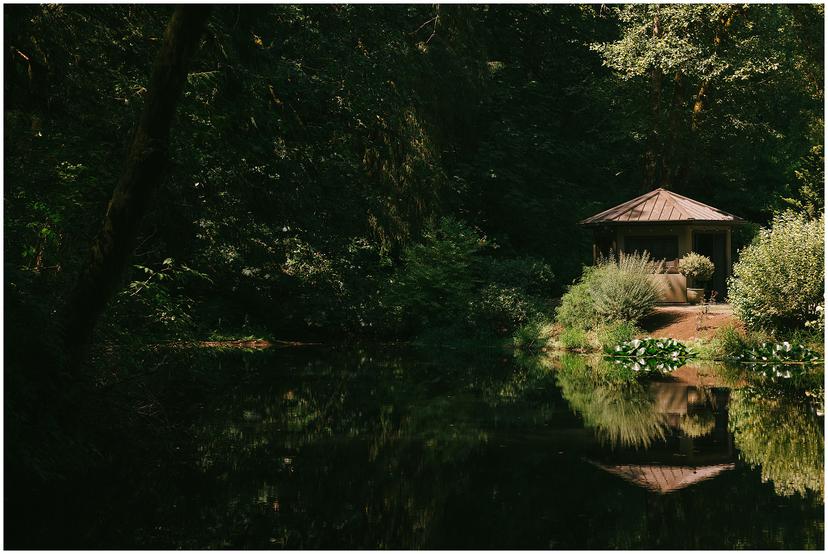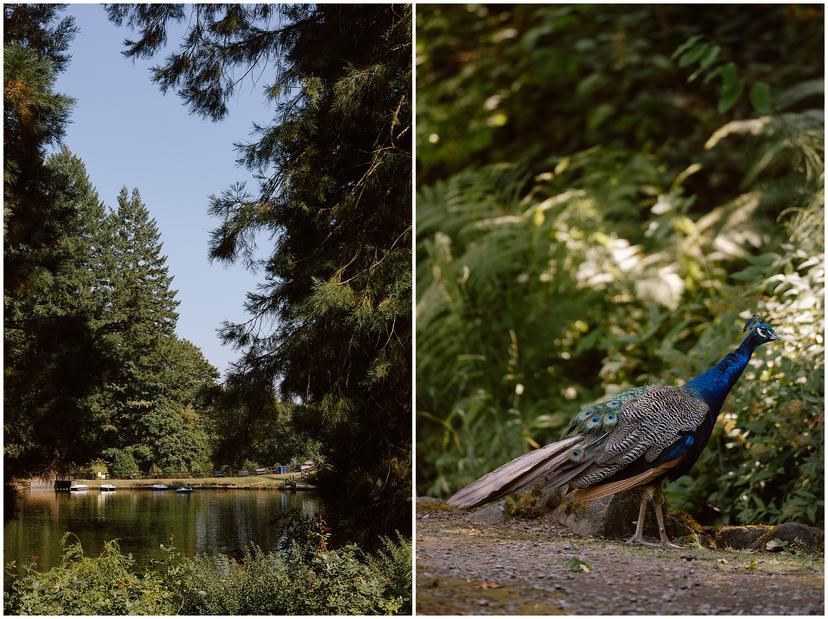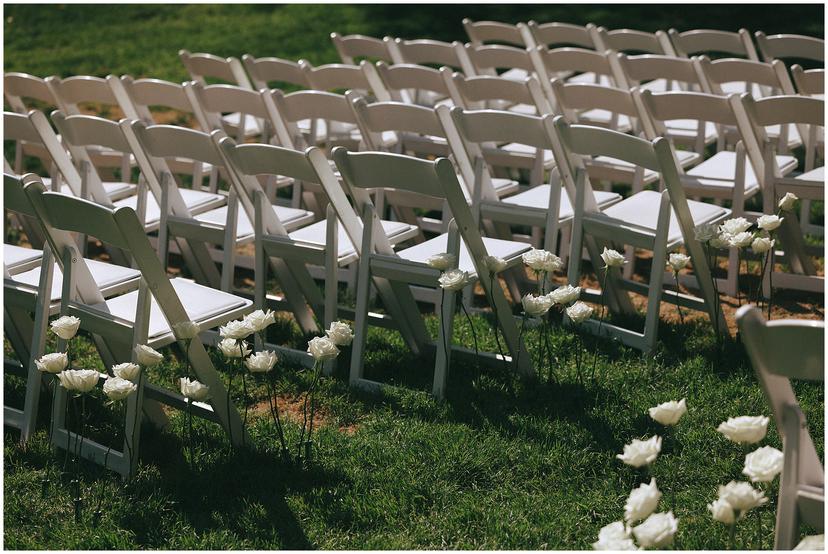 About the Couple
Alice and Steve's love story began in the digital realm, a common starting point for many modern couples. They met online through Bumble, and their first date was an adventure in itself. As Steve recalls, "We went to Saburo's, my favorite sushi place, but they were closed… So we went to Kay's Bar across the street." Little did they know that this chance encounter would lead to a lifetime of fun together.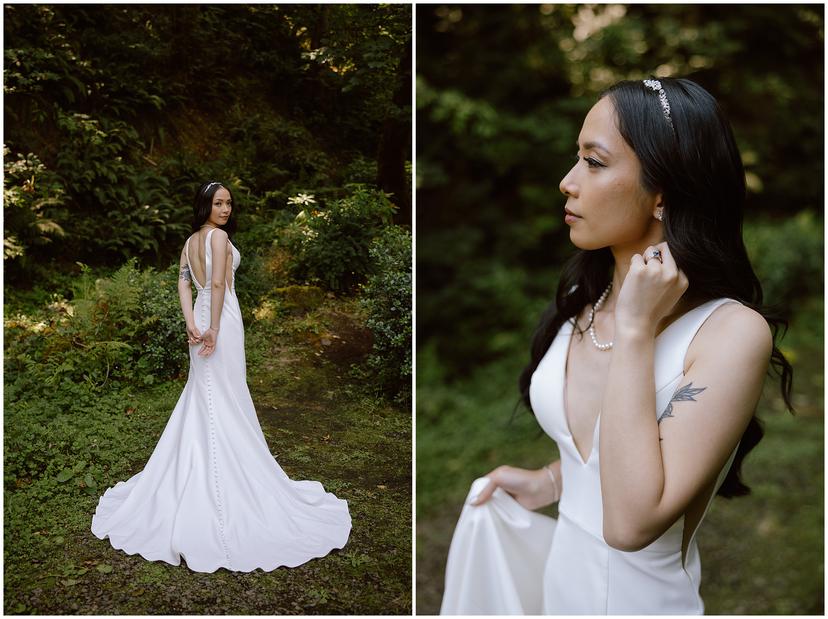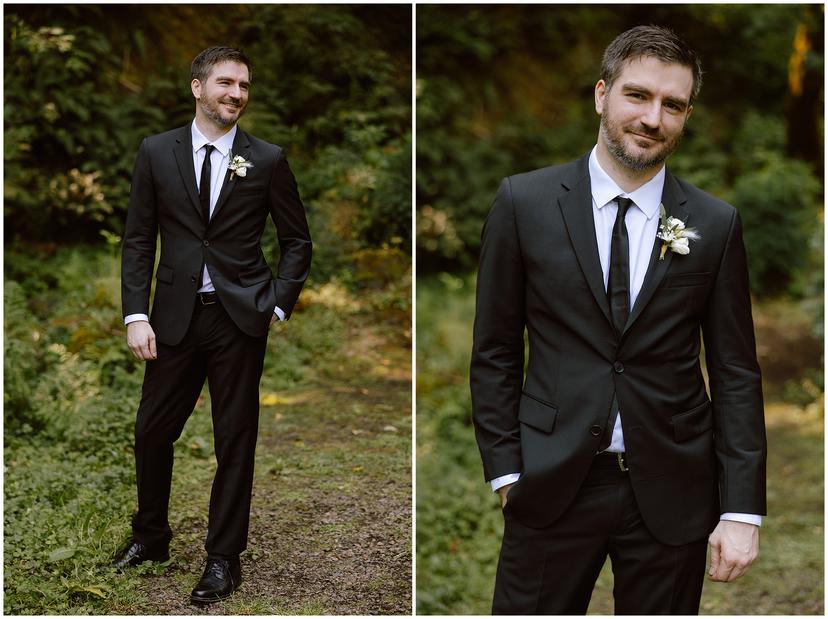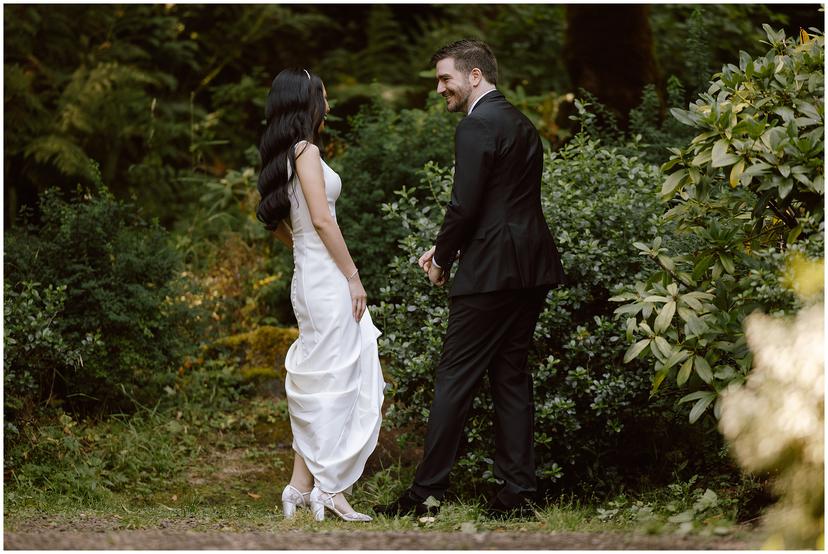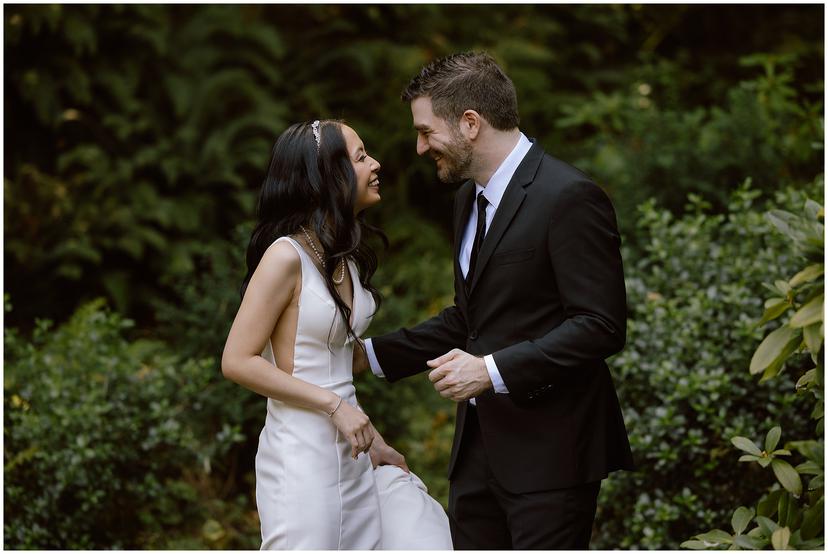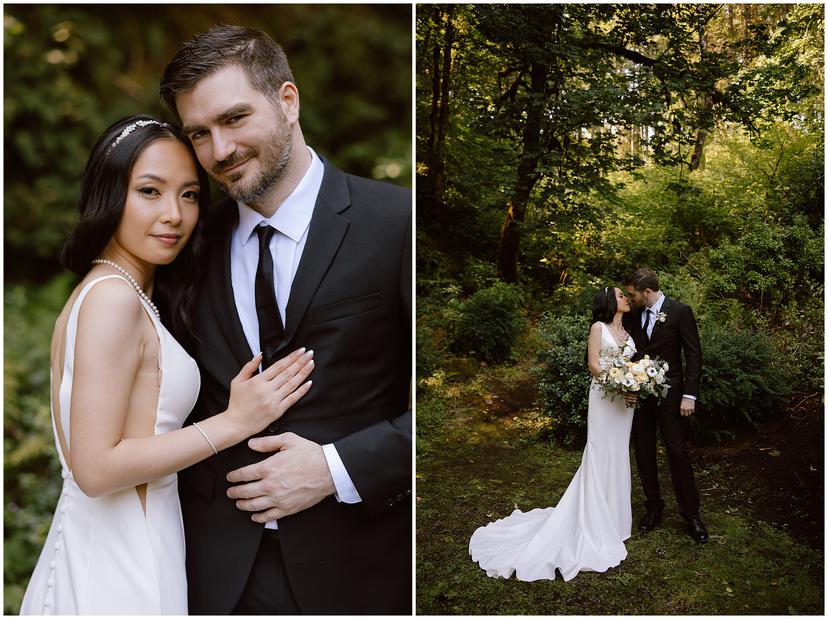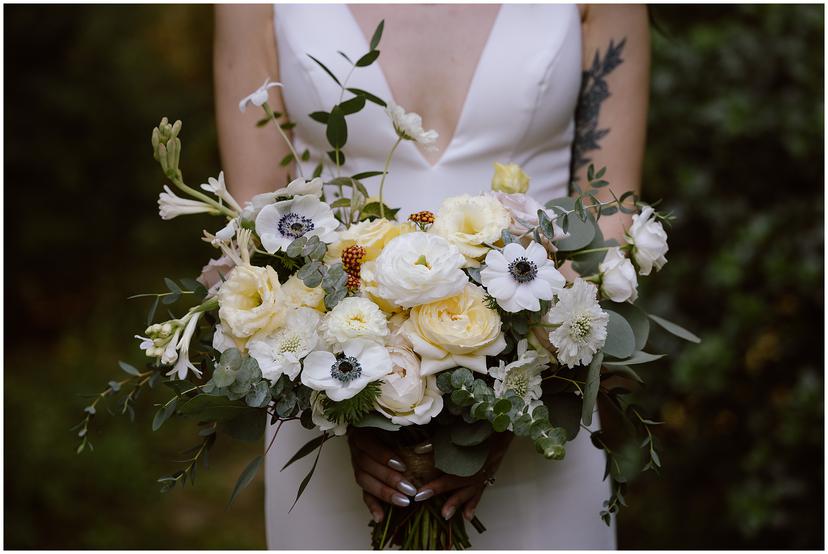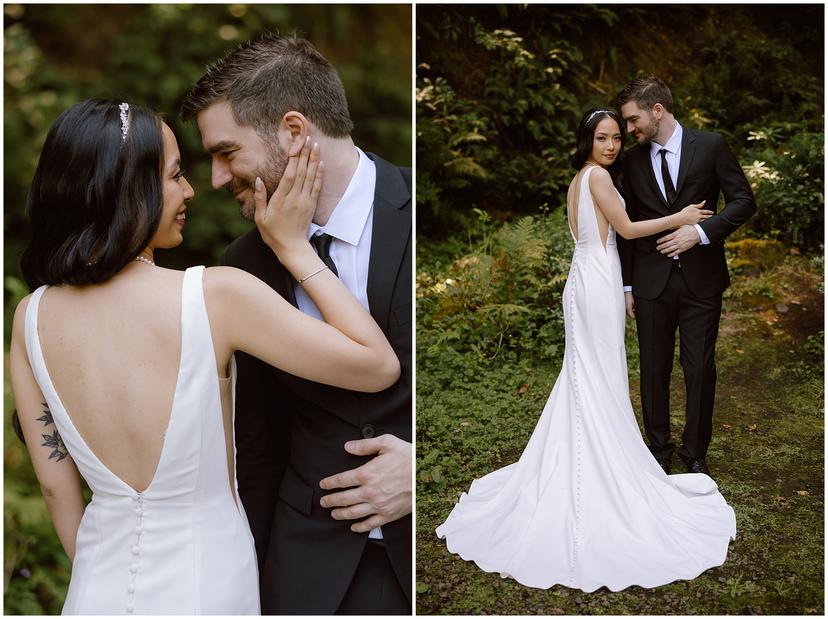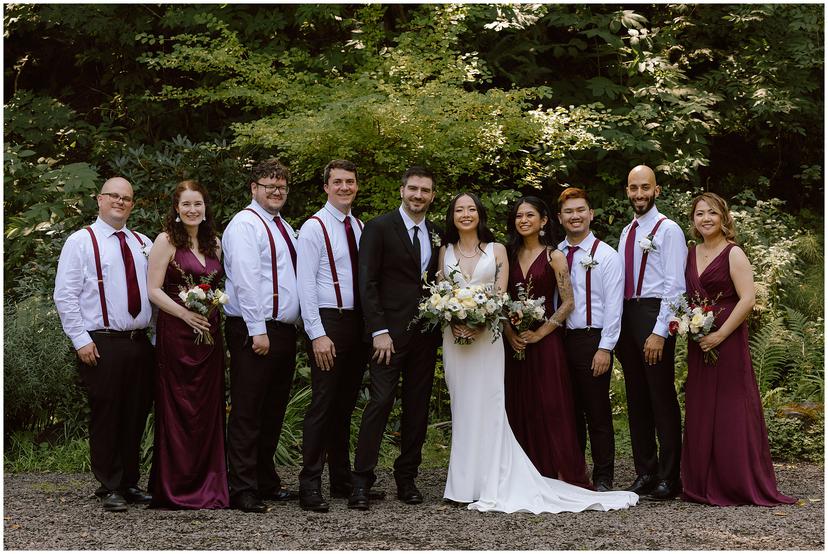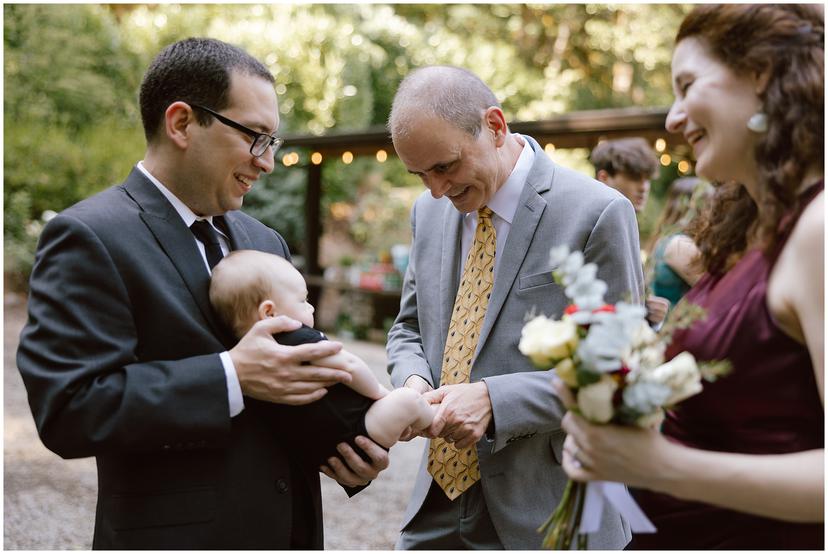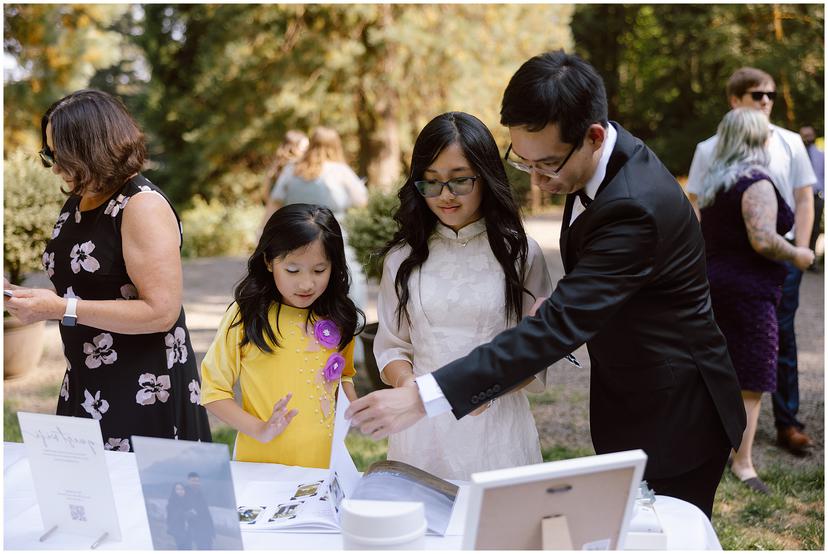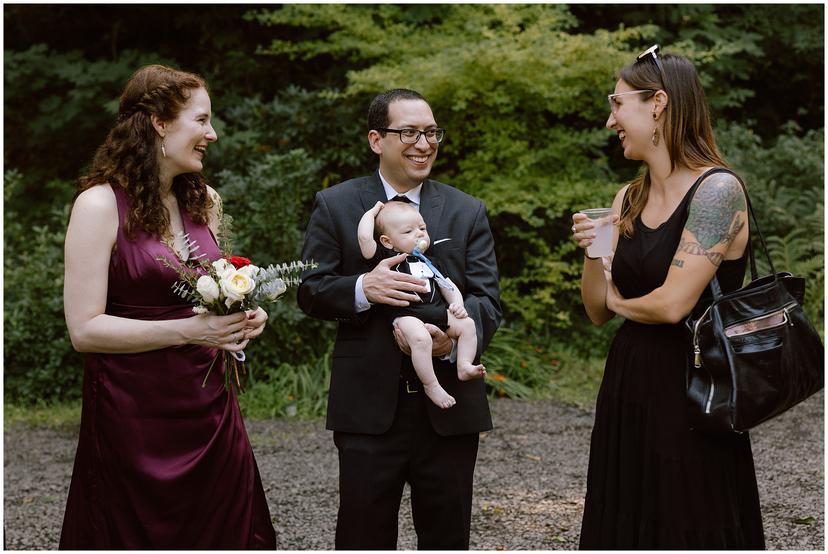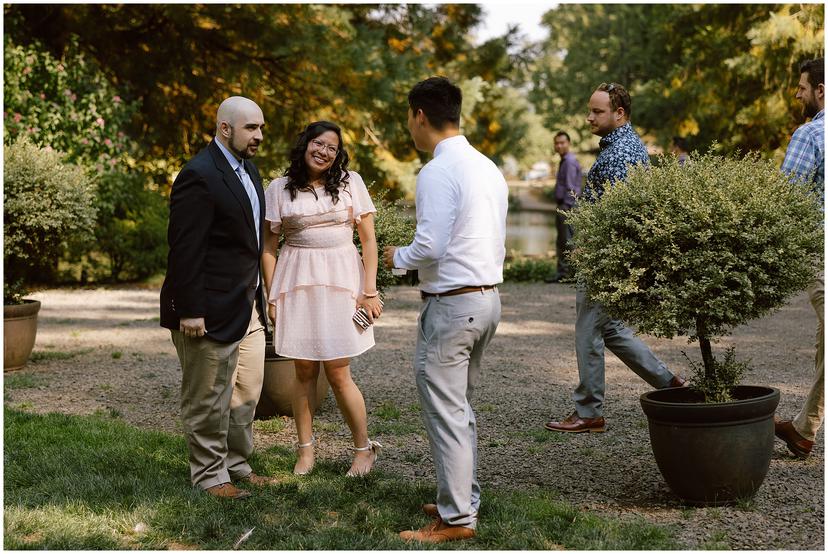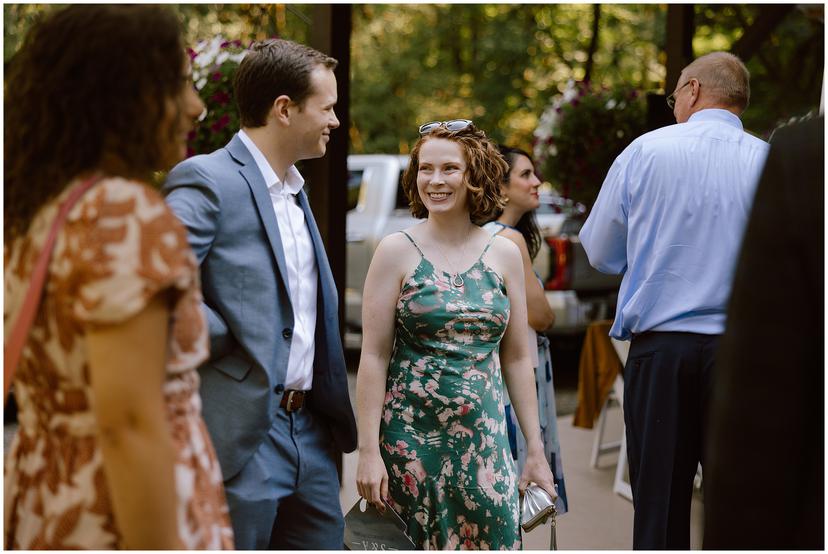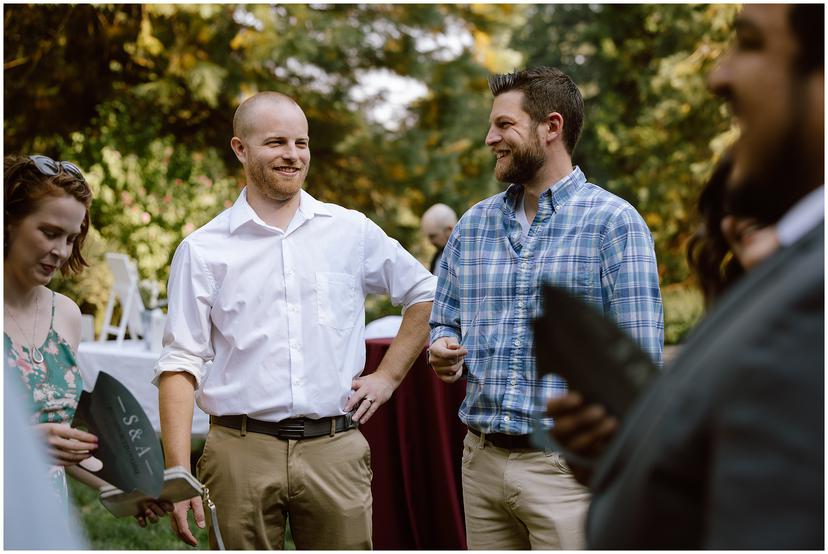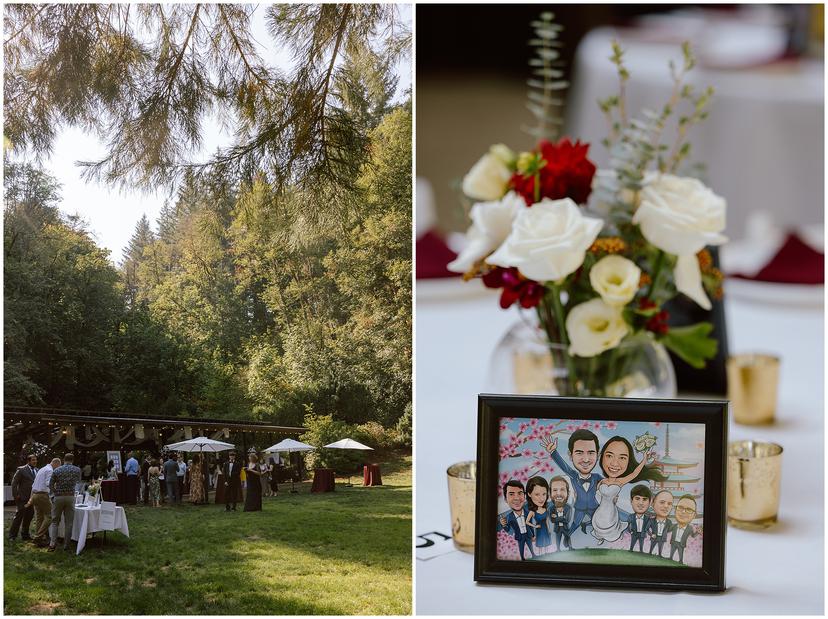 Favorite Wedding Memories
Steve: "Karaoke time and signing the document for the unity ceremony. The pen didn't work, so I took it apart to use the pen innards as that'll work for sure."
Alice: "I was surprised to see so many of our guests dancing on the dance floor and also guests coming up to us to comment on all the small wedding details we put in like all the answers on our DIY Sip & Solve about us, which His & Her signature drinks they preferred, how cute our custom beer koozies with our dog on it, etc."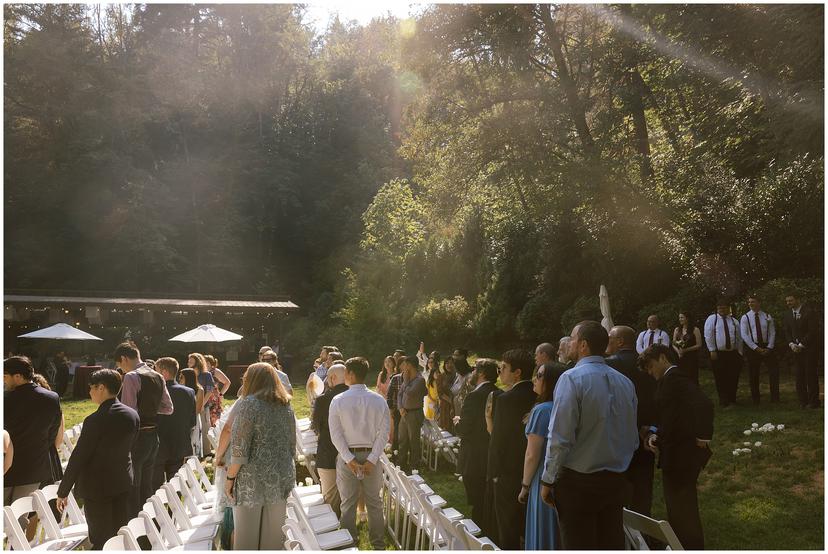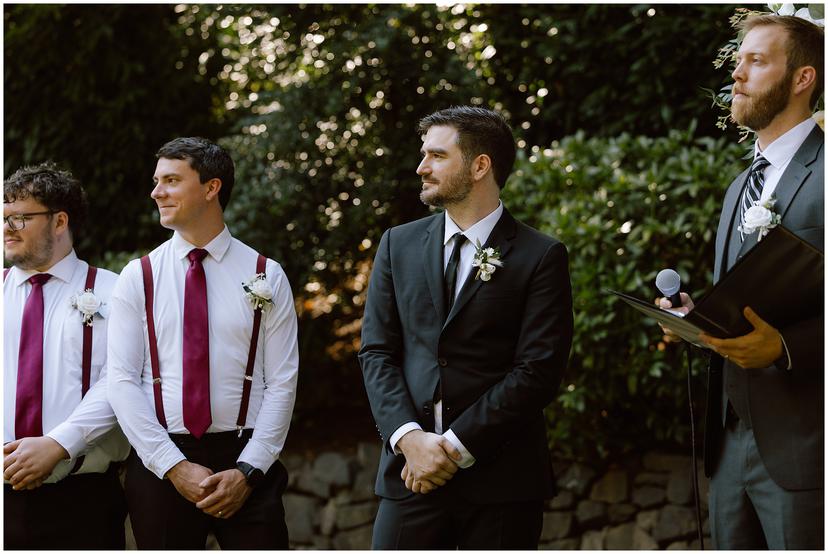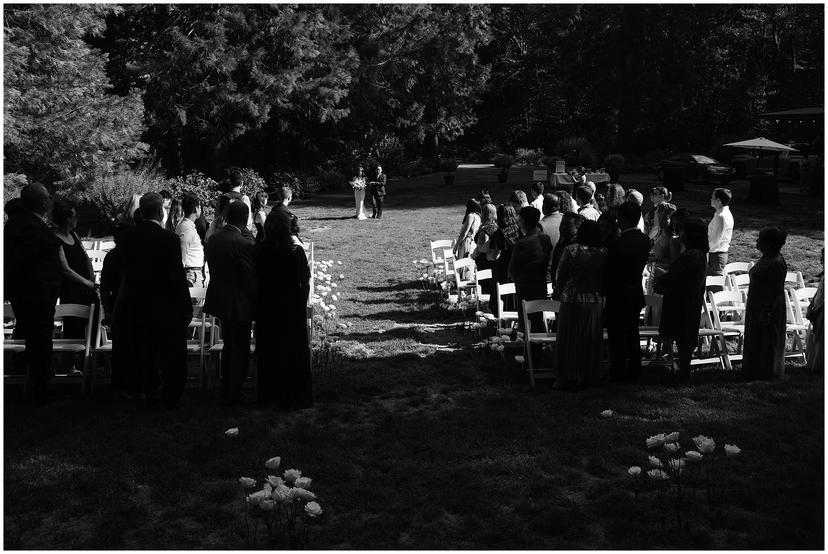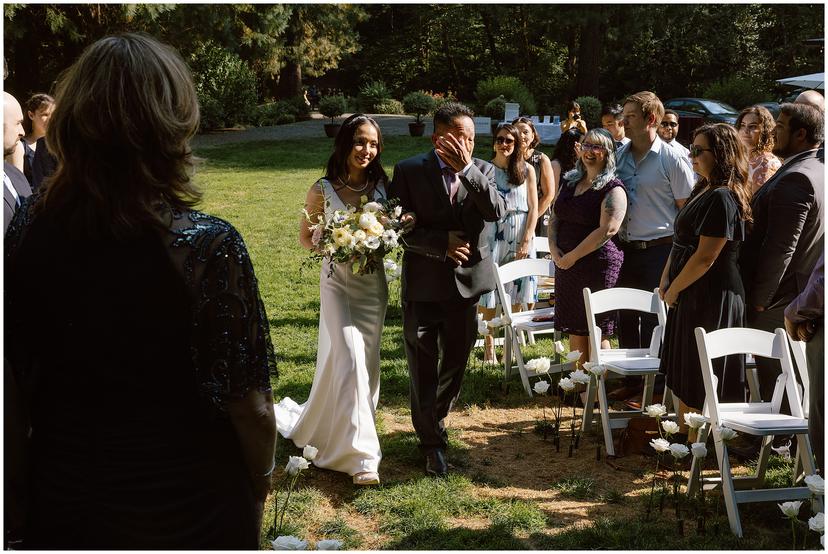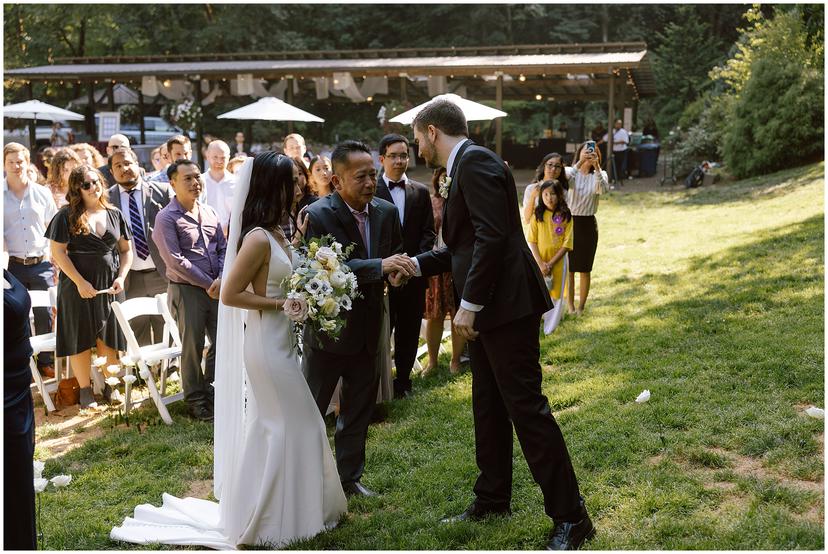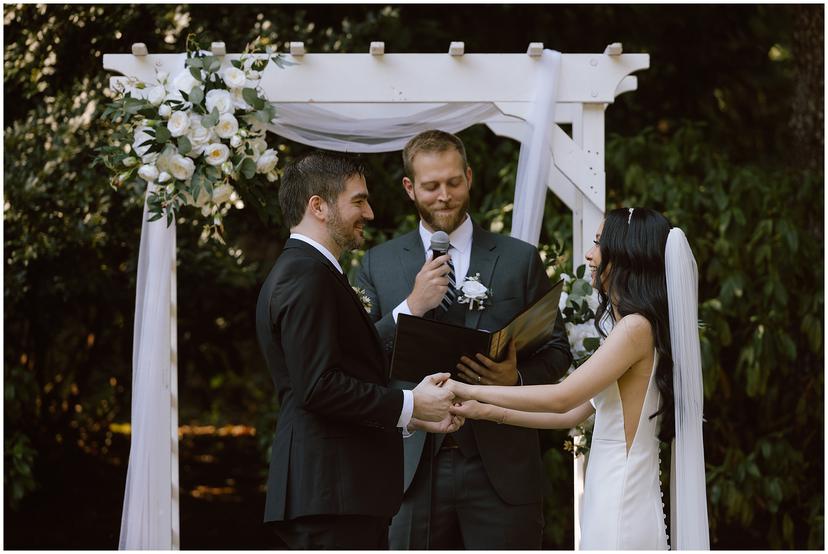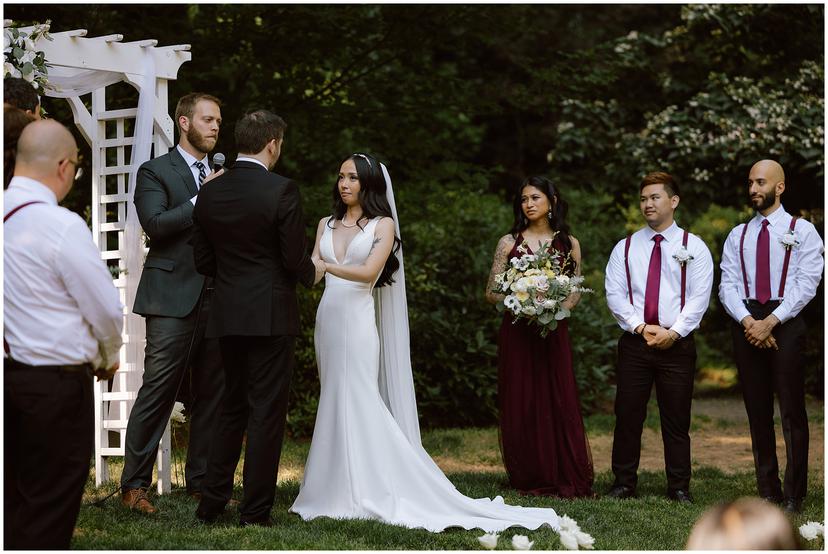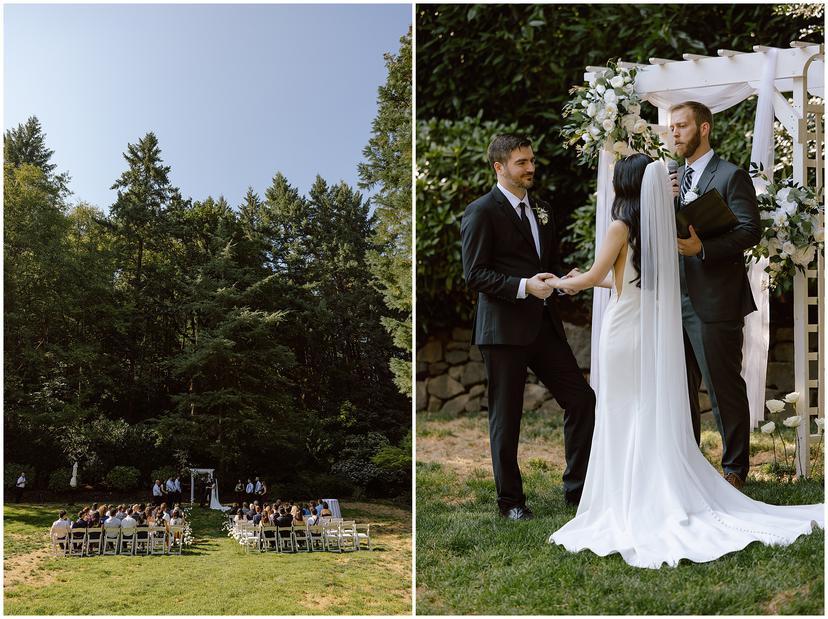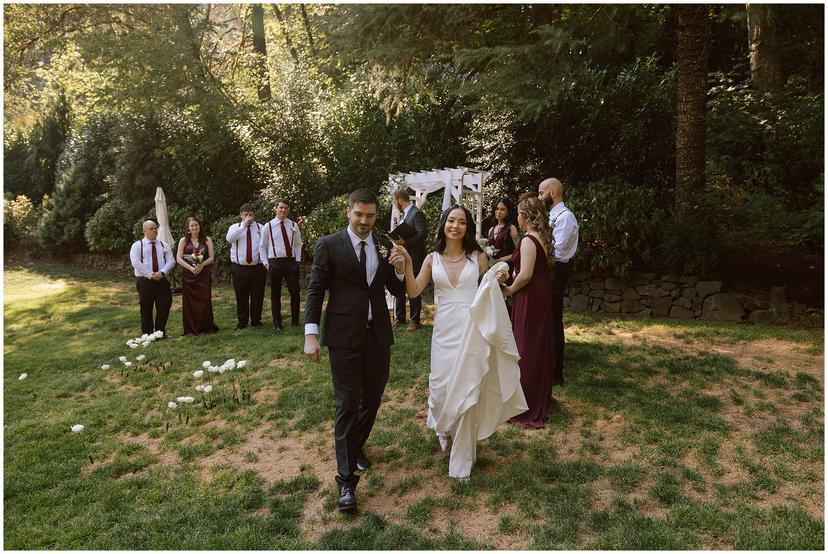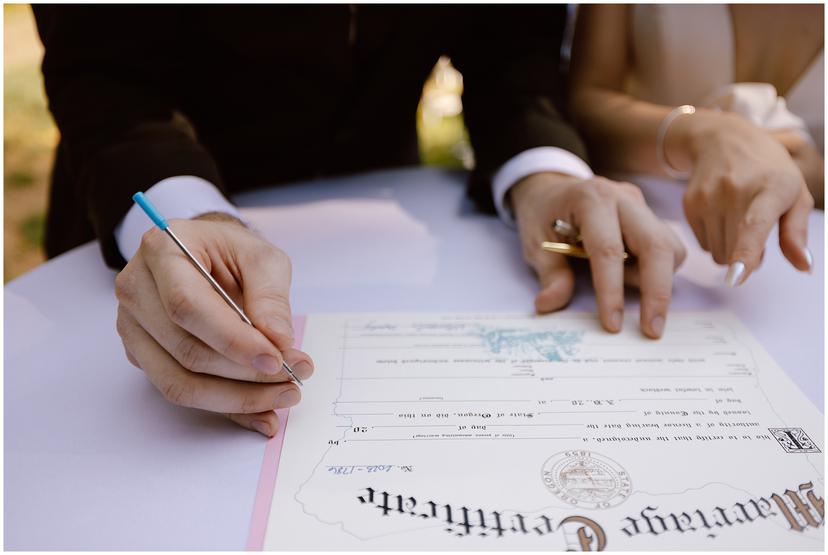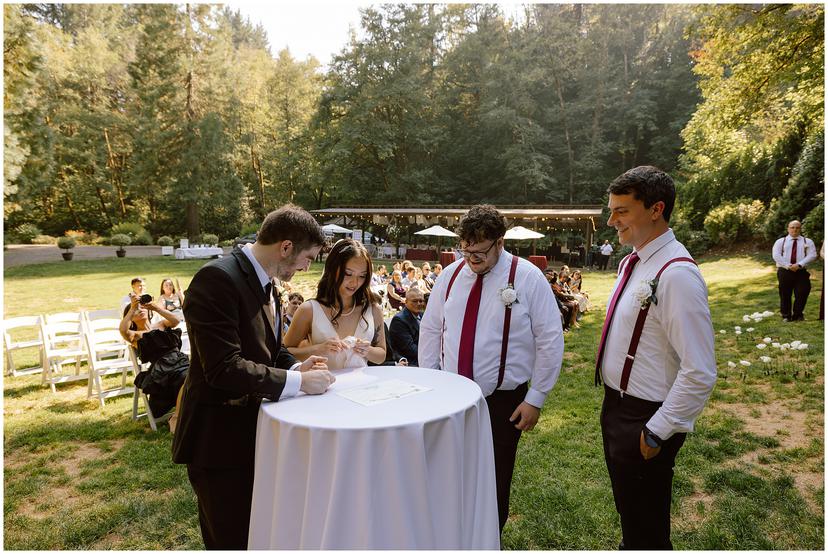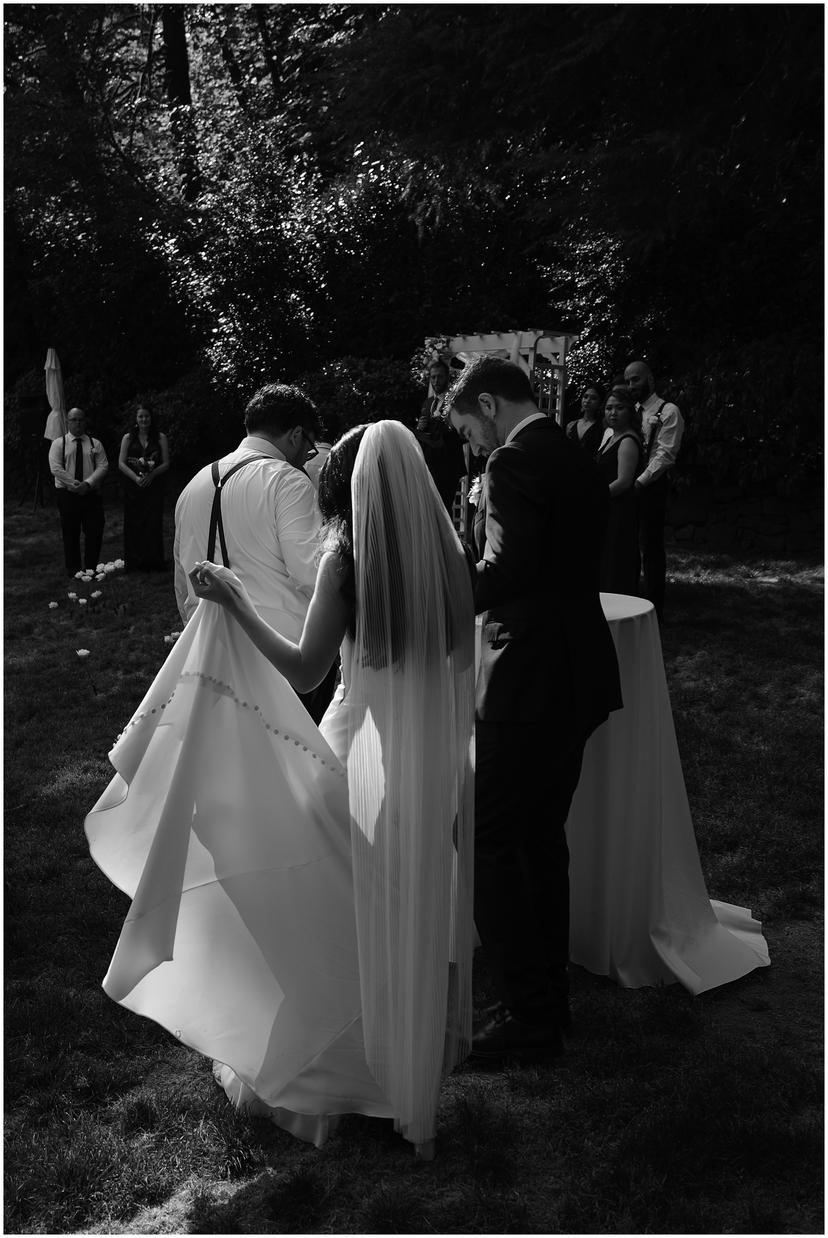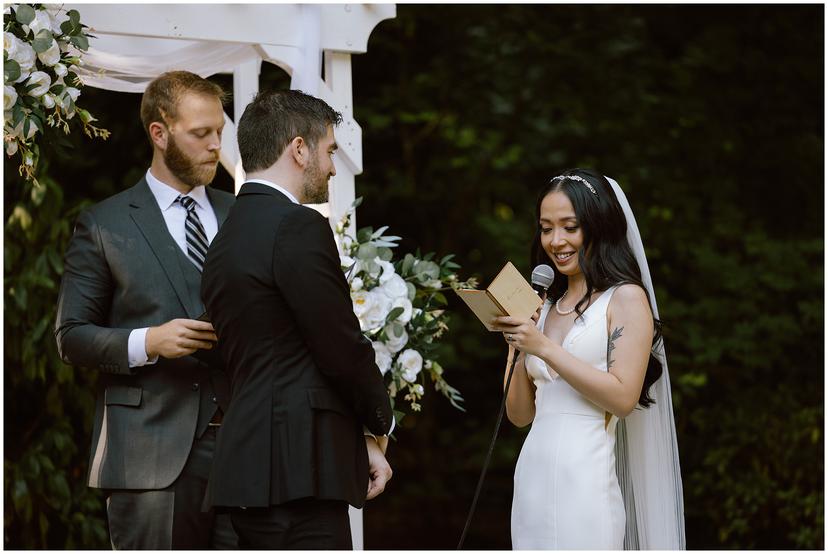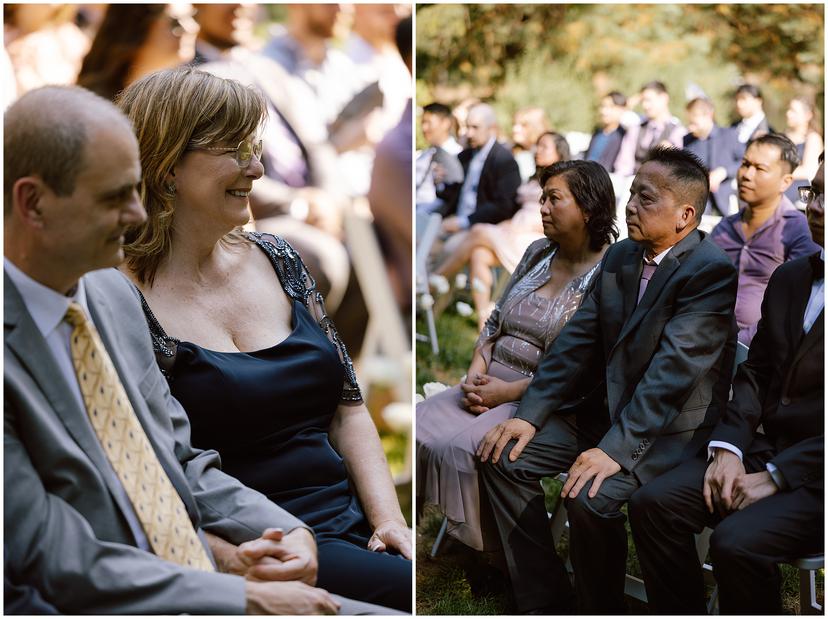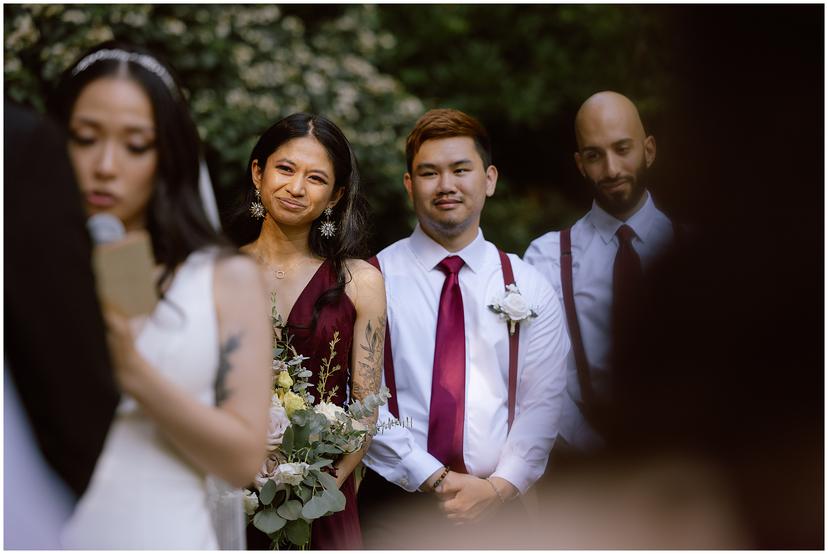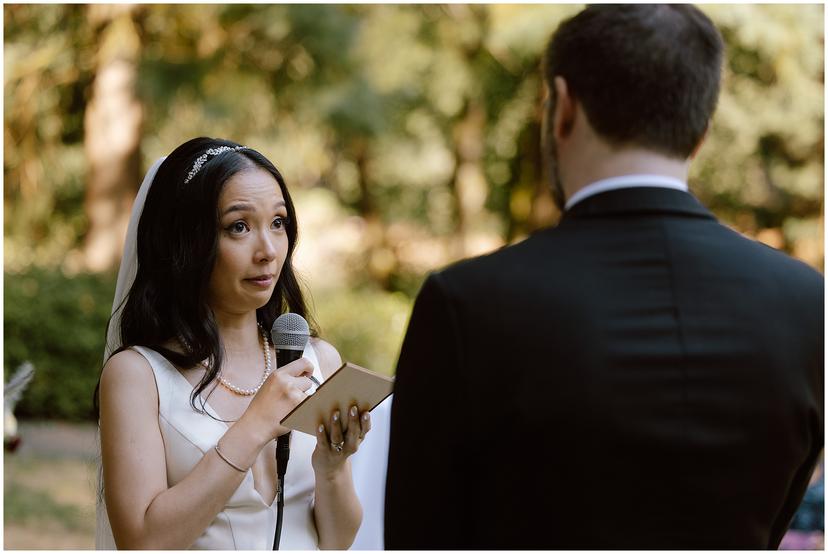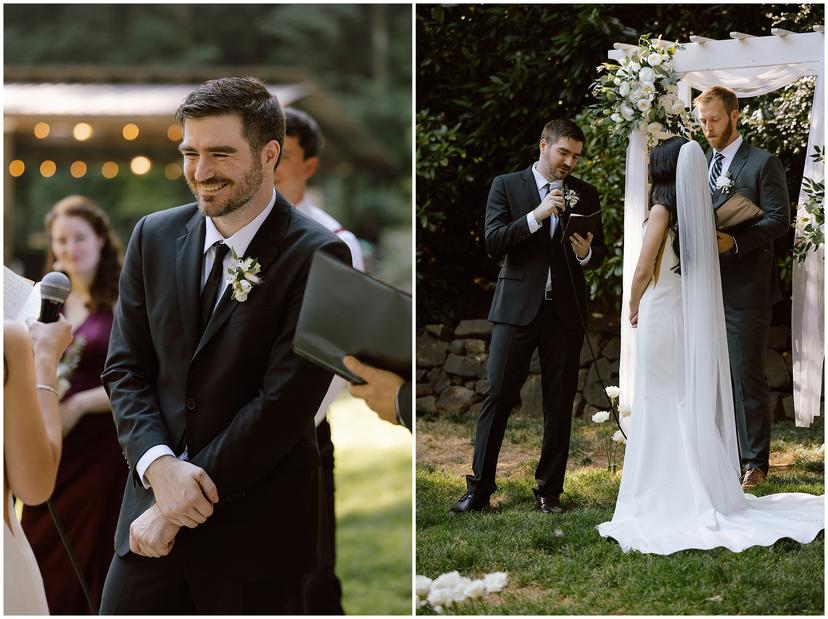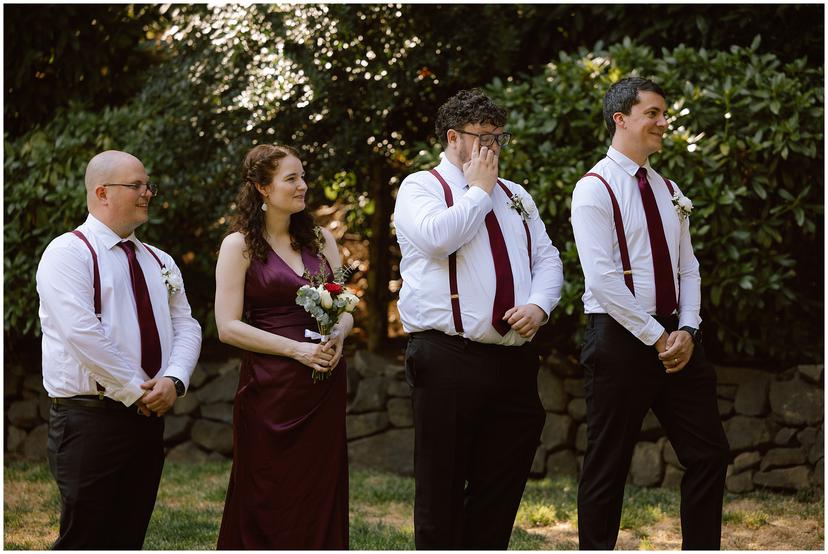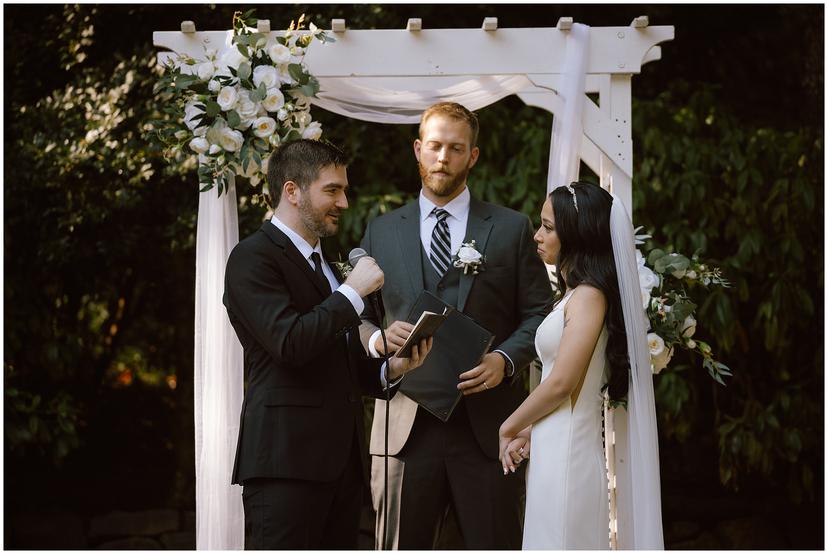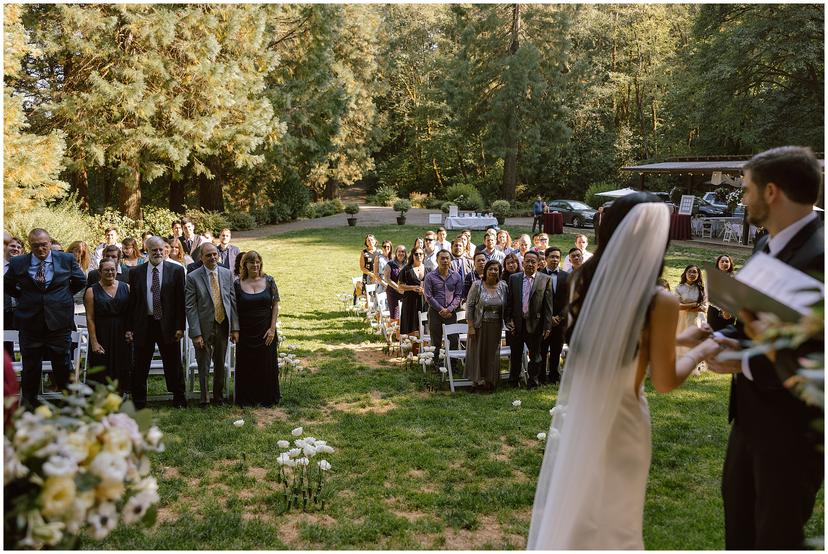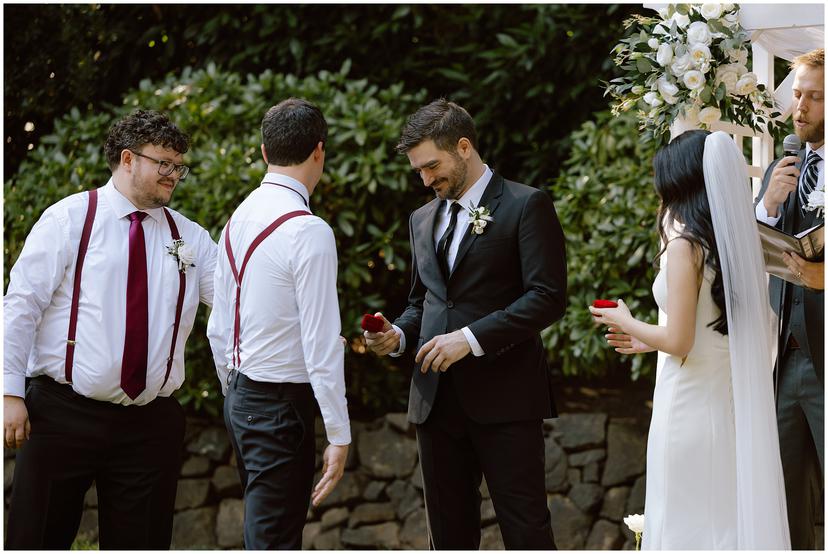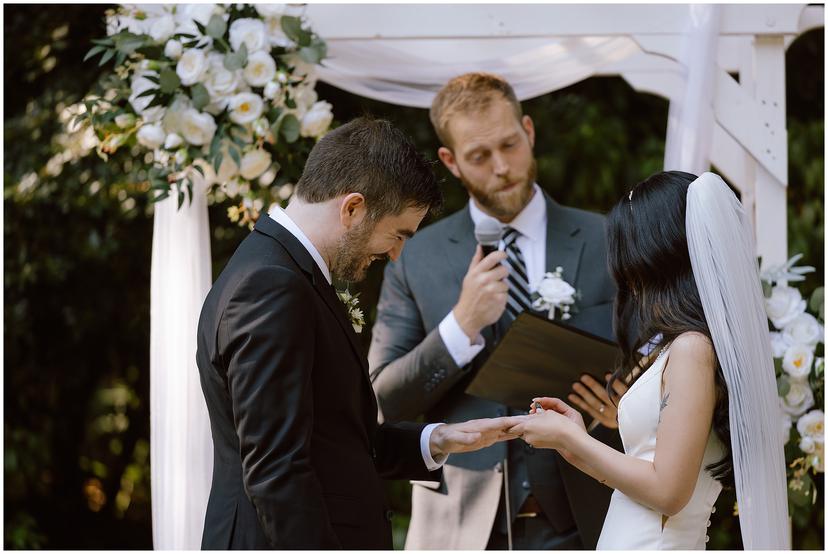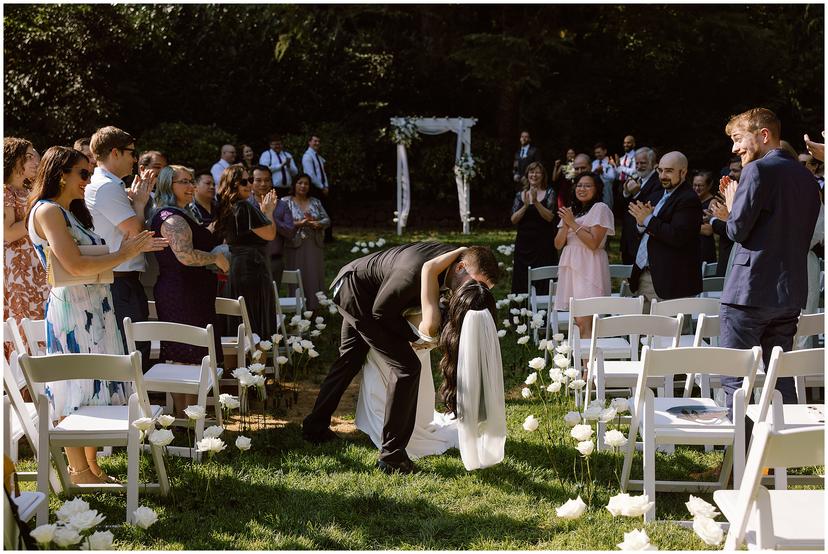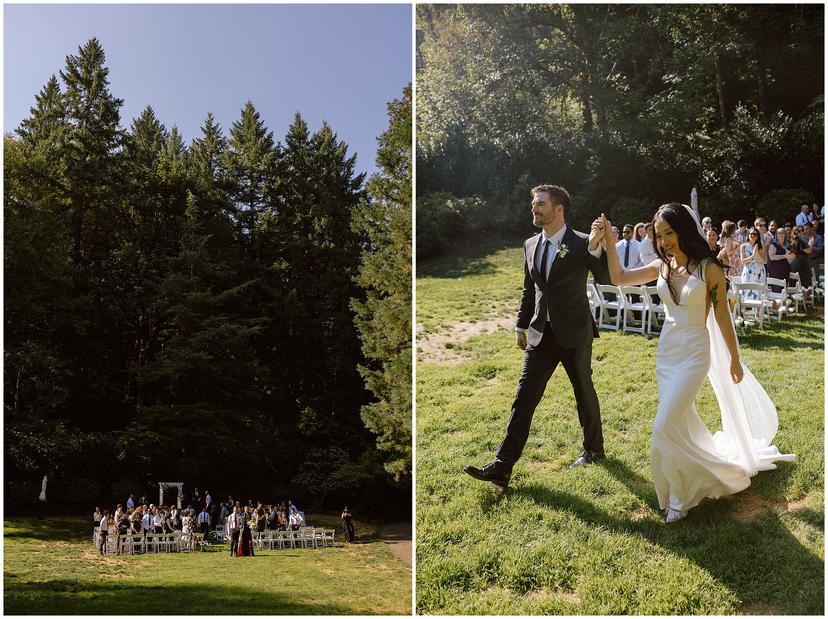 Why choose Horning's Hideout
Steve: "Freedom to do what we want and easy time constraints. Even though it was a hot day with us very shaded due to the trees and surrounded by bodies of water, it was still decently cool."
Alice: "Horning's Hideout allowed us to freely plan our wedding and it opened us up to more vendors we might be interested in working with. The location was also not far from Portland which made traveling easier for all the guests nearby. We took Sigmund with us to the first venue walkthrough with us and Bob loved meeting him! We originally wanted Sigmund to be involved in the ceremony, and Horning's Hideout allowed dogs on site, so that was a big plus!"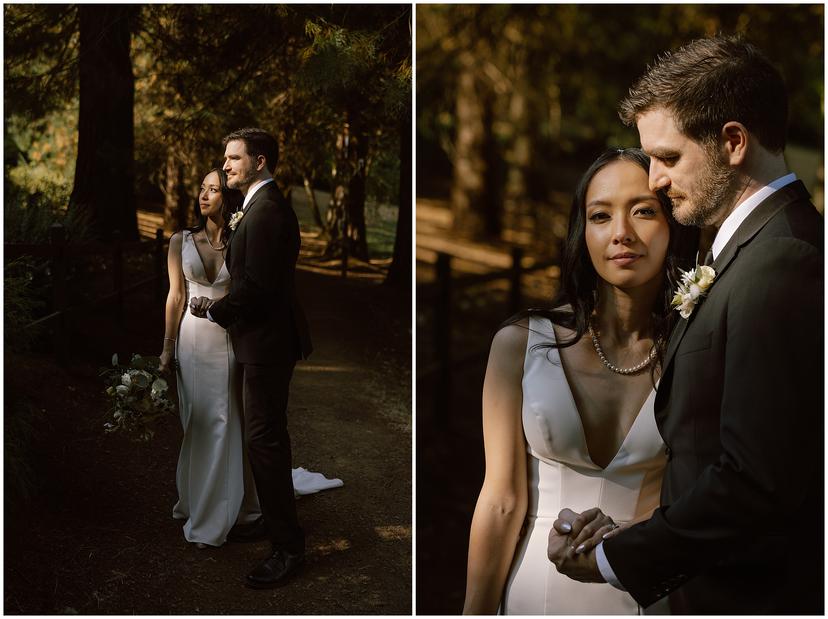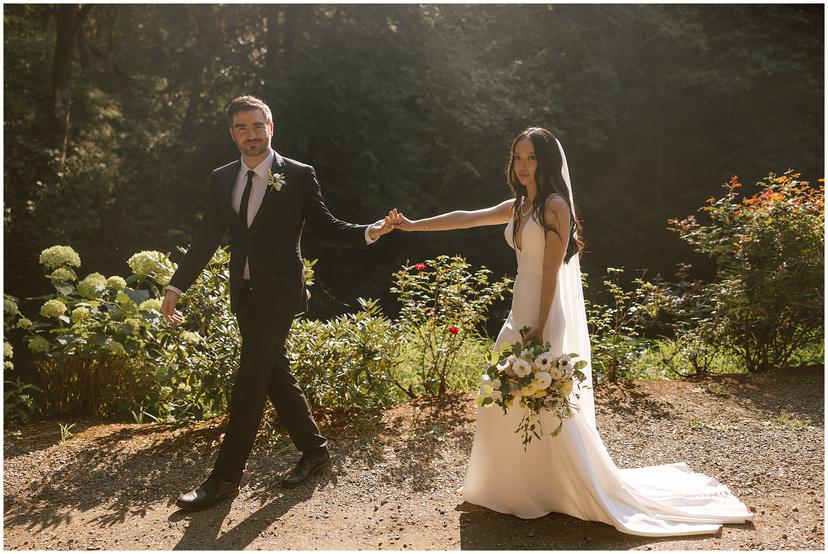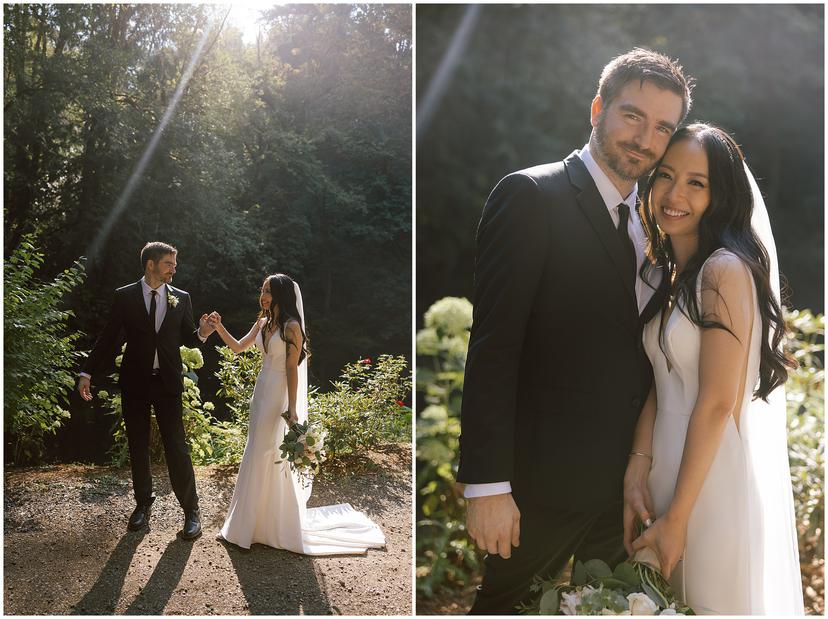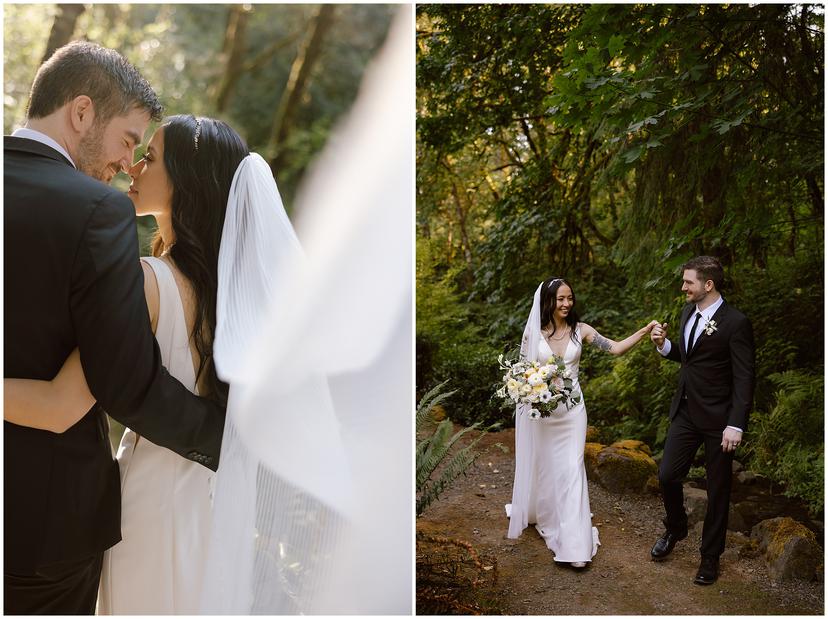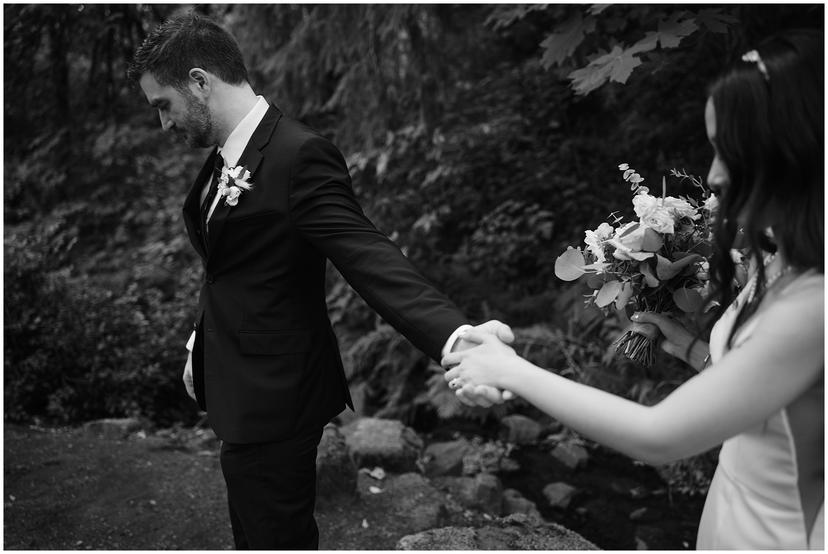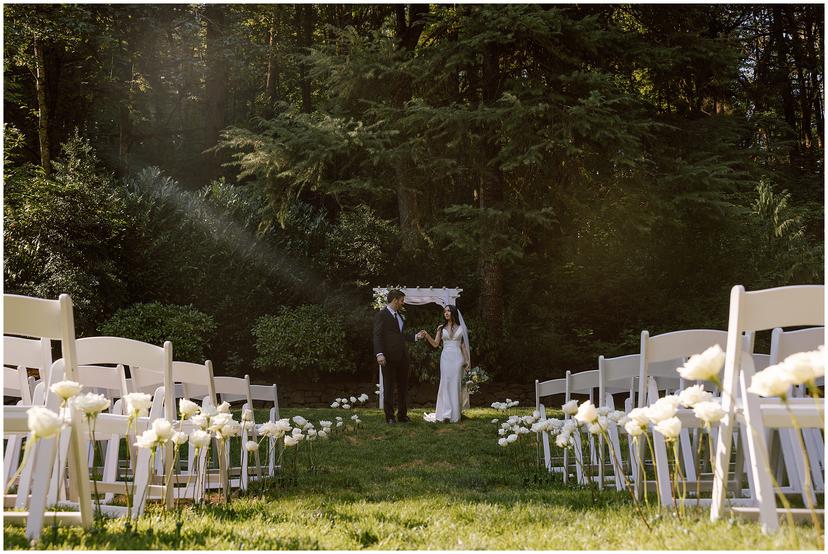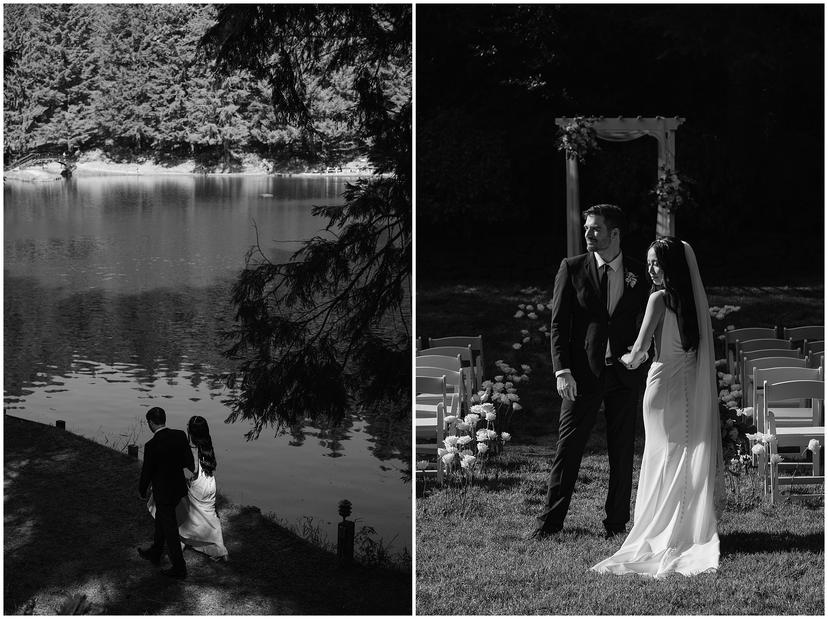 About Horning's Hideout Weddings
Flexible catering and alcohol options
Horning's Hideout is a family-run operation with a rich history of hosting weddings since 1986. The team understands the importance of affordability and offers invaluable assistance to couples planning their unique wedding days.
While they don't provide catering, Horning's Hideout offers flexibility regarding catering and vendor choices. You can choose your own caterer or even opt to handle the catering yourself. If you're in need of recommendations, they have a list of caterers to consider.
Alcohol is permitted, and you can serve it without the need for permits or servers. However, you must provide insurance for this, which can be obtained through Wed Sure.
Three different venues in one
Horning's Hideout takes pride in offering three distinctive wedding venues, each with its own charm and capacity:
Creekside Area: This enchanting wooded area along a natural creek can accommodate approximately 250 people. Tall trees, a serene pond, and a meandering creek create a picturesque backdrop for your ceremony. A spacious lawn area adds to the natural beauty.
Lakeside Area: Situated on the south side of the lake, and pictured in this wedding, this venue can comfortably host up to 350 guests. It features a semi-wooded area overlooking the lake and a lush forest on the other side. A stunning 160-foot-long waterfall adds to the allure of the ceremony area, with a large covered space and grass lawn at its center. The waterfall also acts as a natural air conditioning that keeps the area cooler on hot days!
Stage Area: The north lakeside venue is the largest, accommodating up to 700 guests. It boasts a magnificent 65-foot-wide wooden stage, positioned right by the lake. Trees on either side of the stage enhance the natural ambiance.
Horning's Hideout Wedding Packages
What sets Horning's Hideout apart is the generous amount of time you have at your wedding site. Your wedding day is just that: a day, not a rushed moment. When you reserve a venue for your wedding, it's yours from 11 AM until 9:30 AM the following day. You can even continue the celebration in the group campground until 11 AM. This extended timeframe allows you to relax, savor the moment, and create lasting memories.
Horning's Hideout pricing
Fridays and Saturdays in 2024 are priced at $4,350, with the convenience of setting up on Thursday after 4 PM for Friday weddings.
Sundays receive a $500 discount, with a rate of $3,850 in 2024. It's an excellent option for couples seeking a more budget-friendly choice.
For those who want to extend the celebration, group camping is available for just $275, accommodating at least 80 people. You can stay in the camp until 11 AM, immersing yourself in the secluded beauty of the canyon.
All packages include:


80 chairs and 10 six-foot round tables with linens, allowing seating for 10 guests per table. This setup provides extra tables for gifts and cake.



A dressing room, an arbor, a spacious covered area with seating for at least 130 people (complete with a dance floor area), built-in buffet tables, water, BBQ facilities, electric power, and tiled flushing restrooms.



The flexibility to accommodate larger weddings, with options to expand the facilities for several hundred guests.



A generous 22 1⁄2-hour rental period, allowing you to make the most of your wedding day.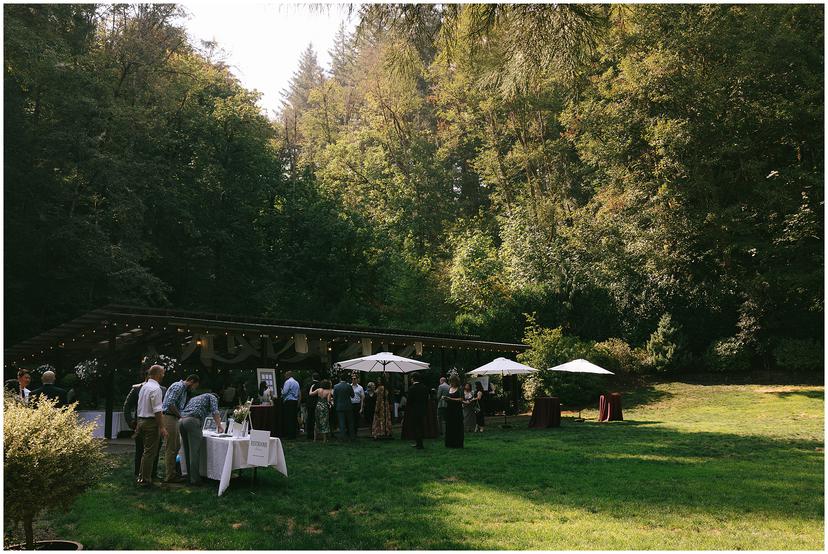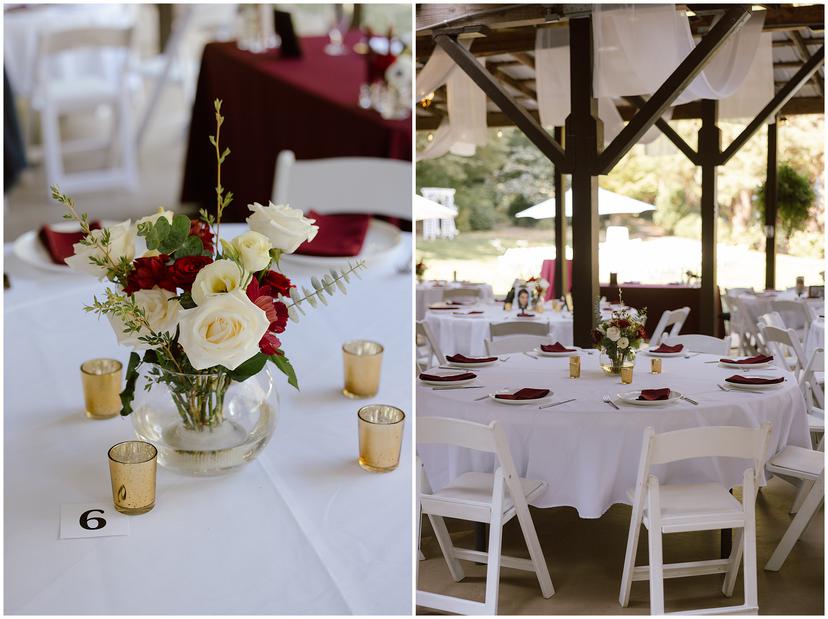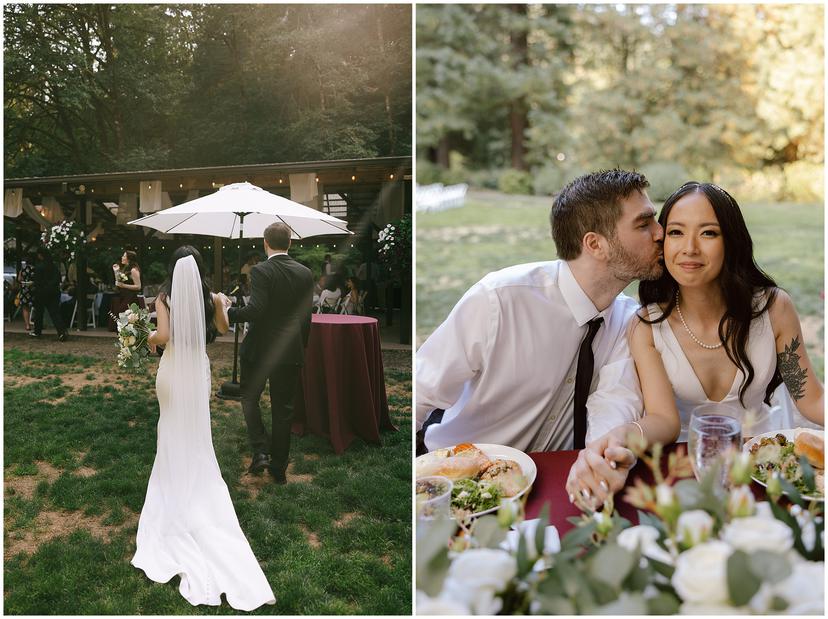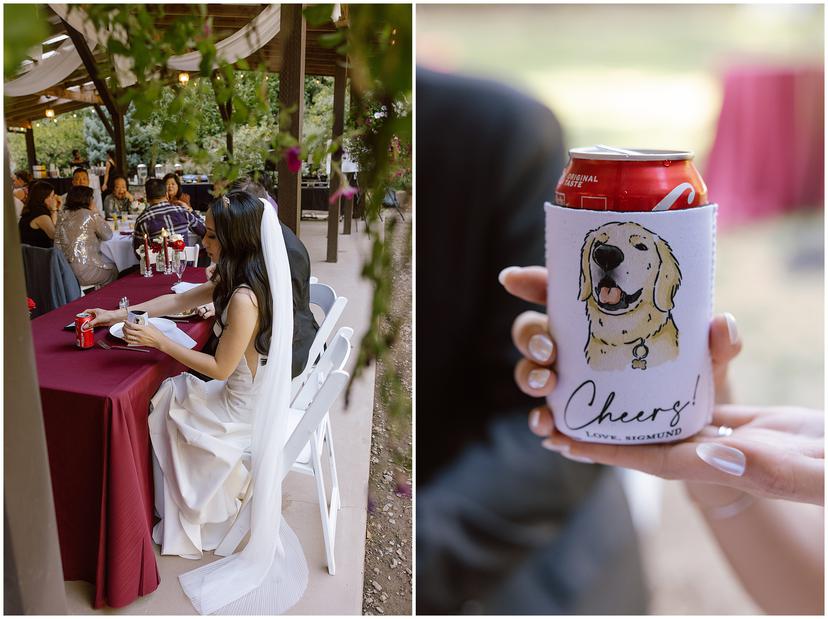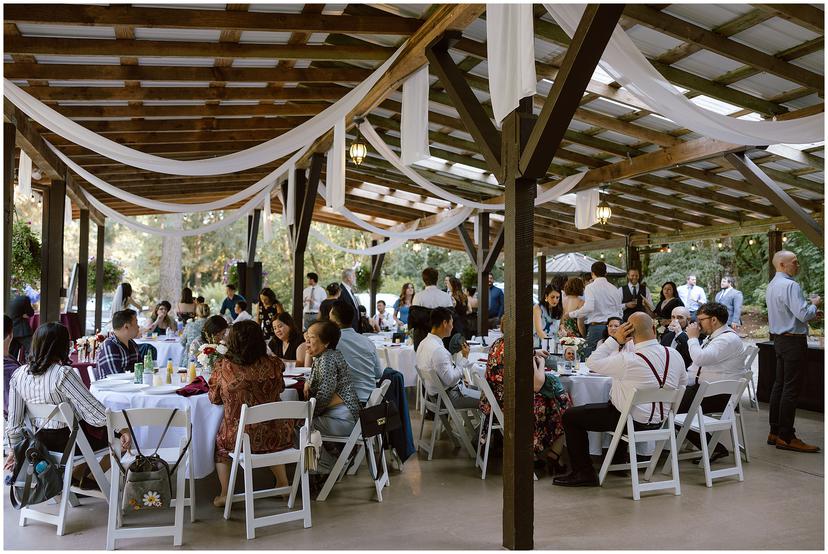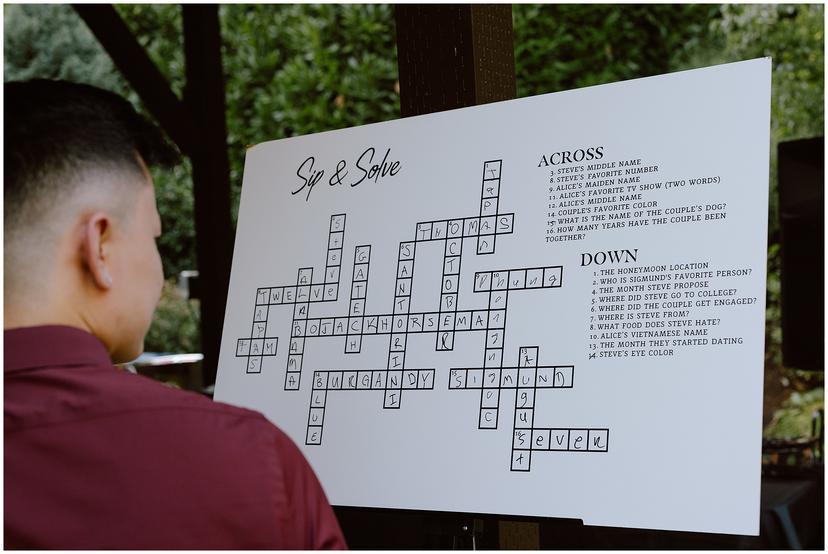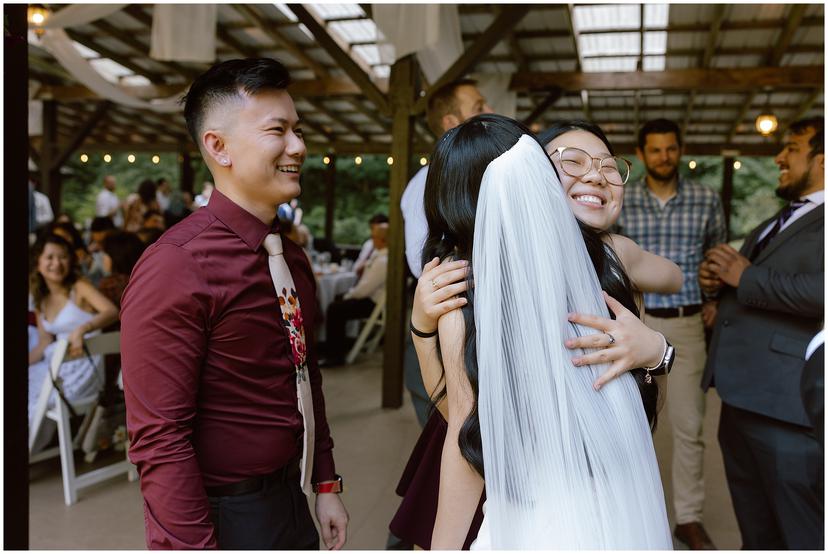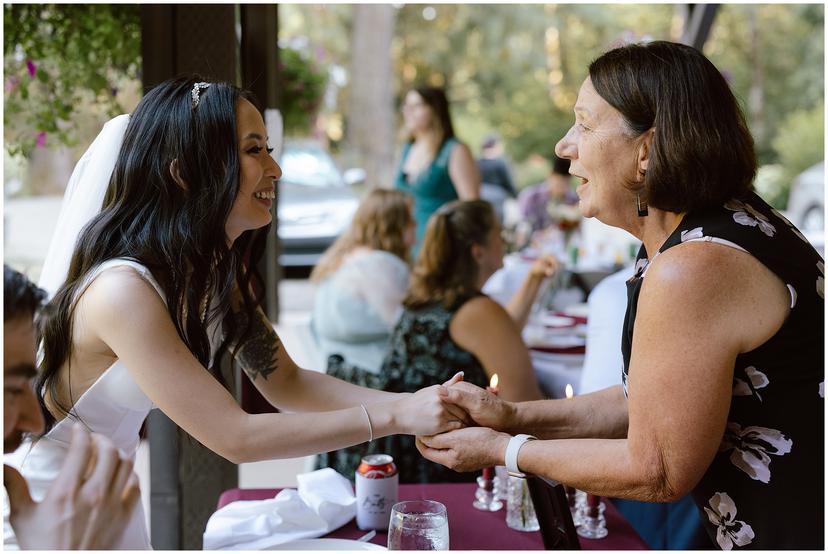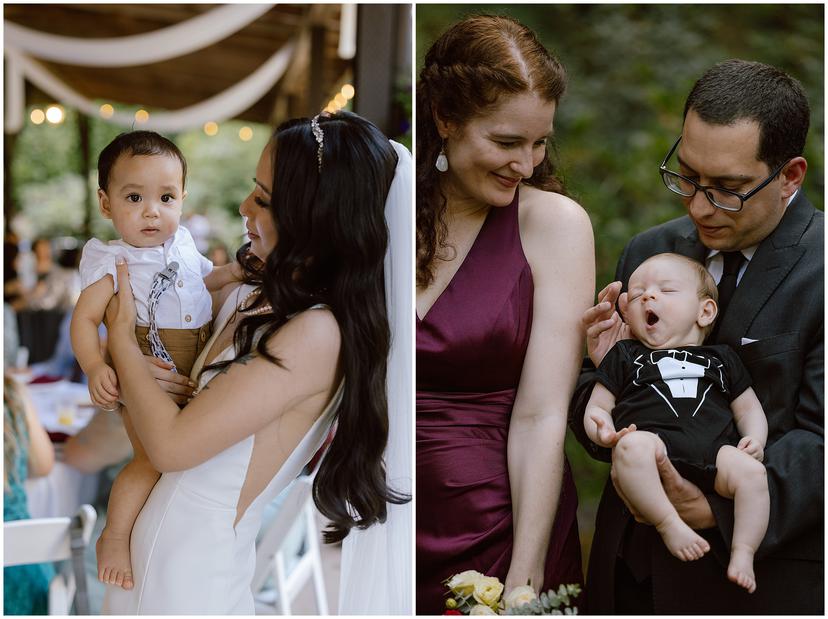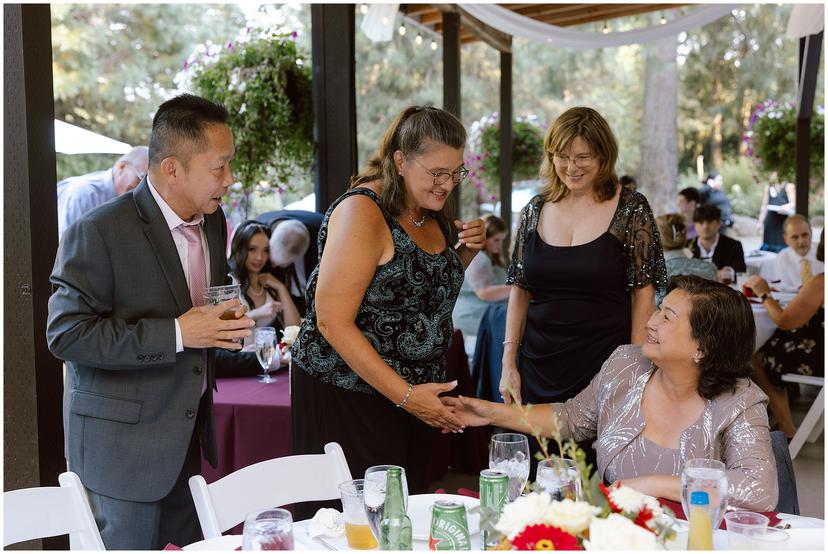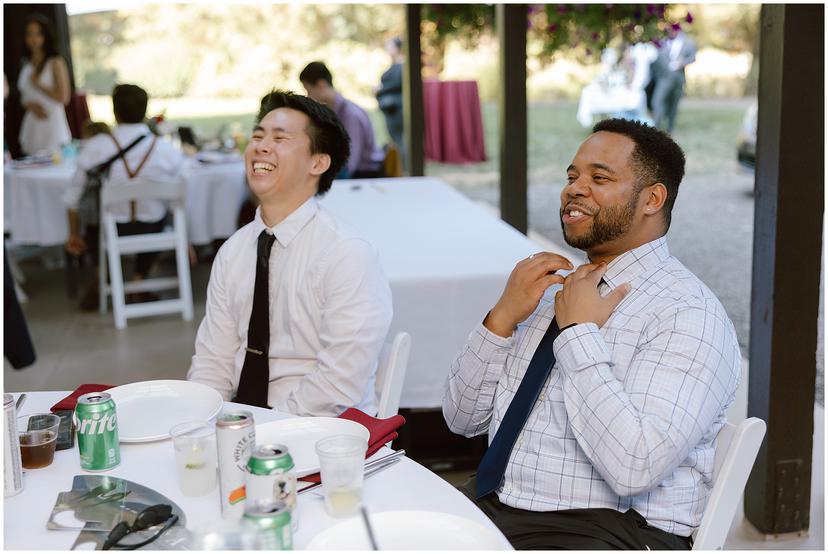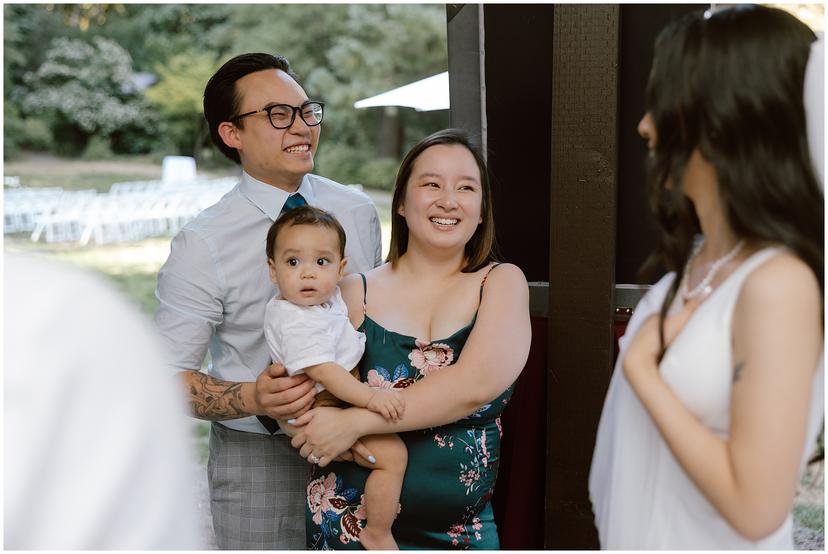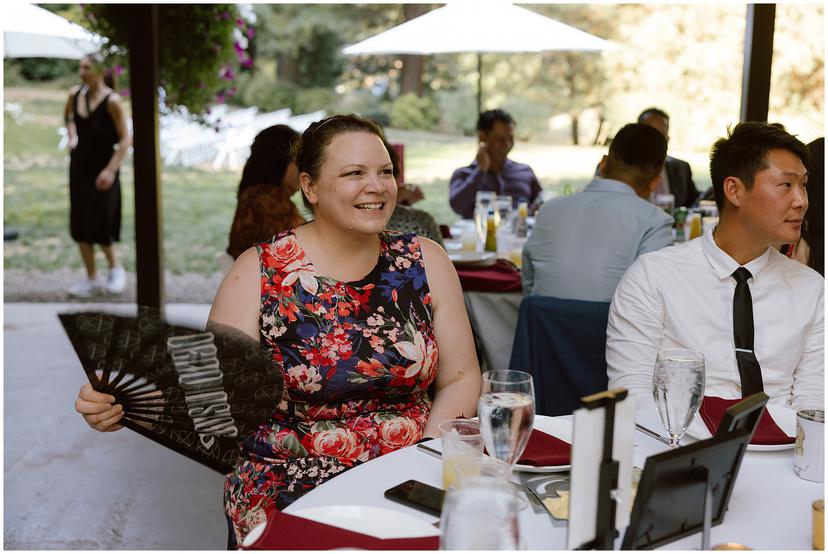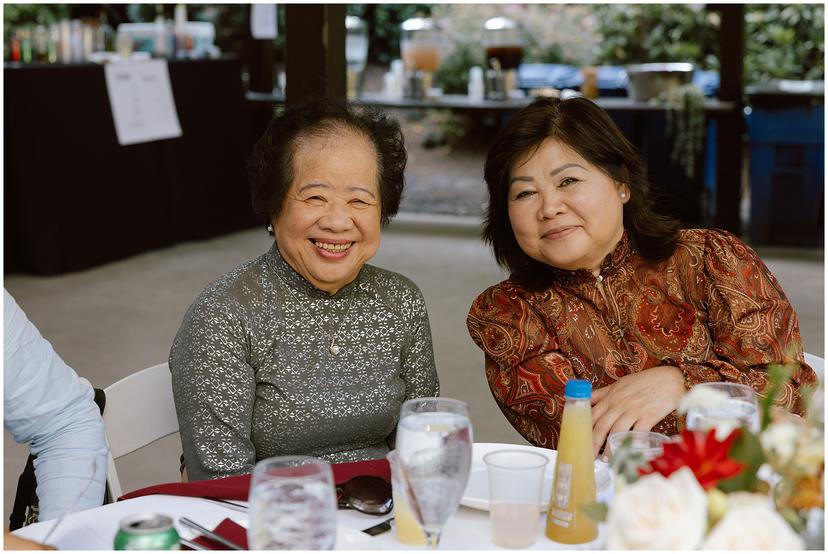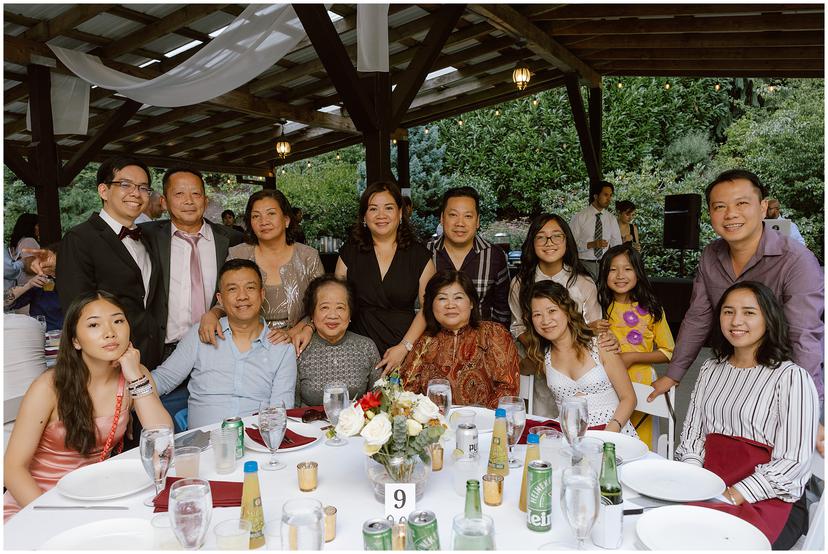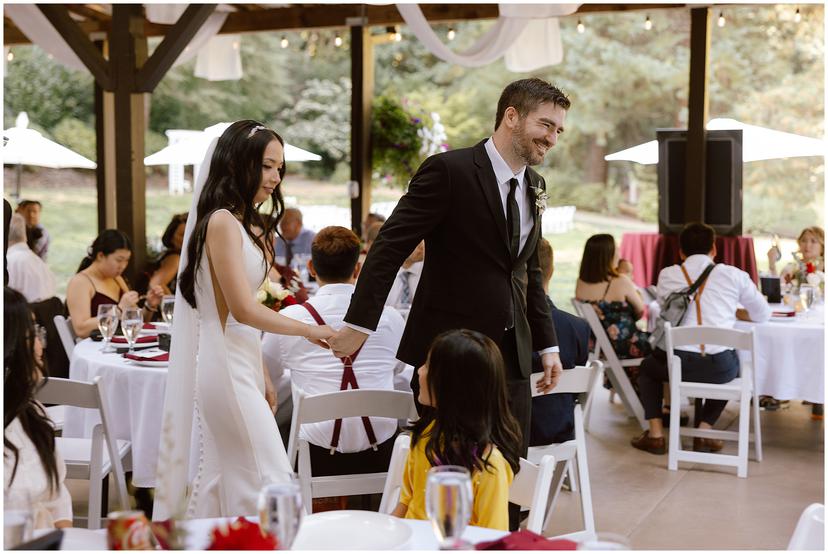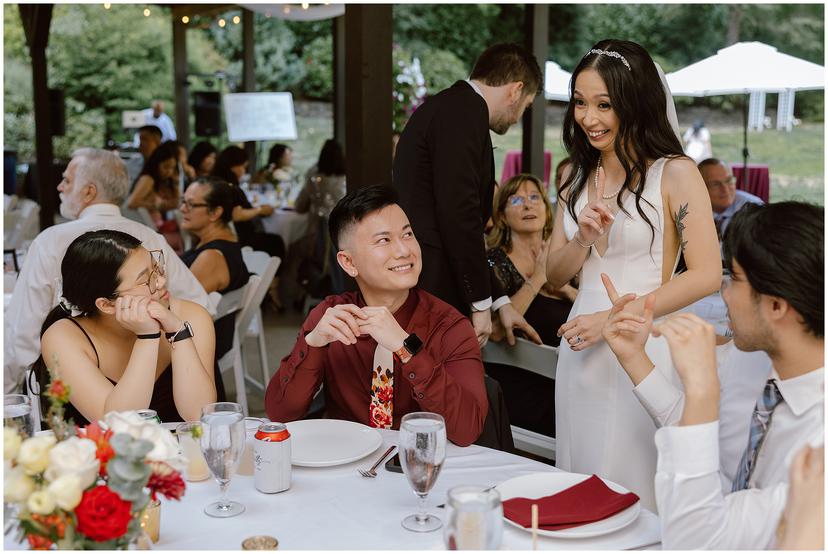 Wedding Planning Advice
Planning a wedding can be a rollercoaster of emotions, and Alice and Steve have some valuable advice for couples in the North Plains area:
Get the WiFi: Reliable internet access can be a lifesaver for sharing precious moments with loved ones who couldn't attend in person.
Plan for the Weather: Be prepared for any weather conditions. In Oregon, it's wise to have plans in place for both warm and cool weather.
Delegate Tasks: Don't hesitate to seek help from friends and family. It takes a village to make a wedding happen, and having a support system can ease the stress.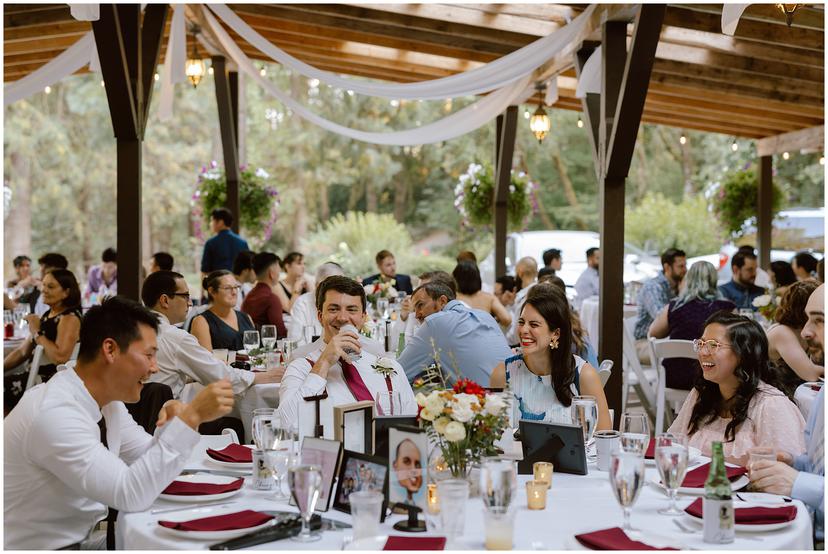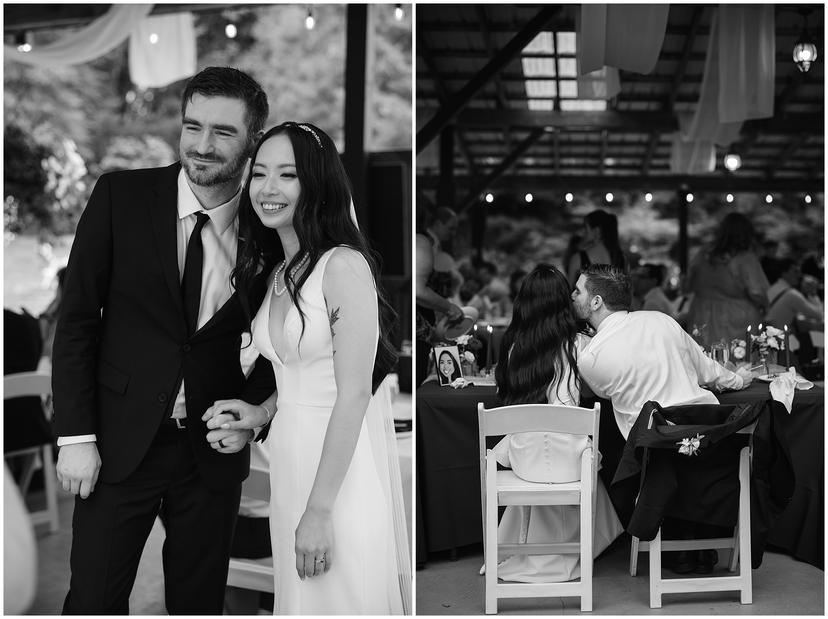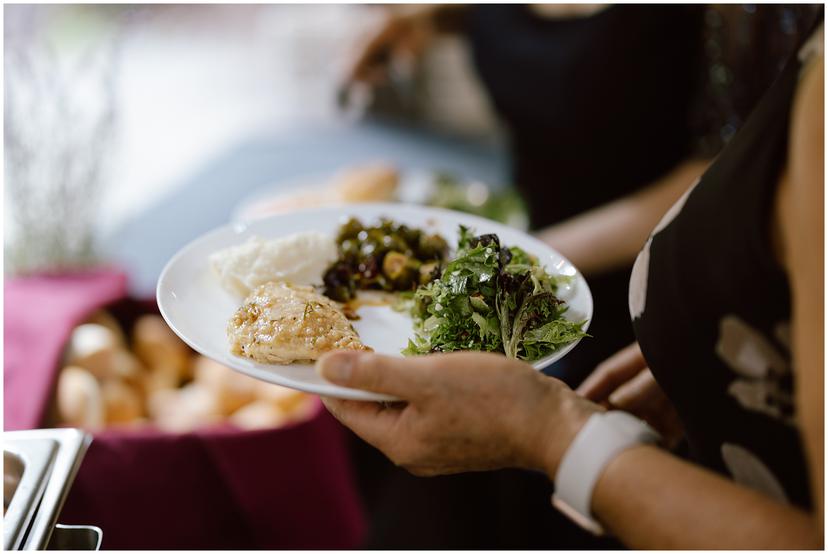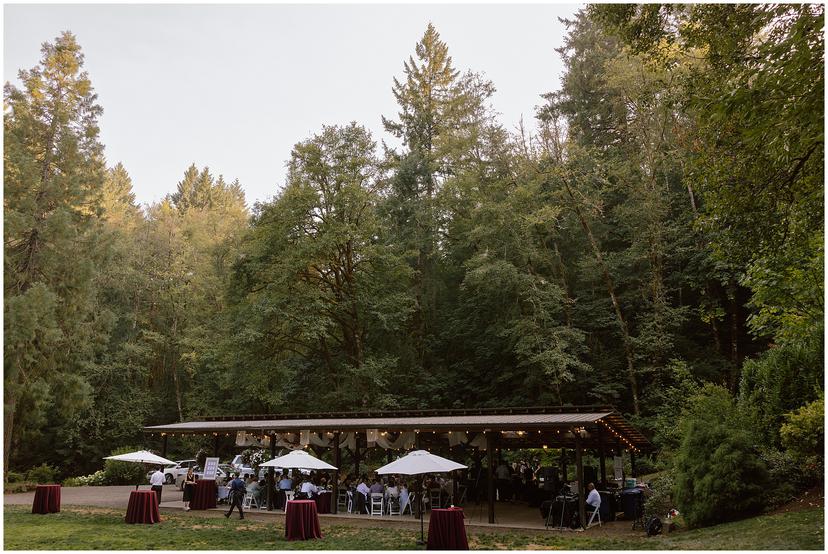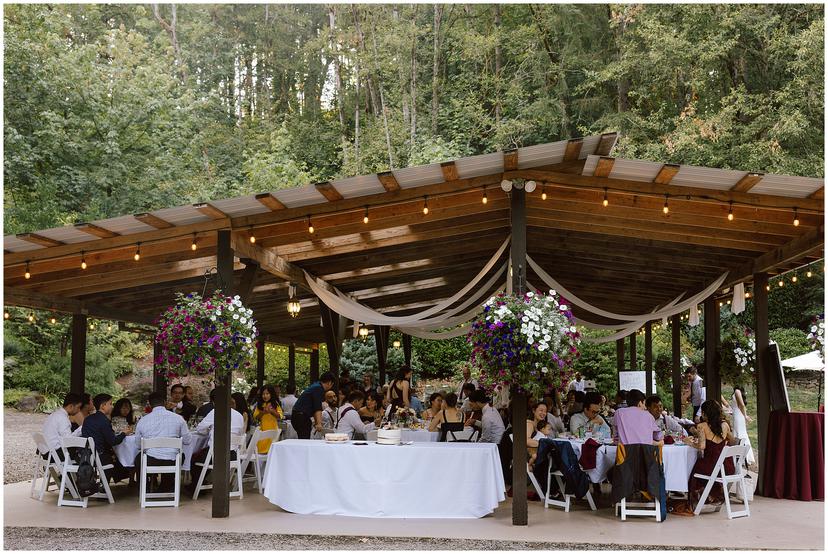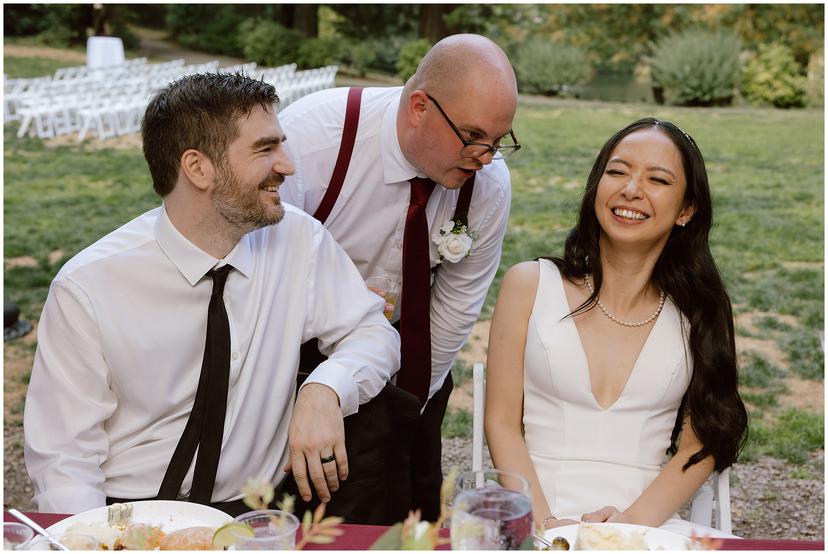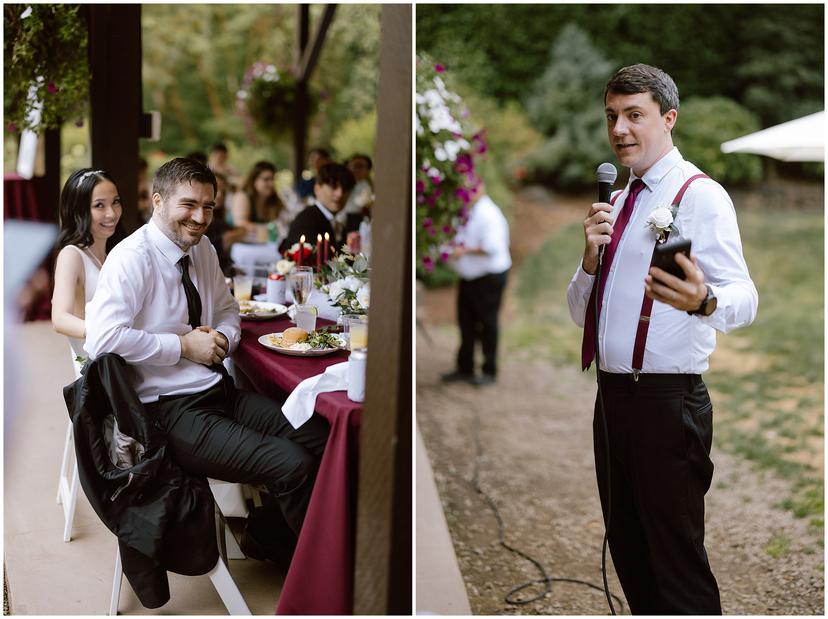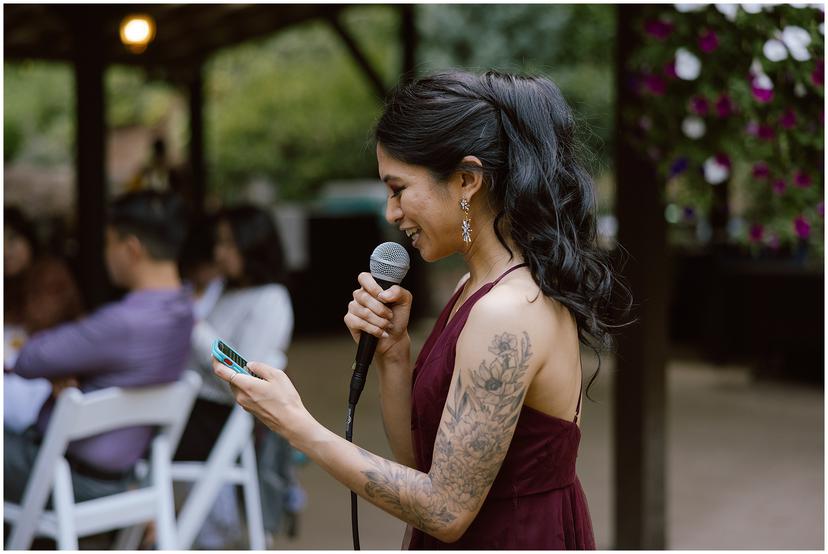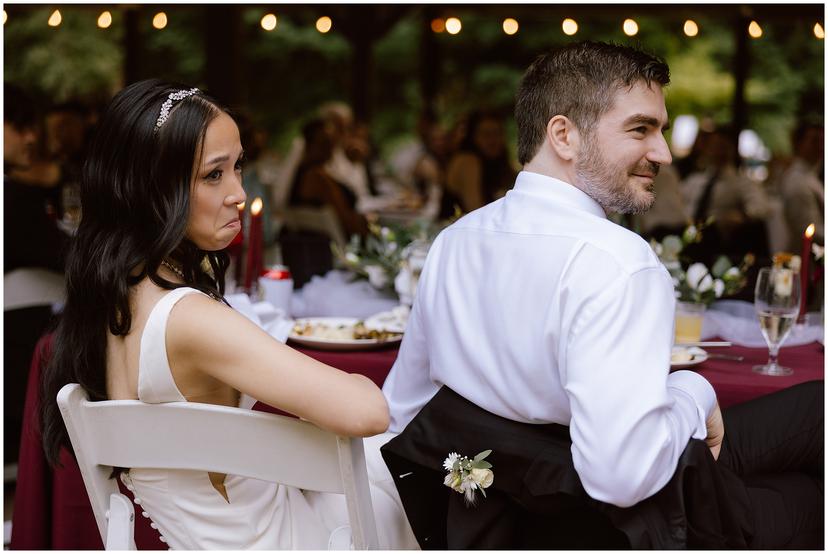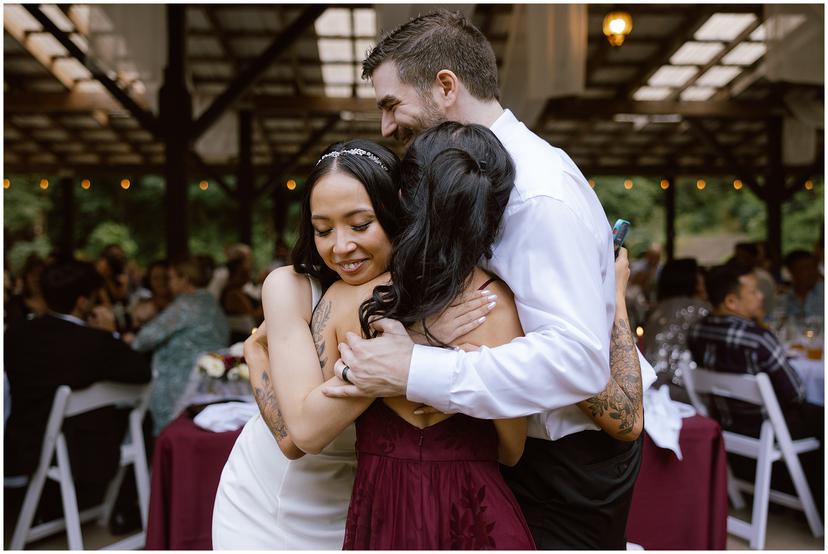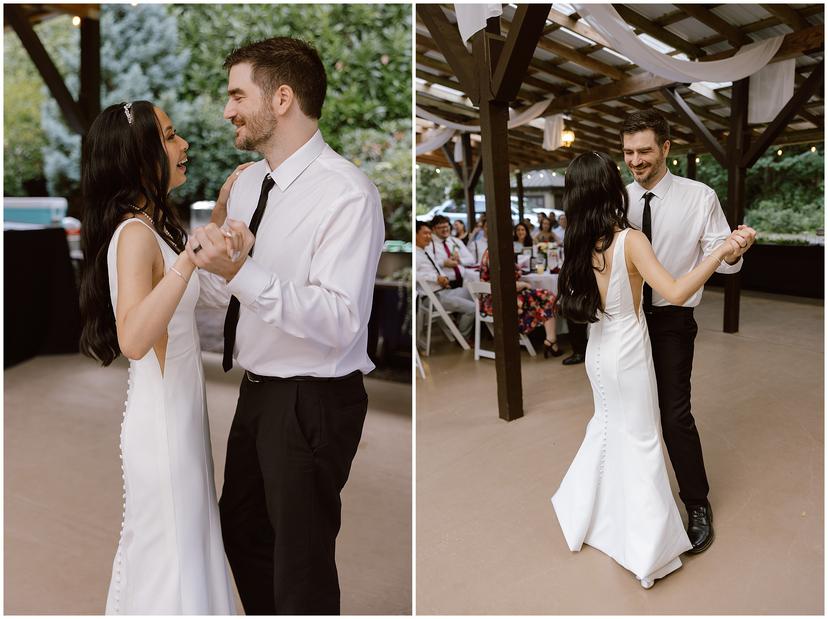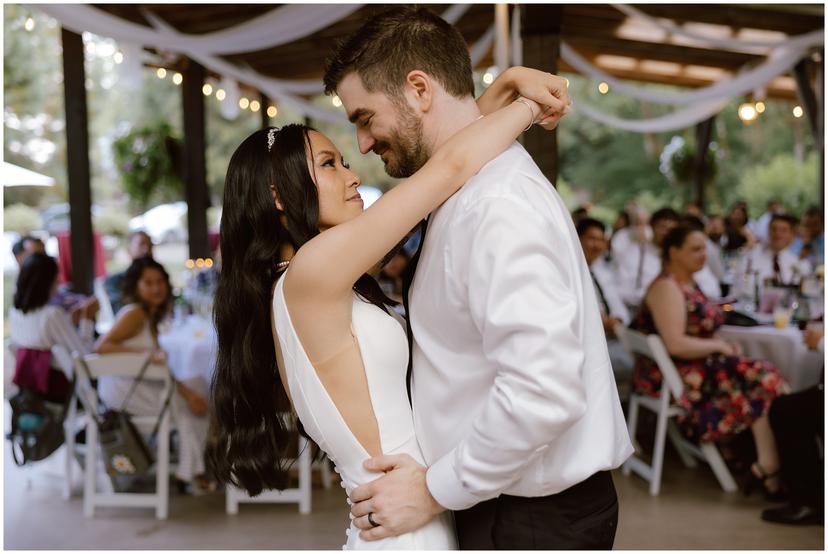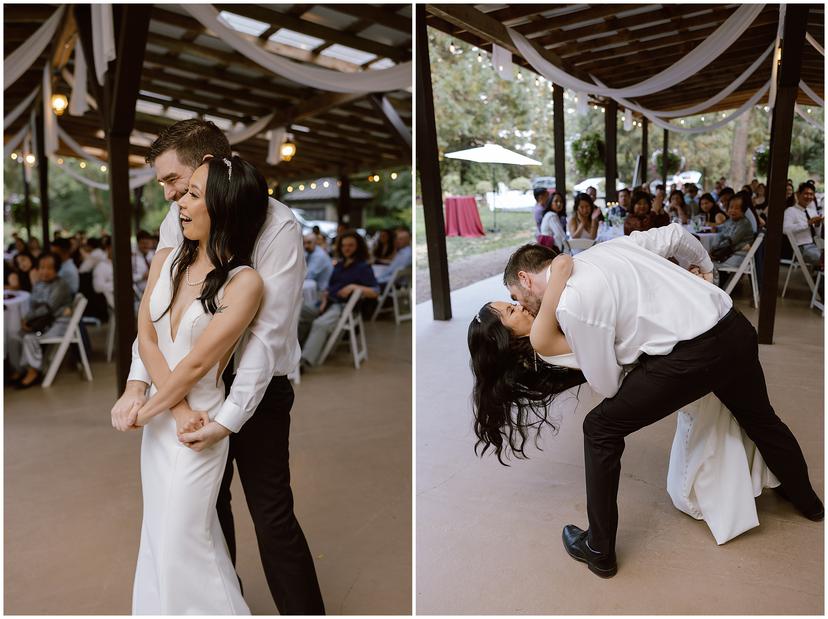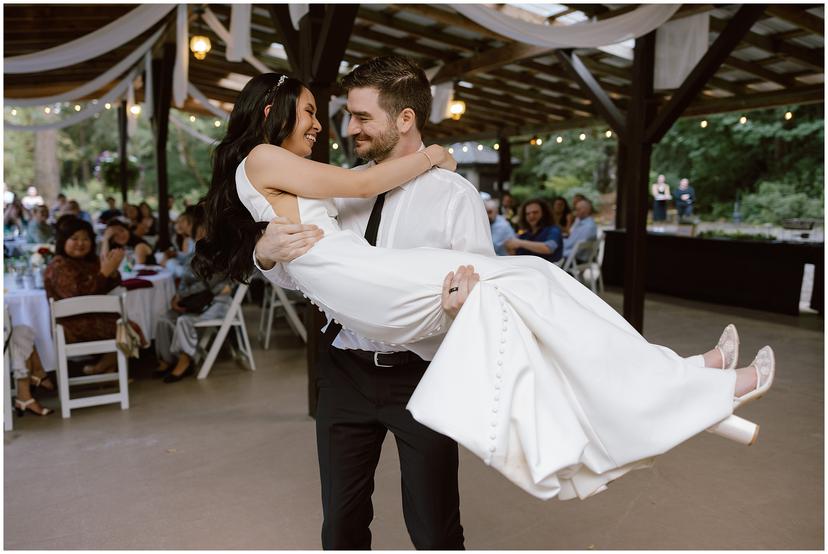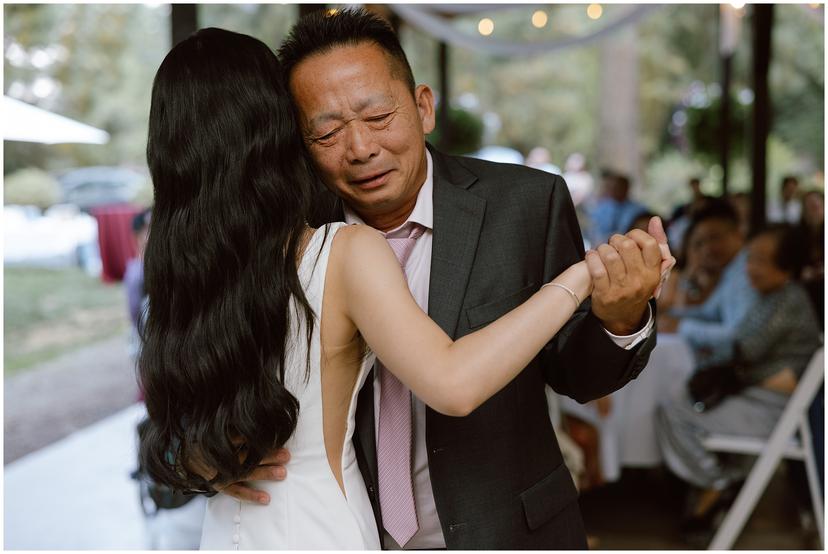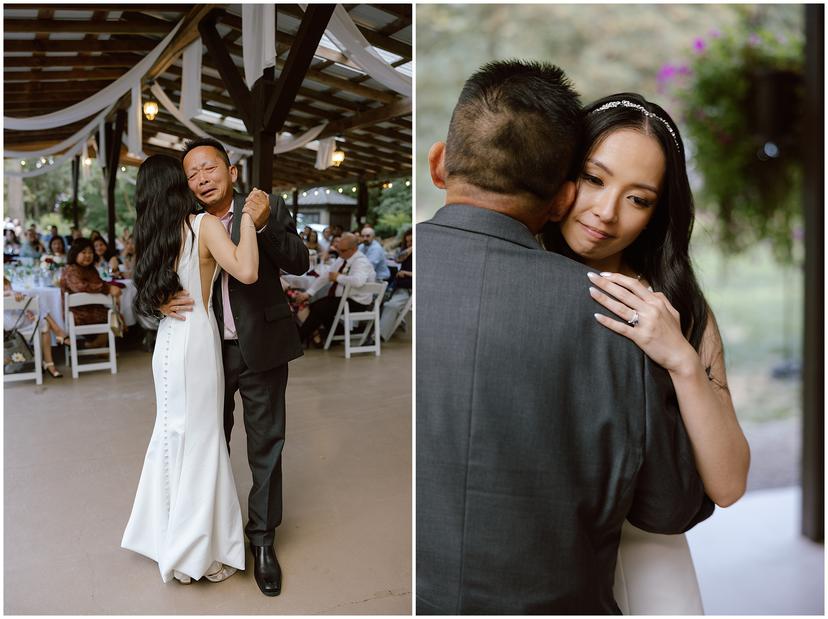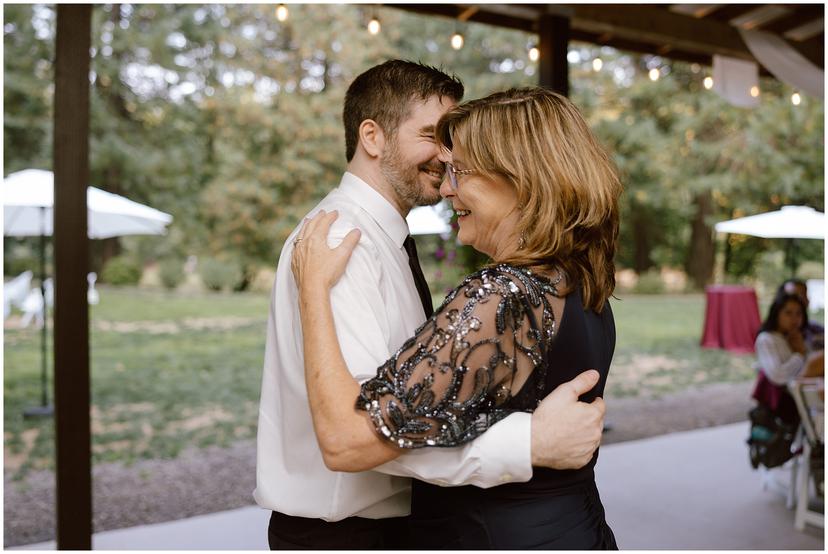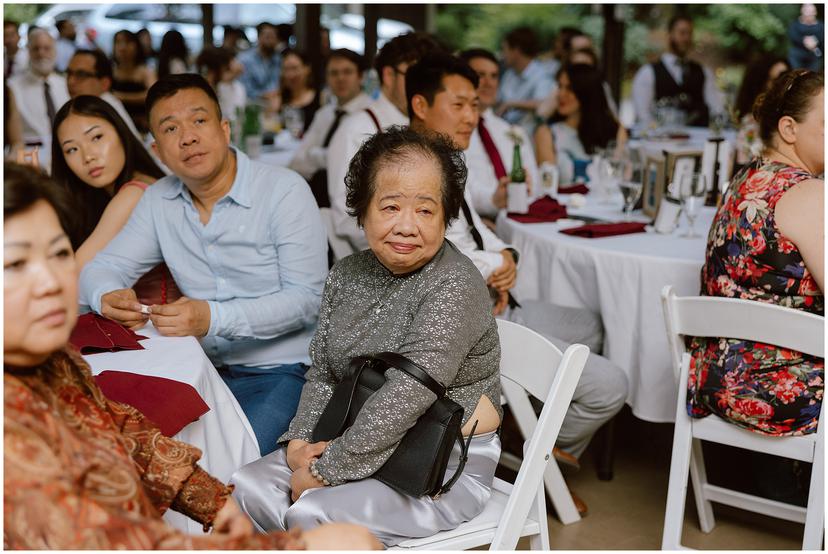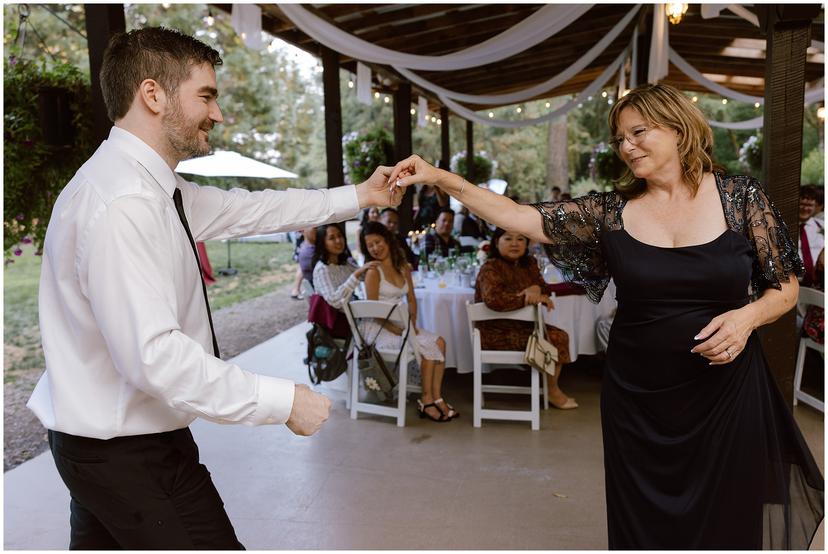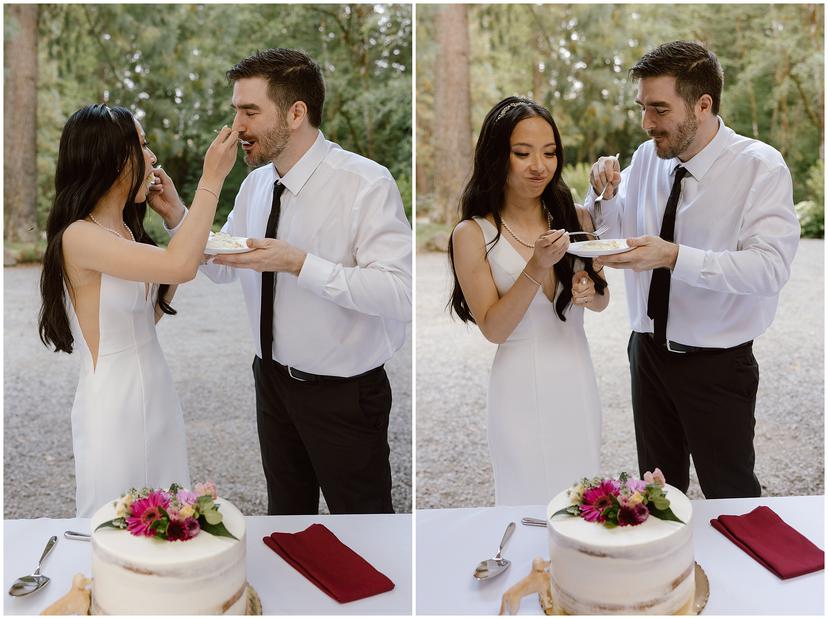 More Wedding Planning Insight
"Cherish every moment and don't sweat the small stuff. Your wedding day is a reflection of your love story, and it's the beginning of a beautiful adventure together."
Steve: "Everyone says that something always goes wrong on your wedding day. The key is to roll with it, laugh it off, and remember that the most important thing is the love you share. And get a good photographer. It's worth every penny."
Alice: "Take your time during the planning process. Don't rush into decisions, and don't be afraid to ask for help when you need it. Your friends and family are there to support you. Also, consider creating a wedding website or using tools like a Sip & Solve to get to know your guests' preferences. It adds a personal touch to your big day."