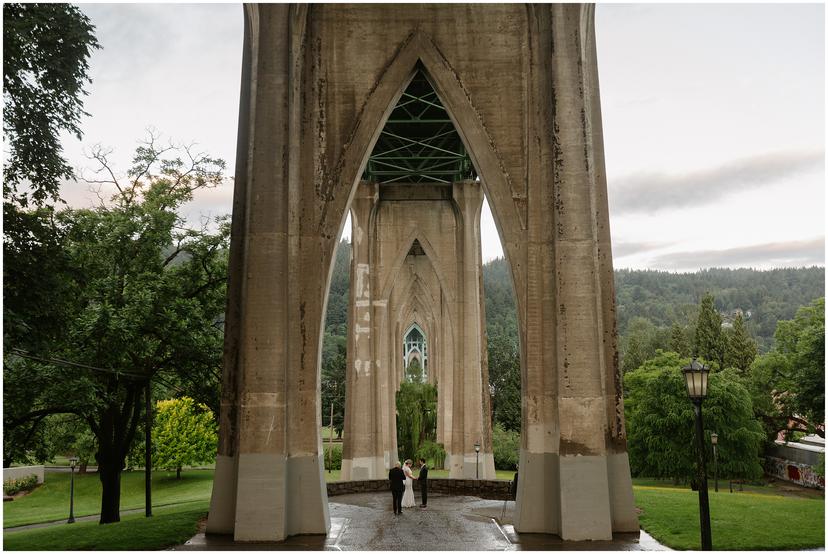 Cathedral Park Sunrise Elopement
Sam and Tim eloped on May 28th at 5:28am, on their 10-year dating anniversary. It was awesome.
They choose Cathedral Park because they loved the gothic cathedral arches and the proximity to Portland. Because they are shy people, they wanted to elope alone, just the two of them (plus Sam's dad and myself as witnesses). This was another reason for choosing sunrise: there was no one else at the park and we had it all to ourselves.
I started the morning at 4:30am with some cute getting-ready photos at the Mark Spencer hotel where they stayed. They got ready separately, drove to the park separately, and saw each other for the first time as Sam walked down the steps to begin their ceremony. The sprinklers were on when we arrived, but thankfully they stopped just in time for the ceremony to begin!
After they were married, they signed their license, took a celebratory shot, and then spent the next 45 minutes wandering around the park with me taking portraits! The whole thing was done by 7am and they had the entire day to themselves to do whatever they wanted afterward. Then they flew to New Orleans the next morning for an epic honeymoon!
So happy for these two! And grateful to have been there!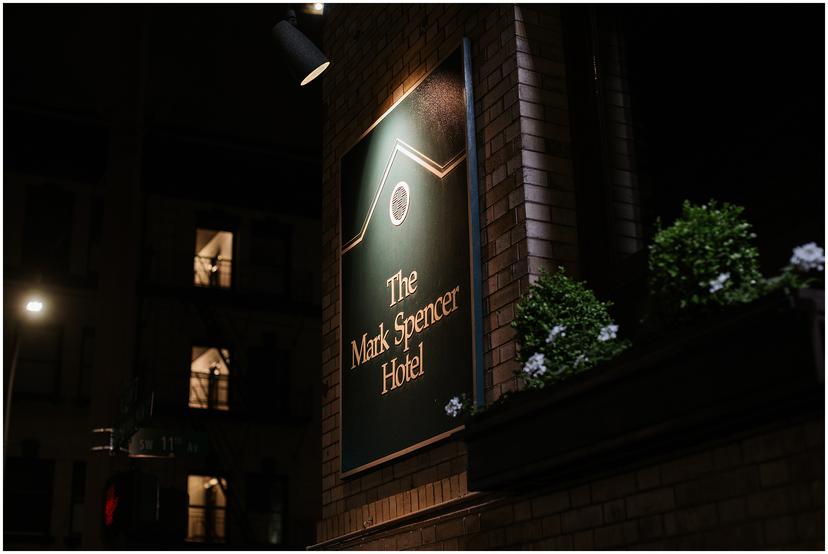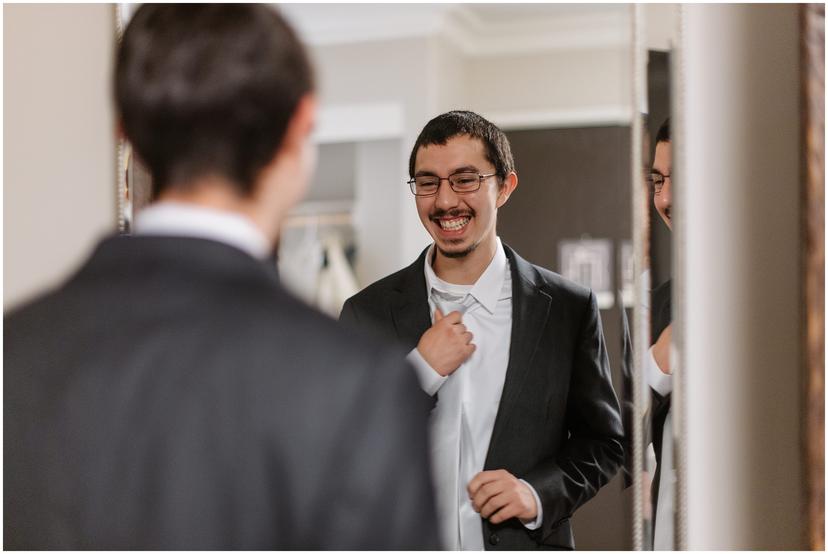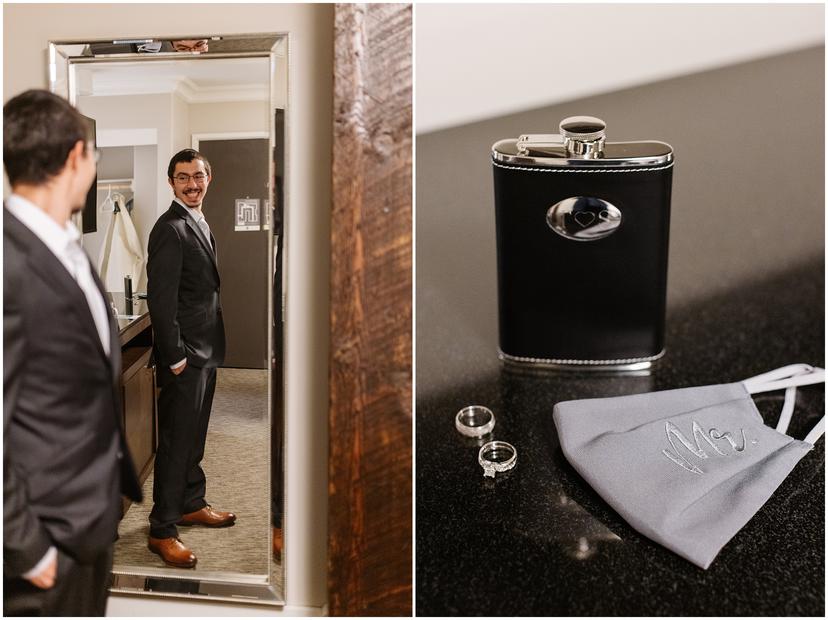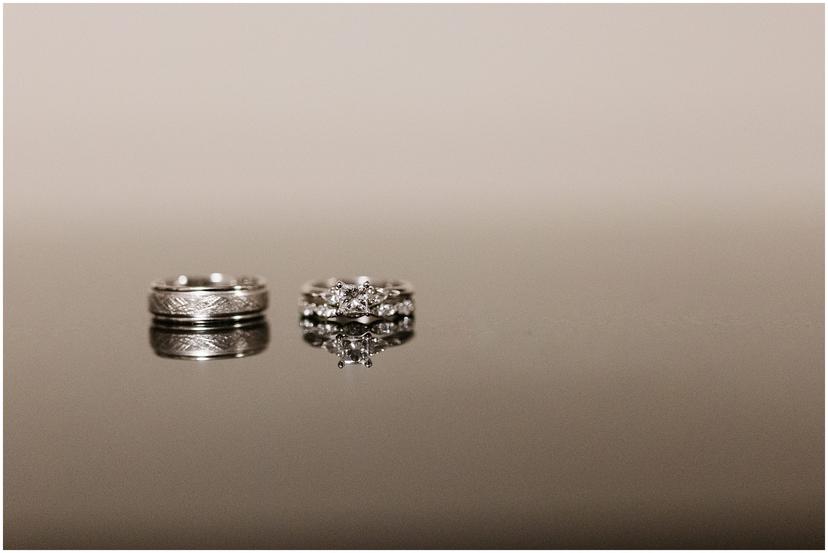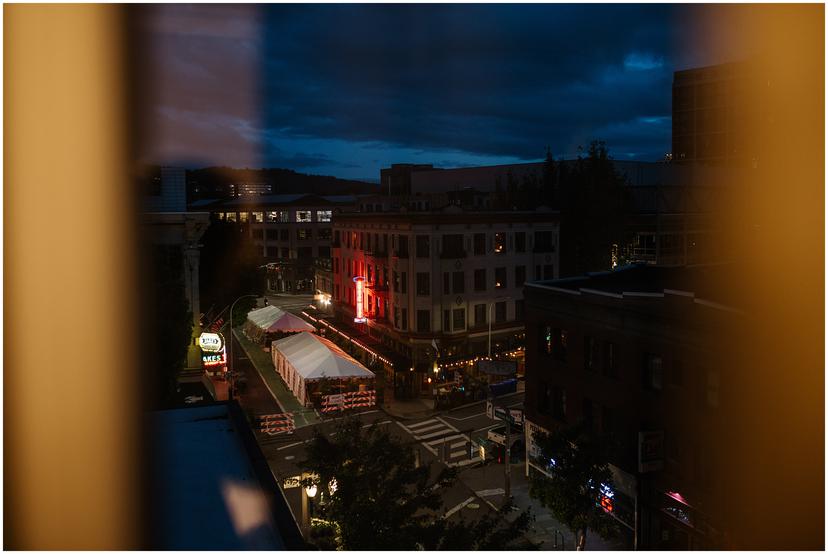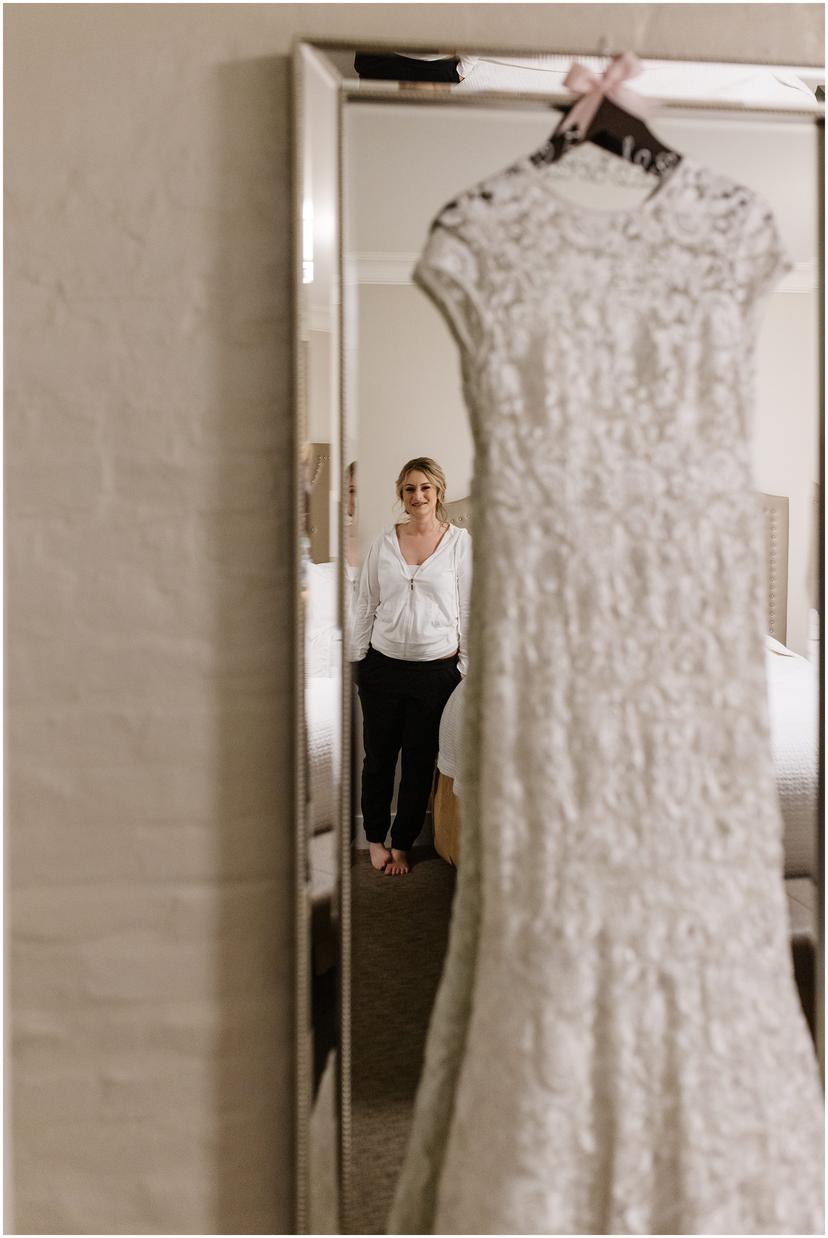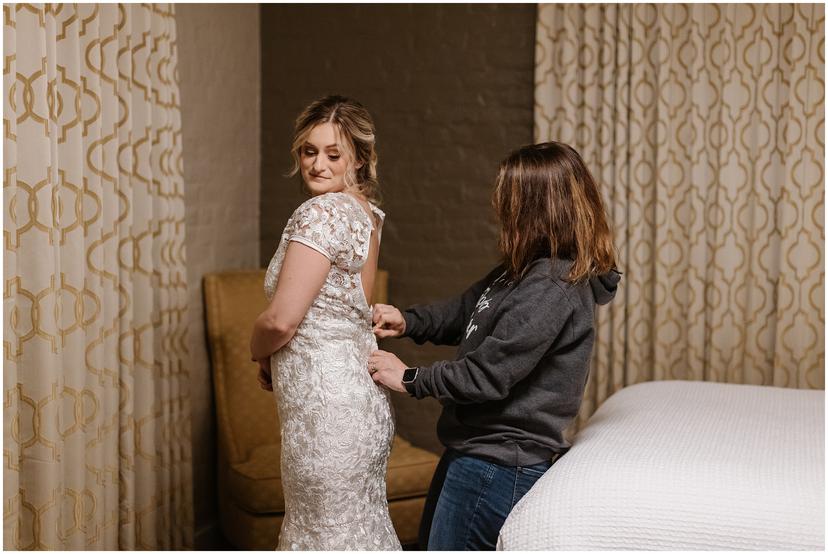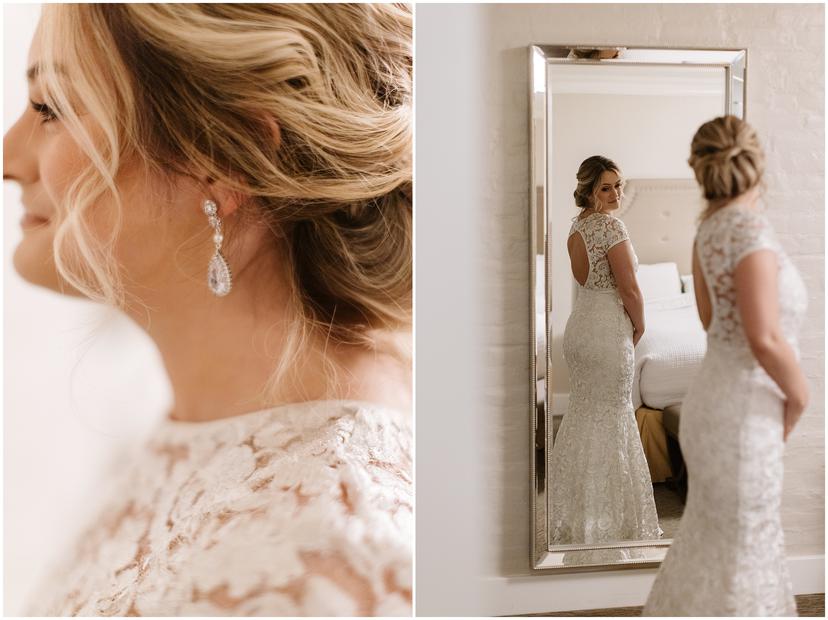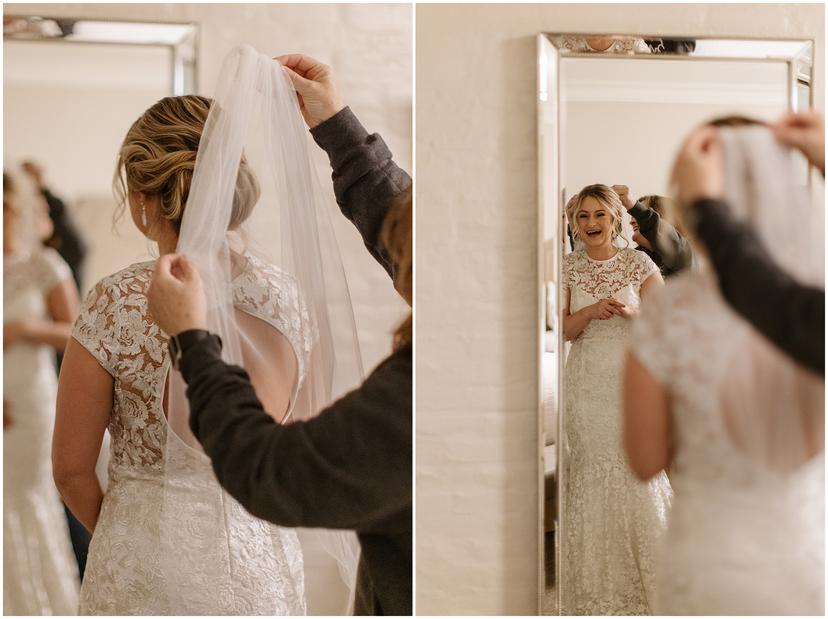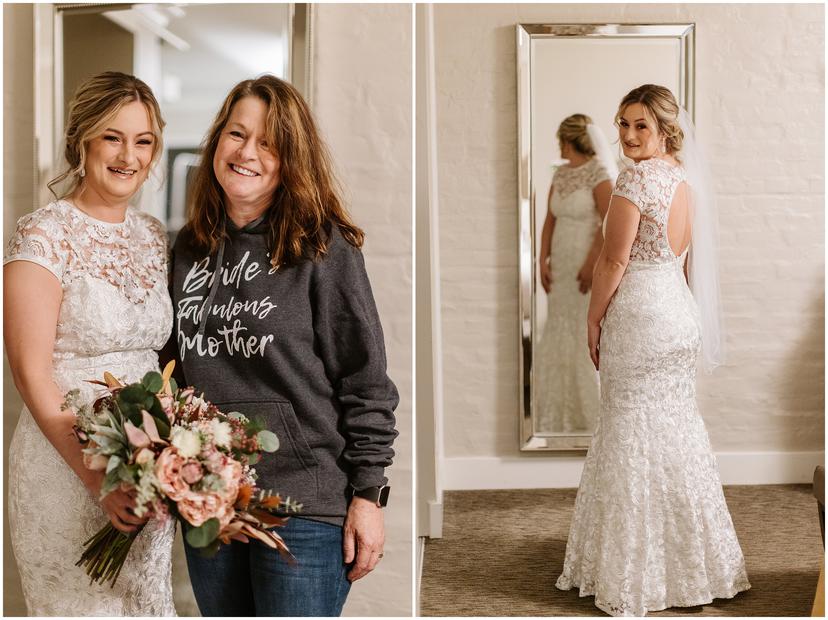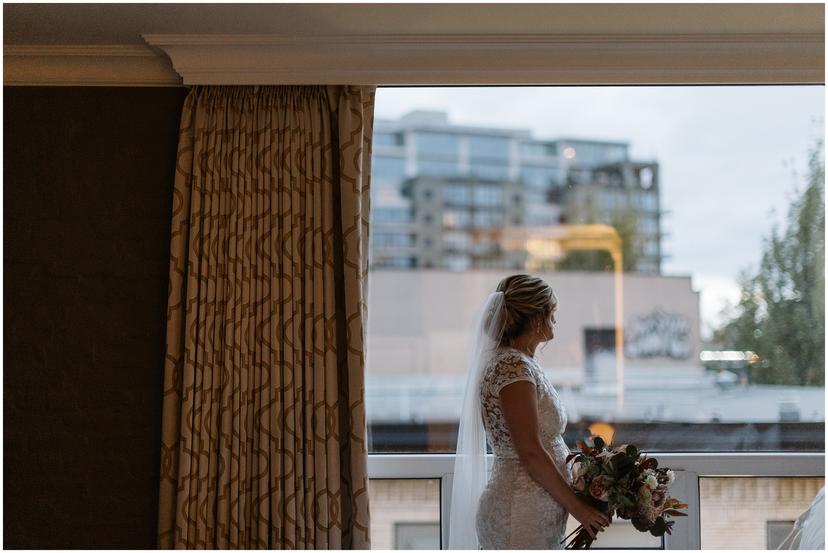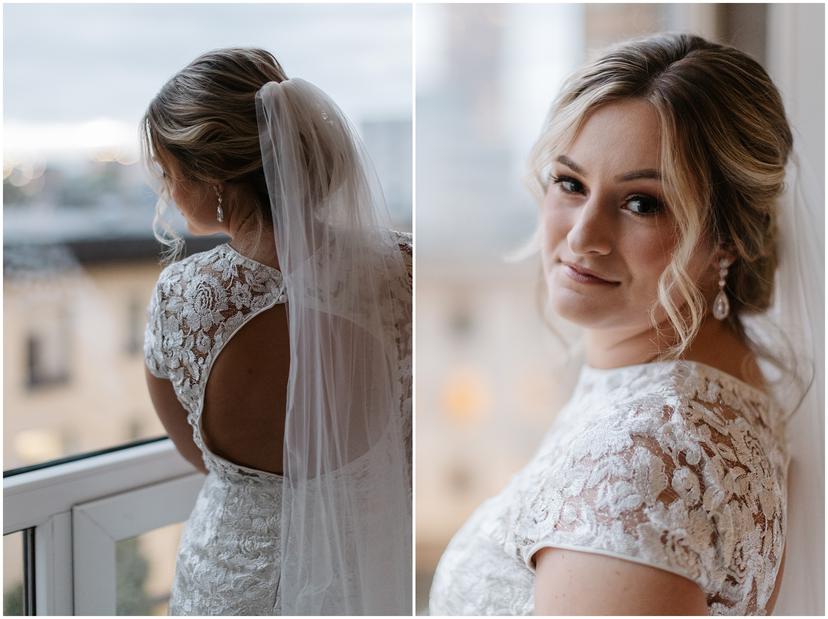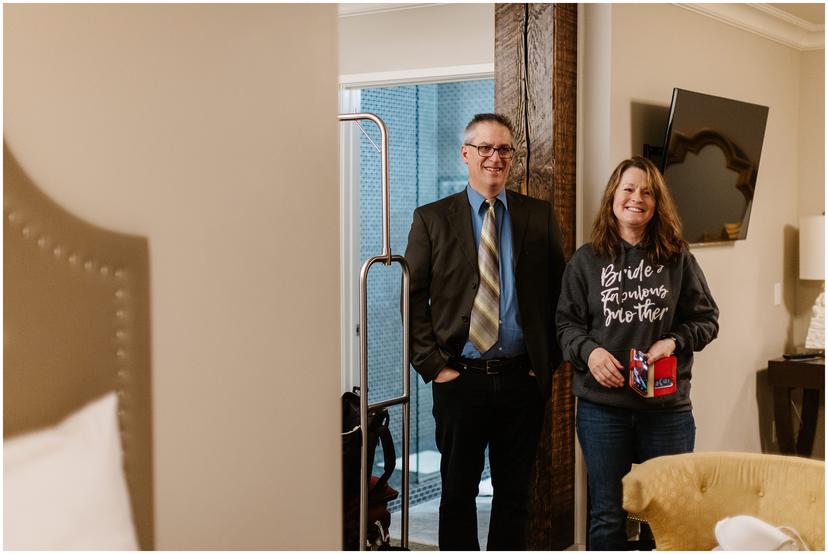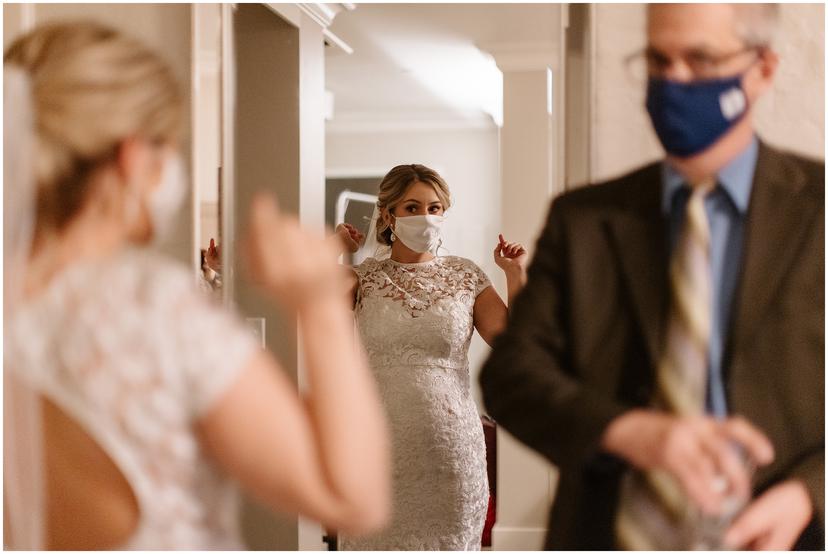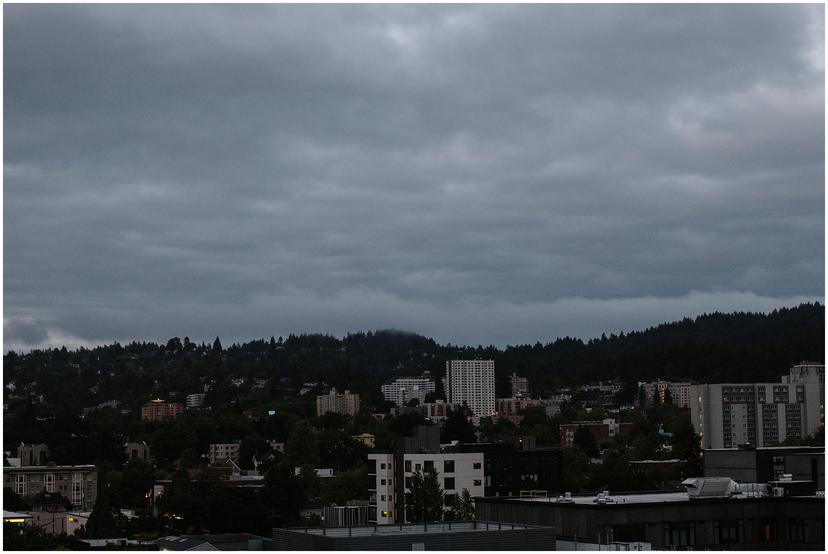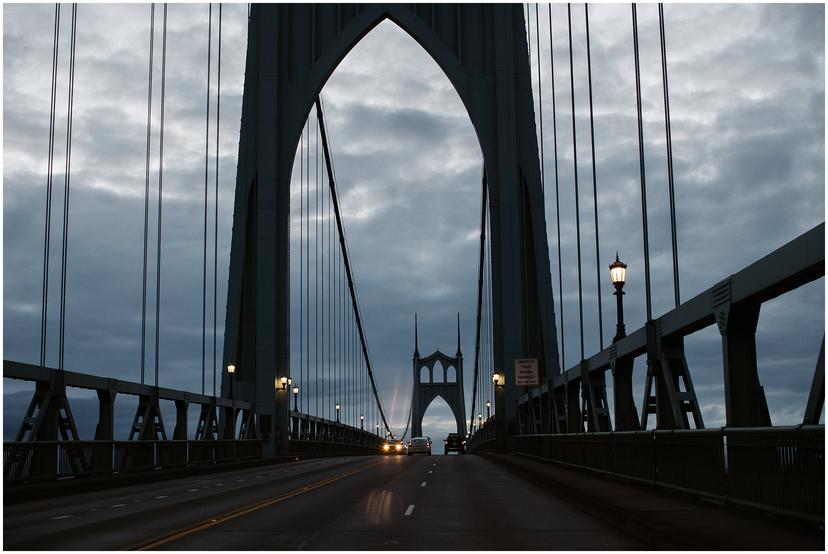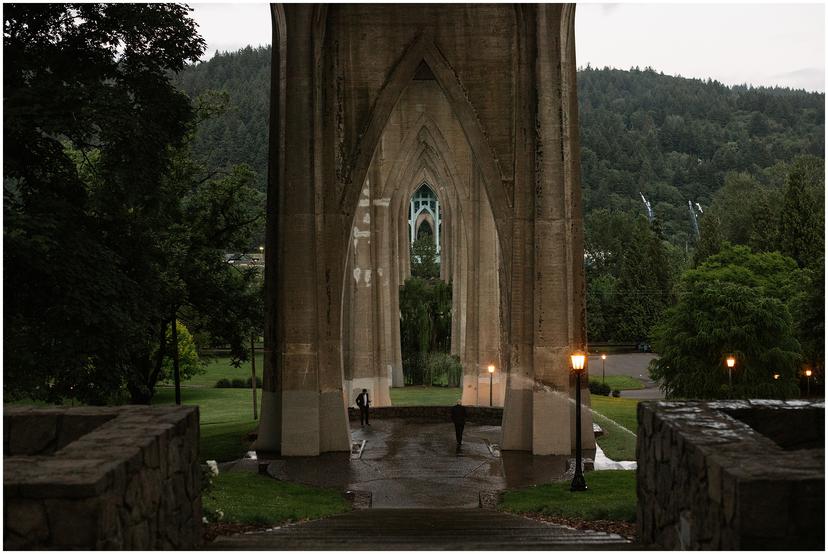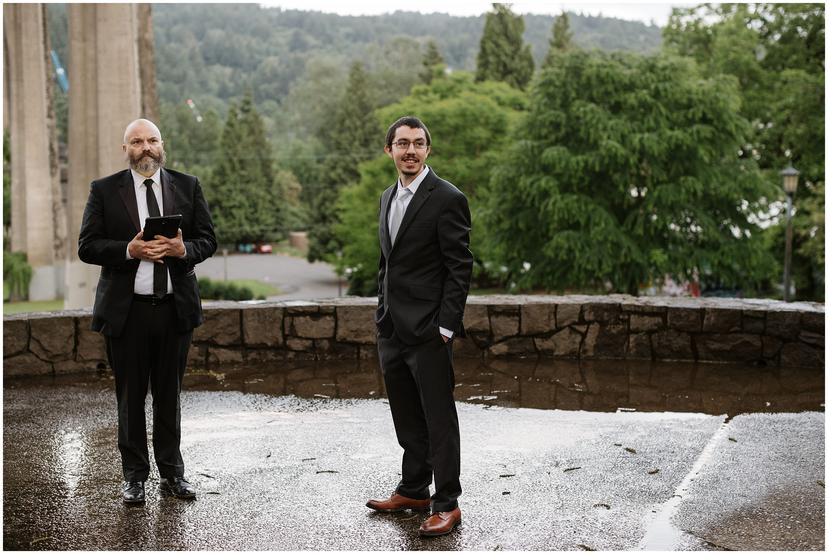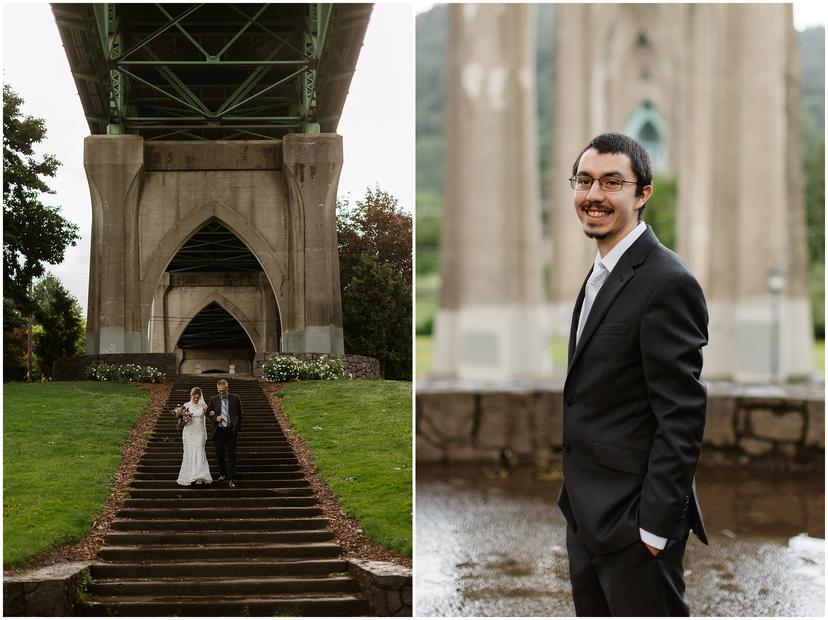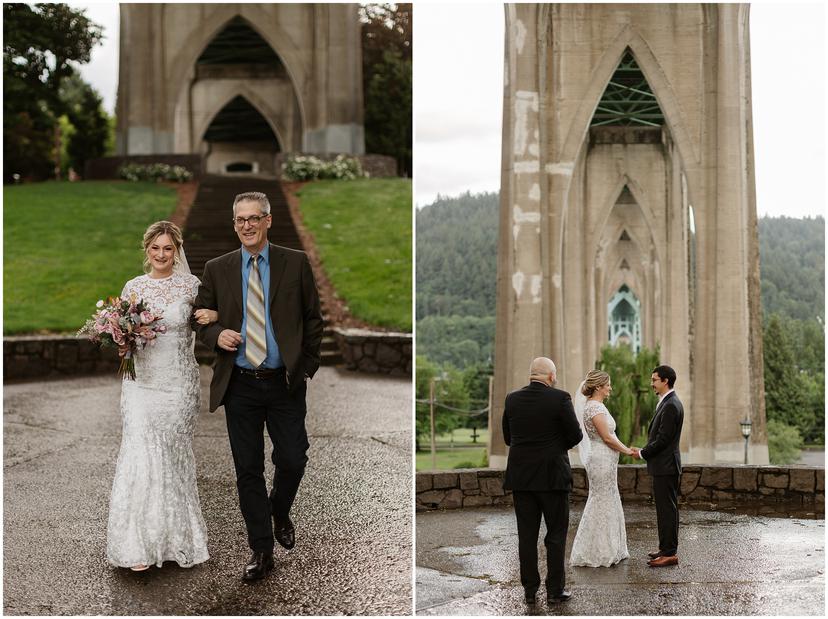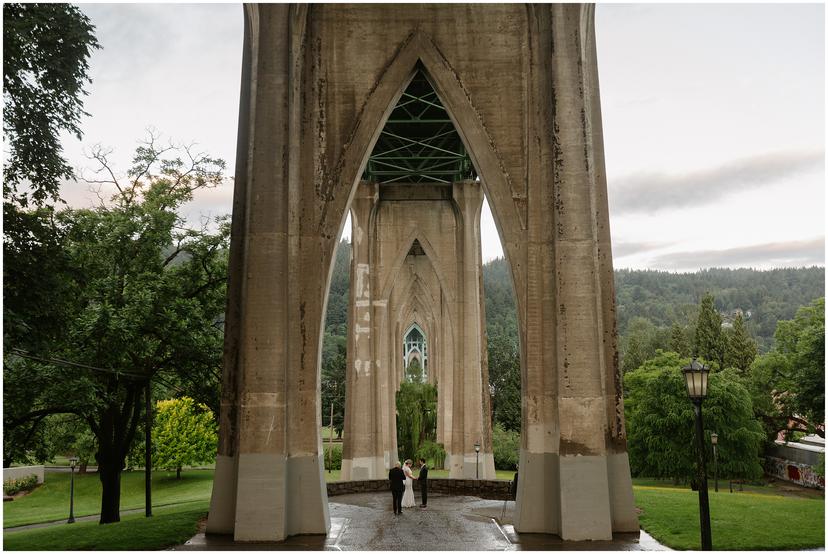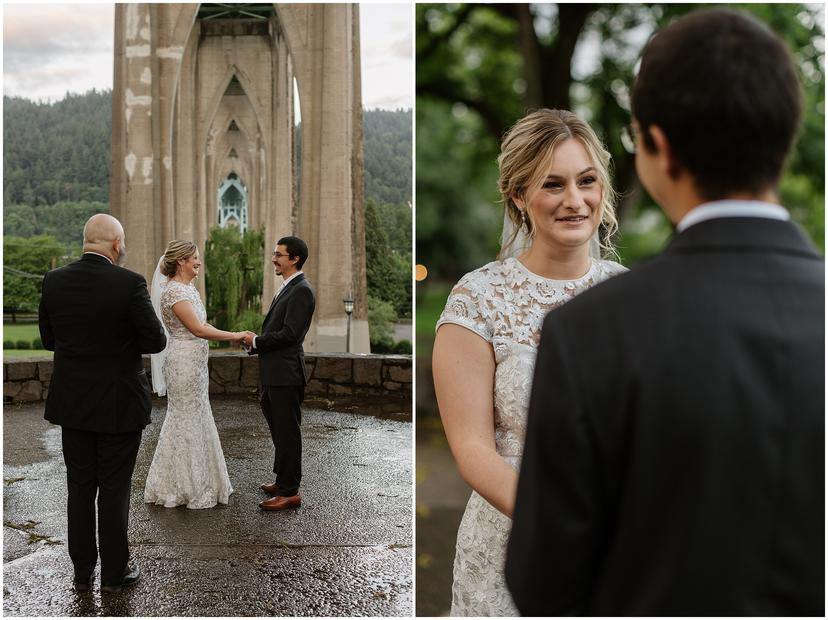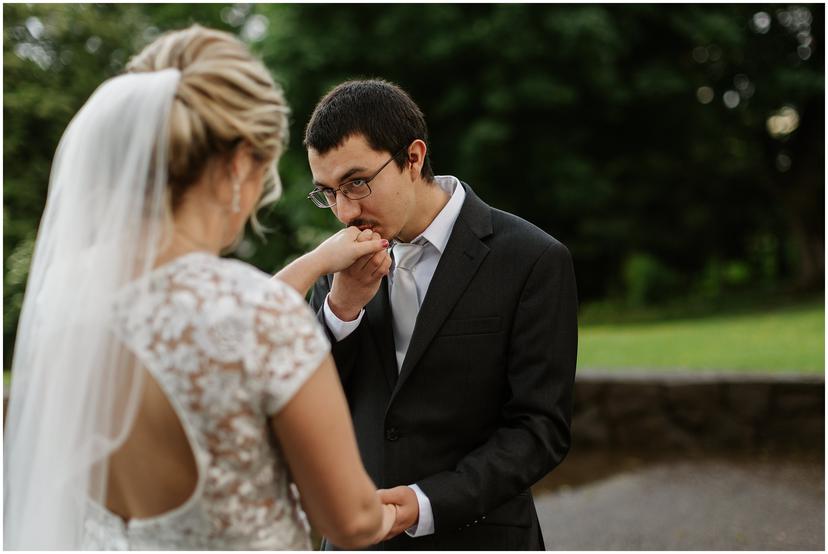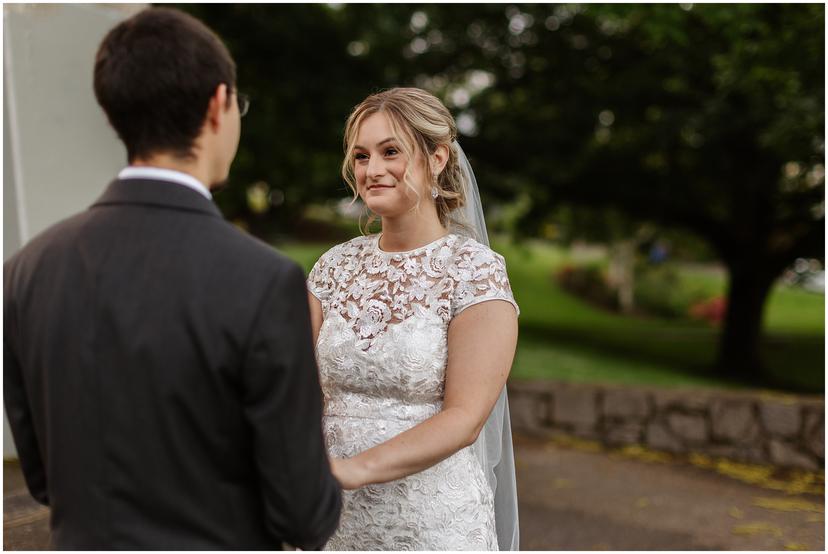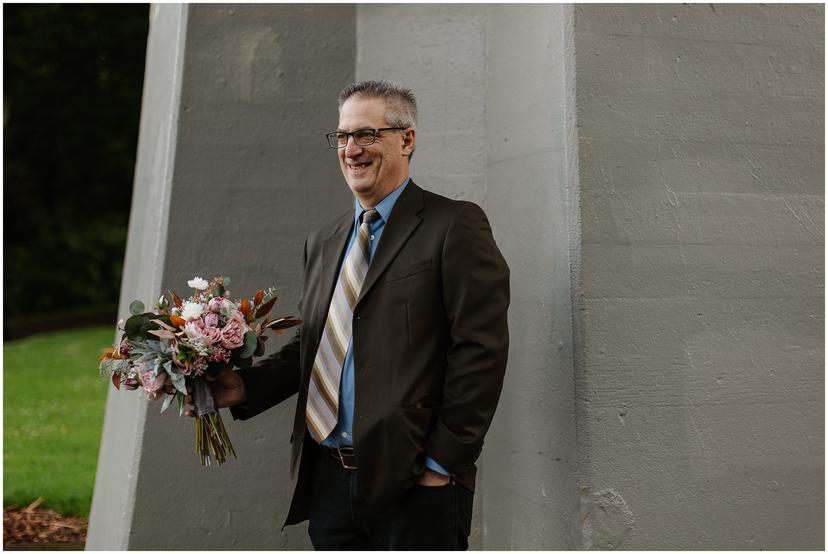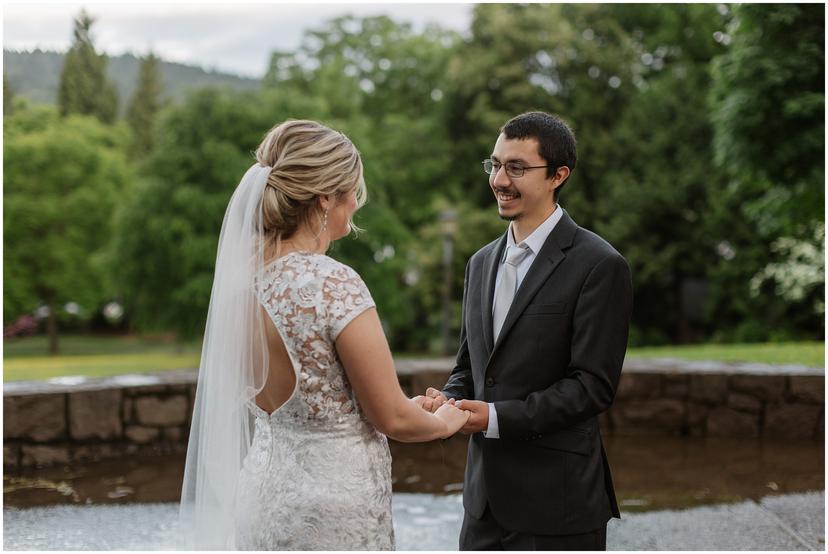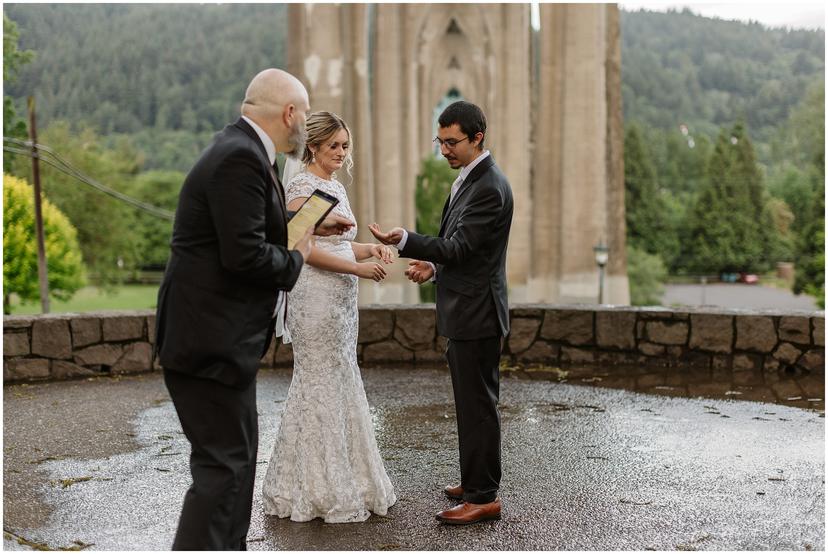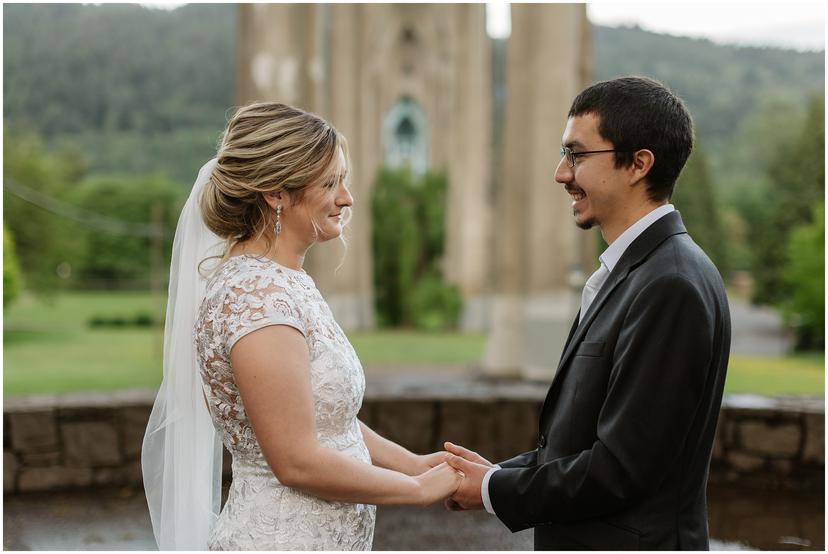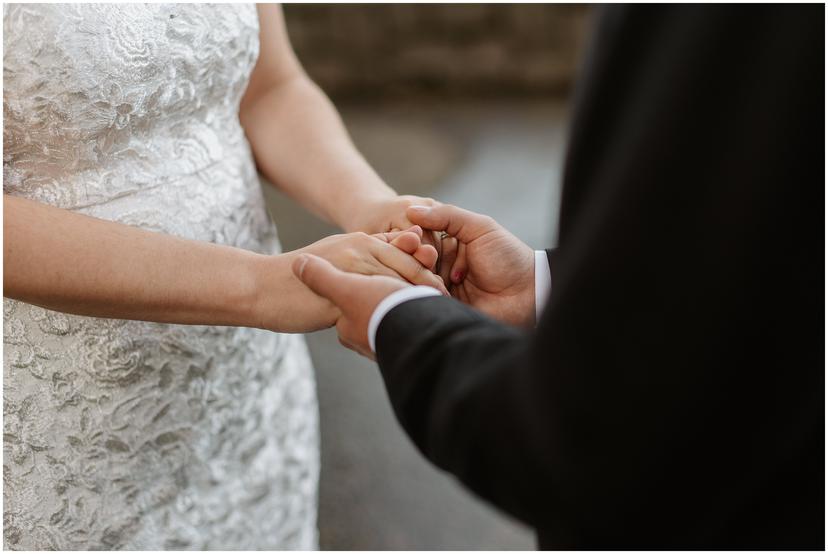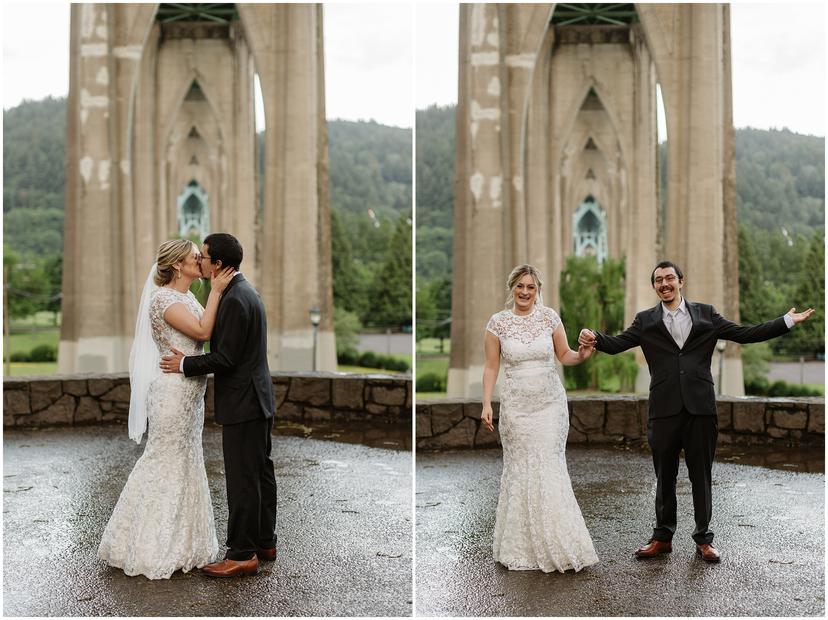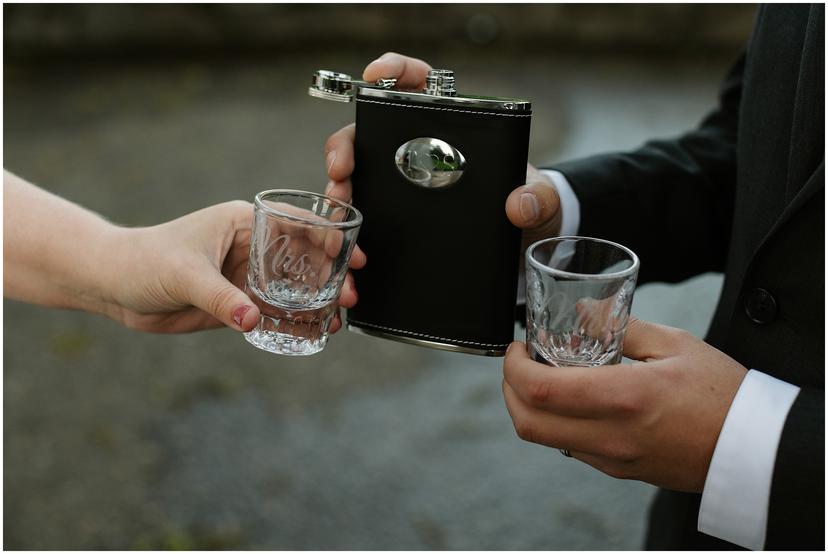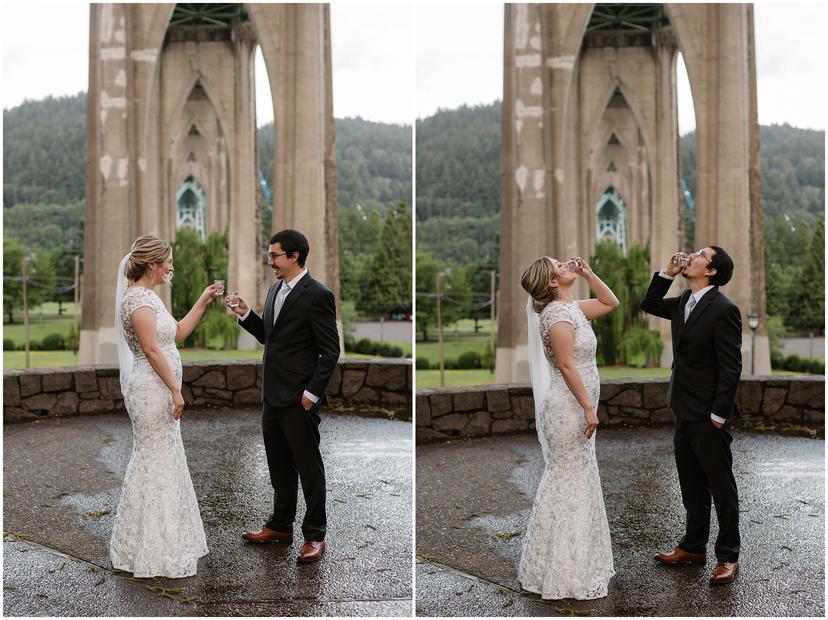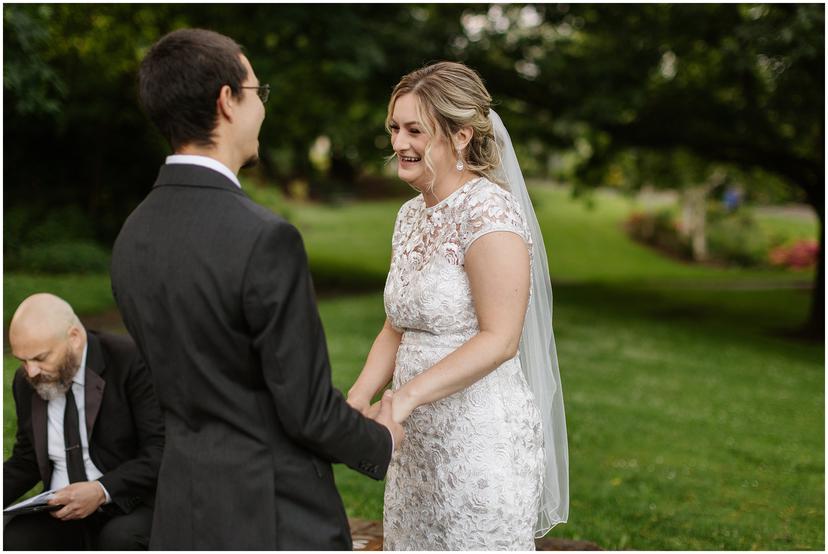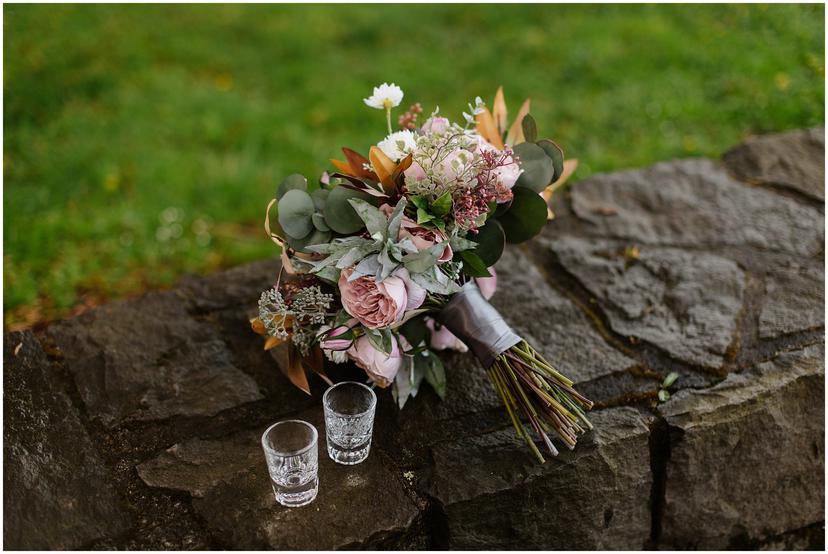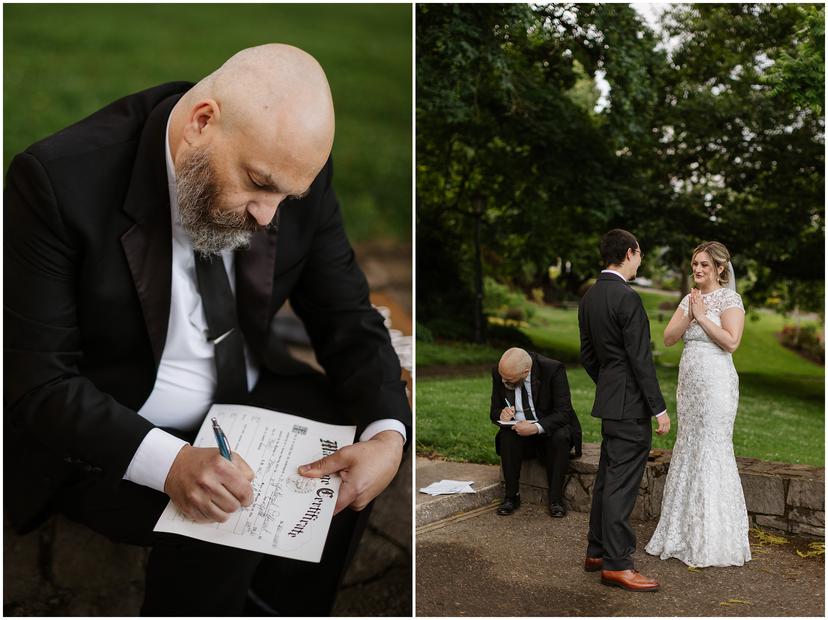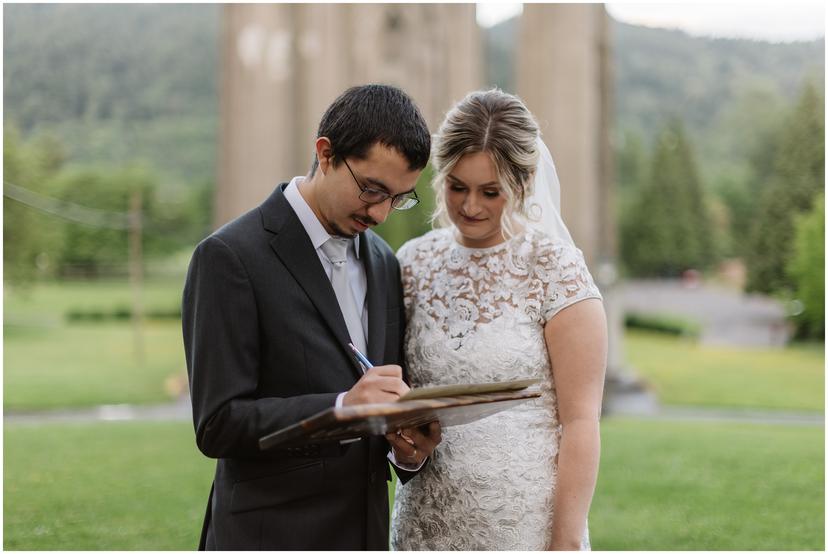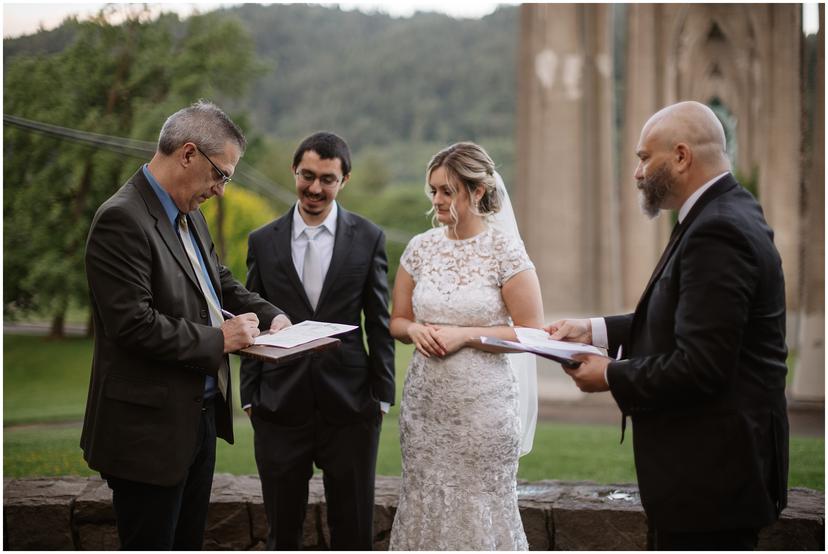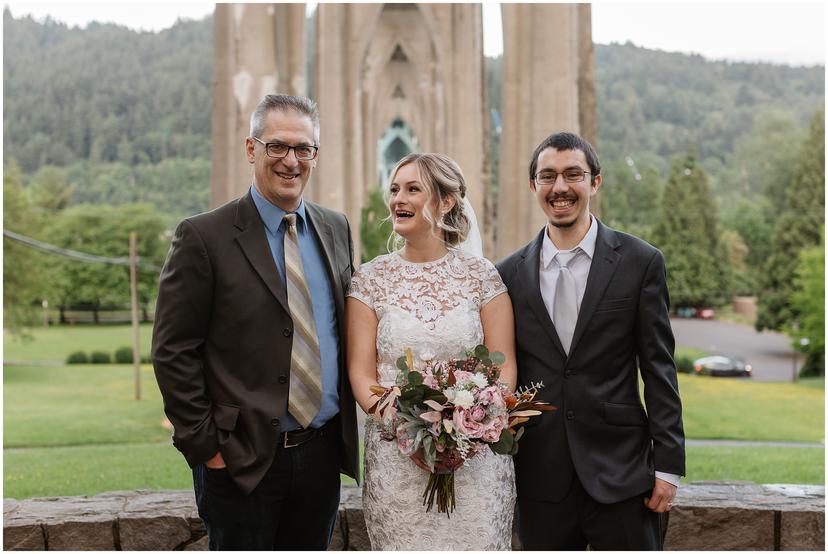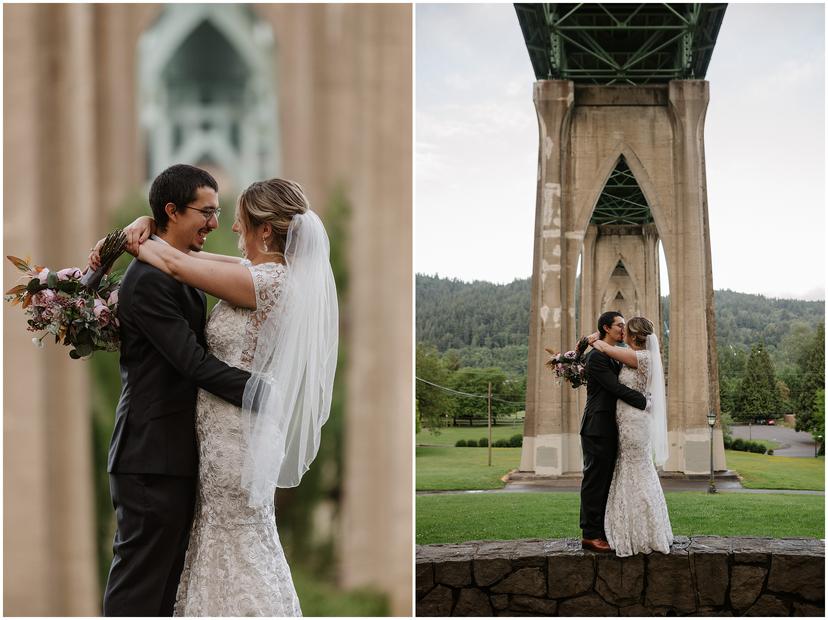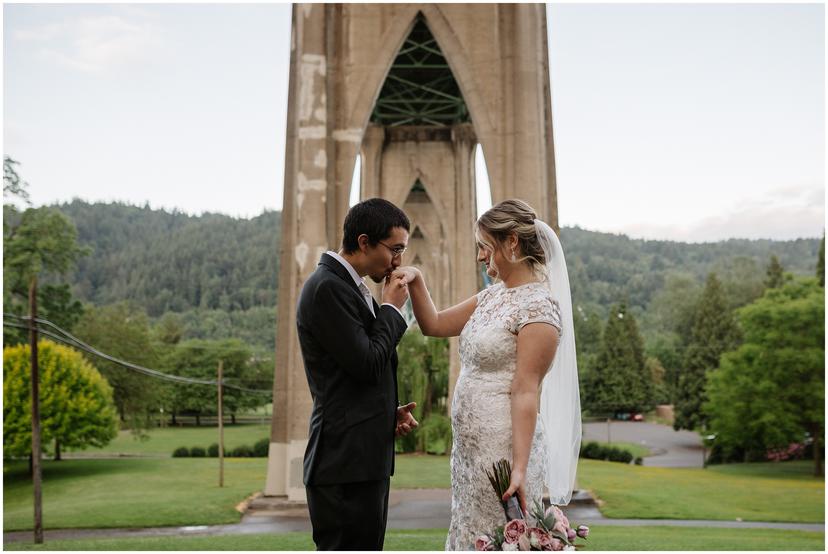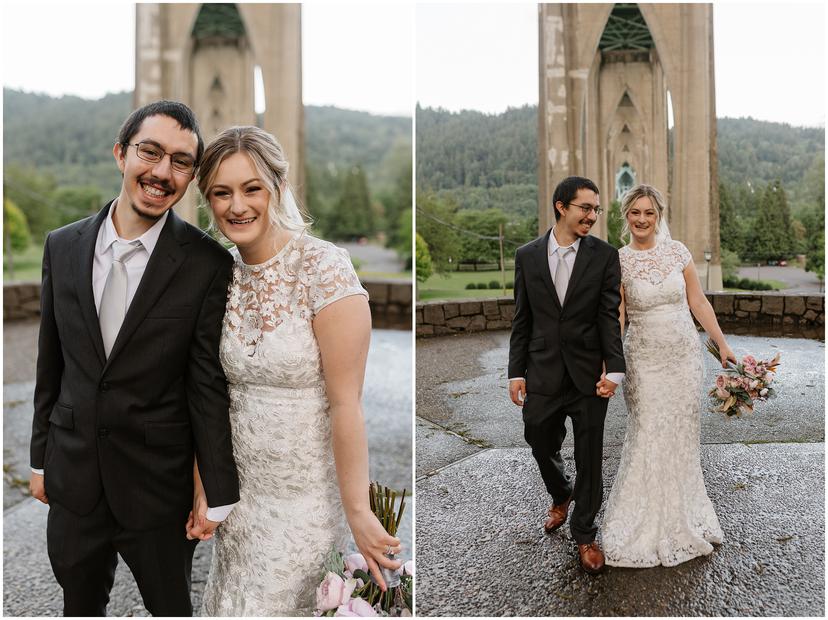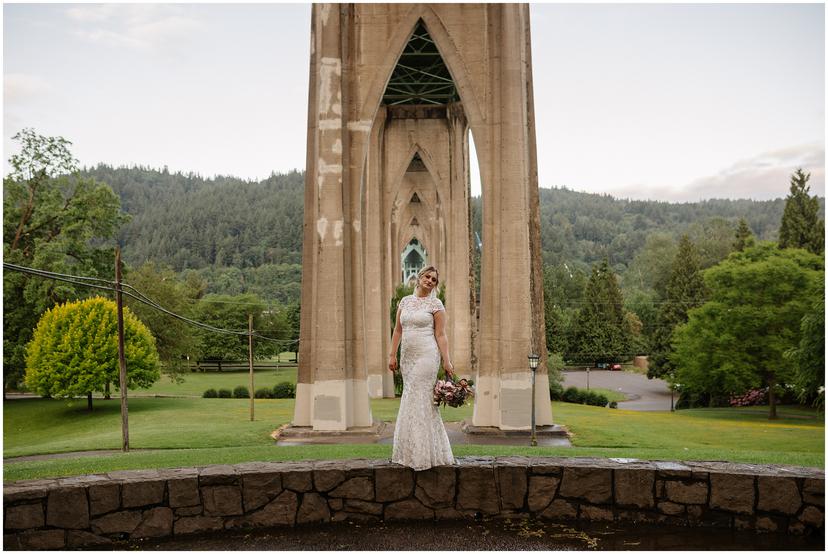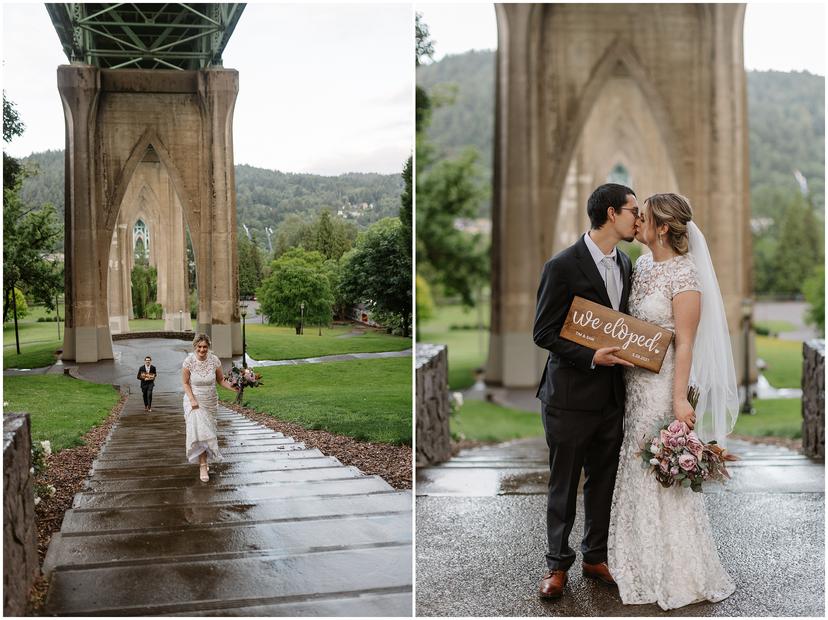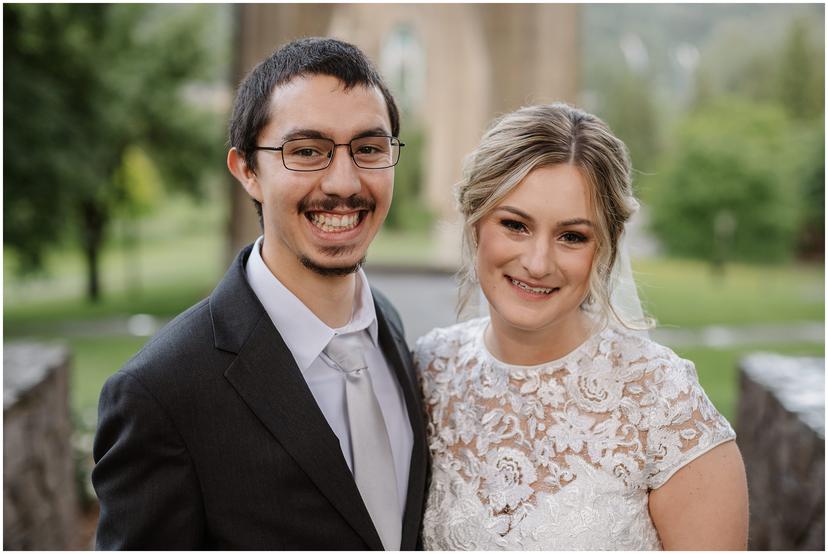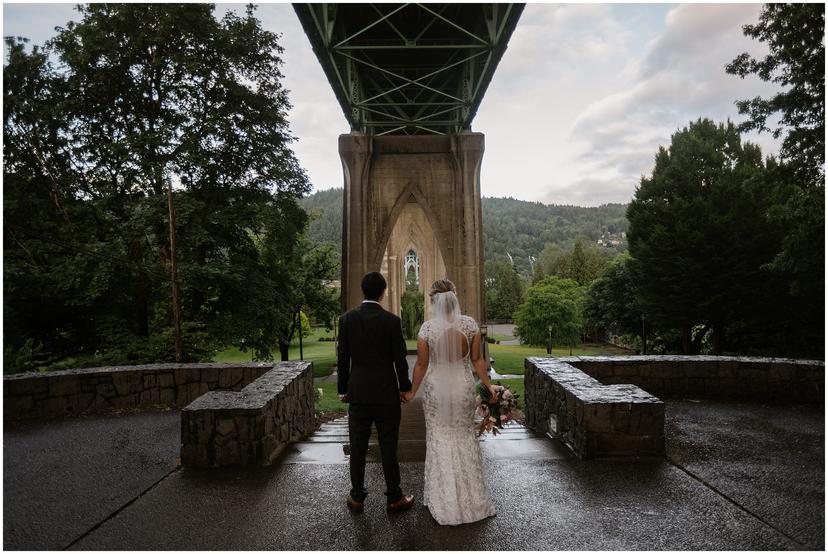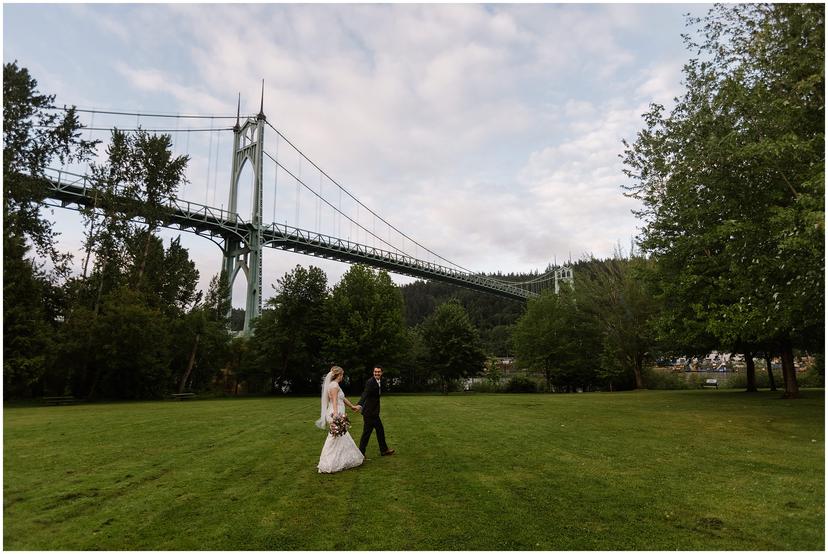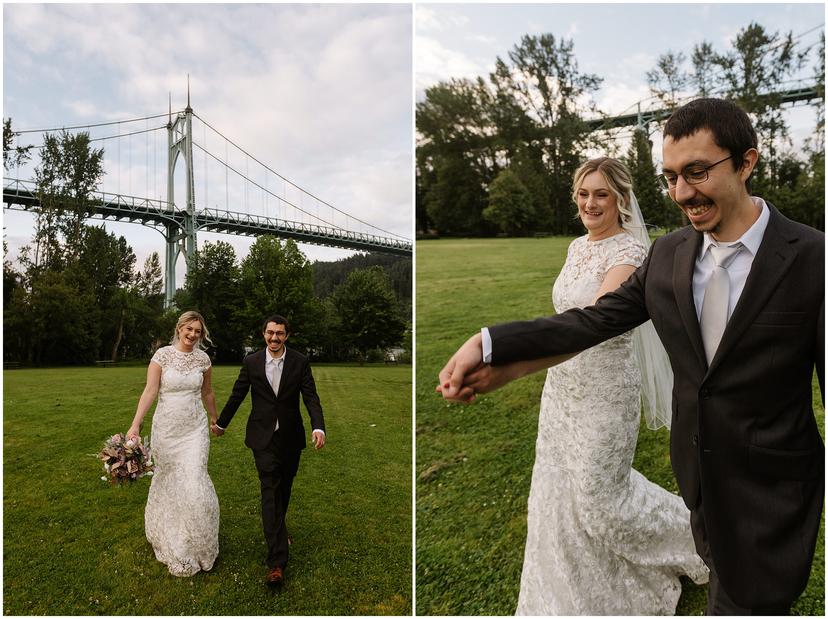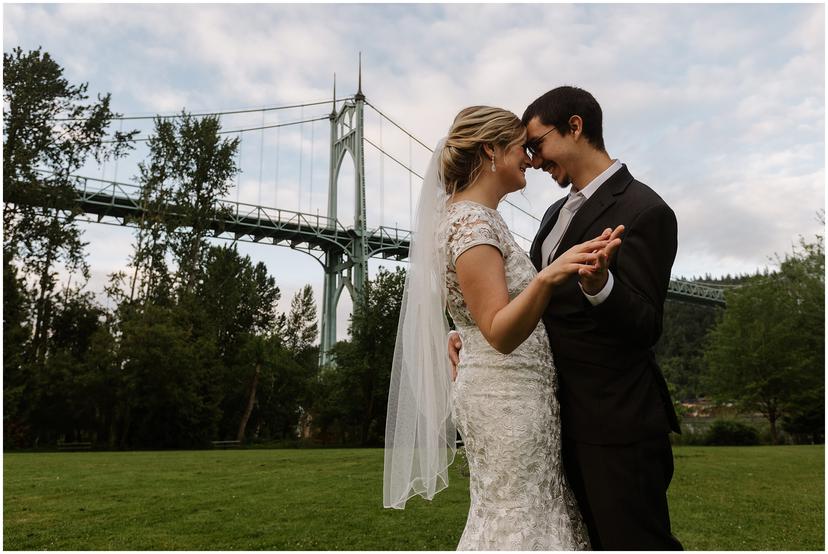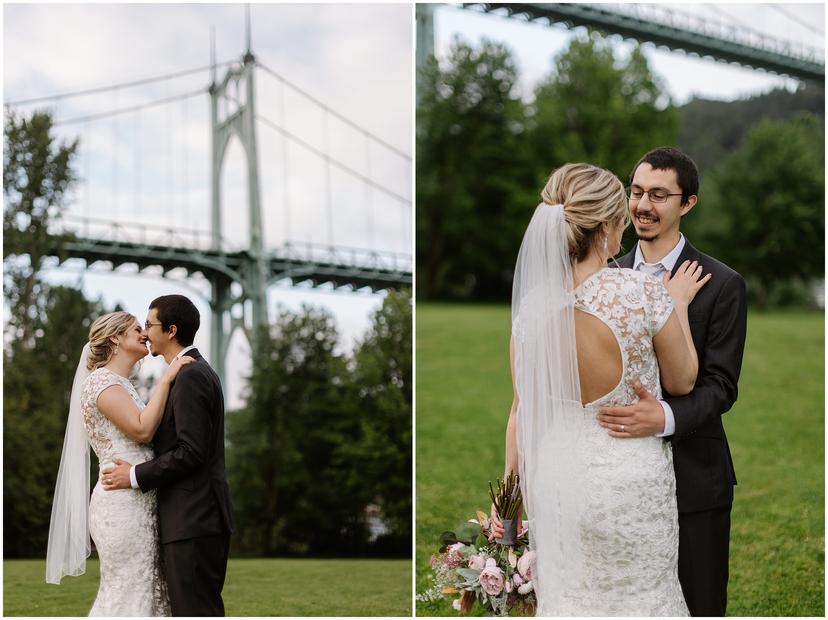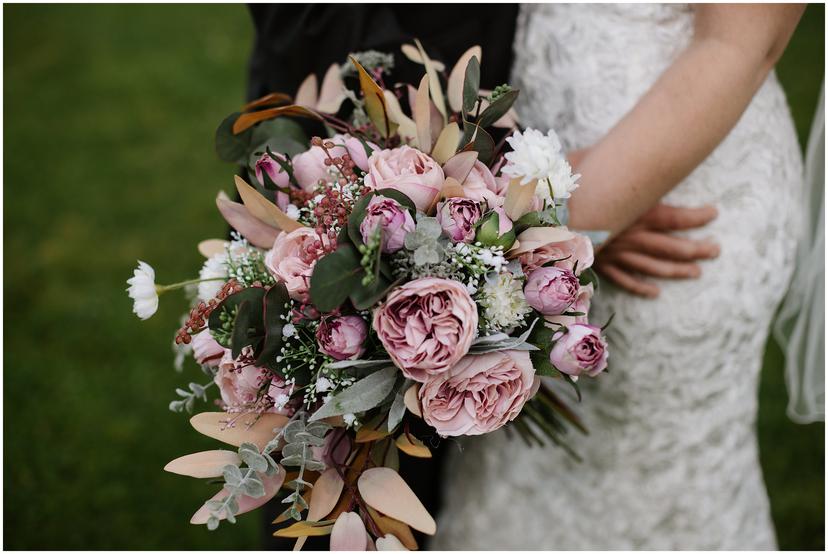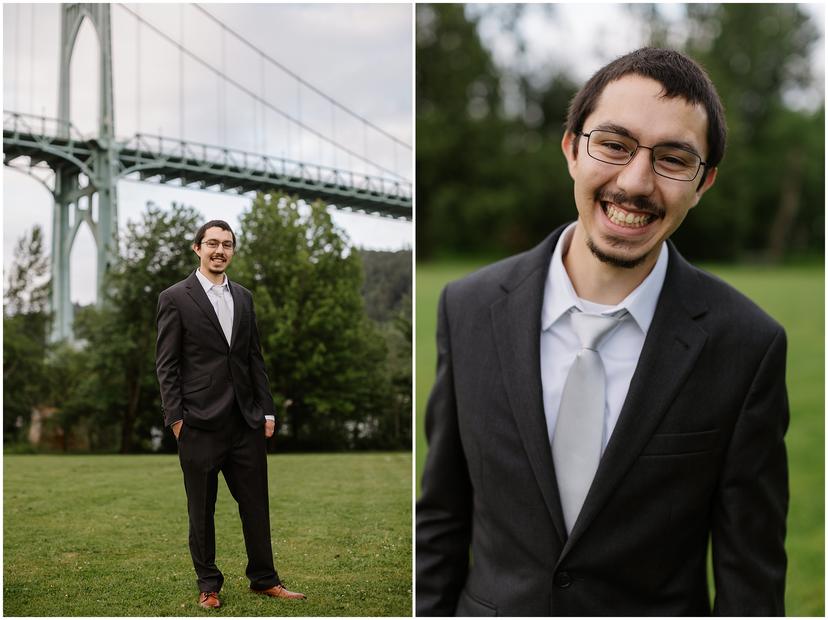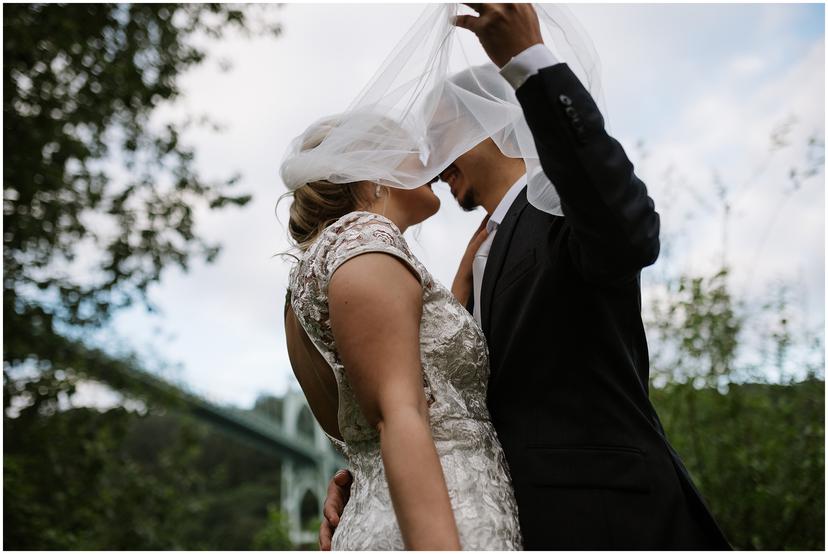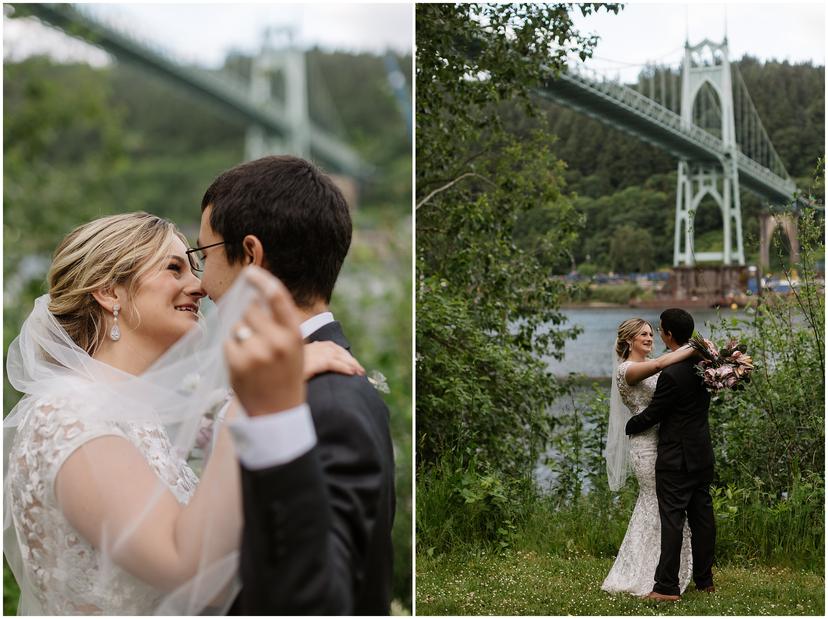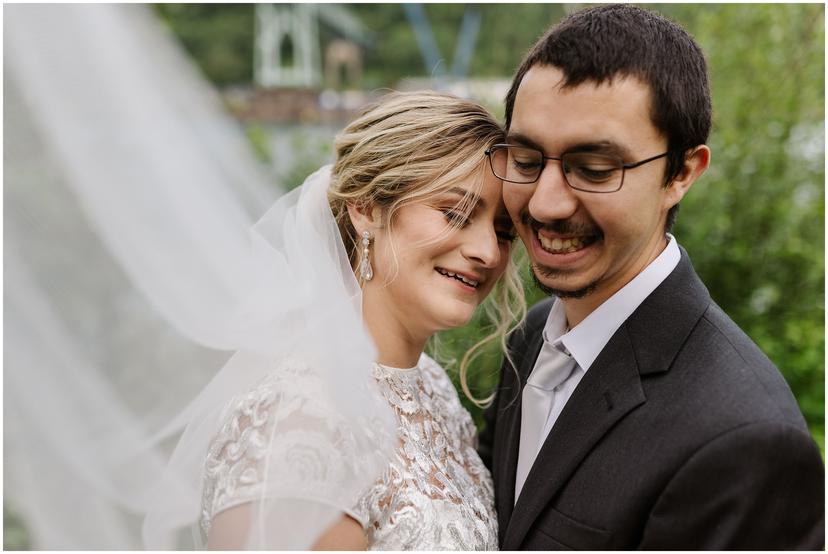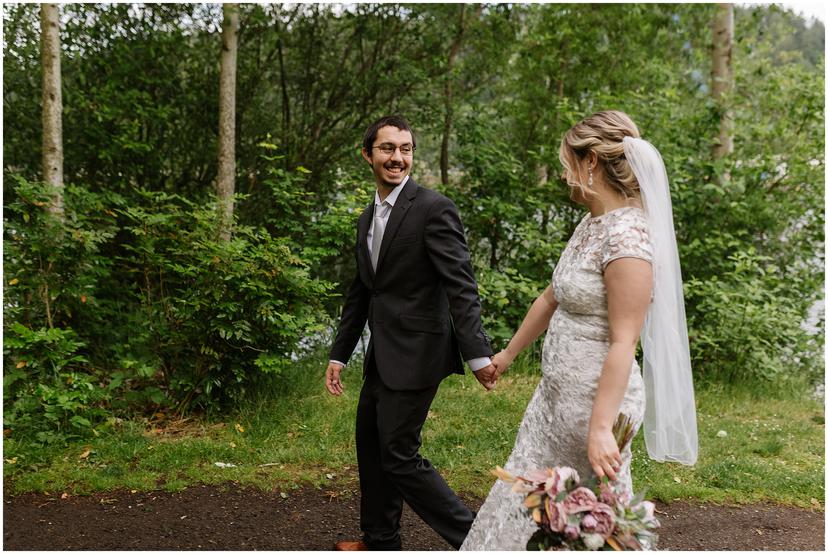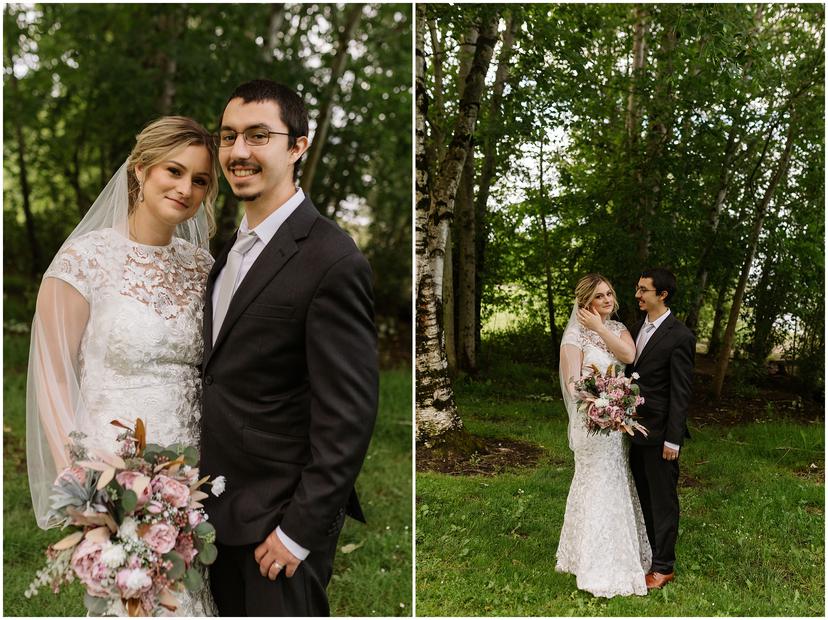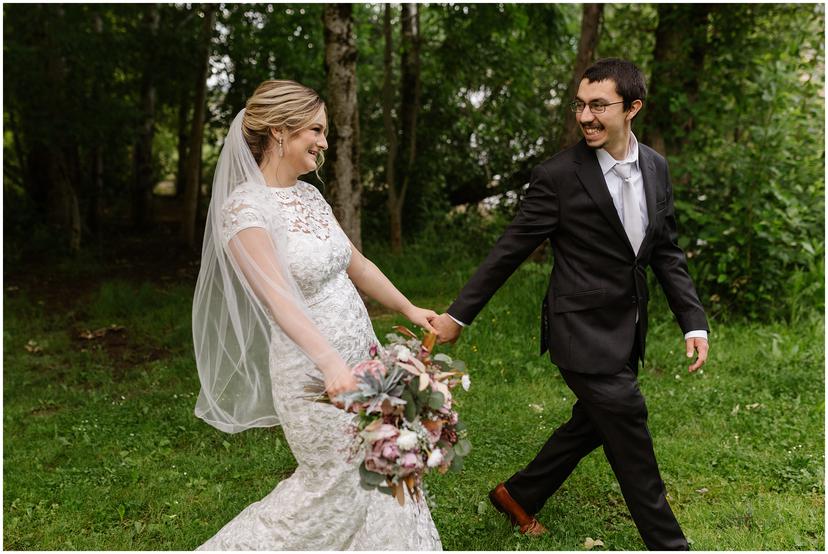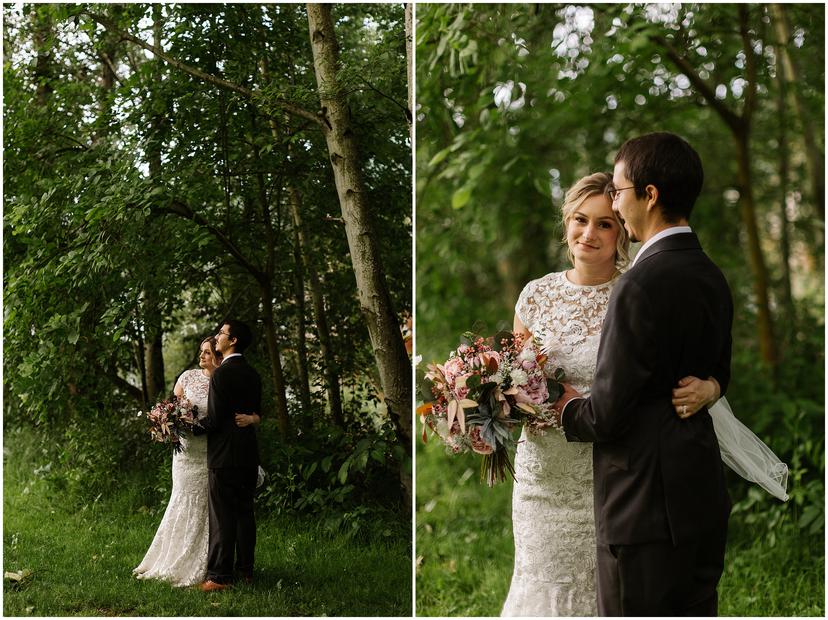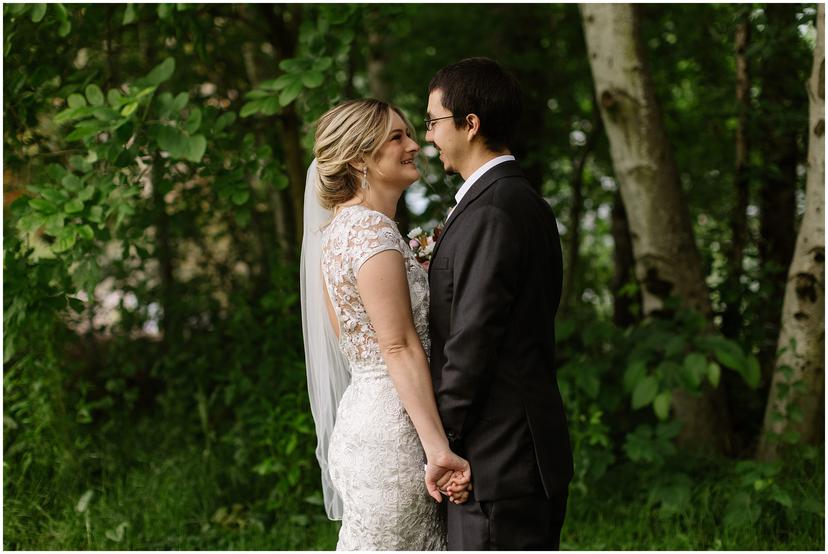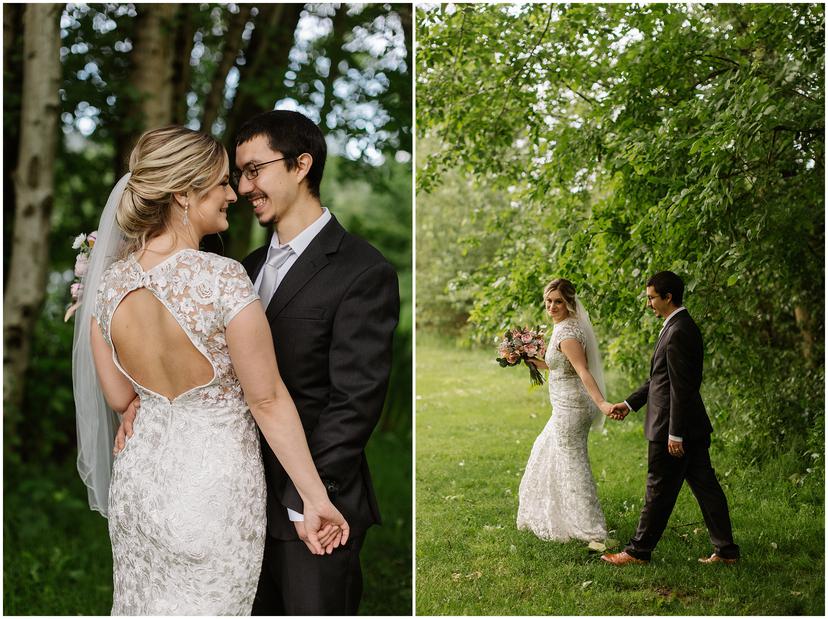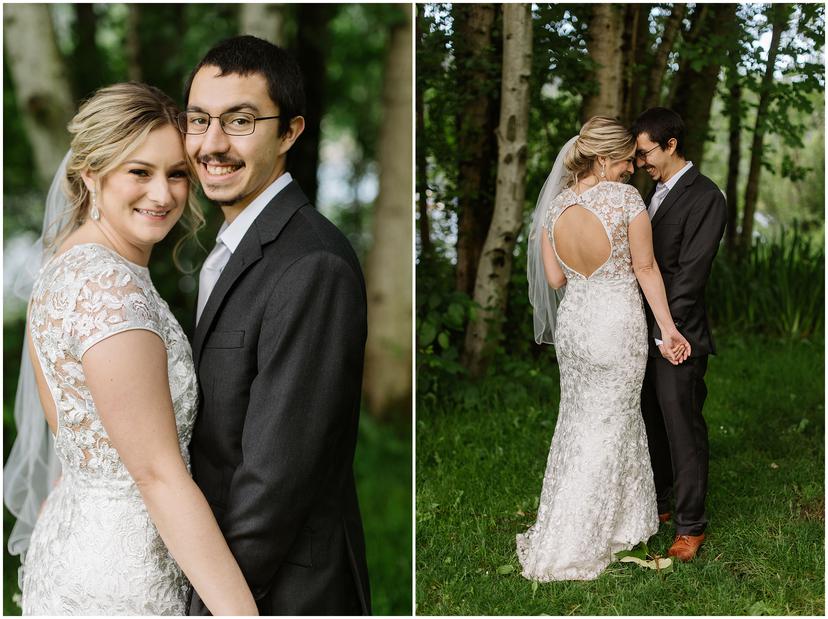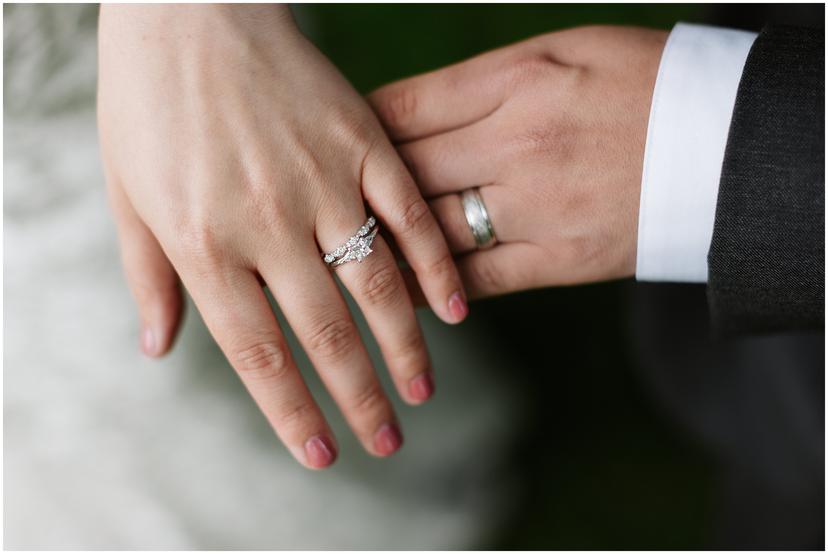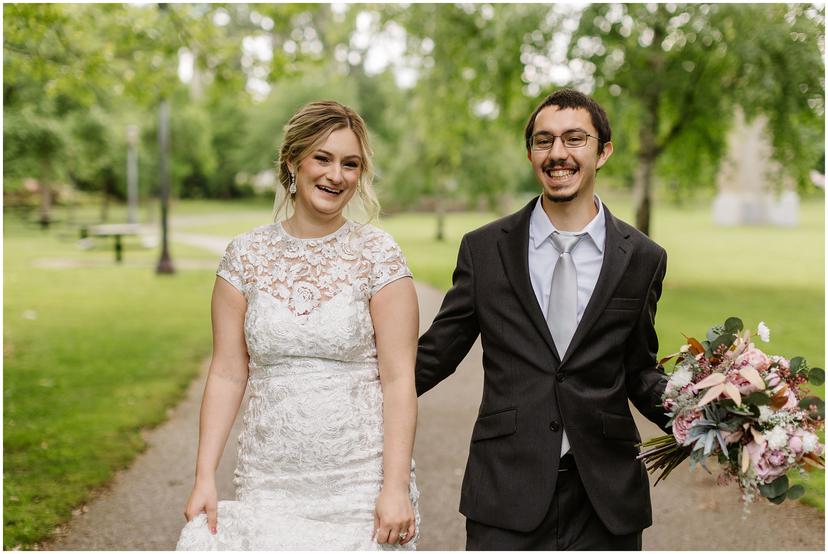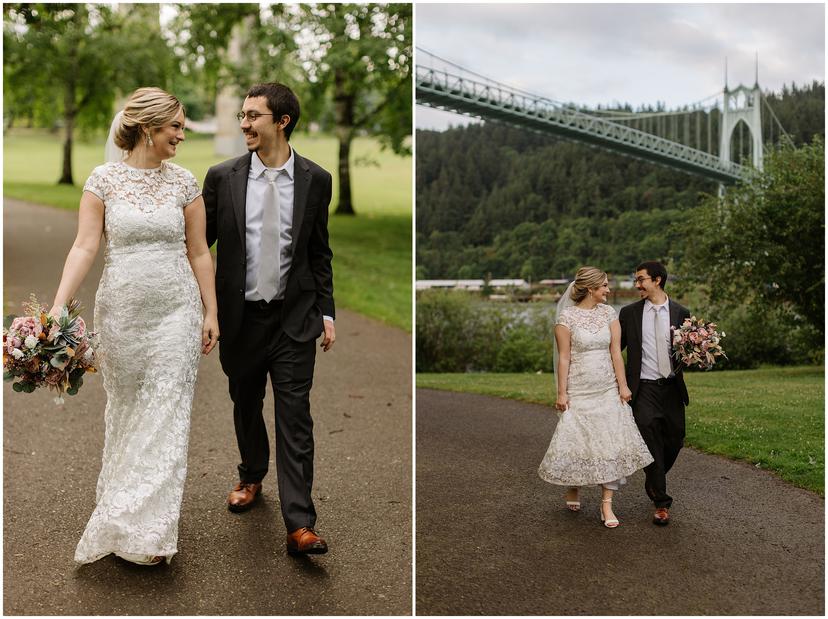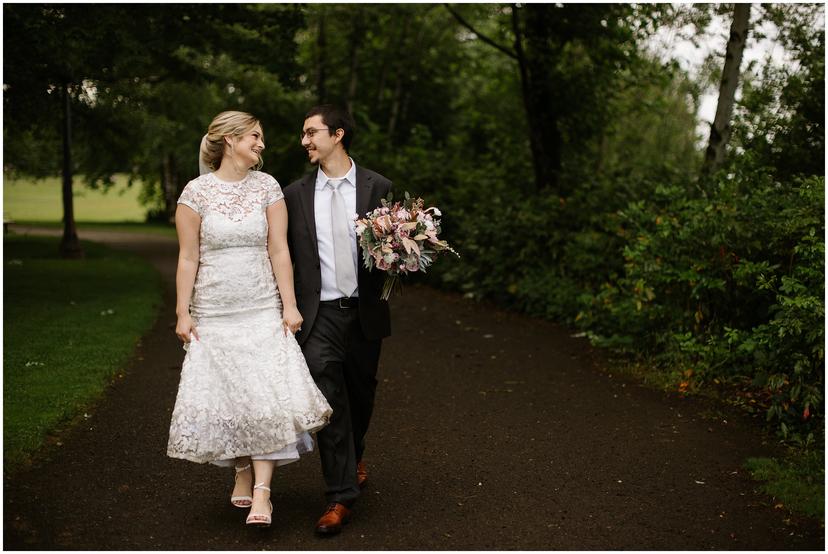 Vendors
Officiant - The Wedding Judge

Hair and Makeup - Blossom and Beauty - Catelyn

Dress and Veil - David's Bridal
Browse More
Did you enjoy these Portland elopement photos? Here are some more pictures and blog posts that might be interesting to you! And if you enjoyed these photos, please feel free to contact me if you have questions, or reach out if you are planning your own Portland elopement!
WINTER CATHEDRAL PARK ELOPEMENT
CHECK OUT MY REVIEWS ON GOOGLE