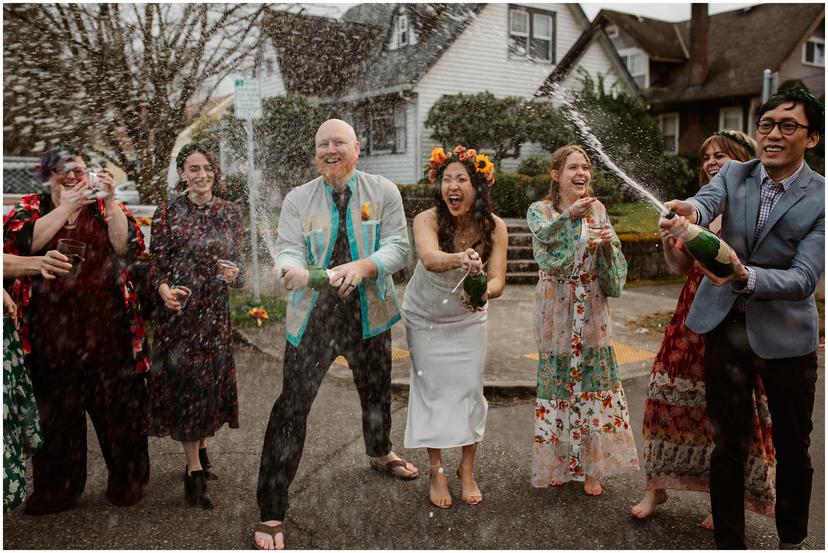 Intimate in-home Portland Elopement
Fun story - I photographed this couple's proposal recently too! It was magical, and I loved working with them. They must have felt the same thing, because a few weeks later they reached out to see if I could photograph their intimate wedding in their home in Portland. It was a short and sweet event - I was only there for a little over an hour - but the energy in the house was unmatched. Such joy! I was smiling nonstop behind my mask.
Rick and Jennifer got ready separately and then did a first look. They held their small wedding ceremony in their sunroom, and their cat Narwhal competed with them as the star of the show. After their ceremony, we took group photos outside, then popped several bottles of champagne in the middle of the street. They came back inside for a kareoke first dance afterward - and their cat joined in on that as well! Finally, we lit sparklers to celebrate before I left. It was nonstop happiness from start to finish and I felt incredibly lucky to be a part of the day!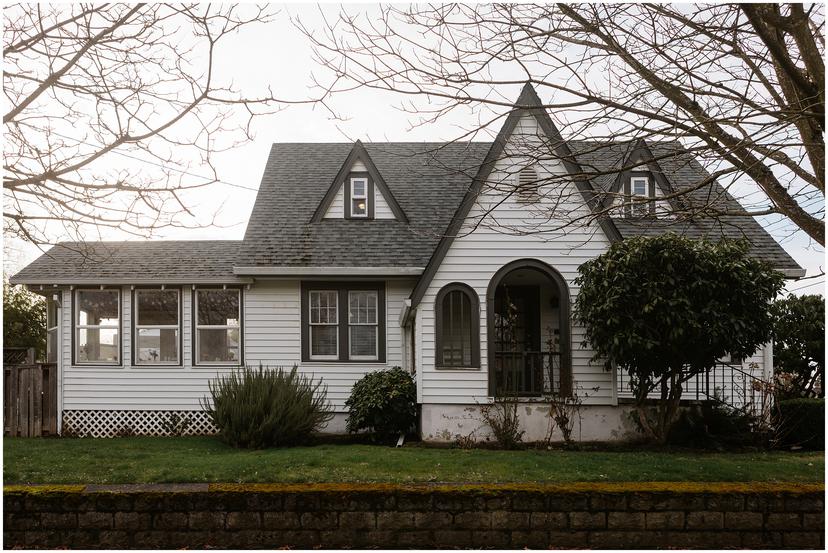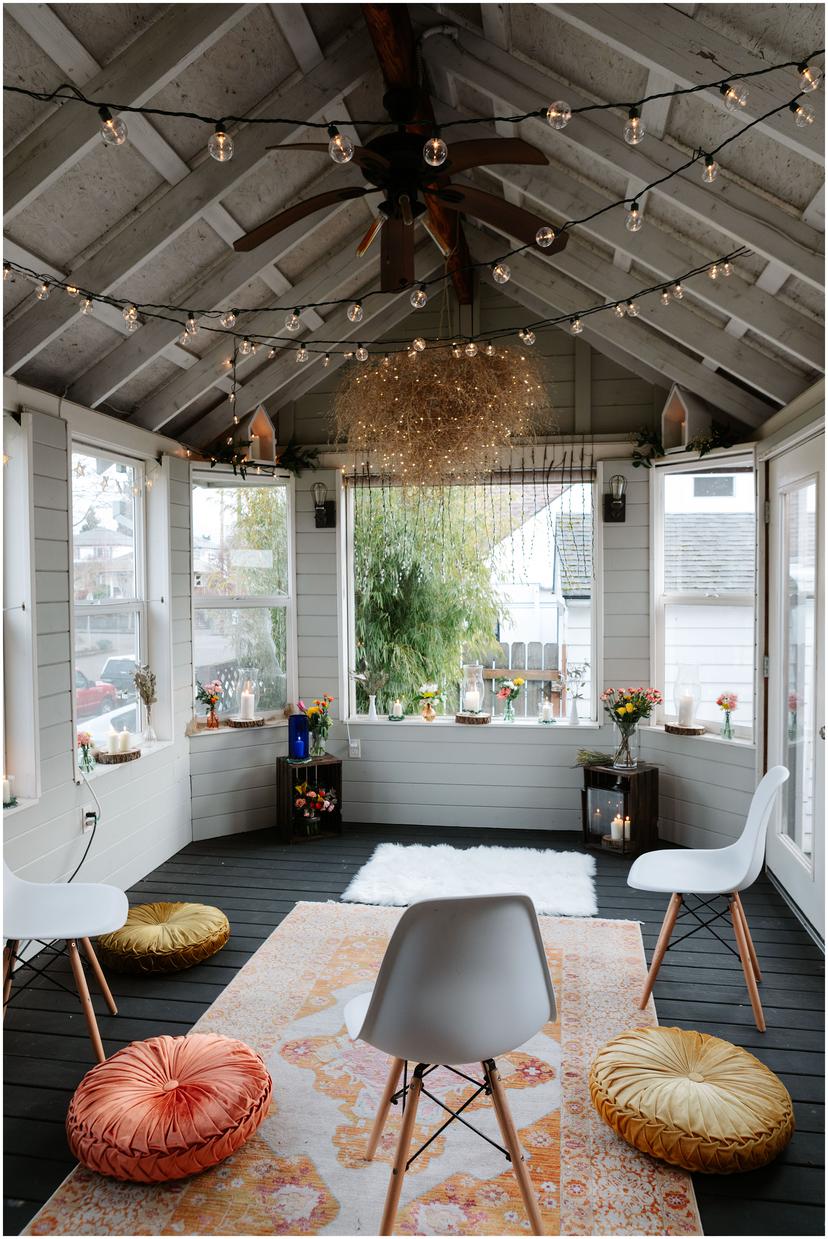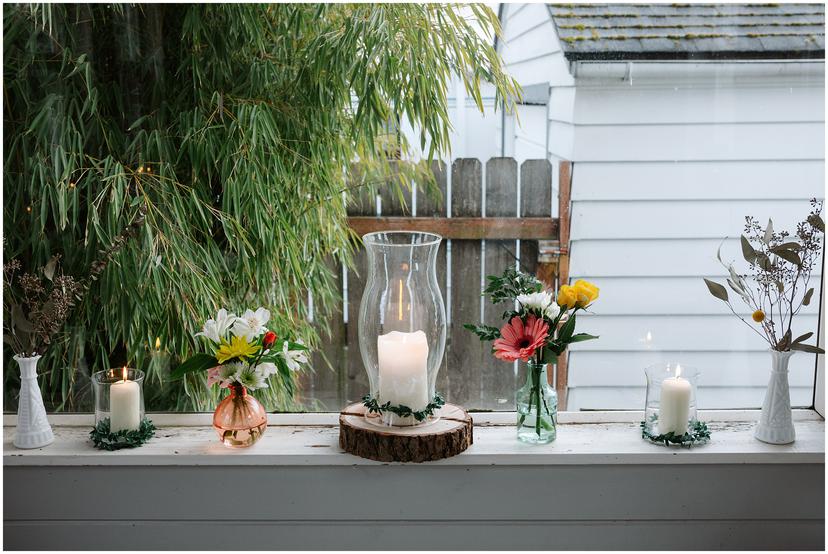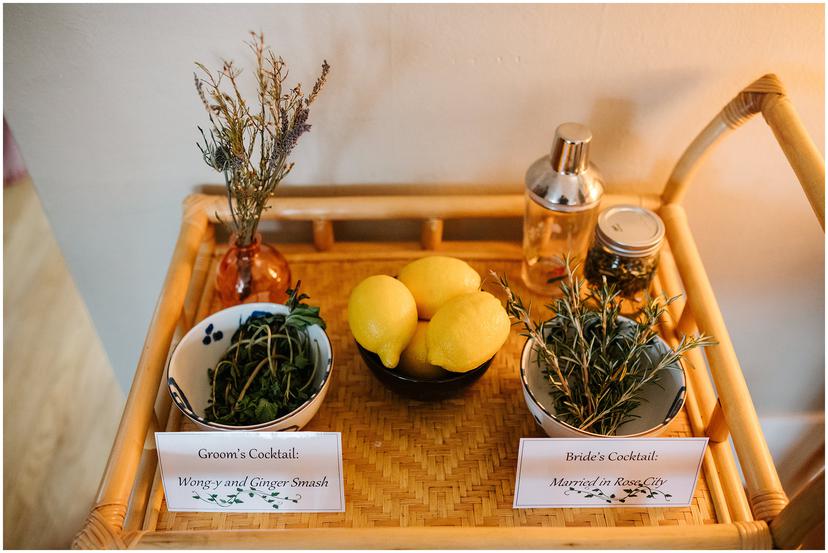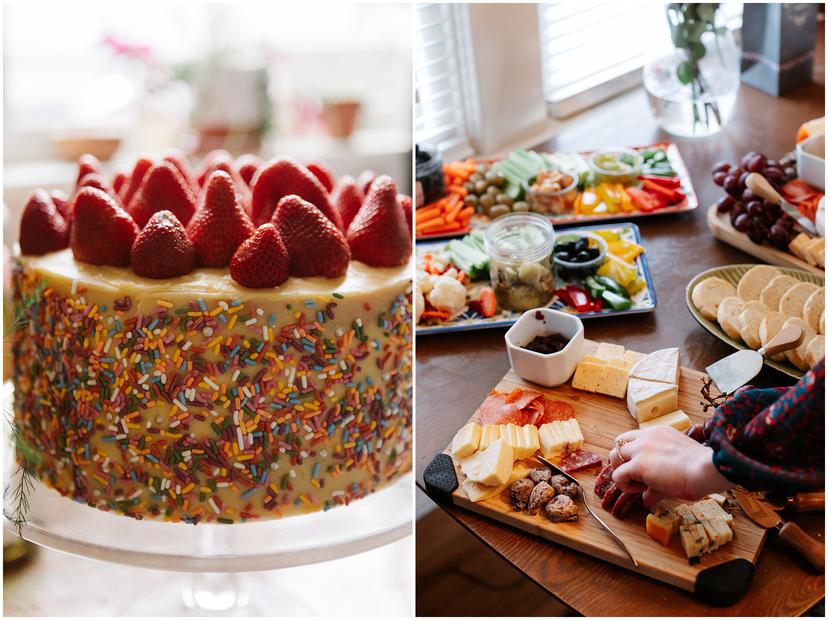 Reasons to get married in your home
"Our favorite thing about getting married in our home was CONVENIENCE & CHEAPNESS!" said Jennifer. "We are this weird mix of extremely ambitious and extremely lazy. Also a mix of bougie & cheap haha! The pandemic made us both melt more and more into the comfort of the couch & it also felt good to be saving more money since we weren't leaving the house as much. Decorating & preparing was so much easier since we all we had to do was walk to the sun room to store & set stuff up.  But beyond convenience was the meaning behind this home. I (Jennifer) have never lived with a romantic partner before. I have also never had a whole HOUSE to live in since I moved out of my parents' house - I just kept renting rooms or apartments. This house is the first one we lived in together, and we have so many memories here. It's been such a refuge during the pandemic, and we love it so much."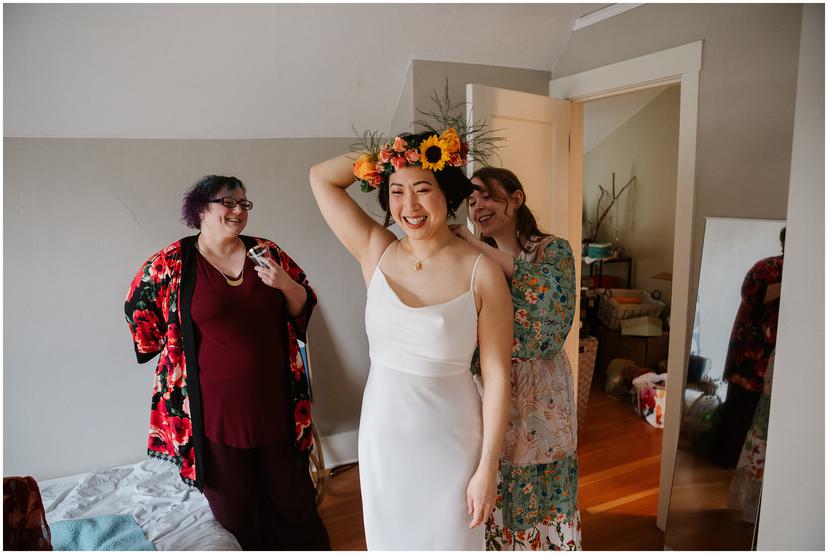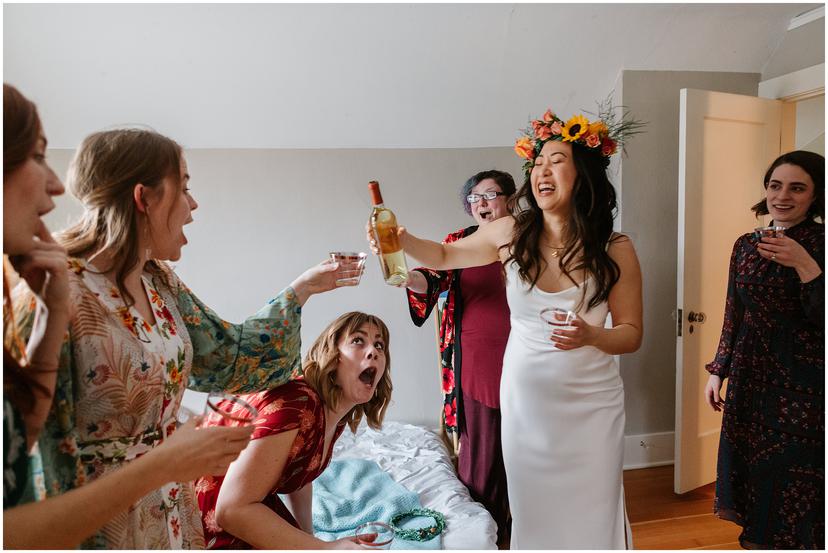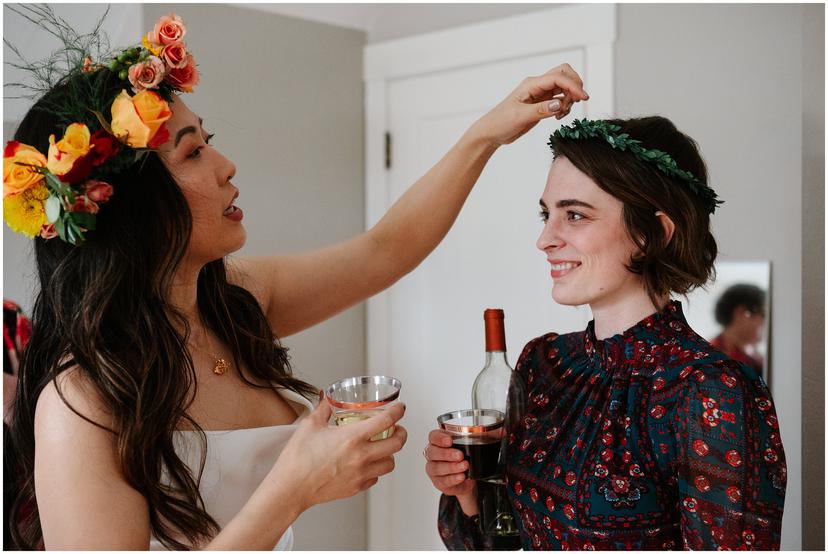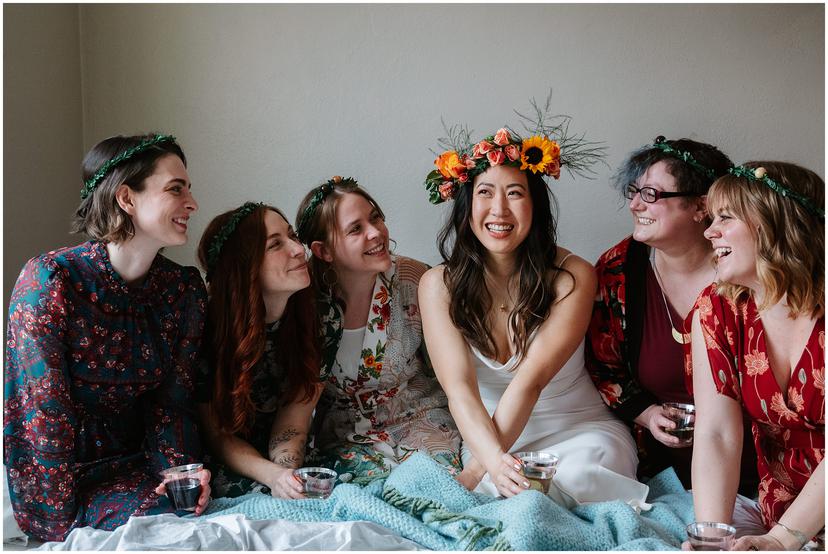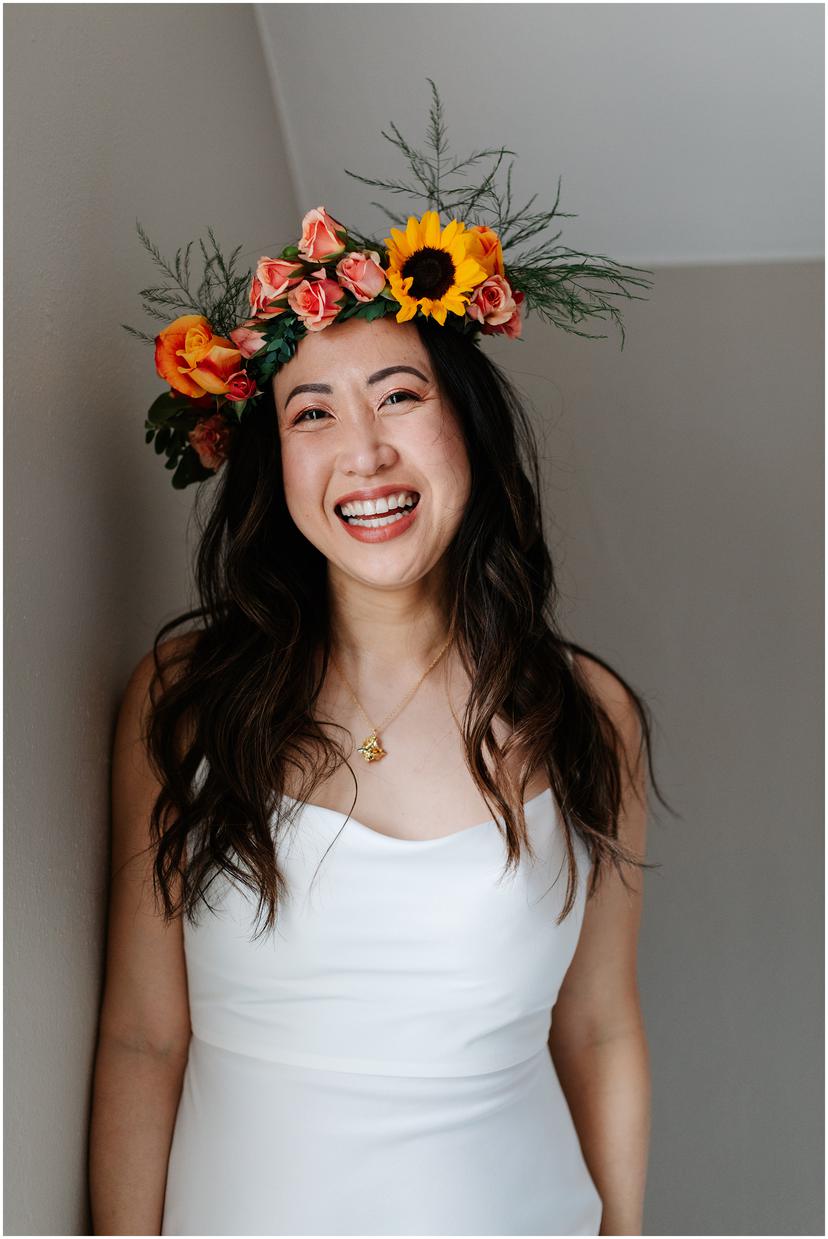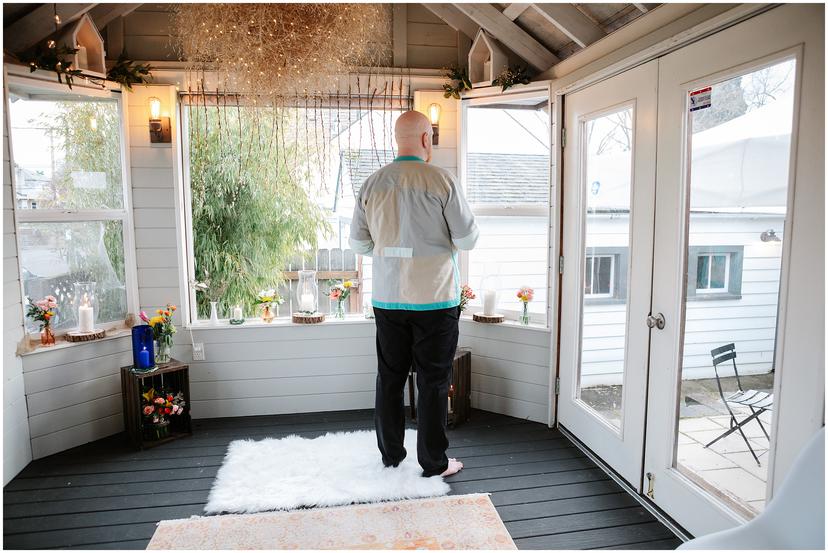 Favorite memory from the wedding
"Seeing Jennifer," said Rick.
"He's such a softie," Jennifer joked. "And I am not saying this just because this is for Katy's blog, but I genuinely LOVED the 75 minutes that Katy shot photographs for us! From the ceremony to taking group photos afterwards, it was such a relief to give the "directing" role to someone else, and to feel like she was giving us space to document and celebrate our joy. We ran around with sparklers, popped champagne and toasted in the middle of the street, and it all felt like we were superstars. Everyone had so much fun posing for photos and it really felt like a special, once in a lifetime event for all the people who have been our support in Portland."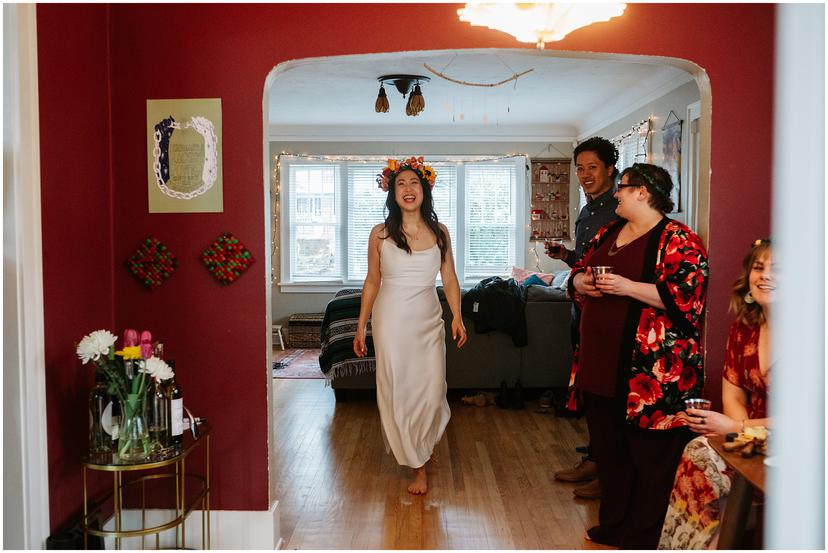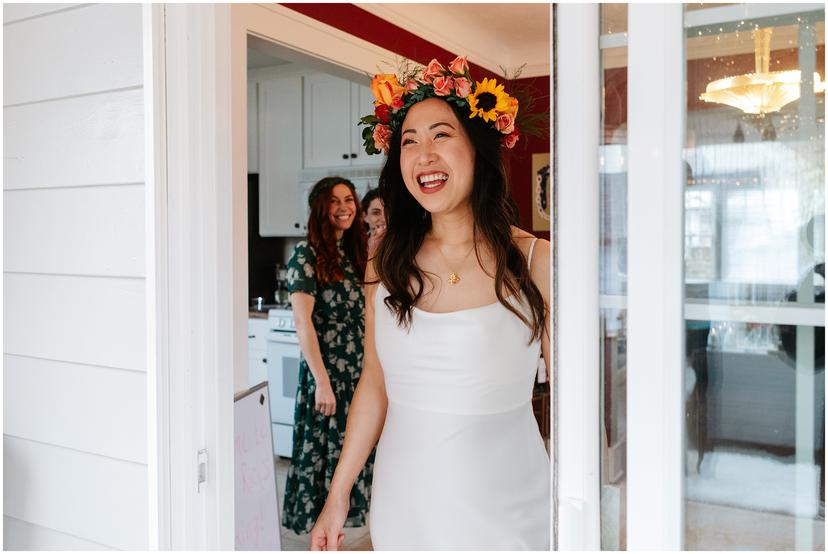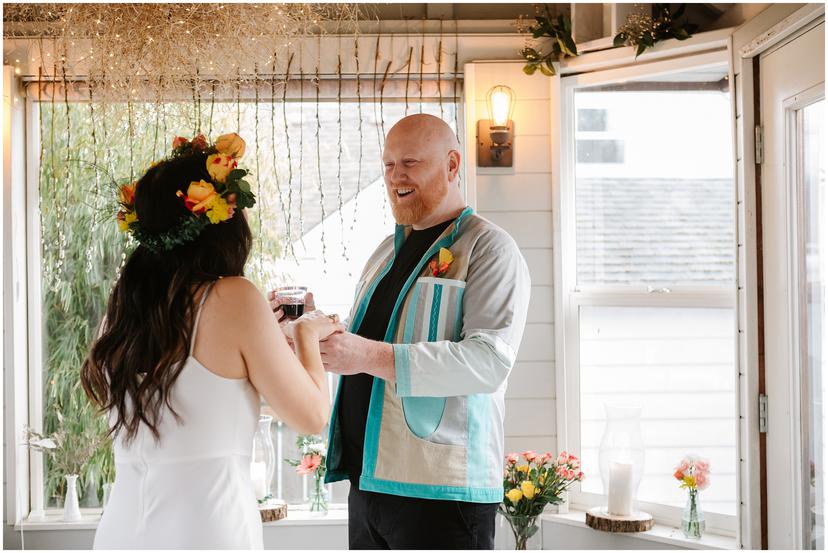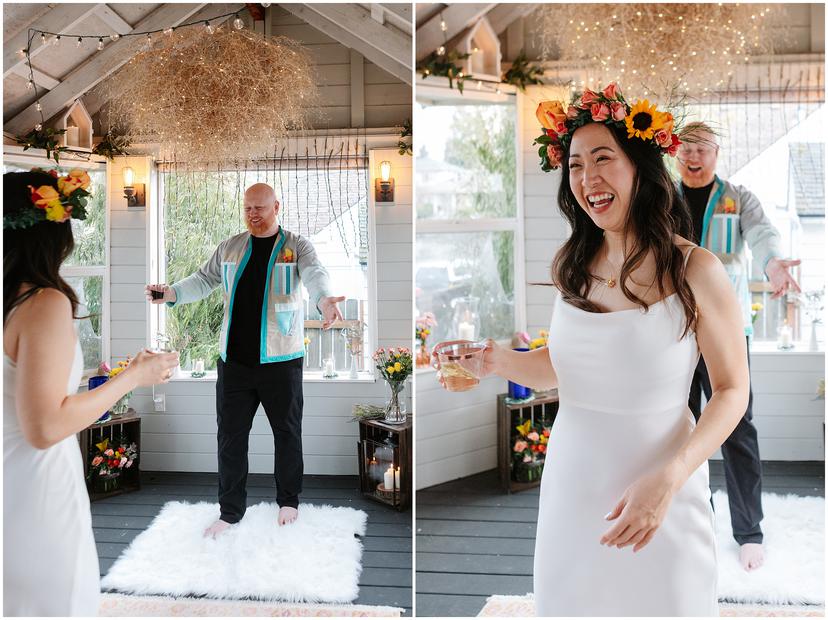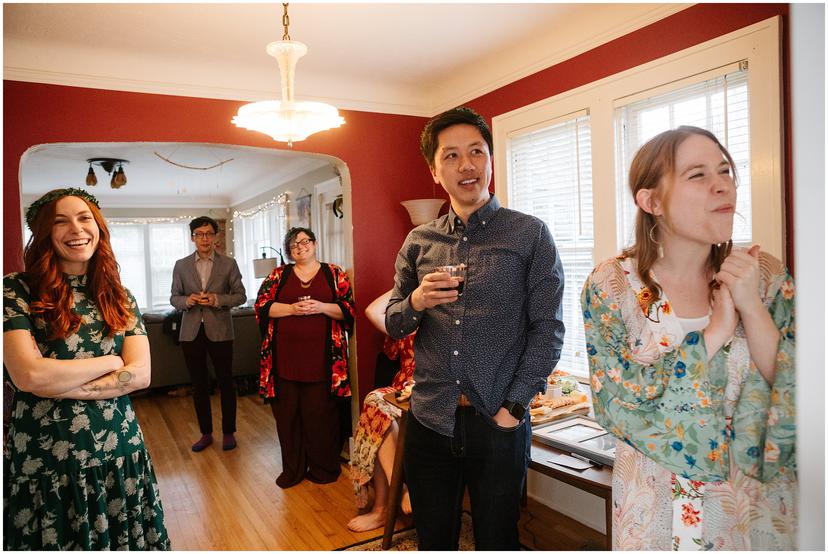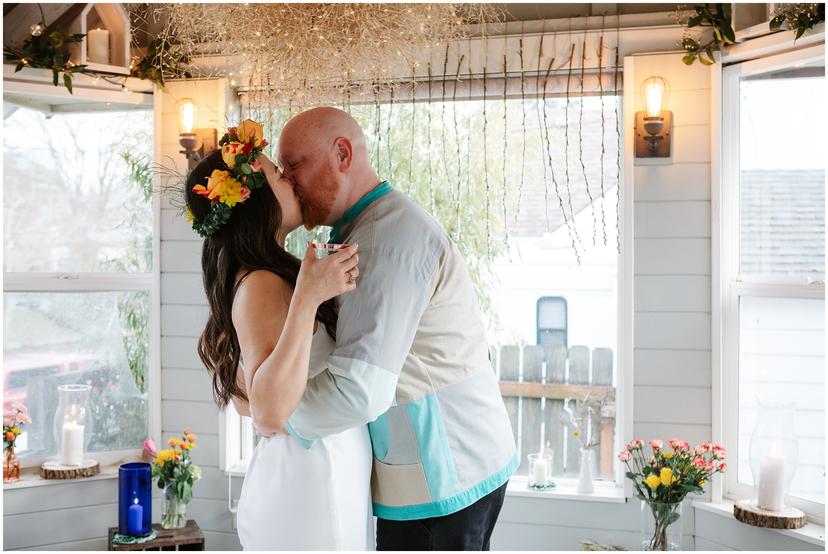 Advice for planning an in-home wedding
"Don't sweat the small stuff," said Jennifer. "Parts of your home might not be perfect by the time the wedding rolls around - you might have piles of clutter, it might not look Pinterest perfect - but THAT'S OK. And if Katy is your photographer, she'll still make everything look really good.
"Have a plan with your friends/family for who will help clean up the day after. That can be easily overlooked and the next day, the house can be a stressful disaster, which is not a very fun post-wedding vibe. 
"LIGHTING IS EVERYTHING. My friend made us a chandelier made out of $10 twinkle lights & a tumbleweed her boyfriend brought back from Texas. We lit a ton of candles, hung christmas lights, etc. It made it all so romantic. 
"The dollar store is an awesome place for fun decor or stuff to make the night feel special.  We got glow sticks from there for the dance party, and they have lots of cute $1 vases you can use with little bouquets. 
"Trader Joe's has an amazingly beautiful and inexpensive selection of fresh flowers."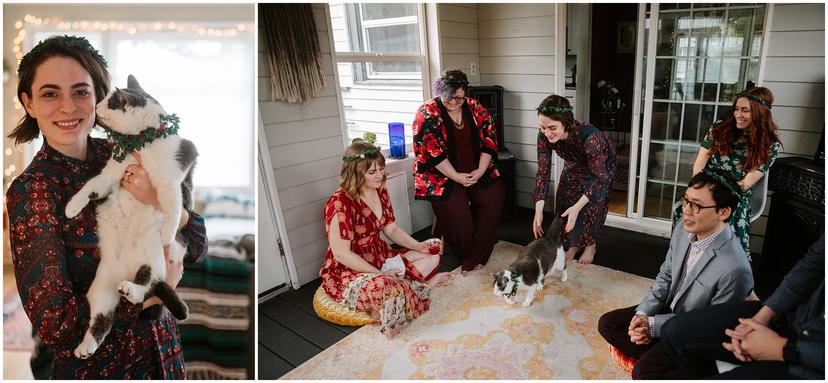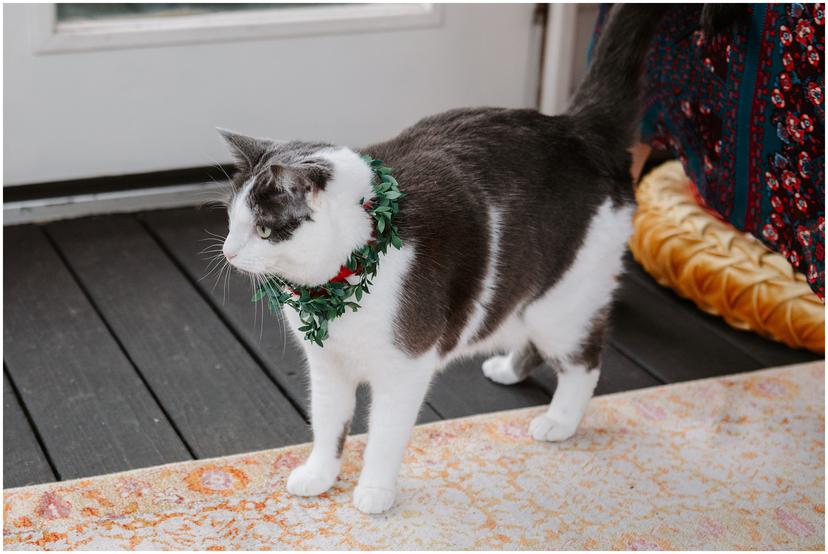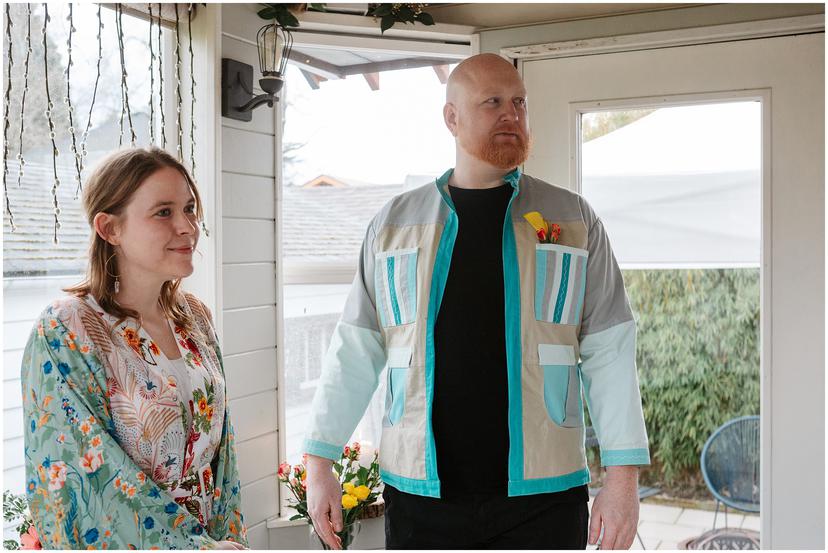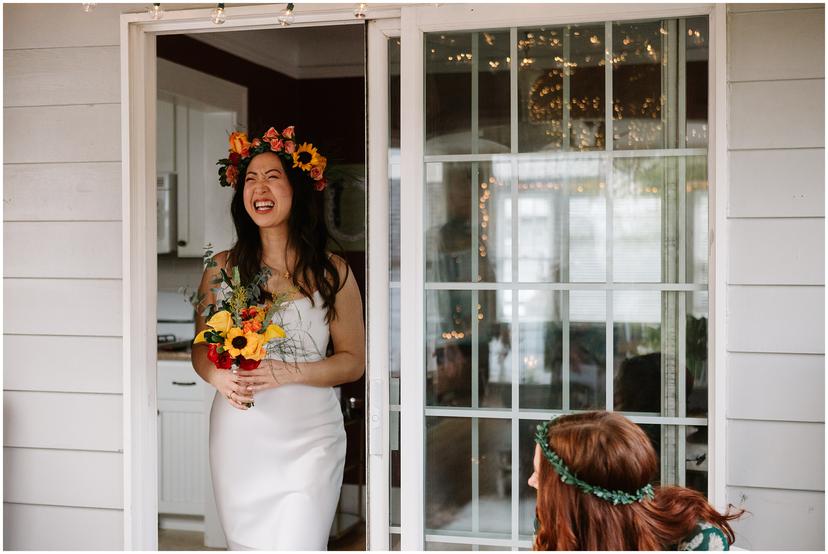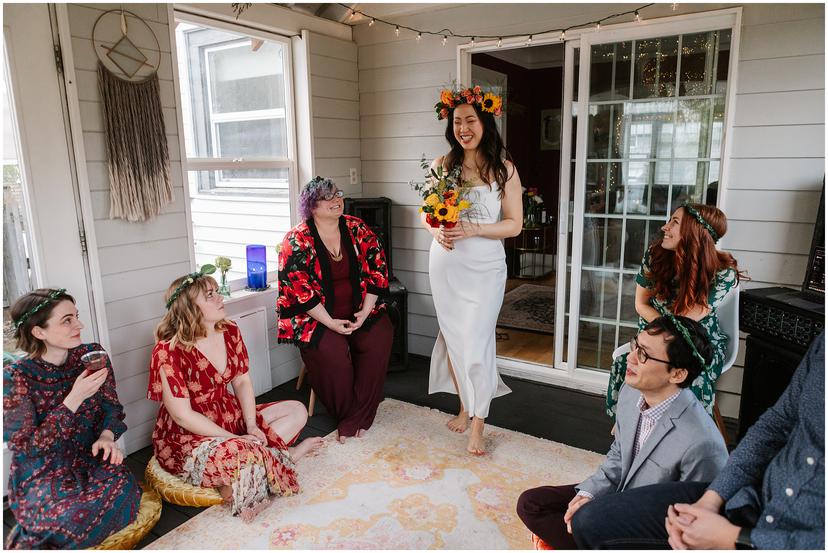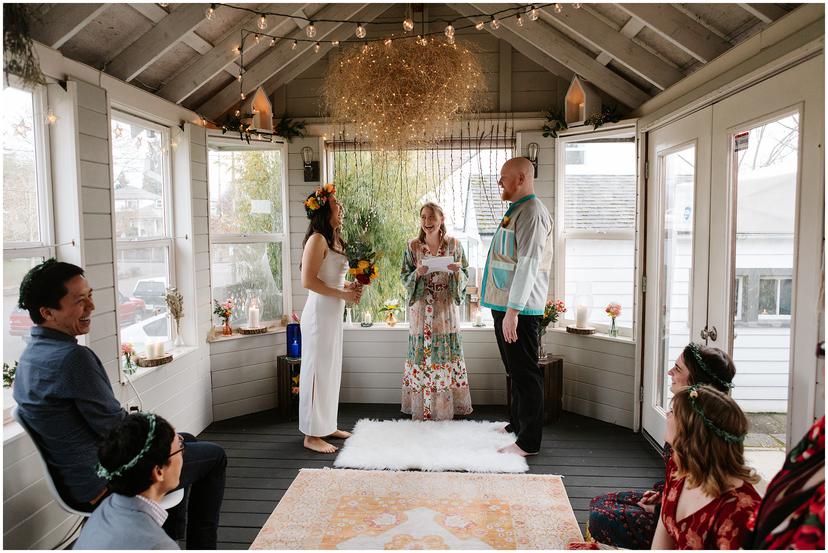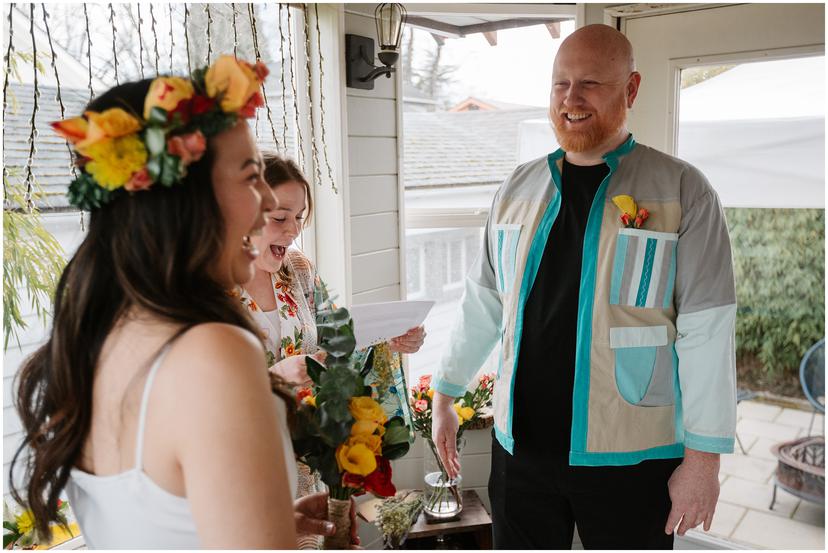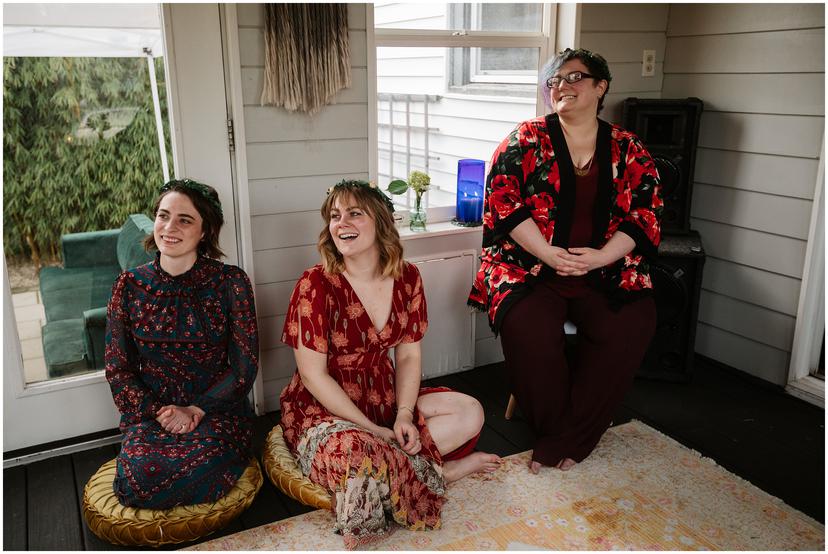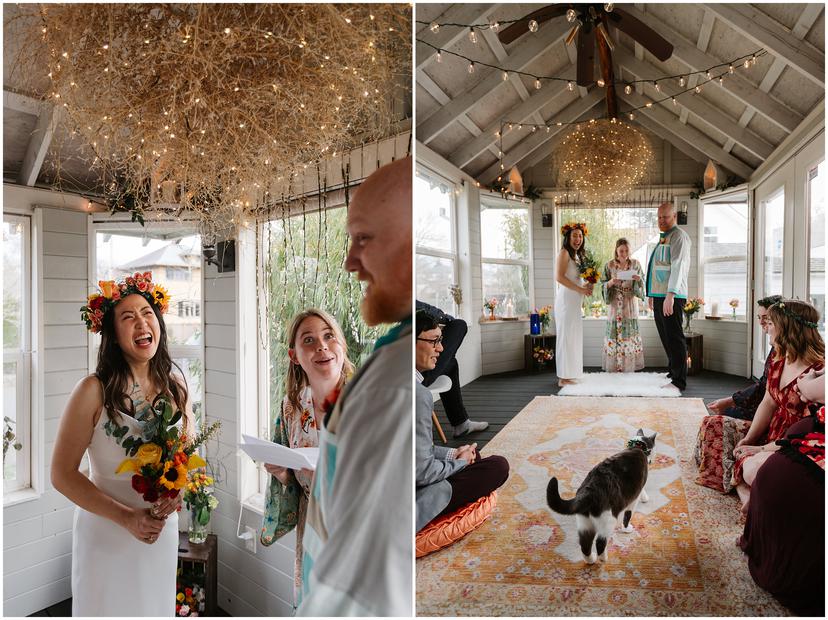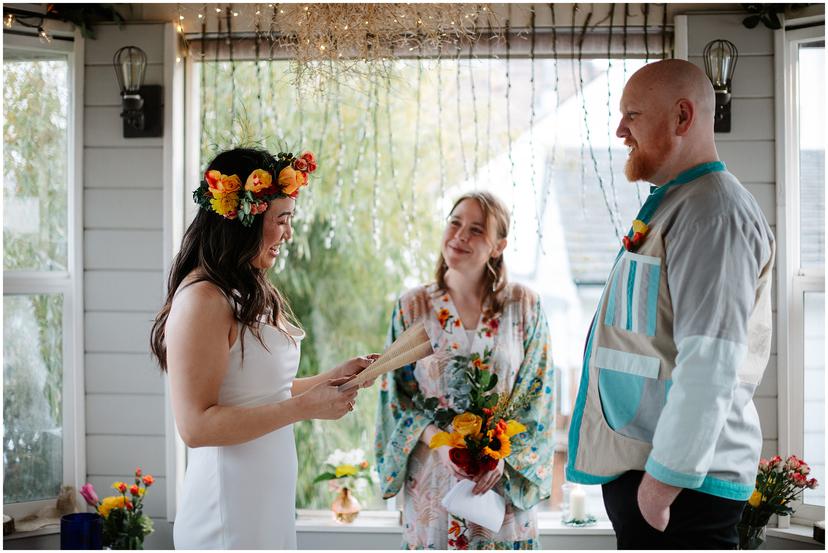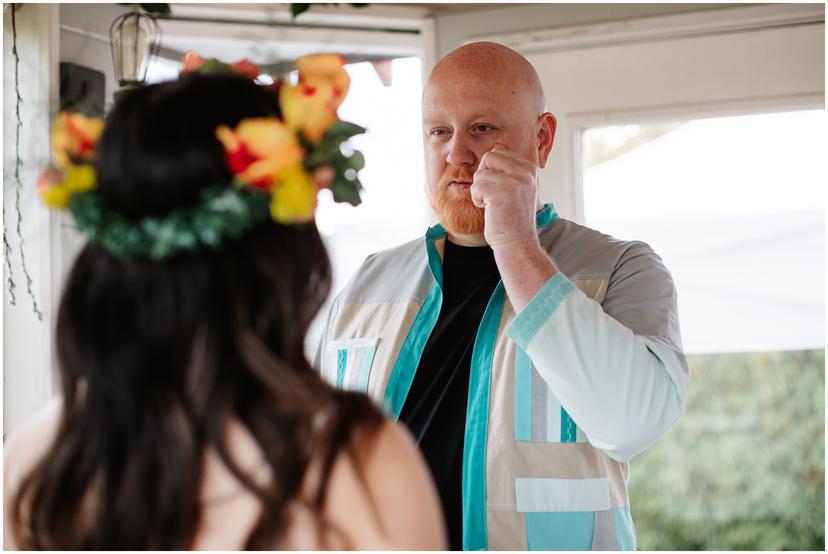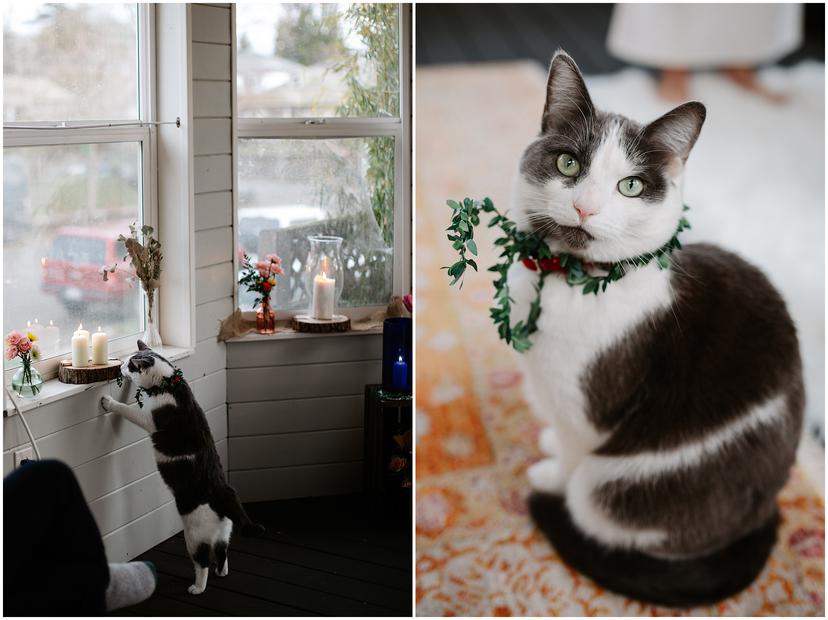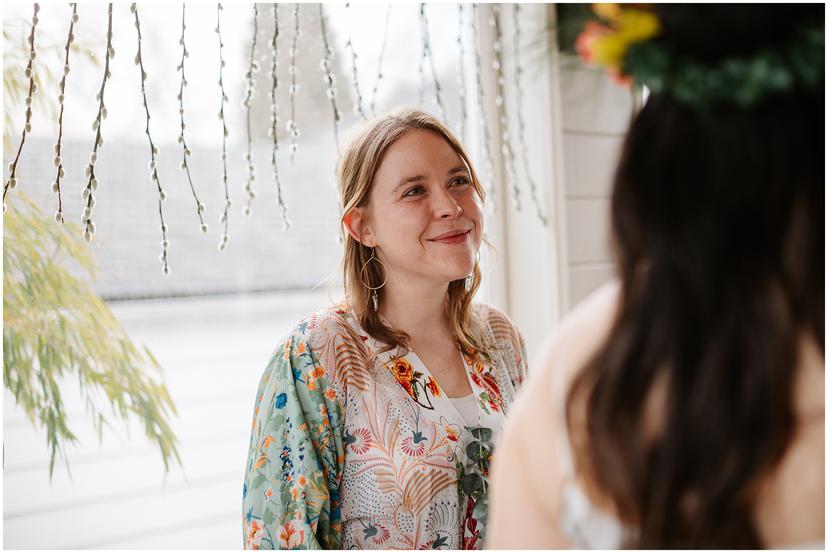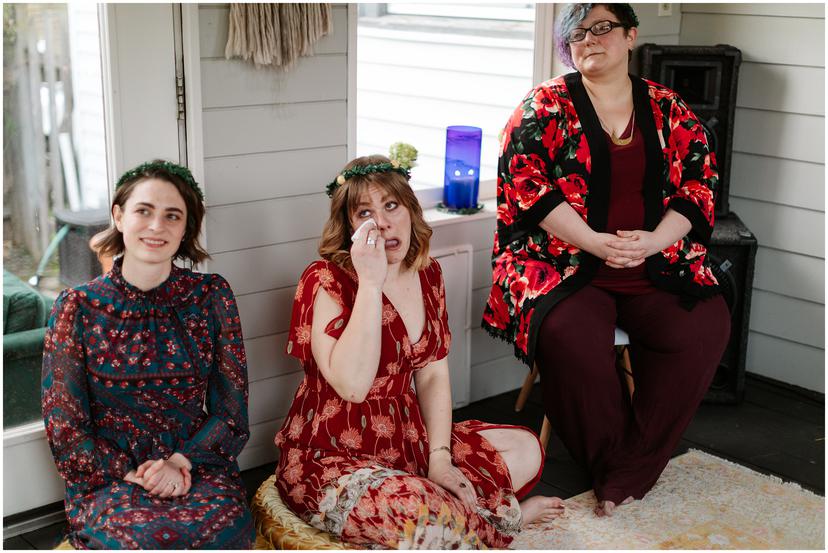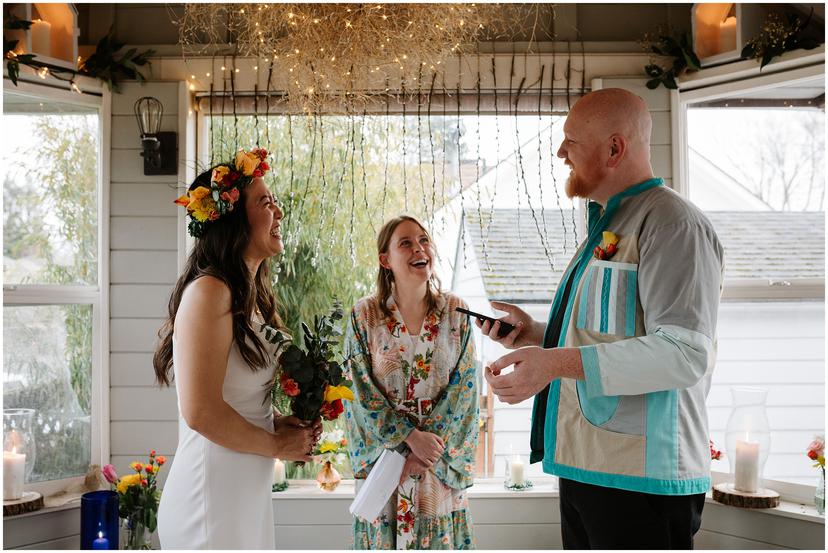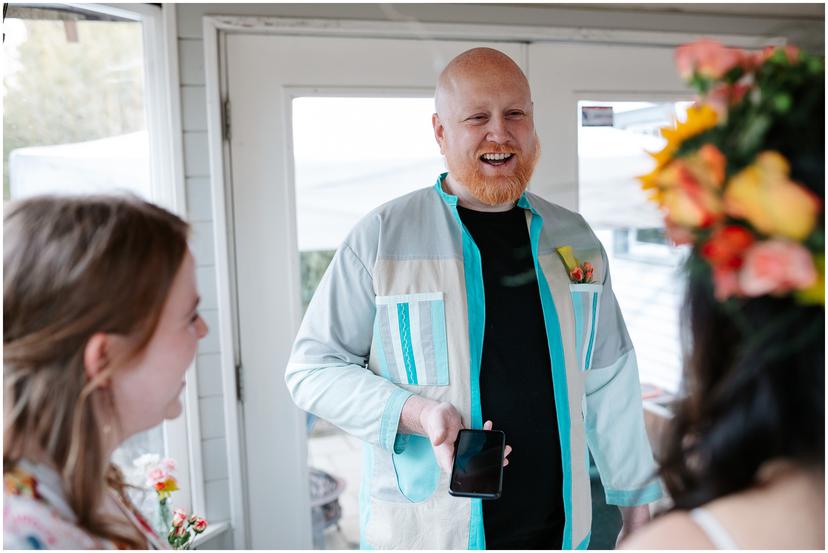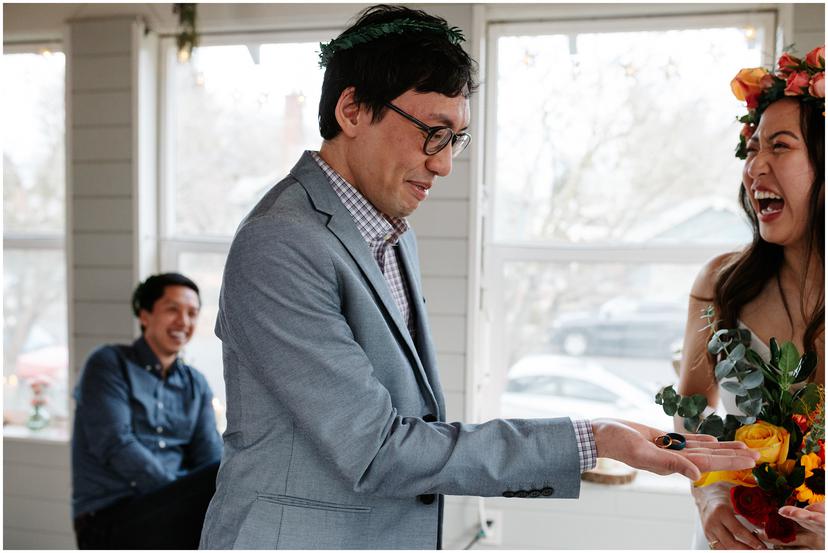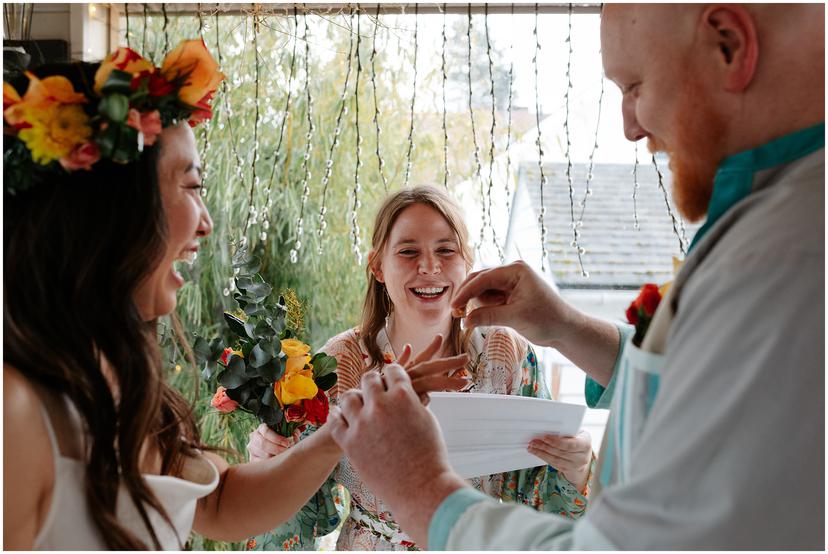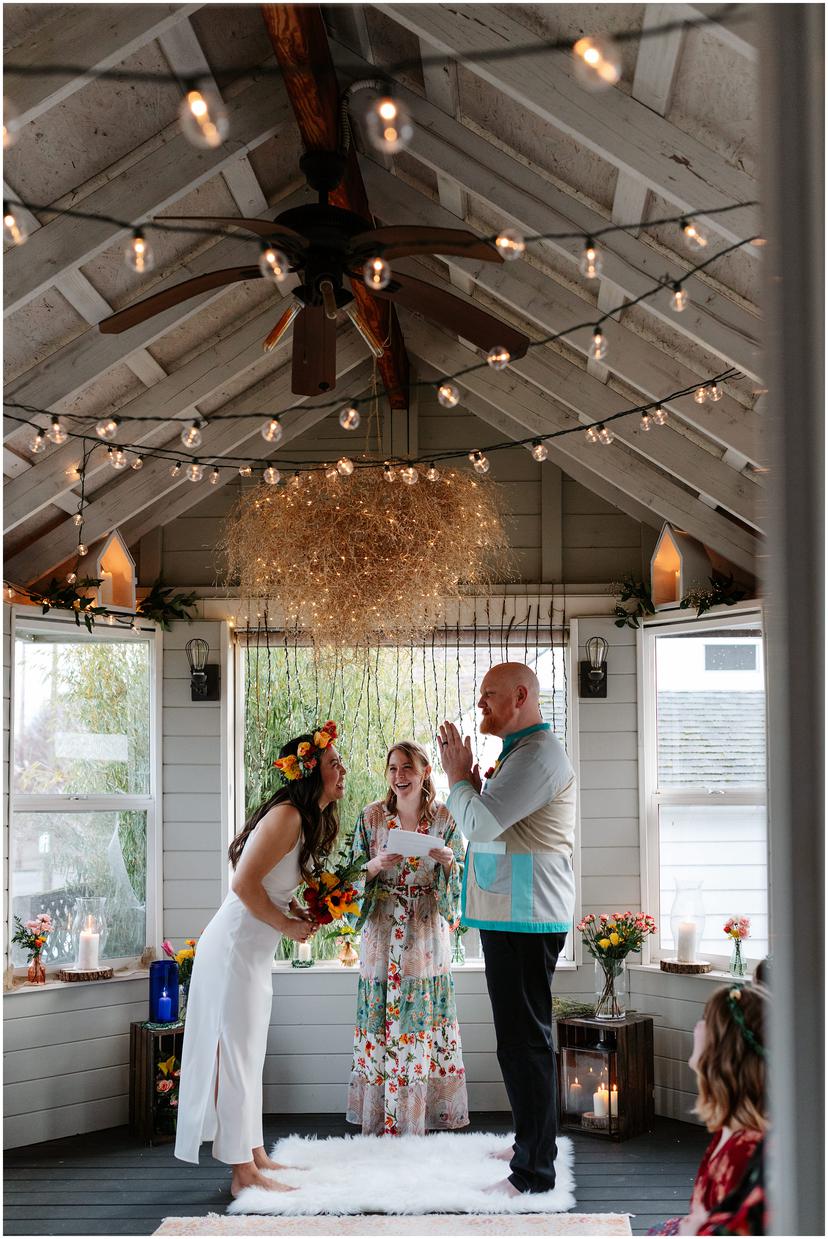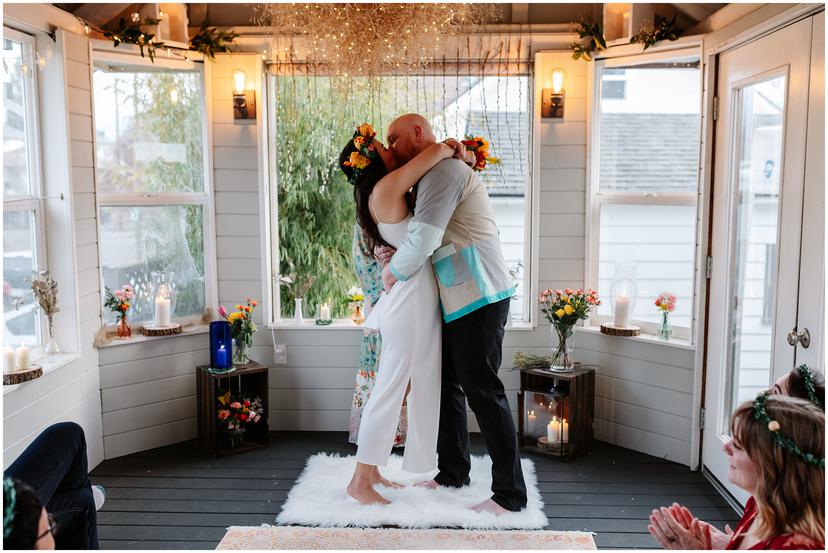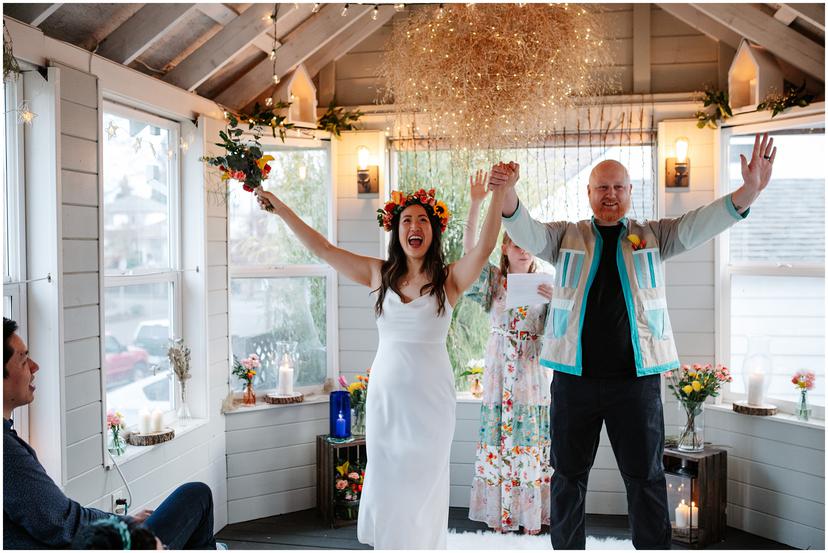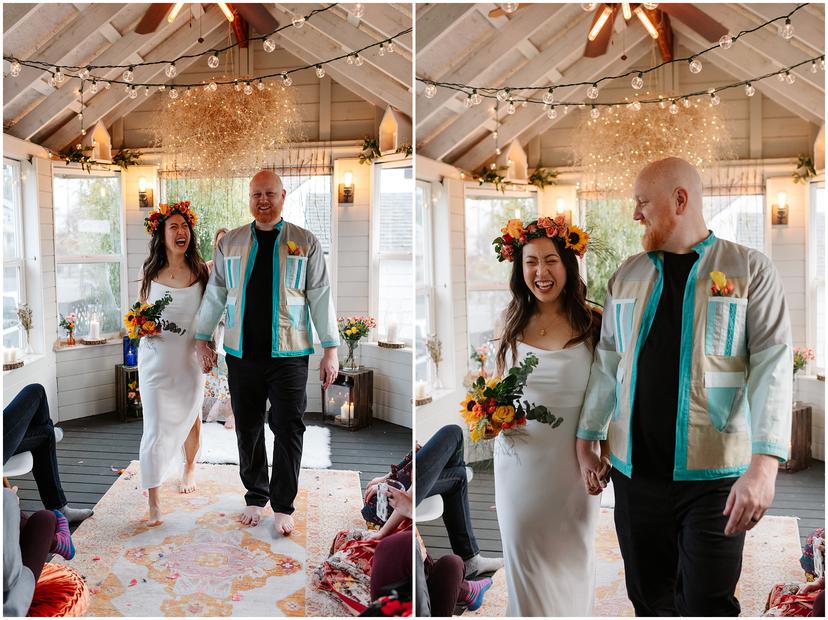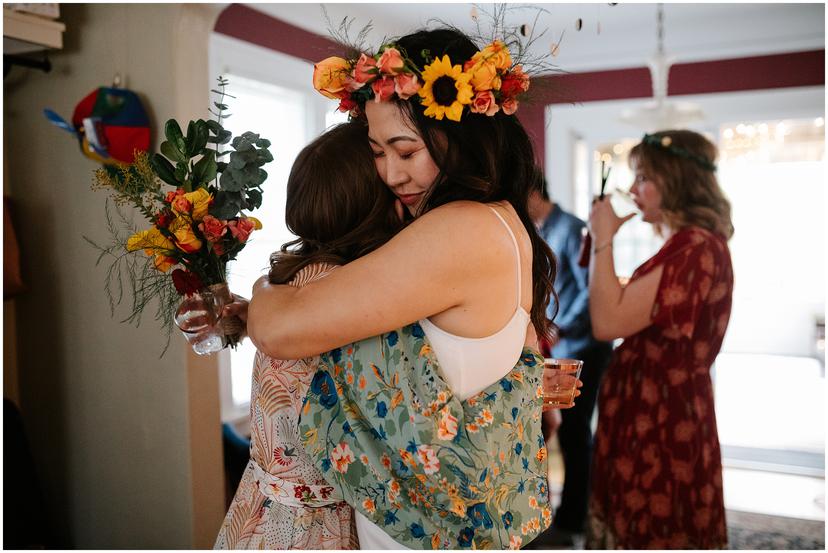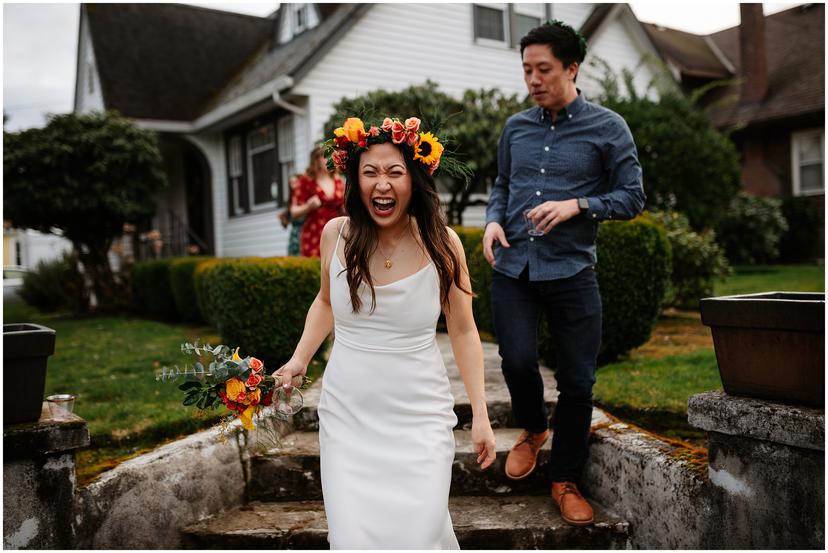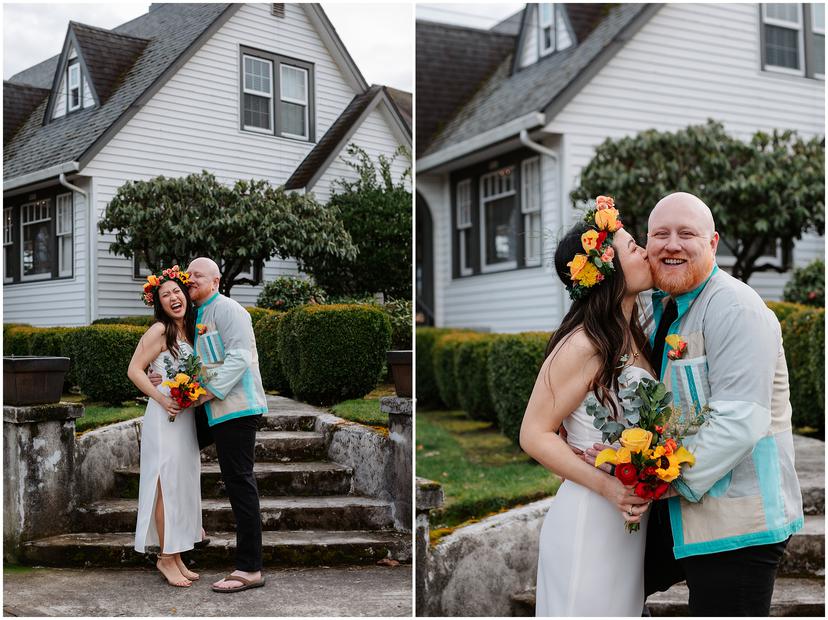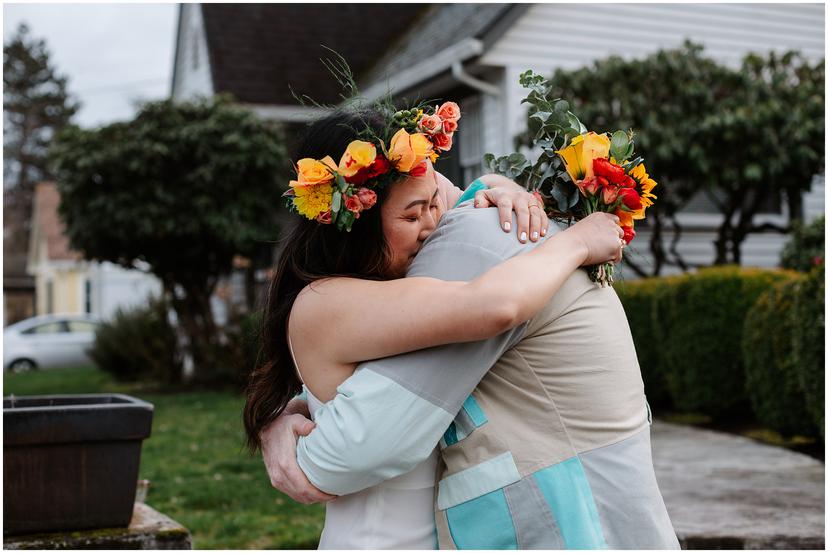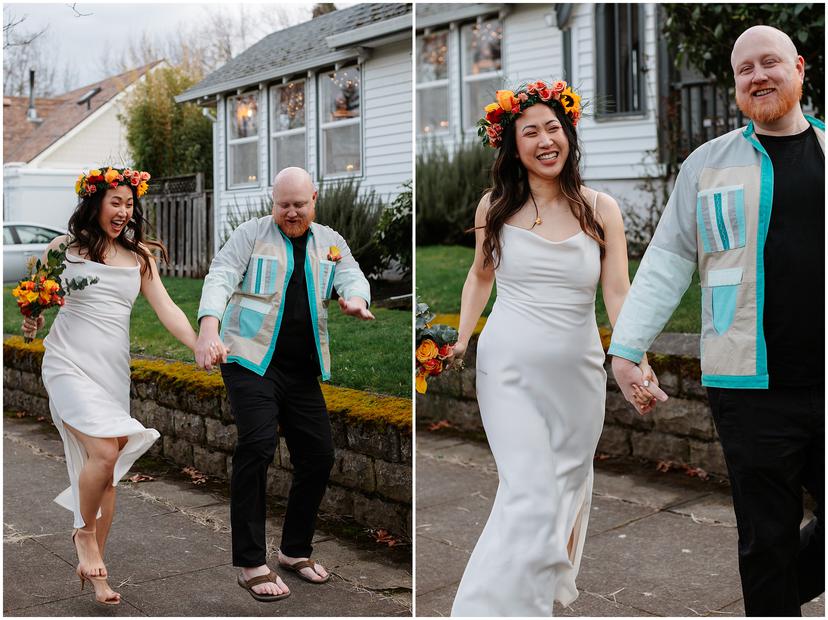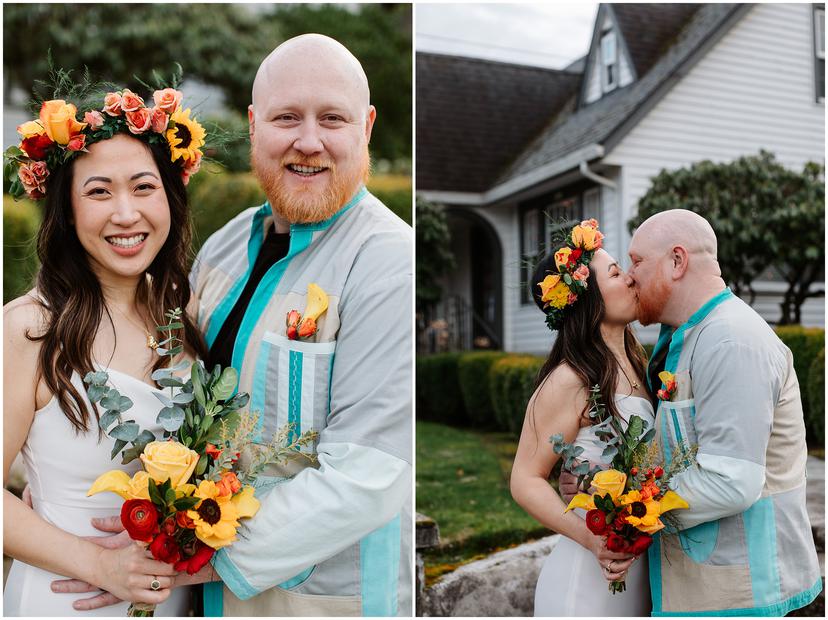 More elopement advice
"Our wedding wouldn't have happened if it wasn't for our friends," said Jennifer. "We were only going to do a wedding in May with immediate family in California. But our friends really came through up here and INSISTED that we have a celebration up here too. Lean on your friends, and let them celebrate you. Let the whole experience be fun. 
"I know a lot of people say this, but your wedding really is your day. We were barefoot for most of our wedding because shoes are uncomfortable. Rick and I gave toasts to each of our guests instead of the other way around. 
"Again, don't sweat the small stuff.  It all ends up coming together. We planned most of the wedding within 10 days. We accidentally got the wrong size ring for Rick so we had to use a temporary rubber ring. But it all turned out fine. The one thing I wish we had done was some kind of rehearsal - I think we assumed we didn't need one because it was such a small simple wedding, but it would have helped haha!"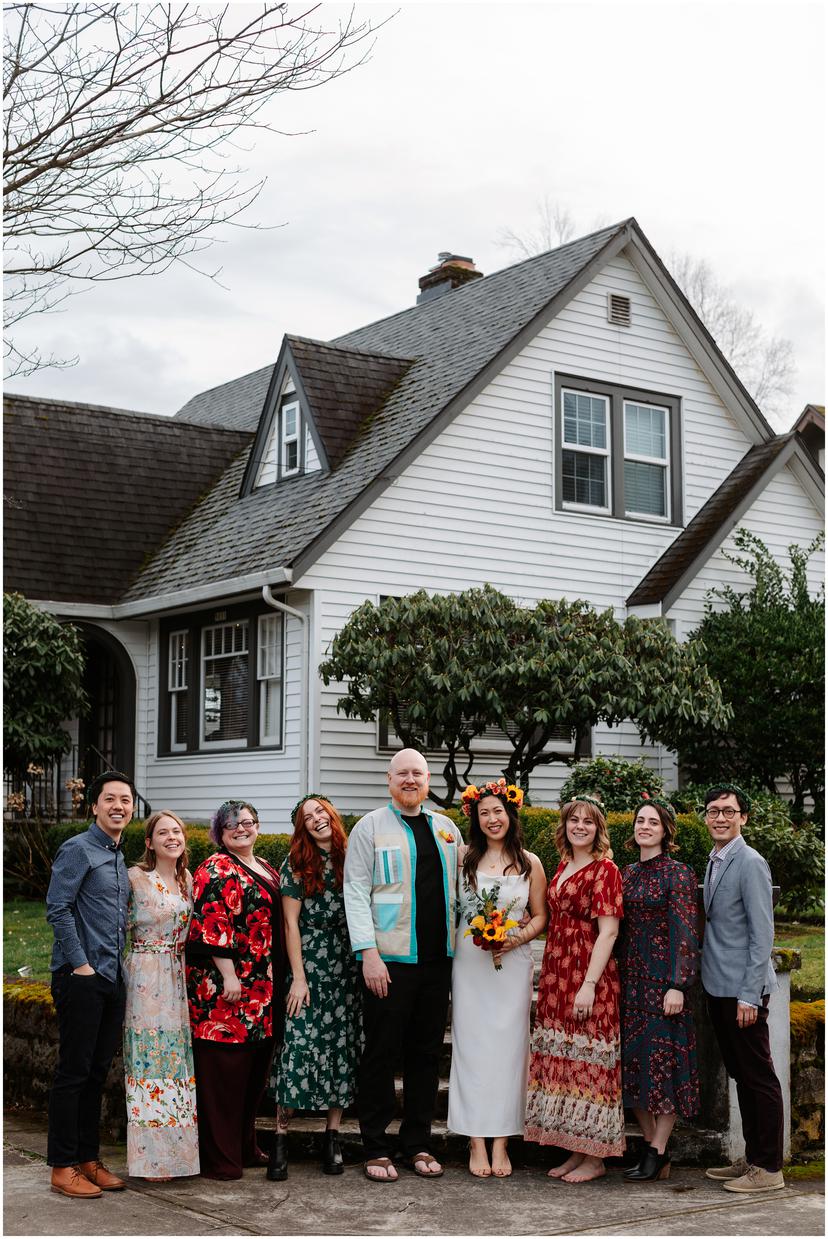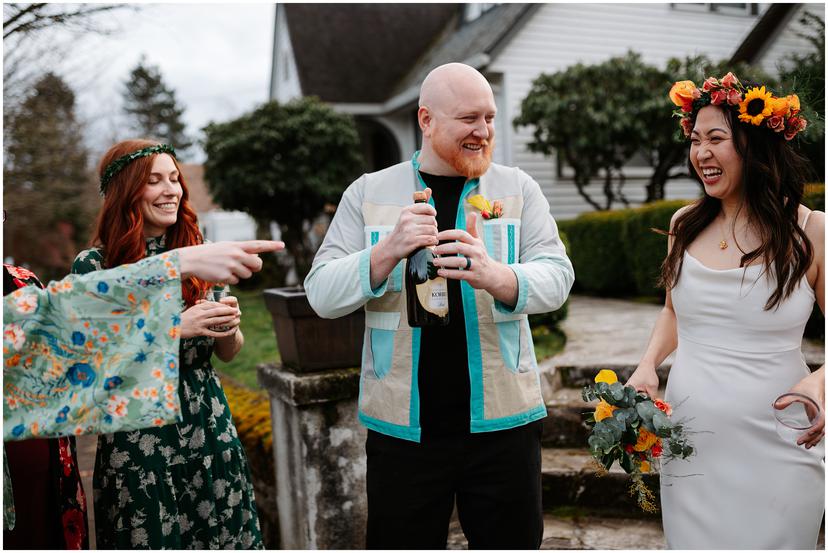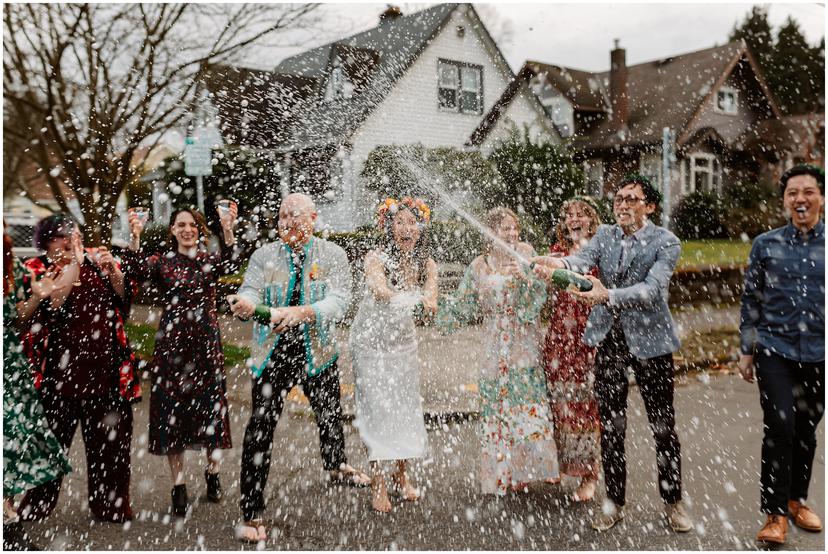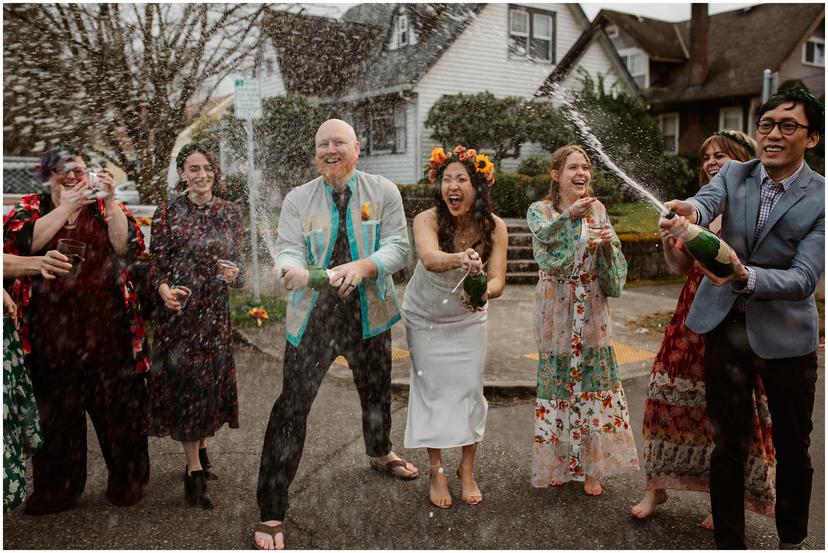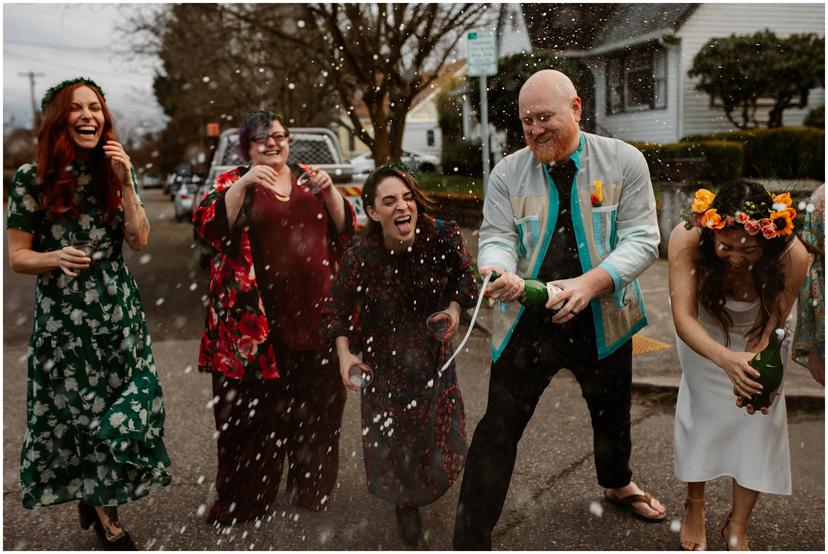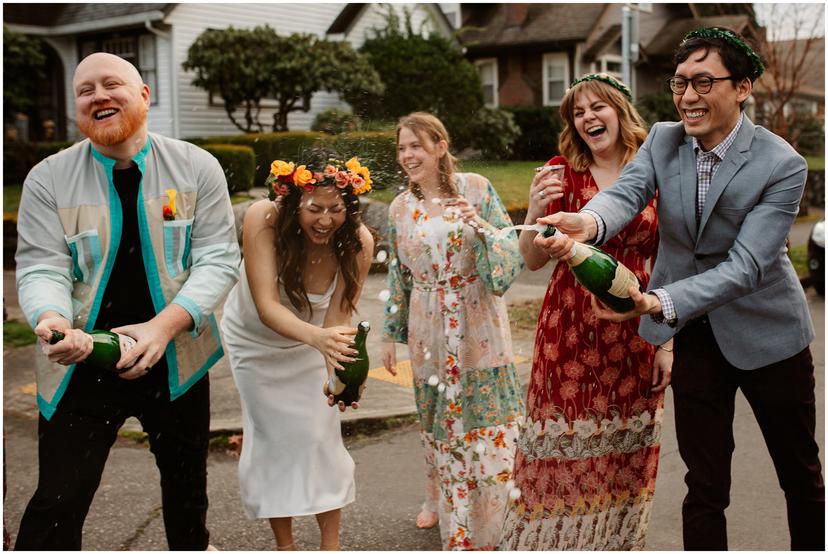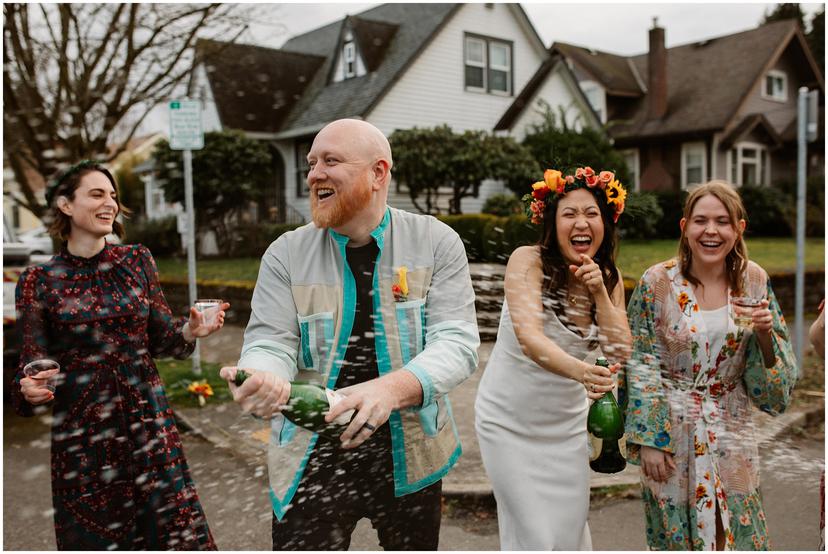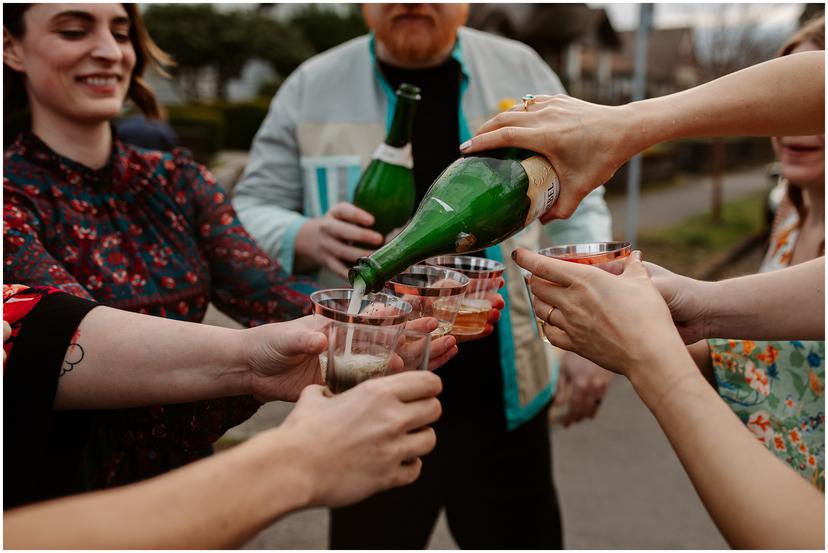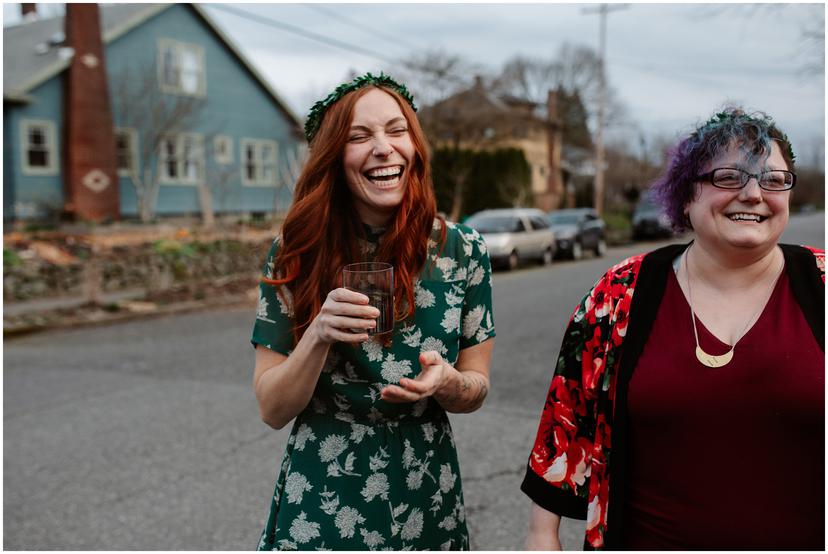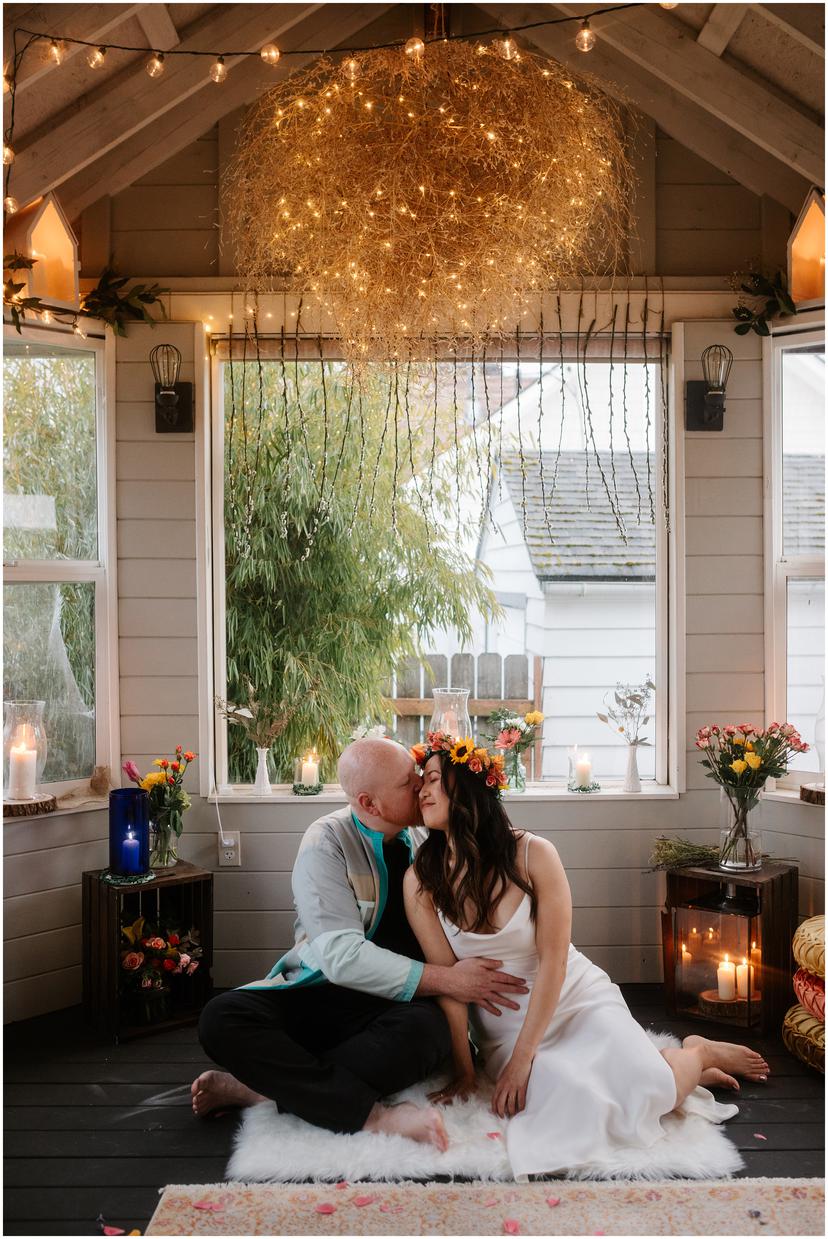 Tips for planning a wedding during Covid
"It's going to be a risk whatever way you look at it, and that will cause some anxiety," Jennifer said. "Just know that it's ok to feel some anxiety, and I don't think there is one RIGHT THING TO DO. First, I would say - it can be a relief that you have to minimize the number of people you need to invite. We really relished the fact that we could have such an intimate celebration. We limited our guest list to 8 people, and we are lucky because many of those people already had access to the vaccine because they are first responders or in healthcare.  Neither Rick nor I are big on event planning, so the fact that it was so minimal really relieved a lot of stress. Check in with everyone who is coming to make sure that they all feel comfortable & safe. Keep windows open. Make sure you have plenty of outdoor or open airflow space to celebrate. We had a sun room and a patio with a fire pit. We popped up a canopy on the patio to have more outdoor space, which helped a lot because it rained off and on throughout the night."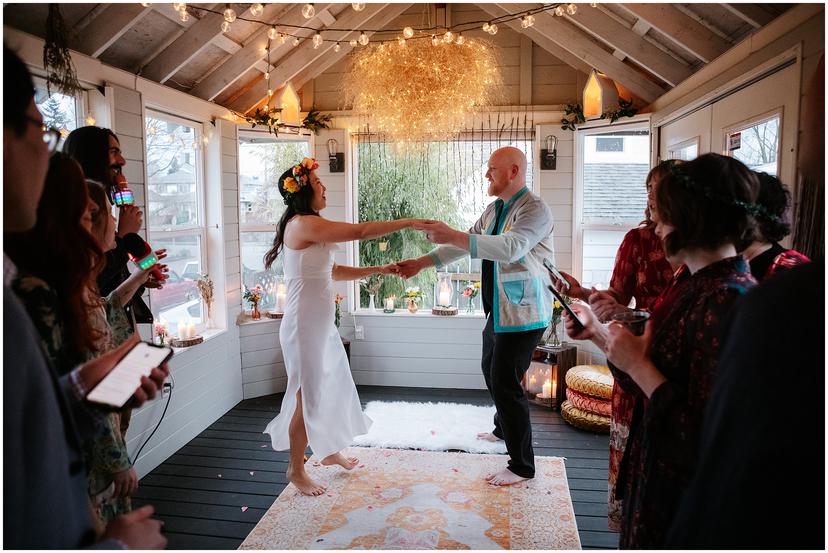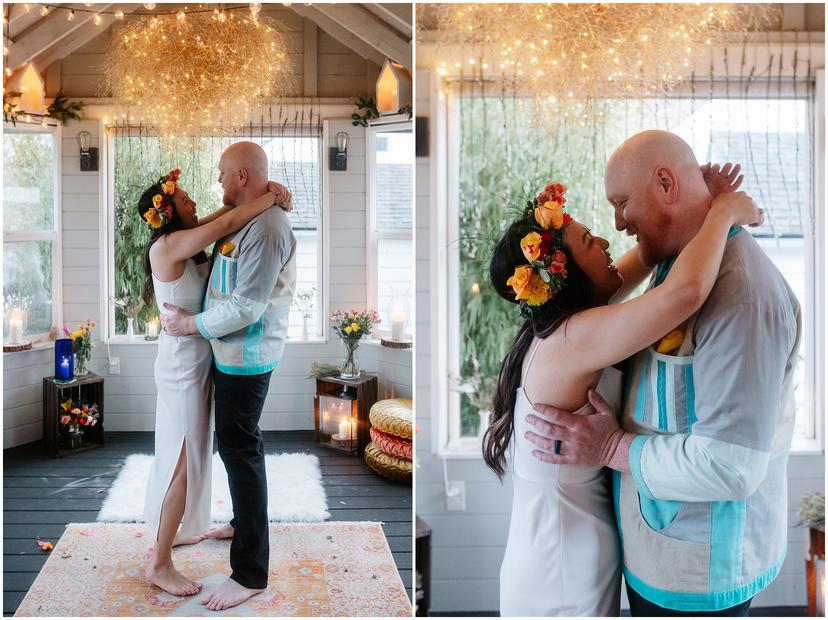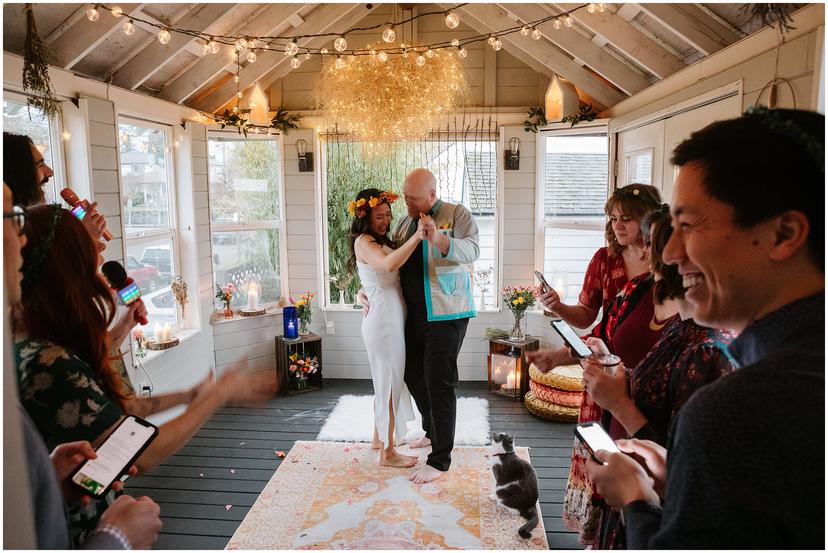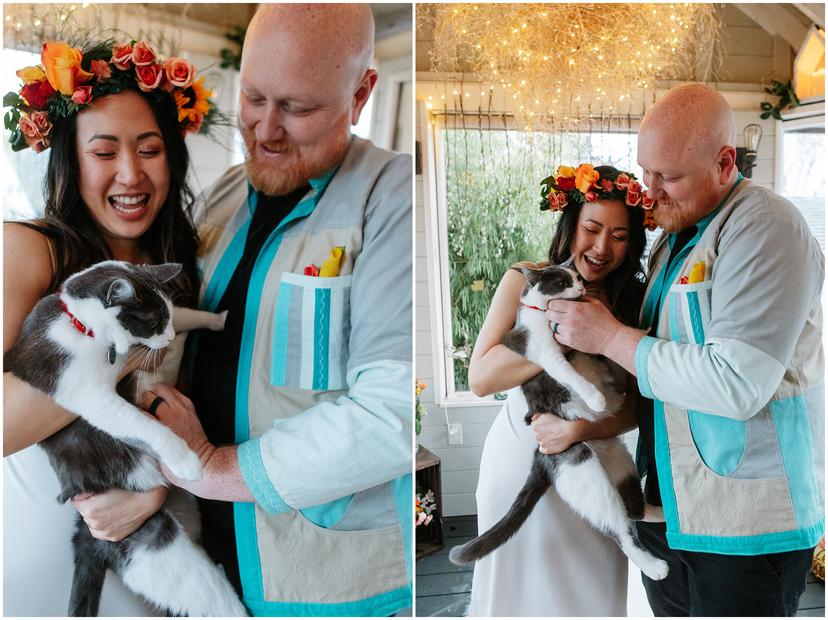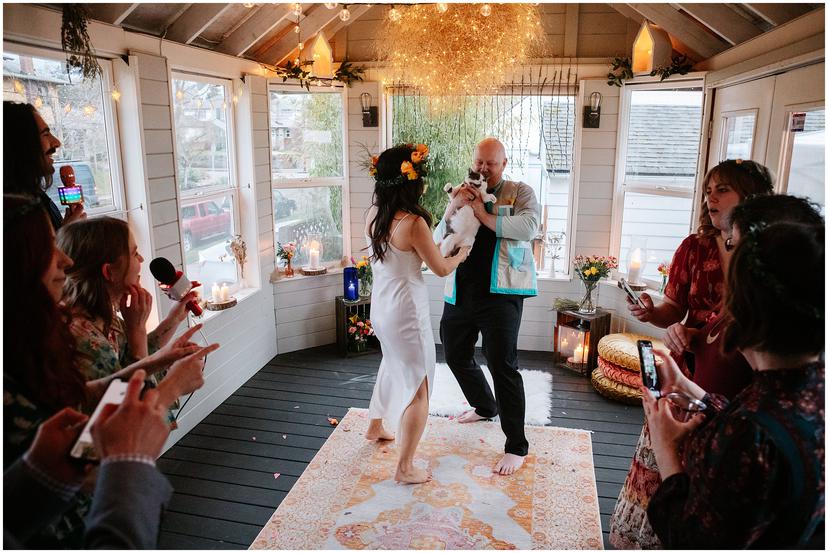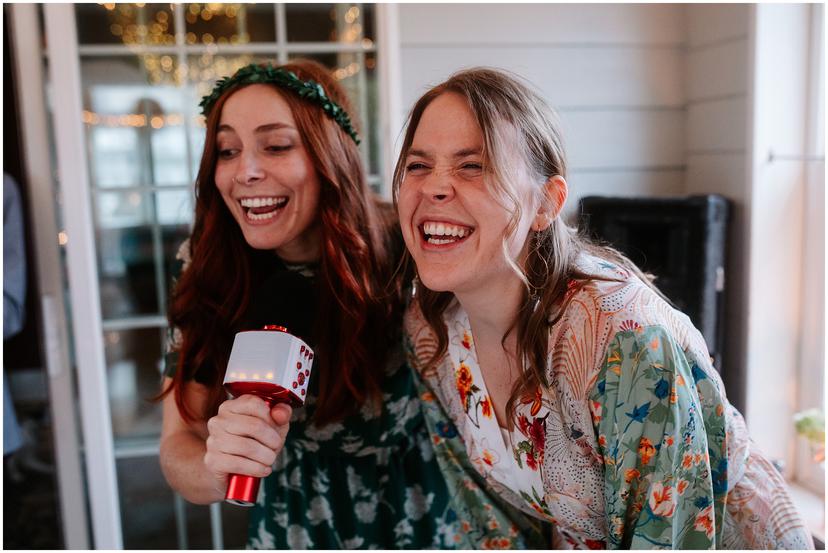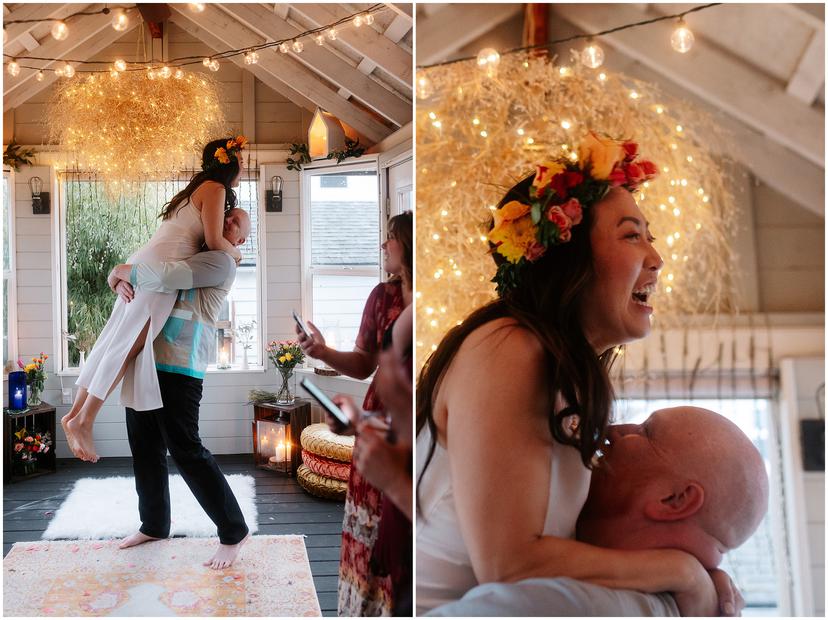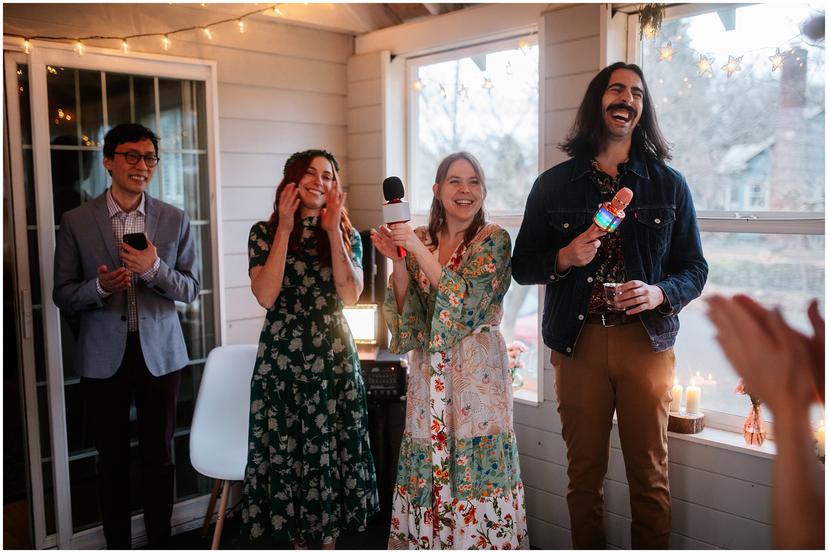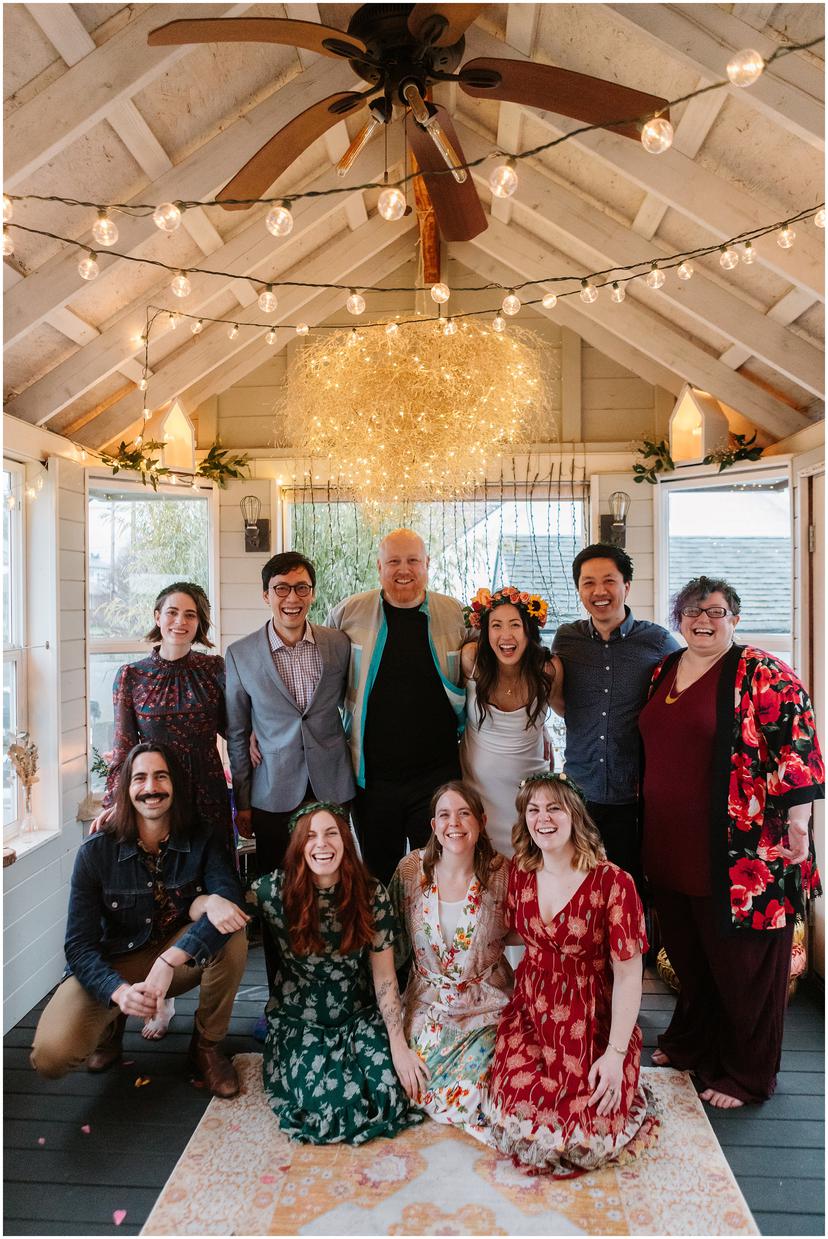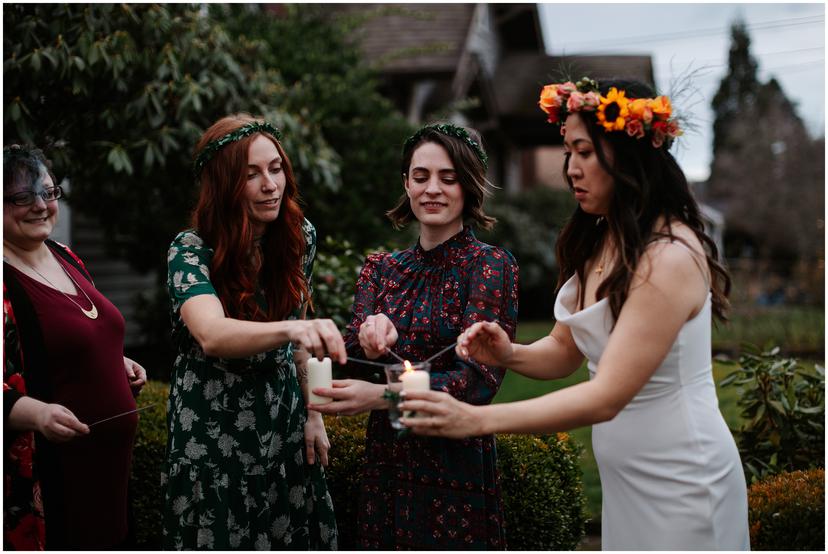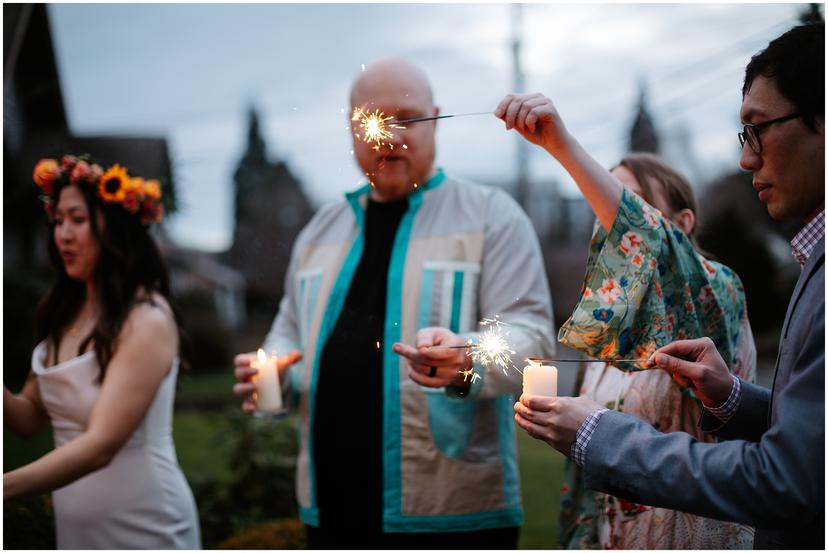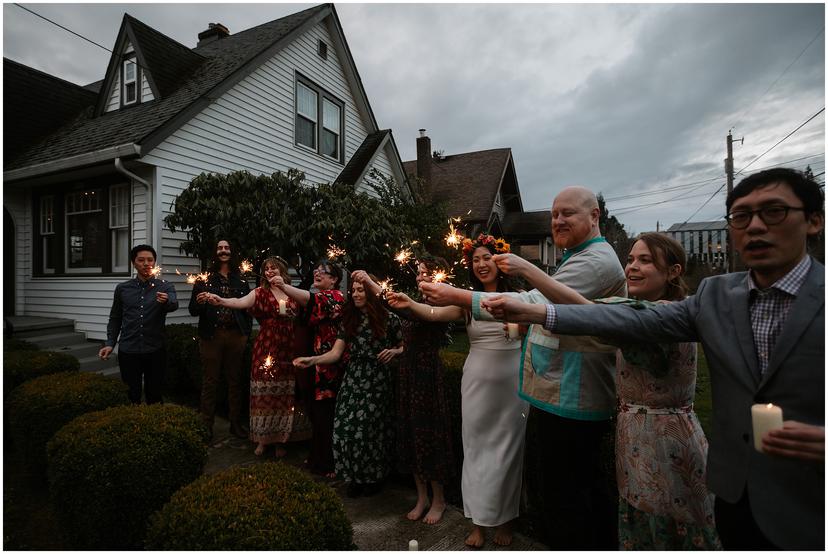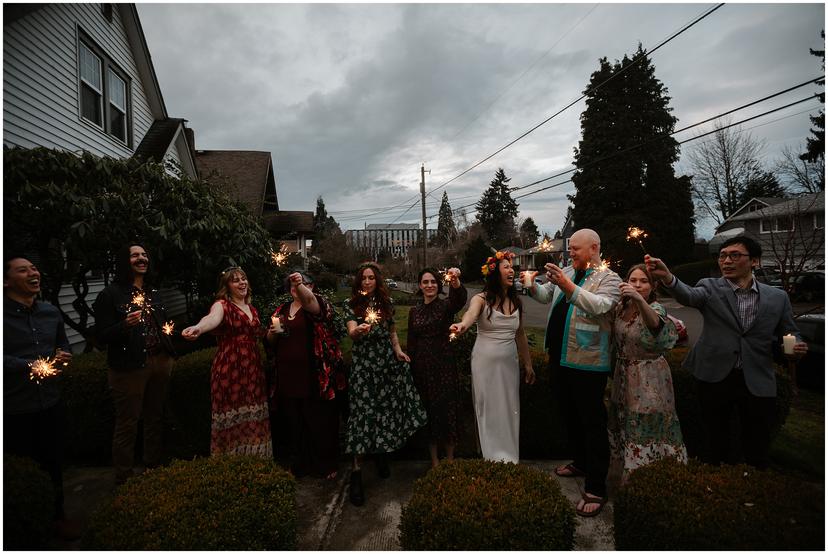 Vendors
Dress - Anthropologie

Rick's outfit - Jacket - thrifted from Crossroads, pants & shirt from Target

Decor - Facebook marketplace, dollar tree, Trader Joe's, Ross Dress for less, friend's generosity

Planner - Hannah Schmidt, [email protected] - she helped us find the flower artist for the crown & bouquet, connected us with amazing Facebook marketplace deals, figured out the lighting, cocktails.

Music - Taylor Shultz - [email protected] she is part of a band + amazing taste in music for a playlist.  She also provided the sound equipment!  
More elopement photos
Did you love this boho Portland elopement? Here are some more photos from other intimate in-home elopements that I've done in the past. And if you enjoyed these photos, please feel free to contact me if you have questions, or reach out if you are planning your own Portland elopement!