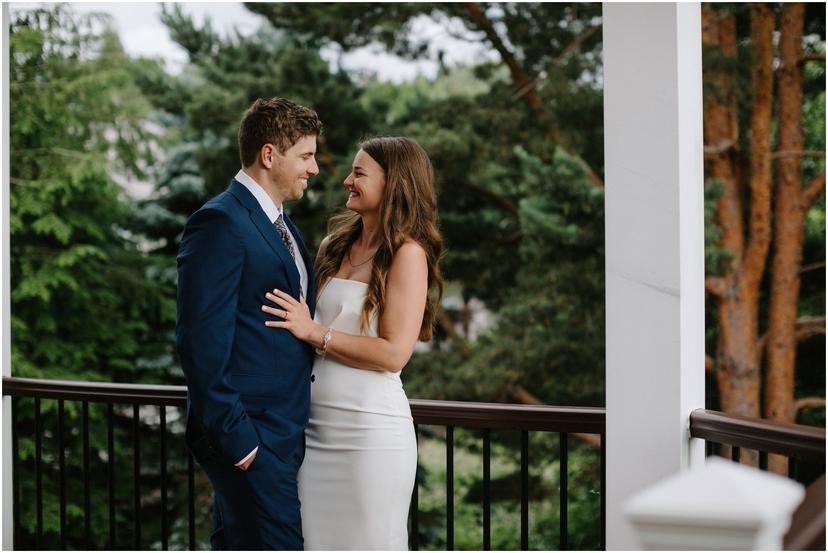 Intimate Backyard Elopement in Portland
Caite and Alex had to postpone their big wedding in Southern California due to COVID-19, but still wanted to get married on their original date! So they got creative and decided to have an intimate elopement in her parent's backyard in NW Portland. It was short and sweet, but SO lovely and personal. This is an excellent example of how you can have a simple yet meaningful ceremony with a few family members and still have an incredible time.
What was your favorite memory from your backyard elopement?
"We didn't feel rushed the entire day," said Caite. "It was really nice to be able to spend quality time with each other and each of our parents. I did my own hair and makeup, my mom cooked the meal – we didn't want a lot of people coming in and out of the house for obvious reasons, but the simplicity of our schedule actually meant we spent less time worrying and more time visiting with one another."
What was the best part about getting married in your parents backyard?
"Our big wedding celebration will be in Alex's hometown in California, so it was really special to also have part of our big day in my hometown in Portland," said Caite. "I also loved the outdoor ceremony surrounded by fir trees! I told my mom we would do the ceremony outside, even if it was pouring rain. The sun peaked out of the clouds right before we started. It was very surreal!"
Do you have any advice for other couples planning elopements this year?
"If it feels right in your gut, go for it! I never imagined we'd get married this way, but the day couldn't have been more perfect."
Other insight for eloping couples?
"If you're re-working your original wedding plan like we did, I'd say think about and keep some of your wedding rituals," said Caite. "I was really grateful to wear many pieces of jewelry that were borrowed from women on both sides of the family. Even though we couldn't have everyone there with us, it was a sweet reminder to know how many other weddings and family events those pieces have lived through, and it made the wedding feel more real."
Vendors
Cake: Too Sweet Cakes

Flowers: Bloom + Fleur
The Photos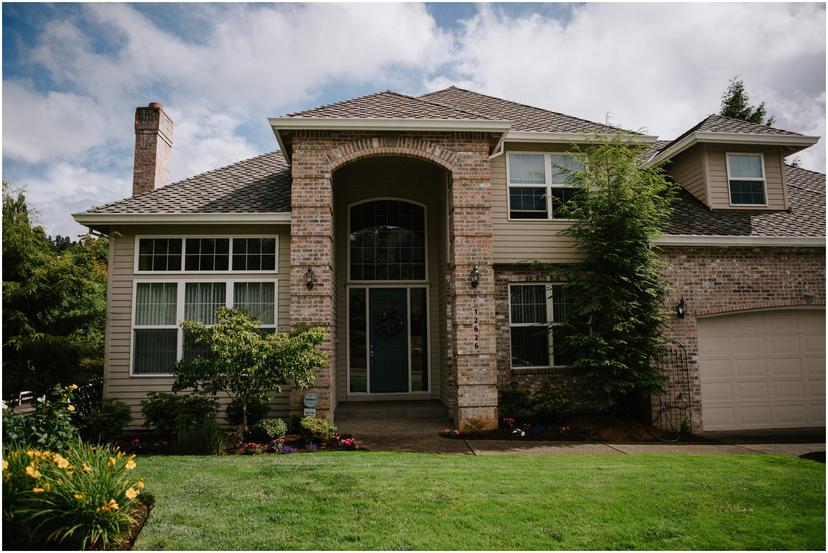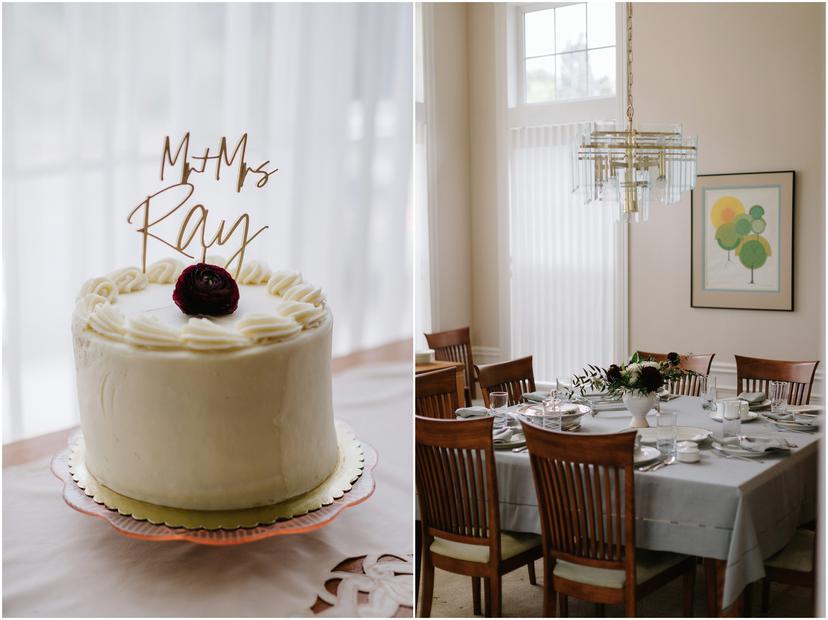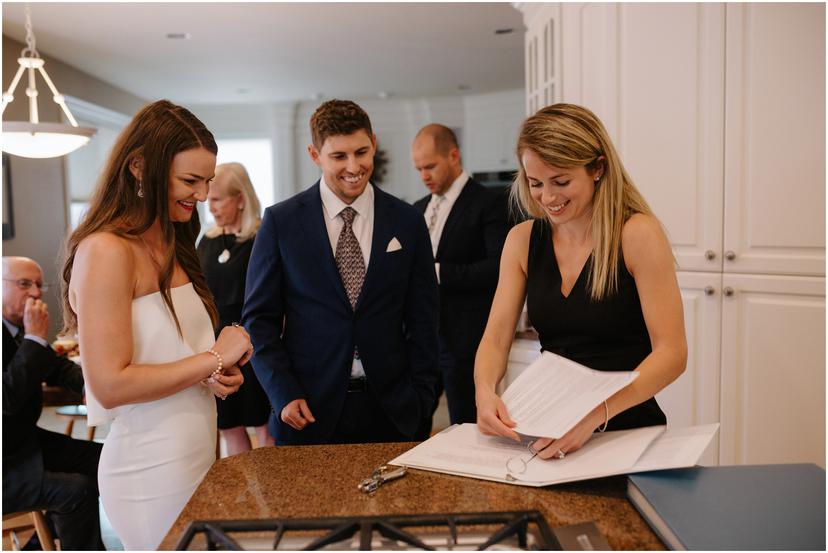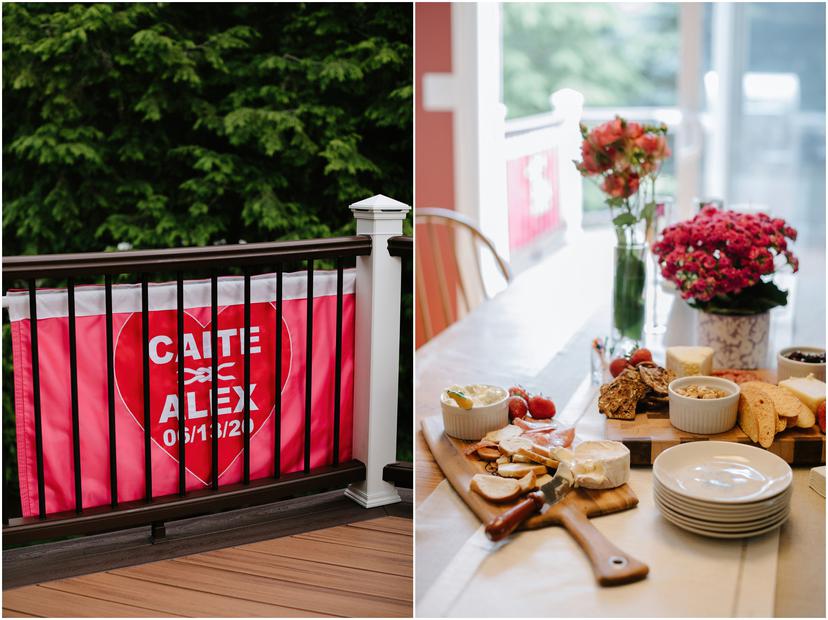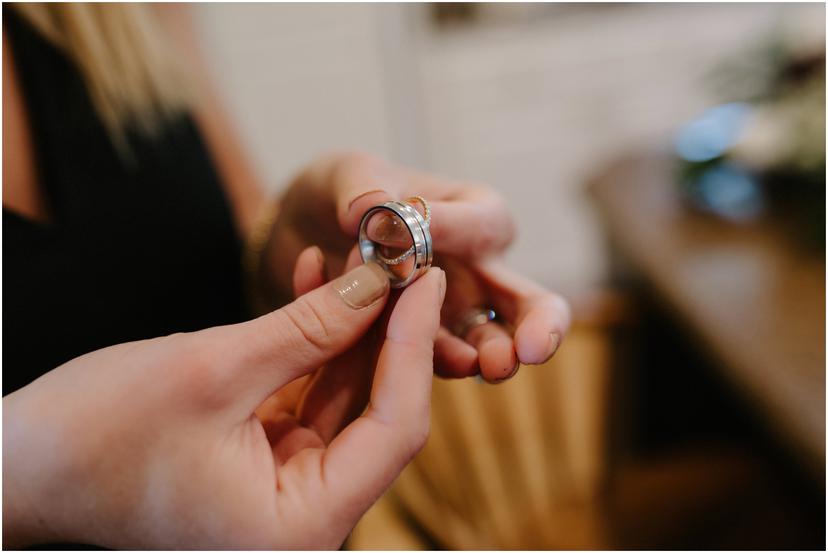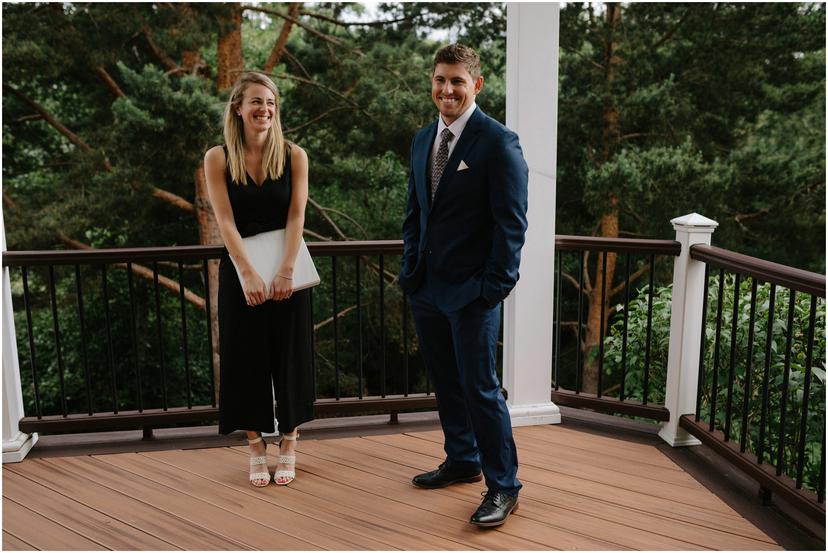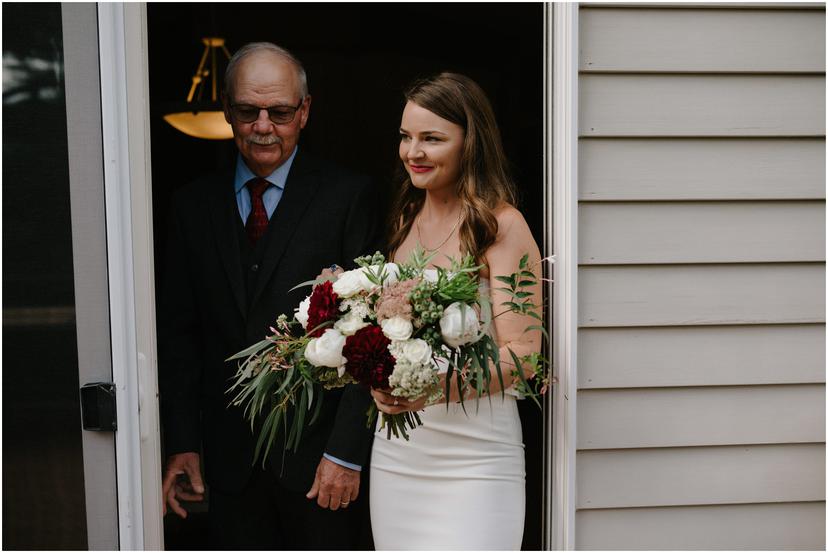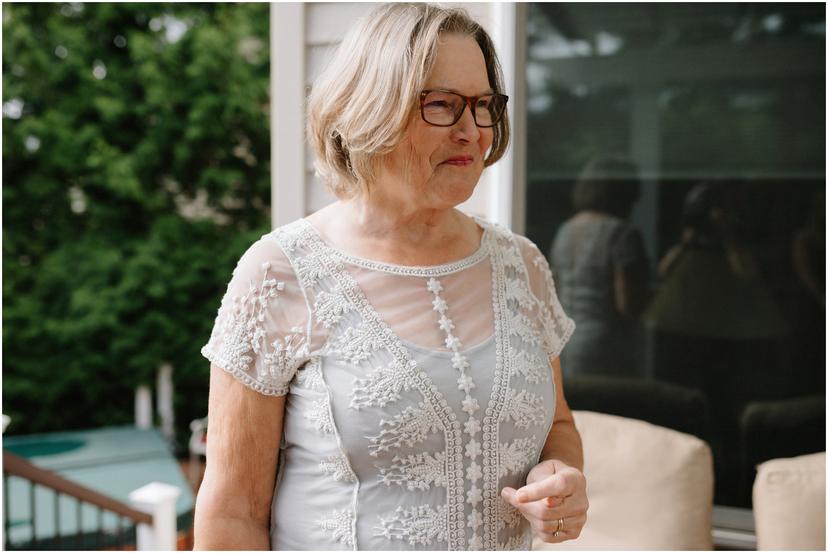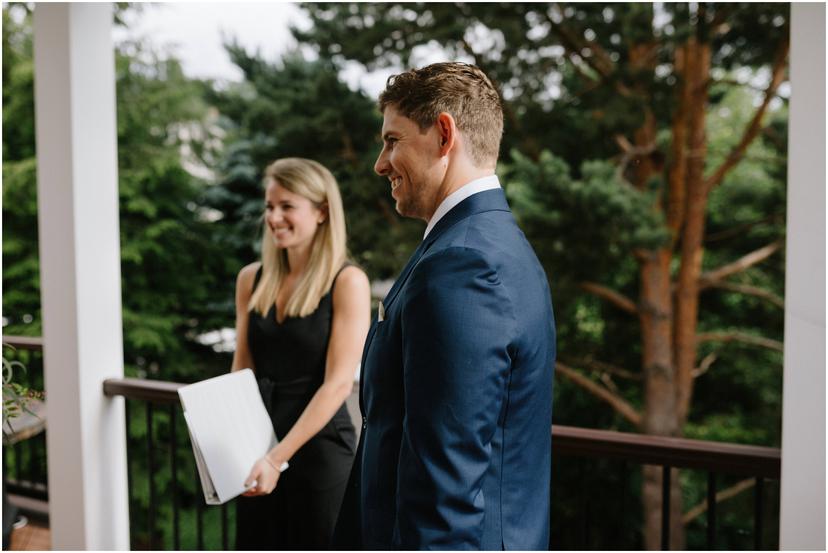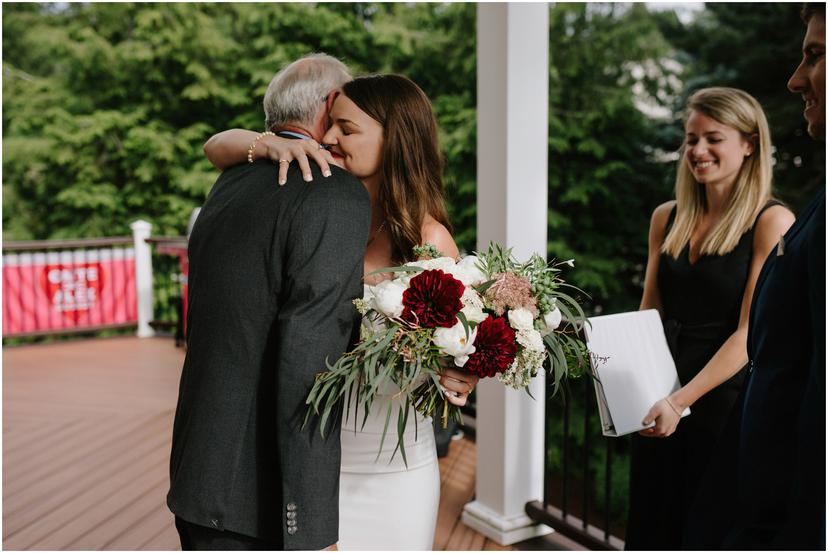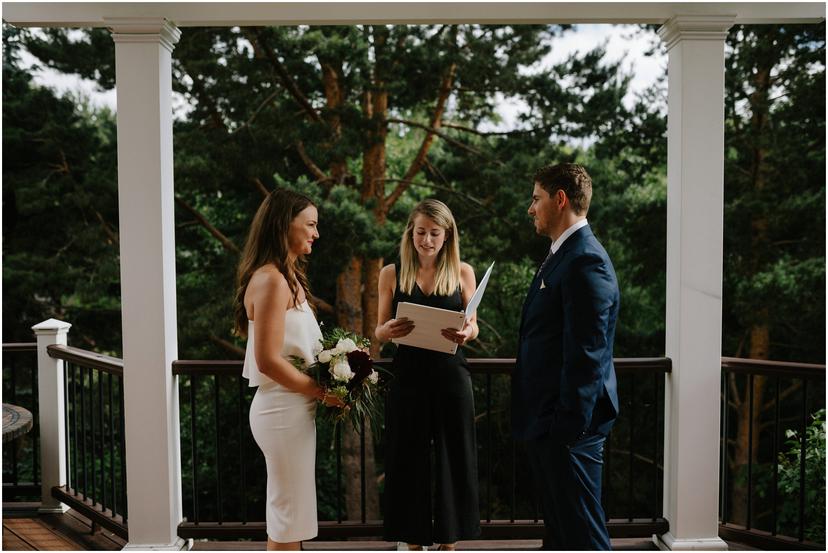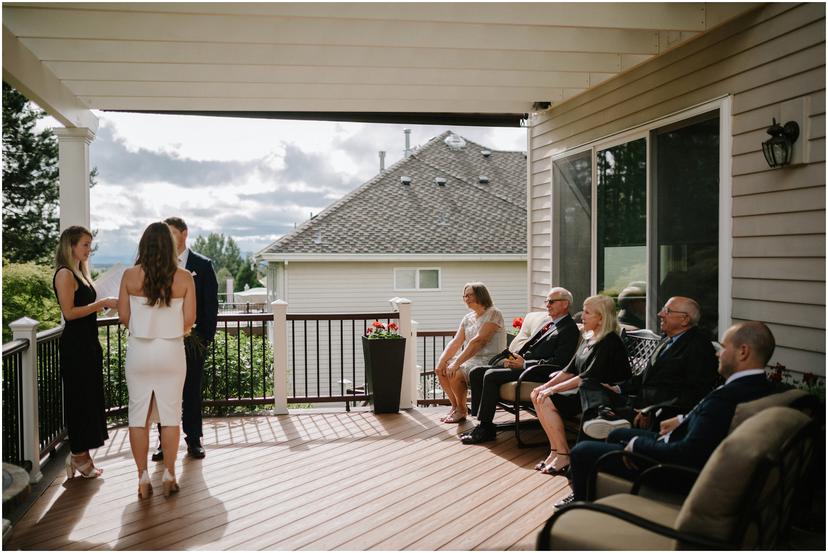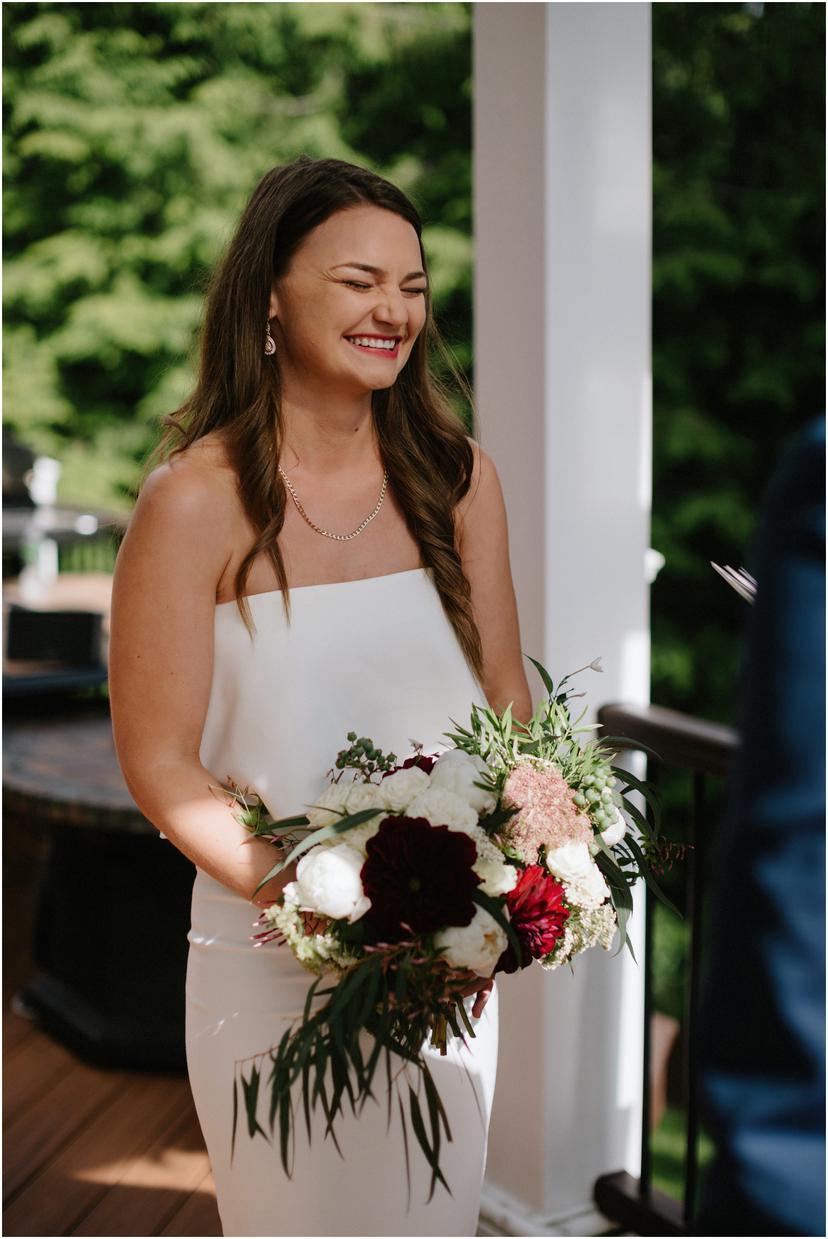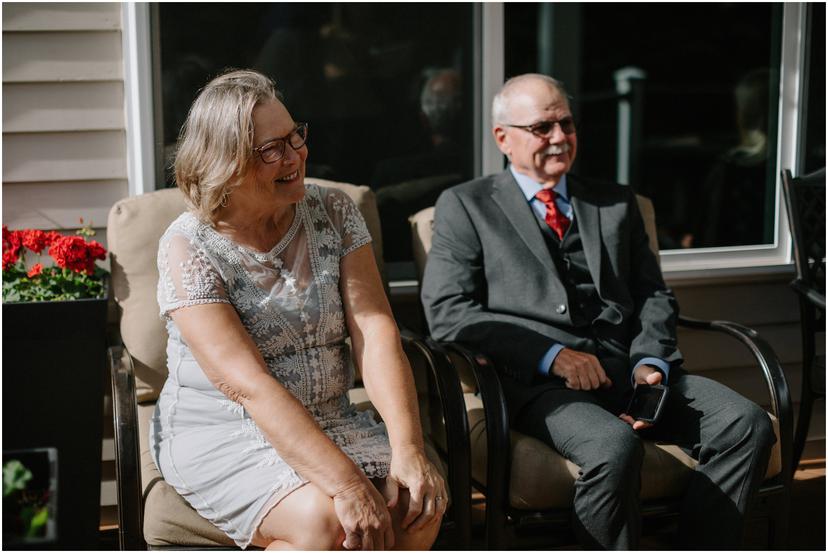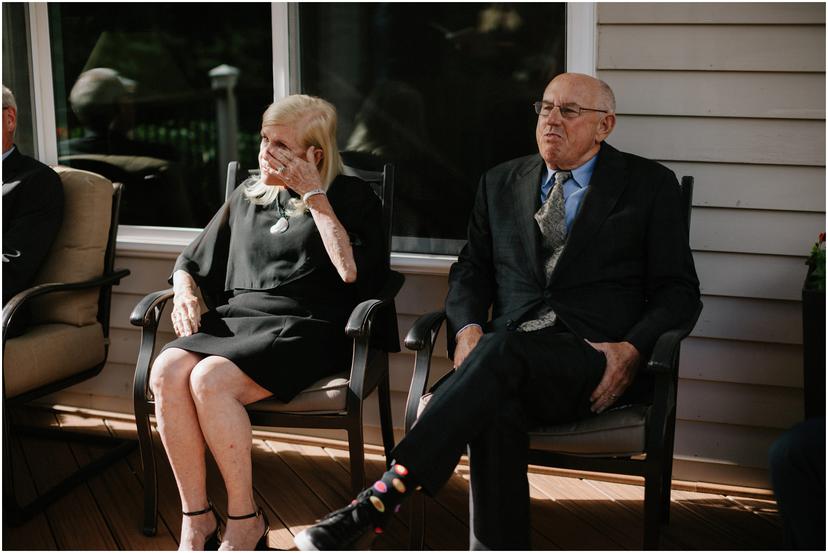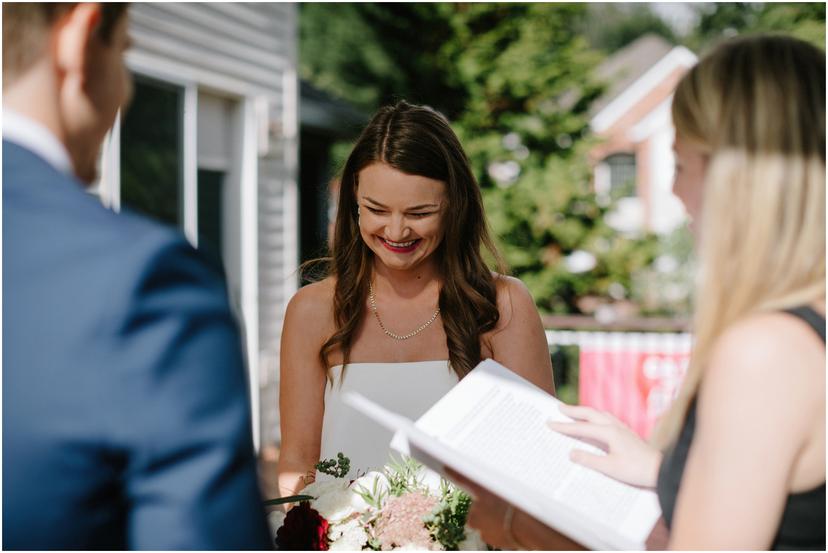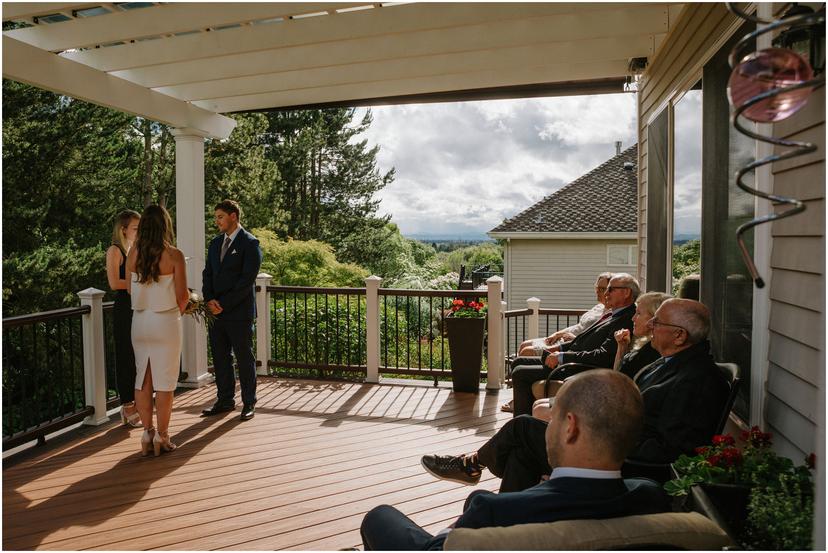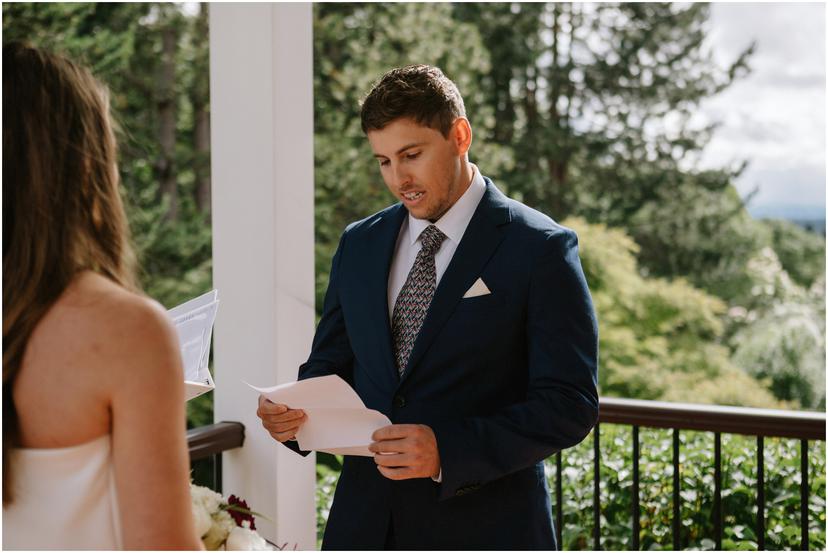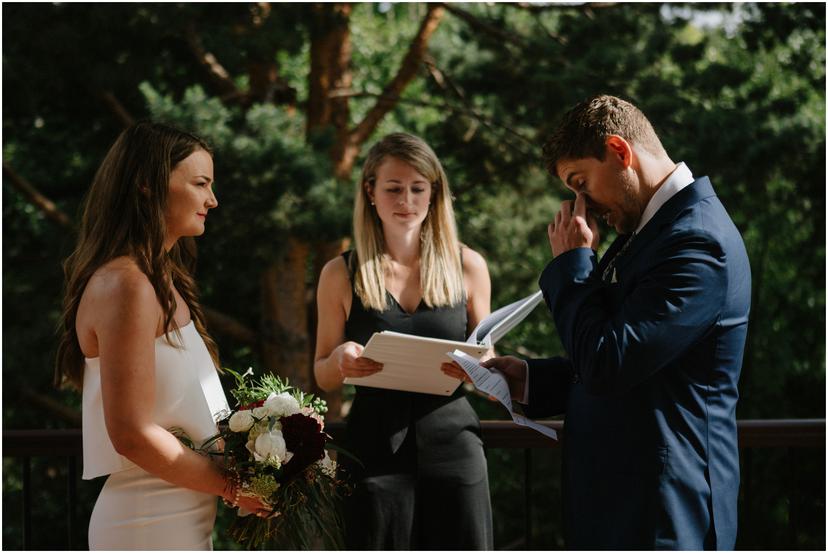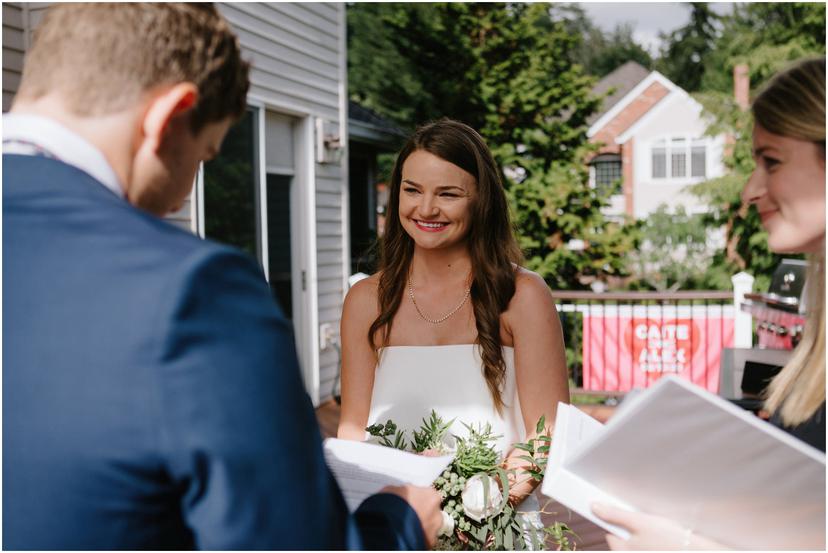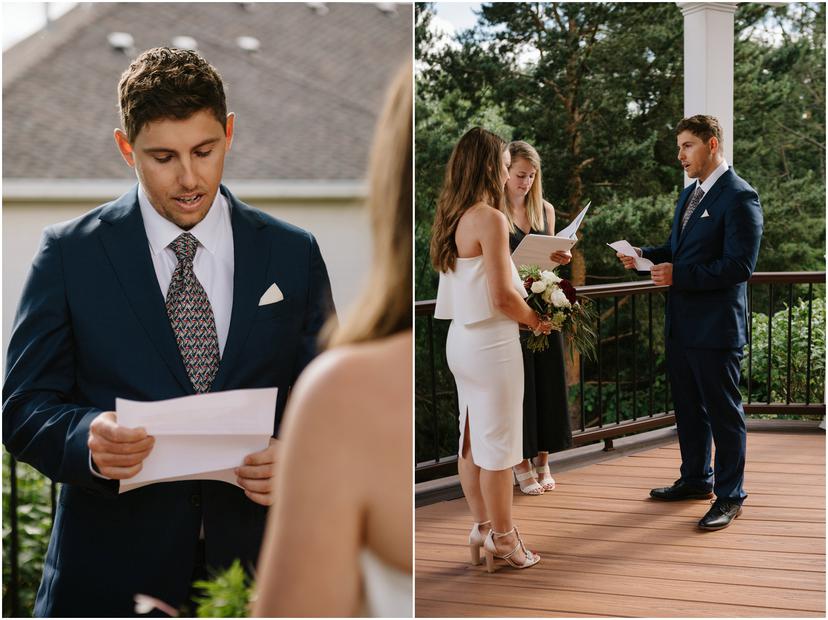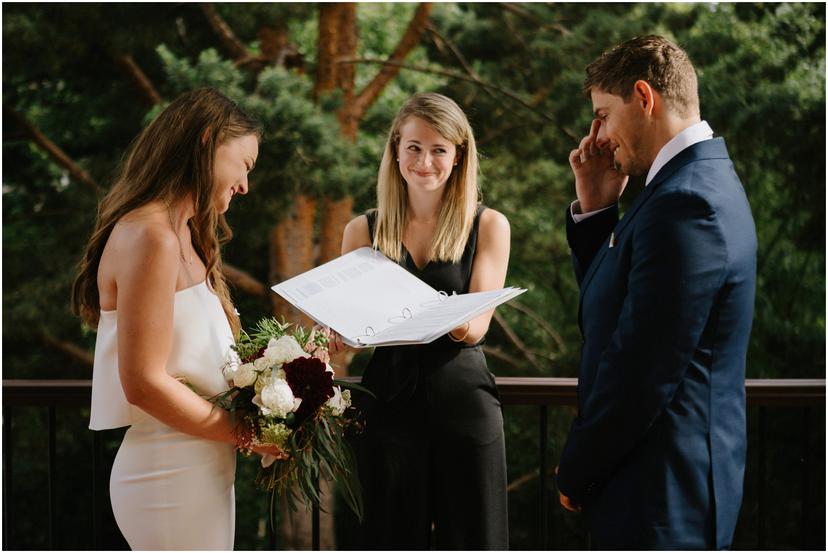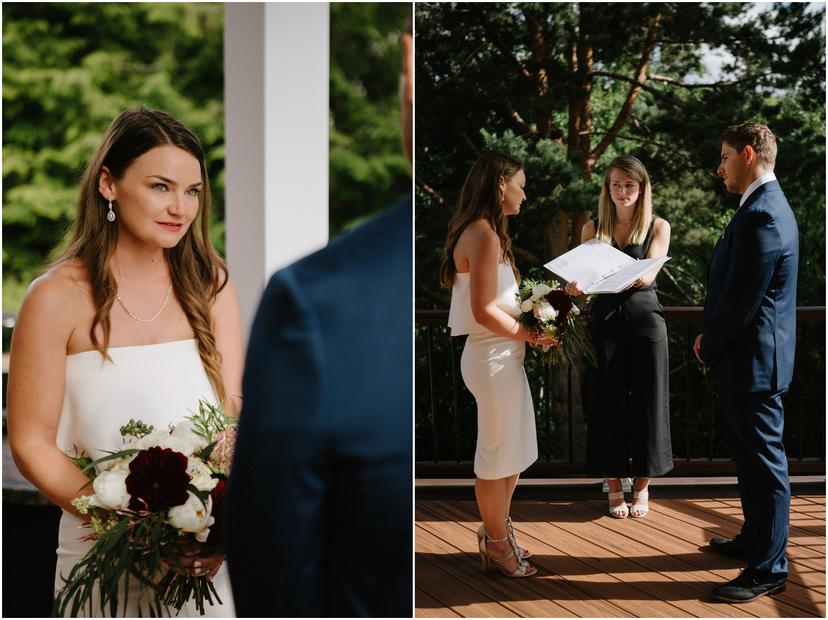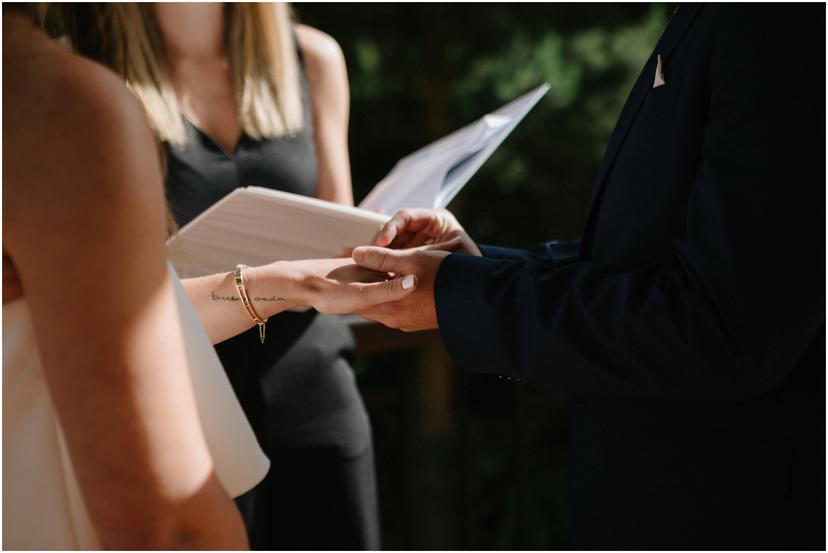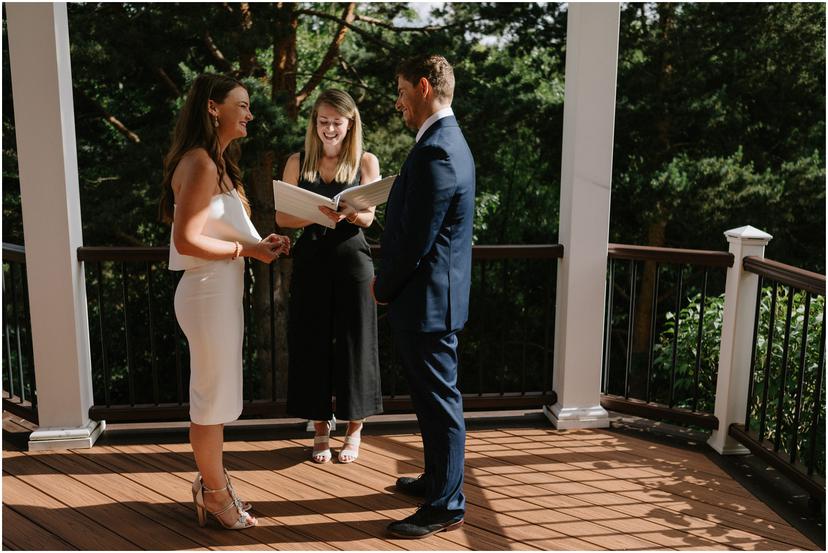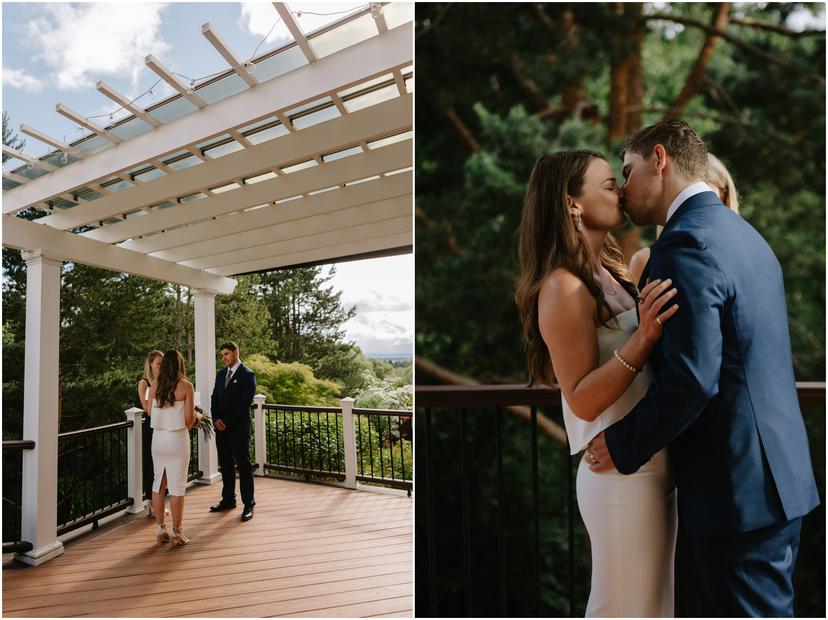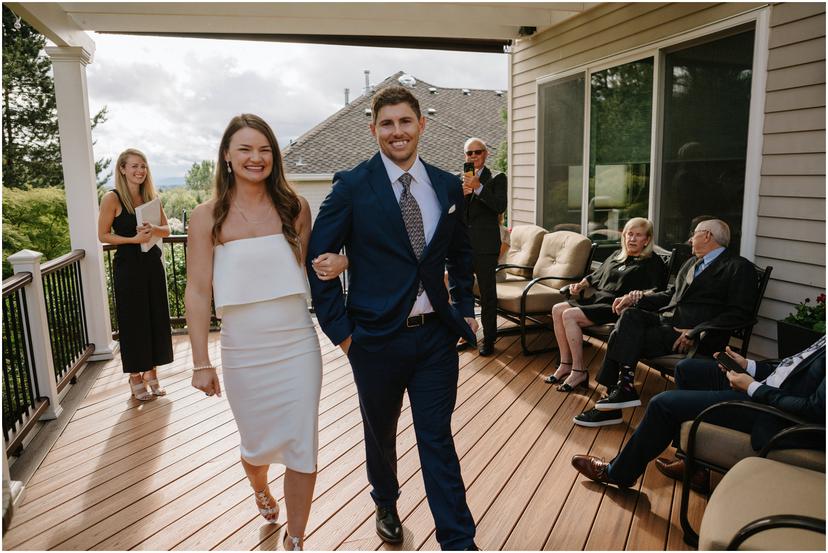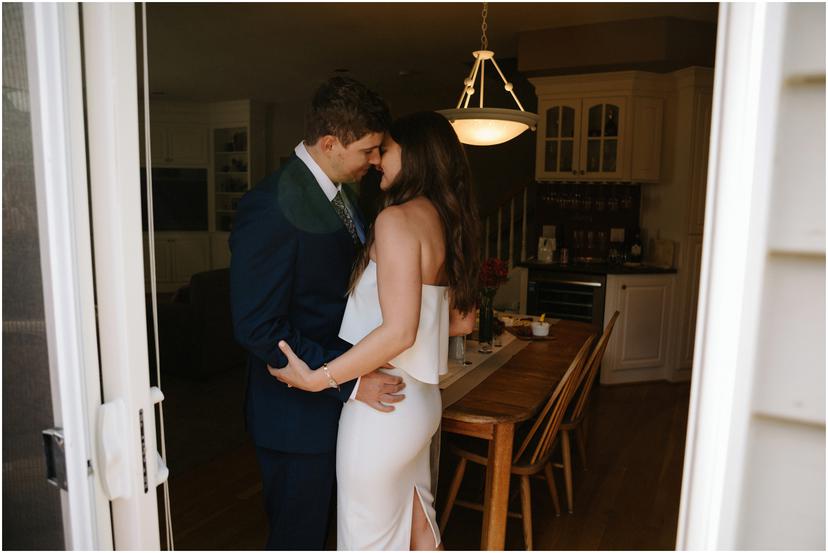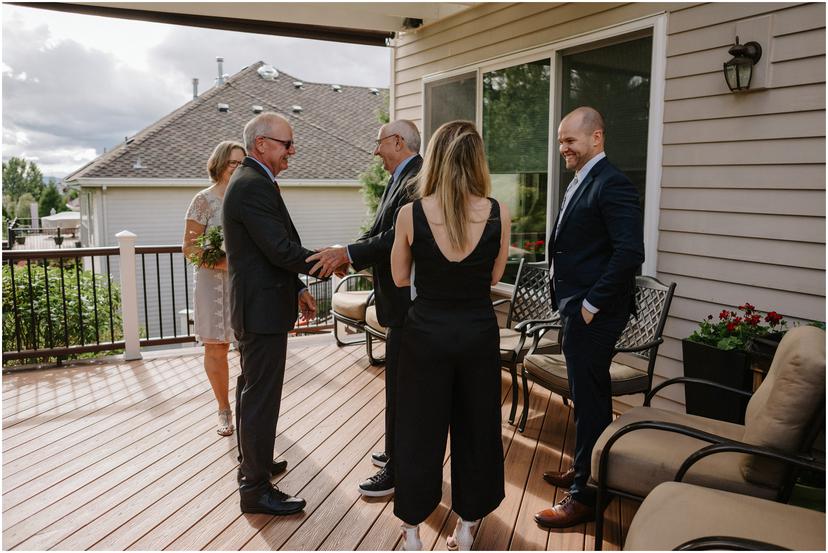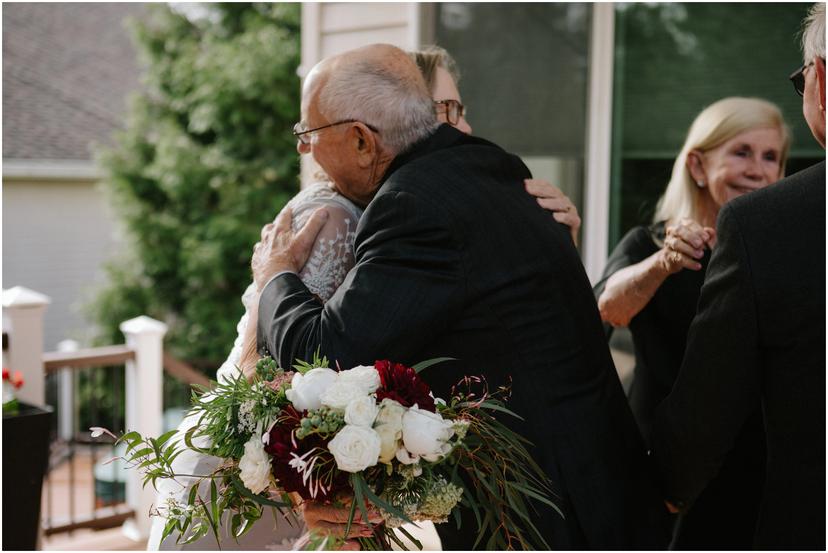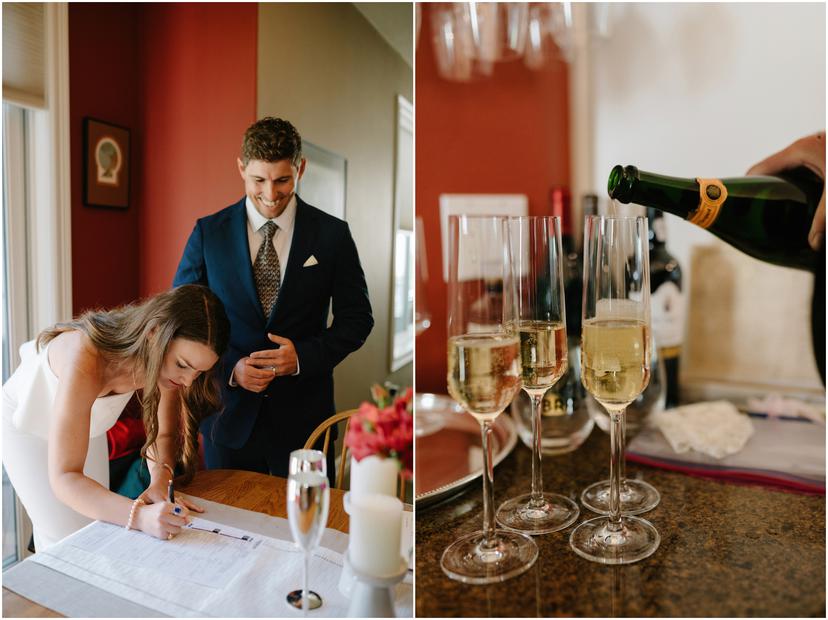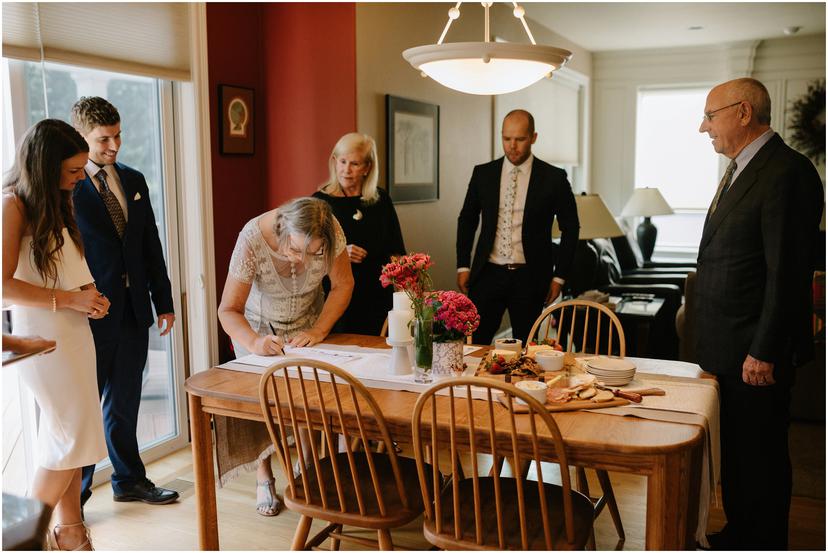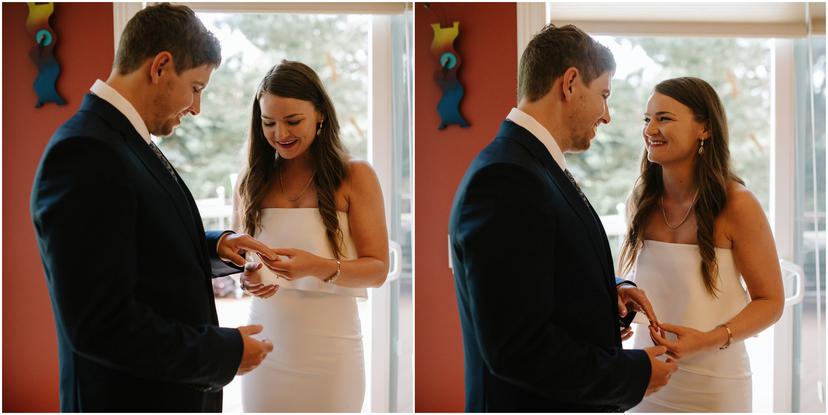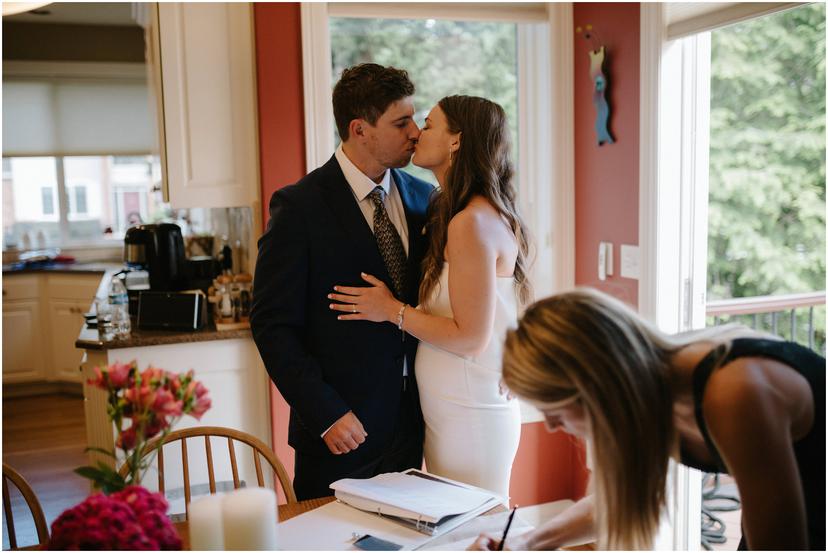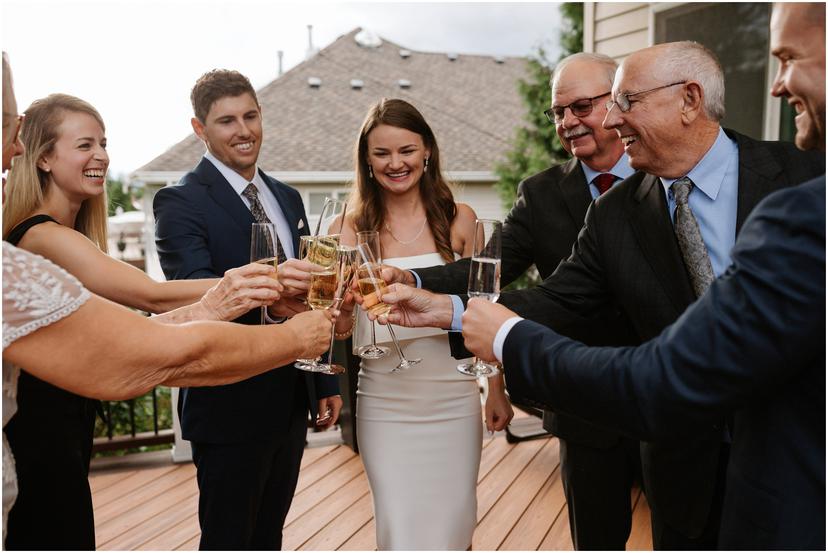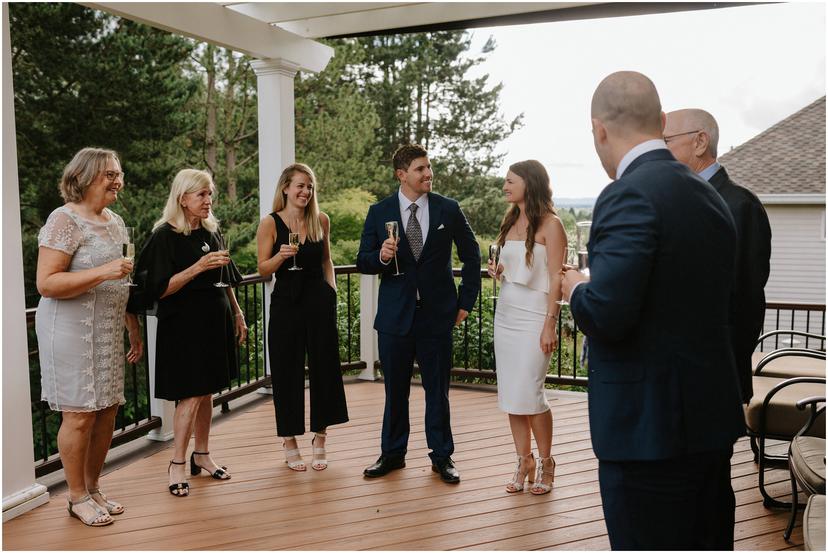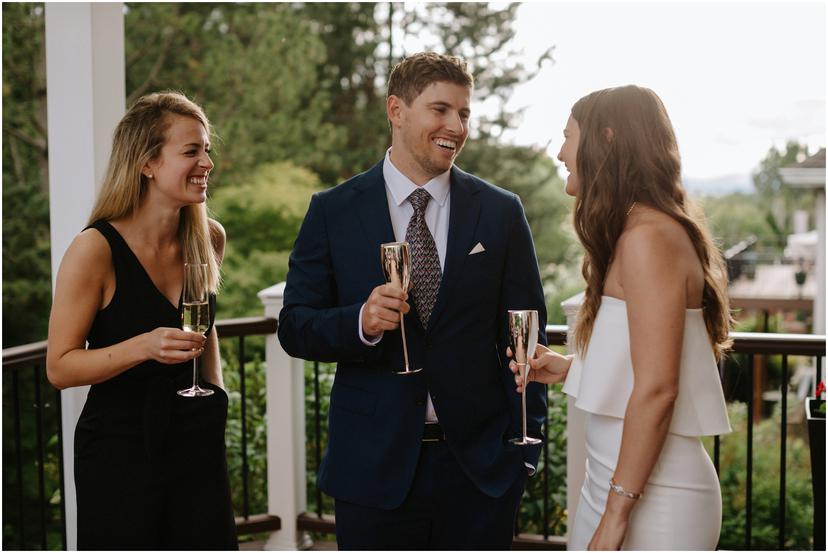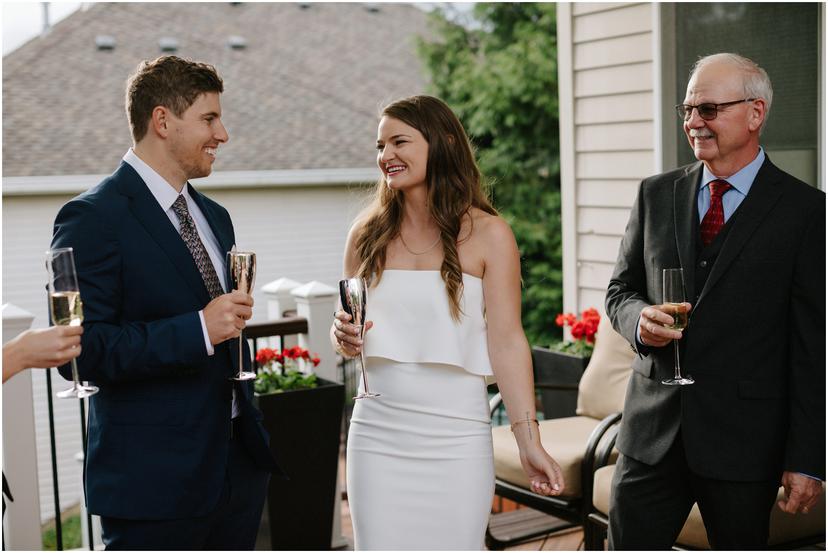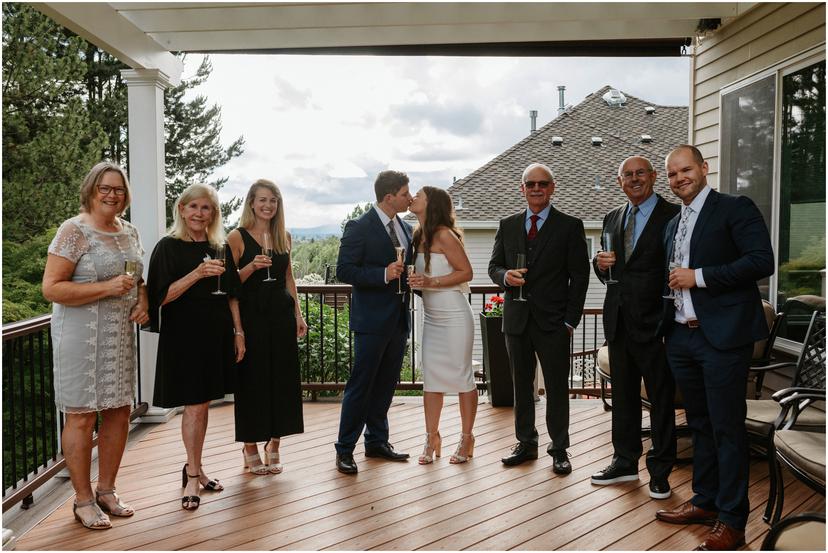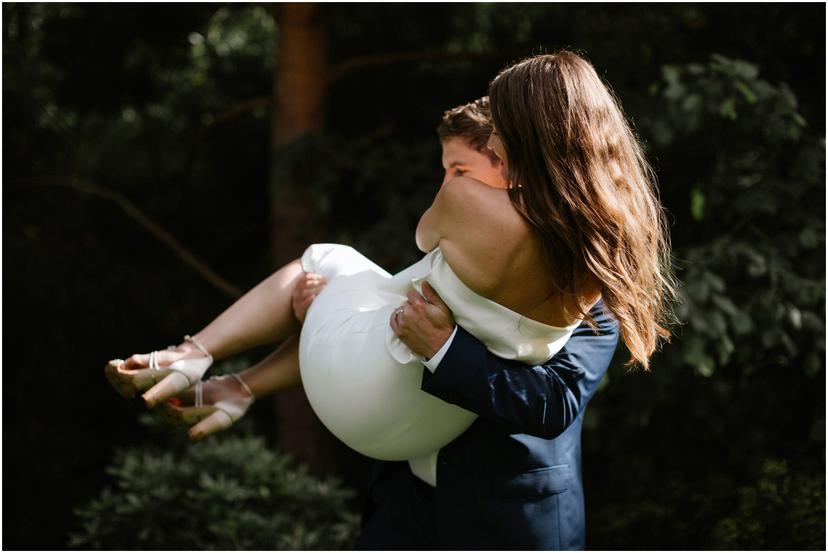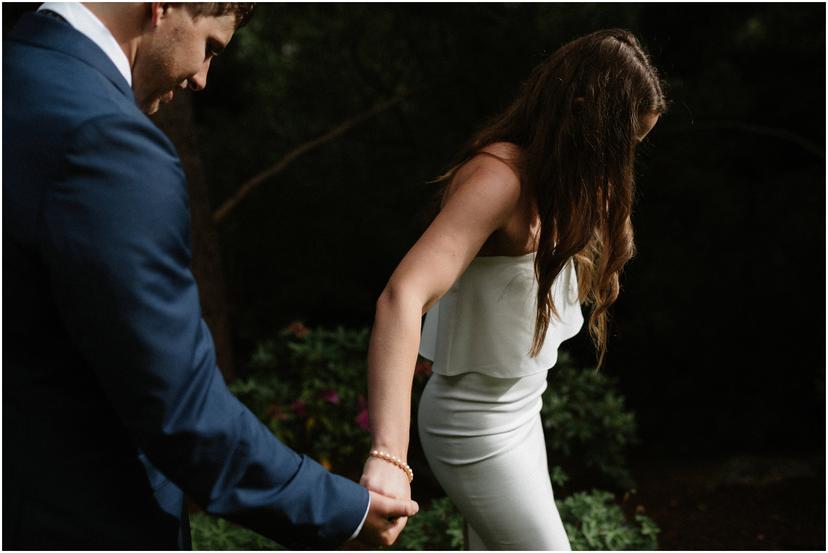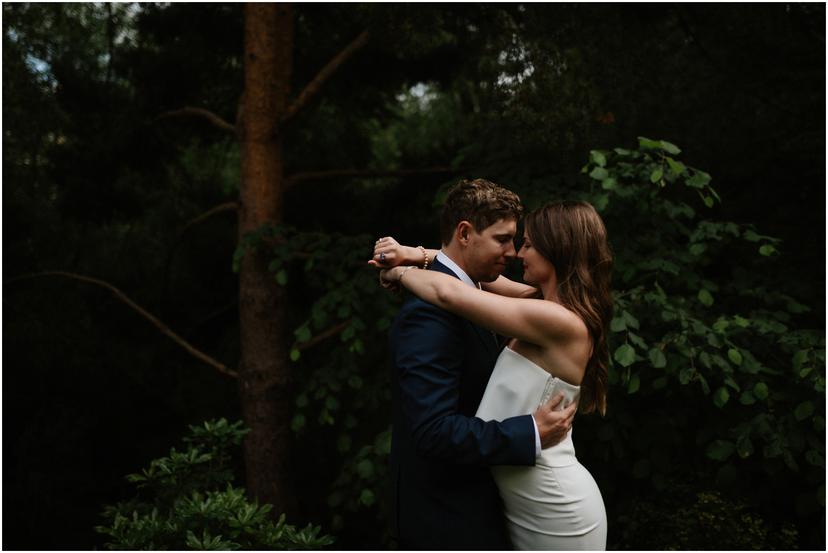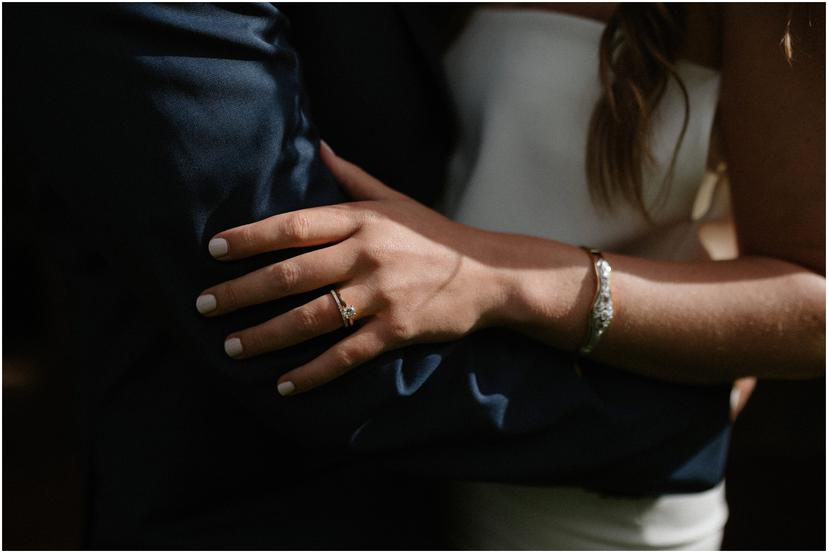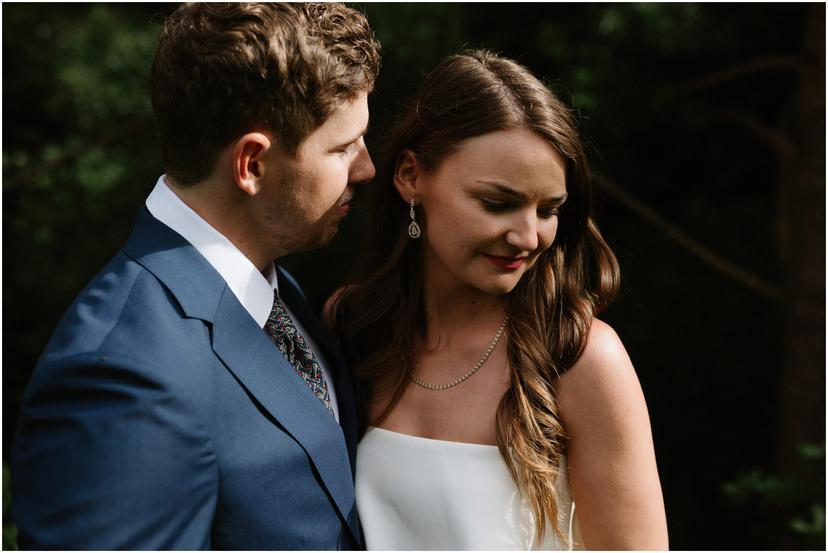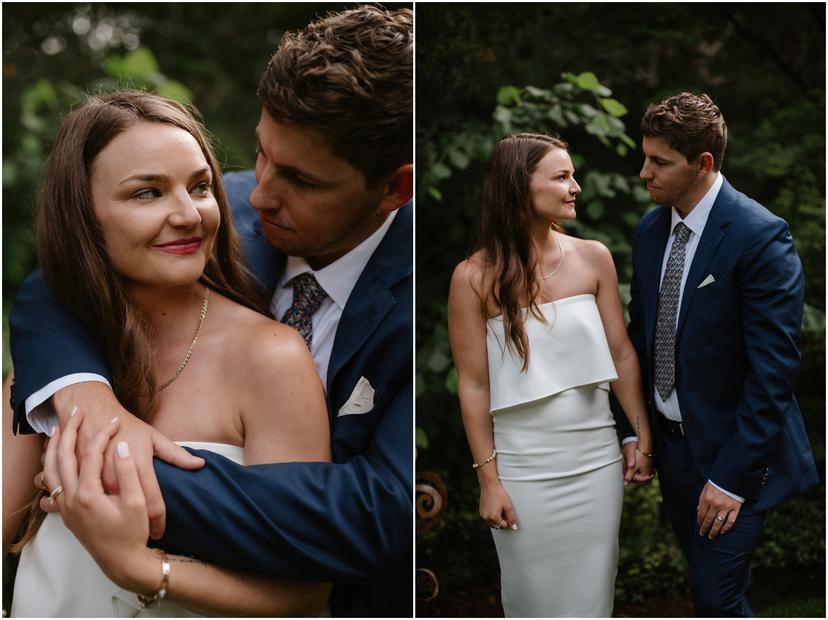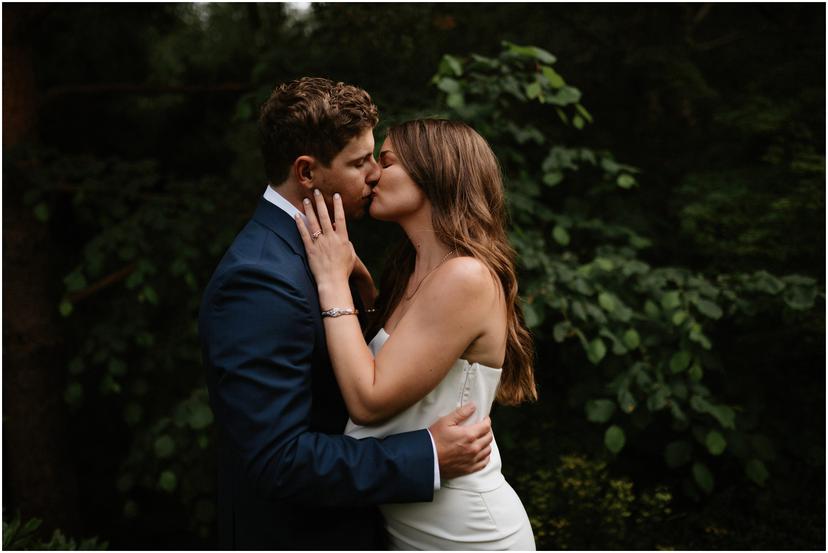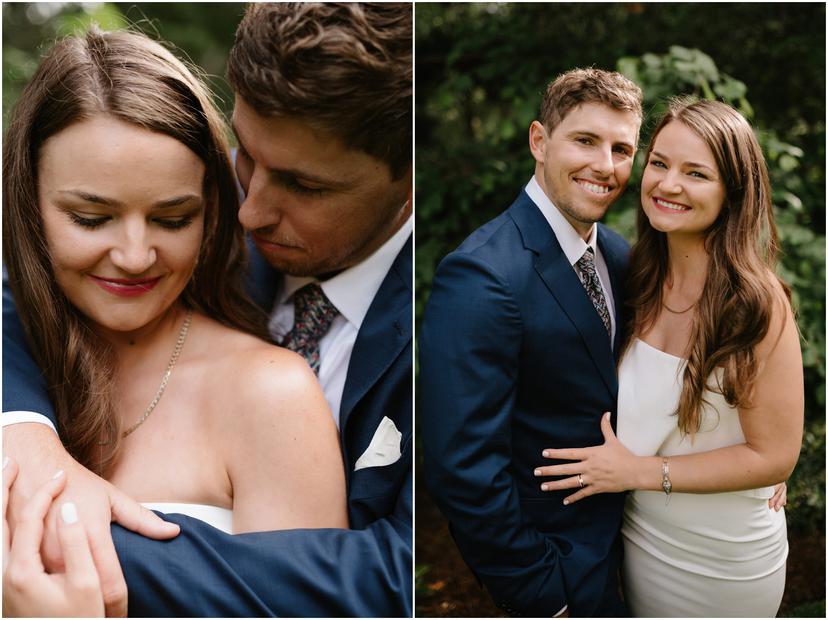 Love these intimate backyard elopement photos? If yes, you might enjoy these other elopements I've photographed as well! And always feel free to contact me if you have questions, or if you are planning your own elopement!
BACKYARD WEDDING IN LAKE OSWEGO