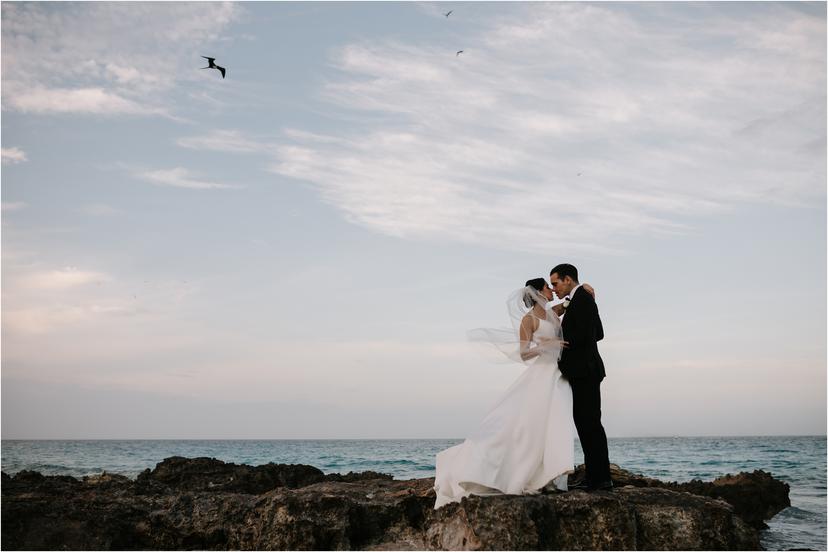 Hyatt Ziva Cancun Wedding Photos
The Hyatt Ziva Cancun is a MAGICAL place to get married. I remember driving in on the airport shuttle, passing dozens of other resorts, wondering how the Hyatt Ziva would compare. When the shuttle pulled up, I had one of those "wait, THIS IS WHERE WE ARE STAYING?!" moments because it seemed so above-and-beyond nicer than many other hotels we had passed. From the moment I arrived, I knew this weekend was going to be beyond epic.
The Hyatt Ziva Cancun is massive, on a peninsula, and has ocean views on THREE sides. It's family-friendly, all-inclusive, extraordinarily luxurious, and ridiculously fun. The turquoise ocean steals the show, but the resort itself is stunning and was a dream for the guest's enjoyment AND me as a wedding photographer!

Why did you choose the Hyatt Ziva Cancun for your wedding?
From the bride Nicole: "The Hyatt Ziva is a gorgeous historic property with a historic lighthouse. The crystal clear waters draw you in! It is a place where you can forget the real world and enjoy life. The employees that worked with us to plan are all wonderful people."
From the groom Ryan: "The favorite part for us was the beach and the views. Being able to spend so much time with Nicole's family at the beach and enjoying the sun and sand was perfect. The beauty of the surrounding water was, and I think the views made everyone happy! Also, having drinks available to everyone made it a party with all our loved ones for five days!

What made you want to have a destination wedding?
Ryan: "First, we were able to get a lot of Nicole's family from Colombia there. Logistically, it was the easiest for them and was a middle point for all. Second, Nicole and I took our first vacation to Cancun, there and it's where I told her I loved her. We also had our engagement-moon there too! It's a special place for us overall."
Nicole: "For Ryan and I, "home" is so many places. It's Los Angeles, Portland, Dallas, Austin, and Colombia. We picked somewhere in the middle where our guests could have not only participate in celebrating our love but vacation too. We wanted a multi-day celebration!"

Best locations for Hyatt Ziva Cancun Wedding Photos
When Nicole and Ryan first showed me around the Hyatt Ziva Cancun, I immediately got turned around because the place was SO big and I felt like no matter what way we faced, we were looking at the ocean (so much for my good sense of direction!). But once I got situated, I found soo many spots that looked amazing for pictures! My favorites were:


The rocky peninsula! I loved the cliffs!



The adults-only infinity pool on the rooftop terrace.



The greenhouse-feel inside of the Pyramid. The light in there was perfect midday for portraits (lovely shade!) as well as at dusk for some romantic ambiance!



The beach! All of the beaches!






Nicole and Ryan's story
I've known Nicole for a long time. Her older sister Alex and I went to high school together and have been friends since 9th grade. I spent a lot of time hanging out at their family's house in high school, and I've taken tons of photos of Nicole and her sisters over the last 15 years. Her whole family is so special to me, and they are people I hope to know for the rest of my life.
Nicole moved to Texas after high school, and she met Ryan there in April 2014 at the Katy Trail Ice House in Dallas.
"Ryan obnoxiously put his number in my phone and told me to text him the next day because 'he had a funny joke he wanted to tell me,"' she laughed.
She immediately had a crush on him, and they started dating soon after. They both have playful, extroverted personalities and a TON of friends, but also maintain a quiet strength and serious side that balances everything out. Their wedding was a heartfelt blend of these two characteristics. I asked Nicole what three words described her vision for the day, and she said, "romantic, emotional, and tequila-induced-dancing." Perfect.
One of the most heart-warming parts of their story is the fact that Ryan proposed to Nicole when he found out I was taking a trip to Texas in 2017! He knew that I was their longtime family photographer, so he reached out, and we set up a couples shoot in exchange for me crashing at their house for a few nights. We went out to a lush hiking trail at sunset, and he proposed to her in the middle of a field. Then he surprised her with an engagement party immediately afterward at a pizza place. It was SO fun, and I was honored to be a part of it!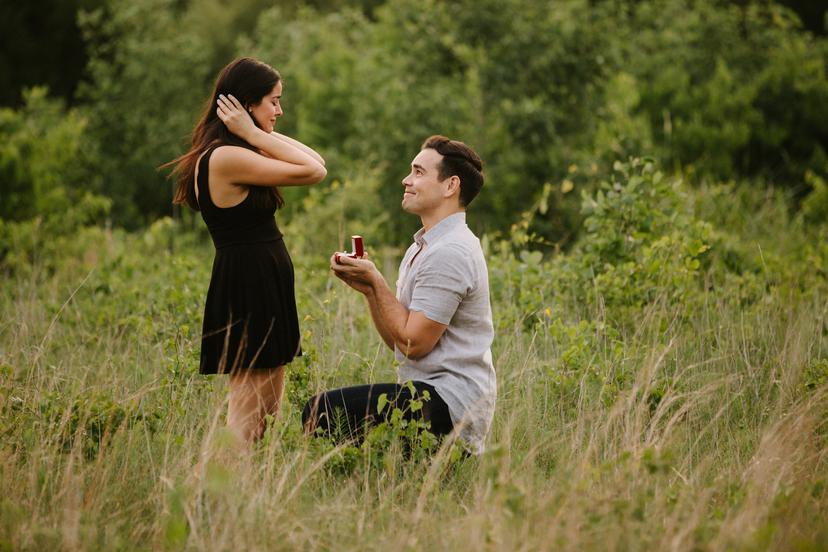 As a couple, Nicole and Ryan both love to hang out with friends, travel, take their dog Alfie out to the dog park, watch SNL, and eat popcorn. Their favorite thing about each other is their companionship and laughter.
"We both value it, and both consider the other my "I can't live without you" person," Nicole said. "We both make each other laugh constantly."
As their wedding approached, Nicole and Ryan looked forward to celebrating with family, friends, and remembering the people who couldn't be there. Ryan's mother passed away a few years ago, and Nicole recently lost her grandfather, so they were looking forward to sharing their wedding with them in spirit.
"[Our most anticipated moment was] sadness of loved ones passed that we wanted to be there with us - Ryan's mother and my grandfather," said Nicole. "Bringing everyone we love together both heavenly and earthly to escalate our commitment and union with our loved ones."
Perhaps my favorite moment of the weekend was when Nicole honored Ryan's mother by surprising him with custom-made cufflinks as a groom's gift. She got a hold of Ryan's childhood passport that had his mother's handwriting on the contact information page. She was able to copy her handwriting and get cufflinks engraved with her initials and the words "she walks with you." Ryan opened the cufflinks surrounded by his father and brother, and the three of them cried together in her memory. It was one of the most beautiful wedding day moments I've ever witnessed.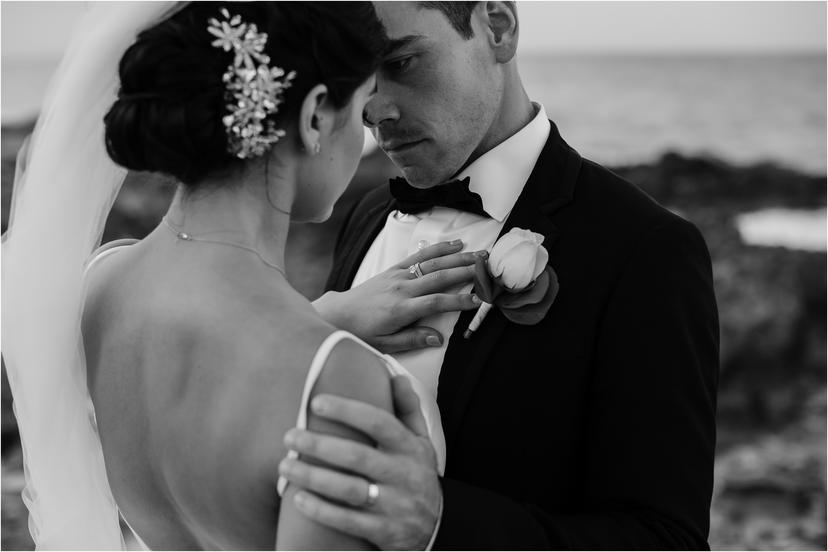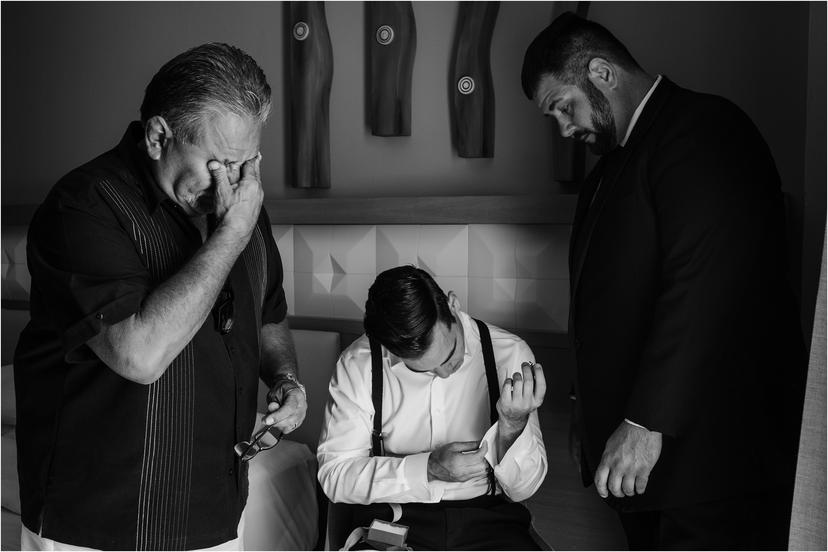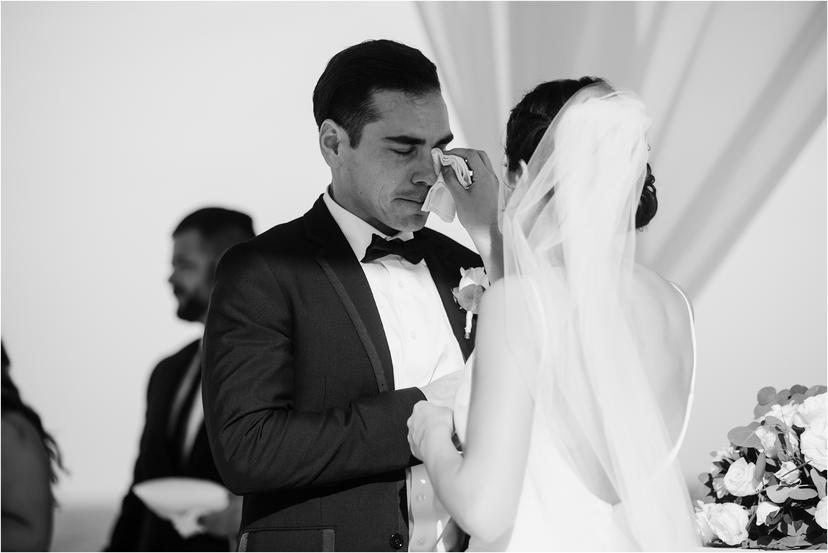 Favorite Hyatt Ziva Cancun Wedding Memories
From the bride: "The dancing. We wanted a wedding where everyone was on their feet dancing the entire time because Ryan and I love dancing. We did not sit down once! The dancefloor was LIT! Favorite memory, the reunion of all of the friends we have made across all of our seasons of life, watching them meet our families and seeing how our worlds collided for five days in Mexico.
"Also the reunion of family and the fact that our wedding for our guests was also a vacation, a time to unplug from the world and just celebrate love. We spent four days together at the Hyatt with our closest friends and family- spirits were so high, and the guests were so excited about the beautiful scenery, food, drinks, and fun.
"Ryan walked down the aisle with his mom's initials in her handwriting on his cuffs, and I walked down with my grandfather's hanky in my hand. We felt our loved ones who have passed with us. I asked my Nono (grandpa) to be present. I felt he was. Same with Ryan's mom."
From the groom: "My favorite memories were specifically watching Nicole walk out, watching all heads turn from me to her in a wave was amazing, and Nicole's reaction to her friends crying was just perfect, you can watch that moment as soon as she got on the straight part of the walkway!!
Also, when the MC asked everyone to join on the dance floor, Nicole and I were not sure why and Gasolina came on, and everyone danced together, it was perfect and an amazing start/surprise to the party!"

Advice for couples planning destination weddings
From the bride: "GIVE YOURSELF TIME to plan, avoid hurricane season even if it means waiting, communicate frequently with the hotel, go to visit before. Things may not always go according to plan, but with the backdrop of a beautiful ocean and plenty of tequila flowing, you can't go wrong!
"Also, hire a USA based travel wedding planner to help you! We used April Schmitt with Divine Destination Weddings. SHE IS EXCELLENT! For anyone needed a USA based destination planner. She knows the hotels front and back, helps with everything from appointments to coordinating travel for guests. Cannot recommend her enough."
From the groom: "Having a destination wedding allows you to focus on what's the most important. In regards to the reception etc. the more specific you can be in advance the better, it will be for what you want. The more detail you put in writing and diagrams, pictures, etc. will help with the reception. For costs and planning, sit down and identify what you want the most and spend there. Nicole and I wanted a fun party and for everyone to walk in and be happy with the setup. We achieved that from all reports. Make a list of what matters and just focus on those top points. When it is all done it's hard to remember everything, all we truly remember is just how happy we were to be with all we loved and how supported we are by all our friends the day of the wedding."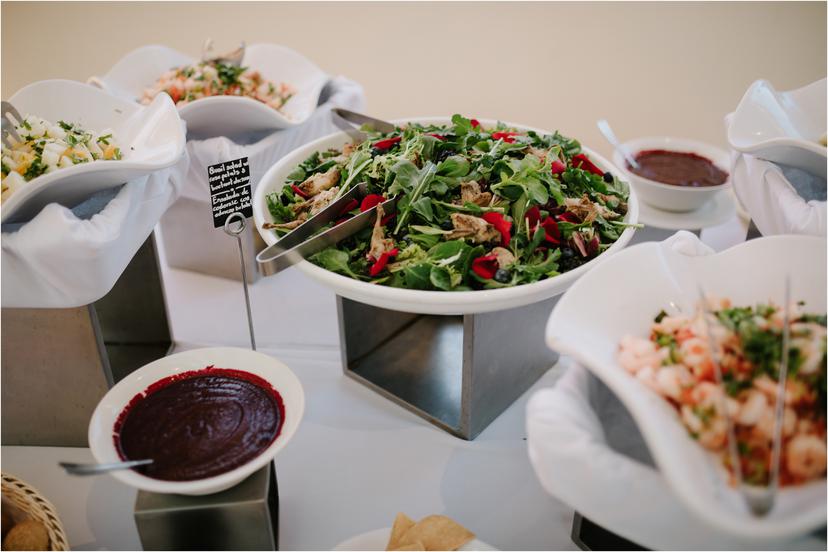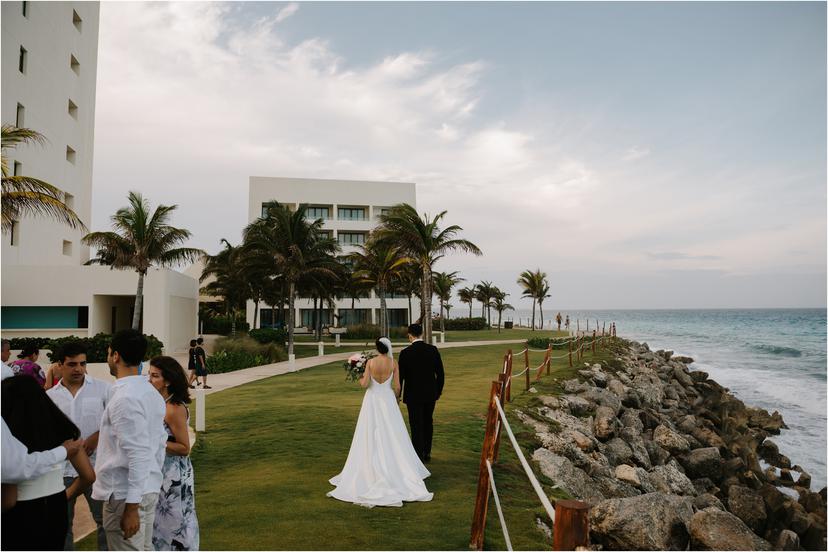 The Vendors
The Slideshow
The Itinerary


Saturday - swimsuit photos in the ocean and the pool.



Saturday night - gifts and hang time with family.



Sunday - Catamaran boat ride with friends and an open bar!



Sunday night - Game of Thrones and NBA basketball (hahaha).



Monday - the wedding!



Tuesday - relax and go home!





The swimsuit photoshoot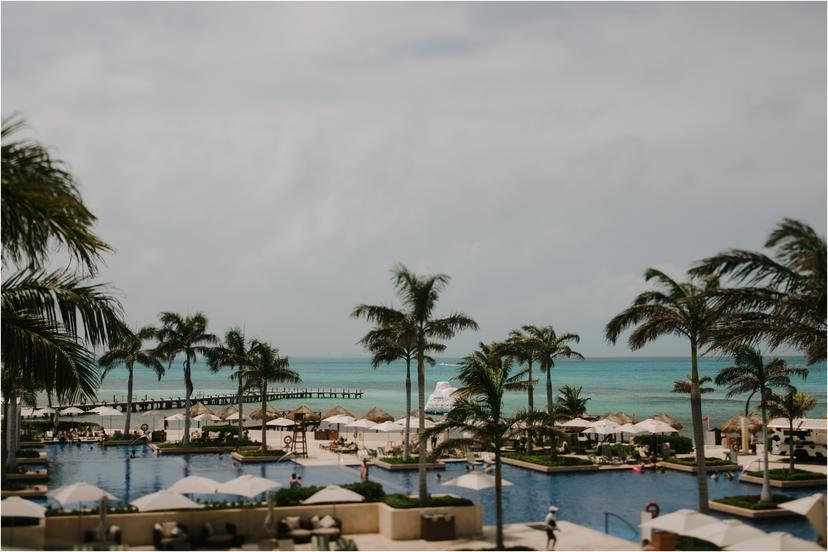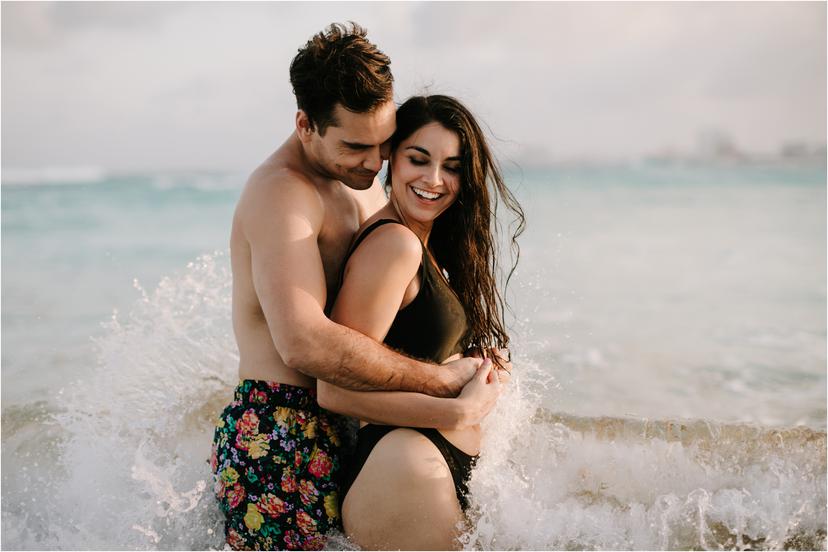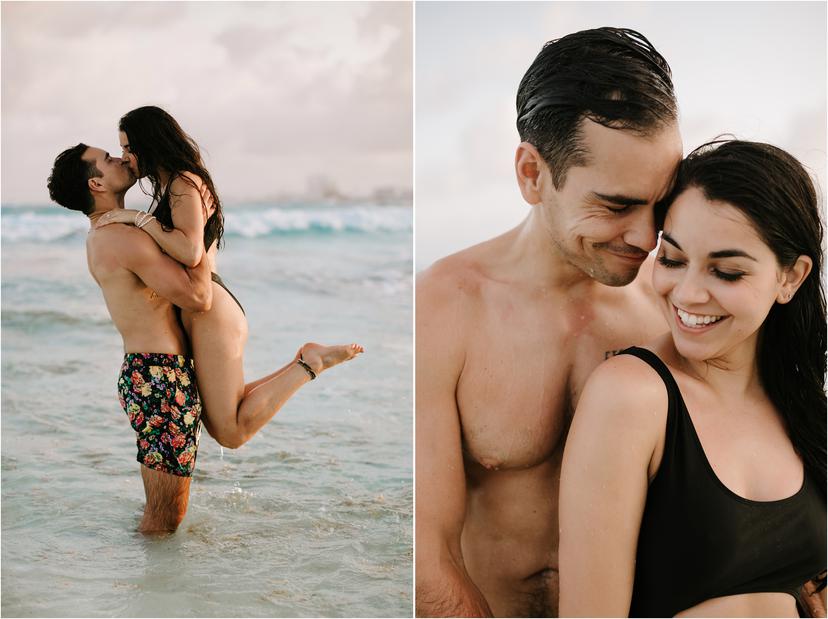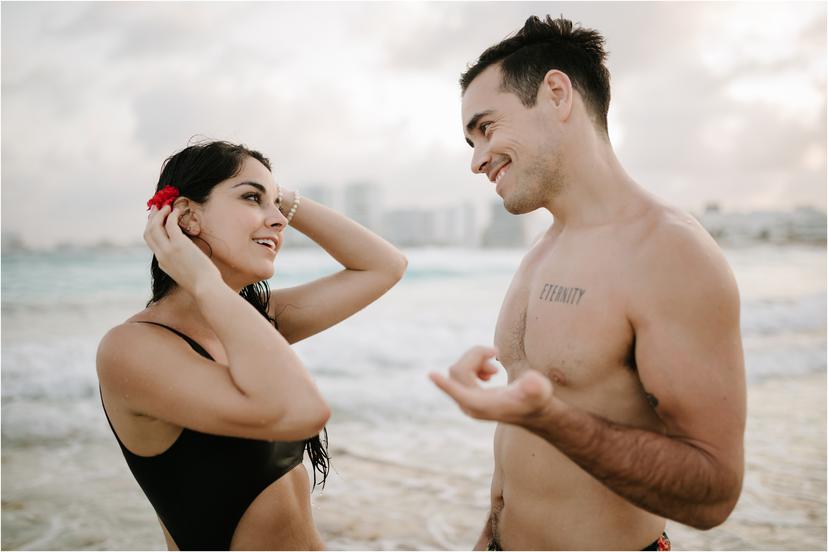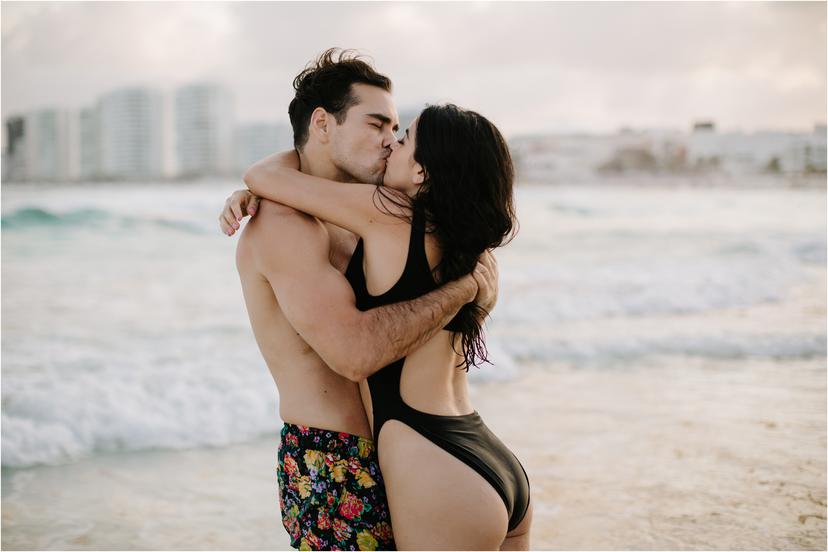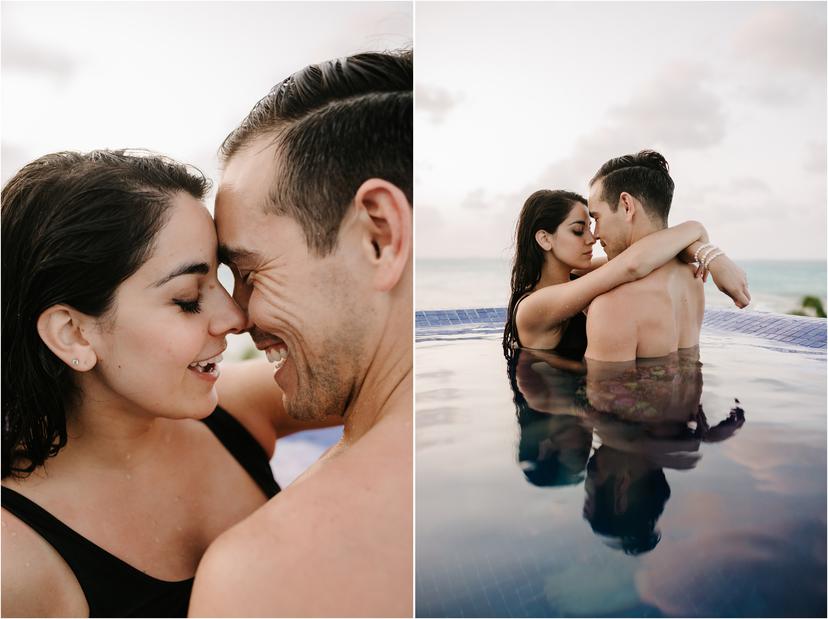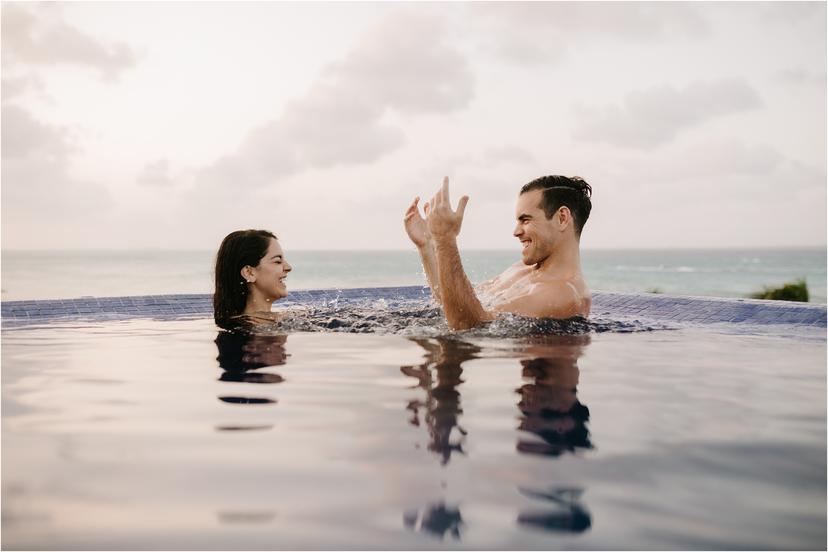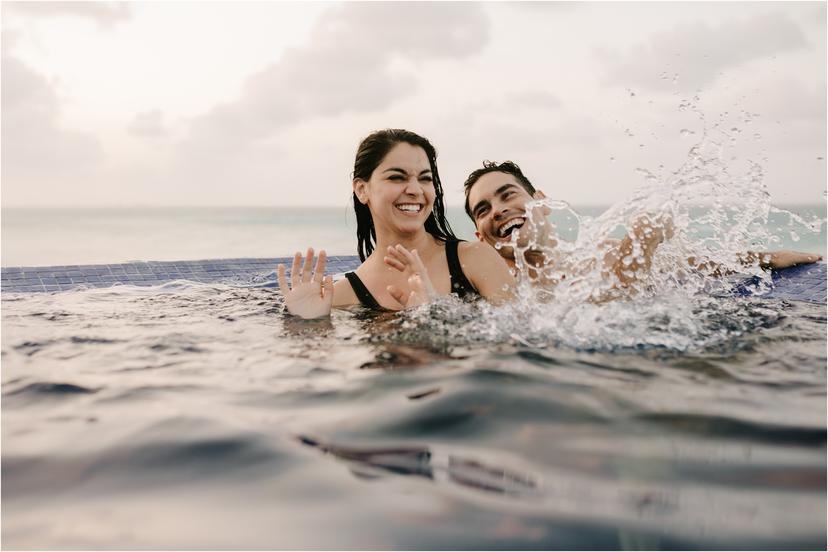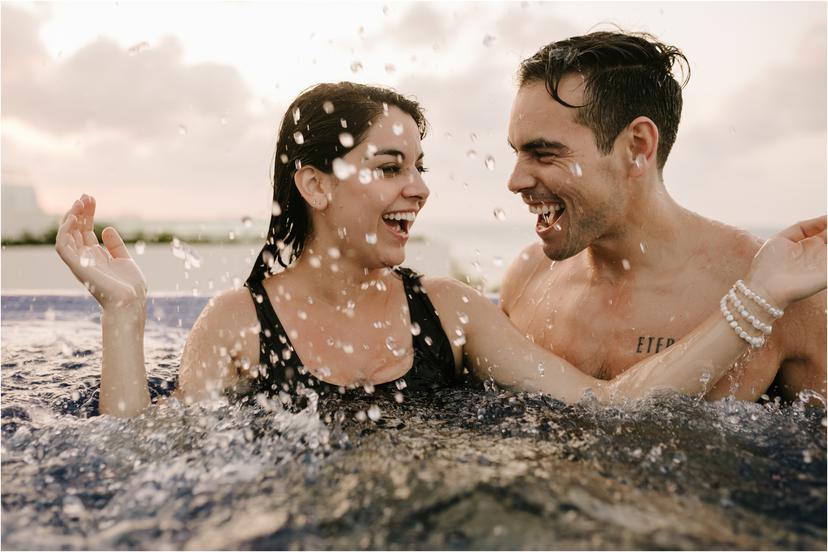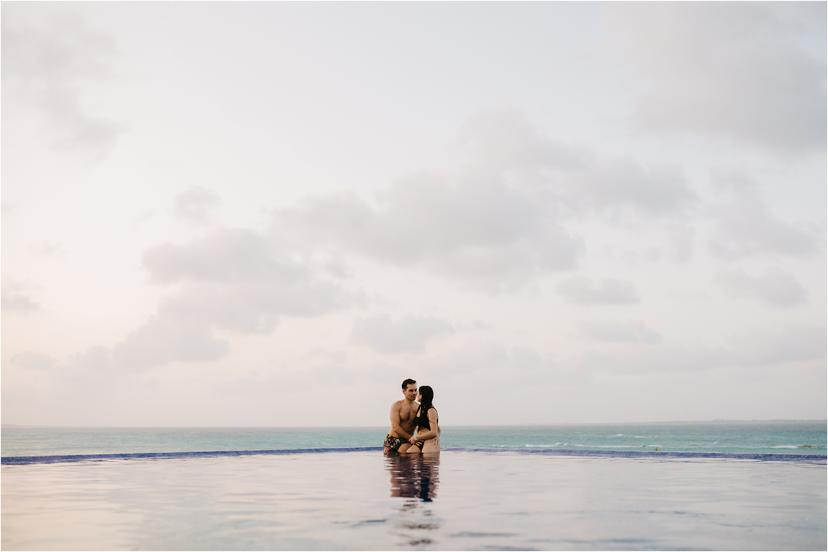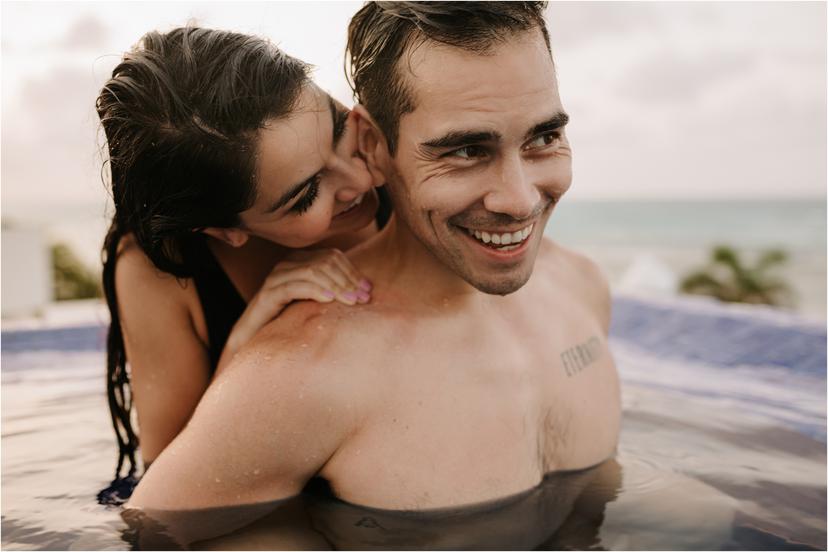 The Boat Ride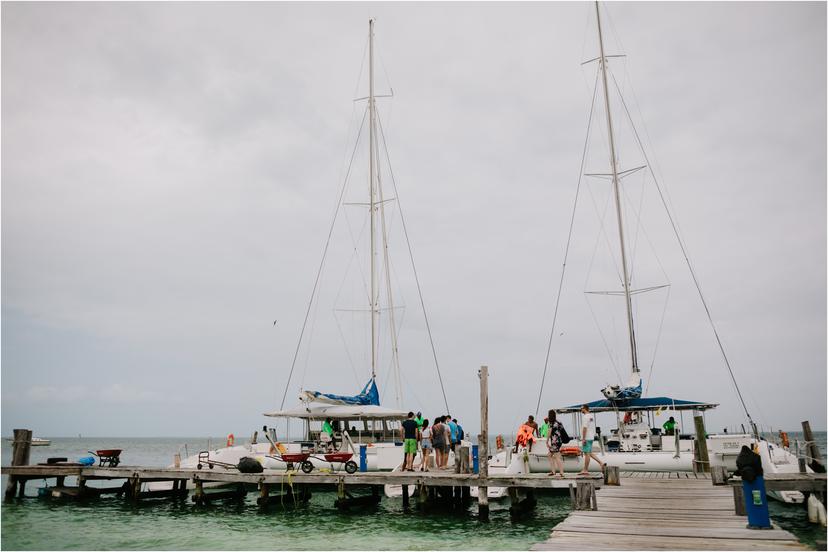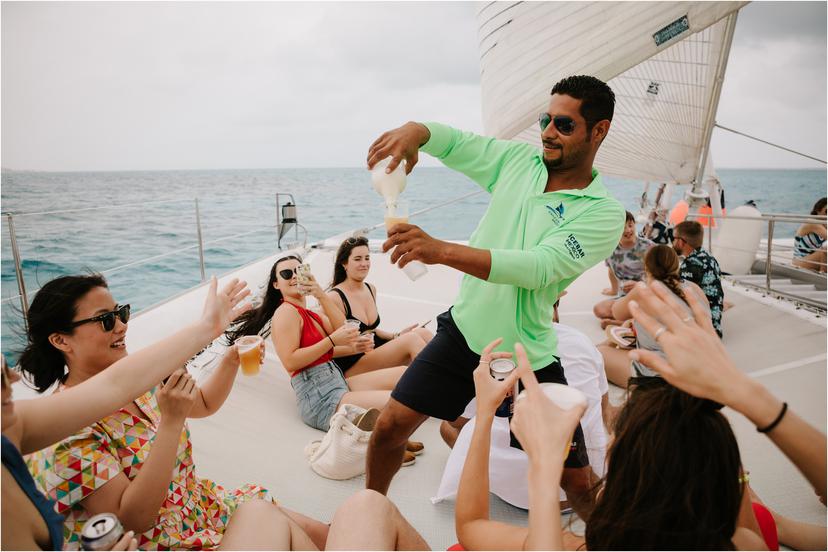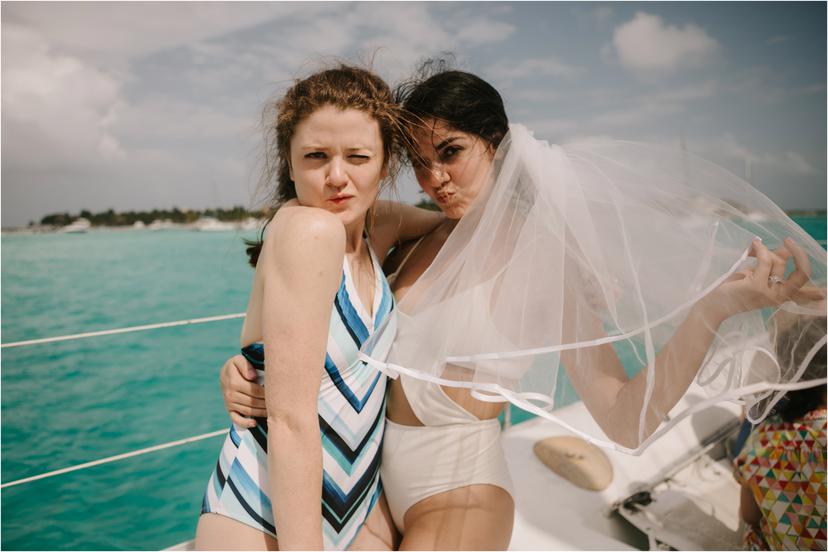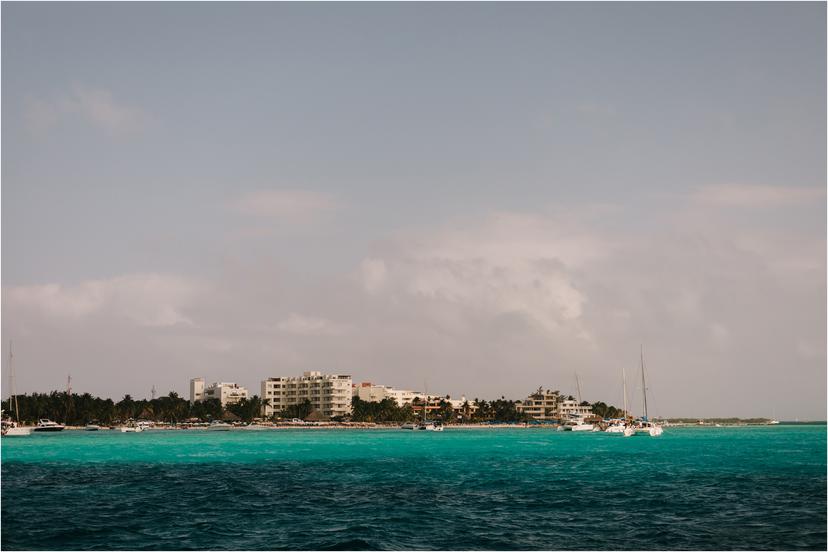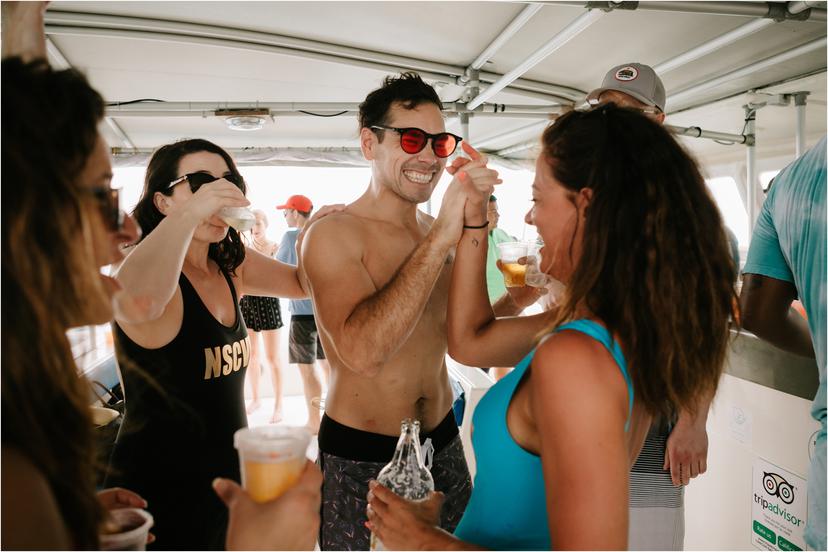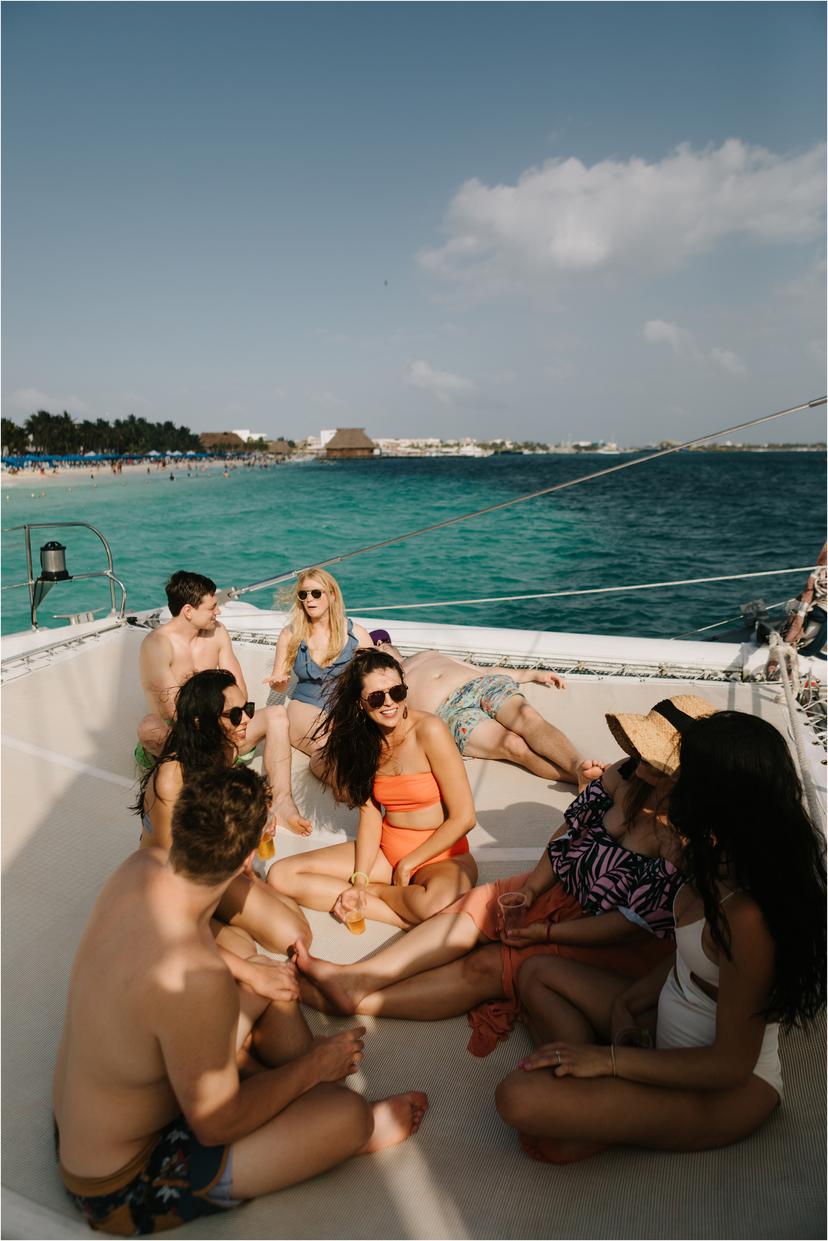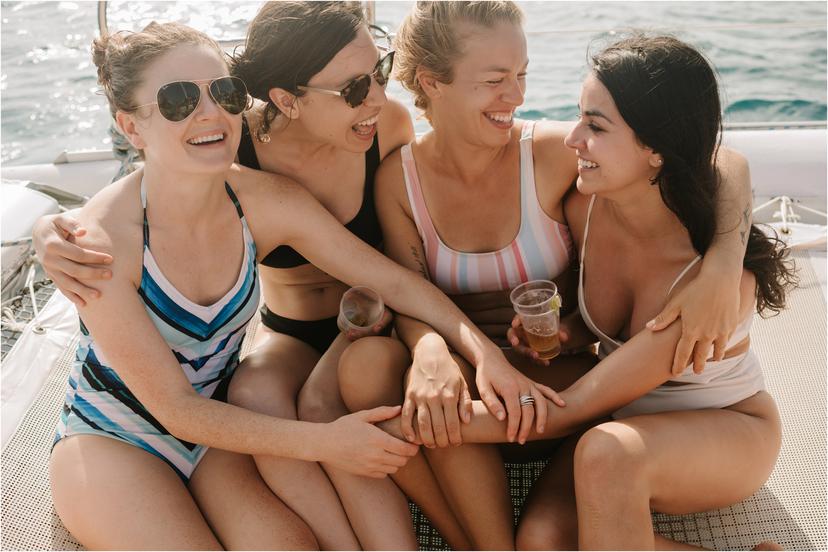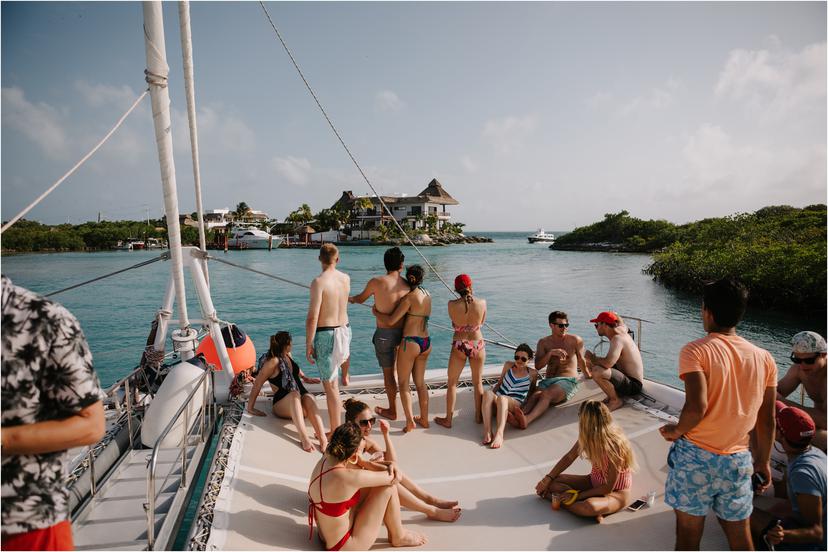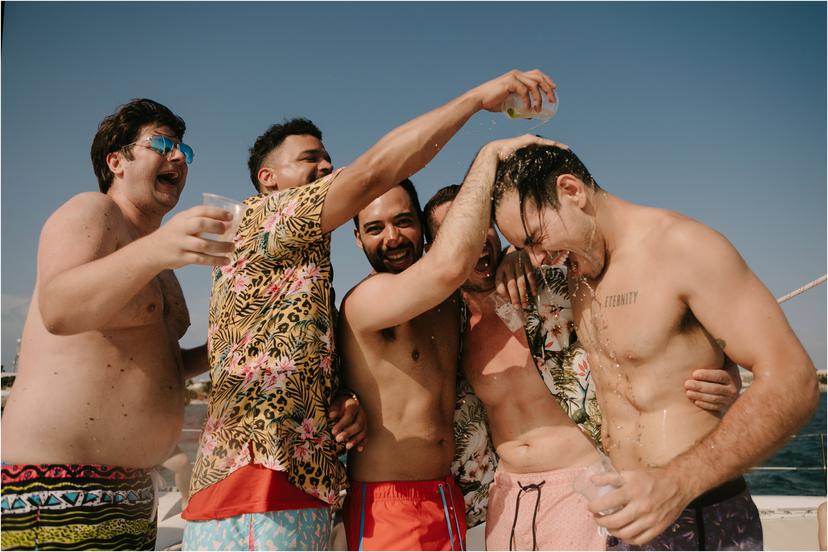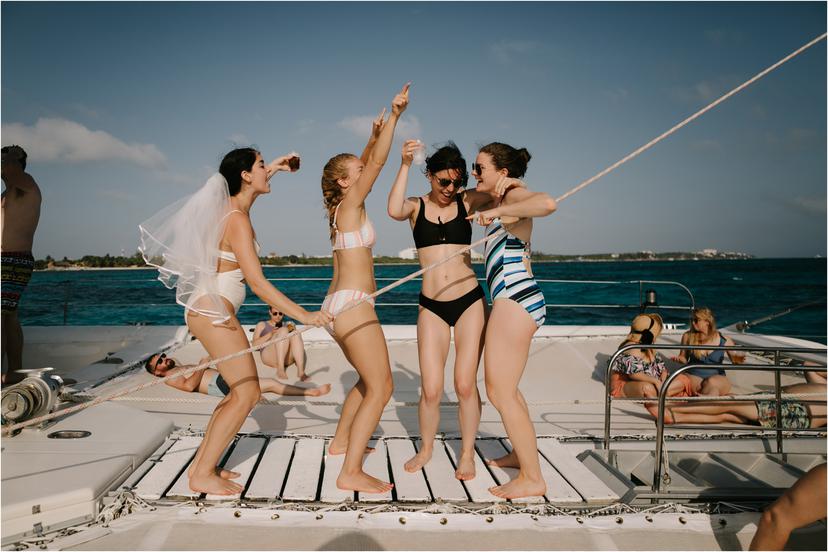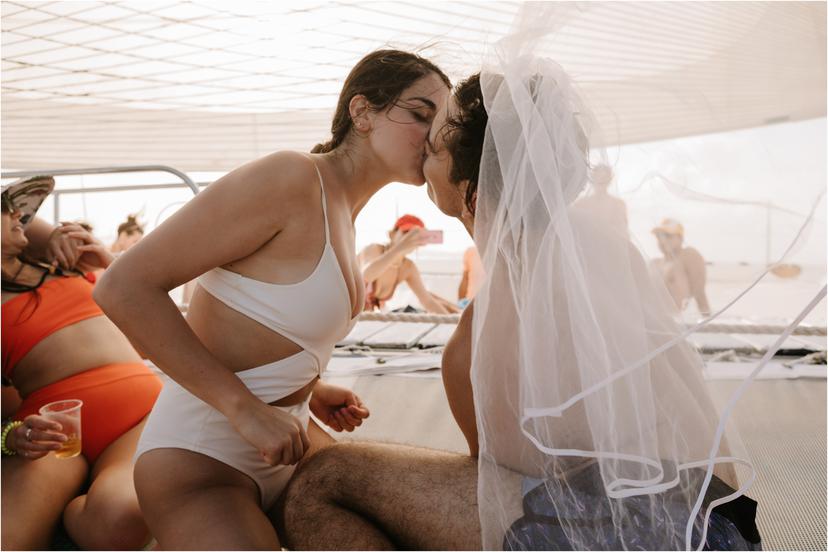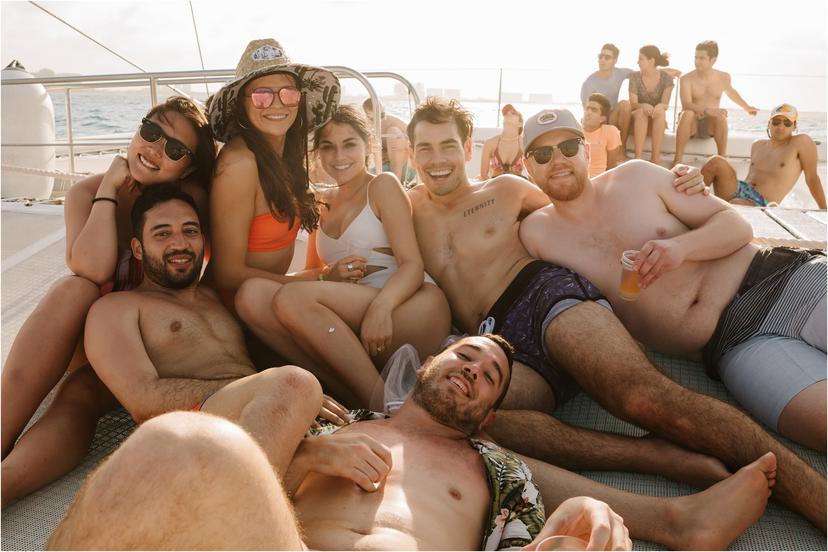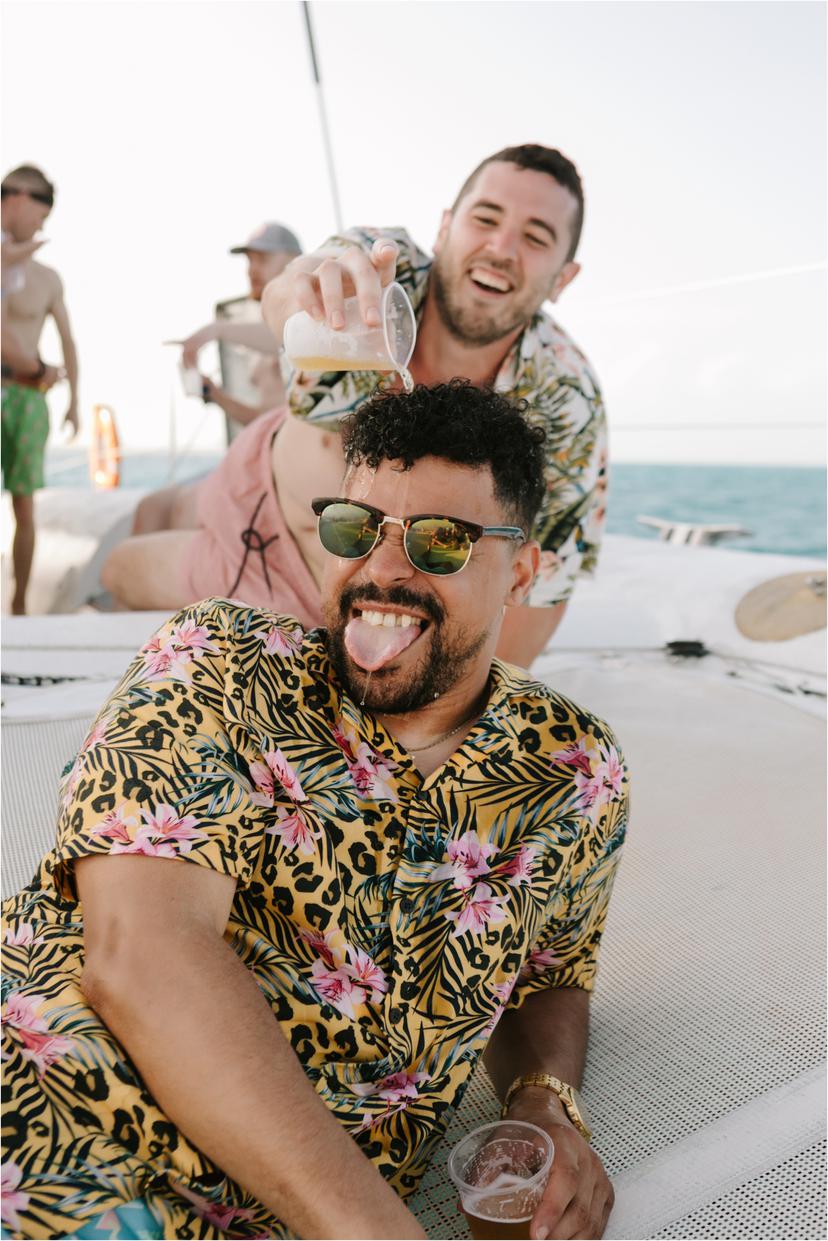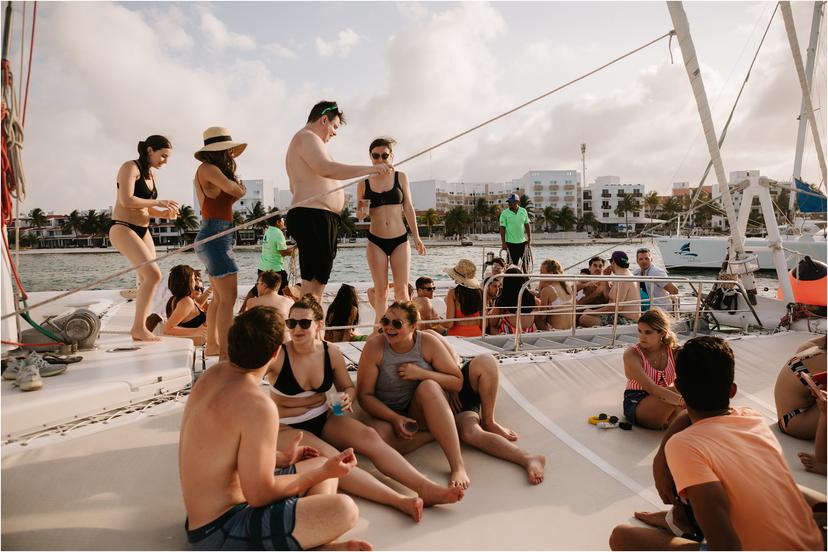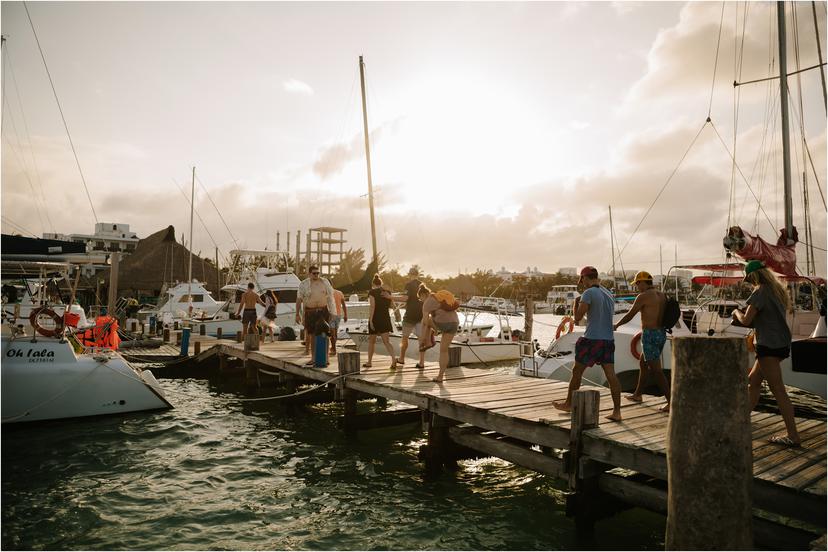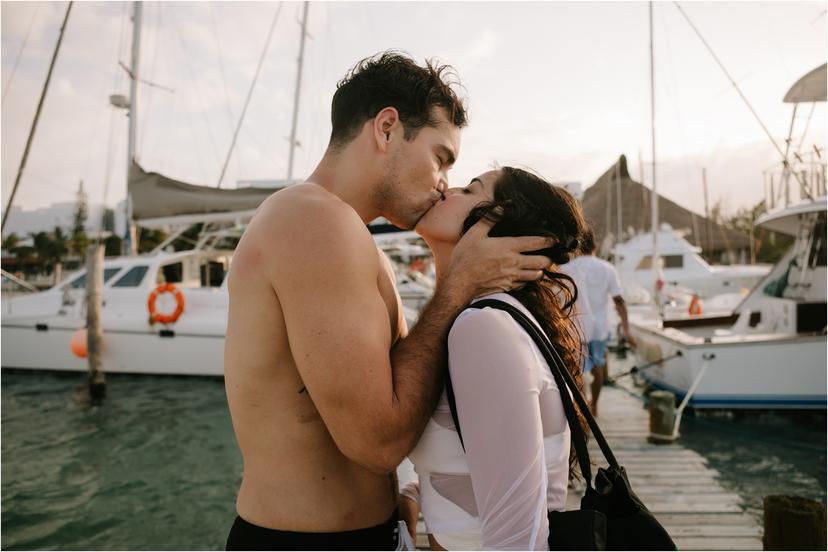 The Hyatt Ziva Cancun Wedding