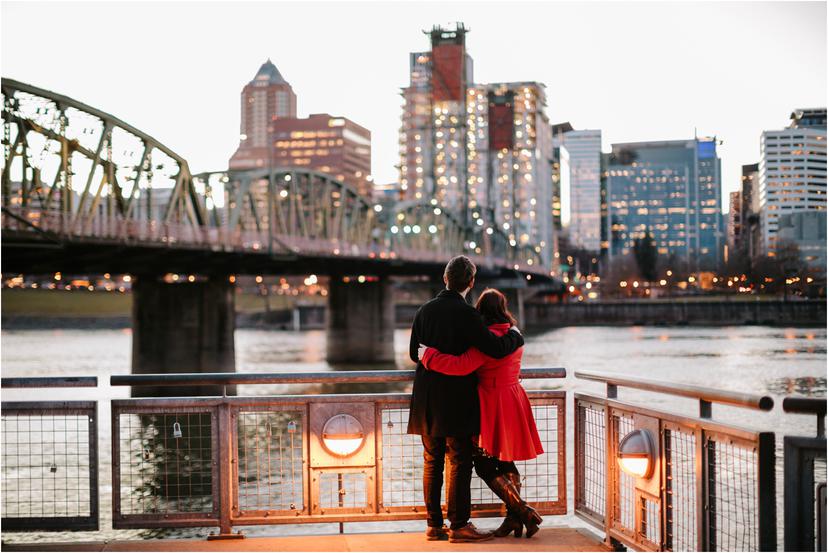 Eastside Industrial Area Portland Engagement Photos
I took these Portland engagement photos a few months ago on the Eastbank Esplanade and around the Eastside Industrial Area! Dan and Jeanette are getting married at Bridal Veil Lakes in a few months (one of my favorite Columbia River Gorge wedding venues!) so they wanted to take some urban Portland engagement photos to compliment the organic, natural wedding photos they'll have together in June!
HOW THEY MET
Dan and Jeanette grew up in different parts of the country. Dan actually went to elementary school with me in Portland (I've known him SO LONG omg), and Jeanette is from Massachusetts. She moved to Portland about seven years ago, following a friend here and falling in love with the place.
Dan has a background in computer science and does software development. Jeanette has a degree in marketing and psychology, but she's been trending more toward data engineering lately. They met through mutual friends. Jeanette told me that she had heard about Dan before they actually met, but she didn't know what to expect.
"When I met him in person I was like OH, you are actually cool!" she laughed.
Their first date wasn't actually a date. Jeanette invited Dan to a coding hack-a-thon, and they ended up being on different teams the whole day. They barely spoke to each other. Neither one of them was having that much fun, but they kept sticking around hoping things would get better. Dan invited her to a drink afterward, but she was tired at that point and initially said no. But he prompted her again, and she was like, "oh why not?"
Another friend was supposed to join them at the bar but bailed. So it ended up being just the two of them, and they totally hit it off! A week later he asked her on a real date, and the rest is history!
AN ESCAPE ROOM PROPOSAL
Jeanette introduced Dan to escape rooms, and he was hooked. He had done one before he met her, but she had done tons of them! They are very chaotic, fast-paced, have a lot going on and are great if you love problem-solving and puzzles. It quickly became one of their favorite activities, and they've completed over 8 together.
Naturally, Dan thought an escape room would be the perfect way to propose. He worked it out with the employees beforehand. There is almost always a secret room involved, and he had hidden an envelope with her name and a ring inside. When they made it to the room, he proposed, they drank champagne, and immediately afterward Jeanette was like "Ok, let's finish this now!" The people working at the escape room thought that they would stop to celebrate, but they didn't realize how competitive Jeanette was. With four seconds left on the clock, they figured out two different ways to win!
I had so much fun getting to know Jeanette and catching up with Dan after so many years! Their photo shoot was on one of those aggressively cold winter days, but they looked SO cute in their coats with the colorful city backgrounds! I cannot wait for their wedding in a few short months!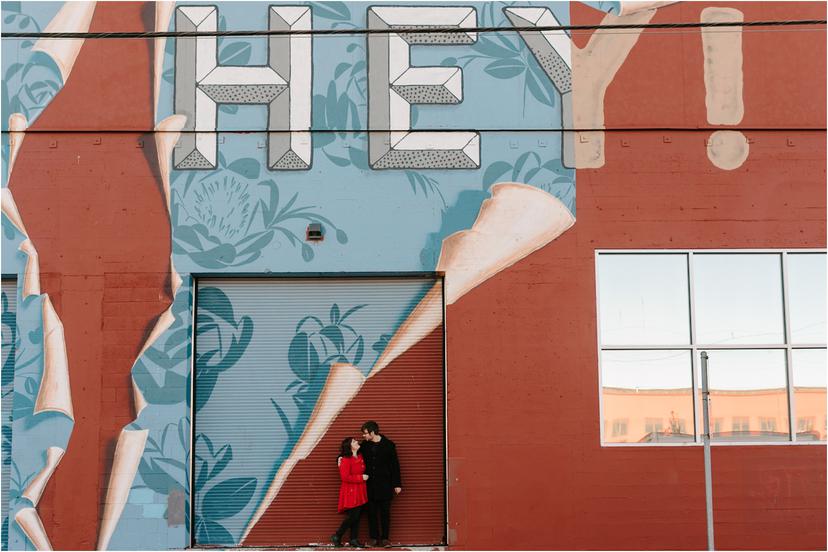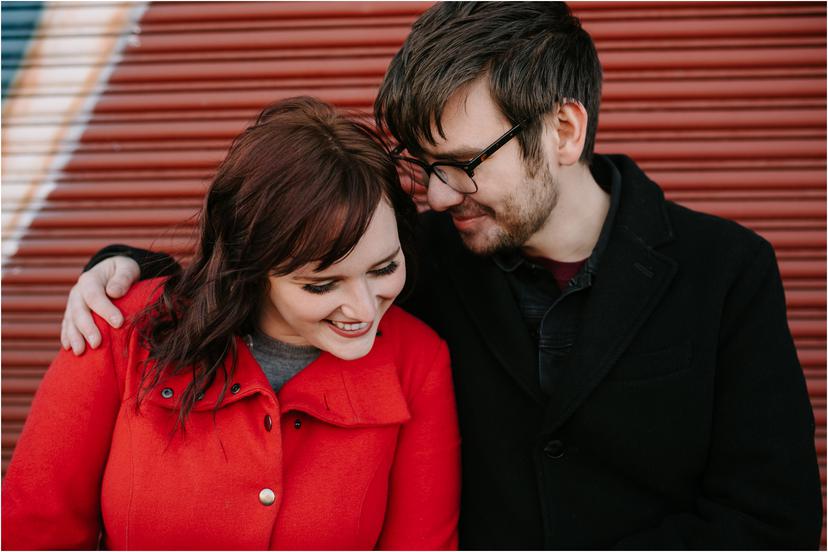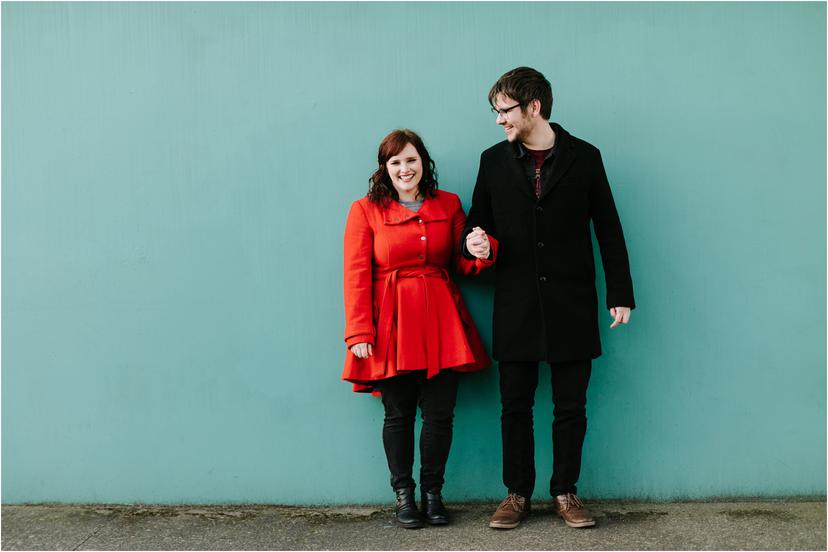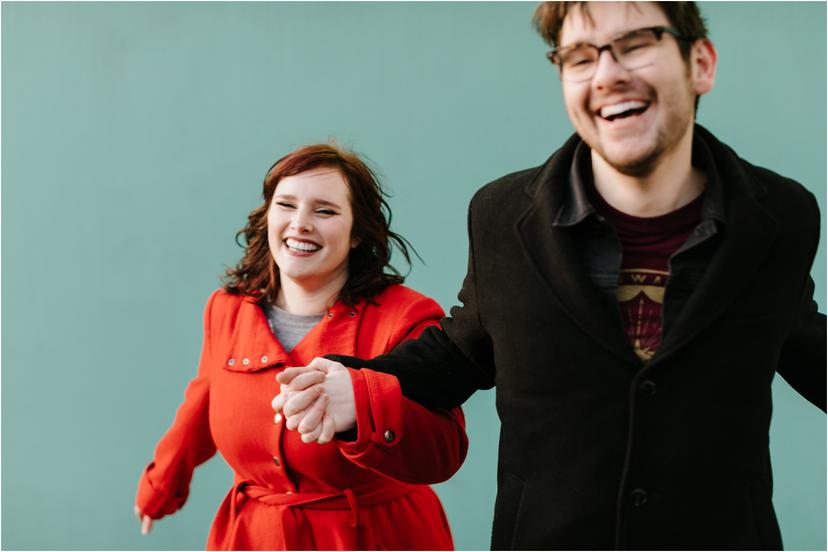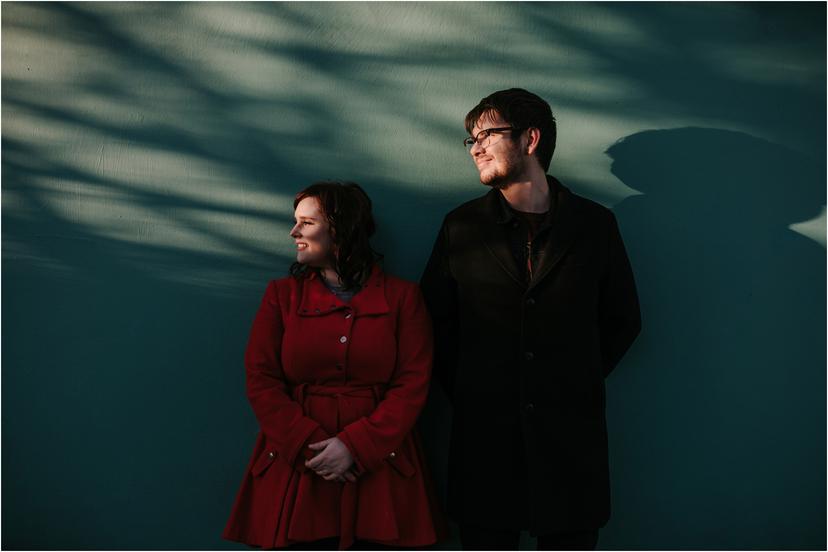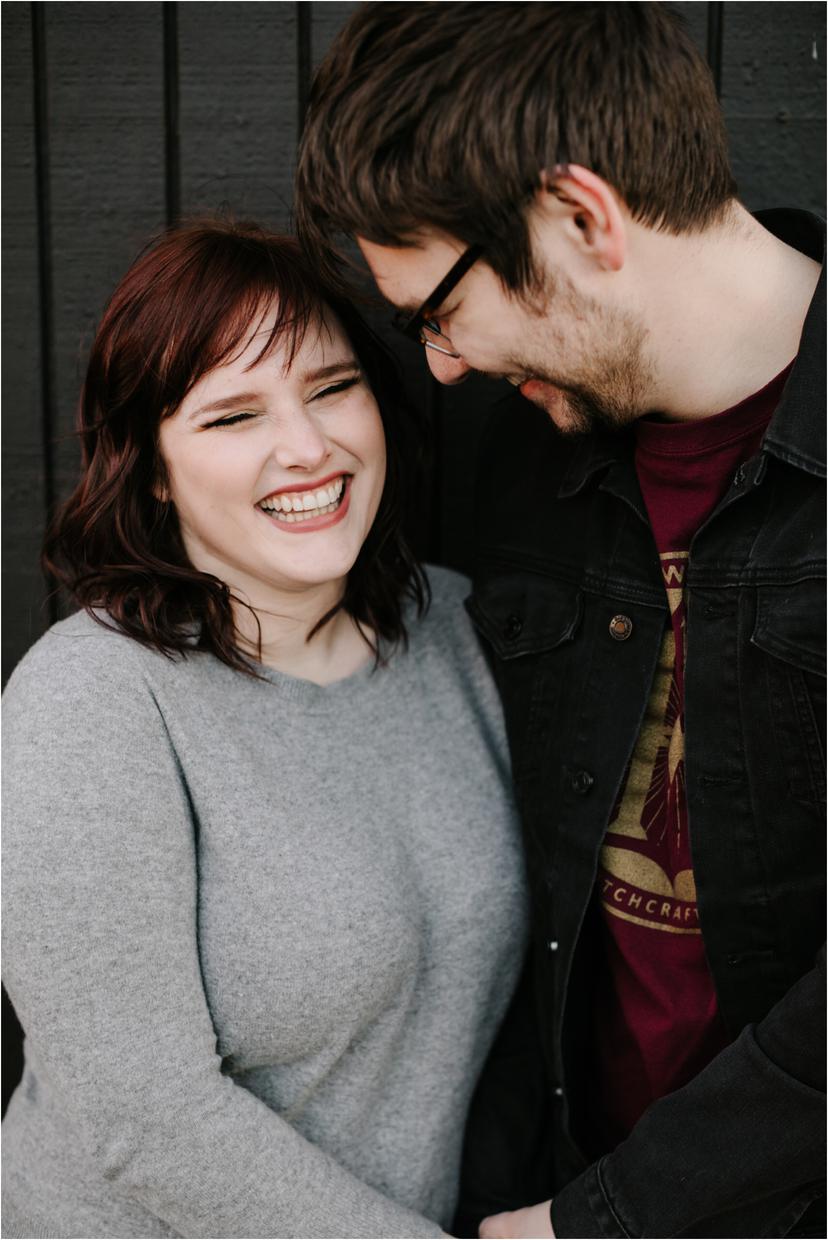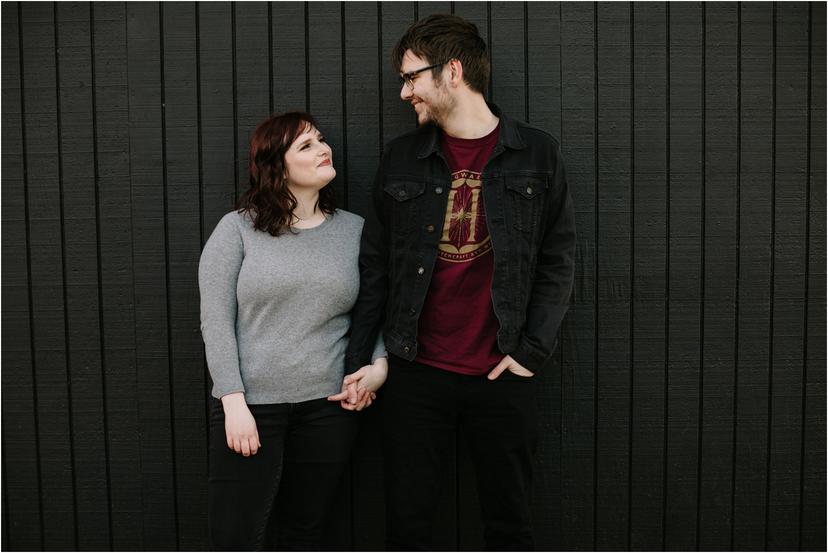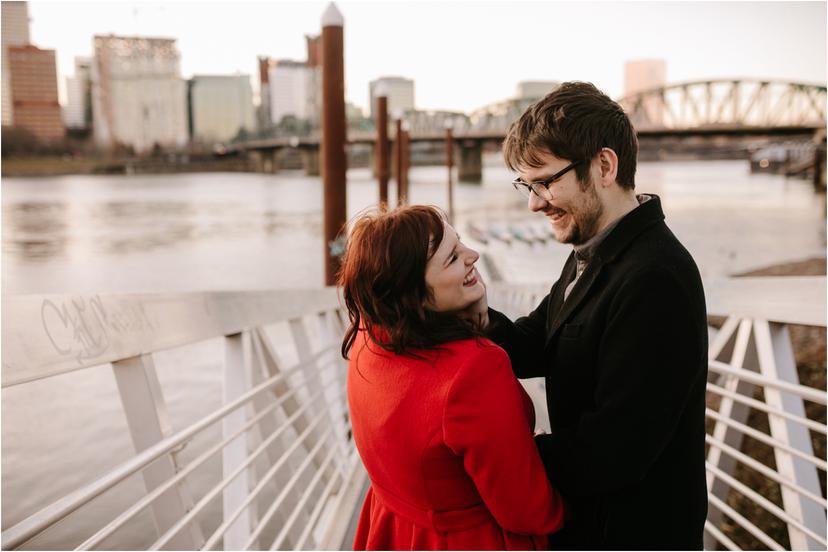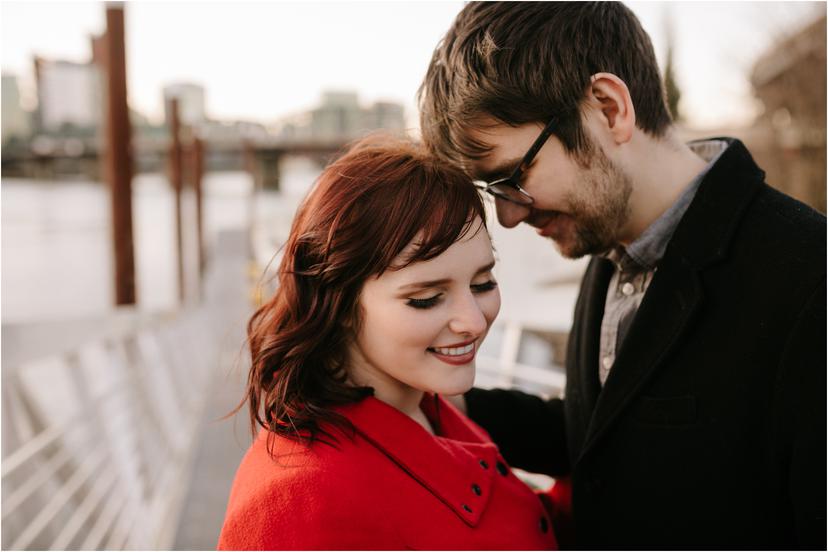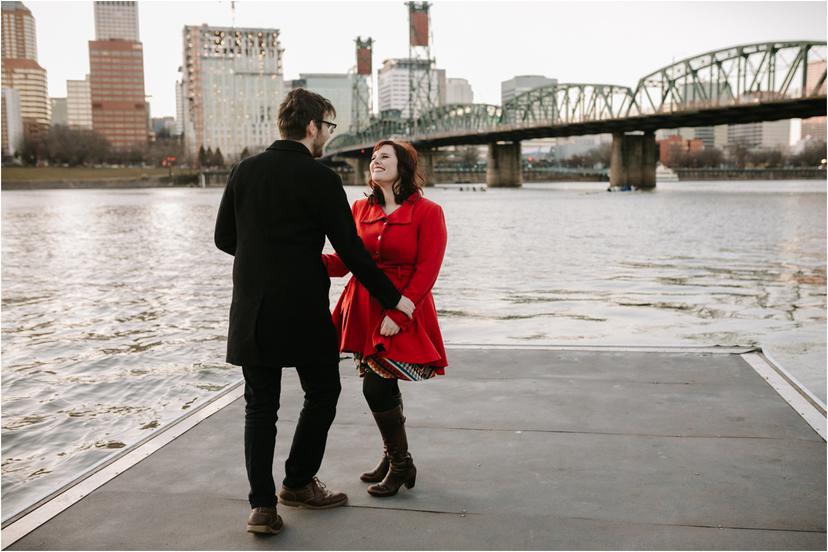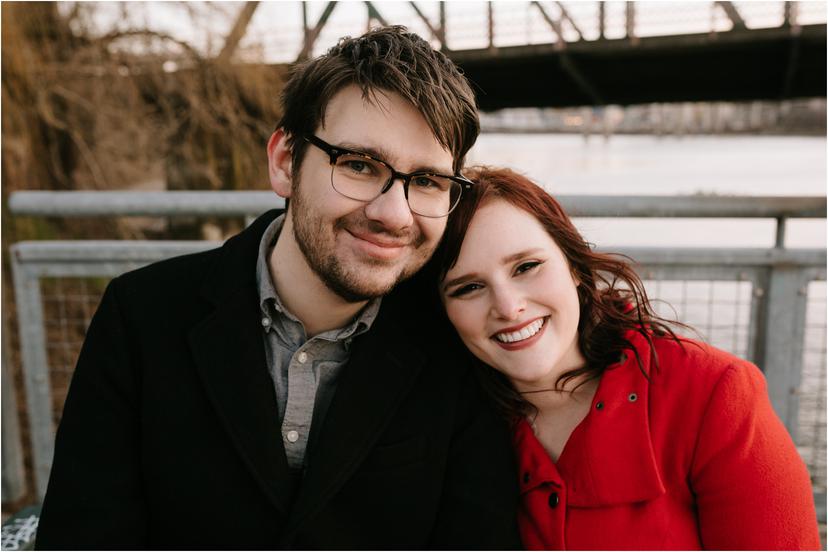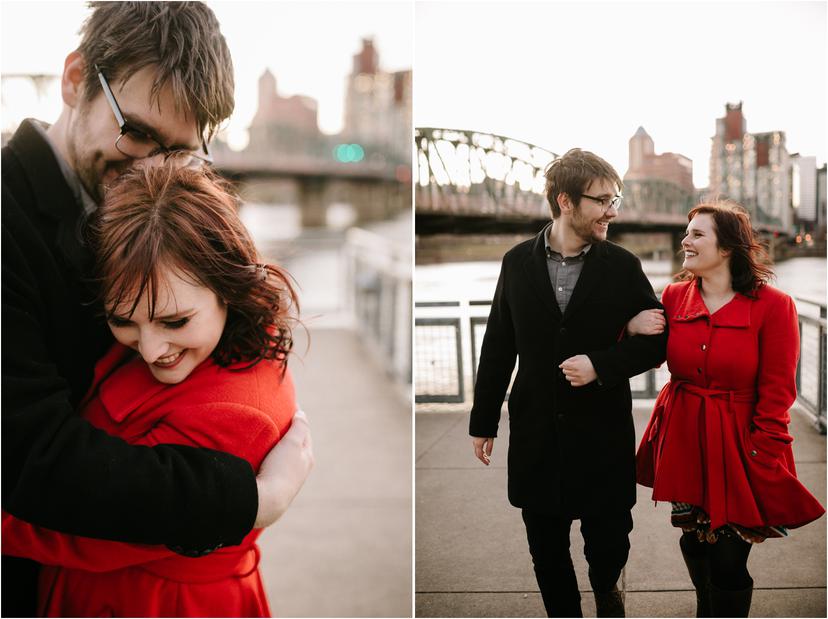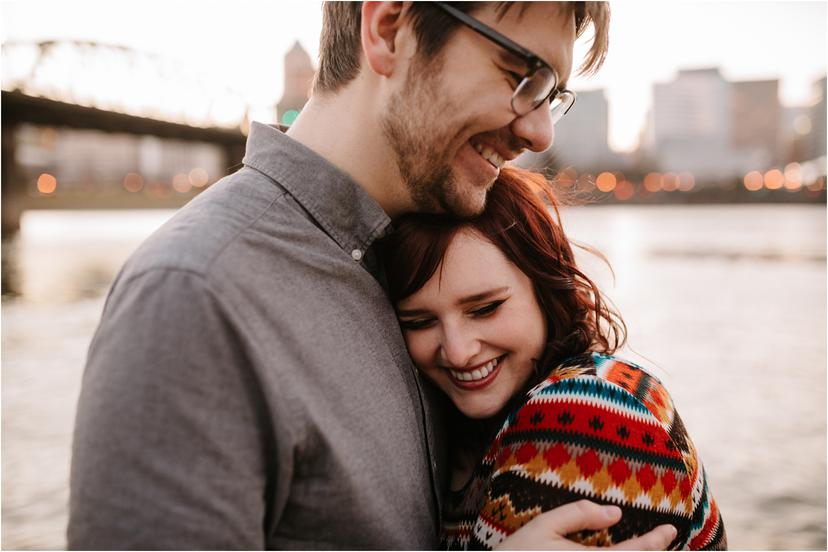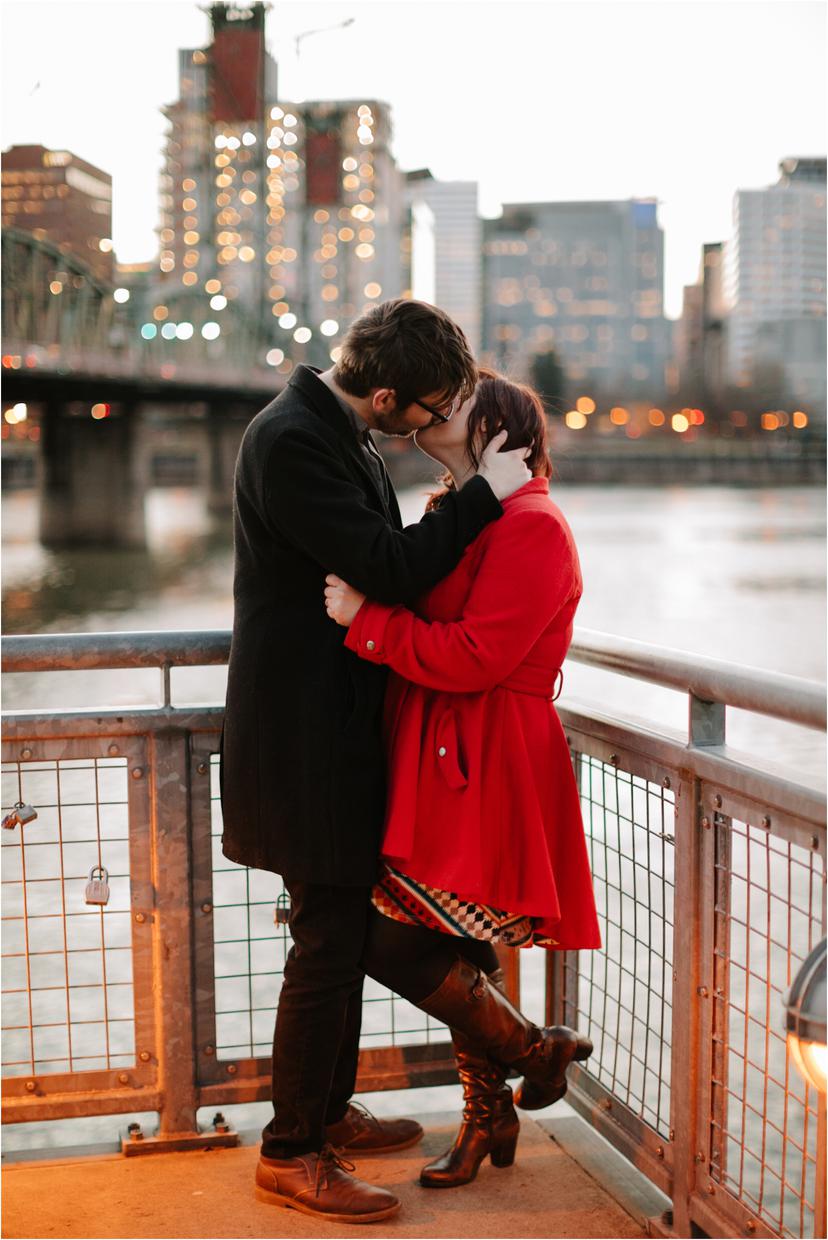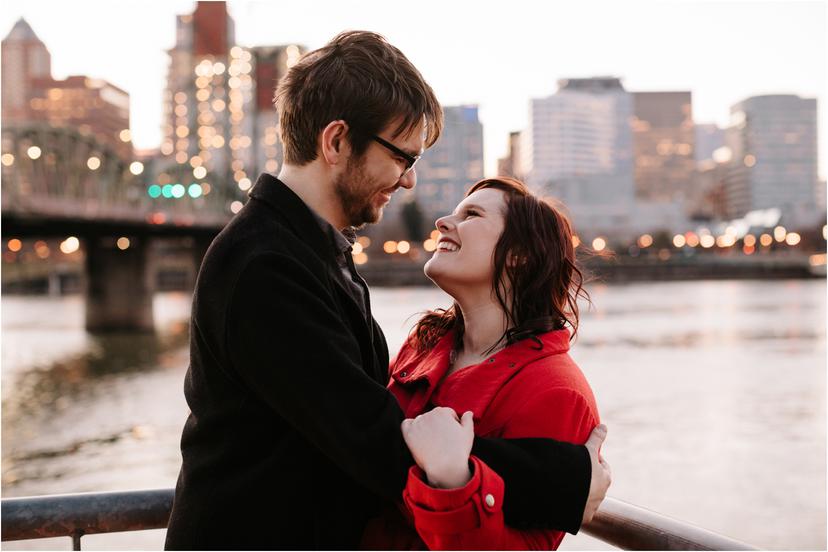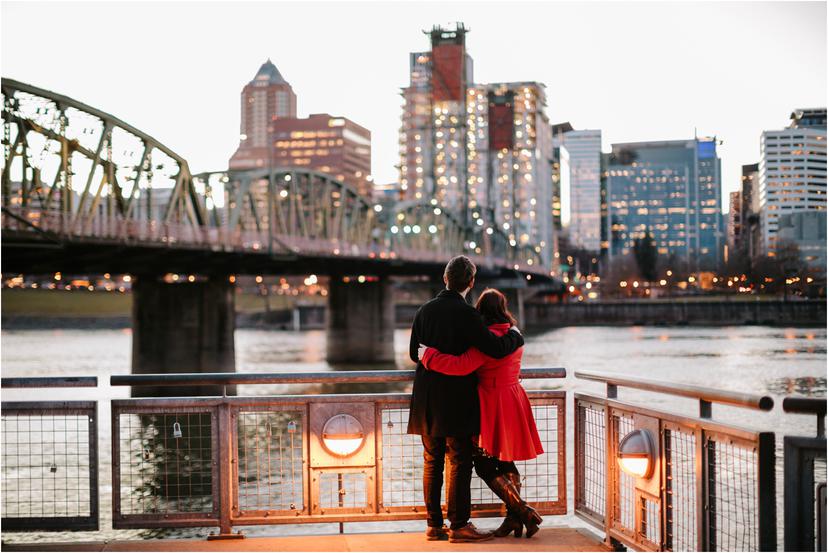 MORE ENGAGEMENT PHOTOS ON MY BLOG
WHAT TO WEAR FOR ENGAGEMENT PHOTOS
ENGAGEMENT PHOTO PRICING AND INFORMATION