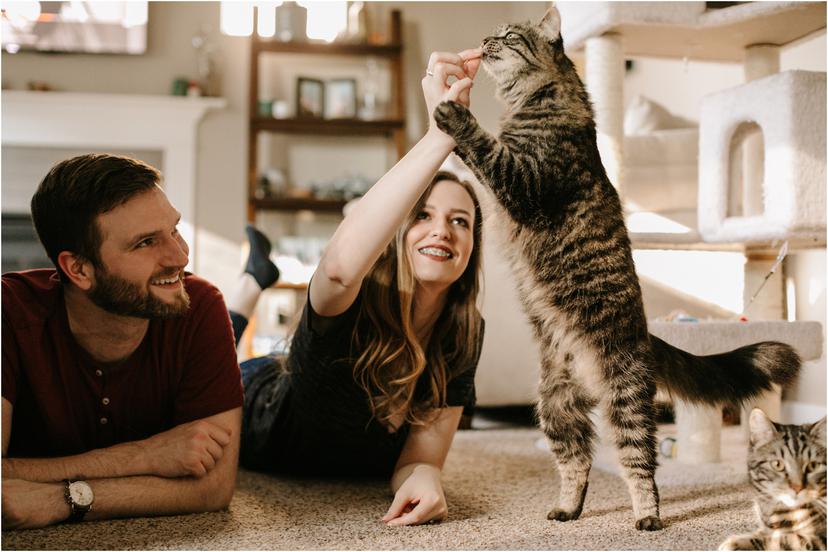 In home Corvallis Engagement Photos with cats
Your home is important. It says SO much about who you are and your relationship. Plus, your pets live there too! I often take Portland engagement photos at epic locations around the city or out in nature, but sometimes the most representative place to photograph people is in their own homes. That's why I freaking LOVED these in home Corvallis engagement photos with cats!
Dylan and Olivia have been friends of mine for many years now. I've probably known Dylan for like a decade, and when he met Olivia I was overjoyed because they just fit SO well together. I could tell that they both had the same playful energy with a deep understanding for each other. They also had so much in common! For instance, they are both bigtime cat lovers and video game nerds. Their house has a lot of space devoted to these particular things, so I was stoked that their engagement photos could be representative of their goofy, romantic, AND nerdy selves! When they told me that had recently turned a guest room into a virtual reality gaming room, I knew we had to take a few fun shots in there too. This whole set of in home Corvallis engagement photos with cats was so fun and playful!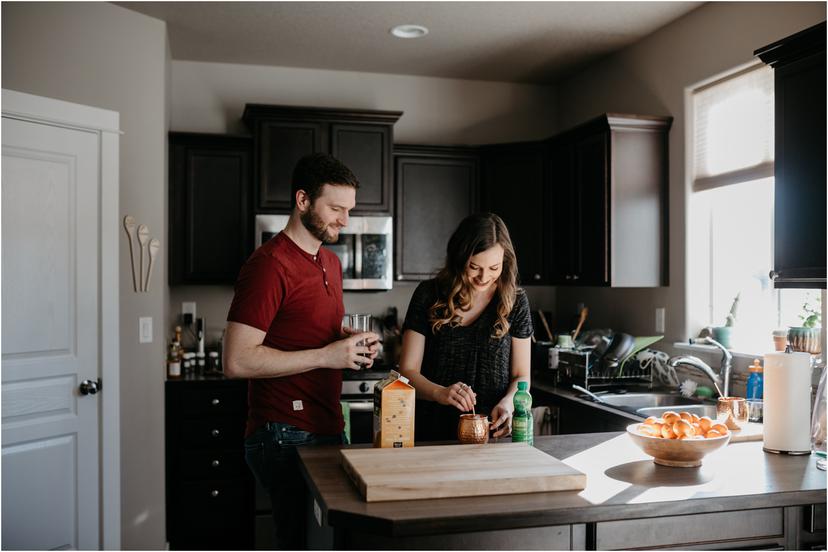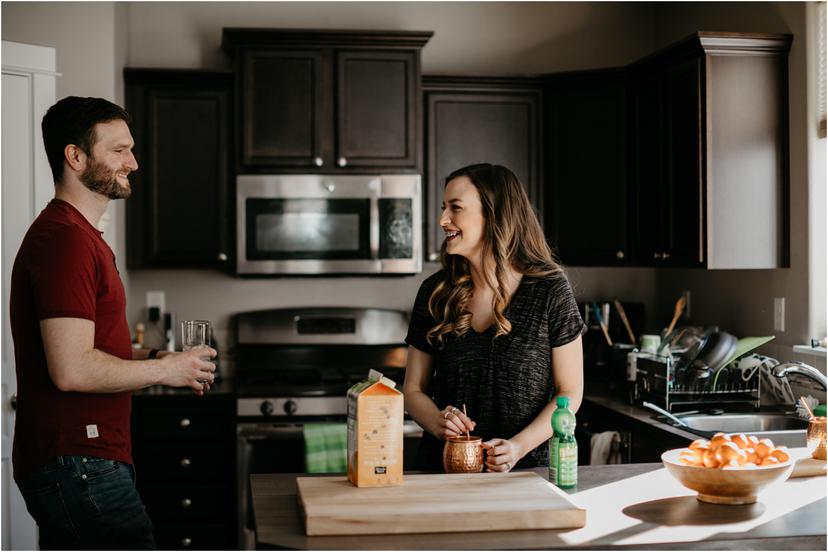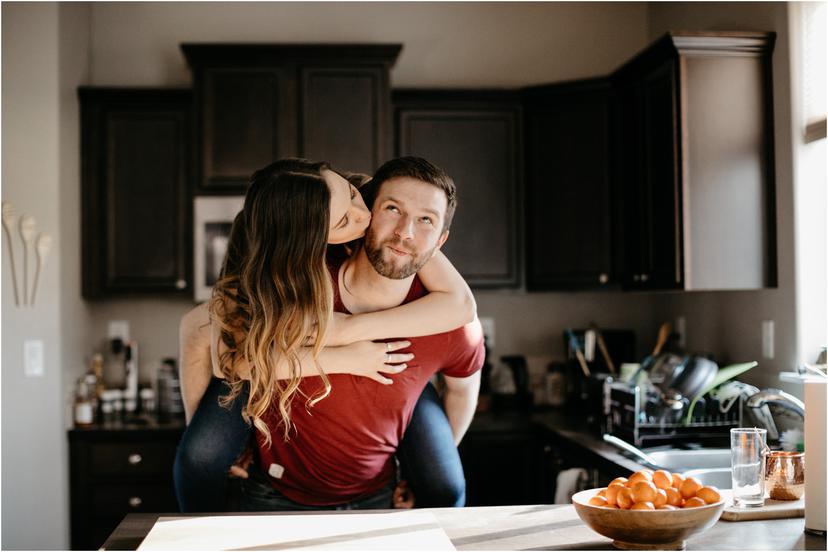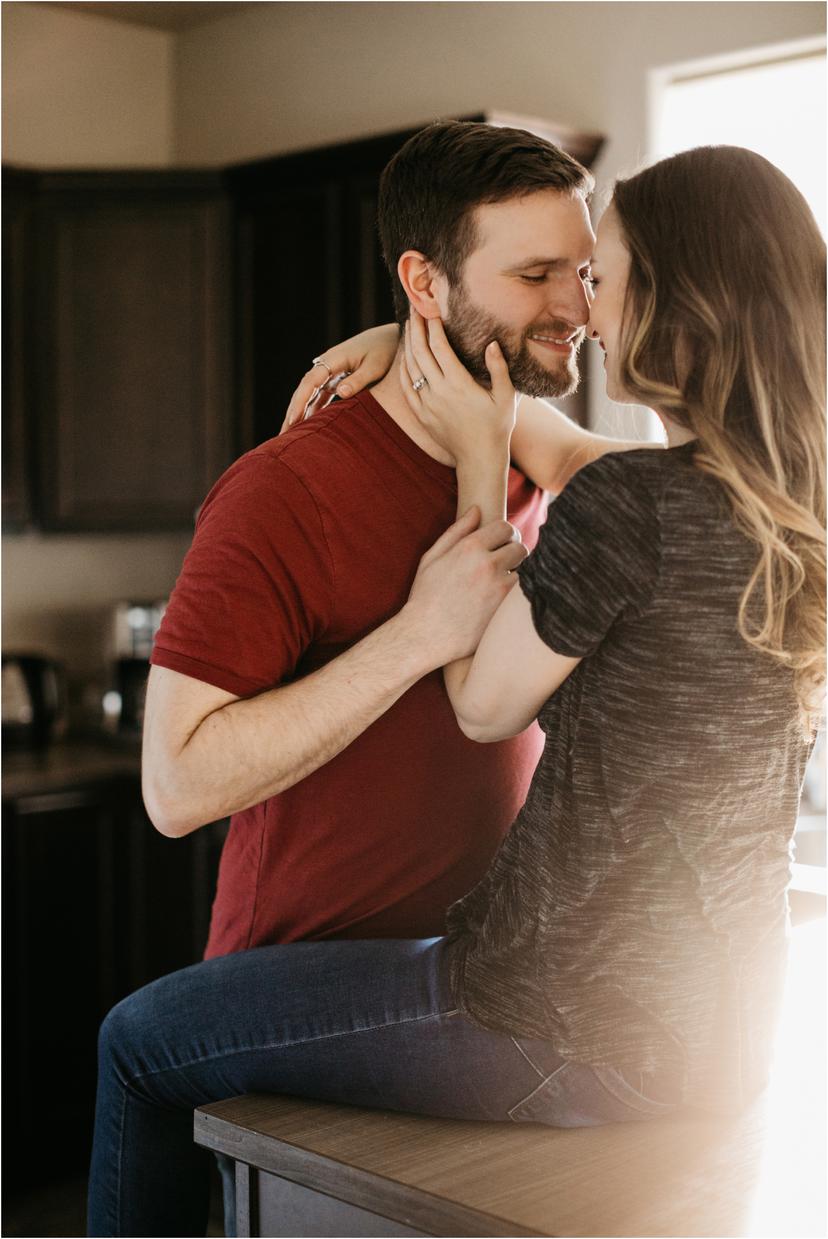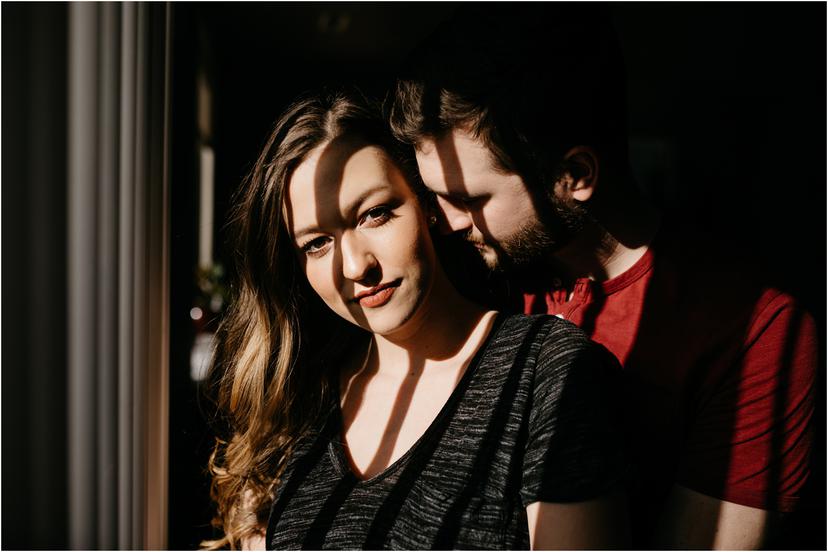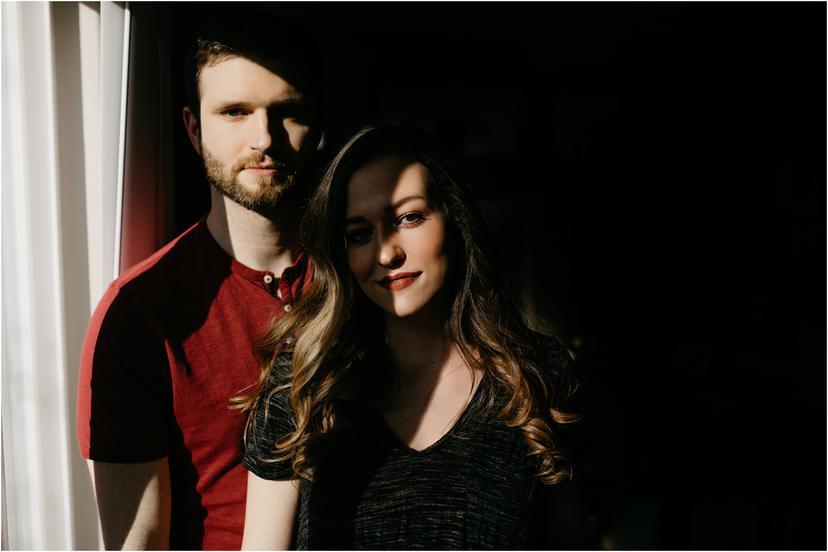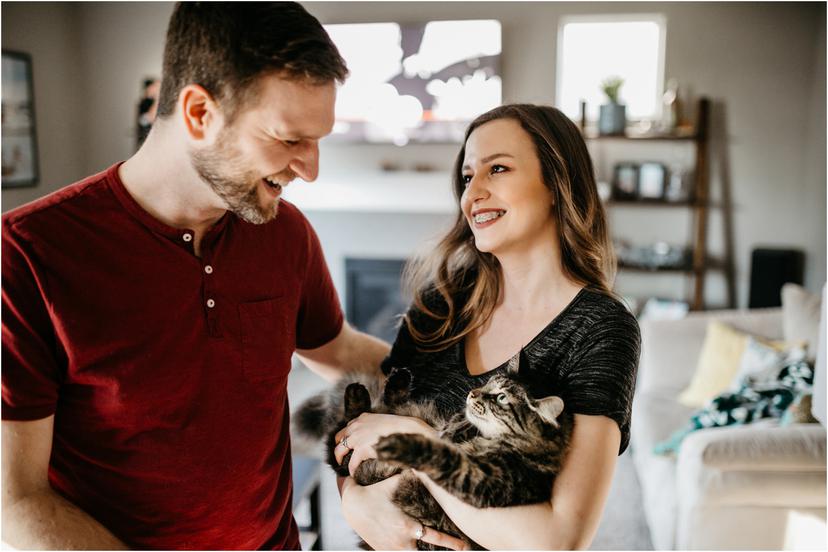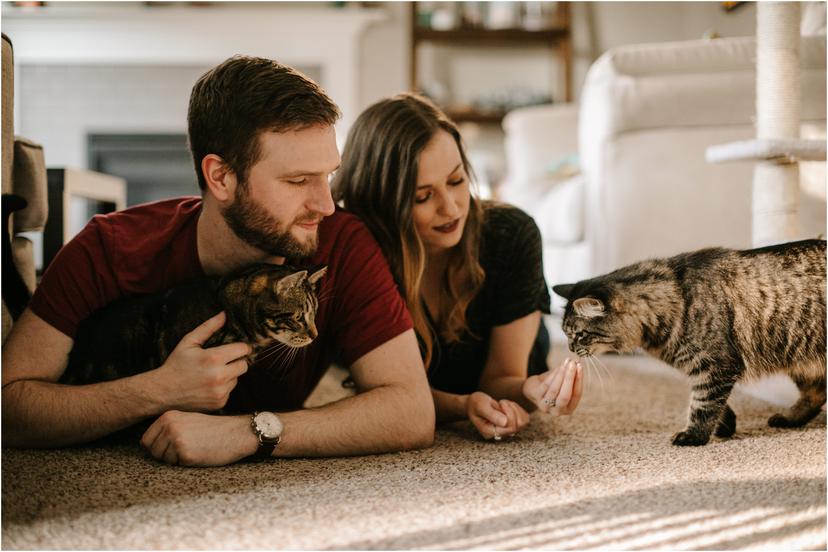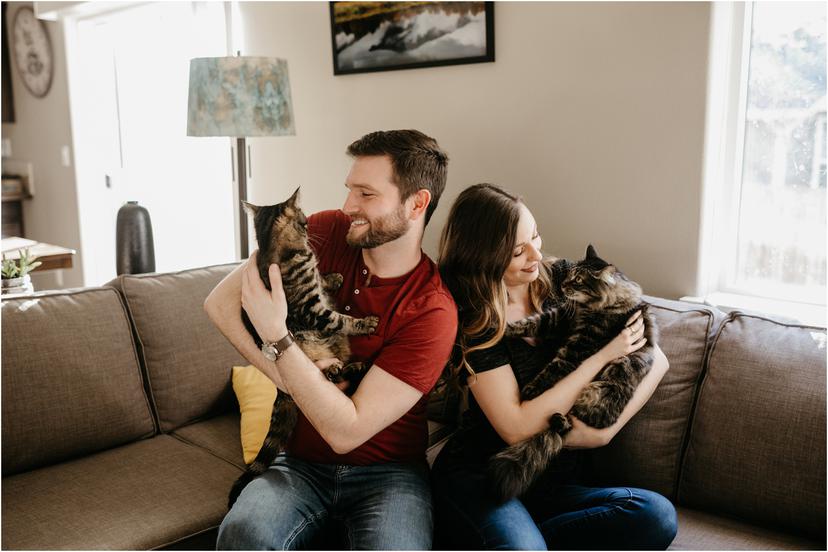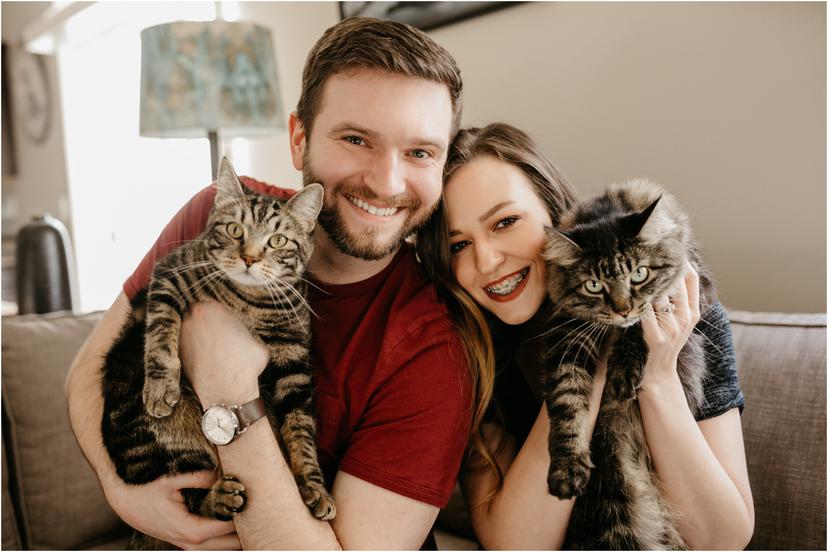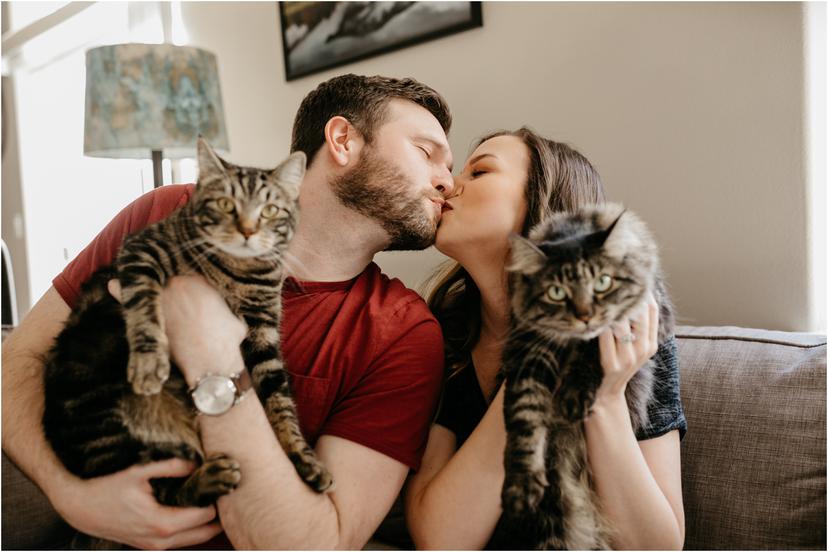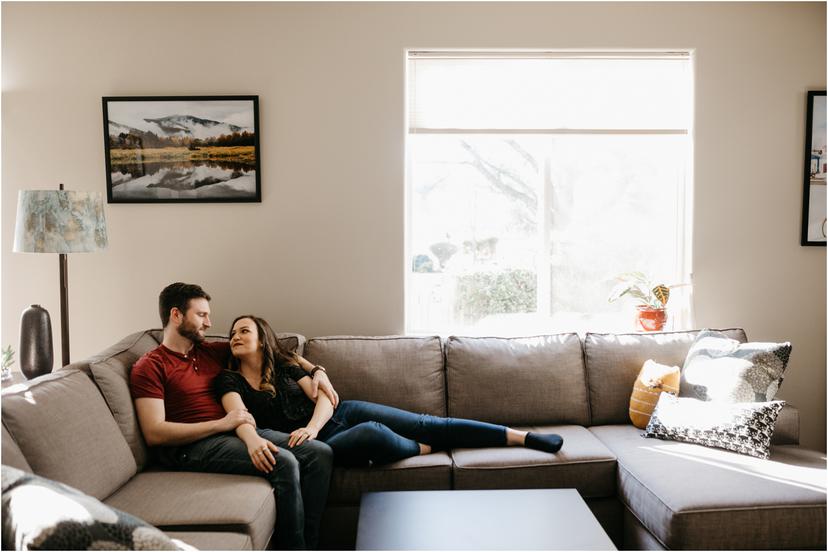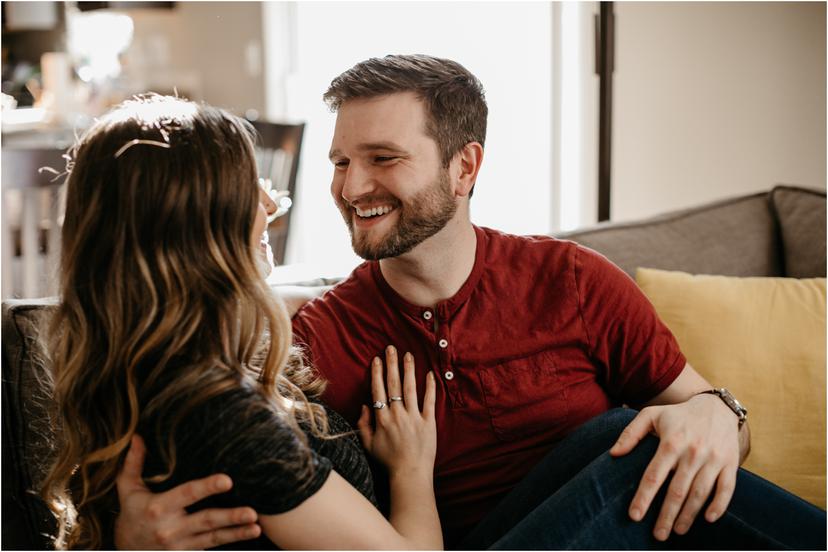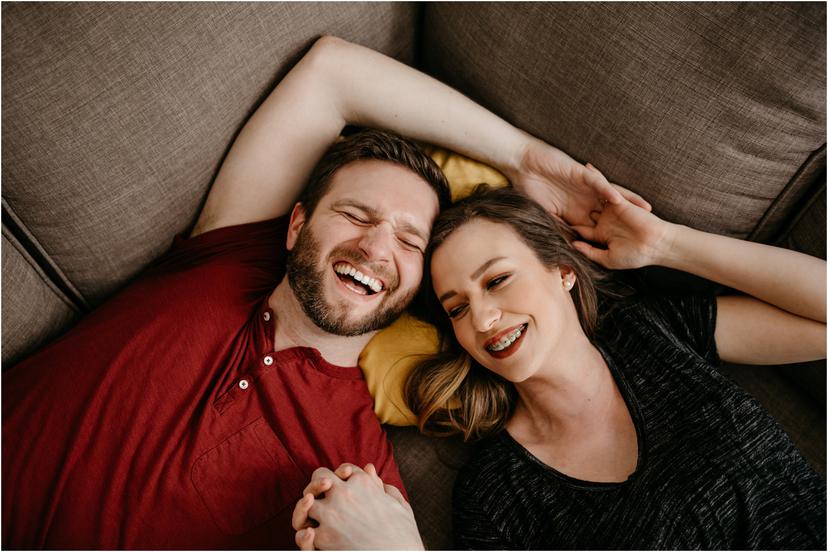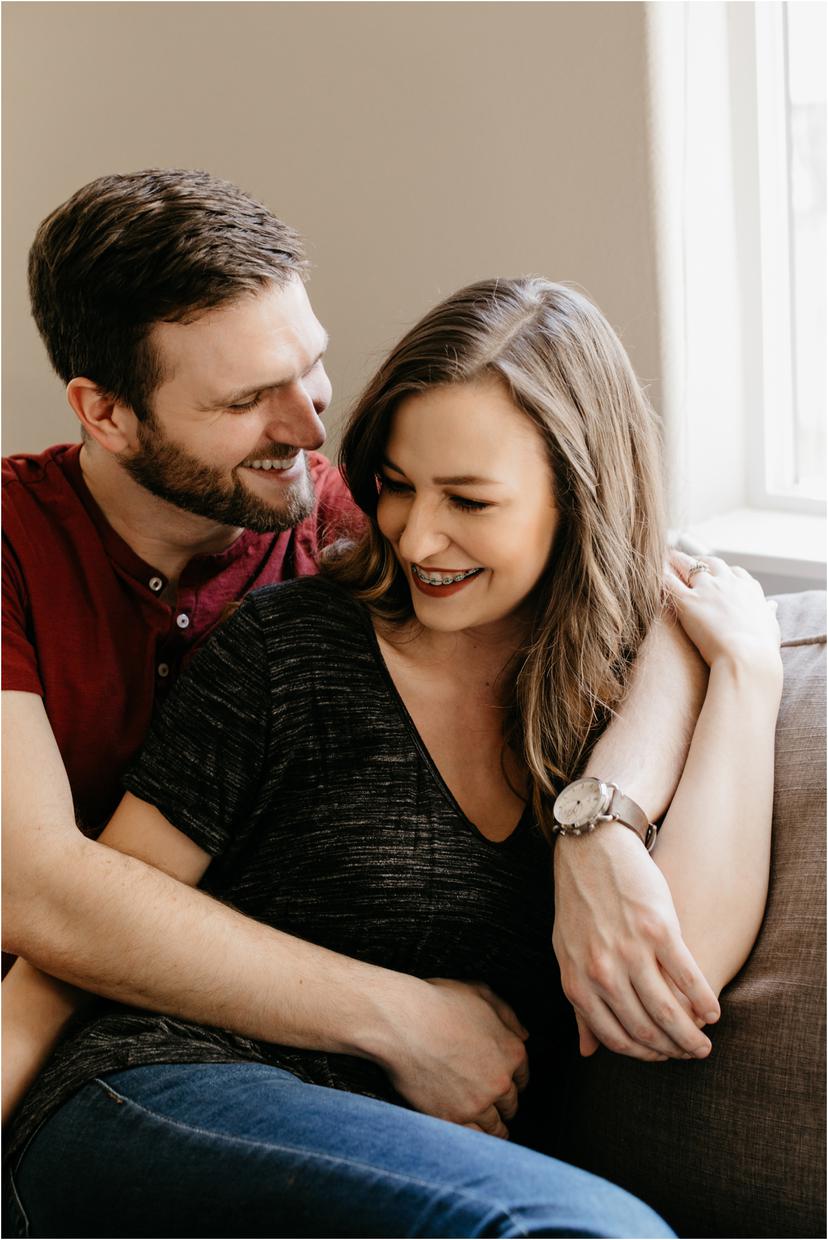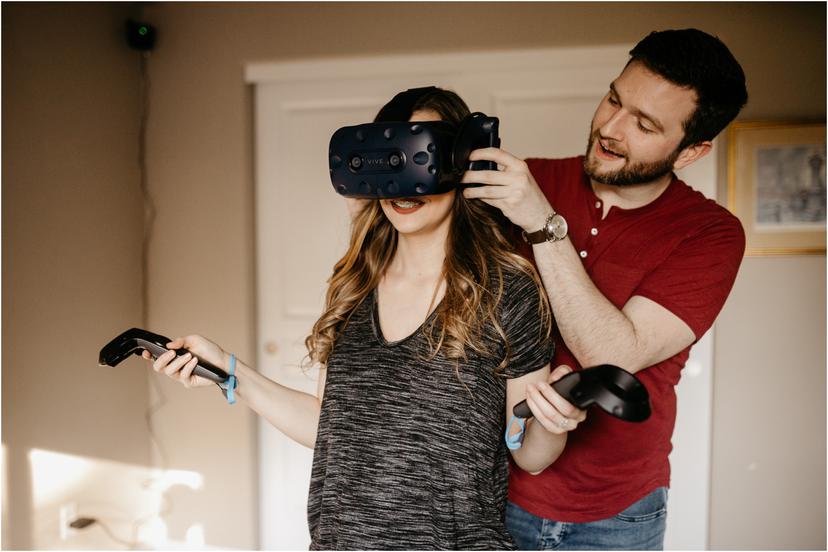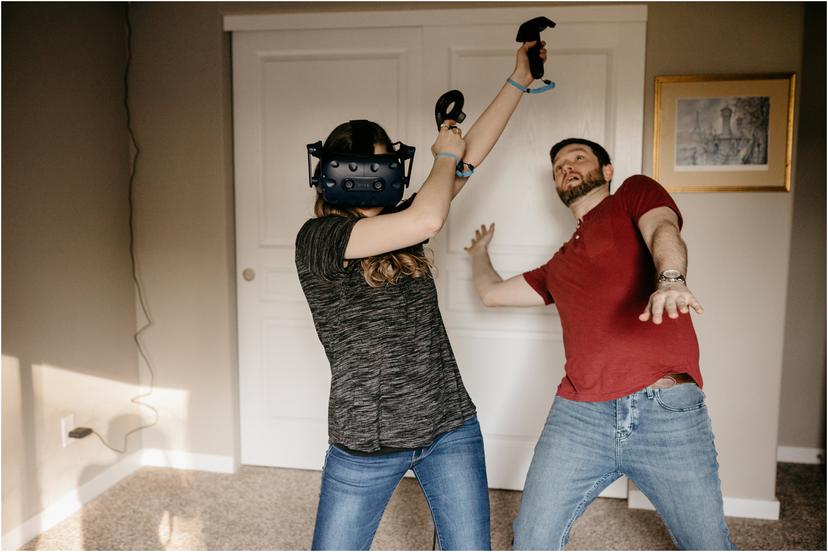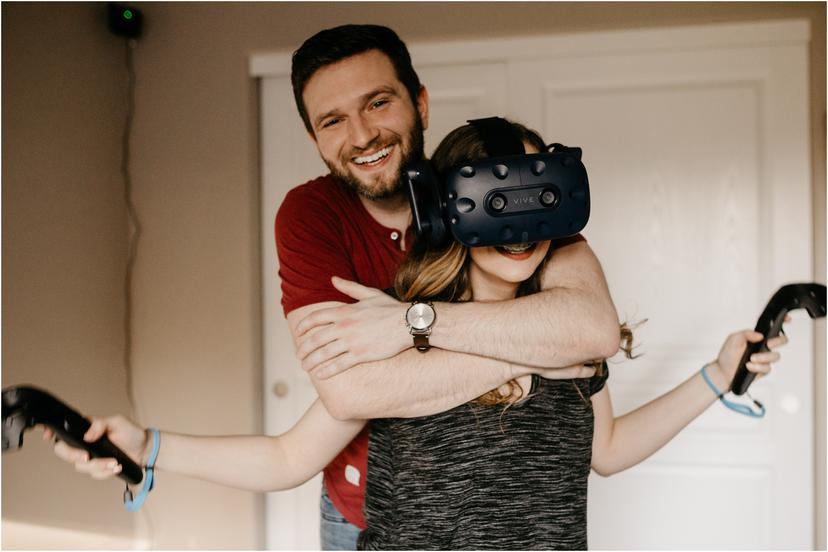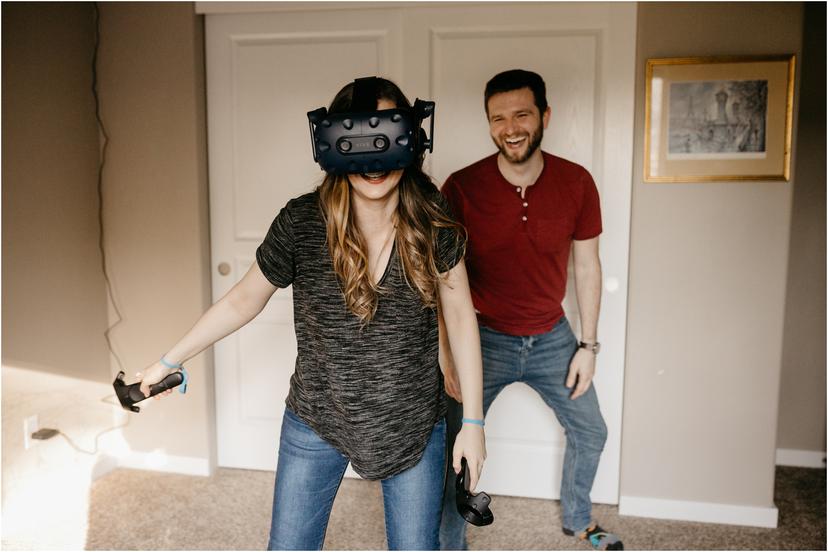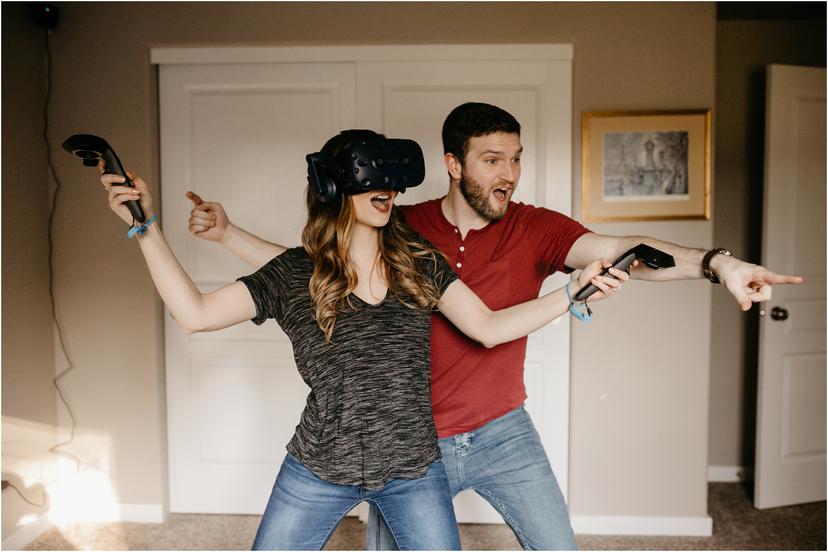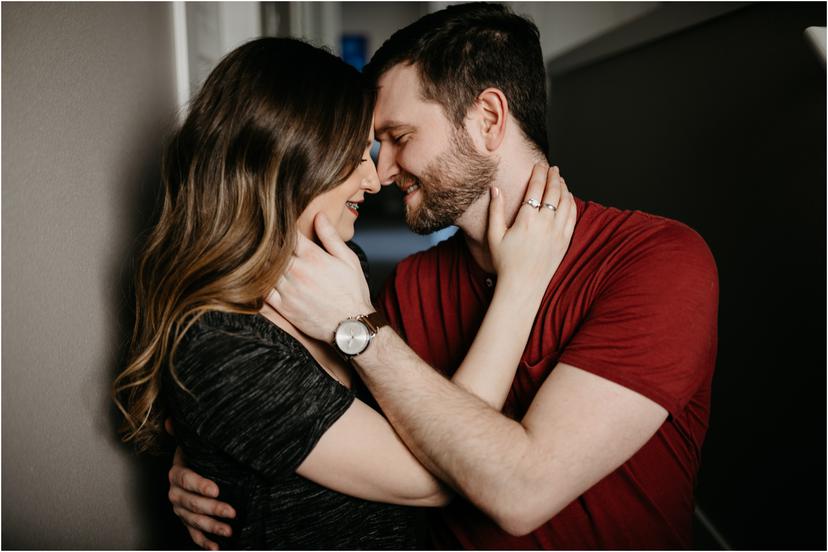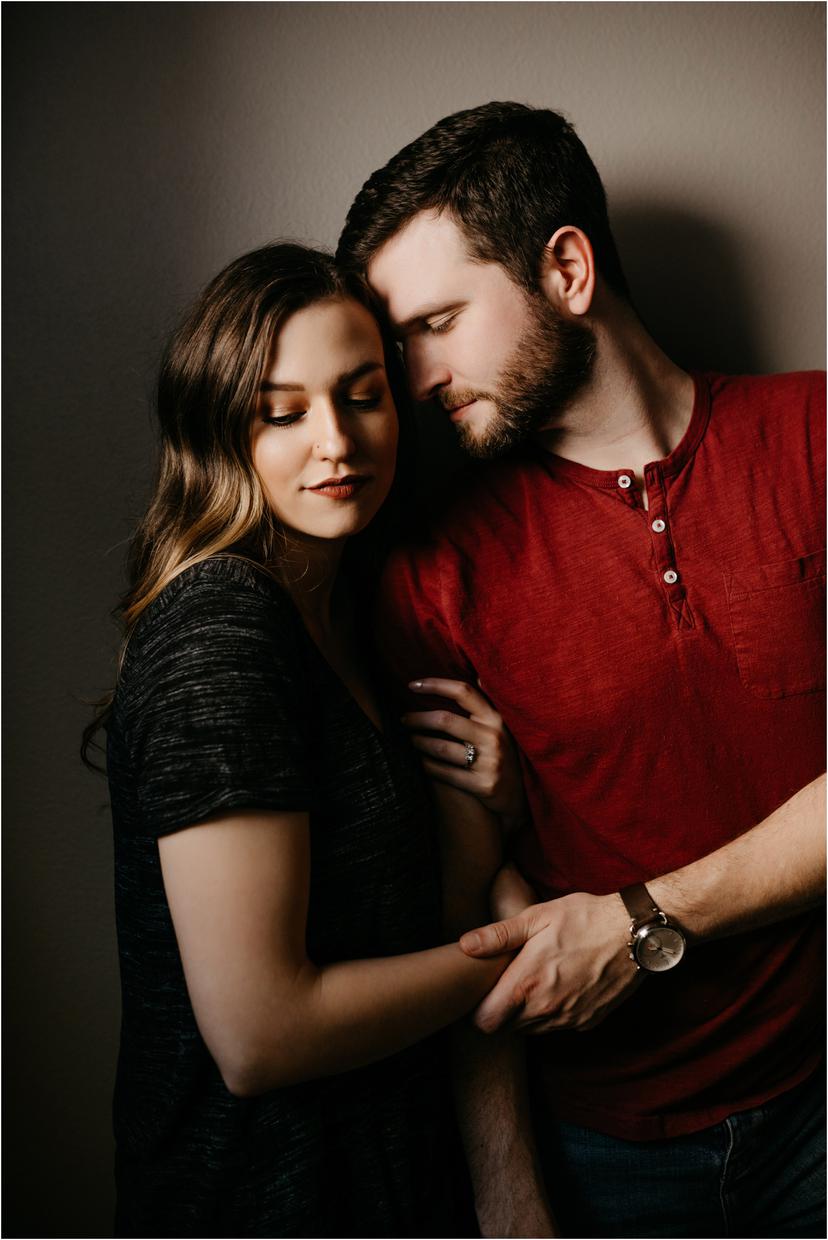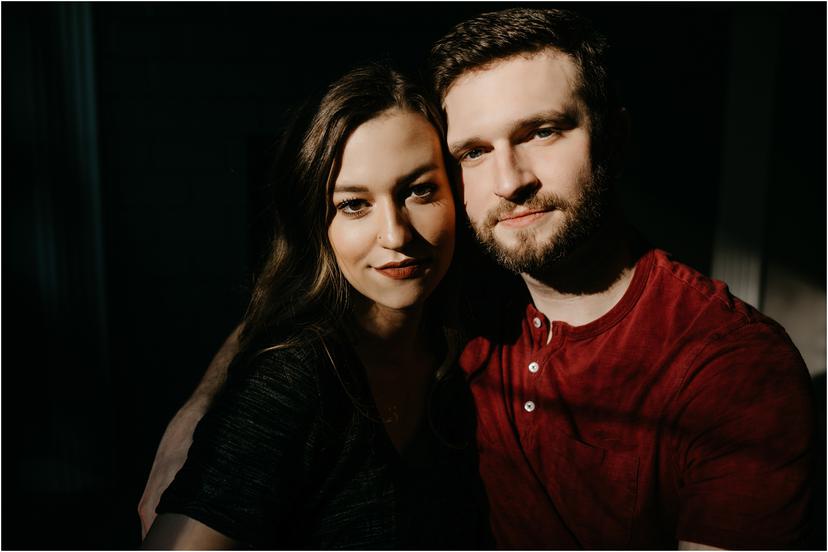 Corvallis Engagement Photos in the Mountains
As much as Dylan and Olivia adore their home, they still love going on outdoor adventures too! So once we were done nerding out with their kitties, we drove to one of my all-time favorite photography locations, Fitton Green. They wanted a few romantic images with mountain views and this was the PERFECT place for that. Fitton Green is such a beautiful spot for a picnic or evening walk with the person you love. It's easy to get to, has gorgeous views, and it's an easy walk once you get there! We were even surprised to find some snow up there when we arrived! The view takes your breath away as soon as you see it. It's stunning.
It was actually pretty cold, even with the brilliant sunshine, but we made it work! We laughed and danced and ran around on the trail together until our toes and noses were freezing cold. But it was totally worth it to have these epic Corvallis engagement photos in the mountains!
Congrats on your engagement Dylan and Olivia!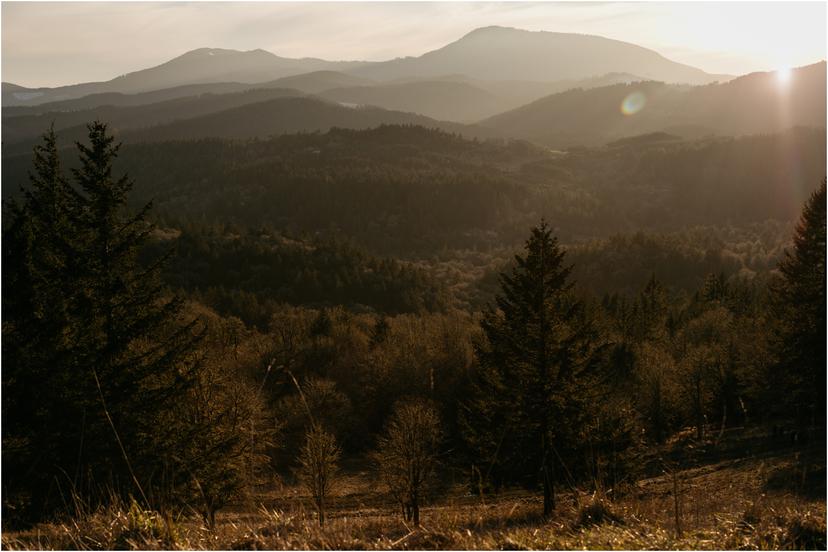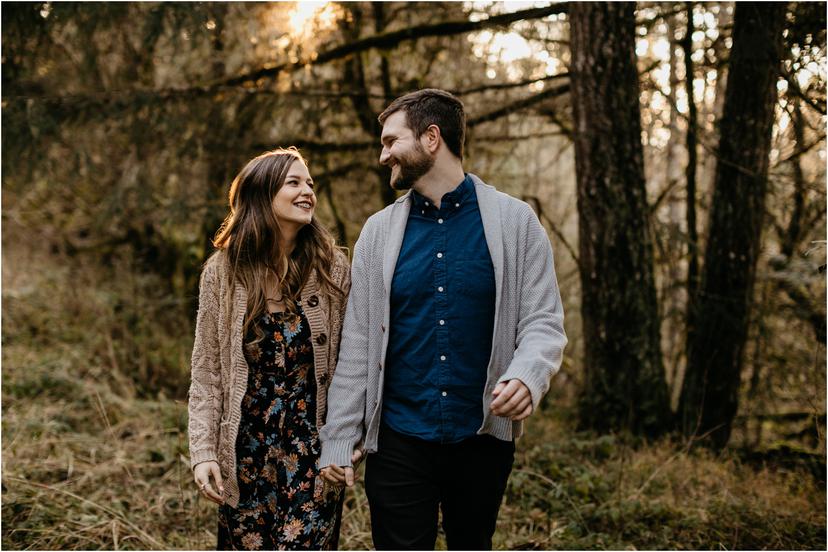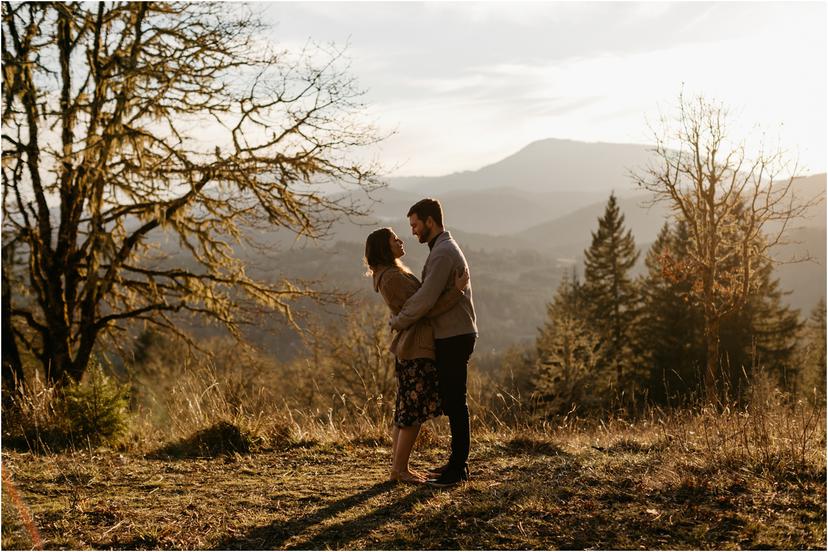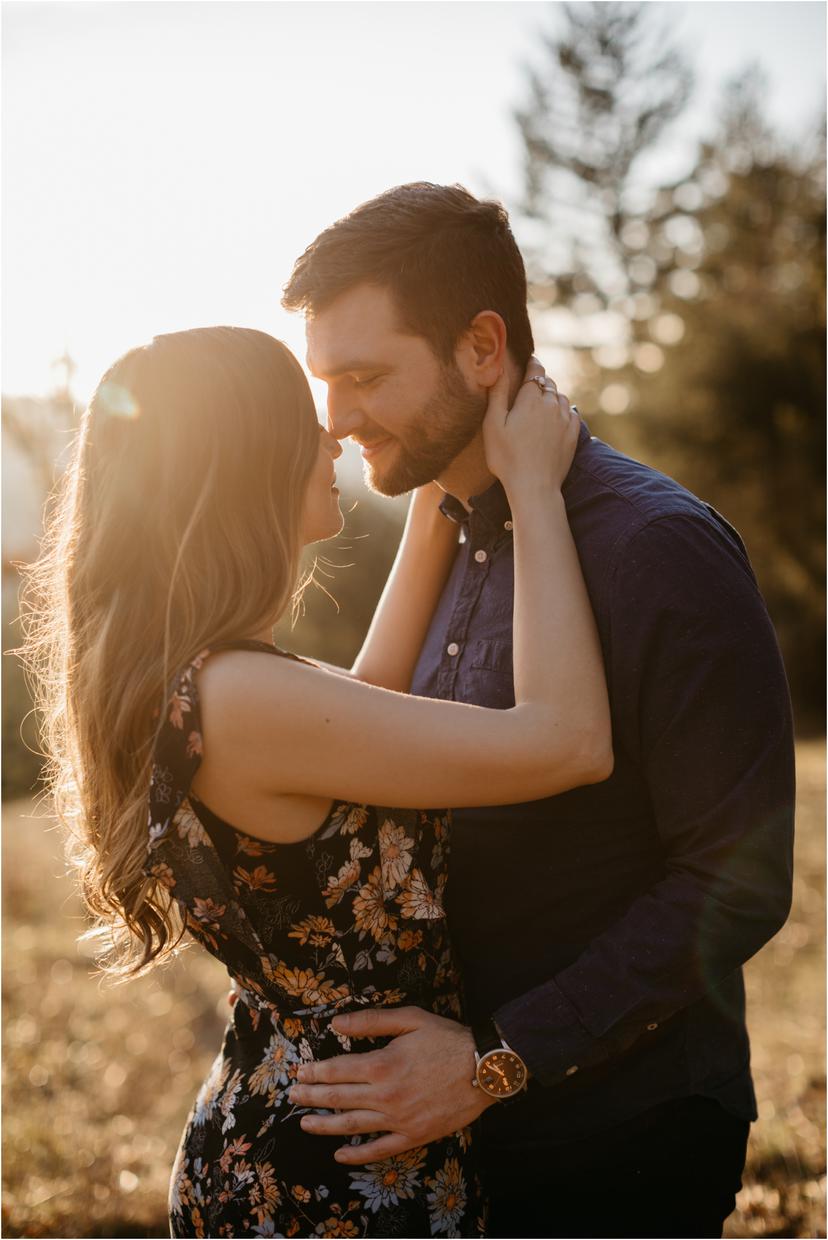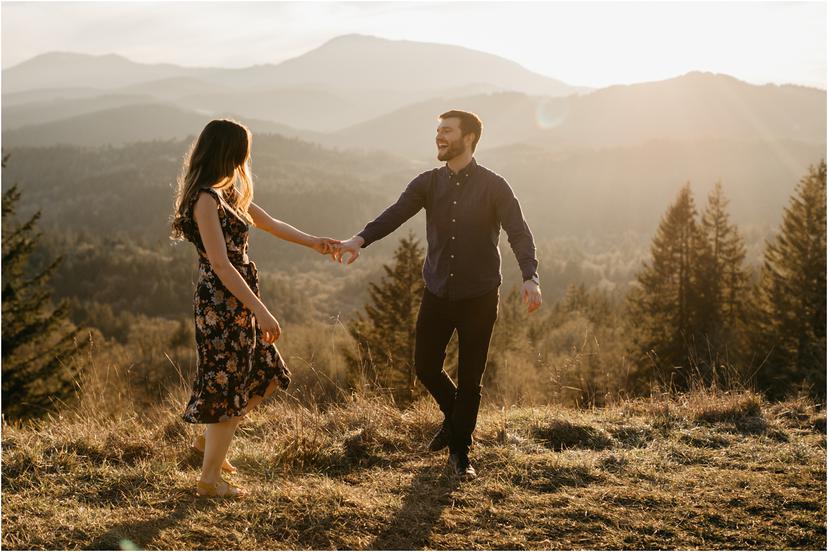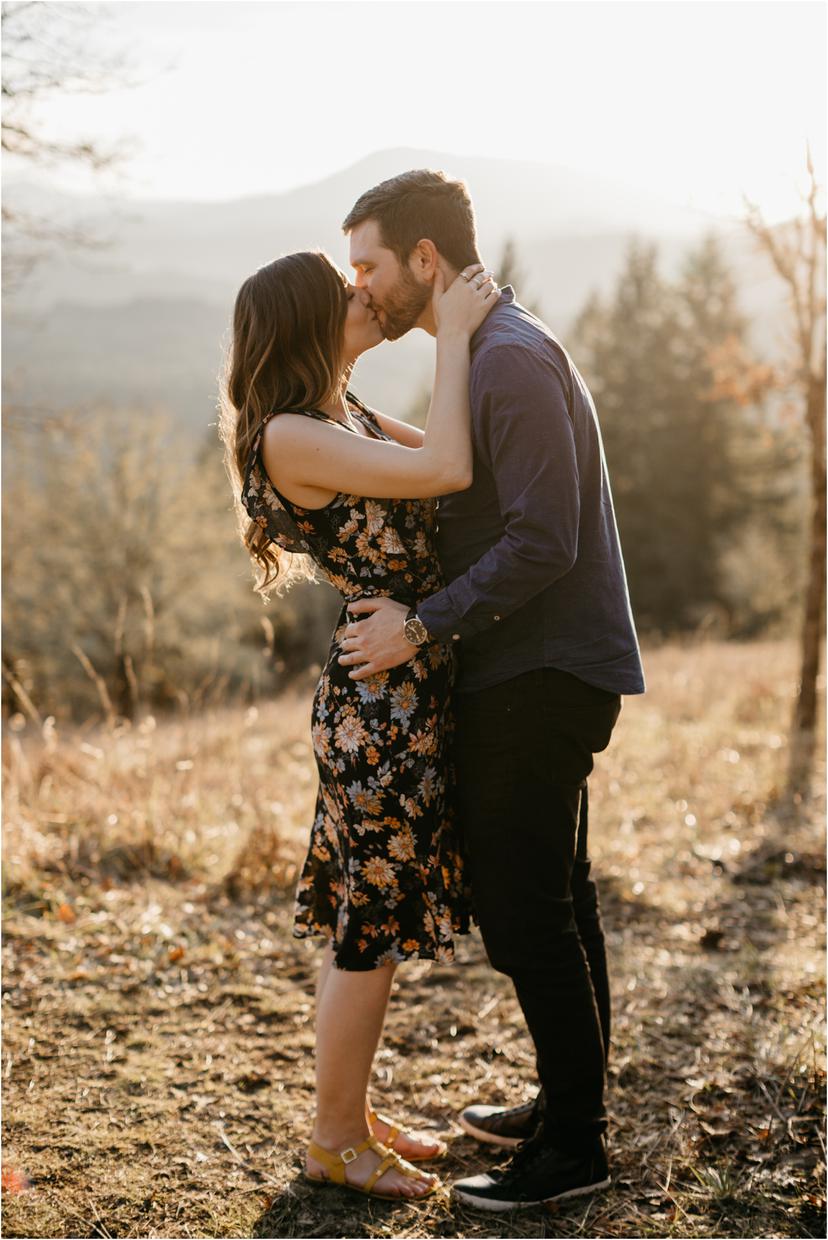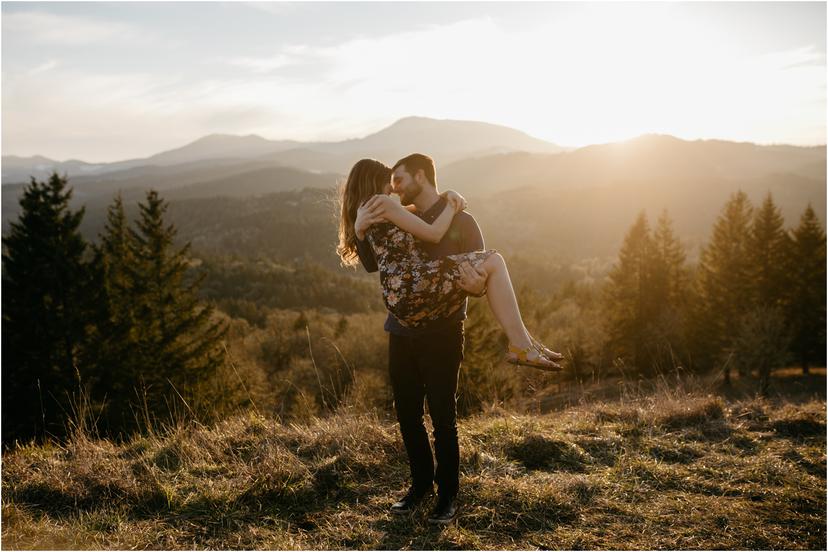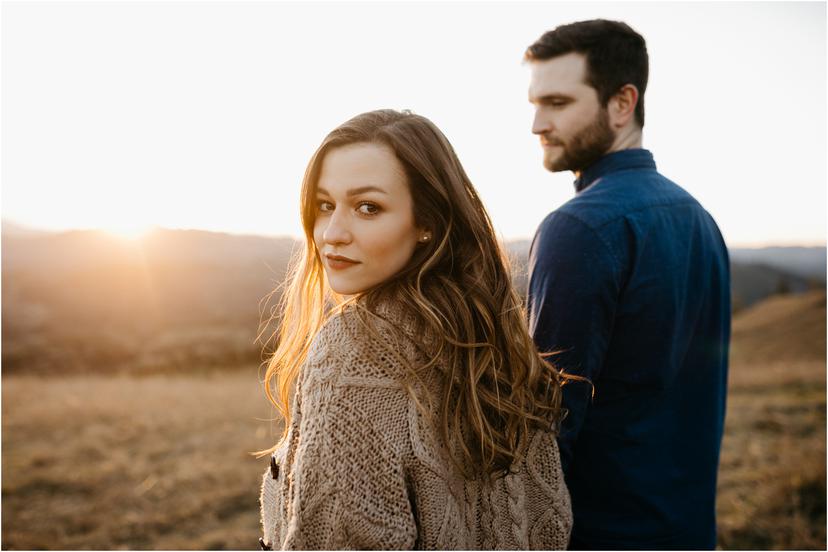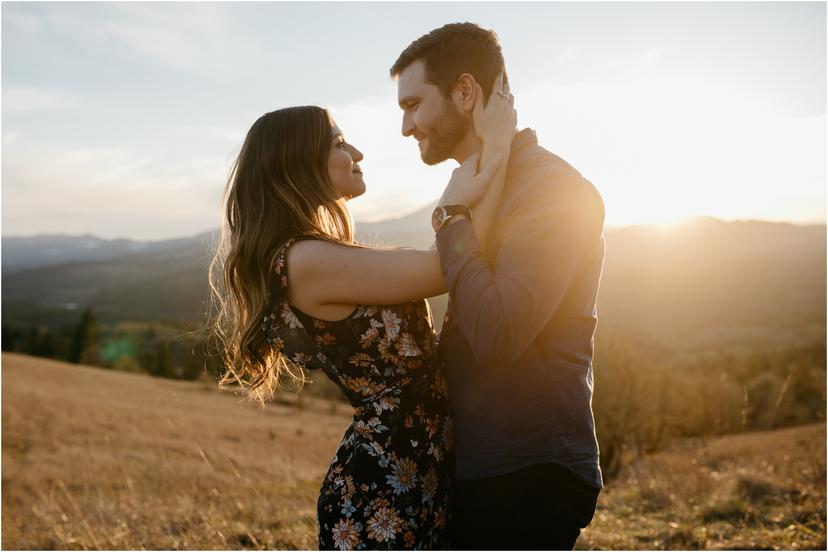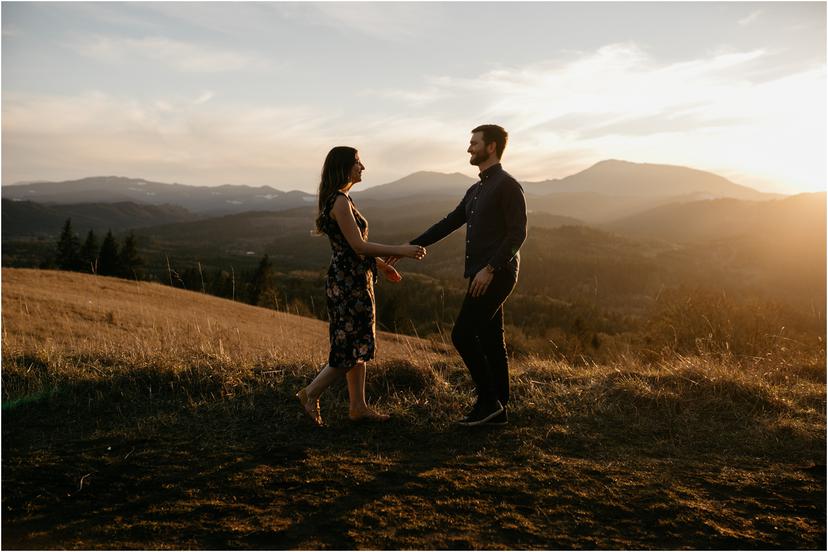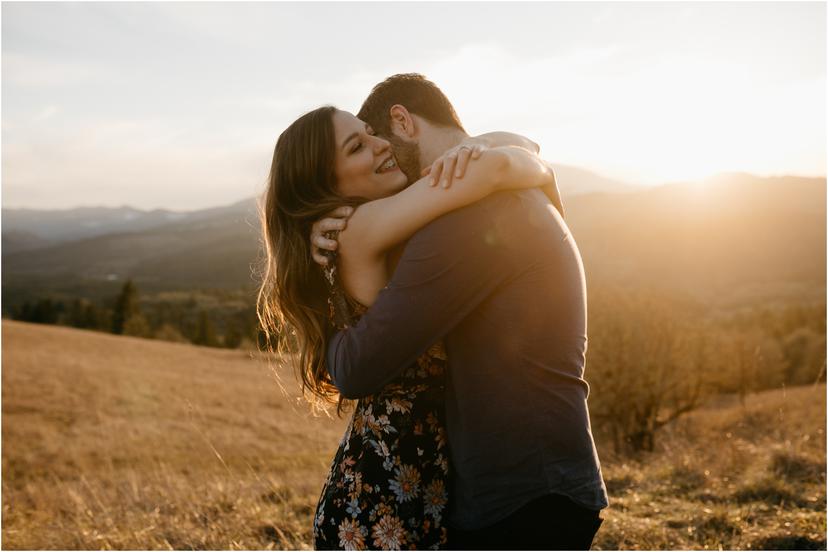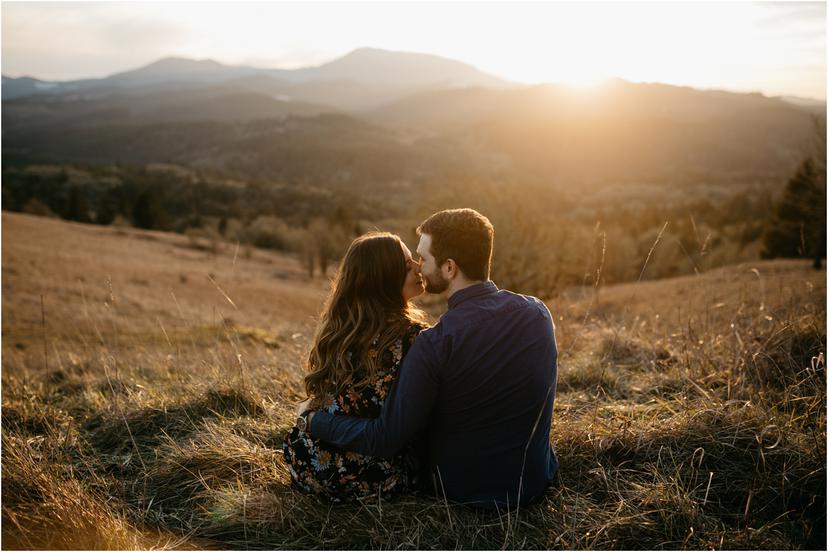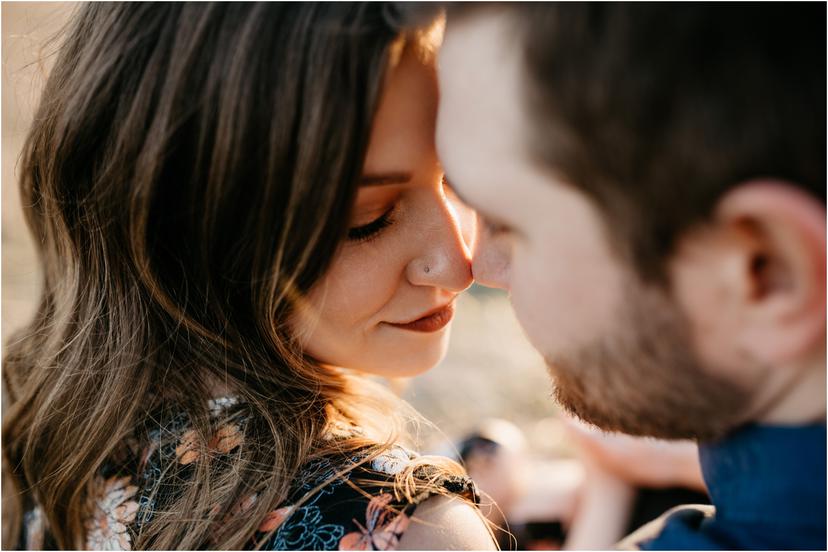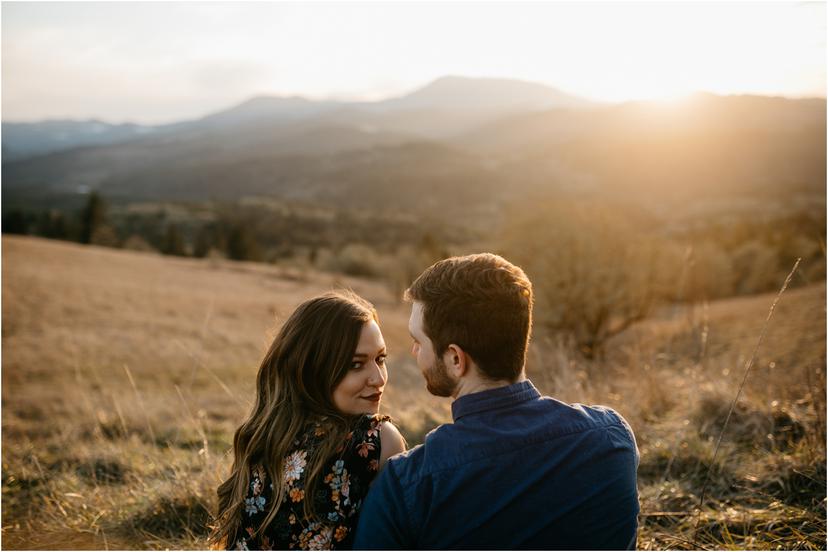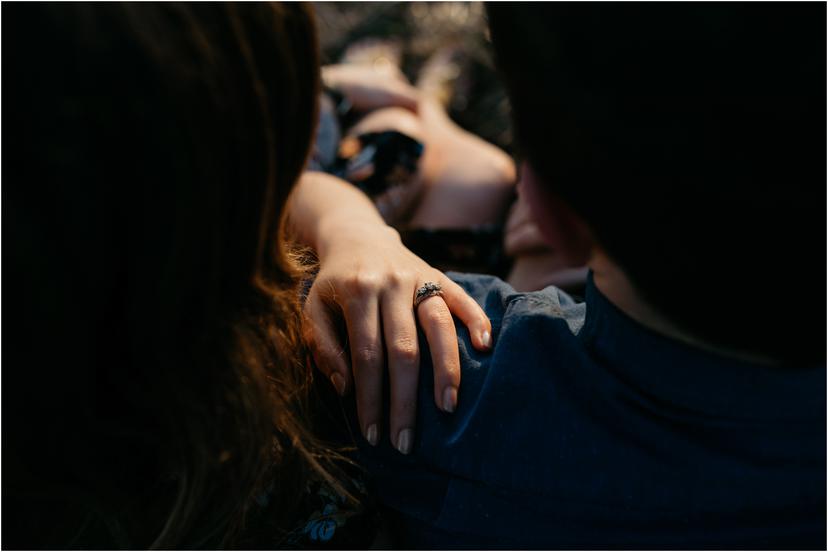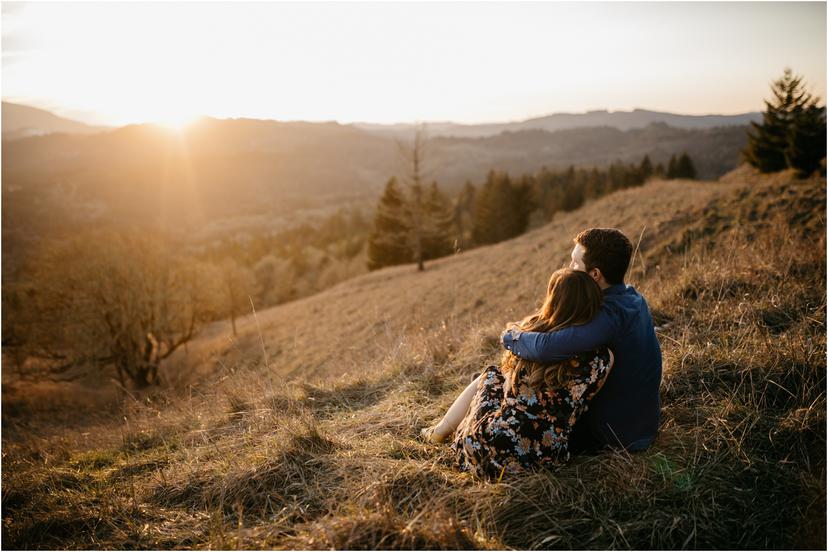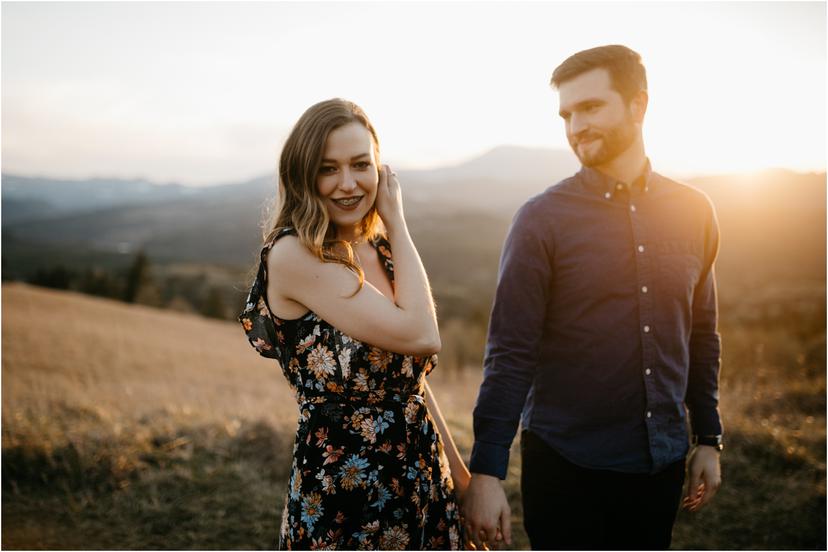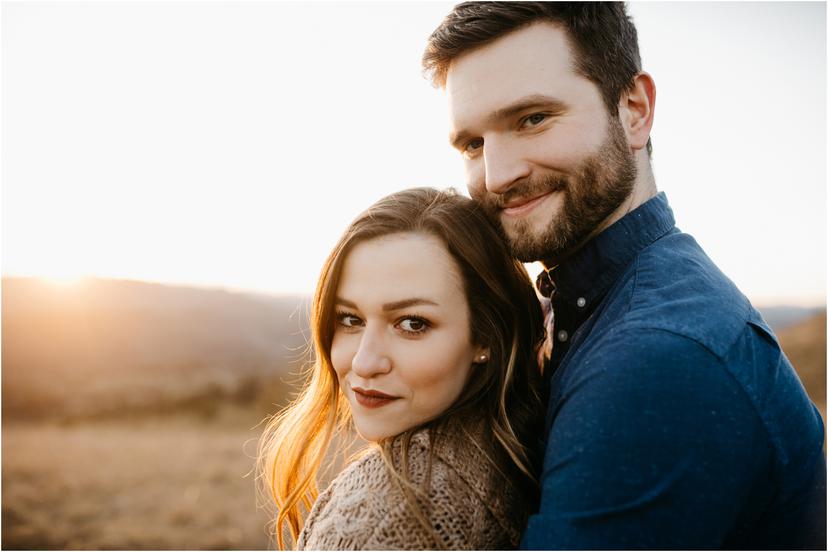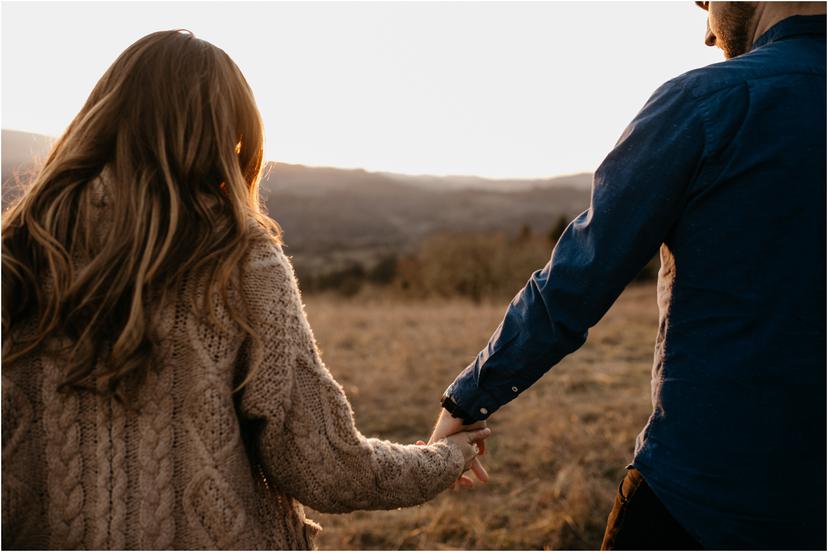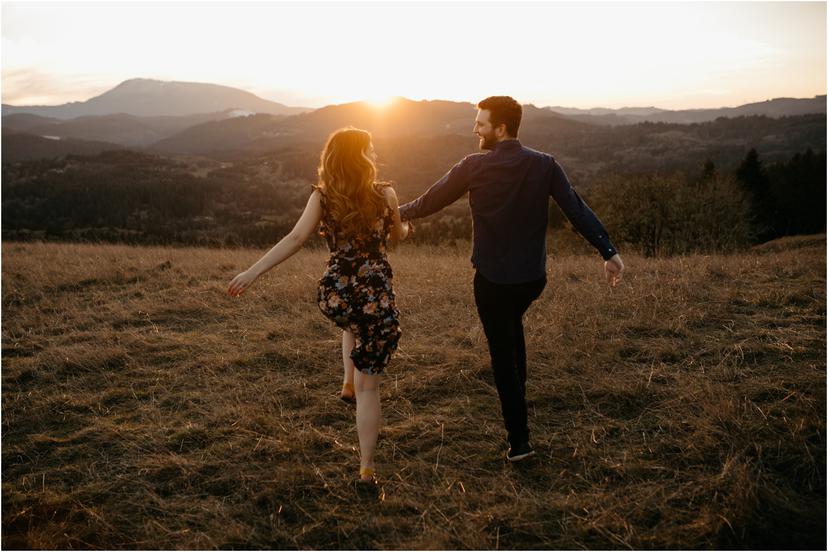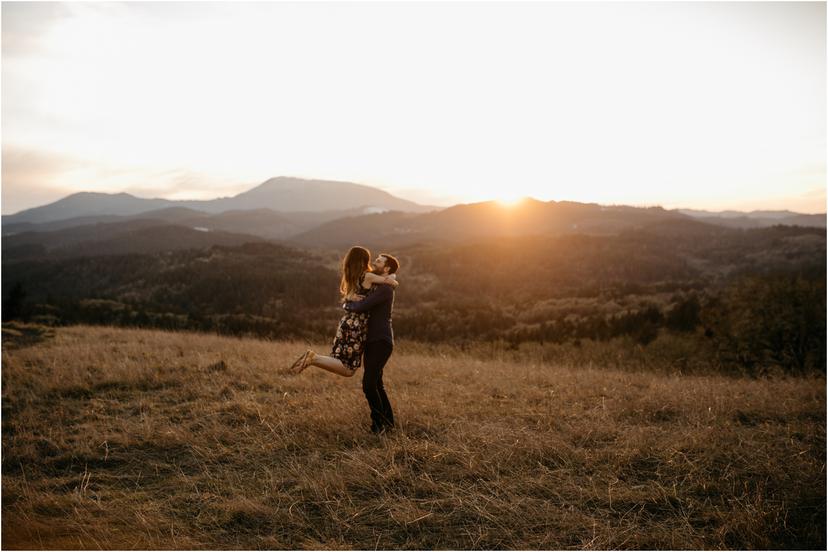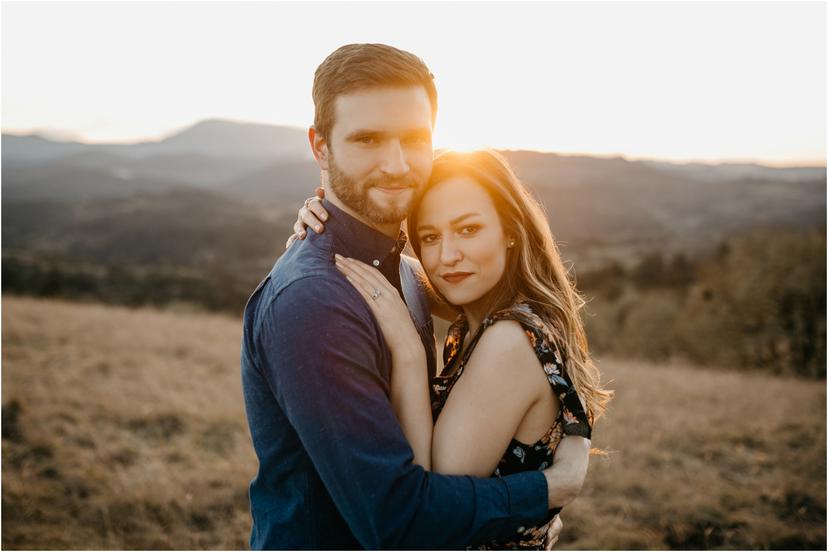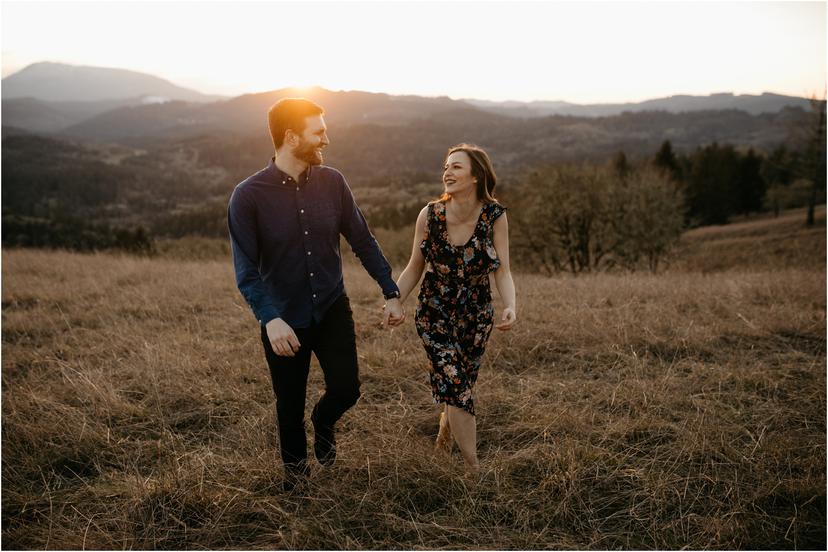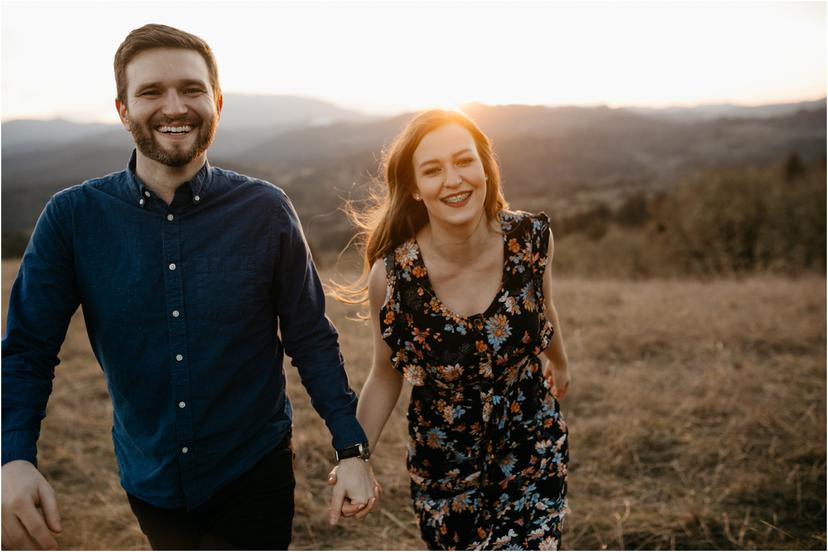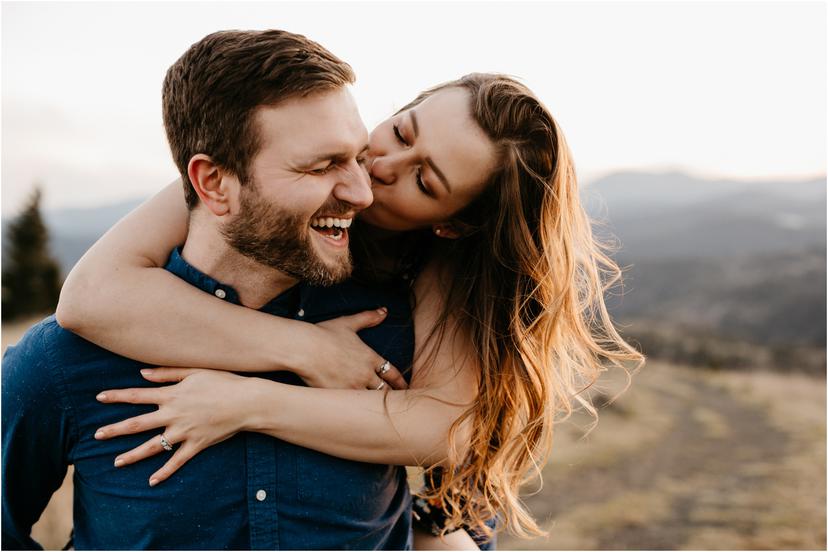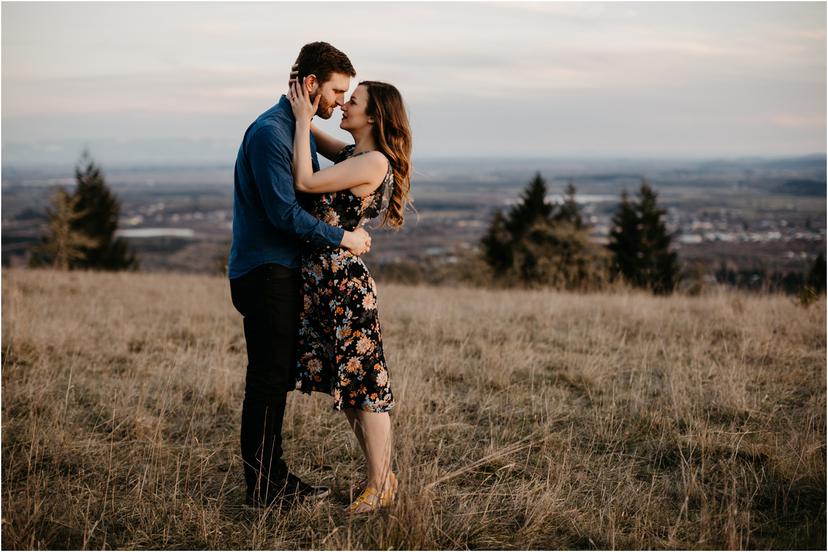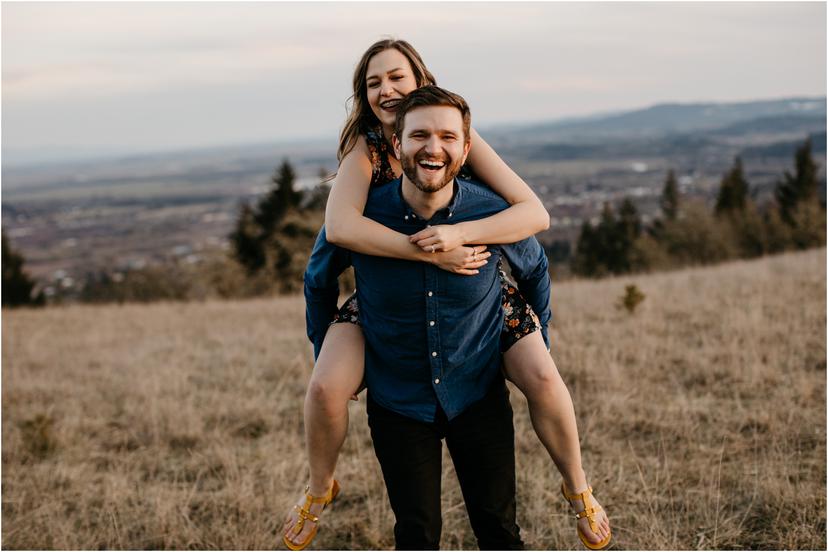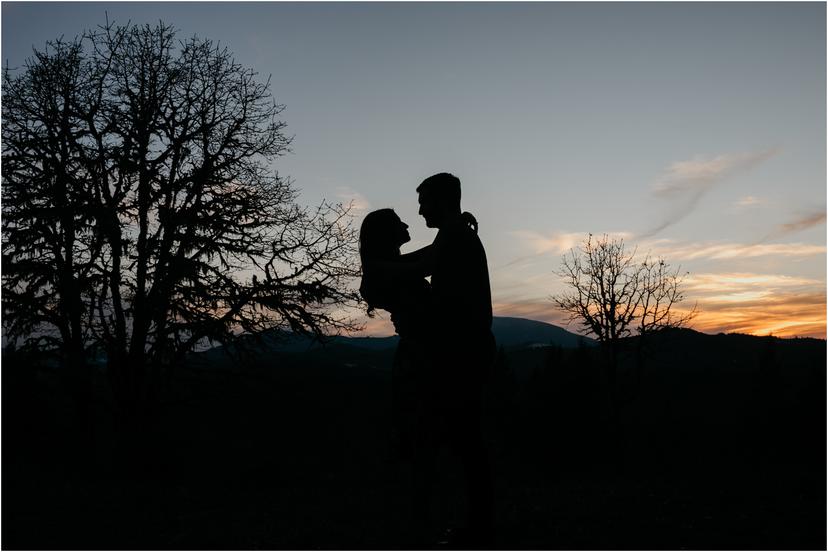 Want to see more of my favorite engagement sessions? Check out Jill and Jesse's engagement photos at Fitton Green too! Or some of my other in-home engagement sessions that I've done in Stellenbosch, South Africa, Nashville Tennessee, or Portland, Oregon!