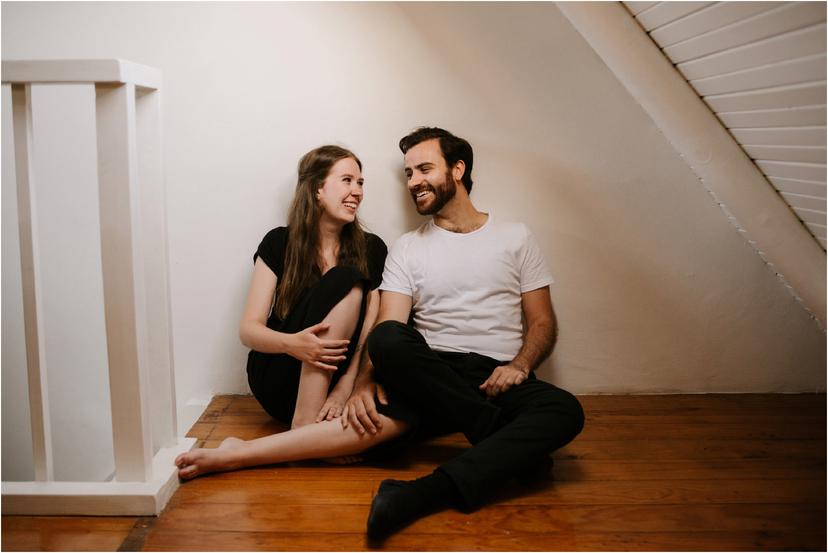 Stellenbosch in home couples photos
I took these adorable Stellenbosch in home couples photos during my recent 2-week trip to South Africa! It was my second time visiting the gorgeous country and hanging out with my good friend Hilde who lives there. She's an incredible photographer and I am SO grateful that our paths crossed three years ago at a photography workshop in California!
If you follow my work, you might have seen the travel photos I took in South Africa last time, the mini-shoot I did with Hilde and her boyfriend 2 years ago, or even photos from our various adventures around Portland and Chicago together! I also photographed a South African wedding with Hilde two years ago which was SO fun.
During this trip, Hilde and I spent a lot of time hanging out in her adorable condo, making art, and drinking wine. Her boyfriend Dirk kept us company with good jokes and music. Her home was so relaxing and the trip inspired me in so many ways!
As a thank-you for hosting me, I took these Stellenbosch in home couples photos at their perfect little condo. It was SO fun and I loved getting to capture Hilde and Dirk's goofy, playful relationship!
I didn't bring my portrait/wedding photography cameras on this trip, so I actually took these pictures with Hilde's camera, a Nikon! I had NEVER done a shoot with a Nikon before so it was a little tricky getting used to it, but I actually loved how they came out!!
I'm crossing my fingers I'll get to see this girl at my wedding this July! Going two years without seeing her last time was WAY too long. Cross-continental friendships for the win!