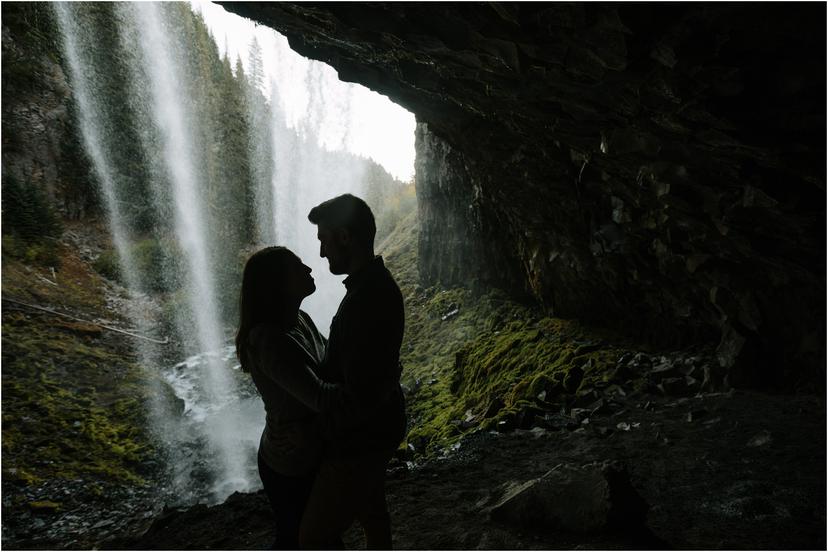 Tamanawas Falls Engagement Photos
Taking these autumn Tamanawas Falls engagement photos was SO fun!! Marisa and Alex love hiking and they were totally down to do this 3.4 mile hike on Mt. Hood to Tamanawas Falls. The fall colors were spectacular and we had the perfect weather too!
One reason I was stoked for these Tamanawas Falls engagement photos was because I've known Marisa for SO LONG! I've photographed her and her family members so many times over the years I can hardly keep track. I took all of her siblings senior photos. I photographed her older sisters engagement photos, as well as her older sister's wedding. I've taken her whole family photos a few times, plus I photographed her sister's husband's brother's wedding (try keeping that straight haha). I've worked with her family SO MANY TIMES and it is such a joy every single time! Getting to see Marisa grow up and find love, and document her family's journey along the way has been so amazing!
About Marisa and Alex
Marisa and Alex met at Azusa Pacific University. They lived in the same place sophomore year and he noticed her but she wasn't paying attention to him. Junior year they had a psychology class together and she sat in the 2nd row. He started off the term sitting in the back, and each week he sat a little closer to her. Then he just "happened" to walk back to their building with her. They became friends and started studying together, and then finally he asked her out on a date!
"He was slow on the roll," she told me, laughing. "When he asked me out, he was like, 'when should we start dating?' and I was like 'now is good.'"
Once they graduated, they had to move back to different states. This made planning the proposal tricky. "Since we live long distance its hard to surprise each other since we both work full time too." she said. "He said he was coming up to Portland on a vacation with his family and as soon as he booked it, he canceled it and then rebooked it the weekend before. Then he had my sister fill up my schedule so I wouldn't be working."
Marisa's sister told them they were going out for happy hour and drinks, so they should get all dressed up and cute. Then her sister was like, let's go take pictures outside before we leave! Then all of a sudden her dad walked up and there was Alex! She was so happy, and then she saw that his parents were there too and then she started getting emotional. He got down on one knee with both their families there and it was totally perfect. Family is super important to her so it was nice that he was able to surprise her and include them! I am SO excited to share their Tamanawas Falls engagement photos with you today! And I can't wait to photograph their beautiful wedding next spring!