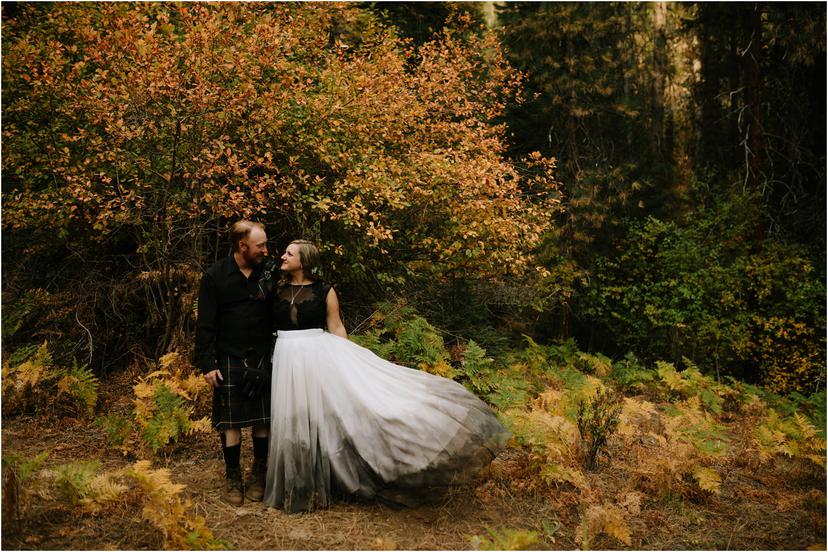 Eastern Oregon Wedding Photographer
I jump at any opportunity that I get to work as an Eastern Oregon wedding photographer. The remote, eastern part of the state is wild, gorgeous, and always full of surprises. The town of Halfway, Oregon was exactly like that. And this couple was one of the sweetest I've ever worked with. If you haven't read the unique story of how Mallory and Josh met, and seen their epic engagement photos taken in Hells Canyon, you should TOTALLY go check out that blog post first! To sum it up, Mallory moved to Eastern Oregon for a job in the forest service in Hells Canyon, met Josh at the local dive bar where he worked, and fell in love with him over Coors light and good conversation. When it came time for her to move back to Portland, she didn't want to. So she stayed. Josh proposed to her before she went home for Christmas with her family, and the rest is history!
A long history in Eastern Oregon
Josh's family has deep ties to the land around Halfway. Like, seriously deep. His family actually came over on the Oregon Trail around 1868 (SO COOL!!!) and have lived there ever since. He told me that he has 6+ generations buried at the local cemetery. As we were driving around, he pointed out roads that his grandfather helped blast out with dynamite. The town already has a wild west feel to it, but learning the personal history made it even better. I could totally see how Mallory, a Portland girl like me, could fall hopelessly in love with the place and its inhabitants. Mallory and Josh planned their wedding in the town that started it all. They got ready at the lodge in town and a friends house, then held their wedding ceremony on Josh's family property in the forest. He told me a story about a black bear that charged in the exact meadow they got married in, just a year or two earlier. The ceremony location is called "Pretty Tree," nicknamed for the tall white fir tree that stands out in a small clearing. His great-grandfather always loved the tree and it was such a romantic spot to get married. Mallory is a graphic designer, and her design skills definitely made this Eastern Oregon wedding special. I was obsessed with the hexagonal ceremony arch, greenery with feathers, and the all the ceremony decor. PLUS she had a dip-dyed black wedding dress and bodysuit from Sweet Caroline Styles! How cool is that? Her outfit paired SO well with Josh's traditional kilt that he wore to represent his family's Fraser clan.
Je Suis Prest
There was definitely a natural theme to the wedding weekend. As Josh was pinning his Fraser family crest to his outfit, I read the words "Je Suis Prest" engraved in it. It's the motto of his Scottish clan and it means "I am ready." Mallory also wore a necklace with the saying on it. I thought it was really special considering the way the words tied the past with the present. One of the most significant parts of their marriage is that Josh has a son, John. Mallory wasn't just committing to Josh that weekend, she was committing to a lifetime of being John's mom as well. Their wedding ceremony at Pretty Tree began with Josh and John dancing down the aisle to the song Oo de Lally from Robin Hood. After Mallory and her dad walked down the aisle, the first thing that Mallory did was say vows to John. She promised to take care of him and be his mom for the rest of their lives together. Pretty much everyone cried. And as Mallory and Josh exchanged their own vows and rings, John got his own ring too. The three of them actually made the rings themselves too – three timeless silver bands handmade with love.
A reception in a bar
There was only one obvious place to hold Mallory and Josh's wedding reception: at the bar that started everything. Josh works as a bartender at Wild Bills, a western dive bar in the heart of Halfway. His best friend (and Best Wo-man in his wedding party) owns the bar and was stoked to host their reception there. It was laid-back, fun, and one heck of a party. Most importantly, it was SO them. Mallory told me that the thing she loves most about Josh is that he is patient, kind, and loves her for who I she is. "We have the best time doing things together – making things, exploring, and just hanging out," she told me. When she asked Josh his favorite thing, he immediately responded, "her butt!" But he was joking. "The thing that attracted me to Mallory right in the beginning is her laugh," he said. And it's easy to see why. She has a light-up-the-whole-room laugh that just makes everything in life brighter. And it was something I was happy to capture in all their joyful wedding photos. This weekend was SO happy, relaxed, fun and unique and it was an honor to be their Eastern Oregon wedding photographer!
Vendors
Dress: Sweet Caroline Styles, Purchased at The Velvet Bride in Missoula, MT Florist : Bride's mom and some friends – flowers purchased online bloomsbythebox.com Caterer: **Wild Bill's DJ: Loran Joseph, via Sweet Wife Baking Cake: Dry Creek Bakery and More Menswear: [Sport Kilt**](https://sportkilt.com)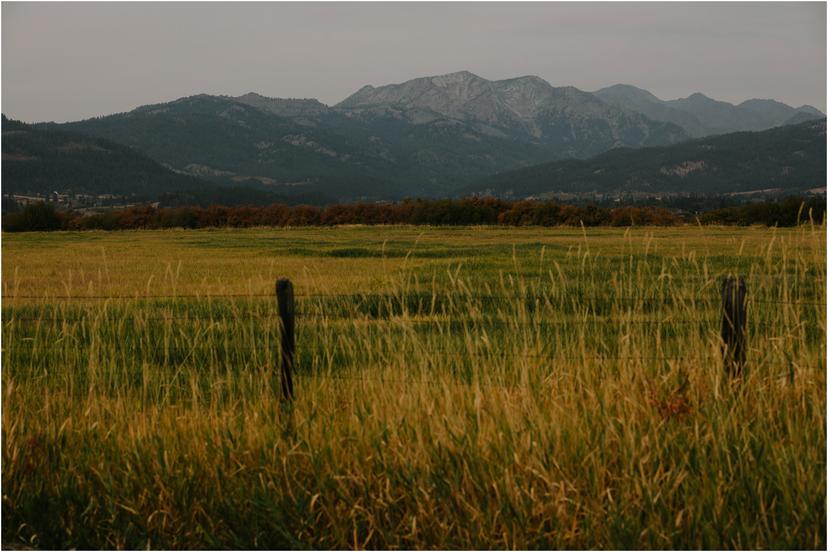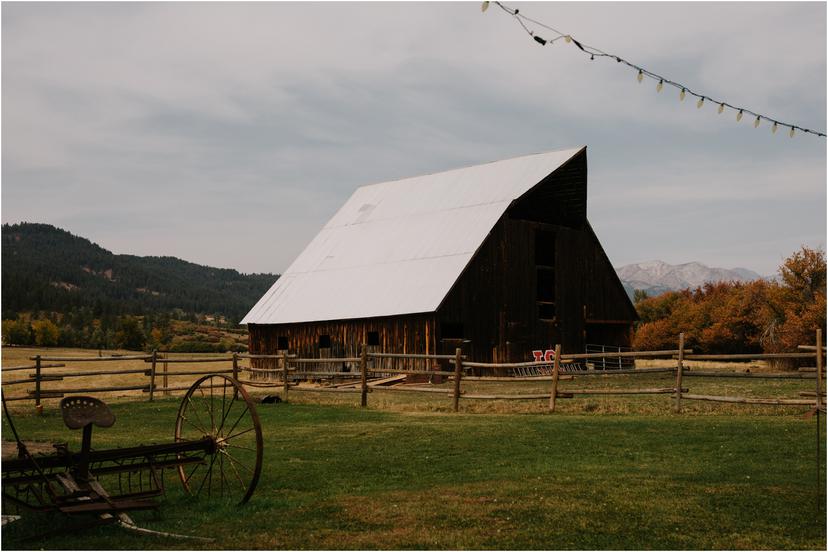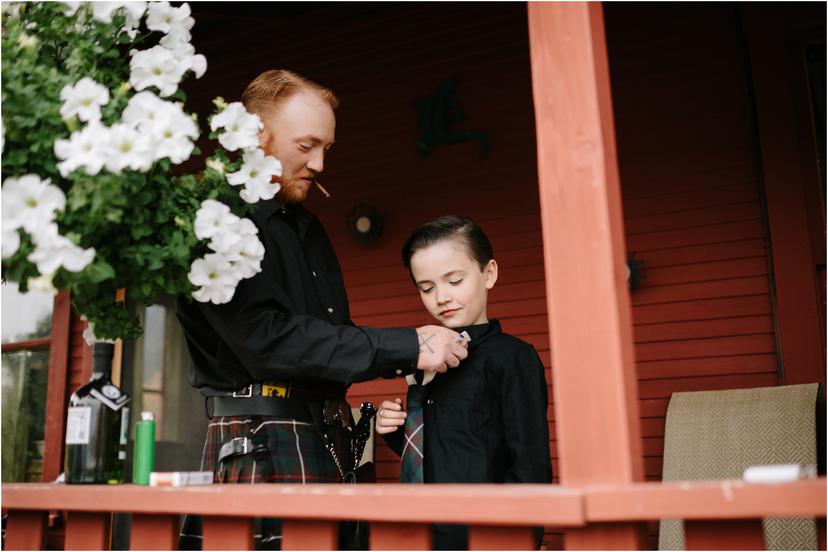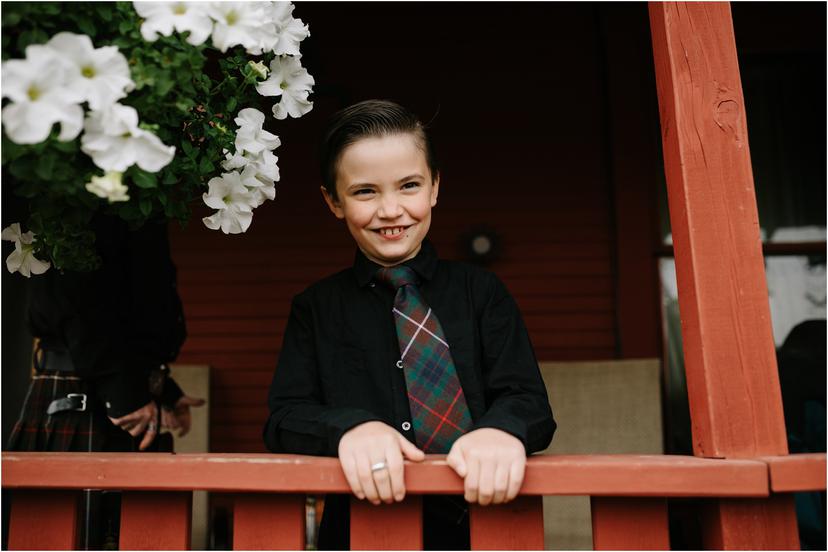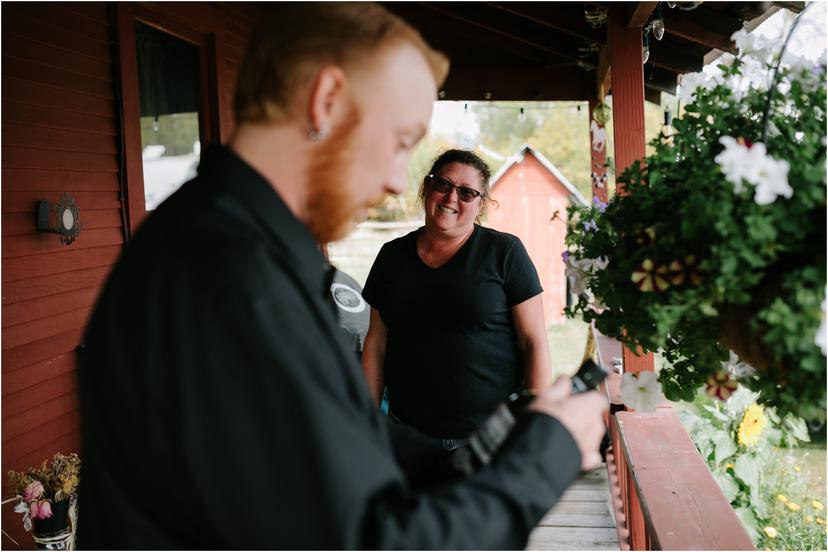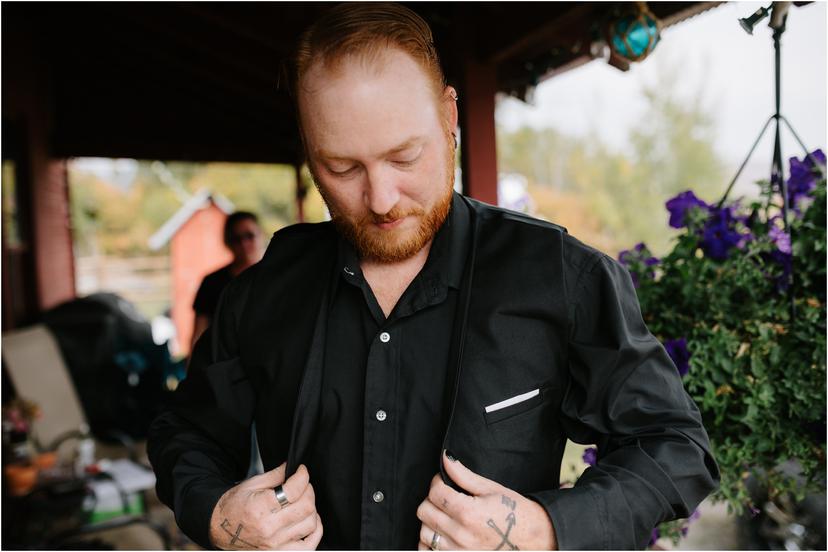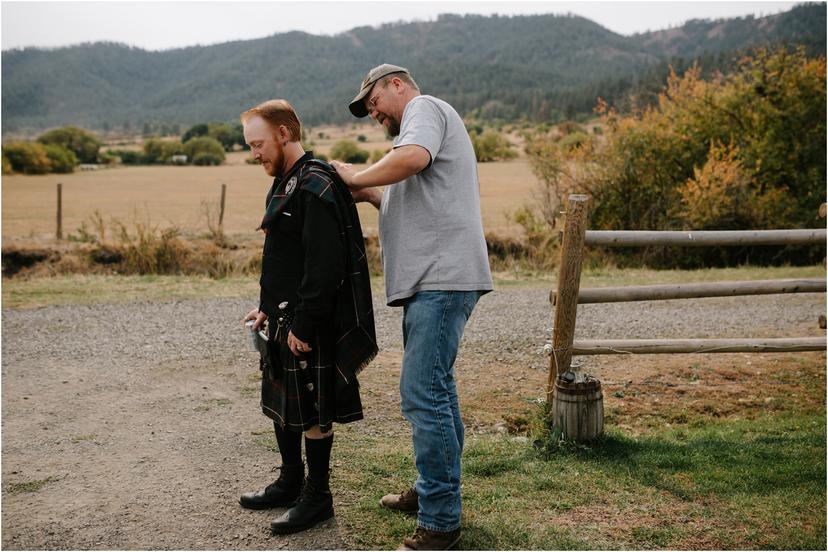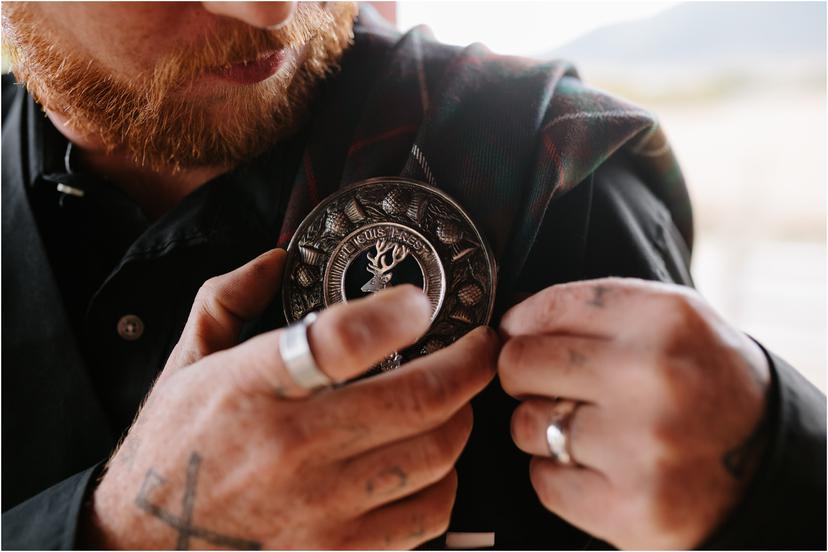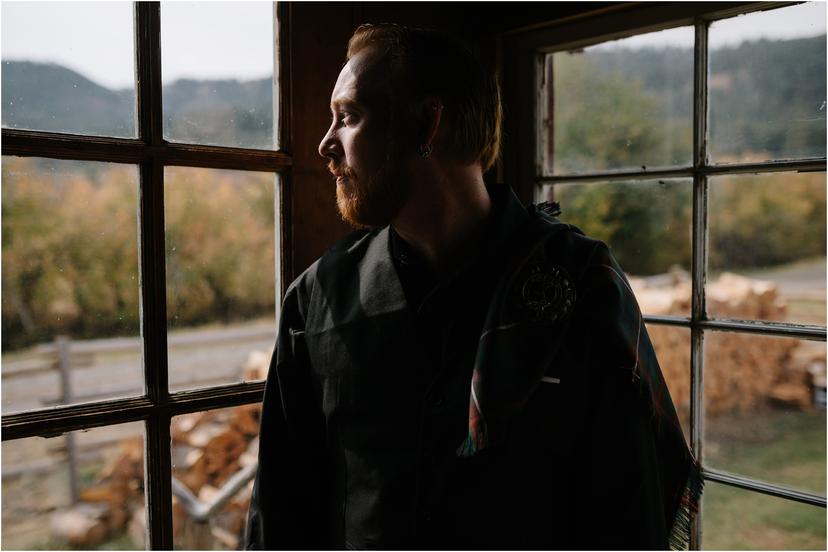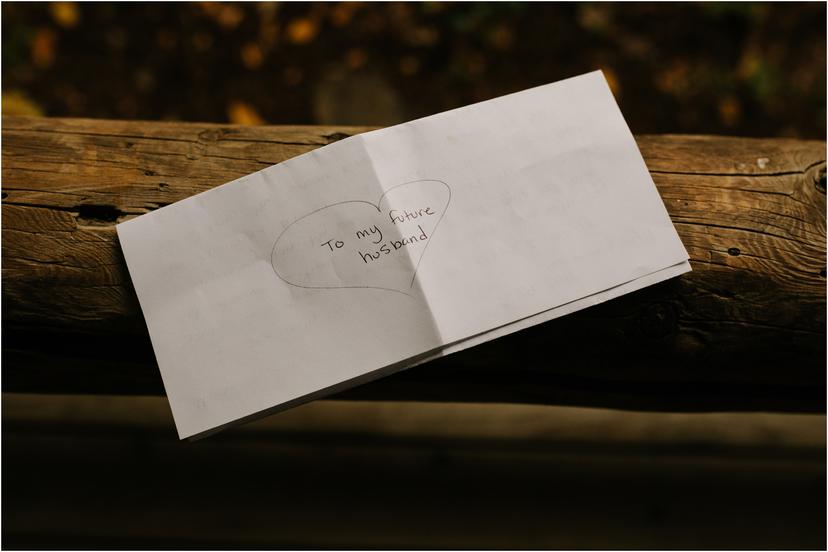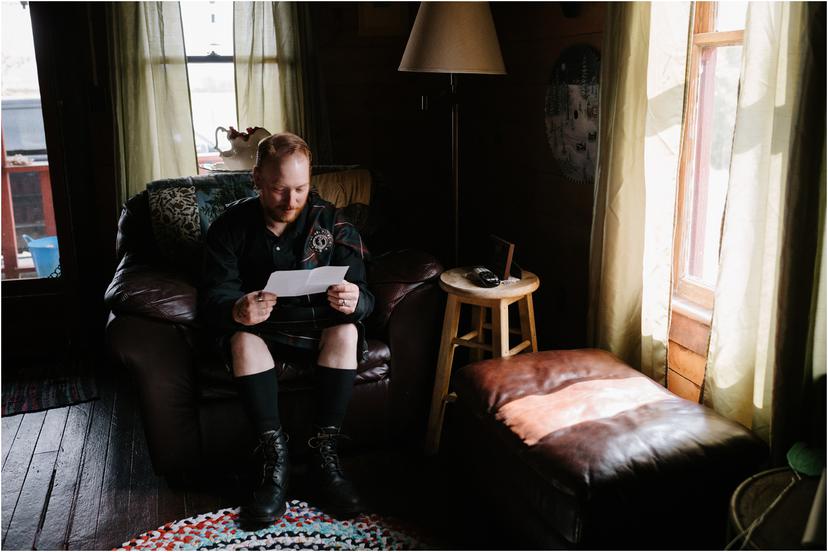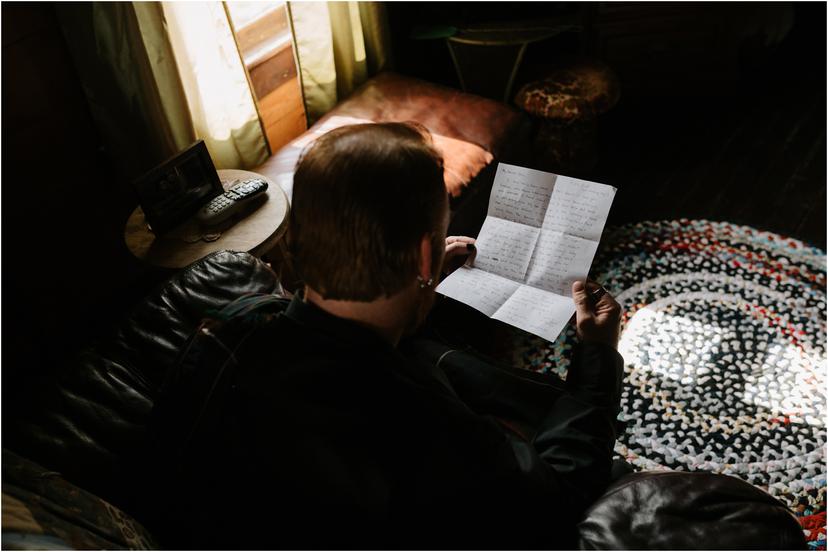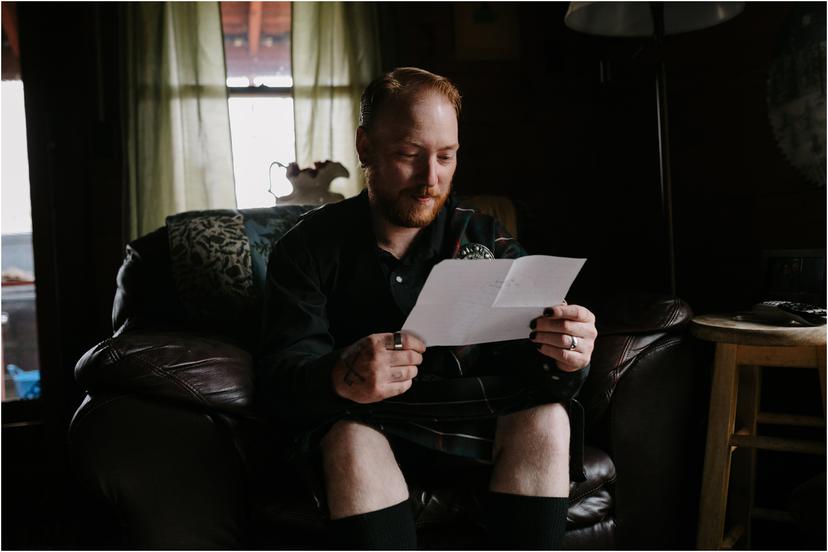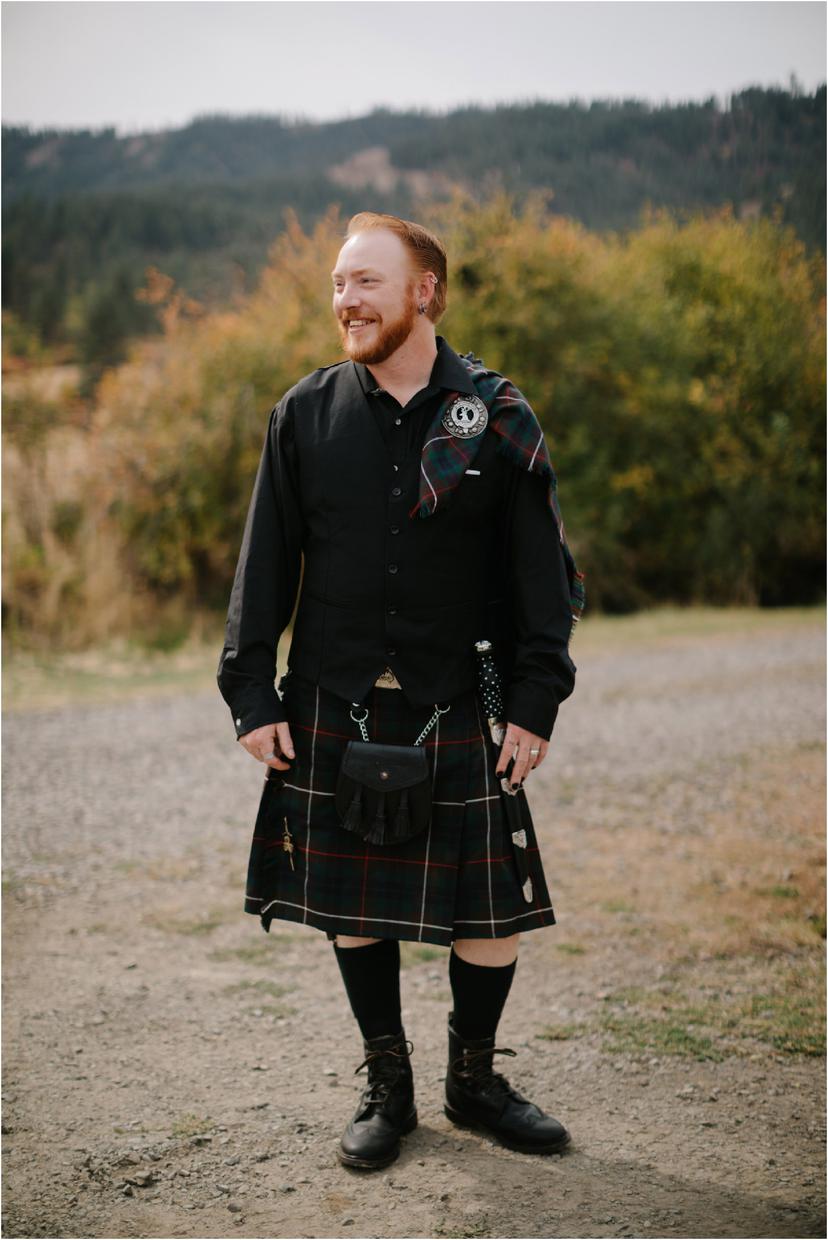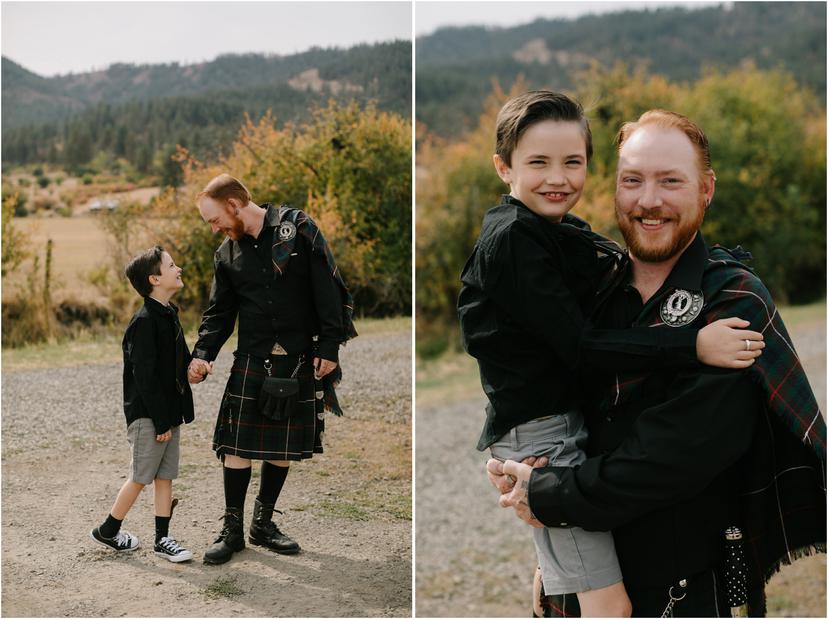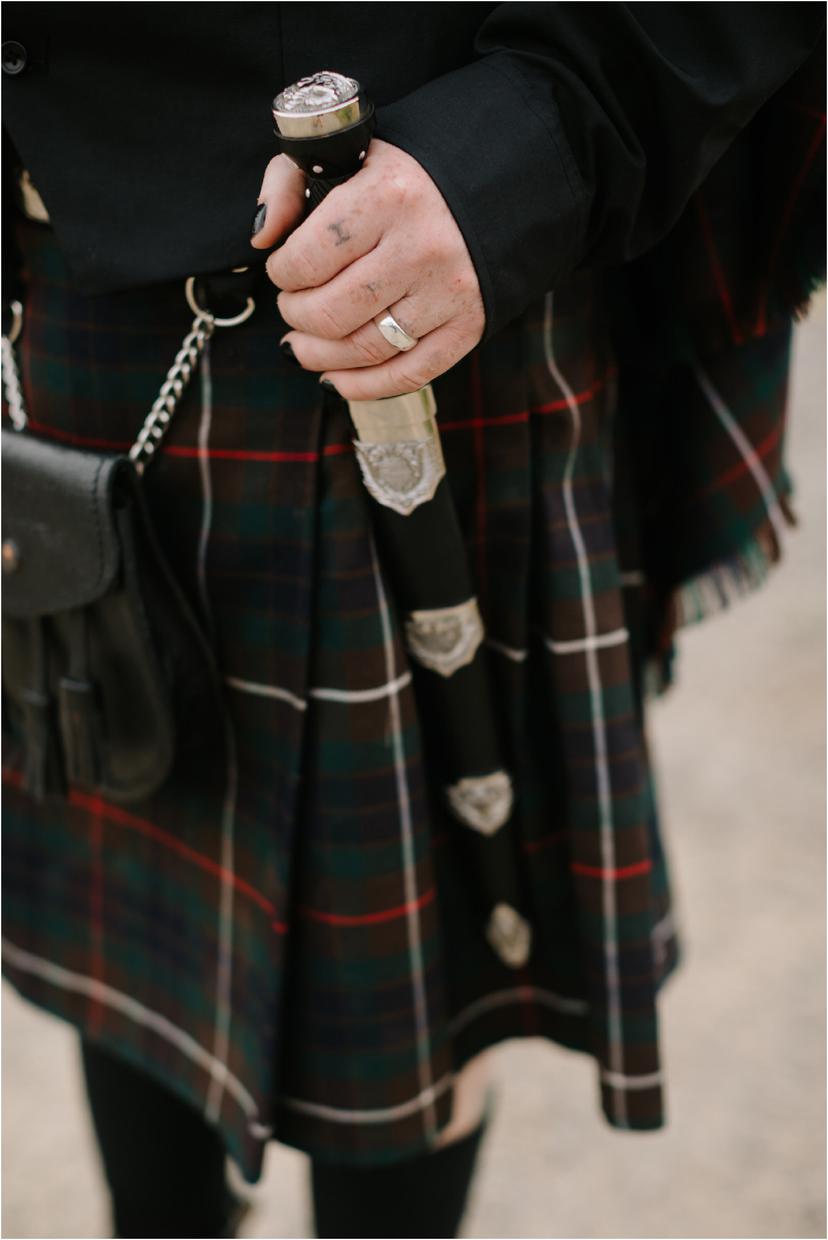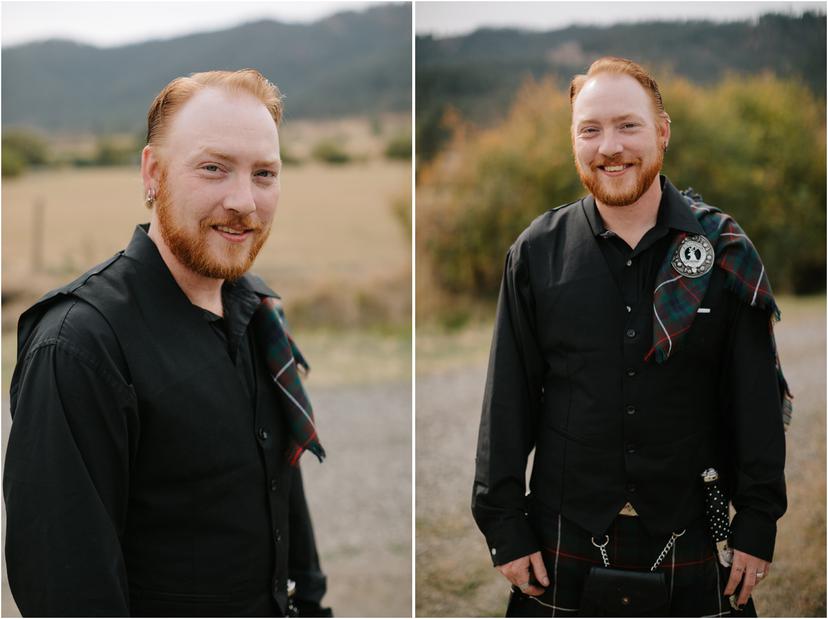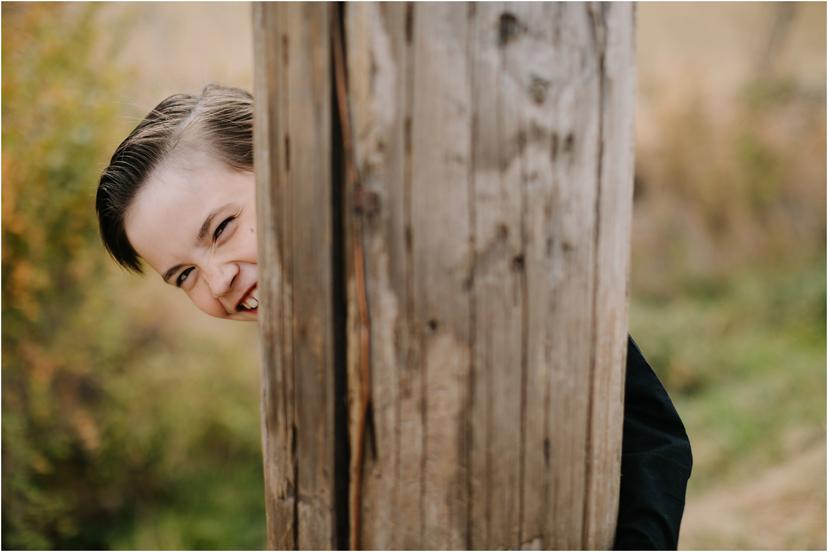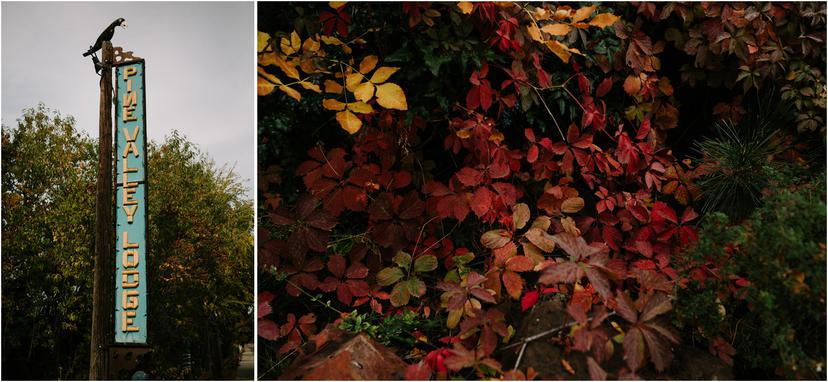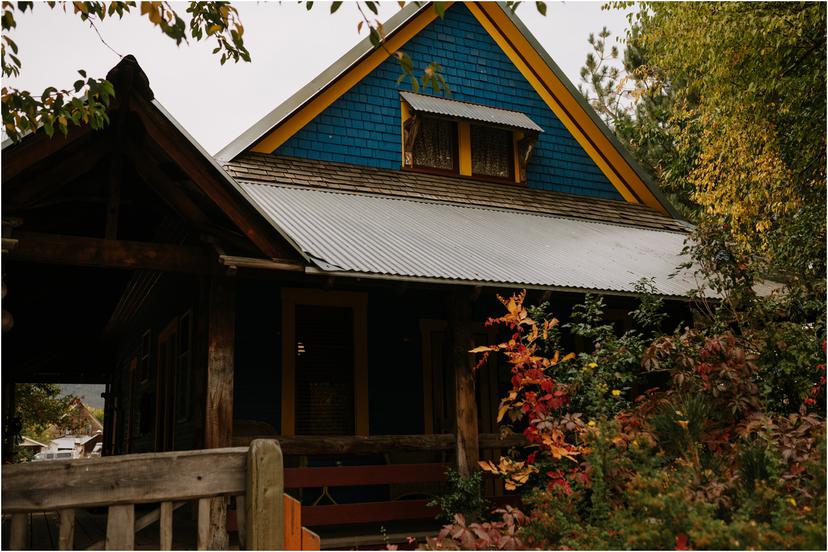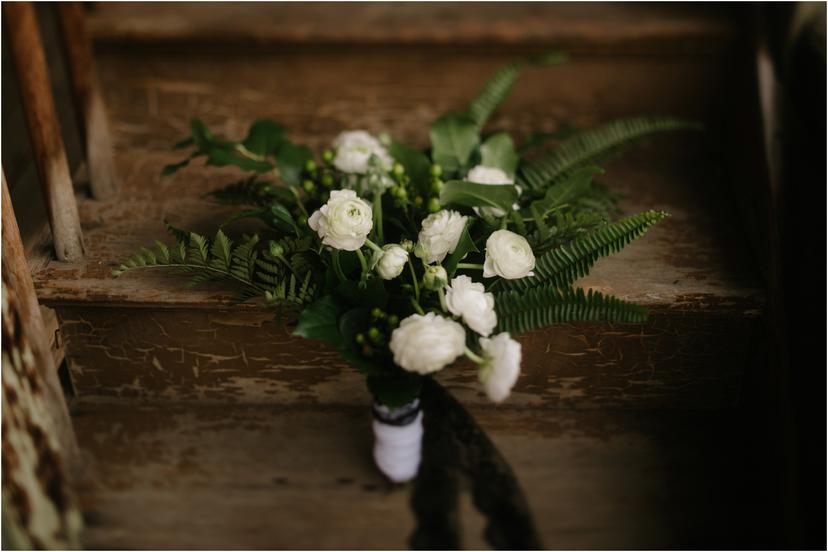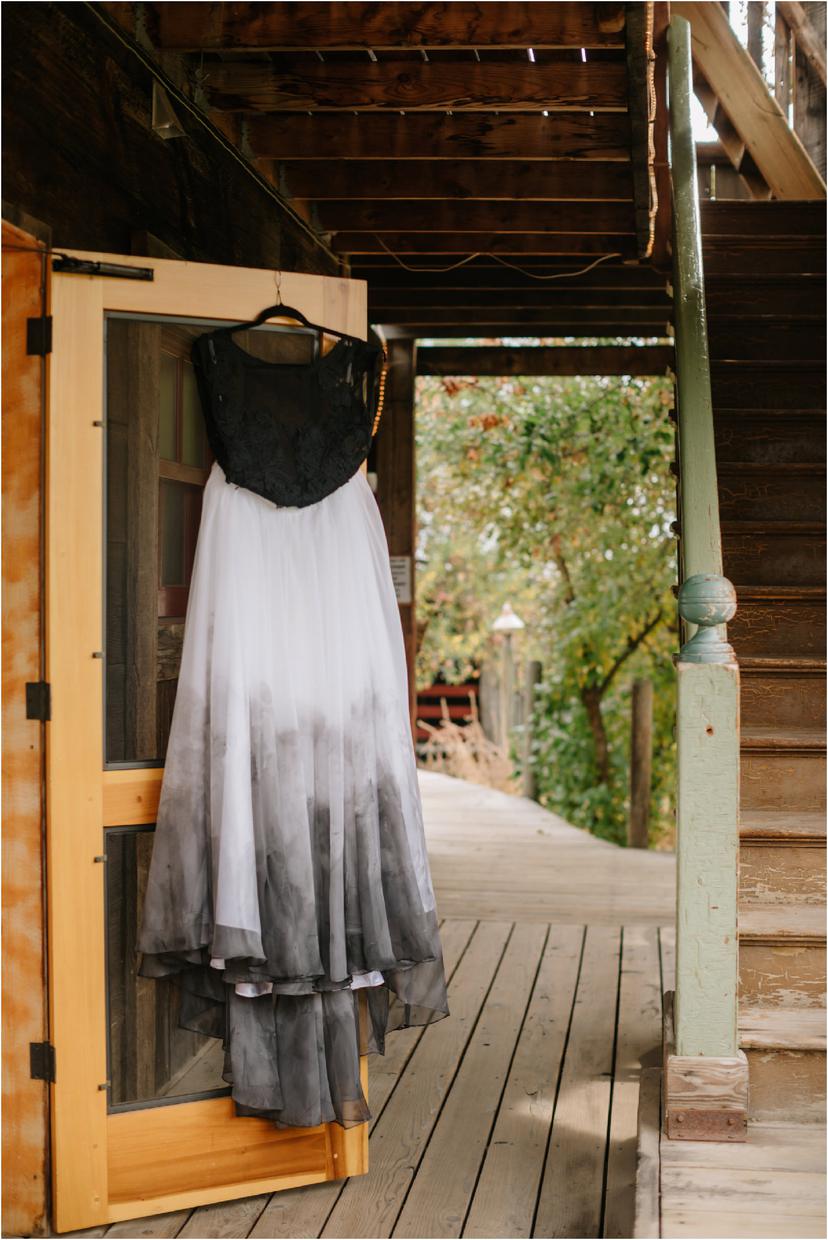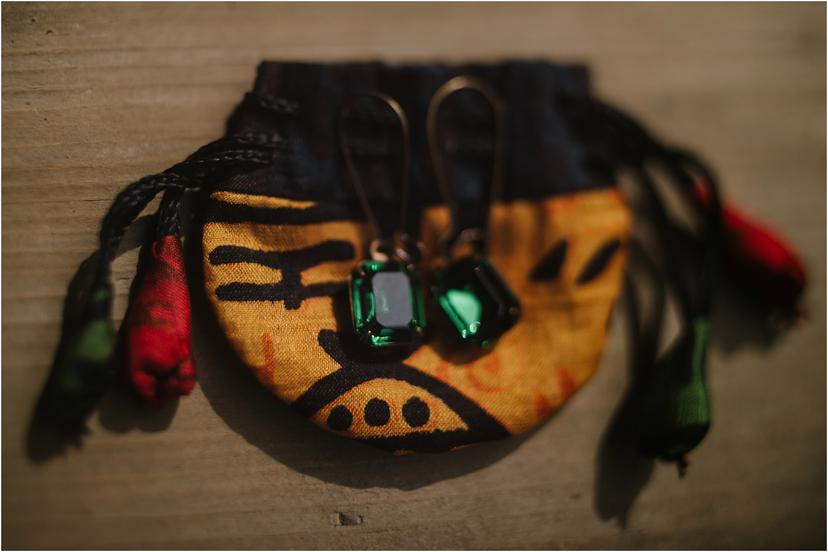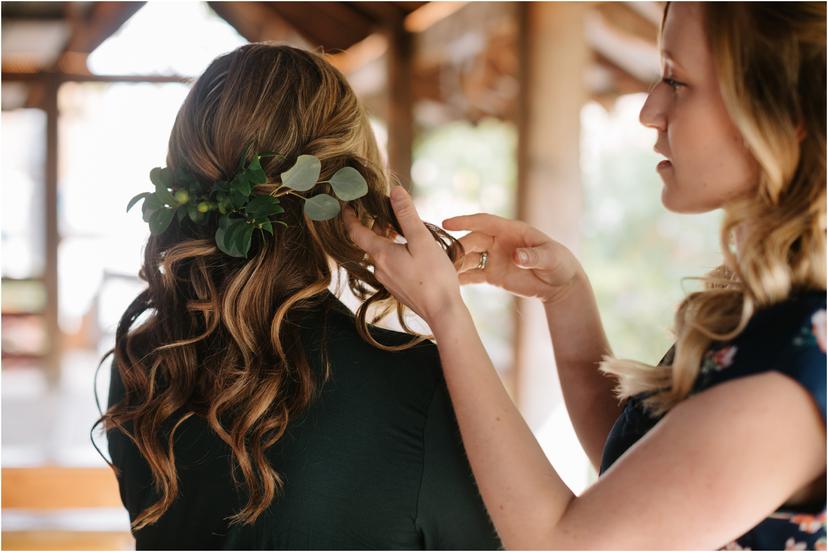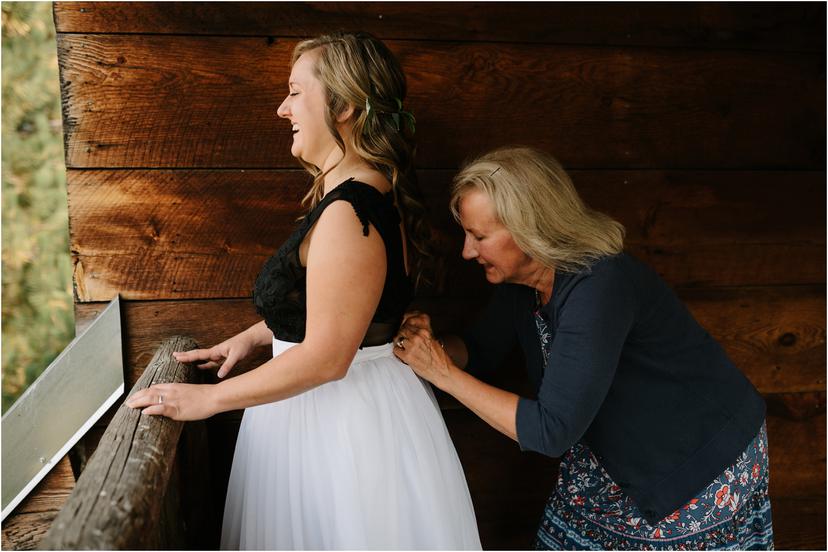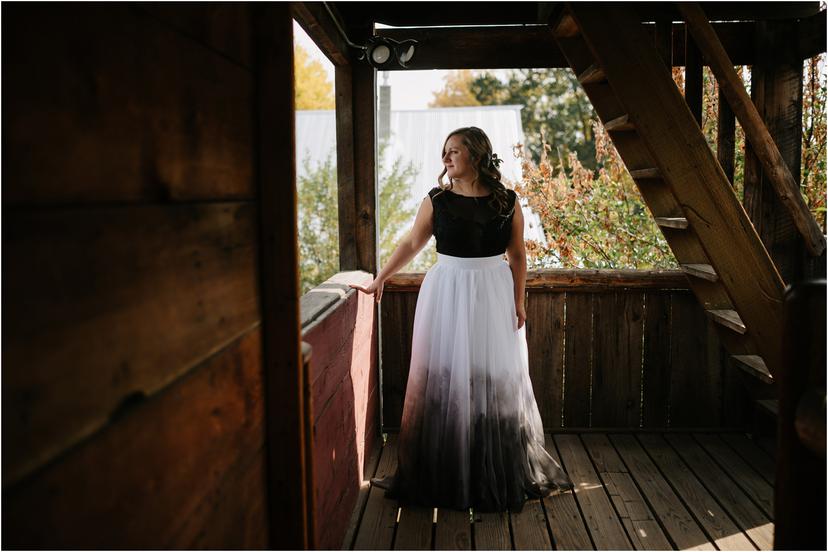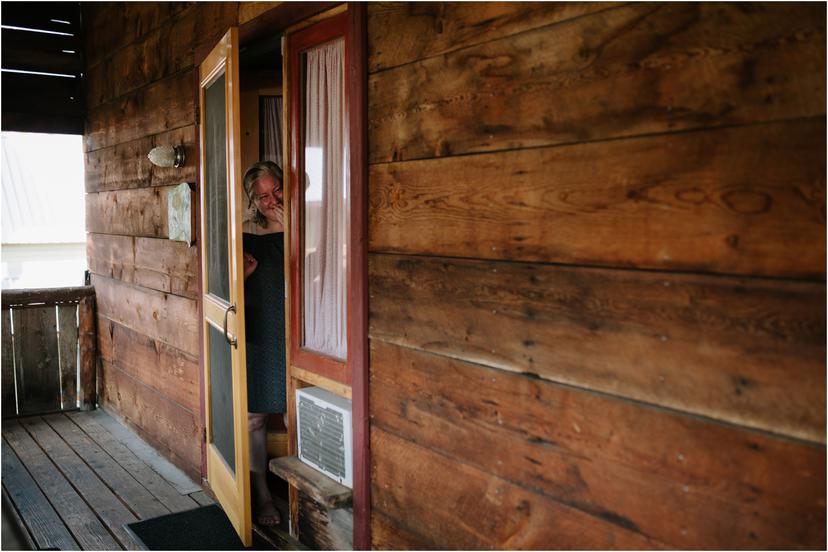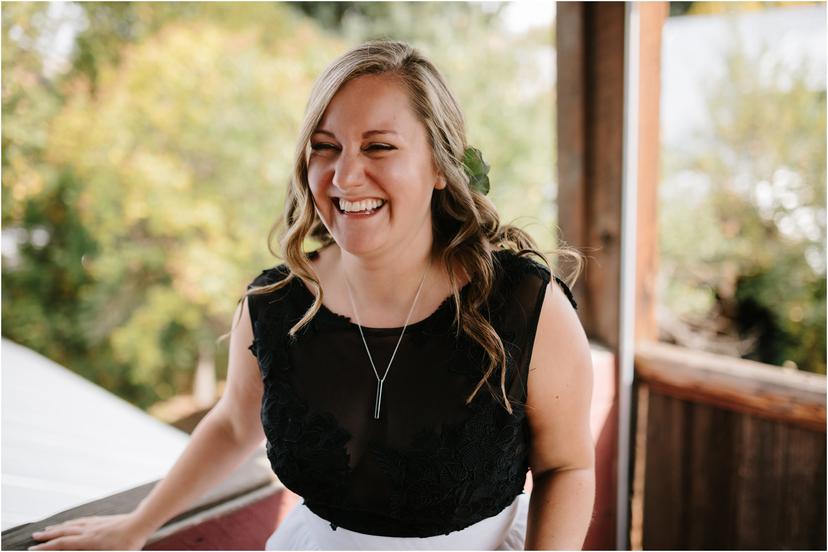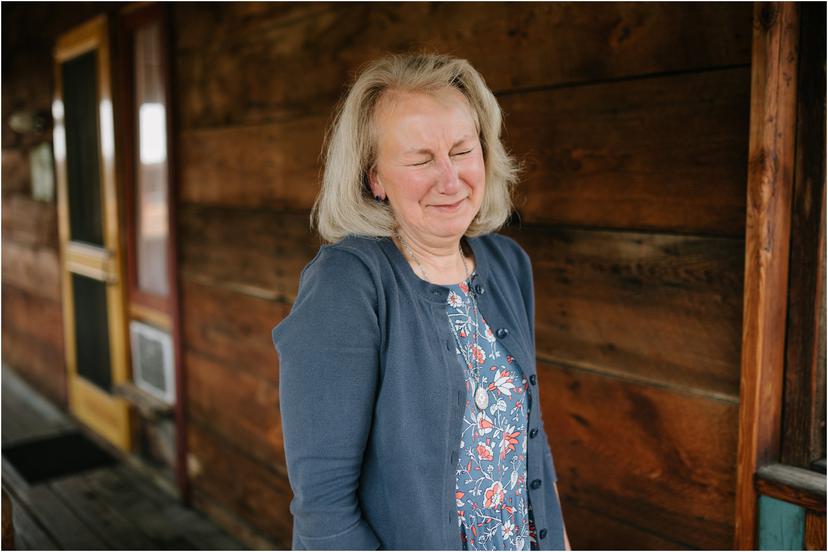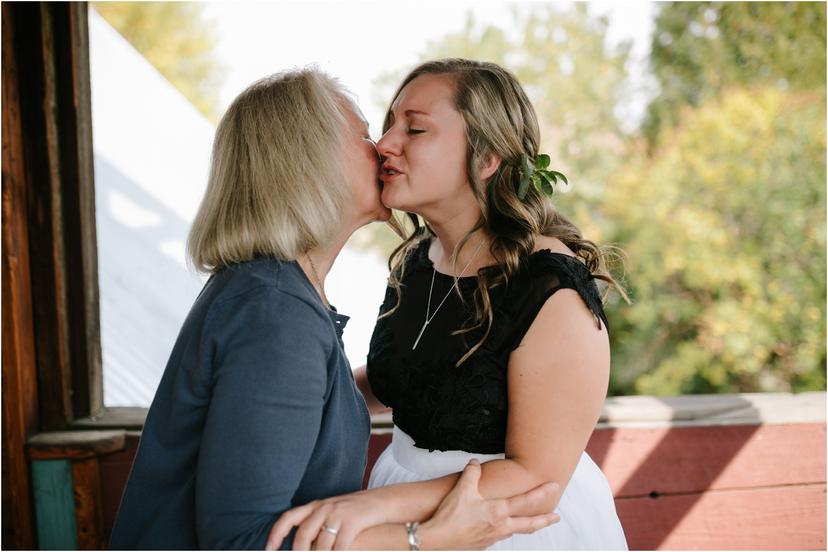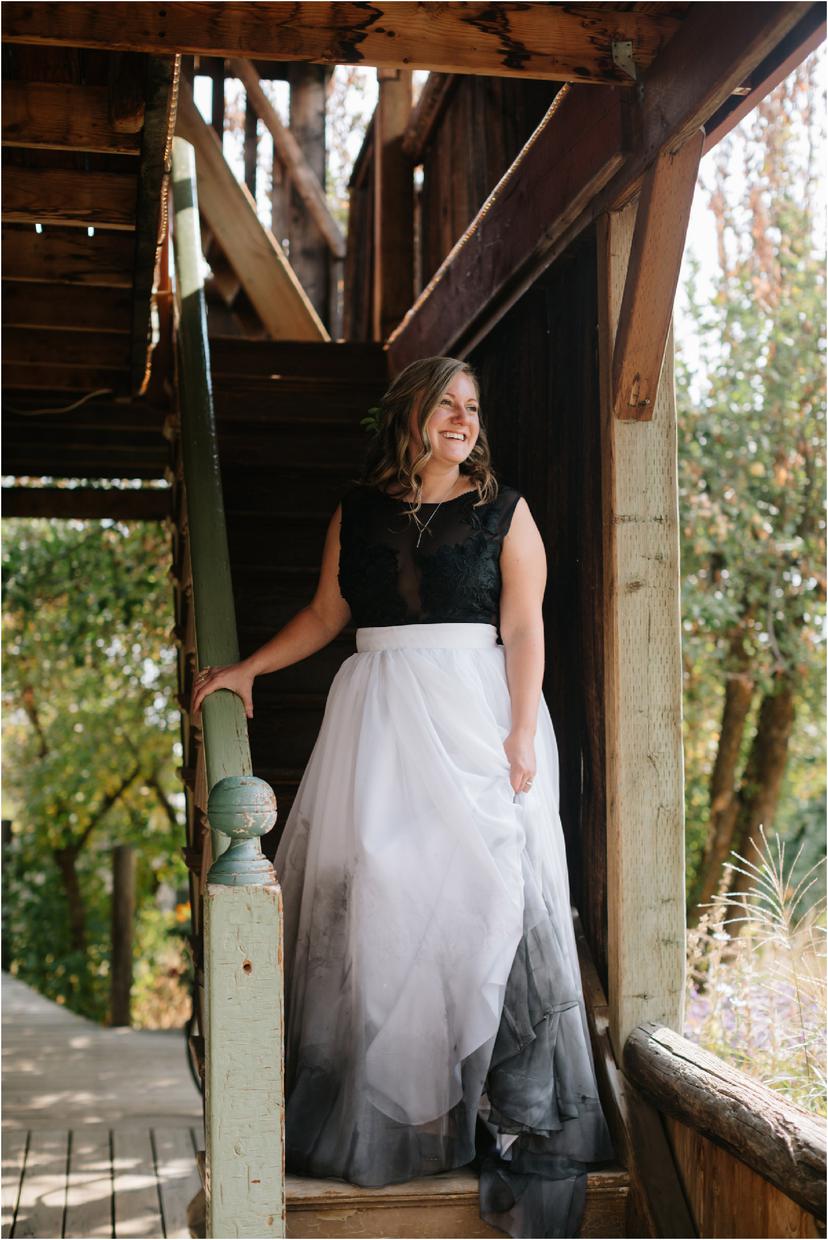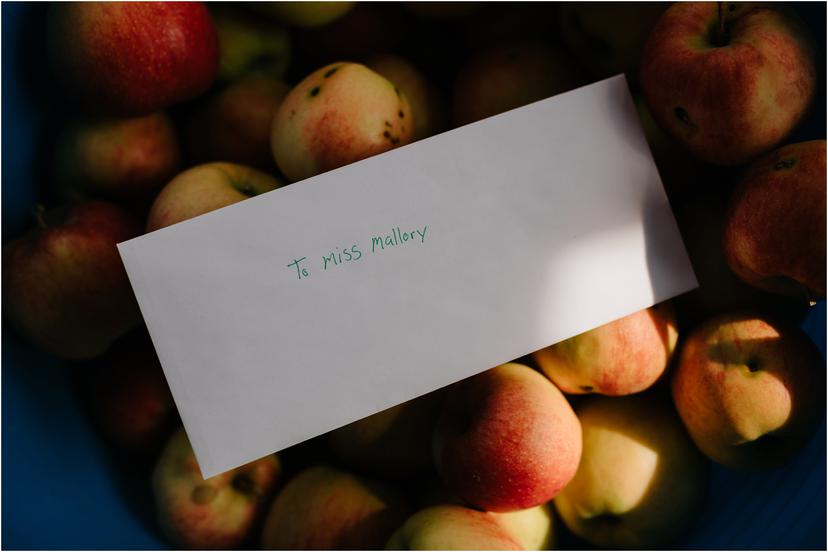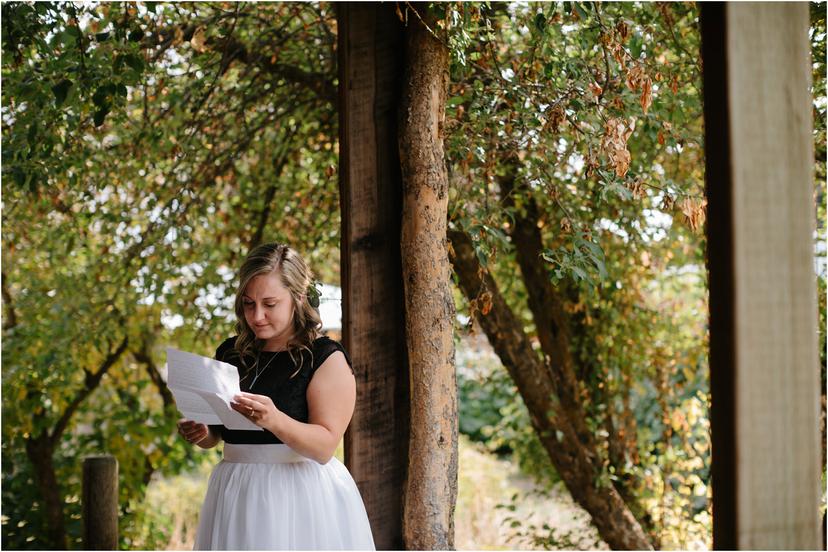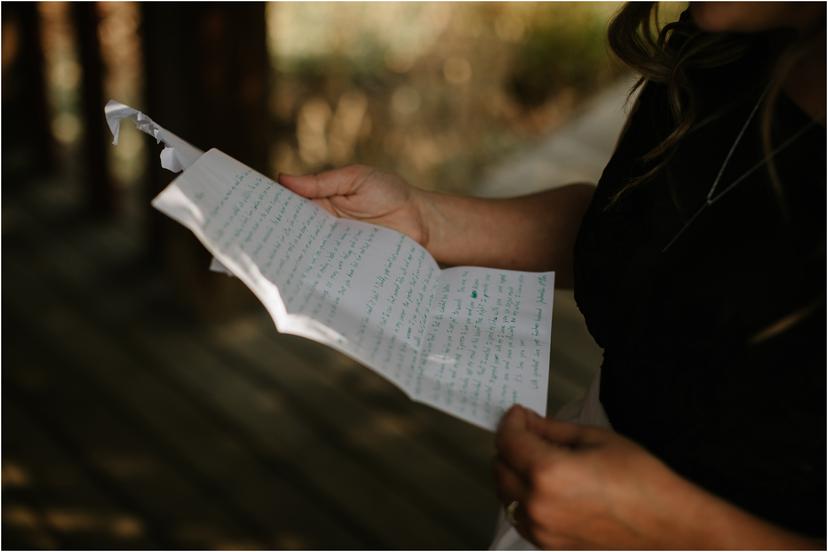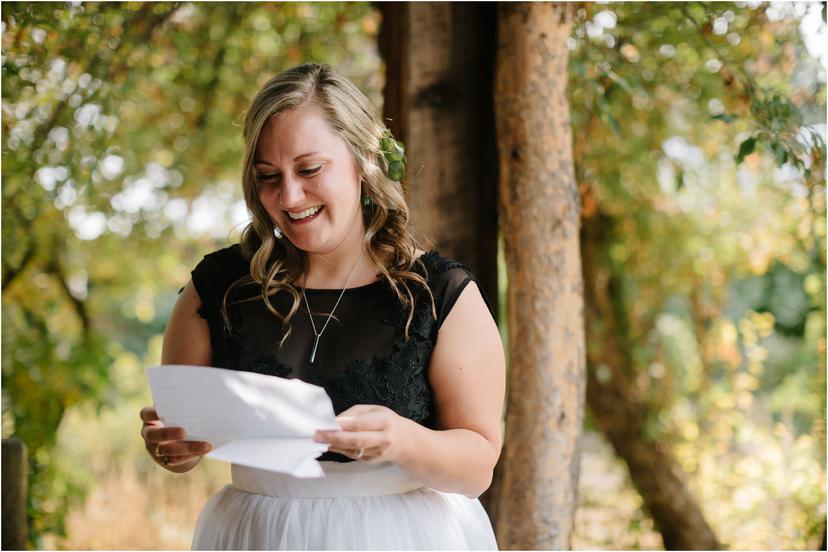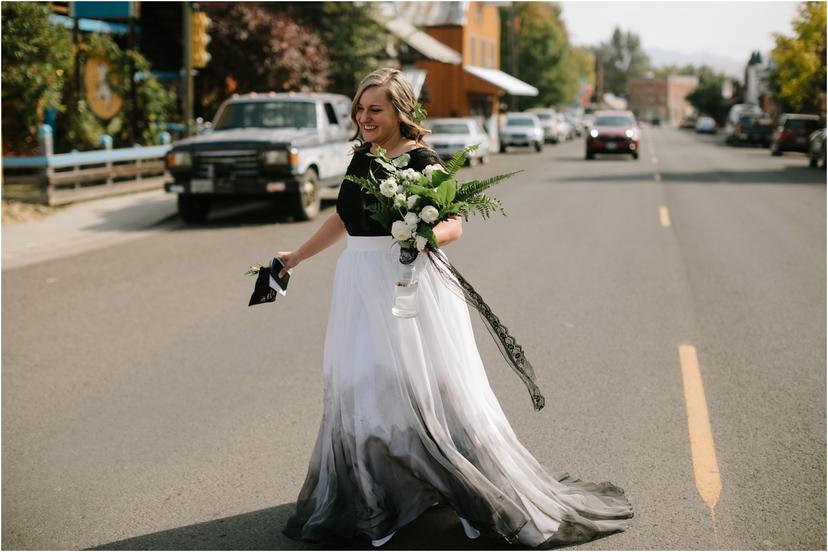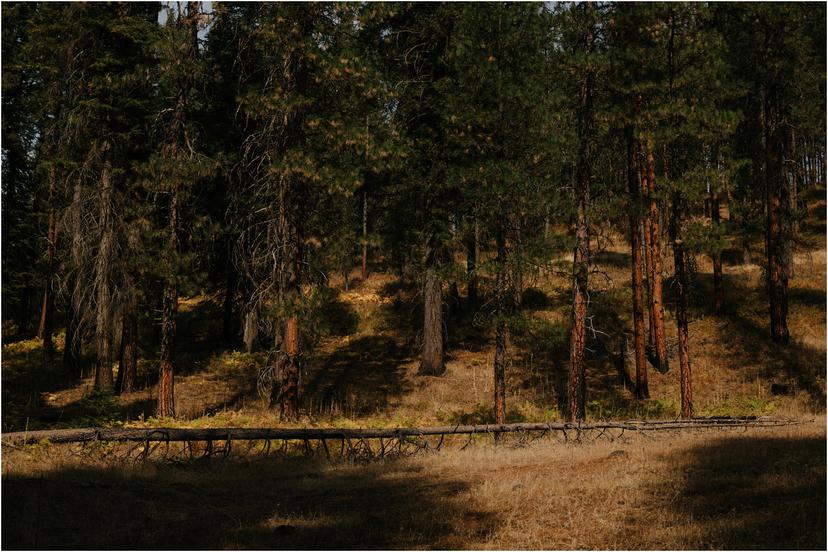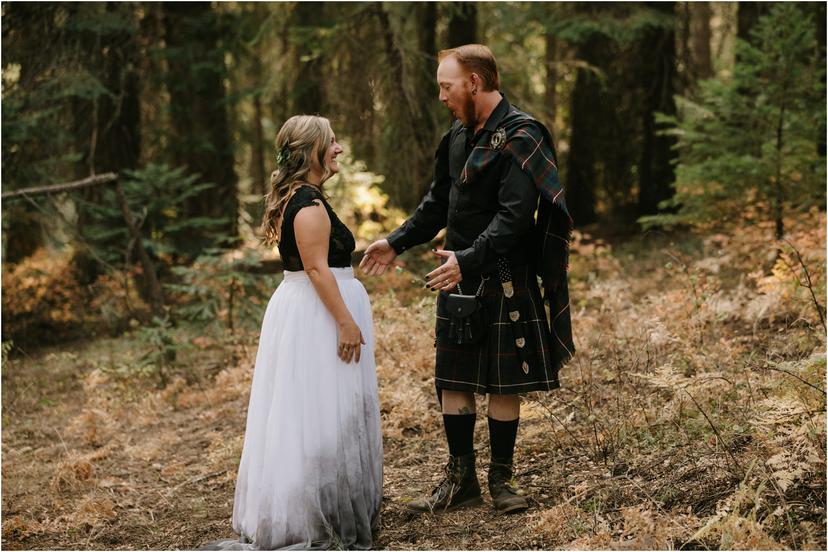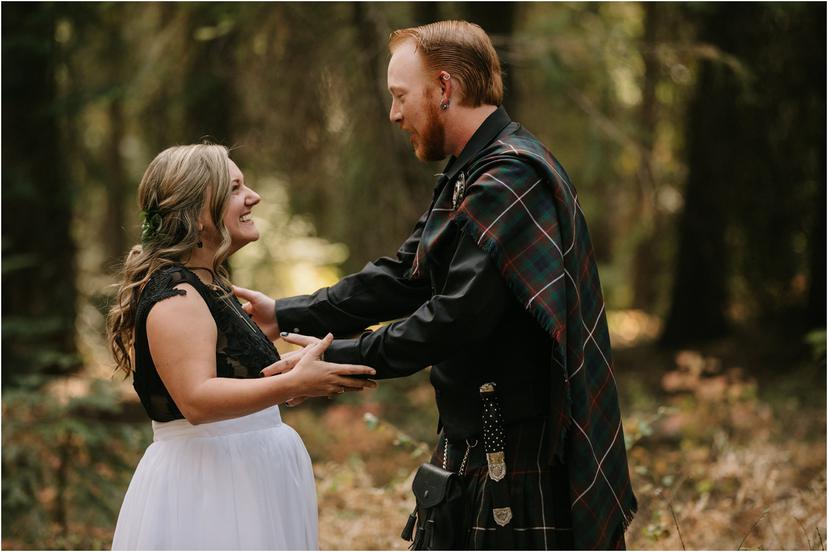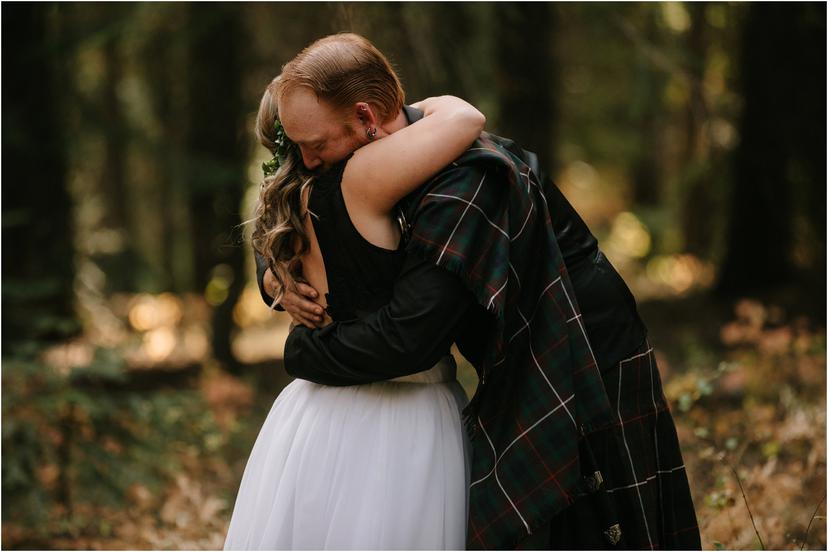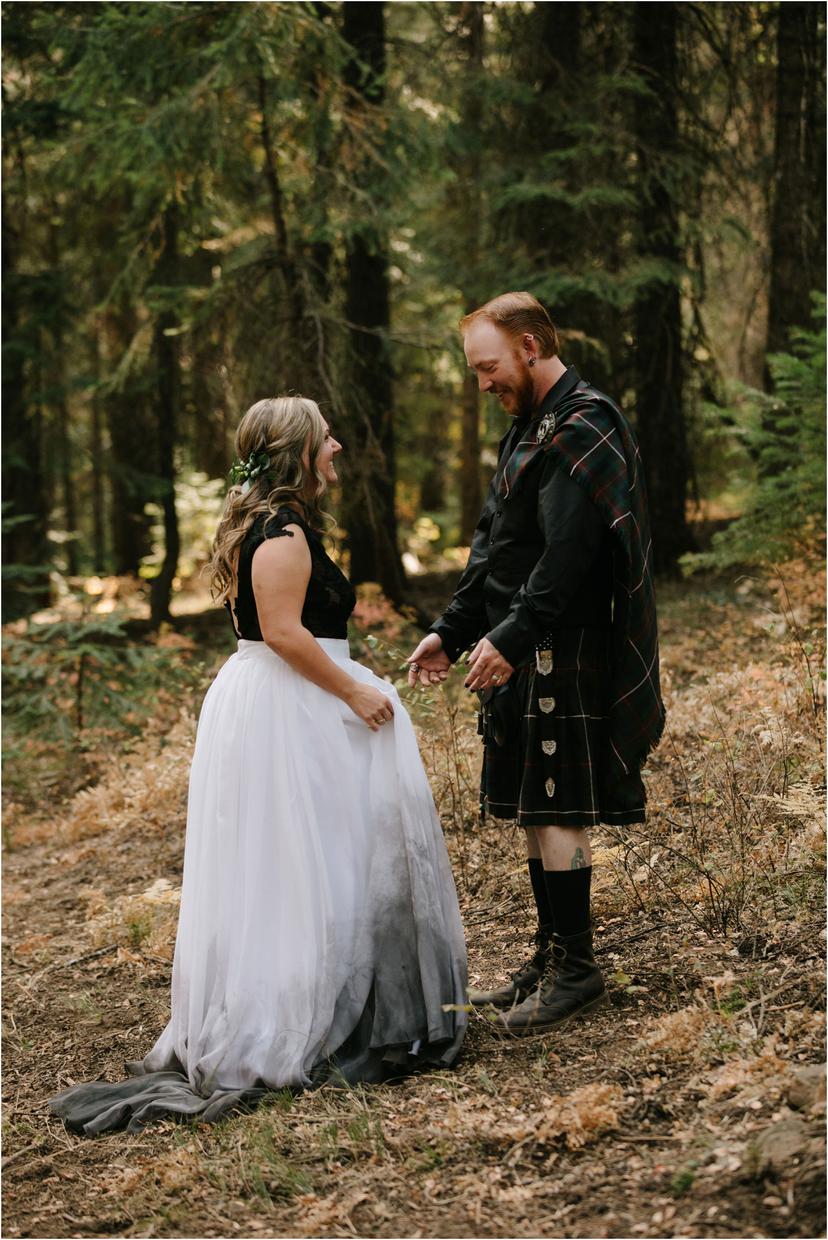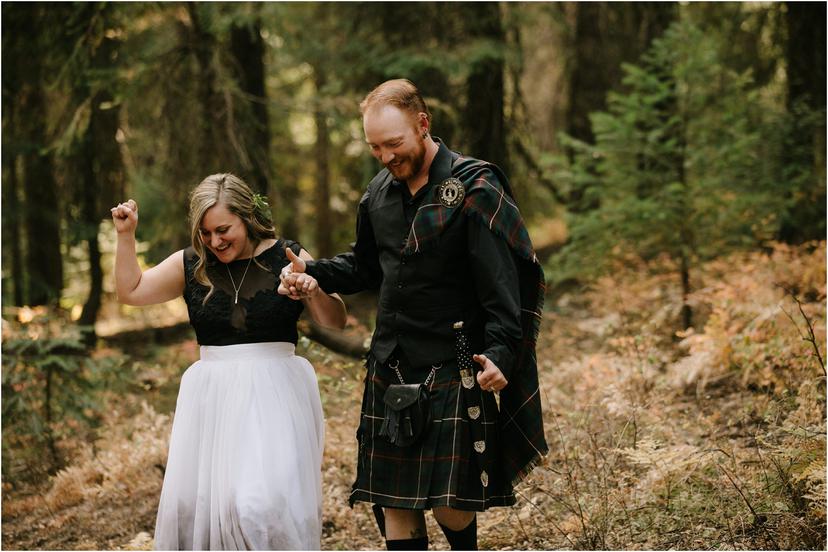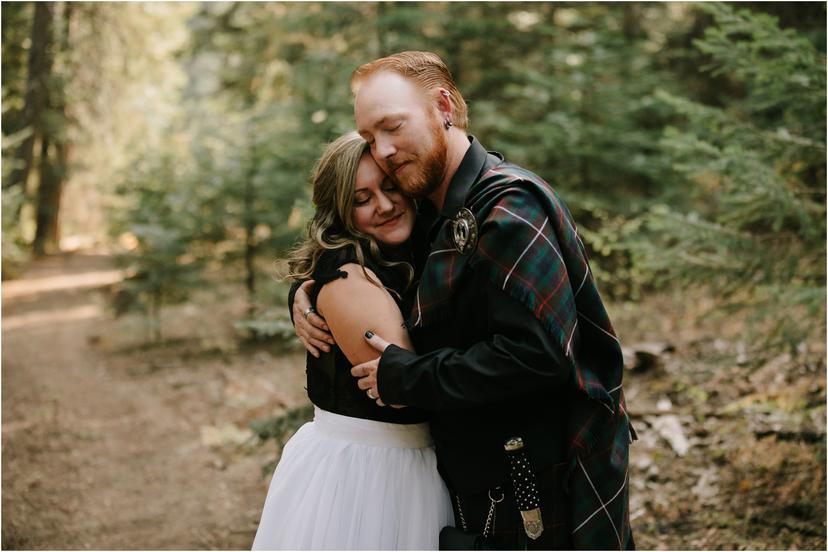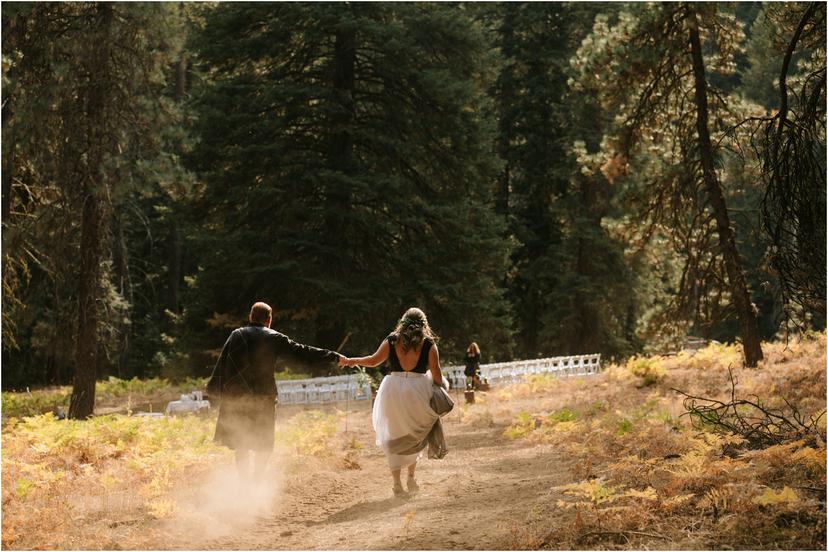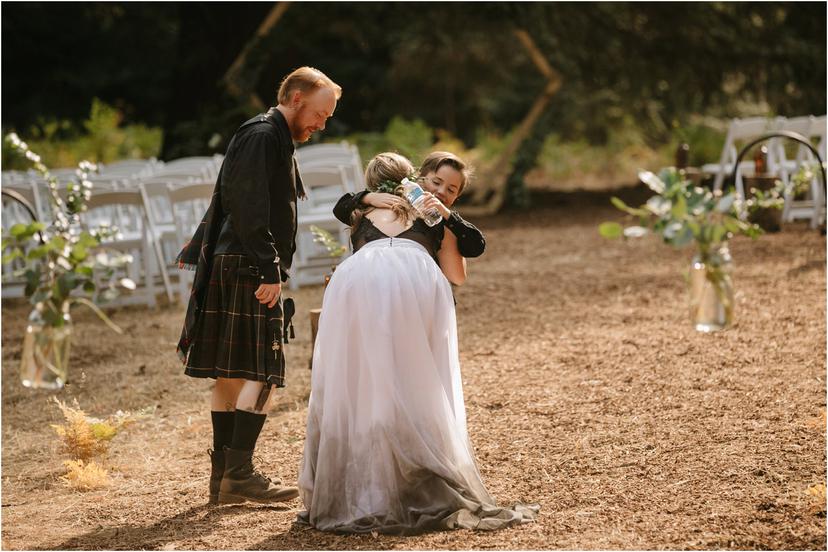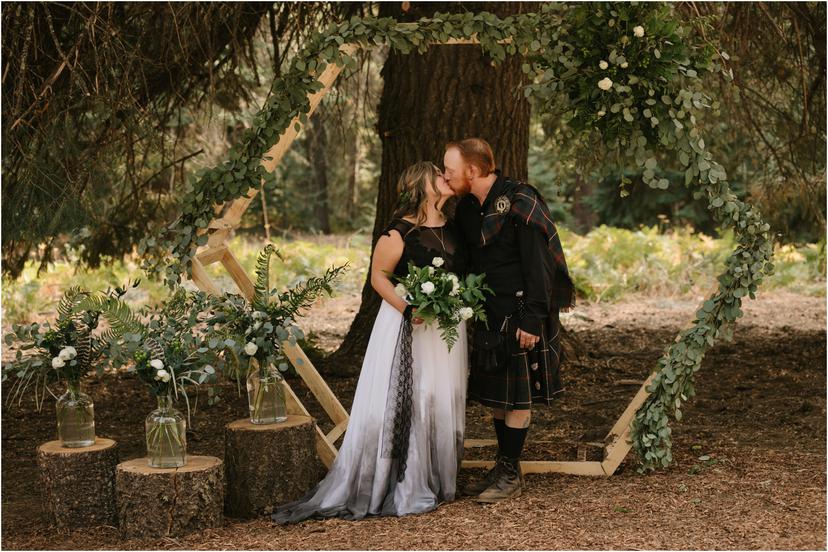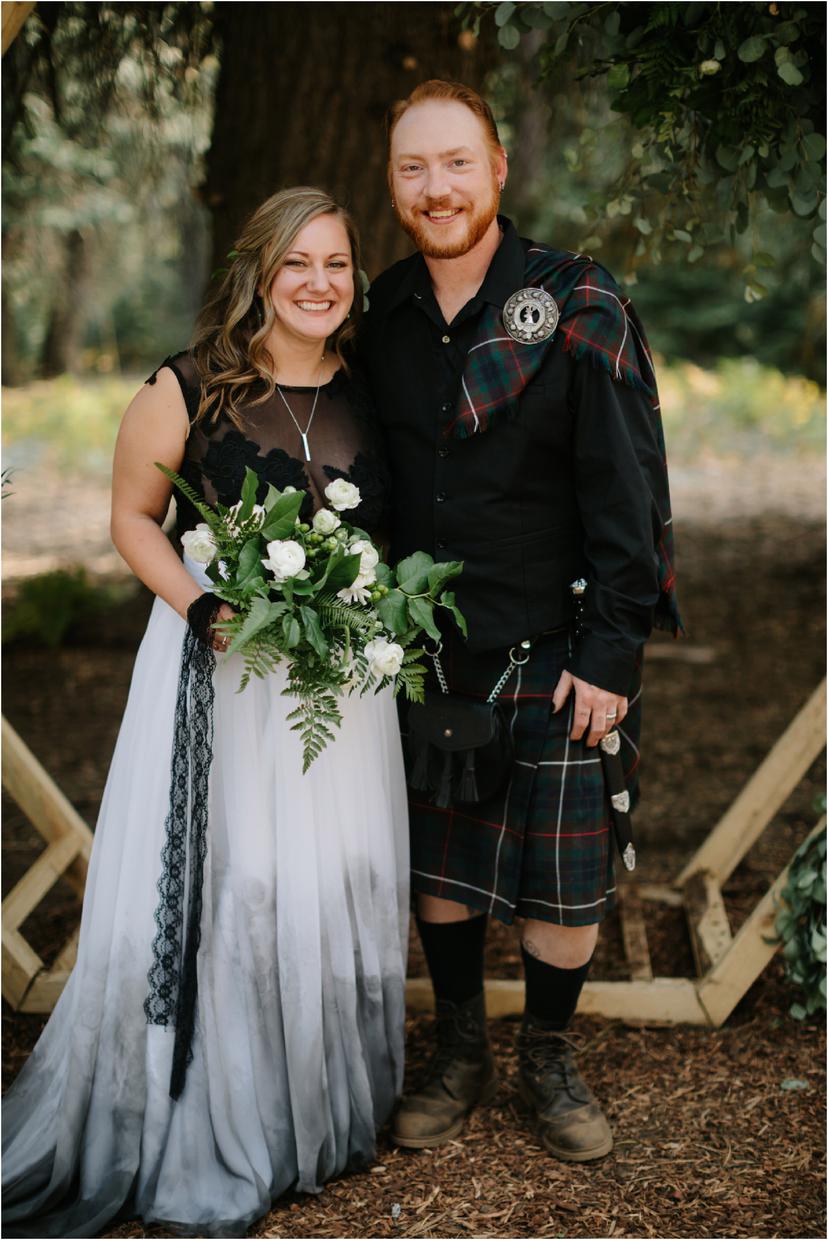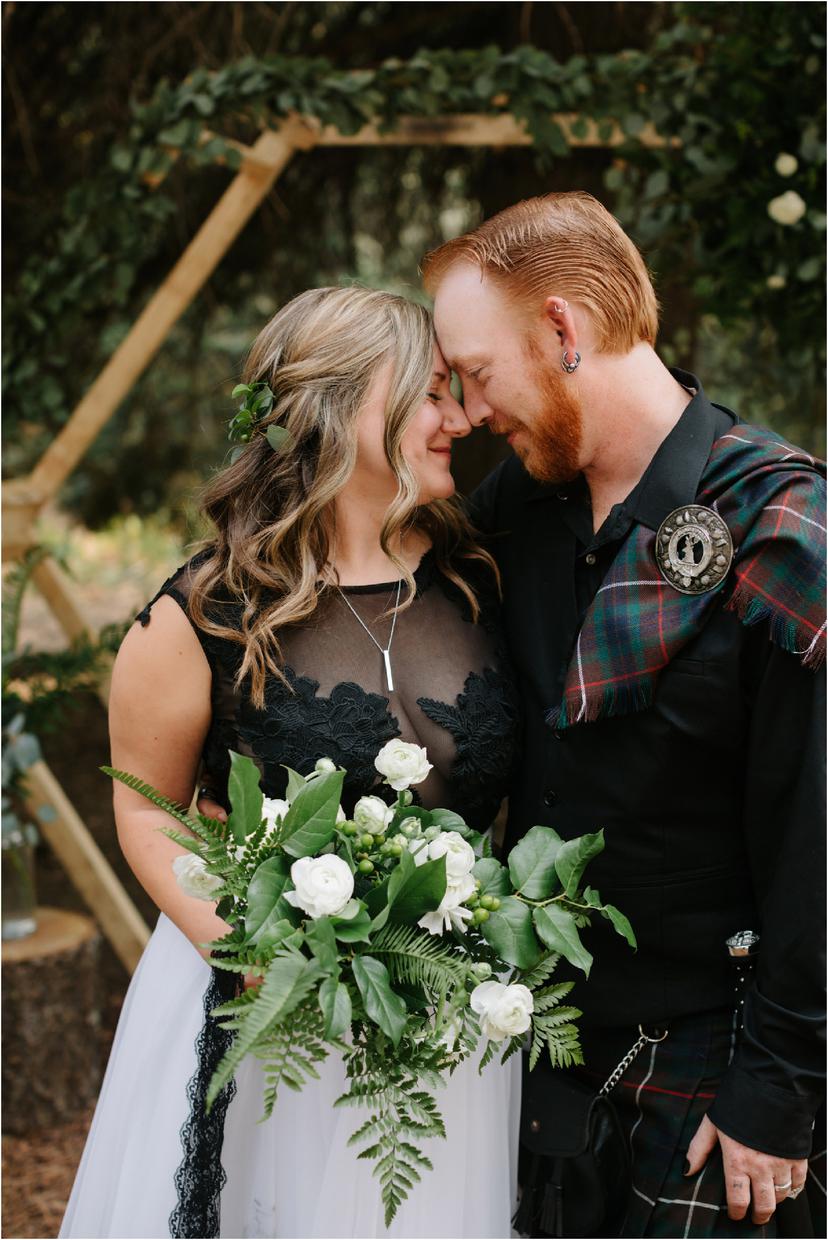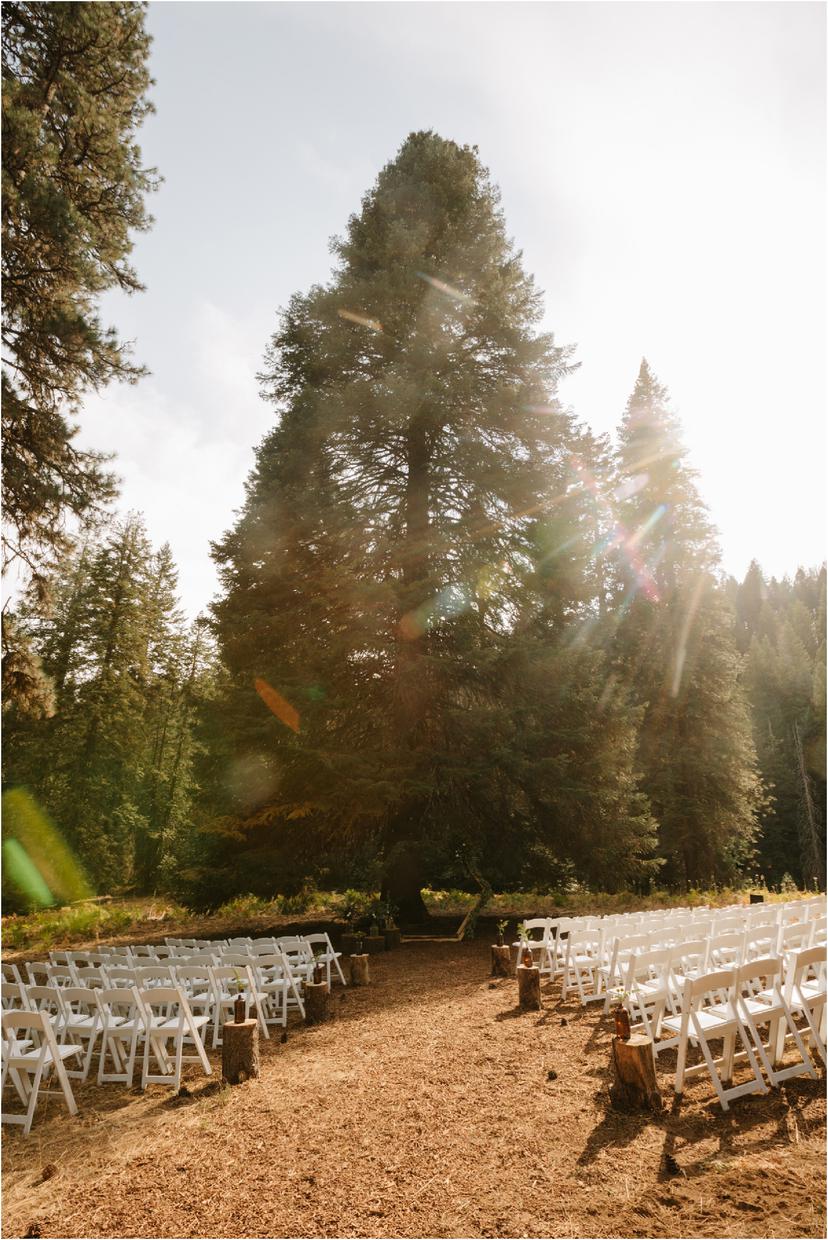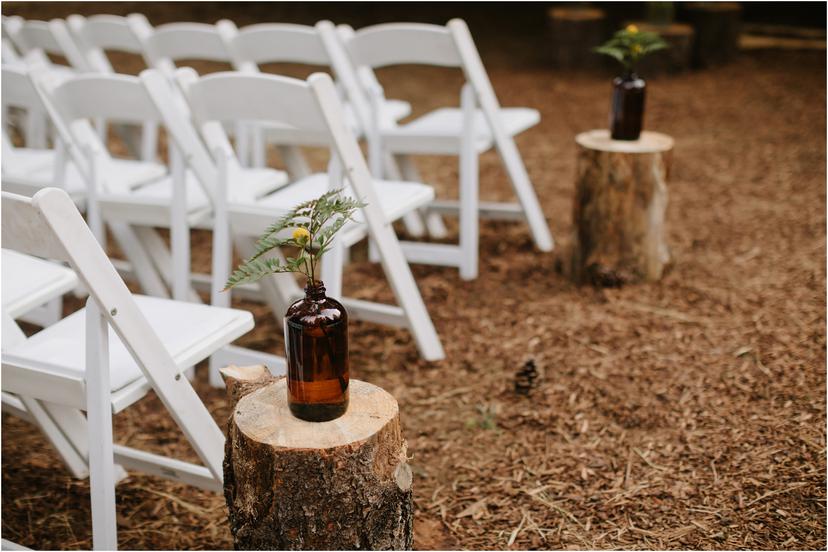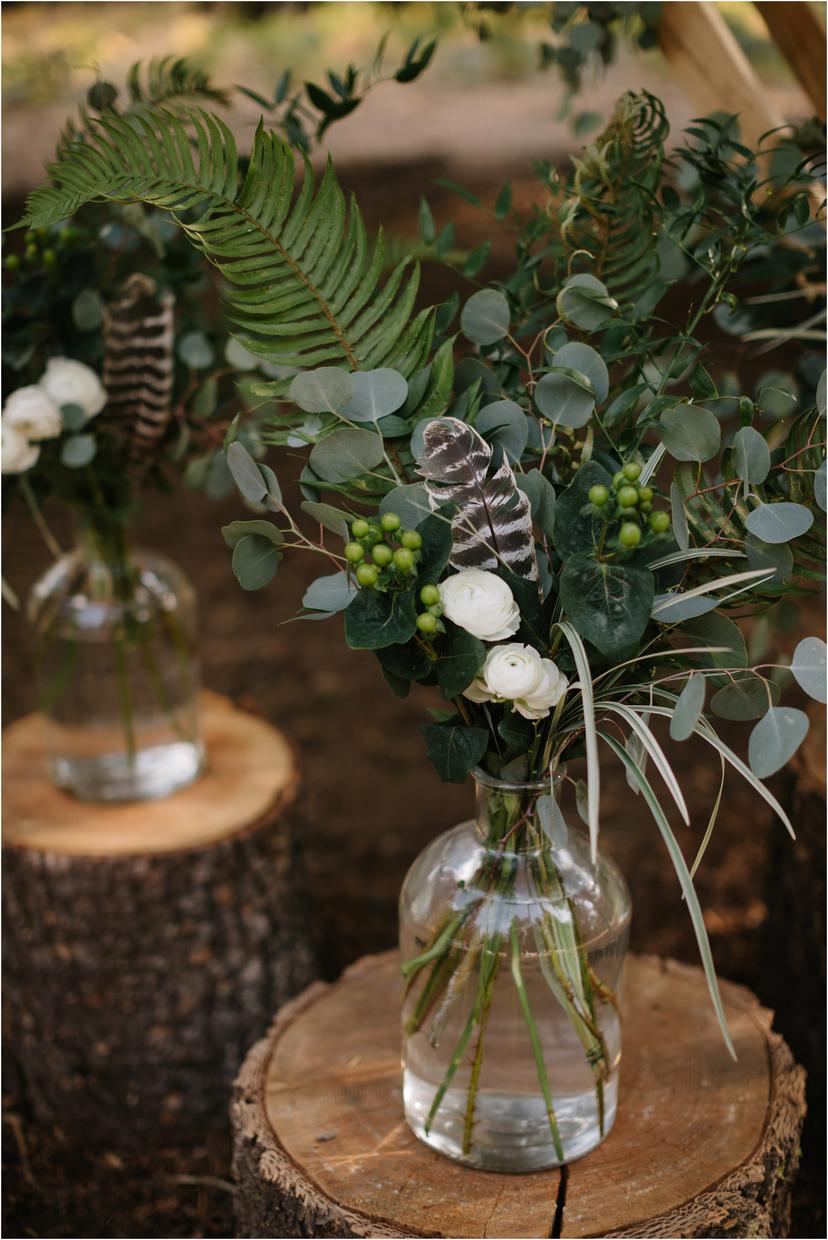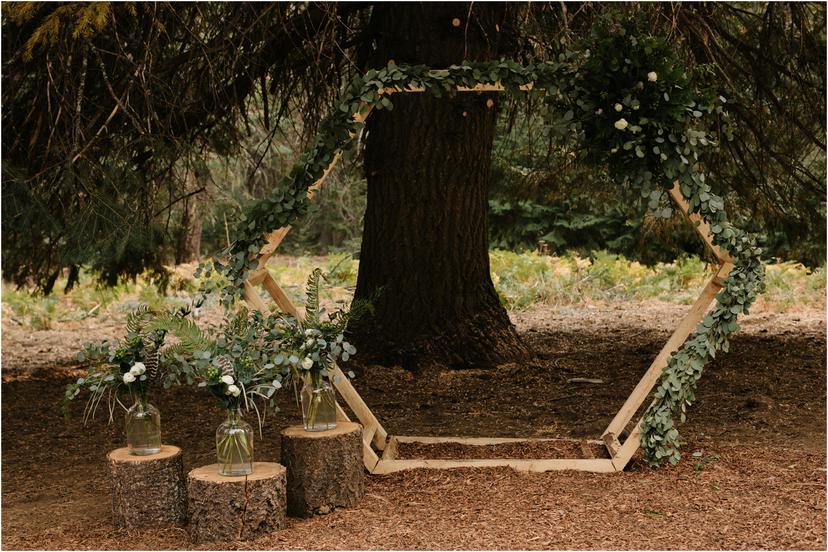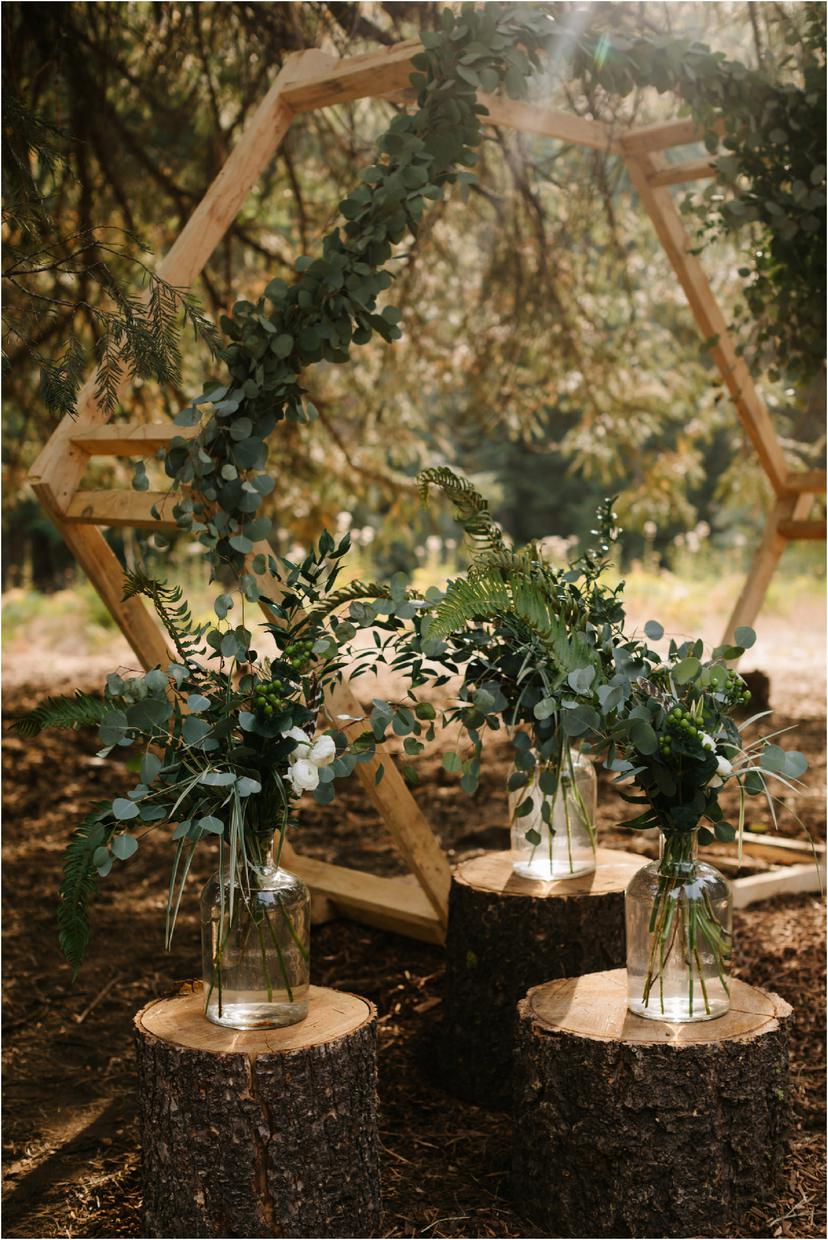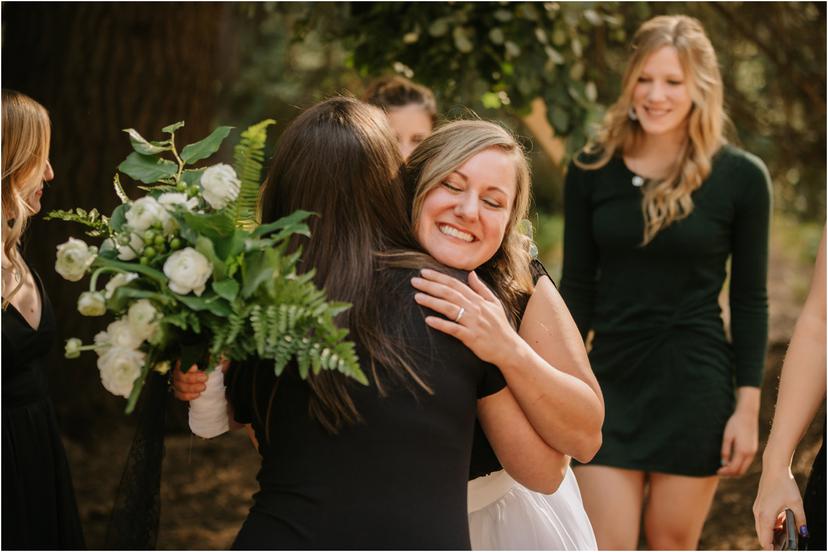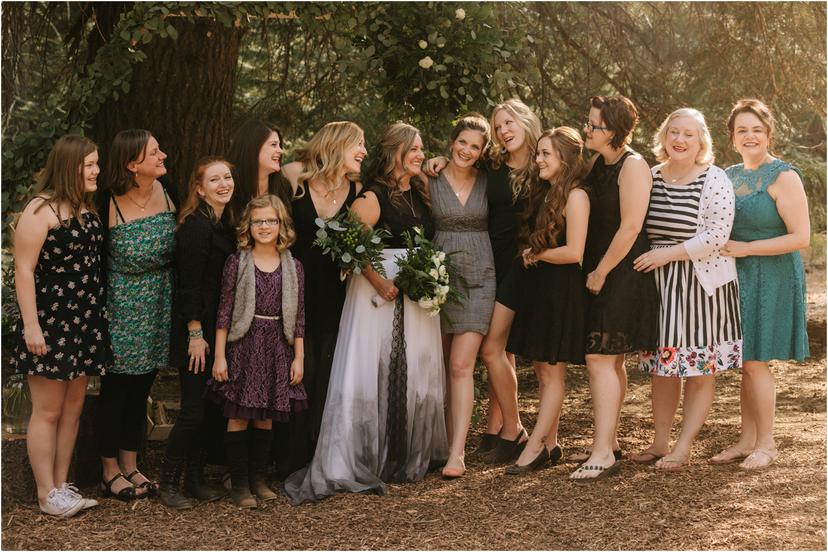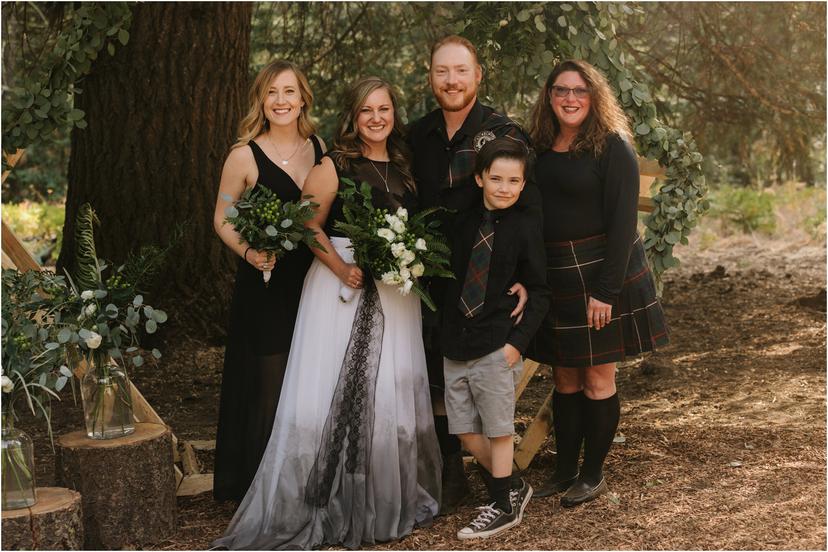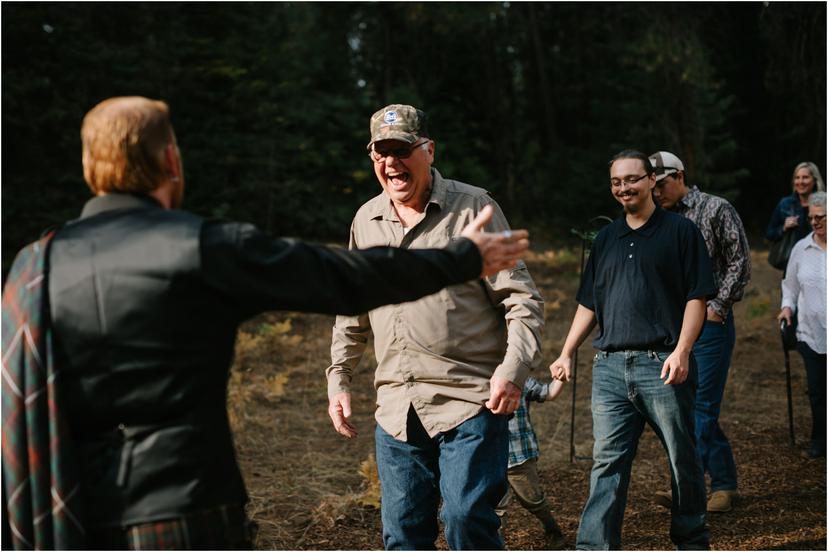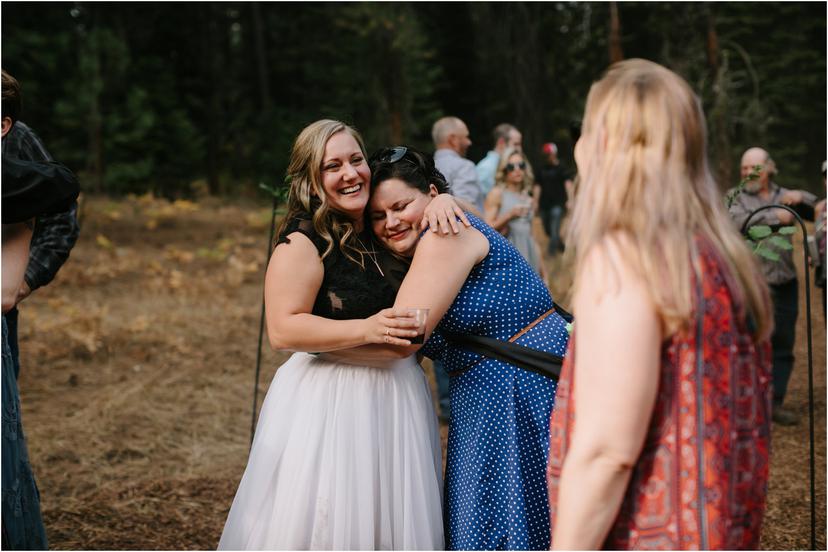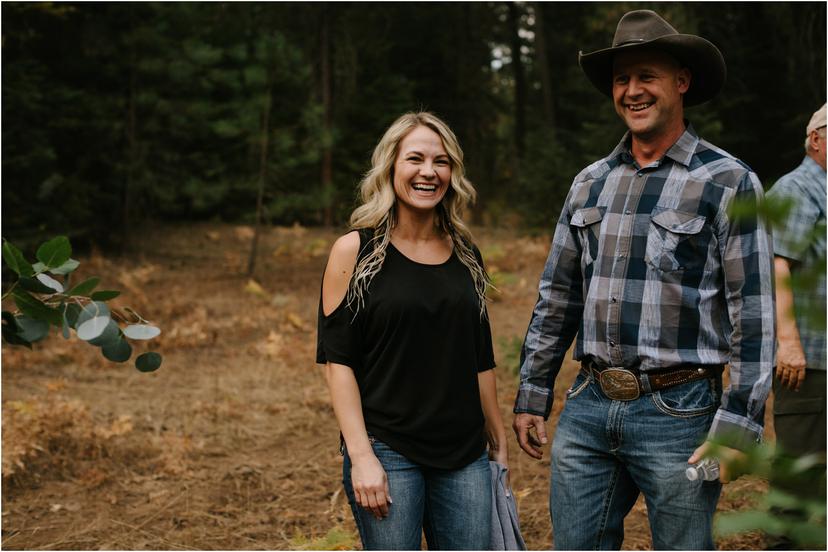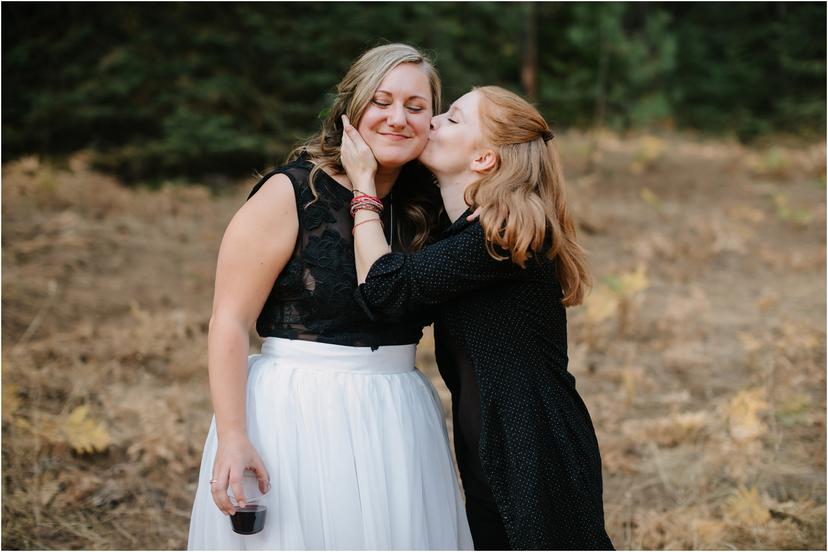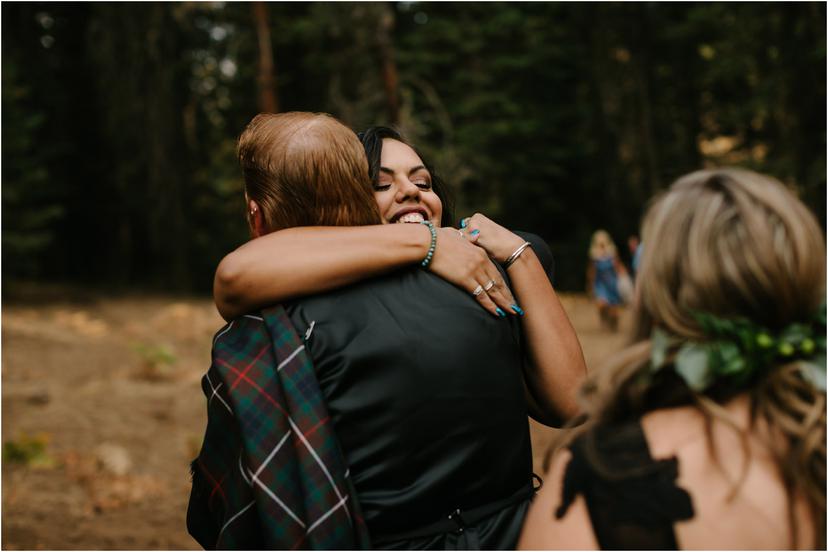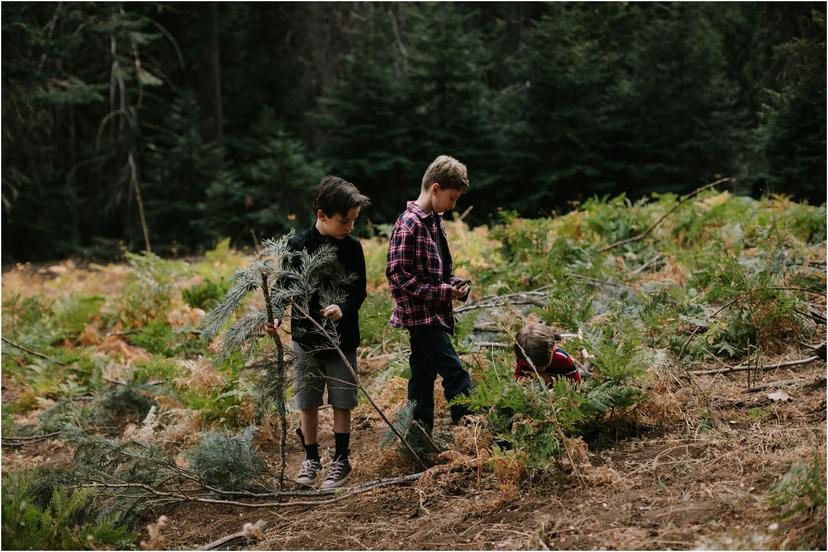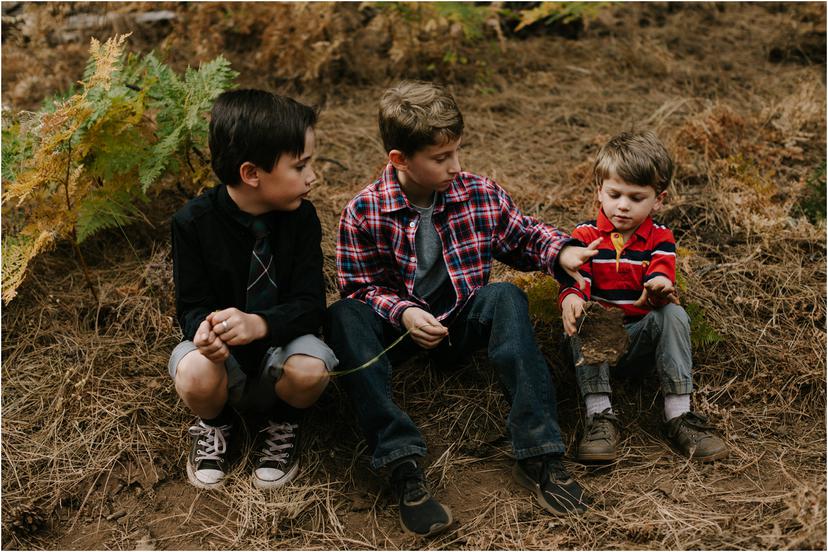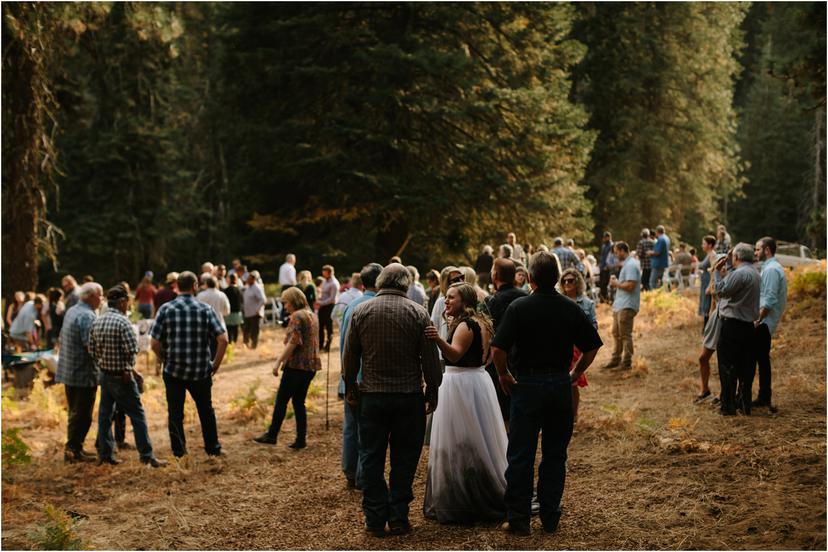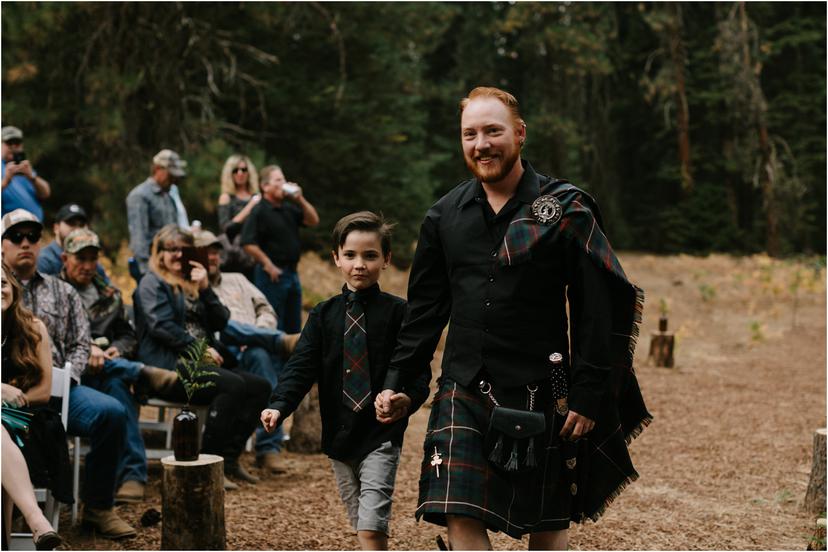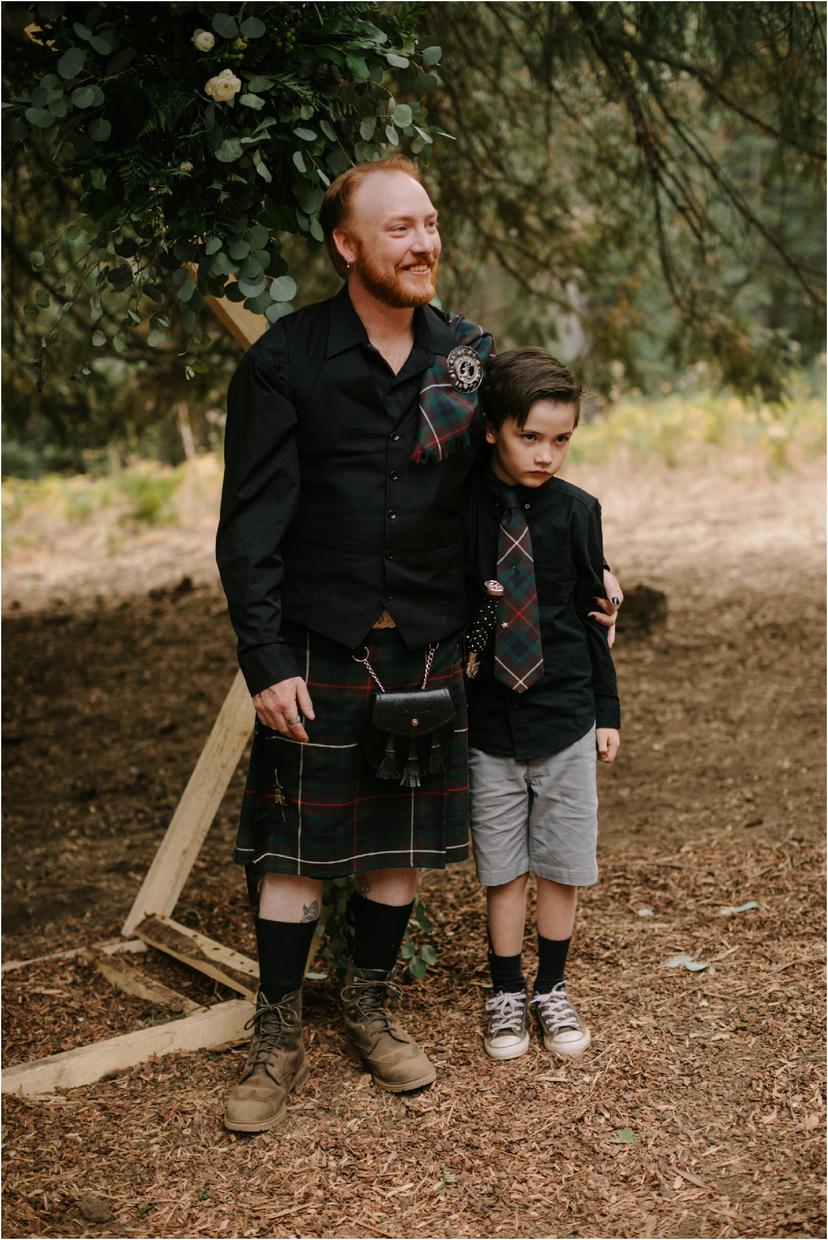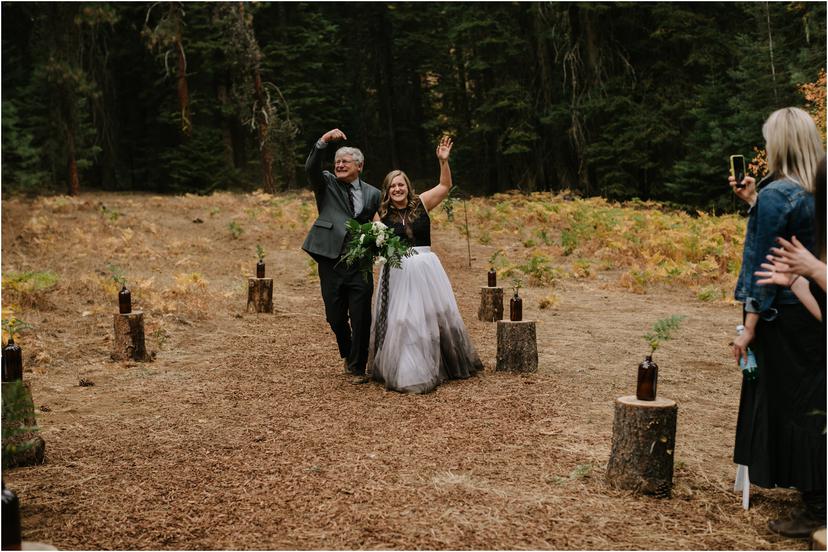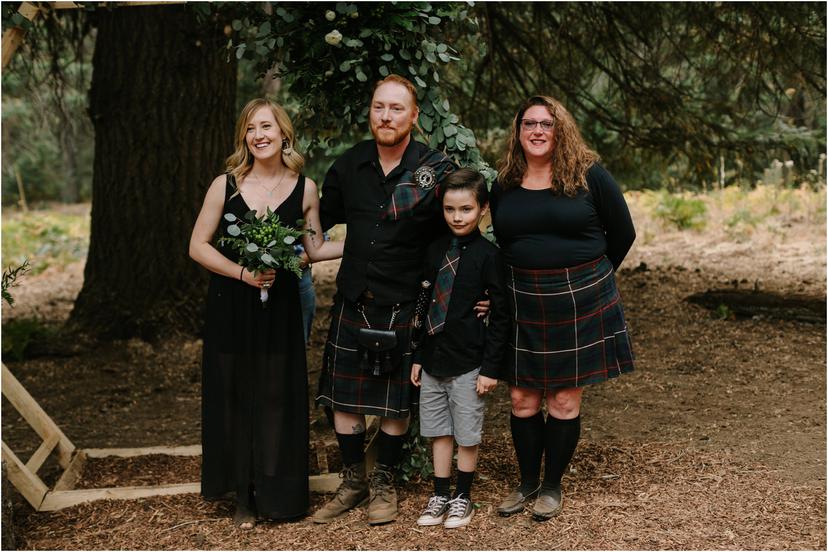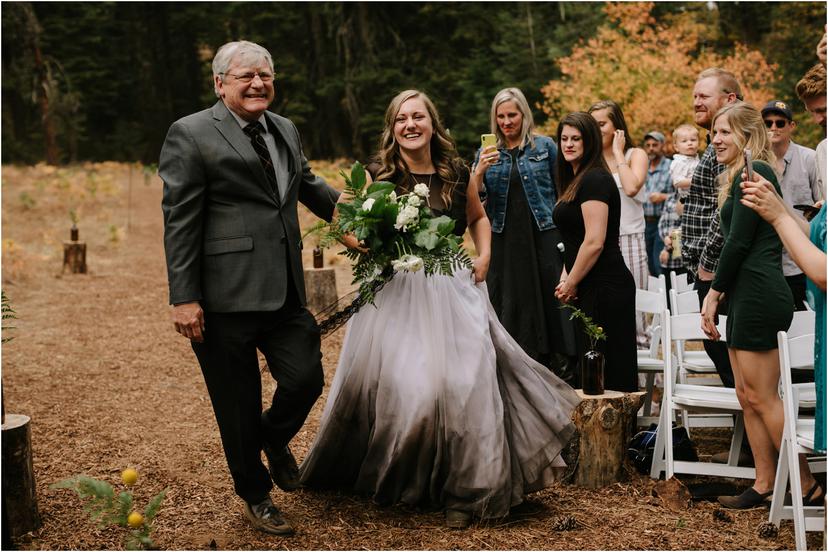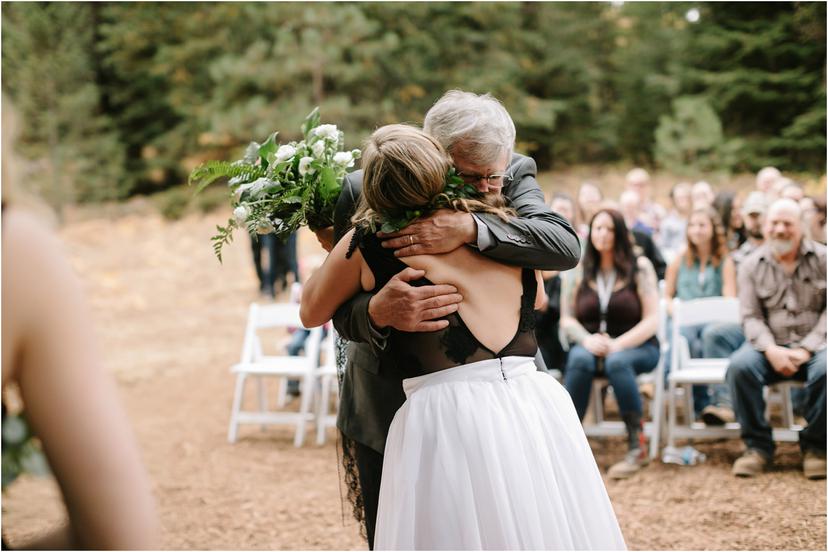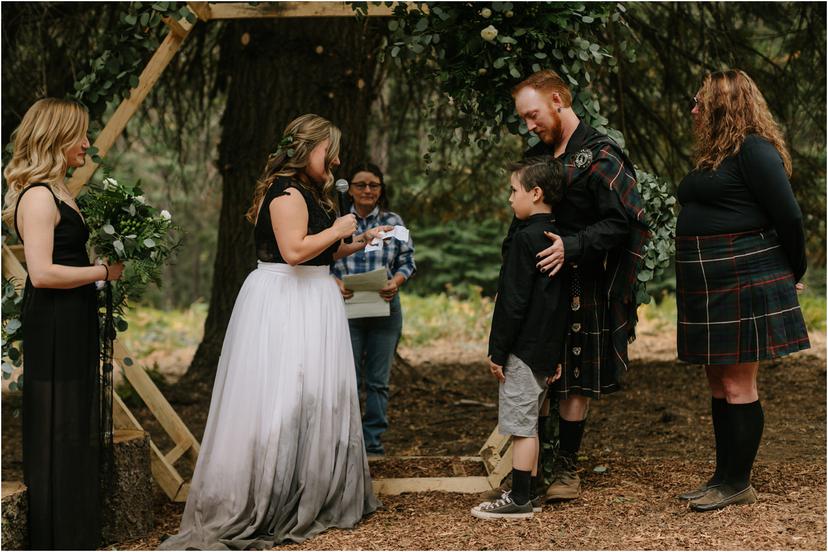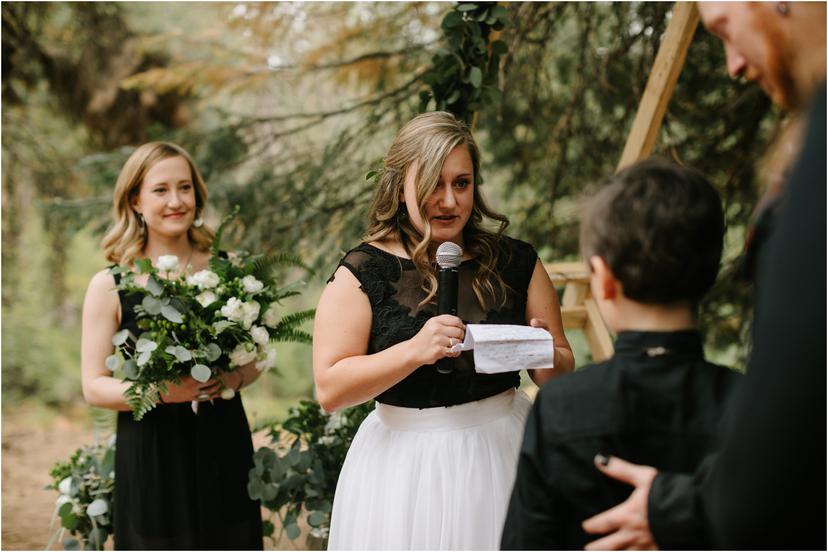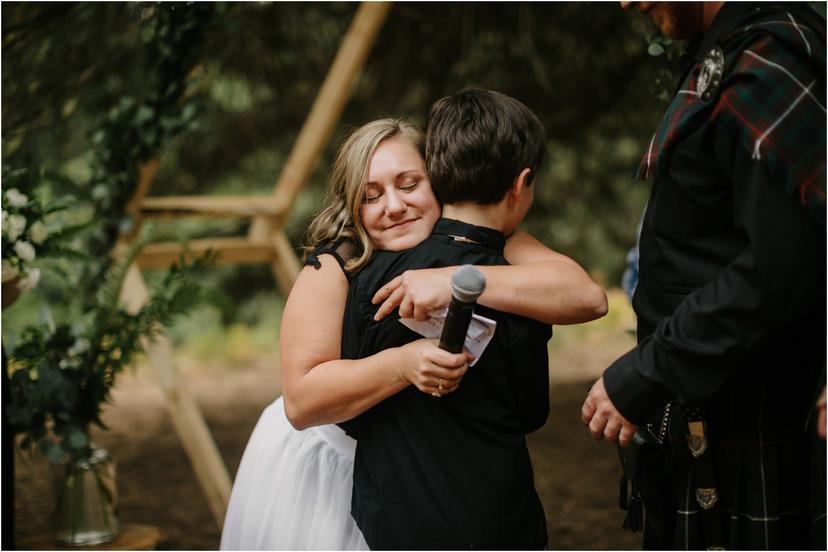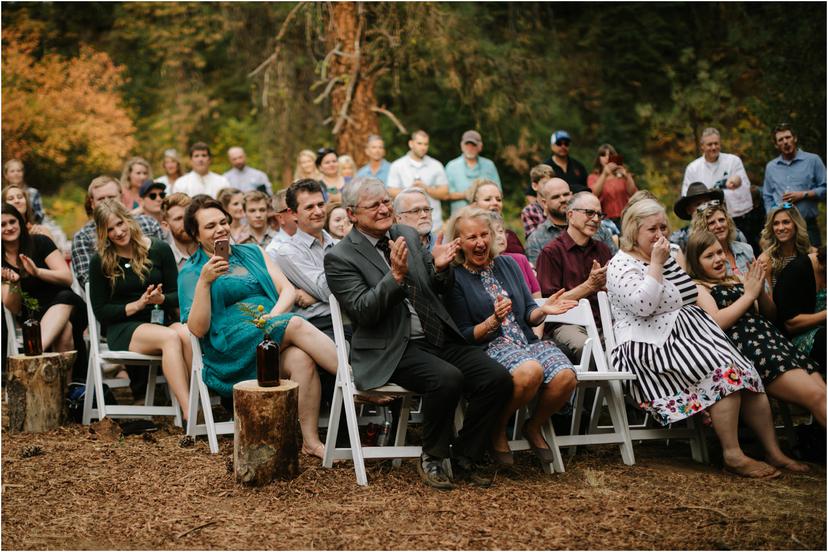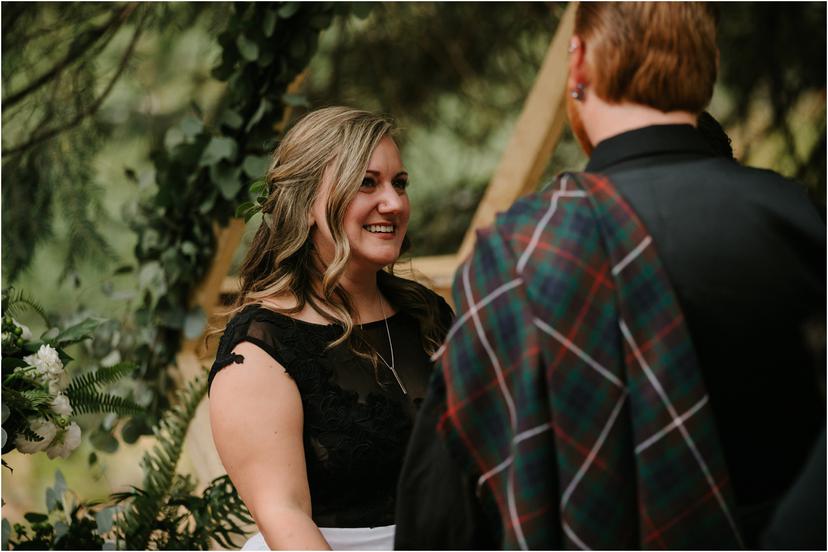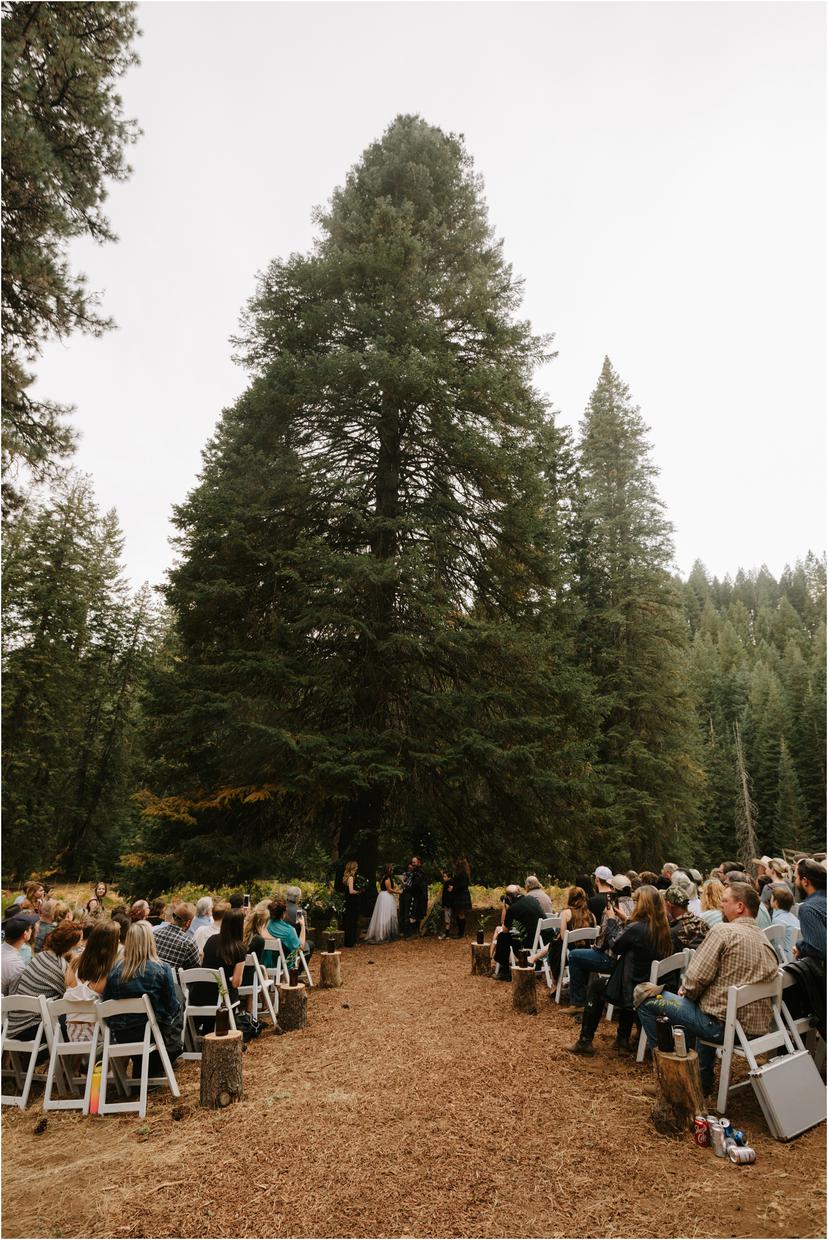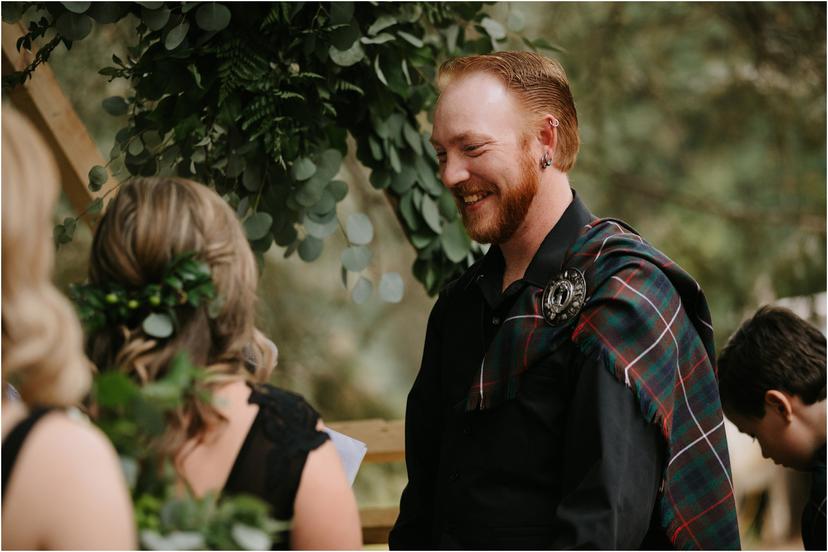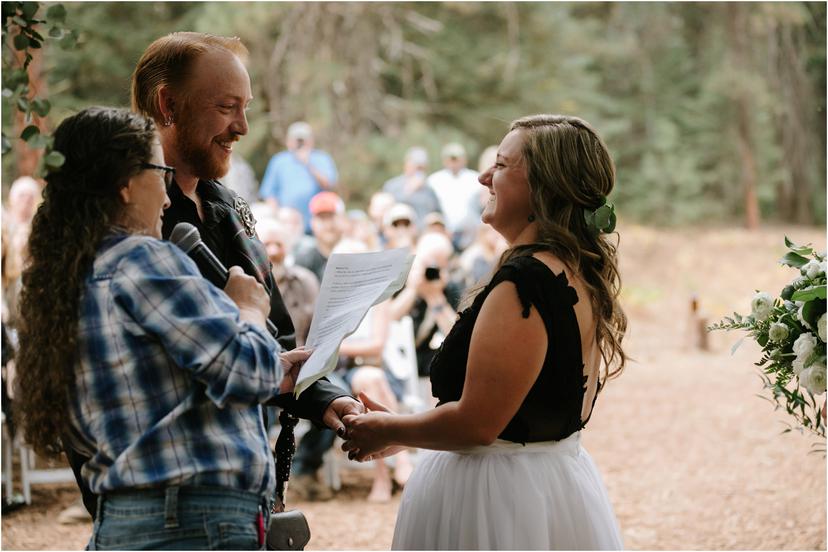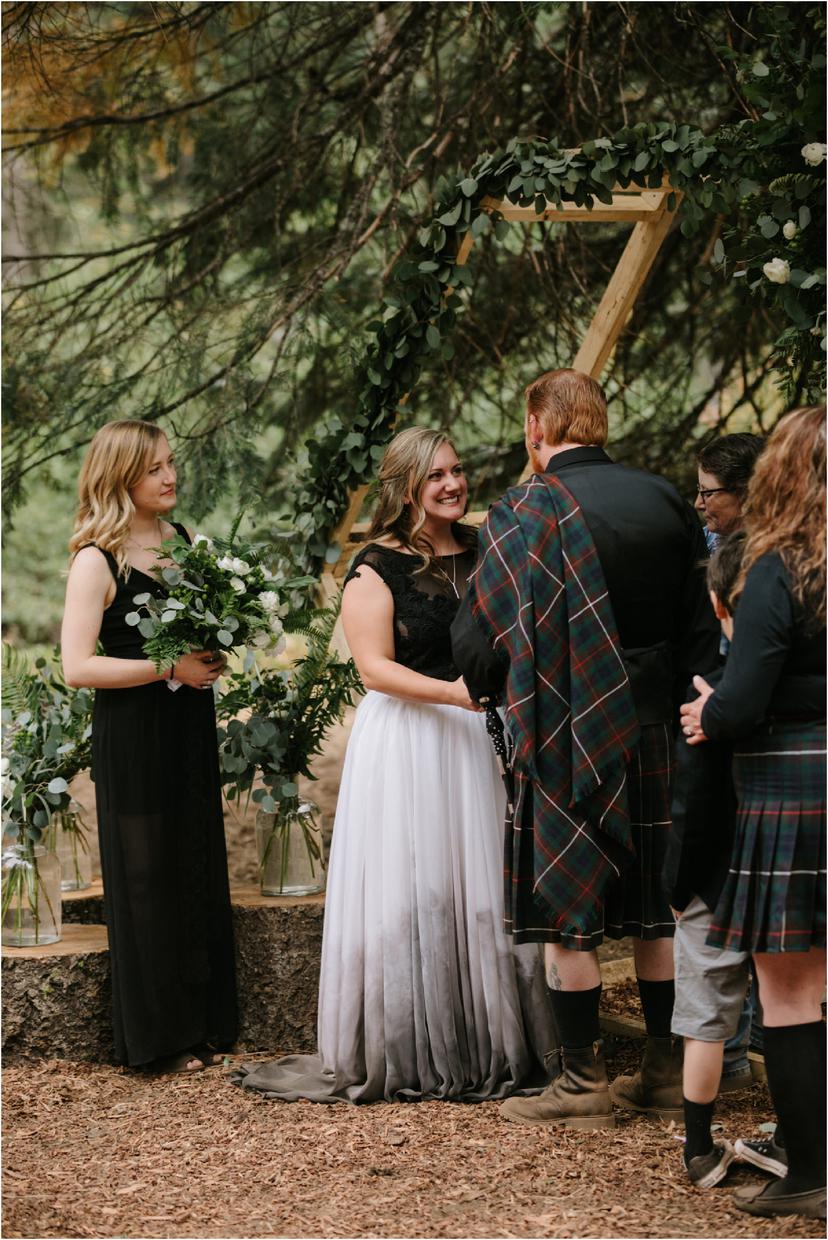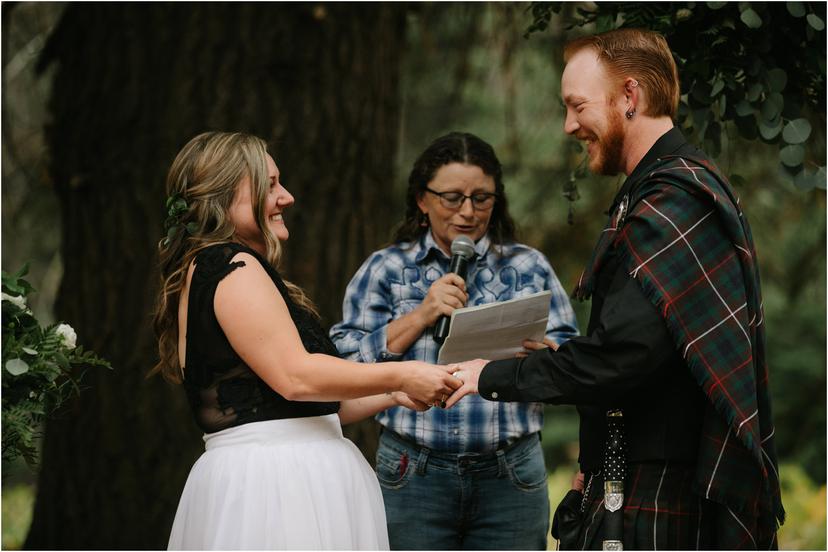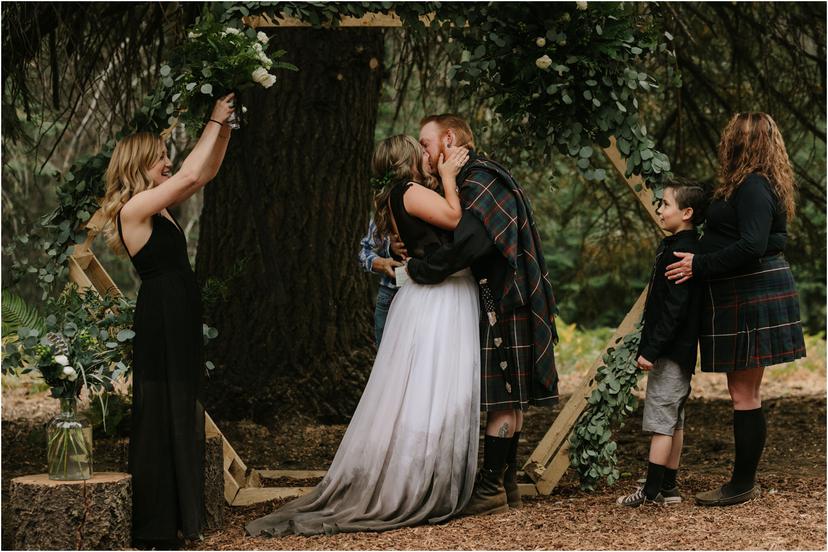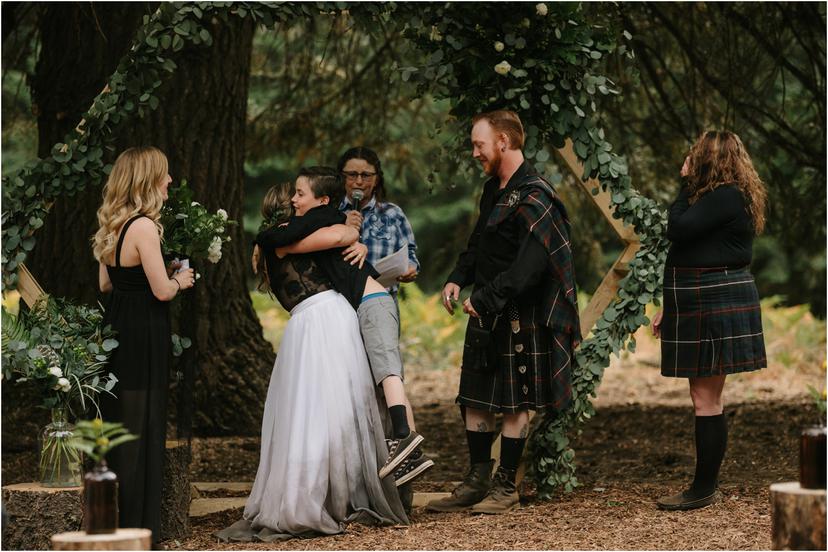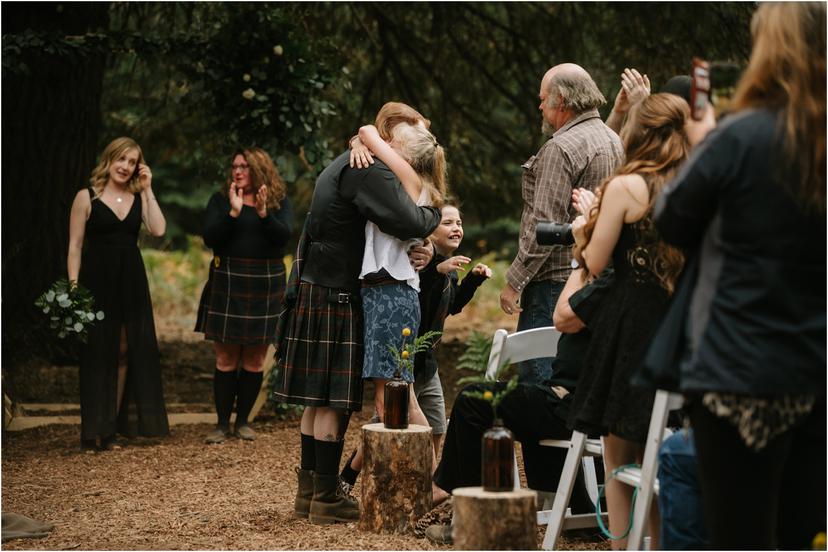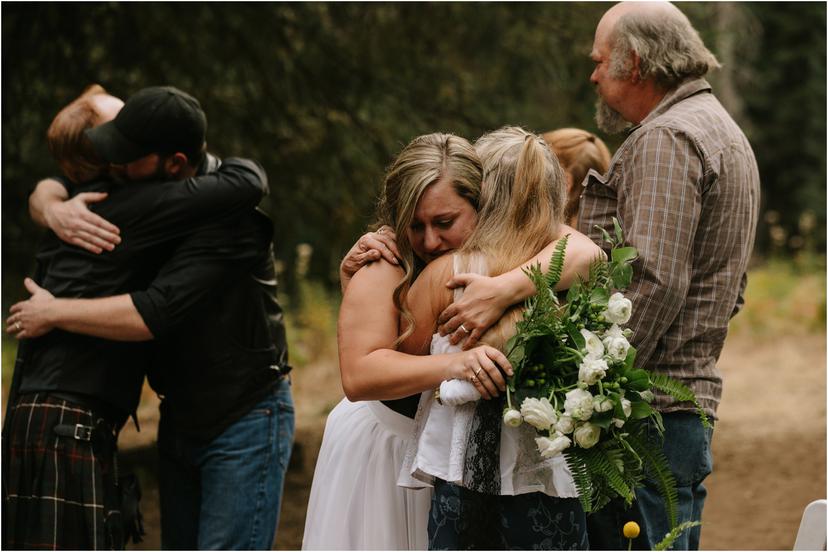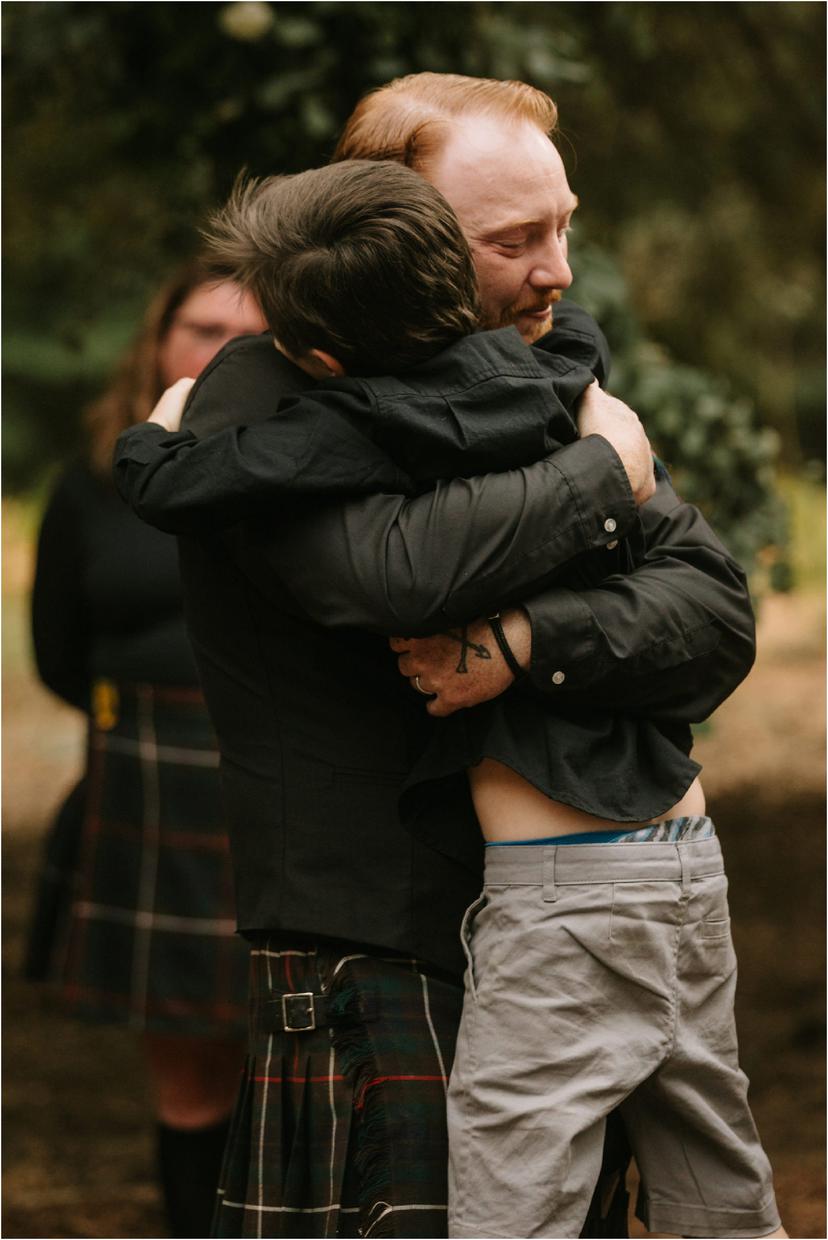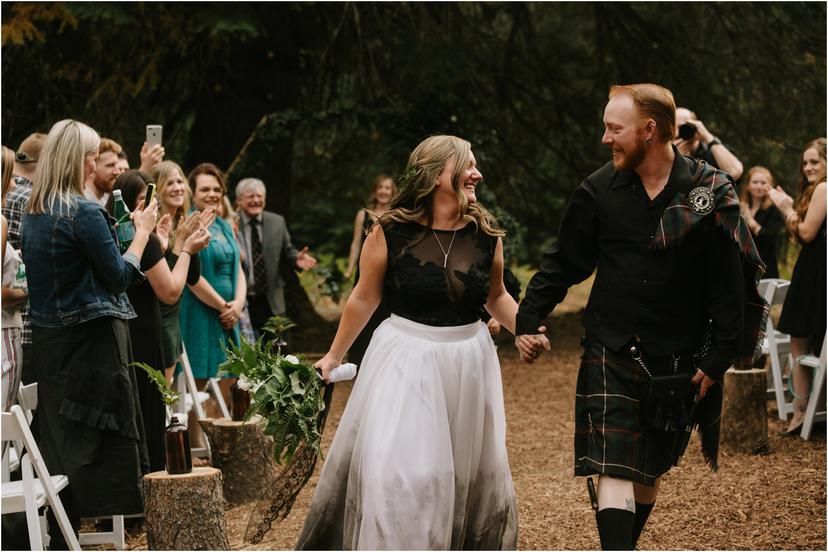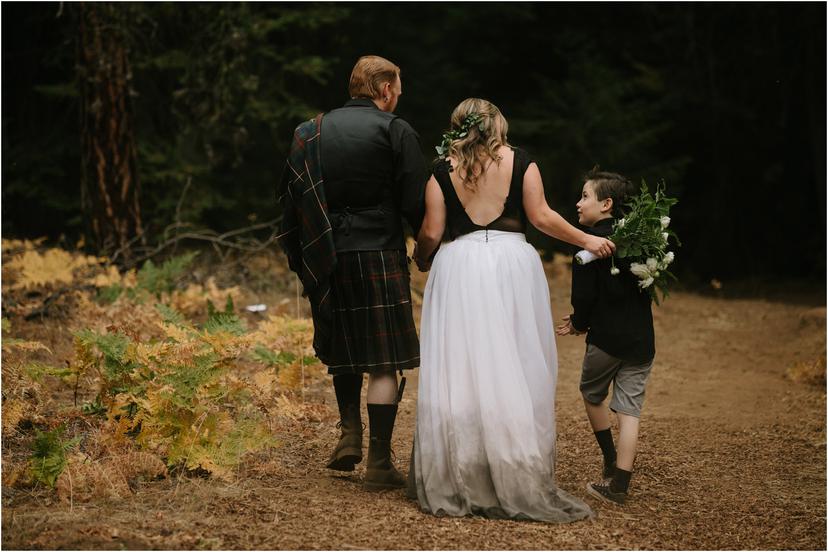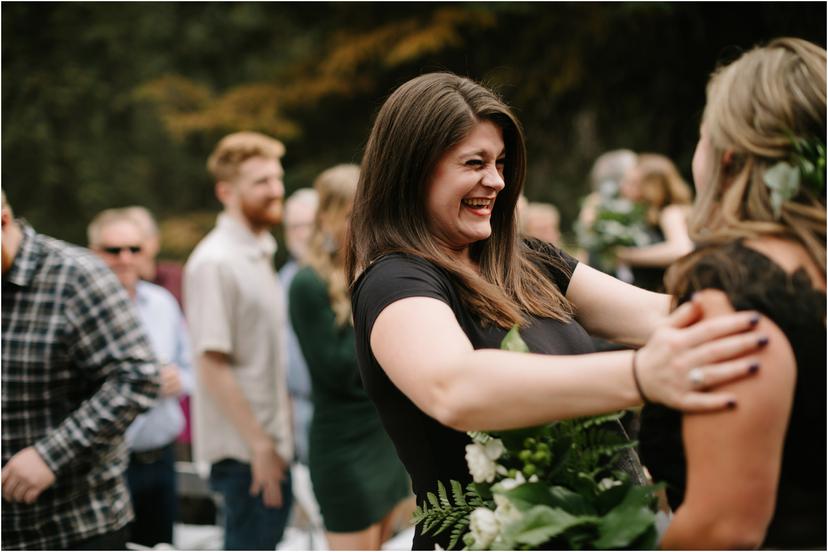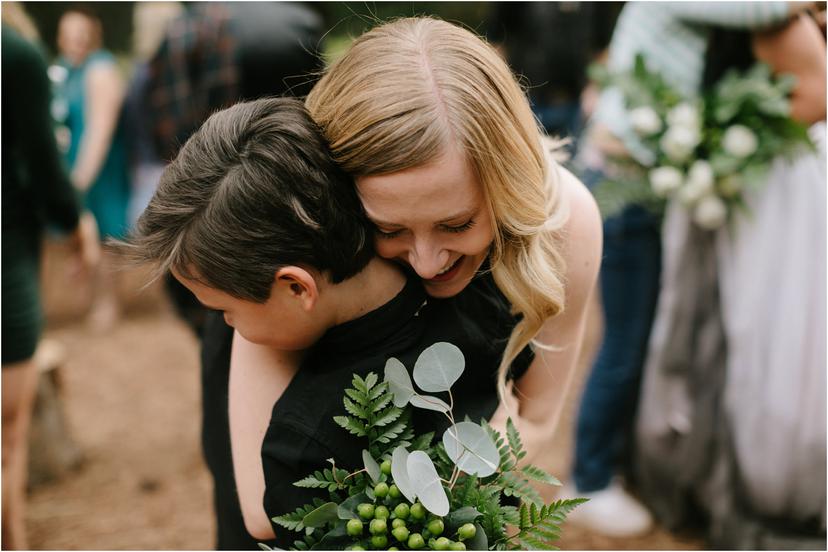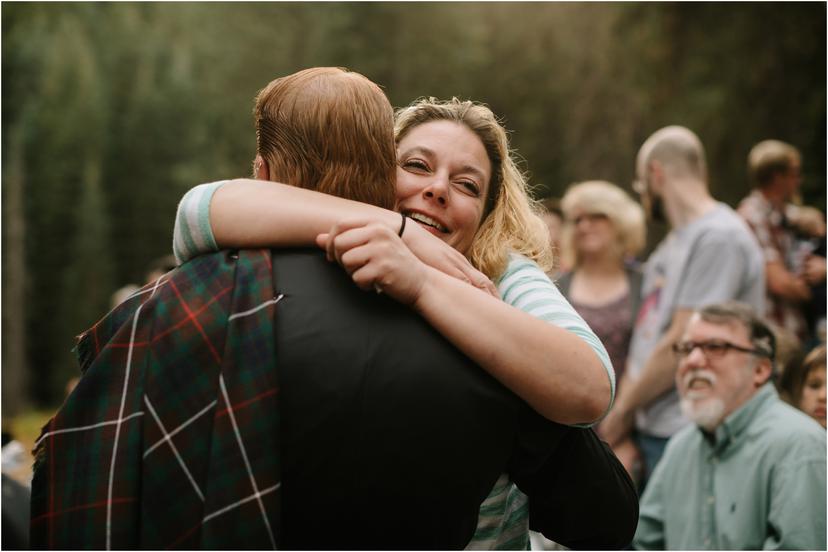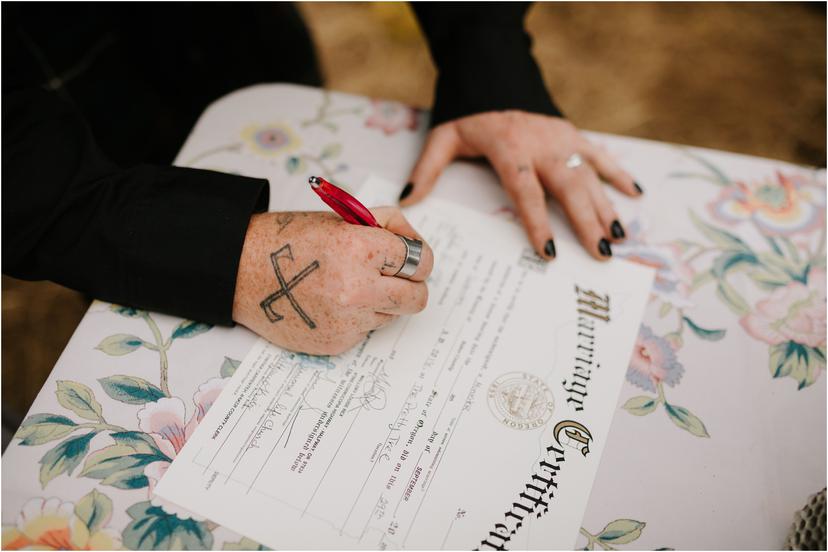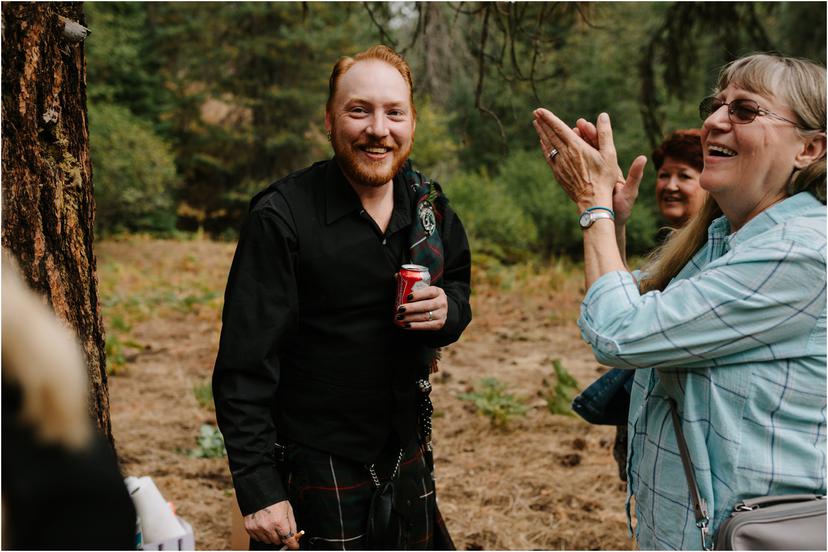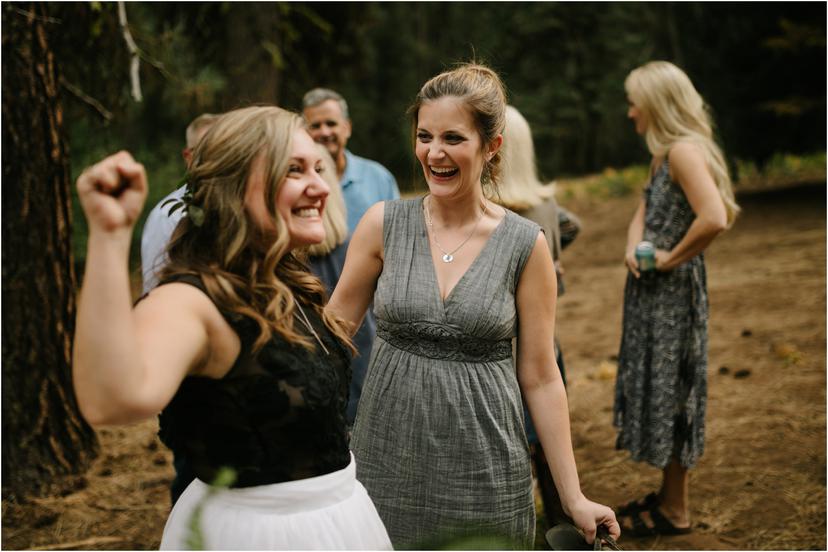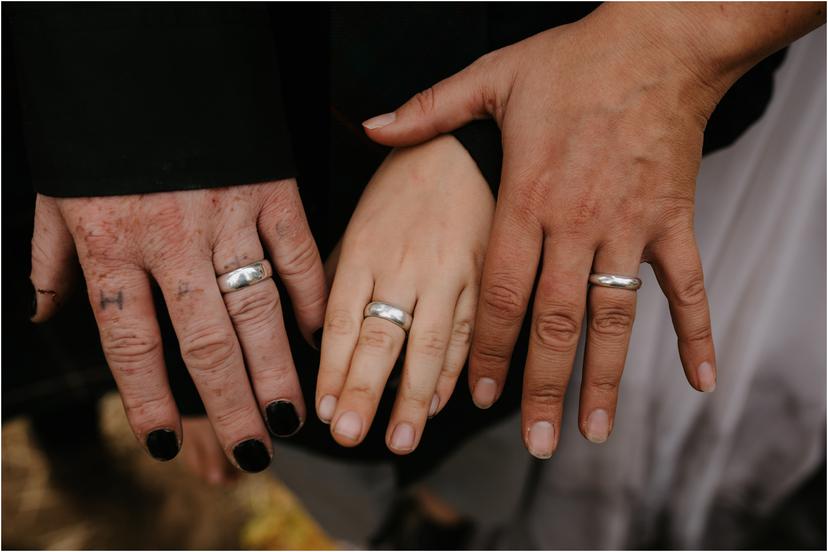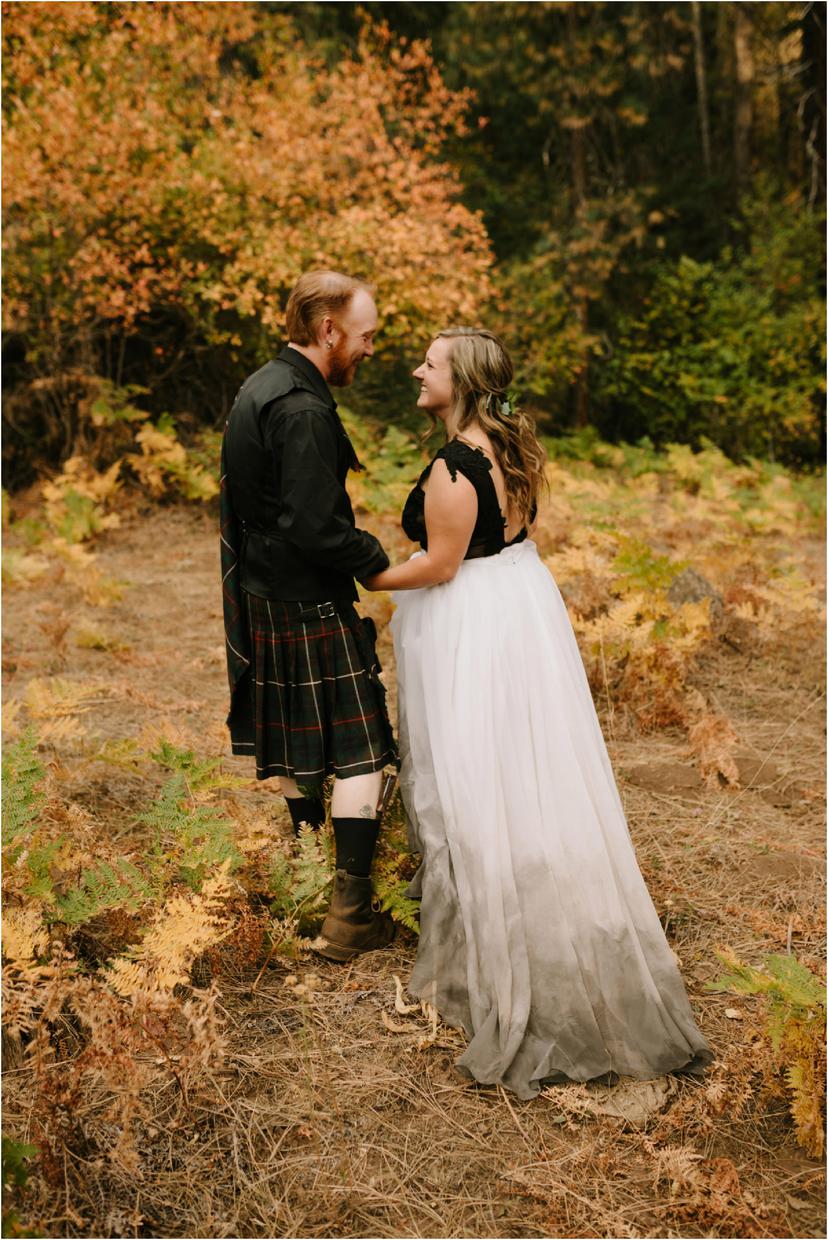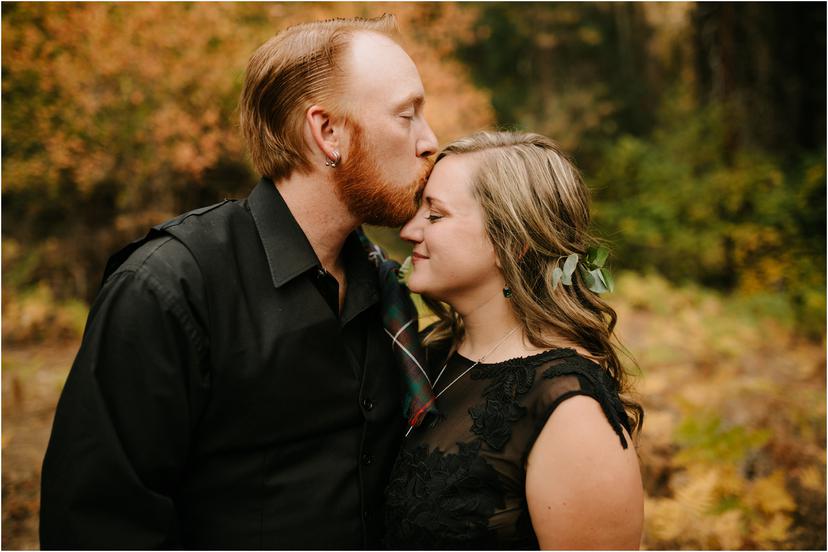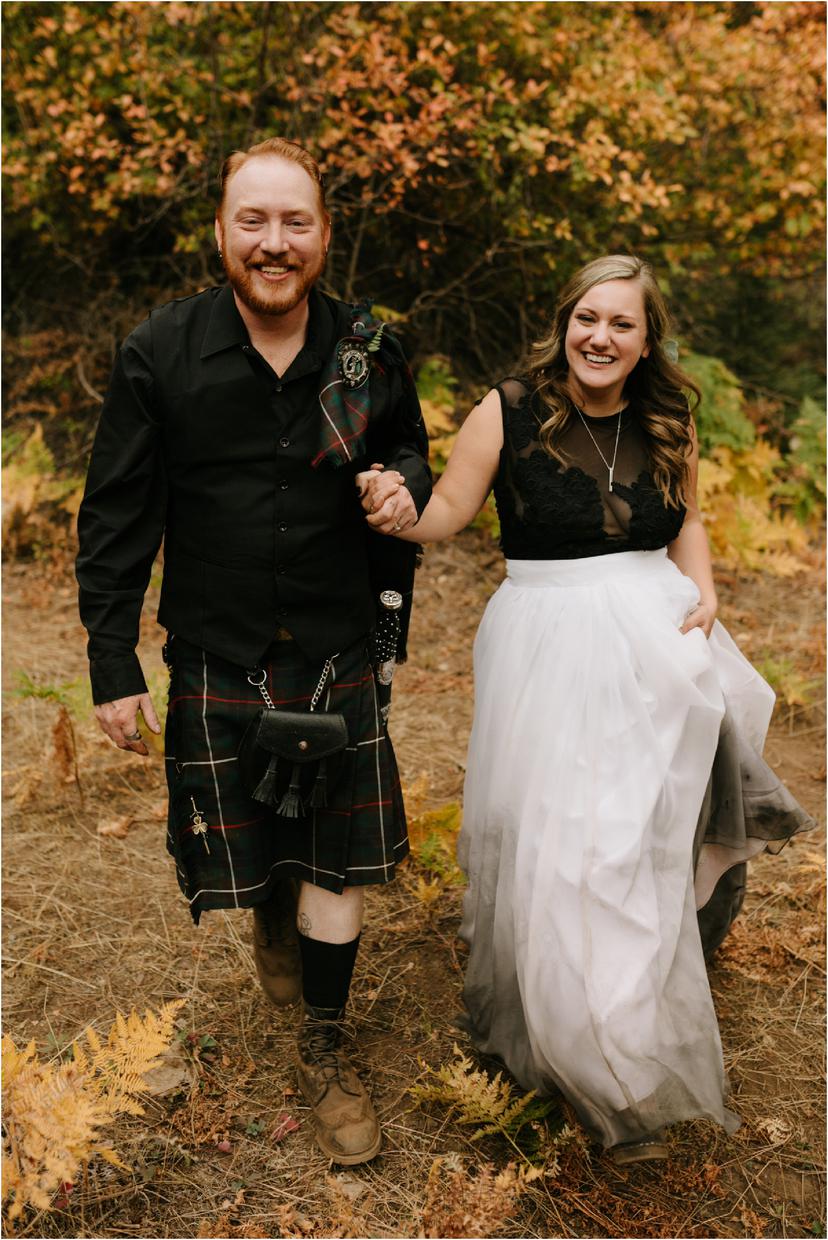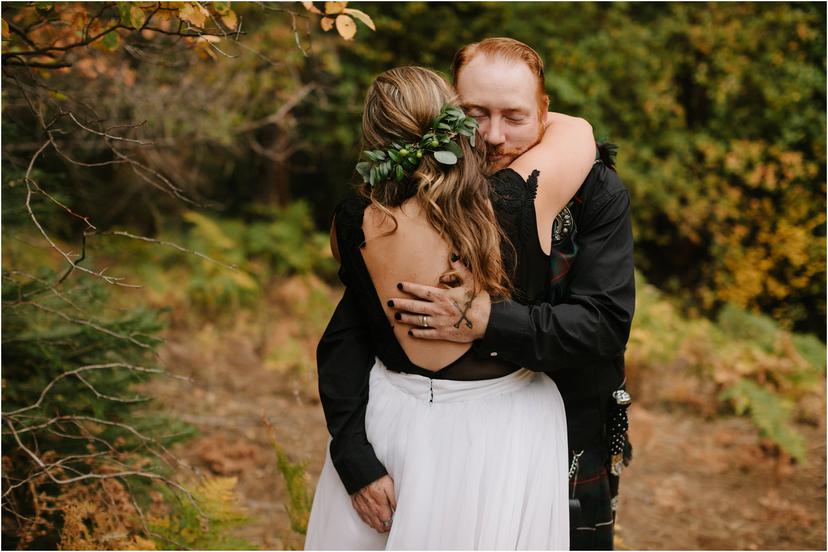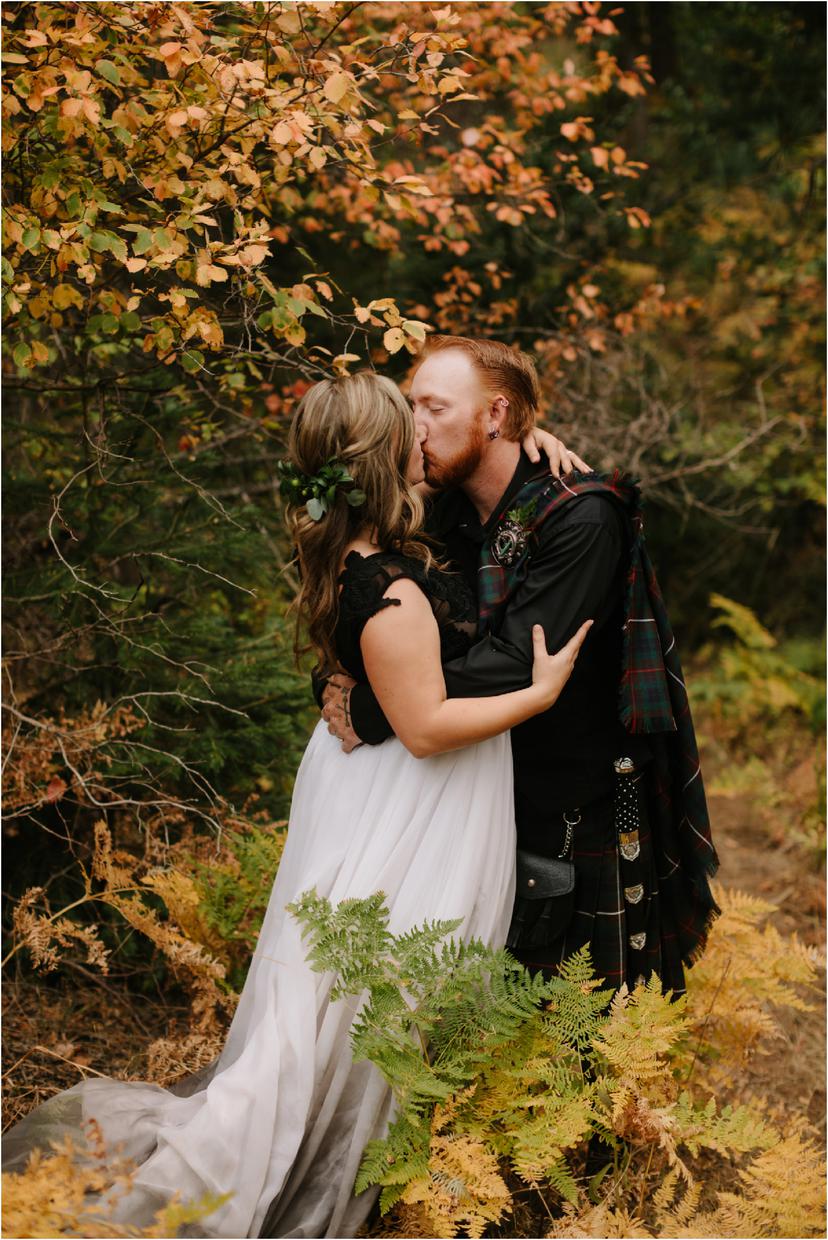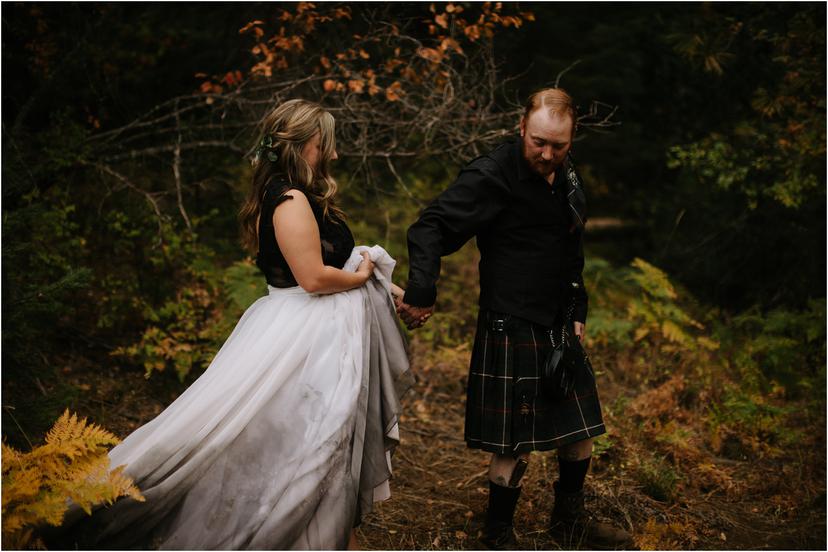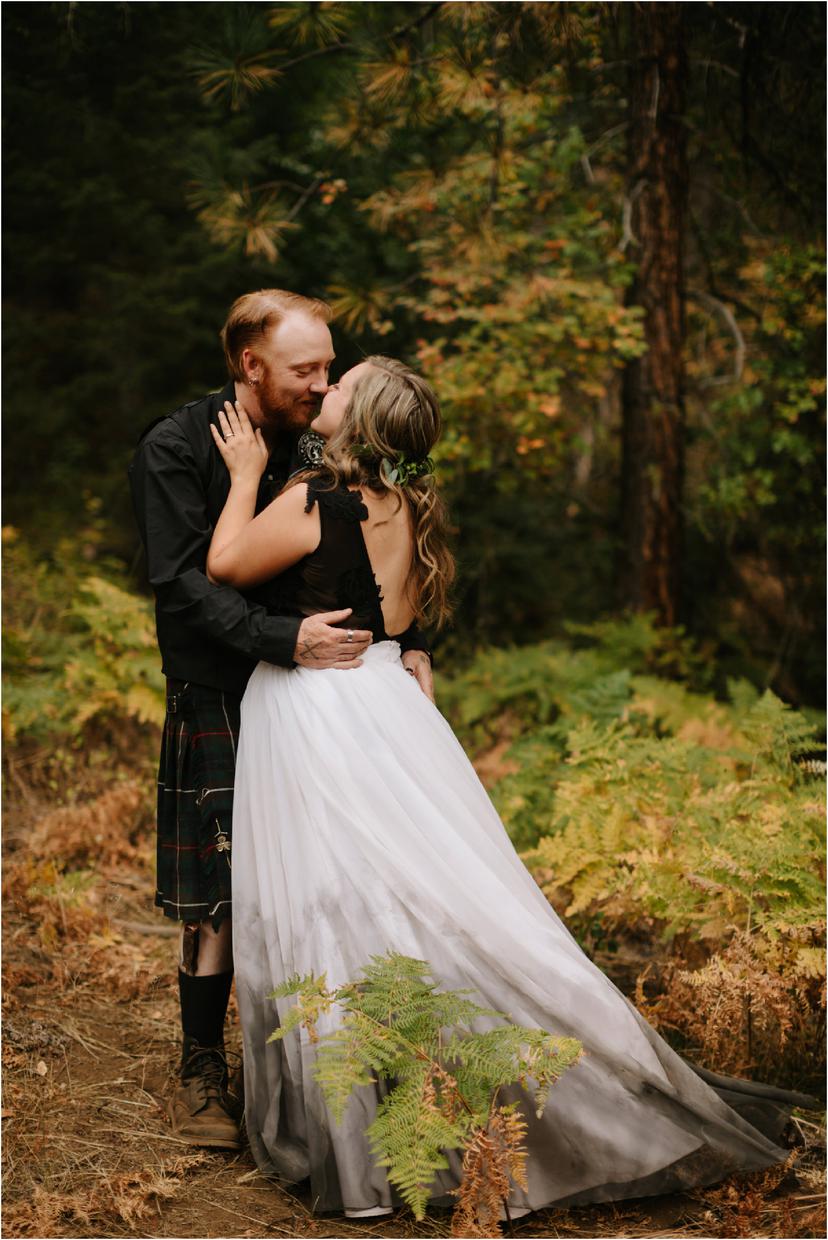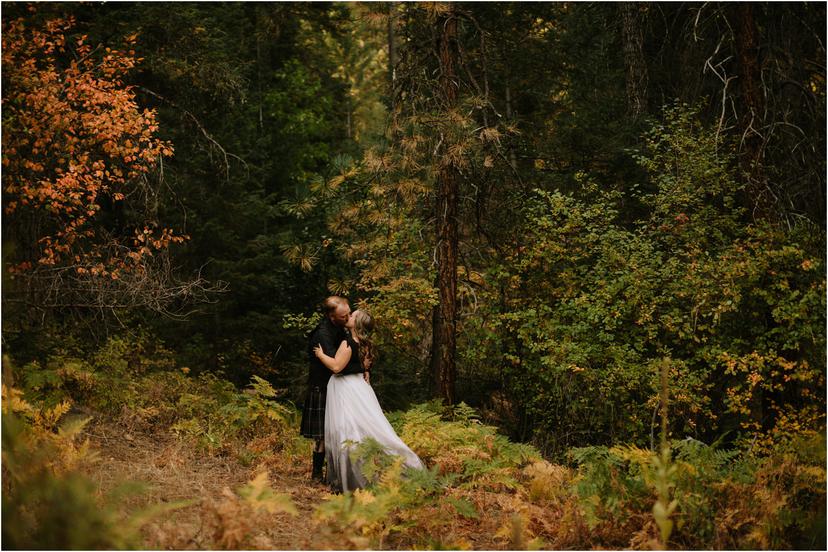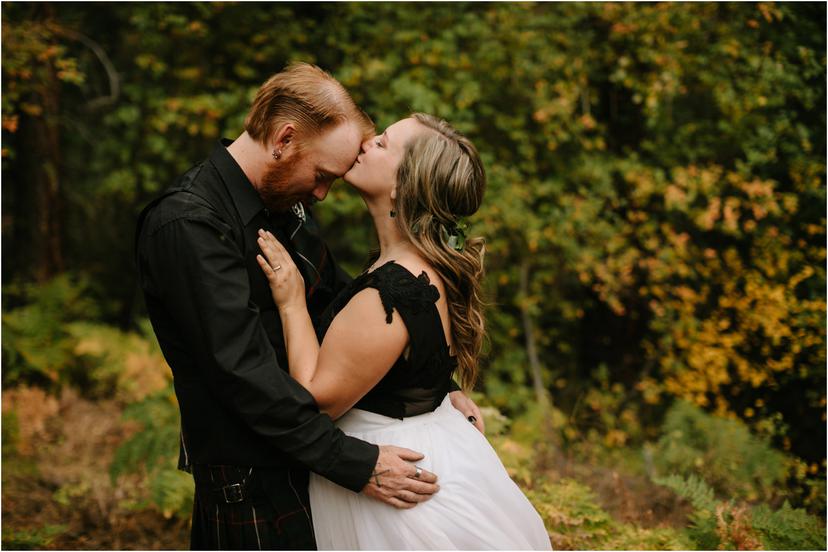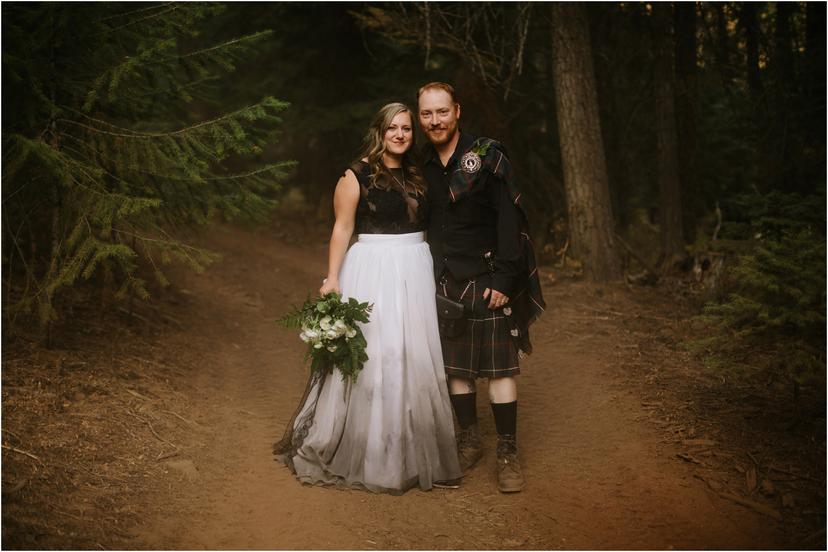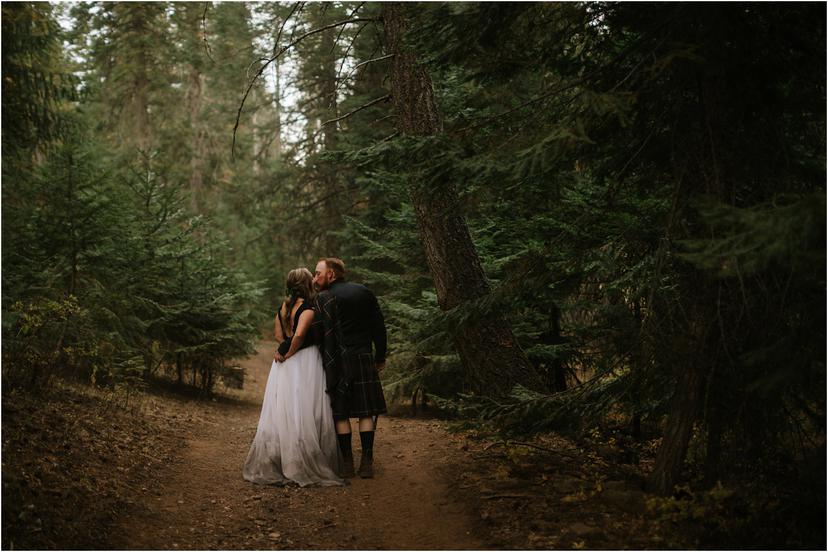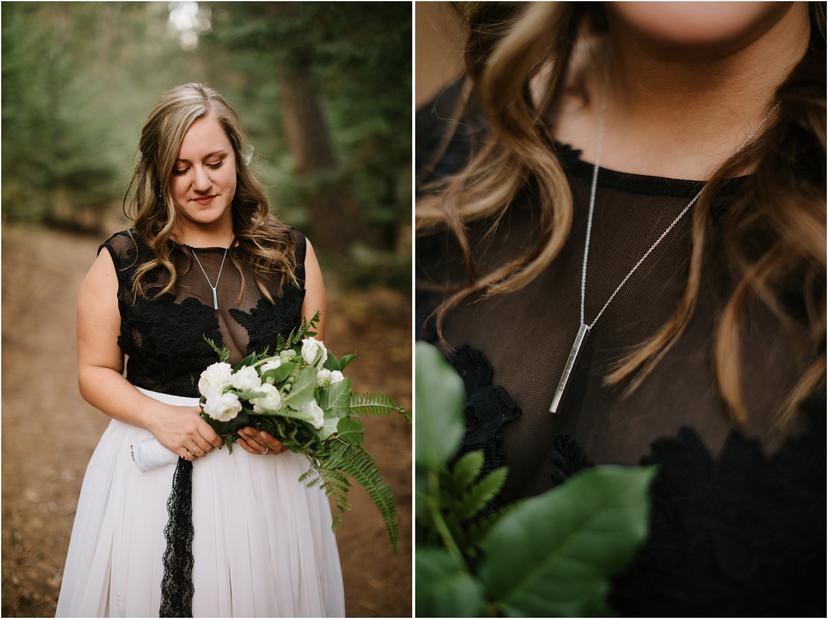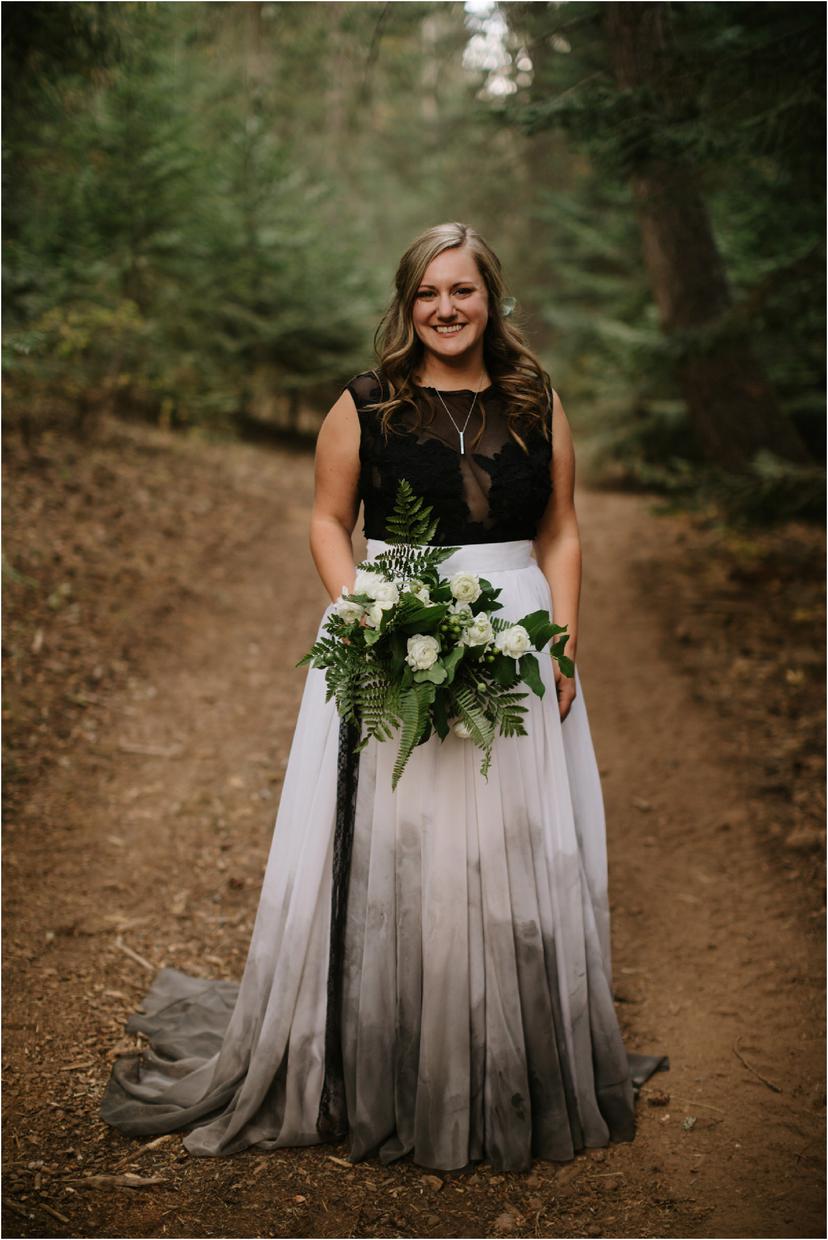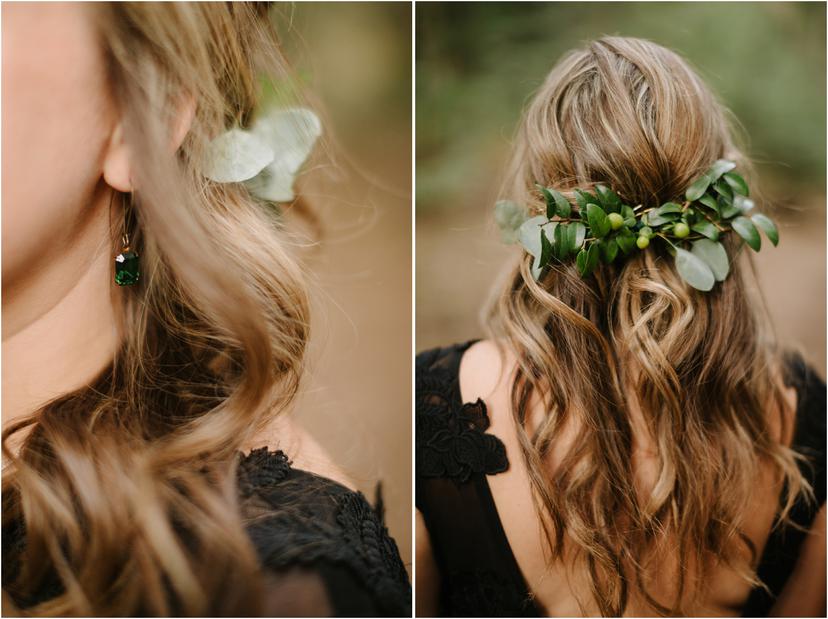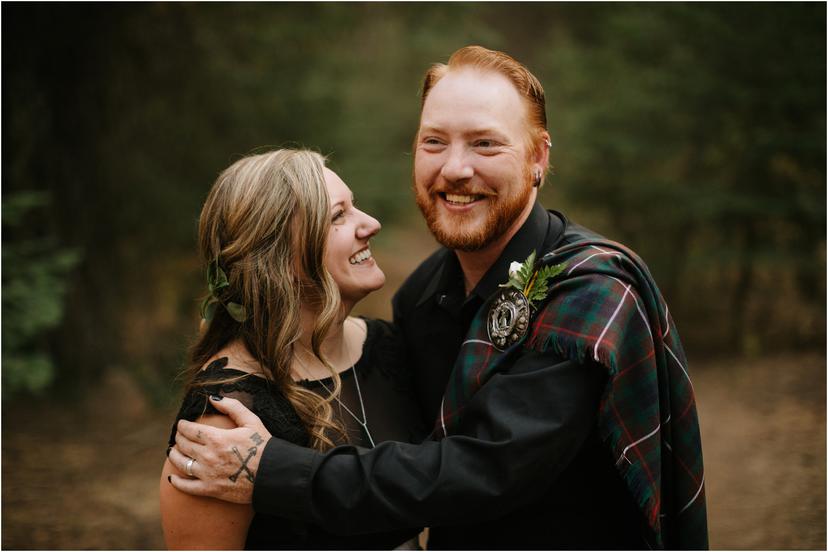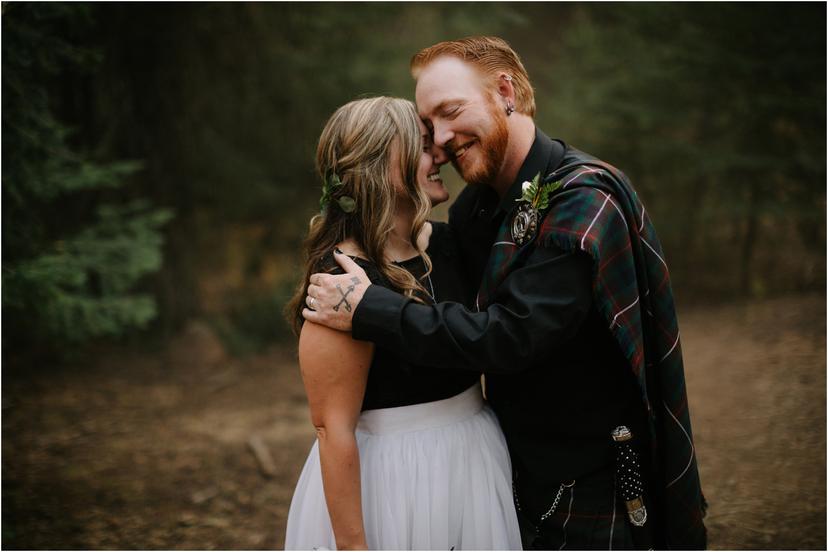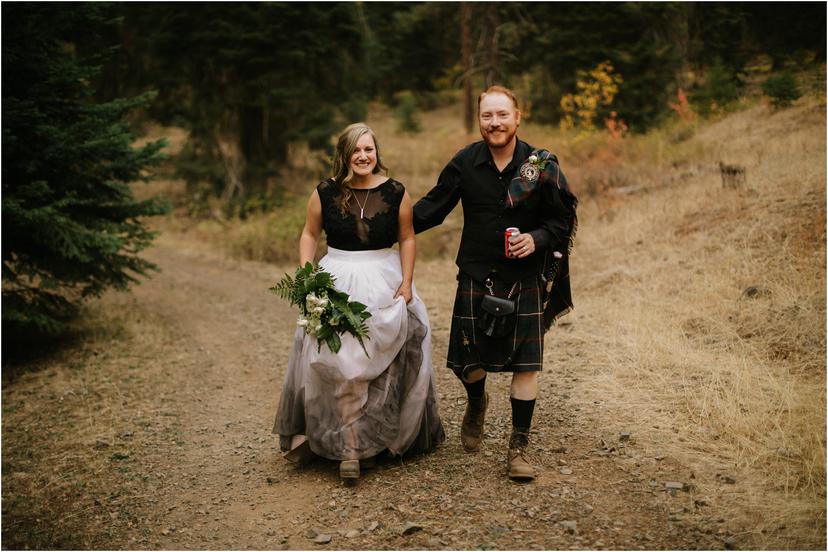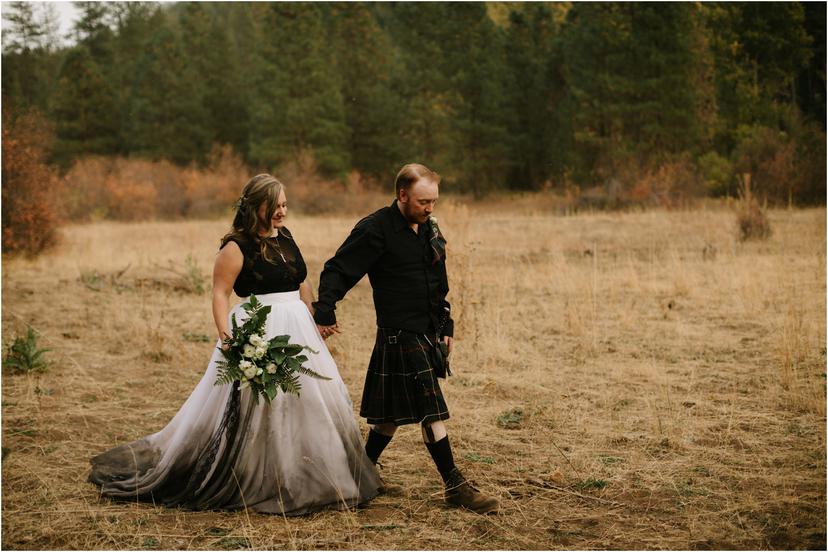 <