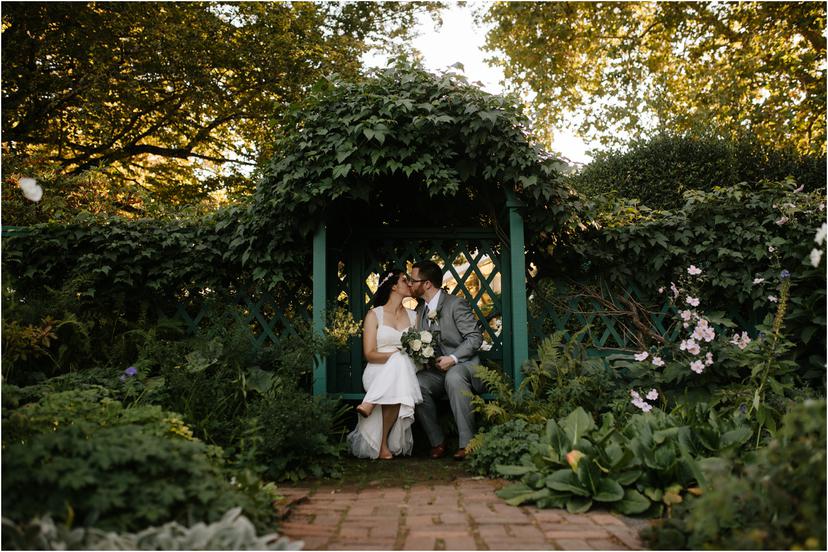 Deepwood Museum and Gardens Wedding in Salem, Oregon
This Deepwood Museum and Gardens wedding was so intimate and beautiful! Susan and Jon wanted to have a small outdoor wedding in Salem with just their closest family and friends. They kept things sweet and simple with beautiful green and white florals and a delicious lunch outdoors in the shade. The decided dancing wasn't really their thing, so they just enjoyed quality time with the people they love most over a tasty midday meal. It was relaxed, fun, and very them!
Their Story
Susan and Jon met through a mutual friend. Susan got invited to go rock-climbing with a big group of Jon's friends, and they hit it off! It turns out that they both went to Oregon State together, but had never met since the school is so big. Jon and Susan's favorite thing about each other is that they are 100% best friends. They love spending date nights eating yummy dinners together and then doing an activity like board games, paint night, glass blowing, etc! They also love kayaking and taking their dog to the dog park. The three words they used to describe their wedding day were relaxed, intimate, and low-key. Overall, their Deepwood Museum and Gardens wedding was beautiful and fun. I loved the big group hugs between all their friends and the quiet but heartfelt moments between Susan and Jon. I loved that Jon never really left Susan's side during the entire reception. He always had his arms around her and was lovingly holding her as they talked with all their friends. It was so plain to see how much these two care about one another and how perfect they are together. It was such an honor to document this day for them!
Vendors
Venue: Deepwood Museum and Gardens Dress: Davids Bridal Flowers: Heath Florist  Officiant: A Decent Proposal – Rev. Renee Walls Caterer: Sassy Onion Wedding Coordinator: Stargazer Weddings & Events Cake: Country Cakes Menswear: Mens Wearhouse