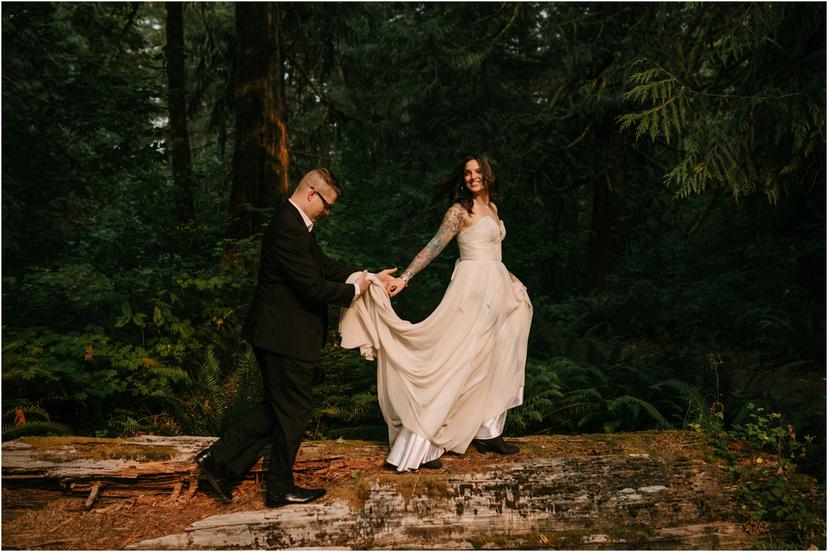 Couples photos in Oceanside Oregon
Oh my gosh this photoshoot was SO FUN. Kasia is an old friend from high school! She married Pat last October in California and I was so bummed that I wasn't there to document it. BUT, we got to take these couples photos in Oceanside, Oregon instead and it was freaking epic! Pat is from the midwest and Kasia grew up in Portland. They met in Minnesota at a show that Pat was playing. Apparently, their mutual friends had been telling them about each other for awhile, and when they finally met they knew why. Kasia was immediately drawn to Pat, and he was amazed by the beautiful, punk-rock girl who kept staring at him from across the room. They totally fell for each other.
An Oregon Coast photoshoot
It was SUPER hot and smoky in Portland on the day of our shoot, so we were stoked to head out to the gorgeous coast for some couples photos in Oceanside, Oregon. As we were driving out there, we stopped along the way in the Coast Range for some pretty forest shots along a river. The golden smoky light actually made for some awesome shots! Once we made it to the coast, we prompted stuffed our faces with Mexican food from a delicious food cart in Tillamook. We were rejuvenated! As soon as we set foot in Oceanside, Kasia and Pat were off running on the sand, basking in the cool, foggy glory that is the Pacific Ocean. It was Pat's first time experiencing the Oregon Coast and it was everything he had been hoping for. I had so much fun running around on the beach with these two and freezing our feet off in the water. I LOVE fog and I was so happy to see that they loved it too. And it was so special to catch up with Kasia and take these photos of her in her wedding dress in such a gorgeous place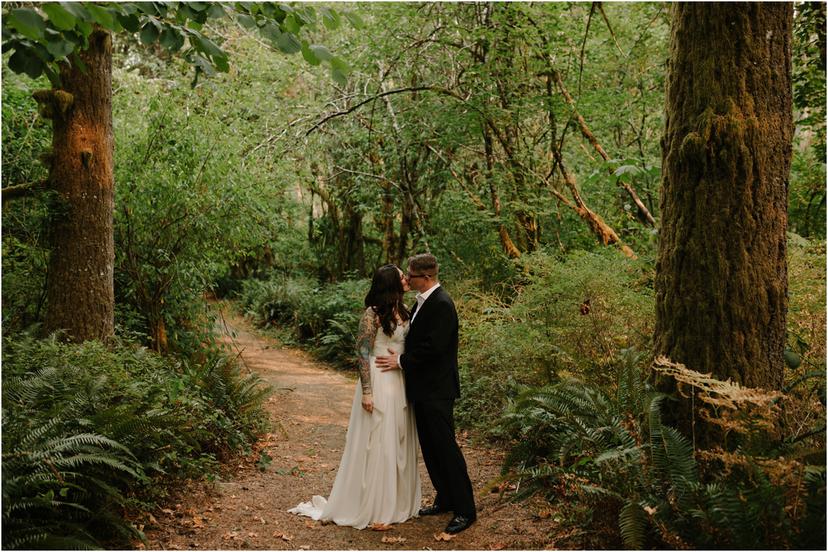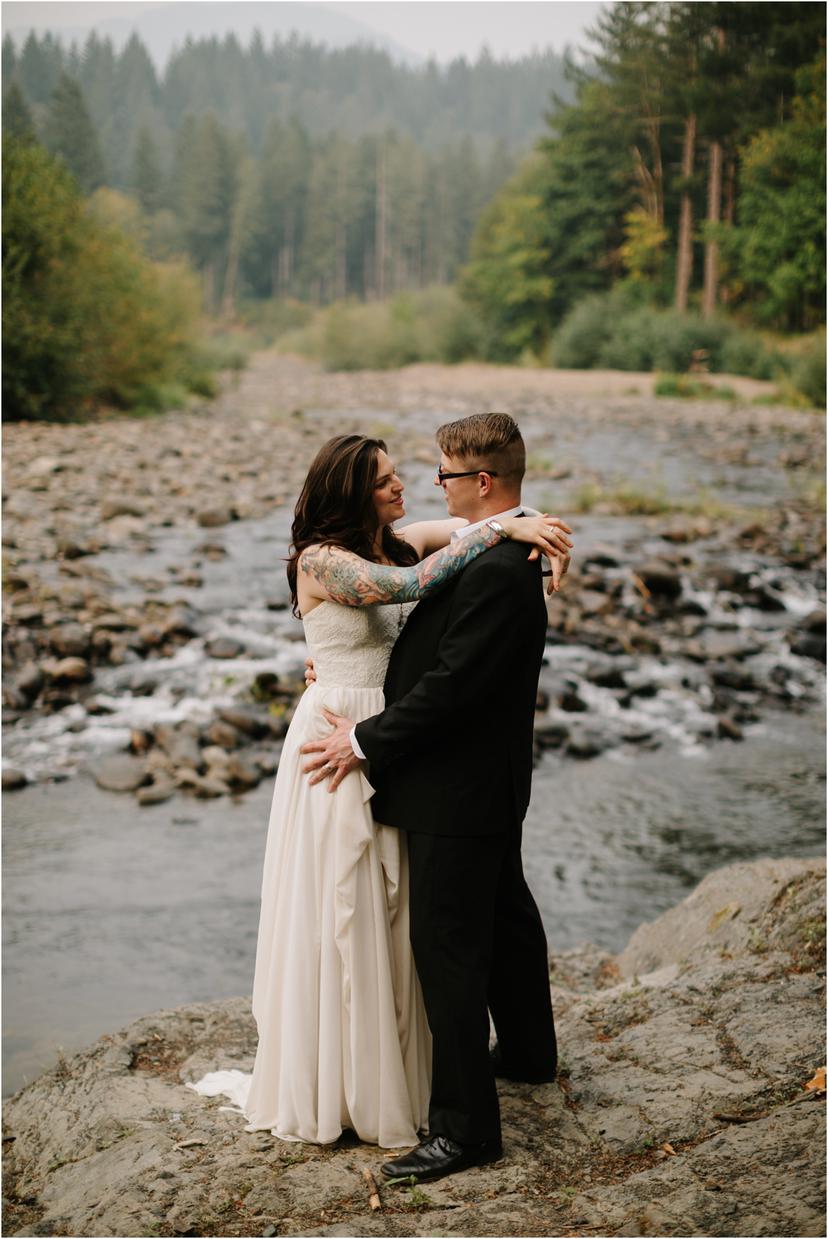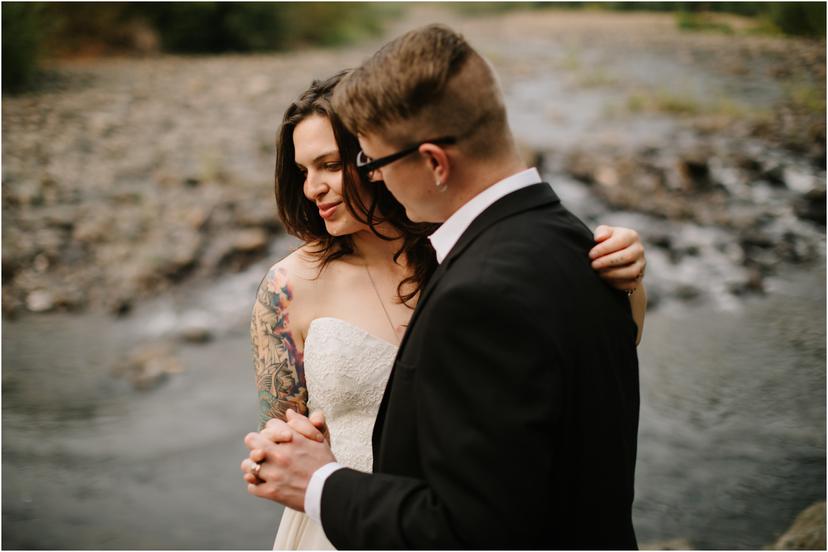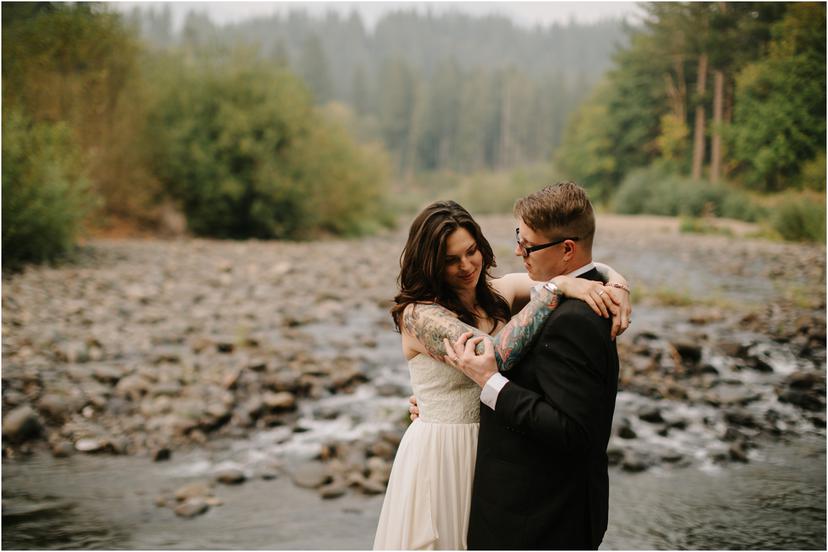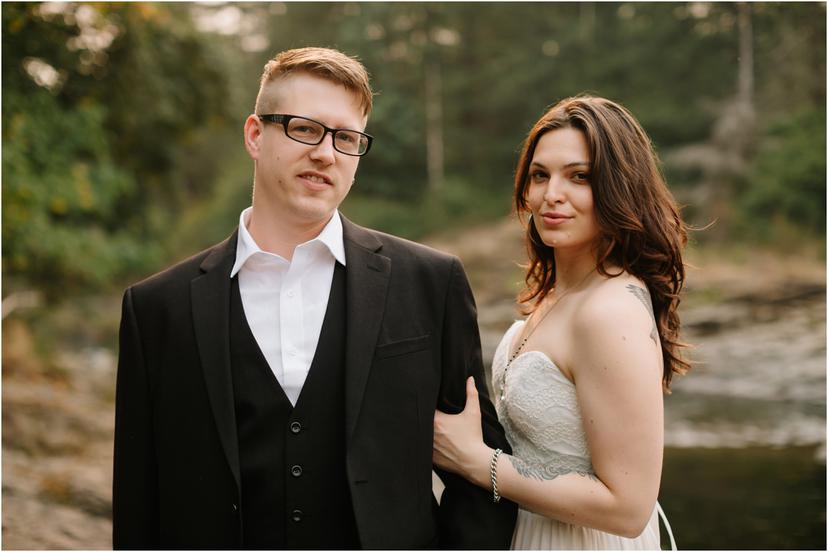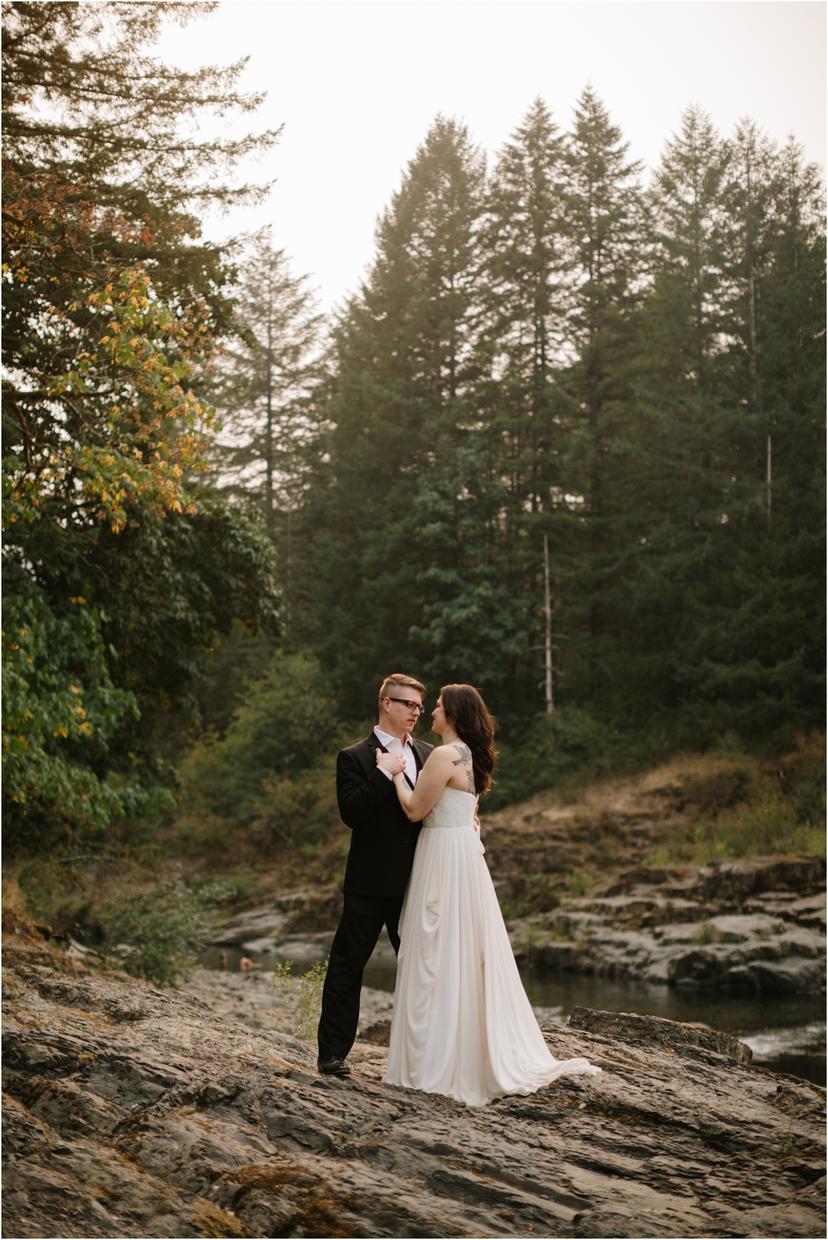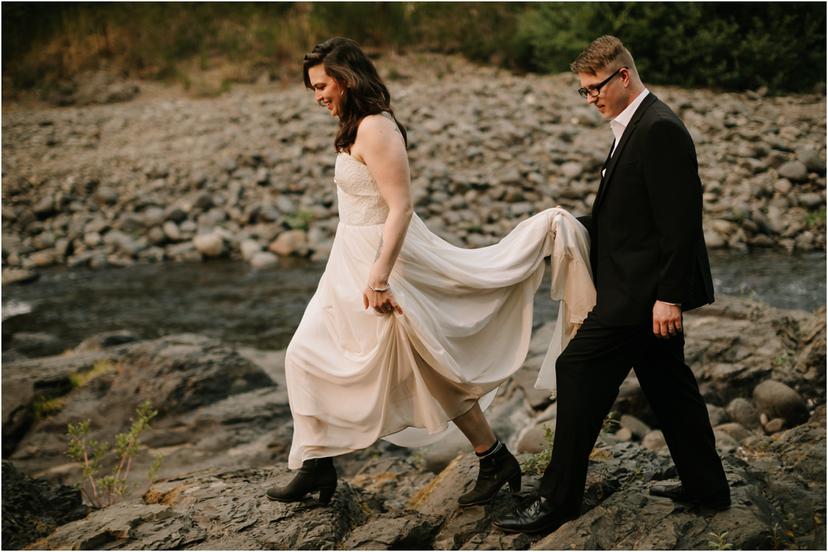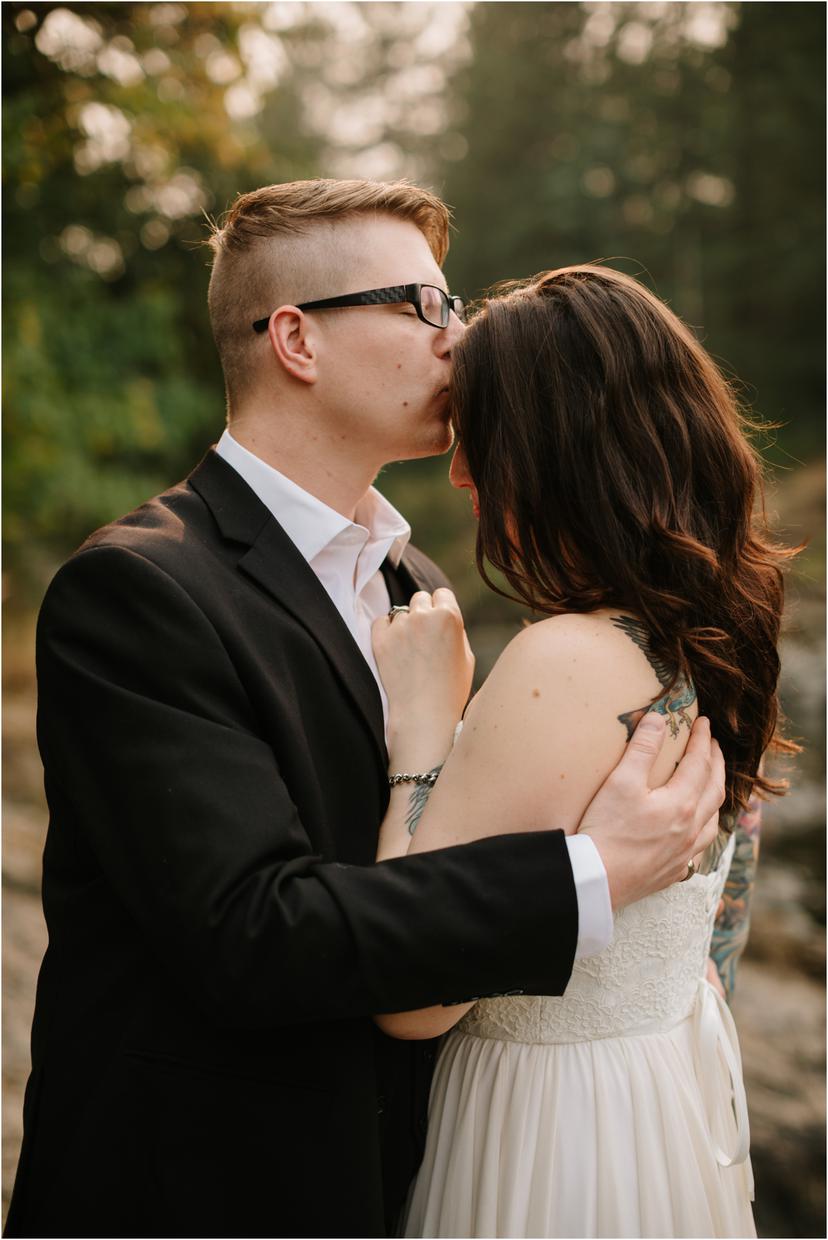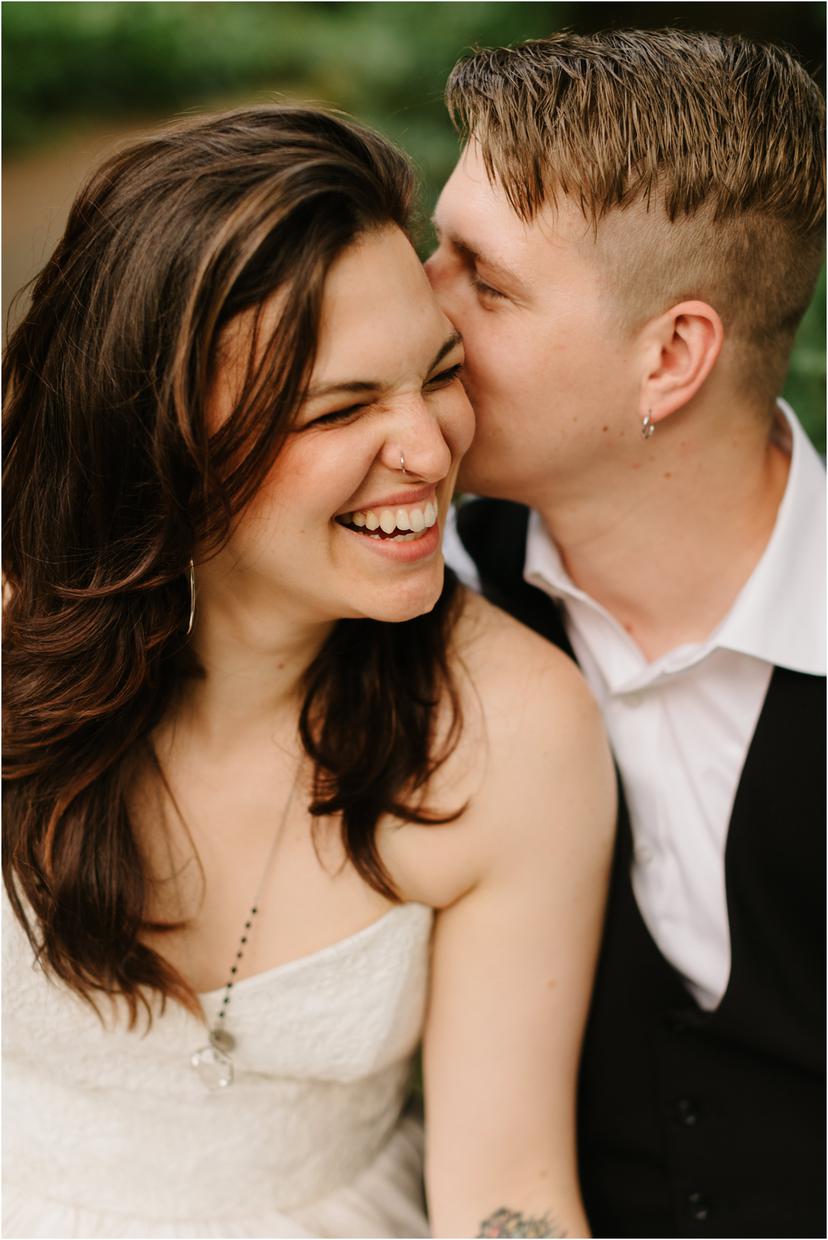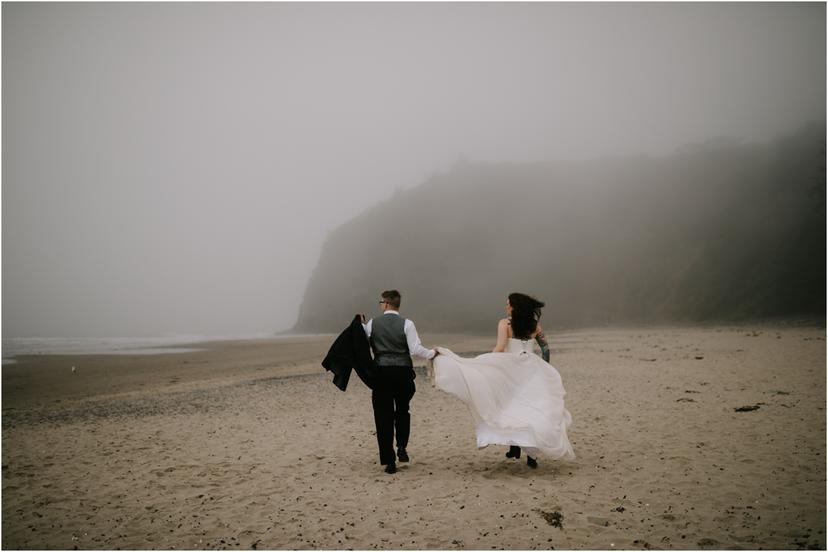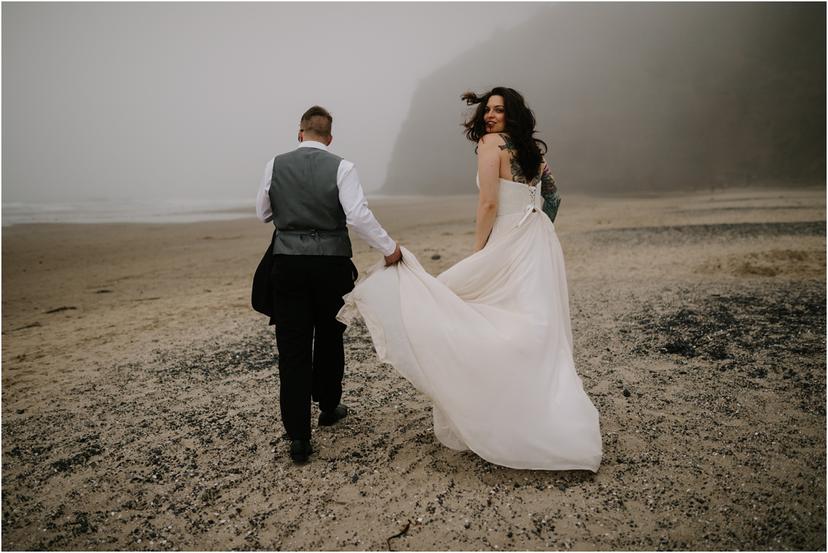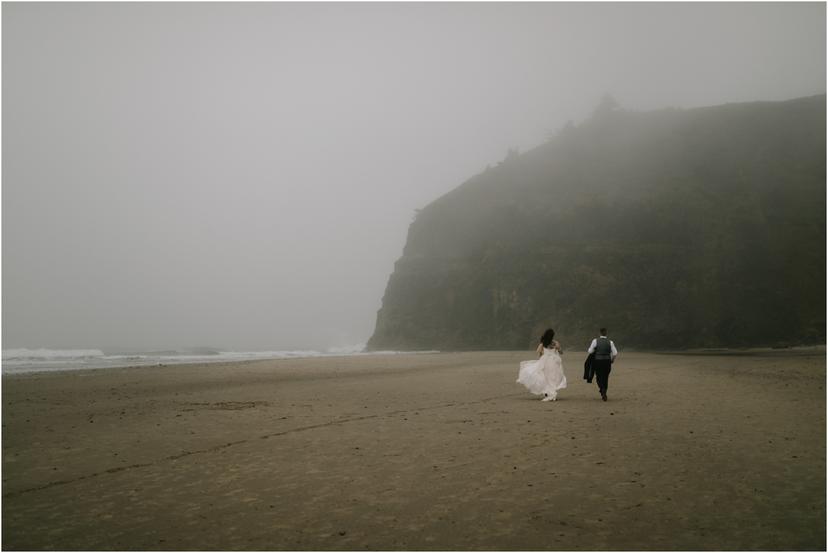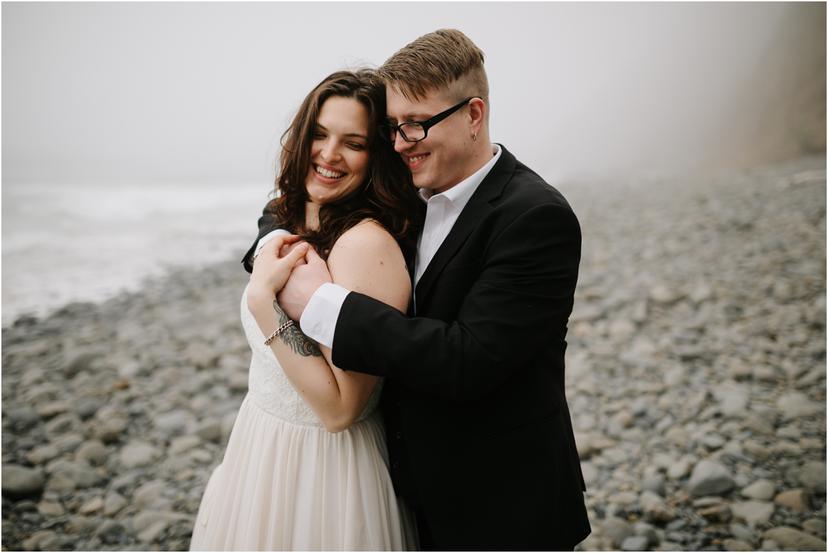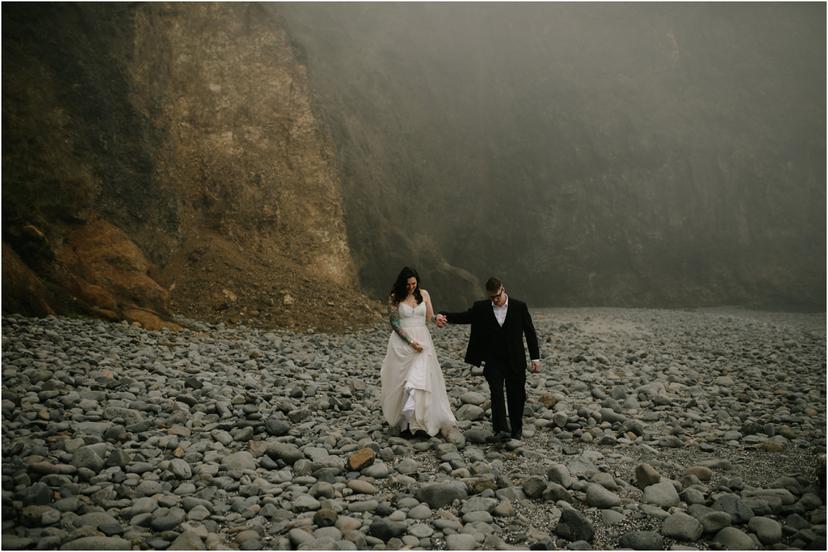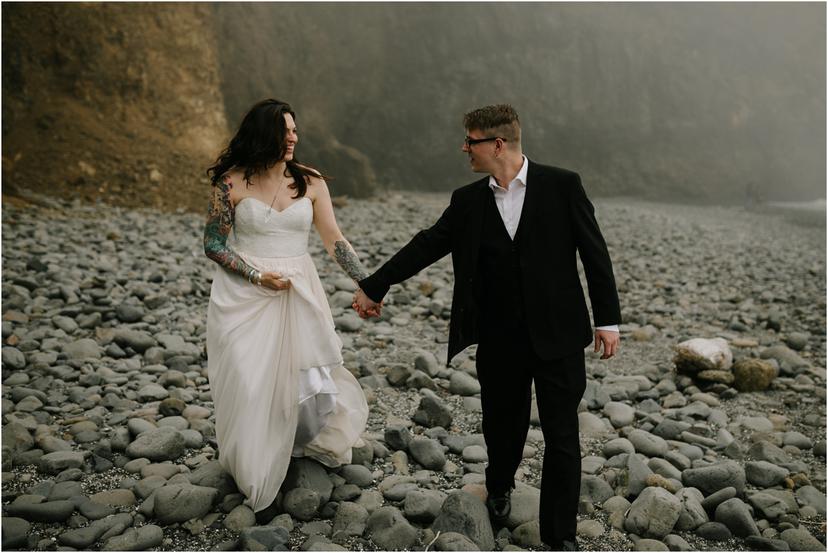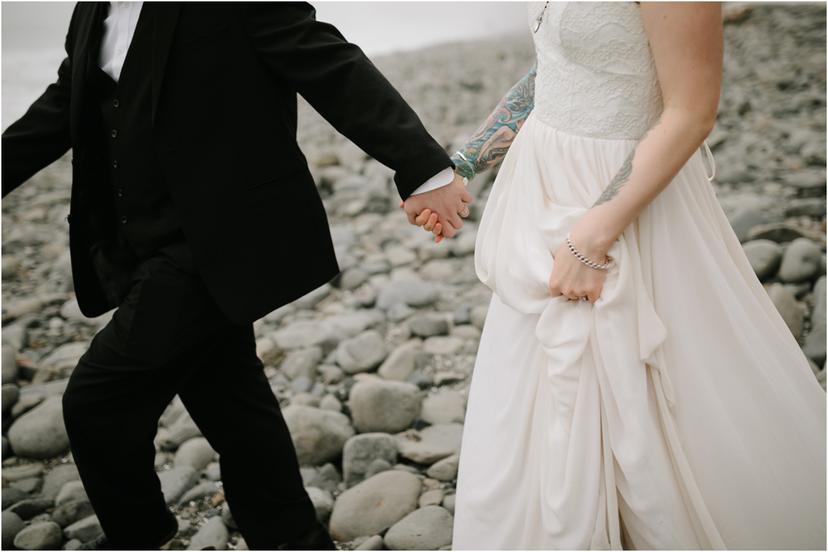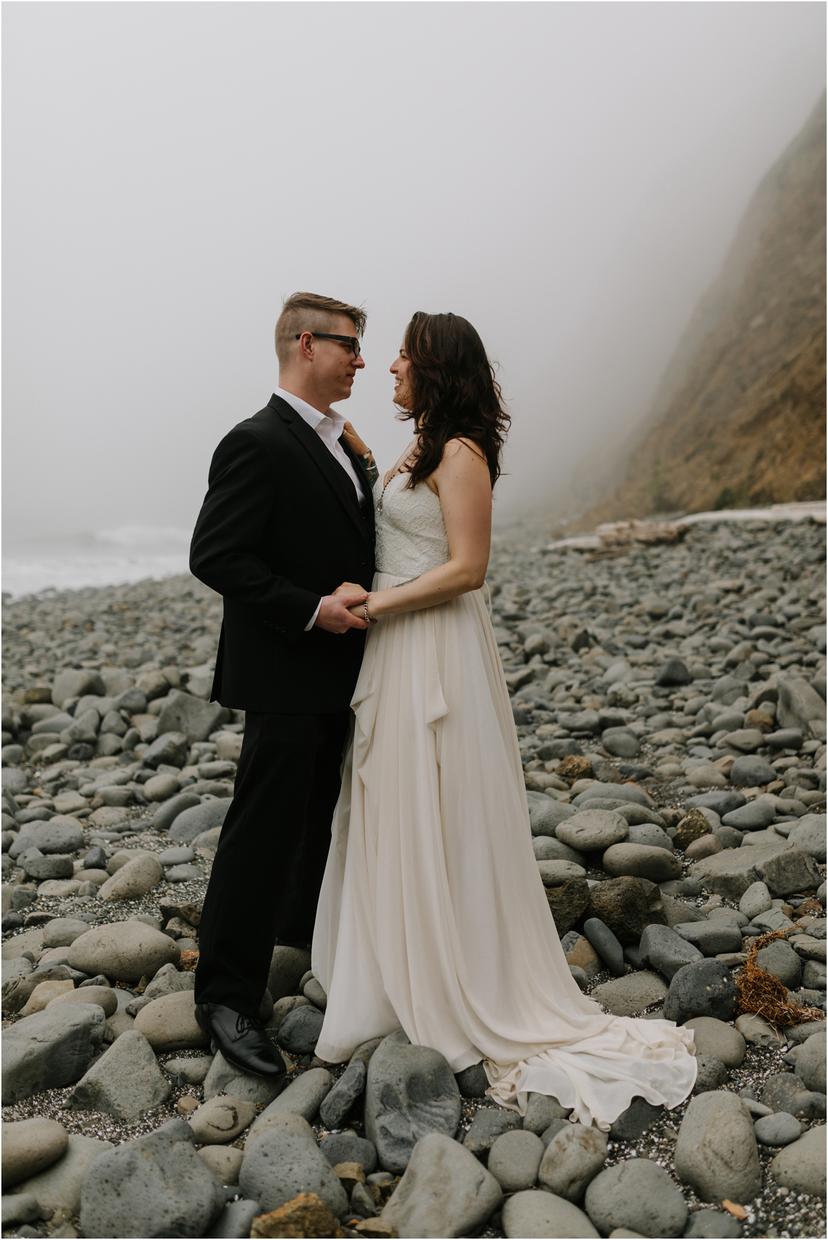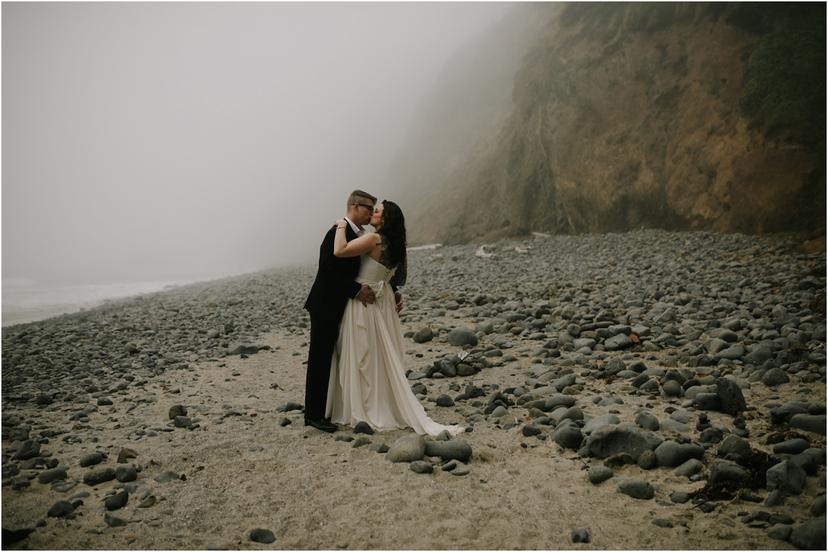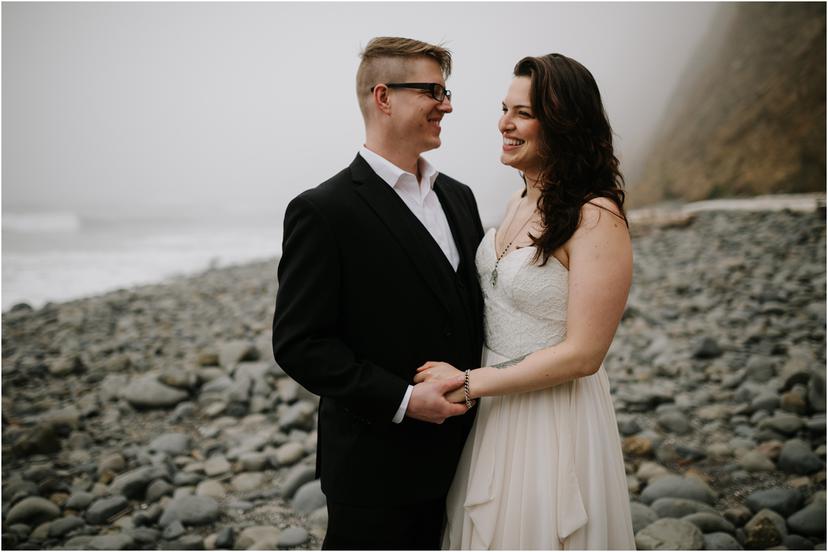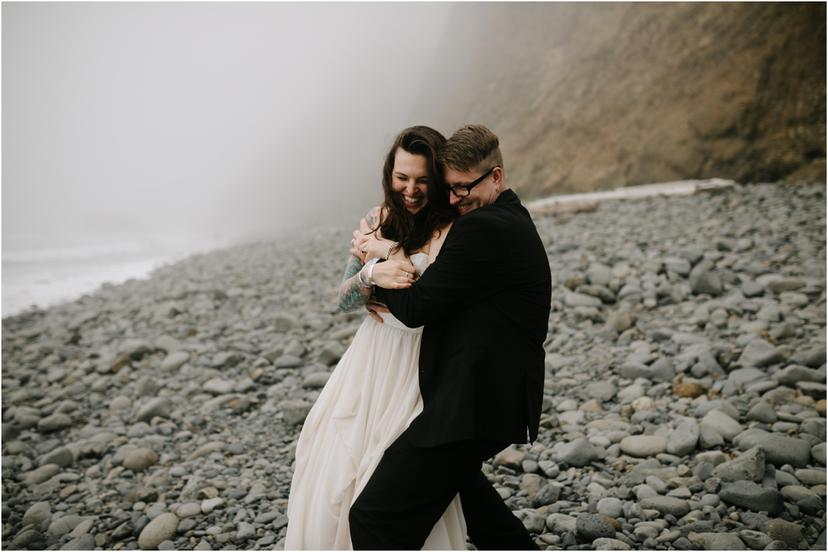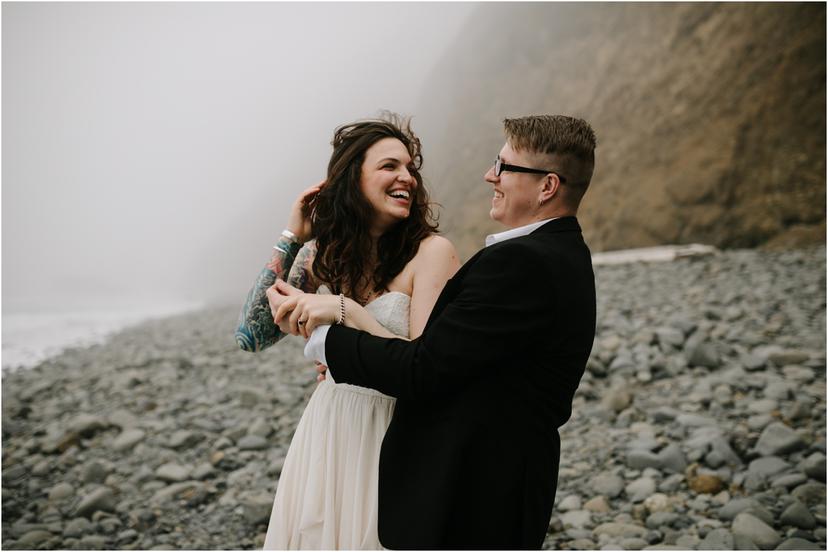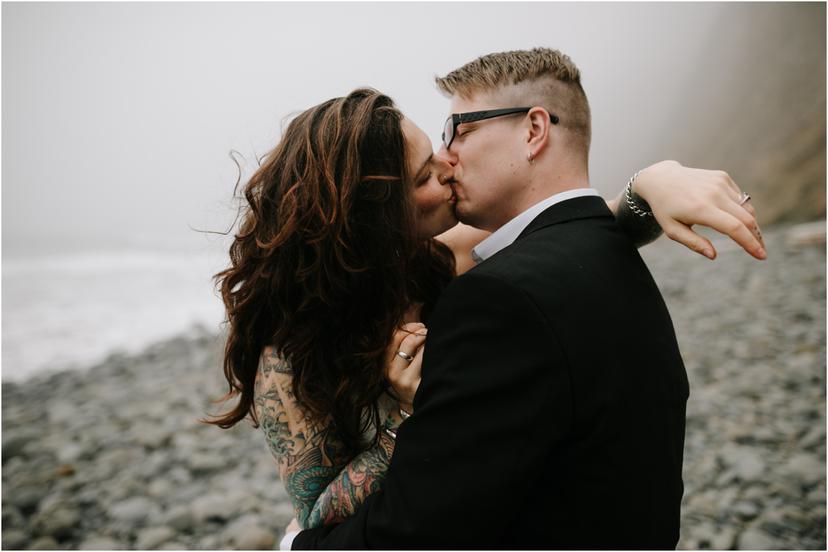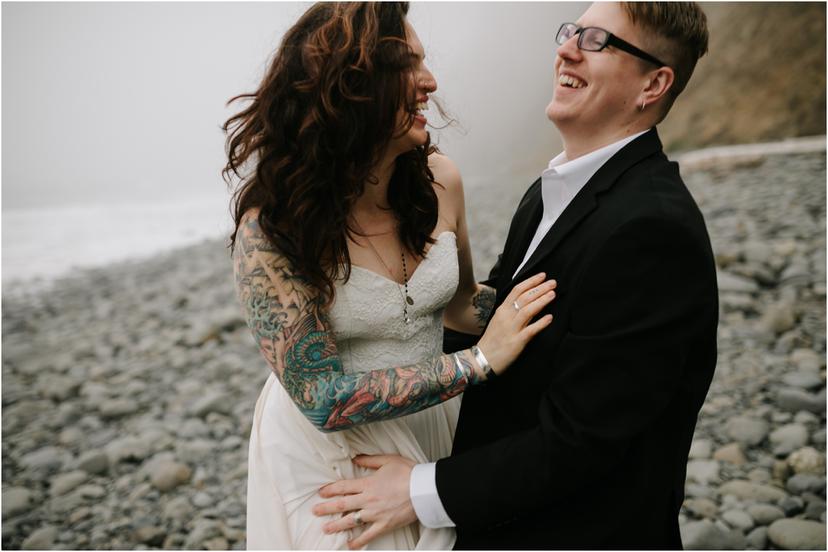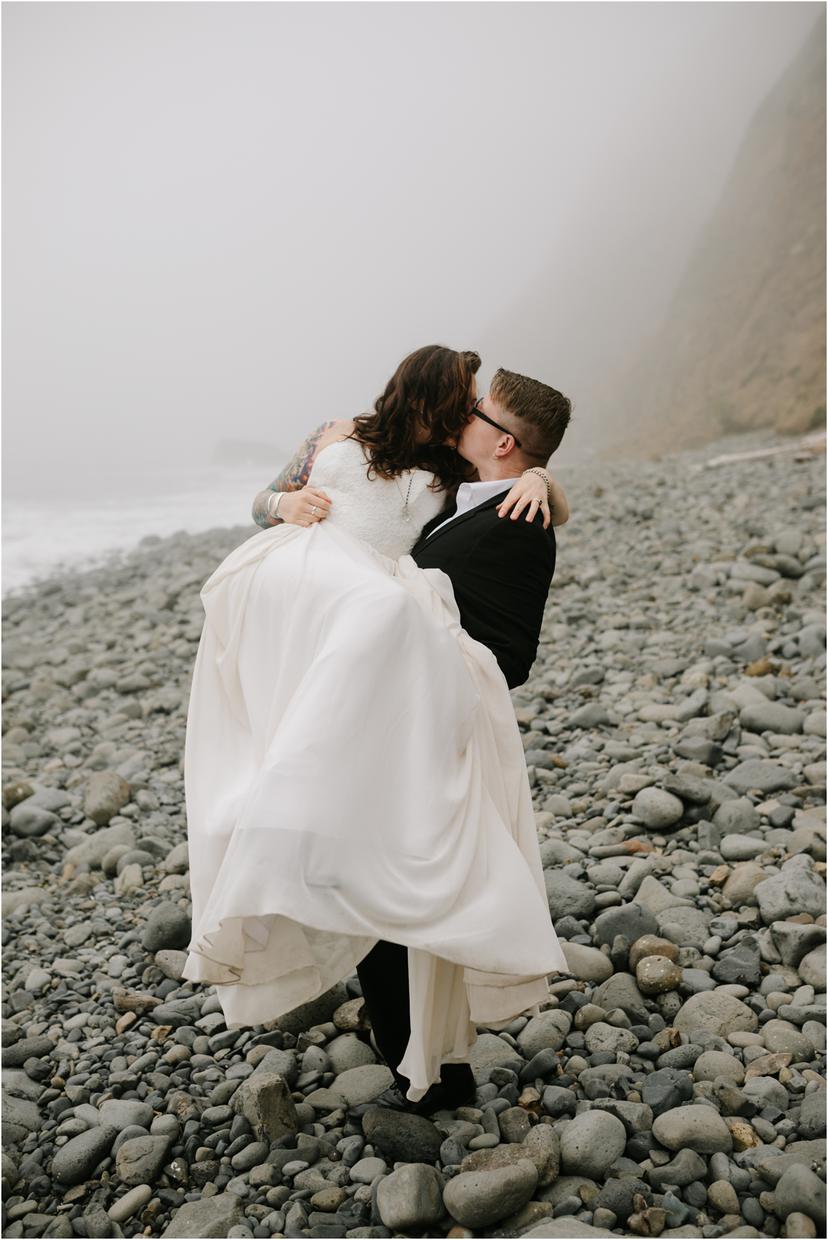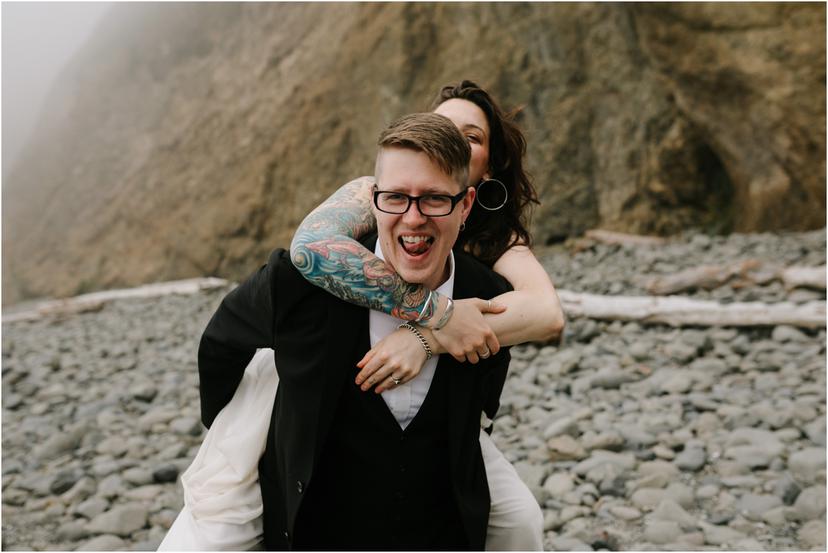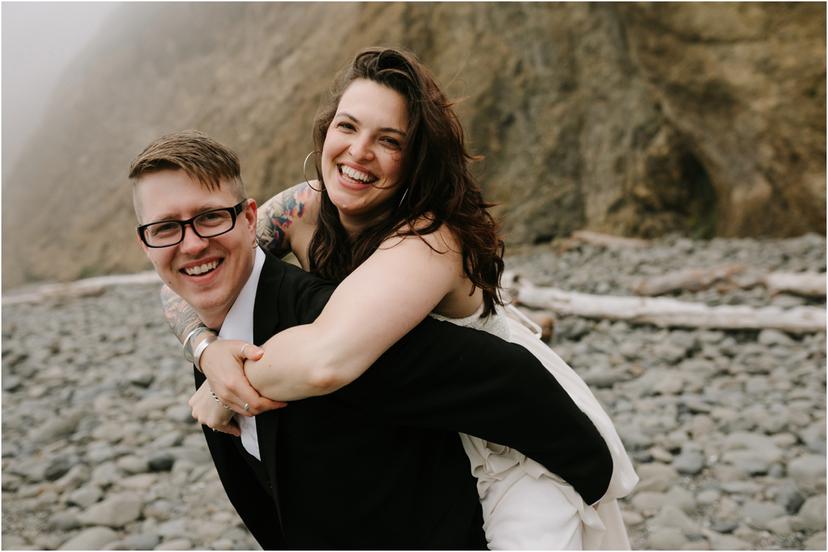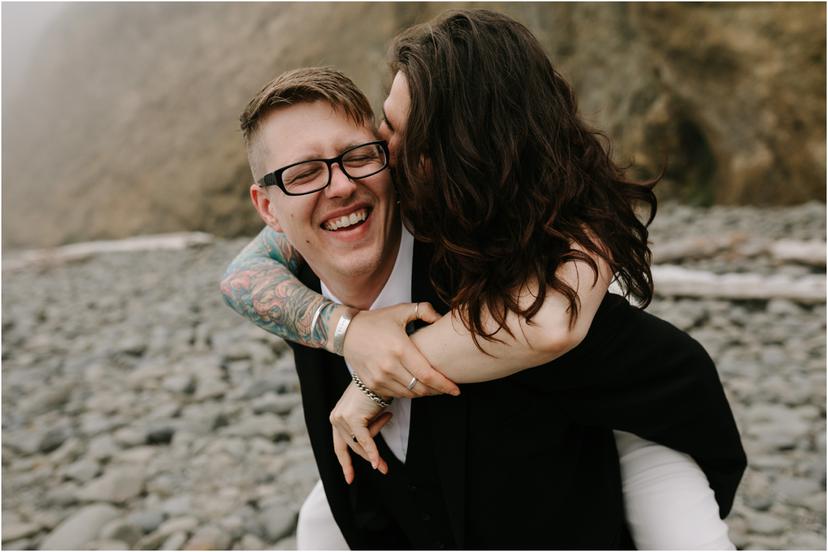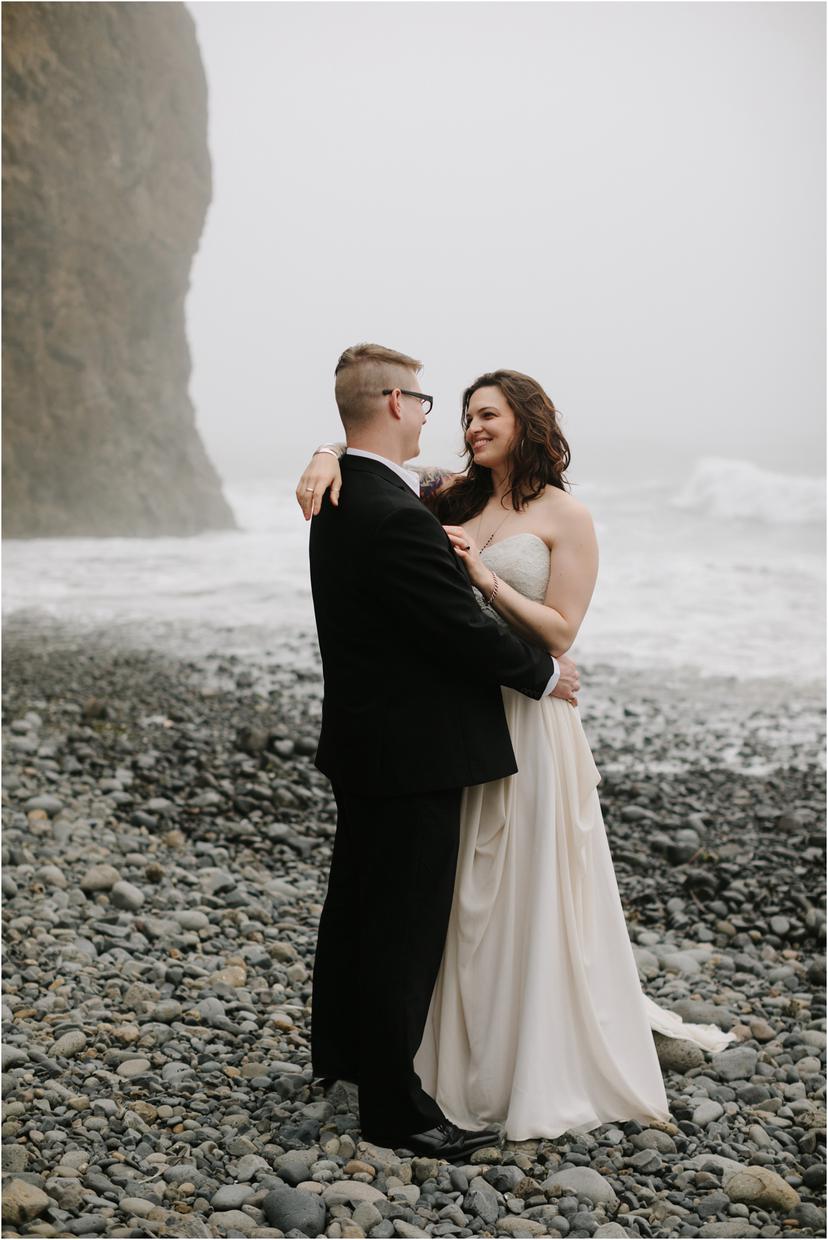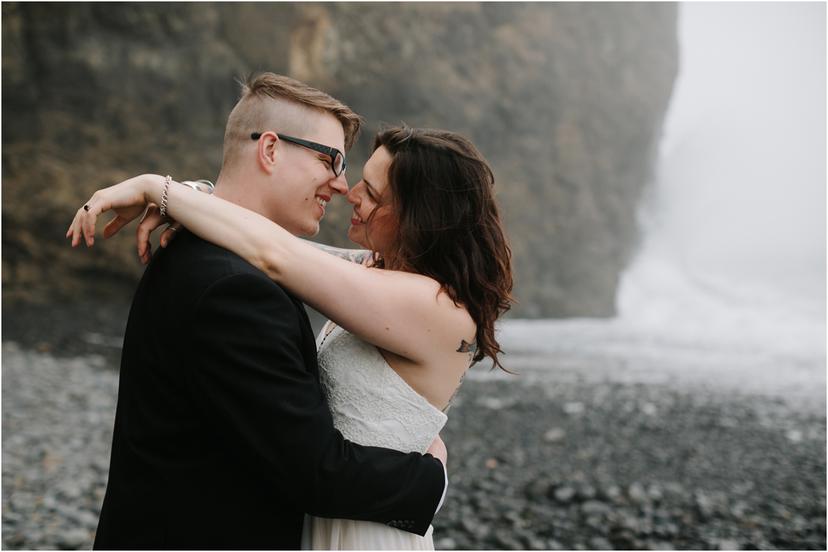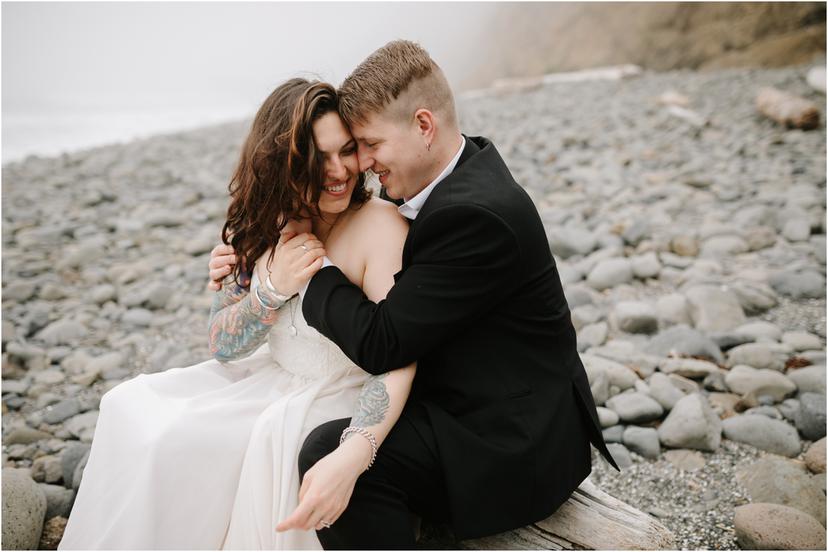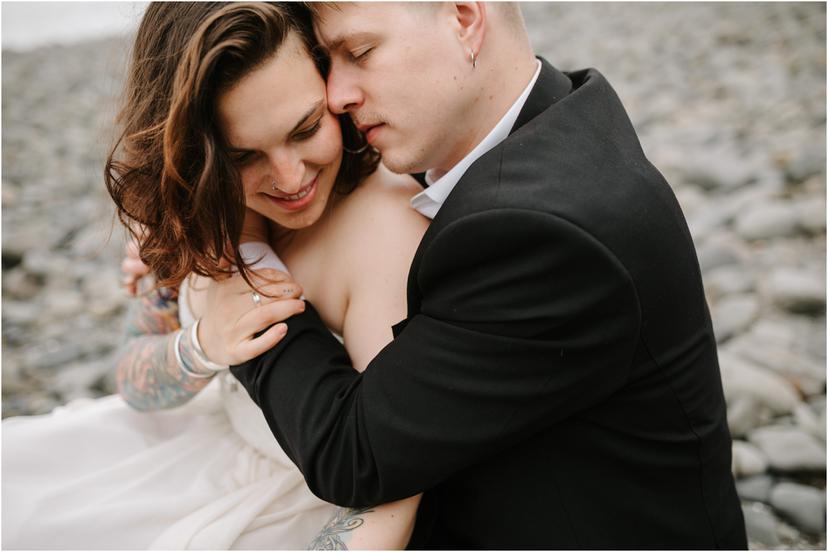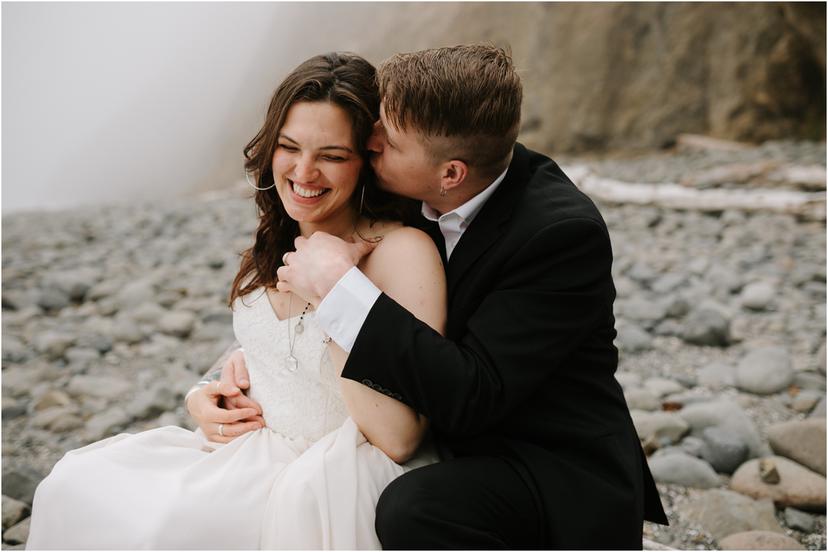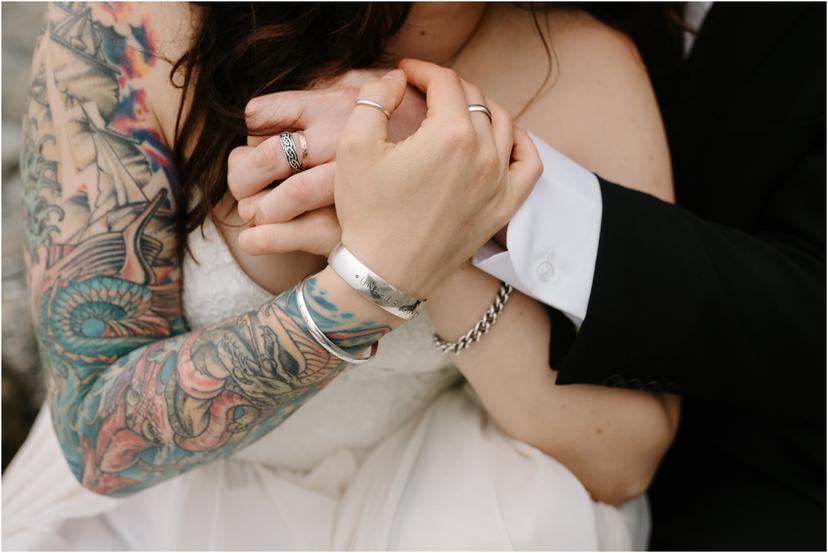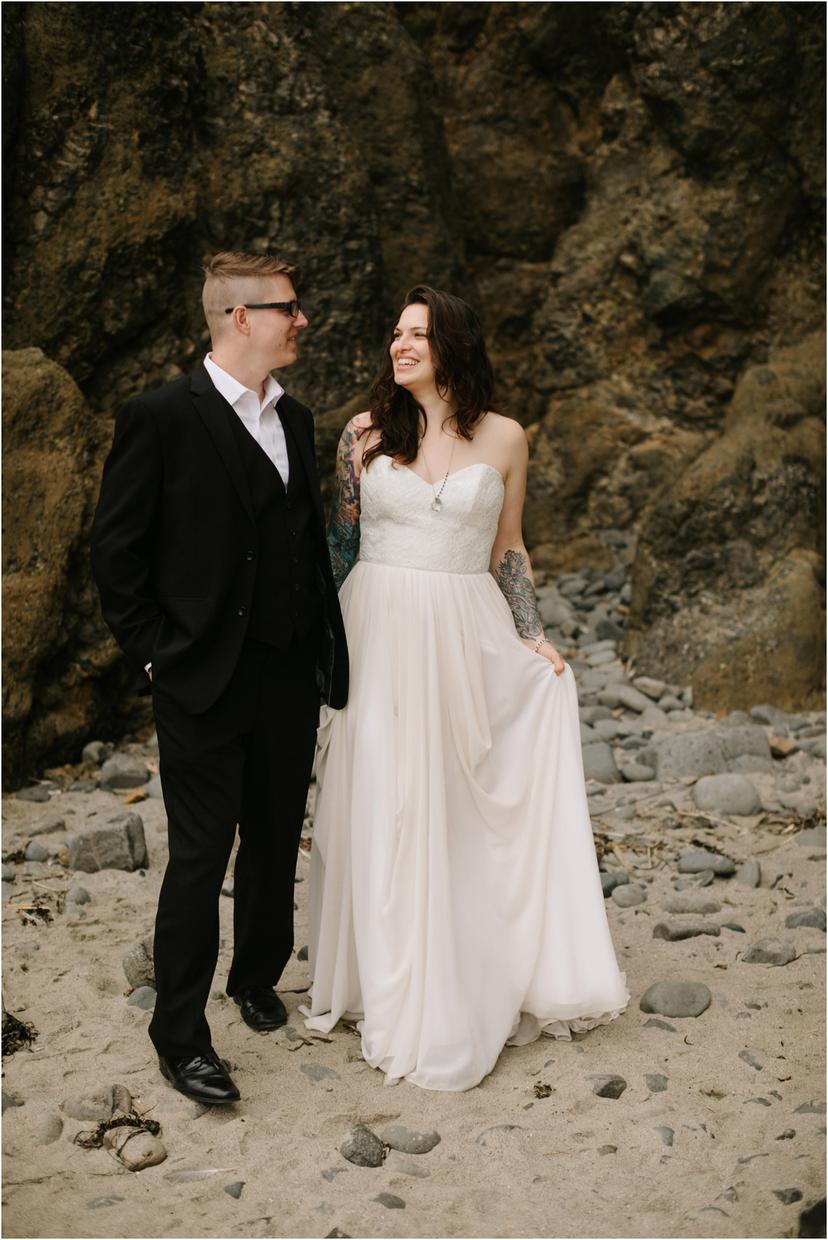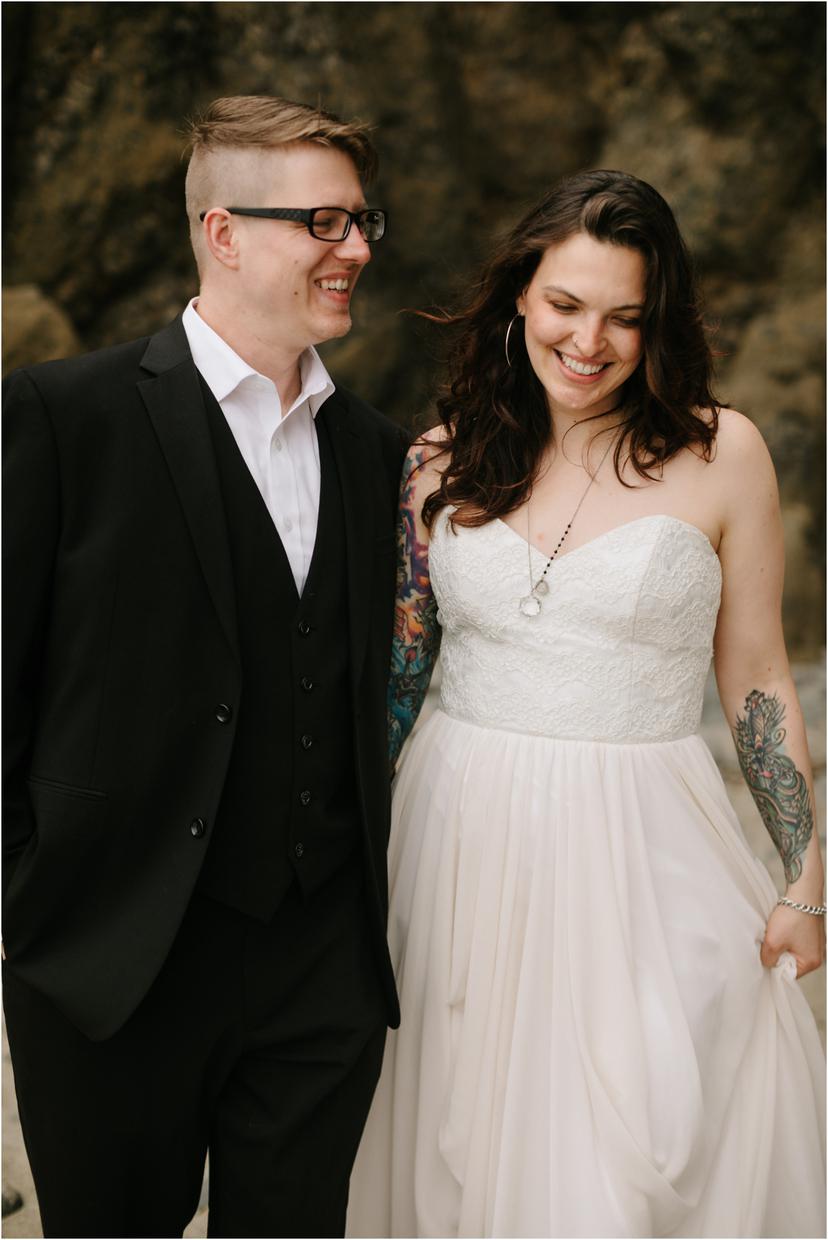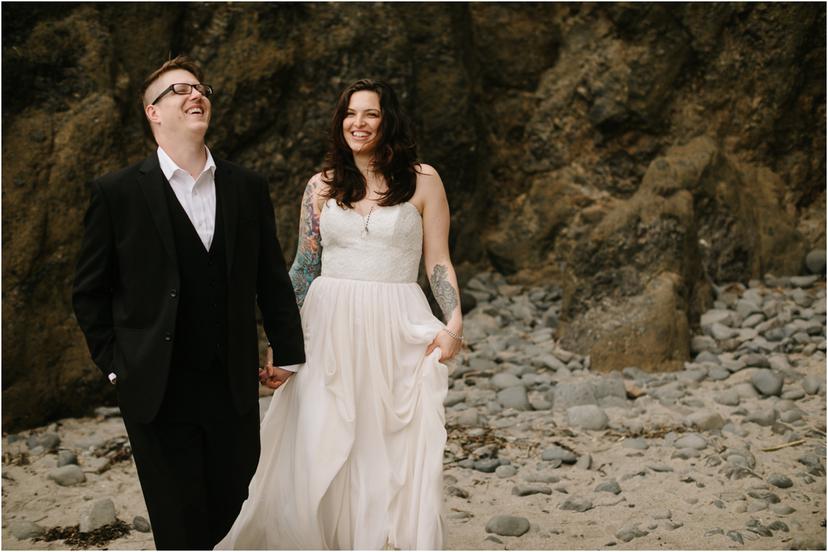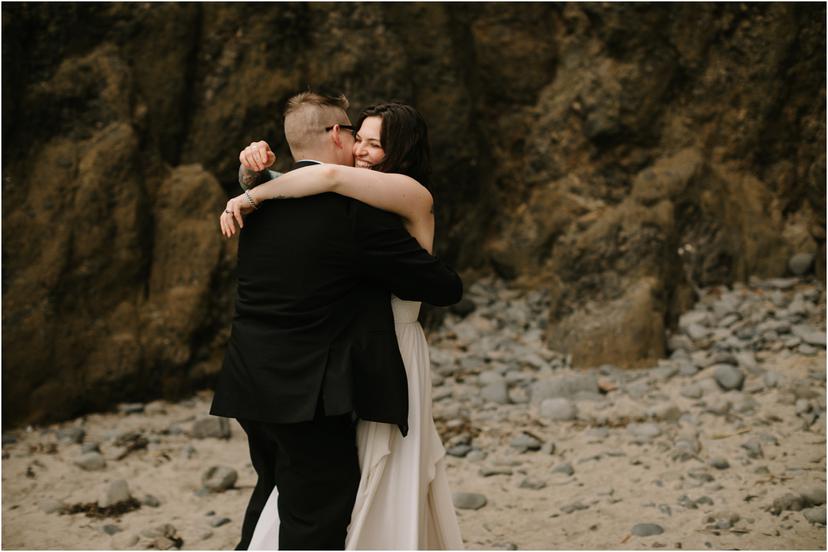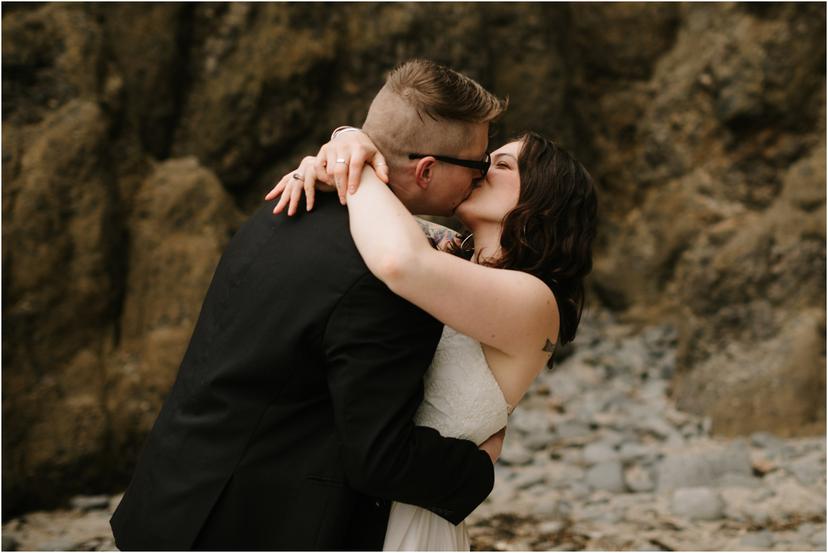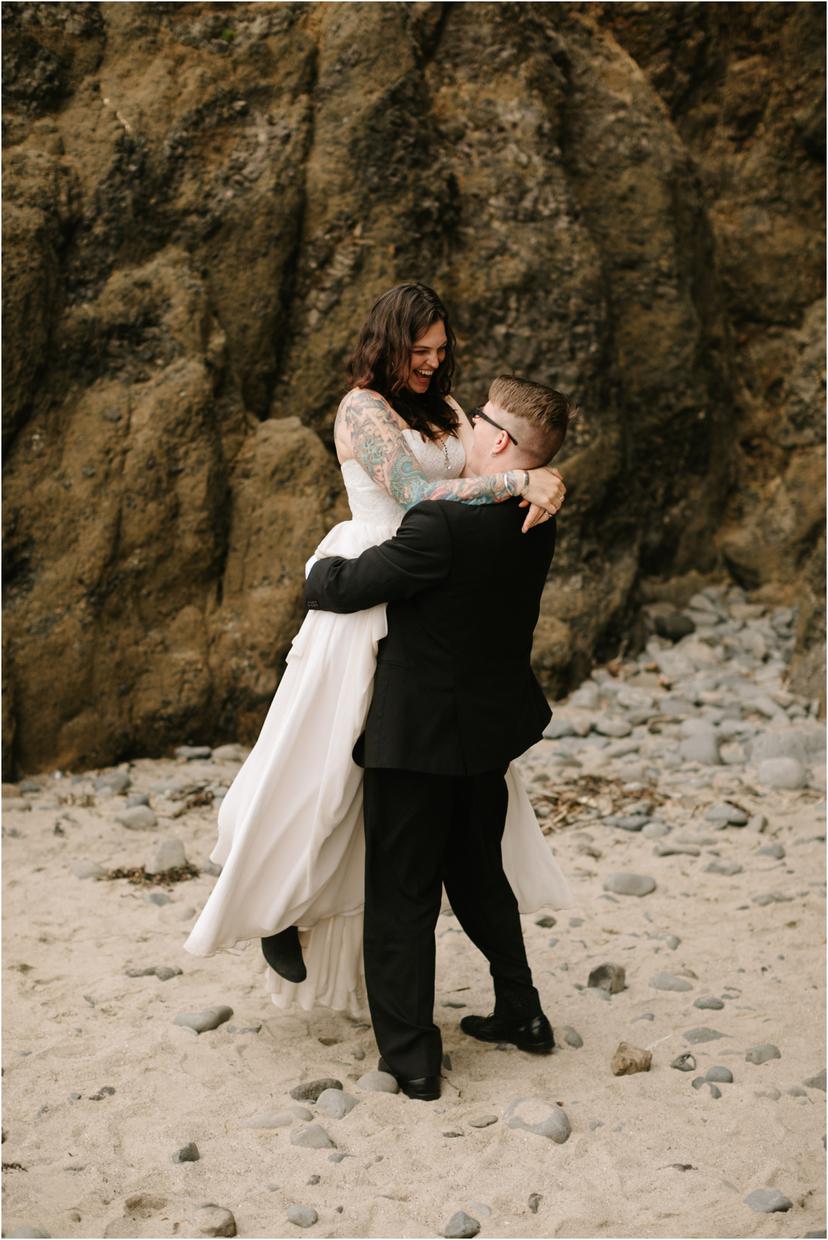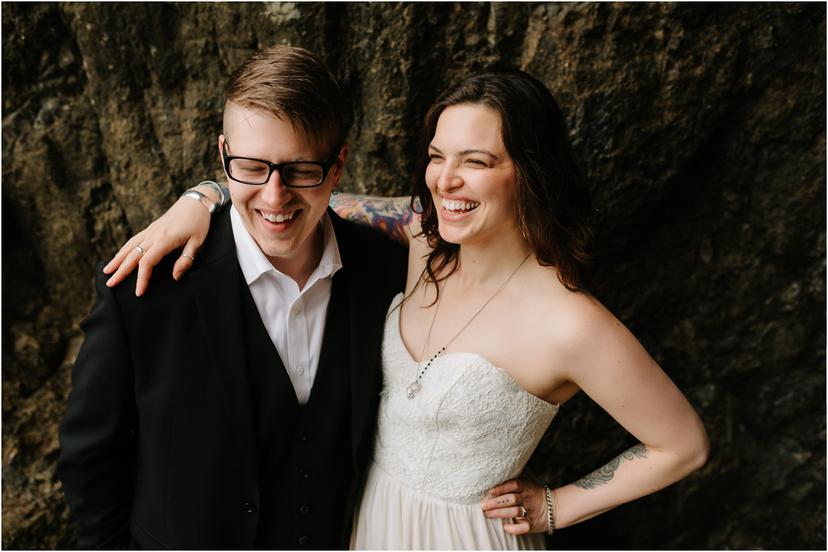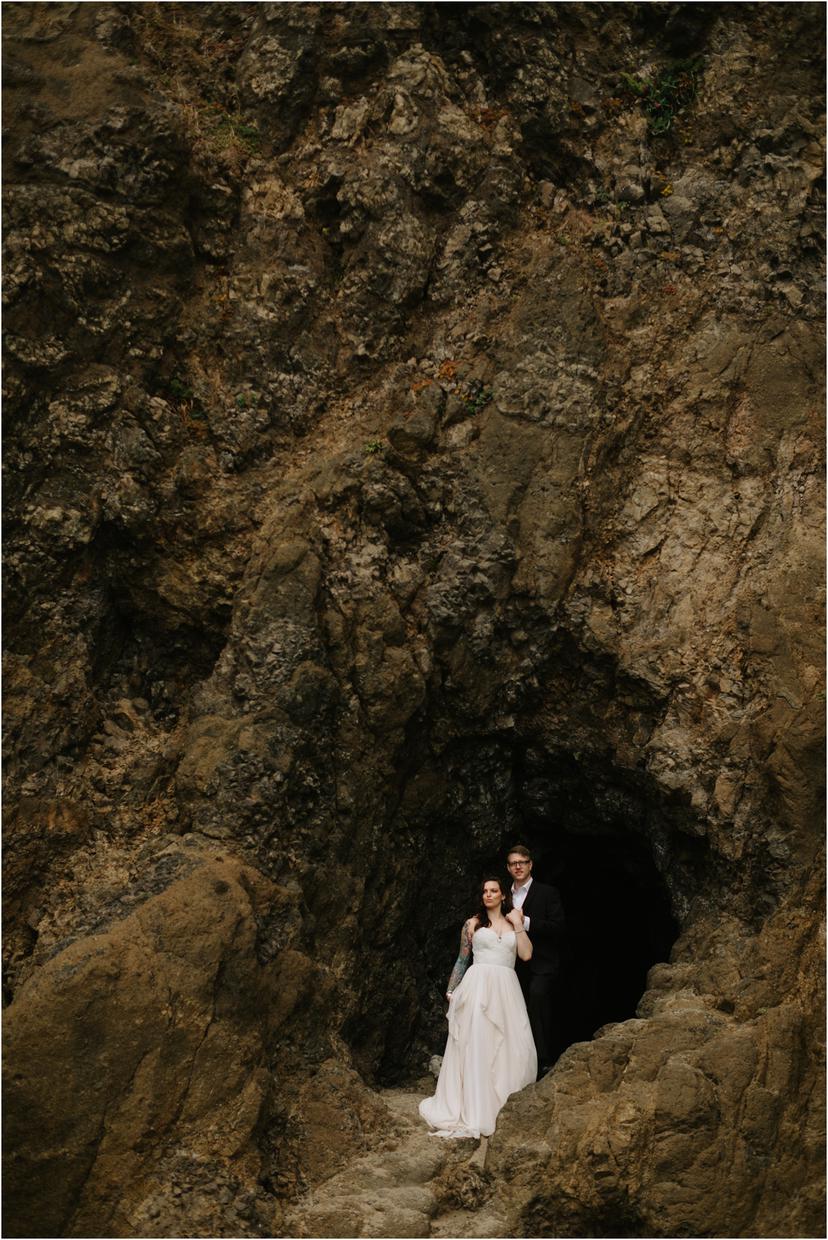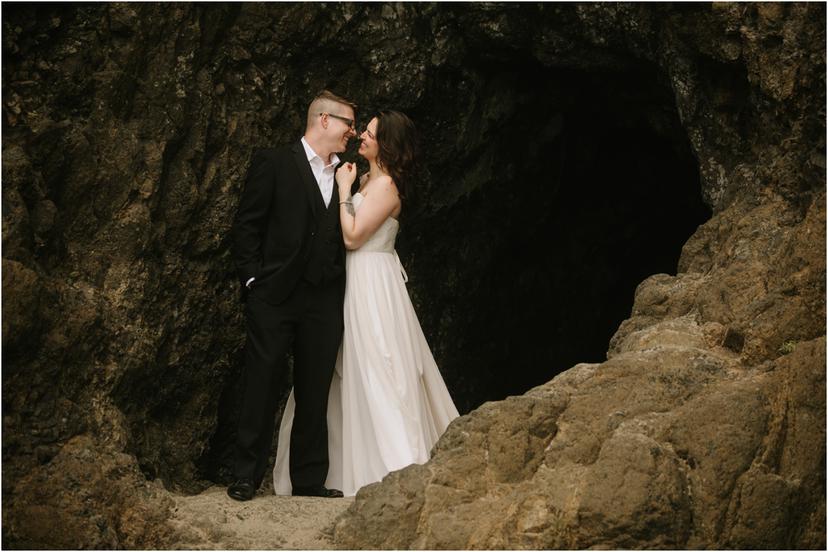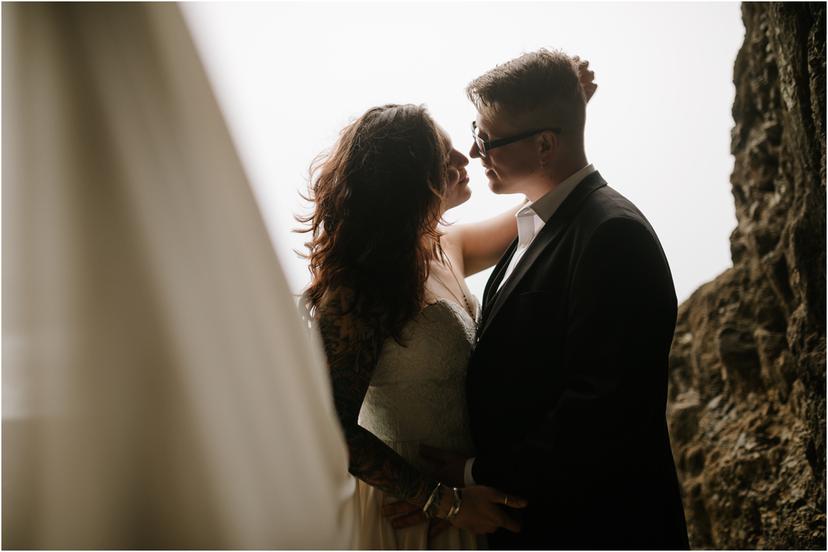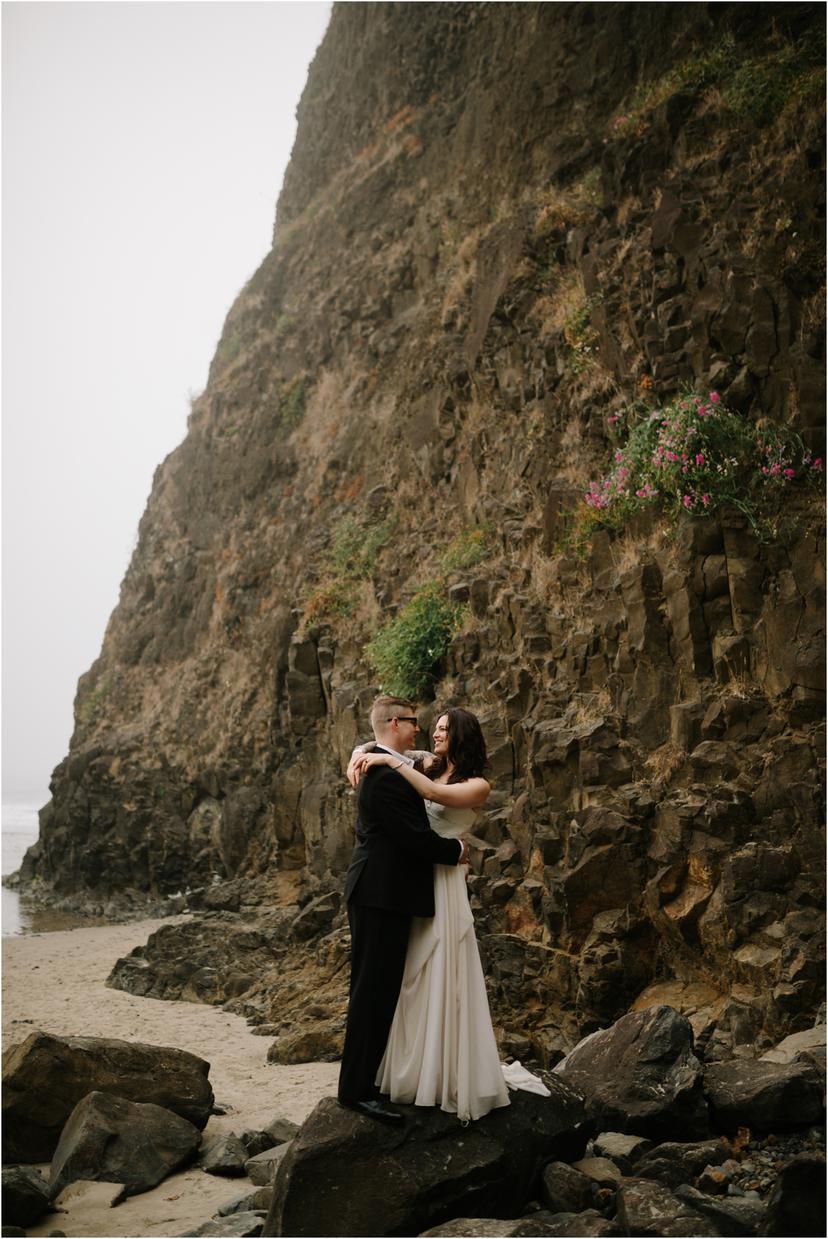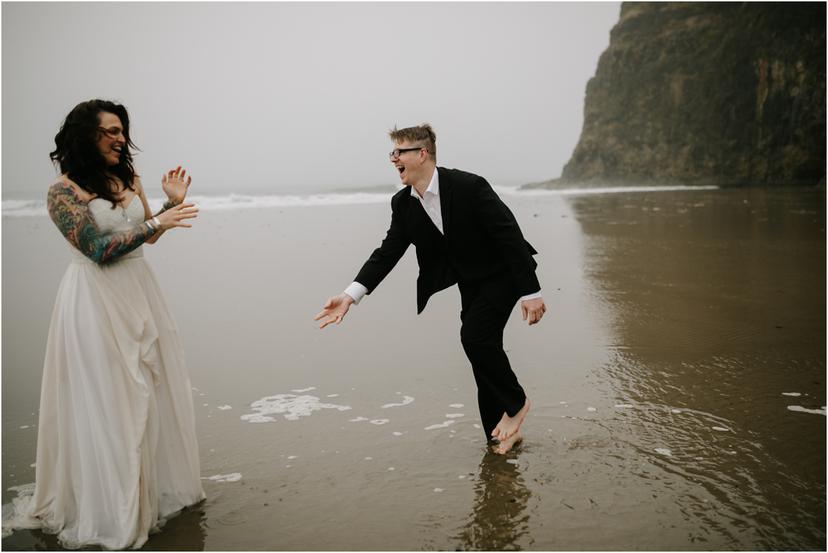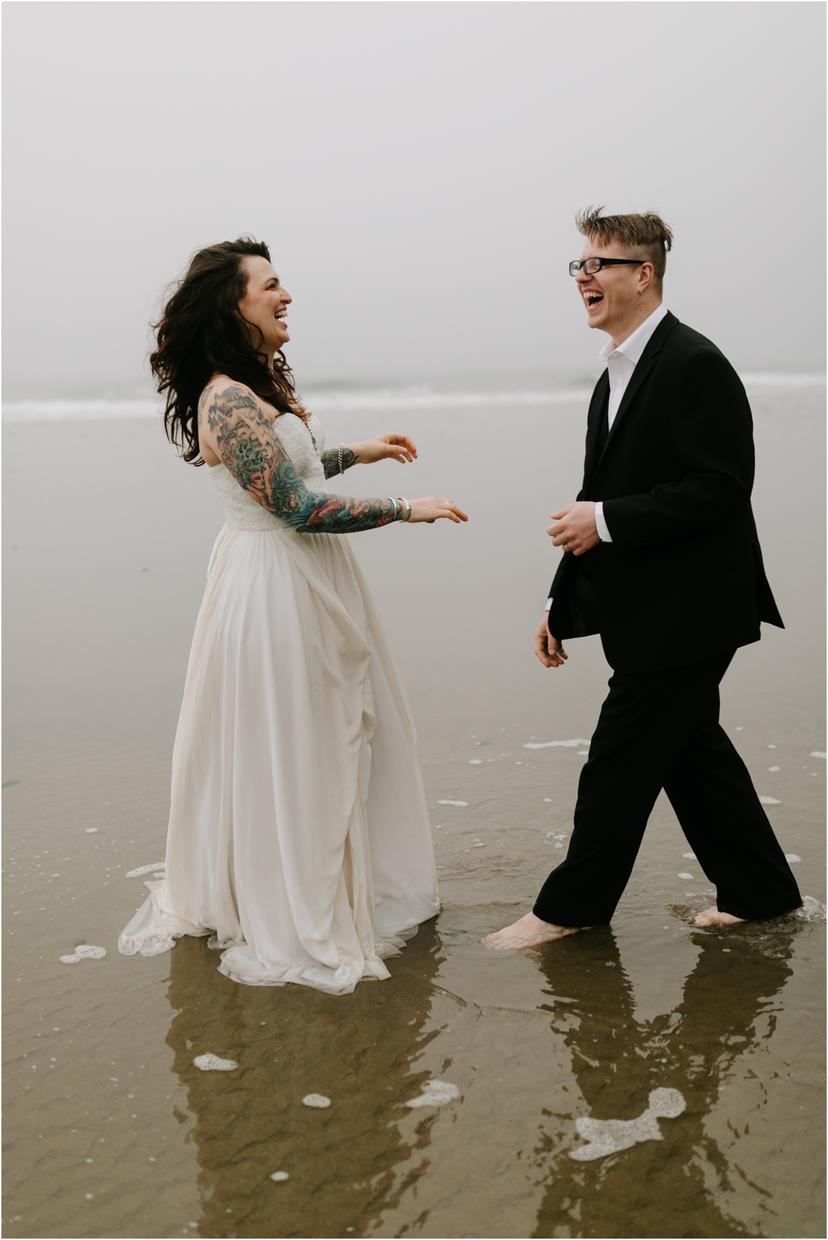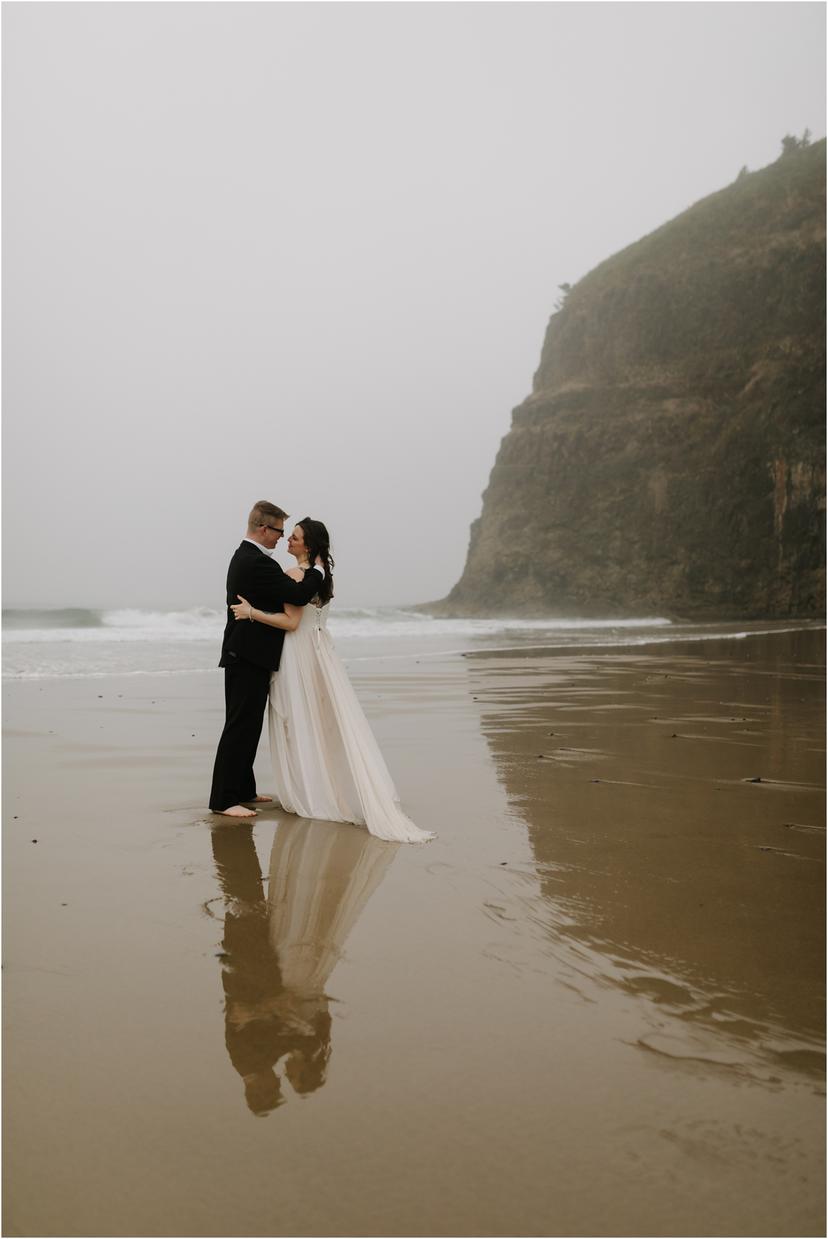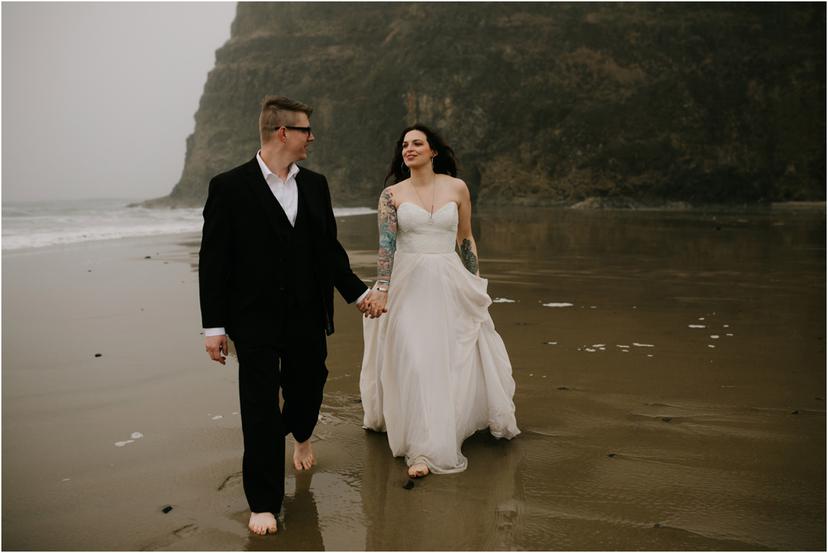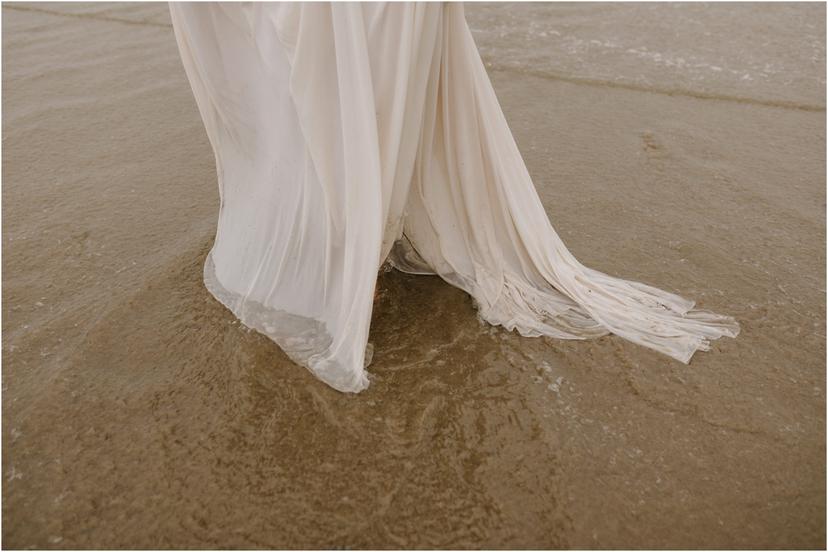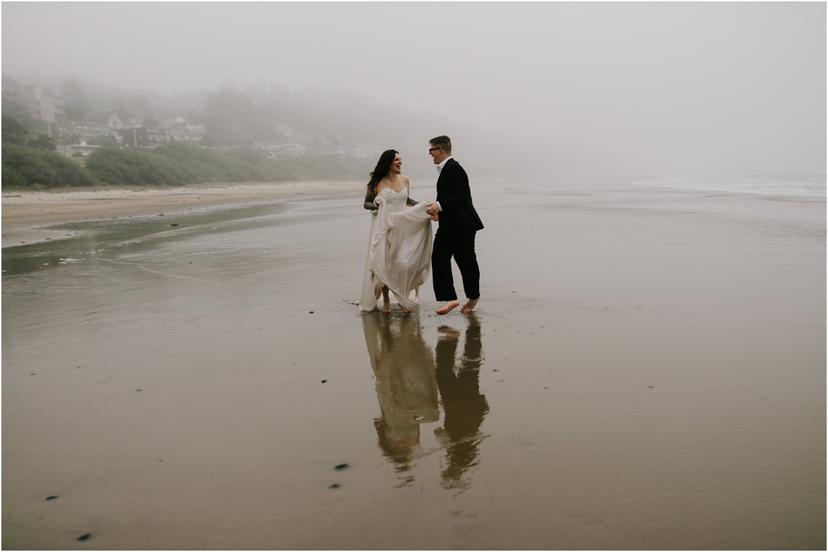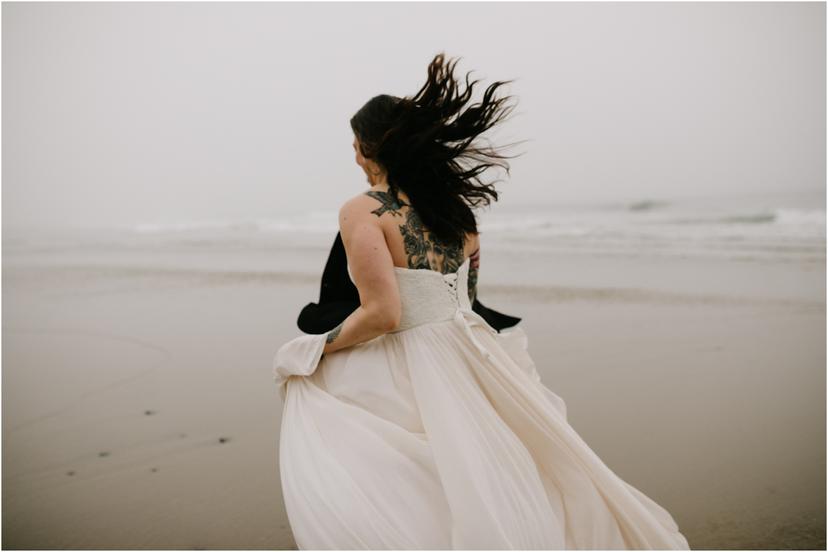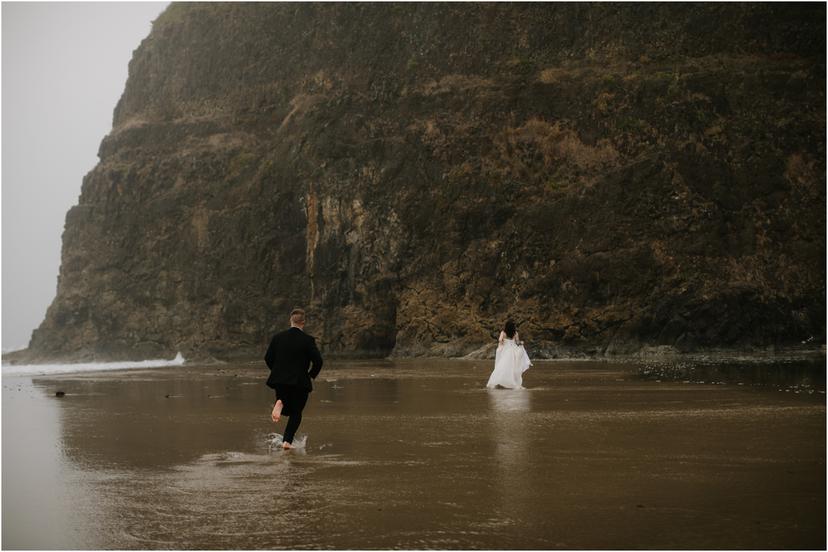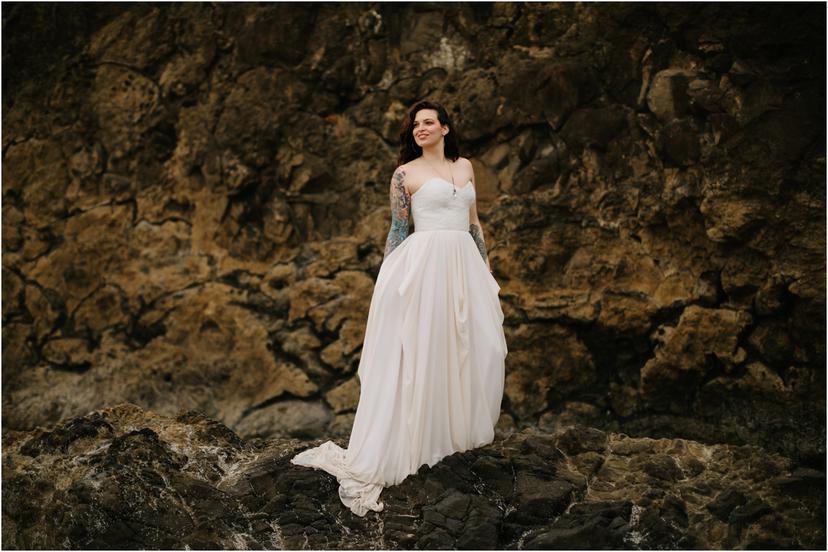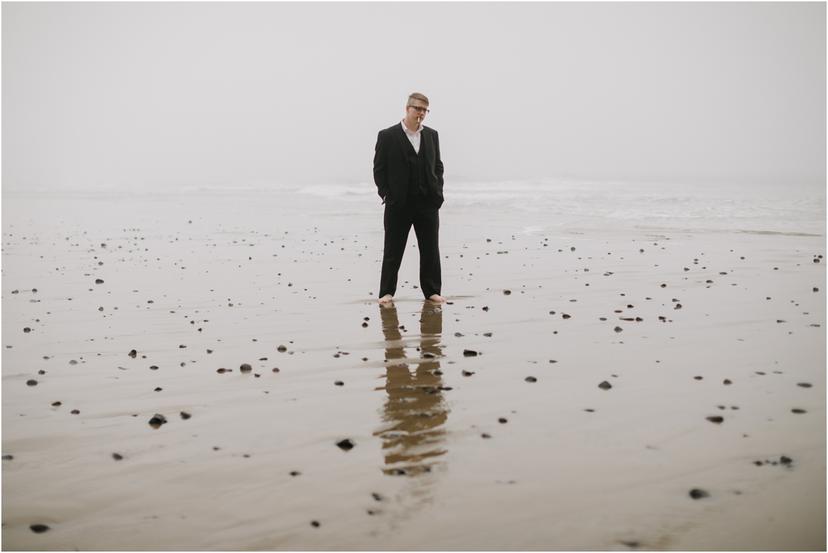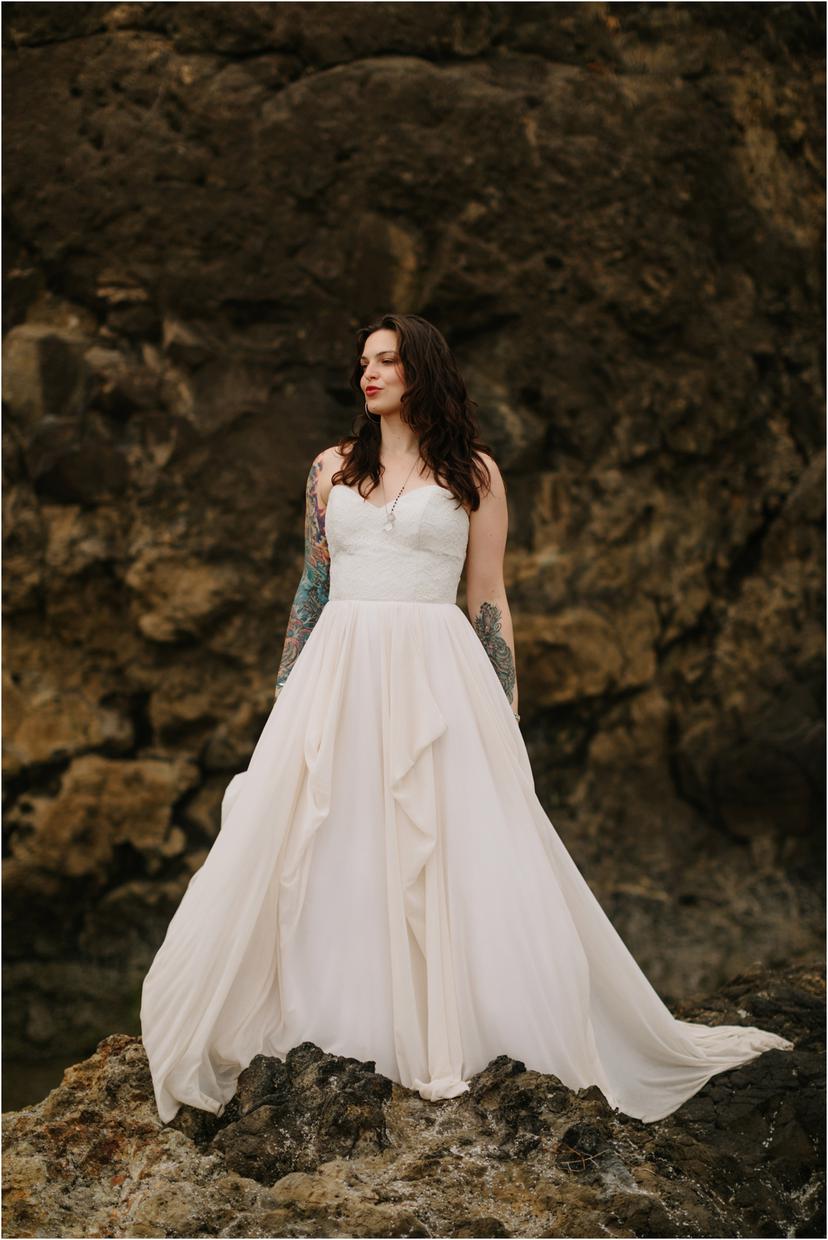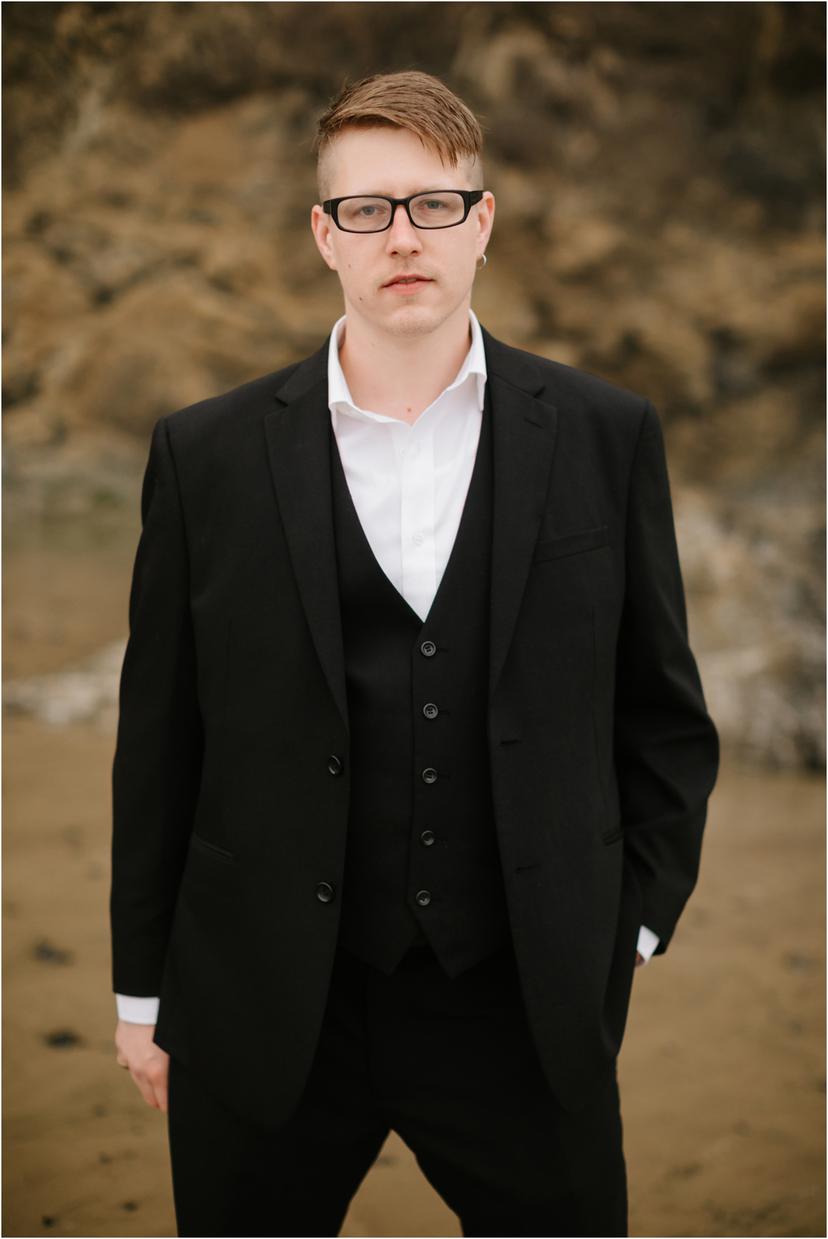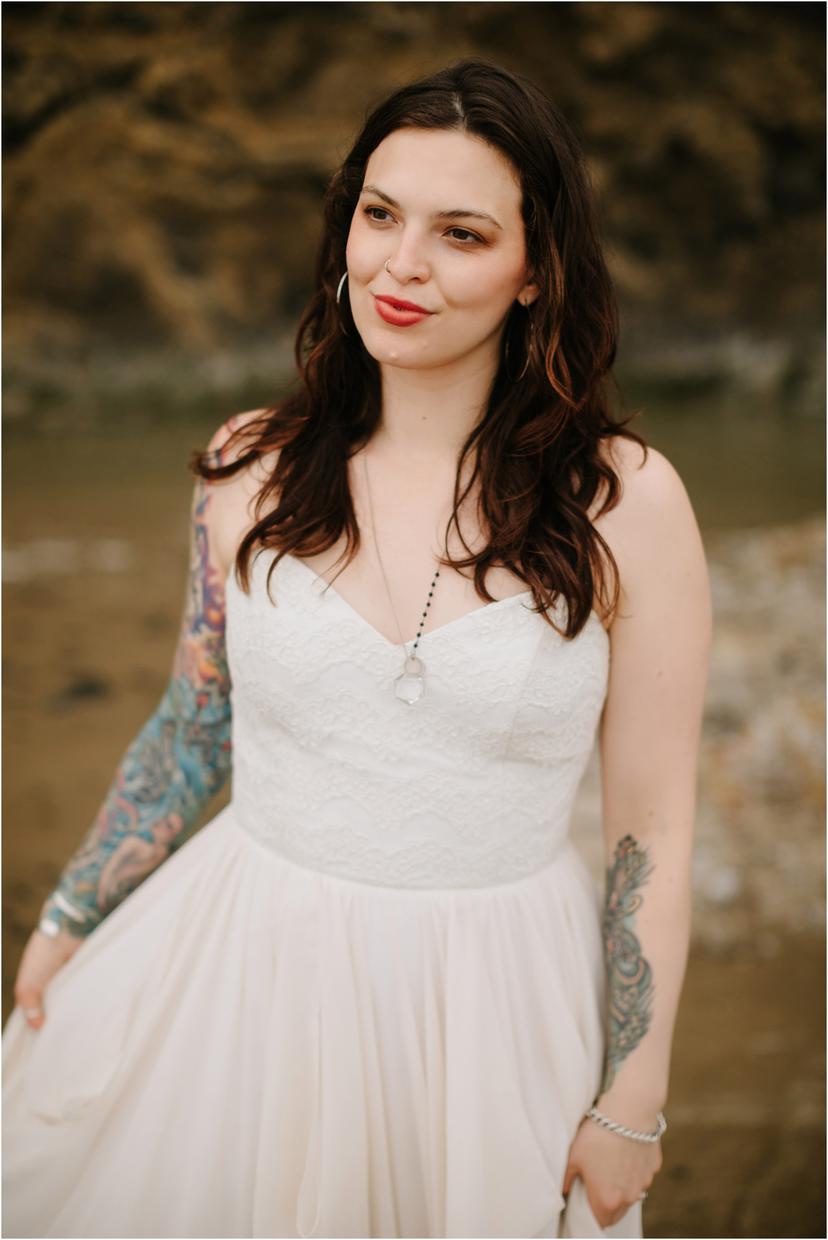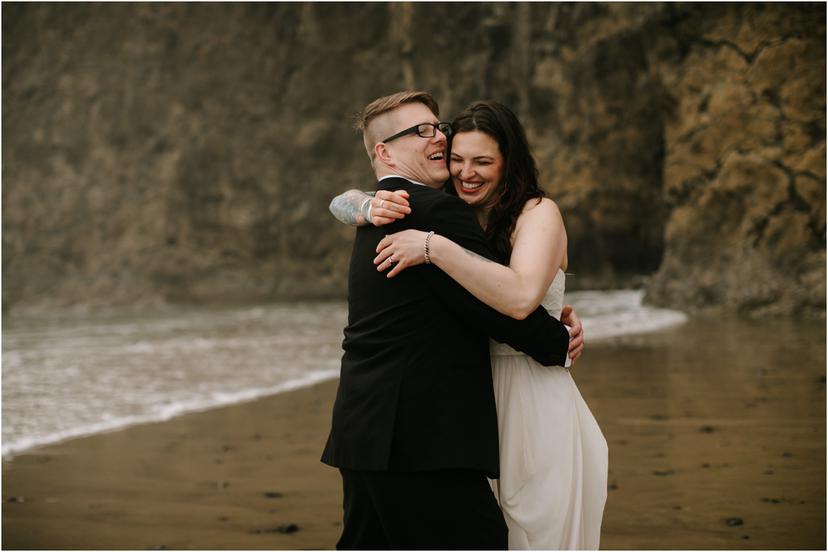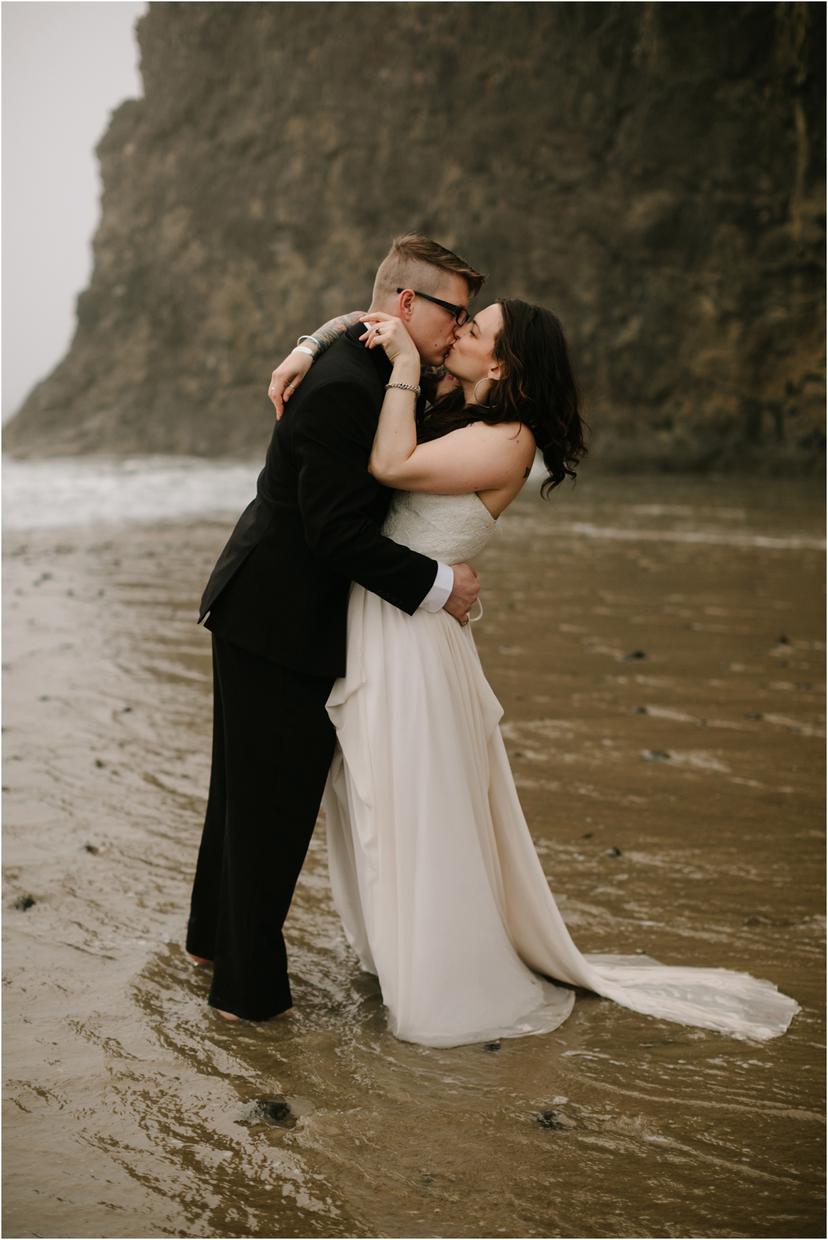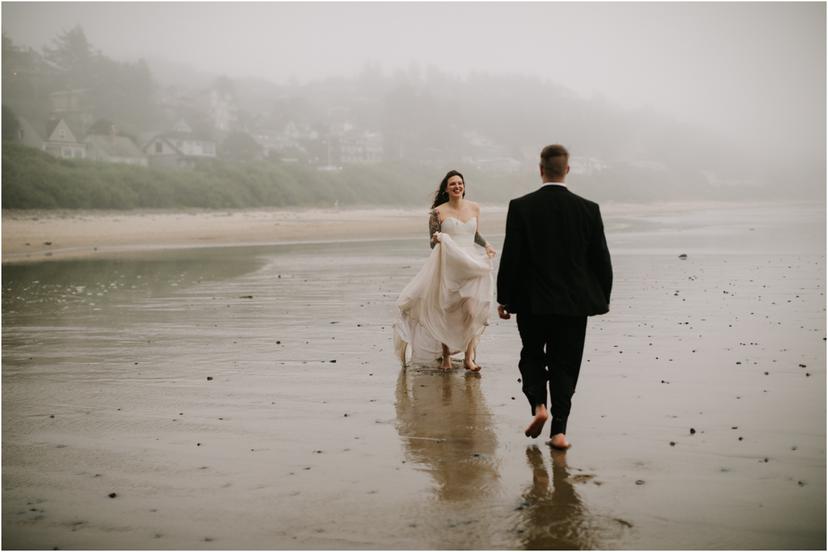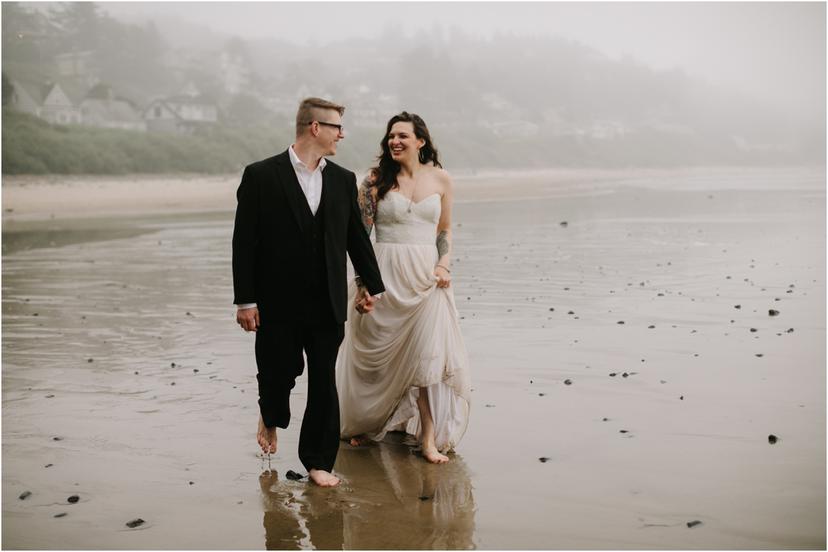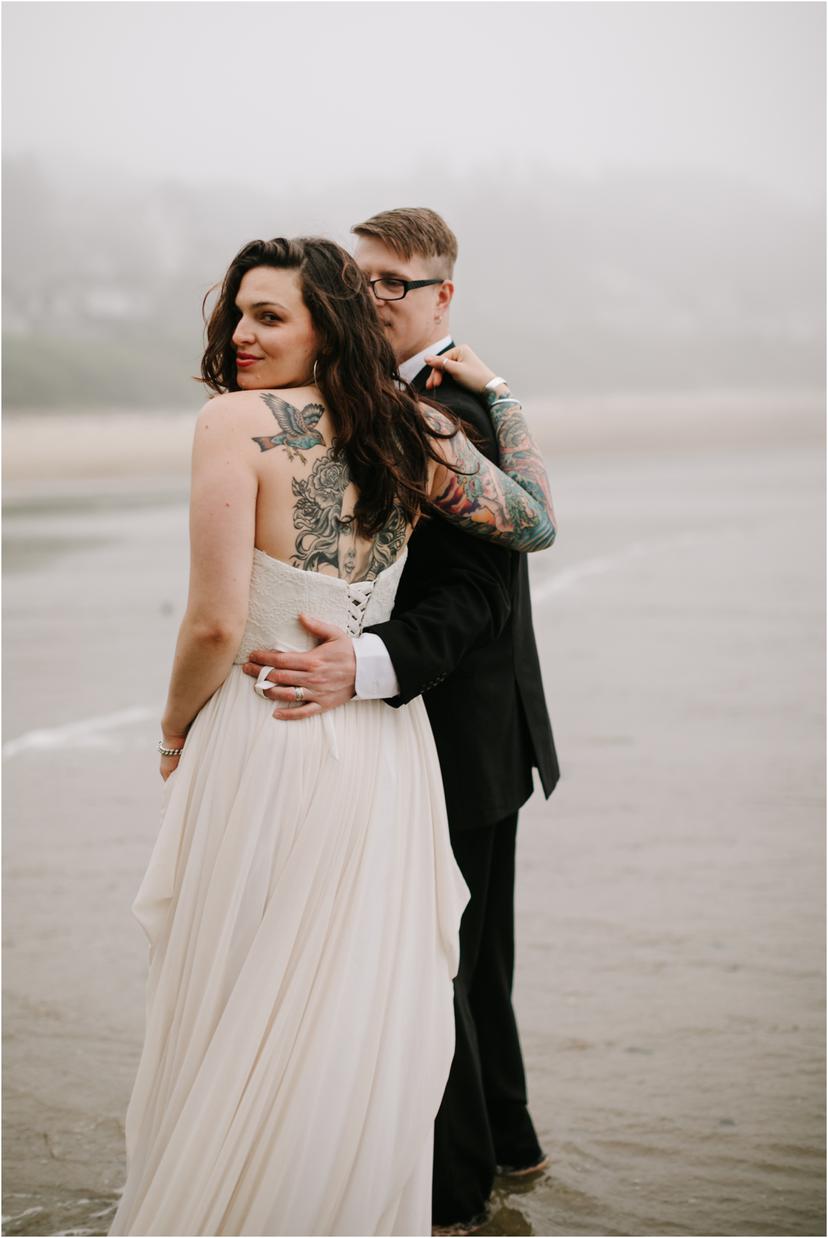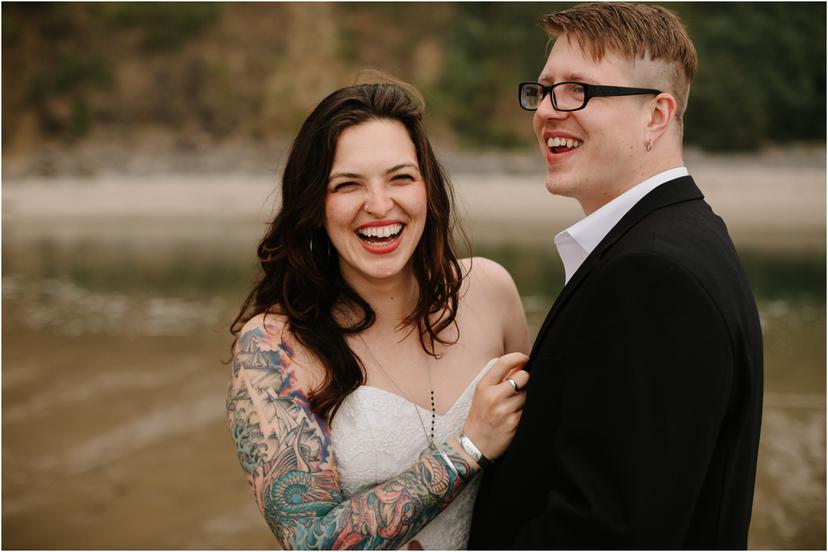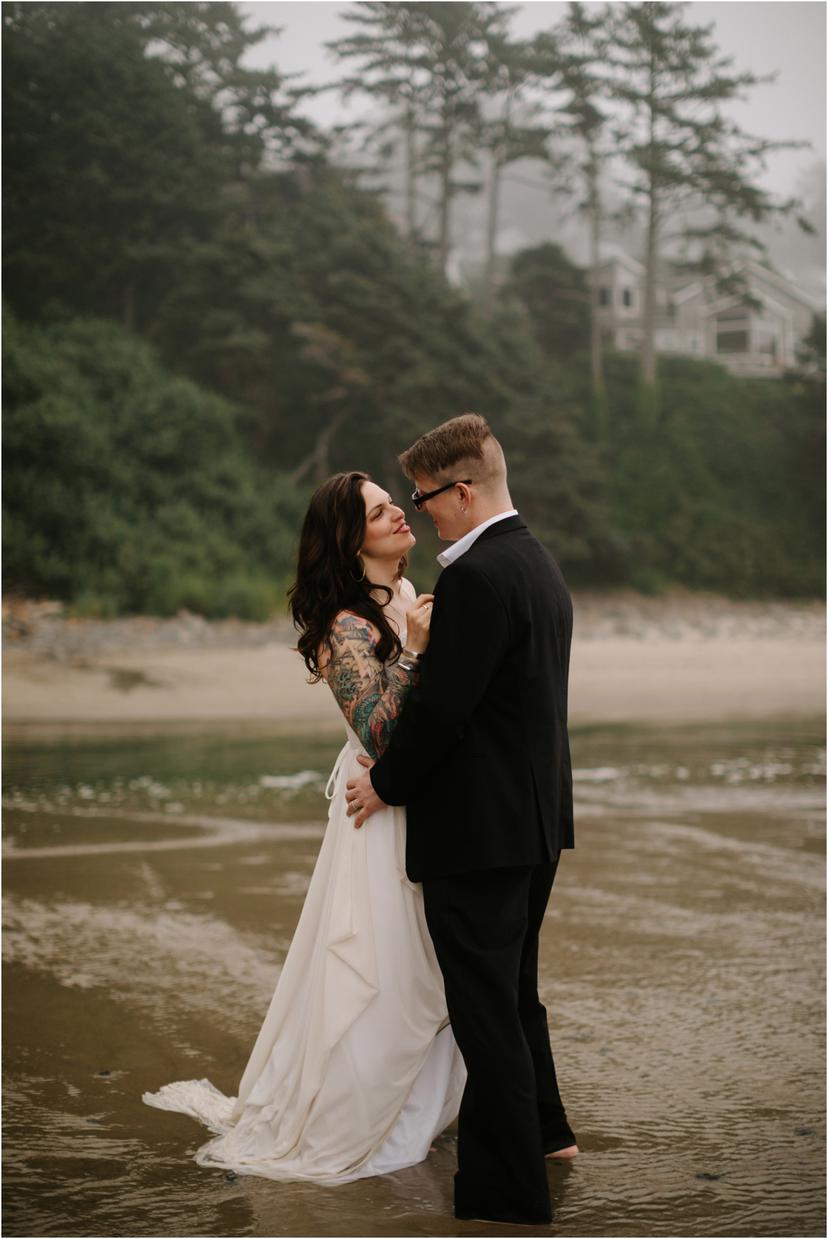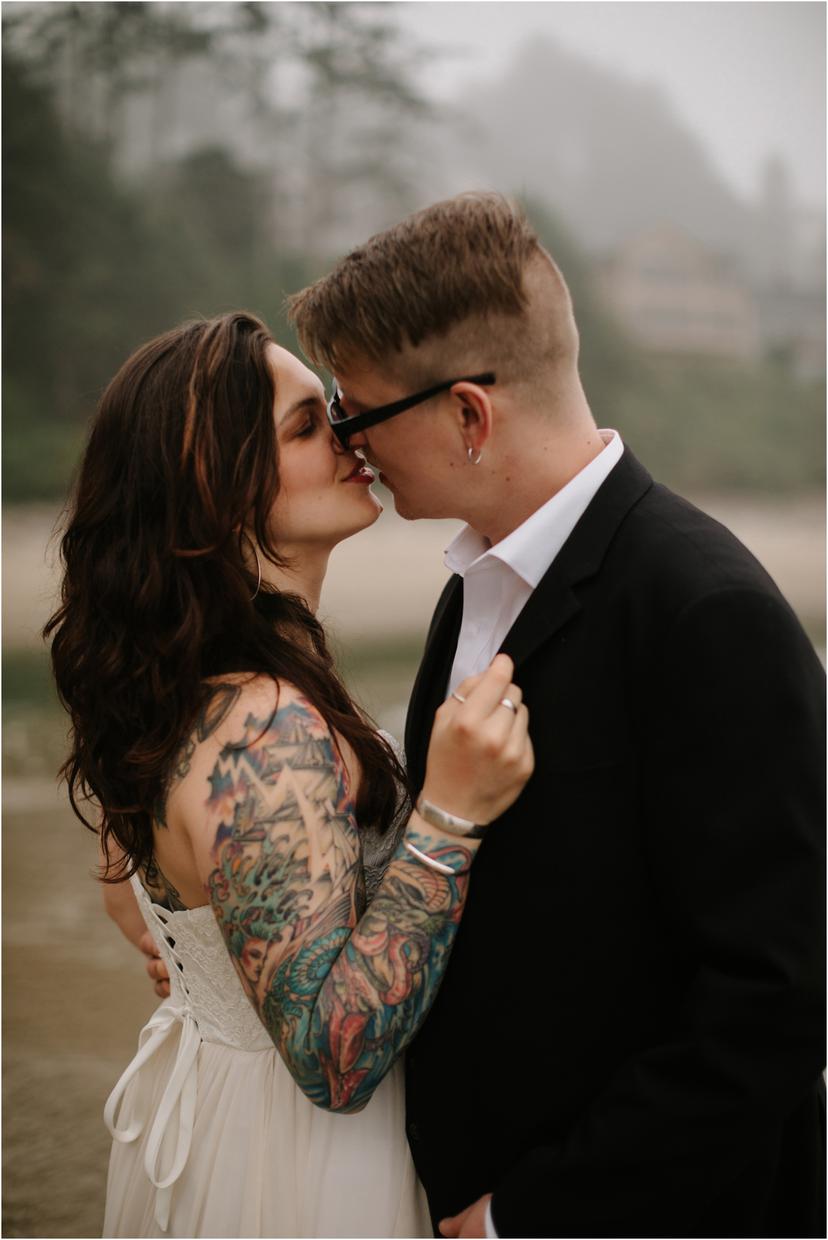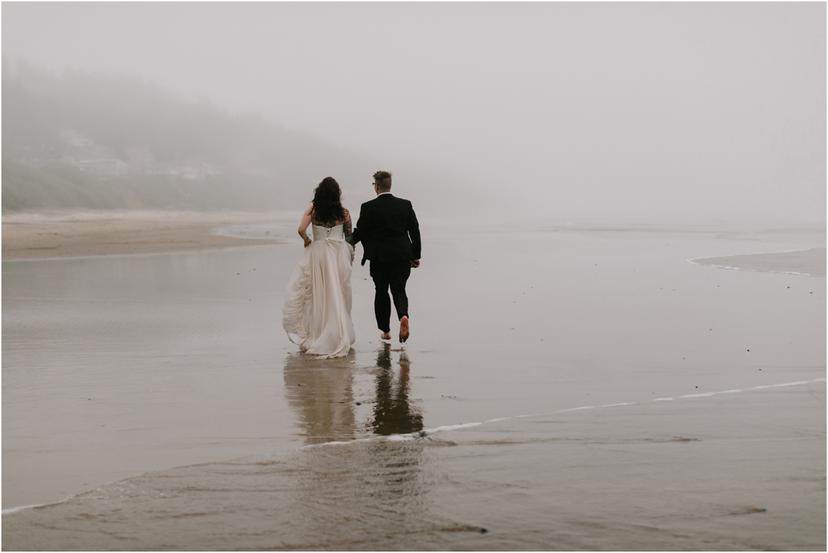 If you liked these photos, you might enjoy this Oregon Coast elopement in Pacific City too!