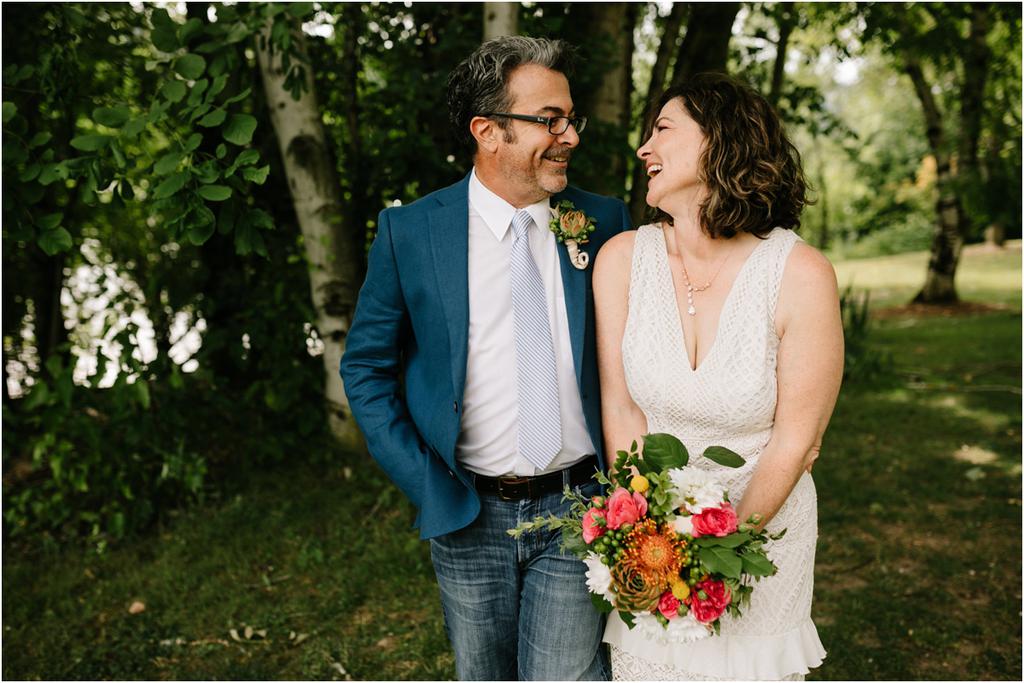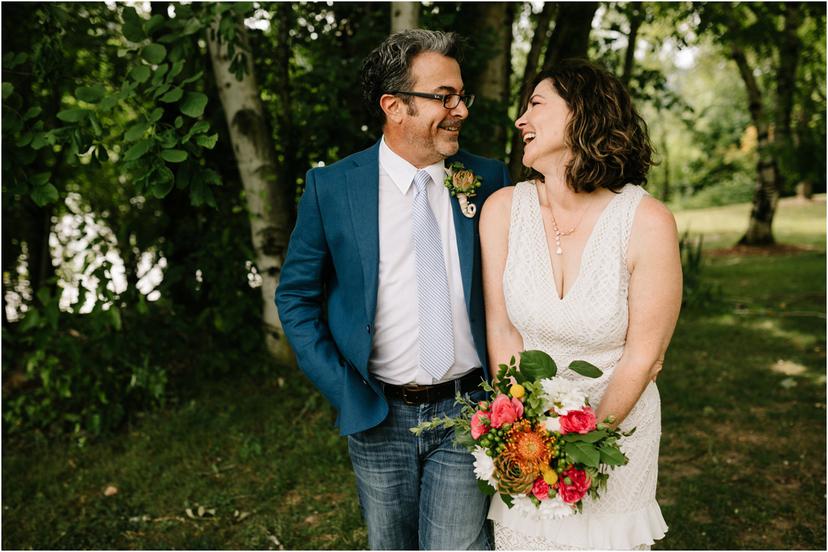 Cathedral Park Wedding in North Portland
An Intimate Cathedral Park wedding in North Portland** Oh my gosh this Cathedral Park wedding in North Portland was SO FUN. I love working with non-traditional couples and photographing unique Portland weddings that have a strong focus on people and relationships over everything else. Friends and family mean the world to me and I love working with couples who value that too! Eileen and Austin were exactly like that. These two live in the Bay Area, but held the wedding in Portland so that Eileen's mother could be present. When I asked them what three words described their day, they told me "laughter, connection and nature." Heck yes for that! Their wedding was laid back with a beautiful non-denominational ceremony connecting them with North, South, East and West and to the earth beneath their feet. Eileen's brother married them and they were wrapped in a beautiful Pendleton blanket afterward as a family tradition. The reception was full of laughter, playful vibes, delicious hot dogs and hamburgers from Bro Dogs Food Cart, goofy dancing and even a few light raindrops despite it being the 4th of July! The beauty of the St. John's bridge made for an epic backdrop for all the fun.
Their story
Like many people these days, Eileen and Austin met online on Match. Early in their relationship they took a weekend away together and Austin casually joked that "he would marry the shit outta her." He also joked that when he asked her to marry him, he wanted her to be eating pie. Naturally, when November last year rolled around, there was pie. Lots of pie. And as Eileen was eating a piece, Austin used those exact words to propose. It was quirky and perfectly them. I've said this before and I'm sure I'll say it again, but I LOVE working with couples who aren't afraid to be themselves. Traditions are overrated and I'm all about making your wedding day EXACTLY what you want it to be. This Cathedral Park wedding in North Portland was exactly like that. Congratulations you two!!
The Vendors
Makeup artist – Scarlett Van Tyne – bride's sister
Flowers – friends of bride and groom – Sarah Overman and Kathryn Gilmore
Officiant – Bride's brother – Frank Van Tyne
Music – DJ Bojanglin' Suburban</div