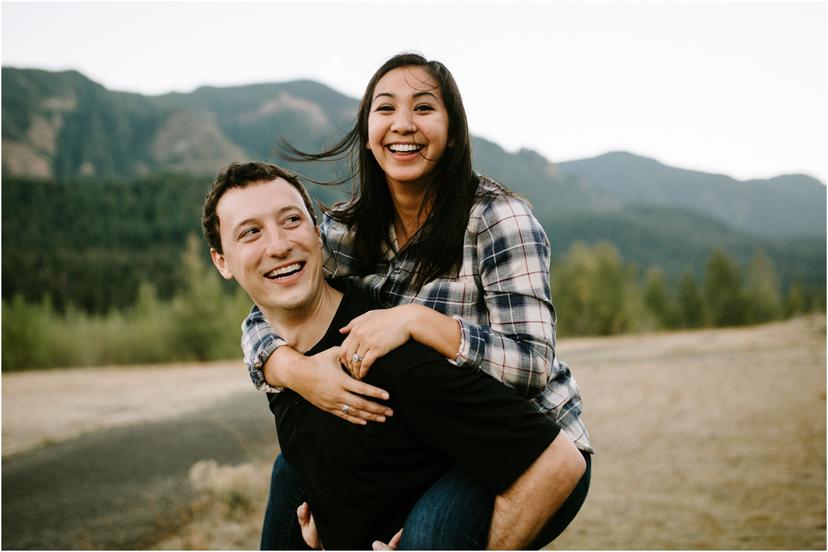 Columbia River Gorge Engagement Photos | Amy and Rhett
Sunny Summer Engagement Photos in the Columbia River Gorge.
Summer is just around the corner in Oregon! I am getting so excited for warm evenings and beautiful sun-filled engagement sessions! Amy and Rhett explored all over while we were taking their Columbia River Gorge engagement photos. We began our engagement photoshoot at a small sunflower and lavender farm near Women's Forum. The flowers were stunning! Then we went stopped at Horsetail Falls for some classic waterfall photos. The Columbia River Gorge has SO MANY WATERFALLS! We are so spoiled here. After that, we drove out to Viento State Park on the edge of the Columbia River. It's right on the water and it's so pretty! Finally we ended up at Government Cove. It's an awesome peninsula in the middle of the river with mossy cliffs and mountain view all around. So epic! I do tend to share a lot of work from cloudy days (because Oregon!), but this afternoon was absolutely sun-soaked and magical! Despite Oregon's reputation for rain, we do have the most bright and lovely summers. I love taking Columbia River Gorge engagement photos because there is SO much variety! Even after the wildfires last summer, there are still so many places to take pictures. No matter where you go in the Columbia River Gorge, you are bound to find something beautiful. Nothing beats being out in nature with the one you love. You can really let go and be your real, goofy selves! It is so important to me that I make my Portland engagement photos fun and relaxed. My goal is always to capture you at your very best while being authentically you. If you are interested in taking Columbia River Gorge engagement photos sometime, I'd love to chat with you!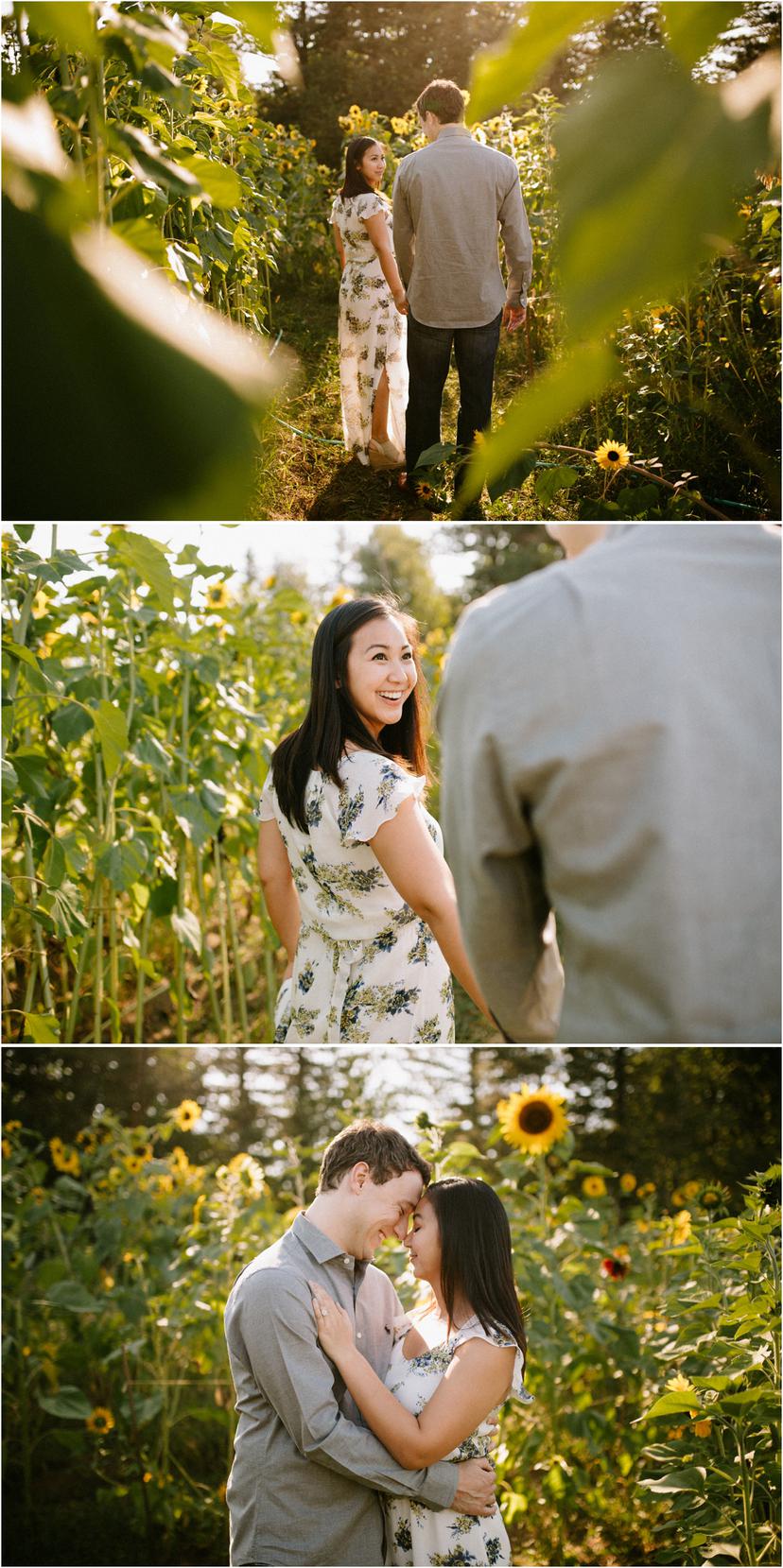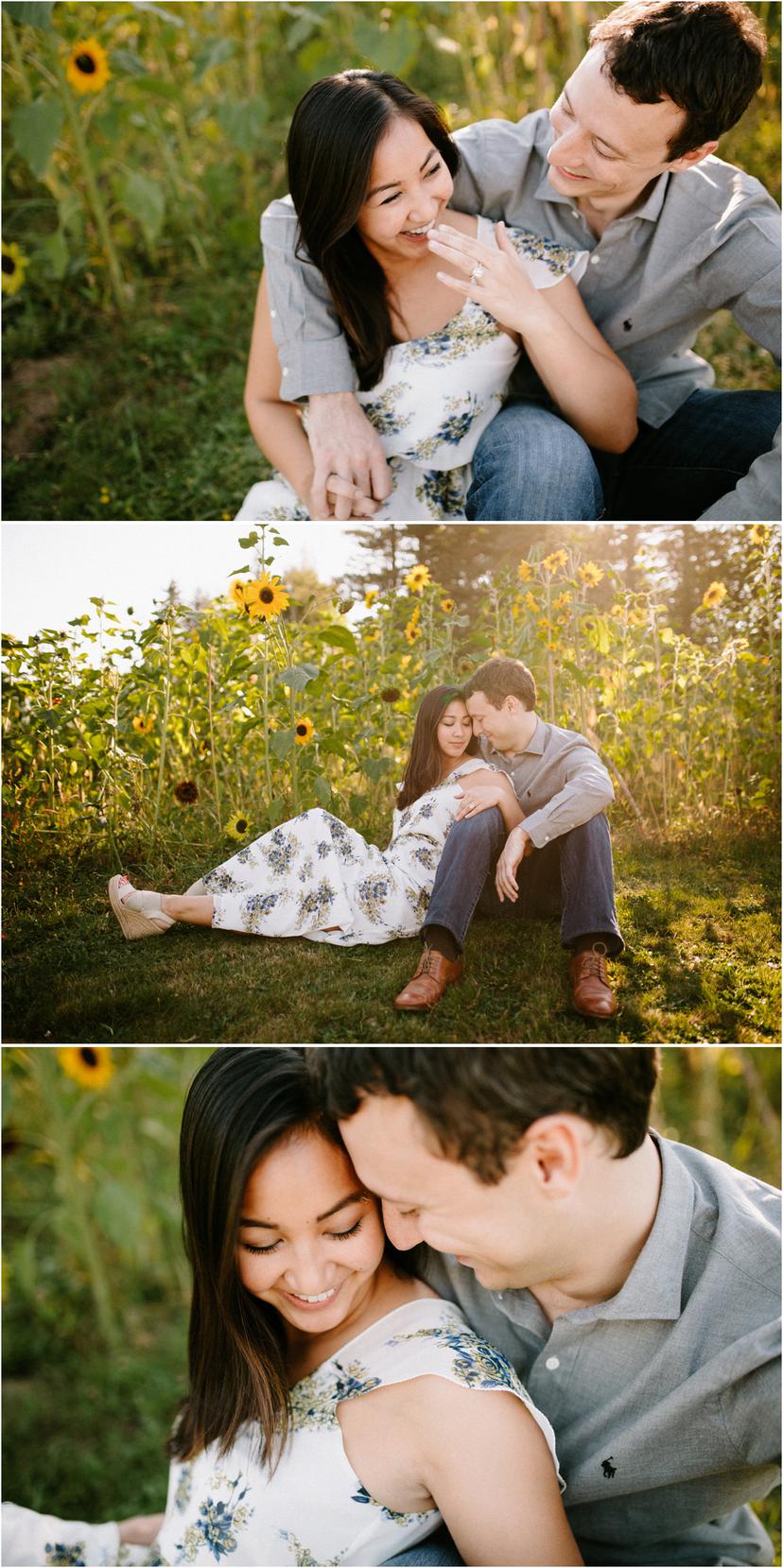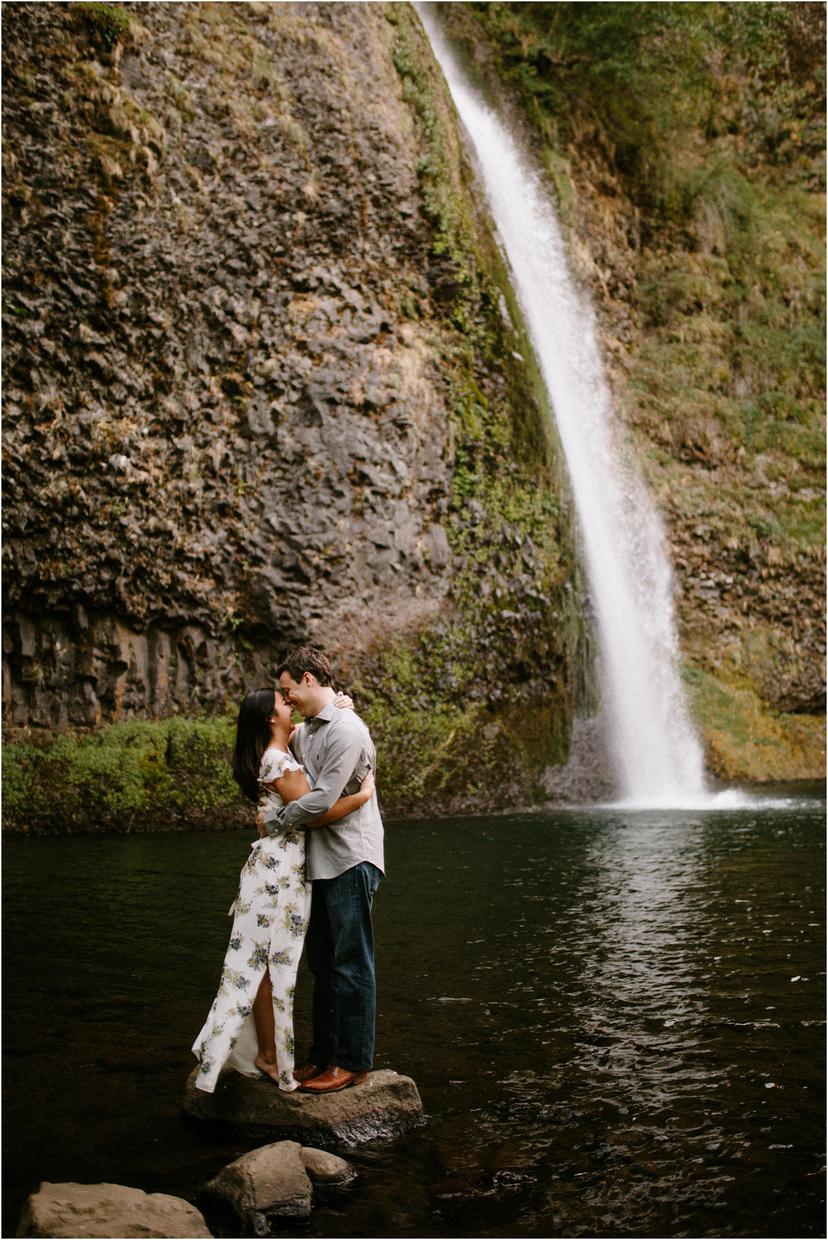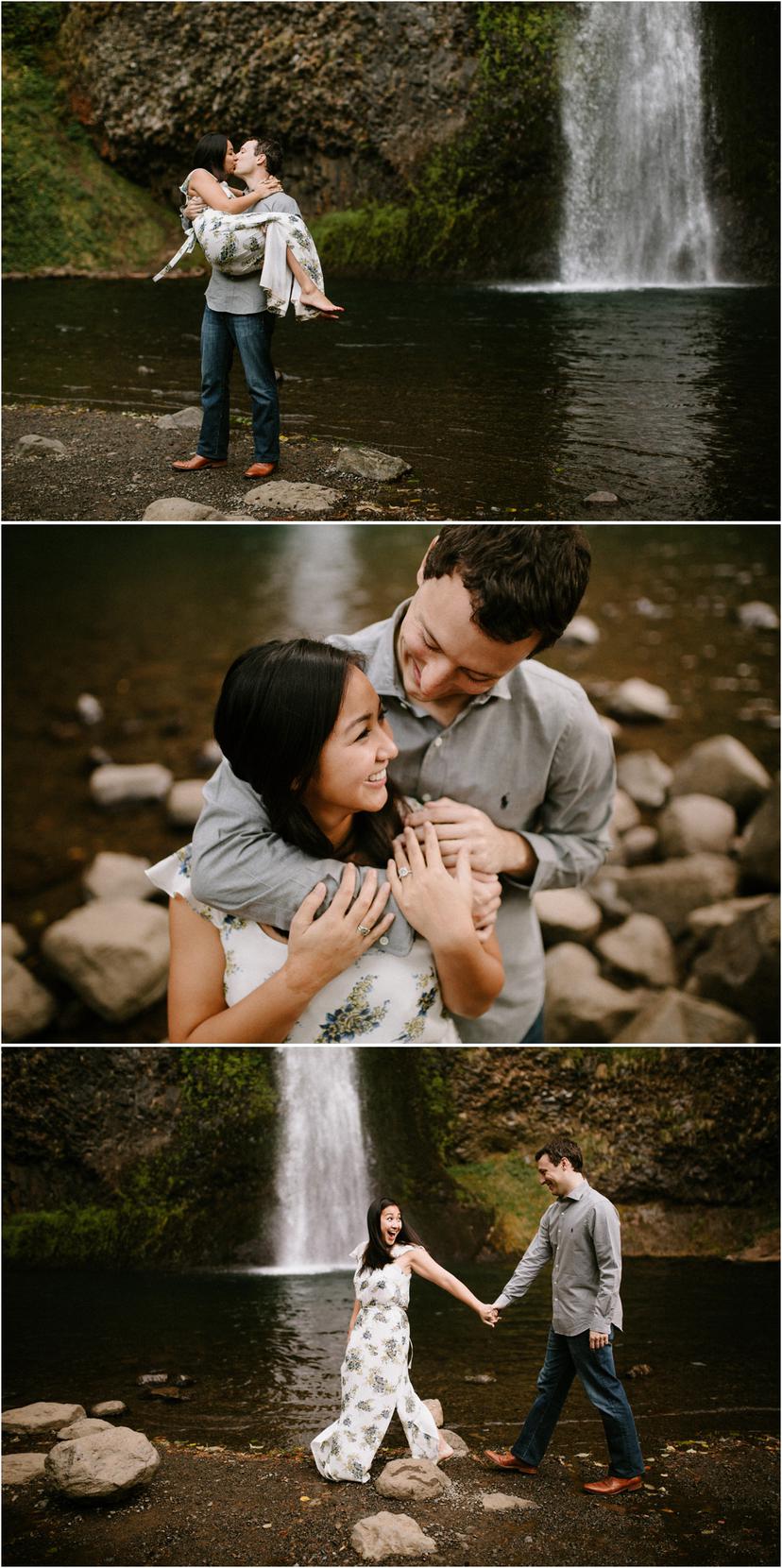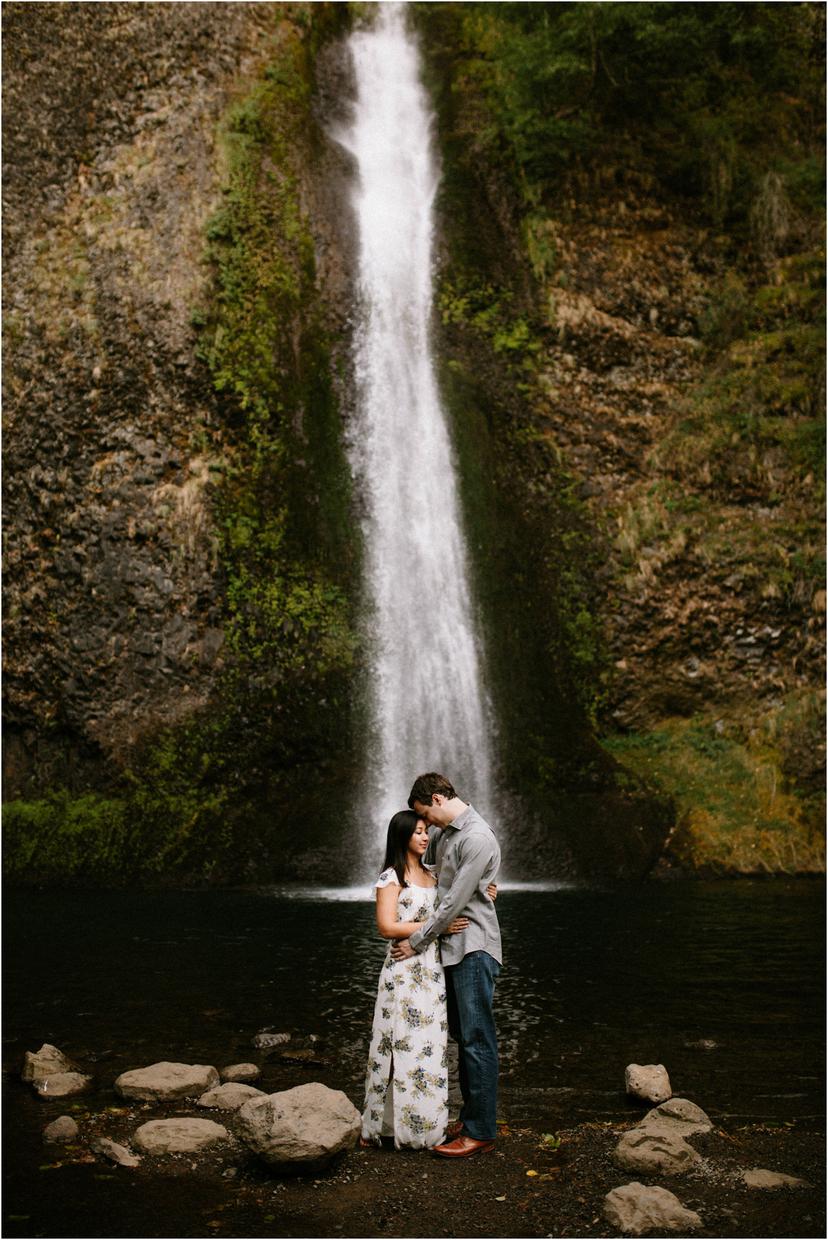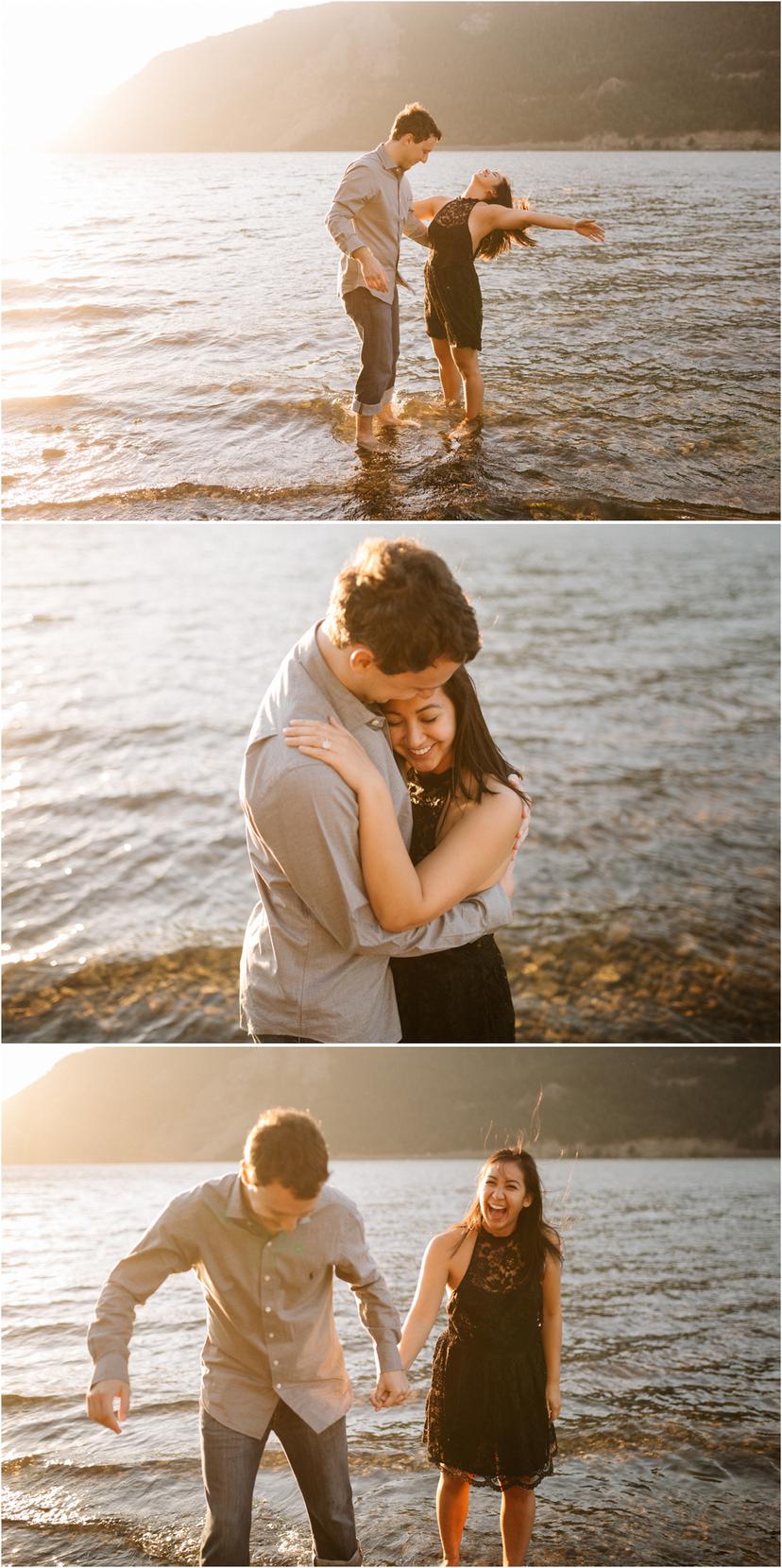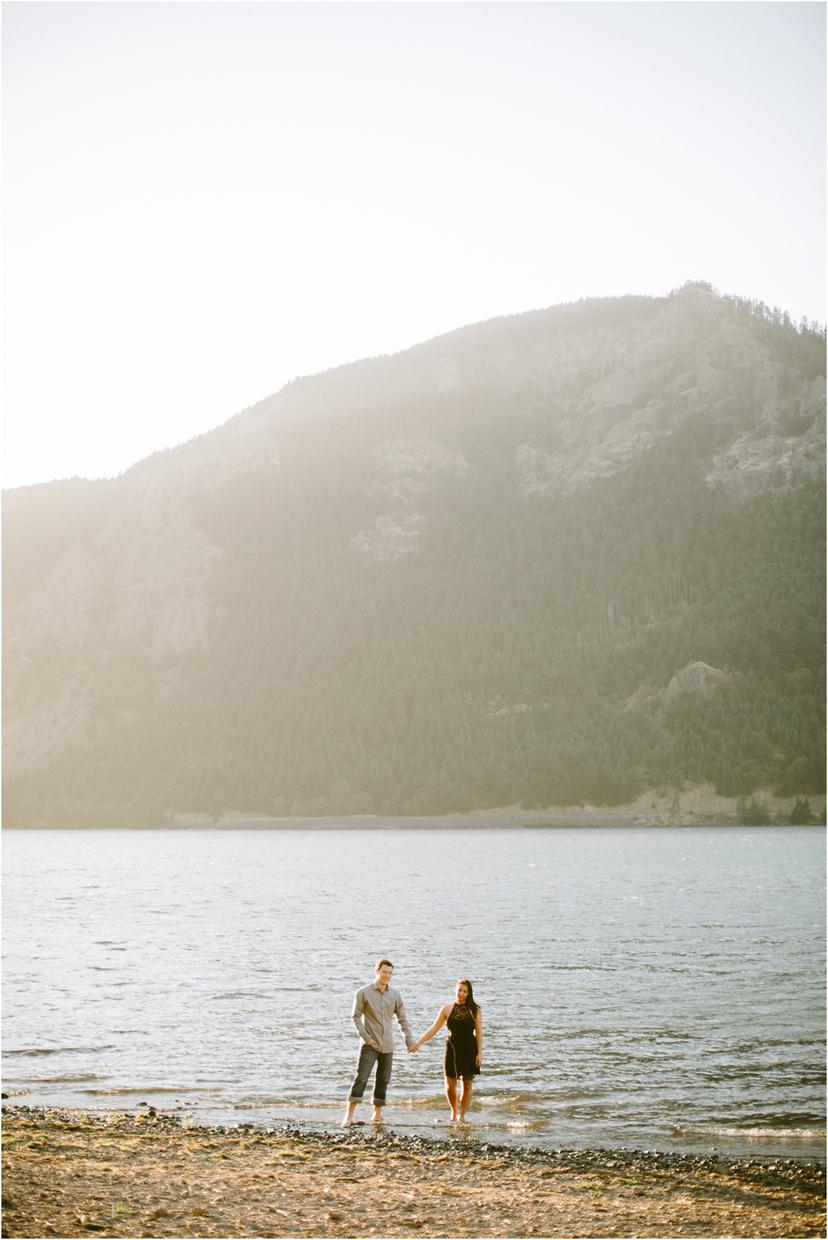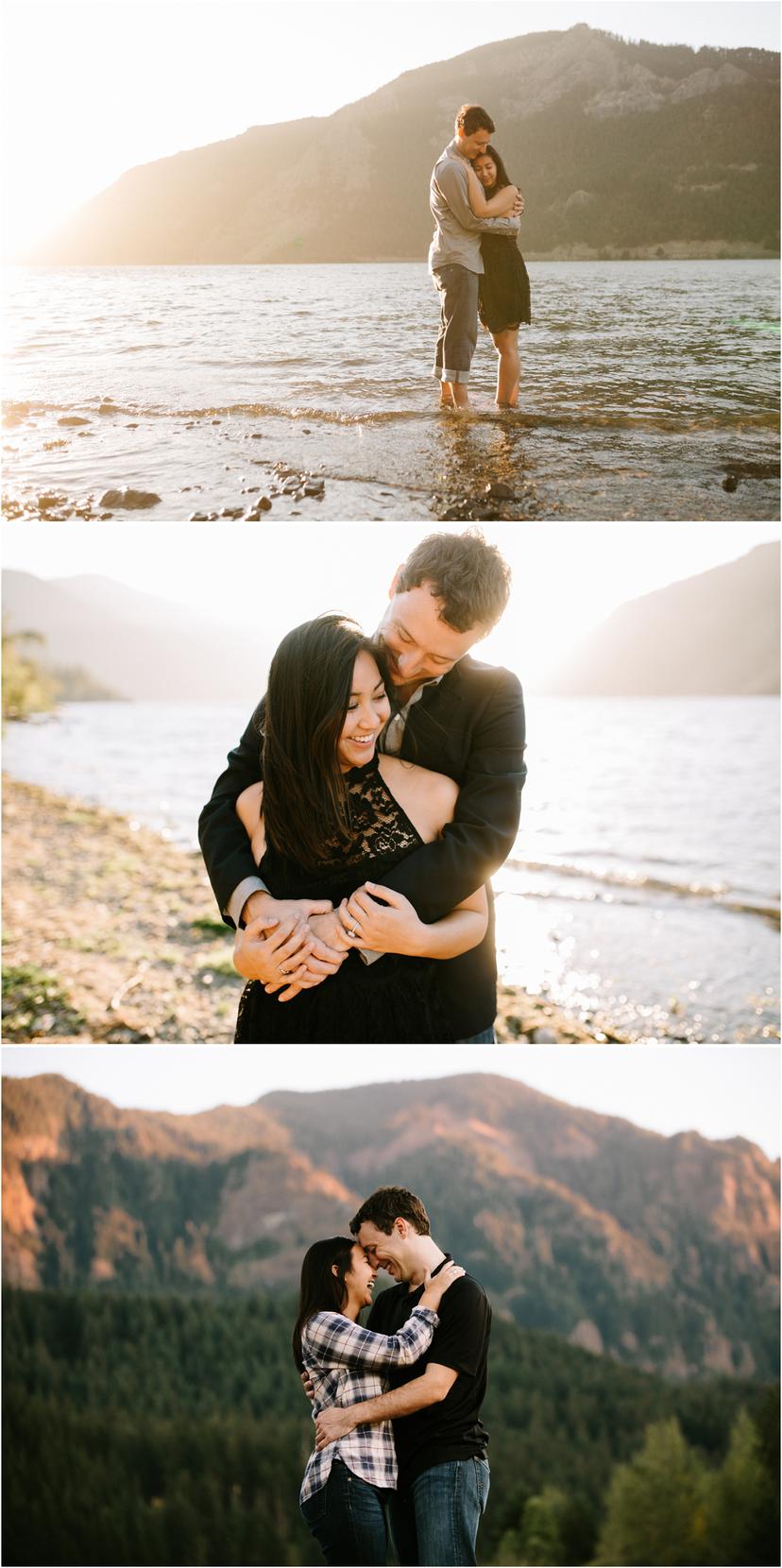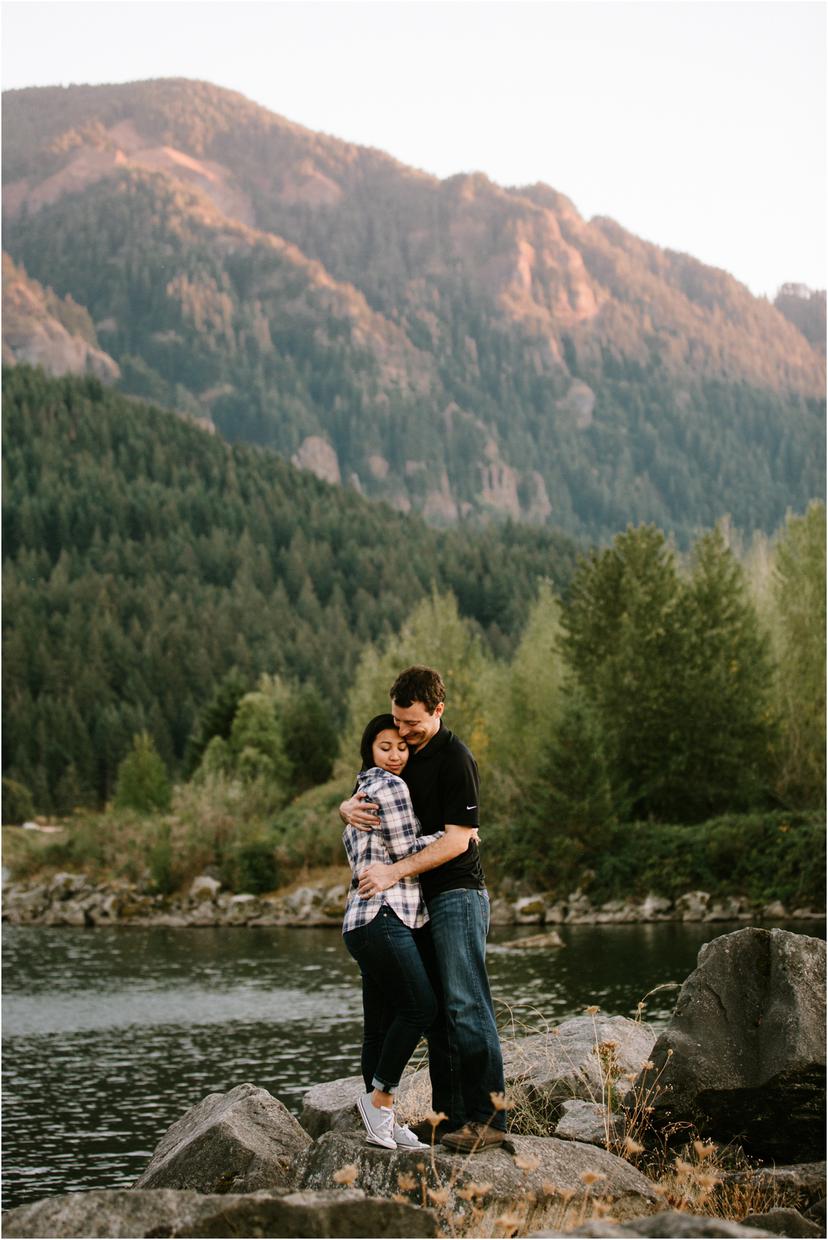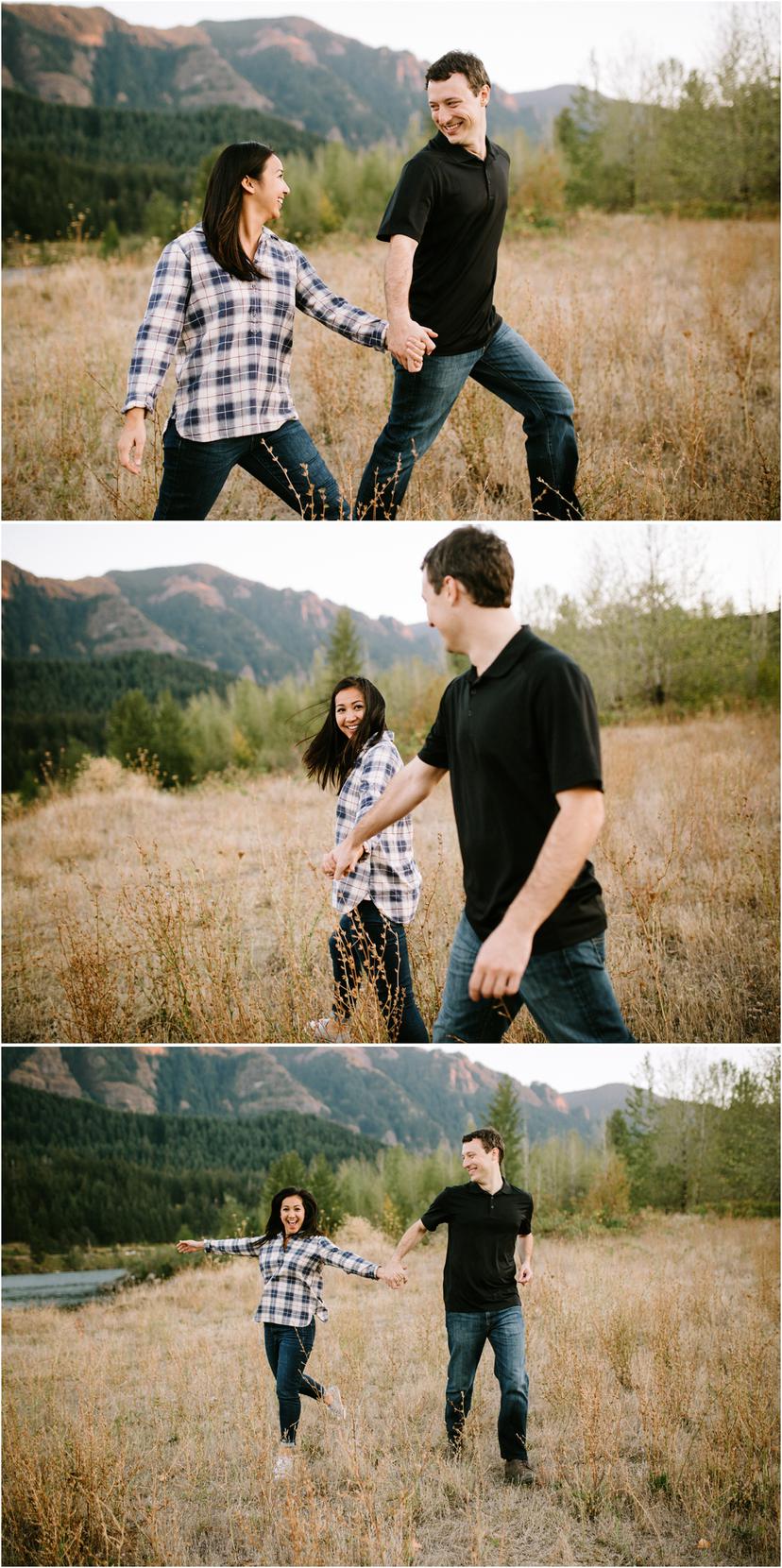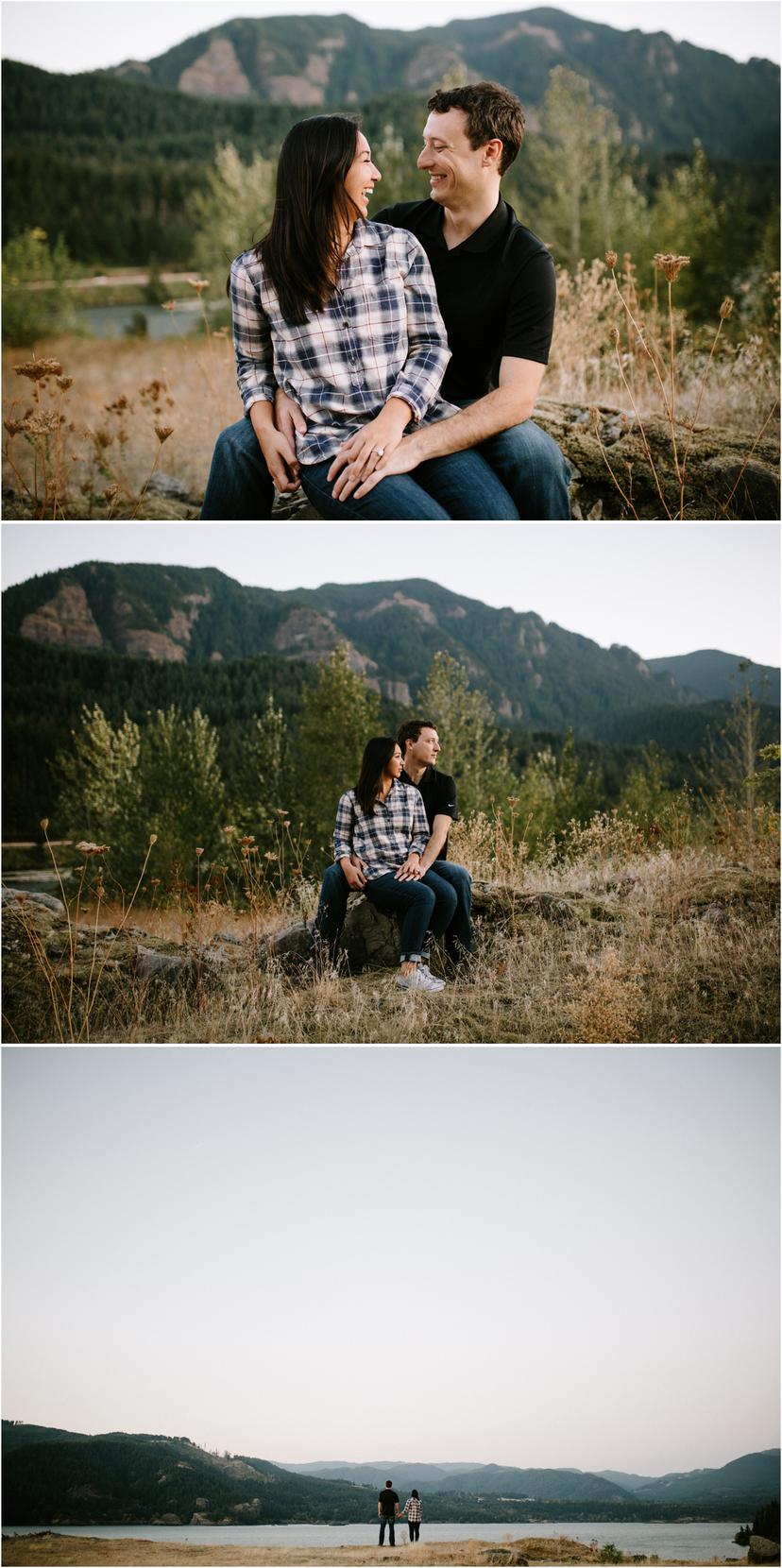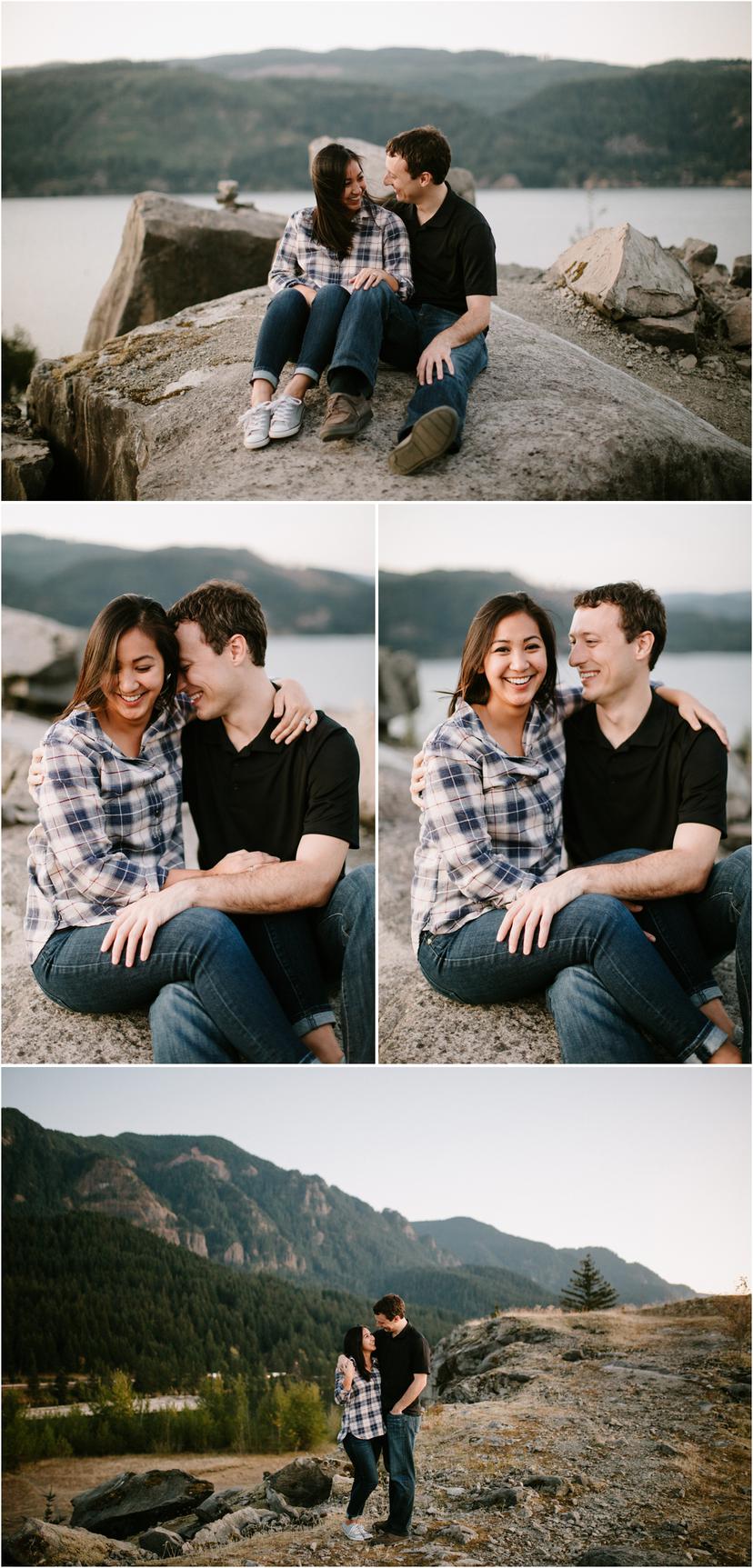 If you enjoyed this Columbia River Gorge engagement photoshoot, you might like these as well! A Columbia River Gorge Elopement Oneonta Gorge Engagement Photos