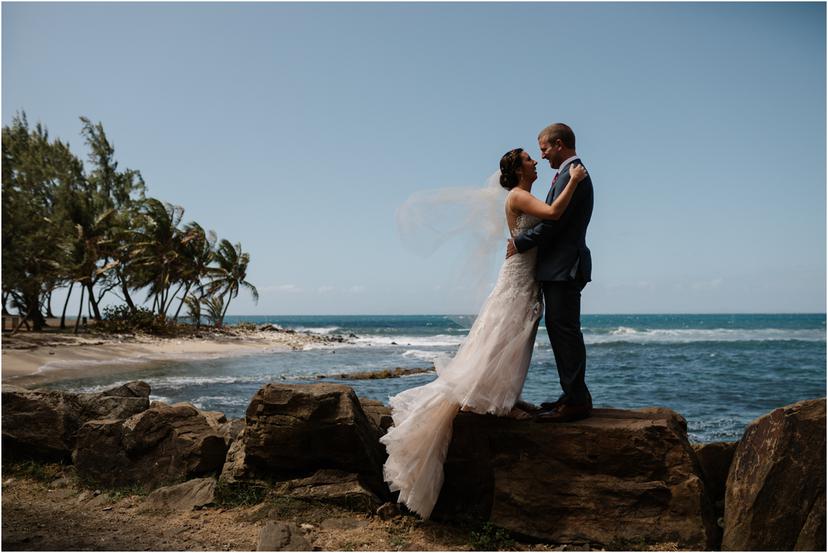 Calabash Cove St Lucia Wedding Photographer | Megan and Ryan
An intimate Calabash Cove St Lucia Wedding on the beach.
Last week I got home from an epic wedding at Calabash Cove in St. Lucia! You might have already seen my first blog post of Megan and Ryan's St. Lucia pre-wedding photos and now I am so excited to share their full wedding day with you! Megan and Ryan chose to have a truly intimate experience with only six of their closest family and friends there to experience their unique Calabash Cove St Lucia wedding on the beach. Their wedding had all the most beautiful details, from colorful orange and magenta flowers, to hand-made calligraphy by Jordan at** Totem Wedding and Events. ** Calabash Cove Resort and Spa put a ton of effort into make this the wedding of Megan's dreams. The team was SO nice and they were so accommodating and flexible in creating a quintessential romantic Caribbean beach wedding! They even worked with me to get the best angles for sunlight during the ceremony and the right amount of reception lighting so that everything would look best in the photographs. Plus, their food was AMAZING. Megan and Ryan had the most decadent 3 course meal under romantic string lights after the sunset and there wasn't a dry eye there. Their friends and family toasted them again and again, telling so many beautiful stories and sharing why Megan and Ryan meant so much to them. It was honestly one of the most gorgeous and heartfelt meals I have ever been a part of. Megan and Ryan actually met on Tinder (there is hope, single friends!) and Ryan proposed on top of Angel's Rest in the Columbia River Gorge. When I asked him his favorite thing about Megan, he said it was her kindness and her desire to take care of others. Megan's favorite thing about Ryan is how he always puts a smile on her face and keeps her laughing. I can say without a doubt that he kept her smiling and laughing ALL day during their wedding. If you are thinking of getting married in an epic foreign country, I cannot recommend St. Lucia enough. Yes, they do drive on the left (be warned!) but the entire country is gorgeous and the people are SO nice. The food is good, the weather is lovely, and the water is perfect. Bonus points – if you like birdwatching (like me!) there are amazing birds on the island too! It really is an incredible, unique island perfect for a Caribbean destination wedding. A Calabash Cove St Lucia wedding is luxurious, relaxing, romantic and just plain fun. I can't wait to go back again someday! If you are planning a St Lucia wedding, I would love to chat!
Vendors! Venue: https://calabashcove.com/ Makeup artist: https://www.instagram.com/hannahdaniel1881/ Hair: https://www.instagram.com/julishaven1/ Florist: https://calabashcove.com/ Coordination: https://calabashcove.com/ Cake and Food: https://calabashcove.com/ Calligraphy: *https://totemweddingsandevents.com/